Move Over Boring Skincare, These Products Are Too Much Fun To Use
Having a skincare routine can be a chore. There are times when I'm just too tired or too lazy to wash my face at night. These products are the exact opposite of boring. They might be a little gimmicky, but who doesn't love a little gimmick every now and again? Especially when it comes to skin care.
As long as it works, I'm definitely here for some scents, some sparkle, and some stellar packaging. Skincare is all about pampering yourself, so why not go all out? Keep reading to see some of the most fun products the beauty world has to offer. These companies know that really, we're all kids at heart.
Hydra-Bright Golden Eye Treatment Mask
This gold infused, anti-aging eye treatment mask contains collagen, hyaluronic acid, and seaweed to brighten dark circles and reduce puffiness. Also, did I mention that it's infused with gold?
Skincare doesn't get much more luxe than this. These gold eye masks are from MZ Skin, but lots of other companies put their own spin on luminous eye bag erasers.
Neogen Gauze Peeling Wine
Who doesn't love a nice glass of red wine? If it's good to drink, it must also be good to rub all over your face, right?
Exfoliate your skin with these gauze pads soaked in Resveratrol, a naturally fermented compound found in red wine. Resveratrol is a powerful antioxidant which means that it helps reduce age spots and wrinkles.
Any Peel-Off Charcoal Mask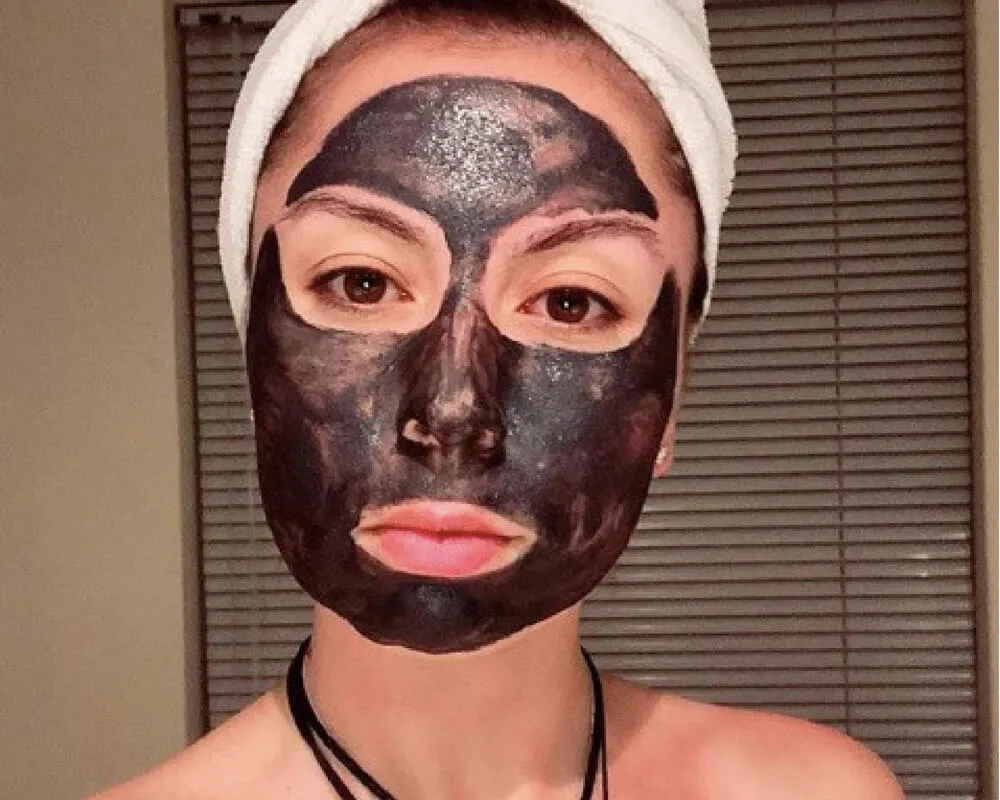 Tons of companies make these peel off charcoal masks that help rid your skin of impurities. The mask goes on wet and sticky and then dries down to a solid, smooth black sheet.
There is nothing more satisfying than peeling off an entire sheet mask in one swipe (except maybe examining it for dirt afterward).
Skinfood Royal Honey Essential Queen's Cream
Skinfood is a Korean beauty company with some of the most clever product designs I have ever seen. They always pair products with actual food on their Instagram account.
This intensely moisturizing cream smells and looks like delicious honey. It also comes with a honey dipper so you don't have to stick your dirty fingers into the pot. Also, what's more fun than basting yourself in moisturizer using a honey dipper?
Lush Shower Jellies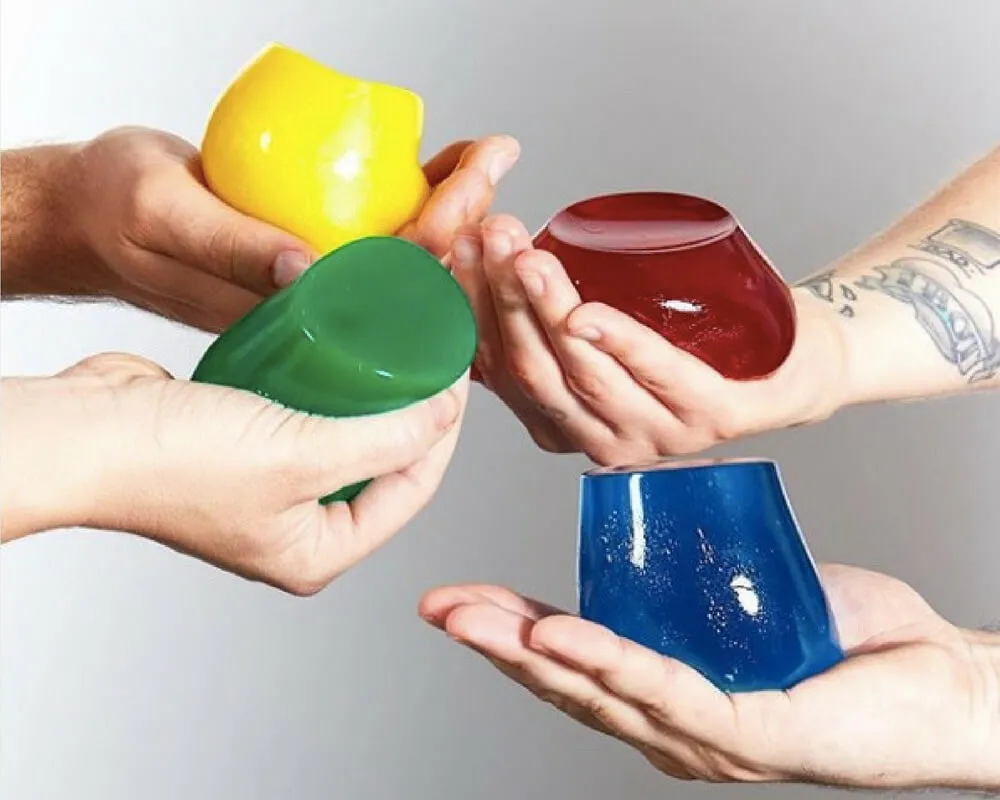 Let's stop for a minute to talk about the most fun (and sustainable) skincare brand of all time. Lush has this branding thing under control.
They have formulated a totally unique skin product that's basically a shower jell in Jell-O form. It comes in a bunch of different scents including citrus and lavender. They also bring out limited edition Shower Jellies around the holidays.
Jade Rollers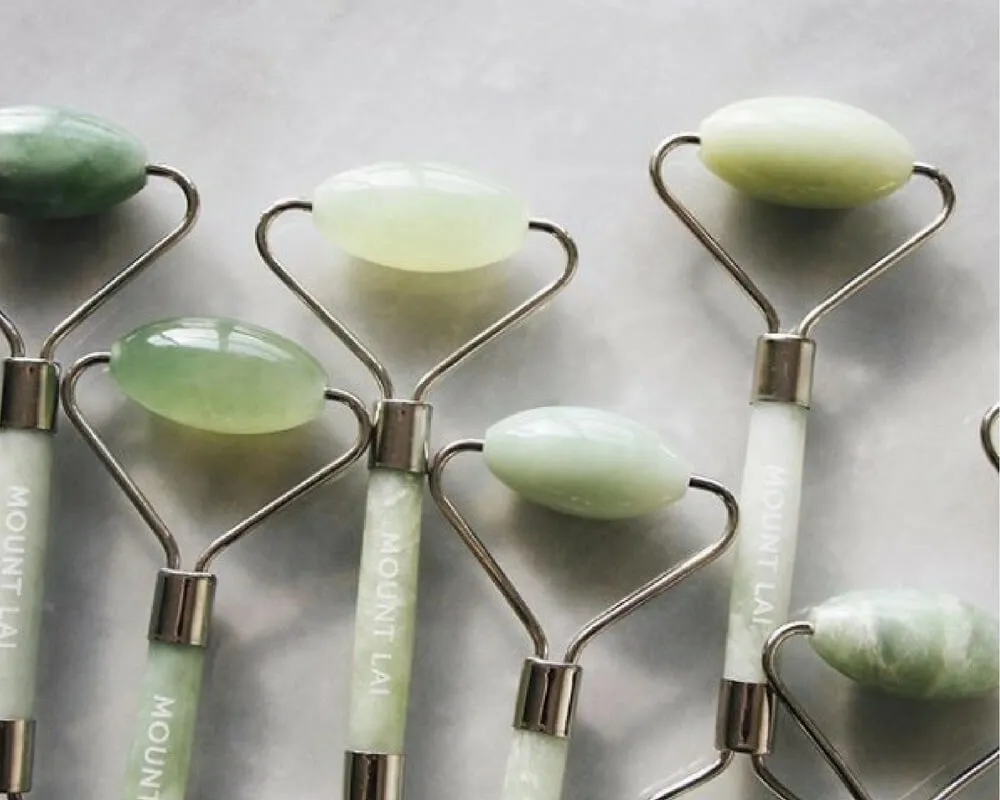 Jade rollers look super pretty, but do they actually do anything? Rolling one of these on your face is supposed to reduce puffiness and under-eye circles.
Leading skincare experts say that massaging your face with a cool, clean, stone object technically could make your face less puffy. I don't know if this is a miracle tool, but it is definitely fun to use. Store yours in the fridge if you want a super cool experience. I've heard these are also great for working serums into your skin.
Ultra H2O Water-Jelly Modeling Masks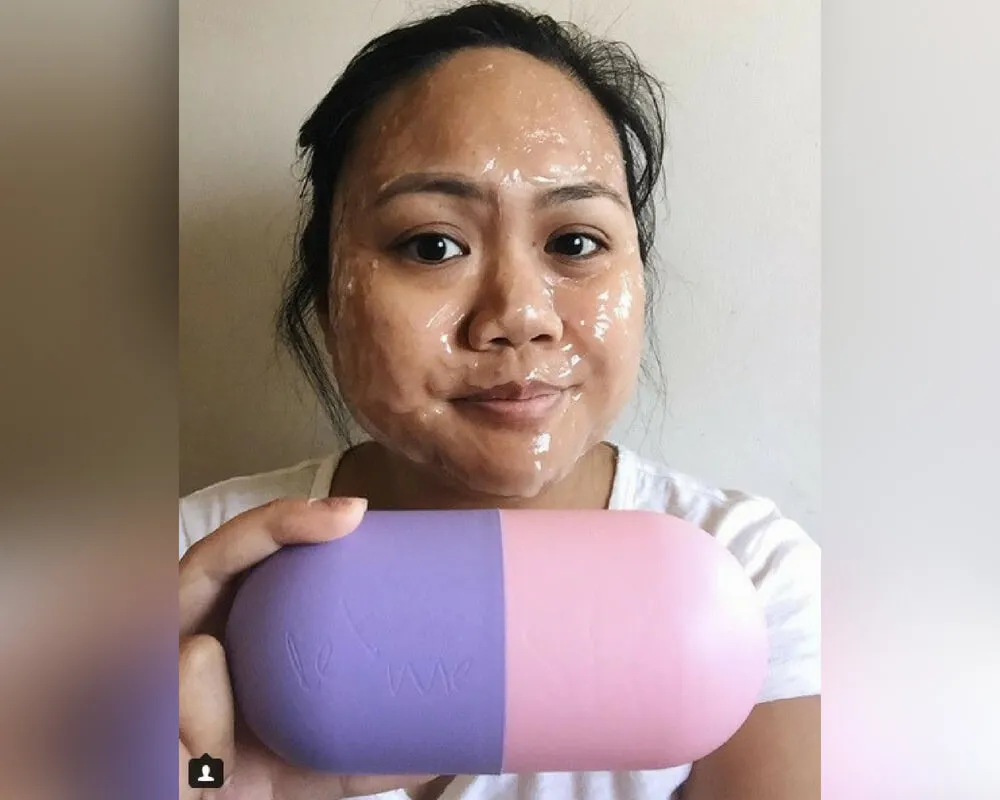 These goopy masks come in different color pill capsules. There are two mask "servings" in a single capsule. A unique blend of botanical extracts works to revitalize and moisturize tired skin.
Jelly Modeling Masks are another Korean invention. They have a bouncy, watery texture that is gentle on skin and so much fun to touch. These masks suit all different kinds of skin types. Honestly, this looks way more fun than just applying cream moisturizer.
Brazilian Bum Bum Cream
Guaraná is a native Amazonian plant found in Brazil. It contains one of the most potent forms of caffeine on the planet. Is it in Bum Bum Cream? You bet it is. This cream also contains cupuaçu butter, açaí, and coconut oil.
This stuff absorbs into your skin super fast to keep you looking healthy and hydrated. It also smells like pistachio caramel which is maybe the best thing in the world.
Animal Face Masks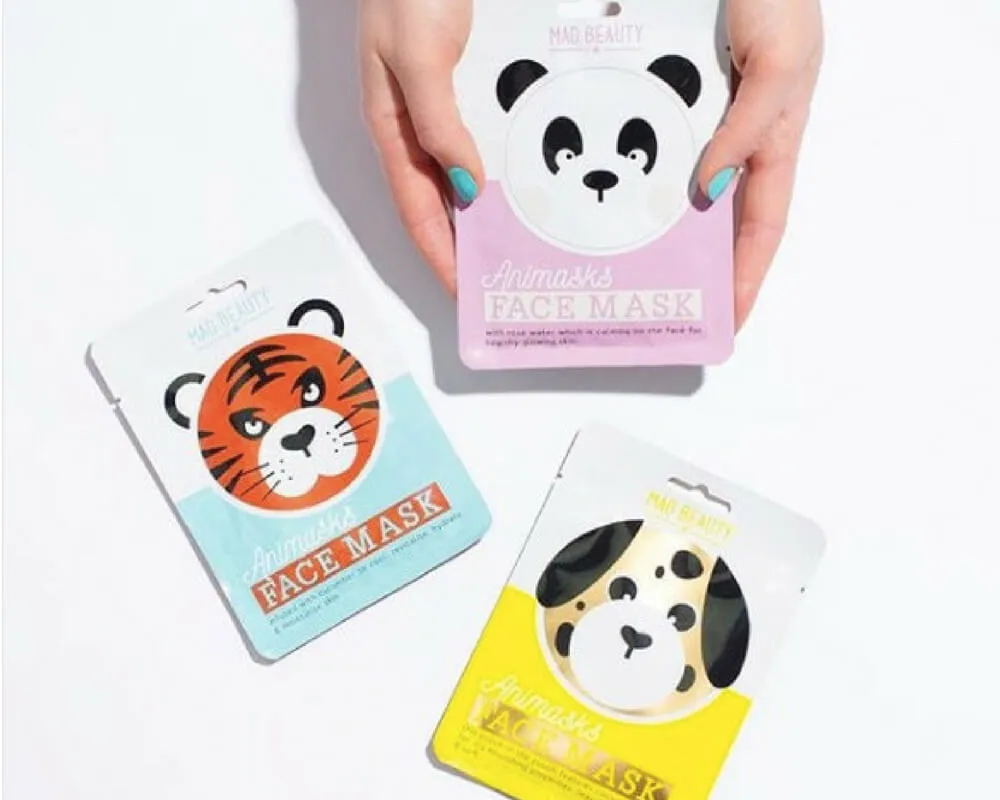 These Animal Face Masks from Firebox are the perfect addition to any slumber party. Who says you have to stop having slumber parties when you're an adult?
Each mask is full of different nourishing ingredients. Kids would absolutely love playing with these. If you have kids at home, you could even incorporate these masks into a fun kiddie spa day. Or just keep them for yourself. You deserve to have fun too.
The Body Shop Body Butters
These things have become somewhat of a skincare staple for me. They're relatively inexpensive and the last a really long time. Also, they smell absolutely delicious.
Every time I walk into The Body Shop I have a hard time choosing just one scent. I have the peach one sitting in my bathroom right now and my mouth is watering just thinking about it. That stuff smells good enough to eat. Don't actually eat it though. Protip: have somebody else slather you in body butter for an even more... fun experience.
Lush Scrubee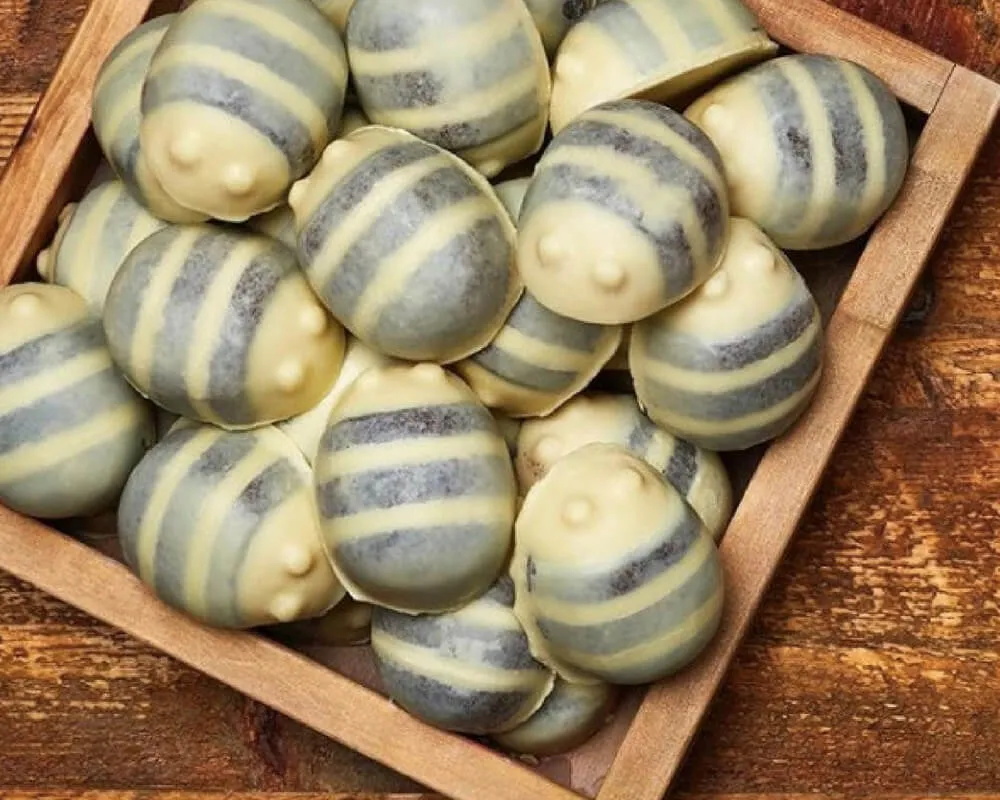 Speaking of body butter, if you're looking for something cute looking with a lot less packaging, check out Lush's Scrubees. This little bee is full of actual ground almonds and coconut shell to exfoliate your skin. It also contains honey, cocoa butter, and shea butter.
Use this bar in the bath or shower on wet skin. Massage in the rich butter, rinse off the scrubby bits, and pat dry.
Foreo Luna Play Plus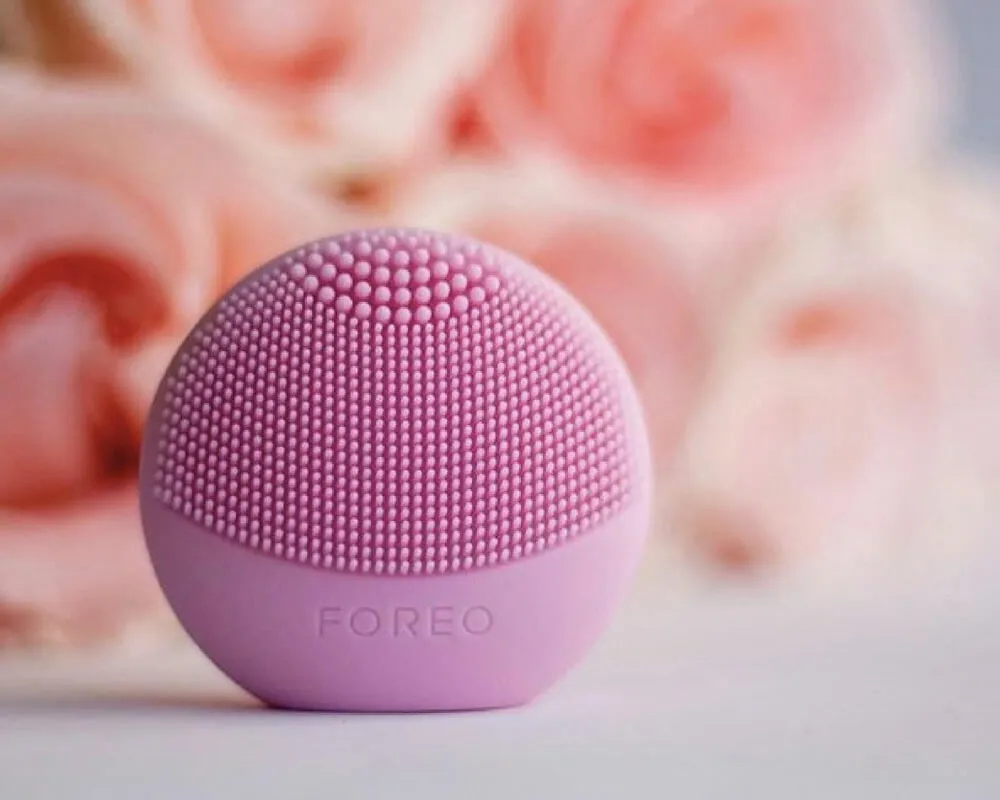 So I know the name and shape of this product makes it seem like it's for a less skincare related sort of fun, but I promise this is entirely PG. The Luna Play Plus is a silicone cleansing brush that uses T-Sonic pulsations to completely and thoroughly clean your face.
Seriously, people rave about this thing. It's super compact and portable, and it comes in a bunch of different colors and styles.
Bubble Masks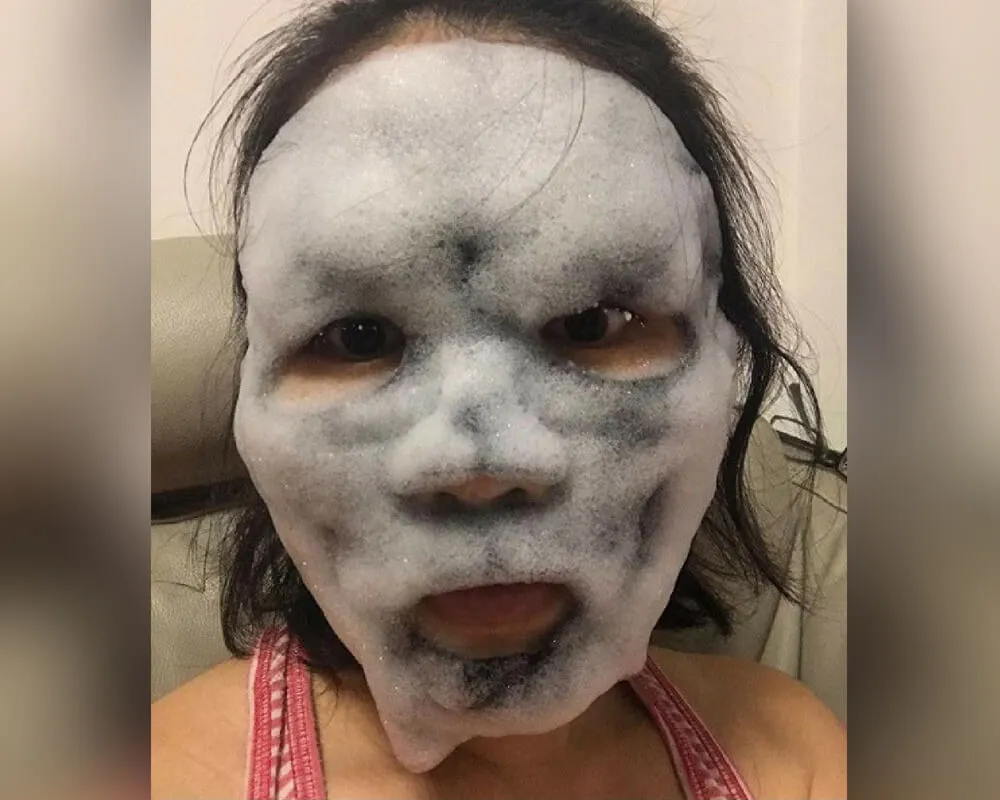 Leave it to Korea to come up with bubble masks, carbonated masks that literally come to life on your face. It's super fun to feel and hear these things puff up, plus you'll look super silly wearing them.
Lots of different companies make lots of different kinds of bubble masks. Some of them have clay in them, and some of them are just bubbles. Either way, I highly recommend that you try these at least once. See if you can get a free sample from Sephora.
Kiss Kiss Lovely Lip Patch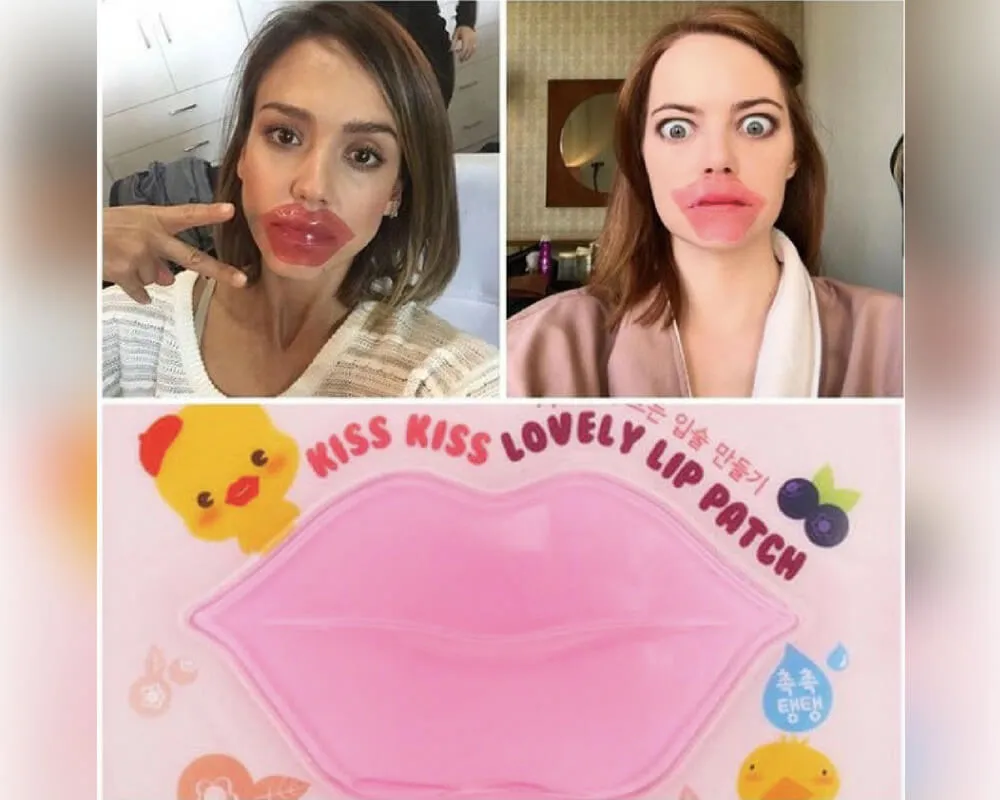 If you have dry lips, you could probably just use some lip balm— but if you have dry lips and you want to take an awesome selfie, you need a Kiss Kiss Lovely Lip Patch. Do these things work better than regular lip balm? Probably not. They're probably pretty messy and cumbersome.
But Emma Stone and Jessica Alba used them, so now I want to use them too. It's like nine dollars for a set of two of them. These look cool enough to try once.
Dr. Jart Shake And Shot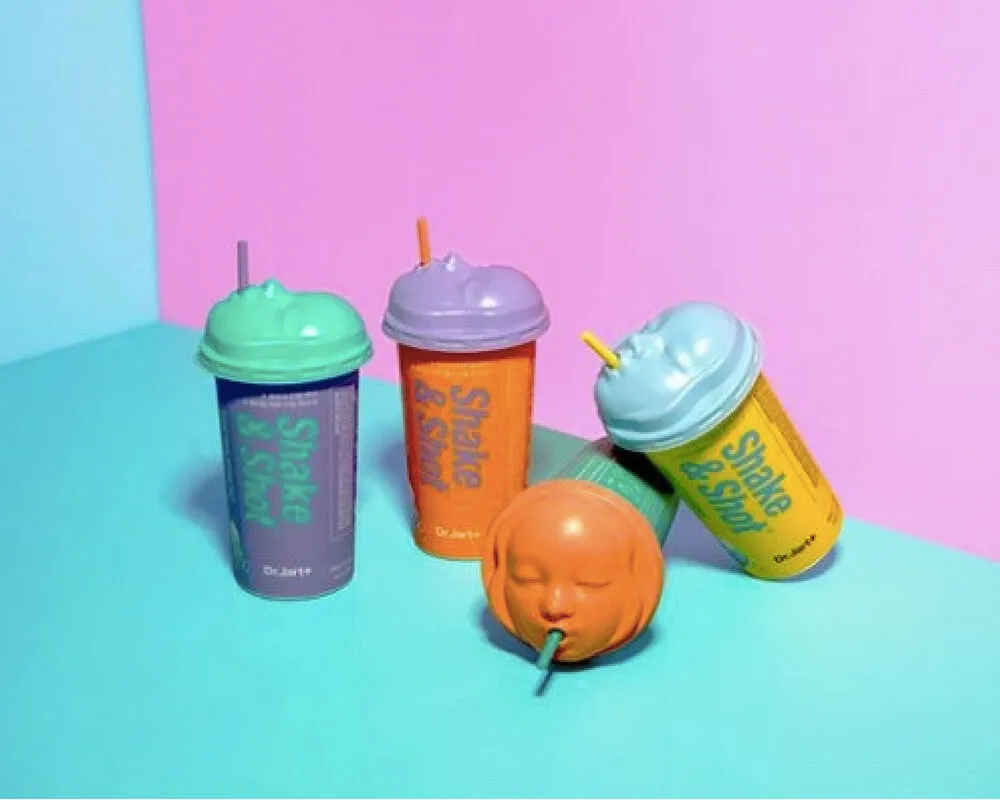 These Dr. Jart "rubber masks" start out as a cream, and then dry down to a rubber-like sheet. They come in a bunch of different formulas to suit your unique skincare needs. You mix the mask right in the weird cup packaging. Just add water to the mask powder, and shake it up.
Who says that skin care has to be boring? Step back Imax, this stuff is a whole immersive experience.
Bath And Bodyworks' Vast Array Of Scents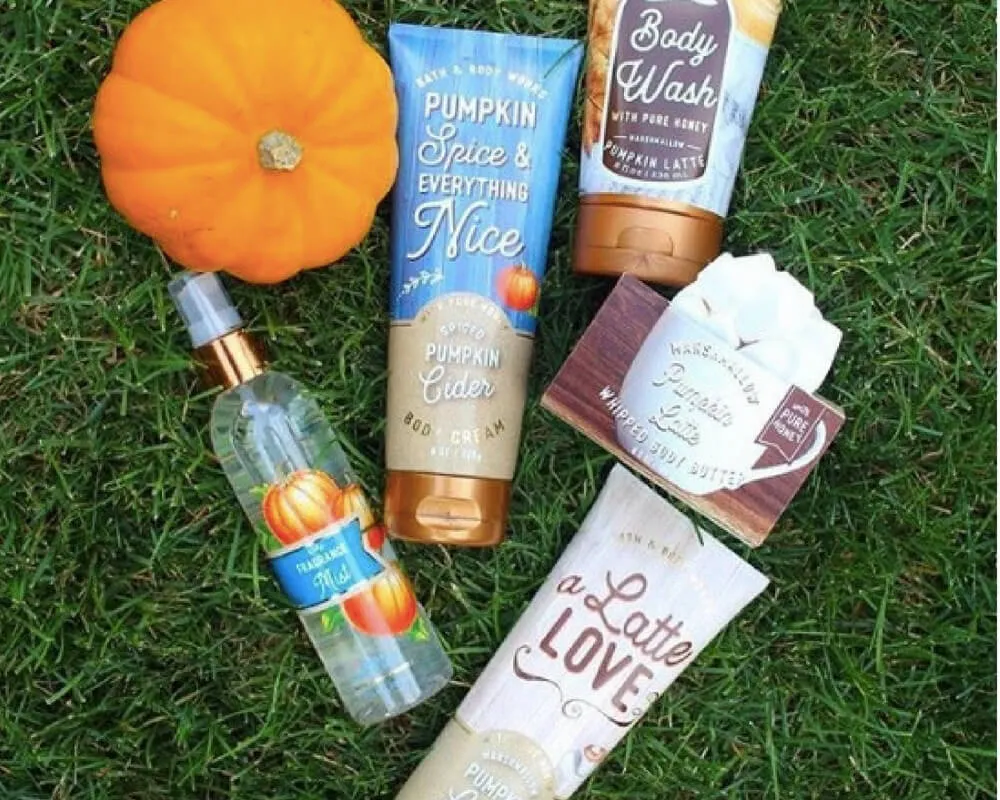 Bath and Bodyworks is always at the forefront of beautifully scented skincare. As far as this company is concerned, variety is the name of the game. They are constantly bringing out new scents. Thay also bring out season-specific scents (my personal favorites).
I'm a sucker for fall scents, but these products are inexpensive and they're regularly on sale, which means you can stock up on a whole bunch of different lotions and potions.
Otter Face Masks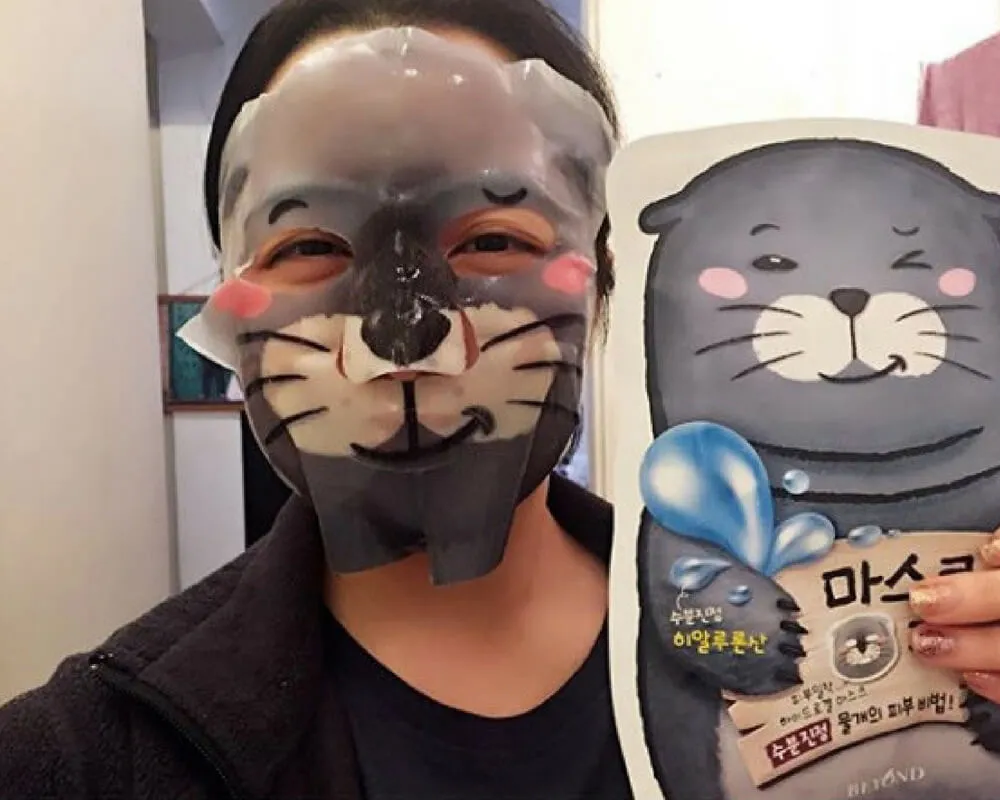 I know I already included animal face masks on this list, but I thought this otter deserved a page of its own. I mean, just look at how cute it is.
I've seen some otter face masks that actually look pretty scary, but this one is downright adorable. It's full of gorgeous moisturizing ingredients so you can feel marine mammal smooth. I think if I put this on I wouldn't ever want to take it off.
Lush Lip Scrubs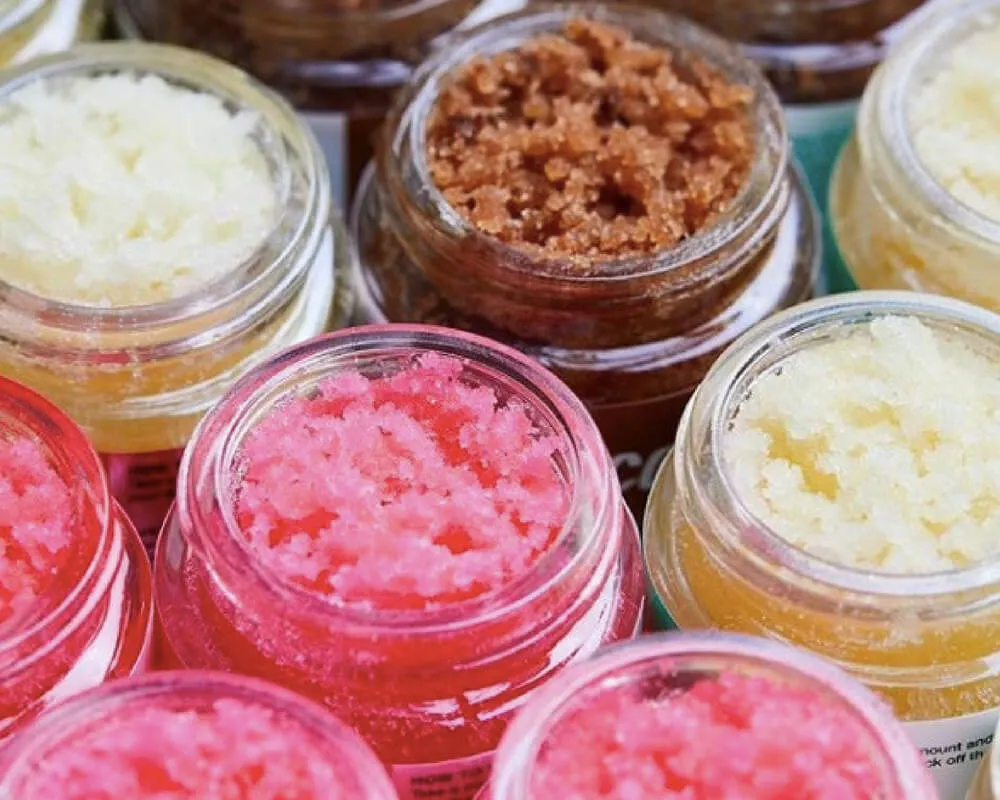 Lush lip scrubs are made out of coarse sugar, moisturizing oils, and delicious flavors. Scrubbing your lips ensures that your lipstick goes on smoothly and evenly. Some matte lipsticks can really stick to patches of dry skin.
These scrubs actually taste amazing. They come in flavors like bubblegum, mint julip, chocolate, honey, and cola. Lush brings out some limited edition flavors around the holidays.
Sephora Face Masks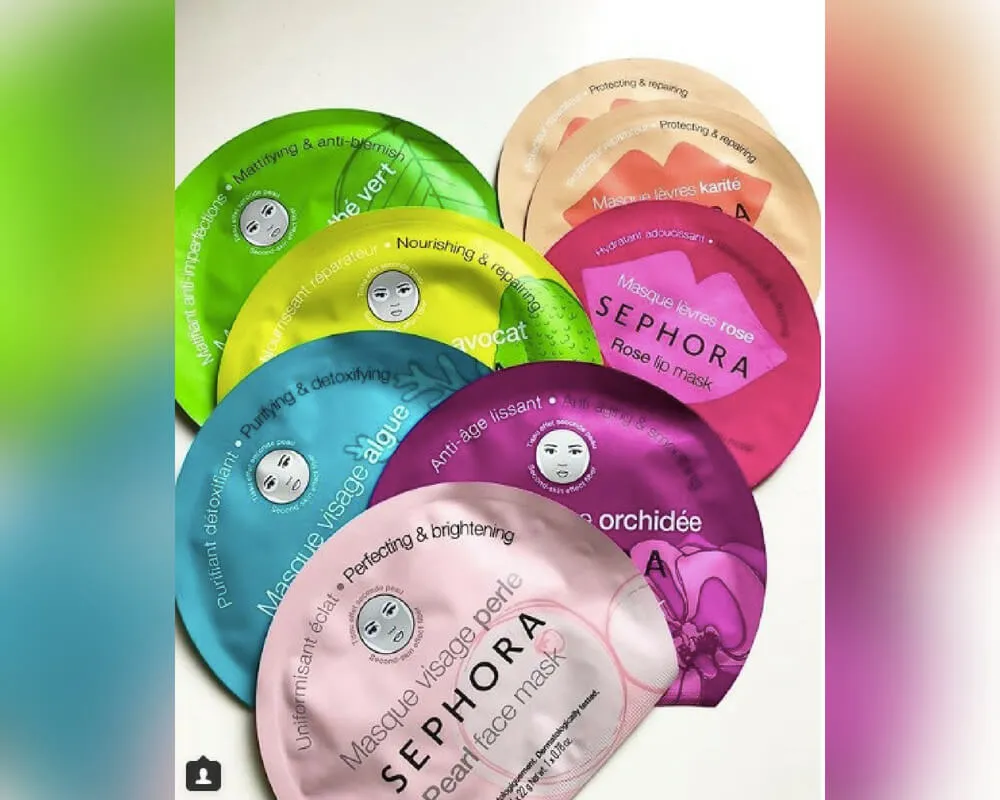 These face masks are a Sephora staple. They come in so many different colors, scents, and formulas. There's a Sephora face mask for every skin type. These things are also great to take on vacation with you.
Plane rides can do awful things to your skin. Keep one (or two) of these in your carry-on so you can slap in on as soon as you get to your hotel. Trust me, your skin will thank you.
Lush Bath Bombs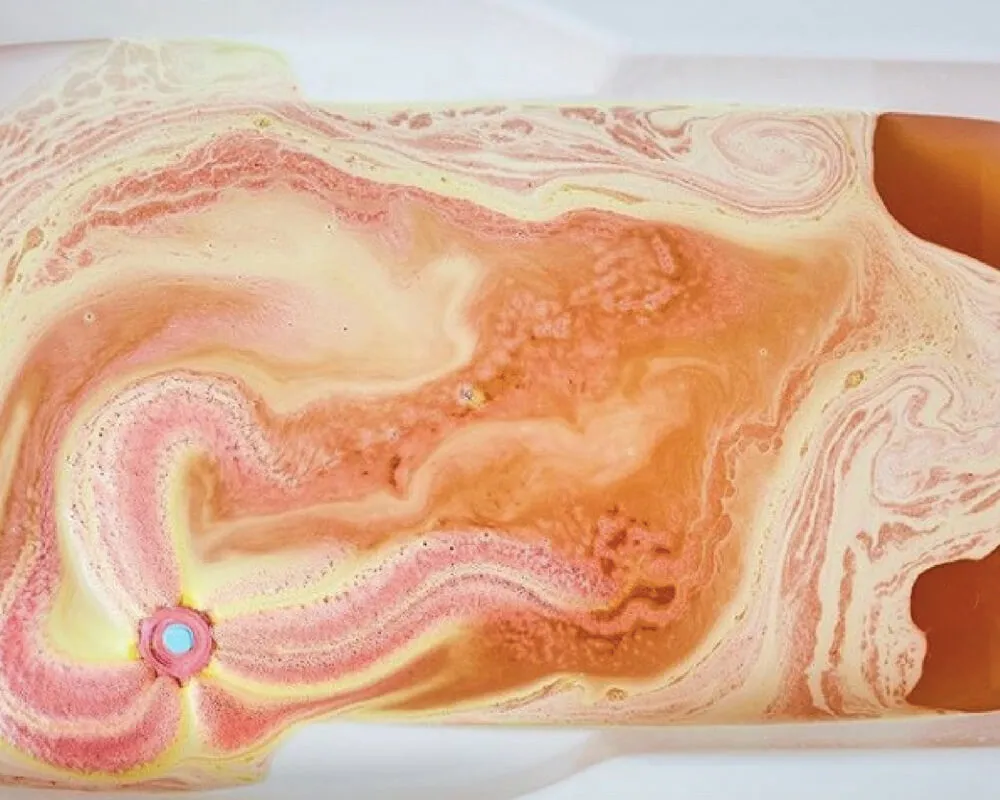 Lush bath bombs are the crowning jewels of fun skincare. Lush carries up to thirty different kinds of bath bombs at any given time, They also have jelly bombs, bubble bars, bath melts, and so much more.
People have entire YouTube channels dedicated to making different Lush bath "concoctions. These things are colorful, they smell great, but they also have amazing skincare properties. Their Butterball is full of moisturizing cocoa butter, and the Big Blue bath bomb is full of actual sea salt and seaweed.