Dog Breeds That Are Most Likely To Destroy Your House
Getting a dog is a lot of responsibility. Many people are in it for the cuddles and companionship; forgetting a dog can be quite a handful, not to mention destructive to property, furniture, and pretty much anything they feel needs a good chew!
From feisty chihuahuas chewing on shoes to Mastiffs digging holes in the yard, here are some of the most destructive dog breeds.
Bulldogs: A Slobbery Breed People Can't Help But Love
A loving a loyal companion, Bulldogs aren't really known to chew on household items that are not their own toys. That being said, this particular breed does have something going against them -- their drool!
While drool isn't overly destructive, it has the potential to ruin furniture and other fabrics if it isn't cleaned up right away.
Chihuahua's Are Feisty And Like Everyone To Know It
When it comes to chihuahuas, any owner knows that leaving a toy in very close proximity to the god is the only way to go, especially if they're leaving the house.
Known to have major separation issues and anxiety, this breed will go after anything and everything -- rugs, shoes, clothing, cellphone chargers, and even couch legs.
Rottweiler Are Natural Chewers
According to RottweilerGuide, Rottweilers are born to chew. Very curious by nature, this breed will get into trouble without meaning to. Even so, their curiosity is bound to lead to some things being chewed up around the house!
To avoid the house getting ruined, it's important to exercise this breed daily and play games with them, too.
Whippets Will Climb All OverThe Furniture
Whippets are a high-energy breed that loves to run around and play. So, making sure they get the right amount of daily exercise is key to have a less destructive-looking household.
On the other hand, prospective owners should be aware that this breed loves to be up on the furniture, and no one will be able to tell them otherwise.
Dachshunds Are Born Diggers And Chewers
Loving with a whole lot of energy, it's funny to think such a tiny creature can pack such a destructive punch. Well, Dachshunds surely can!
According to American Dog Blog, it is in this breed's nature to not only dig, whether it be the dirt outside or the carpet, they chew on everything.
Labradors Need Constant Action
Loving and goofy, Labradors are a great family pet for those who are very active and like being outdoors.
This breed needs a lot of interaction and care; otherwise, they're going to find the closest thing to them and start chewing. Unfortunately, the closest thing might not be a toy.
English Setters Will Chew Through Everything If Not Trained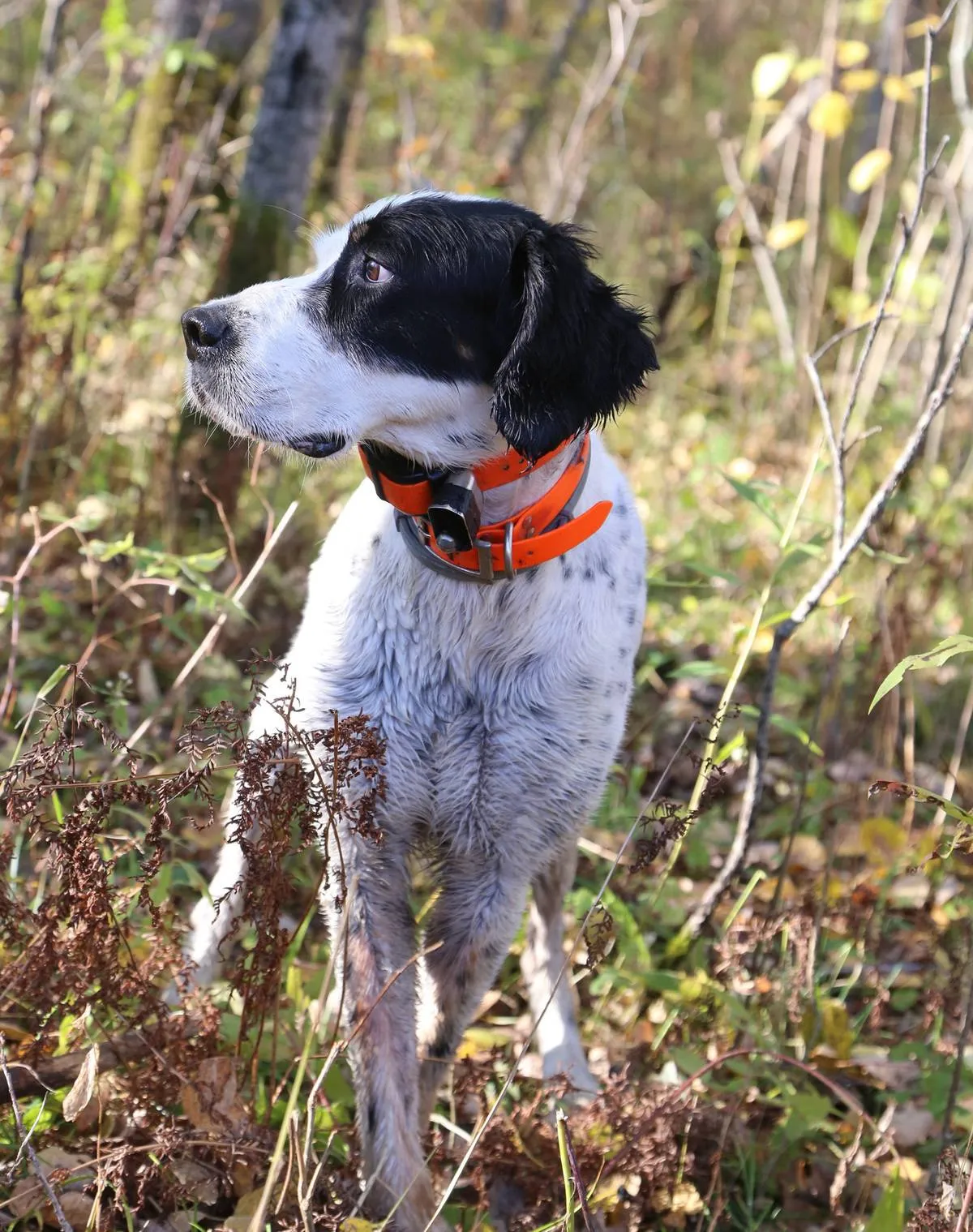 English Setters are a very smart, energetic, and loving breed that needs a lot of attention. The biggest thing is to make sure they get a healthy dose of daily exercise and have ample time around their family on top of good training.
Otherwise, this breed gets a bit rambunctious and will start chewing through everything, which is not only extremely annoying but pricey. Also, keep a vacuum nearby because this breed sheds a lot!
Male Basset Hounds Can Be Difficult To House Break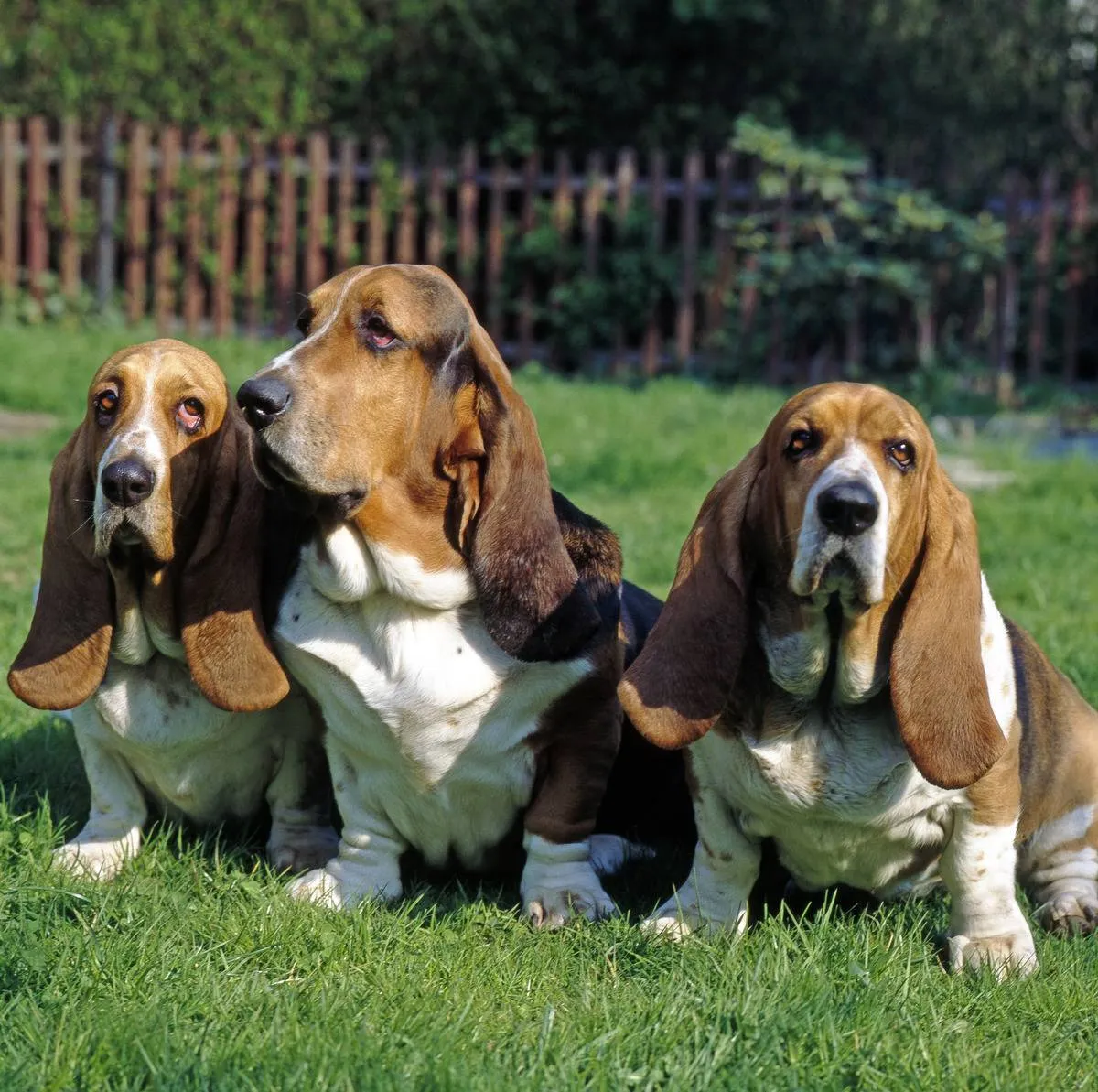 Yes, Basset Hounds have some of the cutest ears around, but looking past their cute faces, they are a breed that will likely ruin an owner's home in a few ways. First, male Basset Hounds are notoriously difficult to housebreak, meaning clean carpets are a thing of the past.
Not only that, but this breed also loves to dig, so say hello to a pile of landscaping bills.
Boxers Are Stubborn And Will Let A Person Know They're Mad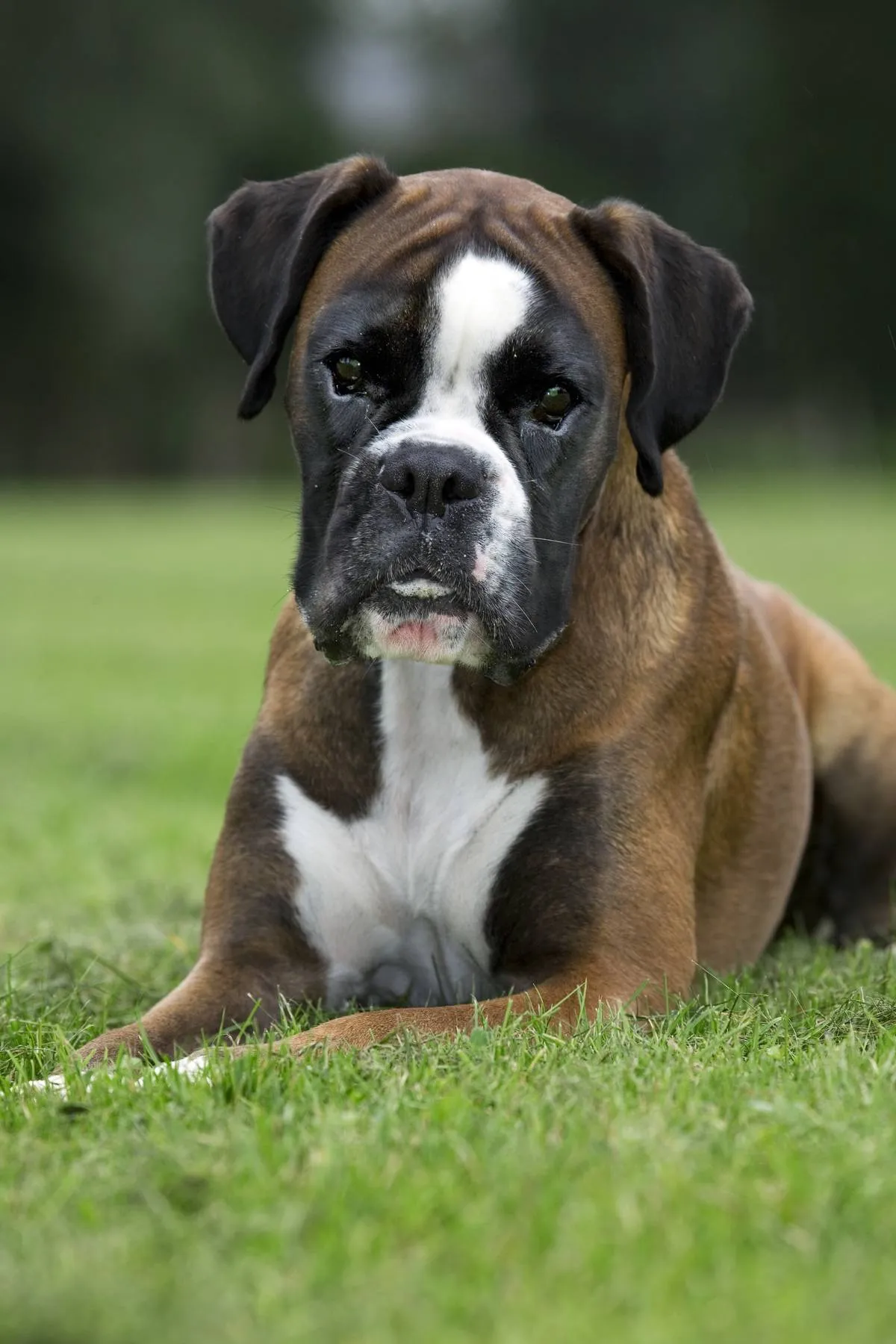 Boxers are a breed that is smart, loving, and too stubborn for their own good. With this high energy level, owners need to make sure this pooch is worn out by the time they leave the house.
Otherwise, they're in for a whirlwind of destruction when they get home, solely because their Boxer was bored and mad because they left them alone.
Golden Retrievers Love Having Things In Their Mouth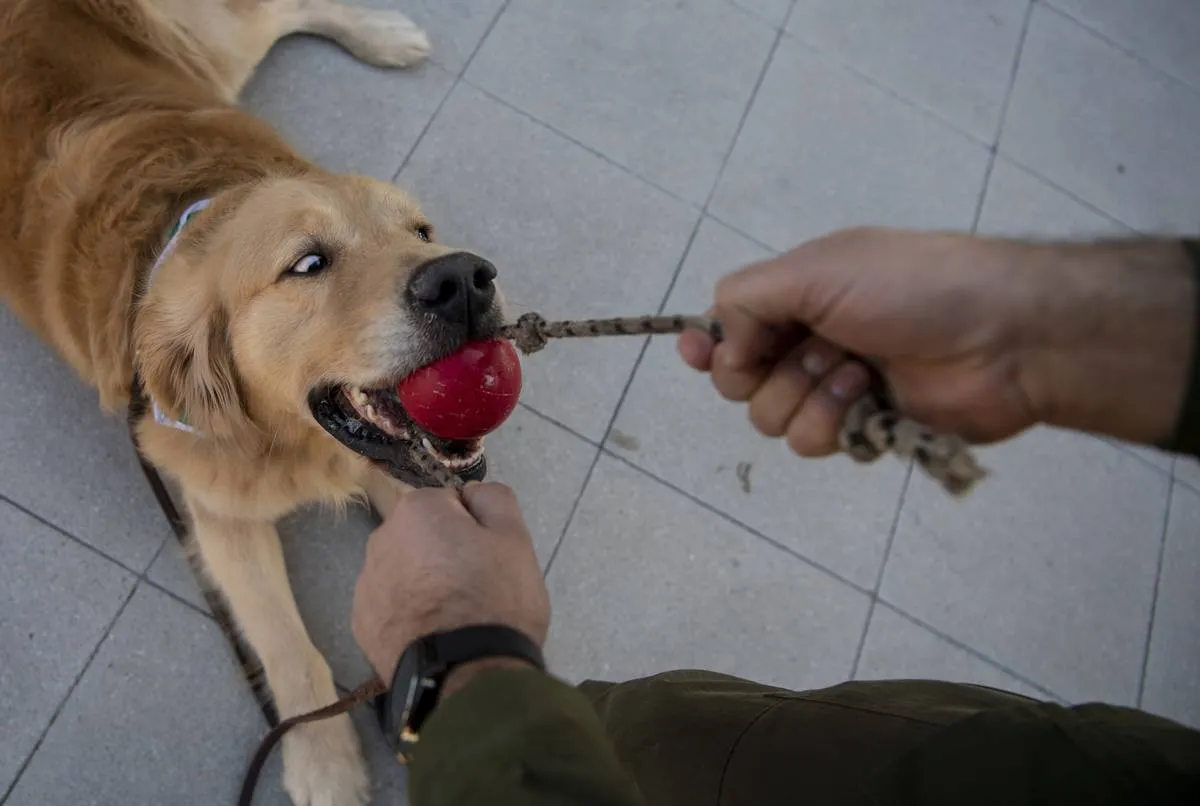 It's all in this breed's name. Golden Retrievers are literally bred to retrieve. They love having something in their mouth at all times.
And, if their toys are nowhere to be seen and they're full of energy from lack of exercise, they're going to head straight for something in the house that will cause some destruction. The trick is lots of outdoor time and exercise!
Border Collies Will Be Destructive If They Don't Have A Job
Border Collies are an extremely smart working dog breed. This means they need a job, or two, to get through the day.
Otherwise, they're going to get very bored and take matters into their own paws, chewing on things around the house to either get attention from their owner or solely to entertain themselves.
Jack Russells Will Pick Up Anything They Can Find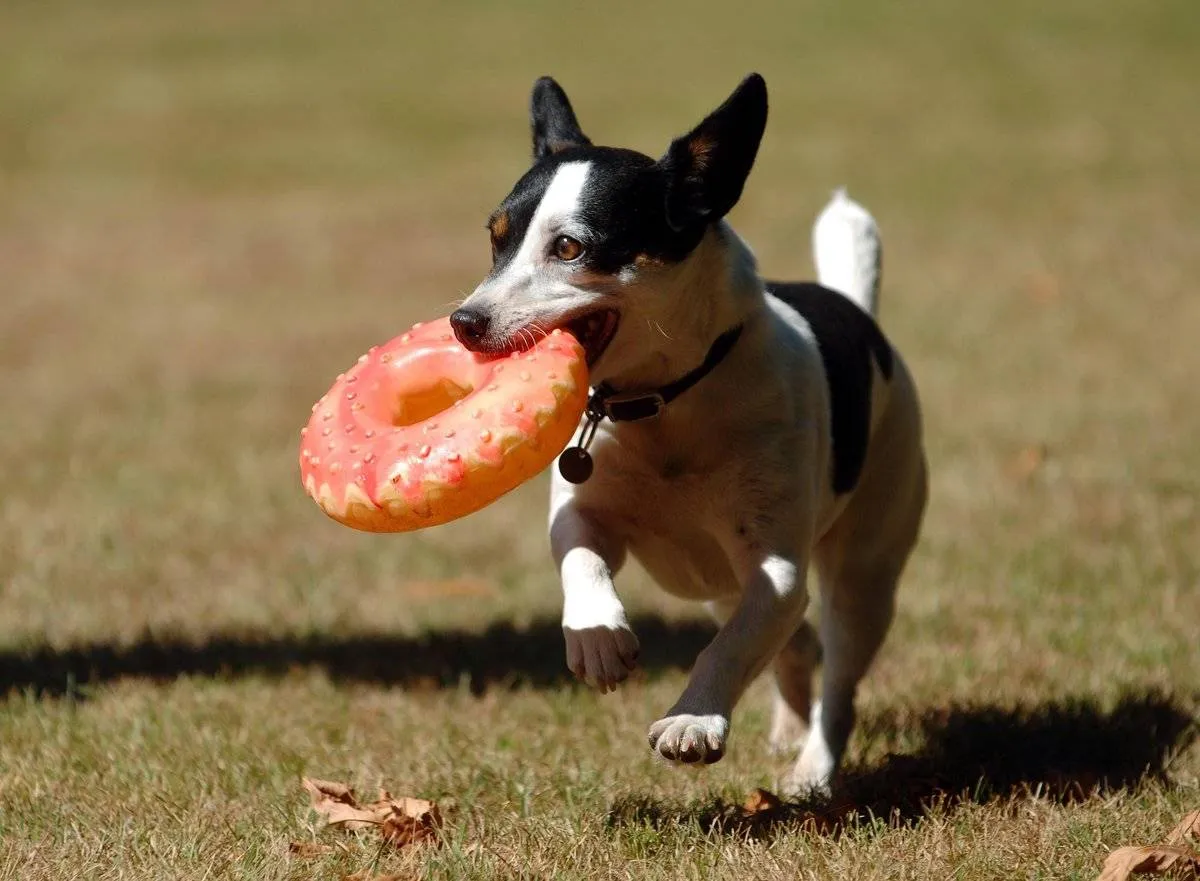 While it's not a large breed, Jack Russells are just as destructive as any other dog that enjoys chewing on things they're not supposed to.
A small ball of energy, Jack Russells needs to be exercised, or else their family is going to be in a world of debt with the chewing and destruction this pooch can cause when bored and curious.
Mastiffs Love To Dig And Dig And Dig And Dig Some More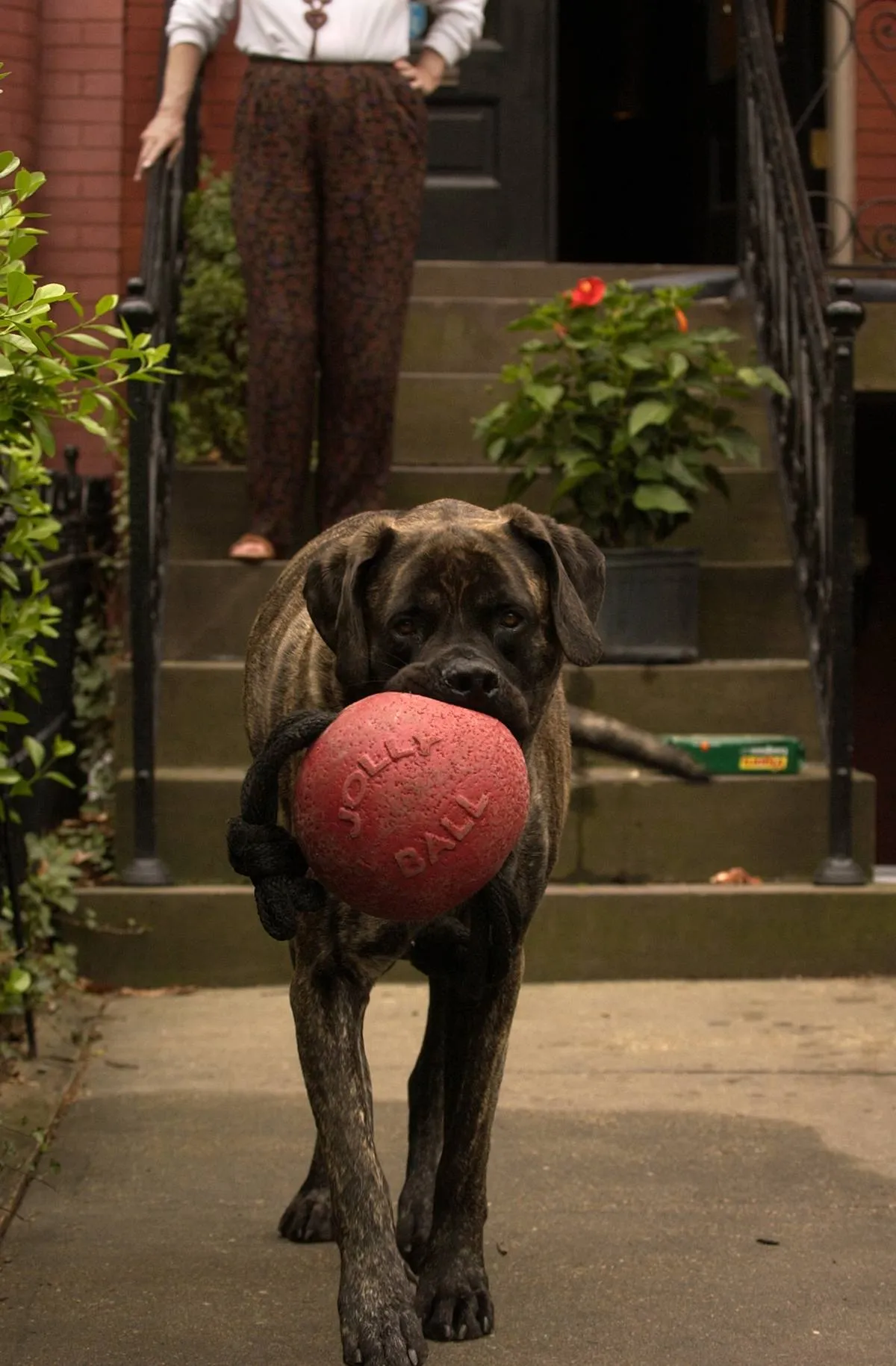 The original nanny dog, Mastiffs are a loving breed that wants nothing more than to please their family. Unfortunately, the only thing they love more than their family is a nice yard to dig in!
So, unless an owner doesn't mind paying to get their lawn taken care of every few weeks, maybe think about getting a less dog-friendly pooch.
Great Dane's Will Start Chewing If They're Left Alone
While they're known for being gentle giants, Great Dane's have a stubborn streak if they're left alone. Preferring to be with their family, Great Danes are known to go after anything they think needs a good chew.
And their size is also something to consider, as they're a massive breed that can ruin furniture and accidentally knock things off tables.
Beagles Are "Chowhounds" And Diggers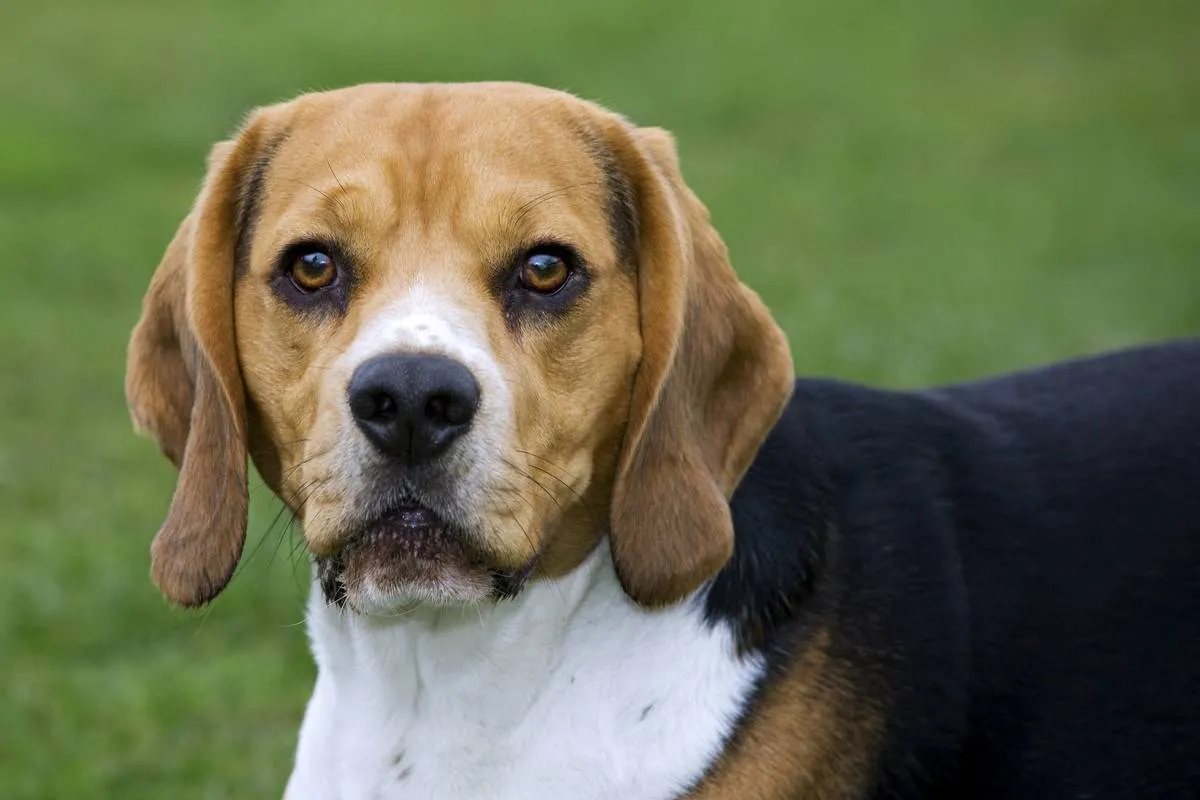 Clever and loving beagles make great family dogs due to their loving nature. That being said, they are also an extremely curious breed who love getting into trashcans and unoccupied plates -- they're very much a "chowhound" breed.
Also, this hunting dog loves being outdoors. So, it's important to keep an eye on them, or else owners might find themselves with a whole lot of holes to fill!
Greyhounds Will Chase Any Other Animal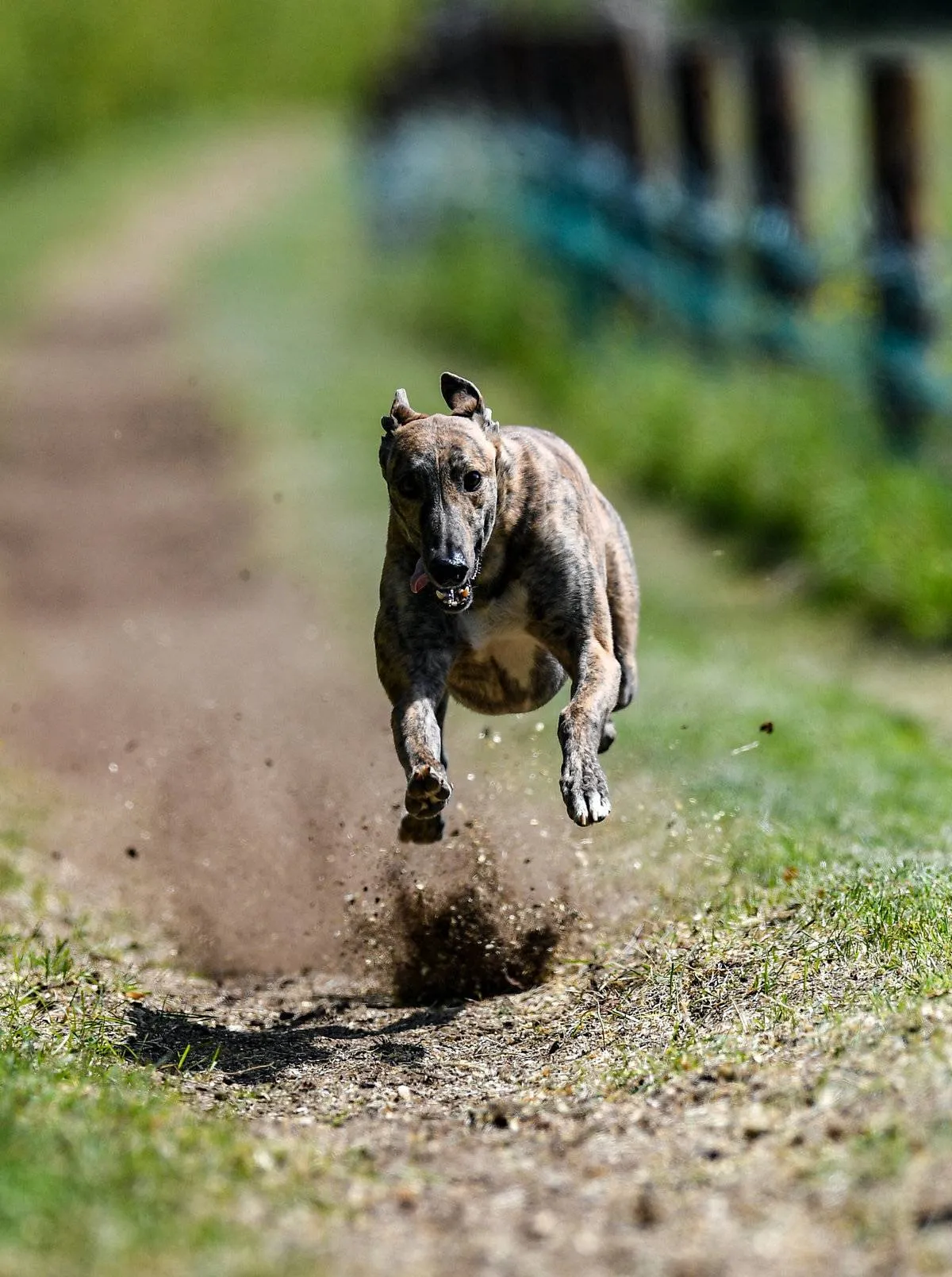 There is a reason Greyhounds are bred to race. They are an active breed that loves to chase. So, if someone is in the market for a Greyhound, it's best if they are the only animal in the house.
Otherwise, the owner is in a world of destruction because they will be running all over the place trying to catch the other pet!
Dalmatians Will Be Destructive If They Don't Exercise
A high-energy breed, people have to be aware that if they want a Dalmatian, they're in for a world of daily exercise. This breed is very active and is historically used to running for miles at a time.
According to Dog Time, if Dalmatians do not get enough exercise throughout the day, they will become destructive and begin chewing on things they shouldn't.
Doberman Pinschers Bore Easily And Entertain Themselves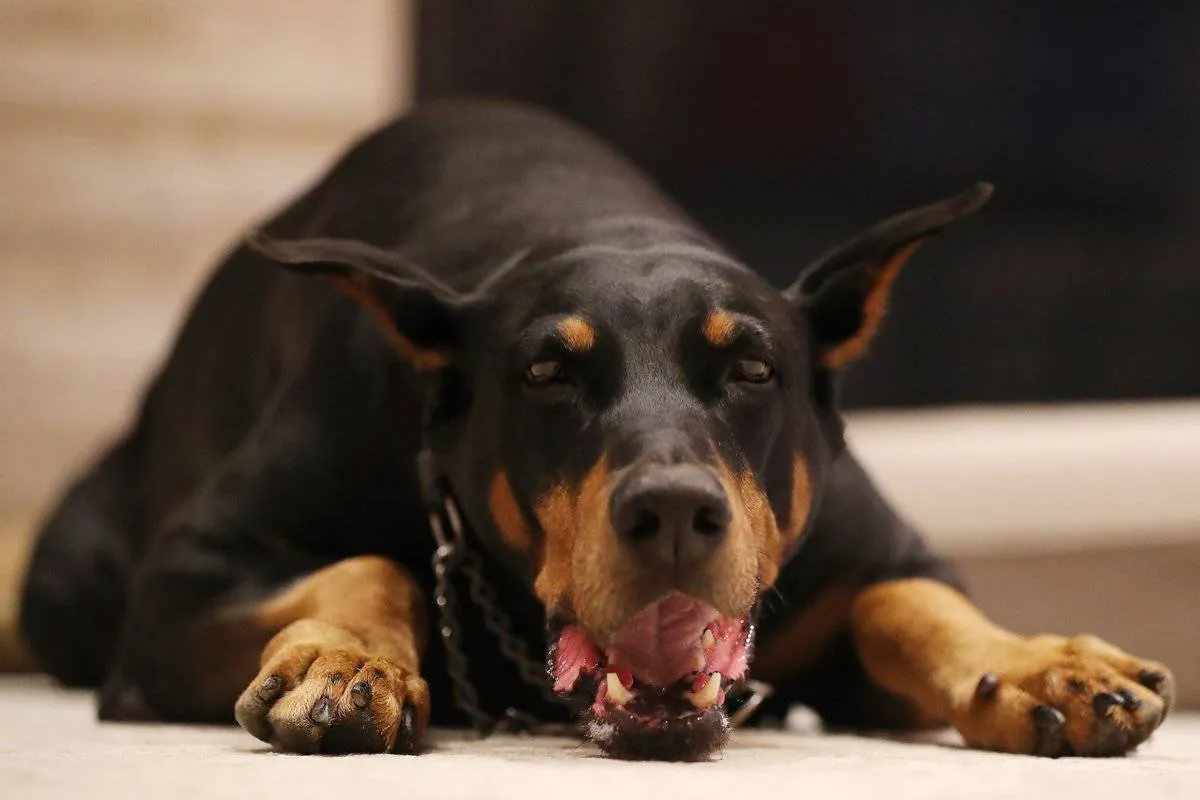 Doberman Pinschers are too smart for their own good. Because of this, they bore easily and will wind up entertaining themselves if their mind isn't stimulated on a regular basis.
The unfortunate part about that is this breed might not always entertain themselves in a good way, becoming a bit destructive around the house.
Weimaraners Have A Temper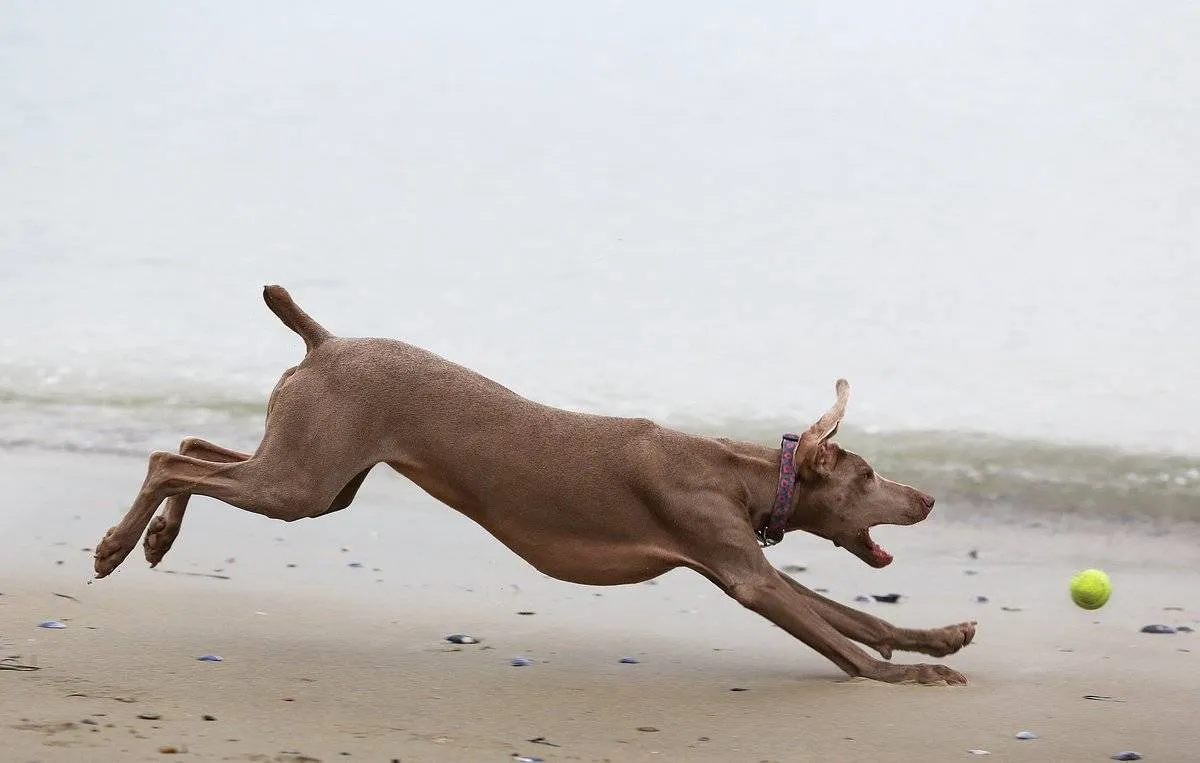 Weimaraners are a large dog breed that, while a great pooch, have a bit of temperament to them.
If they don't get the right amount of exercise and outdoor time, not to mention a lot of training, they're bound to get into something in the house that they're not supposed to.
Labradoodles Are Playful And Love To Chew
The crossbred Labradoodle is a great family pooch that loves to play and be around their family. A loving breed, Labradoodles tend to need a lot of interaction, or else they will get bored.
This breed will most likely start wreaking havoc on the household to get over their boredom, chewing the nearest thing to their mouths.