Travel Hacks That All Dog Owners Should Know
Dogs aren't meant to be cooped up inside all day and are eager to see the world almost as much as humans. Leaving a dog alone can make them feel abandoned and depressed, so many dog owners have found ways to bring their furry companions with them on trips. It might seem stressful to do this, but it's a great way for owners to bond with their dog and make happy memories. If you're thinking of bringing your pup on a vacation, then consider these travel hacks before you leave.
Even Dogs Get Motion Sickness
Similar to humans, dogs can experience motion sickness. This can cause them to get dizzy and even to vomit. Owners should give their dogs pet-safe herbs such as fennel, peppermint, ginger, chamomile, or dill at least 15 minutes before getting in a moving vehicle.
If you know your dog struggles with motion sickness, it's best not to feed them for at least three hours before the trip because they can get an upset stomach. Other signs that could be symptoms of motion sickness in dogs include inactivity, panting, yawning, excessive drooling, whining, and shaking.
Check If They're Up To Date On Vaccines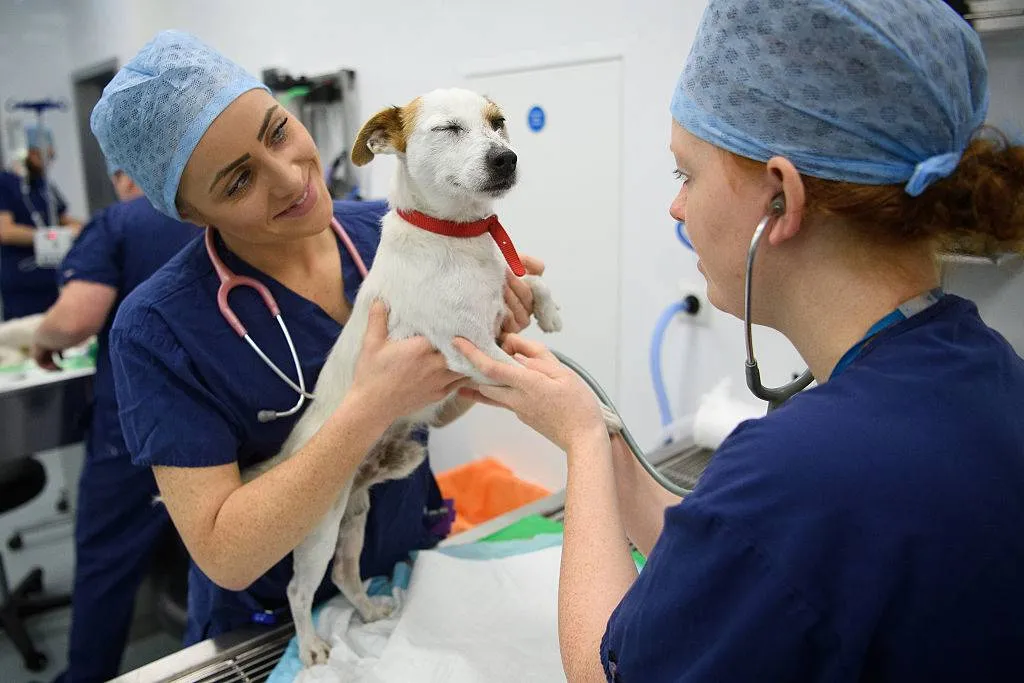 Before embarking on a trip, it's best to take your dog to get a check-up at the vet. This way they can decide if your dog needs any vaccines or tests in case the area you're going poses a potential health threat.
For example, the area where you and your dog live may be free of deer ticks. But if you're going somewhere where they are heavily prevalent and they bite your dog, it can cause Lyme disease. Make sure you keep a copy of their vaccination records on hand in case of emergency.
Keep Dogs Comfortable With A Carrier
Making sure your dog is safe and comfortable should be any owner's top priority while traveling. One way to guarantee they won't wander off is to get them a carrier.
This will work best on smaller dogs and there are numerous options, depending on what you and your pup prefer. Putting a dog in a carrier should not feel like a punishment, rather it's a safe place for them to go into an unknown area.
Be Prepared To Make Many Stops
Humans need to stretch their legs after a long drive and dogs need that even more. They have to take bathroom breaks, go for walks or runs, and rest in the fresh air.
This is why it's recommended not to take dogs on airplanes, boats, buses, trains, and other vehicles where you aren't in control, unless it's absolutely necessary. Also, other passengers could be allergic or afraid of them. Try to make these stops have multiple purposes, such as getting gas or grabbing a meal.
Update Your Dog's Microchip Contact Information
Something that all owners should keep on their travel to-do list is updating the contact information on their dogs' microchip. If your dog accidentally gets lost, it will make finding them a lot easier.
Some owners might not remember the microchip company or how to update the contact information. If this is the case, call the vet or have them scan your dog's microchip and they can instruct you on what to do. Usually, microchip companies have a phone number or website where updating contact information can be done quickly.
Know Your Dog's Daily Routine
All dogs are different, which means they all have their own unique daily schedules. Knowing your dog's habits will make traveling a lot easier because you can plan your trip around their day-to-day lives.
If your dog prefers waking up early and has a lot of energy in the morning, then try and travel during the afternoon or night when they have tired themselves out. Traveling while your dog is asleep, especially if they get nervous in moving vehicles, is usually ideal.
Keep Baking Soda On Your Checklist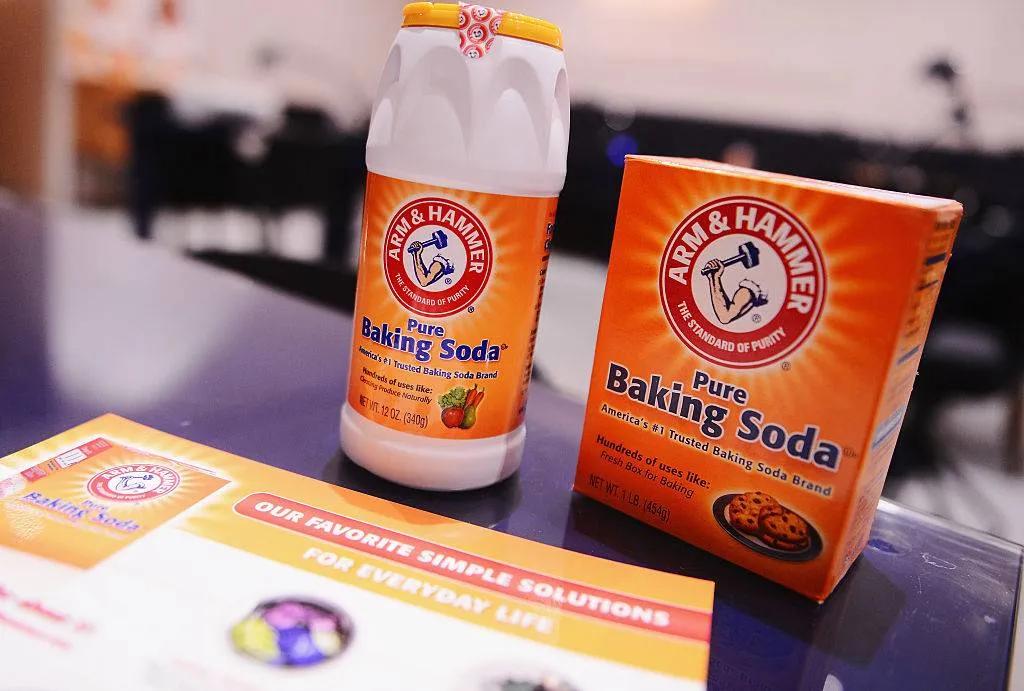 It's almost inevitable that your dog will make some kind of a mess while traveling. This is completely normal and can usually be cleaned up in no time. The most important tool for this is baking soda.
If your dog has some sort of accident, you should soak up as much as you can with paper towels and saturate the rest of it with the baking soda. Not only does it get rid of the liquid, but removes the foul odor. Baking soda can also be used to deodorize your dog and detangle any mats in their fur.
Get Your Dog The Right Car Restraint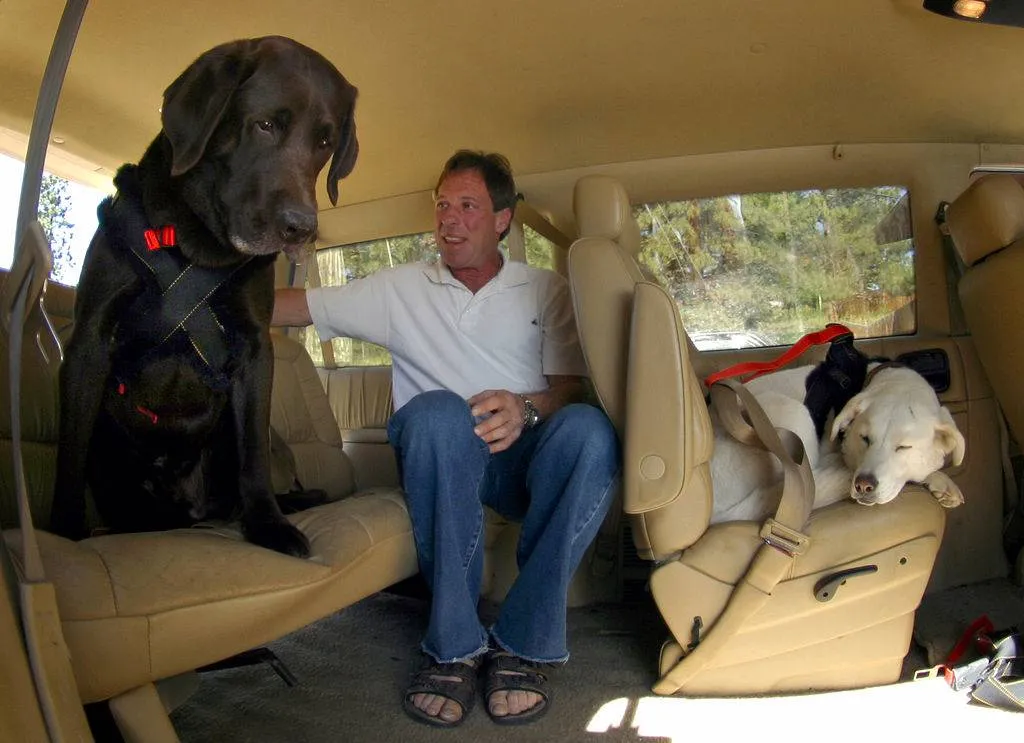 Anyone who regularly rides in the car with their dog should own a car restraint. These usually attach to the seat belt and collar to prevent dogs from moving around and trying to climb up front.
If it's your dog's first time using a car restraint, take it slow because they need time to get used to it. There are so many different types of car restraints such as leashes, carriers, and crates, so test them out to decide which will work best for your pup.
Research Which Hotels Are Dog-Friendly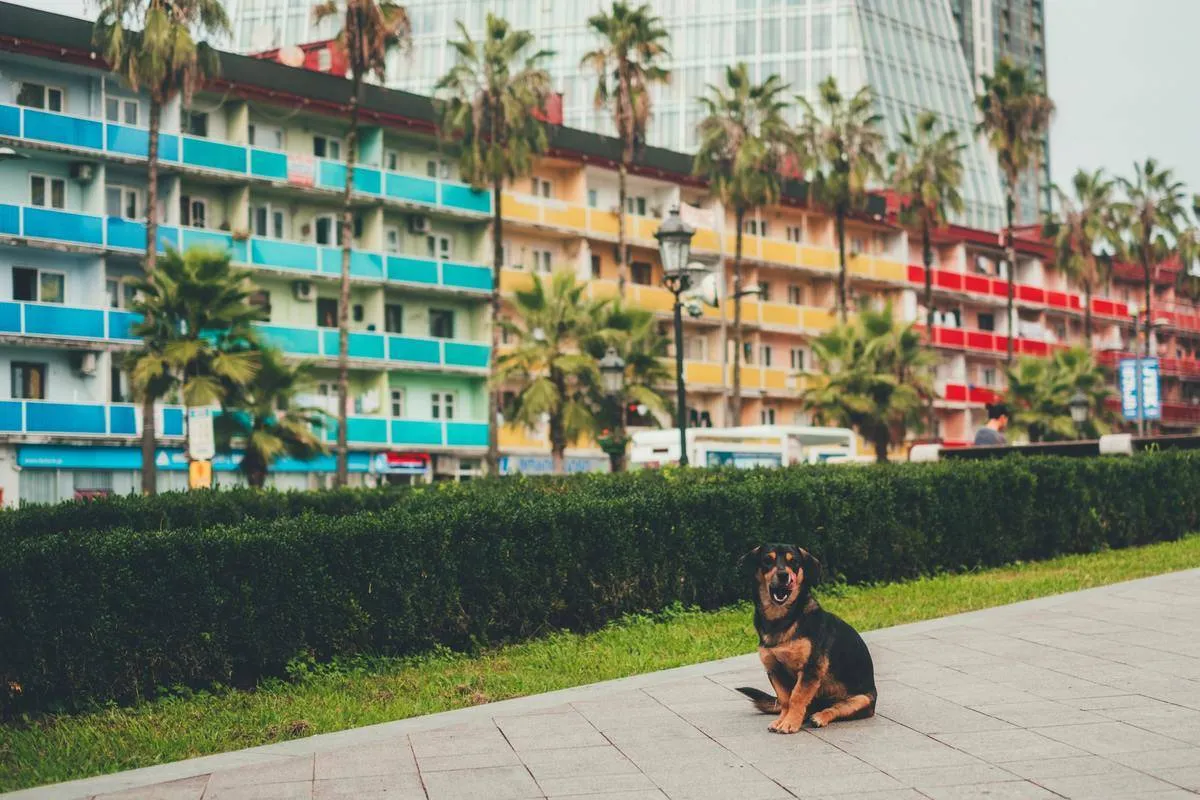 Booking a hotel with a dog barely takes any extra time and it's usually better to plan ahead. Many online booking sites will include filters where you can fill out that you're bringing an animal.
If you have your heart set on a certain hotel, then remember to check if it's dog-friendly. Other travel websites and apps will sometimes include places where it's safe to travel with a dog, such as restaurants with outdoor recreation areas.
Portion Out Your Dog's Food
One way to save time and effort while traveling with a dog is to portion out their meals beforehand. This way you won't have to bring the entire containers of dog food and supplements to save room.
Then, when they're ready for mealtime all you have to do is dump out the portion for that feeding. Some tools that are helpful for dogs eating on the go are collapsible dog bowls and plastic containers.
How To Make Dogs Feel Like They're At Home While Traveling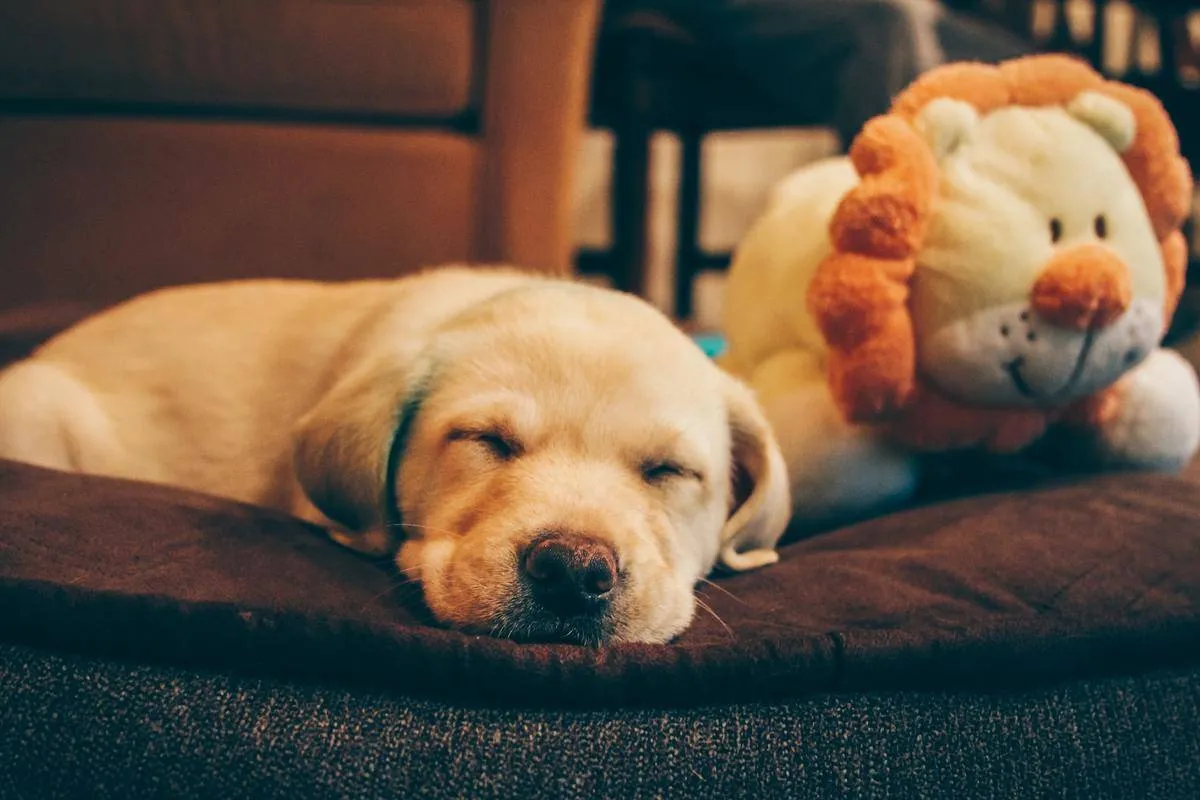 It's very normal for dogs to get a bit nervous when traveling to an unknown location. Instead of trying to give them medication to calm them down, there is a more wholesome approach.
Bringing some of your dog's favorite toys along for the ride can make them feel at ease and like they're right at home. Also, giving a dog a few new toys can keep them occupied and take away the nerves on a long trip.
Make Sure Your Dog Stays Hydrated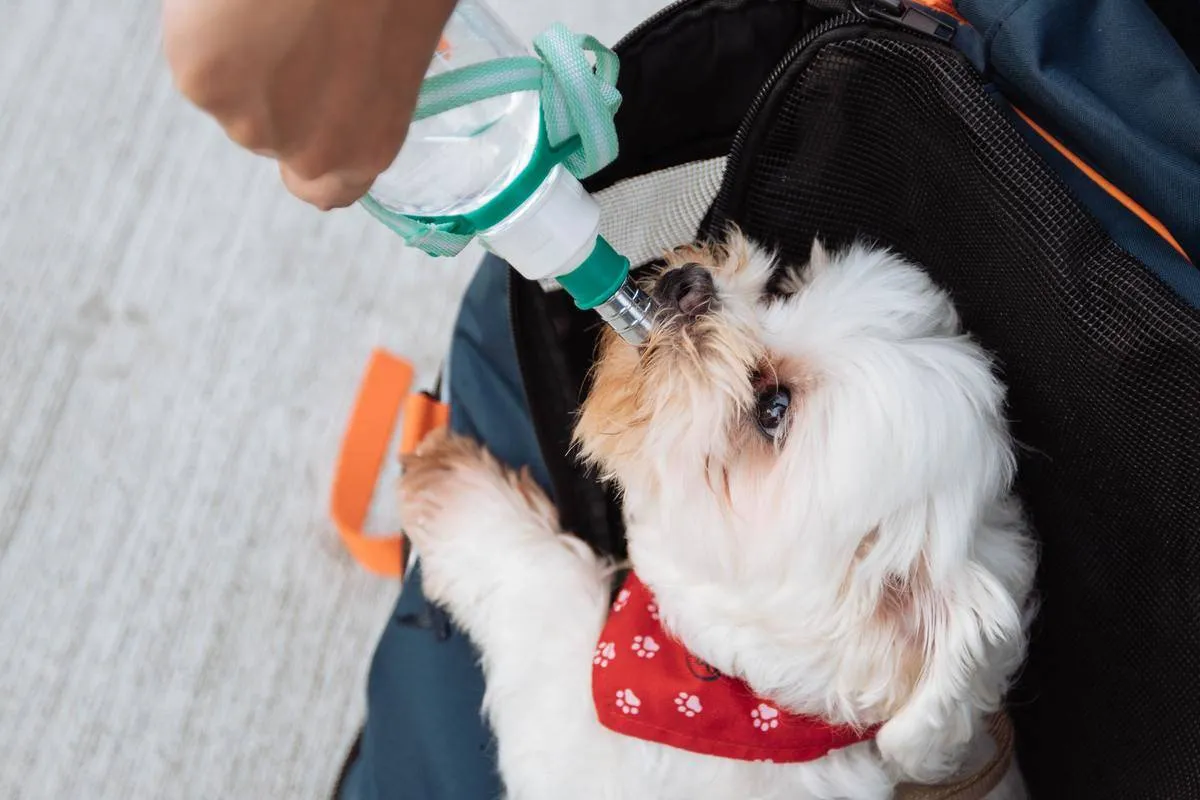 According to the Halifax Humane Society, dogs should drink between a half to one ounce of water per pound of body weight each day. For example, if a dog weighs 25 pounds they should drink about a fifth of a gallon of water daily.
Make sure to pack the water in a way that it won't spill and bring some collapsible water bowls. When you are stopped you can just take out the water bowl and pour in as much water as they need. This is also a good time for bathroom breaks.
Pack A Dog First Aid Kit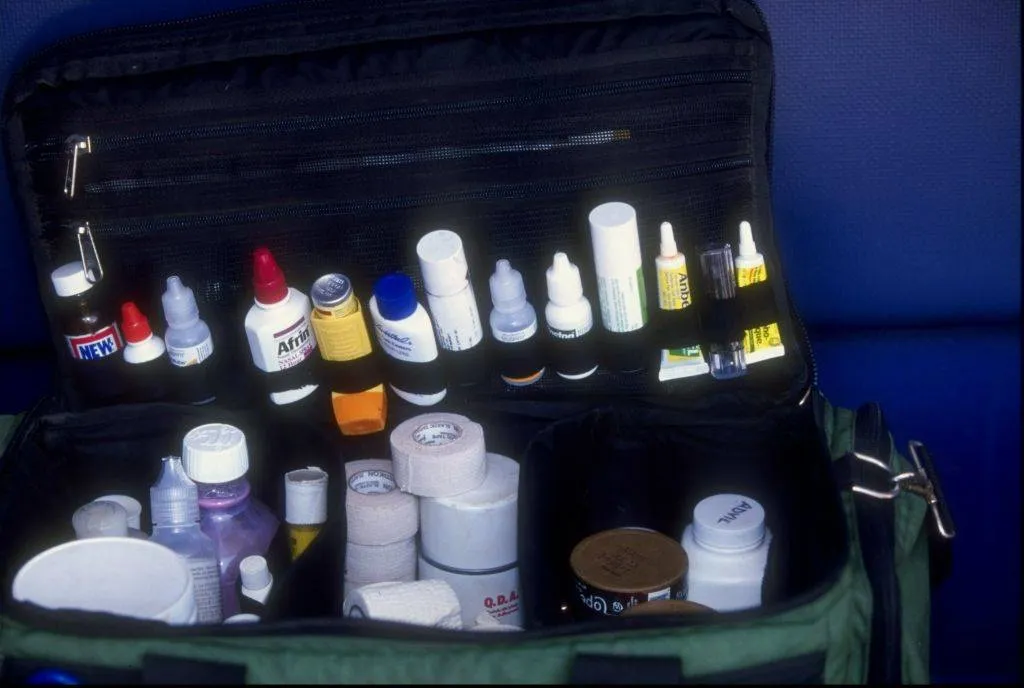 It's always best to be over-prepared when traveling and having a first aid kit ready to go can end up saving your dog's life. Include essential items such as antibiotic ointment, gauze, bandages, scissors, tweezers, hydrogen peroxide, latex gloves, and allergy medication.
Remember to store it in a place that's easy to reach and you can retrieve within seconds, whether that's the glove compartment or underneath a seat. If you're not sure if you have everything, please consult your vet.
Music Soothes The Soul
Music is a pretty powerful thing when it comes to emotions and it can be just as useful when it comes to dogs when they're traveling. Dr. Susan Wagner, a veterinary neurologist, found that when anxious dogs are exposed to classical music it calms them down.
On the other hand, when those same dogs were exposed to heavy metal it led to an increase in barking and anxiety. There are also dog music therapy apps that play carefully-tested music to calm nerves for travel.
Bring An Extra Set Of Everything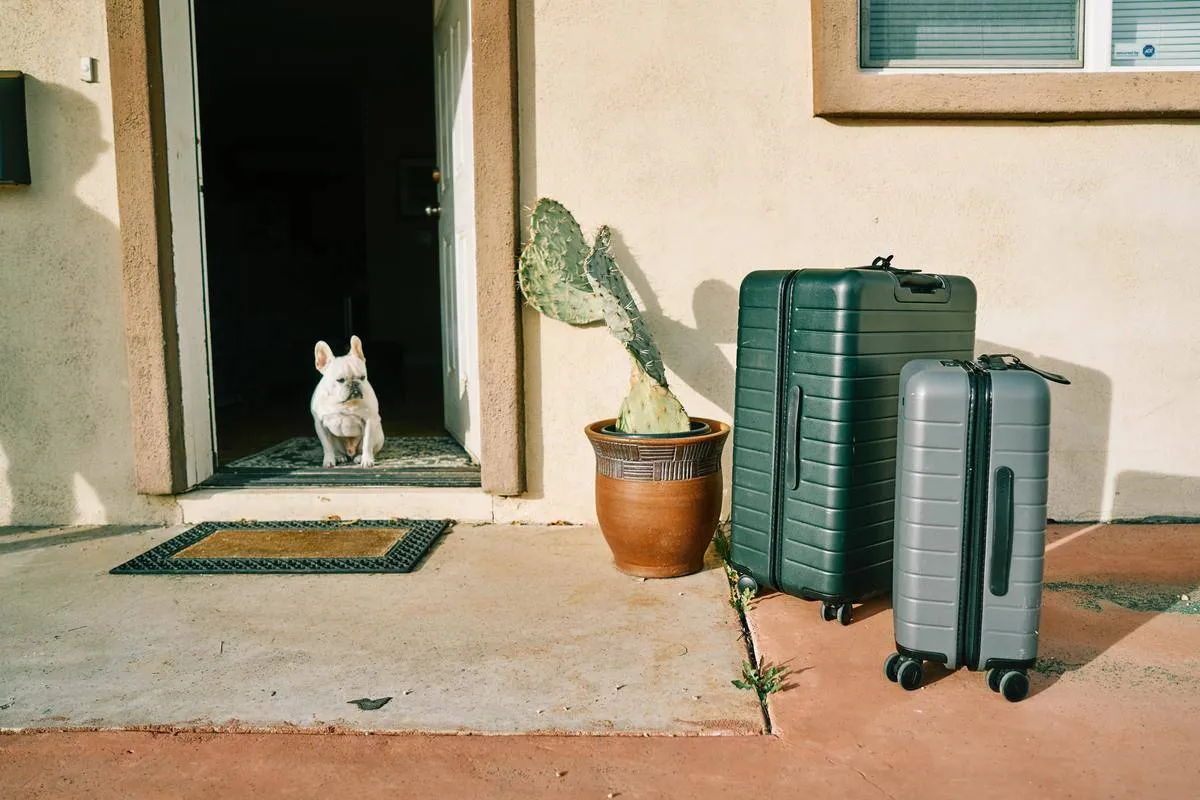 After you have everything packed for your trip it may be worth your while to grab extras of your most essential items. This can range from leashes, collars, food bowls, toys, and harnesses.
Grab two of everything that you wouldn't be able to continue traveling without because you don't know if you'll be able to find a new one when you're out and about. It might also help to bring storage compartments to arrange all your pet supplies.
What To Do With Waste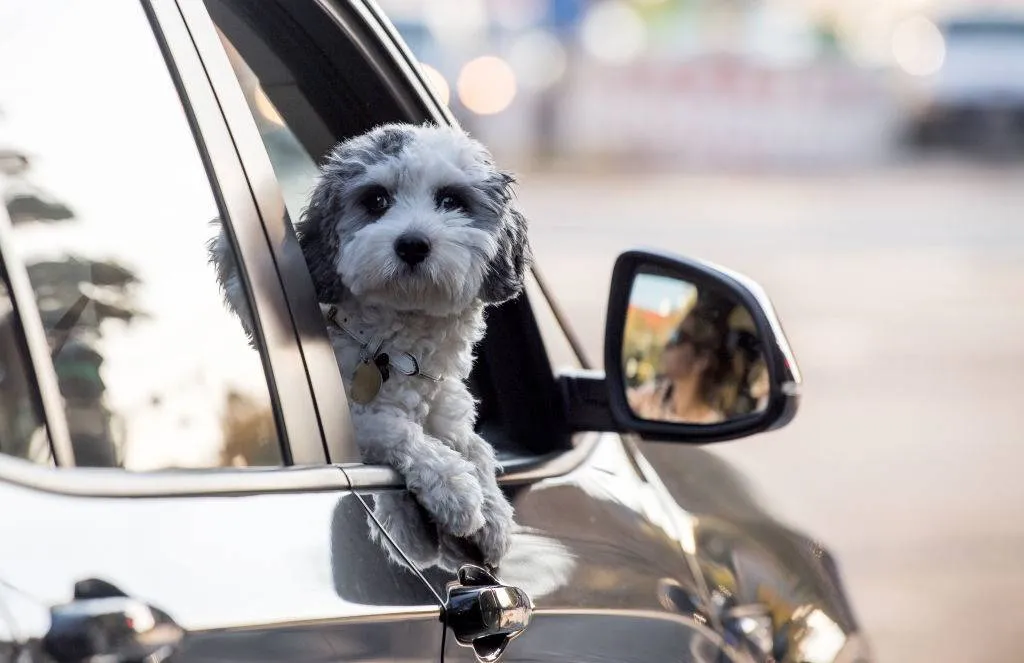 Cleaning up messes on the go can be a pain, but it will most likely happen when traveling with a dog. It's almost impossible to stop and find a public trash can every time you clean up.
This is why you should bring along extra plastic bags that can store the waste until you are able to stop and throw it all away. Having waste in the car can cause unwanted odors, so you probably want to have some sort of air freshener.
Don't Let Dog Hair Take Over Your Space
Bringing a dog along on a trip can be a fun experience, and it doesn't have to be messy. Dogs shed all the time, which is why owners should bring tools such as squeegees or small vacuums along.
The dog hair can ruin surfaces and blow around a small, confined space and this can be harmful for those who are allergic. In order to prevent the dog hair from spreading, place your dog on a towel or blanket and shake off the dog hair each day.
Consider Other Options For Your Stay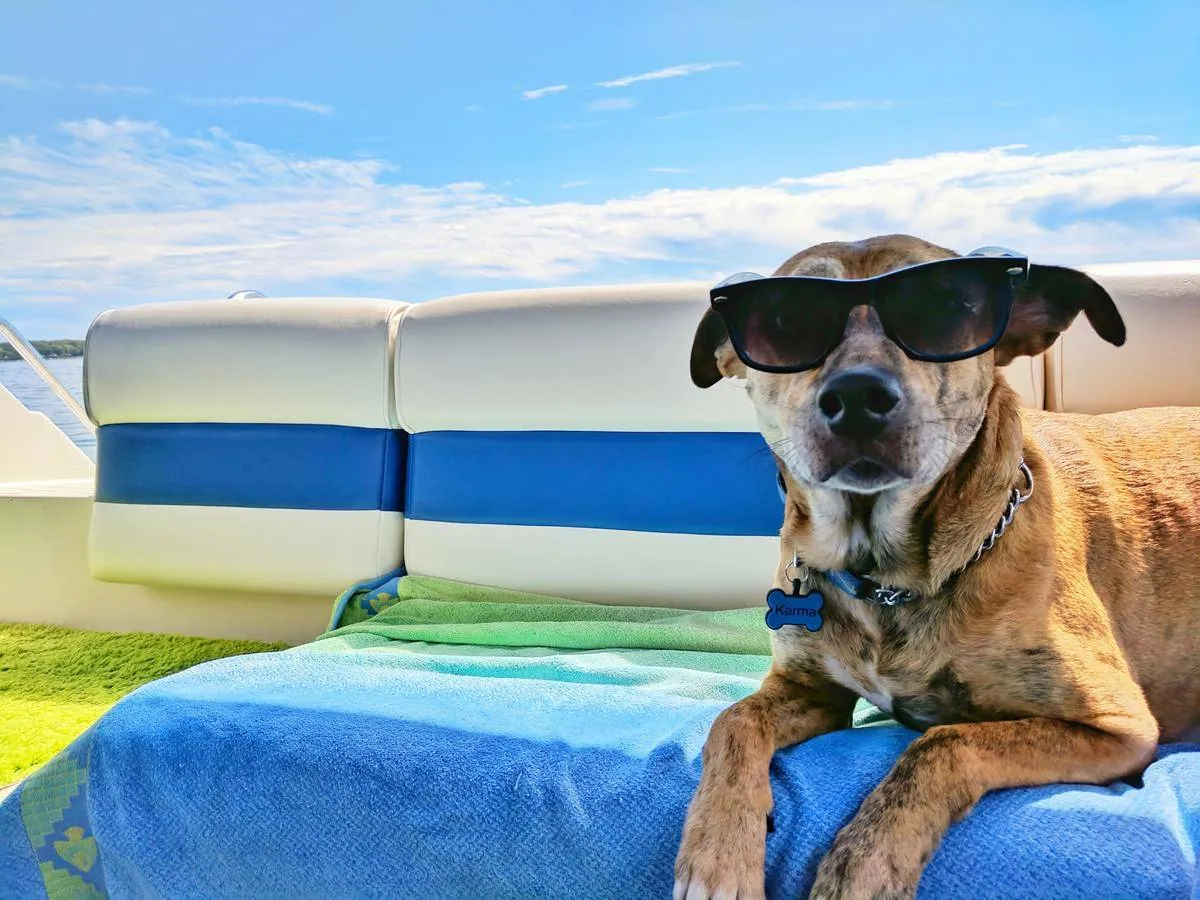 Some owners may think dog-friendly hotels are the only option for a place to stay during their vacation, but there are plenty of other choices. Airbnb is one of the top alternatives to hotels and many allow dogs.
Dogs can sometimes disturb hotel guests and an Airbnb can give you all the extra space you need. Owners can look for places with a backyard, close proximity to a park, and more. If you plan on going off on your own for a bit, an Airbnb will most likely be a safe place to keep your dog where they can stretch out and relax.
Know Your Route In And Out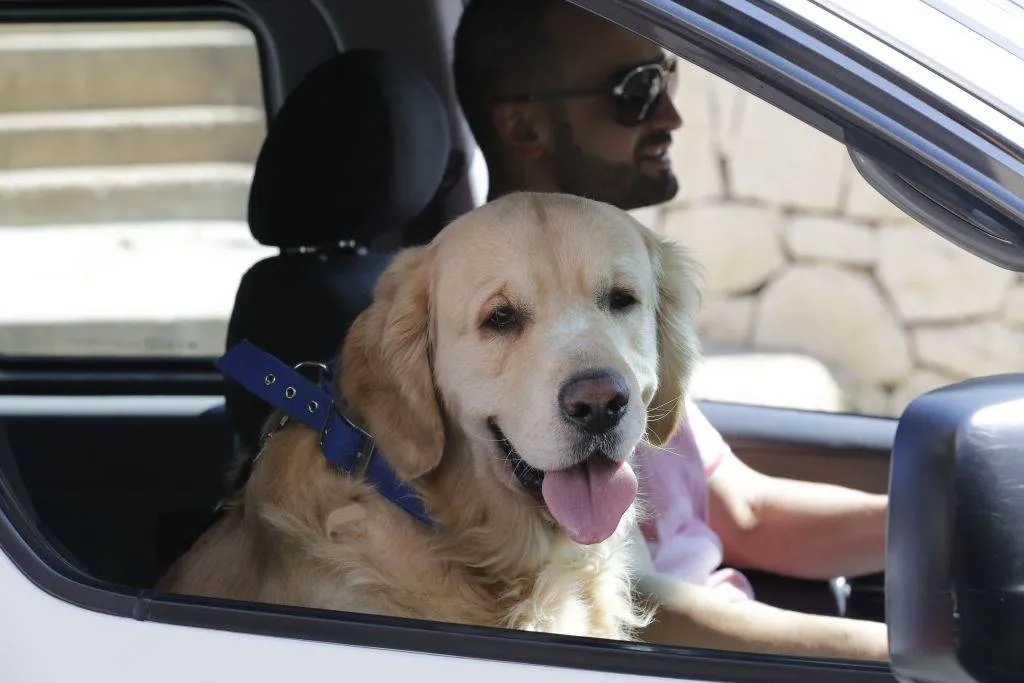 Before leaving on a trip it's crucial to research your route. Not only will this help to know where you're going, but you can also look up dog-friendly places along the way.
One of the most important places to look up are vet clinics. In case of emergency, it will definitely help to know where all the 24-hour clinics are along the way. There are several apps you can download that can bring this information up in seconds, such as Google Maps.
When All Else Fails, Turn To Supplements
There are numerous things that can help dogs relieve stress while traveling such as music, toys, and carriers, but that may not be enough. When all else fails, try some supplements.
Most vets recommend natural supplements such as holistic and herbal pills that can be mixed with their food. There are also some calming oils that can relieve dogs' anxiety. Before giving these supplements to your pet, talk to their vet to see if there could be any underlying issues or potential interactions.