These Actors Weren't The First Pick In Their Iconic Role– See Who Was!
In many films and TV shows, most audience members couldn't imagine their favorite characters being played by anyone else except the actor/actress on the screen. Nevertheless, it's not unusual for the actor that gets the role to not be the first choice during casting. Typically, if an actor receives a role without any competition, it's because the writers wrote the character with that specific actor in mind in hopes they would agree to play it. Read on to see which actors that played iconic roles weren't the initial choice for the part and who the producers had in mind instead.
Patrick Dempsey And Robe Lowe - Grey's Anatomy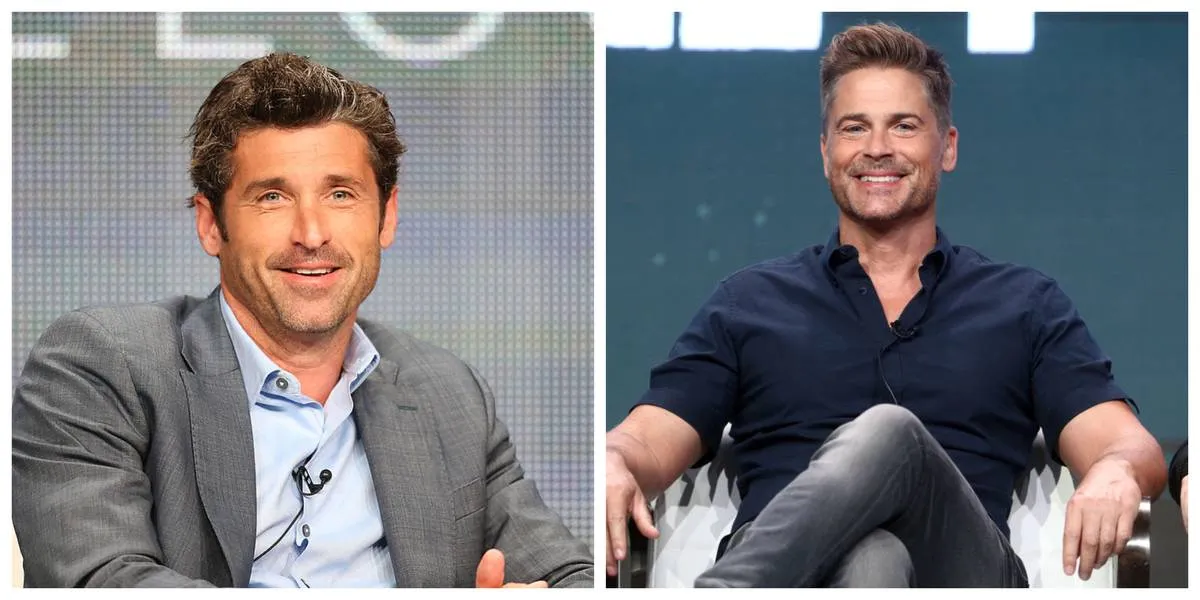 In Grey's Anatomy, Derek Shepherd is the former head of Neurosurgery and board director at Grey Sloan Memorial Hospital. Over the course of the series, he begins a steamy relationship with Meredith Grey, eventually marrying her.
Unbelievably, the handsome Patrick Dempsey wasn't originally supposed to be the rock star neurosurgeon. Instead, McSteamy was going to be played by Rob Lowe, but he turned it down. Although Rob Lowe is a great actor, Grey's Anatomy wouldn't be the same without Dempsey.
Katie Holmes And Selma Blair - Dawson's Creek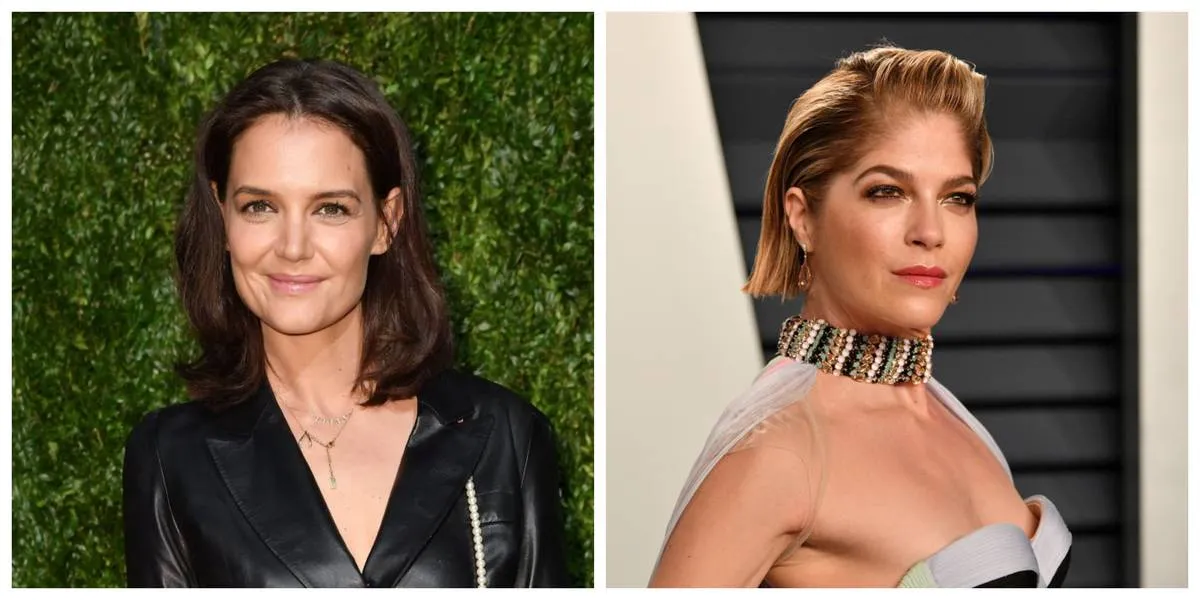 Josephine Lynn "Joey" Potter is the de facto lead role on the WB drama series Dawson's Creek. The character was featured in all episodes of the series, which was on the air from 1998 to 2003. When casting for the show, Dawson's Creek creator Kevin Williamson had someone specifically in mind for the character Joey Potter.
This was Selma Blair, the star of Cruel Intentions. Yet, after seeing Katie Holmes' audition tape Williams told EW, "I really loved Selma until, of course, I got the infamous videotape from the basement of the Holmes family in Toledo, Ohio."
Kate Winslet And Claire Danes - Titanic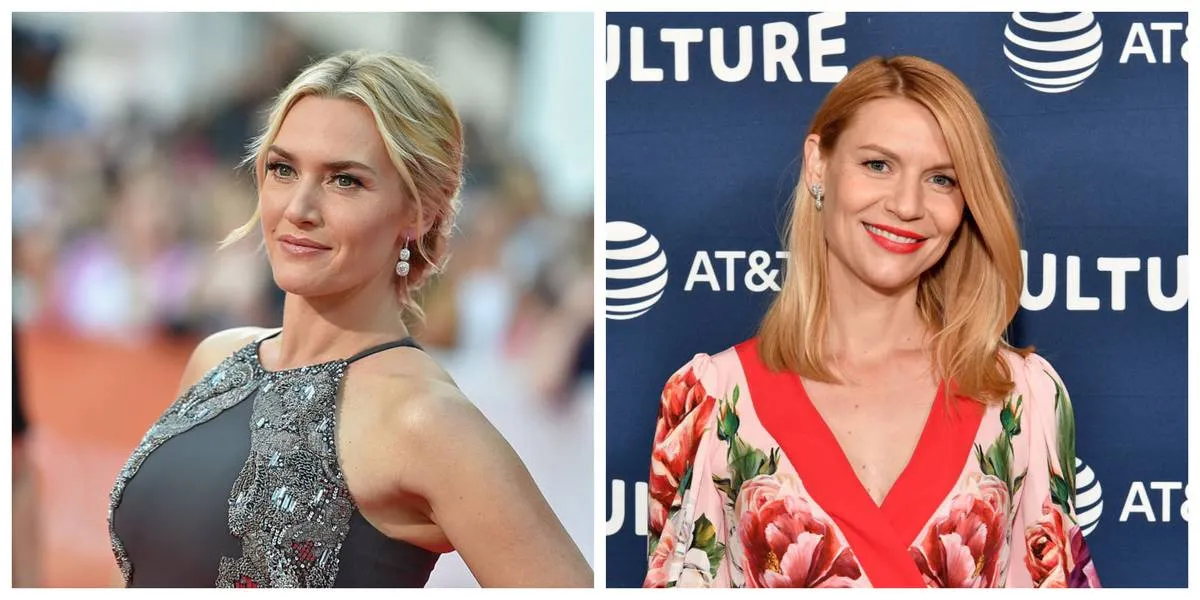 Kate Winslet's performance as Rose Dawson in Titanic is one of her most impressive roles and skyrocketed her career. Winslet embodied the character so well that you could fool most people by telling them the part was written specifically for her, but that isn't the case.
Before Winslet got her shot at the role, there was talk that the character of Rose Dawson would go to Claire Danes. In an interview with The People, Danes stated that there was "strong interest" in her for the part, but she ultimately turned it down.
Gene Wilder And Gig Young - Blazing Saddles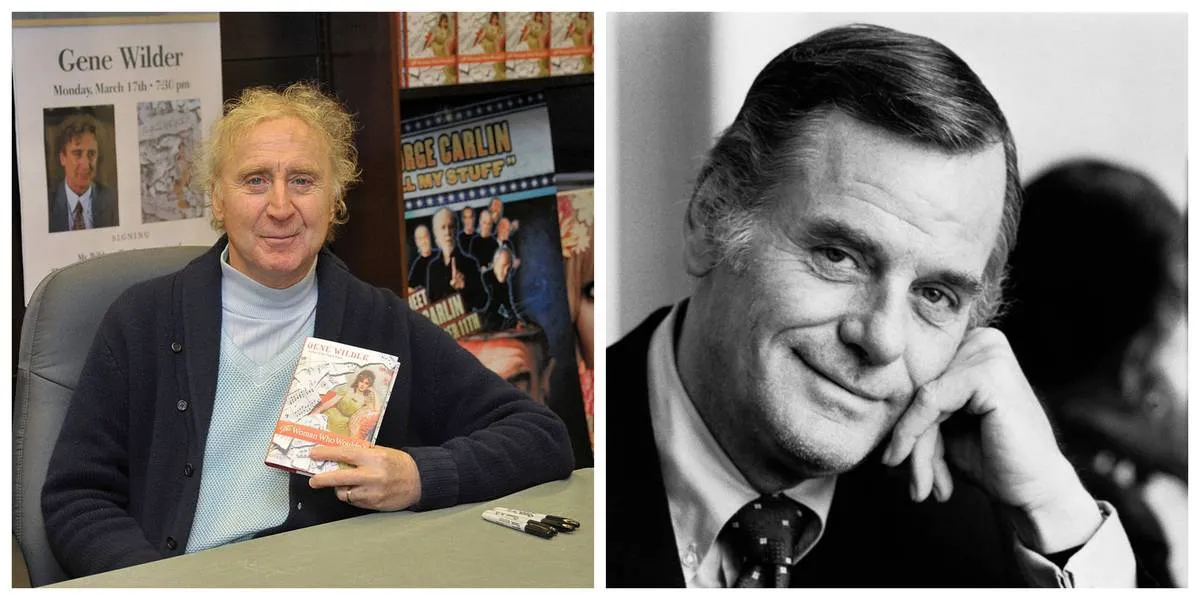 Gene Wilder worked with Mel Brooks on numerous comedies, including The Producers, Young Frankenstein, and, of course, Blazing Saddles. For the film, Brooks was looking for the perfect actor to play the Waco Kid, a drunken gunfighter. Although Wilder turned out to be perfect for the role, he wasn't close to being the first choice.
Initially, Brooks hired actor Gig Young. However, he played the role a little too well, with his own issues getting in the way of his work, forcing him out of the project. This allowed Wilder to fill the role.
Harrison Ford And Tom Selleck - Indiana Jones
Indiana Jones is arguably one of Harrison Ford's most iconic characters, with Harrison's portrayal of Jones aiding in making the franchise so incredibly popular. Unbelievably, Indiana Jones wasn't originally wasn't supposed to go to Ford, but someone totally unexpected.
Instead, Tom Selleck was supposed to play the whip-yielding archeologist. Fortunately for audiences and the franchise, Selleck had to decline the role, as he already had obligations on the film Magnum PI, leaving the role open for Ford to take over.
Reese Witherspoon And Christina Applegate - Legally Blonde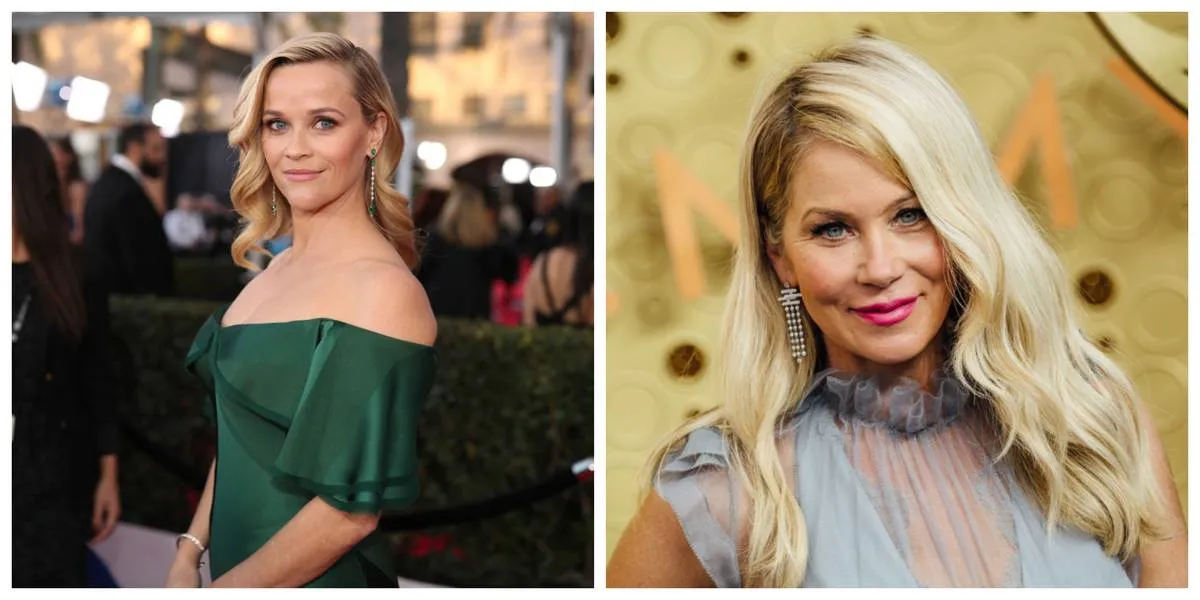 Based on Amanda Brown's 2001 novel of the same name, Legally Blonde helped launch Reese Witherspoon's career for her portrayal of Elle Woods. Although this wasn't Witherspoon's project by any means, it helped turn her into a household name, making her a big-league actress.
However, successful actress Christina Applegate was offered the role first, although she turned It down. Luckily for Reese, director Robert Luketic wanted her to play the role originally, but she had to go through a series of auditions in order to convince Metro-Goldwyn-Meyer.
Cobie Smulders And Jennifer Love Hewitt - How I Met Your Mother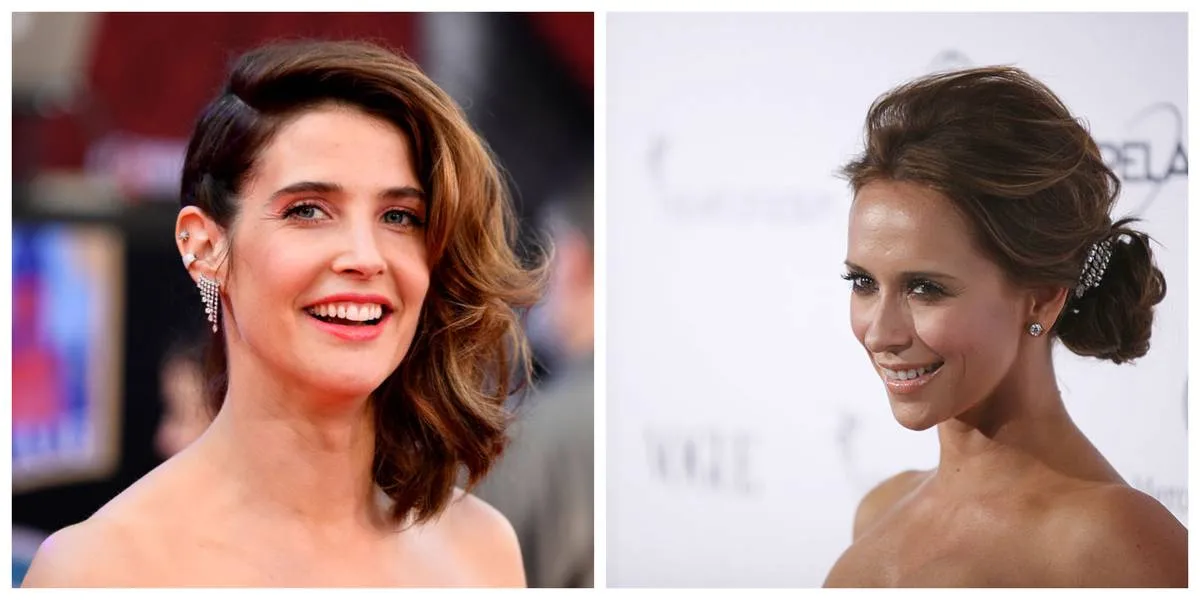 Robin Scherbatsky is a fictional character created for the hit CBS series How I Met Your Mother. Robin has an on-and-off relationship with Ted Mosby, played by Josh Radnor, and is close friends with other main characters.
Although Cobie Smulders nails the role of the bubbly character, it turns out that she wasn't the first in line for the part. ScreenRant reported that Jennifer Love Hewitt was offered the role first but declined in order to star in Ghost Whisperer.
Leonardo DiCaprio And Matthew McConaughey - Titanic
Although Leonardo DiCaprio had an impressive track record before taking on the role of Jack Dawson in James Cameron's 1997 Titanic, Dawson will remain one of his most memorable characters. Dawson's charisma and lust for life in the film only seem like it can be accomplished by DiCaprio, but that's not who the studio had in mind at first.
Interestingly, they wanted Matthew McConaughey to play the part. Winslet even once commented that "I auditioned with Matthew, isn't that weird?" It's likely the movie wouldn't have been nearly as successful without DiCaprio.
Dakota Johnson And Emilia Clark - Fifty Shades Of Gray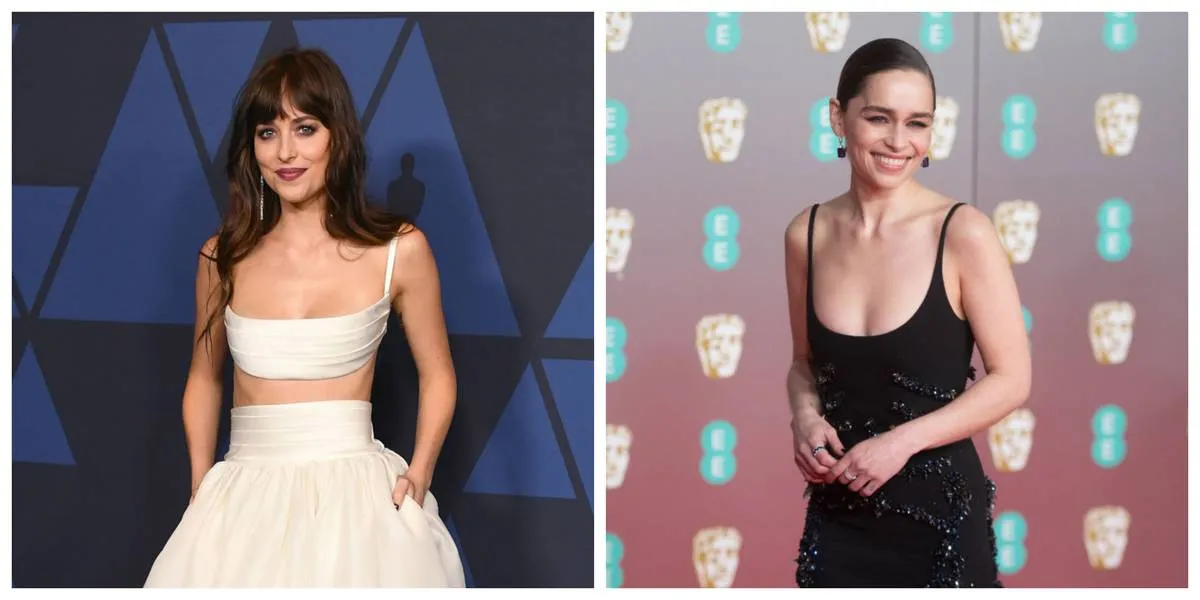 Fifty Shades of Gray is an erotic drama and an adaptation of E.L. James' 2011 novel of the same name. The film stars Dakota Johnson as Anastasia, an innocent girl that begins a questionable relationship with an attractive and successful young man named Christian Gray, played by Jamie Dornan.
Although Dakota Johnson plays the part extremely well, the role was also offered to Game of Thrones star Emilia Clarke. However, the Mother of Dragons turned it down because of the nudity required.
Emilia Clarke And Tamzin Merchant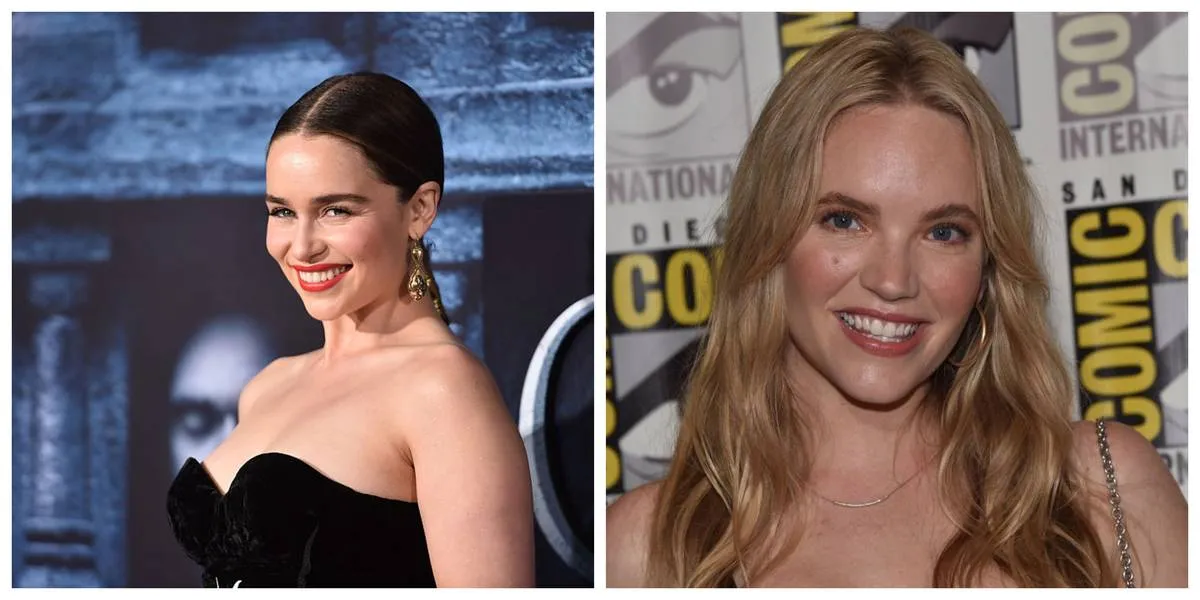 For fans of HBO's most successful show of all time, Emilia Clarke is the complete embodiment of the dragon-riding conqueror Daenerys Targaryen on Game of Thrones. However, unknown to most, there was an original pilot for the show that hasn't been released to the public because it was supposedly awful.
In the pilot, Daenerys wasn't played by Emilia Clark, but instead, Tamzin Merchant. When they re-shot the pilot, they replaced Merchant with Clark because they thought she was a better match for the character.
Francis McDorman And Holly Hunter - Blood Simple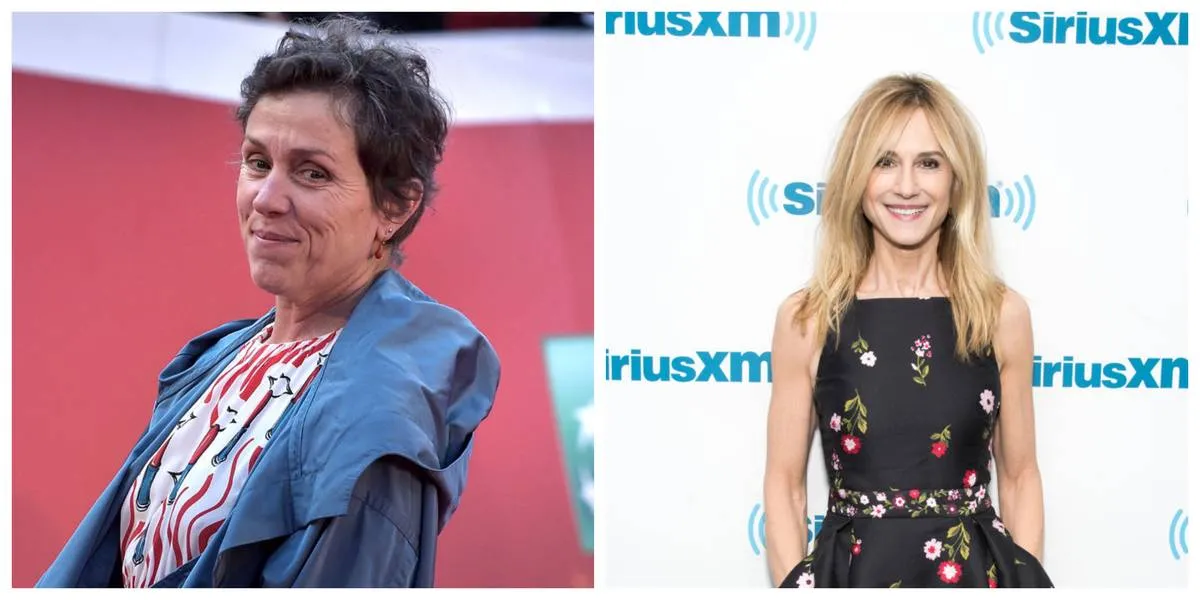 Blood Simple is the debut film by the Coen Brothers. These two auteurs are known for frequently using the same actors throughout their career, including Francis McDormand, the eventual wife of Joel Coen. In total, she has been featured in eight of the brother's films, although she almost wasn't cast in Blood Simple.
Instead, the brothers had their eyes on actress Holly Hunter after seeing her in the play Crimes of the Heart. When they approached her, she admitted she was unable to take the role due to prior obligations. However, she suggested they talk to her roommate, Frances McDormand. She and Joel would marry just a year later.
Hugh Jackman And Dougray Scott - Wolverine
Hugh Jackman captures the essence of the Wolverine character perfectly, to the point that it almost seems like it was written just for him. Even though the role turned him into a star, there was a time when he wasn't even considered for the part.
Initially, the role of the iconic comic book character was intended to go to Dougray Scott. However, Dougray ended up turning down the role because he had a prior engagement with filming Mission Impossible II.
Kerry Washington And Connie Britton - Scandal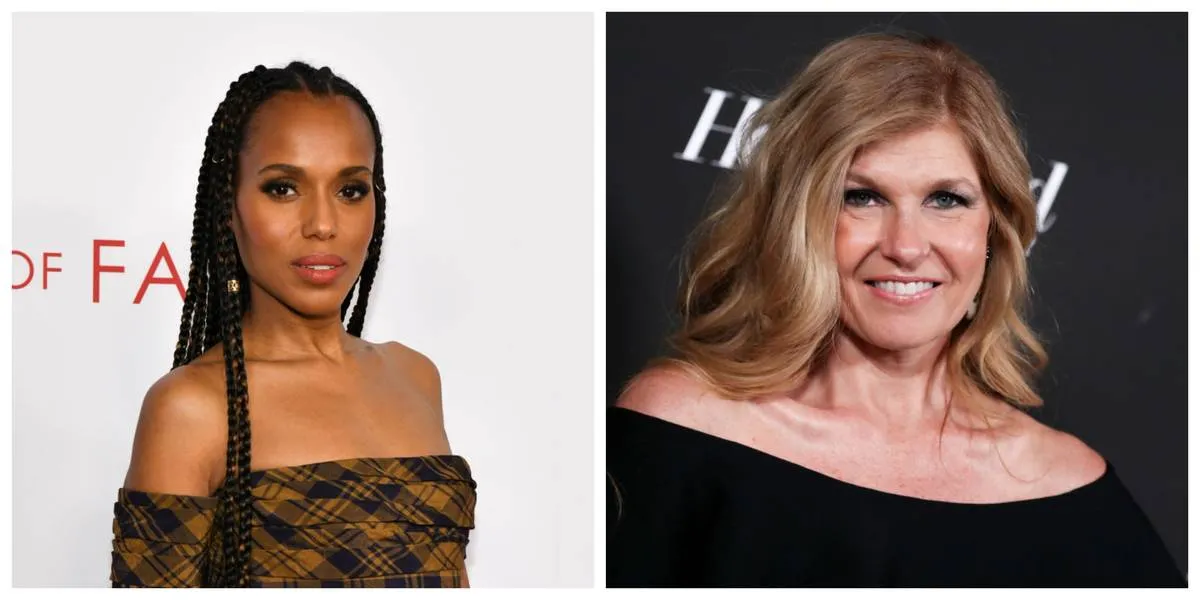 Olivia Carolyn Pope is a character created for the drama series Scandal and had a small role in the series How to Get Away With Murder. Pope is a crisis manager that runs her own firm that specializes in "fixing" politics.
People magazine revealed that the director of Scandal, Linda Lowy, admitted that Kerry Washington wasn't always the first choice to play Olivia Pope. Lowy commented, "The network was reading us their top choices, and it was Connie [Britton] and all white women." Luckily, they went a different route.
Sarah Michelle Geller And Katie Holmes - Buffy The Vampire Slayer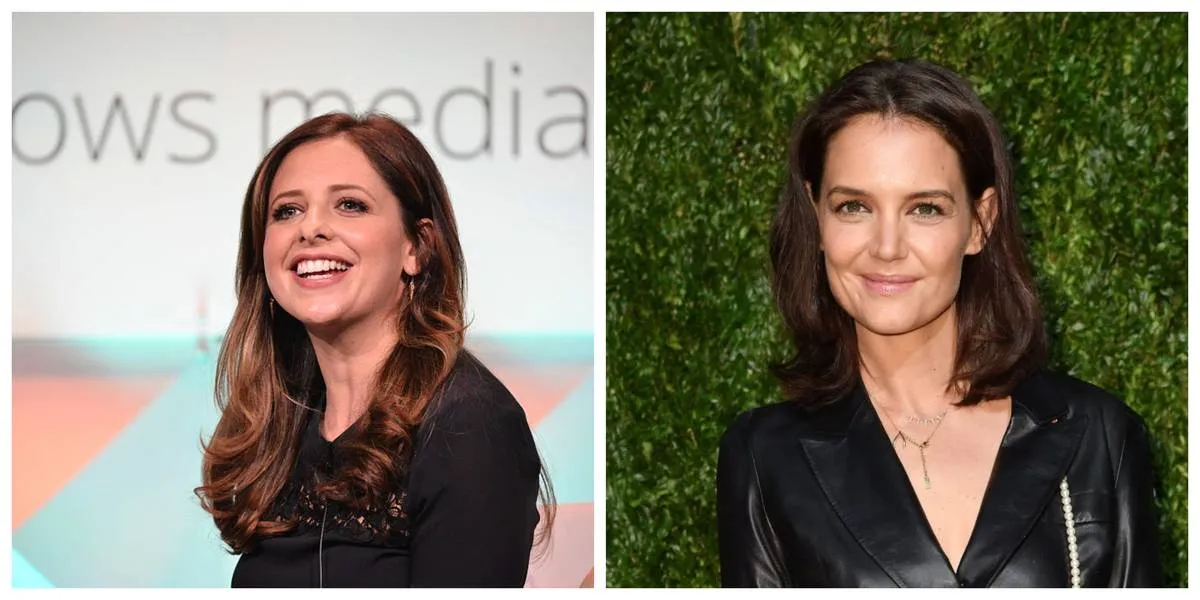 In the television series Buffy the Vampire Slayer, Buffy Summers appears to be a typical high school student, yet, unknown to most people, except her best friends and watcher, she's a Slayer with the power to defeat dark forces.
While Katie Holmes wasn't necessarily the worst first choice, she backed out and opted to finish high school. This allowed Sarah Michelle Gellar to step in and fill the role. Now, we couldn't imagine seeing anyone else taking out an evil that came her way.
Tom Hanks And John Travolta - Forrest Gump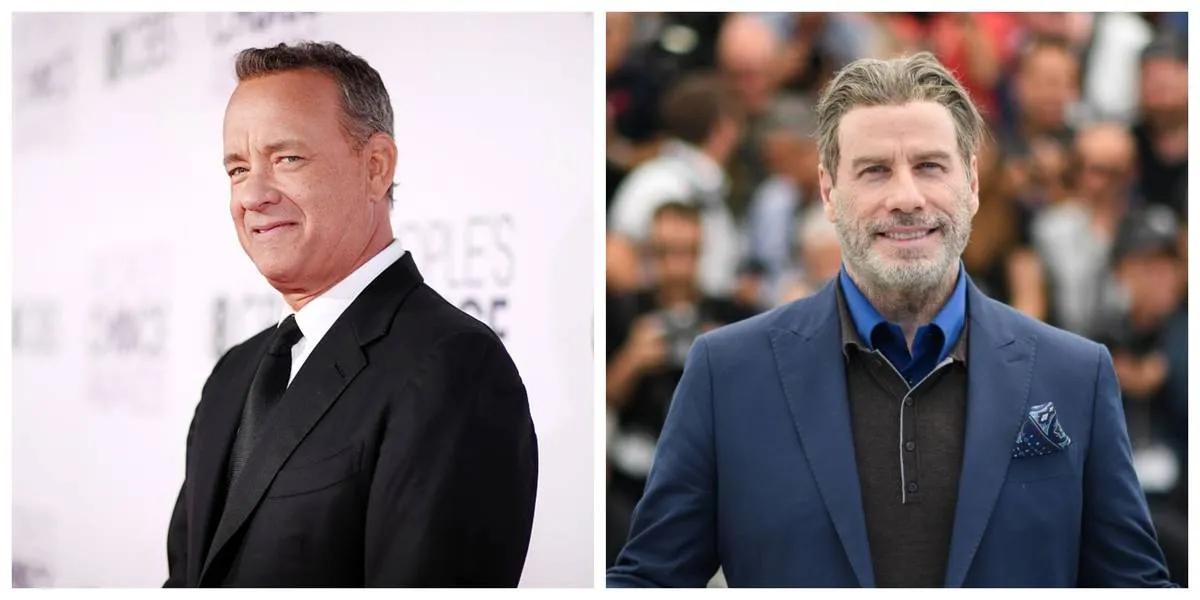 Forrest Gump isn't only one of Tom Hanks' most iconic characters, but also one of the most recognizable and beloved in all of film. For Hanks' incredible performance as Forrest Gump, he rightfully took home the Academy Award for Best Actor. The film also won Best Picture, Best Director, Best Adapted Screenplay, Best Visual Effects, and Best Film Editing.
None of this may have happened if John Travolta had accepted the initial offer to play Gump. Today, few would be willing to admit that Travolta could have brought anything better to the performance than Hanks already did.
Bryan Cranston, John Cusack, And Matthew Broderick - Breaking Bad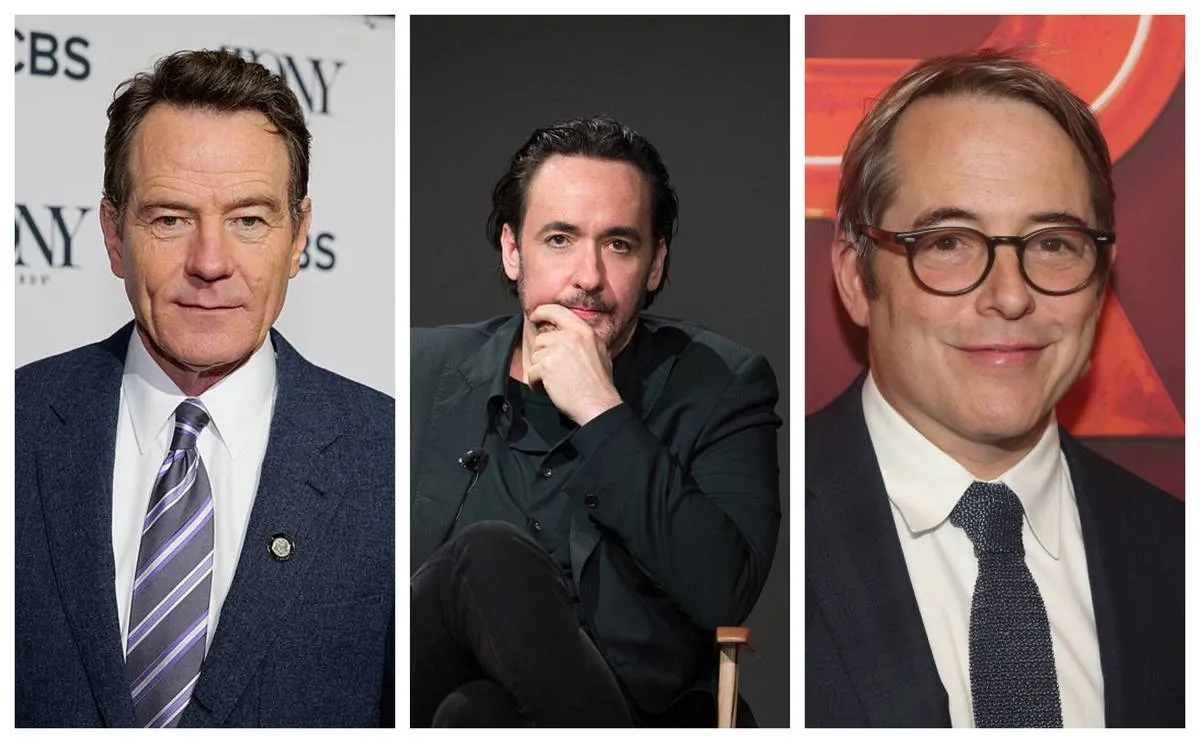 Breaking Bad follows the character of Walter White, a pushover chemistry teacher that evolves into a ruthless drug kingpin over the course of the show. The character was played flawlessly by Bryan Cranston, although people originally had their doubts, considering that Cranston was coming off comedy shows such as Malcolm in the Middle.
This is likely why Matthew Broderick and John Cusack were offered the role first, yet they both turned it down. This worked out for Cranston, as the character turned out to be the highlight of Cranston's career.
Joel Kinnaman And Tom Hardy - Suicide Squad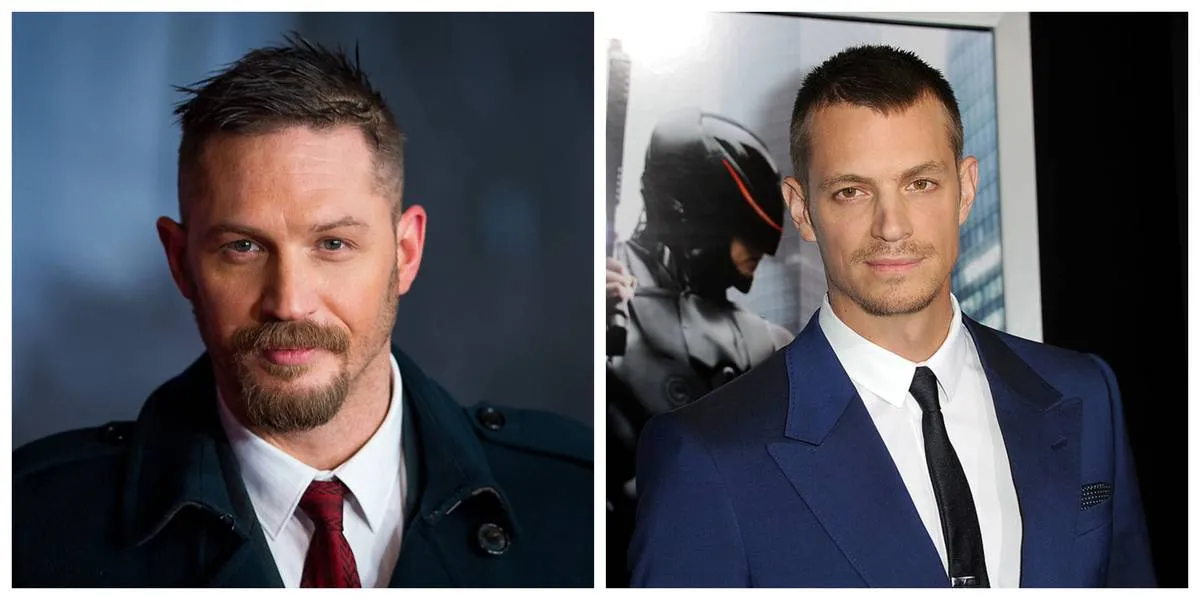 Rick Flag is a character in the film adaptation of Suicide Squad who is a Special Forces officer that is eventually tasked to lead the Suicide Squad during field missions. Tom Hardy, who played Bane in the successful Batman movie The Dark Knight, was originally set to play the role.
Yet, to his dismay, he was forced to leave the project because of scheduling conflicts with the film The Revenant. This paved the way for Joel Kinnaman to take over the role of Rick Flag.
Ed Harris And Dennis Hopper - The Truman Show
Although Jim Carrey may have stolen the spotlight in The Truman Show, Ed Harris also gave a memorable performance as Cristof, the director that controls the events throughout Truman's life. Incredibly, Harris didn't end up joining the project until two months after shooting had begun.
Easy Rider star Dennis Hopper was originally acting as Cristof. However, he supposedly didn't last two days on set until he was ultimately fired. So, after some time, Harris was chosen for the role, and he did not disappoint.
Vin Diesel And Timothy Olyphant - Fast And Furious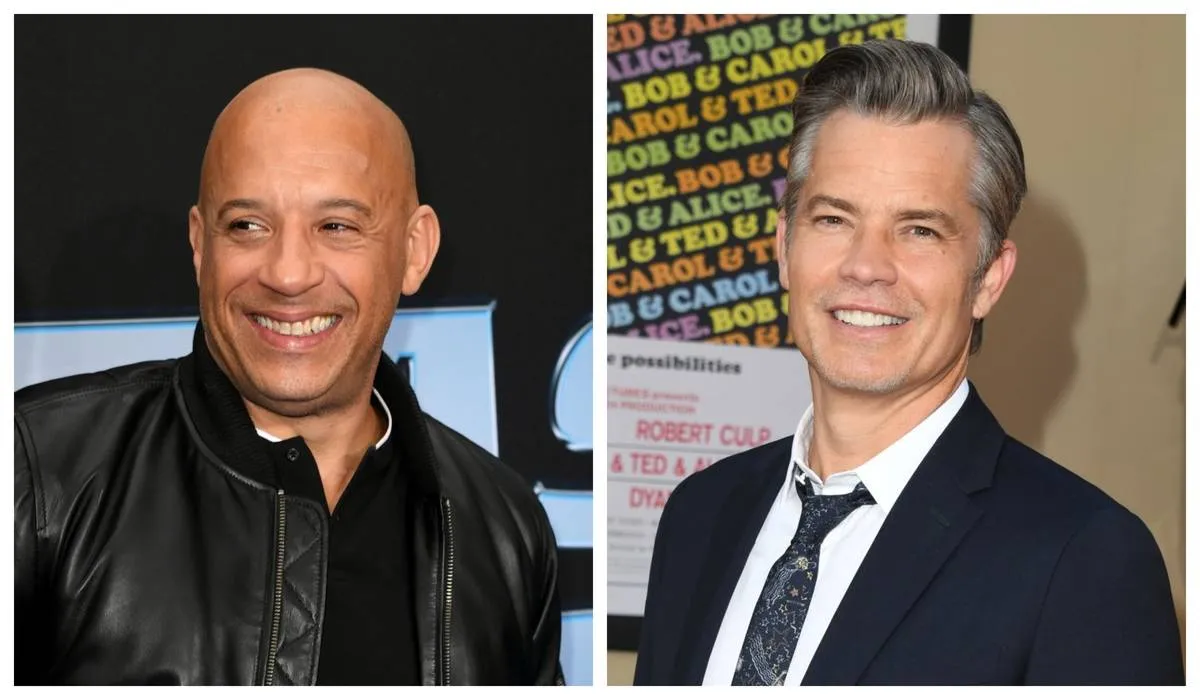 One of the most iconic characters in the Fast and Furious franchise is Dominic Toretto, played by no other than Vin Diesel. He's appeared in every entry in the series except for one and is considered to be one of the main faces of the franchise.
However, while on The Bill Simmons Podcast, producer Neal H. Moritz revealed that studio executives were firm that they wanted to cast Timothy Olyphant as Dom. However, for some reason, Olyphant passed on the part, which Mortiz claimed was "the luckiest thing that ever happened to us."
Casey Affleck And Matt Damon - Manchester By The Sea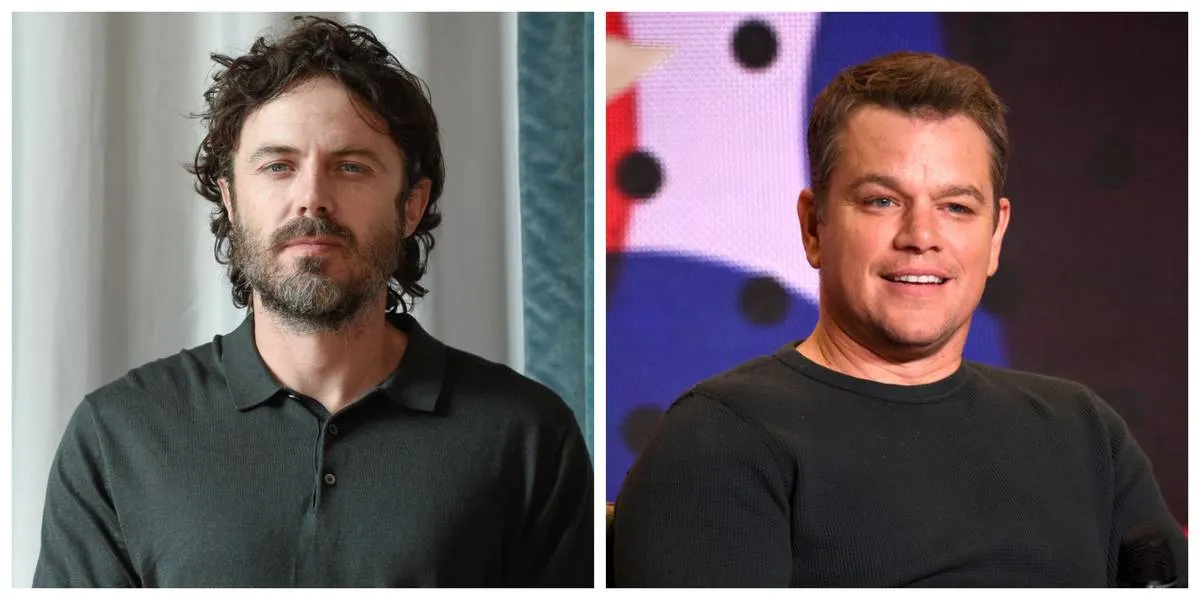 There's no denying that Casey Affleck was perfect for playing the role of a man riddled with grief and guilt after a tragic death, especially when he returns home after the death of his brother. Interestingly, Manchester by the Sea was thought up by Matt Damon and John Krasinski, with the initial plan being for Damon to play the leading role.
However, writing the script, and by that time, Damon didn't have time to direct or even act in it anymore and gave it to his good friend Casey Affleck. This turned out to be the right decision, with Affleck winning an Oscar for his performance.