Only Die-Hard Bruce Willis Fans Would Catch These Movie Details
Since breaking into the industry in 1985, Bruce Willis has appeared in over 70 films, gaining widespread recognition for his work. The thing is, 70 films is a lot, and when you have a cult following, viewers are bound to pick up on small details here and there.
From the hero and villain never sharing the screen in The Fifth Element to the "seeing dead people" tell in Sixth Sense, here are some interesting details about Bruce Willis flicks.
He Wears His Watch A Certain Way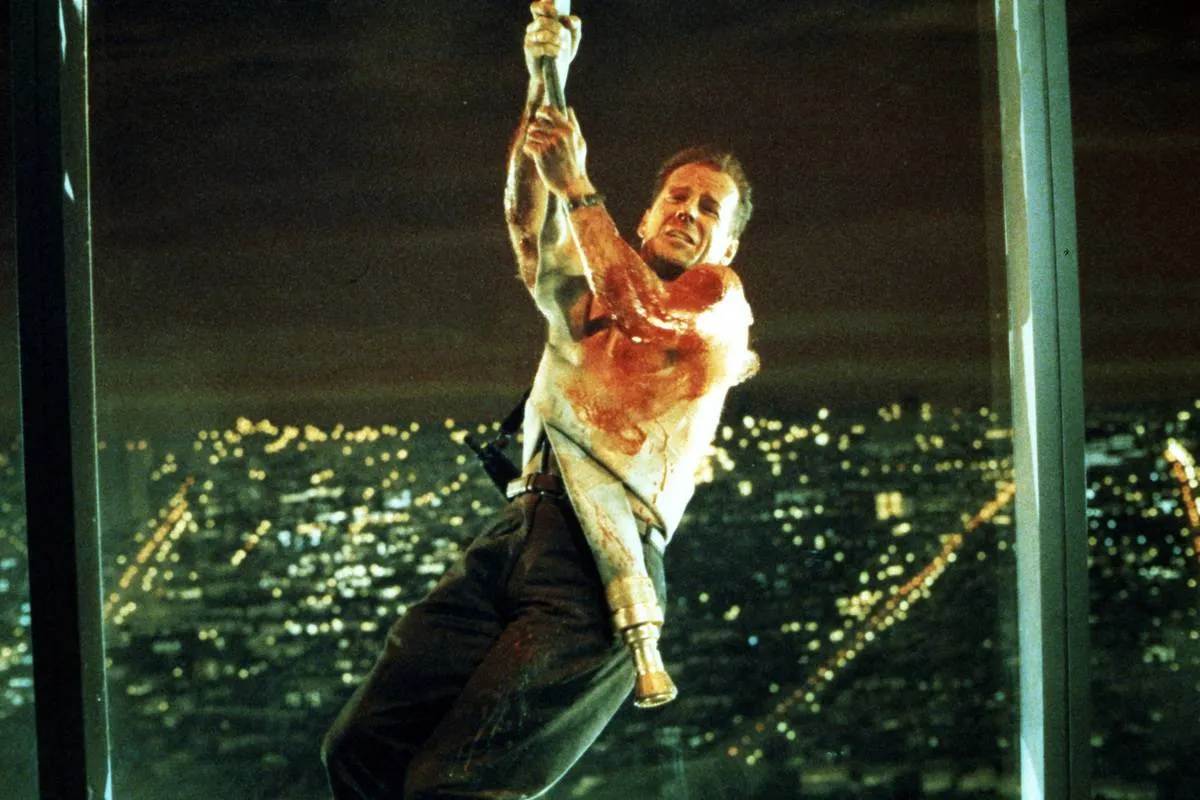 For fans of Bruce Willis movies, a certain accessory might have caught your eye once or twice, a watch. Well, it's not the watch that's strange but the particular detail of how Willis wears his watch.
In movies such as Die Hard with a Vengeance, Willis can be seen wearing his watch with the face inside his wrist. This is actually a common way for soldiers to wear their watches, so light doesn't reflect off the glass.
He's The Anti-Action Hero Of The '90s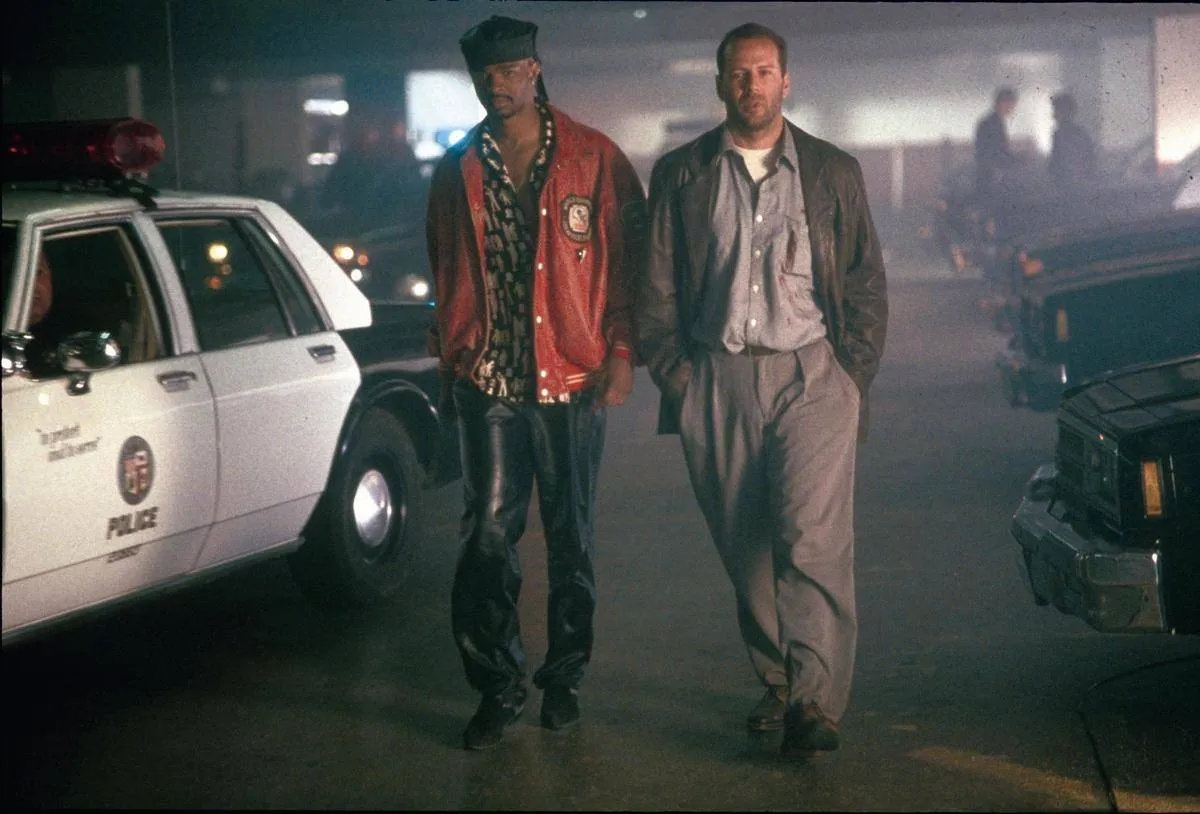 Combing through action movies from the '80s and '90s, viewers might notice an ongoing theme of the hero being a bit self-absorbed, taking themselves way too seriously, and caring what other people think.
Bruce Willis' characters, on the other hand, tend to be anti-action heroes, not caring what people think of him and what he does. This is especially true when it comes to the character of Joe Hallenbeck in The Last Boy Scout, who really does not care what people think about him.
Willis Is Uncredited For His Role In Four Rooms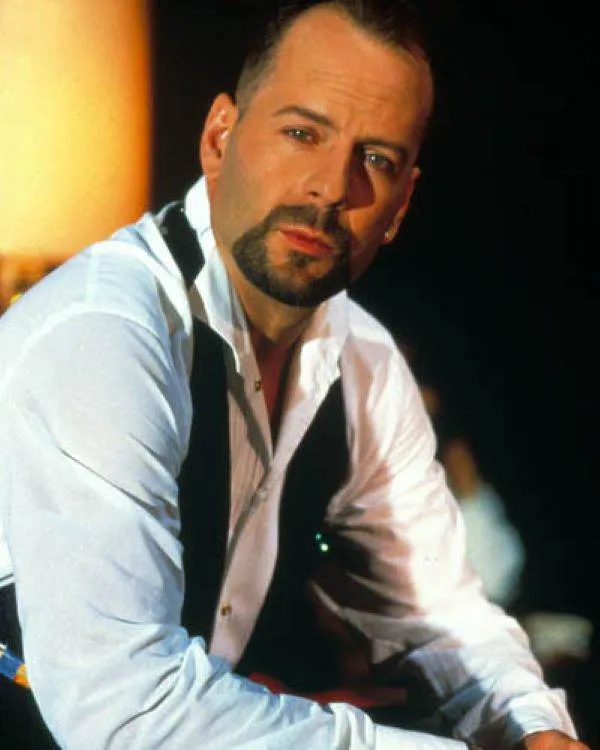 Eagle-eyed fans might have noticed a brief appearance from Bruce Willis in Four Rooms. The thing is, there is no proof of him being in the film. At least, not in the credits.
His uncredited role is because he did the part for free. And, according to Screen Actors Guild rules, if an actor appears in a film for free, they're not allowed to be credited alongside the other cast and crew at the end of the film.
He Meets His Younger Self More Than Once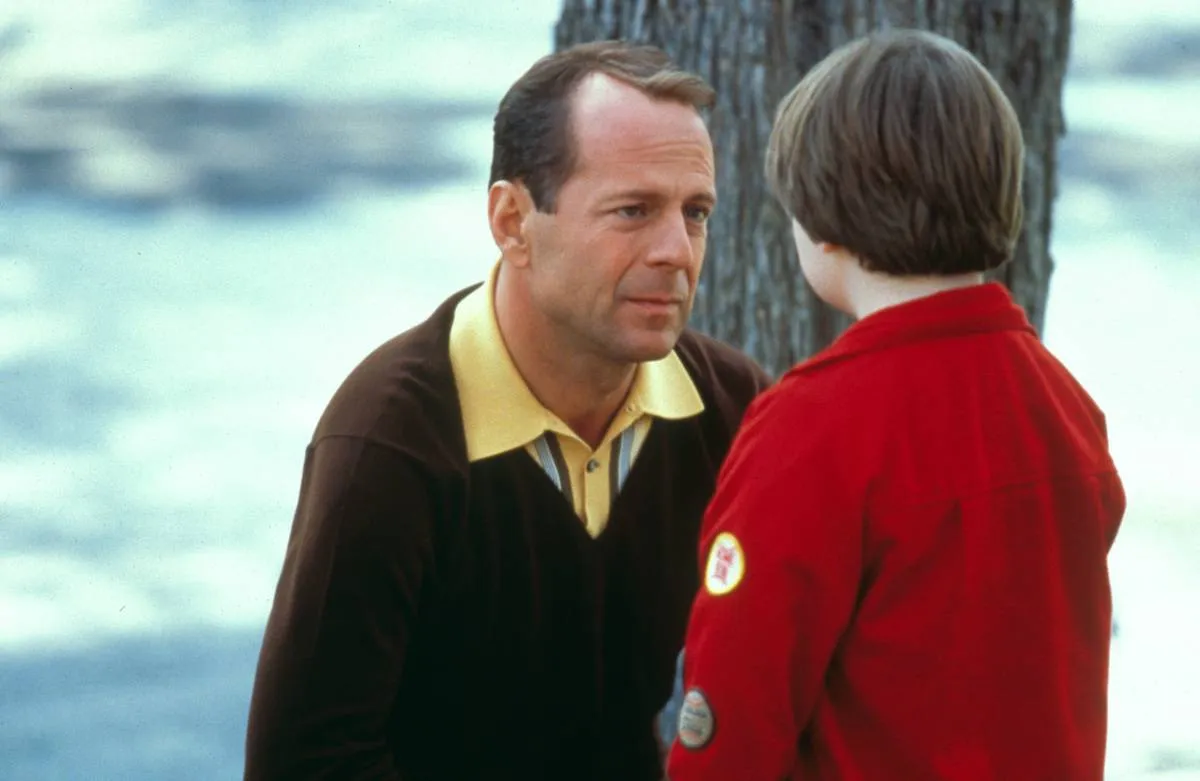 Actors have their niche. And for Bruce Willis, that means action, time travel, and meeting his younger self. And while those things don't happen together in every movie, Willis tends to meet his younger self more often than, say, any other actor in Hollywood.
He meets a younger version of himself in 12 Monkeys and The Kid, as well as Looper. Usually, Willis learns lessons from himself before he actually learns those lessons, a time paradox that can get a bit confusing.
Brue Willis Isn't The First John McClane...Kind Of
Before Bruce Willis graced the silver screen as John McClane in Die Hard, there was Frank Sinatra as Joe Leland in the 1968 film The Detective. Both of these films are based on the Roderick Thorp novel The Detective.
While Sinatra's character is the same as that in the novel, Willis' was changed to the name John McClane and the object of his heroic acts changed from the daughter to his wife.
Resting Annoyed Face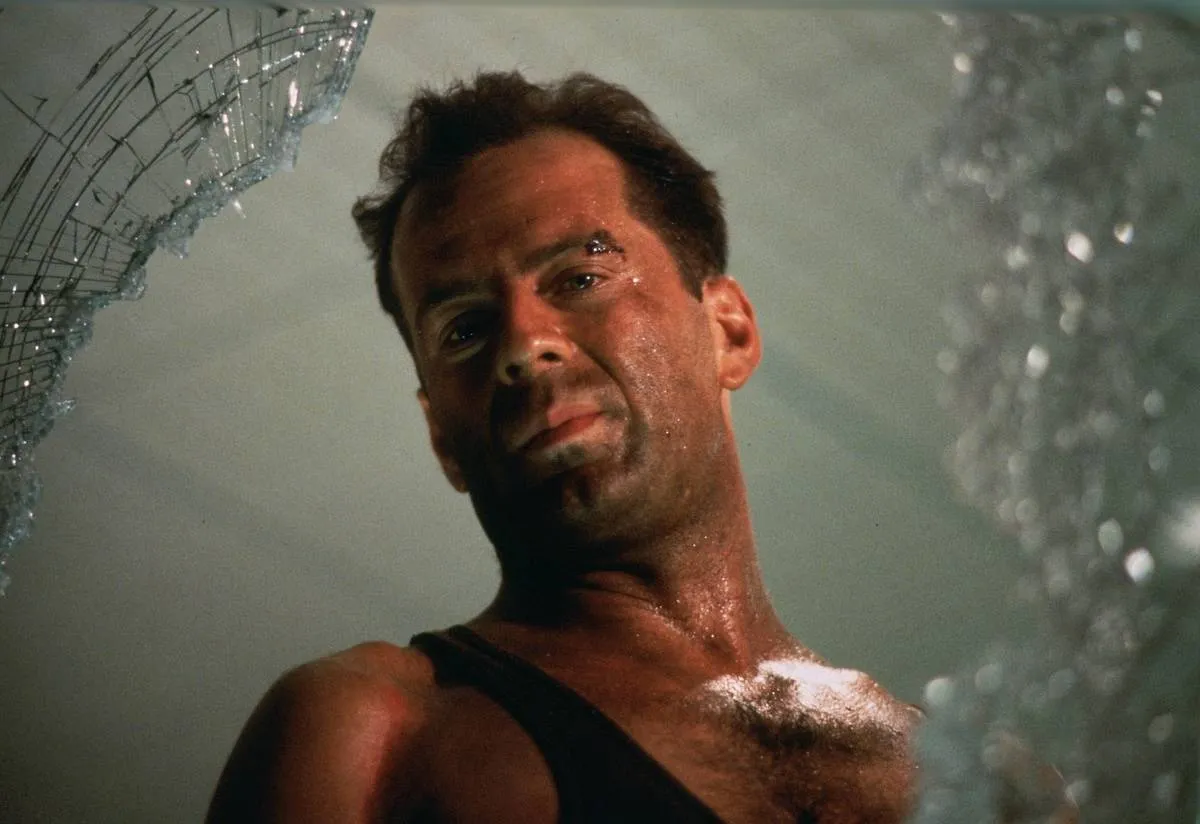 Eagled-eyed Bruce Willis fans might have noticed that the actor does a certain something with his characters in a solid chunk of his films. What? He does a resting annoyed face. Throughout his films, viewers will see Willis doing his job without an issue but looking utterly annoyed by the fact that his life is being disrupted.
It's almost funny how he rolls his eyes at the disturbances around him while all he wants to do is pick his wife up from the airport, like in Die Hard 2.
The Name David Dunn Is A Hint At The Character's True Nature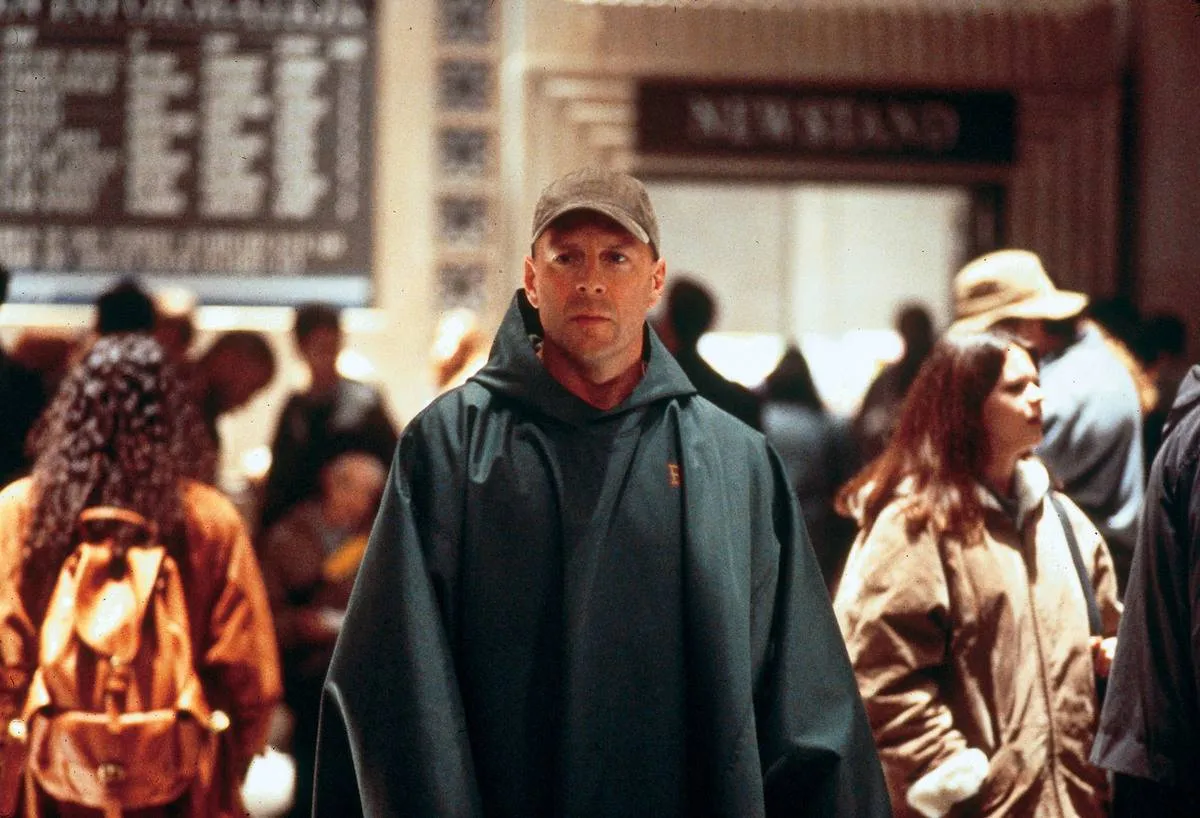 In the film Unbreakable, it isn't revealed until the end what David Dunn's true nature is. Up until that point, it's all speculation. He doesn't want to believe he's "unbreakable." The thing is, the alliteration of his name kind of gives away the fact that he's a superhero.
Like Bruce Banner, Peter Parker, Clark Kent, Lois, Lane, and others, David Dunn's name meshes with the superhero trope of "your first and last name start with the same letter."
The Last Boy Scout Has An Interesting Shout Out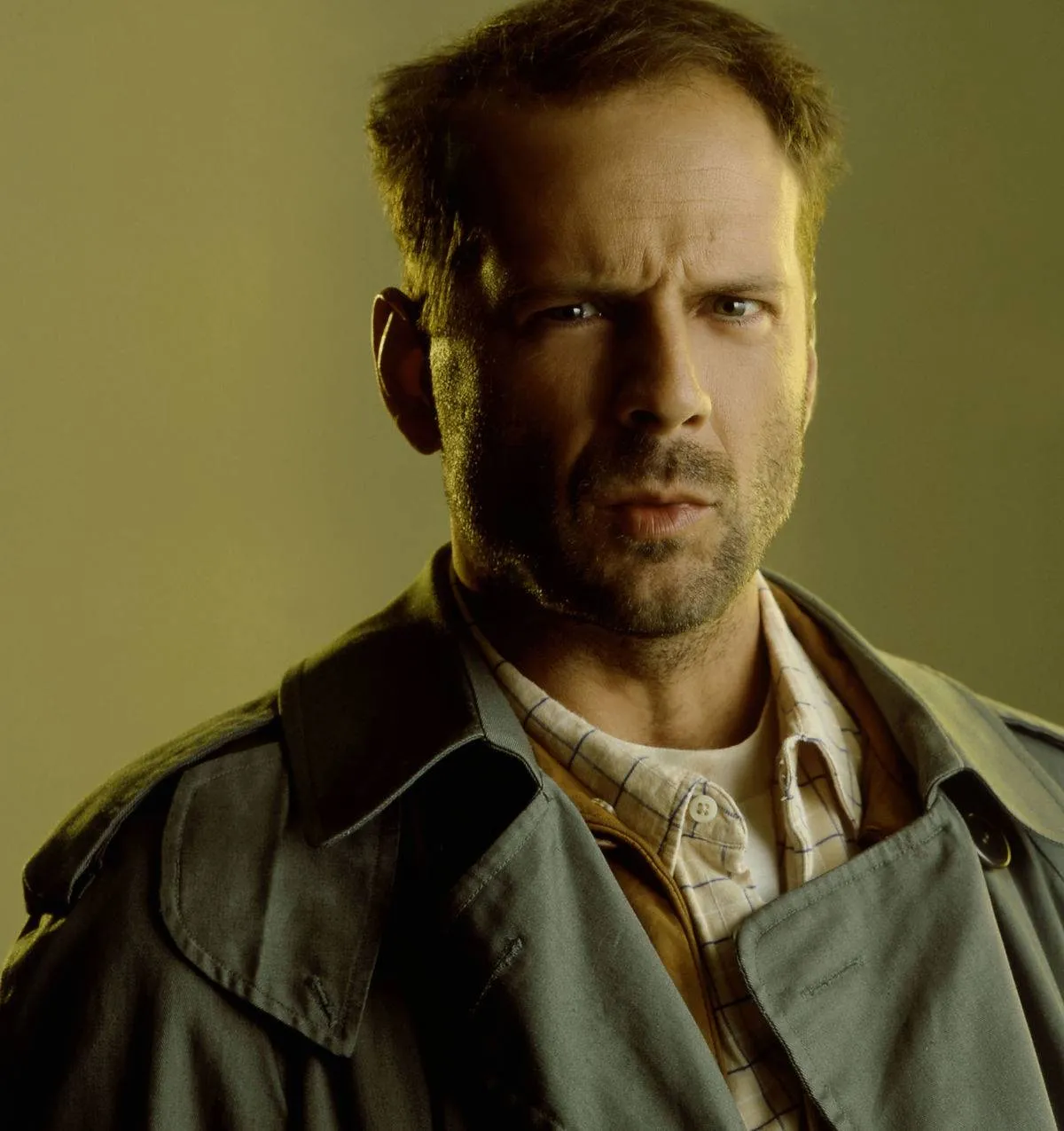 Bruce Willis almost starred as Martin Riggs in Lethal Weapon, ultimately turning down the role to star in Die Hard. The same thing happened with Mel Gibson. He turned down the role of John McClane to star in Lethal Weapon.
Interestingly, in one scene in The Last Boy Scout, McClane's daughter is watching Lethal Weapon on TV, a little nod to the part Willis let go of in order to star in, arguably, his most popular film.
White Hair In The Sixth Sense Is A Slight Tell
Not to creep anyone out, but viewers have spotted a slight tell on those characters who are seeing dead people in The Sixth Sense. And, no, it has nothing to do with the horrified-looking eyes of a young Haley Joel Osment.
The tell is actually a small patch of white hair. In the film, both Cole and Vincent, one of Malcolm's old patients, each have a subtle patch of white. At the end of the film, it's revealed that they both see ghosts.
Die Hard 3 Has A Callback To Pulp Fiction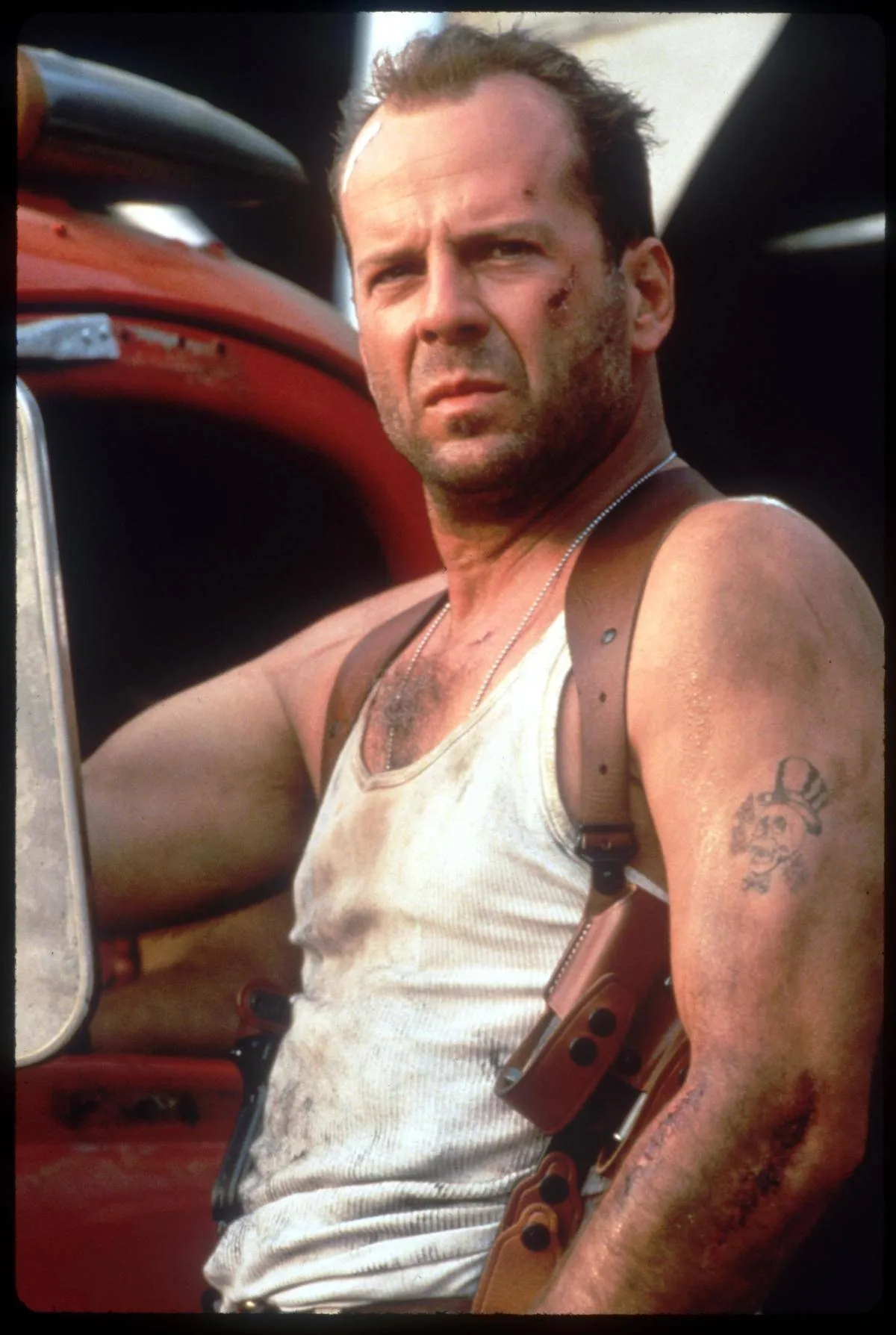 In the film Die Hard with a Vengence, also known as Die Hard 3, Bruce Willis' character John McClane has a few lines that are a shout-out to Butch Coolidge, the character he played in Pulp Fiction.
In the film, when McClane is asked what he did while suspended from the police force, he says, "smoking cigarettes and watching Captain Kangaroo." The quirky phrase is actually a lyric sung by his Pulp Fiction character.
While Filming, The Die Hard 3 Sandwich Board Was Black
One small detail fans might not have realized comes in the form of the sandwich board in Die Hard 3. While filming the scene, everyone decided not to actually write on the board due to the fact that what was going on on the board is wildly offensive.
Instead, Bruce Willis walked around with a blank board around his body, and the actual text was added in post-production! Nothing like a good use of CGI.
He Mixes Warmth And Humor Into Action Movies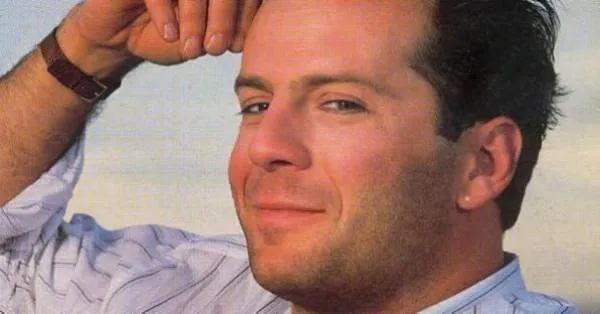 When it comes to action movies, a lot of characters are all about running, shooting, and getting the bad guy, never really making time for family or friends. But fans have noticed that's not the case for a lot of Bruce Willis flicks.
Although they're action-packed, Willis tends to bring a certain warmth to his characters, which is seen in how David Dunn interacts with his wife and son in Unbreakable.
The Hero And Villain Never Meet In The Fifth Element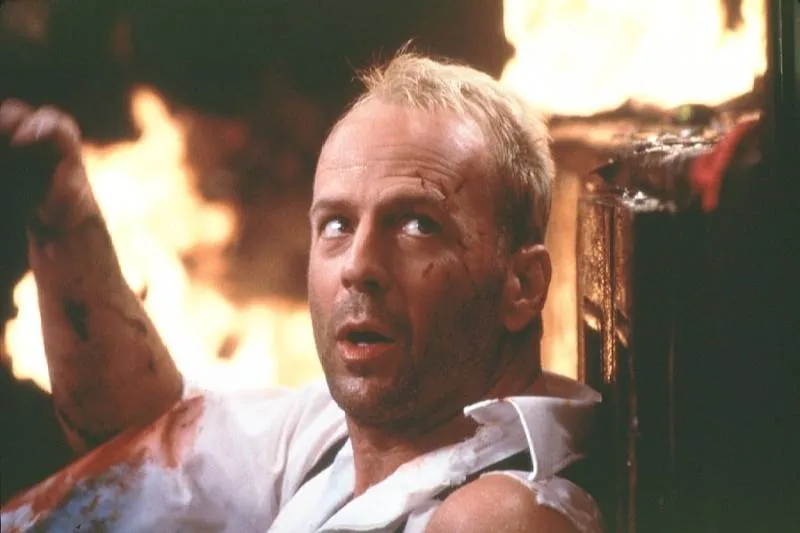 When it comes to movies with heroes and villains, the two tend to meet up once or twice, sharing the screen and dueling it out or talking each other's ears off with lengthy monologues.
Weirdly enough, in The Fifth Element, Bruce Willis' hero character Korben Dallas and Gary Oldman's villain character Zorg never actually share the screen. Redditor Nerozero pointed out that the closest time the two come to be in contact is when they walk past one another at an elevator.
A Failed Stunt Made It To The Final Cut Of Die Hard
Stunts go wrong; it's just a fact about the profession and industry. But sometimes, a flubbed stunt is just what the filmmakers didn't know they needed, and it makes it to the final cut. This is exactly what occurred in Die Hard.
When Bruce Willis' character falls down a vertical ventilator shaft, his stunt double was supposed to grab onto the first vent. He missed. Editor Frank J. Urioste liked the footage so much he decided to keep it in the film!
Bad Things Happen After Vincent's Potty Breaks In Pulp Fiction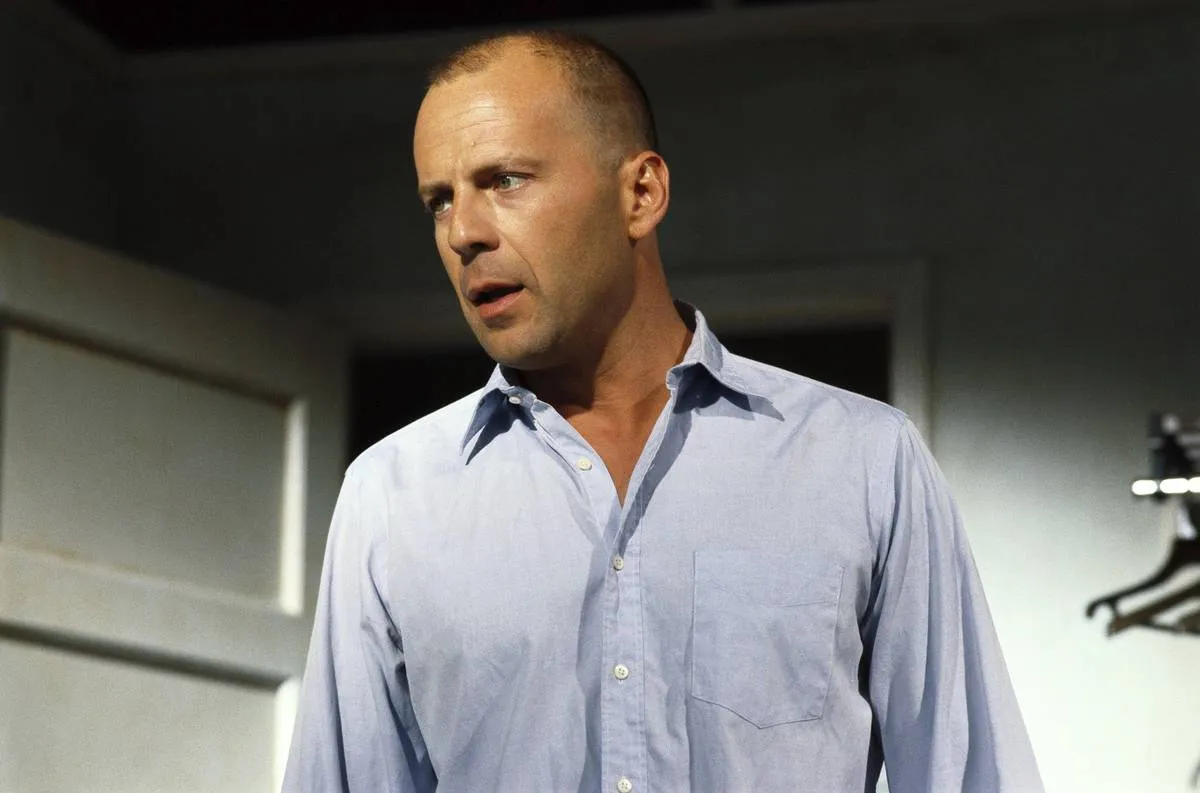 One eagle-eyed fan noticed that in Pulp Fiction, each time the character Vincent exits the bathroom, nothing good ever happens. The first time it happens, Vincent leaves a diner restroom only to walk into an armed robbery.
The second time, he walks out of Mia's apartment only to see her in a bad state. And the final time viewers see Vincent exiting the bathroom, it's at Bruce Willis' character's home. At that point, it's all over for him.
Willis Steals James Dean's Car In Death Becomes Her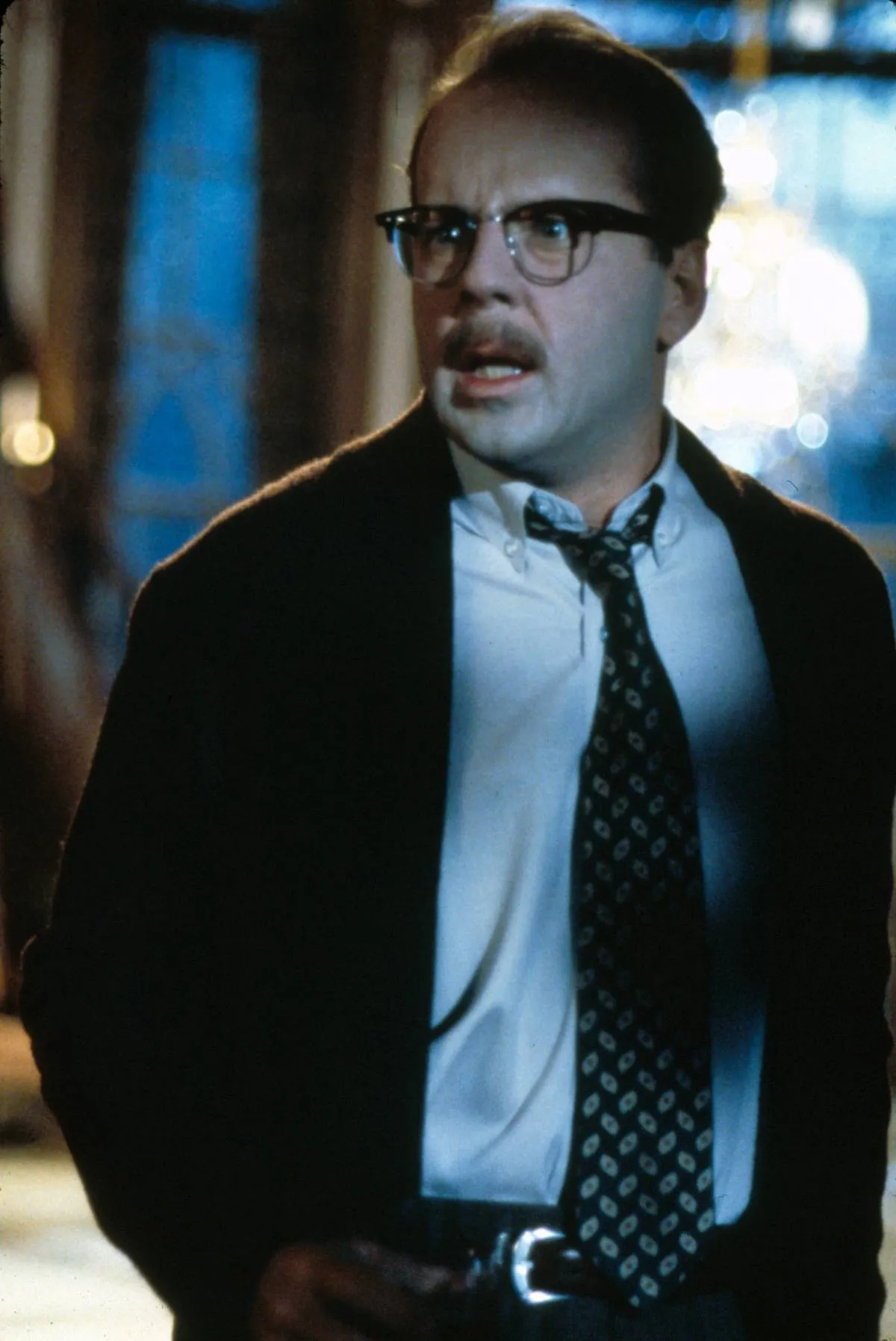 There are many cameos in the film Death Becomes Her, one being a very iconic car. This particular car is stolen by Bruce Willis' character Ernest Menville. Well, after watching the scene a few times, fans have come to realize that the car in question is none other than James Dean's iconic grey spider.
An extra sporting Dean's signature hairstyle can be seen for a fleeting moment, letting people know whose car Willis is driving away in.
Willis Is Fired By The Villain In The Fifth Element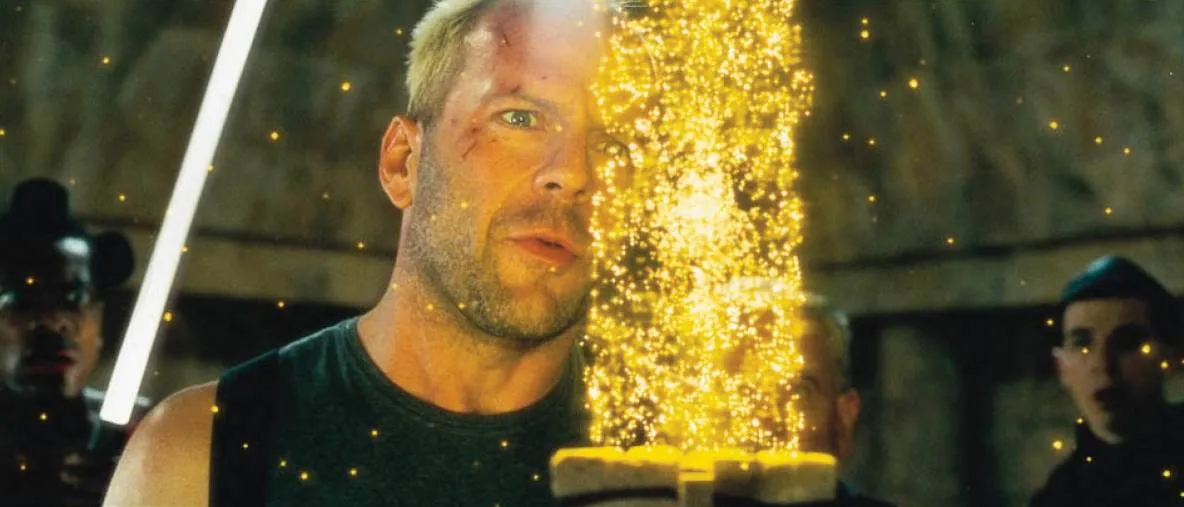 Even though Korben Dallas and Zorg never meet and are never seen together in The Fifth Element, one Reddit user noticed something very interesting. In the film, Korg lets go one million employees, targeting all of the cab companies.
Later in the film, Korden is notified that he's been fired. He's a cab driver. So, it only makes sense that Korg, the villain of the film, is the one who technically had Korden fired.
Dr. Paul Kersey's Watch Was Running Slow In Death Wish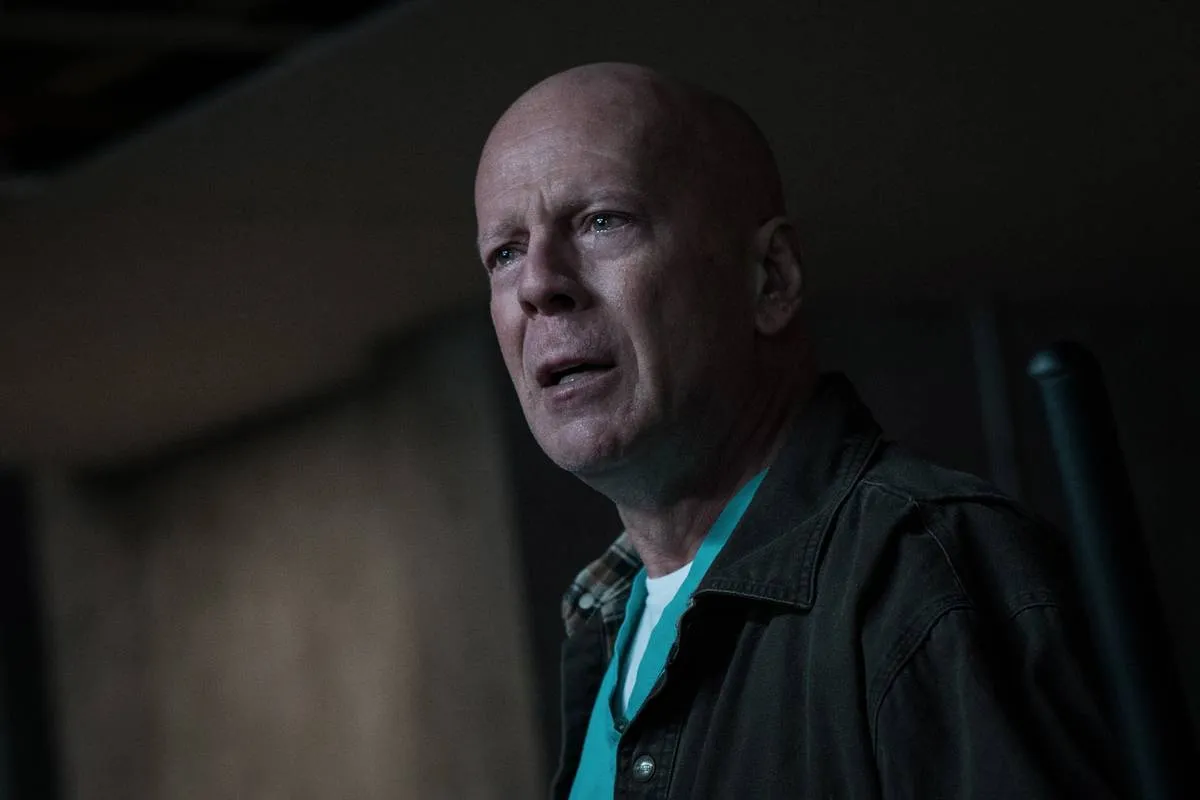 At the beginning of Death Wish, Bruce Willis' character Dr. Paul Kersey mentions that he thinks his new watch is running slow. The accessory is then stolen and not seen for a little while.
The next time Dr. Kersey sees the watch, it's on a deceased patient whose time of death, according to the hospital clock, is around 9:35. The watch actually says 9:31, showing that the watch was, in fact, running a bit behind.
Ernest Escapes In Death Becomes Her Thanks To "The Potion"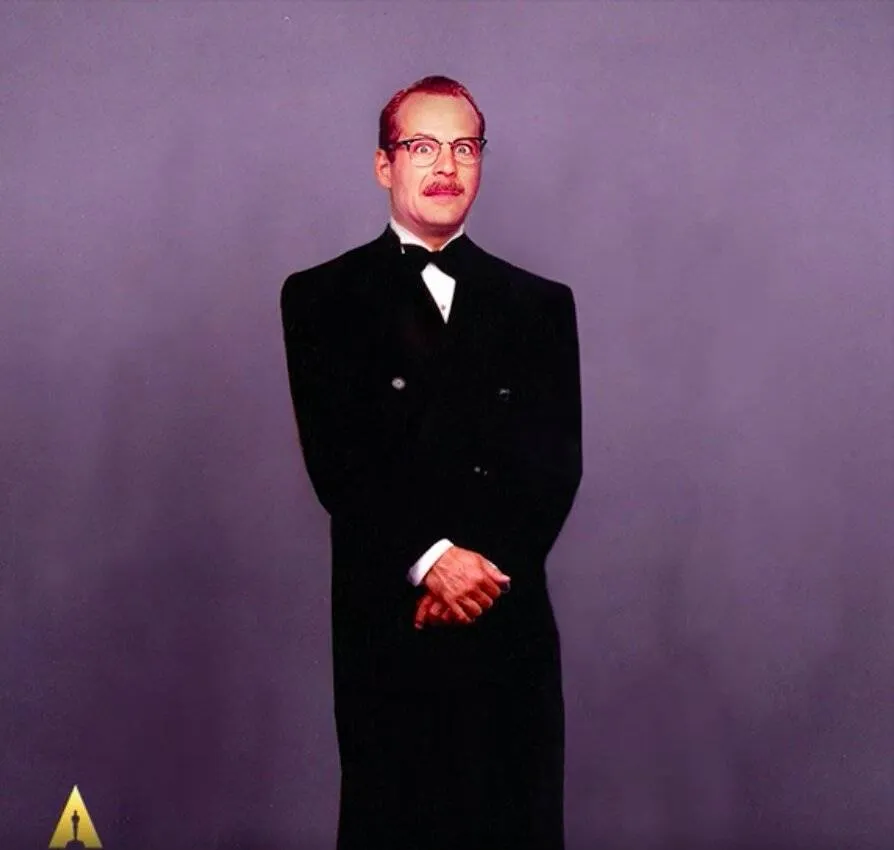 Throughout Death Becomes Her, Ernest is seen as a character who enjoys his adult beverages, making it so playing games such as darts isn't exactly easy. His hands shake too much.
That all changes when he gets his hands on the infamous potion, something that makes his hand young again. Because of this potion, Ernest is able to steady his hand and make the dart shot to the main power supply, allowing him to escape.
Some Of Willis' Characters Are Self-Aware Of Their Beaten State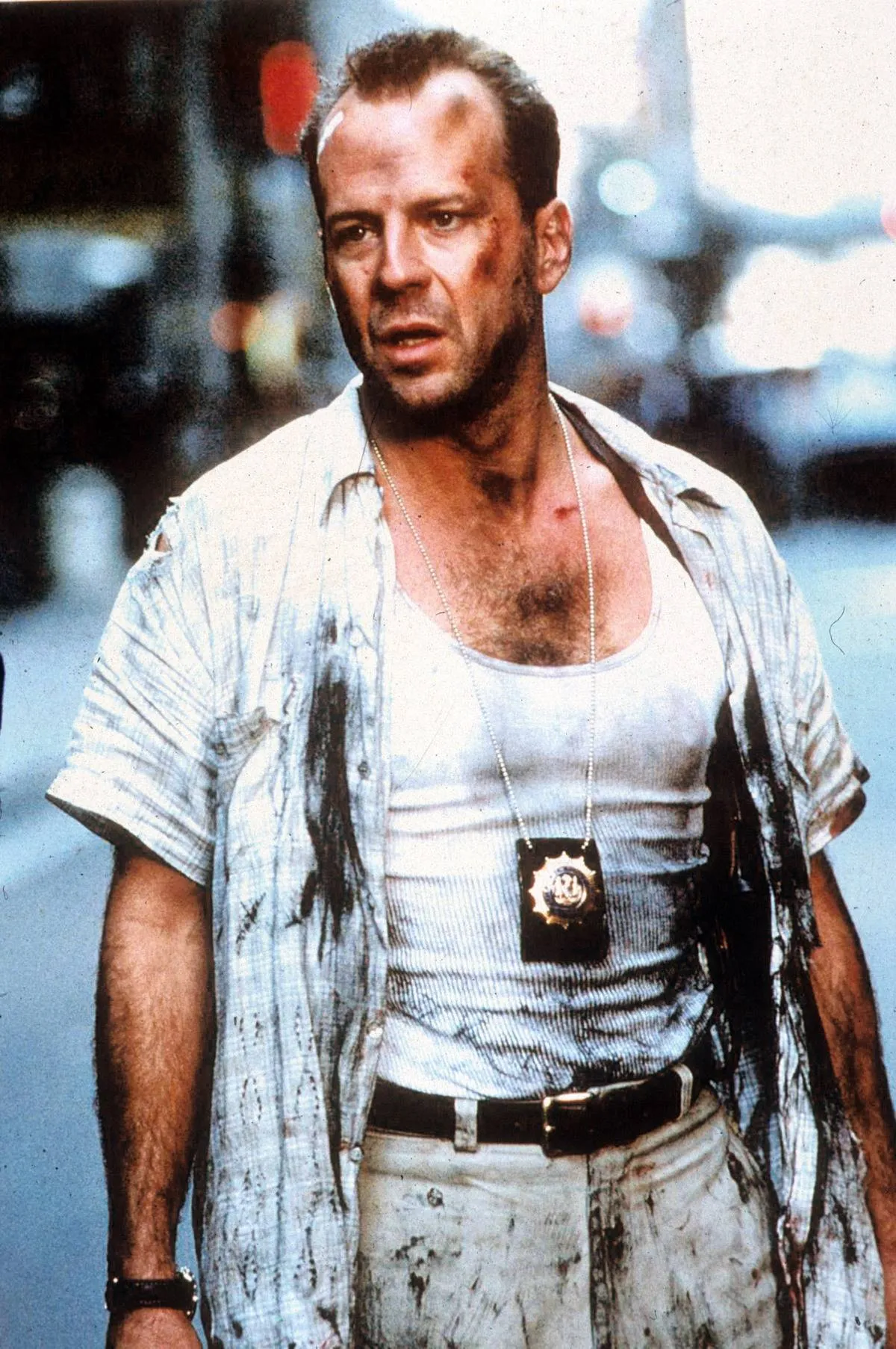 Being an action star, there is one thing Bruce Willis can always count on -- wounds, a whole lot of wounds. His litany of characters no how to take a beating. And while that isn't all that uncommon for action films, what is uncommon is the character's acknowledging their state.
Typically, they pull themselves up and keep fighting. But by the end of Die Hard, Willis' character is seen dragging himself out of Nakatomi Plaza, hardly holding himself up.