Celebrities Who Impressed Us By Speaking A Different Language
Being multilingual has a lot of perks and advantages especially when you're a celebrity. What would you do if you were famous and had some secret, hidden language skills? Maybe you'd do what Mila Kunis does with her language skills and eavesdrop to see what reporters are saying about you. Or maybe you're like Jodie Foster and you can dub your own lines for the international releases of your film.
Check out these multilingual celebrities and find out who secretly knows German, French, Korean, and even some super rare languages that you might not have thought of. Whether they use their language skills at home or in public to make their fans swoon, we're seriously impressed with these multilingual celebs.
Mila Kunis Learned English From Watching TV
Kunis' family originates from Ukraine which makes Ukrainian and Russian her native languages. She and her family immigrated to the United States when she was only 7 years old and they had no experience speaking English. Kunis said she blocked out all of the second grade because she didn't understand what was going on.
Eventually, Kunis learned English by watching television. That experience also led her to want to become an actress.
Gwyneth Paltrow Raises Her Kids To Be Bilingual Too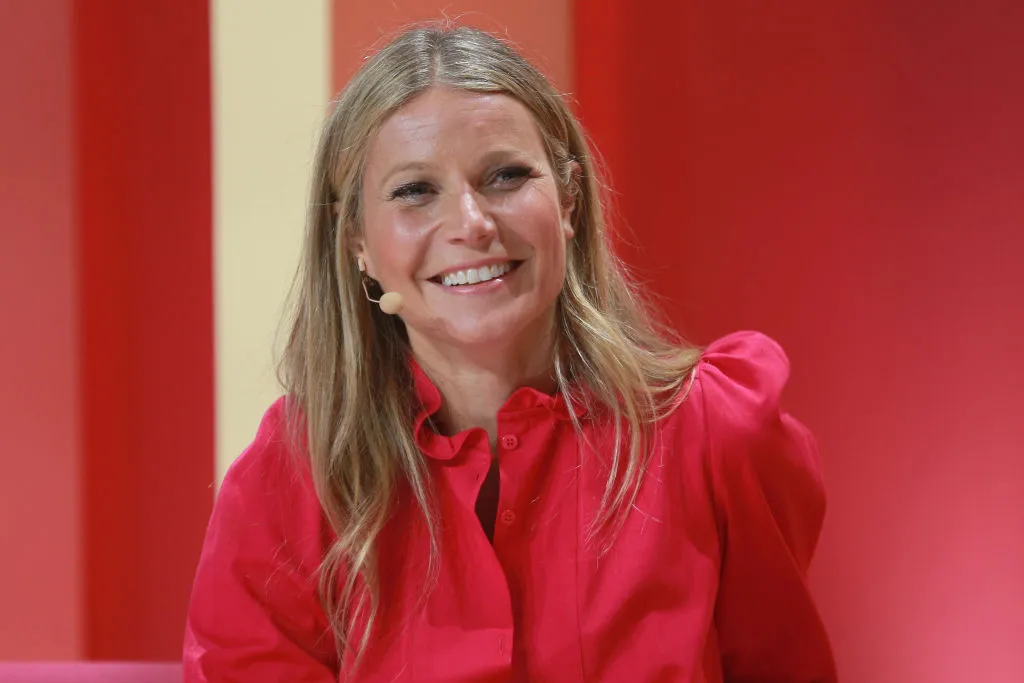 Paltrow is as All-American as it gets but she can thank a summer exchange trip for her fluency in Spanish. Although she grew up in Santa Monica, California, Paltrow spent the summer when she was 15 years old in Talavera de la Reina, Spain. There, she became fluent in an experience she says changed her life.
Paltrow has kept up with her Spanish skills and is even reportedly raising her two children, Apple and Moses, to be bilingual.
Jodie Foster Can Thank Prep School For Her Language Skills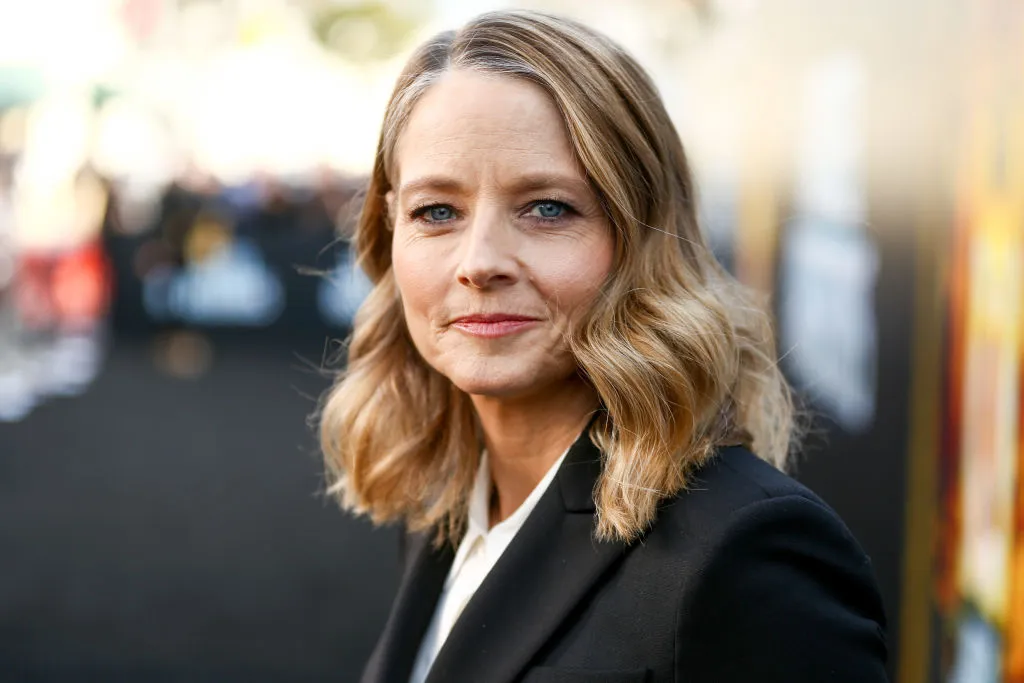 The Silence of the Lambs actress completely owns up to the fact that she only knows French thanks to years at a French-speaking prep school. Foster comes from a wealthy family and was enrolled in Lycée Français de Los Angeles for most of her childhood.
Thanks to her ability to speak French, Foster has even acted in French-language films and dubbed many of her own films into French. She can also speak parts of Italian, German, and Spanish.
Natalie Portman Knows FIVE Languages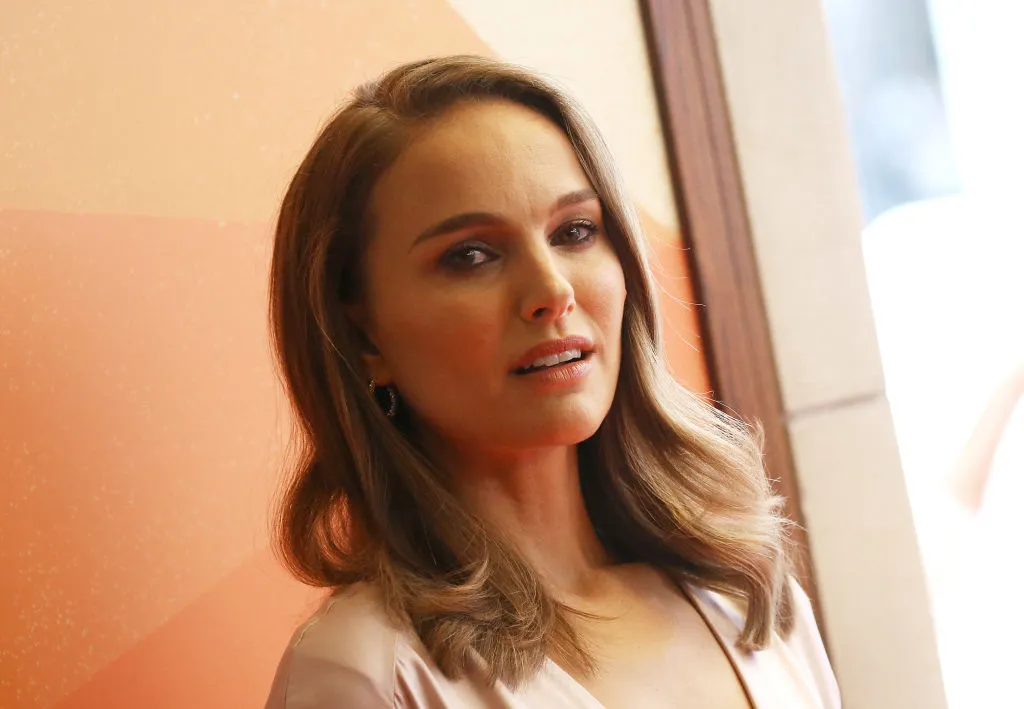 Portman is both an Oscar-winning actress and holds a Psychology degree from Harvard University so it shouldn't be a surprise that she's also fluent in more than one language. Portman grew up speaking English and Hebrew as her native languages during her childhood in Israel.
Since she moved to America, she's also become fluent in German, Spanish, and Japanese. Add these to the growing list of things Natalie Portman is better at than us.
Colin Firth Learned Italian For His Wife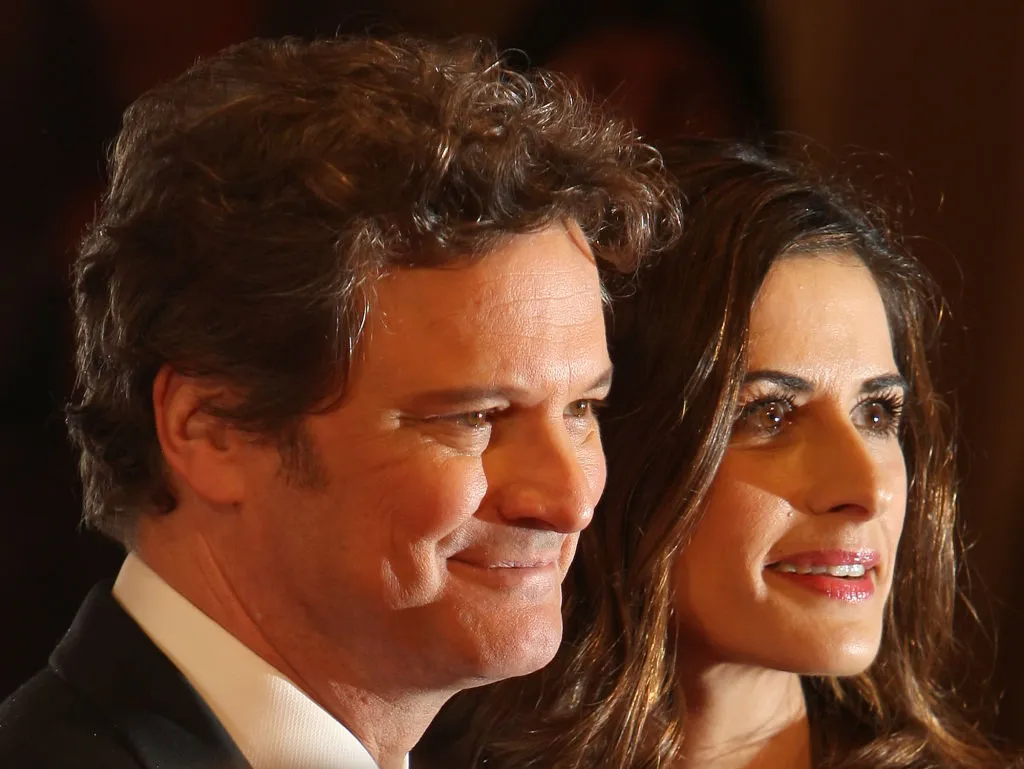 When the British actor began dating his wife, film producer and director Livia Giuggioli, he decided to pick up her native language of Italian. Firth said that it was his first attempt at ever learning another language and although it started out rocky, he now feels fluent enough to be able to act in an Italian film.
According to Firth, his favorite pat of the Italian language is the insults because they're fun to do Italian gestures with.
Penélope Cruz Used Her Language Skills For Video Games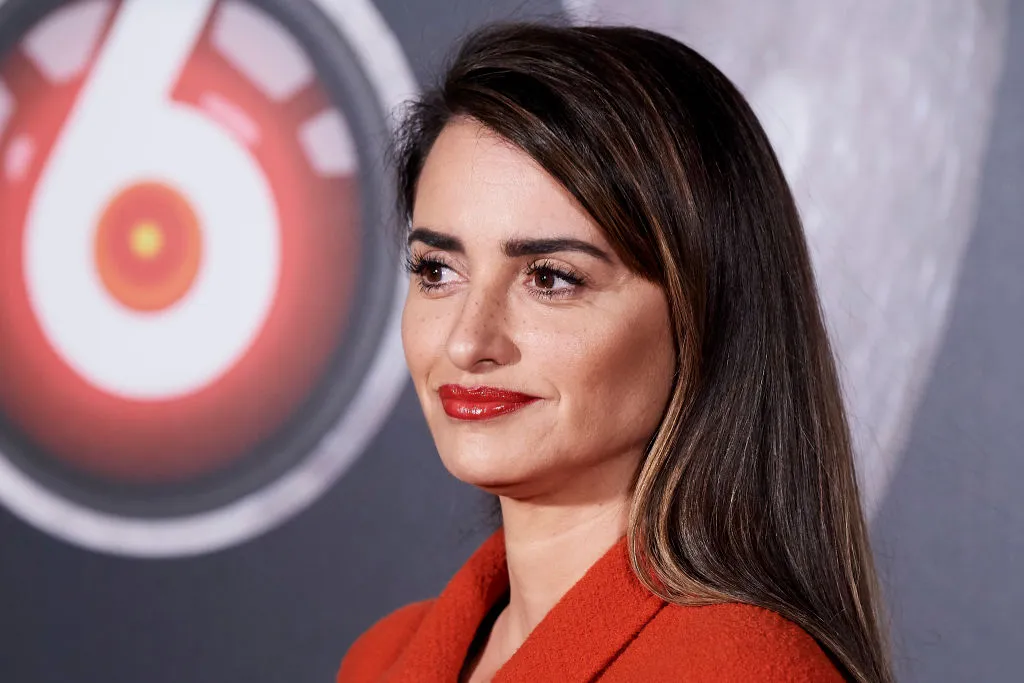 Cruz was born in Madrid, Spain so it's no surprise that she's fluent in her native language of Spanish. She learned to speak English to take on more roles in Hollywood, which puts her language tally up to two. But wait... there's more.
On top of Spanish and English, Cruz is also fully fluent in Italian. She decided to take up the language later in life to once again to further her acting career. Her Italian came in handy in 2012 when she was able to assume the role of Mario in a Nintendo ad for New Super Mario Bros 2.
Christoph Waltz Switches Effortlessly Between Languages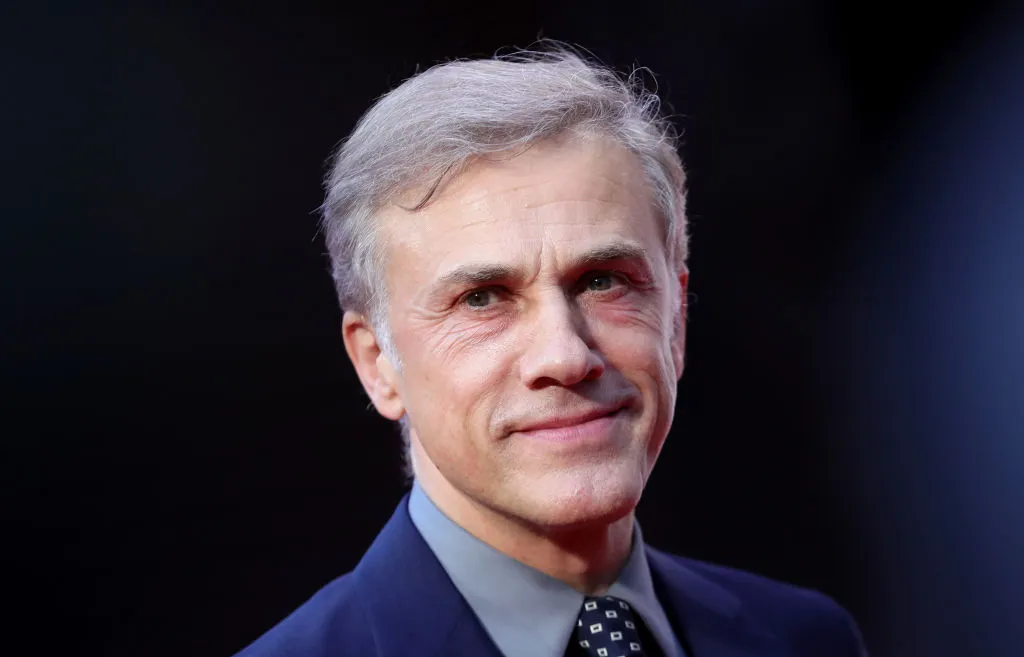 Waltz first came to America's attention by starring as the evil SS Officer in the Tarantino film Inglorious Basterds. The German-Austrian actor had never played a Nazi character until that film because he didn't want to be typecasted but he played the role phenomenally.
One of the best parts about his character was his ability to switch between German, English, Italian, and French. One memorable scene has Waltz interrogating Brad Pitt's "Italian" film crew by making them repeat their Italian names.
German Is Leonardo DiCaprio's Second Language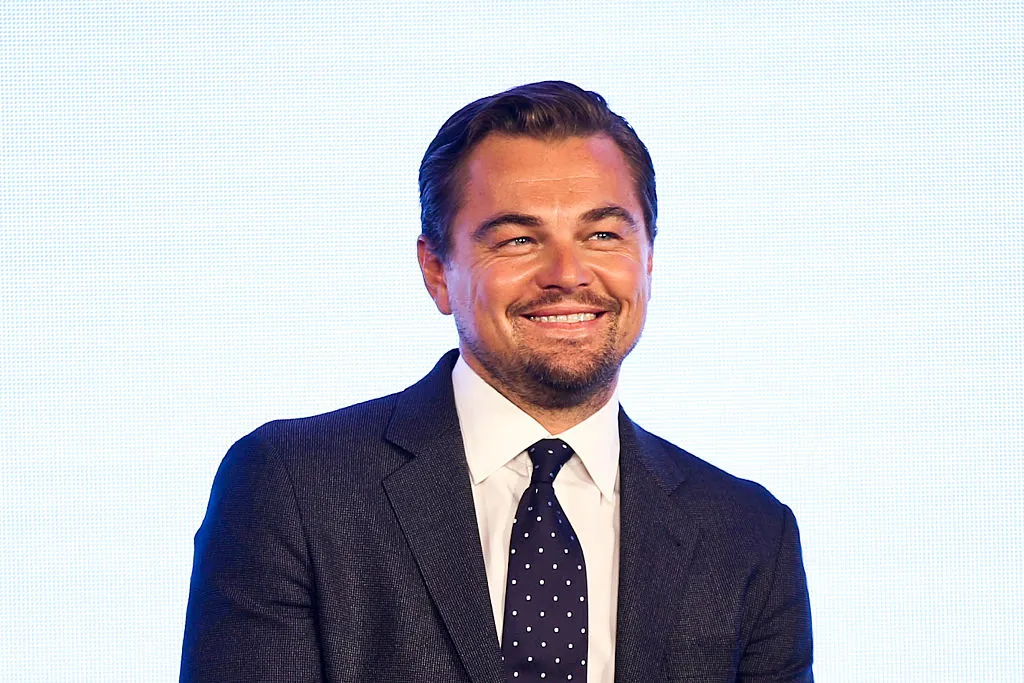 Leonardo DiCaprio got his start acting in Hollywood when he was only 5 years old so it's surprising to hear he had time to learn a second language. His ability to speak German is thanks to his parents. DiCaprio's father was of Italian-German descent and his mother was of entirely German descent.
His parents would converse in German at the Los Angeles home and would often visit his maternal grandmother in Germany.
Ben Affleck Learned How to Speak Spanish in Mexico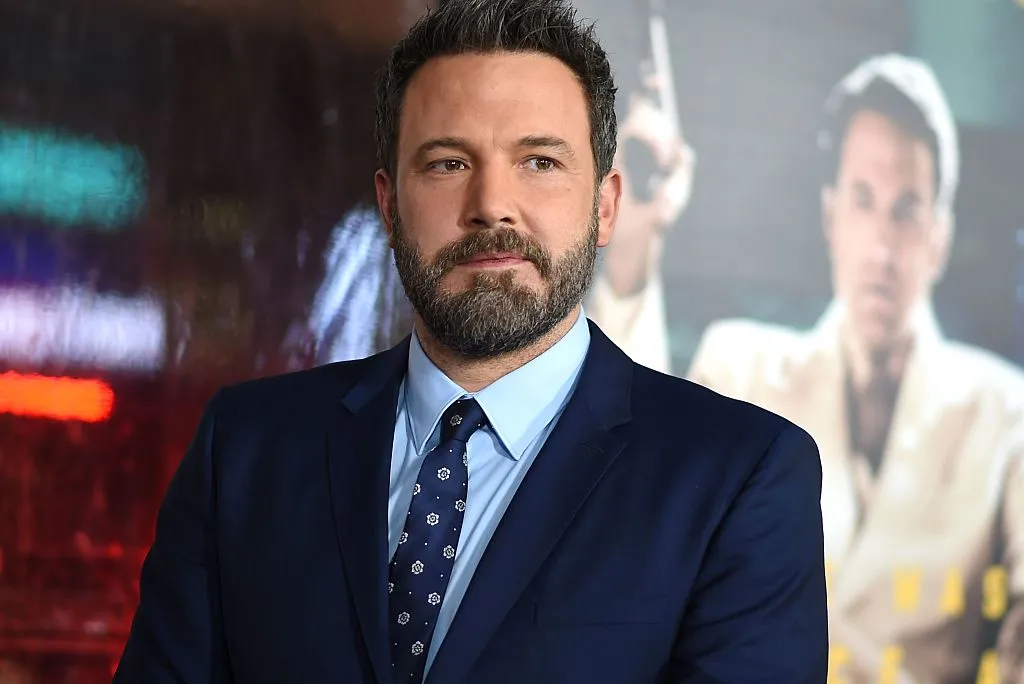 Ben and his younger brother Casey Affleck both spent a year in Mexico when they were teenagers, which equipped them both with the ability to speak fluent Spanish on top of their native English.
Over the years, Ben has lost his fluency but he can still hold a conversation in Spanish. In fact, he'll often use his Spanish skills while on promotional press tours for his various movies. Very bonito.
Rita Ora Is Proud Of Her Language Roots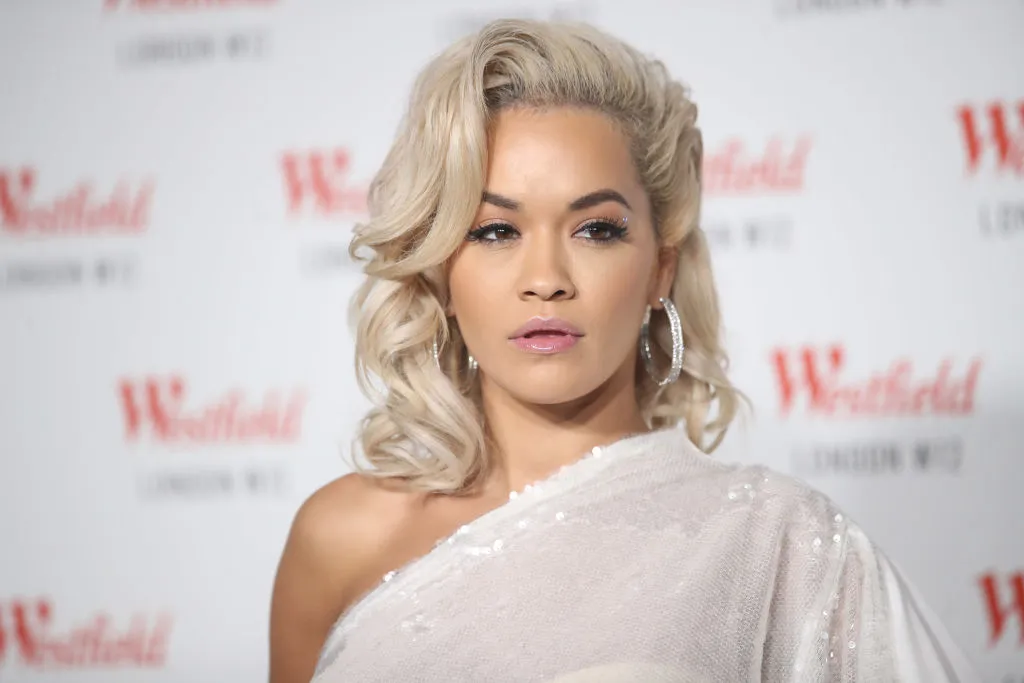 Many would be surprised to find out that this British pop singer isn't originally from Britain. Rita Ora was actually born in the part of the former Yugoslavia which is now Kosovo. Her family spoke Albanian as their native tongue which would explain why her name at birth is Rita Sahatçiu.
Ora was moved to London, England when she was only a baby but grew up speaking both English and Albanian, which she is still fluent in to this day.
Tom Hiddleston Can Speak TEN Different Languages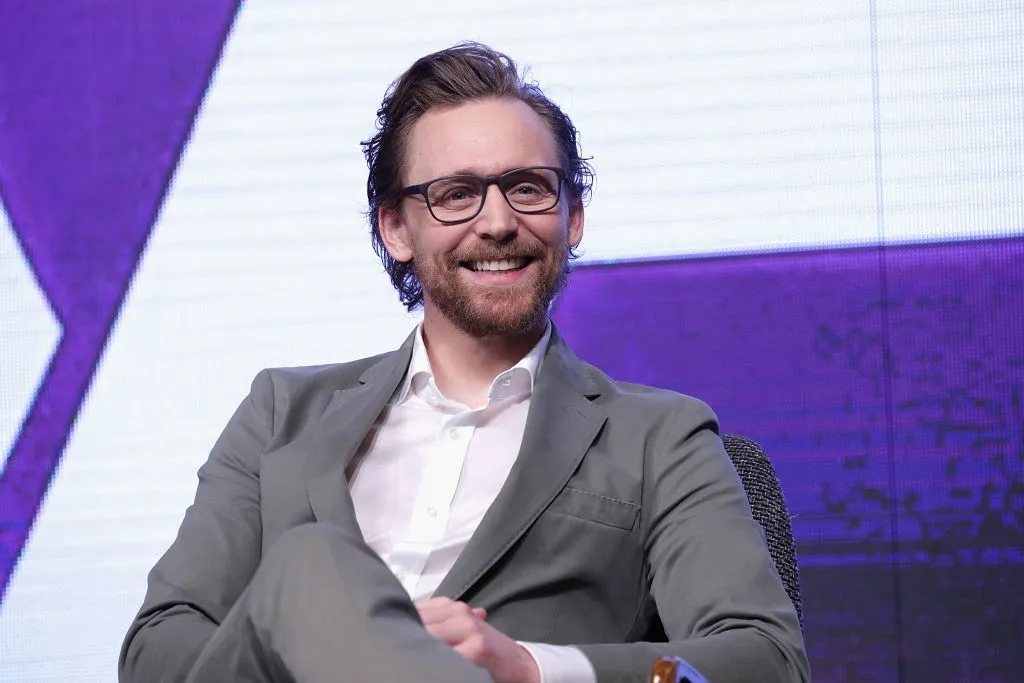 Another celebrity can thank years of private school education for giving them their multi-lingual skills. Loki, AKA Tom Hiddleston, can carry on a conversation in ten different languages. He grew up speaking English and during his time at elite British prep schools, he also learned French, Italian, and Spanish.
On top of those basic romantic European languages, Hiddleston can also communicate in German, Latin, Greek, Russian, Korean, and Chinese Mandarin. He constantly impresses his co-stars while on press tours for his films.
Jon Heder Learned Japanese As A Missionary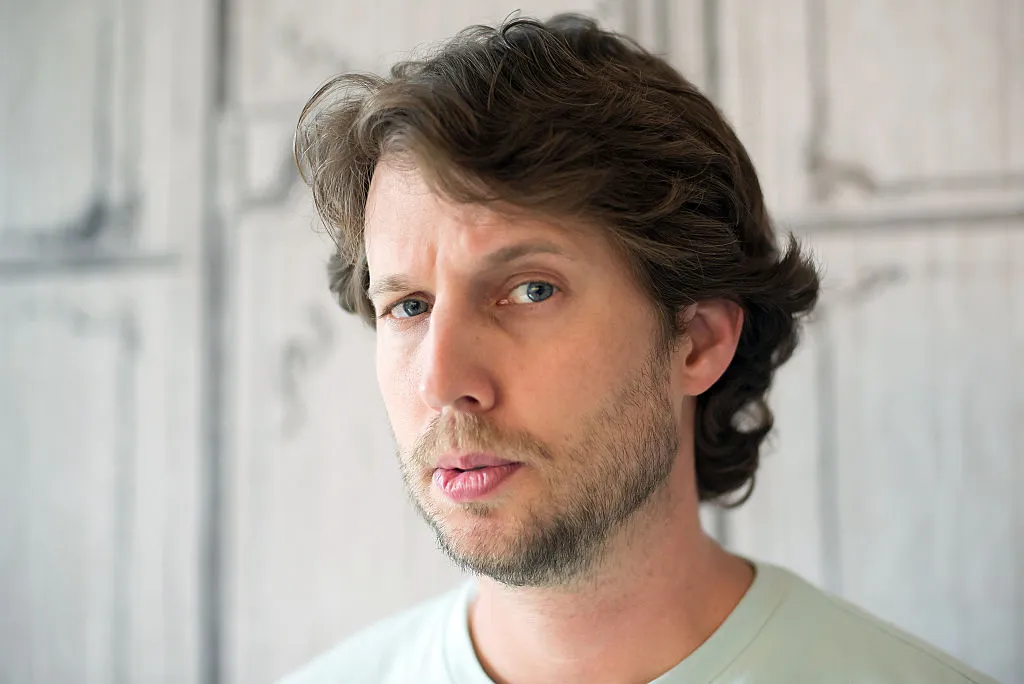 Many of Heder's fans don't know that he speaks fluent Japanese thanks to spending three years in Japan as a "proselytizing mission." There's more to the Napoleon Dynamite actor's background than that, however. The only reason he was on that mission trip is that his family are devout Mormons.
His Mormon past is also why his character of Napoleon Dynamite only used PG language and swear words like "gosh" and "darn."
Kendall Jenner's Second Language Isn't Exactly Common
The second-youngest member of the Kardashian-Jenner clan claims she's fluent in another language... bird. Yes, you read that right, bird language. Kendall has some serious whistling skills that have turned her into an expert bird-caller.
The reality star turned model showed off her bird "language" skills during an interview with W Magazine. Kendall said that she learned the "language" one evening when her father Caitlyn Jenner was trying to show her how to whistle. Basically, she's a modern day Disney princess.
Viggo Mortensen Knows More Than Elvish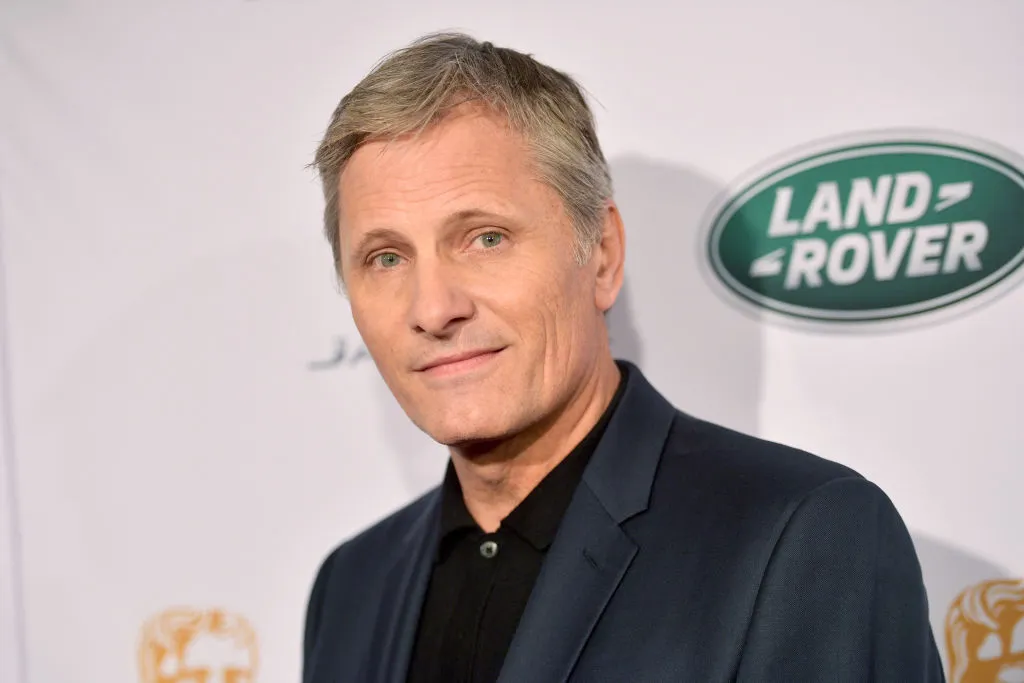 Mortensen rose to the fantasy world's attention as his role of Aragorn in The Lord of the Rings and he often spoke in both English and the fictional language of Elvish. According to Mortensen, he had no problem picking up Tolkien's made-up language for the character since he's fluent in multiple other tongues.
The actor holds dual American-Danish citizenship and can speak both of those languages. Mortensen is also fluent in Spanish and can keep up a conversation in French, Italian, Swedish, and Norwegian.
Sandra Bullock Can Thank Her Mom For Her German Skills
No, the Bird Box star isn't fluent in "bird language" like Kendall Jenner. Instead, she's fluent in German. Even though Bullock was born in Virginia, her mother was a German-speaking opera singer and voice teacher. Bullock was taught music and dance as a child with her mother and quickly picked up the language.
The award-winning actress even wowed fans with her secret bilingual skills by accepting an award in 2012 with an entirely German speech.
English Isn't Diane Kruger's First Language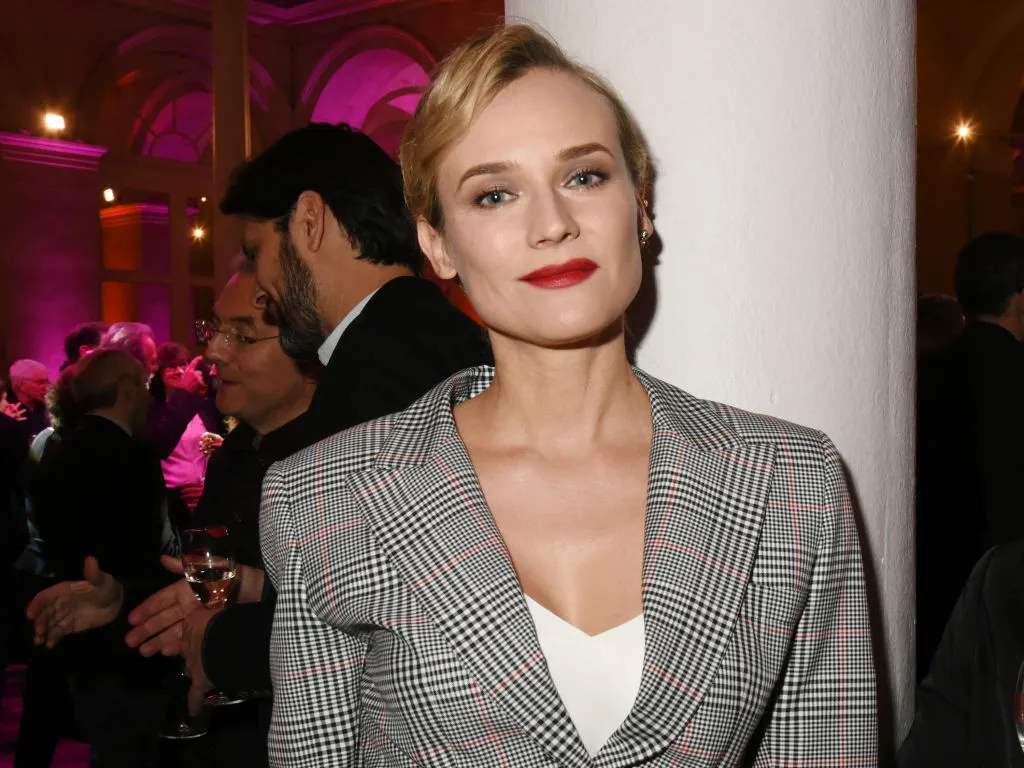 Thanks to her incredible ability to speak English without an accent, it can come as a shock to find out the National Treasure actress was born in Germany. Born Diane Heidkrüger, her mother sent Kruger on exchange trips nearly every summer to perfect her English and it definitely worked.
Along with German and English, Kruger is also fluent in French thanks to her years in Paris that she spent as a young model.
Sandra Oh's Canadian Roots Helped Her Become Multilingual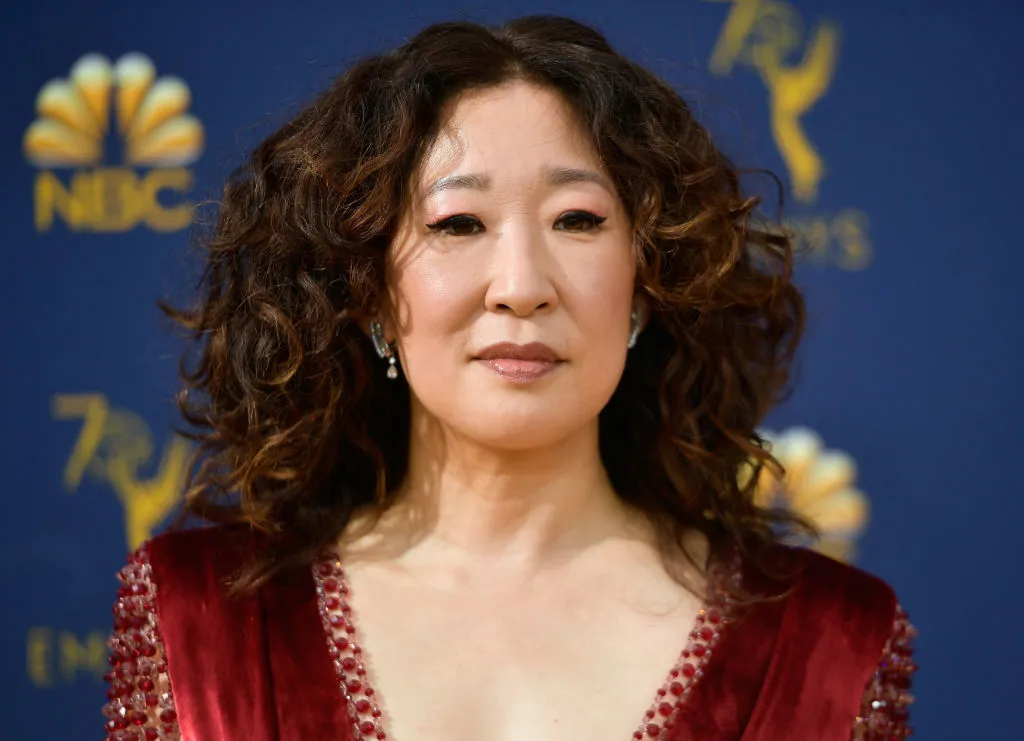 The Grey's Anatomy actress was born to a Korean family in the capital city of Canada. She grew up speaking both English and Korean. Canada's capital is officially bilingual with all children required to learn French and English in school.
Oh increased her French language skills when she moved to Montreal, Quebec, Canada, for acting school. Despite speaking three languages and being an accomplished actress, Oh said it wasn't until her big break on Grey's Anatomy that her parents finally supported her choice to go to college.
Rose McGowan Mixes Up Her Languages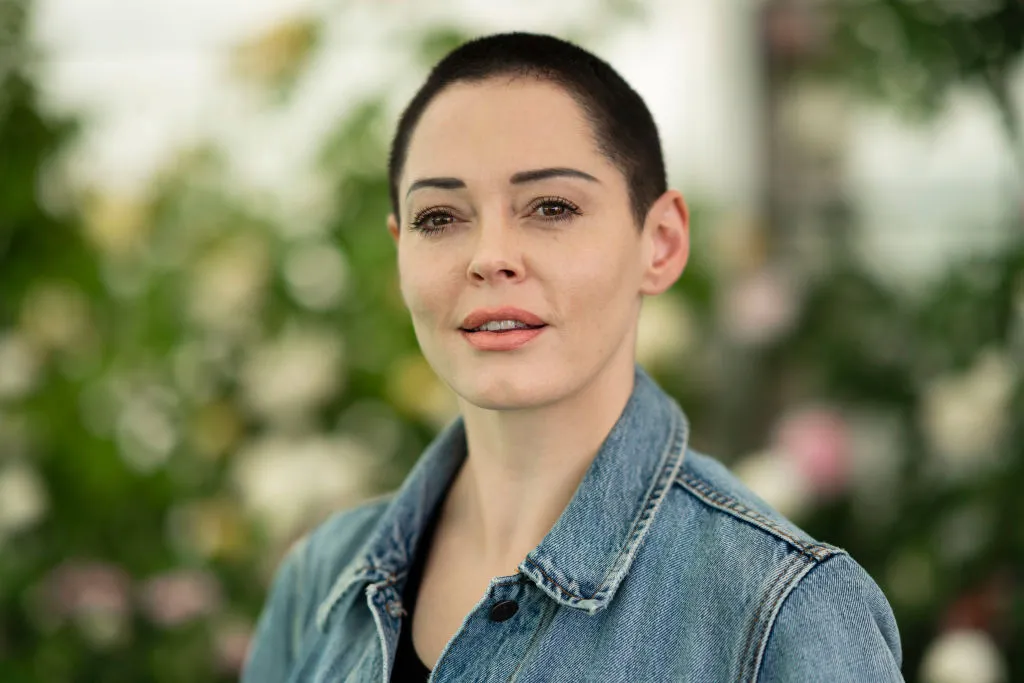 The Charmed actress has a long history being multilingual. McGowan was born in Italy into a cult. While living there, her parents tried to teach her English but she refused and would only speak Italian. She left the cult in her teenage years and moved to Montreal, Canada where she picked up the unique French Canadian dialect.
Finally, in Los Angeles, she learned fluent American English and also Spanish. McGowan has said that all the languages sometimes get mixed up in her head and if someone speaks to her in Italian it gets translated into French and she might then reply in Spanish.
Charlize Theron Was Self-Conscious About Her English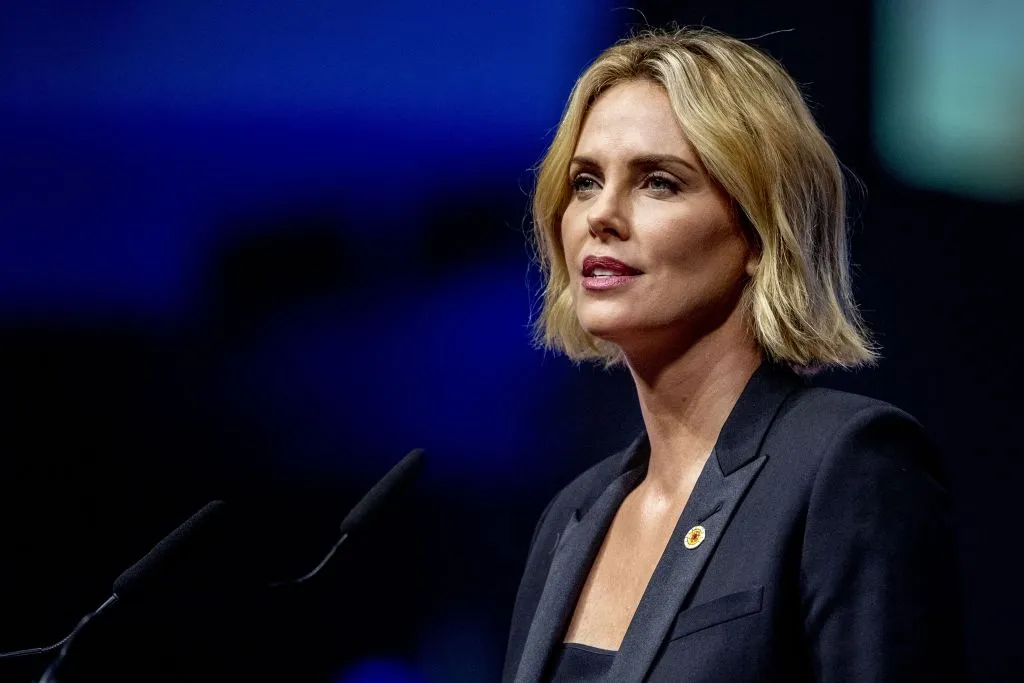 The stunning blonde beauty grew up in Benoni, South Africa, which makes her a native language speaker of Afrikaans. Theron began learning English while at the National School of the Arts in Johannesburg but never finished her language training. She left school at age 16 to pursue modeling and acting.
Theron said that many of her early auditions made her self-conscious because the only criticism was that her English was never good enough.
Joseph Gordon Levitt's College Degree Made Him Bilingual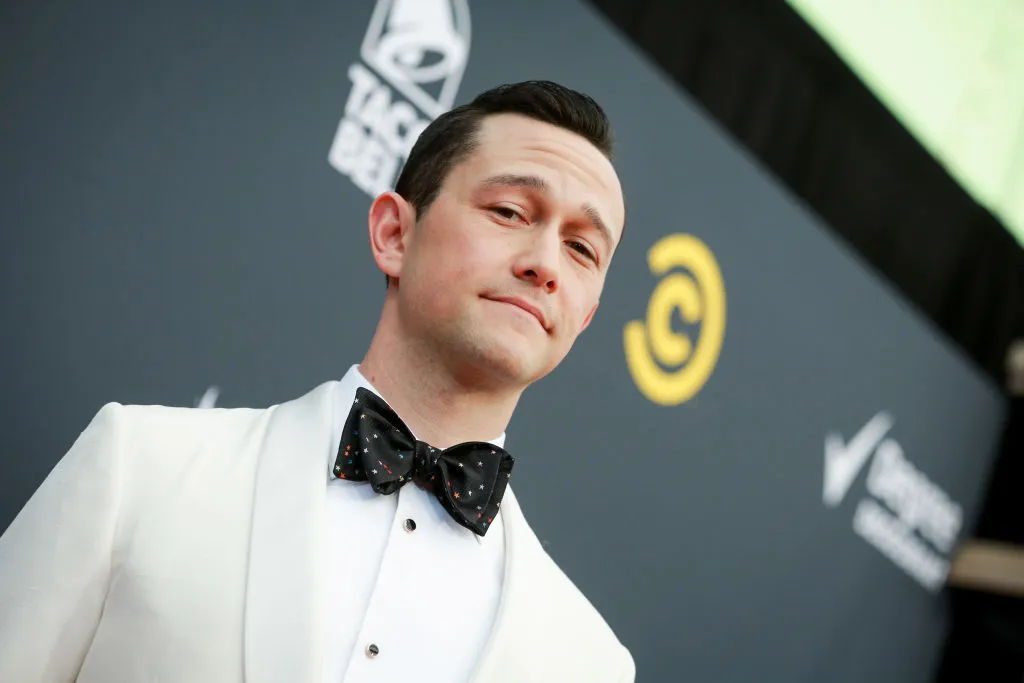 Even though Levitt was a child-star who could have made a career just acting, he decided to go back to school and obtain a college degree in his 20s. Levitt opted to major in French poetry at Columbia University, and his first task was learning French.
The actor is fluent in the romantic language now but unfortunately never actually obtained that poetry degree because he decided to return to acting instead.
Shakira's Hips And Language Skills Don't Lie
Thanks to her hit songs, most people know that the pop singer Shakira can at least speak two languages: English and Spanish. She also speaks three other languages—Portuguese, Italian, and French—thanks to a lifetime of experiences.
Shakira explained in a 2010 interview that she picked up Portuguese while touring for two months in Brazil, her English was thanks to having an American boyfriend, and her Italian skills are from her time living there.
Kim Cattrall Learned German From Her Second Husband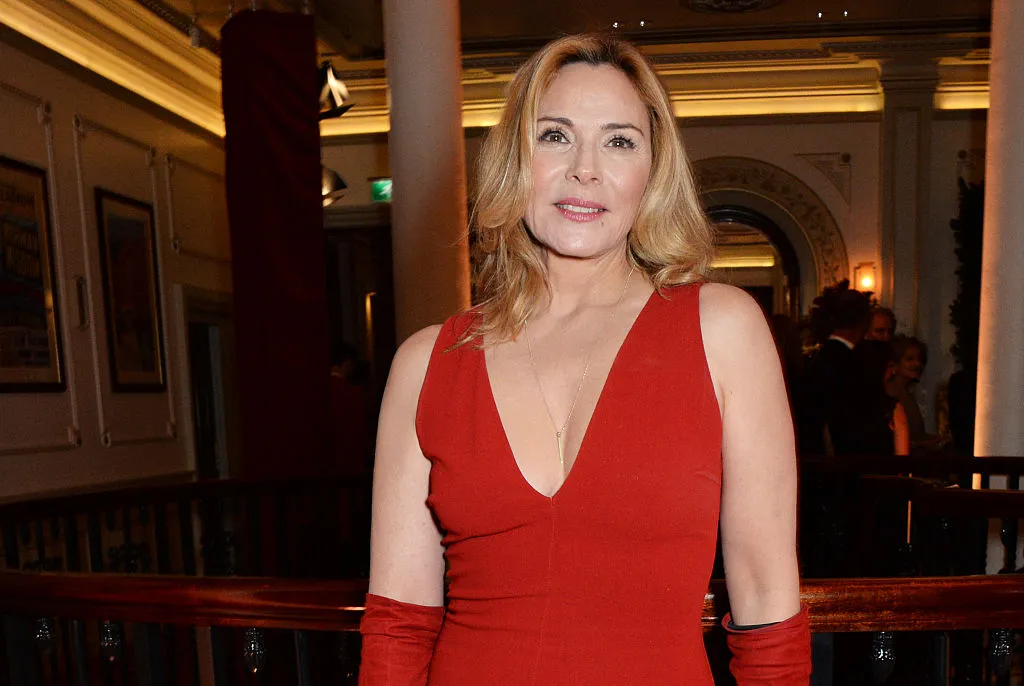 The Sex In The City actress learned German in the 1980s while living there with her second husband, Andre J. Lyson. The two lived in Frankfurt, West Germany from 1982-1989 where she picked up the language and even starred in a few foreign-language films.
Despite her time in Germany, after the couple's divorce in 1989, her German language skills had retreated. Cattrall admits they're not as sharp as they used to be but that she'd like to regain them.
Will Smith Wants To Know More Spanish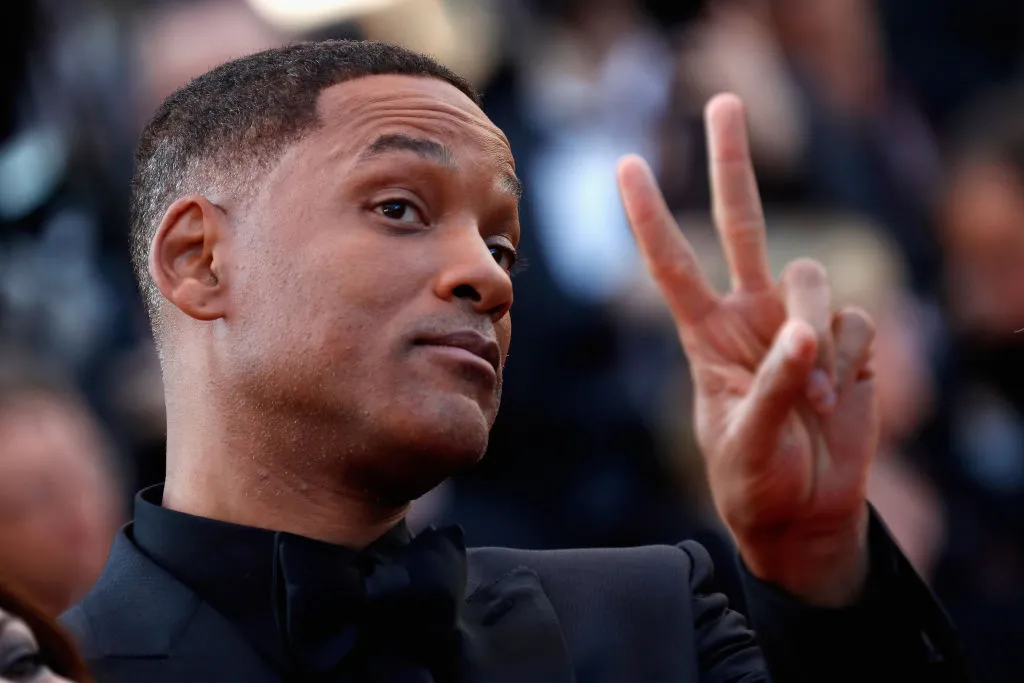 The Fresh Prince of Bel-Air started learning Spanish in the early days of his rap career. He would often pepper in Spanish words to give his songs more depth. Despite trying to learn the language for more than 20 years, Smith says he still doesn't feel entirely fluent.
That lack of confidence doesn't stop him from trying. Smith will often do his best while promoting his films to speak in Spanish and put together his best sentences.
Camilla Belle Likes To Take On Different Language Roles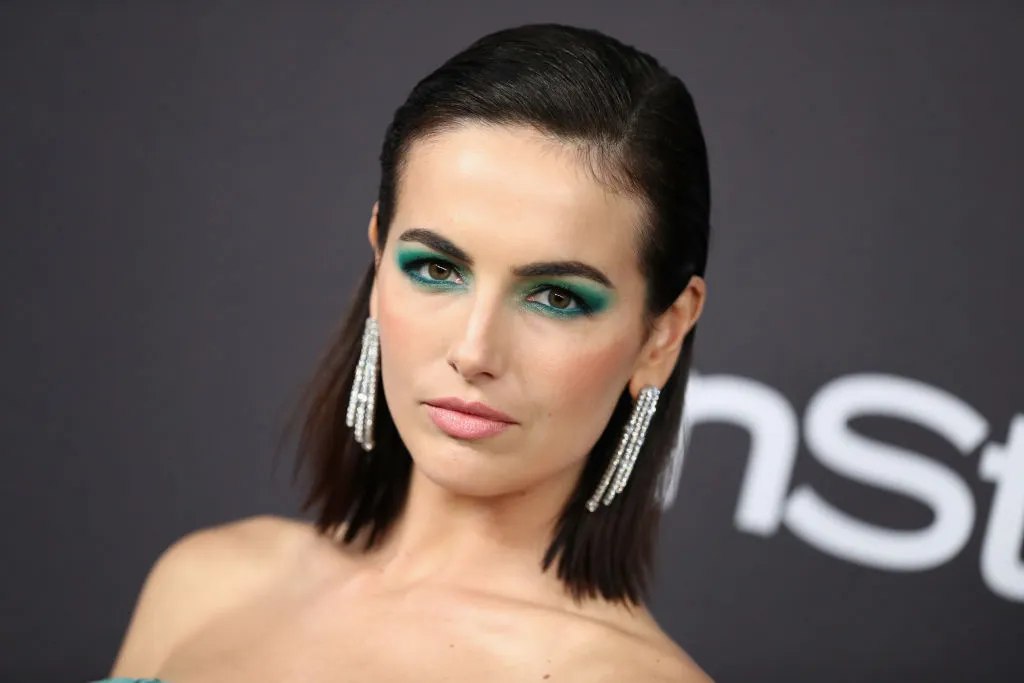 Even though she was born in Los Angeles, Camilla Belle has always struggled to find a path in Hollywood as a multilingual actress. Belle's father is American but her mother is a Brazilian-born fashion designer. Belle was brought up speaking both Portuguese and English in her household.
She gained confidence after starring in the film Open Road, where she played a Brazilian-American character and got to confidently utilize both her languages on screen.
Edward Norton Loves To Show Of His Japanese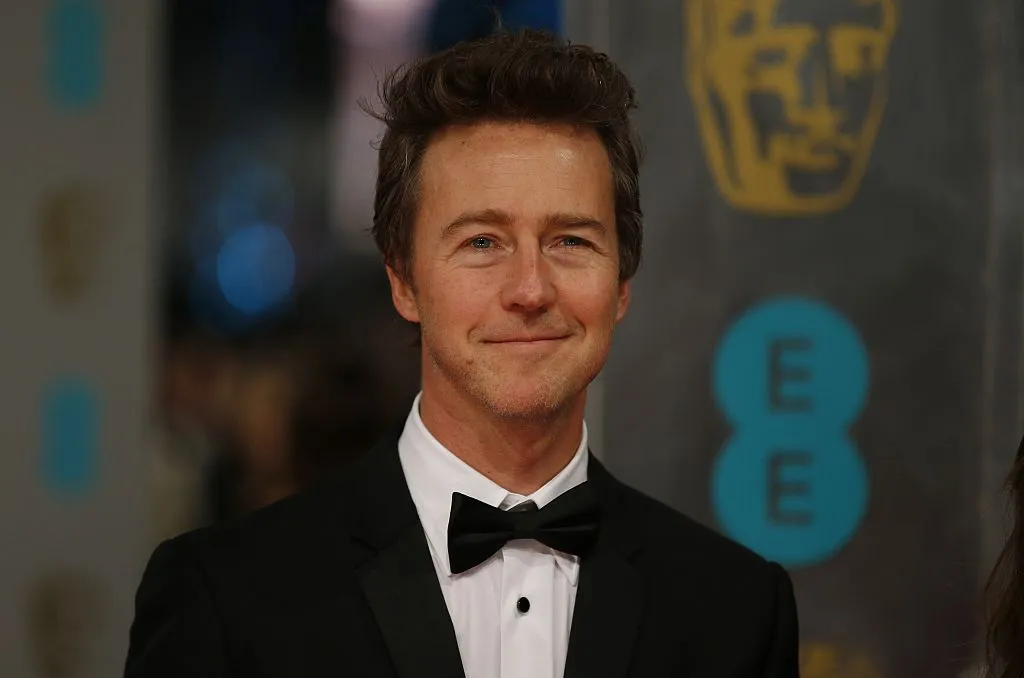 Born in Massachusetts and raised in Maryland, Edward Norton's childhood wouldn't lead you to believe he knows Japanese. Norton picked up the language during his time at Yale University, where he majored in history and minored in theatre and Japanese.
Norton put his Japanese to the test after graduating. He spent some time in Osaka, Japan working for his grandfather's company. You can often hear Norton showing off his Japanese language skills on television or press tours.
Audrey Hepburn Was A Multilingual Master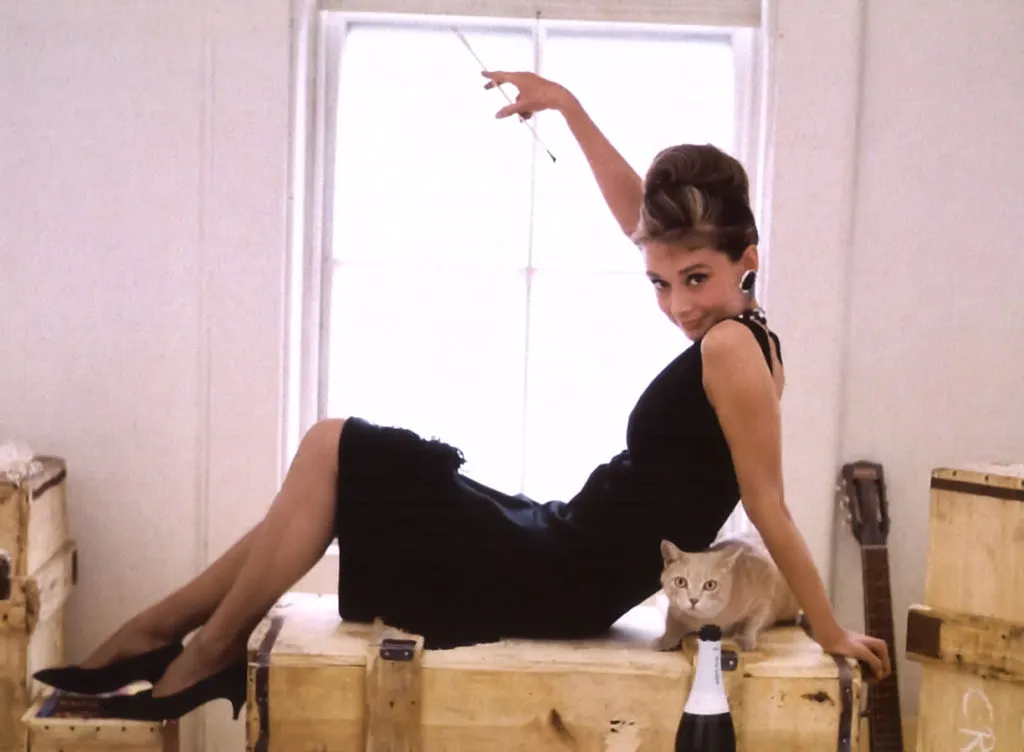 Even though the late movie star is no longer with us, her multicultural and multilingual roots are still impressive. Hepburn was born in Belgium and is of Dutch descent. She grew up with English as her native language but also adopted Dutch after she moved to Holland.
When she moved to America to begin her acting career, she also learned Spanish and French. Later on in her life, she took up learning Italian as a hobby.
Nina Dobrev Knows Three Languages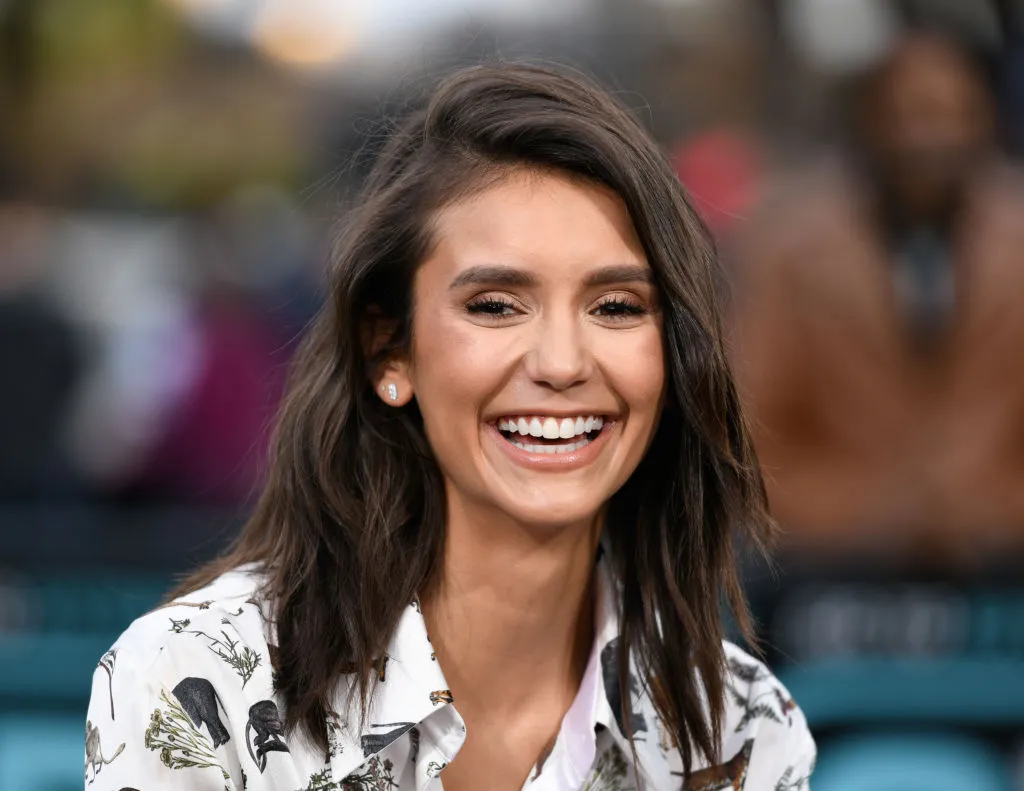 The Vampire Diaries star can thank her eventful upbringing for giving her the skills to master three different languages. Dobrev—born Nikolina Konstantinova Dobreva—grew up in Bulgaria until the age of two when her family moved to Canada.
Since Canada is bilingual, she picked up both English and French throughout her schooling. Still, Dobrev kept up her Bulgarian language skills because her parents and brother continued to speak the language at home.
Chris Hemsworth Is Learning Spanish For His Wife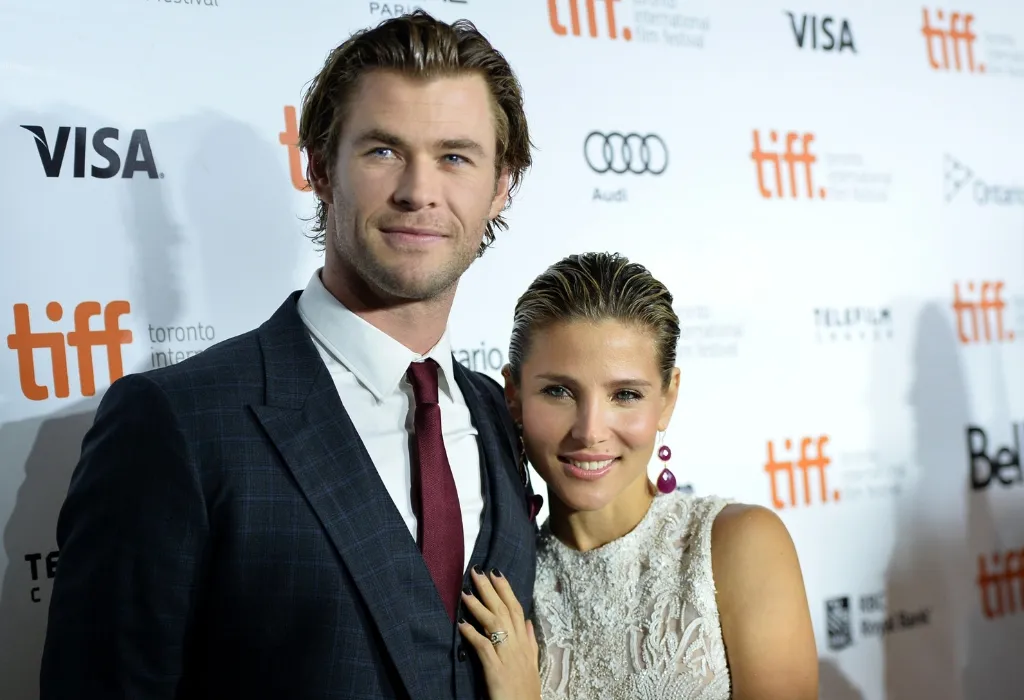 As if you needed another reason to fall head over heels for Thor AKA Chris Hemsworth, he's been working away at becoming fluent in Spanish. That's because it's his wife's native language. Hemsworth married Spanish actress Elsa Pataky in 2010 and the couple has three children together.
They committed to raising their children in a bilingual home so that meant Hemsworth had to learn the language to keep up. Pataky is also fluent in Romanian but thankfully, Hemsworth isn't trying to learn that language too.
Mark Zuckerberg Surprised Audiences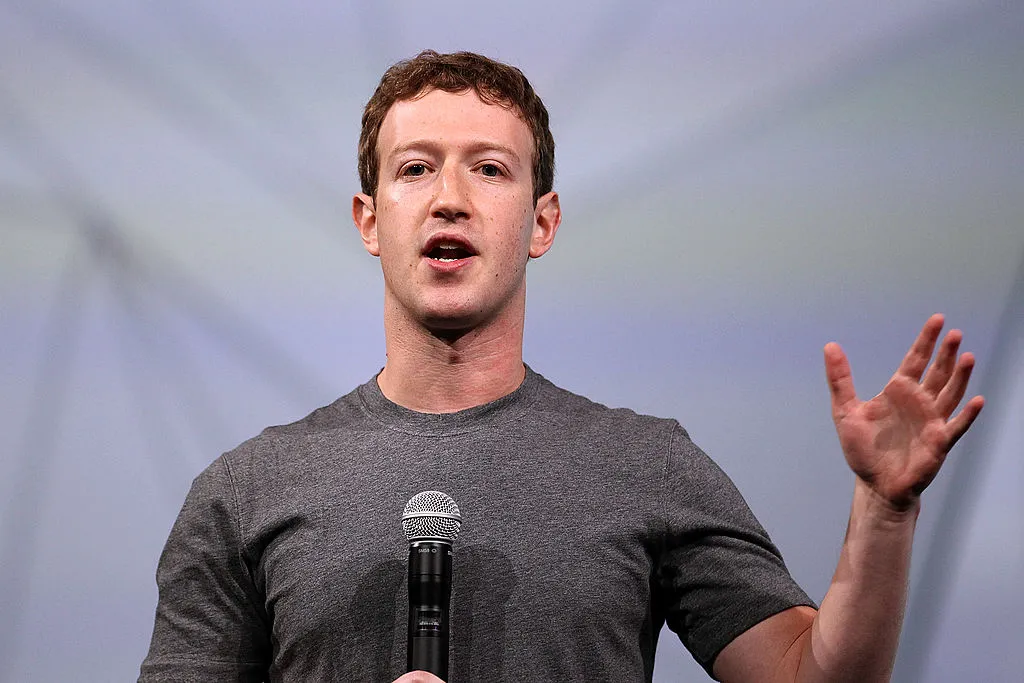 It's no secret that the co-founder and CEO of Facebook is a highly intelligent man. However, he surprised audiences at Beijing's Tsinghua University in 2014 when he answered questions in Mandarin during a 30-minute Q&A with the students.
He claimed that he wanted to learn the language for his own reasons, but mostly so he could communicate better with his wife's family, especially her grandmother, who only speaks Chinese. However, it doesn't hurt on the business ends of thing either as Facebook along with other websites is blocked in China.
Alexis Ohanian Speaks german Because Of His Mother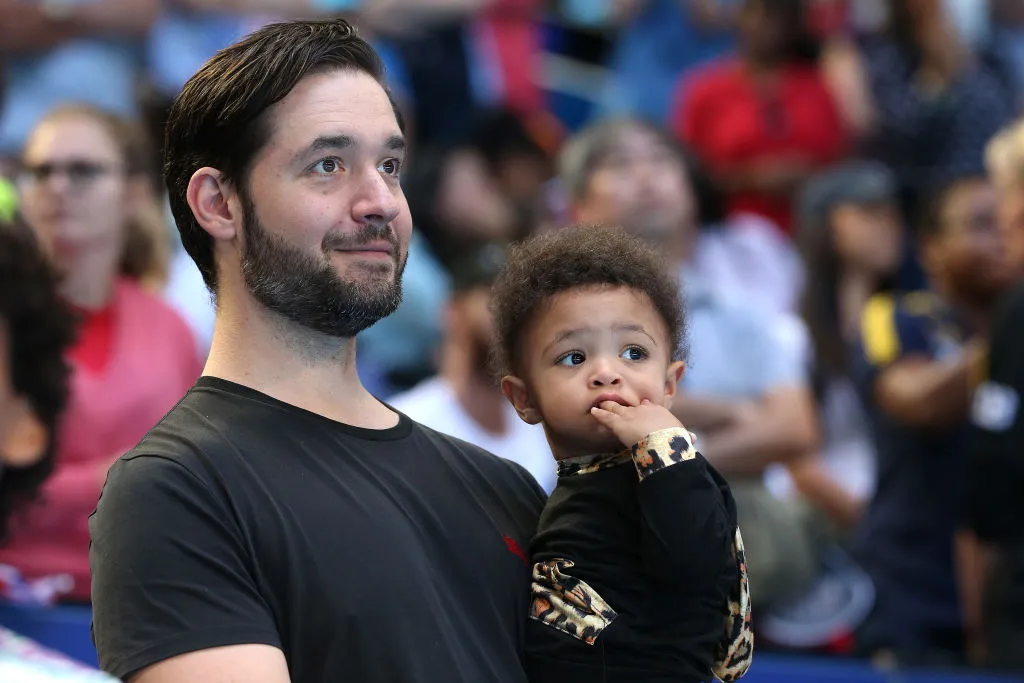 Alex Ohanian is not only the co-founder of Reddit, but he is also married to tennis superstar Serena Williams. Ohanian grew up speaking German and even minored in the language while attending the University of Virginia.
However, he stated that he had an unfair advantage since his mother was from Hamburg, Germany. Both his mother and great-grandmother came to the United States illegally upon fleeing the Armenian Genocide which he described in an open letter opposing the travel ban.
Bradley Cooper Fully Immersed Himself In French Culture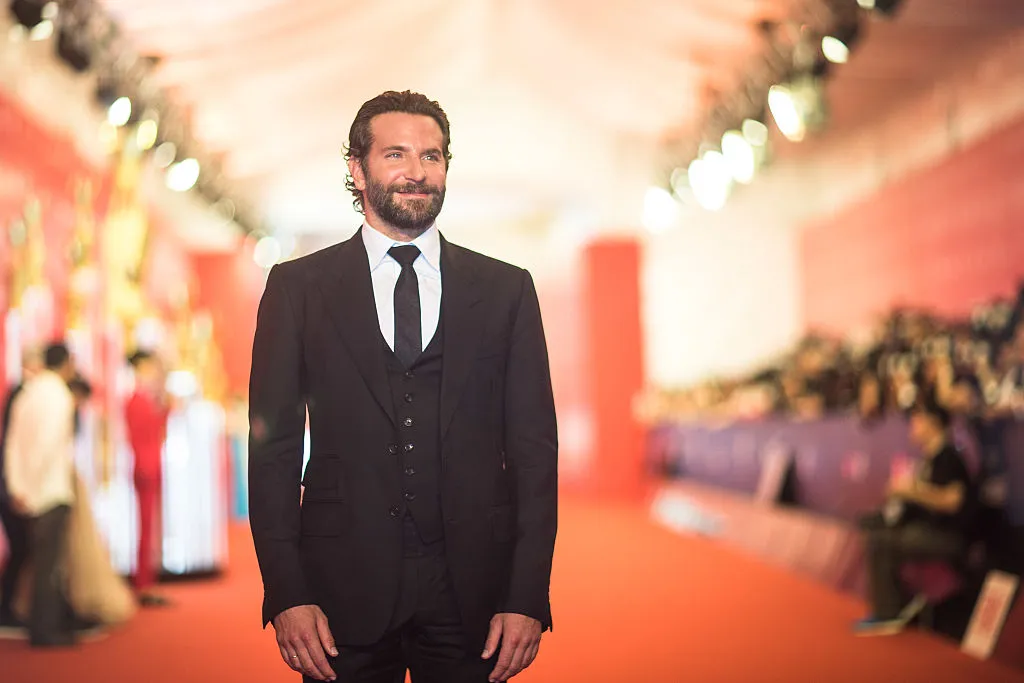 Bradley Cooper is one of Hollywood's most popular celebrities, with many of his films and well as others having a true impact on his actual life. One of these films was the 1981 film Chariots of Fire which Cooper did not act in but inspired him to learn French.
So, he gave it his all and began studying the language. He even moved to France for six months where he lived with a French family in order to master the language and better understand the culture.
Sidney Poitier Is A Man Of Many Talents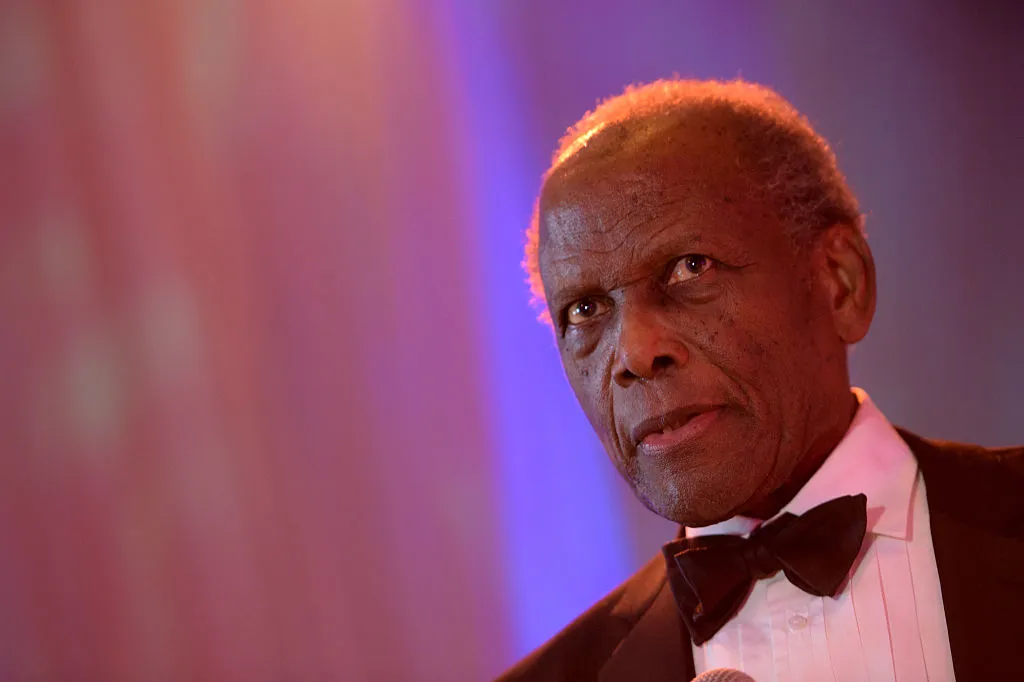 Academy Award winner Sidney Poitier is 92 years old and is still around and making things happen. Not only is he a successful actor, but he has also worked as a director, author, as well as a diplomat.
For his humanitarian work, he was knighted by Queen Elizabeth II in 1974 and received the Presidential Medal of Freedom by former President Barack Obama in 2009. On top of all his other accomplishments, Poitier also speaks Russian fluently and has studied the language diligently for years.
Hugh Jackman Knows A Bit Of A Few Languages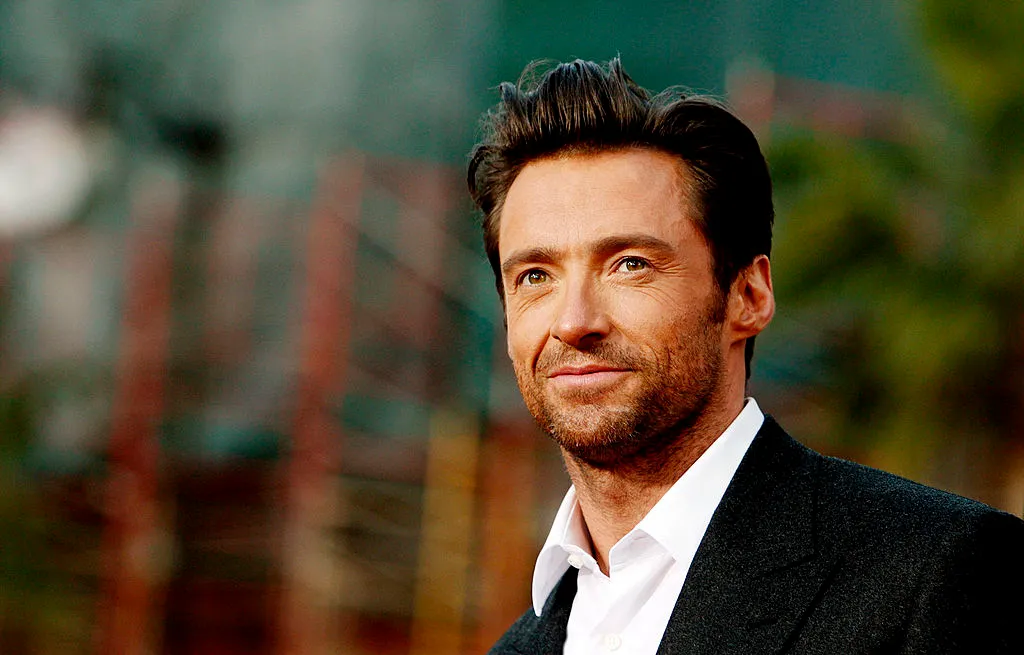 Hugh Jackman is one of the hardest working actors in Hollywood with an impressive track record both in film and his various work with charities. Apparently, he also works hard studying and mastering other languages.
He speaks a little French and sort of picked up the language because his wife once lived in France and speaks French fluently. However, he also caught fans off guard when he spoke fluent Spanish while promoting his film The Greatest Showman on Instagram before the movie's release in Medico.
David Lee Roth Loves Anything South Of The Border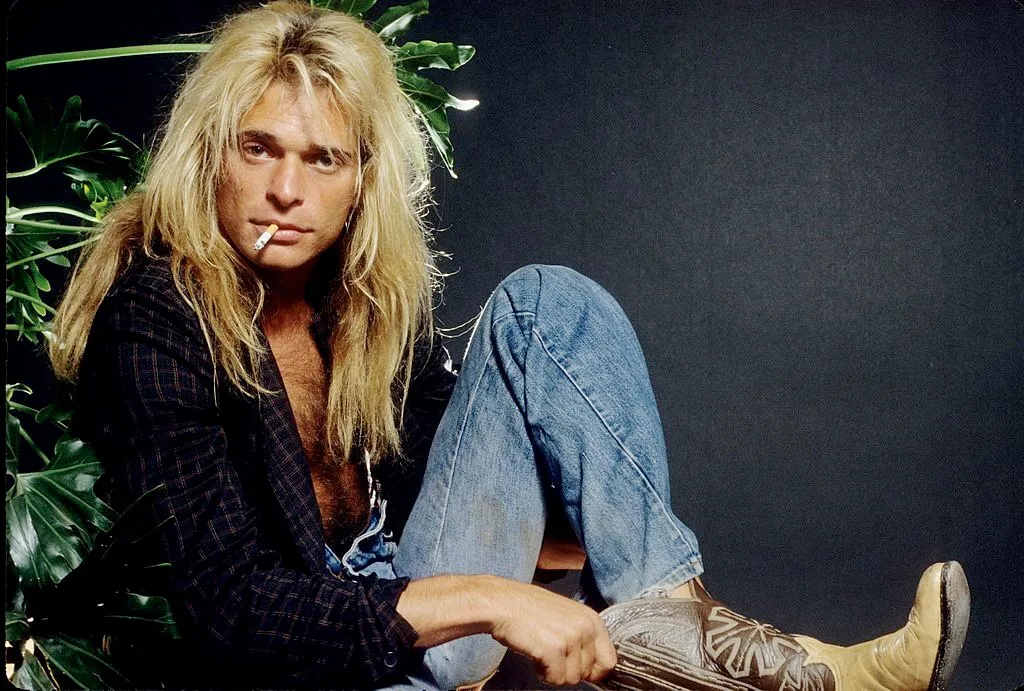 David Lee Roth, who rose to fame as the frontman for the legendary rock group Van Halen, can speak Spanish and Portuguese. According to Roth, . "I went to junior high and high schools that were 95 percent black and Spanish-speaking [...] I can gang-sign the whole alphabet, I speak fluent Spanish and Portuguese. I have a fascination for south of the border, anything rhythmic."
Even eleven percent of his music is recorded in Spanish and in 1986 he recorded a Spanish-language version of his debit solo LP Eat 'Em and Smile.
Johnny Depp Slowly But Surely Learned French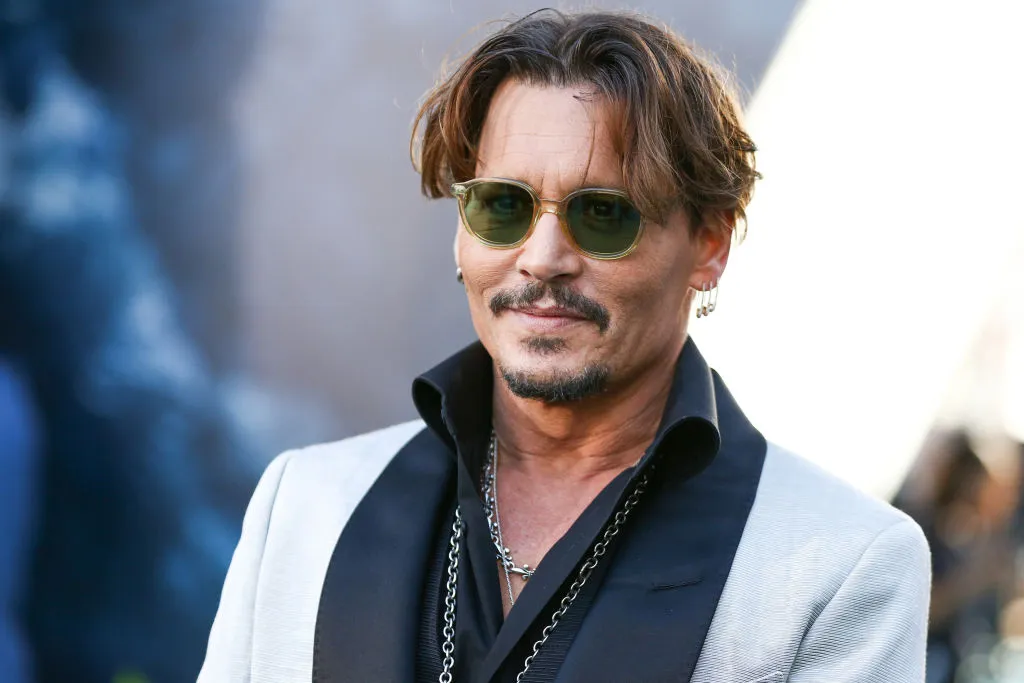 Johnny Depp, one of Hollywood's notorious bad boys, has had his fair share of his and misses in the movie industry. Back in 2000, Depp revealed that he could speak French, however, he went on to admit that he wasn't fluent in the language.
Yet, at the time, he was dating Vanessa Paradis who was French herself and the two spent a lot of time in France together. During that time, he worked on his French which improved exponentially.
Kim Cattrall Learned German From Her Ex-Husband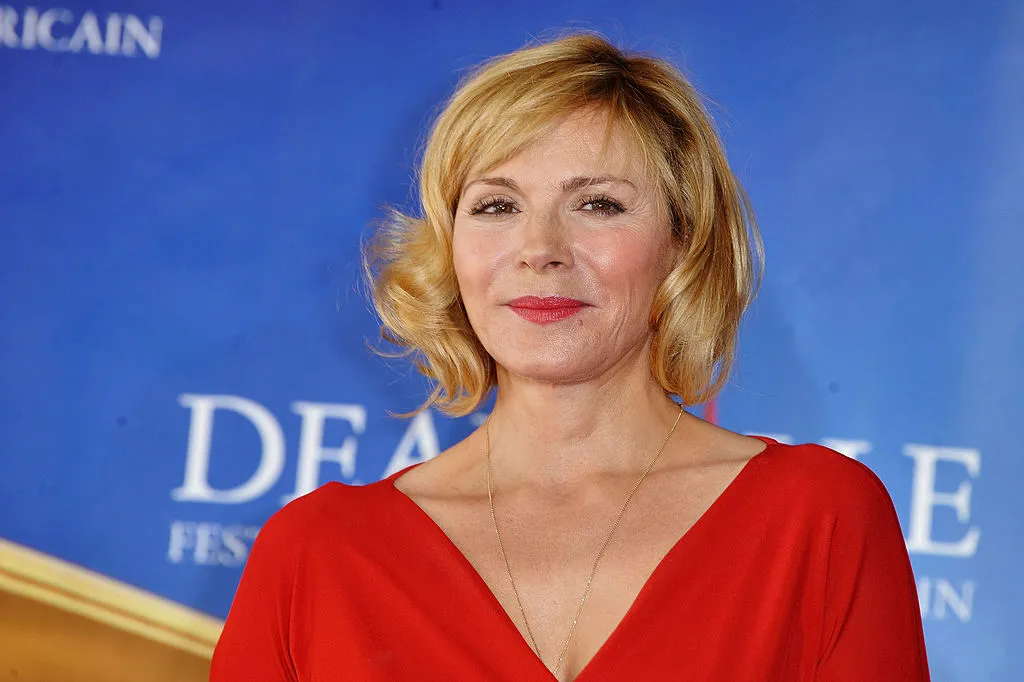 Kim Cattrall is an actress who is best known for starring in HBO's Sex in the City where she played Samantha Jones. For her performance, she earned five Emmy Awards, four Golden Globe nominations as well as winning the Golden Globe for Best Supporting Actress.
She's also had success in other films and shows in her career. On top of all her of acting accomplishments, Cattrall learned to speak German when she was living with her second husband, Andre J. Lyson, in German in the 1980s.
Zoe Salanda Spent Part Of Her Life In Puerto Rico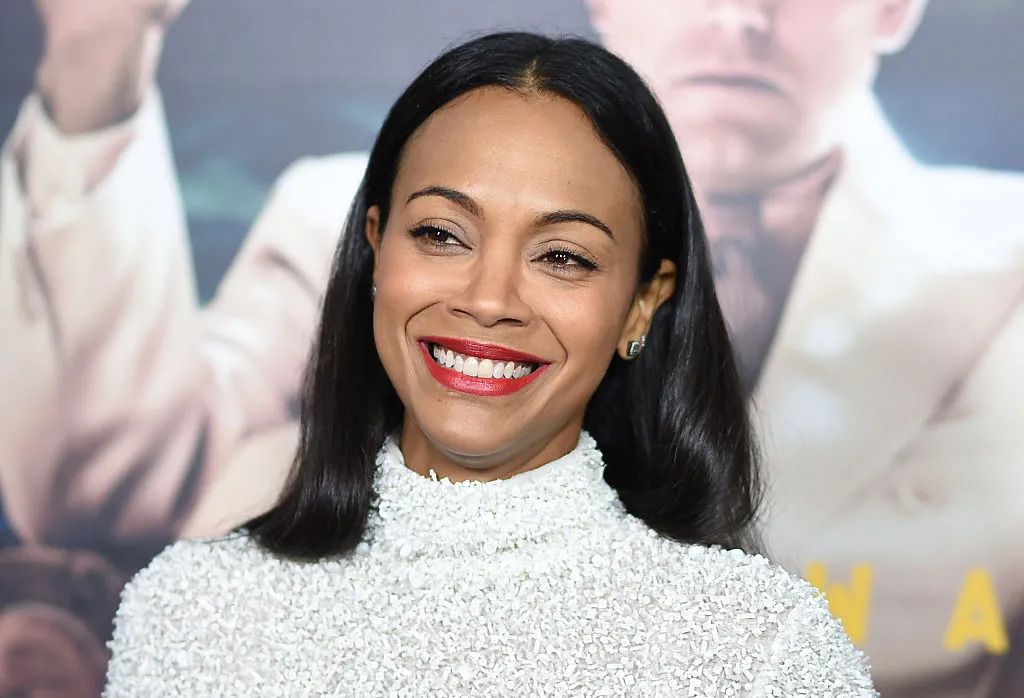 Zoe Salanda is an actress and a dancer who began her acting career appearing on an episode of Law & Order in 1999. Since then, she has worked on she has worked on major productions such as the Star Trek series, Avatar, and appearances in the Marvel Cinematic Universe films.
Salanda is also fluent in Spanish as her father was Dominican and her mother is Puerto Rican. She spent her childhood growing up both in Queens and the Dominican Republic. She intends to raise her children to be bilingual as well.
Rhys Ifans' First Language Was Welsh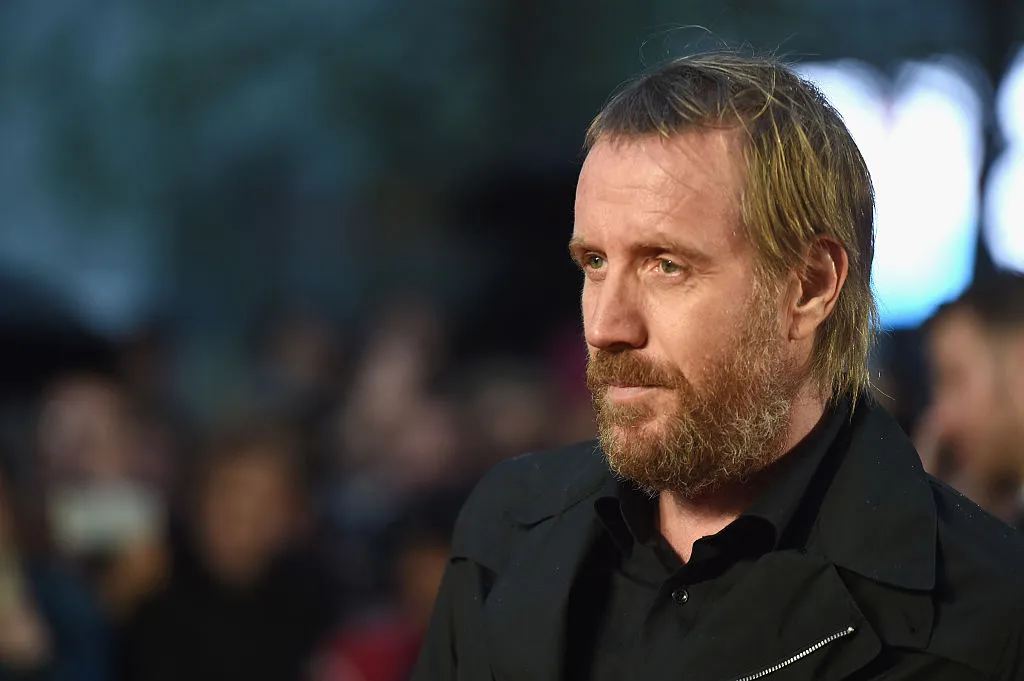 Rhys Ifans is a Welsh actor who has had his fair share of parts in both American and European films. He's also a musician who is a member of the two rock bands Super Furry Animals and The Peth.
Being born in Haverford, Pembrokeshire, Wales, his first language is Welsh. However, over the years, he began to pick up English which greatly helped with his career so he could do English-speaking roles which have little to no accent.