Celebrities With LGBTQ+ Parents
Growing up is difficult for any kid. It can be especially difficult if you're growing up with a gay parent before the year 2000. Thankfully, attitudes towards the LGBTQ community have changed in recent years, and having two moms or two dads isn't too strange in a lot of American cities. These celebrities grew up in a time when people weren't as accepting.
Keep reading to find out which of your favorite celebrities grew up with an LGBTQ+ parent.
Jay Z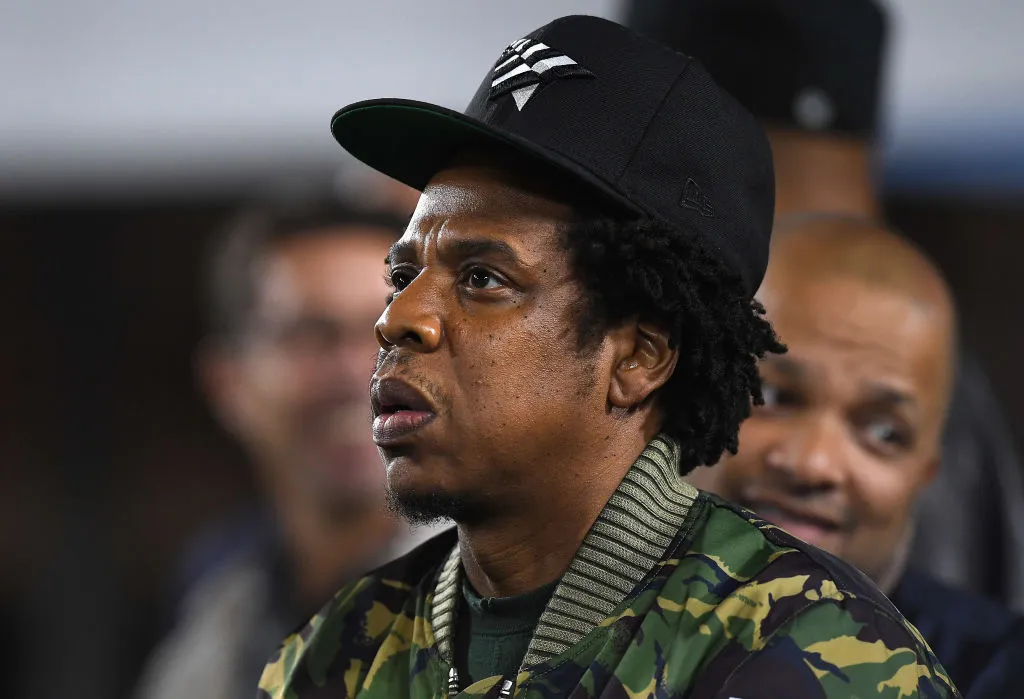 Jay Z said that he cried when his mom, Gloria Carter, finally came out to him. Jay Z raps about that moment in the song "Smile" on his 2017 album, 4:44.
The song goes, "Mama had four kids, but she's a lesbian/Had to pretend so long that she's a thespian... Had to hide in the closet, so she medicate/Society shame and the pain was too much to take." Jay Z is a proud supporter of the LGBT community.
Amy Adams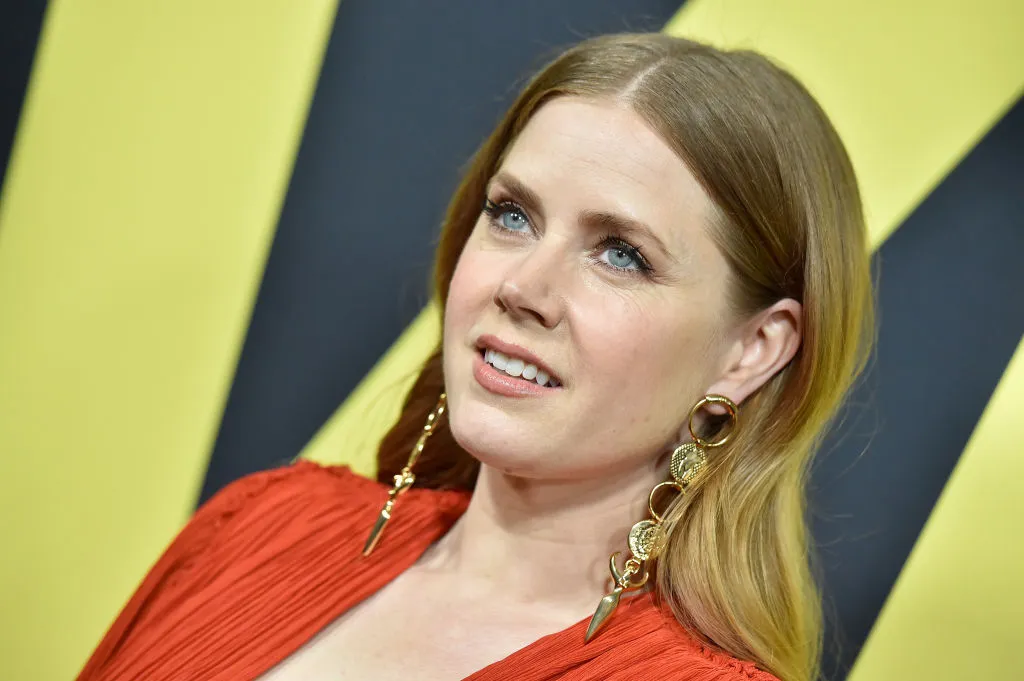 Actress Amy Adams was raised Mormon until her parents divorced and left the church in 1985 when Amy was 11 years old. After the divorce, Amy's mother, Kathryn, became a professional bodybuilder. She also started a relationship with another woman. Amy's father was granted sole custody of her and her six siblings.
While things were tough for the family during Amy's childhood, they seem to all get along pretty well now.
Robert De Niro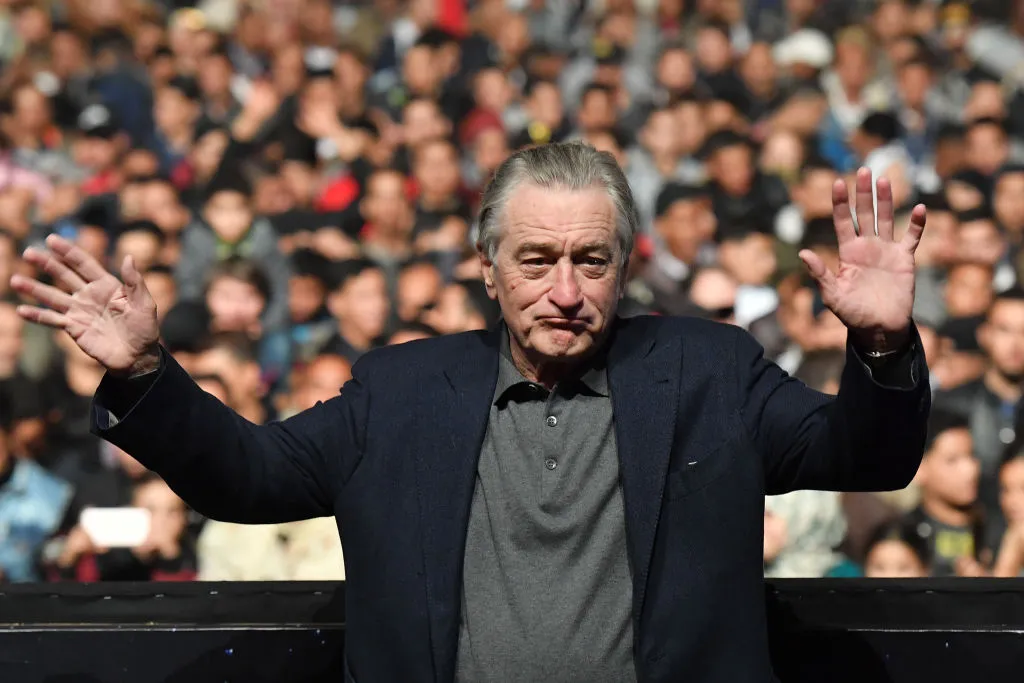 Robert De Niro's father, the artist Robert De Niro, Sr., separated from the Taxi Driver actor's mother in 1946. He reportedly battled depression as he struggled with being gay at a time when gay men and women were encouraged to stay in the closet.
De Niro Sr. came out as gay just one year after his son was born. He started a relationship with the poet Robert Duncan. They were both members of Black Mountain College.
Jodie Foster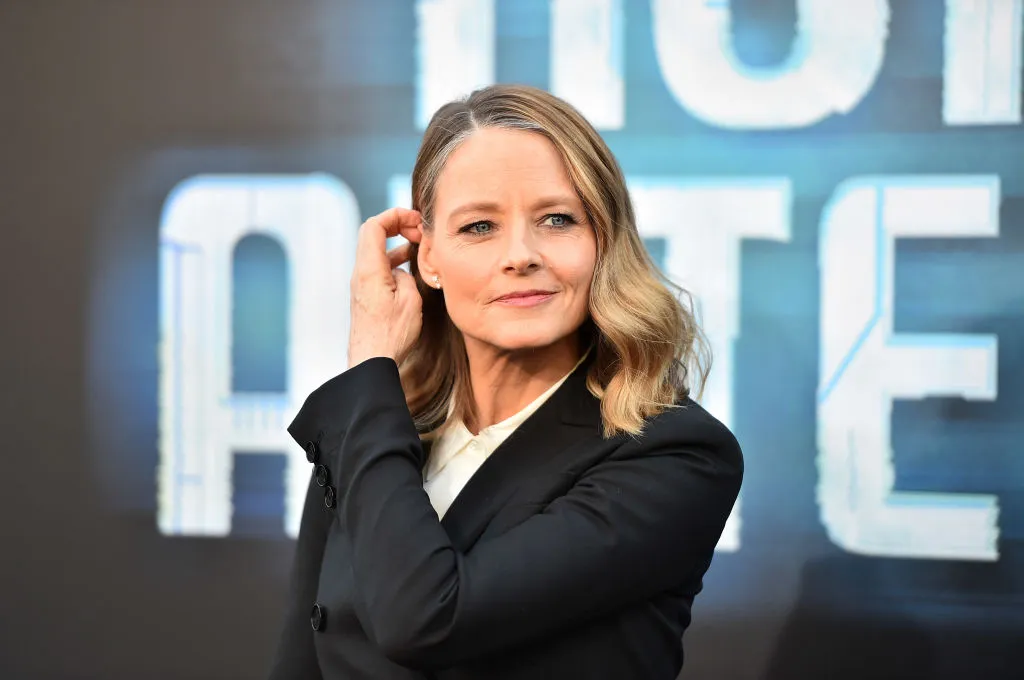 Speaking of Taxi Driver, Jodie Foster was also raised by a gay parent. Jodie's mother divorced her father before she was born, and Jodie never had a relationship with her father. After the divorce, Jodie's mother Evelyn "Brandy" Foster raised her children with her partner. Jodie referred to her mother's partner as her "aunt."
After much speculation, Jodie herself officially came out as gay during her acceptance speech at the 2013 Golden Globe Awards.
O.J. Simpson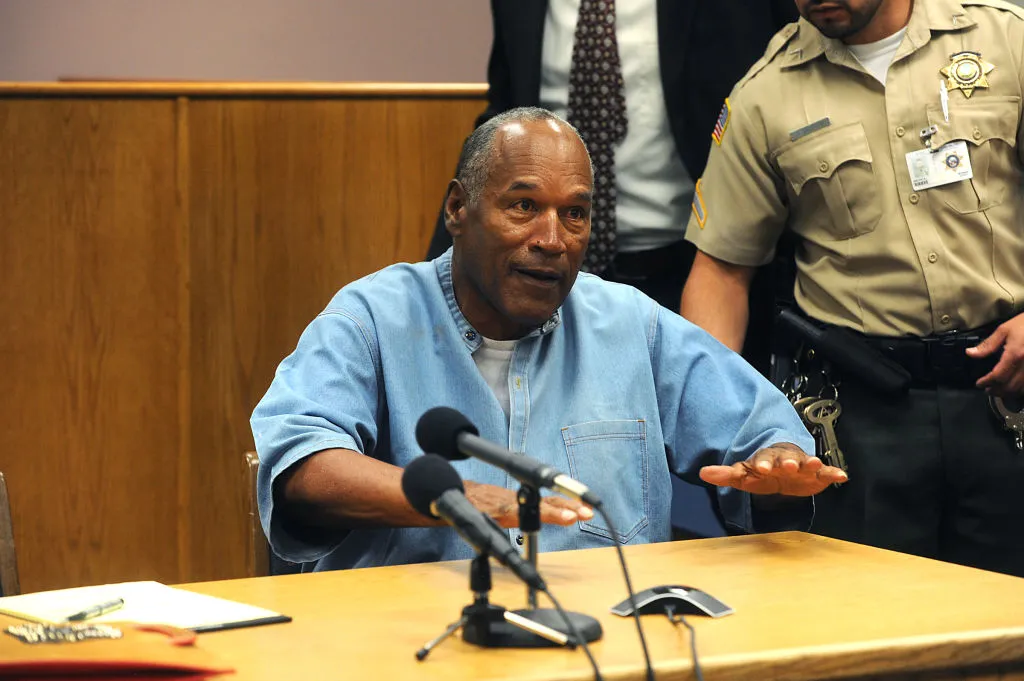 O.J. Simpson's father, Jimmy Lee Simpson, was a drag queen in San Francisco. He died of AIDS-related complications in 1986. Even though Jimmy Simpson was a well-known drag queen, he didn't come out as gay until later in life.
O.J. didn't care for the gay community and, according to a friend of Simpson's, O.J. "freaked out" at Nicole for allowing their son to sit next to a gay man at a restaurant once.
Liza Minnelli
Famously, Liza Minnelli is the daughter of The Wizard of Oz star Judy Garland. Her father, Vincente Minnelli, was rumored to be gay. Some say that he was openly gay in New York, but in the closet in Hollywood.
According to biographer Emanuel Levy, "he was openly gay in New York – we were able to document names of companions and stories from Dorothy Parker. But when he came to Hollywood, I think he made the decision to repress that part of himself or to become bisexual."
50 Cent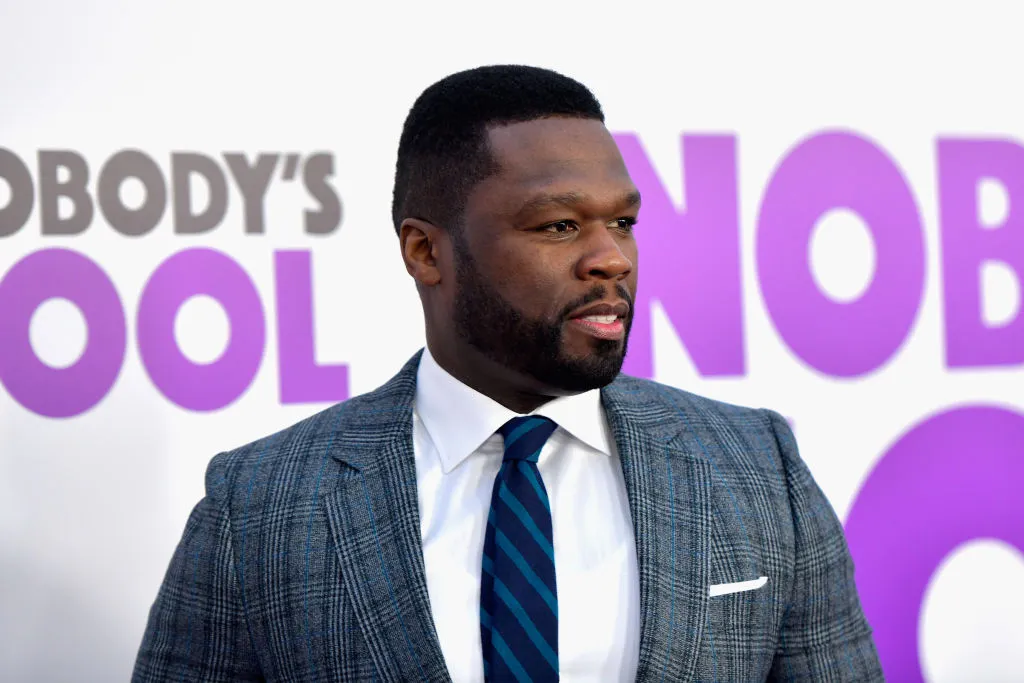 50 Cent was raised by his mother who, according to the rapper, was a lesbian and a cocaine addict. She died when he was just eight years old, at which point 50 Cent went to live with his grandparents.
50 Cent told Perez Hilton, "My mom was a lesbian. Yeah, she liked women. My whole childhood was like that." He continued, "It's two different things too - from a female perspective, when you see two females together, you think, oh, they're just girlfriends, they're close. But, with my mom, the male was missing."
Judy Garland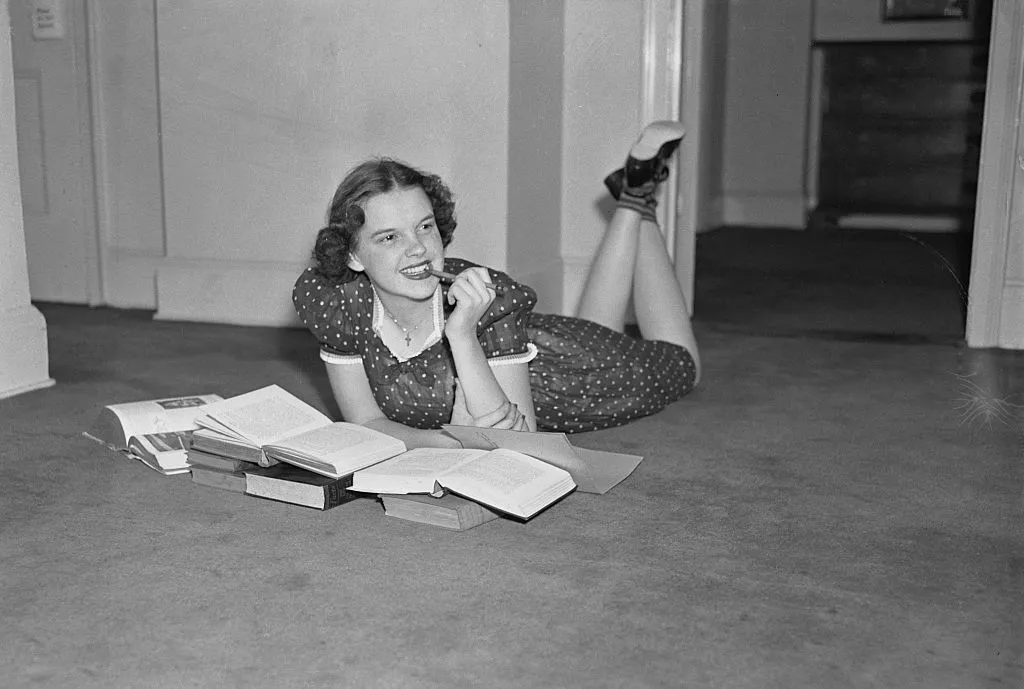 Judy Garland's father, Frank Gumm, was known to seduce young men. Garland later married Vincente Minnelli (father of Liza Minnelli, remember?), who was also rumored to be gay.
Garland has a huge fan base in the gay community and has become something of a gay icon. When she was asked how she felt about having such a large gay following, she replied, "I couldn't care less. I sing to people."
Natasha Richardson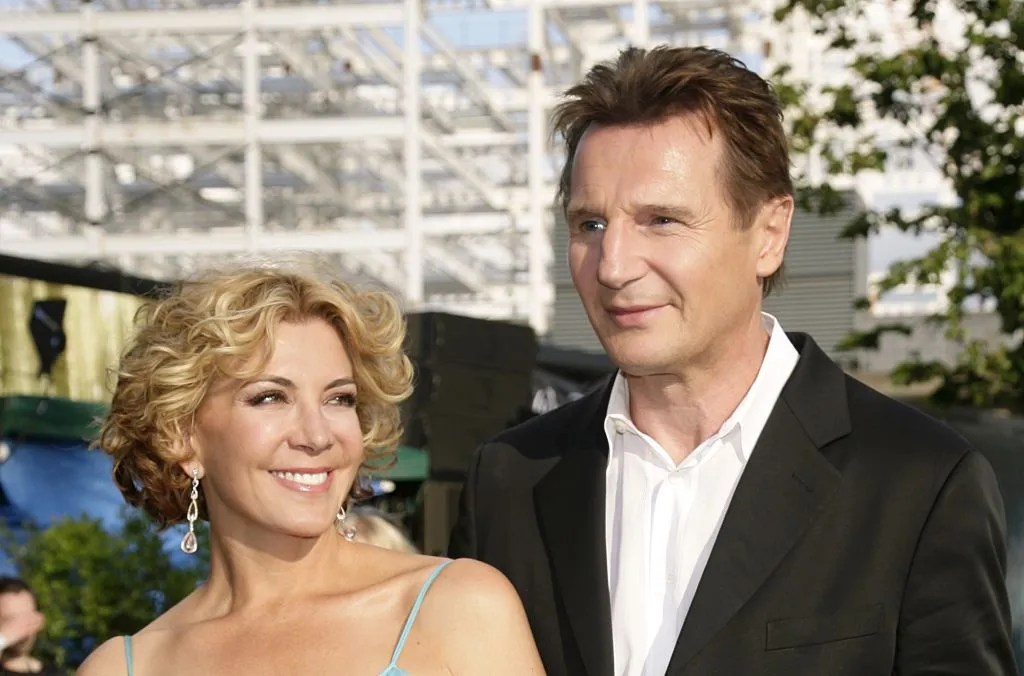 Natasha Richardson's father, Tony Richardson, was bisexual. He died of AIDS-related complications in 1991. Tony was a director and a producer. He's best known for directing the films Tom Jones, The Hotel New Hampshire, and Blue Sky.
Tony didn't talk about his sexuality publically until he was diagnosed with AIDS. Tony was married only once to Natasha's mother but had several other significant relationships with women after his marriage ended.
Jennifer Grey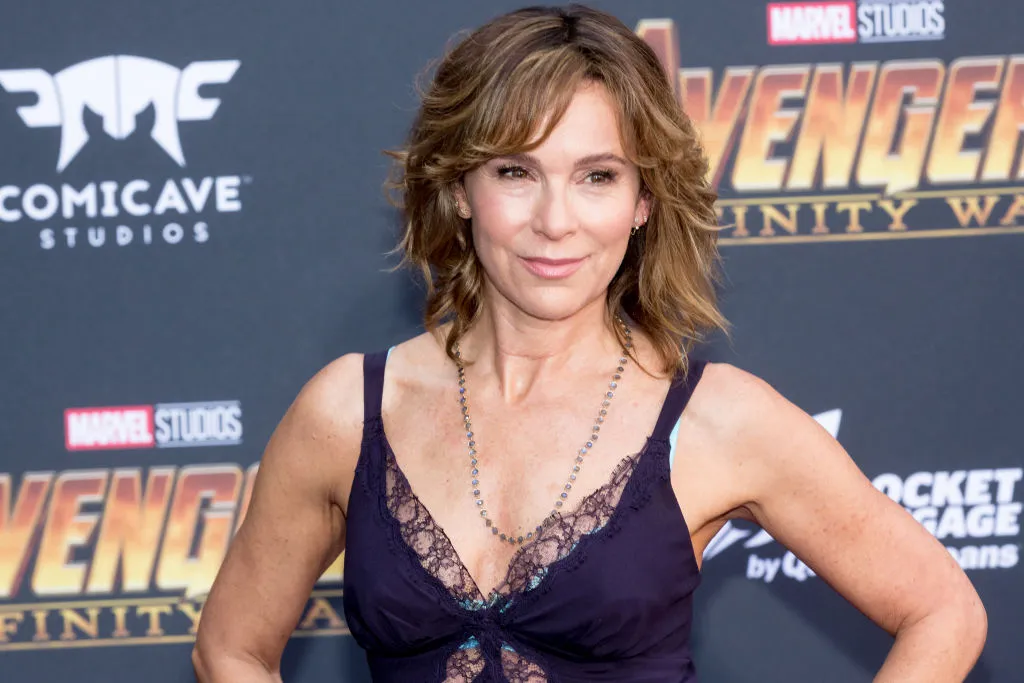 Dirty Dancing and Ferris Bueller's Day Off star Jennifer Grey is the daughter of Joel Grey, who starred in the 1972 film Cabaret. He announced, "I don't like labels, but if you have to put a label on it, I'm a gay man" in a January 2015 interview for People magazine.
Joel Grey writes about the challenges of raising a family as a gay man in his 2016 memoir, Master of Ceremonies.
Anne Heche
Anne Heche's father, Donald Joseph Heche, was gay, but he never discussed his sexuality in public. He sexually abused Heche when she was a young girl and died of AIDS-related complications when Heche was 13 years old.
Anne Heche was in a relationship with Ellen DeGeneres from 1997 until 2000. She was in a relationship with her Men in Trees costar James Tupper from 2008 until 2018, and the couple have a son together.
Rene Russo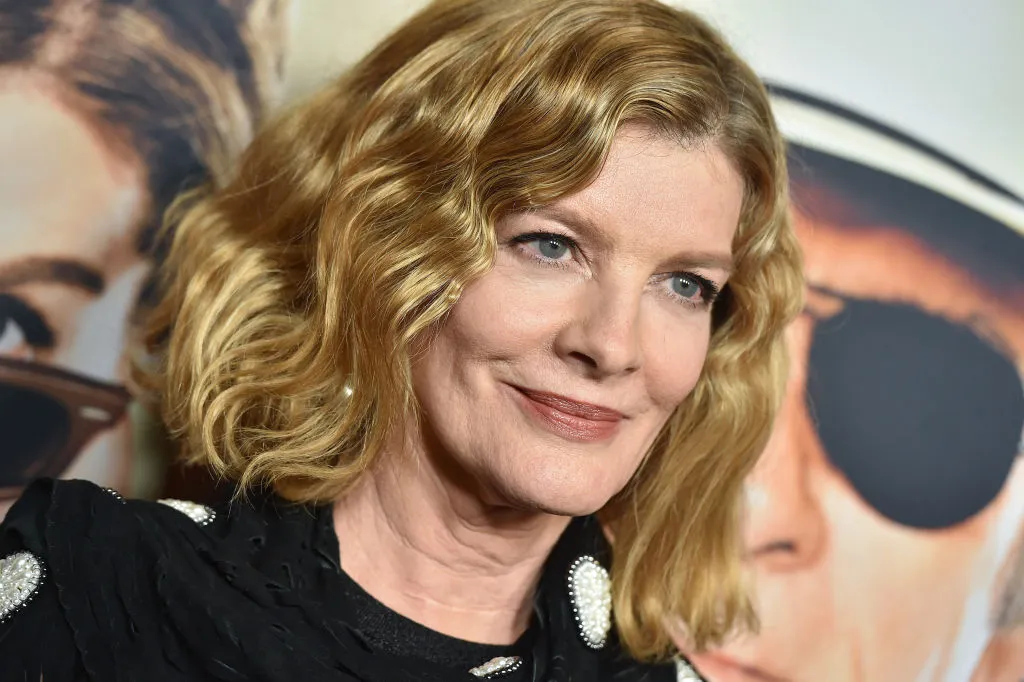 Rene Russo's father, Nino Russo, left the family when she was two years old. From that point on, she was raised by her mother, Shirley, and her lesbian friends.
Russo played Frigga, the mother of Thor in the Thor movie franchise. She was also nominated for a BAFTA for her role in Nightcrawler. Russo is married to screenwriter Dan Gilroy and they have one daughter together who was born in 1993.
Jena Malone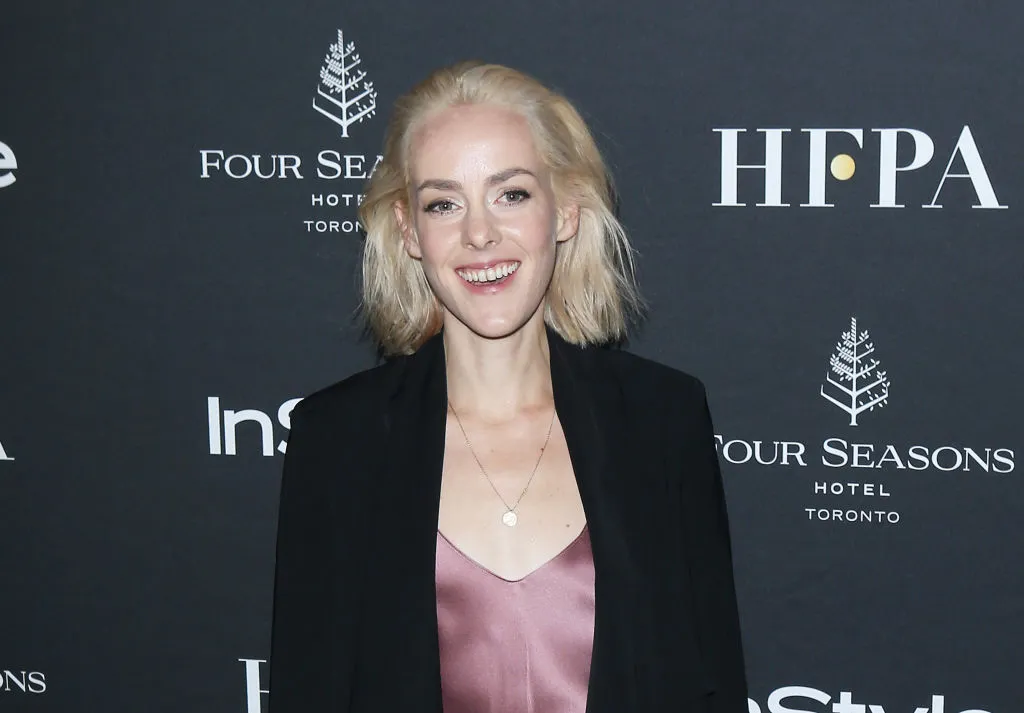 Jena Malone was raised by her mother, Deborah Malone, and her mother's girlfriend, whom Malone referred to as her God mom. Jena Malone is best known for playing Johanna Mason in the Hunger Games series.
She's also been in movies like Pride and Prejudice, Sucker Punch, and Donnie Darko. She became interested in acting after watching her mother act in community theater productions. She's currently in a relationship with photographer Ethan DeLorenzo.
Ally Sheedy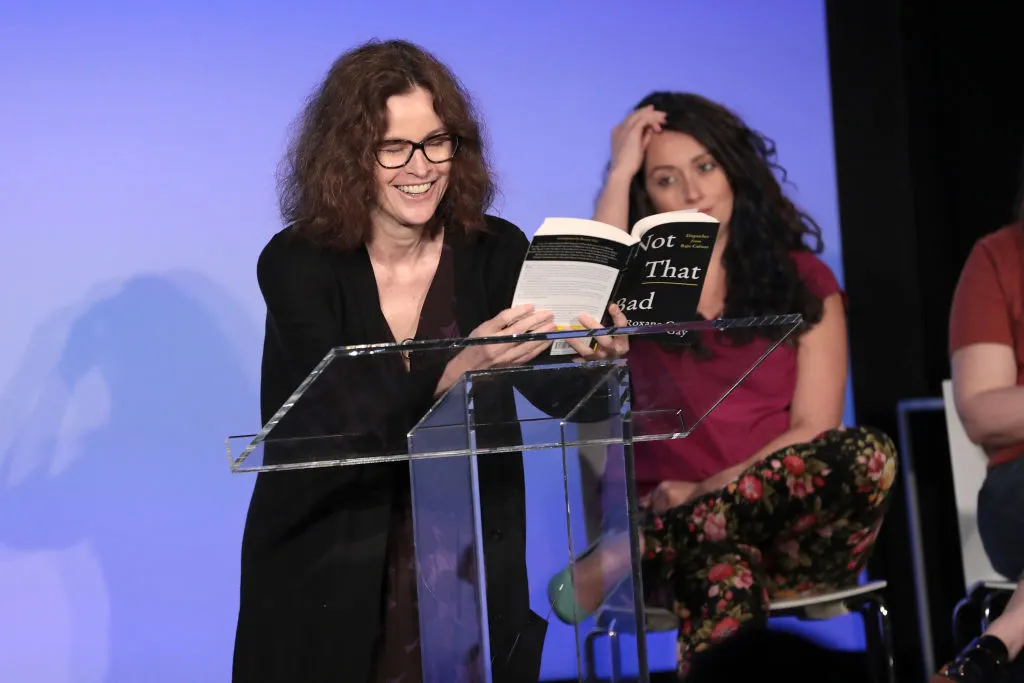 Ally Sheedy became known as one of the members of the Brat Pack. She starred in John Hughes movies like The Breakfast Club and St. Elmo's Fire. She also won an Independent Spirit Award for her work in the film High Art.
Sheedy's parents, Charlotte and John J. Sheedy, Jr., divorced when she was nine years old. Her mother is now openly gay, as is Sheedy's daughter, Rebecca. Her mother is a writer who was involved in women's and civil rights movements.
Joely Richardson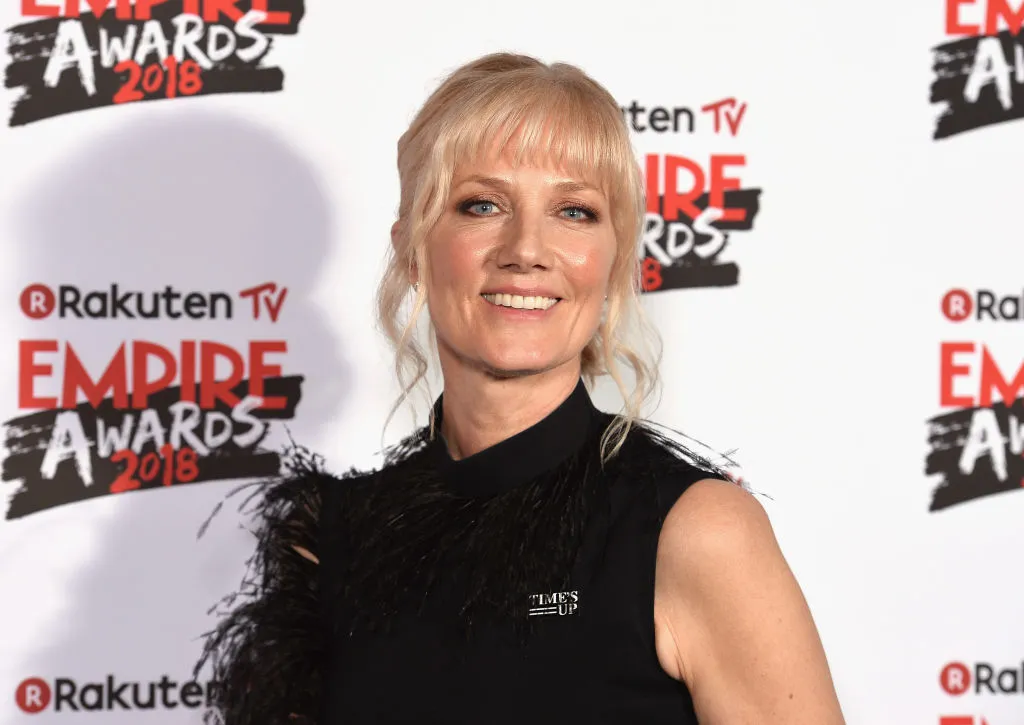 Joely Richardson is Natasha Richardson's sister. They had the same father, Tony Richardson, who was bisexual. He died of AIDS-related complications in 1991.
Unfortunately, Joely's sister Natasha sustained a fatal head injury while she was taking a beginner skiing lesson at Mont Tremblant Resort in Quebec. She left behind her husband, Liam Neeson, and her two sons. Both Natasha and Joely raised a lot of money for AIDS charities and organizations.
Andy Richter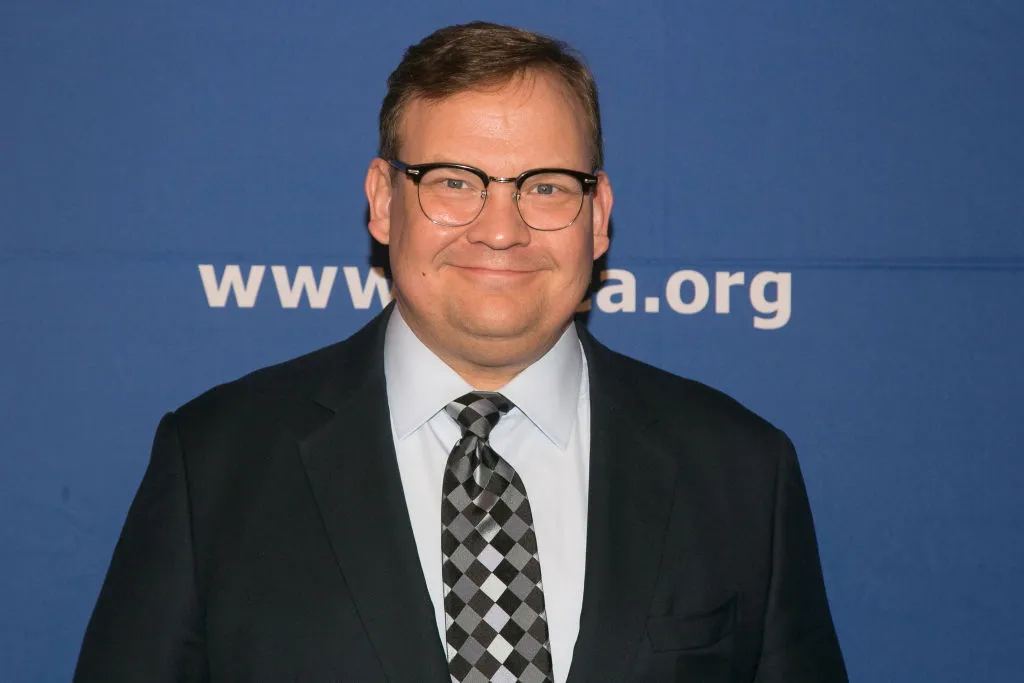 Andy Richter's parents got divorced when he was four years old and his father later came out as gay. The comedian discussed how he felt when his father came out with Greg Fitzsimmons during a 2010 episode of his podcast.
Andy used humor to cope with kids teasing him about his unusual family situation. Now he's a big star and Conan O'Brien's right-hand man, so how do you like them apples?
Alison Bechdel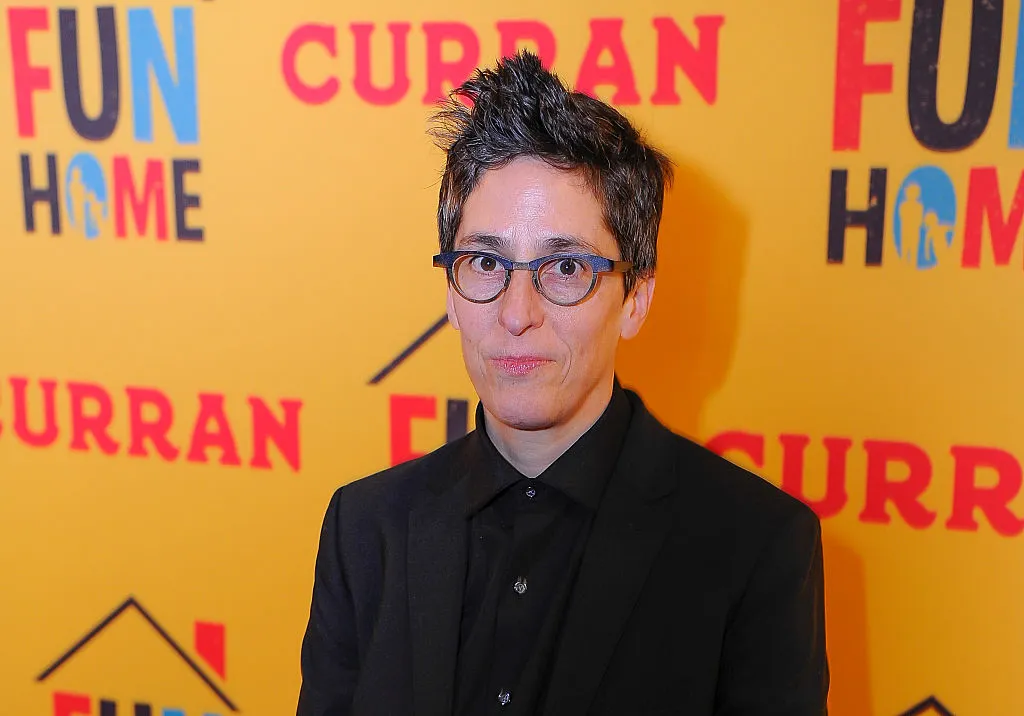 Alison Bechdel is an openly gay cartoonist. The term "Bechdel test" actually came from one of her comics. In her graphic novel Fun Home, Bechdel tells the story of her childhood, how she discovered her sexuality, and how she found out that her dad was gay too.
This book is so well put together and I highly recommend reading it if you're interested in that sort of thing. The novel was made into a Broadway musical a few years ago.
Dorothy Dandridge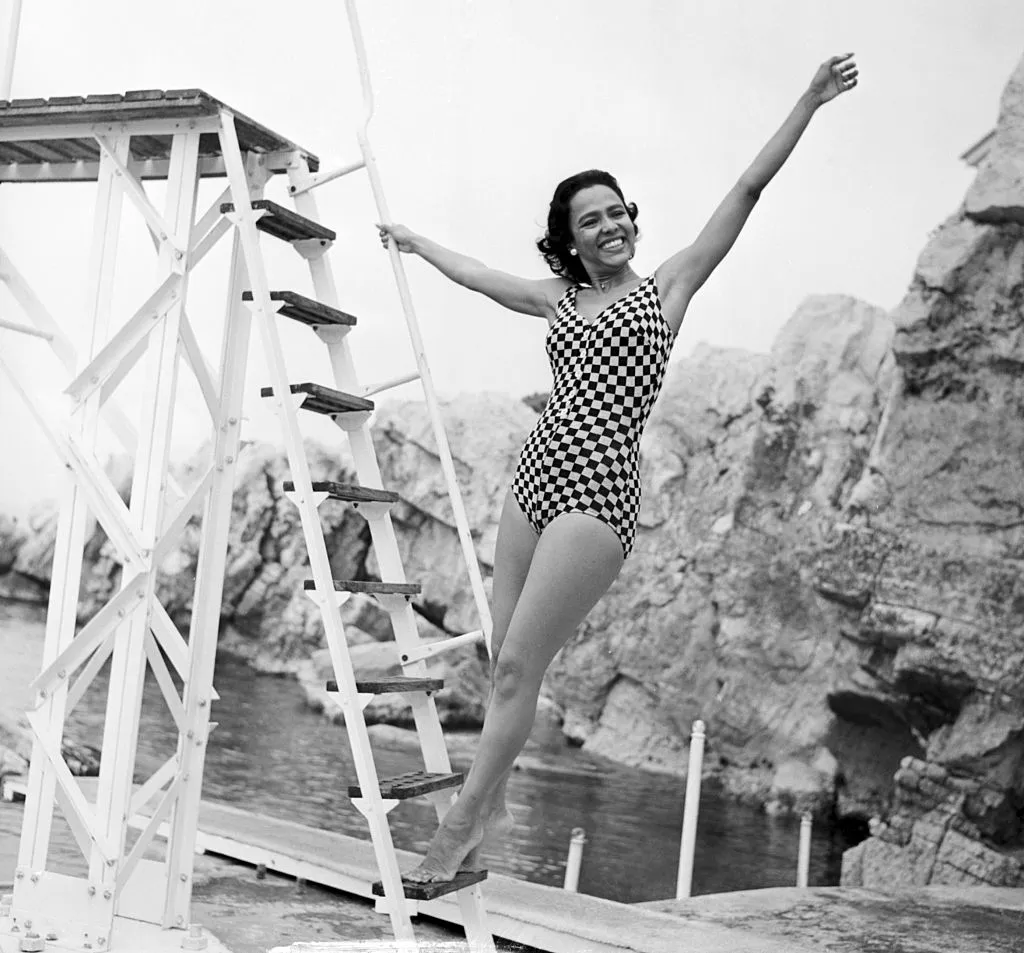 Actress Dorothy Dandridge's mother, Ruby, was a lesbian. She was in a long-term relationship with a woman named Geneva Williams. Dorothy was the first African American woman nominated for an Academy Award for best actress. In 1959 she was nominated for a Golden Globe award for Porgy and Bess.
Her mother started a song-and-dance act for her two young daughters, Vivian and Dorothy, under the name The Wonder Children, that was managed by Geneva Williams.
Ana Lynch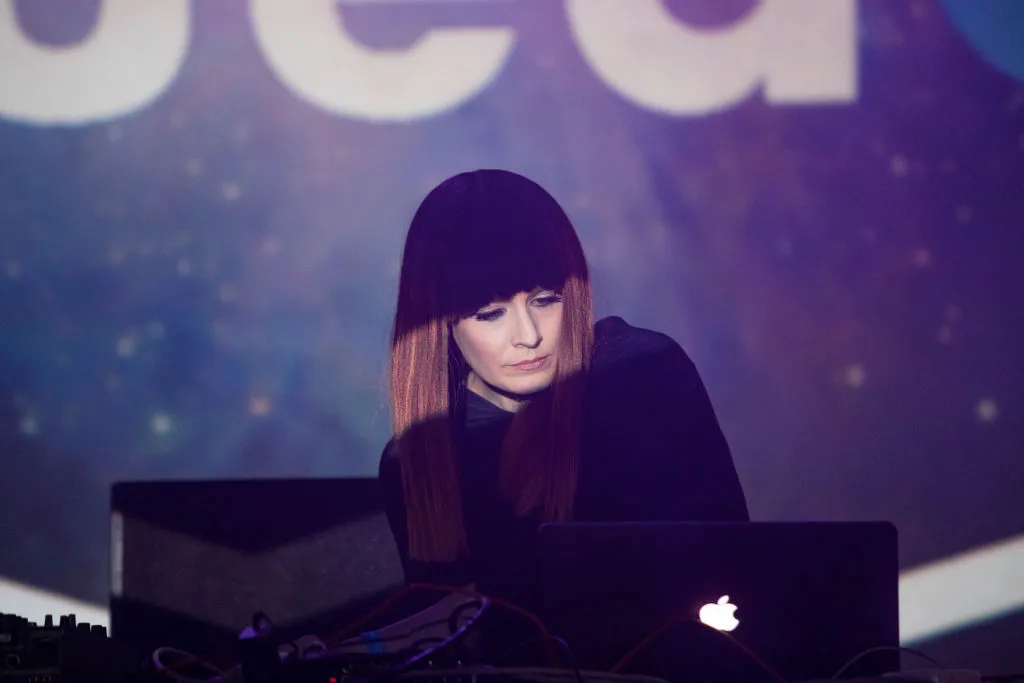 Scissor Sisters singer Ana Matronic (Ana Lynch)'s father came out as a gay man after divorcing her mother. He died of AIDS-related complications when Ana was 15. In 2013, Ana told Metro, "My mother told us she'd separated from my father because he was gay. When I was 15, he became very ill, due to having HIV, and passed away."
Ana married her long-time boyfriend Seth Kirby in April 2010 after having been together for seven years.
Kendal And Kylie Jenner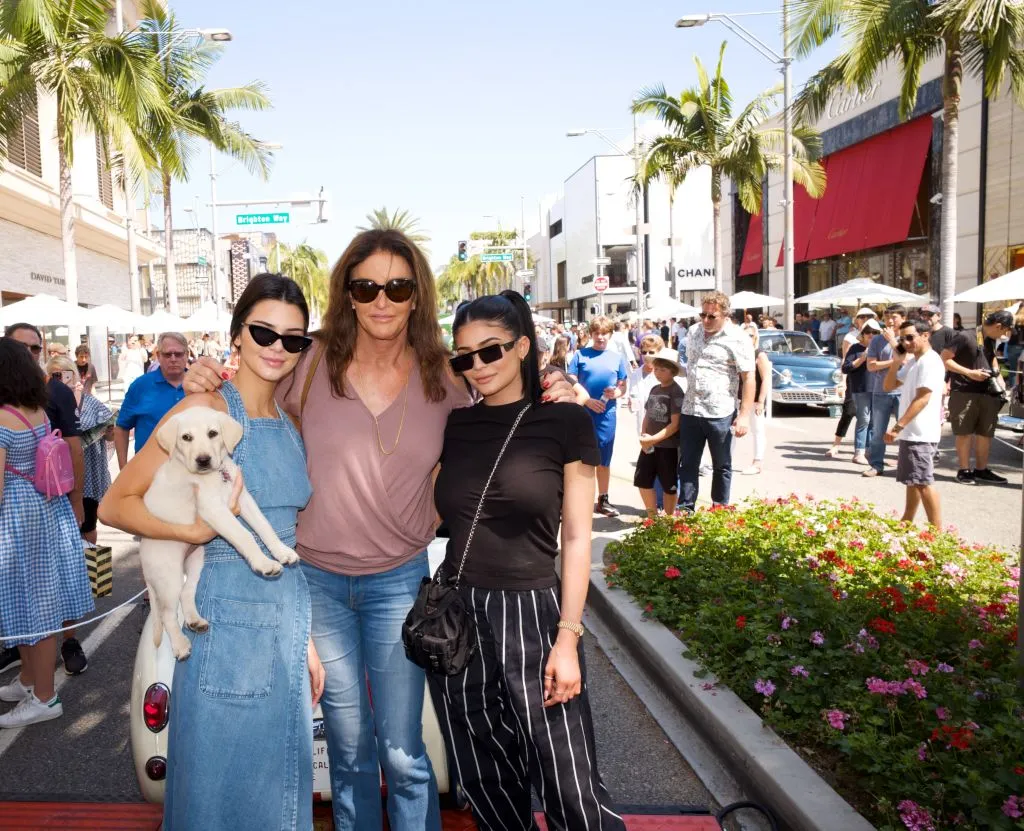 Caitlyn Jenner shocked the world when she announced that she was transitioning. Caitlyn was born Bruce Jenner. She was an Olympic gold medal-winning decathlete and she was married to Kris Jenner, the mother of the whole Kardashian-Jenner clan.
Caitlyn is the biological father of Kendal and Kylie Jenner. She has dealt with gender dysphoria since she was a child. Before her transition, she cross-dressed and took hormone replacement therapy for many years, but stopped when her relationship with Kris became more serious.
Mandy Moore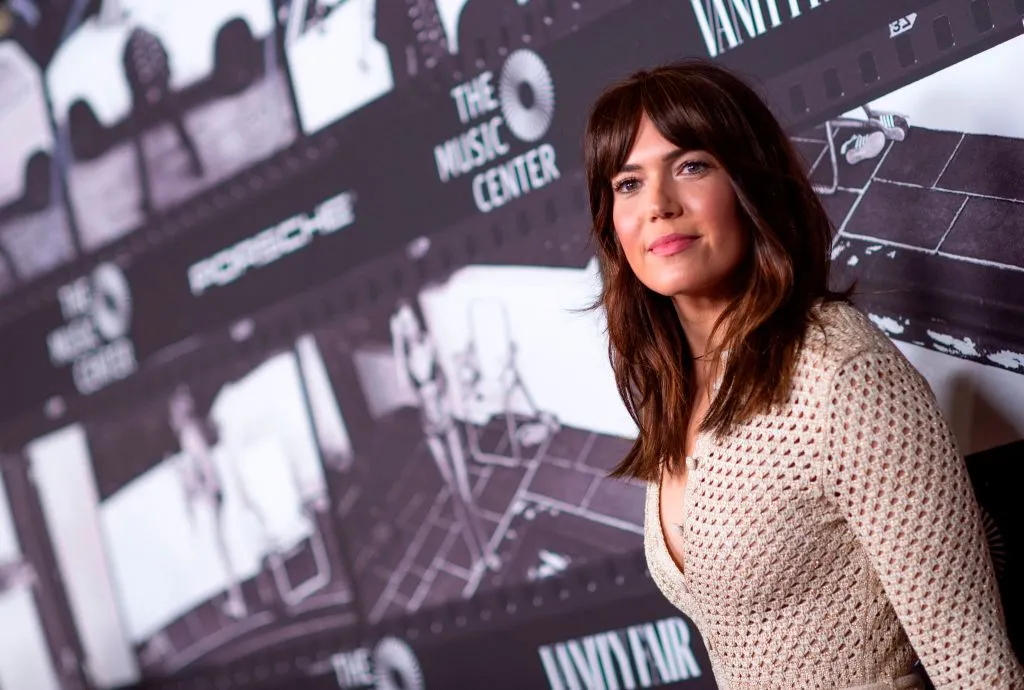 Last November, the This Is Us star revealed that her mother left her father for another woman. Mandy Moore also has two gay brothers.
Mandy supports the LGBT community. She told Byrdie, "Everyone's so much happier, richer, and more fulfilled, being their authentic selves." Moore recently married her now-husband, Dawes frontman Taylor Goldsmith. Mandy celebrates love in all its forms, and I can't wait to see where her career takes her next.
Cardi B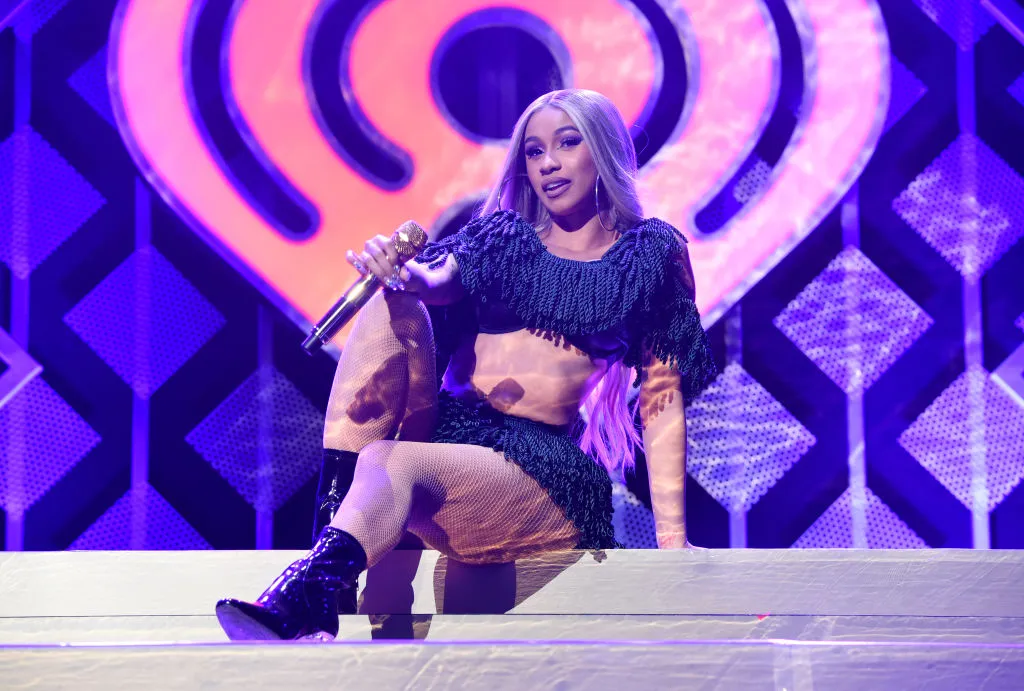 Cardi B doesn't have a gay parent, but she does have a gay sibling. In January 2017, Cardi B came to her sister Hennessy Carolina's defense after some haters were shading her on Twitter. Cardi tweeted, "Some B**** talking bout my sister looking for attention from man from the video I posted of her. Sis my sister is gay she could care less."
Hennessy later shared photos of her girlfriend Michelle on Instagram.
Ariana Grande
Ariana is another celebrity who has a sibling who's a member of the LGBT community. Her brother, Frankie Grande, is gay.
In the November 2016 issue of Attitude, Frankie said that he came out to his younger sister when she was only 11 years old. Ari responded, "Great, when do I get to meet your boyfriend?" These two siblings are ten years apart, but they consider each other best friends.
Cyndi Lauper
Cyndi Lauper told Metro Weekly about her older sister, Ellen, who is a lesbian: "My sister is a lesbian, and she's one of the most fantastic people I know. When she [came out as a lesbian], I just gave her the biggest hug and told her that I love her."
She continued, "In the '70s and '80s I saw incredible discrimination and had to speak out. You can't sit by while your friends and family are being treated like second-class citizens."
Chance The Rapper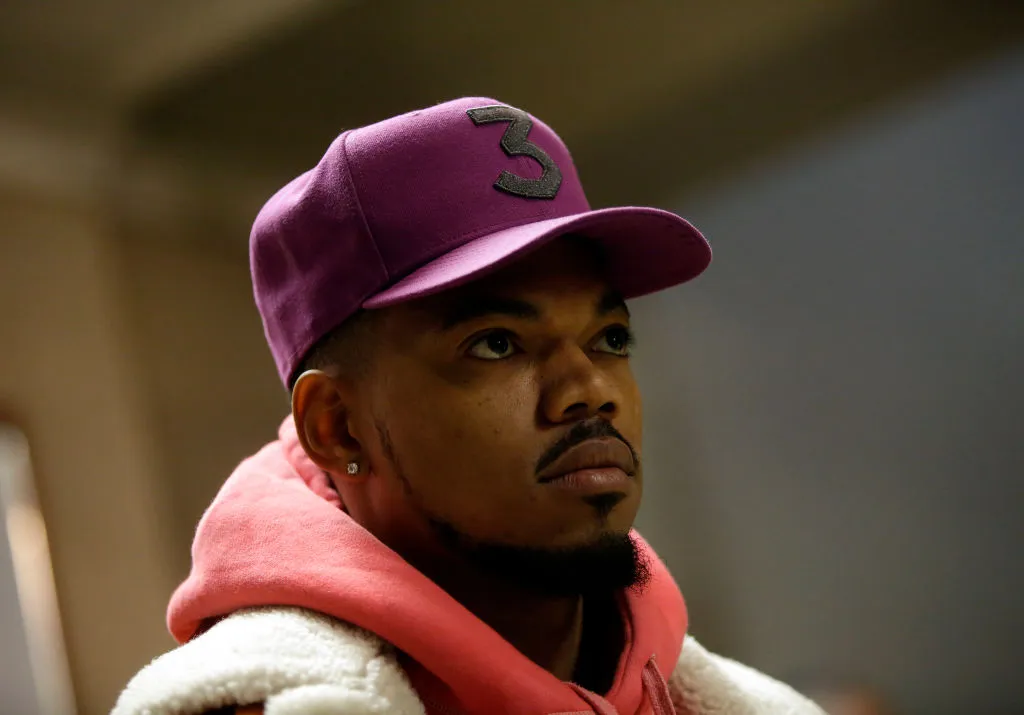 In January 2017, Chance the Rapper opened up about his younger brother, a fellow performer named Taylor Bennet.
Bennet revealed that he's bisexual on Twitter: "Growing up I've always felt indifferent about my sexuality & being attracted 2 one sex & today I would like to openly come out to my fans. I do recognize myself as a bisexual male & do & have always openly supported the gay community & will keep doing so in 2017. #ThankYou."
Anne Hathaway
Anne Hathaway actually cut ties with the Catholic church in support of her brother, Michael, who came out to her when she was a teenager. Anne told British GQ, "The whole family converted to Episcopalianism after my elder brother came out. Why should I support an organization that has a limited view of my beloved brother?"
Thankfully, Anne is a proud LGBTQ ally. She's not going to put up with any kind of bigotry.
Adam Levine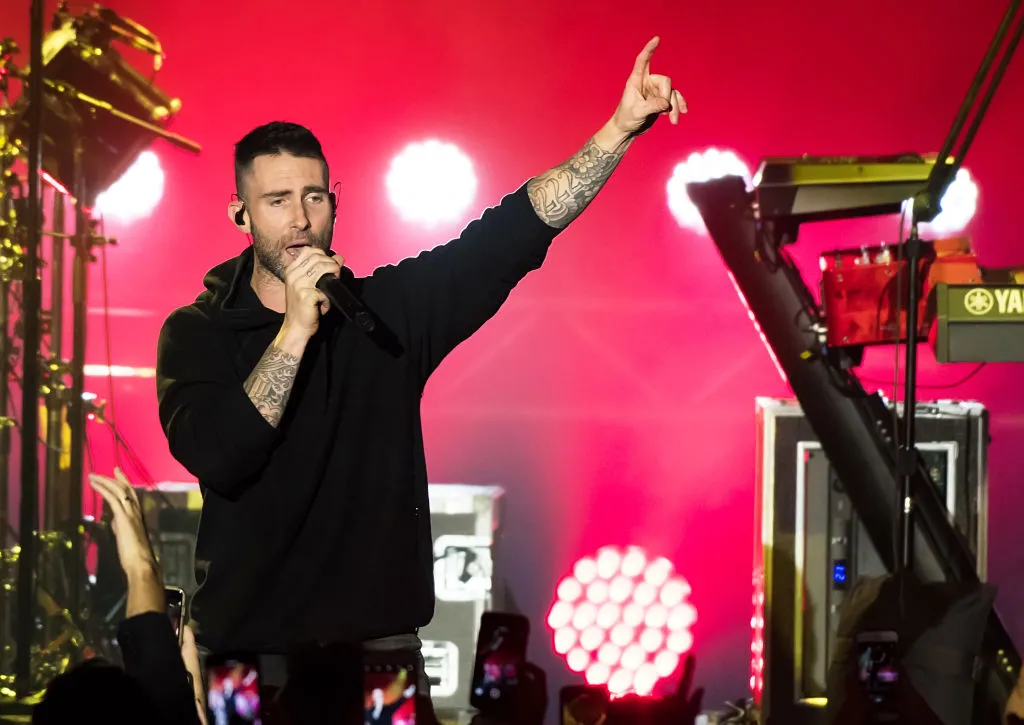 Maroon 5 vocalist and The Voice coach Adam Levine also has a gay brother. He revealed during a 2011 interview with Out that he has a gay younger brother named Michael. "I can single-handedly dispel any ideas that sexuality is acquired. Trust me, you're born with it. My brother is gay, and we knew when he was two. We all knew."
Adam has always been very supportive of his brother.
Carrie Fisher
Princess Leia herself, Carrie Fisher, was the daughter of Debbie Reynolds and Eddie Fisher. While neither of her parents ever came out as gay, her second husband definitely did. Carrie talked about her whole complicated life in her one-woman show, Wishful Drinking.
Bryan Lourd, the father of Fisher's daughter, Billie Lourd, came out as gay when he left Carrie to be in a homosexual relationship. Carrie often referred to Bryan as her husband, but the two were never legally married.
Demi Lovato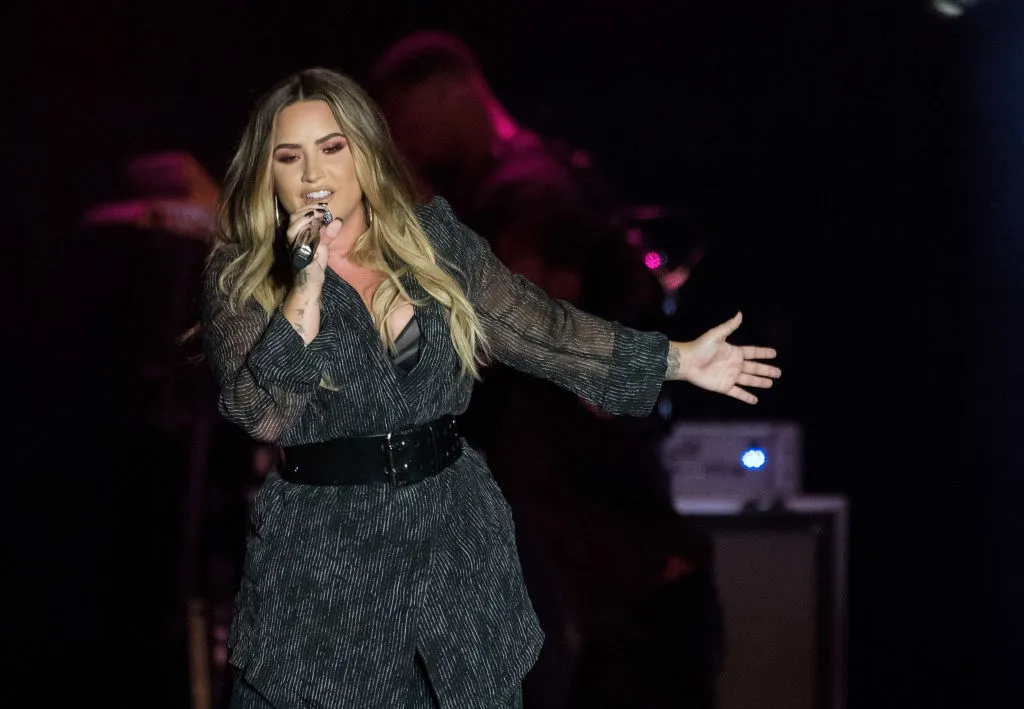 During her speech at Logo's inaugural Trailblazers special in 2014, Demi thanked her grandfather, an openly gay man, for being her source of inspiration.
"I've never spoken about this before, but my grandfather was a trailblazer himself," Lovato started. "He was brave enough to come out in the 1960s, and I feel that a lot of my spirit has come from him. He passed away a few years later and I only wish he could have been able to see all the progress that has been made."
Marvin Gaye
To say that Marvin Gaye had a rocky childhood would be an understatement. His father was an extremely overbearing church pastor who was abusive towards his children. Marvin Gaye Sr. was an alcoholic who was into cross-dressing (and other activities that weren't sanctioned by the church).
Eventually, Marvin Gaye Sr. shot and killed his son during a drunken fight. In his first police interview, Gaye stated that he didn't mean to kill his son, but that he was acting in self-defense. When the police asked him if he loved his son, Gay told them, "let's say I didn't dislike him."
Daniela Sea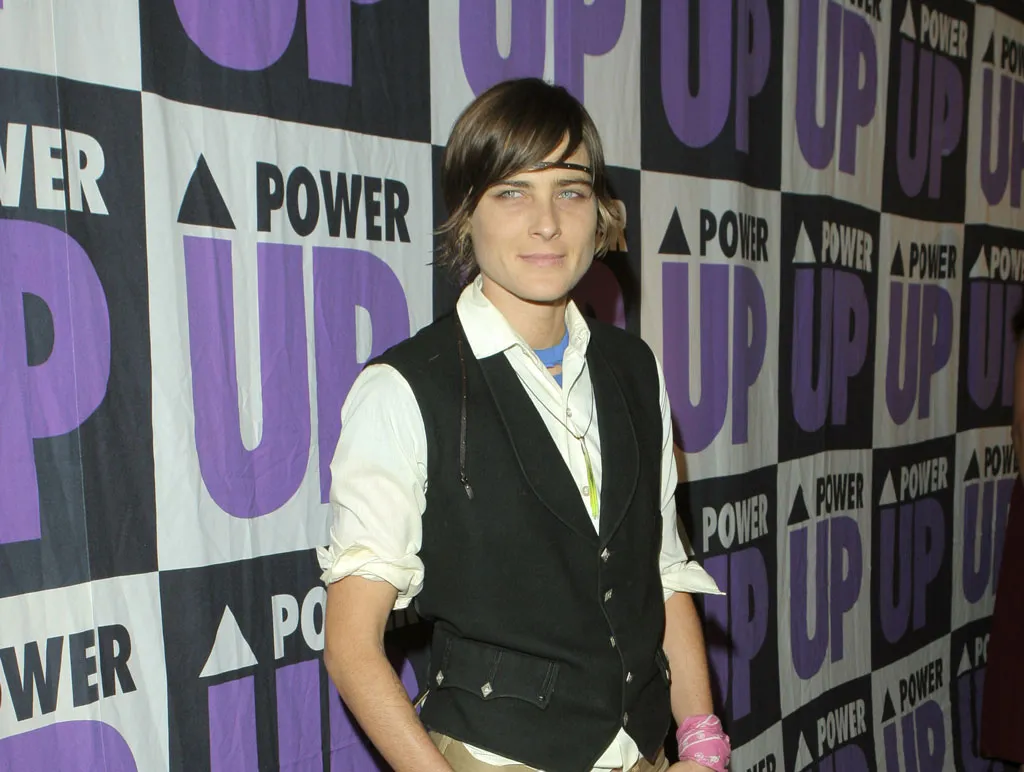 Best known to fans for her role as Max Sweeney on the dramatic television series The L Word, Daniela Sea is an actress, musician, and filmmaker. Her father came out when she was three years old.
Sea spoke about her dad at San Francisco Pride in 2015, on the historic day of the marriage equality ruling. "I've been thinking about the people who went before us and the people who didn't get to be here today and the struggles my father and other gay men of his generation went through," she said. "It's a great day."
Nicole Bobek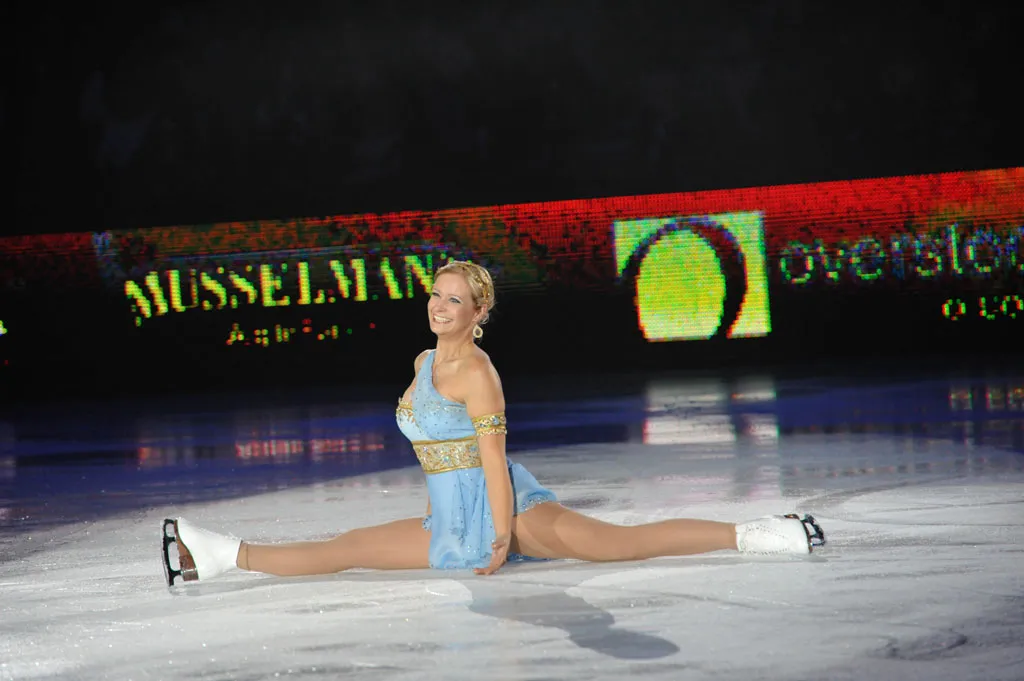 A figure skater who has experienced some serious personal problems in recent years, Nicole Bobek was raised by her mom Jana and her mother's close friend Joyce. Nicole never met her father.
One of Nicole's trainers, Evy Scotvald, spoke of her parental situation in an interview. "They were looking for a fatherly relationship for [Nicole]," he claimed. "But I have no interest in being the father figure for any of my skaters."
Vanessa Redgrave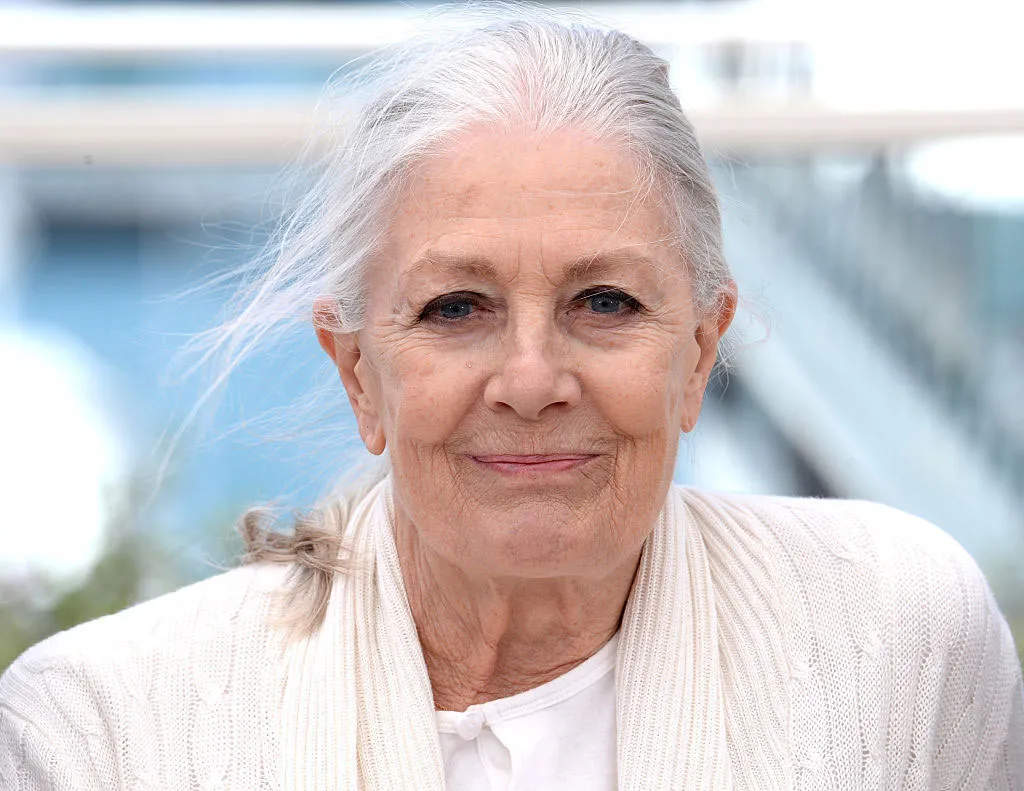 Screen actress Vanessa Redgraves' father, Sir Michael Scudamore Redgrave, was an Academy Award-winning actor as well as a director and author. He was named Commander of the Order of the British Empire (CBE) by The Queen in 1952. In 1959 he was knighted.
He announced his bisexuality to his son (Vanessa's brother) Corin prior to his death in 1985. "There is something I ought to tell you," he said. He then paused for a while and continued on to say, "I am, to say the least of it, bisexual."
Kaitlin Colombo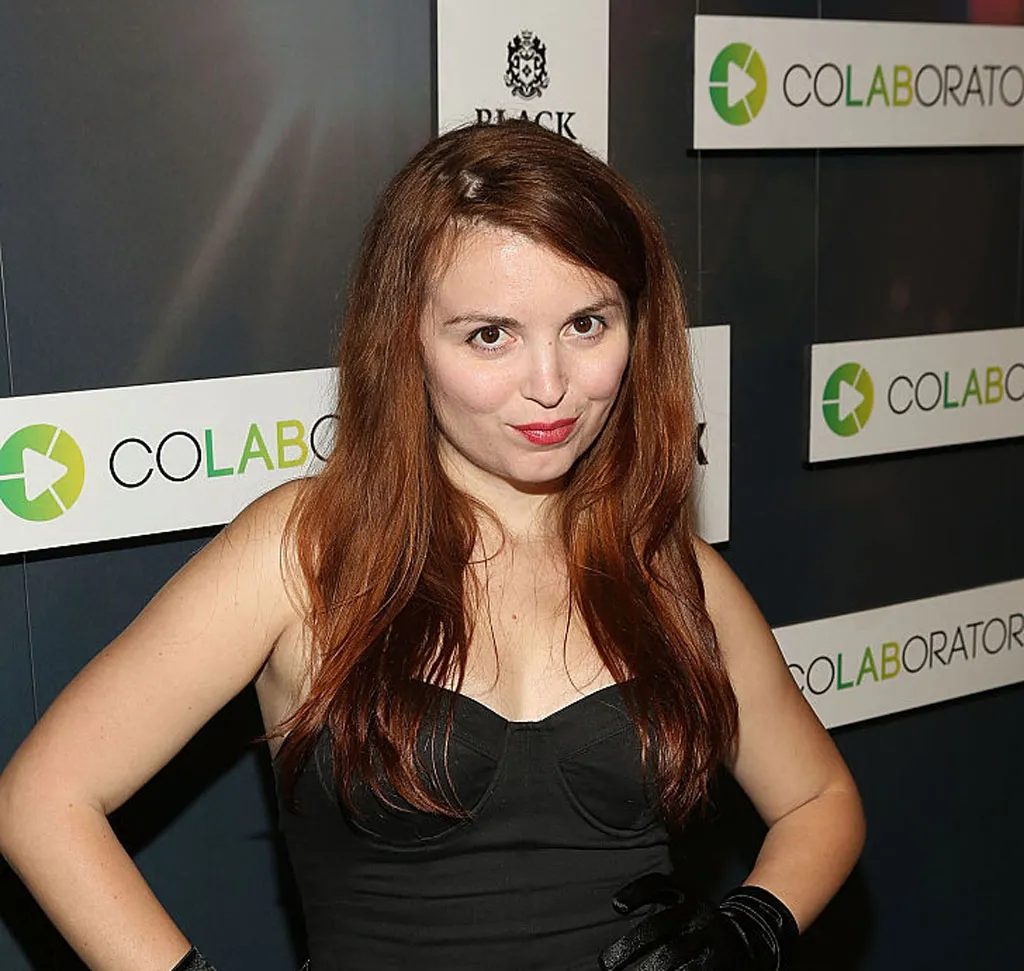 The stand-up comedian Kaitlin Colombo is best known for appearing on the reality television series Last Comic Standing. She was named the show's "Online Fan Favorite" during its first week.
An advocate for gay rights, Colombo's parents are a lesbian and a gay man. She herself identifies as bisexual, and talks about this openly in her comedy routines. In 2015, she did a tour and donated proceeds from it to LGBT charities.
Mary Shelley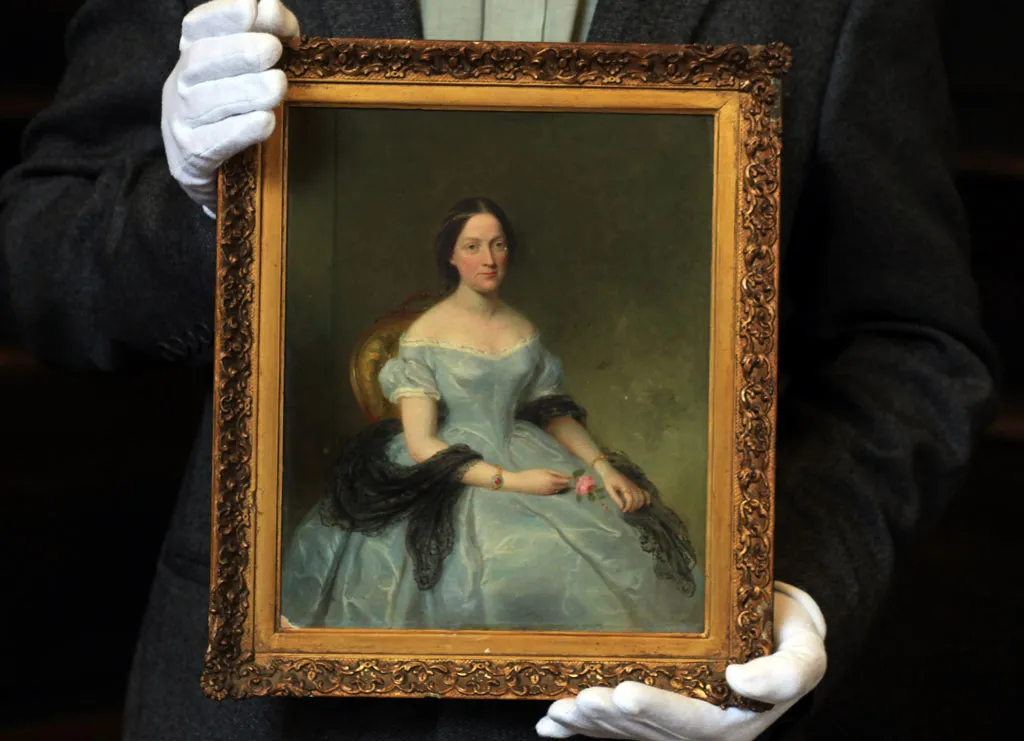 Mary Shelley is the author of Frankenstein, the classic horror tale. Her mother, Mary Wollstonecraft, was also a writer in addition to being a philosopher and early advocate for women's rights.
Wollstonecraft was rumored to have been bisexual, and her personal relationships were the subject of much attention and speculation. She died just days after giving birth to her literary daughter Mary. She was only 38 years old at the time of her death.
Rebecca Walker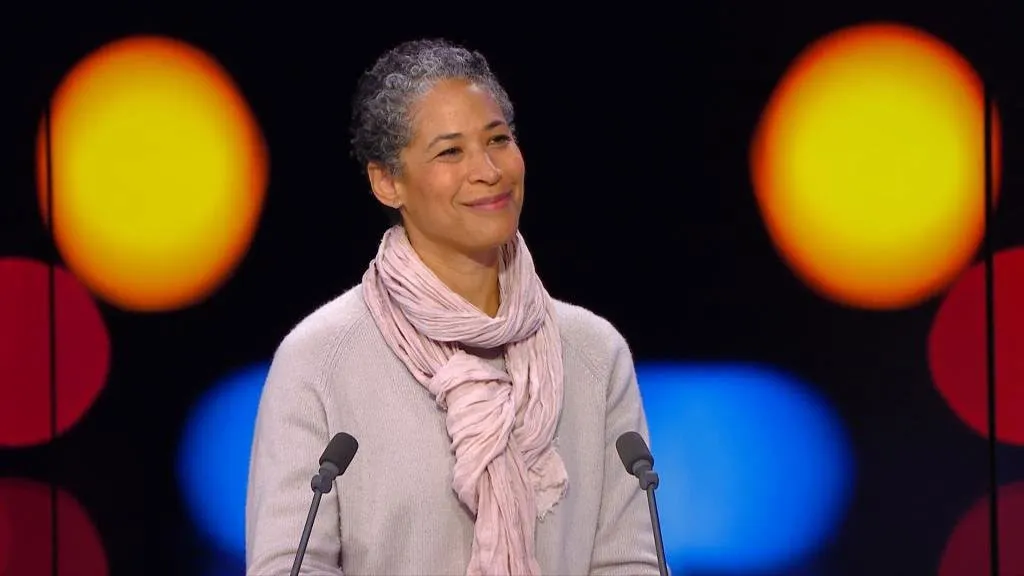 You might not have recognized her name at first, but author Rebecca Walker has a very famous mother -- Alice Walker, who wrote the classic novel The Color Purple. Alice once had a relationship with musician Tracey Chapman.
The younger Walker once spoke of the criticism she receives as a bisexual writer. "Sometimes gay people got mad because they wanted me to have a whole coming-out moment, and even though I talk about my woman partner at the time and her son, they didn't feel I was out enough."
Joe Valentine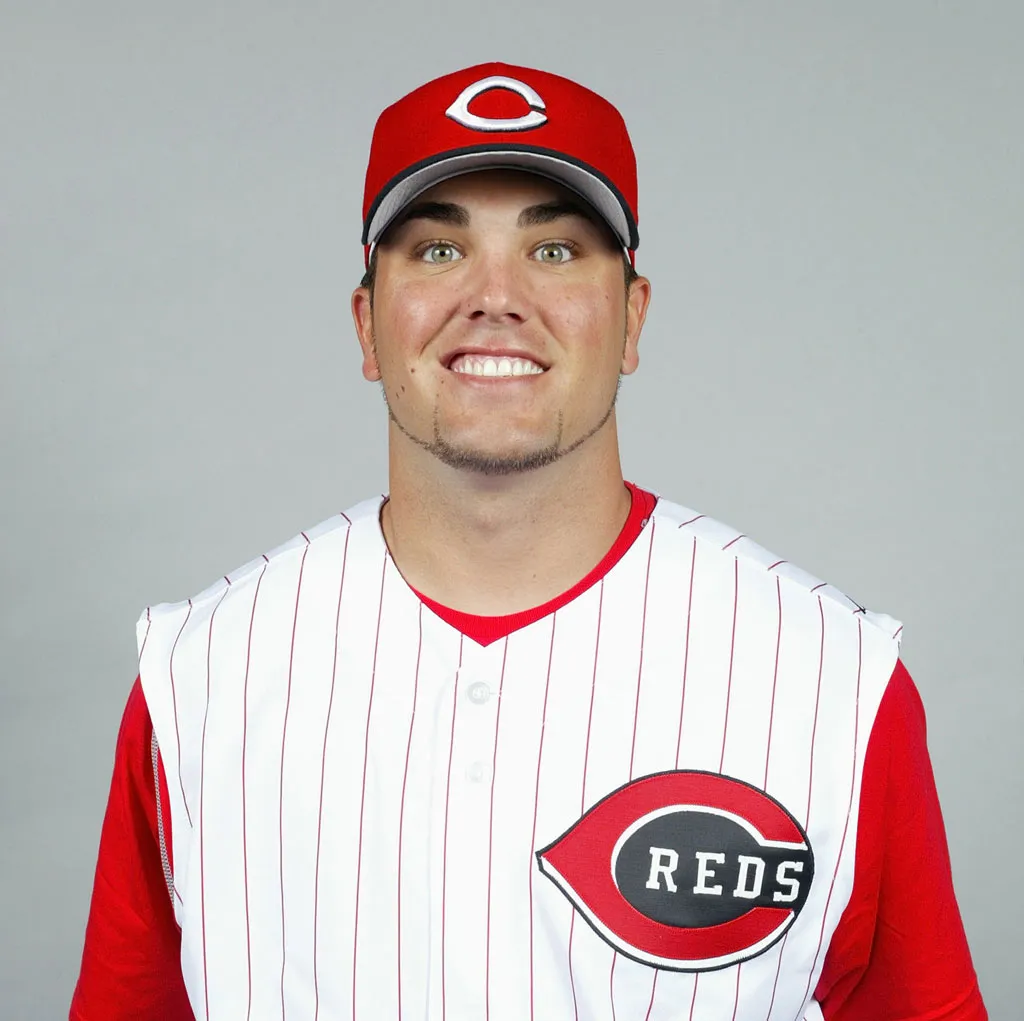 A retired MLB pitcher, Joseph "Joe" Valentine was raised by his mom, Deb Valentine, and her partner, Doreen Price. Valentine did not have a relationship with his father growing up.
Of his parents, Valentine once said in an interview, "It's no different than having a mother and father. These are the two women who raised me, and they are wonderful people. It's just not a big deal to me. Why should it be?"
Kenneth Faried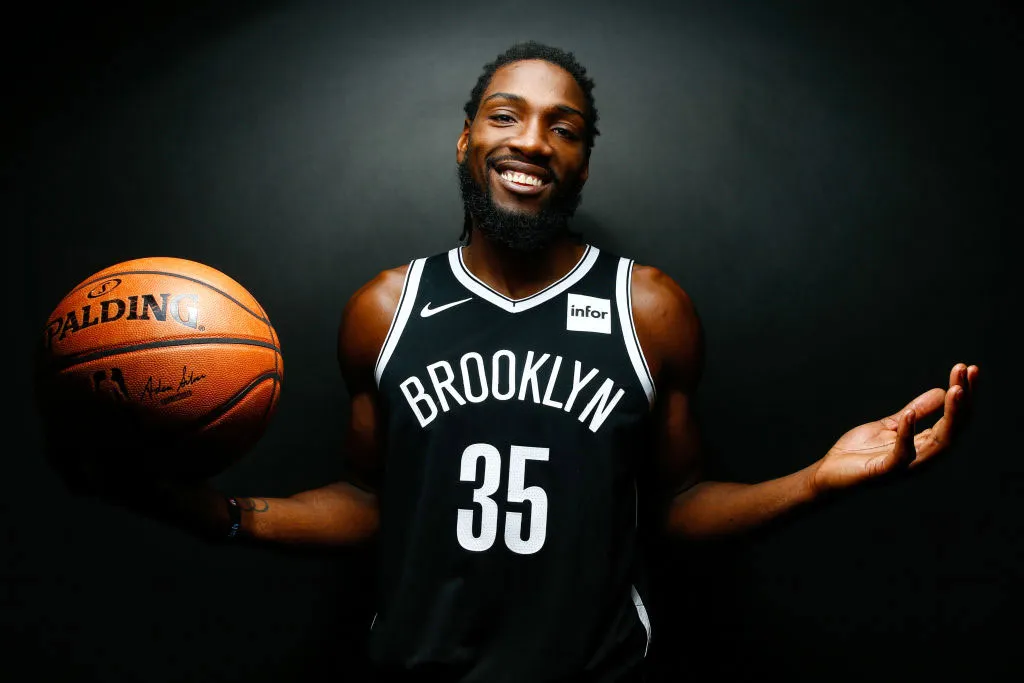 Here's another athlete to make the list. Denver Nuggets' forward Kenneth Faried was also raised by two mothers, and he's spoken openly about his support for them.
"I really do support civil unions because it gives people, gays and lesbians, the right to make decisions on their own, if they want to get married," he said. "And let them choose who they want to be with. ... Nobody can ever tell me I can't have two mothers, because I really do."
King Charles I Of England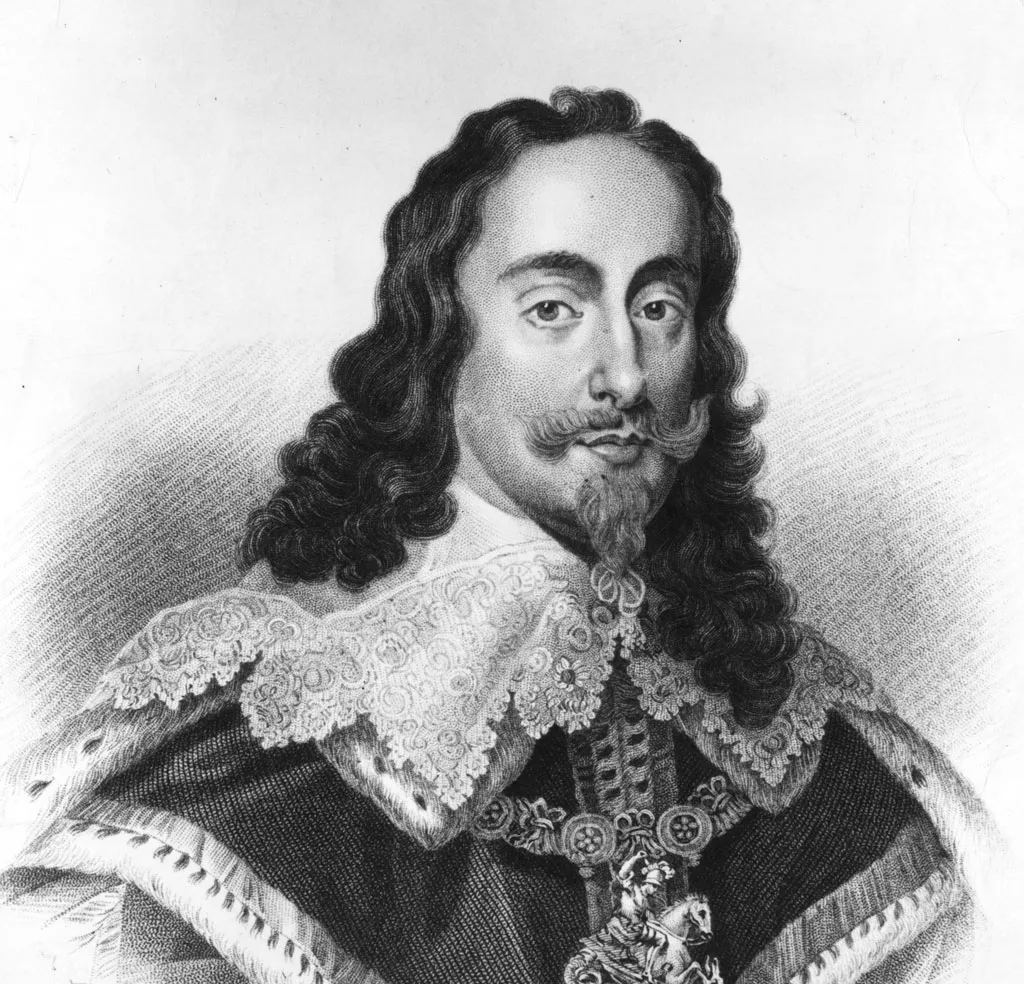 Charles I's father was King James I. He was rumored to have had several gay relationships. There is surviving correspondence between James and his male "favorites," as they were called during his time.
One royal informant wrote this account of King James and his rumored lover Esmé Stewart: he "is in such love with him as in the open sight of the people often he will clasp him about the neck with his arms and kiss him."
Ada Byron Lovelace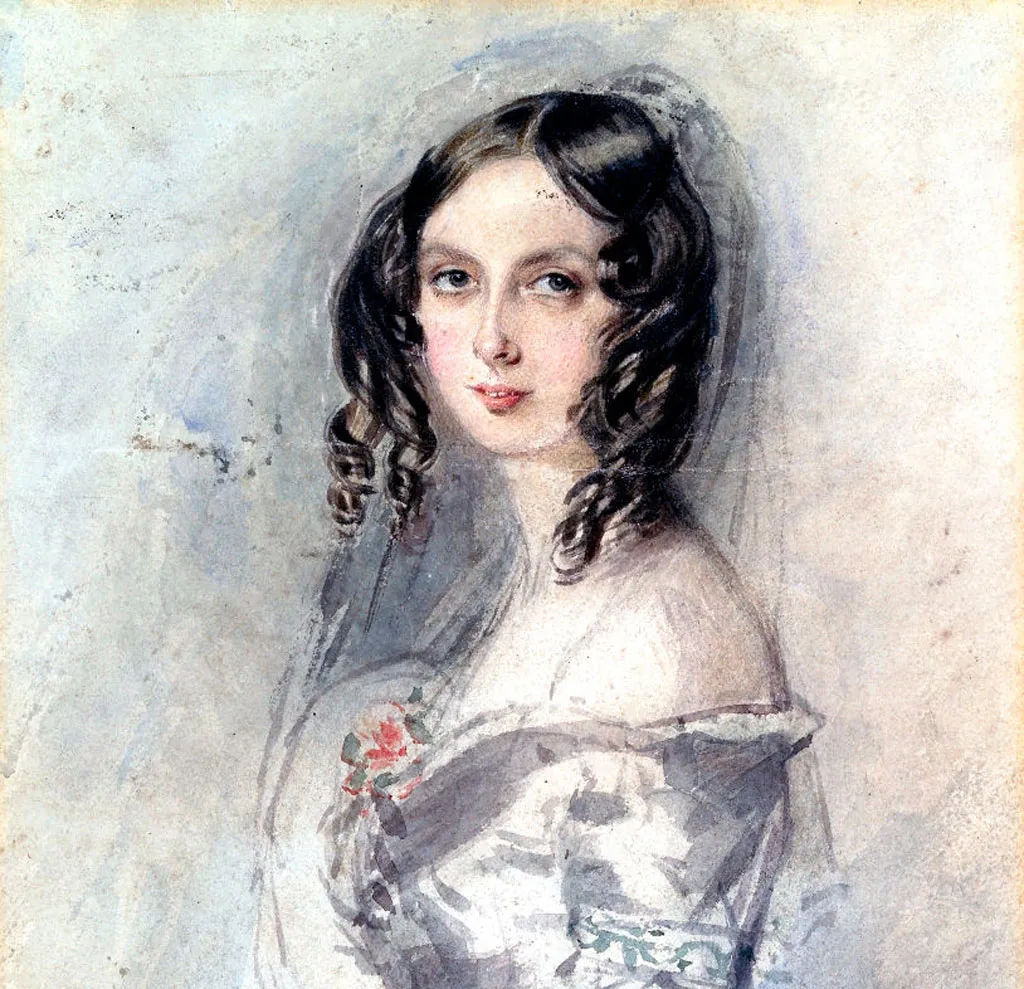 A writer and mathematician, Ada Lovelace was responsible for the development of one of the first computer prototypes. She was also the only legitimate daughter of the bisexual poet Lord Byron.
Lord Byron's unconventional personal life was the subject of much speculation. Rumors of promiscuity, affairs with married women, and homosexuality were rampant. He started writing an autobiography, but some acquaintances burned it after his death, worried about his reputation if the 'scandalous' accounts were published.