Celebrities You Definitely Didn't Realize Have Famous Parents
It's no secret that Baby Boomers and Gen Xers have very different tastes in, well, everything. When it comes to favorite celebrities, one generation could be completely obsessed with a celebrity and have no idea that their mother was famous a few decades beforehand.
Baby Boomers probably know who Blythe Danner is, but have no idea about her famous daughter. On the flip side, Gen Xers will know all about Angelina Jolie but forget who her estranged famous dad is. Read on to see which celebrity you recognize more and be shocked to see who they're related to.
Jennifer Aniston Wasn't Allowed To Watch Her Father's Performances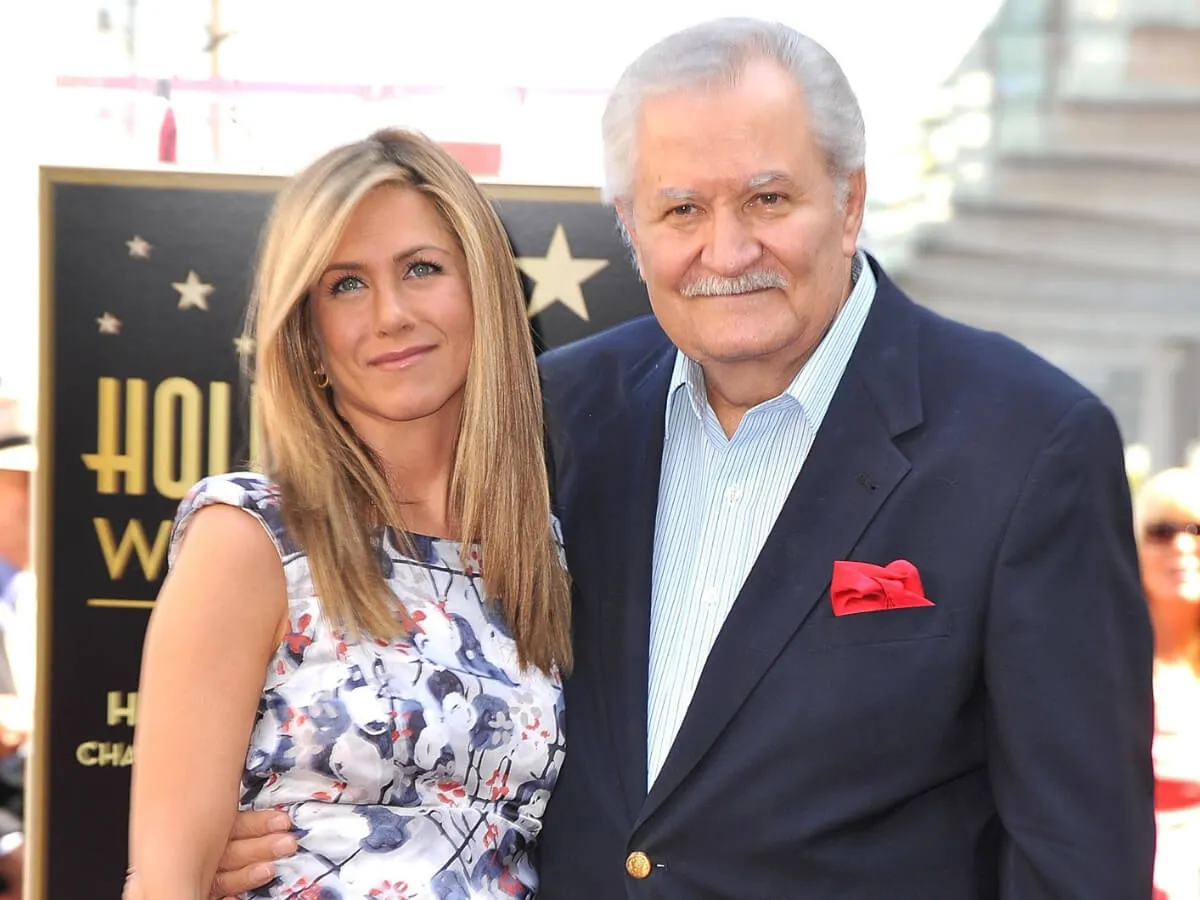 Jennifer Aniston is the daughter of actor John Aniston and actress Nancy Dow. John was best known for his role on Days of Our Lives, while her mom starred on The Beverly Hillbillies.
Despite her Hollywood connections, she wasn't allowed to actually watch television. She found ways to get around it but never could admit to her parents that she'd seen them on TV. Eventually, she discovered acting herself at school and the rest is television history.
Gwyneth Paltrow Is The Daughter Of Blythe Danner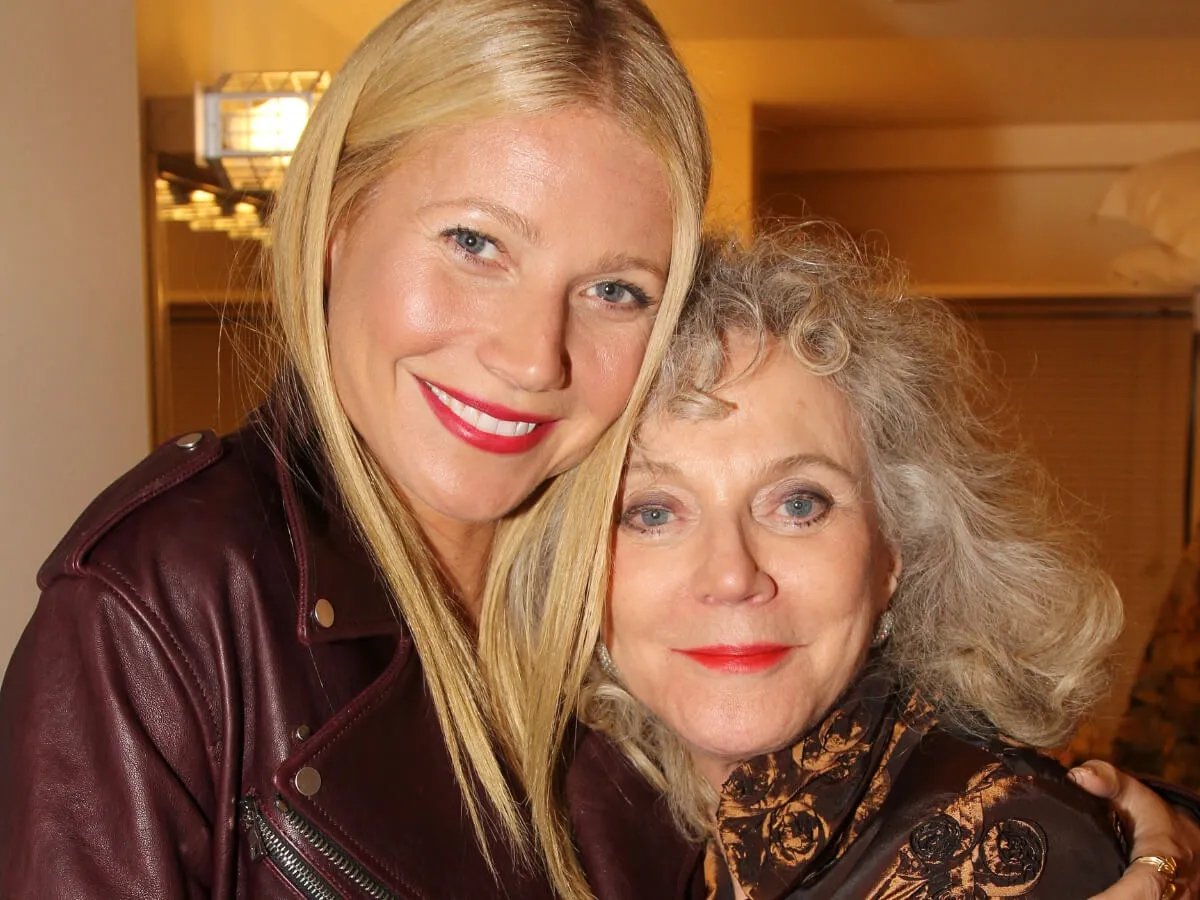 Most people today know Gwyneth Paltrow for being Tony Stark's muse in the Iron Man series, as well as running her strange Goop lifestyle brand. But her mother is just as well known.
Blythe Danner might not sound like a name you recognize now, but she's best known for her role as Will's mom of the sitcom Will & Grace and for playing the mom in Meet the Parents which definitely aren't just for Baby Boomers.
Angelina Jolie Hates Being Jon Voight's Daughter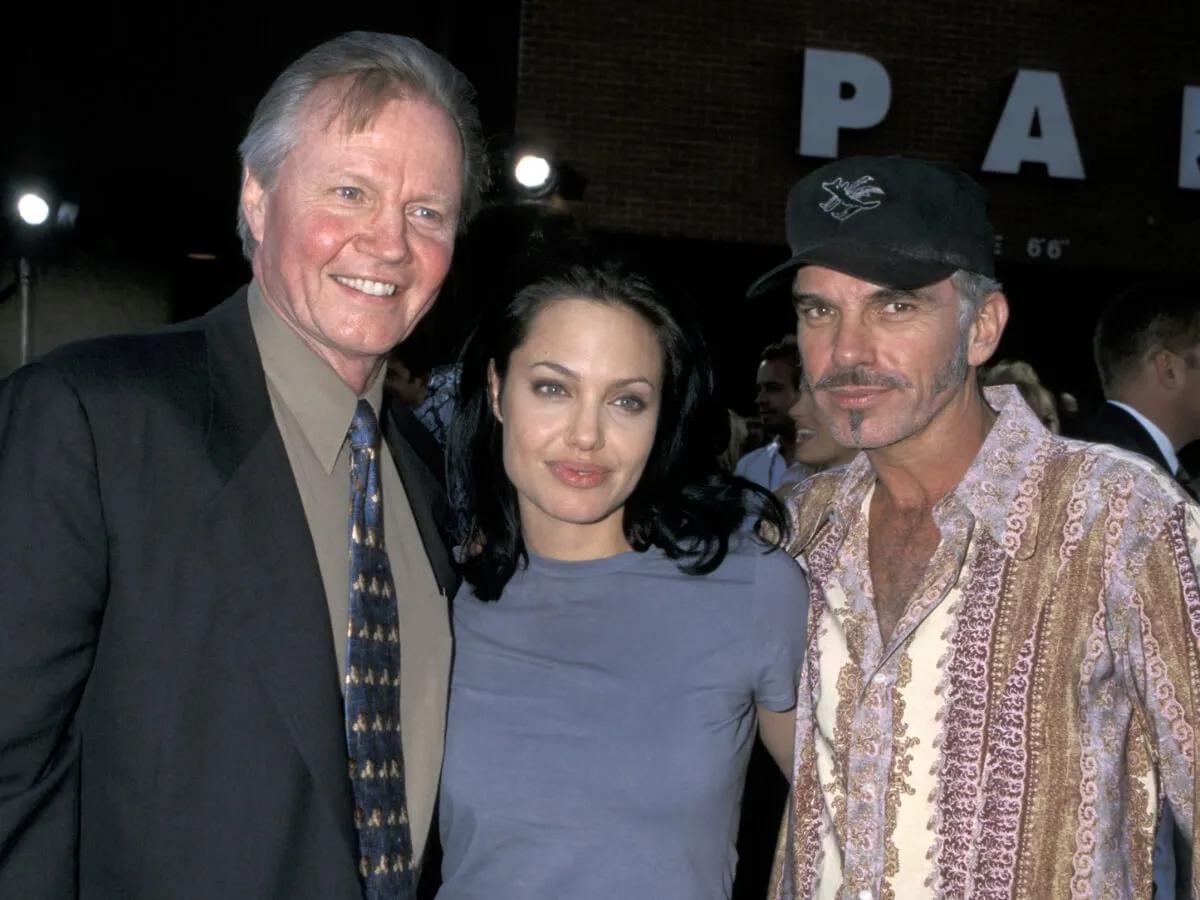 Angelina has always been open about her dysfunctional father-daughter relationship. She was born in 1975 to Jon Voight and actress Marcheline Bertrand, but the family quickly broke apart and left her scarred for life.
The two didn't speak for years and Angelina chose to go by "Jolie" instead of "Voight" because of it. The two reconciled to star in the Lara Croft franchise but didn't speak for six years after that. They have tried to reconcile since the death of Marcheline in 2007.
Alexander Skarsgård Is The Son Of Stellan Skarsgård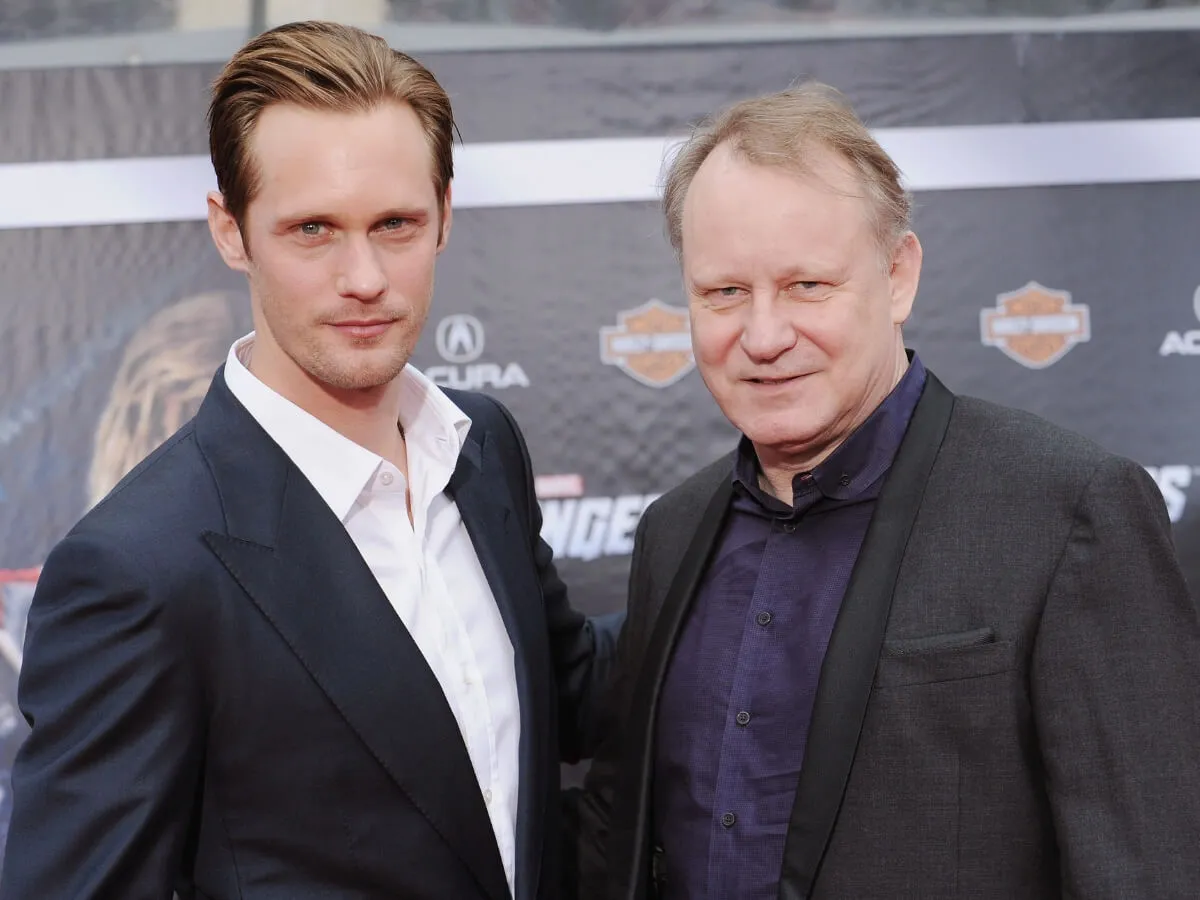 The hunky Tarzan actor is indeed the son of not-so-hunky Stellan. Both from Sweden, these blonde-haired, blue-eyed actors are powerhouses in their own regard. Alexander found fame as a vampire in True Blood while his dad has held roles in huge franchises like Pirates of the Caribbean, Mamma Mia, and Thor.
I'm not sure how this wasn't obvious earlier since the last name is pretty darn unique. Still, these two actors are from completely different generations so it's understandable that people don't make the connection.
Jeff Bridges Has An Old Hollywood Father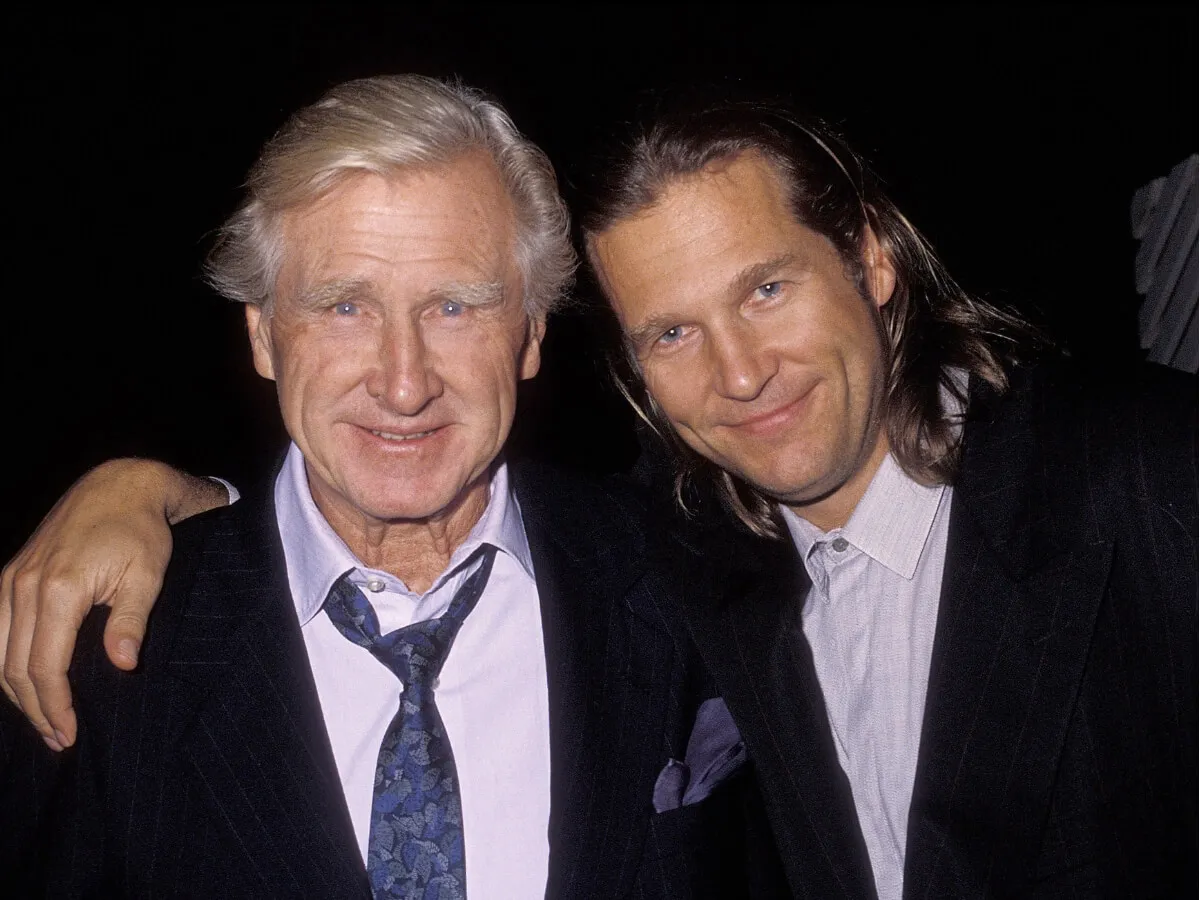 Jeff is easily one of the coolest actors in Hollywood. He played The Dude in The Big Lebowski and gets to show off his evil chops as the villain in Iron Man. Still, his awesome credits can hardly compare to his father, Lloyd Bridges.
Lloyd might not be well-known to Gen X-ers but Baby Boomers would recognize him from one of his 150 feature films. Lloyd is an Old Hollywood legend.
Dakota Johnson Has Two Famous Parents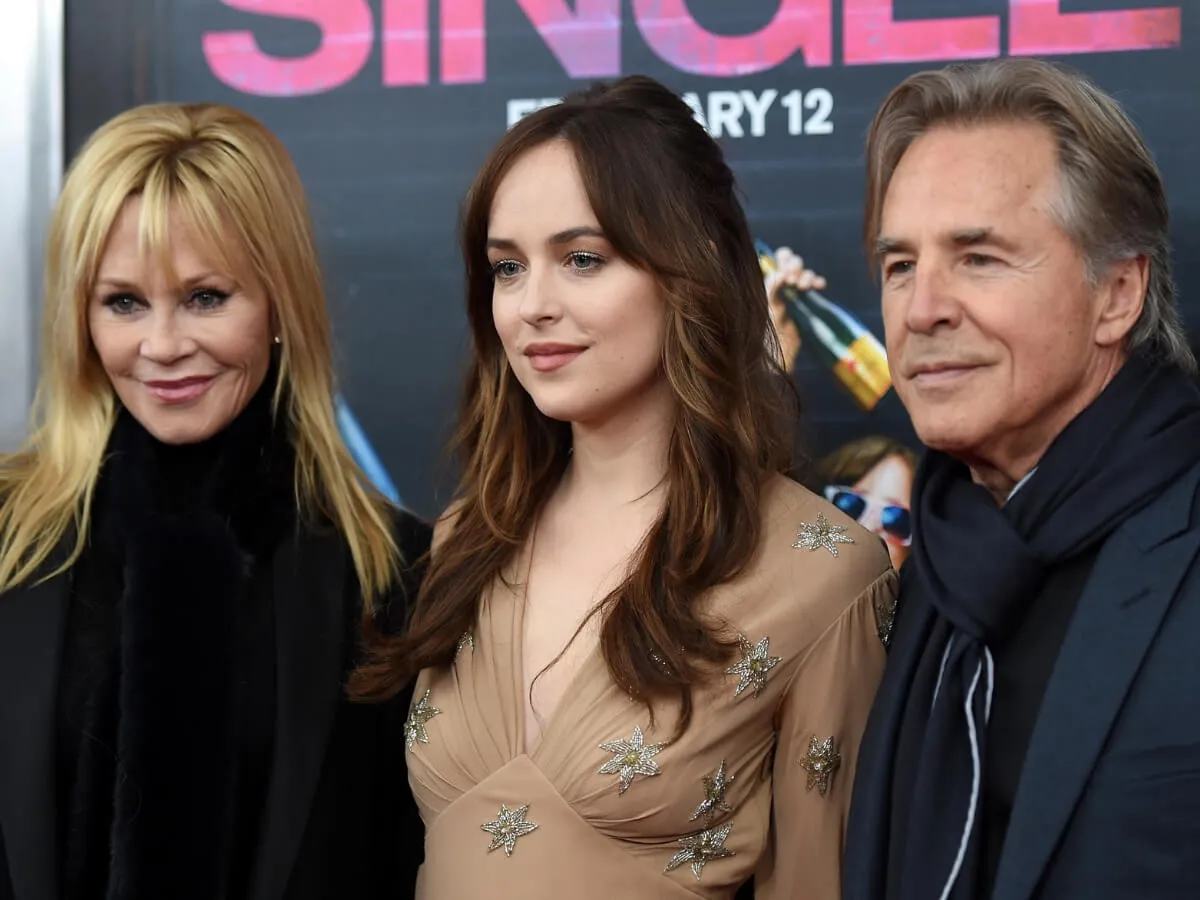 Dakota seemed to come out of nowhere when she landed the lead role in the 50 Shades Of Grey franchise, but she has a long history of acting thanks to her parents. Her mother is actress Melanie Griffith, who you might remember from films like Buffalo Girls, Lolita, and Milk Money.
Griffith was married twice to another actor, Don Johnson, who you might remember for playing Sonny in Miami Vice. Dakota definitely has some serious acting genes.
Emma Roberts Is The Neice Of Julia Roberts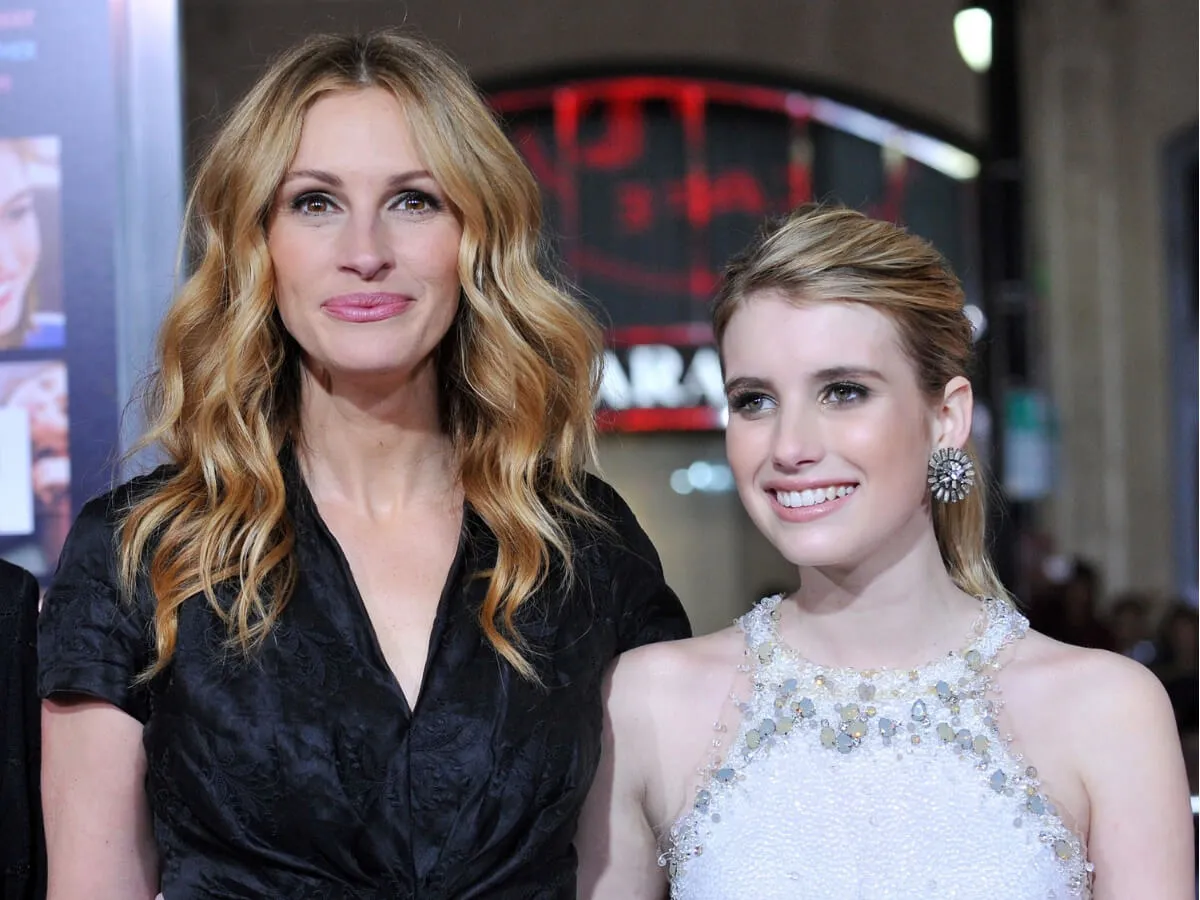 The young actress began acting on the Nickelodeon television series Unfabulous and has since grown into more mature roles in American Horror Story and Scream Queens. Her father is Eric Roberts, an actor and director that saw the height of his fame in the '80s.
Emma's real Hollywood connection though isn't her father, but her aunt, Julia Roberts. The two are incredibly close and can often be seen posing on the red carpet together.
Ben And Jerry Stiller Are Indeed Related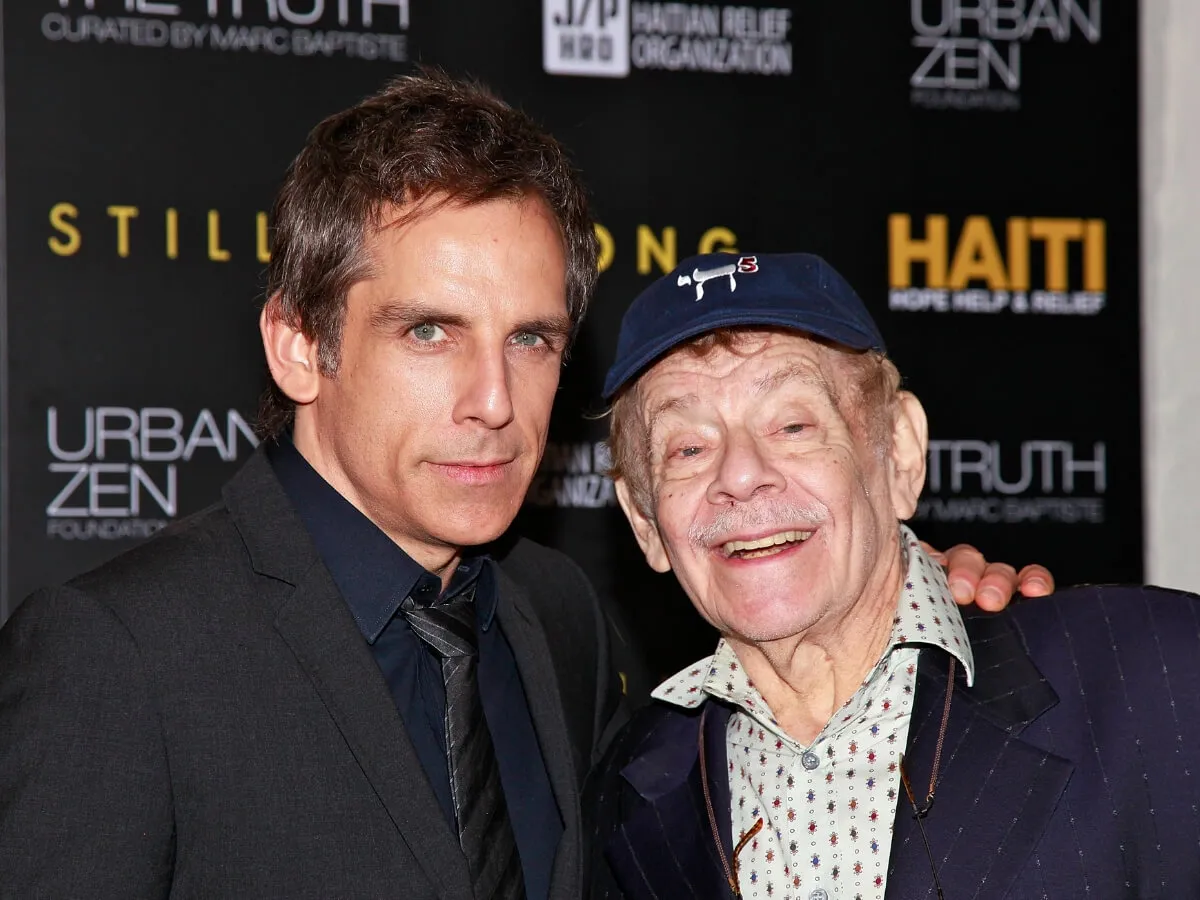 Ben followed in his dad's footsteps by growing up and turning to comedy. Ben has been a powerhouse comedic actor in films like Dodgeball and Night at the Museum, and he even teamed with his famous father in Zoolander. His father, Jerry Stiller, has held a variety of roles but is best known for playing Frank Costanza in Seinfeld.
It's no wonder Ben got into the family business. His mother is also a comedic actress and his parents used to bring Ben along with them onto sets.
Rashida Jones Is The Daughter Of Musician Quincy Jones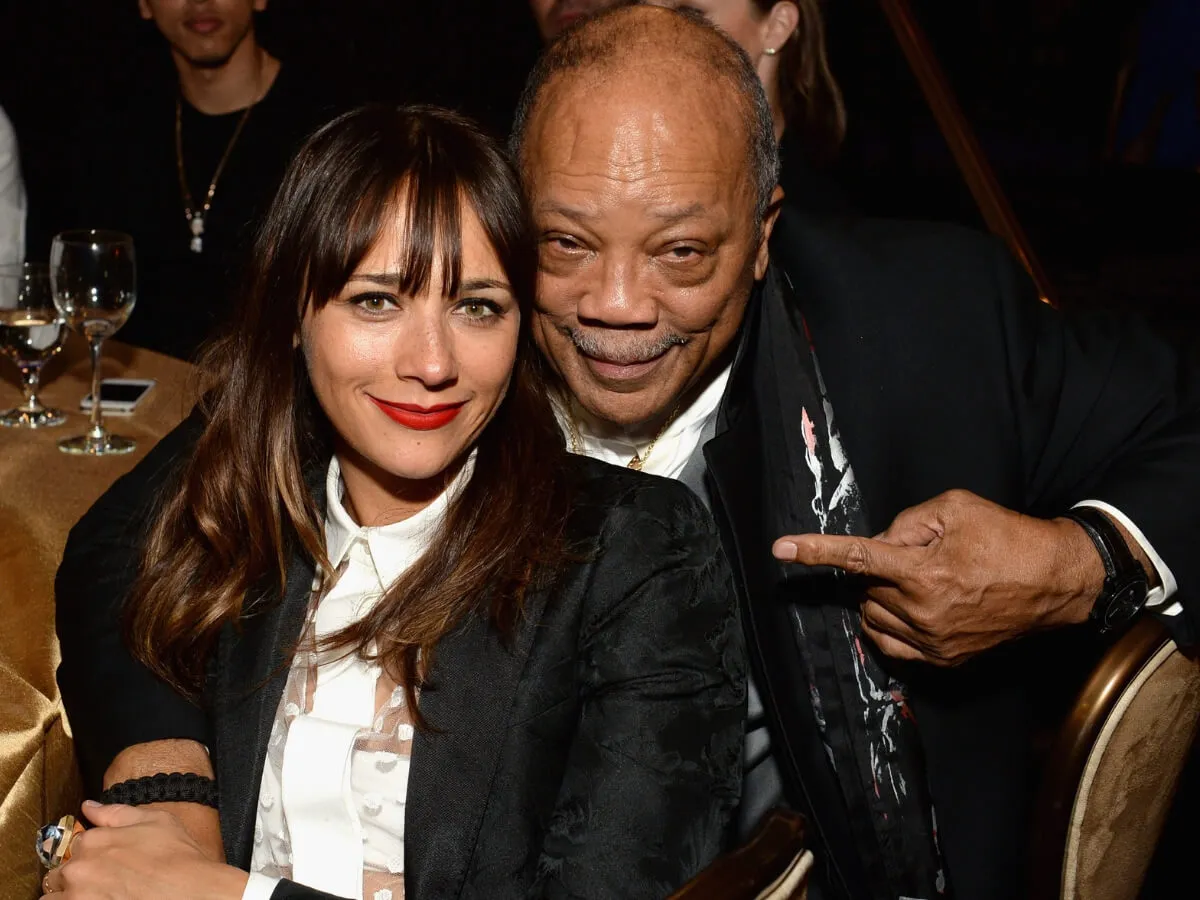 The Office and Parks and Recreation actress grew up in a family of stars thanks to her father, Quincy Jones. Quincy was the producer of Michael Jackson's biggest albums like Off The Wall and Thriller.
Not only does Rashida have a famous dad, but her mom was American actress Peggy Lipton, who is best known as the original flower child from The Mod Squad. If that's not enough, Rashida's sister even dated rapper Tupac.
Kate Hudson Is Goldie Hawn's Daughter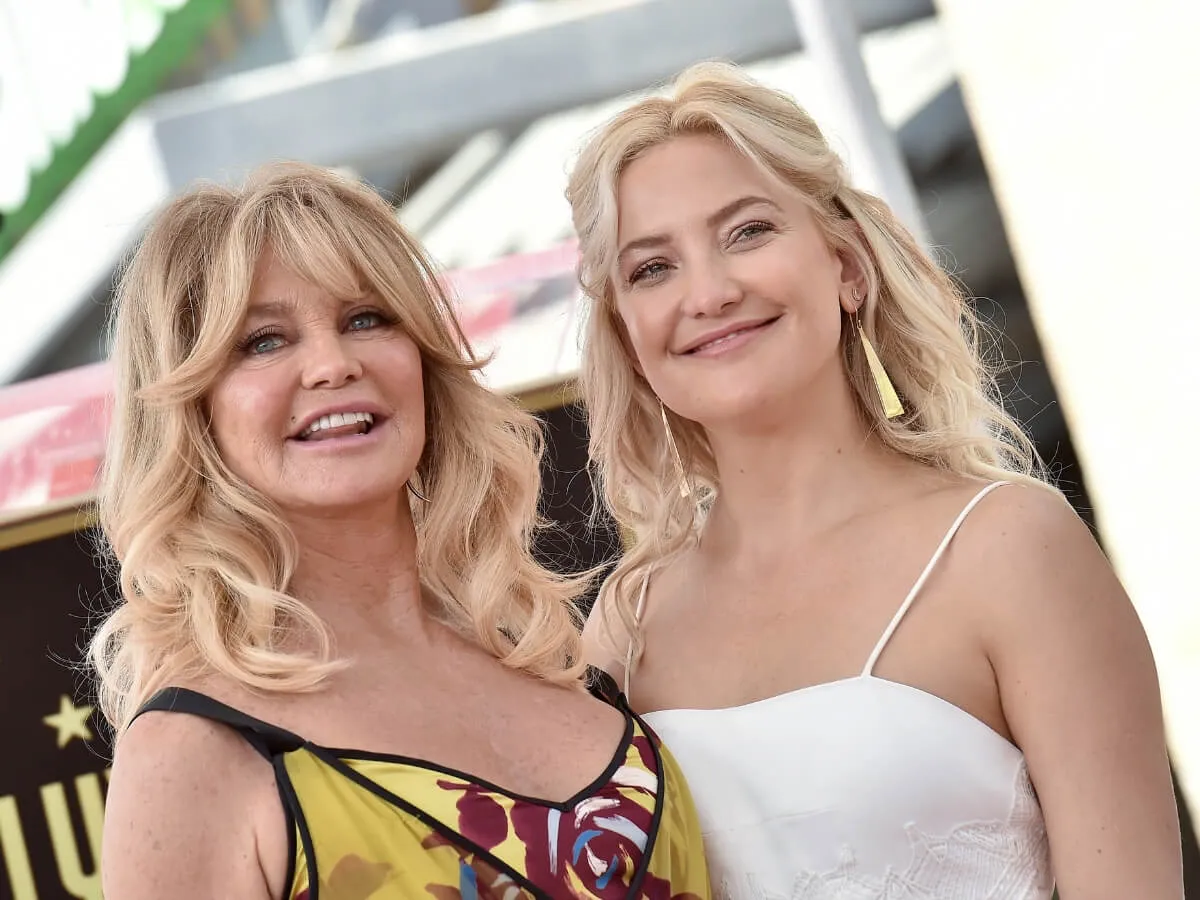 Award-winning actress Kate Hudson is the daughter of another award-winning actress. Goldie became engaged to musician Bill Hudson of the Hudson Brothers in 1976. They had two children, Oliver and Kate. Oliver is also in the acting business starring in TV shows like Splitting Up Together and Nashville but he doesn't have the same star power as his younger sister.
In hindsight, it should have been easy to make the connection between these two blonde bombshells, but it went right over our head.
Jessica Capshaw Is The Stepdaughter Of Steven Spielberg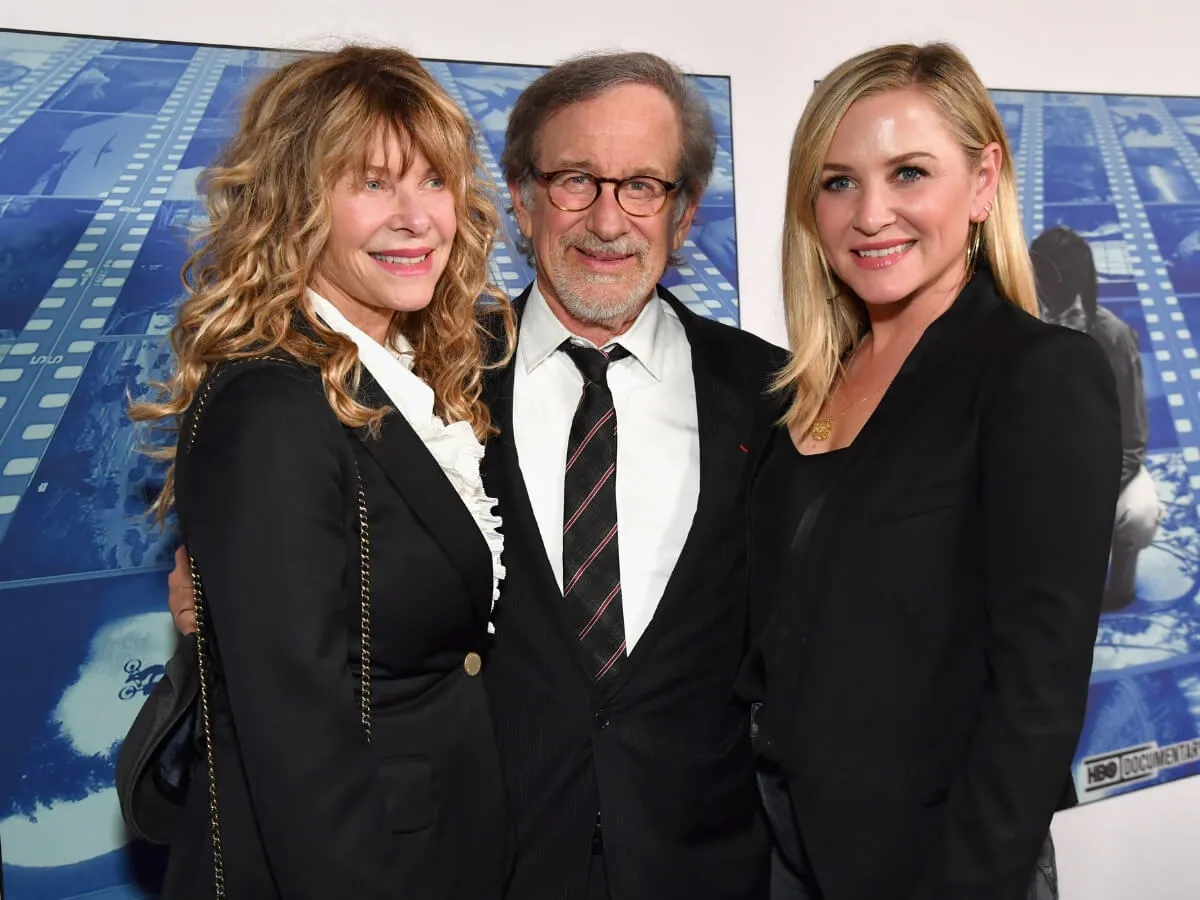 You'd most likely recognize Jessica from her role as Dr. Arizona Robbins on Grey's Anatomy. Jessica's mother, Kate Capshaw, was an aspiring actress when she was cast in Indiana Jones and the Temple of Doom. Kate ended up marrying the director, Steven Spielberg, which made Jessica Steven's stepdaughter.
It was after her mother married Steven that Jessica began to have a real interest in acting as a serious career path.
Carrie Fisher Was The Daughter Of Debbie Reynolds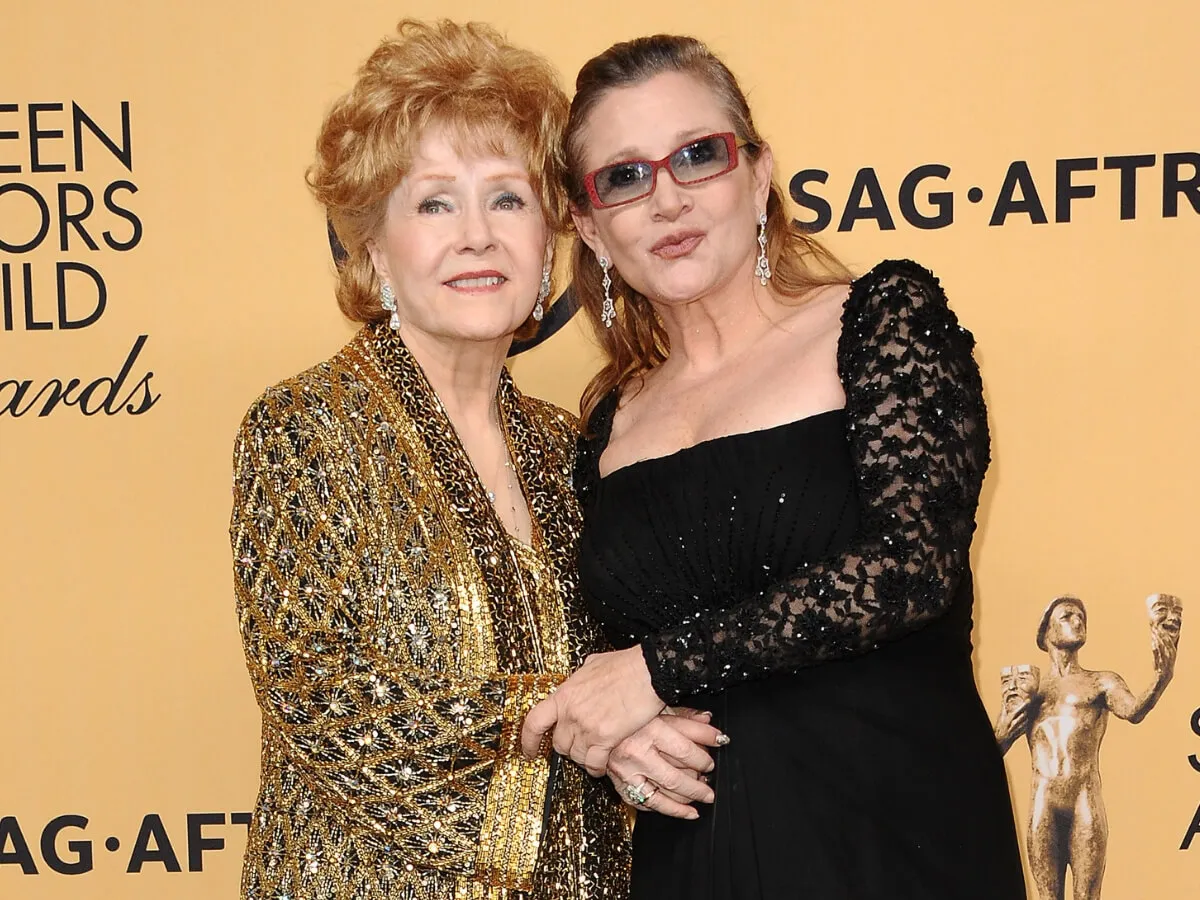 This mother-daughter relationship was relatively forgotten until the tragic passing of both Debbie and Carrie within 24 hours. Carrie, who will always be Princess Leia in Hollywood's heart, died of a drug overdose on December 27, 2016, and her mother passed away one day later. Debbie died from a severe stroke that sounds more like a broken heart.
Carrie also had a famous father, musician Todd Fisher, who would become better known for his relationships than his hit songs.
Allison Williams Is The Daughter Of News Anchor Brian Williams
The young actress rose to fame as Marnie is the sitcom Girls and most recently in the horror film Get Out. Allison said it took "years and a lot of diligence" to get out of her father, news anchor Brian Williams', shadow, but it paid off.
Many people now have no idea that her father was the one on their television screens for the NBC Nightly News every night for decades.
Natasha Richardson Is The Daughter Of Vanessa Redgrave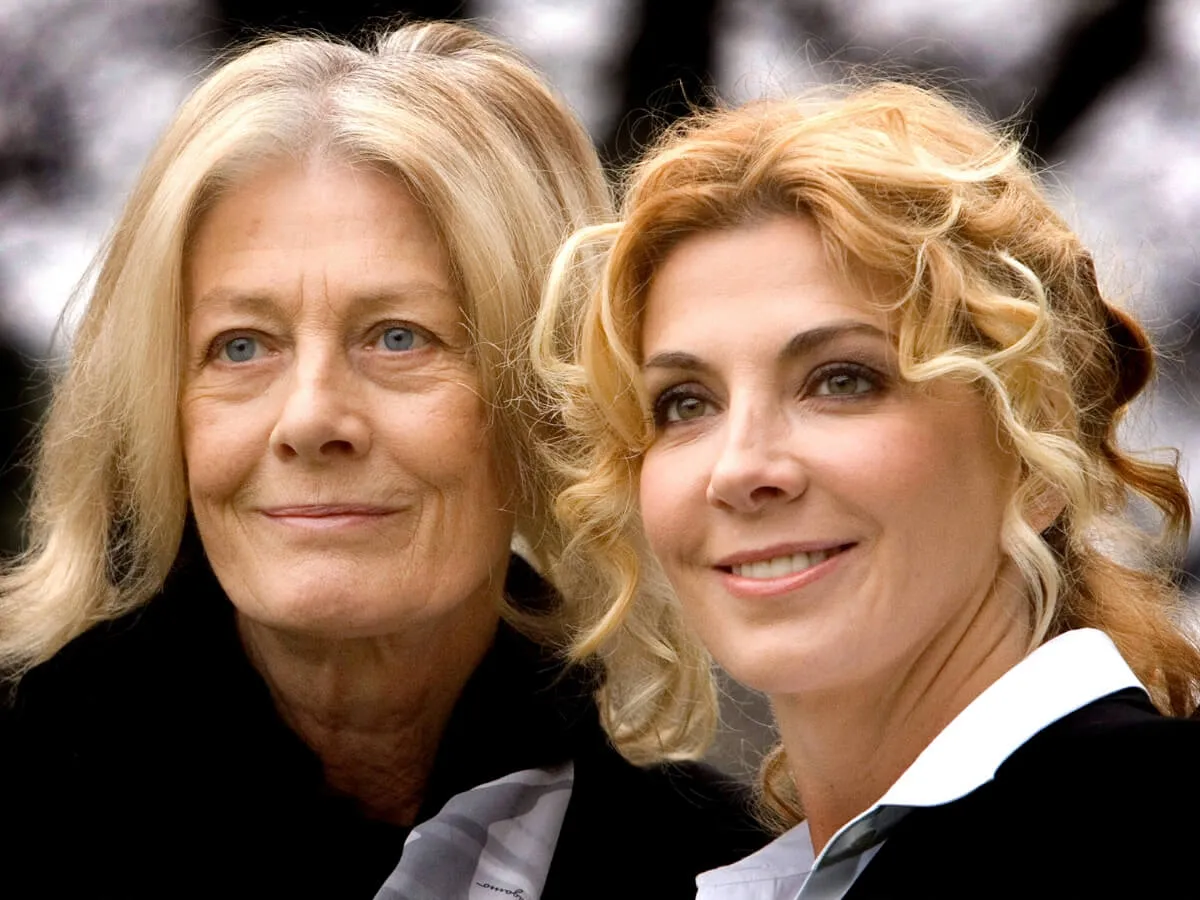 Natasha Richardson will probably always be remembered as the mom to a young Lindsay Lohan in The Parent Trap, and for the tragic ski accident that took her life.
On the other hand, her mother is one of the most celebrated actresses in history. Vanessa Redgrave has a list of awards ranging from an Emmy, a Tony, a BAFTA, a Golden Globe, and even multiple Cannes film awards, so clearly that talent runs in the family.
Riley Keough Has Some Crazy Famous Connections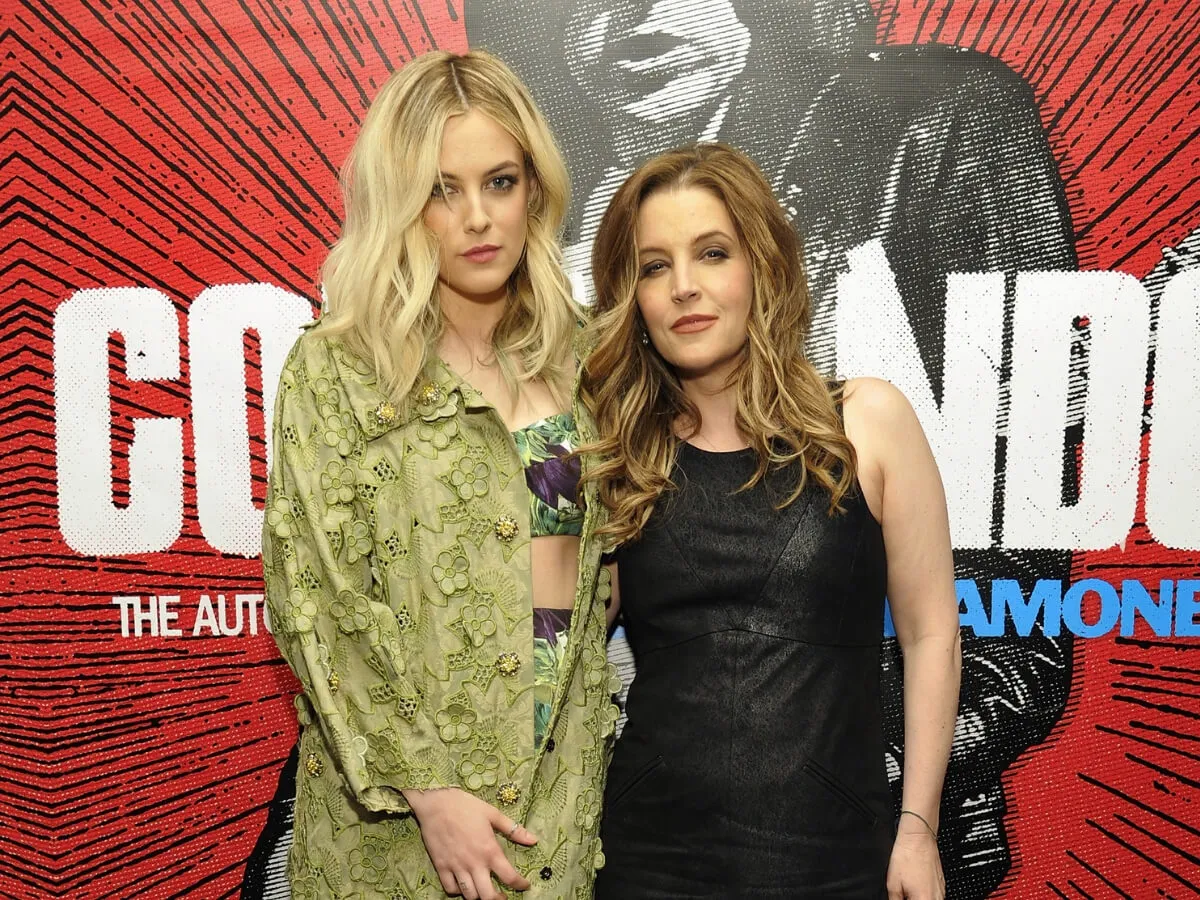 When speaking about her family, Riley says people often ask, "How crazy is it that your grandpa was Elvis and your stepdad was Michael Jackson?!" Being the daughter of Lisa Marie Presley isn't easy, but having a different last name has helped.
Riley loves acting but uses her father's last name to star in independent films and other small roles. Her biggest role was in 2015's Mad Max: Fury Road.
Liv Tyler Didn't Know She Was Steven Tyler's Daughter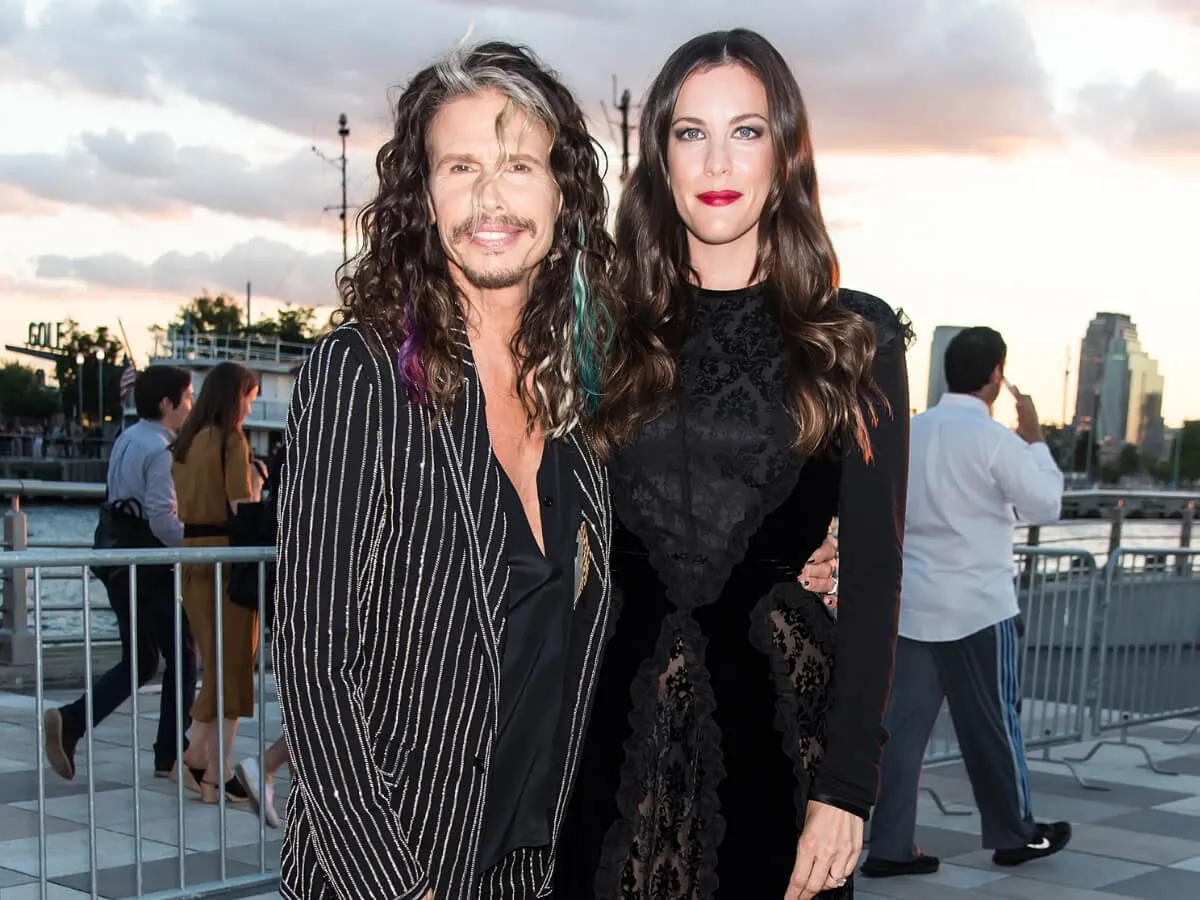 Liv Tyler was born Liv Rundgren in 1977 to model Bebe Buell. For the first ten years of her life, she believed that musician Todd Rundgren was her father. When she was 10, she met Steven Tyler, and the two realized their similarities.
It turned out that Bebe had a brief relationship with Steven and became pregnant but didn't want the drug-obsessed rockstar to be the father, so she lied. Liv and Steven now have a very close relationship.
Elle King Is The Daughter Of Rob Schneider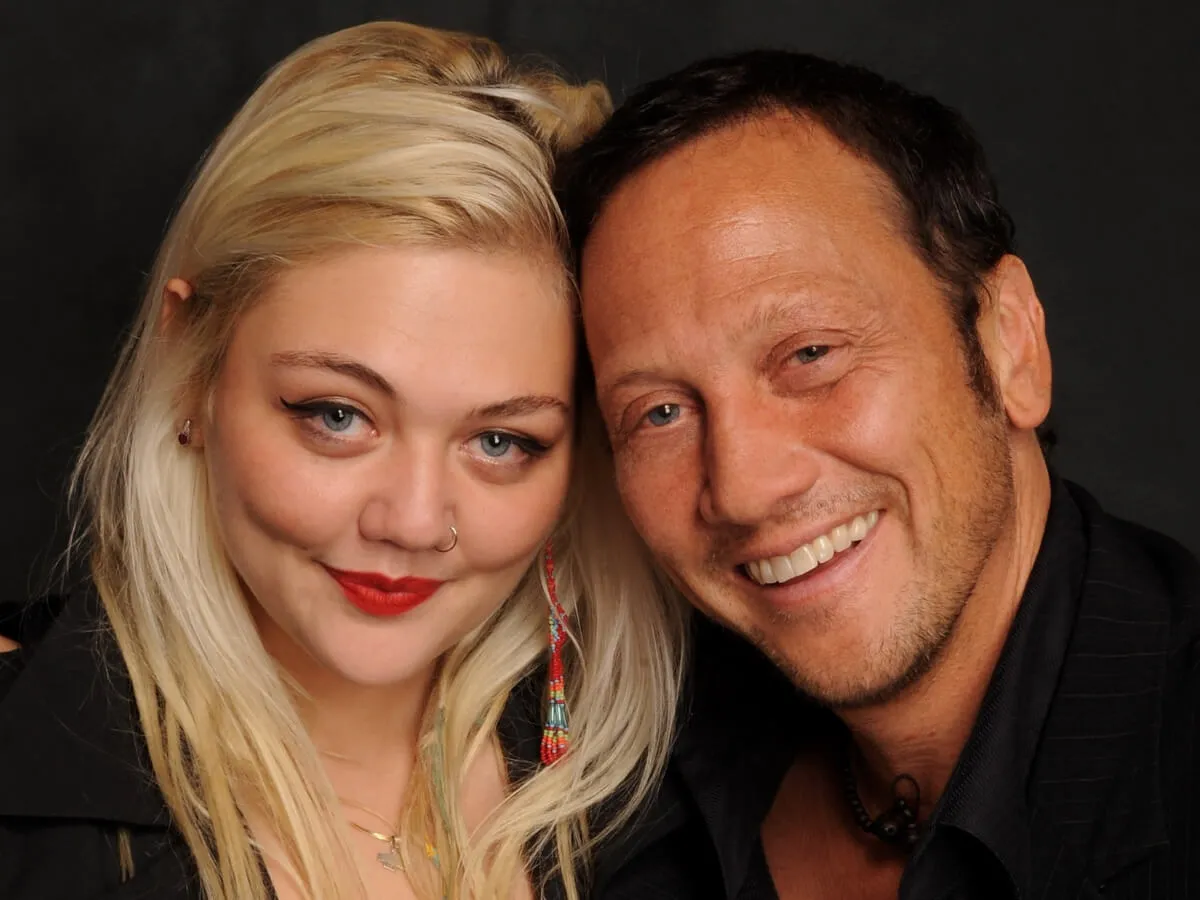 Elle was born in 1989 while her dad, Rob Schneider, was still a cast member on Saturday Night Live. Elle admits she grew up as a "spoiled rich kid." Her stepfather gave her a record by The Donnas which inspired her to turn away from acting to singing.
Elle began releasing music and touring with bigger bands, but she made her mark in 2014 with the release of the hit single "Ex's & Oh's."
Liza Minelli In The Daughter Of Judy Garland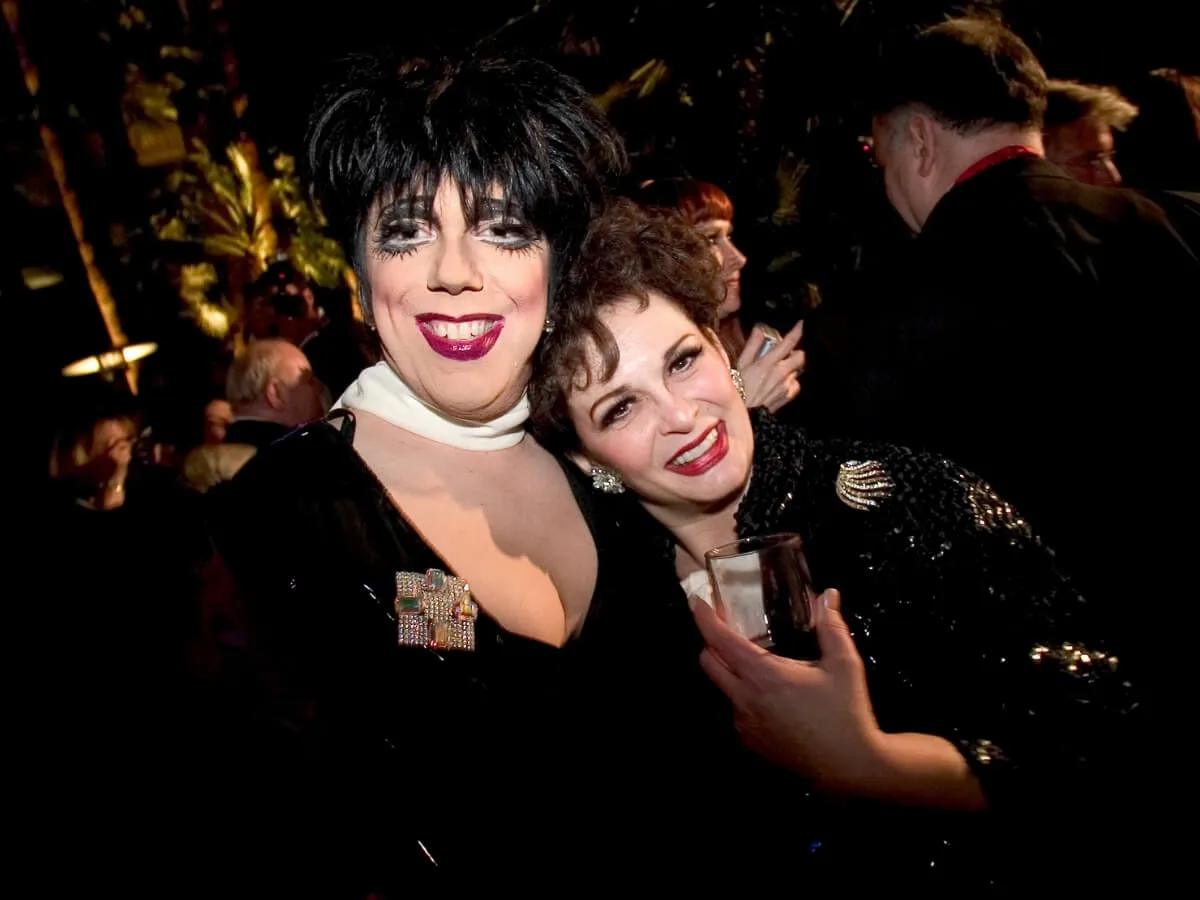 Both of these leading ladies were stars in their own regard. Of course, who could forget Judy Garland for her role as Dorothy in The Wizard of Oz. Garland married film director Vincente Minelli in 1945 and Liza was born one year later in 1946.
Liza was introduced to Hollywood from a young age. She was often on set with her mother and went to the High School of Performing Arts in New York City.
Mariska Hargitay Is The Daughter Of Jayne Mansfield
Mariska is well-known today for being the strong, female lead on Law & Order: Special Victims Unit. She's always been content as a TV star but she's got a seriously famous mother.
Jayne Mansfield was one of Hollywood's biggest blonde bombshells in the 1950s and was even the first big actress to appear nude in a Hollywood film. Jayne married Mr. Universe Mickey Hargitay and had Mariska in 1964.
Nicole Richie Is The Adopted Daughter Of Lionel Richie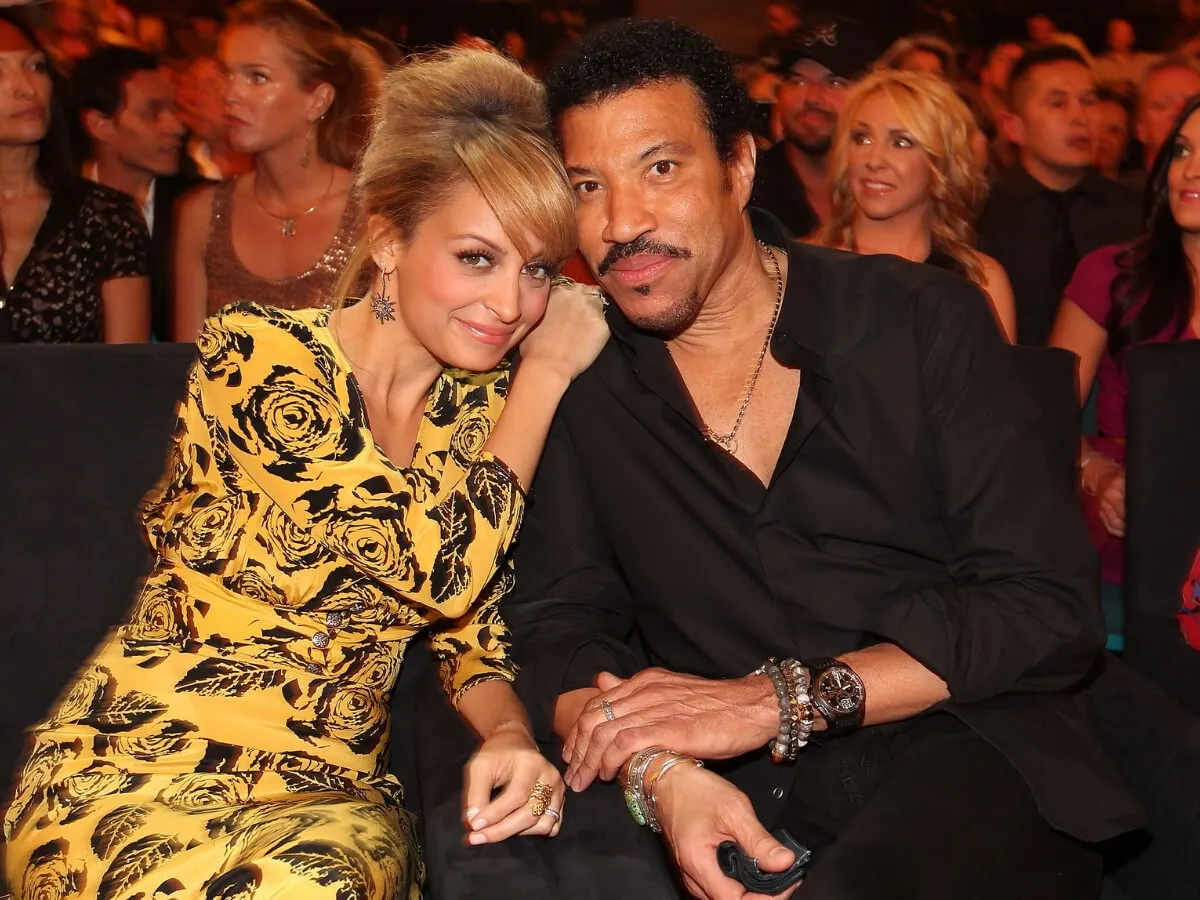 Nicole rose to fame in the early 2000s just for being a socialite, which was only possible thanks to her famous adopted father Lionel Richie. Nicole actually knew her biological father all her life, musician Peter Escovedo. Peter and his wife couldn't provide for Nicole. Thankfully, they were good friends with Lionel and let Nicole move in with the Richie family.
Nicole doesn't have any bad blood, and in fact, she knows much of her opportunities in life are because of her adoption.
Keifer Sutherland Is The Son Of Famous Dad Donald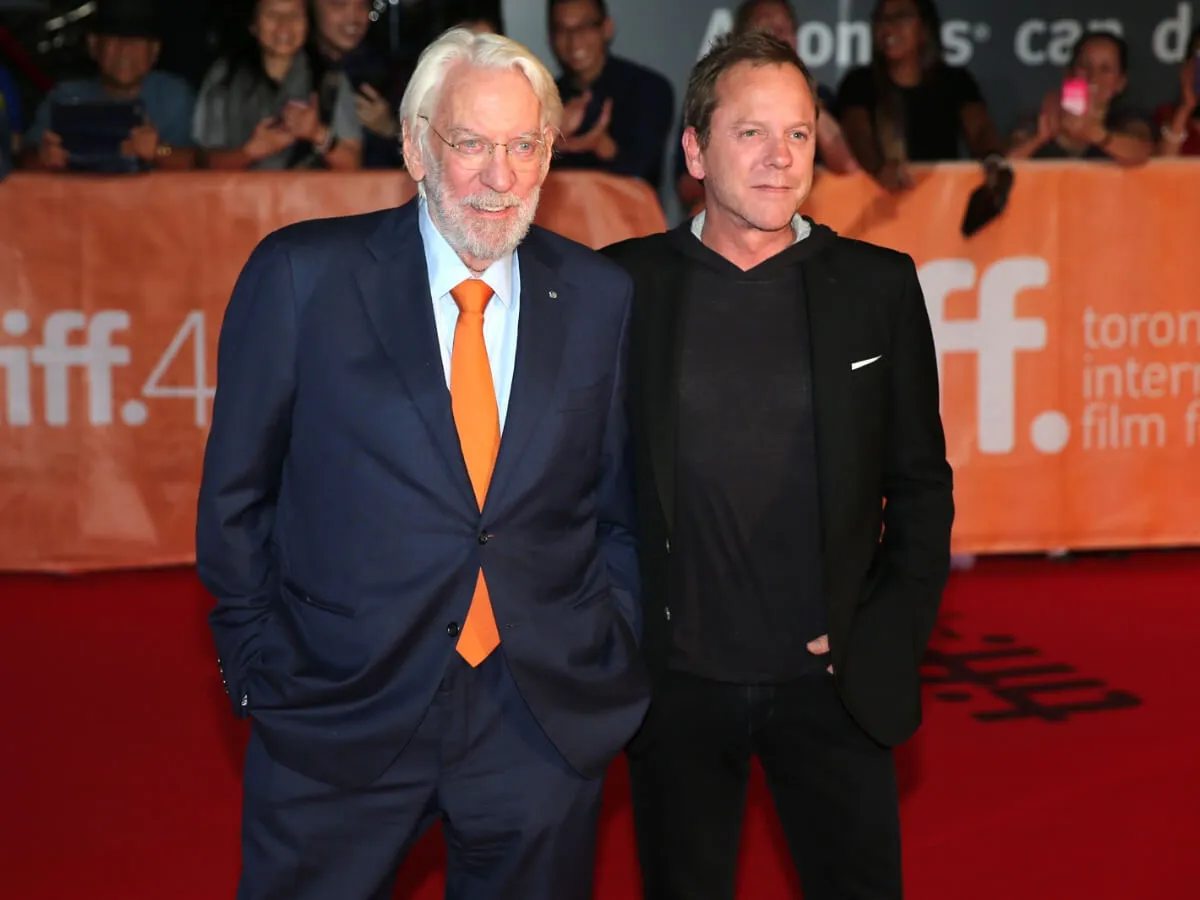 It's not often that one incredibly famous father is ousted by their kin. Donald was best known by kids nowadays as President Snow from the Hunger Games franchise, but he also appeared in blockbusters like MASH, The Dirty Dozen, and Animal House.
On the other hand, Keifer has had an equally successful career thanks to his acting genes. Keifer started acting at a young age in Stand By Me and became most known for playing Jack Bauer on 24.
Meryl Streep Has Two Forgotten Daughters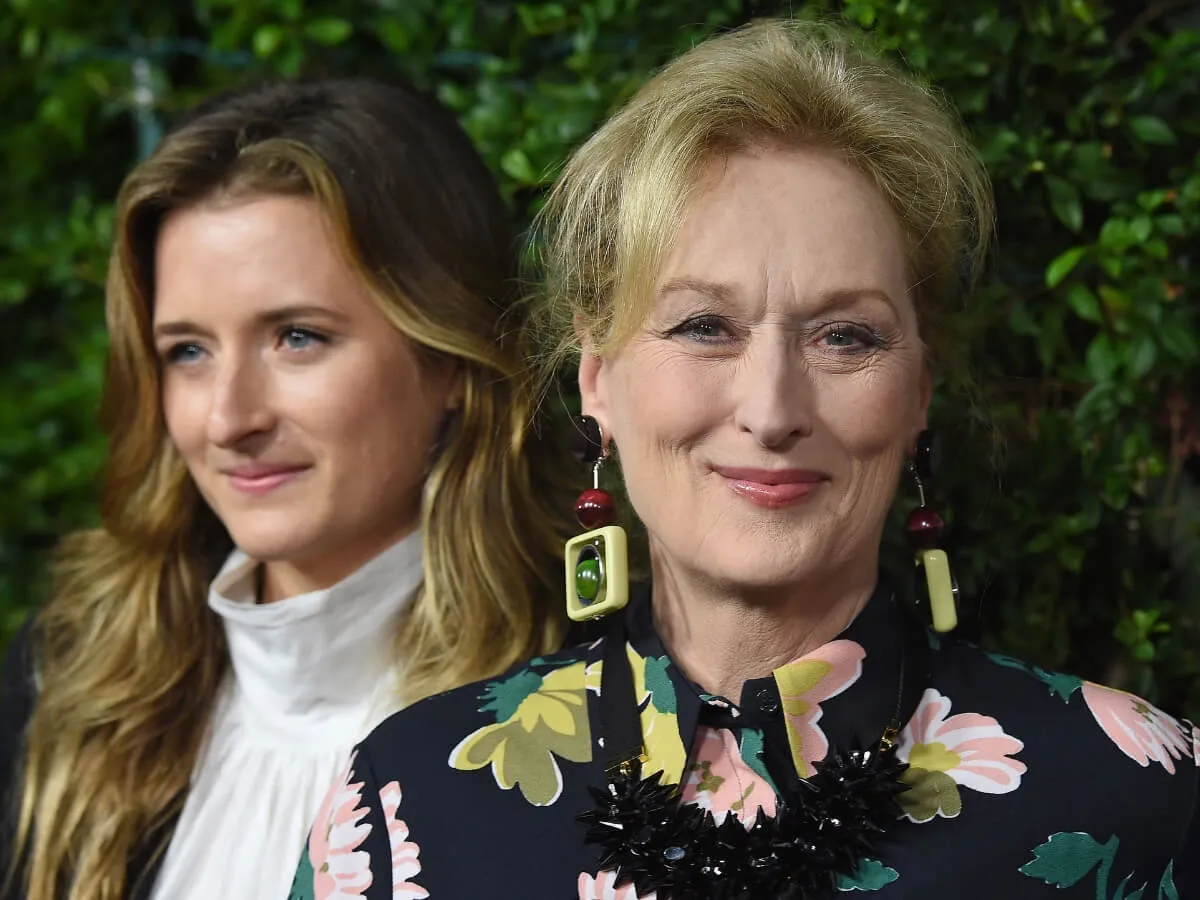 You'd think that being one of the biggest actresses in the world would be a hindrance for her daughters, but the Gummer siblings have managed to stay out of their mother's shadow. Largely due to the different last name, Mamie and Grace have both managed to become actresses in their own right.
Grace said that being Meryl's daughter used to bother her, but that she quickly realized it didn't need to affect her acting career or fan base.
Jamie Lee Curtis Is The Daughter Of Old Hollywood Royalty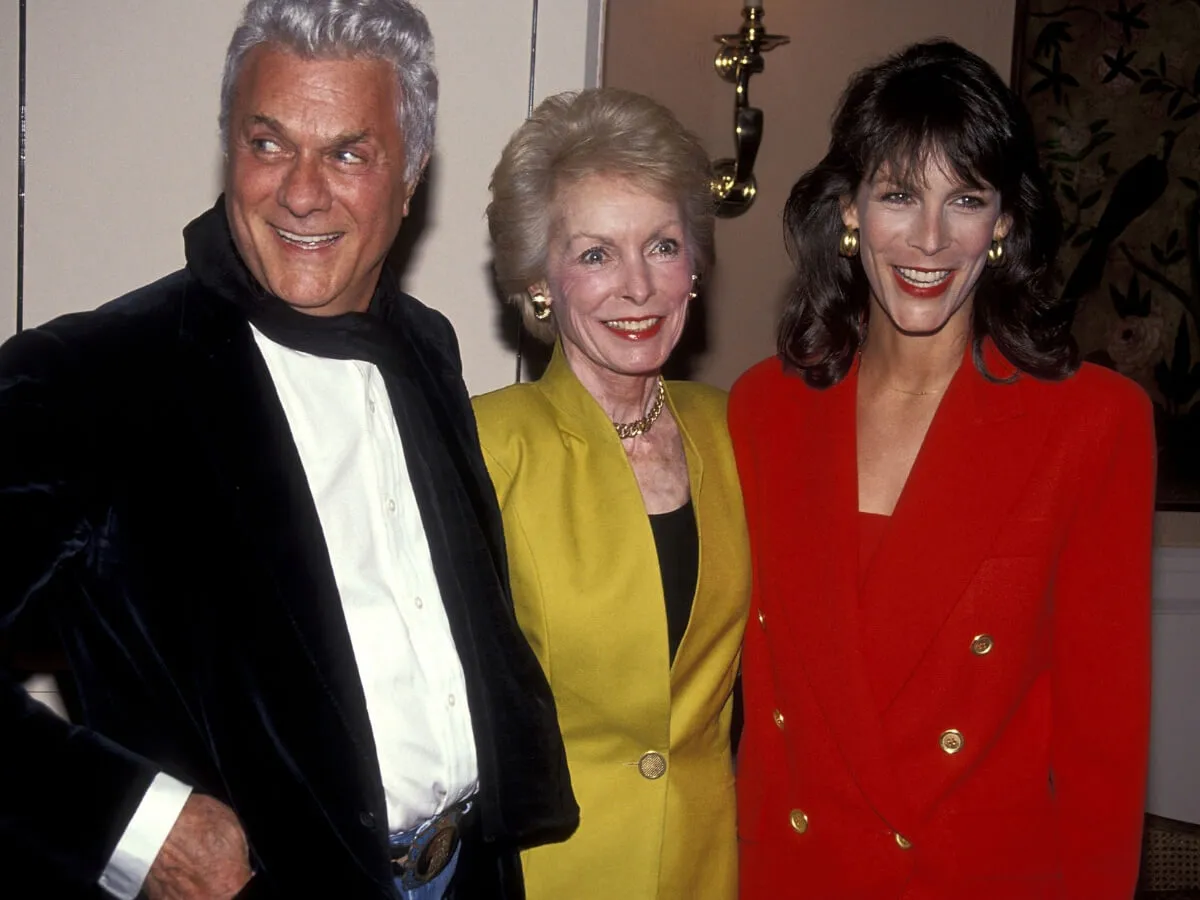 Jamie Lee Curtis stole our hearts as the "Scream Queen" in the original Halloween series, but she had some help getting into the business. Her father was actor Tony Curtis and mother was actress Janet Leigh.
Tony used his good looks to dominate Hollywood in the 1950s with films like The Defiant Ones and Some Like It Hot. Janet starred in the horror film Psycho. Maybe that's where Jamie got the Scream Queen inspiration.
John David Washington Has Always Lived In His Father's Shadow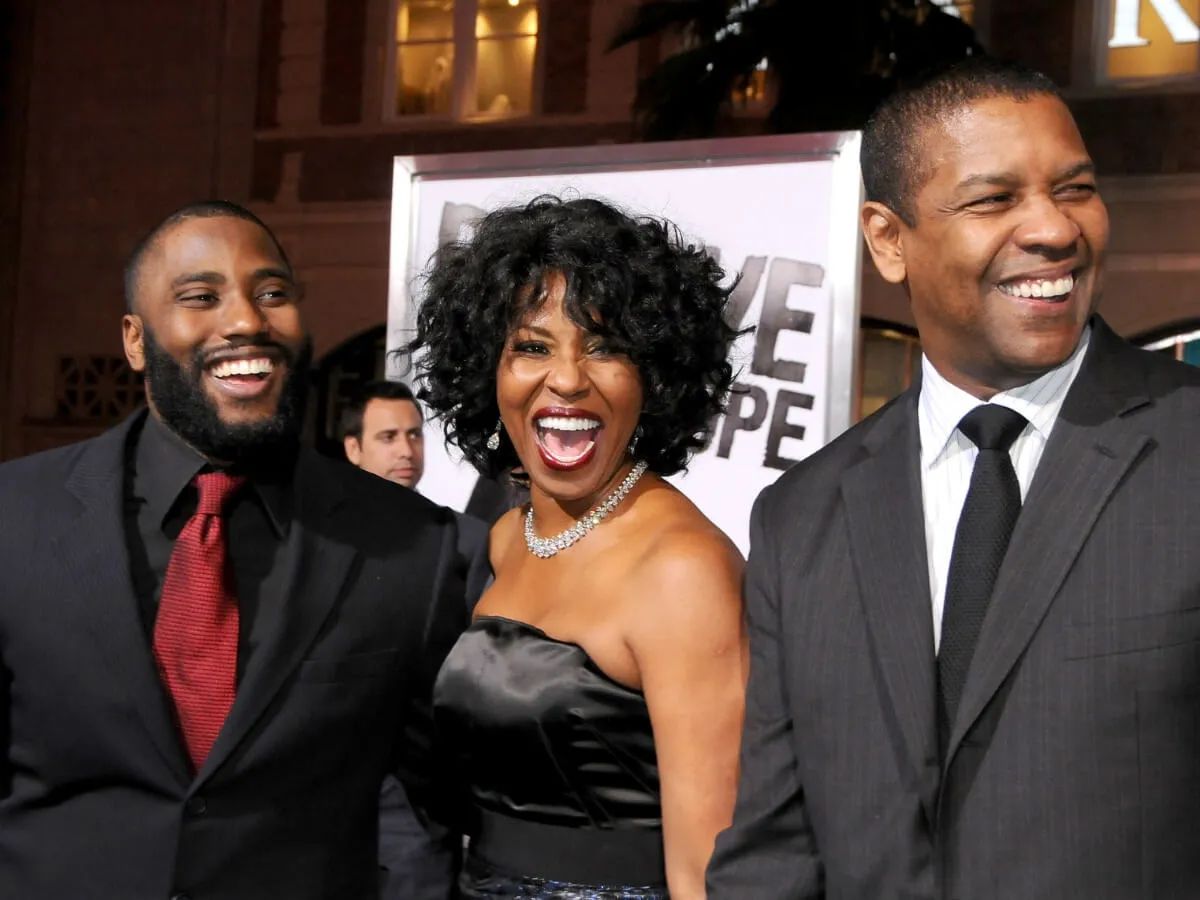 Despite being the son of Denzel Washington, John didn't originally want to join the family business. Instead, he focused on being a top college football running back. Despite the different careers, John admits that it was still difficult to shake the reputation and that sometimes there would even be headlines that said, "Denzel's son runs for 100 yards."
After the end of his football career, John decided to follow his dad's footsteps and become an actor.
Lily Collins Wasn't Happy With Her Dad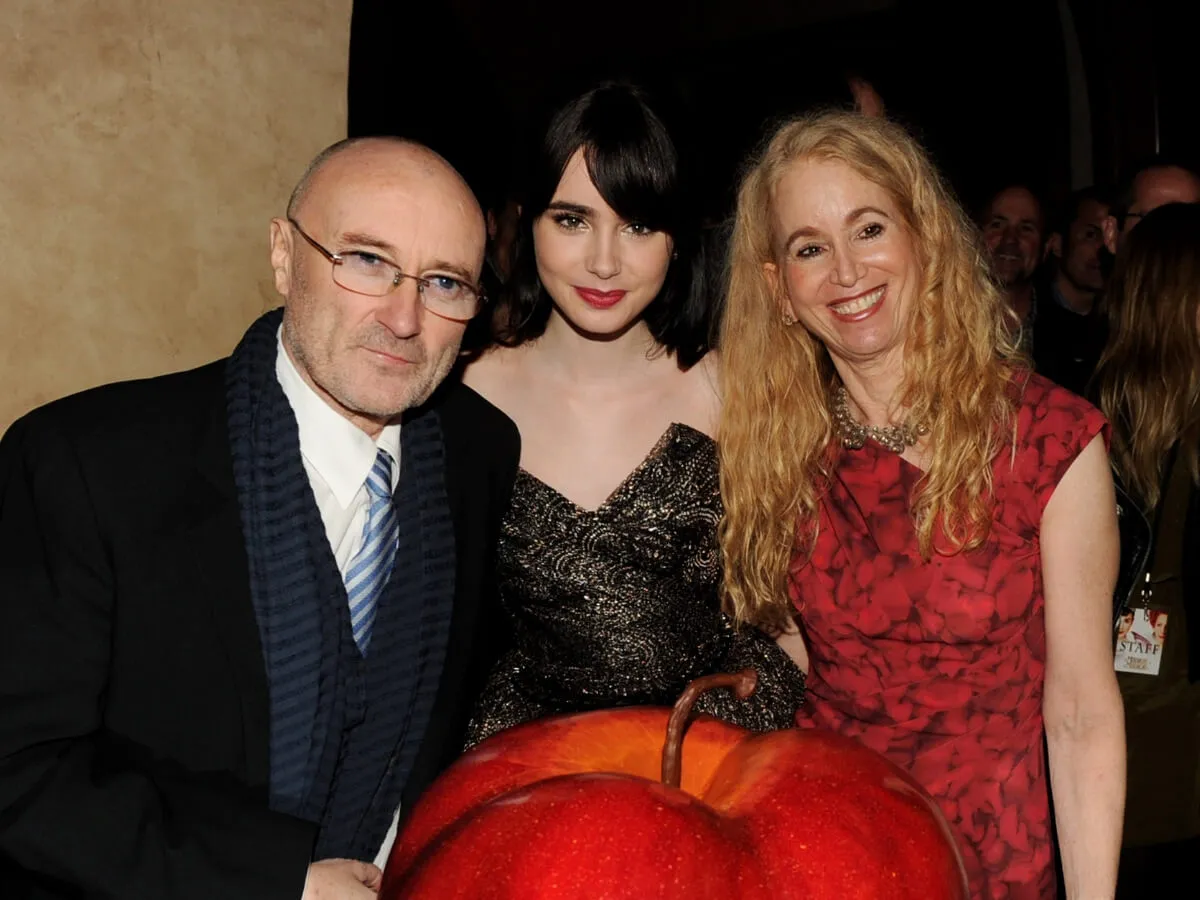 Actress Lily Collins has tried her best to distance herself from her father, singer Phil Collins, for professional and personal reasons. Phil and Lily's mom Jill had a nasty divorce that scarred Lily. To this day, she doesn't discuss her own relationships with the press because of it.
Lily did write in a book of personal essays that she forgives her dad for the mistakes he made and "for not being the dad I expected."
Singer Minnie Ripperton Brought Maya Rudolph On Tour With Her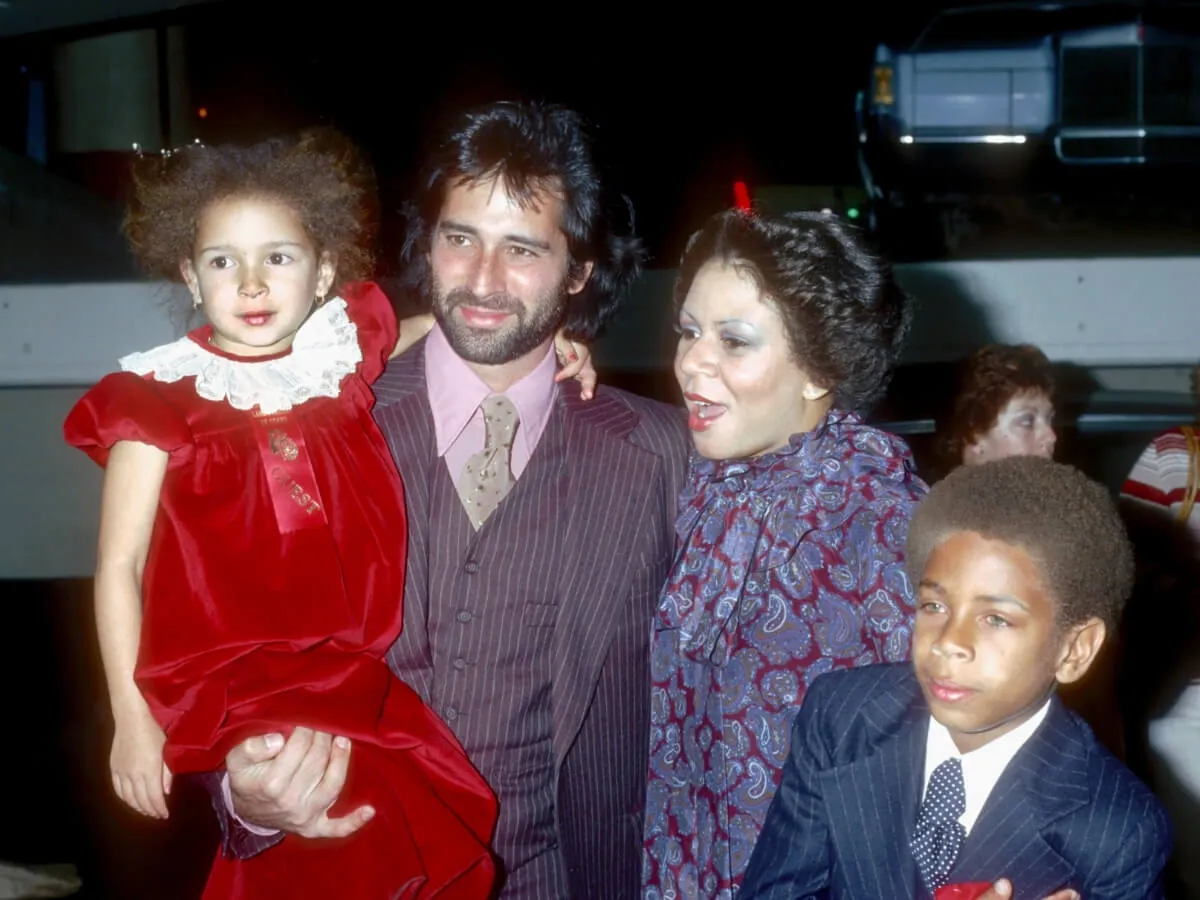 Saturday Night Live alum Maya Rudolph didn't get her funny bone from her mother Minnie Ripperton, but she got her attitude. Ripperton even mentions Maya's name at the end of one of her biggest songs, "Lovin' You."
Maya used her connection to her advantage when the family moved to Santa Monica. She went to high school with other celebrities like Gwyneth Paltrow and Jack Black, which would definitely help later on in her career.
Robin Thicke's Father Alan Was A Television Legend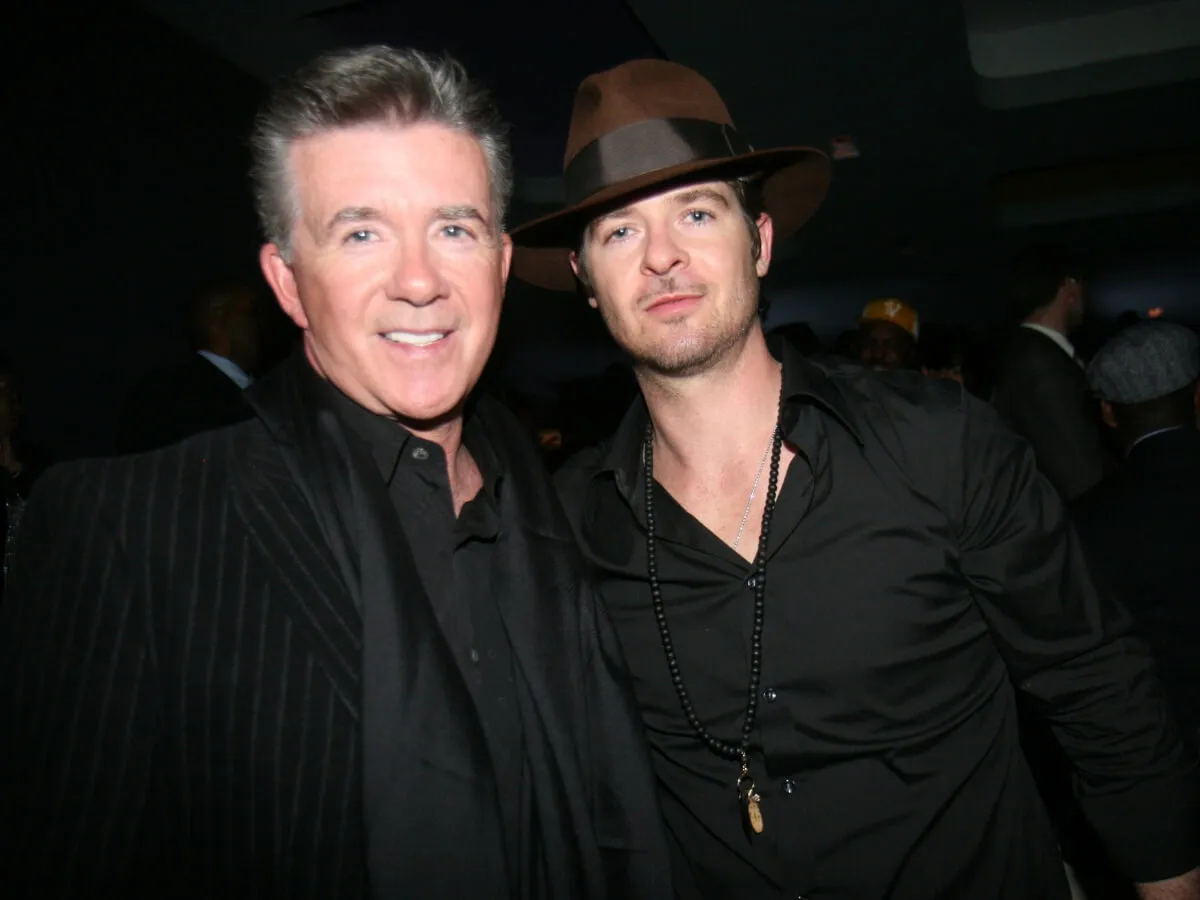 Alan Thicke was best known for playing Dr. Jason Seaver on Growing Pains and it even led him to be inducted to Canada's Walk of Fame. Thicke married Days of Our Lives actress Gloria Loring and the two had Robin in 1977.
Robin's parents have quite the resume but he doesn't. Most people only know Robin for his misogynist one-hit-wonder "Blurred Lines" but his father had a much better reputation.
Drew Barrymore Is Part Of A Dynasty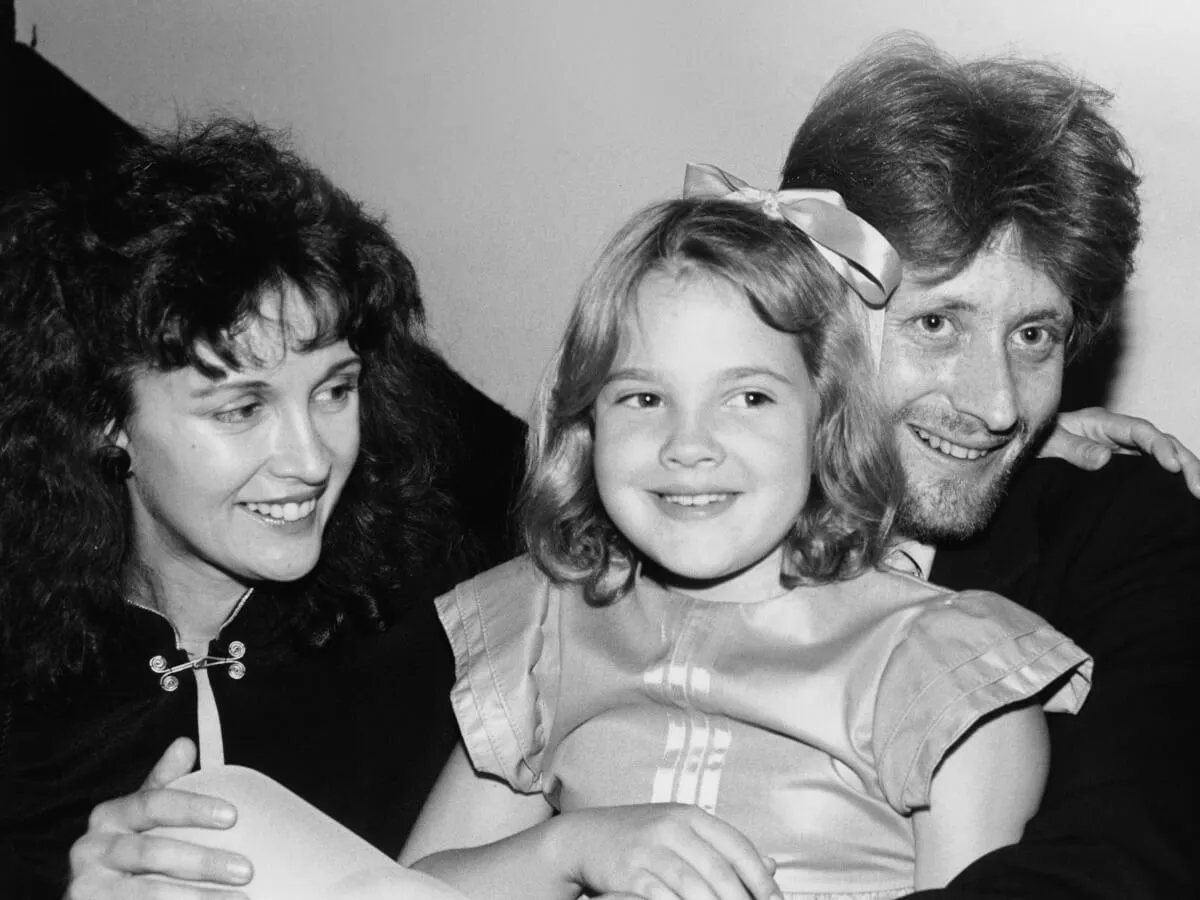 The Barrymore family is practically an American acting dynasty yet people seem to forget about them all the time. The family tree is a little too complicated to explain, but all you need to know is that Drew has serious ties in Hollywood so it's no surprise she landed her first role when she was only three.
Despite being part of the famous family, Drew says it taught her about responsibility in a hard way. Drew was a Hollywood wild child until she cleaned up her act and distanced herself from the family.
Jake Gyllenhaal's Parents Worked Behind The Scenes In Hollywood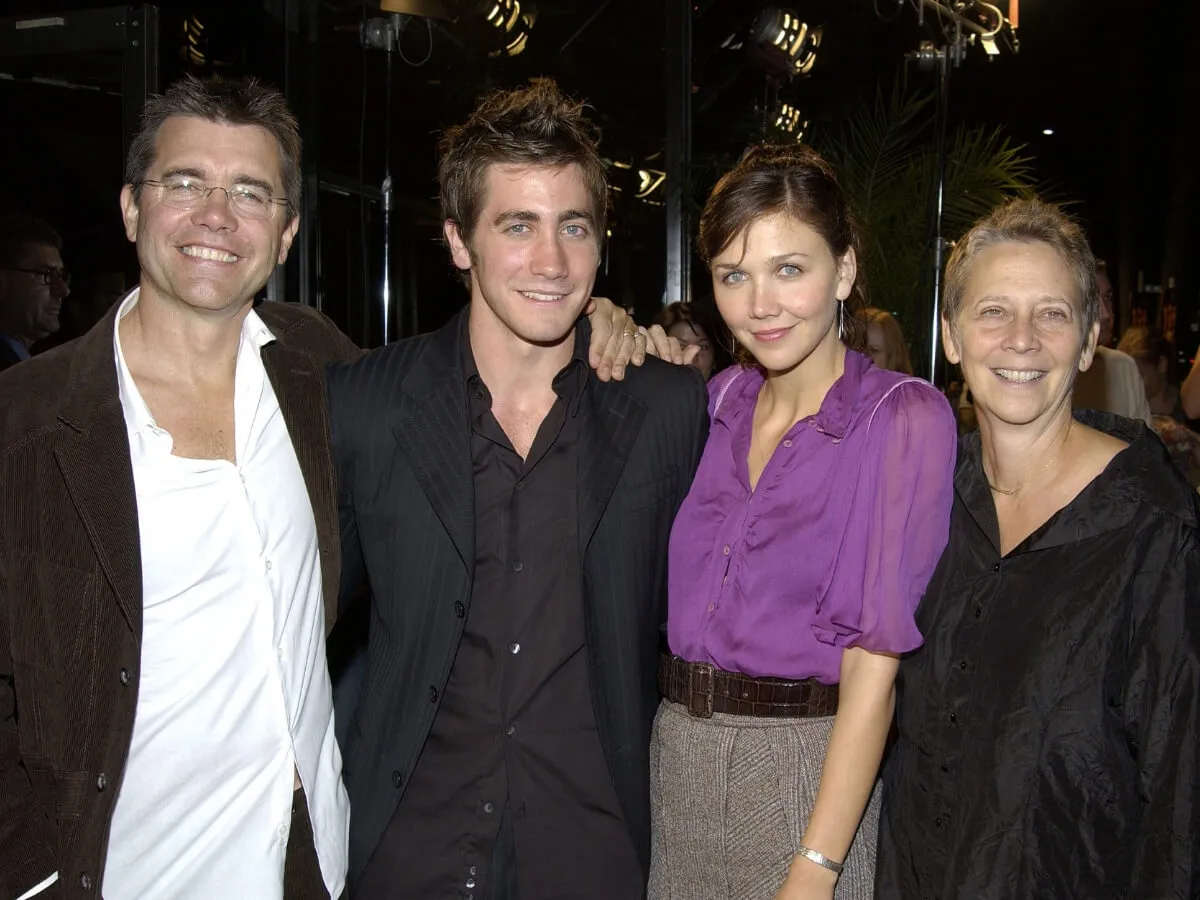 It's easy to rise to fame when no one knows your parents have secret Hollywood connections. Jake and Maggie Gyllenhaal were lucky to be born into a family with connections thanks to the fact their mother, Naomi, is an Oscar-nominated screenwriter and their dad, Stephen, is a Hollywood director.
Jake and Maggie were forced to take summer jobs and volunteer in Los Angeles though because their parents didn't want them to feel privileged.
Lenny Kravitz Has Famous Parents And A Famous Daughter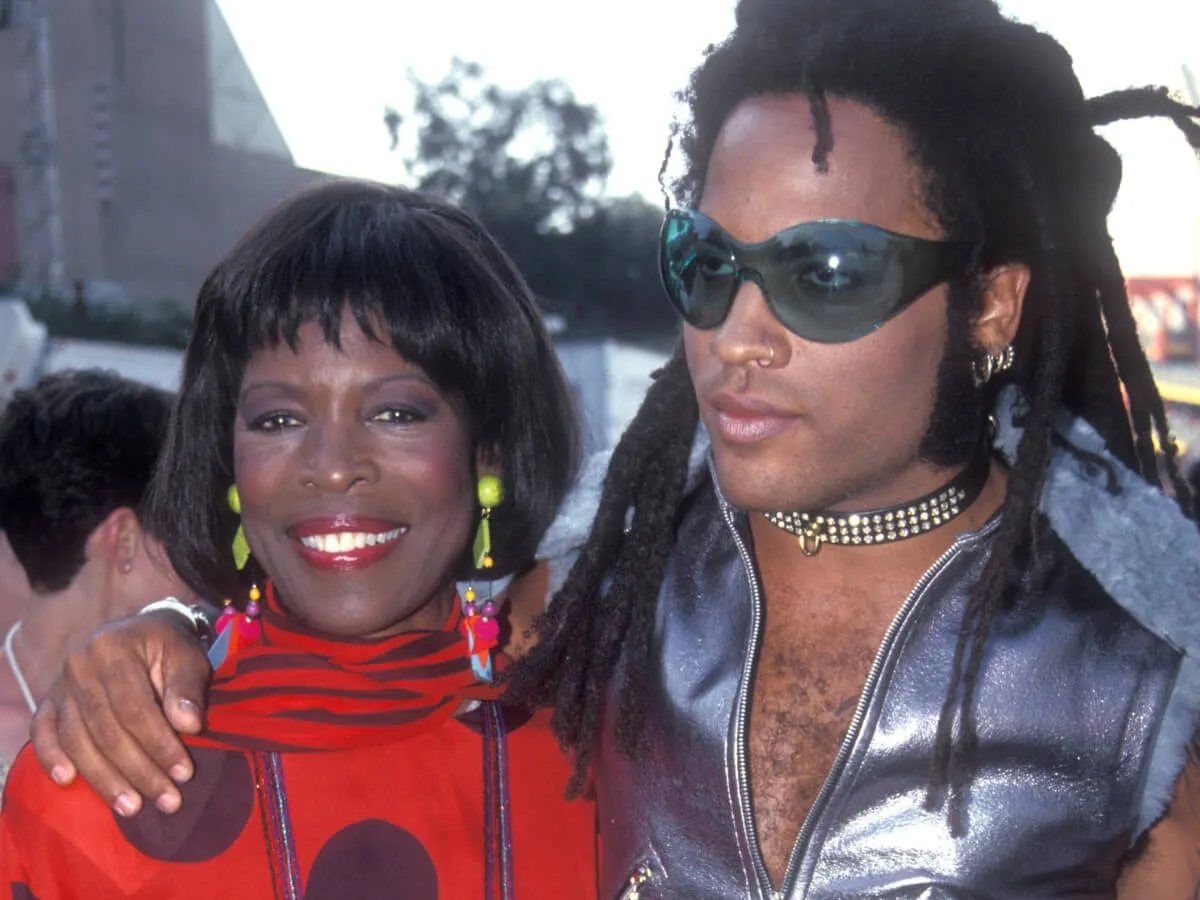 By now most people know that actress Zoë Kravitz is the daughter of musician Lenny Kravitz and actress Lisa Bonet. But did you know Lenny has famous parents too?
Lenny's mother was Roxie Roker, who played Hellen Willis on the sitcom The Jeffersons. Lenny's father was also in show business as an NBC television news producer. Thanks to his parents, Lenny was able to attend high school with other soon-to-be-famous kids like Nicholas Cage and Slash.
Hailey Bieber Has An Uber Famous Dad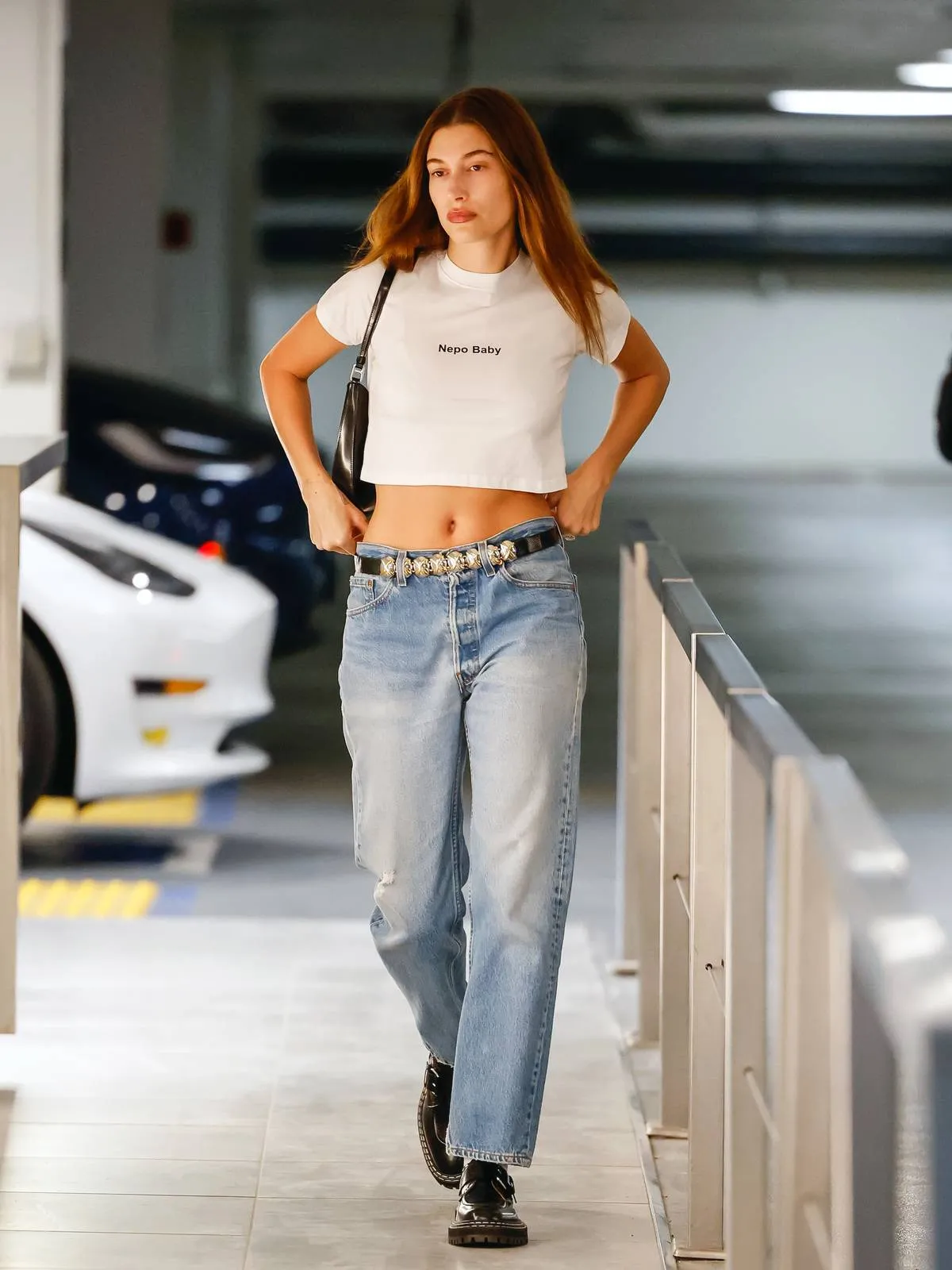 Many may not know this, but model Hailey Bieber whose husband is Justin Bieber, actually has a famous dad as well to her boyfriend.
Hers' is the famous 30 Rock star Alec Baldwin!