Kooky And Cool New Year's Resolutions Celebrities Promised To Live Up To
As each New Year passes, we can generally expect to hear our friends make passionate resolutions for how they'll do things differently this time. And since we're such good friends, we won't bring them up when we see them blatantly disregard them two months later.
But while some people never bothered making New Year's resolutions, the same cannot be said for many of Hollywood's most prominent celebrities. And while some are weirder than others, they're all kind of taking a risk by making them at all. After all, it's a lot easier to hold someone to resolutions when you always see them.
Helen Mirren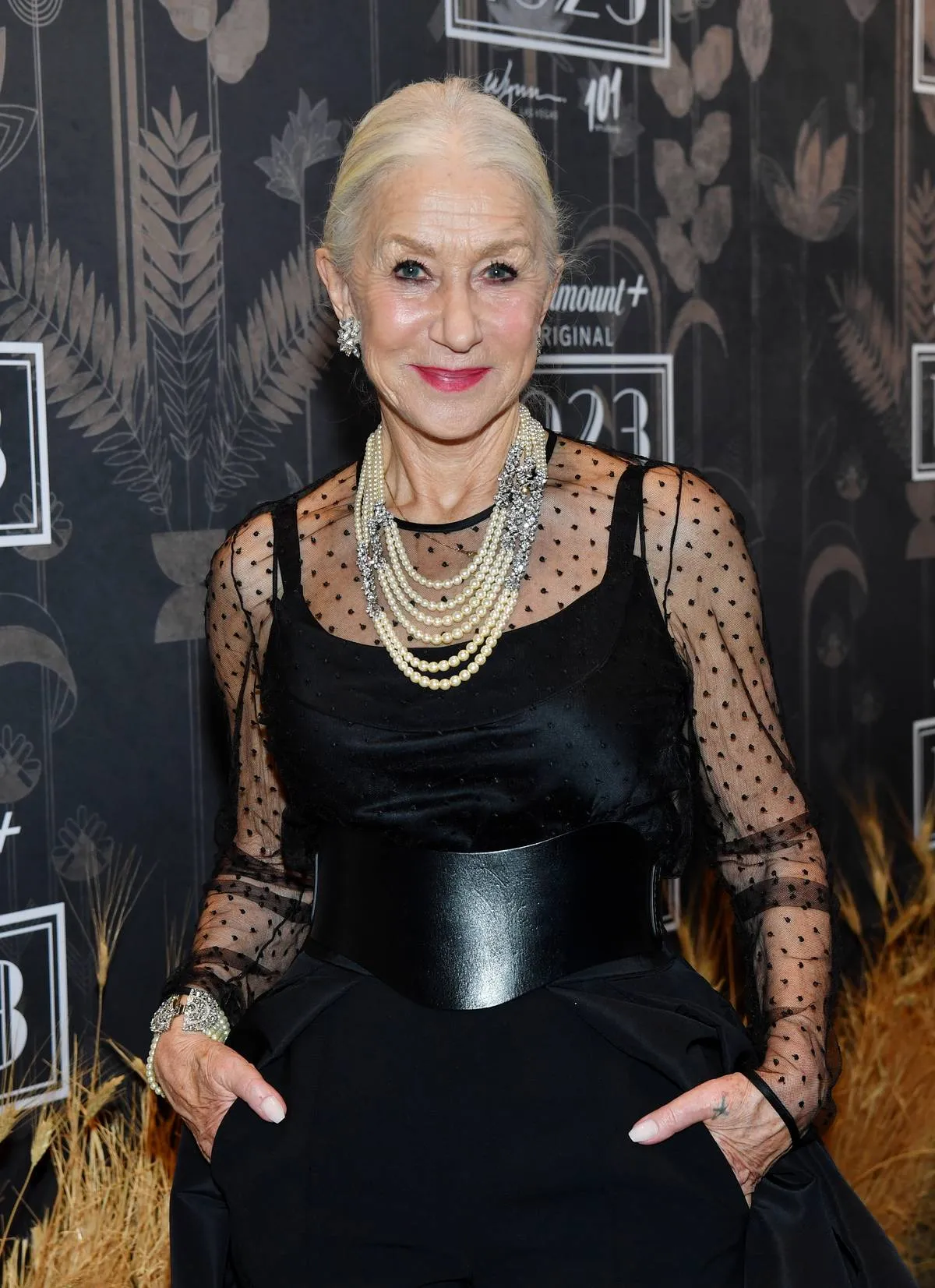 Dame Helen Mirren is the first to admit that she hasn't had much success with her resolution over the years, but that hasn't stopped her from making the same pledge every year.
In her words, "Don't procrastinate. Just don't. I have my whole life, and every year, I have to make the same resolution because I always procrastinate." You'll get it someday!
Kelly Clarkson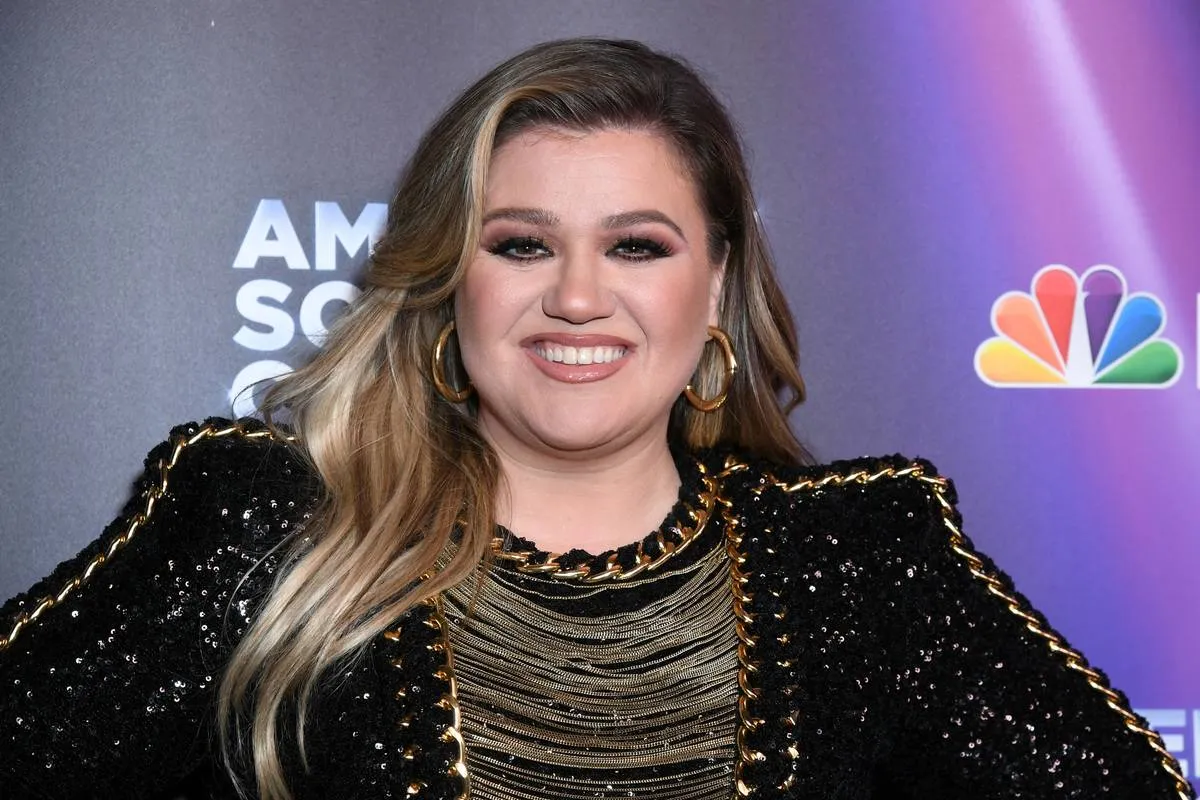 If we were to tally up the resolutions that everyone in the world makes each year, we'd likely find pledges to lose weight or generally get healthier within the top three. And while Clarkson's resolution is no exception, she had a clever way of wording it.
As she put it, "To the person that lost weight over the holidays… Don't worry; I found it and will get it back to you starting January 1st."
Patton Oswalt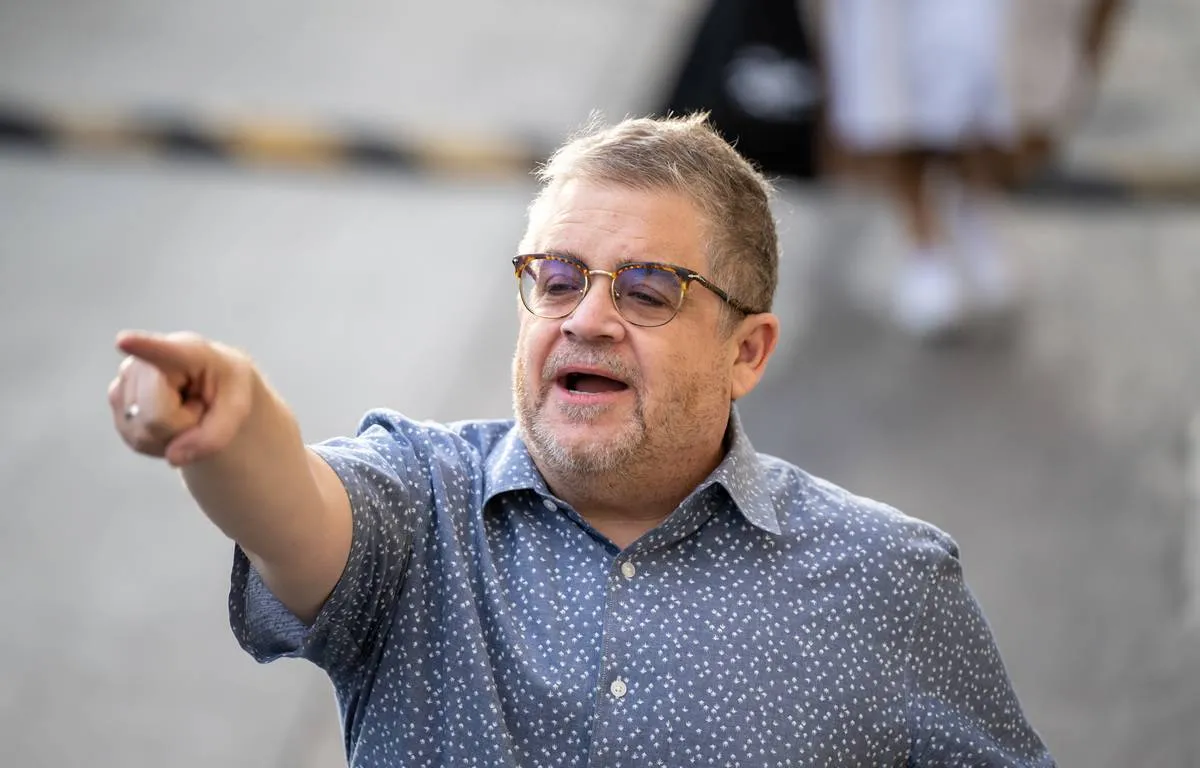 Although the funnyman resolved to do a few things that aren't so surprising to hear, like stop eating processed foods and walk three miles each day, one of them was a little stranger.
As he said, "Get a part in a police thriller where, during a hostage stand-off, I barge into the operations center and bark, 'All right, who's talking to him?'" It's different; I'll give him that.
Jennifer Lopez
As you're about to see, J.Lo's New Year's resolution sounded more like a motivational speech than a personal promise, but it's certainly unique.
In her words, "The past year was one of realizing our limitless power, and this year will be putting that into serious action!!" I guess nobody can make fun of you for breaking your resolution if they weren't clear on what it was in the first place.
Britney Spears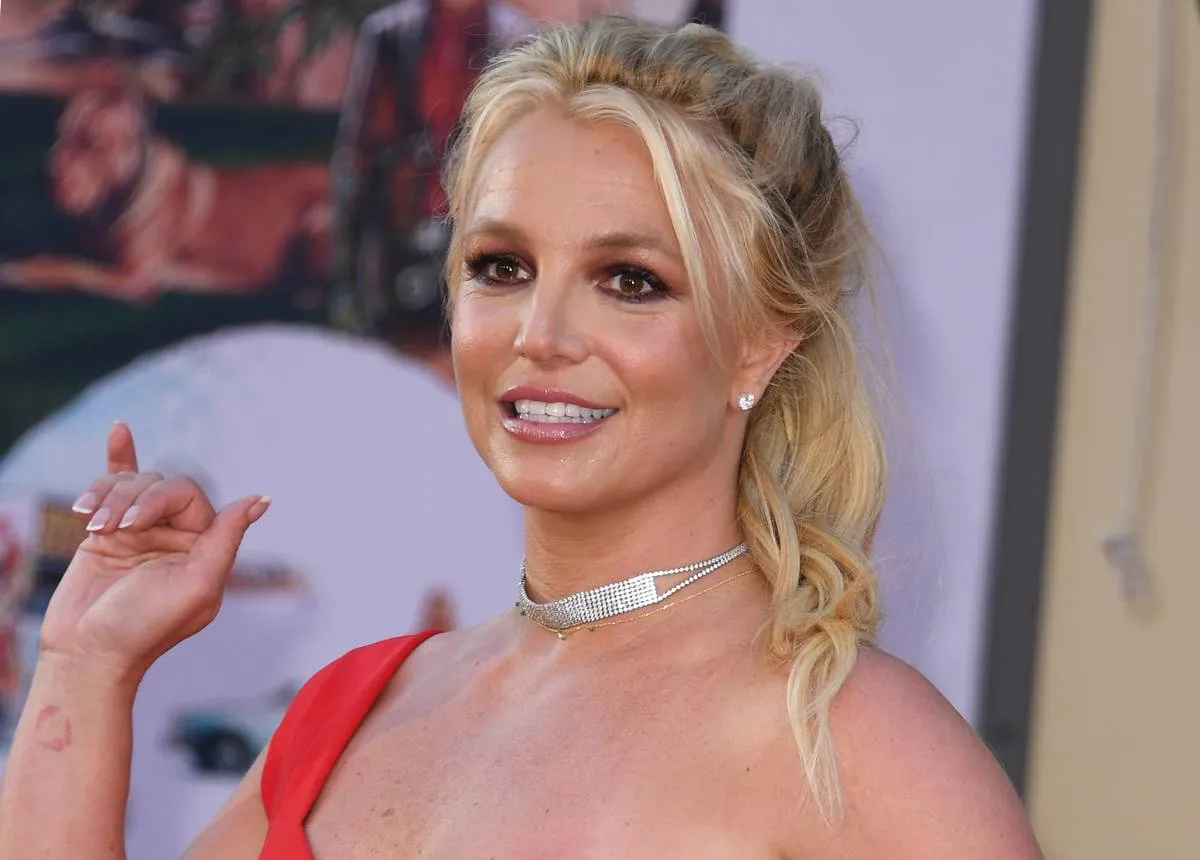 The embattled pop princess's resolution sadly makes a lot of sense given what she's been through for so long, but it also speaks to a clear optimism for a happier future.
As she put it, "I would like to stop worrying so much because I worry all the time. And to learn how to be happier, just in general. I have to learn to take things not so seriously. And to stop biting my nails!" If she achieves the first one, the other will likely follow.
Demi Lovato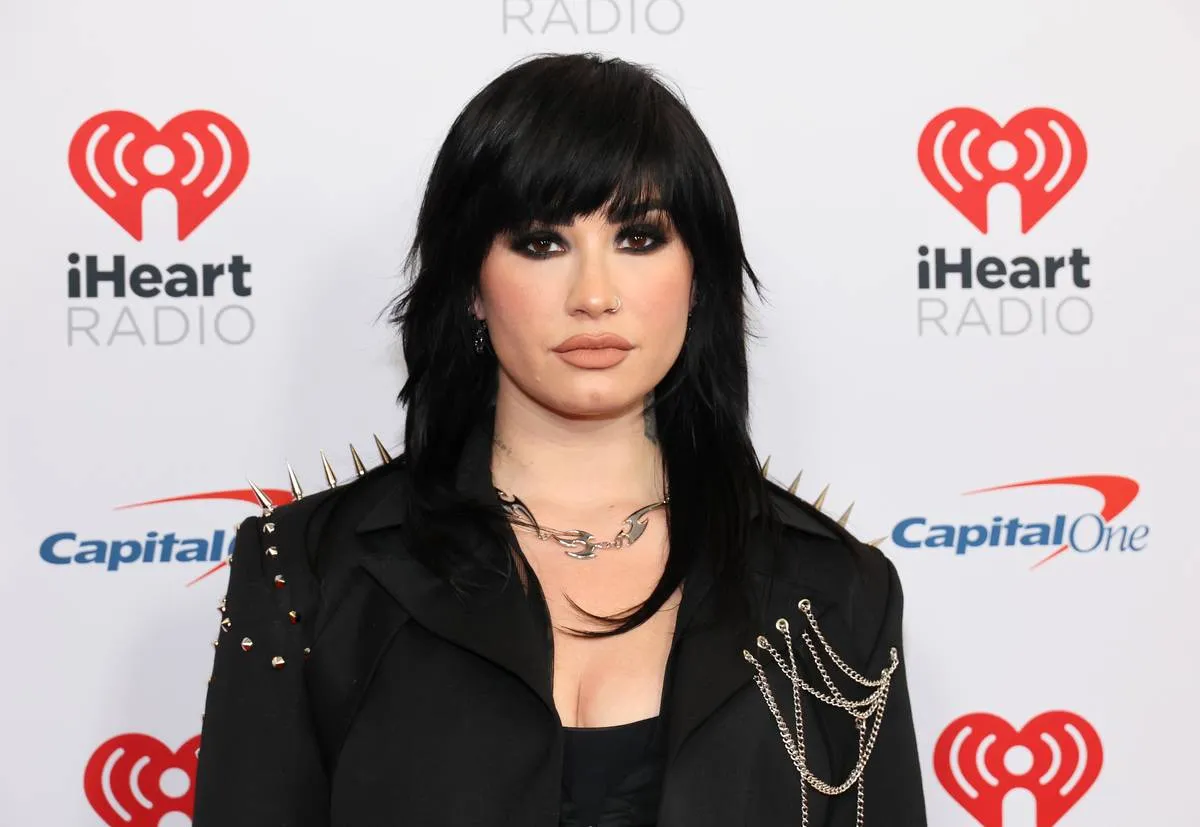 While a lot of New Year's resolutions are clearly fleeting or even a little silly, some are hard not to root for when you know the challenges that the people who make them are still coping with.
That was definitely the case for the singer, who said, "I will never take another day in life for granted, even the bad ones." While that's a very positive attitude, let's hope there aren't too many more bad ones in store. Lovato's had enough of them for a lifetime.
Adam Devine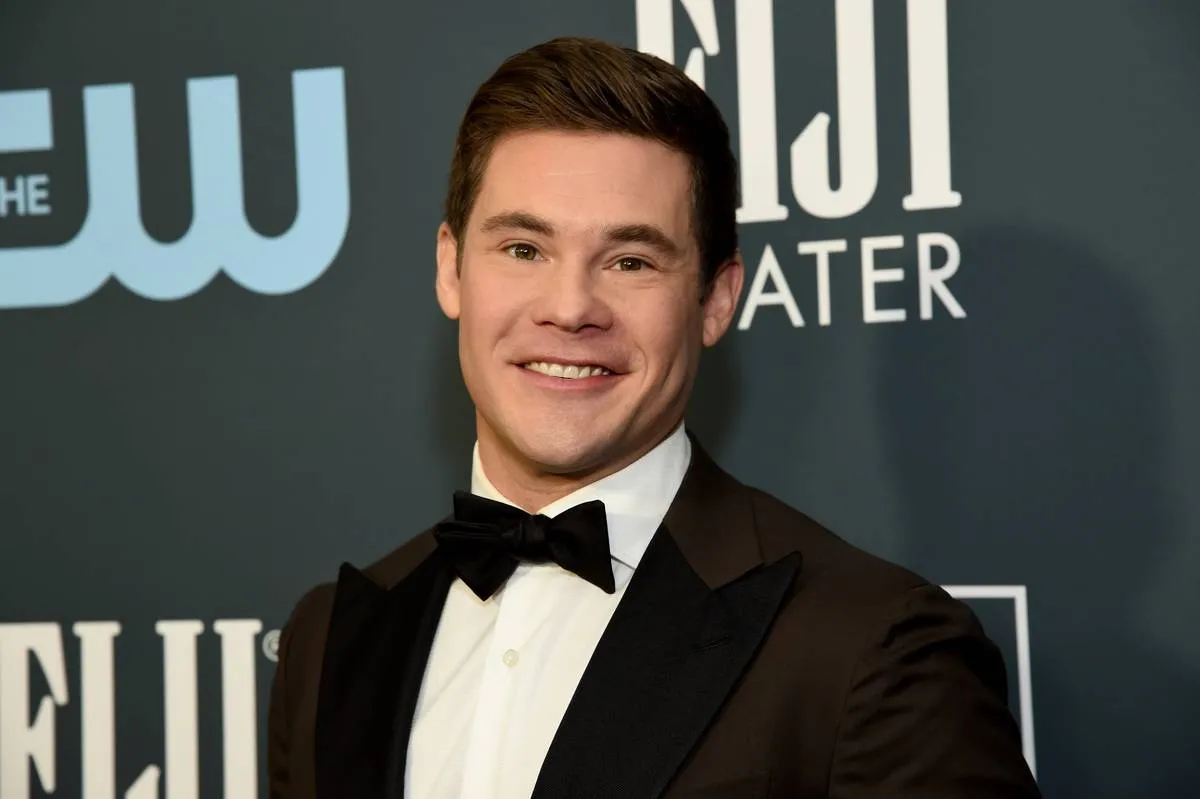 Given the kinds of roles Devine is known for, it's perhaps not so surprising to learn that he didn't take his resolution entirely seriously.
As he said, "I feel my New Year's resolution is always the same, and it's to have a jawline like Brad Pitt. Pretty successful, almost every year, so now, I'm going to have a droopier jawline [like] Zac Efron." If I've heard a jaw-related promise like this before, it obviously wasn't as memorable.
Hans Zimmer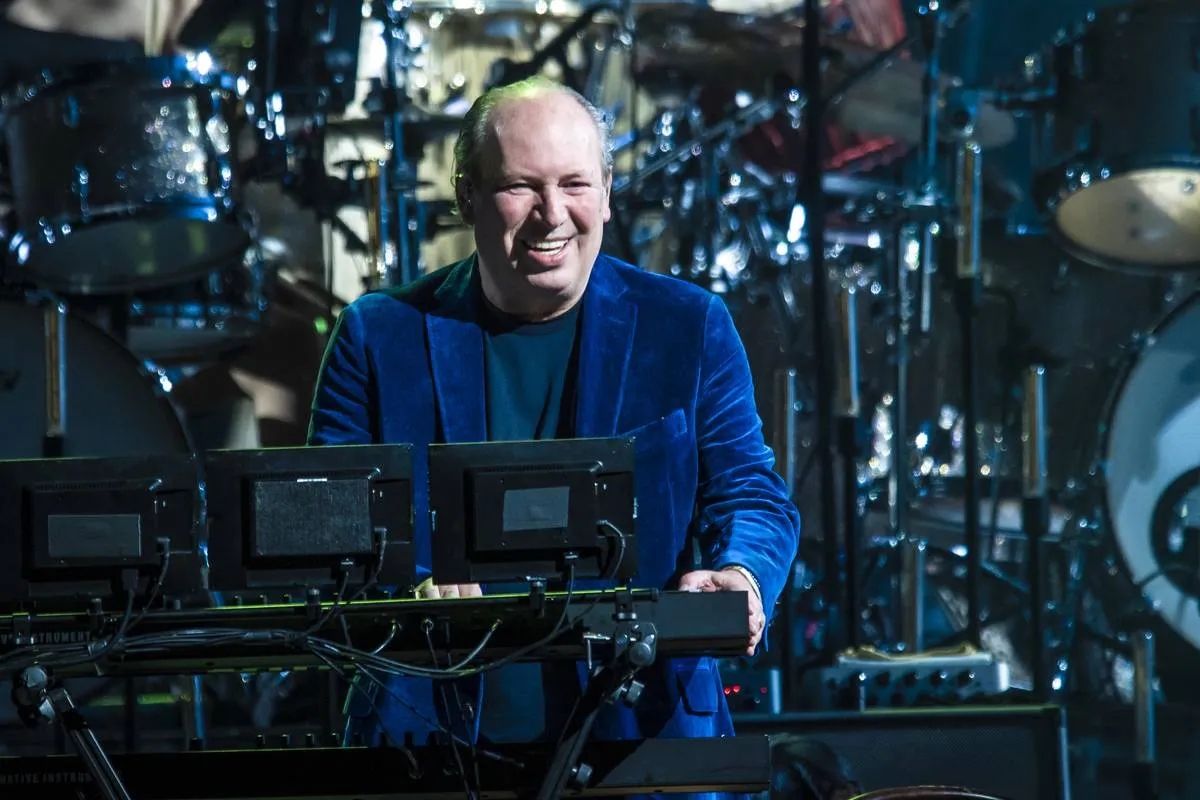 The legendary film composer's resolution was honestly pretty long-winded, but it had to do with being conscious not to "infect" others with either literal sicknesses or harmful ideas.
As he summed it up, "I could be talking about all sorts of things. So my resolution is to be aware of this, to be aware of each other. And for us all to do our duties as humans here."
Julie Bowen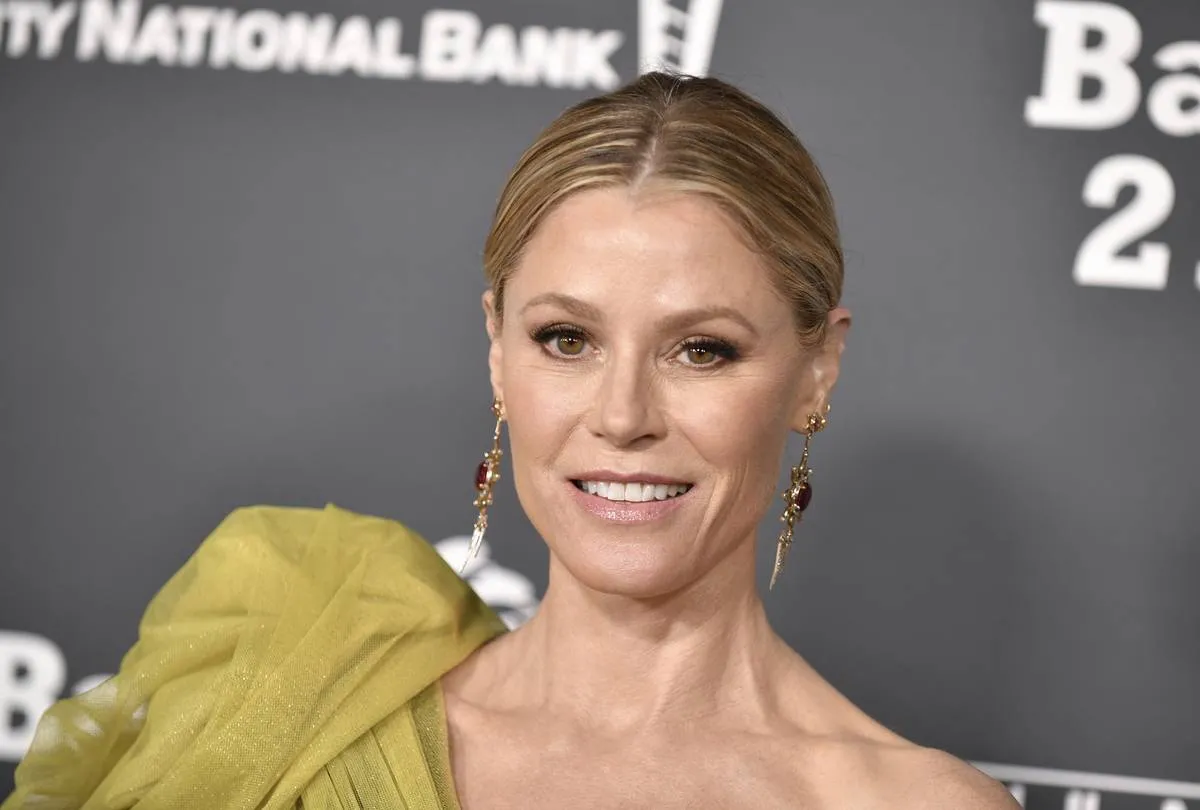 Bowen's apparently encouraged her children to write their resolutions down every year and what she pledged to do drew heavily on this wholesome family tradition.
As she explained, "And this year, my New Year's resolution is to actually put those together in one place, in a book, and give them to all the kids so that they can actually remember what they are."
Meghan Markle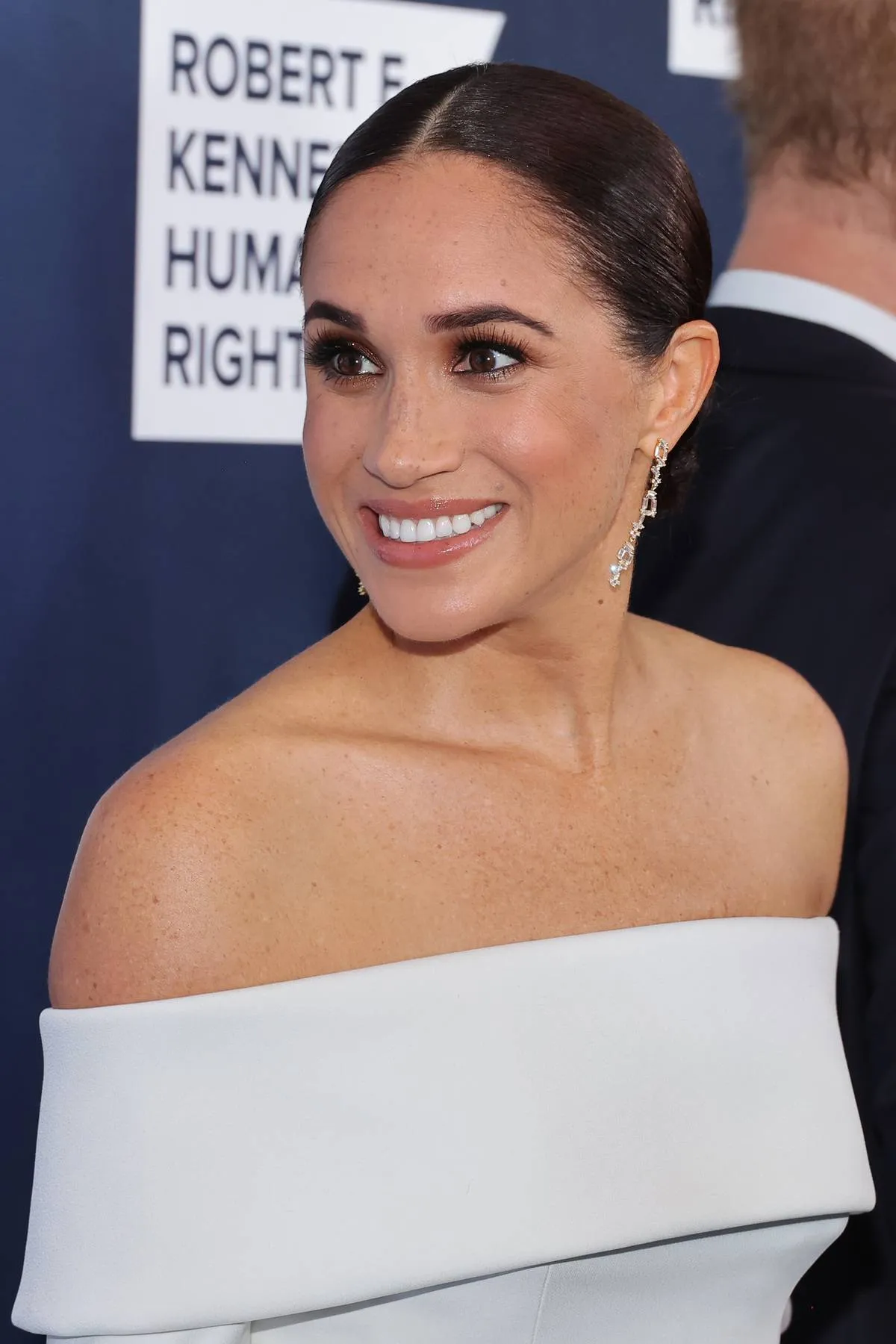 Although it no longer exists, the Duchess of Sussex's lifestyle blog once featured this New Year's resolution, which seemed to be an ode to adaptability.
As her resolution once read, "My New Year's resolution is to leave room for magic. To make my plans and be okay if they sometimes break. To set my goals, but to be open to change."
Conan O'Brien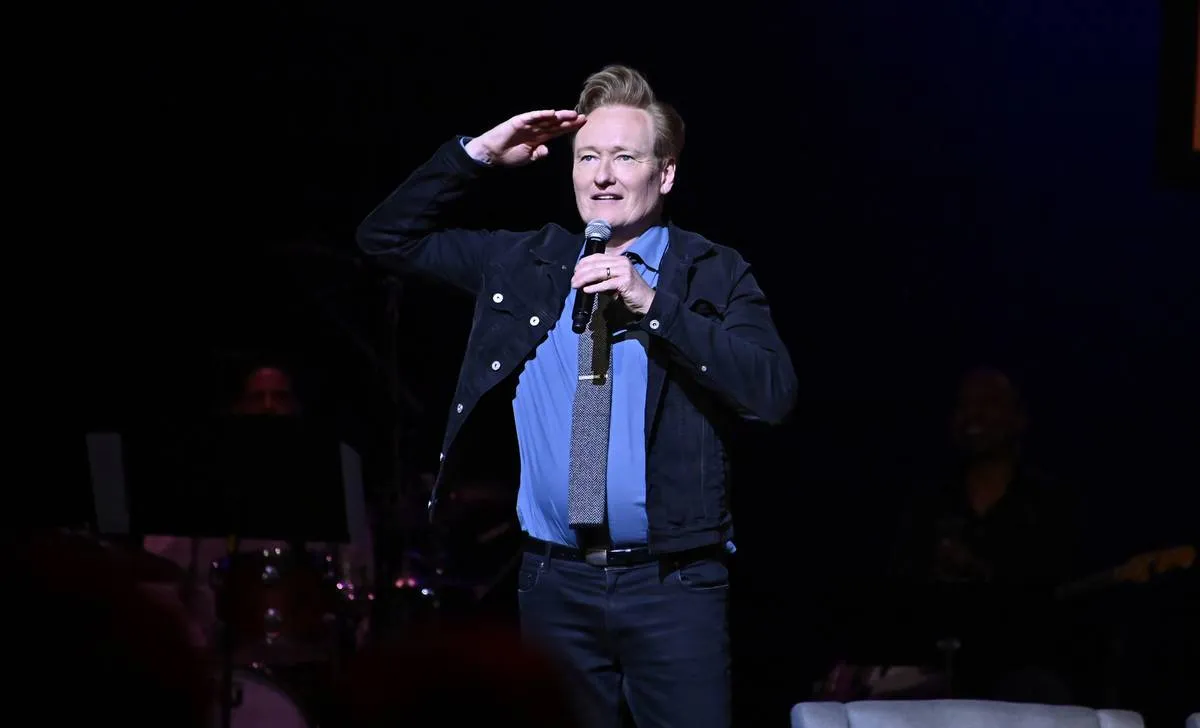 O'Brien approaches just about everything in life with sarcasm, or at least while indulging his impish sense of humor, and the subject of New Year's resolutions is no different. Still, there is something to be said about being able to manage your expectations.
As he put it, "I usually make ones that are like, 'I want to gain a lot of abdominal weight.' That way, I'm not disappointed."
Kerry Washington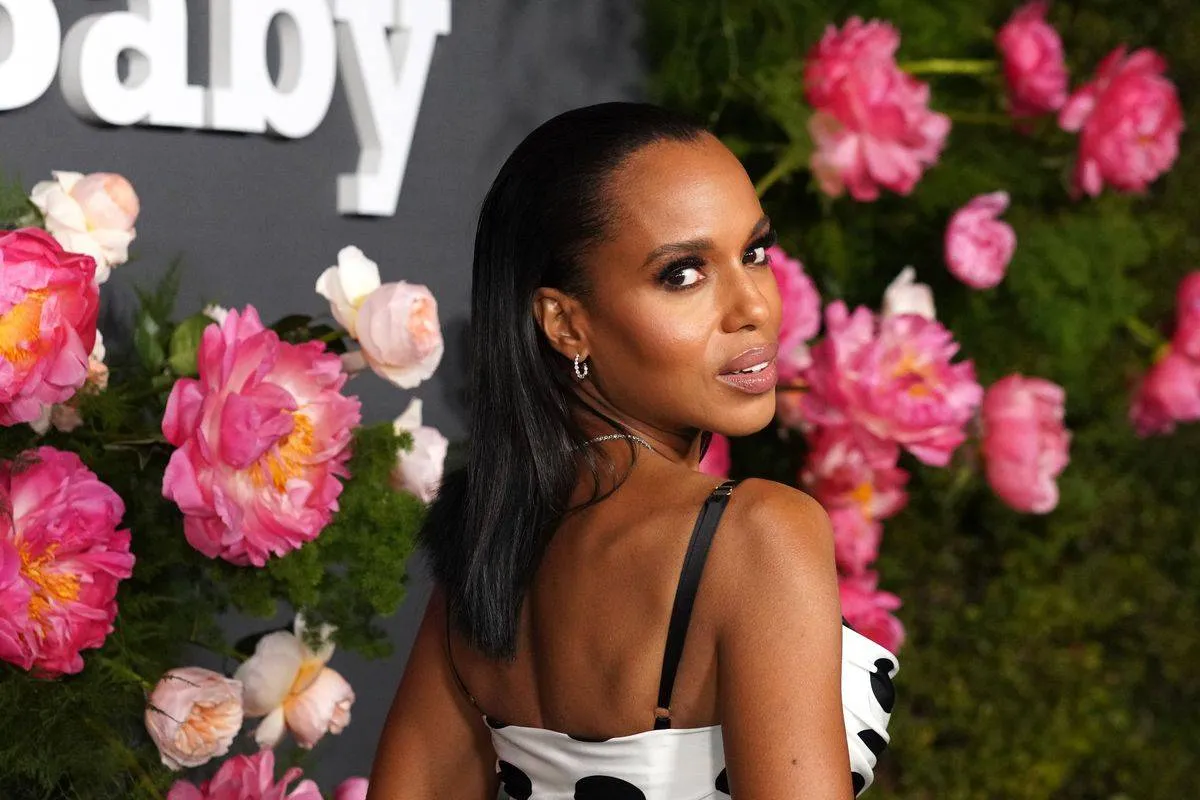 Although the Scandal actress may have sounded vague at first glance when she said her resolution was to "practice joy," she explained that this is a direct attempt to resist how much the last few years have weighed on her.
In her words, "Like to really see joy and living fully as an act of resistance and strength because I realize in the last month or so how little I've been breathing for four years, how much I've been holding onto."
Mia Farrow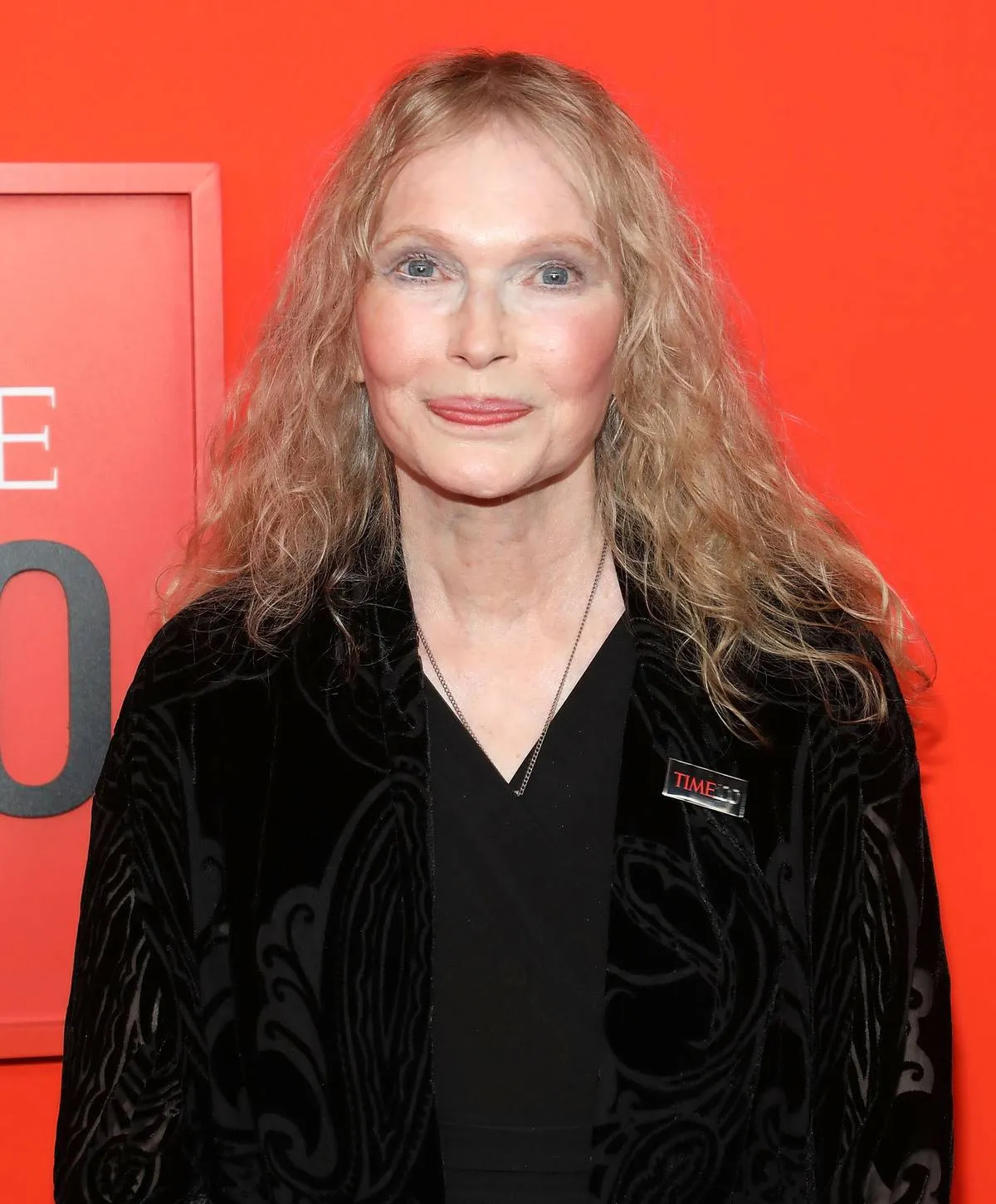 Considering how many twists and turns Farrow's life has had in store for her, the veteran actress and UNICEF ambassador can be said to have conveyed a lot in her simple resolution.
As she said, "I will not take anything for granted ever again." And how can anyone when their lives have been turned upside down as many times as Farrow's?
Carson Kressley
For the actor, producer, and Queer Eye alum, it seems like there's nothing quite like the power of the personal best. At least, it seems like that's how he's choosing to look at his past resolutions.
For his resolution, Carson Kressley said, "To learn one new thing. To be good at something. So I've been taking tennis lessons, and I'm going to continue doing it. I used to be terrible, and now I'm just really mediocre. So it's working."
Alfonso Ribeiro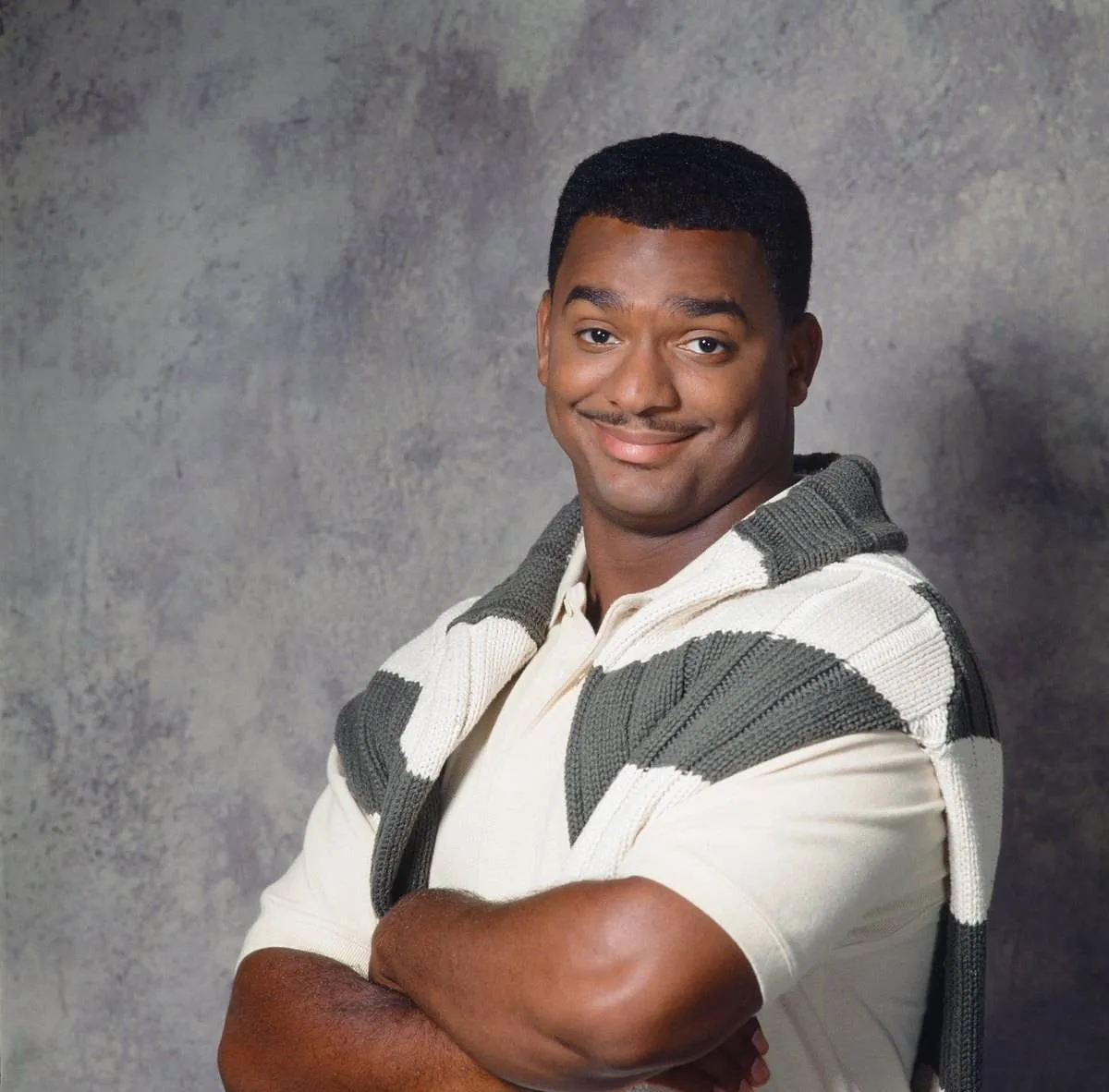 For the America's Funniest Home Videos host, there's no reason to change his New Year's resolutions, and only one person in the world is qualified to judge how well he keeps his promise each year.
In his words, "I'm probably gonna make the same New Year's resolution that I always make, which is love my wife to the fullest every day."
Candace Cameron Bure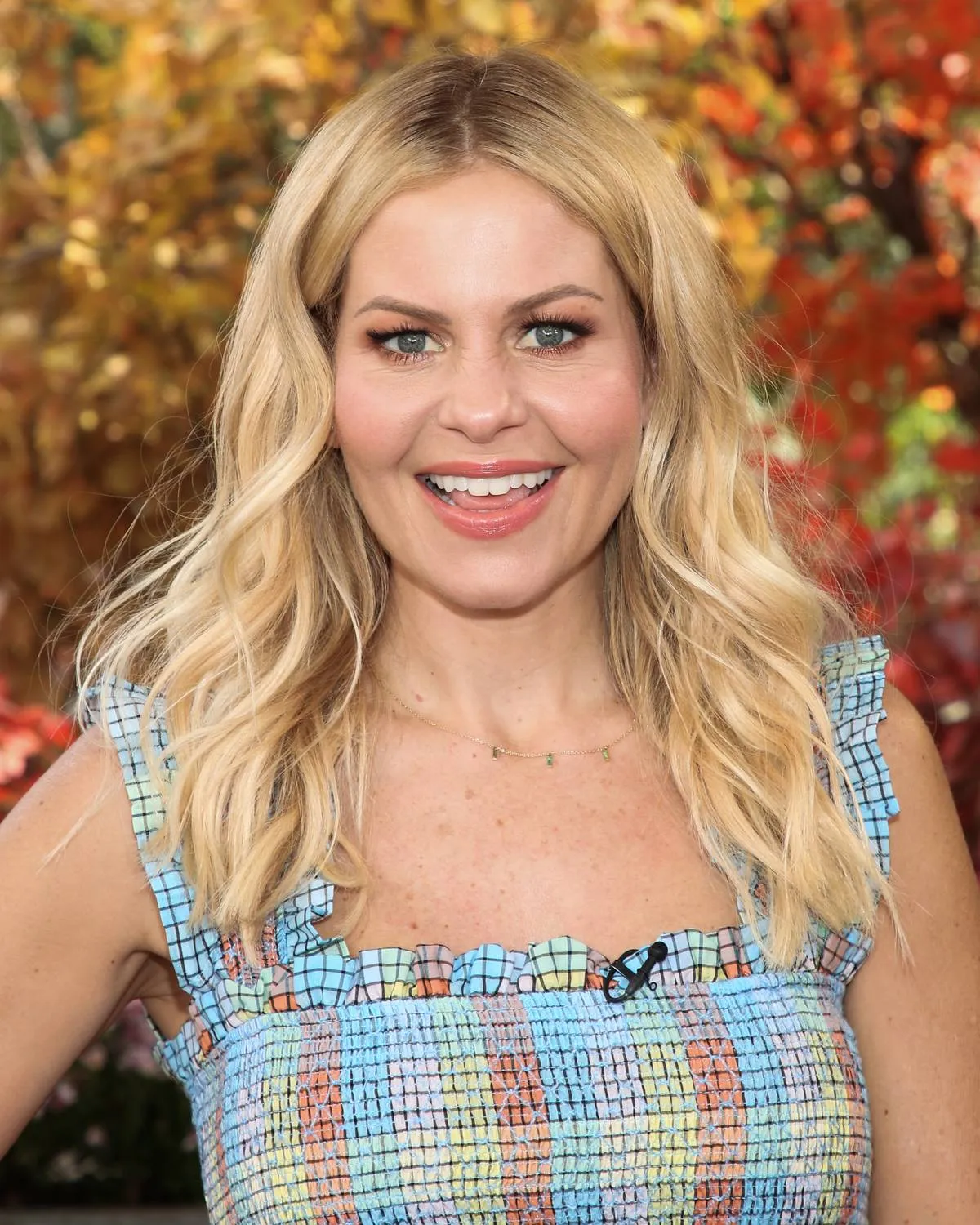 While most non-health-related New Year's resolutions tend to be about opening ourselves up to new experiences, Cameron Bure has apparently done that more than she's been comfortable with lately.
Because as she laid out, her resolution was "to be very picky about what I choose to say yes to. There are a lot of options, and sometimes you gotta stand up and just say no."
Nick Jonas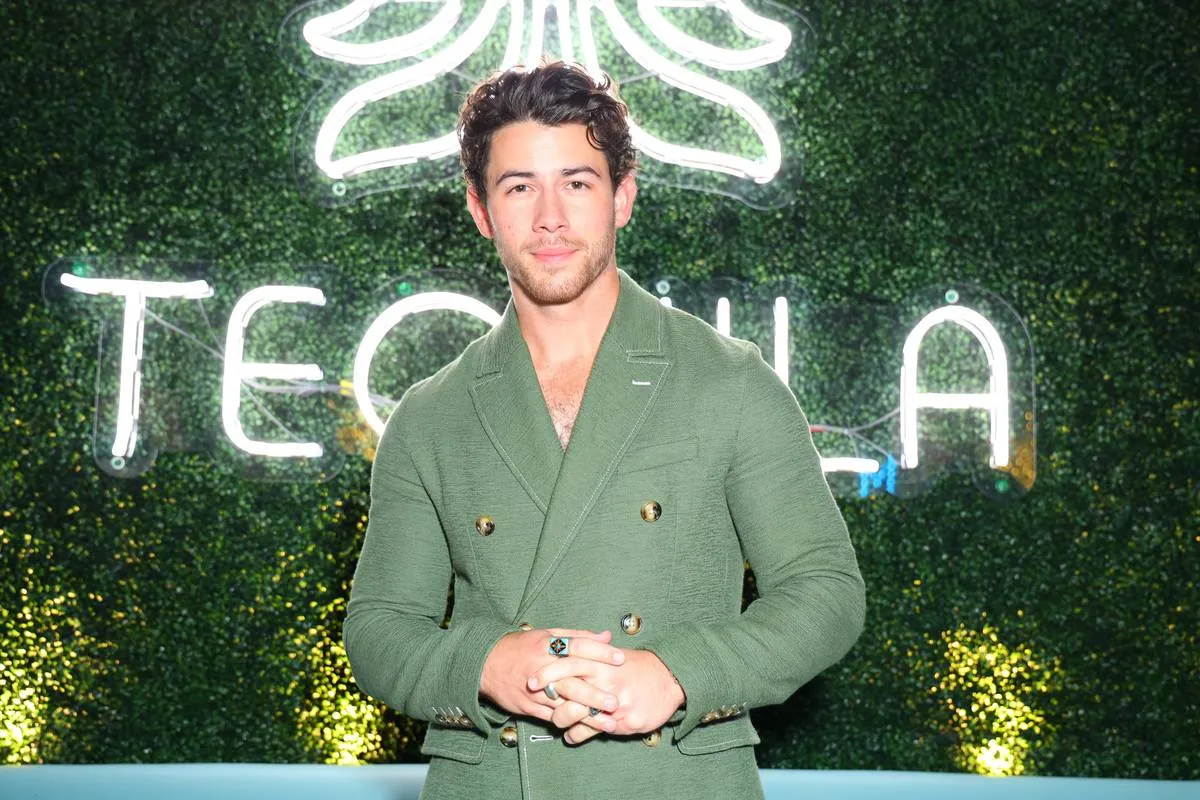 Based on how he worded his New Year's resolution, it seems that the Jonas brother's default state is to be a bit of a workaholic, especially since it sounds like he's made this pledge multiple years in a row.
So what is it? In his words, "Take more time off, go see the world, travel and have some great experiences so that you can be inspired to get back to work."
Tori Spelling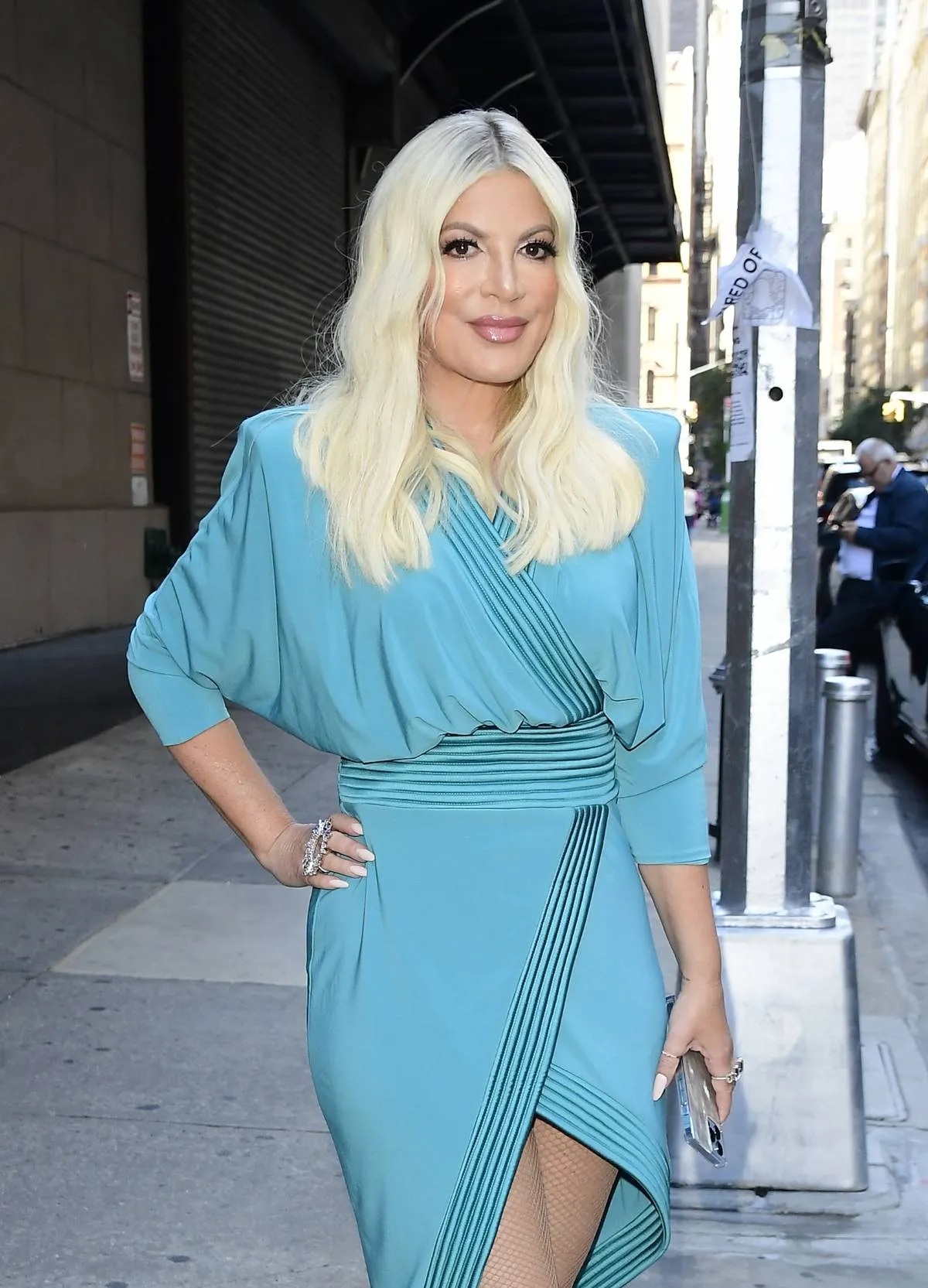 Long-time followers of the actress and reality star will hardly be surprised by Spelling's resolution, and newcomers to her world can probably use it to get a sense of what she's like.
For Tori Spelling, her resolution is "To stay delightfully messy. We should all embrace our messy moments." Well, we can't say she doesn't practice what she preaches.
Tessa Thompson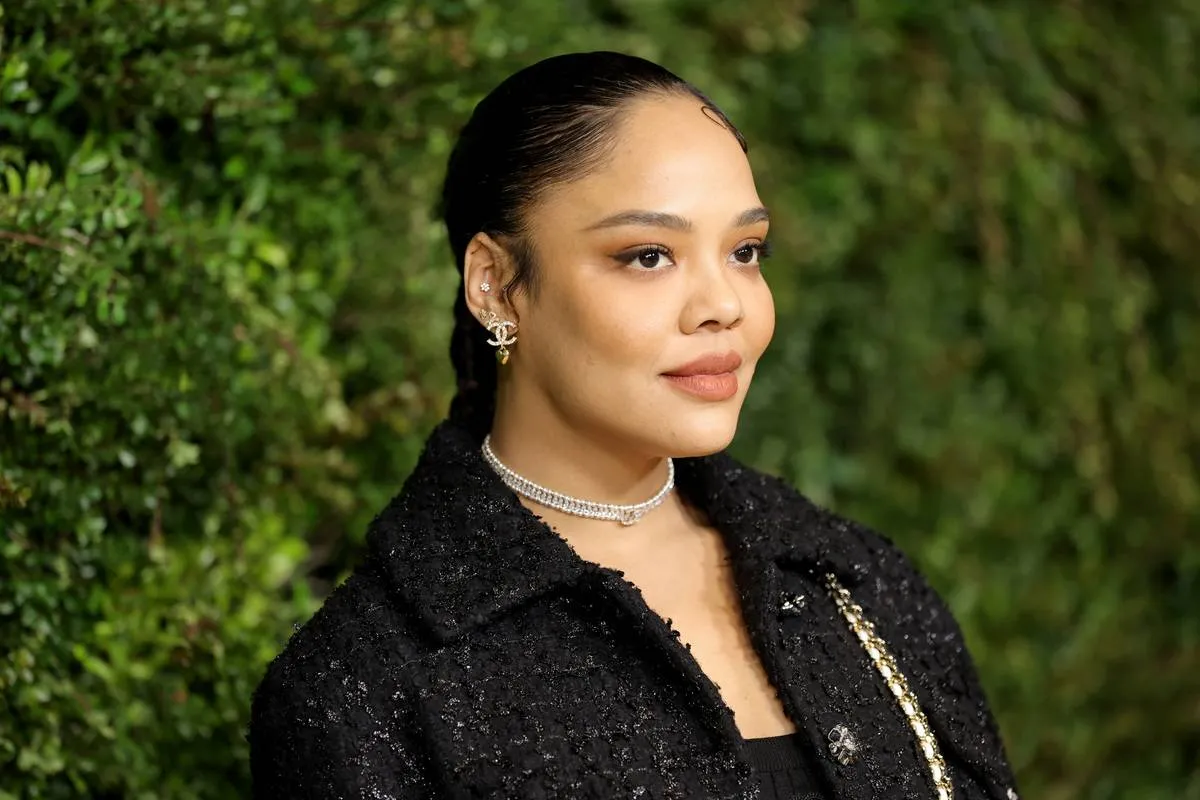 I'll admit that Thompson's resolution isn't particularly outlandish, but it's nonetheless something that's both easy to forget and important to do.
Her resolution is to "Drink more water because you can never drink enough." Although there is technically a point where we can drink too much water, it's also true that most of us are never going to hit it.
Julianne Moore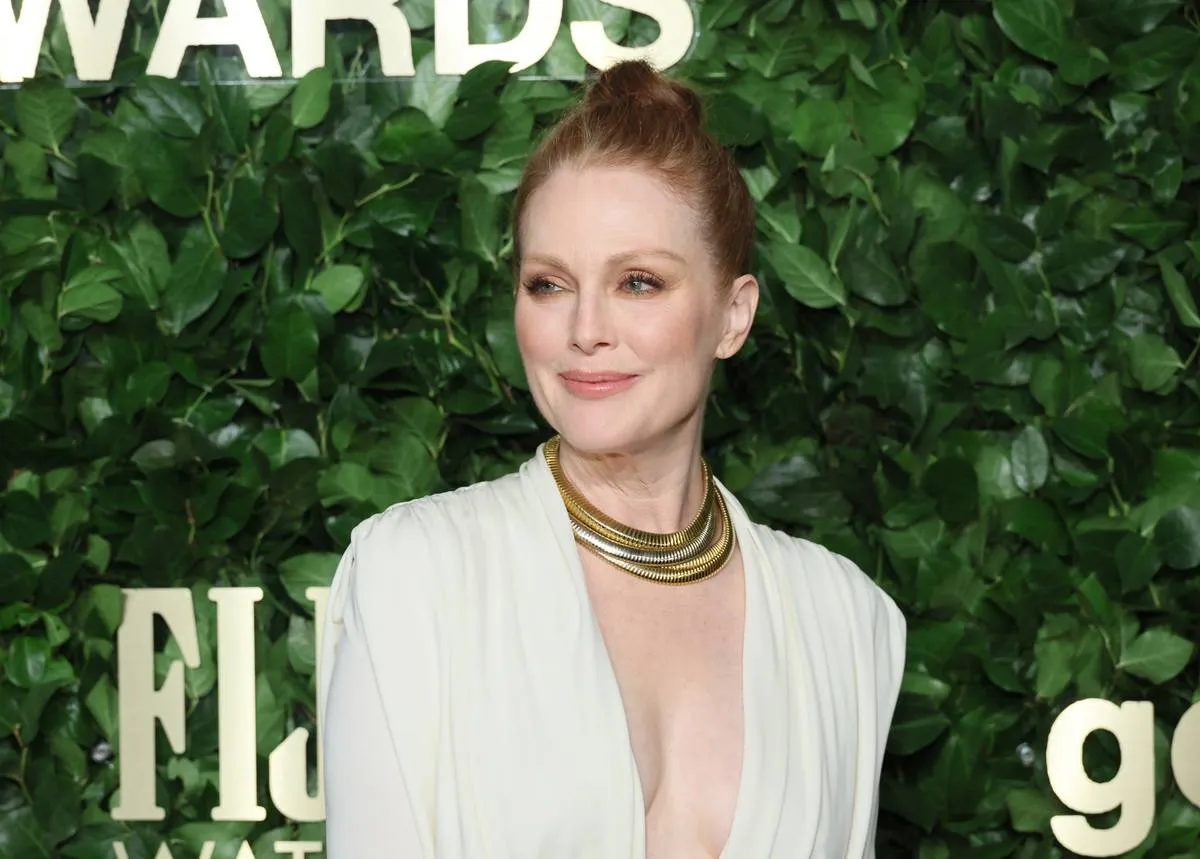 While there are a lot of people out there who wouldn't necessarily need to follow what Moore has to say for her New Year's resolution, there are just as many who have to admit that it's easy to let what we have to get out of control.
That's why she's aimed "not to buy anything for a whole year unless something runs out. I have to use all of my sunscreens before I can get another bottle."
Kathy Griffin
Recent years have found Griffin in no shortage of controversies, and based on her New Year's resolution; it seems the comedian is considering that a mark of success.
As she pledged, "My resolutions are to eat more carbs, be more negative, swear more, and offend more people than I did this year." I guess they always say you shouldn't make promises you can't keep.
Cardi B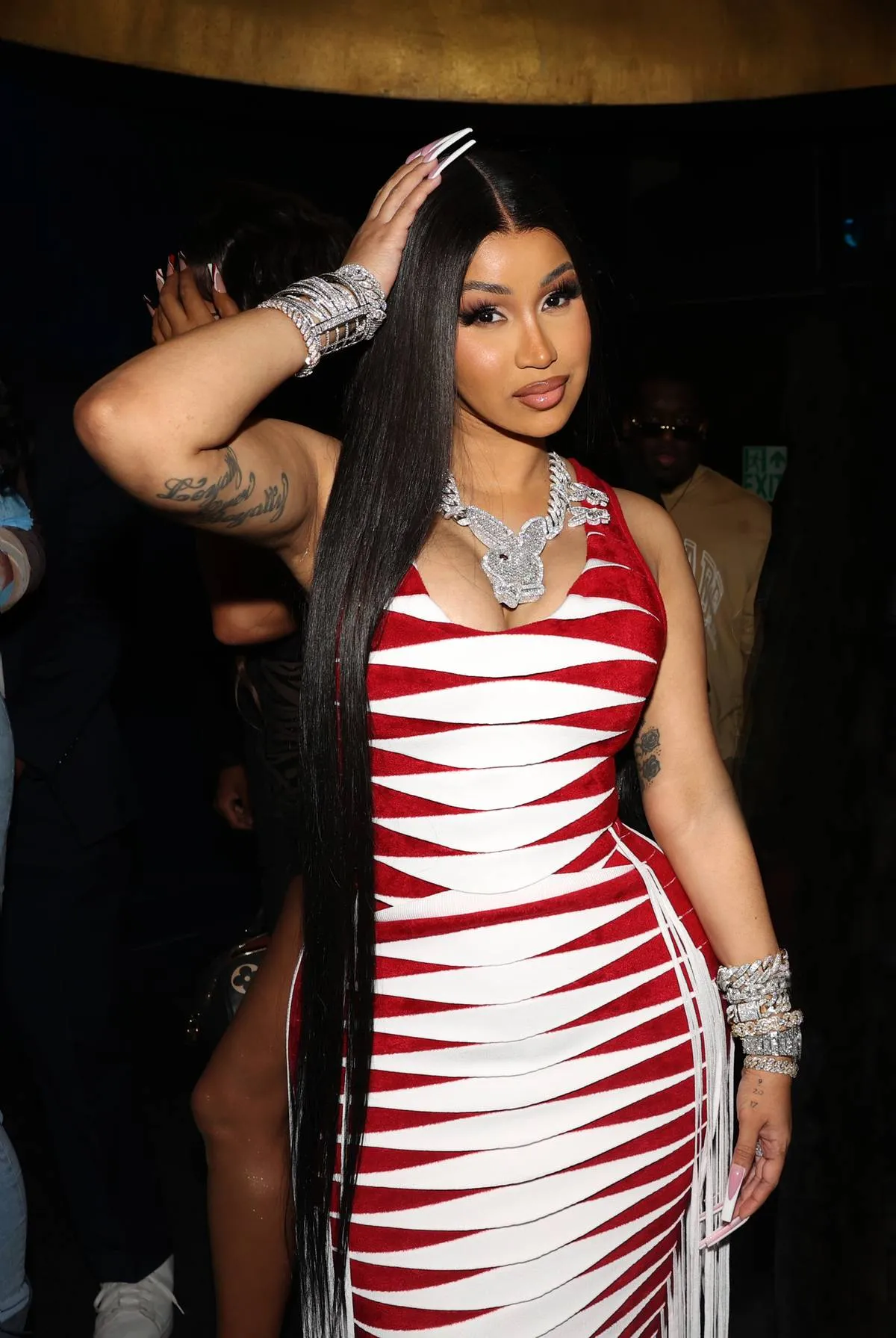 With the way she worded it, it's hard to tell whether Cardi B's New Year's tweet was a resolution or just a piece of advice for her followers. Although, it's certainly possible for both to be true.
As for what she advises, it was simply this: "Take a risk this year."
Chrissy Teigen
The model and lifestyle mogul certainly has a busy life, and in her resolution, she's expressed regret for many milestones that's caused her to miss among her core group of friends.
In her words, "I miss the birth of their kids, and I miss their kids' birthdays, and that feels bad every year. So I always send an email around this time every year where I want to be better, so I am going to stick with that one forever, I think."
Kylie Jenner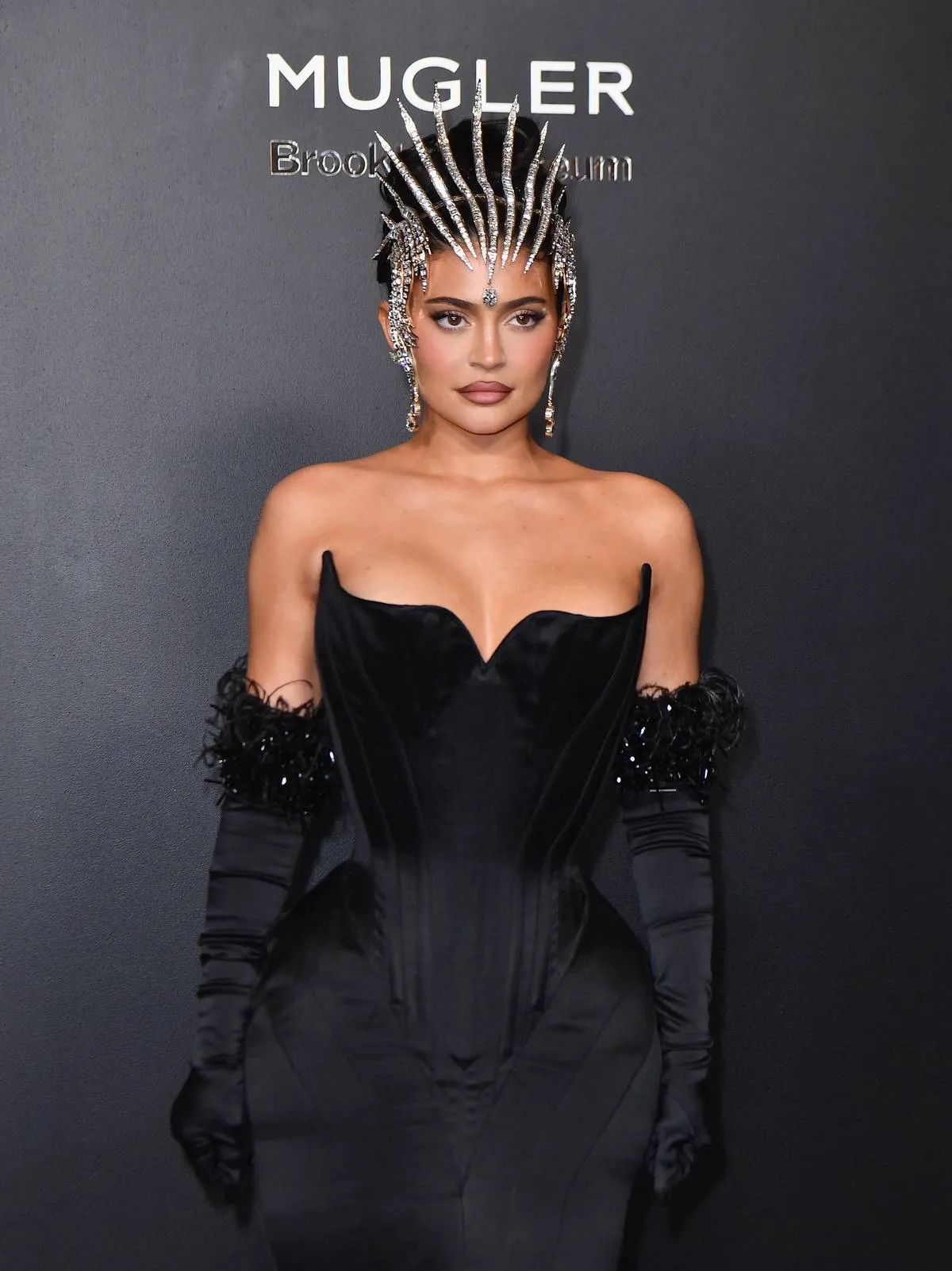 In a resolution that definitely sounds befitting of a multi-millionaire, Jenner explained that she wanted to keep a closer eye on how much money she spends. Not that this isn't a problem that people from all walks of life go through, but it's definitely easier to spend it when you've got it.
As she said, "Just because I just bought a house, and I get stressed because I've never spent that much money. I'm just focused on business at this point."
Ellie Kemper
The Unbreakable Kimmy Schmidt star and The Office actress had a fairly common choice for her resolution, but the reason for it is one that some of us have yet to experience.
In her words, "My New Year's resolution is going to be not to eat so much sugar before bed because II'mold now, and my body can't process it the same way." She went on to say that she's trying to avoid some unpleasant night sweats with this one.
Charlie Puth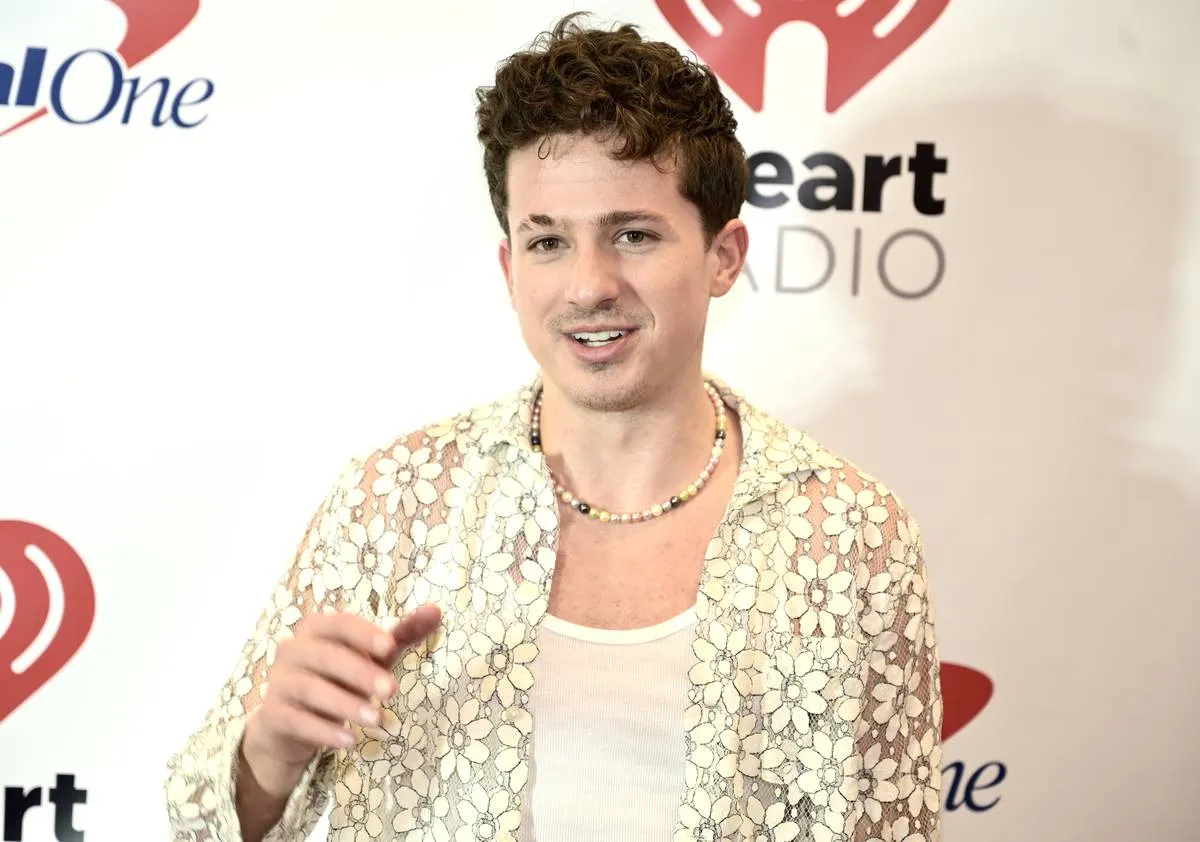 The singer came through a simple resolution, but it's still one that we don't hear very often.
He resolved to "remain calm." That's likely a reaction to how upset and irritable the events of recent years have made him, but it's a lot more fun to imagine that he's basically pledging to live like Mr. Spock from now on.
Kourteney Kardashian
While it's hardly an unreasonable resolution for a lot of people in the age of social media, the Kardashian's promise to herself seems like a difficult one for a member of her family to keep. As she said, "Be on my phone less and be more in the moment."
It's a tall order when social media is practically the Kardashian family's bread and butter, but I suppose "less" is a relative term.
Jennie Garth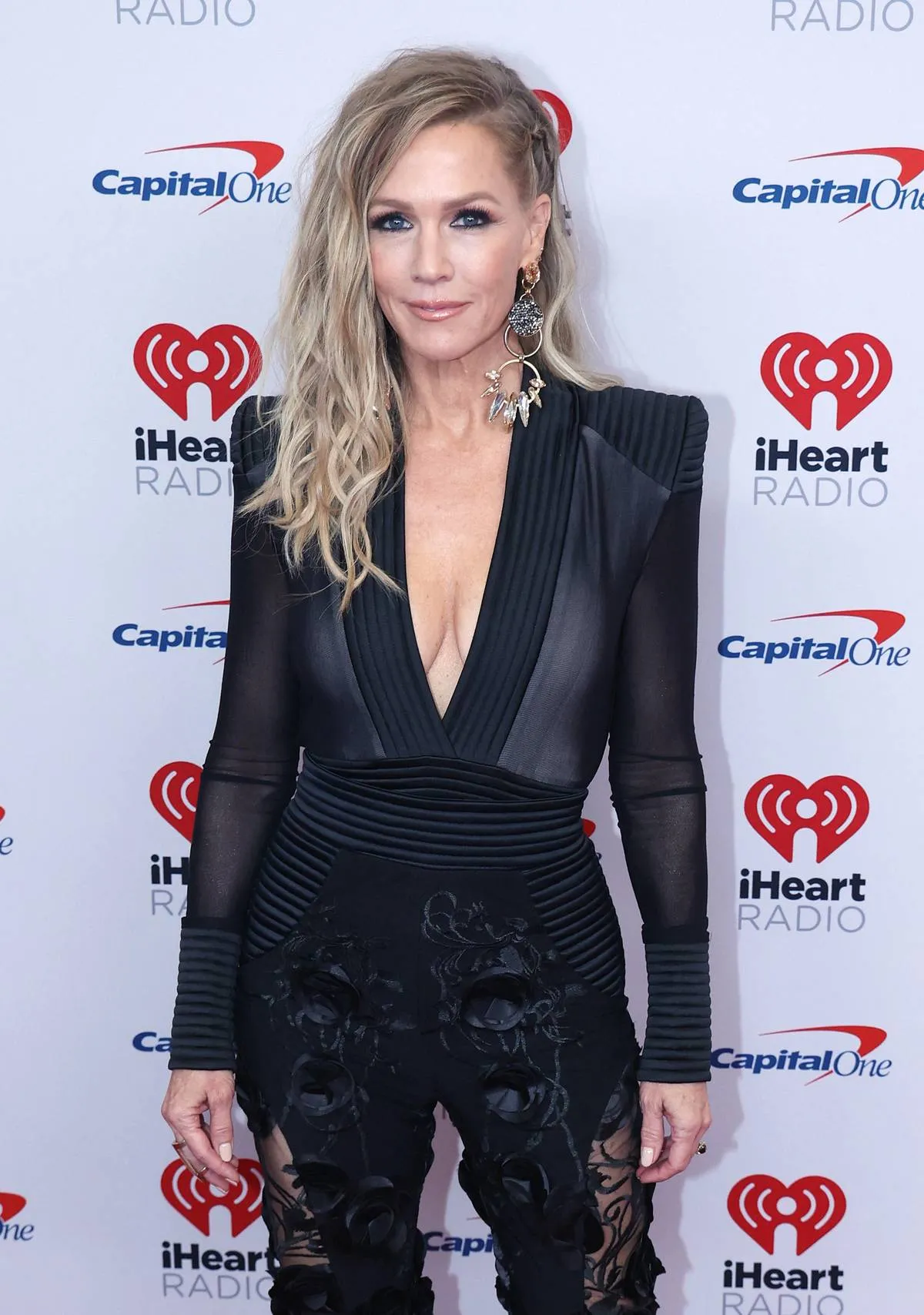 While some folks are satisfied with making just one resolution in a year, the 90210 actress seems to be among those who really challenge themselves by trying to change multiple things in one year.
In her words, she wants to "work out more, meditate more, and to be nicer, kinder."
Rachel Bilson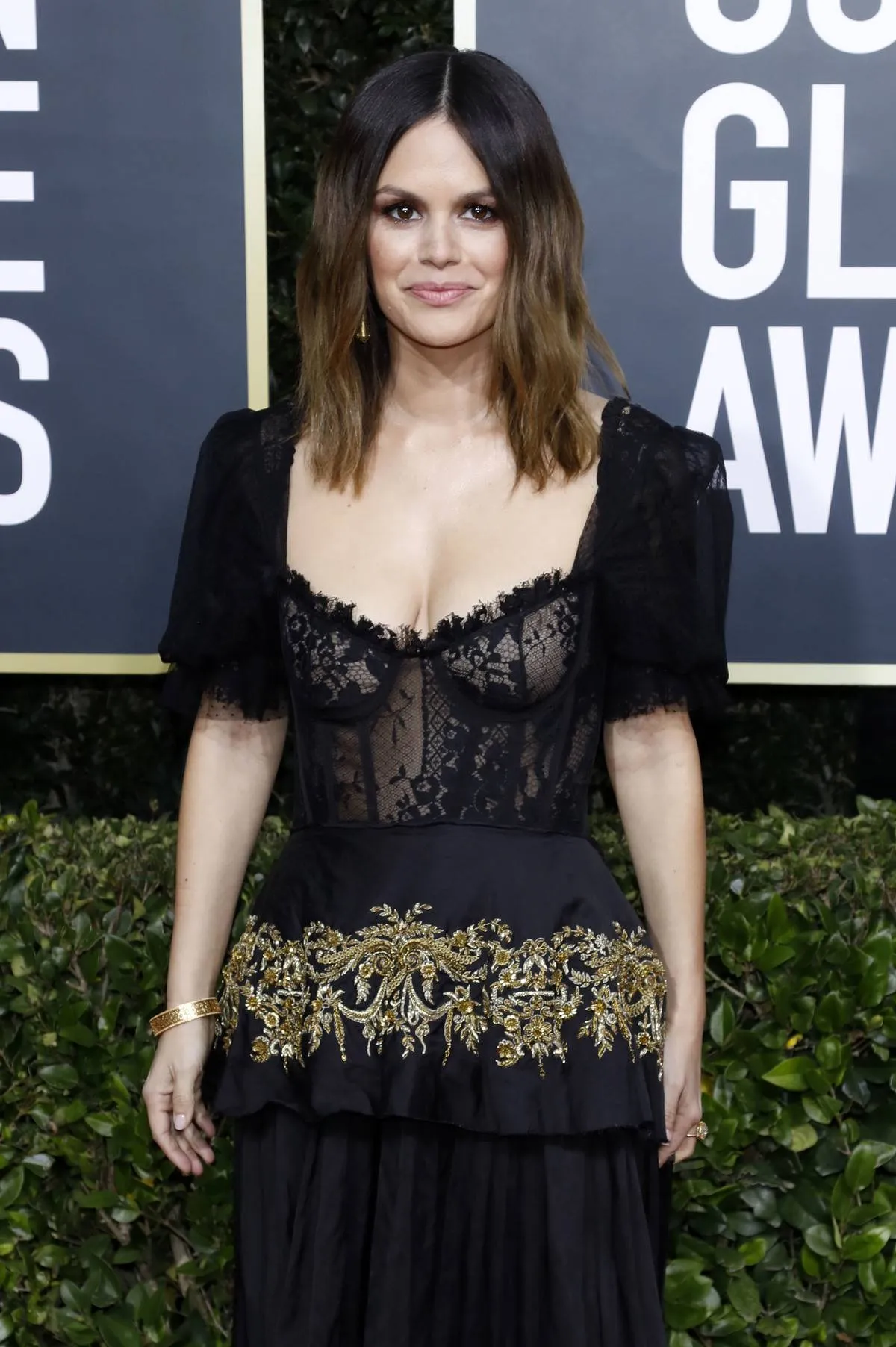 The O.C. actress has a relatable goal of trying to finish something she started a while ago, but it seems to be at the serious behest of a screenwriter and novelization author from her former show.
As she put it, "My New Year's resolution is to finish Looking for Alaska, so Josh Schwartzdoesn'tt kill me""
Bill Murray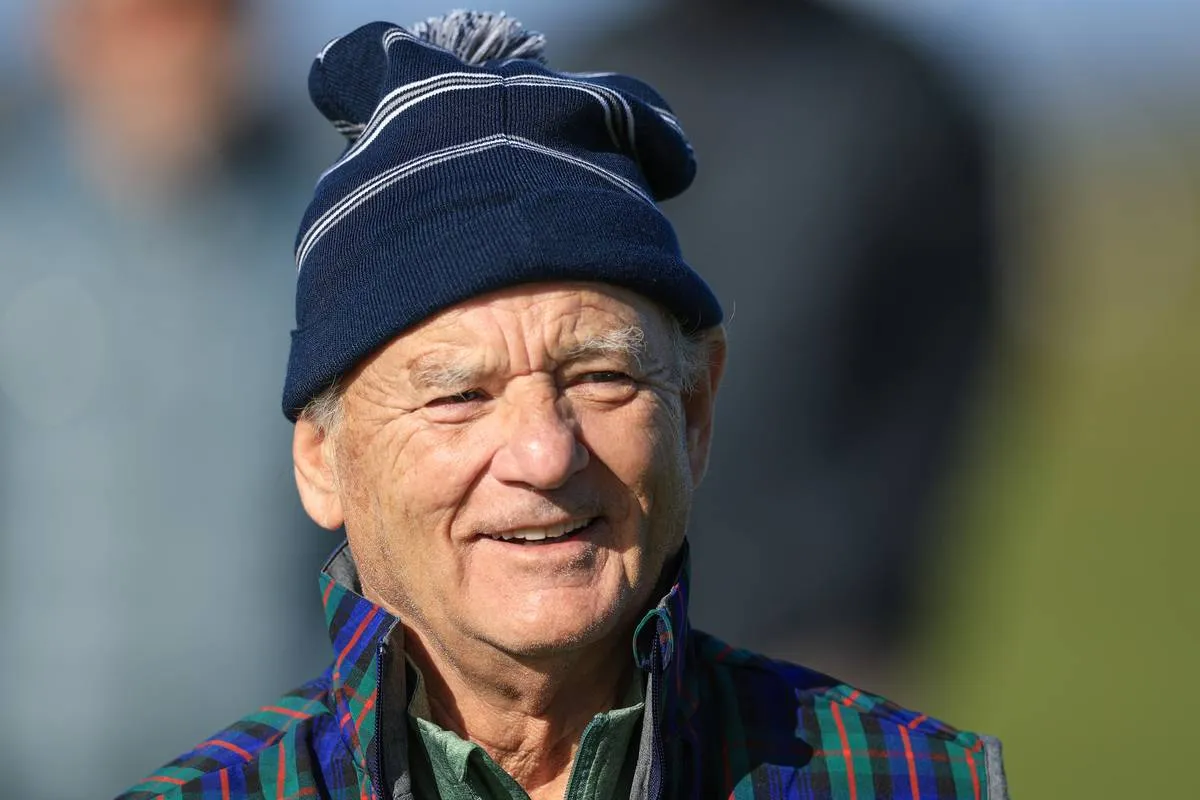 Depending on how you look at it, the comedy legend's resolution is either a complete non-starter or one that he fulfilled as soon as he opened his mouth.
As he said, "I would say resolving to make a resolution is the most important thing." Really, what else would we have expected from a character like him?