Intense Behind-The-Scenes Feuds: These Co-Stars Will Never Work Together Again
Sometimes co-stars become lifelong friends—and sometimes they become lifelong enemies. These feuding stars may have had great onscreen chemistry, but they were known for their notorious antics on the set.
Ryan Gosling vs. Rachel McAdams
Contrary to their passionate onscreen romance or their eventual real-life romance, Ryan Gosling and Rachel McAdams did not get along on the set of The Notebook. Director Nick Cassavetes even revealed that at one point the off-screen drama almost ended filming. He recounted a story from the set.
"Ryan came to me … and he says, 'Nick, come here.' And he's doing a scene with Rachel and he says, 'Would you take her out of here and bring in another actress to read off camera with me … I can't. I can't do it with her. I'm just not getting anything from this.'" Instead Cassavetes decided to stick the co-stars in a room together and let them have it out. The show went on, though it wasn't smooth sailing.
Teri Hatcher vs. Marcia Cross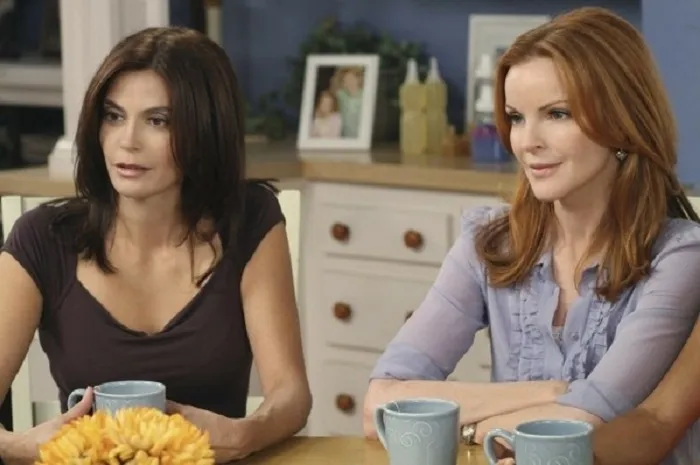 Apparently, there was as much behind the scenes drama as there was onscreen drama on the set of Desperate Housewives. The co-stars of the cult ABC show didn't always get along. Marcia Cross and Teri Hatcher may have played BFFs on the show, but of all her co-stars, Hatcher reportedly fought most with Marcia Cross.
On the set of a Vanity Fair photoshoot, Marica Cross even became angry that Teri Hatcher was insisting on positioning herself in the middle, and threatened to walk off if it couldn't be resolved. But Marcia and Teri weren't the only ones with a major beef on the set of Desperate Housewives.
Marcia Cross Wasn't the Only One in Hatcher's Crossfire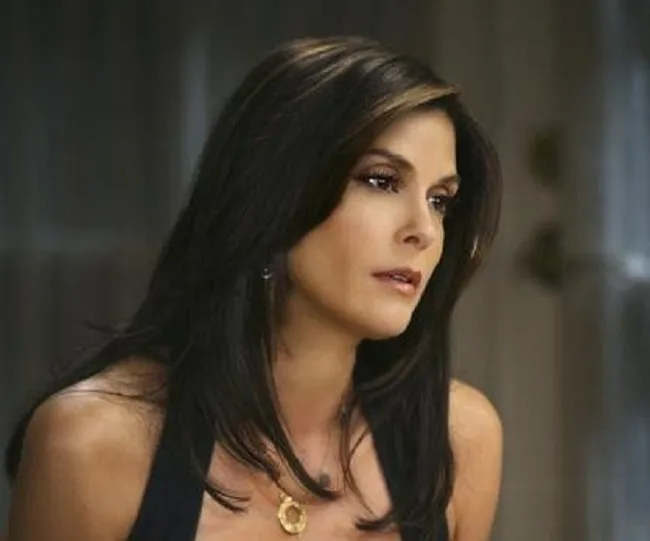 Desperate Housewives may have been about a group of friends, but it seems like Teri Hatcher didn't quite fit in off-screen. Hatcher's co-star Eva Longoria described her as the "loner" of the group, and it was reported that Hatcher separated herself from her co-stars during breaks in filming.
Nicollette Sheridan also called Teri Hatcher the "meanest woman in the world." One act really solidified the feud. In 2012, when the show wrapped, the actresses bought goodbye gifts for the cast and crew but left Hatcher's name off the cards. Hatcher has said she will, "Never disclose the true and complicated journey of us all, but I wish everyone on the show well."
Lauren Conrad vs. Audrina Partridge
Former roommates, BFFs (sometimes frenemies), and co-stars of the MTV reality show The Hills, Lauren Conrad and Audrina Partridge, have severed ties. After the reality show wrapped, Partridge told Celebuzz that she no longer stays in touch with Lauren Conrad.
"I don't really talk to Lauren or see her at all," said Audrina Partridge. "I think there was a little bit of a falling out." Partridge also said she wasn't in touch with Lauren Conrad's other ex-BFF, Heidi Montag. "The show brought us together," said Partridge, "and without that show, we all kind of go back to our own thing."
Shannen Doherty vs. Alyssa Milano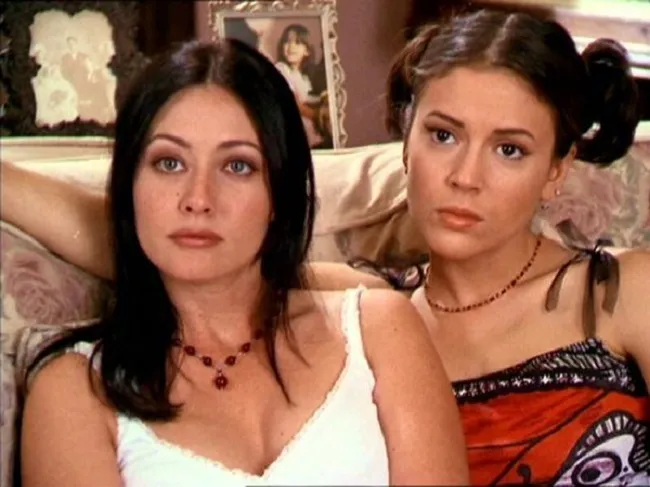 While they may have played loving sisters from a long line of witches on the hit WB show Charmed, things were not so happy behind the scenes with Shannen Doherty and Alyssa Milano. Doherty was written off the show with a sudden death, and replaced by a half-sister played by Rose McGowan.
On Watch What Happens Live, Milano told a caller, "I don't know if she got fired … I can tell you that we were on the air with her for three years and there were definitely some rough days. Holly [Marie Combs] and Shannen were best friends for like 10 years before the show started, so it was very much sort of like high school." Doherty seemed to feel the same way, saying there was, "too much drama on set and not enough passion for the work."
But Milano Wasn't the Only Co-Star Doherty Fought With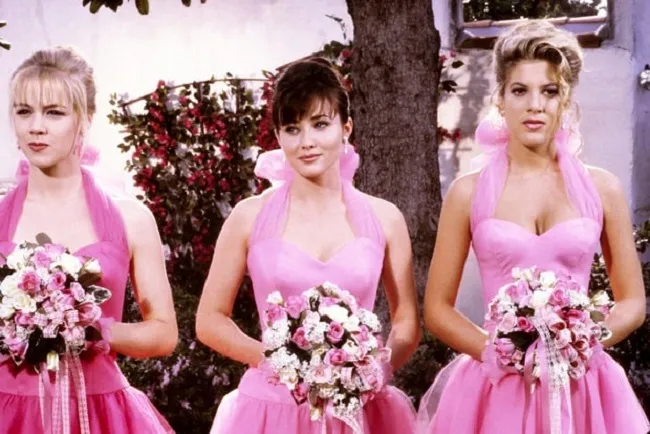 Shannen Doherty also apparently stirred up some drama on the set of 90210. Doherty channeled her inner Heather on set and feuded with her co-stars Tori Spelling and Jenni Garth. Garth described the atmosphere on set by saying, "There were times when we wanted to claw each other's eyes out."
In her book, Garth explained why she thought she and Doherty were so at odds on set. "It was more of just young girls finding their way and finding their individual voices. Shannen and I are both Aries women, we're both very strong, independent women, so we but heads a lot." Doherty left the show after season 4.
Patrick Swayze and Jennifer Grey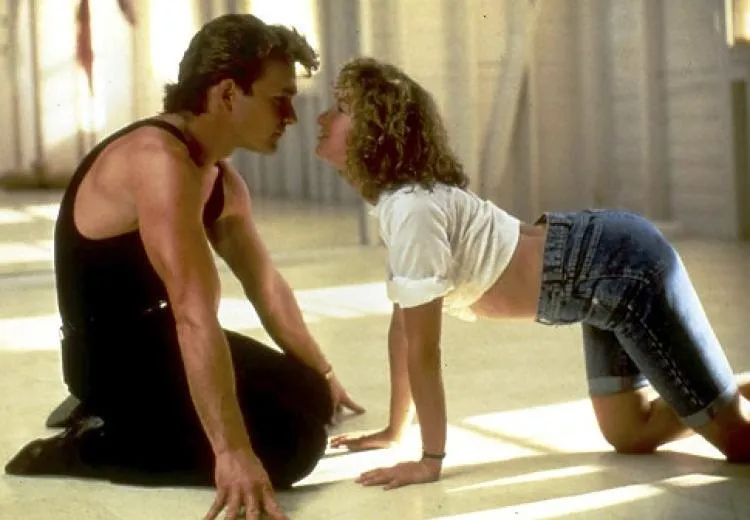 Patrick Swayze and Jennifer Grey may have had great onscreen chemistry in Dirty Dancing, but neither had the time of their lives on set. In Swayze's autobiography which was released posthumously, he wrote about his beef with Grey.
"We did have a few moments of friction when we were tired or after a long day of shooting. [Grey] seemed particularly emotional, sometimes bursting into tears if someone criticized her. Other times, she slipped into silly moods, forcing us to do scenes over and over again when she'd start laughing." That wasn't all Swayze had to say, but apparently Grey felt differently.
Grey Didn't Feel the Same Way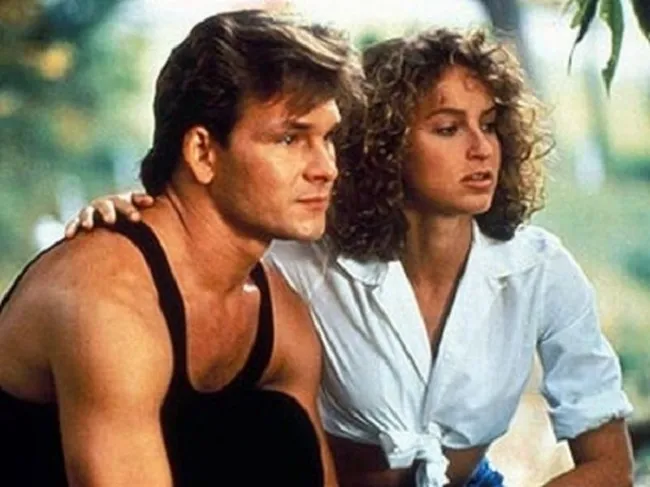 Patrick Swayze recalled another scene on set where his patience wore thin: the day they were shooting the film's famous lake scene. "It was horrifyingly, hypothermically cold in that lake, and we filmed that scene over and over. And despite the fact that Jennifer was very light, when you're lifting someone in water even the skinniest little girl can feel like 500 pounds."
Despite Swayze's critiques, Jennifer Grey took the loss of her co-star hard. On Dancing with the Stars, she broke down in tears over Swayze's death, telling her dance partner Derek Hough, "It took me back in a time capsule, and I was with Patrick. I just missed him."
Bea Arthur and Betty White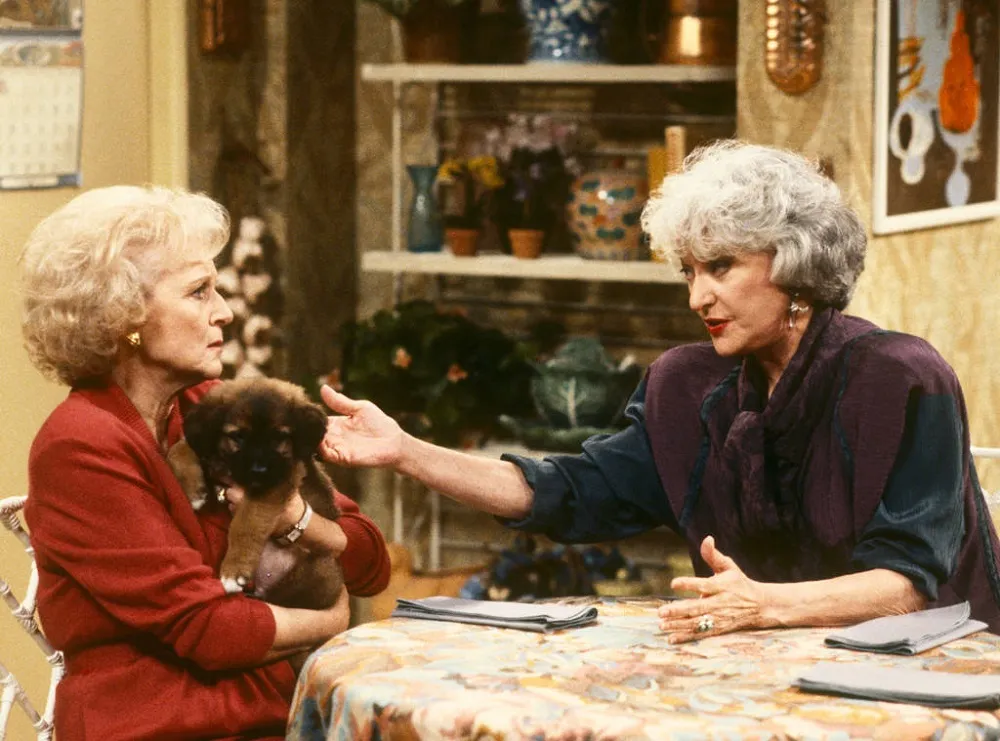 There are few American sitcoms more beloved than The Golden Girls, but apparently everyone wasn't always feeling the love behind the scenes. Co-star Rue McClanahan stirred up some controversy when she revealed that Bea Arthur said something pretty nasty about her co-star Betty White. (Hint: It's Leslie Knope's least favorite word for a woman.)
Apparently, Bea Arthur was upset that Betty White was the first of The Golden Girls' ensemble cast to get nominated for a Best Actress Emmy Award. Maybe Bea Arthur and Betty White weren't exactly singing "Than You For Being a Friend" to each other behind the scenes. Unfortunately, three out of four of the amazing women behind the sitcom have passed on, though Betty White is still alive at 95 years old.
Julianna Margulies vs. Archie Panjabi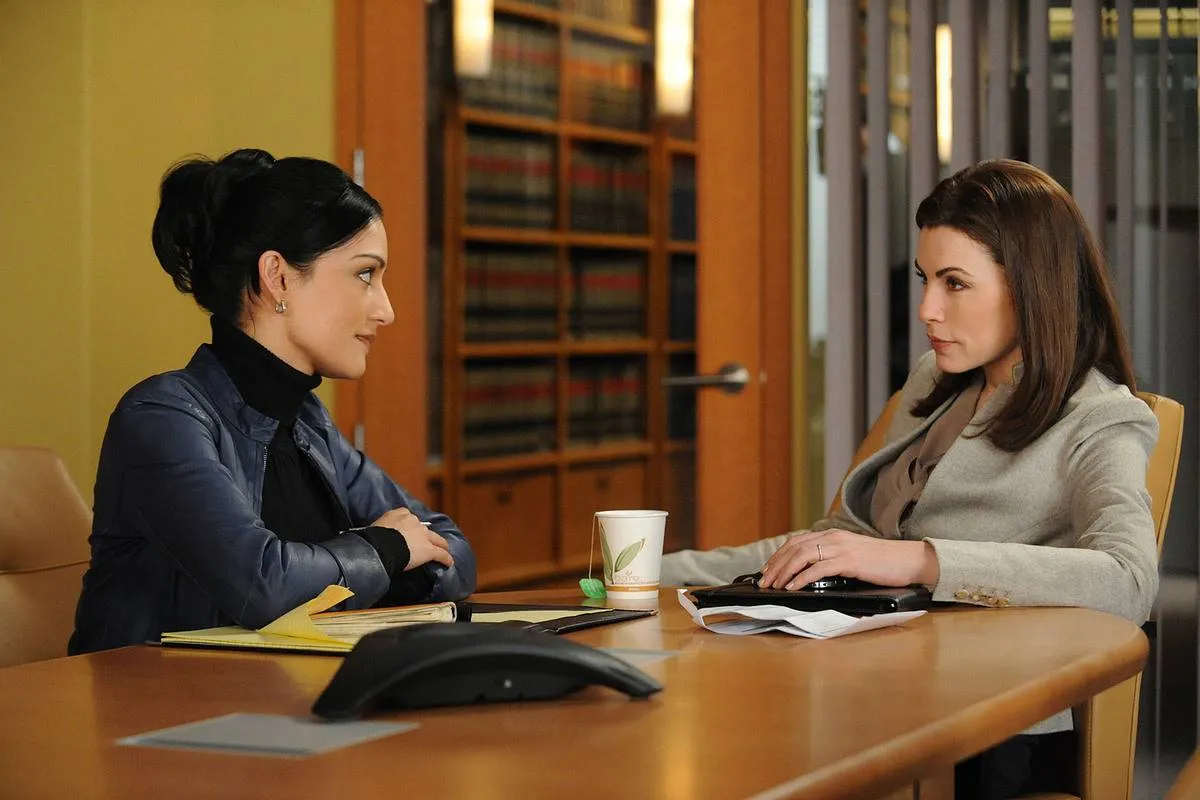 Though their characters were friends on The Good Wife, their onscreen rift coincided with a real-life rift for co-stars Julianna Margulies and Archie Panjabi. By the end of season two, we find out Kalinda Sharma (Panjabi) slept with Alicia Florrick's (Margulies) husband, and the betrayal creates a wedge between the women.
Over the course of the show, the co-stars avoided shooting together, and their scenes took place over the phone or through a third party. Fans were thrilled with Panjabi and Margulies reunited to film a finale where Kalinda says goodbye, but it was later revealed that the scene was shot separately on a green screen and edited together. While both stars have denied the rumors of a feud, there was definitely something fishy going on during filming.
George Clooney vs. Russell Crowe and Leonardo DiCaprio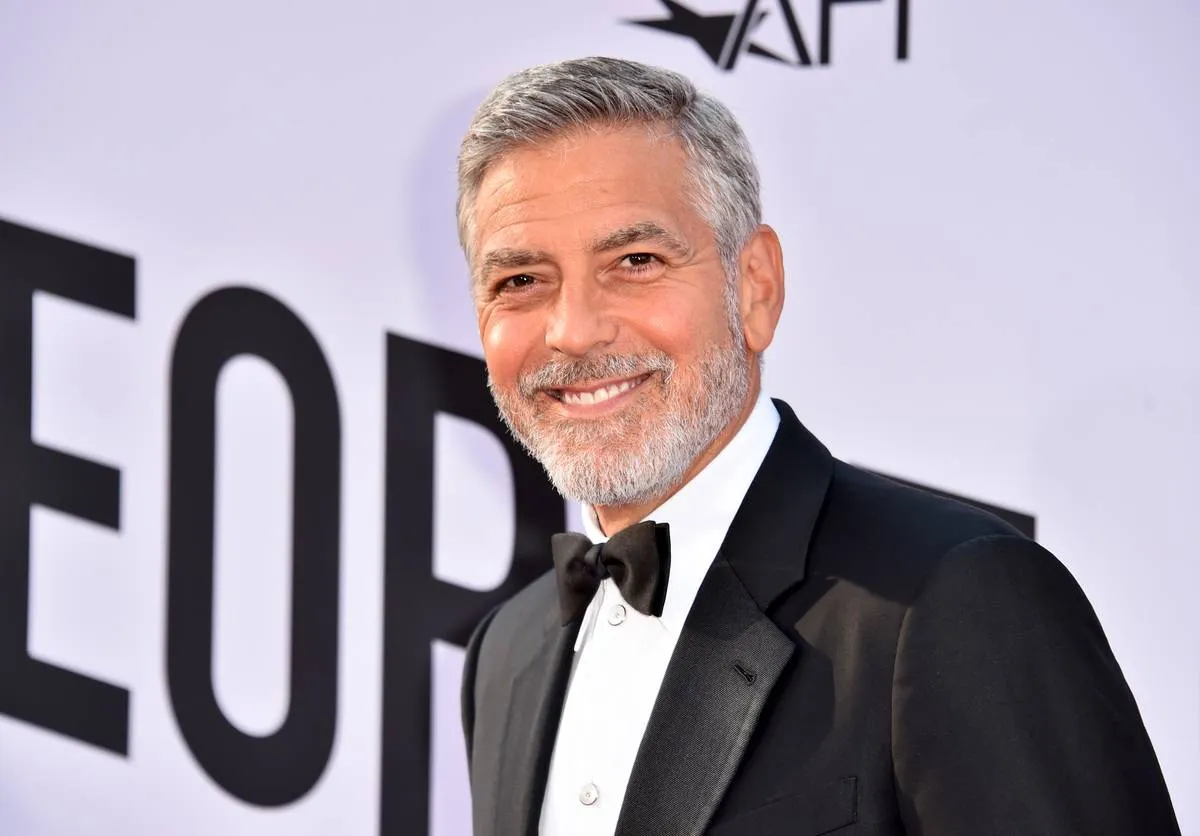 While George Clooney didn't have any kind of beef on set, he did have a few gripes about some other big name Hollywood actors. In the December 2013 issue of Esquire, Clooney talked about what happened after Russel Crowe called him a sellout in interviews. "The truth is that [Crowe] did send me a book of poems to apologize for insulting the [expletive] out of me, which he did," said Clooney. He went on to call Crowe a "Frank Sinatra wannabe."
Crowe wasn't the only one caught in Clooney's crossfire. The actor also criticized Leonardo DiCaprio and his huge posse of friends for bragging about their basketball skills. "The discrepancy between their game and how they talked about their game made me think of how important it is to have someone in your life to tell you what's what. I'm not sure if Leo has someone like that," said Clooney.
Isaiah Washington vs. T.R. Knight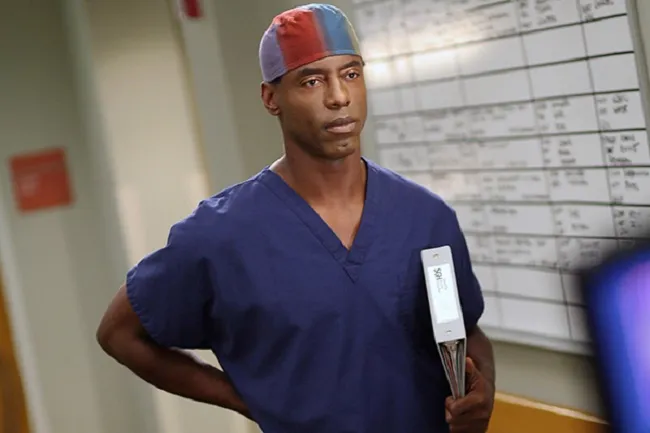 After three seasons on the hit show Grey's Anatomy, Isaiah Washington (Preston Burke) was fired from the drama. Apparently, there was a heated on-set argument between his co-stars T.R. Knight (George O'Malley) and Patrick Dempsey (Derek Shepherd). After reports of the fight surfaced, Knight came out publicly as gay.
That's when Isaiah Washington stepped in with one foot in his mouth and got himself in trouble. Washington reportedly repeated a homophobic slur he'd called Knight during the fight while backstage at the Golden Globes. He was quickly written off the show, with his returning only once for an episode after T.R. Knight was gone.
Julia Roberts and Nick Nolte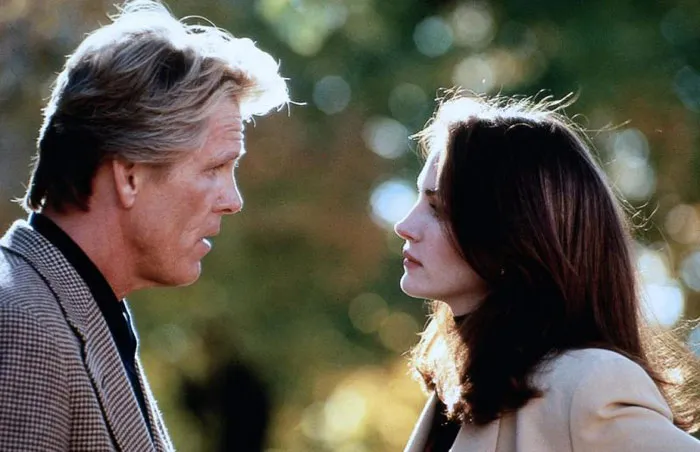 I Love Trouble co-stars Julia Roberts and Nick Nolte apparently hated each other so much that they reportedly filmed their scenes for the 1994 movie separately and used body doubles to create on-screen chemistry. Their feud continued after the film wrapped.
Roberts slammed Nolte in The New York Times, saying while he can be "charming and nice, he's also completely disgusting." Nolte responded to the insult by saying, "It's not nice to call someone 'disgusting,' but she's not a nice person. Everyone knows that." Yikes. It's fair to say these co-stars had some trouble on set, though it's doubtful they loved a second of it.
Debra Winger vs. Shirley MacLaine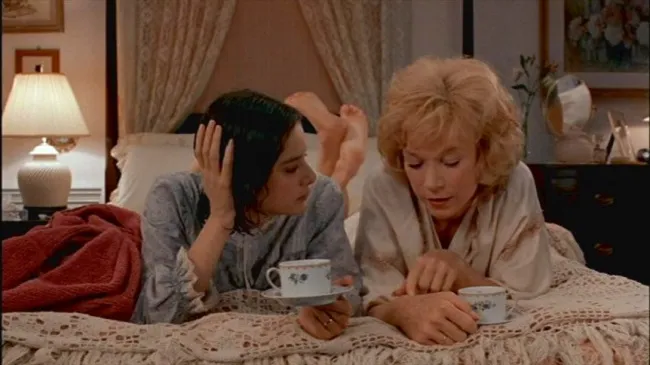 Terms of Endearment co-stars Shirley MacLaine and Debra Winger definitely didn't find each other very endearing. The co-stars played a loving mother and daughter in the 1983 film, but their real-life relationship was a lot rockier.
MacLaine reportedly got fed up with Winter's antics on the set, including a rumored incident where Winger lifted her dress to fart in MacLaine's direction. Their relationship got even more icy when both actresses were nominated for Best Actress at the Academy Awards. When MacLaine won, beating out her costar, she shouted, "I deserve this!" Shirley MacLaine wasn't the only one Debra Winger had a beef with.
Mariah Carey vs. Nicki Minaj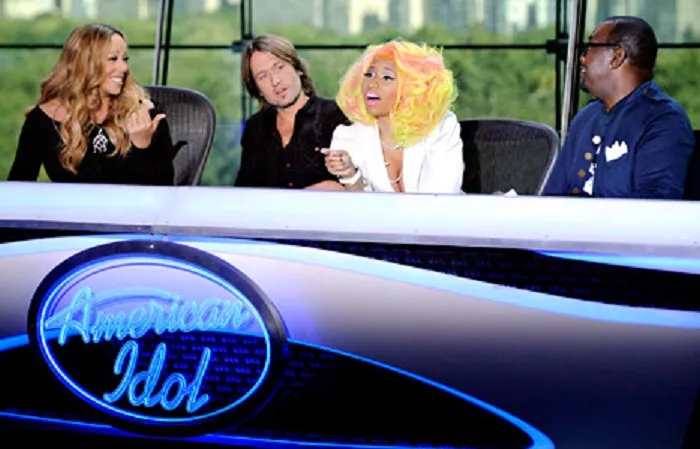 After just a few weeks of working together as judges on American Idol, Nicki Minaj and Mariah Carey found themselves in a fierce feud. Their battle was completed with a reported gun threat and a profanity-laced outburst by Nicki Minaj that was posted on TMZ.
Reportedly, Mariah didn't think Nicki could sing and found her unfit to judge contestants, which is what provoked the outburst. After Carey left American Idol, she told Hot 97 in New York City that it was like working "with Satan" though she didn't mention Minaj by name. It's safe to say these two won't be collaborating anytime soon.
Debra Winger vs. The World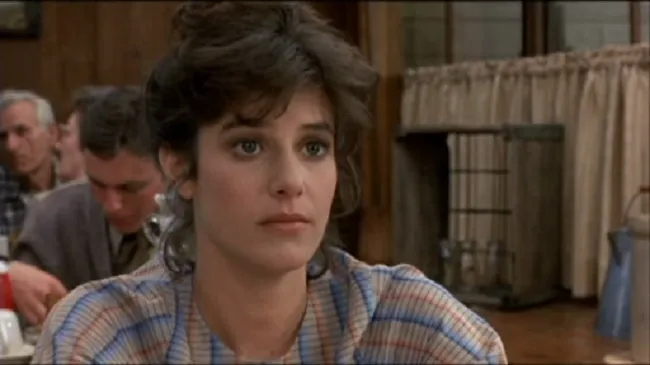 Through the eighties and nineties, Debra Winger was a major box office draw, and appeared in several critically acclaimed films, but she also earned a reputation for her on set antics, co-star feuds, and blunt assessments of other Hollywood actors.
On the Terms of Endearment set, Shirley MacLaine nearly quit and had to be dragged back from the airport, but MacLaine wasn't the only star Winger offended. She also compared Richard Gere to "a brick wall," and called John Malkovich "nothing more than a catwalk model."Winger was also combative with journalists, reportedly making one interviewer ask questions outside so she could walk away if she didn't like the direction in which he was going.
Will Smith vs. Janet Hubert
Will Smith may have a reputation as a good-natured guy, but he never got along with his Fresh Prince of Bel-Air co-star, Janet Hubert, who originally played Aunt Vivian on the classic sitcom. Hubert accused Smith of not helping her and other Fresh Price co-stars with their salary negotiations, saying when she asked for help he replied, "My deal is my deal, and y'all's deal is y'all's deal."
His refusal to help Hubert and others negotiate resulted in some seriously bad blood on set, and Hubert left the show in 1993 after three seasons. Smith said he was aware that Hubert was going to dog him the press, telling reporters that she once said, "I've been in the business for 10 years and this snotty-nosed punk comes along and gets a show."
Bette Davis vs. Joan Crawford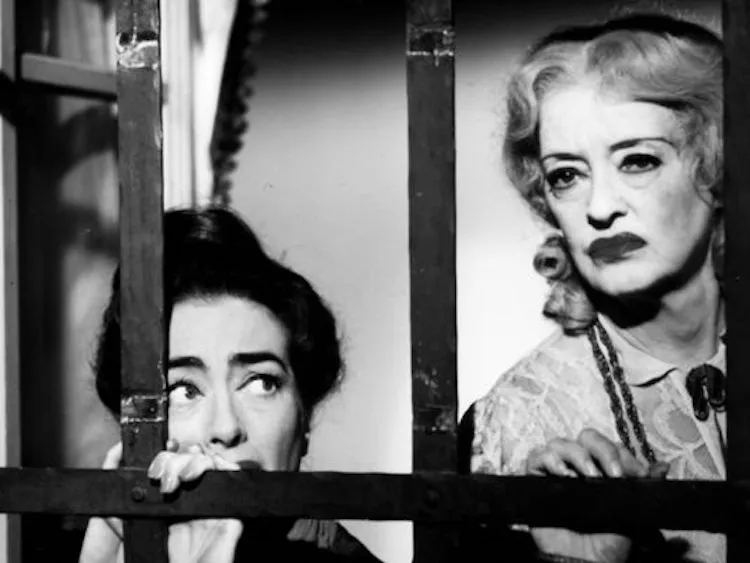 Bette Davis and Joan Crawford had one of the most notorious feuds in Hollywood history. Both were magnificent, successful actresses, but they never got along. Their feud began over actor Franchot Tone, whom Davis starred alongside in the film Dangerous. Davis fell in love with Tone, but Crawford invited Tone for dinner only to greet him naked, and he fell for her.
Bette said Crawford was a shallow "mannequin" with eyes like "African caterpillars," while Crawford said Davis, "looks like she's never had a happy day, or night, in her life." They fought over roles, but eventually ended up starring in What Ever Happened to Baby Jane? together. Fittingly, the story was about two former rival film stars living a lonely existence in a Hollywood mansion and tormenting each other.
The Show Inspired by Their Epic Feud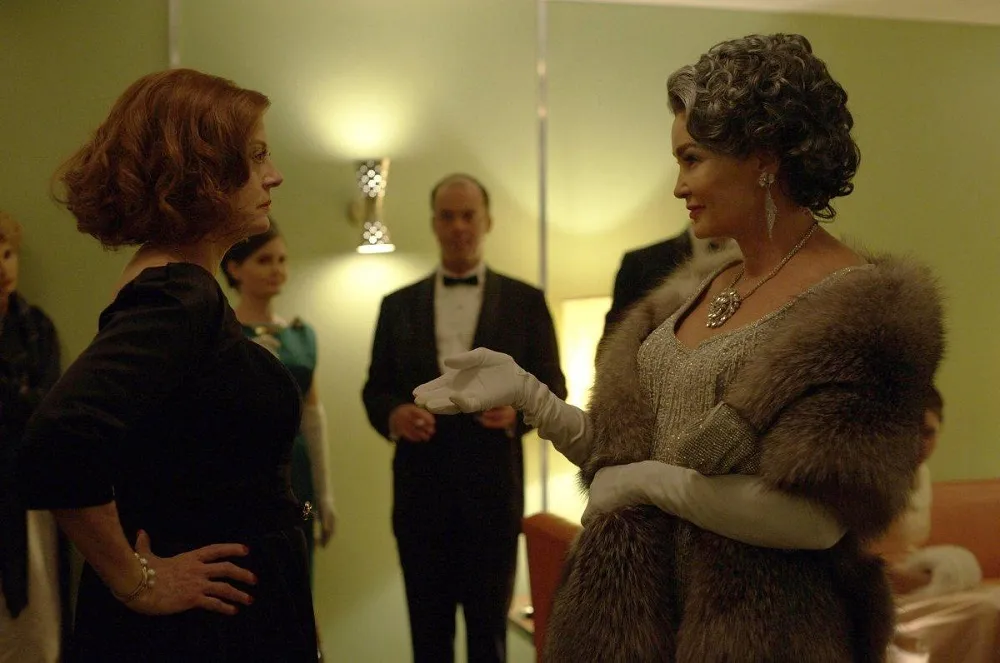 Bette Davis and Joan Crawford's feud is so legendary that it's inspired an upcoming American anthology series on FX developed by American Horror Story's Ryan Murphy. The first eight-episode season of Feud will center around the backstage battles between Davis and Crawford during the filming of What Ever Happened to Baby Jane?.
Jessica Lange is set to star as Joan Crawford, and Susan Sarandon will play Bette Davis. Baby Jane received widespread critical praise, though Bette Davis said of the film: "The best time I ever had with Joan was when I pushed her down some stairs in What Ever Happened to Baby Jane?."
Tom Hardy and Shia LaBeof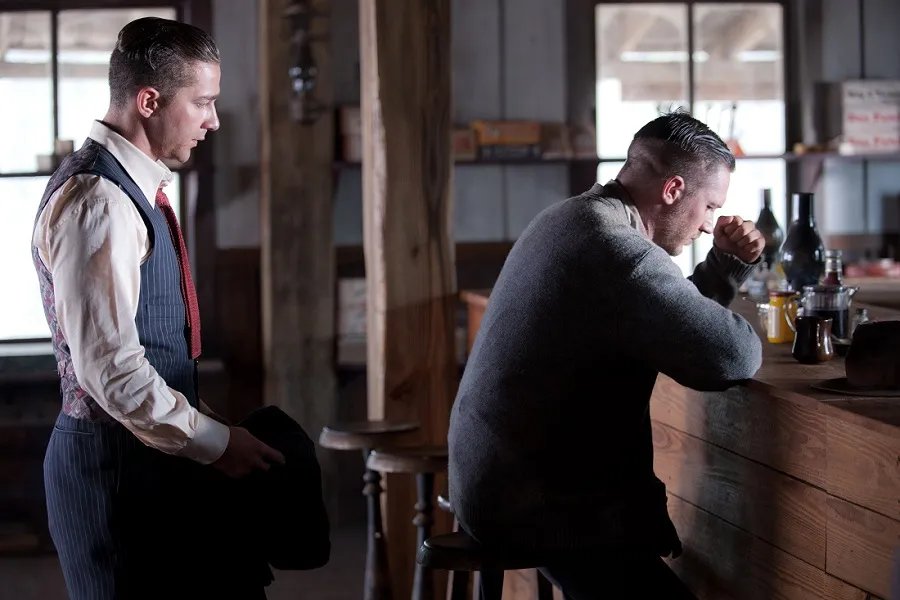 The film Lawless was released in 2012. It co-starred Tom Hardy and Shia LaBeof but things were not all sweet between the two. They performed well in the movie but on set, there were problems reportedly. The director of the film later came out and confirmed the drama saying there was indeed a fight between the two.
"There was definitely a fight between them. It escalated to the point where they had to both be restrained," said director John Hillcoat. Tom Hardy came out and said he was "knocked out" but he said it in a joking way so the result of the scuffle is still unknown.
Julia Roberts Had a Falling Out with George Clooney?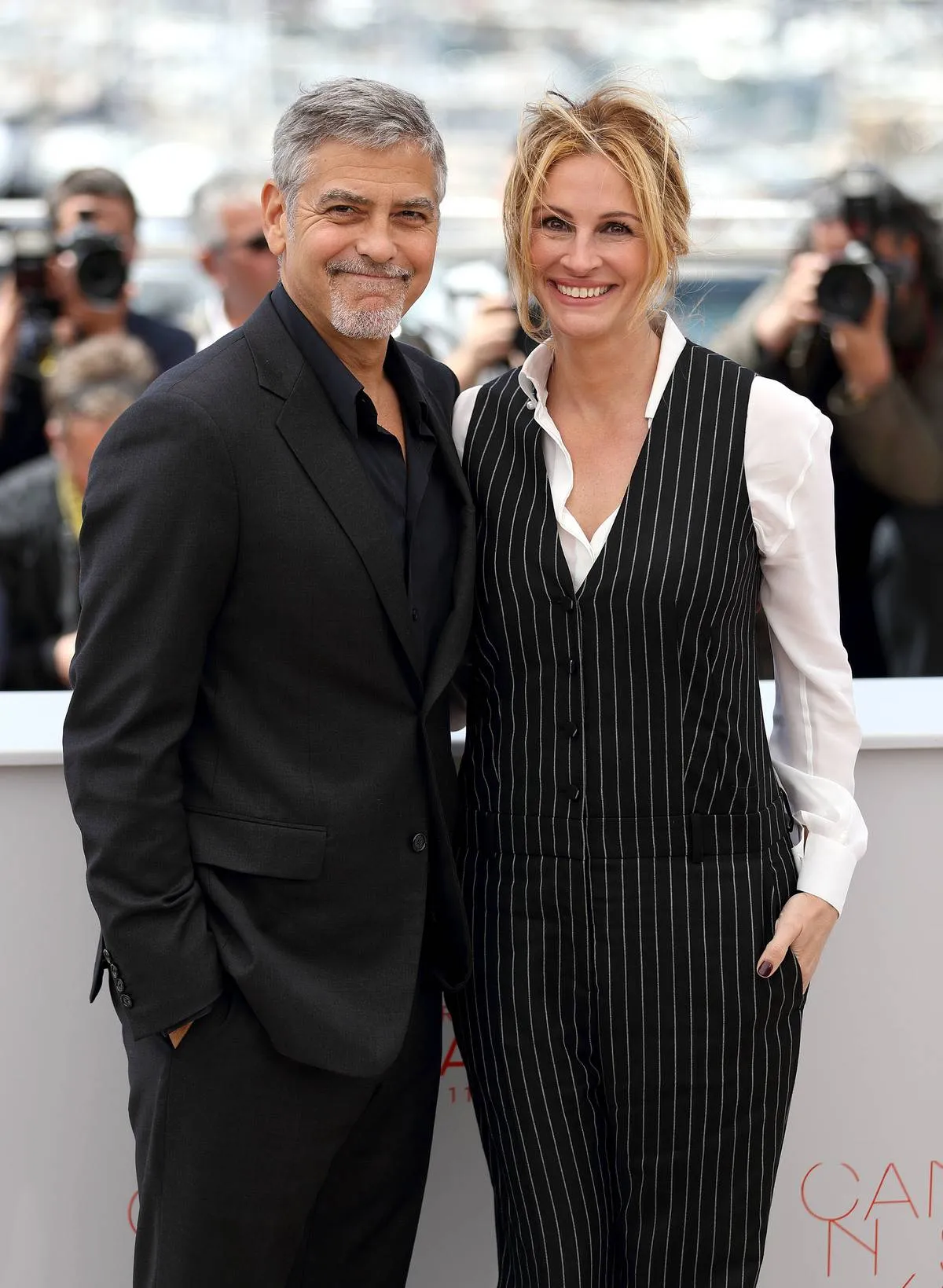 This feud is fueled by a rumor stemming from the film Ocean's 13. It all started because Julia Roberts didn't commit to co-starring along George Clooney in the movie even though she did in the previous two. Because Clooney is high up in the film industry and seeing as how close of friends the two are, it was taken as disrespect that Roberts did not commit to the film.
In reality, Roberts was not asked to be in Ocean's 13. The directors wanted to go in a different direction, so the rumor is mainly false because the two are still close or so we think.
David Duchovny and Gillian Anderson's Early Feud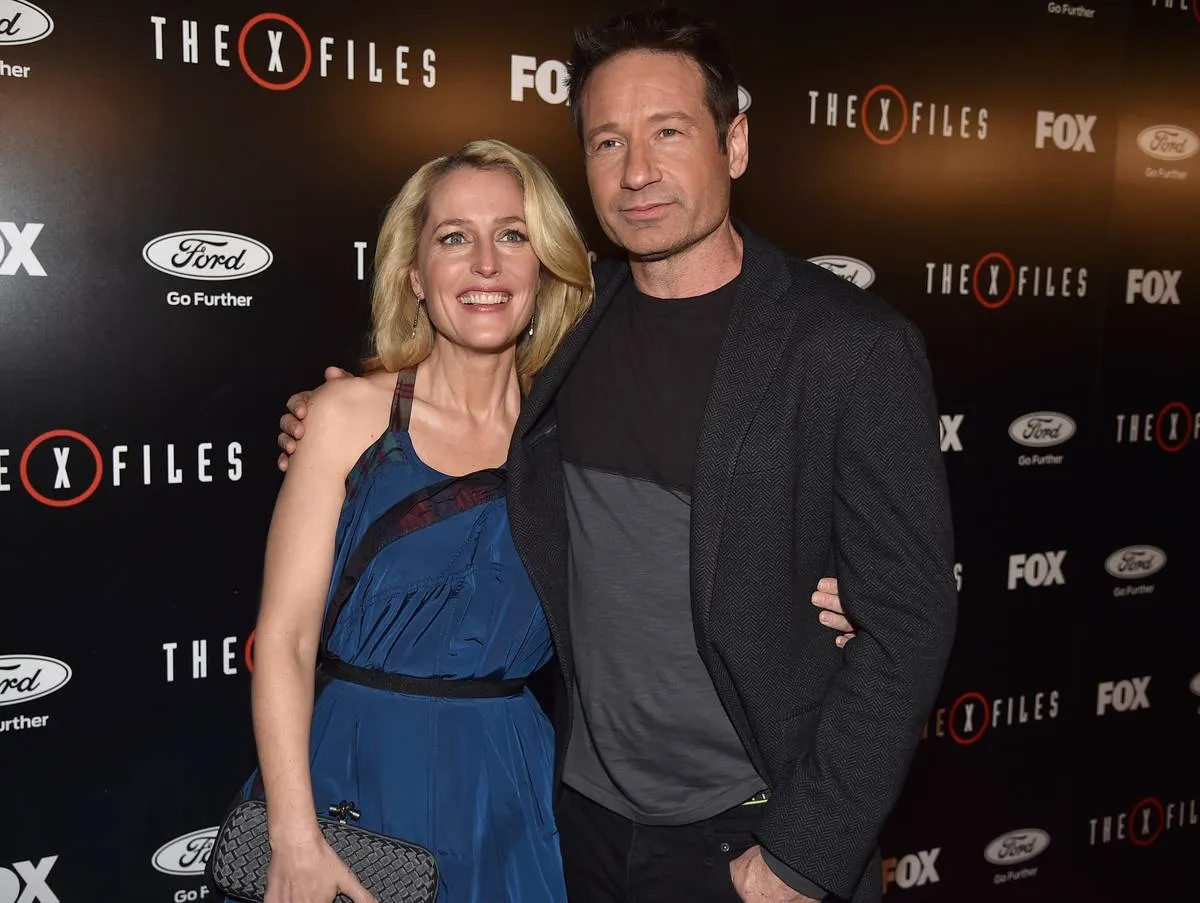 David Duchovny and Gillian Anderson feud happened on the set of the original X-Files. It is shocking that they were able to make up after the falling out, but the two really had no love lost from the situation according to Duchovny. He did admit that the show made them monsters.
"Once we got to step back, it was like, 'Oh, wow, we really like each other. I didn't"t know that was going to happen,'" Duchovny said later. Anderson also agreed that the relationship has gotten better. "Our relationship has definitely become a proper friendship over the last few years," she said.
Julia Roberts and Susan Sarandon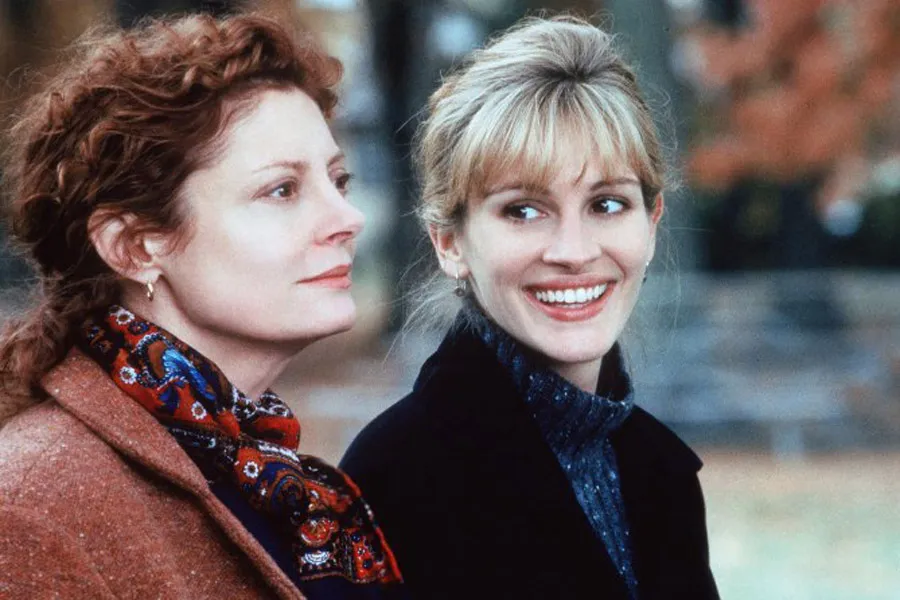 This was an older feud that apparently might not have been a problem in the first place. Susan Sarandon took to Twitter to clarify what really was going on between her and Julia Roberts.
"Press printed that Julia & I hated each other during Stepmom," the actress tweeted. "Found out it was my PR person creating rumors." That's really unfortunate that people would start such rumors. But Hollywood is cutthroat.
Naya Rivera vs. Lea Michele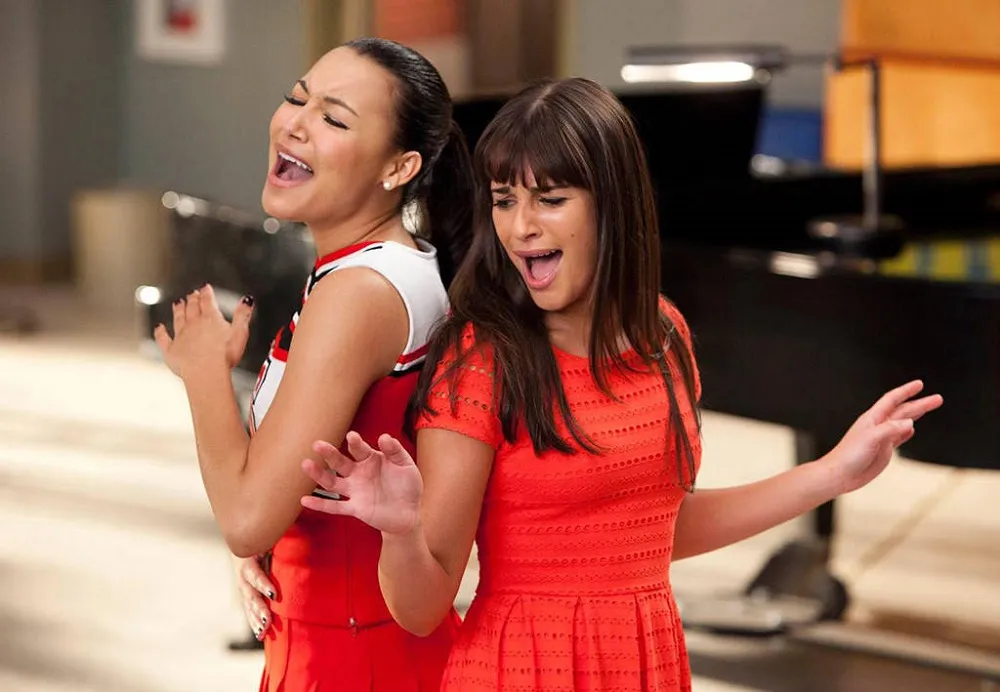 The relationship between co-stars Lea Michele (Rachel Berry) and Naya Rivera (Santana Lopez) wasn't exactly gleeful. The Glee co-stars had an icy relationship on set, and reportedly got into a major altercation while filming. Allegedly, Lea Michele wanted Naya Rivera off the show…and her wish was granted.
Rivera was written out in the final two episodes of Season 5. The rumors about their behind the scenes feud only escalated when it was revealed that Naya Rivera wouldn't be returning as a season regular in the sixth season of Glee. It looks like this feud was a case of life imitating art.
Lea Michelle and Naya Rivera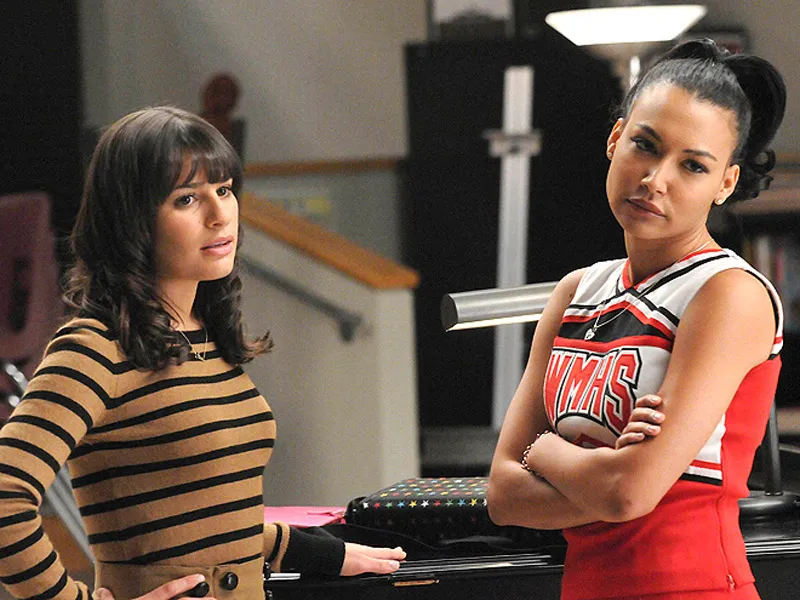 At first, Naya Rivera was telling everyone her feud with co-star Lea Michele in Glee was blown out of proportion by the media. But then she penned a memoir discussing how real the feud was.
"If I'd complained about anyone or anything, she'd assumed I was [expletive] about her," Rivera wrote. "Soon, she started to ignore me, and eventually it got to the point where she didn't say a word to me for all of Season 6."
Chelsea Handler and Heather McDonald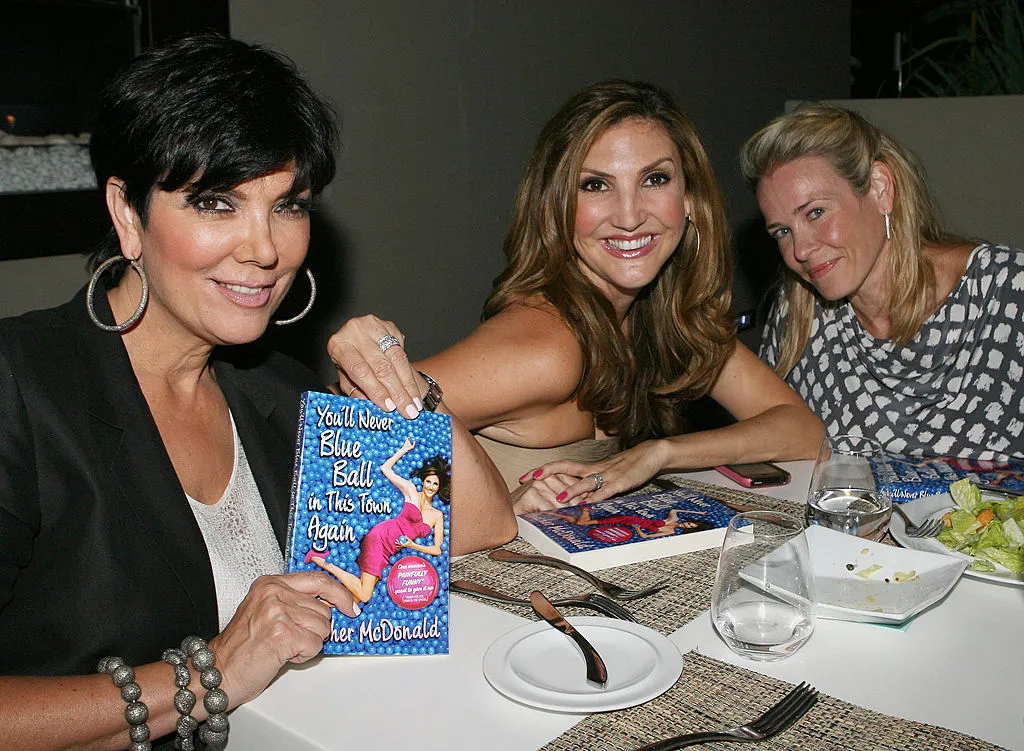 Although they were all buddy-buddy on Chelsea Lately, they just couldn't get right off the camera. All because of a workplace environment that forced McDonald to be fearful. Fearful that she might lose her job.
"I lived in fear, 100 percent lived in fear," McDonald said of her time on the show. But Handler responded to those statements. "It's not an internment camp," she told Howard Stern. "If you're living in that much fear, go get another job."
Freddie Prinze Jr. and Kiefer Sutherland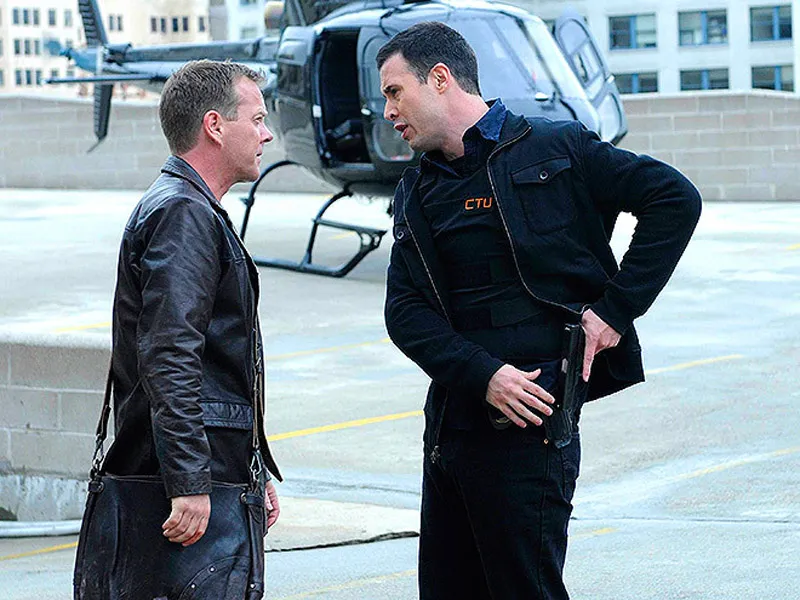 Almost immediately after Freddie Prinze Jr. joined the cast of 24, he expressed his displeasures. He was upset with the lead actor and the time he spent there wasn't that great either.
"I did 24, and it was terrible. I hated every moment of it," he told ABC News. "Kiefer was the most unprofessional dude in the world. That's not me talking trash. I'd say it to his face. I think everyone that's worked with him has said that."
Meryl Streep and Dustin Hoffman On-Set Beef
There are going to be bumps in the road while filming a movie, understandably. It is a delicate process and not everything runs smooth. However, Meryl Streep and Dustin Hoffman feuding on the set of Kramer vs. Kramer was shocking. Maybe it was because the two are such hard hitters in the Hollywood world that it was bound to happen.
In a biography about Streep, it was revealed that she would try and make changes for her character but Hoffman would snap at her. He would also make fun of her about her recently passed away lover. That isn't right on any level.
Sara Jessica Parker and Kim Cattrall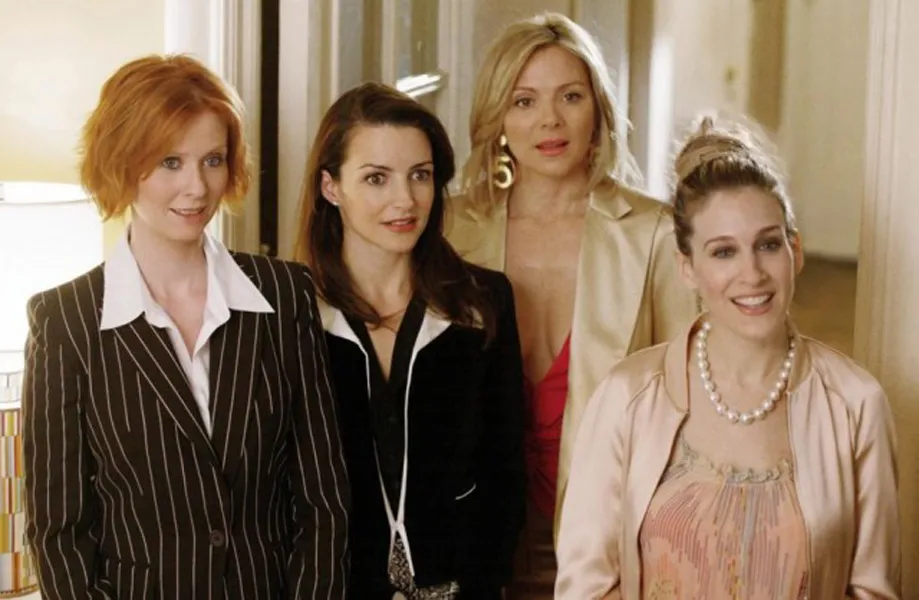 When this series was still airing, it was a long-standing rumor that Sara Jessica Parker and Kim Cattrall were not the best of friends. The on-screen chemistry they had didn't translate to off-screen chemistry at all. They would ignore each other anytime they weren't filming.
Parker has been vocal about the situation and has said it was long work days that started the arguments. She has also said that she does not "have any regrets about how I've treated people".
Joan Crawford and Bette Davis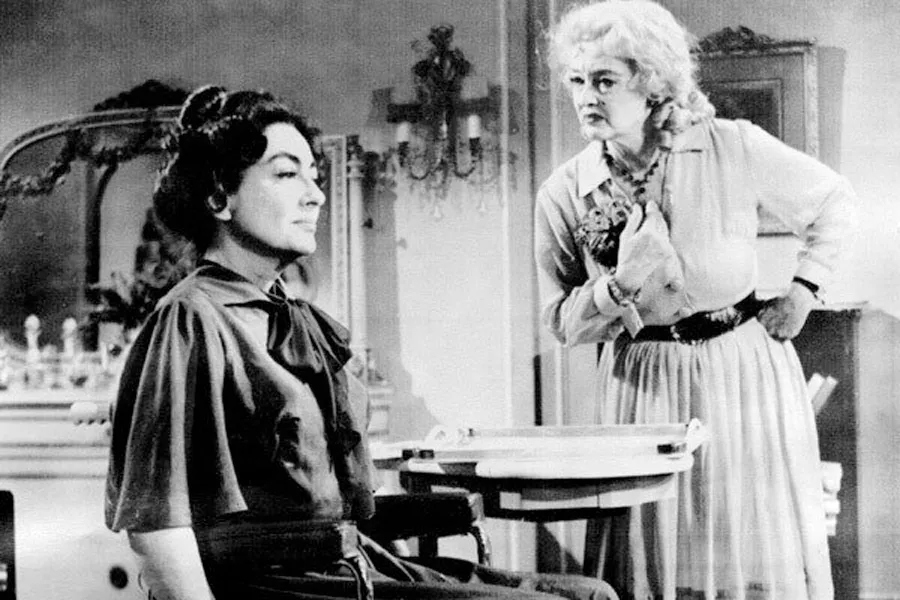 The battle between these two supposedly started when Joan Crawford tried her luck with the straight Bette Davis. Some people are hyper-sensitive when it comes to their sexual orientation. So when the bisexual Crawford made her move, Davis wasn't having it.
"That crazy drama mama supposedly had her way with everyone from her producers to Marilyn Monroe, but when Bette Davis passed on Crawford's bisexual advances, the legendary bitter battle supposedly began."
Lucy Liu and Bill Murray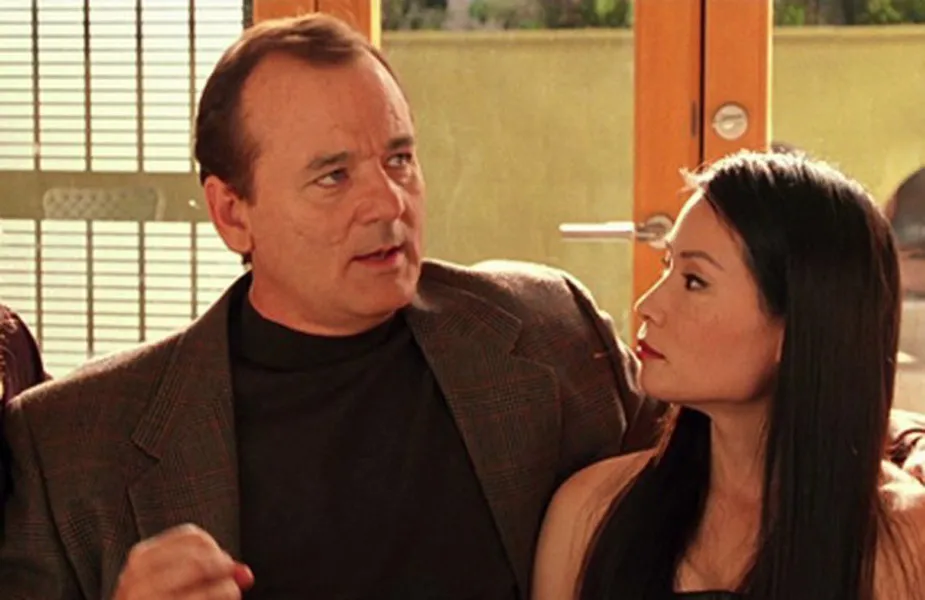 This one might be hard to believe because Bill Murray seems like such a great guy. But when the two were working on Charlies Angels, the tension was created thanks to a comment made by Murray to Lucy Liu. He had stopped a scene and he said this.
"I get why you're here, and you've got talent … but what in the [expletive] are you doing here. You can't act!" The first two comments were directed at Cameron Diaz and Drew Barrymore.
Leonardo DiCaprio and Claire Danes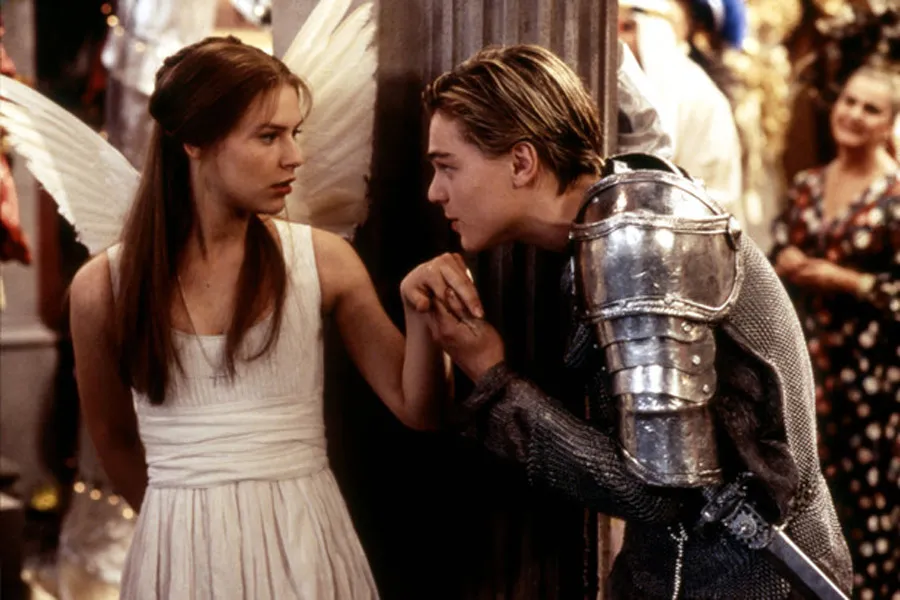 In his later years, Leonardo DiCaprio is known for his professionalism and dedication when it comes to working on on films. But back in the day, he wasn't too shy about showing his sillier side. And this side set off Claire Danes.
"Danes allegedly became fed up with DiCaprio's habit of playing pranks on the cast and crew, while Leo in his turn found Danes annoyingly reserved and uptight," telegraph reported. That must have been hard filming Romeo and Juliet.
The Rock And Vin Diesel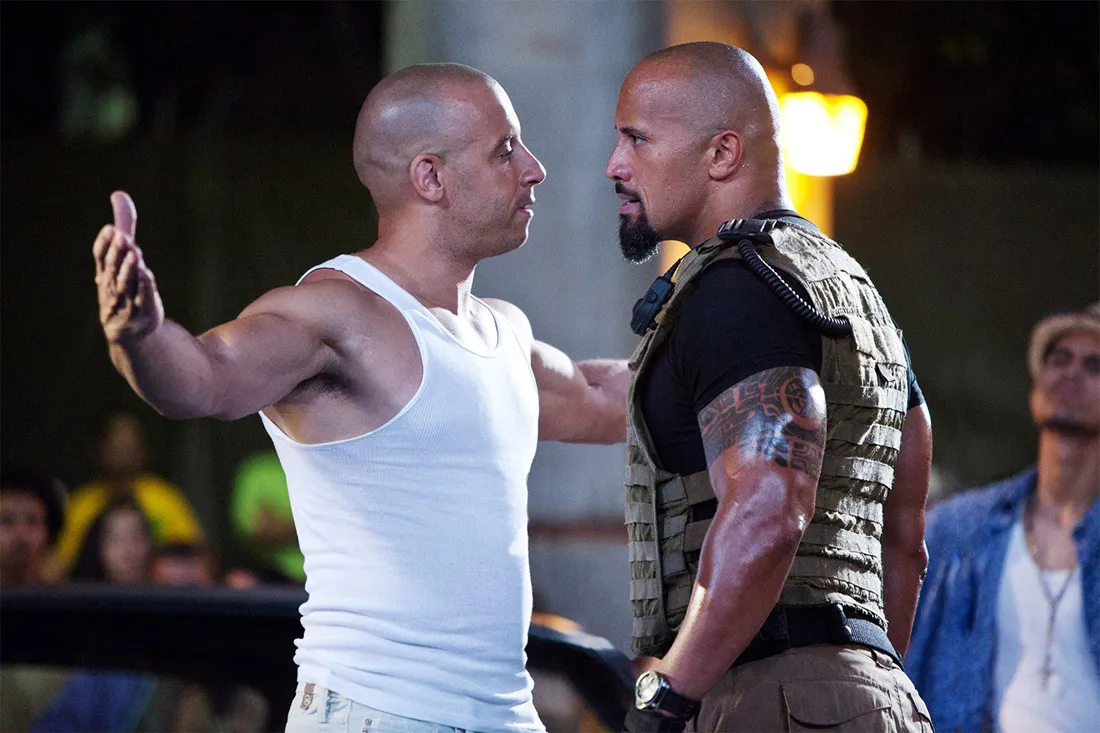 These two superstars were bound to bump heads of the screen and not just on screen. They both carry an alpha-male type personality so when The Rock was added to the crew, it was only a matter of time.
"Some [male co-stars] conduct themselves as stand up men and true professionals, while others don't," The Rock said on his Instagram. "The ones that don't are too chicken [expletive] to do anything about it anyway. Candy [expletive]."
Anthony Daniels and Kenny Baker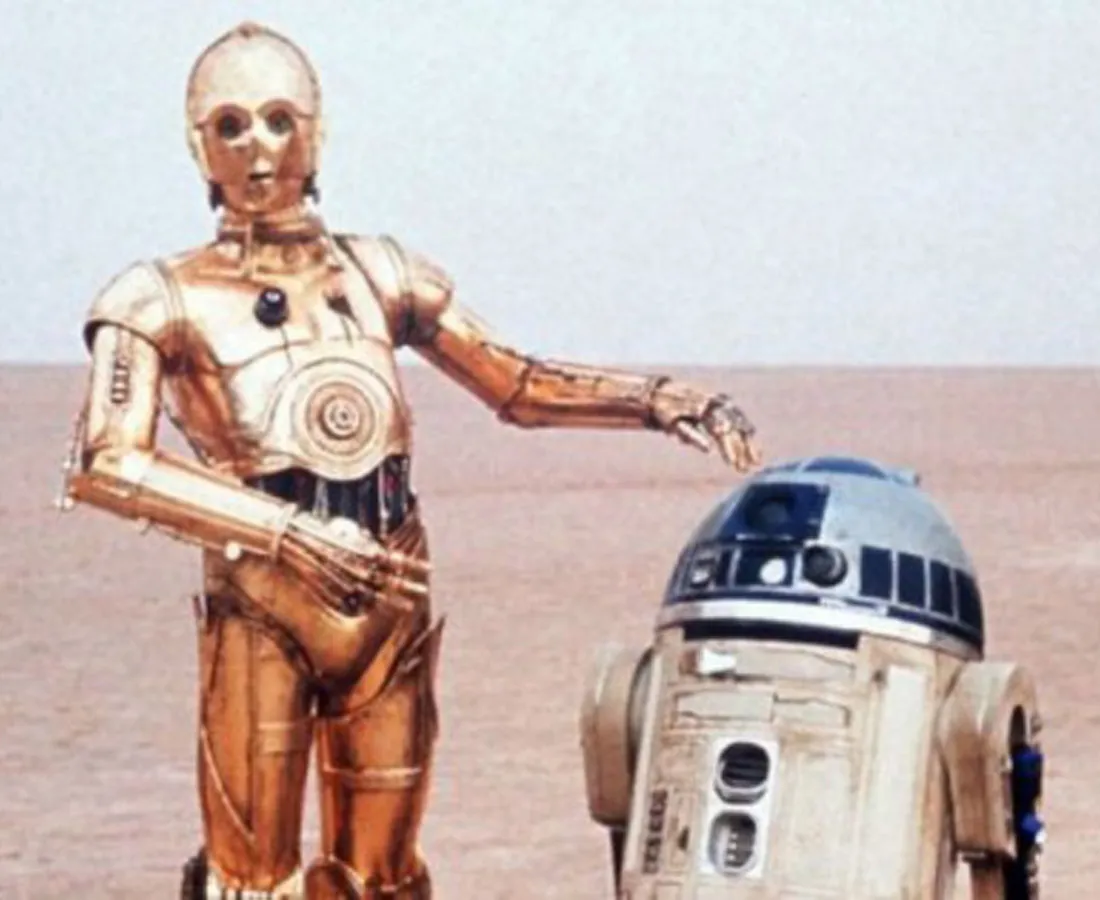 This isn't something you see every day. Two robots from a galaxy far away not getting along. C-3PO and R2-D2 were great on the screen together but it was off the off-screen things that made this feud happen. Anthony Daniels tried to say hi one day but was snubbed.
"I was blazing with rage. It was the rudest thing anyone had ever done to me. I was furious. It was unbelievable," Daniels said of the encounter.
Tyrese Gibson and James Franco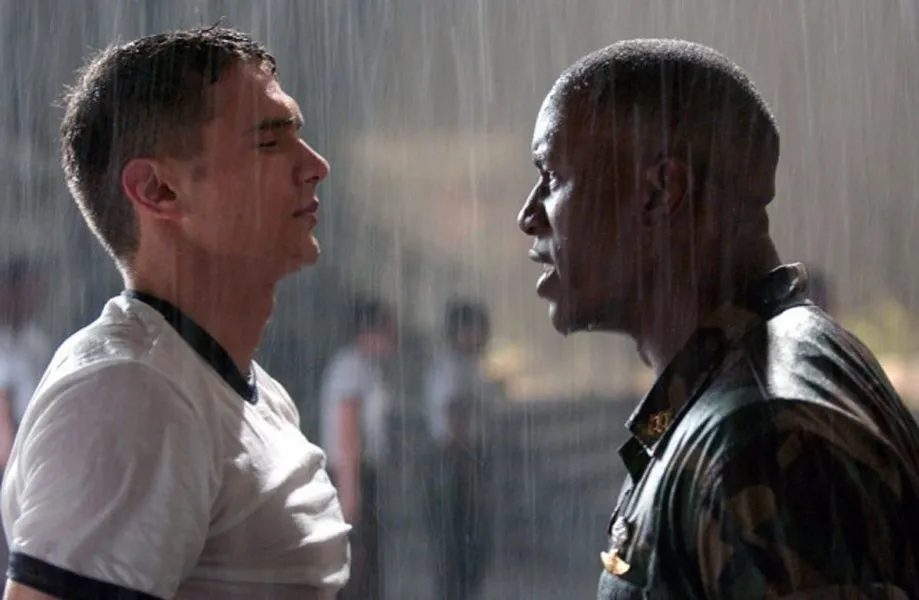 It's fitting that Tyrese Gibson and James Franco soil their relationship over a film that really didn't do much for either of their careers. They played in Annapolis together, a film that didn't stick well with many fans. Tyrese was so fed up with Franco that he told Playboy he would never work with him again.
Franco tried to patch things up but it was unsuccessful. "We've made up, or I tried to make up with him. Maybe I was too into that role. I don't try to be mean to anybody on a movie," he said.
LL Cool J and Jamie Foxx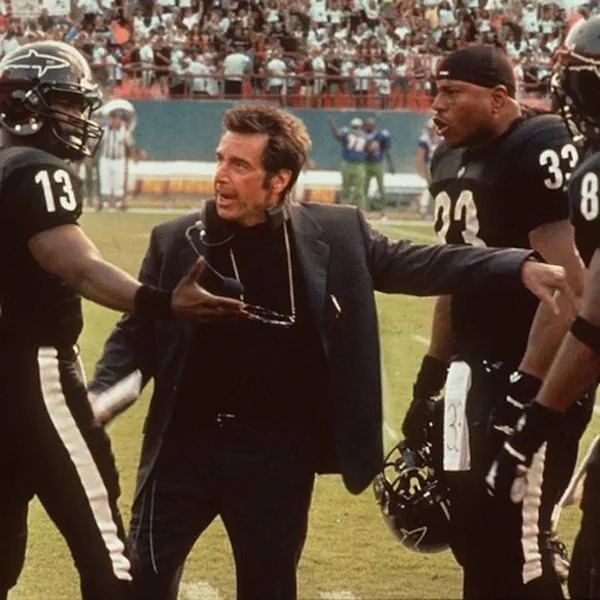 "According to the Miami-Dade Police, LL started pushing Foxx, his rival in the movie, and then punched him in the face while wearing a helmet, MTV reported. "LL Cool J told police that during the taping, he pushed Foxx to make the scene more believable since they were acting, though it wasn't scripted."
This sounds like a less serious turn of events that would have taken place if Vin Diesel and The Rock had ended up getting into a scuffle on set. We're glad these two patched things up.
Charlie Sheen and Selma Blair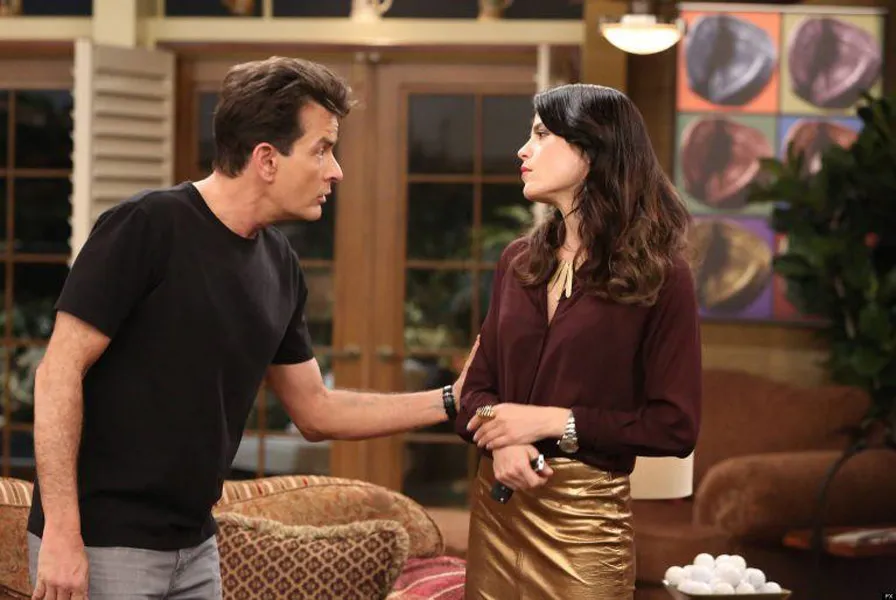 This might be part of the reason why Charlie Sheen is out of Hollywood. He claims that Selma Blair was the problem when she played his girlfriend in Anger Management but she seems to see it another way.
Blair complained how the actor didn't have a high work ethic and that is when Sheen lost it. He reportedly fired her through a text message filled with swear words. She retaliated by threatening to sue him.
Channing Tatum and Alex Pettyfer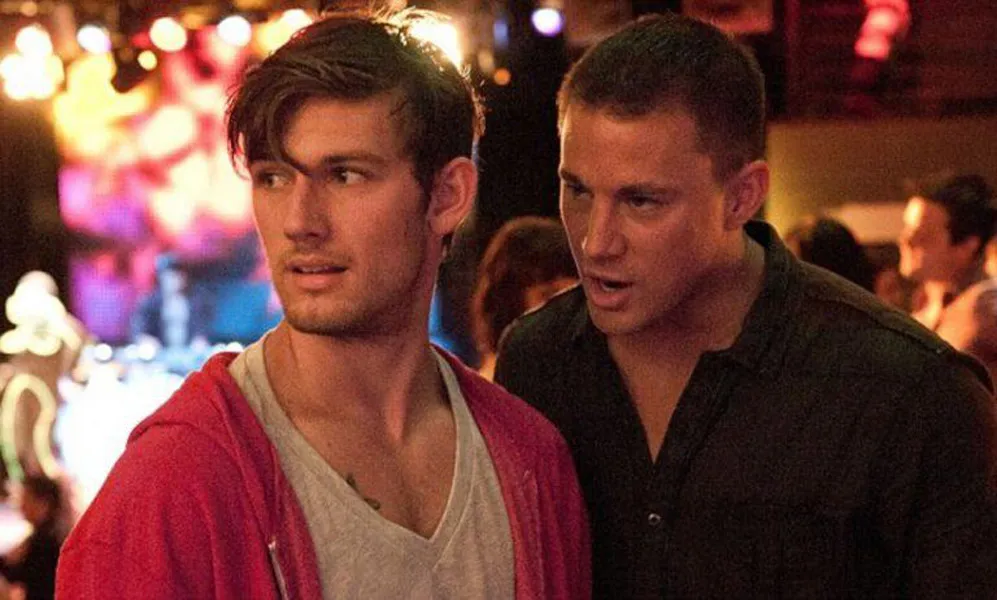 These two played close friends in Magic Mike but that couldn't be any further from the truth in real life. Channing Tatum was reportedly upset with the bad attitude Alex Pettyfer carried on set.
"It's true. Channing Tatum does not like me — and for many reasons [and] many being my own fault," he said. At least he is aware of this dislike and didn't find out the hard way like through a headline.
Nathan Fillion and Stana Katic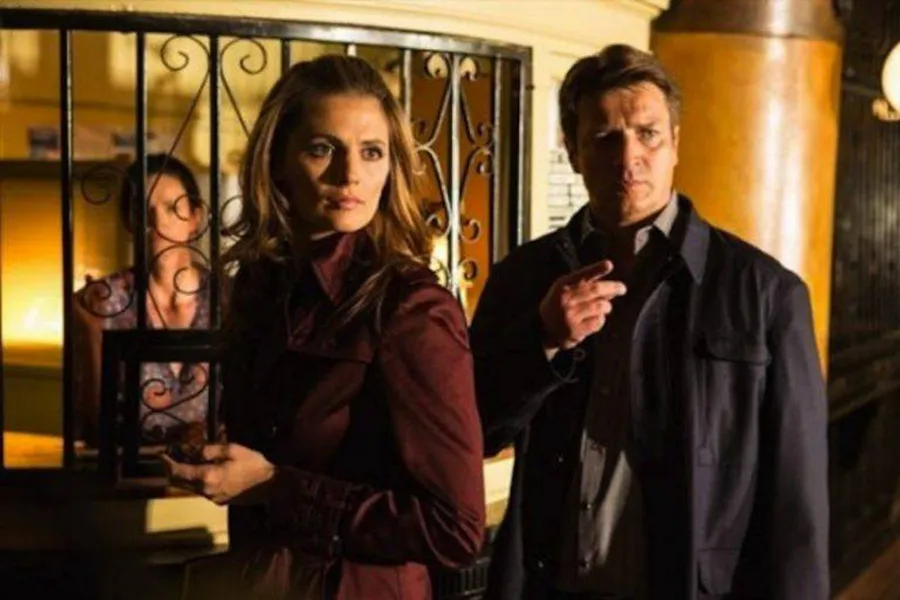 "Stana Katic and Nathan Fillion completely despise each other," the source tells Us. "They will not speak when they are off set, and this has been going on for seasons now."
This news would come out after Stana Katic announced she would be leaving the series in 2016 after season eight was done. Fans would have been less shocked if news of the co-stars beefing would have been more public. Some things you just have to keep private.
Day26 and Qwanell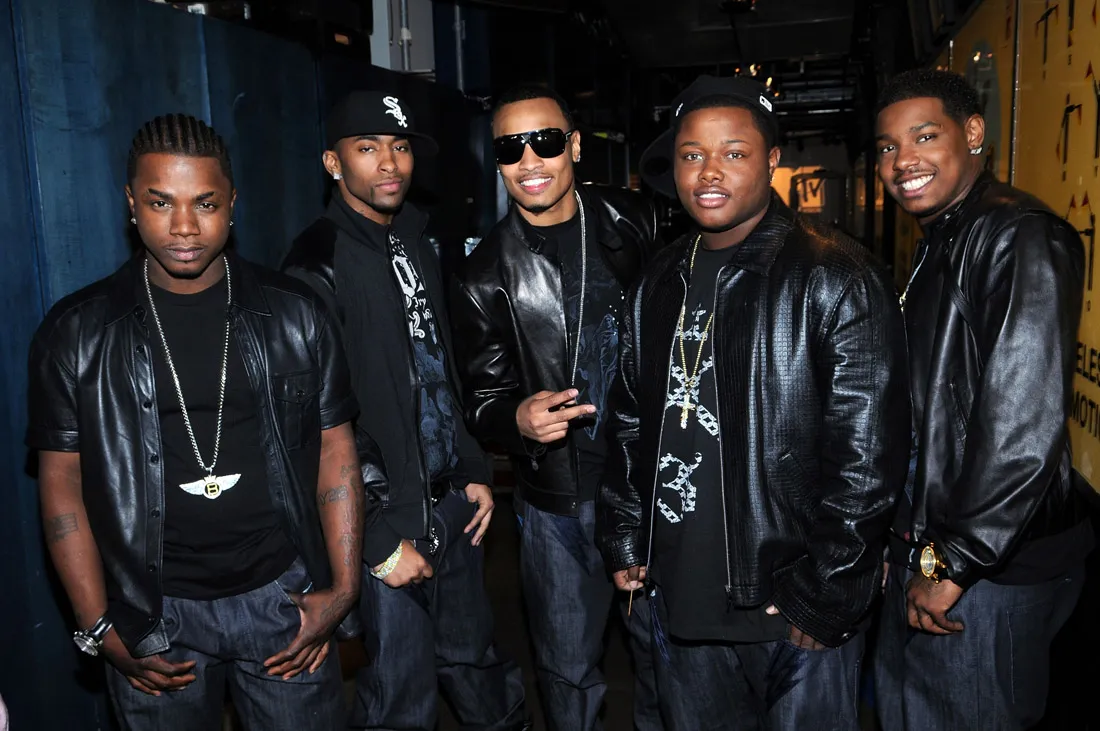 Day26 is the all-male r&b group put together by Diddy. to make the cut, they competed on a reality TV show called Making the Band where they showcase their talents for Diddy and selects who makes the band.
Once the band was chosen, MTV decided to do another season that followed the band after they were formed. Qwanell is a part of the band and is (the one in the middle in the photo above) the member who started the trouble. Towards the end of the show, he ended up fighting every other member except one and ultimately this led to the band's downfall.