The Curious Evolution Of Angelina Jolie And Her Relationships
Angelina Jolie has lived a life of extremes, but in recent years she has become as sophisticated and elegant as the Hope Diamond. She's easily one of the most recognized women in the world. Whether it's writing, directing, acting, or speaking to the United Nations, Jolie has always been spot on.
Evolution of Angelina
We would guess it's as much her past relationships as much as anything. She's had affairs with women as well as men. She's also rumored to have had a relationship with her own brother, which, of course, is highly unlikely. In any case, over the years she has changed her style and evolved with each new relationship.
The wild child seemed to have settled down into family life with Brad Pitt, that is until an alleged physical altercation involving one of their kids led to their infamous divorce! It seems this woman can't be tamed. Let's take a good look at Angelina Jolie's early life and relationships, and you'll see what we mean.
Career Beginnings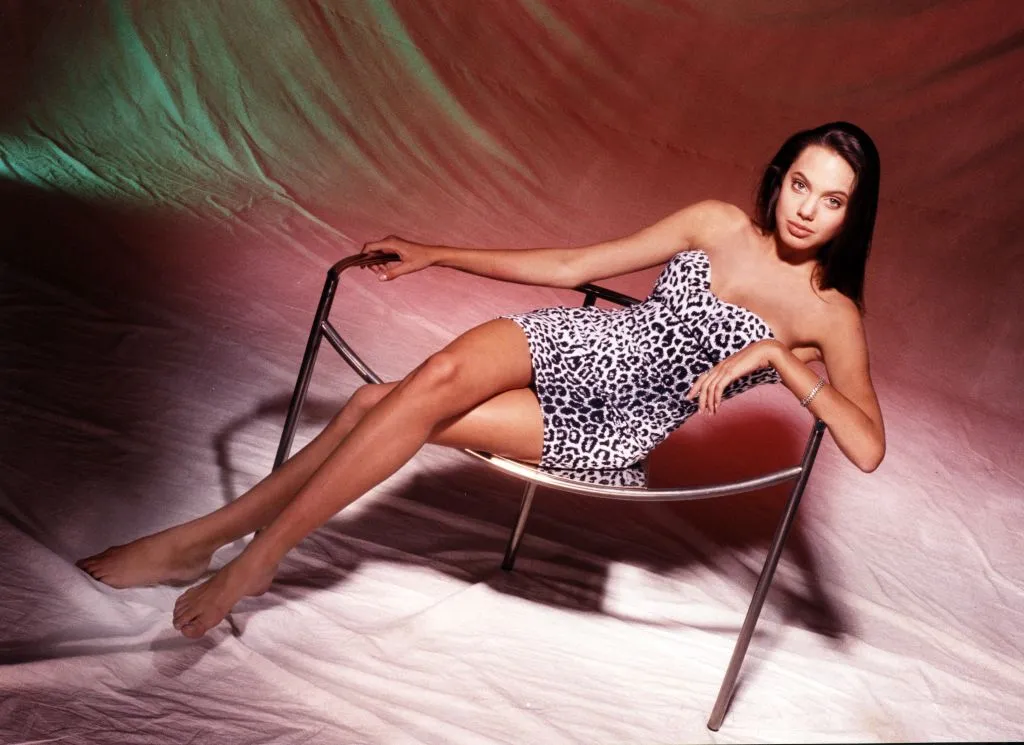 Angelina Jolie made her screen debut as a child alongside her father Jon Voight in the 1982 film Lookin' to Get Out. In the early 1990s, she was cast in the low-budget production of Cyborg 2 (1993).
Before doing Cyborg, Jolie had also acted in five student films for the USC School of Cinema, all directed by her brother, James Haven.
Jolie Meets Johnny
After breaking up with her live-in boyfriend, Jolie was single until she met Johnny Lee Miller. Jolie met her soon-to-be first ex-husband while doing Hackers in 1995.
They just seemed to click in all the important areas. They quickly married in 1996. A typical Angelina Jolie married wearing black leather pants and a t-shirt. She also spelled out her husband's name on her t-shirt - with her own blood.
Divorce #1 Of 3
Needless to say, the nuptials only lasted for almost three years before divorce proceedings. The couple divorced on February 3, 1999. Jolie and Miller still remain on good terms. "It comes down to timing.
I think he's the greatest husband a girl could ask for. I'll always love him, we were simply too young." Jolie said on her ex-husband later.
Angelina Makes It To The Big Screen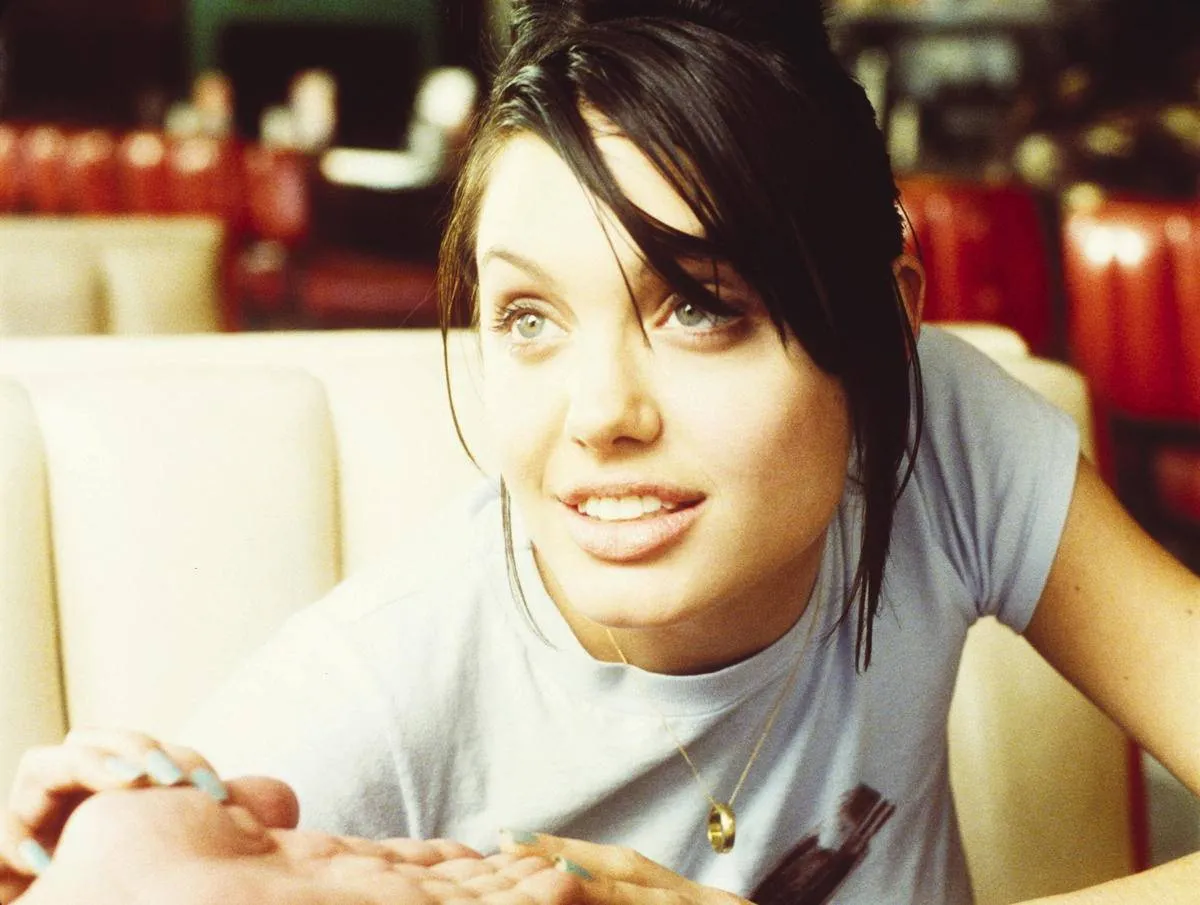 Jolie's big-screen debut was in Looking To Get Out. In the road movie Mojave Moon she was a youngster, named Eleanor Rigby, who falls for Danny Aiello (The Shoemaker), while he takes a shine to her mother, Anne Archer.
Another small movie that got her noticed was Foxfire (1996). Jolie played Margret "Legs" Sadovsky, one of five teenage girls who form an unlikely bond in the film after they beat up a teacher who has harassed them.
Angelina Jolie Identifies As Bi
Before meeting Brad Pitt, Jolie was, in her words, head over heels in love with Jenny Shimizu.
Angelina goes on to say in an interview, "I would probably have married Jenny if I hadn't married my [first] husband." The pair dated after meeting on a film shoot for Foxfire in the 1990s.
Angelina Is A True Woman
In 1997, Jolie starred with David Duchovny (The X-Files) in the thriller Playing God, a film about a surgeon who lost his medical license and is hired by guys from the criminal world to do operations on wounded Mafiosi.
The same year she appeared in the TV movie True Women, a historical romantic drama set in the West, and based on the book by Janice Woods Windle.
Some Lesser Known Exes
After meeting Timothy Hutton on the set of Playing God in 1996, Angelina Jolie dated him for about three years. Angelina Jolie was rumored to have had a fling with her Giaco-star Elizabeth Mitchell in 1996.
"Angie burns through lovers more than anyone I've ever known. She has a sexual double standard". IUC has learned AJ has been giving her ex-lover Olivier Martinez lap dances.
Angie's Golden Globe Award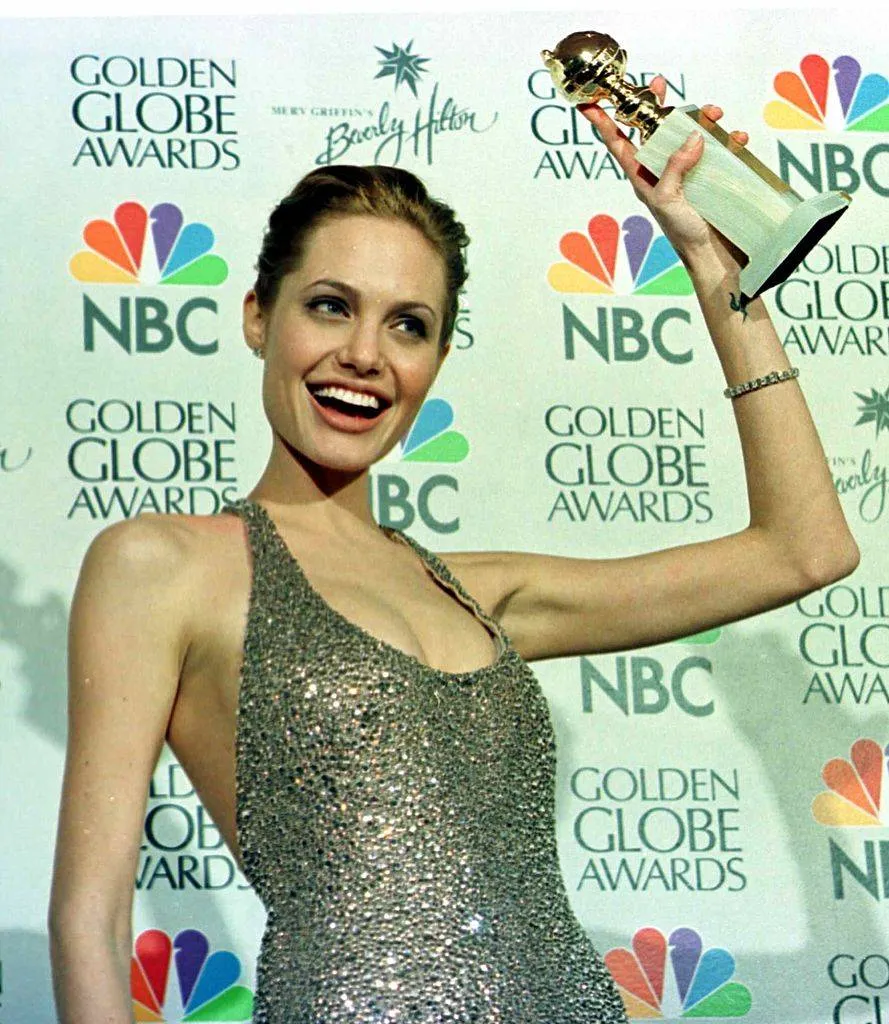 George Wallace (1997) won Jolie a Golden Globe award and an Emmy nomination. George Wallace is a biopic highly praised by critics. Angelina Jolie played the second wife of the segregationist Governor of Alabama who was shot and paralyzed while running for President.
In 1998, Jolie starred in HBO's Gia as supermodel Gia Carangi. This was the true-life story of supermodel Gia Carangi, depicting a world of nightlife, drugs, and emotional drama.
Angelina Jolie - The Early Years
Her parents separated in 1976, and Jolie and her brother were raised by their mother in Palisades, New York.
As a child, Jolie regularly saw movies with her mother and later explained that this had inspired her interest in acting. When she was 11, the family moved back to Los Angeles and Jolie decided she wanted to act.
School Life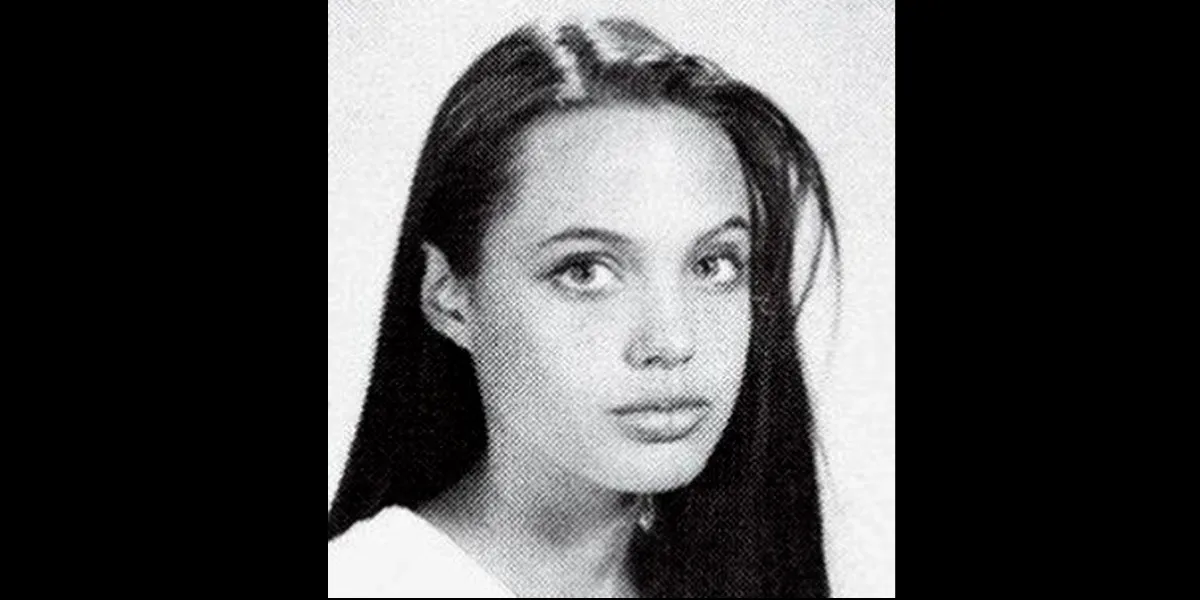 At school, Angelina Jolie was teased by other students for her distinctive features, for being extremely thin, and for wearing glasses and braces. As a teen, Jolie was experimenting and trying to find herself.
She tried herself at modeling. Her first attempts proved unsuccessful. She started to cut herself.
A Teenage Dream
According to Jolie, her first relationship started when she was fourteen. She and her then-boyfriend lived in her bedroom in her mother's house.
Jolie stated that this was done so as to not let her get carried away outside the house and to keep her off the streets or getting into drugs, etc. We still don't think most adults "parent" in this fashion or ever will.
Acid Burn Angelina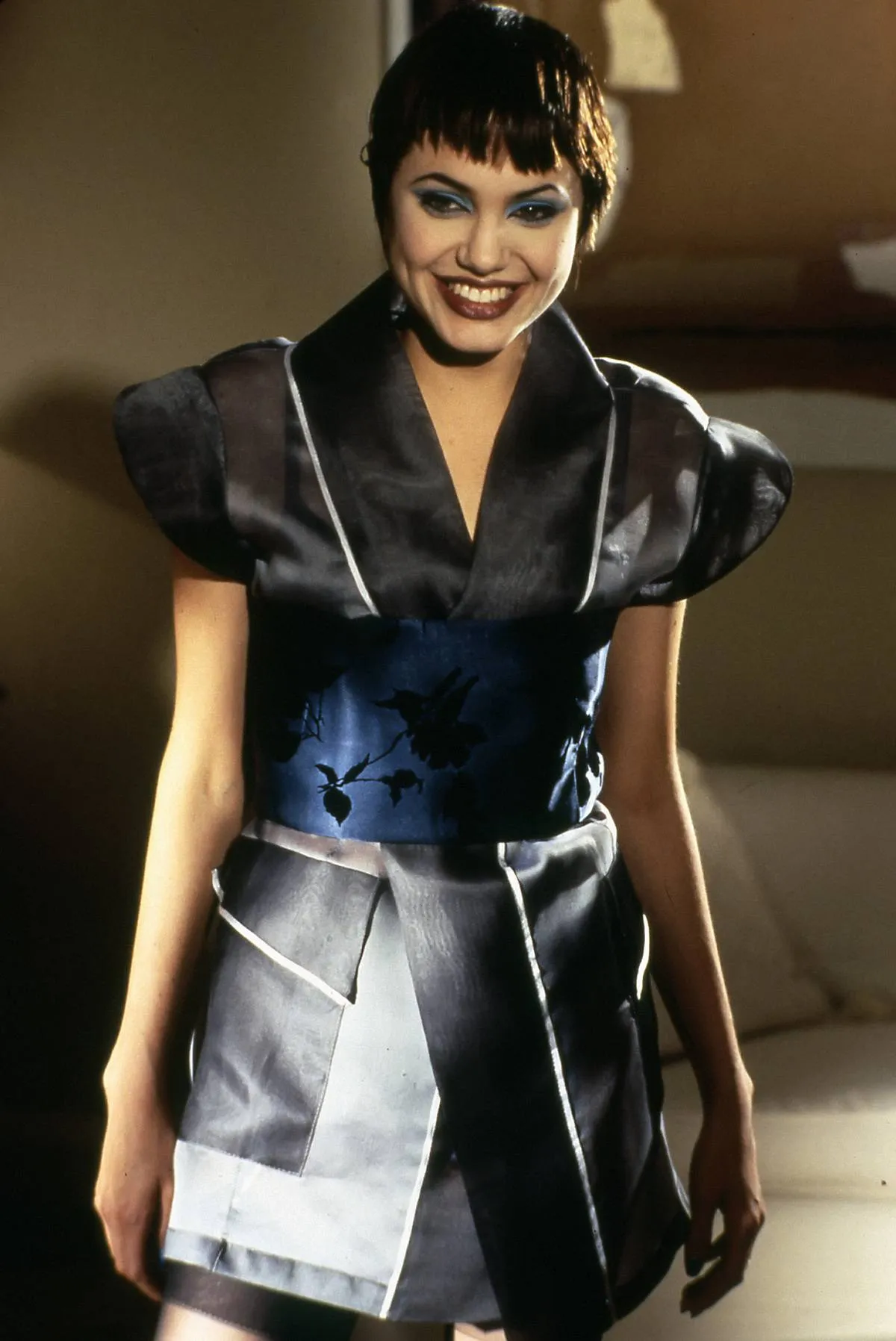 Jolie's most prominent role during the early years of her career was as Kate "Acid Burn" Libby in her first Hollywood picture, Hackers (1995).
Her next film was 1996 comedy Love Is All There Is, a modern-day loose adaptation of Romeo and Juliet set among two rival Italian family restaurant owners in the Bronx, New York.
Jolie Plays By Her Heart
Jolie returned as Gloria McNeary in the 1998 gangster movie Hell's Kitchen, and later that year appeared in Playing by Heart, as part of an ensemble all-star cast that included Sean Connery, Gillian Anderson, Ryan Phillippe and Jon Stewart.
The film received predominantly positive reviews and Jolie was praised in particular.
Not All Her Performances Were Great
In 1998, she starred in the comedy-drama Pushing Tin, co-starring John Cusack, Billy Bob Thornton, and Cate Blanchett. Jolie played Thornton's seductive wife.
The film received a lukewarm reception from critics, and Jolie's character was particularly criticized. While shooting Pushing Tin, Jolie started dating her co-star Billy Bob Thornton and then married him on May 5, 2000.
Meeting Big, Bad Billy Bob
Then in 1999, Jolie met the equally insane Billy Bob Thornton. Angelina Jolie and Billy Bob Thornton first met on the set of the 1999 film Pushing Tin.
They dated for only two months before getting married in 2000. The marriage went on for three years and then (surprise) came the inevitable divorce.
Divorce #2 Of 3
But the two had a wild time together, with their (very) frequent displays of affection for one another in public settings and always carrying vials of each other's blood wherever they went.
Thornton once said; "We had a great marriage and I chickened out because I didn't feel good enough. That's all that happened. It was no big deal, we never hated each other."
An Intense Love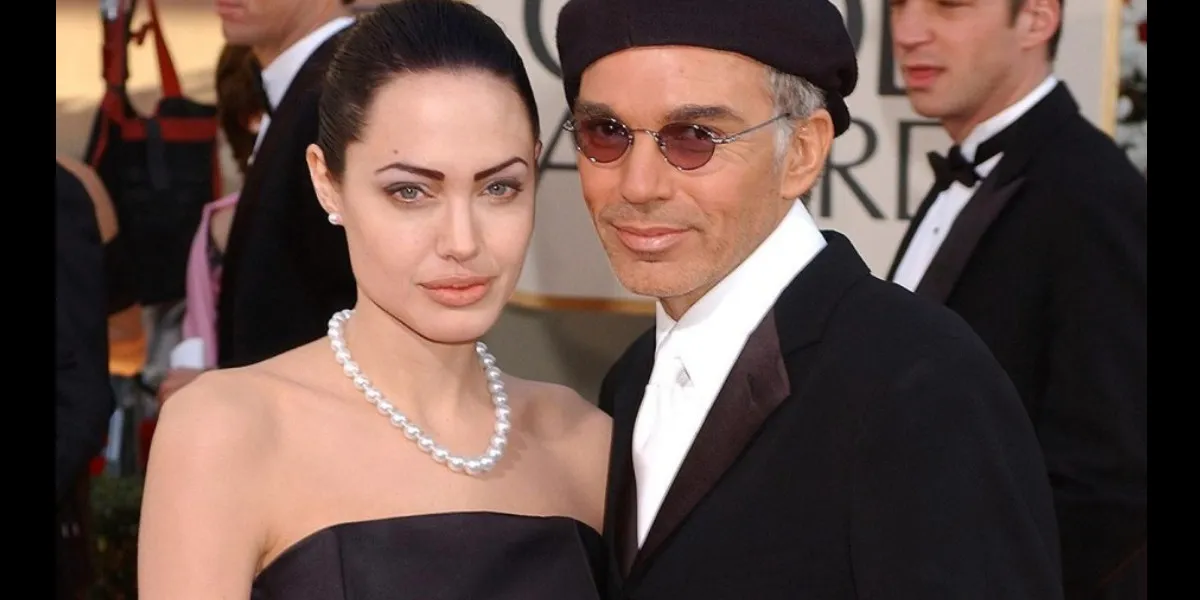 "It took me by surprise, too, says Jolie, because overnight, we totally changed. I think one day we had just nothing in common. And it's scary but … I think it can happen when you get involved and you don't know yourself yet."
Jolie stated in Vogue about the divorce. When still married to Thornton, Jolie adopted a Cambodian baby boy, named Maddox, now 6. He was her first adopted child.
Maddox - Adopted in Cambodia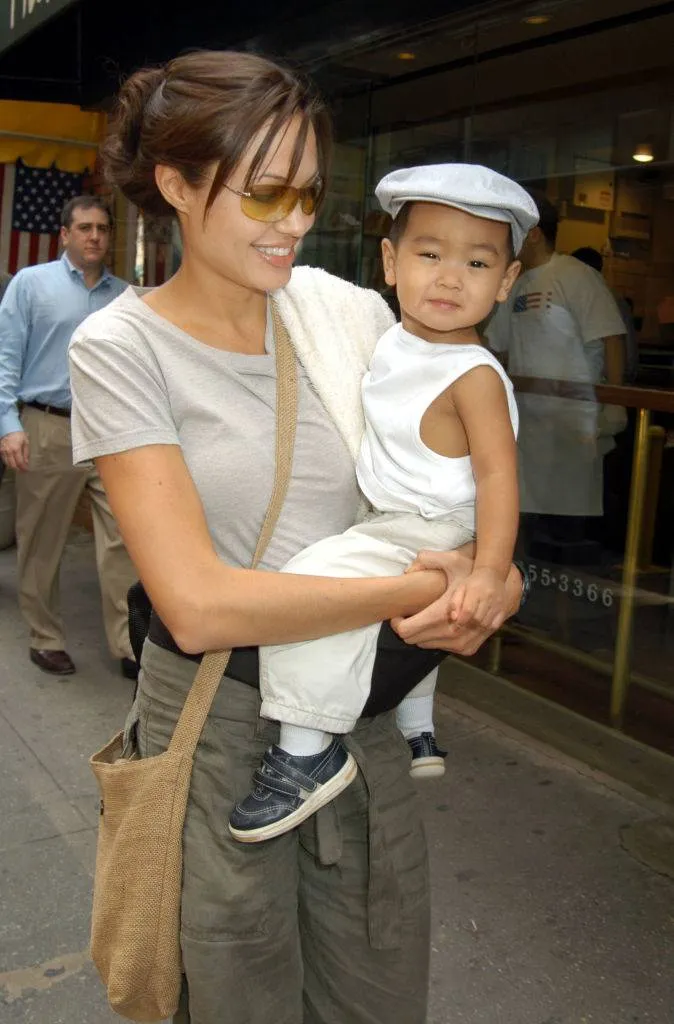 Maddox Chivan is Angelina's first child, whom she adopted from an orphanage in Battambang, Cambodia. Only a month after she applied to adopt, the U.S. banned adoptions from the country, due to a high rate of child trafficking.
However, she was able to finalize the adoption and take Maddox to the U.S. in 2002. Angelina was married to Billy Bob when she adopted Maddox but had sole custody.
Collecting Bones, But No Accolades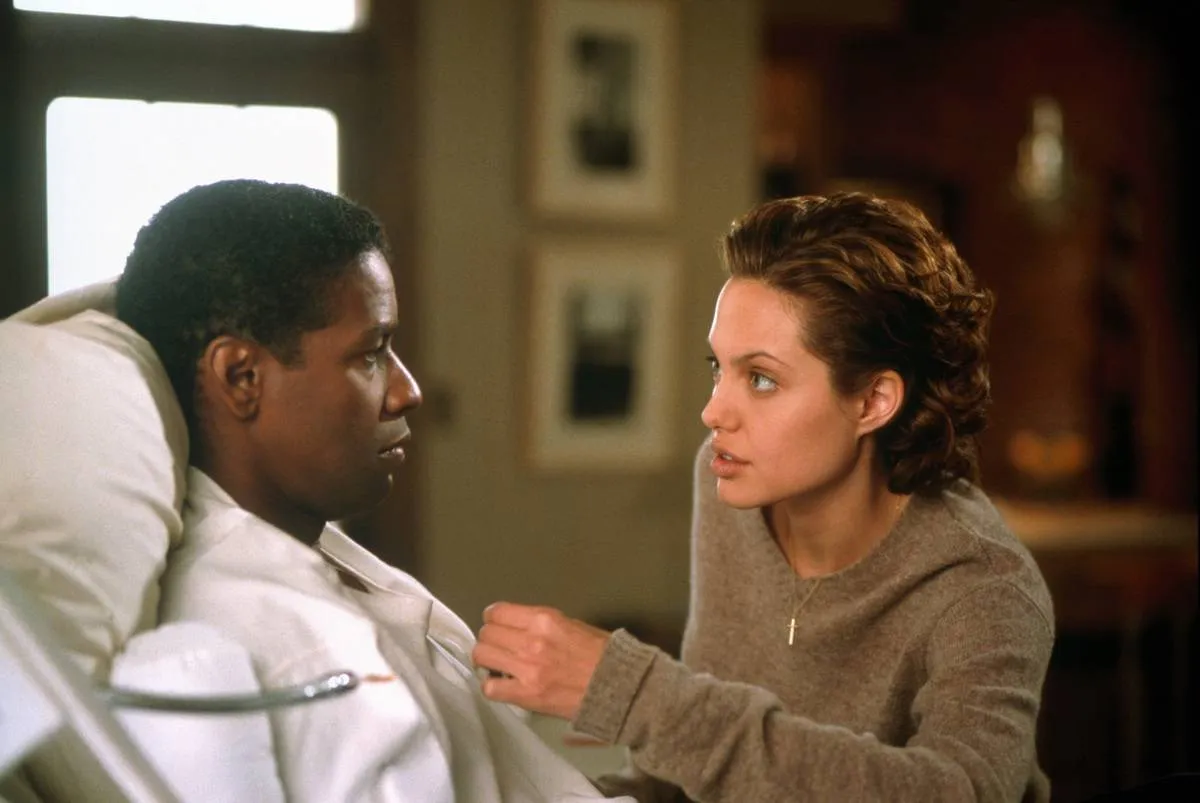 Jolie joined Denzel Washington (Training Day) in The Bone Collector, an adapted crime novel written by Jeffery Deaver. Jolie played Amelia Donaghy, a police officer haunted by her cop father's suicide, who reluctantly helps Washington track down a serial killer.
The movie grossed $151 million worldwide, but was a critical failure: "Jolie, while always delicious to look at, is simply and woefully miscast."
The Oscar Goes To...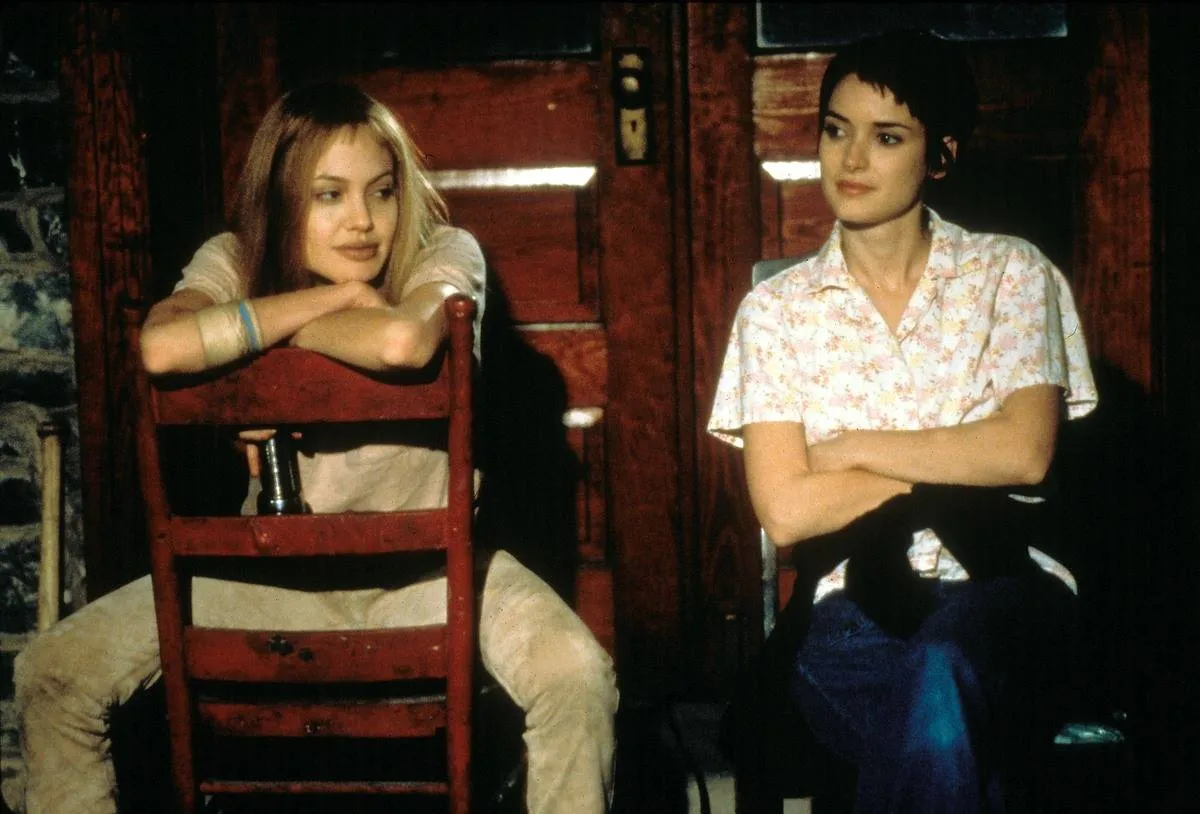 Jolie starred in Girl, Interrupted (1999), a film that tells the story of mental patient Susanna Kaysen, and which was adapted from Kaysen's original memoir Girl, Interrupted.
Jolie played the sociopathic Lisa Rowe, while Winona Ryder (Autumn in New York) played the main character. This film was a real triumph for Angelina and earned her an Oscar.
A Refreshing, Minor Role
In 2000, Jolie appeared in her first summer blockbuster, Gone in 60 Seconds, in which she played Sarah "Sway" Wayland, ex-girlfriend of car-thief Randall "Memphis" Raines (Nicolas Cage).
The role was small, and Angelina later explained that the film was a welcome relief after the heavy role of Lisa Rowe. And Gone in 60 Seconds became her highest grossing movie up until then, earning $237 million internationally.
Angelina Notoriously Raids Tombs
In 2001 Jolie starred alongside Antonio Banderas as the mail-order bride Julia Russell in the thriller Original Sin. In 2000, Jolie was asked to star in Lara Croft: Tomb Raider(2001).
At first, she expressed disinterest but then decided that the required training for the athletic role was intriguing.
Dating The Future 007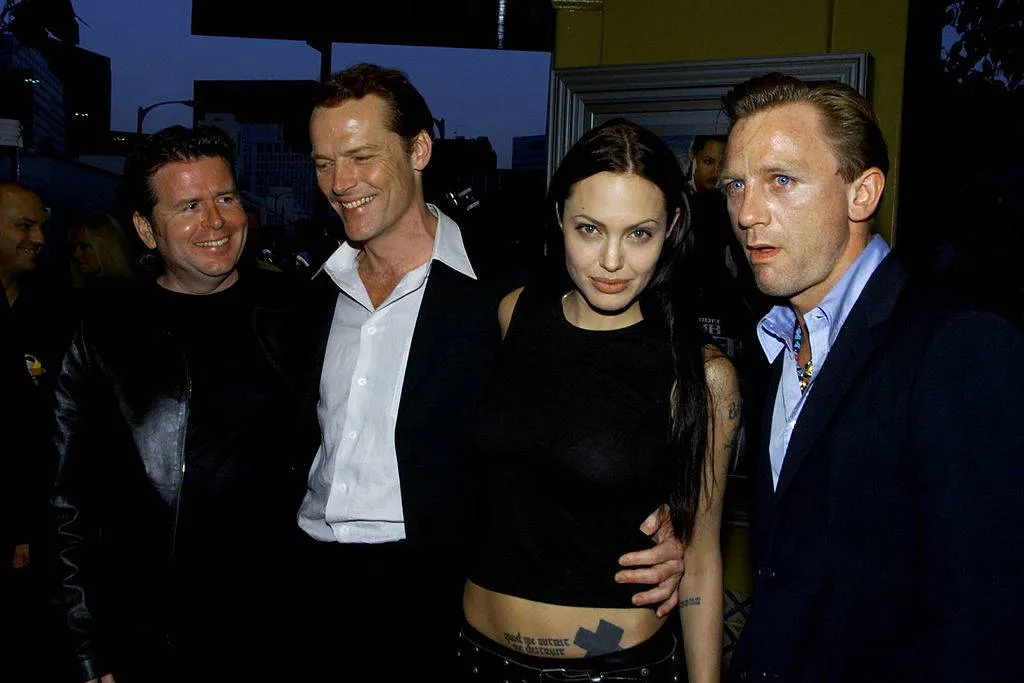 Angelina and Daniel Craig reportedly hooked up while working together on the first Tomb Raider movie that came out in 2001. They reconnected for an innocent reason, but it might not remain that way for much longer, Radar Online hints.
Angelina Jolie is well known to get whoever and whatever she wishes for these days.
International Fame
Jolie performed all her own stunts in Tomb Raider and even received cuts from the chandelier scene as a result. She also set fire to her silk pajamas on the chandelier while she was doing her "bungee jumps" in the house.
She was taken to a hospital with minor burns but continued filming the next day. Thanks to the flick, Jolie achieved international fame and since then has established herself as one of the best-known and highest-paid actresses in Hollywood.
Jolie Lives Something Unlike Regular Life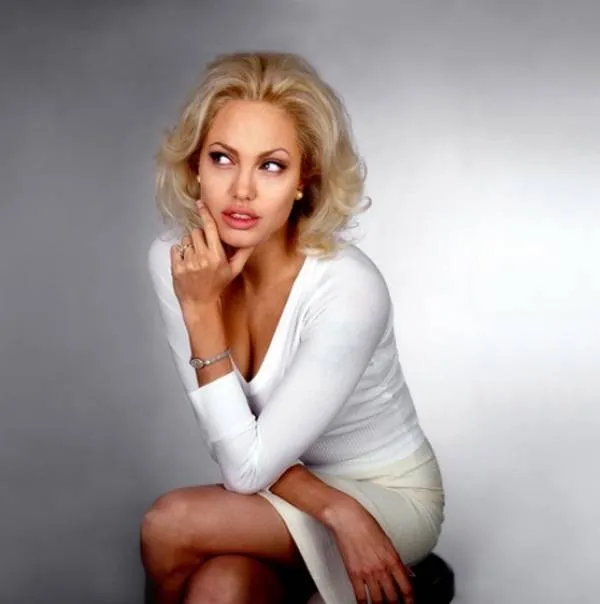 The only movie Jolie did in 2002 was Life or Something Like It. She played Lanie Kerrigan, an ambitious TV reporter who is told that she will die in a week. Jolie's performance received positive reviews.
"Jolie is excellent in her role. This Academy Award-winning actress is exceedingly believable in her journey towards self-discovery and the true meaning of fulfilling life," CNN's Paul Clinton wrote in his review.
A Movie That Matched Her Interests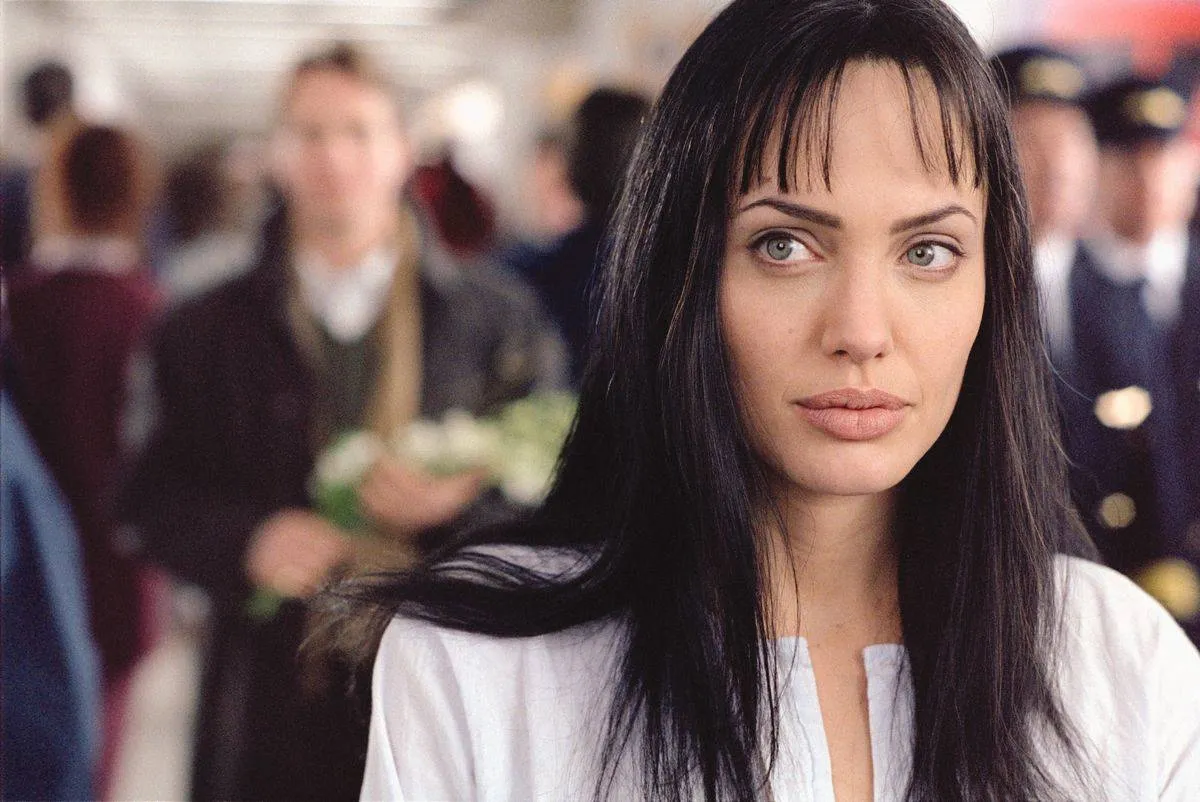 In 2003 Jolie starred in Beyond Borders, a film about aid workers in Africa.
The dramatic film parallels some of her real life humanitarian experiences although, despite the inclusion of a romance between two westerners, many of the movie's images were too depressingly realistic making the film unpopular with critics and viewers.
Jolie's Rumored Relationships
Angelina Jolie was rumored to have had a fling with her Alexander co-star Colin Farrell in 2003. After appearing together in the 2004 film Alexander, Val Kilmer, and Angelina Jolie were rumored to have been in a relationship.
Angelina Jolie was reportedly spotted kissing her Gone in 60 Seconds co-star Nicolas Cage at a black tie event in 2003. Rumor has it that Angelina Jolie had an affair with Mick Jagger after she appeared in the Rolling Stones' video for "Anybody Seen My Baby?" in 1997.
Jolie Takes Praise In Taking Lives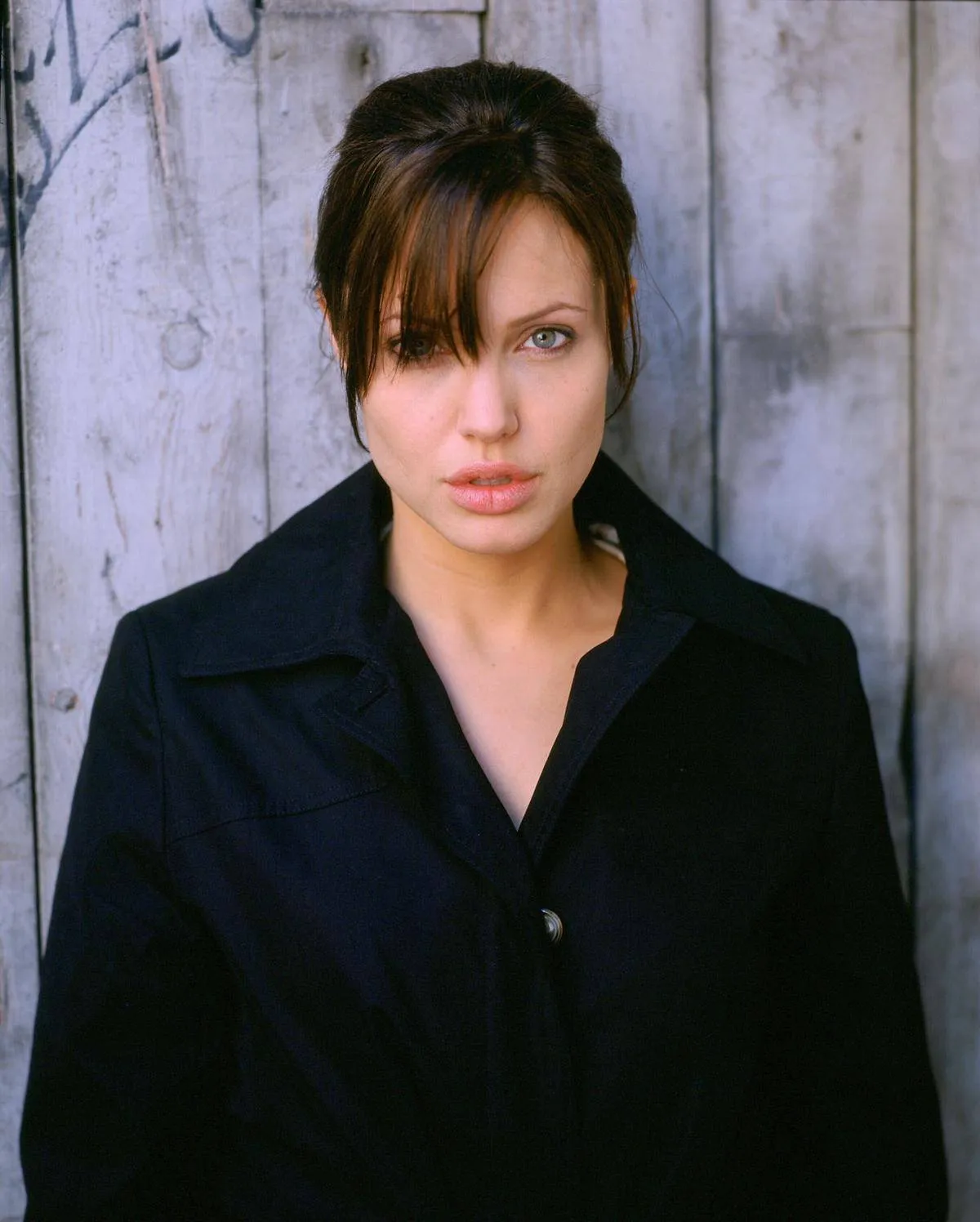 In 2004, Jolie starred alongside Ethan Hawke in the thriller Taking Lives as an FBI profiler summoned to help Montreal law enforcement hunt down a serial killer.
The movie received mixed reviews and The Hollywood Reporter concluded, "Angelina Jolie plays a role that definitely feels like something she has already done, but she does add an unmistakable dash of excitement and glamour."
Angelina Jolie Should Be 'The Great'
Jolie also had a brief appearance in Sky Captain and the World of Tomorrow, a science fiction adventure film, and then played Olympias in Alexander (2004), Oliver Stone's biopic about the life of Alexander the Great (Colin Farrell).
The film was a failure domestically but a success internationally. This same year Jolie also provided the voice of Lola, an angelfish, in the animated DreamWorks movie Shark Tale.
The Movie That Started Rumors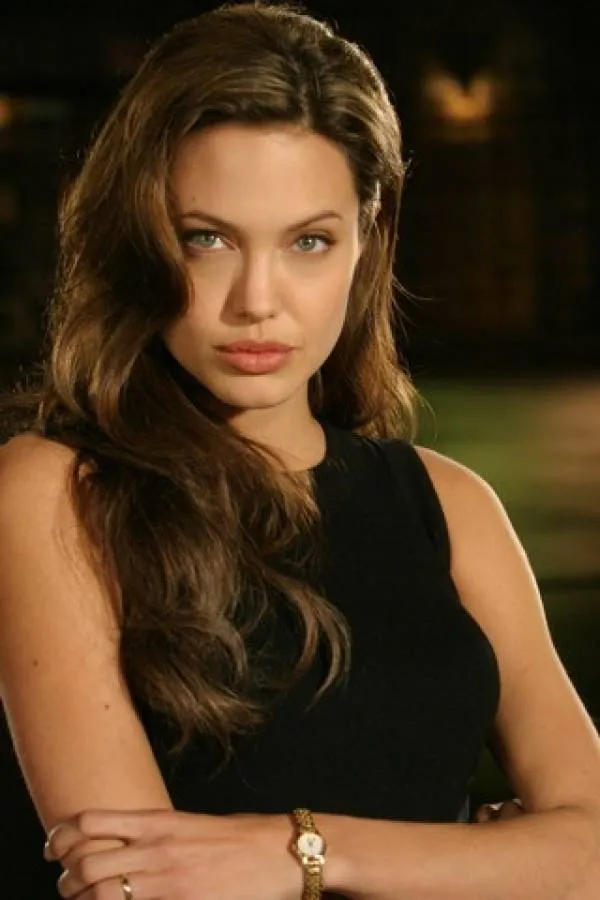 Jolie's only movie of 2005, the action-comedy Mr. & Mrs. Smith, is also her biggest commercial success to date that also made her the third actress to join the $20 Million Club (after Julia Roberts and Cameron Diaz), as that's the amount of money she got for the flick.
The movie earned over $478 million worldwide and became one of the biggest hits of 2005.
An Already Married Brad Pitt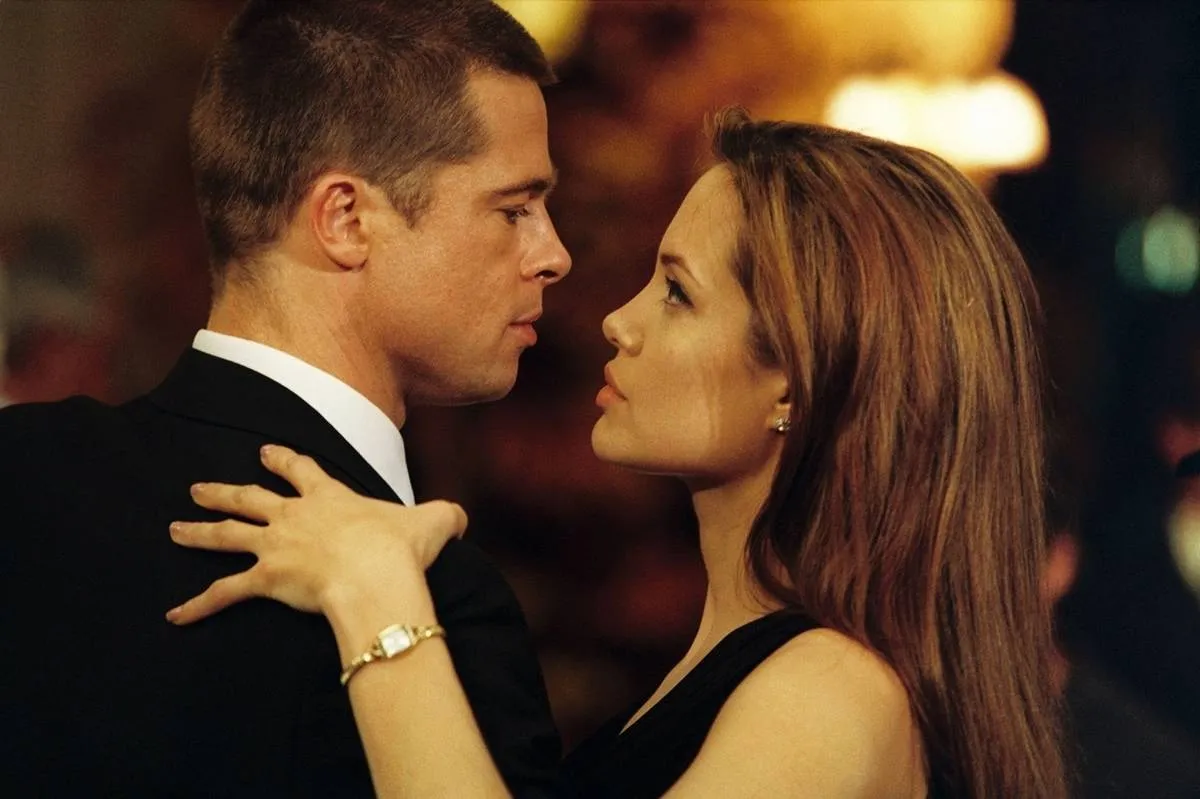 Angelina Jolie met Brad Pitt in 2005 while shooting Mr. & Mrs. Smith. As far as they were concerned, it was love at first sight.
So what if Pitt was married at the time to yet another superstar celebrity, Jennifer Aniston. Vows be damned, love was in the air. That's all that mattered at the time.
"I Would Never," Jolie Says
The film was well-received and was generally lauded for the chemistry between the two leads. There were rumors that Pitt and Jolie had an affair while filming Mr. & Mrs. Smith.
Jolie insisted that because her mother had been hurt by adultery, she herself could never participate in an affair with a married man, therefore there had been no affair with Pitt at that time.
Caught In A Lie?
But during the press conference on October 16, 2008 Angelina Jolie has admitted that she and Brad Pitt fell in love on the set of Mr. and Mrs. Smith while he was still married to Jennifer Aniston.
"Not a lot of people get to see a movie where their parents fell in love," she said in excitement about her children being able to see the movie some day.
Zahara - Adopted in Ethiopia
When Zahara was six months old, Angelina and Brad traveled to Ethiopia to adopt her from an orphanage in Addis Ababa.
At first they believed Zahara was an AIDS orphan, but her birth mother came forward and explained the information was incorrect. The following year Brad legally adopted her as well.
Shiloh - First Biological Child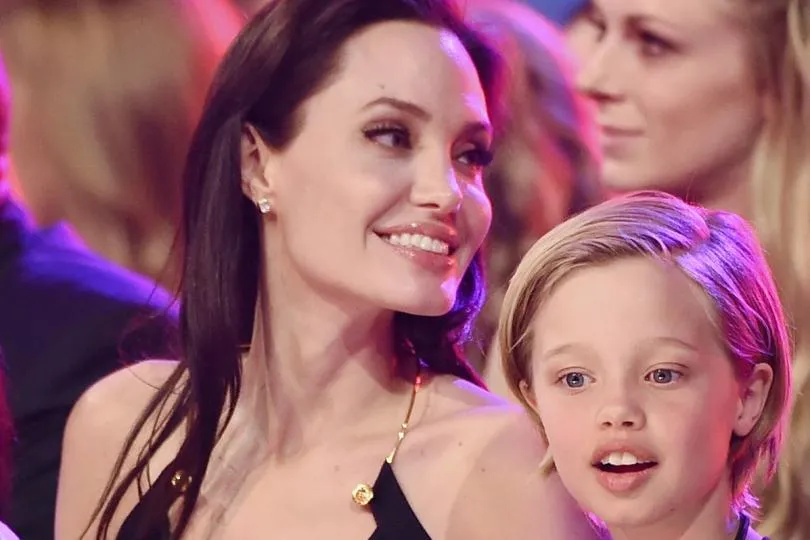 The media went crazy when Angelina became pregnant with Brad's baby. The power couple traveled to Namibia to give birth to their daughter in May of 2006, trying to avoid the media.
When it came time to offer the first photos of their child, the couple sold them to People and Hello! for $4.1 and $3.5 million respectively, with all proceeds benefiting UNICEF.
Angelina Jolie's Directorial Debut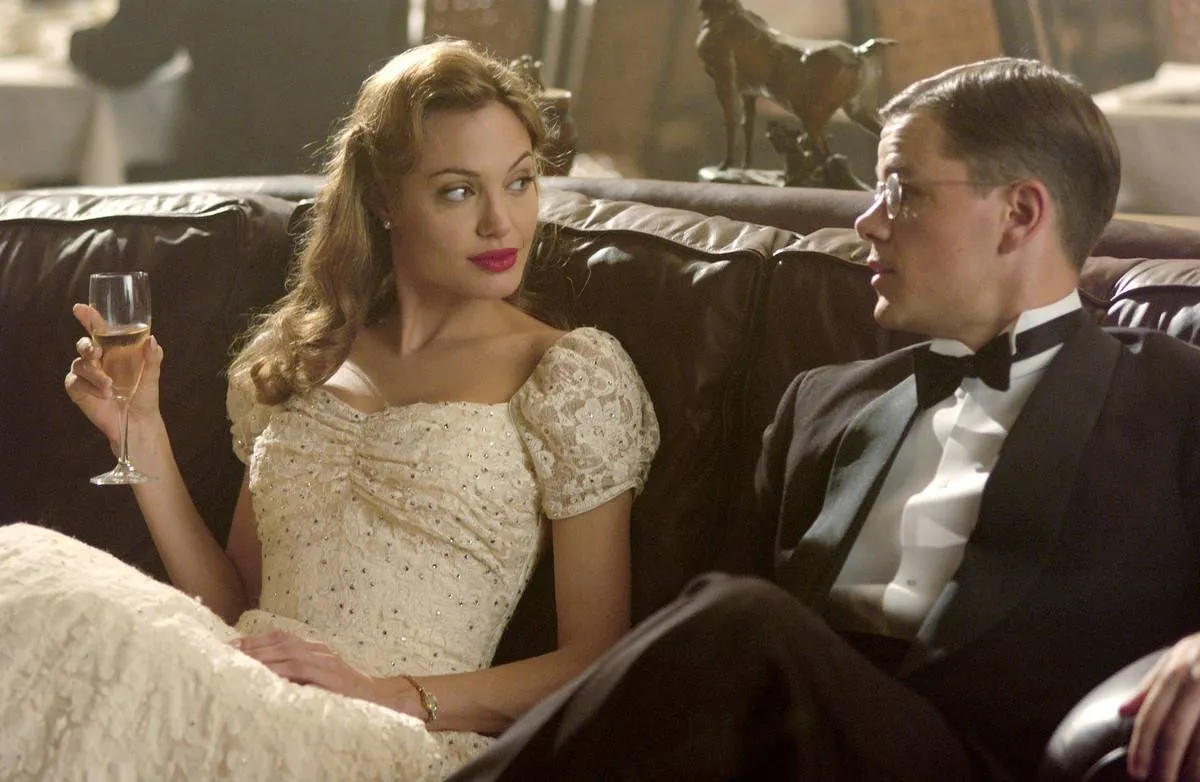 Jolie's only film in 2006 was Robert De Niro's The Good Shepherd, telling the early history of the CIA, as seen through the eyes of Edward Wilson (Matt Damon). Jolie played Wilson's neglected wife.
In 2007, Jolie made her directorial debut with the documentary A Place in Time, which captures the life in 27 locations around the globe during a single week.
Jolie Gives Mighty Heart In A Mighty Heart
Jolie also starred as Mariane Pearl in Michael Winterbottom's documentary-style drama A Mighty Heart (2007), about the kidnap and murder of Wall Street Journal reporter Daniel Pearl in Pakistan.
The movie is based on Mariane Pearl's memoirs A Mighty Heart and had its premiere at the 2007 Cannes International Film Festival. Jolie's performance was described as "well-measured and moving."
2008 Was A Busy Year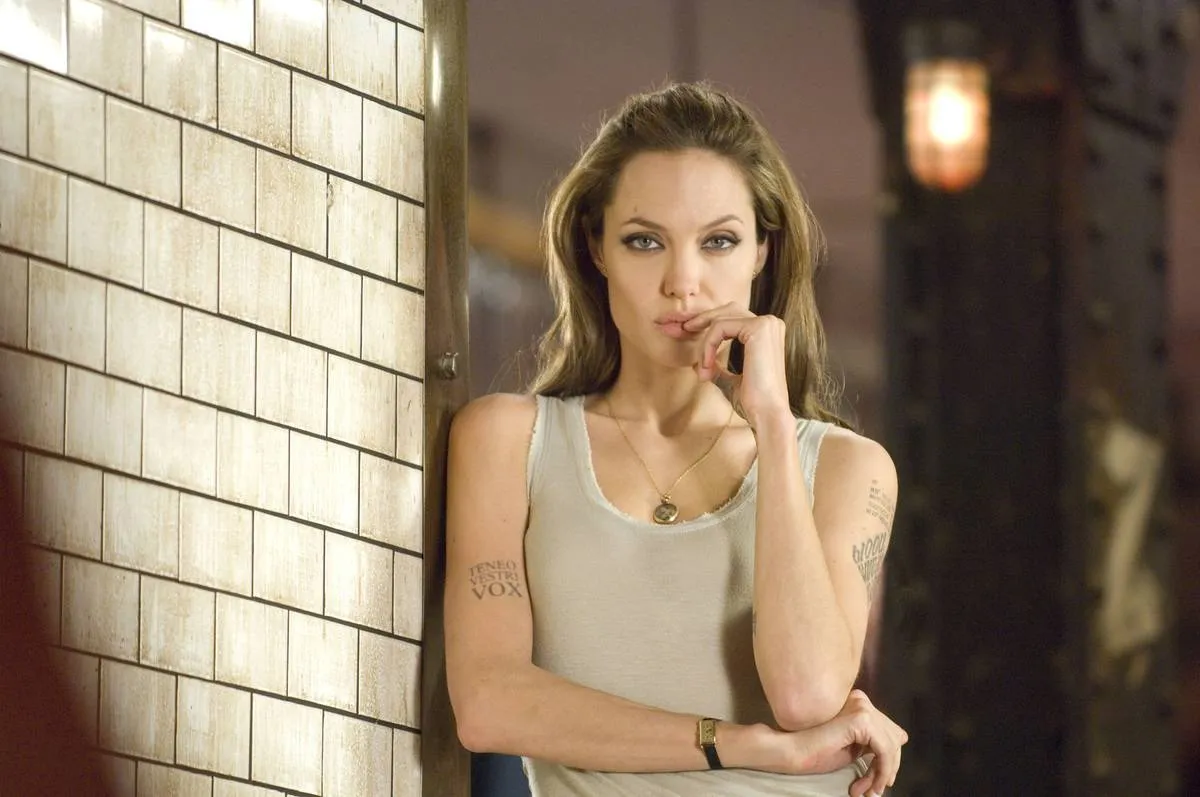 Jolie also played in Robert Zemeckis' animated epic Beowulf (2007), which was created through the motion capture technique. The film featured her as Grendel's mother.
Three of Jolie's movies premiered in 2008: the DreamWorks animated movie Kung Fu Panda, Clint Eastwood's drama Changeling and action flick Wanted, in which Jolie stars as a sexy and wild assassin.
Pax - Adopted in Vietnam
Pax was another orphan whom Angelina and Brad adopted, this time from Vietnam.
However, the couple wasn't married at the time, which goes against Vietnam's rules for adoptions, so Angelina initially adopted the three-year-old on her own. After returning to the U.S. Brad was able to adopt Pax in 2008.
A Movie Her Kids Could Watch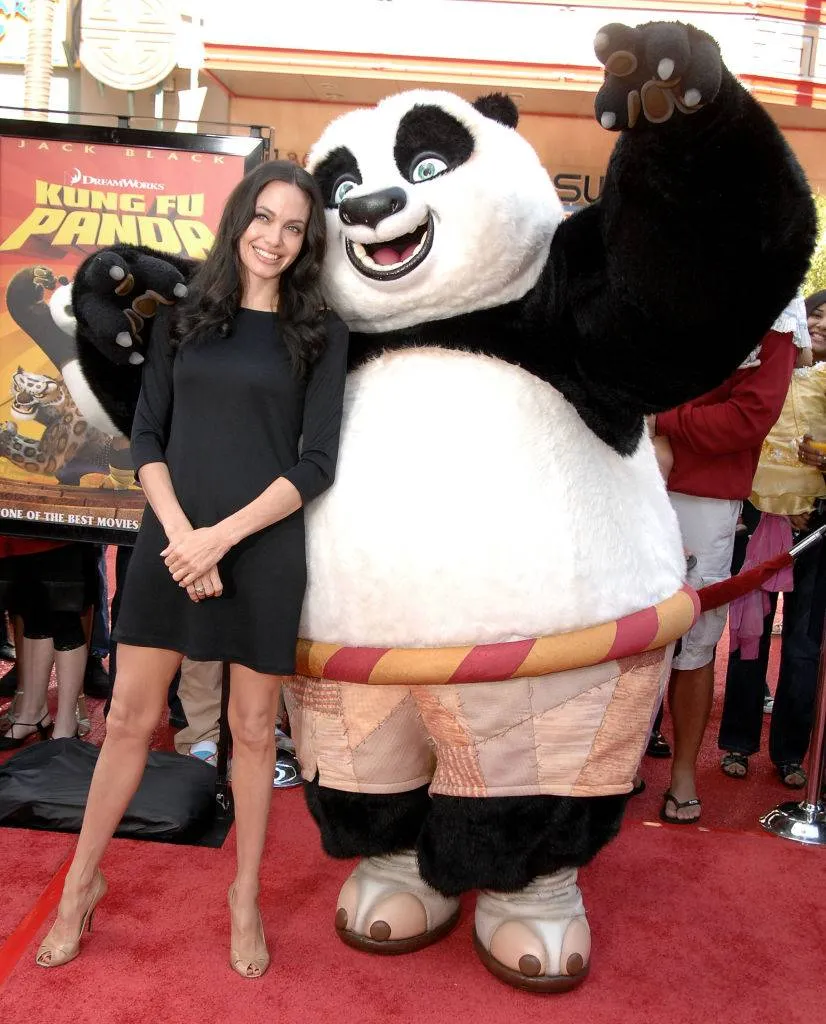 Angelina says she's really proud of Kung Fu Panda. It is the only one of her movies that her children have seen so far, and she says: "It's a big hit in the house. Jack Black is like De Niro to the kids."
Angie also revealed she doesn't really watch her movies. "I like the process of doing them more than watching them. No, I just, I don't really like to watch movies. I love to watch Brad's movies."
Knox and Vivienne - Brangelina's Twins!
In 2008, Angelina became pregnant again, this time with twins! The family traveled to France for the birth while the paparazzi followed and camped outside the hospital.She gave birth to Knox and Vivienne on July 12, 2008. Again the photos were sold to benefit charity, this time for $14 million.
Did She Use Maddox To Cause Trouble For Pitt?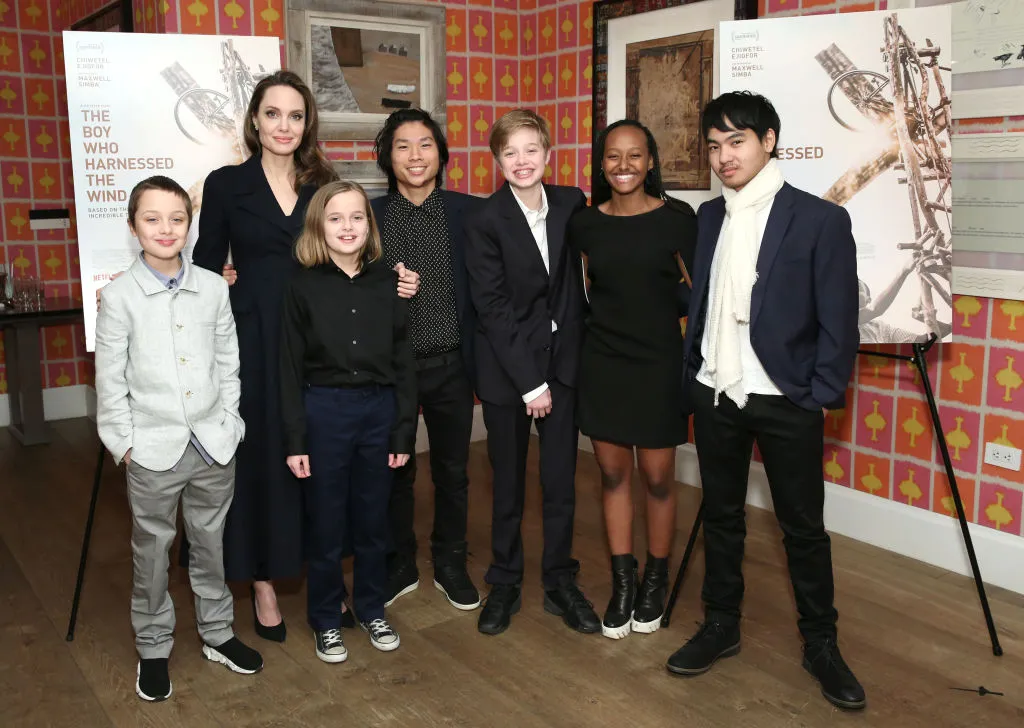 As the messy divorce rages on, some critics have accused Jolie of using Maddox, now 18, to get back at Pitt. Their son is now a student in South Korea and was questioned by a paparazzi about his relationship with his dad, to which Maddox didn't have an answer other than "Um, I don't know about that … what's happening [with that]."
Since Angelina had been very public in helping Maddox settle in at school, some people felt that his comments were a sign that Brad isn't being a hands-on father and is more an absentee parent than not.
Angelina Likes A Challenge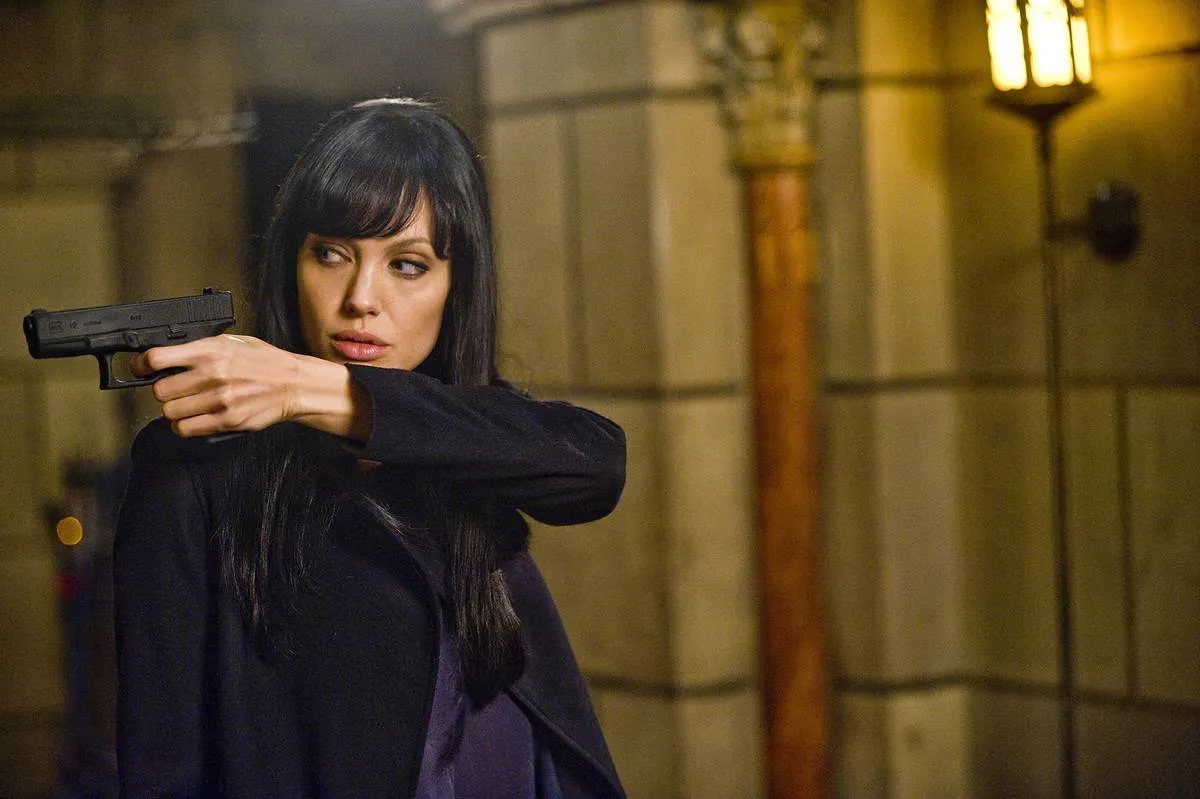 When the Salt script was couriered round to the Jolie residence, she was "at home in my nightgown feeling very maternal with my new babies. I remember I was with them in my bedroom and I flipped through the script.
It was all about getting out there and attacking and being very physical and I did feel really funny, thinking if I can do this it would be a nice balance: being soft at home and then going to work and filming this hard, physical role. It seemed like a real challenge. And I like a challenge."
Doing All Her Own Stunts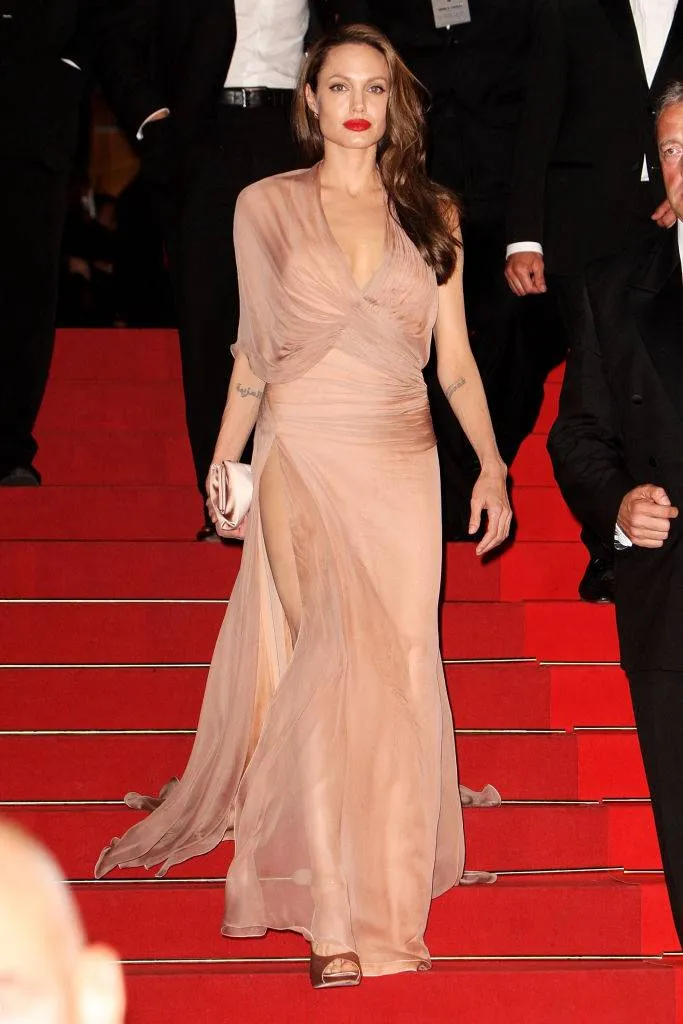 "Doing a few stunts is a great part of the job; it's wonderful therapy," she laughs. "I wasn't scared. I get a kick out of it. I love that kind of thing. But I am fearless to the point of stupidity sometimes.
Maybe I should have a little more fear." In April 2009 it was reported Angelina had signed on to portray beautiful and hard-charging medical examiner named Dr. Kay Scarpetta for a forthcoming movie Untitled Kay Scarpetta Project that's based on the best-selling novel series of the same name by Patricia Cornwell.
Rumored To Have Canoodled Ralph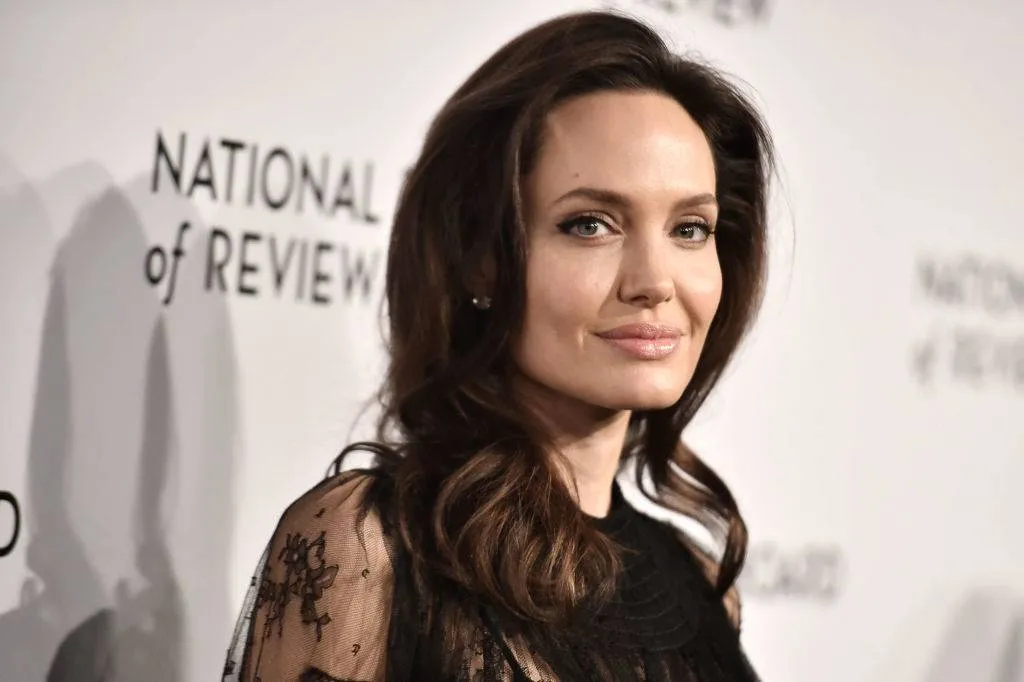 On the surface, the news that Angie had a brief fling with actor Ralph Fiennes sounds kind of boring. But when you add the fact that Fiennes is a bit of a love addict having already had two scandals, well that heats things up a bit. Wanna get even more hot and bothered?
Well, how about the rumor that Angie and Fiennes supposedly met for regular sessions at a hotel in London? Yeah, I knew that'd get ya.
Embracing Motherhood
Angelina is the proud mother of six children that she currently shares custody with Brad Pitt (although that might change soon). Three of her children are adopted, and the other three are her biological children with Pitt.
Adding six children to a family in six years sounds like a lot to handle, but Angelina and Brad make it look easy.
A Fateful Fight
Family life has certainly seemed to tame this former wild child. Until recently, that is. It's rumored that the divorce was instigated by one fateful argument. In public. On a plane. There was potentially alcohol involved, and some witnesses even claim that one of their children stepped between them to stop the fight.
And to make matters even more difficult, any issue that arises on an airplane is within the jurisdiction of the FBI. So guess who will be interviewing the family about the facts of the alleged altercation? Yep, federal agents.
Now Fighting For Custody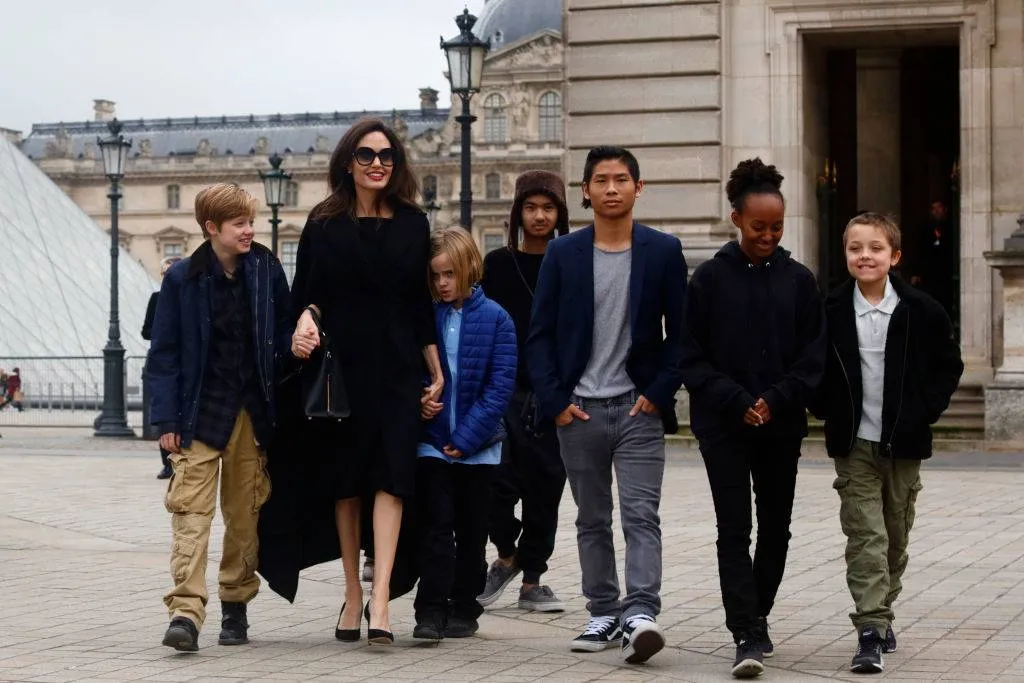 In September of 2016, Angelina filed for divorce from Brad Pitt following a conflict involving alcohol and an argument on a plane. Angelina said she was fearful of the well-being of the children, and so she filed for physical custody for all six.
She's currently taking care of her children in a rental home in LA while Brad works on the set of World War Z. The family has plans to go to therapy. Custody has yet to be finalized.
Infamous Humanitarian
Angelina was inspired to get involved in humanitarian efforts after filming Lara Croft: Tomb Raider in Cambodia in 2001. She took particular interest in refugees and internally displaced people, often forgotten and ignored by the media.
The actress began working with the United Nationals High Commissioner for Refugees (UNHCR) as a Goodwill Ambassador.
Traveling To War Zones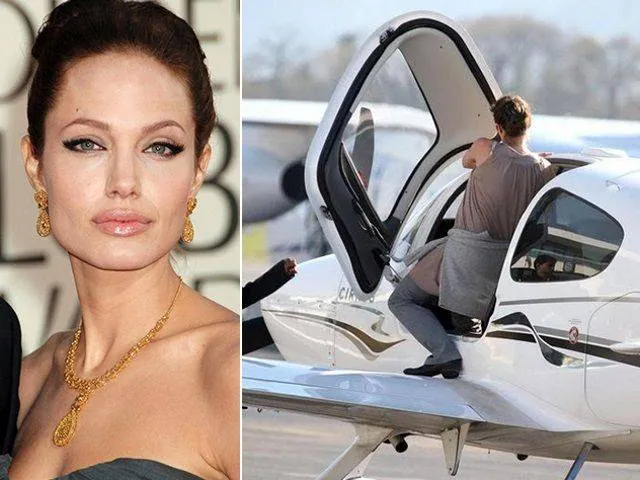 Angelina's efforts went beyond sitting behind a desk and making phone calls. Over the course of 10 years, Angelina traveled to more than 40 sites, many of which were war zones in the state of conflict.
Three aid workers were murdered when she traveled to Afghanistan, but Angelina kept pushing forward. She has since been promoted to the rank of Special Envoy to a High Commissioner. She even earned her pilot's license so she could provide food and supplies around the world to those in need of aid.
Campaigning To End Sexual Violence During Military Conflict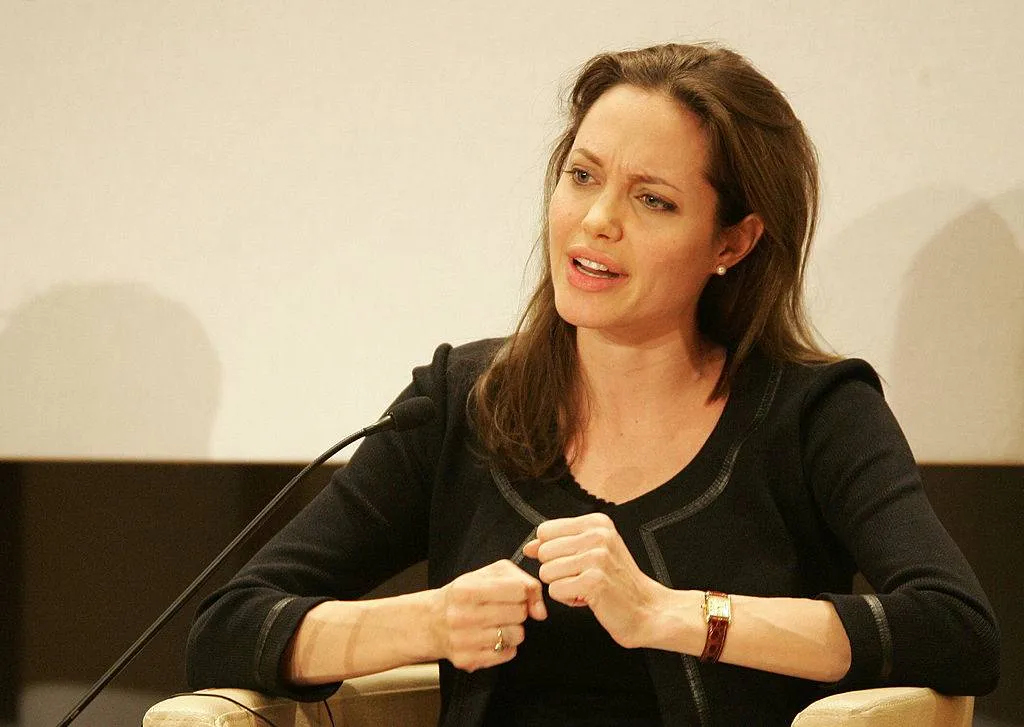 Never slowing down, Angelina established multiple organizations to help advocate for human rights and prevent sexual violence in zones of military conflict.
One of her biggest accomplishments towards the cause is co-chairing a Global Summit to End Sexual Violence in Conflict where 151 nations showed their support.
Promoting Breast Cancer Prevention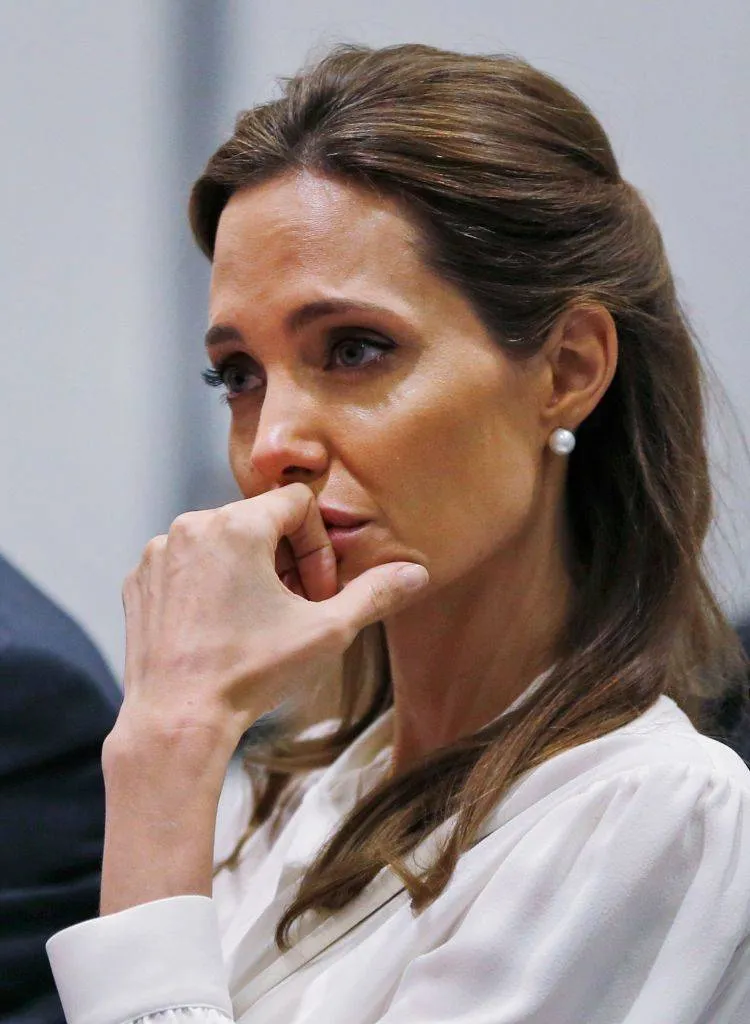 Both Angelina's mother and grandmother passed away from cancer, which led her to undergo genetic testing in 2013. It was disheartening news when Angelina discovered she had an 87% risk of developing breast cancer.
Taking proactive measures, the actress and mother of six elected for a double mastectomy to prevent developing cancer.
Jolie's Cancer Risk Returns
Two years after the double mastectomy, Angelina learned she was also at risk of developing ovarian cancer. Taking the same preventative approach that she did with breast cancer, Angelina underwent a preventative oophorectomy in 2015, removing her ovaries.
The poised actress stated, "On a personal note, I do not feel any less of a woman. I feel empowered that I made a strong choice that in no way diminishes my femininity."
Angelina's Influence
Following her preventative surgeries and openness about her decisions, more people at risk sought genetic testing and prevented cancer in their own lives. In fact, Time Magazine wrote a piece titled "The Angelina Effect" in which they proved the number of referrals for genetic testing doubled and even tripled in the UK, Canada, India, and Australia.
"I commend Angelina Jolie for her courage and thoughtfulness in sharing her story,, " said Sheryl Crow.
Future Plans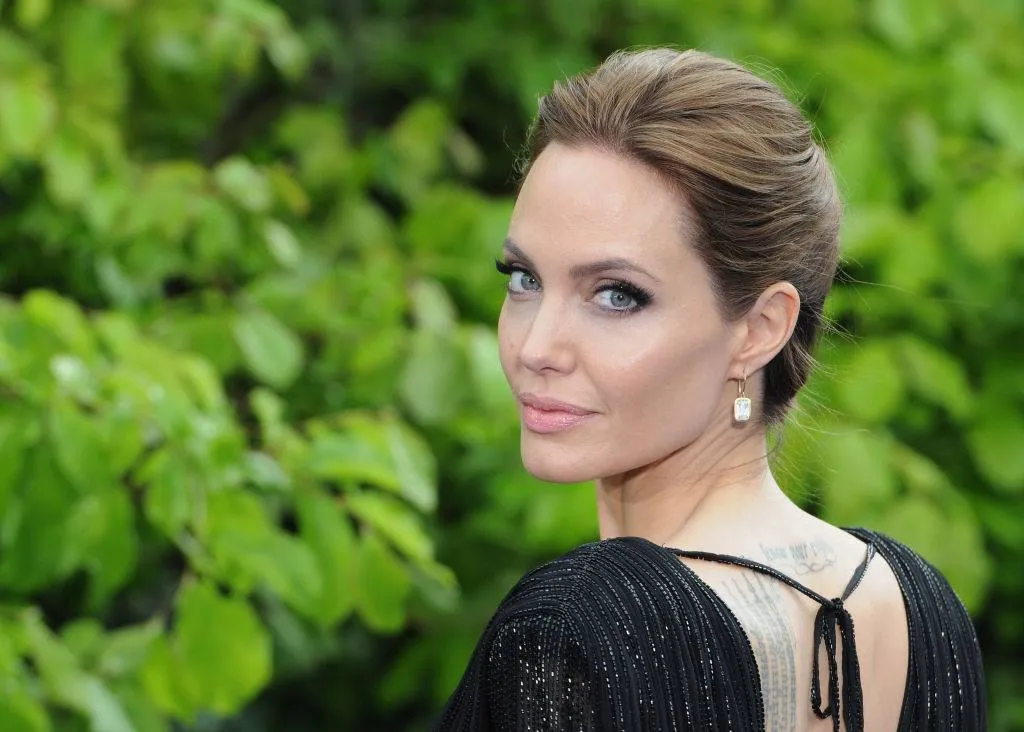 While the media puts a microscope on the fallout of Angelina and Brad's marriage and the custody of the kids, Angelina has plans to move forward with new projects and films.
She will wear multiple hats while working on the films as well, playing the role of actress, producer, and director.
Get Your Netflix Ready
Angelina jumped on a project that chronicles activist Loung Ung's experiences during the Khmer Rouge regime in Cambodia, a place that Angelina holds dear to her heart and is a citizen.
Angelina directed First They Killed my Father which will hit Netflix after post-production wraps up.
Producer Of Awesome Projects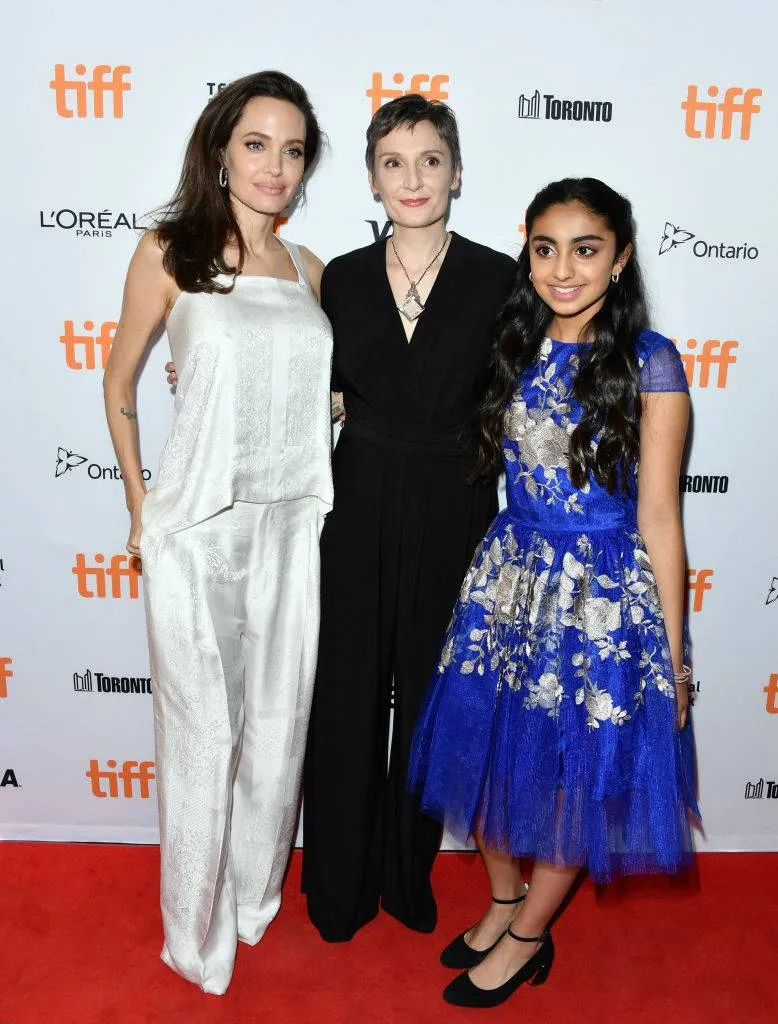 Angelina is the producer of The Breadwinner, an animated film based on a novel by Deborah Ellis. The story follows an Afghan girl who helps her family by working, disguised as a boy. The film will appear in theaters summer 2017.
An Unexpected Sequel
Back in April 2016 it was announced that Angelina would return to play her role in Maleficent 2, changing her tone after being skeptical of a sequel to the film back in 2014.
"I enjoyed it... I don't think there'd be another," she had told USA Today. Luckily for her fans, she's now on board.
The Queen She Needs To Play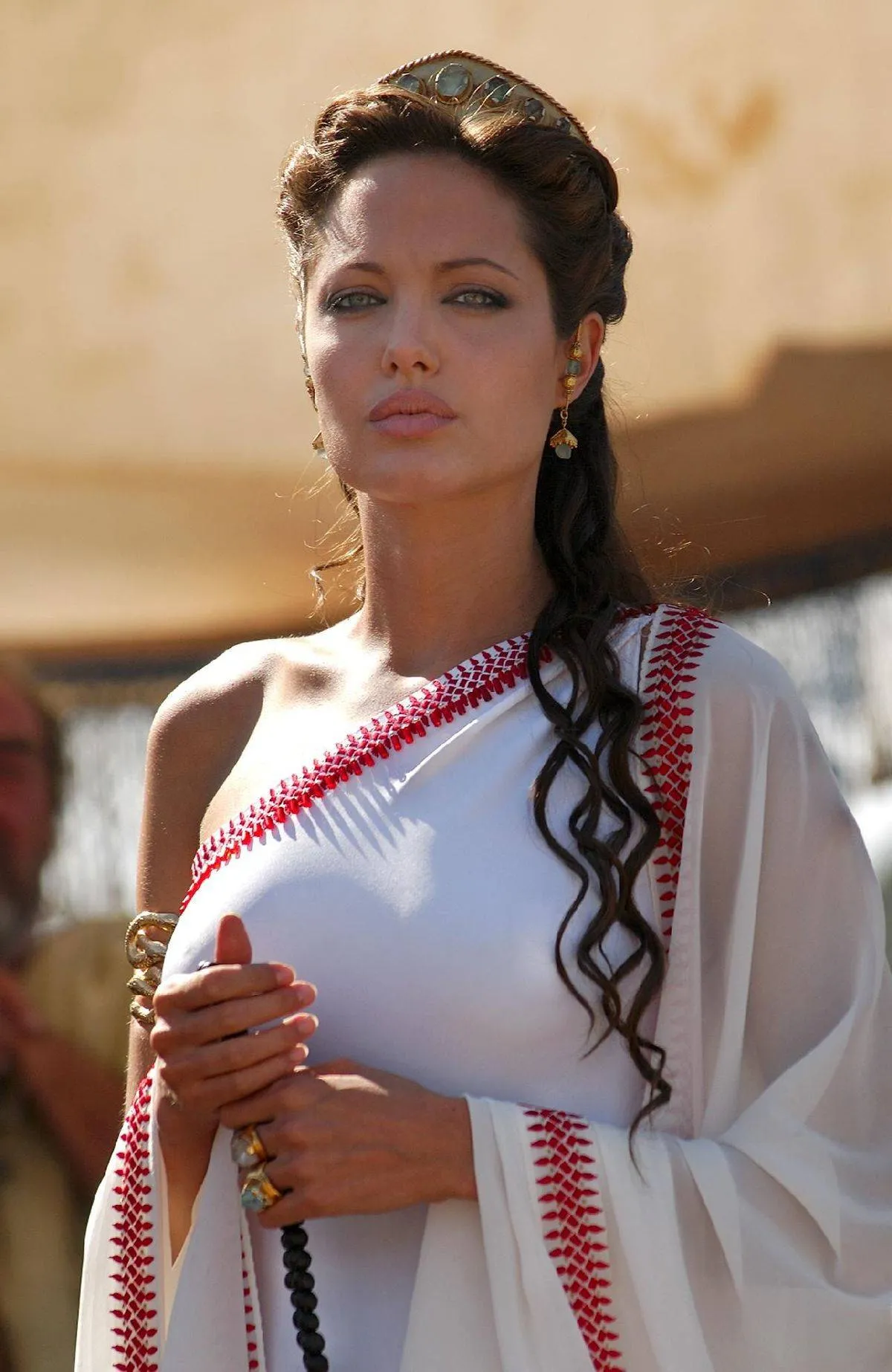 Talk first began about Angelina starring in Cleopatra in 2010.
However, reports since then show Angelina wavering on the project, with concerns on the long length of the script, as well as the selection for the director. Filming hasn't started and no date has been set.
Whopping Net Worth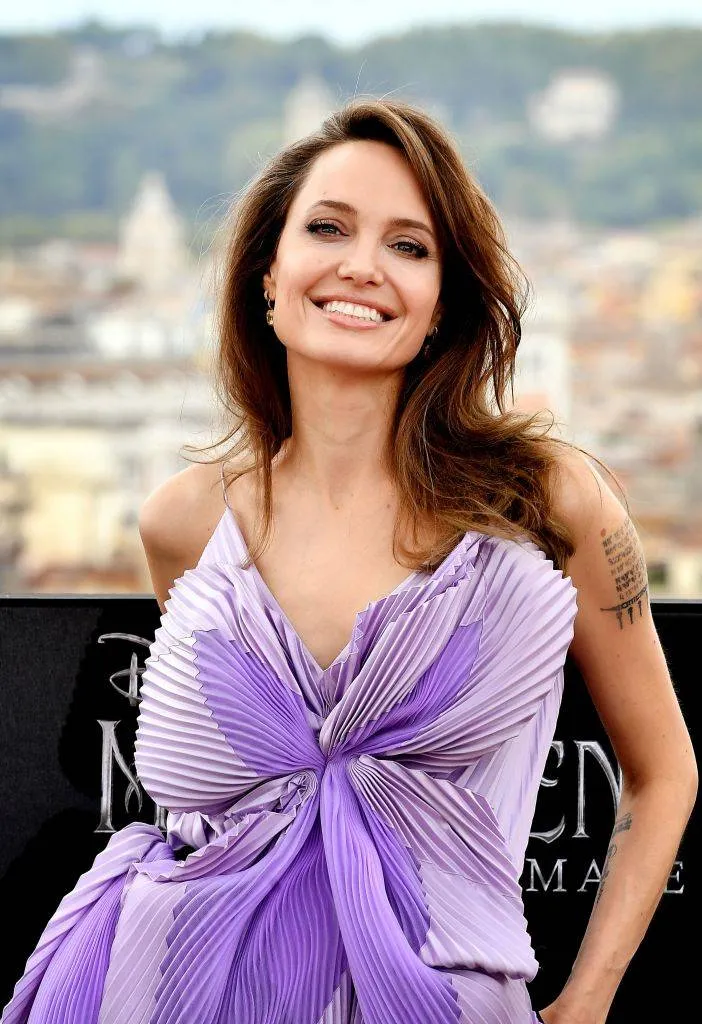 Angelina Jolie is one of the highest paid women in Hollywood, earning $7-$12 million for each film. Combine that with her endorsements and she has a net worth of $160 million as of early 2017.
She isn't worried about losing any of that in the divorce settlement with Brad Pitt, but that isn't due to his fortune, which is a reported $240 million. The couple signed a prenuptial agreement when they were married, which clearly draws the line of their own finances.