Famous Faces Who Have Tested Positive For COVID-19
So far, the year 2020 has been defined by one of the worst pandemics seen in modern history. Sporting seasons have been canceled, movie theaters have closed down, and working from home has become the new normal. Celebrities and public figures have felt the effects, too. Tom Hanks and Rita Wilson were in Australia when they become two of the first famous faces to test positive. After their announcement, a wave of athletes, celebrities, and world leaders came out with similar statements. These are the famous faces who have tested positive for Coronavirus.
Prince Charles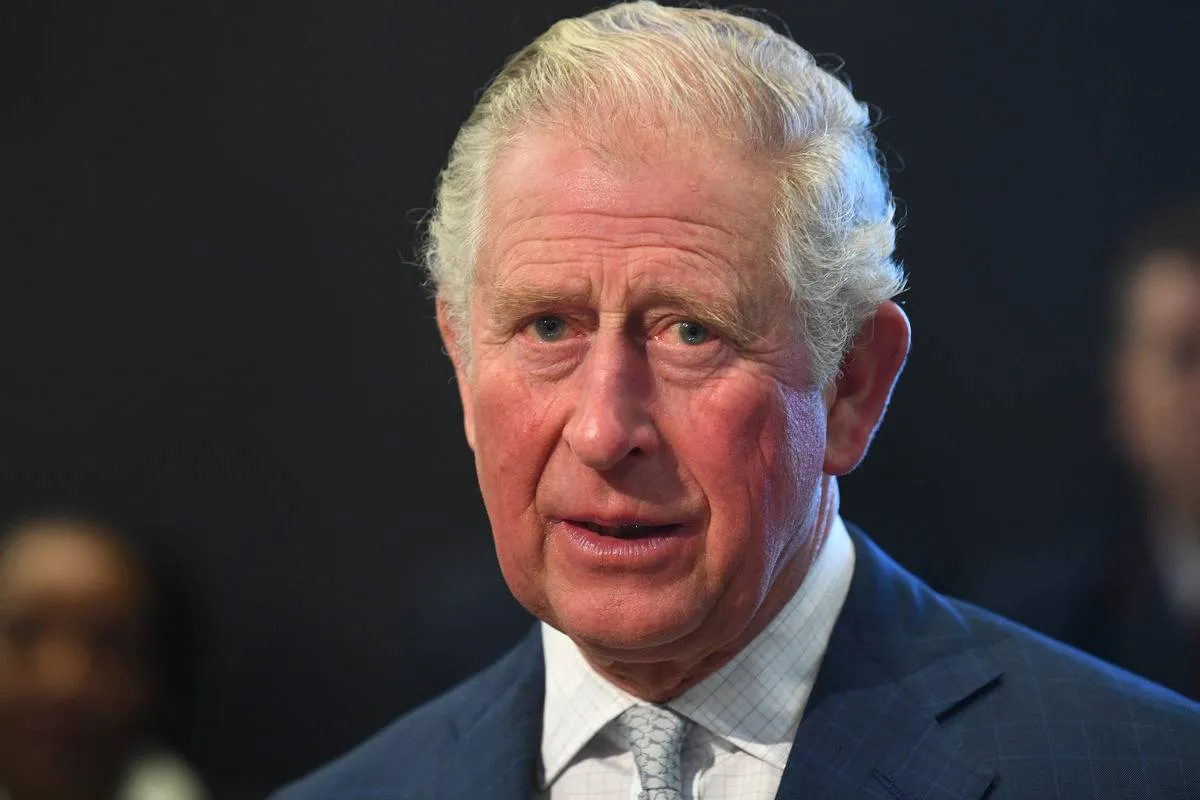 On March 23rd, the future king of England, Prince Charles, tested positive for Coronavirus. Thankfully, the prince only displayed mild symptoms and was said to be in generally good spirits.
After he tested positive, his wife Camilla, Duchess of Cornwall was given a test of her own, which came out negative. The couple has taken to self-isolating now to ensure the health of the Queen. Speaking of the Queen, Prince Charles last met with her on March 12, one day before experts say he would have been contagious.
Tom Hanks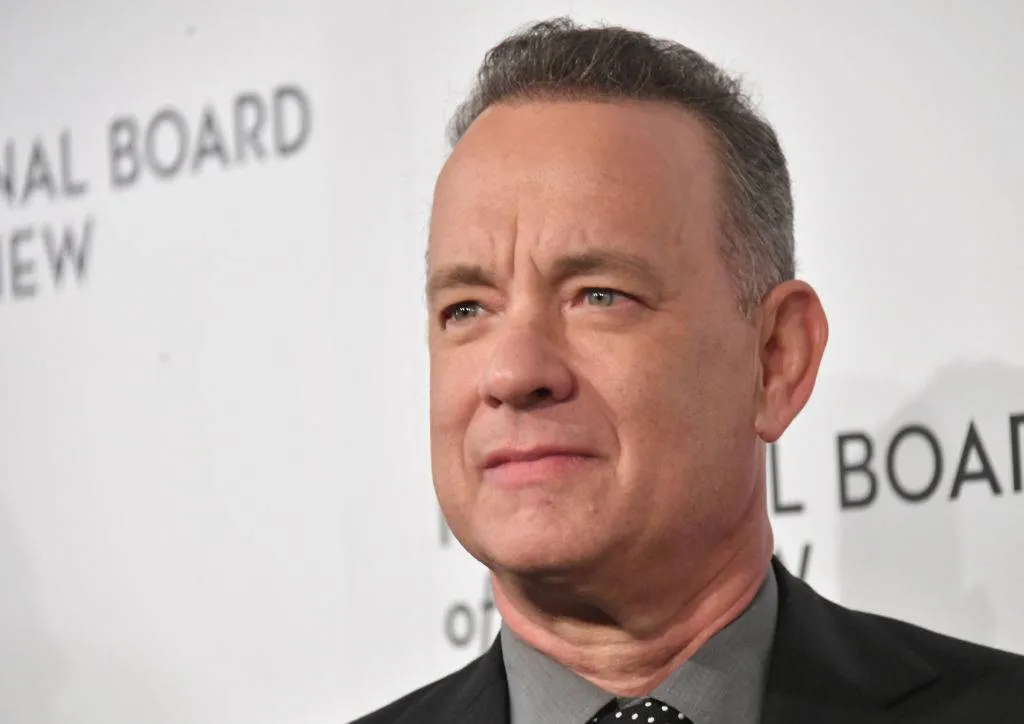 Tom Hanks was in Australia on March 11 with Rita Wilson when he revealed the couple had tested positive for Coronavirus. He released this statement on Instagram to break the news:
"We felt a bit tired, like we had colds, and some body aches. Rita had some chills that came and went. Slight fevers too. To play things right, as is needed in the world right now, we were tested for the Coronavirus, and were found to be positive."
Daniel Dae Kim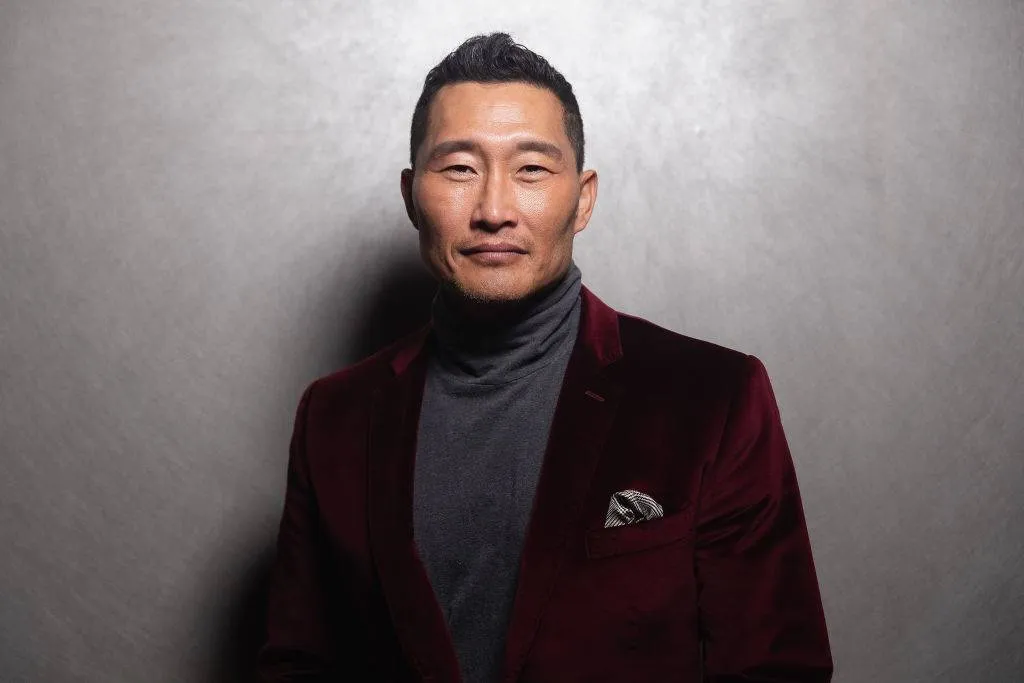 Most famous for his role on Lost, actor Daniel Dae Kim announced his positive test on March 19th on a video on Instagram. Fifty-one years old, Kim stated that he first got a scratchy throat.
He then detailed more of his experience, "Even though I'm smiling and upbeat right now, for several days I was in bed. So for all those out there, especially teenagers and millennials who think this is not serious, please know that it is."
Jackson Browne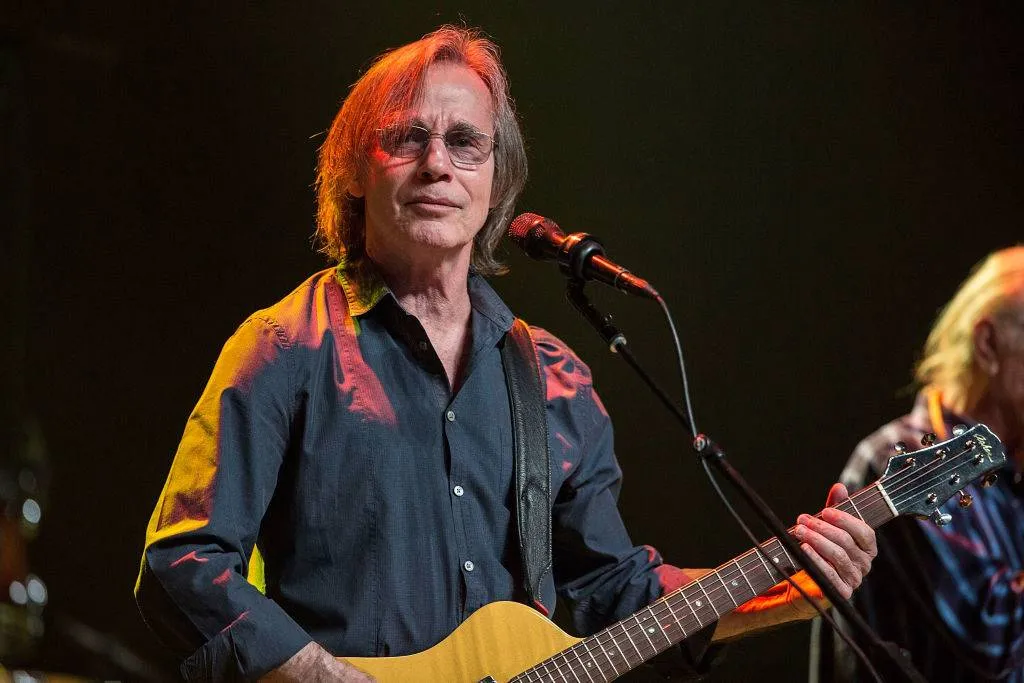 Iconic musician Jackson Browne used his positive diagnosis as motivation to help fight the pandemic. On March 24th, he donated $1 million to Massachusetts General Hospital, saying:
"As soon as I had a small cough and a temperature, I tested... My symptoms are really pretty mild, so I don't require any kind of medication and certainly not hospitalization or anything like that." Browne added that he did not know when he first contracted the virus.
Debi Mazar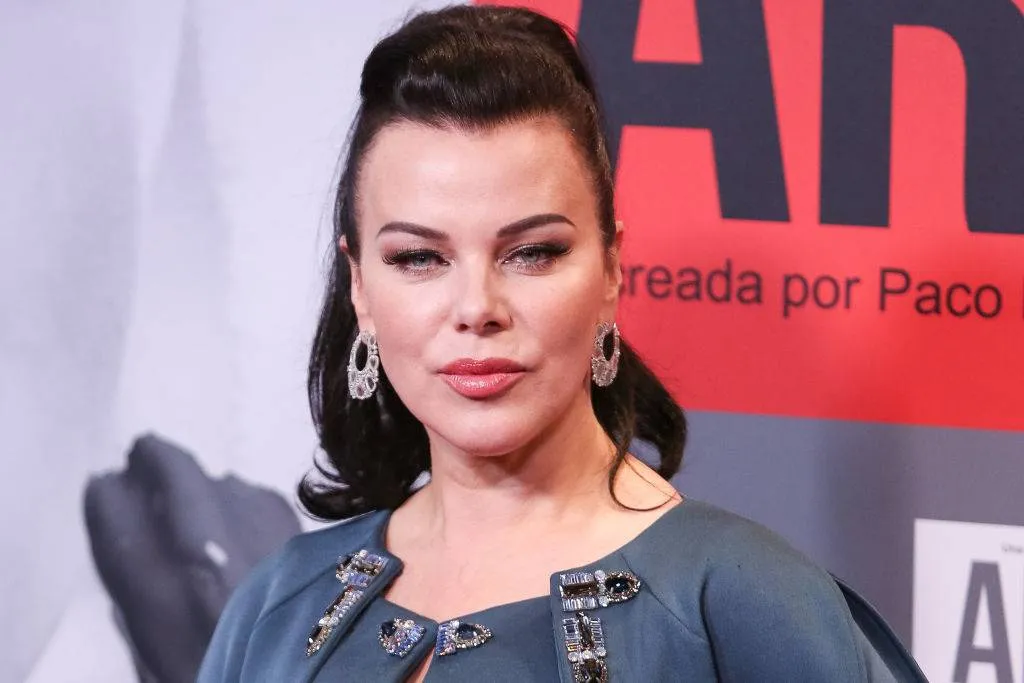 Actress Debi Mazar detailed her harrowing journey to finding out she had Coronavirus on March 21st:
"First I was tested for the flu-which was negative. Then they tested me for Covid-19. I was sent home and told to quarantine myself until I had results, which would take 3-7 days (in S.Korea it takes two hours) Well..today is day 5 and I just found out. I'm hoping I've been through the worst of it already. It's very 'morphy.' One day I feel [word removed] and the next I'm normal. Today my lungs are heavy, but I'm tough.
Andy Cohen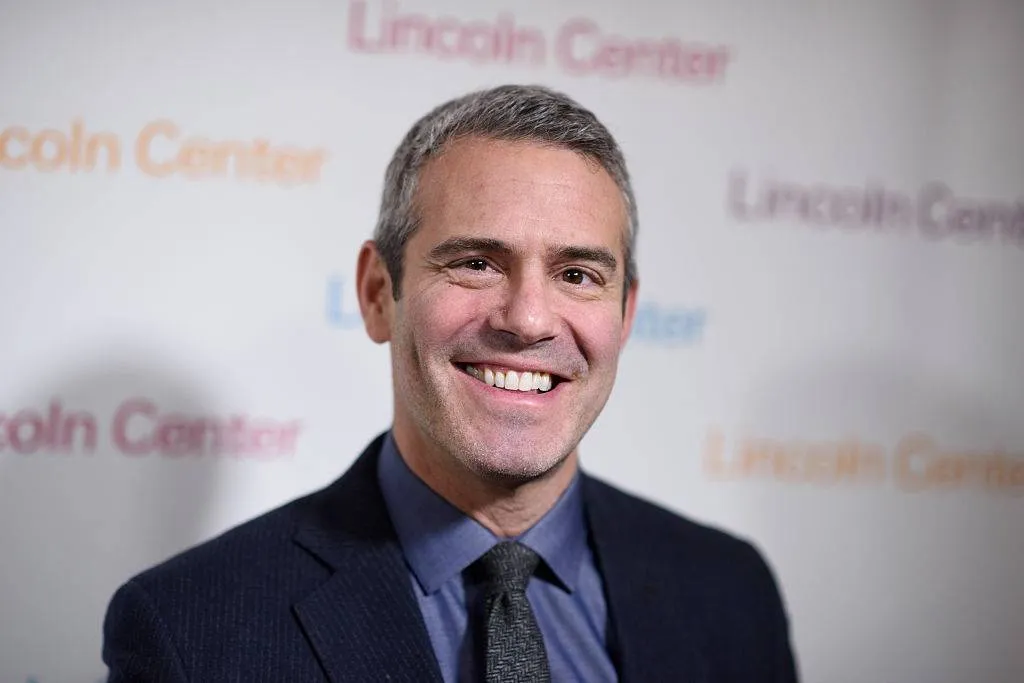 Andy Cohen, who boasts nearly four million Instagram followers and hosts the show Watch What Happens Live announced his positive test result on March 20:
"As much as I felt like I could push through whatever I was feeling to do #WWHL from home, we're putting a pin in that for now so I can focus on getting better. I want to thank all the medical professionals who are working tirelessly for all of us, and urge everybody to stay home and take care of themselves."
Boris Johnson
On March 27, UK Prime Minister Boris Johnson announced that he had tested positive for coronavirus after developing mild symptoms which included a temperature and persistent cough. The 55-year-old leader's statement came just three days after Prince Charles announced that he also had a positive test result.
"I am now self-isolating, but I will continue to lead the government's response via video-conference as we fight this virus," Johnson said, adding, "[t]ogether we will beat this."
Idris Elba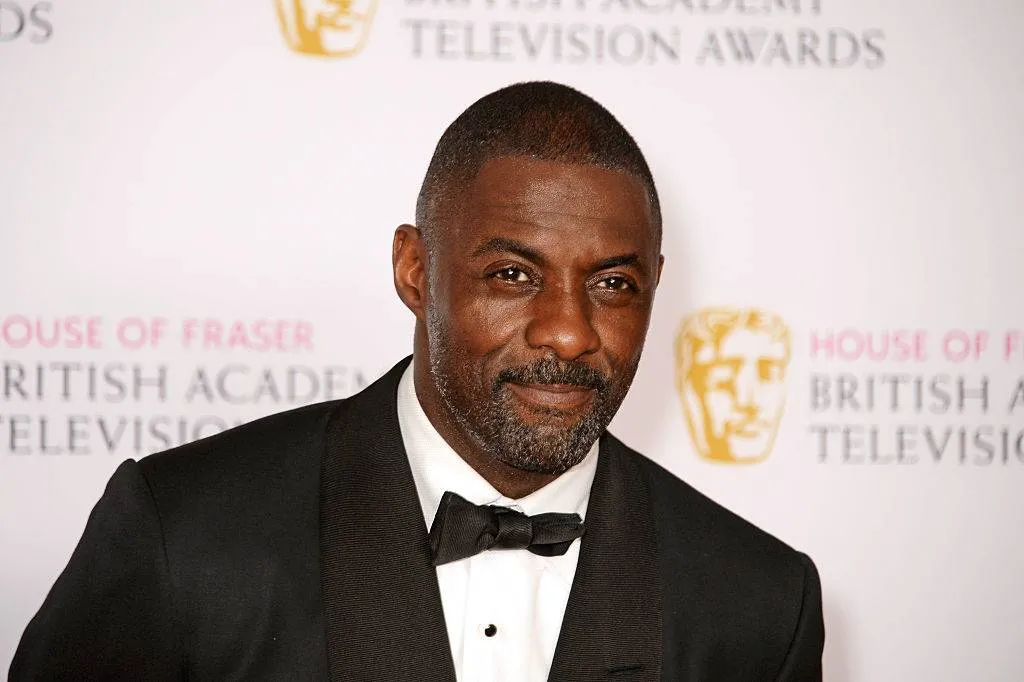 Idris Elba decided to get tested after he learned he was in contact with someone who had the virus. His own positive test came even though he was showing zero symptoms.
"This is serious. Now's the time to really start thinking about social distancing, washing your hands... here are people out there who aren't showing symptoms and that can easily spread it ... this is real." His wife also tested positive.
Olga Kurylenko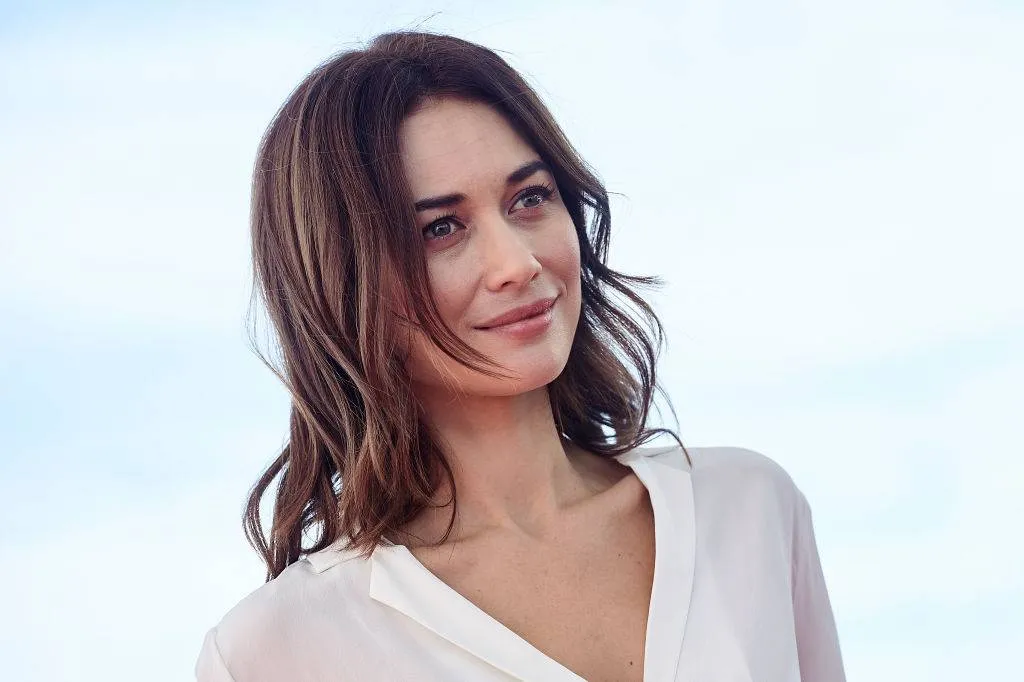 Model and actress Olga Kurylenko revealed her positive test on March 15, posting a photo of herself on Instagram posed behind a glass window with the caption:
"Locked up at home after having tested positive for Coronavirus. "I've actually been ill for almost a week now. Fever and fatigue are my main symptoms. Take care of yourself and do take this seriously!" On March 23rd she updated her account saying she was fully recovered.
Aaron Tveit
Thirty-six-year-old Broadway star Aaron Tveit was thankful that even though he tested positive, his symptoms were very mild:
"...my symptoms have been very mild - cold like with no fever - as so many are experiencing much more serious symptoms, because this is a very dangerous virus. One thing I have been experiencing is the loss of taste and smell, which I think is a big sign for people who are otherwise asymptotic."
David Bryan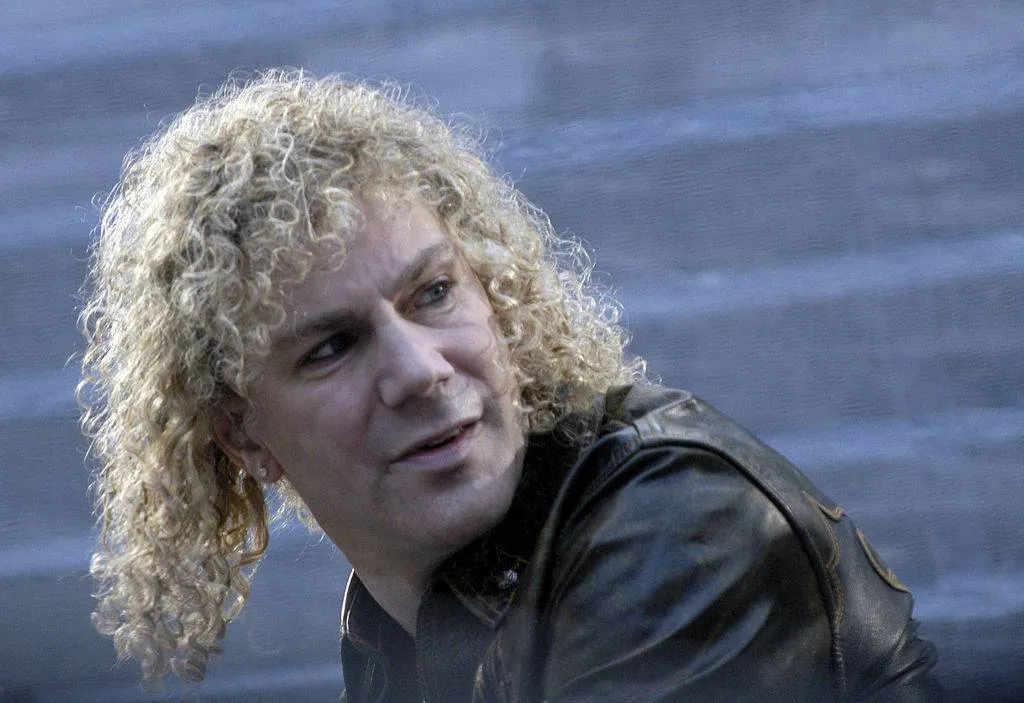 Longtime Bon Jovi keyboardist David Bryan revealed on Instagram on March 21st that he had tested positive. Leading up to his test result, the talented musician said he had been feeling sick for days:
"Please don't be afraid!!! ... I have been quarantined for a week and will for another week. And when I feel better I'll get tested again to make sure I'm free of this nasty virus. Please help out each other. This will be over soon."
Kristofer Hivju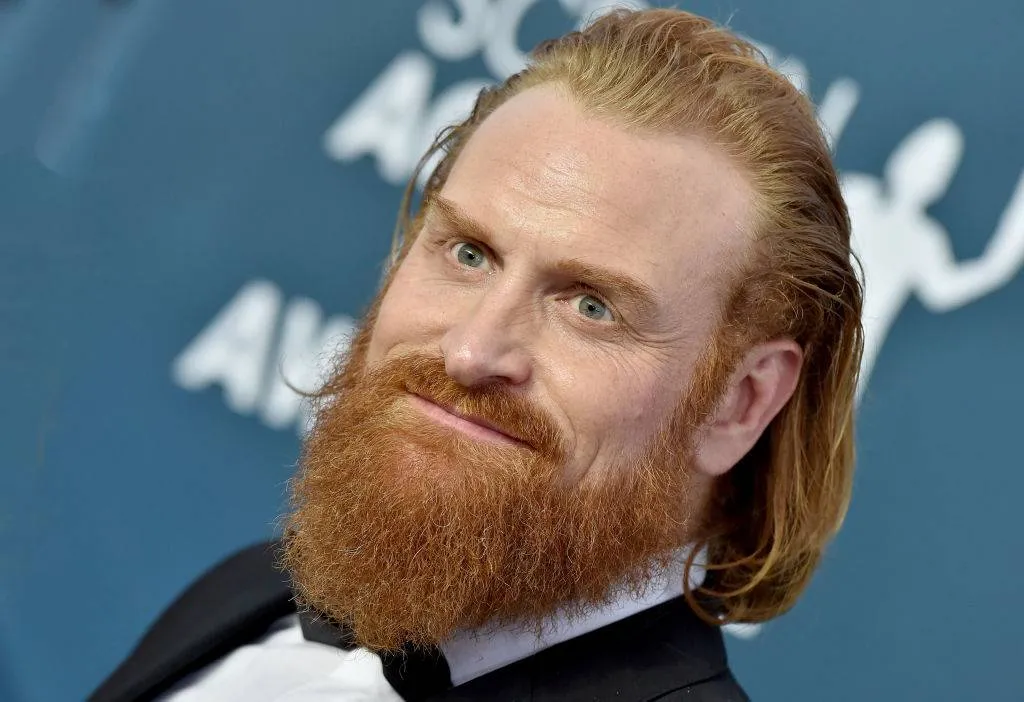 Famous for his role on Game of Thrones, actor Kristofer Hivju made the world aware of his positive test on March 16th. Like others, he reported overall mild symptoms leading up to the diagnosis and reminded his followers about proper hygiene.
"I urge all of you to be extremely careful; wash your hands, keep 1,5 meters distance from others, go in quarantine; just do everything you can to stop the virus from spreading."
Rachel Matthews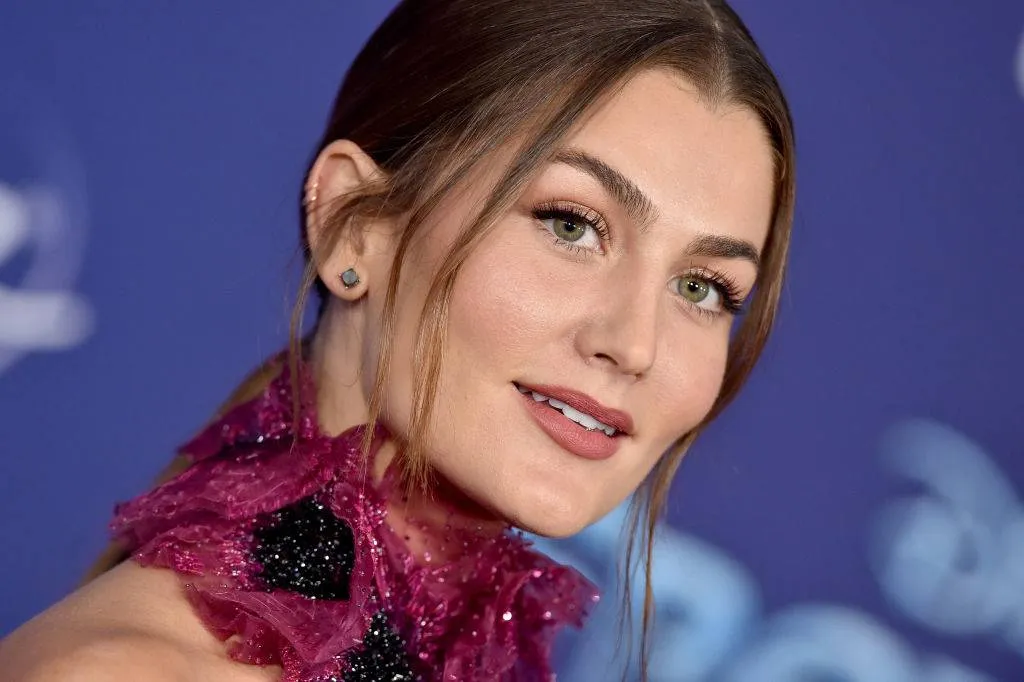 The youngest famous face to appear on this list so far, Rachel Matthews told the story of her symptoms on Instagram on March 16th. The 26-year-old actress wrote that her symptoms were anything but mild.
At first, she had a sore throat, which then turned into a mild fever. A few days later she had, "horrible body aches, shortness of breath, major fatigue, no appetite." Once those symptoms began to subside she lost her sense of smell and taste but was otherwise doing okay.
Jason Collins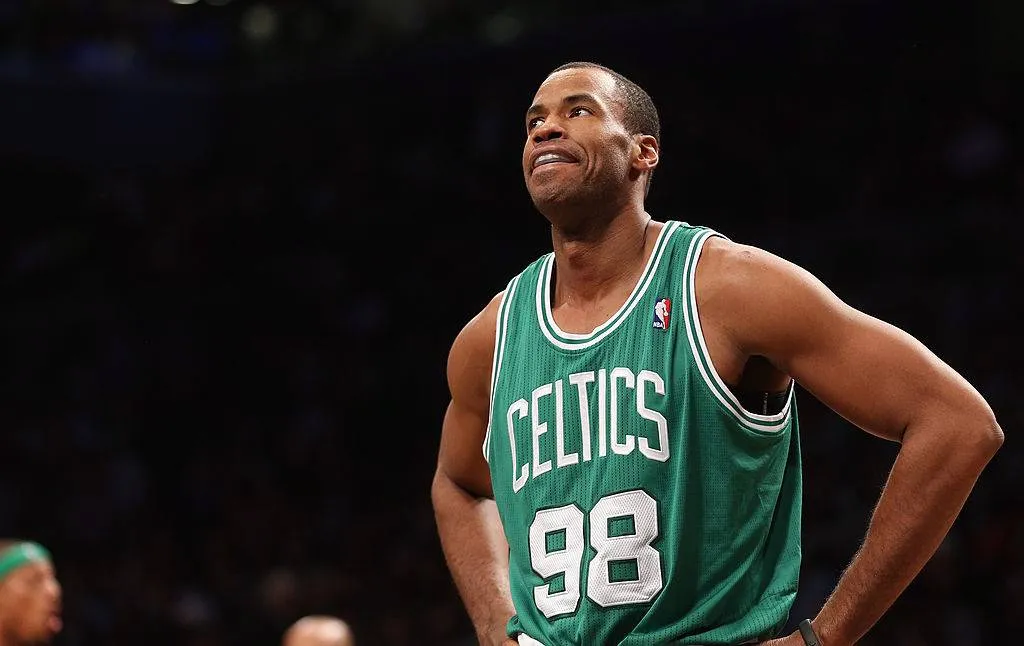 Former NBA star Jason Collins became one of the first athletes to go public with a positive test. On March 14th, he tweeted about his experience, which began on March 11.
"I had my first symptoms on Wed Mar 11. Terrible headache. A few days later I had a fever and then the cough. On Saturday I went to the ER and got tested and spoke with some docs about the tightness in my chest. I'm home now resting but still experiencing some tightness and might go back to the hospital later today. On Saturday my lungs were clear, which obviously is good."
Rudy Gobert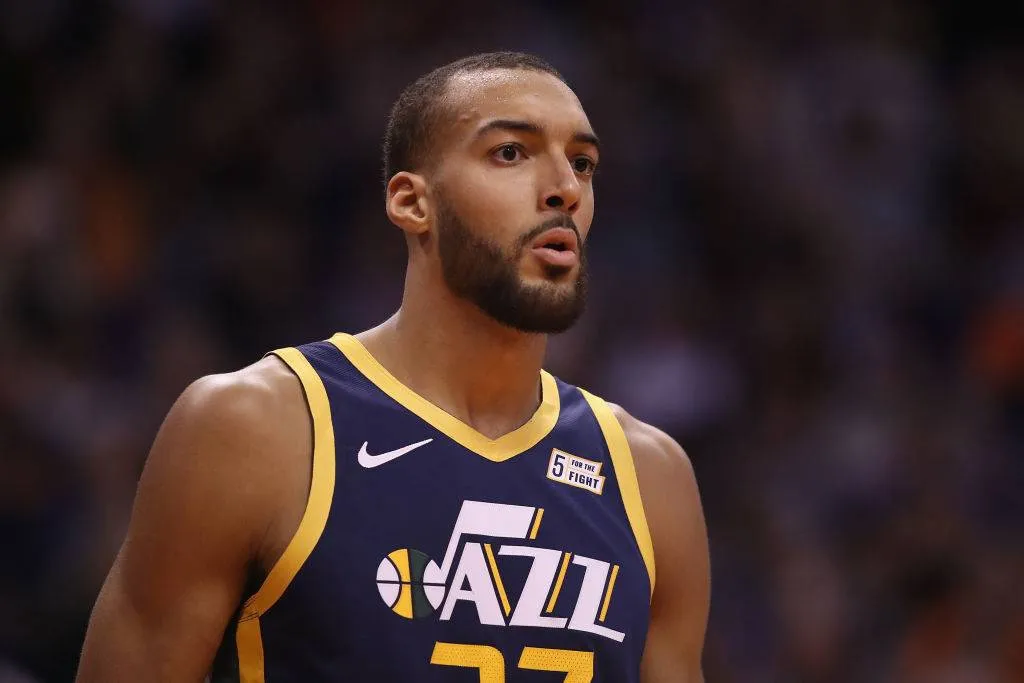 Rudy Gobert became a cautionary tale for anyone who believed they wouldn't get it. Shortly after leaving a press conference by touching every microphone, the Utah Jazz star tested positive and took to social media to apologize.
"The first and most important thing is I would like to publicly apologize to the people that I may have endangered. At the time, I had no idea I was even infected. I was careless and make no excuse. I hope my story serves as a warning and causes everyone to take this seriously. I will do whatever I can to support using my experience as way to educate others and prevent the spread of this virus."
Donovan Mitchell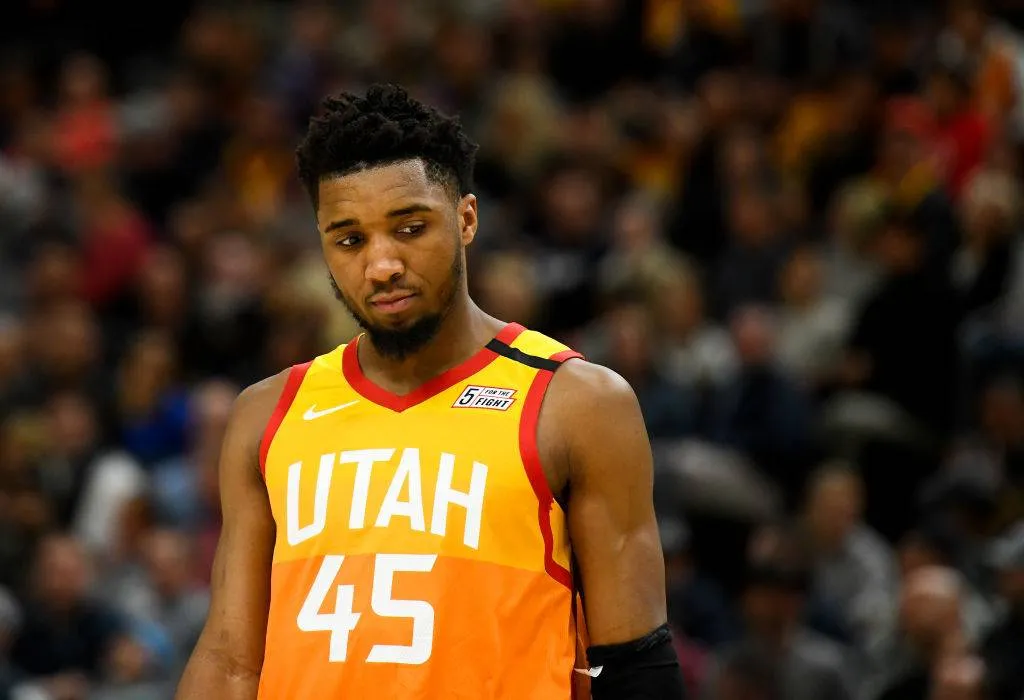 After Rudy Gobert tested positive, the entire Utah Jazz team was given tests. This resulted in Donovan Mitchell testing positive, as well as the NBA season being suspended. Mitchell began self-isolating and posted:
"Right now, the biggest thing for me is to just stay in isolation and just keep to myself. I keep making the joke when people keep asking me that if you were to tell me that I would play in a seven-game series tomorrow, I'd be ready to lace up."
Kevin Durant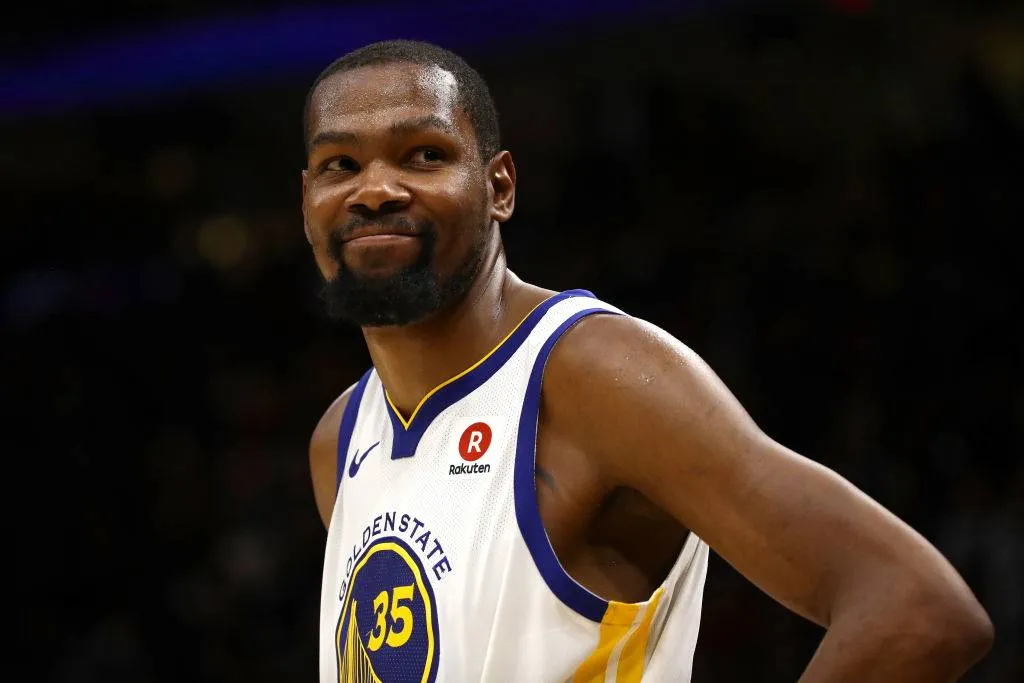 Shortly after the Jazz were tested, so were the Brooklyn Nets. Four players tested positive, most prominently sidelined superstar Kevin Durant. Recovering from an ACL tear, the athlete told The Athletic he was feeling fine.
He also made sure to remind everyone, "Everyone be careful, take care of yourself and quarantine. We're going to get through this." His positive result was revealed on March 17. More recently, a former teammate revealed that Durant was doing better and was in good spirits.
Marcus Smart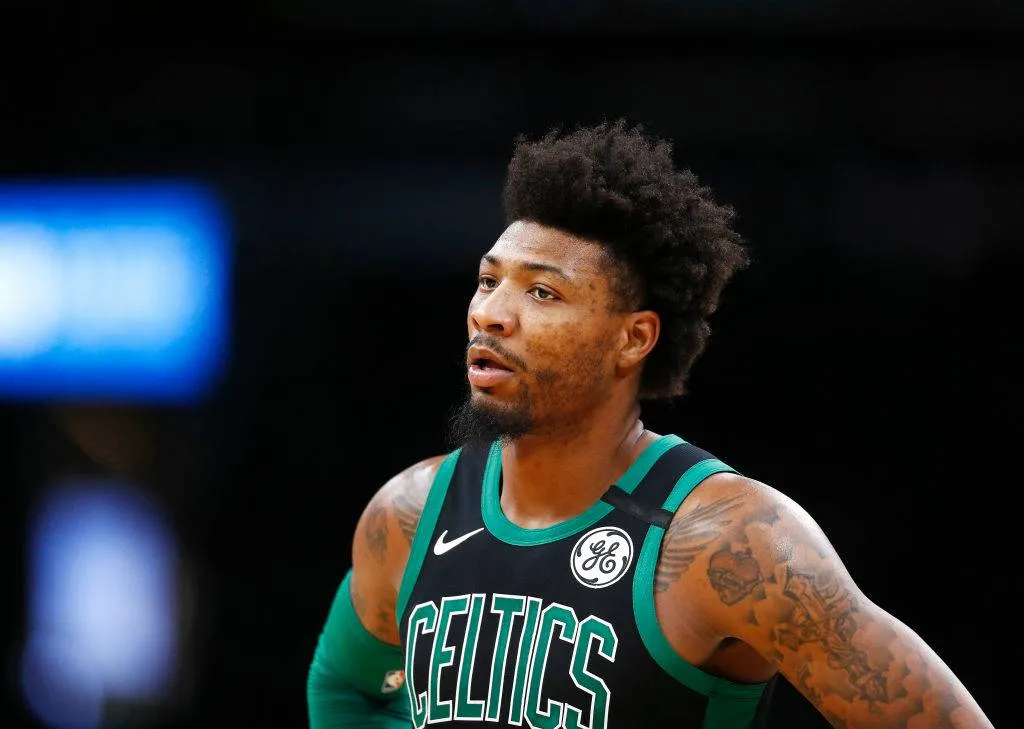 Marcus Smart was asymptomatic when he tested positive for Coronavirus. He took the test result as a chance to remind the younger generation about the importance of social distancing:
"I've had no symptoms and I feel great. But the younger generation in our country MUST self distance. This is not a joke. Not doing so is selfish. Together we can beat this, but we must beat it together by being apart for a short while."
Sophie Gregoire Trudeau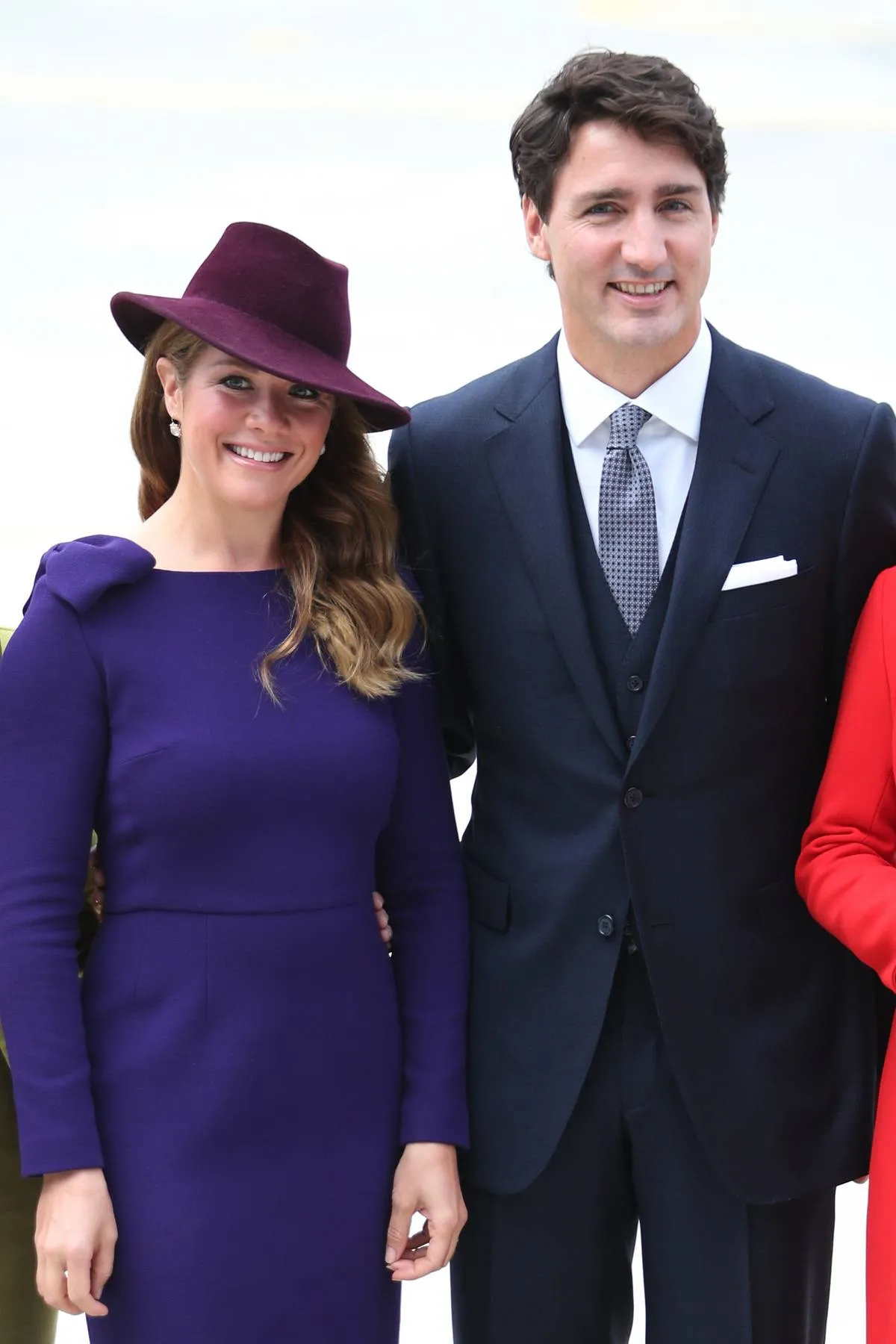 Sophie Gregoire Trudeau, the wife of Canadian Prime Minister Justin Trudeau, went public with her positive test on March 12th. The government issued a statement saying the Prime Minister was okay, while Sophie wrote:
"Although I'm experiencing uncomfortable symptoms of the virus, I will be back on my feet soon. Being in quarantine at home is nothing compared to other Canadian families who might be going through this and for those facing more serious health concerns."
Sean Payton
Sean Payton, the Super Bowl-winning head coach for the New Orleans Saints, tested positive on March 19th. He told ESPN he took the test after feeling ill but had otherwise been asymptomatic. He then added a reminder to younger citizens:
"If people understand the curve, and understand the bump, we can easily work together as a country to reduce it. Take a minute to understand what the experts are saying. It's not complicated to do what they're asking of us."
Cameron Van Der Burgh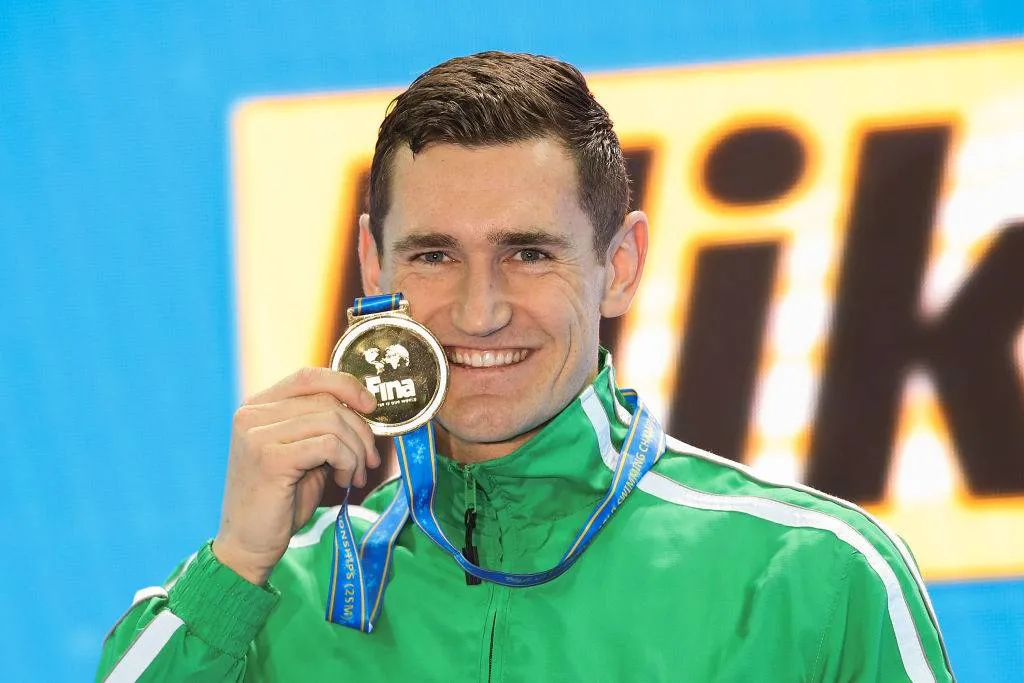 Gold medal Olympic athlete Cameron van der Burgh was diagnosed with Coronavirus in early March. On March 22nd he tweeted, "I have been struggling with COVID-19 for 14 days today."
Even after the worst of his symptoms subsided, he said he still dealt with "serious fatigue and a residual cough that I can't shake. Any physical activity like walking leaves me exhausted for hours."
Colton Underwood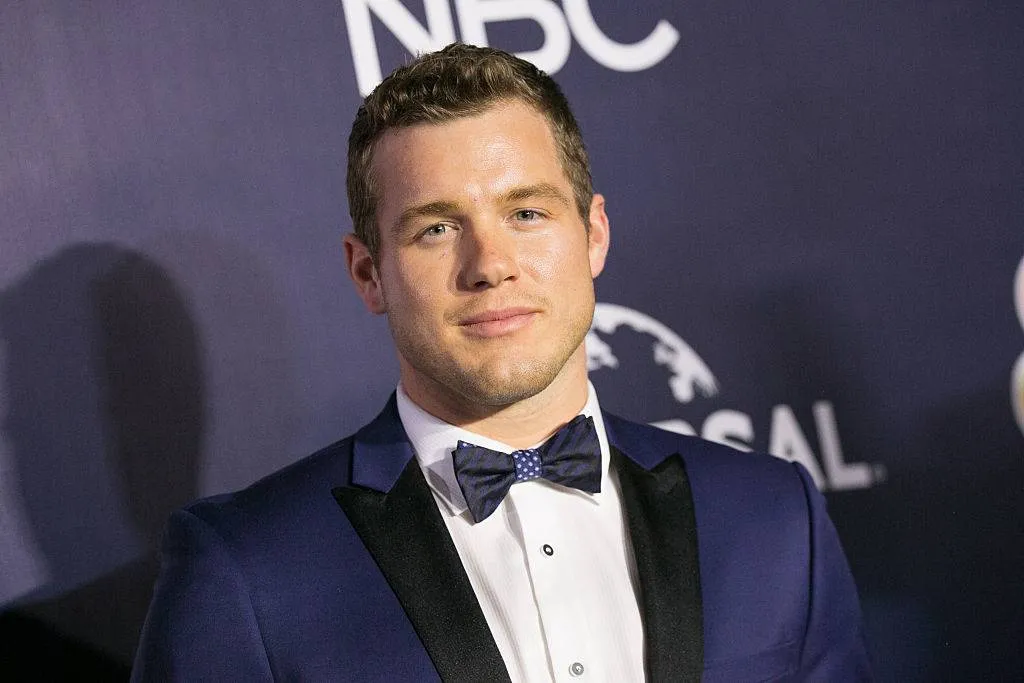 Known best for giving out roses on The Bachelor, Colton Underwood revealed his positive Coronavirus test on March 20th. Only 28 years old, he wrote on Instagram about how bad his symptoms were.
"The most prominent symptoms are my cough, night sweats and shortness of breath... Breathing is challenging, the best way to describe it is feeling like I only have access to 20% of my lungs." At his worst, he said he couldn't walk upstairs or go to the bathroom without becoming exhausted.
Placido Domingo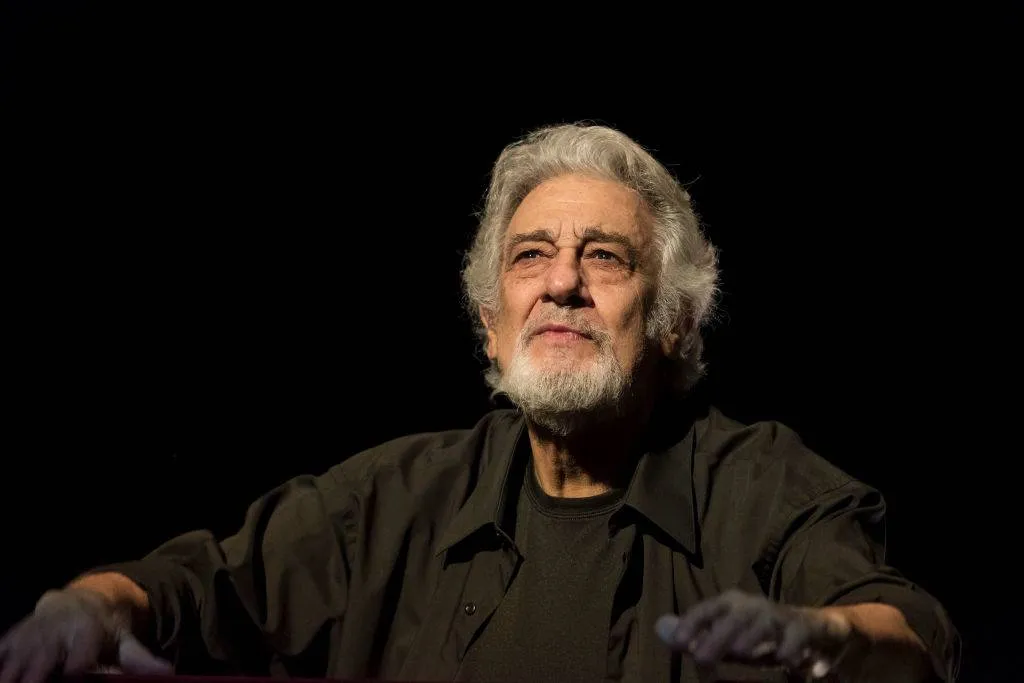 Seventy-nine-year-old opera star Placido Domingo used Facebook to let the world know that he had tested positive. Thankfully, his symptoms were only mild. As he wrote:
"My family and I are all in self-isolation for as long as it is deemed medically necessary. Currently we are all in good health but I experienced fever and cough symptoms therefore decided to get tested and the result came back positive."
Linda Lusardi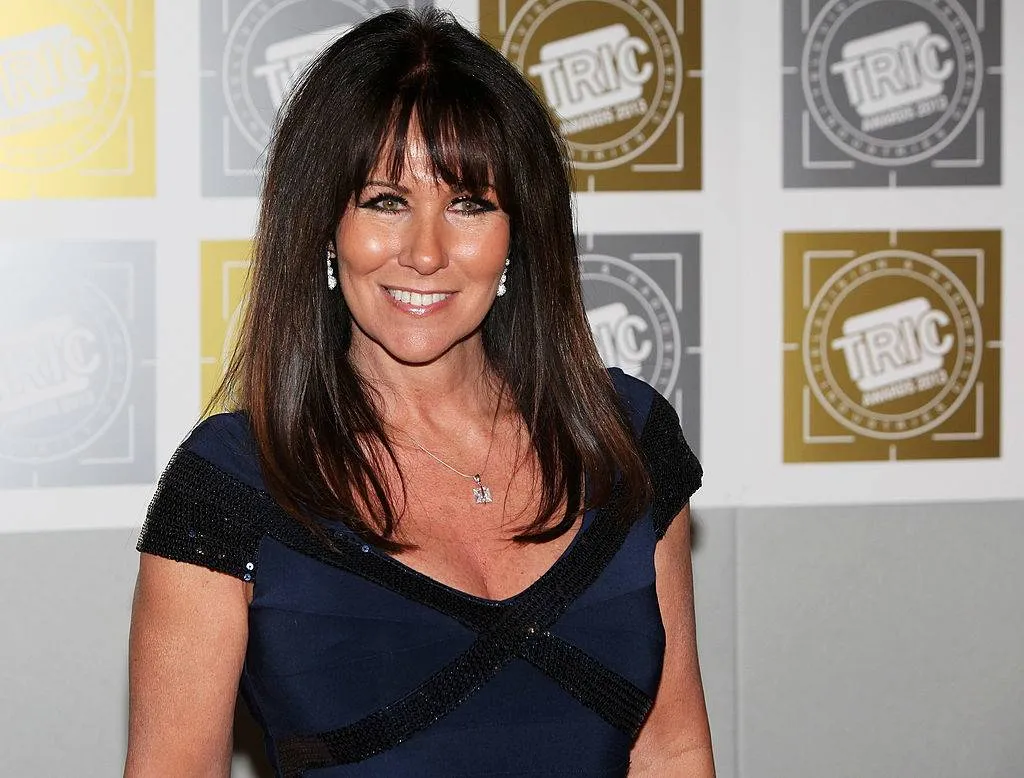 Popular '80s actress and model Linda Lusardi posted about her positive diagnosis March 19th in a tweet. At 61 years old, she said she had never felt so ill in her life.
"I want to thank you all for your good wishes. Sam and I have had COVID-19 symptoms and are in isolation so we do not spread it to anyone else. We are taking it one-day-at-a-time, that's all we can do. But let me tell you we've never felt this ill, EVER!"
Fiona Phillips
English broadcaster and journalist Fiona Phillips tweeted that she was "not suffering" from her symptoms. She did explain that her experience, while "fine" hadn't been very easy:
"I am in bed with #coronvirusuk It's not a very pleasant bedfellow, but nothing more than sore throat, dry cough, headache and tiredness. As long as it stays that way....DON'T panic!" Her career began in 1993, and this current illness should only be a minor setback.
Mark Prendergast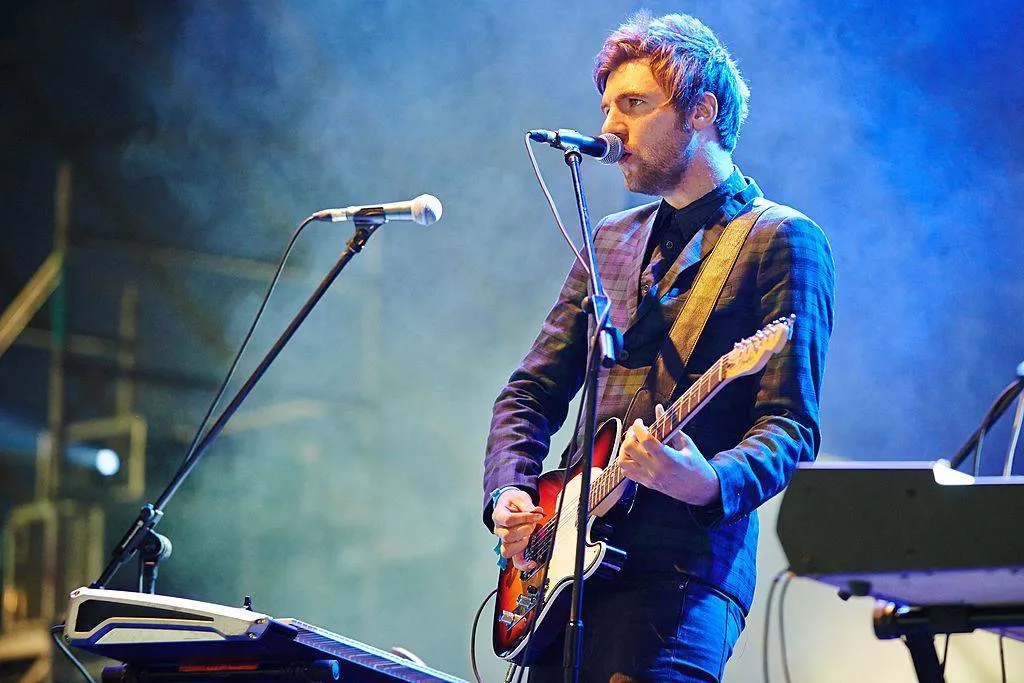 Mark Prendergast rose to fame playing guitar for Kodaline. He believes he contracted the virus while at Heathrow Airport in England. He detailed his time with the virus later on a radio program:
"I'd never had a cough like it before... I was a little bit panicked. I just got up and left... Maybe three, four days later I got a fever that lasted for four or five days. Overall my experience wasn't as bad as it can get. So I'm kind of lucky."
Mikel Arteta
Arsenal manager Mikel Arteta stayed fairly quiet after learning about his diagnosis, which effectively suspended the English Premiere League season. It wasn't until recently that he detailed his experience in an interview.
"I'm very well now, I feel that I have recovered. It took me three or four days to start feeling much better and with more energy, to leave the symptoms behind, and now the truth is that I feel very well."
Christian Wood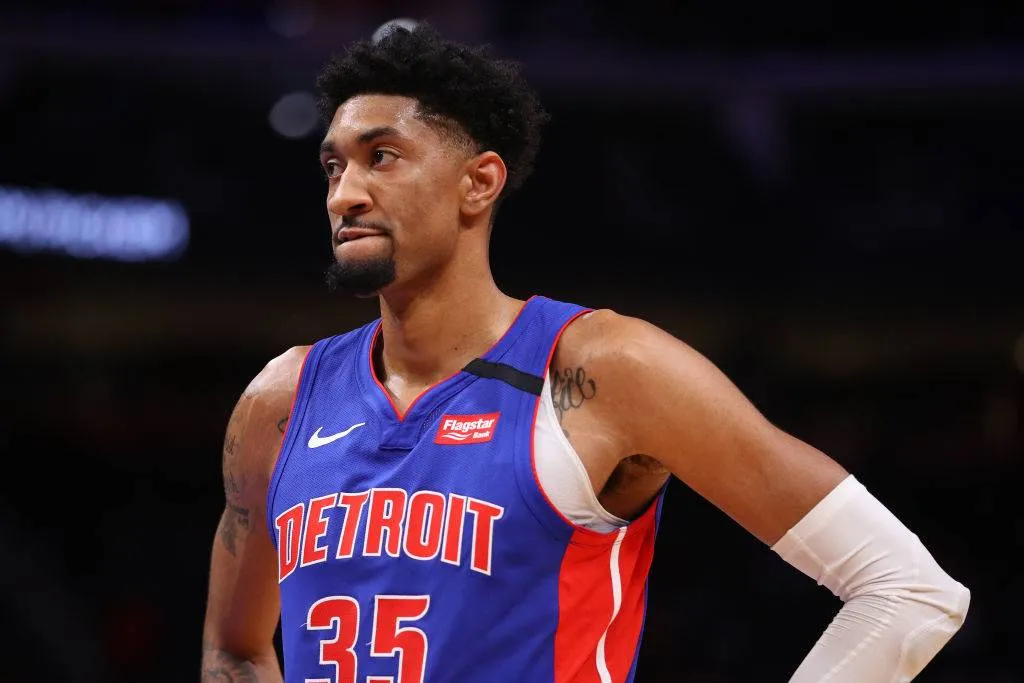 Detroit Pistons' young superstar Christian Wood has been in team-supervised isolation since testing positive on March 15. At the time, Wood became the third known NBA player to test positive after Rudy Gobert and Donovan Mitchell.
Wood has stayed silent on social media about his condition. Before the NBA season was suspended, he was on pace to win the league "Most Improved Player" award. If the season is able to continue, he will be a major player to watch.
Luis Sepulveda
Famed Chilean author Luis Sepulveda began showing symptoms of Coronavirus in February. He had just returned from a literary festival in Portugal when he found out he was infected. While Sepulveda didn't speak about it at the time, his regional government did issue this statement:
"The patient is stable. His wife, a 66-year-old woman is also displaying the symptoms and is being tested." The statement also revealed that both he and his wife had been admitted to a local hospital.
Prince Albert II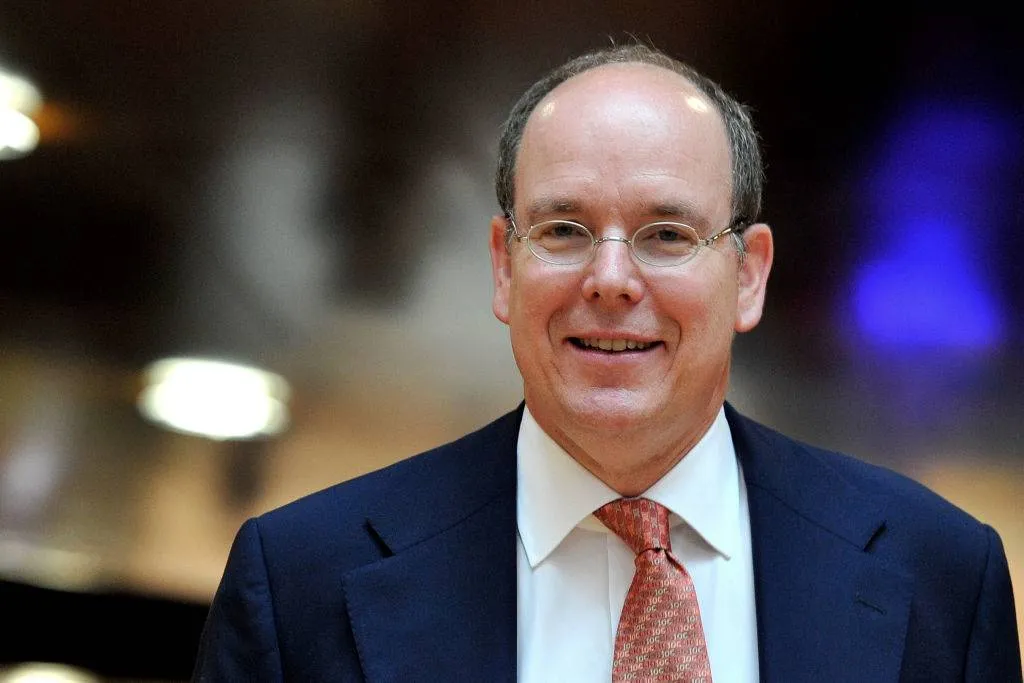 Prince Albert II of Monaco tested positive but wasn't concerned for his health. He continued to work in isolation from private apartments at the Royal Palace. His diagnosis made him the first head of state in the world to test positive.
The prince said on March 19, "My symptoms are flu-like, but it feels like a pretty mild case. I've a slight fever, not really that bad. A little bit of a cough. I'd a runny nose the first few days, that was the first sign."
Daniele Rugani
Daniele Rugani plays soccer for the Italian National Team as well as Juventes. His positive test result made him the first player in Italy's top soccer league to get the bad news.
Speaking on his condition, Rugani said, "I have always been quite well. I have not had the serious symptoms mentioned. I consider myself lucky even if it was a heavy blow also because I was the first in our environment [and] served to raise the awareness of all those who had not understood the seriousness of the problem."
Chris Cuomo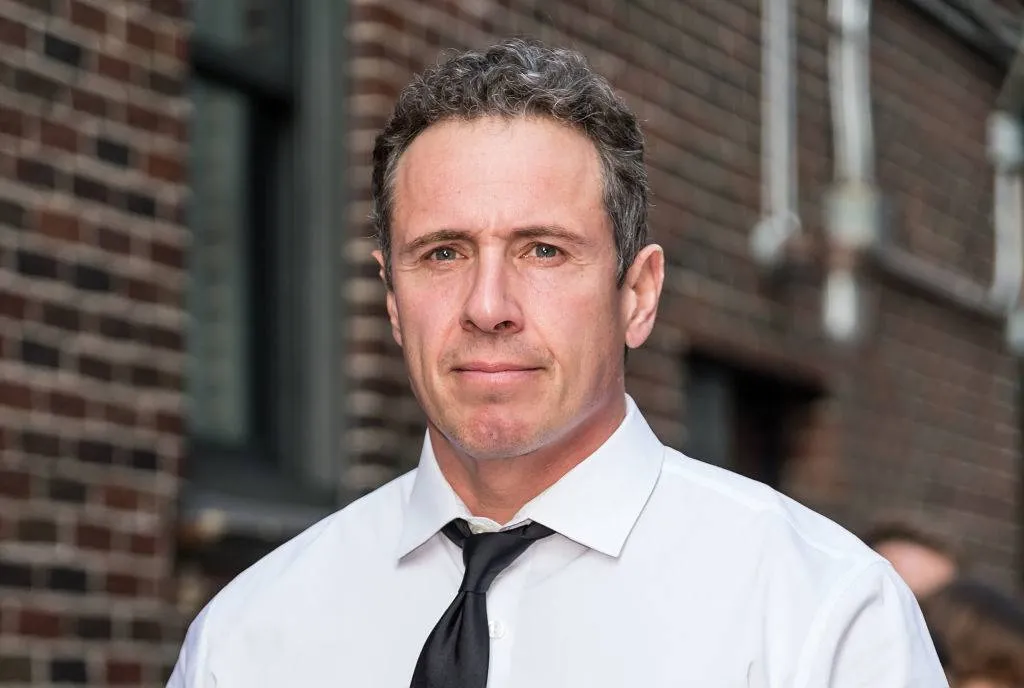 On Tuesday, March 31, CNN announced that anchor Chris Cuomo had been diagnosed with COVID-19. One of the networks most notable personalities, and the brother of New York Governor Andrew Cuomo, Chris wrote:
"I have been exposed to people in recent days who have subsequently tested positive and I had fevers, chills and shortness of breath. I just hope I didn't give it to the kids and Cristina. That would make me feel worse than this illness!"