Infamous Final Moments And Last Words Of Famous Figures
The Famous Faces We Miss the Most
Celebrities and other famous figures often shock the world when word gets out of their passing, but their legacy often lives on as every last detail of their deaths is scrutinized by the public.
More than the cause of death, people are often intrigued to know what crazy or interesting things that people like Steve Jobs, Fidel Castro, James Dean, and Muhammad Ali have said just moments before their passing and how fellow celebrities react. May their legacies live on as they now rest in peace.
Frank Sinatra
"My Way" crooner Frank Sinatra was one of the top-selling musicians of all time, and he also had a successful film career with roles in From Here to Eternity, The Manchurian Candidate, and The Man with the Golden Arm. He was also known for his love life and many romantic affairs with famous women.
Sinatra passed away in Los Angeles on May 14, 1998. Also known as Ol' Blue Eyes, the legend's final words were "I'm losing it," before experiencing a heart attack. The city of Las Vegas, where Sinatra frequently performed, paid tribute by dimming the lights on the strip for a minute.
Ernest Hemingway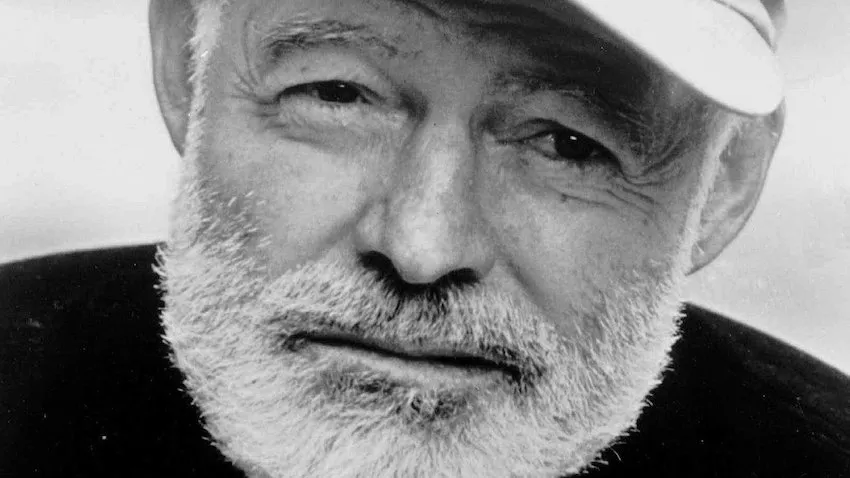 20th-century author Ernest Hemingway was known for works such as The Old Man and the Sea, A Moveable Feast, A Farewell to Arms, and The Sun Also Rises. He passed away at age 61 in 1961 in Ketchum, Idaho. He reportedly told his wife, "Goodnight, my kitten," before shooting himself. His wife initially claimed that the shooting had been accidental, but later clarified that it was intentional.
Hemingway came from a family of tragedy, as his brother and sister had both committed suicide. His granddaughter Margaux Hemingway also killed herself, 35 years after Ernest's death.
Steve Jobs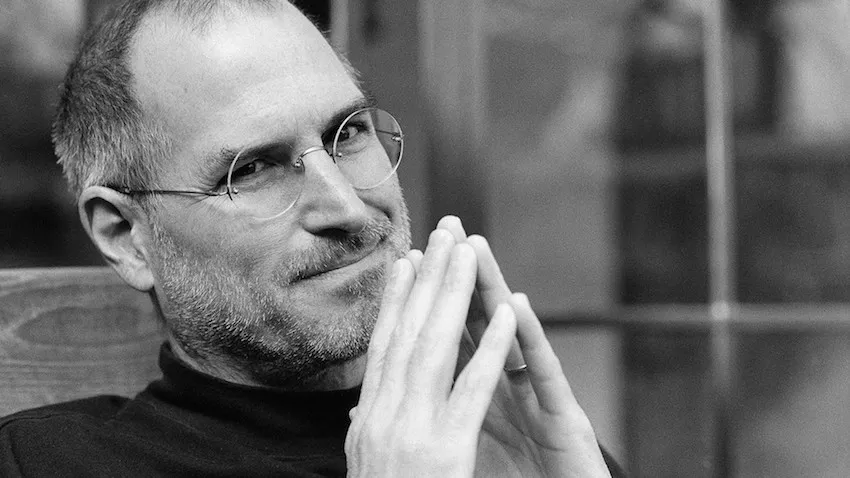 Steve Jobs is the man responsible for doling out most of today's popular Apple products such as the Mac, MacBook, iPad, and the ever-essential iPhone. He has also inspired many other innovators during his lifetime.
Jobs' sister wrote this touching account of his death from pancreatic cancer in 2011: "Steve's final words, hours earlier, were monosyllables, repeated three times. Before embarking, he'd looked at his sister Patty, then for a long time at his children, then at his life's partner, Laurene, and then over their shoulders past them. Steve's final words were: 'Oh wow. Oh wow. Oh wow.'"
James Brown
The famed singer, songwriter, and "Godfather of Soul" is popularly credited with inventing funk music. James Brown got his start as a gospel singer in Georgia. With songs like "I Got You (I Feel Good)," "Papa's Got a Brand New Bag," and "Say It Loud – I'm Black and I'm Proud," Brown earned himself a place on Rolling Stone's "100 greatest artists of all time" list.
Brown was very ill from pneumonia and passed away due to congestive heart failure on Christmas Day in Atlanta, Georgia in 2006. He stuttered, "I'm going away tonight," as his final words. He was 73 years old.
Hugh Hefner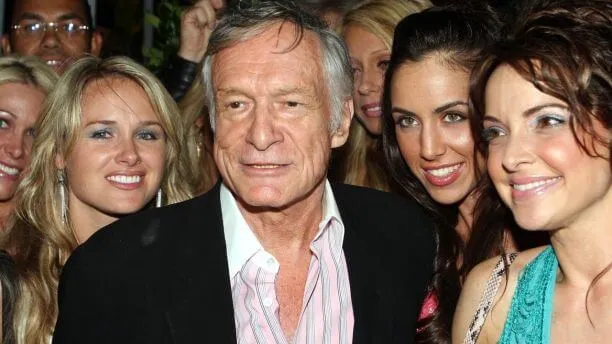 Hugh Hefner, the business mogul who founded Playboy magazine and became known for his swinging lifestyle and the wild parties he frequently threw at his famous Playboy Mansion, died at the age of 91 on September 27, 2017. He passed away peacefully at home, according to a representative's statement. Hefner started Playboy with borrowed money in 1953, and the magazine's first cover model was a nude Marilyn Monroe.
Hefner's son Cooper released this statement: "My father lived an exceptional and impactful life as a media and cultural pioneer and a leading voice behind some of the most significant social and cultural movements of our time."
James Dean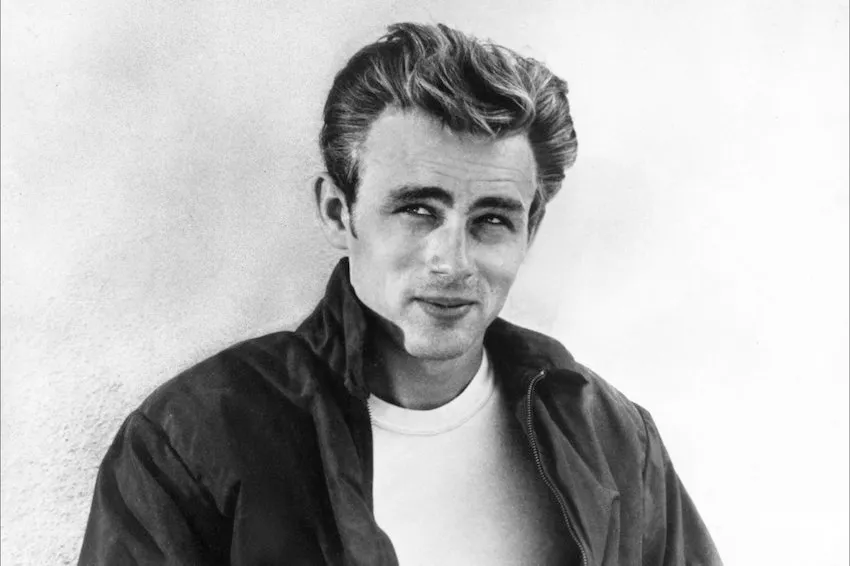 The iconic American actor James Dean was known for roles in films like East of Eden and Rebel Without a Cause. Dean was very into car racing and on September 30, 1955 headed to a race in Salinas, California, in a Porsche 550 Spyder.
German mechanic Rolf Wütherich accompanied him as he drove. Wütherich reportedly told Dean to slow down as they approached an intersection at which another car was about to pass through to turn. Dean said, "That guy's gotta stop…He'll see us," before dying in a head-on collision with the other car. Wütherich was transported to a hospital with serious injuries but survived.
John F. Kennedy
The beloved 35th president was assassinated in 1963 during a political trip to Dallas, Texas. JFK was traveling in a presidential motorcade through downtown Dallas when a friend said, "You certainly cannot say that the people of Dallas haven't given you a nice welcome, Mr. President." Kennedy's response were his final words: "No, you certainly can't." He was only 40 years old.
Vice President Lyndon B. Johnson was sworn in as the 36th president aboard Air Force One upon confirmation of Kennedy's death, alongside Kennedy's grief-stricken widow Jacqueline. She was still wearing the blood-spattered clothes she'd worn when the president was shot.
Burt Reynolds
On September 6, 2018, the actor, producer, and director Burt Reynolds died at a hospital in Jupiter, Florida. He was 82 years old and the cause of death was a heart attack. The charismatic Reynolds was known for his good looks and had iconic roles in films such as Smokey and the Bandit, Deliverance, Boogie Nights, The Longest Yard, and Cannonball Run. At the time of his death he was filming Once Upon a Time in Hollywood, set to be released in 219.
Reynolds, survived by one son, was married to Judy Carne in 1963 and to Loni Anderson in 1988. He also dated Smokey costar Sally Field for years. Reynolds had been plagued with heart problems in recent years and had major heart surgery in 2010.
Anthony Bourdain
Celebrity chef, author, and television personality Anthony Bourdain died of apparent suicide on June 8, 2018. He was 61. The body was discovered by a friend in a Strasbourg, France, hotel room. Bourdain was in the country to film new episodes of his popular CNN series Parts Unknown.
He first became famous with his book Kitchen Confidential: Adventures in the Culinary Underbelly, and went on to host several food and travel shows. Bourdain once said, "Travel changes you. As you move through this life and this world you change things slightly, you leave marks behind, however small. And in return, life—and travel—leaves marks on you."
Kate Spade
Kate Valentine, otherwise known as Kate Spade, was an American fashion designer and businesswoman. She and her husband Andy went on to start Kate Spade in 1993, a fashion company centered around Kate's desire to make and sell quality and stylish handbags. It wasn't long until her company and designs exploded in popularity, making her handbags a trademark in the female fashion world.
On June 5, 2018, Kate was found dead in her Manhattan apartment. She had taken her own life by hanging herself, which shocked not only the fashion industry but the whole world. Brother-in-law David Spade took to social media to write, "I don't think everyone knew how (expletive) funny she was... Its a rough world out there people. Try to hang on."
Joe DiMaggio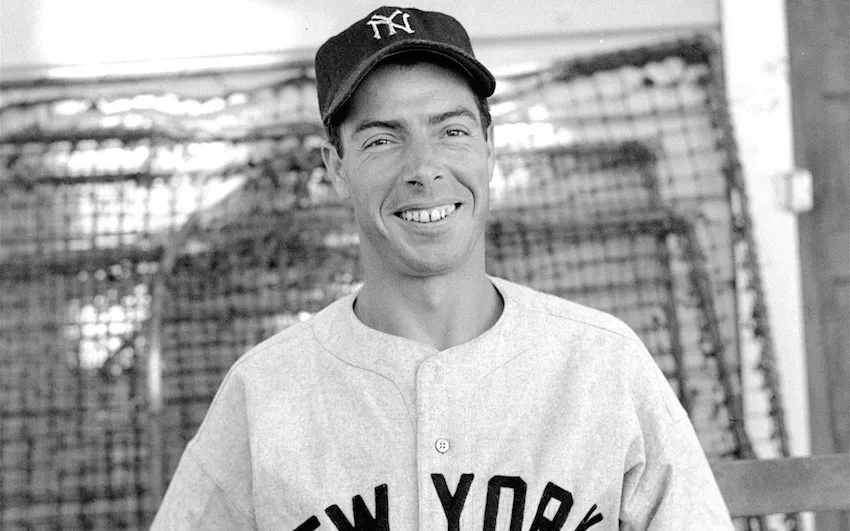 The famed center-fielder for the New York Yankees still holds the record for a 56-game hitting streak from May to July in 1961. He played thirteen seasons for the Yankees, but is remembered almost as much for his marriage to Hollywood bombshell Marilyn Monroe. She passed away while they were married.
DiMaggio was a heavy smoker and had surgery for lung cancer. He passed away in his home in Hollywood, Florida on March 8, 1999, at the age of 84. Before his passing his final words were "I'll finally get to see Marilyn," referring to his long-time partner, who had died in 1962.
John Lennon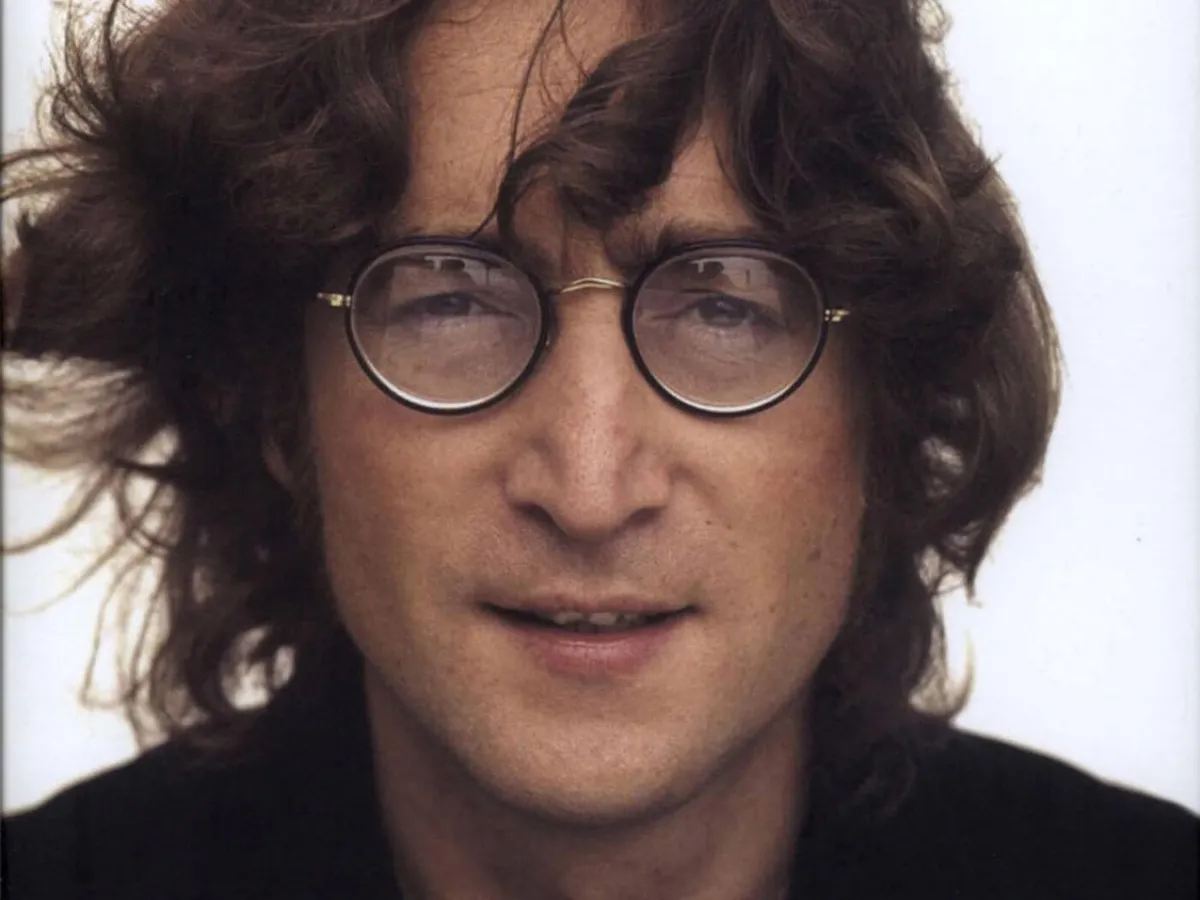 John Lennon and his wife Yoko Ono were returning to their apartment in Manhattan when Lennon was shot in the back by Mark David Chapman. He staggered up to the reception saying, "I'm shot. I'm shot," before collapsing to the floor. He was announced dead on arrival at the hospital on December 8, 1980, at the age of 40.
Ono and then-mayor Ed Koch designed a memorial for Lennon, in the form of a public section of Central Park called Strawberry Fields, where fans can gather to grieve and share their music and memories. The Dakota, the apartment where Lennon and Oko had lived and the site of his assassination, is visible from Strawberry Fields.
Malcolm X
The American Muslim minister and human rights activist was in Manhattan was preparing for an address before he was assassinated in the middle of a disturbance. He reportedly said, "Hold it! Hold it! Let's cool it! Let's be cool, brothers!" before being fatally shot. He was pronounced dead after arriving at the hospital on February 21, 1965 at the age of 39.
One of Malcom X's most famous quotes reads, "There is no better than adversity. Every defeat, every heartbreak, every loss, contains its own seed, its own lesson on how to improve your performance the next time."
Truman Capote
The famously peculiar author of classic American novels such as Breakfast at Tiffany's and In Cold Blood had a serious problem with drugs and alcohol in the final years leading up to his death and was in and out of treatment centers.
Capote's death was caused by "liver disease caused by phlebitis and multiple drug intoxication." He allegedly repeated one word, "Mama—Mama—Mama," before passing at friend Joanne Carson's Bel Air home in 1984 at age 59. His personal nemesis, fellow writer Gore Vidal, wryly said afterward that Capote's passing had been a ""a wise career move."
Whitney Houston
The super-star diva behind "I Will Always Love You" unfortunately passed due to an accidental drowning due to drug use on February 11, 2012, at the Beverly Hilton Hotel in Los Angeles. The 48-year-old singer was in town for the 2012 Grammy Awards and to attend producer Clive Davis' annual Grammy party. Houston was said to have declared, "I'm gonna go see Jesus, I want to see Jesus," to her friends in her final days.
Sadly, Houston's daughter Bobbi Kristina died in an eerily similar way. Bobbi Kristina was discovered unresponsive in a bathtub nearly three years to the day that her mother was found. She remained in a coma for months before dying. She was just 22.
Charlie Chaplin
The comedic silent film actor had a career that spanned an astonishing 75 years. He was known for films like A Woman of Paris, The Kid, The Gold Rush, Modern Times, and City Lights. Later in life, Chaplin's health declined until he finally suffered a stroke in his sleep on Christmas morning of 1977, at the age of 88.
In the days before his passing, a priest at his bedside said, "May the Lord have mercy on your soul," to which Chaplin replied, "Why not? After all, it belongs to him." Chaplin was hardly laid to rest in peace, because months later, his body was dug up from the grave and held for ransom.
Michael Jackson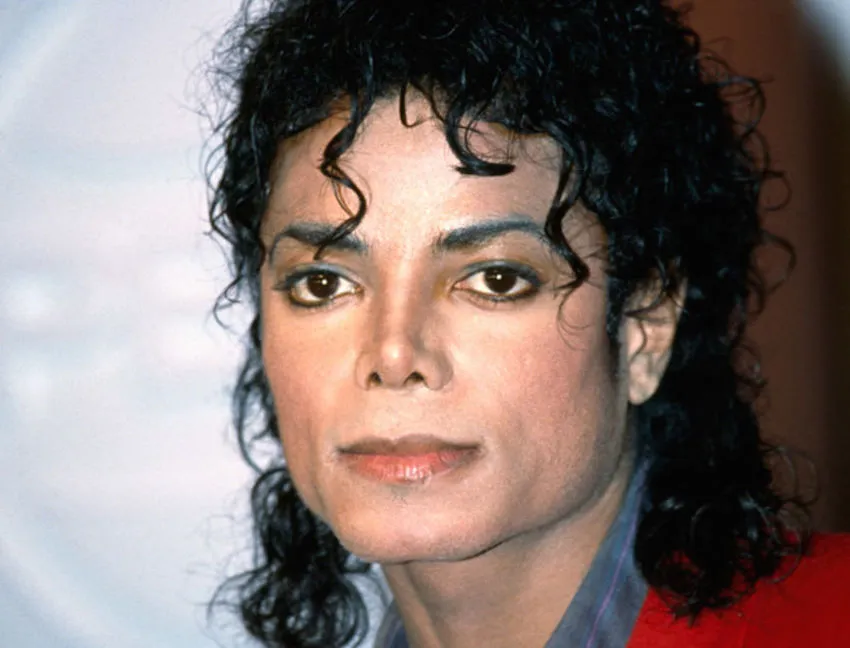 This legendary pop star got his start as part of a family act singing and dancing with his siblings, who performed as The Jackson Five. He later became one of the most successful, and controversial, recording artists of modern times. Jackson's album Thriller remains the best-selling album of all time.
News of Jackson's death shocked the world on June 25, 2009. The cause of Jackson's death was reportedly a voluntary homicide at his Los Angeles home. He is rumored to have said, "More milk," referencing the anesthetic propofol, on which he overdosed at age 50. He left behind three children.
Elvis Presley
Elvis Presley, the legendary "King of Rock and Roll," is still one of the most recognizable faces and voices of modern times. His energetic music and provocative dance moves quickly brought him fame after he debuted "Heartbreak Hotel," his first single, in 1956.
There is speculation over the cause of death for Presley, who reportedly passed due to causes such as an enlarged heart and heavy drug usage. He supposedly said, "I'm going to the bathroom to read," to his then-fiancée, Ginger Alden, who later found him unresponsive on the bathroom floor. He was pronounced dead on August 16, 1977 at the age of 42 in Memphis, Tennessee.
T.S. Eliot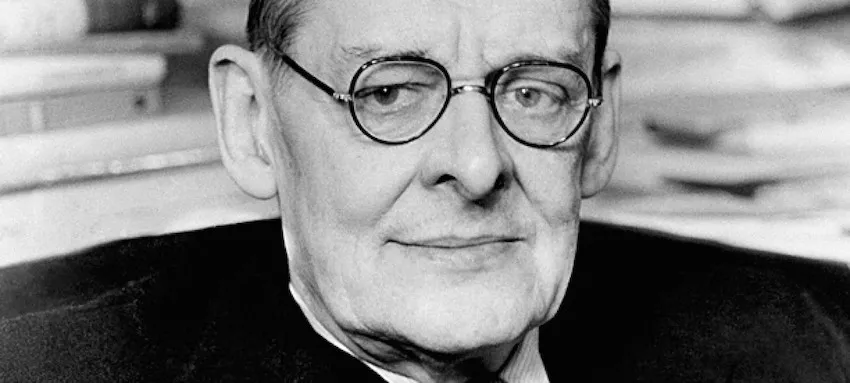 The American-born British poet and literary critic Thomas Stearns Eliot moved to England in 1914, eventually renouncing his American citizenship and becoming a British subject at the age of 39. Known for his poetry, like "Ash Wednesday," "The Waste Land," and "The Hollow Men," Eliot received the Nobel Prize in Literature in 1948.
Eliot died of emphysema in London on January 4, 1965, at the age of 76. He is rumored to have sweetly mumbled his wife's name, "Valerie," in the moments before his passing. There is now a plaque commemorating his honor on the house where he died.
Paul Walker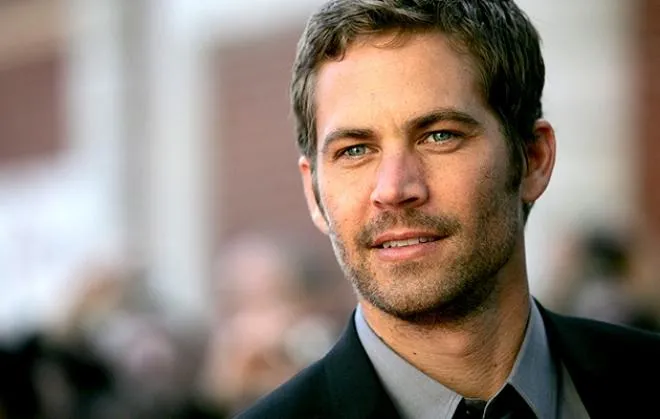 Paul William Walker IV got his acting start on television series like Touched by an Angel and The Young and the Restless, but he shot to fame in the film franchise beginning with 2001's The Fast and the Furious.
The handsome star tragically died as a passenger in a Porsche that crashed and burst into flames on November 30, 2013, in Santa Clarita, CA at a spot that is popular for drifting cars. Before getting into the car, he reportedly said, "We will be back in five minutes." Walker had been in the middle of filming of Furious 7 when he was killed.
Winston Churchill
Nobel Prize award-winning British Prime Minister Winston Churchill experienced a drastic decline in his health in his final years. Suffering great ailments, he is reported to have said, "Oh, I am so bored with it all," before suffering a stroke and falling into a coma. Nine days later on January 24, 1965, he passed away in his London home at the age of 90.
Some suspected that Churchill had suffered from Alzheimer's disease in his final years, although his memory loss could also have been a result of multiple strokes. Eerily, Sir Churchill's death came exactly 70 years after his own father passed away.
Marie Antoinette
The young queen of France leading up to the French Revolution was executed after she was charged with depleting the national treasury and conspiring against her own state. On October 16, 1793, she was sent to the guillotine. In preparation, her hair was cut off and a leash was tied around her neck.
Marie Antoinette was brought in an open-top carriage on an hour-long journey in which crowds gathered to watch and jeer. She was executed at the Place de la Révolution. Before her death, she supposedly stepped on her executioner's foot by accident, politely saying "Padonnez-moi, monsieur" (Pardon me, sir).
Amy Winehouse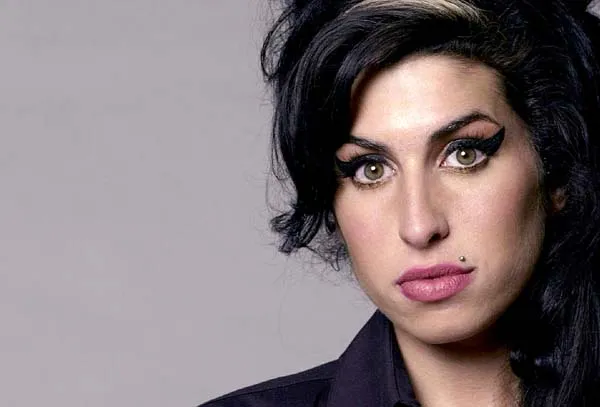 Amy Winehouse was famed for her deep vocals and her talents in soul, R&B, and jazz. Despite her immense talent, she was known for her troubled persona and problems with drug and alcohol abuse. In the months preceding her death, she was thought to have sought recovery treatment and was pictured in public looking healthier than she had in the past.
Amy died in her sleep on July 23, 2011, of acute alcohol poisoning. She is claimed to have said "I don't want to die," over the phone before passing. Her bodyguard discovered her unresponsive, and paramedics were unable to revive the tragic soul. She was 27 years old.
Bob Hope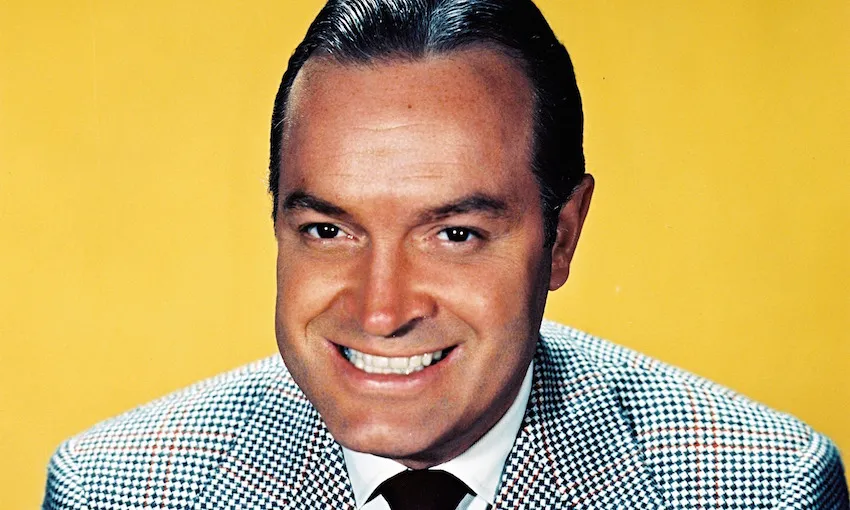 The legendary American jack of all trades was an accomplished athlete, author, comedian, actor, singer and dancer. He was known for his lengthy career entertaining armed forces members at United Service Organizations events, at home and abroad. He also hosted the Academy Award show more times than anyone else – 19, to be exact.
Hope succumbed to pneumonia in the early 2000s. When on his deathbed, his wife asked where he would like to be buried, to which he replied, "Surprise me." He passed away at his home in Toluca Lake, CA on July 23, 2003 at 100 years old.
Oscar Wilde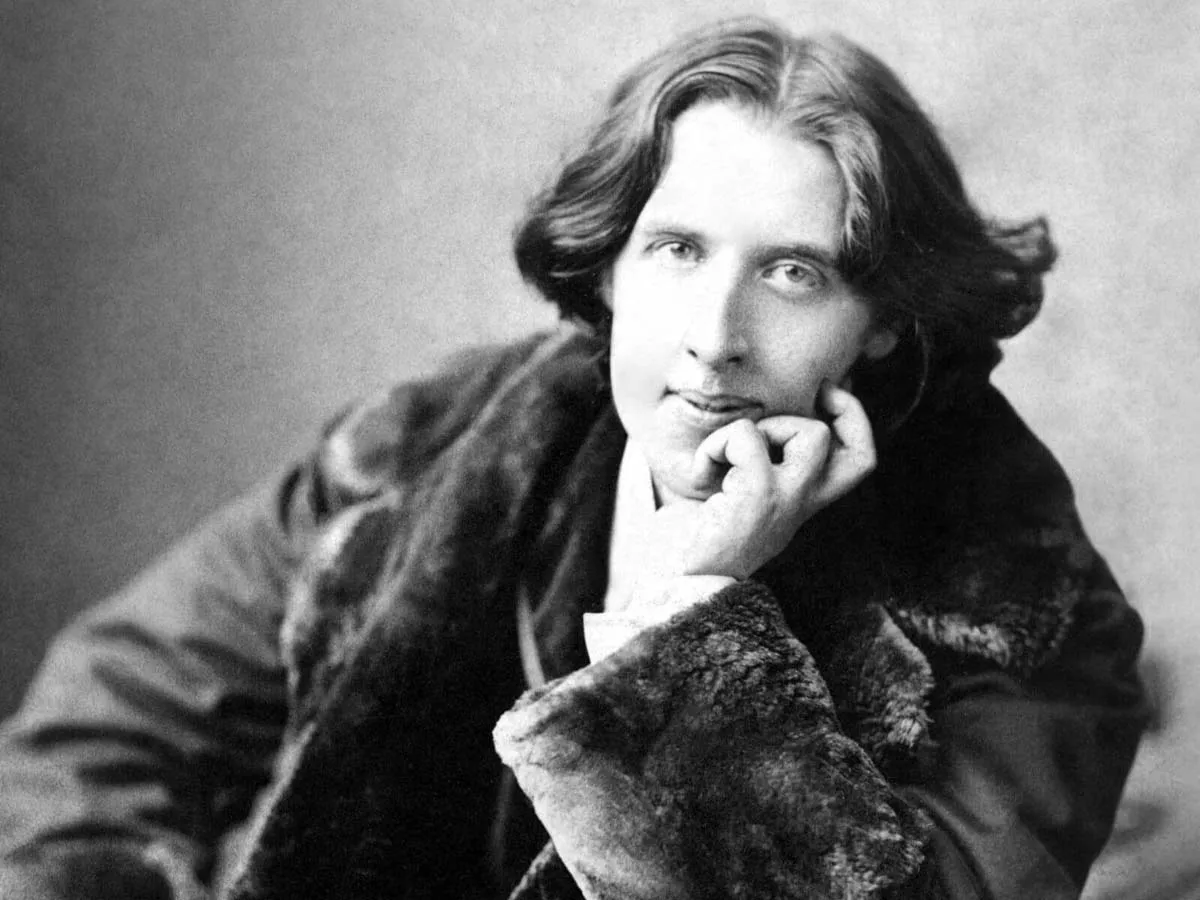 The Irish-born writer, playwright, and poet was most popular for his novel The Picture of Dorian Gray and play The Importance of Being Earnest. Wilde was known for his entertaining flamboyance and razor-sharp wit and was highly sought-after in social circles.
After being imprisoned and exiled for "indecency," Wilde developed cerebral meningitis. The condition eventually took his life on November 30, 1900, in Paris. He was only 46 years old. In his final days, he supposedly said "The wallpaper and I are fighting a duel to the death. One or the other of us has to go." His tomb is located in Père Lachaise Cemetery.
Steve Irwin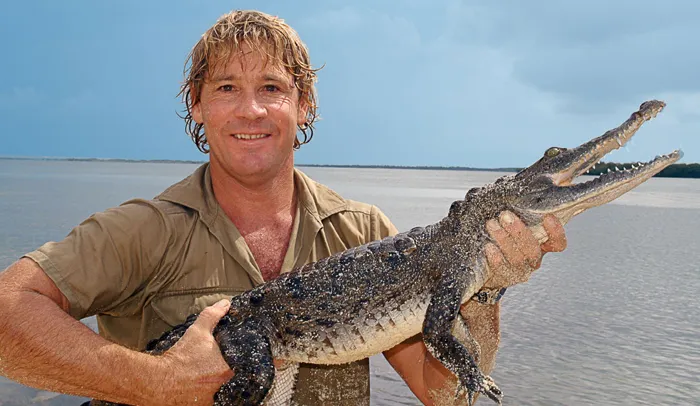 Known affectionately as "The Crocodile Hunter," the Australian wildlife expert seemed to have no fear of wild animals. Irwin was on location in Queensland, Australia, when he decided to snorkel in the shallow waters to get footage for his daughter's television show.
He was approaching a stingray from the rear in order to film it swimming away, when all of a sudden the stingray started stabbing Irwin in the chest. He died that day in 2006 at the age of 44 after bleeding to death from a pierced heart. He last words were, "Don't worry, they usually don't swim backwards."
Buddy Rich
Famed American jazz drummer Bernard "Buddy" Rich toured throughout most of his career, with such luminary musicians as Count Basie, Tommy Dorsey, and Harry James. During his lifetime, Rich earned the title "the world's greatest drummer." He was known for having a short temper, which the Beastie Boys referenced in their 1994 song "Sabotage": "I'm Buddy Rich when I fly off the handle."
After having surgery on a malignant brain tumor, Buddy Rich passed due to heart failure on April 2, 1987. Before the procedure, a nurse who was prepping Rich for surgery asked him, "Is there anything you can't take?" His response: "Yeah, country music." He was 69.
Farrah Fawcett
American actress Farah Fawcett became a household name when she starred in the 1970s television series Charlie's Angels. She later went on to appear in many other television shows and films.
Fawcett was diagnosed with cancer in 2006 and was filming her struggles during the battle for a documentary titled Farrah's Story. In one instance, Farrah began to vomit, and asked, "Why aren't you filming this? This is what cancer is." She passed away on June 25, 2009 at age 62 in Santa Monica. Her death was largely overshadowed by that of Michael Jackson, who died the exact same day.
Prince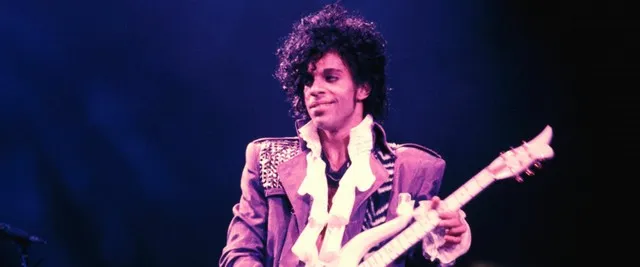 Legendary "Purple Rain" singer Prince Rogers Nelson, simply known as Prince, was one of the best-selling musicians in history. Rolling Stone has called him "the most influential artists of the rock & roll era."
Prince had to postpone some of his performances in early 2016 due to "influenza." Although he was still feeling ill, he rescheduled and performed what would be his final concert, where he said to the audience, "Wait a few days before you waste any prayers." Several days later on April 21st, he passed away in his hometown of Chanhassen, Minnesota at the age of 57.
"Dimebag" Darrell Abbott
Darrell Abbott, also known as "Dimebag" Darrell, was a co-founder, guitarist, and songwriter for the bands Pantera and Damageplan. He and his brother Vinnie Paul played together in both acts, with Paul on drums. The two were musically influenced by the band KISS, with Abbott stating in one interview that "if there were no Ace Frehley (KISS guitarist), there would have been no Dimebag Darrell."
While performing in Columbus, Ohio with Damageplan, Abbott was shot three times in the head in a fatal shooting by an angry fan. Before being killed onstage, the guitarist is rumored to have uttered, "Van Halen." Abbott died on December 8, 2004 at 38 years old.
Barry White
The Grammy Award-winning singer-songwriter Barry White was known for his baritone voice on his many soul, funk, and disco songs. With mega hits like "Can't Get Enough of Your Love, Babe" and "You're the First, the Last, My Everything," White racked up 106 gold albums and 14 platinum albums during his esteemed career.
For most of White's adult life, he was overweight and struggled with many health problems. In 2003, he suffered a stroke and just months after passed away at the age of 58 in Los Angeles. Supposedly, his final words were, "Leave me alone. I'm fine."
Lucille Ball
American comedienne and actress-extraordinaire Lucille Ball was most famously known for her work on the classic 1950s television series I Love Lucy. She was also a model and producer, and ran the television studio Desilu Productions.
In 1989, Ball suffered from heart complications that caused her severe chest and back pains. During her care, after being asked if she wanted anything, she is reported to have said "My Florida Water." Florida Water is a citrus-scented unisex cologne that dates back over 200 years. She passed away on April 26 that year in Beverly Hills at the age of 77.
Luciano Pavarotti
Italian operatic tenor Luciano Pavarotti was one of the most commercially successful and popular in his field of work. One of the "Three Tenors," a trio of singers including himself, Plácido Domingo and José Carreras, Pavarotti was also known for his extensive charity work.
Pavarotti was diagnosed with pancreatic cancer in 2006, a battle he lost a year later on September 6, 2007, at his home in Italy. His last words were reportedly, "I believe that a life lived for music is an existence spent wonderfully, and this is what I've dedicated my life to." His funeral was broadcast live on CNN.
"Pistol" Pete Maravich
Basketball legend "Pistol" Pete Maravich played for the Atlanta Hawks, Utah Jazz, and the Boston Celtics. After numerous injuries forced him to retire from basketball in 1980, he went on to explore many other things such as yoga, ufology, and vegetarianism before eventually embracing evangelical Christianity.
During a pickup game at the gym of his friend's church, he allegedly said, "I feel great. I just feel great," before collapsing. He died of heart failure on January 5, 1988, at age 40. A postmortem examination showed that he had an undiagnosed congenital heart defect. Maravich is buried in his hometown of Baton Rouge, Louisiana.
Aileen Wuornos
Aileen Wuornos was a convicted serial murderer who killed seven men between 1989 and 1990 at point-blank range after she stole from them. Wuornos was sentenced to death and executed by lethal injection on October 9, 2002,in Orlando Florida.
Before her death, she declined a final meal and made this bizarre announcement: "Yes, I would just like to say I'm sailing with the rock, and I'll be back, like Independence Day, with Jesus. June 6, like the movie. Big mother ship and all, I'll be back, I'll be back."
George Reeves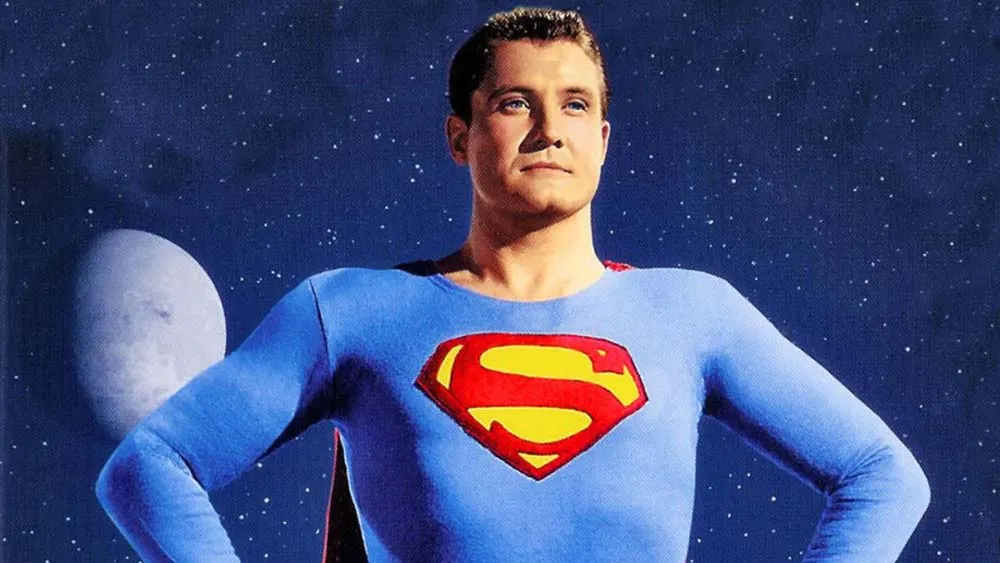 Known as Superman in the 1950s series Adventures of Superman, George Reeves got his start in showbiz playing one of Scarlett O'Hara's suitors in Gone with the Wind. He also appeared in two B-movies alongside future President Ronald Reagan. During the years he played as Superman, Reeves kept his private life secret and even avoided smoking in public because of his role model status with his fans.
Reeves was found dead in his bedroom on June 16, 1959, at age 45 in Los Angeles. The cause of death was a gunshot wound to the head, which many speculate was an act of suicide. Before his death, he reportedly told his friends, "I'm tired. I'm going back to bed."
Joan Crawford
.
Classic Hollywood actress Joan Crawford was known for her work in films such as Mildred Pierce and Whatever Happened to Baby Jane? She was one of the most famous and highly-paid women in the country during her early acting career. Crawford adopted five children, one of whom wrote the scathing memoir Mommie Dearest, which was later turned into a film.
In Crawford's final years, her ailments caused her to avoid the public and she required close care. Suffering from a heart attack, she allegedly said "Dammit! Don't you dare ask God to help me!" as her housekeeper began praying aloud at her side. Crawford passed away on May 10, 1977, in New York City.
Thomas B. Moran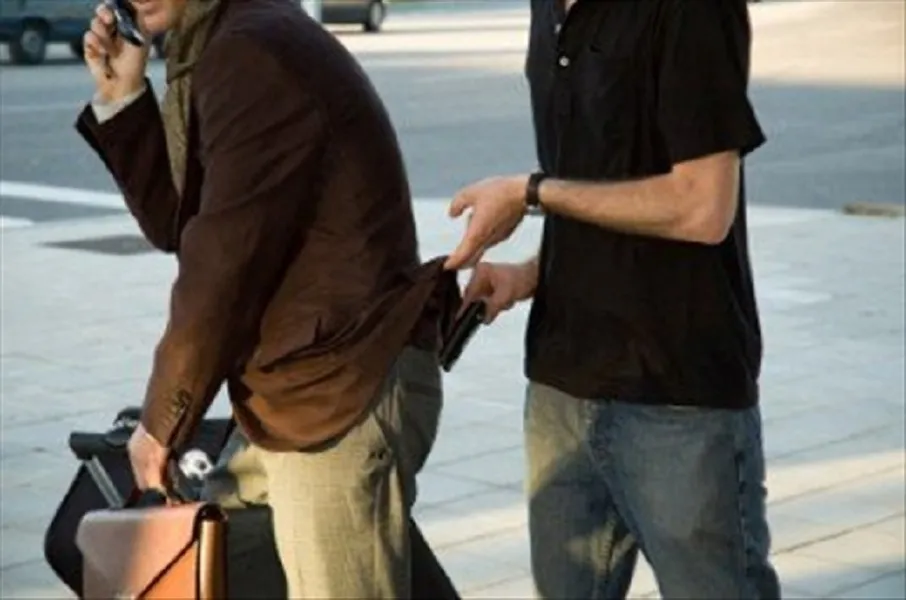 Thomas B. Moran was an infamous pickpocket who was given the nickname "Butterfingers," stealing as many as 50,000 wallets throughout his career as a kleptomaniac (according to Moran himself). He allegedly boasted that he had stolen many of those wallets from victims of the disastrous 1906 earthquake in San Francisco, and said that he was able to "slide in and out of a pocket like pure butter."
Before dying in Miami in 1971, Moran had one last thing to say: "I've never forgiven that smart-alecky reporter who named me Butterfingers. To me, it's not funny." Unexpected last words from someone who once compared his own fingers to slippery butter.
Heavy D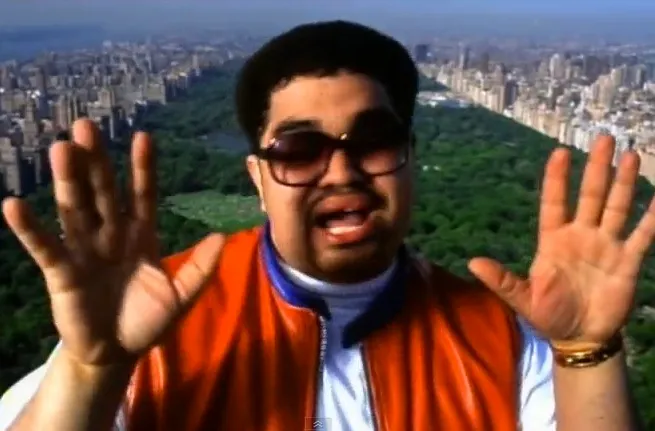 Born in Jamaica, Dwight Errington Myers made a name for himself in America as 90s hip-hop phenom Heavy D. In 1989 he performed in Janet Jackson's hit song "Alright," which was one of the first mainstream pop songs ever to feature rap. He also appeared in Michael Jackson's "Jam" in 1992.
Heavy D performed at the 2011 BET Hip Hop Awards, his first live televised performance in 15 years, which sadly would turn out to be his last. His last public tweet was, "BE INSPIRED!" On November 8th of that year, he collapsed outside of his Beverly Hills home, passing at the young age of 44.
Edgar Allan Poe
Writer and literary critic Edgar Allan Poe was infamous for his dark, eerie tales of mystery. With haunting stories such as "The Cask of Amontillado," "The Fall of the House of Usher," "Annabel Lee," "The Pit and the Pendulum," and "The Raven," Poe's writings have retained their popularity over the years.
Poe's final days were a mystery themselves, as he was found deliriously roaming the streets of Baltimore, in clothes that were not his own and too incoherent to explain how he came to be in such a state. He died the morning of October 7, 1849, at the age of 40 due to unknown causes. Sources claim that he had some last words before he passed: "Lord help my soul."
Orson Welles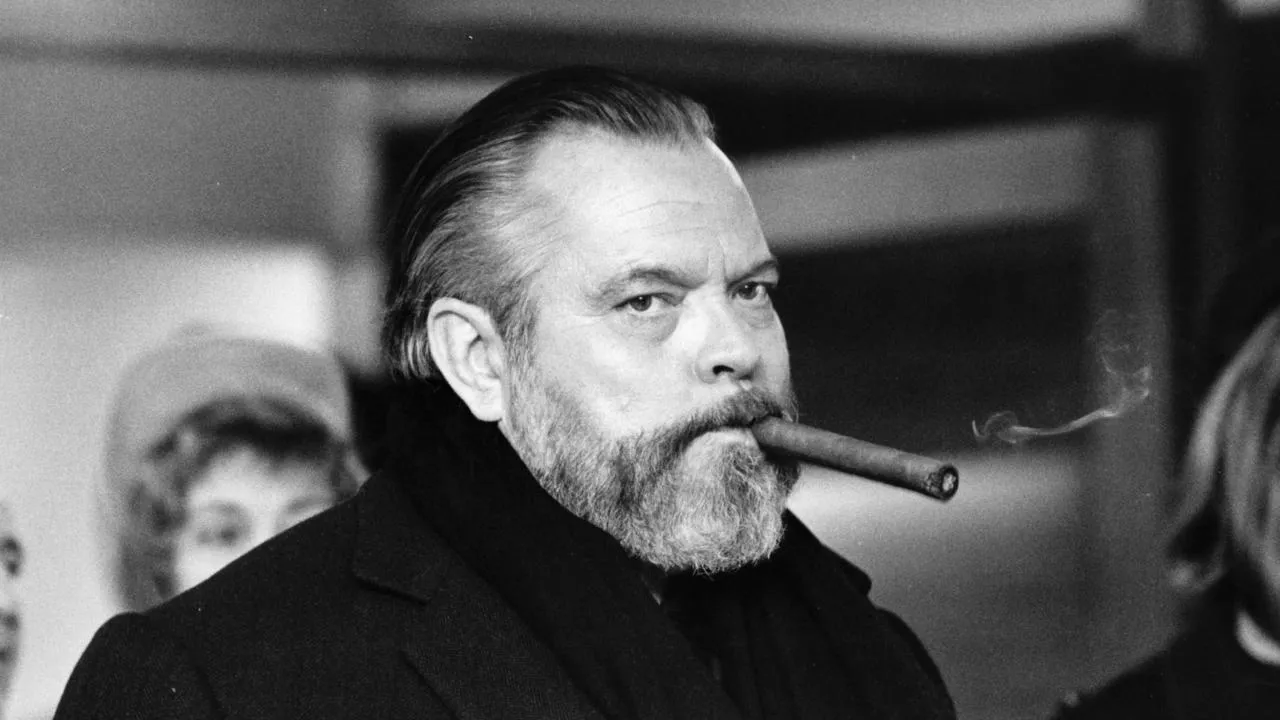 George Orson Welles famously excelled at many roles in theater, radio, and film. Welles is perhaps best known for the 1941 film Citizen Kane, which he co-wrote, directed, and starred in. He went on to produce and direct another 12 films during his career.
Welles was found dead by his chauffeur the morning of October 10, 1985, at the age of 70, after he had suffered a heart attack. He reportedly left a message on a friend's answering machine before he died, saying "This is your friend. Don't forget to tell me how your mother is." Welles' ashes are buried in Spain.
Donald O'Connor
The American actor, singer, and dancer was known for his role as Cosmo Brown in the 1952 classic Singin' in the Rain. After almost dying post-quadruple heart bypass surgery in 1990, O'Connor would fortunately, live on for another 13 years. However, on September 27, 2003, at the age of 78, he passed away due to heart failure in Los Angeles.
His family has stated that among his last words, he quipped, "I'd like to thank the Academy for my lifetime achievement award that I will eventually get.'' It is said that O'Connors final words were, indeed, passed along to the Academy.
Jesus
Jesus, a Jewish preacher, is believed by Christians to be the Son of God and the Messiah. He is the central figure of Christianity, and Christians believe that Jesus arose from the dead after his death in AD 30-33. Many religions acknowledge Jesus' existence as a historical figure, but not all of them believe that he is the long-awaited Messiah.
The religious leader famously died on the cross at the hands of the Romans, in a sacrificial act for his followers. According to The Bible, some of his final words were "Father, into your hands I commit my spirit." These words are now used in sermons on Good Friday.
Errol Flynn
The Australian actor rose to fame in 1935 Hollywood and became known for his swashbuckling roles in films such as The Adventures of Robin Hood and Dodge City. Flynn moved to Hollywood in 1934 after receiving a contract with Warner Bros, and his first film with the studio was The Case of the Curious Bride.
Sources claim that he said "I've had a hell of a lot of fun and I've enjoyed every minute of it," before a heart attack took his life on October 14, 1959 at the age of 50. He left behind both parents and four children.
Elizabeth Barrett Browning
The Victorian English poet gained notoriety for her work across Britain and the US during the 19th century, with works such as "How Do I Love Thee?" and "Aurora Leigh." In addition to creating her works of poetry and prose, she was also known to campaign for the abolition of slavery and reformation of child labor.
In Barrett Browning's final years, her health was in serious decline and she frequently used laudanum and morphine to ease her pain. On June 29, 1861, right before she died in his arms, her husband asked her how she was feeling. Her response: "Beautiful."
Joanie "Chyna" Laurer
Joanie "Chyna" Laurer is most notable for her work as a wrestler in the WWE and an actress in the pornographic film industry. She died on April 20, 2016 in her Redondo Beach home after overdosing on her anxiety medications. In the days before her death, she posted increasingly erratic videos online in which she talked to her fans and friends.
Chyna's last known (recorded) words were, "I just want y'all to have a beautiful beautiful day today and I'm sure I'll be posting more things as the day goes on, 'cause I'll have all my friends here."
Eugene O'Neill
The famous playwright and Nobel laureate was born in a New York City hotel, the Barrett House, in 1888. Some of his most well-known works include "Long Day's Journey into Night," "Strange Interlude," "Beyond the Horizon," and "Anna Christie."
Oddly, his life would come full circle when on November 27, 1953, he passed away in a Boston Hotel after suffering years of illness from cerebellar coritcal atrophy. According to reports, he whispered the following as his last words: "I knew it. I knew it. Born in a hotel room and died in a hotel room." His death took place in Shelton Hall, room 401.
Derek Jarman
Michael Derek Elworthy Jarman was a popular and multi-talented English filmmaker, author, gardener, and stage designer. He made many experimental films over the course of his career and worked with luminaries such as Sir Laurence Olivier and Tilda Swinton. His feature-length films include titles like War Requiem, Jubilee, The Garden, and The Angelic Conversation.
Jarman was diagnosed as HIV positive in 1986, and his health deteriorated over the years. In 1994 he said, "I want the world to be filled with white fluffy duckies," before passing away due to an AIDS-related illness. Many musicians and artists paid tribute to Jarman after his death.
Emily Dickinson
The introverted famous poet lived most of her life in recluse. Many of her most famous poems were somber or even melancholy. "Success is Counted Sweetest," "I Felt a Funeral, in My Brain," "A Bird, Came Down the Walk," and "Because I Could Not Stop for Death" are but a few of the works Dickinson is known for.
In her last years, Dickinson experienced declining health and experienced multiple blackouts. Her last known words were "I must go in, for the fog is rising," before passing away on May 15, 1886 at the age of 55. After her death, Dickinson's family discovered roughly 1,800 previously unknown poems she had written.
Josephine Baker
The famous dancer, singer, and actress was also known as the "Black Pearl" and the "Jazz Queen." Born in the United States, Baker moved to France and eventually renounced her U.S. citizenship. She stunned the world with her sensational and provocative performances and costumes.
On April 12, 1975 at age 68, Baker passed away in Paris after falling into a coma from a cerebral hemorrhage. The night before, she had attended a party in her honor after performing in a retrospective revue. As she left the party, she is known to have said, "Oh, you young people act like old men. You are no fun."
Vladimir Ilyich Lenin
Vladimir Lenin, the famed Russian communist behind the Bolshevik Revolution got into revolutionist politics after the execution of his brother in 1887. Lenin eventually went on to become the leader of the Russian Republic, the Russian Soviet Federative Socialist Republic, and the Soviet Union in the years between 1917-1922.
Lenin had suffered three strokes by age 53. After losing (then slightly regaining) his speech and mobility, he died on January 21, 1924, in Russia. Sources say that before his death, a dog brought him a dead bird presumably as a gift, to which he replied, "Good dog."
Benjamin Franklin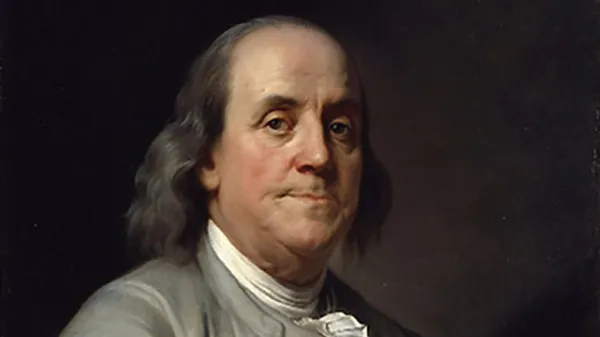 Benjamin Franklin, the Founding Father who can now be seen on the $100 bill, was a politician, author, postmaster, inventor, scientist, diplomat, and printer during his lifetime. He earned himself the nickname "The First American" for his tireless work toward colonial unity.
Franklin suffered from obesity that caused multiple health complications. On his deathbed, his daughter was helping him and asked him to switch to a more comfortable position to help his breathing. "A dying man can do nothing easy," he said before dying from a pleuritic attack on April 17, 1790 at his home in Philadelphia at the age of 84.
Bo Diddley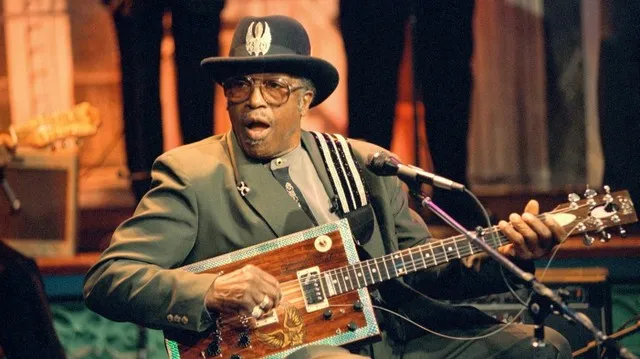 Born Ellas Otha Bates, Bo Diddley was an American blues legend famous for his singing and guitar skills. He is credited with helping to start the rock and roll genre, and he influenced many of today's most popular artists, including the Rolling Stones, Eric Clapton, and the Beatles.
On the eve June 2, 2008 at his home in Florida, 35 family members surrounded Diddley on his deathbed. They were gathered around singing "Walk Around Heaven," and when the song was finished, he responded with a thumbs-up, saying "Wow." Bo Diddley's very last words were reportedly, "I'm going to heaven."
Ethel Barrymore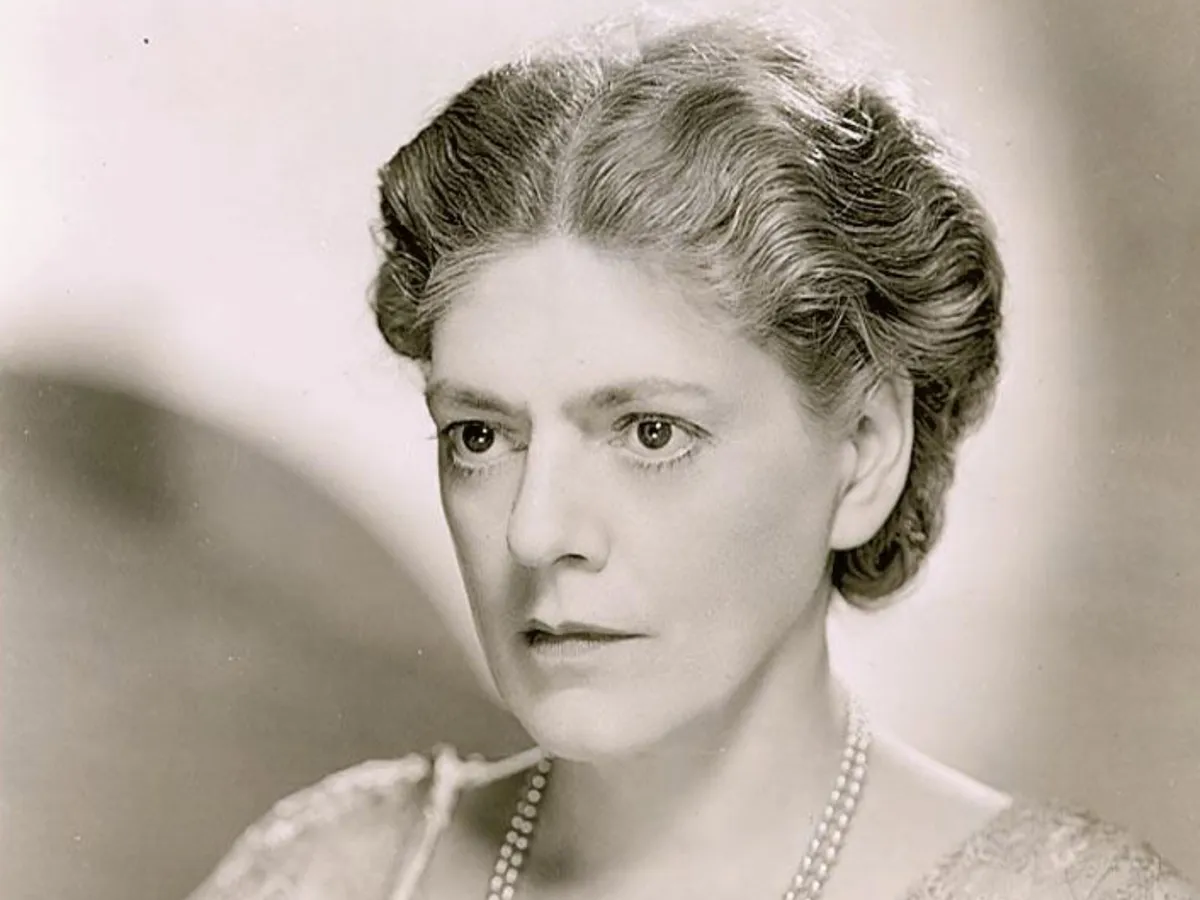 The "First Lady of the American Theater" was a renowned stage actress and also the great-aunt of actress Drew Barrymore. With a professional career lasting more than 60 years, her work spanned stage, radio, television, and film roles. It's said that British Prime Minister Winston Churchill once proposed to Barrymore. She married Russell Griswold Colt instead, and they had three children together.
"Is everybody happy? I want everybody to be happy. I know I'm happy." Those are the words Barrymore said to her housekeeper before she later died of cardiovascular disease. She passed away in Hollywood on June 18, 1959, at the age of 79.
Vladimir Nabokov
The Russian-American novelist who was also known by his pen name, Vladimir Sirin, had an affinity for insects and entomology. He also enjoyed chess. Nabokov's most well-known works include Lolita, Pale Fire, and Speak, Memory. He was working on a manuscript called The Original of Laura prior to his death. The novel was published posthumously in 2009.
Nabokov allegedly has said, "A certain butterfly is already on the wing," before losing his life to bronchial congestion on July 2, 1977, in Switzerland at the age of 78. He was surrounded by his family at the time of his death, and son Dmitri reported that Nabokov died "with a triple moan of descending pitch."
Margaret Sanger
Margaret Sanger was a birth control activist who also founded organizations that would eventually become the Planned Parenthood Federation of America. She brought the phrase "birth control" into popular language, and established the United States' first birth control clinic in 1916. She was arrested for opening the clinic.
Sources say that Sanger's last words were, "A party! Let's have a party," before dying of congestive heart failure on September 6, 1966, at the age of 86 in Arizona. The previous year, the U.S. Supreme Court had legalized birth control in the groundbreaking case Griswold v. Connecticut.
Dylan Thomas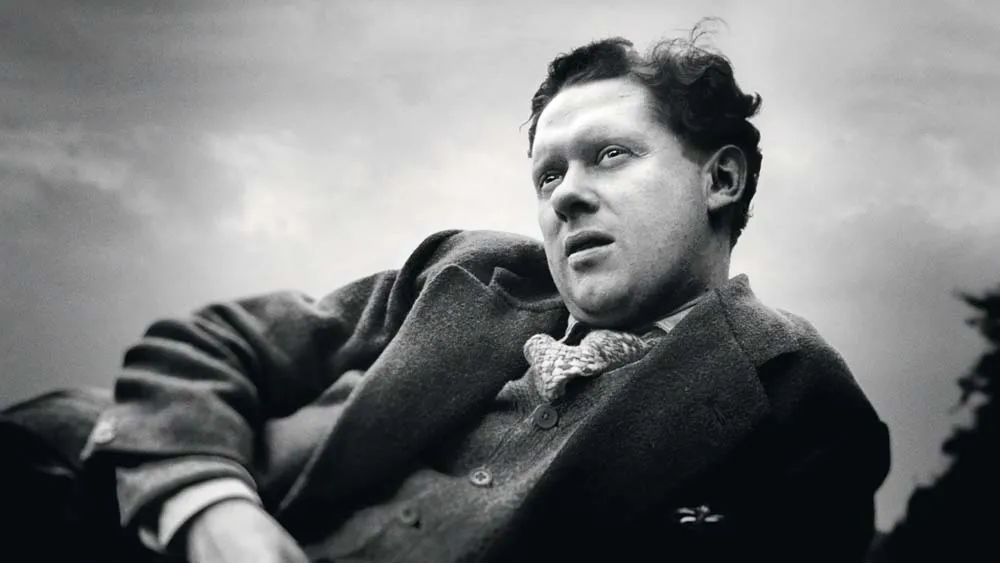 The Welsh poet popular for poems like "Do not go gentle into that good night," was incredibly unwell while on a trip to New York City for poetry readings. He spent one day in bed drinking, and went out later that night for yet more drinks. His last known public words were, "I've had 18 straight whiskies. I think that's the record!"
He later slipped into a coma and the official report was that he died due to "damage to the brain by alcohol" on November 9, 1953 at the age of 39. However, a conflicting theory has emerged recently indicating that Thomas had pneumonia which may have been misdiagnosed and mistreated.
Bessie Smith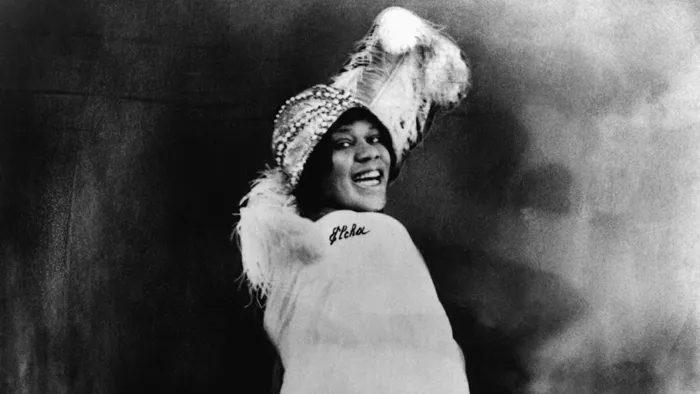 The "Empress of the Blues" crooned into popularity in the 1920s and 1930s. Born in Chattanooga, Tennessee, Bessie Smith is widely considered to have influenced the jazz genre. In 1923, she was signed by Columbia Records, and soon was the highest earning black entertainer of her time.
Smith passed away on the morning of September 26, 1937, in Mississippi after suffering multiple injuries from a car accident. Her lover, Richard Morgan, was driving the vehicle and escaped injury. Smith reportedly said, "I'm going, but I'm going in the name of the Lord" before she died. She was only 43.
Herman Melville
Herman Melville, the Moby-Dick author, was a great essayist, novelist and poet during the American Renaissance period. His works frequently centered on life at sea and include Mardi, Redburn, White-Jacket, Typee and its sequel, Omoo. Melville himself worked on a whaling ship and a merchant ship during his younger years.
Before dying in his New York City home on September 28, 1891 at the age of 72, Melville exclaimed, "God bless Captain Vere!". This was in reference to his unfinished novella Billy Budd, which was discovered on his desk after his death. Billy Budd was eventually published in 1924.
Raphael
Raffaello Sanzio da Urbino, simply known as Raphael, was a High Renaissance Italian painter and architect who is revered for his work within the Vatican. To art historians and casual observers alike, he is considered a master of the Neoplatonic period, along with his cohorts Michelangelo and Leonardo da Vinci.
Raphael died on April 6, 1520, in Rome at the age of just 37. One frequently-repeated story posits that the date was his birthday and he had celebrated by engaging in hours of passion with his lover. He developed a fever and was reluctant to reveal its cause to physicians, so they were unable to cure him. Supposedly, Raphael had one simple last word: "Happy."
King Louis XIV
Also known as Louis the Great or the Sun King, the ex-monarch of France had the longest running reign over a major country in European history, reigning for an astonishing 72 years and 110 days. During this time, France saw three major wars and two smaller "conflicts."
The Sun King suffered from a variety of health problems over his lifetime, ranging from diabetes to to gout. He died of gangrene on September 1, 1715, at the palace of Versailles. He was 72 years old. Before his death, Louis XIV is known to have said, "Why do you weep? Did you think I was immortal?"
Ludwig van Beethoven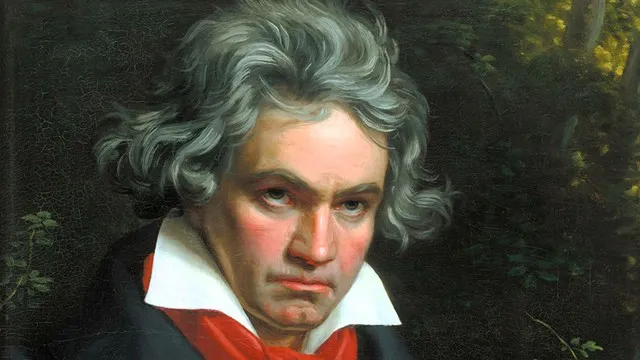 This legendary composer and pianist from Germany is known as one of the most influential musical figures in all of history. In his brief but incredibly prolific career, Beethoven penned 32 piano sonatas, nine full symphonies, 16 string quartets, a mass, an opera, and more. Incredibly, he was almost deaf for the last years of his life.
Bedridden in his final months, Beethoven died on March 25, 1827, at the age of 56 in Vienna. The cause was liver damage. His last known statement to gathered loved ones was this: "Friends applaud, the comedy is over."
Jeanne Antoinette de Pompadour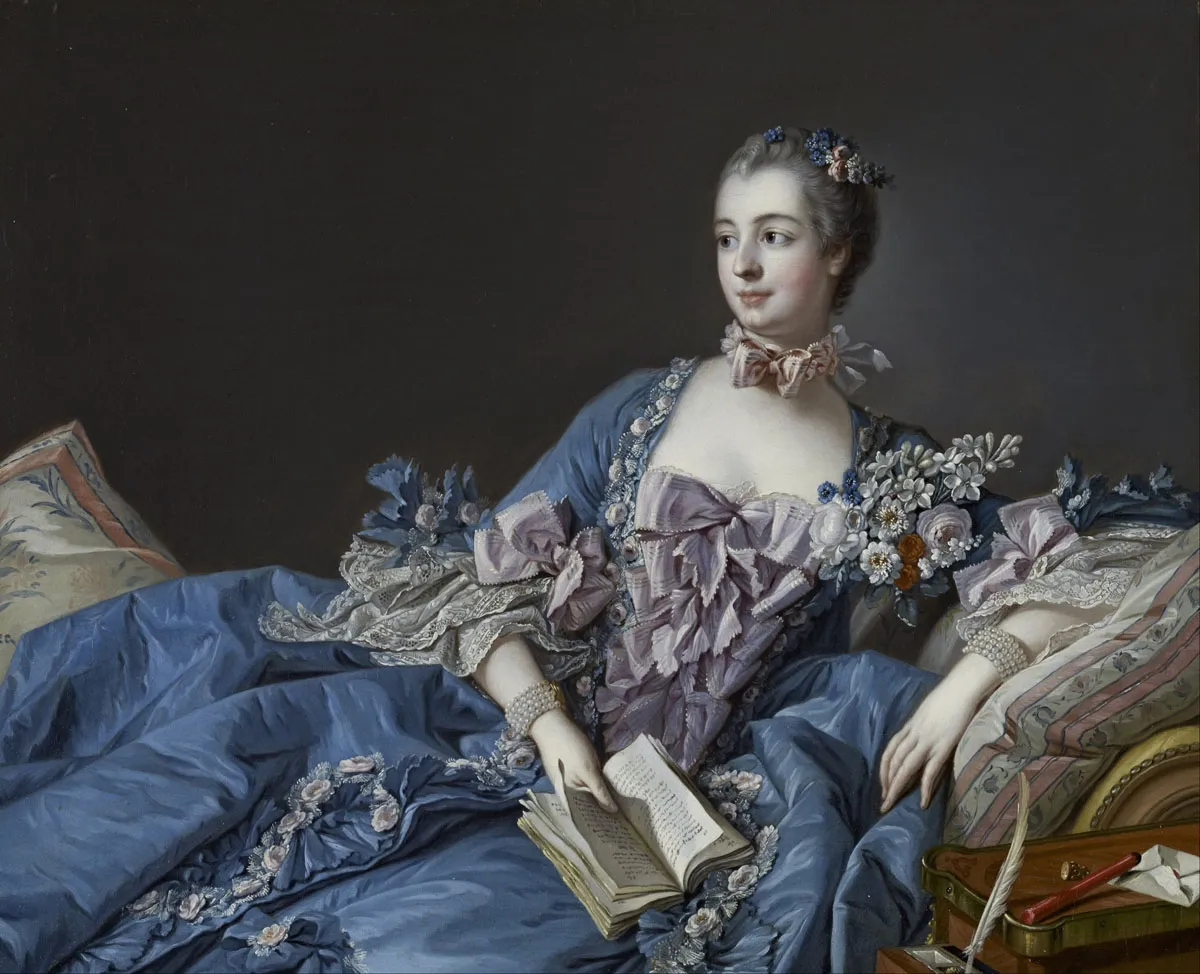 Madame de Pompadour, as she was also known, was an influential member of the French court and was notorious for being King Louis XV's mistress. The two had met at a masked ball at Versailles, with de Pompadour dressed as a domino and the King as a houseplant.
She and King Louis XV remained close friends and occasional lovers until the end, when on December 15, 1764, she died in Paris due to tuberculosis at the age of 42. Before her death, Madame de Pompadour allegedly told God to "wait a second" while she applied rouge to her cheeks one last time.
O. Henry
Born as William Sydney Porter, the famed American short story writer was known for the surprising twists he wrote into his tales. Some of his most famous works include "The Gift of the Magi," "The Caballero's Way," "The Cop and the Anthem," and "A Retrieved Reformation."
O. Henry was known to be a heavy drinker. This contributed to his deteriorating health in his final years, which led to his death on June 5, 1910, at the age of 47 in New York City. Before passing, he said, "Turn up the lights, I don't want to go home in the dark."
Nostradamus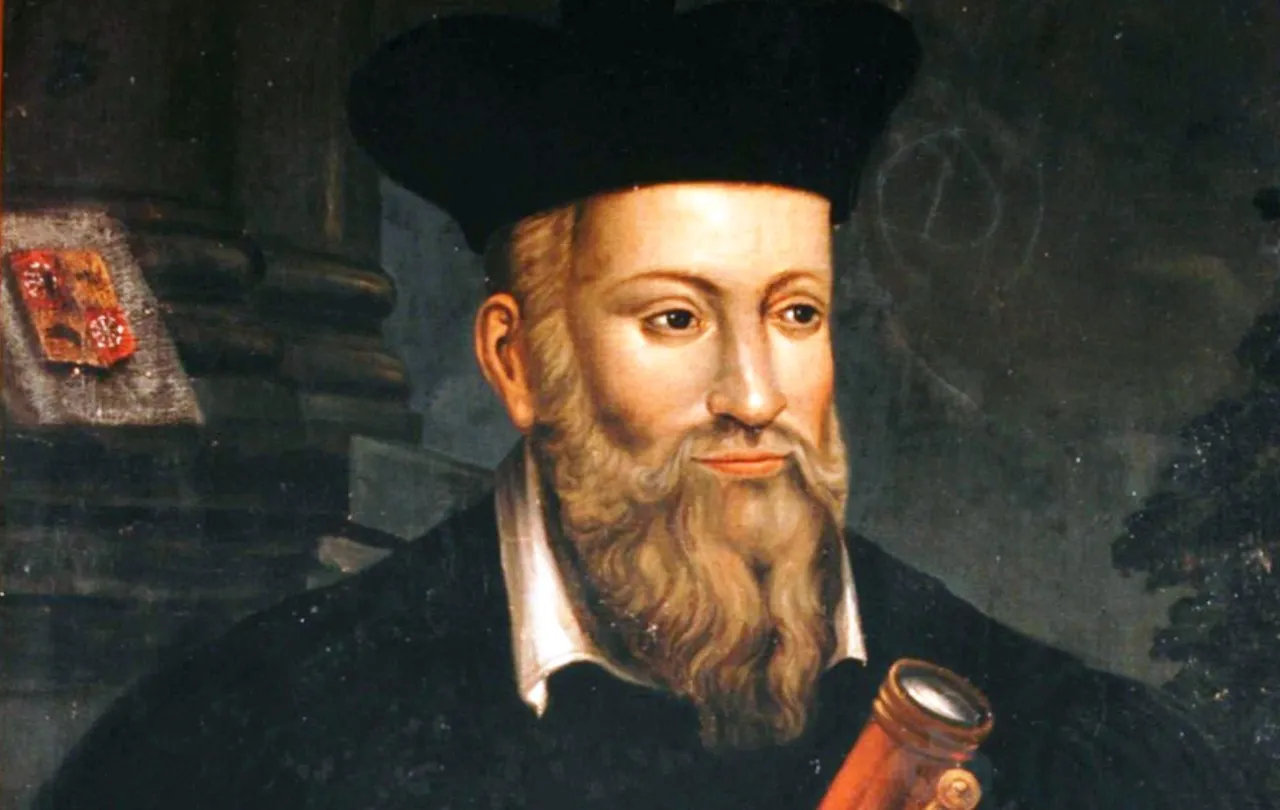 Michel de Nostredame was a French apothecary known for his published collections of prophecies. His abilities as a "seer" continue to fascinate people today, and many major world events seem to have been foretold by the physician.
Suffering from health complications such as gout for many years, Nostradamus died on July 2, 1566, at the age of 62 in France. He must have predicted his end was near too, as he was alleged to have said to the secretary, "Demain, au soleil levant je ne serais plus," which translates to "Tomorrow, at sunrise, I will be here no more."
Jean-Paul Sartre
Jean-Paul Charles Aymard Sartre, the French philosopher, is best known for his works in existentialism. His theories continue to influence literary studies to this day. Sartre refused the 1964 Nobel Prize in Literature on the grounds that "a writer should not allow himself to be turned into an institution."
Sartre suffered from hypertension, which rendered him almost completely blind in 1973. In addition to being somewhat of a workaholic, he was a notorious chain smoker, which ultimately led to his death on April 15, 1980, in Paris at age 74. Before passing, he turned to fellow writer and long-time partner, Simone de Beauvoir, and said, "I love you very much, my dear Beaver."
H.G. Wells
Herbert George Wells was a popular English writer of many genres during the early 20th century. A four-time Nobel Prize for literature nominee, Wells is commonly referred to as one of the "fathers of science fiction." His most famous works include The Invisible Man, The Time Machine, The Island of Doctor Moreau, and The War of the Worlds.
Although he had diabetes, Wells died of "unspecified causes" on August 13th, 1946 in London at the age of 79. Not aware that he was dying, he reportedly said, "Go away. I'm all right." His remains were cremated and his ashes spread at sea.
Millard Fillmore
The 13th President of the United States was not affiliated with the Democratic or Republican parties but instead was the last Whig-affiliated President. He was elected to be the country's 12th Vice President, but when President Zachary Taylor died Fillmore stepped into that role and served until 1853.
Fillmore suffered a stroke in February 1874, after which he required health care. He was being fed some soup when he said, "The nourishment is palatable." These were allegedly his last words. He died in New York on March 8, 1874 at the age of 74, due to the aftereffects of the stroke.
Mata Hari
Margaretha Geertruida "Magreet" MacLeod was better known as Mata Hari, the famed exotic dancer and courtesan. Born in the Netherlands, she moved to Paris in 1905 where she rose to fame as a leader in the modern dance movement.
During World War I, Mata Hari acted as a double agent under the code name H-21. She died by firing squad in France on October 15, 1917, at the age of 41. She did not accept the blindfold that was offered to her, and supposedly blew a kiss to the firing squad. Before facing her demise, she said, "Everything is an illusion."
Andrew Johnson
Andrew Johnson served in the House of Representatives and the Senate in the 1840s and 1850s. He was elected as Abraham Lincoln's Vice-President, and after Lincoln's 1865 assassination became our 17th President. The southern Jacksonian Democrat, who strongly favored states' rights, oversaw reconstruction of the United States before his impeachment trial in 1868.
Johnson died on July 31, 1875, at the age of 66 in Tennessee, only a few months after returning to the Senate. Before he died he said "I need no doctor. I can overcome my own troubles," when his granddaughter had planned to call for medical assistance.
Harry Houdini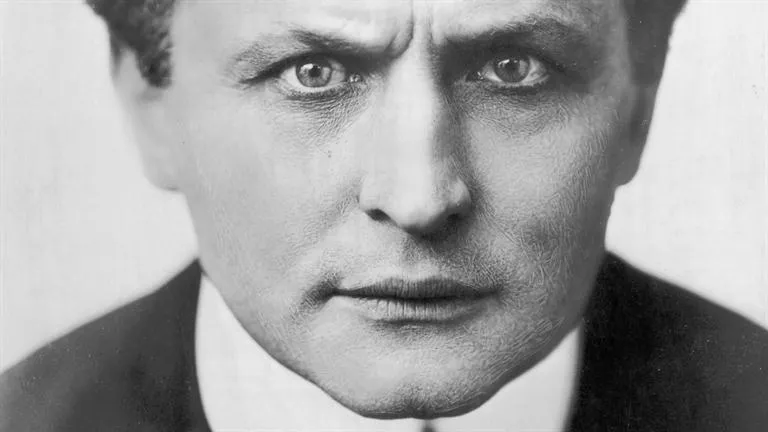 Harry Houdini, the famous illusionist and escape artist, was known for his miraculous and dangerous stunts. Known as "Harry Handcuff Houdini," some of his astonishing stunts included escaping from straitjackets while under water, being suspended from skyscrapers, and holding his breath for three minutes at a time.
Houdini died of peritonitis on October 31, 1926, at the age of 52. While in the hospital, he was allegedly asked by two medical students whether it was true that he could survive any punch to the stomach, a frequent claim of Houdini's. One of the students then punched him in the abdomen, and the magician never recovered. His reported last words were, "I'm tired of fighting."
Pancho Villa
Pancho Villa, born Doroteo Arango, was a general during the Mexican Revolution. He was imprisoned and sentenced to death for his part in the revolution in 191 but escaped and escaped to the United States. Villa later returned to Mexico and became the governor of the state of Chihuahua by the end of 1914. He later led an attack on Columbus, New Mexico, that saw 17 Americans killed.
Three years after his retirement from politics, Villa was assassinated. After being shot, he allegedly said, "Don't let it end like this. Tell them I said something." He died on July 20, 1923, at age 45 in Mexico.
F. Scott Fitzgerald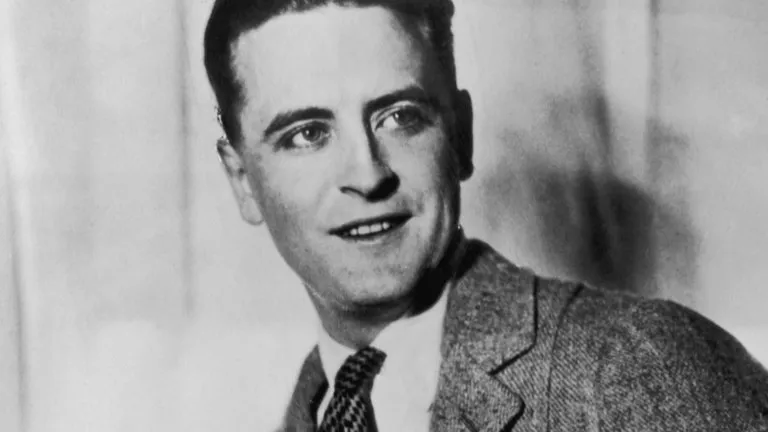 Francis Scott Key Fitzgerald helped illustrate the Jazz age through his novels and short stories. He completed four novels during his lifetime: This Side of Paradise, The Great Gatsby, The Beautiful and Damned, and Tender Is the Night. Fitzgerald was highly influenced by his wife Zelda.
"Good enough. They'll be fine," Fitzgerald allegedly said as he was eating a candy bar and making notes, before jumping up from his chair, gasping, and falling to the floor. He passed away on December 21, 1940, at age 44 in Hollywood. A posthumous novel, The Last Tycoon, was published in 1941.
Johannes Brahms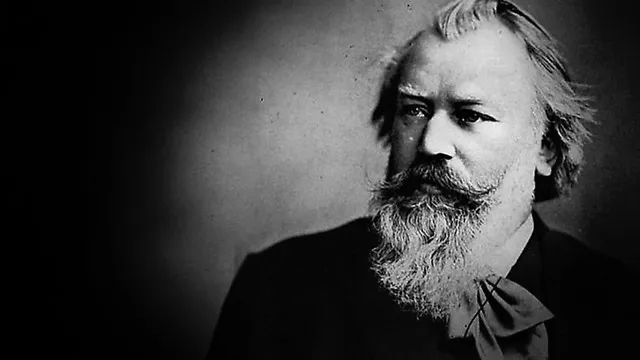 The nineteenth-century German pianist and composer Johannes Brahms is considered by music historians to be one of the "Three Bs," referring to a group that also counts Ludwig van Beethoven and Johann Sebastian Bach as esteemed members. Brahms wrote for and played piano, and also composed for chorus, symphony orchestra, voice, and organ. One of his most famous works was "Hungarian Dance No. 1."
Brahms developed cancer of the liver in his final years, and was diagnosed in 1896. Taking a sip of wine on his deathbed, he said, "Yes, that tastes nice!" before he died on April 3, 1897, at age 63 in Vienna.
Johnny Ace
John Marshall Alexander Jr. was better known as the American rhythm-and-blues singer names Johnny Ace. His very first recording, 1952's "My Song," shot to the top of the R & B chart. Ace's debut ballad was followed by many other hits, including "Please Forgive Me," "The Clock," "Cross My Heart," and "Never Let Me Go."
Ace had been drinking when he died of an accidental gunshot wound to the head on Christmas Day of 1854 in Houston at the young age of 25. His final words were, "I'll show you that it won't shoot." He was buried in Memphis, Tennessee.
Michael Landon
The beloved American actor was known for his roles on old classic television shows such as Bonanza (playing Little Joe Cartwright) and Little House on the Prairie (as Charles Ingalls). Michael Landon also appeared as Jonathan Smith in the 1980s series Highway to Heaven.
After being diagnosed with pancreatic cancer in 1991, Landon publicly pledged to fight the disease. However, the cancer took his life on July 1st of that same year. After allegedly being told by his family to let go during his battle, Landon said, "You're right. It's time. I love you all." His grave marker reads, in part, "He seized life with joy. He gave to life generously."
Don Knotts
Iconic for his roles as Deputy Barney Fife on The Andy Griffith Show and as landlord Ralph Furley on Three's Company, Knotts suffered from pulmonary and respiratory complications related to lung cancer. His final breaths translated to his final words in former co-star, Andy Griffith's account of their last encounter: "I know that he could hear me, and we all believe that he could hear my voice,' said Griffith.
"I told him that I loved him, and I told him...I said 'Jess [Knotts' real first name], breathe. You've gotta make this, you've gotta pull through. Breathe.' And you know, I saw his chest heave, and I said 'That's a boy. Keep breathing. Just keep breathing.' And his shoulder moved, so I believe he heard my voice." Knotts was 81 when he passed away on February 24, 2006.
Muhammad Ali
Born Cassius Marcellus Clay Jr., Muhammad Ali was a professional boxer and activist in America during the 1980s. He is known as the greatest alive because of his outstanding skills in the ring. During that time, he was also diagnosed with Parkison's syndrome. He was hospitalized in 2016 due to a respiratory illness that ultimately took his life that same year on June 3rd at the age of 74.
His daughters later revealed Ali's final moments, with Rasheda Ali recounting to ET Online her heartbreaking final words to her father as he was on his deathbed: "Daddy I says, daddy you're gonna be young, you're gonna be fast, you're gonna be handsome, you're gonna be pretty and you can't possibly be beat."
Antonin Scalia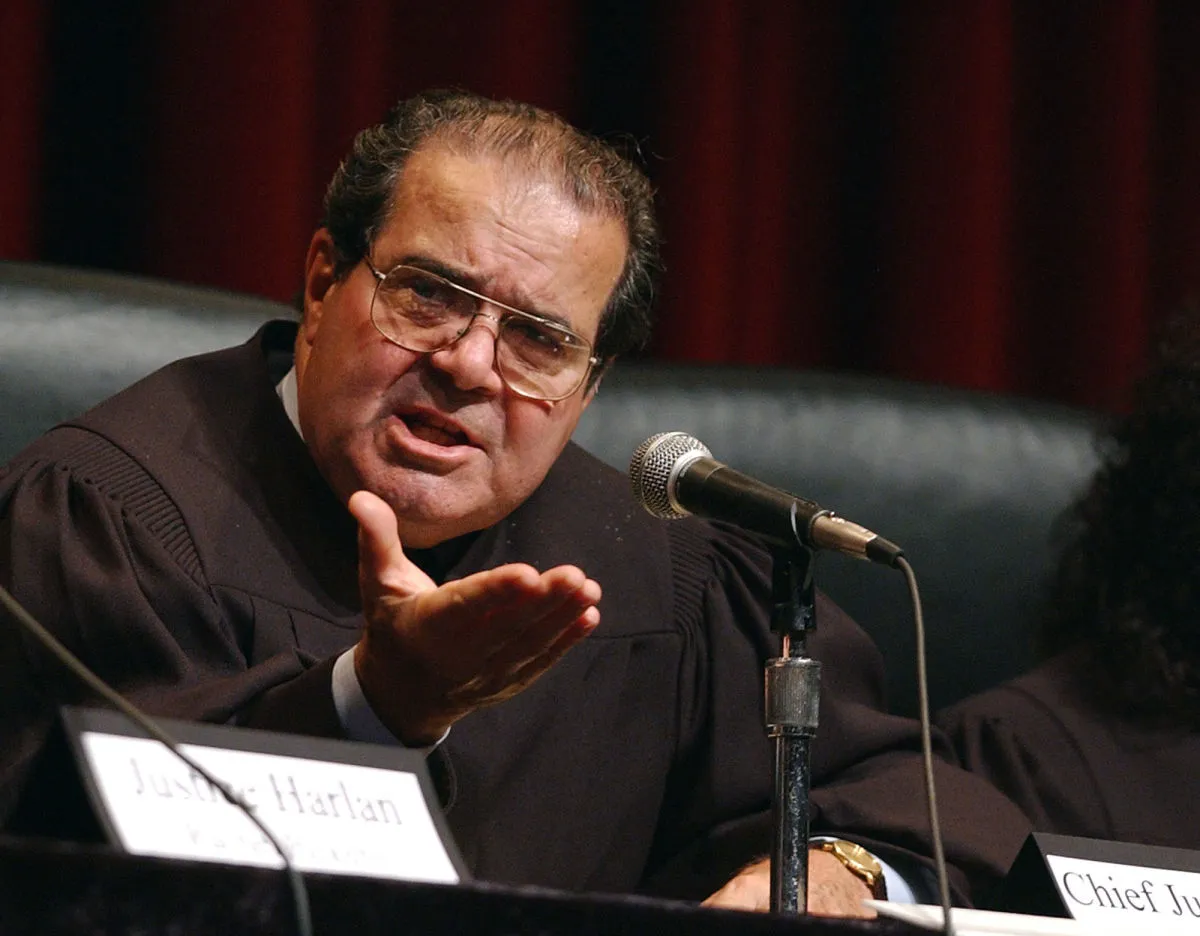 Known for his ultra-conservative and controversial opinions since 1986, the former Supreme Court Justice died suddenly in 2016. He was on a hunting excursion in Texas when he decided one night to retire to bed early, reportedly telling his companions that "it's been a long day and a long week, I want to get some sleep."
The next morning, he was found dead in his bed at the age of 79. Because no autopsy was performed following his death, many political theorists believe that his death was a conspiracy. And when it comes to politics, conspiracies are always relevant.
Anton Yelchin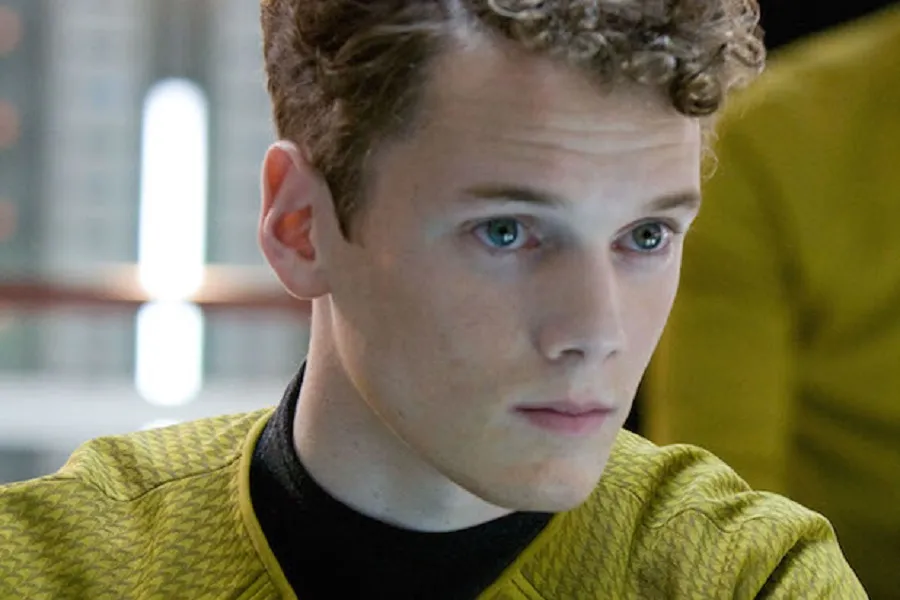 The Russian-born American actor was more famously known for his role as Pavel Chekov in the current reboot of the Star Trek film series. He tragically died in a freak accident in June 2016, after friends found his body pinned between his Jeep Grand Cherokee and a brick pillar outside of his home.
The cause of death was labeled "blunt traumatic asphyxia" and he is believed to have died within minutes of the impact. His last public words can be seen in the latest Star Trek installment, Star Trek Beyond, and in Guillermo de Toro's Trollhunters. He was only 27 years old.
Ron Lester
Ron Lester rose to popularity in the late 90s for his roles in films such as Varsity Blues, Not Another Teen Movie, and Good Burger. Being overweight for a majority of his life, Lester underwent gastric bypass surgery in 2001. In recent years, however, he suffered liver and kidney problems, which ultimately led to his passing on June 17, 2016, at the age of 45.
Some of his last known public words came in the form of a tweet, in which he wrote, "Liver & kidneys are starting to heal, Came close to dying! Without my fiancé Jennifer Worland, I wouldn't be alive!"
Ronnie Claire Edwards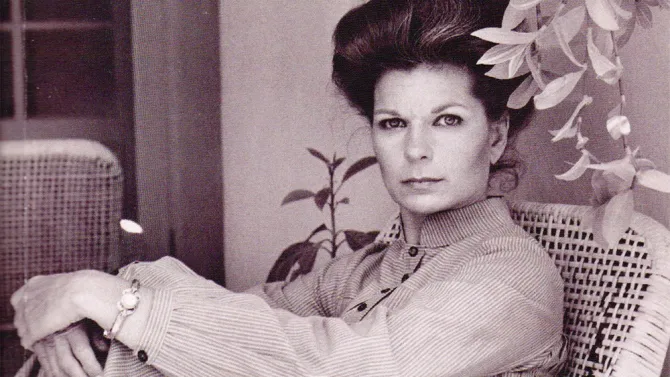 Ronnie Claire Edwards was best known as Corabeth Walton Godsey on The Waltons. You may have also seen her on Star Trek: The Next Generation. She passed away peacefully in her sleep on June 14, 2016, at age 83.
The public was left with a Facebook post announcing her passing: "Ronnie Claire passed peacefully in her sleep this evening. Our beautiful and extraordinary friend has peacefully made her final curtain call. Thank you all for your wonderful caring and support." The cause of her death was chronic obstructive pulmonary disease. Edwards did not leave behind any direct survivors after her death.
Kenny Baker
British actor Kenny Baker, three feet and 18 inches tall, was best known for his portrayal of R2-D2 in the Star Wars franchise. He also had notable roles in films such as Elephant Man, Willow, Flash Gordon, and Labyrinth. He passed away at age 81 on August 13, 2016, in England.
Following his death, fellow Star Wars actor Peter Mayhew, who portrayed Chewbacca, said: "Although people liked to contrast the difference in our heights, we found we shared many of the same struggles, from finding clothes, driving cars, and fitting in airplane seats to health issues and the ever constant stares of strangers; we understood each other on a level that few others can."
Gene Wilder
Born Jerome Silberman, Gene Wilder was an American comic actor-extraordinaire. Known for his work in classic films such as Blazing Saddles and Young Frankenstein, Wilder is probably most noted for his iconic role as Willy Wonka in Willy Wonka & The Chocolate Factory.
Wilder died on August 29, 2016, at the age of 83. In a statement about the death, Wilder's nephew said "…As our hands clutched and he performed one last breath the music speaker which was set to random, began to blare out one of his favorites: Ella Fitzgerald. There is a picture of he and Ella meeting at a London Bistro some years ago that are among each or cherished possessions. She was singing Somewhere Over The Rainbow as he was taken away."
Alexis Arquette
Alexis Arquette was a famous American actress and cabaret performer. Born as Robert, Alexis was known for her activism and support for the transgender community after her own transition in her 30s. Alexis's siblings, David and Patricia, are also prominent actors who have publicly encouraged her over the years.
Alexis Arquette passed away being serenaded by David Bowie's "Starman" on September 11, 2016, at age 47, after cardiac arrest caused by HIV. Her siblings shared touching memories of Alexis. "Never have I had the honor of knowing and loving a funnier more beautiful soul then my brother/sister Alexis," said David Arquette.
Charmian Carr
Best known for her role as Liesl von Trapp, the eldest daughter in The Sound of Music, Charmian Carr delighted audiences with her feature song "Sixteen Going on Seventeen" in the 1965 film. Following The Sound of Music, Carr continued acting and also took up writing and interior design.
She fell victim to dementia in her later years, and unfortunately, the disease ultimately took her life on September 17, 2016, at the age of 73. Upon her death, fellow actress Kym Karath, who played her youngest sister in The Sound of Music, tweeted: "It is with infinite sadness that I share the tragic news that the precious & exquisite Charmian Carr, beautiful Liesl, has passed away."
Tommy Ford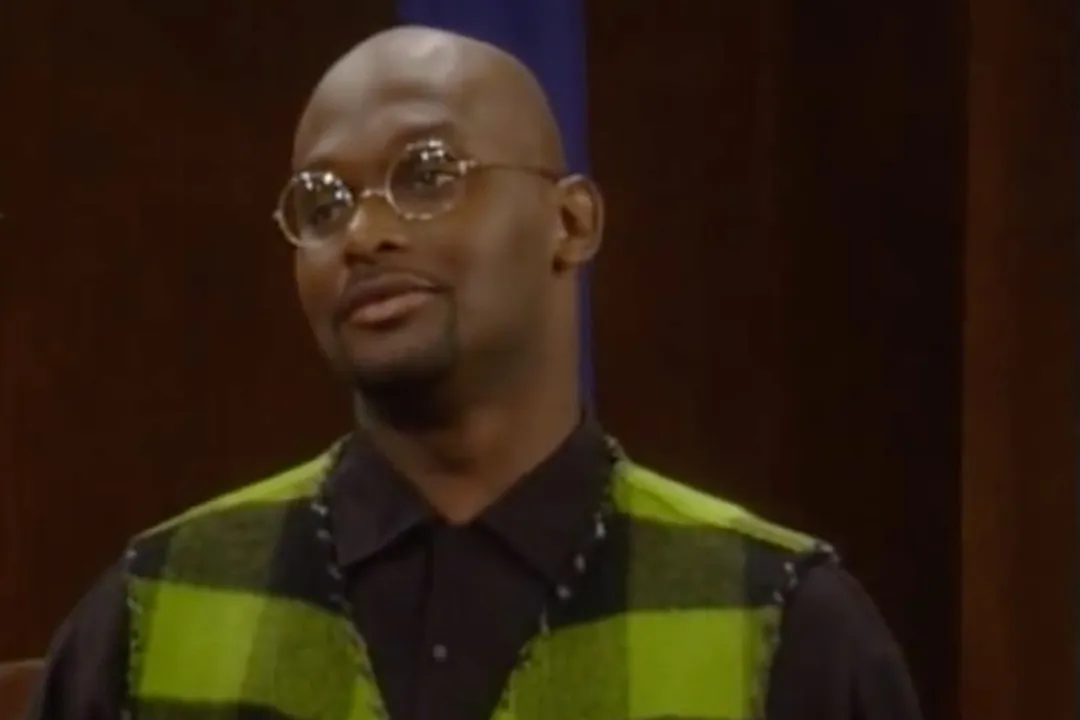 Actor Thomas Mykhal Ford was best known for his roles as Tommy Strawn on Martin and Mel Parker on The Parkers. Ford had recently undergone knee surgery and was active in documenting his recovery for his fans through social media.
He, unfortunately, passed away after an aneurysm ruptured in his abdomen at age 52 on October 12, 2016. In his last public interview, Ford made the following statements regarding death: "… More than half of my life is over. How many Black men you know, live to 102 years? Half of my life is over, and I'm OK with that. It's not about how much I got left, it's about what I've accomplished while I was here."
Leonard Cohen
Leonard Cohen, the brilliant poet and songwriter, passed away on November 10, 2016. Cohen, a Canadian, was considered a Renaissance man by his peers. His last album, entitled "You Want It Darker," was released on 21 October 2016. Cohen died just weeks after the album's release date.
Cohen's longtime muse, Marianne Ihlen, died in July 2016, months before he passed. When she was dying of leukemia, Cohen wrote her a touching farewell letter. It read in part, "But now, I just want to wish you a very good journey. Goodbye old friend. Endless love, see you down the road."
Anna Nicole Smith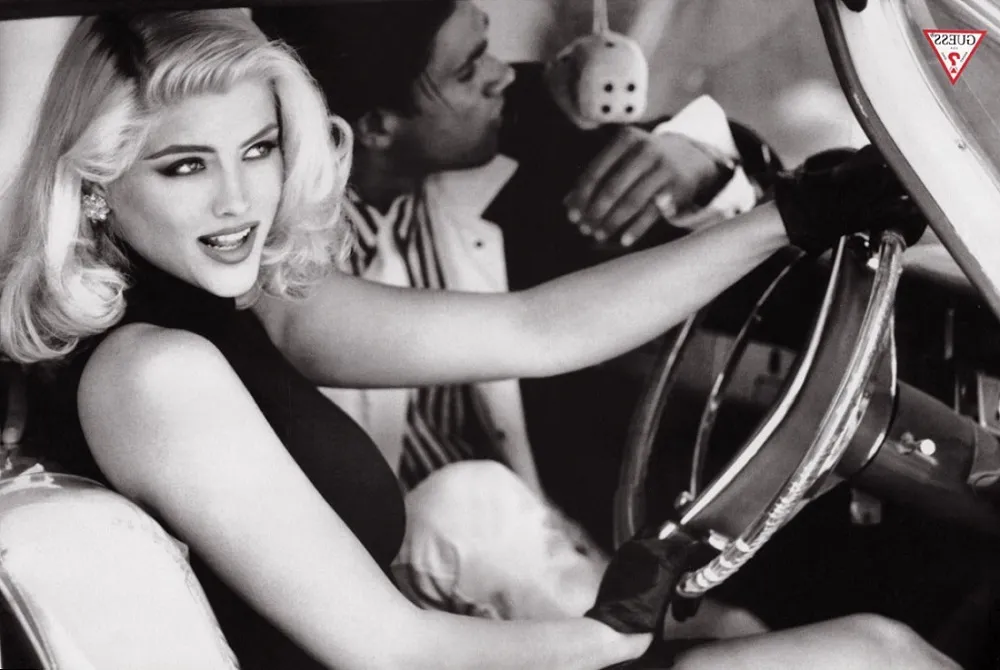 Drama and controversy followed model and TV personality Anna Nicole Smith her entire life. From her marriage to a wealthy 89-year-old man when she was just 26 herself, to the ensuing legal battles with his family after he died, to her subsequent spiral into addiction and personal tragedies, Smith did not live an easy life.
Even after her untimely death of a drug overdose at just 39, rumors dogged the curvaceous blonde model. Weirdly, her attorney/caretaker Howard K. Stern was present at both Anna Nicole's death and that of her son just months earlier (both overdoses). There were more than 600 pills discovered in Anna Nicole's hotel room when she died. A legal battle over her burial ensued, but Smith was finally laid to rest on March 2, 2007, in her beloved Bahamas.
David Bowie
On January 10, 2016, the music world was stunned by the news that the iconic songwriter, singer, and artist David Bowie had died at age 69. Bowie had hidden his cancer from the public for months. He left behind a mind-boggling body of work that continues to inspire others, even after his death.
At the 2016 Brit Awards, Bowie's longtime friend Gary Oldman revealed some of the musician's last words about his life: "Music has given me over 40 years of extraordinary experiences. I can't say that life's pains or more tragic episodes have been diminished because of it, but it has allowed me so many moments of companionship when I have been lonely and sublime means of communications when I have wanted to touch people."
José Fernández
A pitcher for the Miami Marlins, José Fernández was adored by his fans and community. On the night of Fernández's accidental death, he was in a fight with his then-pregnant girlfriend, and wanted to go out on his boat to clear his mind. He texted invitations to several friends, including two of his teammates, but they declined, saying it was too dangerous at night.
Teammates begged him not to go, but he went anyway, along with two friends. Will Bernal, a friend to Eddy Rivero, who was on the boat with Fernandez pleaded with him not to go. In a text, Rivero replied, "Trust me it's not my time yet." Around three am the boat struck a rocky jetty and flipped, killing the three young men aboard.
Florence Henderson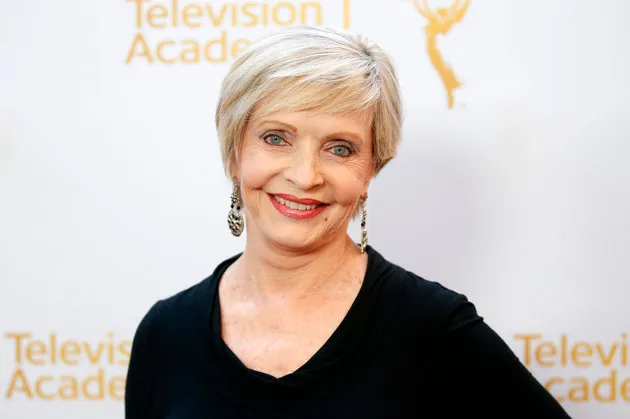 Florence Henderson, one of America's most beloved television mothers, died on Thanksgiving Day 2016. Henderson was admitted to the hospital for heart failure the day before and was surrounded by friends and family when she passed away. One of ten children, the future "Brady Bunch" actress was born in Indiana on Valentine's Day in 1934.
Fans worldwide were stunned by the news of her death. Maureen McCormick, who played the Bradys' oldest daughter Marcia, wrote a touching tribute to her television mom: "Florence Henderson was a dear friend for so very many years & in my <3 forever. Love & hugs to her family. I'll miss u dearly #RIPFlorence"
Fidel Castro
As leader of the communist party of Cuba, Fidel Castro governed the Republic of Cuba for 47 years. He turned Cuba into a socialist state and largely ignored human rights violations and the severe poverty in Cuba, but Castro's mark on history cannot be denied.
He passed away November 25, 2016, only months after making this statement in April 2016 at a communist party congressional session: "I'll be 90 years old soon. Soon I'll be like all the others. The time will come for all of us, but the ideas of the Cuban Communists will remain as proof that on this planet, if one works with fervor and dignity, they can produce the material and cultural goods that human beings need and that need to be fought for without ever giving up."
Alan Thicke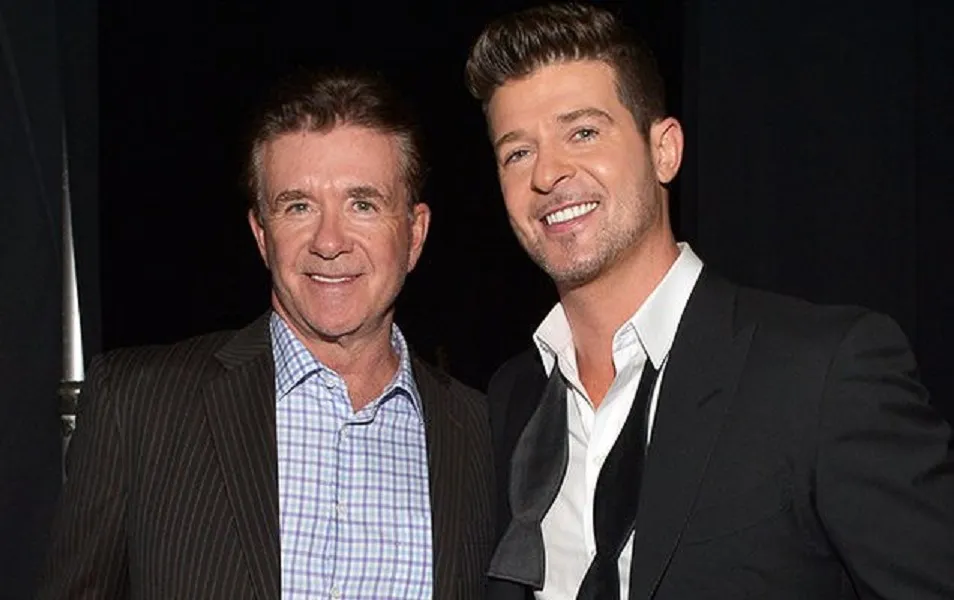 Alan Thicke was America's beloved father figure from the '80s show Growing Pains. The Canadian actor played John Seaver on the popular television series that aired from 1985-1992. On December 13, 2016, Alan Thicke was playing ice hockey with his 19-year-old son Carter when he suffered a heart attack.
In true Alan Thicke form, he joked around and played it off, telling everyone to continue the game. When his son called an ambulance that sent him away on a stretcher, he told him, "Ah, take a shot kiddo." Those would be his last words, as Thicke passed away in the hospital.
Craig Sager
Beloved NBA sideline reporter Craig Sager, known for his funky and colorful outfits, died on December 15, 2016. He had been diagnosed with leukemia in 2014, but continued to work for much of the next two years. He was 65 years old at the time of his passing.
In July 2016, Sager received the Jimmy V Perseverance Award at the ESPY Awards show. In his acceptance speech he said, "Whatever I might have imagined a terminal diagnosis would do to my spirit, it summoned quite the opposite — the greatest appreciation for life itself. So I will never give up, and I will never give in." The hashtag #SagerStrong was made for him.
Walt Disney
The creator of the Happiest Place on Earth was diagnosed with lung cancer in November 1966. On December 15th that year, a mere 10 days after turning 65, he lost his battle with his disease. He is rumored to have written "Kurt Russell" on a piece of paper just moments before passing.
Kurt Russell, who was a child star working at Disney Studio at that time, confirmed this story on Jimmy Kimmel Live! years later in 2007, but admitted that he does not know why Walt would have written his name. He does say that Disney was a huge influence on his life.
Sigmund Freud
The Austrian neurologist, also known as the father of psychoanalysis, was responsible for developing many significant therapeutic techniques. He proposed that human behavior is driven by a trio of mental components known as the id, the ego, and the super-ego. Many of Freud's theories are considered controversial today.
Freud was diagnosed with cancer of the jaw in 1923. He lived with the condition for years, but the cancer was deemed inoperable in 1939. He is rumored to have said, "This is absurd! This is absurd!" before dying by physician-assisted suicide. He passed away at age 83 on September 23, 1939, in London.
Eleanor Roosevelt
Eleanor Roosevelt was married to Franklin D. Roosevelt, who served four terms as President of the United States. This makes her the longest-serving First Lady in U.S. history. She was also renowned for her efforts as a human rights activist, and Harry S. Truman once called her the "First Lady of the World" for her humanitarian work.
Roosevelt passed away due to cardiac failure in New York City on November 7, 1962, at age 78. Before her death, it is rumored that a nurse told her she would only die when she had fulfilled everything that God wanted her to, to which she responded, "Utter nonsense."
Dr. Martin Luther King, Jr
The American Baptist minister is revered as the leader of the African-American Civil Rights Movement. Inspired by Mahatma Gandhi's ways, Dr. King used non-violent methods to further the civil rights cause.
He was in Memphis to support the black sanitary public works employees and was scheduled to give a speech on the evening of April 4, 1968, before he was fatally shot as he stood on the balcony of his second-floor hotel room. Before his assassination, Dr. King's last words were reportedly spoken to musician Ben Branch: "Ben, make sure you play 'Take My Hand, Precious Lord' in the meeting tonight. Play it real pretty."
Humphrey Bogart
Film noir legend Humphrey Bogart was known for his acting skills in films such as Casablanca and The Maltese Falcon. Over his career, he appeared in more than 75 movies, earning himself a legendary status in cultural history.
In 1956, Bogart developed cancer of the esophagus, becoming incredibly weak until he was bedridden in the hospital. His wife, Lauren Bacall, was going to go get their children, but before she left his bedside he said, "Goodbye, kid. Hurry back." By the time she returned, he was comatose and died the next day on January 14, 1957, in Los Angeles.
John Wayne
Marion Mitchell Morrison was better known as the famous Western film star, John Wayne. Nicknamed "Duke," Wayne acted in more than 140 movies during his three-decade career. His film credits include titles such as True Grit, The Searchers, The Man Who Shot Liberty Valance, The Quiet Man, and Red River.
Wayne passed away due to stomach cancer on June 11, 1979, at the age of 72 in Los Angeles. He was with his wife, Pilar Pallete, at the time of his death. He reassured her, "Of course I know who you are. You're my girl. I love you."
Heath Ledger
The versatile Australian actor known for films such as 10 Things I Hate About You, The Dark Knight, and Brokeback Mountain was found unconscious in his New York City apartment and was announced dead on January 22, 2008. He was reported to have overdosed after mixing sleeping pills with his prescriptions.
He last spoke with his sister over the phone, as she was worried about him being anxious. He tried to reassure her by saying, "Katie, Katie, look… it'll be fine, you know, I just need to get some sleep." He was discovered by his by his masseuse and his housekeeper the following afternoon. Ledger was only 28.
Coco Chanel
Gabrielle Bonheur "Coco" Chanel was a was a trailblazer in the world of fashion, ambitiously redefining women's fashion and setting the standard for casual, liberated styles. TIME magazine named her one of the "100 most influential people of the 20th century" and her brand's iconic logo is still a sought-after luxury to modern fashion fans.
By the age of 87, Chanel was feeling lonely and tired. She said to her maid, "You see, this is how you die," before retiring to bed early from feeling ill after an afternoon drive. She died on January 10, 1971, at the Ritz Hotel in Paris.
Desi Arnaz
The Cuban-born American was famously known as the on-screen and real-life husband of Lucille Ball, but he was also a very talented musician and actor in his own right. Arnaz led the Desi Arnaz Orchestra and independently produced the television series The Untouchables, The Ann Sothern Show, and Land's End.
A regular smoker, Arnaz was diagnosed with lung cancer in in 1986. Two days before his death, he was on the phone with Ball, to whom he said "I love you too, Honey. Good luck with your show." He died on December 2nd of that year in Del Mar, California at the age of 69.
Frida Kahlo
Frida Kahlo de Rivera, the famous Mexican painter, was perhaps best-known for her self-portraits. She traveled and exhibited extensively throughout her career, and after her death became regarded as a champion for women's and LGBTQ rights.
Kahlo suffered from a variety of medical conditions toward the end of her life, and she was found dead on July 13, 1954 in Mexico at the age of 47. Although the cause of her death was ruled pulmonary embolism, her nurse suspects that the death was no accident as she had taken more painkillers than prescribed. Kahlo's last drawing was a black angel, accompanied with the words "Espero alegre la salida — y espero no volver jamás" (I joyfully await the exit— and I hope never to return).
Ryan Dunn
Ryan Dunn was an American stuntman who got his start in "the CKY Crew" (Camp Kill Yourself Crew) along with several friends. The group was known for their extreme stunts and daredevil behavior. Dunn and several other CKY Crew members later became household names from the MTV series Jackass.
Unfortunately, Dunn died due to an alcohol-related crash in which his Porsche veered off the road and hit a tree before bursting into flames. In the hours before the accident, he had posted a picture to his Twitter account of him and a friend drinking. He sent a text to co-worker and buddy Bam Mergera, which read "Stopping for a beer, be there when I can."
Jane Austen
Renowned English novelist Jane Austen was known for her novels such as Pride and Prejudice, Sense and Sensibility, Emma, and Mansfield Park. In her later years, she had fallen quite ill and retrospective diagnosis states that she may have suffered from Addison's disease or Hodgkin's lymphoma. She continued to work through her illness and was cared for by her siblings.
On March 18, 1817 she made a journal entry that she had finally put down her pen (ceased writing). Jane's sister, Cassandra, asked her if she needed anything, to which Jane responded, "I want nothing but death." She passed away on July 18, 1817, in England at the age of 41.
Alfred Hitchcock
English filmmaker Sir Alfred Joseph Hitchcock gained notoriety for his works such as Rear Window, North by Northwest, The Birds, and Psycho. His dramatic style of filmmaking earned him the nickname the "Master of Suspense." He was knighted by Queen Elizabeth II in 1980.
By 1980, Hitchcock's health was in serious decline until he finally died of renal failure on April 29th of that year, shortly after being knighted. In his final days, he is known to have said, "One never knows the ending. One has to die to know exactly what happens after death, although Catholics have their hopes."
Jimmy Stewart
Both an accomplished actor and a decorated military officer, Jimmy Stewart is remembered as one of the most beloved Hollywood stars of all time. Some of his most popular and critically-acclaimed films include It's a Wonderful Life, The Philadelphia Story, Anatomy of a Murder, Mr. Smith Goes to Washington, Rear Window, and Vertigo.
Stewart suffered many ailments in the late 90s leading up to his death. "I'm going to be with Gloria now," Jimmy said before passing away on July 2, 1997. Gloria, his wife of 44 years, had died three years prior. After Stewart's death, then-President Bill Clinton declared that America had lost a "national treasure ... a great actor, a gentleman and a patriot."
Groucho Marx
Julius Henry Marx, more famously known as Groucho Marx, was a comedy superstar of the early 1900s and was popular from the 13 feature films he made with his brothers Harpo, Chico, Zeppo, and Gummo. Groucho had an exaggerated comedic appearance, complete with a fake mustache, thick glasses, and an ever-present cigar.
"This is no way to live!" he exclaimed before succumbing to pneumonia on August 19, 1977, in Los Angeles at the age of 86. He had been hospitalized for the condition for almost two months. Groucho's death came only four months after that of his brother Gummo's.
Bing Crosby
The American singer/actor who was famous for his trademark vocals suffered from a life-threatening fungal infection in his right lung in the early '70s but was slowly recovering. In 1977, he flew to Spain for a golf tournament, at which he was advised not to play more than 9 holes due to his health.
Crosby played all 18 and collapsed 20 yards from the course clubhouse after a massive heart attack on October 14. It is argued over what his final words were, but they vary from, "Let's go get a coke," to "That was a great game of golf, fellas."
Garry Marshall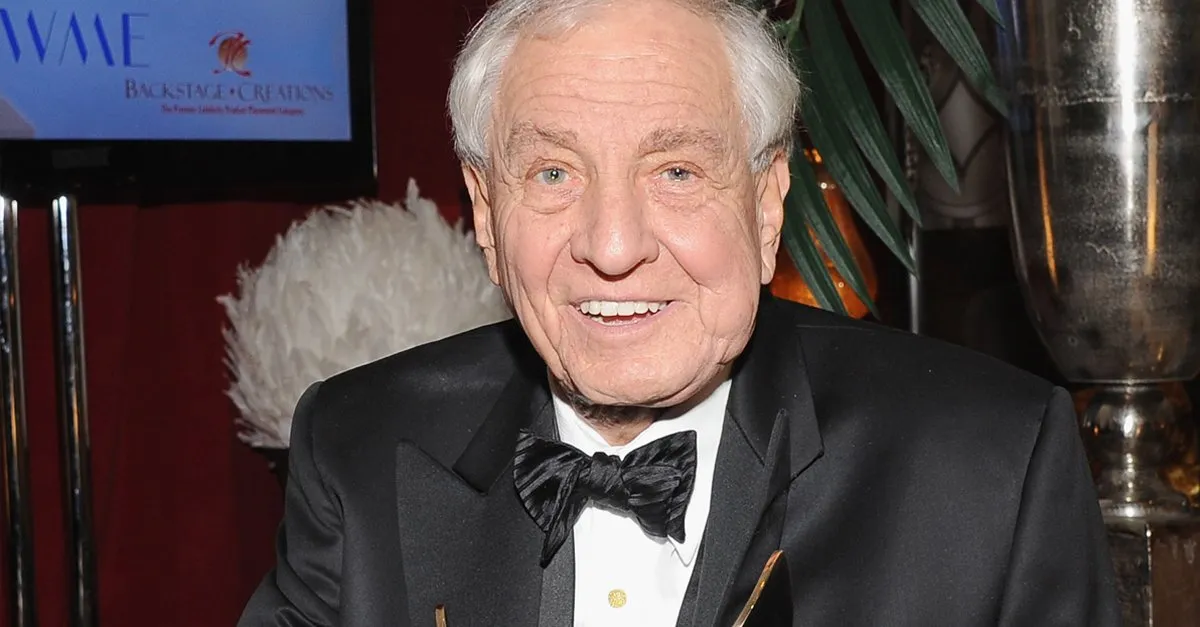 Garry Marshall was an American director, producer, and writer best known for creating Happy Days, although his other credits include Pretty Woman, Runaway Bride, and The Princess Diaries. After suffering a stroke, Marshall lost his life to pneumonia on July 19, 2016 at age 81. Many actors paid tribute following his death.
Happy Days alums Henry Winkler and Ron Howard chimed in. Winkler wrote, "Larger than life, funnier than most, wise and the definition of a friend," while Howard said, "He was the greatest boss I ever had. How could one individual work parts of seven decades in the entertainment industry and make zero enemies? Garry achieved that, and it was the result of his absolute integrity as a man and as an artist."
Zsa Zsa Gabor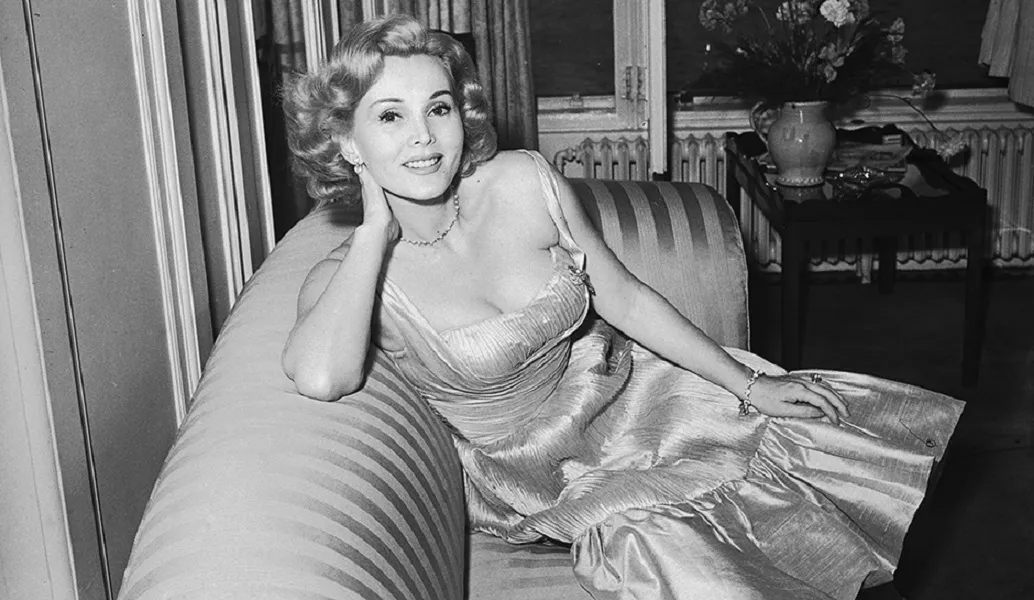 After 99 years of life and nine husbands, legendary Hollywood actress Zsa Zsa Gabor passed away after suffering a heart attack on December 18, 2016. Zsa Zsa and her younger sister Eva were famous Hollywood socialites and attended many parties and events over the decades. As with some celebrities today, many said they were "famous for being famous."
Her widower Prince Frederic Von Anhalt spoke to the media about her death, which came just two months shy of her 100th birthday. "The way I see it, when I felt her hand and it was cold, already she was slowly slipping away peacefully without pain and it was just the time for her to go. She wanted to go," Anhalt said.
George Michael
George Michael, who rose to fame as a good-looking musician and singer in the 1980s, died on Christmas Day 2016. He was at home and passed away in his sleep, according to a statement made by his manager. Michael was just 53.
In addition to his successful solo career, featuring such groundbreaking hits as "Careless Whisper" and "Freedom", Michael had hits with the 1980s pop duo Wham! One of their top songs, ironically, is titled "Last Christmas." Upon hearing the news of Michael's passing, many fans and stars took to social media. Sir Elton John paid tribute on Instagram, posting a photo of the two together along with the caption, "I am in deep shock. I have lost a beloved friend - the kindest, most generous soul and a brilliant artist. My heart goes out to his family and all of his fans."
Carrie Fisher
On Tuesday, December 27, 2016, the world learned that iconic "Princess Leia" actress Carrie Fisher had died. Fisher, 60, had been on a flight from London to Los Angeles days earlier and had suffered a massive heart attack from which she never recovered. She had been traveling to promote her new memoir, The Princess Diarist.
In a statement, Fisher's daughter Billie Lourd addressed fans. "It is with a very deep sadness that Billie Lourd confirms that her beloved mother Carrie Fisher passed away at 8:55 this morning. She was loved by the world and she will be missed profoundly. Our entire family thanks you for your thoughts and prayers."
Debbie Reynolds
Debbie Reynolds, who passed away in December of 2016 of a stroke, had been gracing us with her on-screen presence since 1950 in one of her first roles in the film Three Little Words. Two years later, she starred in the film Singin' in the Rain, which is perhaps the movie and role that solidified her path to fame and stardom. Not only was Reynolds and incredible actor, she was also the mother of actress Carrie Fisher.
As we know, Carrie Fisher also passed away in 2016. The crazy part is, she passed away only a day before her mother. And just before she died, Reynolds told her son, "I miss her so much. I want to be with Carrie." She really did die of a broken heart.
Mary Tyler Moore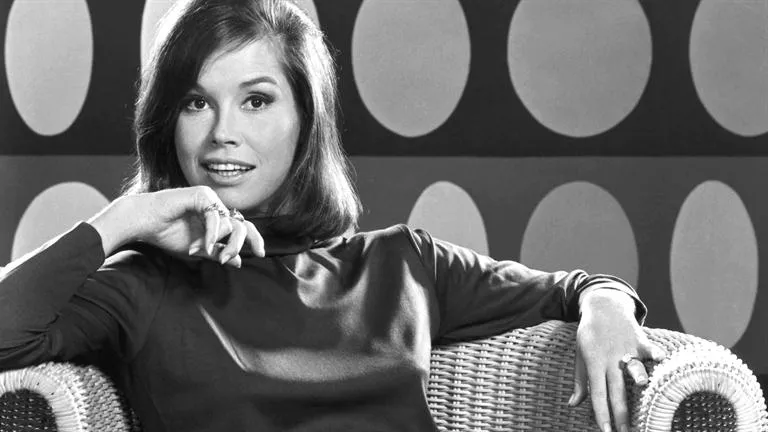 We knew her for singing "you're gonna make it after all." But on January 25, 2017, we learned that Mary Tyler Moore had passed away. She was 80. According to her publicist, Mara Buxbaum, the beloved Ms. Moore had suffered from diabetes since her early thirties, and had been diagnosed around the time that her hit series The Mary Tyler Moore Show was just getting its start. She learned to control her diabetes and went on to roles in other television series and films.
In an official statement regarding Moore's passing, Buxbaum issued these words: "A groundbreaking actress, producer, and passionate advocate for the Juvenile Diabetes Research Foundation, Mary will be remembered as a fearless visionary who turned the world on with her smile."
John Hurt
The English actor Sir John Vincent Hurt passed away on January 25, 2017. He died at home in England, but his passing wasn't announced until two days later. He'd been battling pancreatic cancer. Hurt acted in dozens of films during his six-decade career as a thespian. Some of his credits include works like The Elephant Man, Midnight Express, V for Vendetta, the Harry Potter film series, Alien, The Skeleton Key, The Lord of the Rings, Watership Down, and more.
Hurt's characters frequently died, and one estimate puts his number of on-screen deaths at 40. The actor once said that "It got to a point where my children wouldn't ask me if I died, but rather how do you die?"
Jonni Hartman Rogers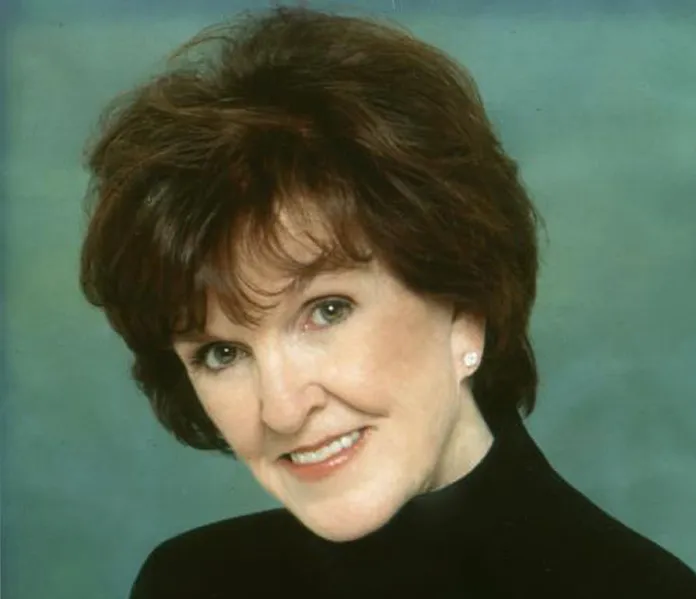 The TV producer and entertainment publicist Jonni Hartman Rogers passed away on Valentine's Day, February 14, 2017. The death was announced by her husband, actor Ray Rogers. He was at his wife's bedside at their home when she died, according to a family statement. The cause of death was ovarian cancer.
During her career, Rogers represented such distinguished Hollywood personalities as David Hasselhoff, Forest Whitaker, and Bob Hope. She was the mother of the musician and actress Lisa Hartman Black, who played the lead role in the 1970s Bewitched spin-off Tabitha, and later starred in the hit 1980s series Knots Landing. In Rogers' obituary, her family wrote, "To all those who love her and will miss her, Jonni would say 'God is always on time.'"
Chuck Berry
Rock and roll pioneer Chuck Berry died on March 18, 2017. Charles Edward Anderson "Chuck" Berry was 90 years old. Berry wrote the groundbreaking songs "Roll Over Beethoven," "Rock and Roll Music," "Johnny B. Goode," "Maybellene," and "No Particular Place to Go." He was one of the first musicians to be inducted into the Rock and Roll Hall of Fame.
In a three-part Twitter post, Rolling Stones singer Mick Jagger paid tribute to his icon, saying "I am so sad to hear of Chuck Berry's passing. I want to thank him for all the inspirational music he gave to us...Chuck you were amazing & your music is engraved inside us forever."
Albert Einstein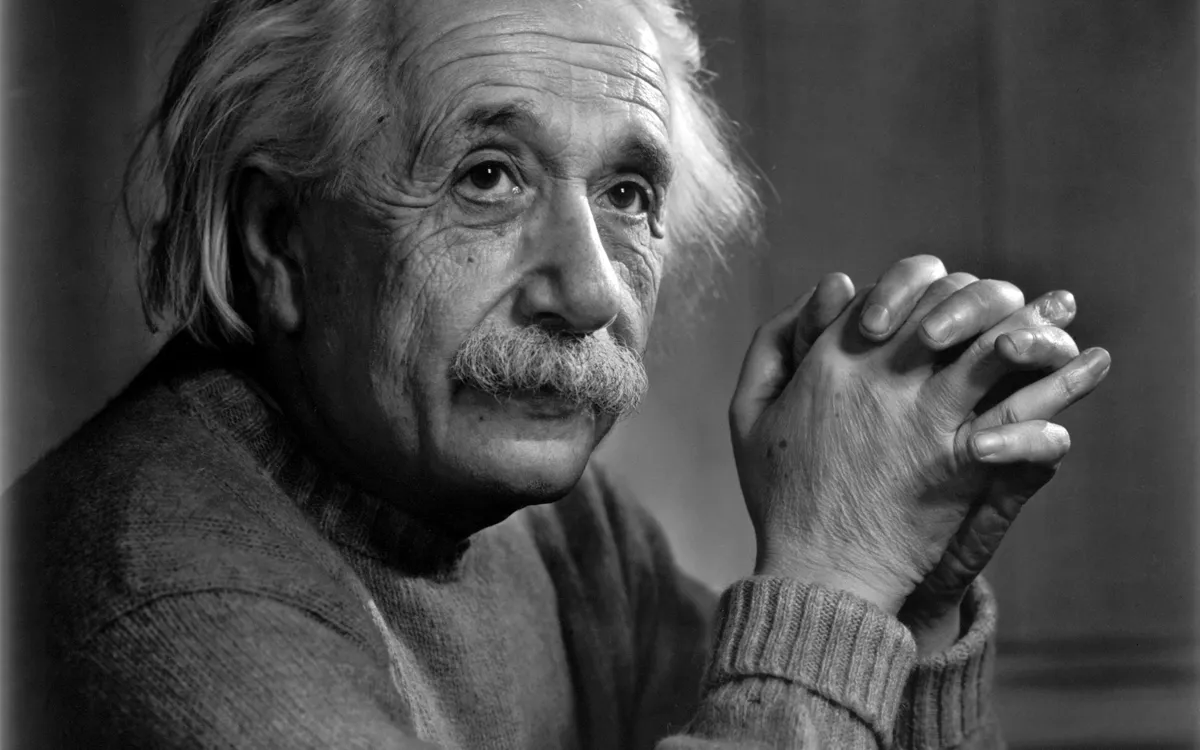 On April 17, 1955, the great scientist Albert Einstein, who developed the theory of relativity, was admitted to a hospital in Princeton, New Jersey, for internal bleeding related to an existing condition. He refused surgery, and died the day after he was admitted. The nurse who was at his deathbed said that Einstein uttered a few words directly before passing away. Unfortunately, those words were in German, which the nurse did not understand. The last words of one of the world's most brilliant theoretical scientists were lost to the ages, sadly.
With the blessing of his family, scientists preserved Einstein's brain. The hope was that advancements in neuroscience would eventually help us learn what it was that made the famed physicist so intelligent.
Gilbert Baker
Gilbert Baker, who was responsible for creating the iconic rainbow flag that stands as the symbol for the LGBTQ community and gay pride, was found dead at his home on March 31, 2017. He was 65 years old, and a friend reported that he had not been sick lately. The New York City medical examiner's office reported that Baker's cause of death was due to cardiovascular disease.
His friend, gay rights activist Cleve Jones, gave this touching tribute to Baker on Twitter: "My dearest friend in the world is gone. Gilbert Baker gave the world the Rainbow Flag; he gave me forty years of love and friendship."
Don Rickles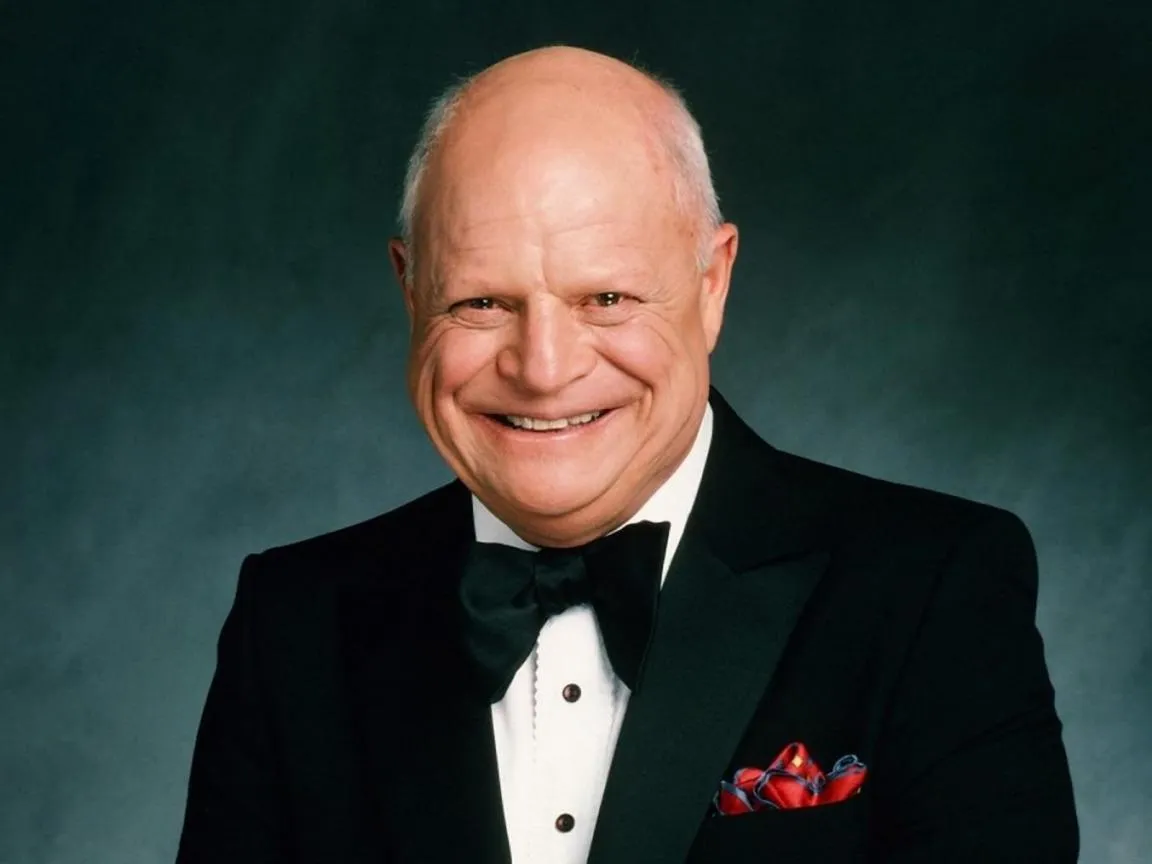 Don Rickles, the legendary and Emmy-award winning insult comic, got his shot at fame after meeting Frank Sinatra after a stand-up performance in Miami Beach, Florida in the 1950s. Sinatra was so impressed with Rickles' act that he helped promote the comedian to other celebrities. Rickles was soon performing in Las Vegas and became a fixture on the talk show circuit. He also had starring roles in a few major films.
Rickles died on April 6, 2017. He was 90 years old when he passed away at his Los Angeles home. When asked in 1993 about "political correctness" by Larry King, Rickles responded, "I make fun of the world. You know that. And if you know how to handle that and you treat people -- and you make fun of yourself, hey, it's not offensive."
Charlie Murphy

Comedian Charles Quinton "Charlie" Murphy lost his battle to leukemia on April 12, 2017. The older brother of famed comic Eddie Murphy, Charlie was best known his work as a writer and cast member on the television series Chappelle's Show. He also co-wrote and co-starred in some of Eddie's films.
Charlie's wife Tisha had already lost a battle with illness, cervical cancer, in December 2009. Charlie leaves behind three children and left his touching last words to his fans and fellow comedians on Twitter: "One to Sleep On: Release the past to rest as deeply as possible."
Erin Moran
Happy Daysactress Erin Moran, who played Joanie Cunningham during the show's run, died on April 22, 2017. She was 56. Moran was found unresponsive and paramedics were unable to revive her. An autopsy determined that she "likely succumbed to complications of stage 4 cancer." Moran had fallen into hard times since her earlier days as a child actress, most recently battling substance abuse problems and homelessness.
Co-star Henry Winkler offered this touching tribute via Twitter: "OH Erin... now you will finally have the peace you wanted so badly here on earth ...Rest In It serenely now.. too soon" while Ron Howard wrote "Such sad sad news. RIP Erin. I'll always choose to remember you on our show making scenes better, getting laughs and lighting up tv screens."
Christopher 'Big Black' Boykin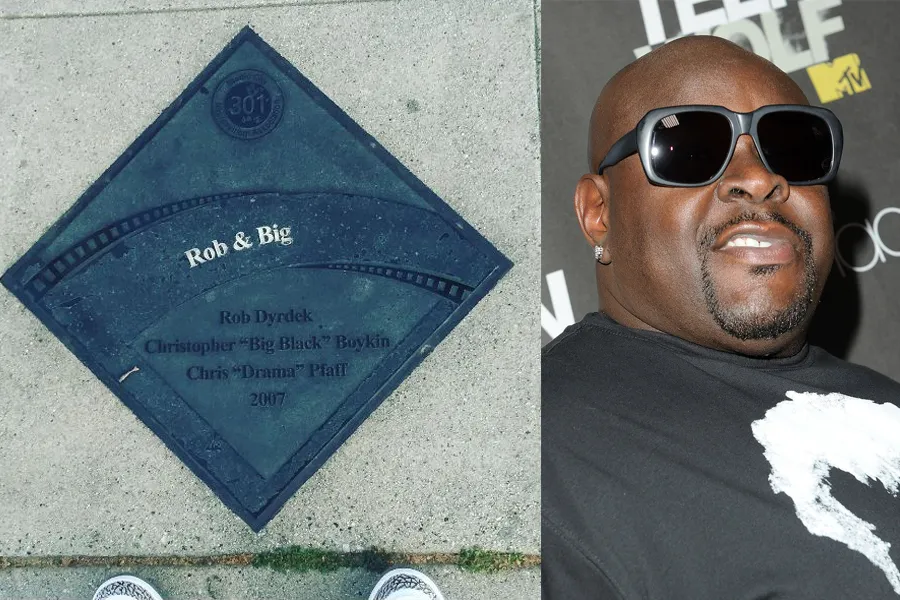 Christopher Boykin, better known as 'Big Black' to fans of his show with Rob DydrekRob & Big, always offered comedic relief and a heart of gold. In May of 2017, Big Black suffered from heart problems that led to him spending several days in the hospital before passing away in Plano, Texas. At only 45, he left behind his young daughter Isis, and adoring fans across the nation.
Only a few weeks before he passed away, the MTV star posted this photo and caption on his Instagram: "Whenever I have dinner at Lemonade in Studio City, I always cross the street to a look at one of my accomplishments, "the Ventura Blvd walk of fame" not bad for a fat black kid from Wiggins Ms....#godisgood #allthetime."
Roger Moore
The English actor Sir Roger George Moore, best known for his portrayal of the spy James Bond in seven of the films, died on May 23, 2017. He was 89 years old and had cancer, according to the statement his family released. Moore played James Bond from 1973 to 1985, after Sean Connery retired from the role. Moore's Bond films include Live and Let Die, The Spy Who Loved Me, Moonraker, For Your Eyes Only, The Man with the Golden Gun, Octopussy, and A View to a Kill.
Sir Roger's family released the news via Twitter, adding "Thank you Pops for being you, and being so very special to so many people."
Gregg Allman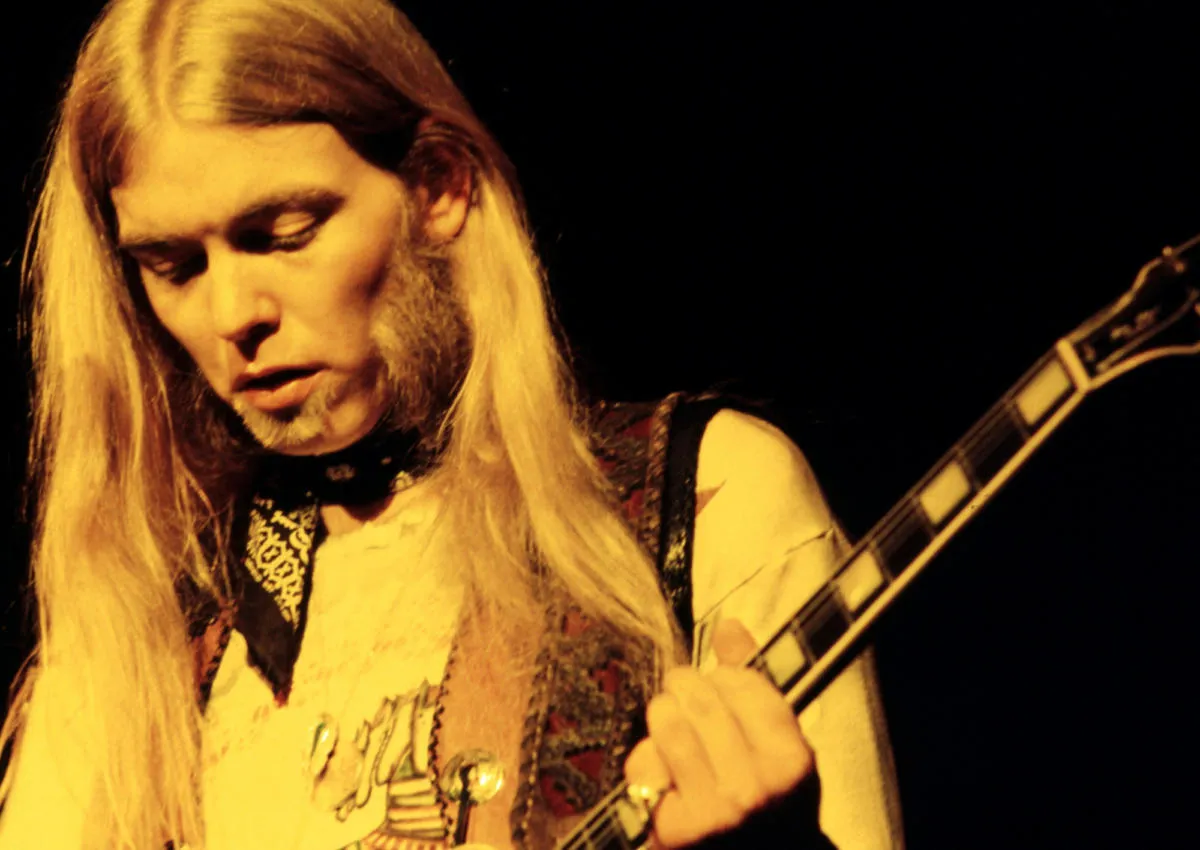 Gregg Allman, who is considered to be one of the leading pioneers of "southern rock," died at his Savannah, Georgia home on May 27, 2017.He was 69 years old and his manager confirmed that the cause of death was complications from liver failure. Allman, who co-founded the iconic Allman Brothers band along with his brother Duane, was famously married to pop singer Cher for a time in the 1970s.
Upon learning of Allman's death, Cher tweeted "IVE TRIED…WORDS ARE IMPOSSIBLE GUI GUI. FOREVER, CHOOCH." Ringo Starr wrote "Rest in peace Greg Allman peace and love to all the family," and Peter Frampton posted this tribute: "So sad to hear Gregg Allman passed away I admire him so much & had the honour of jamming wth him recently. A gentle soul with so much soul."
Manual Noriega
Manuel Antonio Noriega Moreno, the former dictator of Panama, died on May 30, 2017. The current president of Panama, Juan Carlos Varela, made the announcement via Twitter. "Muerte de Manuel A. Noriega cierra un capítulo de nuestra historia; sus hijas y sus familiares merecen un sepelio en paz." (The death of Manuel A. Noriega closes a chapter in our history; his daughters and his relatives deserve to bury him in peace.)
A cause of death was not released along with the announcement. Noriega was 83 years old and died at a Panama City Hospital, where he had been in intensive care since March 7, 2017. The world leader, who had a tumultuous relationship with the United States, leaves behind three children.
Adam West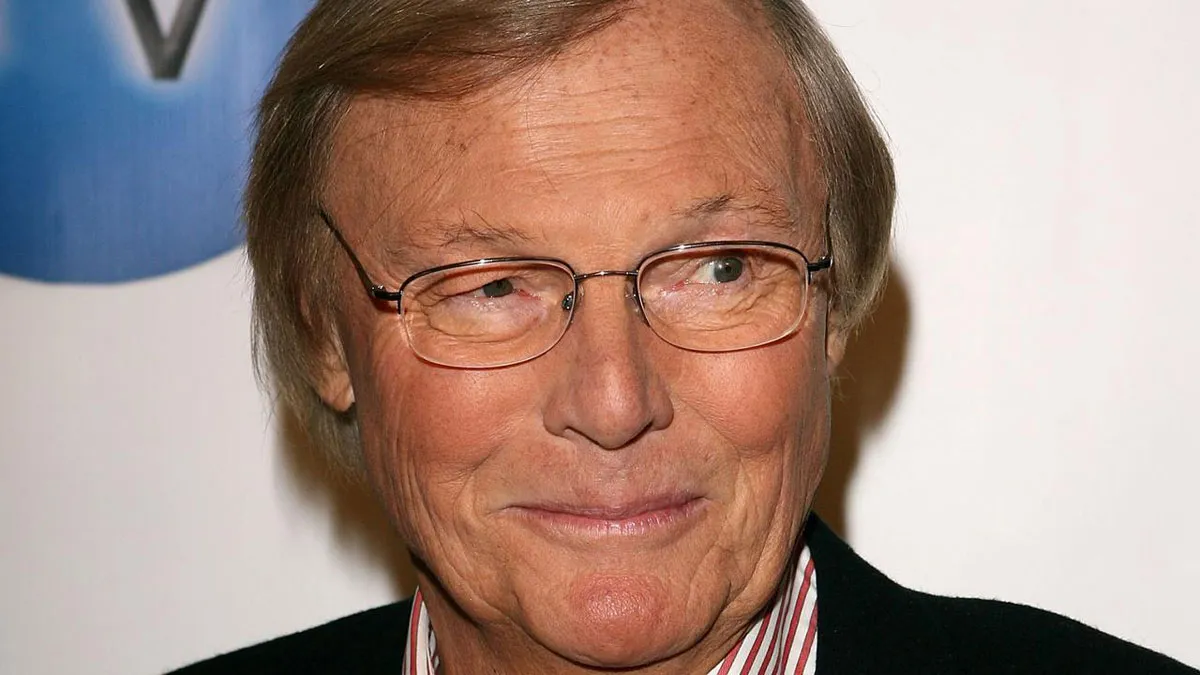 The original Batman, actor Adam West, passed away on June 9, 2017. He was 88 years old and had battled leukemia. West died peacefully at home, according to his representative. West played Batman in the original 1960s television series, and went on to star in many other shows and films, including Bewitched, Bonanza, Fantasy Island, The Big Bang Theory, and Family Guy. He also made personal appearances as Batman throughout his career.
West's family issued this touching statement to the public: "Our dad always saw himself as The Bright Knight, and aspired to make a positive impact on his fans' lives. He was and always will be our hero." RIP, Batman.
George Romero
George A. Romero, the American-Canadian filmmaker who is frequently credited for spawning the modern "zombie" pop culture movement, died on July 16, 2017. He was 77 years old, and the cause of death was lung cancer. Romero's films include the iconic Night of the Living Dead, as well as Dawn of the Dead, Day of the Dead, Monkey Shines, The Dark Half, and others.
Upon Romero's passing, tributes began flooding in via social media. Horror writer Stephen King tweeted this touching message: "Sad to hear my favorite collaborator--and good old friend--George Romero has died. George, there will never be another like you."
Barbara Sinatra
Barbara Sinatra, who was Frank Sinatra's widow and fourth wife, died on Tuesday, July 25, 2017. She was 90 years old. A former model and showgirl, Barbara married Frank in 1976 and the two were together until his death in 1988. Barbara was a philanthropist in her later life, and she and Frank were responsible for establishing the Barbara Sinatra Children's Center in Rancho Mirage, California.
Barbara's representative made the sad announcement, saying "[s]he died comfortably surround by family and friends at her home." Her health had not been good in recent times, but she passed away peacefully.
Tom Petty
Tom Petty, the dynamic frontman of the band the Heartbreakers, passed away on October 2, 2017, after suffering complete cardiac arrest at his Malibu home.
His death came as a shock to friends, family, and fans since Petty was just 66 years old and recently completed a summer tour. Just before the tour began, guitarist Mike Campbell said, "Tom is really happy. The band is playing great. I think we're sounding better than we've ever sounded, and we're inspired. It's very exciting for us. And the band is really rising to the occasion and everybody is in a great place right now. I think we can keep going for a while."
Fats Domino
Pioneering R & B musician Antoine "Fats" Dominique Domino Jr. died on October 25, 2017, in his hometown of New Orleans. He was 89. Domino was a piano prodigy who had an amazing 35 records hit the U.S. Billboard Top 40 chart. He rose to fame in the 1950s, and his unique style of piano playing influenced later musical acts such as the Beatles and Elvis Presley.
Fans and fellow musicians alike were quick to offer their condolences on social media. LL Cool J tweeted "Rest in paradise to Fats Domino. He paved the way for so many. I remember listening to his music as a little boy." Harry Connick Jr. wrote "RIP fats domino... you helped pave the way for new orleans piano players... see you on top of that blueberry hill in the sky."
Charles Manson
Charles Manson, one of the nation's most well-known and notorious killers, died on November 19, 2017, at 83 years old. In the 1960s Manson led a murderous cult to kill a total of nine people, including actress Sharon Tate, the wife of film director Roman Polanski, who was eight and a half months pregnant when she was killed.
Manson became a source of morbid fascination for many people and was the subject of books, music, and even a television series. He never expressed regret for his role in any of the gruesome killings. In a new documentary chronicling Manson's life, the serial killer gave his final interview before passing away saying, "I'm the most famous human being not only that is alive but the most famous human being that has ever lived. And I'm not even dead yet. What do you think is gonna happen when I die?" He closed the interview by saying, "You are for you. I am for me. I'm for Charlie."
David Cassidy
At only 67 years old, David Cassidy died on Tuesday, November 21, 2017, due to complications from dementia. The actor and heartthrob had starred in the series The Partridge Family in the 1970s and had battled multiple problems with substance abuse throughout his career.
In a statement from his daughter Katie Cassidy, the actress said, "Words can't express the solace our family's received from all the love & support during this trying time. My father's last words were 'So much wasted time.'" She added, "This will be a daily reminder for me to share my gratitude with those I love as to never waste another minute….thank you."
Jim Nabors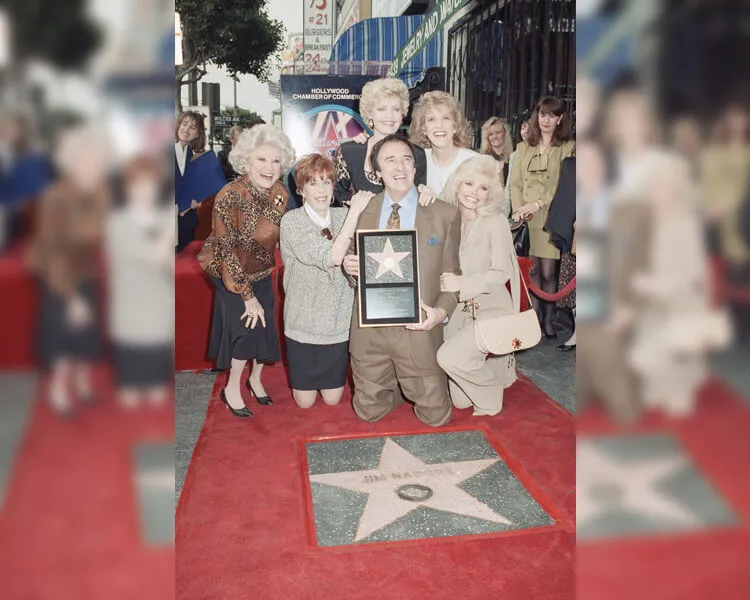 Actor Jim Nabors, who was best known for his portrayal of the beloved Gomer Pyle on the Andy Griffith Show, passed away on November 30, 2017. He was 87 years old. His husband and longtime partner Stan Cadwallader was with him at the time. A family friend released the sad news, saying that Nabors died "after battling health issues for some time."
Nabors had received a liver transplant 20 years before his passing and his health had declined after that. "Everybody knows he was a wonderful man. And that's all we can say about him. He's going to be dearly missed," Cadwallader said in his statement.
John Mahoney
On February 5, 2018, actor John Mahoney died at 77 due to complications of cancer. He had been receiving hospice care. Mahoney was most famous for playing the lovable crank Marty Crane on the sitcom Frasier from 1993 to 2004. His character on the show was the father to Kelsey Grammer's Frasier and David Hyde Pierce's Niles.
The English-born actor was originally an editor for a medical magazine. In his late 30s, he moved to the United States to pursue a career in acting. He eventually received two Golden Globe Award nominations and two supporting-actor Emmy nominations for his work on Frasier. Mahoney also had many roles in films and plays. Upon the news of his death, NBC tweeted "RIP, John Mahoney. Thank you for many years of laughter. We'll miss you Marty Crane."