Fascinating Facts About The Renowned Actor Anthony Hopkins
Anthony Hopkins is one of the most renowned actors around. While you may only recognize him as the villain in The Silence of the Lambs, or as the wise Don Diego in The Mask of Zorro, he's been in dozens of films over the decades with Hollywood's greatest stars.
His versatile career has included performances on both stage and film, as well as stints as a director, producer, composer, and painter. Despite struggling academically in his youth, Hopkins pushed through to become an actor so acclaimed that he's even been recognized by the Queen of England. Here are a few things that make Hopkin's such an impressive character.
He Was Not Interested In School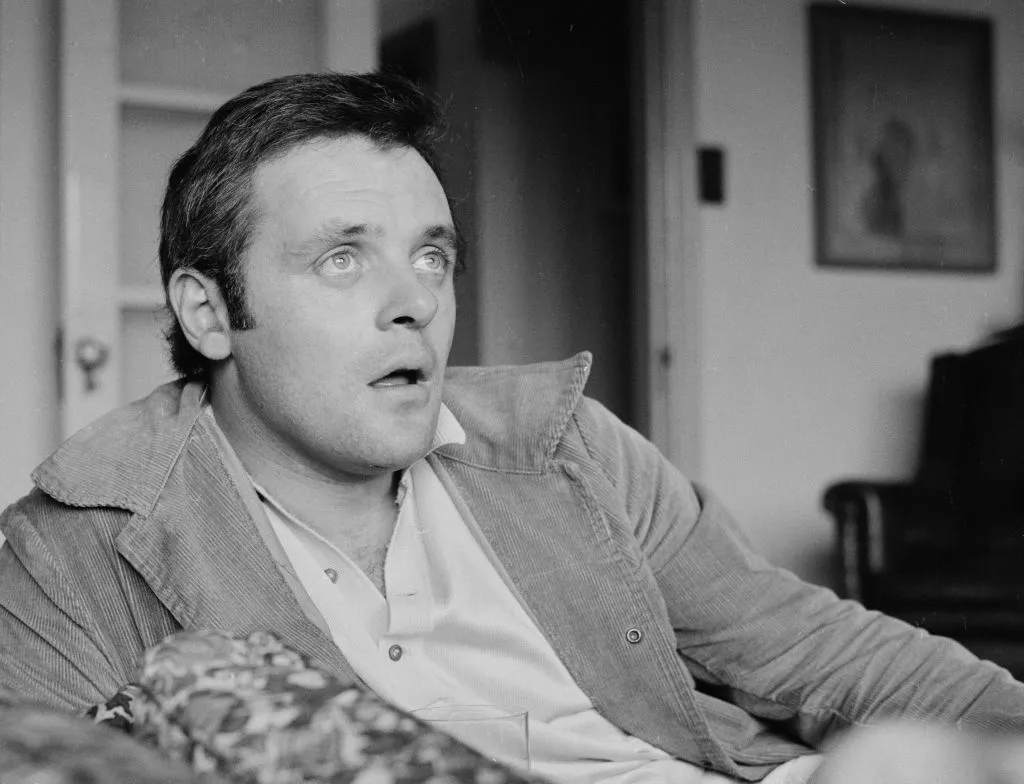 Despite the fact that Anthony Hopkins now calls himself a workaholic, when he was young he was simply disinterested in the material. He told The New York Times that he believed he was a bad student and felt inferior when he was young because of it.
Instead of studying, Hopkins preferred to spend his time doing art or playing music. This trend ended up being a good one since he has built a career out of his talents. It also explains why he chose to enroll at the Royal Welsh College of Music & Drama at fifteen years old.
He Began In Theatre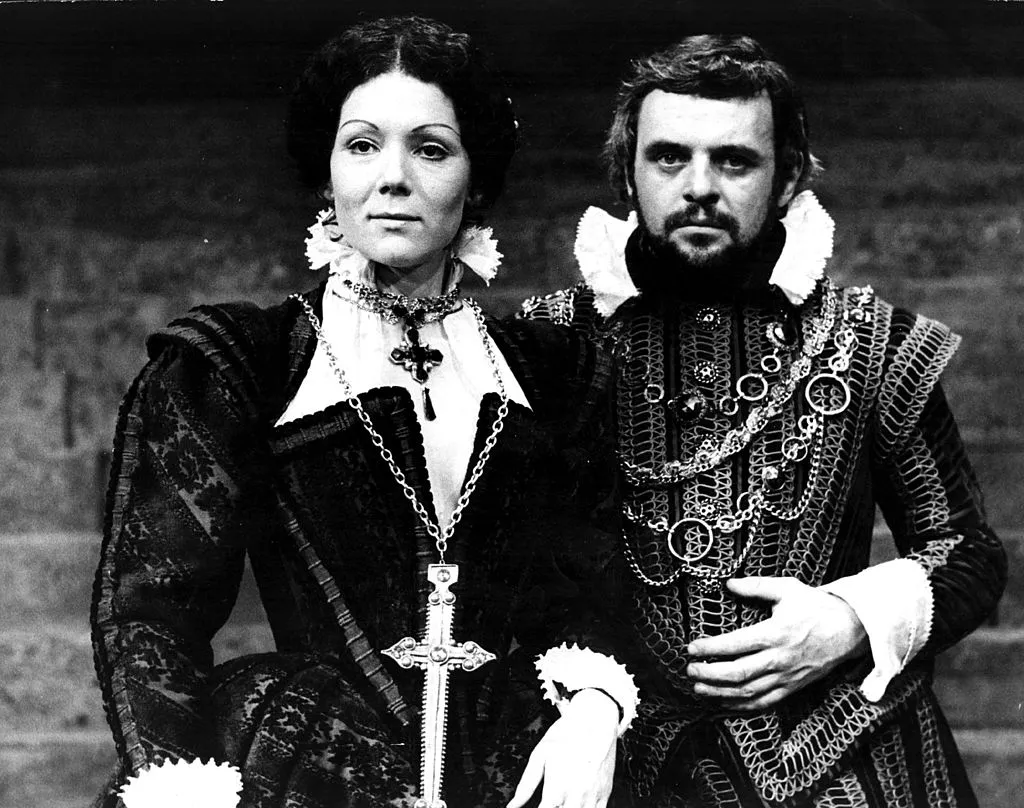 Like many trained actors, Anthony Hopkins began his professional acting career on the stage, rather than in front of the camera. After studying at the Royal Academy of Dramatic Art in London, the 23-year-old landed a role ar the Palace Theatre.
He continued performing in repertory houses until English actor and director Laurence Olivier suggested that Hopkins join him at the Royal National Theatre in London. Anthony was then able to perform in The Dance of Death as a replacement when Olivier became sick.
He Doesn't Like Repetition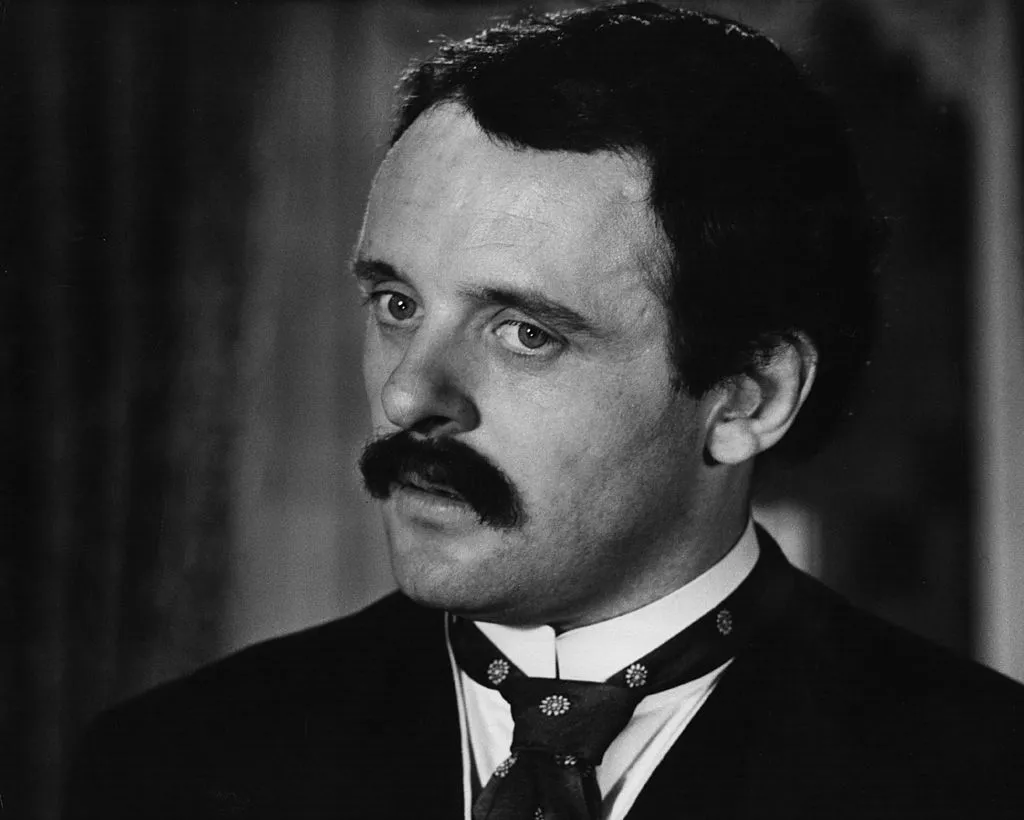 After years of acting on the stage, Hopkins felt he would rather work in film since theatre required performing the same show over and over again. This desire to perform a scene and be done with it probably has to do with his acting style, which is unique compared to some actors.
In an interview, Hopkins revealed that he memorizes his lines for one scene at a time and forgets them as soon as it's over. Preferring to keep rehearsals as short as possible, he has been known to only rehearse a time or two before the actors do a take on film.
He Used To Get Stage Fright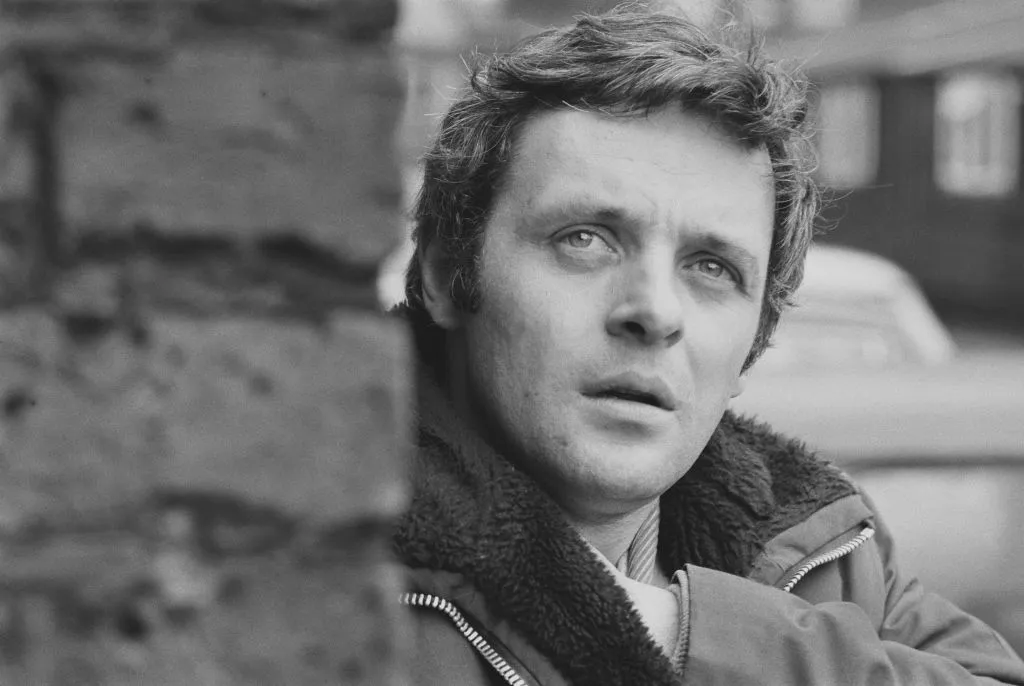 When Hopkins was still a young actor, he would get stage fright before performing. This is normal for any actor, however, it can be a huge setback when one is looking to embark on their career. The thing that finally eased his fears was advice he received while at the Royal National Theatre in London.
Laurence Olivier, the one who invited him to join the theatre ensemble, told Hopkins that considering what others think of him is all about vanity. He went on to encourage Hopkins not to worry about others and to "just jump off the edge," according to The Telegraph.
His Film Debut Was In The '60s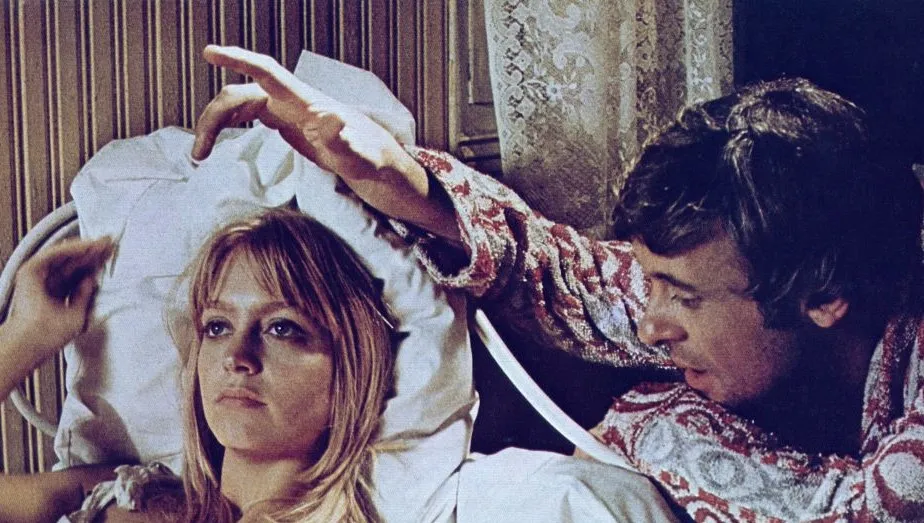 Hopkins first appeared on screen in a 1965 television show called The Man in Room 17. Two years later, he made his film debut in the short film The White Bus at the same time that he filmed A Flea in Her Ear, a play modified for television.
His first major role came in 1968 as Richard the Lionheart in The Lion in Winter, which earned three Academy Awards and was a commercial success. By the early '70s, he was a leading man, starring in films such as The Girl from Petrovka with Goldie Hawn.
His First Major Award Came In The '70s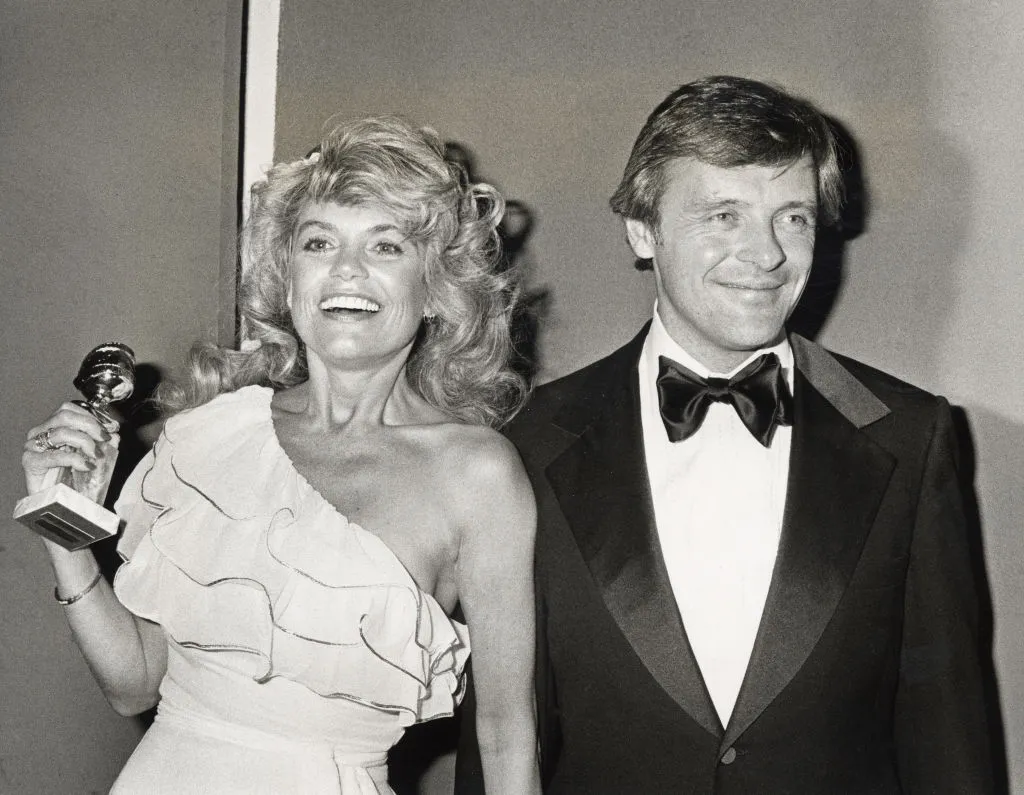 Hopkins was nominated for three BAFTAs for Best Lead Actor in 1971. However, his first win came in 1973 for his leading role in the BBC television series War & Peace. Three years later, he won a Primetime Emmy for his leading for in The Lindbergh Kidnapping Case.
In 1978, Hopkins starred in the thriller Magic, based on a novel of the same name. The filmed was well received and earned Hopkins another BAFTA nomination for Best Lead Actor. The role also landed him his first Golden Globe nomination.
He Portrayed A Wide Array Of Characters In The Early '80s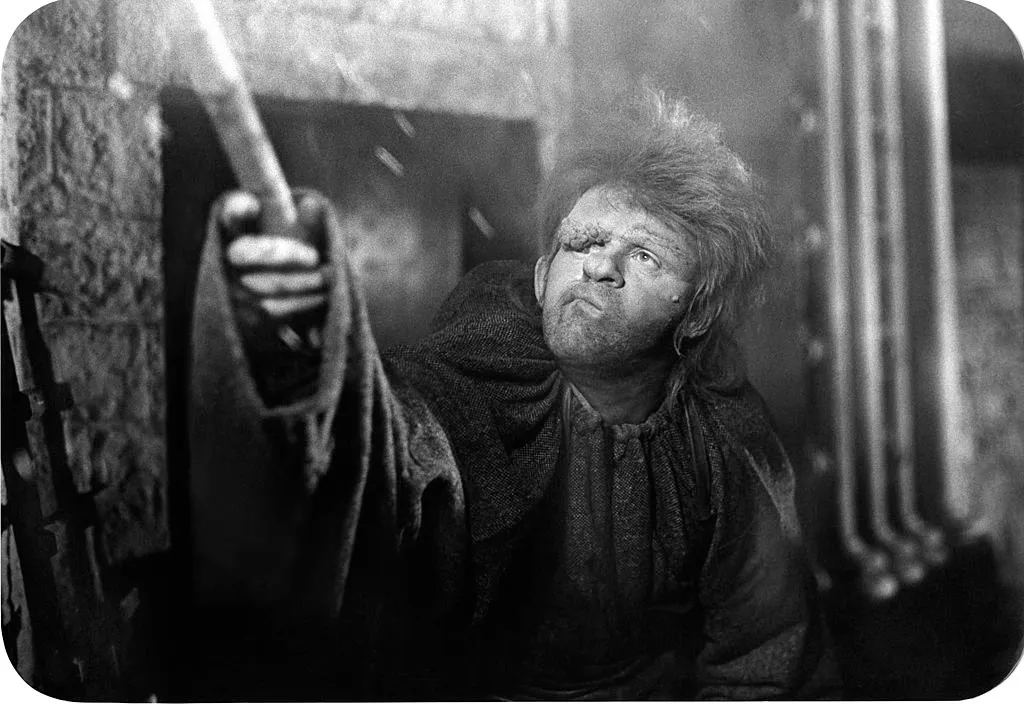 Some actors play the same roles over and over again, sticking with what comes naturally to them. Anthony Hopkins proved that he was far from this kind of actor, playing an array of characters that were nothing like one another throughout the '80s.
He played the doctor of a deformed patient in The Elephant Man, a 1700s Commanding Lieutenant in The Bounty, the biblical character of Paul in Peter and Paul, Shakespeare's Othello, and The Hunchback of Notre Dame. Even more amazing, this isn't even the full list of characters he played in the first half of the '80s alone.
He's A Commander Of The Order Of The British Empire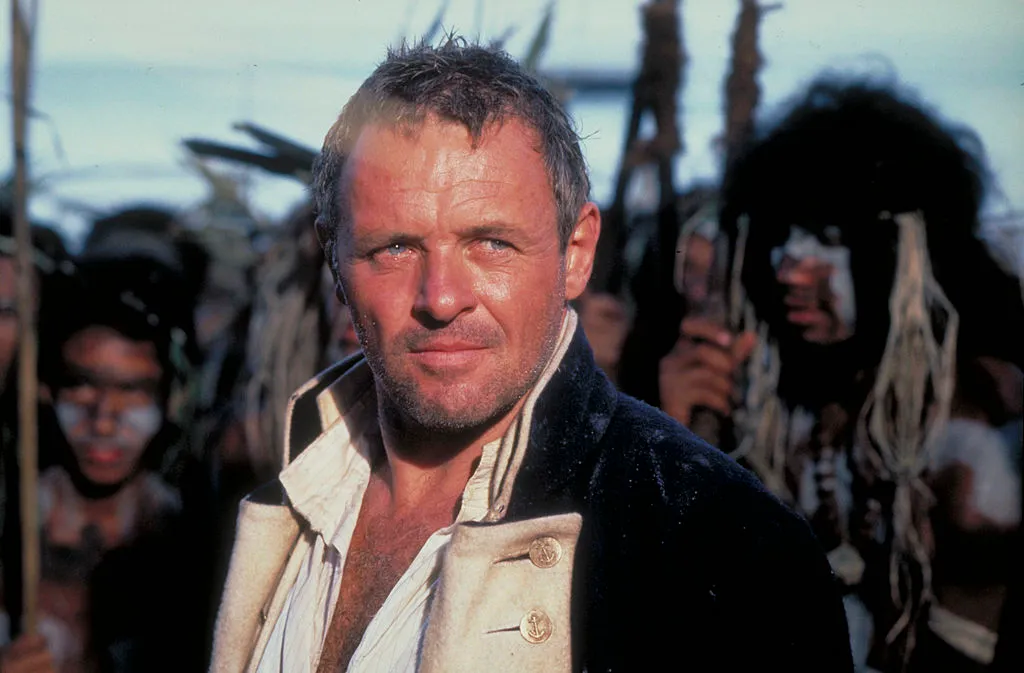 In 1987, Hopkins was deemed a Commander of the Order of the British Empire or CBE for short. The Order consists of those who have made a significant contribution to their area of expertise. Commander is ranked above Officer and Member.
Once nominated, a committee assesses the individuals and then passes their choices to the Queen for approval. Those who are chosen are then awarded a medal and are recognized in the London Gazette. The following year, Hopkins received a Doctor of Letters degree which recognizes his accomplishments and is sometimes considered the equivalent of a Ph.D.
He Supports The Environment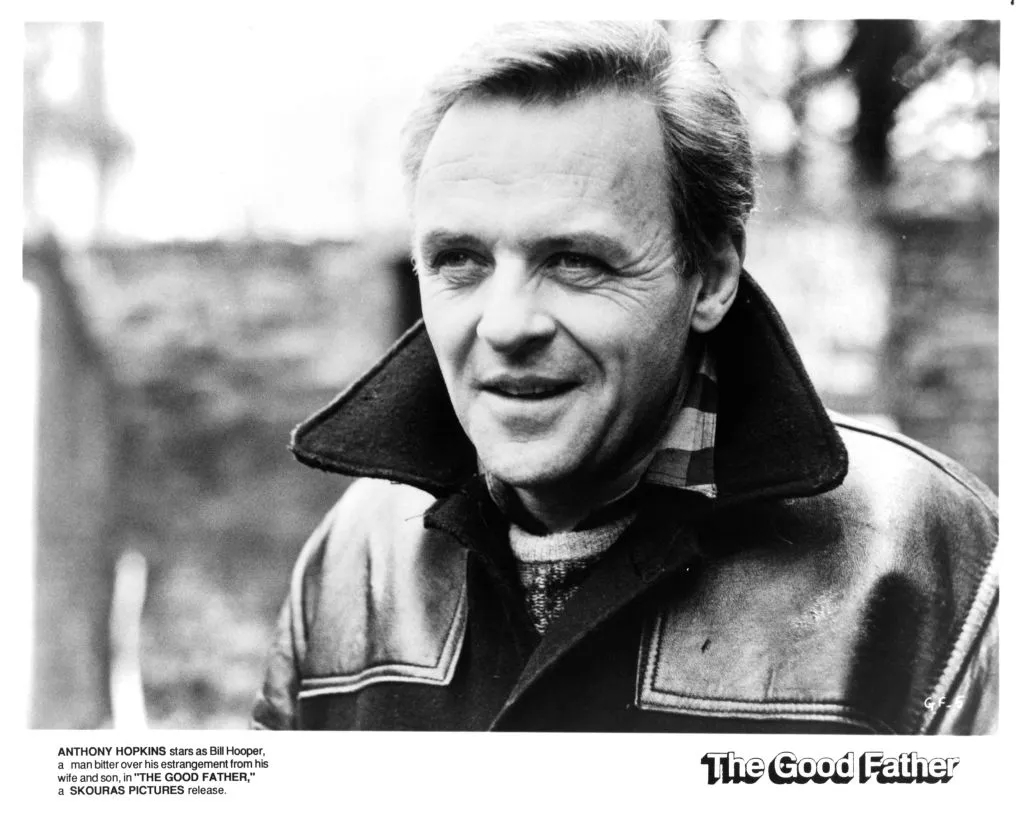 While Hopkins has performed a range of philanthropic work, one of his largest commitments has been to the environment. As the President of the National Trust's Snowdonia Appeal, Hopkins has fought for the preservation of the Snowdonia National Park in Wales.
In the '90s, he wrote a book called Anthony Hopkins' Snowdonia and donated a third of the funds needed for the Trust's efforts to purchase part of the land. He is also a member of Greenpeace and has been public about his concerns with Japan's yearly whale hunt.
He Has Dual Citizenship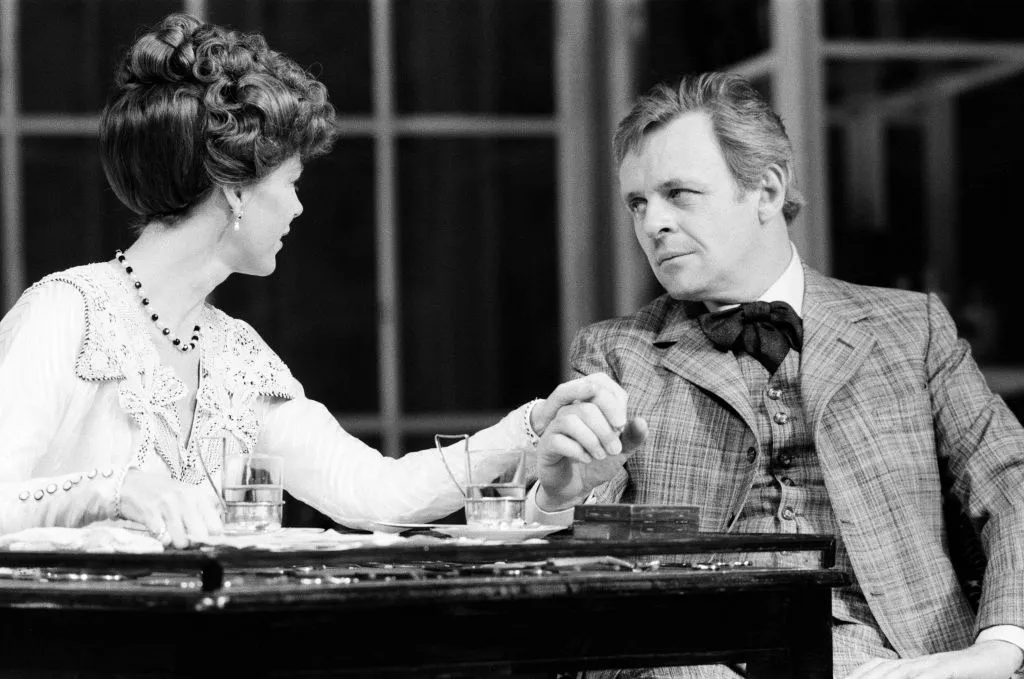 Hopkins moved to the United States the first time in the '70s for his film career. He became a company member of The Mirror Theater in New York a few years before moving to London in the late 1980s.
In 1993, he was knighted at Buckingham Palace for his achievements in the arts. He returned to the states the same decade and gained his American citizenship in the year 2000. Though he currently lives in California, he has been quoted saying, "I have dual citizenship; it just so happens I live in America.
He Has Asperger Syndrome
Anthony Hopkins committed himself to his craft, becoming a huge success, all while having Asperger's Syndrome. He nonchalantly mentioned having the condition in a 2017 interview with Desert Sun.
One of the symptoms that Hopkins mentioned was "inconsistently obsessive thinking," which may relate to his admittance that he is often restless. He continued that his inability to pin himself to one title led to curiosity. While Hopkins is predominantly known for his acting career, he also paints and creates music.
He's Naturally Good At Scaring People
One of Hopkin's most famous roles was as the serial killer Hannibal Lecter in The Silence of the Lambs, as well as the sequel and prequel. He told Radio Times that when he delivered his first line to Jodie Foster at their first table reading, everyone was silent until, finally, a producer told him not to change a thing.
He also explained during the interview that he was able to scare his peers as a child. He noted that the trademark "th-th-th" sound he makes in the movie was something he did in his youth to scare the girls.
His Notorious Role Was Highly Acclaimed
The Silence of the Lambs earned both Jodie Foster and Anthony Hopkins Academy Awards. Hopkins' performance also earned him a BAFTA, a Film Critics award from Boston, Chicago, Dallas-Fort Worth, Kansas City, and New York, a 20/20 award, a Fangoria Chainsaw award, and a Saturn Award.
That's ten awards that he WON for just one part. We won't bother to mention the other nominations he earned for the role that he did not win, but one of them was a Golden Globe.
He's Played Several Historical Figures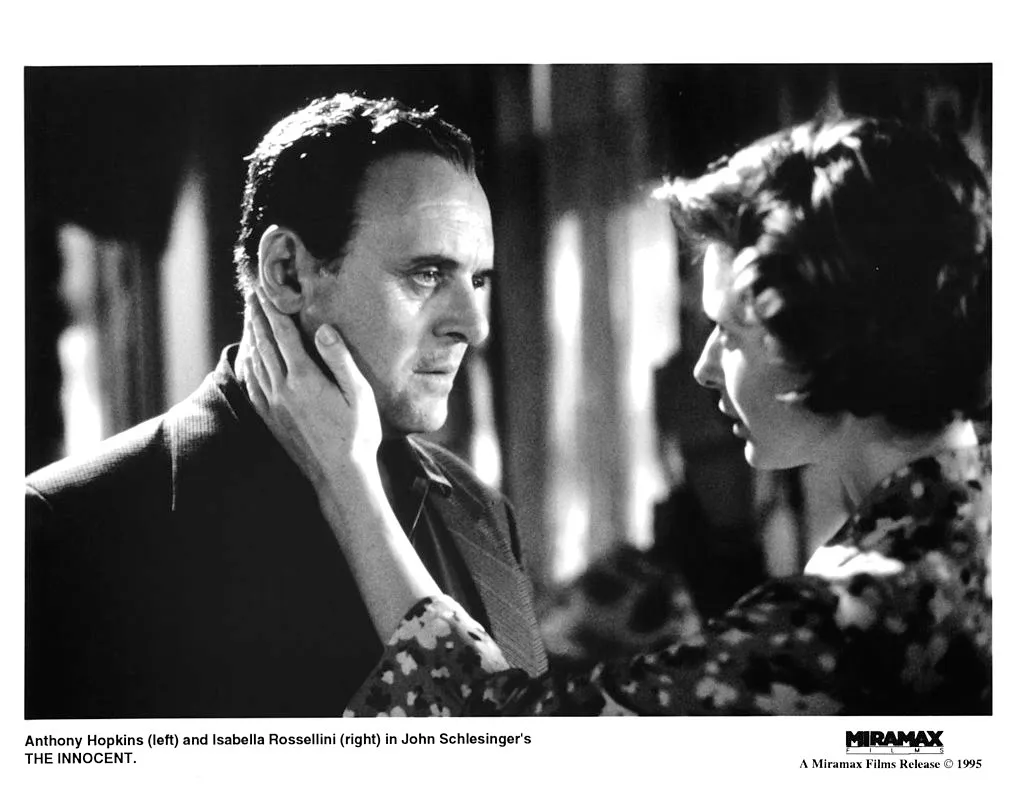 One of Hopkin's first roles as a historical figure was as David Lloyd George in the 1972 film Young Winston. George served as the Prime Minister of the United Kingdom for six years in the early 20th century. Five years later, he played General John D. Frost who had been involved in the Battle of Arnhem during WWII.
In 1993, Hopkins portrayed author C.S. Lewis, who wrote The Chronicles of Narnia, in Shadowlands. In 1995 he performed as President Nixon. In 2012 he took on the role of famous film director Alfred Hitchcock. Most recently, he's been praised for his role as Pope Benedict XVI in the 2019 film The Two Popes.
Two Of His Acclaimed Films Were Alongside Emma Thompson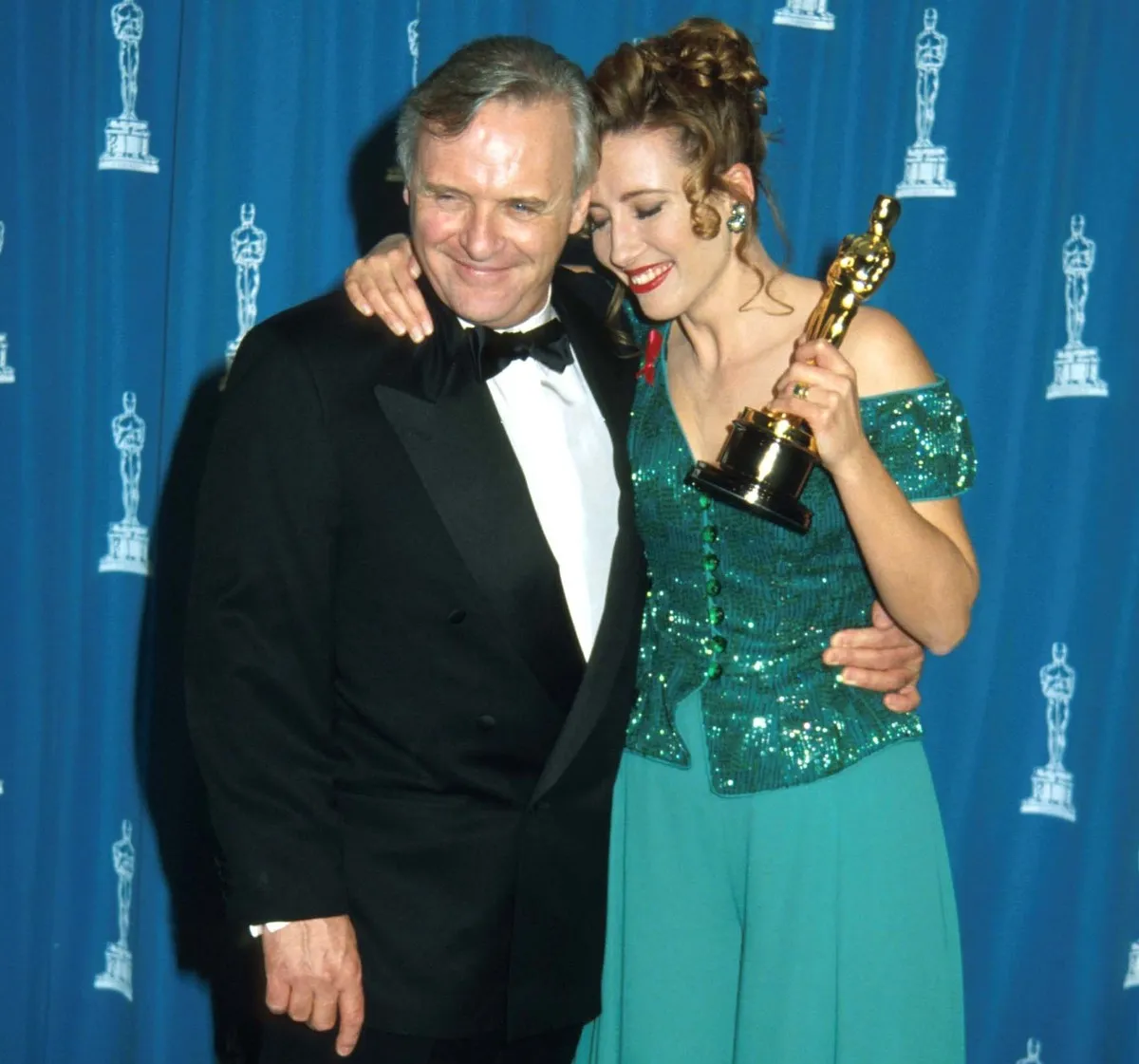 In 1992, Hopkins joined an A-list cast for the production of Howards End, a romantic drama based in early 20th-century Britain. The film received nine Academy Award nominations, one of which earned Thompson the award for Best Actress.
The following year, Hopkins and Thompson again collaborated in the film The Remains of the Day. The film earned eight Academy Award nominations, including Best Actor and Actress. Though Hopkins lost the Academy Award and a Golden Globe to Tom Hanks for his role in Philadelphia, Hopkins did walk with another BAFTA for Best Lead Actor.
He's Done Directing And Producing
Like many actors who have mastered their craft, Hopkins has delved into the world of directing and producing as a means to further express his filmmaking expertise. His debut as a director was in the 1990 film Dylan Thomas: Return Journey about the real-life Welsh poet.
He starred in and directed the film August, which was based on the Chekhov play Uncle Vanya. He wrote, directed, scored, and starred in the 2007 film Slipstream. He's produced the films Bobby (2006), Solace (2015), and Blackway (2015).
He's A Volunteer Teacher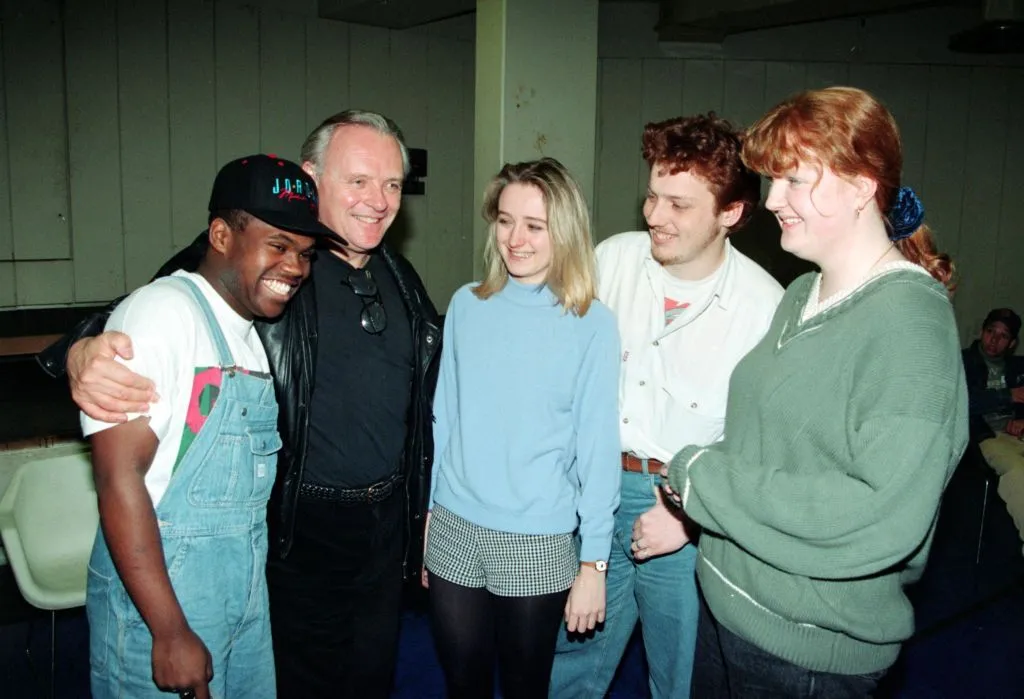 While some celebrities can gain an inflated ego from their success, Hopkins remains grounded, always being sure to give back to the acting community. He donated 2.3 million euros to the Royal Welsh College of Music & Drama in order to help them refurbish the school.
He has also volunteered to teach at the Ruskin School of Acting in Santa Monica. This photograph shows Hopkins with students at the Royal National Theatre, where he also has held acting workshops.
He Supports People Recovering From Substance Abuse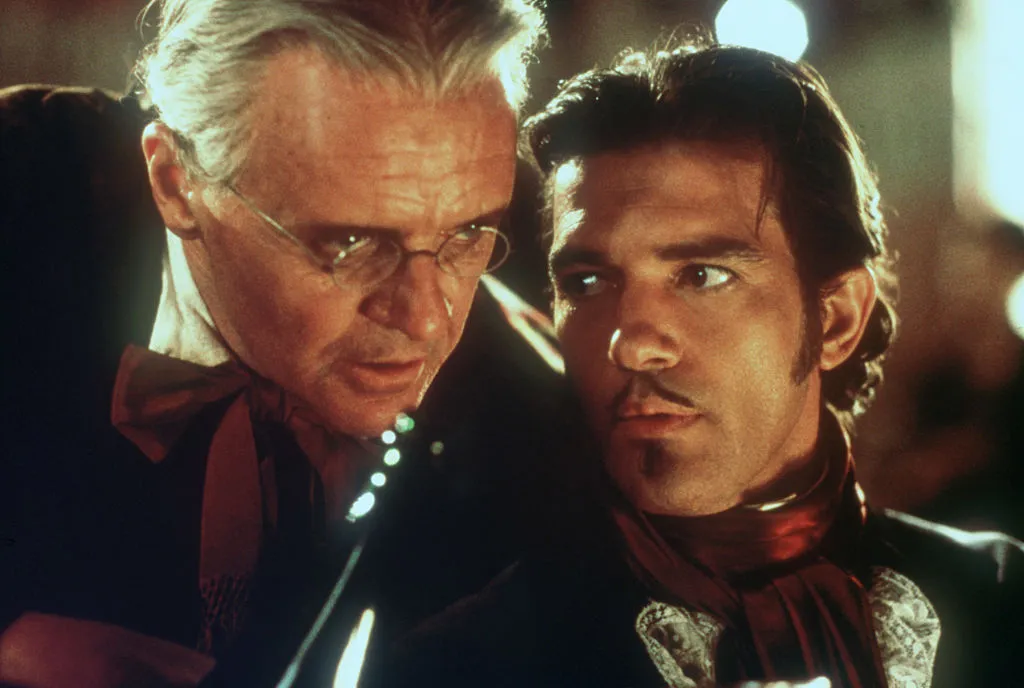 Hopkins has been in recovery from substance abuse since the 1970s and has used his experience to support those facing the same sort of troubles. He joined Jamie Lee Curtis at the Gala Fundraiser for Women in Recovery in Venice.
He is also a part of the Rehabilitation for Addicted Prisoners Trust. In 1992 he helped the organization open its first subdivision at a women's prison in England. Hopkins also gave up smoking through the Allen Carr method.
His Career Has Been Recognized By Several Establishments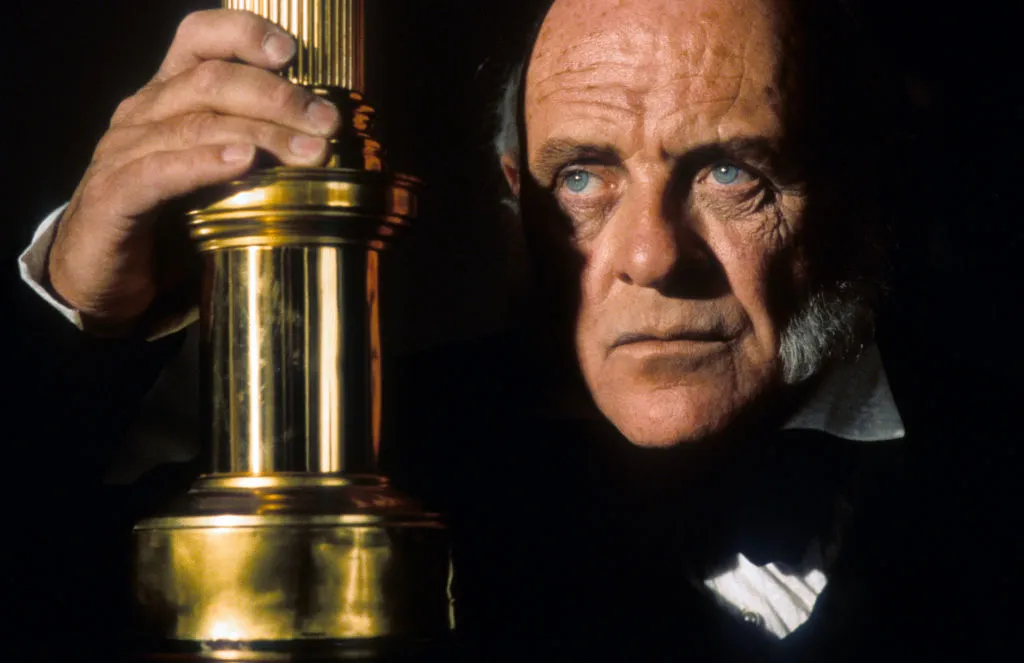 Anthony Hopkins was placed in the Film Hall of Fame in 1997 by the Online Film & Television Association. The following year, he was chosen as the Actor of the Year by the ShoWest Convention and was given the Donostia Lifetime Achievement Award by the San Sebastion International Film Festival.
He was deemed the Man of the Year in 2001 by the Hasty Pudding Theatricals at Harvard. In 2002, Hopkins earned the Master Screen Artist Tribute award from USA Film Festival. The following year, he earned the Outstanding Achievement in Acting- Male Performer award at the Hollywood Film Festival and his star on the Hollywood Walk of Fame.
He Doesn't Believe He Will Ever Stop Working
Hopkins told People magazine, "I'll go on working until I drop." It's worth mentioning that by working he means acting, painting, composing and playing music, and reading. He's said he can go on for hours painting, only stopping when his wife demands him to.
Not getting along with kids at school motivated Hopkins to make something of himself. In the midst of a 60-year, and counting, acting career, he still pursues his talents with vigor. Not many people in their 80s are as inspired as Sir Anthony Hopkins.