Six Marriages?! Big Stars Who've Had Several Spouses
If there is one thing that's a constant in Hollywood, it's how stars cycle through partners and marriages. Luminaries Janet Leigh and Clark Gable were married more than three times each, while two actresses said "I do" nine times (you'll have to read on to find out who!).
While some of these marriages last a few years, others are annulled after less than a month. Seriously, some of these stars take the phrase "whirlwind romance" and completely run with it. Keep scrolling to learn more about some of Hollywood's hopeless romantics who've walked down the aisle more than once.
Clark Gable Wooed More Than The Gone With The Wind Audience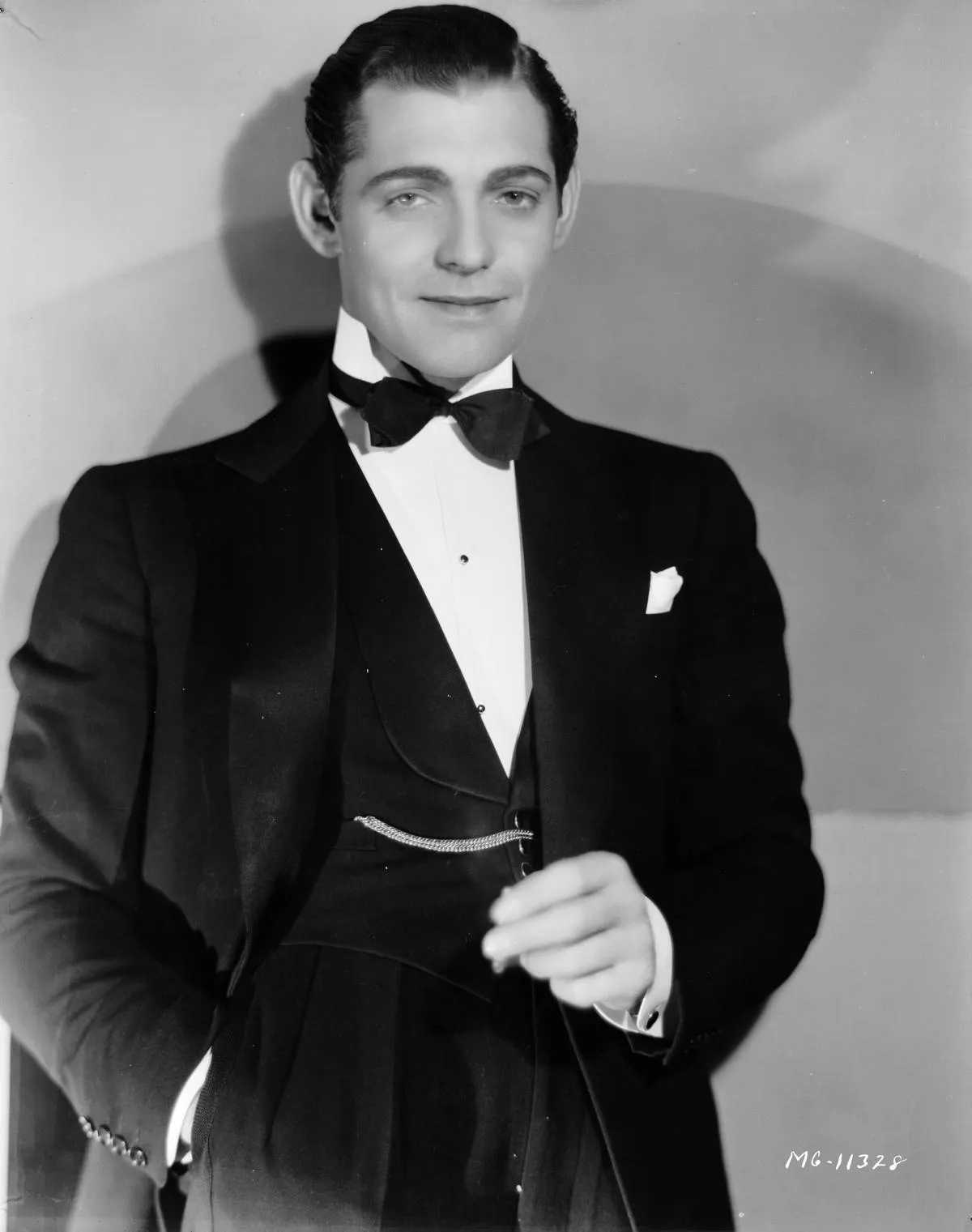 Gone with the Wind actor Clark Gable won the heart of more than one woman, starting with Josephine Dillon in 1924. As it sometimes goes, though, they divorced in 1930. A year later, he married outside the industry, taking Texas socialite Maria Langham as his wife. That didn't work, and they divorced in 1939.
Only 13 days later, he tied the knot with actress Carole Lombard. Sadly, Lombard passed away in a 1942 accident, leaving Gable to marry Sylvia Ashley in 1949. The two divorced in 1952. Gable's fifth and final wife was Kay Williams, who he married in 1955. They were married for five years before Gable passed.
Liza Minnelli Married And Divorced Four Times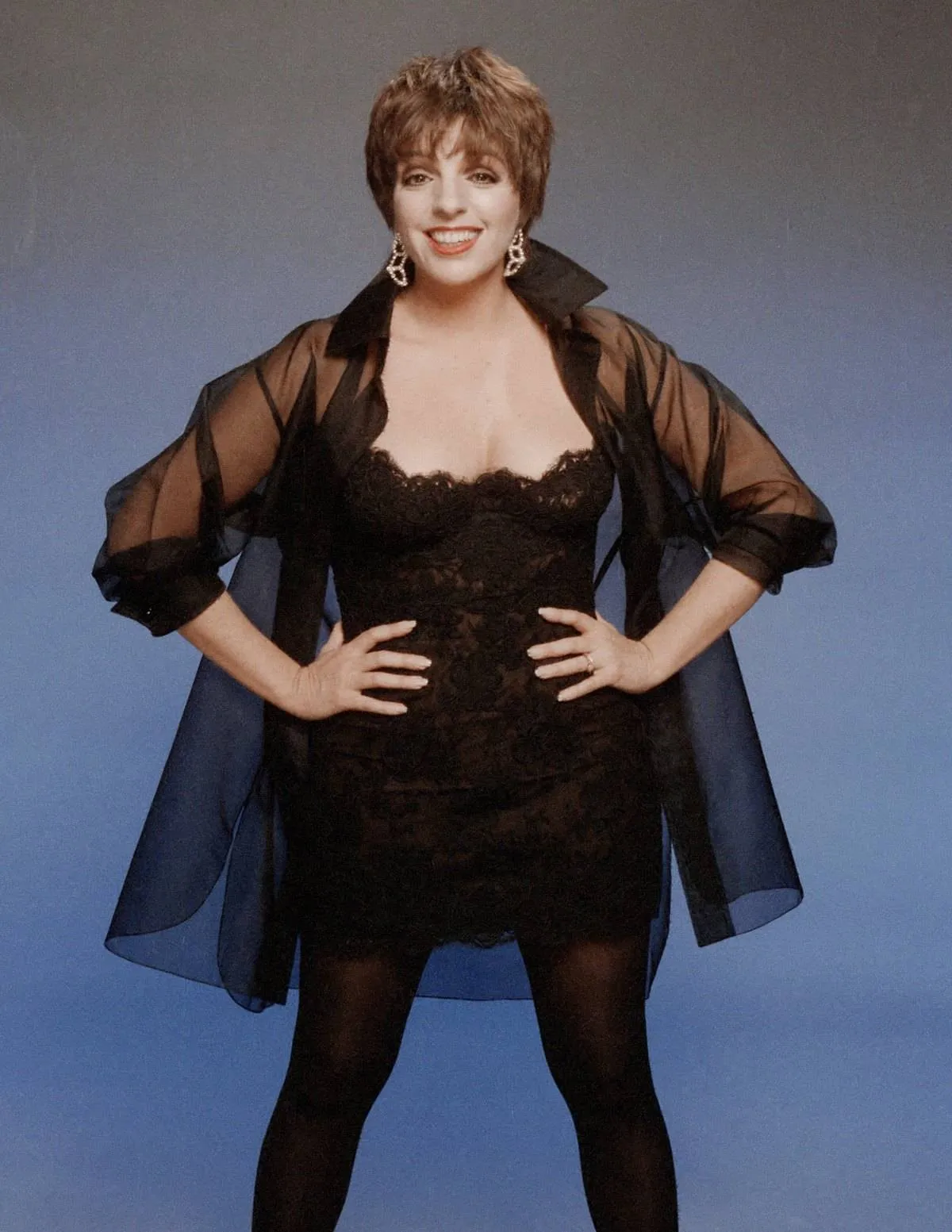 Academy Award-winning actress Liza Minnelli married and divorced four times, starting with her failed marriage to entertainer Peter Allen in 1967. Minnelli married her second husband, Jack Haley Jr., in 1974, the same year she and Allen divorced.
Their relationship didn't last long, and the two separated in 1979. That same year, she hitched sculptor and stage manager Mark Gero. Apparently, marrying the same year as divorce doesn't work for Minnelli because the two divorced in 1992. Her final marriage was in 2002 to concert promoter David Gest. They officially divorced in 2007.
Frank Sinatra Sang To The Hearts Of Four Wives
'Ol Blue Eyes, aka Frank Sinatra, first wed at the age of 24, to Nancy Barbato in 1939. The two were happily married for 12 years. But after a series of questionable relationships on Sinatra's end, they divorced in 1951. That same year, he tied the knot with actress Ava Gardner.
Even though the two were considered soulmates, they divorced in 1957. After their separation, Sinatra was engaged to Lauren Bacall and Juliet Prowse, breaking off both relationships before saying, "I do." It wasn't until 1966 that he married again, this time to model Mia Farrow. It lasted two years. He married his fourth wife, Barbara Marx, in 1976.
Brigitte Nielsen's Marriages Were Short-Lived, Until The Final One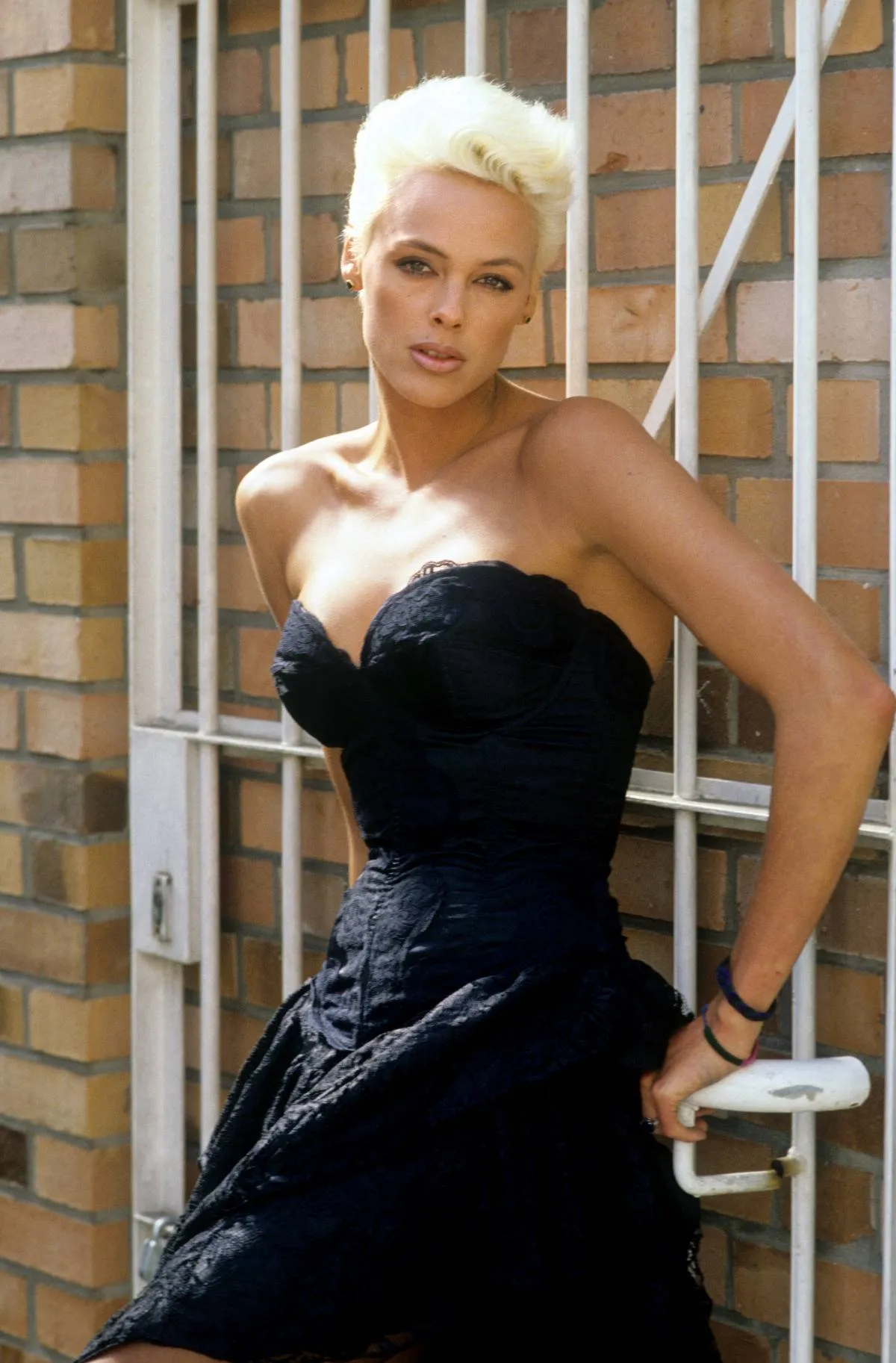 Actress Brigitte Nielsen is one of those people that went through marriages as quickly as other people go through a Netflix original series. She married her first husband, Kasper Winding, in 1983, swiftly divorcing him one year later. One year after that, in 1985, she married actor Sylvester Stallone.
They had a very public breakup and divorce in 1987. Then, in 1990, she found love outside of the industry, marrying explorer Sebastian Copeland. That didn't work out either, and the two divorced in 1992. Her third marriage was to Raoul Meyer, from 1993⁠–⁠2005. One year later, she found love with Mattia Dessì. As of 2020, the two are still together.
Muhammad Ali Had Four Wives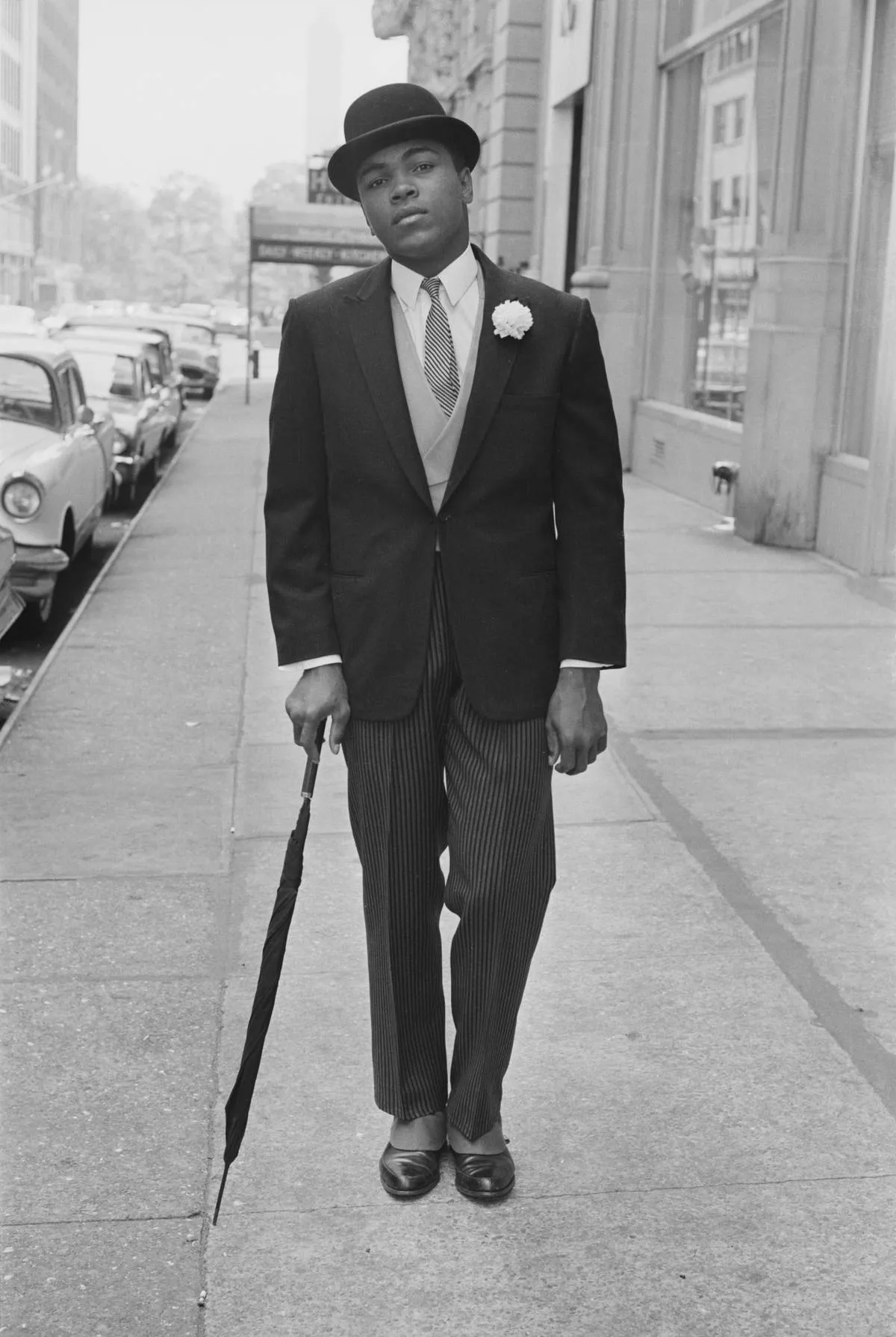 Champion heavyweight boxer Muhammad Ali didn't waste time jumping into the ring with his first wife, Sonji Roi. The two tied the knot in 1964, only a month after their first meeting. Their marriage ended two years later. Belinda Boyd was up next in Ali's roster of wives, with him saying "I do" to the 17-year-old actress in 1967.
Unfortunately, the two called it quits after 10 years, divorcing in 1977 after Boyd discovered Ali's affair with Veronica Porsche, aka his soon-to-be third wife. Alas, that relationship didn't last either, and Porsche and Ali split in 1986. That year, the heavyweight champ found love with Yolanda Williams.
Janet Leigh Married Four Times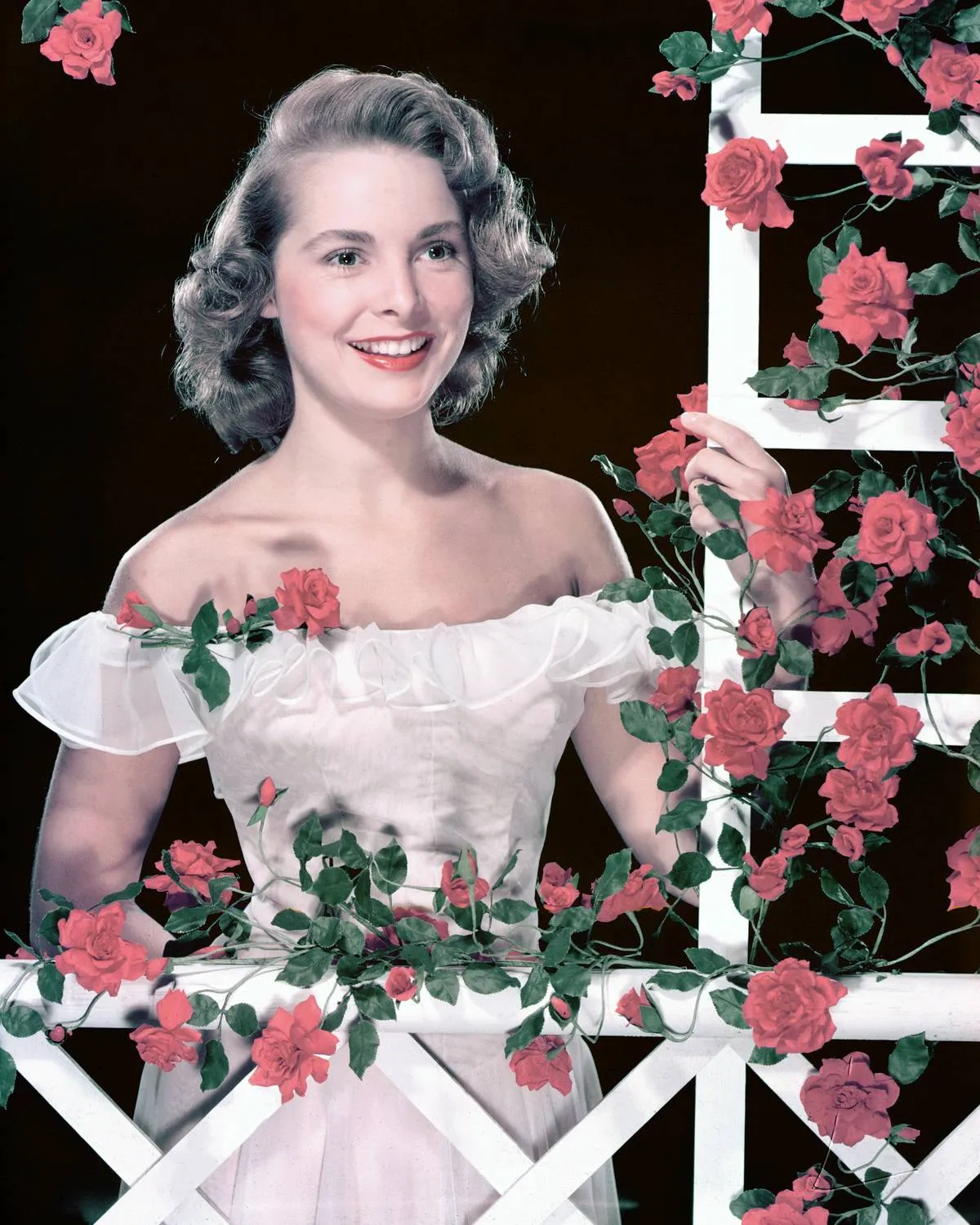 It seems as though Janet Leigh's convincing scream during Psycho may have come from experiencing three failed marriages before finding love with Robert Brandt in 1962. Her first marriage came in 1942 when at the young age of 15, Leigh eloped with John Kenneth Carlisle.
Their young union was annulled four months later. A few years later, in 1945, Leigh fell again, to Stanley Harold Reames. Their marriage also didn't last, and they divorced in 1949. It was in 1951 when she married Tony Curtis that the world thought she finally found true love. She didn't. And they had a very public divorce in 1962.
Six Weddings Wasn't Enough For Elizabeth Taylor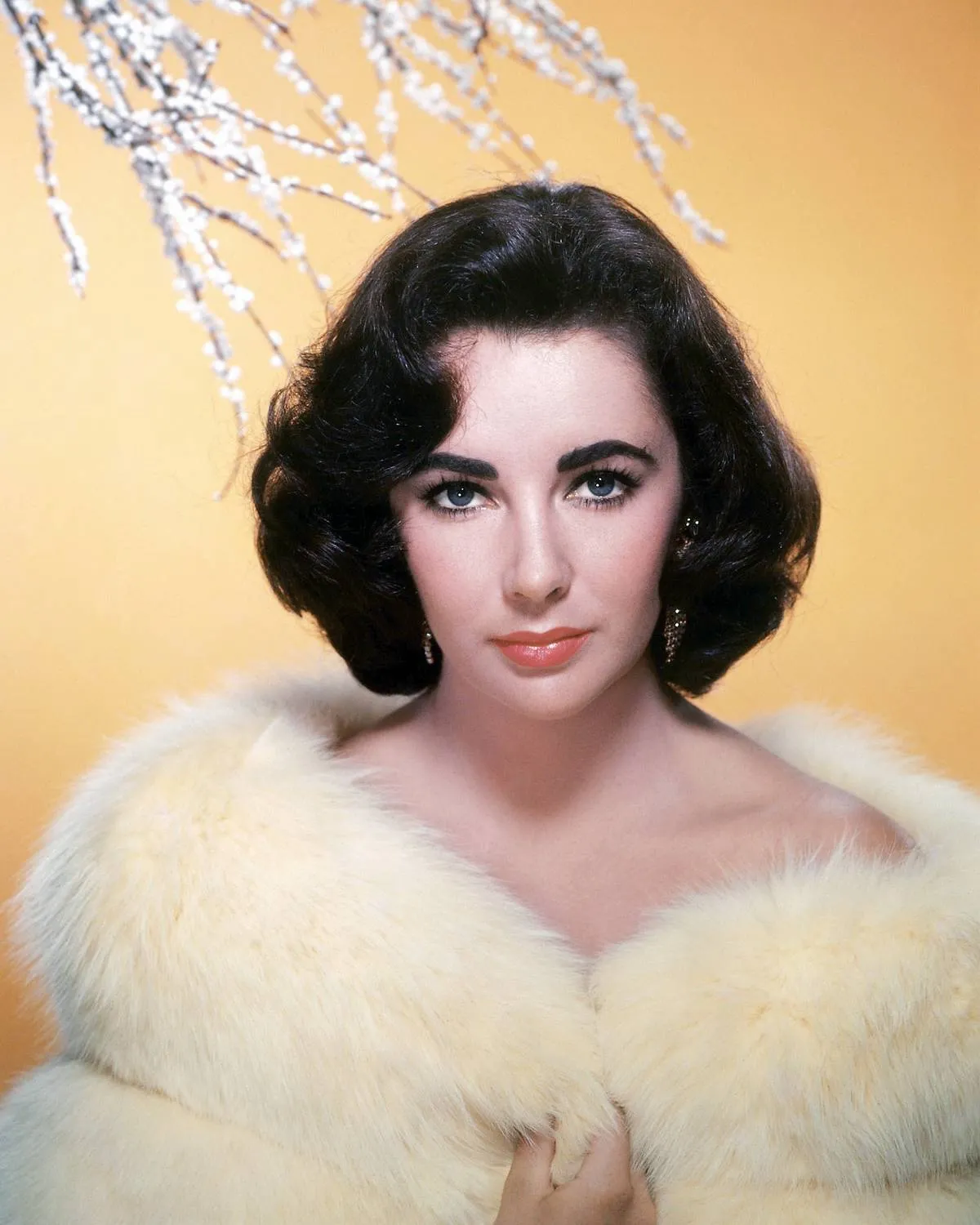 Actress Elizabeth Taylor married Conrad "Nicky" Hilton Jr. in 1950, at the age of 18. Eight months after saying, "I do," she filed for divorce. Her second husband was actor Michael Wilding. They were married from 1952-1957. Mike Todd was Taylor's third husband until he died in 1958.
One year later, she began an affair with her soon-to-be fourth husband, Eddie Fisher. They were married in 1959 and divorced in 1964. Then there's Richard Burton, Taylor's two-time husband, ending in a second divorce in 1976. She married Josh Warner that same year and divorcing in 1982. Larry Fortensky was the last husband on Taylor's seven-wedding train, divorcing in 1996.
Joan Collins Said "I Do" Five Times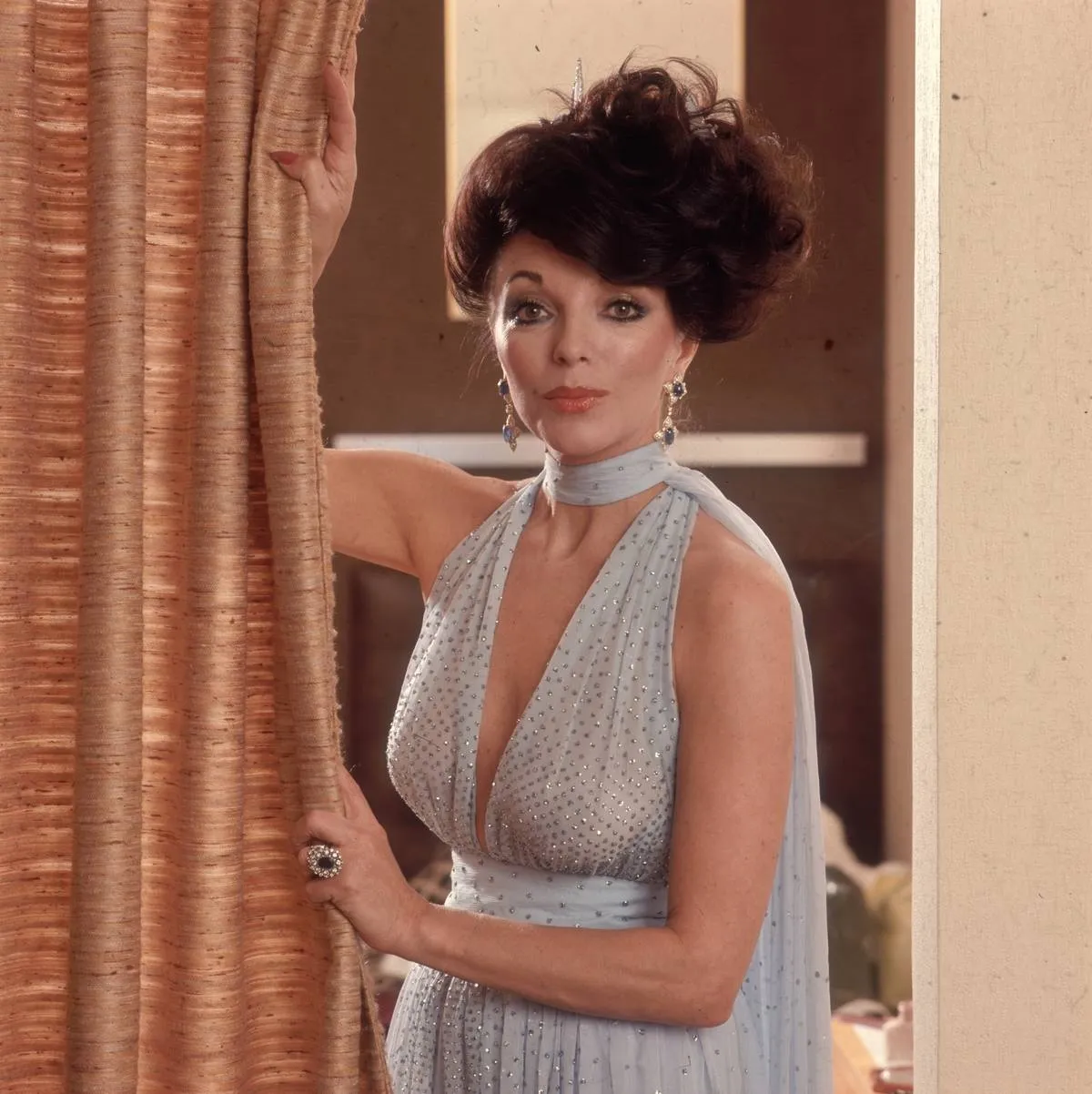 Actress Joan Collins has a very successful career but could have used a few pointers when it came to marriage. She first wed Northern Irish actor Maxwell Reed in 1952. It was short-lived, and the two actors divorced four years later. Her second marriage was to singer-songwriter Anthony Newley in 1963.
The marriage lasted longer than the first, but they still divorced in 1971. One year later, she wed businessman Ronald S. Kass, a relationship that ended in a 1983 divorce. Coming in hot at husband number four was Peter Holm in 1985. They divorced in '87. In 2002, Collins' married Percy Gibson. As of 2020, they're still married.
Eddie Fisher Married More Than One Famous Actress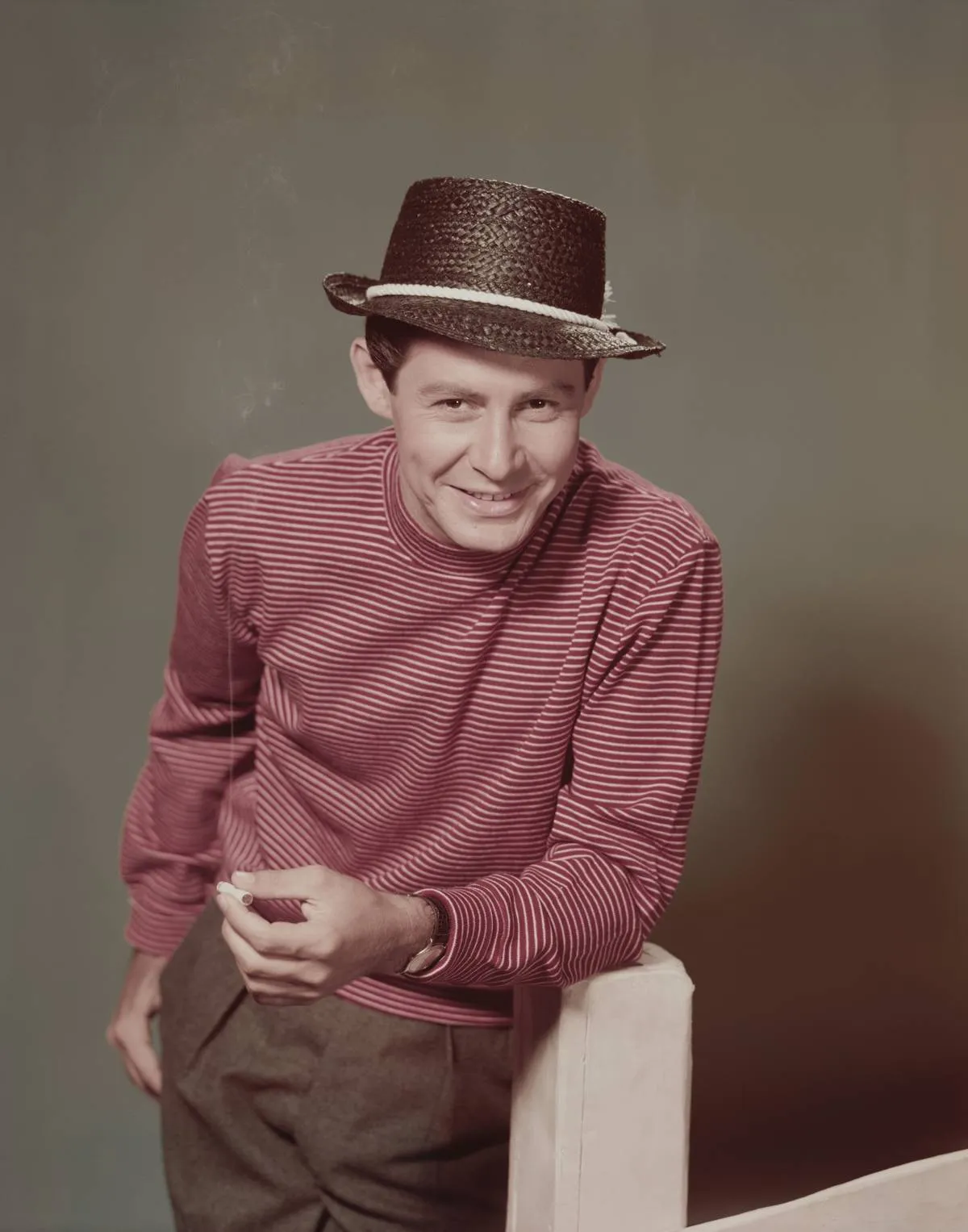 Singer Eddie Fisher had a few romances throughout his life. The first came in the form of actress Debbie Reynolds, who he married in 1955 and subsequently divorced in 1959. Unfortunately for Reynolds, Fisher was having an affair with his soon-to-be wife, Elizabeth Taylor, in 1958. Fisher wound up marrying Taylor the same year he divorced Reynolds.
But it didn't last, and they divorced in 1964. Next, in 1967, he married Connie Stevens, divorcing her two years later. Wife number four was Terry Richard. They were together for one year, from 1975-1976. After taking a long break from marriage, Fisher tied the knot one last time, to Betty Lin in 1993.
Rita Hayworth Had Five Husbands And One Was A Prince
Actress Rita Hayworth first married at 18 years old to Edward Judson in 1937. Their marriage was pretty toxic and ended in a 1942 divorce. A year later, she married Orson Welles in a civil union. But Welles felt having a wife was interfering with his freedom, and they divorced in 1948.
That year, Hayworth made a huge life change, leaving Hollywood to marry Prince Aly Khan, son of the Ismaili sect leader of Shia Islam. A few years later, in 1953, they divorced. In 1953, Dick Haymes became husband number four, with James Hill coming in as husband number five in 1958. They divorced in 1961.
Henry Fonda Found Lasting Love After Four Wives
During his life, actor Henry Fonda had five loves. His first was Margaret Sullavan, who he married in 1931 and swiftly divorced in 1933. Frances Ford Seymour Brokaw came in as wife number two in 1936, separating in 1950 after her death. That same year, he married his mistress, Susan Blanchard.
They stayed married for five years. Soon after, Fonda married Italian baroness Afdera Franchetti. That didn't work, and they divorced in 1961. A few years later, in 1965, Fonda married his fifth and final wife, Shirlee Mae Adams. They remained married until Fonda's death in 1982.
After Five Failed Marriages, Hedy Lamarr Married And Divorced Her Divorce Lawyer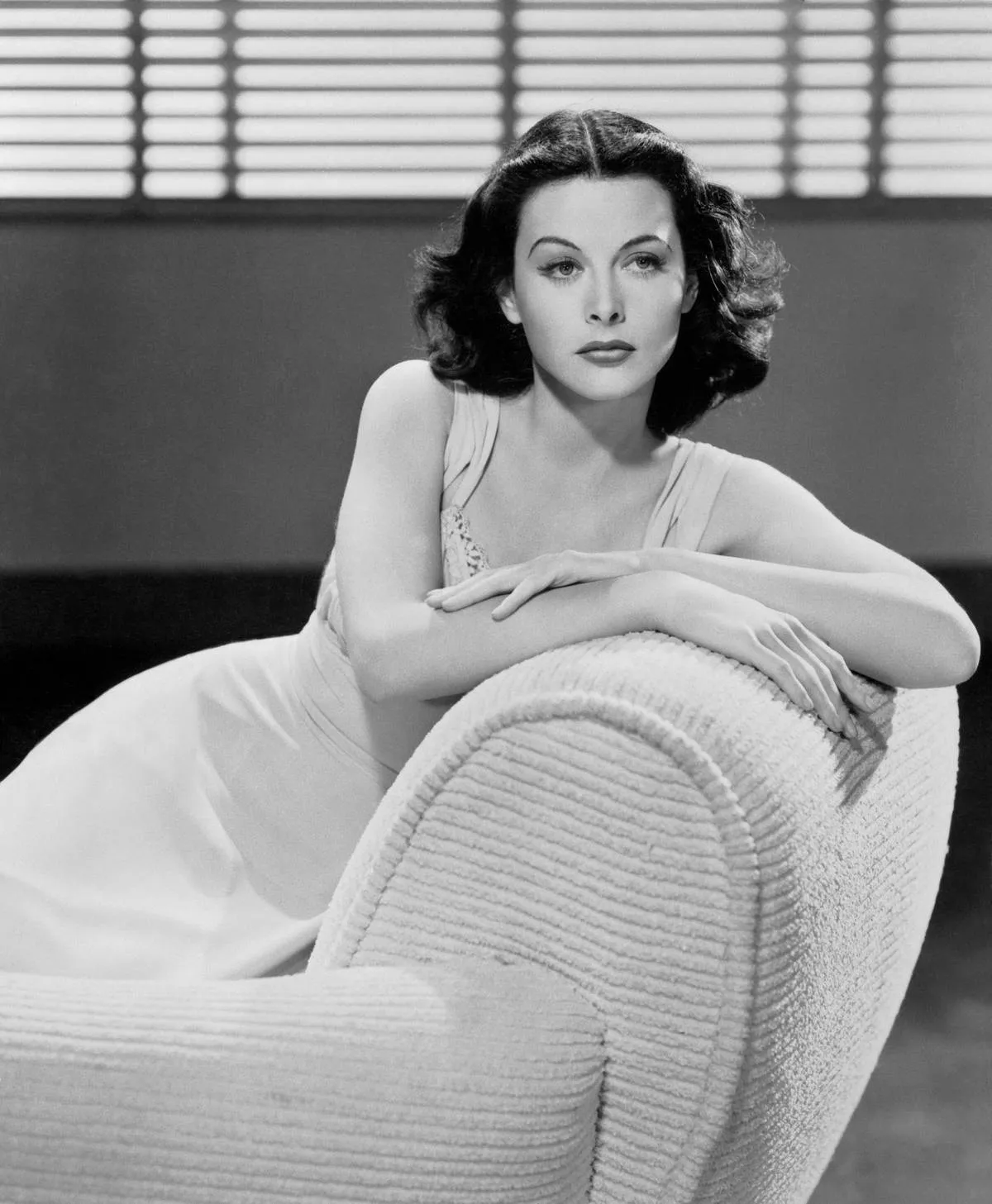 Thirty films and six husbands later, actress Hedy Lamarr probably could've written a solid romance screenplay. Her first wedding was in 1933 when she married Austrian Friedrich Mandl. Their marriage lasted until 1937. The role of husband number two was given to Gene Markey. The two married in 1939 and divorced in 1941.
Two years later, Lamarr married actor John Loder. Four years after, they divorced. Ernest "Ted" Stauffer came in as husband number four, having a marriage that lasted one year, and W. Howard Lee swiftly stepped in as husband number five. Ironically, she wound up marrying her divorce lawyer next, only to divorce him.
After Four Wives, William Shatner Is Now Single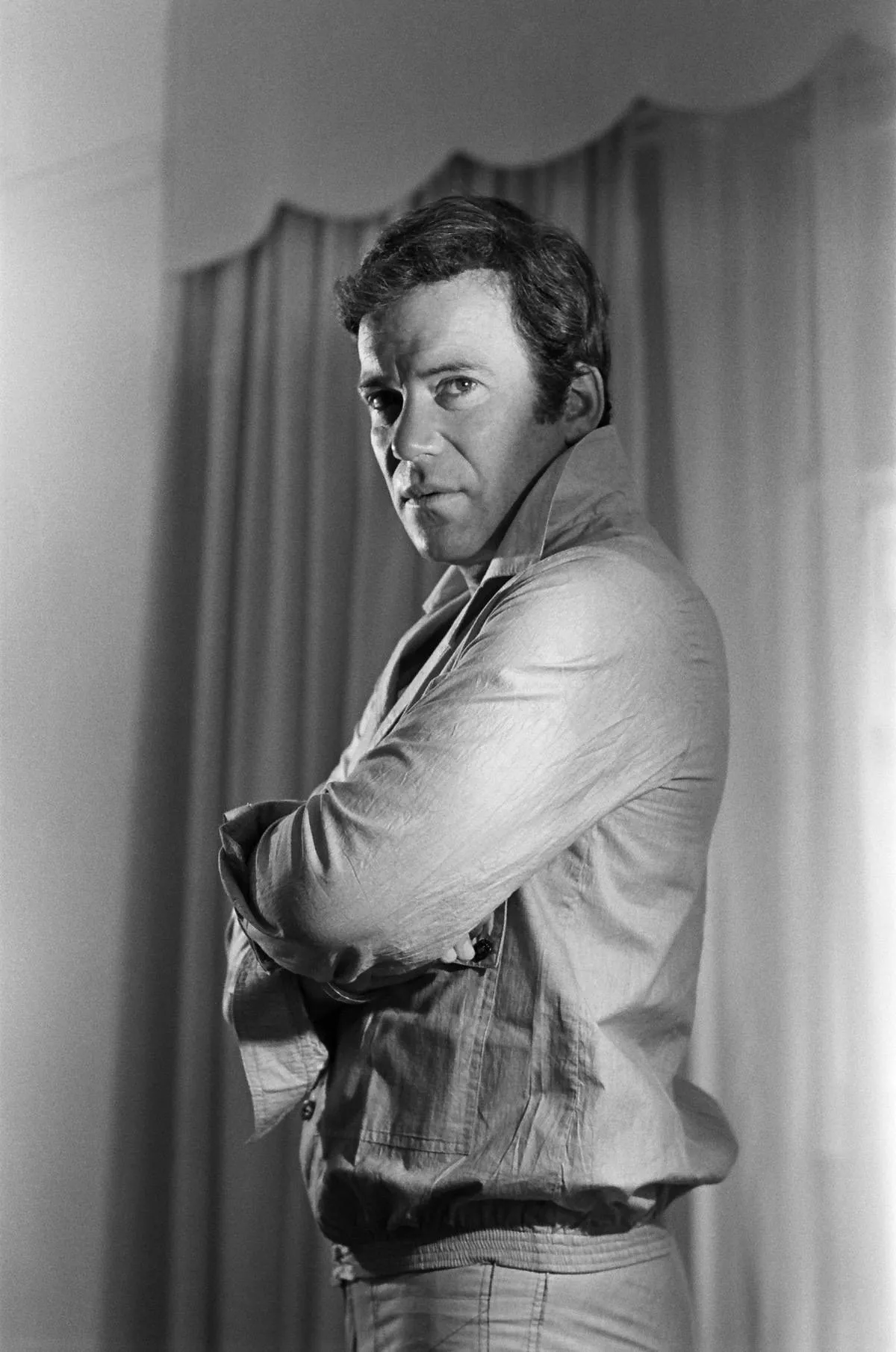 Actor William Shatner first tied the knot in 1956 to actress Gloria Rand. And while the two had three children together, they couldn't make it work, divorcing in 1969. After their split, Shatner began dating industry insider Marcy Lafferty. The two wed in 1973.
But after over 20 years of marriage, the two divorced in 1996 because, apparently, true love is a myth. Shatner wasn't finished yet, marrying his third wife, Nerine Kidd Shatner, one year later. Sadly, she passed away in 1999. It wasn't until Elizabeth Anderson Martin that people thought Shatner would finally settle down. Wrong. After 18 years of marriage, in 2019, Shatner filed for divorce.
Eva Gabor's Five Husbands Held Interesting Jobs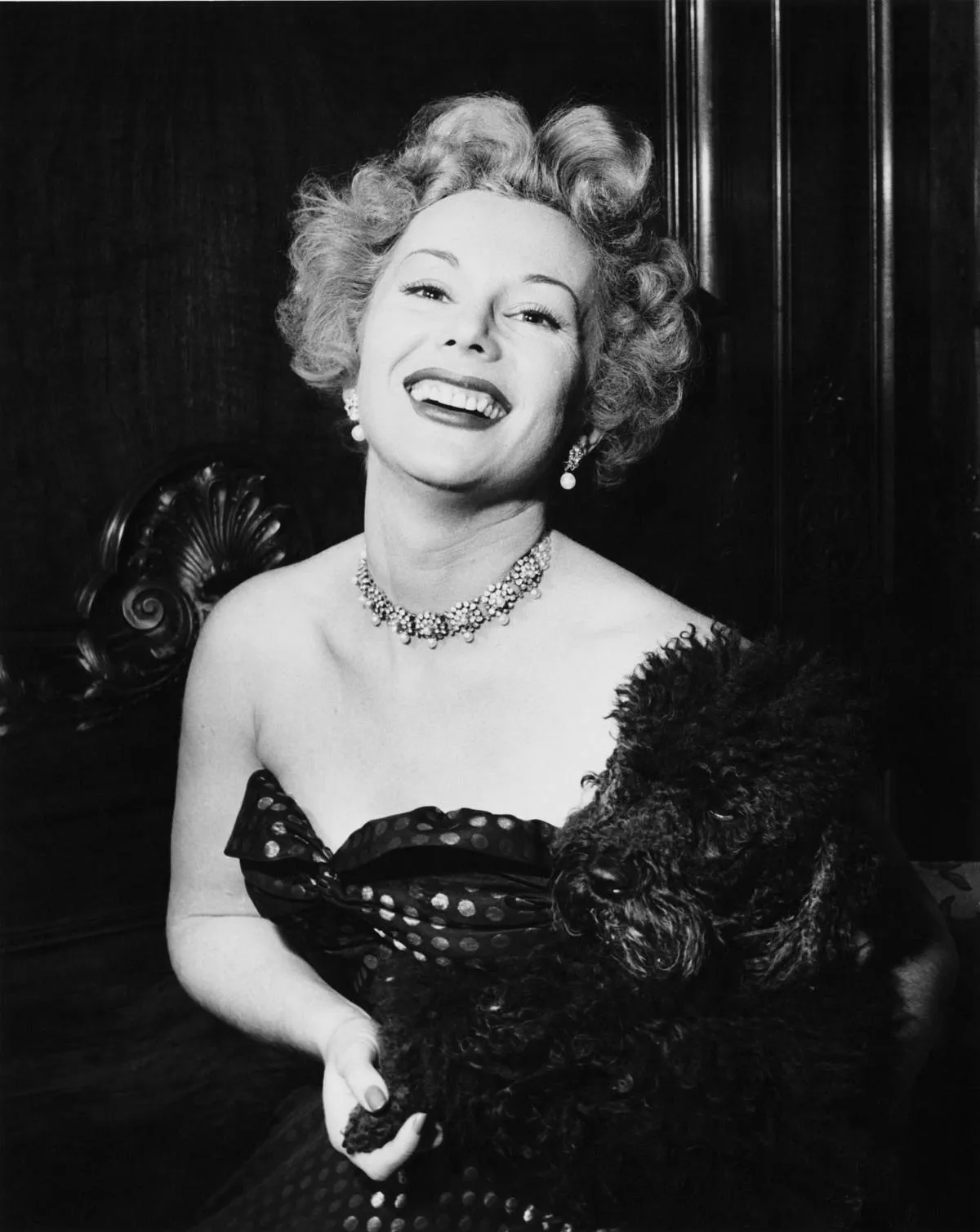 Hungarian-American actress Eva Gabor found love with five men throughout her life. First, it was with a Swedish-born masseur, Eric Valdemar Drimmer. The two married in 1937, divorcing a few years later in 1942. Second up was American investment broker Charles Isaacs; they wed in 1943 and divorced in 1949.
Gabor married her third husband, Dr. John Elbert Williams, in 1956. Their marriage lasted a solid year. Textile manufacturer Richard Brown came in as husband number four, marrying the actress in 1959 and divorcing her in 1973. That same year, she married her fifth and final husband, aerospace executive Frank Gard Jameson Sr. They divorced after ten years.
Zsa Zsa Gabor Found Love Nine Times
Actress Zsa Zsa Gabor was married nine times, divorced seven, and had one annulment. According to her autobiography, "I love being married." Well, loving something and being good at it are two different things, Zsa Zsa! Her first husband was Burhan Asaf Belge, from 1935-1941.
Conrad Hilton was second, lasting from 1942-1947. Two years later, husband number three was George Sanders, divorcing in 1954. Herbert Hutner then lasted from 1962-1966. Joshua S. Cosden, Jr. only lasted a year, from 1966-1967. Jack Ryan, Michael O'Hara, and Felipe de Alba were husbands six, seven, and eight. She married Frédéric Prinz von Anhalt in 1986, staying with him until she died in 2016.
Five Was The Magic Number For George Foreman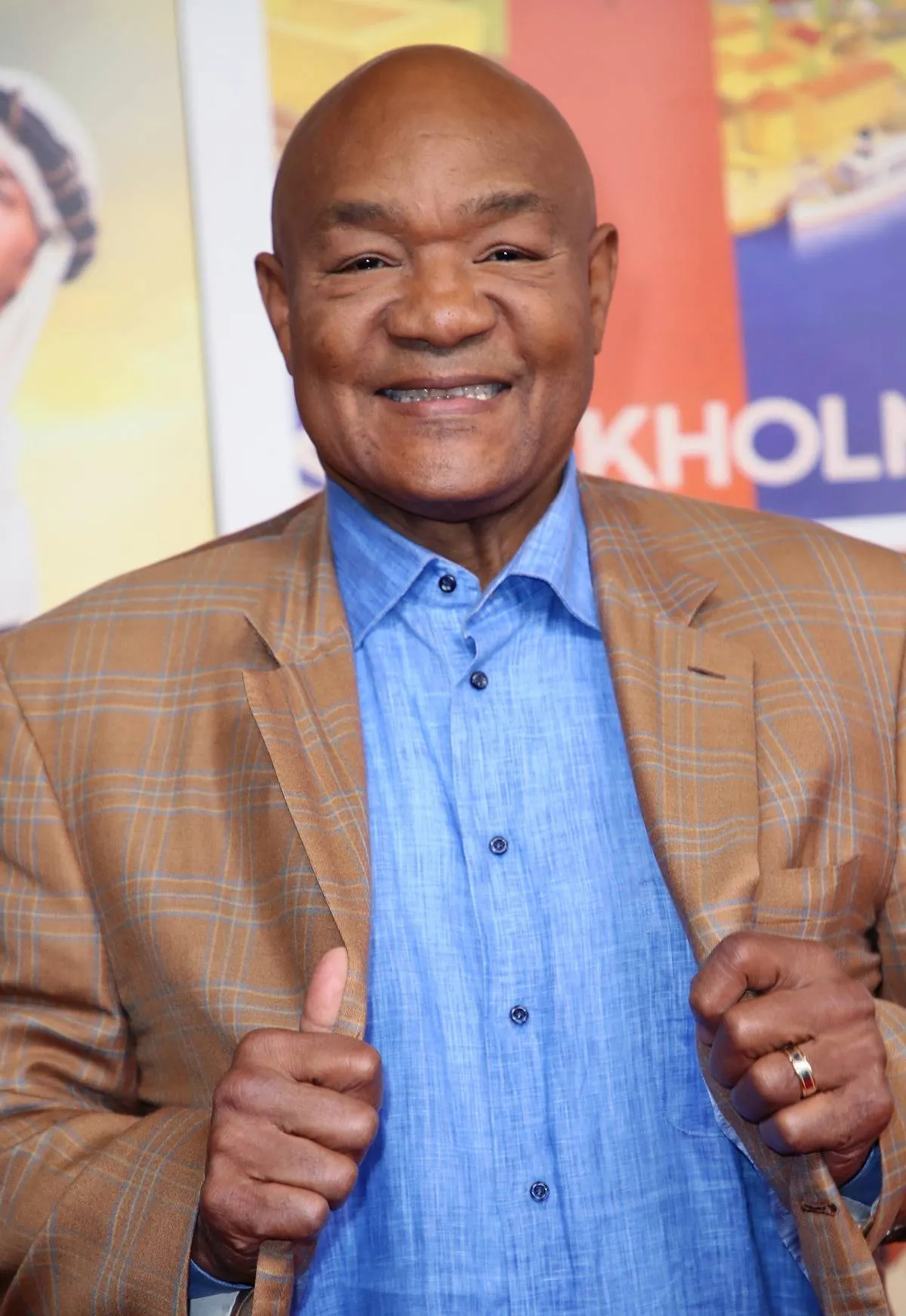 Since 1971, former professional boxer George Foreman has been married five times. First, to Adrienne Calhoun, whom he divorced in 1974. Cynthia Lewis was next up in the ring with Foreman, from 1977 until 1979. After two short-lived marriages, one would think he'd maybe take a step back and reevaluate -- nope! In 1981, he married his third wife, Sharon Goodson.
They divorced in 1982. Sigh. That same year, he tied the knot yet again with Andrea Skeete. The two lasted a bit longer but wound up divorcing in 1985. That same year, Foreman finally found love in Mary Joan Martelly.
Kenny Rogers Found A Soulmate In Wife Number Five
Singer Kenny Rogers married five times in his life. The first was at the age of 20, to Janice Gordon on May 15, 1958. It didn't last long, and the two divorced in 1960. Rogers didn't wait long to marry again, wedding Jean that same year, yet divorcing her in 1963.
Wife number three happened in 1964 when Rogers tied the knot with Margo Anderson. This marriage lasted a bit longer, but the two still wound up divorcing in 1976. He married Marianne Gordon a year, divorcing her in 1993. Rogers' final marriage was in 1997, to Wanda Miller. They were together for 22 years before Rogers' death in 2020.
Richard Burton Was Married Five Times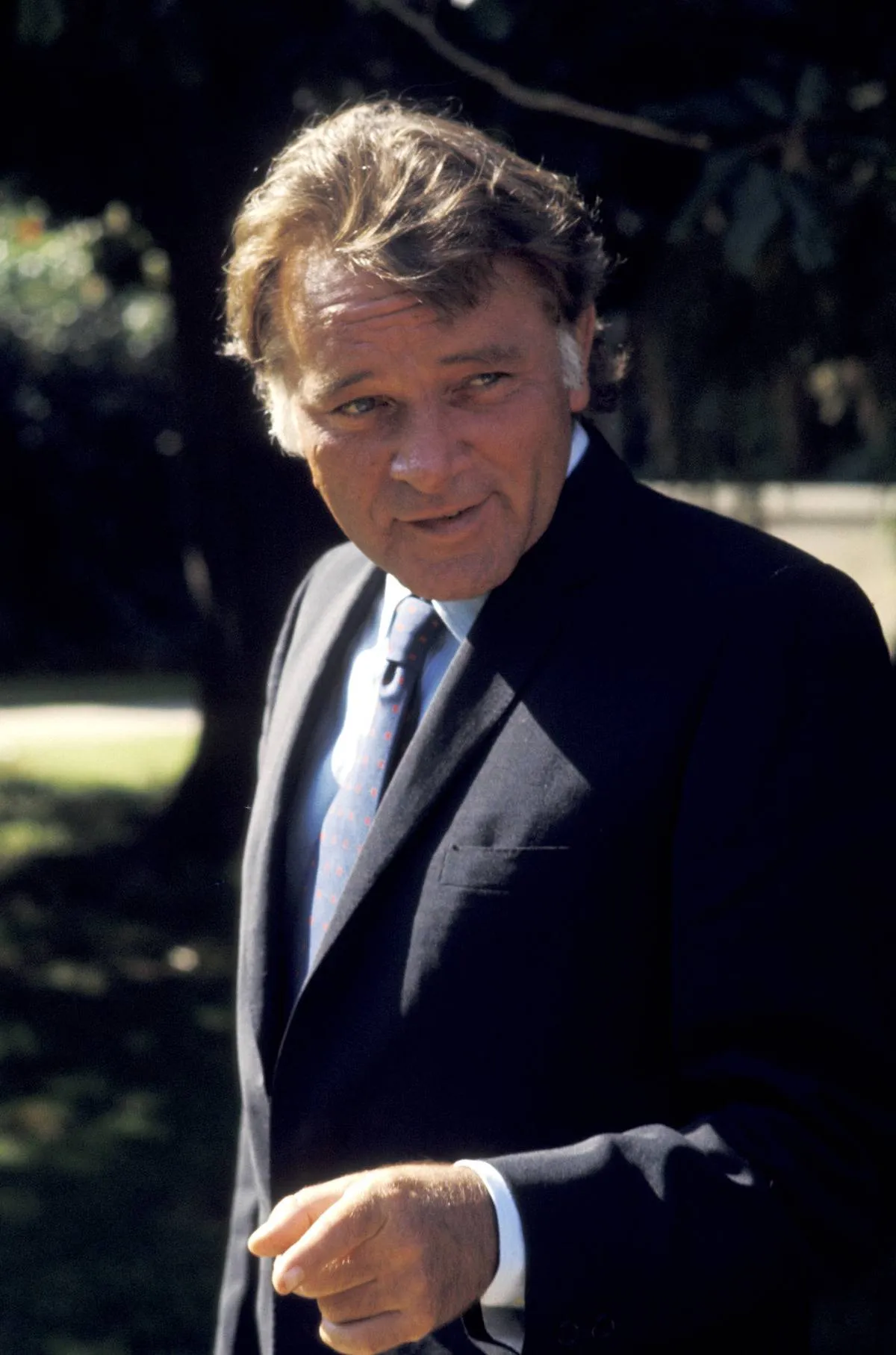 During his life, actor Richard Burton was married five times, twice to actress Elizabeth Taylor. But before the Cleopatra star, Burton was married to Sybil Williams from 1949 until 1963. One year later, he tied the knot with Taylor, divorcing her in 1974 before remarrying the actress in 1975.
The two actors couldn't work out their obvious issues, though, and wound up divorcing again in 1976. That same year, Burton said, "I do" to model Suzy Miller, a union that lasted until 1982. His fifth and final wife was make-up artist Sally Hay. He was married to her from 1983 until his death a year later.
Judy Garland Was Wed Five Times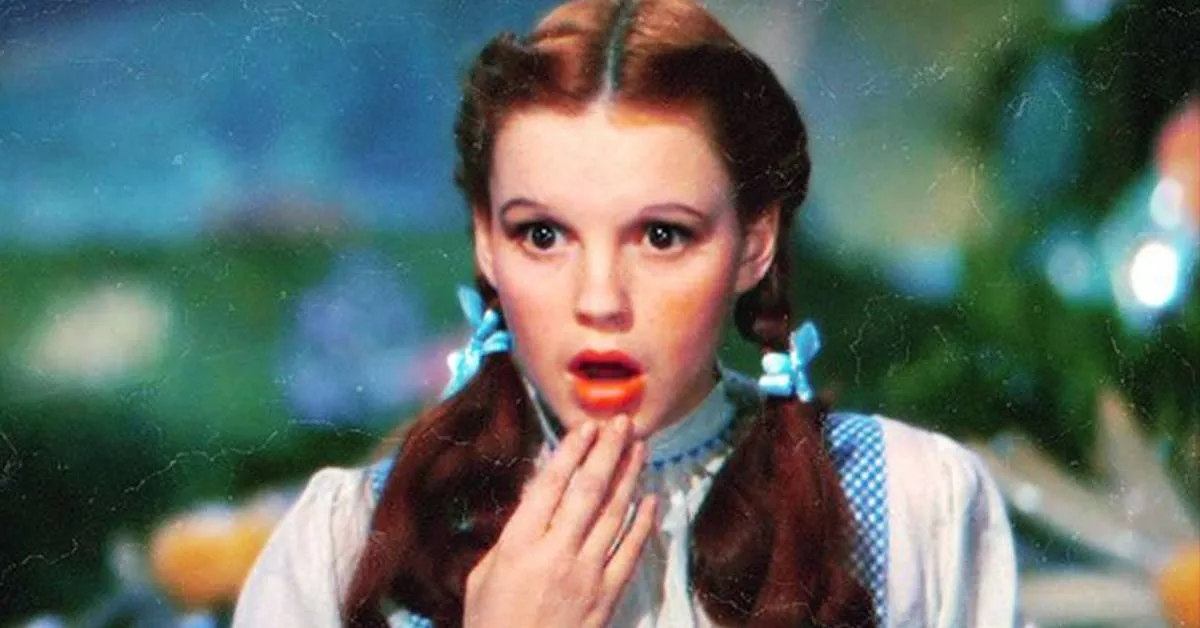 David Rose gave actress Judy Garland her first engagement ring at the age of 18. The two married in 1941 and only stayed together until 1944. A year later, the young actress married director Vincent Minnelli, staying with him until their divorce in 1951.
Moving on quickly, Garland married Sidney Luft in 1952, but after a messy relationship, wound up divorcing him in 1965. Husband number four came later that year in the form of actor Mark Herron. But the two had issues and separated six months later. Her fifth and final husband was Mickey Deans, whom she married in 1969, months before her death.
Martin Scorsese Directed Five Marriages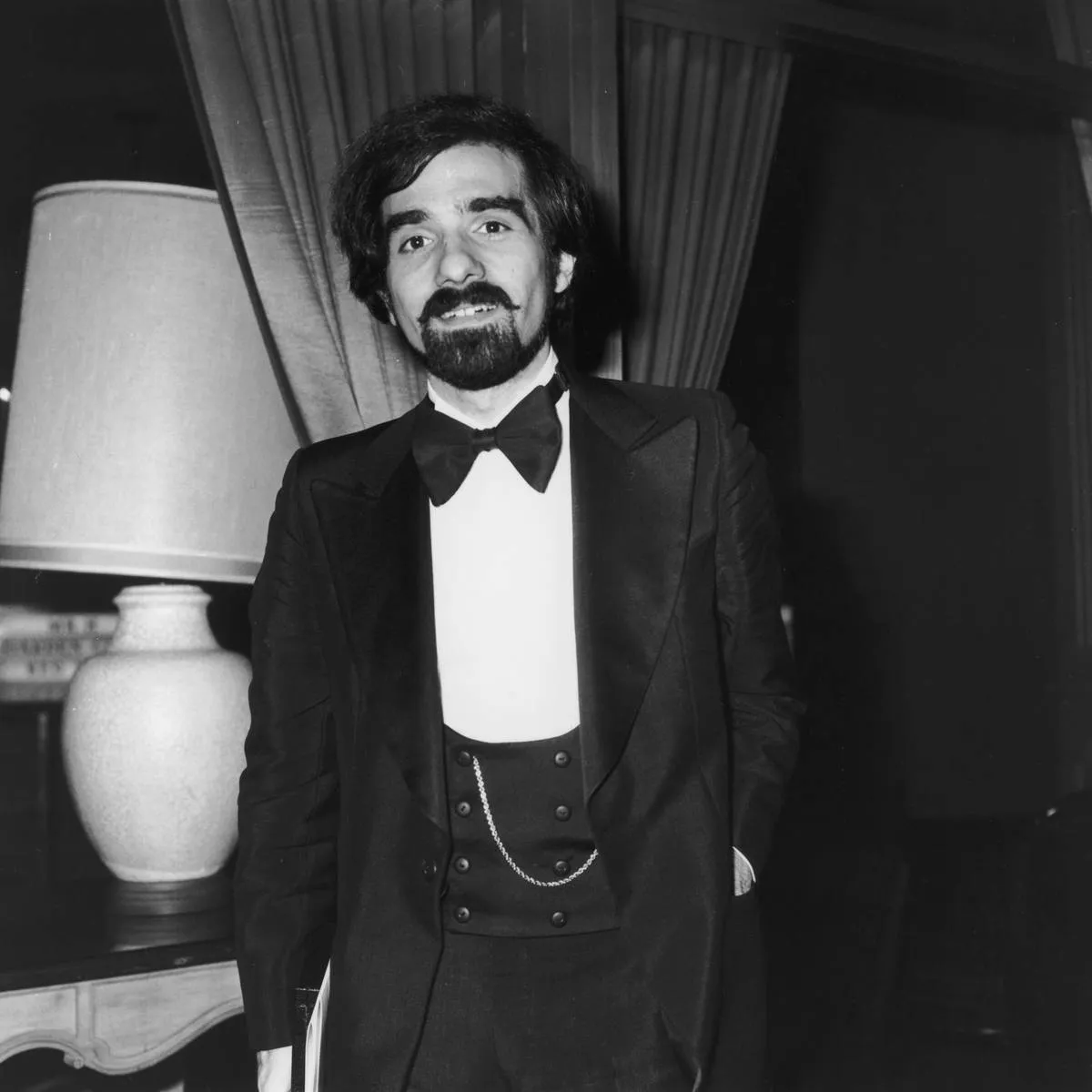 Martin Scorsese identifies as a "lapsed Roman Catholic" since he's been married five times. His first marriage was to Laraine Marie Brennan in 1965. They were together for six years before divorcing in 1972. A few years later, in 1976, the famed director married Julia Cameron. The marriage only lasted a year.
Actress Isabella Rossellini came in at wife number three, marrying Scorsese in 1979 and later divorcing him in 1983. Two years later, he wed producer Barbara De Fina, divorcing her after four years. It wasn't until 1999 that Scorcese found love in his next wife, Helen Schermerhorn Morris. As of 2020, they're still together.
One Of Dennis Hopper's Marriages Lasted Eight Days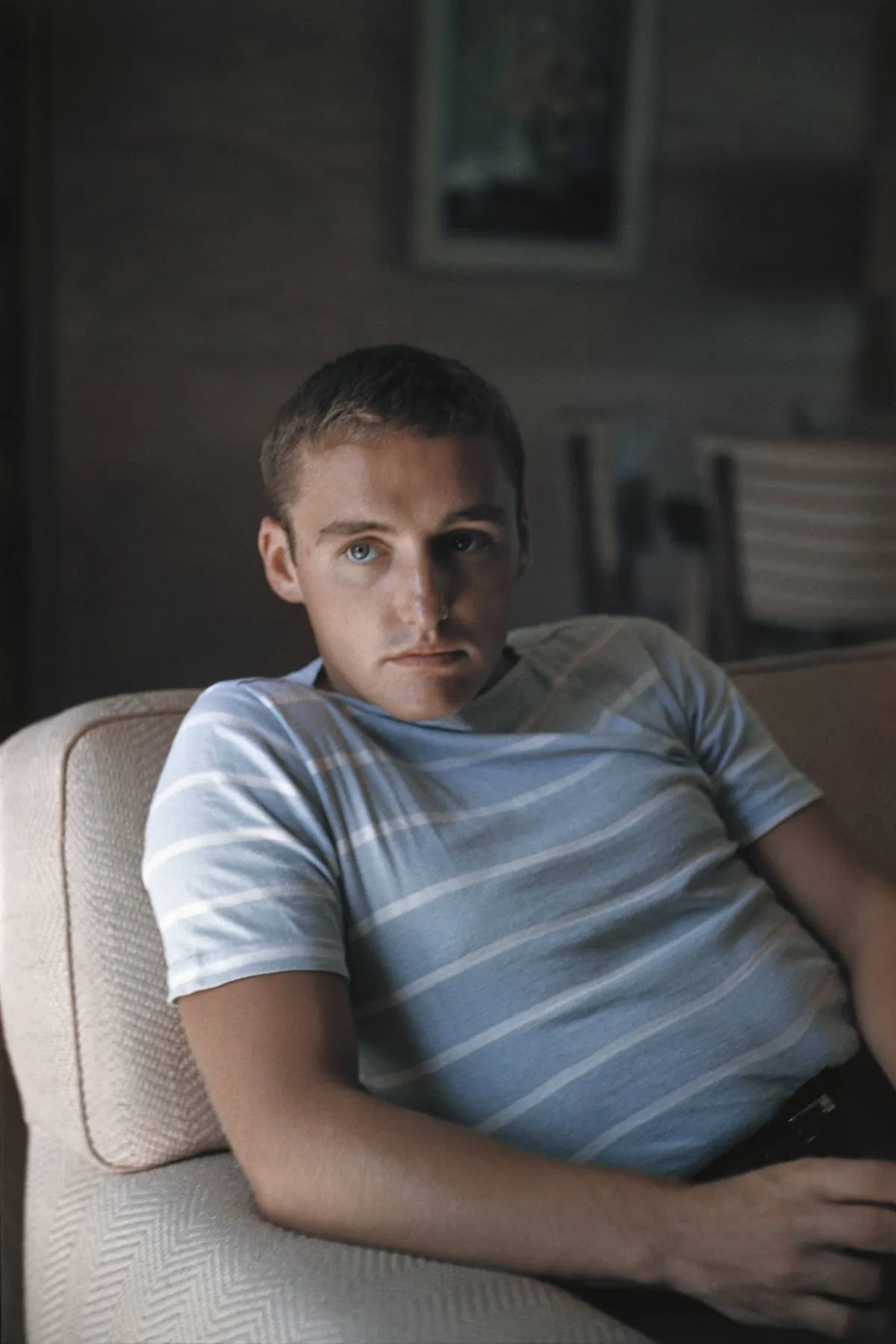 Considering Dennis Hopper was "notorious for his troubled relationships with women," it's no surprise that he wed five times. His first marriage was in 1961 to Brooke Hayward; they divorced in 1969. Michelle Phillips was up next, marrying Hopper on October 31, 1970, and divorcing him only eight days later. Ouch.
Wife number three, Daria Halprin, had a bit more luck, staying married to Hopper from 1972-1976. After taking a much-needed break from marriage, Hopper found love with Katherine LaNasa; it lasted from 1989-1992. Looking back, Hopper probably wished he made it work because his separation from Victoria Duffy in 2010 was a restraining order and money stealing nightmare.
Tony Curtis Was Once Part Of A Hollywood Golden Couple
Tony Curtis went through five marriages before settling on his sixth and final wife, Jill Vandenberg, in 1998. But before that, wife number one was actress Janet Leigh. The "Hollywood Golden Couple" was together from 1951 to 1962. A year later, Curtis wed his Taras Bulba co-star Christine Kaufmann.
They divorced in 1968, and Curtis quickly jumped to Leslie Allen; they were together for a while, until 1982. Two years after their divorce, he married Andrea Savio. It didn't last, and they split in 1992. One year later, wife number five, Lisa Deutsch, came into the picture. She left the picture in 1994.
Rue McClanahan Went Through Six Marriages And An Old High School Boyfriend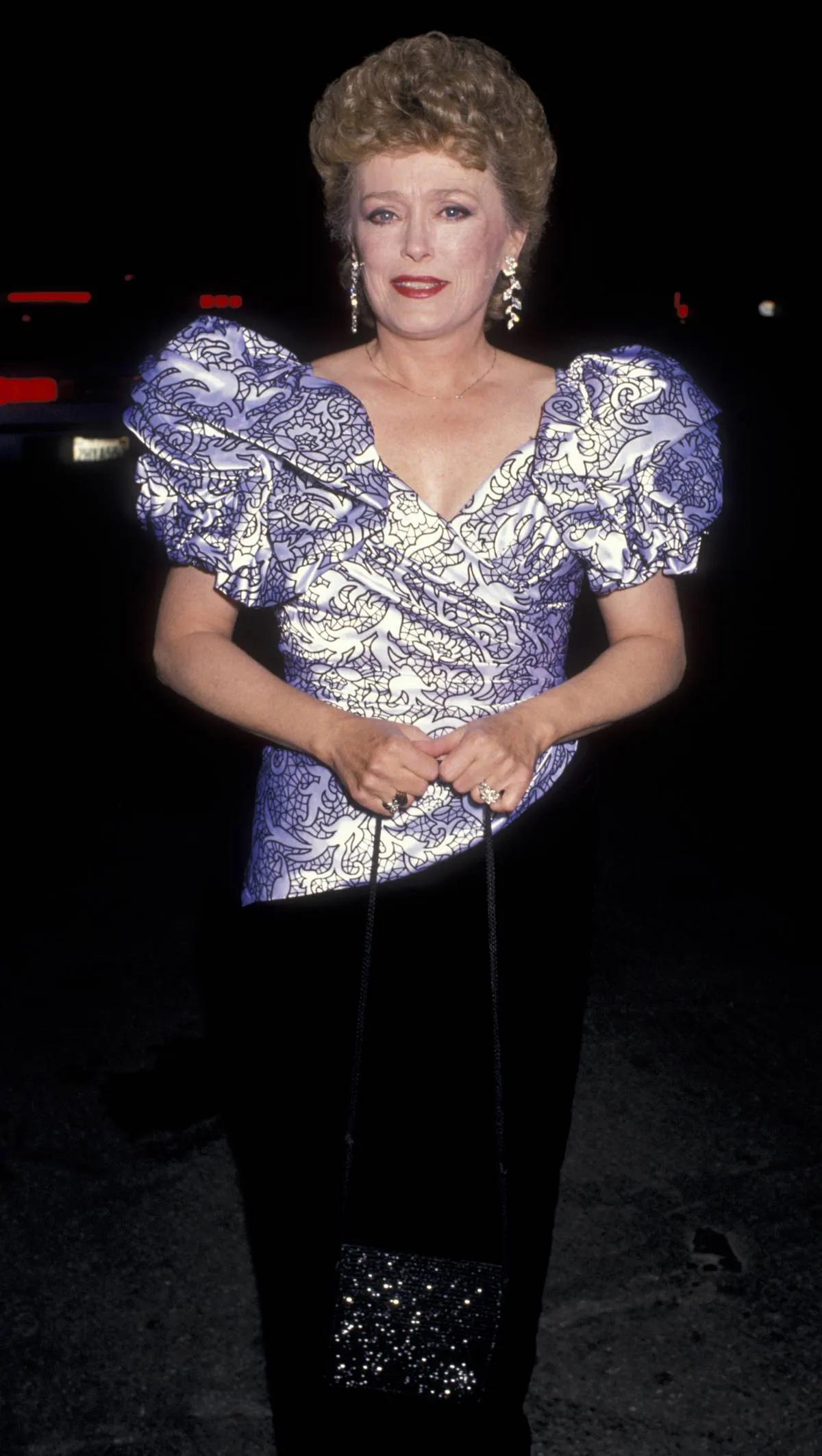 The legendary actress Rue McClanahan tried at marriage six times. Her first attempt was in 1958 when she married Tom Bish. They lasted until 1959. Next up was Norman Hartweg, who McClanahan married that same year; it lasted until 1961. She said "I do" to husband number three, Peter DeMaio, in 1964 and "I don't" in 1971.
In 1976, Gus Fisher stole McClanahan's heart, but only until their divorce in 1981. Then her old high school boyfriend, Tom Keel, swooped in, marrying the actress in 1985. They soon learned there was a reason they broke up, divorcing a year later. Her sixth and final husband before her death was Morris Wilson.
Billy Bob Thornton Said He'd Never Marry Again...Then Did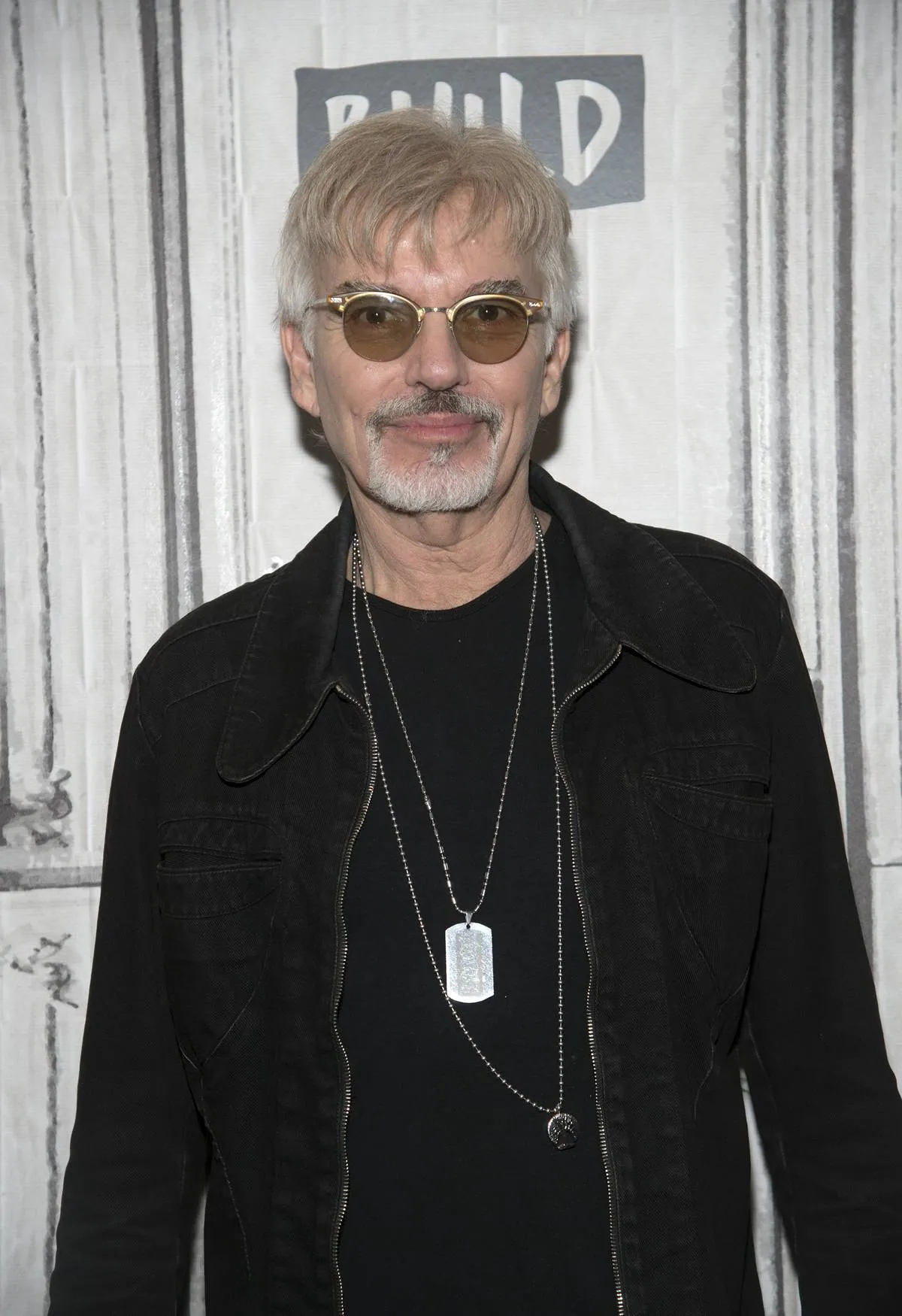 Actor and musician Billy Bob Thornton's been married six times and divorced five, with the last divorce resulting in him saying it's "likely [he] would not marry again." Well, he did, to Connie Angland in 2014. Before that marriage, though, he wed his first wife, Melissa Lee Gatlin. Their union lasted from 1978 to 1980.
Toni Lawrence was wife number three, wedding Thornton from 1986-1988. Actress Cynda Williams was up next, marrying Thornton from 1990-1992. Pietra Dawn Cherniak was number five, with their marriage ending in 1997. Then the infamous relationship with Angelina Jolie occurred, blood vials included, lasting from 2000-2002. Honestly, when a blood locket is involved, run.
Jerry Lee Lewis Wed A Total Of Seven Times
Singer Jerry Lee Lewis was married seven times, with one being very controversial. His first marriage was at the age of 16 to Dorothy Barton; it lasted 20 months. Only 23 days later, he married Jane Mitchum, divorcing her four years later in 1957. That year, he married his 13-year-old first cousin once removed, Myra Gale Brown; their relationship ended in 1970.
A year later, he married Jaren Elizabeth Gunn Pate. See a pattern? He then wed Shawn Stephens for 77 days, from June to August 1983. Lewis went on to be married to Kerrie McCarver for 21 years, divorcing in 2005. He wed Judith Lewis, wife seven, in 2012.
Larry King And The Year 1961
Television host Larry King has been married eight times to seven different women, starting with his high school sweetheart Freda Miller in 1952. A year later, their marriage was annulled, and King moved on to Annette Kaye, marrying her in 1961. As it so happened, '61 was a busy year for King, as he divorced Kaye and married Alene Akins.
Akins didn't last long as a wife, and the two divorced in 1963. That same year, he married Mickey Sutphin. But, plot twist, the divorced in 1967, and he remarried Akins. Sharon Lepore and Julie Alexander were up next, followed by Shawn Southwick, who he separated from in 2019.
Rex Harrison Didn't Learn From His Mistakes
Tony Award-winning actor Rex Harrison was married six times in his life, first to Noel Margery Colette-Thomas in 1934. After they divorced in 1942, Harrison waited a year before wedding actress Lilli Palmer. The two appeared in numerous films and plays during their marriage. But they still divorced in 1957.
That year, he tied the knot with Kay Kendall, because why wait? They were together until her death in 1959. Rachel Roberts was wife number four, marrying Harrison from 1962 to 1971. Deciding not to learn from past mistakes, he married Elizabeth Rees-Williams that year, divorcing in 1975. Harrison married Mercia Tinker, his sixth and final wife, in 1978.
Richard Pryor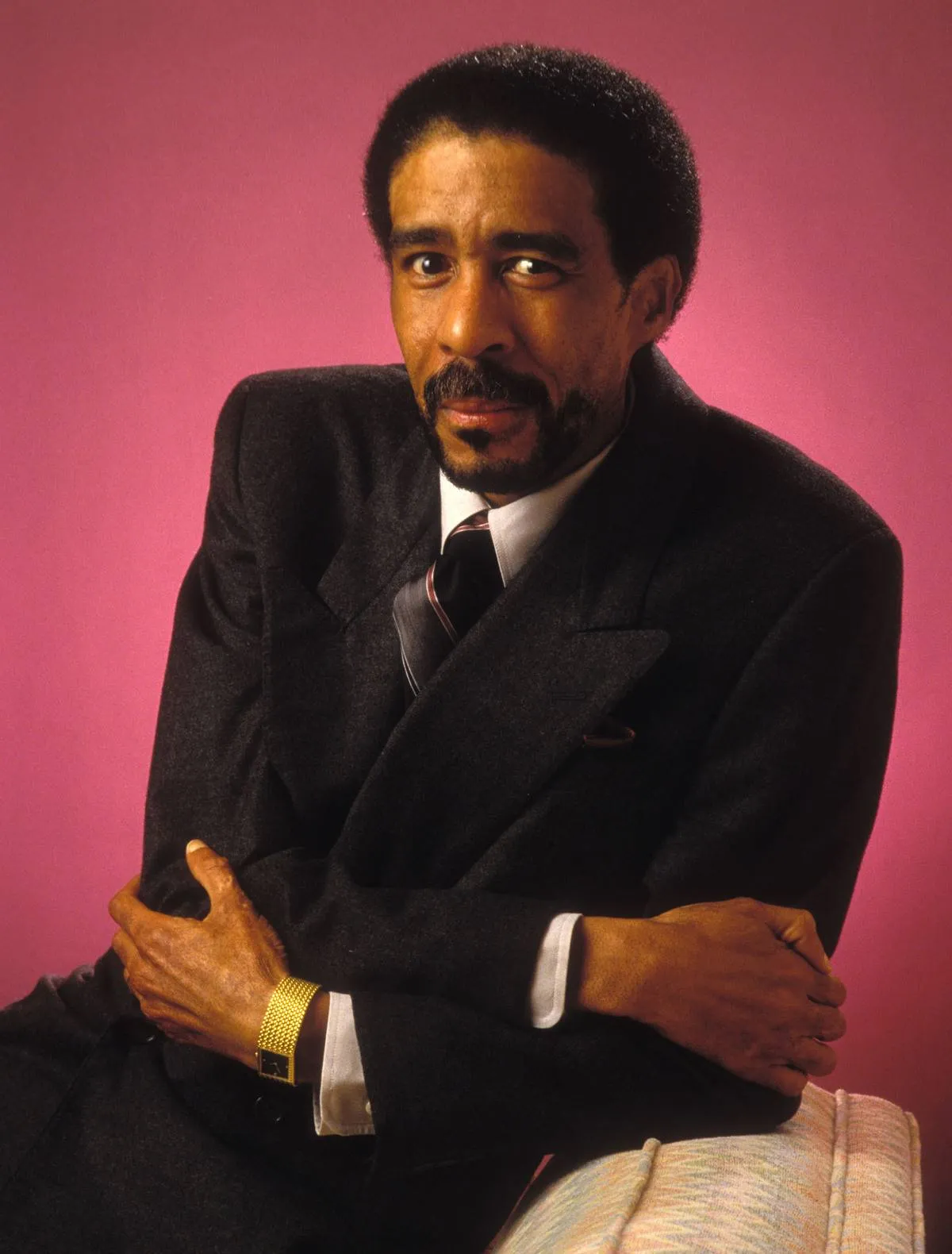 During his life, comedian Richard Pryor married five different women seven times, starting with his year-long union to Patricia Price, from 1960-1961. He married Shelley Bonus a few years later, remaining together from 1967-1969. Up next on the year-long marriage train was Deborah McGuire, whom Pryor married and divorced in 1978.
Actress Jennifer Lee became wife number four in 1981 but divorced Pryor a year later because of his substance issues. And so Flynn Belaine became wife number five and six, marrying Pryor in 1986, divorcing two months later, and remarrying in 1990 before divorcing a year later. Plot twist: he remarried Jennifer Lee in 2001.
Lana Turner
Considering she was one of the big beauty symbols of the '40s, it's no wonder men were flocking her way. As it turns out, seven caught her eye and were able to call her wife, if only for a brief time. First up was Artie Shaw, who Turner was only married to for a year.
Steven Crane was husband number two, and as it turned out number three, as well, winning the heart of Turner a second time after their first divorce in 1943. Afterward came a string of husbands four-eight: Bob Topping, Lex Barker, Fred May, Robert Eaton, and finally Ronald Pellar, whom Turner divorced in 1972.
Jennifer O'Neill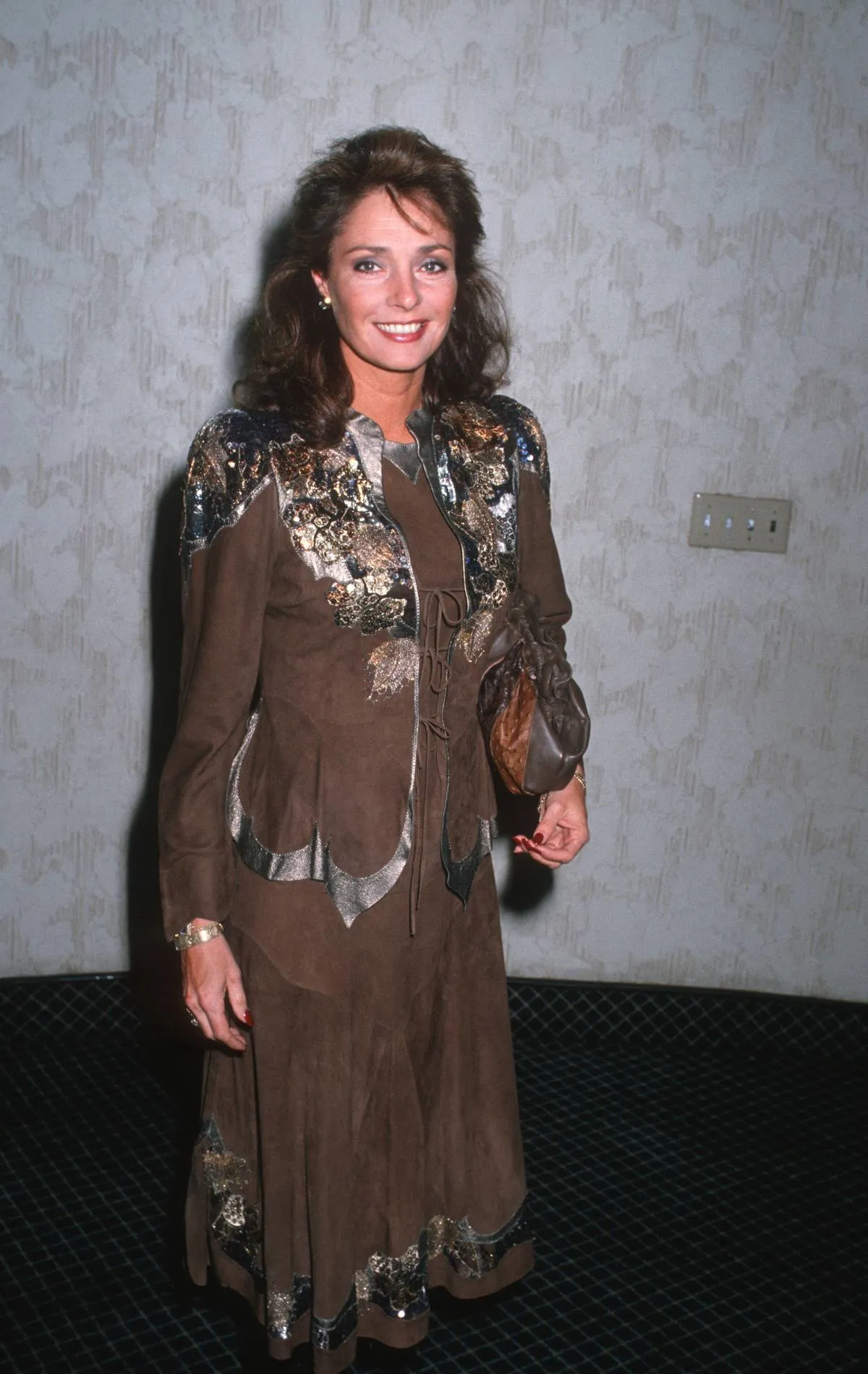 Seven divorces, one annulment, and eight husbands later, it seems like actress Jennifer O'Neill's finally found a stable husband in Mervin Sidney Louque Jr., whom she's been married to since 1996. Of course, that probably just jinxed the entire relationship.
Before Louque Jr., O'Neill married and then divorced Dean Rossiter, Joseph Koster, Nick De Noia, Jeff Barry, John Lederer, Richard Alan Brown, and Neil L. Bonin. Don't worry, though, Richard Alan Brown made a reappearance, marrying and subsequently divorcing the actress a second time. Because, for some people, once isn't enough.