Keeping It In The Family: Hollywood Stars You Didn't Know Were Related
Hollywood stardom tends to run in the family, though it might not always be obvious, thanks to different last names. But, let's be honest, if a relative is an A-lister, chances are someone in the family will grow up to crave the spotlight, go to auditions, sing in front of crowds, and even go on to star in their own films.
Many people don't realize that Kate Hudson is the daughter of Academy Award-winning actress Goldie Hawn, or Jonah Hill's younger sister Beanie Feldstein stars in Booksmart. So, get ready to have your mind blown; here are some stars you probably had no idea were related.
Janet Leigh And Jamie Lee Curtis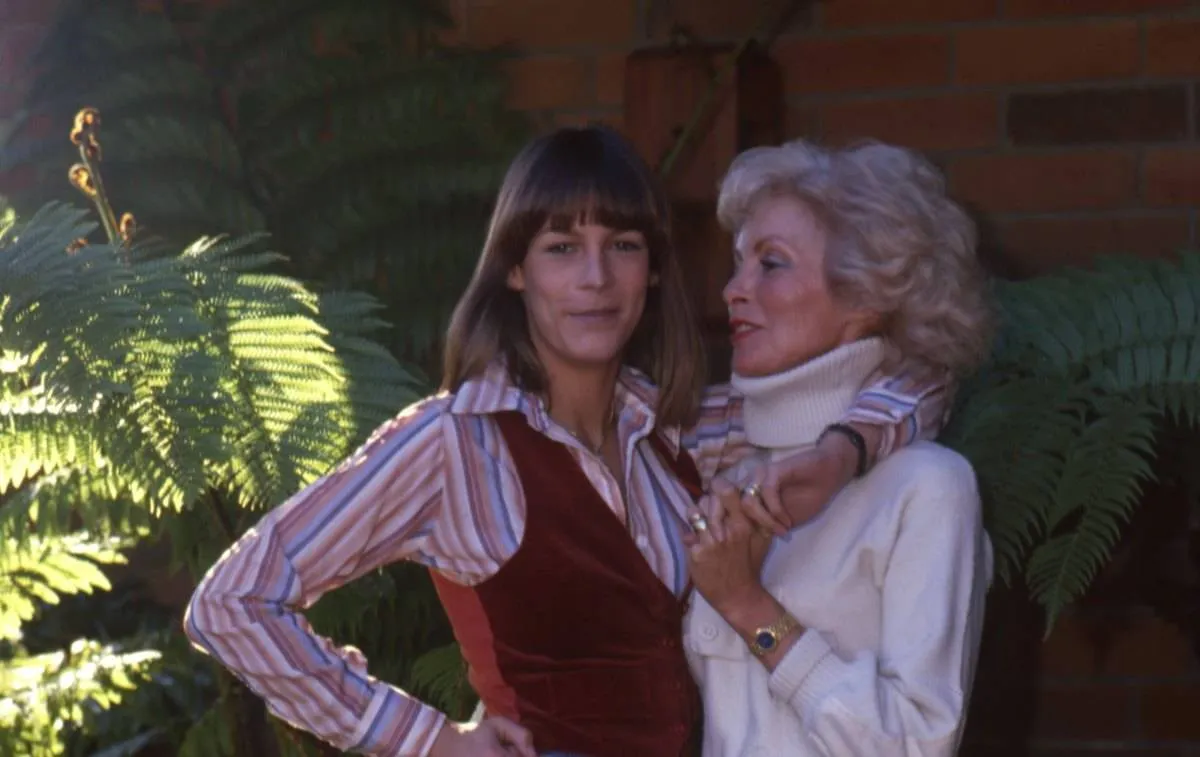 During the '50s, Janet Leigh was one actress people couldn't get enough of. Her talent, beauty, and overall screen presence were undeniable, particularly as the doomed Marion Crane in the thriller movie Psycho. Seriously, no one can reenact that shower scream! Well, unless it's her daughter, scream queen Jamie Lee Curtis.
That's right; the Halloween star is the daughter of the Psycho star. Talk about following in her mother's footsteps! The two actresses were also lucky enough to appear alongside one another in two horror flicks, The Fog and Halloween H2O: 20 Years Later.
Shirley MacLaine And Warren Beatty
Known for her quirky and eccentric female characters, Shirley MacLaine has been in the entertainment industry since the '50s, making her onscreen debut in Alfred Hitchcock's The Trouble with Harry. And while most people know that the Academy Award-winning actress is a force of nature onscreen, many don't know that her younger brother is actually just as famous!
Warren Beatty, aka McLaine's younger brother, has been part of Hollywood for over six decades, earning 15 Academy Award nominations during that time and winning one for his directorial excellence in Reds. In 2012, MacLaine dedicated her American Film Institute Life Achievement Award to Beatty.
Goldie Hawn And Kate Hudson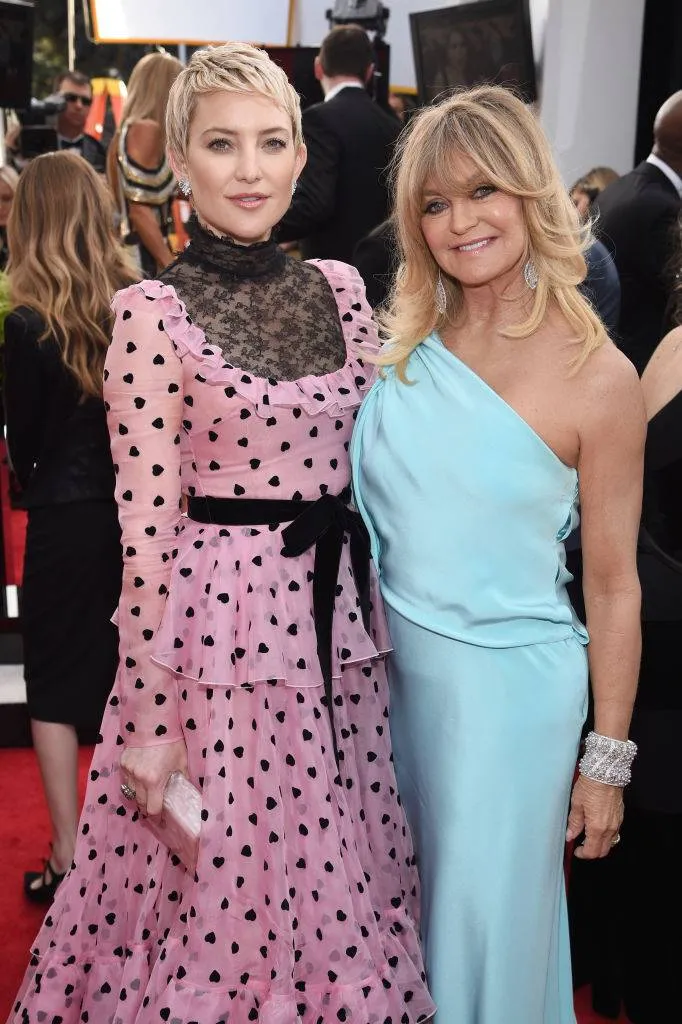 Academy Award-winning actress Goldie Hawn managed to maintain her status as one of Hollywood's most bankable stars for over three decades. Staring in numerous films, including the cult classic Overboard with her long-time partner Kurt Russell, Hawn passed on the acting bug to her mini-me, daughter Kate Hudson.
While Kate doesn't have an Oscar to her name, she has starred in numerous box office hits, such as Almost Famous, How to Lose a Guy in 10 Days, and Fool's Gold. Obviously, rom-com roles run in the family! Unfortunately, the two haven't appeared in any together, leaving people with nothing more than their imaginations. Sigh.
Phil Collins And Lily Collins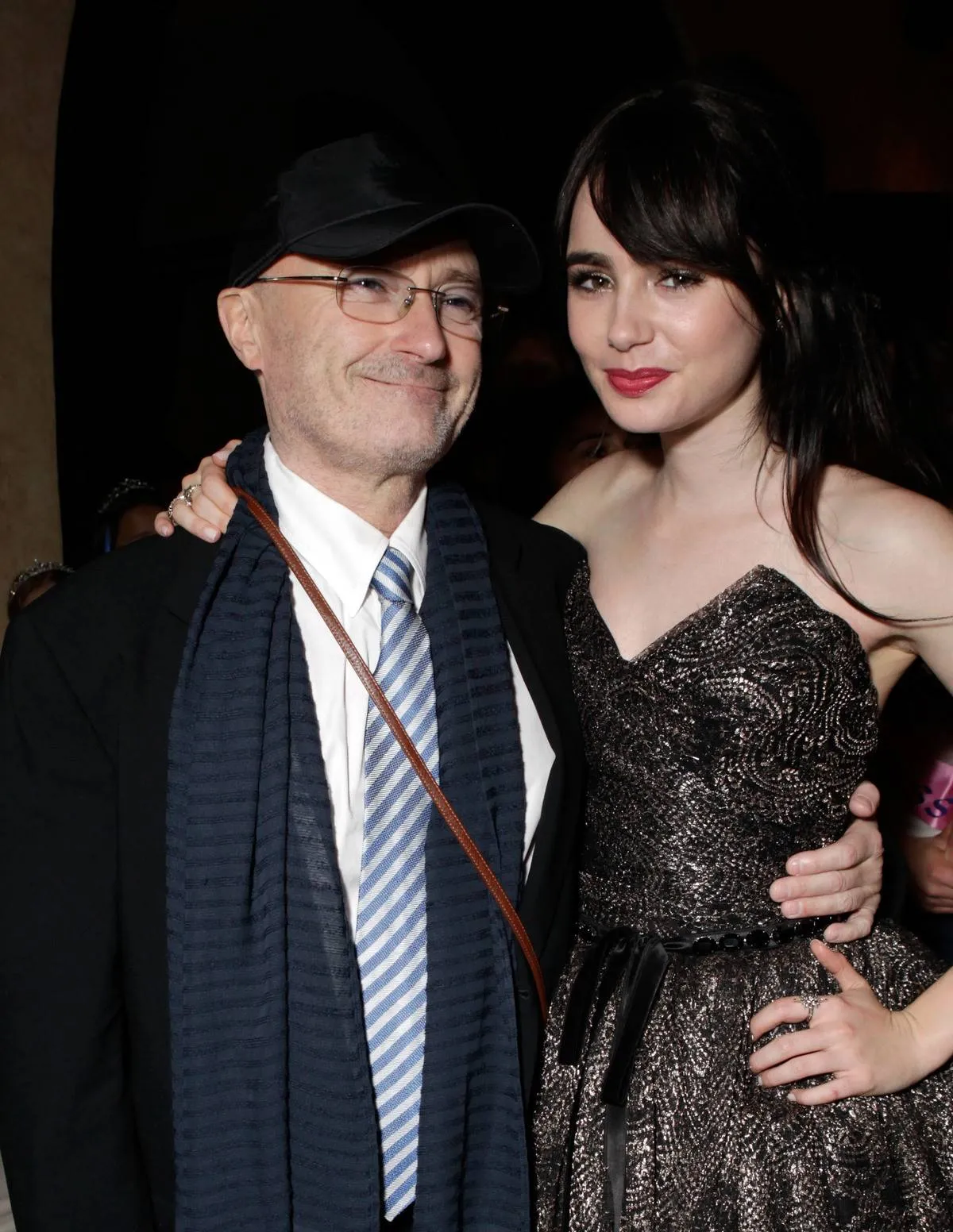 Typically, when people think of Phil Collins, an epic drum solo comes to mind, particularly in the form of the song "In the Air Tonight." And while the artist is well-known for the music he's made since the 80s, many people don't know that he actually has a famous daughter, actress Lily Collins.
While their father-daughter relationship was a bit rocky while Lily was growing up, the Extremely Wicked, Shockingly Evil and Vile actress has since forgiven her father for being pretty absent during her adolescence. Interestingly, she never went the music route, sticking to onscreen performing.
Julia Roberts And Emma Roberts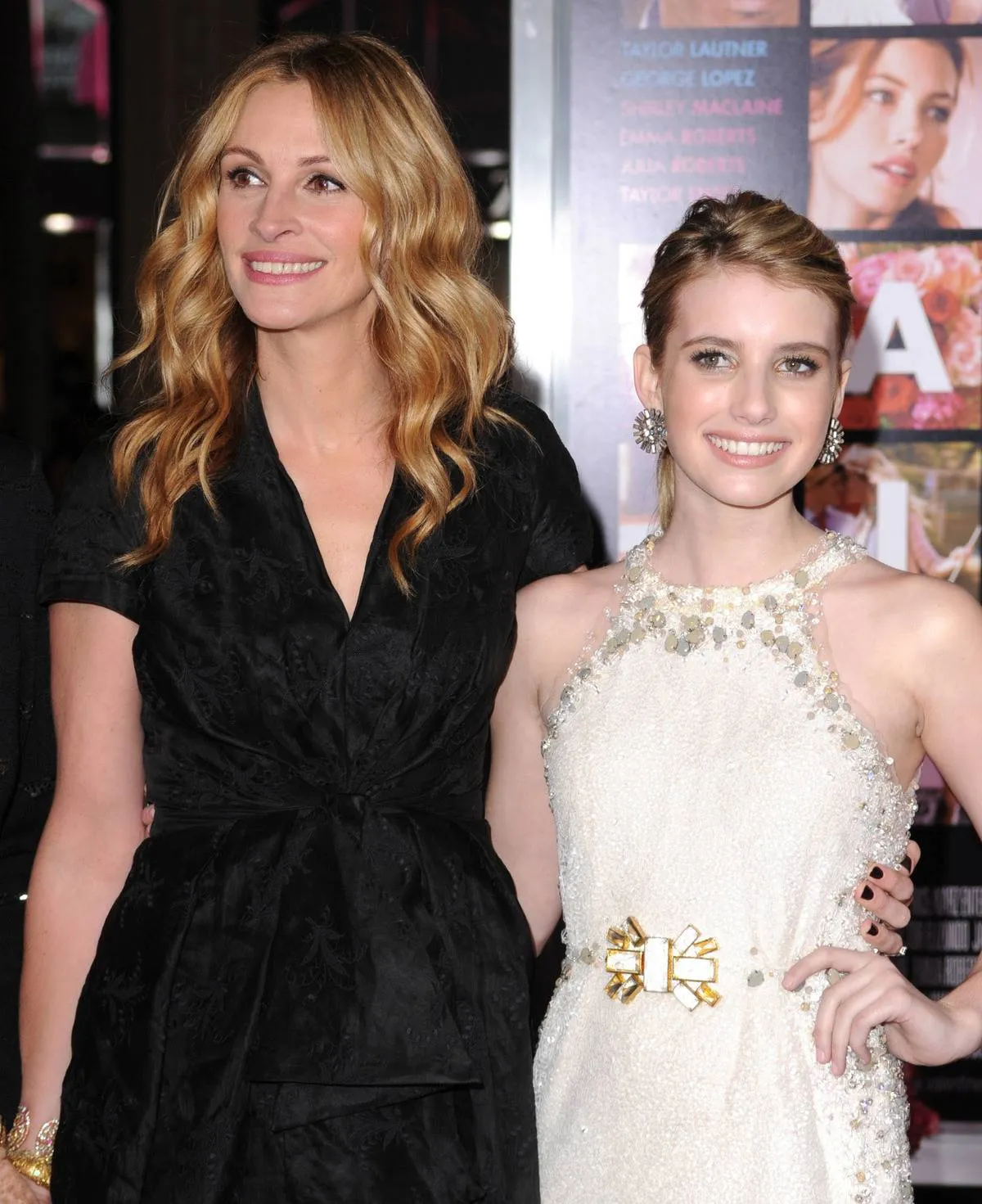 Academy Award-winning actress Julia Roberts isn't the only talented one in the family. The Pretty Woman star is actually the aunt of a very well-known actress in the world of Ryan Murphy's American Horror Story, Emma Roberts.
While Emma didn't get her start on the silver screen like her aunt, making her onscreen debut in Nickelodeon's Unfabulous, she has since made quite the name for herself in Hollywood. From there, she has proven to be a leading lady, much like her Aunt Julia! Fun fact: they've even starred in a movie together, the 2010 rom-com Valentine's Day.
Tippi Hedren And Melanie Griffith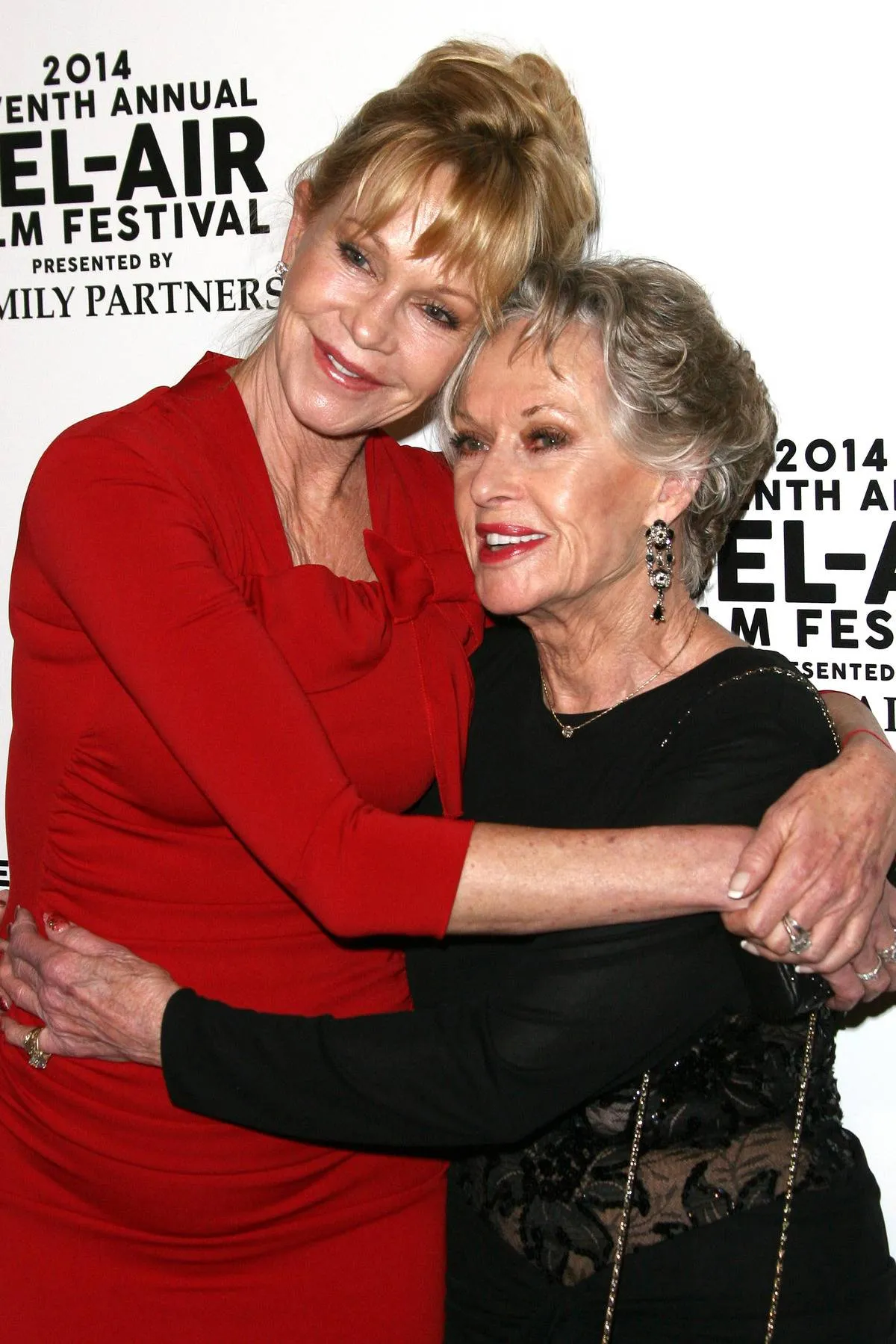 Actress Melanie Griffith grew up having one of Alfred Hitchcock's go-to female leads as a mother, Tippi Hedren. So, the spotlight, notoriety, and prestigious awards were probably in more than one of her dreams as a kid.
At the start of her career, Griffith starred in many independent thriller films. Perhaps Melanie found inspiration from Tippi's time working on the Hitchcock films The Birds, Marnie, and Troubled Relations. After some time, Griffth moved up to Hollywood A-list status, later landing roles in big-named pictures such as Body Double and Working Girl. The latter of which earned her an Academy Award nomination for Best Actress.
Tom Cruise And William Mapother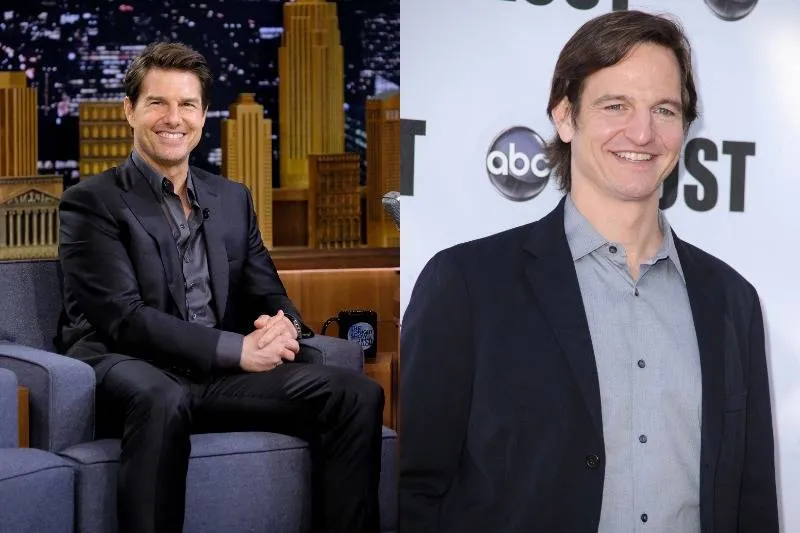 Fans might not be unaware that Mission Impossible actor Tom Cruise is related to another Hollywood actor solely because of his last name. Technically, the Academy Award-nominated actor was born Thomas Cruise Mapother IV, a surname he shares with his cousin, Lost star William Mapother.
Know for his character acting, Mapother is known for his roles in the films In the Bedroom and Another Earth. Interestingly, the two cousins have appeared in more than a few films together, including Vanilla Sky, Minority Report, Magnolia, Born on the Fourth of July, and Mission: Impossible II.
Lenny Kravitz And Al Roker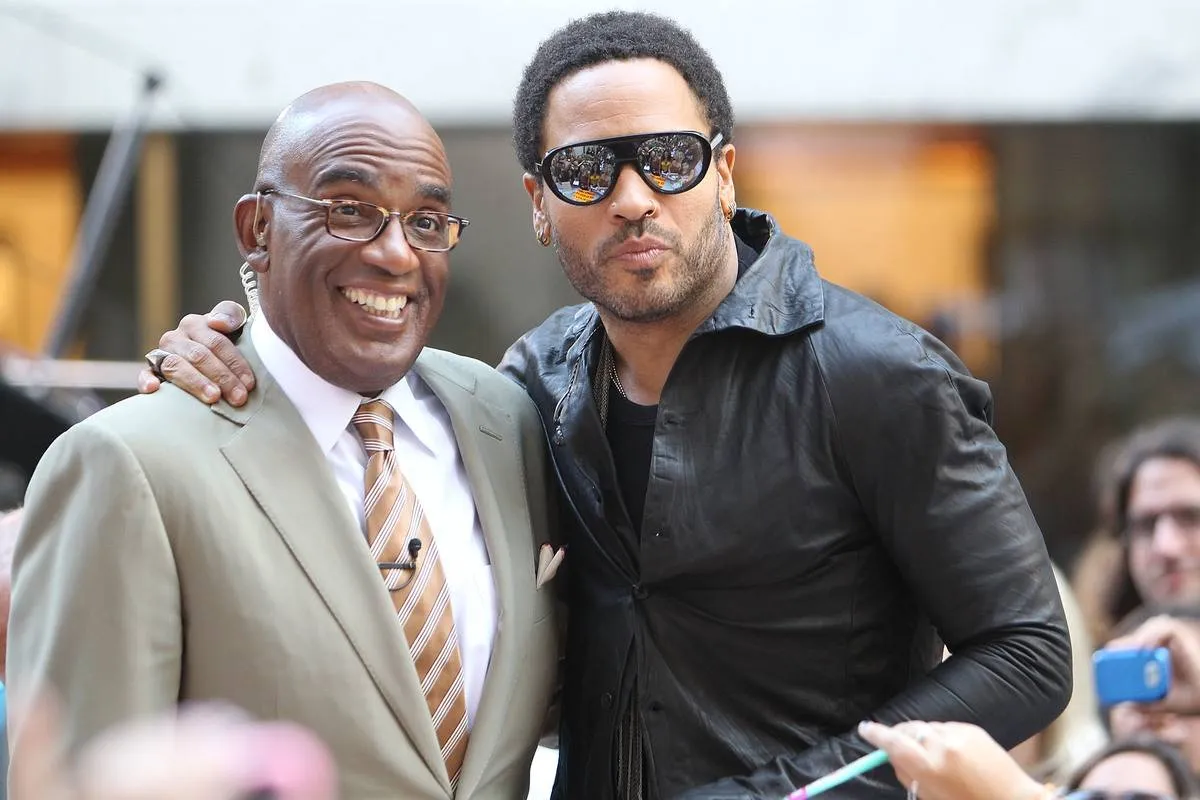 Sing-songwriter Lenny Kravitz is known for a lot of things, including his use of various genres in his music, something which most likely helped him win four back-to-back Grammy's for Best Male Rock Vocal Performance. But what a lot of people don't know is that he's actually related to television personality Al Roker.
The two men are second cousins, sharing the same great, great grandparents. While Roker is known for his work as the weather anchor on NBC, he's also quite the comedian. During an interview with Today, Roker joked about being related to Kravitz, saying, "Many people get Lenny Kravitz, and I confused, especially when his shirt is off."
Tracee Ellis Ross And Diana Ross
With her talent, style, and overall boss-like attitude, it makes sense that actress Tracee Ellis Ross has an all-star A-list mother like Diana Ross. The Black-ish star even wore one of her famous mother's red carpet looks from 1981 to host the 2017 American Music Awards, where her mother performed! But who wouldn't? The singer is a style icon!
Of course, the younger Ross, who happens to be a Golden Globe-winning actress, got the acting bug from somewhere. Since she's such a famous singer, it's sometimes forgotten that Diana is actually an Academy Award-nominated actress. Sorry, but it's not fair for so much talent to be in one beautiful family.
Blake Lively And Robyn Lively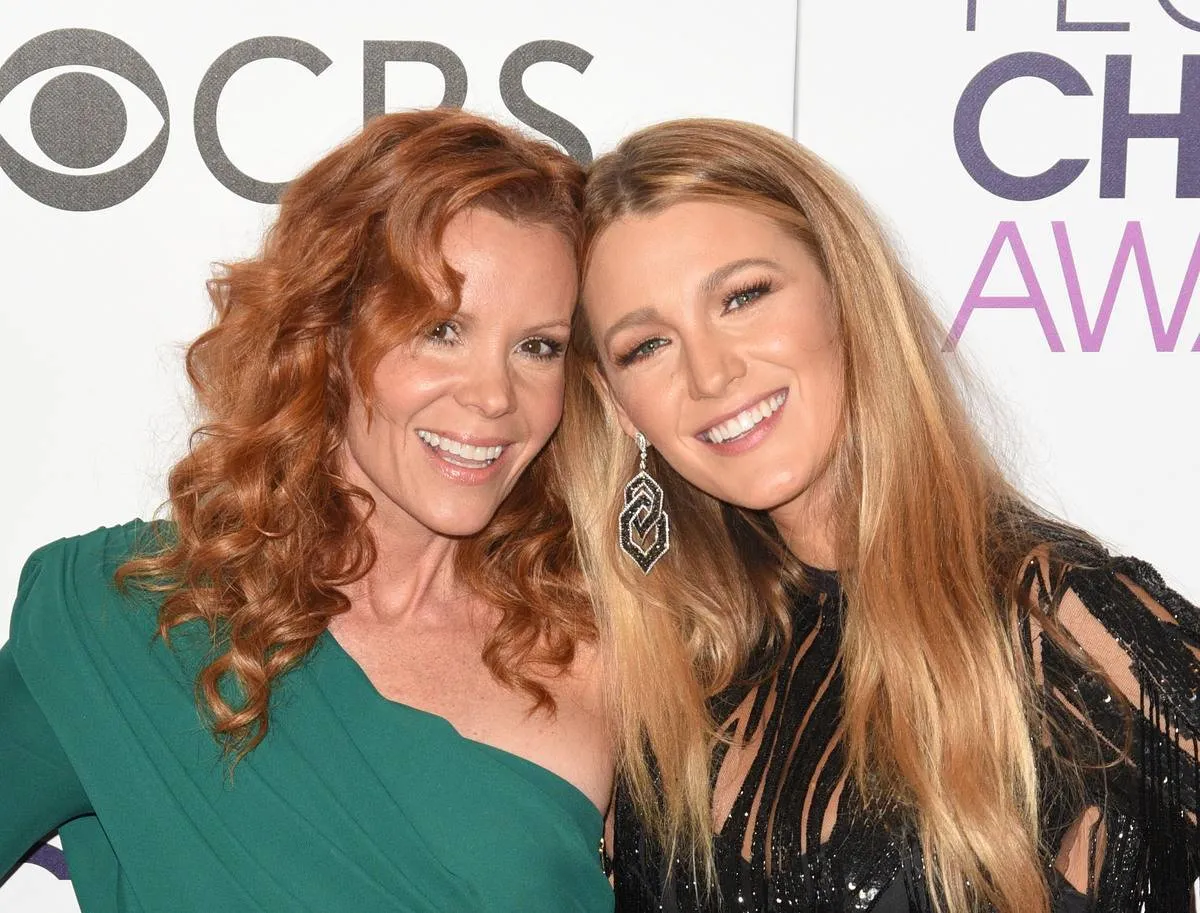 Since she's not really in the spotlight anymore, a lot of people might be surprised to learn Gossip Girl alum Blake Lively has a half-sister, Robyn. As a teenager, Robyn starred as Zelda Rubinstein in Teen Witch, a movie known for its impromptu rap and dance numbers.
The best part about this relationship isn't the fact both ladies are talented but rather that Robyn was comfortable enough to perform her Teen Witch dance at Blake and Ryan Reynolds' wedding! During an interview, Robyn said, "I got a blue dress, a blue tutu, and the music comes on... I had the necklace remade. I took it off and threw it to her."
Denzel Washington And John David Washington
During the '90s and early-2000s, Denzel Washington was pretty much starring in everything, from the sports drama Remember the Titans to the crime thriller flick Training Day. Interestingly, the two-time Academy Award-winning actor has a son who bears a striking resemblance to the actor, John David Washington.
And, aside from their looks, this father and son duo has one more thing in common, take home prestigious awards! The younger Washington was nominated for both a Golden Globe and Screen Actors Guild Award for his role as Detective Ron Stallworth in Spike Lee's film BlacKkKlansman. Pretty much, they're the epitome of the phrase "like father like son."
Conan O'Brien And Denis Leary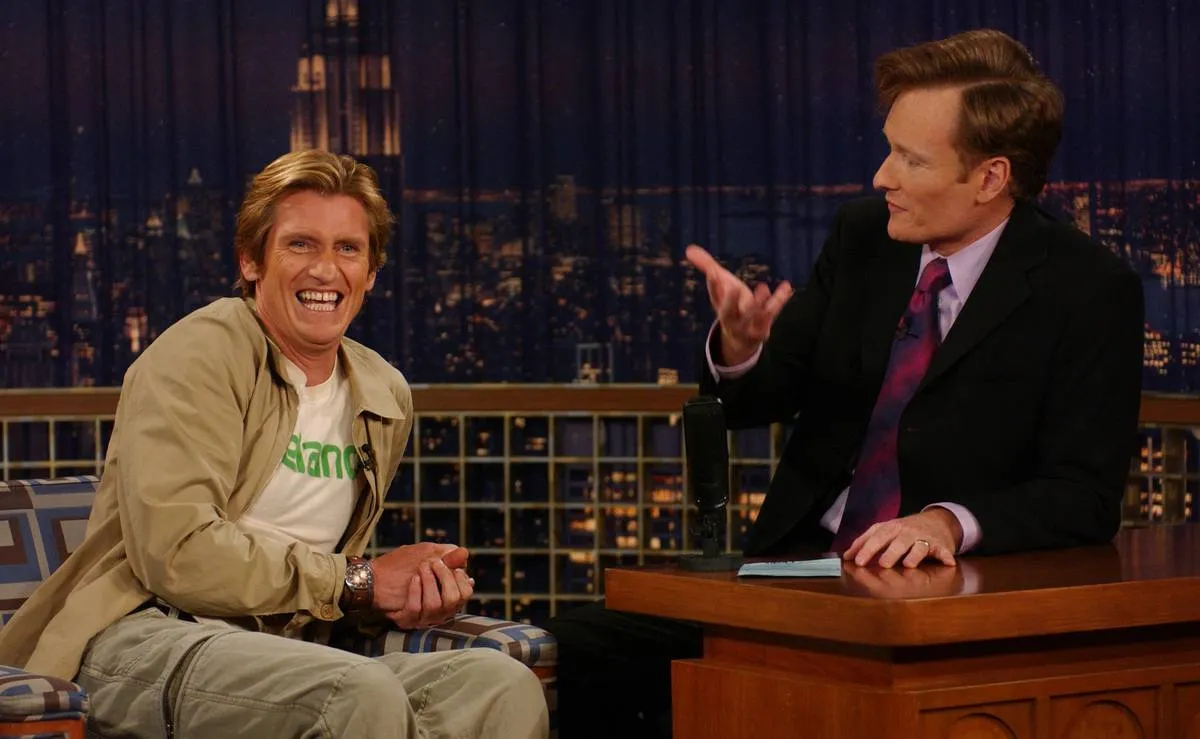 Honestly, the red hair and tendency to tell a great joke should have made the relationship between Conan O'Brien and Denis Leary obvious. Alas, many people don't realize the two comedians are actually third cousins.
While O'Brien definitely went a different route than his actor cousin, the two are still very much Hollywood stars who enjoy being in front of the camera. Thankfully, O'Brien was smart and didn't miss the opportunity to have the Rescue Me and Ice Age actor on his talk show, Conan.
Jonah Hill And Beanie Feldstein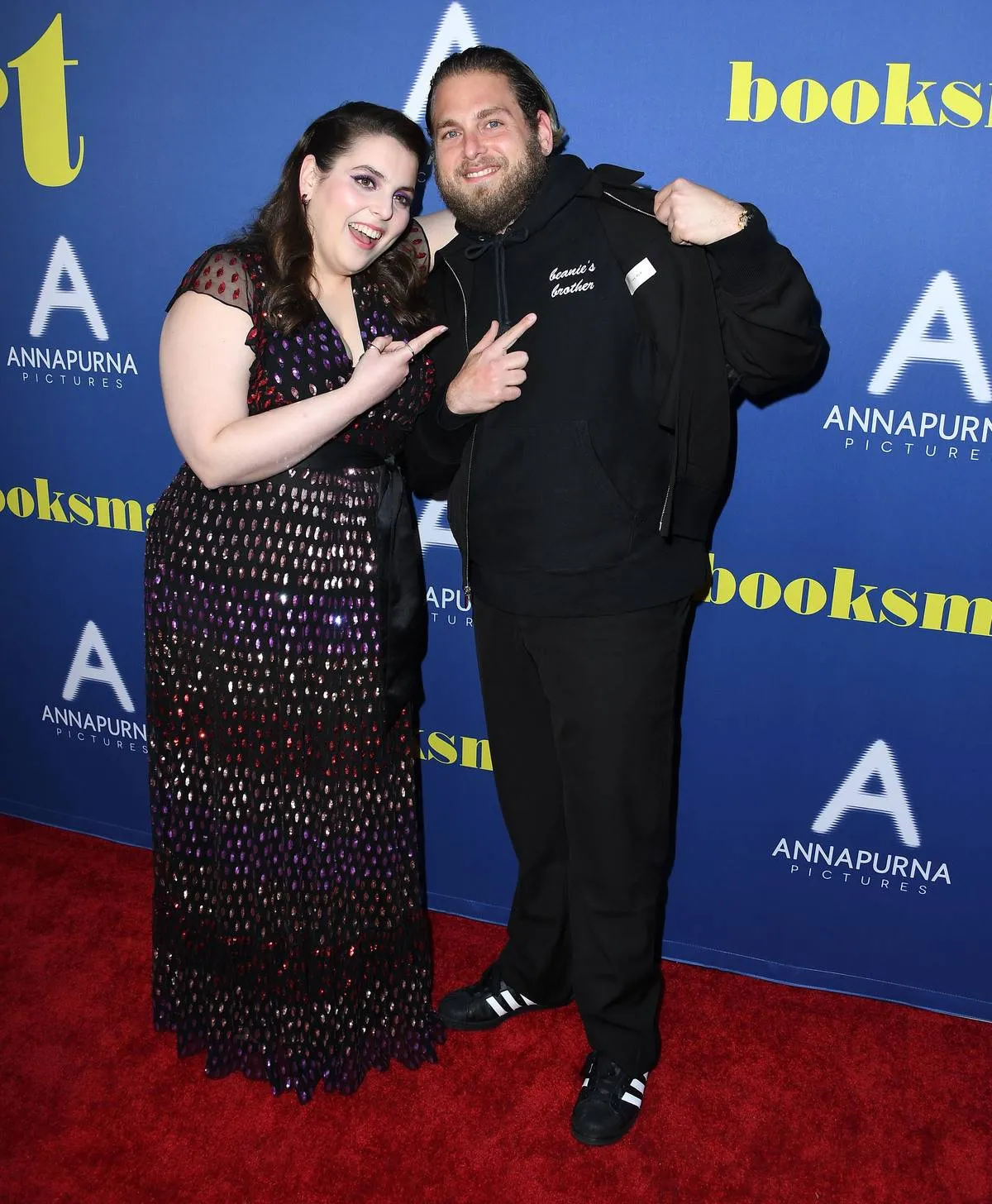 Funny guy Jonah Hill is known for his roles in Superbad, Get Him to the Greek, and The Wolf of Wall Street. And while fans of the Academy Award-nominated actor are fully aware of Hill's talents as an actor, one little-known fact is that he has an equally talented younger sister, Beanie Feldstein.
While Feldstein hasn't starred in nearly as many motion pictures as her older brother, she has been in some quality films, such as the 2019 comedy Booksmart. And the film isn't the only stage for this talented gal. During the 2017–2018 season, she appeared in the Broadway play, Hello, Dolly!
Whitney Houston And Dionne Warwick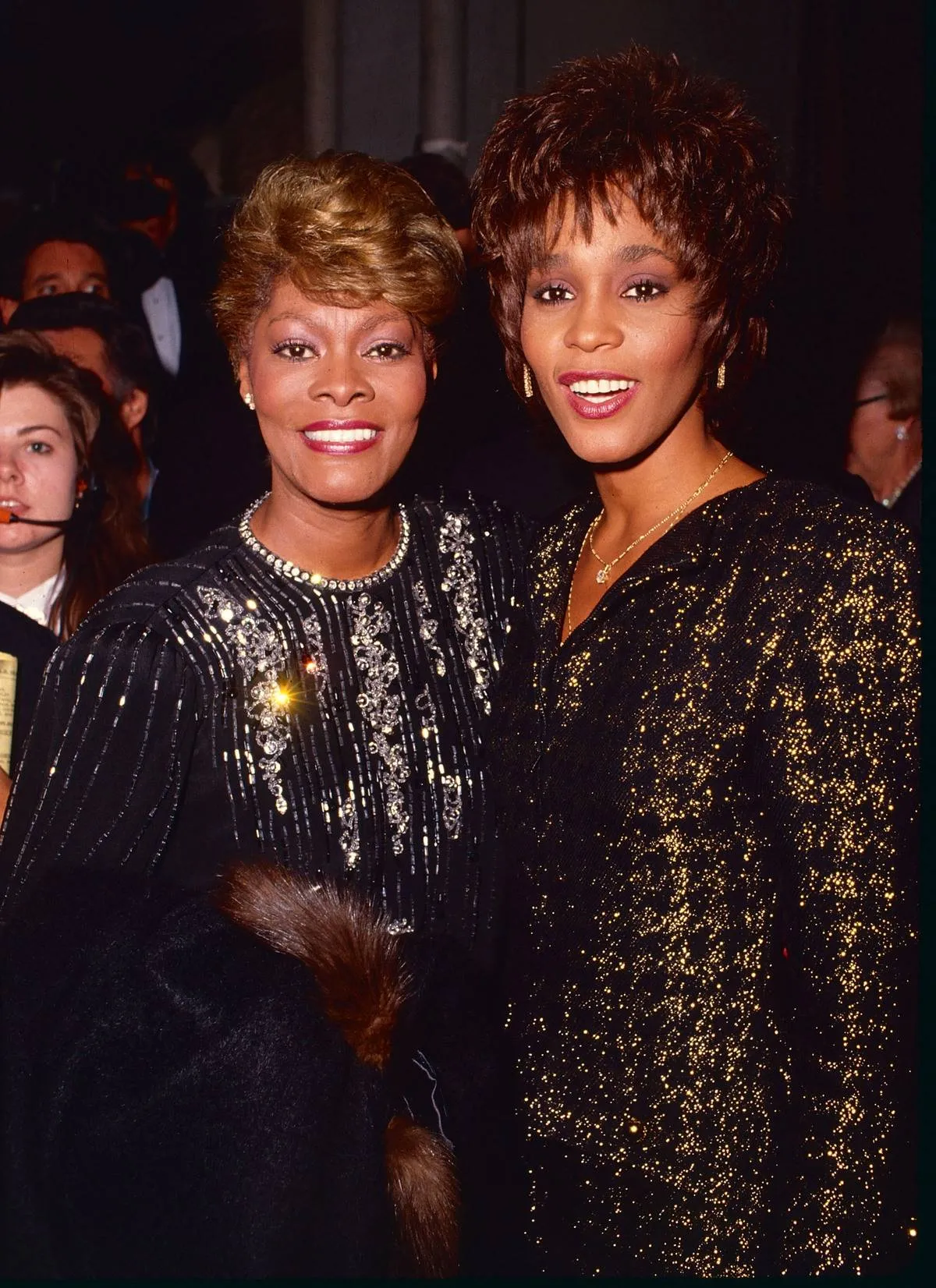 With pipes like Whitney Houston, one would imagine that talent runs in the family and can't possibly be a one-off. In this case, the singing talent is undeniable. The "I Will Always Love You" singer is actually first cousins with legendary R&B singer Dionne Warwick.
During the 2011 pre-Grammy gala, the cousins even performed on stage together, singing some of the most beautiful duets of either of their careers. Talk about not leaving any talent for other families, ladies!
Jenny McCarthy And Melissa McCarthy
Apparently, comedy runs in the McCarthy family, as cousins Jenny and Melissa are two of the funnier women in film and television. The Santa Baby actress and the Bridesmaids comedian haven't appeared alongside one another in any projects, but they have a habit of sticking up for one another.
In 2013, Jenny clapped back at a writer when he came at Melissa, talking about the actress's weight in a negative light. A few years later, Jenny posted a childhood picture of the two cousins on her Instagram account. The caption said, "Me, my sis and my cousin Melissa. 102 degrees at the zoo, not happy campers."
Bryce Dallas Howard And Ron Howard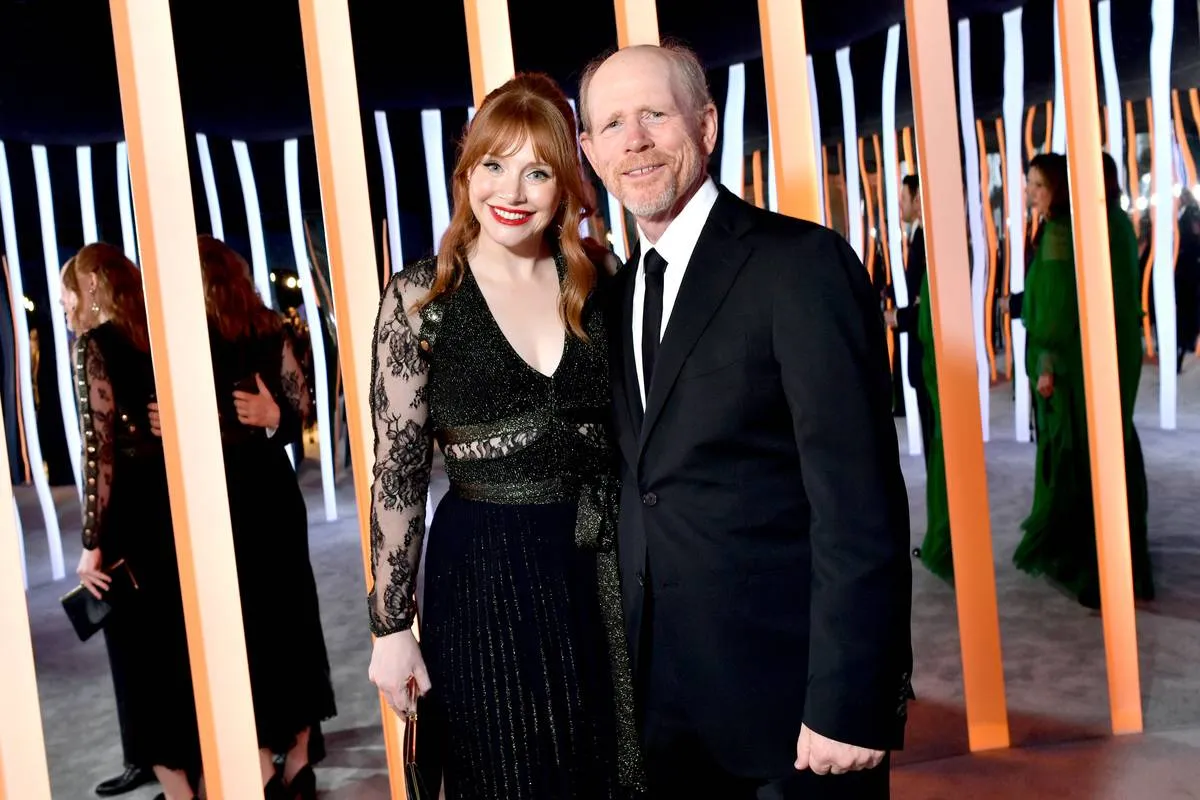 Since Ron Howard stays behind the camera more often than in front of it, his daughter Bryce Dallas might be more recognizable to the modern-day moviegoer, especially from her performance in Jurassic World. But it's safe to say Howard's daughter got her acting bug from her multi-talented father.
Becoming a household name during his time on Happy Days, Ron has since switched over to directing, only diving into acting here and there. And even though Bryce has starred in a few of her father's films, she still has to ask him for an audition! We guess when you're an Academy Award-winning director, you're allowed to make those types of calls.
Quincy Jones And Rashida Jones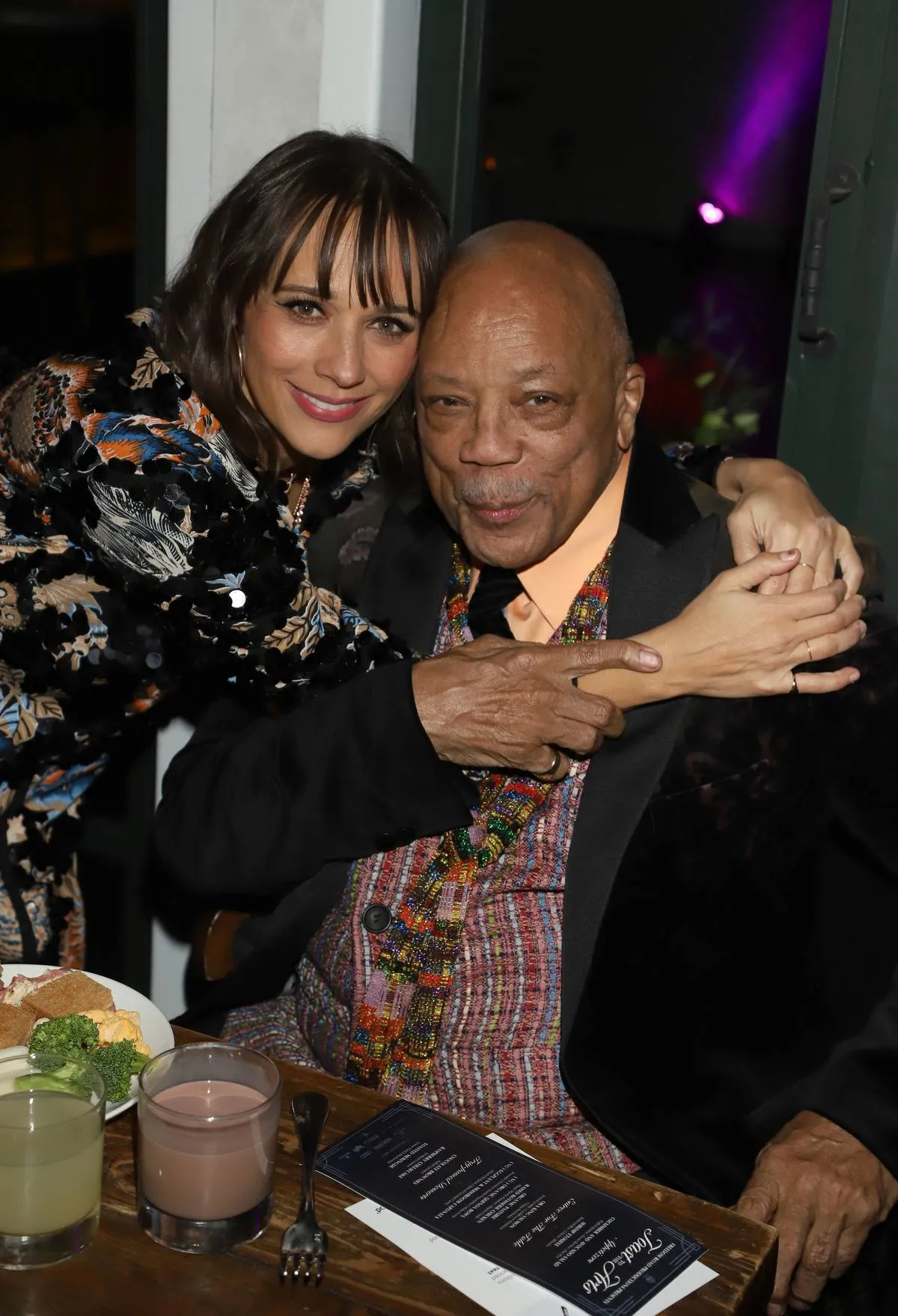 Actress Rashida Jones might look familiar from her roles in the comedic mockumentary series The Office and Parks and Recreation. More recently, though, she's credited with co-writing Toy Story 4 and the music biography Quincy. The latter of which just so happens to be about her uber-famous father, Quincy Jones.
The documentary might have won a Grammy for Best Music Film in 2019, but that has nothing on the number of awards Jones has received throughout his storied career. With a career spanning over 60 years, Jones has won 28 Grammys, received 80 Grammy nominations, and, in 1992, he was awarded a Grammy Legen Award.
Kate Burton And Richard Burton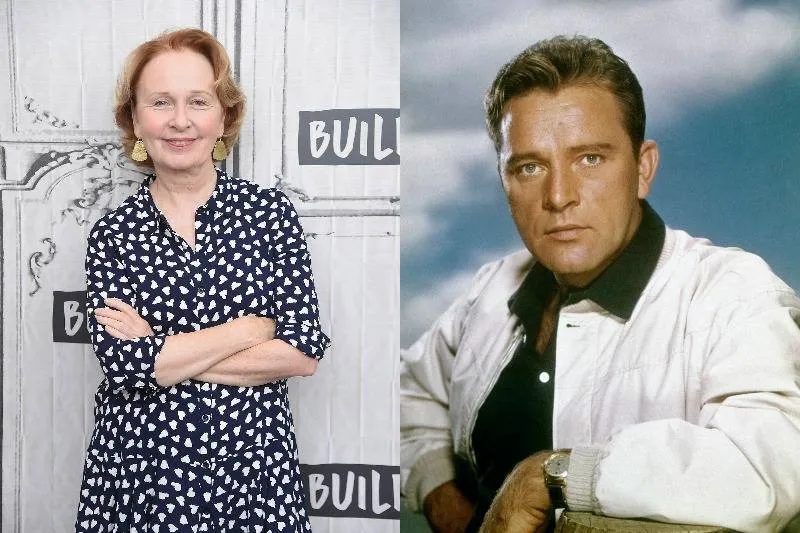 Honestly, Kate Burton had some pretty big shoes to fill when she decided to become an actress. But, as the daughter of legendary actor Richard Burton, it's safe to say she had an upper-hand in the competition. She even had Elizabeth Taylor as a stepmother!
While her father found fame in his numerous film roles, including Who's Afraid of Virginia Woolf? Kate found more fame on the television side of the industry. In the critically acclaimed series Grey's Anatomy, Kate played Ellis Grey, a role for which she received a Primetime Emmy nomination.
Meryl Streep And Mamie And Grace Gummer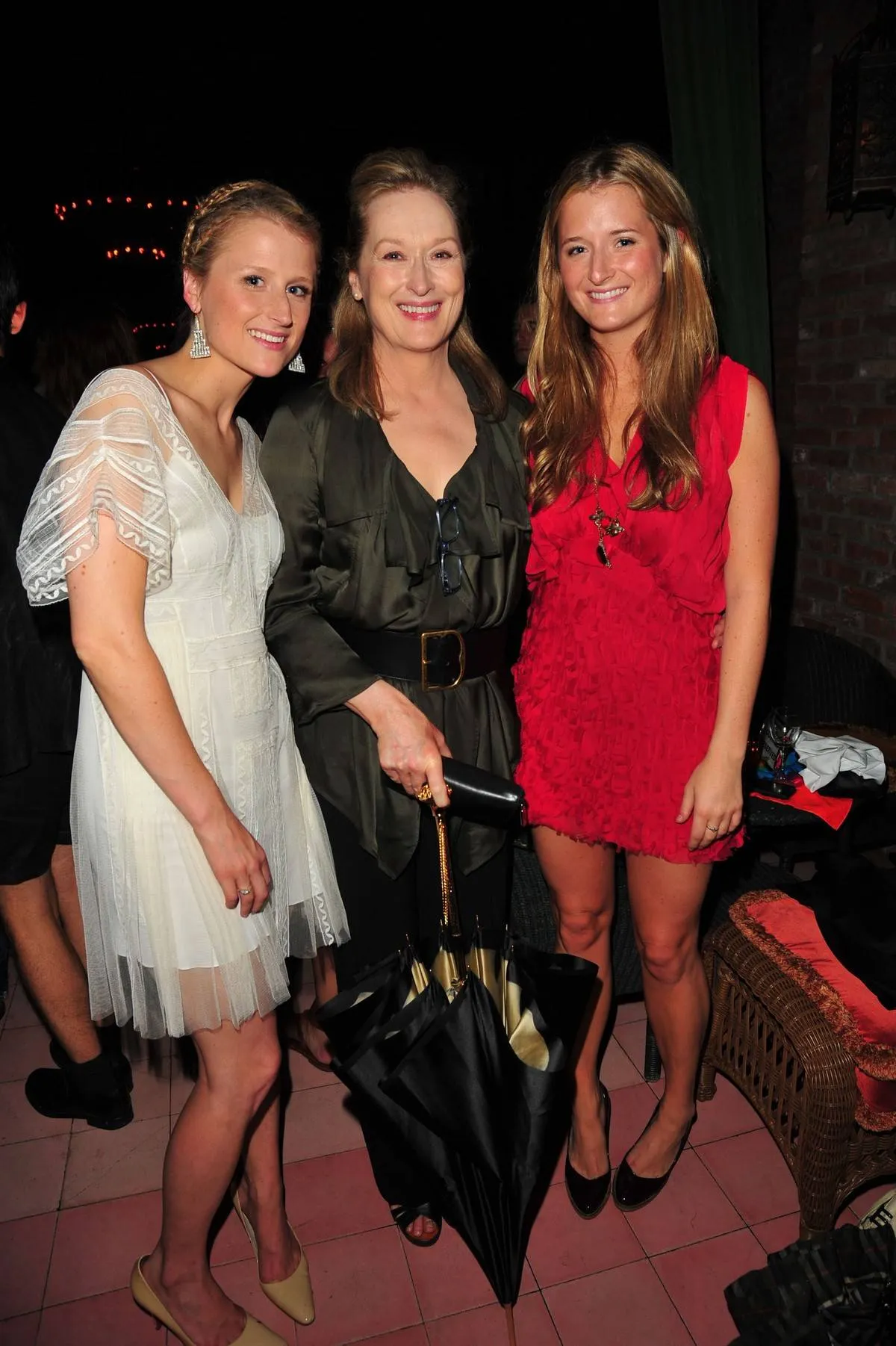 While they might not be nearly as famous as their Academy Award-winning mother Meryl Streep, Mamie and Grace Gummer are still making their way through Hollywood. Mamie has starred in a few television series, including Emily Owens, M.D. and The Good Fight. Even winning a Drama Desk Award for Outstanding Actress in a Play for her performance in Ugly Lies the Bone.
On the other hand, Grace had a reoccurring role in the Ryan Murphy anthology series American Horror Story: Freak Show. Either way, it's clear both of these ladies have one of the finest mentors around -- their mother, Meryl Streep.
Anderson Cooper And Gloria Vanderbilt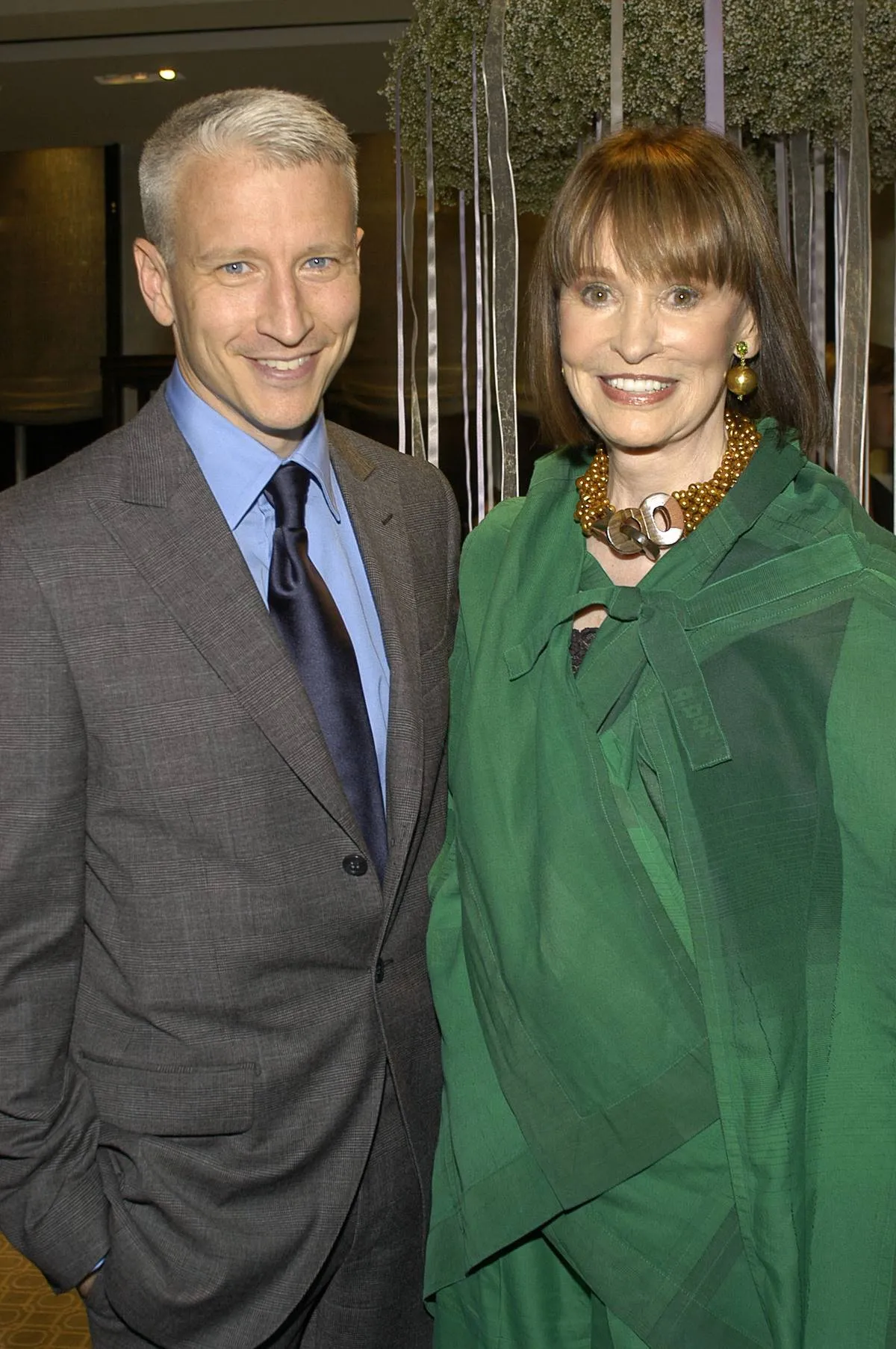 The bright blue eyes of Anderson Cooper have appeared on the CBS news show 60 Minutes for quite some time. His journalism expertise even landed him a show on CNN, Anderson Cooper 360. And while Cooper might be very well known in the world of news broadcasting, he's not the only famous one in the family.
His mother, Gloria Vanderbilt, of the Vanderbilt family of New York, was a model, heiress, socialite, and even dabbled in a bit of acting. In 2016, HBO released a documentary about the mother and son duo called Nothing Left Unsaid: Gloria Vanderbilt & Anderson Cooper.
Nicolas Cage And Francis Ford Coppola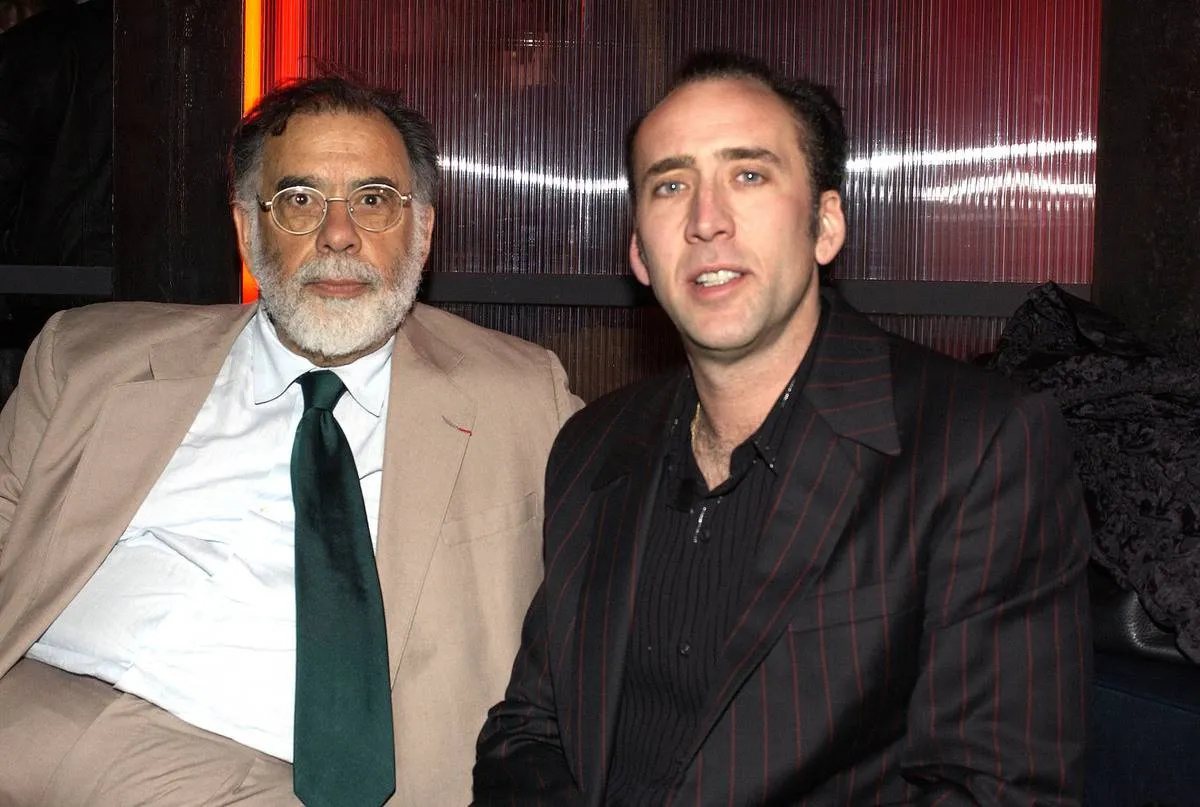 Academy Award-winning actor Nicolas Cage has become somewhat of an icon in Hollywood. His voice, presence, and overall willingness to steal the Declaration of Independence have almost made him a "cult actor," something his uncle, famed Director Francis Ford Coppola, never thought would happen to a member of his family.
Alas, the Godfather director has the honor of calling Nic Cage family. Interestingly, while a lot of people would most likely ask for a well-known director's help breaking into the industry, Cage instead decided to change his last name to "Cage," so no one would know he was Coppola's nephew!
Rob Schneider And Elle King
Saturday Night Live veteran Rob Schneider has been making people laugh since the '80s. He's been part of multiple comedies, including Hot Chick, Deuce Bigalow: Male Gigolo, and The Benchwarmers, to name a few. But with all of the work he's done in Hollywood, many don't even realize he has a rockstar daughter, Elle King.
Born Tanner Elle Schneider, Elle King is the voice behind the song "Ex's & Oh's" and the Mob Wives Chicago theme song, "Playing for Keeps". Growing up, King didn't have the best relationship with her father, but they have since mended it and are fairly close!
Gwyneth Paltrow And Katherine Moennig
It might come as a shock, but Academy Award-winning actress Gwyneth Paltrow is actually a cousin to the cool and edgy Katherine Moennig. Although Moenning doesn't have an Oscar under her belt, she is just as invested in Hollywood as the Iron Man star, just in TV instead of film.
Most recently, Moennig had a reoccurring role on The L Word: Generation Q. During an interview, Moennig actually discussed her relationship with Paltrow, calling herself the "alt-Gwyn" and saying, "We're totally different people. We look very different, too. No one's judging me solely on the fact that I am her cousin."
Prince Charles And Ralph Fiennes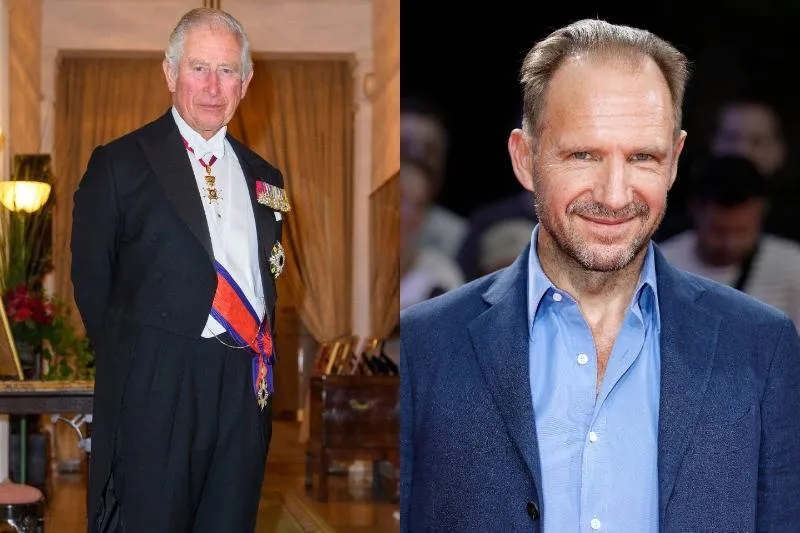 Since the early '90s, Ralph Fiennes has been a staple in Hollywood as well as on the theatre stage. He's portrayed more than one well-known character throughout his career, including He Who Must Not Be Named in the Harry Potter franchise and Prince Hamlet on the Broadway production of Hamlet.
And while he's made multiple appearances on the Royal National Theatre in the United Kingdom, there's one role he has yet to play -- the role of his eighth cousin, Prince Charles. That's right; according to BBC Amera, the Prince and actor are distant relatives!
Yara Shahidi And Nas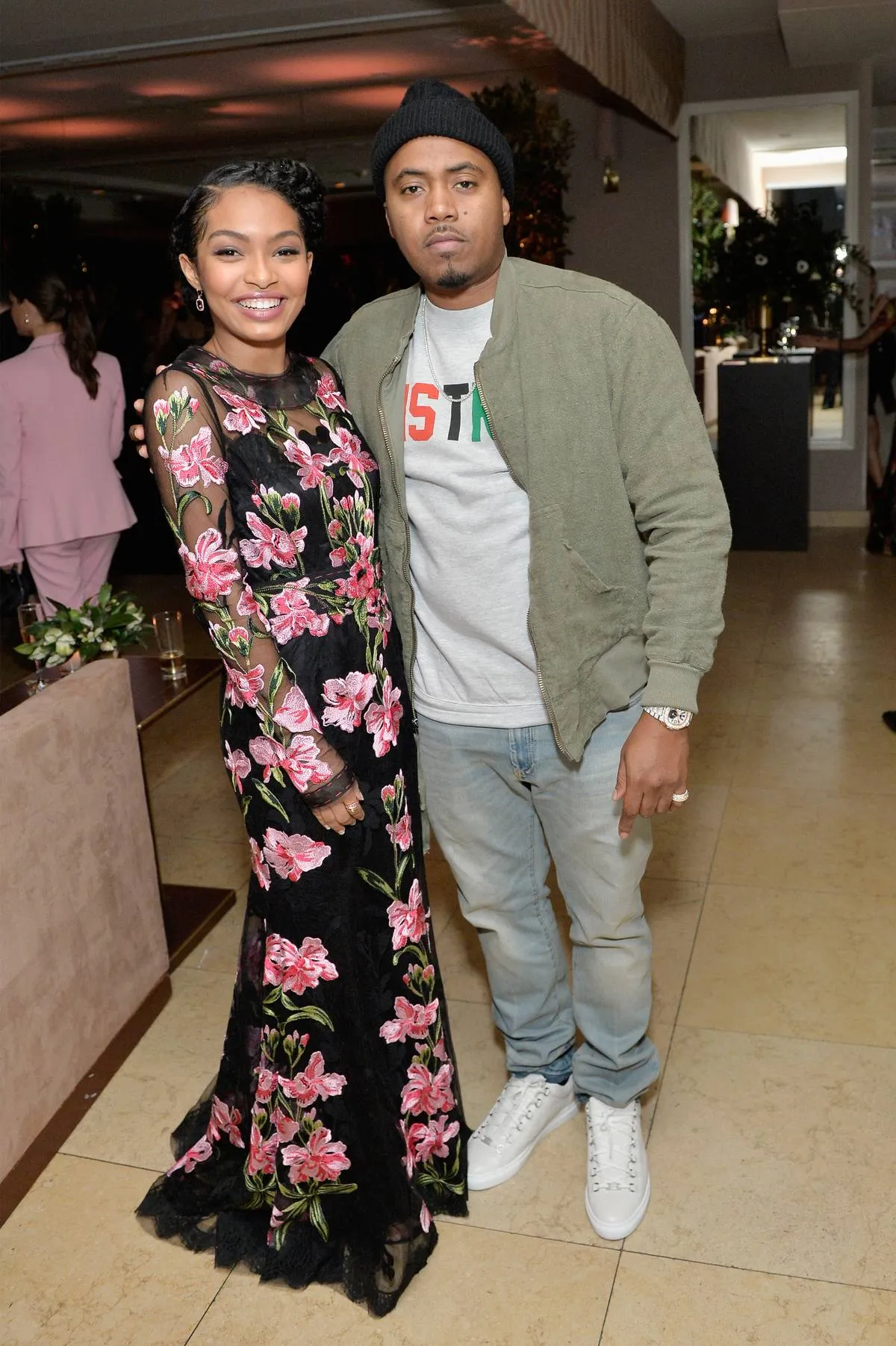 Known for her role as Zoey Johnson in the sitcom Grown-ish, Yara Shahidi has since made waves in Hollywood, being named one of "The 30 Most Influential Teens of 2016" by Time. But as it goes with a lot of Hollywood families, she's not the only one in the spotlight.
Shahidi is actually the second cousin of Nasir bin Olu Dara Jones, aka Nas, aka the rapper of the Grammy Award-nominated album Life is Good. The actress was even the flower girl at the rapper's wedding! She also happens to be very close to Nas' daughter, Destiny.
Beyoncé And Solange
Queen B, aka Beyoncé, might be better known than her younger sister (it's pretty difficult to be more famous than Beyoncé!) but that doesn't mean she's the only talented one in the Knowles family. Her sister Solange, is also a fantastic singer.
The two sisters have more in common than their last name, too. In 2019, the Queen branched off from music, dabbling in some acting roles like voicing Nala in The Lion King. On the other hand, Solange joined the Bring it On family, starring in the straight-to-video movie Bring It On: All or Nothing.
Liev Schreiber and Pablo Schreiber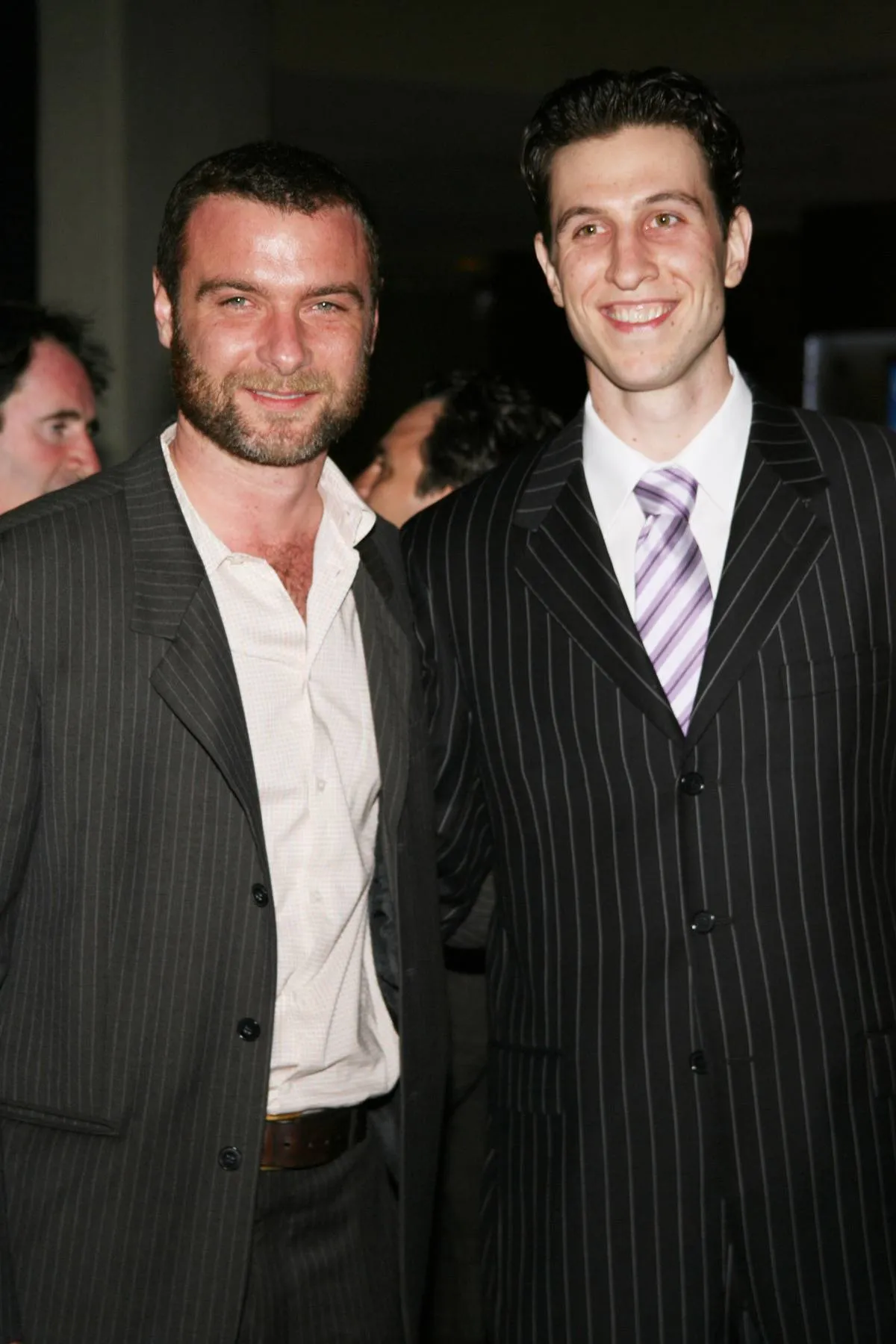 Actor Liev Schreiber became a well-known star in the late '90s and early 2000s when he began landing popular role after popular role. Some of his more blockbuster-worthy parts include Victor Creed, Logan/Wolverines brother, in X-Men Origins: Wolverine, Raymond "Ray" Donovan in the Showtime series Ray Donovan, and his theatre performance Glengarry Glen Ross.
And while most people know Schreiber can perform onscreen as well as on the stage, many don't know that he's not the only talented one in the family. He's actually the half-brother of Orange is the New Black star, Pablo Schreiber!
The Wilson Brothers: Owen, Luke, And Andrew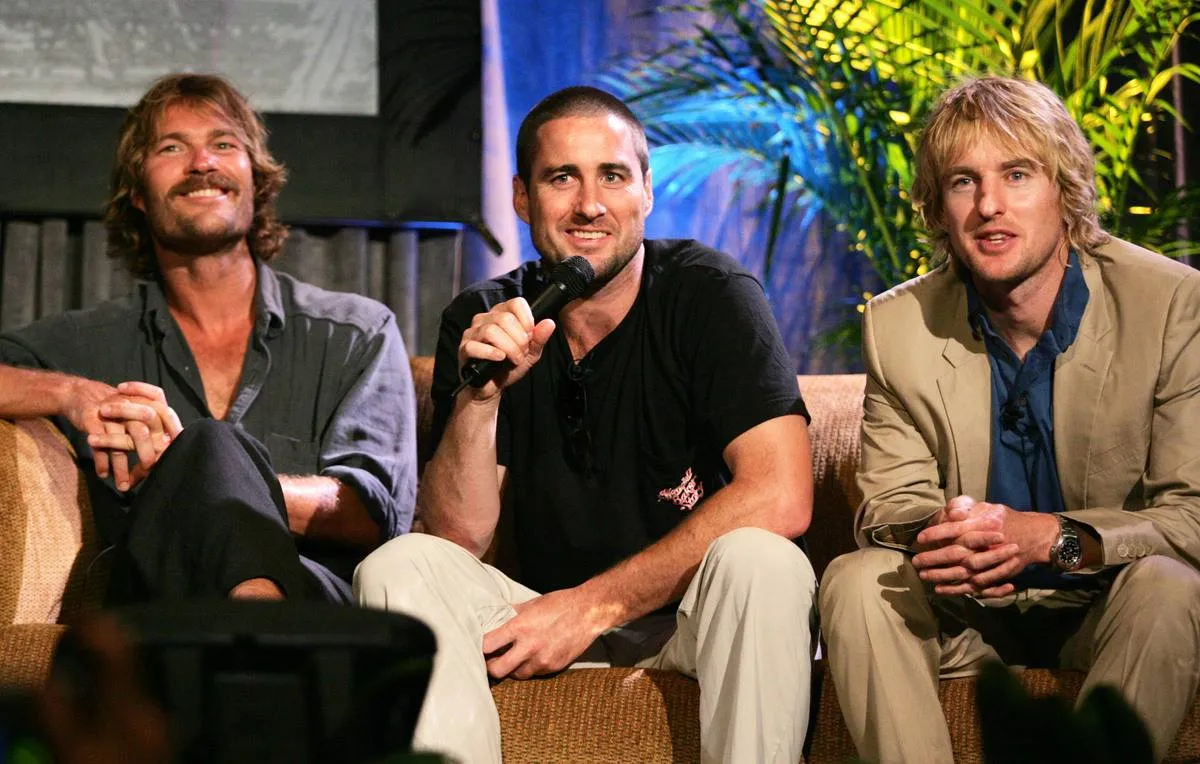 It's really not a surprise that Luke and Owen Wilson are brothers. Ever since they stepped into the industry in the late '90s and early 2000s, the two have made it very well-known that they're related. What a lot of people don't know, though, is that there is a third Wilson brother, Andrew!
Now, Andrew might not be as well-known as his other brothers, but he's still starred in some pretty big pictures, including the Wes Anderson film Bottle Rocket. The three brothers have even worked on some of the same projects together, like Zoolander and Hall Pass.
The Skarsgårds: Alexander, Stellan, And Bill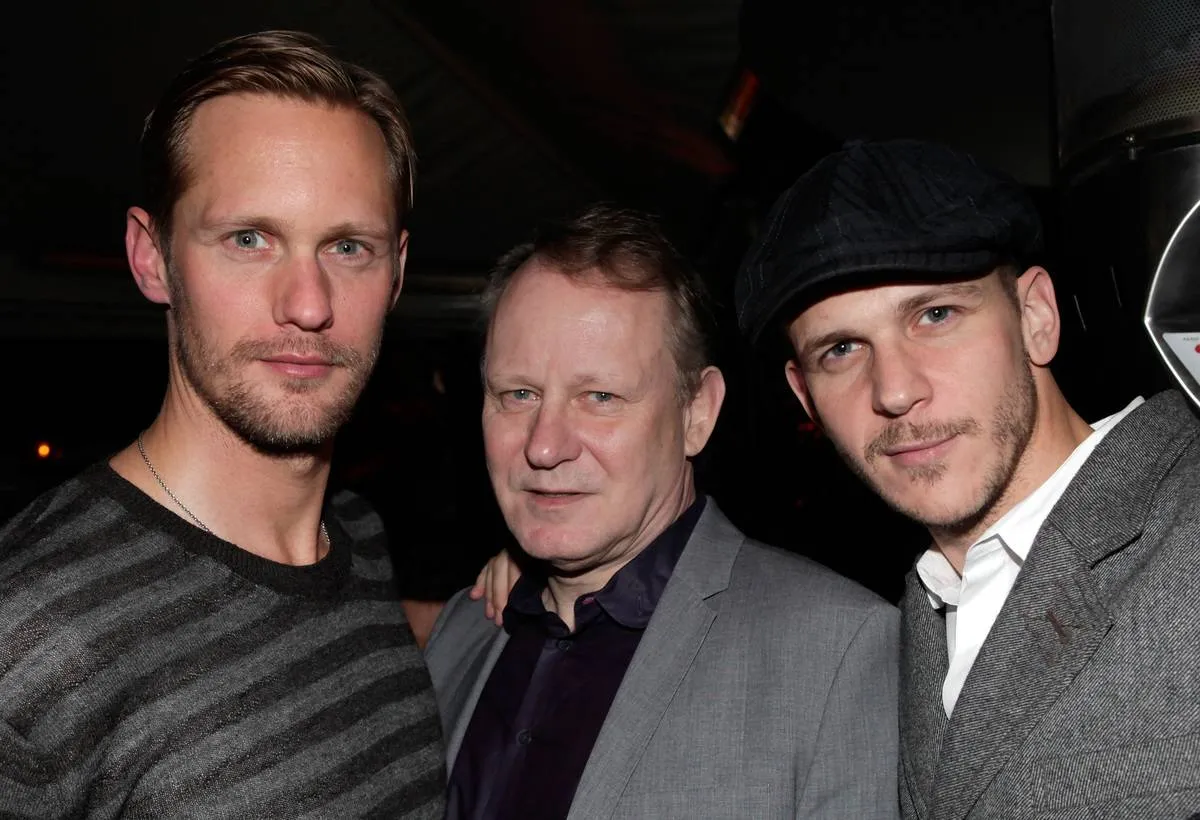 The Swedish family, the Skarsgårds, has recently taken Hollywood by storm. And, ironically, a lot of people don't even know they're related, even with the unique last name! Recently, the father, Stellan, has been a key part in the MCU as Dr. Erik Selvig, but his sons most likely caught the acting bug after watching their father in Good Will Hunting.
As for Stellan's sons, Alexander and Bill, the former is well-known for his role in True Blue. More recently, though, he's in the hit series Big Little Lies. Bill is new to the industry, but that didn't stop him from landing the role of the killer clown IT.
Don Johnson And Dakota Johnson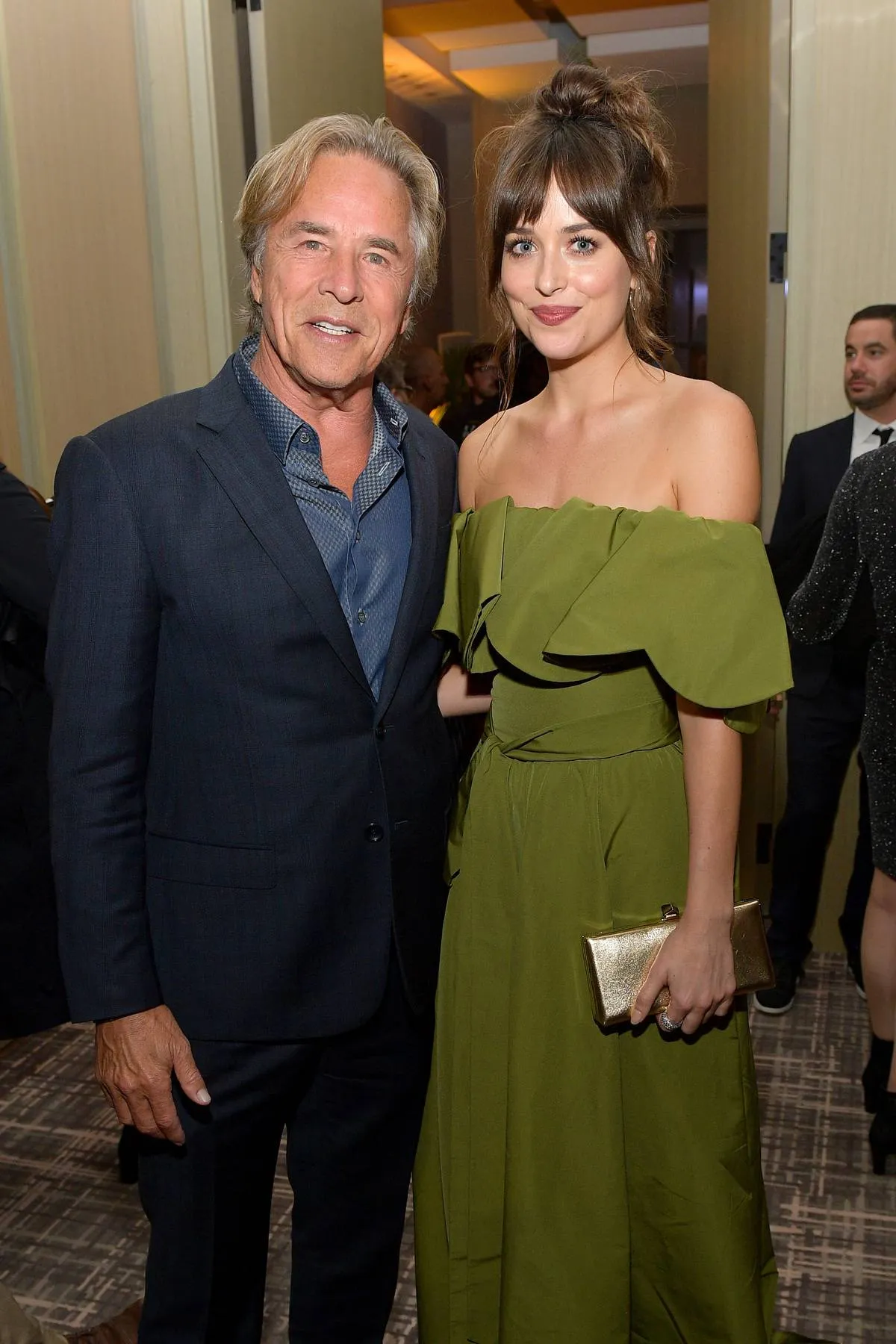 Dakota Johnson had a series of minor roles before landing her first starring role as Anastasia Steele in the 2015 film adaptation of E.L. James' Fifty Shades of Grey trilogy. For her performance in the first film, Johnson won a BAFTA Rising Star Award. Johnson's acting chops are probably in part due to her parents, though.
Johnson is the daughter of two Hollywood legends, Melanie Griffith and Don Johnson. The latter of which is a legend in the world of Miami Vice, a show where he played James "Sonny" Crockett. His performance in the role earned Johnson a Golden Globe.
Joely Richardson And Vanessa Redgrave
If you didn't know British actresses Joely Richardson and Vanessa Redgrave were related, the above picture probably made your eyes bug out. Joley is pretty much her mother's mini-me! So much so that the younger actress even reprised her mother's onstage role of Ellida in The Lady from the Sea.
Apparently, the part was made for the family, as Joely's late sister, Parent Trap actress Natasha Richardson also played the role, once upon a time! It much not be too bad having a mother who playwright Tennessee Williams dubbed the "Greatest Actress of our Time."
Snoop Dogg And Brandy Norwood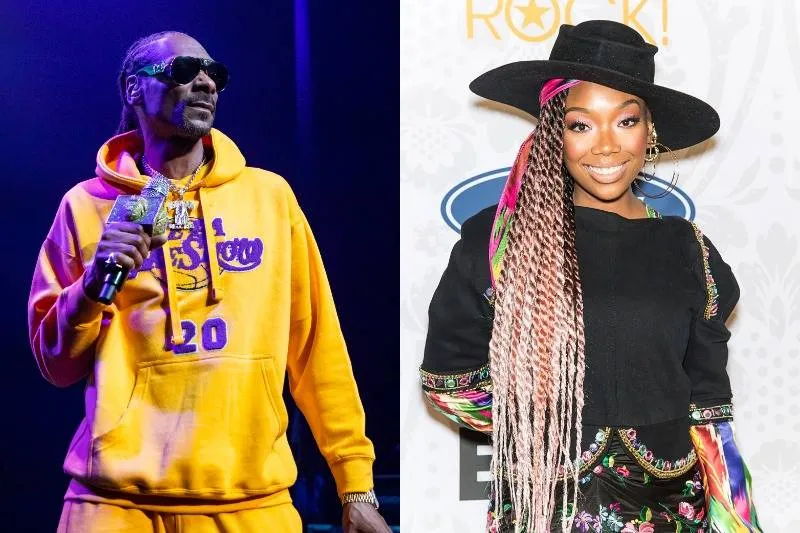 One of the most surprising relatives on this list has to be between musical artists Snoop Dogg and Brandy Norwood, solely because they kept it so tightly under wraps. But, as it so happens, the two legends are first cousins. The rapper confirmed his relation to the Grammy Award-winning singer during an MTV interview in 2006.
During the interview, Snoop said, "We never really told the world because we weren't trippin' off of that, but that's my family." The two have even collaborated, working with one another on Snoop's 2009 song "Special," which also features Pharrell Williams.
Jason Sudeikis And George Wendt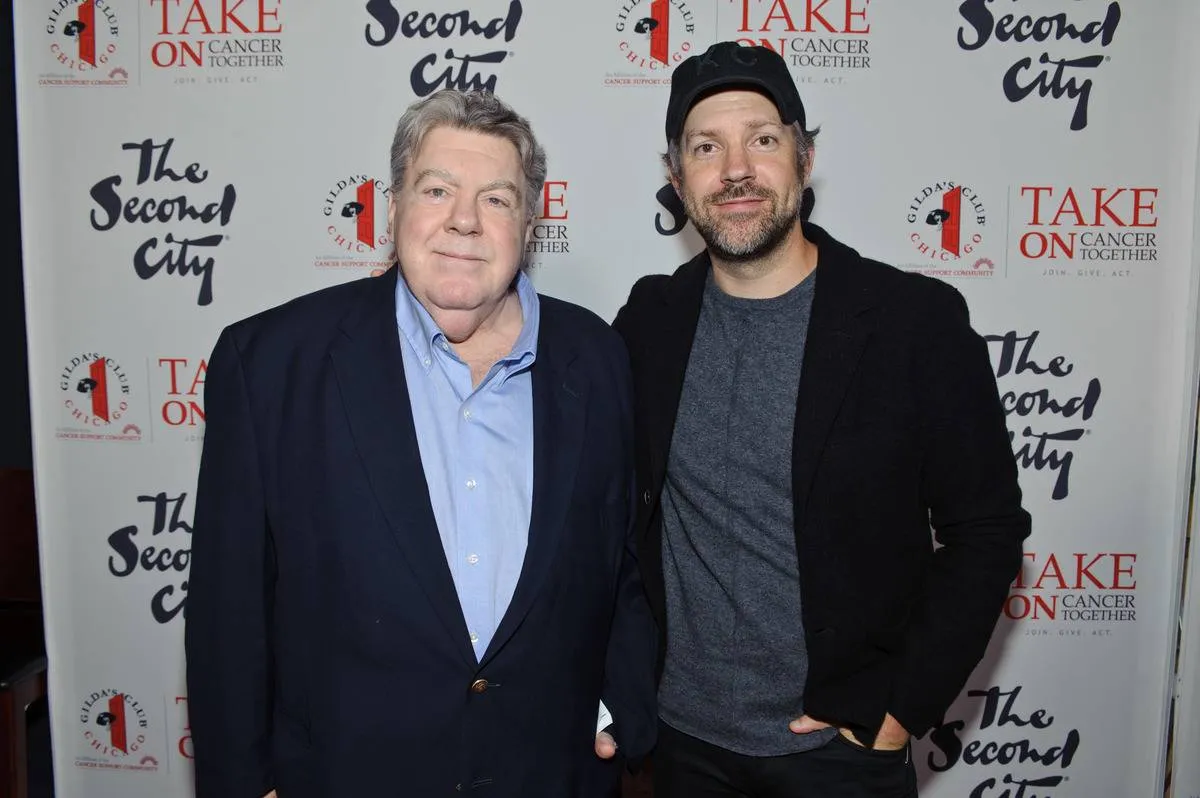 Comedic actor and writer Jason Sudeikis had a great role model growing up, his uncle, Cheers actor George Wendt. Well, at least he showed the young aspiring actor that pursuing a career in Hollywood is actually a viable option. During an interview with Playboy magazine, the Horrible Bosses actor spoke of his uncle.
He said, "He's always been very encouraging, but there was no Tuesdays With Morrie kind of relationship between him and I. He didn't take me to the park to explain comic timing. There was nothing like that. He was just a good example that being an actor was a viable option."
Christopher "Ludacris" Bridges And Monica Brown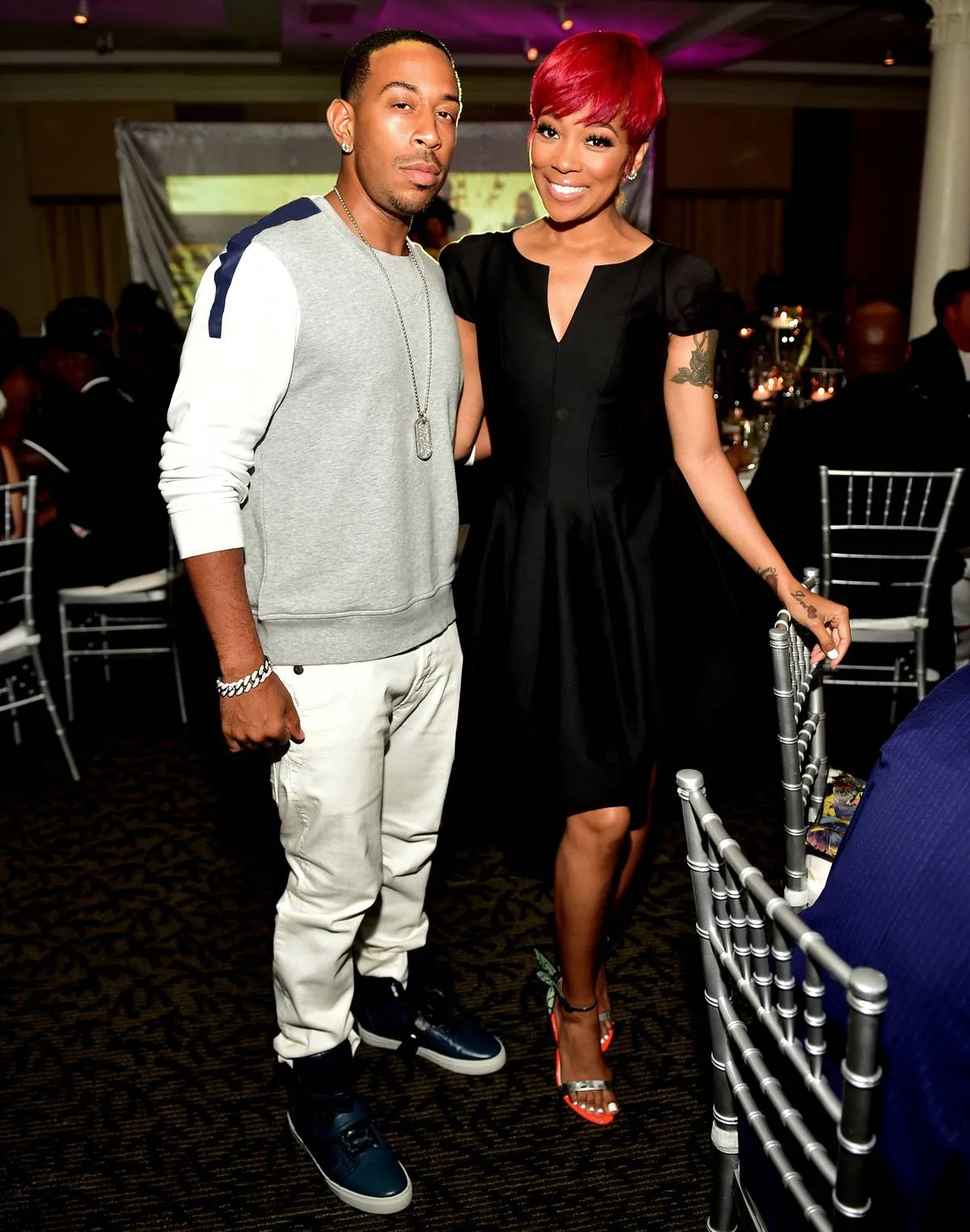 Rapper and Fast and the Furious star Christopher Bridges, aka Ludacris, has been in the entertainment industry, one way or another, since the late '90s. He's actually one of those lucky people who was able to breach both the music industry and acting, making a big name for himself in both facets.
But he's not the only one in his family making a name for themselves in the industry. Ludacris is actually the cousin of famed singer and songwriter Monica. Having two Grammy Award-winners in one family? Talk about the talent!
Sissy Spacek And Rip Torn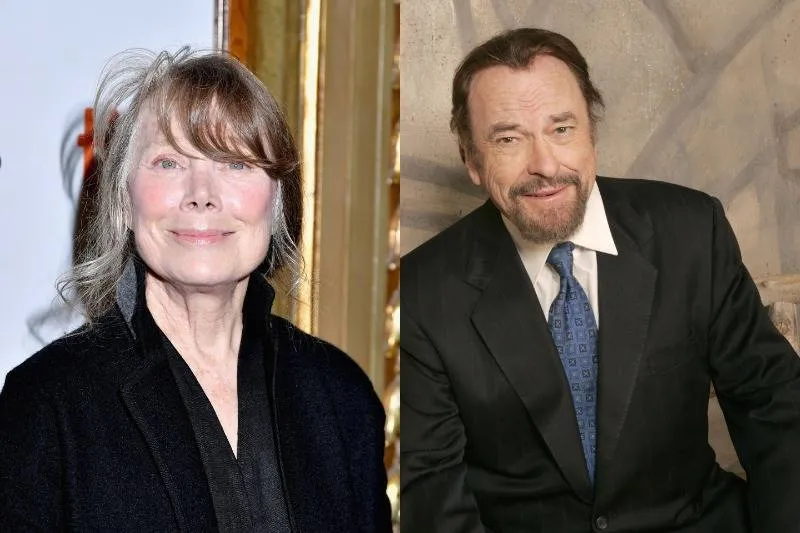 Sissy Spacek has been a powerhouse in Hollywood since her starring role in the 1973 film Badlands. Since that fated film, she's gone on to win numerous accolades, including three Golden Globes, an Academy Award, a Grammy, and three Primetime Emmys. Interestingly, none of that would have been possible if not for her first cousin, actor Rip Torn!
It was actually the Cross Creek actor who got Spacek into acting. After graduating from high school, Spacek even stayed with Torn in his New York apartment until she got her first break in the industry. He even helped her enroll in an acting school.
Sarah Sutherland And Donald Sutherland
Veep actress Sarah Sutherland has quite a few impressive mentors in her family. While she is known for her own works, it's hard to look past the fact that she is the daughter of a Few Good Men actor Keifer Sutherland and the granddaughter of the one and only film legend Donald Sutherland.
Now, Donald is one of the biggest and best film stars to come out of Hollywood. And, he's the only one never to receive an Academy Award nomination. According to Sarah, though, her family doesn't really talk too much about work.
Dakota Fanning And Elle Fanning
Actress Dakota Fanning broke into the industry at the age of seven with the role of Lucy Dawson in I am Sam. From there, it seemed like the blue-eyed blonde-haired beauty was in everything! From War of the Worlds to appearing in the Twilight franchise. Dakota's presence was so big that no one realized she had a mini-me in the form of a younger sister, Elle.
Even though she played the younger version of Dakota's character in I am Sam, Elle didn't really "breakthrough" Hollywood until 2011, when she landed the lead role in the sci-fi film Super 8. Now, she's almost a bigger star than her older sister!
Alfie Allen And Lily Allen
Alfie Allen gained world-wide recognition when Game of Thrones premiered in 2011. In the fantasy series, Allen played Ned Stark's ward Theon Greyjoy. And while many people had an iffy relationship with the character, they're not the only ones!
Allen actually isn't the only talent in the family. It so happens that his sister is singer-songwriter Lily Allen. According to the artist, her brother has been the spark of more than one family argument! Well, maybe it was more of an iffy relationship with her brother and not the character he's playing on TV! Even so, she wrote a song titled "Alfie." So, they must love each other!
Bruce Dern And Laura Dern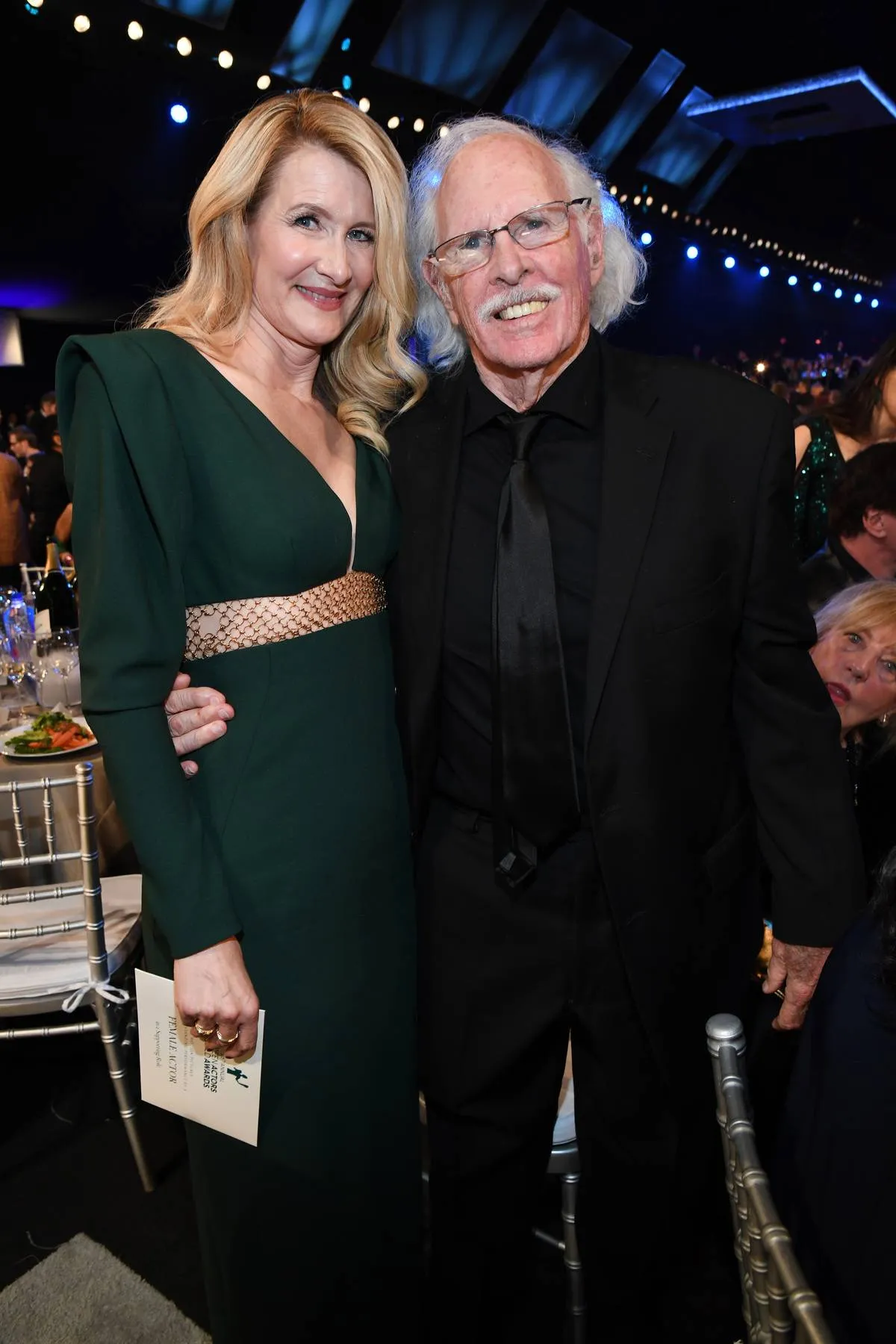 The daughter of two A-list actors, it was only a matter of time before Laura Dern stepped into the industry herself. She broke into entertainment in the '80s, turning heads with her role in Mask, Blue Velvet, and Wild at Heart. From there, it didn't take long for her to make a name for herself, apart from her parents, Bruce Dern and Diane Ladd.
Bruce is known for his villainous roles. According to Laura, "My dad was always interested in characters he didn't understand–he was such a great bad guy in movies." And her mother, Diane, has appeared in over 120 roles! Talk about some great on-hand acting teachers!