Jack Of All Trades: Stars Who Are Both Actors And Athletes
When you think about it, actors and professional athletes are very similar. Both are placed in the spotlight where the whole world is able to see. Then comes along those special type of people who double up on talent. People like Dwayne "The Rock" Johnson and Chuck Connors took on both sports and acting. Some are more talented in one area than the other but we're not here to judge.
The King Does Comedy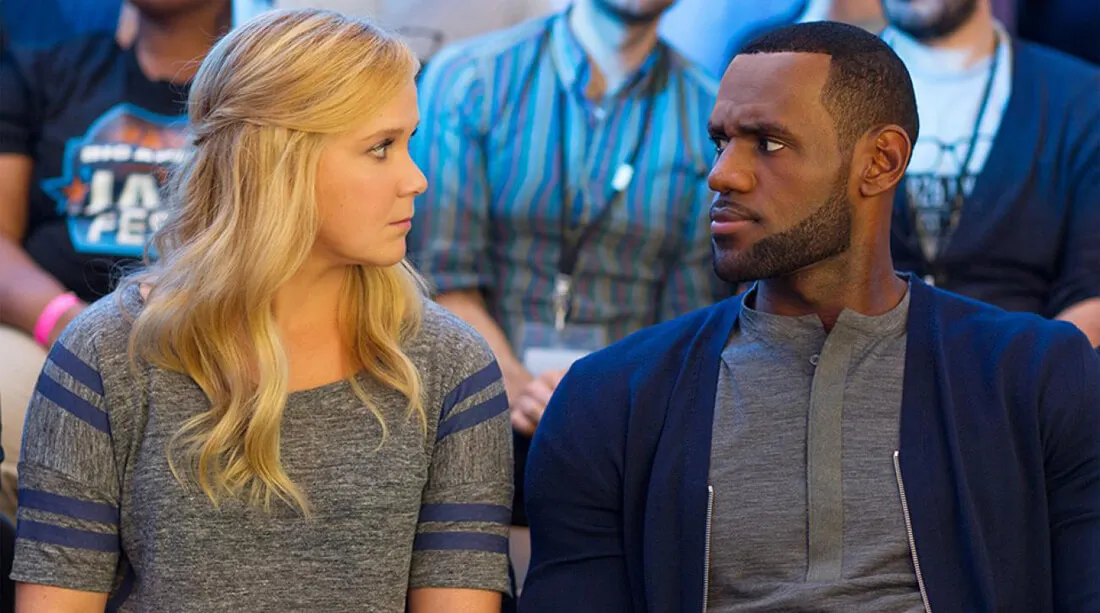 NBA star LeBron James knows his way around a basketball court. He even gets animated and theatrical with his teammates on the bench when his team is winning. But does he know how to navigate the big screen? James plays himself in the 2015 film Trainwreck (starring Bill Hader and Amy Schumer) and even though he has never taken on such a big role, he was up for the challenge.
"They said, 'You're going to play yourself,' and I told them that I can do that easily," James said. "I can just show up and say, 'I'm LeBron. I play basketball and I can dunk.' They said, 'No. You're actually going to be Bill's best friend in the movie, and you're going to be a love doctor who helps him patch things up with his girlfriend.'" He must have done well because Rotten Tomatoes gave it an 86 percent!
The Man And The Myth
There are a million and one myths surrounding Chuck Norris. For example, "Norris has a diary. It's called the Guinness Book of World Records." You get the point. These days, Norris is a conservative political activist. But before all of that, he was a championship karate athlete. While his acting career was just getting started, Bruce Lee cast Norris as a villain in Return of the Dragon that helped him launch his career in 1972.
He has since excelled at both acting and martial arts. Norris was inducted into the Martial Arts History Museum's Hall of Fame in 1999, and has been awarded a star on the Hollywood Walk of Fame.
Terry Crews Retired From The NFL, Moved To LA To Become An Actor
Defensive end Terry Crews was drafted by the Los Angeles Rams in 1991. He played for various teams like the Chargers, Eagles, and Redskins before retiring in 1997. It wasn't until he left football that Crews pursued acting.
Since retiring from football, Crews has proven that his acting talent is up to par. He played a reoccurring role on the TV sitcoms Everybody Hates Chris and Are We There Yet? He's most recently recognized for his role as NYPD Sergeant Terry Jeffords in the TV sitcom Brooklyn Nine-Nine, where it became clear that Crews not only thrives playing roles in comedy but action, too.
Jim Gaffigan Walked Onto Purdue's Football Team
Before he was known as the Hot Pocket comedian, Jim Gaffigan was a fairly accomplished athlete. There isn't a lot of information about how he did, but we do know why he quit, "I walked onto the football team and walked away after I didn't like getting my head bashed in."
After leaving the football team, he left the school entirely. Gaffigan attended Purdue for one year before transferring to Georgetown University. While there, he got a degree in finance.
The Rifleman Was Gifted
Actor Chuck Connors is known for his famous portrayal of Lucas McCain in the TV series The Rifleman but his talent carried over into sports, too. Connors turned pro in both basketball and baseball. He was a member of the very first Boston Celtics team in 1946. Connors also had the distinction of being the first professional basketball player credited with shattering a backboard.
His outstanding natural athletic abilities landed him a spot on the Brooklyn Dodgers and the Chicago Cubs, where he played first base. But he realized he wasn't going to make a good living in sports, and turned to acting. The rest is history.
Acting, Wrestling, Football: The Rock Has Many Talents
Dwayne "The Rock" Johnson played football on a full scholarship for the University of Miami. He graduated in 1995 and started training to become a professional wrestler. After being recognized as one of the greatest professional wrestlers of all time, (he won a record-breaking seven championship titles) The Rock set out to see what else was cookin'.
He established himself as an actor while he wrestled in the WWF/WWE. He first started out with small parts in TV shows and quickly took his acting career to the next level with major roles in action flicks, including The Rundown, and The Scorpion King.
Gina Carano Turned A Fighting Career Into A Movie Career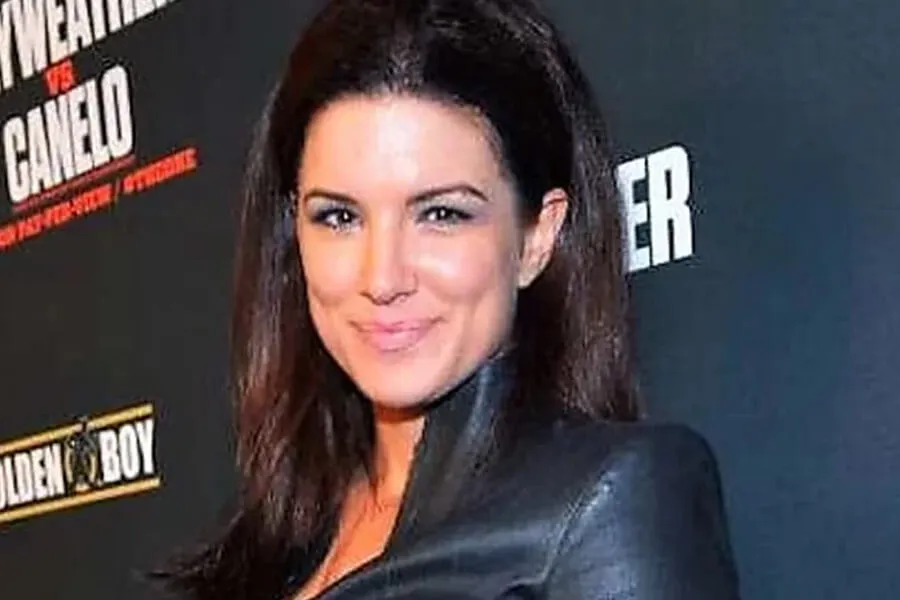 In 2014, Gina Carano was working with UFC to schedule a fight between her and Ronda Rousey. The fight never materialized, but Carano's budding movie career did. She made her onscreen debut in Ring Girls, but really caught the world's attention in Haywire in 2011.
Two years later, Carano starred alongside Vin Diesel and The Rock in Fast and Furious 6. Most recently she was seen stealing scenes away from Ryan Reynolds in Deadpool. Is there anything this woman can't do?
Lee Has Always Been Grinding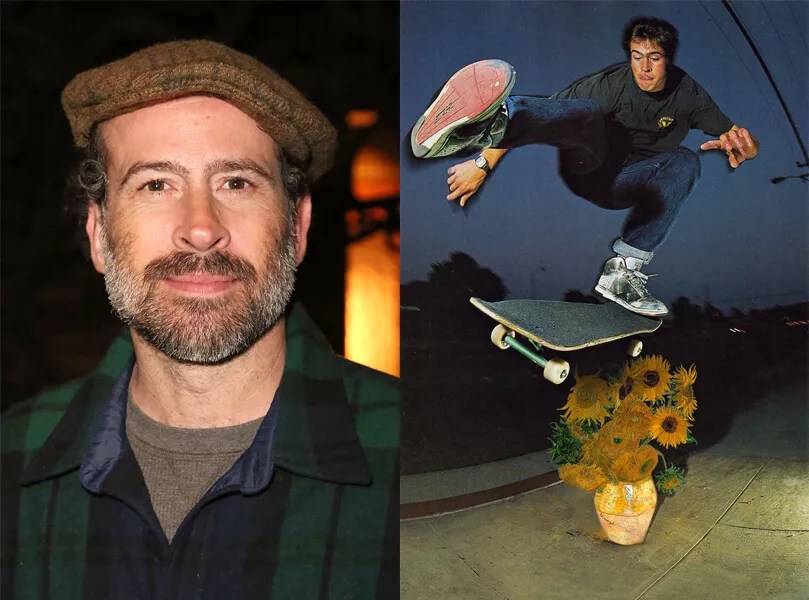 You may know Jason Lee best from the series My Name is Earl. But before he was entertaining us on screen, he was skating ledges and launching over staircases with the best of them. That's right, Lee was a successful professional skateboarder. Do you know how difficult it was to become a pro back then? Without YouTube or Instagram for skaters to showcase their skills and secure sponsorships, they had to go out and earn it the hard way.
In the early '90s, Lee decided that he wanted to try out acting. When he put himself out there, he caught the attention of actor and filmmaker Kevin Smith. Smith ended up casting Lee in a lead role in the comedy Mallrats.
Michael Jordan Gets Looney
Michael Jordan is still known as the best basketball player in the history of the NBA. We could go on for days talking about his accolades and stats but we'll just say he went to the finals six times and won all six. In comparison, Kobe went seven times and only won five. A G.O.A.T. (greatest of all time) is unblemished when it matters most.
One of the most memorable films starring a professional athlete has to be Jordon in Space Jam. And he didn't do so bad acting with characters that weren't really there! Maybe we should all try some of his "secret stuff" he talks about in the Looney Tunes films.
Jason The Diver
This must have been quite some while ago, when Jason Statham appears to have a head full of beautiful hair. When he was a teenager, The Transporter actor was quite athletic. He was impressed when he saw a guy doing a high dive while he was on holiday, and was immediately drawn to the sport.
You may not expect that a guy who plays such tough characters on screen to be a diver. But Statham was apart of the British National Diving Squad for twelve years! He says that although his acting career has taken off, not competing in the Olympics is still a sore spot for him.
Kareem Controlled The Sky
Kareem Abdul-Jabbar is an NBA legend and for good reason. He is one of only seven players in NBA history to reach the 30,000 point mark. He is also the all-time leader in points (until someone reaches 38,388 career points or more). But are you aware Abdul-Jabbar also acted in films?
By the time the Lakers were on top of the NBA, the center had already started his acting career. Like Chuck Norris, he fought Bruce Lee in Game of Death and was also in the comedy Airplane as himself. What would you do if you saw a legendary NBA player sitting in the cockpit of your plane?
Emma Watson - Not Quite Quidditch
Emma Watson from the wildly successful Harry Potter franchise is not only a great actress but as it turns out, she is also quite athletic. Her spellbinding sassiness she displays on screen must be from experience. Any athlete who competes at the collegiate or professional level has some sort of fire in them.
While attending Brown University, Watson was a member of the club field hockey team. We are willing to bet at least one person called her 'Hermione' once or twice.
Cena Switches It Up
John Cena is one of the most popular wrestlers to ever step foot in the ring. Ever since The Rock left wrestling, it was Cena's throne for the taking. In college, he also played Division III football at Springfield College. President of WWE, Vince McMahon started a movie production company in 2005 so you can guess what happened next.
McMahon chose Cena for a lead role in one of the company's first films, The Marine. Cena has been in a few roles here and there (like the Hefty commercial!) but his main focus is still wrestling.
Bradshaw Was The First With A Star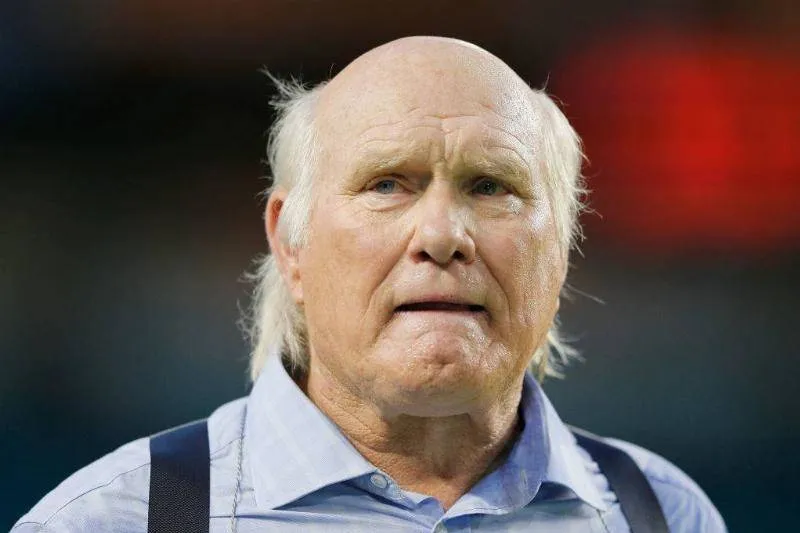 Terry Bradshaw played 14 pretty good years at quarterback for the Pittsburgh Steelers. If you're looking for him today then you can catch him as a football analyst on Fox's NFL Sunday. But back in 2001, Bradshaw accomplished something no other NFL player has done.
Bradshaw became the first and only NFL player to have a star on the Hollywood Walk of Fame. You don't get there just from playing quarterback. He was in the 1981 film, The Cannonball Run and he had an unforgettable nude scene in the rom-com Failure to Launch.
Romeo Graces USC
Romeo Miller is more than just a child prodigy. The music artist once known as Lil' Romeo makes music, acts, models, and for a short stint, played collegiate basketball for the USC Trojans. The son of hip-hop artist Master P., Romeo is most well known for his music.
When Romeo was barely a teenager he already had a single at No. 1 on the R&B Billboard chart. But not many people are aware that basketball probably means the most to him out of his many talents. His father also played for the USC Trojans from 2008-2010.
Broadway Joe Namath
Broadway Joe Namath was a professional football star who first played for the University of Alabama before catapulting to stardom as the Jets quarterback. In 1965 he was named AFL Rookie of the Year. In 1967, he was the first professional quarterback to pass for 4,000 yards in a season when he threw 4,007 yards in.
Namath eventually started accepting small roles on TV playing himself. He had an easy going personality that led to him hosting several talk shows. This is where his nickname came from. He was an icon.
Bruce Lee Combines Film and Martial Arts
Bruce Lee began appearing in films from a very young age, as his father was a Cantonese opera star with many connections. But martial arts quickly consumed him, and Lee dropped out of college and put acting on hold to open a martial arts studio in Oakland, California. Soon he developed his own brand of fighting called Jeet Kun Do. One producer saw Lee's talent and asked him to audition.
Lee auditioned and landed the role of Kato in the TV series The Green Hornet. He then went on to play a role in five feature-length films. Sadly, Lee ended up passing away at the young age of 32, but he has put his mark on martial arts and then films surrounding it forever.
The Big Diesel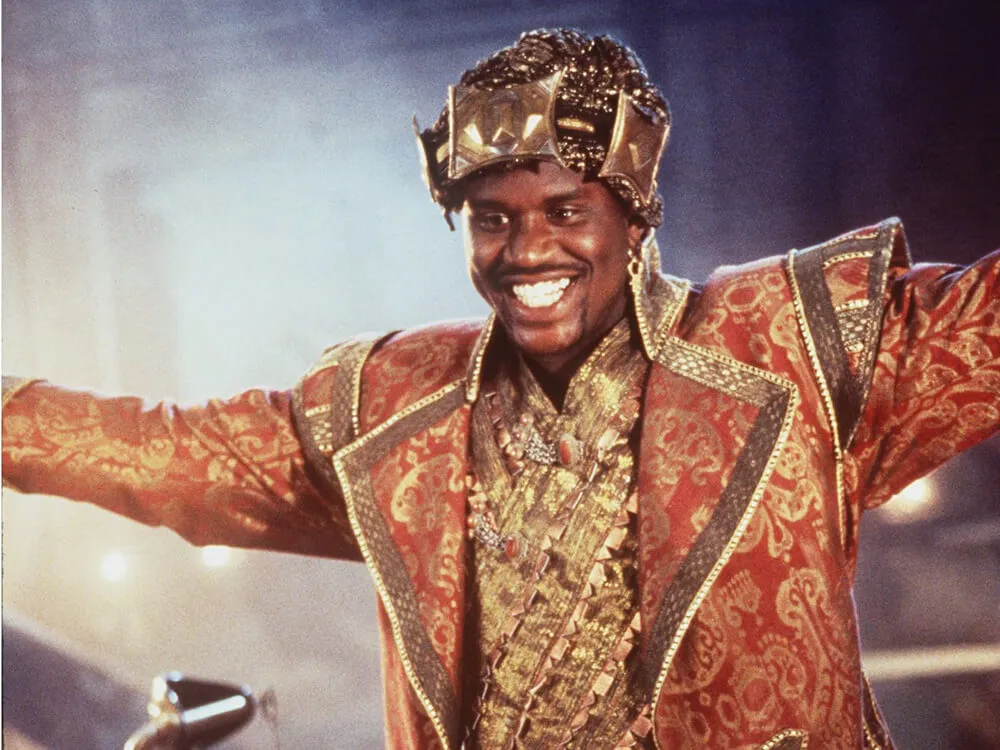 Shaquille O'Neal might be the most dominant player in NBA history. He was virtually unguardable. His only flaw was his free throw shooting, which led to the term "Hack-a-Shaq". This is what players and fans called it when the opposing team intentionally fouls a poor free throw shooter because they know they will miss.
Outside of dunking on people, O'Neal was also a rapper and an actor. Shaq acted in several films like Kazaam and Blue Chips. These days, he's an NBA analyst for the Emmy award-winning TNT show Inside the NBA.
The Original Creed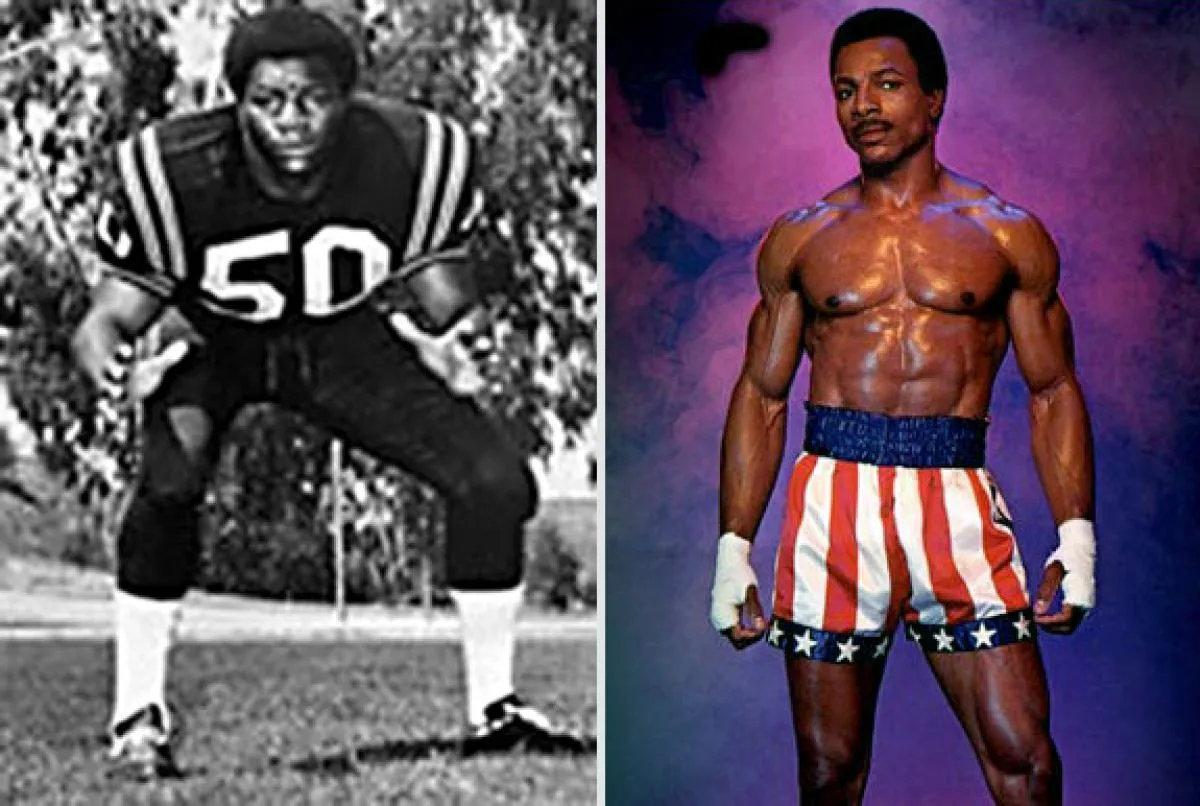 A valiant opponent of Rocky, Carl Weathers played a great Creed. but well before he died in the ring, he was a linebacker who played for the Oakland Raiders. His stint in the NFL only lasted seven games in 1970 before he ended up transferring to the BC Lions Canadian Football League in 1971.
When 1974 came around, he had retired completely and entered Hollywood. You've seen him as Apollo Creed but he has also been in 1987's Predator and 1966's Happy Gilmore. The man is multi-talented and made the right choice to enter Hollywood.
L.T. Was Mean On The Field And On Screen
Lawrence Taylor is often looked at as one of the best players to ever gear up in the NFL. If not the best overall, at least the best defensive player. He played his whole career for the New York Giants and although he had some run-ins with drugs, that still didn't tarnish his legacy too much.
As far as acting goes, his first film role came in the movie Any Given Sunday. Since then, he has been in the 2003 film, In Hell with Jean Claude Van Damme. But we can't forget when he played himself in The Sopranos and in The Waterboy with Adam Sandler.
The Giant Can Act
Andre the Giant was more than just a huge human being. Wrestling may have been what led to his fame (outside of the fact that he was freakishly huge) but he also acted. He did a film with the great Wilt Chamberlin and while using his huge frame to win wrestling matches.
Some of the films he played in were Micki + Maude, The Princess Bride and The Destroyer. So don't judge a book by its cover. Some people have talents that you may not have ever been aware of. Rest in peace, Andre.
What Did The Fox Say?
Rick Fox is a former NBA champion for the Los Angeles Lakers. He had a silky smooth three-point shot that helped the Lakers big time in clutch situations. And should we mention that he is sort of a heartthrob? He had tons of women all over him even before the NBA, while playing for the University of North Carolina.
Fox started his acting career almost at the same time he began his NBA career. Since that time, he has been in hundreds of guest starring roles on both television and film. You may remember his cameo at the end of the Disney film, Holes.
The Juice Was Loose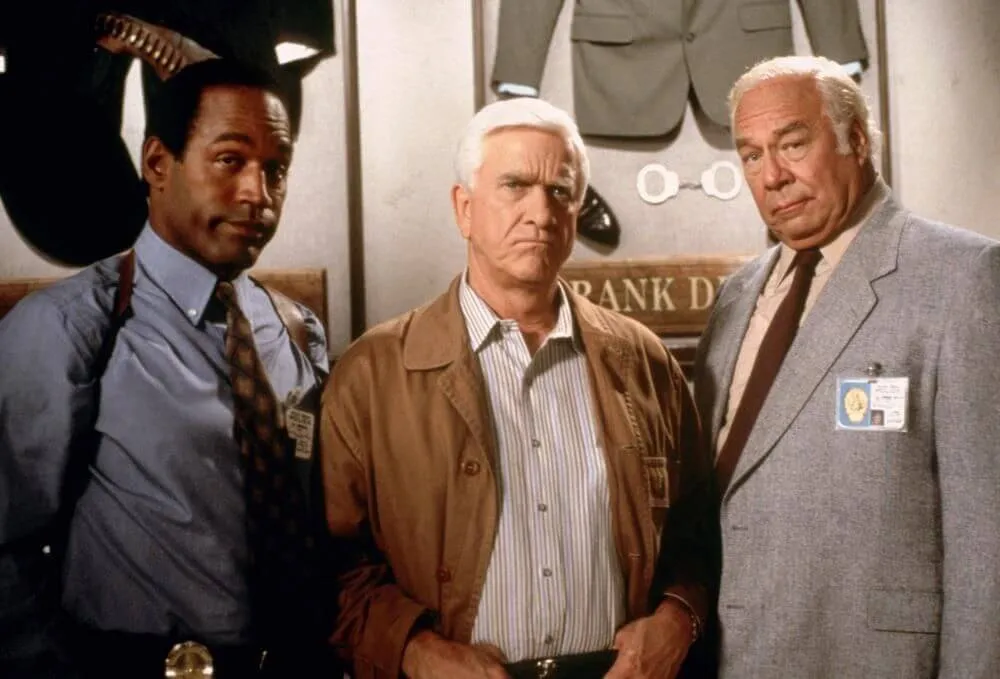 O.J. Simpson, what can we say about him that you don't already know? He was exonerated of the charges in the murder case of his ex-wife Nicole and her friend Ron Goldman. He was one of the most spectacular college athletes at USC. He also set an NFL rushing record while playing with the Bills. But you already knew that.
In the '70s and '80s, The Juice was a successful actor. He is most known for his work in Roots and The Naked Gun.
Jenner Once Played A Cop On CHiPs
Before Caitlin Jenner made the transition that froze pop culture, she was labeled the best athlete in the world. That is the title you get when you win the gold medal in the Olympic decathlon. Jenner did just that in 1980. At one time, she was also a college football player.
After the Olympics, she turned to entertainment. Keeping up with the Kardashians isn't the only time she appeared on the silver screen. She also played a motorcycle cop on the '80s hit CHiPs.
Meet Stacy Keibler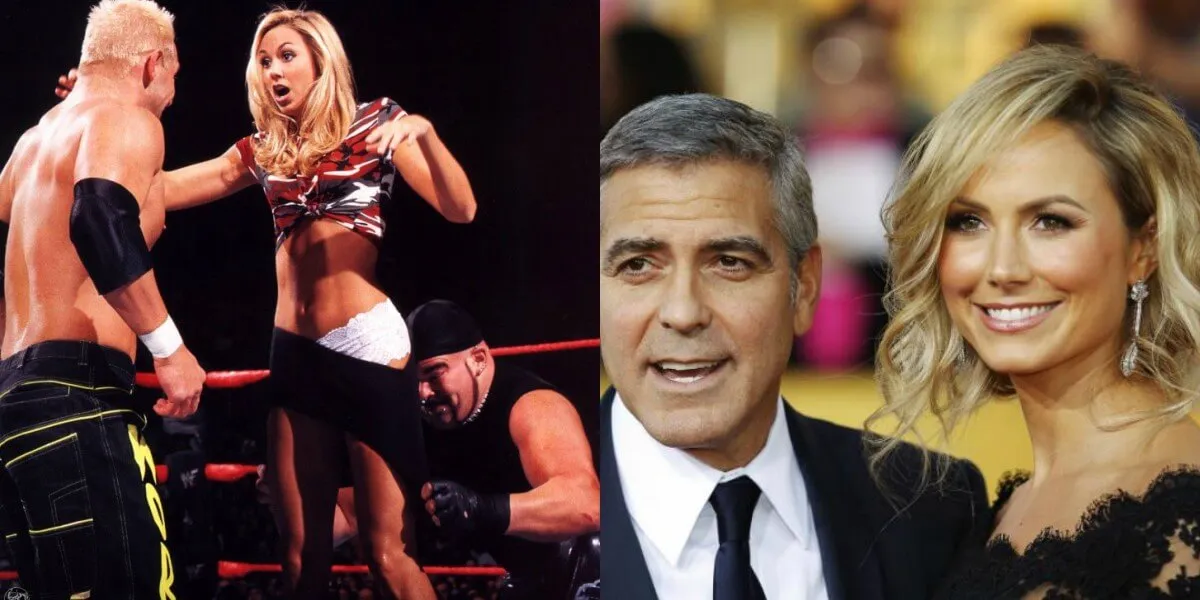 Yet another WWE wrestler has made the list. This time it is a beautiful lady. Stacy Keibler was wildly popular in the wrestling world. It may have been because everyone lusted after her but she was a good wrestler as well. Once she left that world she entered a new realm: acting.
Keibler has appeared in a handful of movies and TV shows. They include Samurai Girl, What About Brian and Bubble Boy from 2001. Her most famous move didn't come from the ring, it was when she dated George Clooney.
No Limit With Percy
Like father, like son so the saying goes. Perhaps the biggest influence on his son's life has to be himself, Percy Miller. Known as Master P by the masses, Miller was and is more than just a record maker. No Limit Records used to be one of the biggest labels in rap. Miller was sort of a renaissance man.
Rapping aside, Miller also starred in a few films back in the '90s. Movies like I Got the Hook-Up and Foolish. The movies weren't blockbuster hits but Miller had skills in other places too. Such as basketball. He was a member of the Toronto Raptors and the New Orleans Hornets.
The Raider Can Act
One of Oakland's finest, Howie Long was drafted by the Oakland Raiders in the second round of the 1981 NFL draft. He would play 13 seasons there and earn himself a spot in the Hall of Fame with his play. That's a pretty good football resume but what about his acting?
Long would go on to appear in action films such as Firestorm. But that wasn't it, he also played in Broken Arrow. He now is a Fox Sports analyst for the NFL and a spokesman for many different companies. He's got some talent.
The Hammer Fred Williamson
A man that received the nickname of "The Hammer" while playing in the NFL, Fred Williamson was no joke on the field. But his acting skills were also something not to take lightly. He went from Blaxploitation movies like Three the Hard Way and That Man Bolt to feature films.
He appeared in the original Italian Inglorious Bastards. Someone asked him about a stunt double and he had this to say: "I don't use stunt doubles, man. Because first of all, there's no black actors my size in Hollywood, and certainly none in Italy where we did the film."
Arnold Was Hercules
If you weren't aware, Arnold Schwarzenegger used to be a world-class bodybuilder. That is probably the only way he could have attained such a freakishly strong body. The Terminator certainly didn't push him to get this fit. But a role that helps him break into Hollywood called for the muscles. That role was when he starred in Hercules in New York.
His breakthrough film wouldn't be until 1982 when he had a role in Conan the Barbarian. So it would appear that his acting career was more impactful than his days as a professional weight-lifter.
Esther Gets The Medal
Esther Williams was an all-time great breaststroke and freestyle swimmer. The Los Angeles born star was a three-time national championship winner as a teenager. Swimming is no easy sport so acting couldn't have been that hard for her. She would become huge in musicals.
She ended up becoming the star of MGM musicals like Neptune's Daughter and Dollar Mermaid. The complex swimming scenes were choreographed by Busby Berkeley in a special 90-foot square, 20-foot deep pool at the MGM lot. You need special when you had a special swimmer completing your films.
Ray Allen's Got Game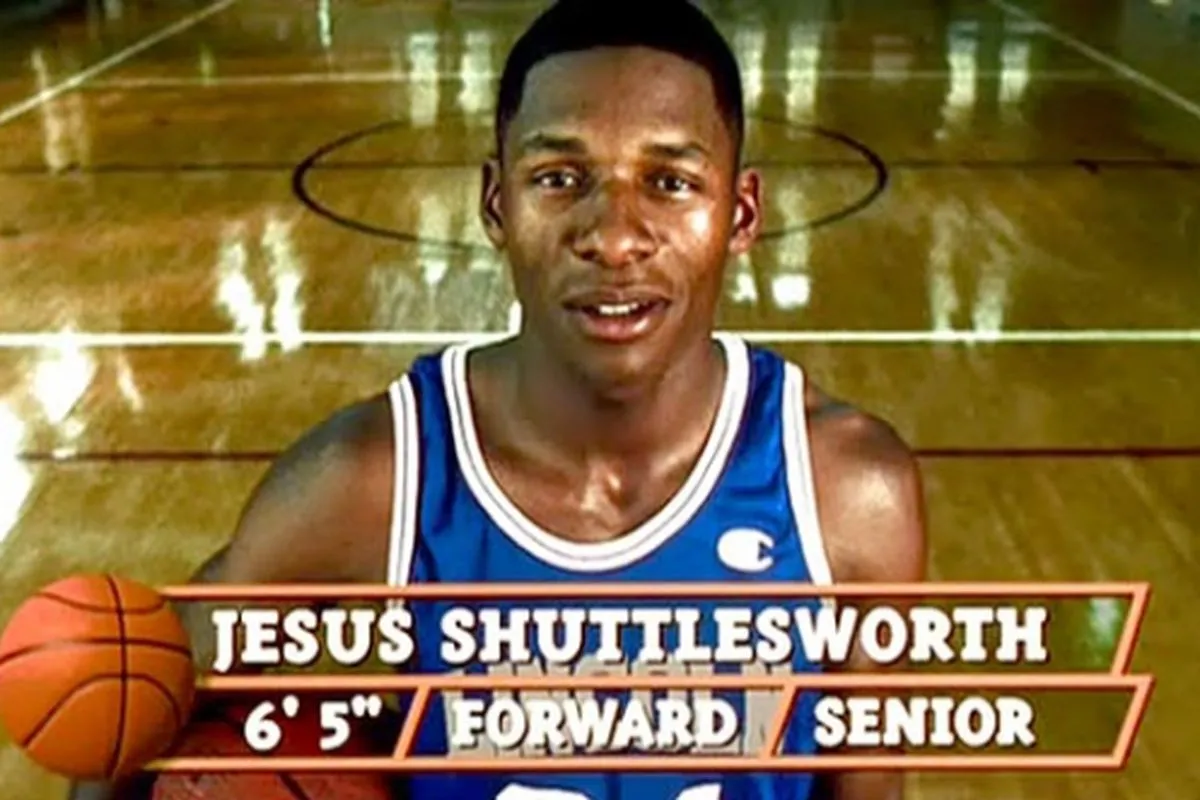 Ray Allen will go down as one of the greatest shooters in NBA history. The champion hit some big shots in his career while playing for the Celtics and the Miami Heat. He also scored big off the court in one of his films with the great Denzel Washington. Have you ever heard of He Got Game?
The 1998 Spike Lee drama put Washington alongside Allen as Allen's name changed to Jesus Shuttlesworth. A name that ended up turning into his nickname on the court as well. Whenever Allen would shoot, fans would yell "Jesus!" Not quite blasphemy but still cool.
An Injury Changed His Path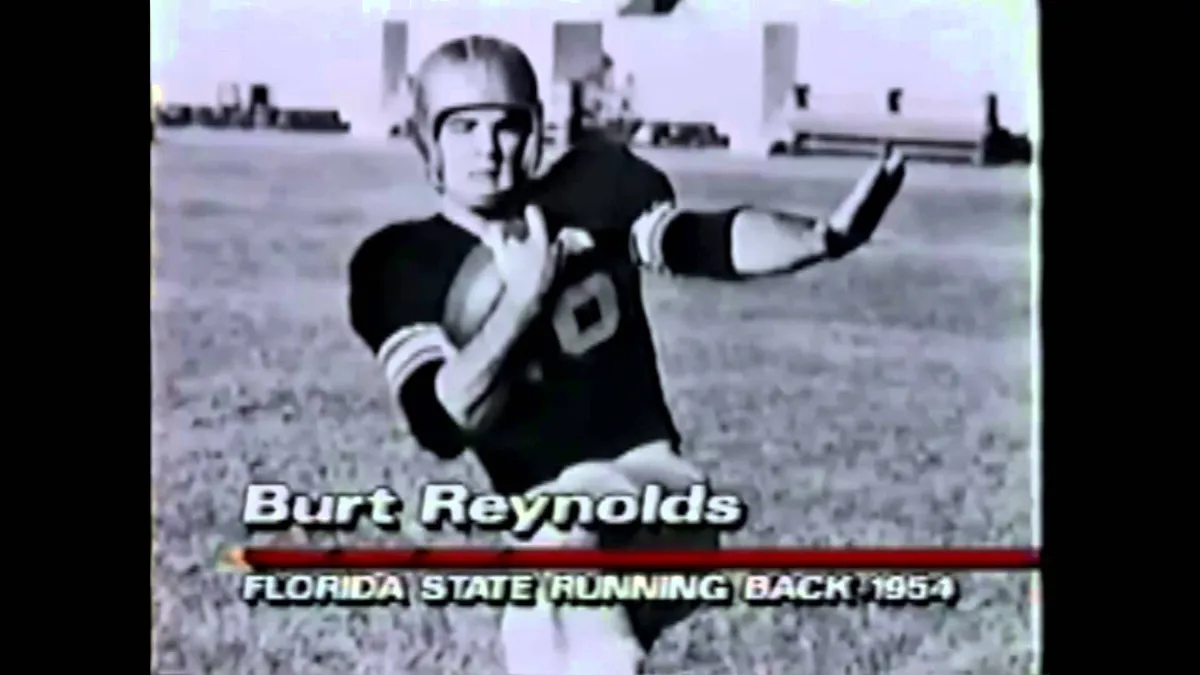 We are all most likely familiar with Burt Reynolds, the actor. We'd be surprised if many were aware that he once was a First Team All-State high school football player. Or that he earned a scholarship to the Florida State University. A major knee injury prevented him from pursuing sports any further but we were blessed with Reynolds the actor.
His list of roles is about as long as anybody in Hollywood and his talent is clear. He has appeared in older classics like Gunsmoke and the original The Longest Yard. Who knows, maybe we would have seen the next big running back had he not sustained that injury.
Deemed Football's Greatest Actor
His statistics might not fully prove this but Jim Brown may have been the greatest running back the NFL has seen. He played when there were only 14 games on the schedule but still managed to get over 1,200 yards in seven of his nine NFL seasons. He finished his career with 126 touchdowns. Run his numbers with some greats of today that have a longer schedule and see where the statistics rank up.
As far as acting goes, he was seen as the best actor in football. After he retired he got a role in the 1967 film The Dirty Dozen. His other prominent role was Any Given Sunday.
UCLA's Mark Harmon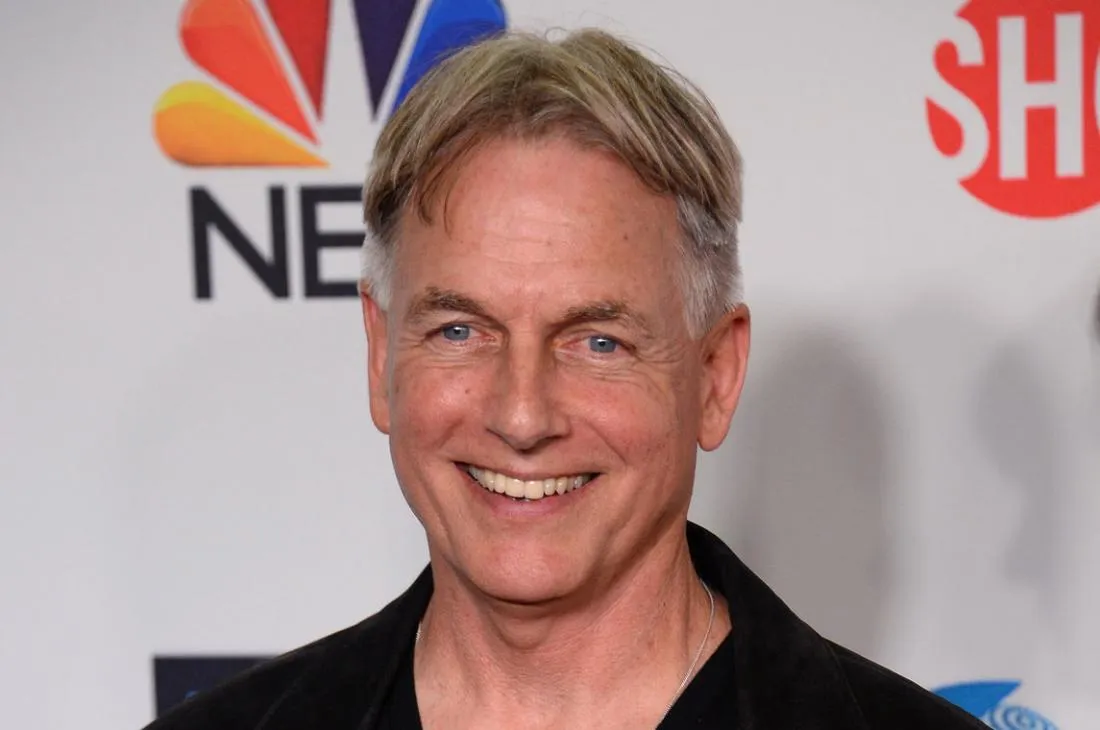 It's kind of a big deal to be named the starting quarterback for the UCLA Bruins. He was the starter for two seasons when he made a huge upset happen when his team beat the two-time defending champs, Nebraska. But football didn't last long as he headed for Hollywood after UCLA.
He was already in LA so, after graduation, he worked for several years in Hollywood. Then he got the role of Fielding Carlyle on Flammingo Road in the '80s. The series was short but it led to many other opportunities and helped launch his career to the actor we know today.
Sir Charles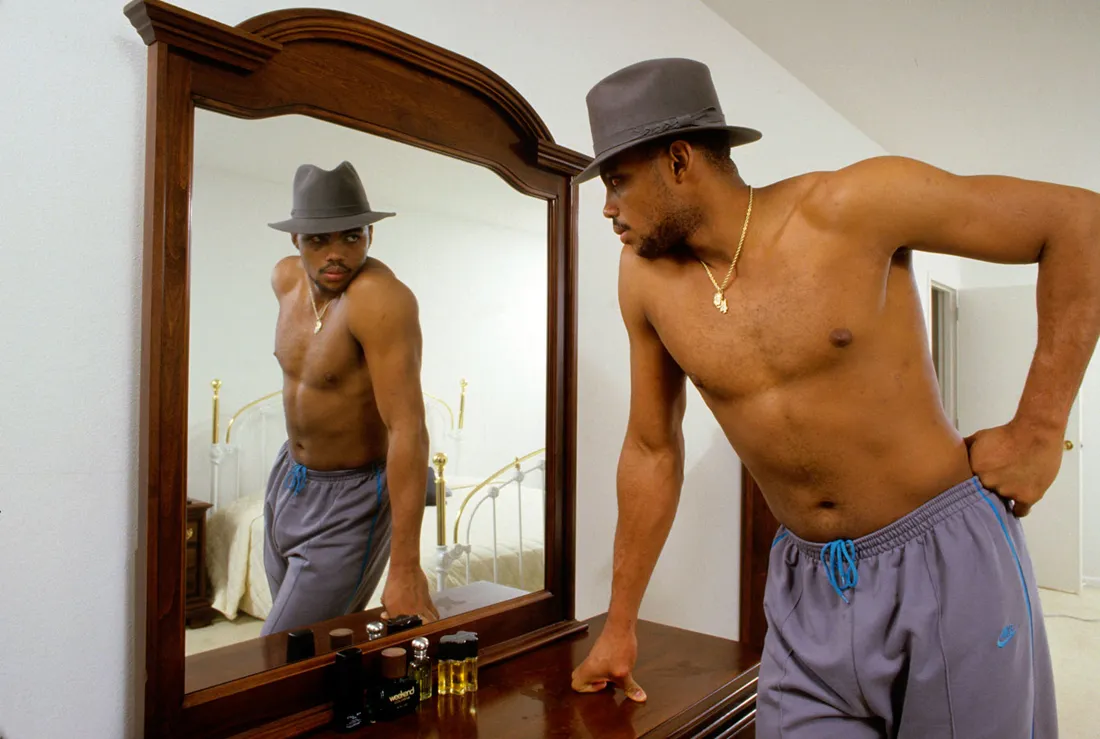 Charles Barkley had an amazing NBA career. He had the skills to do whatever on the court. His only flaw was that he didn't really watch his weight. Michael Jordan would stop Barkley from winning any championship and but that didn't hurt his legacy too much. Because no one beat Jordan in the finals.
Today, Barkley can be found on Inside the NBA on TNT with a few other familiar faces. The former NBA star also was in Space Jam, He Got Game and he appears in many sitcoms as himself. His playing days might be over but it seems like he is getting the groove of things with acting.
O'Neill Played Football?
This is a surprise to us but Modern Family actor Ed O'Neill dabbled in football while in college and had a short professional stint. He attended Ohio State University on a football scholarship but didn't do too much football. He was more into the parties and also didn't get along well with the coach.
His sophomore year he left and transferred to Youngstown State University. After his time there, he was signed as an undrafted free agent by the Pittsburgh Steelers in 1969. That didn't last long as he was cut only two weeks into training camp.
Moonlight's Actor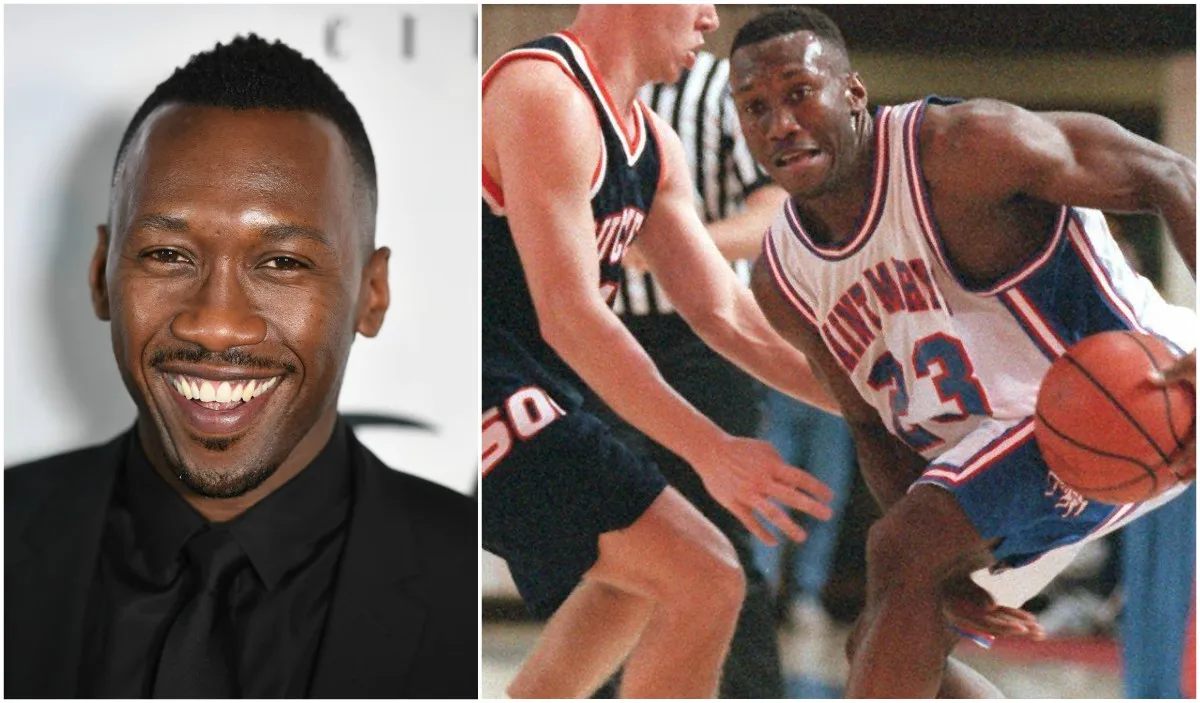 The Academy Award winner has done more than just appeared in one of 2016's best films. Mahershala Ali earned himself a basketball scholarship to Saint Mary's College of California. As good as that sounds, according to Ali, he was not to amused by basketball when it came time to graduate.
"Honestly, I kind of resented basketball by the end of my time there," he said. "I'd seen guys on the team get chewed up, spat out and I was personally threatened with being shipped off to the University of Denver. All in the name of wins and productivity."
Tommy Lee The Guard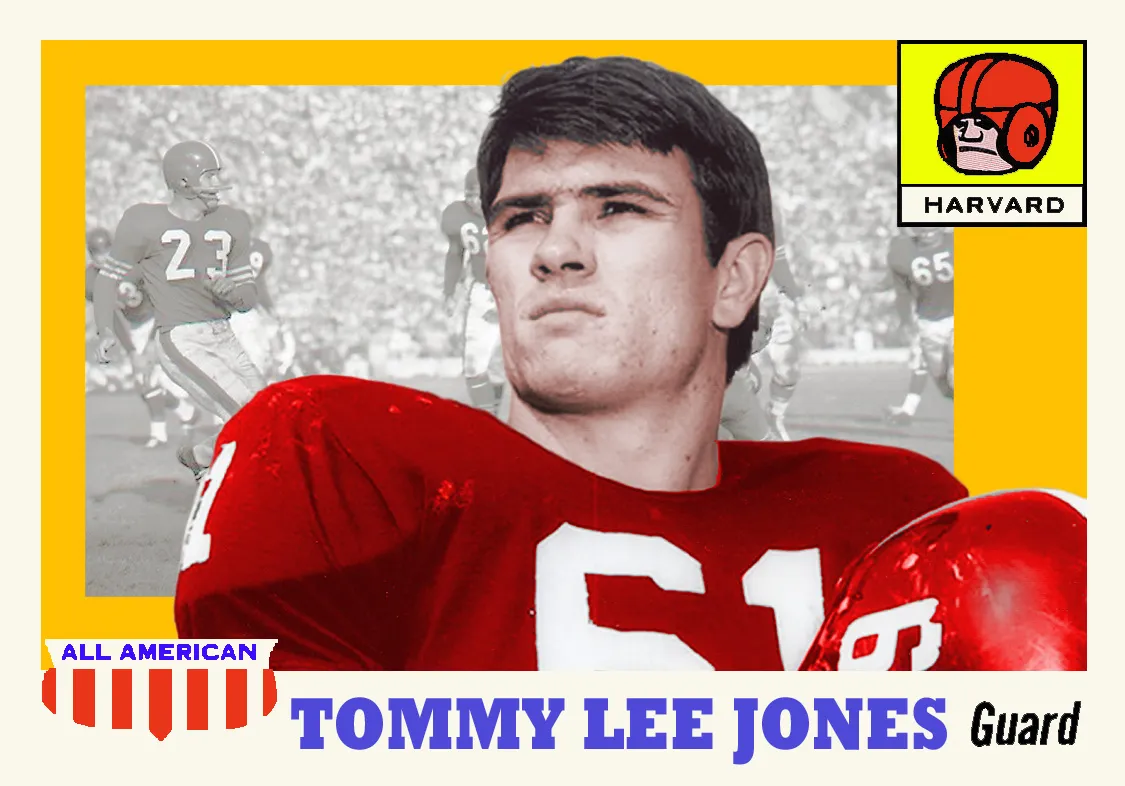 Here's a fun fact, Tommy Lee Jones was roommates with Al Gore during his college days. He attended Harvard and was also on the varsity football team in 1968. That same team went undefeated with Jones as the offensive guard. He was in charge of protecting the quarterback the same way he helped with the Earth in Men in Black.
He was nominated as a first-team All-Ivy League selection. During that year, his team made a last-minute 16 point comeback to tie Yale in a very famous game. And little did you know, he also helped start the Harvard Polo Club.
The Funny Guy Played Soccer
Surprisingly enough, Jon Stewart is funny, political and a former athlete. But once an athlete, always one. He played in college for the William & Mary men's soccer team and would end up making it on the varsity team after starting off as a walk-on. He even managed a game-winning goal in the NCAA tourney.
His coach spoke about him and said: "He was a really good player," he said. "He wasn't the best player, but he was a good player. His journey speaks to the type of person he is. He's very hard working and not easily discouraged."
Ellen Played Golf By Herself
Everyone loves Ellen DeGeneres! The talk-show host is extremely likable and funny so it's no secret why she is so successful. Back in high school she learned to play golf on her own and loved playing tennis as well.
"I was very much a tomboy," she said. "I loved sports, running around, playing tennis. I learned golf in high school because my mother remarried and we moved [from Louisiana] to a really small town in Texas. I had no friends, so I learned to play golf, because you can do that by yourself."
The Athletic Whitaker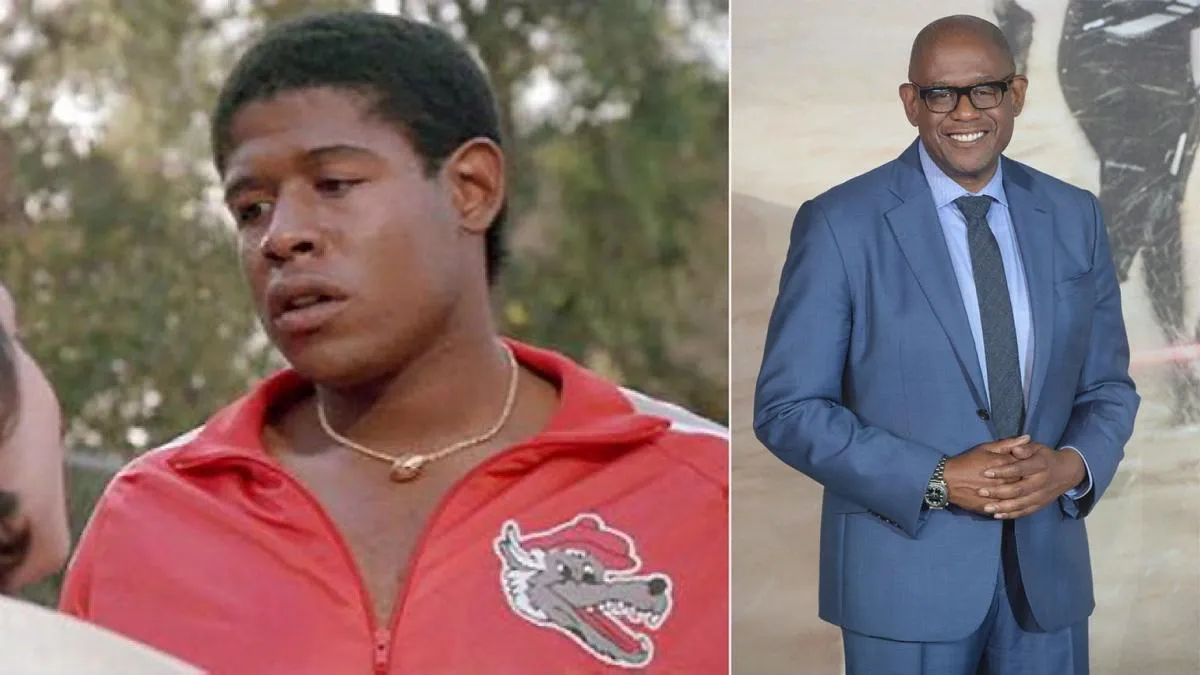 And to think, we thought Forest Whitaker was just a great actor. As it turns out, he was a very athletic kid growing up and earned a scholarship for football to Polytechnic University in Pomona.
"His family moved to South Central Los Angeles in 1965, IMDB reported. "The athletically-inclined Whitaker initially found his way into college via a football scholarship. Later, however, he transferred to USC where he set his concentration on music and earned two more scholarships." It is said that the transfer also happened due to him having a back injury.
Captain Tatum
Outside of being a really good dancer, Channing Tatum was also a supreme football player. He was the captain of his high school team. But a problem many talented people run into is having passions in other places. He told Vanity Fair that he enjoyed martial arts more than football. He earned a scholarship to Glenville State College but ended up dropping out.
"I just got tired of playing," he told ESPN. "I was only playing to keep that scholarship. I was interested in other things and missing home." Once he moved back home, he focused on his current career.