Jim Carrey's Life Is As Entertaining As Any Of His Movies
Since his first big blockbuster in 1994, Jim Carrey has been making the world laugh. The comedian turned actor has an impressive ability to put 110% into every role he plays to truly embody a character. From The Mask to Bruce Almighty, Carrey has never failed to deliver when it comes to movie making.
Carrey Knew His Destiny From A Young Age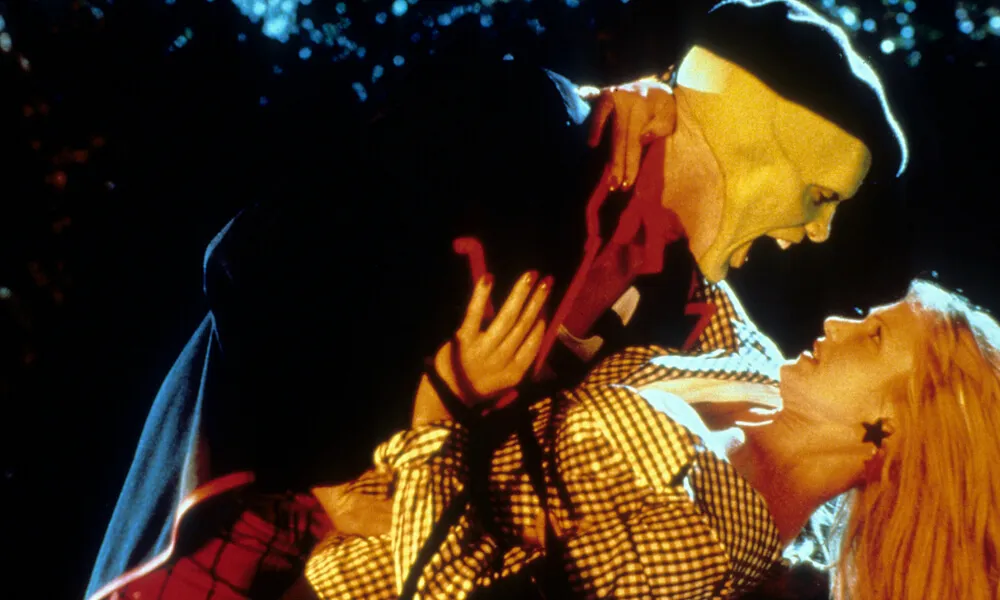 When Carrey was only 10 years old, he wrote a letter to Carol Burnett to let her know that he was a master of impressions, and wanted a role on the show. The production company wrote back to decline his "offer," but the reply left Carrey overjoyed and energized.
This energy and drive would be necessary going forward in his comedy career. Carrey stated that if comedy didn't work out for him, he probably would have ended up working at the local steel mill.
Another Comedian Gave Him His Big Break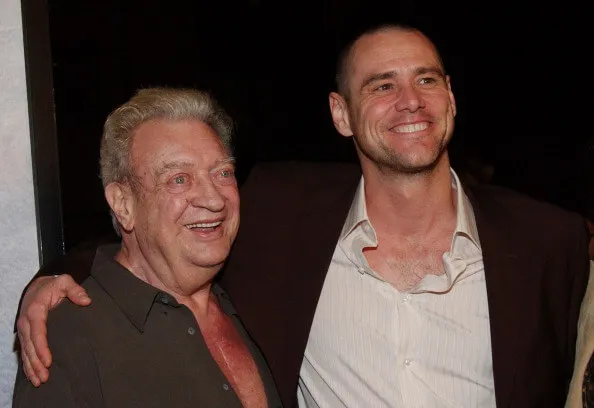 Carrey began his stage act in small comedy clubs across Ontario, but it wasn't until another comedian notice him that he could finally leave Canada and make a name for himself. Rodney Dangerfield took notice of Carrey and signed him to open his tour performances and work on his Las Vegas show.
Dangerfield's support allowed Carrey to take a chance and move to Hollywood. In 1983, Carrey reached a major milestone when he performed on The Tonight Show.
He Wore Tap Dancing Shoes To Bed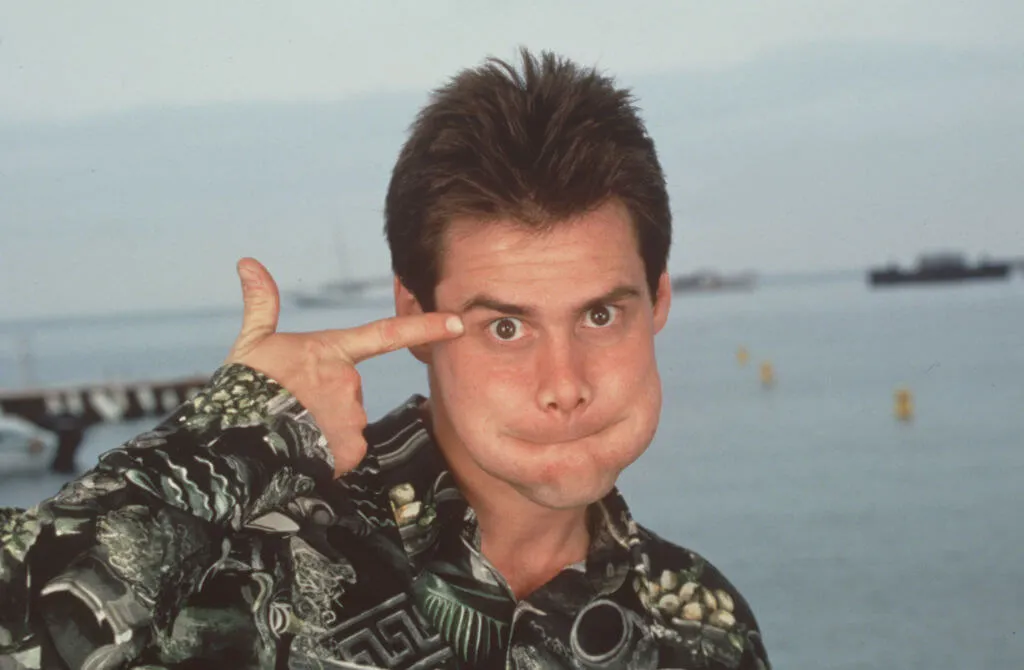 Always the performer, Carrey revealed in his biography that he wore tap dancing shoes to bed. This was because his parents would often wake him up and ask him to perform in the middle of the night.
Carrey's mom was sick and spent most of her time in bed on pain pills. He wanted to do anything he could to make her feel better. He perfected his tap dancing routine and began doing impressions of the weirdest things he could think of, like a praying mantis.
1994 Was His Breakout Year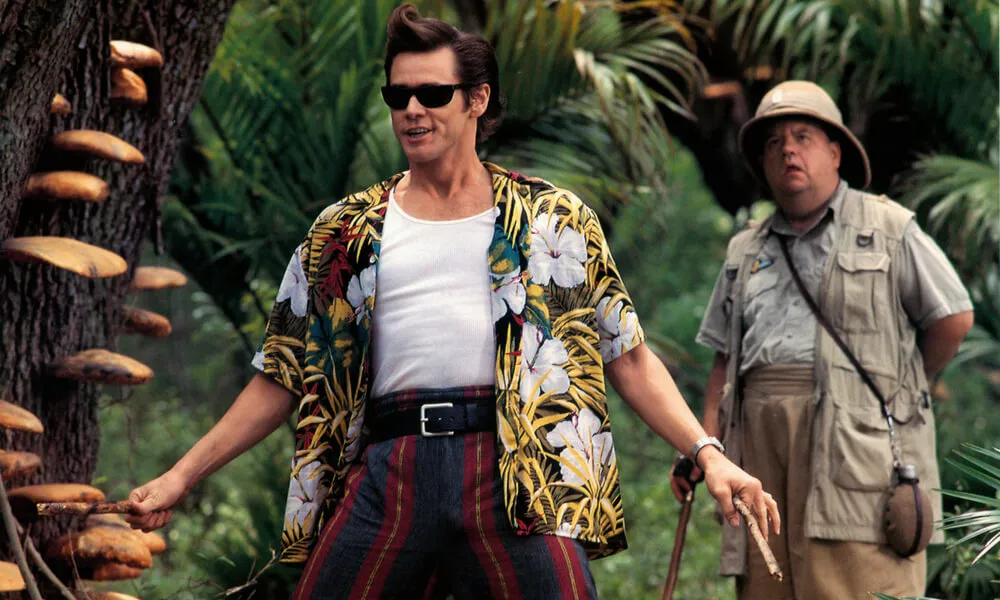 It took more than ten years from hisTonight Show performance for him to get his big break. Carrey performed regularly at The Comedy Store for years. He also unsuccessfully auditioned for Saturday Night Live. In 1990, he landed a spot on In Living Color when he began to make a name for himself.
Four years later, Carrey was cast in the lead roles for three separate major blockbusters: Ace Ventura: Pet Detective, The Mask, and Dumb and Dumber.
He Had An Unlikely Pen Pal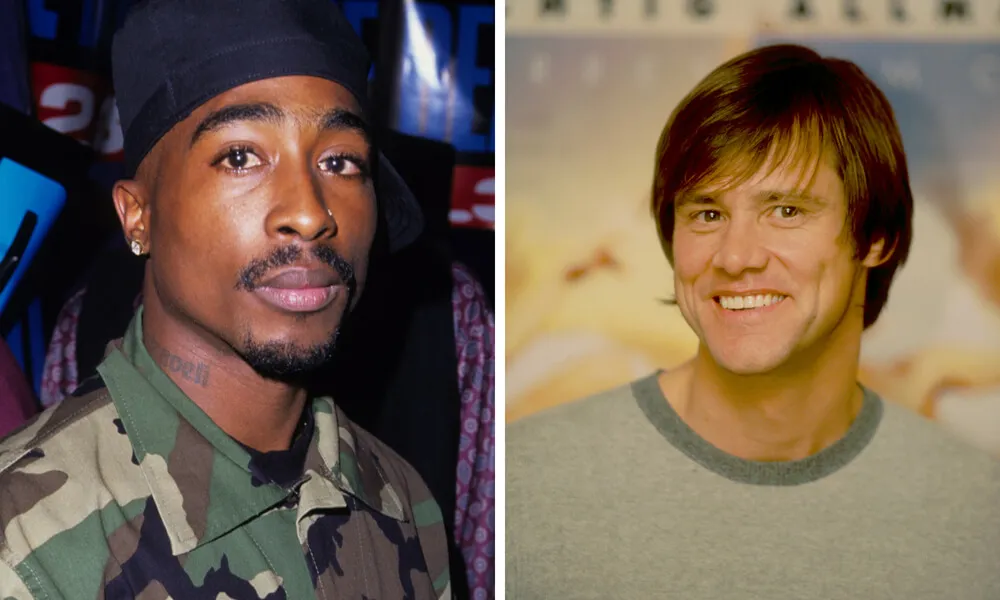 During Tupac Shakur's 1995 prison stint, Carrey often wrote letters to the rapper to make him laugh and keep him hopeful. Carrey wasn't writing to Tupac for fun, the two were close friends, and Shakur often stated that Carrey was his favorite actor.
It isn't uncommon for comedians to take it upon themselves to lift people's spirits. During the filming of Schindler's List, Robin Williams would call the set to help keep the actor's spirits up.
A Post-Dated Check Inspired Him To Work Hard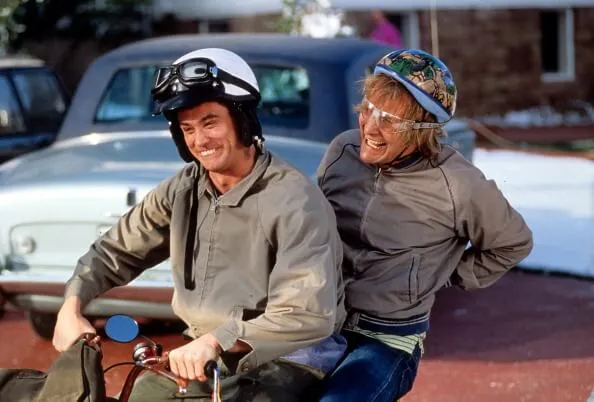 During his time on the Hollywood comedy strip, Carrey was happy to have a stable gig, but he wanted more. He visualized and wrote himself a check for $10 million and vowed that he would make that much money with acting.
He kept the check in his wallet for seven years while he worked for his big break into Hollywood. The check was post-dated for Thanksgiving 1995. Just before the holiday, Carrey received his $10 million check for Dumb And Dumber.
Carrey Was The First Actor To Receive A $20 Million Salary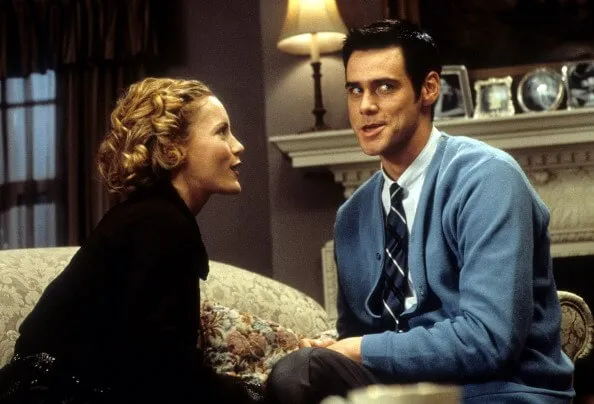 We would have assumed that hard-hitting actors like Tom Cruise or Jodie Foster would be the ones to get the first $20 million salary, but Carrey was the first. He was offered the record-breaking salary in 1996 for The Cable Guy.
After the overwhelming success of his movies, producers expected The Cable Guy to make that much on the opening weekend alone. The film received moderate success but is now believed to be one of Carrey's most underrated pieces of work.
He's Canadian, Eh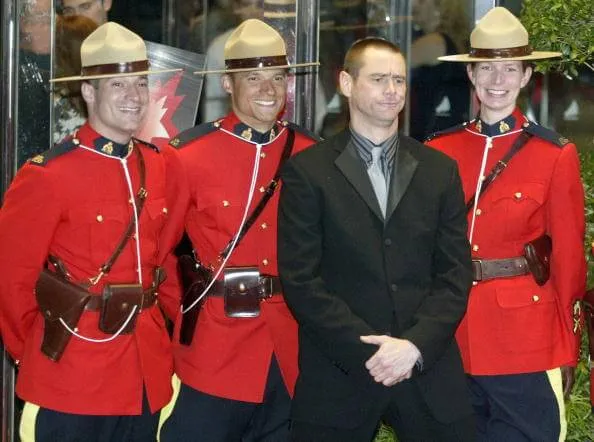 Jim Carrey was born James Eugene Carrey on January 17, 1962, in Newmarket, Ontario, Canada. His family is French-Canadian and came from humble roots. His parents were a musician and an accountant and lived a simple life. Carrey's family moved to Burlington, Ontario which was where he spent the majority of his childhood.
He still considers himself a Canadian boy, but in 2004 he applied and received American citizenship. He now holds dual citizenship.
A Wrongful Death Lawsuit Has Been A Thorn In His Side Since 2016
Carrey met former girlfriend Cathriona White in 2012 and dated her for nearly a year. White was found dead from a prescription drug overdose. Carrey was devastated and even walked as a pallbearer at her funeral.
One year later, White's husband, Mark Burton, sued Carrey in a wrongful death lawsuit and alleged that his wealth and celebrity status was what allowed White to obtain the prescription drugs. The lawsuit was finally dismissed in February 2018.
For A Funny Guy, He Plays Some Evil Characters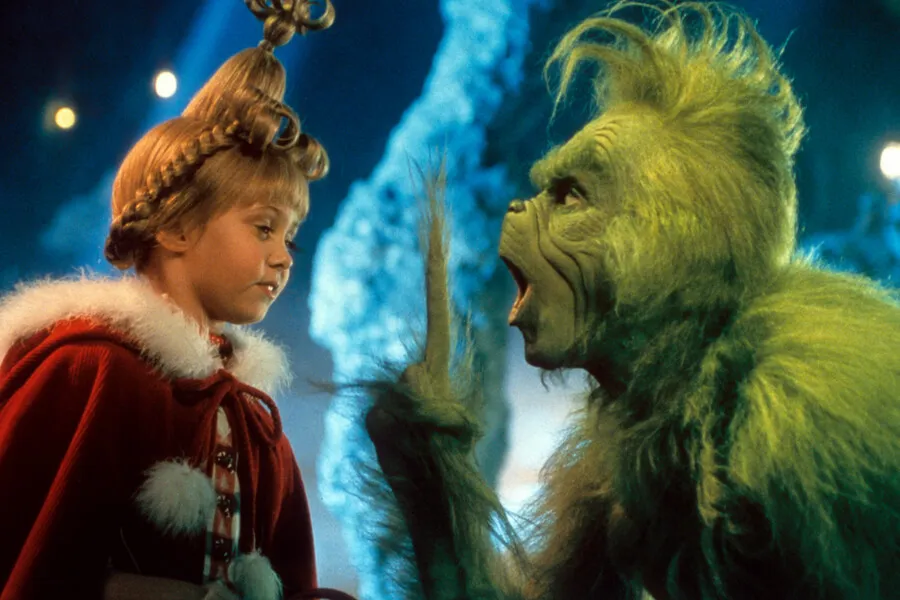 Although he can make us laugh in a second, Carrey is known for a surprising number of mean, evil characters. He's the only actor who has played both The Grinch and Ebenezer Scrooge, two of the most notoriously evil characters in movie history.
Carrey also took on evil roles such as Count Olaf in the film version of Lemony Snicket'sA Series Of Unfortunate Events, and The Riddler in Batman Forever.
Like Many Comedians, Carrey Has Battled Depression
It's not uncommon for some of the funniest people to be the ones most often battling internally with depression and mental illness. Carrey is one of the few who has been open about his struggles. He admitted to using the prescription drug Prozac to help him get over his depression.
Carrey now refuses to take any sort of drug or stimulant that could interfere with his mental health, even including coffee.
Impressions Are His Bread And Butter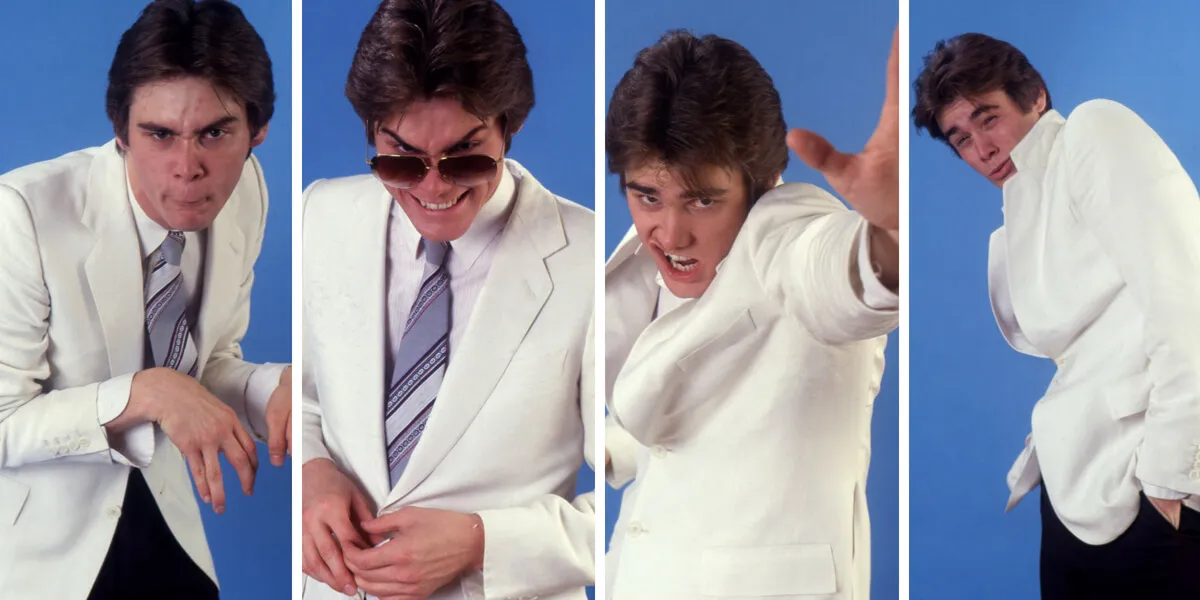 Carrey got recognized for his impressions, and it's for a good reason. Most comedians will have 10-30 impressions lined up in their back pocket, and Carrey boasts over 120. Now, Carrey gets impersonated by other comedians.
His uncanny ability to impersonate almost any celebrity or character makes it hard to believe he didn't land the job at SNL in the '80s. It worked out in his favor because Carrey ended up hosting the show three times.
School Was Never In The Stars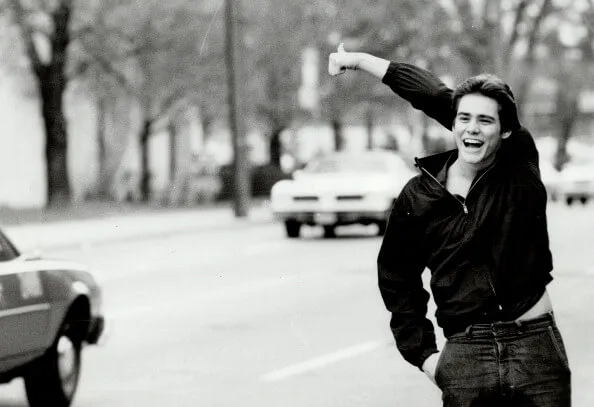 For a child who already knew his destiny was in comedy, going to school was an added burden. Carrey had stated that he was never very interested in academics. When he was 12, his family fell on tough times that left them homeless. When he was 15, he dropped out of high school to become at janitor to help pay the bills.
Looking back, Carrey states that he was furious about the situation at that point in his life, but that his struggle helped him fine-tune his comedy act.
He's Nervous To Return To Hollywood
Six years away from the limelight is a long time. Carrey is returning to Hollywood in September 2018 for the Showtime dramedy Kidding, and he's admitted that he is nervous. In an interview with The Hollywood Reporter, Carrey said that he started painting and left Hollywood because he simply didn't think it challenged his creativity.
His years off painting and becoming involved in politics has turned him cynical. Carrey admitted that over time, his plan moved away from joining Hollywood, to disrupting it.
Love Is Not In The Air
Carrey has been married twice and in a public relationship once. His first wife, Melissa Womer, was a former waitress and actress at The Comedy Store where Carrey performed. The two married in 1987 and had one daughter, Jane, before getting divorced in 1995.
After his divorced, Carrey had a nine month marriage to Dumb And Dumber co-star Lauren Holly in 1996, had a brief engagement to Renée Zellweger in 1999, and dated Jenny McCarthy publicly from 2006-2010. Everyone wants a piece of this funny man.
He's An Award Show Beast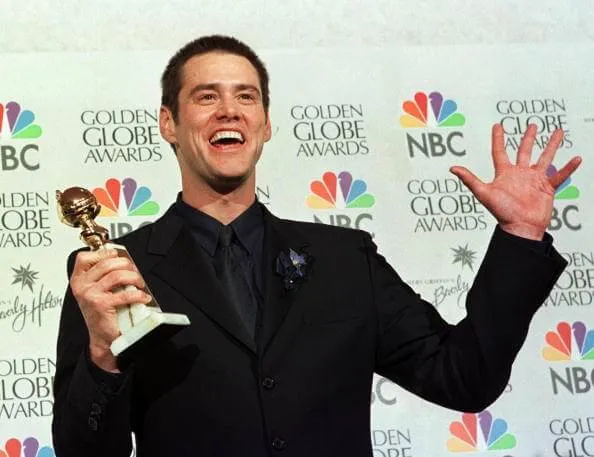 It's not surprising that with several Hollywood blockbusters, Carrey has a long list of awards and nominations. He won back-to-back Golden Globe awards for Best Lead Actor In A Motion Picture for The Truman Show and Man on the Moon.
He was nominated for one award during his 1994 breakout year: a Golden Raspberry. The worst-of-the-worst awards tried to label him "Worst New Star," but we all knew better.
Art Is One Of Carrey's Passions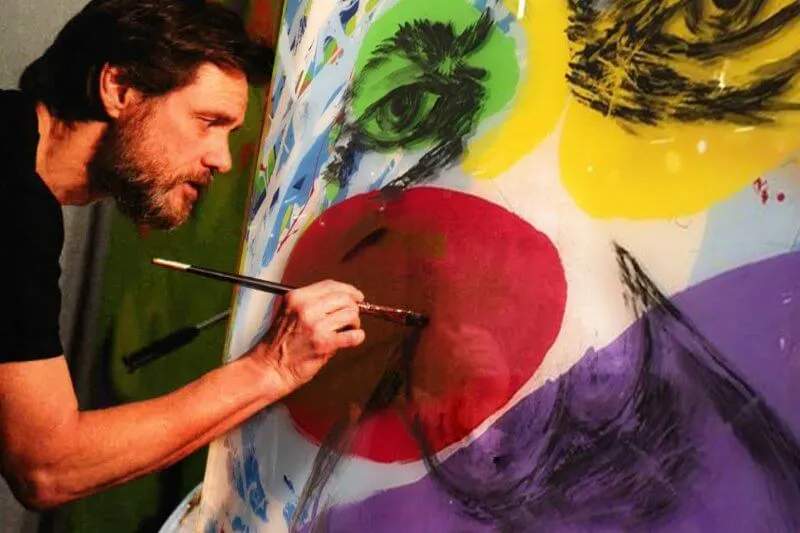 If you're wondering where Carrey went for six years, he was painting. Except for a few select films, Carrey essentially dropped off the face of Hollywood around 2011. During this time, he took up painting, and he went all in.
A lot of Carrey's work reflects his spiritual and positive lifestyle. Most of his paintings use bright colors and are about being "completely involved, heart, mind, and soul." He admits he doesn't care what the critics say and that he uses painting as an escape.
Art Is Also A Form Of Politics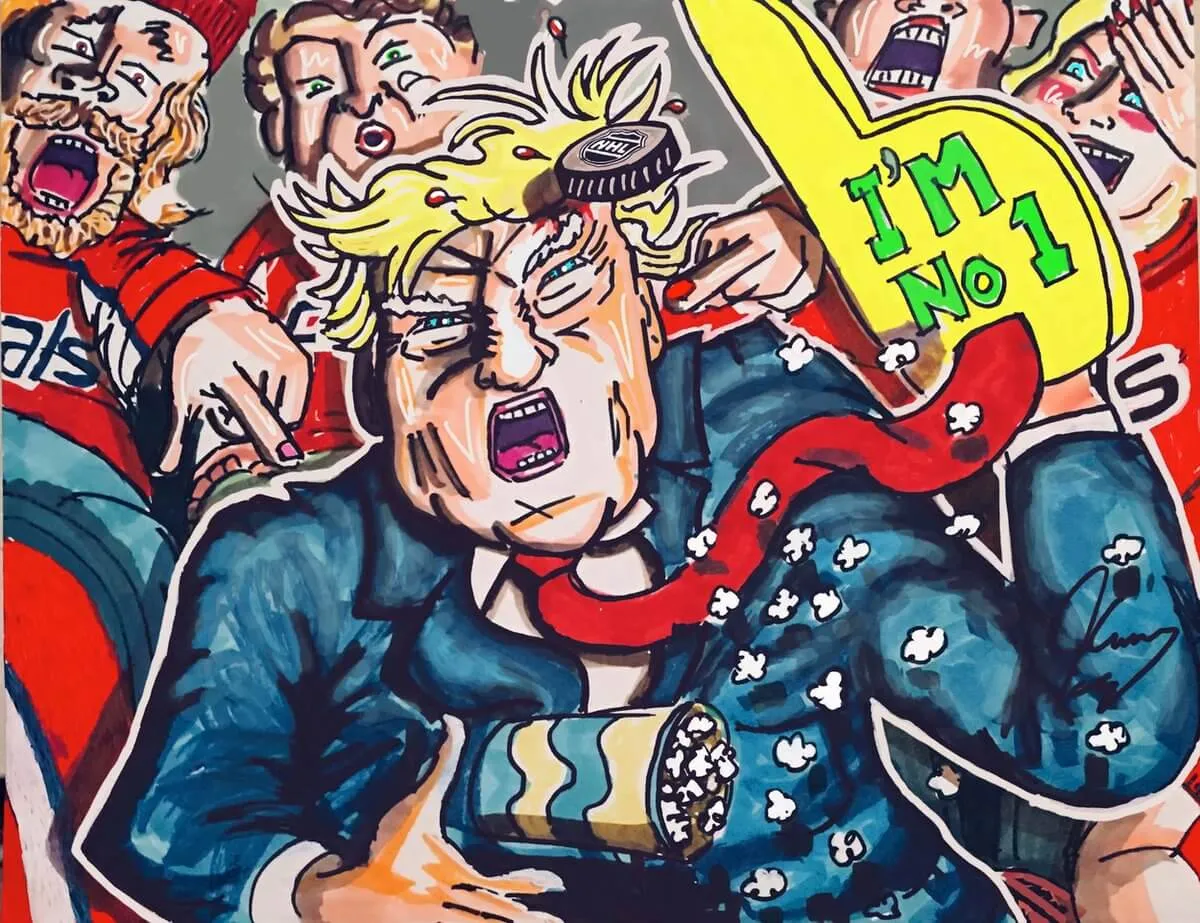 Most of Carrey's paintings are bright and happy, but since 2016, he has drawn criticism for his political cartoons. Like many other celebrities, Carrey uses his platform to influence politics, but some of them have gone a step too far for some people.
Carrey's cartoons have targeted Trump, Paul Ryan, Mark Zuckerberg, and Sarah Huckabee Sanders. The political cartoons haven't been all bad though. He posted a tribute to Stephen Hawking, and LeBron James is one of his most notable fans.
Method Acting Made Him A Dramatic Superstar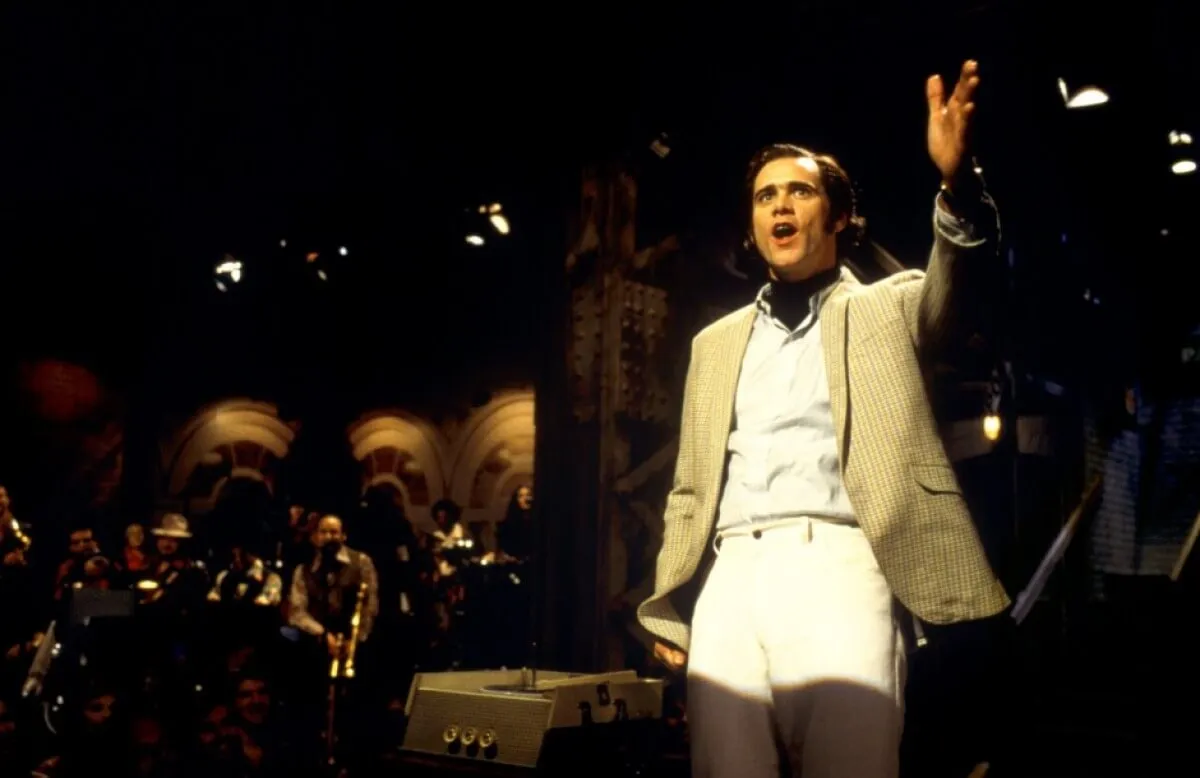 Carrey showcased his dramatic acting chops in The Truman Show, but it wasn't until one year later in Man on the Moon that the world realized what they were dealing with. In Man on the Moon, Carrey stars as legendary comedian Andy Kaufman, and the performance is so good, it's almost freaky.
That's because Carrey underwent intense method acting for the role. Carrey lived like Kaufman for an entire year. He frequented the comedy clubs, played pranks on people, and even impressed Kaufman's birth parents.
He's A Children's Author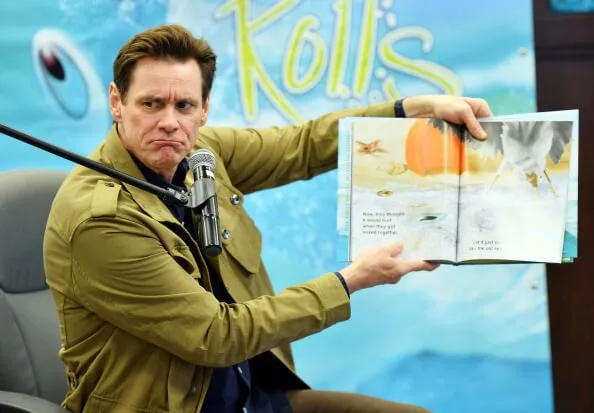 In 2013, Carrey released a children's book called How Roland Rolls about an ocean wave that is scared that if he ever hits the beach, his life will be over. Carrey described the book as a children's story that "deals with a lot of heavy stuff in a really childish way."
He wrote and released the book during his years away from Hollywood, so there's no doubt that the story reflects his own personal struggles.