You'll Be 'Blindsided' By These Facts About Sandra Bullock
Sandra Bullock is one of those actresses that everyone seems to love, but no one truly knows much about. She gained a huge fanbase after starring in A-list movies like Speed, The Blind Side, and Miss Congeniality.
But Sandra is also notoriously private about her personal life, including her former husband's infidelity and her two adopted children. After taking time away from Hollywood, she's back and finally opening up to fans about her past. Read on to learn more about Sandra's life and see what she's been up to lately, including photos of her family.
She Was An Army Kid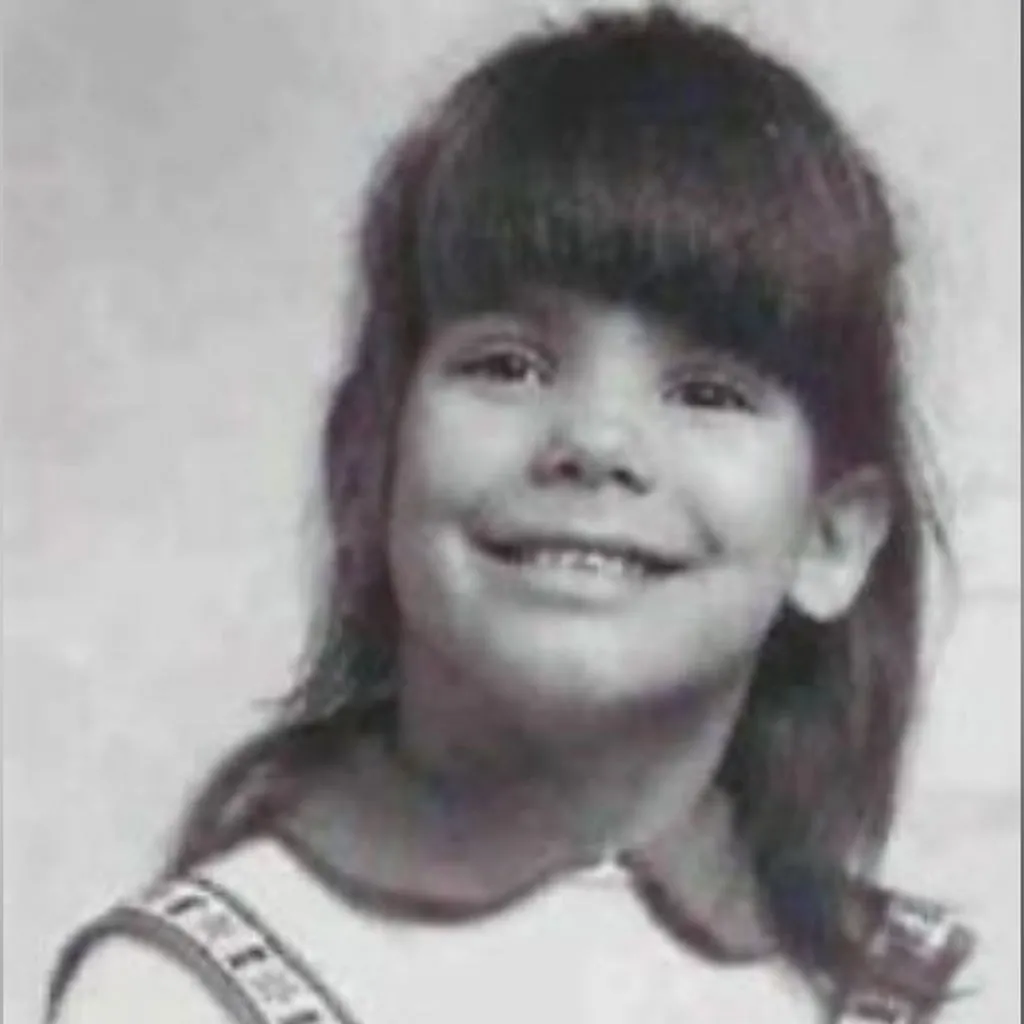 Born on July 26, 1964, in Arlington Virginia, the actress traveled throughout Europe with her parents. Her father, John W. Bullock, was a United States Army employee and part-time voice coach. Her mother, Helga Mathilde Meyer, was an opera singer.
Bullock was raised in Germany and Austria for 12 years, and she grew up speaking German too. The aspiring actress studied music and dance at the Waldorf School in Nuremberg.
She Made Her Stage Debut In Germany At Five Years Old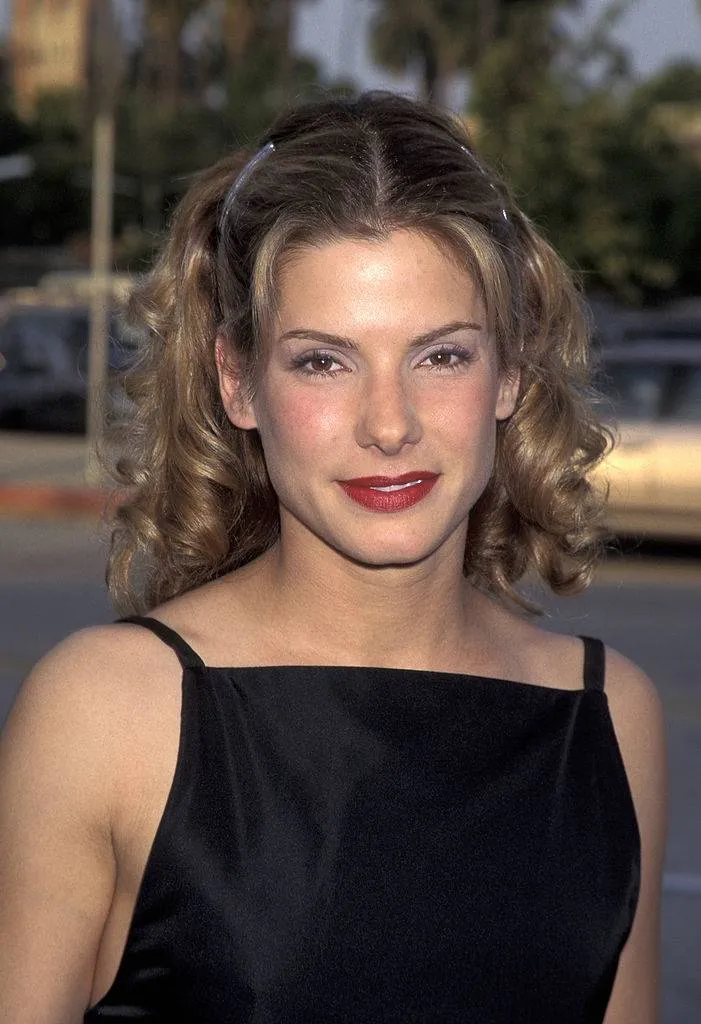 German audiences got the first glimpse of Sandra's talent. Bullock made her first stage appearance in a small role for an opera in Nuremberg. Her stage debut at a young age inspired her to develop an interest in acting, thus appearing regularly at the Staatstheater Nürnberg.
Did you know that Bullock has a younger sister? Her name is Gesine Bullock-Prado, and she served as the vice president of her sister's production company, Fortis Films.
She Went To High School And College On The East Coast Of The U.S.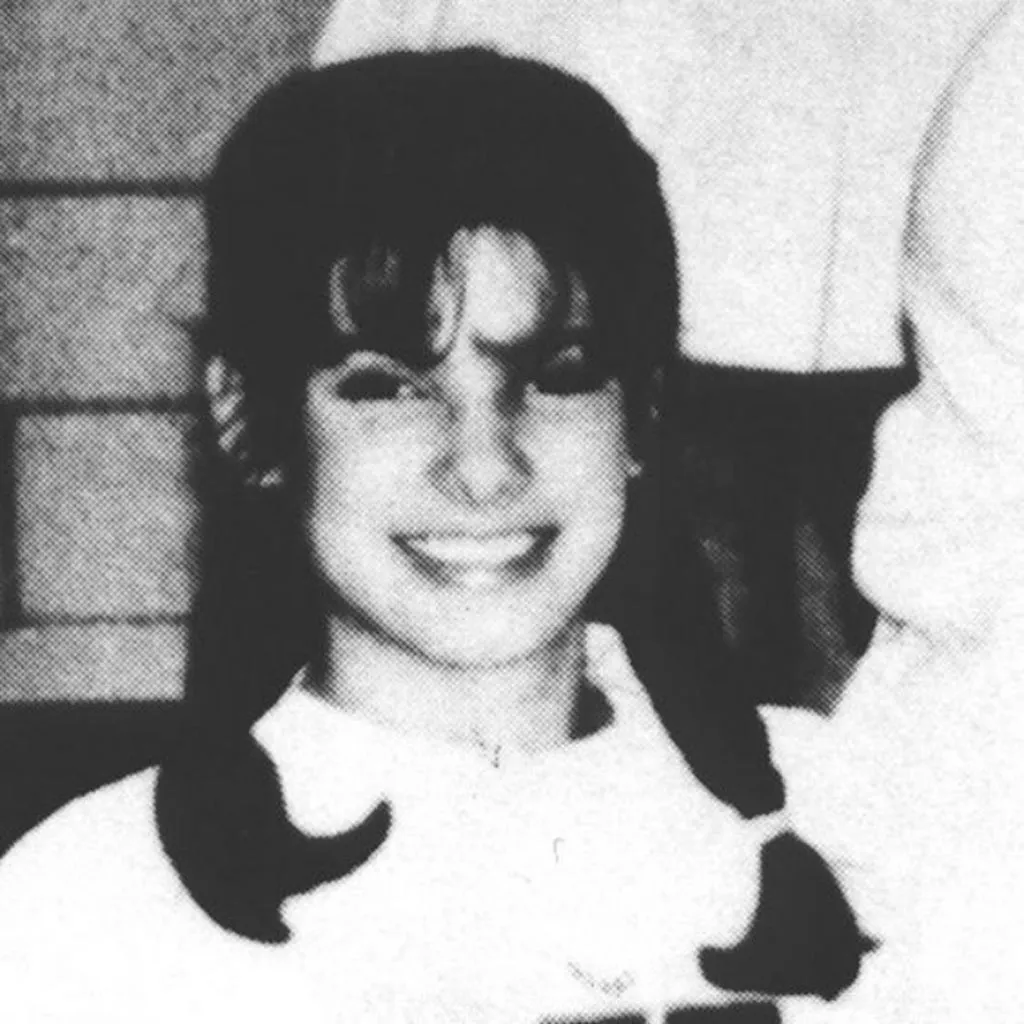 The Bullock family made their way to North America and settled in the Washington, D.C. area. The Miss Congeniality actress attended Washington-Lee High School where she had no problem fitting in. Bullock would become involved in cheerleading and performed in theater productions.
Following her graduation in 1982, she would attend East Carolina University in Greenville, North Carolina to study acting. However, she left college only three credits shy of earning a Bachelor's Degree.
She Moved To New York And Worked As A Bartender
While living in the Big Apple, Bullock worked as a bartender to support her dream of becoming an actress. During that time, the Crash actress took acting classes and it wasn't long before she landed a gig in an Off-Broadway production.
She then appeared in the play No Time Flat and her performance was strong enough that she got herself an agent. Most of her early acting jobs were small parts in television and B-Movies.
She Starred In A Short-Lived NBC Sitcom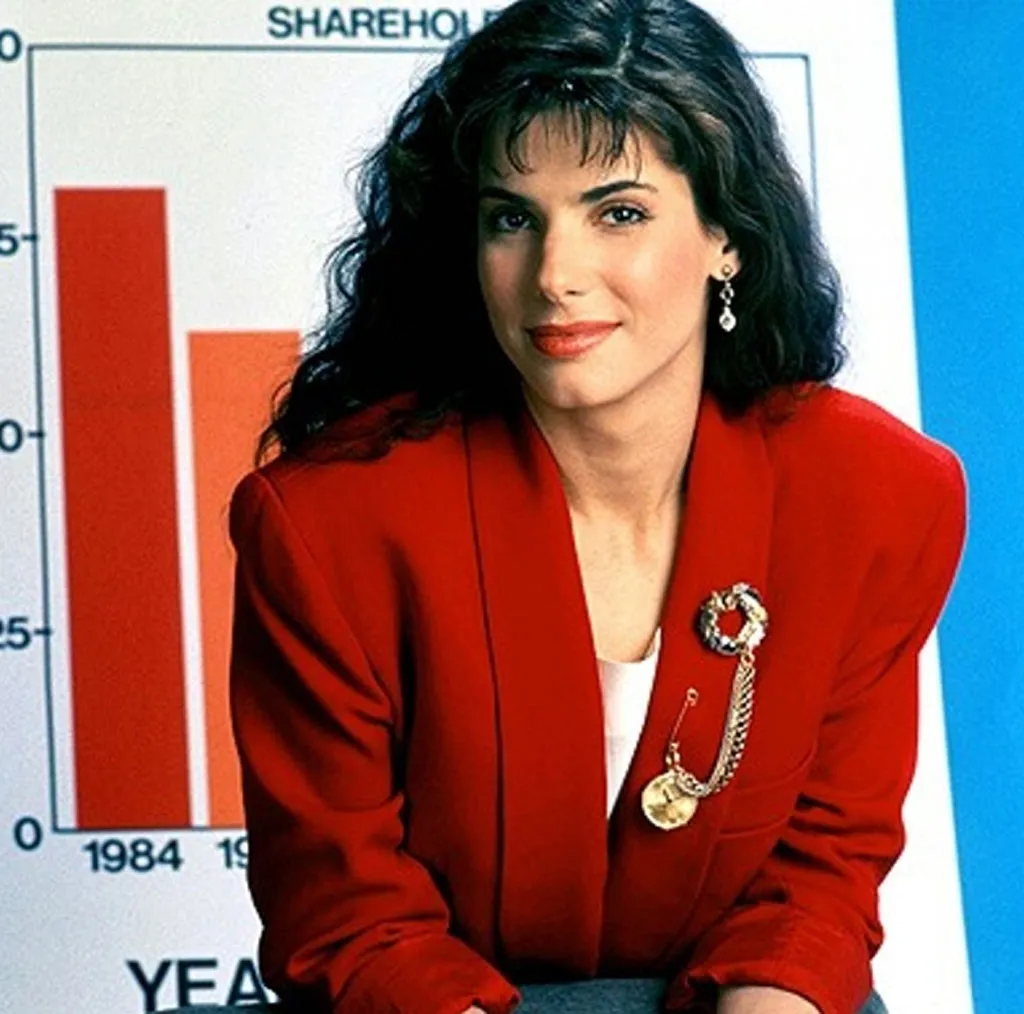 After landing an agent and appearing in low-budget movies and television shows, she earned a part in the 1989 made-for-television film Bionic Showdown: The Six Million Dollar Man and the Bionic Woman. That led her to play Tess McGill in the short-lived NBC television adaptation of the film Working Girl.
From there on, she would appear in several films before Bullock rose to early prominence with a supporting role in 1993's Demolition Man.
Bullock's Big Breakthrough Came A Year After Demolition Man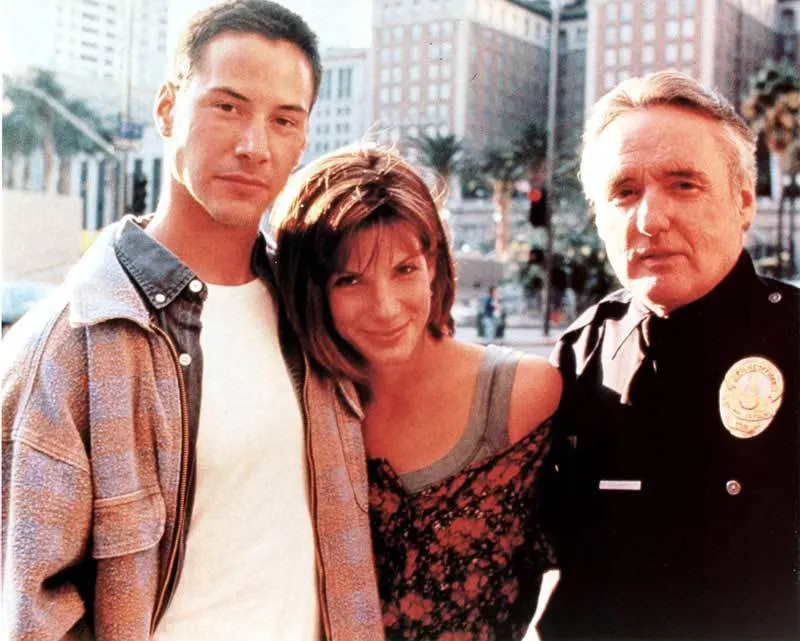 Before Bullock was cast as Annie Porter in the hit movie Speed, both Halle Berry and Ellen DeGeneres were considered for the role. The Virginia native would read for the part with co-star Keanu Reeves to make sure there was good chemistry between the actor and actress.
In an interview with Entertainment Weekly, she recalls that the pair had to do "all these physical scenes together, rolling around on the floor and stuff."
Everyone Told Her Not To Take The Role In Speed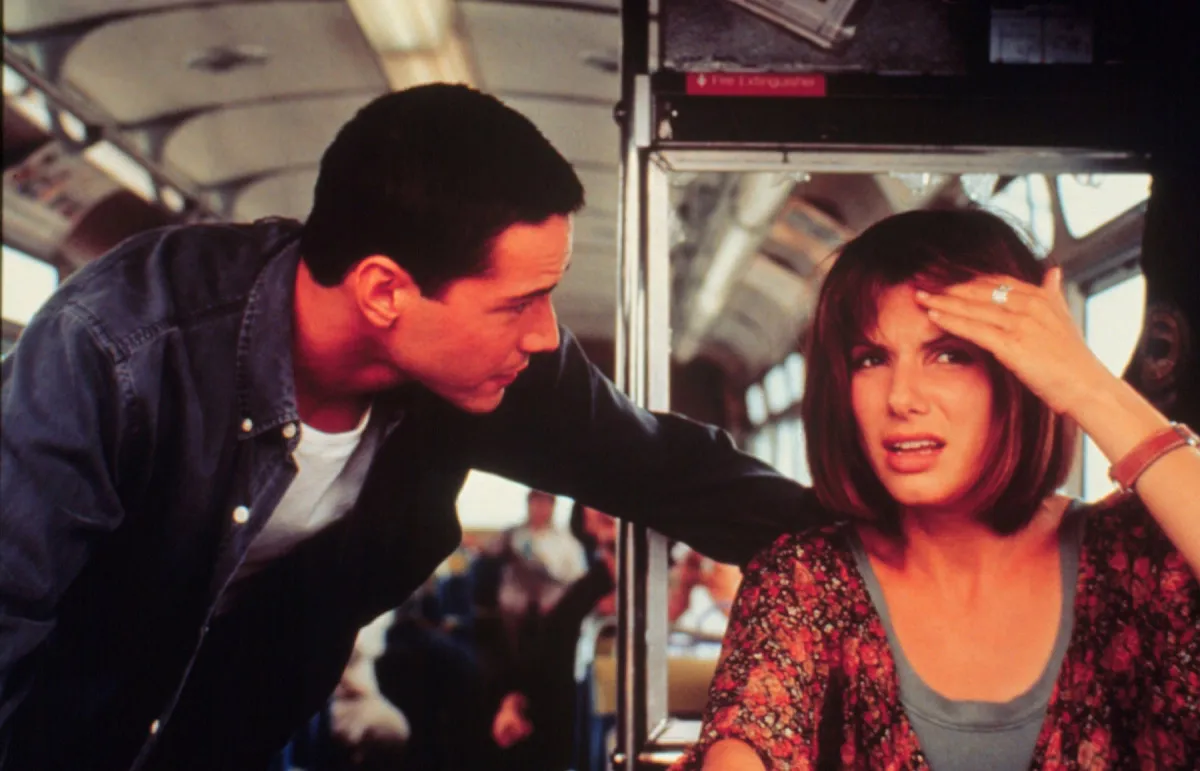 In 1995, a report from People magazine surfaced. It included a quote from Bullock who spoke to one of her hometown newspapers. The quote said, "Everyone told me not to do Speed. I mean, it looked like I'd be just 'the girl,' but I've learned to do things by instinct."
It's a good thing she never backed out of the role because, without it, she might not have landed even more prominent roles.
A String Of Film Successes Followed After Speed
Bullock's outstanding performance soon established herself as a Hollywood leading actress. For her role in While You Were Sleeping, she received her first Golden Globe Award nomination for Best Actress-Motion Picture Musical or Comedy.
Throughout the nineties, she appeared in a few more him movies, including The Net and A Time To Kill. In an attempt to expand her dramatic range, Bullock appeared as an alcoholic newspaper columnist sent to rehab in 28 Days.
She Regrets Making A Sequel For Speed
The actress wished that someone had told her not to make a sequel for Speed. She only agreed to appear in Speed 2 to get financial backing for her next film, Hope Floats.
The Golden Globe nominee told The Nation how she felt about the movie. "I've always been at the helm of what I do. There's never been anything that someone said 'I think you should do... except for Speed 2, which I wish someone would have done."
Following Miss Congeniality, Bullock Took A Brief Hiatus
Bullock took on the role of an FBI agent who went undercover in the Miss United States beauty pageant in the hit Miss Congeniality. The role would earn the actress her second Golden Globe Award nomination for Best Actress-Musical or Comedy. Following a brief breaking from acting, the Virginia native returned in 2002.
She appeared in Murder by Numbers, playing a detective who's responsible for tracking down a duo of thrill-killers.
While Working On Two If By Sea, Bullock Discovered She Was Allergic To An Animal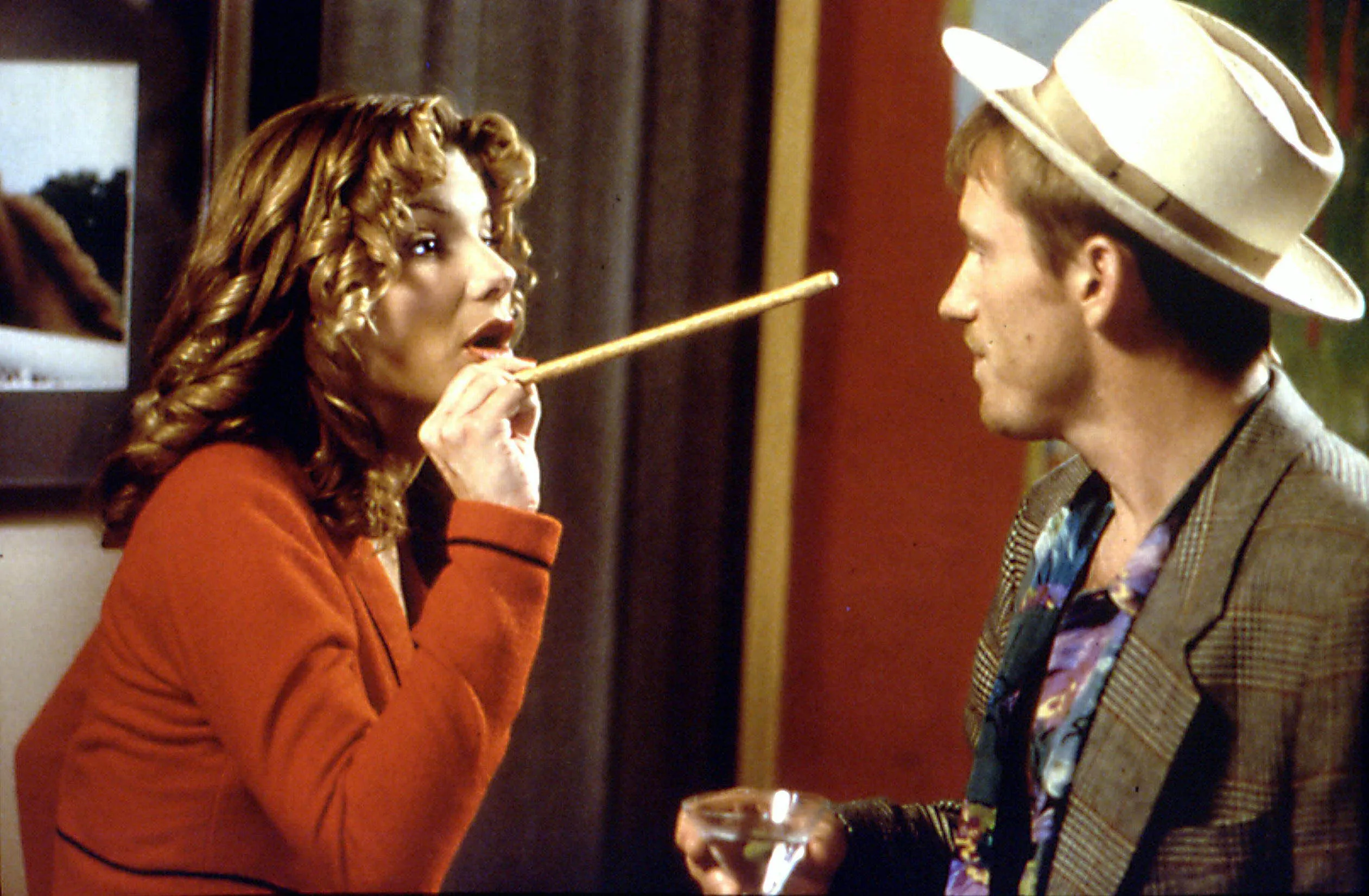 The actress was enjoying her newfound fame thanks to Speed. However, after appearing in the movie, she discovered she had allergies while filming Two If By Sea. Bullock co-starred with Denis Leary in the 1996 rom-com.
Unfortunately, when she was shooting a scene with horses, it turns out she was allergic to them. And to add more salt to the wound, the movie was the actresses' worst worldwide opening until Our Brand Is Crisis was released.
She Dated Ryan Gosling And Hugh Grant Teased Her For That
Bullock was once engaged to Tate Donovan, whom she met on the set of Love Potion No. 9. After their engagement broke off, the 28 Days actor began dating Canadian Ryan Gosling.
Despite their 16-year age difference, they dated for a little over a year. However, that was long enough for her Two Weeks Notice co-star to tease her about it. Hugh Grant gave Gosling the nickname "The Child" and would mimic a baby to rile her up.
She Survived A Plane Crash
Bullock and her then-boyfriend, musician Bob Schneider, were traveling during the holiday season in 2000. Their plane skidded off the runway which carried the couple and two crew members. Thankfully, they all emerged unhurt from a potentially fatal plane crash in the snowbound resort town of Jackson Hole, Wyoming.
It's believed that the pilot may have been confused by the hazardous conditions that he mistook a set of ground lights.
Bullock Once Owned A Restaurant In Texas
Bullock opened the restaurant, Bess Bistro, in the almost-century-old Stratford Arms building at 500 W. Sixth St. in 2006. The restaurant started as a French bistro but introduced a new executive chef in the past year and had moved away from its French roots.
Plus, the across-the-street neighbor Walton's Fancy & Staple, a hybrid bakery, deli, and flower shop that Bullock also owns, opened in 2009. Unfortunately, Bess Bistro closed its doors in September 2015.
She Hates Musicals
The irony behind this is rather interesting. Considering her own musical training and the careers of her parents, Bullock admitted something during an interview with Harper's Bazaar.
Despite being in a children's choir, the actress will never step foot on the set of any musical. She made her stance on musicals by making it clear that she really hates them. It's no surprise why the actress has appeared in so many comedy/drama films.
She Married Jesse James On July 16, 2005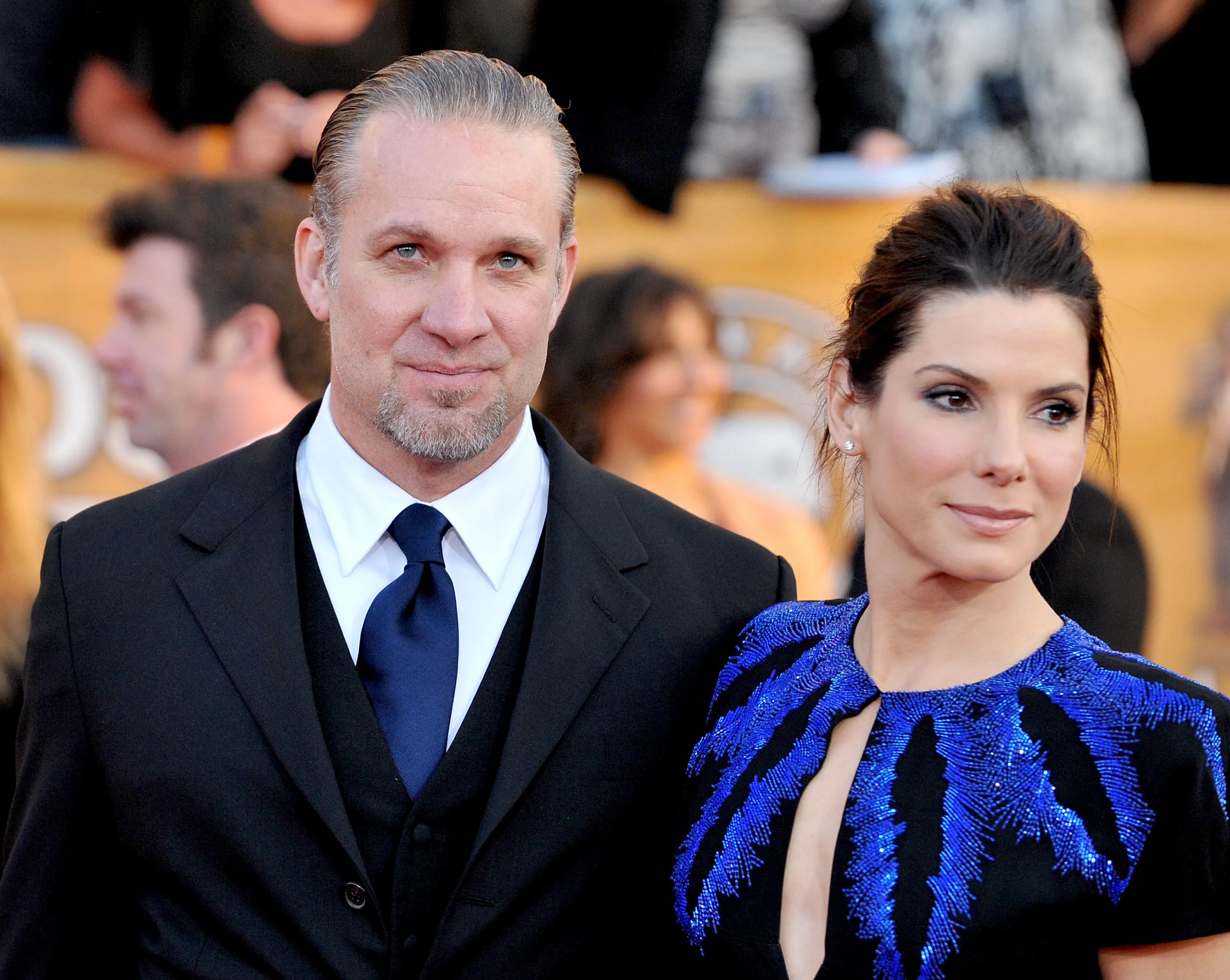 Bullock married Jesse James, the motorcycle builder and host of both Monster Garage and Jesse James Is A Dead Man, back in 2005. They first met when Bullock arranged for her ten-year-old godson to meet James as a Christmas present.
In November 2009, Bullock and James entered into a custody battle with James' second ex-wife, former adult film actress Janine Lindemulder. Bullock and James subsequently won full legal custody of James' five-year-old daughter.
A Scandal Rose Between Bullock And James In 2010
Several women claimed to have had affairs with James during his marriage to Bullock. James responded to the rumors of infidelity by issuing a public apology to Bullock.
After that, James' publicist subsequently announced on March 30, 2010, that James had checked into a rehabilitation facility to "deal with personal issues" and save his marriage to Bullock. However, Bullock filed for a divorce and it was finalized on June 28, 2010.
Some Fans Are A Little Obsessed With The Actress
On April 22, 2007, a woman named Marcia Diana Valentine was found lying outside James and Bullock's home in Orange County, California. When James confronted the woman, she ran to her car, got behind the wheel, and tried to run over him.
Valentine was charged with one felony count each of aggravated assault and stalking. However, she pleaded not guilty to charges of aggravated assault and stalking. She was sentenced to three years probation.
She Adopted Her Kids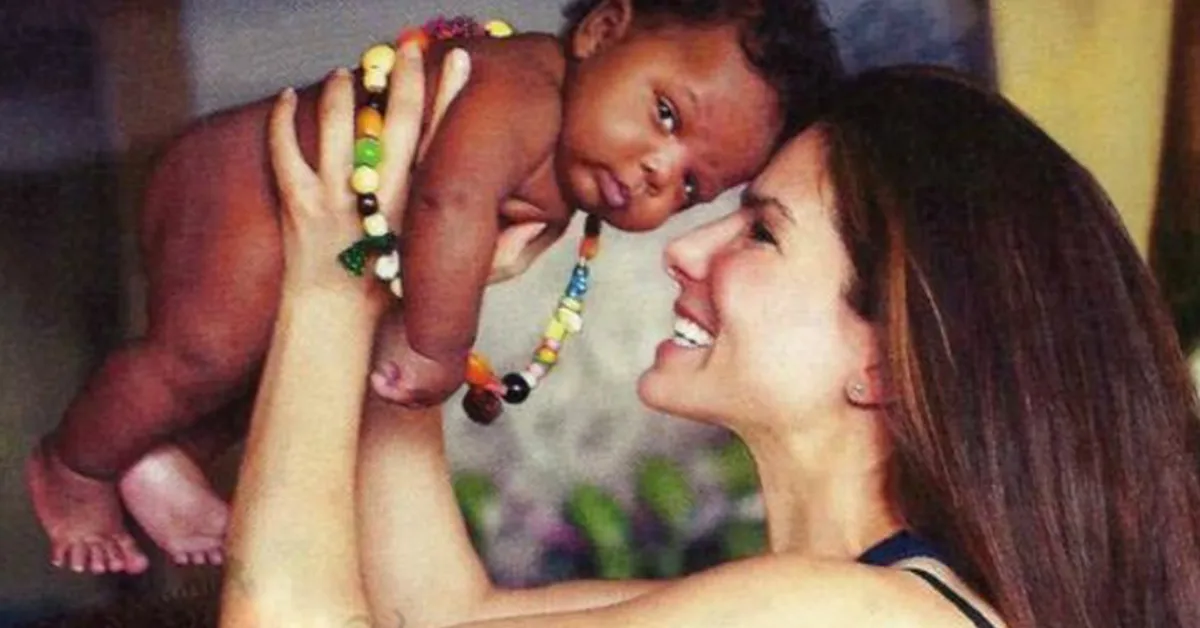 Bullock announced on April 28, 2010, that she had proceeded with plans to adopt a son. Bullock and Jesse James had begun the adoption process four months prior. Bullock's son began living with them in January 2010, but they chose to keep the news private until after the Oscars in March 2010.
However, given the couple's separation and then divorce, Bullock continued the adoption of her son, Louis, as a single parent.
A Son And A Daughter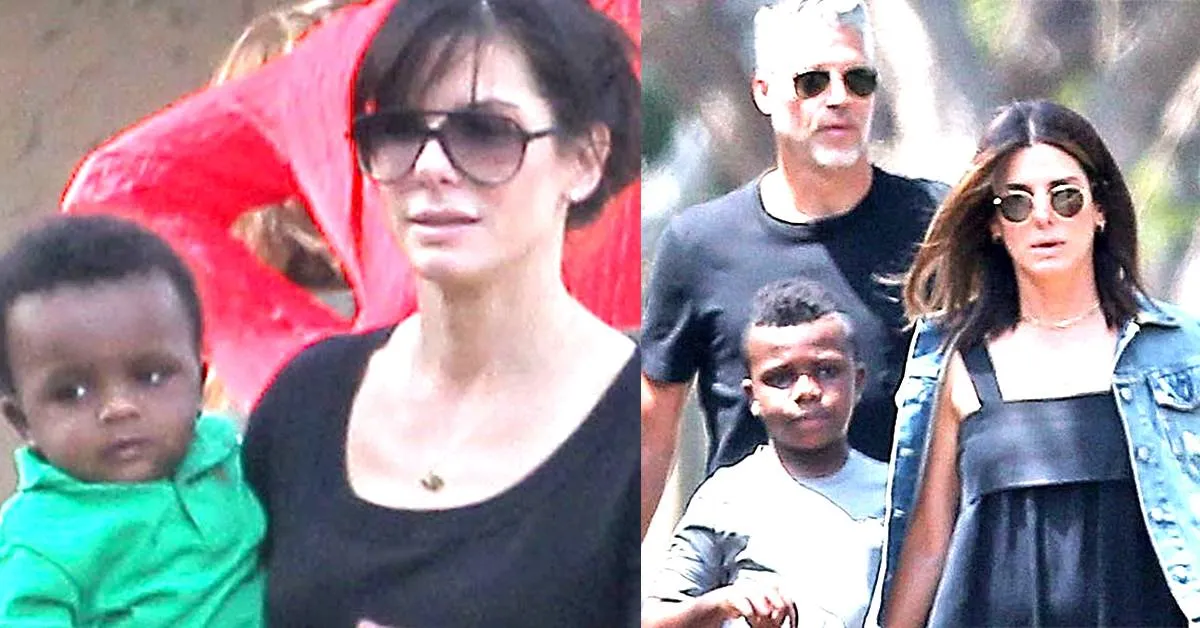 She originally decided to adopt a child in 2005 after Hurricane Katrina. Bringing Louis home in 2010 was a dream come true for Sandra Bullock that was four years in the making.
He's grown a lot since that day they finally came together, and his sister Laila has grown quite a bit too. Bullock adopted the two children to show her advocacy for the practice. Today, her conviction in the power of adoption is stronger than ever before.
There Was Another Stalking Incident In 2014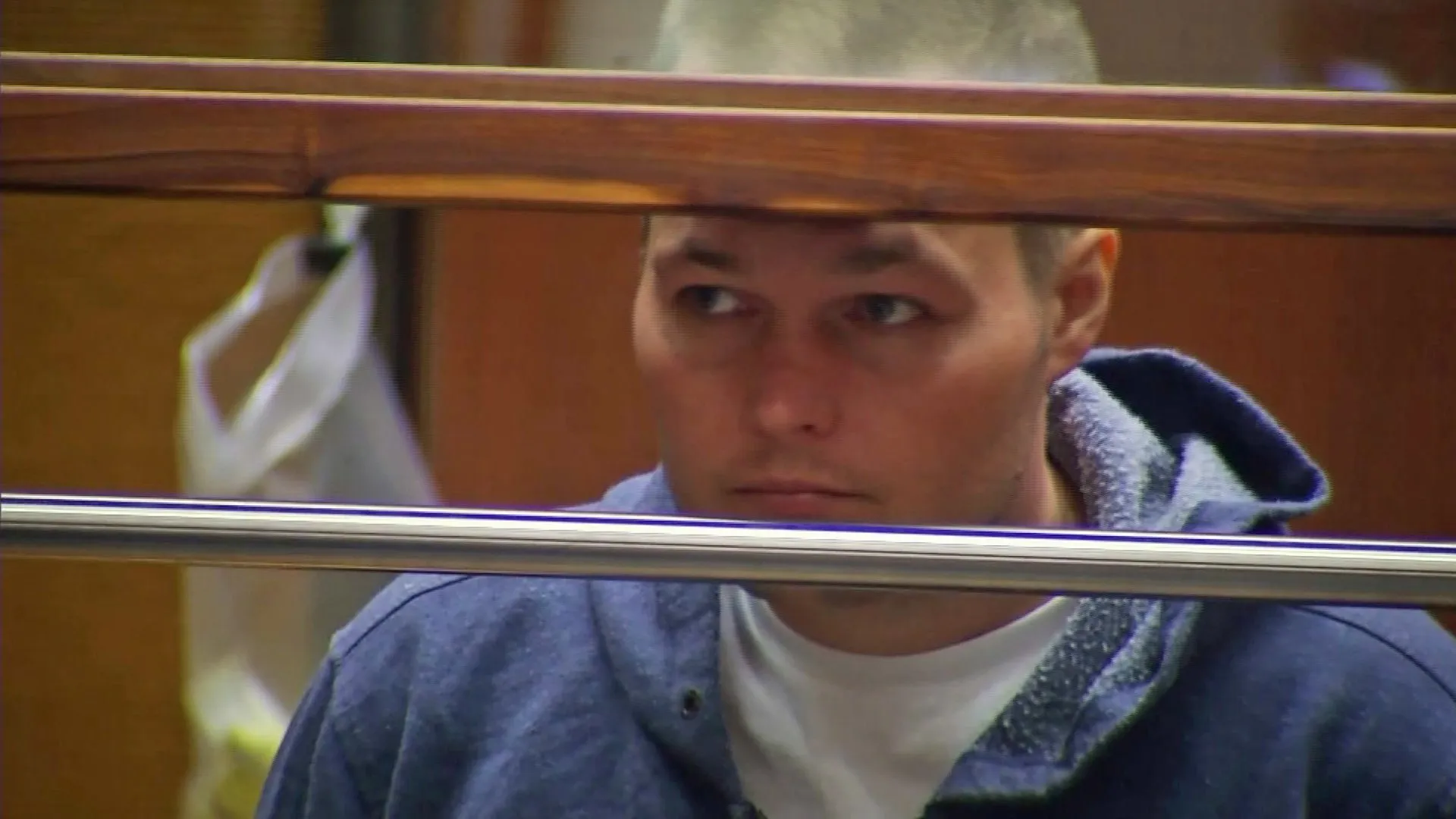 In June 2014, Joshua James Corbett broke into Bullock's Los Angeles home. Bullock locked herself in a room and dialed 911. Corbett pleaded no contest in 2017 and was sentenced to five years' probation for stalking Bullock and breaking into her residence. He was then subject to a 10-year protective order requiring him to stay away from Bullock.
On May 2, 2018, after Corbett missed a court date the previous month, police officers went to his parents' residence where he lived in a guest house to arrest him.
The Blind Side Was Another Breakthrough For Bullock
The actress starred as Leah Anne Toughy, a wife and mother who brings Micheal Oher into their family. The touching true story drama would earn Bullock wide-spread acclaim.
Thanks to her role, she earned an Academy Award for Best Actress, but that wasn't all. Bullock would also take home the Golden Globe Award for Best Actress in a Drama. After the success, Bullock largely stepped out of the Hollywood spotlight for a time.
In 2013, She Made A Tremendous Return
Bullock returned to the big screen with the box-office hit The Heat. Alongside Melissa McCarthy, the duo played a pair of mismatched law enforcement agents out to take down a drug lord in this buddy-cop comedy.
The movie received positive reviews, but it was the chemistry and performances of both Bullock and McCarthy that earned significant praise. The film helped the actress rediscover her spot in the world of Hollywood.
Sandra Says That Louis Is A Very Wise Young Man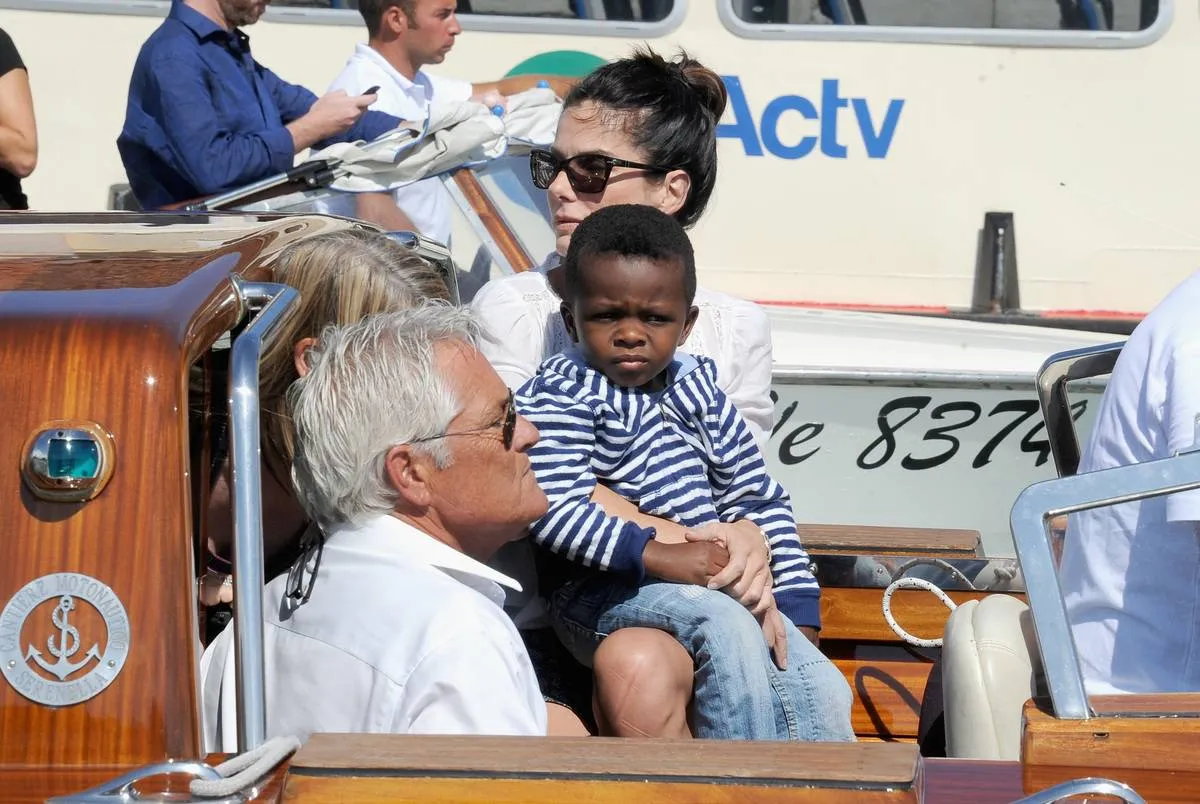 Sandra's son, Louis Bardo Bullock, is growing up so fast! In this photo, mother and son are seen in a boat during the 70th Venice International Film Festival in Venice, Italy, a few years ago.
Bullock said she feels that her son is a wise old soul and told Hoda Kotb about meeting him for the first time. "It's like he fit in the crook of my arm," she said. "He looked me in the eyes, and he was just — he was wise. My child was wise."
The Heat Opened The Door For Another Great Movie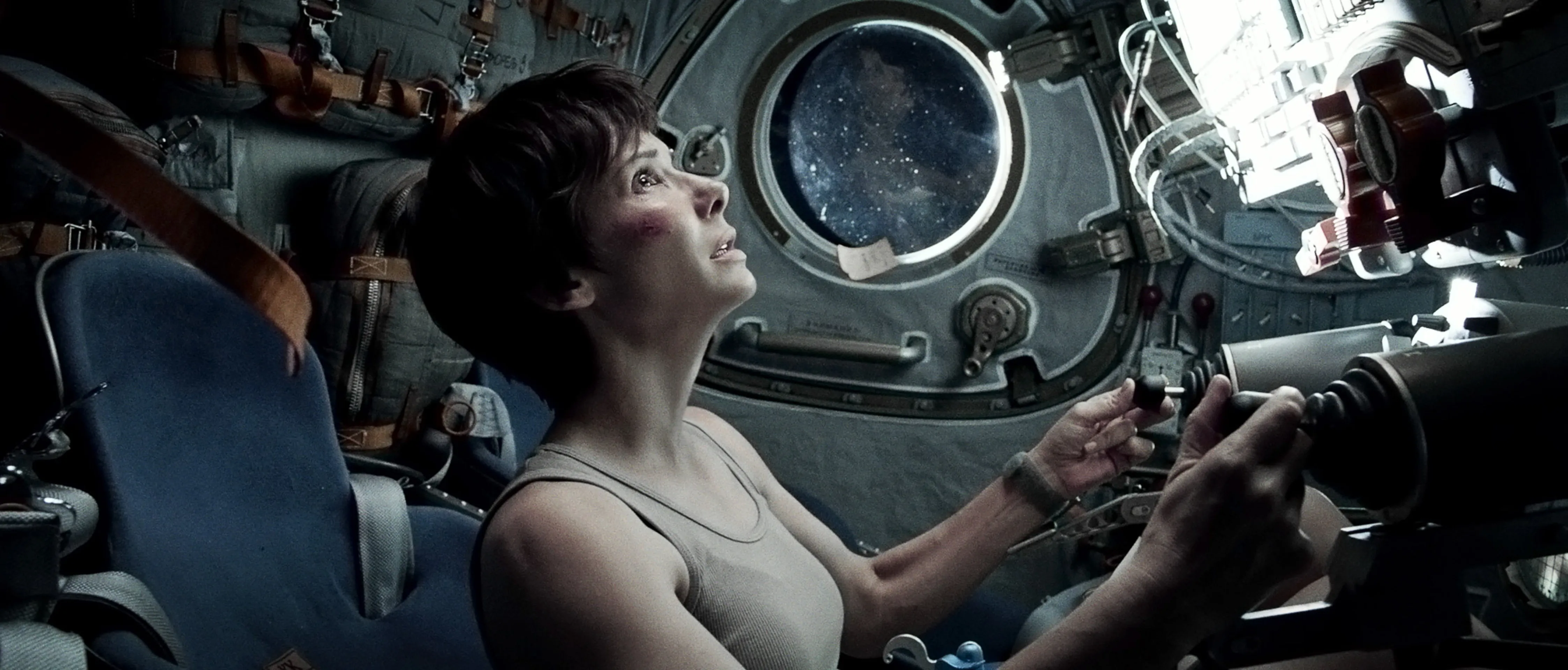 In the same year, Bullock found more success. She took on the leading role of a medical engineer and astronaut in Gravity. The film raked in more than $720 million at the worldwide box office and generated a second Academy Award nomination for Bullock.
Plus, she was named Entertainment Weekly's 2013 Entertainer of the Year. She earned the same recognition in 2008 for her role in The Proposal and The Blind Side.
Bullock's Highest Grossing Film To Date Came In 2015
The versatile actress finally provided her voice of the villain, Scarlett Overkill, in Minions. The 3D computer-animated comedy grossed $336 million in North America and $823.4 million in other territories for a worldwide total of over $1.159 billion. That movie would become the Oscar-winning actress's highest-grossing film to date.
In that same year, Bullock executive produced and starred as a political consultant hired to help win a Bolivian presidential election in the drama Our Brand Is Crisis.
Bullock Took A Sabbatical From Movies And Returned In 2018
Following the commercial flop that was Our Brand Is Crisis, Bullock took some much needed time off. The Entertainment Weekly's Entertainer of the Year returned in an all-female spin-off of the Ocean's Eleven franchise, Ocean's 8. The actress played Debbie Ocean, the sister of Danny Ocean, who plans a heist at the annual Met Gala in New York City.
The film grossed over $297 million worldwide but received lukewarm critical responses.
Now, Her Latest Movie Bird Box Is Generating So Much Buzz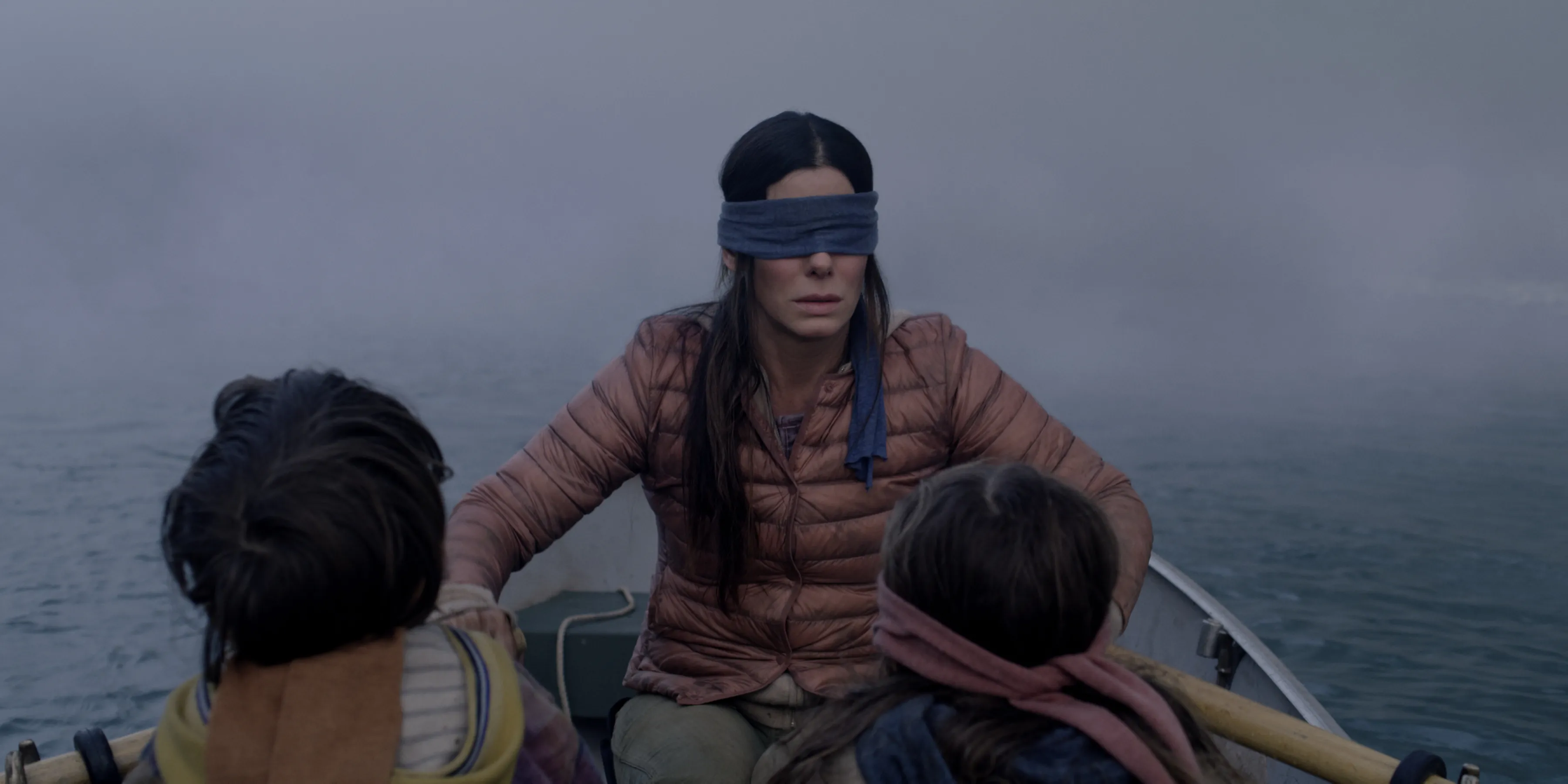 The Netflix movie has created a ton of buzz since its release. This wasn't the first thriller Danish filmmaker Stephanie Bier has ever brought to life. Previously, she crafted the same kind of suspense in the series The Night Manager, starring Tom Hiddleston and Hugh Laurie.
A week after its release, Netflix reported that Bird Box had the biggest seven-day viewership for any of its original films to date, with over 45 million viewers.
Bullock Was Actually Blindfolded During Filming
That's right. There was an authentic blindfold on the actresses face. The Oscar-winner revealed that she was blindfolded for at least half of the movie. Plus, Bullock continuously ran into the camera while filming her scenes.
The director had even more to say about the actress in an interview with BBC. Bier revealed she suffered "sleepless nights" whenever Bullock refused to cut holes in her blindfold. In a world of CGI, it's impressive to see her commitment to the role.
During Scenes When Bullock Was Running While Carrying Children, She Removed A Layer Of Her Blindfold
During an interview on The Ellen DeGeneres Show, Bullock brought up something interesting. She said that during the scenes when she was running while carrying Boy and Girl, she was careful not to hit them against trees or bump into things.
"Any time I had the kids, and I had to run, I had the crew eliminate one layer of the blindfold so I could see outlines," Bullock said. The kids were also hooked onto her for safety purposes.
Bullock Did Not Enjoy One Thing During Filming
Bullock admitted to People magazine one thing she didn't enjoy while filming Bird Box. The actress, alongside her co-star Sarah Paulson, didn't like feeling fear while on set. "I don't like to be scared. I hate being scared," she said. "I hate, hate people who think it's funny to stand behind doors and scare you because they know that you hate being scared."
That may have made filming the thriller more difficult.
There's A Deleted Scene That Revealed What The Creatures Looked Like
Viewers never get to see the creatures that are attacking people who open their eyes. However, Bird Box screenwriter, Eric Heisserer told Bloody Disgusting one thing. The creatures were almost shown in the film.
Bier said that the creatures scared Bullock at first then kept making her laugh every time after. Bullock told the same media outlet "It was a green man with a horrific baby face. It was snake-like."
Sandra Bullock Helped Bring George Lopez To TV
Most of us have awakened in the middle of the night to the George Lopez opening credits running on TV. As it turns out, we actually have Sandra Bullock to thank for that! In the early '90s, George Lopez was a comedian working the comedy club circuit in southern California.
At the same time, Bullock was looking for Latino talent to feature in a show that would promote visibility for Latinos in America. Bullock went to see Lopez perform in 2000 and afterward, visited him backstage to pitch the show.
They've Had A Close Friendship Ever Since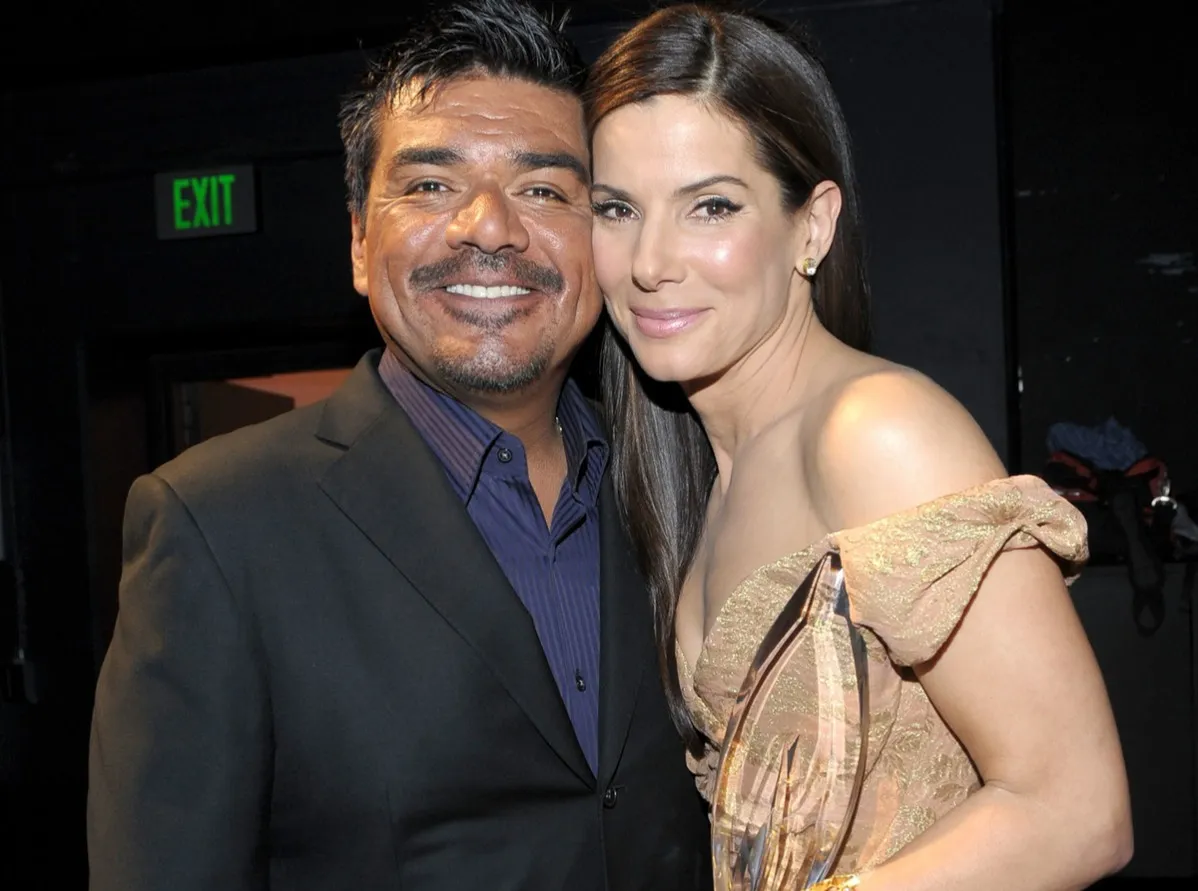 George Lopez has since become one of the most recognized Latino sitcoms on American television but another beautiful thing that came out of that was the friendship between Bullock and Lopez.
"If it wasn't for her involvement in me, or her belief in me, I would have had a very different last 10 years... She invested in me, and she wouldn't take no for an answer. And with that, and just who she is, she has my undying love, and my undying loyalty," Lopez said in 2011.
Her Gift To Him Is A Major Throwback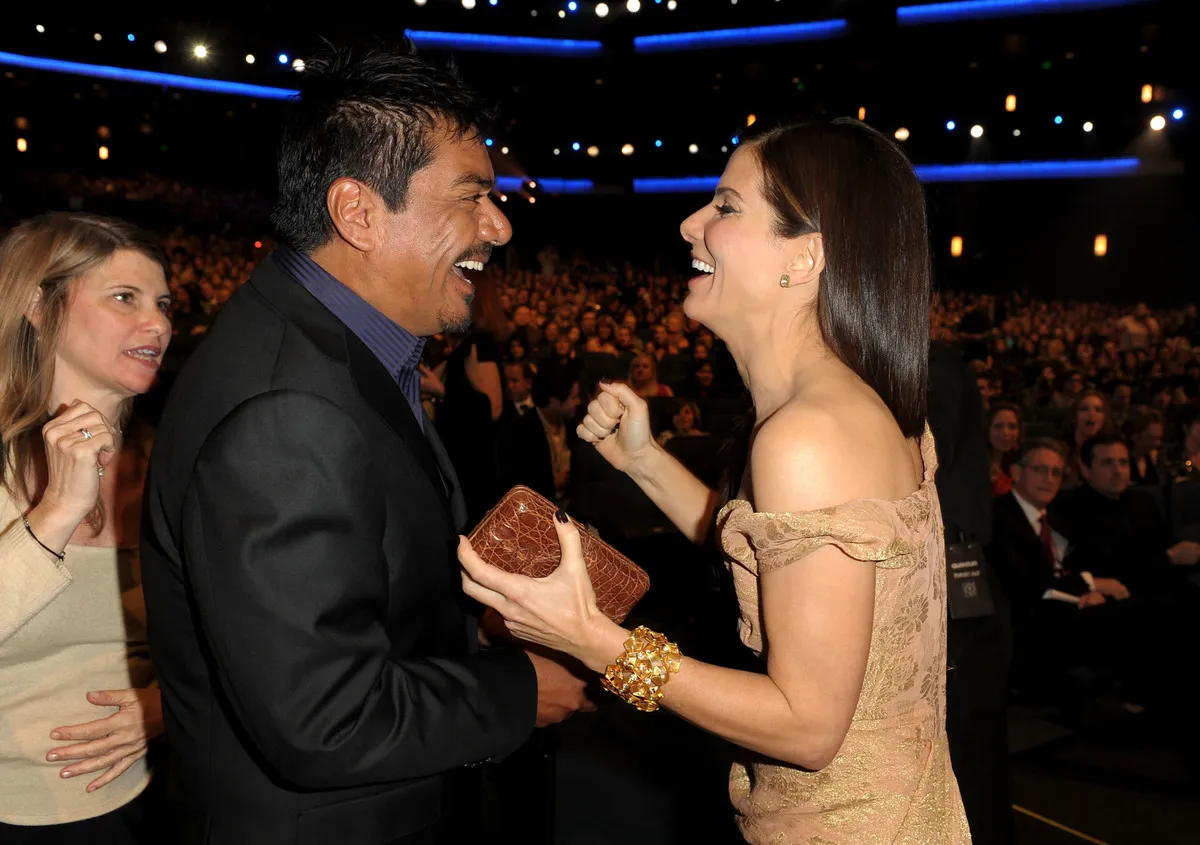 Since Sandra Bullock has helped launch Geroge Lopez's Hollywood career in the year 2000, the two have been very good friends. One of the very first gifts that Bullock gave to Lopez was his first Blackberry phone.
She sent him a message on it that read: "If you ever need me, I'm your big sister. If you ever need me to be the bad guy, I will be the bad guy."
She Could've Been The Million Dollar Baby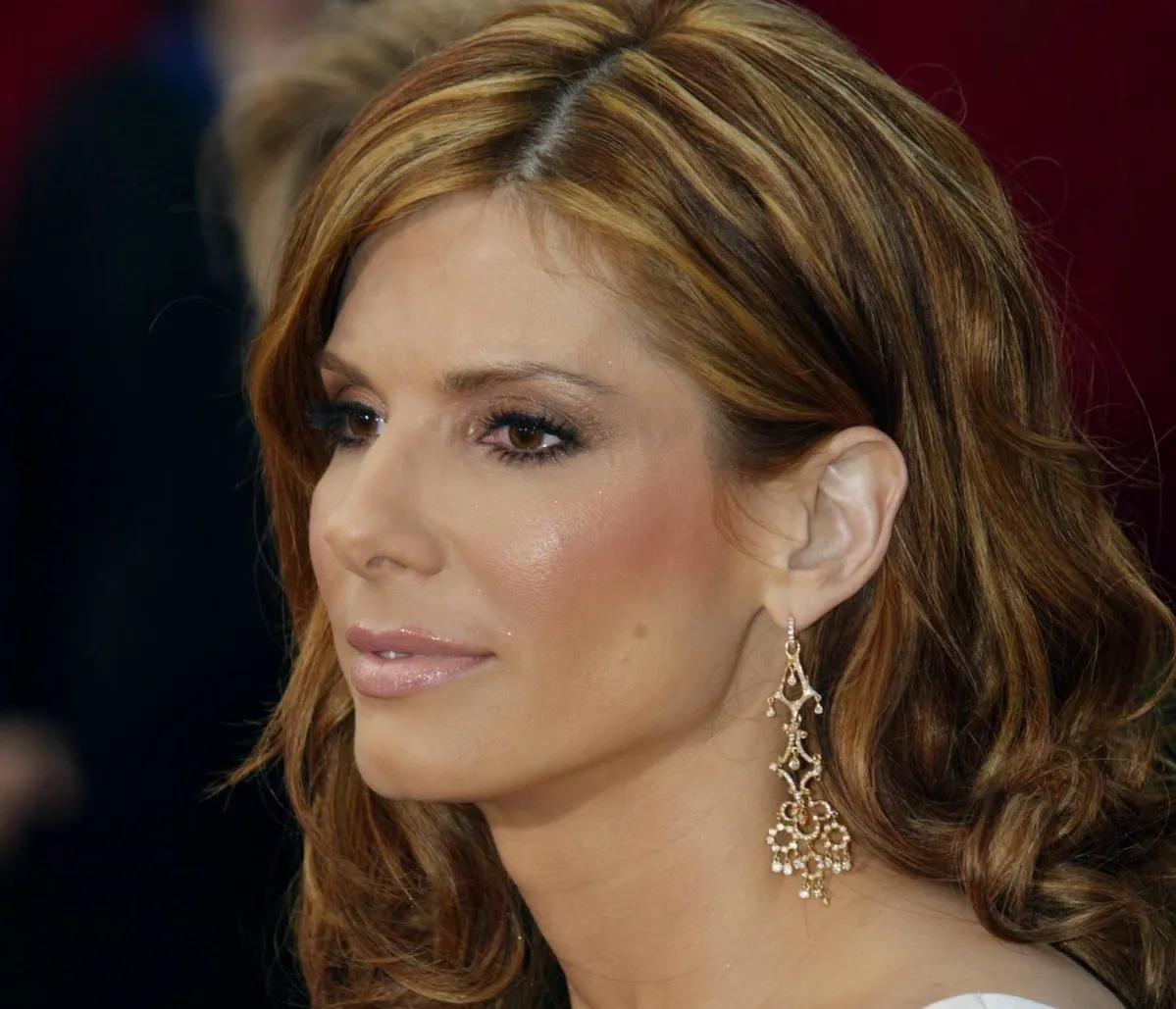 One project that Sandra Bullock tried to get into production for years was Million Dollar Baby. At that time, studios simply weren't interested in the story about a female boxer, so Bullock got caught up filming Miss Congeniality 2.
Clint Eastwood and Hilary Swank then signed on to the Million Dollar Baby project and the latter even won an Oscar for her role. When asked if she was upset about how it worked out, Bullock said, "When things like that happen, that's the way they're supposed to be."
She Proudly Accepted Her Razzie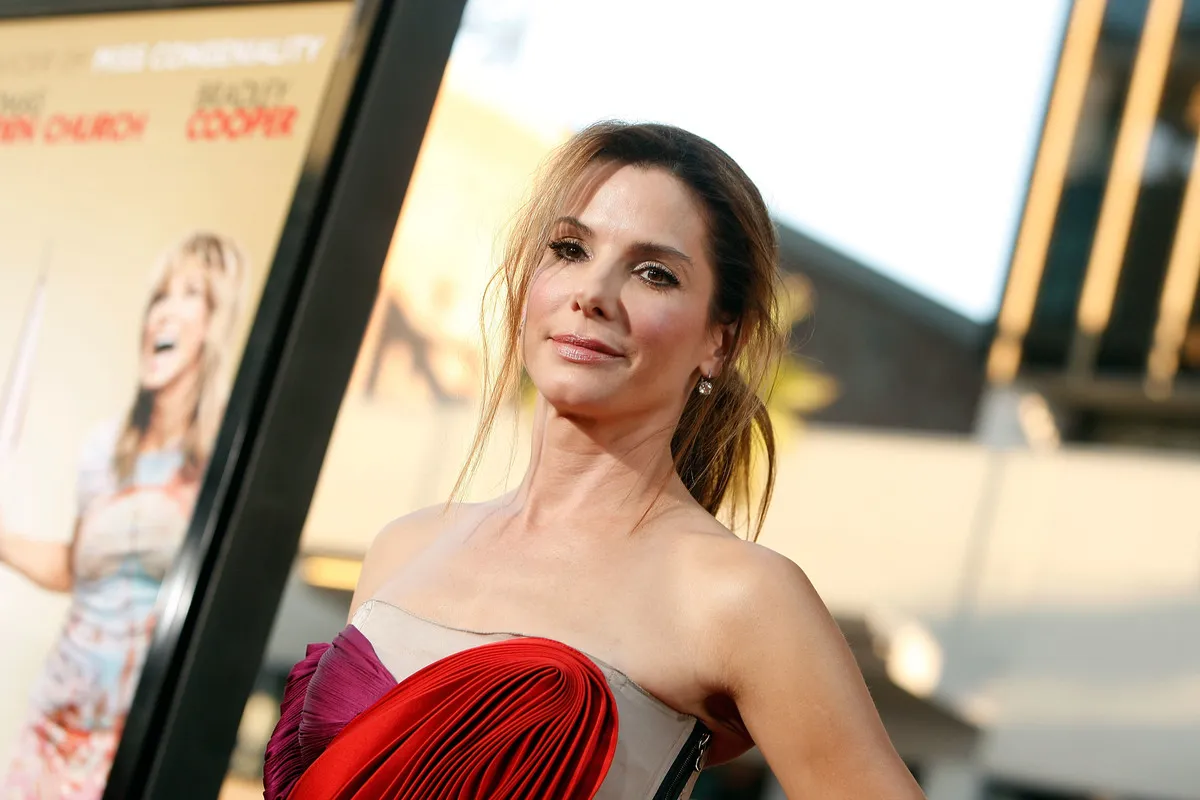 You might not remember Sandra Bullock in the stalker comedy All About Steve since The Blind Side came out the same year. But Bullock was nominated for Worst Actress at the Golden Raspberry Awards for All About Steve and even went to the ceremony to pick up her award.
There were no hard feelings for Bullock, however, since the following night she won the Academy Award for Best Actress for her performance in The Blind Side.
She Used To Dress Just Like Her Mom
Sandra Bullock's mother was a talented opera singer who had the most fashionable costumes. Her mother would make all of the outfits herself, which meant that she also used to do the same for her daughter.
"That mortified me as a child because she would make matching minidresses, and we had little gladiator sandals, and she was very overt with her sexuality... I was supposed to be the mini version of her, but I didn't like that feeling," she told InStyle.
She Loves Home Improvement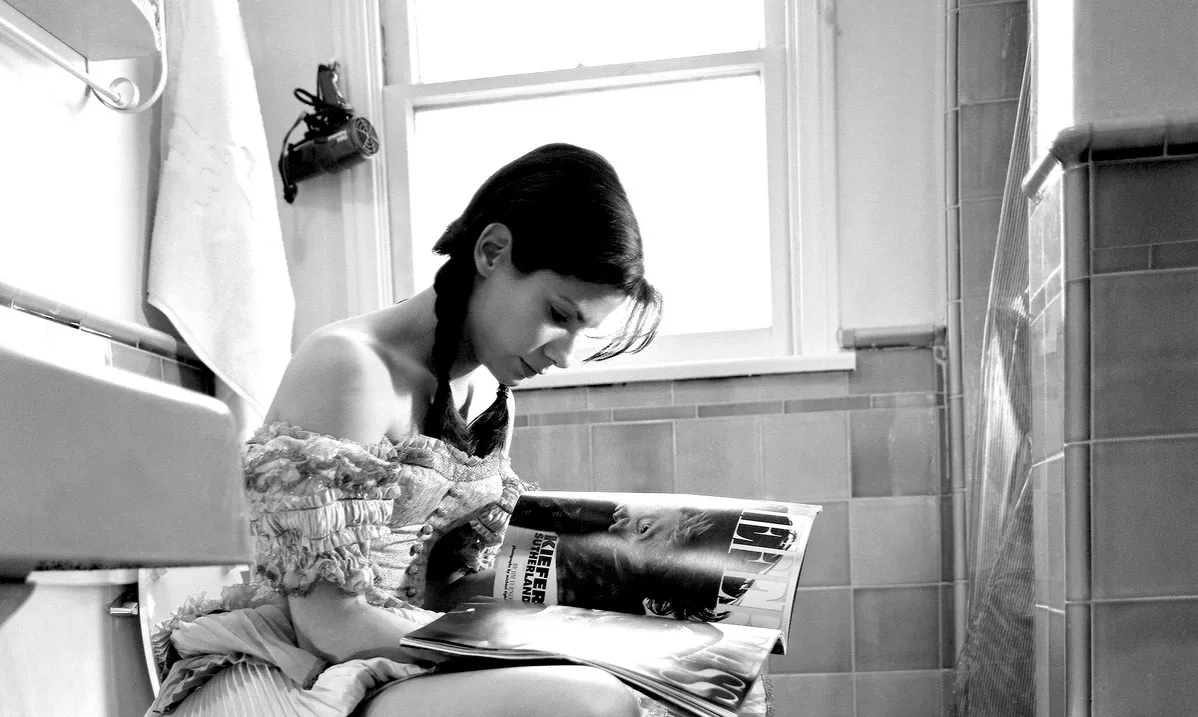 When she's not in front of the camera, Sandra Bullock enjoys remodeling her home in her free time. In fact, she told InStyle that it's one of the things that helps her relax.
"[Moving] furniture of working on one of the properties I'm renovating. It's heaven. I get up on Sundays, and I'm literally looking at house listing and Remodelista magazine. It's my [weakness]... I can walk into a building and envision what you can do," she said.
Sandra Bullock Swears By Needles
While filming Murder by Numbers, Sandra Bullock brought a Chinese herbalist and acupuncturist on set to help the cast and crew relieve their stress.
We bet that everyone on set was feeling and looking great in no time, since Bullock shared one of her anti-aging secrets with them. Rumor has it that Bullock gets acupuncture done at least three times a week and that she requires one on set before she agrees to do a movie.
Hugh Grant Was The "Ultimate Romantic Partner"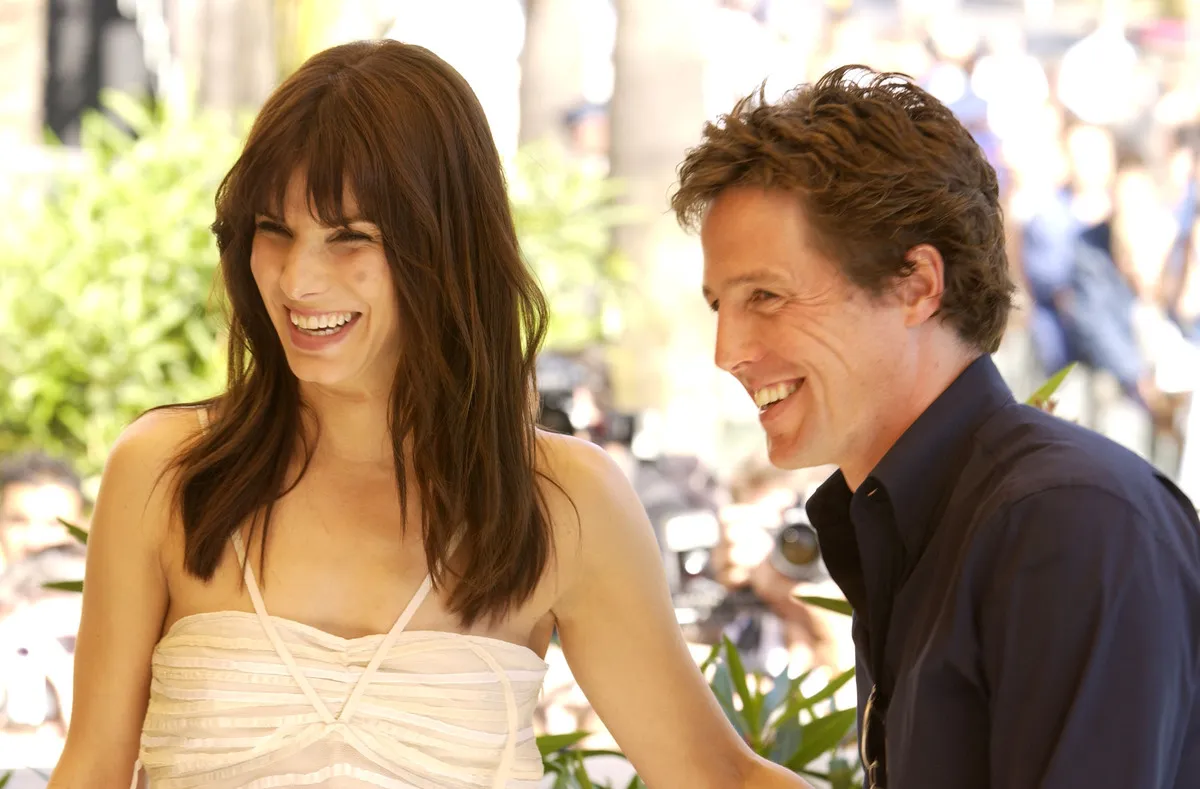 Sandra Bullock filmed a lot of romantic comedies as her career was on the rise. The genre soon became what she was known for before she decided to focus on taking more serious roles. The final romantic comedy she filmed was Two Weeks Notice with Hugh Grant.
Of the role, Bullock told Vogue, "I had the ultimate romantic partner in Hugh Grant. So I've done that nice chapter in my life, and that chapter is closed."
She Did The Heat Because It Wasn't Stereotypical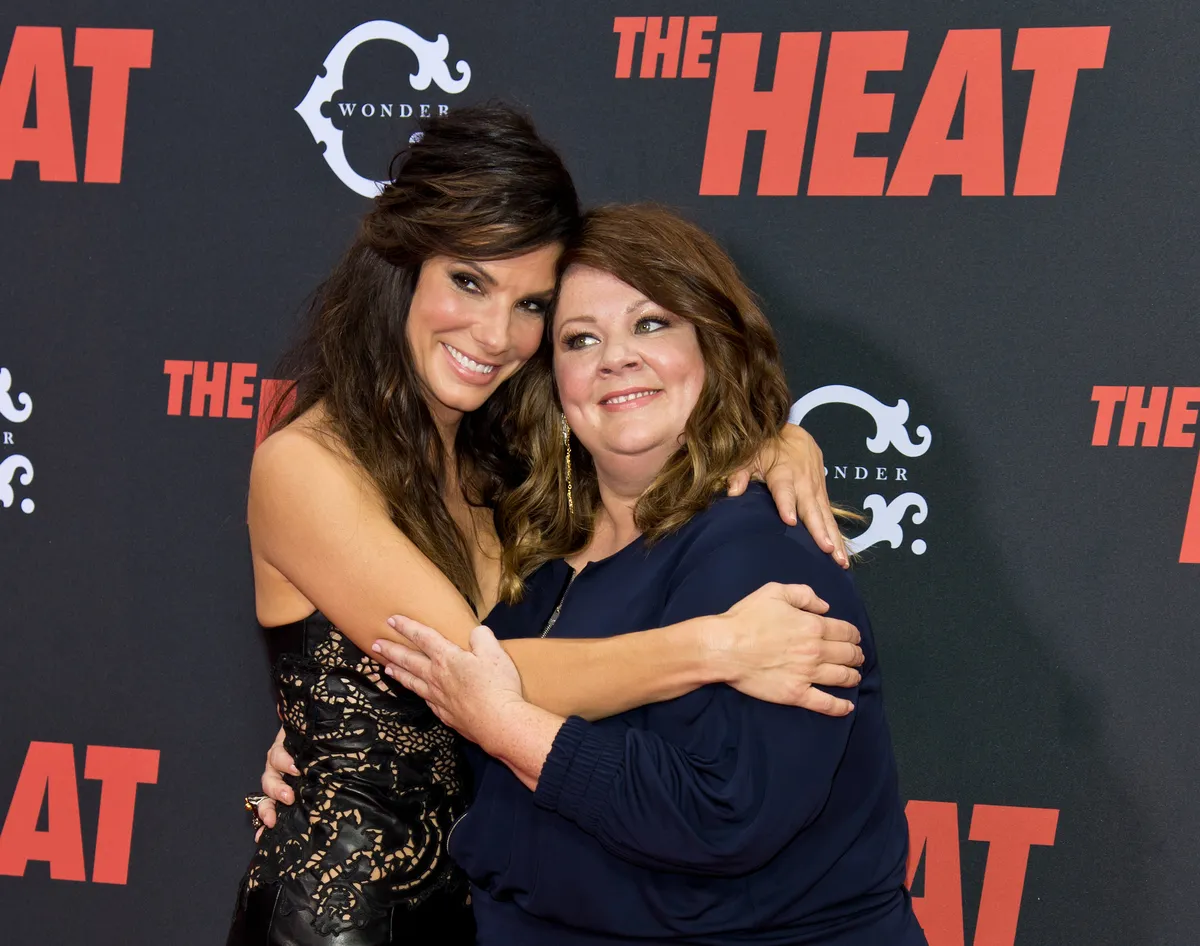 In 2013, Sandra Bullock returned to the box office with The Heat alongside Melissa McCarthy. The successful movie was one that Bullock was happy to film because it was about two women and didn't have anything to do with stereotypes.
"I've always wanted to do a female buddy film, the kind the guys get to do. This didn't have anything to do with getting a guy, and it didn't involve shoe shopping," she told Parade.
Sandra And Keanu Had Feelings For Each Other
While filming Speed, both Sandra Bullock and Keanu Reeves admitted to having feelings for each other beyond just being co-stars. Both actors said they never told one another at the time, so nothing happened.
However, much later, Reeves told Ellen DeGeneres, "She obviously didn't know I had a crush on her either." Speed was a hit film that helped both Bullock and Reeves climb to A-list status. Imagine if they had become a couple, too!
She Passed On Bird Box The First Time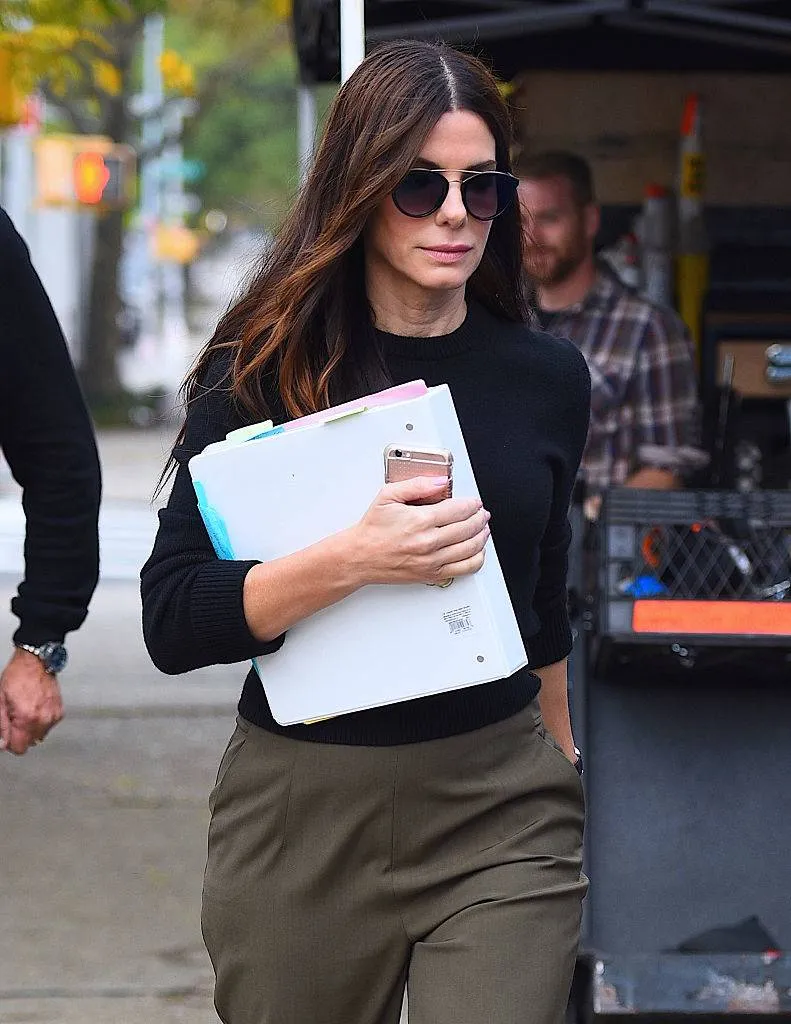 Bullock later revealed that she was hesitant about taking on the role of Malorie Hayes after reading the script. In fact, she turned it down the first time it was brought to her. She recalls that the character didn't feel natural to her. Bullock told Deadline, "I don't relate to someone who doesn't want to be a mother."
She continued, "I don't relate to someone who isn't warm and can't love freely." In the end, she felt that it was an intriguing story and signed onto the film.
Bullock Teased The Idea Of Speed 3 With Reeves
It seems as though Keanu Reeves is still on Bullock's mind, all of these years later. The action thriller Speed was released in 1994, with Speed 2 following in 1997. Bullock has since admitted she regrets making the sequel. Also, Reeves wasn't in it.
In an interview with Entertainment Tonight, Bullock imagined a Speed 3 with Reeves. "We'll be old and in the bus where they have that lift for the older people. We'll be an old married couple."
Bullock Admits They Have Chemistry, But Reeves Isn't Available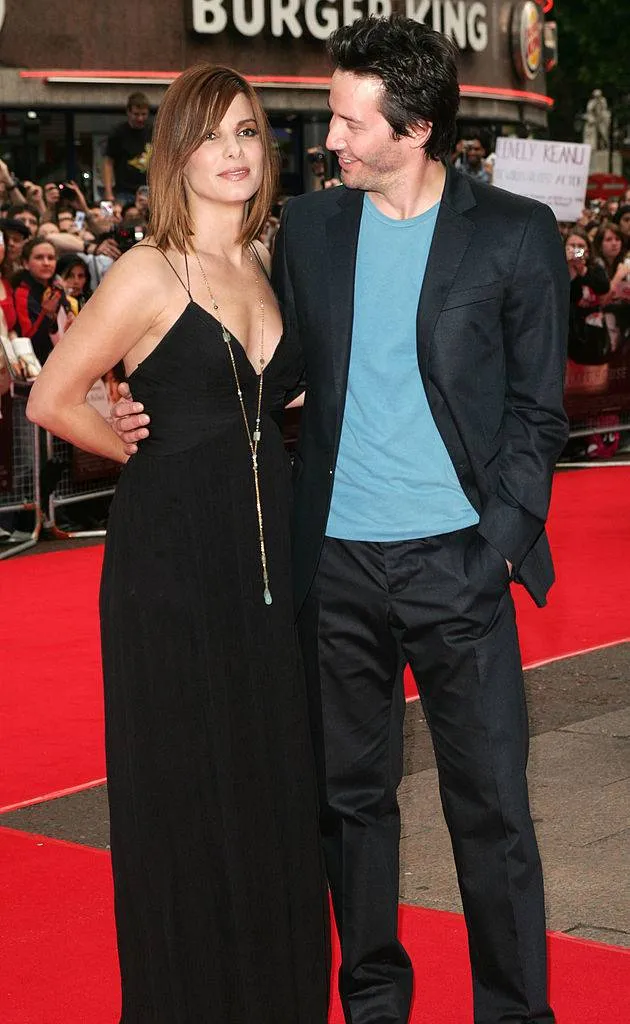 Speed wasn't the only film where fans could see Bullock and Reeves together. They also co-starred in 2006's The Lake House. Bullock and Reeves acted as love interests in the romantic drama, once again showcasing their chemistry. They even won "Best Liplock" at the 2006 Teen Choice Awards!
When asked who she would set Reeves up with, Bullock replied, "[He] doesn't need anybody's help. Nope. He's good." She might have known about Reeves' girlfriend, who was kept secret at the time. After the interview, Reeves went public with his relationship with his girlfriend Alexandra Grant, in November 2019.
She's Dating Bryan Randall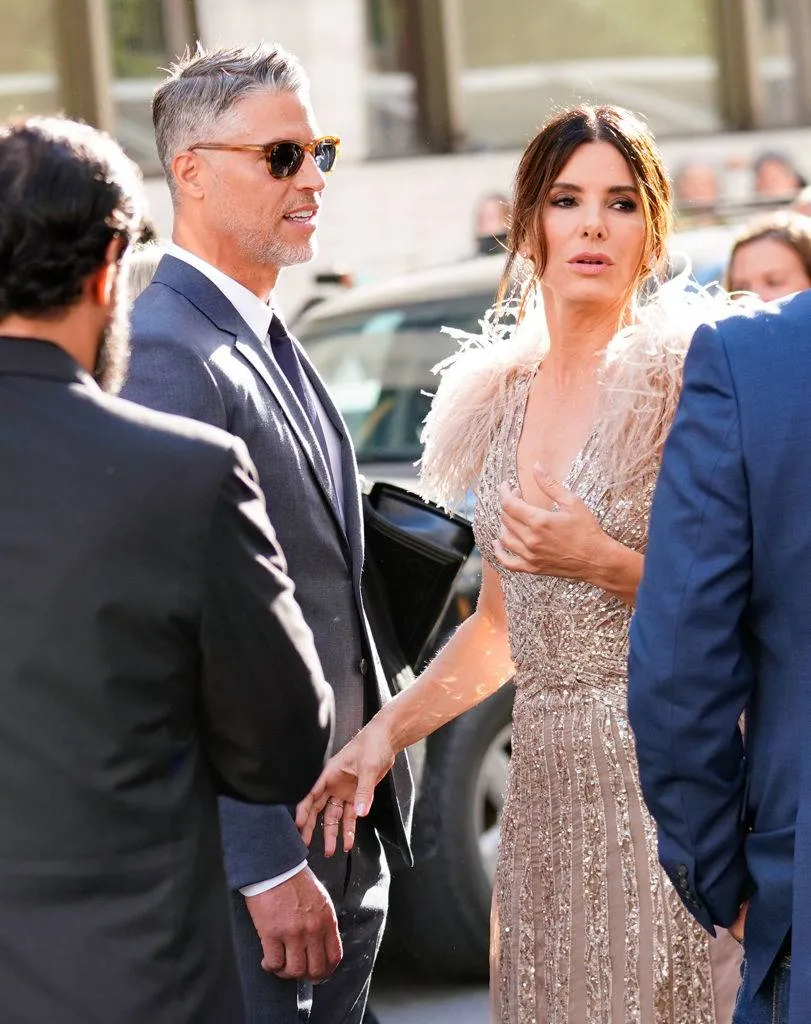 Bullock met her current boyfriend, Bryan Randall, in early 2015 when she hired him to take photos at her son's 5th birthday party. Bullock and Randall had a mutual friend who suggested Randall take the photos and the two hit it off.
However, when asked about her love life in a red carpet interview, she avoided the discussion. Yet, they've been together ever since. Bullock says he's a great father figure to her two kids, "The kids adore Bryan" an insider told Closer Weekly.
Her Boyfriend Wears A Wedding Band And She Has A Rock On Her Other Hand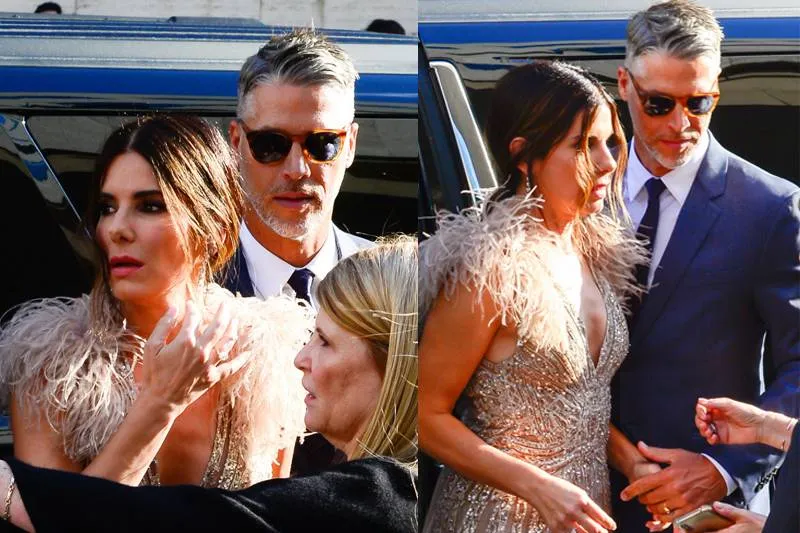 Although the couple hasn't gone public about an engagement or a marriage, Bullock's boyfriend Bryan Randall has been spotted wearing a wedding band on his ring finger. Bullock has also been seeing wearing a large ring on her other hand.
An insider told Closer, "They don't talk about their relationship status that much, but it's pretty clear what they have is a very special bond. Bryan proudly wears a wedding band on his wedding finger and there's no doubt that he's Louis and Laila's dad."
Some Of Their Friends Think They're Already Married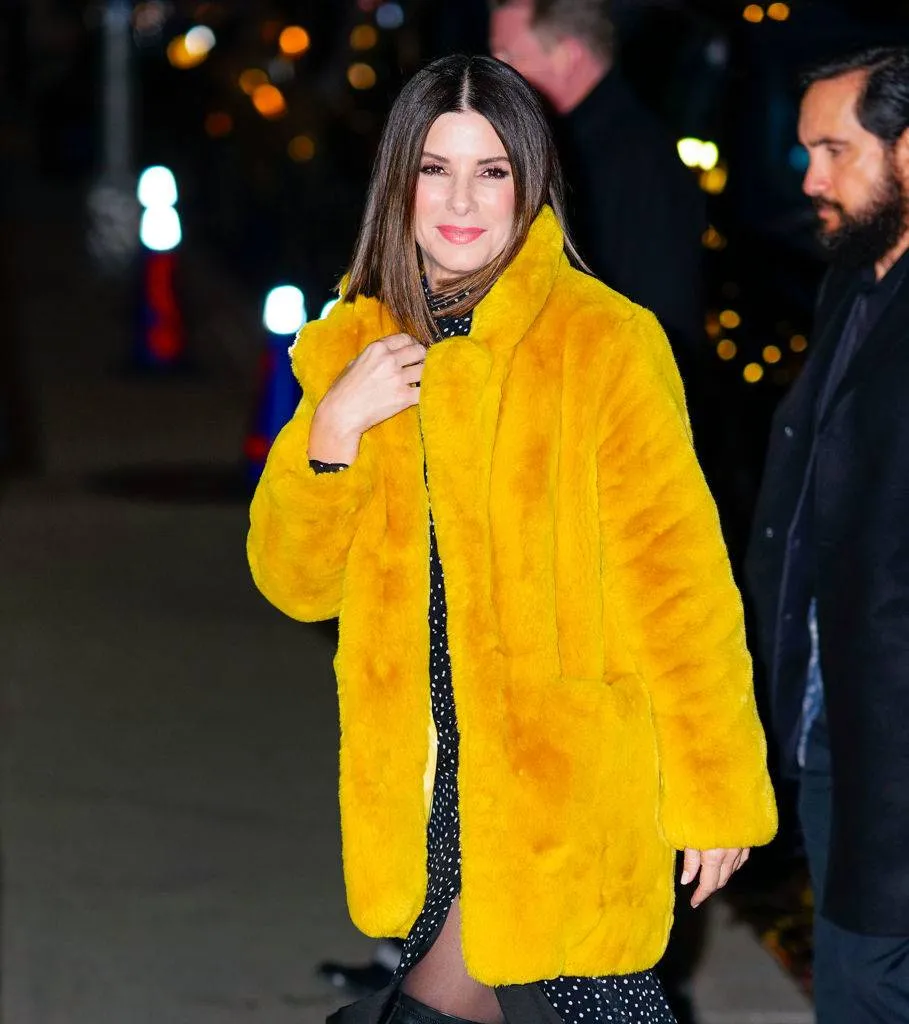 Seeing as Bryan Randall wears a wedding band, many of their friends think the couple might have secretly tied the knot. An insider told E! News, "They are soulmates. Their love is pretty deep and intense."
Many believe they might have already gotten married but chose to keep it private since Bullock has faced the pressure of having a public relationship in the past. "If they do get married, it will be private and under the radar. That's just the kind of couple they are," the insider said.
She Was Named The Highest-Paid Actress- Twice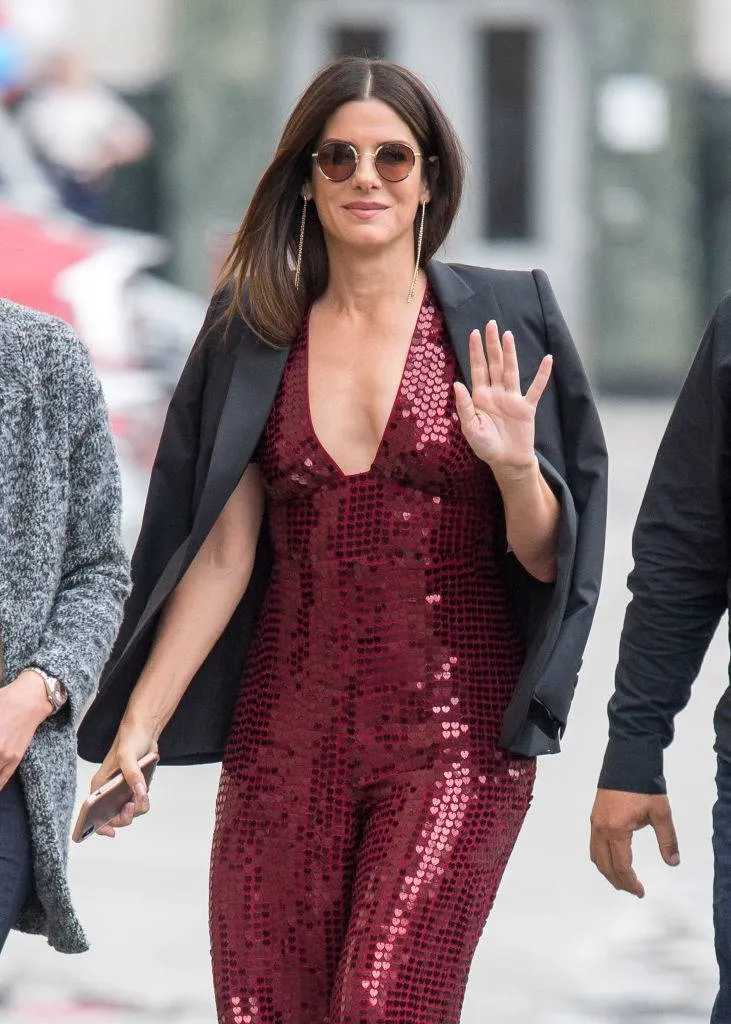 An A-list actress, it's no secret that Sandra Bullock is making a good living. But she's also one of the highest-paid actresses on the planet. In 2010 and again in 2014, she was the highest-paid actress in the world.
More than 15 of her films have brought in $100 million at the box office. Bullock is able to negotiate high-paying contracts due to her history of hits including Speed, The Heat, and Miss Congeniality. In 2013, Bullock was paid twice the amount as the typical actor in Gravity-- $20 million.
She Has A Net Worth Of $250 Million
With all of her success, Sandra Bullock's net worth is an estimated $250 million as of November 2020. Not only has she brought in big paychecks as an actress, but she's also working as a producer on Bird Box and Our Brand Is Crisis.
Proving good contracts make all the difference, Bullock also took home 15% of the revenue earned at the box office for Gravity, bringing in an additional $50 million.