William And Harry Have A Sister That You Never Hear About
Royal family trees often have a long and complicated history with stories of cousins once or twice removed, illegitimate children, and even disowned relatives. So it's no wonder that there are some forgotten siblings within the current house of Windsor. Princes William and Harry have a stepsister who not many people know about and a stepbrother who caused quite a bit of trouble in his younger years. Read on to learn who they are...
A Marriage Not Built To Last
Prince Charles married Lady Diana Spencer on July 29, 1981, in what then was considered the "fairytale wedding of the century." People were enamored with the newly-appointed Princess of Wales but unfortunately, the same couldn't be said of Prince Charles.
There was tension brewing beneath the surface of their marriage and this was no secret to the public. Everyone knew it was partly caused by a woman named Camilla Parker Bowles.
"There Were Three Of Us In This Marriage"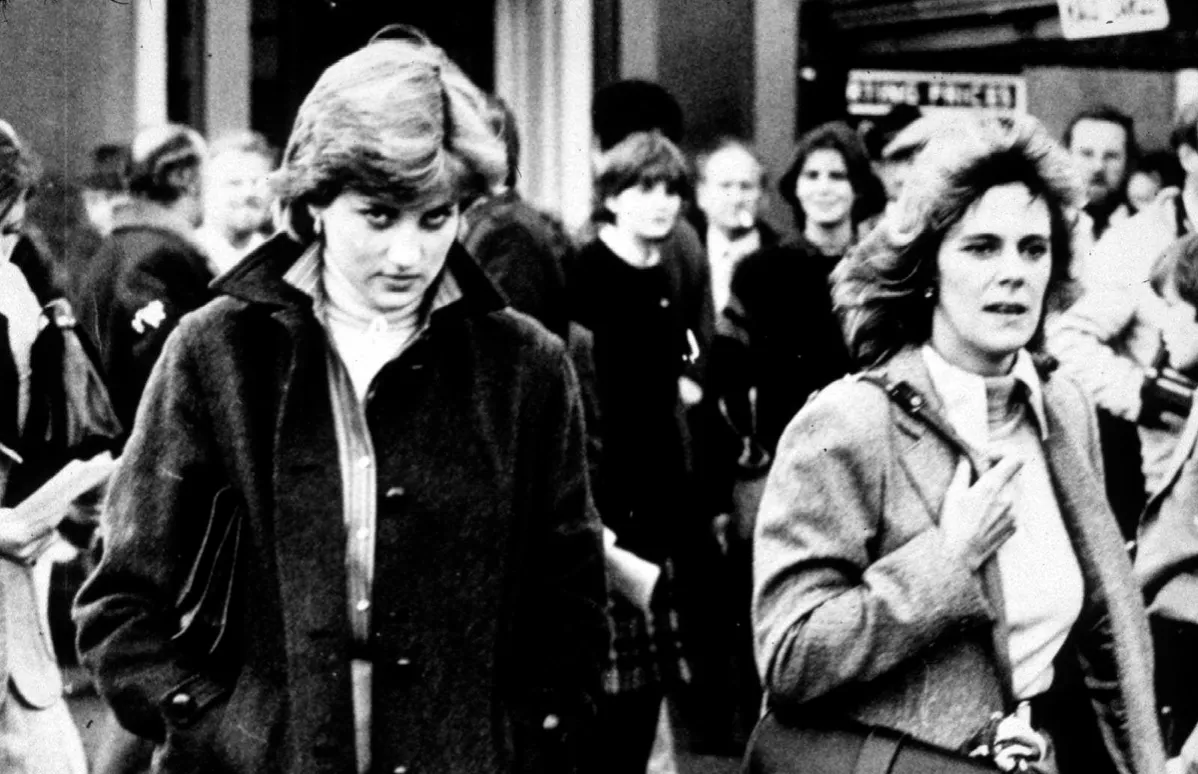 Within five years, the cracks in Charles and Diana's marriage were blatantly apparent. "There were three of us in this marriage, so it was a bit crowded," Diana would later tell the BBC in 1995.
The third person, of course, was Camilla Parker Bowles, Charles's ex-girlfriend from the early '70s. They broke up in 1973 when the prince went overseas with the Royal Navy. Those in Charles' inner circle knew that he never quite got over it.
Charles Pursued The Affair After His Sons Were Born
Diana had Prince William and Prince Harry in 1982 and 1984, respectively, which she cites as "some of the happiest years of her life." But it all came to a halt when she suspected that Charles pursued an extramarital affair with Camilla.
Indeed, Charles would later admit in 1994 that he and Camilla resumed their romance as early as 1986. His marriage to Diana was by then "irretrievably broken down" and for her part, Diana began seeking affection elsewhere as well.
The Truth And The Tragedy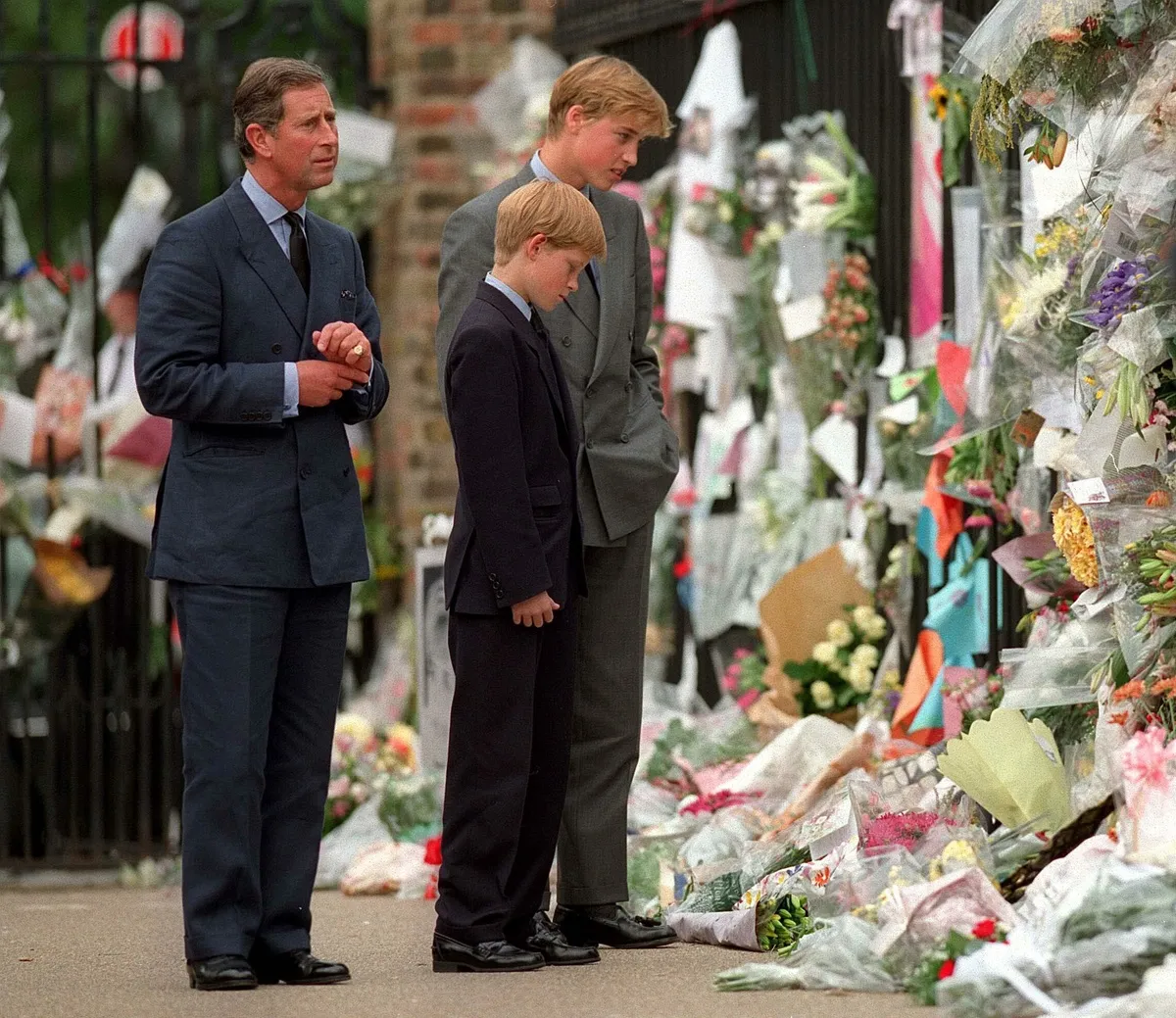 Charles and Diana finally divorced in 1996. Despite the divorce, the pair managed to remain civil in order to co-parent their sons. William and Harry never met Camilla when they were young but they certainly knew about her.
In 1997, Charles sat down with his boys to explain his relationship with Camilla, tentatively trying to arrange for all of them to meet. But this was put on hold when Diana died in a car crash the same year.
William And Harry Didn't Want To Meet Her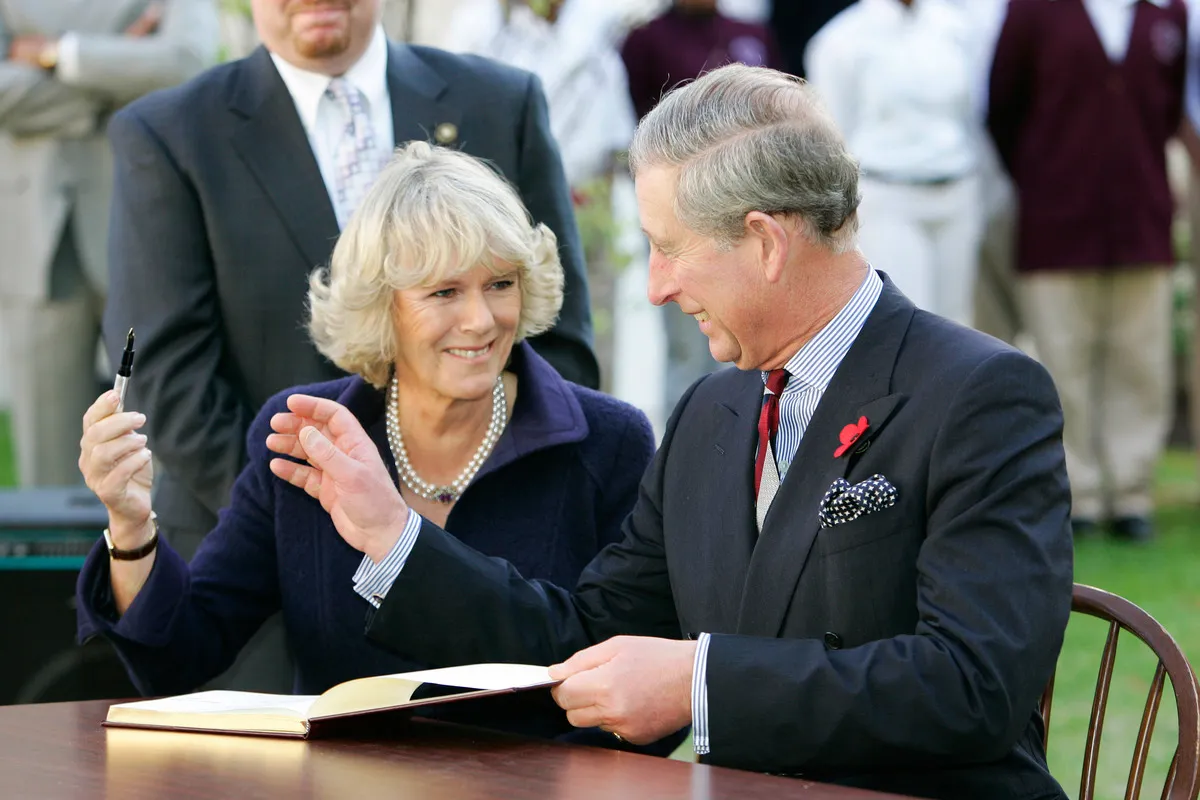 William and Harry were very close to Diana, who was very hands-on in raising them. So it's understandable that they were initially resistant to meeting Camilla, especially after Diana's death.
Regardless, Charles quietly continued his relationship with Camilla and sought to rehabilitate her public image. He knew that it would never work if she was never seen with the boys but it would take quite some time before they warmed up to her.
William And Harry Weren't The Only Ones Affected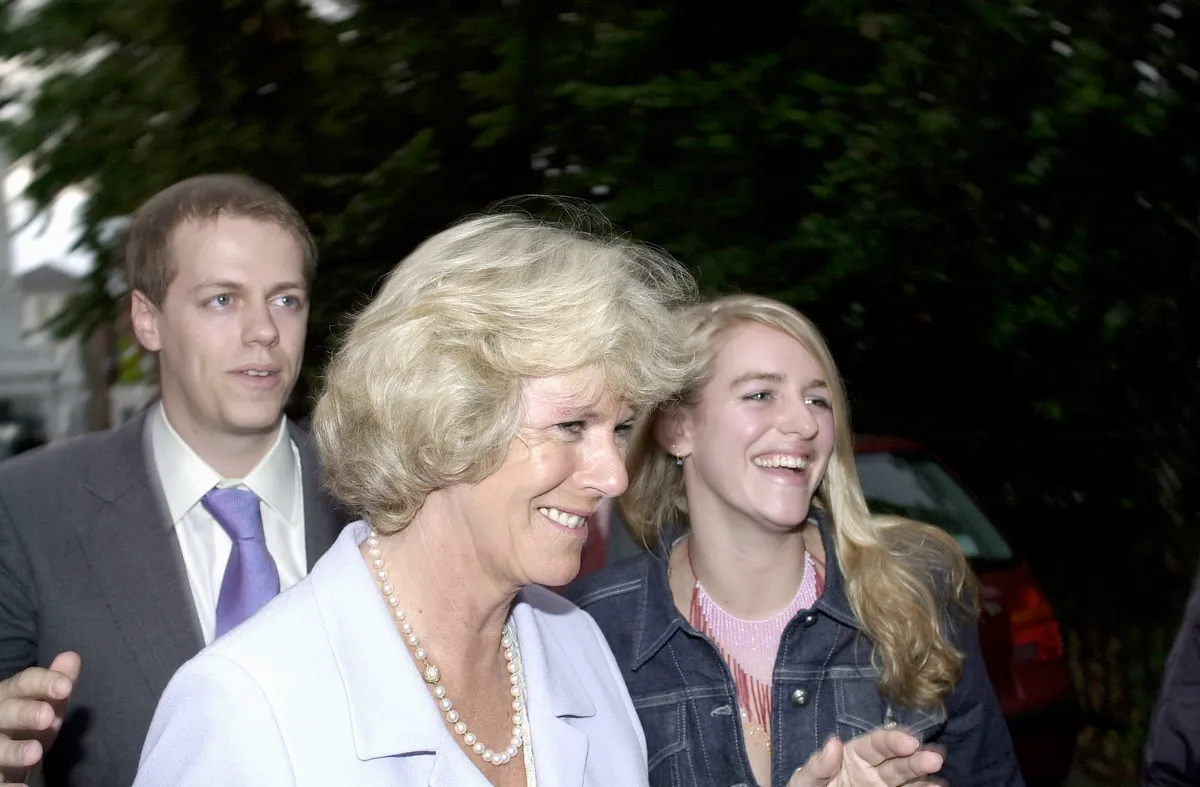 Not only was Charles worried for his sons when it came to his relationship with Camilla, but he was also concerned about her children as well. Camilla's children are Tom and Laura, born in 1974 and 1978 respectively. Tom even became one of Prince Charles's godsons.
A little older than William and Harry, Tom and Laura were more aware of what was going on at the height of the drama between their parents.
The Princes Met Camilla But Still Didn't Warm Up To Her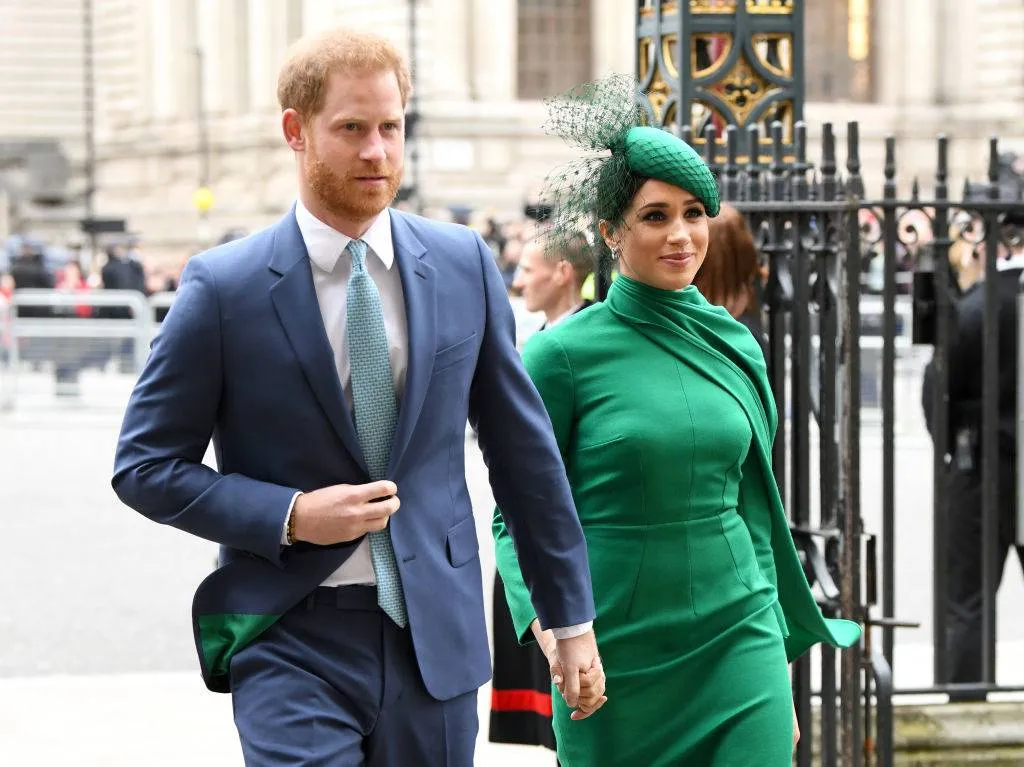 In 1998, William initiated his first meeting with Camilla and Harry met her at a later date. Even though their first time meeting Camilla went over well, it took a while for the princes to fully accept her in their lives.
It was an adjustment for everyone, Camilla's children included. William, Harry, Tom, and Laura weren't very keen on merging their families. In fact, their early years were pretty rough as it was hard for them to get along.
William And Laura Didn't Like Each Other One Bit
"William and Laura used to have terrible fights over who was to blame for their broken homes," writes royal biographer Katie Nicholl in her 2010 book Harry and William.
Nicholl adds, "William would blame Camilla for all the hurt she had caused his mother, which would send Laura into a rage. Laura was not having any of it. She would take a hard line and fire back at William, 'Your father has ruined my life.'"
Laura Let William Know Exactly How She Felt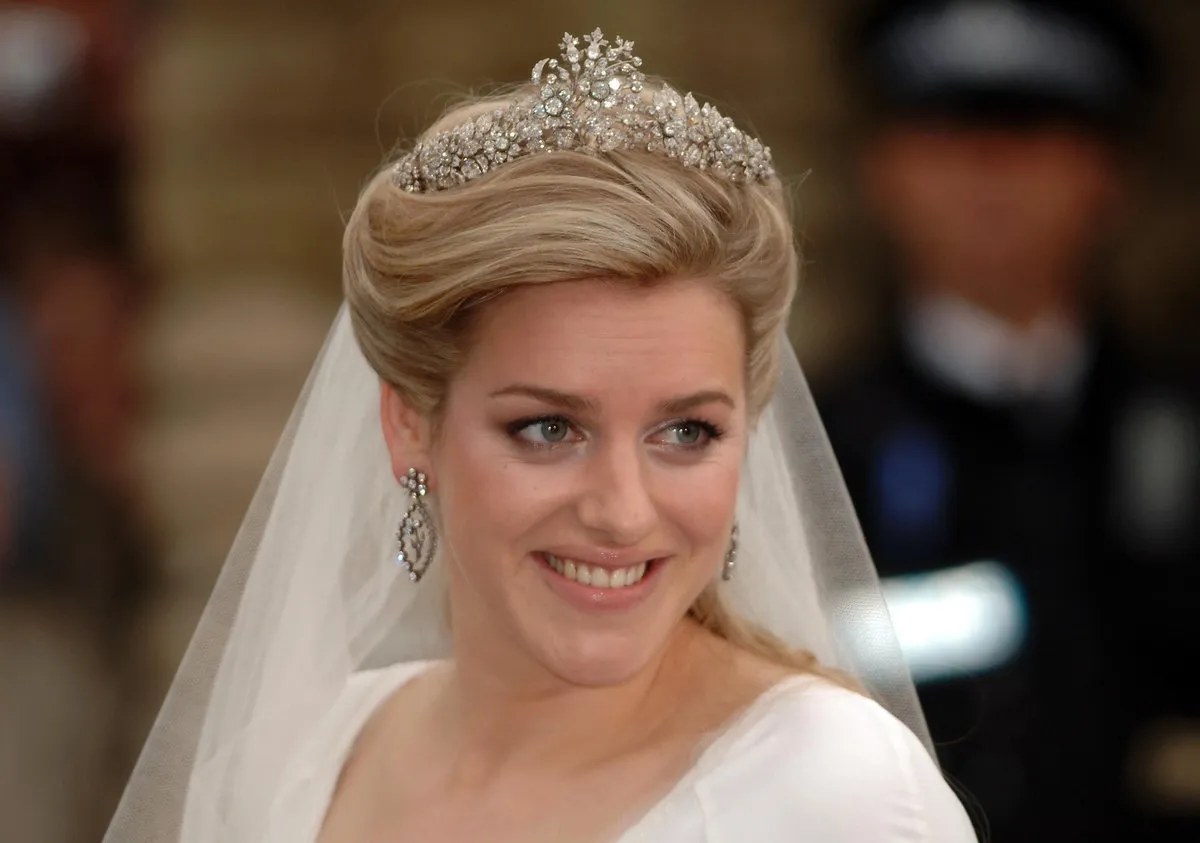 While William and Harry dealt with the repercussions of their mother's heartbreak and their father's infidelity, undoubtedly there was pain on the Parker Bowles' end also.
Whenever Charles would call Camilla on the phone, Laura would reportedly pick up and tell him to stop calling. "She could care less that it was the Prince of Wales, she blamed him for breaking up her parents' marriage and was not afraid to tell William so," writes Nicholl.
Paparazzi Invaded Their Lives As Well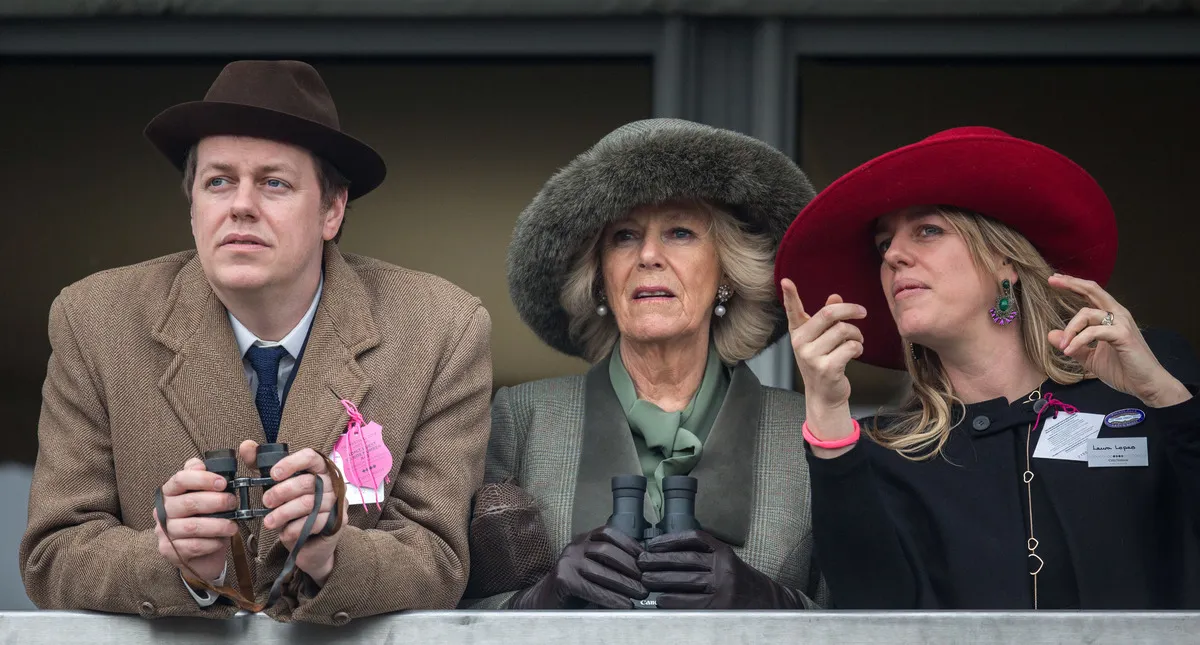 Growing up, Tom and Laura also had to deal with the repercussions of their mother's public affair with the Prince of Wales.
"When it first started we thought it was entirely normal growing up to have five or six paparazzi hanging around – we would go up there with binoculars and say, 'Oh look mummy there's five today,'" Tom revealed to A Current Affair in 2015. Unlike the princes, Tom and Laura didn't receive training on how to deal with any of it.
They Still Tried To Live Their Lives Normally
Tom went on to say that despite being associated with the royal family, they continued to go about their lives as "straight-out commoners."
"It was plain common sense, and I certainly learned the hard way through whenever I got into trouble for being caught with [substances]… I thought everyone else was doing it why can't I do it but I found out soon why – it goes to the front page of the News of the World."
They Grew Up Hating The Media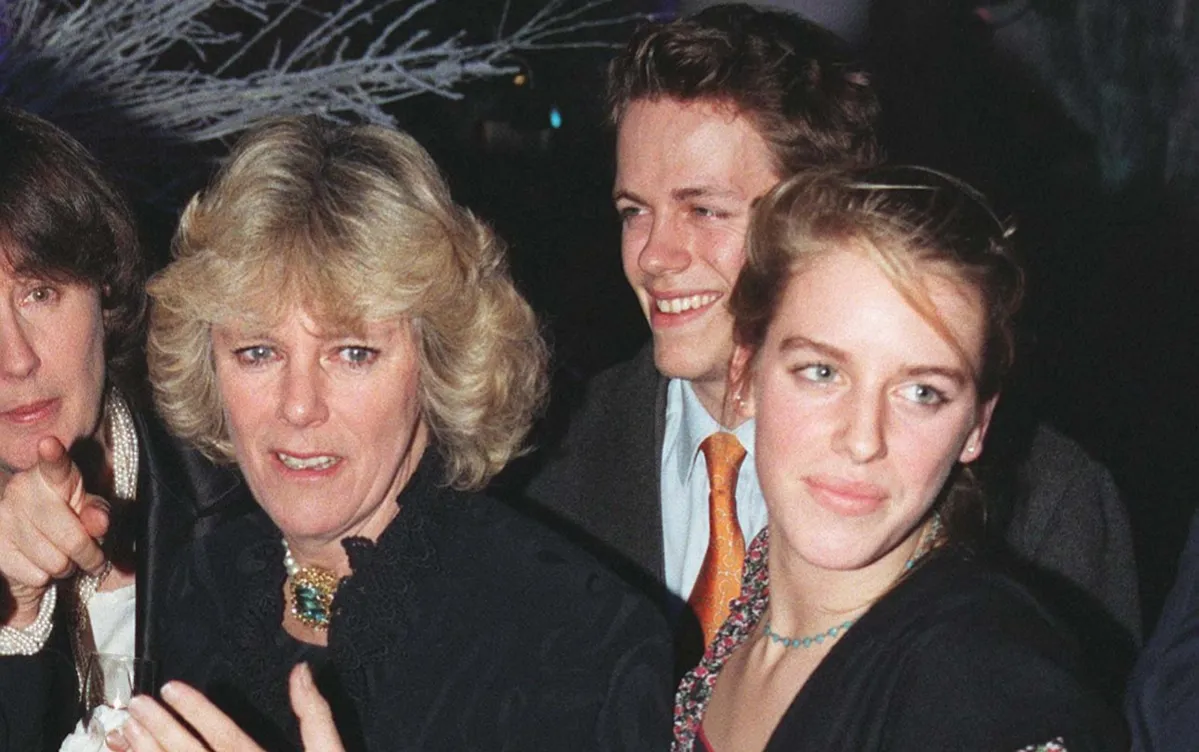 Undoubtedly, Tom and Laura grew up with a certain disdain for the media. Tom referred to the media as "bullies" and added, "they made you very angry and when you were 15 or 16 and you're coming out of an airport and they were really winding you up and all I wanted to do was smack them in the face." Tom admitted he never got physical with the paparazzi despite his urges.
Still, he and Laura — as well as William and Harry — eventually overcame their uncomfortable situations and worked out their differences.
Eventually, William And Harry Warmed Up To Camilla
Ever since first officially meeting Camilla in 1998, William and Harry developed their relationship with her slowly over time. Indeed, by the time Camilla and Prince Charles tied the knot in 2005, the boys had nothing but good words to say about their new stepmother.
After the nuptials, Harry told the BBC that Camilla is "a wonderful woman and she's made our father very, very happy, which is the most important thing."
She Wasn't The "Wicked Stepmother"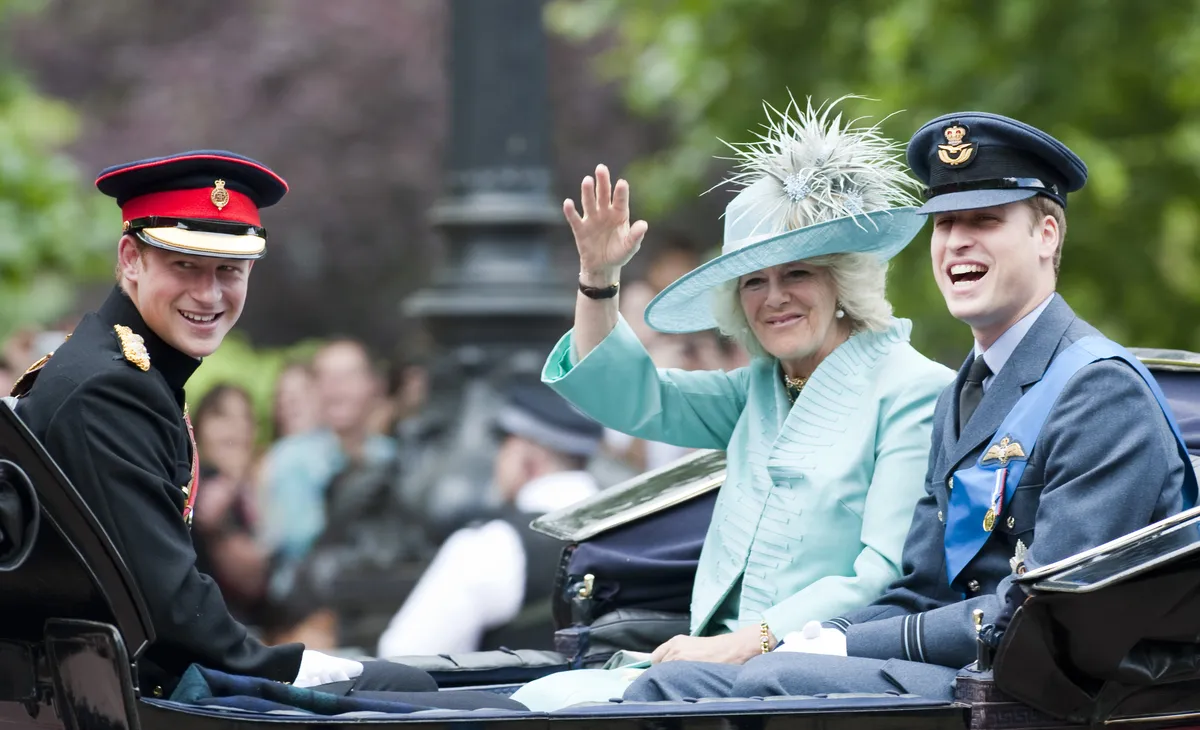 Harry went on to say that he and his older brother loved Camilla "to bits." "To be honest with you, she's always been very close to me and William… but no, she's not the wicked stepmother. I'll say that right now," he said.
As for Tom and Laura, who officially became their stepsiblings, the trials of the past seemed to be water under the bridge. Royal sources say that the kids got along quite well when they let go of their painful pasts.
William Supported His Stepsister On Her Big Day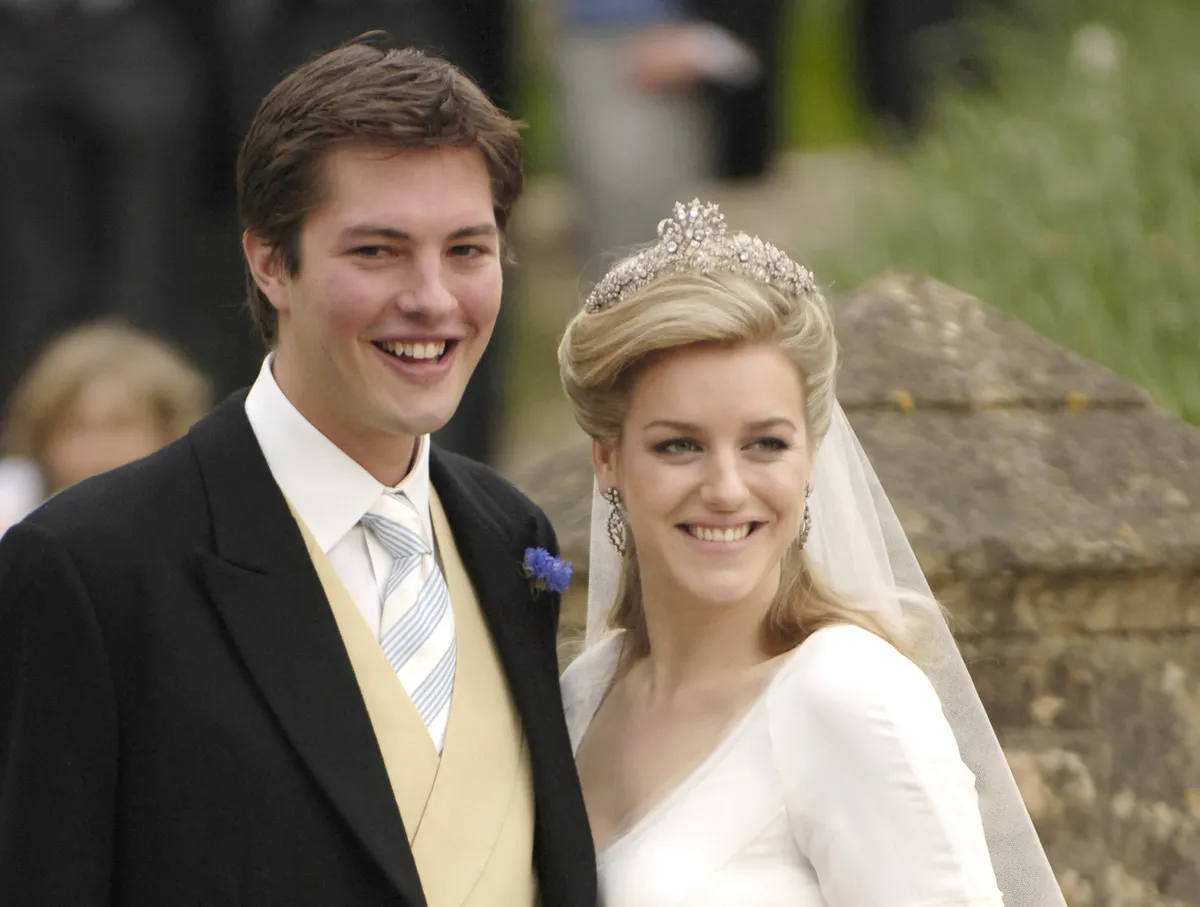 It seemed that William and Laura, who initially had the worst spats when they were younger, patched things up as well. This was evidenced by the fact that he, Harry, and Kate Middleton (before she became a royal) were all invited to Laura's wedding in 2006.
Laura married aristocrat Harry Lopes, a former Calvin Klein model turned accountant. The Lopes went on to have three children: a daughter named Eliza and twin boys, Gus and Louis.
Laura's Daughter Was In William's Wedding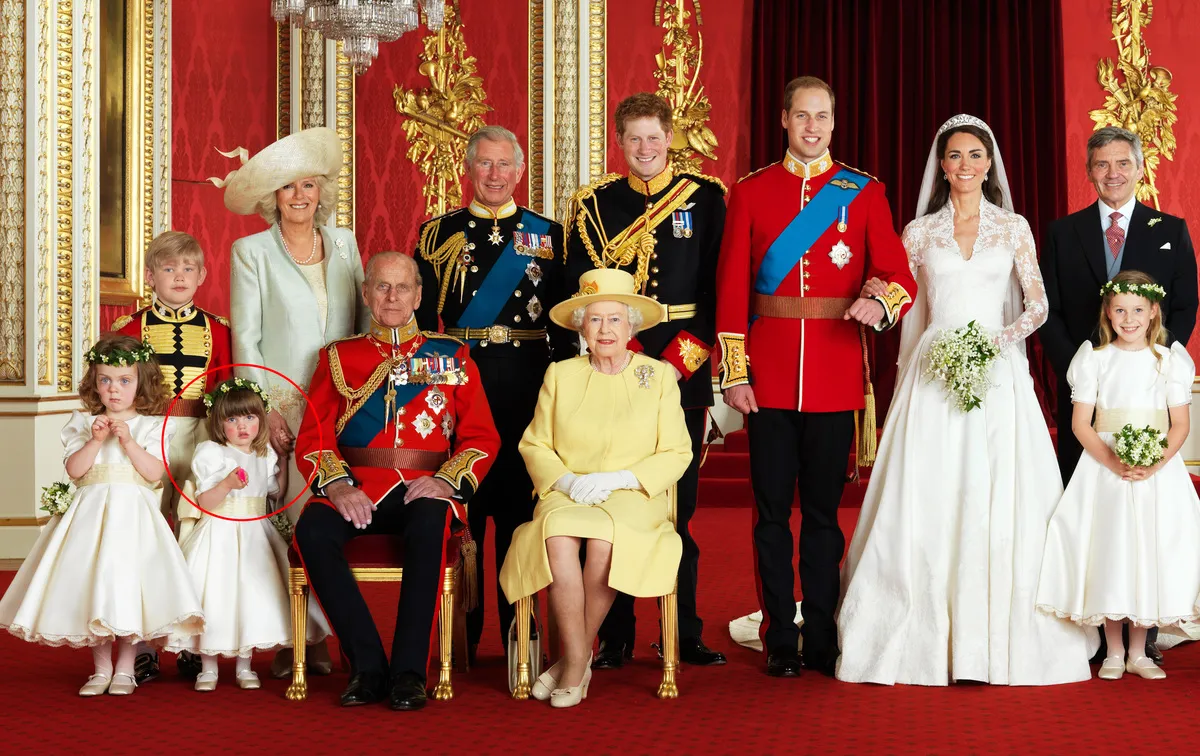 There was no doubt that William had grown closer to his stepsister Laura, especially when it came to his own royal wedding to Kate Middleton in 2011. Laura's daughter Eliza helped serve as one of Kate's bridesmaids on the big day.
Eliza, who was only three at the time, can be seen holding onto a toy snake in official royal photos of the wedding. The toy was given to her by her step-uncle Harry.
Laura Lives A Quiet Life Out Of The Spotlight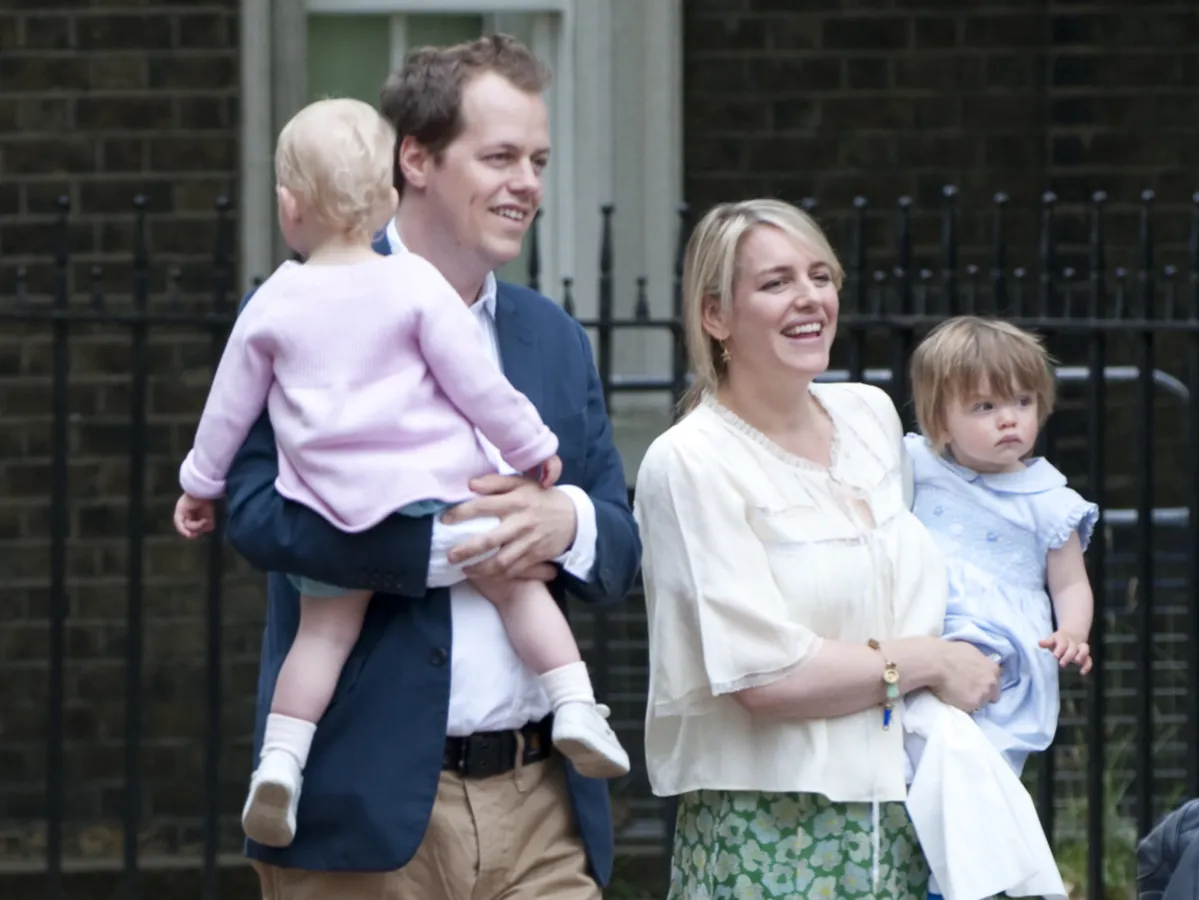 Considering all the trouble Tom got himself into as a young adult, Laura has understandably chosen to live her life out of the spotlight. The public mostly only sees her and her family at major royal events alongside her mother, so not a lot is known about her personal life.
What the public does know is that these days Laura is a working mother, who has a successful career as an art curator.
Tom Made Headlines Back In The Day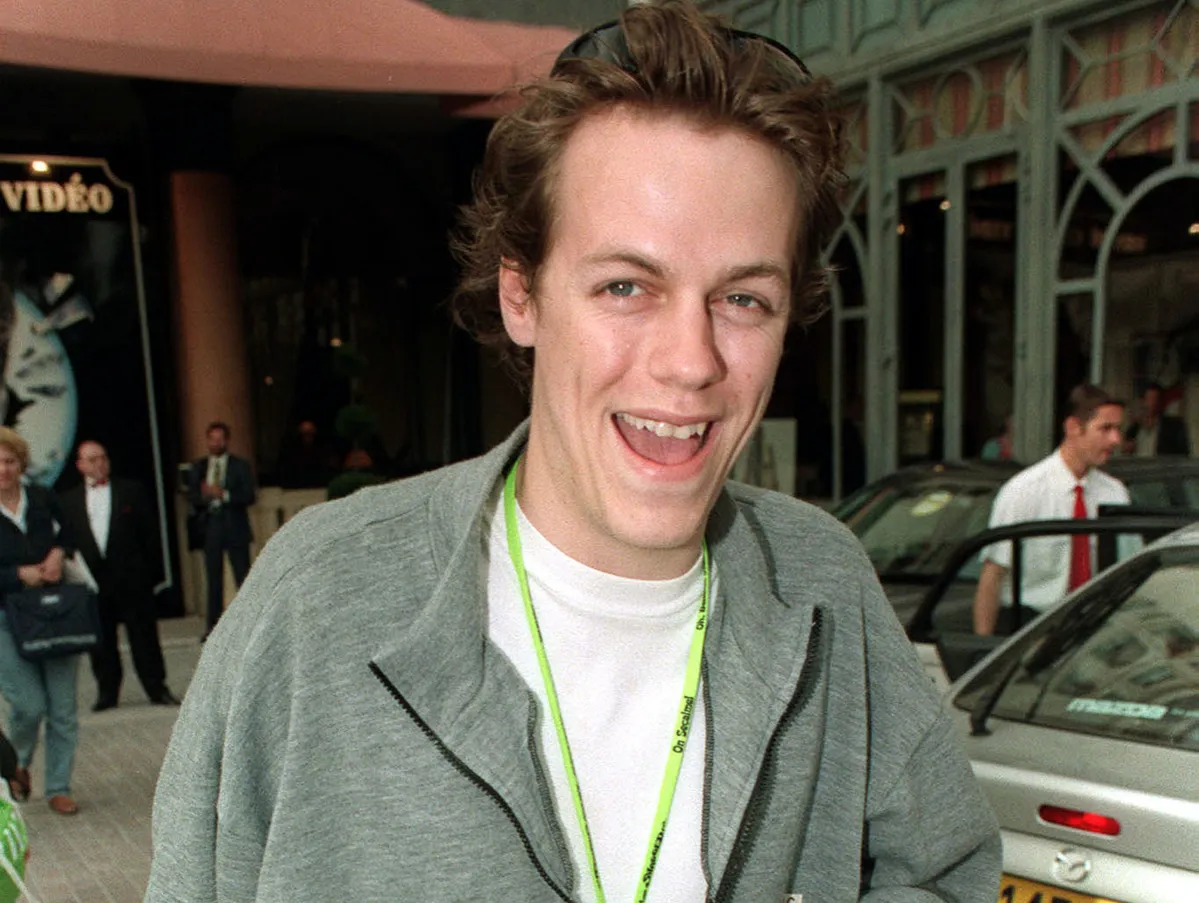 For his part, Tom Parker Bowles has been in the spotlight almost just as much as his royal stepbrothers. After graduating from Oxford, Tom dabbled in film public relations and was a bit of a hard partier.
In 1999, he admitted to having a substance problem and was reportedly arrested after he offered some to an undercover officer. This prompted a scolding from this godfather turned stepdad, Prince Charles, after the report became public.
Prince Charles And Laura Had To Set Him Straight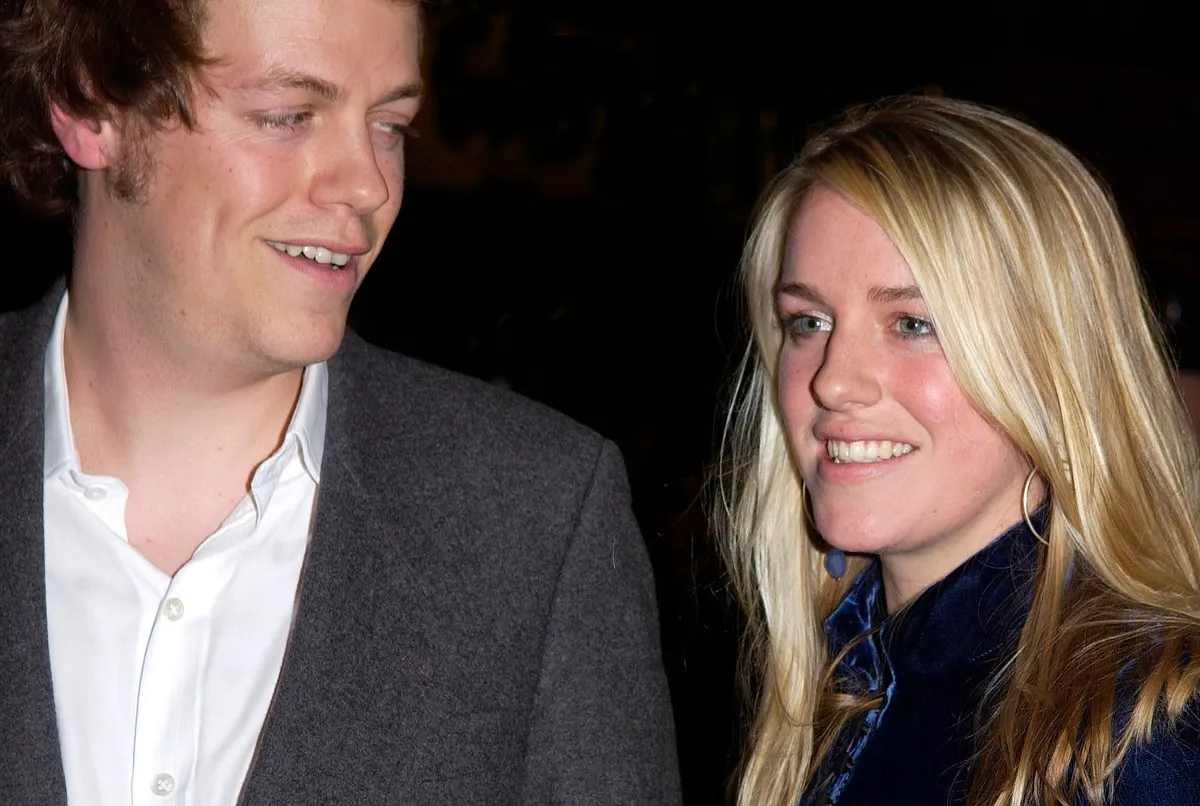 Everyone was especially concerned about Tom's drug use since by then, he was quite close with Prince William and Prince Harry. When he received the call from Prince Charles, Tom had to reassure his stepfather that he had never taken substances in front of his stepbrothers.
According to the BBC, it was his sister Laura that finally told him, "You've been a bloody fool. Pull yourself together." Since then, Tom has done a lot to shed his party boy image.
Tom Is Now A Well-Established Foodie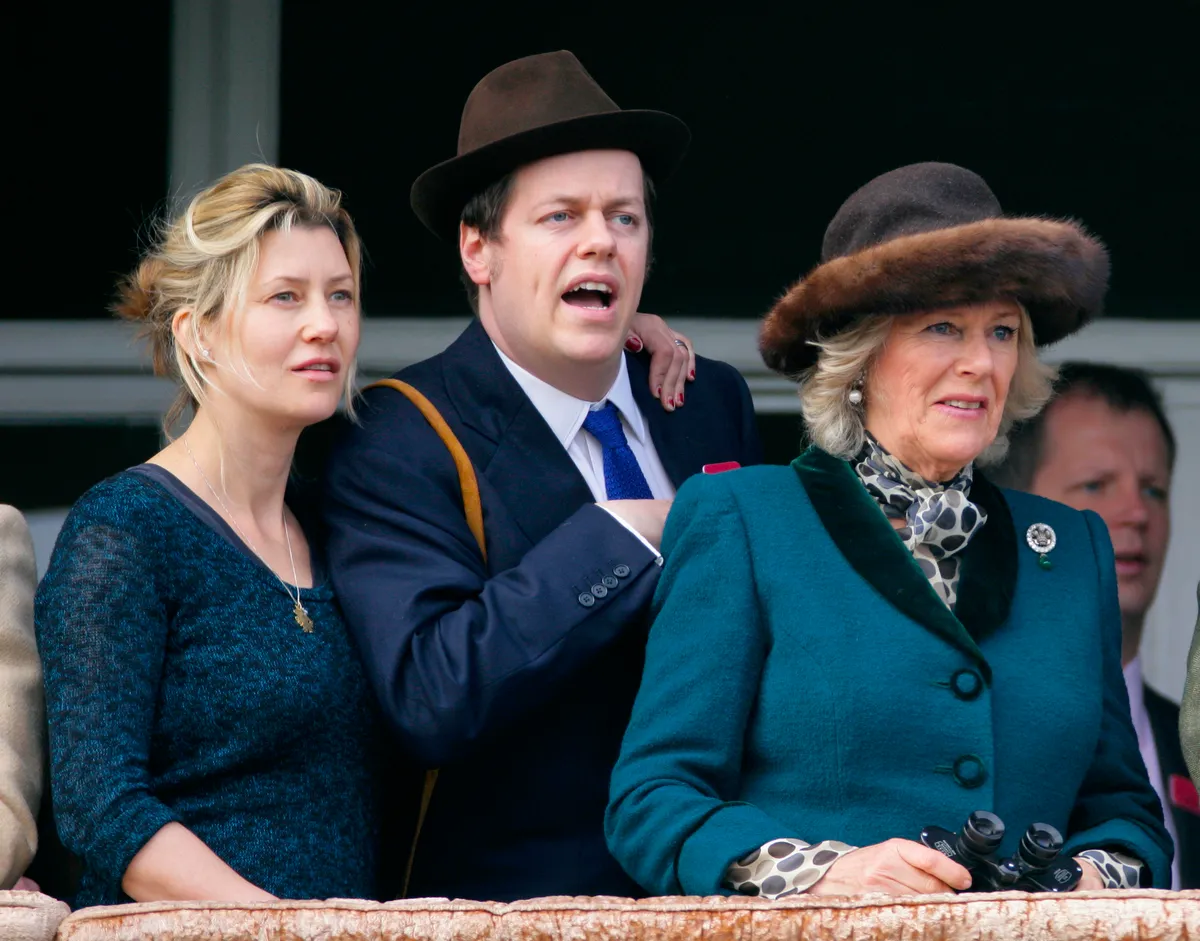 Tom Parker Bowles has since found a passion for food writing and is known quite well throughout the British media circuit as a former correspondent for GQ, Esquire, and The Mail on Sunday. Tom is also a published cookbook author who has served as a judge on British and Australian cooking shows.
He is married to Sara Buys, an editor for Harpers & Queen and British Town & Country. They have a daughter named Lola and a son named Freddy.
Camilla Was The "Good Cop" Of Their Parents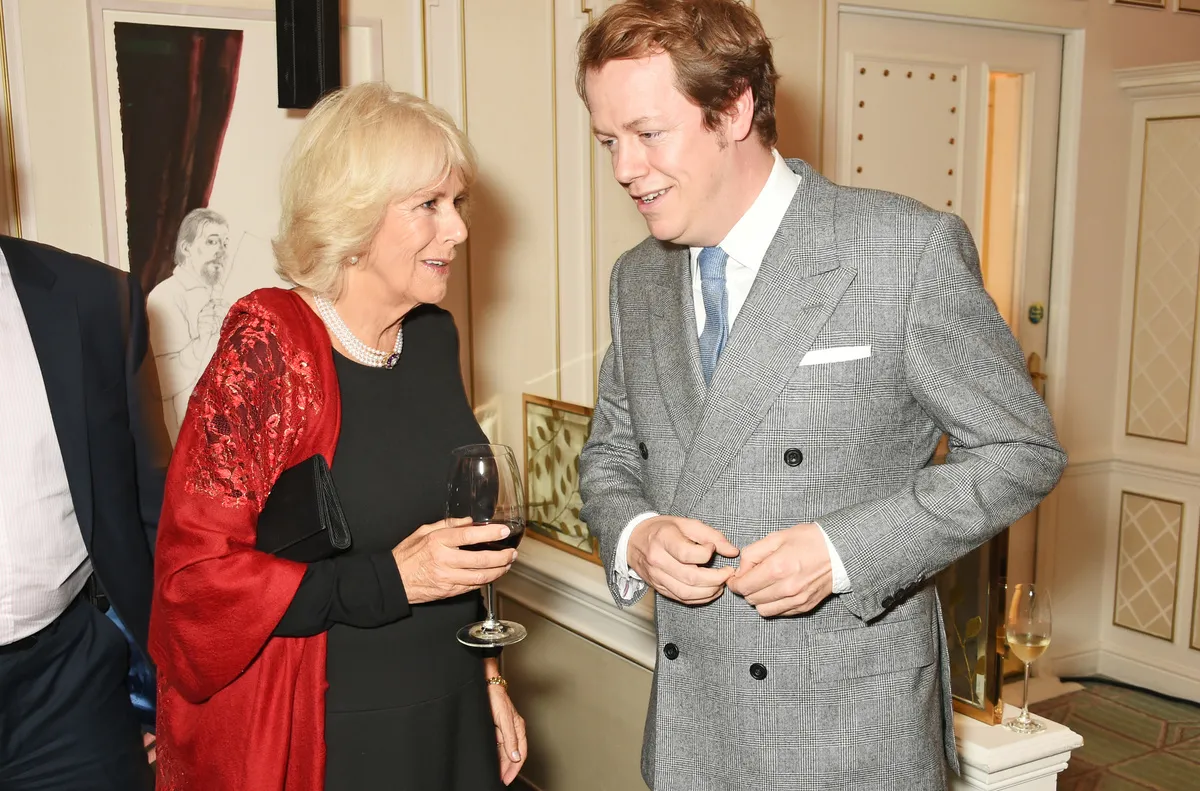 Despite the drama surrounding their upbringings, Tom has recalled the happy memories he has had of his mother growing up. "When I was getting a telling off for a bad report or something like that, my mother would be in the window behind my dad making faces," he told 9 News Australia.
"You need the good cop and you need the bad cop, and she was definitely the good cop," he added.
He Couldn't Believe His Mother Was Put On Blast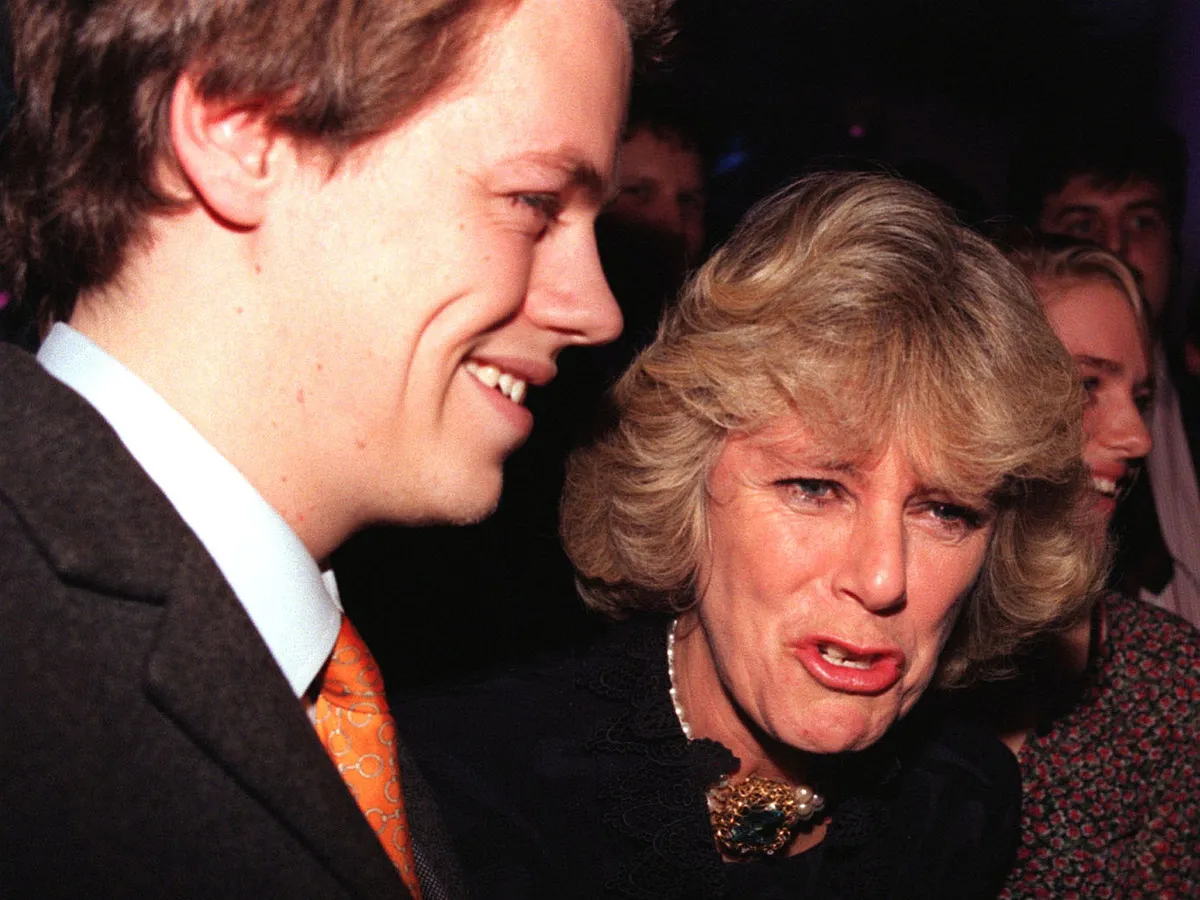 When "Camilla-gate" broke out in which an intimate conversation between her and Prince Charles was leaked in 1993, Tom was attending Oxford University. He could barely handle the news.
"I sort of remember not looking at the paper... I just felt [expletive] off. I wasn't going to read that sort of stuff about my mother, just as much as she wouldn't want to read it about me or my kids certainly wouldn't want to read it about me," he once recalled to the press.
Camilla Cared About Having A Good Time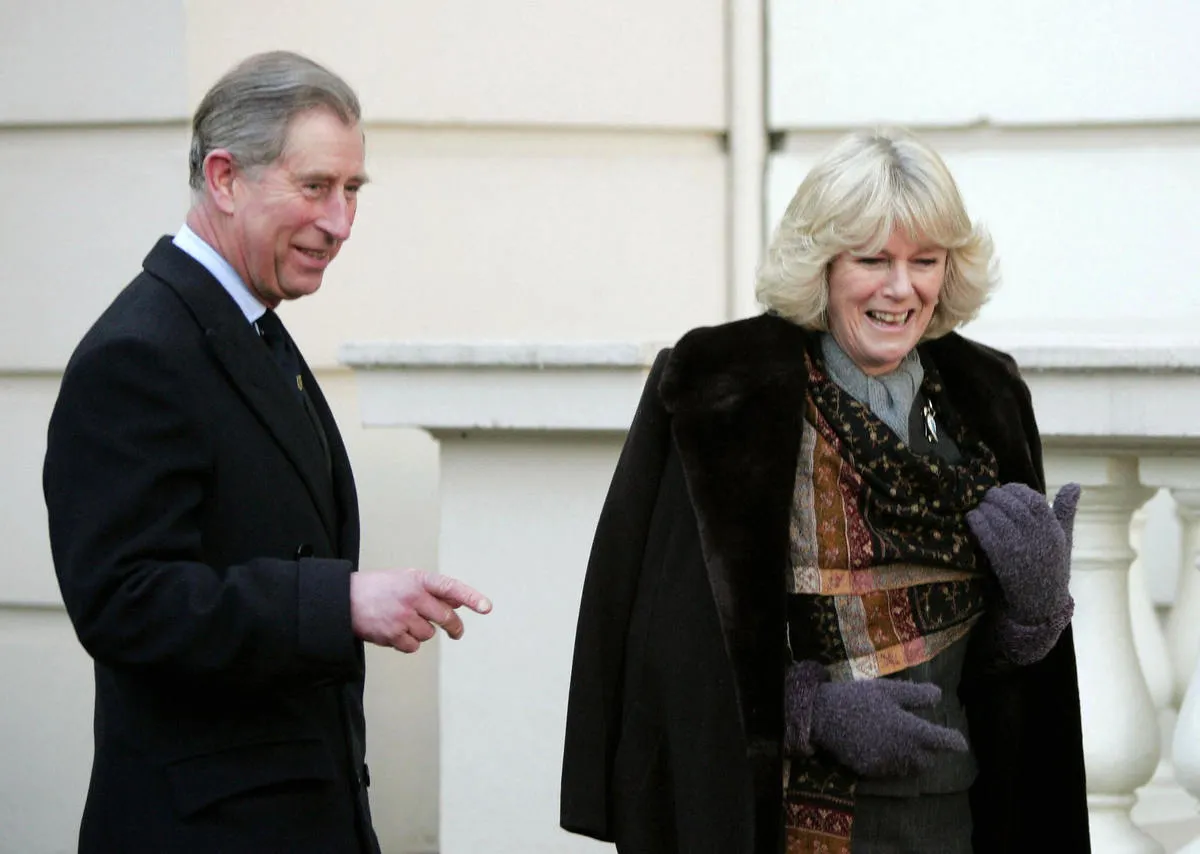 Tom went on to say that his mother Camilla loved to focus more and he and his sister having fun, rather than disciplining them over serious matters like school—which was their father's job.
"She just cared we were happy and she was happy that my father had the role of having to be the disciplinarian... She was always great fun, she still is great fun, she never worried," Tom told 9 News Australia.
He Knew That Prince Charles Made Camilla Happy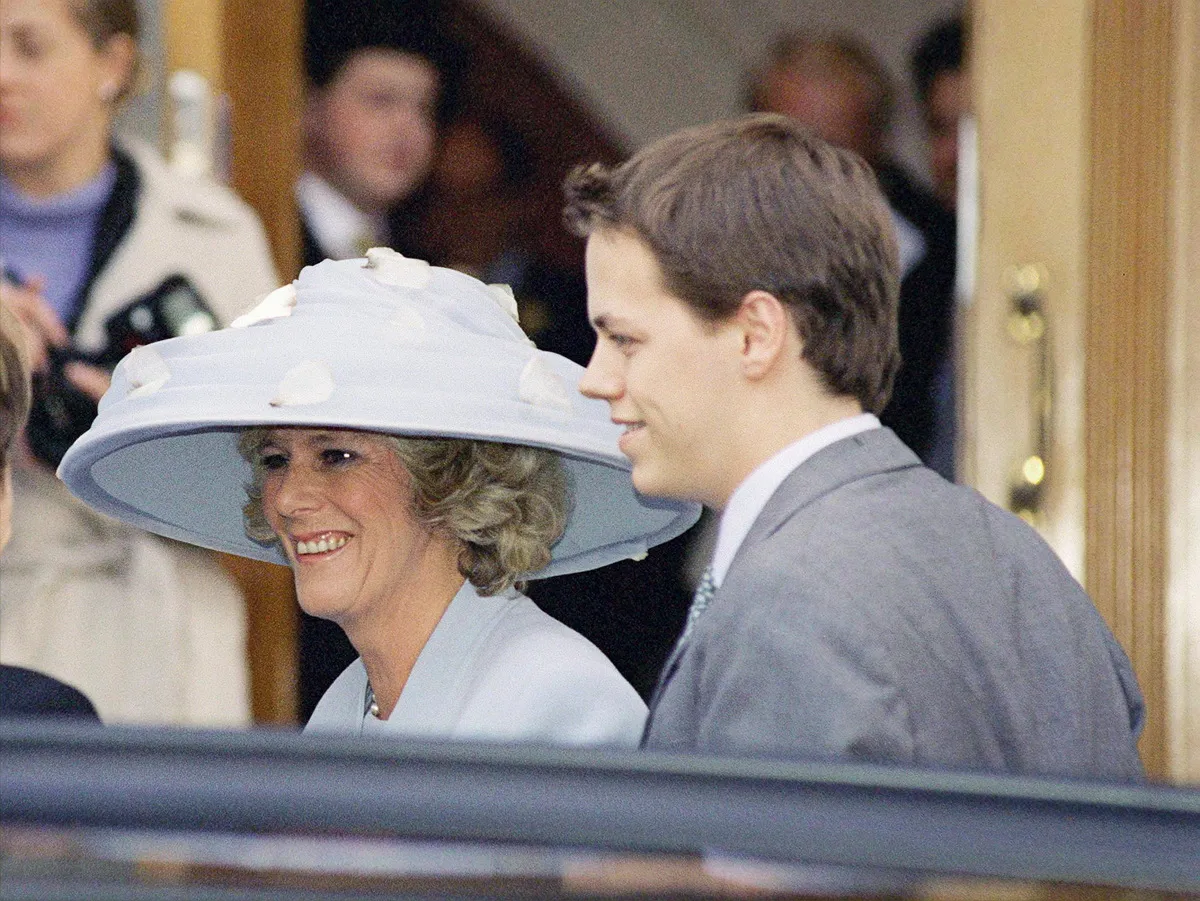 While William and Harry had issues accepting Camilla in their lives, it's understandable that Tom and Laura felt the same way about Prince Charles. But Tom, who is the eldest of the four children, saw how happy his mother was.
"All you care about your parents is they're happy and my mother is exceptionally happy at the moment... [Prince Charles has] always been a kind and good and lovely man," Tom said.
Tom Thinks Charles Will Be A Fantastic King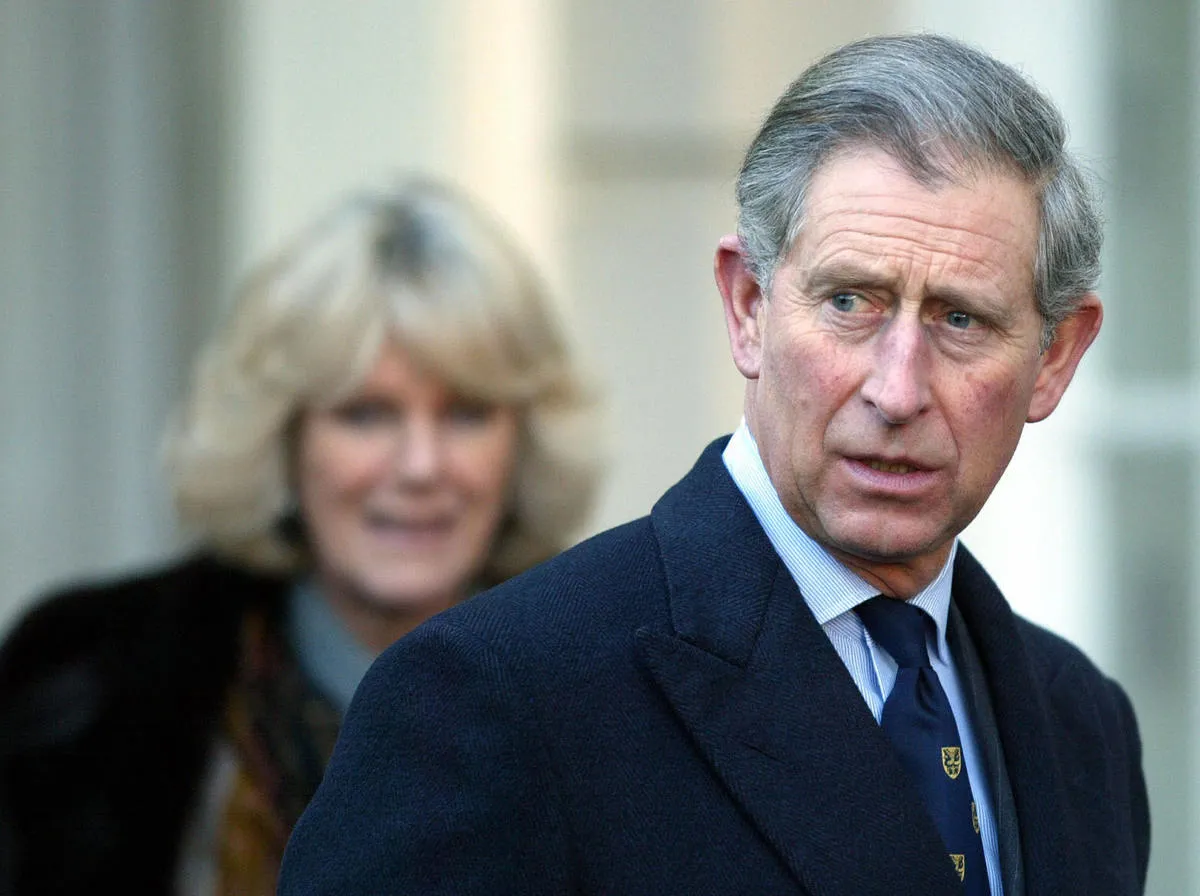 Of course, as he grew more accepting of his mother's relationship with Prince Charles, he eventually took a liking to the man that would become his stepfather. It just so happened that that man was part of the royal family.
"I've always adored my stepfather," Tom has said. "He is a man of warmth, intelligence and humanity and I think if it ever happens, he will make a fantastic king."
Tom Thinks The Royal Life Suits His Mother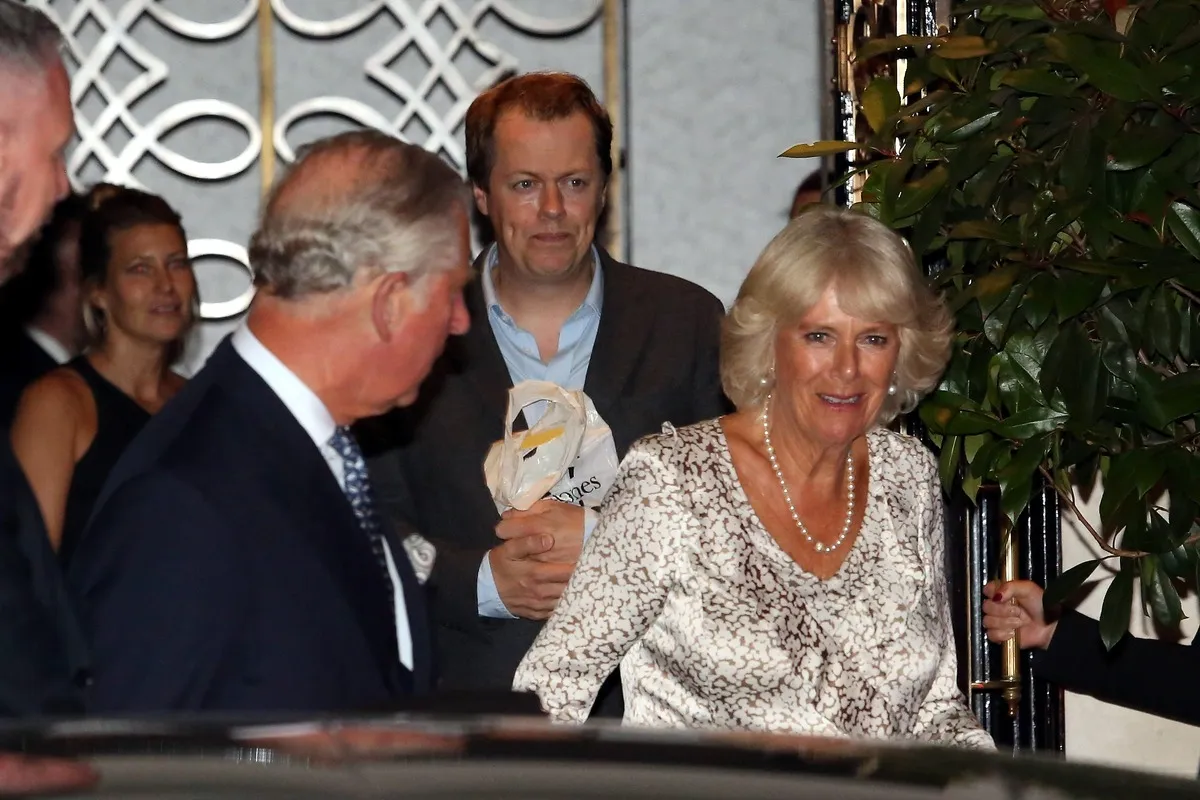 At the very least, Tom is impressed with the way his mother has adapted into life as the spouse of a royal.
"My mother never really worked, except for bringing us up of course, and now, at an age most people are thinking of retiring, she is suddenly having up to 20 to 30 engagements a day. She's brilliant at it, she's always been brilliant with people," Tom has once said of his mother.
Tom And His Wife Separated
But for Tom, it wasn't all smooth sailing in marriage. In 2018, rumors swirled around him and his wife Sara stating that they were separating. They even alleged that Tom moved out of their family home and was renting a place two miles away.
"They are being very clear the separation is not final and they are not getting divorced. There is no one else involved. The concern of both Tom and Sara is for the stability and happiness of their children," a source told The Sun.
They Appeared To Be Making Things Work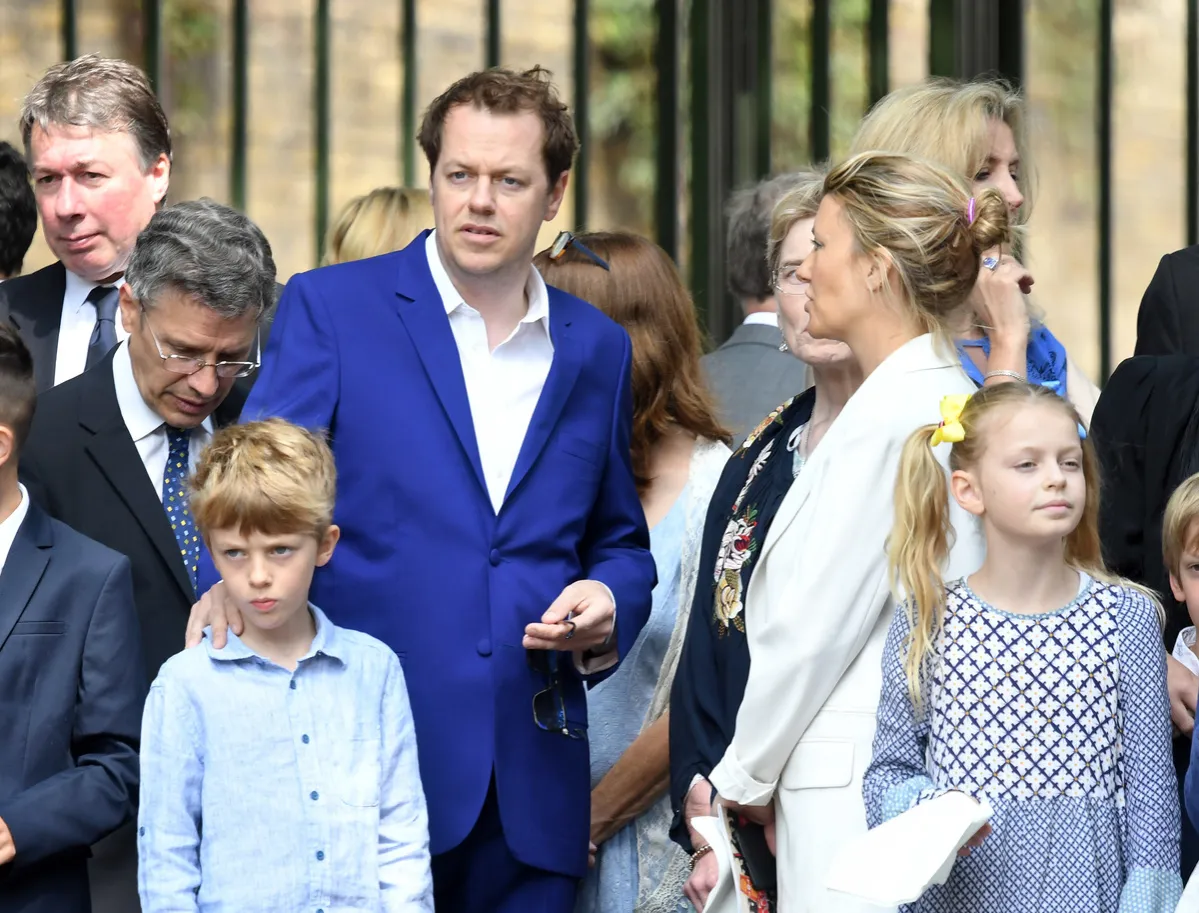 Despite news of the separation, it seemed that Tom and Sara have been trying to make things work. Six months after the rumors began, they were spotted together with their children front-and-center at Trooping The Colour to see their grandmother and the Queen drive by for the latter's 92nd birthday.
Also standing with them was sister Laura Lopes and her children. Perhaps Sara Parker Bowles couldn't handle such close association with the royal family, which is why Tom had something to say about another new member.
There Might Be A Love Child Out There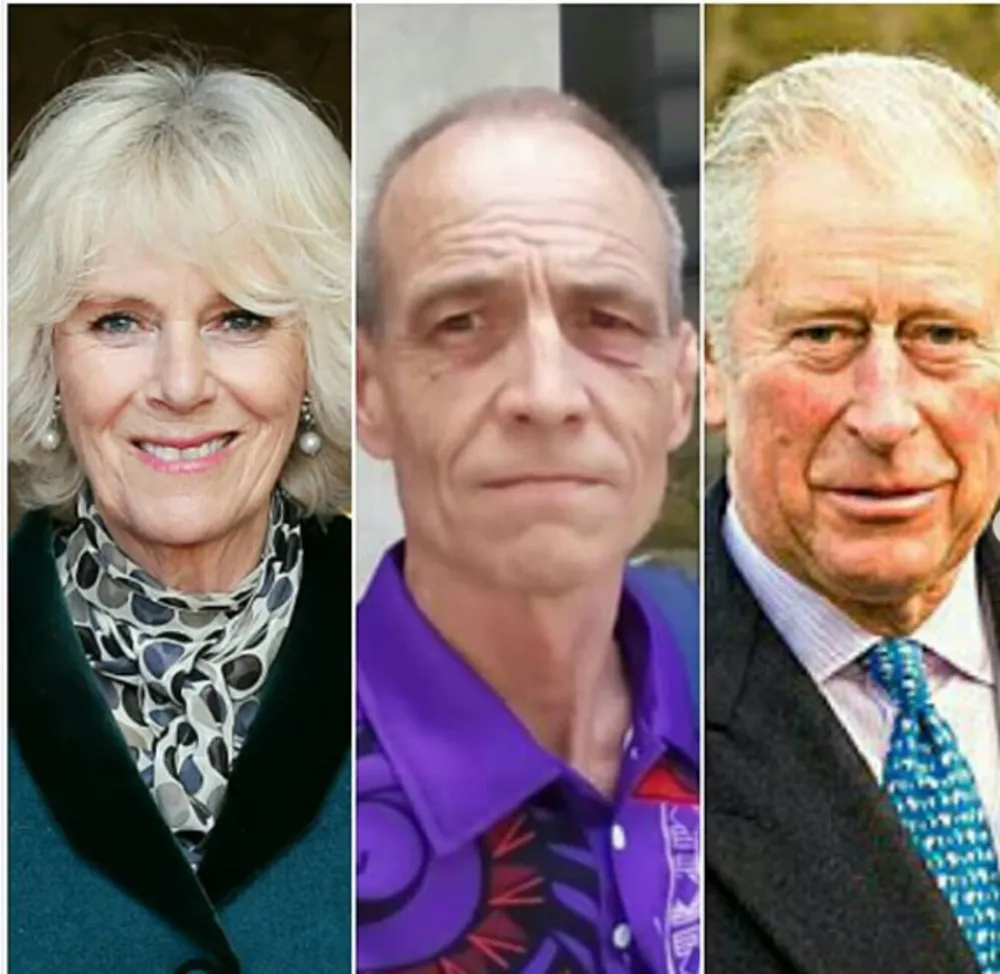 Of all the rumors surrounding the royal family, one of the most outlandish ones is the claim that Camilla and Prince Charles actually had a love child long before they married their respective first spouses.
A British man in Australia named Simon Dorante-Day claims that he is the son of Camilla and Charles. He claims that Camilla got pregnant at 18 and had the baby without anyone knowing before giving it up for adoption. He also claims that Princess Diana knew about his existence and that she planned to out Camilla and Charlies before she died.
They Have Opinions On Meghan Just Like Everyone Else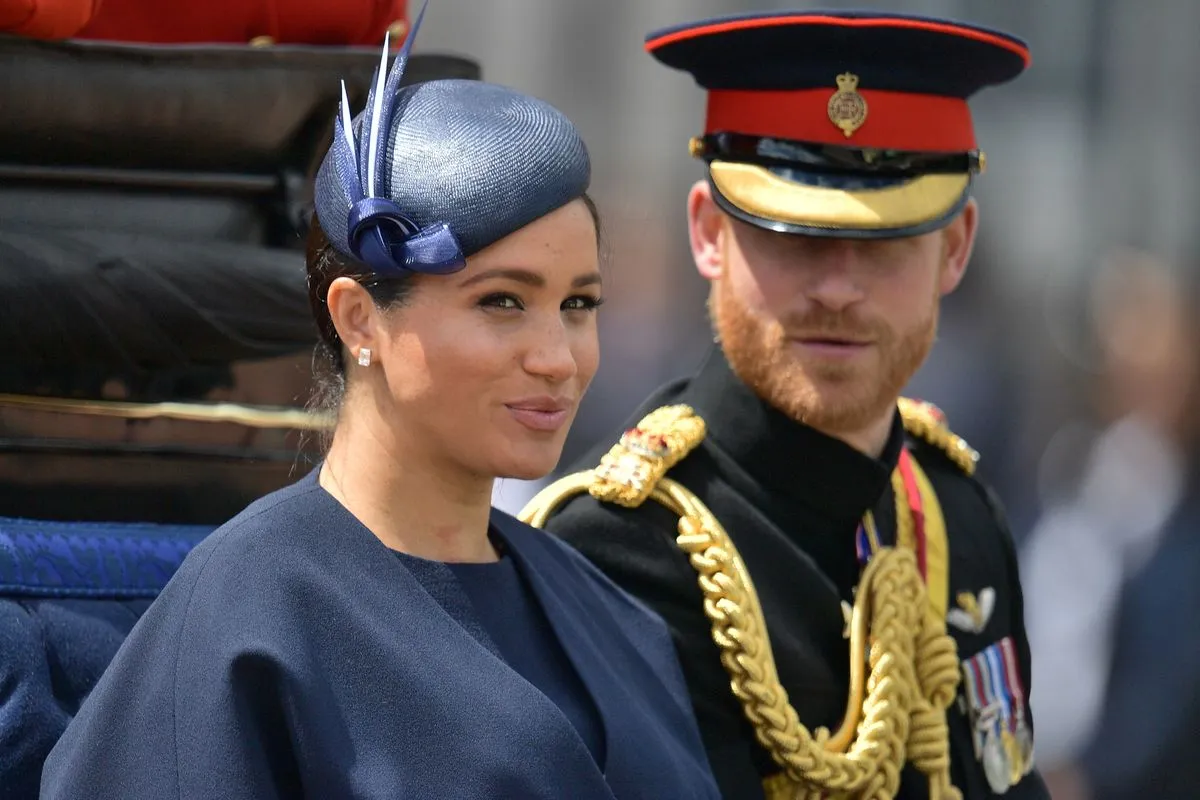 Tom and Laura kind of got roped into the royal family because of their mom, so they ought to know how it feels to be newly associated with one of the world's most famous families. When American actress Meghan Markle joined the royal family as Prince Harry's wife, Tom was asked about his thoughts.
"I think she's wonderful," he told ITV's Good Morning Britain. When asked what advice he'd give he said, "I think she should carry on what she's doing."
Pippa Middleton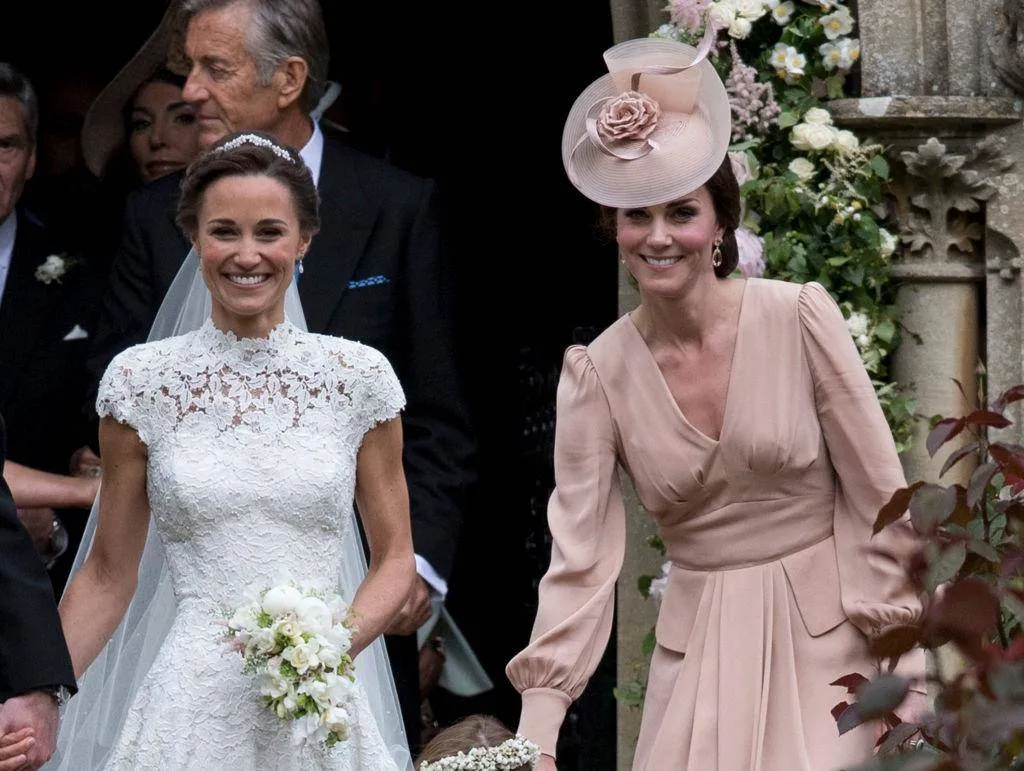 Pippa Middleton is largely known to the world as the Duchess of Cambridge's sister. Kate's younger sister is no stranger to scandal, thanks to her marriage to James Matthews. His father, David Matthews, is a racecar driver turned businessman, known for owning the upscale Eden Rock Hotel in St. Barths. He's been accused of some misconduct over the years.
Pippa and James were married on May 20, 2017, at St Mark's Church. Pippa's niece and nephew Princess Charlotte and Prince George of Cambridge were among her attendants.
James Middleton
James Middleton is the lesser-known brother of the Duchess of Cambridge. The 31-year-old businessman has managed to keep a significantly lower profile than his sisters, but has spoken to the press about his life previously.
Although he attended the best schools, he dropped out of the prestigious University of Edinburgh after one year. "I knew that that mouthful of academic prescription was not going to do it for me," he told GQ. Instead, he chose to launch a cake business, but it dissolved in 2015. James dated actress and TV personality Donna Air for some time before splitting earlier this year.
Samantha Markle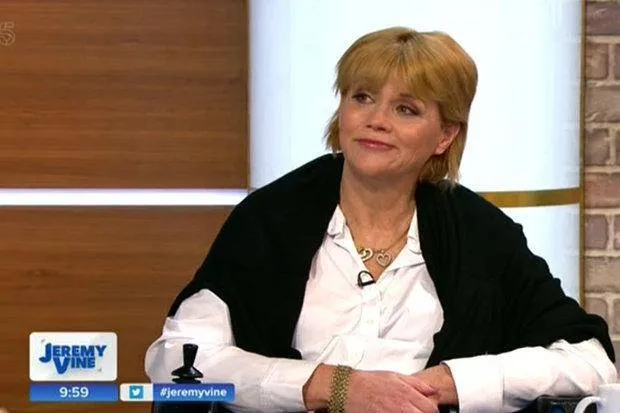 When Meghan and Harry announced their engagement last year, Meghan's siblings got almost as much media attention as the engagement photos. 53-year-old Samantha Markle has been the Duchess' harshest critic, branding her a fraud. Meghan's older sister frequently talks to the press about her sibling – and it's never to say anything nice.
When reports surfaced that Meghan reportedly asked for air fresheners to be used in the historic wedding chapel, Samantha mocked her on Twitter. "When sis sees the ghost of Ann Boleyn walking the tower with her head in her hands, will she demand Ghostbusters? Lol," she wrote.
Thomas Markle Jr.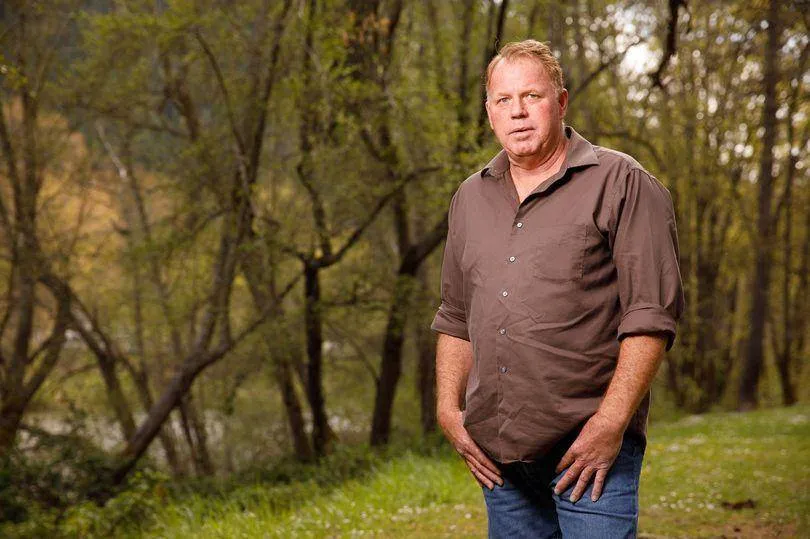 Thomas Markle Jr is another of the Duchess of Sussex's half-siblings. While he has spoken to the media in the past, he's often kinder about Meg than his sister, Samantha. In an interview with the Daily Mail in April of this year, Thomas remembered his sister as "very caring."
Instead of blaming the Duchess for her estrangement from their father, Thomas Markle Sr., her brother blamed Prince Harry. "If she wasn't with Prince Harry right now – even if she was on Suits right now – she would've stopped what she was doing to go and visit our father and make sure he's okay," he said, referring to their dad's health issues.
Peter Phillips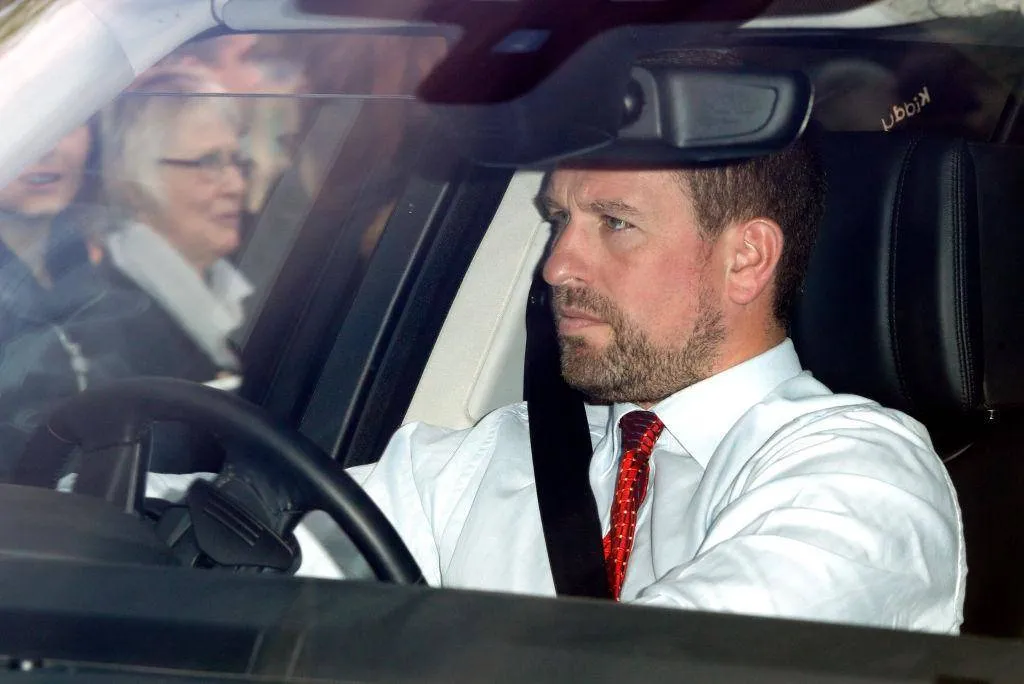 Compared to his equestrian sister Zara, Peter Phillips manages to live his life relatively quietly. The eldest of Princess Anne's two children, Peter has managed to work his way up the corporate ladder, landing a position at Jaguar before working for the WilliamsF1 team.
Phillips married Canadian businesswoman Autumn Kelly in 2008 at St. George's Chapel, the same place that Meghan and Harry said I do earlier this year. Unlike other royals who keep their relationships largely under wraps, Kelly and Phillips sold their story to UK magazine Hello! for a reported £500,000. Her Majesty wasn't impressed, and neither were other members of the tribe.
Laura Lopes
Laura Lopes is Camilla Parker Bowles's only daughter, making her another one of Harry and William's step-siblings. Lopes married chartered accountant and fellow well-to-do Harry Lopes in 2006, going on to have three children.
Their first daughter, Eliza, was one of the bridesmaids at Kate and Will's wedding in 2011. Lopes isn't as well known as her brother Tom, and largely spends her time raising her children. In 2001, she interned at the Peggy Guggenheim Collection in Venice and had a brief spell as Tatler's motoring correspondent. Through the mid-2000s, she managed The Space Gallery in London and co-founded London's Eleven Gallery.
Stephanie Phillips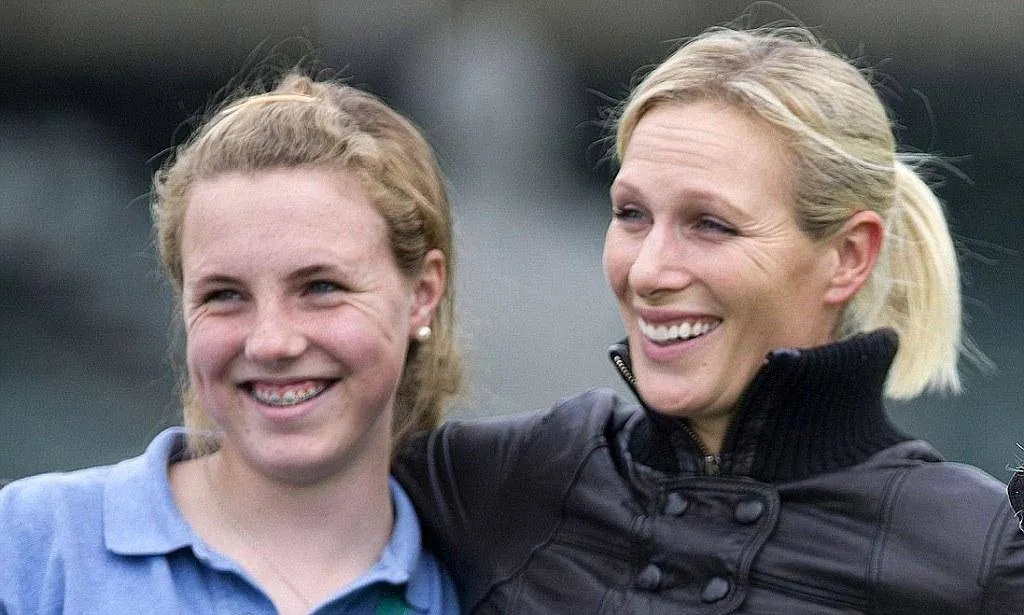 Stephanie Phillips isn't exactly part of the royal set, and although she's a stepsister, that still makes her a sibling. Unlike her father's illegitimate child, Stephanie is the result of Captain Mark Phillip's second marriage to Sandy Pflueger. Very little is known about Stephanie.
She can sometimes be spotted out at family engagements with her parents and half-siblings, Zara and Peter. Most recently she was photographed at the funeral of her father's sister, Sarah, looking downcast alongside her brother and sister, and their mother, Princess Anne. It's not known what Stephanie does, but it wouldn't be surprising if she also followed her father in the equine field.
Princess Margaret
The Queen's late sister, Princess Margaret, was often in the media before her death in 2002. Often depicted as the young, glamorous princess, Margaret made great sacrifices in her personal life.
At the age of 22, she wanted to marry Group Captain Peter Townsend, but as a divorced man, he wasn't deemed an appropriate spouse. Margaret went on to marry photographer Antony Armstrong-Jones, but would make headlines as the first major royal to divorce in 1978. The public reacted badly and Margaret became a controversial figure thanks to her romantic entanglements. She suffered three strokes toward the end of her life as a product of her heavy smoking.
Tom Parker Bowles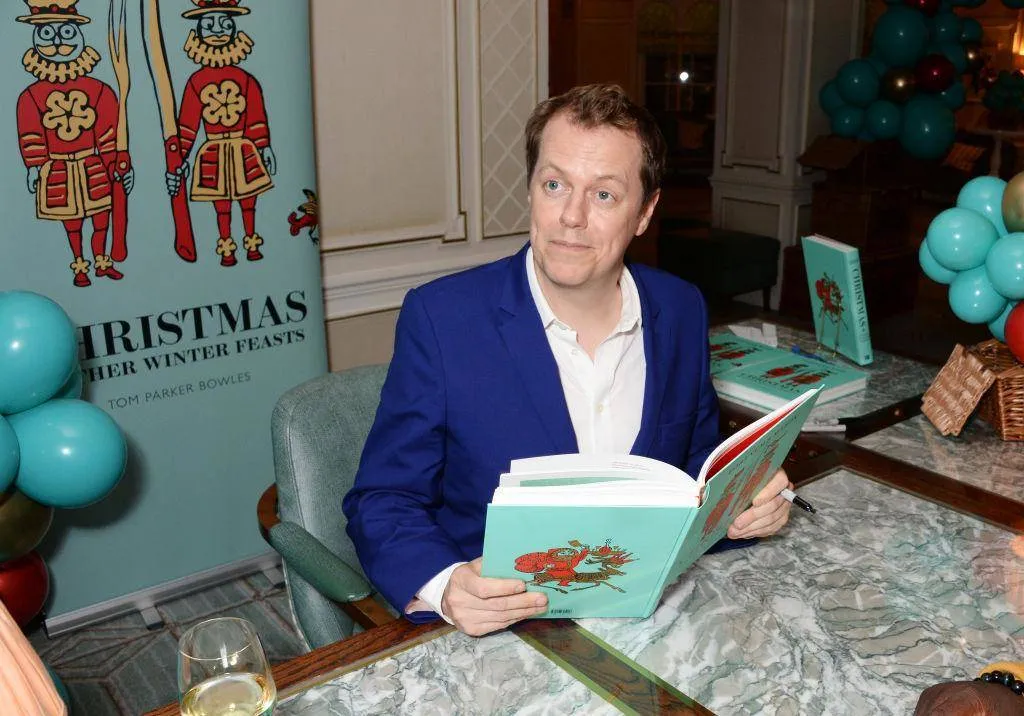 Son of Prince Charles' wife, Camilla, Tom Parker Bowles is one of Harry and William's step-siblings. Parker Bowles has carved out a name for himself as a food writer and critic, writing for several high profile publications.
Although he keeps his distance from royal affairs, his ties to the family often find him the subject of media speculation. He once stated that he can't cook with his mother as she is "single-minded" and was recently spotted looking cozy with a mystery woman, despite being married to wife Sara for 12 years, with no known plans to divorce. Like stepfather, like son?
John B. Kelly Jr.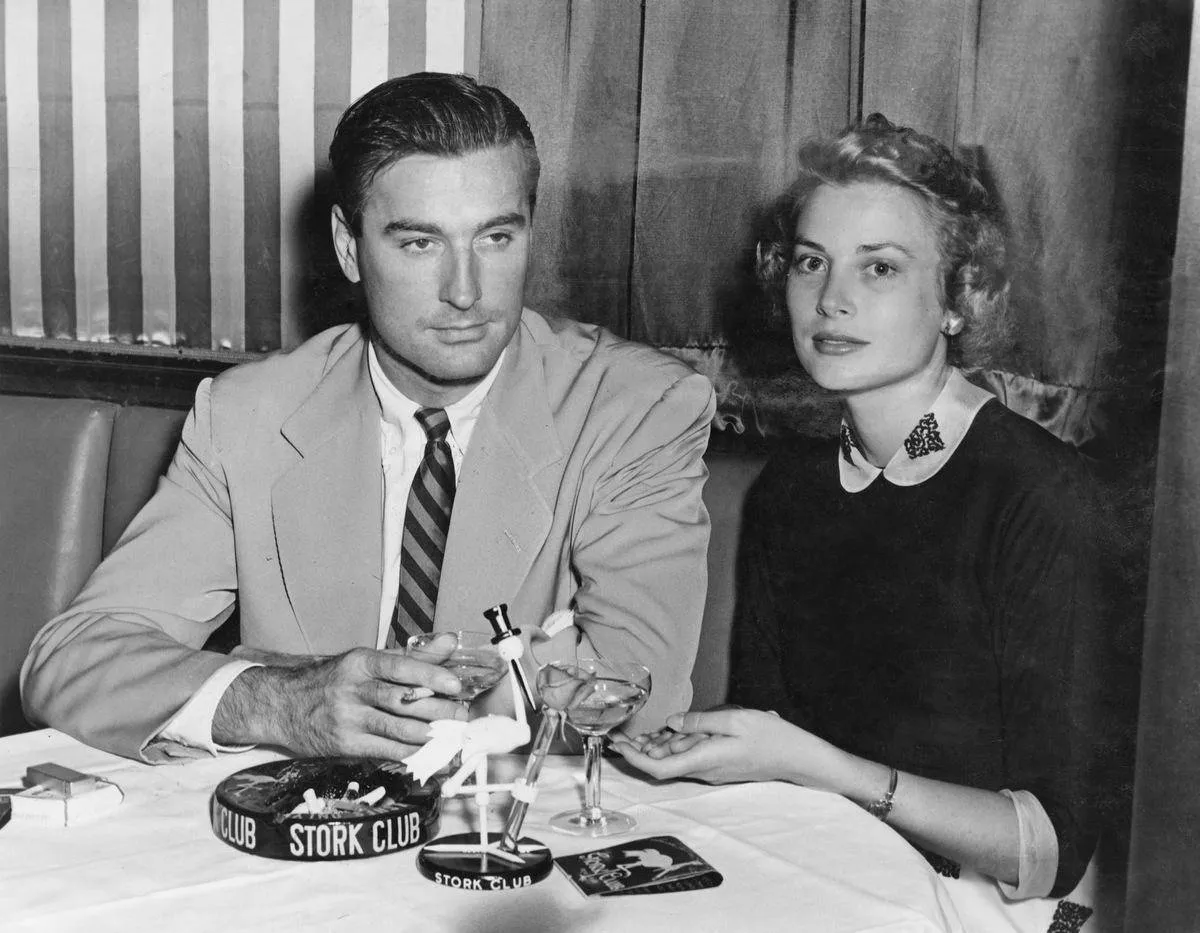 When Hollywood actress Grace Kelly became the Princess of Monaco, she gave up her life on the silver screen to devote herself to royal duties. Her life in the US was largely forgotten too, but her brother John was famous in his own right.
Grace's older brother was an accomplished rower, four-time Olympian. Perhaps he took after their father, who was a triple Olympic gold medal winner himself. Three years after his sister died in 1982, John suffered a fatal heart attack while out jogging. Like his sister, he died at a relatively young age, passing away at age 57 despite his healthy lifestyle.
Jane Fellowes
Lady Jane Fellowes is the older sister of Princess Diana. The 61-year-old forged royal ties long before her little sister married Prince Charles, by tying the knot with her distant relation, Robert Fellowes, who was at the time secretary to the Queen.
Diana's butler Paul Burrell told the media that the relationship between the two sisters was largely strained, thanks to Lord Fellowes's job at the royal household. He claimed that by the time of Diana's death, the sisters hadn't spoken for several years, despite living in close quarters on the Kensington Palace estate. Although she keeps herself out of the media, Lady Fellowes delivered a reading at Harry and Meghan's wedding.
Camilla And Charles Travel With A Secret Stash Of Liquid Refreshment
Charles and Camilla carry their own alcohol with them when they travel. According to journalist Gordon Rayner, who has been a part of 20 royal tours, the pair brings a secret stash of alcohol with them for a very good reason. "Prince Charles and the Duchess of Cornwall sometimes take their own alcohol so there's no danger of their drinks being spiked," he told Conde Nast Traveler.
Bodyguards actually hold the alcohol when the couple travels. "Their police bodyguard will discreetly carry a bag of their drinks," said Rayner. He noted that Charles's favorite drink is a gin and tonic while Camilla prefers red wine.
One of Her Go-To Beauty Products Is Bee Venom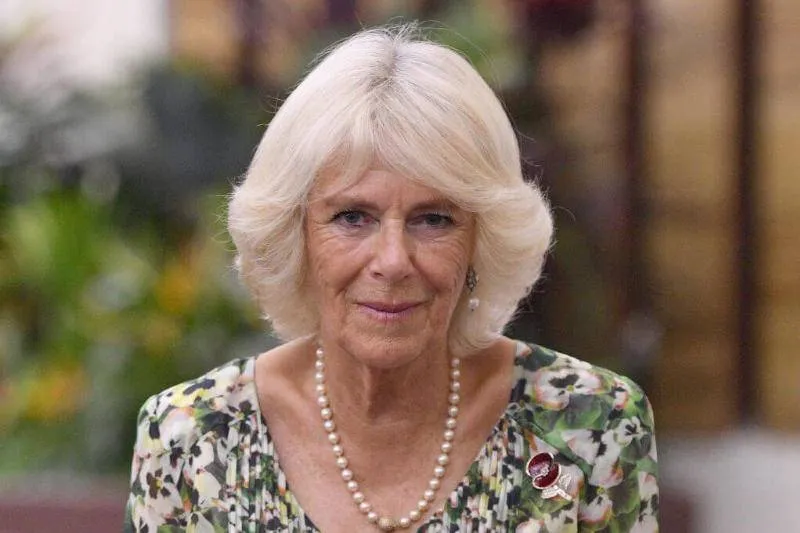 Women do all sorts of things for their beauty regimens, but some like Camilla choose unusual products to look youthful. She reportedly uses Deborah Mitchell's Heaven Skincare products, which include bee venom as an ingredient. The products are an alternative to Botox and are touted as a non-surgical facelift.
The bee venom serum allegedly has ingredients that aid in plumping and smoothing the skin's texture, eliminating fine lines. Plant extracts such as watercress, stinging nettle, and horsetail aid in revitalizing the skin. When it was revealed that Camilla used Skin Chemists' Bee Venom Facial Serum, pre-orders for the product soared in Great Britain.
She's Related to Madonna, Angelina Jolie, and Even Prince Charles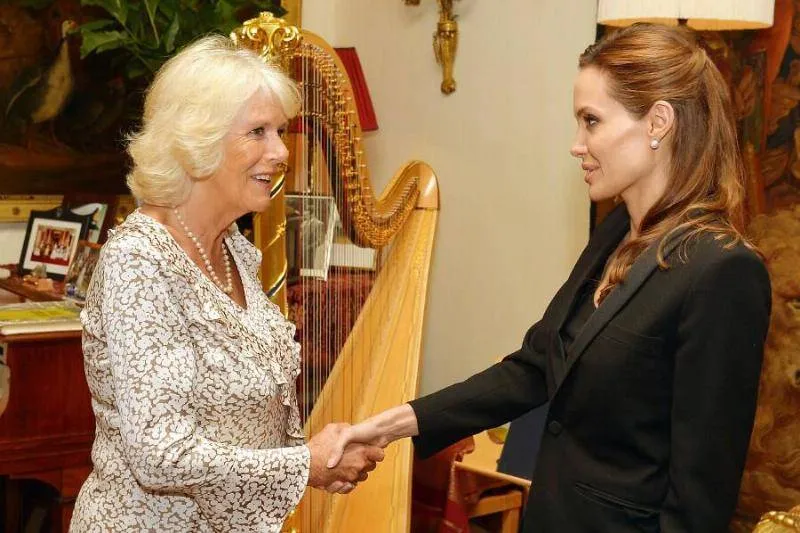 Thanks to genealogical research, people learn all sorts of secrets about their ancestors and who they're related to. Camilla shares roots with singers Madonna and Celine Dion as well as actress Angelina Jolie. All of them are linked to a 17th-century French Canadian couple. Camilla and Charles also share an ancestor, Henry Cavendish, second Duke of Newcastle (making them ninth cousins once removed).
It gets even juicier. Camilla's great-grandmother, Alice Keppel, and Charles' great-great-grandfather King Edward VII were lovers! There's been some gossip that Camilla's grandmother Sonia was King Edward's illegitimate daughter, which would make Charles and Camilla half-second cousins once removed.
She's Afraid of Flying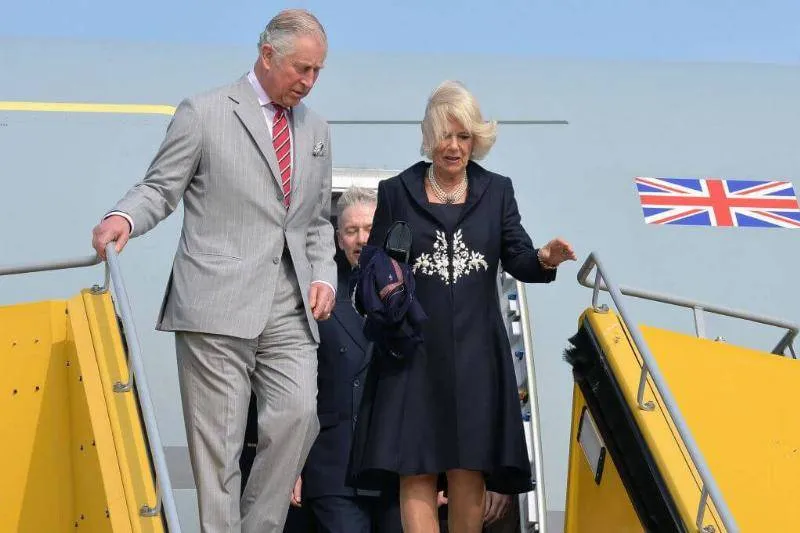 The Duchess of Cornwall and Prince Charles are very busy with their duties and travel often. But Camilla isn't a big fan of traveling because she has a fear of flying. Not too long ago she opted out of accompanying her husband to several locations in Australia and the South Pacific. She did, however, go to the Commonwealth Games in Brisbane, Australia.
Whenever possible, Camilla avoids extra travel. The Express reports that the Duchess copes with her fear by using a tapping method called EFT (Emotional Freedom Technique). If that enables Camilla to complete her duties, more power to her!
Her Reason For Loving Chanel Is Sweet, But Princess Diana Ardently Avoided The Designer
Camilla is a big fan of Chanel, which is known for its iconic double "C" logo. One reason she may like the designer so much is because the two Cs could represent Charles and Camilla. It's been rumored that Princess Diana avoided Chanel for that very reason.
One of Camilla's favorite pairs of shoes is her Chanel cream pumps with black toes (as seen in the photo above). She's been wearing them since 2005, according to Footwear News. They are no longer available to purchase, so either Camilla bought multiple pairs or she simply takes very good care of the ones she has.
She Was Terribly Sick the Day She Married Prince Charles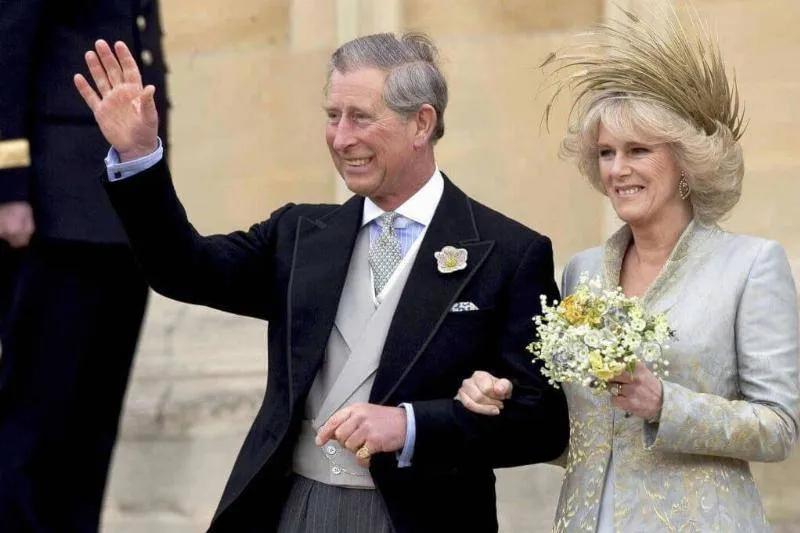 On April 9, 2005, Camilla wed Prince Charles. She was also incredibly sick with sinusitis, and she had a difficult time functioning. According to Vanity Fair, her sister Annabel was instrumental in getting Camilla out of bed to make it to the ceremony. Camilla and Charles, who were both divorced, wed in a civil ceremony instead of the Church of England.
The pair received a church blessing at St. George's Chapel in Windsor Castle where Prince Harry and Meghan Markle wed 13 years later. The Queen learned over time that the pair was meant to be and gave them her blessing.
Her Official Title Is Enormous and She Doesn't Use 'Princess Of Wales' for a Good Reason
Camilla and Charles tied the knot in a somewhat low-key ceremony in 2005. As is the tradition, Queen Elizabeth II granted her a title. Camilla became Her Royal Highness The Duchess of Cornwall. Her exact title, however, is much longer.
She is known as Her Royal Highness The Princess Charles Philip Arthur George, Princess of Wales, Duchess of Cornwall, Duchess of Rothesay, Countess of Chester, Countess of Carrick, Baroness of Renfrew, Lady of the Isles, Princess of Scotland, Dame Grand Cross of the Royal Victorian Order. She avoids using The Princess of Wales in public because of its strong connection to the late Princess Diana.
She Will Probably Never Be Queen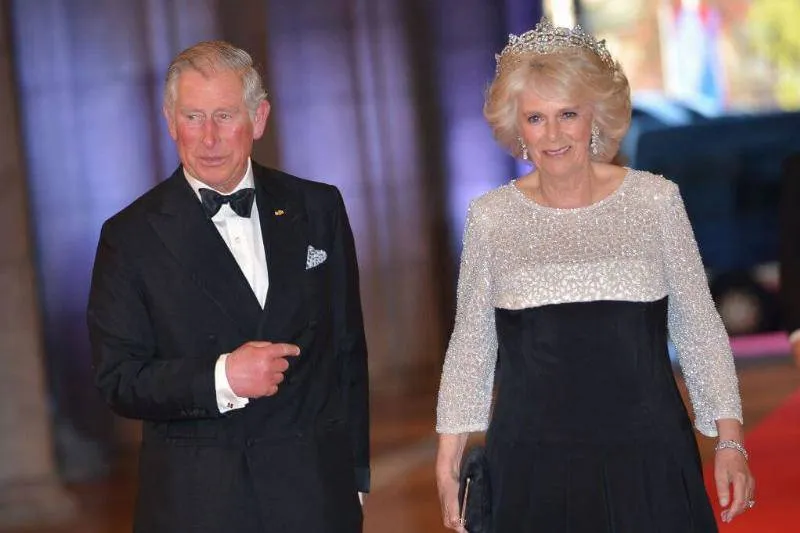 When the people first learned of Camilla's involvement in Charles' life, she faced a lot of animosities. Princess Diana was so loved that Camilla was perceived as an interloper. Over time, Camilla was able to win over the public, and many wondered when she wed Charles if she would eventually be granted the title of Queen.
When the pair wed, they promised she would not become Queen in order to appease their royal subjects. Their wedding announcement read, "It is intended that Mrs. Parker Bowles should use the title HRH the Princess Consort when the Prince of Wales accedes to the throne."
Her Brother Passed Away In A Strange Accident
In 2014, Camilla lost her brother in a freak accident. Mark Shand, a travel writer and conservationist, was outside a charity event in New York City when he fell and struck his head. He was just 62 years old. Camilla and Charles noted in a statement that they were "utterly devastated" by the loss.
Camilla's mother died in 1994 at age 72 from osteoporosis, a devastating disease that also took her grandmother's life. Camilla said of her mother's passing: "My family and I watched in horror as my mother quite literally shrank in front of our eyes." Camilla later become president of the UK's National Osteoporosis Society.
She Loves Outdoor Activities, Particularly Gardening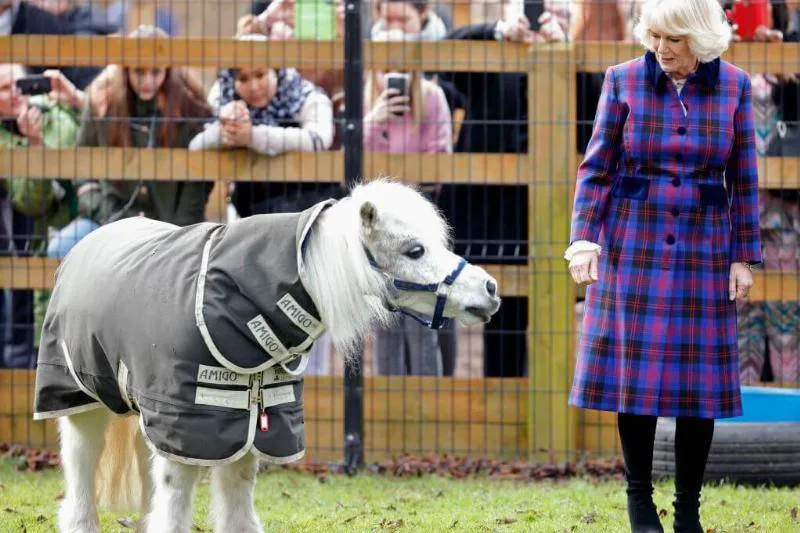 While Princess Diana was beloved by the people for her caring and generosity, she had a difficult time embracing sports such as horseback riding and skiing, which other members of the royal family loved. Camilla, unlike her husband's ex, has always loved outdoor activities. She enjoys nature so much, she often retreats to Raymill in the country when she needs a break from public life.
One of her favorite pastimes is gardening. During an event for British charity Floral Angels, she told the media, "I'd be out in my garden all day, every day if I were allowed, I love to get my hands dirty."
She Loves Talking and Is Very Sociable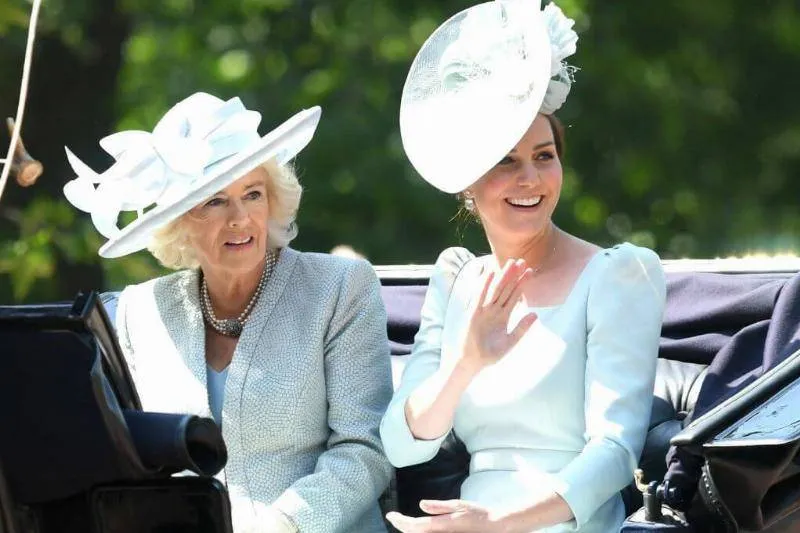 Camilla is an extrovert and likes being social — traits she got from her upbringing. She told The Daily Mail, "I remember once there was a dinner party at home with some of the most boring neighbors in the world and we were dragged down to join them for dinner."
She continued: "[My mother would] sit us down at the dinner table, and the minute there was silence, she used to say, 'Talk! I don't care what you talk about, talk about your budgie [parakeet] or your pony but keep the conversation going.' And so I've never been able not to talk. It's in the psyche, not to leave a silence."
She Has a Good Sense of Humor But Tries Not to Laugh In Inappropriate Situations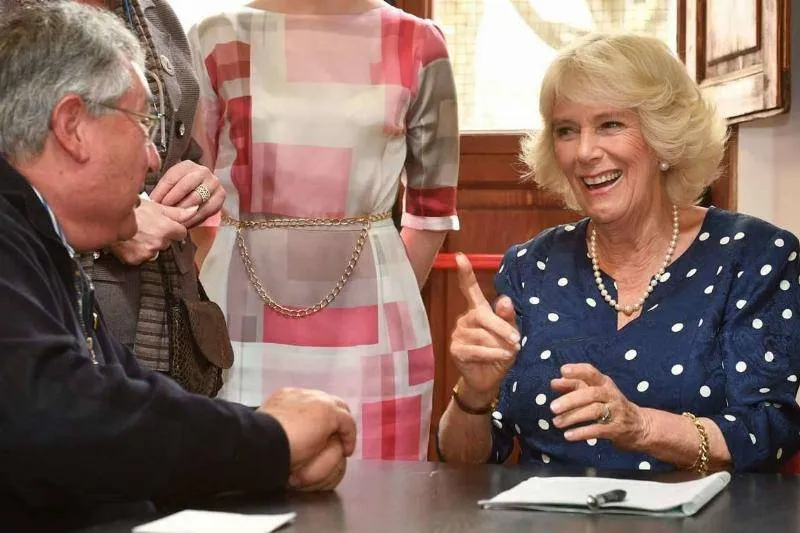 Camilla loves having a good time, but she sometimes has to contain herself. During an interview with The Daily Mail she said, "You've got to laugh through most things, and sometimes I do laugh a bit too much.
"There are situations where it's very difficult not to lose it completely, especially, you know, if something goes terribly wrong and everybody sits there for a split-second [not sure how to react]. You do have to swallow and pinch yourself very hard to not laugh. You have to laugh at yourself because if you can't, you may as well give up!"
A Portrait of Her First Husband, Andrew Parker Bowles, Sold for $35 Million at Auction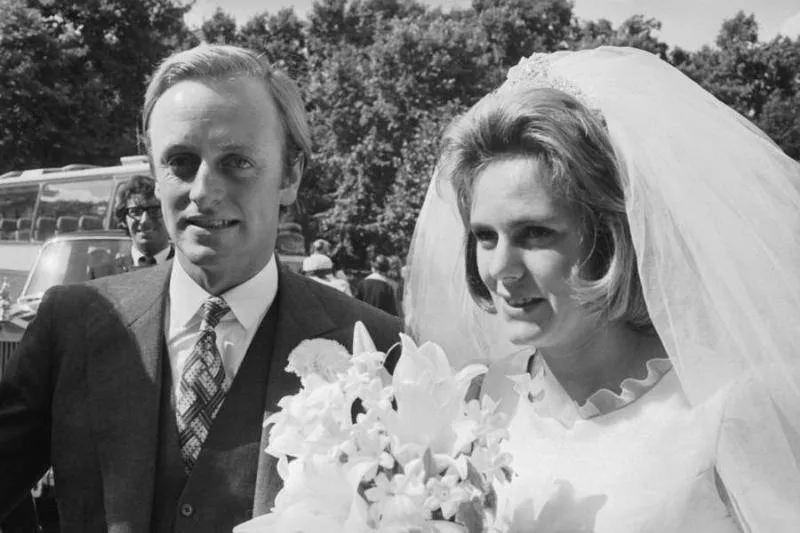 In 2015, a Lucian Freud portrait of Andrew Parker Bowles — the ex-husband of the Duchess of Cornwall — sold for $34.9 million at Christie's. Camilla and the retired British Army officer divorced in 1995 after 22 years of marriage. The pair had a son and daughter together. He married his second wife, Rosemary Pitman, in 1996. Her ex and Rosemary both attended Camilla and Charles' wedding in 2005.
The painting was very popular among several bidders. They appeared in person and on the telephone and drove the price of the artwork up to $34.9 million. The final price was quite a bit higher than the $30 million pre-auction estimate.
She's an Animal Lover and Rescued Two Dogs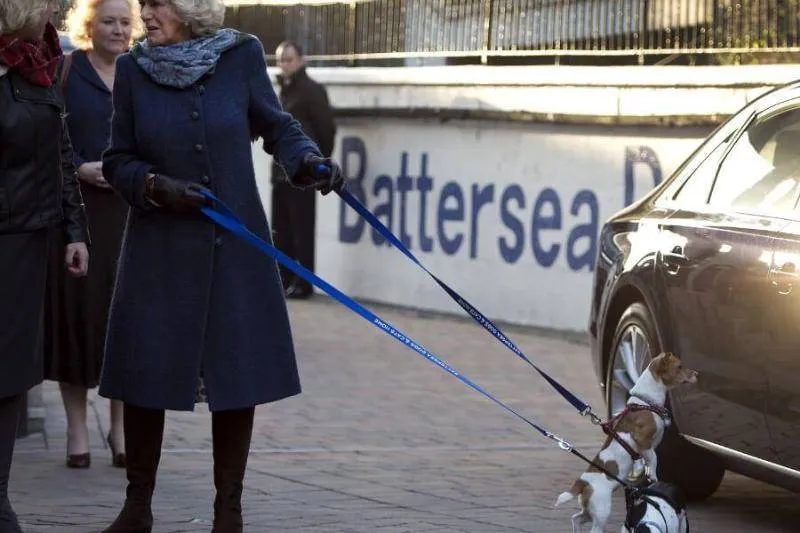 Camilla loves pets, and one of her passion projects is animal welfare. She is a patron of Battersea Dog and Cats. She is pictured above with her two Jack Russell terriers, Bluebell and Beth. She adopted Bluebell as a puppy in 2012. He was a nine-week-old stray who was found wandering in a park in London in 2011.
She also adopted Beth, a three-month-old puppy who ended up at Battersea as an unwanted puppy. Battersea took in its first stray dog in 1860. Since then, they've taken in more than 3 million animals. They care for 7,000 animals each year.
The Queen Honored Camilla In a Major Way In 2015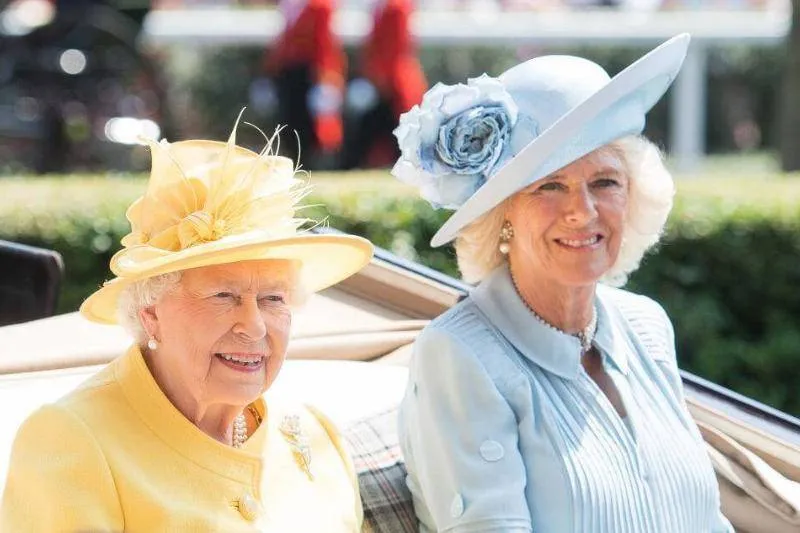 Queen Elizabeth may not have always approved of her son's relationship with Camilla, but over time she had a change of heart. So much so, she granted the duchess a major honor a few years ago. In 2015, Camilla was appointed to the highest female rank of the Royal Victorian Order by the Queen.
After receiving this honor, Camilla was granted the title Dame Grand Cross, which signified that the Queen had truly accepted Camilla as her daughter in law. The Royal Victorian Order is rewarded to those who have granted personal services to the monarch. Queen Victoria instituted the custom in 1896.
She Uses eBay (For Charity)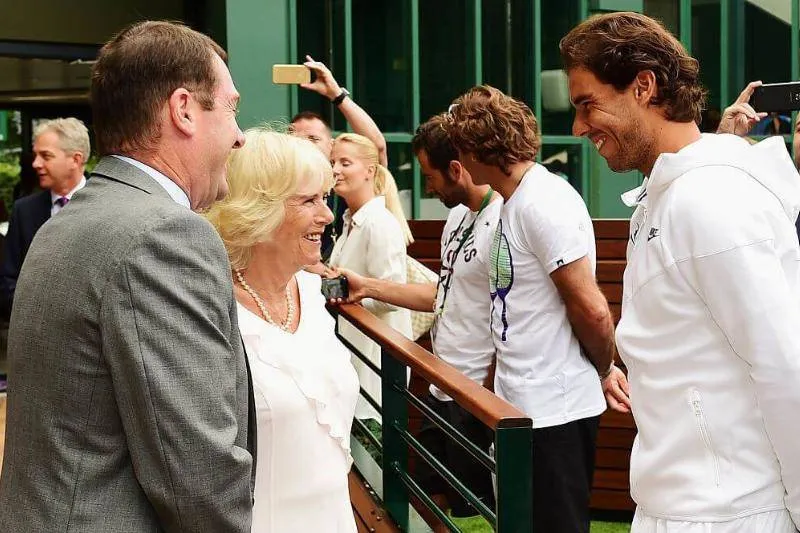 As you probably know, the royal family loves watching tennis. And they particularly enjoy going to Wimbledon. In 2015, Scottish player Andy Murray threw a signed wristband into the audience at Camilla. Instead of keeping the bracelet as a memento, she decided to do something good with it.
She put the wristband up on the auction website eBay, and it sold for 2,100 pounds. She took Murray's advice and donated the proceeds to the Royal Veterinary College Animal Care Trust. Camilla became a Patron of the organization in 2005. Three years later she opened the redevelopment project that upgraded the Queen Mother Hospital's facilities.