Sam Elliott's Life Story Is As Unbelievable As The Movies He's Famous For!
There is no mistaking Sam Elliott's beautifully gravelly voice and rugged cowboy looks. Few actors have seen as much work come their way as Elliott. With two Golden Globe nominations and hall of fame mustache, Elliott has earned his place in our hearts for the last 50 years. Shockingly, the true story of Sam Elliott is even more unbelievable than some of the movies he's starred in! Put on your 10-gallon hat and enjoy the story of the last great American cowboy!
Elliott Refused To Follow His Father's Wishes
Sam Elliott was born in 1944 in Sacramento, California. His father worked for the U.S. Fish and Wildlife Service and hated his son's dream of becoming an actor. Elliott refused to let his papa get him down, however.
At nine years old, Sam Elliott first let his father know about his passion for acting. Henry was vocal about his disapproval, and the rift eventually caused a canyon in their relationship. Against his father's wishes, Elliott pursued his acting career. But he never forgot the pain his dad caused him.
Henry Elliott Died Before Sam Found Success
Henry Elliott disapproved of his son's career choice until the bitter end. When Sam was 18 years old, Henry suffered a heart attack and died. Sam continued to pursue acting, still resolved to prove his father wrong.
In interviews about his father, Elliott said, "He died thinking, 'Man, this kid is going to go down the wrong path.'" Losing his father was hard on Sam, but he believes it also made him more focused. He might not have been able to prove his father wrong in life, but he could still prove him wrong in his own mind.
His First Gig Sealed The Deal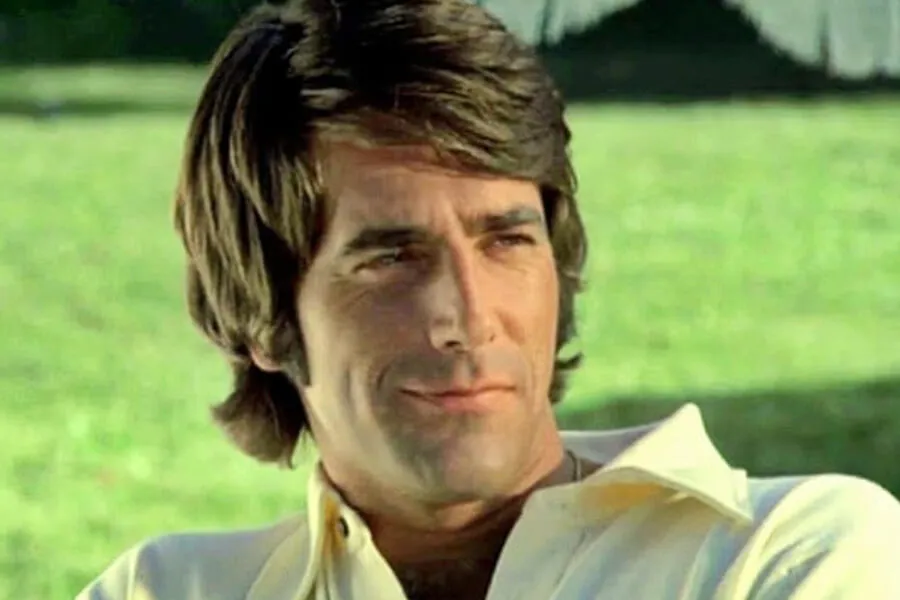 Before moving to Hollywood, Sam Elliott starred in a local production of Guys and Dolls in Washington. When he read a review complimenting his performance, Elliott knew he had made the right decision. The newspaper said he looked and sounded like a professional actor, so Elliott packed his bags headed to Southern California.
It would have been easy for Elliott to question his career choice so early. His father had just died, and he was going to college in Washington. When you're young and hungry, however, any kind of approval is encouraging. Who knows what Hollywood would look like today with Elliott?
Waiting Tables Was Not Elliott's First Job
When you think of an actor struggling to make it Hollywood, you probably think of the waiter or barista stereotype. Sam Elliott is anything but a stereotype, so instead of taking the obvious job to pay rent, the macho man became a construction worker instead.
Using his blue-collar background, Elliott was able to pay rent and go on auditions at the same time. Hard work was nothing new for him, and in those days the work wasn't easy in L.A., but it was constant.
Elliott Managed To Make His Screen Test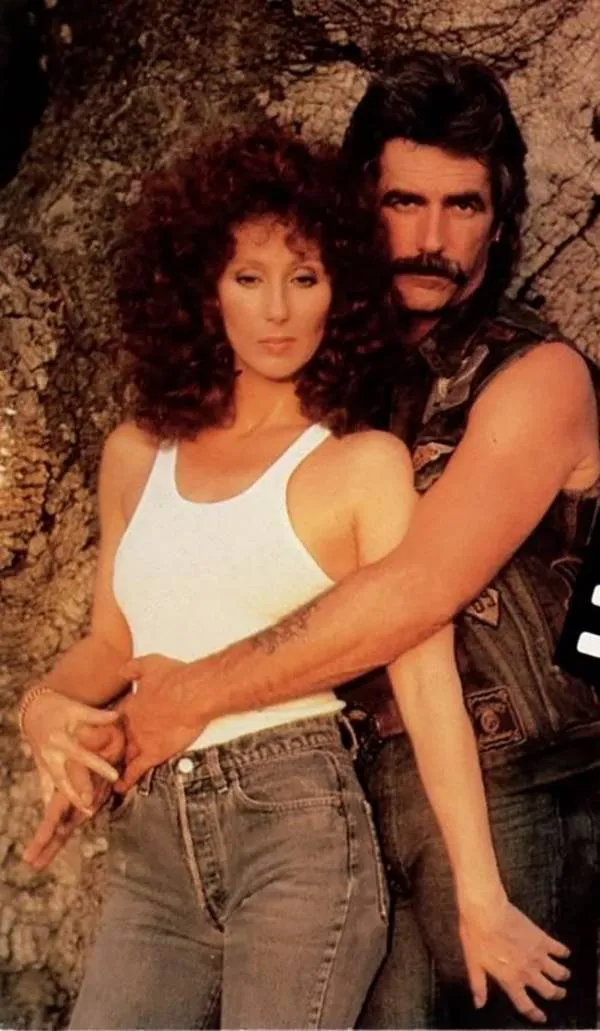 Sam Elliott had a huge scheduling problem when his agent called about Mask. He was with his wife in Hawaii and had no intentions of cutting their honeymoon short. Ross, enjoying her fifth honeymoon, sacrificed her own joy for her husband's career.
When Elliott told Ross about the movie, she called his agent and said he would be back in California in time for the audition. Elliott, despite no acting nominations, was praised for his performance by the Los Angeles Times, who called his portrayal of Gar "compassionate" and just as good as Cher's.
Elliott Joined The Military Too
Never able to relax, Sam Elliott enlisted in the California Army National Guard while struggling to land roles. His time in fatigues paid off, although he had no way of knowing he would become typecast as a cowboy and soldier in Hollywood.
Still, Elliott credits the National Guard for honing his discipline and leadership skills. Having nearly 100 film credits to his name, it's hard to deny the claims. Averaging roughly two movies a year is back breaking work! Hopefully, Elliott has found time to go on a vacation or two!
His First Role Was A Small One
When Elliott managed to nab his first role, it wasn't very big. He was cast as "Jack" in an episode of The Felony Squad. The show ran for four seasons, and Elliott was featured in the 1968 episode, "Kiss Me, Kill You." His work impressed the producers enough he was asked back two more times.
Starring on television wasn't enough for the hungry young actor. It wasn't long before Elliott found his first feature films role.
Butch Cassidy And The Sundance Kid Comes Calling
Sam Elliott's first feature film role wasn't exactly impressive. He appeared in Oscar winner Butch Cassidy and the Sundance Kid, but his character wasn't given a name. According to IMDB, he is credited at "Card Player #2."
Then again, being cast in a movie -- no matter how small the role -- is pretty amazing. The fact that Butch Cassidy is remembered today as one of the greatest films ever made doesn't hurt either. Elliott would find his way into bigger roles, but perhaps not in a movie more legendary or iconic.
Small Roles Kept Elliott Afloat
The career of Sam Elliott didn't blow up after his small role in Butch Cassidy and the Sundance Kid. He did manage to find consistent work. The roles weren't big, and the movies weren't flashy, but by the 1970s Sam Elliott was working as a full-time actor!
To Elliott's dismay, many of his early roles didn't make it to theaters. The Challenge and Assault on the Wayne were both made for television movies. Elliott finally made it back to the big screen in 1972, starring in the horror film Frogs. The forgettable B-movie, thankfully, has not come to define his career.
Television Was Good Business For Elliott
Sam Elliott found early success paying his dues in television. Roles became consistent, and he acted in several memorable series. One early big break was in Mission Impossible. Long before Tom Cruise brought Ethan Hunt to cinemas worldwide, Elliott played a recurring character on the TV show.
Elliott followed Mission Impossible with roles in Gunsmoke and the Mod Squad before playing Evel Knievel in the made for TV biopic of the same name. By the late 1970s, Elliott was in demand in Hollywood.
Sam Elliott Fell In Love With Katherine Ross Filming The Legacy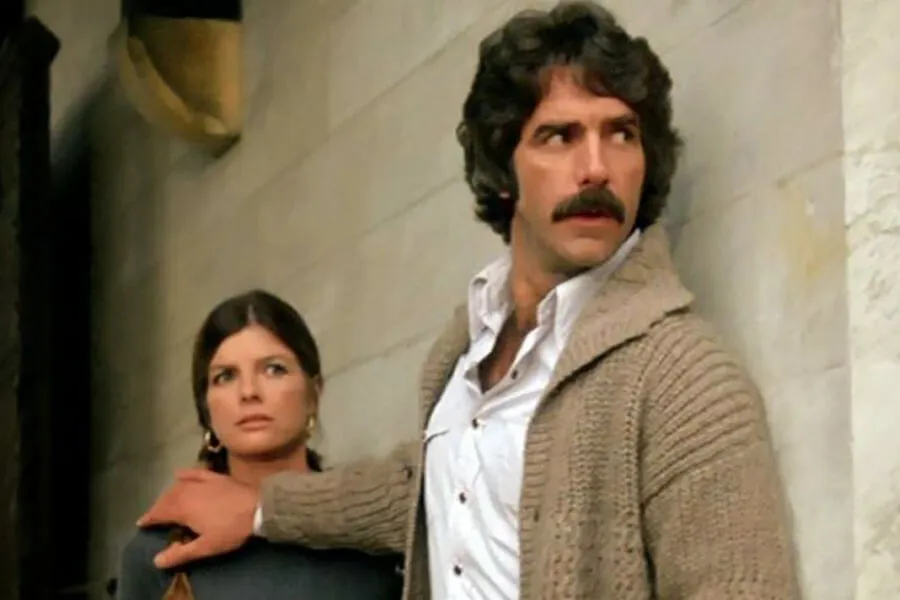 The Legacy was released in 1978 and is significant for being Sam Elliott's first starring role. It is also notable personally, as it's where he met and fell in love with Katherine Ross. Oddly enough, the two previously worked together on Butch Cassidy and the Sundance Kid, but never actually met.
The feature breakthrough for Elliott wasn't well-received by critics, with one saying, "The Legacy doesn't remotely work in the way it was intended to." The Legacy managed to gross four million dollars upon its release, making it a moderate success at the time.
Despite His Macho Persona, Elliott Is Shy When It Comes To The Ladies
While filming Butch Cassidy, Elliott says he wanted to walk up to Katherine Ross but never found the courage. It's hard to believe someone known for playing a tough guy finds his kryptonite talking to women!
After the pair starting dating, Elliott said, "I didn't dare try to talk to her then," Elliott said. "She was the leading lady. I was a shadow on the wall, a glorified extra in a bar scene." He makes a good point. Luckily, fate had plans for Elliott when he and Ross met on the set of The Legacy.
Elliott Bared More Than His Soul In The Legacy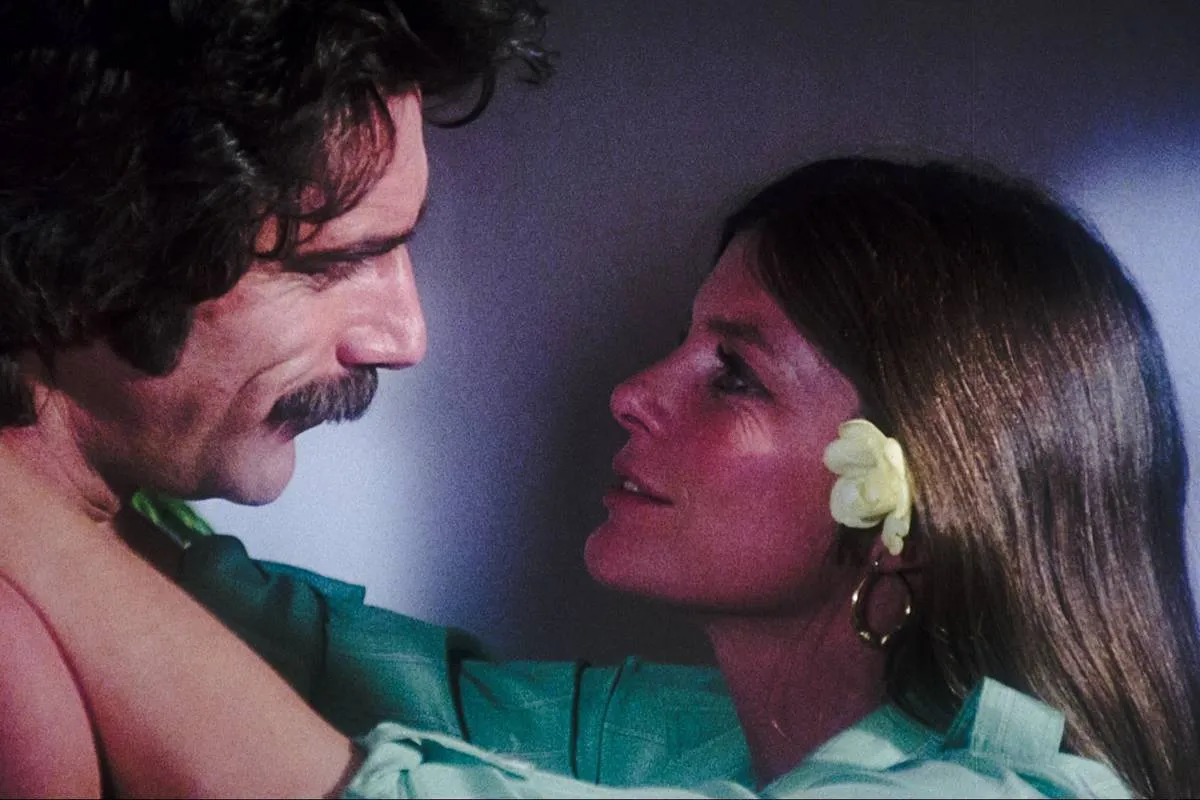 The Legacy provided Sam Elliott with a lot of career firsts. It was his first theatrical starring role. It led to his first marriage. And it was the first time Elliott appeared nude on screen. During one scene in the film, the audience gets a good look at Elliott's... goods.
Unsurprisingly, the nudity was one of the film's highlights. One movie guide gave the scene its highest ranking, nicknaming it "The Bare Facts." Elliott wouldn't be defined by his nude scene, but it does show the dignity actors have to sacrifice sometimes for success.
Katherine Ross Loved The Whole Package
No, that package! Katherine Ross may have seen Sam Elliott bare his butt to the world in The Legacy, but it wasn't his body that made her fall in love. Asked once if it was his mustache, his voice, and his gruff manner that won her over, Ross said, "probably all that and more."
She later added, "we were working together, and one thing led to another." There you have it, no ifs, ands, or buts about it. Well, maybe one butt!
Ross Was Married When She Started Dating Elliott
To say Sam Elliott and Katherine Ross' relationship was controversial is being nice. The actress was married to Gaetano Lisi when they met filming The Legacy. One year after the movie was released, Ross divorced Lisi and her romance with Elliott became serious.
Ultimately, the relationship would lead to marriage. For Elliott, it was his time tying the knot. For Ross, it was her fifth time tying the knot. Like we said, calling this relationship controversial is being nice!
Sam Elliott Never Wanted To Be A Sex Symbol
After The Legacy showed all of Sam Elliott to the world, he became a sex symbol. Playgirl even named Ross and Elliott "Hollywood's Sexiest Couple" in 1979. The label made Elliott incredibly uncomfortable. As much as he wanted to act, he never wanted to be sexualized.
In the accompanying interview with Playgirl, Elliott said, "There's a great stigma that goes with that tag, I want to be Sam Elliott." For the rest of his career, Elliott has been just that. All his features, from his mustache to his voice, are all authentically him.
There's One Role Fans Will Never See
In 1982, Sam Elliott signed on to the play the role of Paul Marshall in the television movie The Ambush Murders. The role would have seen Elliott play the lawyer of a black activist accused of murdering two white police officers. But shortly into filming, Elliott became sick and had to leave the production.
James Brolin replaced Elliott as Marshall, and the film was broadcast in 1982. At the end of the day, it's probably a good thing Elliott couldn't star in the film. It was critically hated, and we'd be surprised if anyone remembers it today.
Elliott And Ross Tied The Knot In 1984
Sam Elliott made Katherine Ross his first wife in 1984, five years after the couple officially began dating. The marriage got off to a great start. By the end of the year, the couple welcomed Cleo Rose Elliot in the world.
Soon enough, Elliott would learn all that glitters about marriage is not gold. Ross had been married four previous times, although that's not what caused tension in the happy marriage.
Elliott Talked Openly About His Troubled Marriage
It's hard to have a private life when you're a power couple in Hollywood. Instead of avoiding questions about his marriage, Elliott always addressed them head-on. It turned out their marriage was indeed in trouble. As Elliott put it, "It is really hard, especially when one is working and the other is not."
To his credit, Elliott never lost faith in his wife, adding, "That said, she is a pretty stable girl who has been around the block, and she is thrilled I am working as much as I am." He believed that their mutual love and respect for each other would keep them together. Would he be right?
His Marriage Almost Cost Him One Of His Biggest Roles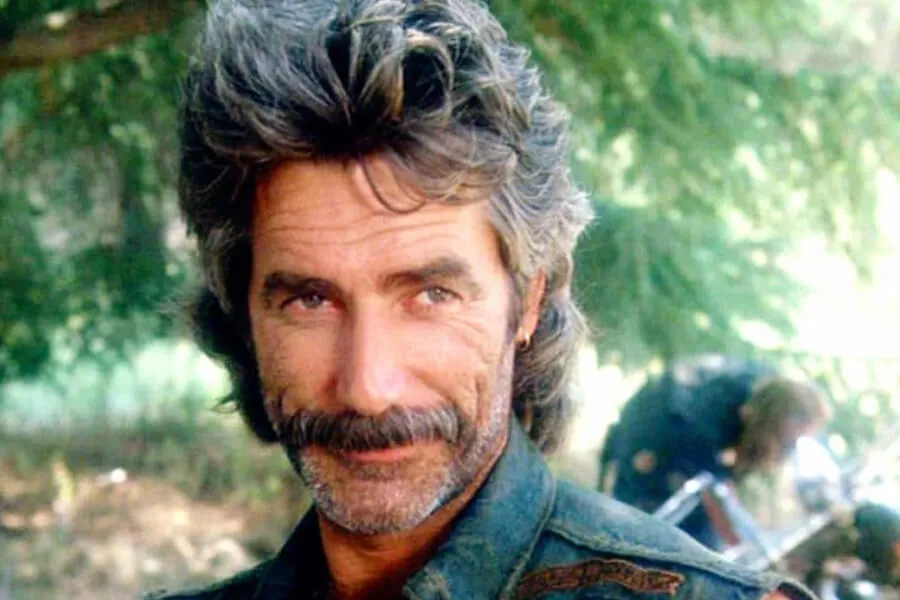 On his honeymoon in Hawaii with Katherine Ross, Sam Elliott's agent called to see if he wanted to audition for Mask. He did, but wouldn't be able to get to California in time for a screen test. The decision nearly cost him one of his defining roles.
We don't know who the role of Cher's biker boyfriend would have gone to, and we're happy we don't have to. Elliott was cast in the movie despite his scheduling difficulties. The film was a huge success and won an Oscar for best makeup in 1986.
His Is Remembered Best For Playing Cowboys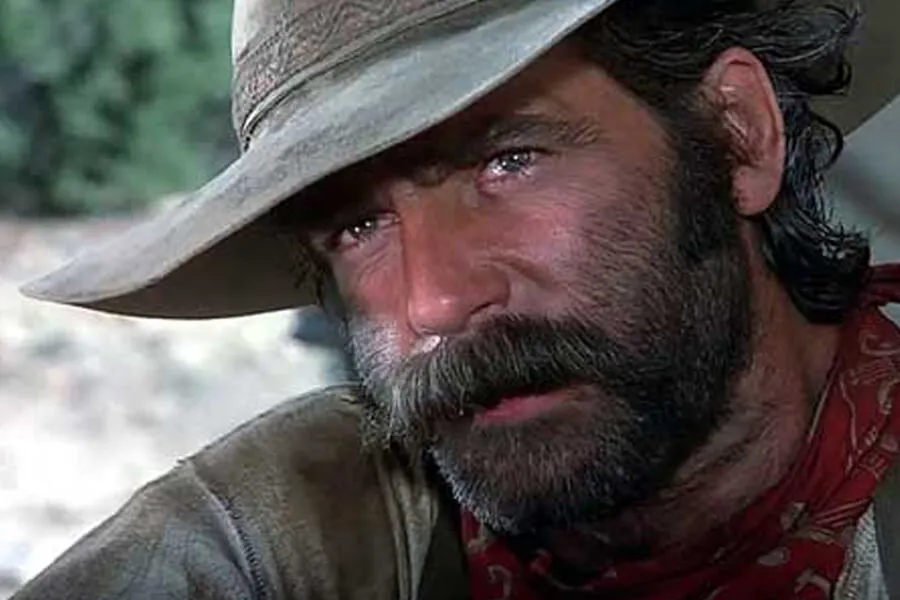 Mask might have helped redefine Sam Elliott's career, but he could never escape his cowboy image. Starring roles in The Quick and the Dead, You Know My Name, and Tombstone are now iconic. It's easy to imagine Elliott living in the wild west winning duels and drinking whiskey.
For his work as a modern-day cowboy, Elliott was inducted into the National Cowboy and Western Heritage Museum in 2007. The museum is located in Oklahoma City for anyone interested in seeing how Elliott fits in with the other exhibits.
Elliott Credits His Late Father For His Work Ethic
It's no secret at this point that Sam Elliott lives for his work. He credits his father for instilling him a work ethic that has led to 99 film and television credits as of June 2018. He says he learned what it was like to be a man from his dad, an image he has tried to recreate in Hollywood.
Growing up in Sacramento, Elliott spent a lot of time with his father and his friends. He said they were, "all men's men and outdoorsmen." Even though Elliott had a rocky relationship with his father, it was his love for the man who raised him that has made him stand out for fifty years.
The Origin Story Of Elliott's Voice
The second Sam Elliott starts talking, you stop and listen. His voice is as legendary as his facial hair, so it might surprise you it didn't always sound like that. To be clear, Elliott has never changed his voice. Still, if you watch his earlier roles, you'll notice it carries a gentler tone than does today.
Elliott says the reason for this is age. As he got older, his voice got deeper and more rugged. He says it "kept going down the older I got." Ashton Kutcher, his costar on The Ranch says Elliott should narrate everything. That's a bold statement, but we don't disagree!
Sam's Secret To Maintaining Success
Most actors are lucky to have a five-year career in Hollywood. Sam Elliott has been working steadily for 50 years! So how does he stay so busy? Elliott has told the world his secret, revealing, "be careful about what kind of work you do."
That might not be groundbreaking advice, but Elliott says his pickiness when it comes to what roles he takes has led to his longevity. Of course, if he wasn't picky he might have close to 200 credits! Or his career would have ended before it ever began.
Elliott Was Offered The Role Of Brad Wesley In Road House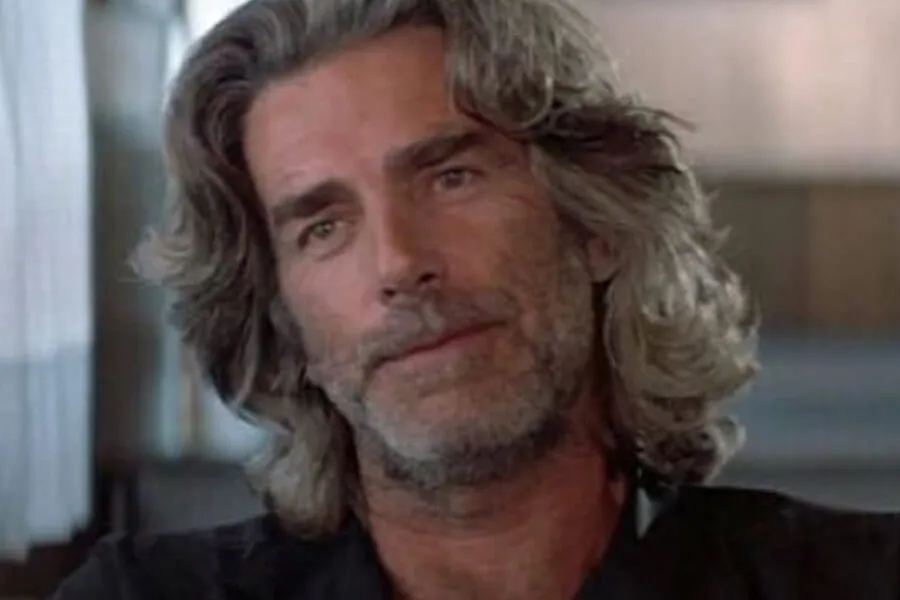 Now that we know Sam Elliott is picky, here's proof. When Road House was being developed, he was offered the role of antagonist Brad Wesley. Elliott turned down the role. Producers refused to let Elliott walk though, and offered him the role of Wade Garrett.
Elliott accepted the role, and it went on to become one of his most recognizable. Ben Gazarra was cast as Wesley in a surprisingly forgettable performance. Well, not surprising to Elliott, who managed to turn down the role for a better one.
He Played Himself In The Big Lebowski
Sam Elliott didn't know it at the time, but when he played the role of "The Stranger" in The Big Lebowski, he was actually playing himself. The memorable cameo comes in a pivotal scene in a bowling alley late in the film.
Years after the movie was released, Elliott revisited the script and noticed that he was always the Coen Brothers' first choice for the film. In one passage, the script reads, "the voice-over sounds not unlike Sam Elliott," and another calls him, "a drugstore cowboy, looking not unlike Sam Elliott."
His Next Role Was A Welcome Escape From His Image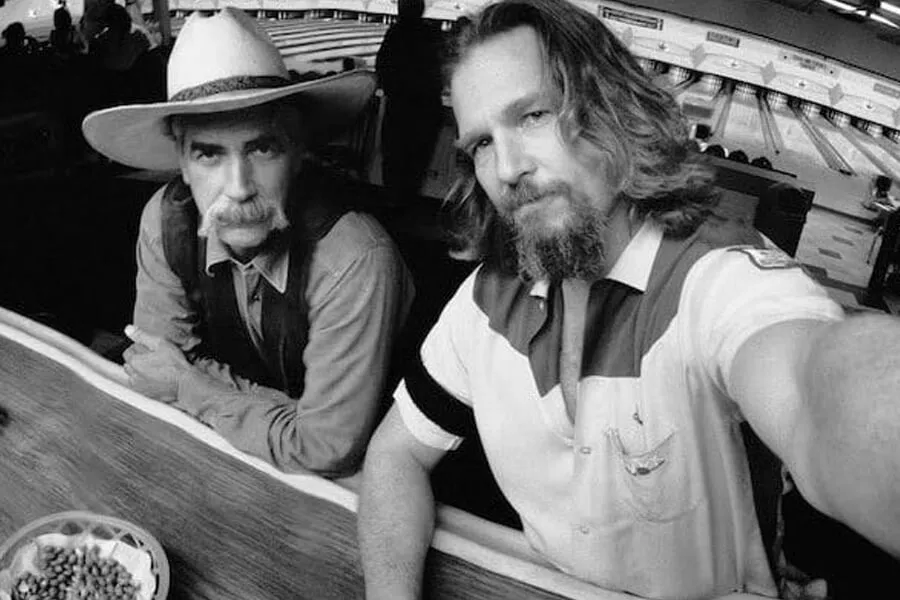 Elliott's small role in The Big Lebowski led to a bigger shot in The Contender. The film's director, Rod Lurie, loved the chemistry between Jeff Bridges and Elliott in the Coen Brothers' comedy. When he cast Bridges in The Contender, he had producers offer Elliott a co-starring role.
Elliott was more than happy to say yes. The usually picky actor was looking for a film that would cast him against type or off his image. He knew tackling a character in a political thriller would do just that.
The War At Home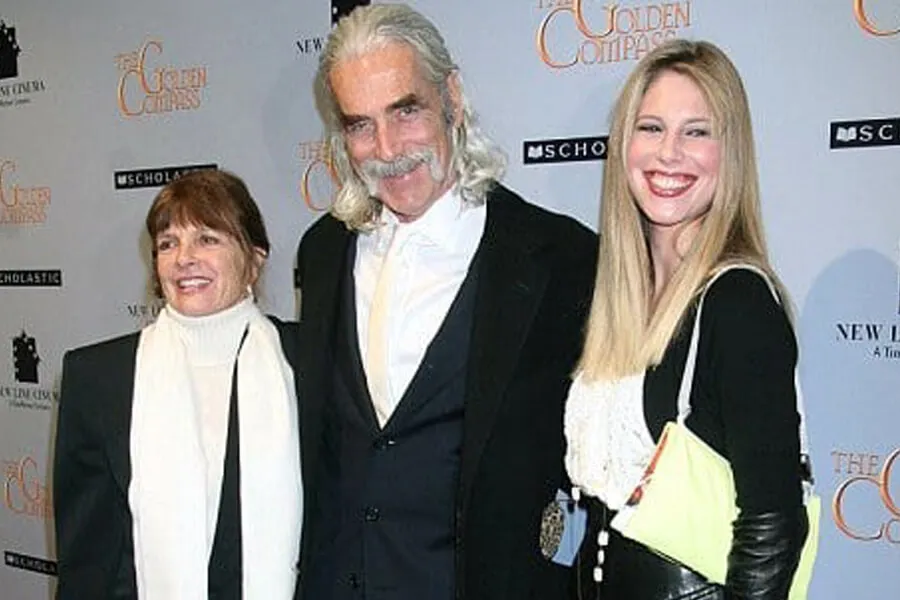 In 2011, Sam Elliott and Katherine Ross filed a restraining order against their daughter. Cleo, 26 years old at the time, stabbed Ross with a pair of scissors and threatened to kill her. The restraining order placed a 100-yard separation between her and her mother at all times.
The incident marked the first public family drama of Elliott's marriage since the 1980s. Elliott said at the time that mutual respect would keep him and Katherine together, for better or worse. It doesn't get much worse than having your daughter try and kill your wife.
Elliott, Ross, And Cleo Become A Family Again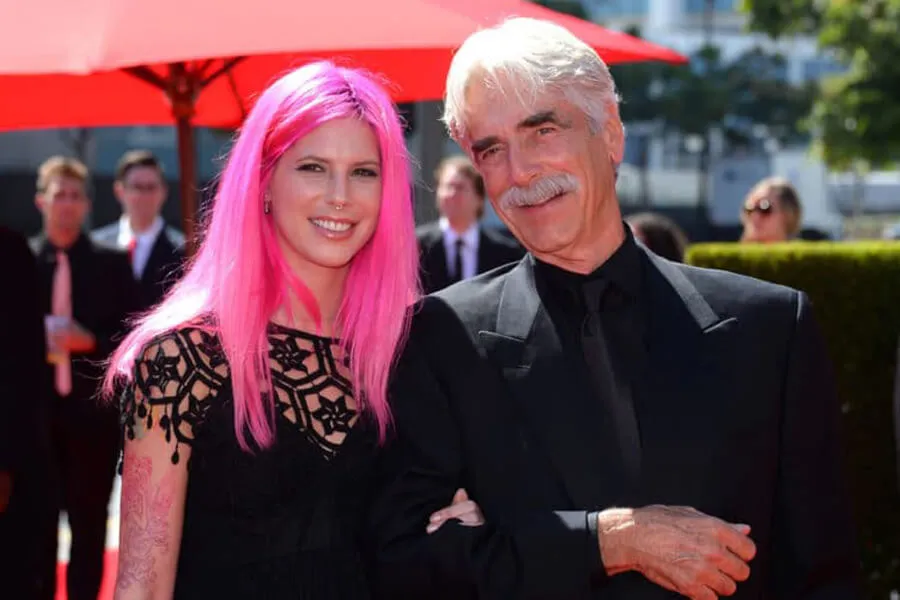 The restraining order filed by Katherine Ross against Cleo Elliott was only temporary. There was a court date to extend it, but neither showed up, and it was thrown out. The family decided to mend fences and have worked to have a stronger relationship since.
Today, Cleo lives in California and is working on a career as a musician. She has worked on several projects but is still waiting for her big breakthrough. If her dad's career has taught her anything, it's that hard work eventually pays off, even if sometimes to you want to give up.
His Mustache Is In The Hall Of Fame
First off, yes, there is a Mustache Hall of Fame. Run by the American Mustache Institute, the Hall of Fame only immortalizes the most legendary mustaches. In 2015, Elliott was inducted alongside Tom Selleck, Burt Reynolds, and Billy Dee Williams.
It's not shocking to see Elliott honored for his facial hair. Ask most movie fans, and they'll tell you it's his most recognizable feature. Elliott has played characters without facial hair, but a majority of his roles have featured his incredible 'flavor saver.'
The Reason He Keeps Coming Back To Westerns
Sam Elliott has starred in more western films and television shows than just about anyone in Hollywood. He says the reason he has such a passion for the genre is his family, "my family had a relative in the Alamo." It doesn't hurt he's a naturally good fit for any role set in the wild west.
We don't know when his family moved to Sacramento, but it's interesting to know his heritage traces back to Texas. It's more interesting to know that he let himself get typecast because he feels so connected to the genre.
Acting Isn't His Only Talent
There is more to Sam Elliott than just acting. Over the course of his career, the multi-talented performer has worked behind the camera as a writer and producer. He helped produce The Ranch on Netflix, which he co-stars in with Ashton Kutcher.
The Ranch follows the story of a failed football player who comes back home to help the family out. Controversy surrounded the production during the third season when Danny Masterson was fired amid multiple sexual assault allegations. He was written off the show, and only appears in a handful of season three episodes.
Faith In His Marriage Was Rewarded
The rocky marriage of Katherine Ross and Sam Elliott was not given much of a chance in the public eye to last. Ross had been married several times before Elliott, who was perceived as naive by many. When the couple struggled early on, Elliott stood by their love. The couple pushed ahead and is still together today.
Asked about the success of his marriage, Elliott said, "We have a common sensibility, but we also work at being together." He also says they don't avoid problems with each other, facing difficulties head-on instead of letting them grow too big.
Elliott Has Reached His Highest Peak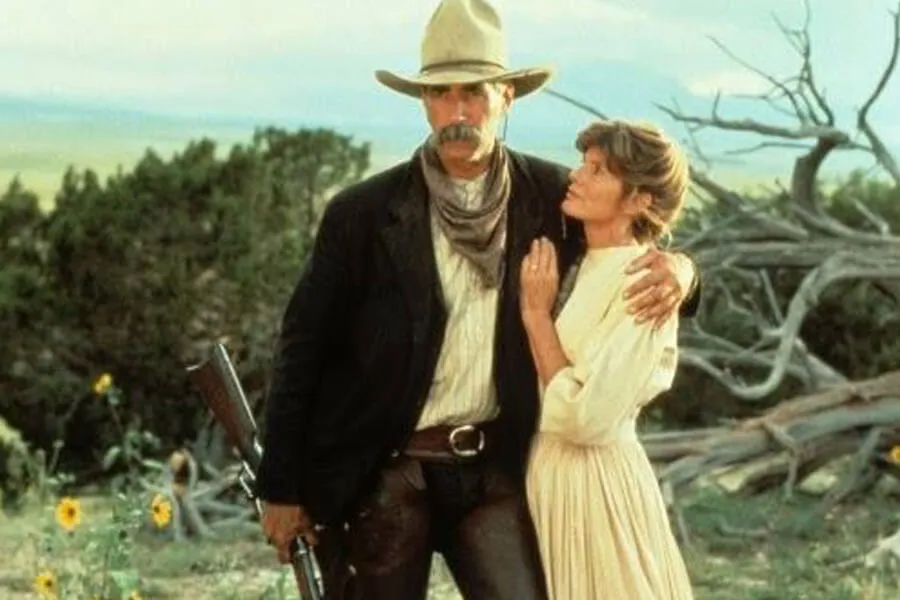 When Sam Elliott looks back on his incredible life, he smiles. The actor says he's as happy as he can be. Everything worked out, even if it wasn't always perfect, "The two things that I wanted in my life were to have a movie career and to be married, to have a family."
Elliott has both a successful career and a family. Living the rare Hollywood dream, he calls his life "an embarrassment of riches." He's not wrong! With his gentle soul and charismatic on-screen presence, few stars deserve the strong of luck he has had for so long.
His Success Defined In Dollar Signs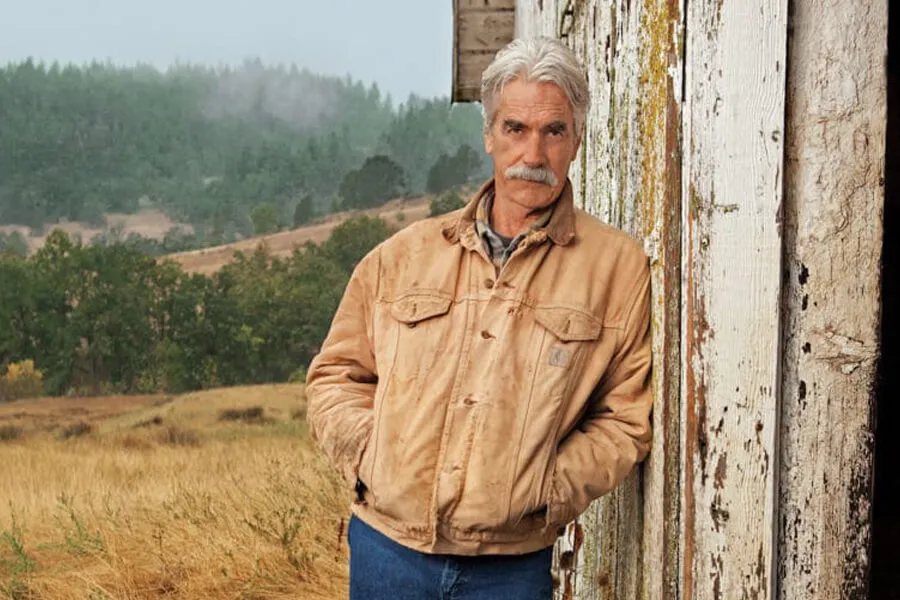 If Sam Elliott dreamed of a less profitable career, he would probably be just as happy as he is now. Money doesn't define happiness, but it is fun to talk about. In 2018, it's estimated that Sam Elliott is worth $16 million.
Elliott has earned his fortune through several ventures. Besides acting and producing, he also does voice-over work for animation and owns multiple properties. If you saw him walking down the street, you'd never know he was a rich man. As we said, Elliott might be worth millions, but money doesn't define his happiness.
The First Trick Sam Learned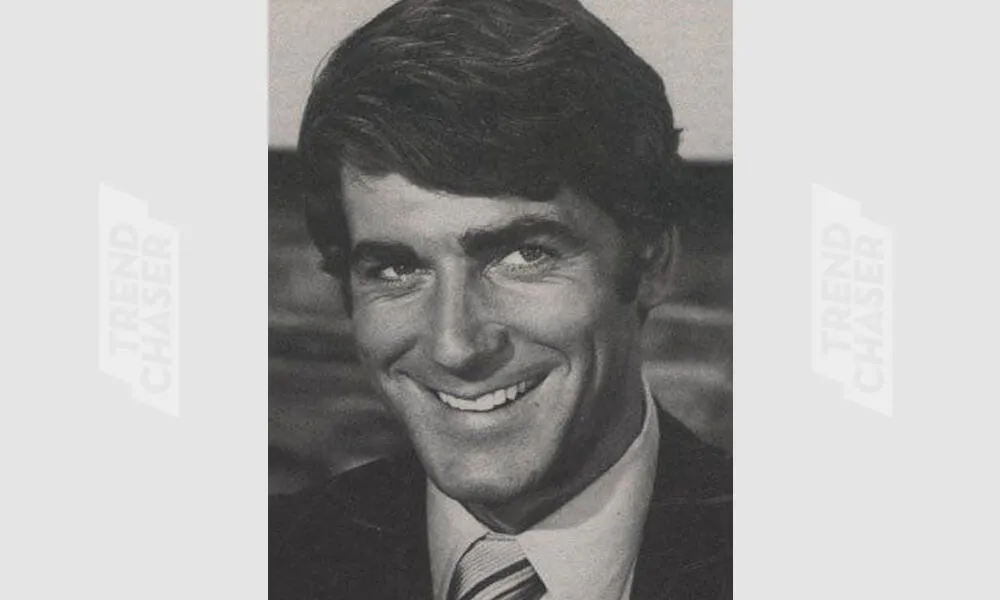 When Sam Elliott came to Hollywood, the studio system was alive and well. Actors were recruited by studios and signed to long-term contracts with them. Elliott was recruited in the same pool as Tom Selleck and learned a neat trick early on.
The lot they were on was next to the law offices of FOX. Elliott became friendly with the women who worked there and was able to get his hands on any new script that showed up. After reading the scripts, he would contact the casting directors directly to sell himself.
A Role You Might Not Expect
In 2008, Sam Elliott took on a role you would never expect: Smokey the Bear. The character has been around for a long time warning people about the danger of wildfires. Elliott has voiced the bear for a decade, and we're surprised he wasn't approached sooner!
Looking at Smokey the Bear, you would expect him to sound like Sam Elliott. How would you expect a talking bear to sound? Of course, maybe Elliott just waited until he understood the character better!
Sam Elliott Is A Fan Of Revisionist History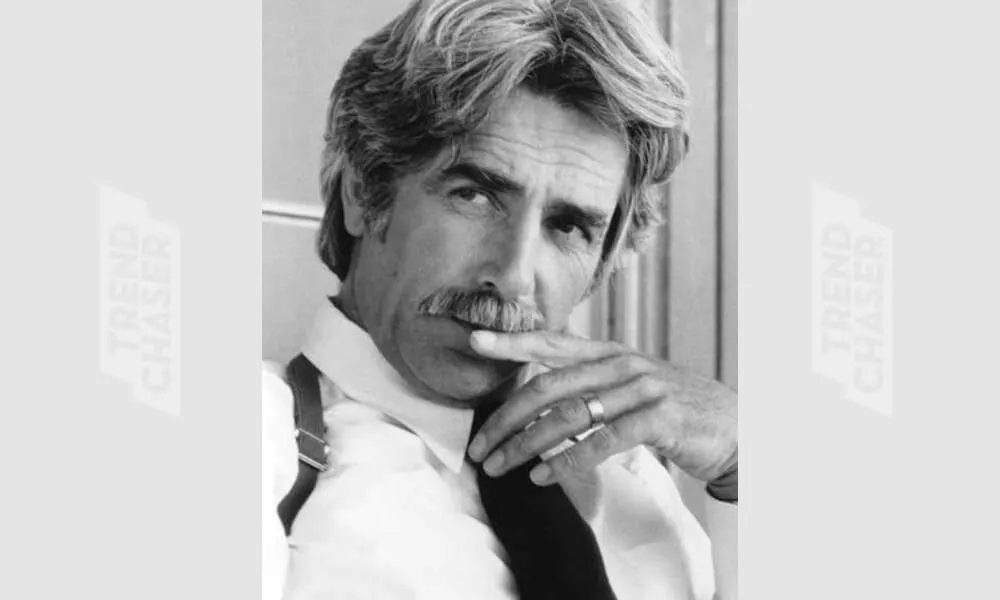 When it comes to acting, Sam Elliott is a noted perfectionist. Reflecting on his long career, Elliott believes that if he had more formal training early on, he would have been cast in more interesting and varied roles.
In his own words, he "might have been a more interesting actor." To a certain degree, Elliott even wishes he could go back in time and revise his performances. He often rewatches his old performances and dreams of how he would change them today.
Elliott Refuses To Let Writing Fail Him
Sam Elliott's tendency to be perfect has led to plenty of on-set drama. He's famously picky and has been known to get into fights with writers, producers, and directors to fix scripts. In some cases, he has gone as far as rewriting sections of screenplays to improve them.
He knows he can be hard to handle too, and embraces it, "I'd rather be a pain in the a** and make better art." For five decades Sam Elliott has been making better art, and we're grateful for it!
He Believes In The Morality Of Westerns
Sam Elliott's love for western films goes far beyond his Texas roots and blue-collar upbringing. One of the major forces that has drawn Elliott to the genre is its old-school values, "I think it has something to do with integrity and a man's word and honor and all that kind of stuff––values, morality."
Sadly, Elliott believes that modern people don't take these things seriously. In a way he's right. Western films aren't an accurate representation of the west but are often used to show the world how ethics are supposed to work. Maybe Elliott should add ethics professor to his loaded resume; we'd sign up for that class!
He's Not In It For The Money
As you already know, Sam Elliott has wanted to be an actor ever since he was young. In these cases, it's not about the money so much as it is fulfilling a childhood dream, which is exactly what Elliott has done.
He told The Guardian, "My security comes from the fact that I've never done a job for the money... I have people that I get feedback from, get opinions from, keep me on the track, so to speak. But to me, it's all about what's on the page. It's not about working for the money. It's just something I've wanted to do since I was a little kid."
You Can Forget About The Fame As Well
Sam Elliott isn't acting for the money and he isn't really doing it for the fame either. He is truly an actor that is in the industry for the love of acting and he does it well.
"I've done films over the years that basically no one saw. And I'm thankful that some of them haven't been seen. But I've been fortunate in that I've been in a lot of films that a lot of people saw. It's not about legacy for me... It's hard work, but it's a creative, artistic process. And if you can't enjoy that, then you're going about it wrong," he says.
He Believes It's The Best Thing To Happen To Hollywood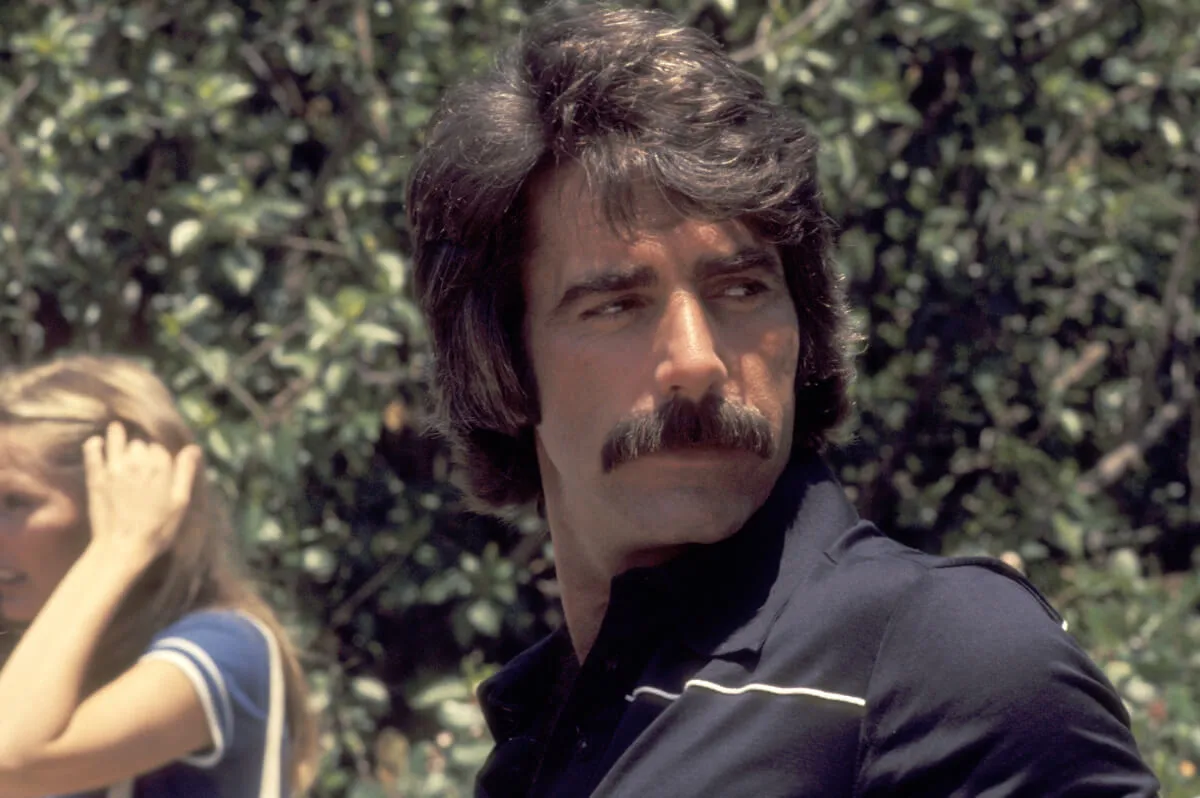 Sam Elliott isn't a huge name you usually hear in the headlines when it comes to newsworthy current events. But when it came to the Harvey Weinstein scandal, Elliott believed it was a long time coming.
"To think that women in this town have been put upon by the men in this business the way they have for so long – and that's not to say it's not a two-way street for some... but there's also a bunch of innocents that come to town... I just think all this [expletive] coming into public awareness is the best thing to happen to Hollywood in a long time," Elliott told Variety.
Sam Elliott Is "The Hero"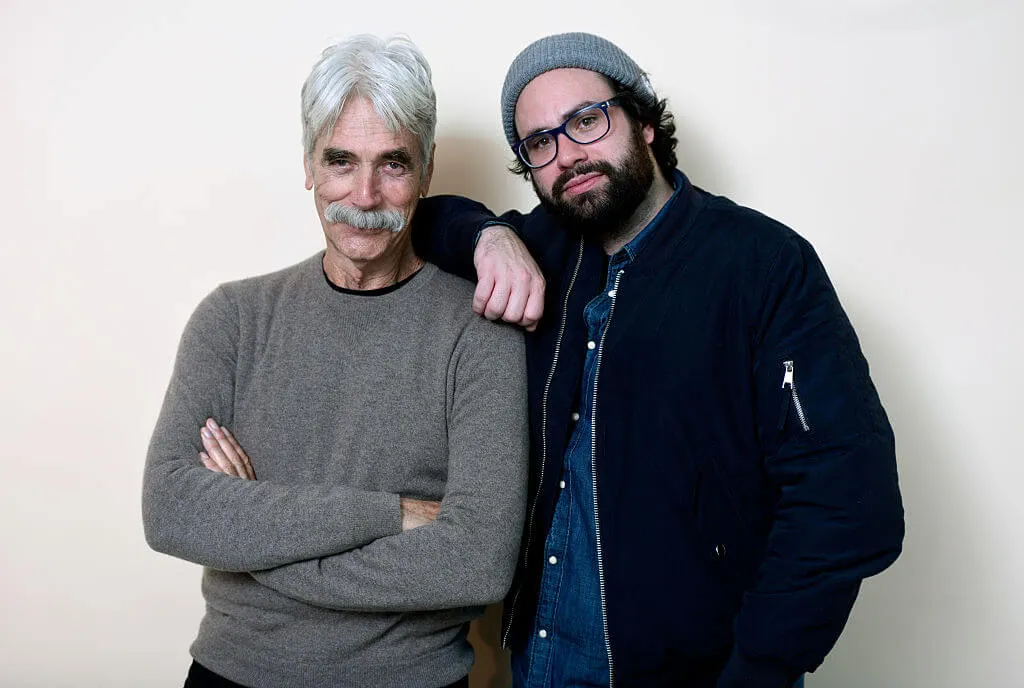 He may be typecast as a cowboy and sometimes a military man in many of his roles, but for the first time, Elliott portrayed an actor in 2017's The Hero. Writer-director Bret Haley actually wrote the lead role with Elliott in mind.
Elliott plays an actor who is known for a very popular cowboy role he played back in the day. In the present, he struggles to get cast in serious roles and acting projects. This was a role that was very close to home for Elliott, whose personage was well adapted into The Hero's main character.
His Killer Role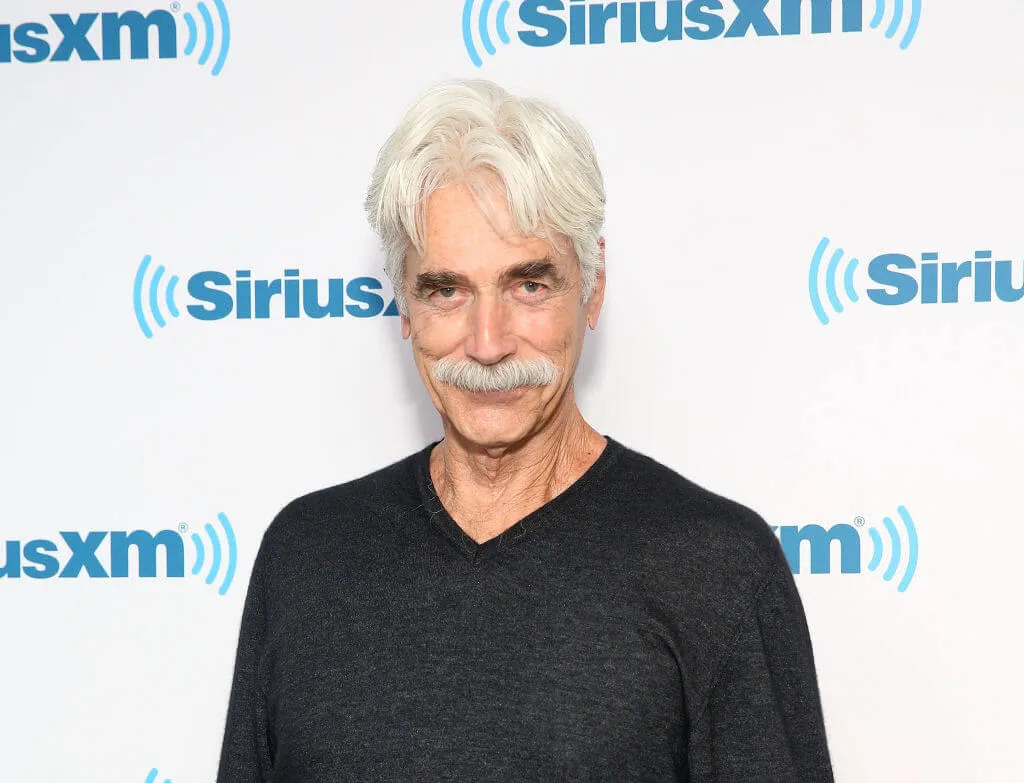 Sam Elliott superfans are looking forward to an upcoming project that will debut at the Fantasia Film Festical in Canada. Elliott will play Calvin Barr, a WWII veteran who secretly killed Hitler and is enlisted to take on Bigfoot in The Man Who Killed Hitler and Then the Bigfoot.
This is another current role that is somewhat different from the parts that Elliott usually plays in film and television. The film is directed by Robert Kryzkowski and is executive produced by John Sayles, who was previously nominated for two Oscars.
A Cowboy That Deserves Recognition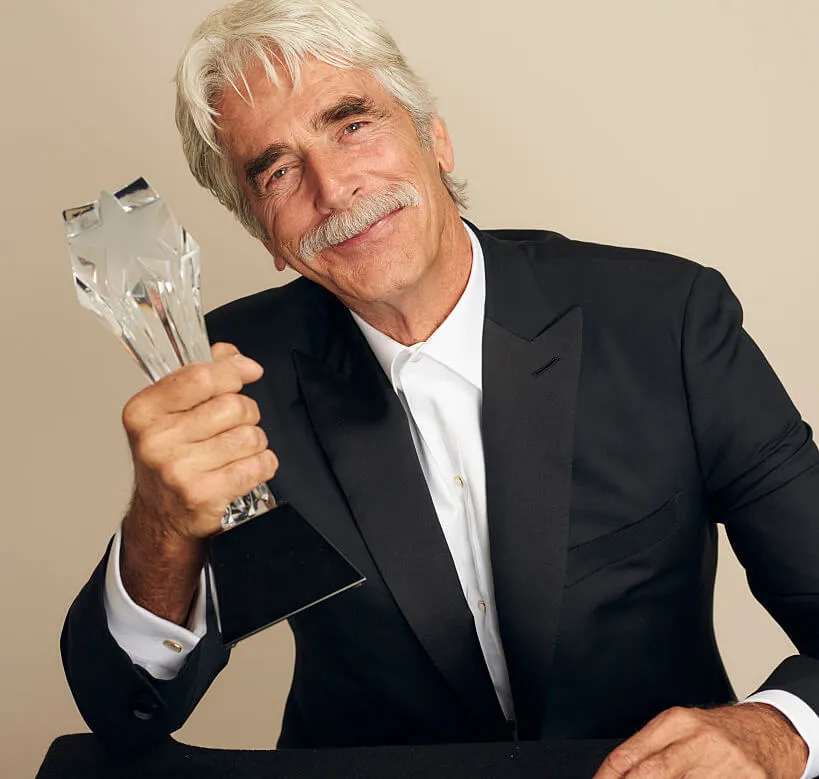 Unfortunately, Sam Elliott has never earned an Academy Award (yet!) but he has been rewarded many times over by the National Cowboy & Western Heritage Museum at the Western Heritage Awards.
Elliott has won the prized Bronze Wrangler five times for his roles in You Know My Name, The Hi-Lo Country, Conagher, Houston: The Legend of Texas, and I Will Fight No More Forever. Elliott has also been twice-nominated for Primetime Emmys, first for a role in Buffalo Girls and then for his guest appearance in Robot Chicken. He also won a Critics Choice Television Award for a guest spot on Justified.
The Cowboy's Favorite Westerns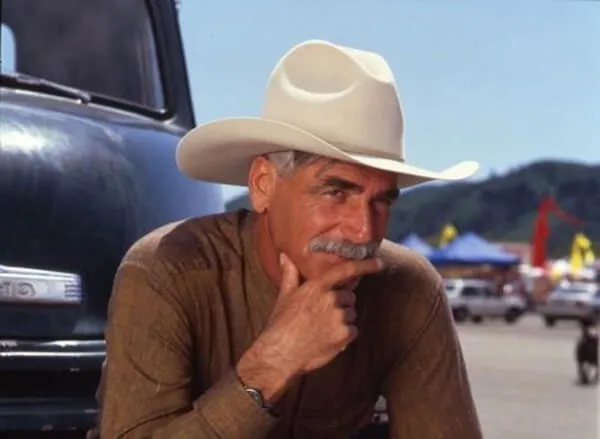 For someone that is synonymous with westerns, you might often wonder what their favorite movies might be. Sometimes, they're not even westerns at all! But in Sam Elliott's case, he is a purist.
When The Guardian asked Elliott what his favorite westerns are, he said, "The Searchers would have to be up there. Red River. Shane. There was a particular time in Hollywood where the western was the bread and butter for everybody in town... There's a simplicity to that form that has always spoken to me."
What He Really Thinks About Being Typecast
Many actors fall victim to being typecast in certain roles that they always play. Elliott told Business Insider that when he received the script for The Big Lebowski, "I felt I was boxed into this Western thing and I felt a Coens script will definitely be a total departure from this Western thing that's got me."
"And I [expletive] open the script and there's that character. He's a drugstore cowboy but he's still a cowboy. But after that I never once had any feeling that I'm boxed in with Westerns. Looking back on the long haul in my career... the Western thing has been really good to me."
His Infamous Mustache
Sam Elliott is almost indistinguishable without his think mustache. There were times where he shaved it off, but for most of his career, it has been one of his trademarks. He recently shaved it for his guest role on Justified.
"I was one of the early guys from my generation to have hair on his face. Me and Tom Selleck, and I was first. I shaved clean and combed my hair straight back for a show called Justified on FX... It was fun transforming my look, but I did feel naked without the mustache," the actor told AARP.
He Thinks People Can't Talk To Each Other Anymore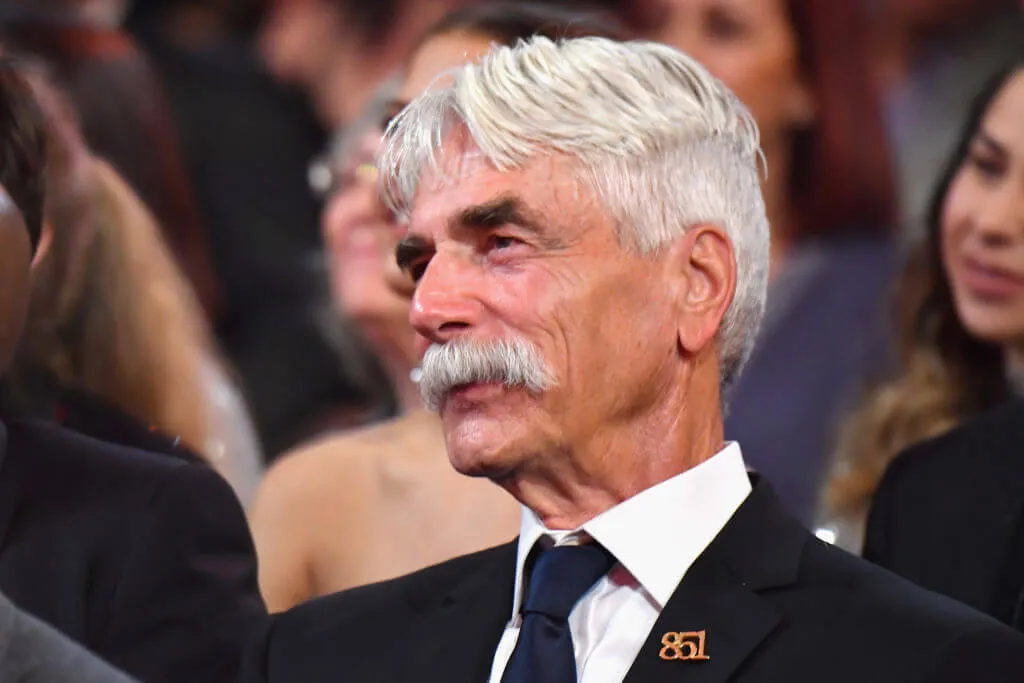 For someone as established as Sam Elliott, you might wonder what he might think about the current state of the union in this day and age. Though he has nothing against Trump, he doesn't necessarily think that he should be running the United States either.
"[Just] the fact that this guy could get elected president is mind-boggling," Elliott told Metro. "It just shows you the state of the union. I don't understand why we can't look at the bigger picture and work for the greater good... Center of the road, to me, is where we all need to get back to... if they're not going to reach across the aisle and at least talk to each other, and work on the art of compromise, then it's pretty bleak."