Simply Stunning: The Most Beautiful Women of 2019
When you think of the most beautiful women alive, which women come to mind? Here are ladies we believe best represent beauty for 2019.
#60 Claire Foy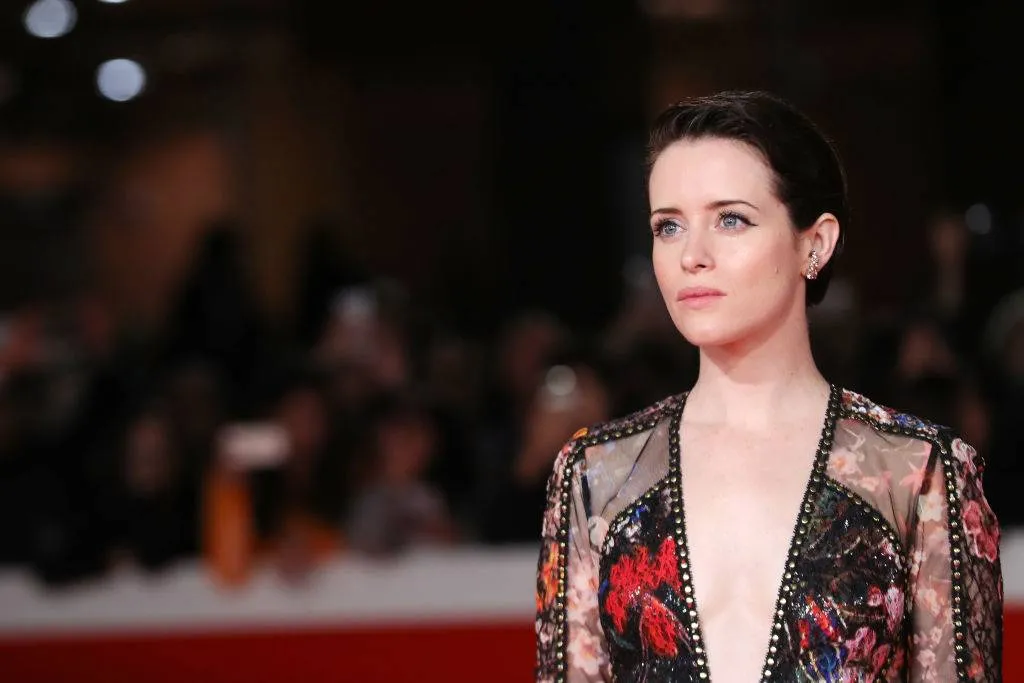 An actress fit to be a queen, Claire Foy is a beauty from the UK who is known for playing the role of Queen Elizabeth II in the television series The Crown. Her radiant beauty has also afforded her to play the historic Queen Anne Boleyn in the six-part drama Wolf Hall.
#59 Tamron Hall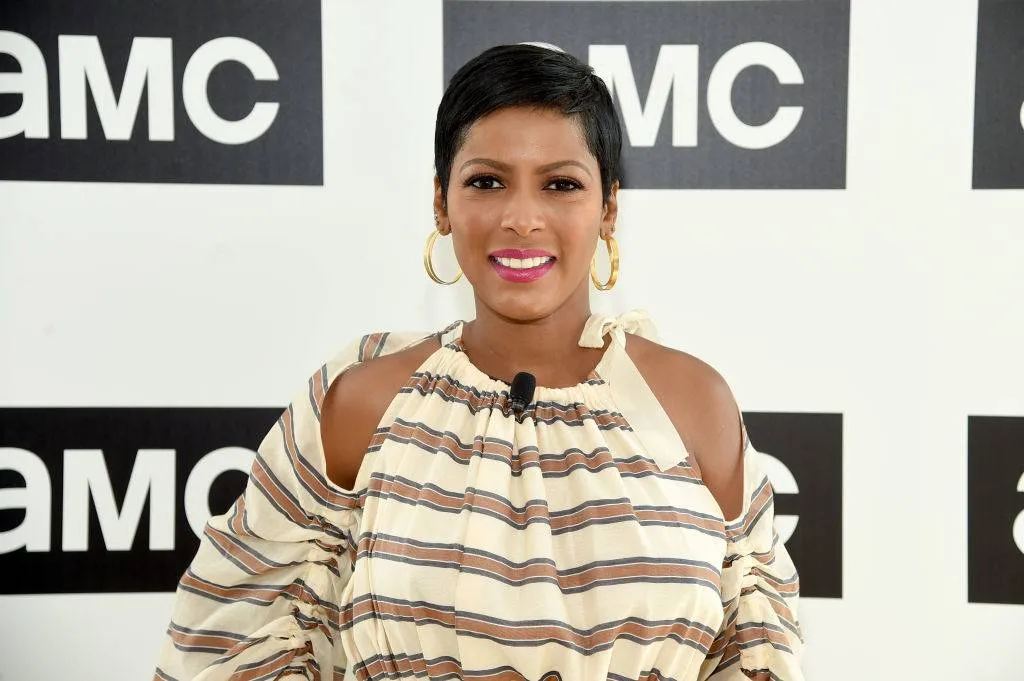 The beautiful Tamron Hall has been a broadcast journalist for almost twenty years, but you may never guess that she is almost fifty years old. She seems like she has not aged a bit, and she is known as being one of the prettiest women in the field of broadcast journalism.
#58 Susan Kelechi Watson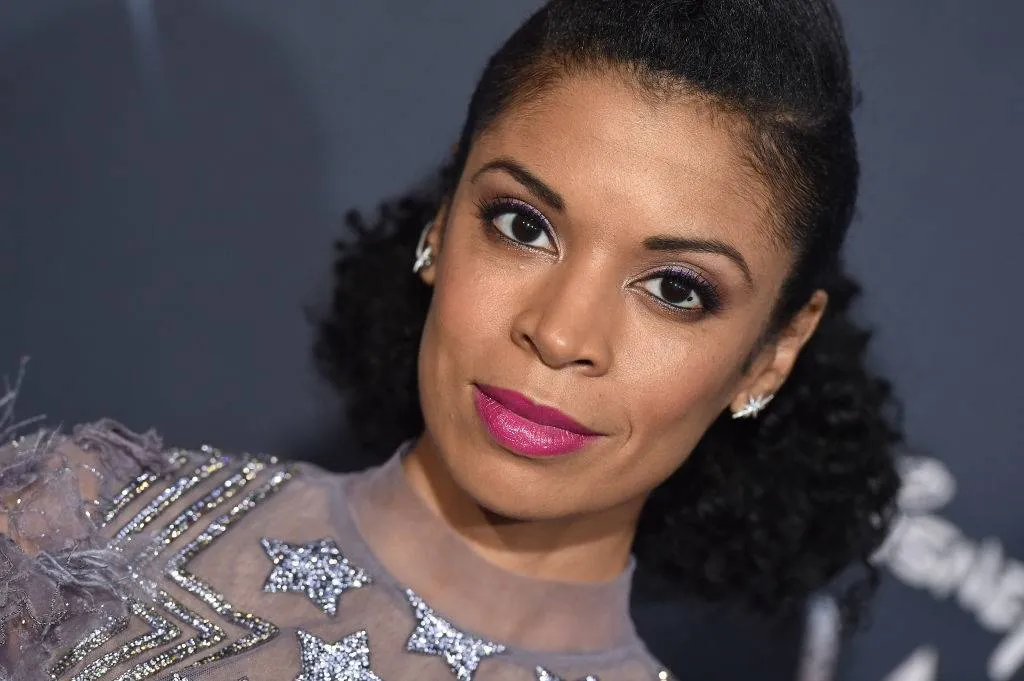 This island lady is probably most well known for playing Janet on the FX series Louie. She gets her ancestry from the island of Jamaica, and she has also studied Shakespeare in the past. She has lost several influential women in her lifetime but she has stated that it has made her a stronger person.
#57 Mandy Moore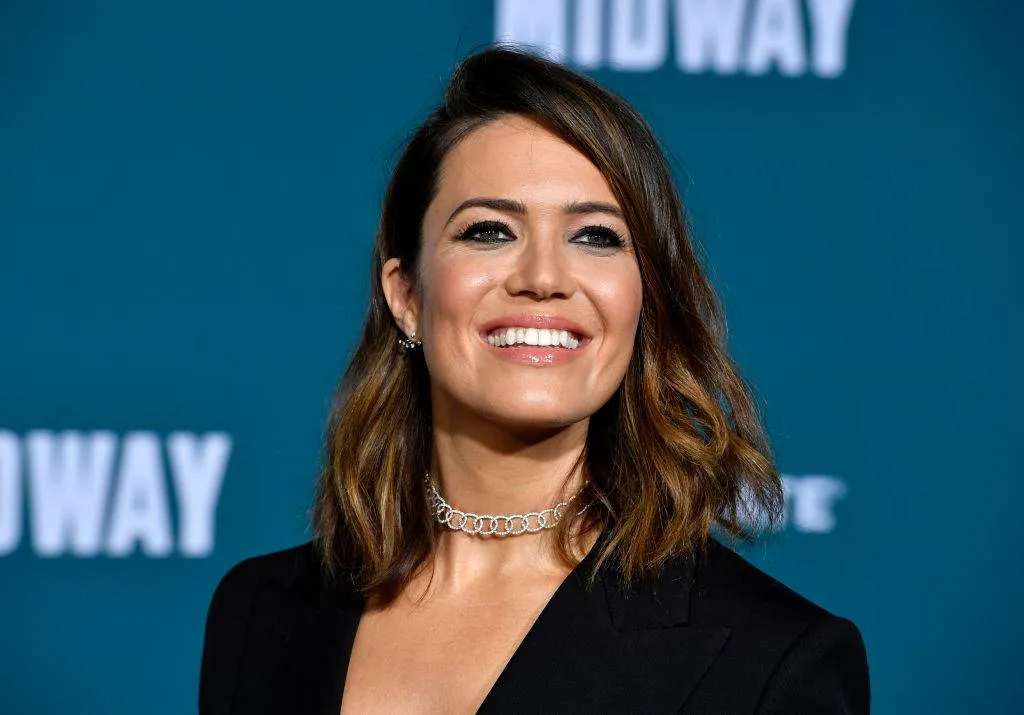 Double the talent, and triple the attractiveness, Mandy Moore can balance all of these. She is also a philanthropist who supports such causes as making young people aware of the seriousness of lymphoma and leukemia. She has even become a role model to women of all backgrounds in the comedy-drama This is Us.
#56 Adele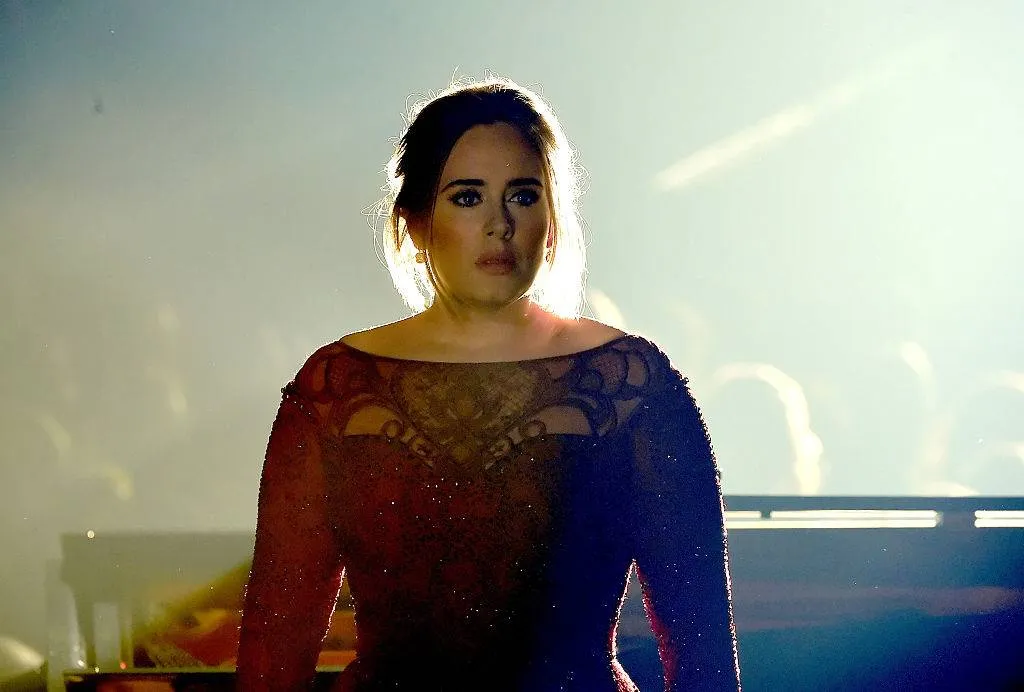 There is a lot to love about Adele. She has a plus-size frame, and she also has an even bigger heart. She is not ashamed of her figure, as she has stated: "In Hollywood, you are either too fat or you're too skinny. It's just absurd. You are never going to please everyone anyway, so what's the point?"
#55 Tiffany Trump
How lucky can a person get when you have the beautiful Marla Maples for a mother and the current President of the United States as your father? To top all of this off, you have the face and poise of a model and cash like a bank. Tiffany Trump lays claim to all of the above.
#54 Viola Davis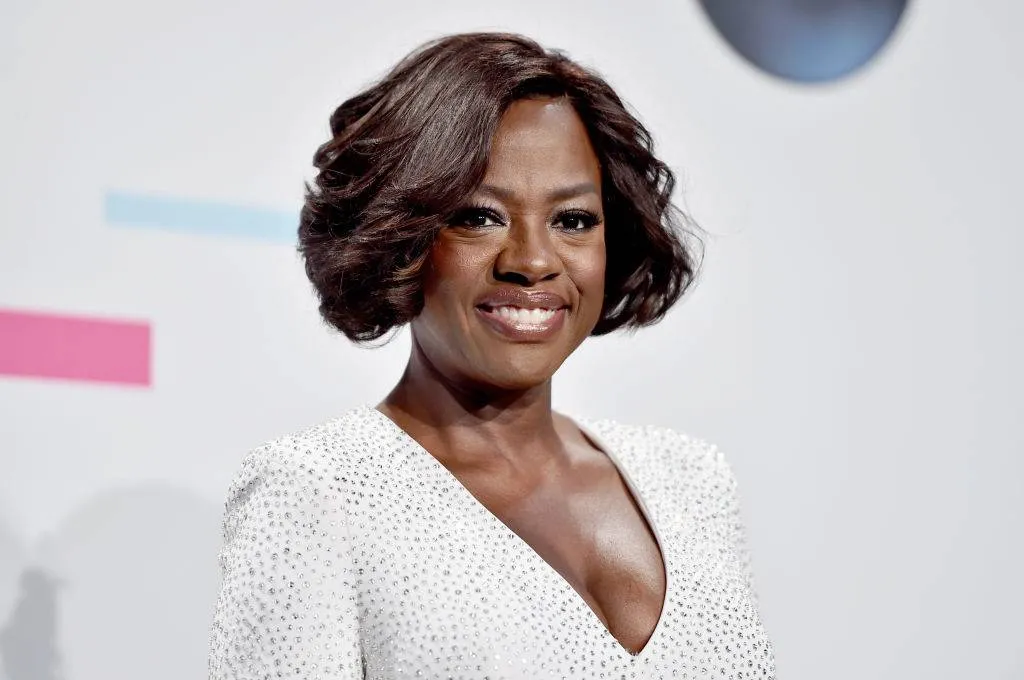 There are some folks who start off as not-so-attractive and later become the hottest thing since sliced bread. Viola Davis blossomed from her high school days and even became an Oscar winner. She admits that she has gained a new found confidence thanks to Hollywood as she states: "It took time, but I just want to look like me. With every year that passes, it's just about getting to another layer of my authentic self."
#53 Abigail Spencer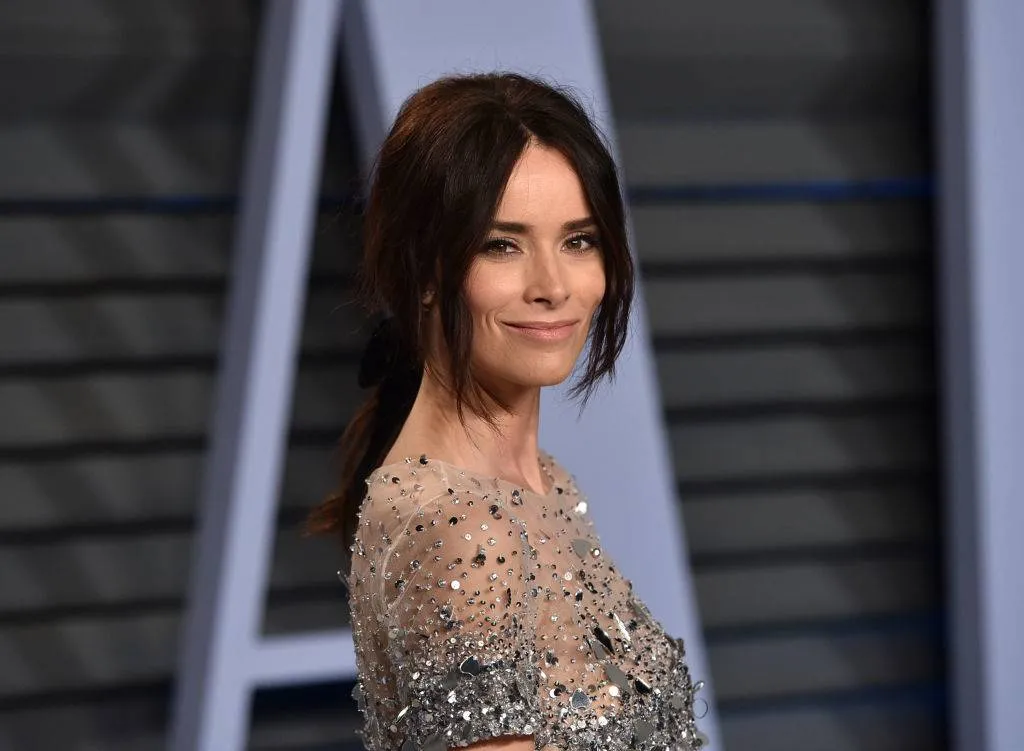 Where do you begin when you speak about Abigail Spencer? She is a producer, actress, and a writer. The stunning actress got her start appearing in the soap opera All My Children in the late '90s and her career grew since that time. Her appearance is timeless as she approaches her 40's.
#52 Julia Roberts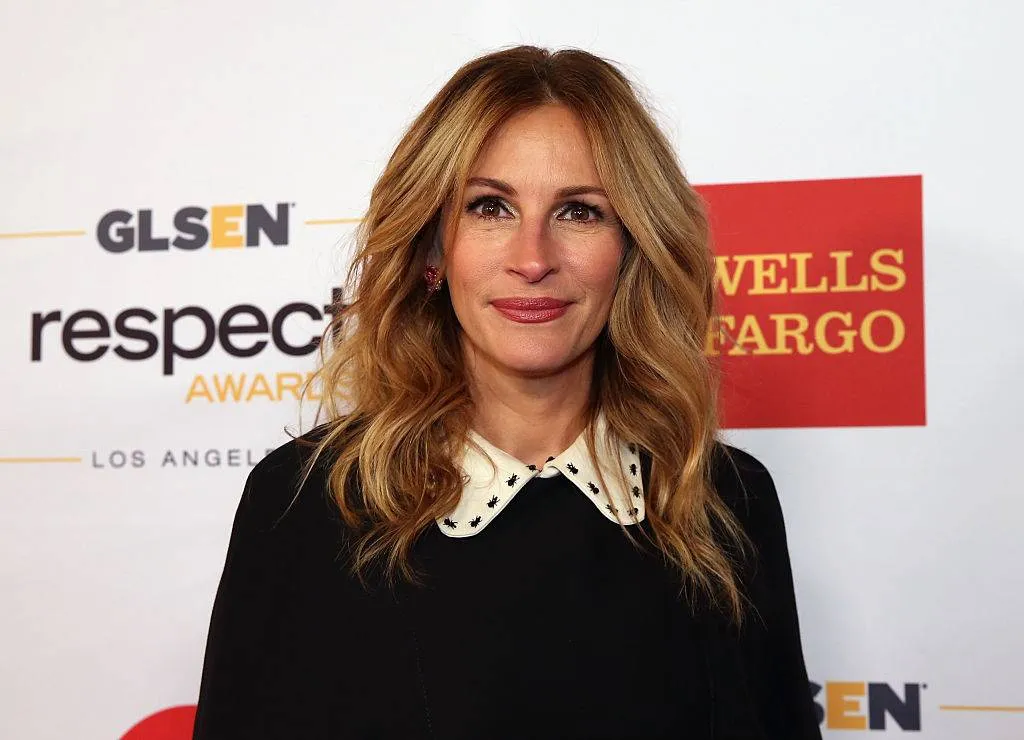 Five is a very significant number for actress Julia Roberts. She has definitely lived up to the name "pretty woman" as the Pretty Woman actress has the distinction of being the most beautiful woman in People for the fifth time in 2017. She is also People Most Beautiful Woman Ever in 2017.
#51 Janelle Monae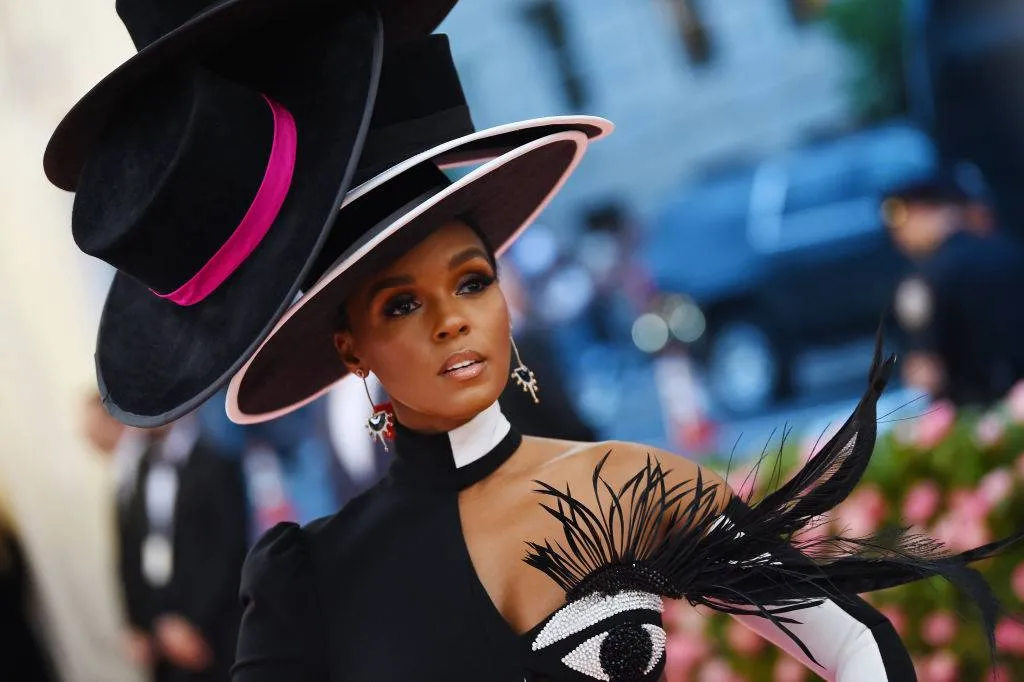 Janelle Monae has pretty much covered all of the bases. Whatever entertainment field you can think of, she has pretty well nailed it, whether it be music, acting, and even modeling. Image is everything in all three of these areas and she has no problem completely rocking it.
#50 Elizabeth Chambers Hammer
Elizabeth Chambers Hammer is an actress and a business owner. She balances the two very well, and family is everything in her life. She is married to actor Armand Hammer, aka "Armie." She is part owner of the Texas BIRD Bakery and she and her husband are foodies. Her game plan for her life is going along very well.
#49 Kristen Bell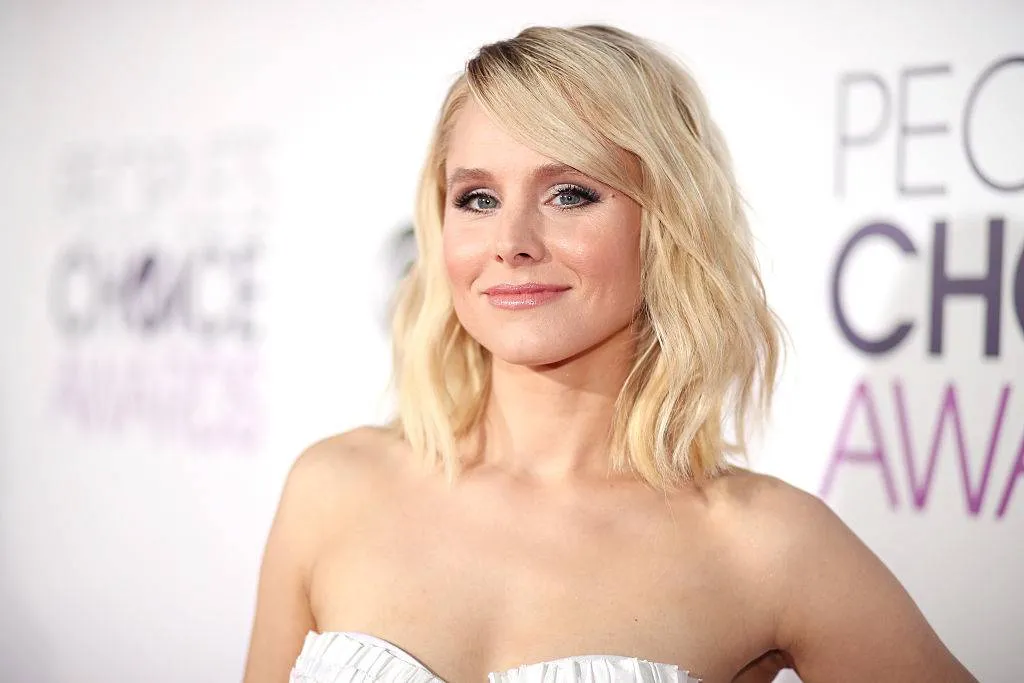 Feast your eyes on the worlds "sexiest vegetarian." Kristen Bell is known for her starring role in Veronica Mars. Her beauty has afforded her to play a role in which she is seven years younger than her real life self. Kristen Bell has made the 'most beautiful' list in many magazines such as People, Maxim, and Stuff magazine.
#48 Reese Witherspoon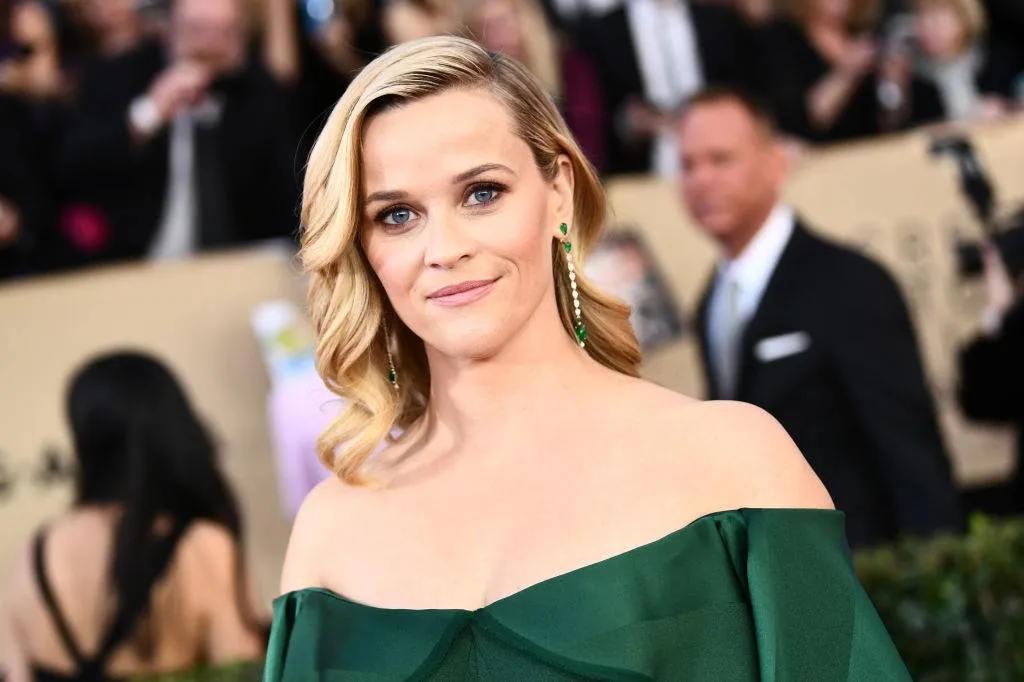 Southern belle Reese Witherspoon says that she comes from a long line of role models. She is one lovely and talented actress who has inherited her work ethic from her mother and grandmother: "My grandmother taught me southern style, and my mother gave me my sense of humor. Both are strong southern women.
#47 Alicia Keys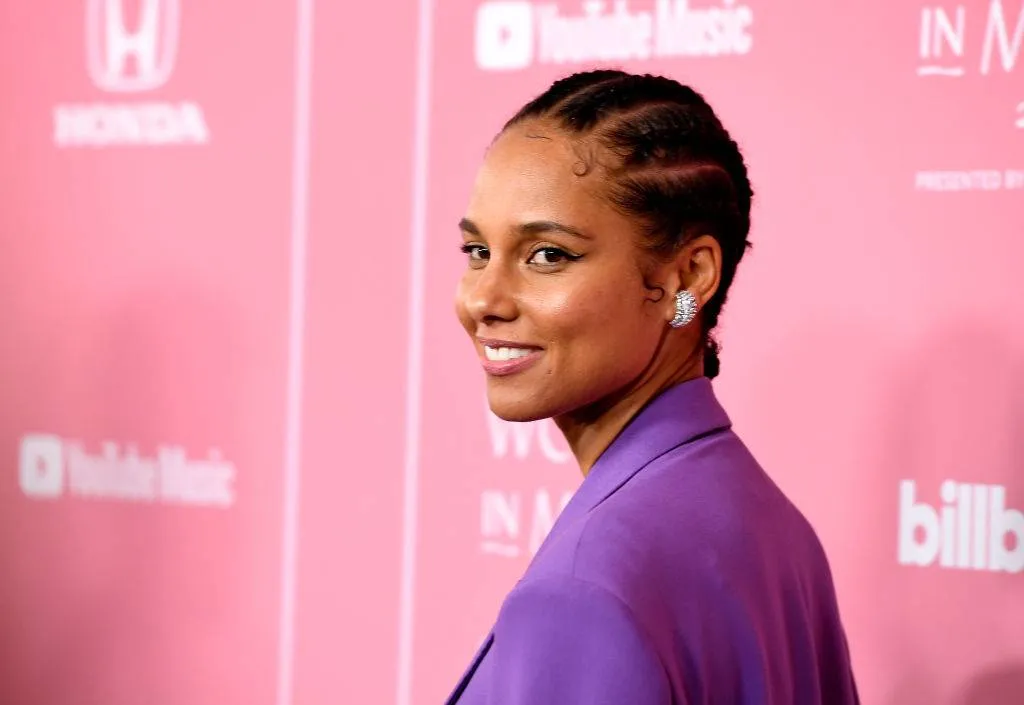 Alicia Keys is not only known for her singing talents, but she is also known for her exotic appearance. She is surrounded by musical talent as she is the wife of Swizz Beats. To her, beauty is more than just the outward appearance: "The way I define beauty is individuality and wisdom, which I think creates a certain inner confidence."
#46 Ruby Rose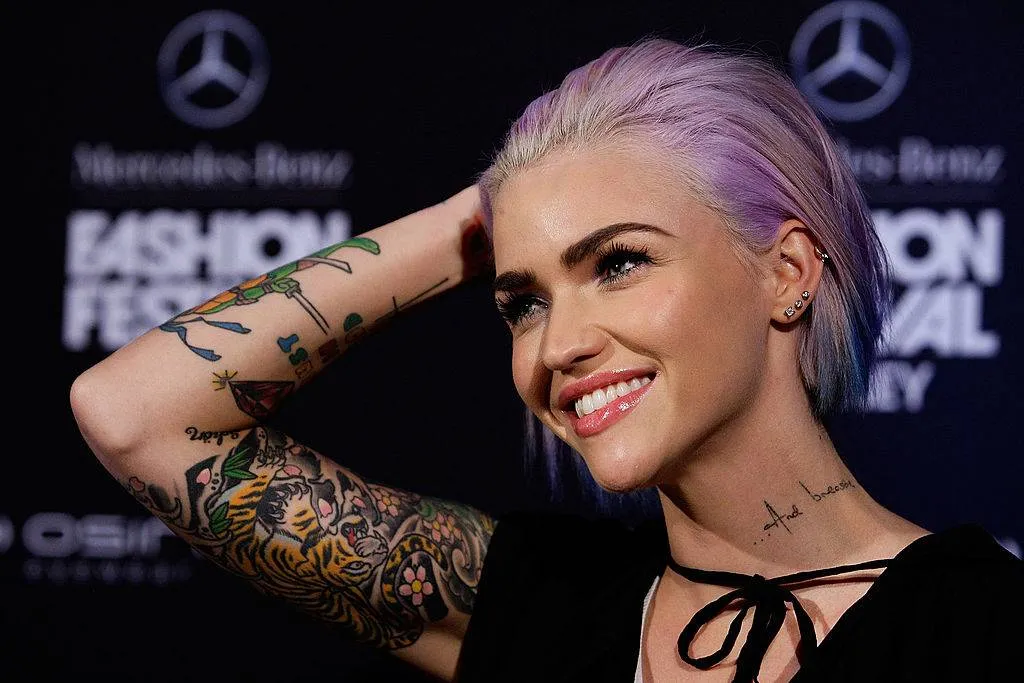 She is all riddled in tattoos, but that does not really matter. Ruby Rose has around 66 tattoos in all, but she is considered one of the most beautiful women today. She does seem like a tomboy but many people cannot keep their eyes off of Ruby Rose. How is that for a woman from the land down under.
#45 Madison Ferris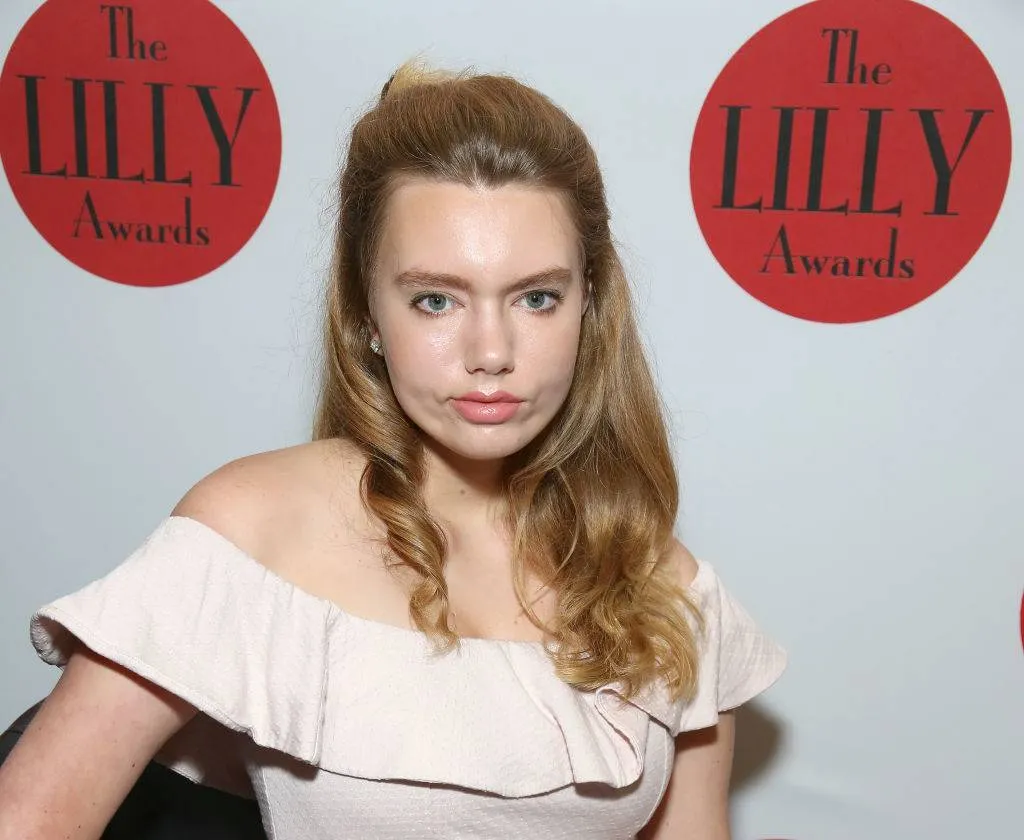 Madison Ferris is beautiful in so many ways. She made history by becoming the first person in a wheelchair to obtain a leading role in a Broadway film. She has muscular dystrophy but that has not stopped her from achieving her dreams of becoming an actress. She has a leading role in The Glass Menagerie.
#44 Michelle Williams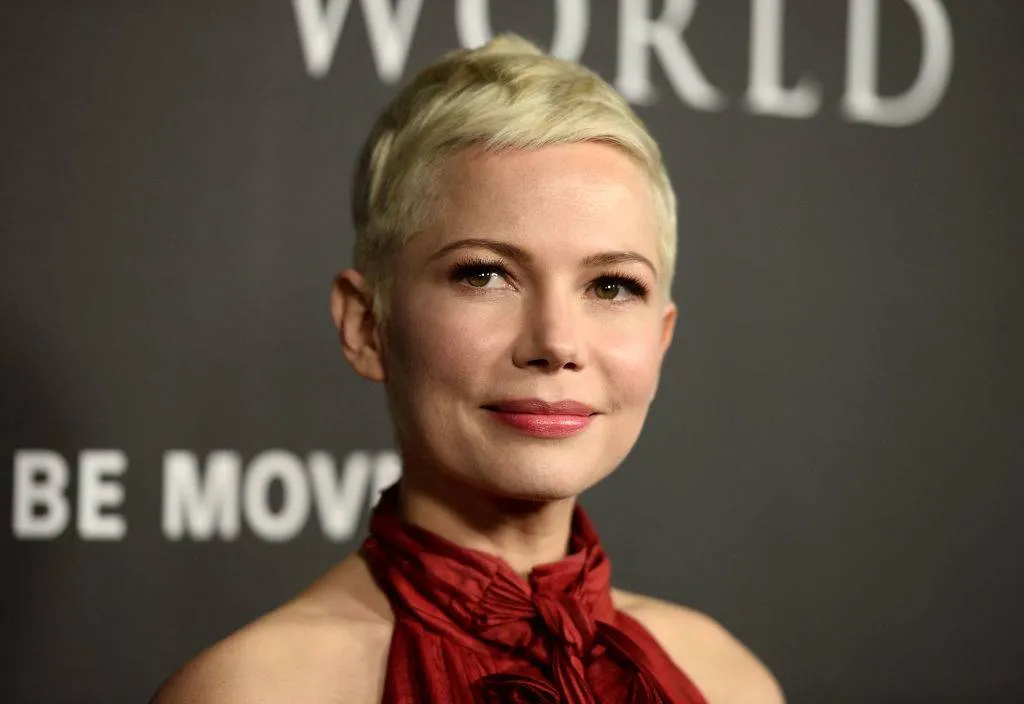 Here is one lady who has seen fire and rain in her life. The gorgeous Michelle Williams who is best known for appearing in the series Dawson's Creek and also her stylish pixie haircut. She was one of Teen People's hottest teens back then and she was also one of ELLE's hottest women in 2003.
#43 Taraji P. Henson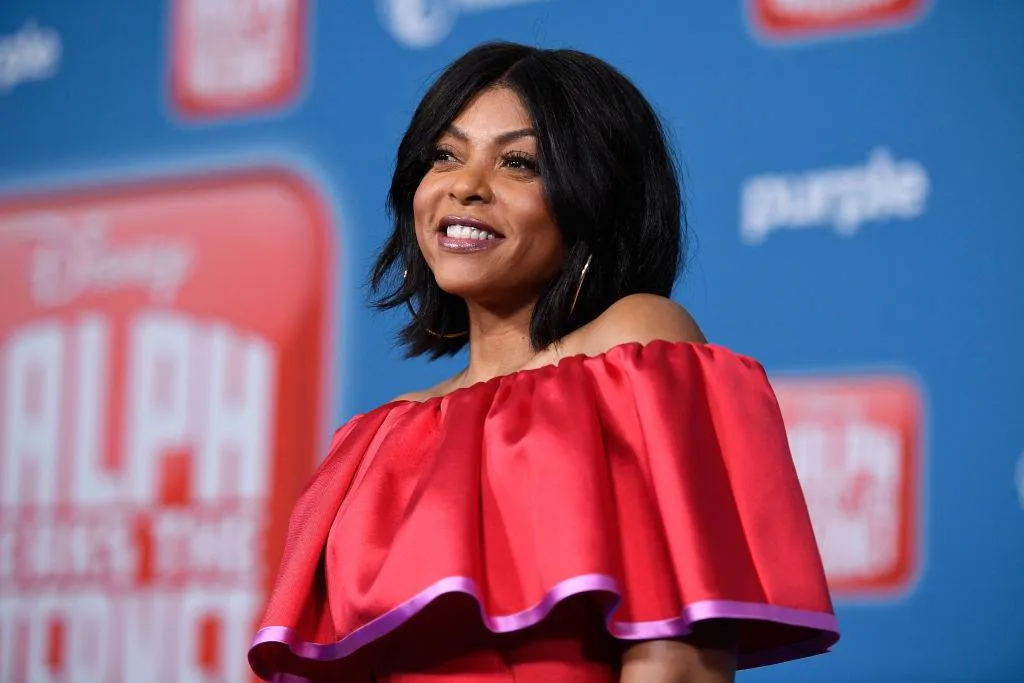 Taraji P. Henson has been riding a wave in the past few years. She starred in the historic film Hidden Figures and she is a weekly mainstay on the hit television series Empire. When it comes to her looks, she had this to say: "I just want to look good for me. You should never do anything to please other people."
#42 Selena Gomez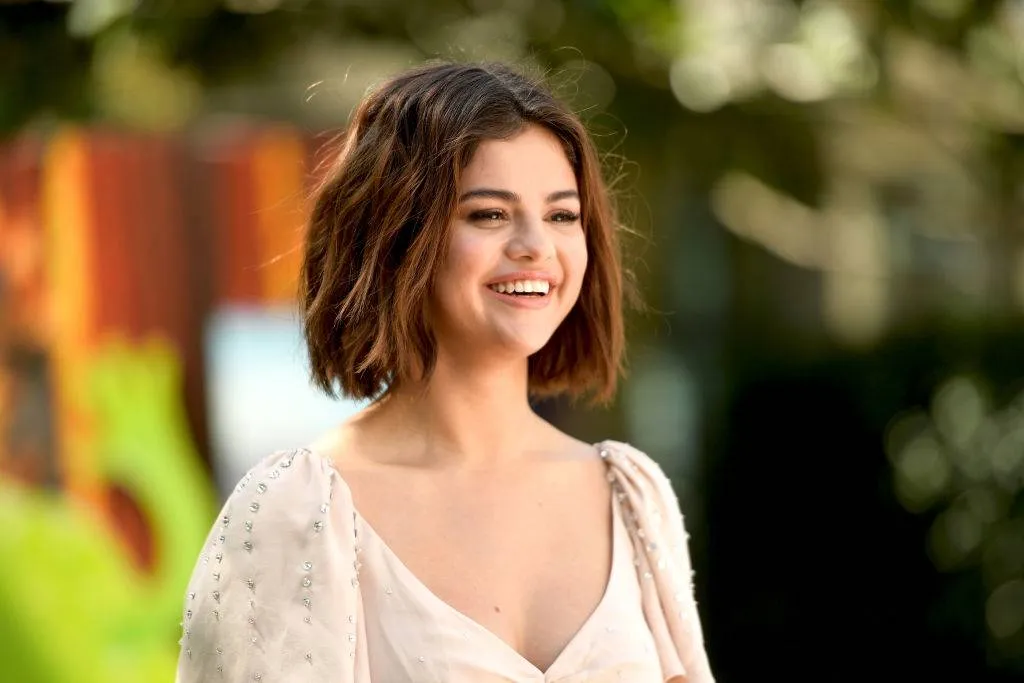 Watching your favorite child star grow up into a beautiful blossom is one of the joys of life. For those of you who have followed Selena Gomez, you may remember her from The Wizards of Waverly Place and Barney and Friends. One may have never expected that she would grow up to be one of the hottest women by far in the entertainment industry.
#41 Carrie Underwood
Carrie Underwood skyrocketed to fame after her appearance on American Idol. She has been inducted into the Oklahoma Music Hall of Fame and she was one of the most influential people on planet earth in 2014 according to Time Magazine. How does she maintain her gorgeous looks? "I feel beautiful when I've gotten a good night's sleep, taken a decent shower and shaved my legs."
#40 Emma Stone Coming to You From La La Land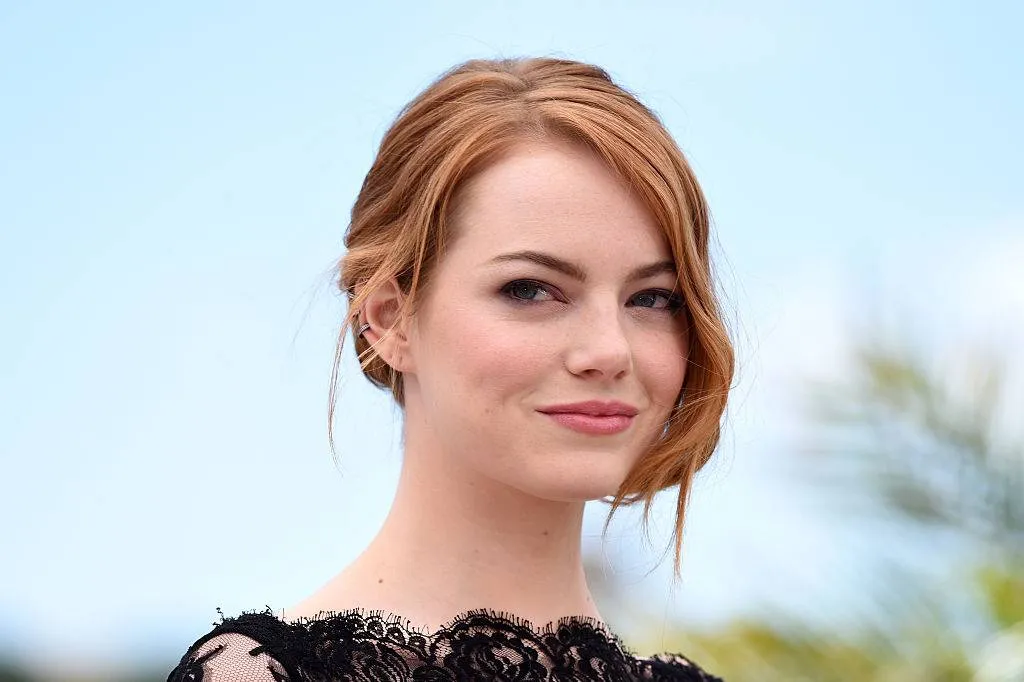 The scale of talent vs beauty is perfectly weighed with an actress like Emma Stone. The La La Land actress has been deemed by Vogue magazine as having "sophisticated, perfectly put-together looks." She has also been considered to be one of the sexiest women in the world according to FHM. Wouldn't you agree?
#39 Gigi Hadid Still Has "It"
Some models have to be thrown into the mix in this article, and Gigi Hadid just happens to be one of the lucky models. Gigi comes from a prominent family and she has made strides in the modeling industry, starting with her appearance in Sports Illustrated's 2014 swimsuit issue. She has also walked for many famous names such as Versace, Chanel, and Tommy Hilfiger.
#38 It's No Secret that Adriana Lima is an Angel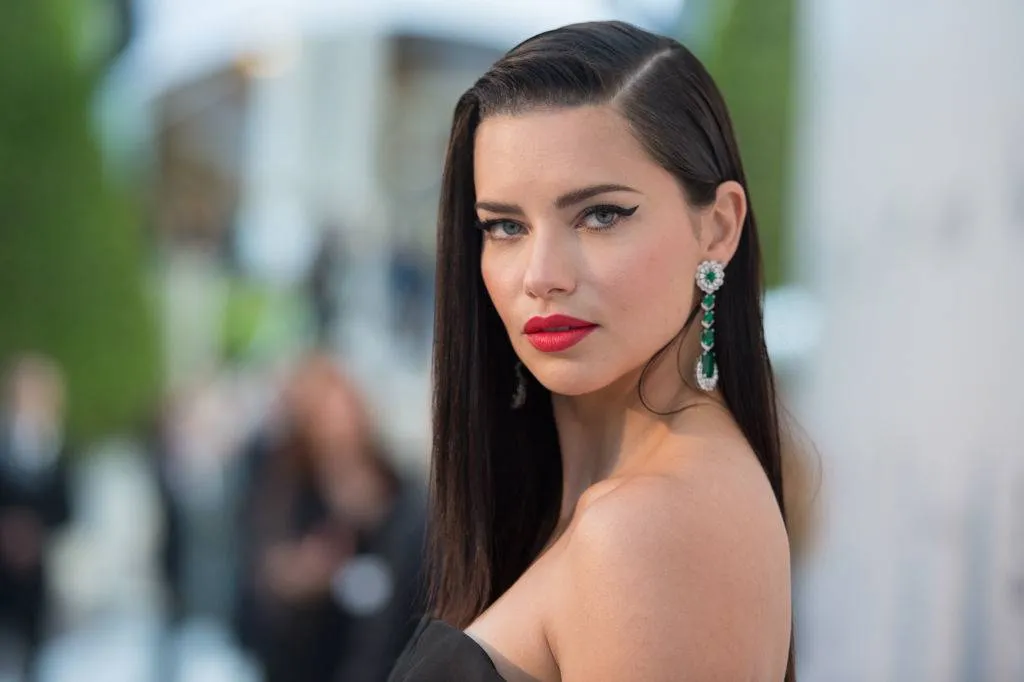 Adriana Lima is an angel without wings. Lima is an actress and a model who has been with Victoria Secret since 1999. She is one of the illustrious Victoria Secret's Angels. She is, in fact the longest remaining Angel on their roster. She is also a spokesmodel for Maybelline cosmetics.
#37 Taylor Hill: From the Barn to the Runway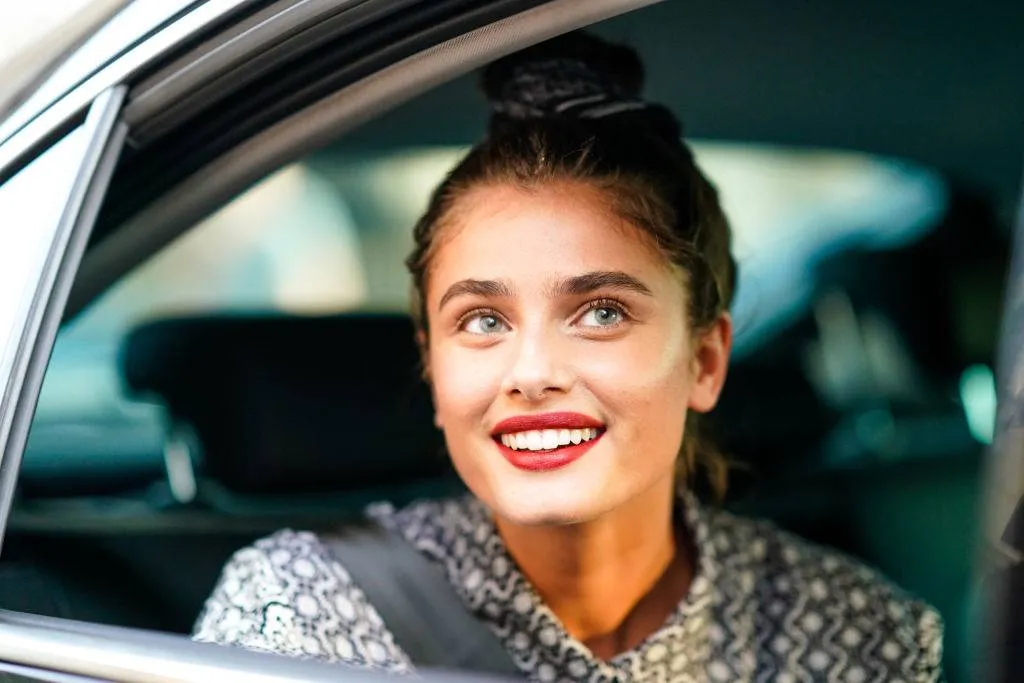 Taylor Hill has a face that everybody could say is beautiful, but did you know that she started her career after being discovered in a barn? That's right, a barn. She was discovered by a photographer/agent named Jim Jordan in a barn and she has gone on to model for such names as Scervino, Chanel, and Versace.
#36 The Beautiful Blake Lively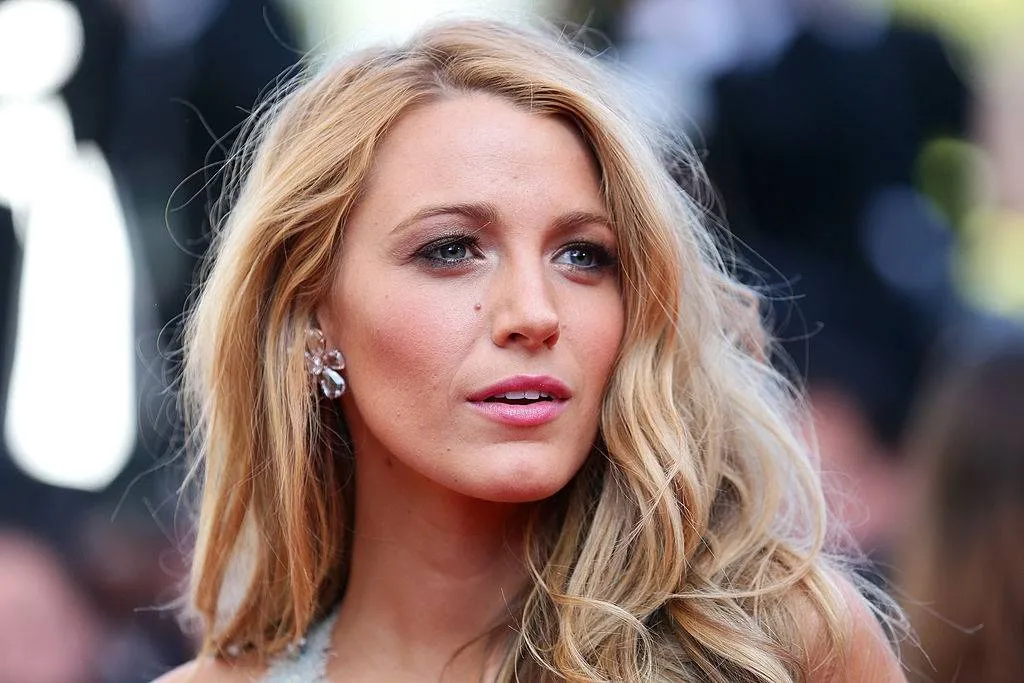 Actress Blake Lively has cemented her place in the spotlight in recent years, as the entertainment industry recognizes that her beauty and talent are going nowhere. She met her husband, actor Ryan Reynolds, in 2010 and by September 2016 were married with two daughters. Lively continues to star in major films while also being an advocate for women's issues.
#35 Beauty In The White House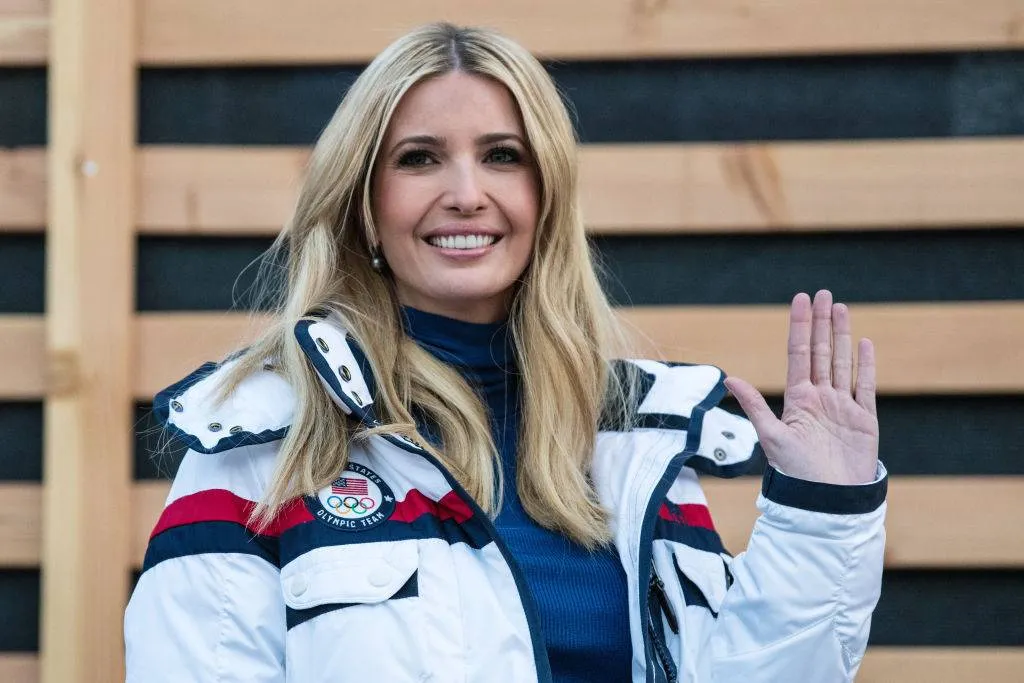 Ivanka Trump has beauty and the brains to go along with it. She is an ex-model who has transitioned her fame and association with the Trump name into various business interests, and now the White House. Ivanka used to be the Executive Vice President of Development & Acquisitions at the Trump Organization, but has recently announced that she will take an official position in the White House, as her father serves as POTUS.
#34 Natural Beauty, Kate Upton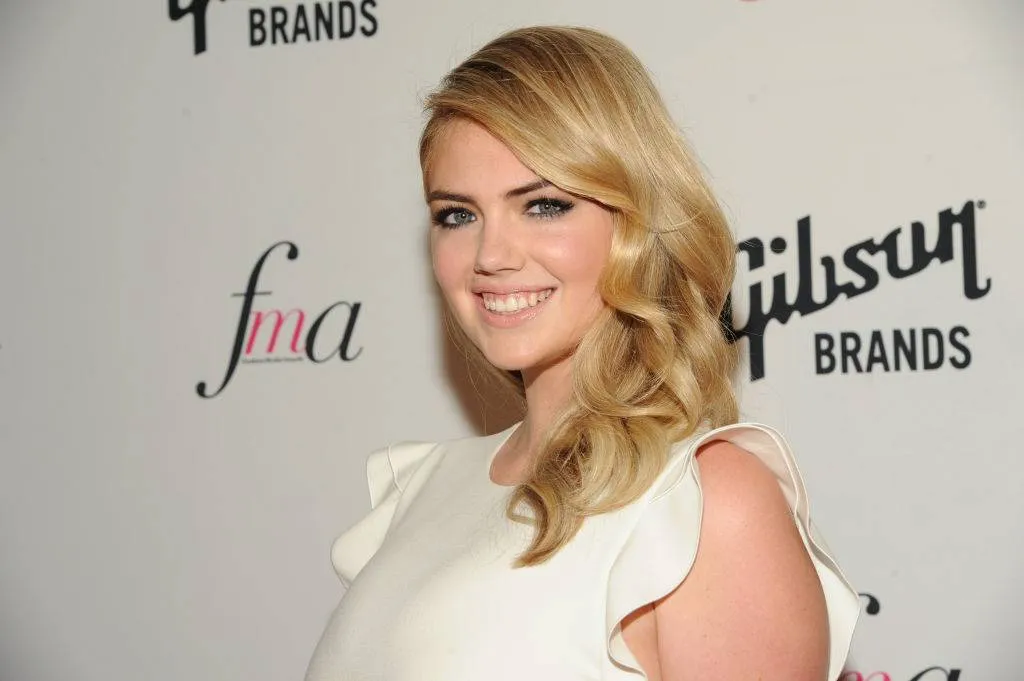 Kate Upton is another lady who has been featured in a lot of magazines. She is perhaps most famous for her appearances in the Sports Illustrated Swimsuit Edition. She recently performed a lip sync on stage imitating Brittney Spears. Beauty and talent go a long way, and this is why she is on the list for 2017's most beautiful women.
#33 Whatever you do Ronda, Protect Your Face!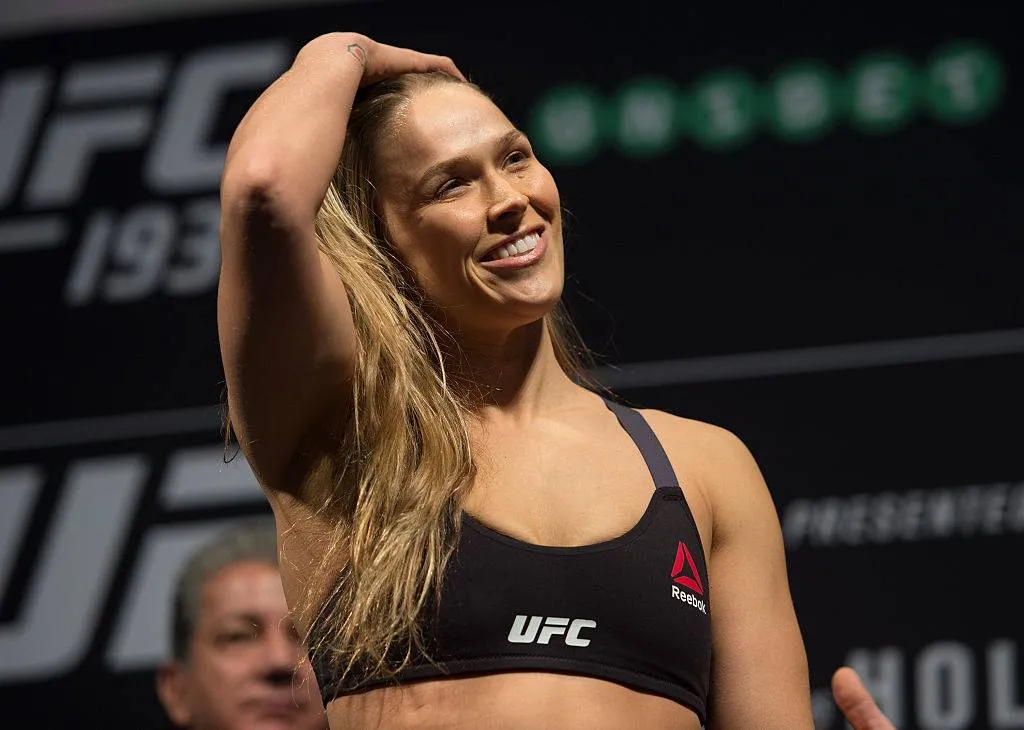 Many people think of brawn as sweaty, gritty, and ugly. This does not pertain to UFC fighter Ronda Rousey. Ronda is known as one of the toughest women around today, and she was the first woman to obtain an Olympic medal in judo. She has made a name for herself knocking out and making ladies submit. She also looks great dressed to the nines.
#32 Jennifer Lawrence: Another People Mag Beauty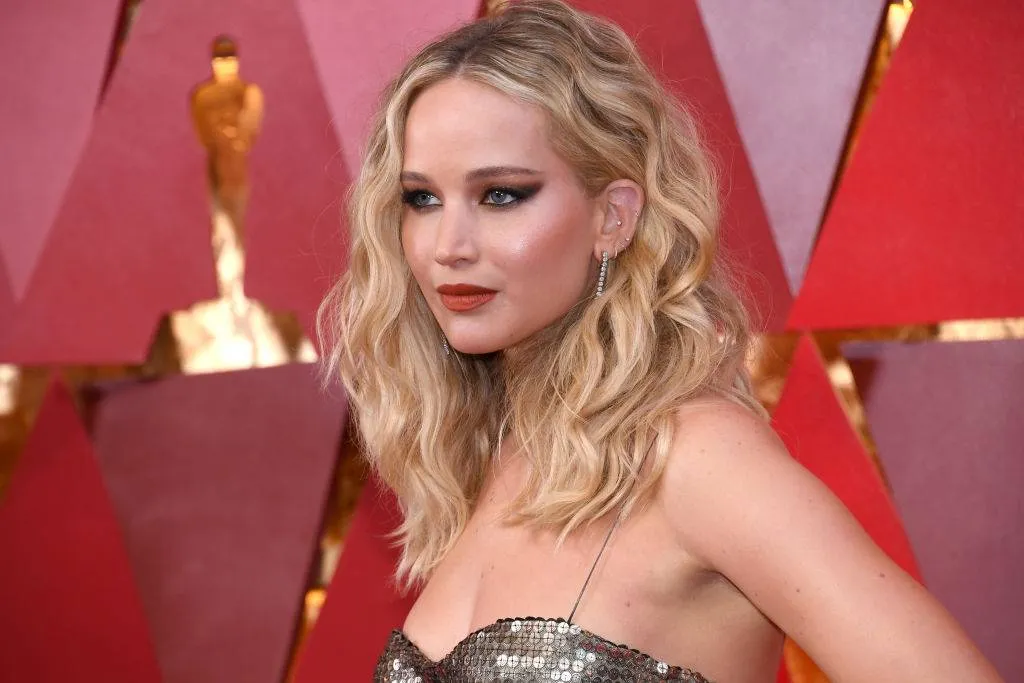 Many people hunger for actress Jennifer Lawrence. The beautiful actress is known for her slightly deep voice and her role in the Hunger Games television series. She has appeared in People Magazine's most beautiful and in Time Magazine as one of the most influential people in the world.
#31 Melania Trump – The First Lady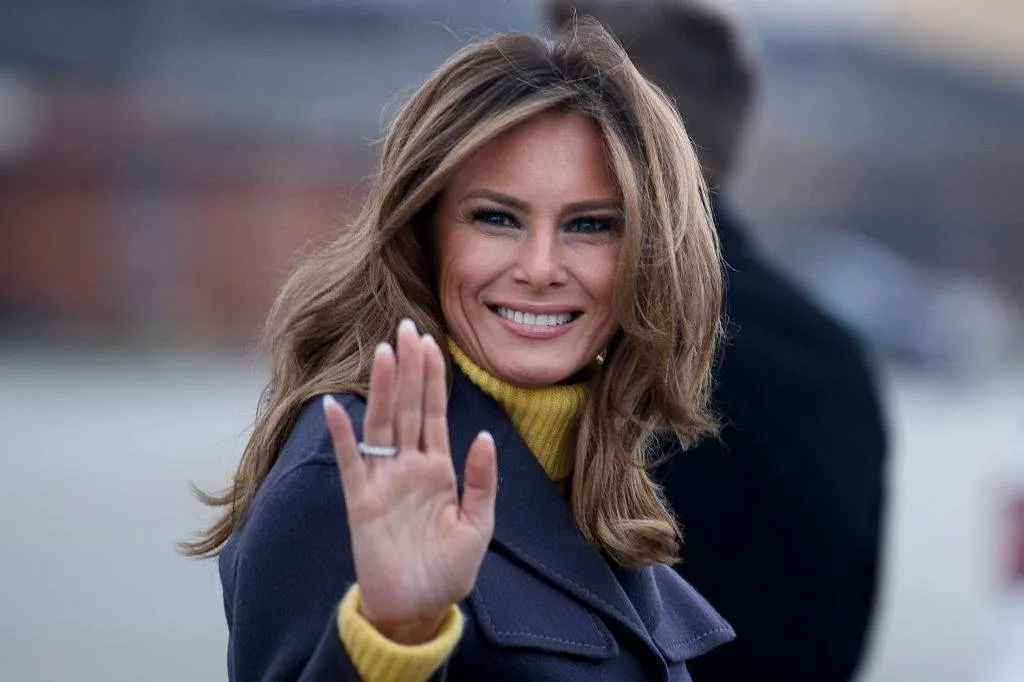 You have seen many First Ladies in the White House. You probably have not seen one with the caliber of Melania Trump. She is the first of the First Ladies to be a former model. She has had some notoriety already in the world of modeling and some publicity for being the wife of current president Donald Trump.
#30 The Hypnotic Eyes of Cameron Diaz
Cameron Diaz definitely has the type of eyes that could hypnotize a person. Cameron Diaz rose to meteoric fame after her appearance in The Mask starring opposite of Jim Carrey. Now she's married to Benji madden, and is writing books about aging gracefully, which clearly, she is.
#29 Emma Watson is No Witch in Real Life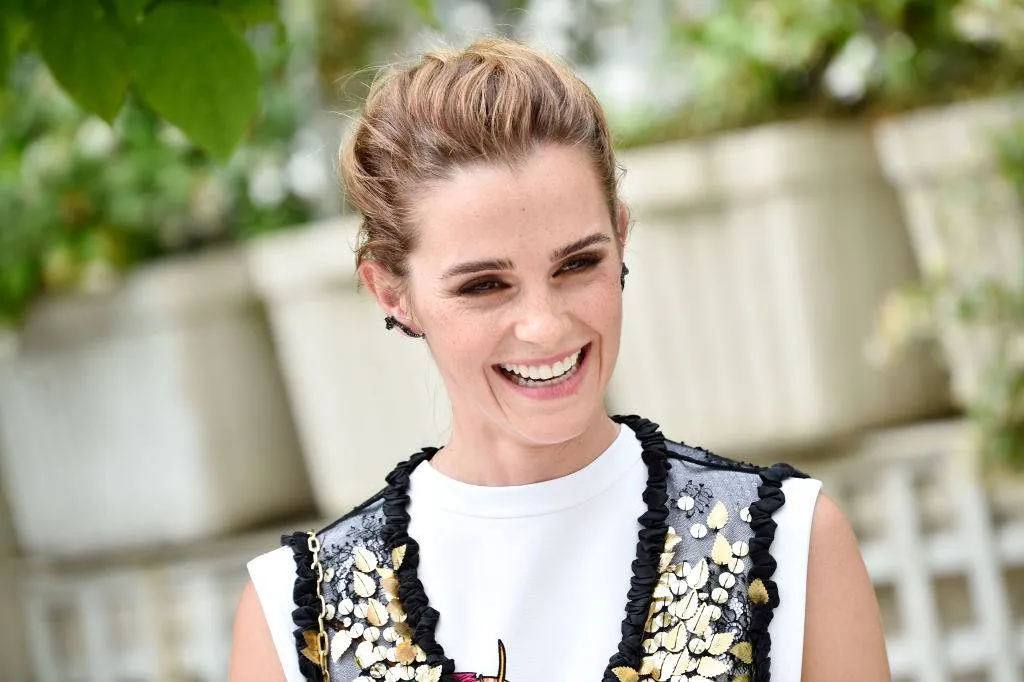 Amazing actress Emma Watson is best known for playing the role of Hermione Granger, a "muggle-witch," in the Harry Potter series of films. She has used the Hermione Granger character to promote her benevolent contributions to the world and she is a feminist who serves as a role model to young girls everywhere. You have never seen a witch this beautiful, have you?
#28 Scarlett Johansson Will Not Have You Seeing Red
Beauty equals money in the case of Scarlett Johansson. For those of you who may not know this, Scarlett Johansson is one of the highest grossing actresses today. In fact, she is the highest grossing actress in the United States of all time as of February 2017 in films that made over $3.6 billion.
#27 Cruising Right Along with Penelope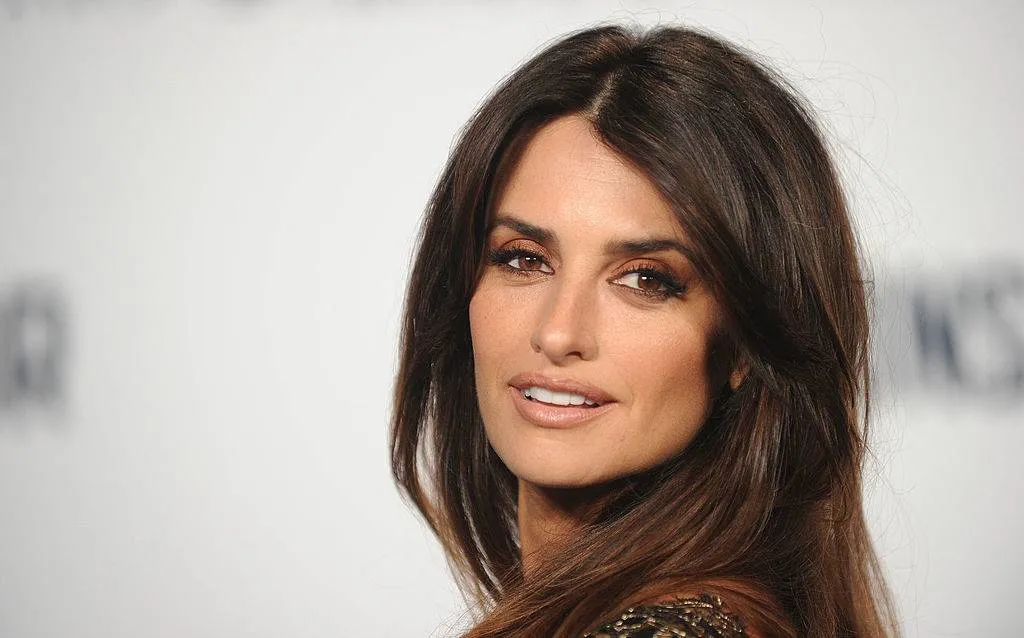 Is Penelope Cruz the girl of your dreams? Quite possibly, as the actress and model starred in a movie with the said title. She was ranked number 7 in 2010 in Askmen.com's Most Desirable Women of 2010. Fast forward to 2017 and she is still ranked amongst the most desirable of women.
#26 The Beauty From the Land Down Under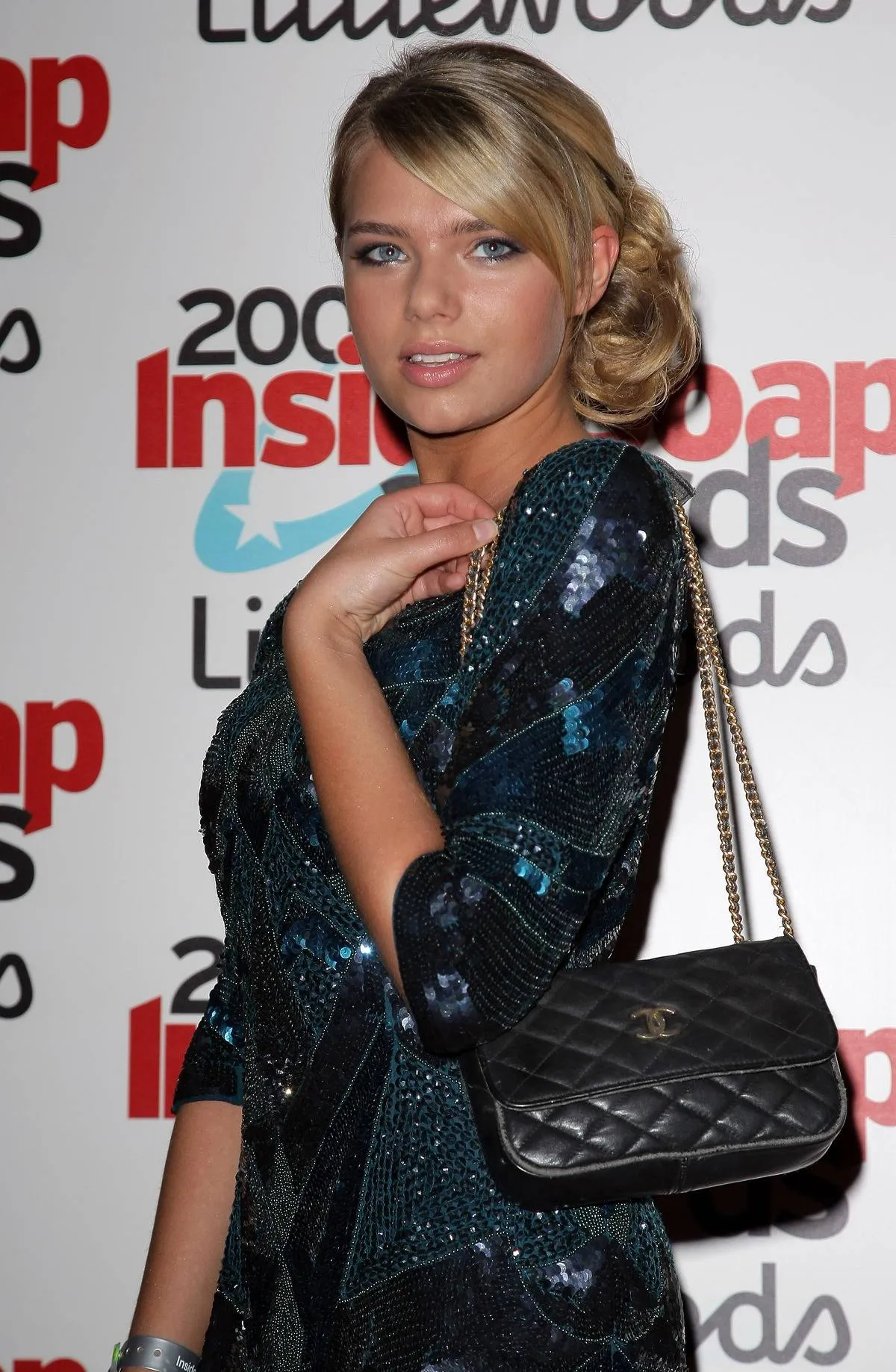 A beauty from the land down under just had to be on the list, and there is one shining example of a hot lady in one Indiana Evans. Indiana Evans is a song writer and singer. She has had her hand in acting as well, as most hot women in this article have crossed over into other venues. Indiana is considered to be one of the most beautiful women of 2017.
#25 Another Model, Another Angel, But Only One Lais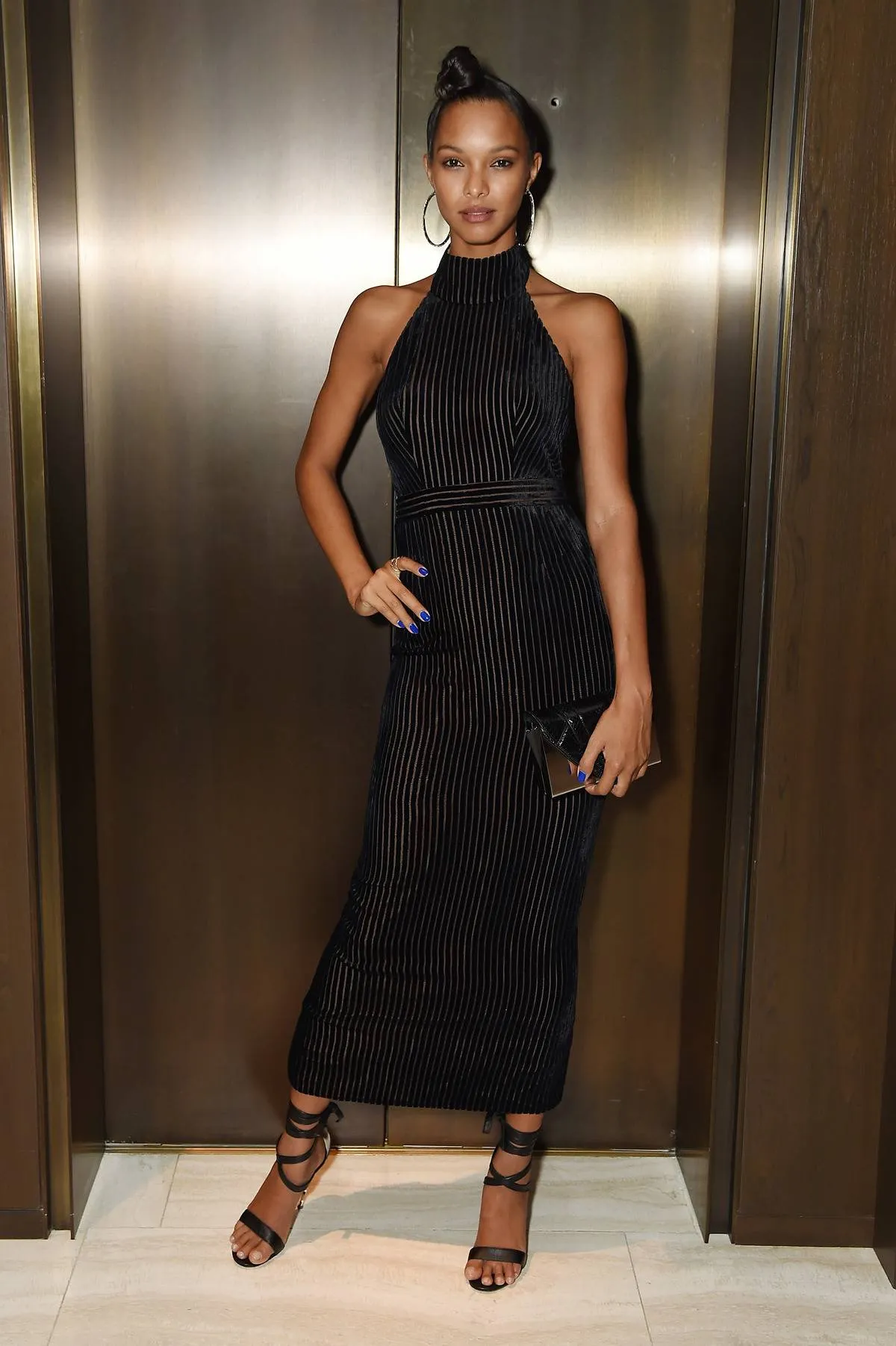 Another angel had to swoop in on the list, and that angel is none other than Brazil's finest model Lais Ribeiro. Laís Ribeiro is a well known Victoria Secret Angel who has worked with a lot of the big names in the modeling industry such as Chanel, Louis Vuitton, Christian Dior, and Ralph Lauren.
#24 Queen Bey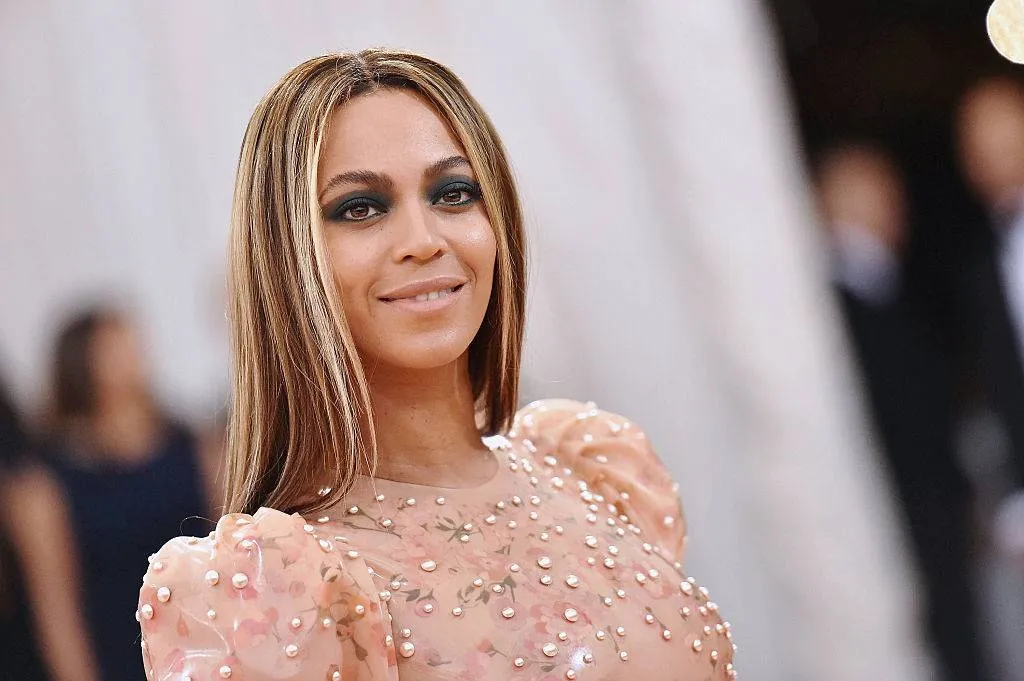 Beyoncé was voted the most beautiful woman in 2012 by People Magazine. Well, that should come as no surprise, because every time you look, she instantly appears magically on your television set. She has a lot of exposure, Jay –Z as a hubby, and millions of fans. It is conspicuous that she has made it to the 2017 most beautiful list as well.
Guess who else has been "most beautiful"…..
#23 Ms. Angelina Jolie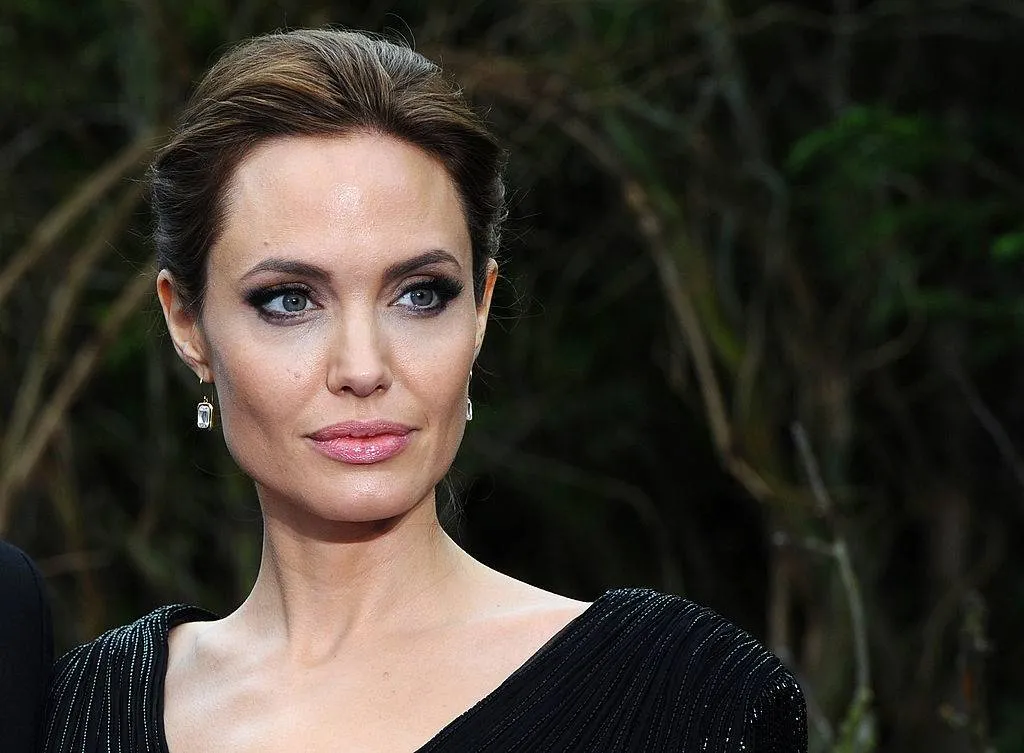 Angelina Jolie has been mentioned among the most beautiful women in the world since she stepped into the spotlight in the late '90s. Her pronounced features, full lips, and hypnotizing eyes set the beautiful actress apart and led to many star-power roles in films.
#22 Michelle Obama Still On Our Mind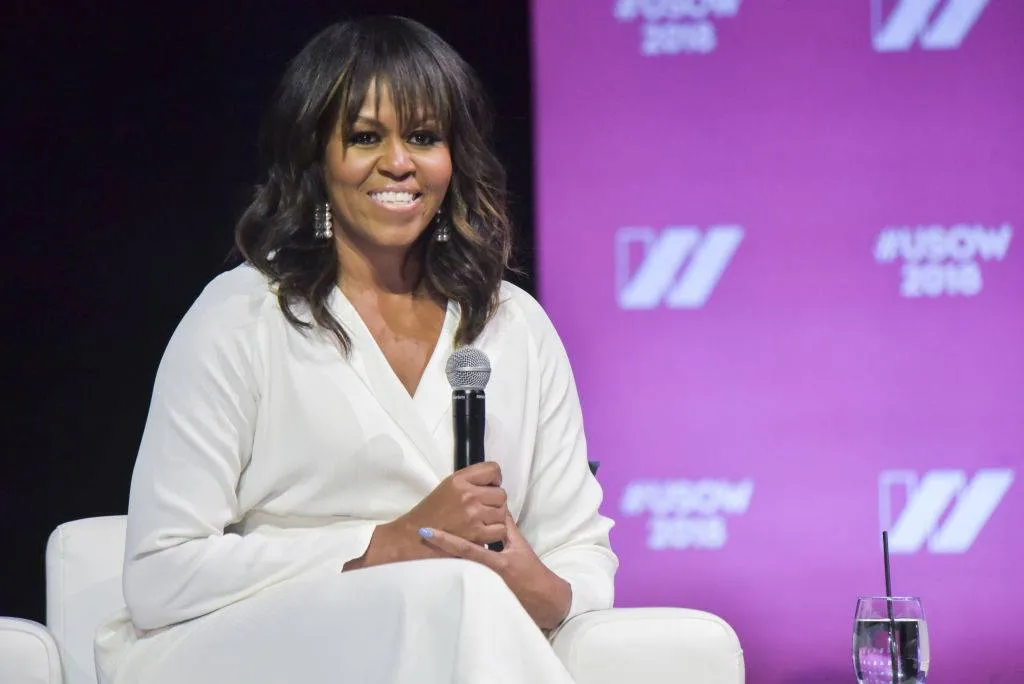 Michelle Obama makes the list of 2017's most beautiful women. She is a lawyer by trade, and she is the wife of former president Barack Obama. She met her husband at a law firm, as Barack Obama is a lawyer as well, in addition to being the former POTUS. Another example of beauty and brains makes the list.
#21 Haifa Wehbe Is More Than Just a Singer
Haifa Wehbe is a singer and is considered to be one of the most beautiful women around. She has also had her hand in the world of acting, after making her acting debut in Sea of Stars which was produced by Pepsi in 2008. She is one of the most beautiful women of 2017 and was also one of the most beautiful women in 2006 according to People Magazine.
#20 Tomi Lahren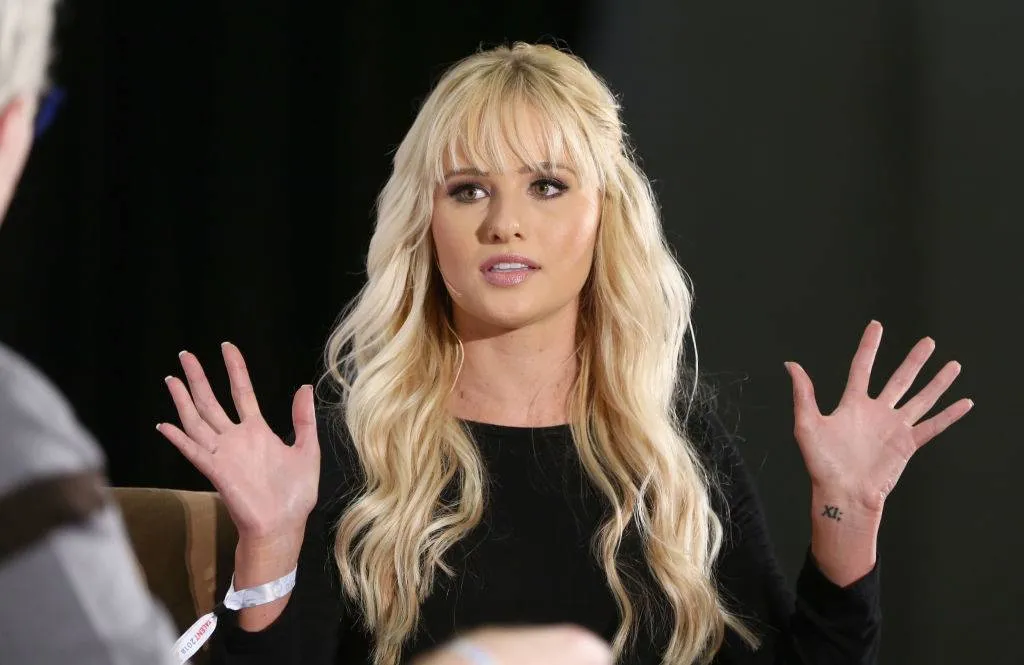 Tomi Lahren is a conservative talk show host who recently lost her spot on Glenn Beck's roster at The Blaze. Now the two are battling it out in court after Tomi claims she was wrongfully fired. However, there is no doubt the gorgeous young blonde will find herself a spot at another network sometime soon!
#19 Megan Fox
Megan Fox has been a sex symbol since she first came on the scene back in the first Transformers film. Now, the mother of three is still as hot as ever and has recently been named as the face of Lotus Watches. In the ad, she appears as a super-sized version of herself stomping through a city like the hottest Godzilla ever!
#18 Jessica Alba
Dark Angel Jessica Alba has transformed herself from young sexy actress to astute businesswoman with her line of Honest products which is for babies and young children. However, Jessica is still as gorgeous as ever and can often be seen in paparazzi photos showing off her gorgeous bod on beaches around the globe!
#17 Olivia Wilde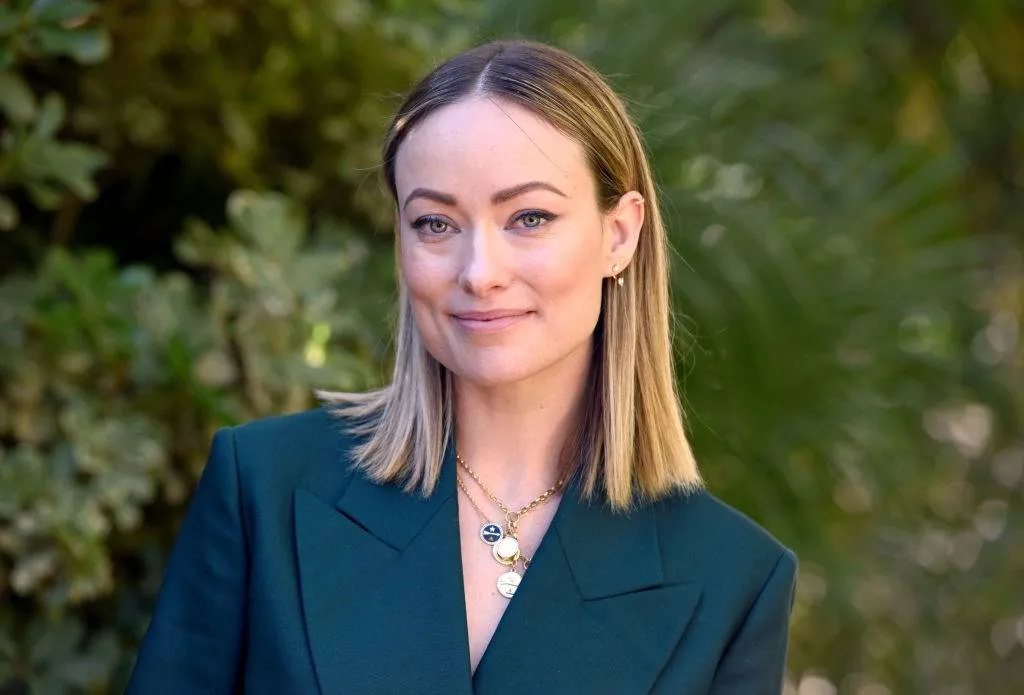 Beautiful Olivia Wilde settled down with funnyman Jason Sudeikis of Saturday Night Live fame, and the two have two kids together. However, just because she's a mom doesn't mean Olivia lost her beauty. Olivia and her captivating eyes can still be seen on the silver screen and just wrapped up three separate movies that should be coming out in 2018!
#16 Margot Robbie
Margot Robbie is probably best known for her rendition of Harley Quinn in Suicide Squad. The stunning blonde has also been seen opposite of Leonardo Dicaprio in Wolf of Wall Street. This Australian's career trajectory has only been on the up and up so expect to see more of her in years to come!
#15 Zoe Saldana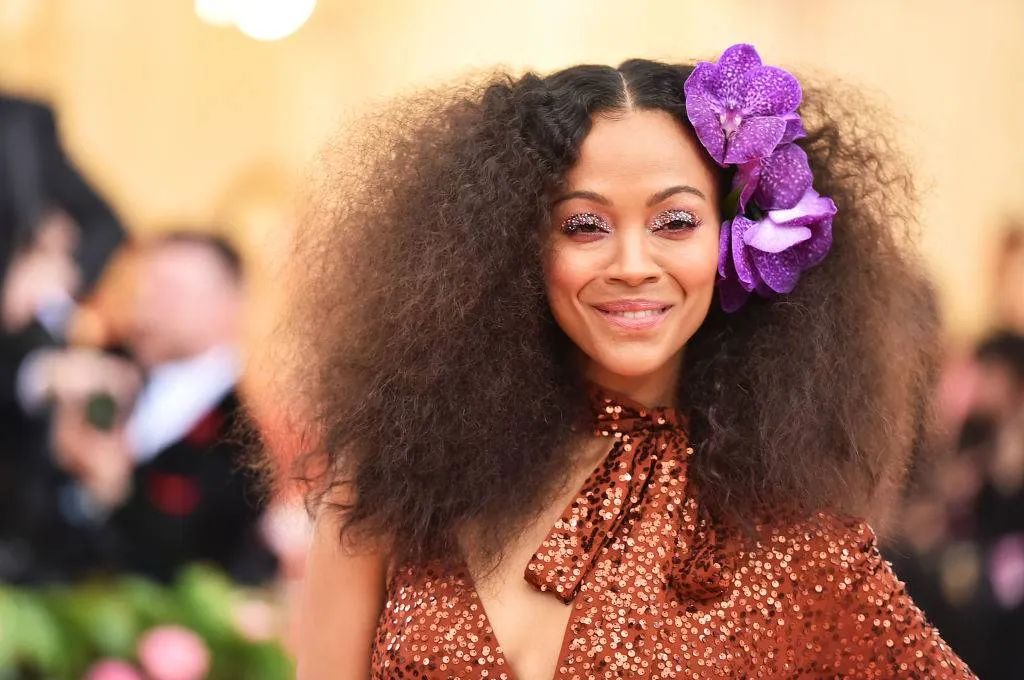 Stunning Zoe Saldana is known for her work in the epic James Cameron film Avatar, as playing Uhuru in the most recent version of the Star Trek films, and Gamora in the Guardians of the Galaxy movies. Clearly, this beautiful lady is cut out for the world of sci-fi! A new Avengers movie will be coming out in 2018 in which her character Gamora is to make an appearance. There will also be three Avatar sequels where she will revive her iconic blue character Neytiri.
#14 Gal Gadot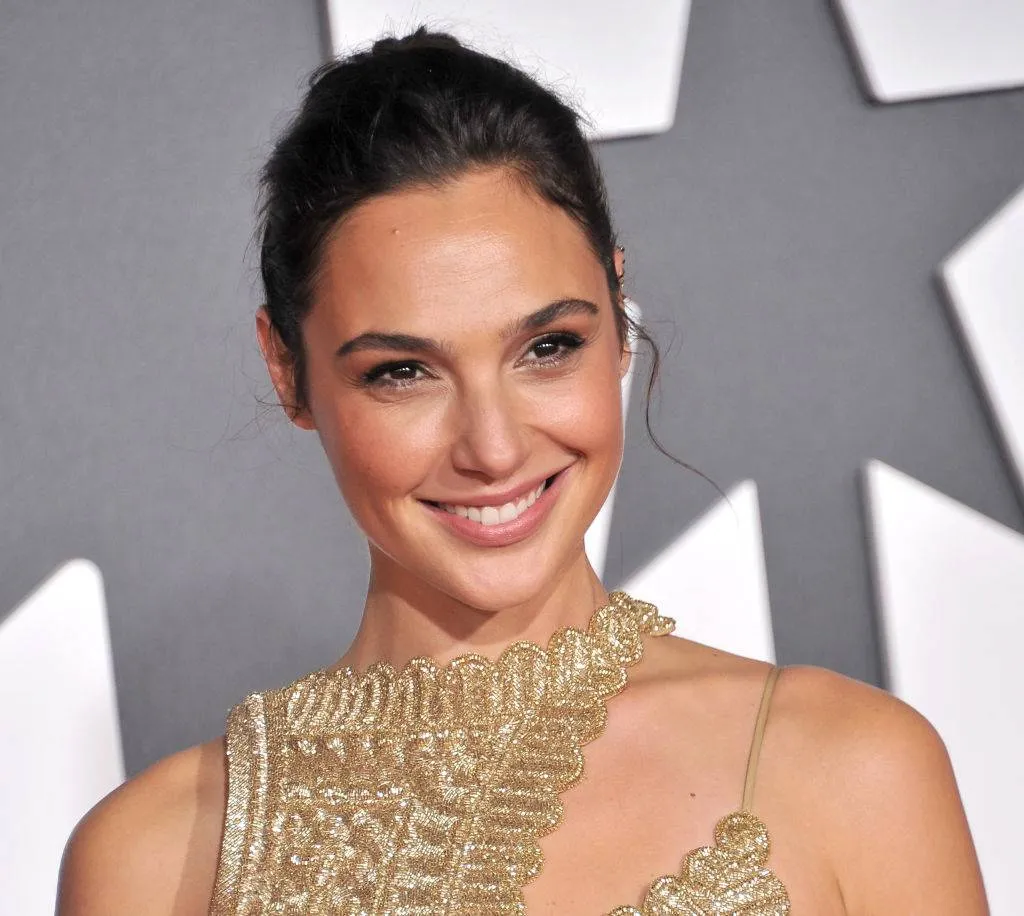 Wonder Woman to the rescue! Gal Gadot originally hails from Israel, and she won out the much-anticipated role of Wonder Woman. The film will be released in June of 2017, and she had to undergo massive amounts of training to undertake the iconic film character. This film has been in the works for a long time and is definitely not one to be missed!
#13 Alicia Vikander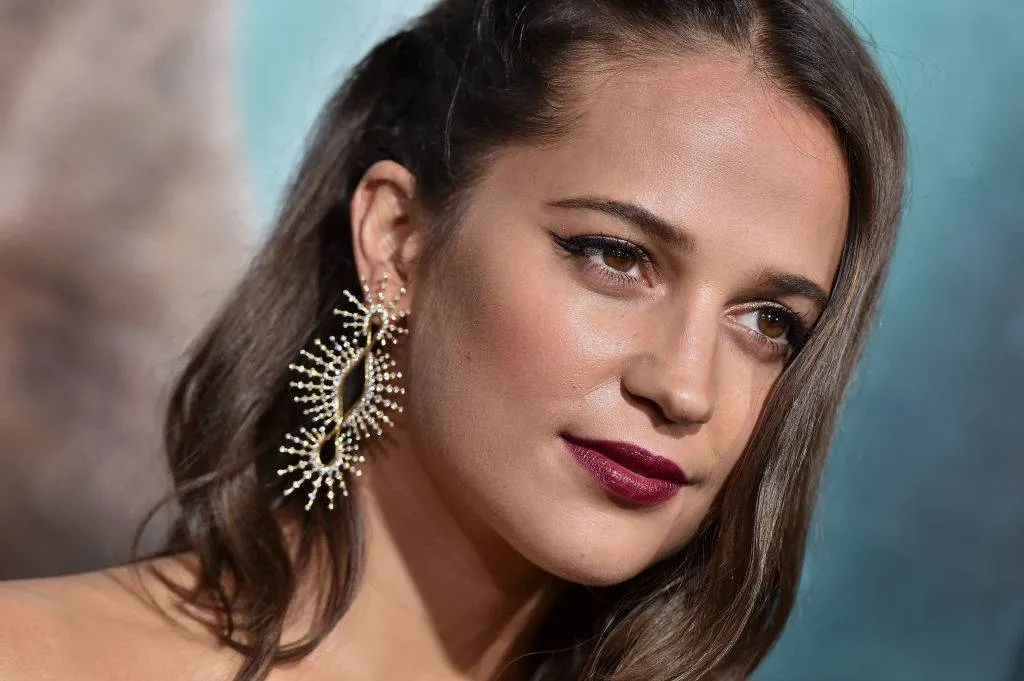 Beautiful Swedish actress Alicia Vikander has undertaken some tough roles on the big screen, including as the lead in Ex Machina, which won rave reviews. Alicia also beat out tons of actresses to star in the reboot of Tomb Raider as Lara Croft. Stepping in Angelina Jolie's shoes is certainly a big role to fill but it looks like Alicia's up for the job!
#12 Monica Bellucci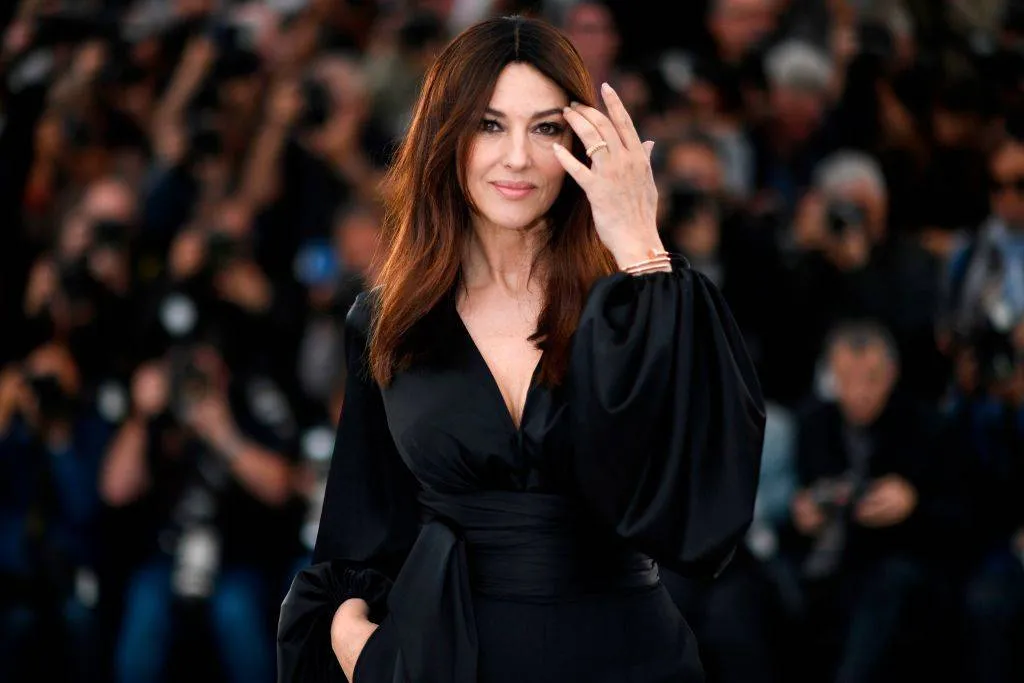 While the timeless beauty Monica Bellucci is one of the oldest on the list at fifty-three, she puts actresses half her age to shame with her otherworldly beauty! Italian native, Monica, is not only beautiful but also an amazing actress and will be able to be seen in the reboot of the television series, Twin Peaks.
#11 Kerry Washington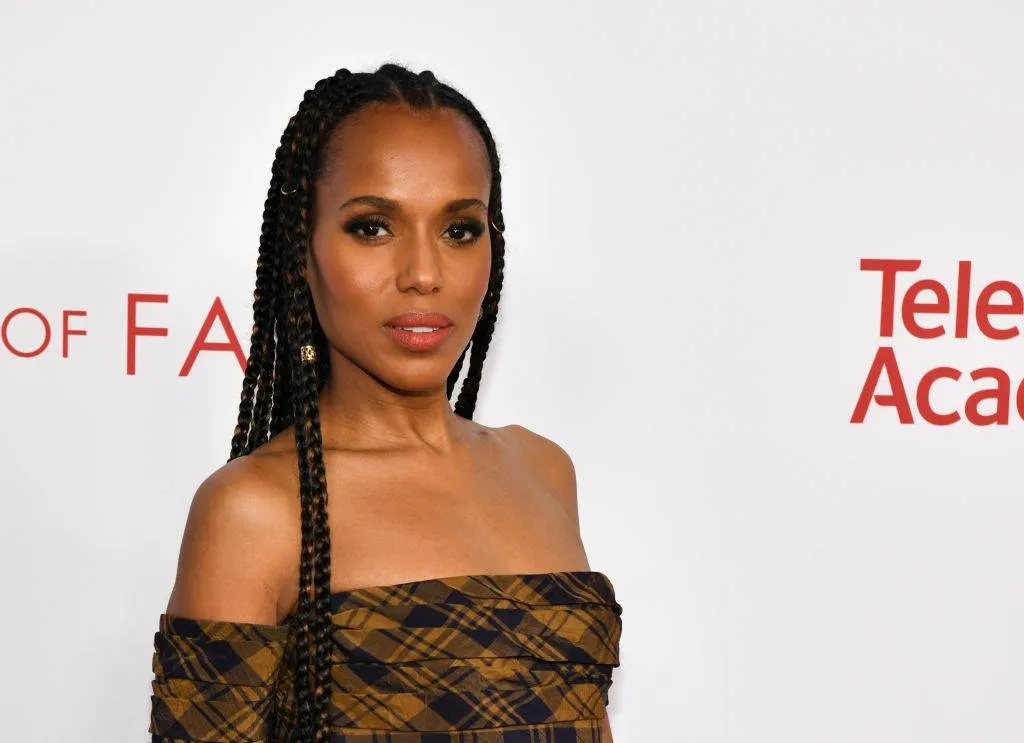 The smart and stunning Kerry Washington is probably best known for her role as Olivia Pope in Shonda Rhimes' hit TV show Scandal. However, she has also been in a variety of films over the years including Tarantino's Django Unchained as the love of lead Jamie Foxx. Kerry is known for her excellent acting chops in addition to her beauty so we will surely see more of her for years to come!
#10 Alexandra Daddario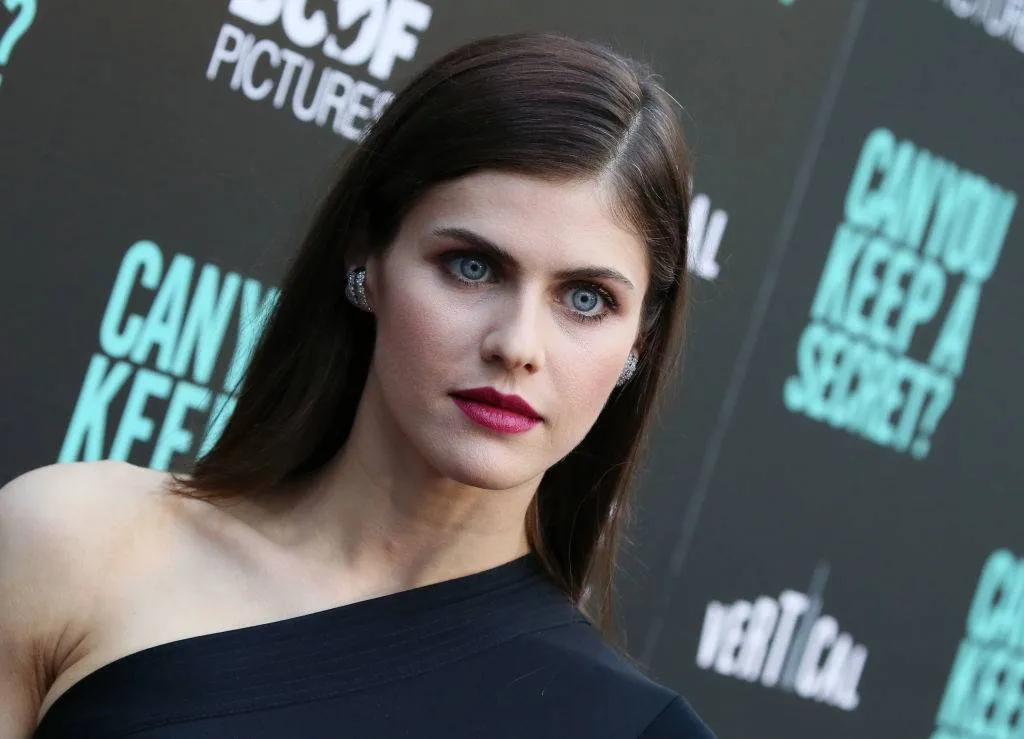 Blue-eyed stunner Alexandra Daddario has been acting since her child years, but she has certainly grown up in the best way possible! The thirty-year-old was known for her roles in the Percy Jackson films, but in 2017 she will able to be seen in the much-anticipated film version of Baywatch alongside The Rock and Zac Efron.
#9 Manuela Arcuri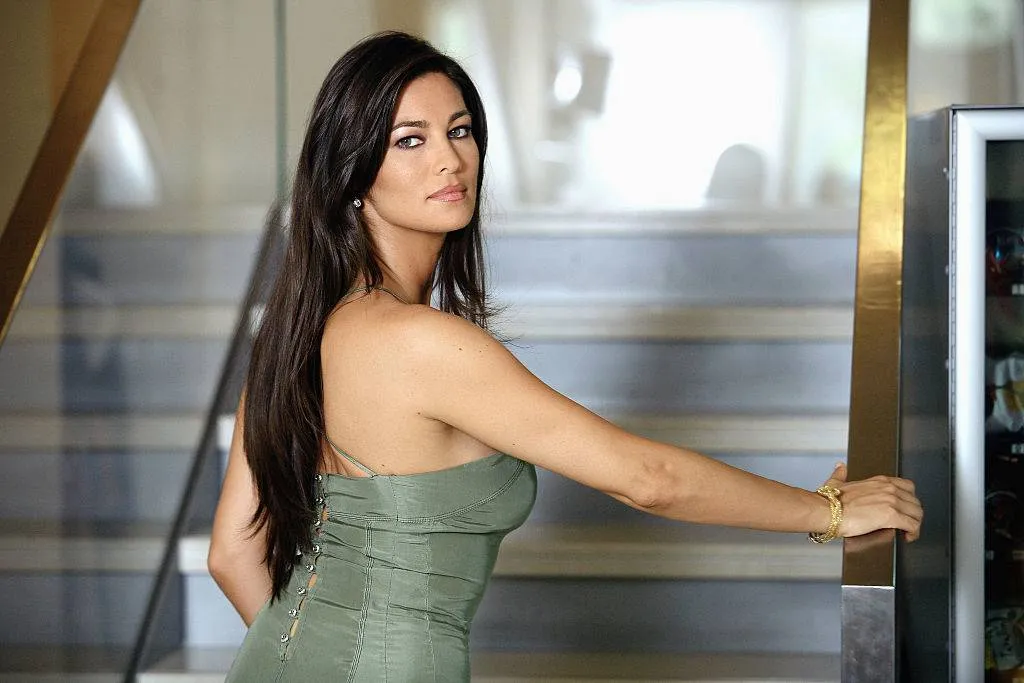 The sensational Manuela Arcuri is an Italian model, actress, and opera singer. This stunning woman also happens to have a black belt in Karate. She is still active in Italian cinema, so it is rather unlikely for American audiences to come across her. However, she came under a bit of scandal after it was revealed that she often attended former Italian Prime Minister Silvio Berlusconi's private parties. Silvio ended up in hot water after it was revealed that he may have solicited minors for sexual purposes.
#8 Stacey Dash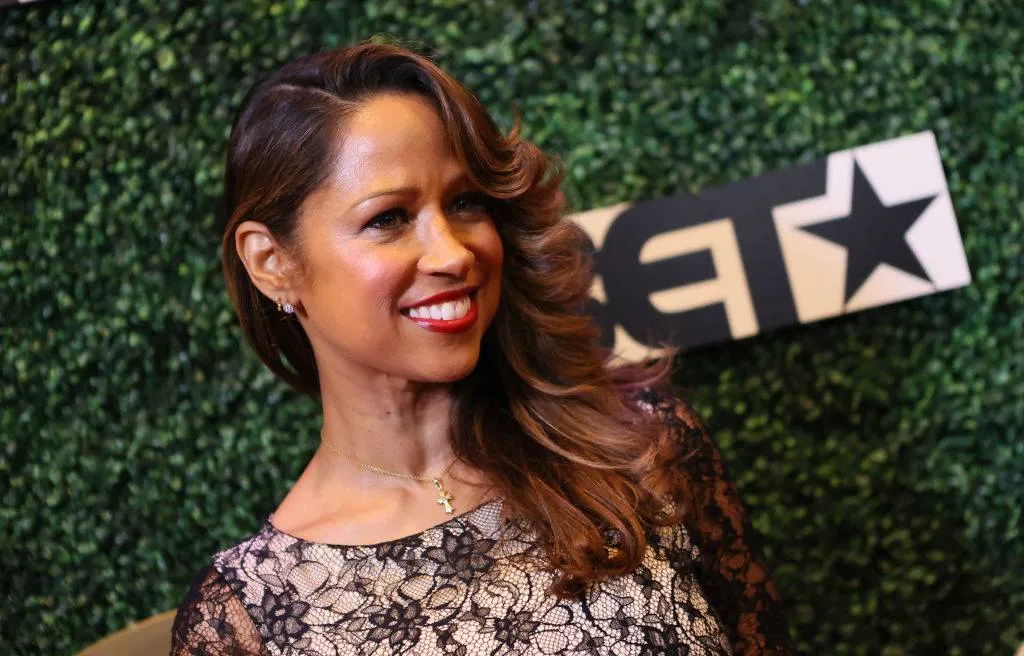 Stacey Dash is probably best known for her role in the 1990s film Clueless alongside Alicia Silverstone. These days Stacey has been making a name for herself in politics as a conservative political pundit and even appeared at the Conservative Political Action Conference (CPAC). For a time she could be seen on the Fox News program Outnumbered, and as of late is still politically active as ever over her social media accounts.
#7 Anne Curtis
Anne Curtis is a Filipina-Australian actress, singer, and VJ who is absolutely stunning. She has acted in films, served as the host of several shows, and even put out several albums in the span of a few years. This multi-talented lady seems destined for the big time, so it would not be surprising to see her in international films in years to come.
#6 Priyanka Chopra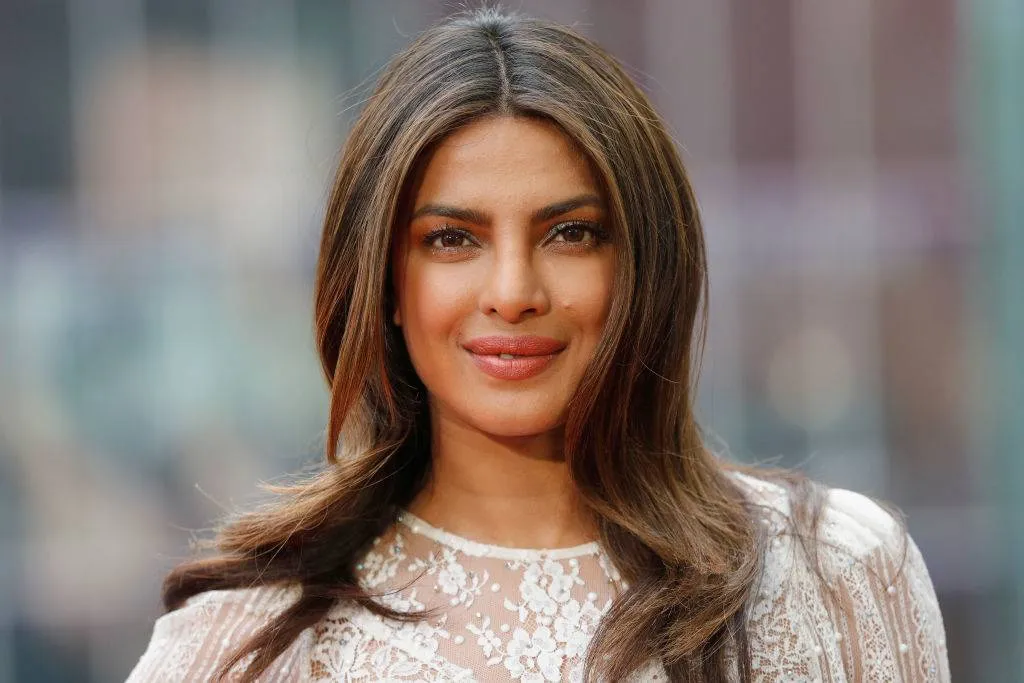 Priyanka Chopra got her start in India's Bollywood film industry but has now become nearly a household name in America. In 2016, she starred as the lead in the television series Quantico about the FBI. Priyanka also often makes the rounds on various late night television programs, like Jimmy Fallon, and is as charming as she is beautiful!
#5 Ashley Graham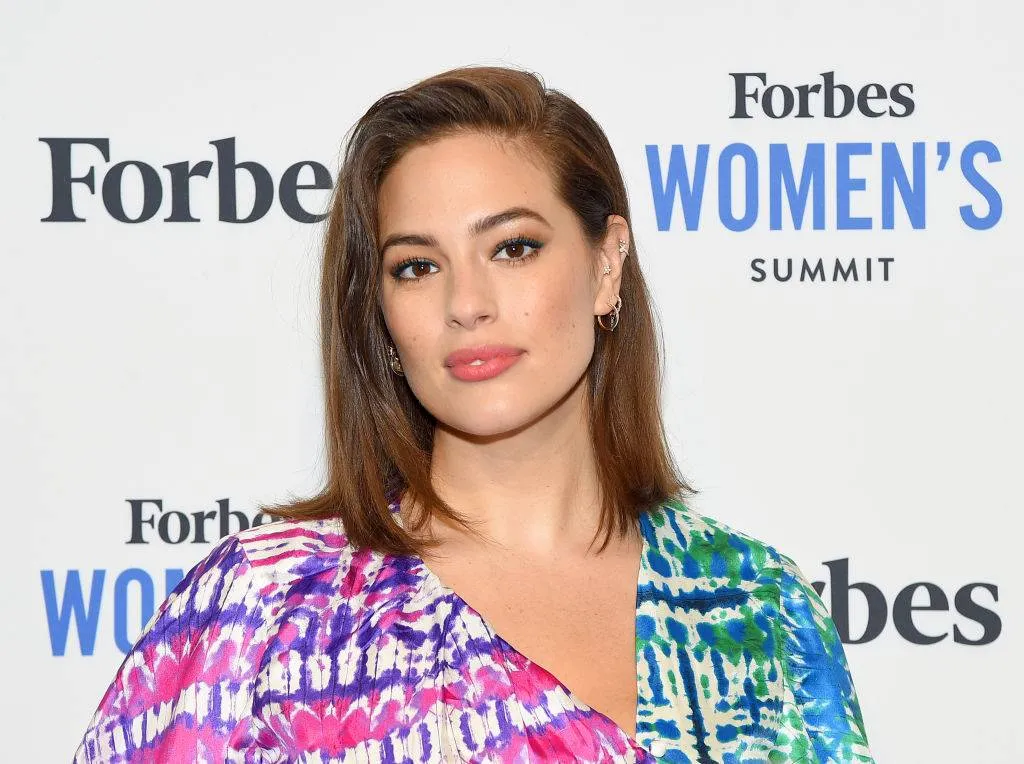 Ashley Graham is considered a "plus-size" model, however, her absolutely stunning face steals the show. She broke the mold when she was asked to pose for Sports Illustrated Magazine's swimsuit issue, especially after she became the first-ever plus size model to be the cover model in 2016. Ashley often speaks out about body acceptance and positivity and we are sure to see more great things from this stunning woman!
#4 Bella Hadid
Bella Hadid is the sister of Gigi Hadid who was further up this list. Their mother was a model so it's no surprise both of her daughters have followed in her footsteps. Bella is the brunette to her sister's blonde, and she certainly cultivates a stunning look! She is constantly at the forefront of fashion editorials including in Vogue and for various brands like Dior and Givenchy!
#3 Nazanin Boniadi
Stunning Iranian-American actress Nazanin Boniadi has gained major notoriety in recent years with American audiences. She appeared in the show Homeland as well as Scandal. She also recently appeared in the remake of the classic film Ben-Hur, as the love interest of the title character. In 2017, she will appear in Hotel Mumbai alongside Dev Patel and Armie Hammer.
#2 Amber Heard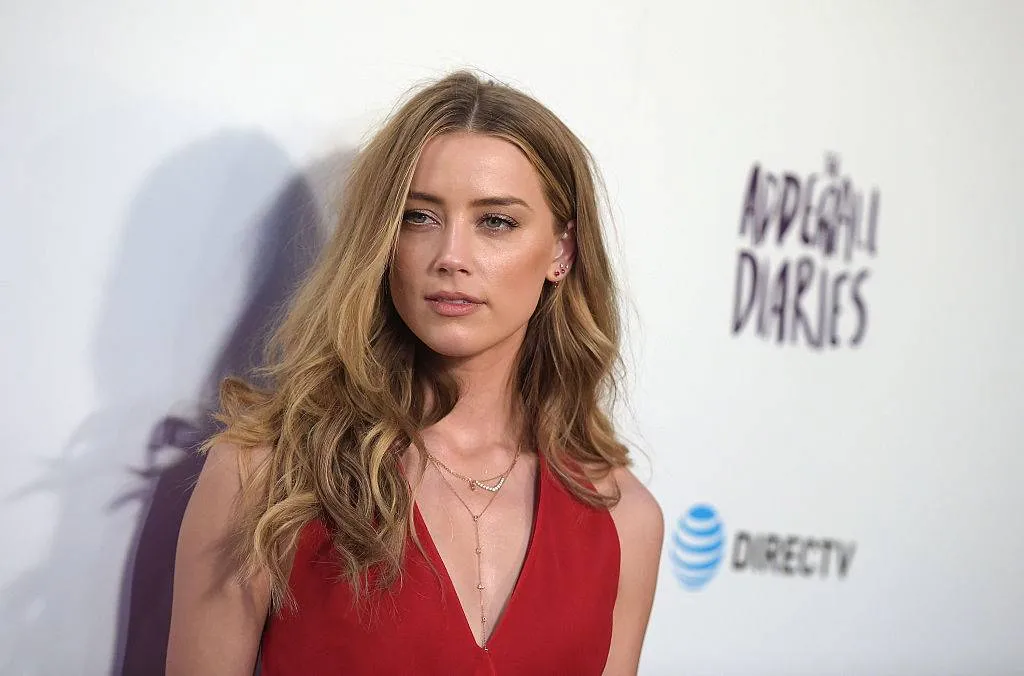 Gorgeous Texas-born actress Amber Heard came under lots of public scrutiny in 2017 after she divorced her superstar husband Johnny Depp and accused him of physically abusing her along with video and photographic proof. Amber has since moved on continuing her acting career and her love life. She will be appearing as the character Mera in Justice League and Aquaman. Amber also recently revealed that she is dating mega successful businessman and futurist Elon Musk and owns Paypal, Tesla, and Space-X.
#1 Kylie Bunbury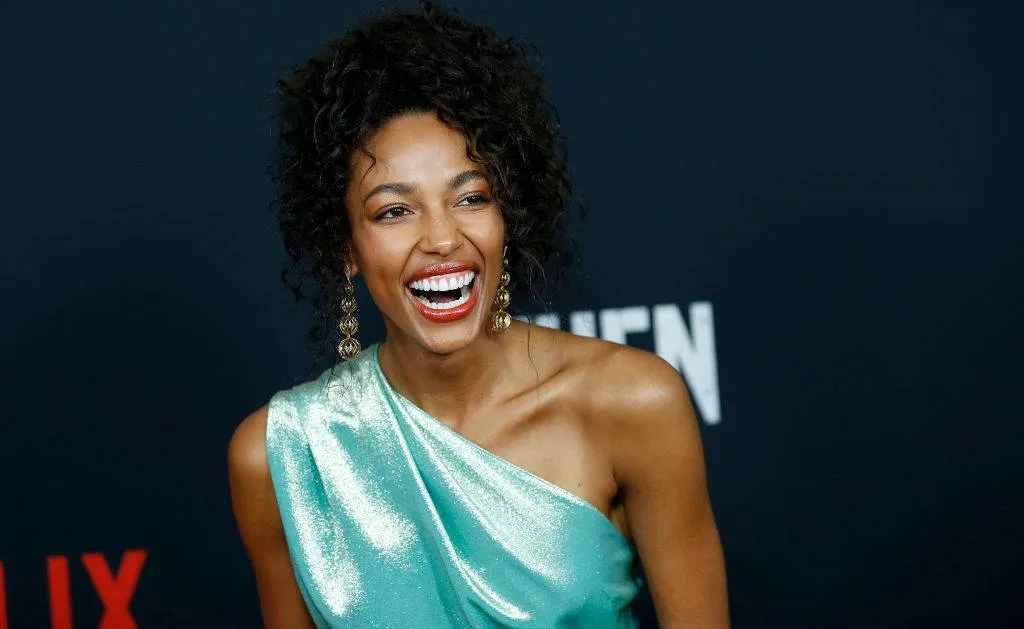 Beautiful Kylie Burnbury has been making the rounds in Hollywood as she gains more and more notoriety for her looks and her acting chops. She got her start on daytime soap Days of Our Lives before finally gaining her own show in which she stars as the lead. The show is called Pitch, and the premise follows the first-ever woman to play baseball in the Major Leagues as a pitcher.