Sober Celebrities Who Don't Need To Drink To Have Fun
For people who can enjoy alcohol in moderation, it can be an enjoyable way to unwind after a long day or celebrate a momentous event. For people who struggle with the concept of moderation, or who have addictive tendencies, alcohol can be life-threatening.
These celebrities discovered that they just aren't equipped to partake in mind-altering substances. Sobriety doesn't stop them from living full, amazing lives, though. In fact, sobriety contributes to their full and amazing lives.
Natalie Portman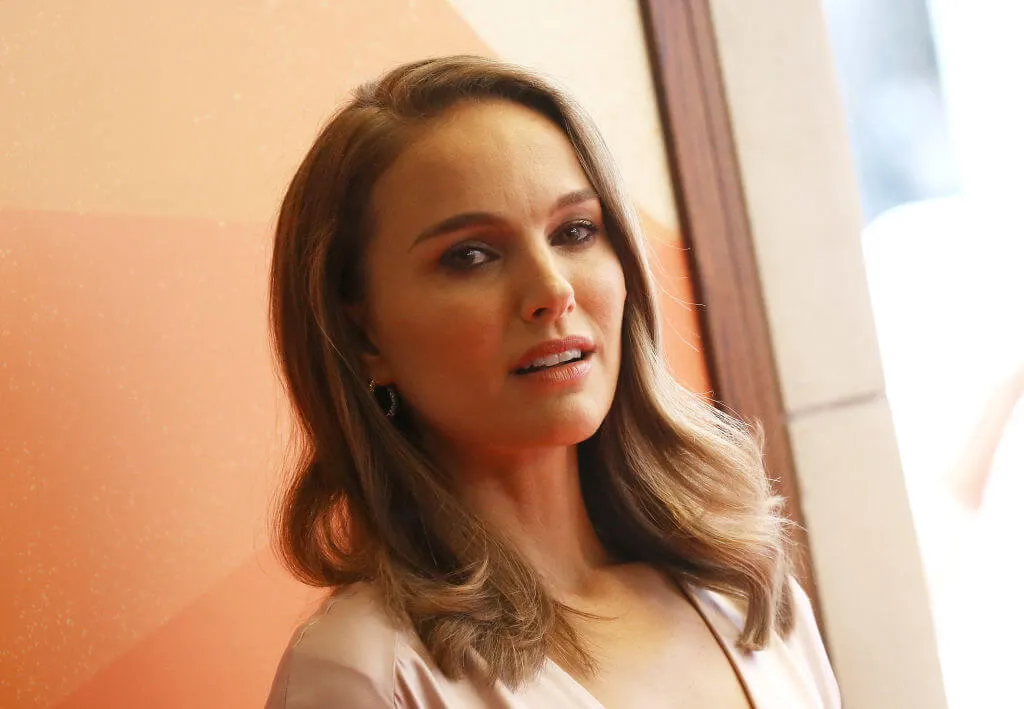 Natalie Portman really is as nice as she looks. Her good girl brand really does hold up when you start digging into her backstory. Natalie did get drunk a few times in college, but nowadays she doesn't drink at all.
Natalie has said that she's worried about young people growing up in a time when all of their drunken mistakes can be recorded and shared on social media. It might come back to haunt you later in life.
Russell Brand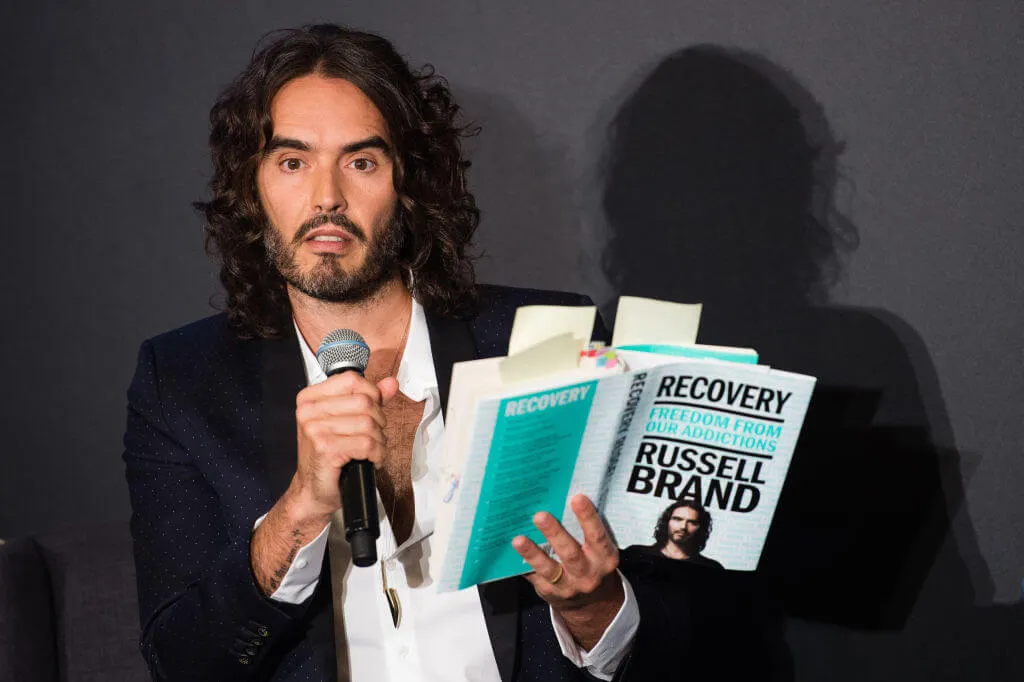 Russell Brand has dealt with addiction issues for most of his life. He struggled with drug addiction for years, and he was arrested twelve different times for drug-related offenses.
Although his reputation was riddled with drug use, Brand has been sober since 2003. He's also a vegan, and he practices transcendental meditation. Talk about a turnaround. In September 2017, he published his book, Recovery: Freedom From Our Addictions to help other people learn from his experience.
Tom Cruise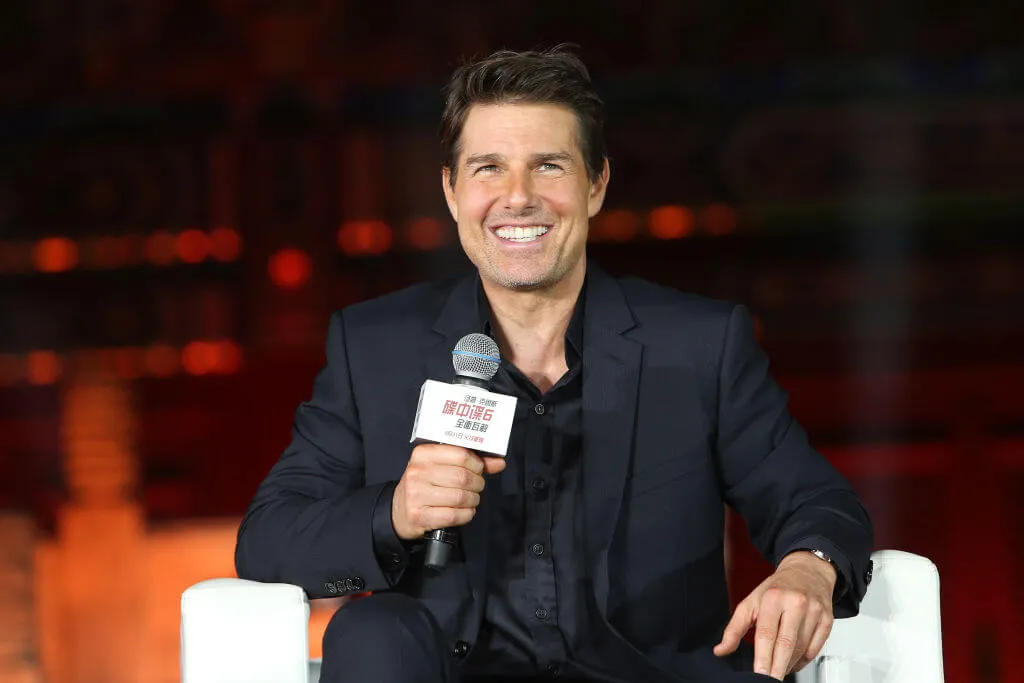 At one point in time, Tom Cruise was known for his drunken public outbursts. Thankfully, Tom decided to give sobriety a try. Now he's calm, cool, and collected— well, most of the time.
Tom also follows a vegetarian diet, and because of his interest in Scientology, he stays away from drugs. Drugs are forbidden in the Scientology community. No matter what he does, Tom's life will forever be in the spotlight, so it's probably best for him to stay clean.
Dax Shepard
Dax Shepard is outspoken about his sobriety and his experience in Alcoholics Anonymous. He knows that anonymity is part of the AA process, but he's chosen to break his own anonymity to help others.
Dax isn't anti-alcohol or anti-drug, though. He thinks those substances are great for people who can handle them and his wife, actress Kristen Bell, has said that Dax is fine with her drinking or smoking around him.
Eva Mendes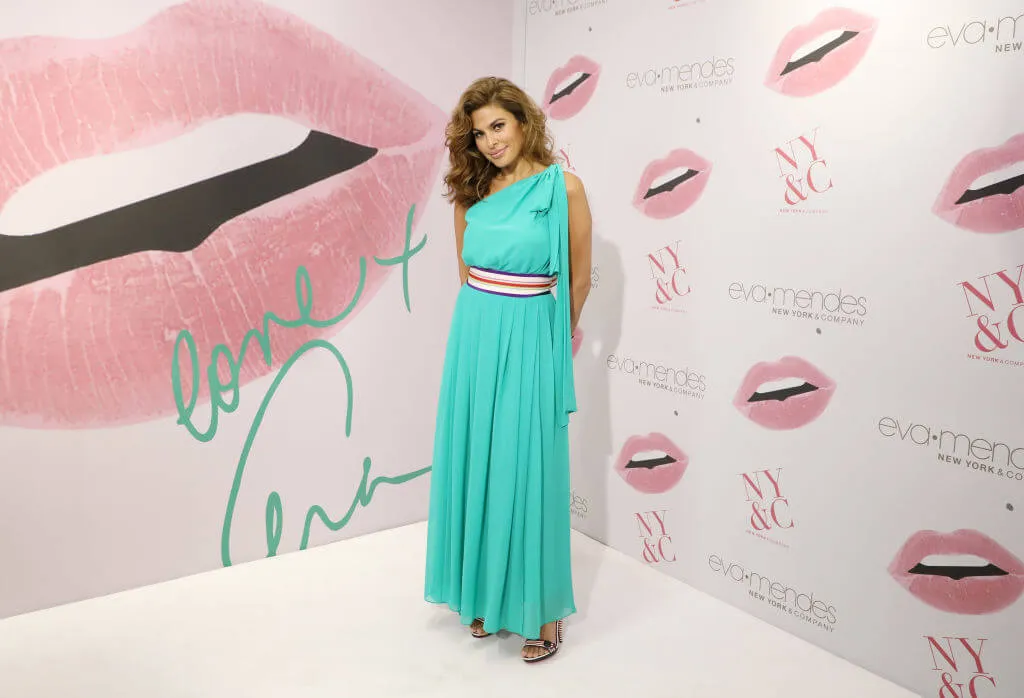 Eva Mendes went to rehab for substance abuse in 2008 at Cirque Lodge in Utah. The actress and entrepreneur hasn't touched alcohol since then. Eva spoke about how proud she was of people who have the fearlessness and determination to face their demons and get better in an interview, calling the situation 'life or death'.
Obviously, rehab worked for Eva. She has also said that she practices Transcendental Meditation to help her manage stress and calm her mind.
George W. Bush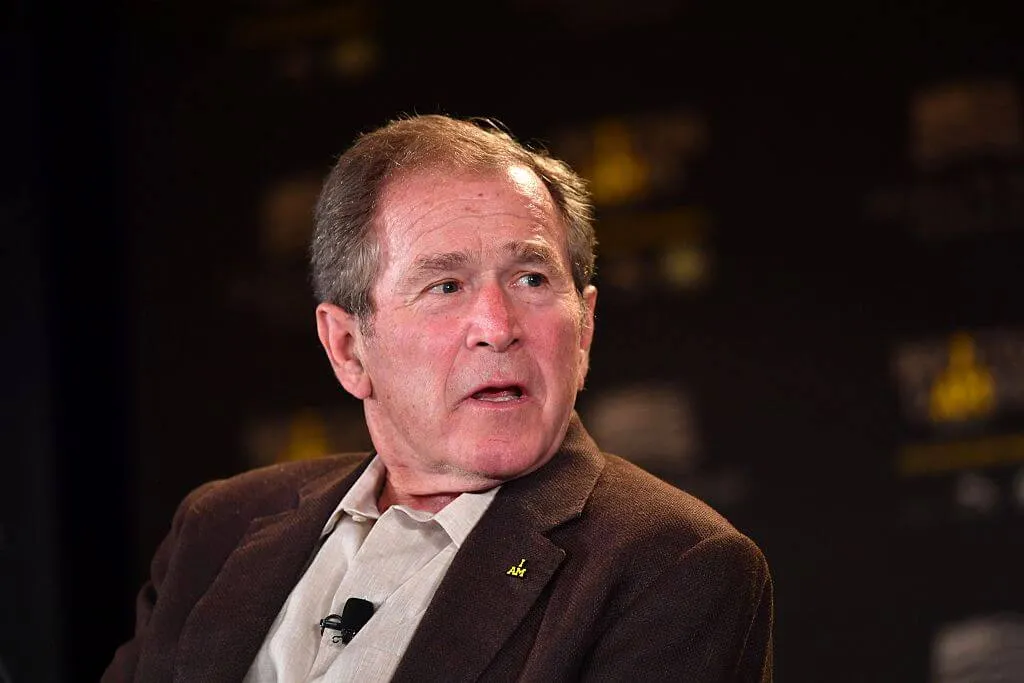 George W. Bush stopped drinking in 1986 when he was 40 years old. Before then, Bush was arrested once for drunk driving and once for disorderly conduct.
In his autobiography, Bush wrote, "I am a person who enjoys life, and for years, I enjoyed having a few drinks. But gradually, drinking began to compete with my energy. I'd be a step slower getting up. My daily runs seemed harder after a few too many drinks the night before."
Stephen King
Stephen King struggled with alcohol and drug addiction for a long time. He's said that he can barely remember writing a few of his books, including Cujo. In the 1980s, his family organized an intervention. They went to his house and collected all the evidence of his addiction, laying it out on a rug in front of the author.
King went to rehab in the late '80s and he's been sober ever since. The "King of Horror" wrote his first book sober, Needful Things in 1991.
John Travolta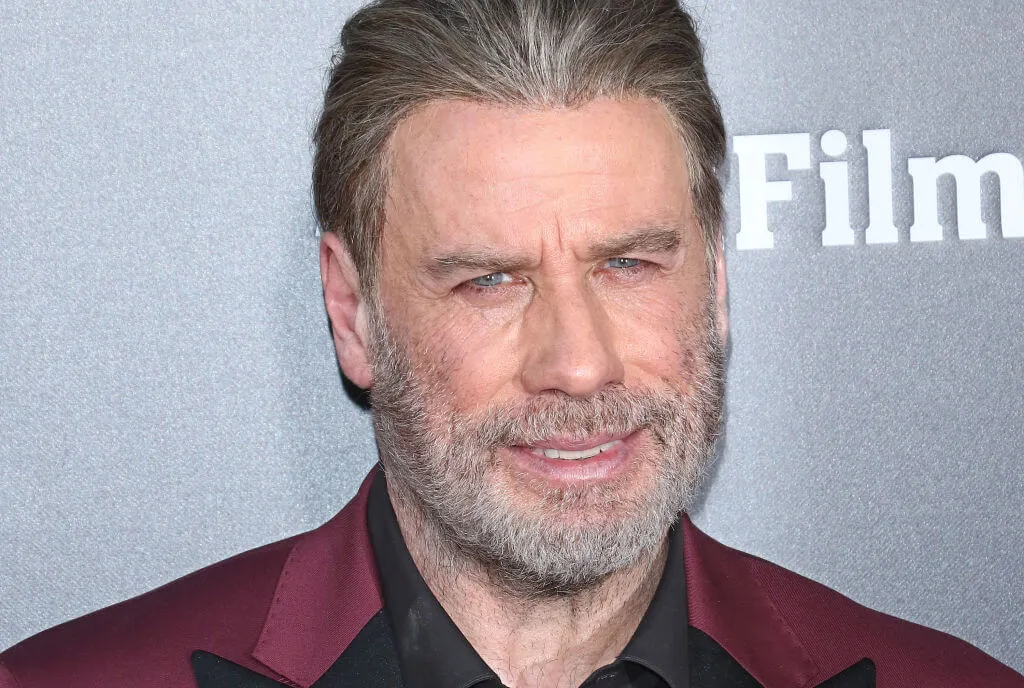 John Travolta and his wife, Kelly Preston have both decided to lay off the sauce. Is that still a euphemism for drinking? I guess so. Both John and Kelly report feeling happier and healthier now that they've committed to a life of sobriety.
The couple has attributed their sobriety to wanting to become better parents and say that it's definitely helped them to better enjoy every day with their kids. Being sober may not be a very Danny Zuko thing, but it is a John Travolta thing to do.
Gillian Jacobs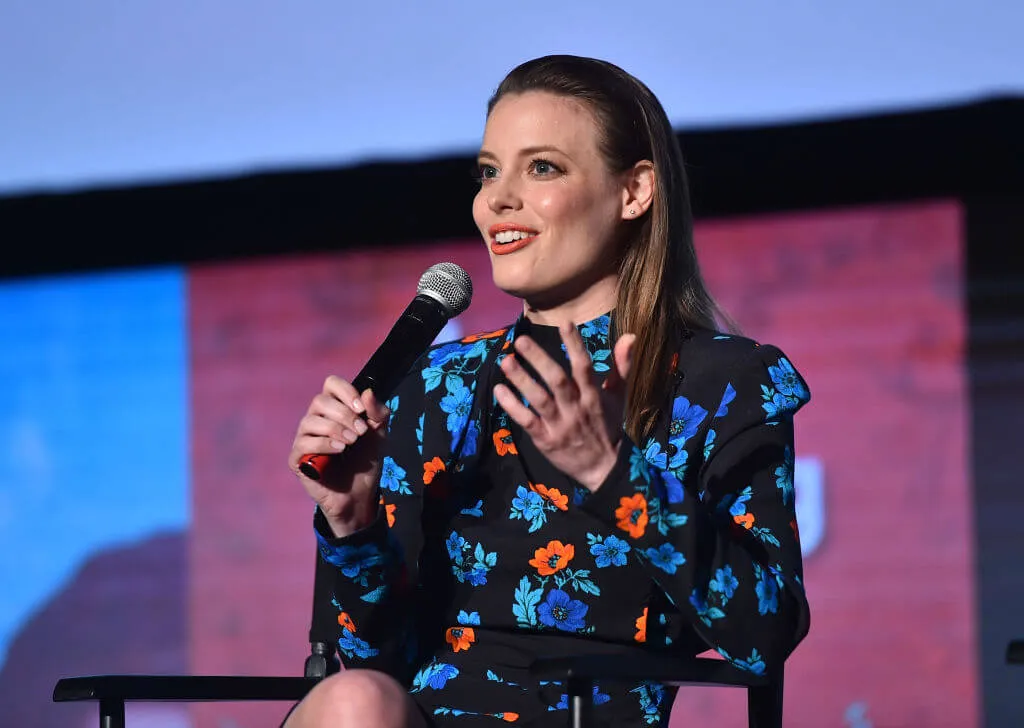 Despite frequently being cast as a person who has a problem with drinking, Gillian Jacobs has never had an alcoholic beverage in her life. There's a history of addiction and alcohol abuse in her family, so Gillian decided to forgo mind-altering substances altogether.
She says she never feels like she wants a drink, and she can have plenty of fun without alcohol. Gillian describes herself as a "teetotaler" which is a term for people abstaining from alcohol, dating back to the 1800s.
James Franco
James Franco is known for playing a stoner in movies and on TV, but in real life, Franco has been sober since he was 29-years-old. Over ten years of sobriety later, James Franco is doing better than ever.
He thinks that alcohol majorly affected his mood and even caused him to spiral into clinical depression. He told Men's Health, "I have a very addictive personality. When I was a teenager I got over certain addictions, and that's when I started acting, age 17." He said he traded his unhealthy addictions for healthy habits like surfing and dancing, instead.
Ben Affleck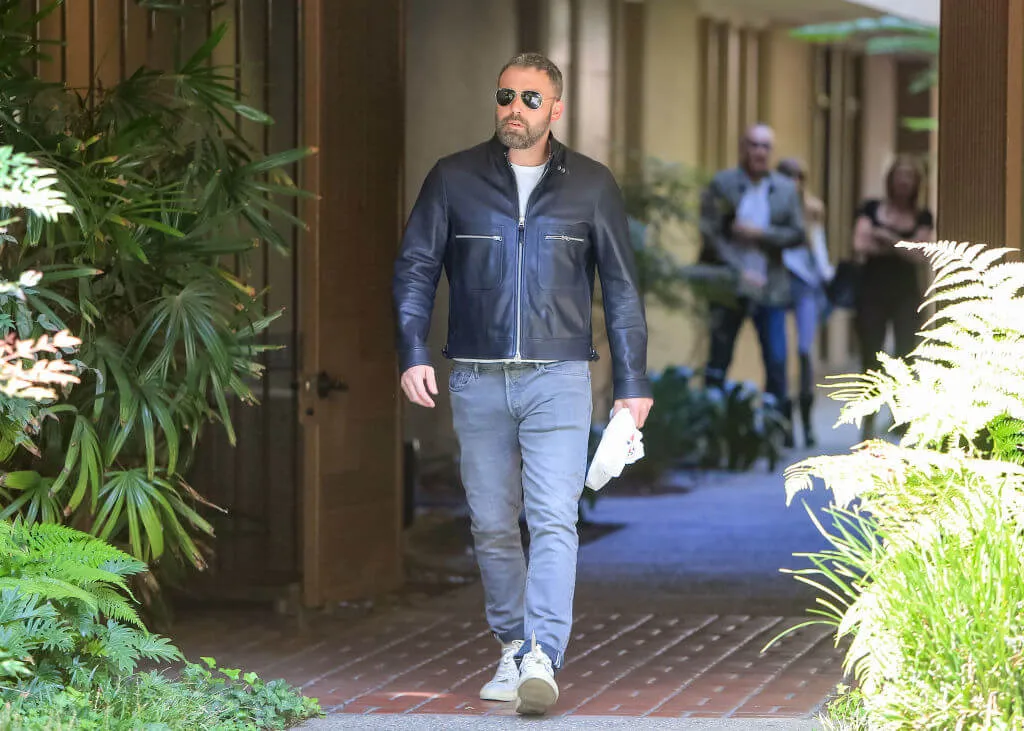 Actor Ben Affleck first aimed to be sober in the '90s. His father was an alcoholic and he was aware of the risk that he'd become an alcoholic himself. When he recognized alcohol had become a problem in 2001, he completed a 30-day rehab program.
In 2017, he returned to rehab, but it didn't seem to stick. After his estranged wife, Jennifer Garner saw a photo taken of him receiving a box of alcohol from a delivery man, she staged an intervention. Affleck returned to rehab again in 2018.
Eminem
Eminem used to rely on drugs and alcohol to give him a little extra confidence while he was performing. After he got sober in 2008, he had to readjust to performing without mind-altering substances. In 2018 the rapper celebrated ten years of sobriety before performing at Coachella.
Eminem has been open with his fans about attending Alcoholics Anonymous and posted a photo of his 10-year milestone coin. Now 45-years-old, I guess sober Slim Shady is the real Slim Shady.
Kelly Osbourne
While Kelly Osbourne experimented with alcohol and drugs as a teenager but has since given up all that stuff. She quit drinking because she hates the taste of alcohol and she hates getting sick from alcohol even more.
She gave up drugs a while back, but had a hard time giving up drinking. But in 2018, Kelly celebrated her one-year anniversary of being sober. I guess when your parent is a rock star, the only way to rebel is to not drink.
Keith Urban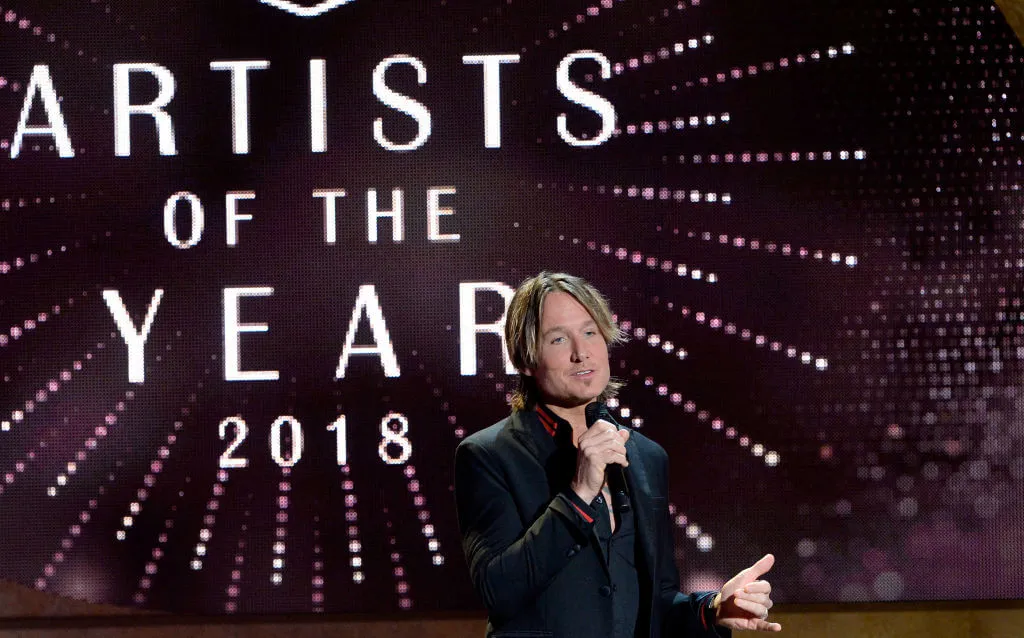 While Keith Urban once enjoyed partying and drinking alcohol, he decided to give up that hectic lifestyle. He's happily settled into his role as a family man with his wife Nicole Kidman and their two daughters, ages ten and eight.
Urban said, "I had to make a decision which road I was going to take, once and for all. I'd been at that crossroads before and always taken the wrong road."
Edie Falco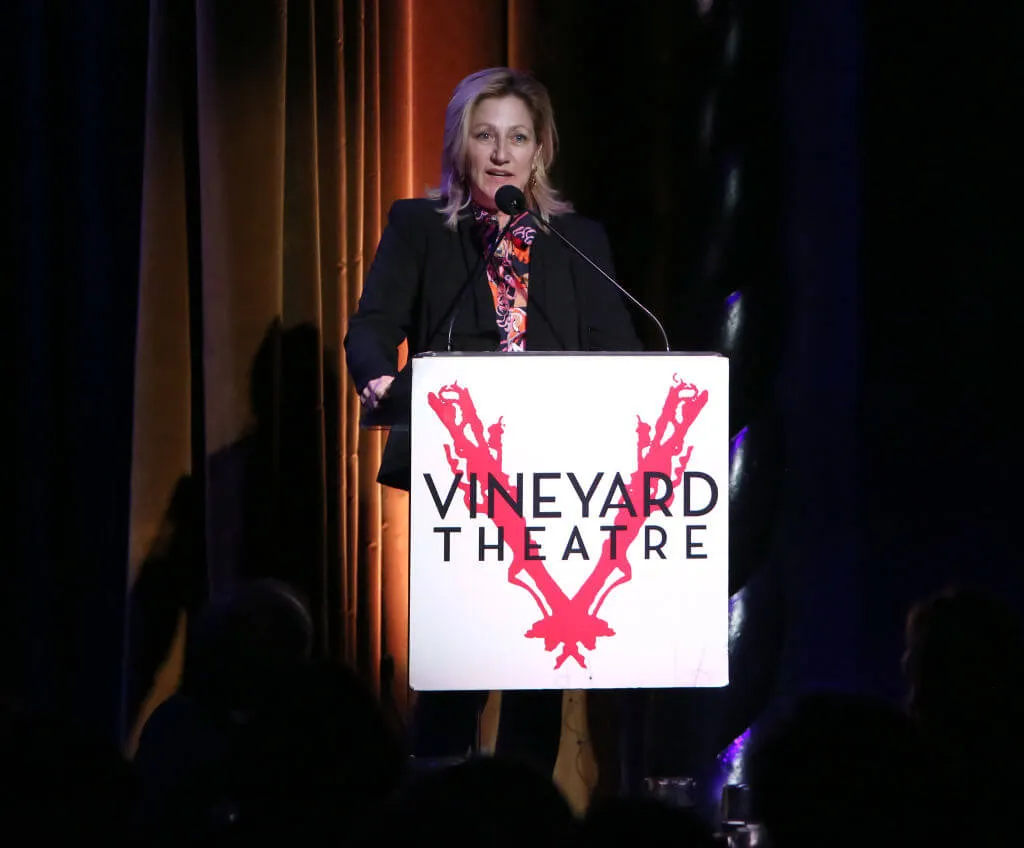 Edie Falco struggled with alcohol early in her life, so she decided that the only way for her to move forward and grow as a person was to become sober. She said the Sopranos cast parties were always difficult for her:
"This cast in particular, they really love to hang out and party. They make it look like fun. And it was fun for me! They spend a lot more time without me than with me, by my own choice. I'm always invited, and I'm always there for two minutes and I leave, because I can't live in that world anymore. It's too dangerous."
Robert Downey Jr.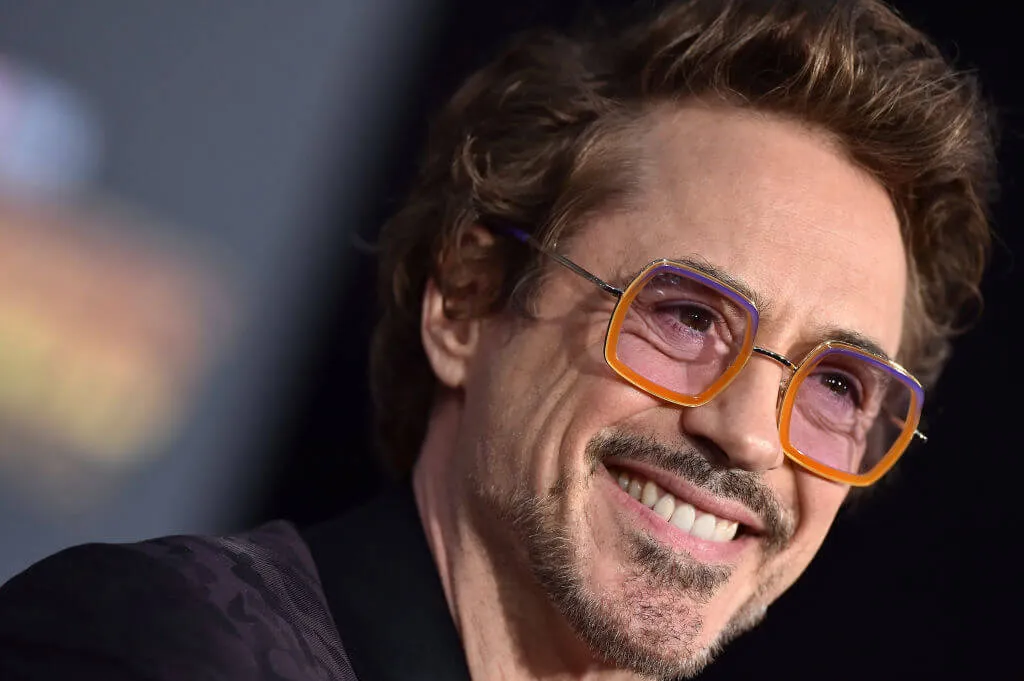 Robert Downey, Jr. had an unconventional childhood. He was introduced to drugs and alcohol at a very early age. His father, filmmaker Robert Downey Sr., often did drugs with and around him. In July 2003, Robert got clean of drugs but it wasn't easy.
Along with the tremendous support of his wife, Robert committed to 12-step programs, therapy, meditation, and yoga to keep him clean and sober. He had a stint in prison but was officially pardoned by Governor Jerry Brown in 2015.
Johnny Depp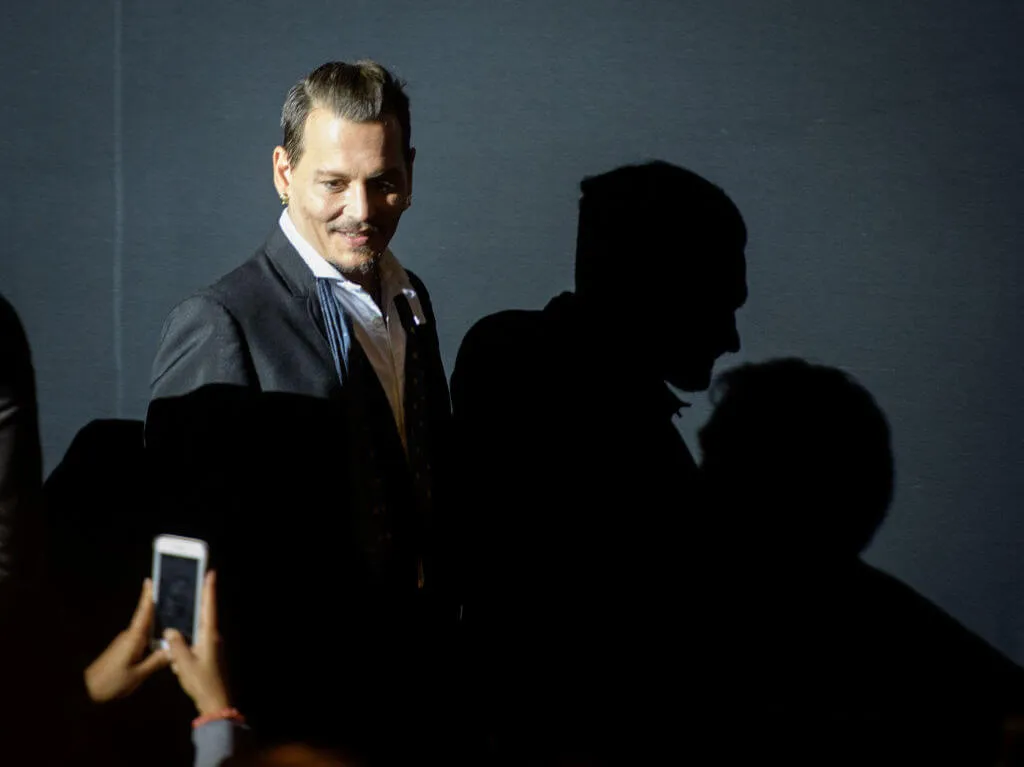 After some difficult personal struggles, Johnny Depp decided to give up drugs and alcohol. In 2013, he told Rolling Stone, "I investigated wine and spirits thoroughly, and they certainly investigated me as well, and we found out that we got along beautifully, but maybe too well."
The actor found himself in trouble again in July of 2018 after he punched a crew member while reeking of alcohol. It looks like he still has some work to do on the sobriety front.
Rob Lowe
Rob Lowe has been clean and sober for over twenty years. He's even called rehab "one of the most exhilarating, liberating and exciting four weeks of [his] life." In 2015, he celebrated 25-years of sobriety. and was awarded the Spirit of Sobriety award from the Brent Shapiro Foundation.
I don't know if being sober has anything to do with it, but Rob Lowe just doesn't age. It must have something to do with it. Otherwise, his face is just magic.
Colin Farrell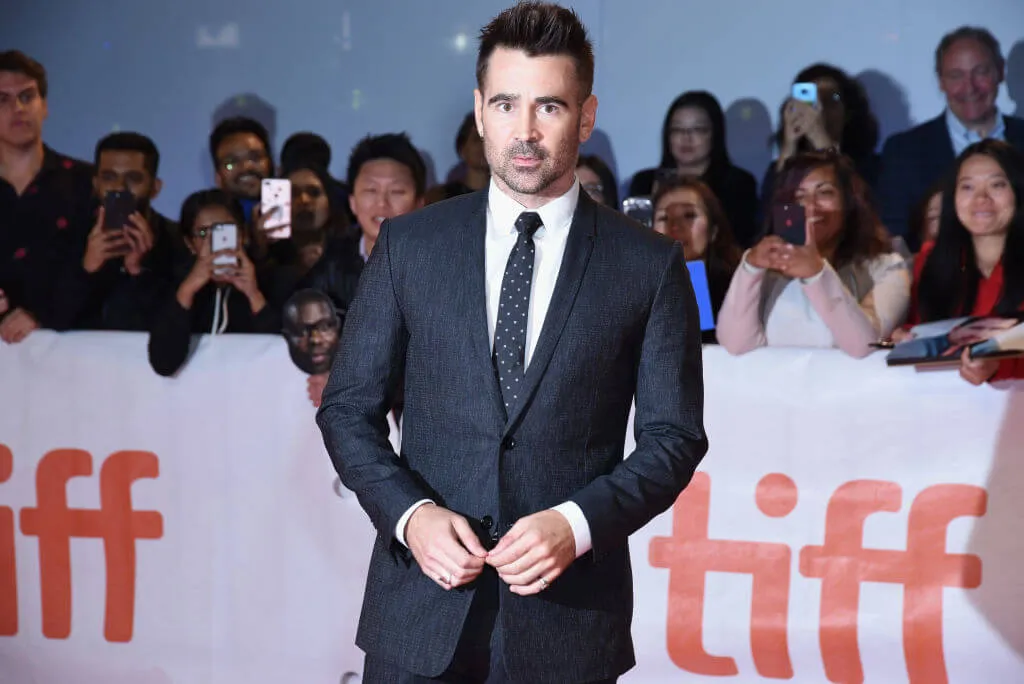 Colin Farrell had a real problem with alcohol prior to 2006. He said he was nervous about talking to people without alcohol in his system: "I worried I wouldn't be able to talk, full stop. I hadn't uttered a word sober in about 15 years."
In December 2005 he entered rehab for drugs and painkillers. In 2018, Colin returned to rehab, reportedly as a "preventative measure." Colin has struggled with drugs and alcohol since the age of 14.
Al Pacino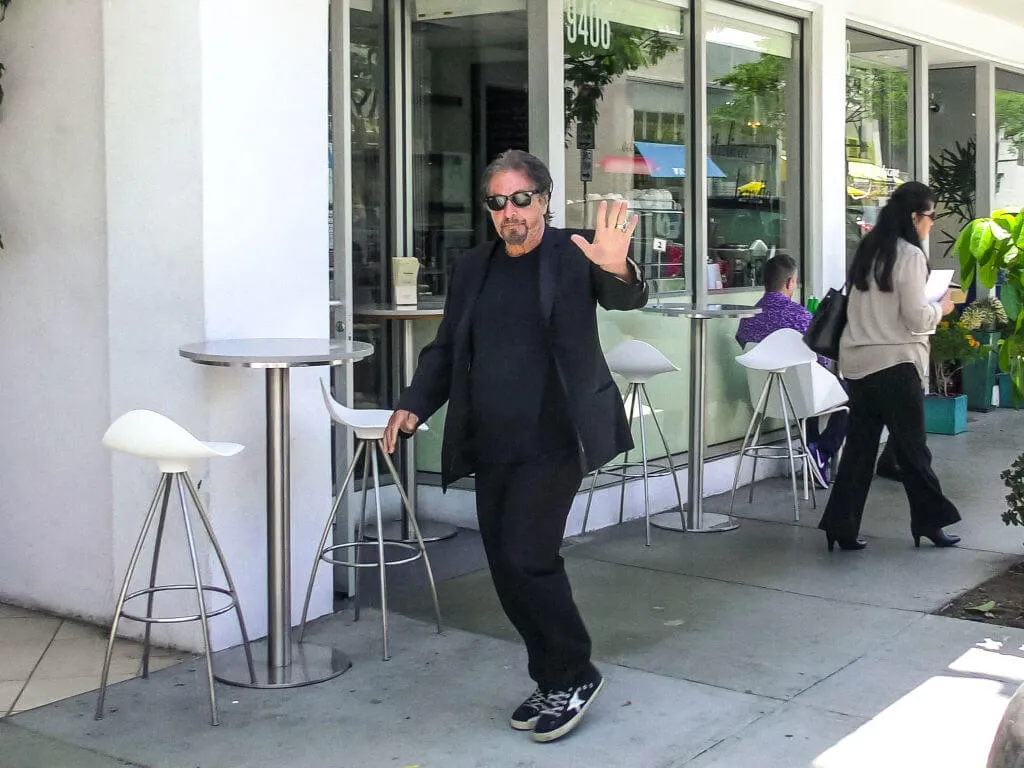 A lot of people consider Al Pacino the best living actor in the world. I wonder if his sobriety has anything to do with his acting prowess? Pacino hasn't touched alcohol since 1977.
In a 2010 interview with Larry King, he said, "All I can say is I'm never sober. I don't want to be sober. I just don't drink." When King asked, "How did you defeat alcoholism?" Pacino said, "Well, I didn't defeat it. One doesn't look at it that way."