The Amazing Life And Evolution Of Dolly Parton
There are many things about Dolly Parton that you might not know, like how long she has been married and how many rides she has been on at Dollywood. From her amazing charitable acts to her humble beginnings and everything in between, read on to learn some interesting facts you may not know about this superstar and the great things she's accomplished in her life.
She Was Born In Tennessee
Dolly Rebecca Parton was born on January 19, 1946, in Sevierville, Tennessee. She was the fourth child out of 12. Her father was a construction worker and farmer and her mother stayed home and raised the children. Parton says her family was "dirt poor" and lived in a one-room cabin in a valley in the Great Smokey Mountains.
Parton grew up in the church as her family lived in a large Pentecostal area. At just six years old, she started performing in church and got her first real guitar when she was eight years old, which was a gift from her uncle.
She Performed As A Child
Parton didn't wait until she was an adult to start her career as a singer, she started when she was young. Dolly sang on the local television and radio programs in the Eastern Tennessee area. When she was ten, Parton was on the WBIR-TV and WIVK radio shows as well as The Cas Walker Show in Knoxville, Tennessee.
This young girl had some amazingly incredible luck when she was 13 years old because she sang at the Grand Ole Opry hotel and met Johnny Cash. Of course, Cash gave her sage advice and told her not to give up on her dreams and to follow her instincts.
Career After High School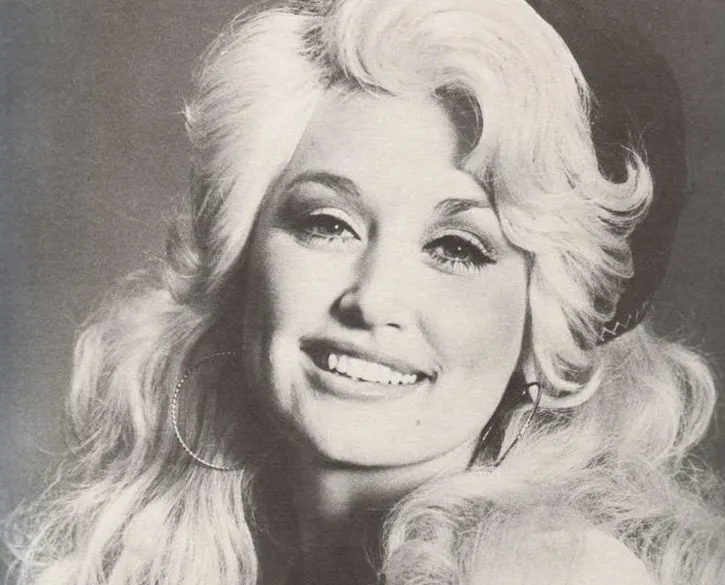 Dolly Parton graduated high school in 1964 from Sevier County High School. Parton immediately moved to Nashville but didn't find success as a singer right away. So what did she find success as? A songwriter. She wrote songs with her uncle Bill Owens quite often and even had two top ten hits.
These two hits were "Put It Off Until Tomorrow" by Bill Phillips in 1966 and "Fuel the Flame" by Skeeter Davis in 1967. Besides these artists, Hank Williams Jr. and Kitty Wells also sang songs that Parton wrote. She was not going to stop at songwriting though, as she wanted to sing herself.
Record Deal And Bubblegum Pop
Parton was signed to Monument Records when she was 19 years old in 1965. She was initially supposed to sing bubblegum pop music, which is upbeat music that was designed for teenagers during the late '60s and early '70s. Basically, they were one-hit wonders that didn't go very far.
During this time, Parton released singles but none ever made it to the Billboard Hot 100. Dolly did the harmony on Bill Phillips' 1966 hit, which allowed her to switch to the country genre. She created her first full-length album title Hello, I'm Dolly, which had two songs on it that reached No. 24 and No. 17 on the country charts in 1967.
Career In Motion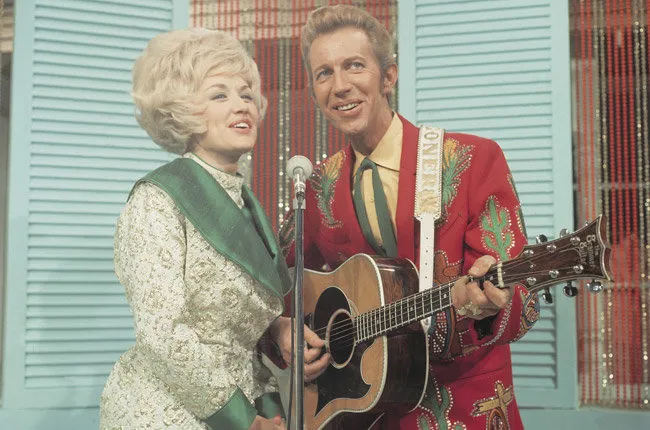 After her success with her country album, Parton was asked to be on The Porter Wagoner Show, which was a syndicated television program, and to join his roadshow. Parton replaced Norma Jean, which the audience was not happy about. The audience voiced their opinion by chanting for Norma Jean on a regular basis.
This didn't stop Dolly and she was eventually accepted by the audience with the help of Wagoner. Parton and Wagoner put out a lot of hits together where they hit a six-year streak of top ten single. Dolly was on this show for seven years and ended her career on the show in 1974.
Struggling Solo Career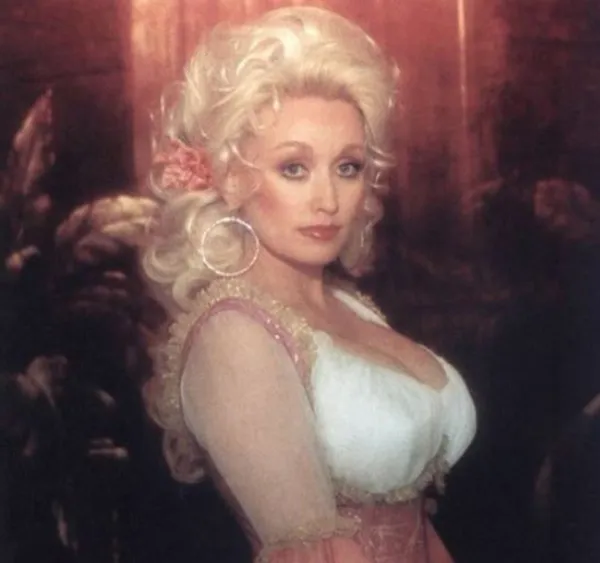 Dolly was signed onto the RCA Victor label while she was working with Wagoner. Her first solo single for the company was "Just Because I'm a Woman." It was released in the summer of 1968 and reached No. 17 on the charts, which was considered a moderate success.
Even though Parton kept putting out singles throughout the late '60s, none of her songs made it as high on the list as the songs she and Wagoner put out together. Eventually, Wagoner convinced Parton to record "Mule Skinner Blues" that was originally recorded by Jimmie Rodgers. This is what set her solo career in motion.
Success!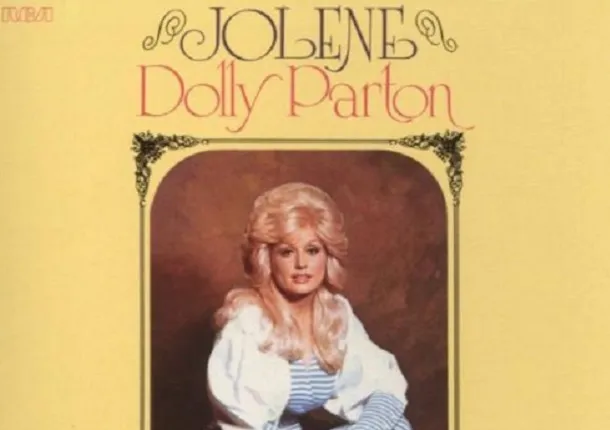 Once Dolly recorded "Mule Skinner Blues," the song hit No. 3 on the charts and she recorded "Joshua," which was her first No. 1 single. Over the next two years, her songs continued to top the charts as a solo artist as well as still having hit songs as duets with Wagoner. Her signature song "Coat of Many Colors" hit No. 4 in 1971. Other singles she recorded that had success included "Touch Your Woman," "My Tennessee Mountain Home," and "Travelin' Man."
These songs were put out in 1972 and 1973. Later in 1973, Parton put out her biggest hit of the time "Jolene." This song not only topped the country charts, but it charted in the UK as well.
Transitioning Into Pop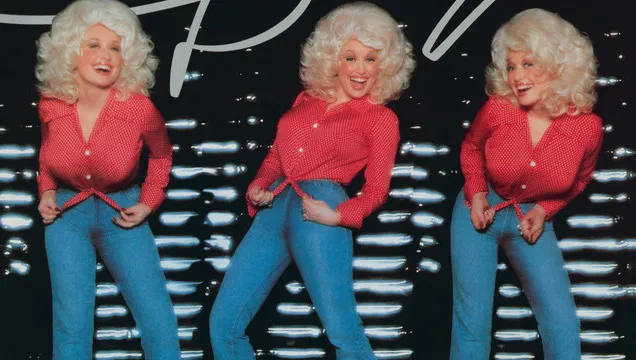 Dolly Parton started the transition from country to pop between 1976 to 1977. Parton started working with Sandy Gallin, who would be her personal manager for the next 25 years. The 1976 album All I Can Do was co-produced with Wagoner but was directed towards the more mainstream and pop crowd.
The first album she produced herself, New Harvest…First Gathering came out in 1977 and had covered hits on it such as "Higher and Higher." Even though the album didn't do well, Dolly didn't stop. She put out Here You Come Again, which sold over a million copies while reaching the top of the country charts and No. 20 on the pop chart.
Songwriting Career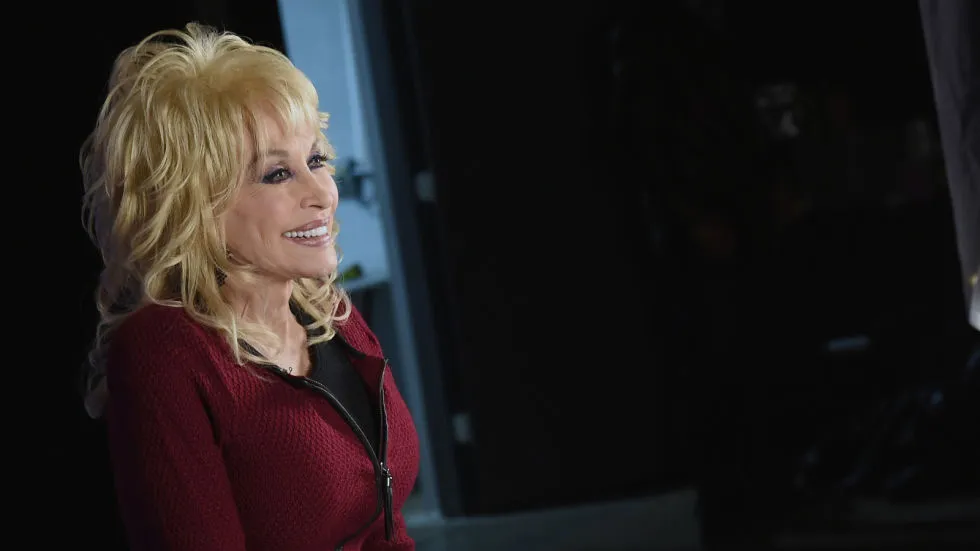 Parton's career started out in songwriting and it was never far away from her over the years. Her song "I Will Always Love You" has been heard many times, such as in The Bodyguard (sung by Whitney Houston), LeAnn Rimes sang a version on her album Unchained Melody: The Early Years, and Kenny Rogers sang it as well on his album Vote for Love.
Parton has been nominated for an Academy Award for Best Original Song in 1980 and 2005, for the songs "9 to 5" and "Travelin' Thru." The latter song was also nominated for the Broadcast Film Critics Association Award and the Golden Globe for Best Original song in 2005.
Business Ventures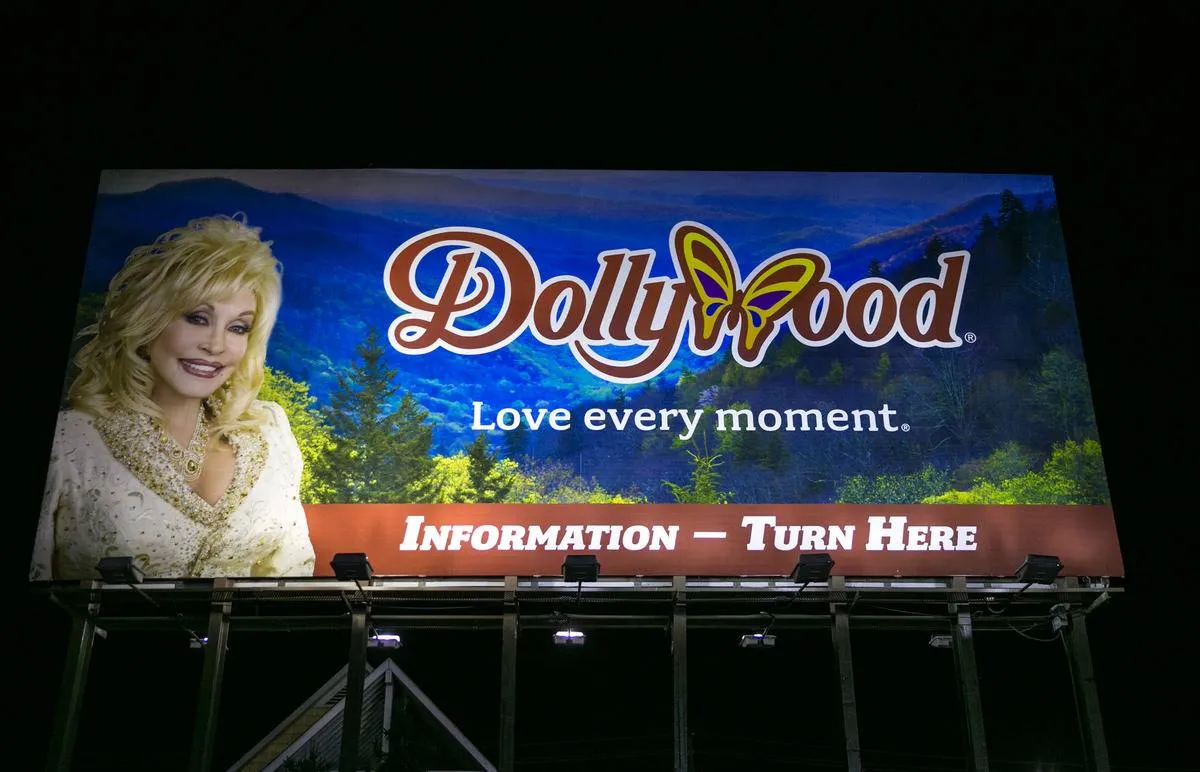 Dolly Parton is smart when it comes to diversifying herself. She invested a lot of her earnings in businesses in Eastern Tennessee, most of them being in Pigeon Forge. The theme park Dollywood is operated by The Dollywood Company, of which Parton is co-owner.
Other businesses operated by the same company include Dollywood's Splash Country, Dolly Parton's Dixie Stampede, and a dinner theater. The Dixie Stampede is a dinner theater that has locations in Pigeon Forge, Branson, Missouri, and Myrtle Beach, South Carolina. The Dollywood Company bought the Lumberjack Feud Dinner Show in Pigeon Forge, which was renovated and opened in 2016.
She Acts, Too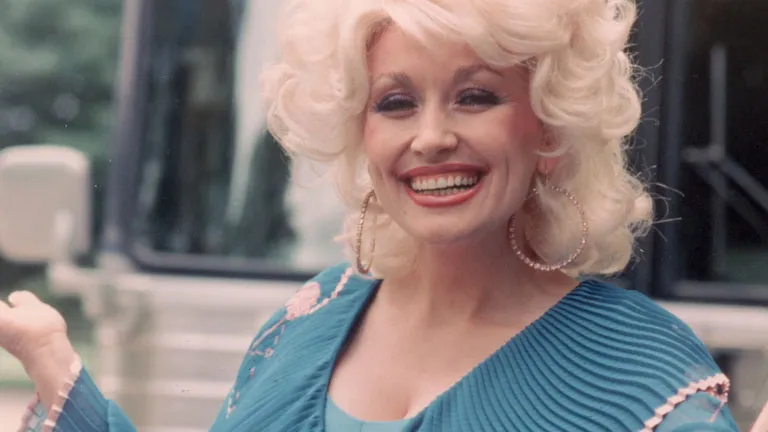 Fans can't get enough of Dolly through her albums so she had to take to stage. This woman is seriously talented. Her acting career started out on The Porter Wagoner Show but she continued to appear on stage over the years. She had her own show, Dolly!, in the mid-1970s and a second one in the mid-1980s.
Parton played a secretary who joins forces with her co-workers after they tire of their sexist boss in the film 9 to 5. Her second film was a musical and was released in 1982. Both movies earned great reviews from critics and had success worldwide.
Marriage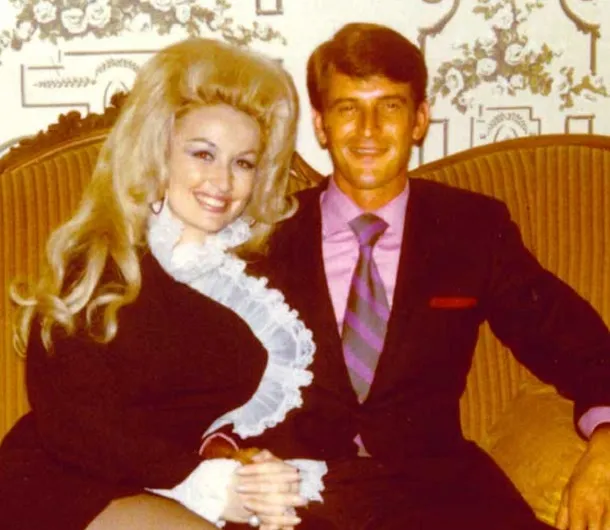 Dolly Parton is married to Carl Thomas Dean. The couple was married on May 30, 1966, in Ringgold, Georgia. Her official name is "Dolly Parton Dean," even though she does not professionally use this name. Carl ran an asphalt paving business in Nashville and has stayed away from publicity. He hardly goes to any of Parton's events and has only seen her perform once.
Dolly has said Carl is romantic and does things to surprise her. So cute! They do not have any children but have helped raise some of Parton's siblings. In 2016, Dolly and Carl renewed their vows for their 50th wedding anniversary. Who says a marriage can't survive stardom?
Plastic Surgery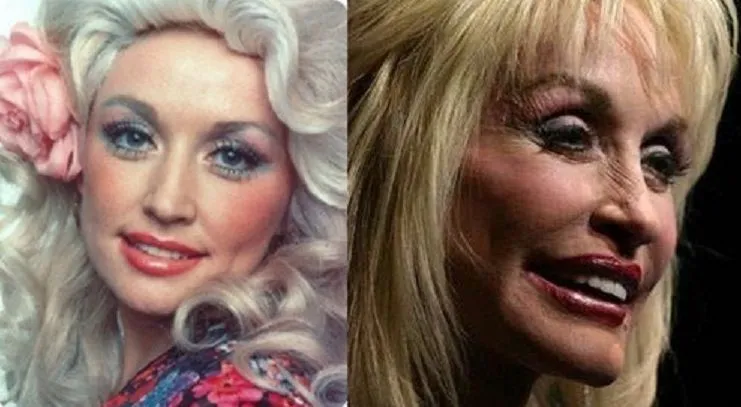 Over the years Dolly has undergone numerous procedures of plastic surgery. In an interview, Dolly had commented, "It's like what I always say: I may look fake but I'm real where it counts." She can put makeup on in 15 minutes and is pretty much herself wherever she goes.
She has said, "I'm quite content with who I am/And if you ain't, well, kiss my ham." In addition, when asked about her plastic surgery in interviews, Dolly famously says, "It costs a lot of money to look this cheap." However, Dolly believes that to each their own and that no one should be so obsessive about how women look.
Look-A-Like Contest
Who could win a Dolly Parton Look-A-Like Contest better than Dolly Parton? Apparently, somebody else. She once lost the contest to another person. She walked into a contest on Santa Monica Boulevard where all the participants were dressed up as Dolly Parton and had very exaggerated looks.
Dolly said she "just walked up on stage…I didn't win. I didn't even come close, I don't think." How could Dolly Parton lose a contest when she is herself? She says it was guys who were dressed up so it could have been a drag show, but still, Dolly is still the best as herself!
She Revealed A Vintage Photo Of Her Natural Hair!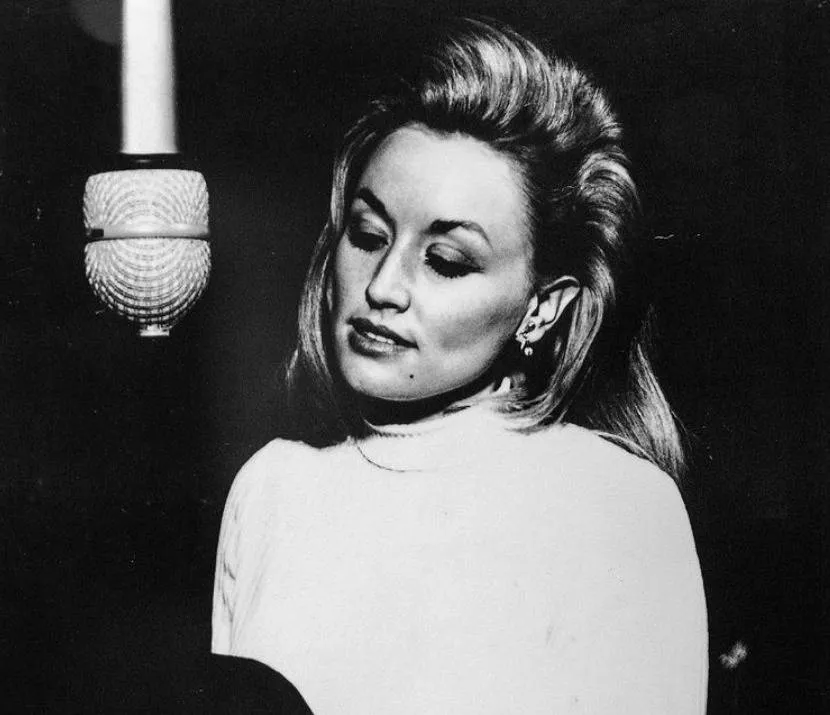 In November 2020, the superstar released a memoir titled Dolly Parton, Songteller: My Life in Lyrics. In the book, she detailed the way her look evolved into the sky-high updo she's known for today. "I wear my high heels and my hair as high as I can get it," she shared.
"I always wore my hair all teased up. Whenever that style started, I was the first to get my hair all poofy." Parton also included a throwback photo of herself with all-natural hair, which she also shared on social media.
Parton And Her Husband Respect Each Other's Privacy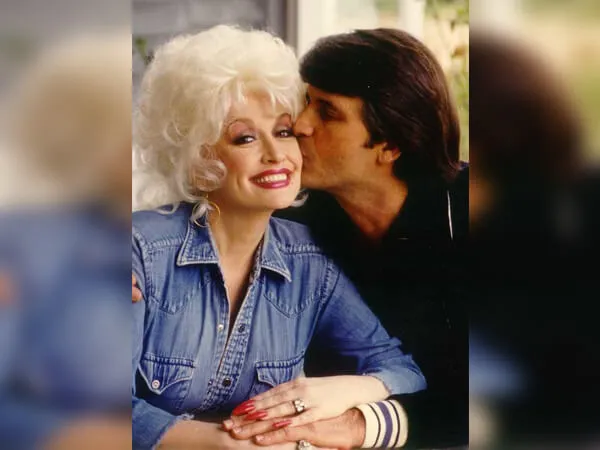 With how busy and famous Dolly Parton is, you would think that she or her husband would give into dalliances while they're away from each other. Many have noted that she and husband Carl Dean are rarely seen in public together, but she will tell you that that is on purpose.
Parton told Vogue, "My husband is not one who wants to be just thrown out there. He's very private, and I've always respected that for him and about him. And so, we just try to live our lives. Everybody is not entitled to every single thing you do and thought you think, although I do share as much of my life as I possibly can... but there are just some things that are sacred and private."
Secret Tattoos?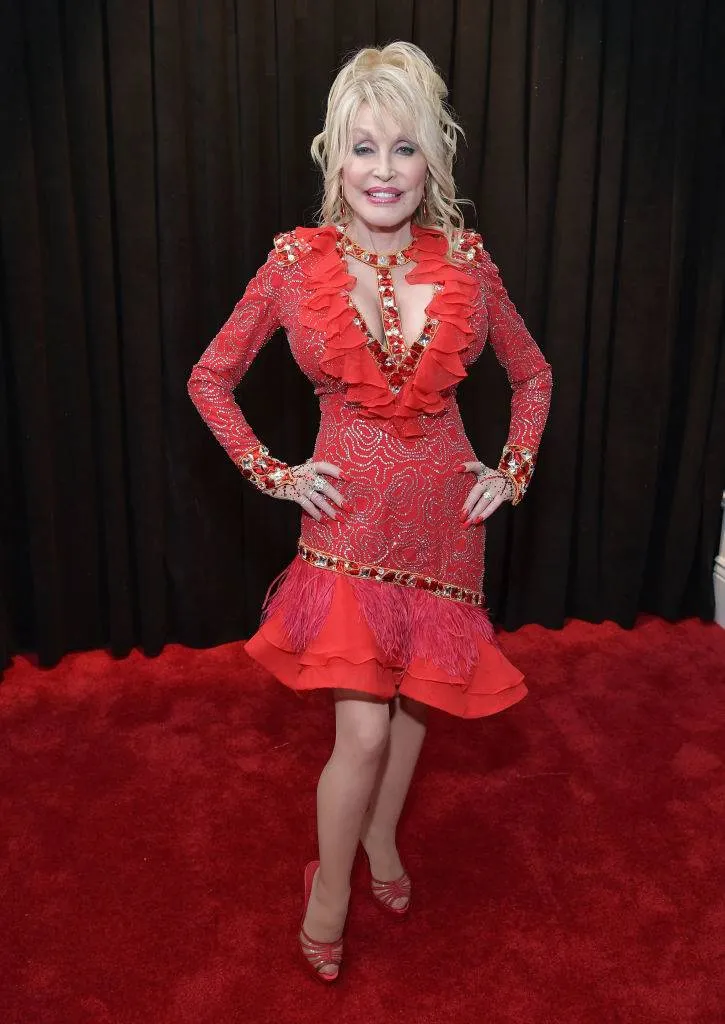 Stories about Dolly being covered in tattoos (in the places her clothes cover her) have swirled for years. She rarely wears low-cut blouses or sleeveless dresses. But every now and then she'll bend over a little too far or wear a sheer outfit, and it does appear that she has some color going on there. Until now, the tat stories were just considered rumors.
But now, two celebrities have confirmed that the tattoos exist. Roseanne Barr and Jennifer Saunders, of Absolutely Fabulous fame, saw Dolly in a restaurant. After their encounter, Roseanne appeared on Craig Ferguson's talk show and revealed, "I shouldn't even tell this. Dolly Parton is totally tattooed…She showed me." Roseanne continued, "She's got all these awesome tattoos all over body—no black or blue lines, all like, pastel gorgeous bows all over everything." Supposedly the tattoos are meant to cover up scarring from her many enhancement surgeries.
Dolly Confirms Her Tattoos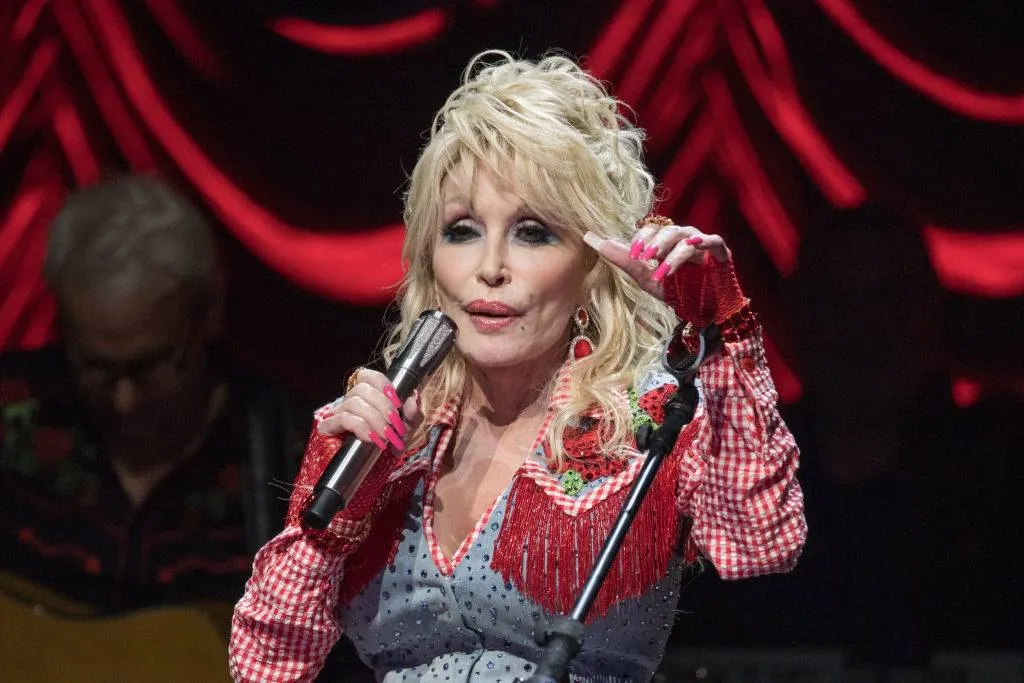 In an interview with W Magazine, Dolly confirmed that she does in fact have several "little tattoos." She told the outlet, "I have a few little tattoos here and there. Most of my tattoos came because I'm very fair and I have a tendency to scar when I get any kind of cut."
She continued, "I've had surgeries for different things, and if the scars didn't heal properly, I just gotta put tattoos to take the sting out." Dolly says they're all pastel colored and include a beehive and butterflies.
She's The Godmother Of Miley Cyrus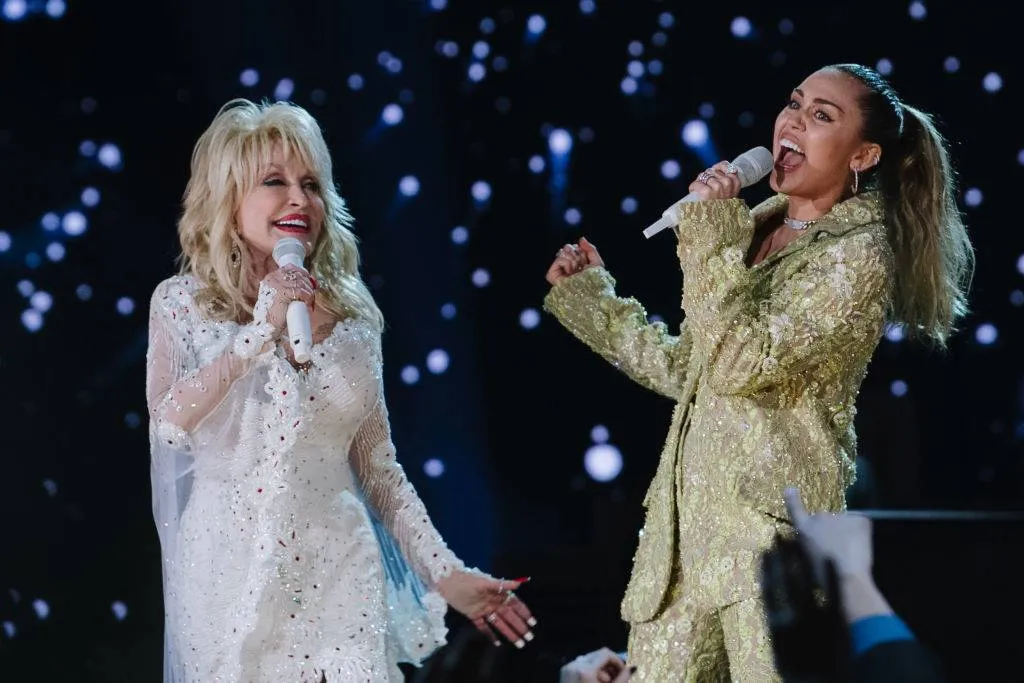 Dolly Parton is the godmother of the pop and country singer Miley Cyrus. The pair sang "Jolene" together, which was really amazing. They both have great voices and together they just take the song in a different direction. Parton was asked in 2014 about her opinion of what Miley had become in the media.
Parton said that she has loved Miley since she was a baby. Parton said Miley wanted to become Miley but no one would let her so she took it to extreme measures. In addition, Parton says she hopes Miley makes good choices because she has a lot of talent.
Sharing A Rare Photo Of Her Husband
It appears as though Dolly edited this throwback image of Carl Dean and herself. She had one of her new shirts from her merchandize collection edited into the shot.
Regardless, fans were surprised that she shared an image of him at all, since their relationship is notoriously private. But yes, her husband does exist!
She Recreated Her Playboy Cover For Her Husband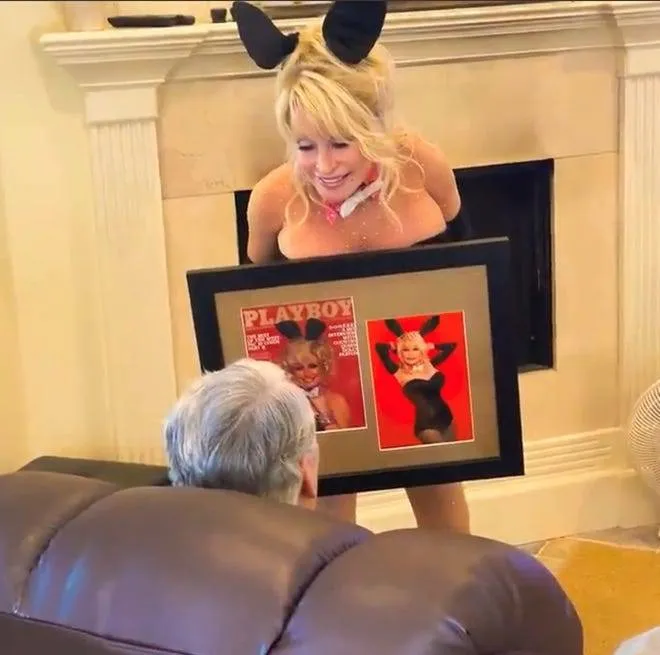 We rarely hear about Dolly's husband Carl, but fans caught a glimpse of their private life in July 2021. That's when Dolly shared a video of the couple at home on Carl's birthday and he's one lucky man!
Dolly recreated her Playboy cover for her husband, donning the black leotard and bunny ears. She tweeted a video along with, "It's always #HotGirlSummer for my husband, Carl, Happy birthday my love!"
A Supportive Godmother
When asked about Miley's indecency in the media in 2014 (when Miley was arguably wilder and more out there than she is recently), Parton did what any other good Godparent would do and justified Miley's actions.
Parton told TIME, "If I didn't know how smart and talented Miley is, I might worry about her. But I've watched her grow up. So I don't. She knows what she's doing. She was very proud of the work she did as Hannah Montana, but people were gonna leave her there forever... The girl is smart. And she doesn't have to be so drastic. But I will respect her choices. I did it my way, so why can't she do it her way?"
In Her Defense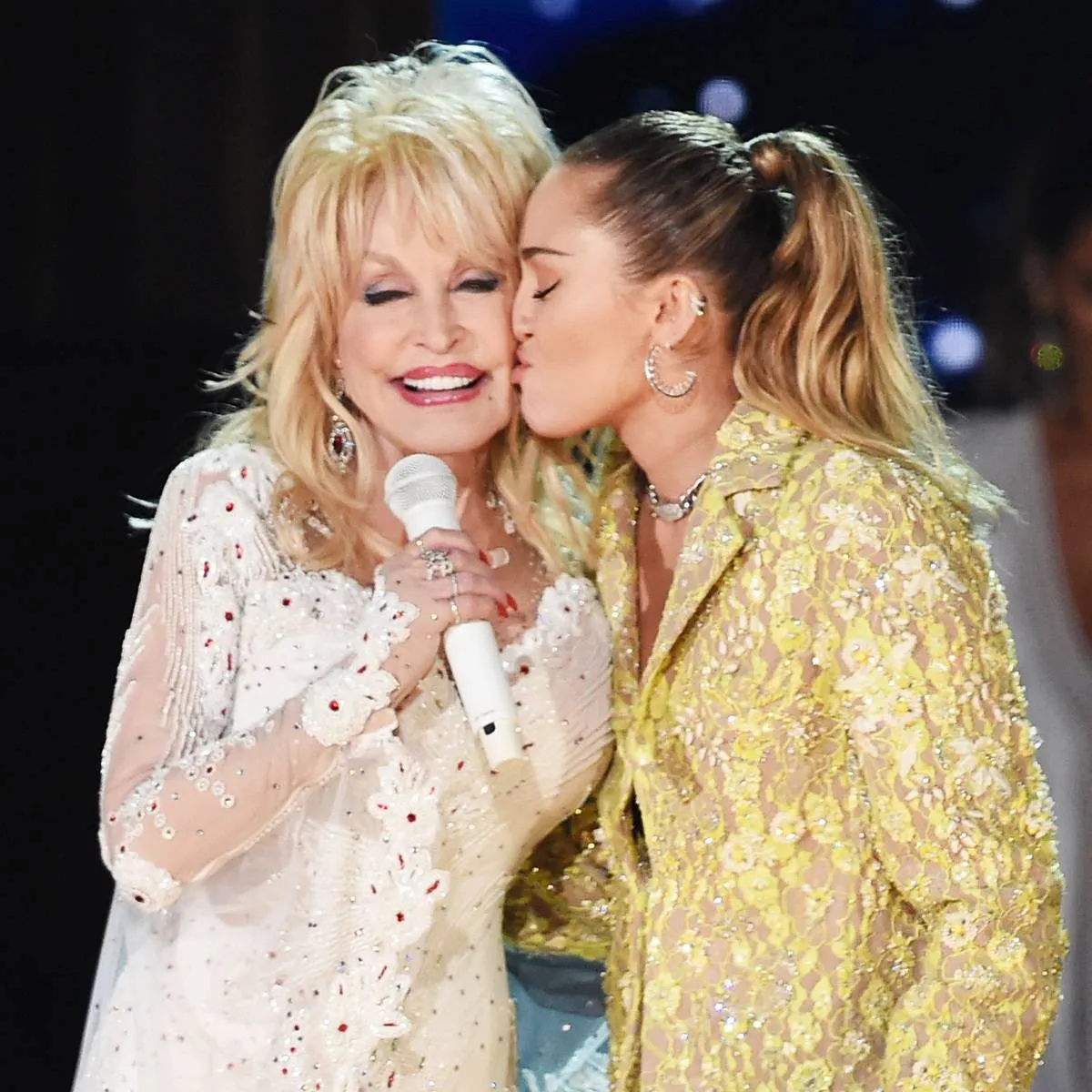 After Miley earned herself a lot of criticism for her lewd stage presence at her concerts following her departure from her Disney days, Dolly mentioned that her own career beginnings were not so far off from that of Miley's.
Telling The Sunday Times that she understood Miley's struggle in 2016, Dolly said, "Yeah, well I do, 'cause back in the day, doing my own things my own way, and dressing sexy and showing my cleavage and all that, I got a lot of criticism. Lots of people thought I was making a mistake and that I was just trashy, which I was. So I did go through that, but I don't give her advice. Everyone has to walk this journey according to their own rules."
The Town Tramp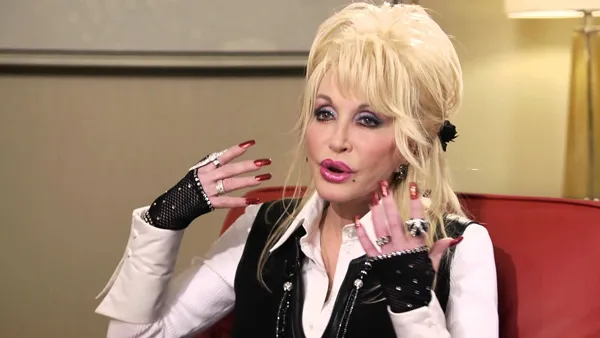 Ever wonder where Dolly got the inspiration for her signature look? After all, she does seem to be the only musician to dress and get dolled up the way she does. As it turns out, Dolly's signature look was actually inspired by a lady of the night. The big, blonde hair, red lips, and voluptuous figure are all drawn from the town tramp that Dolly would see growing up.
Parton told ABC News, "There was this woman, we won't call her names, but she was beautiful. I had never seen anybody, you know, with the yellow hair all piled up and the red lipstick and the rouge and the high heeled shoes, and I thought, 'This is what I want to look like.'"
Amusement Park Rides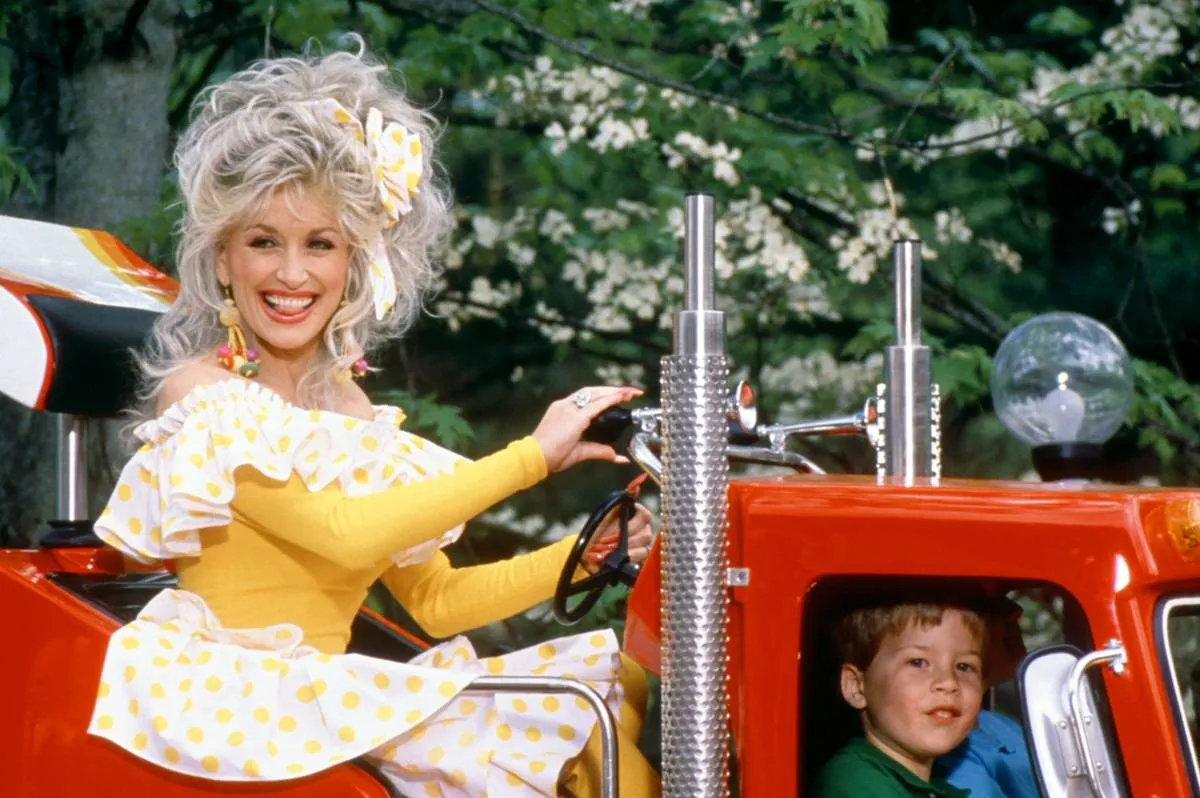 So how many times has Parton ridden the rides in Dollywood? I would imagine after everything closes she can go around and ride any ride she wants without having to wait in line. That's the dream, right? Not to Dolly, she has not ridden any of the rides. Why?
She gets motion sickness. She says "My daddy used to say, 'I could never be a sailor. I could never be a miner. I could never be a pilot,' I am the same way. I have motion sickness. I could never ride some of these rides. I used to get sick on the school bus."
Close Friend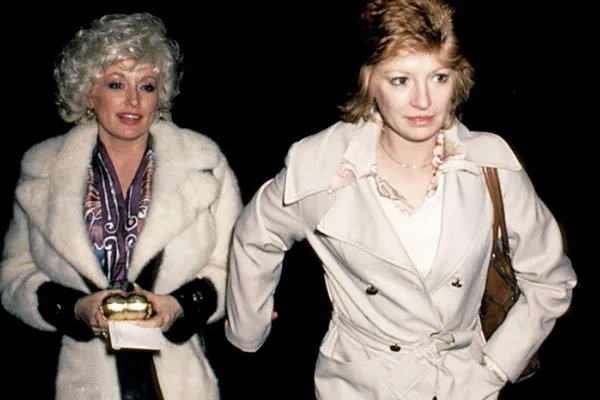 Dolly's had a lifelong friendship with her childhood pal Judy Ogle. She discussed their relationship on Nightline. "Judy and I have been best friends since we were like in third and fourth grade.
We still just have a great friendship and relationship and I love her as much as I love anybody in the whole world." She's also said of Judy, "she was very quiet, I was very outgoing. So we made perfect friends."
Trying To Break Free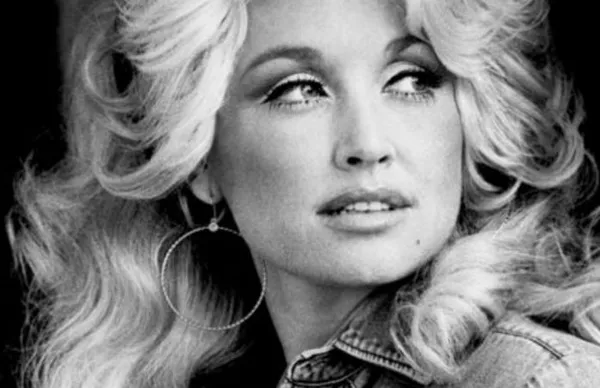 While Dolly Parton might have gotten her start on The Porter Wagoner Show, she and Wagoner certainly had a falling out once Dolly hit it big. Dolly announced the end of their partnership on February 19, 1974, after having spent seven years working with him on his show and through two albums.
Through all that time, it obviously wasn't always easy going for the two singers. Parton told CMT, "I was trying to get away on my own because I had promised to stay with Porter's show for five years. I had been there for seven. And we fought a lot. We were very much alike. We were both stubborn."
She Provided Major Funds To Covid Research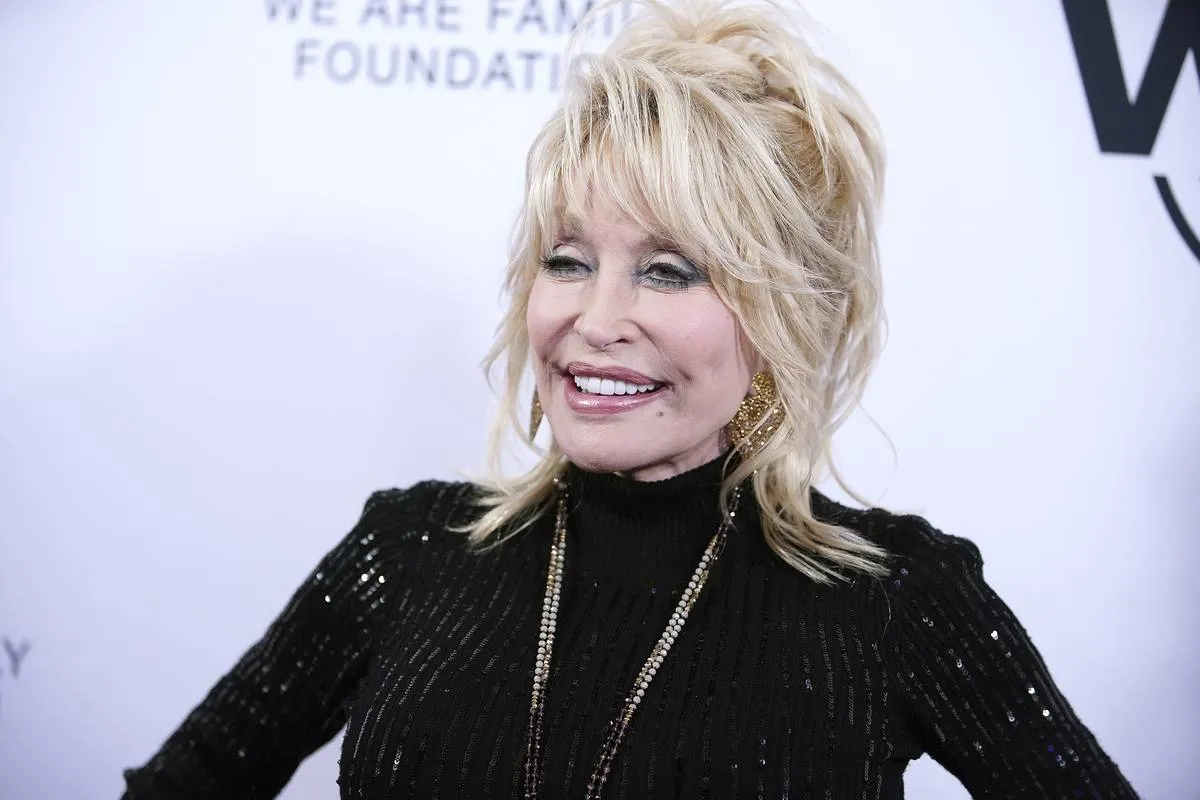 Less than a month after Covid-19 was officially declared a pandemic in early 2020, Dolly Parton donated $1 million to coronavirus research at Vanderbilt University.
re than seven months later, it was revealed that the beloved musician's donation helped fund Moderna's Covid-19 vaccine, which became the second coronavirus vaccine with a stunningly high success rate in November of 2020. Parton learned the news along with everyone else. "I just felt so proud to have been part of that little seed money that will hopefully grow into something great and help to heal this world," she said.
Dolly's Bad Blood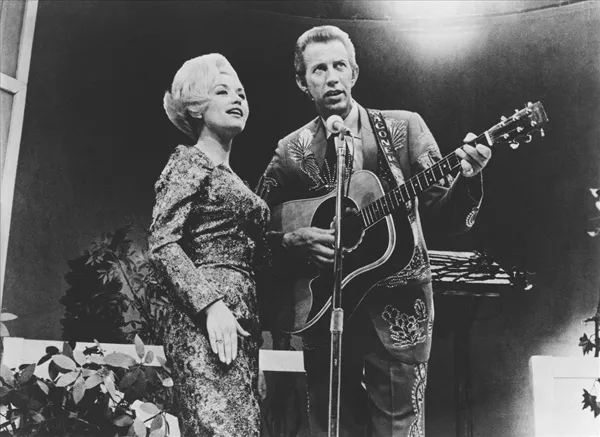 Parton and Wagoner butted heads so often that Dolly knew it was time to go on her own path. "We both believed that we knew what was best for us. Well, he believed he knew what was best for me, too, and I believed that I knew more what was best for me at that time. So, needless to say, there was a lot of grief and heartache there, and he just wasn't listening to my reasoning for my going."
Wagoner then sued Dolly for breach of contract, thus starting bad blood between the two. For many years after her departure from him, they remained estranged. Before leaving, she had him personally listen to the aforementioned song she wrote for him.
Dolly Will Always Love Porter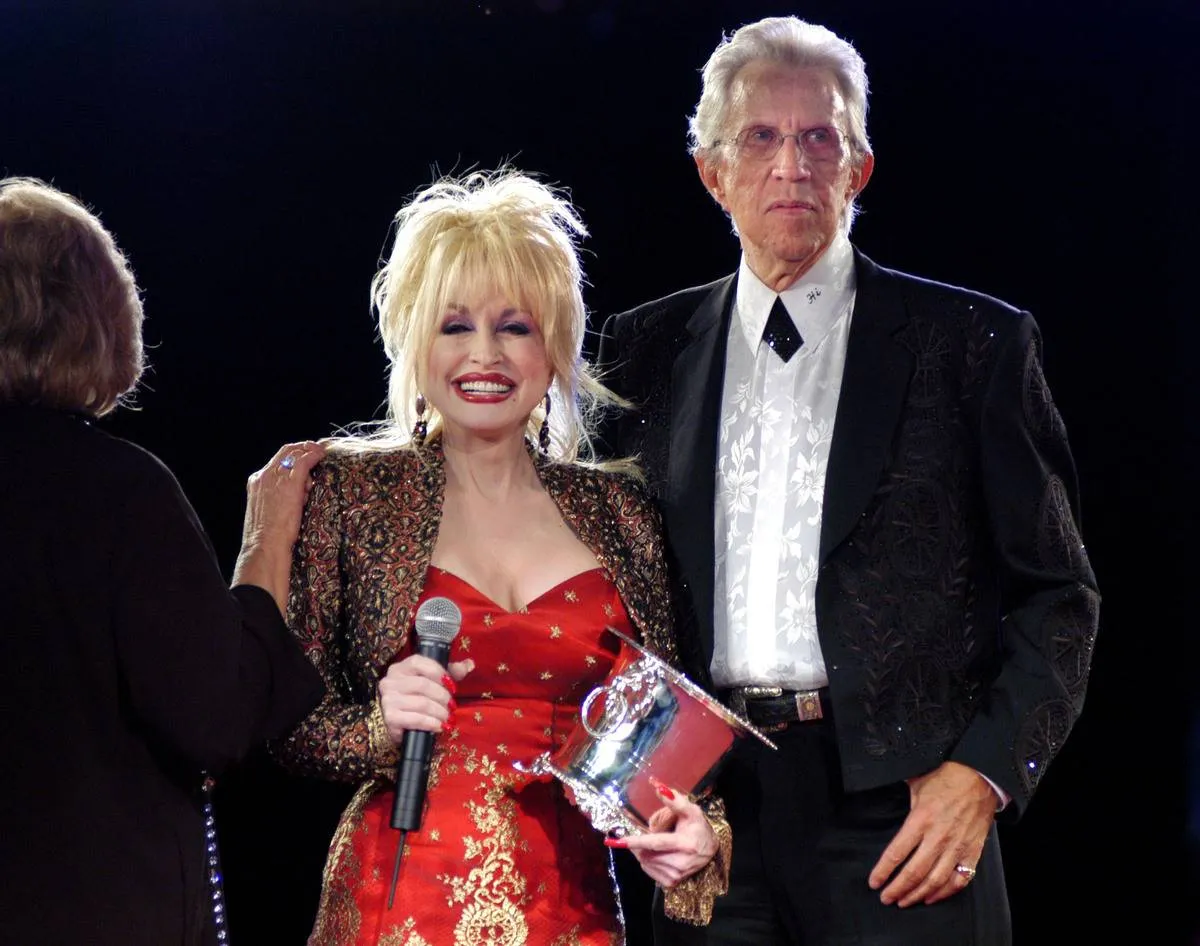 Of one of her greatest hits, "I Will Always Love You," Parton told CMT, "It's saying, 'Just because I'm going don't mean I won't love you. I appreciate you and I hope you do great and I appreciate everything you've done, but I'm out of here...'"
"I took it in the next morning. I said, 'Sit down, Porter. I've written this song, and I want you to hear it.' So I did sing it. And he was crying. He said, 'That's the prettiest song I ever heard. And you can go, providing I get to produce that record.' And he did, and the rest is history."
Mending The Wounds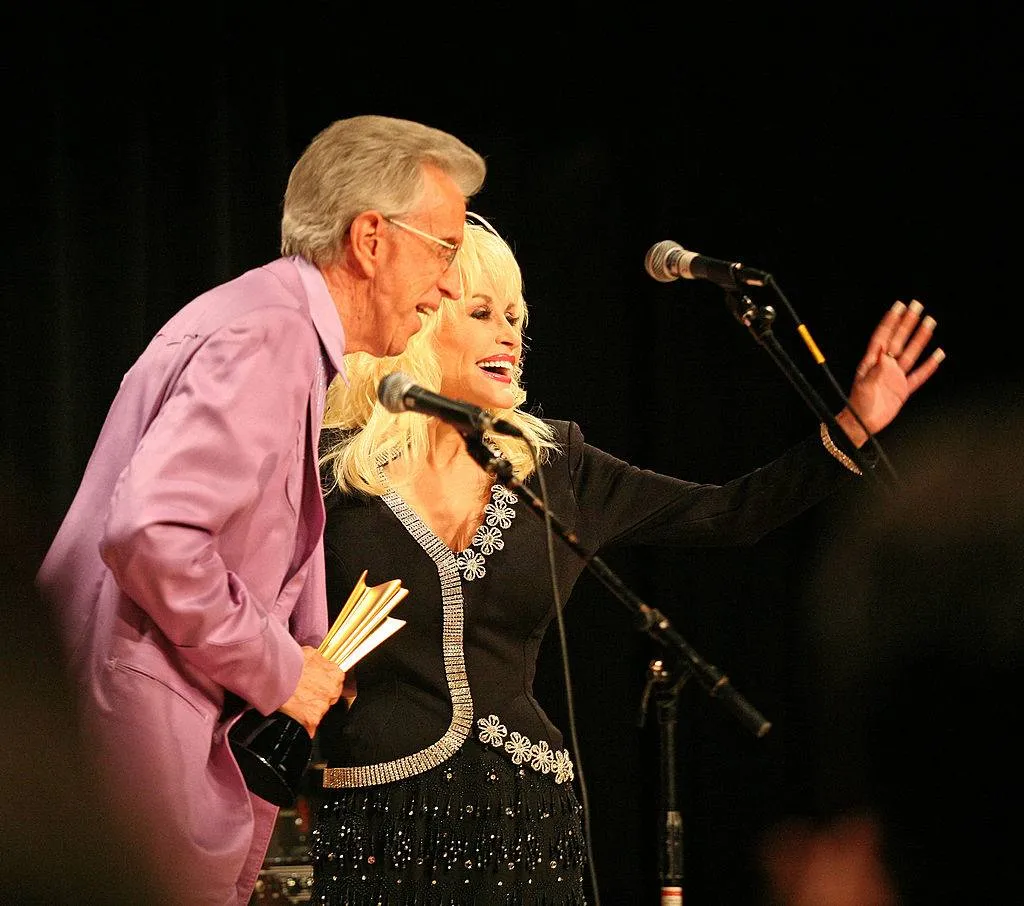 Although they went through years of estrangement as she grew phenomenally more successful on her own, Dolly still came to her old mentor's side on his deathbed. By 2007, at age 80, Porter Wagoner was about to succumb to his lung cancer. Dolly assured that she wouldn't let him go without mending the relationship she had with the man who helped make her famous.
Parton told Knoxville's News Sentinel, "It was really, really hard. I held his hand, and we prayed... Porter's soul was already with God. All that was left was a shell." Dolly was at Porter's bedside as he passed.
A Chart-Topping Success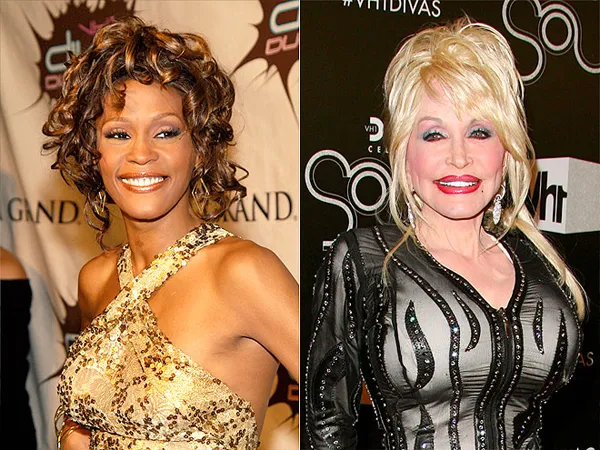 The song that Dolly wrote was successful when Dolly sang it, but it really blew up after Whitney Huston's version was heard in the 1992 film, The Bodyguard. The song, of course, was played at Huston's funeral following the singer's tragic death. Parton told Nightline, "When they played it at her funeral and they lifted her coffin up, man, it was like somebody stabbed me in the heart with a knife. It just overwhelmed me."
After re-recording the song in 1982, Parton became the first singer to ever achieve a number one position on the charts with the same song. Houston's version of the song was at number one on the Billboard Hot 100 for 14 weeks. "I Will Always Love You" holds the record for being the best-selling single by a woman in music history.
The Start Of A Feud?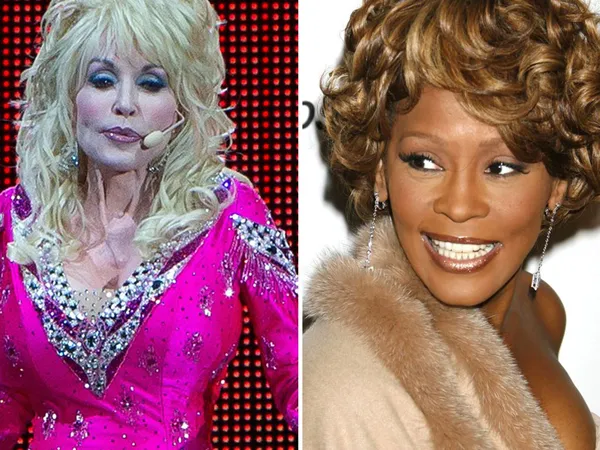 Because "I Will Always Love You" became phenomenally more successful after Whitney Houston's version was released, this led many to assume that Dolly Parton was upset over the matter. Tabloids in the early '90s spread rumors that Houston and Parton began to feud.
However, this was far from the truth. In fact, both of the singers spoke highly of each other. Houston told Rolling Stone that she had the chance to thank Dolly personally: "I talked to Dolly Parton by phone not too long ago," she said in 1993. "She said to me [imitates Dolly's accent]: 'Whitney, I just want to tell you something. I'm just honored that you did my song. I just don't know what to tell you, girl.' I said, 'Well, Dolly, you wrote a beautiful song.' And she said: 'Yeah, but it never did that well for me. It did well for you because you put all that stuff into it.'"
Imagination Library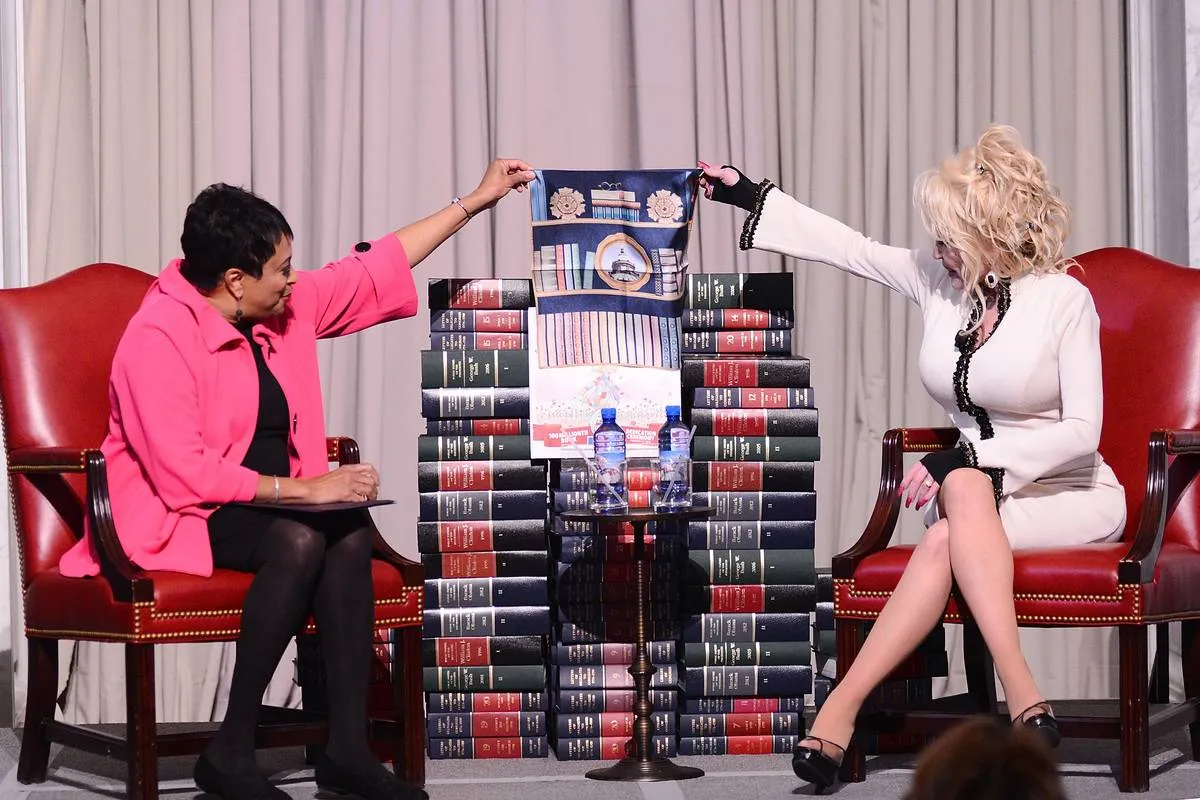 Did you know Dolly Parton runs a program called Dolly Parton's Imagination Library? It is part of the Dollywood Foundation and they mail a book out every month to children who are enrolled from the time they are born until kindergarten. About 1,600 communities participate in the program so that about 850,000 children in Australia, the UK, Canada, and the U.S. get books every year.
This is a very good program that helps children start getting interested in books and reading from the time they are born. See if it is in your area and sign up your kids, niece, nephew, cousin, or whoever is within the age range for free books.
The Inspiration Behind Imagination Library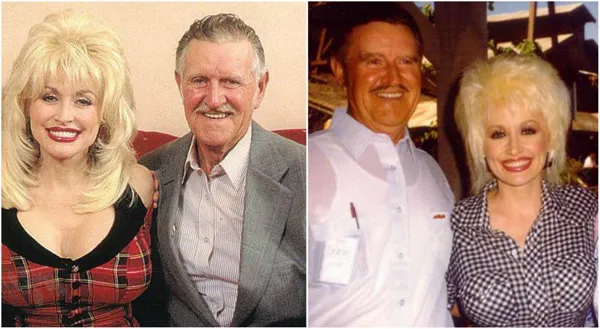 What inspired Dolly to start her literacy program is really quite special. In a 2015 interview with Paper, Dolly said, "Where it all really started was with my daddy. He was, without a doubt, the smartest man I have ever known, but he could not read very well. Daddy did an incredible job of providing a good life for our family but there is no telling what he could have achieved if he had learned to read. So the Imagination Library is just one way for me to honor him..."
She went on to add, "Not long before he passed, he told me he was more proud of me for the Imagination Library than anything else I had ever done. I'll never forget that moment. So every time I am called the Book Lady, I think of my Daddy."
The Dollywood Foundation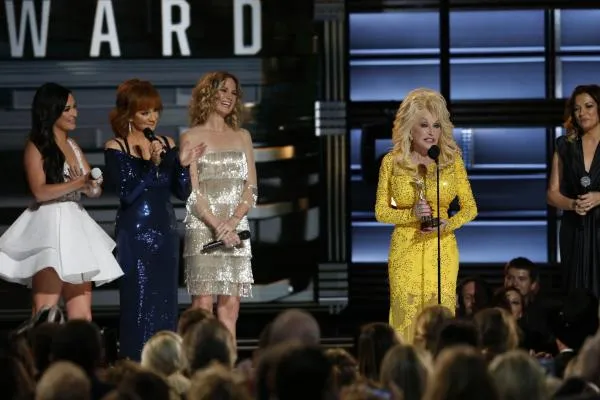 Dolly Parton does good things with her money, especially as part of The Dollywood Foundation. The company brings tax revenue and jobs into areas of the country that are considered depressed and revitalizes them through this revenue. In addition, Parton has worked to raise money for HIV/AIDS charities as well as the American Red Cross.
In 2006, she gave $500,000 to a hospital and cancer center that was going to be built in Sevierville. She gave the commencement address in 2009 at the University of Tennessee and told the students to never stop dreaming. Is there anything she doesn't do?
Dolly Parton's Big Heart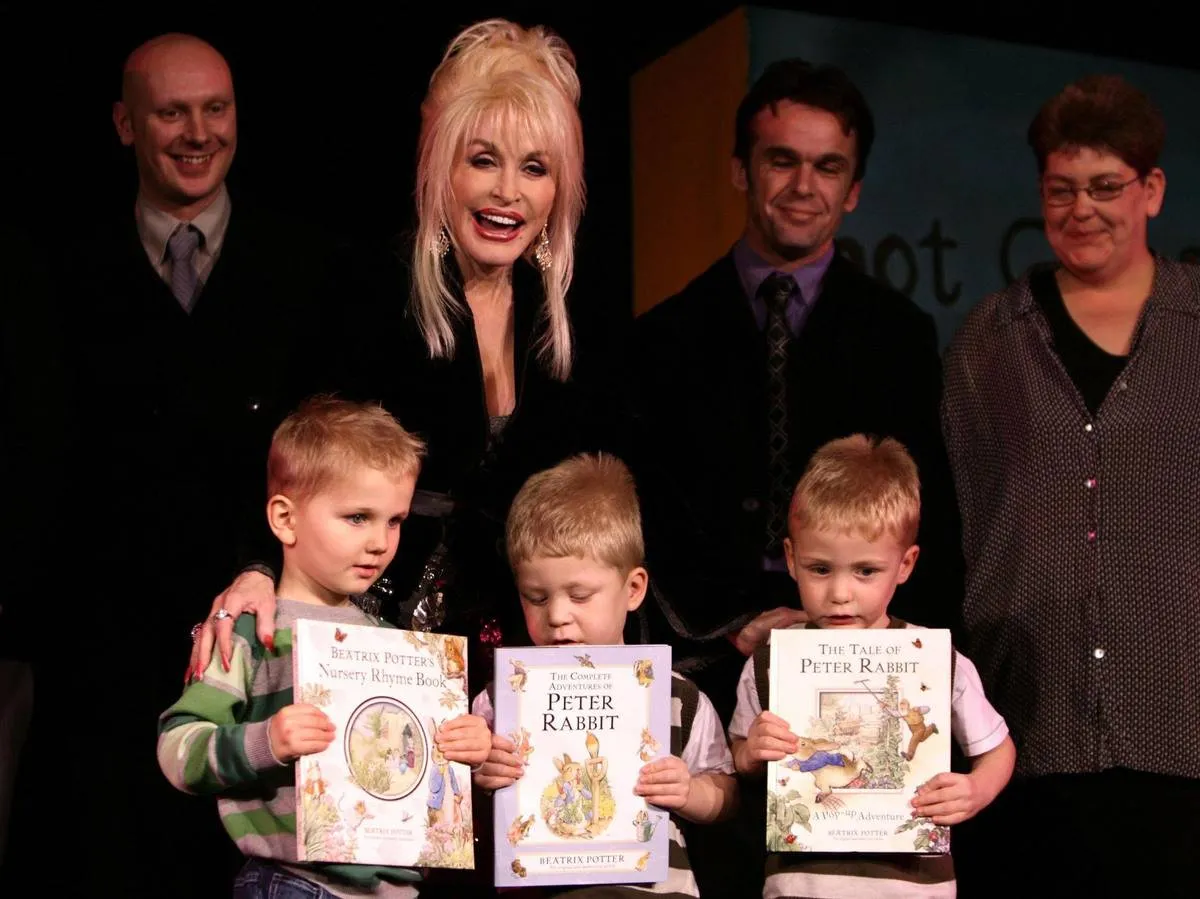 As you've already learned from reading this, Dolly Parton grew up with humble beginnings. So humble, in fact, that her parents paid the doctor who helped deliver Dolly with a sack of grains! Do it's no wonder that Dolly has an inclination to share her blessings with the world. Dolly told Paper that she doesn't think celebrities are obligated to be activists or philanthropists:
"One thing I never do is tell people what they should be doing. All I can do is speak for myself, and I have always felt I had an obligation to give back. For me, it means a lot of different things... You also have to give a big chunk of yourself, but I don't mind all that is expected from me. It comes with the territory and I would not change one thing."
A Space For Everyone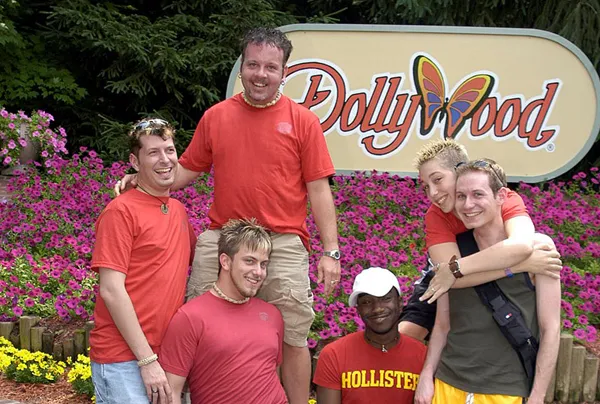 Dolly Parton hosts an annual "Gay Day" at her Dollywood theme park. The park has become a popular tourist attraction for the LGBT community and Christian groups alike. This may seem like a contradictory mix, but for Dolly, everyone is welcome.
Parton told The Hollywood Reporter in 2014, "It's a place for entertainment, a place for all families, period. It's for all that. But as far as the Christians, if people want to pass judgment, they're already sinning. The sin of judging is just as bad as any other sin they might say somebody else is committing. I try to love everybody."
She Loves All Her Fans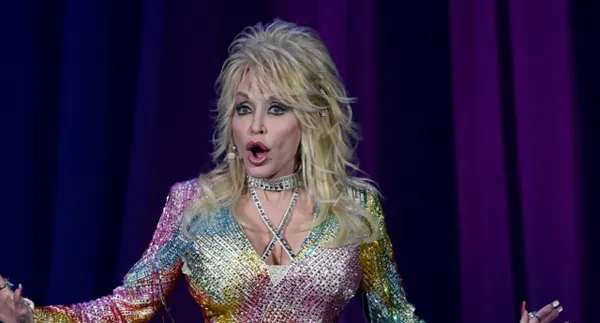 Many members of the LGBT community are huge Dolly Parton fans and Dolly supports their community right back. She told The Hollywood Reporter, "I've struggled enough in my life to be appreciated and understood. I've had to go against all kinds of people through the years just to be myself."
"I think everybody should be allowed to be who they are, and to love who they love. I don't think we should be judgmental. Lord, I've got enough problems of my own to pass judgment on somebody else," she added.
Aunt Dolly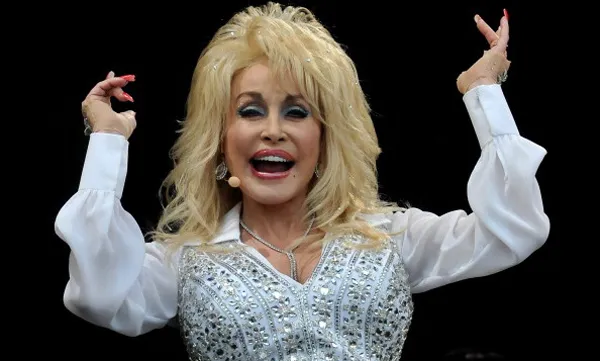 Parton told The Guardian, "I've often said people don't come to see me to see me, they come to see me to see them. I've fought for the right to be myself, so that is one of the reasons that the gays and lesbians relate to me. They know that I appreciate everybody for who they are. We are who we are, so why can't we be allowed to be that?"
That's right Miss Dolly! She went on to explain that she feels like a family member or an older sister or an aunt to or a friend to her gay and lesbian fans. She is one of few country stars that have a strong LGBT following and it is clear to see why!
Acceptance Comes From Within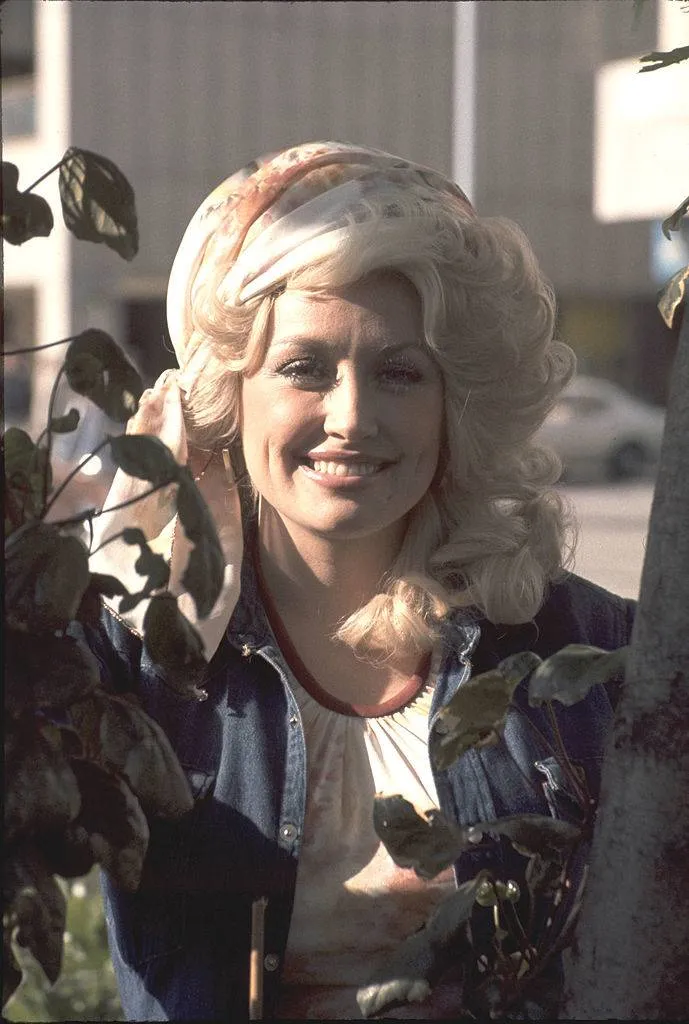 Back in the day, Dolly allegedly wasn't aware of the LGBT community or that there was anyone in her own community that identified with it. She told Pride Source in 2016 that was introduced to the gay community through her own family:
"We were just mountain people, and I did not know at that time – I sure did not. In my early days we did not know [what gay was]. It didn't take me long to know that people were different and that was always fine with me. I was different too, and I embraced and accepted them and I knew them. I knew them well."
Aunt Dolly Lends A Hand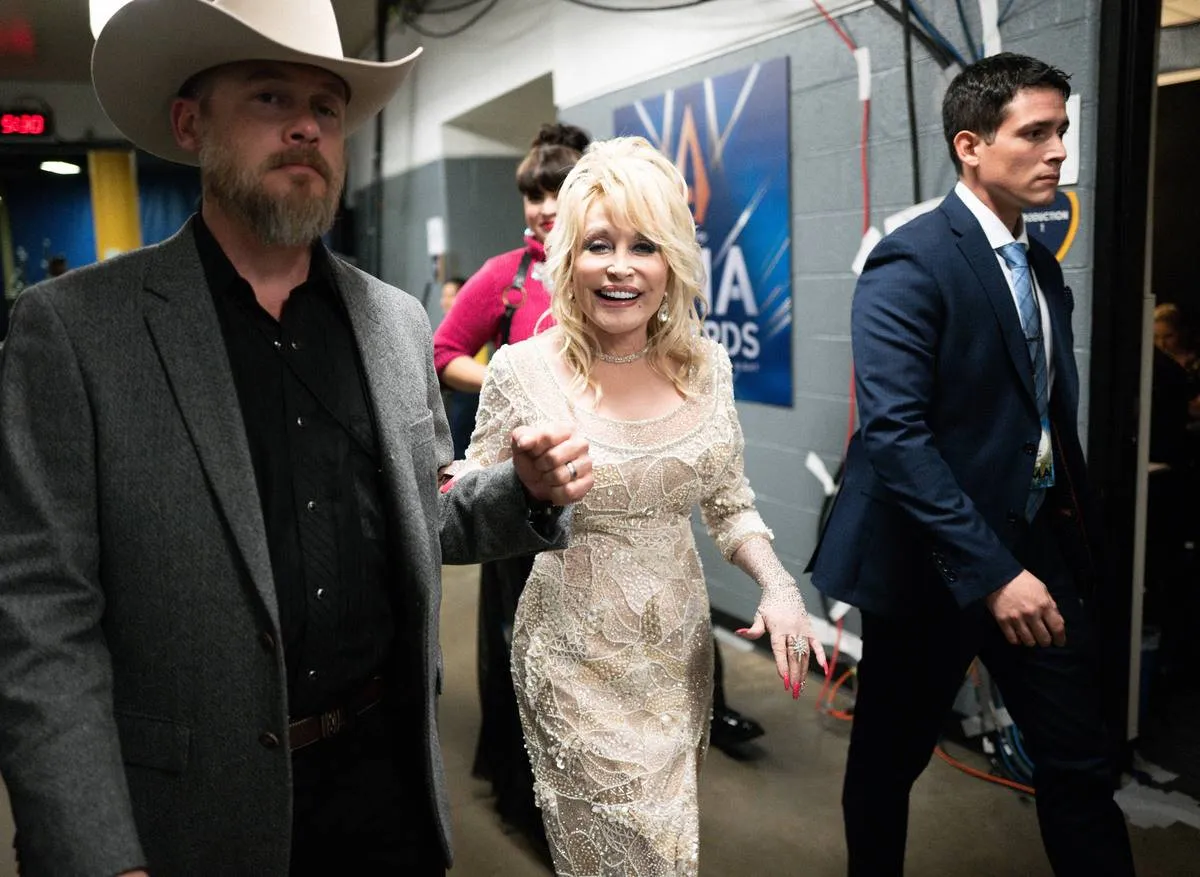 Dolly told Pride Source that she has even had family members who identify as gay and lesbian, even helping some loved ones become more accepting of themselves.
"Actually," Dolly said, "I've had many people through the years who I have helped to feel good about themselves. I say, 'You need to let people know who you are and you need to come on out.' You don't need to live your life in darkness – what's the point in that? You're never gonna be happy; you're gonna be sick. You're not gonna be healthy if you try to suppress your feelings and who you are."
An Attempt On Her Own Life, Revealed
In her book called Dolly on Dolly, Interviews and Encounters with Dolly Parton, Ms. Parton makes some rather startling admissions. Although fans know that she has not always lived an easy life, she has endured more than many people realize. One of the hardships Dolly survived came in the form of the breakup of an affair with an unnamed man. She was already married to Carl Dean, but theirs was an open relationship.
Dolly was sent spiraling and even considered ending it all. She credits her Boston Terrier, Popeye, with saving her life as she sat on her bed holding a weapon. "The tap-tap-tap of his paws jolted me back to reality and I suddenly froze. I put the [weapon] down. Then I prayed. I kinda believe Popeye was a spiritual messenger from God," recounts Dolly.
"I'm As Proud Of This As Anything I've Ever Done"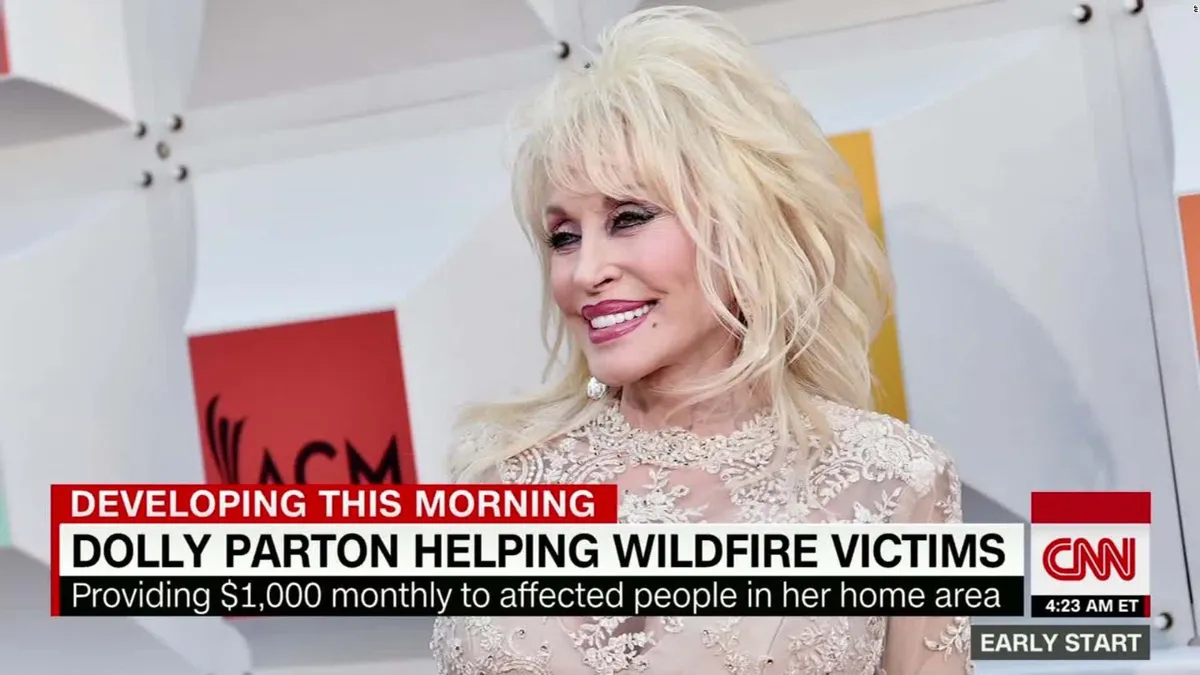 On May 8, 2017, Dolly Parton wrote an op-ed piece for CNN in which she outlined the proudest moment of her life. It wasn't winning an award or any of the material successes she's achieved. No, the kind-hearted Ms. Parton wrote that helping the victims of devastating 2016 Tennessee wildfires is the proudest accomplishment of her life. Since December, her "My People Fund" has distributed $1,000 a month to 900 families who lost their homes to the fires.
During the first week in May, Parton surprised the families in need with even more good news: when she distributes their final payments over the next few days she'll be including an additional $5,000 per family, for a total of $10,000 given to each affected household since December. She said, "I know $10,000 can't solve everything, but I do hope the money will help them to dream again."
Awards
The album Trio pushed Parton's success to the next level in 1987 as she spent five weeks at the No. 1 spot on the Billboard's Country Albums chart. The album had four Top 10 country hits. It won the Grammy Award for the Best Country Performance by a Duo or Group with Vocal and was nominated for a Grammy Award for Album of the Year.
After putting out hit records during the 1990s, Dolly was inducted into the Country Music Hall of Fame in 1999. She then went on to create bluegrass albums, some of which won a Grammy Award for Best Bluegrass Album and a Grammy Award for Best Female Country Vocal Performance.
Dolly Parton Can Play All The Instruments
Dolly Parton is not one to back down from a challenge, even if that means she has to be the one to play back up instruments in her own shows. Dolly apparently knows how to play almost all types of instruments.
Parton told Vogue in 2016, "I play some of everything. I ain't that good at none of it, but I try to sell it. I really try to lay into it," adding that, "my family's very musical, and everybody played musical instruments, so we just grabbed up anything and tried to play. Like I said, I ain't all that good at it, but I can play enough to make a show!"
Guess How Many Songs Dolly Has Written In Her Lifetime?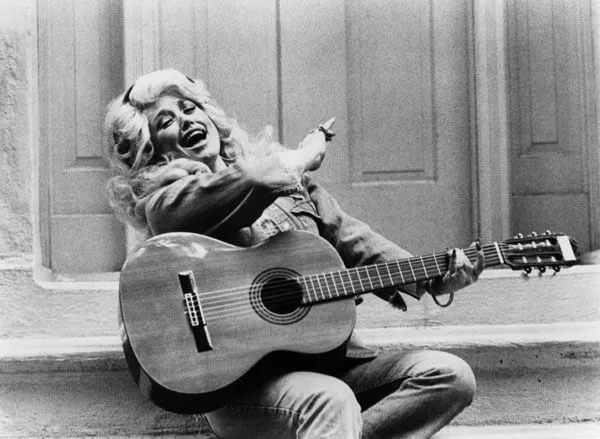 Given that she can play all those instruments, it's clear that Dolly's real talents lie in singing and songwriting — particularly songwriting. Her very first song was about her corn-cob doll, which she wrote when she was seven years old. We already know about Dolly's humble upbringing, so since she couldn't write at that time, she had her mother write down her lyrics for her.
Dolly Parton's website says that Parton writes a song every two or three days. So if you if you count how often she allegedly writes—knowing that she had started writing songs at age seven—that would amount to having written over 5,000 songs in her entire lifetime!
Dolly Doesn't Slow Down For Songwriting
We bet you're now wondering where Miss Dolly finds the time to get all this songwriting done, considering her busy life and many career ventures. But Dolly Parton does actually have a lot of time to put pen to paper.
Parton told Vogue, "I write a lot when I'm traveling on the bus. To be honest, when I'm on tour, I have more time than any other time to write and to read and to catch up on my business things... You finish the show at 11:00 at night and then you're done till 8:00 the next evening, so you have a lot of time to write... But I write almost everyday, some thoughts, some titles, some song'll come to me."
How Dolly Was Inspired To Forge Her Career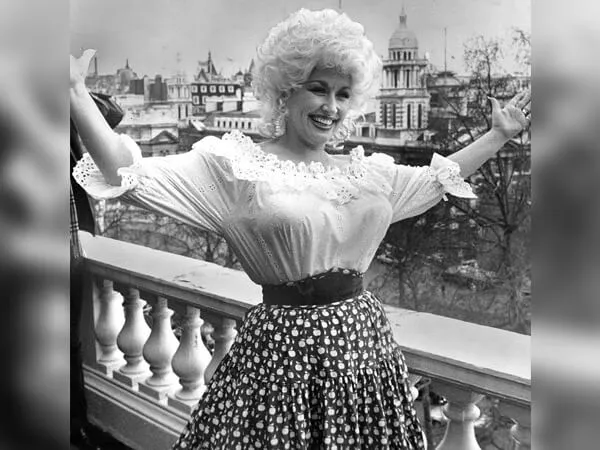 Knowing that she had been writing and making music since a young age and made a full-blown career out of it, it's a wonder that Miss Dolly never seems to slow down. You would think that someone at her age would get tired and want to quit the business, but someone like Dolly Parton has been driven by ambition since she was eight or nine.
Parton told The Guardian in 2014, "I didn't hear a voice, but it was a knowing that came to me, and it said, 'Run. Run until I tell you to stop.' And that's what it's been, I've kept keeping on. And I never let a person, or a thing, nor a sickness, nor a heartache, nor anything keep me from keeping on."
She Treats Her Music Like A Business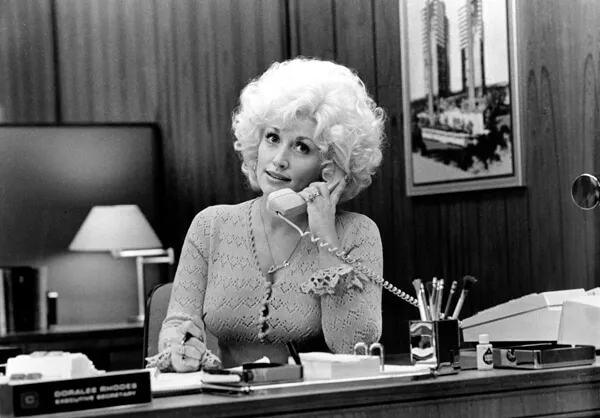 The success of Dolly Parton's career is not only due to her ambition but also to her business-minded approach to her music. She told BBC News in 2017 that she took her best career advice from her father:
"Even though he wasn't an educated man, he wasn't able to read and write, daddy had a great sense of business. He said, 'Don't let other people take advantage of you, keep your mind on your business.' So when I got into the music business I thought of it as a business." And it is clear that Dolly Parton takes her business seriously.
So This Is How Dolly Has Become So Successful!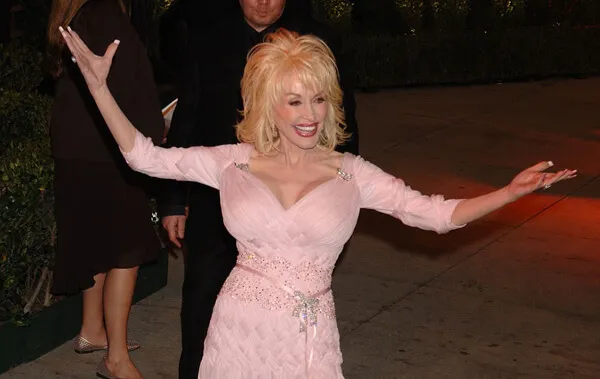 Parton started her own publishing company just to control the rights to all over her songs. "As soon as you start making money, you should invest and get into other businesses that you can fall back on if you don't make it big, or if you make it big and you fall on hard times," Parton told BBC News.
Parton's business-minded mentality has earned her quite a fortune throughout the years and according to Forbe's Celebrity 100 list, Parton earned $37 million from June 2016 to 2017. Much of that fiscal year's revenue came from her Pure and Simple concert tour and her Dollywood theme park.
Dolly And Mr. Dean Don't Believe In The Rumors
But because Dolly Parton keeps her marriage so private, people are still prone to assume that she or her husband aren't faithful when they're apart. But Dolly says that she and her husband try to find humor in all the rumors.
Parton told The Guardian, "Well, the steady marriage is one thing, but my flirtations, all that stuff, that's something else entirely. My husband knows I'm always coming home... Everyone wants to get into the dirt. I wouldn't tell you if I had. How would I tell that? ...Maybe I did. Maybe I didn't. Maybe I will. Maybe I won't. And it's on of your [expletive] business!"
Dolly Parton Has A Dedicated Wig Closet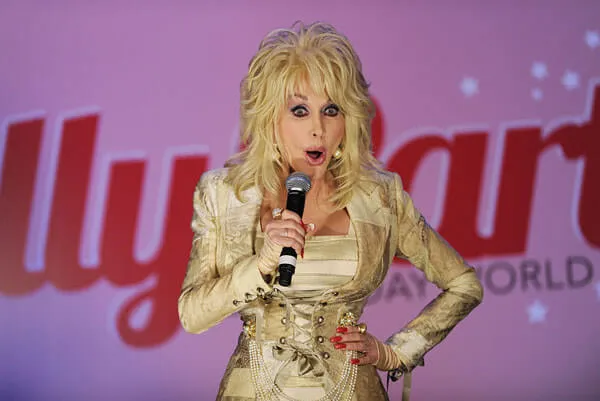 Dolly Parton is famous for her flashy look and she isn't coy about it either. Parton reportedly has a room dedicated to all her wigs when she is on tour!
Parton told Vogue, "I have a cabinet where I carry all the show wigs. I travel, when I'm on tour, with Cheryl Riddle, who is my hairdresser. But we always have a cabinet in the back of the bus to carry show wigs... I can't really count them all. I always make a joke and say, 'I wear one almost every day, so I must have at least 365!'"
She Has A Bunker For All Her Dresses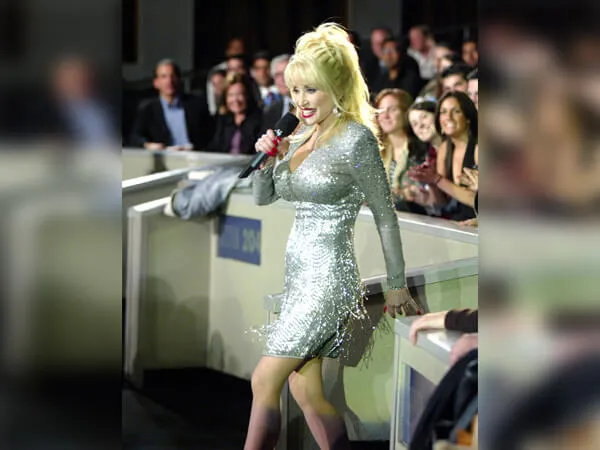 If you think a room on her tour bus dedicated to wigs is excessive, then you'd be shocked to find out that Dolly Parton has a bunker full of every dress she's ever worn at her estate in Nashville!
Dolly manager, Danny Nozell, divulged to The Guardian, "It's like a weapons silo. Huge metal doors. You need to blow them off to get in there." Considering the length of her career (Dolly is now in her seventies), Miss Parton most likely has acquired tens of thousands of dresses throughout the years. Since Dolly Parton's style is something so signature to her name, it's no wonder her dresses would be so heavily guarded.
Dolly Can't Get Away With Disguises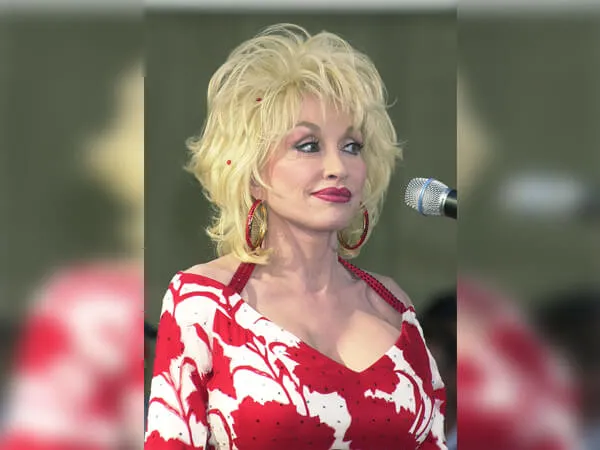 Dolly Parton's flashy style has made her one of the most recognizable celebrities around. Because of this, she can't even get away with disguising herself in public!
Dolly told Daily Herald-Tribune in 2009 that in order to go Christmas shopping one year, "I did my makeup completely different with dark eyebrows and wore a short black wig and wore different clothes than I would normally wear. And I was in a record shop buying stuff with friends that nobody would have recognized. And I said something, and this group of kids said, 'You're Dolly Parton in a black wig.' My voice is as recognizable as my looks."
Dolly Parton Has That "God Spark"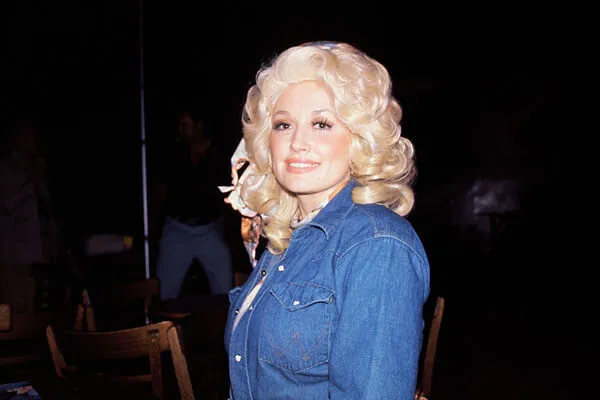 Dolly Parton is widely loved by people all over the world, so you can bet that she has a certain quality that people gravitate towards. When asked about this, Parton has said that it's "God spark."
She told Vogue, "I really do ask God every single day to let me do something, say something, be something that matters to somebody else. To make somebody feel good. To let people see a spark of love... You're taught not to judge, and you're supposed to love your neighbor like yourself. I want to be loved, and so I try to love everybody."
Parton Restored Her Family Home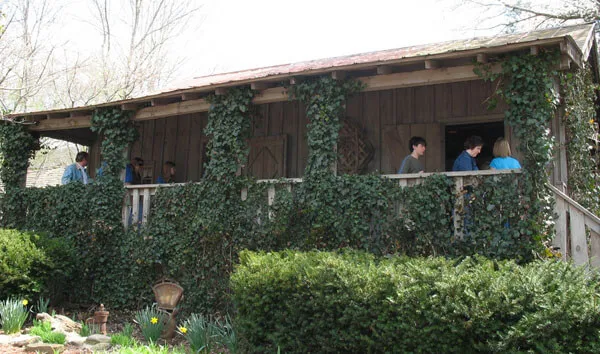 You already know that Dolly Parton's upbringing is something that is near and dear to her heart. That is probably why when she had the money to do so, she bought her childhood home in the rural town where she grew up. Although she had it renovated for the modern day, Parton made to sure restore most of the home to how it was when she was growing up.
When she appeared on The Nate Berkus Show, "My brother Bobby is a great carpenter. He worked on it and restored it. What we tried to do was make it look like it did when we lived there, but we wanted it to be functional. So I spent a couple million dollars making it look like I spent $50 on it! Even like in the bathroom, I made the bathroom so it looked like an outdoor toilet."
Dolly Parton: Part-Time Streaker?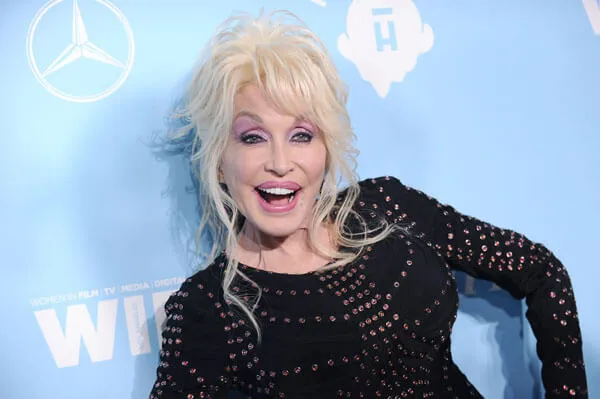 Given Dolly Parton's flamboyant personality, you can bet that she knows how to have fun. When asked what was the most outrageous thing she's ever done, Parton said that she has gone streaking before. She and her close friend, Judy, were driving in separate cars, trying to one-up each other by flashing something at every stop sign. Dolly knew the only way she would win was to get completely naked!
"I opened up the door and I started walkin' around the car in the moonlight," Parton told Rolling Stone, "...then it was like I was immediately exposed! It was like nothing had mattered until then. Then all of a sudden I realized I was naked. I was so embarrassed, but feelin' so proud that I had done it."
Dolly Parton's First Feature Film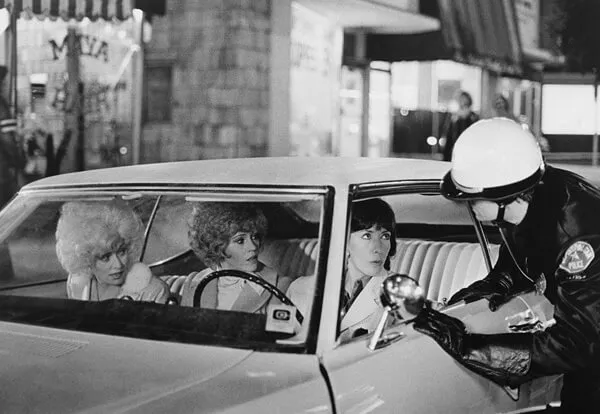 Dolly's first feature film was 1980's 9 to 5, alongside Jane Fonda and Lily Tomlin. Parton had been offered many movie roles before that, but 9 to 5 was the first film role she accepted.
In a 1980 interview with Rolling Stone, Parton said, "I knew instantly that I should do it – I knew that it was a career move... [Jane Fonda] wanted me, and she wanted Lily. She said she was drivin' down the freeway, and a song of mine came on the radio, and she knew my personality, and she'd been a fan of my songwriting for a long time."
Dolly Parton Prepared For Her Role In The Most "Dolly" Way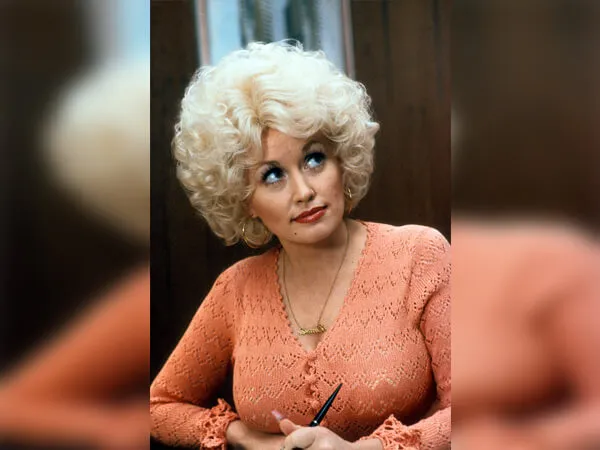 Keep in mind, 9 to 5 was Dolly Parton's first experience with Hollywood, so she had no real prior acting experience. But Dolly Parton didn't let her inexperience prevent her from giving the role her all!
Dolly Parton, as you've already learned, is an ambitious woman and career-minded, that's why she took to memorizing the whole entire script to prepare for her role! She told Rolling Stone, "It was so funny, 'cause I didn't know exactly what the movies were all about; I just knew that I would do it as good as anybody else. I just assumed they would start in the front and follow the story to keep up the excitement, so I memorized the whole script."
Dolly Reunited With Her 9 to 5 Co-Stars To Make A Statement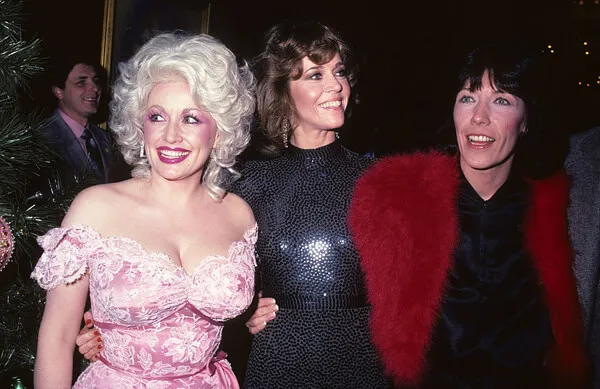 Over 40 years later, Dolly Parton reunited with her 9 to 5 co-stars Jane Fonda and Lily Tomlin to speak at the 2017 Emmy Awards. Their appearance stirred the media a bit the next day because of what they said:
"Back in 1980, we refused to be controlled by a sexist, egotistical, lying, hypocritical bigot... And in 2017, we STILL refuse to be controlled by a sexist, egotistical, lying hypocritical bigot!" Actually, it was Fonda and Tomlin who said those lines on stage, with Parton remaining visibly silent throughout the exchange.
A Cloned Sheep Is Dolly's Namesake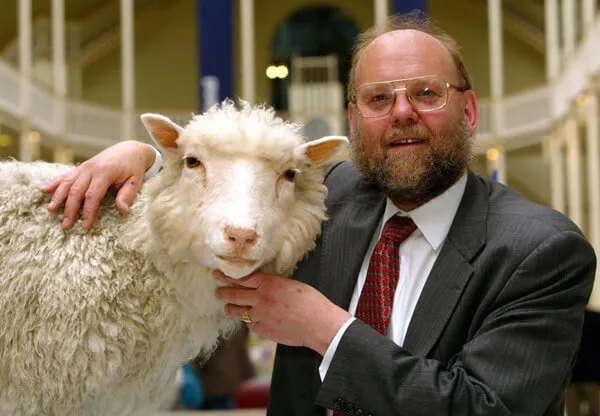 If Dolly's numerous awards aren't enough, she even has a sheep named in her honor! On July 5, 1997, scientists at the Roslin Institute in Edinburgh successfully created the first cloned mammal from an adult cell, rather than an embryo cell. The cloned sheep was named Dolly.
The team of scientists was led by Dr. Iam Wilmut, who said that "Dolly is derived from a mammary gland cell and we couldn't think of a more impressive pair of glands than Dolly Parton's." To "make" Dolly, scientists took a single sheep cell from the udder of an ewe and implanted it in a surrogate mother, thus, Dolly is unrelated to the sheep that bore her but is an exact duplicate of the sheep whose cell was used.