Why Meg Ryan Hardly Acts Anymore And What She Chooses To Do Instead
Meg Ryan has been labeled everything from "America's Sweetheart" to an adulteress, then a woman scorned, and ultimately, a washed-up actress. By the '90s, adorable Ryan made it into America's hearts as a rom-com queen, but that wouldn't last into the new millennium. A stroke of bad luck would hit that would make Ryan's career spiral into oblivion. So what exactly happened to her? Read on to learn all about her upbringing and why she's hardly seen in Hollywood today.
Meg Ryan Was A Soap Star Who Was Flying High
At the start of her career, Meg Ryan acted in the daytime soap As the World Turns. Ryan's character, Betsy Stewart Andropoulos, had a popular romantic story arc that would last from 1982 to 1984.
But not long after, Ryan's career started turning up when she took the role of Carole Bradshaw in the 1986 classic, Top Gun. Though she had few scenes as the adorable wife of Goose, played by Anthony Edwards, Ryan's potential as an actress shined. Her charm from the big screen made her an up and coming actress to keep an eye on, and many of us did.
Top Gun Tipped Off Meg Ryan's Career
Meg Ryan wouldn't let you forget who she was either. After Top Gun, she starred in at least one movie year after year, including Innerspace in 1987, and D.O.A. and The Presidio in 1988. Though she is known as a rom-com queen, she started out acting in more comedy movies.
Innerspace was the most successful of the three, and it is on that set where she met future husband, Dennis Quaid. With her acting career steadily on the rise and a new Hollywood boyfriend to boot, Meg Ryan's public life was looking up. Little did she know, however, that it was only about to get better.
The Scene That Put Meg Ryan On The Map
Meg Ryan's breakthrough came in 1989 when she starred in When Harry Met Sally... alongside Billy Crystal. It's a movie that defined Ryan's career and of course, who could forget that infamous scene in Katz's Delicatessen?
It was the first of many romantic comedies that Meg Ryan would star in and the first in which she worked with rom-com staple, Nora Ephron. Ryan's portrayal of Sally Albright earned her both a Golden Globe nomination and an American Comedy award. Meg Ryan's iconic performance and her effervescence as an actress prompted Ephron to dub Ryan "America's Sweetheart." Unfortunately, this sweet moment wouldn't make it out of the '90s.
"America's Sweetheart" Became Meg Ryan's New Nickname
When Harry Met Sally... was followed up in 1993 with Sleepless in Seattle. Meg Ryan starred as Annie Reed alongside Tom Hanks. Her role solidified her status as "America's Sweetheart" and as a romantic comedy ingenue.
But rom-coms weren't going to be all that Ryan was known for. In 1994, Ryan starred in When a Man Loves A Woman and proved to Hollywood that she could take on serious roles. Despite this, she still continued to act in romantic comedies but that only increased her popularity. This was the same year that she was on People Magazine's "The 50 Most Beautiful People in the World."
It Was Clear That Romance Was Meg Ryan's Forte
1998 marked the climax of Meg Ryans career. City of Angels, which she starred in with Nicolas Cage, debuted in April and grossed nearly $200 million at the box office. "Meg Ryan is so sunny and persuasive... This is one of her best performances," critic Roger Ebert said at the time.
Ryan topped that off with You've Got Mail which made just over $250 million at the box office. Her co-star was once again Tom Hanks and critics lauded their on-screen chemistry. But this sort of film was par for the course for Ryan. Little did everyone know that this was the beginning of the end.
Y2K Ushered In An Era Of Bad Luck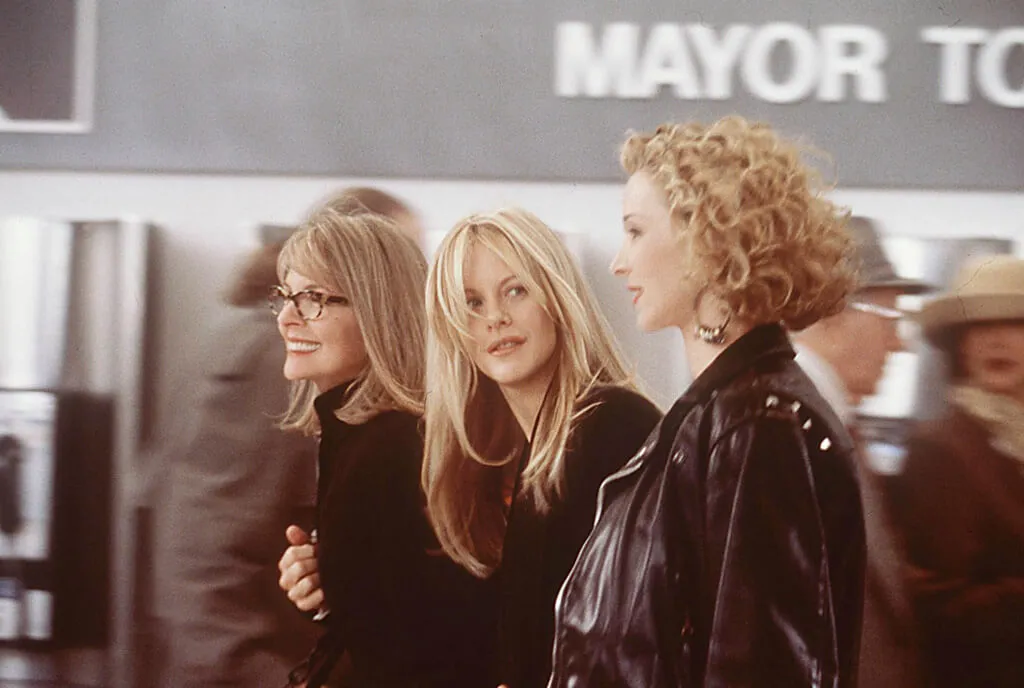 Meg Ryan's career didn't make it in the new millennium. After 1998, she wouldn't appear on the big screen again until 2000. Ryan teamed up with Nora Ephron again for Hanging Up, co-starring Diane Keaton and Lisa Kudrow, a move that ended up being incredibly unlucky.
The comedy-drama about three sisters who bond over their dying father was panned by critics and failed to make a profit in its opening weekend. The actress's "solid" performances weren't enough to save the film. Ryan was a formidable actress, but her stepping away from romantic comedies didn't pan out. From there on out, Ryan would star in flop after flop.
Meg Ryan Flip-Flopped From One Bad Flick To The Next
Meg Ryan's next flop was Proof of Life, an action thriller which co-starred Russell Crowe. Not only were its box office earnings mild, but the film was destroyed by critics and it was the first time Ryan's performance was actually criticized.
Steven Holden of The New York Times wrote: "What ultimately sinks this stylish but heartless film is a flat lead performance by the eternally snippy Meg Ryan... Ms. Ryan expresses no inner conflict, nor much of anything else beyond a mounting tension." But Ryan's failure to convince audiences she could act in an action thriller was the least of her concerns as her private life would soon overshadow her acting projects.
The Rom-Com Queen Suddenly Couldn't Deliver The Chemistry
Critics were also unconvinced by the lack of chemistry between Proof of Life's co-stars. It was one thing that Ryan was out of place in an action flick, but you'd think she would at least know how to create a spark with a male lead.
Without convincing chemistry, this was just another formulaic Hollywood action flick. "[Neither] Crowe, Ryan nor the topical subject keeps 'Proof of Life' from feeling recycled," wrote Newsweek's David Ansen. It's ironic that a lack of chemistry is what made this movie tank because that's not what the actors' private lives will tell you.
Meg And Russell's Off-Screen Affair Took Over
Part of why Proof of Life was a box-office flop was the fact that its publicity was overshadowed by a rumored affair between Meg Ryan and Russell Crowe — while she was still married to Dennis Quaid.
Meg Ryan's divorce from Dennis Quaid was finalized in 2001 and many place the blame on her subsequent relationship with Russell Crowe. However, Ryan has publicly stated that she and Quaid were experiencing marital issues for many years beforehand. Despite that, Ryan's image as "America's Sweetheart" was shattered and her relationship with Crowe didn't even last. And this wouldn't be the only insult to Meg Ryan's acting career.
A Small Ray Of Sunshine In The Midst Of The Storm
After the disaster that was Proof of Life, Meg Ryan made a brief return to romantic comedy in 2001's Kate & Leopold. Co-star Hugh Jackman plays a 19th-century British Duke who time travels to the present and falls in love with a marketing professional played by Ryan.
The film received a mixed response but was generally a sigh of relief for those who wanted to see Meg Ryan at her best. But Kate & Leopold only raked in a total of $70 million, which is pennies compared to Ryan's films in the '90s. Sadly it was her highest-grossing film of the decade.
She Picked All The Wrong Projects
At this point, Meg Ryan's star was already fading. She continued to attempt acting outside of the romantic-comedy genre with 2003's In the Cut and 2004's Against the Ropes. Both movies were panned by critics again and failed to make box office profits.
Meg Ryan took a three-year hiatus from acting but returned in 2007's In the Land of Women. It was a safe move for Ryan to star in this independent film. Through mixed reviews, Ryan managed to offer a solid performance with The Los Angeles Times noting it as "the best work [she] has done in forever."
Meg Ryan Wasn't Even Good Enough For Theaters Anymore
For a brief moment, it looked like Meg Ryan's career would turn around. But that moment was incredibly brief. In 2008, she starred in The Deal alongside William H. Macy. The satirical comedy received mixed reviews and because no studios were interested in it, The Deal was released straight-to-DVD.
The same thing happened with My Mom's New Boyfriend, which she had shot in 2006 but wasn't released until 2008 direct-to-DVD. This could be seen as an insult to someone whose previous films at least were all shown in theaters in the past. It was a new low for Ryan's career and every time she tried to make a comeback, she was shot down.
She Purchased A Home in Montecito For $5 Million
In 2020, now semi-retired, Ryan sold her loft apartment in Tribeca and purchased a large property in the prestigious zip code of Montecito, California for $5 million. The 4,268 square foot home features 3 bedrooms and 3.5 bathrooms on 1.5 acres.
A far cry from New York City, the home boasts gorgeous views of the mountains surrounding Santa Barbara with rustic french country style and vaulted ceilings. Ryan's large master bedroom might have sold the home, with french doors that open up to a view of the garden. Of course, she also has a swimming pool and spa.
She Left Hollywood To Raise Her Kids In The Big City
Though she continued to act, Meg Ryan left Hollywood to raise her children in New York City. The move is one factor that may have caused her acting career to flounder. But after a tough break that happened right after her messy divorce, Ryan needed to take her time.
If anything, it's understandable that Meg Ryan was in need of a change. "[Living in New York] makes you different... Los Angeles is just about movies. New York is about so much more than that, and so is Meg," friend Delia Ephron once told People.
Meg Ryan Is "A Terrible Celebrity"
It's lucky that Meg Ryan achieved fame when she did because if any of that happened in the present day, she would not last at all. Meg Ryan confessed to Vanity Fair, "I am a terrible celebrity."
She continued, "If I started my career today, I wouldn't have a chance. It's a totally different experience. Social media has changed things... I couldn't handle the constant attention and the judging—but some aspects of social media are wonderful. People can speak directly to their audience, and they don't have to get interpreted."
She Starred In 1982 Burger King Commercial
Students will do just about anything to support themselves in college. For Ryan, a struggling actor at the time, that anything was starring in a Burger King commercial. The advertisement sees an overexcited Meg Ryan describe the hot new deal at the burger chain.
Burger King wasn't the only company hiring her to work their ads. Aim toothpaste also premiered a Meg Ryan lead commercial in 1982. In 1987, she stepped up her game with an MTV commercial.
A Haircut Is Named After Her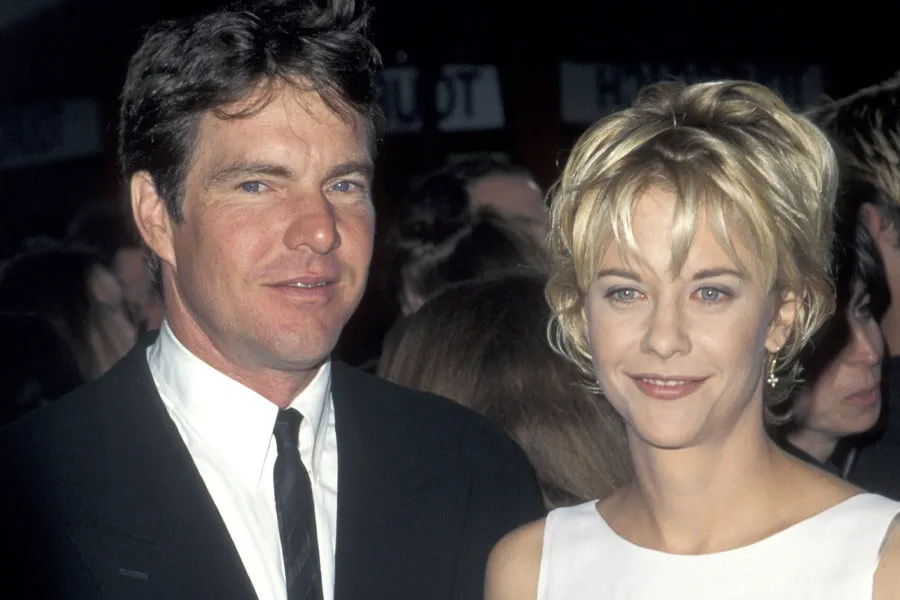 Everyone remembers the "Rachel." The haircut made famous by Jennifer Aniston during her time on Friends. But how many of you remember the "Meg?" At the peak of Ryan's fame, she was the first to don a certain kind of hairstylerstyle that curled out at the ends.
The famous hair was designed by Sally Hershberger for her role in French Kiss. Ryan was supposed to look like a tourist, "stranded in Paris without luggage, money or a place to live, so it was a stretch to think she had much opportunity to shampoo."
She Turned Down Pretty Woman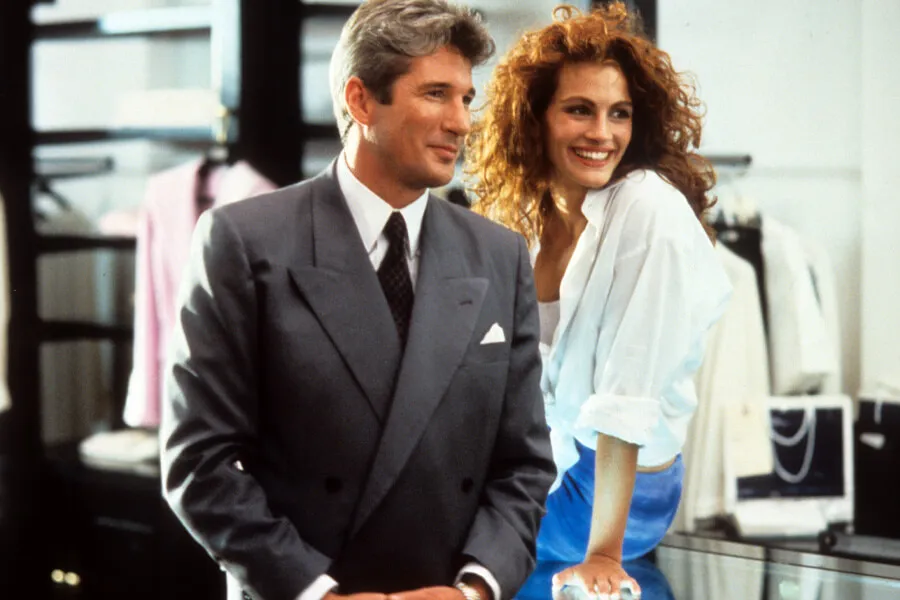 Meg Ryan was so into the idea of getting away from "safe roles" that she turned down the lead role in Pretty Woman. The role, as we know, went to Julia Roberts, who gladly took over Ryan's throne as "America's Sweetheart. Heck, Roberts even starred in America's Sweethearts in 2001.
Ryan, as you know, took on grittier roles to prove herself as more than just a romantic lead. While she had no problem landing roles in Proof of Life and In The Cut, the movies ended up doing more damage to Ryan's career than good.
Pretty Woman Isn't The Only Major Film Meg Passed On
Every actor has those roles they regret passing on. Meg Ryan has a few of those roles. Not only did she let Julia Roberts steal her sweetheart crown with Pretty Woman, she also passed on Ghost and Silence of the Lambs.
The big miss here is Silence of the Lambs. For an actress who was at one point desperate to break her image, few films would have done that as convincingly. Jodie Foster ended up playing Clarice Starling. She won an Oscar for her portrayal. Meg Ryan has never been nominated for an Oscar.
Meg Ryan Didn't Even Want To Be Sweet
For what it's worth, the fact that Meg Ryan's reputation as "America's Sweetheart" was shattered didn't matter to the actress since she never really came to terms with the concept anyway. "It felt... like ideas were being projected onto me that had nothing to do with me," Ryan once said.
The tabloid drama surrounding her divorce and affair was enough to make Ryan retreat from the spotlight. She even confessed, "I didn't have to care what people thought. I have gotten to do what I guess I secretly wanted to do. Be totally under the radar and live my life."
Meg Ryan Had A Renée Zellweger Moment Too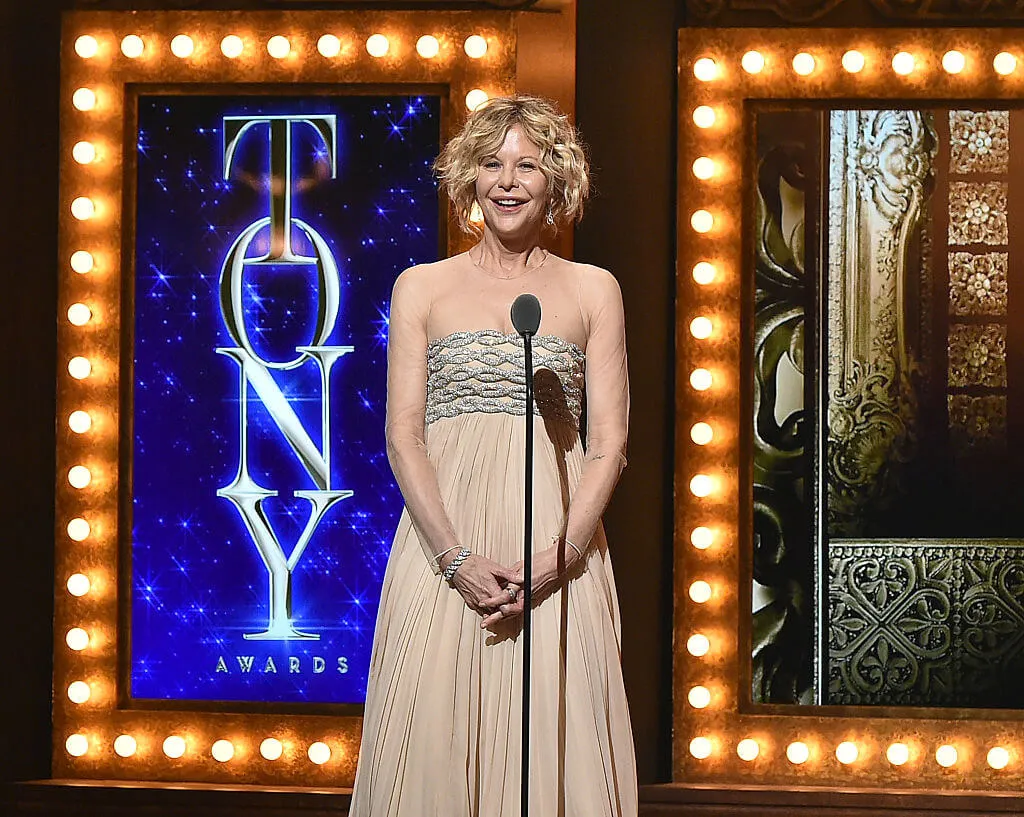 Since then, every time Meg Ryan allowed herself to step back into the spotlight, it wasn't met without some sort of criticism. Ryan presented an award at the 2016 Tony Awards where she appeared to have a strikingly different face.
Rumors swirled that the actress had botox and lip fillers, or at least something done to her cheeks. However, Ryan has never addressed the rumors so no one can know for sure. Meg Ryan probably lets the rumors slide off her back since she says she doesn't make a very good celebrity anyway.
Defending Herself And Dennis
Not that she needed to explain herself for this, Meg Ryan did publicly address the rumors surrounding her messy divorce from Dennis Quaid. Up until their separation in 2000, the couple had been married for nine years.
The actress told Us Weekly, "Dennis was not faithful to me for a very long time, and that was very painful. I found out more about that after I was divorced... [But] I am not a victim. I was there. I was in that marriage for a really long time... The tabloid culture can't tell a complicated story."
Television Didn't Want Meg Ryan Back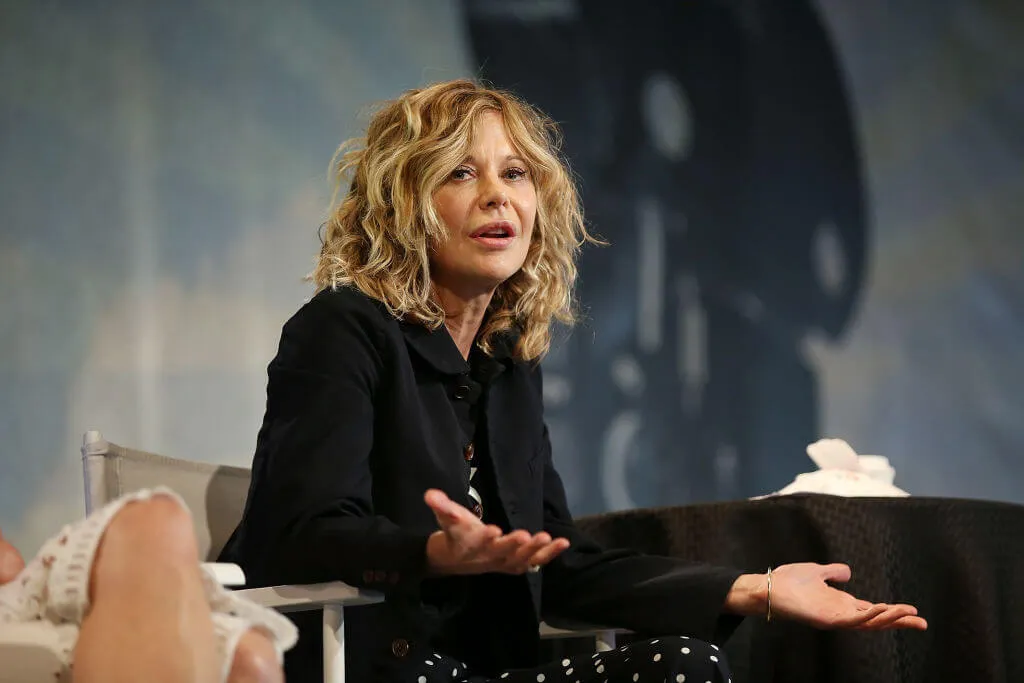 Soon Meg Ryan was in the headlines again, perhaps wanting to reboot her career by going back to her roots in television. In 2013, she was rumored to star in a new NBC comedy about a New York editor. Family Ties producer Marc Lawrence was slated to be on the project, but the show was never greenlit.
In 2014, Meg Ryan was supposed to voice the narrator in How I Met Your Dad, a female version of CBS's How I Met Your Mother. As excited as people were for this concept, CBS never picked up the project.
It's Clear That She Doesn't Care For Fame
After everything she's been through, it's safe to say that Meg Ryan enjoys living a private life away from the glare of Hollywood. With the way she's handled much of the drama in her life, it seems that Ryan was never blinded by fame.
She tells Vanity Fair how much she enjoys her life in New York: "I don't feel like I have quotes around myself and labeled as a celebrity when I'm walking around during the day. I can be myself." Despite her satisfaction with this sort of life, it hasn't stopped her from working in show business...
You Don't See Her Anymore Because She's Behind The Camera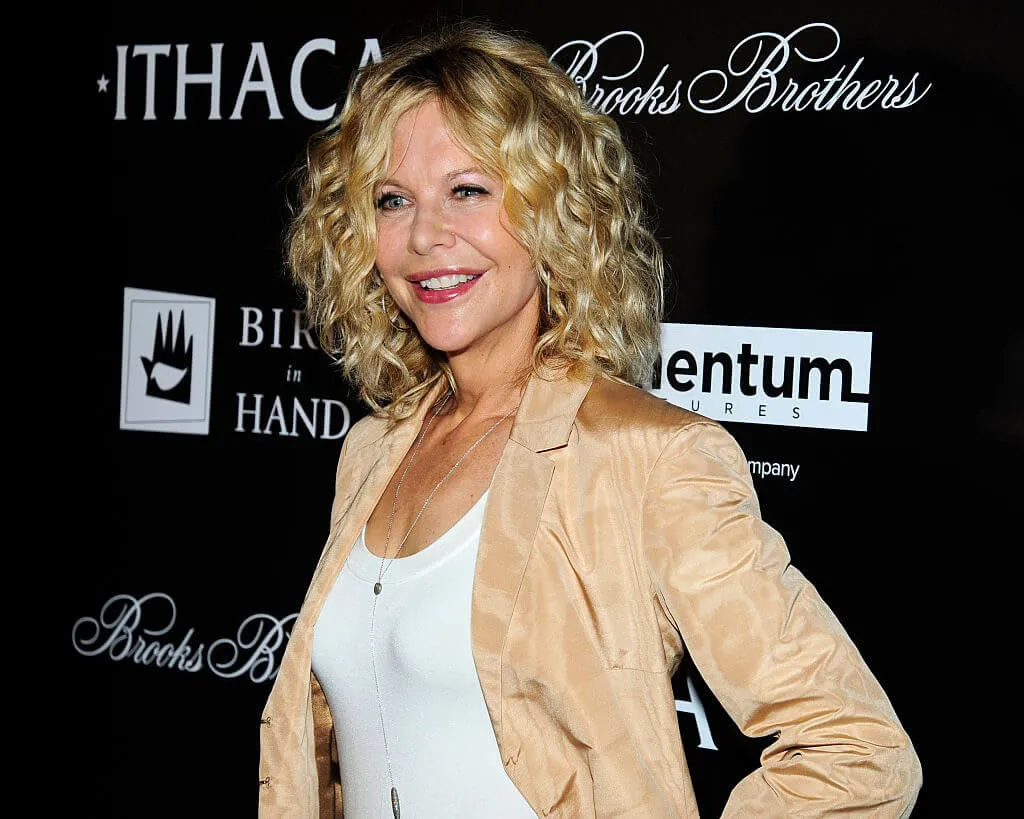 Meg Ryan's renewed interest in show business took her behind the camera. In 2015, she made her directorial debut with Ithaca, a drama based on the 1943 novel The Human Comedy.
Not only did she direct, but she also starred in it alongside her son, Jack Quaid, and reunited for the fourth time with costar Tom Hanks. Despite mild reviews, it seems that Ryan may have found a new calling. "Once you do it, you get the bug... I like the behind-the-scenes thing. I really do. Acting for a while was really fun and it still is—but directing is something even more."
Plastic Surgery Rumors Ran Rampant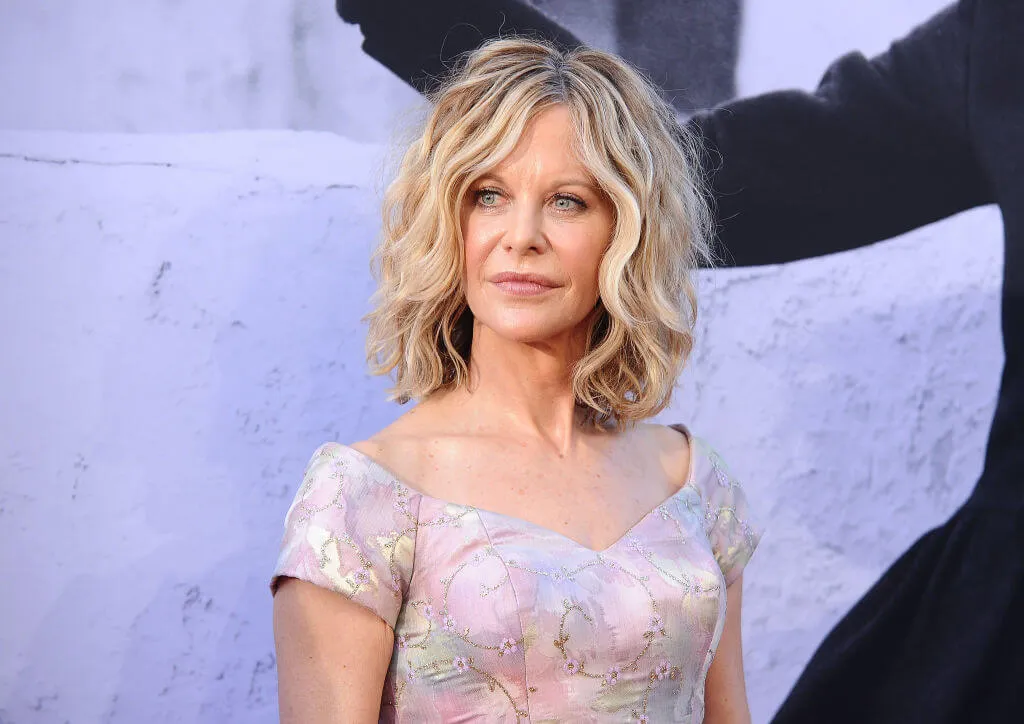 As Meg Ryan got older, she began to change. Her look changed so dramatically, that rumors began to fly she was "fixing" herself. It was suggested that she was getting botox and lip injections to try and keep her youthful beauty.
If the rumors are true, then all procedures backfired. With a new face movie producers didn't recognize, they didn't see a point putting it on a poster. As "America's Sweetheart," she had a face that could sell out a theater. As her face, whether it was from age or cosmetic surgery, she lost the power to sell tickets with her smile.
Ryan Left LA For NYC For The Culture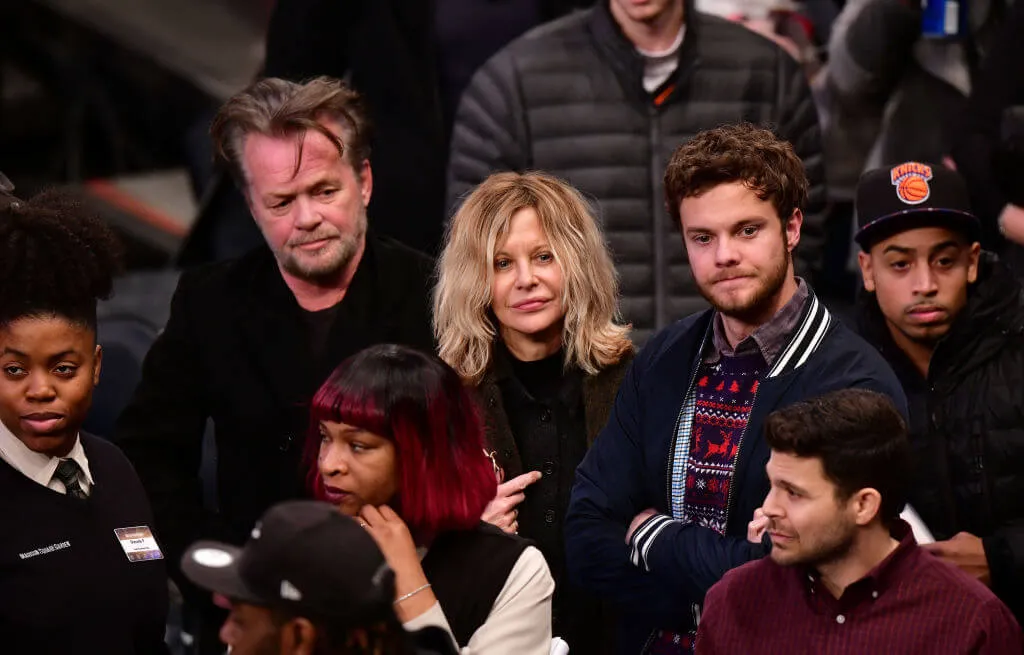 Before settling in New York City to raise her family, Ryan moved there to get away from the Hollywood culture. The pace and attitude of Hollywood can be toxic, and after four decades there, Ryan needed to cleanse herself.
New York City turned out to be the perfect place for her to get away. Delia Ephron, one of her close friends, says, "Los Angeles is just about movies. New York is about so much more than that, and so is Meg."
Ryan Isn't Her Real Last Name
Meg Ryan was born Margaret Mary Emily Anne Hyra in 1961. He father was Harry Hrya, a math teacher in Connecticut. Her mother was Susan Jordan, a former actress. The last name Ryan comes from her maternal grandmother's maiden name.
When Margaret Hyra registered with the Screen Actors Guild, she chose to go by the more easily pronounced Ryan instead of her Polish surname. Considering her success, it's fair to say the decision to go by Meg Ryan instead of Margaret Hyra worked out pretty well!
Her Son With Dennis Quaid Caught The Acting Bug Too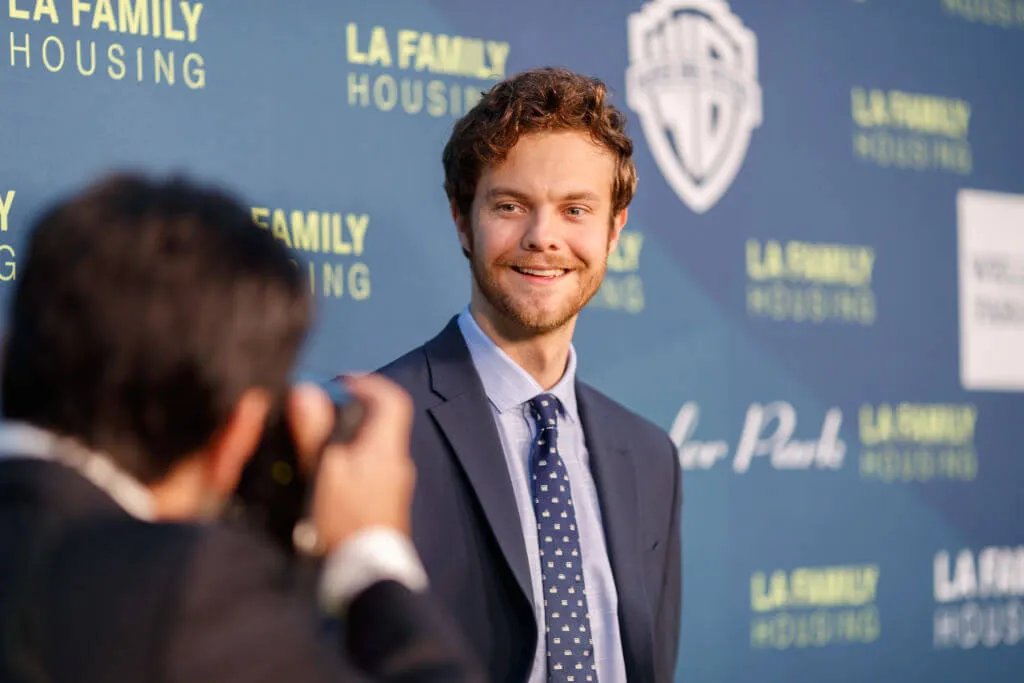 Meg Ryan had one child together before they divorced. Their son, Jack Quaid, was born in 1992 and was always destined to follow in the family business. Unlike his famous mother, who had to grind for years before getting a big break, Jack got the biggest first break possible, playing Marvel in The Hunger Games.
Working in both television and movies, Quaid is building quite the career. Most recently he appeared in Rampage with Dwayne Johnson and Logan Lucky with Daniel Craig.
Ryan Still Has Plenty Of Influence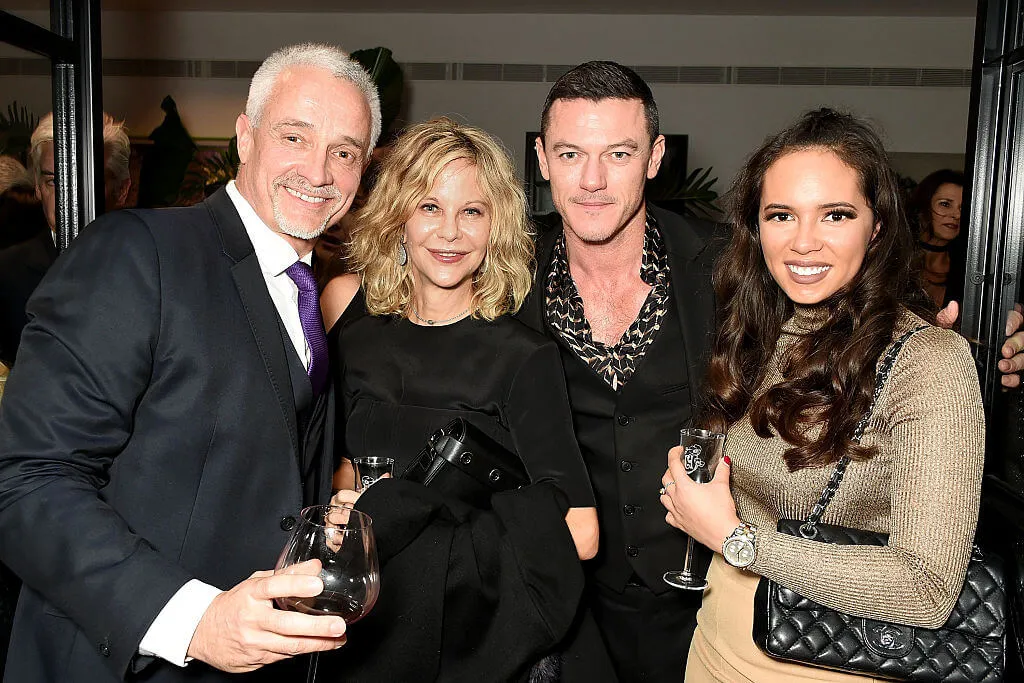 According to Premiere in 2016, Meg Ryan was the 57th most powerful people in Hollywood. She might not be in the public eye as much anymore, but she still holds plenty of influence over the industry.
This makes sense considering she is doing more than acting. Her work behind the camera as a director and producer has shown she is a multi-faceted entertainment creator.
Meg Ryan And Tom Hanks Really Are Best Friends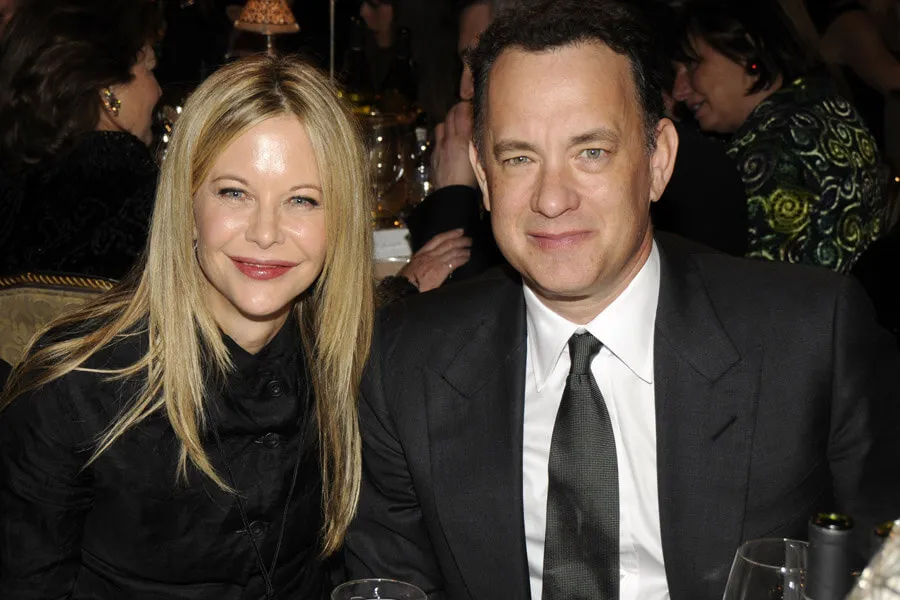 Meg Ryan and Tom Hanks may have never dated, but they have been in enough movies together to be considered close friends. Their first collaboration was Joe Vs. The Volcano in 1990. Most recently they starred in Ithaca together. The film, released in 2016, was also directed by Ryan.
We find it hard to believe that someone as picky about his film roles as Tom Hanks to act in the film if he wasn't friends with the director. Hopefully, the pair has more in store for us in the future!
Her Brother Became A Musician
Meg Ryan is not an only child. She has two sisters and one brother. Her brother, Andrew Hyra, also got into the entertainment industry. From 1991 until 2001, Hyra was a member of the folk duo Billy Pilgrim. The duo named itself after the main character in the book Slaughterhouse-Five.
Billy Pilgrim released two albums on major labels; Billy Pilgrim and Bloom. in 2016, Billy Pilgrim reunited for a Thanksgiving show in Decatur, Georgia. The duo had not been on stage together since their break-up in 2001.
Ryan Dropped Out Of Collge With One Semester Left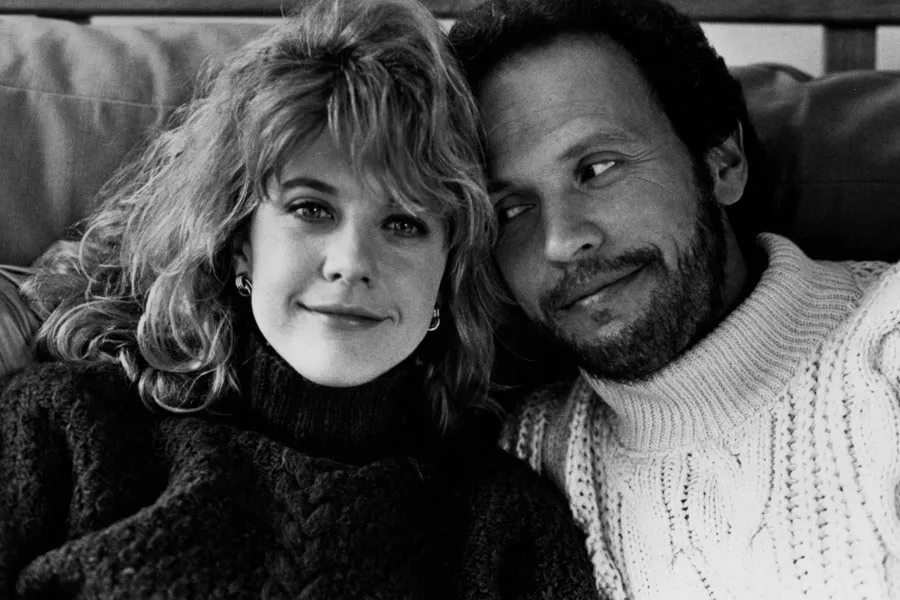 With one semester left before graduating college, Meg Ryan dropped out, not needing the education anymore. Before you say anything, that's not meant to be an insult. By this time she was a successful actress and there was not much college could do to help her career.
At the time of her departure, Ryan had graduated from commercials to her role on As The World Turns. By the end of the '80s, she would move from the small screen to the big screen permanently, starring in When Harry Met Sally.
Joe Versus The Volcano Bombed When It Came Out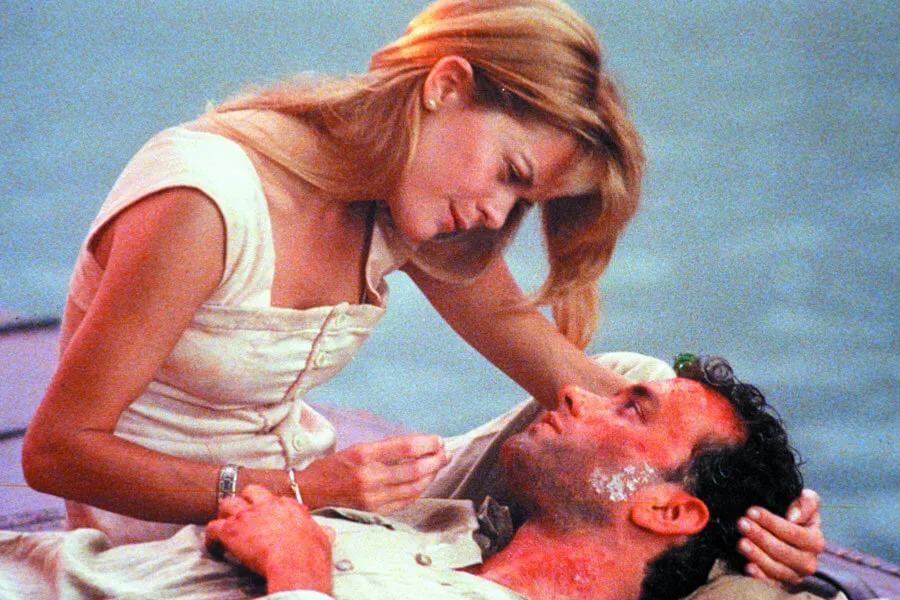 Joe Versus The Volcano might be looked at as a minor classic on Meg Ryan's resume today, but when it came out in 1990, the film was a huge failure. After starring in When Harry Met Sally, Ryan's career was suddenly not looking so bright. Luckily, her next collaboration with Tom Hanks would fix that.
Sleepless In Seattle was released the same year as Jurassic Park and held its own theatrically against the scene-stealing dinosaurs. Ryan earned her second Golden Globe nomination, as well as her second loss. Maybe the third time would be the charm?
After Her Relationship With Russell Crowe Ended, She Dated John Mellencamp
This is not a diddy about Jack and Diane. After ending her relationship with Russell Crowe, Ryan became involved with rock singer John Mellencamp. The pair were spotted together in public often during their four years together.
Their relationship came at the end of Mellencamp's 18-year marriage to Elaine Irwin Mellencamp. We're not saying Meg Ryan is the reason for the divorce, but the evidence is not in her favor.
Ryan And Mellencamp Didn't Stay Apart For Very Long
Meg Ryan and John Mellencamp ended their relationship in 2014. They then got back together in 2017 and are still together today. There are even rumors the happy couple is planning a wedding on the East Coast.
Ryan, so far, has denied the rumors. Mellencamp has stayed quiet at well. We wouldn't surprised if he's secretly planning something, though. During their time apart he believed that Ryan hated him. Clearly, that's not true, but what better way to prove it than with wedding bells!
Her First Marriage Was Built On Trust But Ended In Lies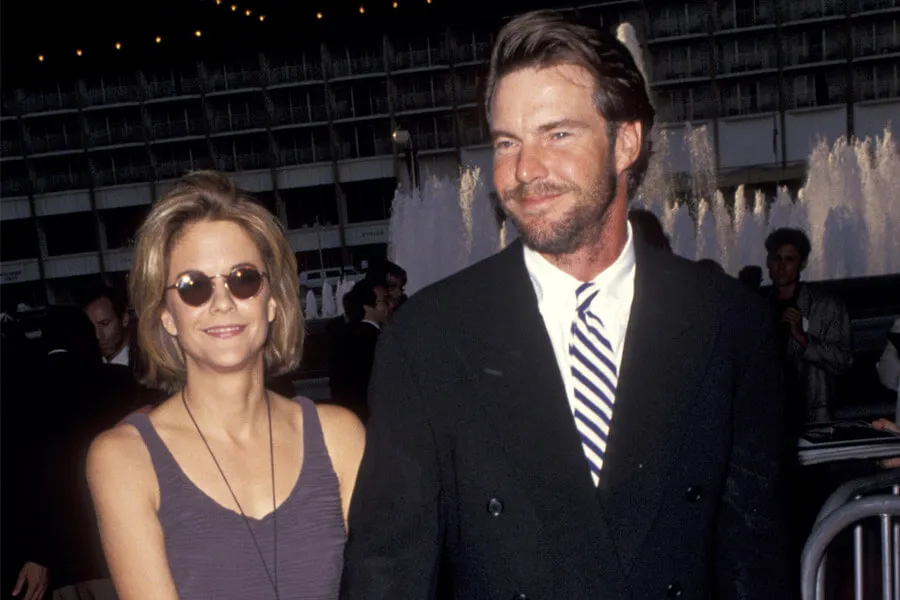 We've already documented the end of Meg Ryan's marriage to Dennis Quaid. It wasn't pretty. There was a time they were happy though. That time came after Quaid promised to quit drugs. If he didn't, Meg Ryan never would have married him.
Perhaps starting their marriage with trust is one of the reasons it lasted so long. Hollywood marriages rarely last a few months, let alone several years! Listening to Quaid talk about his cocaine addiction, his marriage might not have lasted, but Meg Ryan might be the reason he's still alive today.
She May Or May Not Be Returning For Top Gun 2
Over 30 years after Top Gun came out, a sequel titled Maverick has begun production. So far the world knows very little. The film will reportedly follow Tom Cruise's Maverick as an instructor at the Top Gun facility. The story will also involve the son of Goose, whose mother was played by Meg Ryan.
Unfortunately, there is no word yet on whether Meg Ryan will be making a big comeback in the sequel. It would make sense, especially if the film is planning to include Val Kilmer's Iceman. Why not get the entire band back together?
She Learned How To Box For Role
in 2004, Meg Ryan starred in boxing drama Against the Ropes. To help make her character feel authentic, the actress took boxing class to both learn how to fight and learn the lingo. The last thing she'd want to do is mispronounce TKO during a take.
Despite her dedication, the film was a critical and commercial failure when it hit theaters. One critic even said, "A miscast Ryan struggles with a Detroit accent and a script that goes nowhere."
Savage Garden Wrote A Song About Her
Have you ever wanted a song written about you? We don't know if Meg Ryan did, but she did get one. No, Savage Garden didn't write, "Truly, Madly, Deeply" about her, but one member's obsession with the star led to the track All Around Me.
According to the band's singer, "in our little home studio there's about 14 or 15 pictures of Meg... some of them wall-mounted... We wrote a song... for Meg Ryan to dance to." He also claims the obsession with Ryan is a totally healthy one. Despite the posters and everything else.
Ryan Doesn't Regret Her "Sweetheart" Anymore
In 2018, Meg Ryan sat down with Gwenyth Paltrow to discuss, among other things, her career. Ryan, as much as she pushed away from her label if "America's Sweetheart," admitted she did have fun despite the monotony of film roles.
Getting into more detail, she said, "For the most part, I had a lot of fun... you get reactions that have almost nothing to do with you and some that have everything to do with you, and you have to be this jiu-jitsu master to figure out what mirror you should actually be looking in." That self-reflection, she also says, is one of the reasons she left Hollywood for New York City.