The Shocking and Untold Story of Cesar Millan, The Dog Whisperer
While most people know Cesar Millan as the "Dog Whisperer," a man with a talent and skill for training both dogs and their owners, he's much more than that. He has a story that most people wouldn't believe and has faced hardships that aren't detectable behind his smiling face on TV. Immigrating from Mexico at 21 years old, he worked hard to build a media empire around dogs and reach where he is today. Learn about his past, his struggles, and what it took to become Cesar Millan, The Dog Whisperer.
He Came From Humble Beginnings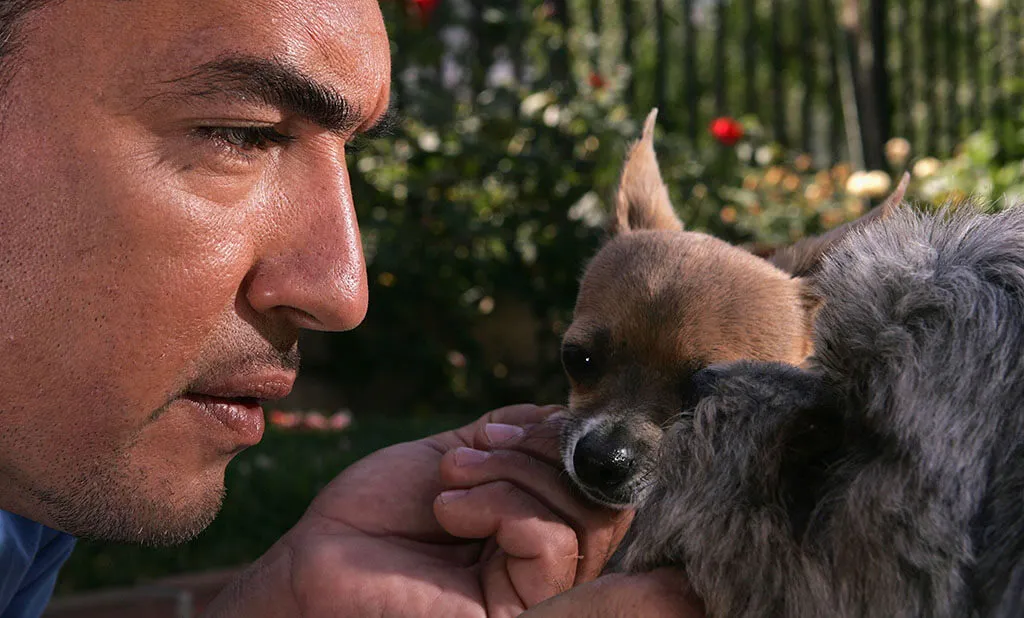 Cesar Millan grew up on his grandfather's farm in Sinaloa, in northwestern Mexico. While living on the farm, he became comfortable working and living around numerous types of animals. However, although he loved all of the animals, he claims that from a very young age he had "a natural way with dogs."
He was comfortable around them as they were around him. Eventually, he started being followed by a small pack of neighborhood dogs, something that didn't go unnoticed by the other kids. He was mocked and nicknamed "El Perro," which is roughly translated to mean "Dirty Dog Boy."
He Knew What He Wanted
Regardless of being bullied, Millan wasn't going to let other people's opinions affect his love for dogs. By the time he was thirteen, he had big plans to become the best dog trainer in the world. He was inspired by the well-trained performing dogs he saw on television such as Lassie and The Adventures of Tin Tin.
However, he didn't want to peruse his dreams in Mexico, and knew that he needed to travel somewhere else to have a shot at success. So, he set his sights on Hollywood, believing that's where he would have the best chance at becoming successful.
He Came Into The United States Illegally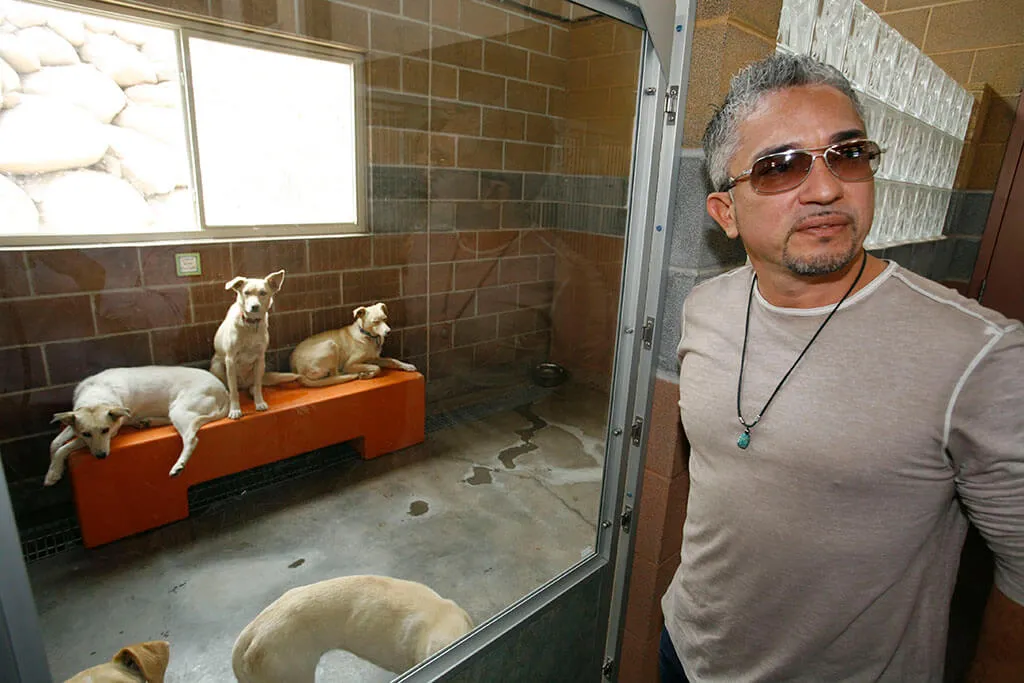 On December 23, 1992, a 21-year-old Millan told his mother that he was leaving to go to the United States. Realizing how serious he was about leaving, his father gave him all of the savings he had and gave it to him, telling him to turn his dream into a reality. With $100, Millan traveled to a Tijuana and began his search for a way across the border.
During his search, he began following coyotes, specialized smugglers who help lead Mexican migrants into the United States. While following one group, he witnessed a number of people become swept away to their deaths in a flooded canal. He was on his own once again.
It Didn't Get Any Easier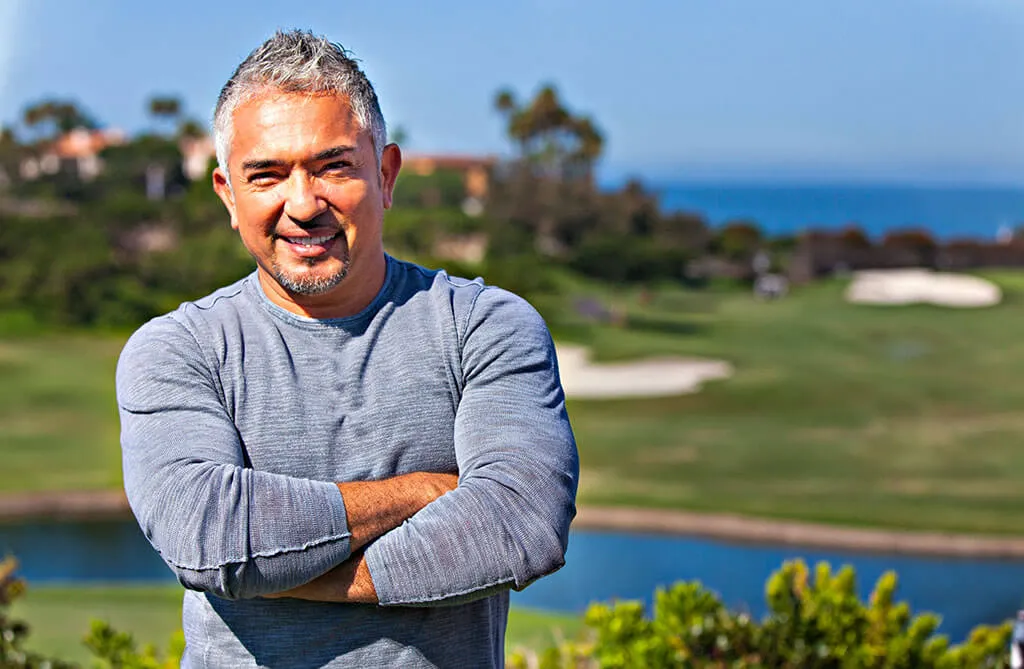 Millan walked along the border for two weeks until he found a hole in the fence that was guarded by a man who demanded $100 for passage. Millan gave him his $100, all the money that he had. When he came into the United States, he had no friends, no money, no job, and no plan.
He spent his early days in San Diego living as a homeless man, sleeping under the freeway. He survived off of convenience store hot dogs which cost one dollar for two. All he had to do was make one dollar a day to survive.
He Found A Job As A Dog Groomer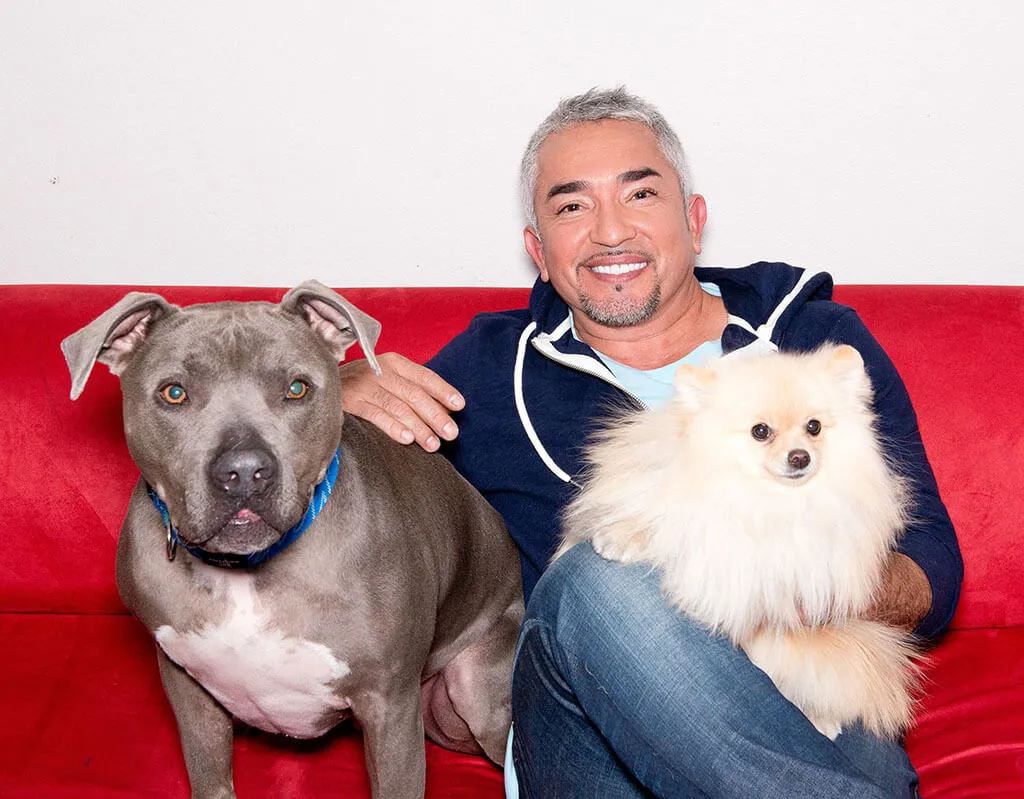 Prior to coming to the United States, Millan learned the English sentence "do you have an application for work?" Using that sentence, he managed to score a part-time job at a local dog groomer. While working, the owners were amazed by his ability to handle dogs, especially those that were unruly or aggressive.
Millan understood his talent and after moving to Inglewood, he opened up his own dog walking business. He quickly became successful, with some of his earliest patrons being Will and Jada Pinkett Smith, who even paid for Millan to have a year of English lessons.
Working His Way Up
Millan's talent and his dog walking business quickly became the talk of the town in the Los Angeles area. After a while, he had enough money to open up his Dog Psychology Center in South Central Los Angeles. His success at rehabilitating dogs eventually led him to be profiled in a 2002 edition of The Los Angeles Times.
This was a huge step in Millan's career since his business and skills were no longer being discussed only by word of mouth. Now, the entire city of Los Angeles and the surrounding areas had access to Millan's story.
Catching The Attention Of Television Producers
It wasn't long after his profile in The Los Angeles Times that Millan had television producers knocking at his door. Most of them had the same goal, to create a show centered around Millan's techniques of training and handling dogs. Millan eventually signed on with National Geographic to create The Dog Whisperer with Cesar Millan.
At first, he was torn between Animal Planet and National Geographic, however, National Geographic offered him a contract of 26 episodes whereas Animal Planet couldn't promise anything more than a pilot. So, Millan began working with National Geographic, something he wouldn't regret.
The Story Behind His Dog "Daddy"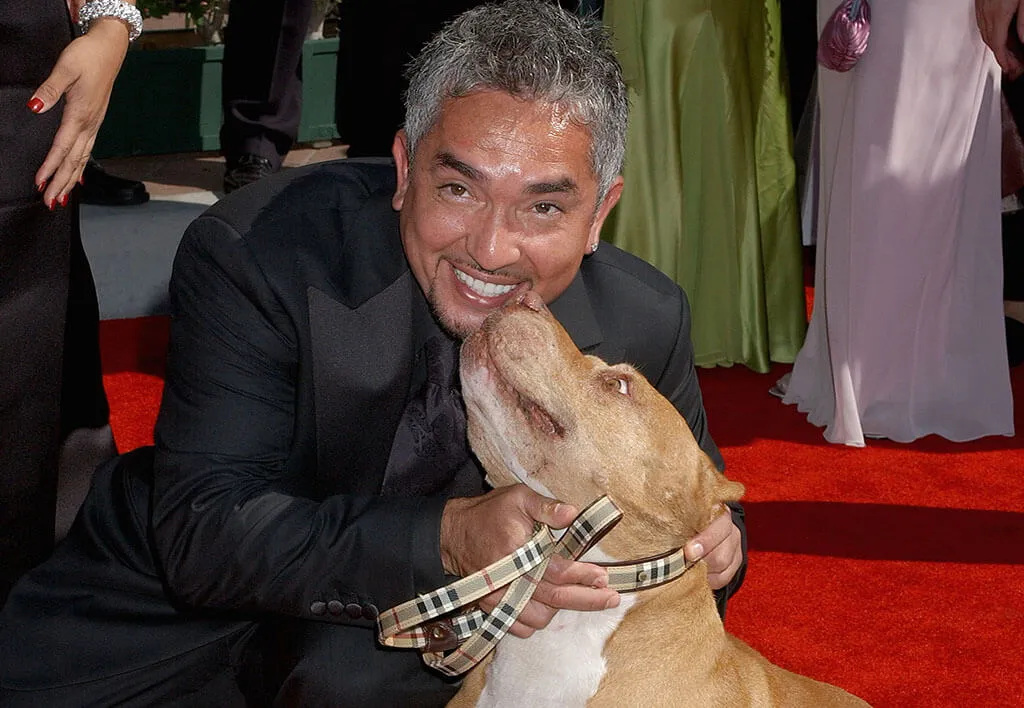 Soon after the launch of The Dog Whisperer, Millan's American pit bull named Daddy became just as much a part of the show as Millan himself. Daddy served as an example of how any breed can be trained to be an excellent dog. Daddy helped Millan on the show, working alongside him as an example for the other dogs on how to act. However, Daddy didn't just come from nowhere.
He was once belonged by New Jersey rapper Redman who couldn't take care of him with his busy touring schedule. After Millan agreed to watch the dog for him, Redman eventually gave him to Millan because of the bond the two shared.
Millan Has Been In Legal Trouble More Than Once
While everything might have seemed to be going well for Millan, that wasn't exactly the case. In 2006, he was the subject of two lawsuits in just one week. There first was filed by his publicist Makeda Smith and her partner Foster Corder, who claimed that they had come up with the name the Dog Whisperer while discussing things with Millan.
However, when the show came out, they were never given any credit for the name. This led them to sue Millan and the National Geographic Channel, asking for $5 million in damages.
Faced With Another Lawsuit
Just days later, Millan was hit with another lawsuit. While Millan's head was still spinning about the first lawsuit, the producer of 8 Simple Rules Flody Suarezclaimed that his five-year-old Labrador retriever was abused in Millan's facility. Suarez stated in his lawsuit that he rushed his dog to the vet hours after leaving Millan's facility. The dog was having difficulty breathing and was covered in bruises.
Apparently, the dog was forced to run on a treadmill for an extended period of time and was asphyxiated by a choke chain which damaged the dogs esophagus. The dog required surgery to repair its esophagus with the vet bills reaching $25,000.
Attacked By American Humane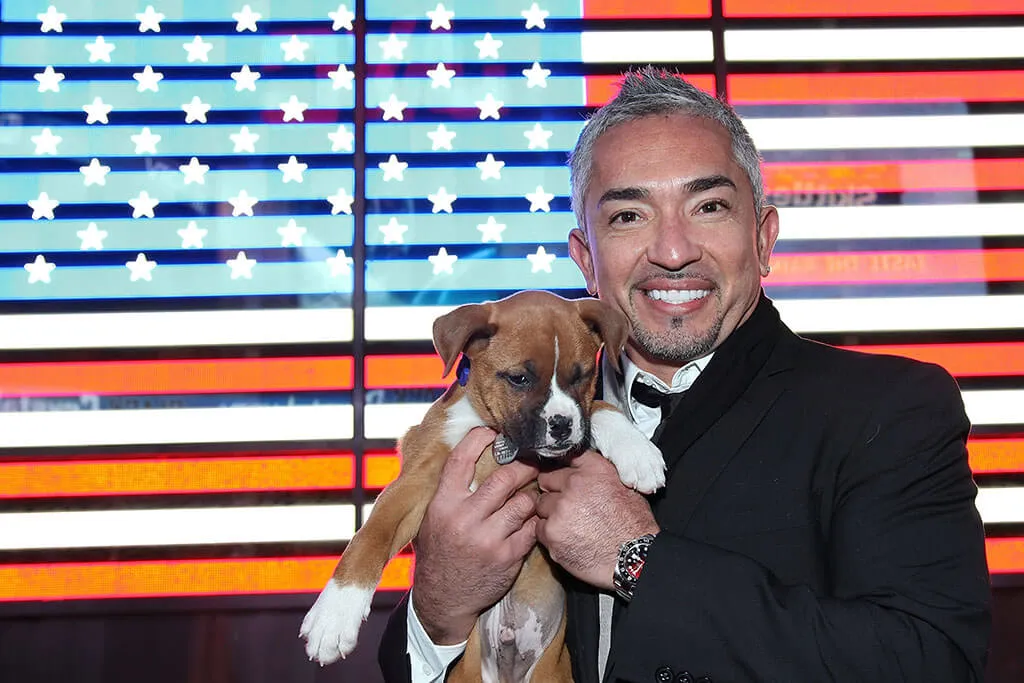 As it turns out, the situation with the Labrador wasn't the only animal cruelty charge that Millan has encountered. In 2006, American Humane, one of the oldest animal protection organizations, sent a letter to the National Geographic Channel, claiming that some of Millan's techniques on The Dog Whisperer were "inhumane" and "potentially harmful." They cited numerous instances which they considered the mistreatment of animals.
One in particular, was an episode in which Millan holds a dog up by a choke chain before pinning it to the ground in order to display dominance. The director of the Animal Behavior at Tufts claimed that the show set dog training back 20 years.
Further Criticism
Along with Flody Suarez, American Humane, and other experts, more people have spoken out against Millan and his treatment of animals that he is supposedly rehabilitating. Steve Dale, who is a certified animal behavior consultant and pet journalist has made his opinions known about Millan. He refers to him as the "Dog Screamer," claiming that "millions of people thought they had a new and uniquely insightful understanding of dogs and dealing with problem behavior. The fact is that he uses antiquated and made-up methods."
Furthermore, even people outside of the animal world such as British talk show host Alan Titchmarsh have revealed their suspicion about Millan's methods.
Things Came Crashing Down In 2010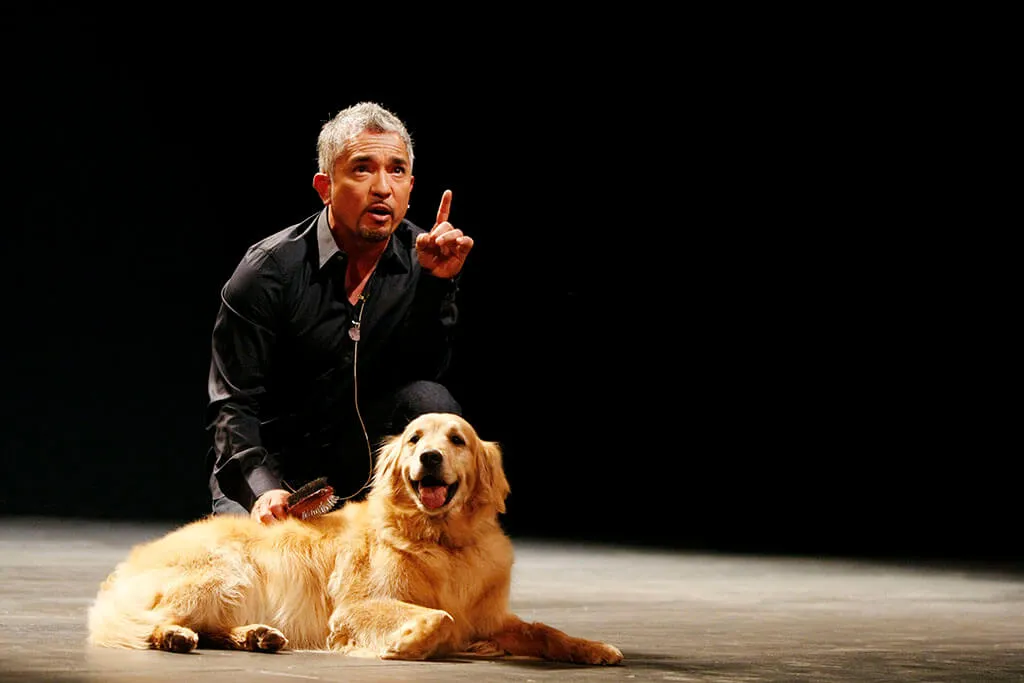 It's safe to say that 2010, was not the best year for the Dog Whisperer. To start off a string of misfortune, his long-time friend and one of his most loyal dogs, Daddy, passed away of cancer at the age of 16.
Daddy had been alongside Millan since practically the beginning of his career and through his rise to fame, so his death was extremely hard on Millan. Then, before Millan could even mourn the loss of his K-9 friend, he was notified that his wife of 16 years was filing for divorce.
His Financial Situation Left Him Shocked
Upon hearing about his wife's plans to divorce him, he knew that it was time to sort out his finances. Considering his popularity and success, he thought that he was financially comfortable, but what he found left him completely shocked. He discovered that although he was famous, it didn't prevent him from making a string of poor business decisions that left his financial situation in dire straits.
In complete disbelief, he also learned that he only owned the rights to the Dog Whisperer t-shirts and touring rights, something he described as being "the biggest shock in the world."
It All Became Too Much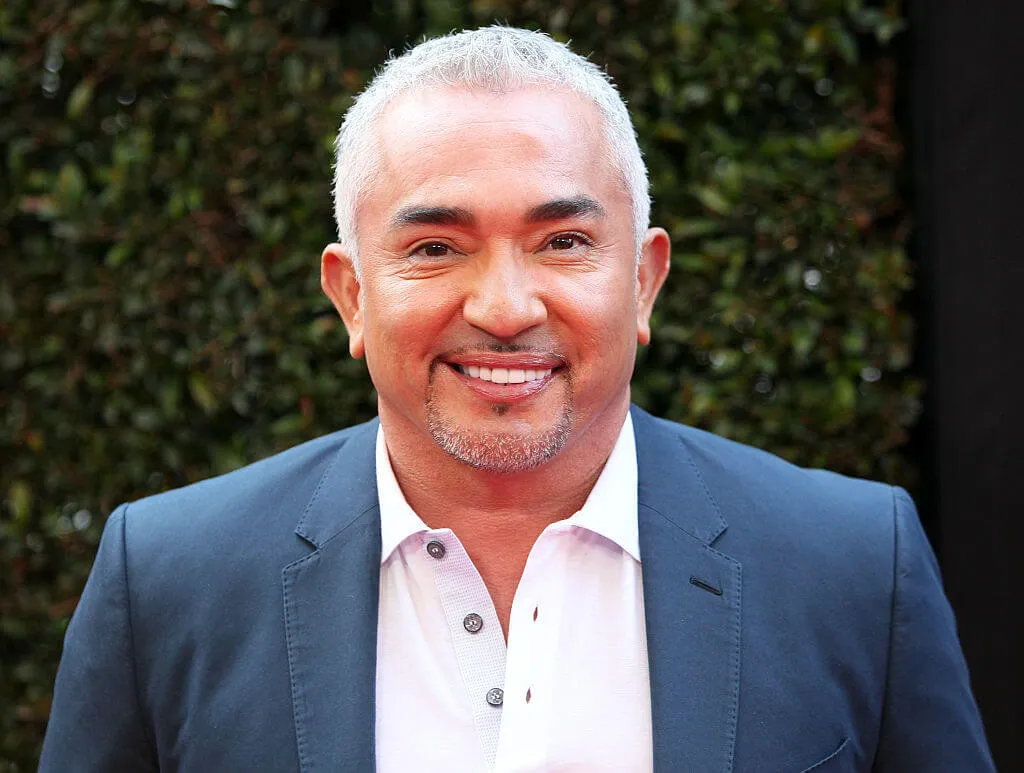 Millan has gone on record saying that 2010 was the lowest point in his entire life. His beloved dog passed away, his wife filed for divorce, and he learned that his finances were essentially a disaster. However, it wasn't until 2012 that he opened up to the public about how desperate he really was.
He admitted that he had attempted to take his own life in 2010, feeling that nothing could make anything better. Everything he had worked so hard for had suddenly fallen apart all at once. This sent him into a deep depression that drove him to contemplate suicide.
Saved By His Sons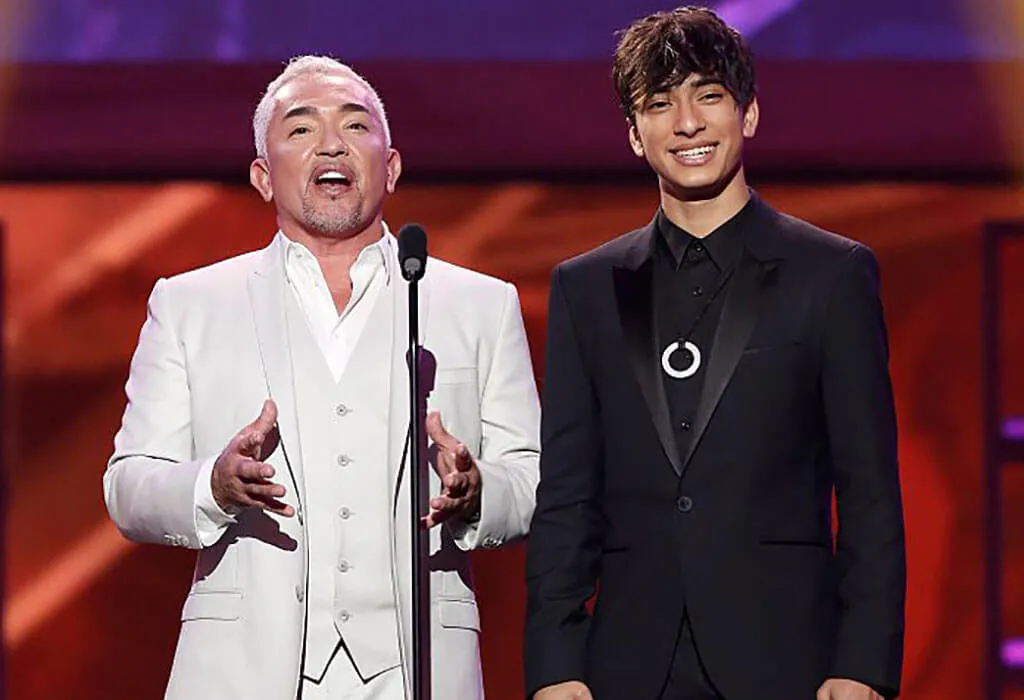 After deciding that suicide was the answer to his problems, he took what he said were "a whole bunch of pills," in an attempt to fall asleep and not wake up. Thankfully, his plans were foiled when he was discovered by his sons who got there just in time. He was then rushed to the hospital where his life was saved.
When he regained consciousness, he was in a ward full of other patients who claimed to love his show. Millan said that the other patients and their support invigorated him and gave him a newfound passion for life.
He Used His Own Teachings To Help Himself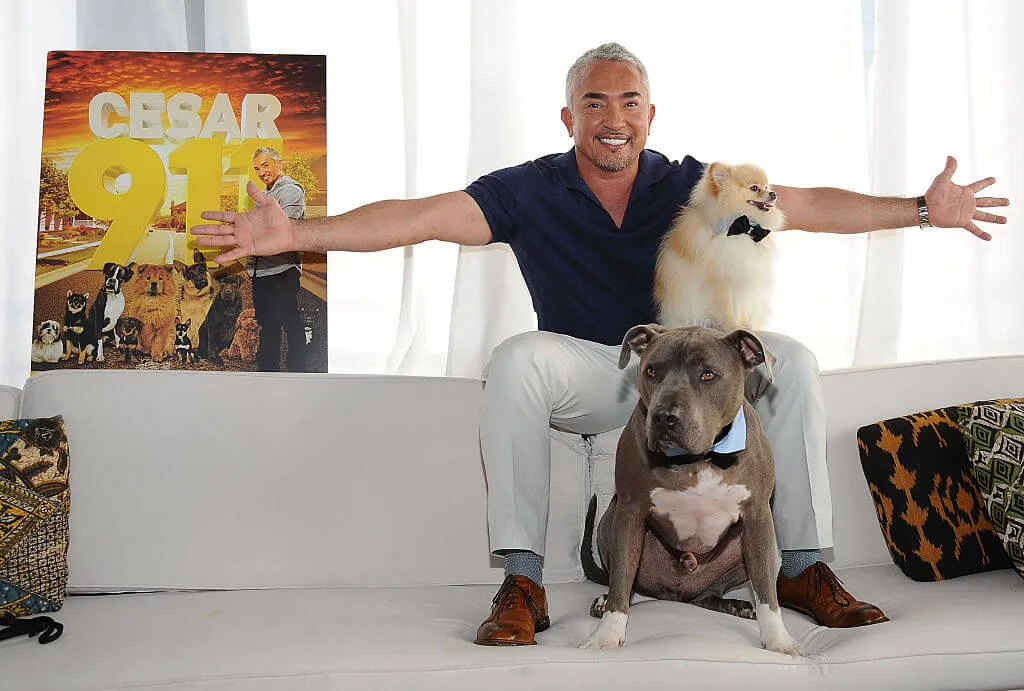 In order to bounce back from his attempted suicide, Millan knew that he needed to take matters into his own hands. Although he was offered anti-depressant medication by the doctors, he refused, believing that his best chance at recovering was to follow his own teachings.
He created his own rehabilitation schedule, much of which he taught to both owners and their dogs on his show. He relied on what he knew about pack life, using a healthy combination of exercise, discipline, and affection to help overcome his depression.
It's Always Darkest Before The Dawn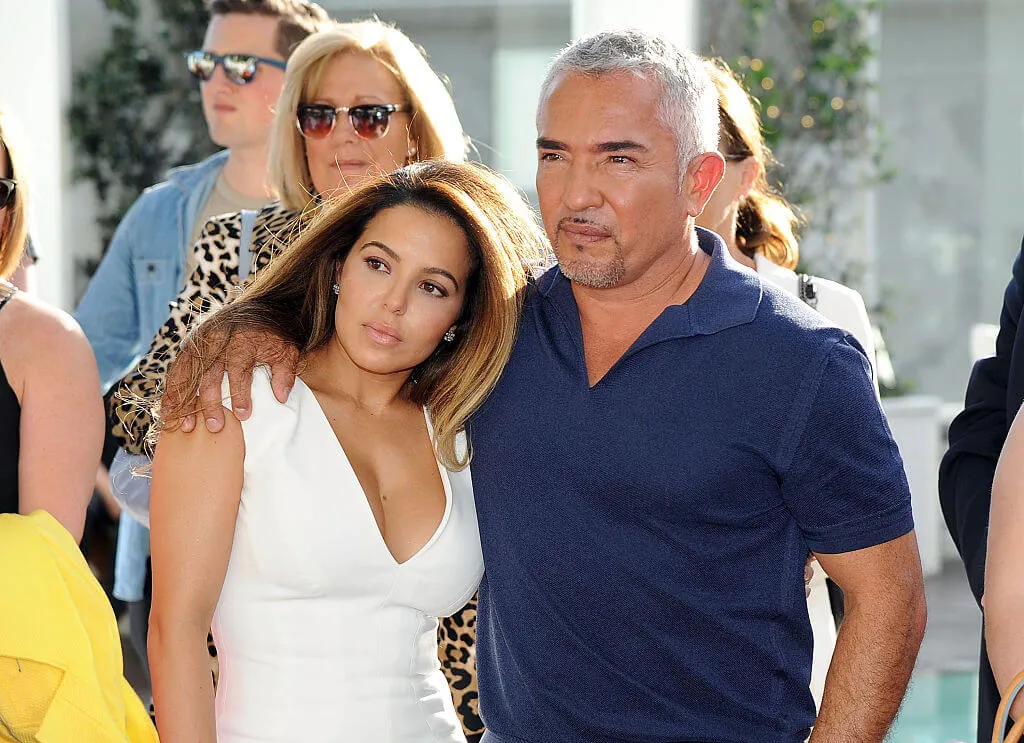 During Millan's rehabilitation, he met a woman named Jahira Dar, someone who Millan considers to be one of the most positive influences on him during his transition. During that time, he was also presented with new opportunities for television shows.
It wasn't long before Millan was back in front of the camera with two new shows, Leader of the Pack and Cesar 911. Apparently, two new shows still wasn't enough for Millan, and he began working alongside his son Calvin on the Nickelodeon live-action preschool series Mutt and Stuff.
Back In Trouble With The Law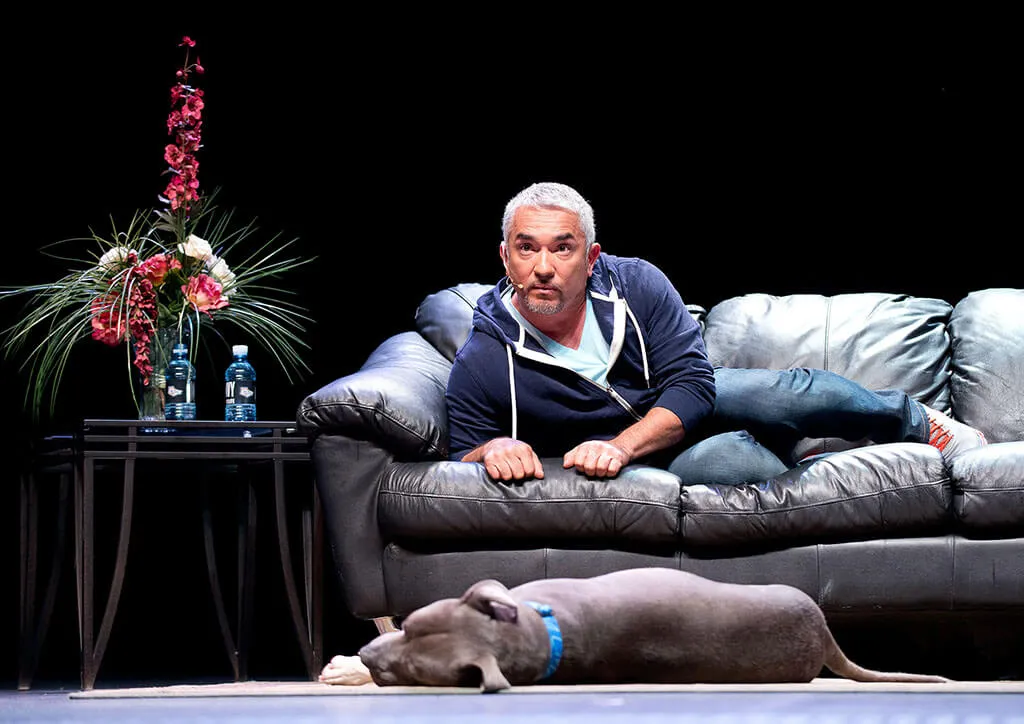 Unfortunately, Millan found himself in the wrong kind of spotlight once again in 2015. A pit bull named Gus attacked a woman named Alison Bitney six days after being released early from Millan's Dog Psychology Center.
Bitney claimed that she had "disfiguring open wounds, and deep muscle and tendon lacerations," and that Millan's center is to blame for the attack since they released the dog too early when the owner fell behind on payments. However, the center defended themselves saying that the owner pulled the dog out of program early against the staff's recommendations. All eyes fell on Millan to explain what had happened.
Cesar Today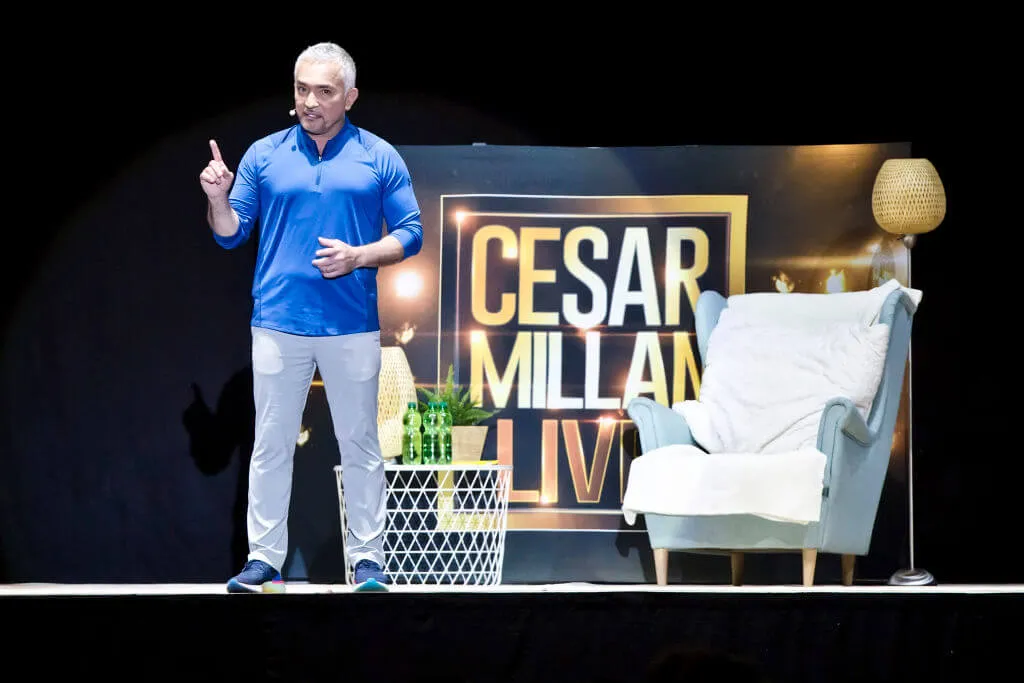 After everything that Cesar Millan has gone through, he seems to be back on top today. He has fought against criticism, faced his depression, and overcome many of the obstacles that were thrown at him. Today, he stars in the show Cesar Millan's Dog Nation, which is co-hosted by his son Andre Millan.
Together, the two travel the country in an RV, focusing on organizations that help dogs and highlight K-9 heroes. He also hosts Cesar Millan Live, a speaking tour where he performs demonstrations on how to train and work with dogs in front of a live audience.