These Celebrities Are Related To Famous Historical Figures
Some people were just born to be stars. Fame is in the blood of these celebrities whose lineage traces back to famous figures from history that we've all heard of at some point. So next time you're beating yourself up about your Facebook post not getting a lot of likes, remember that being in the spotlight just may not be in your blood.
Here are a bunch of celebrities whose fame jumps back generations. Surprise, surprise, there's a lot of royals on this list. Too bad these celebs can't use that as a claim to the throne.
9,000-Year-Old Skeleton Found In Cave A 1/2 Mile Away From His Descendant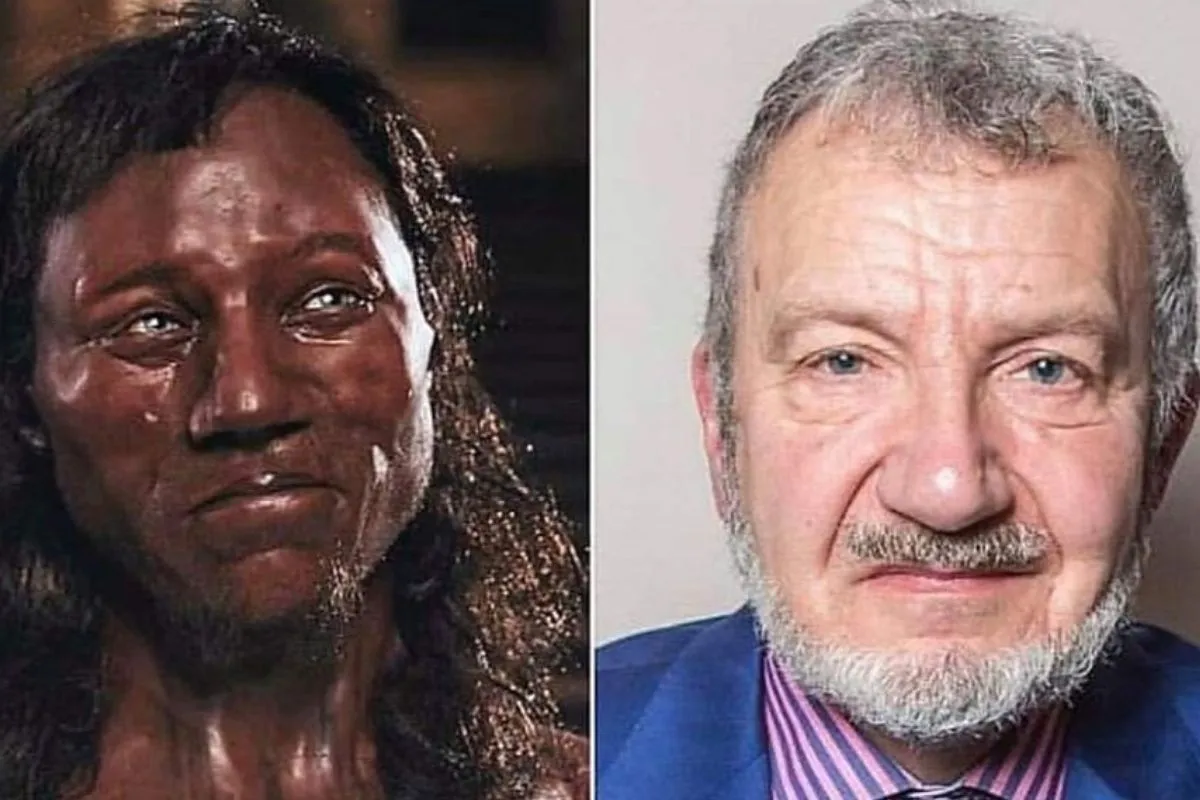 The photo that started this quest to see who's related to who all began with this pair. You may remember a few years ago about a find that shook the world — a 9,000-year-old skeleton was found in Cheddar, Somerset England.
The skeleton was named "Cheddar Man" and was a hunter-gatherer who lived in 7150BC. After numerous DNA tests, Adrian Targett, a 42-year-old history teacher, was found to share a common maternal ancestor with the ancient man. This incredible find got us thinking: who around us is related to a historical figure?
Ozzy Osbourne Shares Blood With This Infamous Outlaw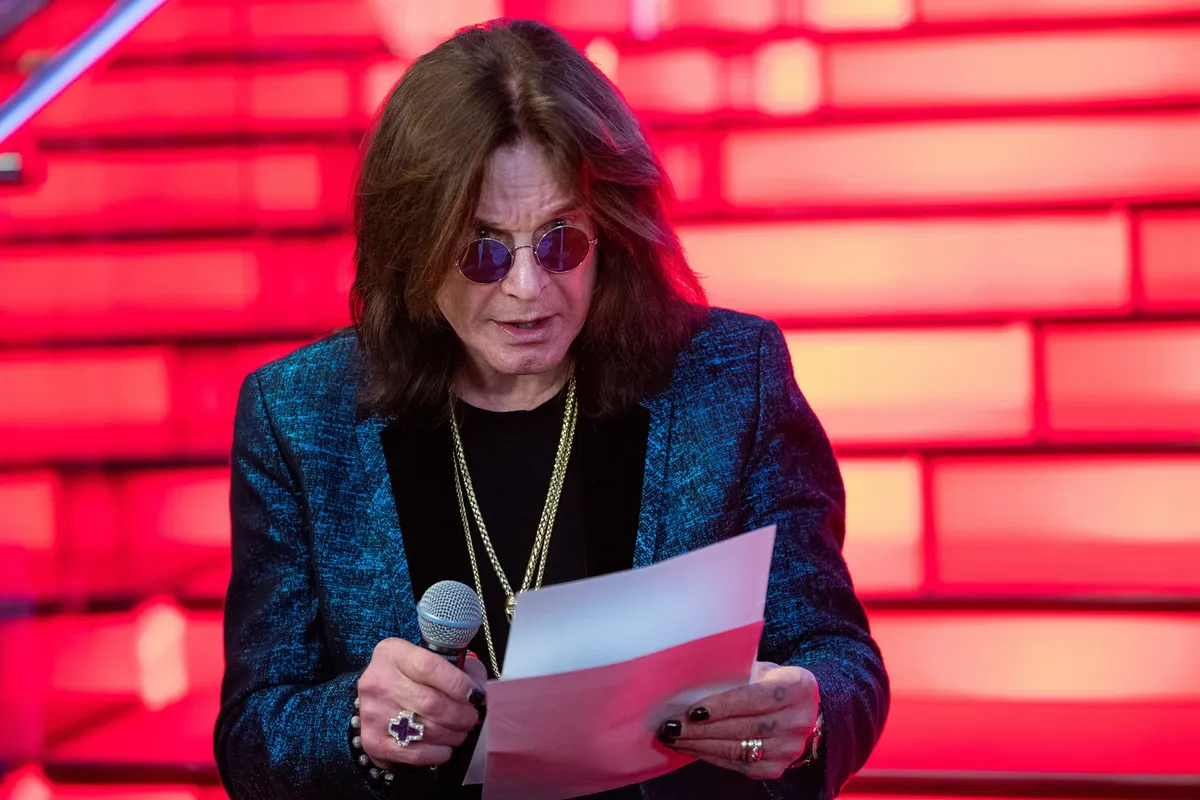 If you're curious where Ozzy Osbourne's rock star swagger comes from, it might be this distant family member. Osbourne is related to none other than the Pinkerton-hating outlaw himself, Jesse James.
After scientists drew a sample of blood from the singer, they discovered that he's related to James, the last Tsar of Russia, a Neanderthal man, and people who died in the Pompeii explosion back in 79 AD. Osbourne wasn't surprised and had no idea, just like he had no idea who Justin Bieber was.
Johnny Depp Is Related To This Corgi Loving Royalty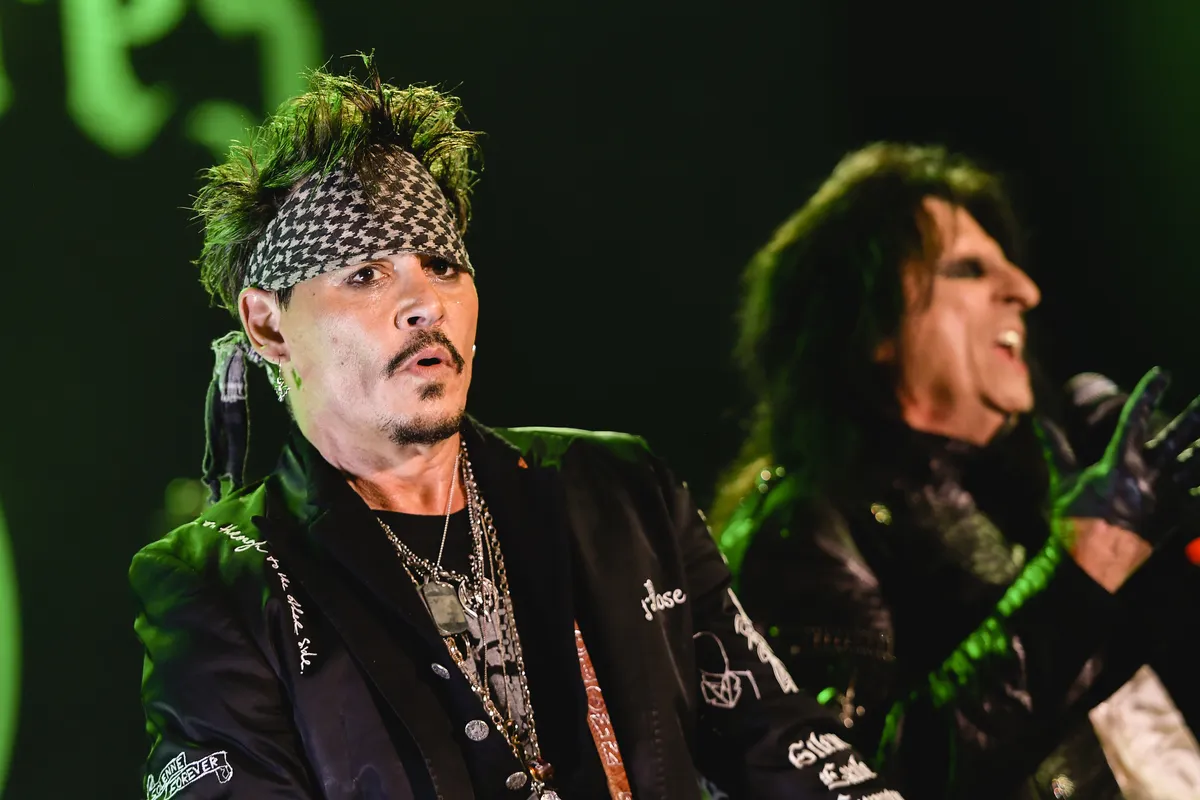 There may be no other pair in existence that can be less alike than this one, but the proof is in the English pudding. Pirates of the Caribbean actor Johnny Depp is related to none other than Queen Elizabeth II.
A genealogist recently discovered that Depp is a 20th cousin of the Queen and even shared a great-grandfather with her. If that's not crazy enough, Depp is also reportedly distantly related to King Edward II through Margaret Percy, who was the daughter of the third Earl of Northumberland. We're wondering if he shares Queen Elizabeth's love of corgis too.
Tom Hanks Is Descended From This President On The Penny
Hold onto your tall hat because Tom Hanks is descended from none other than former president Abraham Lincoln. Hanks is actually a third cousin, four times removed from the President and is able to have this connection because of his relationship to Lincoln's mother Nancy Hanks.
This is a fairly lucky connection since Nancy Hanks was orphaned by the time she was 9 and had no brothers and sisters. Nancy also died 9 years after giving birth to Lincoln from milk sickness. We're wondering if Tom is lactose intolerant.
Paris Had Being At The Top Of An Empire In Her Veins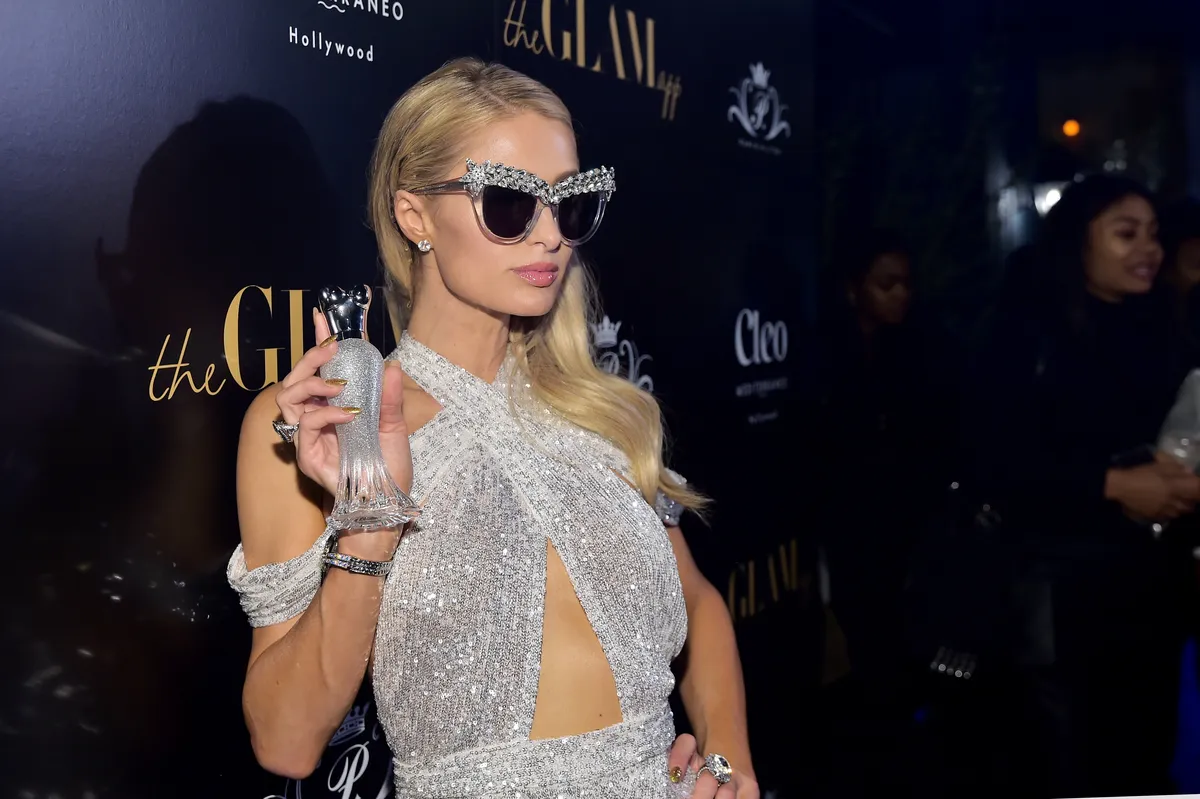 We all know the Hiltons live a luxurious lifestyle, but their opulent life was predicted many years ago by a royal relative. Paris, the star of The Simple Life and who can take credit for making Kim Kardashian the household name that she is, is actually related to Kind Henry II of England.
Henry is actually a popular familial relation to have on this list and it's no surprise why. He was the legitimate father to 8 children and had several illegitimate children including the Earl of Salisbury and the Archbishop of York.
Obama Was Destined To Be President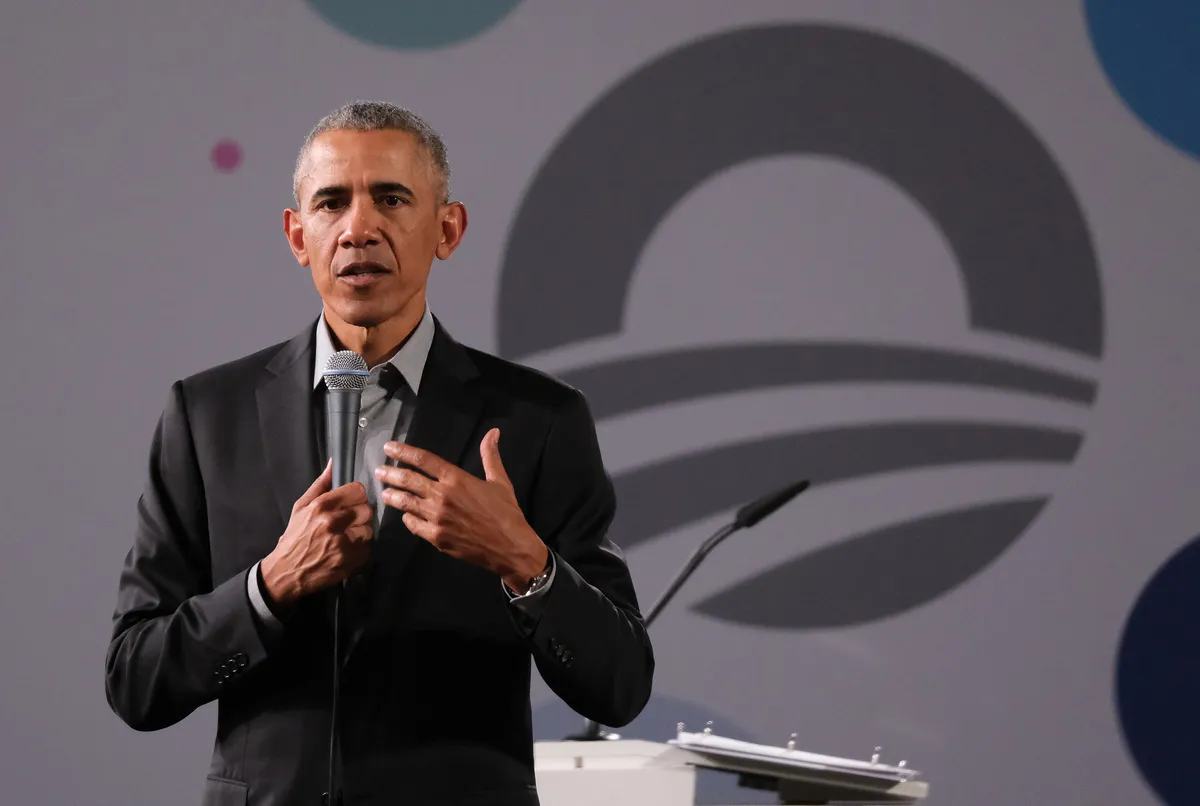 Barack Obama's presidential run was plagued with rumors that he wasn't born in mainland United States — but if they only did their research they'd find out he's actually related to more Presidents than most others.
Obama is actually the 23rd great-grandson to King Edward I of England, which makes him related to presidents George H.W. Bush, George W. Bush, Gerald Ford, Benjamin Harrison, Grover Cleveland, James Madison, and William Henry Harrison. There's no doubt being a leader runs in his veins.
Brad Pitt Shares History With Two Country Leaders And We're Not Suprised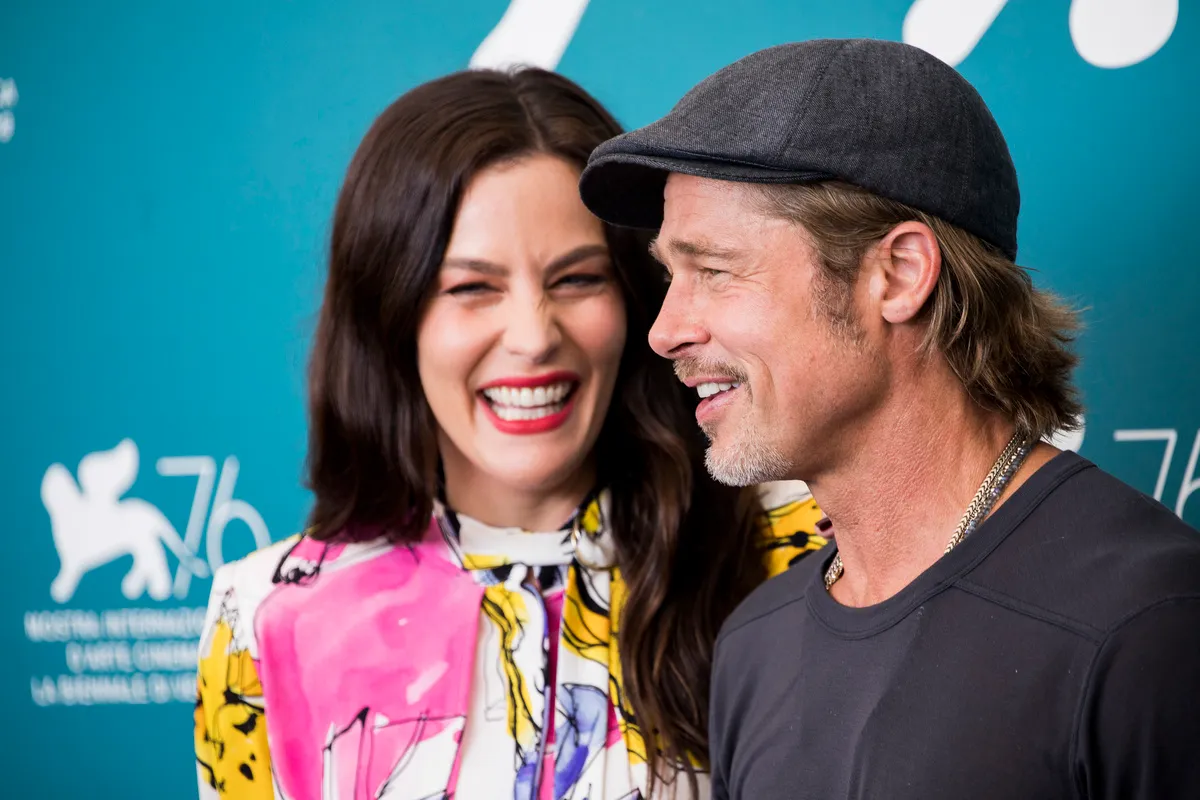 Brad Pitt is the 25th cousin to Henry II, which means that he's distantly related to royalty, but also Paris Hilton. In 2007, Pitt called out Hilton for not being a good humanitarian in "her quest for fame." Did he know he was trash-talking his cousin?
If that wasn't enough of a coincidence, Pitt also shares relative Edwin Hickman with Barack Obama. This means he's also connected to a long line of U.S. Presidents. We're shaking our heads at how thick this web has grown and wonder why Pitt has never gotten into politics.
Being Great At Stuff Runs In Helena Bonham Carter's Family
Helena Bonham Carter is a household name these days because of her many acting credits. But back during WW1, a distant relative of hers was also a name on everyone's lips. Bonham Carter is the great-granddaughter of wartime UK Prime Minister H. H. Asquith.
It's eerie that Bonham Carter would be cast as Queen Elizabeth for The King's Speech about King George VI. Perhaps they sensed she has some royal lineage during the casting process, but she probably just blew them away with her acting skills.
Robert Pattinson Was Born To Play A Vampire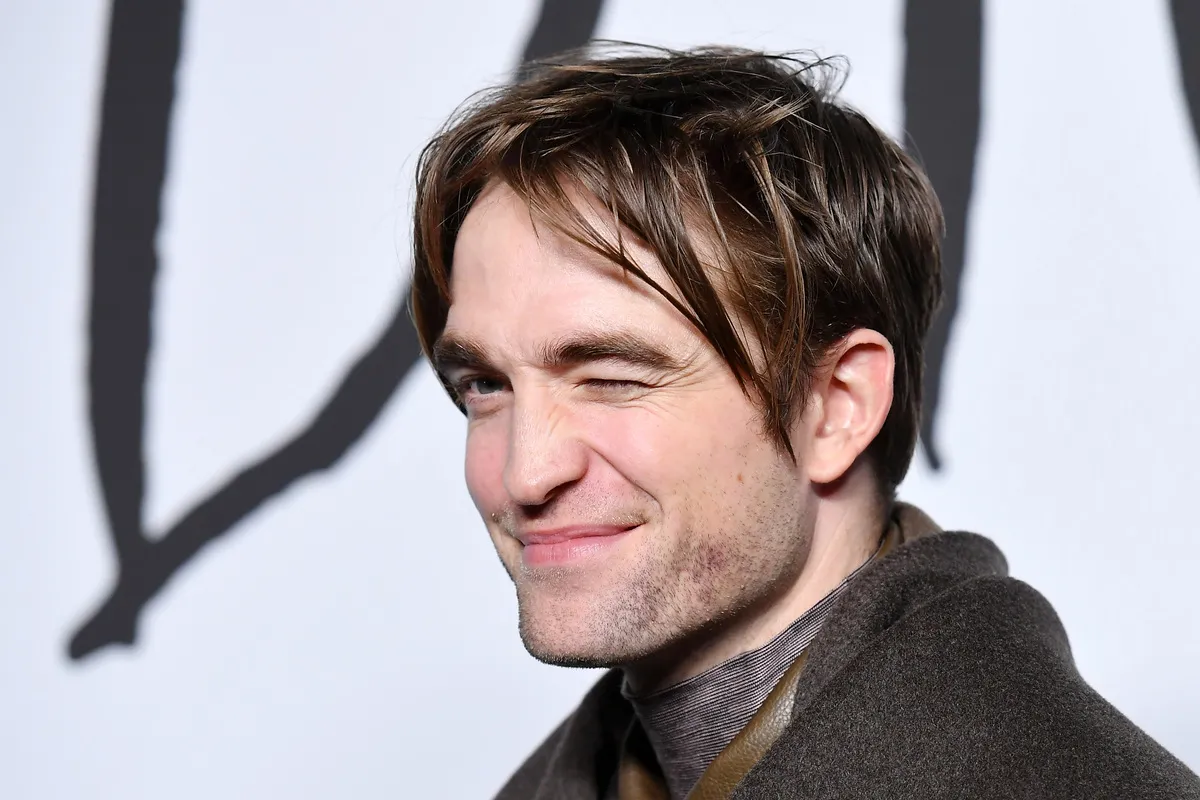 We all remember Robert Pattinson's portrayal of Edward in the Twilight saga movies mostly for the cringey dialogue he delivered while carrying Kristen Stewart on his back. Well, hold on for this fact.
Pattinson is related to the guy who inspired Bram Stoker to write Dracula, the original person suspected to be a vampire, Vlad the Impaler! Vlad was known to throw his enemies onto stakes at the base of his castle walls and it was rumored that he drank the blood of these victims. Pattinson might not have had to dig deep for the role.
Clint Eastwood May Be The Man With No Name But He's Got A Lineage
Clint Eastwood is known for his cowboy persona on the big screen, but did you know he's related to another wild character from history? Eastwood shares a direct bloodline with King Henry I who ruled England from 1100-1135 AD. It's not a Western but it's historical enough that we could definitely see Eastwood playing the king.
Eastwood reportedly never washed the poncho his character wore in A Fistful of Dollars, For a Few Dollars More, and The Good the Bad and the Ugly. So he might have more in common with medieval washing standards than we think.
Ellen DeGeneres Could Be A Guest At The Next Royal Dinner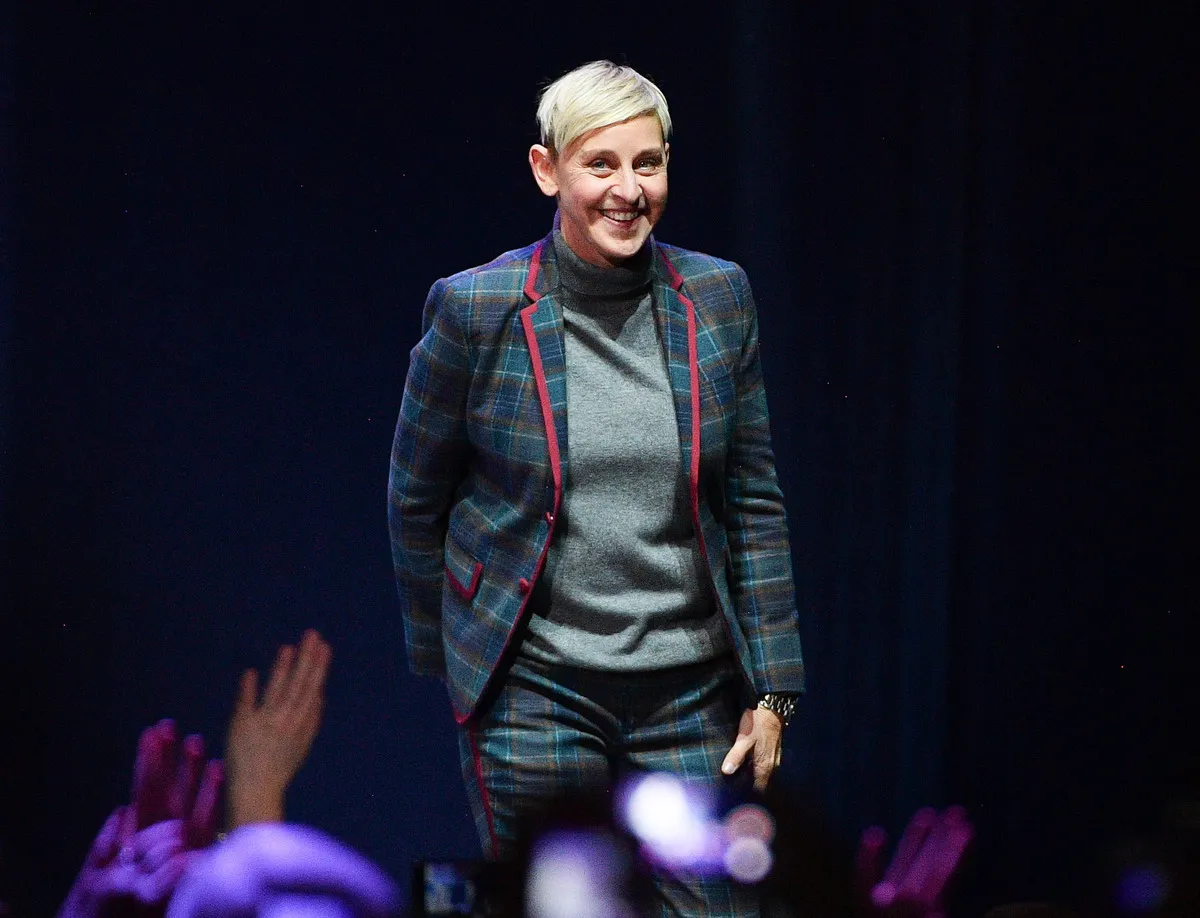 DeGeneres has the honor of being related to another king on this list — except this time it's King Edward III. This dancing comedian definitely doesn't inherit her sunny disposition from her distant relative since Edward was known for his love of warfare.
DeGeneres is also the 14th cousin twice removed to none other than Kate Middleton! We already knew DeGeneres was a queenly figure, but knowing now that she's got royal blood just cements her as an icon in our eyes. Hopefully, she gets an invite to tea with Kate and the Queen.
George W. Bush Is Related To This Playboy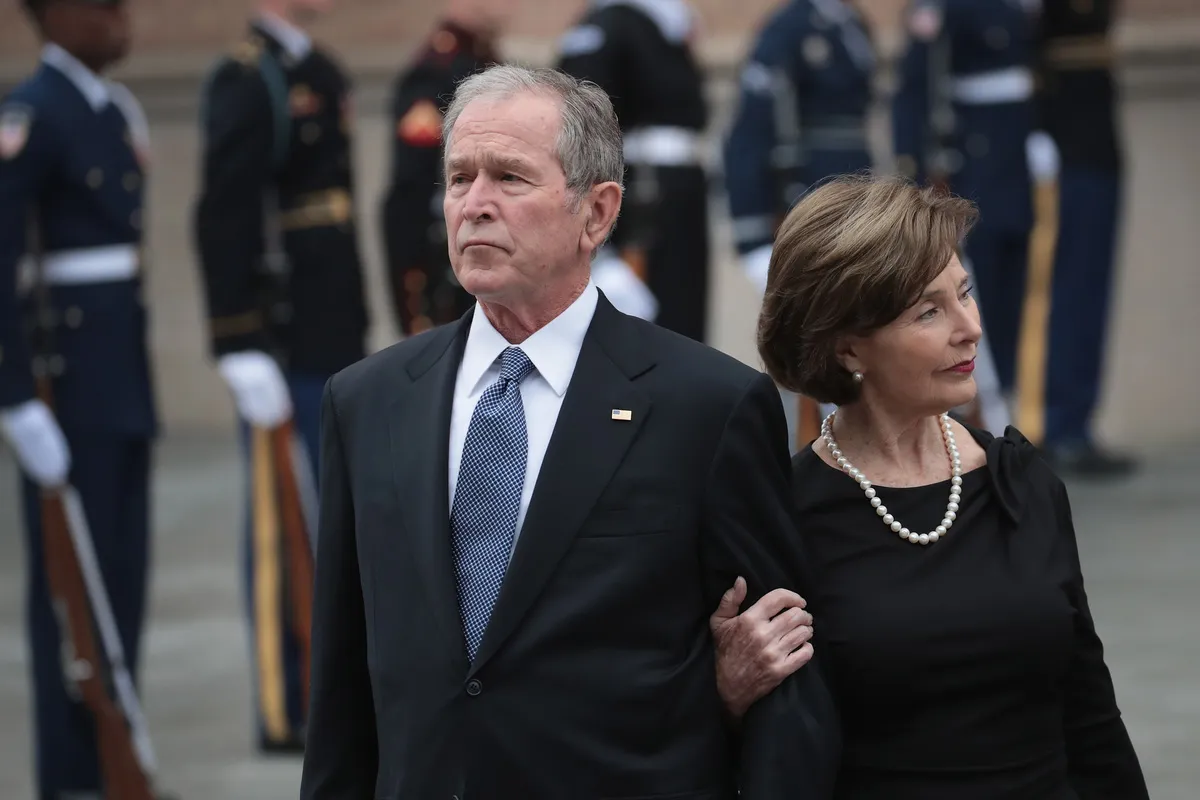 You may have never expected the straight-laced conservative president and coiner of the phrase "I know the human being and fish can coexist peacefully" to be related to a playboy, but he is. Bush is ninth cousins twice removed on his mother's side to none other than Hugh Hefner.
The two share a great-grandfather born in 1602. Unfortunately, the family tie wasn't enough to swing long-time loyal Democrat Hefner to vote for Republican Bush. Looks like you can't inherit political opinions.
Sarah Palin Had A Famous Cousin Across The Pond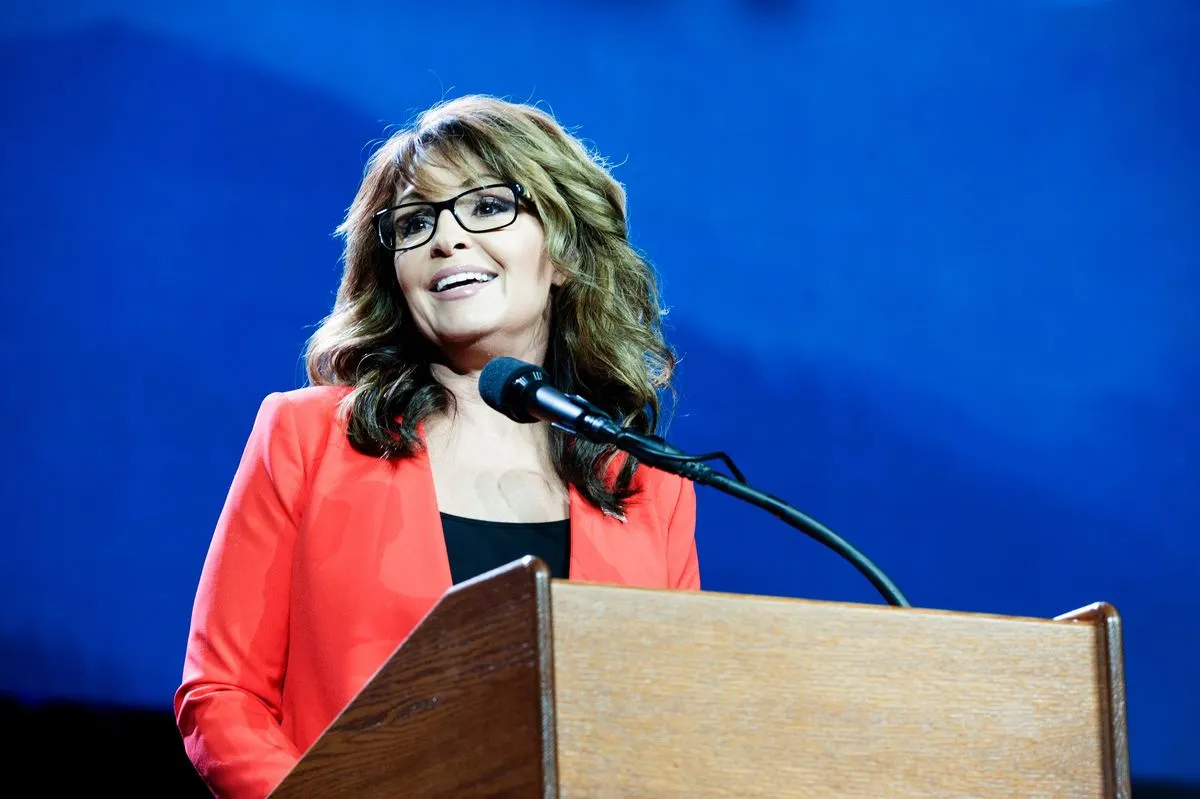 You may not expect to hear that former Republican governor of Alaska, Sarah Palin, has cousins outside the snowy state. She's actually the 10th cousin to none other than Princess Diana. They share an ancestor dating back to 1634 when he came over from Britain and settled in Massachusetts.
Shockingly enough, Palin has an even closer famous relation — she's the ninth cousin to Franklin D Roosevelt. Palin's definitely another political figure on this list who seems like their relatives predicted their career path for them.
"The Boxer" Was Related To This Classic Hollywood Actress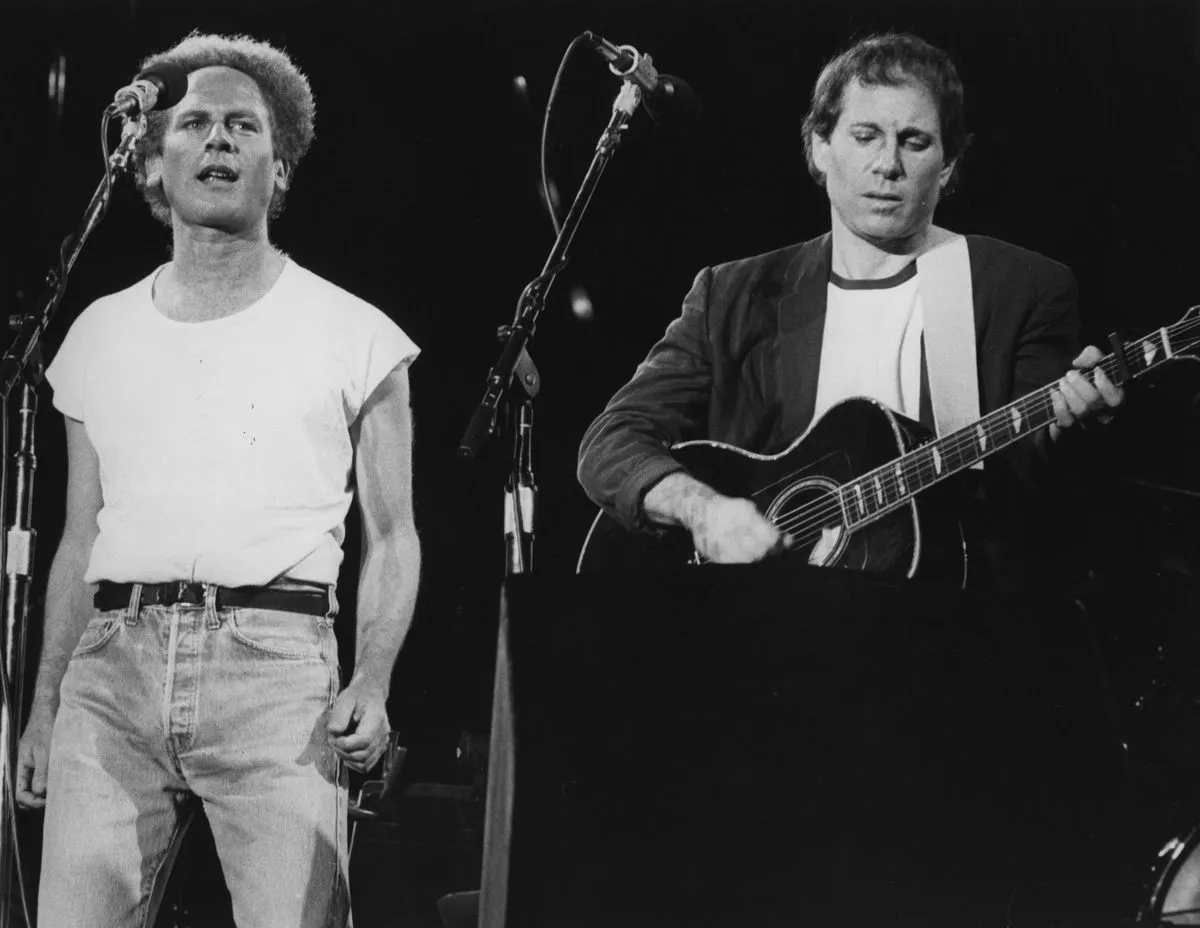 You know Paul Simon from his work in the folk music duo Simon & Garfunkel, but you'd be shocked to know he's got ties in the acting industry as well. Simon is related to none other than the purple-eyed beauty herself, Elizabeth Taylor. While not directly blood-related, the two are connected through multiple marriages.
Taylor once married the father of Star Wars' Carrie Fisher, and Fisher was once married to Simon. So in a way, Talyor could've once been the mother-in-law of Simon and step-mother to Princess Leia. What a family!
This Golden Age Dame Is Related To This Dictator
There's always at least one black sheep in the family — except this time it's a dictator. Italian Golden Age Hollywood actress Sophia Loren is known for her work on the Houseboat, but she's also distantly related to Italian dictator Mussolini. The pair are related by marriage, not by blood, because Loren's sister Maria Scicolone married Mussolini's son.
Loren was named a Dame by the Order of Merit of the Italian Republic awarded to individuals who succeed on the national scale in many fields. We're not shocked, she's awesome.
This Batman Was Cousins With This Famous Poet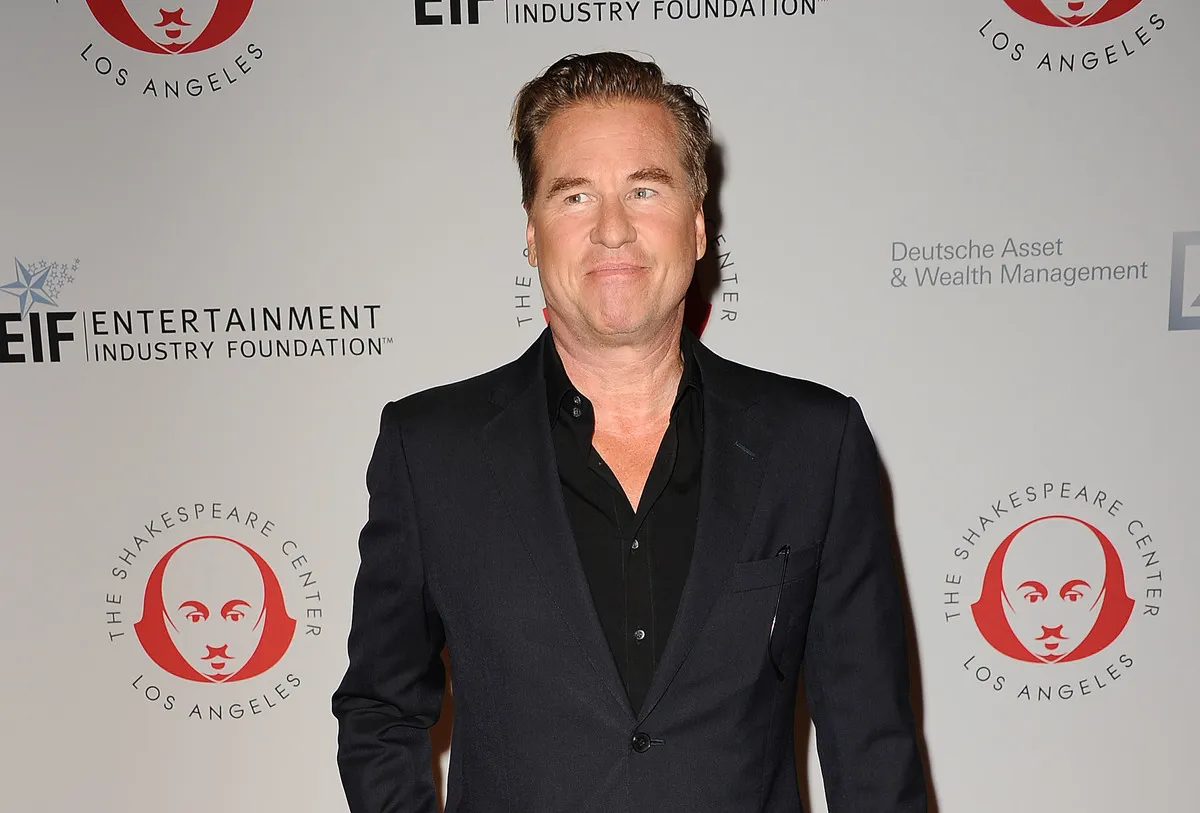 You may know Val Kilmer for his work as Batman in Batman Forever, but he's also notably a cousin to the famous poet Joyce Kilmer. Joyce was born in 1886 and died during WWI, but is well-known for his sentimental poem "Trees."
Val is also a fan of trees incidentally since he's an outspoken environmentalist and advocated for Native American affairs. Seemingly almost following in his cousin's military footsteps, the American actor also played an aviator in Top Gun.
The Gyllenhaals Share A Royal Relative With Ellen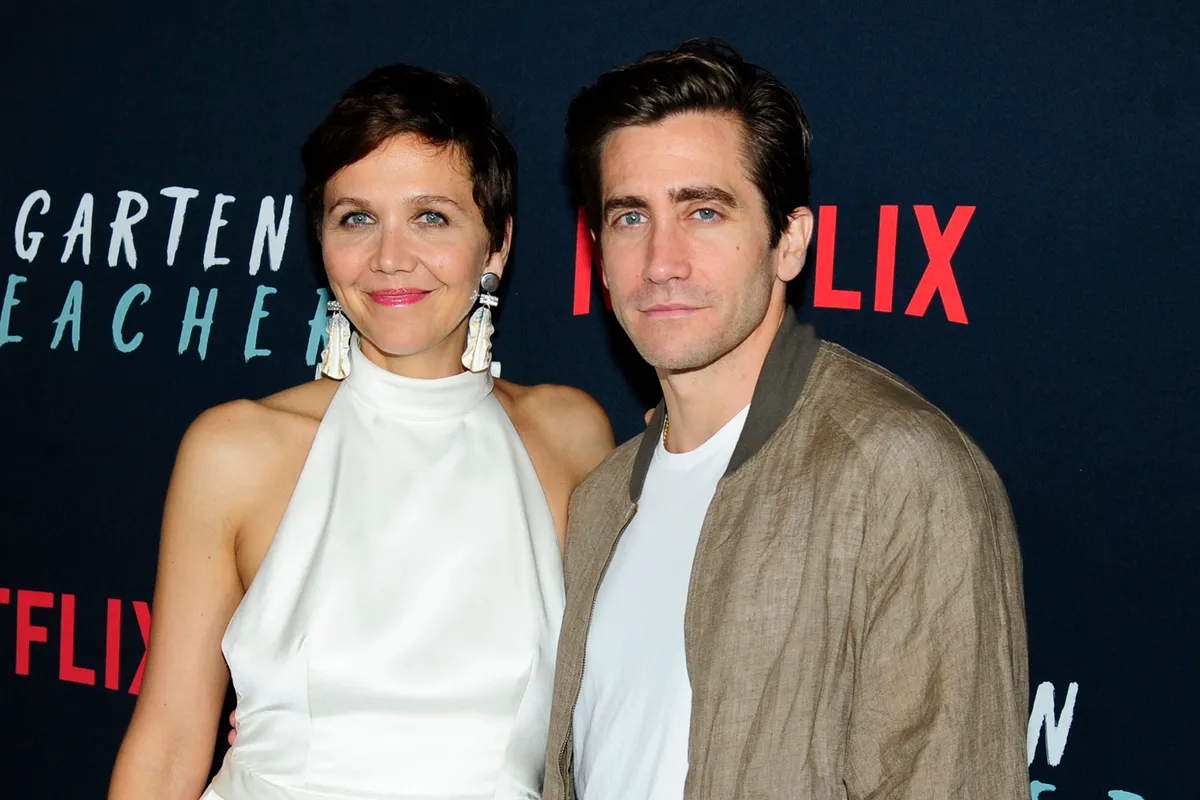 Jake and Maggie Gyllenhaal, one of Hollywood's more successful sibling pairs, can trace their famous blood back to a common royal ancestor — King Edward the III of England. This means that they're distantly related to Ellen DeGeneres, and maybe Kate Middleton.
Apparently, King Edward III has the Hollywood touch, since other descendants of his have also made it on the big screen. Reportedly, Audrey Hepburn, Michael Douglas, and Humphrey Bogart all share the same ancestor.
Clooney Is A Distant Cousin Of This President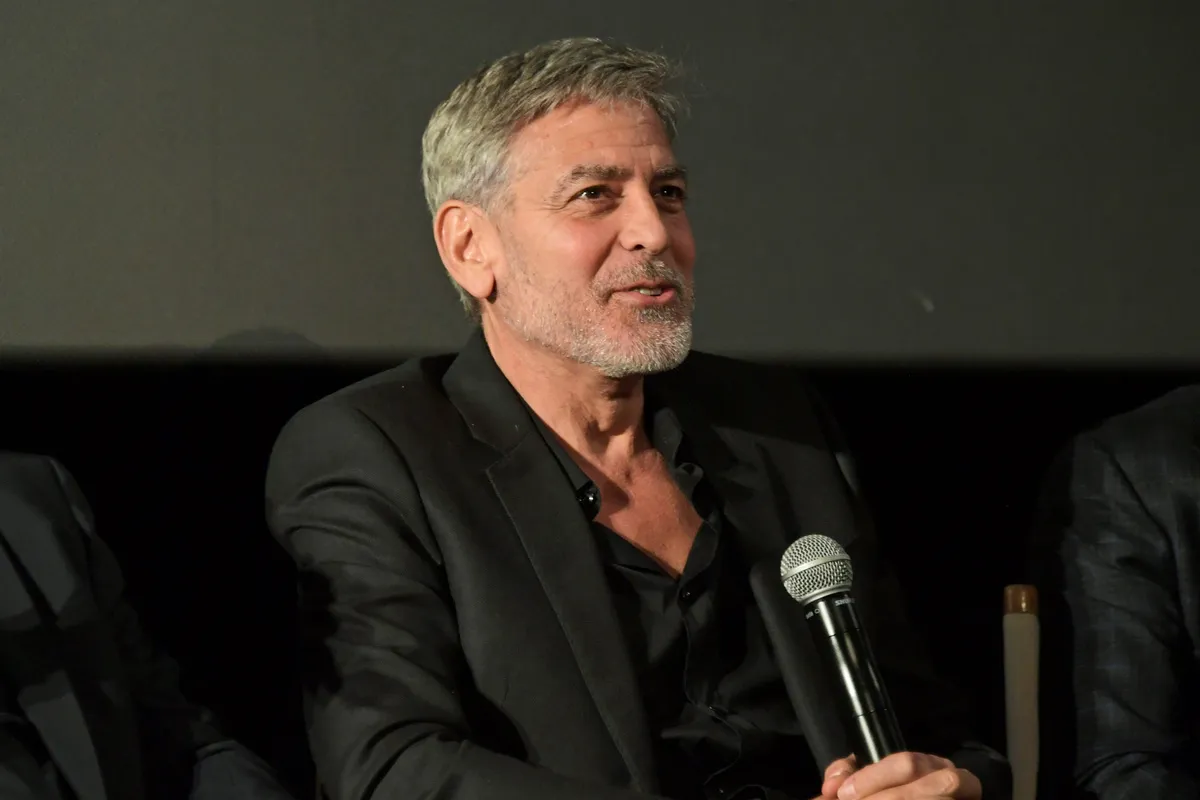 We already know George Clooney is a Hollywood heartthrob, but did you know he's got some presidential blood running through his veins? Clooney is Abraham Lincoln's half-first cousin five times removed. This distant familial relation also means that Clooney is distantly related to Tom Hanks!
Life really does imitate art, since Clooney once played Democratic Governor Mike Morris in The Ides Of March. Interestingly enough, Lincoln was a huge animal lover who reportedly would never hunt or fish. Clooney shares his love of animals since he adopted stray dog Einstein back in 2015.
Hilary Duff Is Doubly Royal
We all loved Duff on Disney's Lizzie McGuire but you'd be surprised to know that this Disney queen also has some royal relations. Shockingly enough, Duff is 18th cousins to both Queen Elizabeth II and Kind Edward III! This makes her somewhat related to the Gyllenhaals and Ellen DeGeneres, and even Johnny Depp.
Queen Elizabeth II loves sports, notably soccer and pigeon racing. Duff also shares a love of sports with her royal cousin, since she once was partners with NHL player Mike Comrie.
Ben Affleck And The President Are Distant Cousins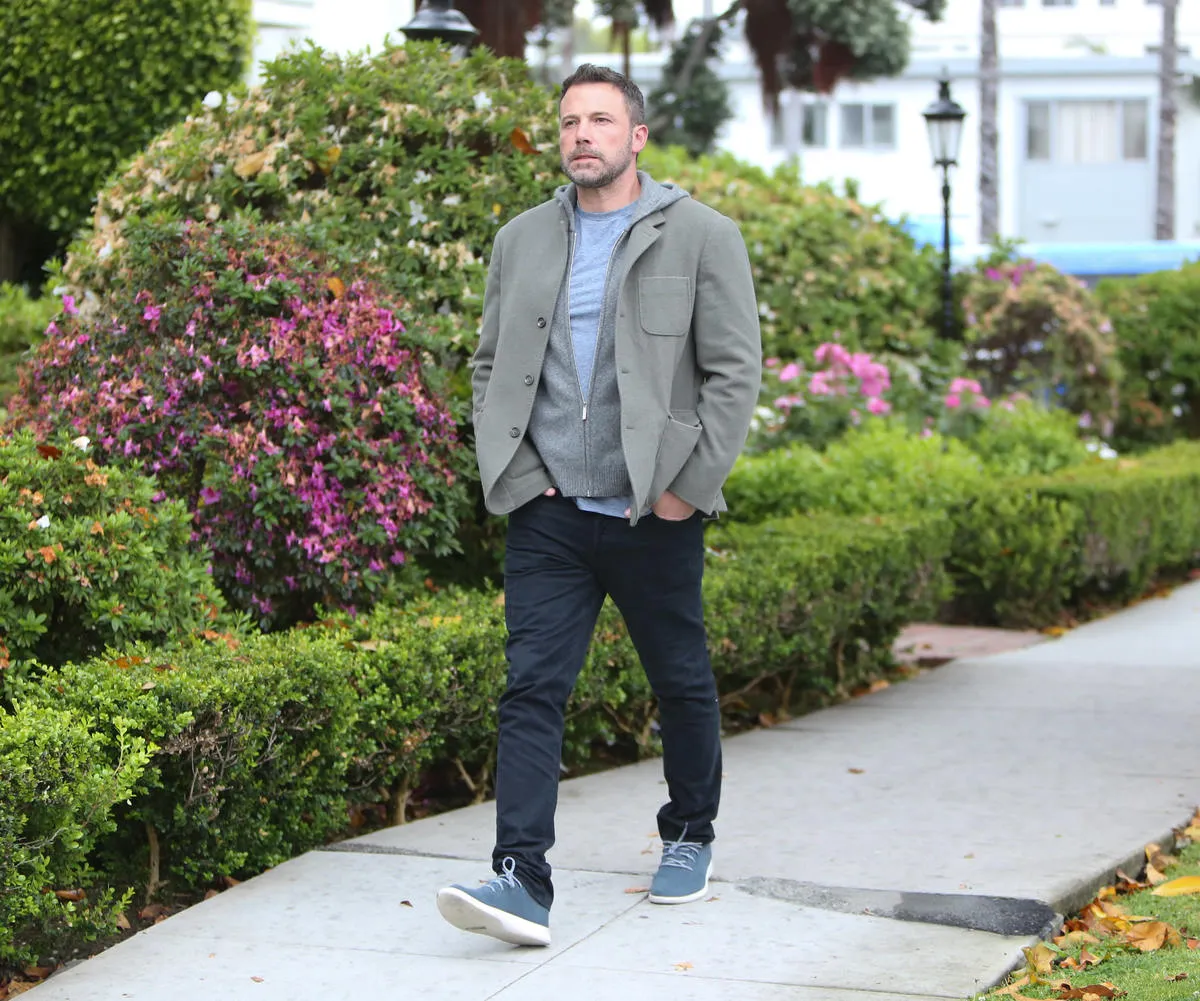 This Batman, like many other people on this list, is also distantly related to a President. Ben Affleck surprisingly shares a 19th great grandfather with President Barack Obama. The Dazed and Confused and Good Will Hunting actor is an outspoken Democratic, meaning he most likely voted for his distant cousin.
Affleck appeared on the PBS genealogy series Finding Your Roots back in 2014 where they showed the actor an ancestor of his had been a slave owner in Georgia.