What Famous Country Singers Are Doing Now
Country music is one of the most popular genres of all-time with numerous singers who've made their mark in the industry. Many famous country singers have spent decades making music and have seen first-hand how much country music has changed over time.
Stars such as Taylor Swift, Dolly Parton, and Loretta Lynn have continuously dominated the country music charts. If you've ever wondered how these country singers got to where they are now, then keep reading to find out.
Loretta Lynn Will Always Be A Coal Miner's Daughter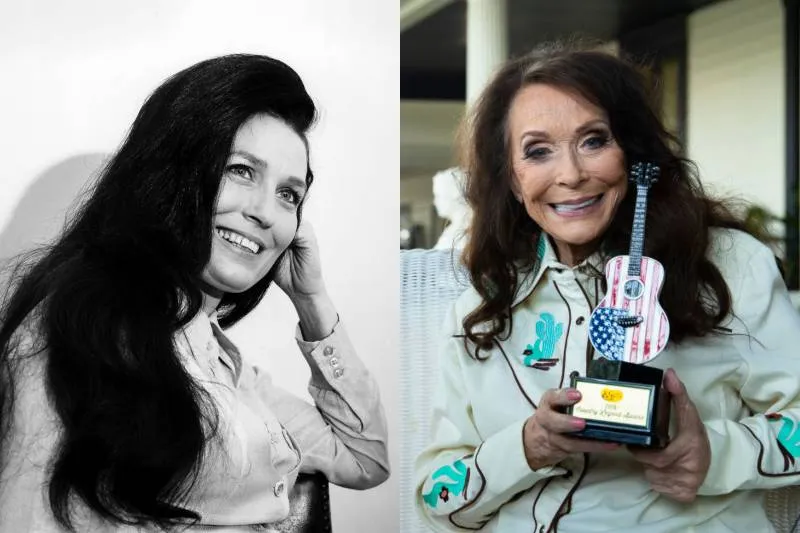 Famed country singer Loretta Lynn was born a coal miner's daughter in Butcher Hollow, Kentucky. She was married by age 15 and has seven other siblings. Many of her early songs were considered revolutionary at the time because they were about taboo topics.
Lynn is now approaching her 90's and hasn't slowed down by any means. Her life has been made into several movies, she's won numerous Grammy Awards, and has released almost 50 studio albums.
Blake Shelton's Big Engagement News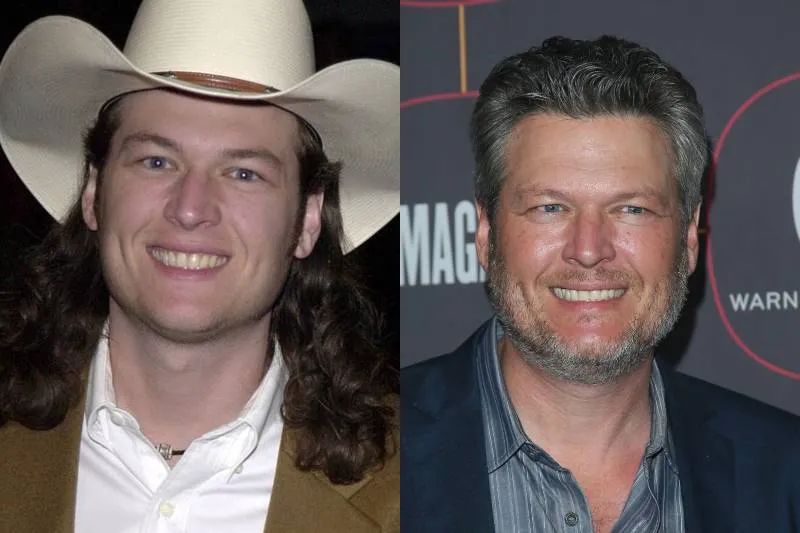 Black Shelton has been in the industry for almost two decades. His debut album was released in 2001 with a hit single called "Austin" that spent five consecutive weeks on the Billboard Hot Country Songs chart.
He certainly hasn't lost his momentum with 10 more studio albums and several country music awards. Shelton has become a top media personality after becoming a judge on the singing competition show, The Voice. Also, he recently announced his engagement to fellow singer Gwen Stefani.
Willie Nelson Was Writing Songs Early In Life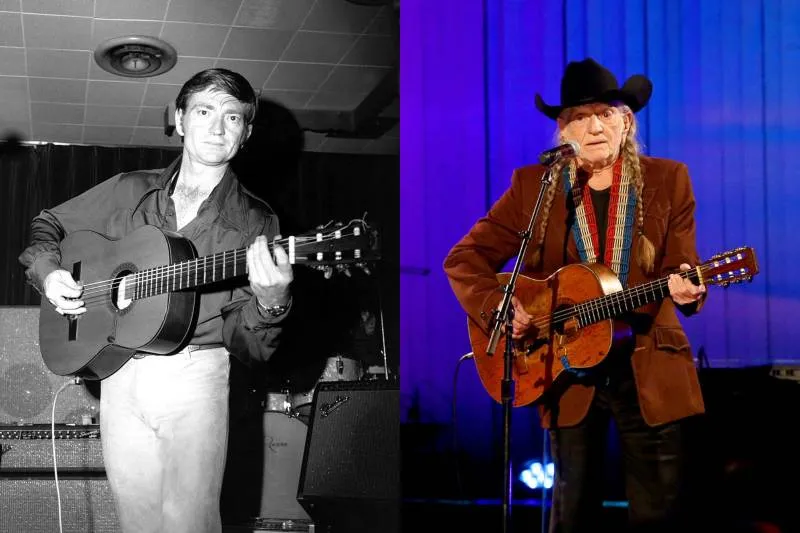 Music has been part of Willie Nelson's life since he was a child. He wrote his first song at the age of seven and formed a band by 10-years-old. Although his early songs failed, he was able to write hits for other artists such as Patsy Cline's "Crazy."
Nelson finally scored with two top singles "Willingly" and "Touch Me" in 1961. Later in life, he was inducted into the Country Music Hall of Fame and released almost 100 studio albums.
Garth Brooks Broke A Record Only Kept By The Beatles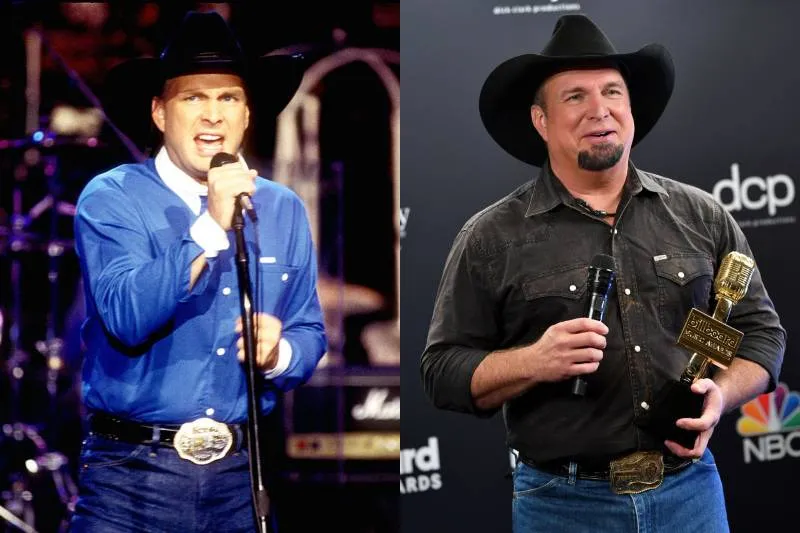 Country singer Garth Brooks went from playing in small clubs to being a top-selling concert musician. His first album was released in 1989 and became a chart success with songs such as "If Tomorrow Never Comes" and "Not Counting You."
Throughout his career, Brooks has sold over 170 million records and has become the best-selling solo artist in the United States. This year he surpassed the Beatles' record of having nine albums achieve diamond (10 million records sold) status in the United States.
Taylor Swift Has Roots In Country Music
Although Taylor Swift didn't stick with country music as her career progressed, it will always be where she got her roots. Swift started writing songs during her early teen years and moved to Nashville, Tennessee to pursue music professionally.
She released her first album in 2006 and it was the longest-charting album on the Billboard 200 album charts. Now in her early 30's, she has sold over 200 million records worldwide, won 10 Grammy Awards, and is one of the most influential celebrities of the 21st century.
Dolly Parton Started From The Bottom
Dolly Parton was already performing as a child when she sang on live radio and TV programs. Parton had 12 siblings and they all lived in a one-room cabin in the Tennessee mountains.
She moved to Nashville in her teen years and released several hit singles including "Just Because I'm a Woman" and "Coat of Many Colors." Years later, she dabbled in acting and hopped between many music genres. Fans all over the world sell out her concerts and come to her theme park Dollywood. Some may not know she's the songwriter behind the Whitney Houston hit "I Will Always Love You."
Shania Twain Overcame Some Health Scares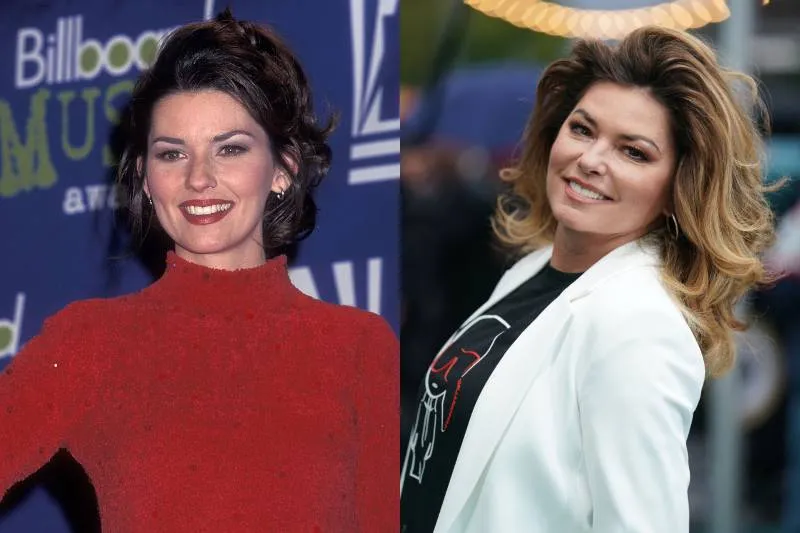 Numerous musicians don't make it on their first try, including Shania Twain. Her debut album in the early 1990s was a major flop, but she persisted. It's a good thing she did because her next two albums sold over 60 million combined copies.
In the 2000s, Twain endured some health problems, which caused her to put her career on hold. Luckily, she was able to overcome them and release several more albums, do concert tours, and have a couple of residencies.
George Strait Remains The King Of Country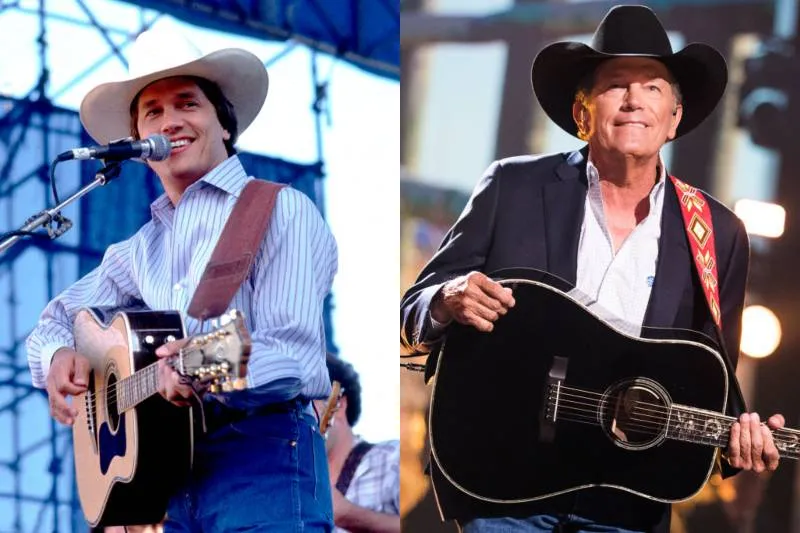 When it comes to country music, only one person holds the title of the "King of Country." George Strait is considered to be one of the most popular country singers after bringing Country music back to its roots as it started to stray to pop in the 1980s.
His records have sold over 100 million copies and he's the 12th best-selling artist in America. After Elvis Presley and the Beatles, Strait is the third musician with the most gold and platinum albums in the history of music. He continues to release music with almost 30 studio albums made so far.
Reba McEntire Is The Queen Of Country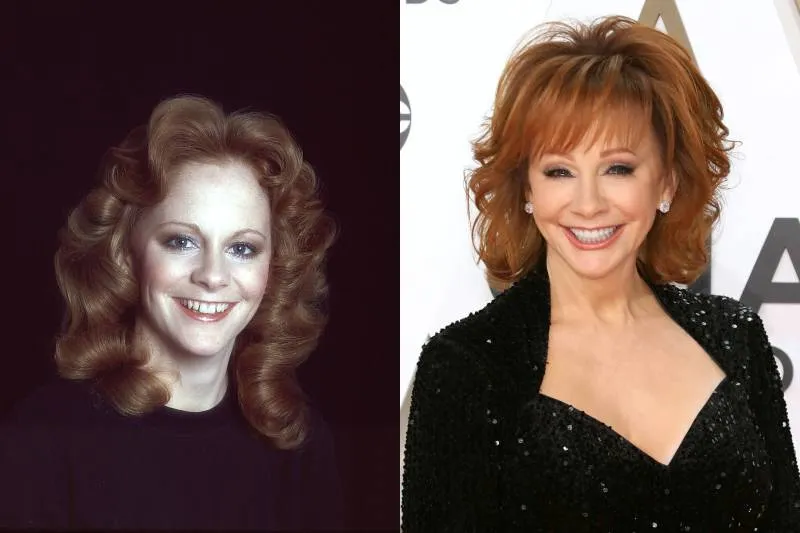 While George Strait is referred to as the "King of Country," Reba McEntire holds the "Queen of Country" title. As a teenager, McEntire taught herself guitar and formed a vocal group with her siblings called Singing McEntires.
She started her professional career in the mid-1970s but struggled to get her albums charting. About a decade later she decided to release an album of cover songs called My Kind of Country, which became certified gold (500,000 units sold). Eventually, McEntire started an acting career, became a Broadway performer, and has been inducted into the Country Music Hall of Fame.
Kris Kristofferson Is A Country Poet
The music that came from the mind of Kris Kristofferson is often thought of as Country poetry. After he left the army in the mid-1960s, Kristofferson moved to Nashville to start a music career.
Songs such as "Sunday Morning Coming Down" and "Me and Bobby McGee" put him on the map and allowed him to work with Country's biggest stars including Johnny Cash. He also had a blossoming film career. Today, Kristofferson is in his mid-80s and is still performing. Most recently, he was awarded the Lifetime Achievement Award by the Country Music Association.
Kenny Chesney Works With Country's Best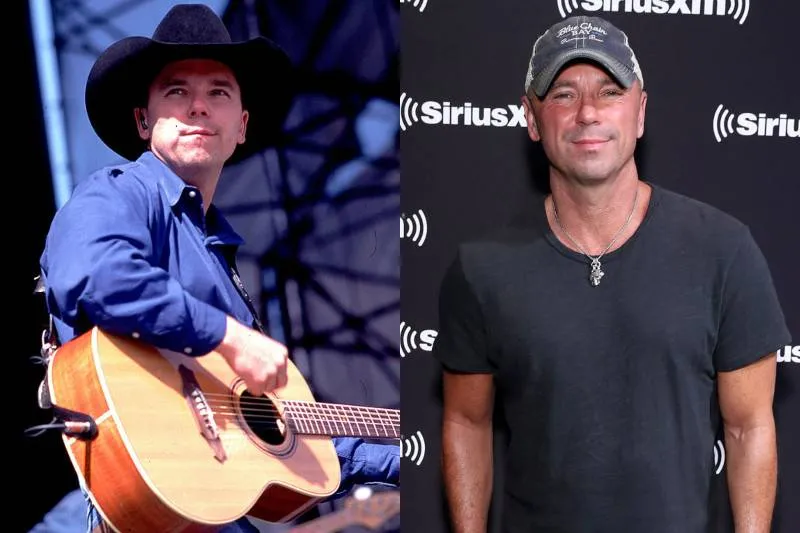 Kenny Chesney began his country music career in the early 90s and has recorded around 20 studio albums so far. Many of his singles have reached the Billboard Country charts and he's also one of the top Country music producers.
He has collaborated with several Country legends including Jimmy Buffett, Tim McGraw, and Reba McEntire. Chesney sold over 30 million records worldwide and won the Country Music Association Entertainer of the Year award over four consecutive years.
Miranda Lambert Isn't Just A Solo Artist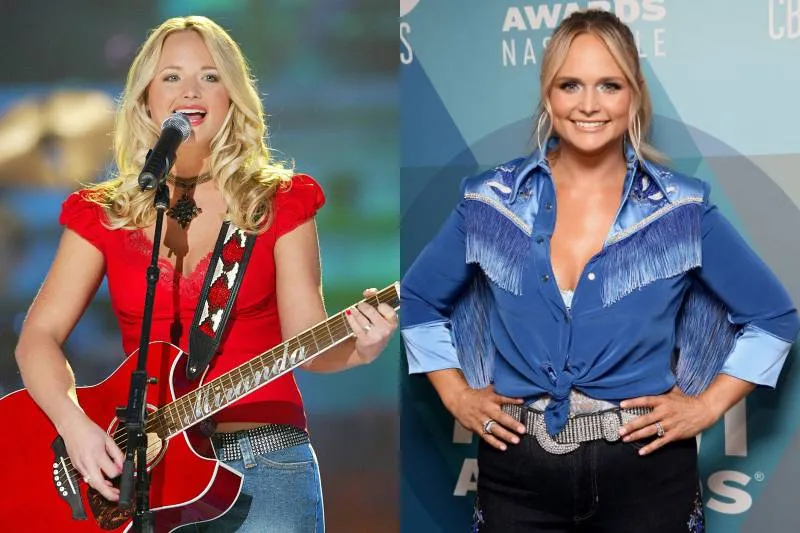 Country star Miranda Lambert always knew she was going to be a famous singer. She grew up listening to some of the greats such as Loretta Lynn and Merle Haggard and released her first album at 18-years-old.
Her audience started to grow after she won third place in a televised Nashville singing competition. Lambert is known for her gifted songwriting abilities shown in "The House That Built Me," "More Like Her," and more. She has become a two-time Grammy winner and is also part of a country band called Pistol Annies.
Faith Hill Crossed Over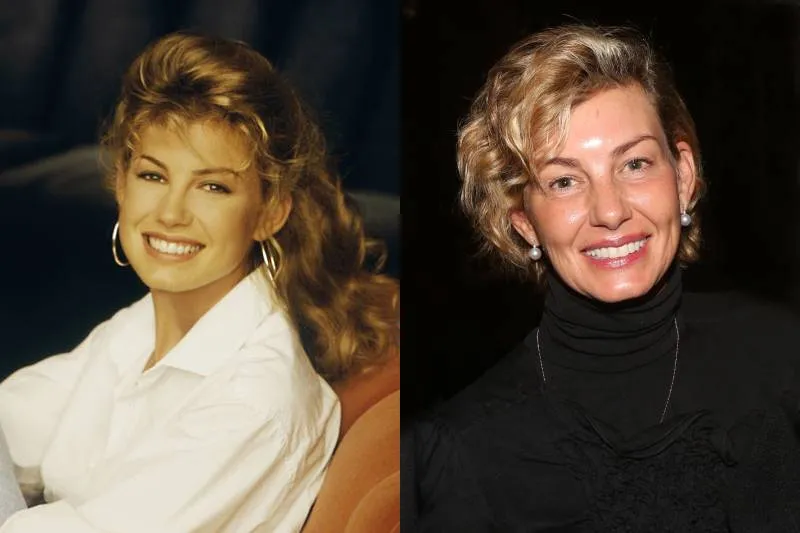 While some country singers are well-known within the genre, others are able to become mainstream superstars. Faith Hill's first album was released in her mid-20s and was able to crossover to general audiences with hits such as "Breathe" and "The Way You Love Me."
Billboard named Hill the top adult contemporary artist of the 2000s and she has won five Grammy Awards and six American Music Awards. Also, she's married to fellow country star Tim McGraw, and the two often tour together.
Tim McGraw Was Bit By The Acting Bug
Born to former MLB pitcher Tug McGraw, Tim McGraw has been a huge country star for almost three decades. Even Taylor Swift named her first hit single after him.
Throughout the course of his career, McGraw has released almost 20 studio albums and headlined 11 tours. He and his wife, Faith Hill, have done five tours together as well. Aside from singing, McGraw has acted in some movies and TV shows including The Blind Side, Friday Night Lights, and Four Christmases.
Trisha Yearwood Has More Jobs Than You'd Think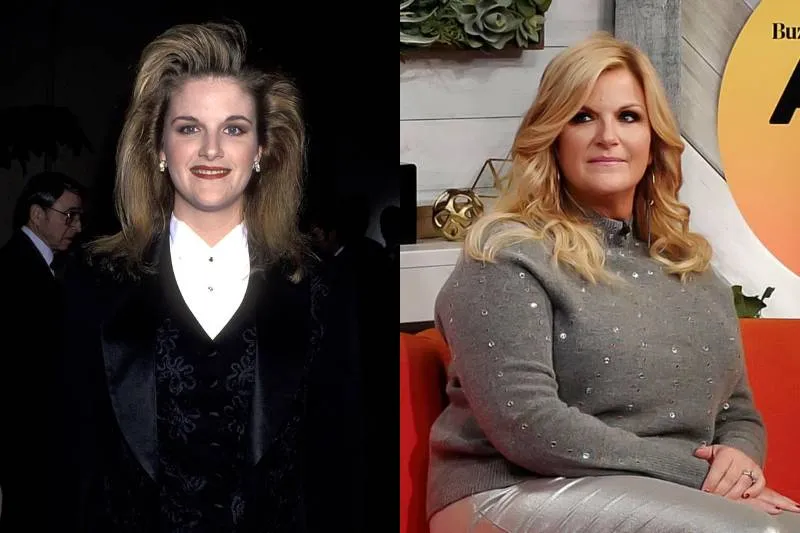 There was no denying that Trisha Yearwood's career started off strong. She released her debut single, "She's in Love with the Boy," in 1991 and it rose to the number one spot on the Billboard country singles chart.
While Yearwood has released several albums over the last few decades, that's not the only field of work she's done. She's also an actress, author, television personality, and celebrity chef. Yearwood married country singer Garth Brooks in 2005 and they've collaborated on several projects.
Brad Paisley's Success Came Early
One thing that truly stands out about Brad Paisley is his expert-level guitar skills. His love for country music came when his grandfather gave him a guitar as a child and when he used to sing in his church.
Within his first couple of years in the music industry, he performed at the Grand Ole Opry, produced several country chart-toppers, and won the Grammy Award for Best New Artist. Paisley accomplished a huge goal by setting the record for the most consecutive singles reaching the top spot on the US Billboard Country Airplay chart.
What Sets Carrie Underwood Apart From Other Country Stars
Those who've followed Carrie Underwood's career since the beginning will surely remember her winning the fourth season of American Idol. The fame from American Idol allowed her first single, "Inside Your Heaven," to become the first country song to reach the top spot on the Billboard Hot 100 chart.
Underwood was also the only solo country artist to have a number-one song on that chart. Her powerful voice on songs such as "Before He Cheats" and "Cowboy Casanova" have allowed her to become one of the best-selling artists of all-time with over 70 million records sold worldwide.
Keith Urban: Country From Down Under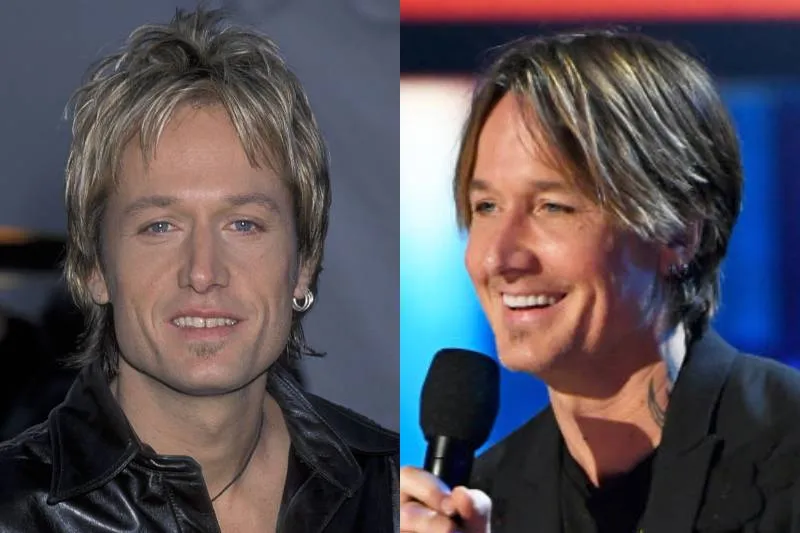 It may be a generalization that country music only exists in the United States, but country stars can come from anywhere. Keith Urban is one of Australia's most well-known country singers with songs that range in traditional country, rock, and pop.
He's won Grammys, Billboard Awards, and more and released 12 studio albums. In more recent years, he has been a judge on singing competition shows American Idol and The Voice. Urban has been married to Oscar-winning actress Nicole Kidman since 2006 and they have two daughters.
Jason Aldean Learned Guitar In A Unique Way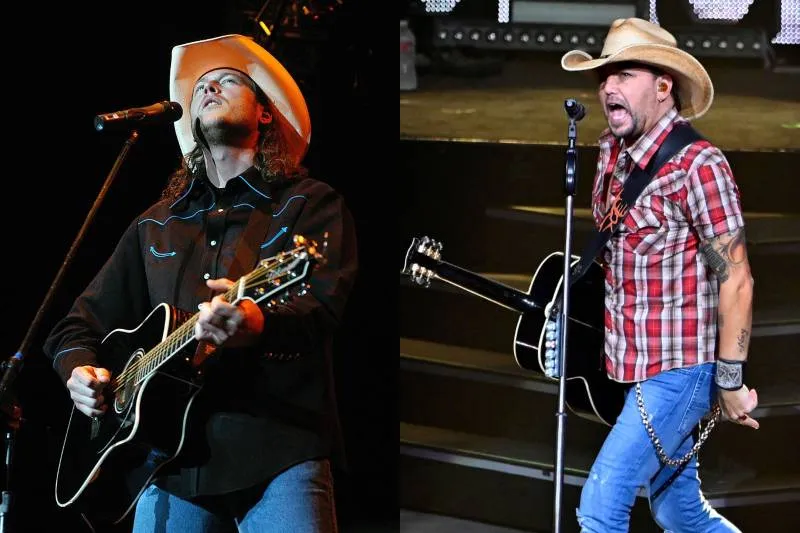 Jason Aldean learned to play guitar as a kid by his dad drawing the chords on paper and having Aldean practice while he went to work. When he got home, the two would play together.
After he graduated from high school, Aldean tried to become famous by playing at local clubs and festivals. About seven years later he released his debut album, which was in the top 10 on the Billboard Hot Country chart. Now, he's one of the wealthiest country stars with many of his albums reaching double, triple, and quadruple-platinum status.
Music Runs In The Family For Billy Ray Cyrus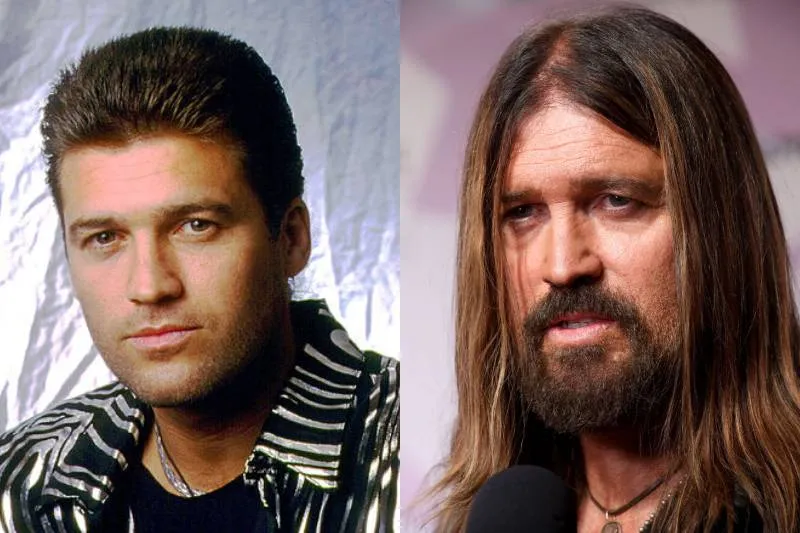 Billy Ray Cyrus' claim to fame was with his hit single "Achy Breaky Heart" in 1992. He grew up in the South where he was inspired by bluegrass and gospel music.
In 1999, he started an acting career and is best known for playing the father of his real-life daughter, Miley Cyrus, on Disney Channel's Hannah Montana. He has six children and three (Miley, Noah, and Trace) are accomplished musicians. Cyrus is still making chart-toppers, especially with the huge success of Lil Nas X's country-rap song "Old Town Road."
Toby Keith's Unexpected Business Ventures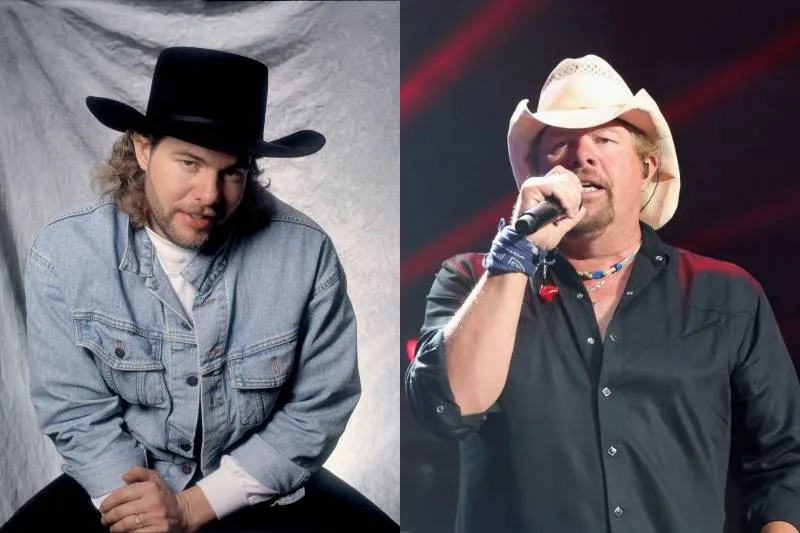 Toby Keith's country music career began in the mid-1990s. His breakthrough single, "How Do You Like Me Now?" became the number one country song of 2000 and established Keith as a national country star.
Outside of music, Keith has a restaurant chain called Toby Keith's I Love This Bar & Grill, a clothing line, has acted in some movies and TV shows, and more. It's estimated that his net worth is somewhere between $365 and $500 million.
Darius Rucker Went Solo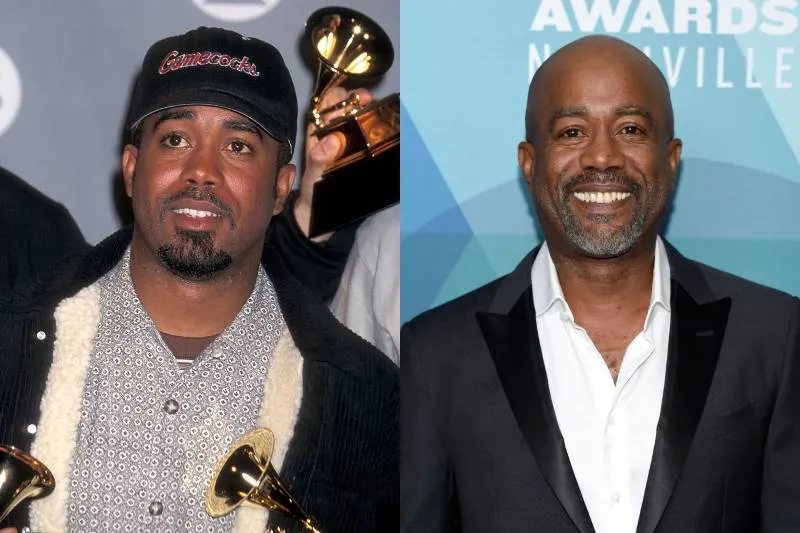 Country music wasn't always the plan for Darius Rucker. He was the frontman of famous rock group Hootie & the Blowfish starting in 1986 but left the group in 2008.
Initially, he was going to go solo with R&B, but none of the singles off his 2002 album charted. He switched to country music and received his first number one single on the Hot Country Songs chart with "Don't Think I Don't Think About It." Billboard said, "There's a sense of purpose that makes Rucker feel like a member of the country family, rather than calculating interloper."
Luke Bryan Started Out As Only A Songwriter
Country singer Luke Bryan didn't start with his own music. He used to write songs for other country artists such as Travis Tritt and Billy Currington and released his first album in 2007.
Bryan released 10 studio albums over the last 13 years and 23 songs have reached number-one on various music charts. Over the course of his career, he has sold 15 million albums and 60 million singles. Currently, he is a judge on American Idol with Katy Perry and Lionel Richie.
LeAnn Rimes Released Her First Album At Nine-Years-Old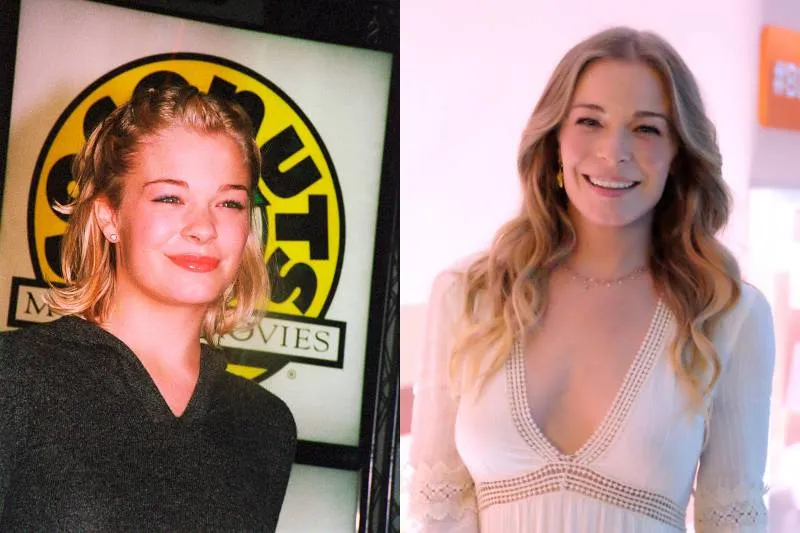 LeAnn Rimes' first album was released when she was only nine-years-old and she was 14 when her cover of Bill Mack's "Blue" topped the country charts. This made her the youngest country star in over two decades with a certified multi-platinum album.
According to Billboard, she was the 17th most popular artist of the 1990s and has since sold over 37 million records worldwide. Rimes has recently tried other endeavors including writing two novels and two children's books. After spending almost her whole life in country music, she's released 18 studio albums, won two Grammy Awards, and more.
These Artists Influenced Eric Church's Style Of Music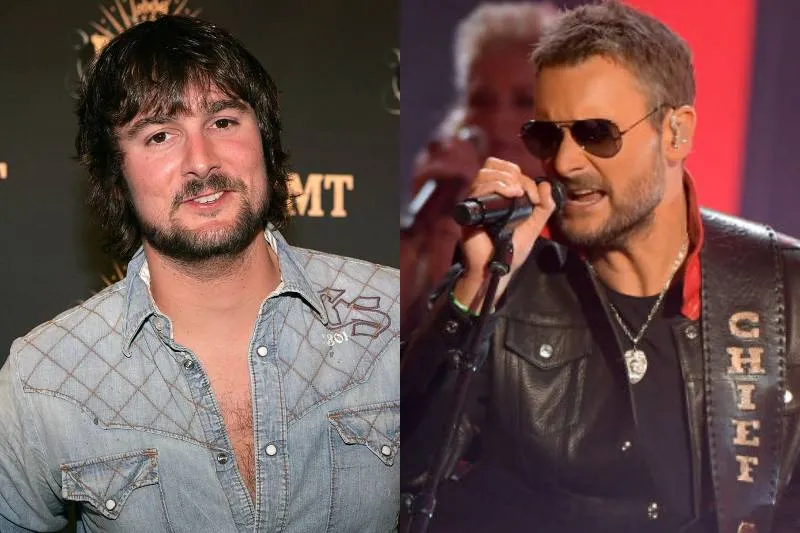 Influenced by Merle Haggard, The Band, Kris Kristofferson, and more, Eric Church's music style can best be described as a mix between country rock, outlaw country, and Southern rock.
He released his debut album in 2006 with the singles "How 'Bout You," "Two Pink Lines," and "Guys Like Me" reaching the Billboard country charts. After 14 years, he's released six studio albums and worked with other country stars such as Jason Aldean and Luke Bryan.
Martina McBride's Sound Evolved Over Time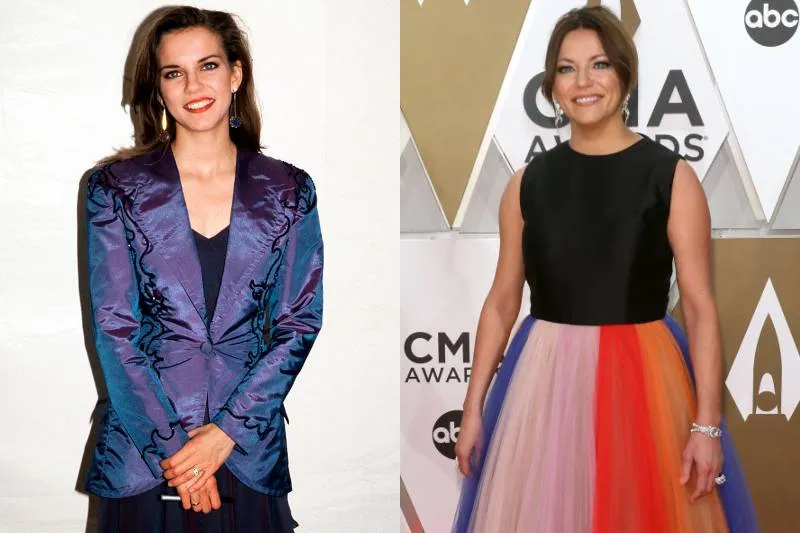 During her mid-20s, Martina McBride got her first record deal with a debut album called The Time Has Come. Her music style started out as traditional country, but she later expanded into pop and adult contemporary.
Her work over the last few decades have given her 14 Grammy nominations and many other country music award wins. McBride has sold over 14 million albums worldwide with many of them becoming certified gold by the Recording Industry Association of America.
Dierks Bentley Knows How To Make A Chart-Topper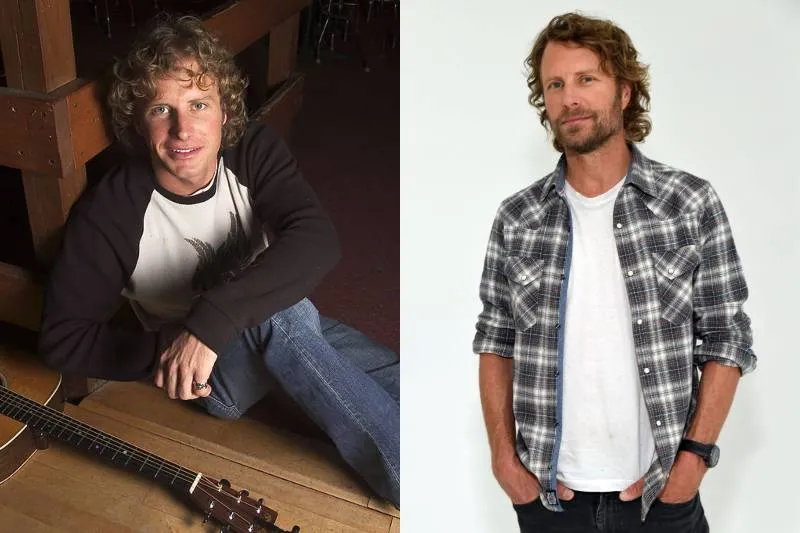 Dierks Bentley has been making country music for almost two decades and is one of the most-played artists in his genre. He's had 25 singles reach the country charts with 17 of them getting the number one spot.
While Bentley usually sticks to the traditional country sound, he's ventured into other genres such as bluegrass. In October 2020, he released a new single called "Gone," which will be one of the tracks on his upcoming album.
Randy Travis Almost Quit Music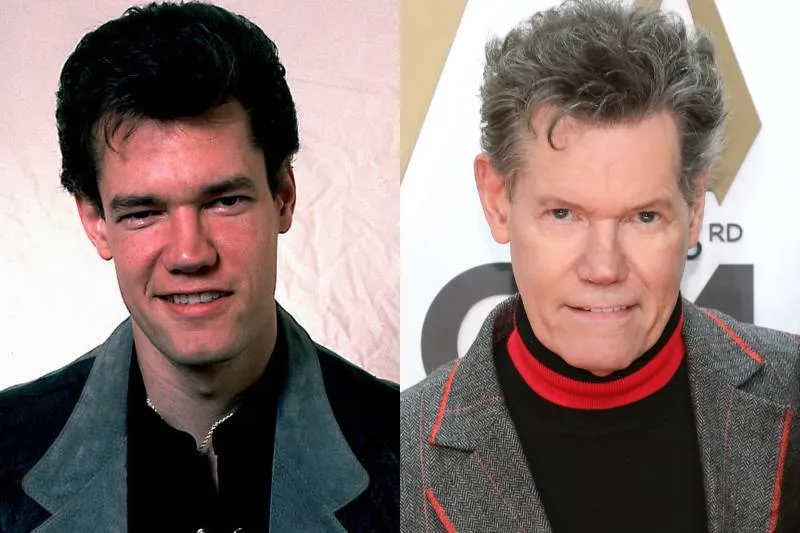 When country started to weave in a bit of pop around the 1980s, Randy Travis stuck to his roots with "neotraditional" country music. By keeping country music as it had always been, he gained a massive following.
Travis sold over 25 million albums worldwide, won seven Grammy Awards, received a star on the Hollywood Walk of Fame, and was inducted into the Country Music Hall of Fame. Unfortunately, he suffered a stroke in 2013, which severely limited his singing and musical capabilities. Luckily, he is on the road to recovery and is still releasing new material and touring.
Tanya Tucker Is Close To 50 Years In Country Music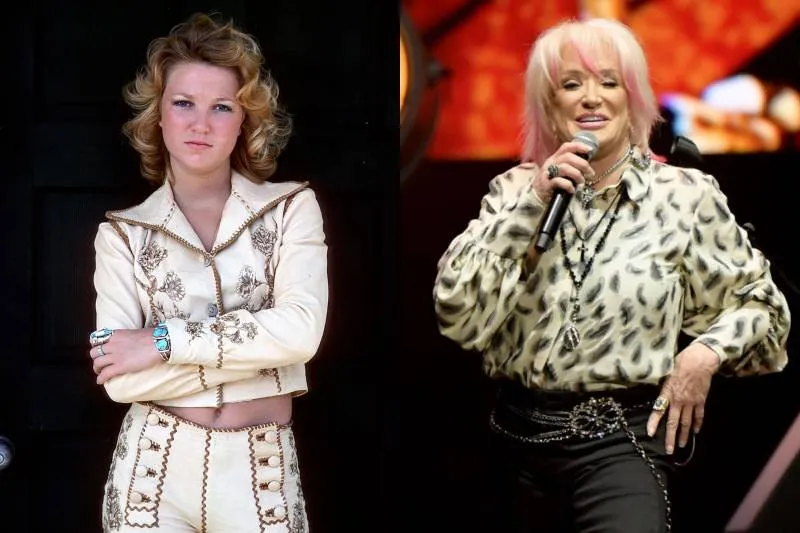 Tanya Tucker had her first hit when she was only 13-years-old with "Delta Dawn." That was in 1972 and Tucker has produced several hits in the years that followed such as "What's Your Mama's Name?" and "Lizzie and the Rainman."
She's kept at country music for so long that she finally won her first two Grammy Awards in 2020. Tucker also released a new album called Live from the Troubadour in October 2020. Her music style is considered outlaw country or country rock and is similar to other artists such as Johnny Cash and Emmylou Harris.
Lee Ann Womack Inspired Her Daughter To Follow In Her Footsteps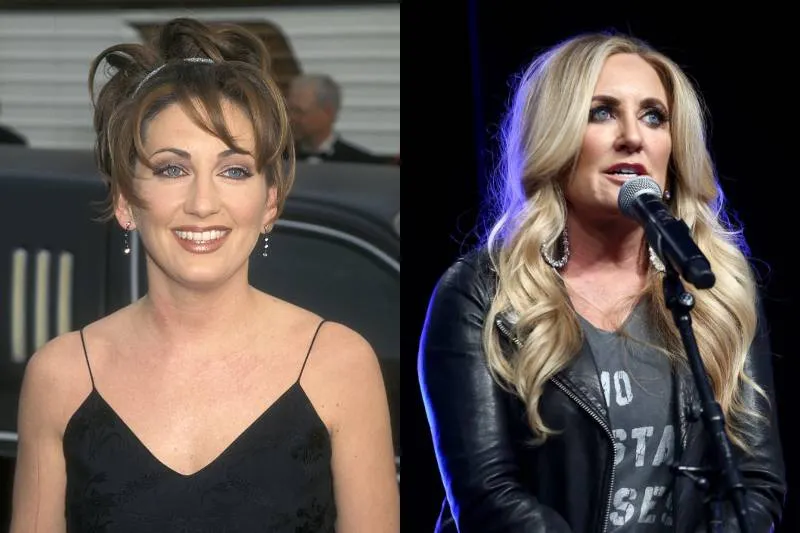 Fans got to know country singer Lee Ann Womack after the release of her hit 2000 single, "I Hope You Dance." It became so popular that it was in the top spot on the Billboard country charts and in the top 15 of the Billboard Hot 100 list.
While she started out with a pop and contemporary sound, she eventually went back to her country roots in the mid-2000s. Within the last 20 years, she's released nine studio albums, won a Grammy Award, and sold over six million records worldwide. She has a daughter who's also a country singer named Aubrie Sellers.