Wildly Expensive Celebrity Divorce Settlements
When a marriage doesn't work out and the couple involved share a massive fortune, heated divorce trials are often the result and millions of dollars are divided among the couple. We've compiled a list of A-list actors and top professional athletes who gave up massive fortunes to their significant others.
For some, it was their first marriage that didn't work out. For others, like Dennis Quaid, it was their third time around. Whether it was infidelity or another commitment they couldn't keep, these A-listers definitely paid up to end their marriage. One person on this list forked over $425 million!
Greg Norman and Laura Andrassy
Greg Norman is a legend in the golf world. Because of his size and aggressiveness on the golf course, he has earned the nickname "The Shark." He was able to devour the competition and in the process earn millions of dollars. In 2006, Norman entered into a devastating divorce that cost him nine figures.
Greg was married to Laura Andrassy from 1981 to 2006 and when their marriage came to an end Laura received a whopping $103 million, taking a huge bite out of "The Shark."
Steven Spielberg and Amy Irving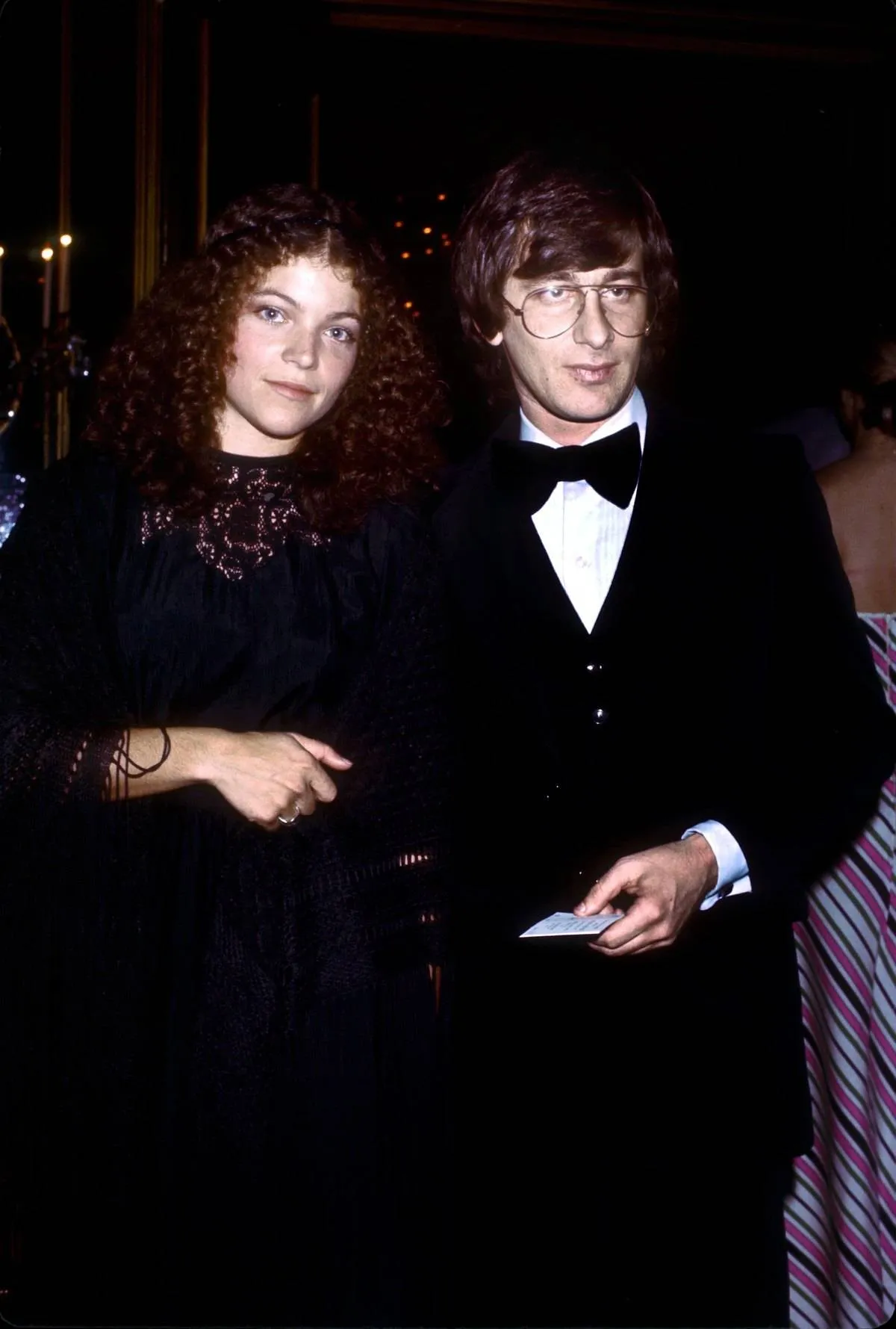 Steven Spielberg is responsible for many of the classic movies we love. With movies such as Jaws, Jurassic Park, and Schindler's List under his belt, Spielberg is the top-earning director of all time. Spielberg dated Amy Irving from 1976 to 1979. She then broke up with him and dated Willie Nelson before getting back together with Spielberg and then marrying him in 1985.
The marriage came to an end in 1989, and a judge in California refused to recognize Spielberg and his wife's prenuptial agreement which was written on a napkin. The judge awarded Irving $100 million.
Tiger Woods and Elin Nordegren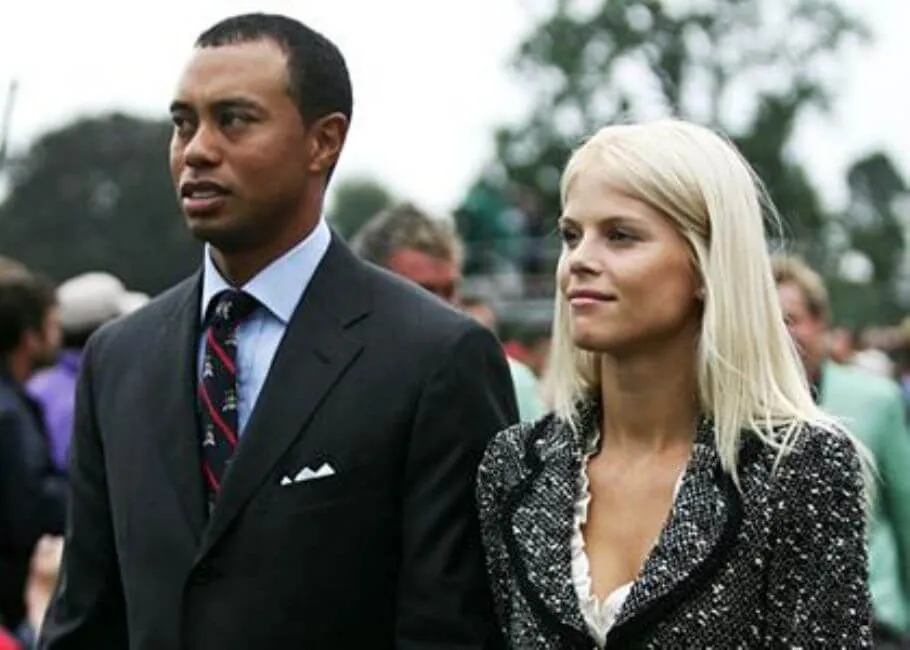 Tiger Woods and Elin Nordegren watched their marriage come to a controversial end after Woods repeatedly cheated on her with women who eventually came forward to expose his lack of commitment to his marriage.
Tiger and Elin were married for six years of marriage until when Elin filed for divorce. According to the New York Daily News, Elin was awarded $110 million from the settlement. Tiger in the meantime has watched his golf game suffer ever since the divorce.
Frank McCourt and Jamie McCourt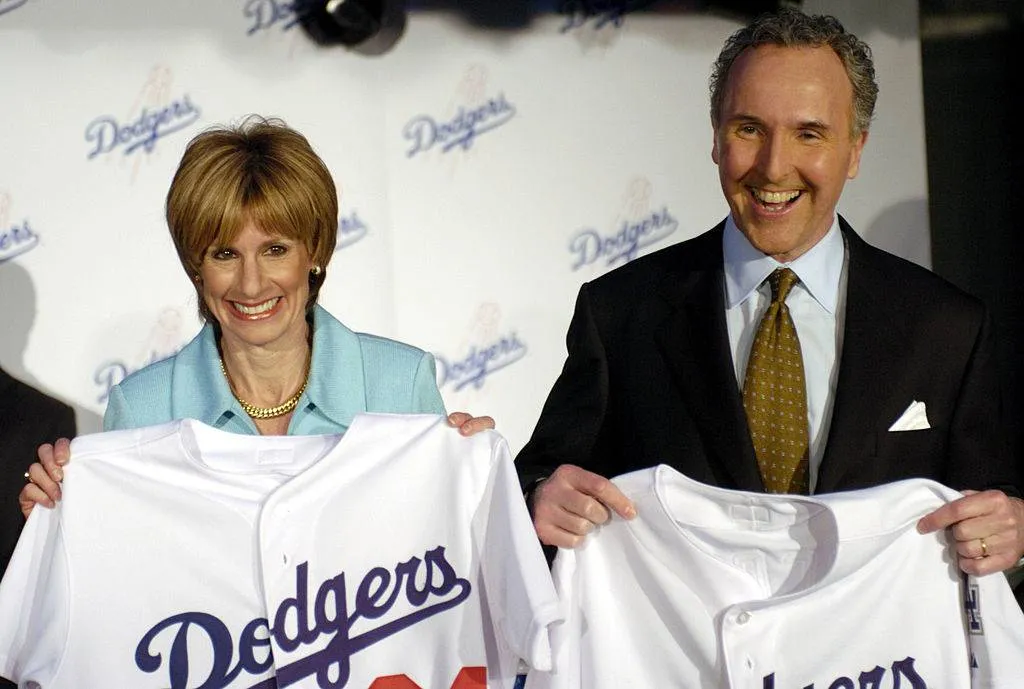 Jamie McCourt was the co-owner of the Los Angeles Dodgers. During her tenure with the Dodgers, she became one of the most high-ranking and powerful women in baseball. Her husband was Frank McCourt, another co-owner in the team.
In October 2009 the marriage went downhill for the husband and wife owners when Frank fired her from the team! They had a bitter dispute over the ownership of the team and Frank finally handed over $130 million and Jamie gave up her ownership stake in the MLB team.
Harrison Ford and Melissa Mathison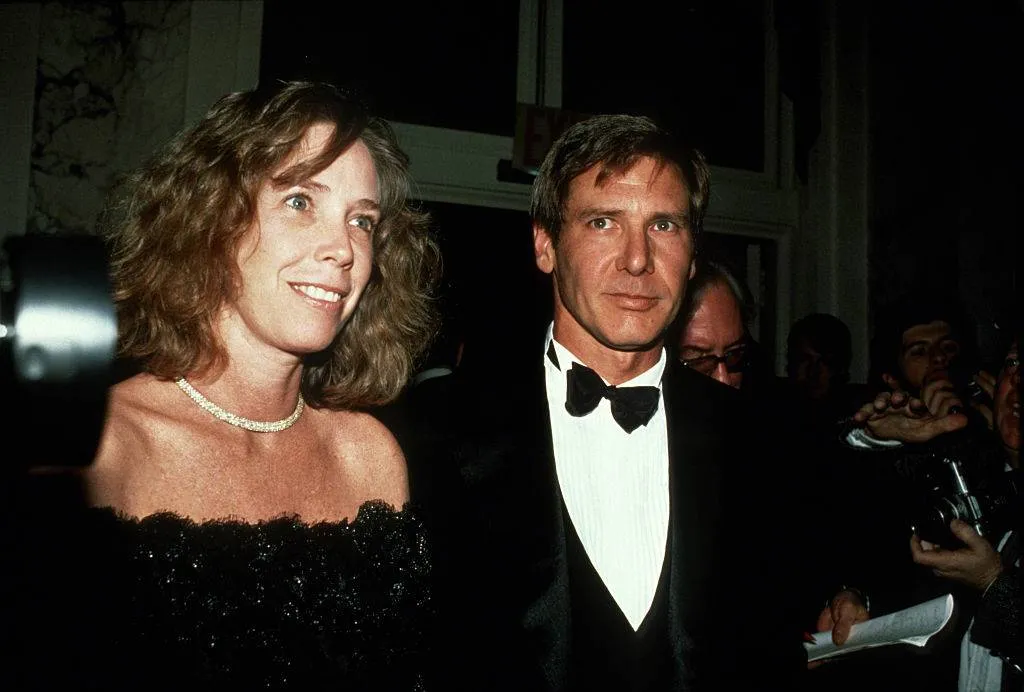 Action movie star Harrison Ford certainly had his share of success in the film industry with movies that included Star Wars, The Fugitive, and Indiana Jones, among others. As one of the most recognizable stars in Hollywood, Ford's box office totals allowed him to earn hundreds of millions.
In 2004, Harrison Ford and Melissa Mathison were involved in one of the most expensive divorce settlements in Hollywood at the time. Ford reportedly paid his ex-wife $85 million.
Garth Brooks and Sandy Mahl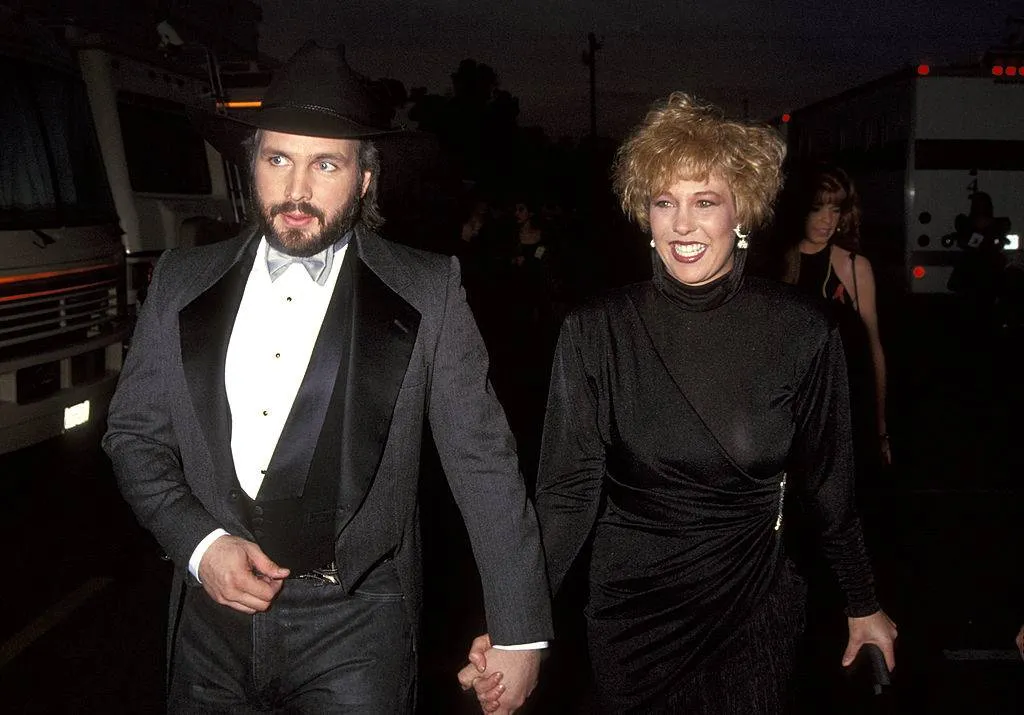 Garth Brooks and his ex-wife Sandy Mahl started off as young lovers were married a few years later. Garth met his future wife when she was about to get into a fight with another woman and he intervened. Garth was still a struggling musician at the time and he was also a bouncer. It was love at first sight!
Brooks eventually became very successful during the early '90s and for years was the top grossing touring act in the world. Sandy was with him all the way but then it fell apart after an affair, for which Brooks wrote his hit song, "Thunder Rolls." They were married for thirteen years and Garth ended up paying $125 million to Mahl during their divorce settlement.
Madonna and Guy Ritchie
We have a bit of a paradigm shift with the Madonna situation. In this situation it was the powerful woman in the relationship who handed out millions of dollars to their male partner.
The original material girl who lives in the material world, Madonna, was married to a guy named Guy Ritchie. While Guy has become a household name among movie buffs thanks to his stylized directing, Madonna had earned far more money than Richie by the time they were getting divorced. Richie was awarded between $75 million and $92 million after the couple filed under the often used "irreconcilable differences."
Kelsey Grammer and Camille Donatacci
The third time wasn't a charm for Kelsey Grammar in the love department. Kelsey Grammer and former Playboy model Camille Donatacci tied the not and after 13 years they untied that knot and it was expensive.
Grammer and Donatacci were married for 13 years and ended their commitment to each other in2010. Donatacci ended up with a settlement of $60 million when their divorce was finalized on February 10, 2011.
Mel Gibson and Robyn Moore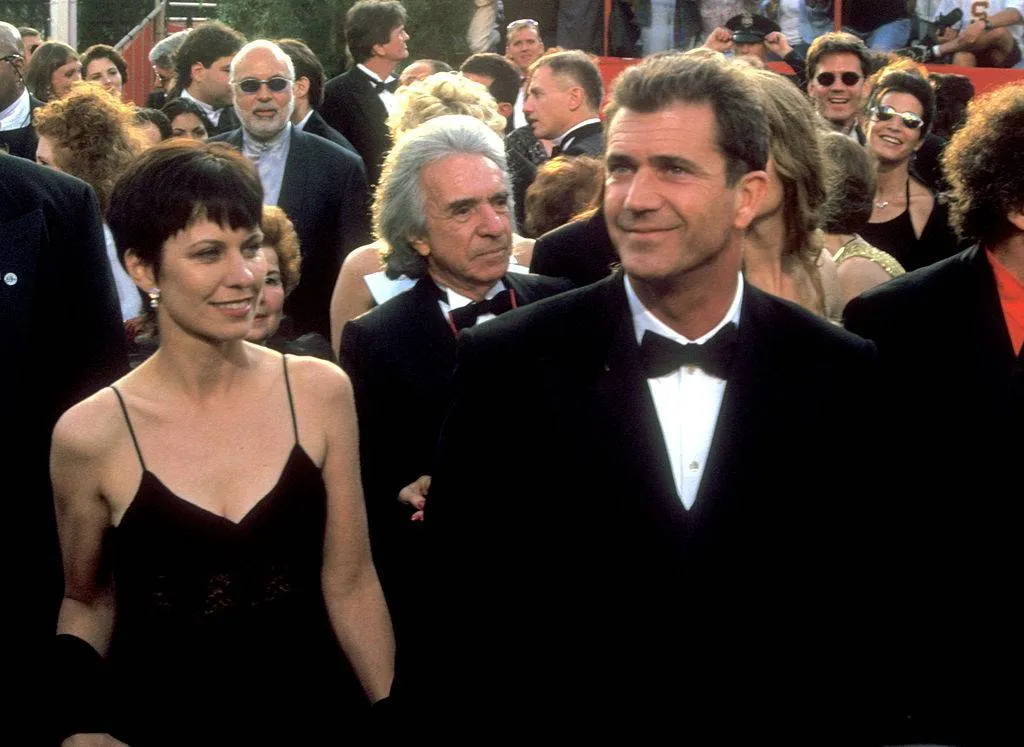 Actor Mel Gibson and his ex-wife Robyn Moore were married for an impressive 26 years but called it quits in 2006. The couple filed under "irreconcilable differences" and the cost was astounding.
Gibson paid Moore $425 million dollars during their split, marking one of the most expensive divorce settlements in history. Apparently, the longer the Hollywood marriage, the more you are going to pay when things go South and you split from your partner.
Kenny Rogers and Marianne Gordon
Country music icon and hall of fame legend Kenny Rogers was married to his now ex-wife Marianne Gordon in the 1970s. Marianne Gordon was a cast member of the popular show Hee Haw. These two talented individuals were married from 1977 to 1993. This was Kenny Roger's third marriage, and once again, the third time was not a charm.
After 16 years of wedded bliss Rogers paid Gordon $60 million from they decided to go their separate ways.
Kevin Costner and Cindy Silva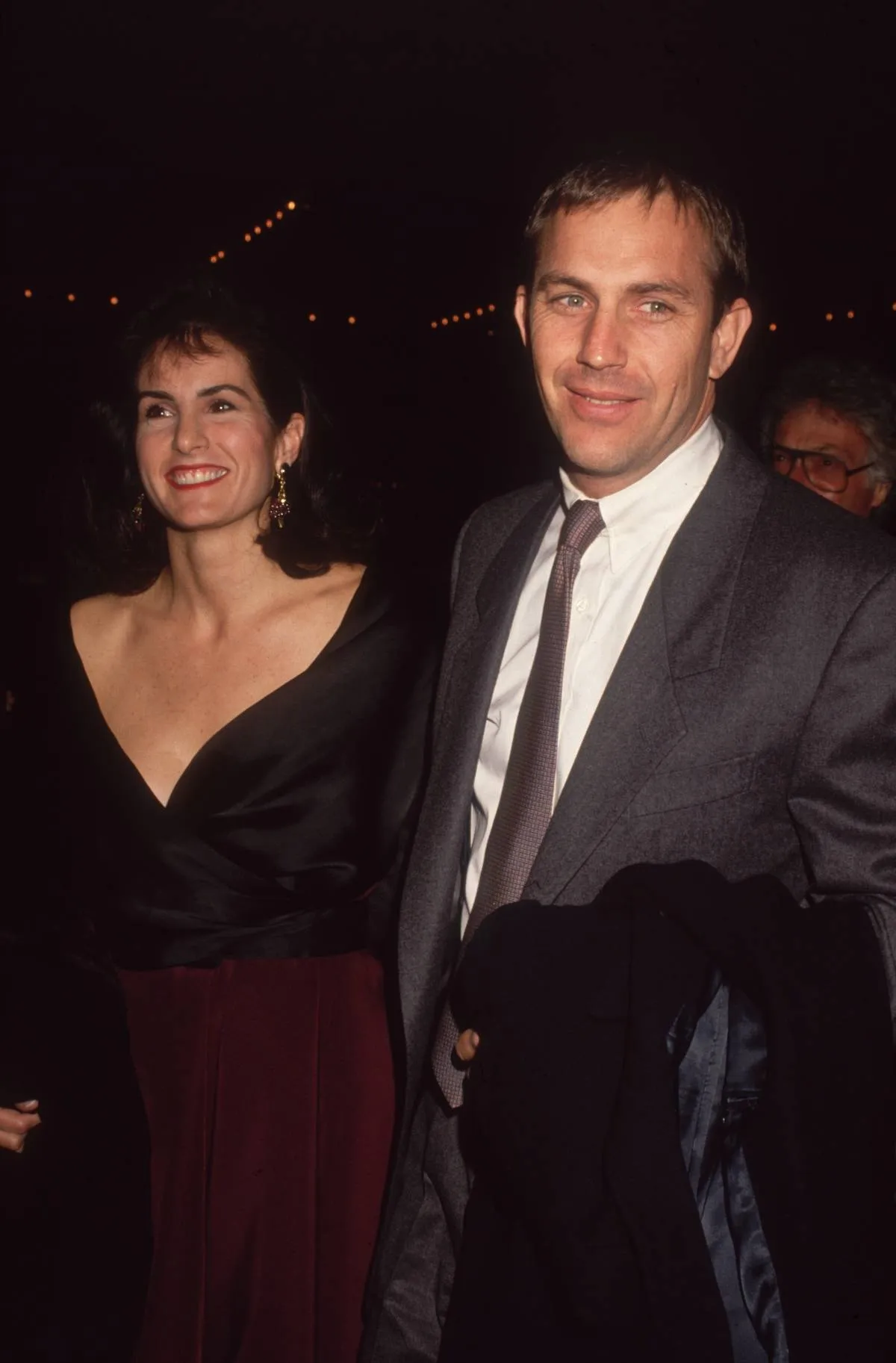 Kevin Costner got married to his college sweetheart Cindy Silva. They met while he was attending Cal State Fullerton in the '70s and they seemed to have a storybook type of marriage. Costner's career steadily rose while he was married to Cindy Silva, and he eventually became one of Hollywood's biggest stars.
While his career skyrocketed, his marriage fizzled. After 16 years with his college sweetheart, Kevin Costner filed for divorce from his wife. The settlement in the divorce had a reported price tag of $80 million.
Paul McCartney and Heather Mills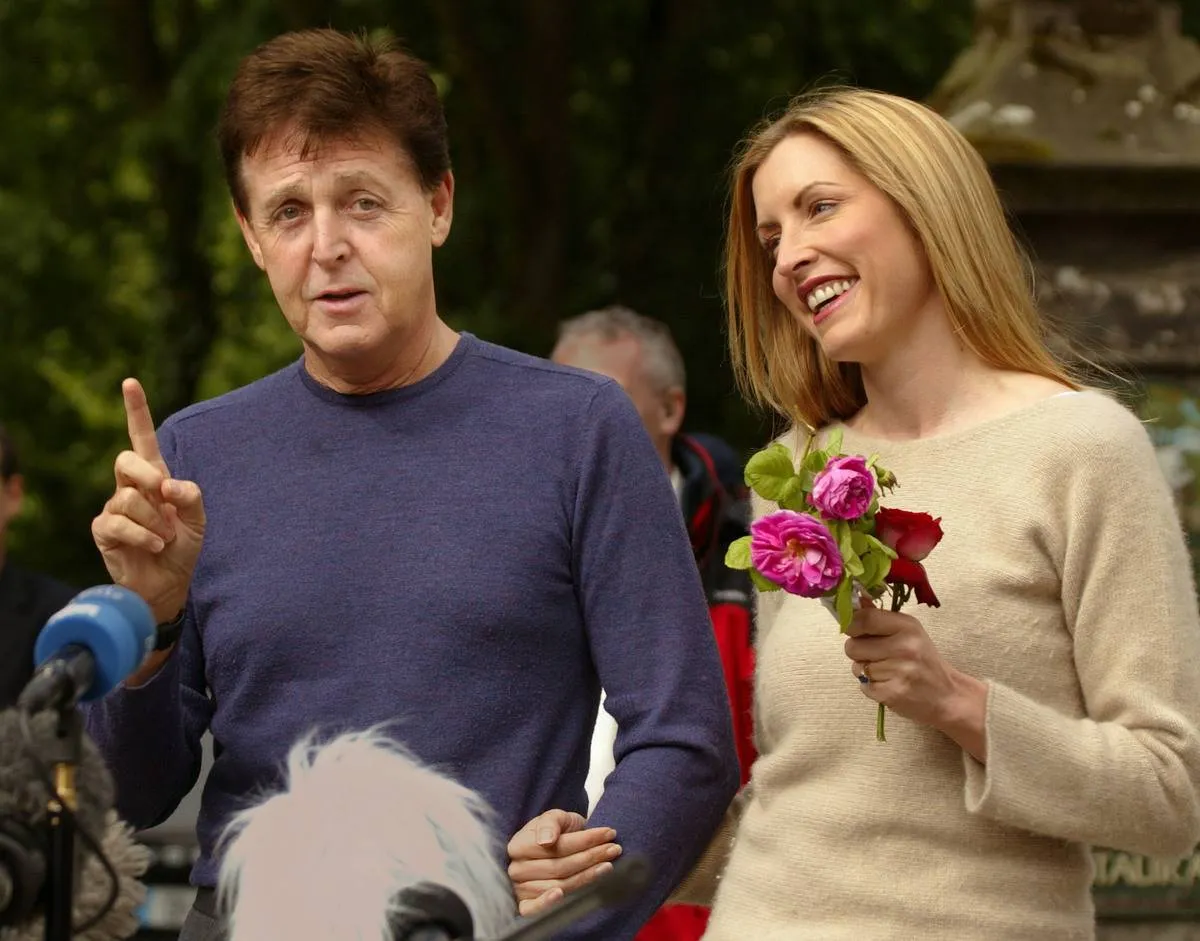 Music legend Paul McCartney has raked in more than half a billion dollars during his career. He was married to Linda Eastman, who was a fan of his when he was with the Beatles. He remained married to Linda for many years until she passed away because of breast cancer in 1998. Paul McCartney then met Heather Mills in 2002. Heather is a former model who hooked up with Paul before they eventually got married and had a daughter together.
After four years Paul McCartney and Heather Mills separated from each other and then two years after that they got a divorce, which was finalized in 2008. Heather Mills received $48 million from the divorce settlement.
Phil Collins and Orianne Cevey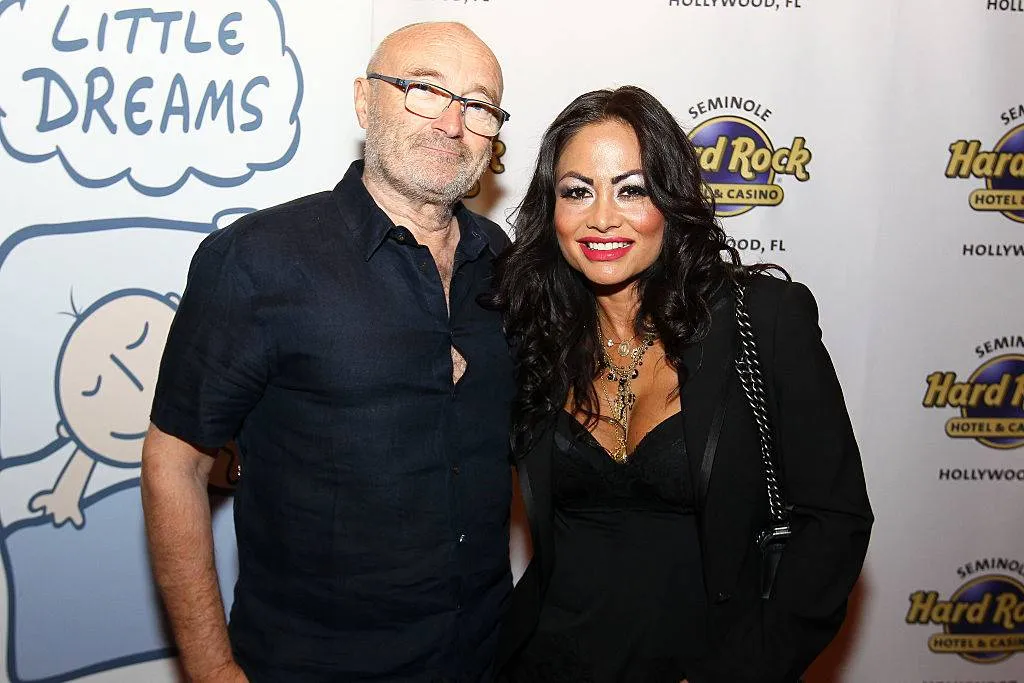 Phil Collins may have set a record in Britain with the amount of money that he had to hand out during his divorce. Phil Collins was married to a lady by the name of Orianne Cevey who was of Swiss descent. They got married in 1999 and had two sons, Nicholas and Matthew. In 2008 they ended up getting a divorce.
The money that Phil Collins had to pay out was incredibly high based on other settlements in Great Britain. When they divorced Collins was out $47 million.
Neil Diamond and Marcia Murphey
Neil Diamond made hundreds of millions from touring with hit songs that included the iconic Sweet Caroline. Diamond was married to Marcia Murphey whom he divorced after 25 years of marriage.
Neil couldn't croon his way out of the amount of money he had to shell out for the divorce. Murphey ended up with $150 million. Neil also had to divide up his estate, which was worth $300 million. Amazingly, after the divorce Diamond said of his ex-wife, "she's worth every penny."
Michael Douglas and Diandra Luker
The legendary Michael Douglas fell in love with Diandra Luker of Australia and they married and stayed together for nearly 20 years.
After two decades of wedded bliss, Diandra was awarded a whopping $45 million from the divorce settlement. Michael Douglas went on to marry again, the next time to the impeccable and much younger Catherine Zeta-Jones. The couple remain married to this very day.
James Cameron and Linda Hamilton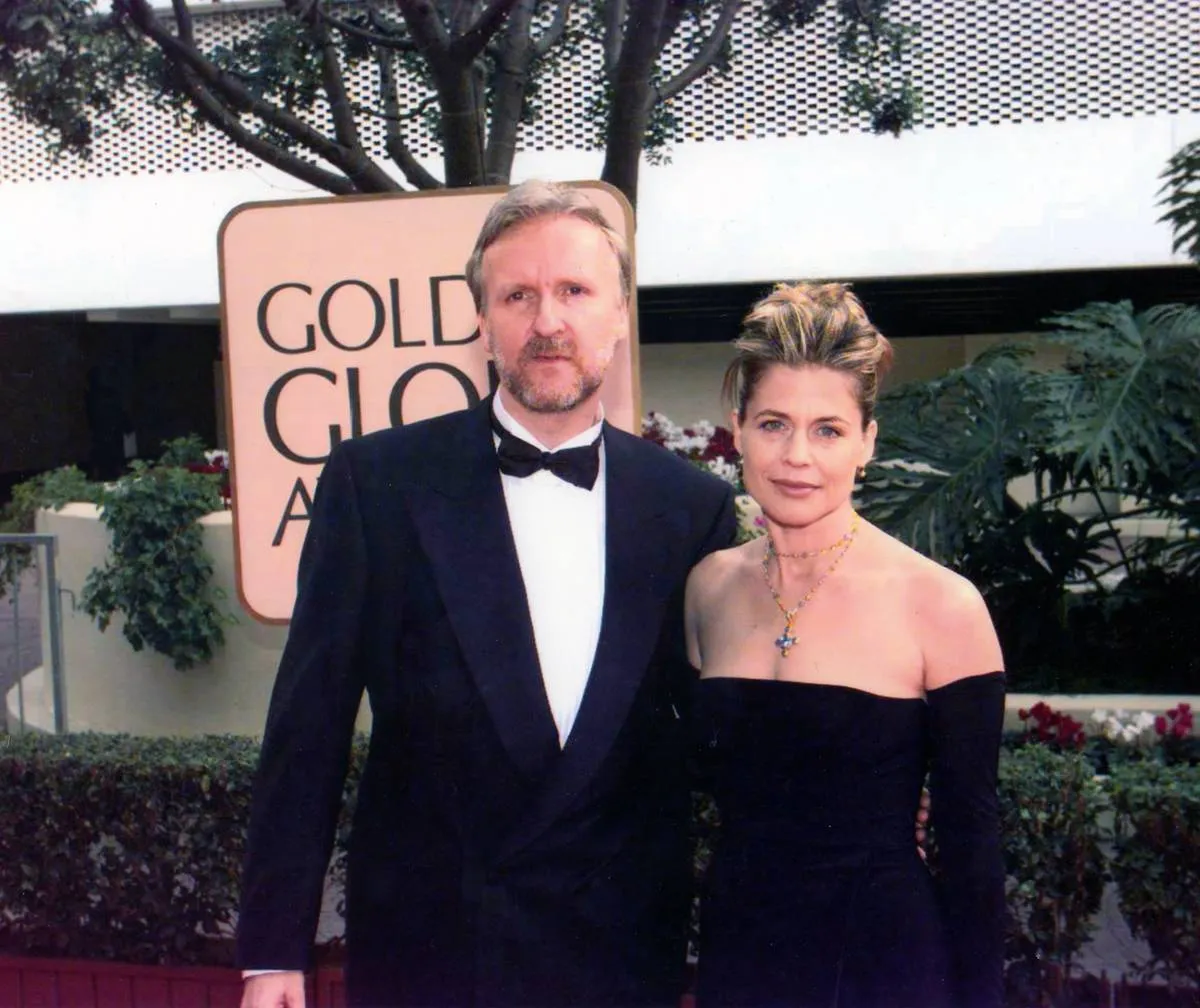 Director James Cameron, who is known for directing the classic films Terminator, Aliens, and Jaws, among others, was married to actress Linda Hamilton, who appeared in the Terminator film. The couple moved in together in 1991 after Cameron split from Kathryn Bigelow.
Linda Hamilton and James Cameron were married for just two years from 1997-1999 but that didn't stop a judge from awarding her $25 million from the divorce settlement.
A Divorce Of Amazonian Proportions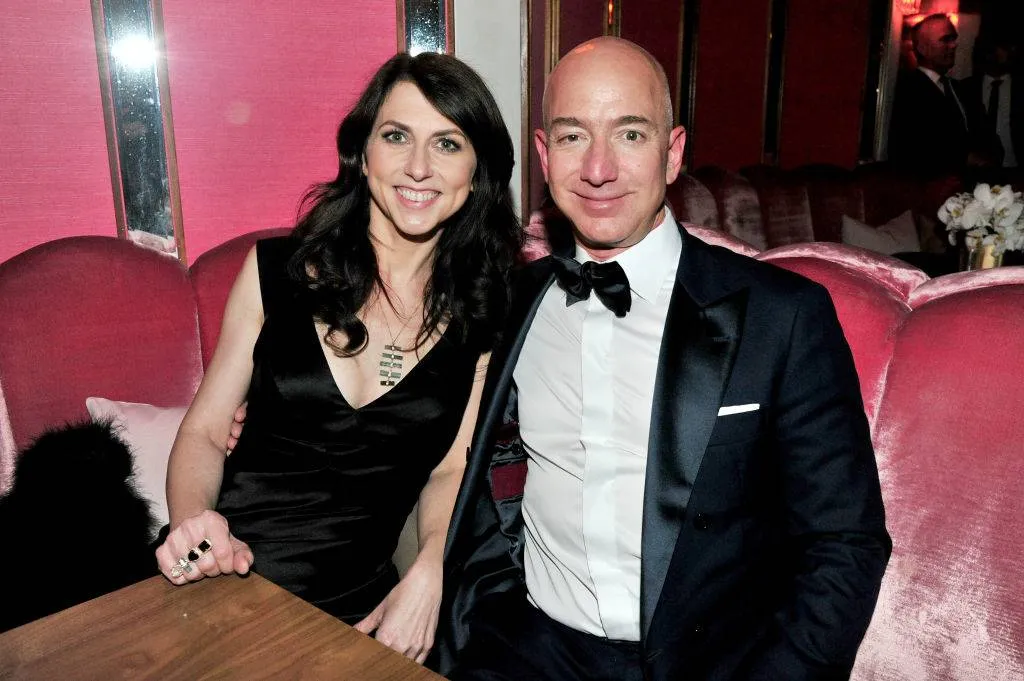 News of Amazon.com billionaire Jeff Bezos' split from his wife of 25 years, MacKenzie, hit the internet in early January of 2019. Soon after, we learned that the wealthiest man in the world didn't have a prenup. Given that he was worth an estimated $68 billion at the time the couple's marriage ended, this could have quickly become the most expensive divorces of all time.
Even if Bezos only had to pay 5% of his massive estate to his ex-wife, that still amounted to at least $3.4 billion. On April 4, 2019, it was announced that Jeff would maintain 75% of the Amazon shares and voting control of the rest.
Michael Jordan and Juanita Vanoy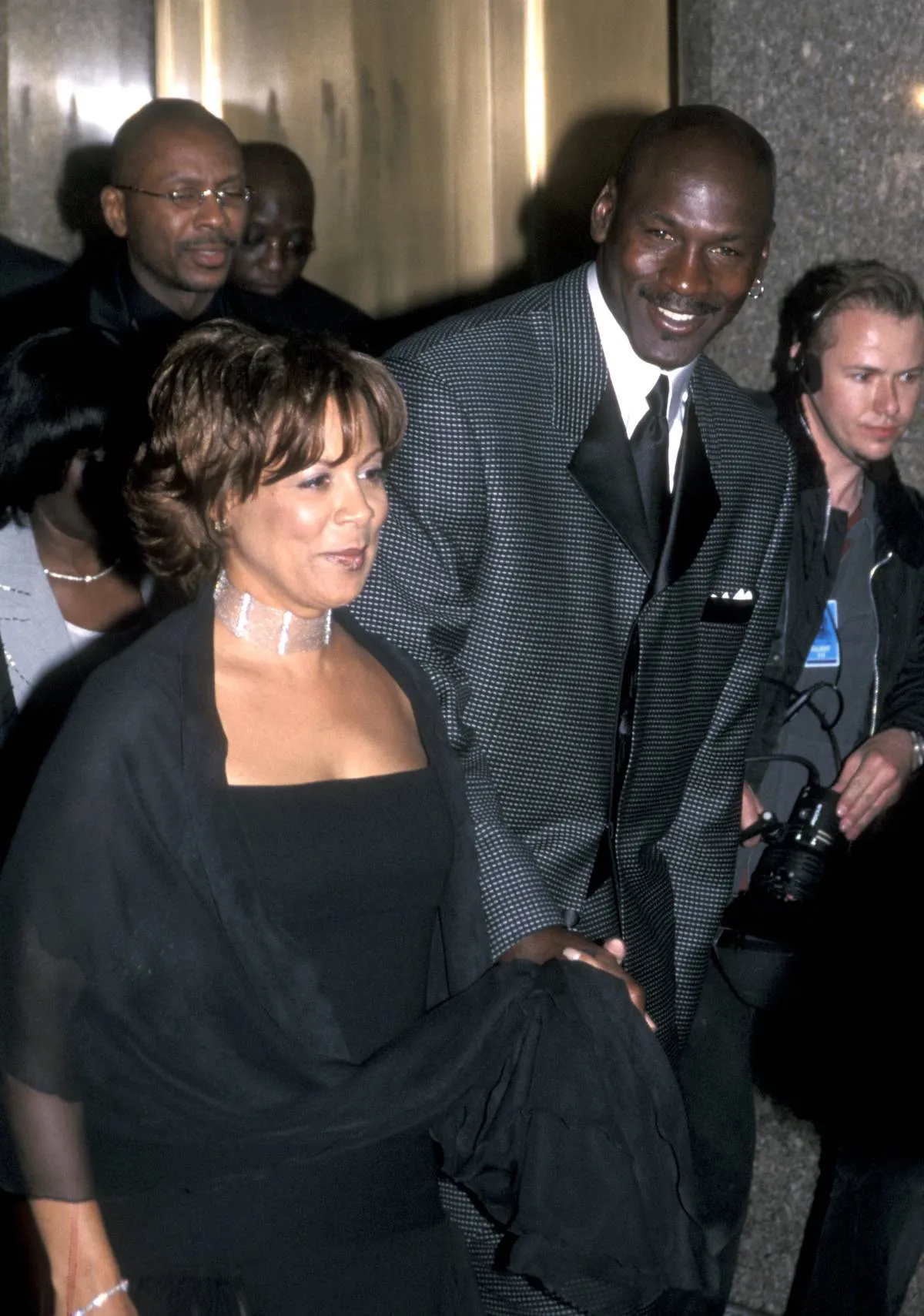 Michael Jordan married Juanita Vanoy in September 1989 and in the 14 years that would follow he would build a massive fortune as the NBA's greatest player of all time.
Michael Jordan and Juanita Jordan had two children together and they seemed to live a fabulous life in wedded bliss. Juanita divorced Michael Jordan on January 4, 2002 due to irreconcilable differences. They reconciled after the split but then got divorced again in 2006. Juanita was awarded $168 million from the settlement.
Rupert Murdoch and Anna Maria Torv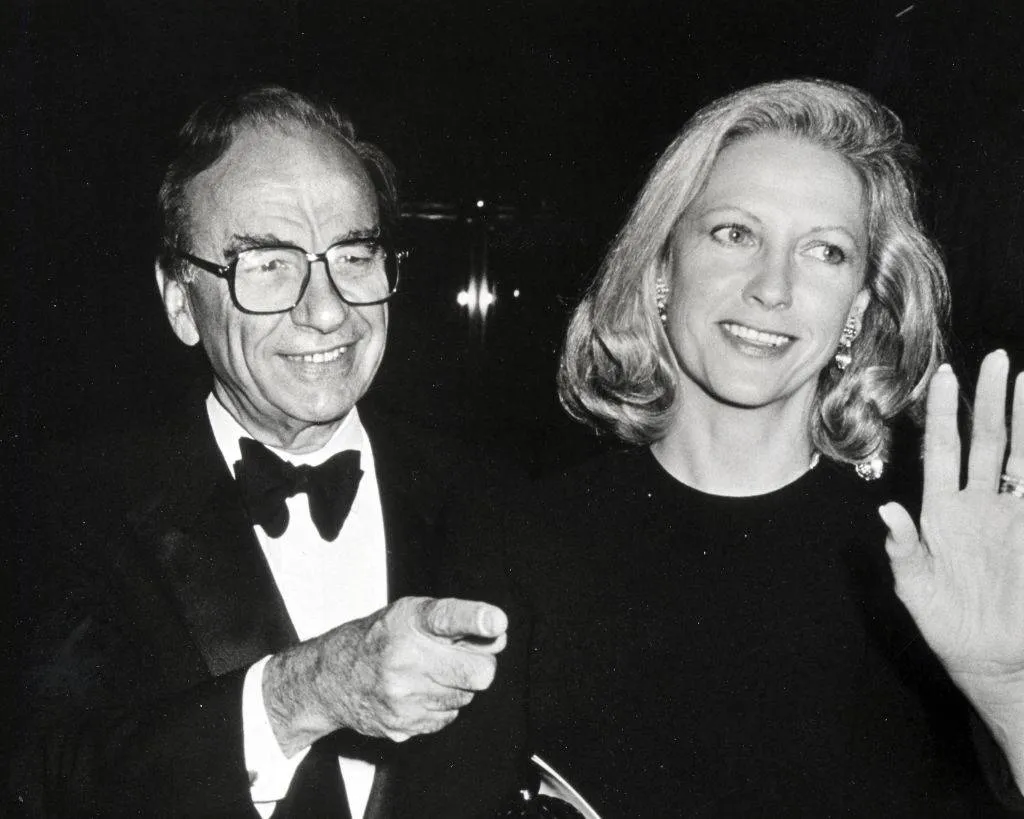 Fox News owner Rupert Murdoch was married to a woman named Anna Maria Torv for 32 years. She worked for his newspaper company and that is how they met. The couple had three children together, two boys and a girl.
When the couple divorced in 1998 Torv was awarded a 10 figure payout that totaled $1.7 billion. Amazingly, that was a rather small part of Murdoch's massive billion dollar fortune that continues to grow at near record rates.
Rupert Murdoch and Wendi Deng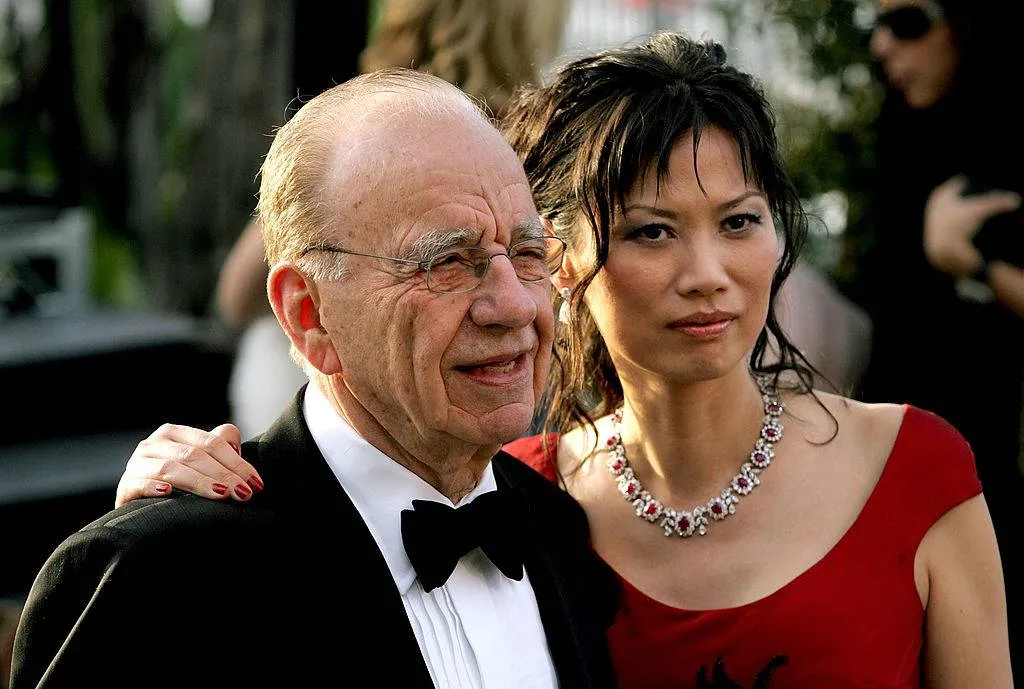 Rupert Murdoch makes the list once again. It seems like he grows money on trees since he had to give up $1.7 billion to his ex-wife Anna Torv. Giving away that much money had to be painful. Rupert Murdoch got back into the game as some people might say and married Wendi Deng who was a graduate of Yale's School of Management.
Murdoch ended up having two daughters with Deng before getting a divorce. Due to a broken marriage, the couple decided to get a divorce. Once again, money bags, I mean Rupert Murdoch had to give away $1.8 million to Deng. What can someone even do with that much money?
Alec Wildenstein and Jocelyn Perisse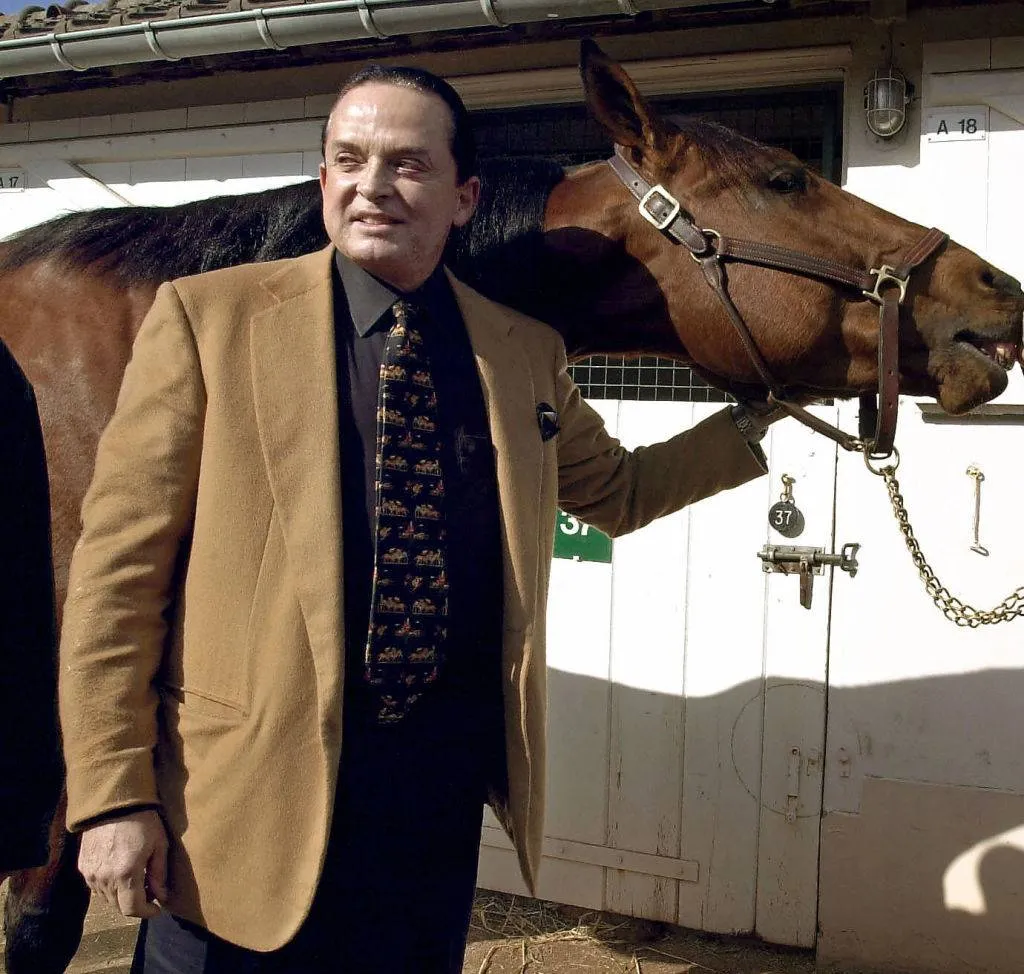 Alec Wildenstein is another guy who just happens to have an endless supply of money. It is inconceivable how much money a few people in our country have to throw away on divorce. Alec Wildenstein married Jocelyn Perisse years ago. They seemed to live the life of Riley.
Their divorce is one of the messiest to ever come along. He gave Jocelyn her famous molded cat face. And what did he do afterward? He found himself a 19-year-old Russian model and decided to have some no-strings-attached fun. Jocelyn found them in their bed, and she reportedly grabbed a gun and threatened the 19-year-old lady. Alec had to break his wallet for the settlement, giving Jocelyn $2.5 million.
Gwen Stefani and Gavin Rossdale
After a 13-year-marriage with Bush front man Gavin Rossdale, Gwen Stefani legally freed herself from the nanny-involved cheater. After creating her world famous and profitable Haruka Lovers and L.A.M.B fashion empires, Gwen fortunately was granted full control over the lines while still setting aside 25% of the L.A.M.B funds toward her three sons' college trusts.
Although Stefani gave up the rights to their four lavish homes spread across Europe, Gavin had to relinquish all power and authority of his Kingston Rossdale Gift Trust and Zuma Rossdale Gift Trust and is only entitled to yearly accountings of the Gift Trusts. Luckily it didn't get too ugly in the custody side of things, as they both agreed to joint physical and legal custody over their sons. Despite how hurt Gwen was over the betrayal, she remained a mature adult in agreeing to still amicably raise her sons with Rossdale.
Johnny Depp and Amber Heard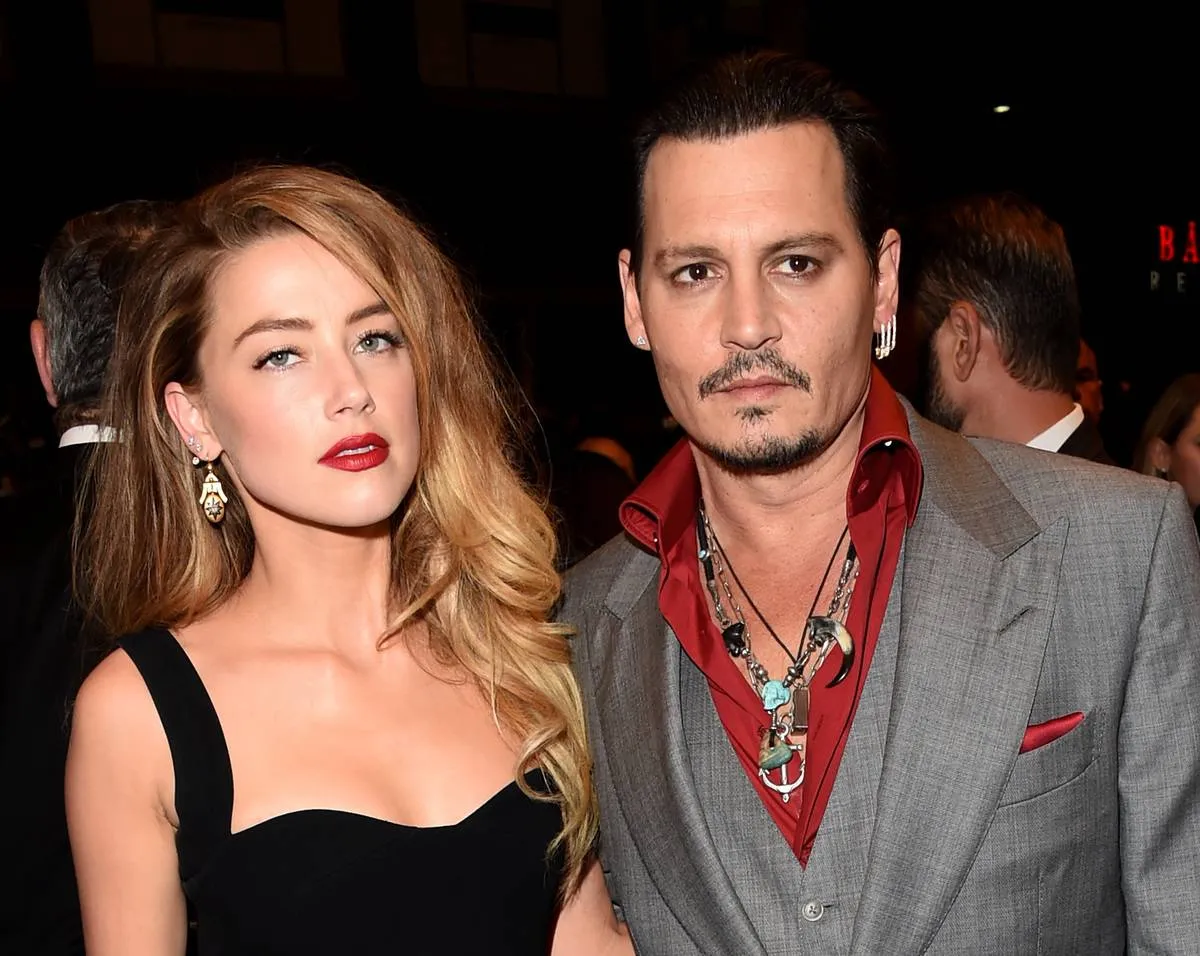 Nasty allegations regarding physical abuse were released by Amber Heard, now-ex-wife of actor Johnny Depp earlier this year. After an original request of $50,000 a month from Heard, along with a restraining order, the two settled at a single payment of $7 million that the actress decided to donate to charities the American Civil Liberties Union and the Children's Hospital of Los Angeles.
Once the settlement was reached in August, Heard retracted the awful statements she made about Depp months prior although the charities chosen seem almost passive-aggressive in relation to her alleged "beating." It is still undecided whether or not Heard's charitable donation will be taxed or not, but with an estimated net worth of 9 million, she should be just fine.
Adriana Lima and Marko Jarić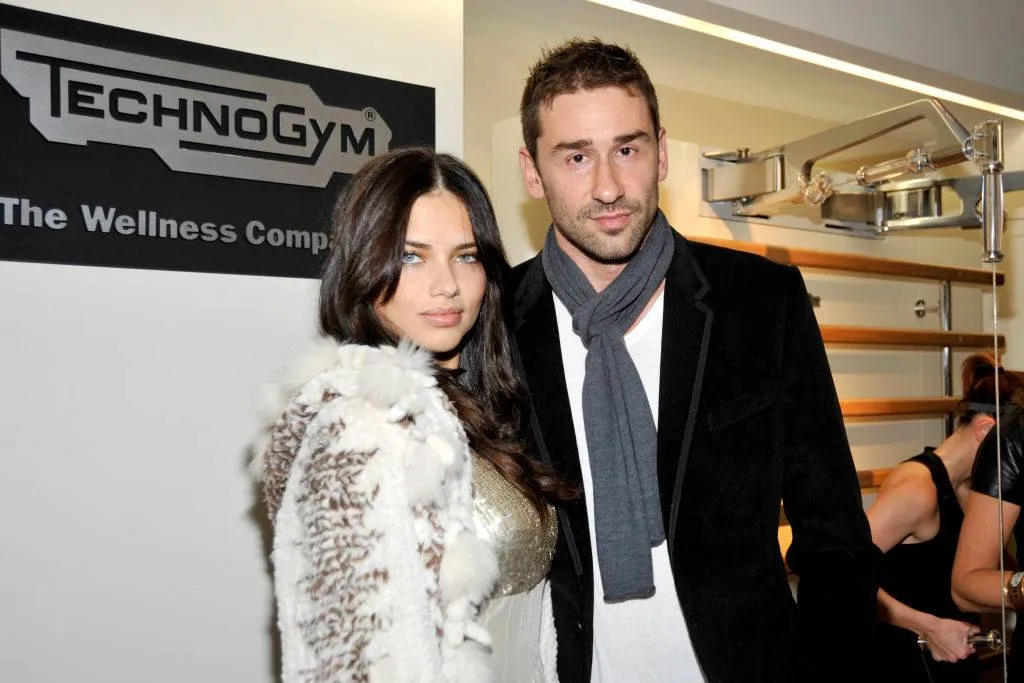 Victoria's Secret veteran angel and world famous bombshell supermodel Adriana Lima was officially back on the market as of March this year. Divorcing husband of five years and retired Serbian basketball player Marko Jarić, two years after their reported "separation" was announced, the settlement was finalized.
Under the confidential filing of the papers, it is believed that Lima received full custody over daughters Valentina and Sienna although they have claimed to the press that they will "co-parent." With an estimated net worth of $65 million, the Brazilian babe is one of the top earning models in the industry while now-ex-husband is retired from the game.
Dennis Quaid and Kimberly Buffington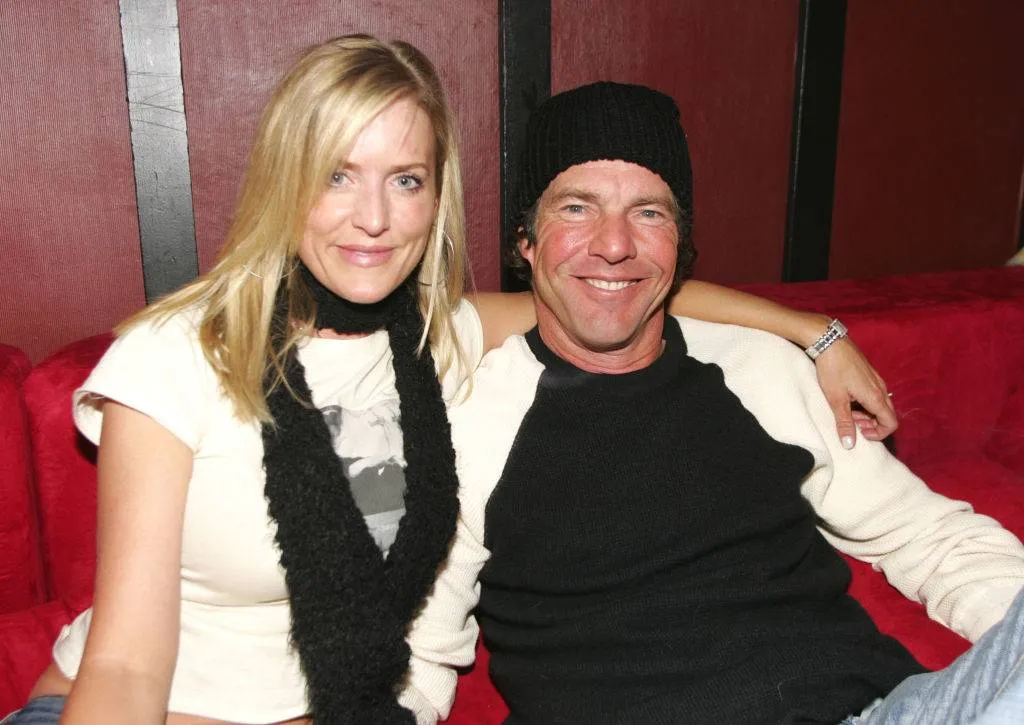 With 3 failed marriages under his belt, handsome actor Dennis Quaid is saying goodbye to wife number three, 45-year-old real estate businesswoman Kimberly Buffington. Following the formal filing of divorce papers in March 2012, Buffington withdrew her petition and filed for legal separation in October, as well as the sole physical and legal custody of their two children. Quaid responded with a counter-filing for divorce once again in November (awkward) requesting joint legal custody and offered to pay spousal support to Buffington. Although their 12-year marriage was prenuptial-lacking, Buffington requested assets to be split down the middle, which would be nice considering Quaid's estimated net worth is $40 million.
In 2013, the two were seen together reunited in the Spring which led to the dismissal of their divorce proceedings by the judge. Now, in the process of their third filing, Quaid and Buffington are attempting to actually finalize once and for all. Regardless of their messy split, the two have reportedly been seen on family vacations and seem to be co-parenting their twins in peace.
Donald Trump and Ivana Trump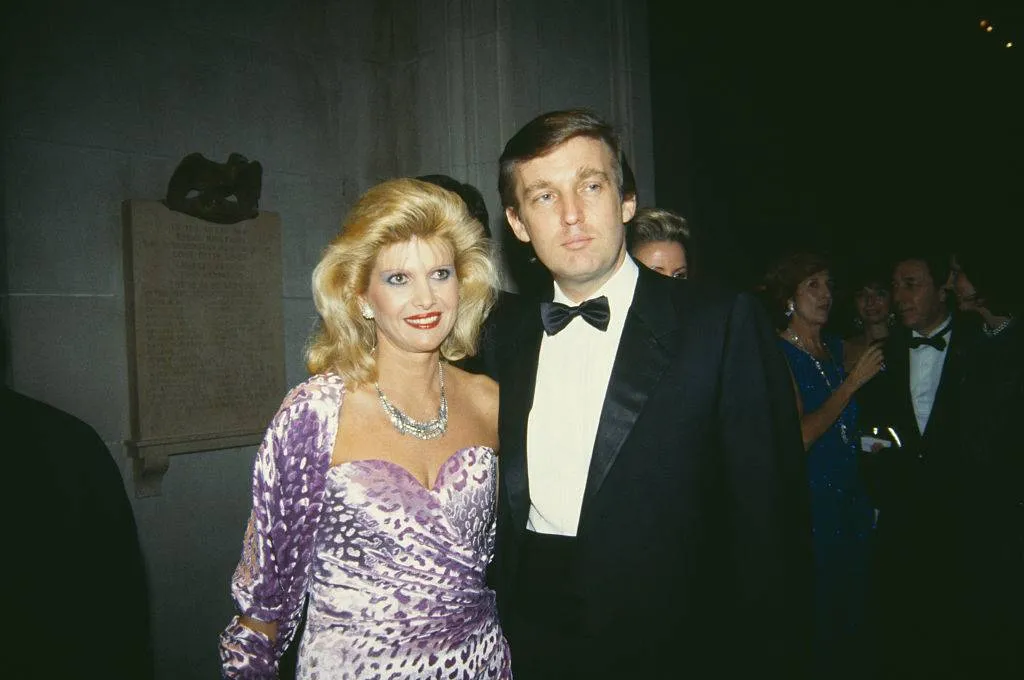 Our President of the United States has had his fair share with women, no big surprise there, but what exactly went down between Donald and ex-wife Ivana? After a 14-year-marriage, Ivana decided to divorce the trust fund baby in 1991 and came out with quite a sum.
With what started out as a heated and ugly commencement, eventually ended 5 hours later in reason and compromise. According to Vanity Fair, Ivana reportedly received "$14 million cash settlement, an apartment at Trump Plaza, the family's 45-room Connecticut estate, and access to Mar-a-Lago, and the family home in Palm Beach, Florida." Following the settlement, Donald sued Ivana for violating a gag order from their divorce, but the two seem to be amicable as Ivana has recently granted Melania well wishes as the newest First Lady of the United States.
Kim Kardashian and Kris Humphries
After only being married for a matter of weeks, Kim Kardashian filed for divorce against now second-ex-husband Kris Humphries in 2011. Due to Humphries' extreme religious upbringing, he would not accept Kardashian's $10 million settlement in 2013 without an annulment on the basis of fraud. With hopes of remarrying in the Catholic church in the future, Kris requested that Kim go along with the annulment but she had no interest.
Considering it was two full years since the TV personality had filed and she was pregnant with future husband Kanye West's baby, North West, she was ready to rid her life of the basketball player leech. Finally, in 2013 the two came to an agreement upon a settlement that was undisclosed but with Kim's estimated net worth of $40 million, we can assume Kris made out pretty well.
Alex Rodriguez and Cynthia Scurtis
Alexander Rodriguez (A-Rod) is the Dominican-American baseball player, who has played 22 seasons for the following teams: Seattle Mariners, Texas Rangers, and New York Yankees. He's been called one of the greatest baseball players of all time, but his personal and professional life has been rocky, with his doping scandals, cheating, and other missteps.
This duo divorced in 2008, after being married for six years, with Scurtis-Rodriguez citing an "irretrievably broken" marriage. There were rumors of an affair between A-Rod and Madonna, as well as other reports of him at a strip club, at dinner, etc., all with an exotic dancer (Joslyn Noel Morse). When she filed for divorce, Scurtis cited "emotional abandonment," as well as affairs and "marital misconduct." She asked for the $12 million waterfront estate, "equitable distribution" of all assets, alimony and child support, life and health insurance, as well as continued tuition for the children's private school. Of course, his relationships since their divorce appear to have been compromised by his continued interactions with his ex-wife.
Lance Armstrong and Kristin Richard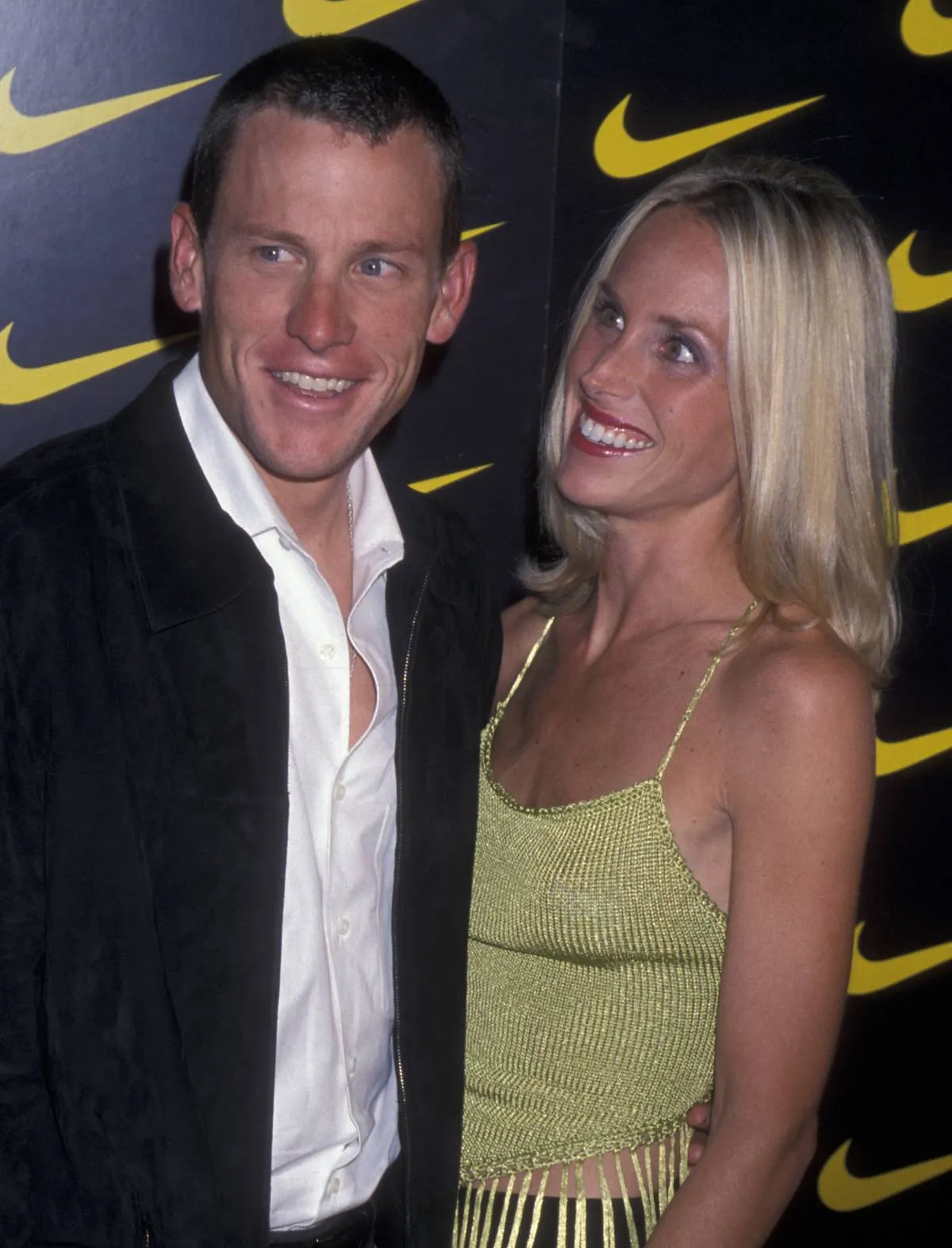 Lance Armstrong met Kristin Richard at a Ride for the Roses charity event, shortly after Lance had finished his chemo for testicular cancer. They got married a year later, and had three children together (using banked sperm). She said that the marriage problems were "brought on gradually by a number of pressures, rather than one big blow-up. We've been together 4 1/2 years, and we've had six homes, three languages, three countries, one cancer comeback, three children, four Tour de France wins and one rise to celebrity."
The divorce was finalized in 2003. In Lance Armstrong's War, Daniel Coyle indicated that Richard received $14 million in the settlement. The divorce was not contested.
Arnold Schwarzenegger and Maria Shriver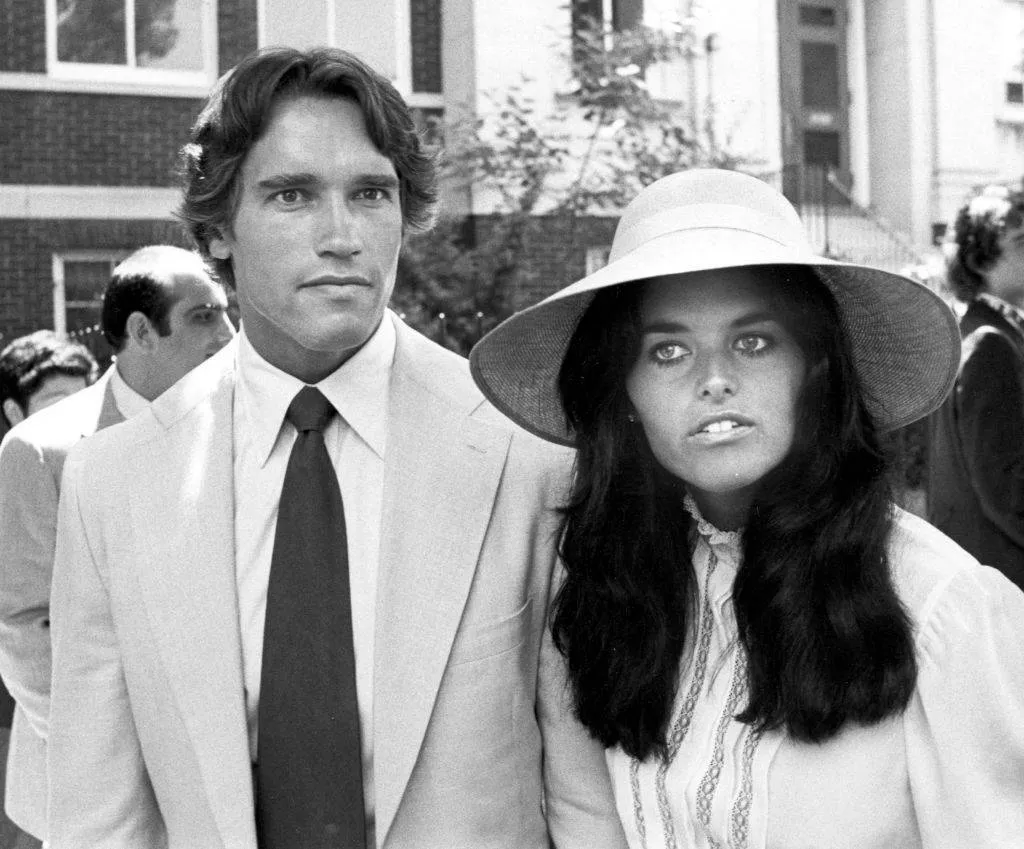 Arnold Schwarzenegger is one of the most prominent figures in current history, known for his roles in body-building, the film industry, and politics. He's down it all (it would seem). His wife, Maria Shriver, is also very well-known and accomplished.
The couple was married for 25 years when the relationship blew up over the discovery that Schwarzenegger had fathered a child with the housekeeper, Patricia "Patty" Baena, in 1997. The settlement is reported to have been between $250 and $375 million. He later said, "I'm least proud of the mistakes I made that caused my family pain and split us up."
Lionel Richie and Diane Alexander
Lionel Richie is an undeniable superstar with a multi-million dollar fortune to boot. His first marriage of nearly 18 years with Brenda Harvey went up in flames when she found Richie with Diane in a hotel room (Harvey was arrested and charged with spousal abuse, trespassing and assault).
Nine years and two kids later, Diane divorced him in 2003 due to "irreconcilable differences," with a $20 million settlement as well as $300,000 a month in child and spousal support. Diane claimed that the huge support requirement was due to the "extraordinarily extravagant lifestyle" to which they'd become accustomed.
Mick Jagger and Jerry Hall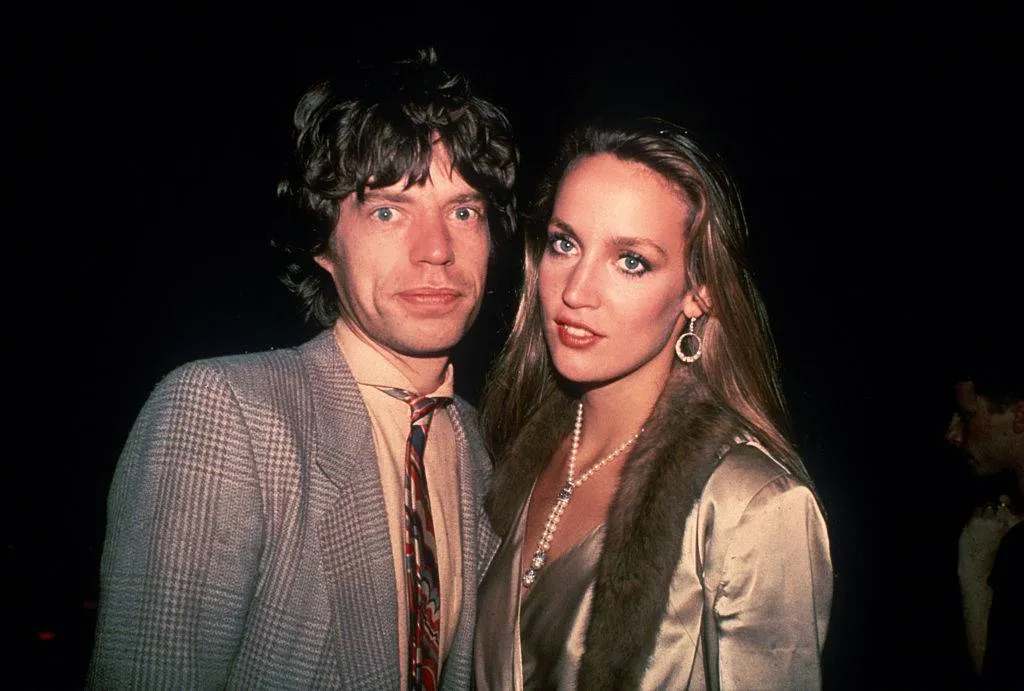 Rock legend Mick Jagger and Model Jerry Hall had been married for 22 years when they divorced in 1999. Reports surfaced that Jagger had fathered a child with another woman, so Hall released a statement calling him a "lying, cheating, no-good slimeball."
Court papers cited "adultery with an unnamed woman" as the reason. In return, Jagger challenged the validity of their Bali wedding in divorce court. She still reportedly received a settlement of between $15-25 million. Their relationship appears to have been fairly amicable since then, though her recent marriage to Rupert Murdoch appears to have altered that a bit.
Ted Danson and Casey Coates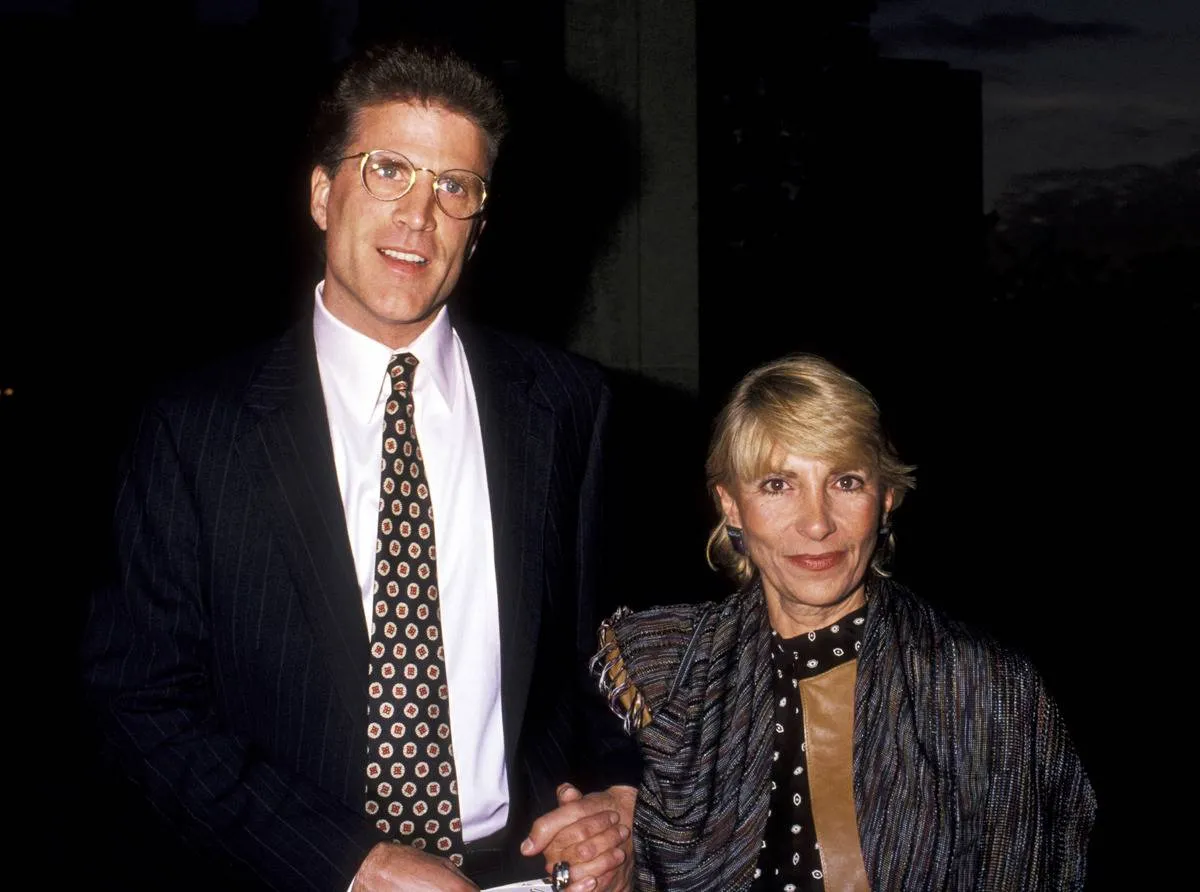 Ted Danson is the famous funny-man actor, author and producer, probably best known for his days of playing Sam Malone on the Cheers sitcom and his role as Dr. John Becker on Becker.
Ted Danson married his second wife, Producer Cassandra "Casey" Coates, in 1977. Casey had a stroke while giving birth to their first child, and they later adopted a second daughter. In 1993, Casey filed for divorce when Danson had an affair with Whoopi Goldberg (an award-winning actress you know for many epic and memorable role from The Color Purple to Ghost, and everything in between!) The divorce settlement was $30 million.
Roman Abramovich and Irina Malandina
Roman Abramovich is a Russian businessman, investor, and politician whose net worth is at $7 billion (according to Forbes), which makes him one of the richest men in the world (currently ranked at 151). He was once much more wealthy (his net worth was estimated to be $13.4 billion), but the global economic crisis apparently affected his wealth in a dramatic way. Roman married Irina Vyacheslavovna Malandina, a Russian stewardess, in 2007. They have five children.
The couple split in 2006 amidst reports of infidelity, and the proceedings were hotly speculated, with some estimating a settlement in the multiple billions of dollars and others reporting teams of divorce lawyers working on the case. The final reported settlement in 2007 was $300 million.
Robert Johnson and Sheila Crump
Robert Johnson is an African-American entrepreneur, executive, and philanthropist (and he's also recognized as the first African-American billionaire). Together with his wife, Sheila, he founded BET (Black Entertainment Television), the first cable TV network aimed at African-Americans.
The couple had married in 1969, and finalized the divorce in 2001. In the intervening years, they had two children. The settlement in the case was for $300 million. Shelia went on to marry Judge William Newman, who officiated her divorce but with whom she'd been acquainted years before when they were part of the Negro Ensemble Company production of Ceremonies in Dark Old Men.
Dmitry and Elena Rybolovlev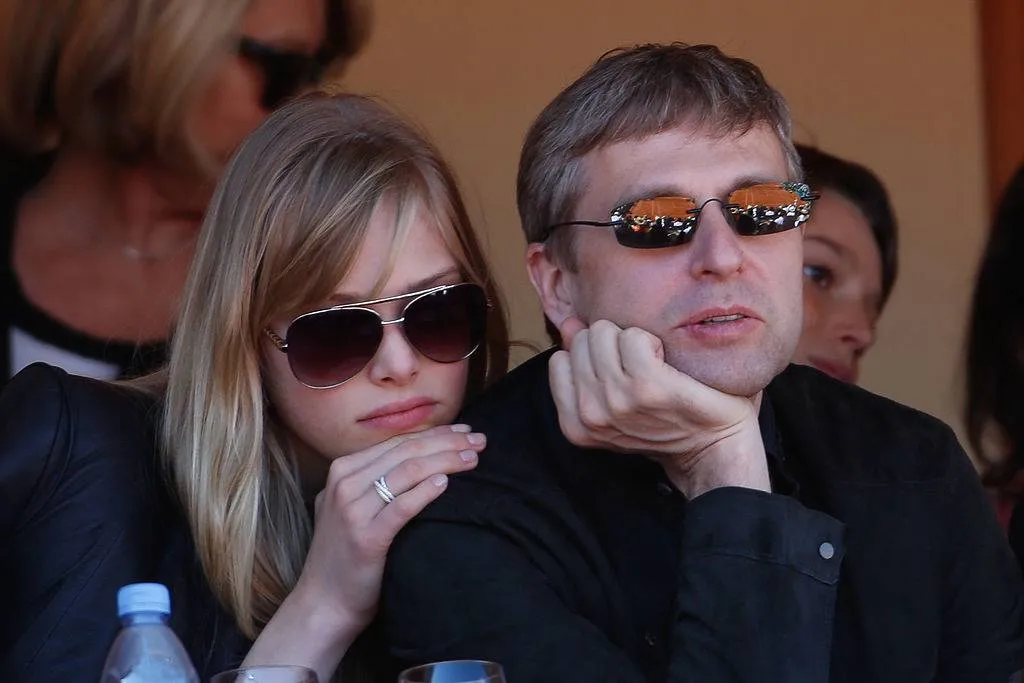 Dmitry Rybolovleva is a Russian billionaire, known as the "fertilizer king," a title that's also ironic given his reported long history of infidelity. When she filed for divorce, Rybolovleva started spending money, in an effort to "keep it out of her hands," including the purchase of a French soccer league team, two Greek islands (once belonging to Aristotle Onassis for $156 million), Donald Trump's Palm Beach estate ($95 million), and a Hawaiian estate (once owned by actor Will Smith for $20 million).
In 2014, a Swiss court awarded Elena $4.8 billion, but the case continued with a final settlement in 2015. The divorce proceedings were a long and sordid affair, complete with private investigators, multi-million dollar properties around the world, battles over art, fraud, spending sprees, and more. (Elena was even arrested for "stealing a $28 million ring, which she later proved he'd given her).
Brad Pitt and Angelina Jolie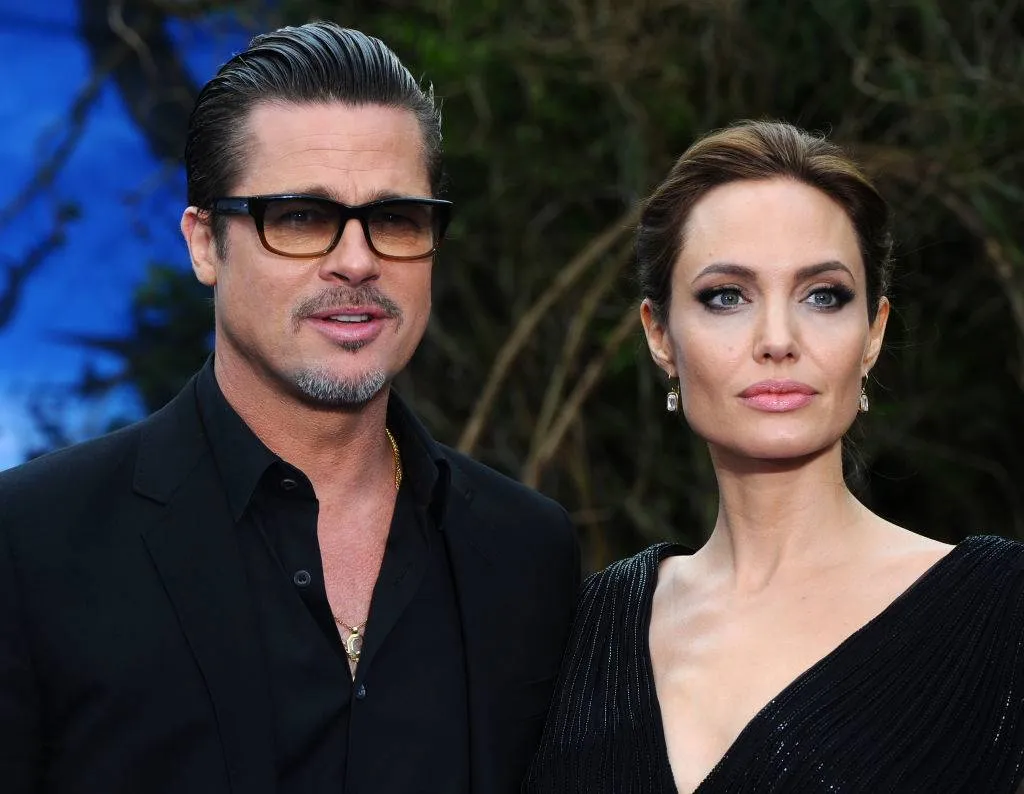 And, for the most famous celebrity divorce of all: Pitt vs. Jolie. The ultimate showdown is currently getting uglier by the minute with reports that Jolie has requested sole physical and legal custody of all six of their children. Even worse, Jolie leaked an alleged physical altercation between Brad and son Maddox one day after the couple decided to separate, four days before she decided to file.
Fortunately for the two, they decided to get a prenup which will complicate the ultimate division of assets less but they still have a lot of work to do. Regardless of the fact that the couple has a combined net worth of $400 million, Pitt is said to take the bigger portion of wages under the California community property laws.
Sealed Records Request
The Brad Pitt-Angelina Jolie split looks to be getting uglier and uglier. In December 2016, Pitt formally filed a request that all records regarding the divorce remain sealed and away from the public eye. He claims that details of the split could be devastating to the kids' privacy and well-being, and that Jolie has "no self-regulating mechanism."
Jolie shot back soon after, claiming that their divorce proceedings were already set to remain private and that Pitt was simply trying to make her look bad. US Weekly reported that a source said "In the agreement, Brad wanted to protect information about not only the kids but himself and Angelina agreed to it. They just signed that document so this supplemental filing makes no sense when they already have a signed document."