Behind-the-Scenes Yellowstone Facts Every Fan Needs to Know!
Yellowstone is the hit show about the Dutton family and their ranch outside Yellowstone National Park in Montana. The show features several big-name actors, bringing life to the formidable characters that have captured viewers' hearts.
Here are some of the most fascinating behind the scene tidbits and secrets surrounding Yellowstone that every fan needs to know!
The series was co-created by Taylor Sheridan and John Linson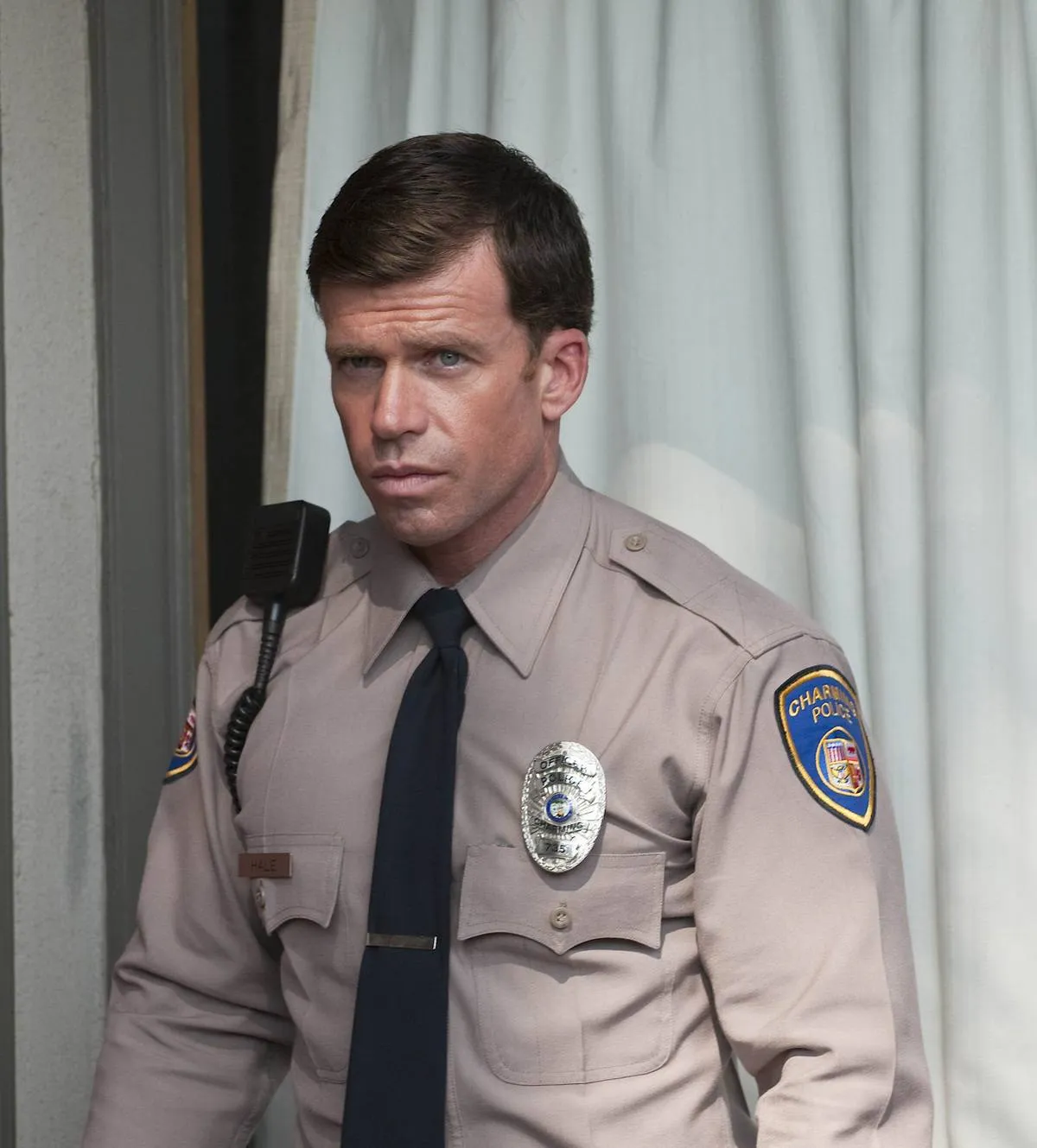 Yellowstone series creator Taylor Sheridan is known for his acting roles, most notably as David Hale on Sons of Anarchy.
Having grown bored of acting, Sheridan has since moved on to become a full-time screenwriter, having worked on shows such as Sicario, Hell or High Water, and Wind River. Producer John Linson is credited as co-creator with Sheridan.
Kevin Costner was the first to read the pilot
Before Viacom picked up Yellowstone for their new Paramount Network, screenwriter Taylor Sheridan sent the pilot to actor Kevin Costner who immediately signed on to play Dutton patriarch John Dutton.
Costner's inclusion on the show attracted Viacom executives, helping seal the deal. Costner, known for playing roles with strong moral convictions, gave life to the character of John that no other actor could live up to.
Cole Hauser was meant to play Rip Wheeler
Taylor Sheridan knew who he wanted to play many of his characters in Yellowstone, including Cole Hauser as Rip Wheeler.
No audition was needed for Hauser, who was already friends with Sheridan. Before filming began on Yellowstone, Hauser had a significant back injury after falling off a horse in a previous role. Ironically, he found that horse riding helped him recover faster.
Taylor Sheridan wrote two scripts for HBO before they dropped it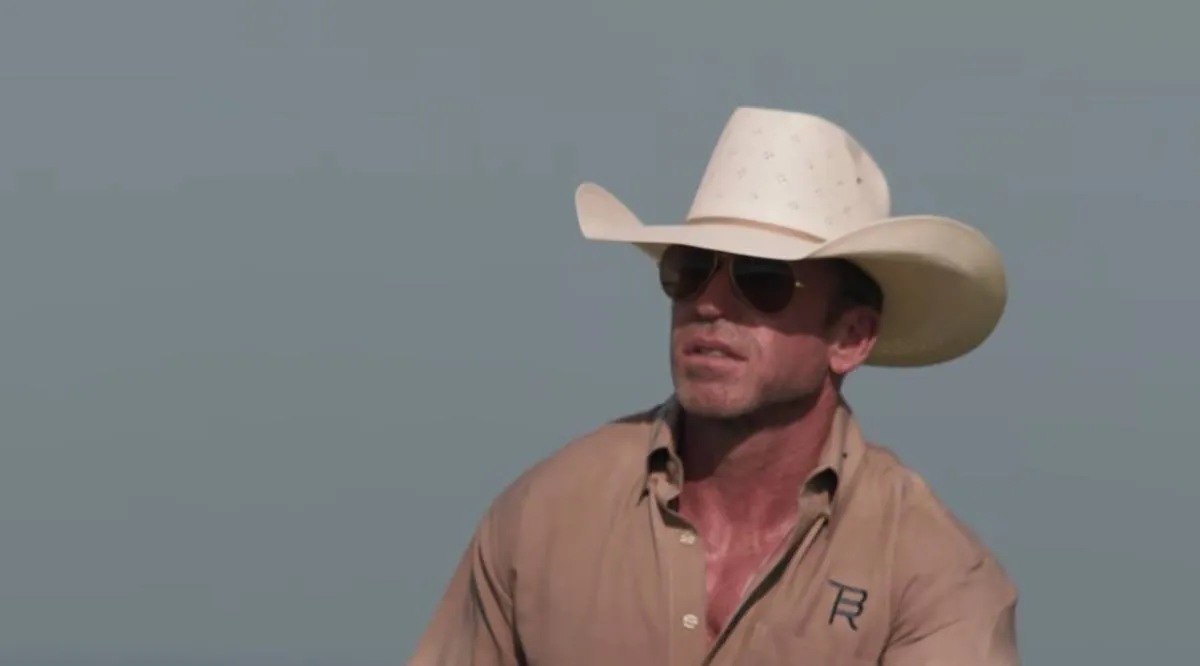 Taylor Sheridan wrote two scripts for HBO back when Yellowstone was set to air on the premium television channel. Unfortunately, the two scripts weren't enough to keep the show on the network.
Sheridan recalls when the HBO vice president told him, "Nobody wants to see this. Nobody wants to see a movie about this. And you don't understand why anybody is sitting out there in the first place. The whole thing should be a park."
Kevin Costner is relatively new to TV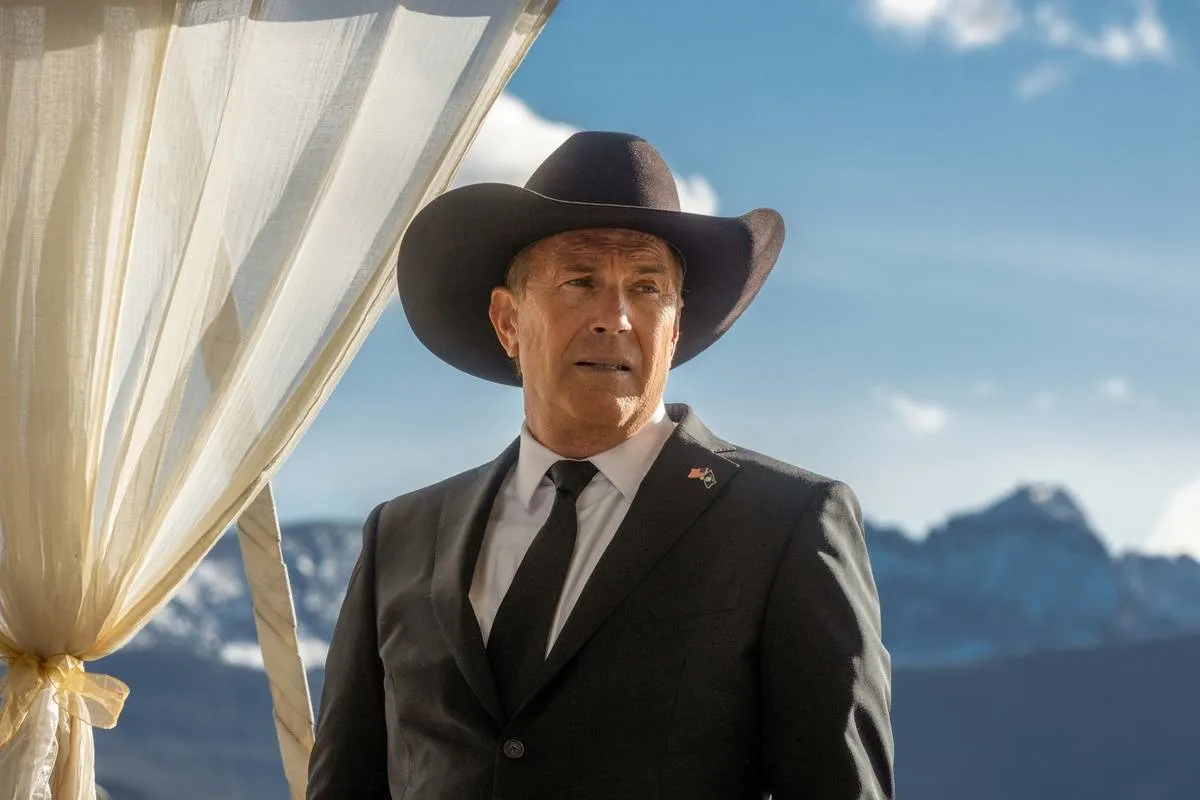 Actor Kevin Costner is known for his roles in movies such as The Bodyguard, Dances with Wolves, and Field of Dreams. His role as John Dutton on Yellowstone is his second television role.
He previously starred in the 2012 Western TV series Hatfields & McCoys as William Anderson "Devil Anse" Hatfield.
Gil Birmingham's character Chief Thomas Highwater was written with him in mind
Gil Birmingham, who plays Chief Thomas Highwater, has had a long professional relationship with show co-creator Thomas Sheridan, who told him in 2016 that he had written a role with Birmingham in mind.
Since then, Birmingham has praised the accurate portrayal of the Native American community in Yellowstone, saying, "It gives it a level of inherent experience that no other writer or artist could bring to it, and people are really coming to appreciate and be exposed to a real authentic portrayal of the Native community."
70% of the show was filmed in Utah until season four
About 70% of the show's first three seasons were filmed in Utah, primarily due to the tax rebates offered by the state to film productions.
But due to lower caps for the tax rebate, and with the show standing to lose money, Paramount moved to Montana, where the tax rebate caps were much higher, at $12 million.
Yellowstone was originally only going to be ten episodes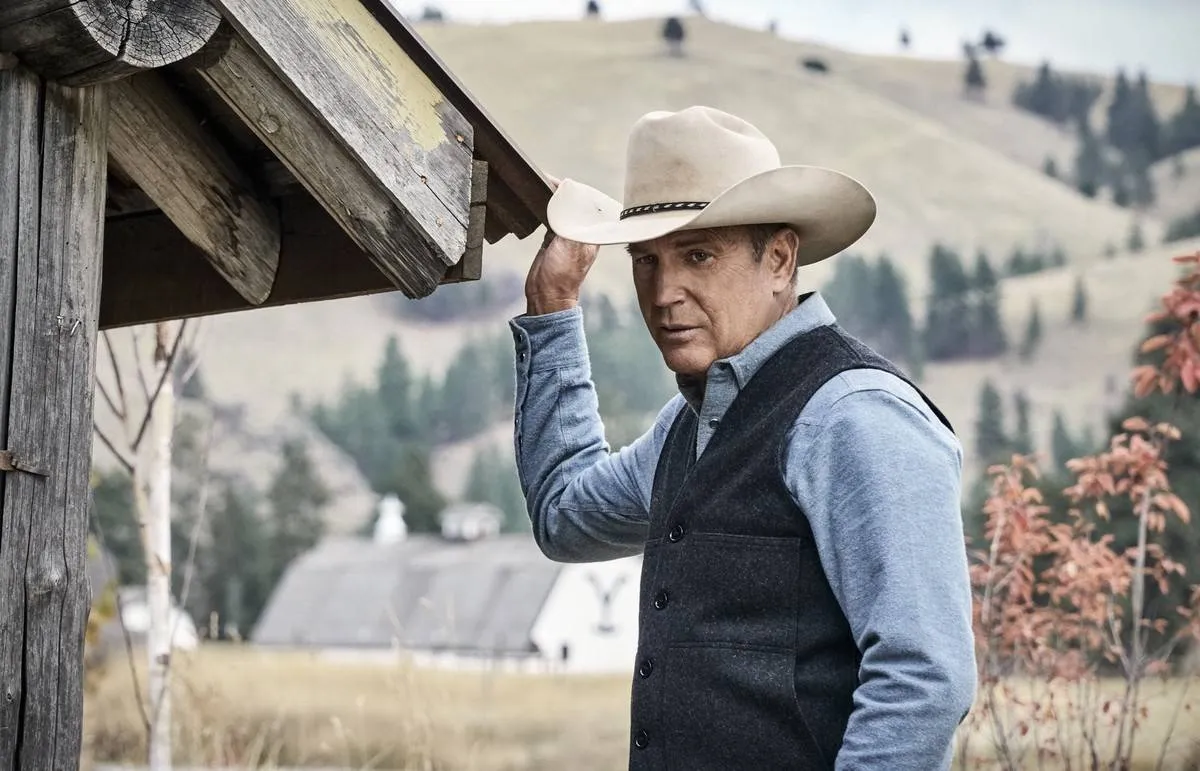 Yellowstone was originally only going to be a ten-episode limited series. It wasn't until Kevin Costner agreed to sign on for season 1 and subsequent seasons that the show became a drama.
Costner recalls the moment, saying, "I had to make a real fundamental decision. I thought actually that if I had said, 'Well, now I'm not doing it,' maybe it might've crumbled before it got started."
Kelly Reilly, who plays Beth Dutton, is an English actress
Despite her convincing role as tough American ranch daughter Beth Dutton, the actress who plays her actually hails from Chessington in London, England.
To preserve her headspace in keeping her character's accent, Reilly hardly spoke to anyone on set in between shots. Explaining her decision to keep quiet, she said, "[..] I'd feel like an idiot speaking [to the cast and crew] in my American accent. I couldn't make peace with that, it's just bananas. So it was easier to just not talk, and not let anyone know me for about two seasons."
Taylor Sheridan took actors to "cowboy camp"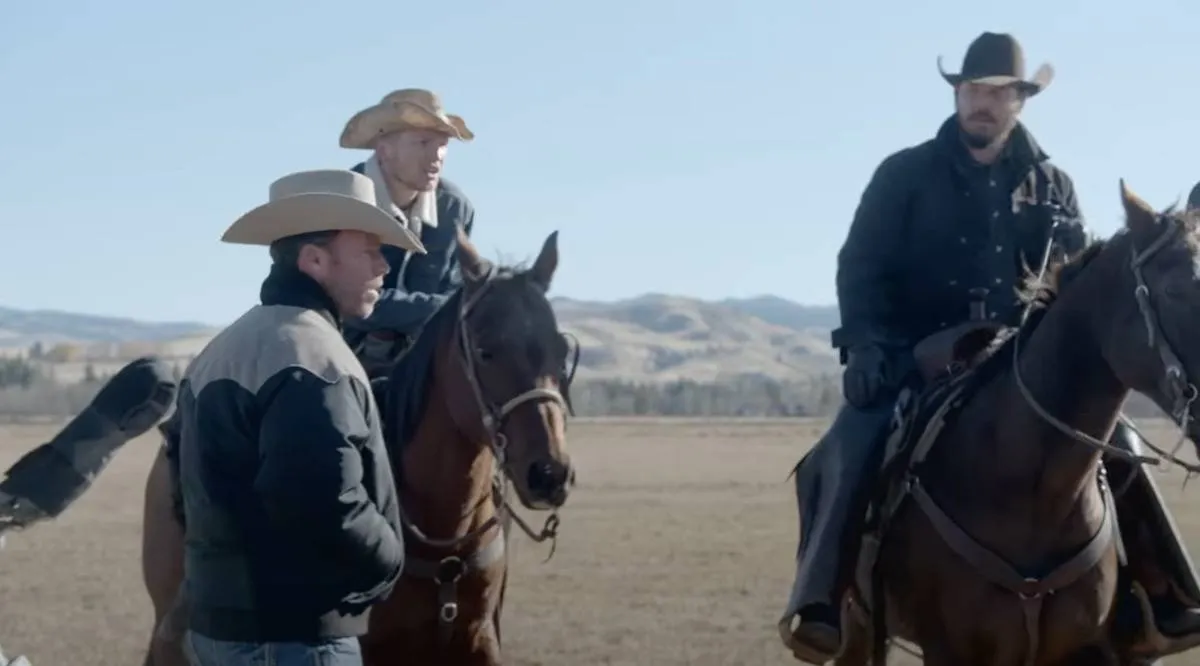 Native Texan Taylor Sheridan is a real-life cowboy and ranch owner skilled at horse riding. So it's no wonder he demanded his actors live up to the cowboy lifestyle.
Sheridan took his actors to "cowboy camp," where actors were given a first-hand experience in cowboy life, learning how to ride a horse, pack a mule, and survive as a cowboy out in the mountains.
Kevin Costner was paid $500,000 per episode during Season 1
Paramount, looking to rebrand itself from Spike TV and attract A-list actors to upcoming shows, was willing to pay Kevin Costner $500,000 per episode during season 1.
Kevin Kay, then head of Paramount Network, said the move "[shows] that we're open for business and willing to pay top-tier actors whatever their quotes are. It sends a message, and that's what we want to do." Since season one, the actor now reportedly makes $1.3 million per episode of season five.
You can stay at the Dutton's lodge in Montana
Have you ever dreamed of living the Dutton lifestyle? Well, you actually can. Yellowstone fans can stay at the Chief Joseph Ranch in Darby, Montana, which doubles as the location of the Dutton ranch in the series.
When the show's not filming, the 2,500-acre ranch has a guest ranch and cabins that people can stay at for a minimum of three nights.
The set decor in the ranch is kept all year-long
The Dutton Lodge is filmed in a real-life private family home, with set decorators adding modern accents while keeping family heirlooms original to the lodge to feel authentic.
Outside of filming, the family that lives in the lodge keeps the decor all year long, with ranch owner Shane Libel saying, "the most surreal thing and the most humbling thing in the world is when you're sitting in your living room watching a show that's filmed in your house."
The actors do their own stunts on horseback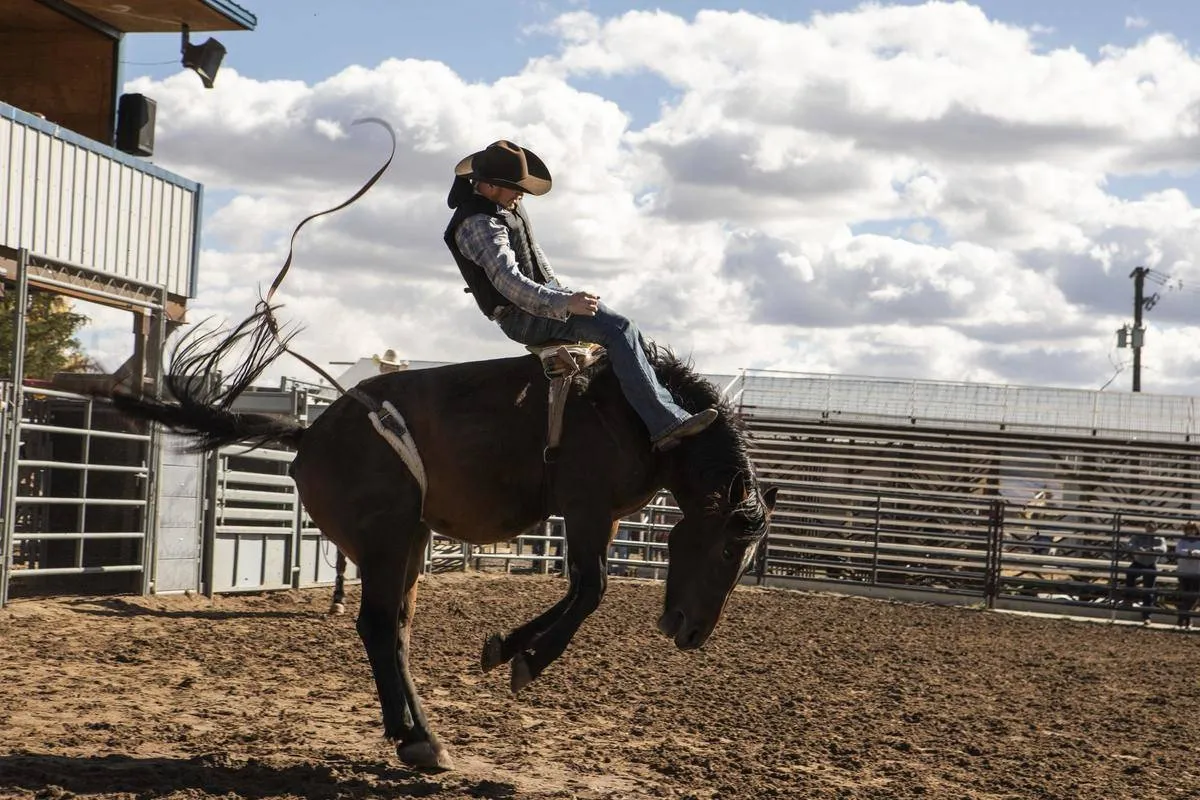 Perhaps thanks to Taylor Sheridan's "cowboy camp" efforts, many characters have taken up the once-in-a-lifetime chance to perform their own horse-riding and roping stunts.
Luke Grimes, who plays Kayce Dutton, explained how, after his stunt double rounded up some Mustangs, Sheridan asked if he wanted to try it himself. On the experience, Grimes said, "I was scared to death, but of course, I wanted to try it. And to this day, the greatest day I've ever had on a set."
Yellowstone is filmed like a movie to give a deeper cinematic feel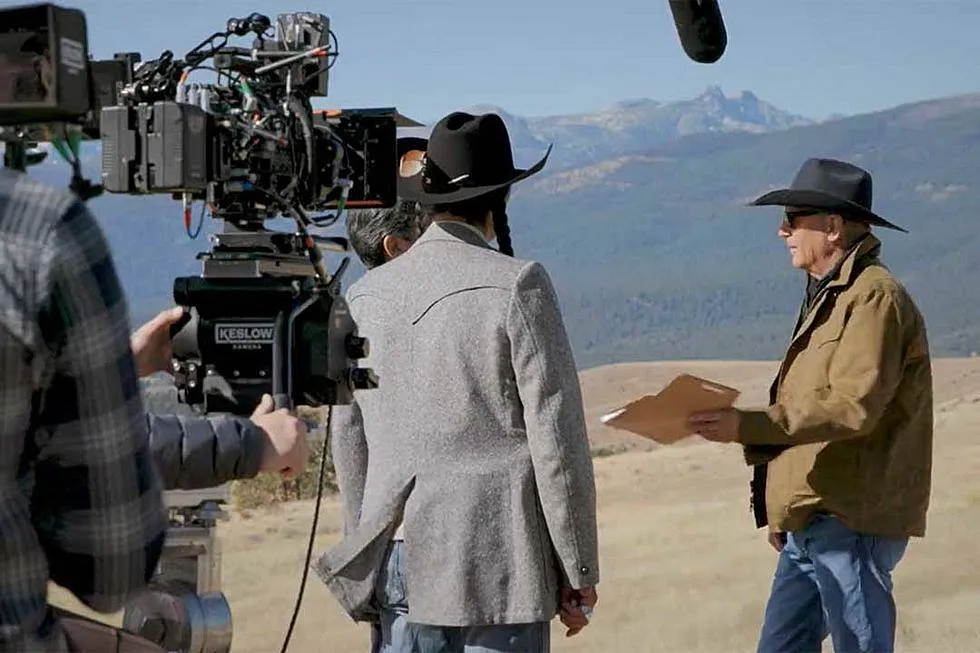 Taylor Sheridan revealed that Yellowstone is filmed like a movie to give the show a deeper cinematic feel, including writing the entirety of season 1 without breaks so that it reads like a movie script.
Cinematographer Ben Richardson explains that the show is filmed using a 2.0:1 aspect ratio, typically seen in movies. Prime lenses are heavily used, as well as longer lenses, to capture the beauty of the Montana landscape.
The Dutton's chef is a real-life chef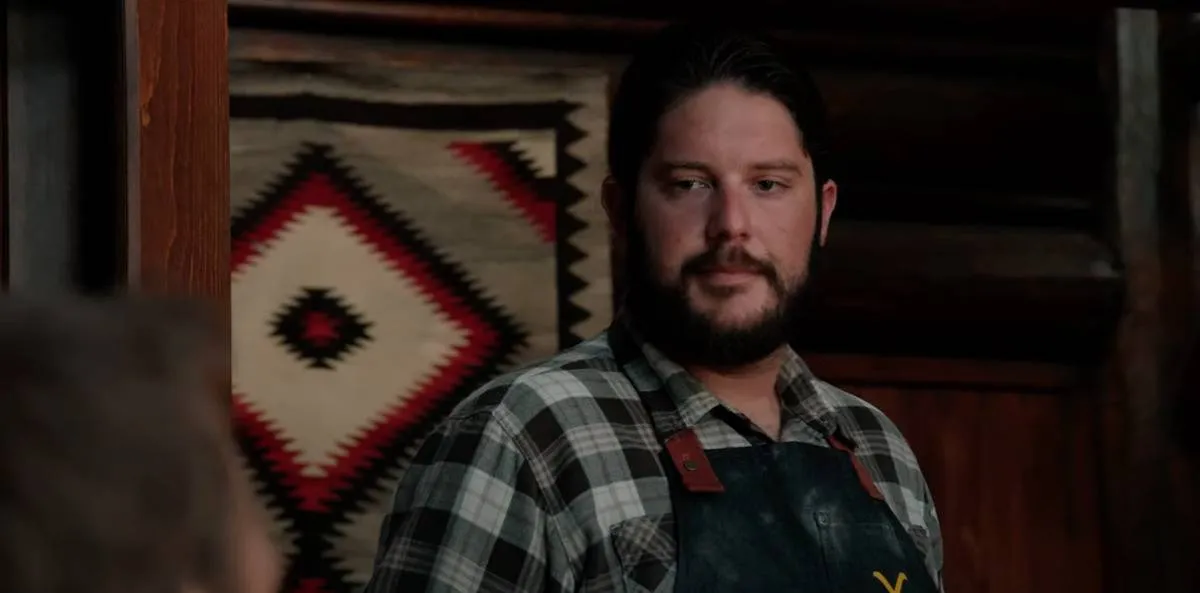 The Dutton family chef, Gator, is played by Gabriel "Gator" Guilbeau, the real-life chef for the Yellowstone cast and crew.
"Gator" comes from a long line of southern cooks and has since made a name for himself in Hollywood as the head of craft services for several productions, including The Maze Runner, Jurassic World, Scream Queens, and Terminator Genisys.
The show is about the "slow death of a family."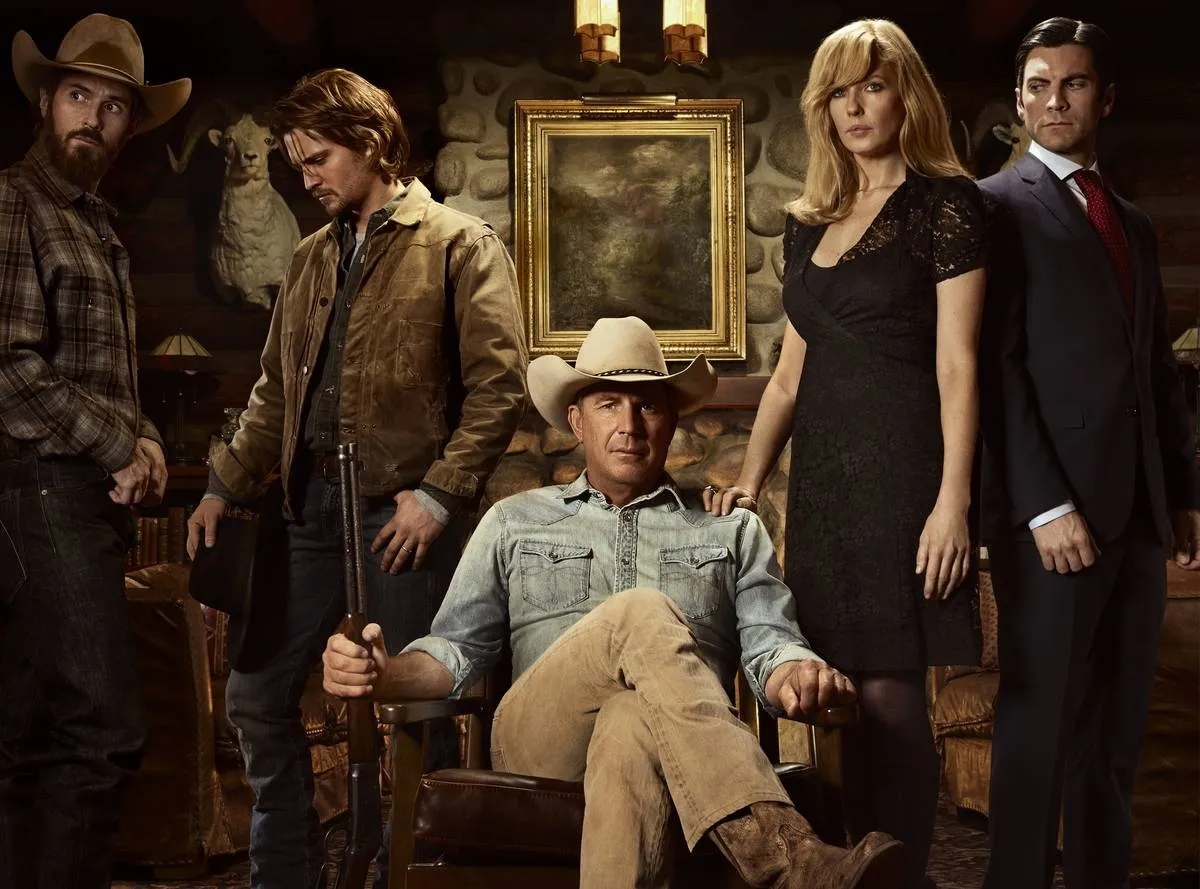 Not one to mince words, Taylor Sheridan has said since season one that Yellowstone is about the "slow death of a family."
Sheridan has said that John's wife, who died from a horseriding accident, was the true leader of the family, with her death offering "a real look at how all these people are sitting there trying to figure out how to exist without that void."
Taylor Sheridan's favorite character is Beth Dutton
Kelly Reilly's character Beth Dutton is the only daughter in the Dutton family. She's smart, feisty, prone to talking with no filter, and always getting her way.
Sheridan explains, "With Kelly, you can truly say anything with Beth Dutton. With a character who just simply doesn't care about the consequences or the reaction to her words, she just refuses to be weak."
Kevin Costner's band is on the soundtrack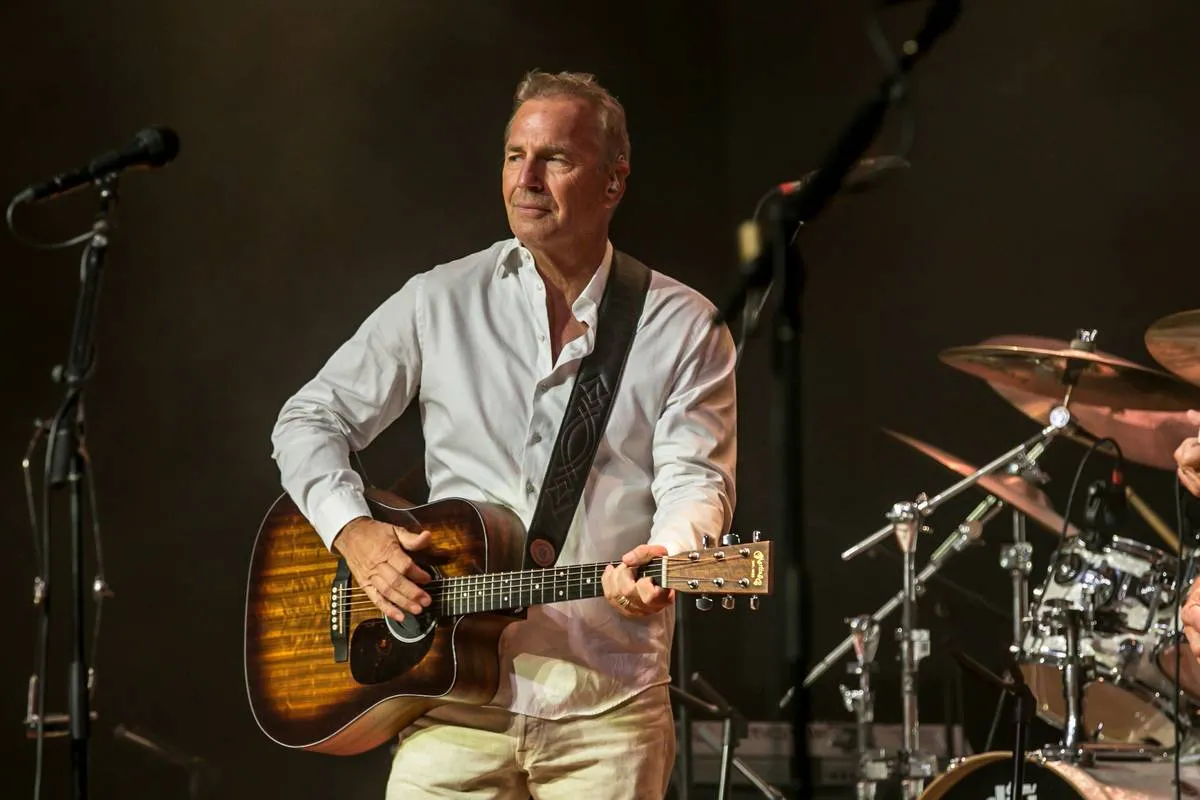 Aside from being a talented actor, Kevin Costner always fronts a band called Kevin Costner & Modern West.
The actor's role in Yellowstone has been so influential the band even put out an album based on the series called Tales From Yellowstone. Costner has said that "this project was really special to me and the band—a chance to get into the mind of John Dutton, my character on Yellowstone, and express his emotions musically."
The season 3 cliffhanger left the cast uncertain about who would return for season 4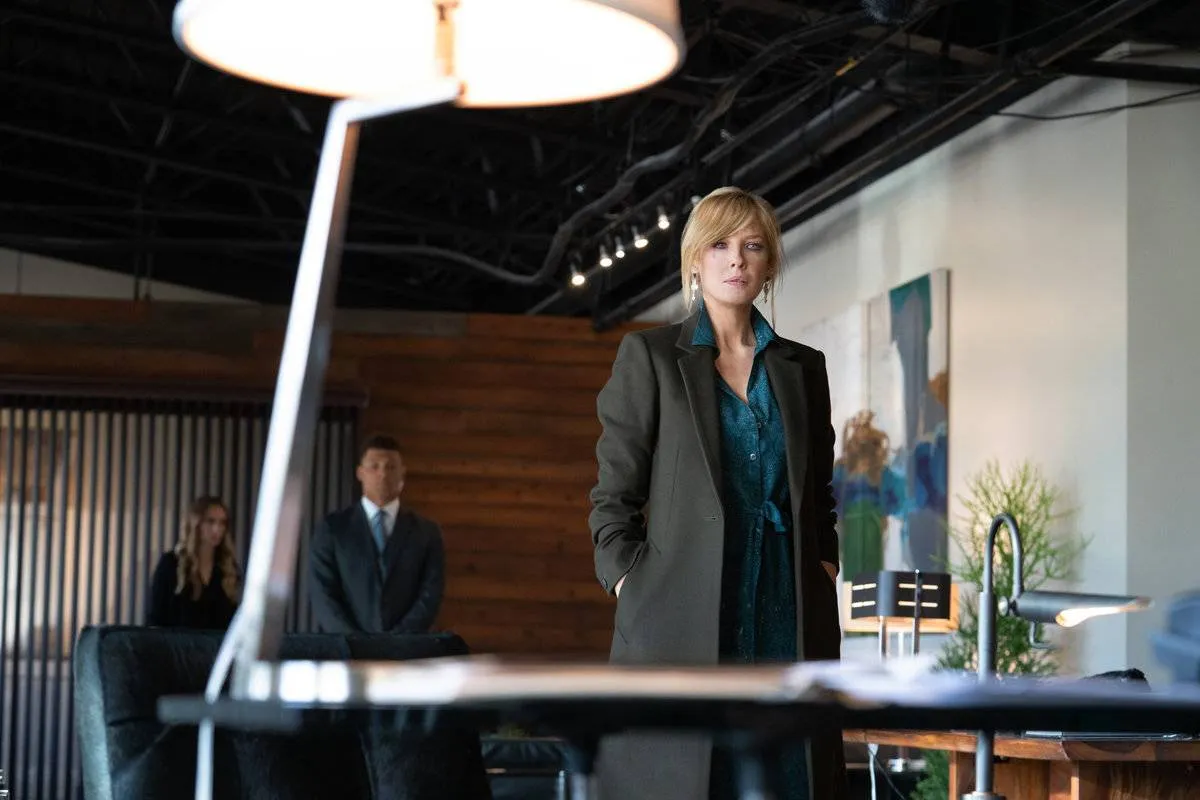 The season 3 finale left the central Yellowstone characters in a dire state.
Fans made theories about what would happen, and even the cast felt the uncertainty, with Kelly Reilly asking Taylor Sheridan about the fate of Beth. "Taylor just wanted everyone to think that they all died. He wanted that cliffhanger moment."
Taylor Sheridan played a small role in the first three seasons
Series co-creator Taylor Sheridan had a small role during the first three seasons of Yellowstone.
Sheridan played Travis Wheatley, a horse trader and acquaintance of John Dutton. He, like Sheridan, is from Texas and breeds and shows Quarter horses. His character is known for memorable one-liners, including "Goddamn, when I grow up, I wanna be Sam Elliott. With Patrick Swayze's hair. Man, I wish the mullet would come back in style, don't you?"
The Montana Film Office invited the series' creators to film in Montana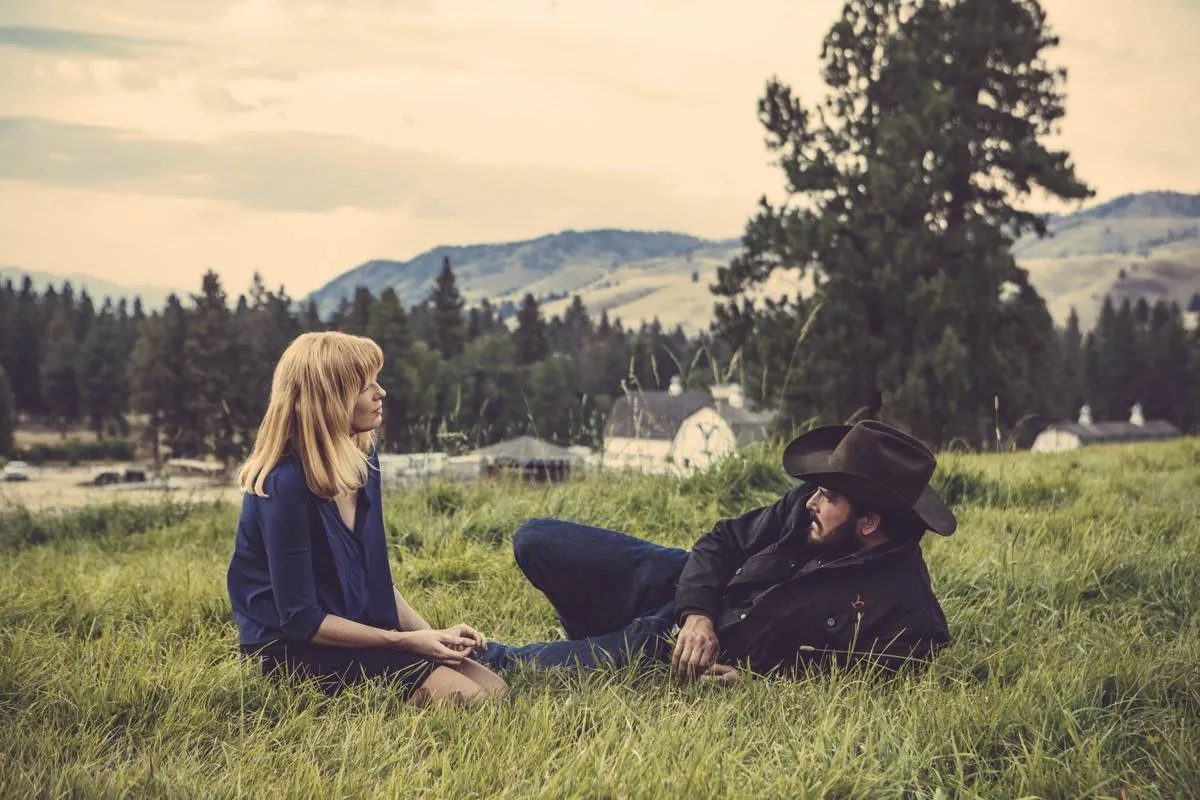 On an invitation from the Montana Film Office, Yellowstone creators found the Chief Joseph Ranch in Darby and the Crow Indian Reservation in southern Montana.
The ranch now doubles as the location of the Dutton family's ranch, with the reservation being the location of the fictional Broken Rock Indian Reservation.
Luke Grimes invited his parents on set to meet Kevin Costner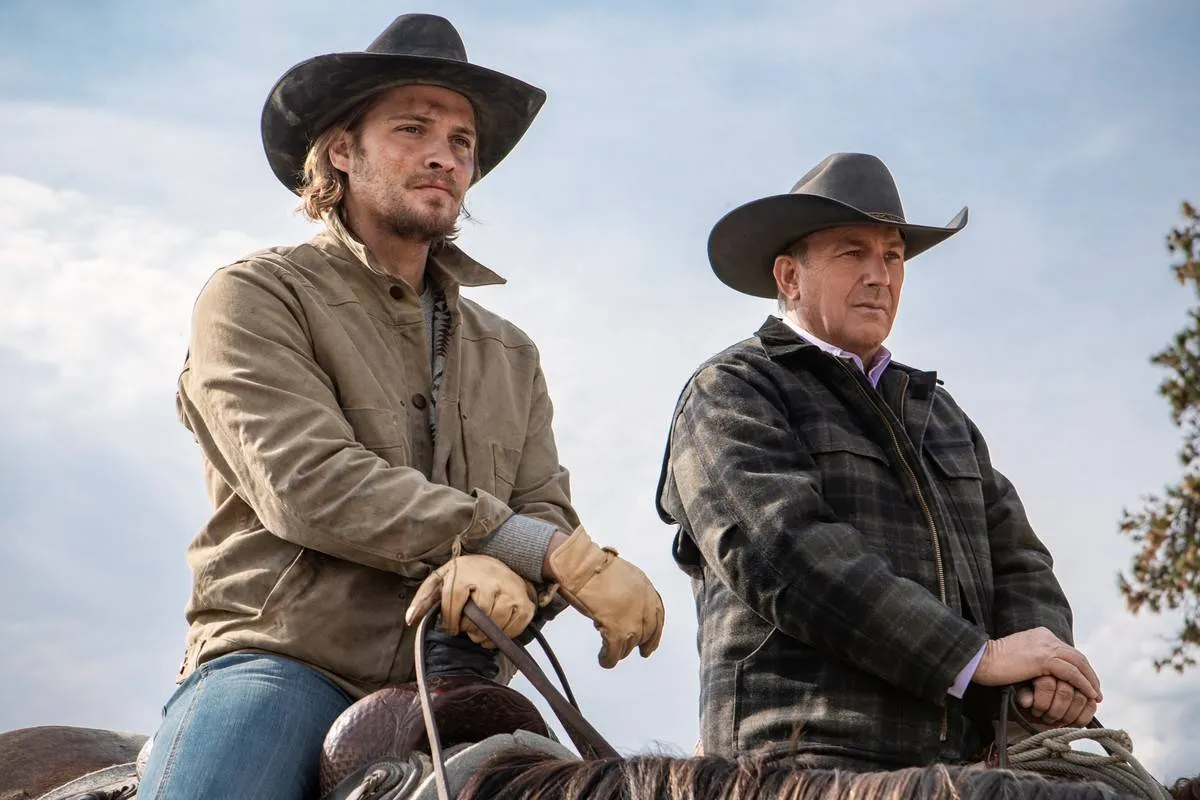 Following the loss of his father, Luke Grimes revealed that his father was a big fan of the show.
The actor invited his parents on set to meet Costner and Taylor Sheridan. Grimes added that Costner goes out of his way to make people feel welcome, saying, "He's got a fire pit, and he's a musician, so he's always got a guitar around and won't hesitate to play you a song. He does a really good job of taking the pressure off what a huge icon he is."
Fans have become cast members of the show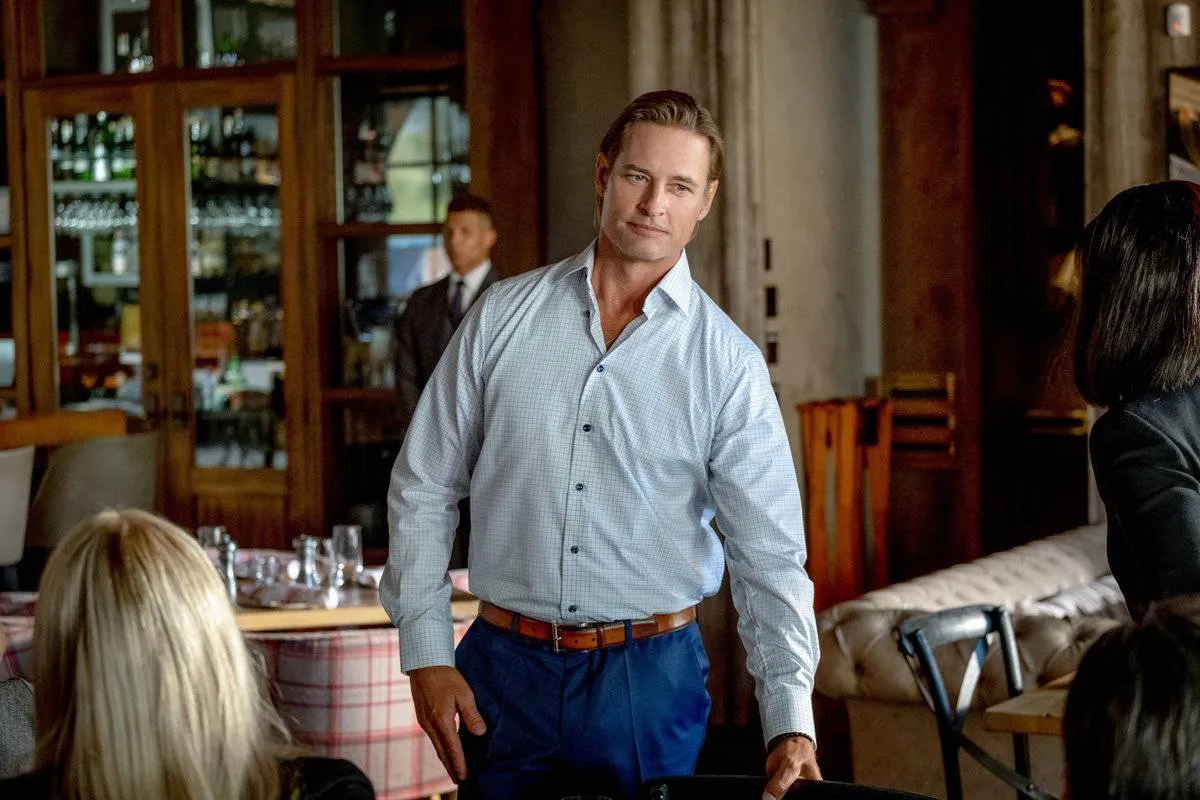 Actor Josh Holloway once cited Yellowstone as his favorite TV show, only to land his dream job of playing rancher Roarke Morris on the hit show.
Even Tim McGraw and his wife Faith Hill, long-time fans of the show, have landed roles playing the ancestors of the Yellowstone characters in the prequel spinoff, 1883.
The set decorator designed the bunkhouse with help from Forrie J. Smith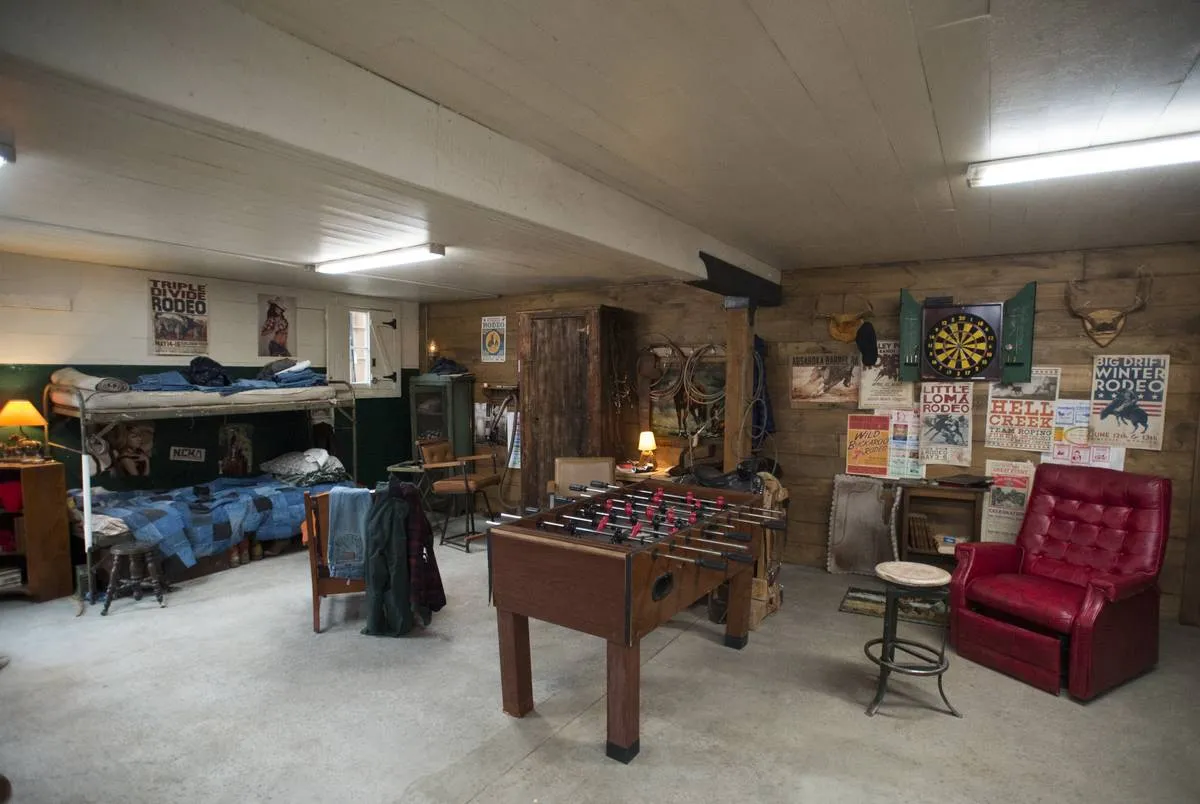 Forrie J. Smith, who plays head ranch hand Lloyd Pierce, is a real-life cowboy and stuntman who began his rodeo career at age eight.
The bunkhouse in the series is where all the cowboys live, so when it came time to design the set, set decorator Carla Curry asked Smith for his advice on how real cowboys would live.
The actor who plays Dan Jenkins comes from a famous acting family
Danny Huston, who plays developer Dan Jenkins, is a member of the Huston family, a family of filmmakers, including his father, director John Huston, and half-sister Anjelica Huston.
The Huston family has a 75-year history of contributing to American film, beginning with Walter Huston, a prolific stage actor, and John Huston, who has made a mark both behind and in front of the camera.
Yellowstone has a spinoff series
The success of Yellowstone has spawned a prequel spinoff series called 1883 that follows a post-Civil war Dutton family and their journey to find somewhere to call home.
The series is a limited series of ten episodes, which concluded in February 2022. Instead of a second season, a sequel show called 1923 was announced, as well as another sequel series called 1883: The Bass Reeves Story.
Summer Higgins' actress, Piper Perabo, is also an activist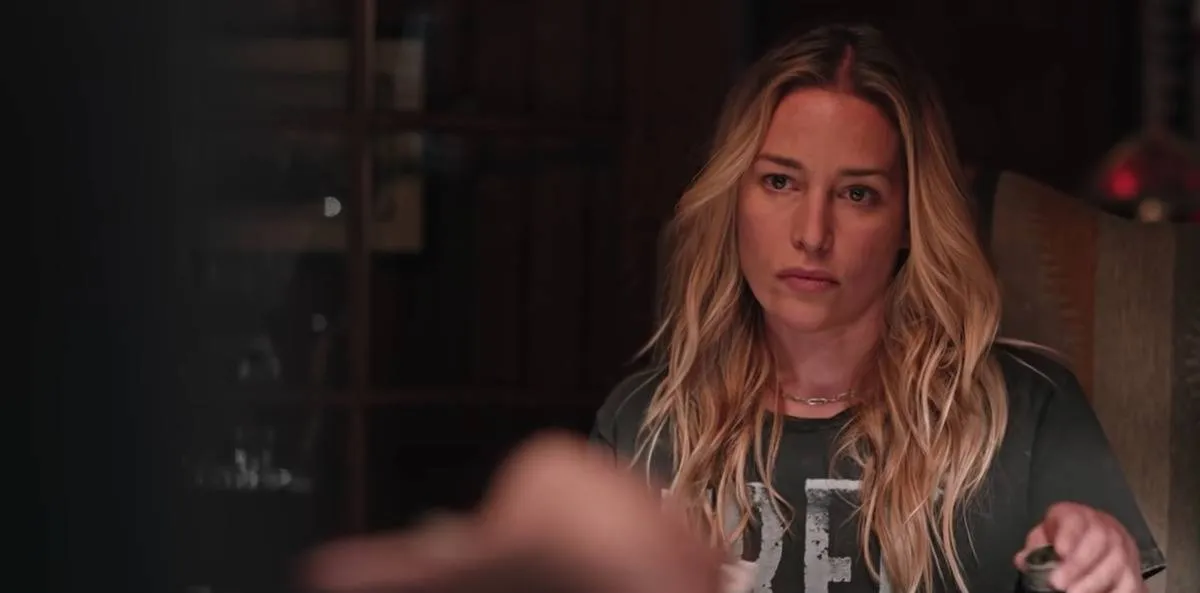 Piper Perabo, who plays the vegan animal rights activist Summer Higgins in season 4, has a history of activism and protesting various causes, much like her character.
In the show, Summer is arrested for protesting animal rights on ranches in Montana before being bailed out by John Dutton. Similarly, Perabo protested climate change in 2019.
The Yellowstone story has had personal effects on the crew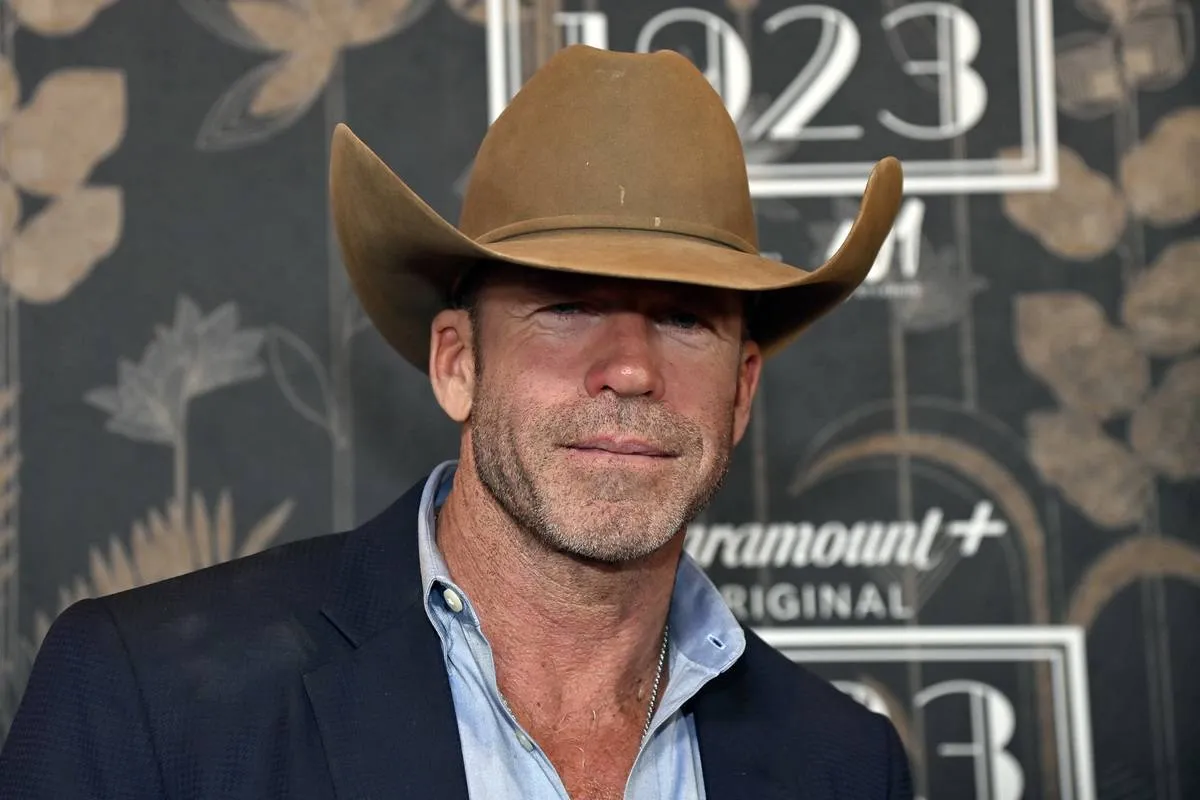 The story that drives Yellowstone is ultimately about family and all the pain, misunderstanding, and love in households around the country.
As Taylor Sheridan shares, "[when] you're making a show about a family, with this family, it resonates. There has been many times we've been on set, like, I had a crew member come up to me, and he was crying, and said, I had that conversation with my dad. It's moving stuff."
Luke Grimes is unapologetic for being a hunter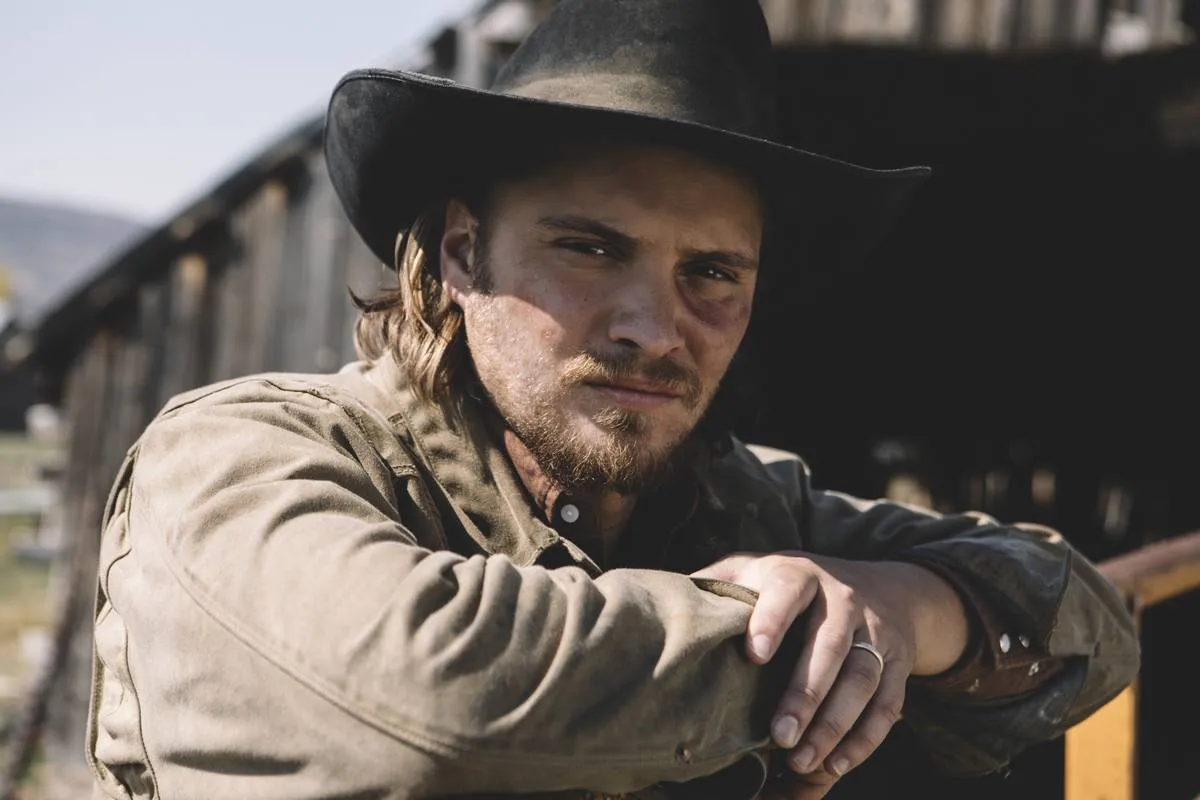 Much like his cowboy character, Kayce Dutton, Luke Grimes isn't afraid of getting his hands dirty and has talked about the controversy surrounding hunting, which is one of his hobbies.
The actor has been deer hunting with his father since he was a child and faced judgment about the hobby, saying, "You're OK with it being a shape on a plate and completely removing yourself from the actual process of how it got there? Versus hunting, where it's really in your face."