Woman On A Hike Is Surprised To Discover Something In The Background Of A Photo
When two friends went on a hike in Canada, they never expected that discovering a pair of lost car keys would turn into something entirely different outing. What they thought would be a typical walk through the woods turned out to be a mystery that left not only them but also countless friends on social media scratching their heads. Take a look to see what made one image take the Internet by storm and how it solved a mystery.
The Beauty of Dundas Peak
Dundas Peak is a popular hiking spot located in Hamilton, Canada. The particular trail that these two women were on is within Ontario, which is known for its incredible views of the surrounding forest, particularly in fall.
Not only is the location full of rocks to climb on and incredible views of the woods, it's also home to Tew's Falls waterfall. This makes the area a particularly popular attraction for tourists since the falls are the tallest in the city.
It's A Popular Spot For Photographers
Considering the surrounding scenic nature, it's no surprise that this area attracts thousands of photographers a year who hope to try and capture its beauty.
Not only is this a hotspot for people behind the lens, but also models and anyone else who wants to have memorable occasions snapped on film in a breathtaking area. It's up to the individual how close they want to get to the cliff to get the best shot.
Just A Typical Hike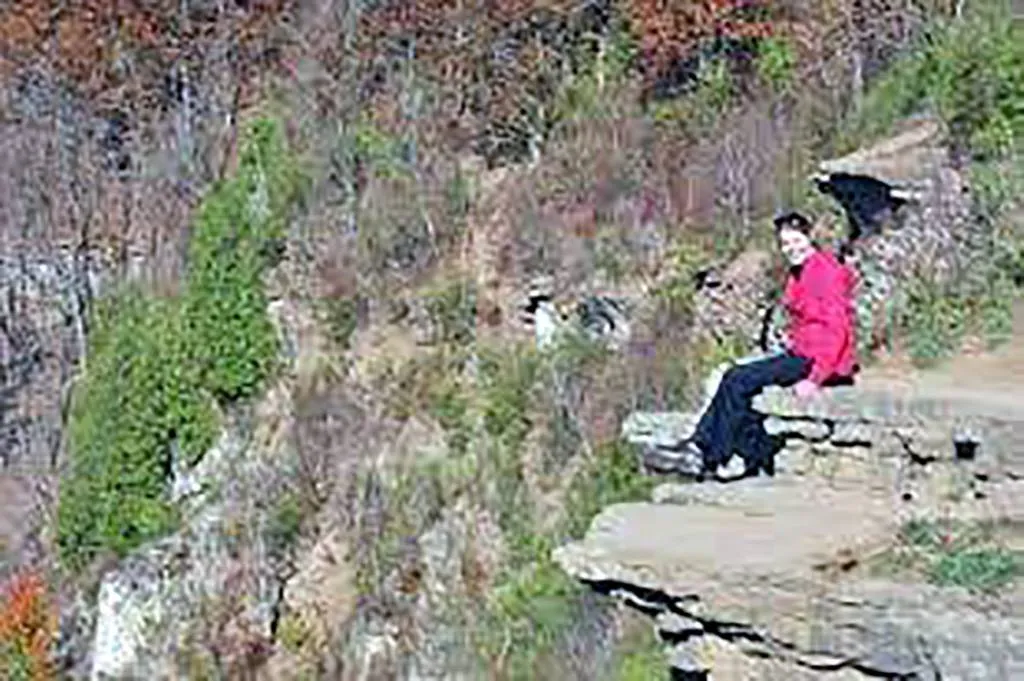 What was supposed to be a normal hike, just like thousands of other visitors have done before her, one woman had quite a different experience. Her name was Kim, and she was expecting nothing but peace and quiet from the hustle and bustle of everyday life.
As a mother, she needed some time to get away, and this was the perfect place. Kim and her friend figured that this hike was the ideal setting from a close cousin's recommendation, who had shown them pictures of the breathtaking cliffs.
They Made It To The Top
Kim and her friend prepared themselves for their hike that was expected to be around 2.4 miles. Although this wasn't a terribly long hike, it was all uphill in order for them to see the gorgeous view from the top.
Eventually, they made it to their destination and noticed a group of photographers taking pictures. They decided to join in on the fun and took turns playing the model and photographer for one another. Luckily, they also knew the exact photos that they wanted to take.
They Wanted To Get The Same View As Another Photo
While they may have taken several pictures of their own, they really wanted to recreate the photo that inspired them to go on the hike in the first place, which was taken by Kim's cousin.
When many hikers get to the top, they take pictures sitting on the edge, usually looking forward towards the natural scene in front of them. But the two wanted to show their faces and were fortunate enough to have someone available to take a picture of the both of them.
There Was Something Shining In The Background
The two women were lucky to get a picture together, but they also took pictures themselves. Kim and her friend prepared to take the same pictures that her cousin had.
When Kim adjusted herself for her picture to be taken, something caught her eye. At first, she couldn't tell exactly what it was until she realized that something was dangling near her on a branch. All she had to do was reach down and grab it.
They Were Keys!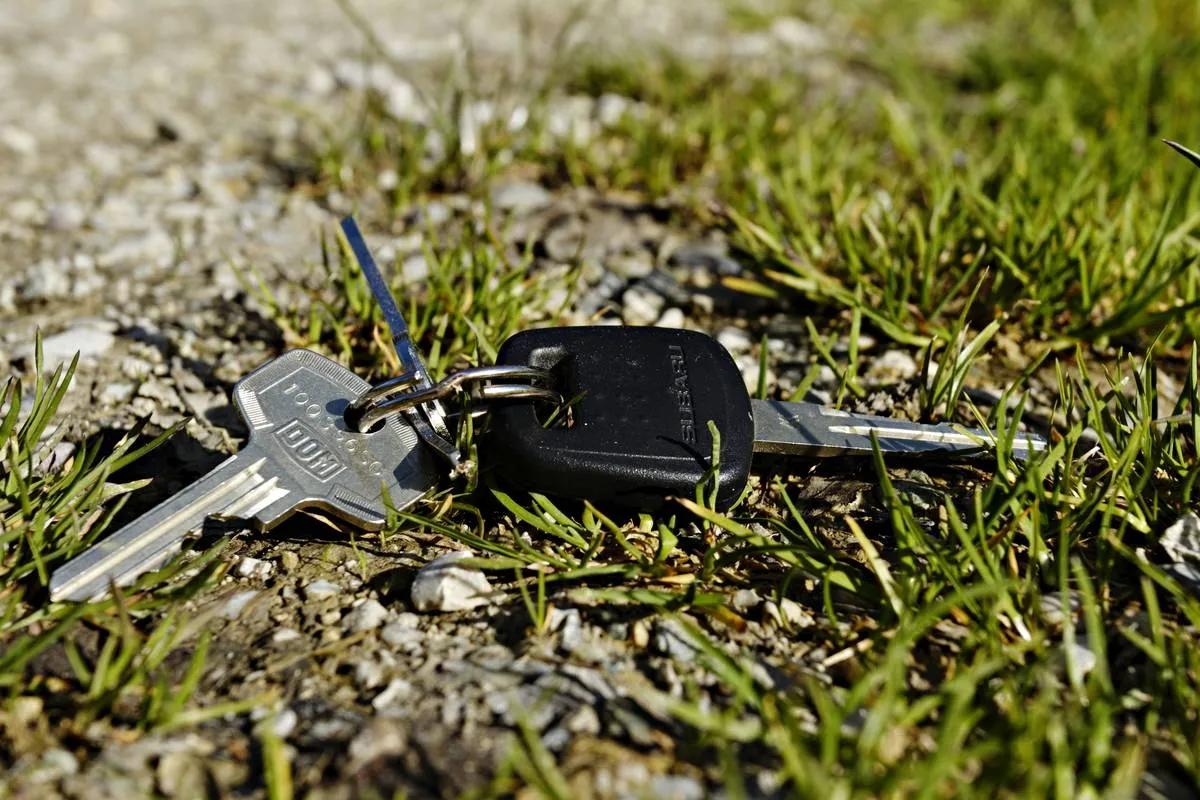 As it turns out, Kim found the glimmering object at the top of the hike was actually just a set of car keys. They were hanging from a branch just a few feet below from where they were taking their pictures.
Knowing that a missing set of car keys could be disastrous for a fellow hiker, they knew that they had to do something. So, Kim went down the cliff while her friend kept them safe.
They Made Sure To Grab The Keys Even Though It Was Getting Dark
As the sun was setting, the two women knew that they needed to grab the keys because they hoped that someone would do the same for them.
So, they retrieved the keys and took a photo together before they made their way back to the car. Even though they knew they did the right thing, they still didn't have an answer as to who the keys belonged to. Or how they got where they were in the first place.
They Couldn't Find The Owner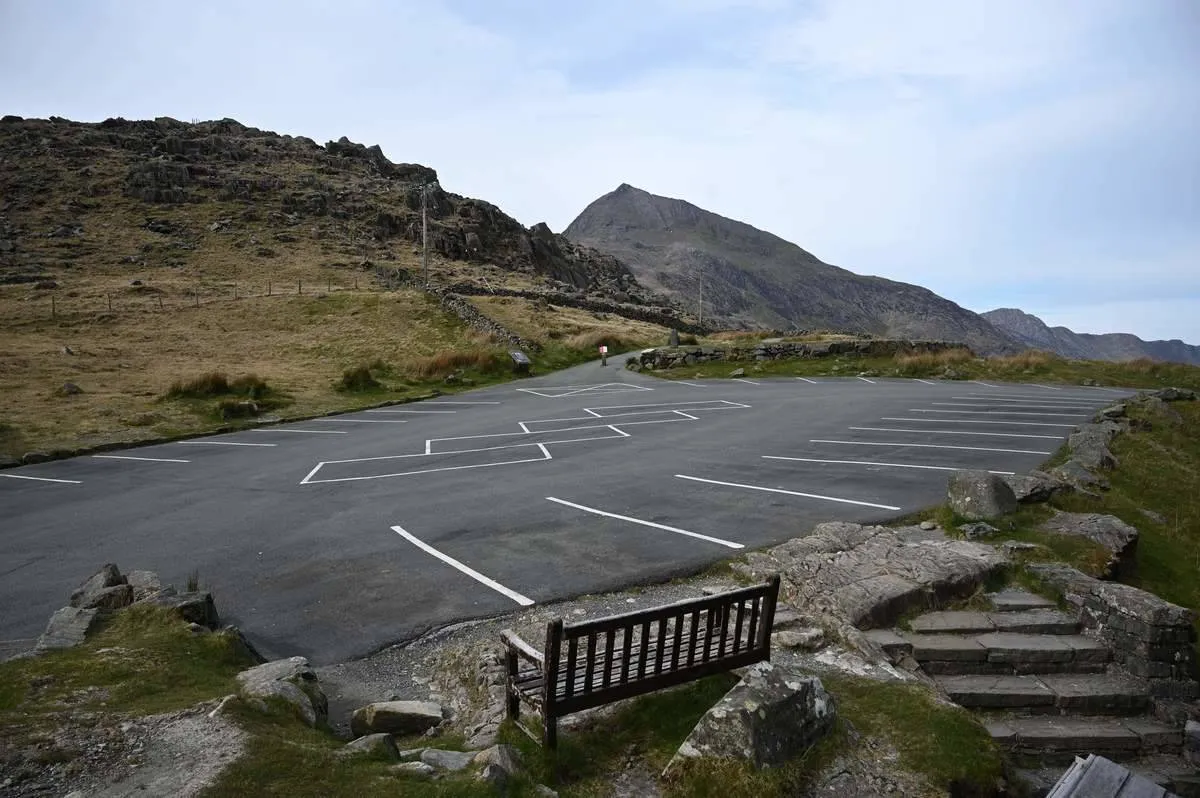 As the darkness began to set it, Kim and her friend returned to the parking lot where they hoped to find the owner of the keys. However, they were confused when they got to the parking lot because almost all the cars were gone.
There was one car that was still there, yet the owner was nowhere to be found. Of course, they didn't want to wait around too long after dark, so they decided to leave the keys on the top of the car.
It Appears Someone Had Gone Missing
Just a week later, the women discovered who the owner of the car was after they had appeared on the news. Apparently, someone went missing from the hiking trail, and even though the car was discovered in the parking lot, the authorities still had no idea who it actually belonged to.
While the two friends hoped that the person was found and safe, they eventually forgot about their experience. It wasn't until a month later that the story of the Dundas Peak missing person reemerged.
Social Media Helped Solve The Mystery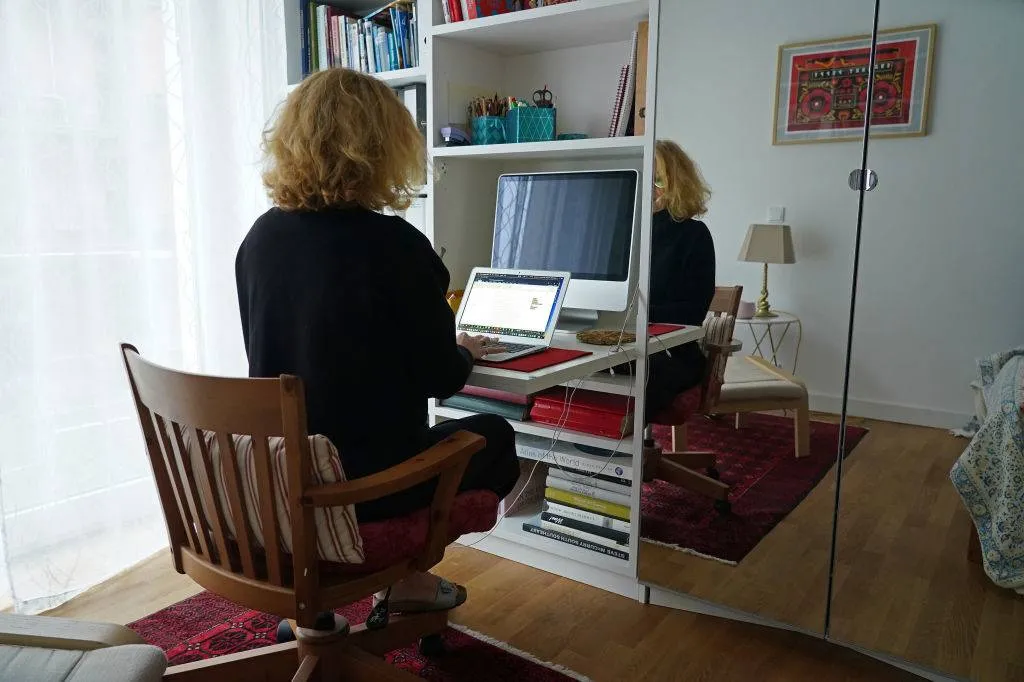 It wasn't until one day when Kim logged into her social media account that she discovered a photograph of her friend's cousin that had gone viral on Reddit.
There was something about the photograph that brought had her thinking about the hiking trip she had gone on with her friend. As news began to spread about what was in the background of the photograph, it took the Internet by storm.
At First Glance, Nothing Seemed Out Of The Ordinary
Upon first look, it appeared that there was nothing all that special about the picture taken by her cousin of her friend at Dundas Peak. In fact, it was actually this image that convinced Kim and her friend to go on the same hike in the first place.
Her cousin stands out since he's wearing dark colors against a rather barren background. So, at a glance, nothing seemed all that strange about the picture until she took a closer look.
Zooming in For a Closer Look, There's Something In The Background
In order to see what made the picture went viral, Kim and her friend zoomed in as close as they could without lowering the quality of the image. Once they zoomed in, they could see what everybody was talking about.
Right in the middle of the picture, there is a figure standing in a light top and dark pants on the cliffside. This confused Kim and her friend, because they figured there was no safe way to get where the person was standing.
The Figure Couldn't Be Seen In Kim's Pictures
One of the first things that Kim and her friend did was look back at their own pictures that they took at the top of their hike. They figured that if it wasn't actually a picture of a person that it could have been a trick of the light and might have shown up in their pictures too.
The odd image wasn't in any of their pictures. They thought they might have been able to see something, considering that they recreated her cousin's photo by posing at the same spot at the same angle.
They Were Stumped
Kim and her friend tried to be reasonable about what they had seen in Kim's cousin's photo. Regardless, they still feel uneasy about what they had seen. What really made them interested in the whole ordeal was that they knew a person had gone missing from that hike.
As they continued their research, they began to wonder if maybe the car keys that were found could belong to the person in the picture. However, they didn't want to dig too deep into it.
She Went Back To Social Media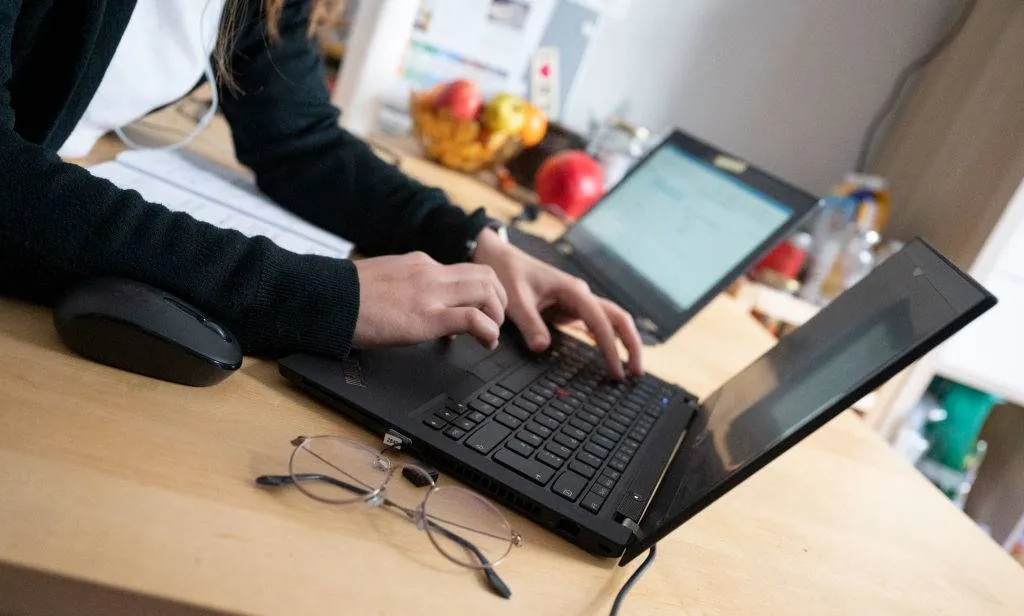 Because Kim and her friend didn't know what to think, they decided to reach out to social media for help. Kim then went on to post her entire experience with the car keys online in hopes that someone might have some answers.
She expanded on what made her friend's photograph go viral, stating that she was unsure how anyone could have made it over to that part of the cliff. These were the questions that needed to be answered.
They Needed More Photos
Even though Kim had her own pictures and those of her friend and her friend's cousin, they knew that they needed more information to go off of. At this point, she still realized that what she thought saw in the photograph may not have been anything much at all.
So, to make sure that she wasn't crazy, Kim wanted to look at other people's pictures that were taken similarly at the peak of the hike. Kim then went on to ask her social media followers to post their own pictures.
Asking Around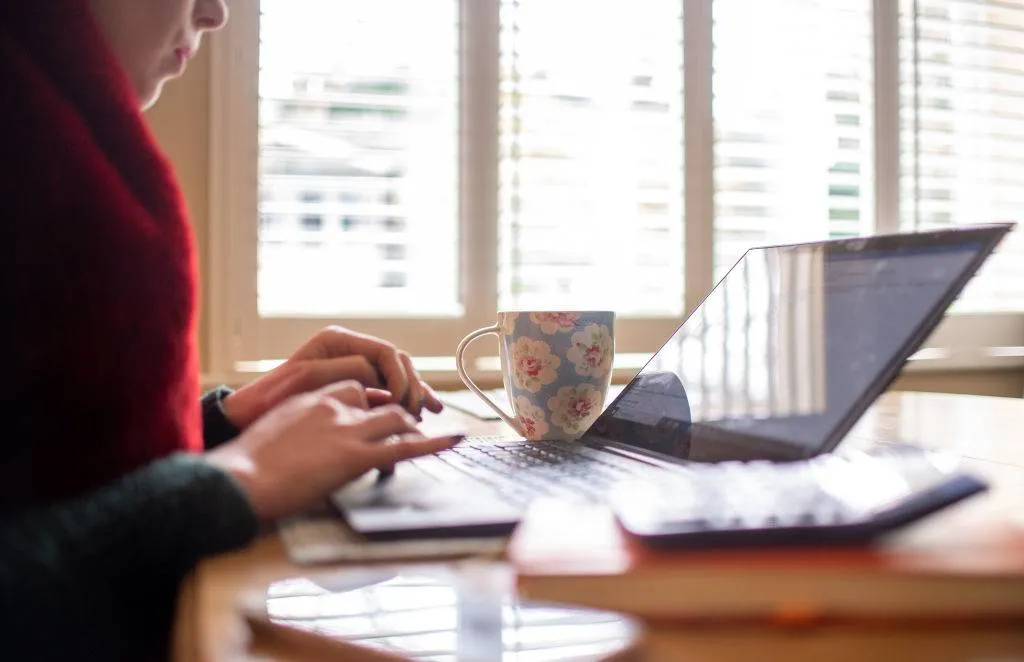 Kim asked her followers to send her any of the photos that they may have taken on the hike as well. She hoped that they would share their posts so that she could see as many pictures as possible.
Because her cousin's photo had gone viral, she assumed that there would be more than enough people willing to share their photos. So, Kim made her post and waited for people to hopefully respond to it.
More Than One Theory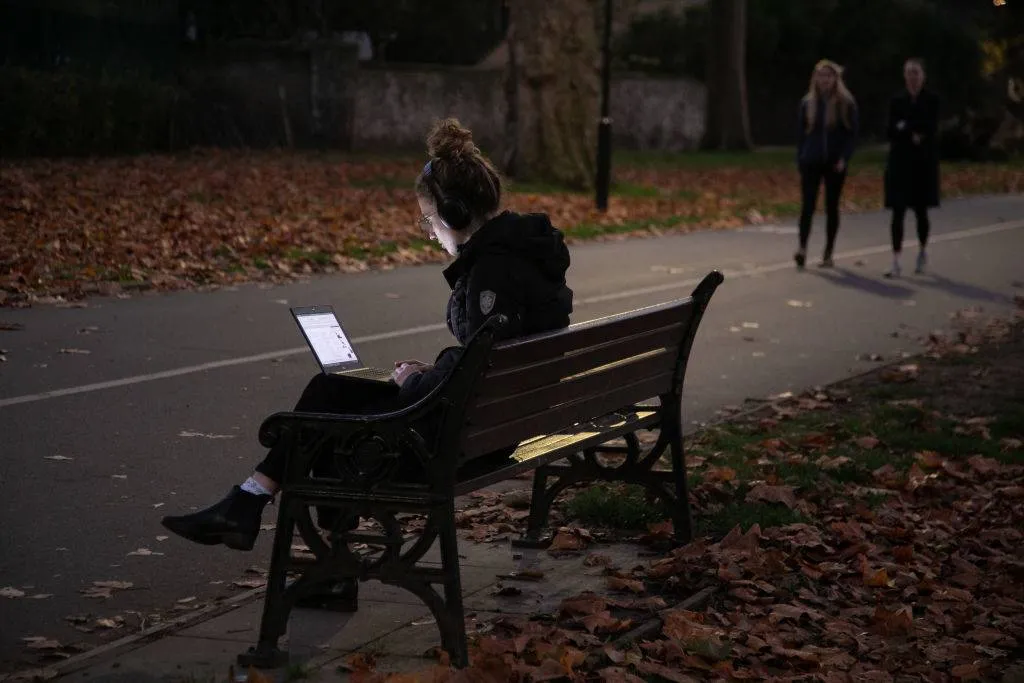 As people began to send their photos, they also started sharing their potential theories about what could have happened. Some concluded that it was a ghost of one of the missing hikers from the past, while others were convinced that it was just a technical issue with the camera and that nothing was actually there.
However, there were others that claimed there was a trail that leads to where the figure was seen and that it wasn't a ghost but just another ordinary hiker.
The Mysterious Hiker Revealed Themselves
After some more research, everything was seemingly answered when one Reddit user claimed that it was them in the background of Kim's cousin's photograph. They said that they had been at the same location at Dundas Peak the same day that the photo was taken.
They also noted that they were wearing a light grey sweater and dark jeans, the same as the unclear person in the photo. The real story might never be known, since they didn't have any insight into the car keys that were found that day.