'70s One-Hit Wonders That Might Trigger Some Major Nostalgia
The '70s were definitely an unforgettable time for music. Hits from this decade not only put new spins on rock and R&B, but the world was also propelled into disco, which whether you liked it or not, became a sensation in itself. But while some artists made songs that become quintessential '70s hits, unfortunately, their success would barely last a year on the U.S. charts, let alone the decade. Read on to see if you remember these one-hit wonders of the '70s — maybe your favorite made the list!
"Spirit in the Sky" – Norman Greenbaum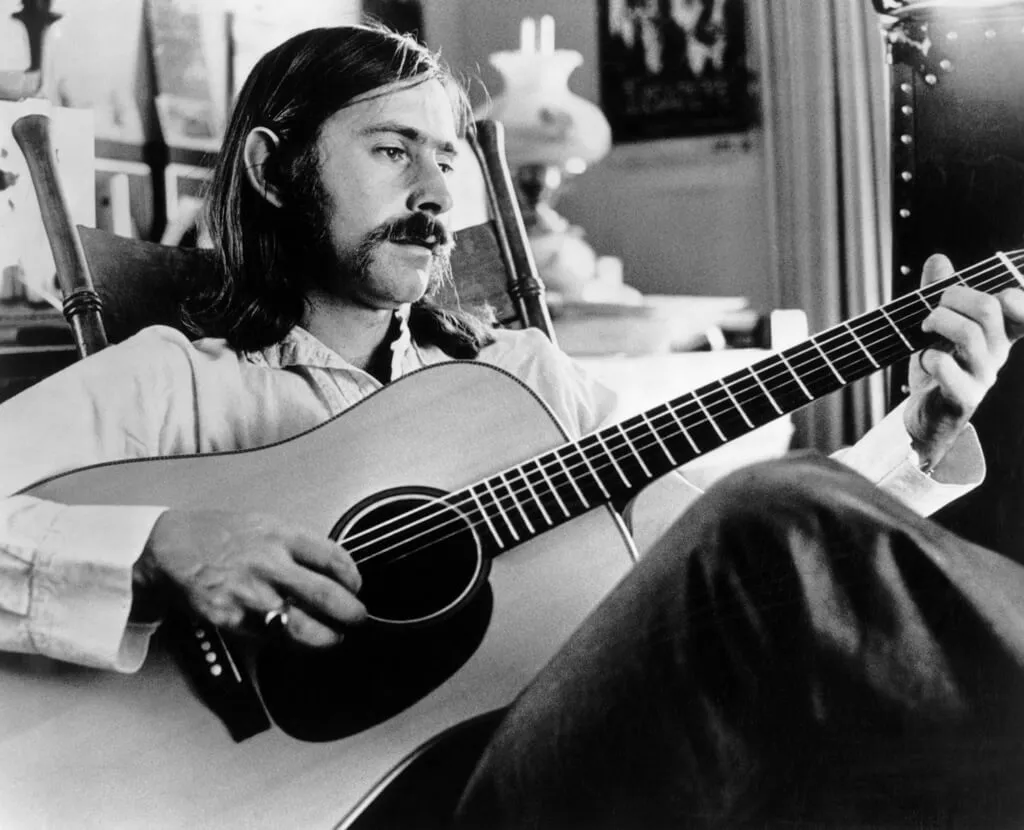 Norman Greenbaum's "Spirit in the Sky" is featured on the 1969 album of the same name. By April 1970, it reached No. 3 on the BillboardHot 100, a list it lasted on for 15 weeks. The single went gold when it sold 2 million copies within a year of its release.
Greenbaum told The New York Timesin 2006 that he was inspired to write the song after watching Porter Wagoner sing gospel on TV. "I thought, 'Yeah, I could do that,' knowing nothing about gospel music, so I sat down and wrote my own gospel song," he said.
"Kung Fu Fighting" – Carl Douglas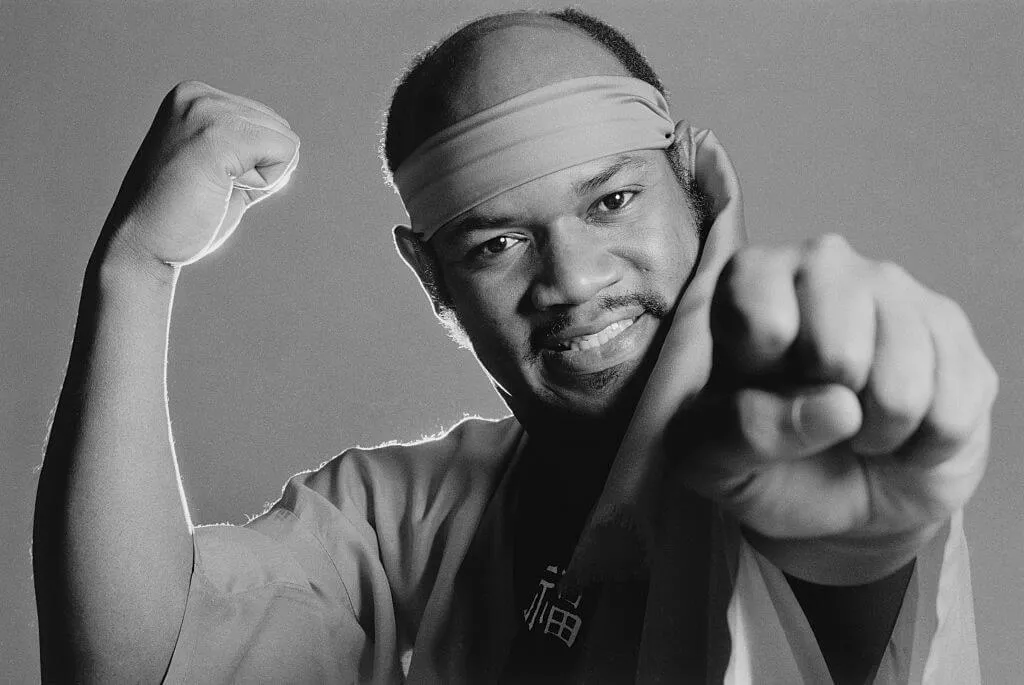 Carl Douglas' "Kung Fu Fighting" was a homage to the "chopsocky" film craze that swept the '70s. Released in 1974 in the U.K., "Kung Fu Fighting" became an international hit that sold 11 million records worldwide.
"Kung Fu Fighting" is remembered as one of the greatest one-hit wonders ever. The song largely overshadowed Douglas's career and as a result, it became the only song he was known for. Though he had two more mild hits, including the follow up "Dance The Kung Fu," they never saw success outside of the U.K.
"O-o-h Child" – Five Stairsteps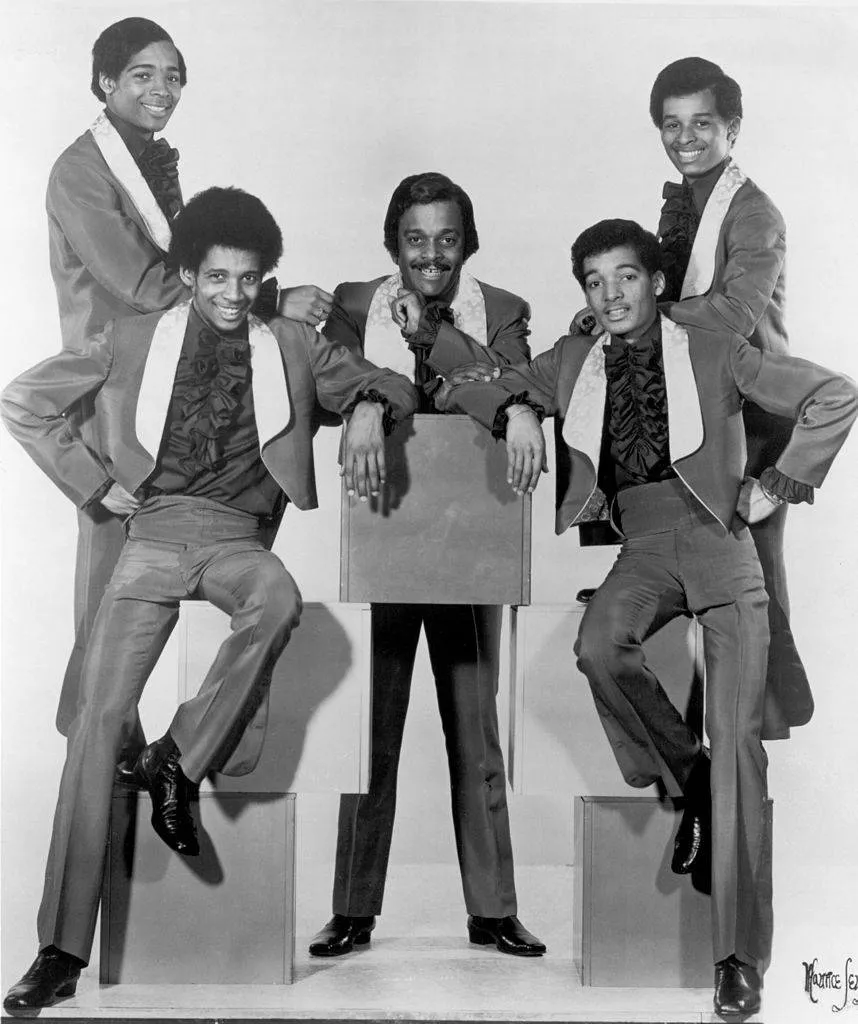 "O-o-h Child" is a song whose title you probably sing in your head as you read it. Released as a 1970 single by Five Stairsteps, the song peaked at No. 8 on the BillboardHot 100 charts that summer.
Chicago-based Five Stairsteps were considered the "First Family of Soul," consisting of siblings Alohe, Clarence Jr., James, Dennis, and Keni Burke. Though they had a couple other minor hits on their discography, none matched the success of "O-o-h Child," which was their only Top 40 hit. The song has retained its popularity throughout the years for its positive, uplifting message.
"Magic" – Pilot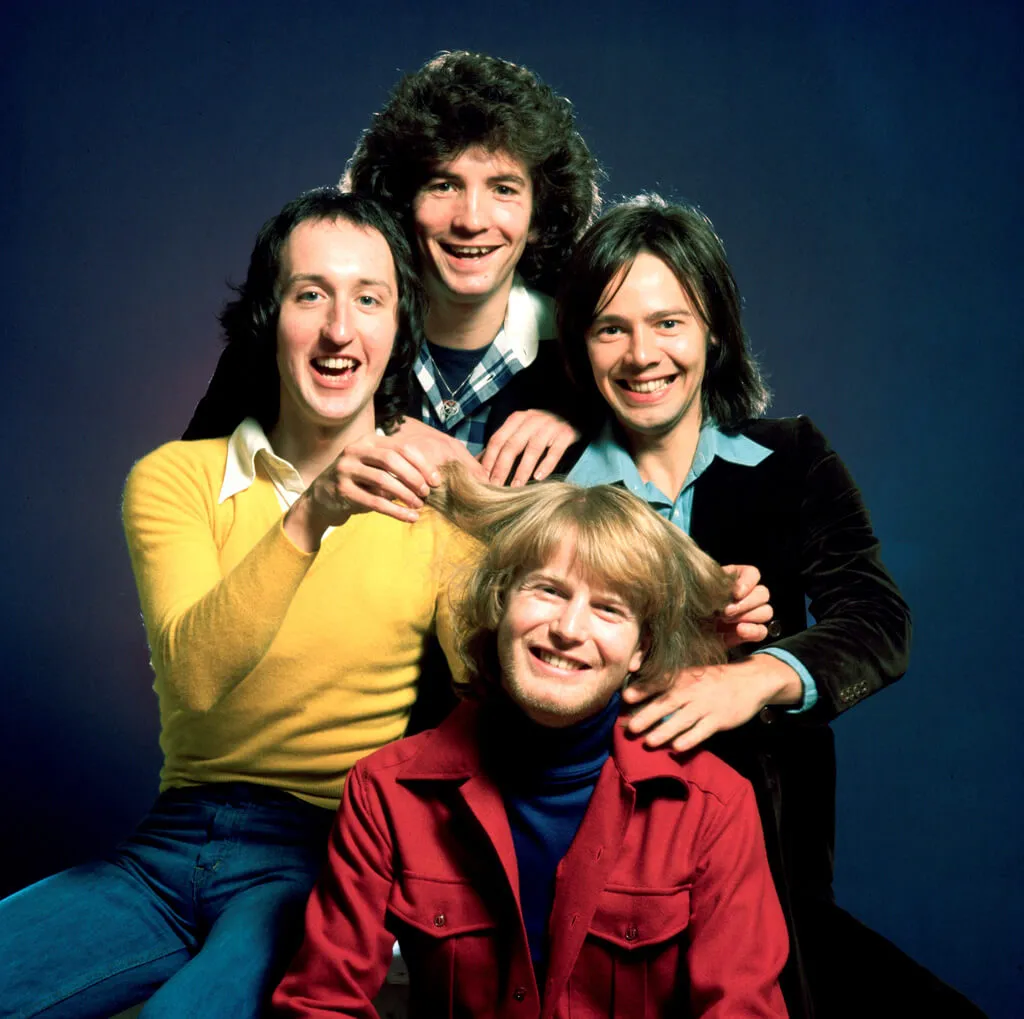 Scottish rock group Pilot released their single "Magic" in 1974. Selling upwards of one million copies, it was certified Gold within a year, peaking at No. 5 on U.S. charts. It would be Pilot's only U.S. success, as their next single "January" was only popular in the U.K. and Australia.
Pilot subsequently faded out of the American music season almost as quickly as they emerged, but people began looking them up again at the turn of the century. Renewed interest in "Magic" generated after Pillsbury used the song in a 2007 commercial. Selena Gomez also sang a cover two years later while she was still on Disney Channel's Wizards of Waverly Place.
"Love Grows (Where My Rosemary Goes)" – Edison Lighthouse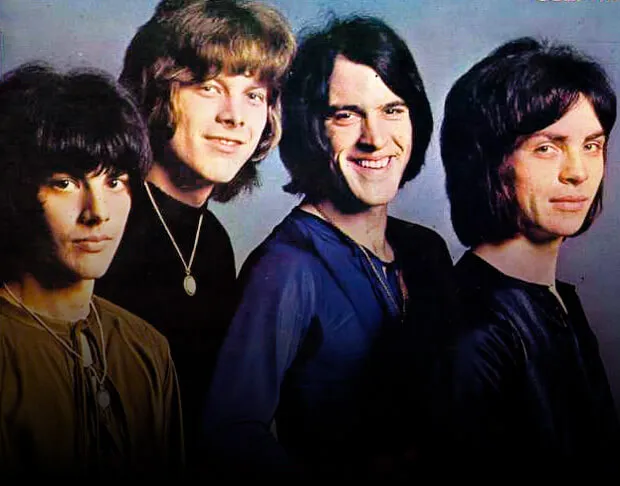 In 1970, "Love Grows (Where My Rosemary Goes)" by English pop band Edison Lighthouse peaked at No. 5 on U.S. charts. Over the years, many women came forward claiming they were the "Rosemary" the song is about, but that is far from the truth.
Sylvan Mason, who was the wife of British producer Barry Mason, is reported to have co-written the song. She said that the song had a different title but the producers wanted to add a girl's name to it in an effort to boost sales. "Rosemary" happened to be the perfect fit.
"Ring My Bell" – Anita Ward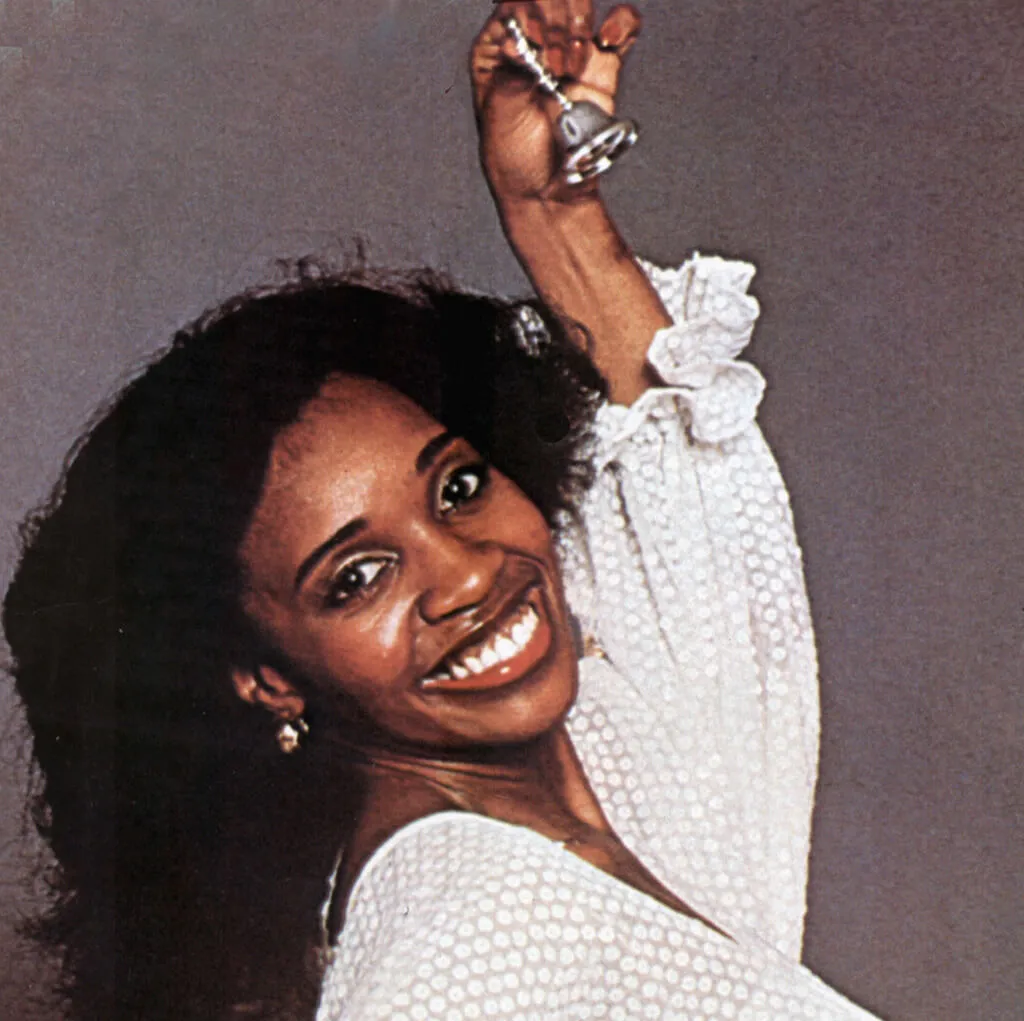 "Ring My Bell" was Anita Ward's only hit song. Released in 1979, it hit No. 1 on both the BillboardHot 100 and Soul Singles charts and earned the artist a Grammy nomination. The song's innuendo raised many eyebrows at the time, which is interesting because it was originally written for 11-year-old Stacy Lattisaw.
R&B singer Frederick Knight originally wrote the song for teens about talking on the telephone, but when Lattisaw signed with a different label, he took the song to Ward. She originally didn't like it, insisting it should capitalize on the disco trend, but even she didn't want too many suggestive lyrics, since she started out as a gospel singer.
"Afternoon Delight" – Starland Vocal Band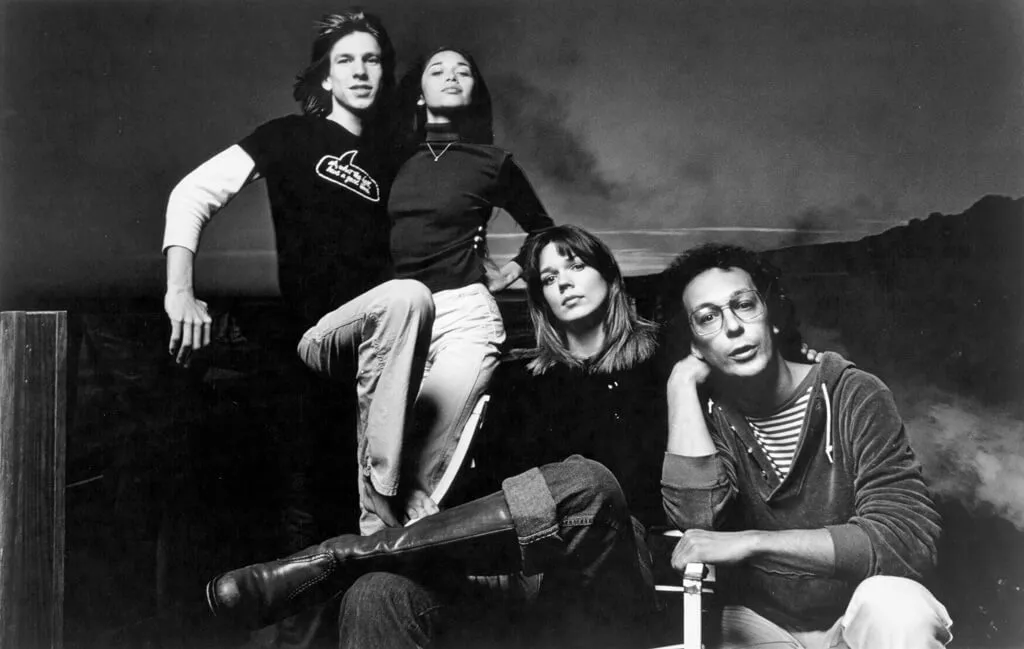 Starland Vocal Band's "Afternoon Delight" was commended for its harmonies, but it remained at the height of popularity because of its suggestive lyrics. Released in 1976, it topped theBillboardHot 100 and won two of its four Grammy nominations, including Best Arrangement for Voices and Best New Artist.
Of the latter Grammy, founding member Bill Danoff has said, "[That] was basically the kiss of death and I feel sorry for everyone who's gotten it since." The following year, the band hosted a CBS variety show, The Starland Vocal Band Show, but were unable to match the success of "Afternoon Delight."
"In the Summertime" – Mungo Jerry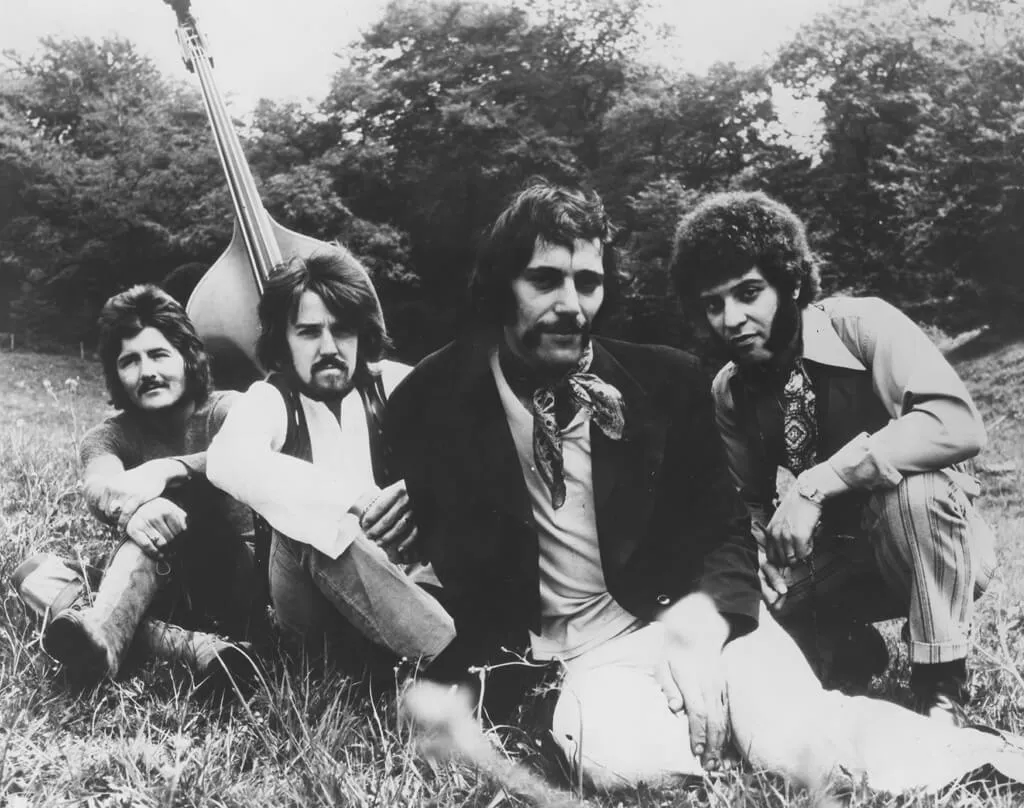 "In the Summertime" by Mungo Jerry is one of the quintessential songs of summer. When people envision summer and its inherent carefree spirit, this is probably one of the songs that comes to mind, especially if you grew up in the '70s.
Released in 1970 under the Pyre imprint Dawn Records, the single became a worldwide hit. Charting at No. 3 on the BillboardHot 100, the British band sold 10 million copies and it has since been frequently used in television and movies. The song was released as a maxi single in a picture sleeve, which was unusual at the time, making it a rare collector's item today.
"My Sharona" – The Knack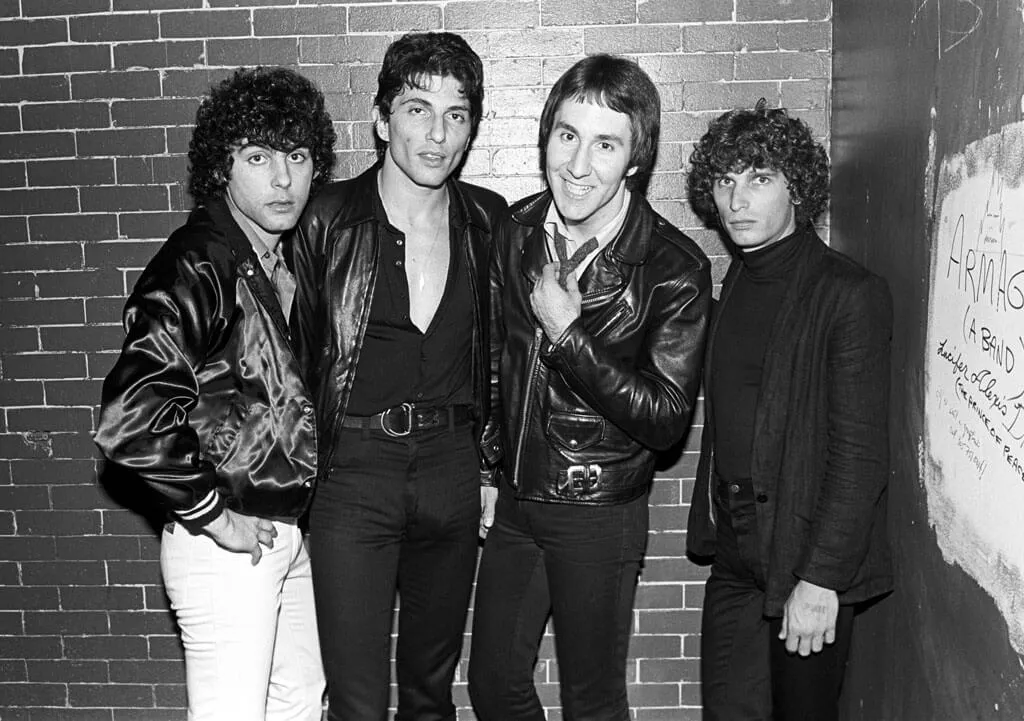 The Knack's debut single "My Sharona" was topped the BillboardHot 100 for five consecutive weeks, and became the No. 1 song of 1979. The international hit was certified Gold. Though technically it wasn't their only hit—their follow-up "Good Girls Don't" peaked at No. 11—backlash against them prevented them from attaining the same success.
People called them 'Beatles rip-offs,' also perceiving their songs to be about teenaged girls when the members of the band themselves were much older. Such accusations led San Francisco artist Hugh Brown to launch a "Knuke the Knack" campaign, which certainly hurt the band's popularity.
"Me and Mrs. Jones" – Billy Paul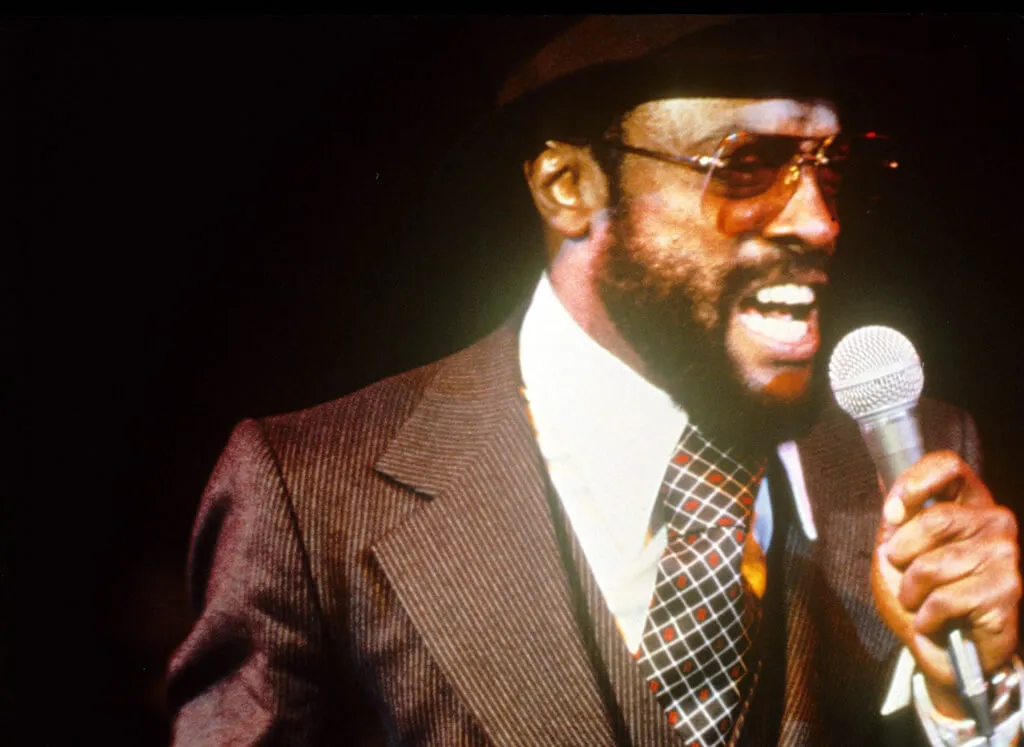 Soul singer Billy Paul was looking for his big break when producers Gamble and Huff helped him create "Me and Mrs. Jones." The single remained in the No. 1 spot on the charts for the last three weeks of 1972, becoming certified platinum upon selling two million copies.
Billy Paul won a Grammy for the song, which has been covered throughout the years by the likes of the Dramatics, Freddie Jackson, and Michael Bublé. Unfortunately, Paul's follow-up single, "Am I Black Enough for You?," failed to match its predecessors' success. The song evoked a Black Power message that didn't bode well with mainstream radio.
"You Light Up My Life" – Debby Boone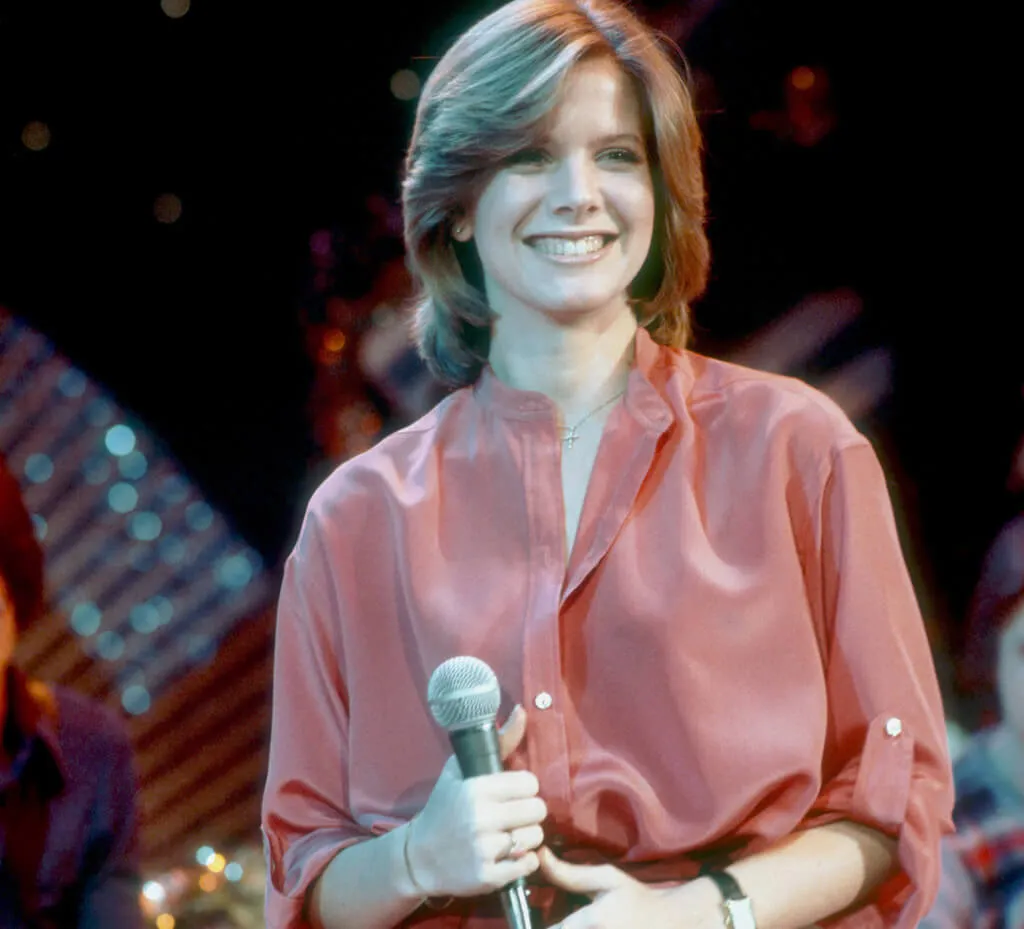 Debby Boone's "You Light Up My Life" spent an unprecedented ten consecutive weeks at No. 1 on the BillboardHot 100 in 1977. Boone won a Grammy for Best New Artist and an American Music Award for Favorite Pop Single.
"You Light Up My Life" was originally written for the 1977 film of the same name and sung by Kasey Cisyk. Boone's cover of the song is still considered to be in the top ten songs of all songs that have charted on the BillboardHot 100. She subsequently took on a country career, but never matched the success of the song that made her famous.
"I Love The Nightlife" – Alicia Bridges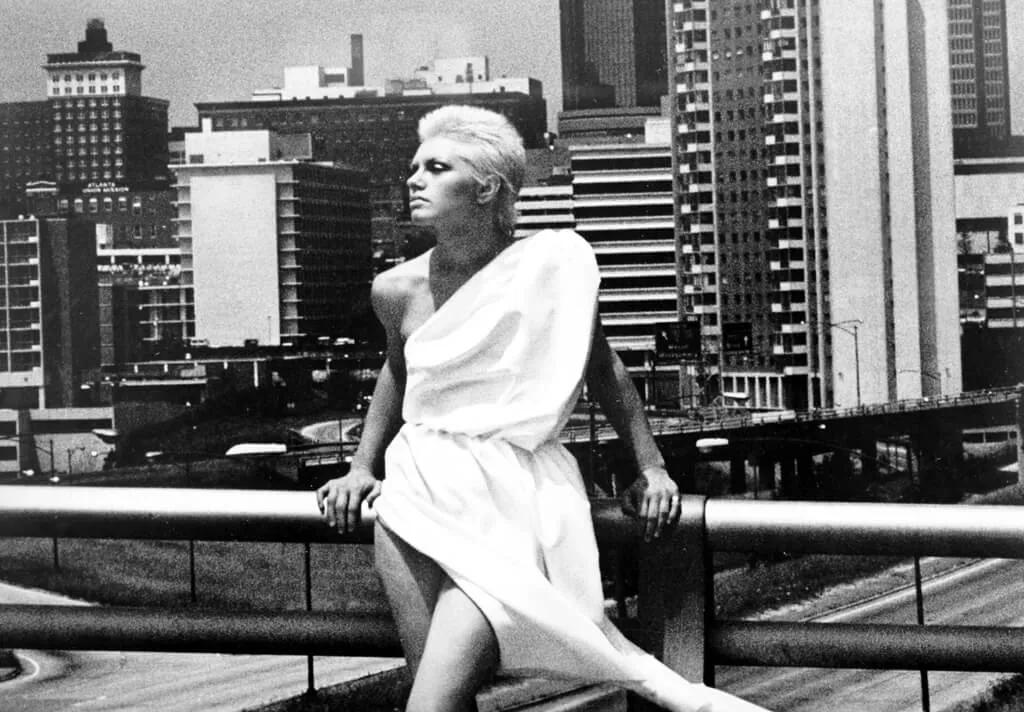 Lovers of disco would remember Alicia Bridges' "I Love the Nightlife" from 1978. The song peaked at No. 5 on the BillboardHot 100 and No. 2 for two consecutive weeks on the disco charts. The song is considered a crossover hit, as it was reportedly even played at country music radio.
The song is widely regarded as a disco track, especially since it's about a woman leaving a man to go to the disco. However, Bridges herself reportedly didn't even like disco. She never matched the success of "I Love the Nightlife," due in part to her refusal to do a full disco album.
"Dancing In The Moonlight" – King Harvest
"Dancing in the Moonlight" was the only major hit of French-American rock group King Harvest. The song was originally written by the brother of King Harvest drummer, Wells Kelly. King Harvest recorded the song and released the single, but disbanded after six months after it didn't take off.
That is, until Perception Records bought the song and re-released it worldwide. In 1972, "Dancing in the Moonlight" peaked at No. 13 on the BillboardHot 100. As a band, King Harvest didn't do much after their initial success since their subsequent singles failed to take off.
"Rapper's Delight" – Sugarhill Gang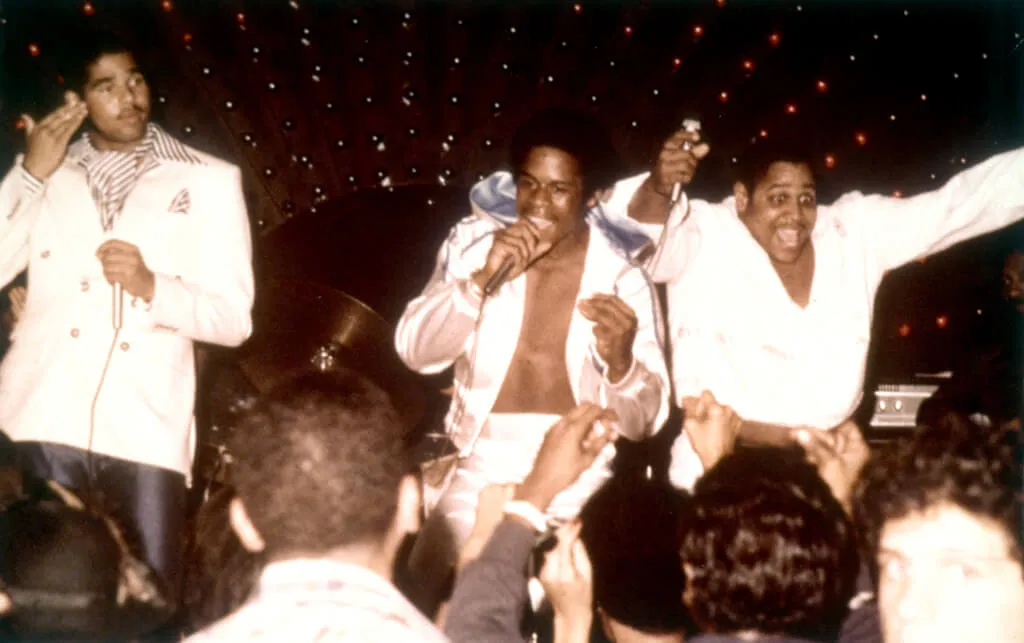 Rap was in its earliest forms throughout the '70s, but the niche was largely considered a fad outside of the Bronx, which is why big record companies weren't producing any rap tracks. That began to change with 1979's "Rapper's Delight" by The Sugarhill Gang.
Though the song was barely able to break the Top 40 on U.S. charts, it still introduced rap to mainstream audiences. After the success of "Rapper's Delight," The Sugarhill Gang never had another hit in the U.S., but they did have a glimmer of lasting success in Europe.
"Play That Funky Music" – Wild Cherry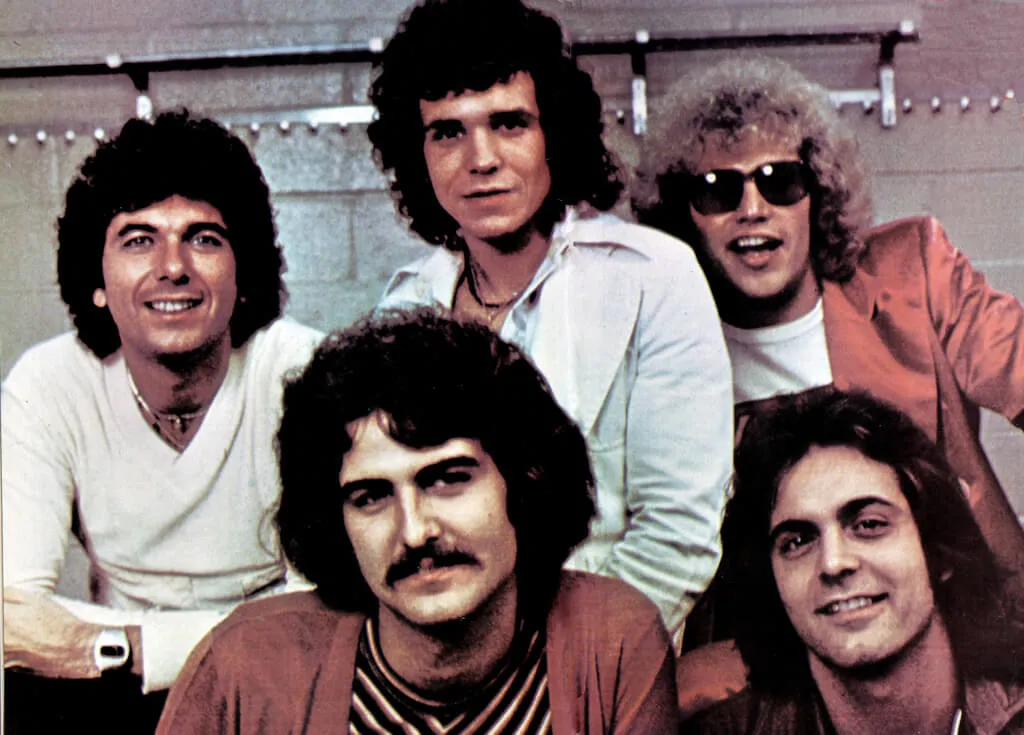 "Play That Funky Music" was a No. 1 single on the BillboardHot 100 when it debuted in 1976. Before Wild Cherry came out with the song, they were a hard rock band who failed to impress at a club performance. This was because disco was popular at the time and one audience member shouted, "Play some funky music, white boy."
Frontman Rob Parissi took the heckler's comment to heart, taking the band back to the drawing board to become a funk band. Despite the success of "Play That Funky Music," it would turn out to be Wild Cherry's only hit.
"Why Can't We Live Together" – Timmy Thomas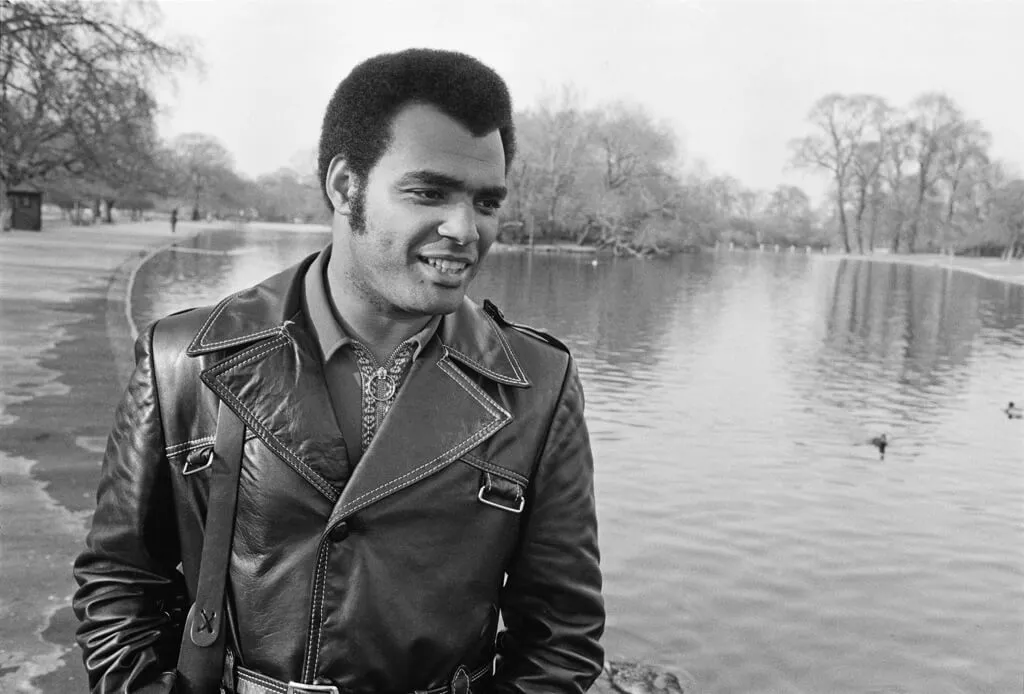 When kids hear the bossa nova-style percussion and Lowrey organ at the start of Drake's 2015 banger "Hotline Bling," what they're actually listening to is the 1979 track "Why Can't We Live Together" by R&B musician Timmy Thomas.
Performed completely solo by Thomas, "Why Can't We Live Together" peaked at No. 3 on the U.S. charts during the early '70s. Of Drake sampling his biggest hit, Thomas told Spin, "Can you believe, I had a top-three song in 1973, of this same music... and his is No. 4? That's incredible! Think about how honored I should feel that I would have [such success with] the same song, twice in a lifetime..."
"Pop Muzik" – M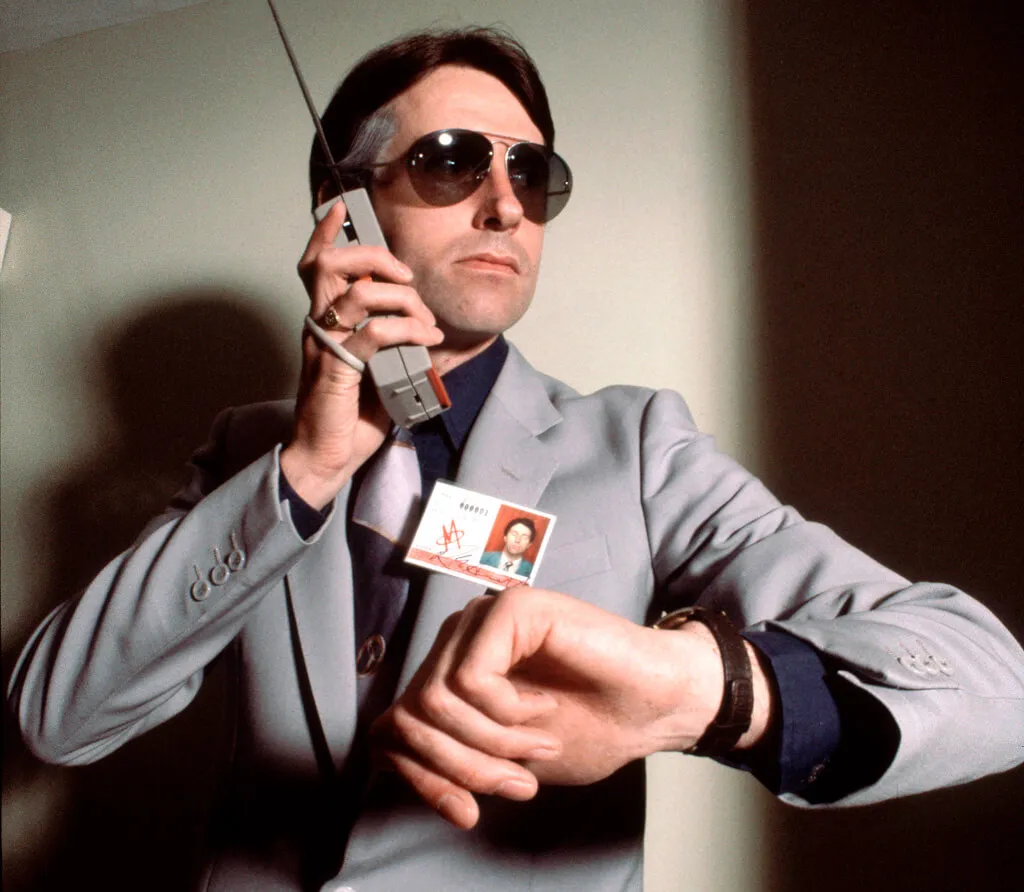 British band M released "Pop Muzik" in 1979. The song perhaps ushered in a new sound and is credited as one of the first songs in the emerging "New Wave" genre. After debuting in North America, the song quickly topped the Billboard Hot 100.
The band M is a project of musician Robin Scott, who originally wrote "Pop Muzik" with a R&B and funk style. He later would say, "I was looking to make a fusion of various styles which somehow would summarise the last 25 years of pop music. It was a deliberate point I was trying to make."
"Hooked On A Feeling" – Blue Swede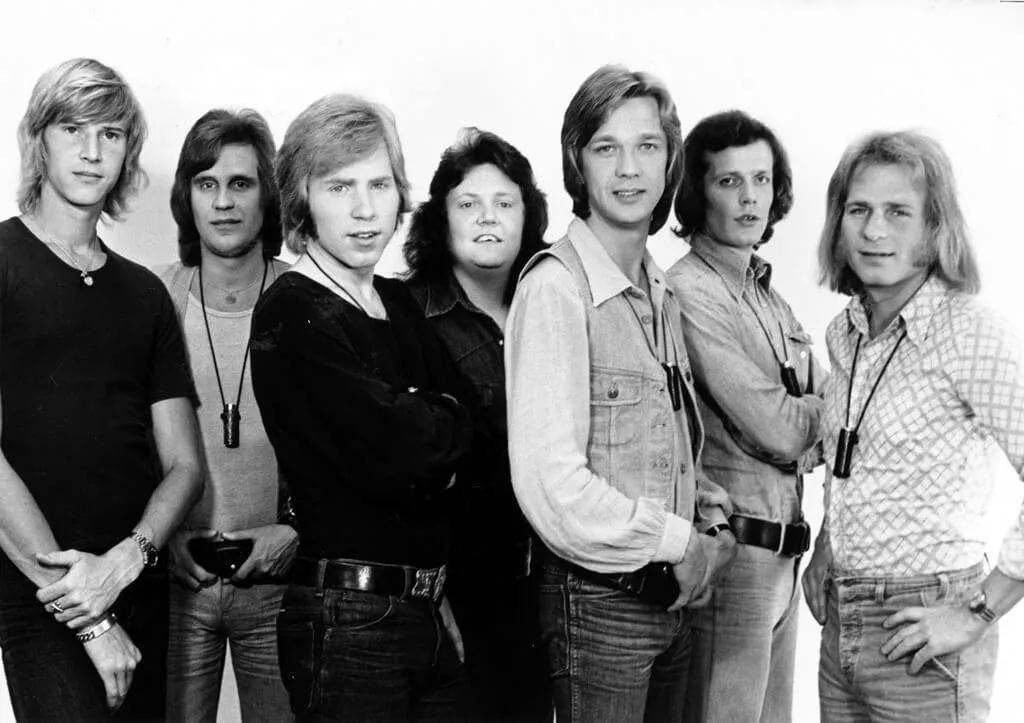 Whenever you hear a song that starts out with an "ooga-chaka," you're probably thinking you're about to hear "Hooked on a Feeling" by Swedish rock band Blue Swede. The song toped the 1974 U.S. Billboard Hot 100 upon its release, but what you might not have know is that Blue Swede didn't really write the song.
"Hooked on a Feeling" was originally sung by American pop artist B.J. Thomas in 1968, but his version peaked at No. 5. Blue Swede's version is actually a cover of another cover, sung by British pop star Jonathan King, who injected the song with the "ooga chaka" introduction.
"Venus" - Shocking Blue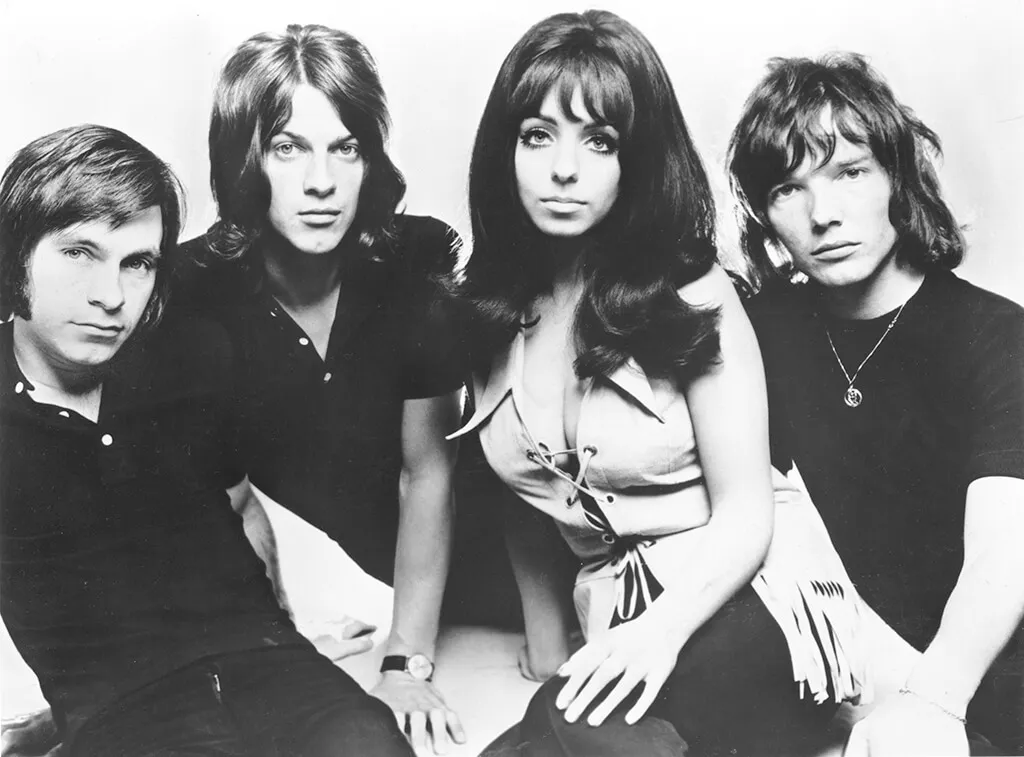 "Venus" was released written by Dutch musician Robbie van Leeuwen in 1969 and was released by his band Shocking Blue in 1970. The song would go on to reach No. 1 in nine different countries. The song was released as a single on the group's third album,Scorpion Dance.
The song went on to sell more than one million copies in the US, earning itself a gold record. Worldwide, the song sold a total of more than 7.5 million copies. Today, it can still be seen in various forms of the media and is now the theme song for the company Gillette Venus.
"Please Come To Boston" - Dave Loggins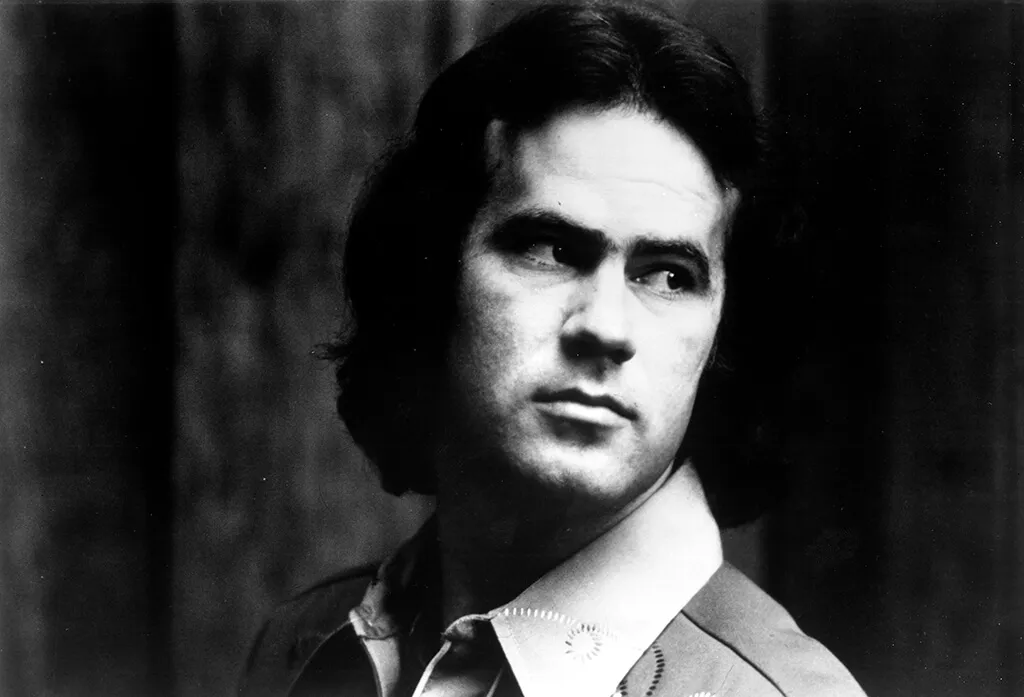 "Please Come Back to Boston" is a song that was written and recorded by singer-songwriter David Loggins. It was released as his first single on his album Apprentice (In a Musical Workshop) in 1974. Produced by Jerry Crutchfield, it stayed at No. 5 on the Billboard Hot 100 chart for two weeks, and one week at the top of the Billboard Easy Listening Chart.
At that time, it was also nominated for a Grammy for the Best Male Pop Vocal Performance. Over the years, the song has been covered by mostly country artists, most notably David Allen Coe and Joan Baez.
"All Right Now" – Free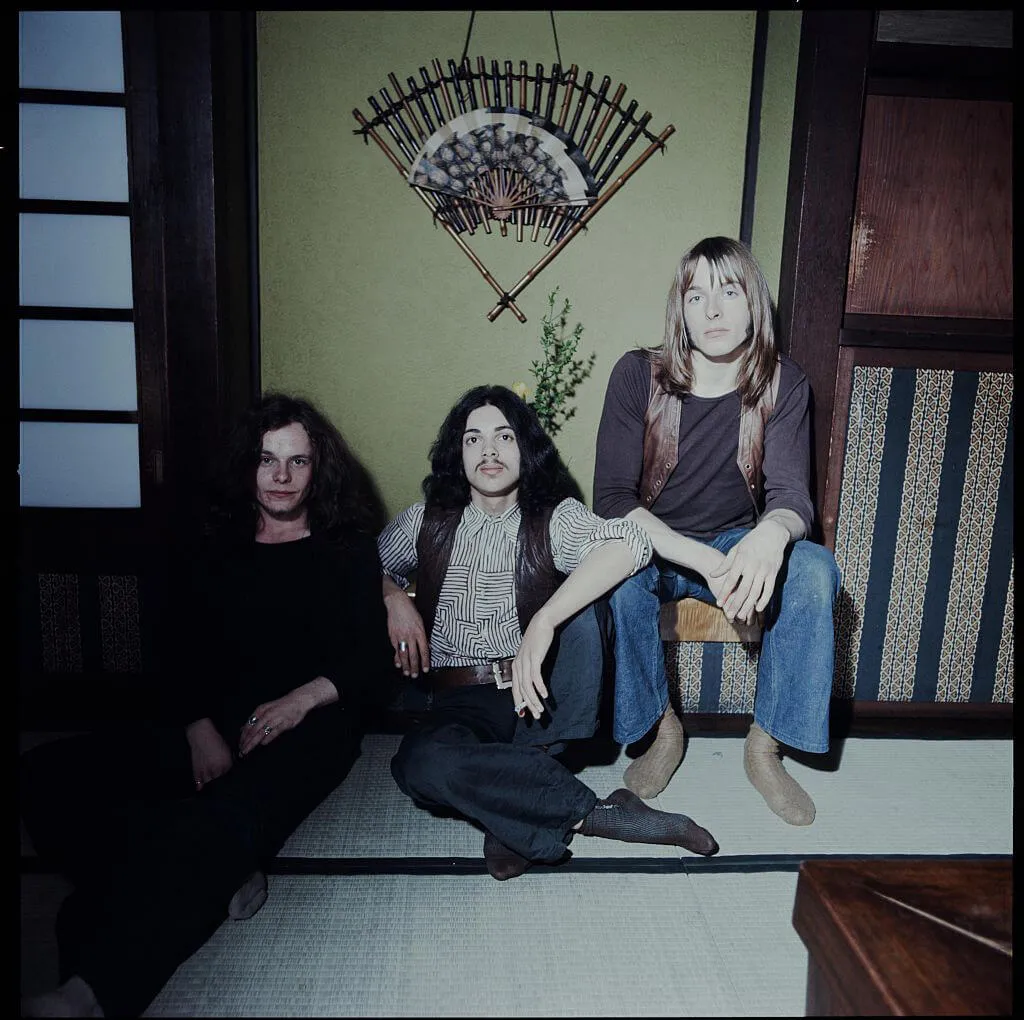 "All Right Now" charted at No. 4 on the Billboard Hot 100 when it debuted in 1970. It would be the most successful hit in America by the British band Free. In fact, it wasn't until "All Right Now" that Free saw any success, even in their native U.K.
Starting out as a blues-rock band, members of Free realized the need for an uptempo song after a performance in Durham. They finished their set and the applause died down before they even left the stage. Unfortunately, Free wasn't able to follow-up "All Right Now" with something equally as successful.
"How Long?" – Ace
In 1974, British band Ace reached No. 3 on the Billboard Hot 100 with their song "How Long?" The song became the one Ace is most known for, despite Five-A-Side—the album it came from—doing well in its own right.
Many fans of the song believed that frontman Paul Carrack was singing about a cheating partner, but in fact, he was singing about the band's bassist Terry Comer. Carrack penned "How Long?" when he discovered that Comer was secretly working with the Sutherland Brothers and Quiver. Comer went back to the band to perform the song, but it would end up being Ace's only hit.
"The Boys Are Back In Town" - Thin Lizzy
"The Boys Are Back In Town" was a single from the Irish rock band Thin Lizzy, released in 1976 off of their album Jailbreak. Originally, they decided not to put the song on the album until their manager told them that it was going to be their biggest hit.
In 2004, the song was named No. 499 in Rolling Stones 500 Greatest Songs Of All Time and won a 1976 NME Award For Best Single. However, the band gives a lot of credit to the DJs that played t incessantly until it grew in popularity, becoming an international hit.
"Werewolves Of London" - Warren Zevon
"Werewolves of London" was a song performed by singer-songwriter Warren Zevon although it was composed by Zevon, LeRoy Marinell, and Waddy Wachtel. The song was included on the album Excitable Boy in 1978, Zevon's third solo album. The single was released by Asylum Records and quickly rose to become #21 on the Top 40 that May.
On the song, Zevon comments " I don't know why that became such a hit. We didn't think it was suitable to be played on the radio. It didn't become an albatross. It's better that I bring something to mind than nothing. There are times when I prefer that it was "Bridge Over Troubled Water", but I don't think bad about the song. I still think it's funny."
"Black Betty" - Ram Jam
"Black Betty" is a 20th century African American work song that is often credited to Huddle "Lead Belly" Ledbetter. Although there are numerous recorded versions, the most popular by far is by the rock band Ram Jam in 1977. The band released a recording of the song with producer Jerry Kasenetz and Jeff Katz under Epic Records.
The song became immediately successful, reaching No. 18 on the charts in the United States and the Top 10 in Australia and the UK. However, the song also started some political debates, with civil rights groups and the Congress of Racial Equality calling for a boycott.
"Bang A Gong (Get It On)" - T. Rex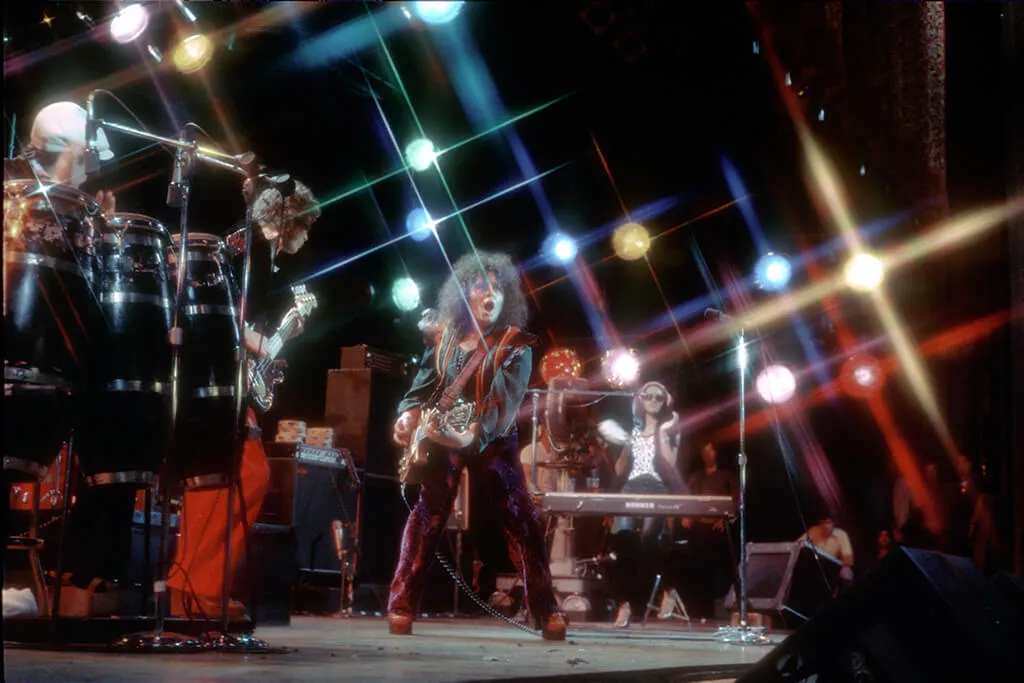 Originally titled "Get It On," the song was released by the British glam rock band T. Rex in 1971 off of their band Electric Warrior. The track was written by the band's frontman Marc Bolan, quickly becoming the band's second chart-topper on the UK Singles Chart.
In the United States, the hit song was re-titled as "Bang A Gong (Get It On)," in order to avoid confusion from a song by the same titled by the band Chase. In the United States, the song peaked at No. 10 on the US Billboard Hot 100 charts and is still considered to be a hit to this day.
"Love Hurts" - Nazareth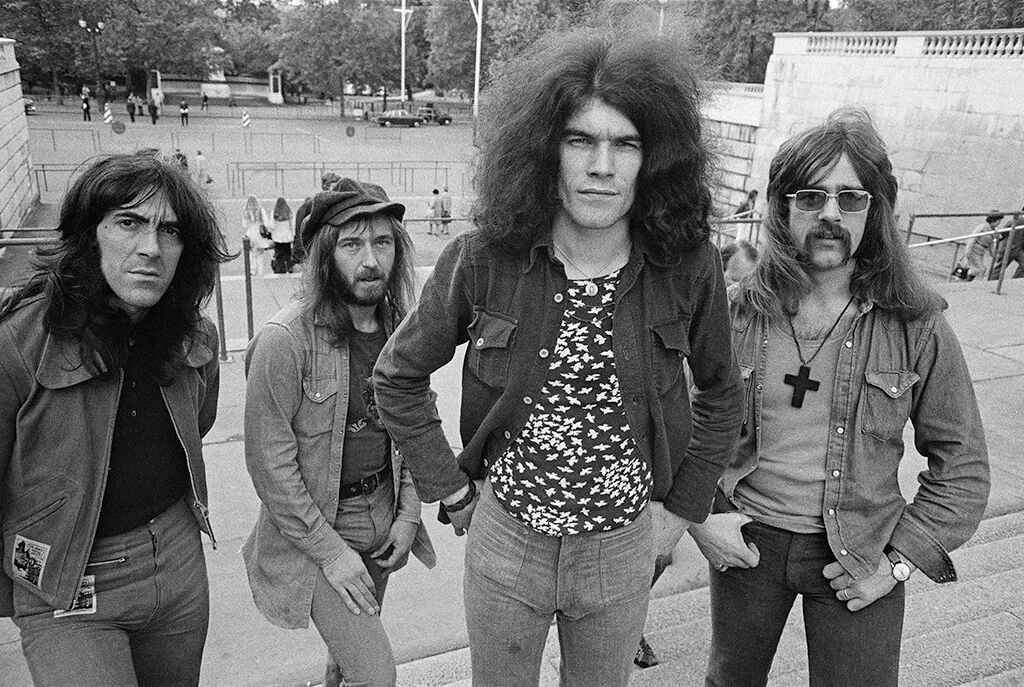 "Love Hurts" was initially written by American songwriter Boudleaux Bryant although it was first recorded by the Everly Brother in 1960. Although the song has been recorded and performed by a variety of artists over the years, the most successful version was by the rock band, Nazareth.
The group's version of the song broke the Top 10 in the United States in 1975 and was No. 1 in Norway and the Netherlands. The group managed to take the song's catchy melody and rather shallow lyrics and transform it into a rock ballad that has lasted through the ages so far.
"Hot Child In The City" - Nick Gilder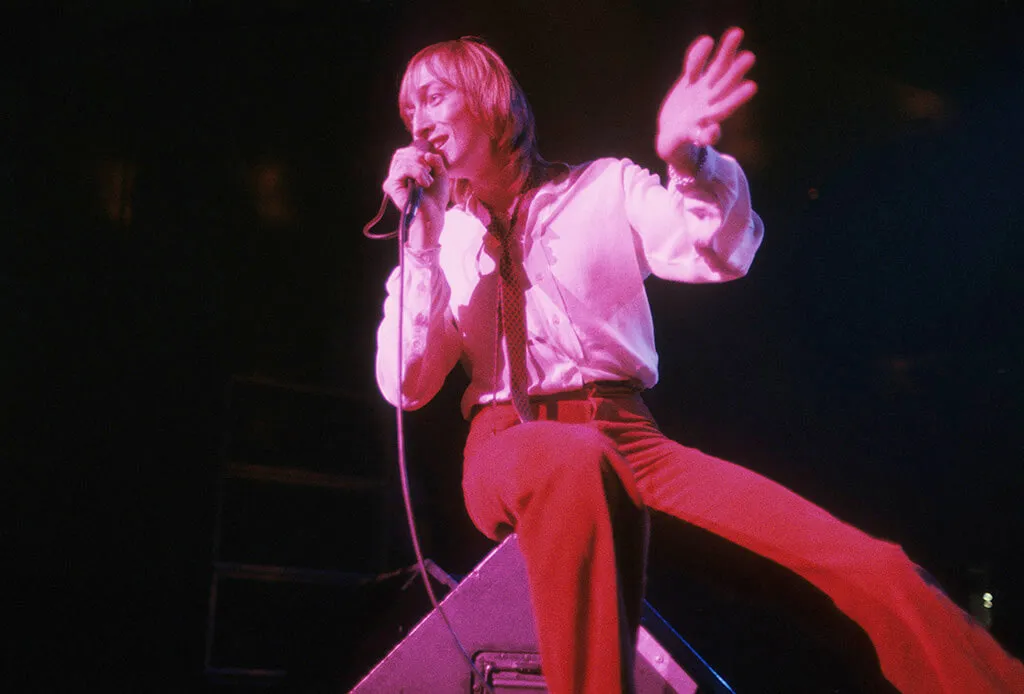 Released in June 1978, "Hot Child In the City" is a song by English-Canadian musicians Nick Gilder. It was a single off of his album City Nights that peaked at the No. 1 spot in both Canada and the United States. For the song, he won 2 Juno Awards in Canada, and a People's Choice Award in the United States.
According to the Billboard Book of Number 1 Hits, it held the record for the longest amount of time to hit the No. 1 spot. Nevertheless, the song went on to become a platinum record.
"Walk On The Wild Side" - Lou Reed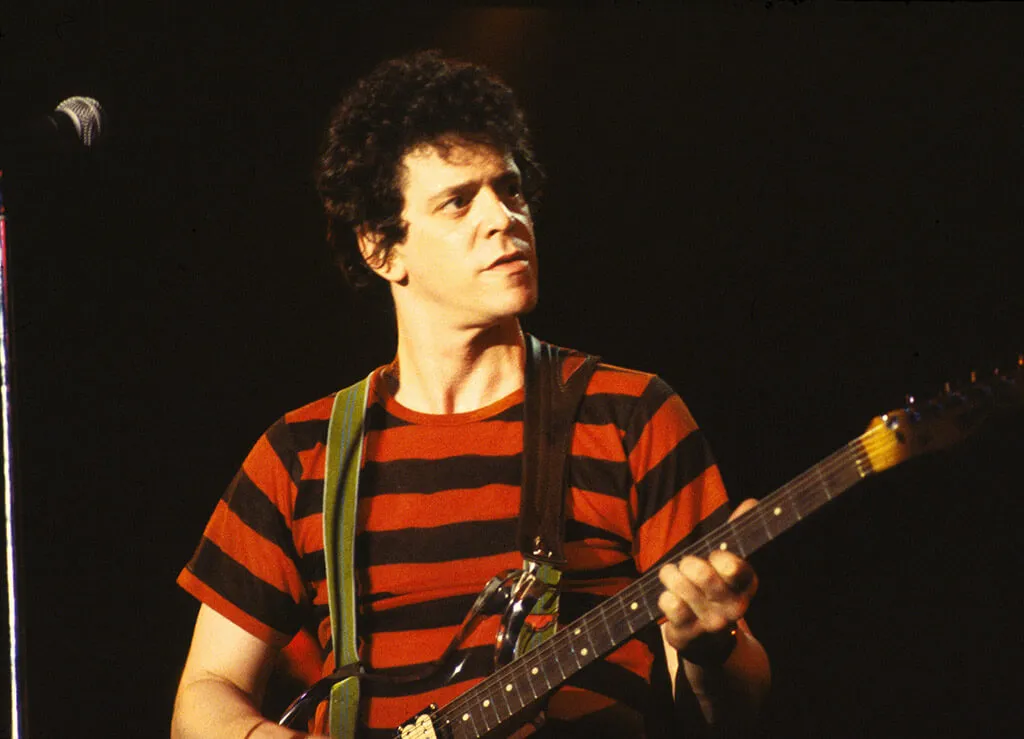 "Walk on the Wild Side" was a song off of Lou Reed's second solo album titled Transformer in 1972. The album was produced by David Bowie and Mick Ronson. Because the song had references to transgender people, controlled substances, male prostitution, and other things that the RCA wouldn't allow, there was an edited version of the song released without the reference to some intimate aspects of the song.
In 2010, the track was named 223 in Rolling Stone's 500 Greatest Songs of All Time. Regarding the song, Reed said that "I know my obituary has already been written. And it starts out, "Doot, di-doot, di-doot..."
"Seasons In The Sun" - Terry Jacks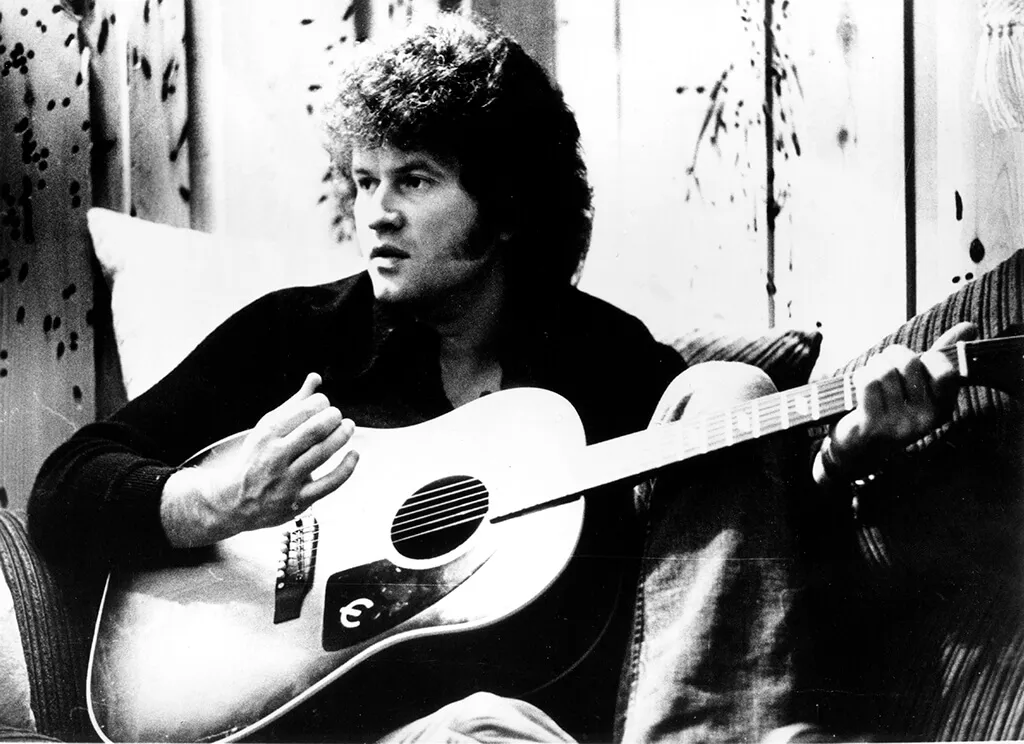 "Seasons in the Sun" is an English-language adaptation of the song "Le Moribond," by Belgian singer-songwriter Jacues Brel, with the lyrics being re-written by American singer and poet Rod McKuen. However, it became a famous hit after Canadian musician Terry Jacks recorded it along with his wife in 1973. After releasing the single in 1973 it made the Billboard Hot 100.
On March 2, 1974, the song began a three-week run at the No. 1 spot and remained in the Top 40 until Memorial Day weekend. Although the song was Jacks only hit in the United States, today it is remembered as a "bad piece of music" regardless of its success.
"From The Beginning" - Emerson, Lake & Palmer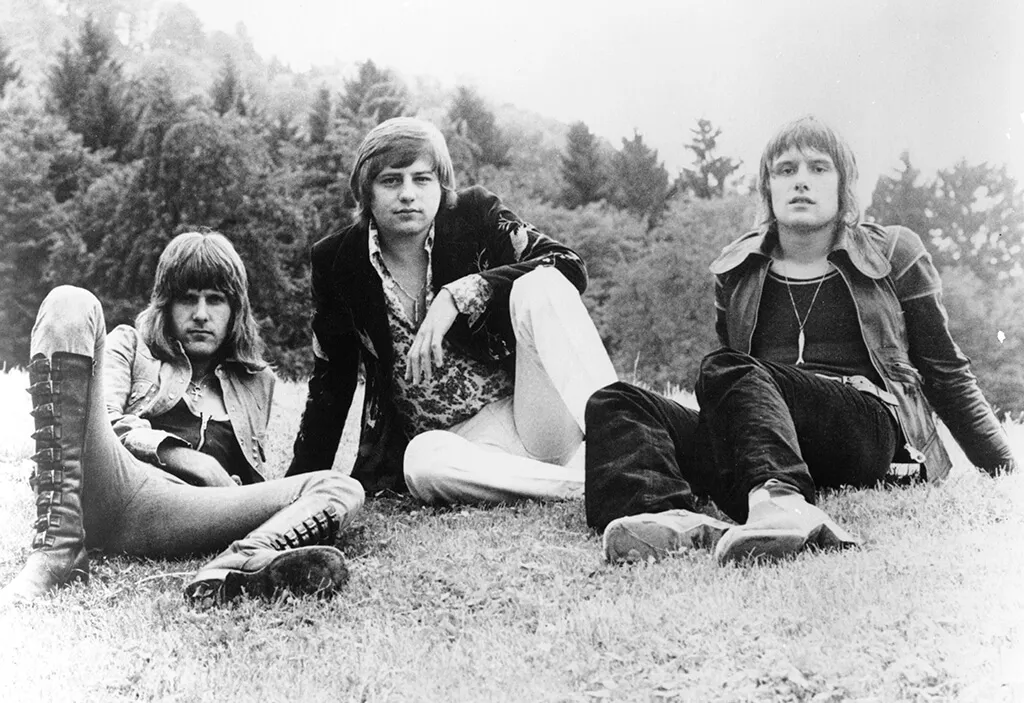 From the beginning was a song written by Greg Lake and performed by the group Emerson, Lake & Palmer o (ELP). The song was released on their 1972 album Trilogy and went to reach No. 39 in the United States and was their highest-charting song ever. The song is best-known for its composition with the combination of acoustic and layering of electric guitar.
The track was sung by Lake with drummer Carl Palmer participating in backup vocals. Over the years, the song has been covered by a variety of different bands although few have had much success with the song.
"Stuck In The Middle With You" - Stealers Wheel
"Stuck in the Middle With You" is a song written by Scottish musicians Gerry Rafferty and Joe Egan, and performed it with their band Stealer's Wheel. The band unveiled the song during their performance on BBC's Top of the Pops in 1973.
The song went on to chart at No. 8 on the UK Singles Chart and peaked a No. 6 on the US Billboard Hot 100, making it an international hit. The song was released on the band's debut album in 1972, and was produced by Jerry Leiber and Mike Stoller. The song sold over one million copies and had a resurgence after it was featured in the film Resevoir Dogs.
"Video Killed The Radio Star" - The Buggles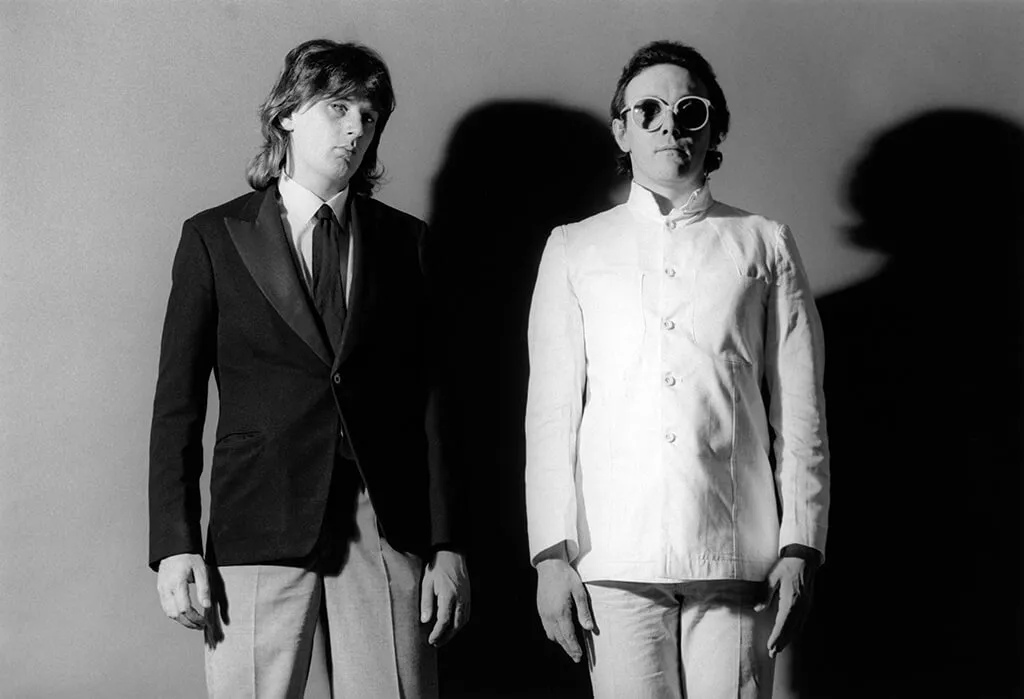 The song "Video Killed the Radio Star" was written by Trevor Horn, Geoff Downes, and Bruce Woolley. The track was first recorded by Bruce Woolley and The Camera Club. However, it was later recorded by the British group the Buggles with Horn and Downes.
It was released as their single on September 7, 1979 by Island Records and was on their first album The Age of Plastic. The song was a success and topped 16 different international music charts and made it onto the Top 40 in the United States.
"Cat's In The Cradle" - Harry Chapin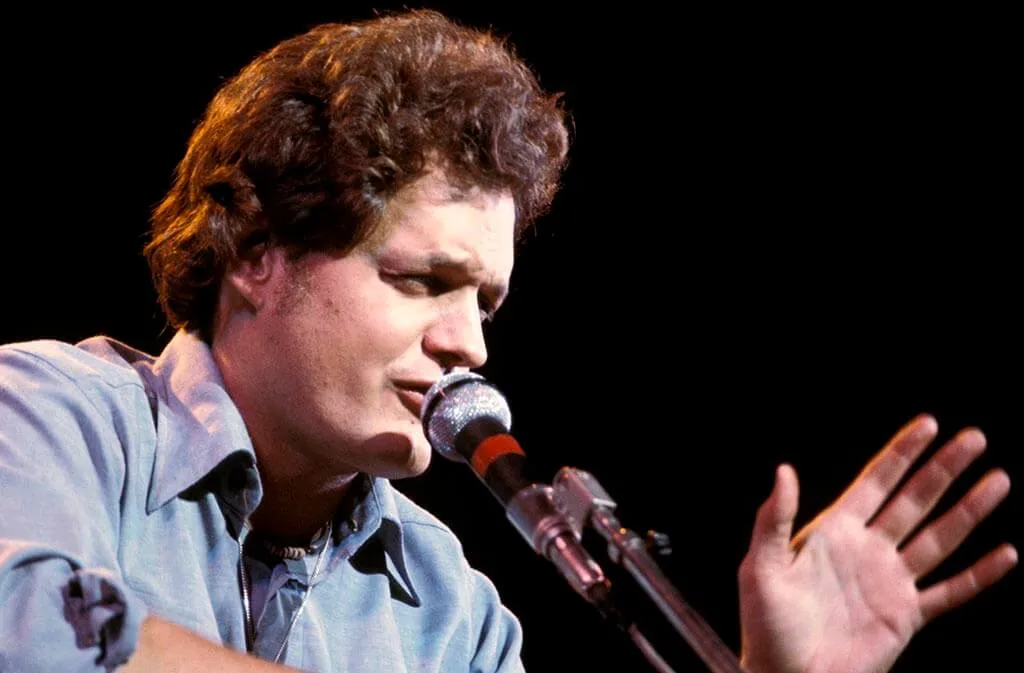 "Cat's in the Cradle" is a song by folk artist Harry Chapin from his album Verities & Balderdash. The song was released in 1974 and peaked at No. 1 on the Billboard Hot 100 in December 1974, and was Chapin's only No. 1 song. Today, it has become known as a staple of folk rock and was inducted into the Grammy Hall of Fame in 2011.
The song originated as a poem that was written by Harry's wife Sandra and was about the relationship between her first husband and his father. Chapin went on to say that the song was about his relationship with his own father and that it "scared him to death."
"Layla" - Derek And The Dominos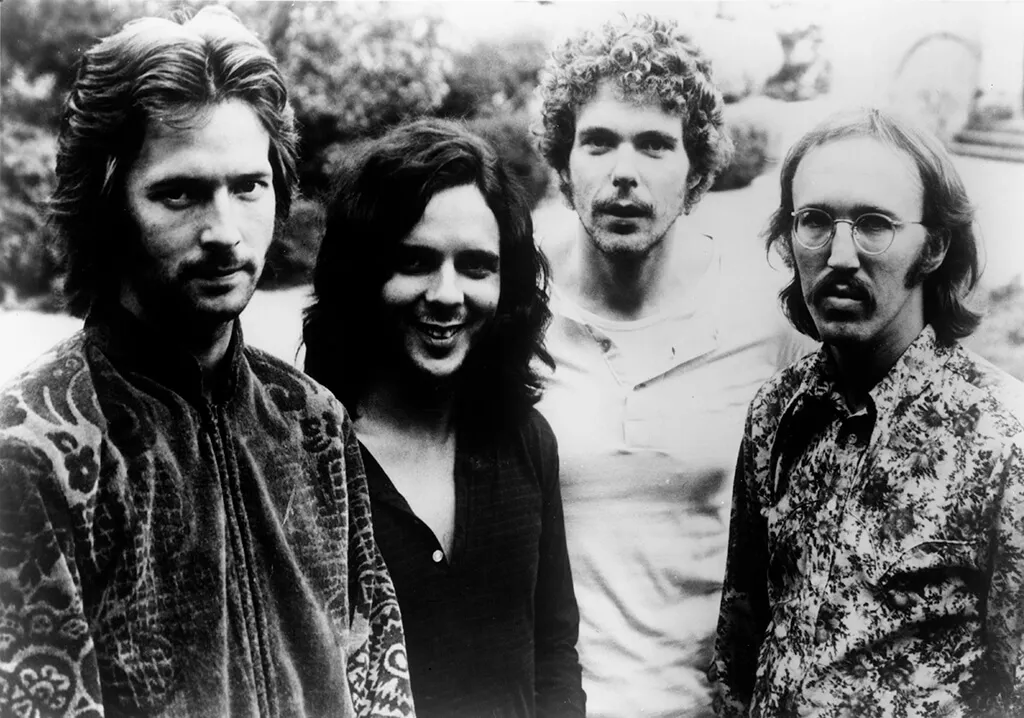 "Layla" was a song written by Eric Clapton and Jim Gordon that was initially released by their blues band Derek and the Dominos. The song was the thirteenth track for their only studio albumLaylaand Other Assorted Love Songs from November 1970.
The song was inspired by a 7th century love story from Arabia that Clapton learned about. However, it was also inspired by Clapton's love for Patti Boyd, wife of his friend and former Beatles member George Harrison. Layla was successful upon its original release and is considered to be one of the greatest rock songs of all time.
"Cat Scratch Fever" - Ted Nugent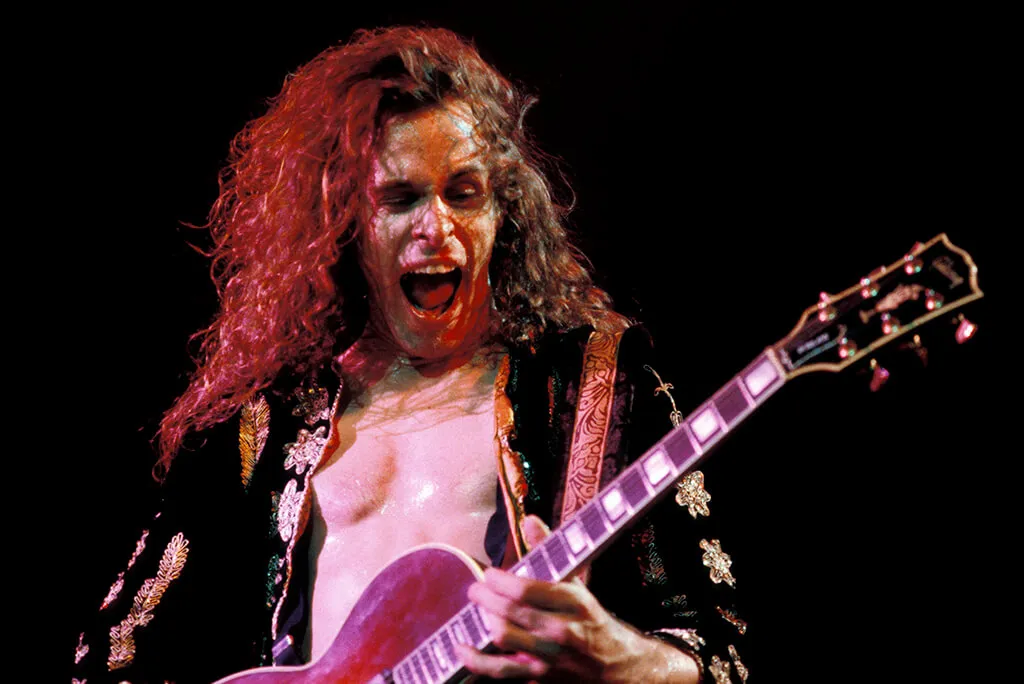 "Cat Scratch Fever" is a song written by rock artist Ted Nugent that was released in Nay 13, 1977 off of the album of the same name. The song is best known for it's simplistic yet effective guitar riff as well as its melody. In 2009, it was ranked as the 32nd best hard rock song of all time by VH1.
The song is about sexually transmitted diseases which most people tend to not fully understand. However, the song was popular, and it made it onto the Billboard Hot 100 chart in the United States at No. 30. Pretty good for a rather inappropriate song.
"Cruel To Be Kind" - Nick Lowe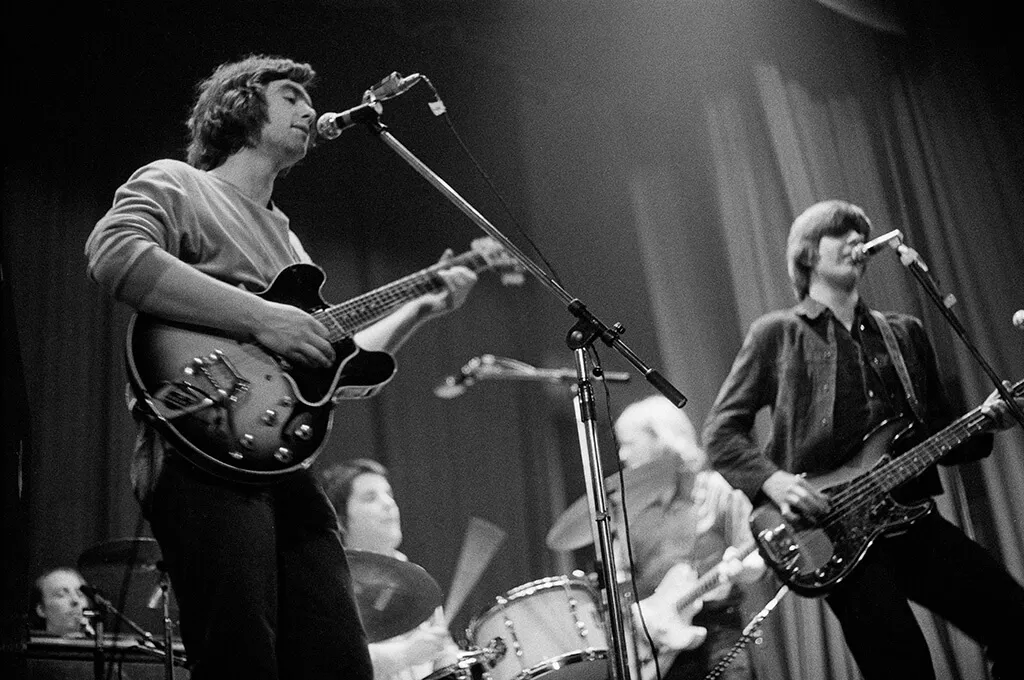 "Cruel To Be Kind" is a song by Nick Lowe released as a single in 1979. The song is co-written by Lowe and former bandmate Ian Gomm. It peaked at No 12 in both the United Kingdom and the United States in the summer, as well as Canada, Australia, and New Zealand. It is one of Lowe's most popular works in the United States and is his only song to make it onto the Top 40 chart.
As it turns out, the song was written while in a former band, with Lowe stating that "I wrote that when I was with a band, Brinsley Schwarz, that I was with from the early '70s to about the mid-'70s. ... We recorded it on a demo, it never came out, and when I signed to Columbia Records the A & R man (Gregg Geller) there at the time suggested I record it again. And I didn't think it would do anything, but he kind of bullied me into it."
"I've Got The Music In Me" - The Kiki Dee Band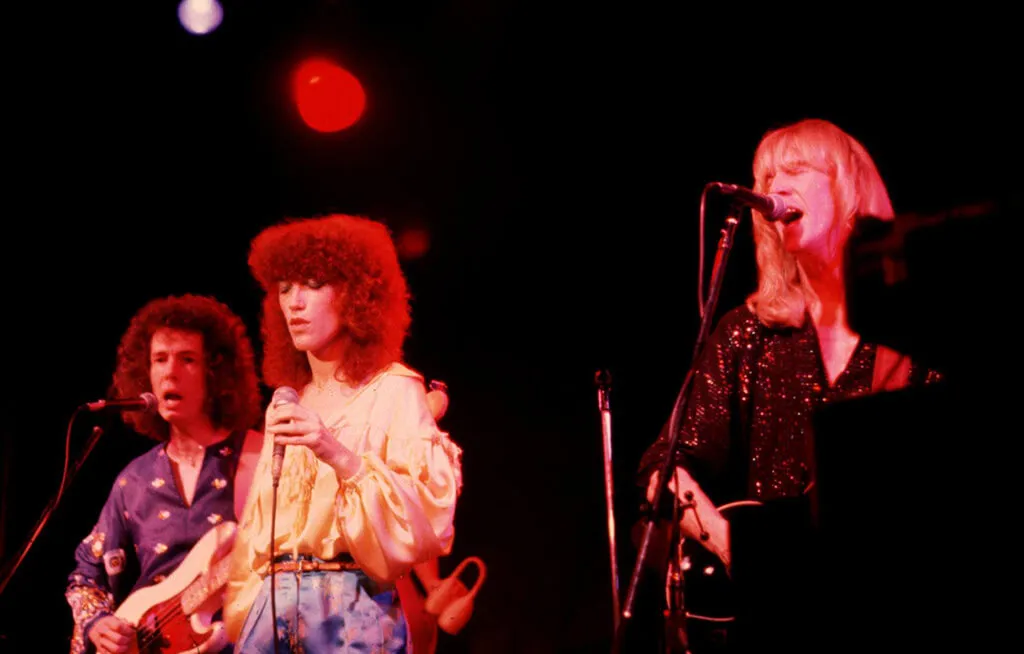 Released in 1974, "I've Got the Music in Me" is a song by The Kiki Dee Band. The hit song was written by Bias Boshell, Kiki Dee's keyboardist at the time. The song reached the UK Singles Chart in September 1974 where it peaked at No. 19 and stayed there for eight weeks straight.
In the United States on the Billboard pop chart, the song reached to be No. 12 on October 19, 1974. However, the song did even better in Canada and peaked at spot No. 9.
"Turn The Beat Around" - Vicki Sue Robinson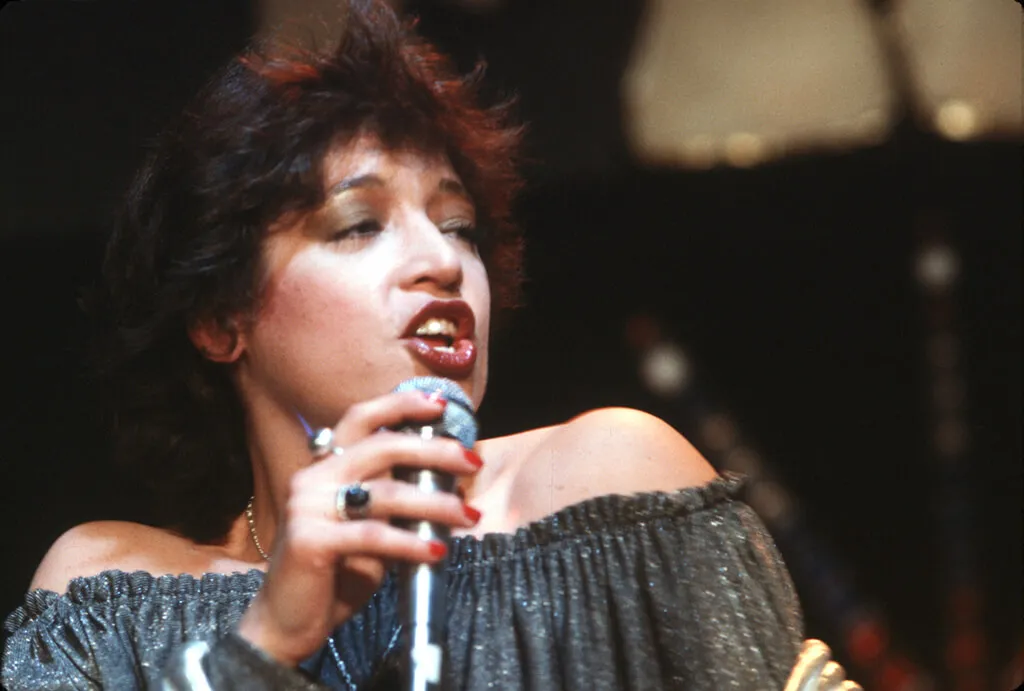 "Turn the Beat Around" is a disco 1976 song written by Gerald Jackson and Peter Jackson, but was performed by Vicki Sue Robinson. The song was featured on her debut album Never Gonna Let You Go. The song was released as the album's single and landed at No. 10 on the Billboard pop chart and No. 73 on the soul chart.
The song also earned Robinson a Grammy nomination for Best Female Pop Vocal. The song was also No. 1 on the disco chart for four weeks, and are still considered to be one of the best disco songs ever released.
"Lovin' You" - Minnie Riperton
"Lovin' You is a hit single by Minnie Riperton from her album Perfect Angel in 1974. The song was a hit single and was written by Riperton and Richard Rudolph, it was produced by Stevie Wonder and Rudolph and the single was released in 1975.
On April 5, 1975, the album reached the No. 1 spot on the US Billboard Hot 100, No. 2 on the UK Singles chart, and No. 3 on the Billboard R&B chart. The song remains popular today, and is ranked as the No. 13 song of all of 1975.
"The Night Chicago Died" - Paper Lace
Although Paper Lace was able to secure three Top 40 singles in the U.K. in 1974, their version of "Billy Don't Be A Hero" was beaten to the top of the charts in the United States by one recorded by Bo Donaldson and the Heywoods.
However, they were able to hit number one in America before the year was out thanks to "The Night Chicago Died," a historically inaccurate tale of urban warfare between Al Capone's Prohibition-era gangsters and the Chicago Police Department. But American listeners at the time found the song too catchy and interesting to fact-check.
"Rock And Roll, Hoochie Koo" - Rick Derringer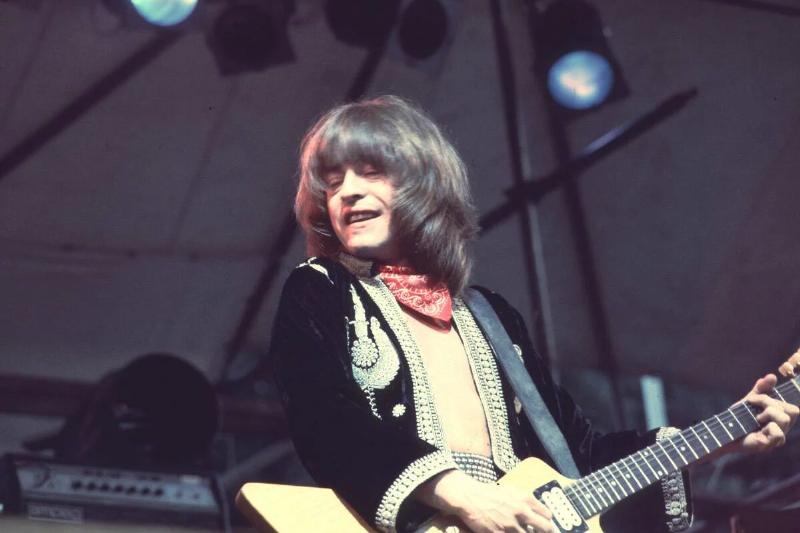 An associate of the musically gifted Winter brothers, Rick Derringer, was once a member of the McCoys, who were best known for their 1965 single "Hang On Sloopy." But after striking out on his own and getting closer to the Winters, Derringer would find some brief success in 1973 with "Rock And Roll Hoochie Koo."
Listeners were entranced by Derringer's guitar playing and the song's heavy-rocking sound, even if they didn't quite know what "hoochie koo" meant. According to American Songwriter, it just describes a playful, freewheeling state of mind.
"Grandma Got Run Over By A Reindeer" - Elmo & Patsy
Although it's a polarizing song, to say the least, the bizarre holiday novelty "Grandma Got Run Over By A Reindeer" eventually proved popular enough to make the former couple Elmo Shropshire and Patsy Trig one-hit wonders. They self-released the song in San Francisco in 1979, but it improbably spread beyond that city and became a nationwide hit over the next five years.
According to the Frankfort Community Public Library, "Grandma Got Run Over By A Reindeer" was written two years earlier by Randy Brooks, who was inspired to write a darkly comedic take on the tearjerking Merle Haggard song "Grandma's Christmas Card."
"One Tin Soldier" - Coven
Although "One Tine Soldier" had previously been a hit in 1969, a cover version recorded for the movie Billy Jack by Jinx Dawson of Coven hit number 26 on the Billboard Hot 100 in 1971. According to Allmusic, her band would re-record the song, which somehow got it to chart again in 1973 and 1974.
Despite how much care Coven put into these covers, "One Tin Soldier" was a somewhat uncharacteristic song for Coven, who were otherwise known to be a psychedelic rock band that rivaled Black Sabbath in how explicitly they explored occult themes.
"The Hustle" - Van McCoy
Van McCoy was an acclaimed composer and arranger, but his biggest cultural impact saw him arguably kick off the entire Disco movement of the 1970s with just one infectious song. According to The History Channel, "The Hustle" topped both the Billboard Hot 100 and the organization's Hot Soul Singles chart at the same time in 1975.
And while the song didn't feature instructions for how to do The Hustle, that didn't stop dancers throughout the nation from figuring it out. Indeed, the ambiguity of the song allowed variants like the Latin Hustle, the Line Hustle, and the New York hustle to spring up in various regions. Sadly, McCoy wouldn't be able to enjoy his success for long, as he passed away from a heart attack in 1979.
"Star Wars Theme / Cantina Band" - Meco
In 1977, the first Star Wars movie had just come out, and while the sci-fi franchise hadn't quite grown into the cultural juggernaut it is today, it was nonetheless a major sensation. At the same time that moviegoers couldn't get enough of the high-stakes space adventure, disco maintained its stranglehold on the pop music world.
This gave one record producer named Meco the idea to combine the two sensations, which he did in the form of a disco-infused medley of both the main Star Wars theme and the similarly iconic tune these fellows play in the Mos Eisley Cantina.
"Float On" - The Floaters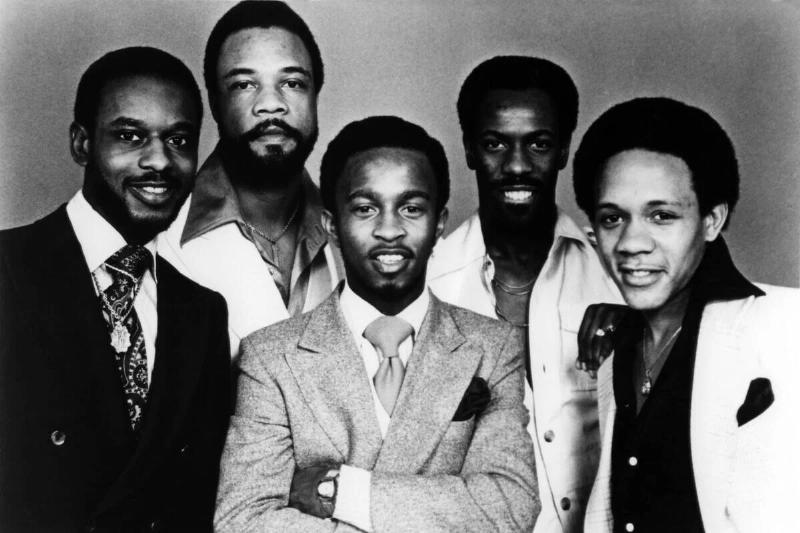 Although the name is likely to inspire some snickers nowadays, The Floaters were nonetheless a legitimately popular act in 1977 thanks to their relaxing, romantic track, "Float On." Despite running for almost 12 minutes, Allmusic noted that the breezy song would top both Billboard's R&B charts and the U.K. pop charts.
As for what happens in the song, the answer is actually fairly straightforward despite the song's length. Each eligible bachelor shown here introduces himself with his astrological sign and then explains what kind of woman he's hoping to attract.
"Turn The Beat Around" - Vicki Sue Robinson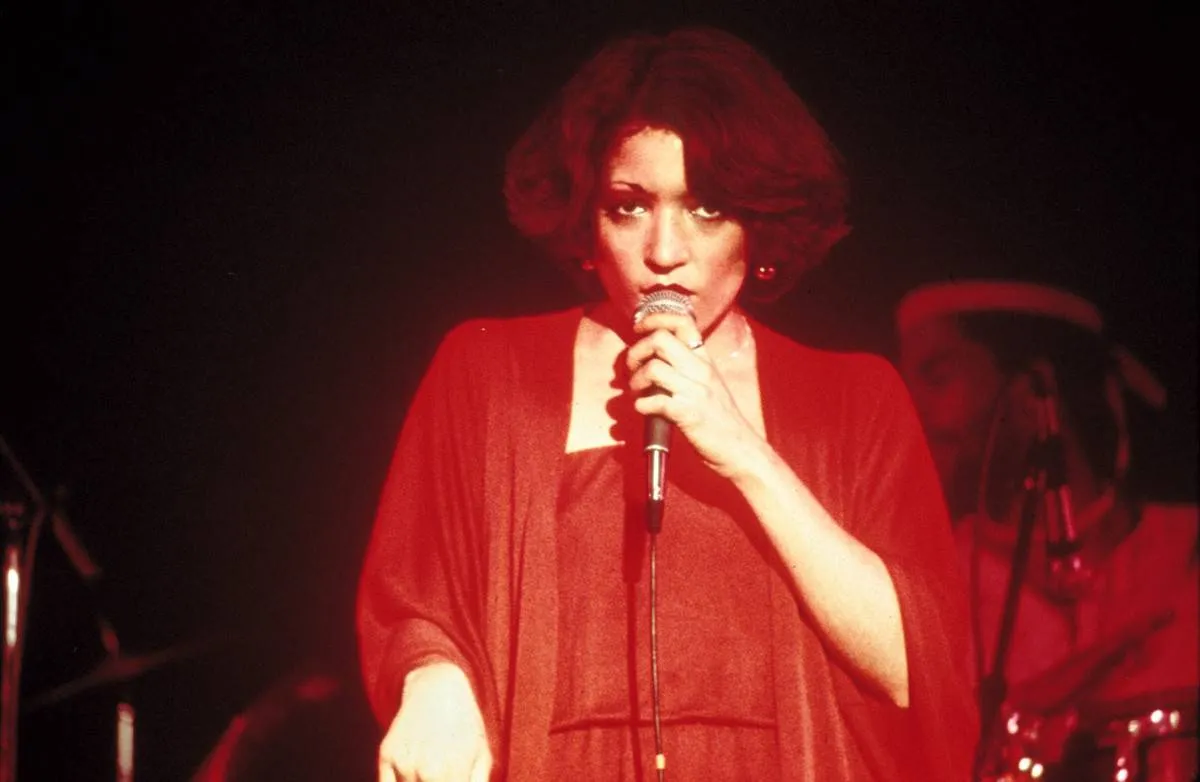 According to the band Touch Of Class's website, brothers Pete and Gerald Jackson had originally written the disco track for their group but were compelled to pass it over to Vicki Sue Robinson after their label representative didn't care for it. Robinson would end up taking the song to number ten on the Billboard Hot 100.
In Pete's words, "They said, 'We don't like that one. The lyrics move too fast. You have that jungle beat in there. It's not what's happening …' We said, 'Okay,' and we left. I said, 'Gerald, let's give it to Al's girlfriend.' She said she needed one more song to complete her album."
"Timothy" - The Buoys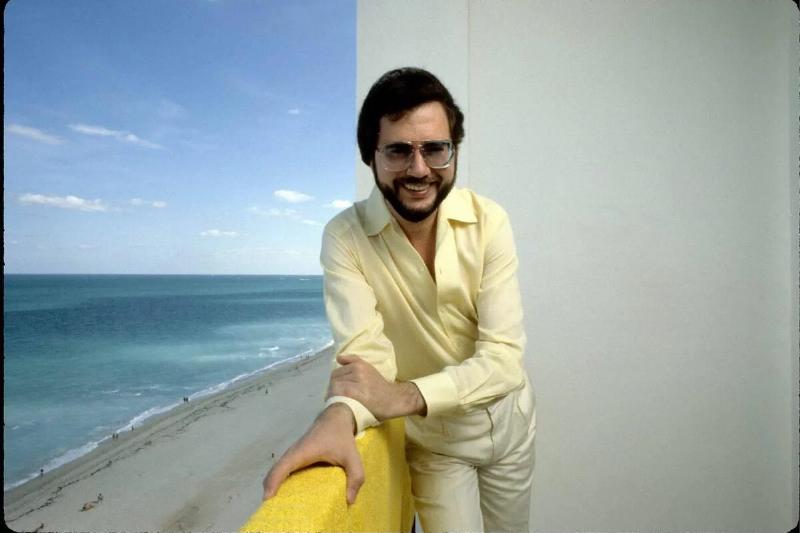 After "Escape" songwriter Rupert Holmes found that The Buoys' single "These Days" wasn't getting any attention, he decided to raise the band's profile by intentionally writing a song that would get banned from the radio. As he saw it, the fastest way to get teens to listen to a song was to tell them they couldn't, and there's no such thing as bad publicity. So after seeing Suddenly Last Summer, he decided to write a song that incorporated cannibalism.
As Far Out Magazine quoted Holmes as saying, "So I thought, cannibalism during a mining disaster, that'll get banned. It's not like I'm really telling people to go out and eat someone, this is just this dark, horrible thing that happened in this story."
"Disco Duck" - Rick Dees And His Cast Of Idiots
As his short-lived group's self-deprecating name would suggest, Radio DJ and personality Rick Dees never intended "Disco Duck" to be a serious recording. But Stereogum reported that just five days before the song hit number one in 1976, it got Dees in serious trouble with his Memphis employer. The management prohibited him from playing his novelty song due to FCC rules regarding conflicts of interest, and competing stations didn't want to play it either. Moreover, when Dees let listeners in on this predicament, he was fired on the spot.
But while his follow-up "Dis-Gorilla" failed to chart anywhere near as high as "Disco Duck," Dees didn't have difficulty securing a new day job as his station's rival across town hired him soon after he was fired. And on their station, Dees was allowed to play "Disco Duck" all he wanted.
"Mississippi Queen" - Mountain
Although the band Mountain has earned a great deal of respect in classic rock circles — particularly thanks to the acclaimed guitar playing of Leslie West (far right) — they never released a single that outperformed "Mississippi Queen" in 1970. Now recognized as a classic rock staple, the song made it to number 21 on the Billboard Hot 1200 following its release.
Despite the fact that they couldn't catch lighting in a bottle again, Mountain would earn enough fans to power the release of eight albums between 1970 and 2007.
"Born To Be Alive" - Patrick Hernandez
Although it fit the mold of the disco era when "Born To Be Alive" was released in 1978, the song's energetic beats and ethos about living life to the fullest allowed it to maintain some relevance in the decades that followed. However, that doesn't mean the same would necessarily be true for Patrick Hernandez as an artist, as the song would turn out to be his only hit.
While the French singer would make frequent television appearances in his home country in the years after "Born To Be Alive" succeeded, his name all but disappeared from the United States after his follow-ups failed to sell.
"King Tut" - Steve Martin
Although Steve Martin has spent decades as a successful actor and comedian, his early success had enough momentum behind it that he was also able to get one of his comedy songs to chart on the Billboard Hot 100. This was "King Tut," and it made it to number 17 in 1978.
An irreverent and fictionalized tale of the life of King Tutankhamun, Martin's unauthorized biography of the youthful pharaoh suggested he was born in Arizona and "buried in his jammies." He also presented Tutankhamun as more of a funky, swinging fellow than he likely was.
Bobby Bloom - "Montego Bay"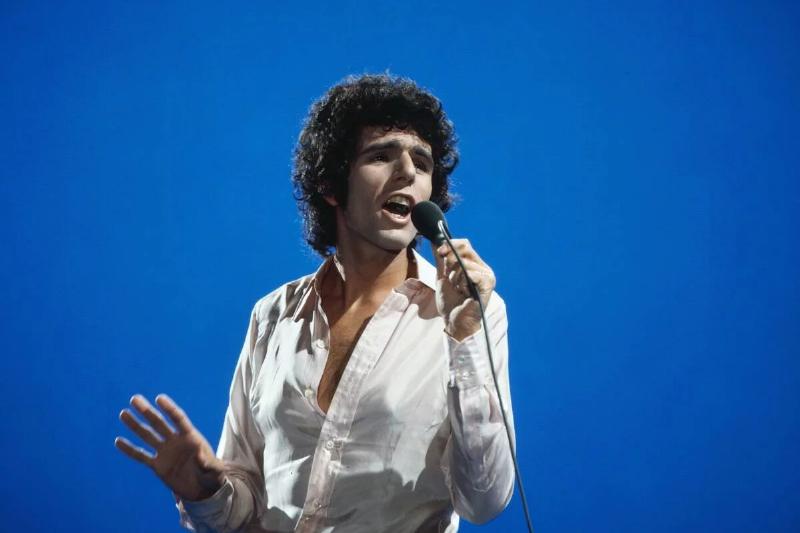 Born in Brooklyn, Bobby Bloom achieved a top ten Billboard hit and found similar success in multiple countries with his 1970 song, "Montego Bay." The ode to the Jamaican city was notably upbeat and bouncy, and while Bloom wouldn't be able to capture further success with his other work, listeners would continue to enjoy the tune into the '80s.
Granted, "Montego Bay" would see its legacy helped along by a similarly bouncy and fun cover version from 1986 by British Reggae act Amazulu. Their version would only hit number 90 in the United States but proved a top 20 hit in the U.K.
"Ma Belle Amie" - The Tee Set
Although they were known as just "Tee-Set" in their native Netherlands, this Dutch pop band was able to score a top-five hit in The United States with "Ma Belle Amie" in 1970. Catching the listener's ear with lead singer Peter Tetteroo's smooth, raspy voice, this bubblegum love song captured America's heart for a brief, shining moment.
But while they wouldn't chart nearly as high in North America in the years that followed, they were able to notch a number-one hit in The Netherlands with "She Likes Weeds."
"My Baby Loves Lovin" - White Plains
At face value, "My Baby Loves Lovin" by White Plains was another interchangeable bubblegum song by a group of musicians who were nebulously thrown together under a vague name. And like many bubblegum hits of the era, it was catchy enough to hit number 13 on the Billboard Hot 100 but disposable enough not to result in any meaningful follow-up.
However, the Los Angeles Public Library noted that this song, along with "Love Grows (Where My Rosemary Goes)," was part of a legendary run session singer Tony Burrows (had) as the "voice of 1970." He earned this title by lending his voice to a string of five different hits from five different bands from that year alone.
"Reflections Of My Life" - Marmalade
By the time they wrote "Reflections Of My Life" in 1969, Marmalade had largely been known for a cover of The Beatles song, "Ob-La-Di, Ob-La-Da." But the song would see the band makes its own mark before the year was out, as it reached number three on the U.K. charts.
However, "Reflections Of My Life" is largely considered a '70s hit in the United States because it wasn't until the following year that it reached number ten on the Billboard Hot 100. But while listeners stateside could clearly relate to this song about the struggles of life, that didn't mean they stuck around for any follow-up.
"Brandy (You're A Fine Girl)" - Looking Glass
Although Looking Glass was characterized as part of the Jersey Shore Sound, that essentially means they formed near the Jersey Shore because that term doesn't refer to any specific sound. For instance, both Frankie Valli and Bruce Springsteen were also supposedly a part of that sound despite working with entirely different musical styles.
But while Looking Glass wouldn't represent that sound on the national stage for long, they made quite the impact when they were around. After all, their simple but effective love song "Brandy" would hit number one on both the Billboard Hot 100 and the Cash Box Top 100 in 1972.
"All The Young Dudes" - Mott The Hoople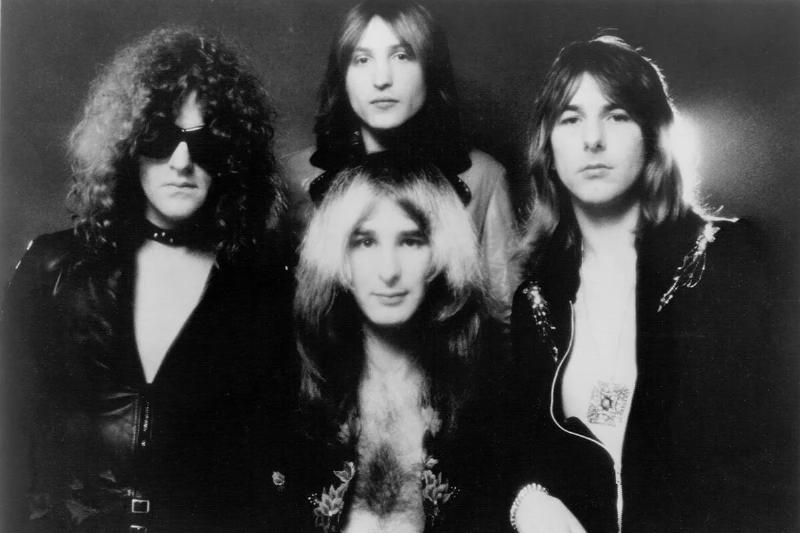 Although "All The Young Dudes" would become the flagship song for English rock band Mott The Hoople, it wasn't actually written by them. Instead, their career-making 1972 hit came from none other than David Bowie. As Chris O'Leary wrote in Rebel Rebel: All the Songs of David Bowie From '64 to '76, Bowie had originally offered them "Suffragette City," but the band turned it down because they didn't feel it fit them.
However, they felt differently once he played "All The Young Dudes" for them, jumping at the chance to record the song that would practically end up defining them.
"Because The Night" - Patti Smith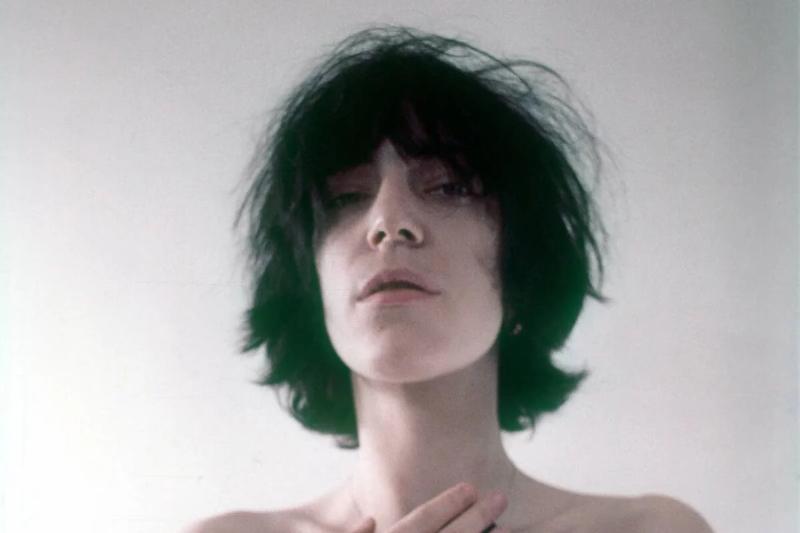 Many musicians and fans alike would balk at the idea of calling proto-punk legend Patti Smith a one hit wonder, but it's nonetheless true that classics like "Gloria" were largely recognized in retrospect.
However, whether it's due to luck, that special X-factor, or the co-writing credit from Bruce Springsteen, one exception comes in the from of "Because The Night." That actually charted the year it was release and made it to number 13 by June of 1978.