All Of These Real-Life Relationships Started Off With A Big Bang (Theory)
From Kaley Cuoco's Penny dating Leonard to Jim Parson's Sheldon Cooper finding love in Amy Farrah Fowler, the cast of the hit CBS series The Big Bang Theory has had quite the on-screen romances. It begs the question, though, who are their real-life partners?
Unfortunately for fans of the show, none of the series' favorites wound up together in real life. But that doesn't mean we're not interested to see who some of the smartest fictional people on TV (well, and Penny) ended up dating and marrying throughout the years!
Kaley Cuoco Married Karl Cook In 2018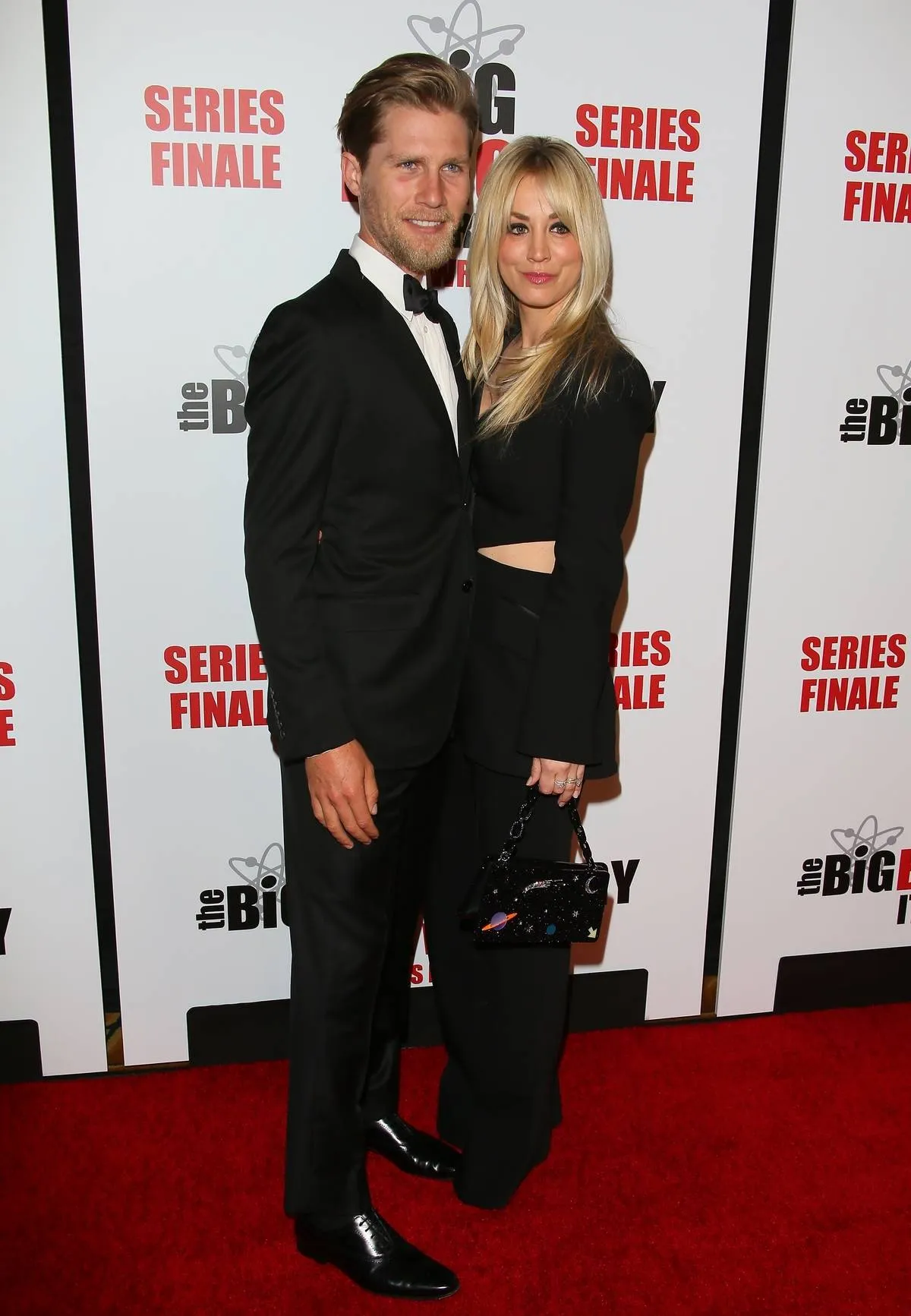 A lot of media attention has surrounded Kaley Cuoco's various relationships throughout the years, including when she secretly dated her co-star Johnny Galecki, aka her on-screen boyfriend turned husband. But it seems like the actress who plays Penny in The Big Bang Theory has finally found happiness.
In 2016, Cuoco began dating equestrian Karl Cook, the son of billionaire Scott Cook. Their relationship hit the ground running, and the two were engaged the next year on Cuoco's 32nd birthday. They tied the knot in 2018.
Kunal Nayyar Wed Former Miss India Winner Neha Kapur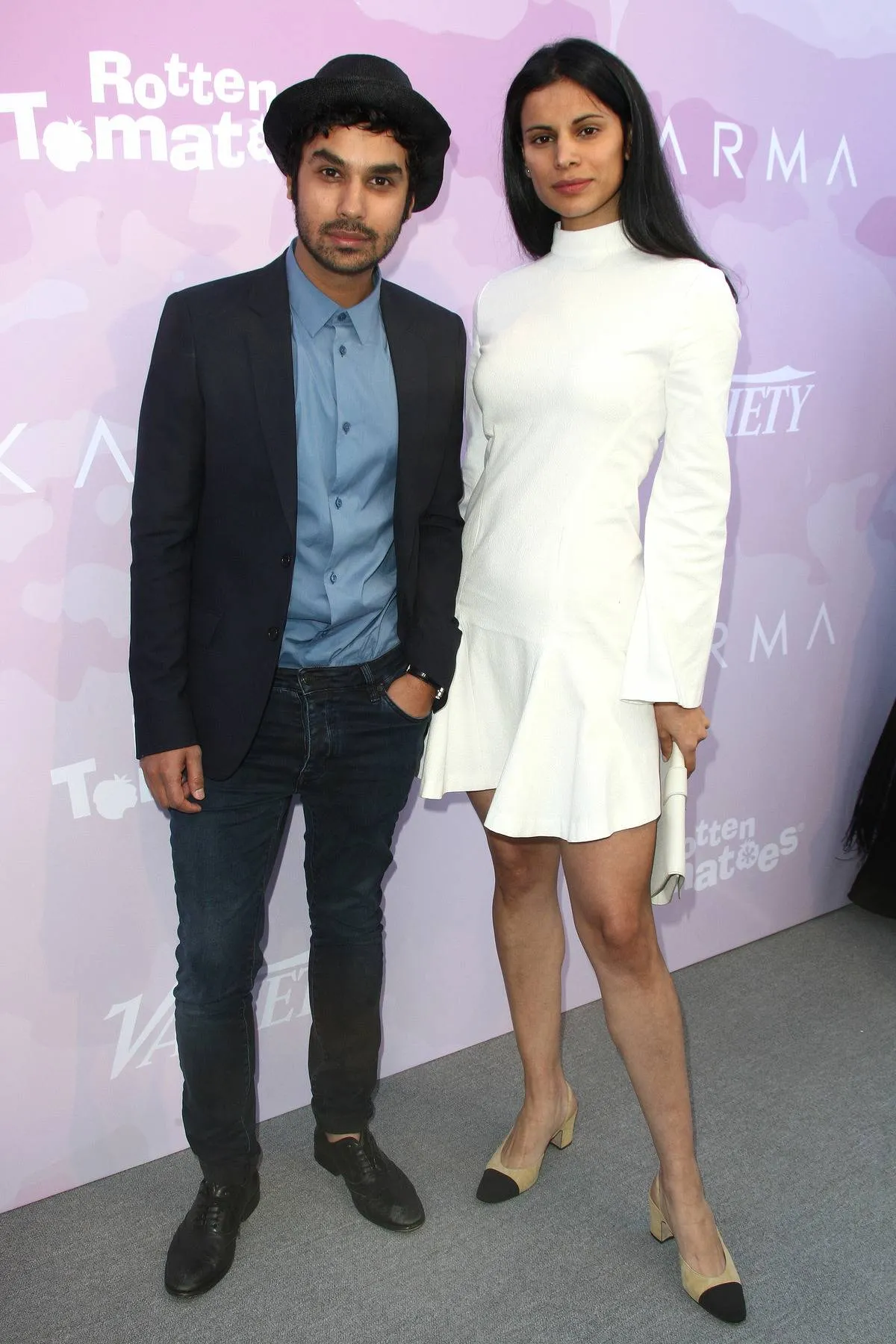 In The Big Bang Theory, Kunal Nayyar plays Raj Koothrappali, an extremely intelligent astrophysicist and best friend to Howard. However, he does have a character flaw. Raj is extremely shy in front of women, not being able to say one word and completely freezing up!
Well, it's safe to say Nayyar doesn't have the same issue as his character. We mean, have you seen his wife, Neha Kapur? The former Miss India winner is gorgeous!
Jim Parsons Married Todd Spiewak In 2017
Jim Parsons plays a fan favorite on The Big Bang Theory, the genius physicist Dr. Sheldon Cooper. On the show, fans watch as he goes from being somewhat of a social outcast to having a group of friends who care about him, including a lady friend!
While Parsons character might end up marrying Amy Farrah Fowler on the show, in real life, he said "I do" to his long-term boyfriend, Todd Spiewak. The two were married in the Rainbow Room at Rockefeller Center in 2017.
Johnny Galecki Has A Son With Alaina Meyer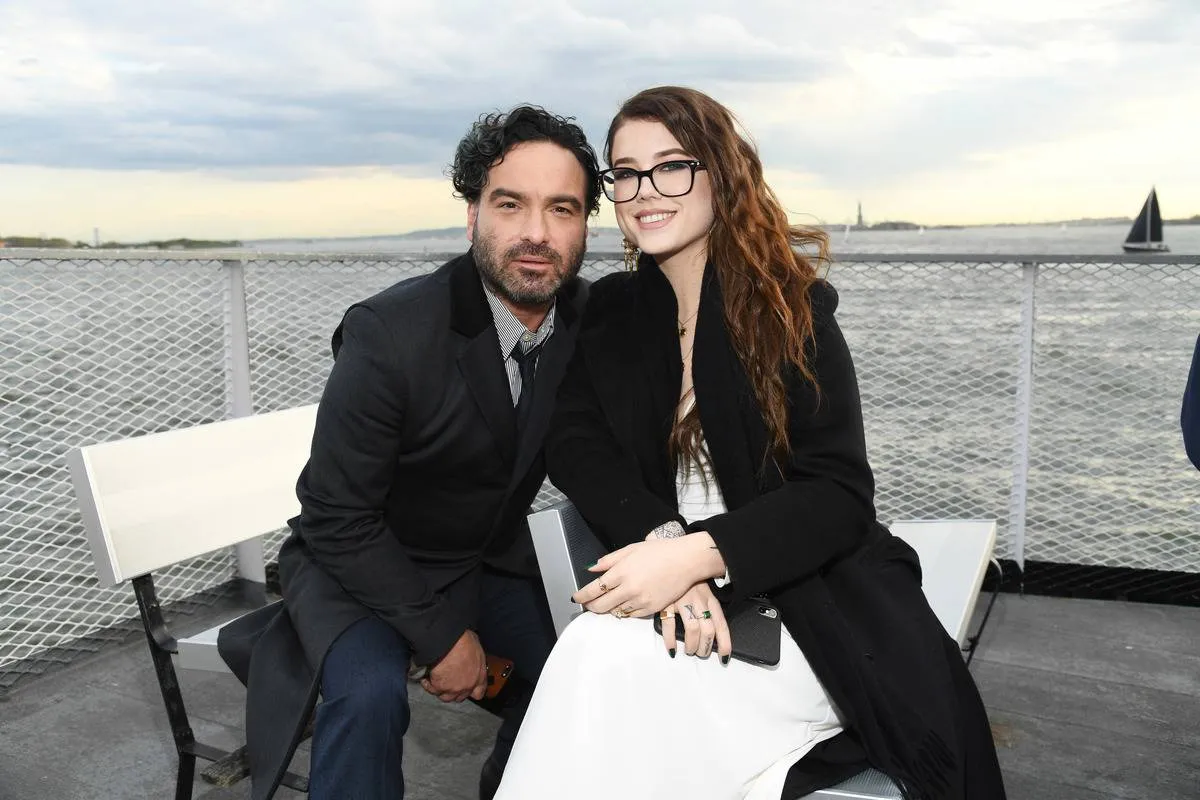 Actor Johnny Galecki plays experimental physicist Leonard Hofstadter on The Big Bang Theory. Remarkably, his character winds up wooing the pretty girl across the hall, Penny, played by Kaley Cuoco. But Cuoco didn't capture Galecki's heart in real life.
That role goes to model Alaina Meyer. The actor and model began dating in August of 2018. Then, in 2019, the two announced that they were expecting their first child together. They welcomed a baby boy, Avery, into the world later that year.
Melissa Rauch Took Winston Rauch's Last Name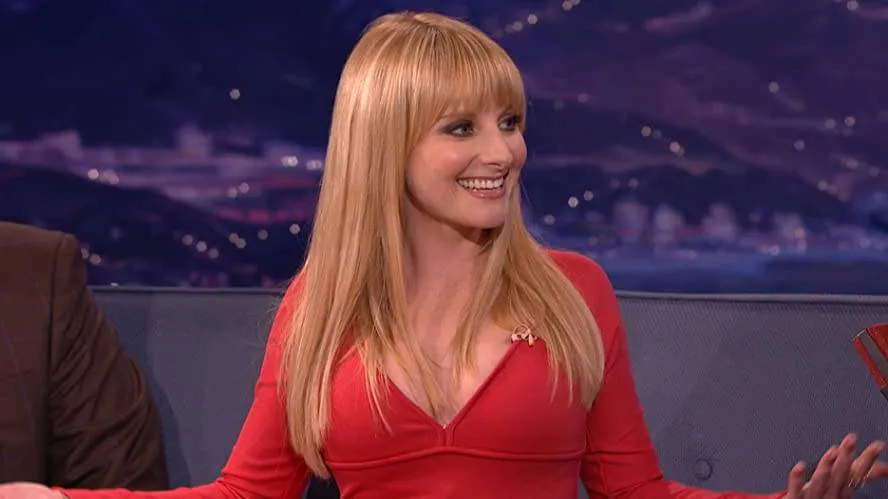 Melissa Rauch's character Bernadette is known for her high-pitched voice, short temper, and hard-core love for her friends. She is also Howard's love interest, and despite his weird courting techniques, the two wind up getting married and having kids.
We're going to guess her real-life husband, Winston Rauch didn't win over Melissa in quite the same way! But whatever he did, it worked! The two have been married since 2007, and the actress even took on his last name.
Mayim Bialik Was Married For A Decade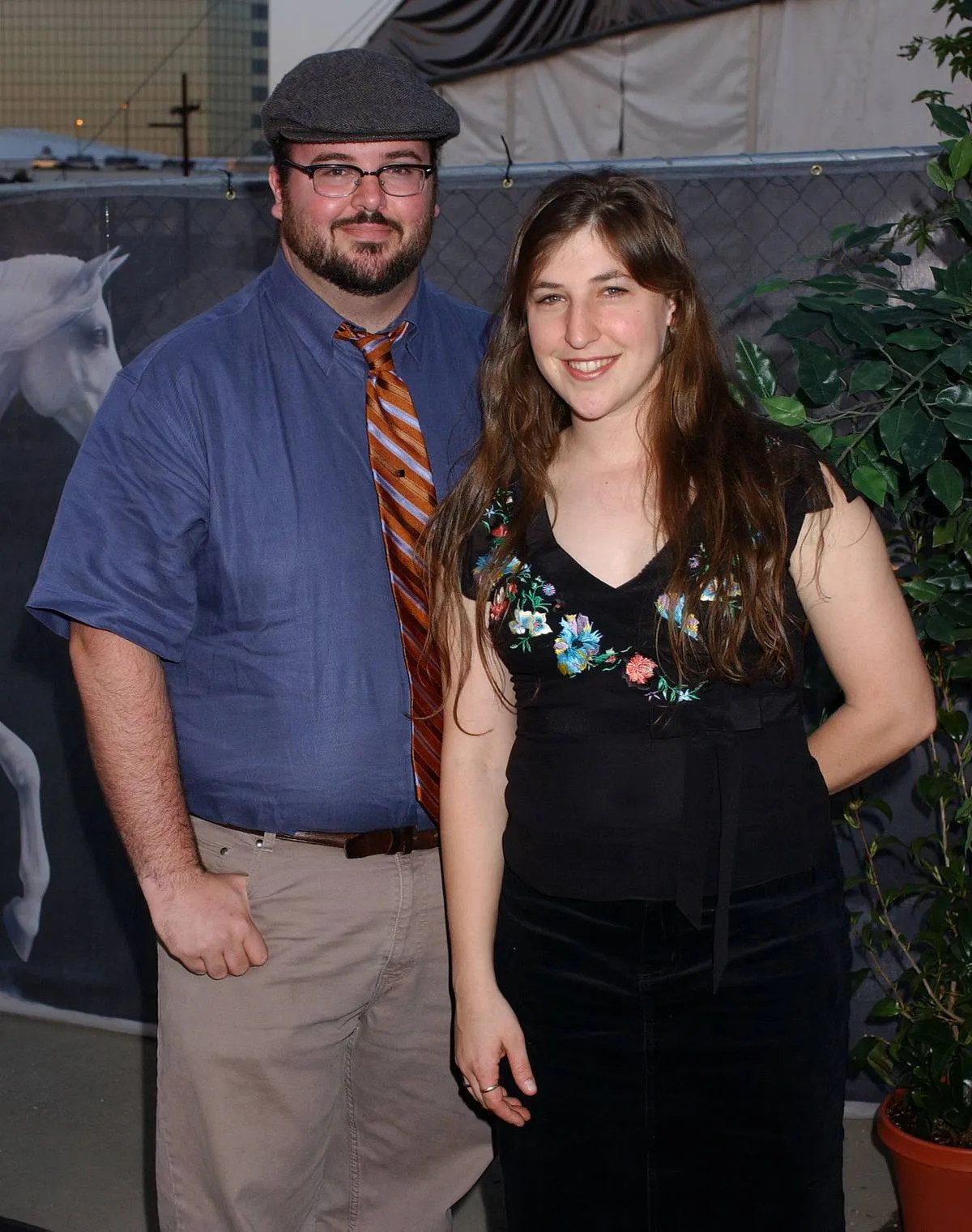 Actress Mayim Bialik plays the quirky Dr. Amy Farrah Fowler in the hit sitcom, a brilliant neuroscientist who captures the attention of one Dr. Sheldon Cooper. Of course, she doesn't really give him a choice in the matter, but that's fine.
Of course, the actress didn't force former husband Michael Stone to be with her! The two married back in 2003 in a Victorian-themed wedding and have two sons together, but after nearly a decade being together the two split.
Simon Helberg Is Married To Actress Jocelyn Towne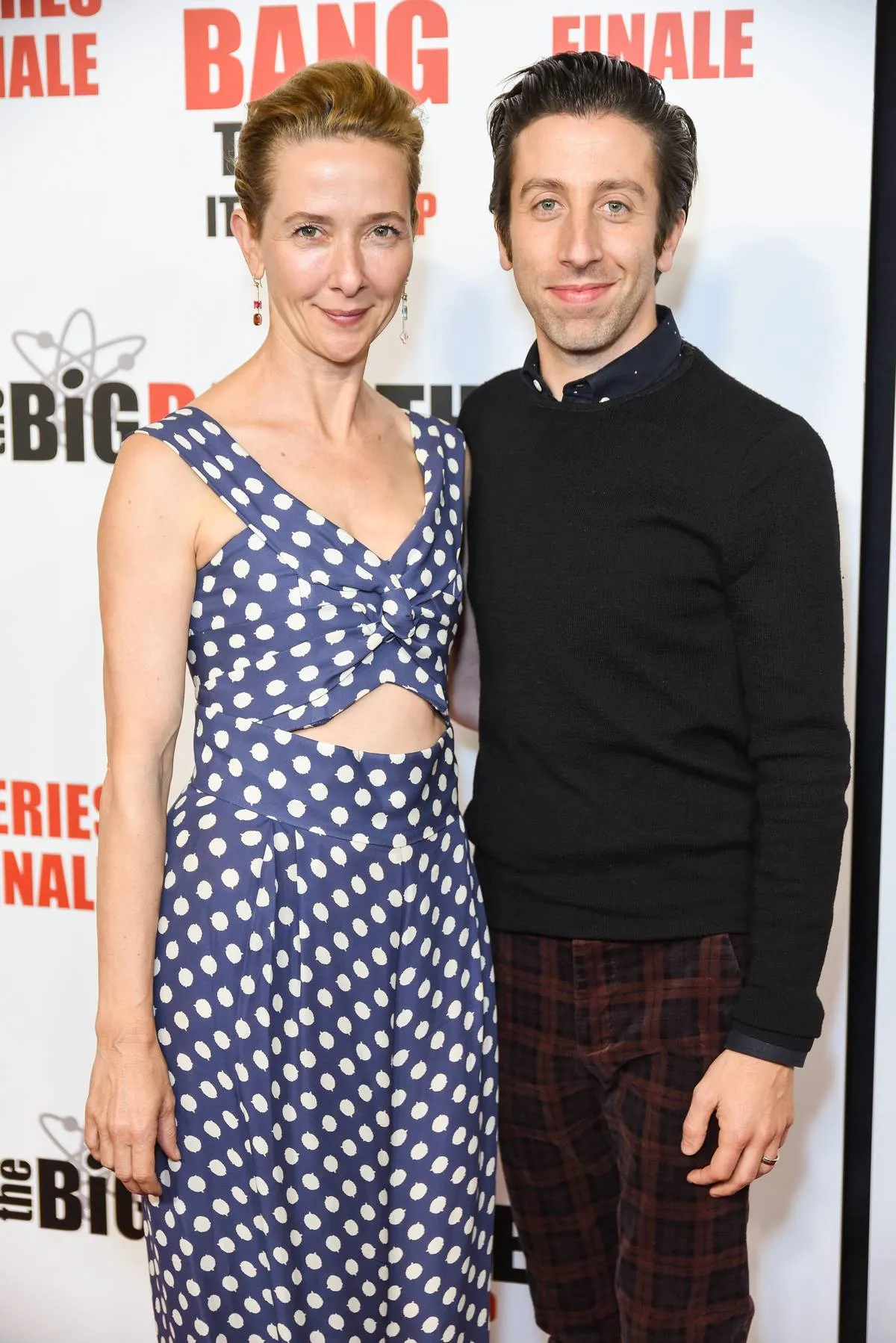 While it took Howard a little bit of time to find true love on The Big Bang Theory, actor Simon Helberg's been married behind the scenes since 2007. That's right; the quirky man found a wife in actress and producer Jocelyn Towne.
The two aren't just married either; they actually have two children together -- a daughter named Adeline and a son, Wilder. What, no homage to the wildly successful show you were part of, Simon?
Kaley Cuoco And Bret Bollinger Dated From 2012 to 2013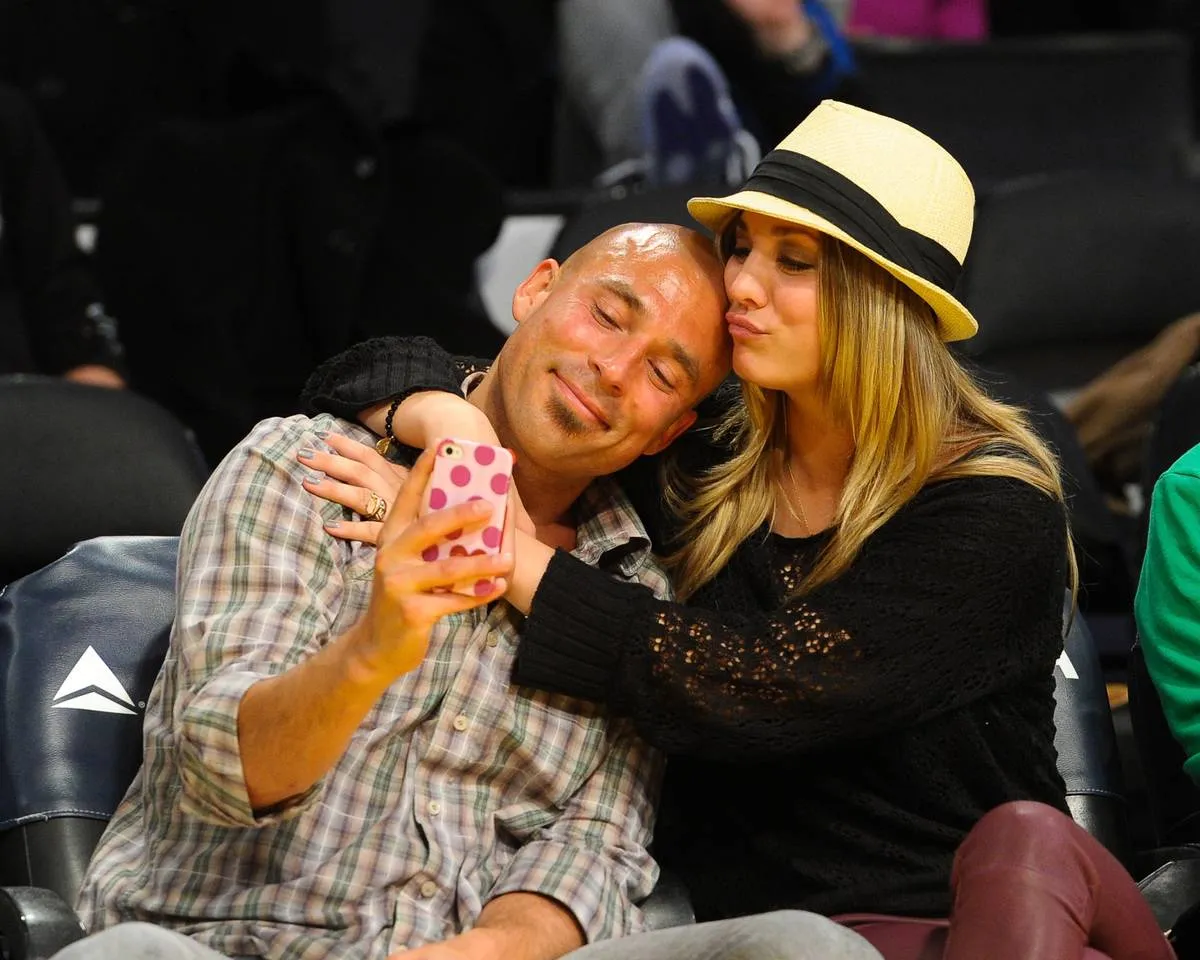 Kaley Cuoco and former boyfriend Bret Bollinger went public with their relationship in 2012 when they were spotted packing on some serious PDA at a Lakers basketball game in Los Angeles.
No one wanted to say it, but we're fairly certain the year-long relationship was a total rebound (pun intended) on the actress's side. She had just come off a broken engagement with Josh Resnik, after all! The Big Bang actress and Pepper singer called it quits in 2013.
Johnny Galecki Dated Roseanne Co-Star Sara Gilbert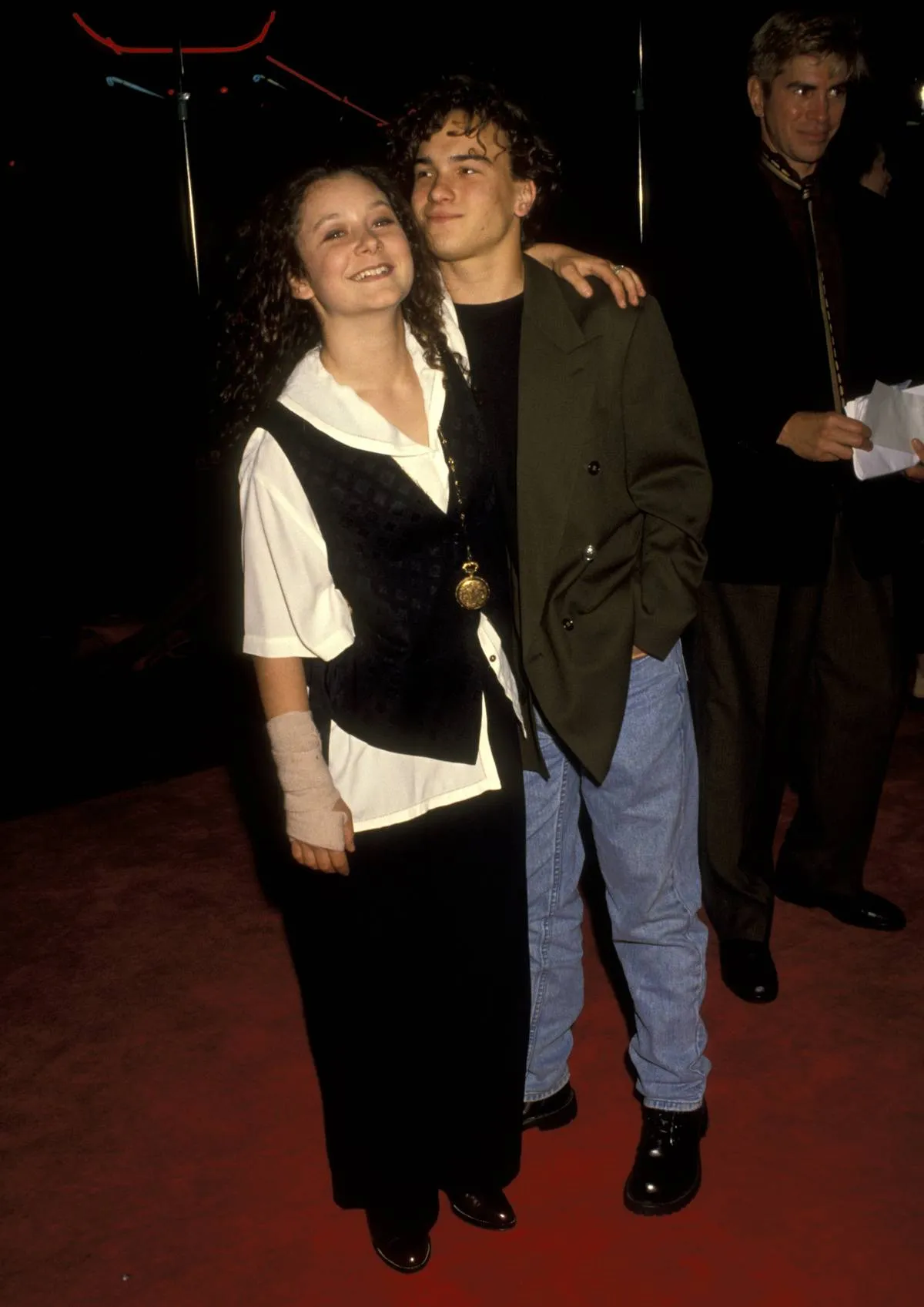 In 1992, Johnny Galecki, aka Leonard Hofstadter, dated former Roseanne co-star Sara Gilbert. The two met on set, hitting it off and becoming a publicist's dream by going public with their relationship.
They were the two young and attractive actors on the show, so it was a PR goldmine during the 90s. Their relationship didn't last. But Gilbert did wind up on the show a few times as Leonard and Howard's love interest and Sheldon's nemesis Leslie Winkle.
Kaley Cuoco And Josh Resnik Were Briefly Engaged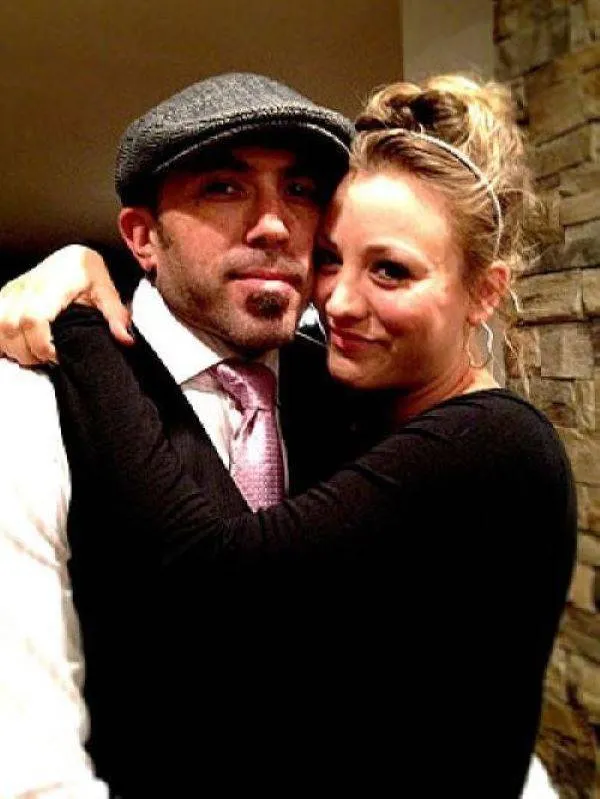 The year 2011 ended with a, wait for it, big bang for actress Kaley Cuoco. After dating Los Angeles addiction specialist Josh Resnik for a little while, he popped the question while the two were spending a quiet evening at home in October.
The newly engaged couple seemed to be on cloud nine, making wedding preparations together. So, it came as a surprise when Cuoco called off the engagement only five months later. The actress never gave a reason for the split, focusing on moving on.
John Ross Bowie And Jamie Denbo Married In 2004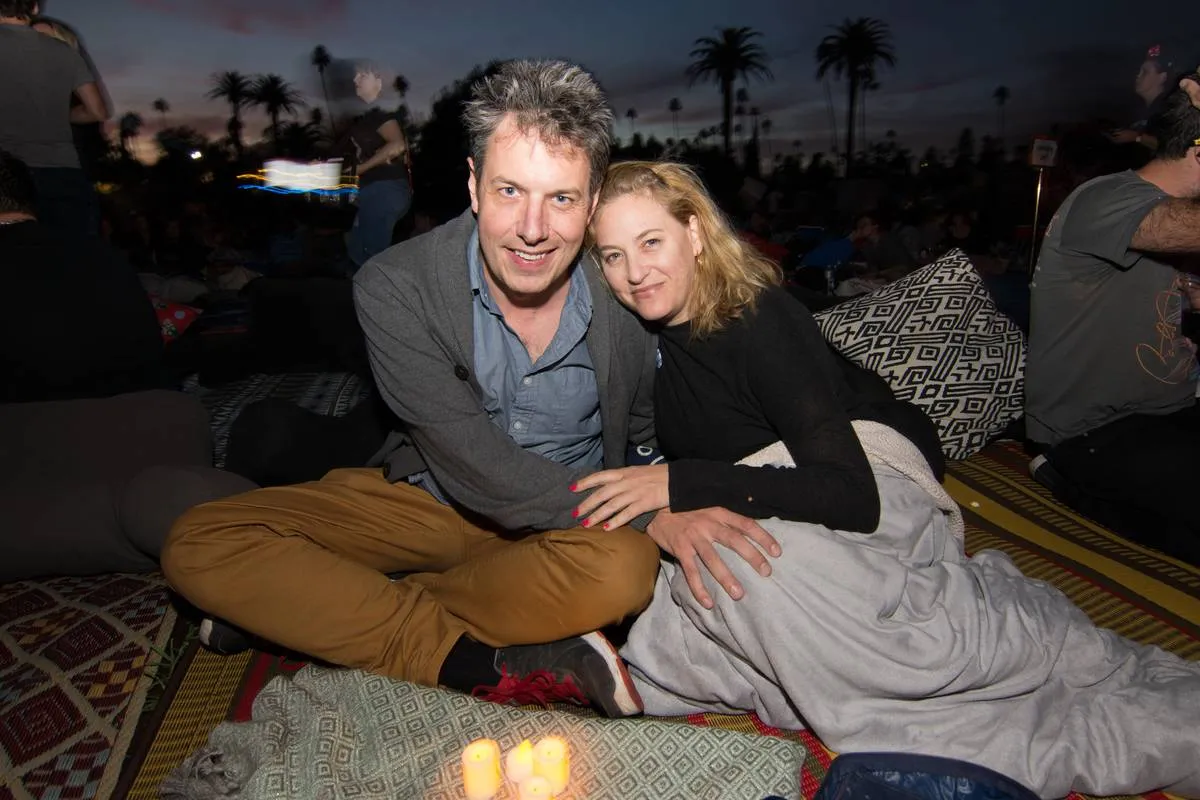 John Ross Bowie played the unlikable Dr. Barry Kripke in guest appearances on The Big Bang Theory. And while Bowie's character isn't one fans are excited to see on-screen, his actress wife seems to like him well enough!
While Jamie Denbo never guest-starred on Big Bang like her husband, she has appeared in some pretty well-known projects, such as Ghostbusters, and is quite the witty comedian. The two actors tied the knot back in 2004 and have been going strong ever since.
Co-Stars Johnny Galecki And Kaley Cuoco Dated For Two Years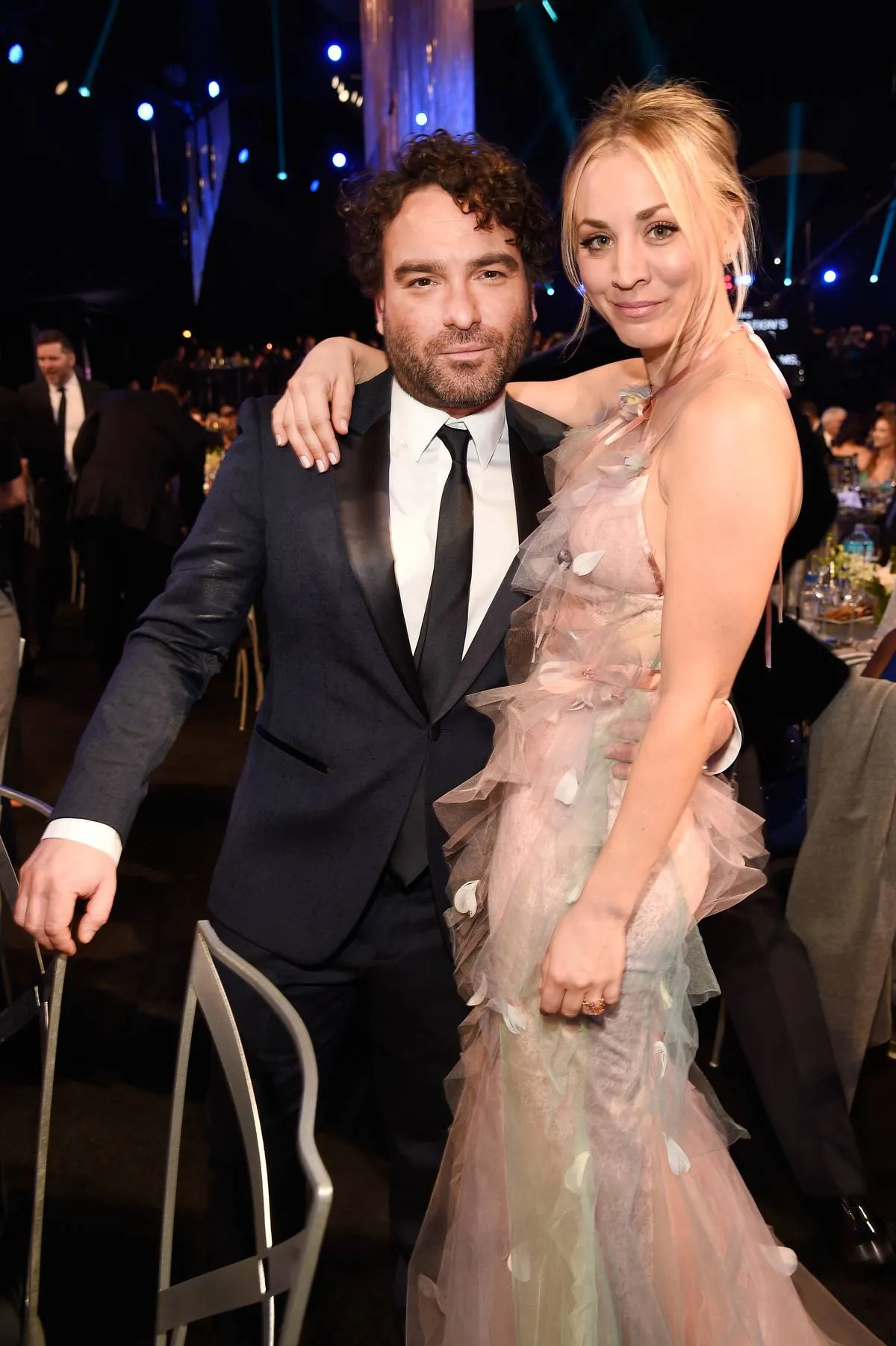 When it came out that Big Bang actors Johnny Galecki and Kaley Cuoco were dating in 2008, fans were ecstatic. Nerdy Leonard and the girl next door Penny were dating in real life, what could possibly be better?
During their time together, the two were able to keep their relationship pretty under wraps, much to the public disdain. And while their characters wind up getting married, the two actors weren't able to make their love last, breaking up in 2010.
Johnny Galecki Dated Actress Laura Harris In The Late 90s
Johnny Galecki met Canadian actress Laura Harris on the set of the mystery crime thriller Suicide Kings. They wound up dating for two years in the late 90s, from 1996 to 1998. However, things didn't last, and the two went their separate ways.
Obviously, Galecki ended up finding super-stardom on The Big Bang Theory. But what happened to Harris? Well, the actress has actually done a lot of voice work on series such as Hulk and the Agents of S.M.A.S.H. and Astonishing X-Men.
Wil And Anne Wheaton Have Been Going Strong Since 1999
One of the running gags in The Big Bang Theory is the weird rivalry between Sheldon and Wil Wheaton, played by, who else, Wil Wheaton. In the show, the actor plays a crabby version of himself and wants pretty much nothing to do with the know-it-all physicist.
As it turns out, his actual persona isn't entirely crabby, and he was able to lock down a long marriage with Anne Wheaton. The two have been husband and wife since 1999.
Brian Posehn Is Married To Producer Melanie Truhett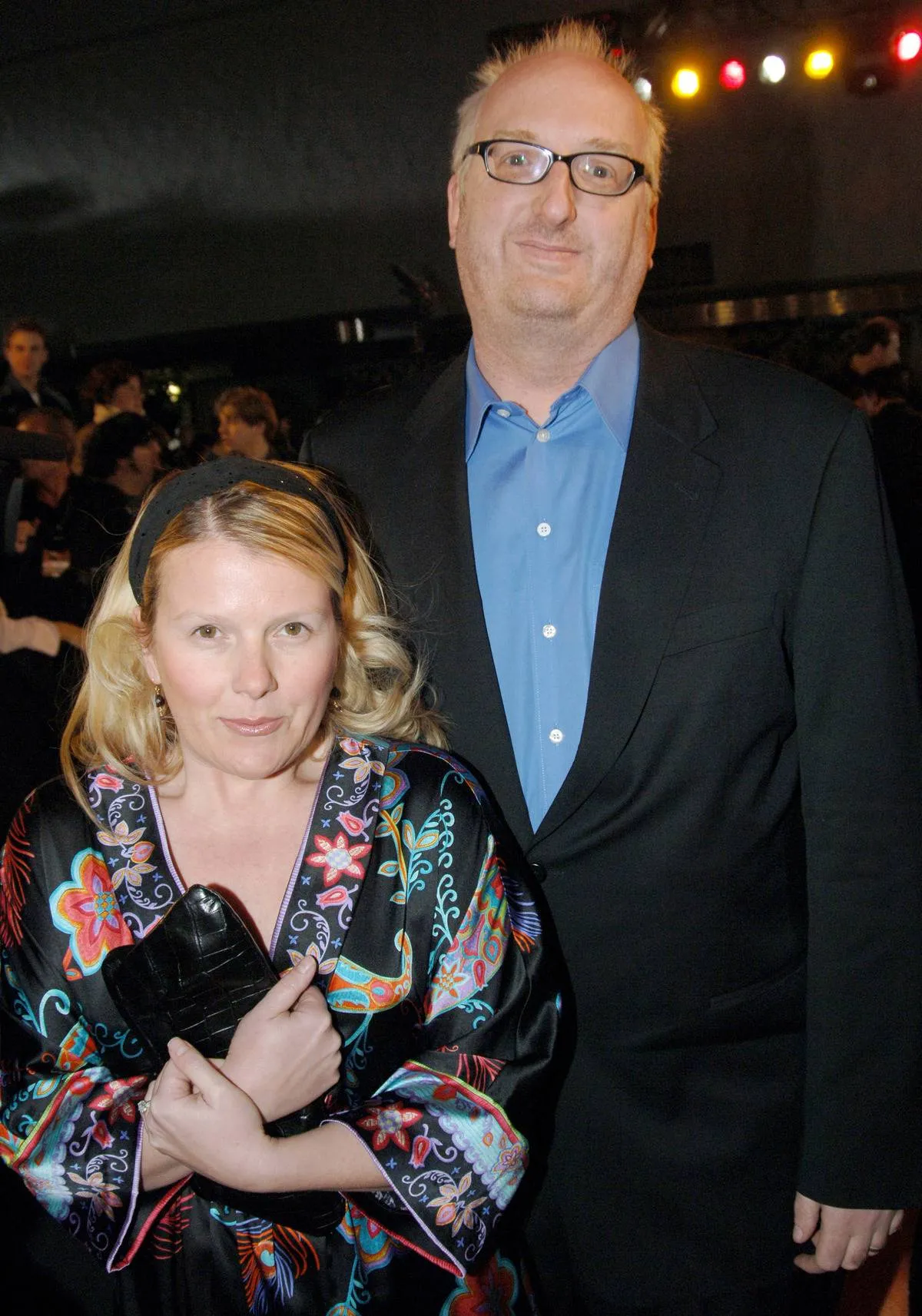 Brian Posehn played the reoccurring character of Bert in The Big Bang Theory. You know, that awkward guy in the geology department at Caltech who keeps giving Amy Farrah Fowler rocks to express his love for her. Sorry, Bert, but we don't think that move has worked since the Stone Age.
Thankfully, Posehn found love in real life with producer Melanie Truhett. The two have been happily married since 2004 and have a son together.
Brian Patrick Wade Married Long-Time Girlfriend Brooke In 2019
When it comes to ex-partners on the Big Bang Theory, actor Brian Patrick Wade's character Kurt is the one people tend to love to hate. He's Penny's hunky ex-boyfriend who people tend to remember as the mean guy who bullies Leonard and Sheldon and steal their pants.
The good news is that he's not bullying guys to gain the attention of an ex-girlfriend in real life. Instead, he's been happily married to Brooke since 2019. The two have a daughter together.
Kaley Cuoco And Ryan Sweeting Were Married For A Few Years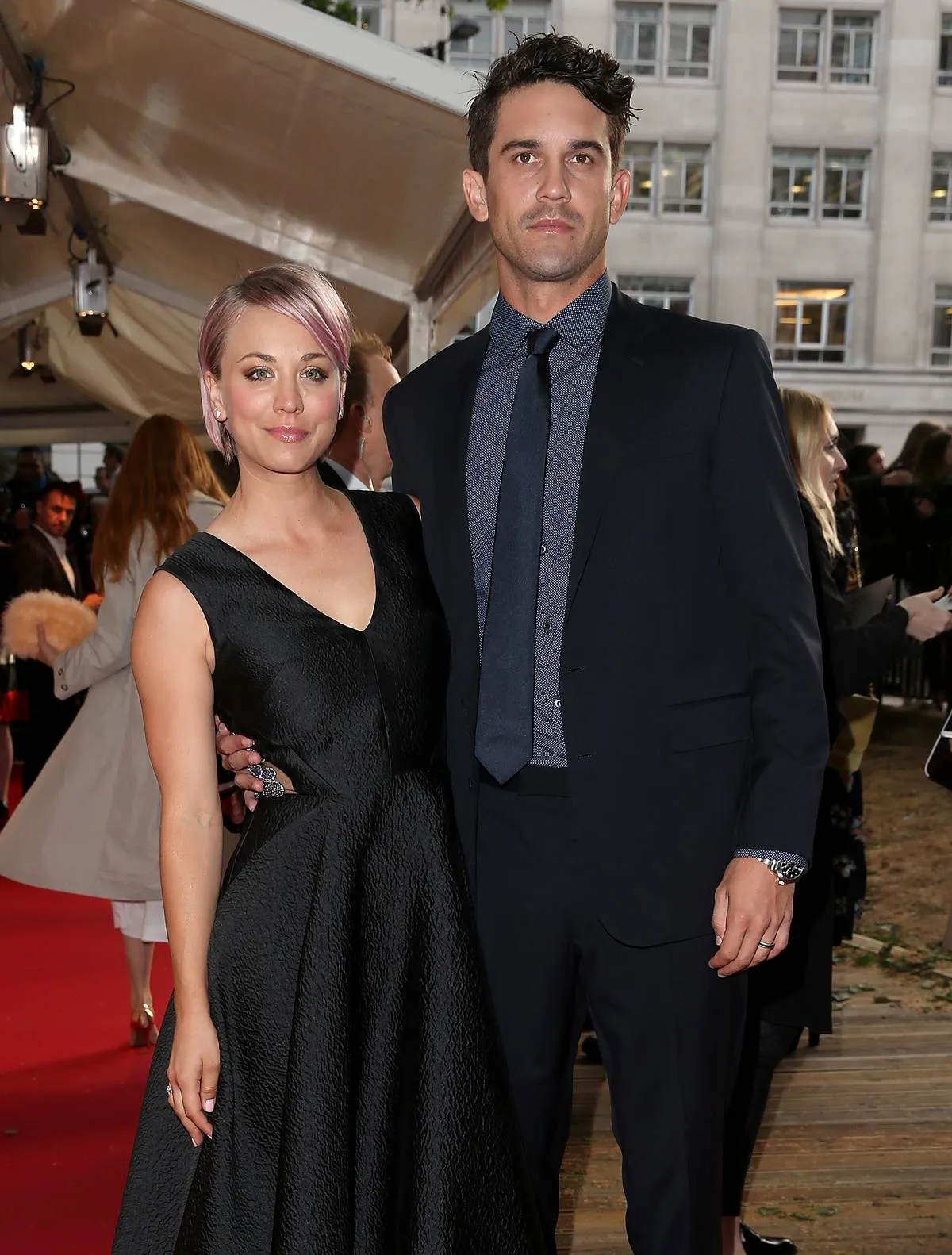 Tabloids went crazy after it was announced Big Bang star Kaley Cuoco was engaged to professional tennis player Ryan Sweeting after a short three months of dating. The two wound up saying "I do" in 2013, but the marriage didn't last long.
Cuoco ended up filing for divorce in 2015, with it being finalized a year later. When Cosmopolitan asked about her decision to divorce, the actress said, "The person I ended up with was not the person I originally met."
Johnny Galecki And Kelli Garner Were Red Carpet Sweethearts
From 2012 through to 2014, Big Bang star Johnny Galecki and actress Kelli Garner were red carpet sweethearts, never attending awards ceremonies without the other attached to their side. Galecki even brought Garner to co-star and ex-girlfriend Kaley Cuoco's wedding to Ryan Sweeting as his date!
Unfortunately, rumors began to circulate that the two had called it quits because they appeared solo at carpet events. As it turned out, the rumors were true! The two split up in 2014.
Sara Rue Married Teacher Kevin Price In 2011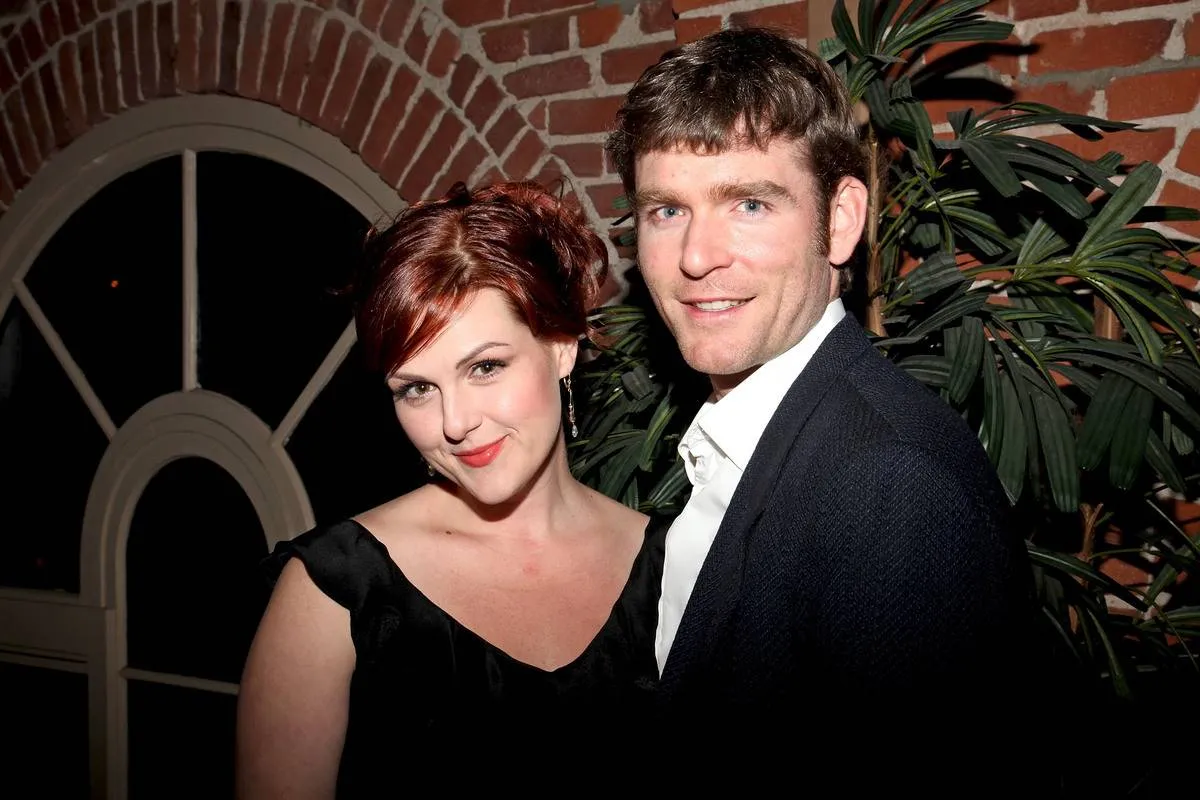 On The Big Bang Theory, Sara Price plays Dr. Stephanie Barnett, Leonard's short-term girlfriend, who he winds up breaking up with because he feels their relationship is going too fast. Please, we all know it's because he still has feelings for Penny!
Anyway, even though Price is broken-up with on-screen, she is perfectly happy in real life. She married long-term boyfriend Kevin Price in 2011, and the couple has two daughters, Talulah and Adelaide.
Sara Gilbert Was Married To Frontwoman Linda Perry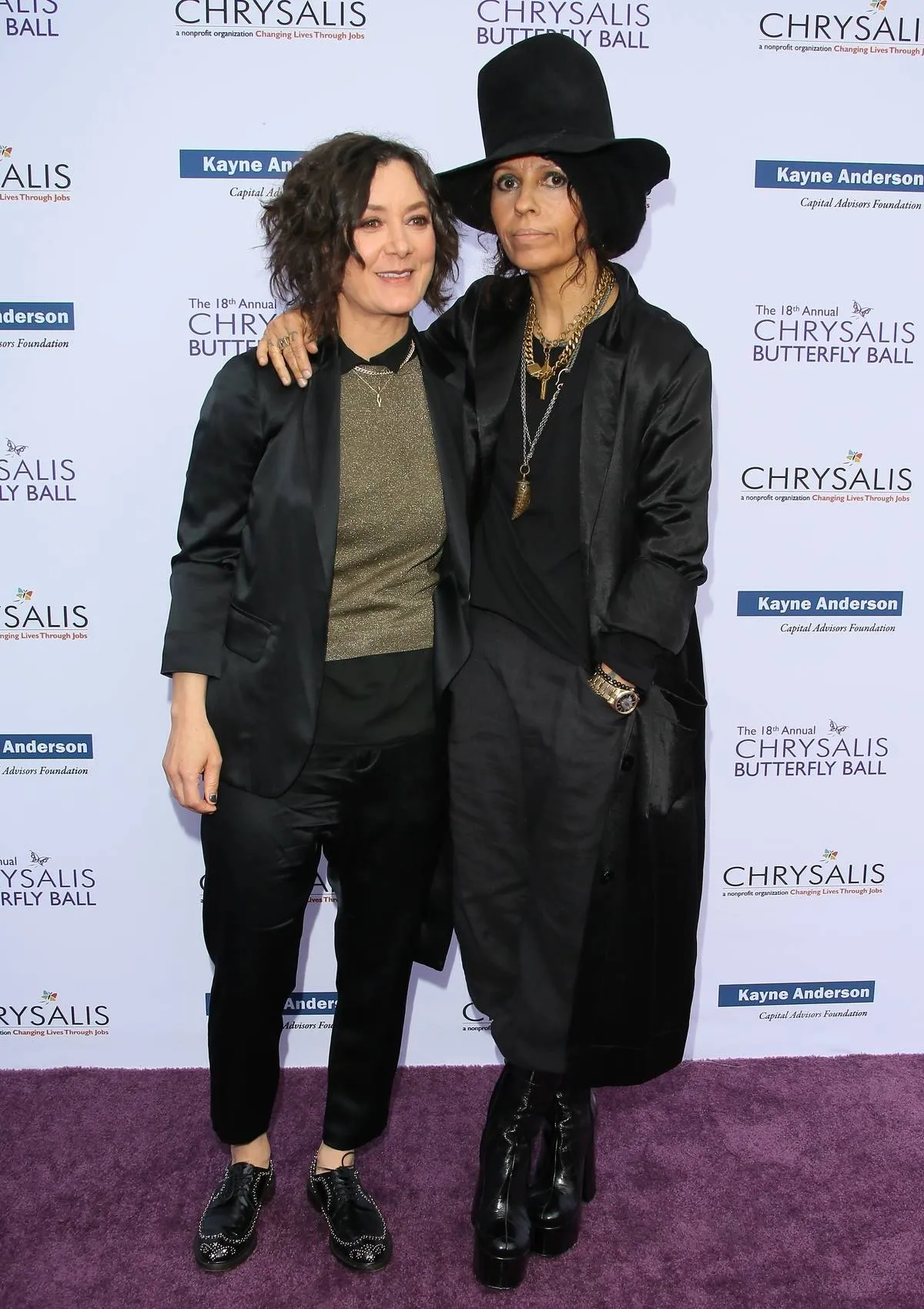 During her brief teenage relationship with Big Bang co-star Johnny Galecki, Sara Gilbert realized that she played for the other team. Later in her life, the Leslie Winkle actress began dating Linda Perry, the former frontwoman for the all-girl rock band 4 Non Blondes.
In 2013, the two announced that they were engaged, marrying the following year and having a son soon after. Unfortunately, the two couldn't make it work, and Gilbert filed for divorce in 2019.
Rick Fox Was Married To Vanessa Williams
Actor Rick Fox played Bernadette's ex-boyfriend, Glenn, the college professor who sits on a panel to discuss the ongoing effects of global warming. Before becoming an actor, though, Fox was a professional basketball player, playing for both the Los Angeles Lakers and Boston Celtics during his career.
It was during this time that he met actress Vanessa Williams. They were hitched back in 1999, but their relationship only lasted a few years. Fox filed for divorce in 2004.
Laurie Metcalf And Matt Roth Were Married For Over 20 Years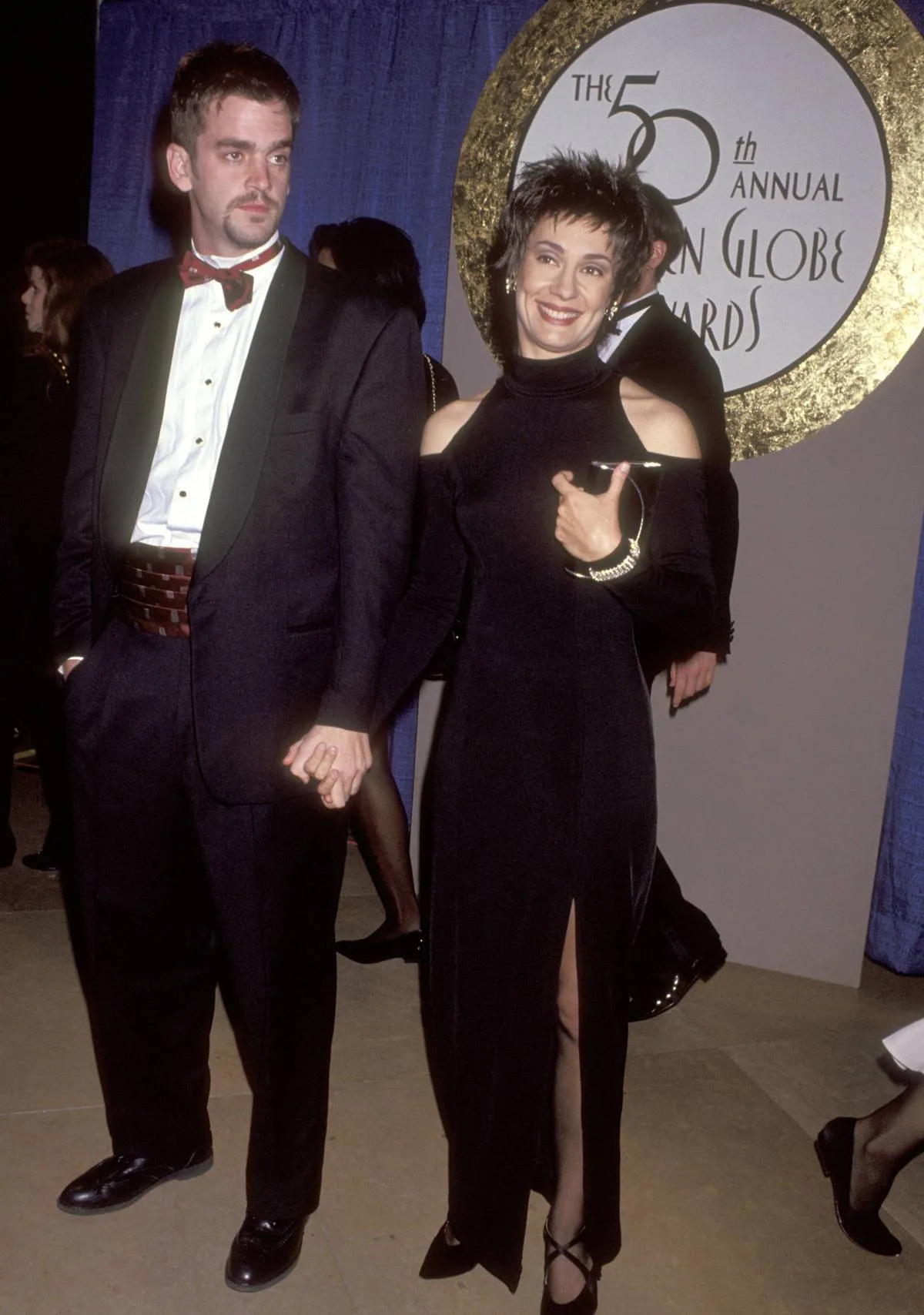 Another Roseanne veteran who appears in The Big Bang Theory is actress Laurie Metcalf. The actress plays Sheldon's loving mom, Mary, who is very Christian and doesn't really believe in all things science, much to her son's disapproval.
While her character is widowed on the show, in real life, Metcalf married her on-screen Roseanne boyfriend, Matt Roth. The two were wed for over 20 years, since 1993, and have three children together. However, their marriage didn't last, and the two divorced back in 2014.
LeVar Burton Married Cosmetologist Stephanie Cozart
Like many sci-fi stars, LeVar Burton appears on The Big Bang Theory as himself, the actor who plays blind Commander Geordi La Forge in Star Trek: The Next Generation. On the show, he is invited to a "gathering of scientists" by Sheldon Cooper via Twitter.
While LeVar wasn't working on the respective series, he was busy getting married to cosmetologist Stephanie Cozart in 1992. To this day, the couple is still going strong, with LeVar hosting PBS's Reading Rainbow and Cozart working on the CBS show The Talk
Dean Norris And Bridget Norris Have Been Wed Since 2001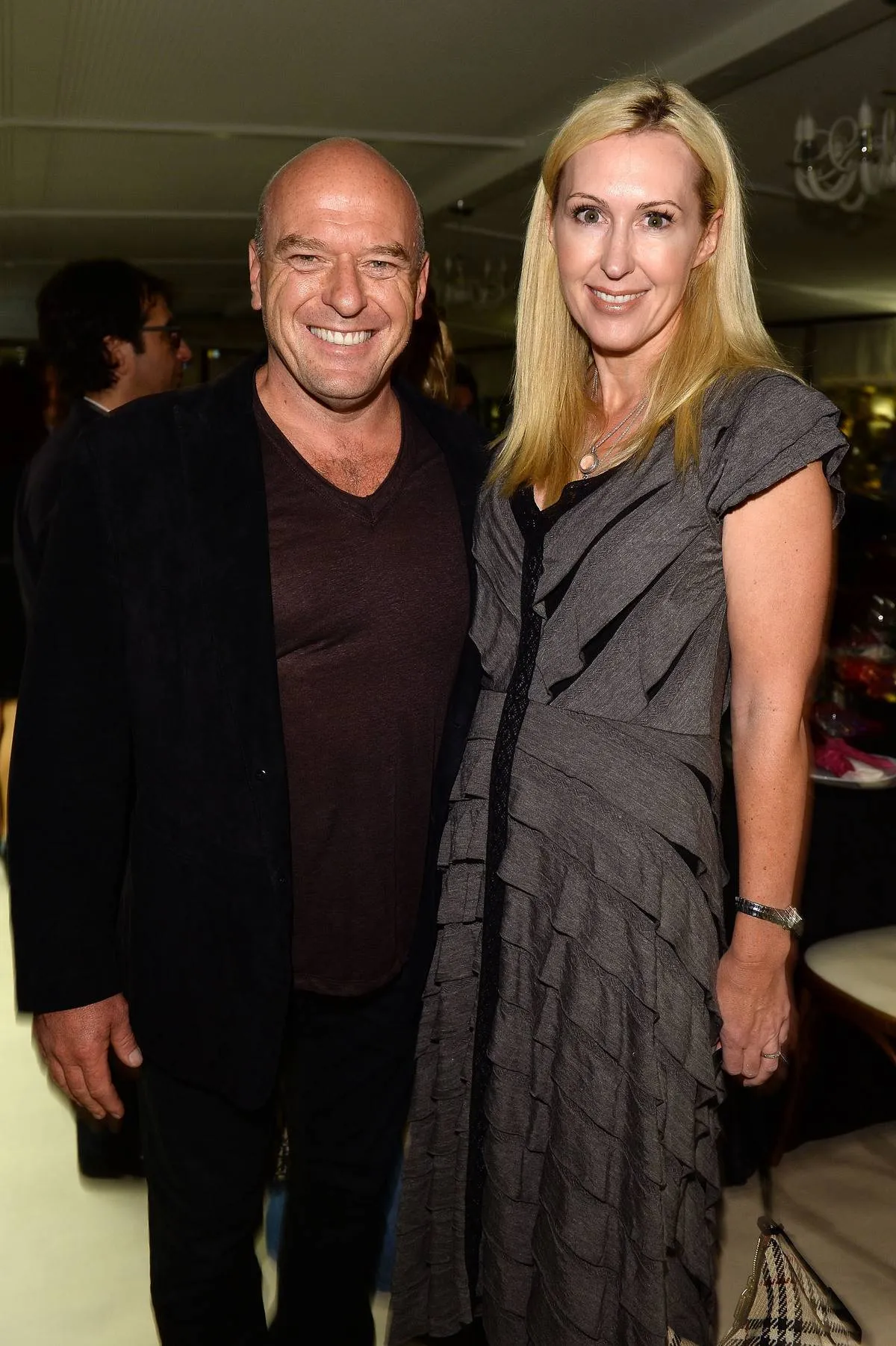 While Dean Norris is undoubtedly known for his role as DEA agent Hank Schrader in Breaking Bad, he was also in The Big Bang Theory. In the sitcom, the actor plays Colonel Richard Williams, a character who is interested in some of the navigation systems the main gang is working on.
In real life, though, he isn't a DEA agent or a Colonel. Instead, he is happily married to his wife of almost 20 years, Bridget Norris. The two met at Harvard and have been wed since 2001.
Astronaut Michael J. Massimino Is Married To Carola Pardo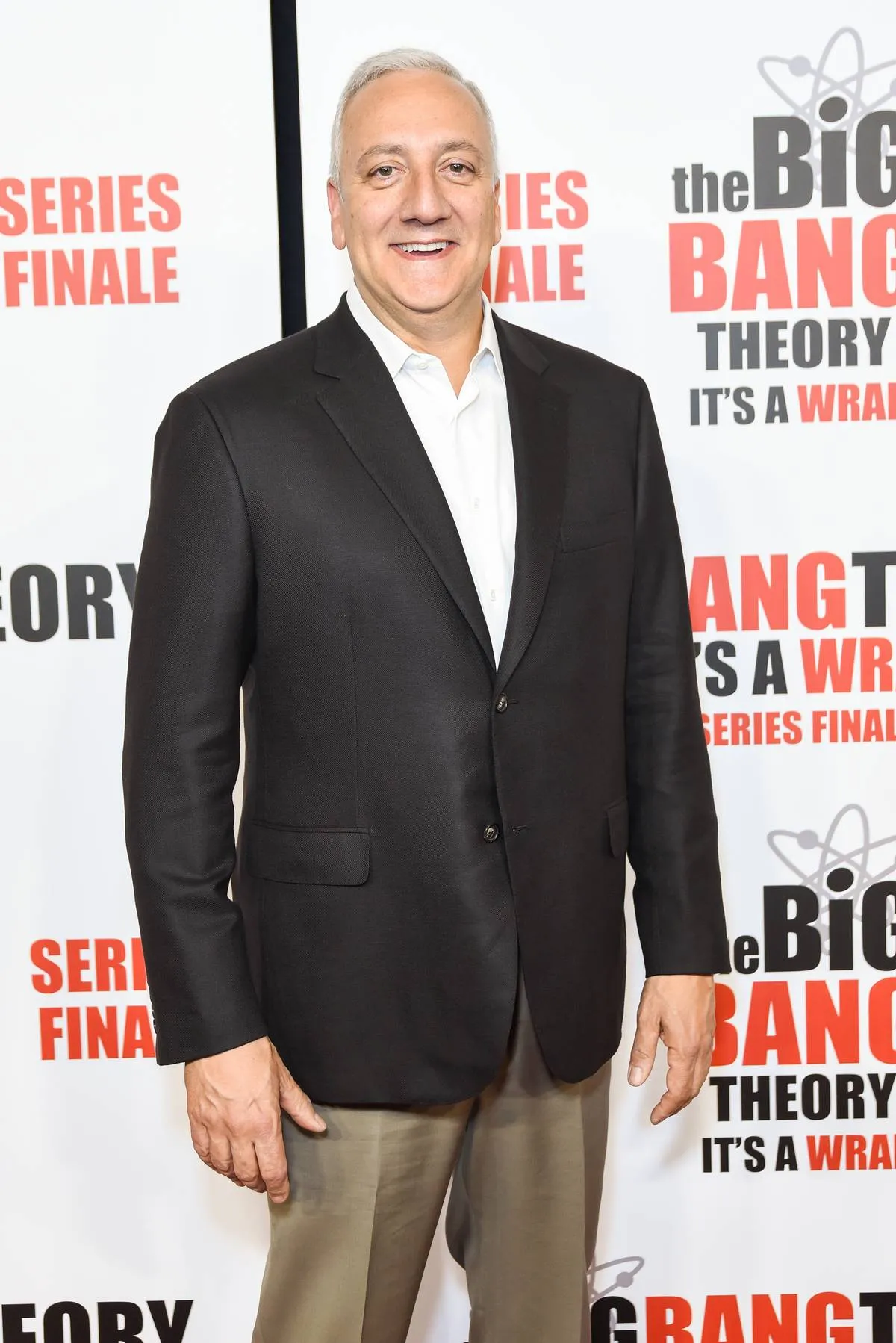 One of the coolest guest stars to appear on The Big Bang Theory is real-life astronaut Michael J. Massimino. In the show, he talks to Howard via Skype to discuss his latest mission.
But when the space explorer isn't traveling the universe or appearing in sitcoms, he's a family man. Massimino has been married to Carola Pardo since 1989, and the two have a son and daughter together. Of course, Pardo has done a bit of solo parenting since Massimino's job takes him away for long periods of time!
Alessandra Torresani And Sturgis Adams Had A Surprise 2020 Wedding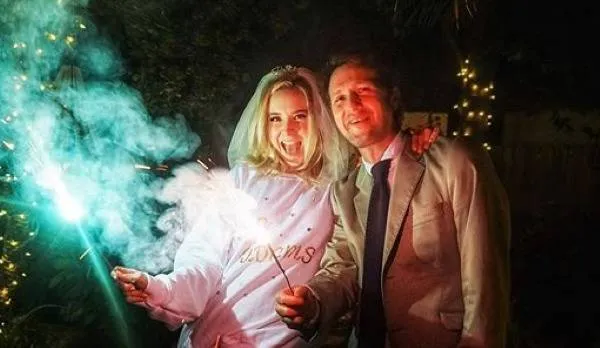 In the episode "The Meemaw Materialization," Alessandra Torresani plays scriptwriter Claire. She flirts with Raj for a bit, dates him, and then breaks up with him because she thinks he's overly needy and a bit vain!
Well, it doesn't seem like she thinks the same of Sturgis Adams. The two had been quietly dating for years and recently had a secret 2020 wedding! Keep an eye out for their family holiday card when December rolls around.
Margo Harshman Was Married For Less Than A year
Margo Harshman plays Dr. Sheldon Cooper's assistant Alex Jensen, a Caltech Physics doctoral student who actually has quite an attraction towards Leonard. Of course, that attraction wasn't going to fly with Penny, and she shut it down real quick.
The good news is that in real life, Harshman went after a single man and wound up marrying him! Unfortunately, the actress and her former husband, Austen Hooks, were wed for less than a year!
Aarti Mann Has A Son With Husband Purvesh Mankad
You might recognize Aarti Mann as Priya Koothrappali, Raj's beautiful younger sister, who the guys all have a crush on. And while the actress' character might have flirted a bit on the show, Mann settled down in real life.
Mann is pretty quiet about her private life, but we were able to round up some facts. She married financial specialist Purvesh Mankad, and the two live in Los Angeles together with their daughter Nikita.
Kate Micucci Married Musician Jake Sinclair In 2018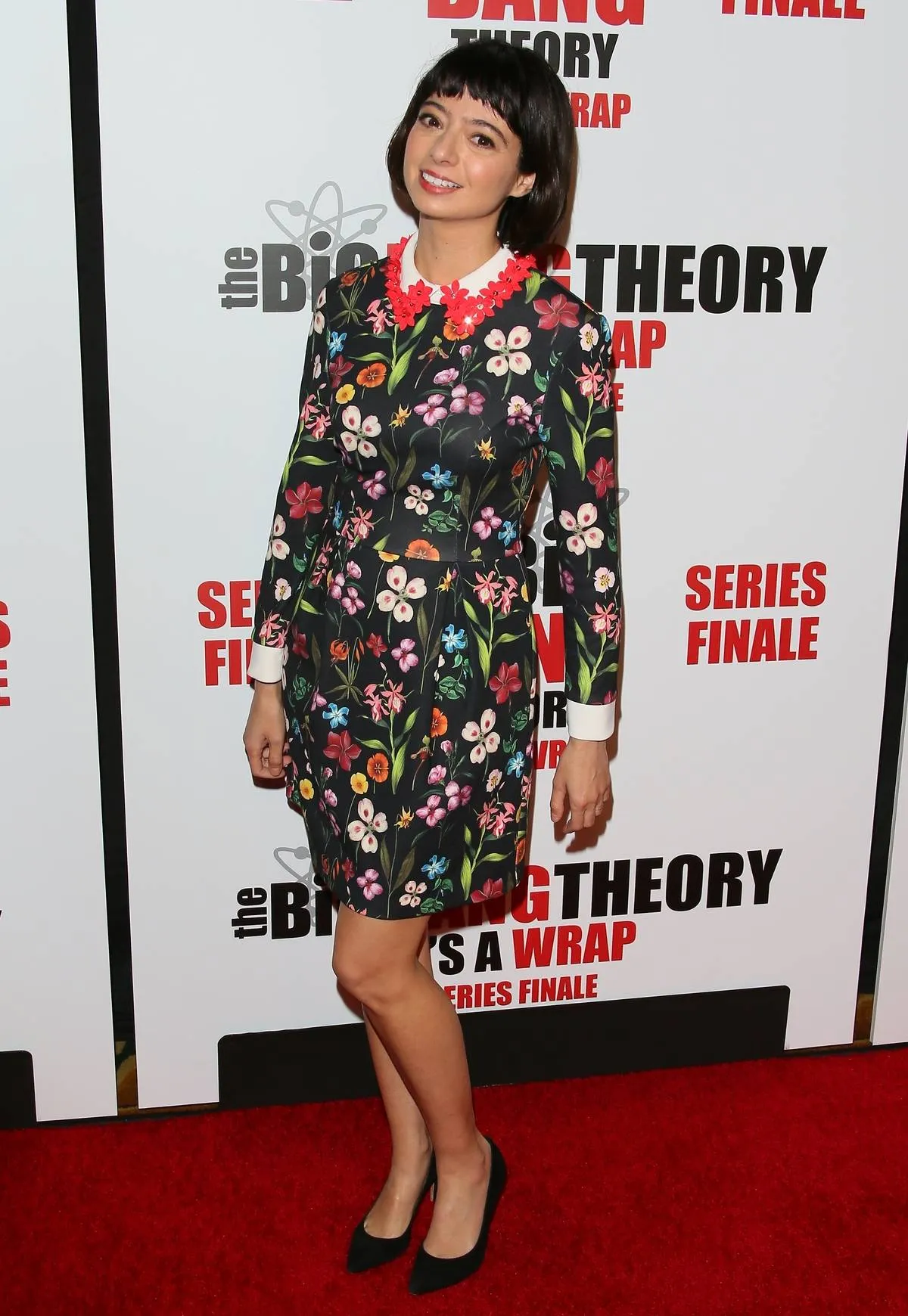 We're not sure about you, but one of our favorite guest stars on The Big bang Theory has to be the tiny Kate Micucci. On the show, she plays the character of Lucy, a quirky little thing who awkwardly dates Raj for a bit before breaking up with him, an ongoing pattern for the scientist!
Micucci isn't nearly as awkward in real life, though. Well, at least we don't think she is! The actress wound up quietly marrying musician and producer Jake Sinclair back in 2018.
Christine Baranski Was Married To Her Husband For 31 Years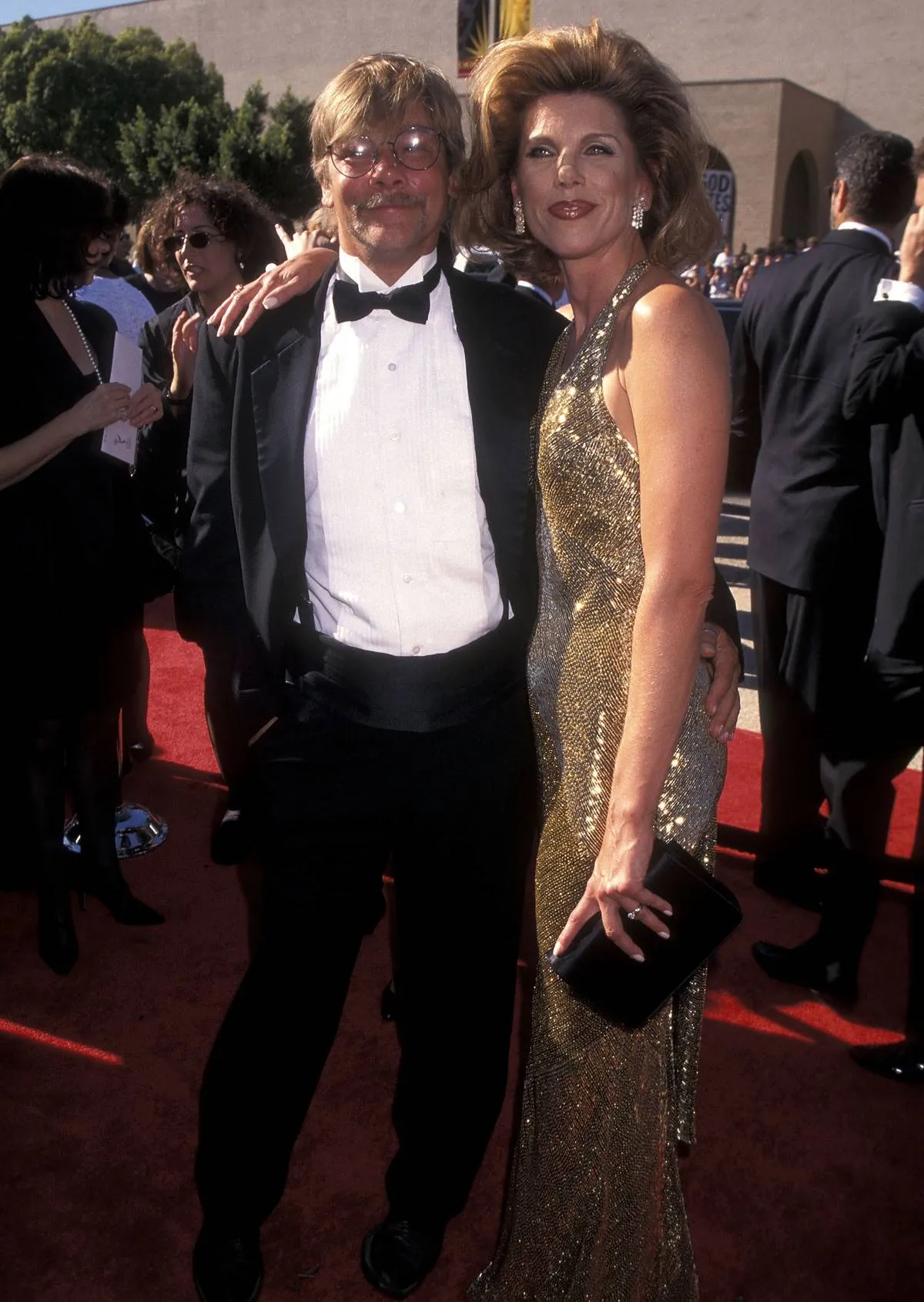 On The Big Bang Theory, Christine Baranski plays the mother most people love to hate, Dr. Beverly Hofstadter, Leonard's neuroscientist, award-winning psychiatrist, and author mother. Despite being a renowned psychiatrist, the character is arguably a horrible mother!
Regardless, Baranski isn't nearly as awful in real life, being married to the same man for 31 years. The actress was married to actor Matthew Cowles from 19823 until 2014, the year he passed away. She hasn't remarried.