Ann-Margret Opens Up About Her Relationship with Elvis Presley
Elvis Presley is known for his groundbreaking rock 'n roll music, infamous hip gyrations, and his beautiful wife, Priscilla. However, there was another lovely lady in Evlis' life at one point. His former co-star and lover, Ann-Margret, opened up about her relationship with the King. Read on to learn all about the ups and downs of their relationship.
Some Called Her The Female Elvis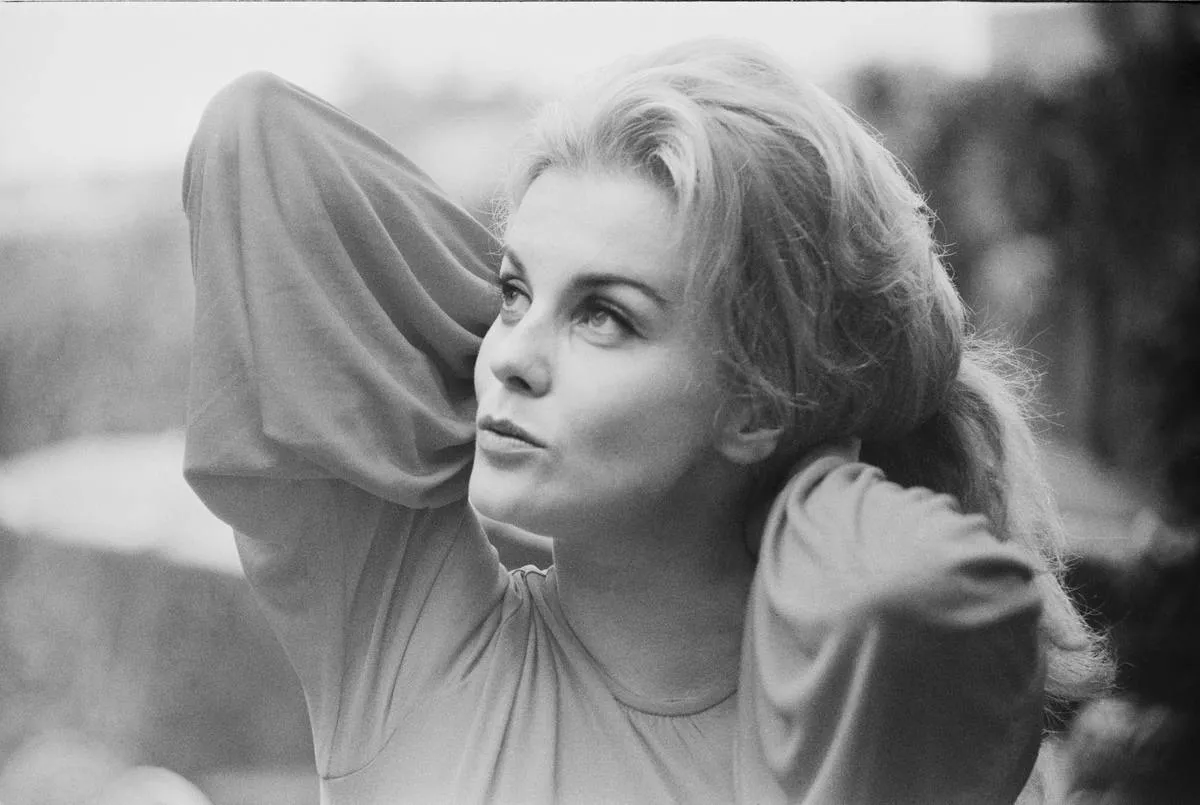 Ann-Margret, a Swedish actress, emerged in Hollywood in the late 1950s. As a singer, her voice was recognized for its similarity to Elvis. Since their vocal qualities were comparable, it's no surprise the pair was bound to work together eventually.
Some even referred to Ann-Margret as the female version of Elvis. Shortly after her rise to stardom, she began working with Elvis' backup singers, The Jordanaires. Ann-Margret's popularity further blossomed when she covered his famous song, "Heartbreak Hotel."
They Met On An Empty Soundstage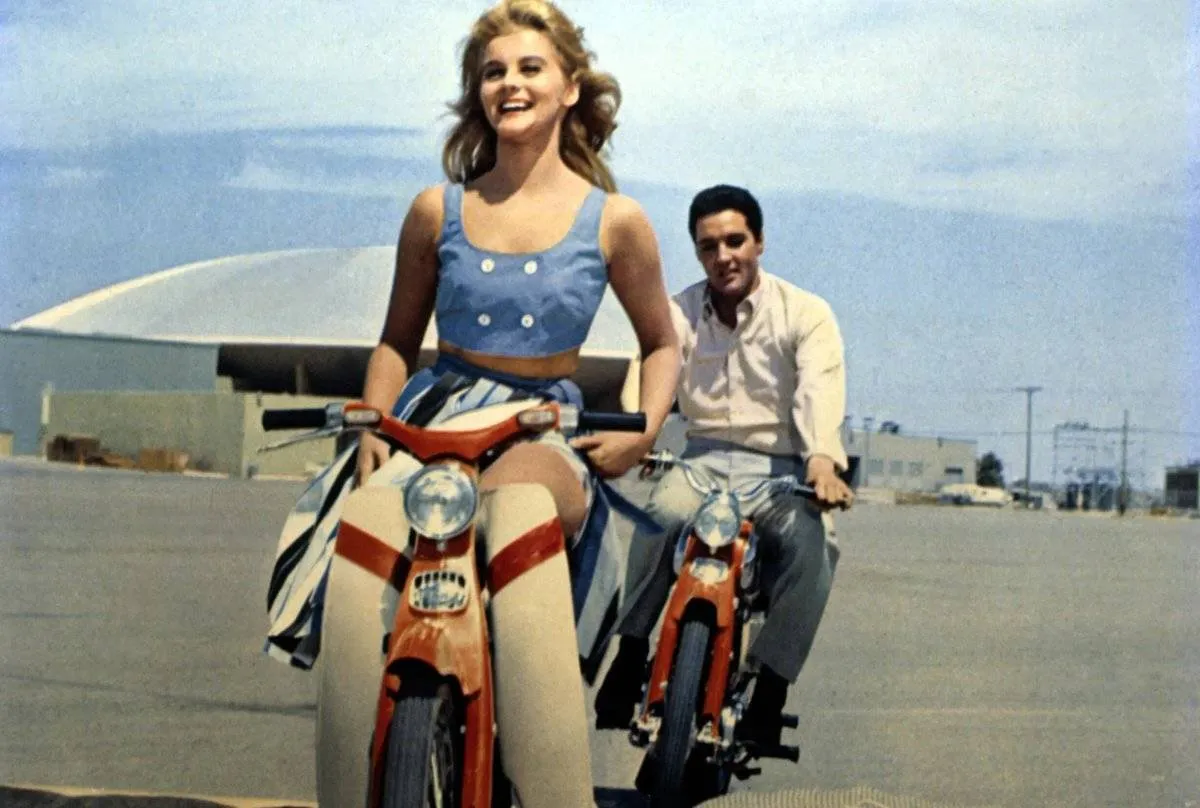 Elvis and Ann-Margret met while filming the 1963 hit Viva Las Vegas. Despite only being 28-years-old, Elvis had already been in 14 movies up to that point. Ann-Margret, on the other hand, was a rising star, most notably recognized for her starring role in Bye Bye Birdie.
Ann-Margret was just 22-years-old at the time she met the king of rock 'n roll. She recalled the moment in her autobiography decades later. They met at an empty soundstage that held only a piano.
The Perfect Icebreaker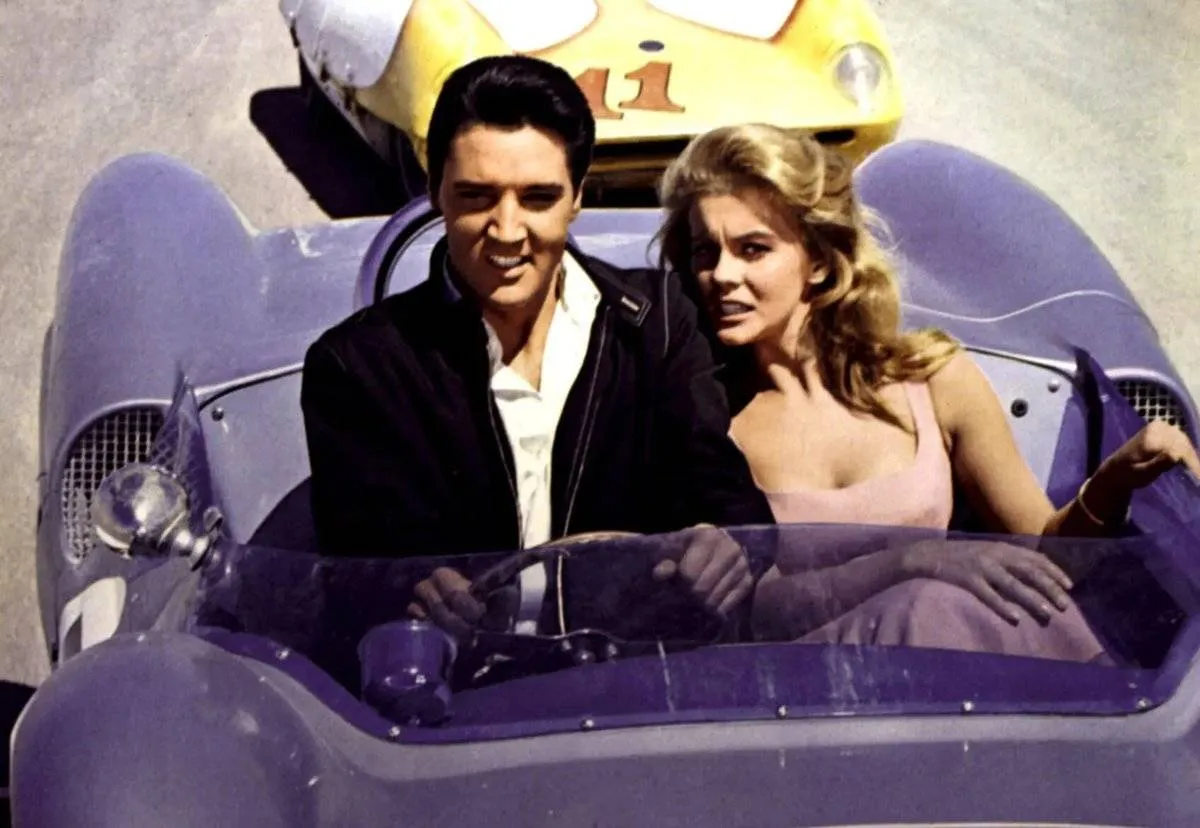 When the pair met, they were introduced by director George Sidney. It was like a moment out of a movie as Ann-Margret reached out her hand to shake Elvis'. In her book, she described his shake as being "gentle."
Then in unison, both Ann-Margret and Elvis exclaimed, "I've heard a lot about you." She wrote that the coincidence made them both chuckle and relax. It was a perfect ice breaker and showed how much the two were already alike.
Ann-Margret Kept Her Cool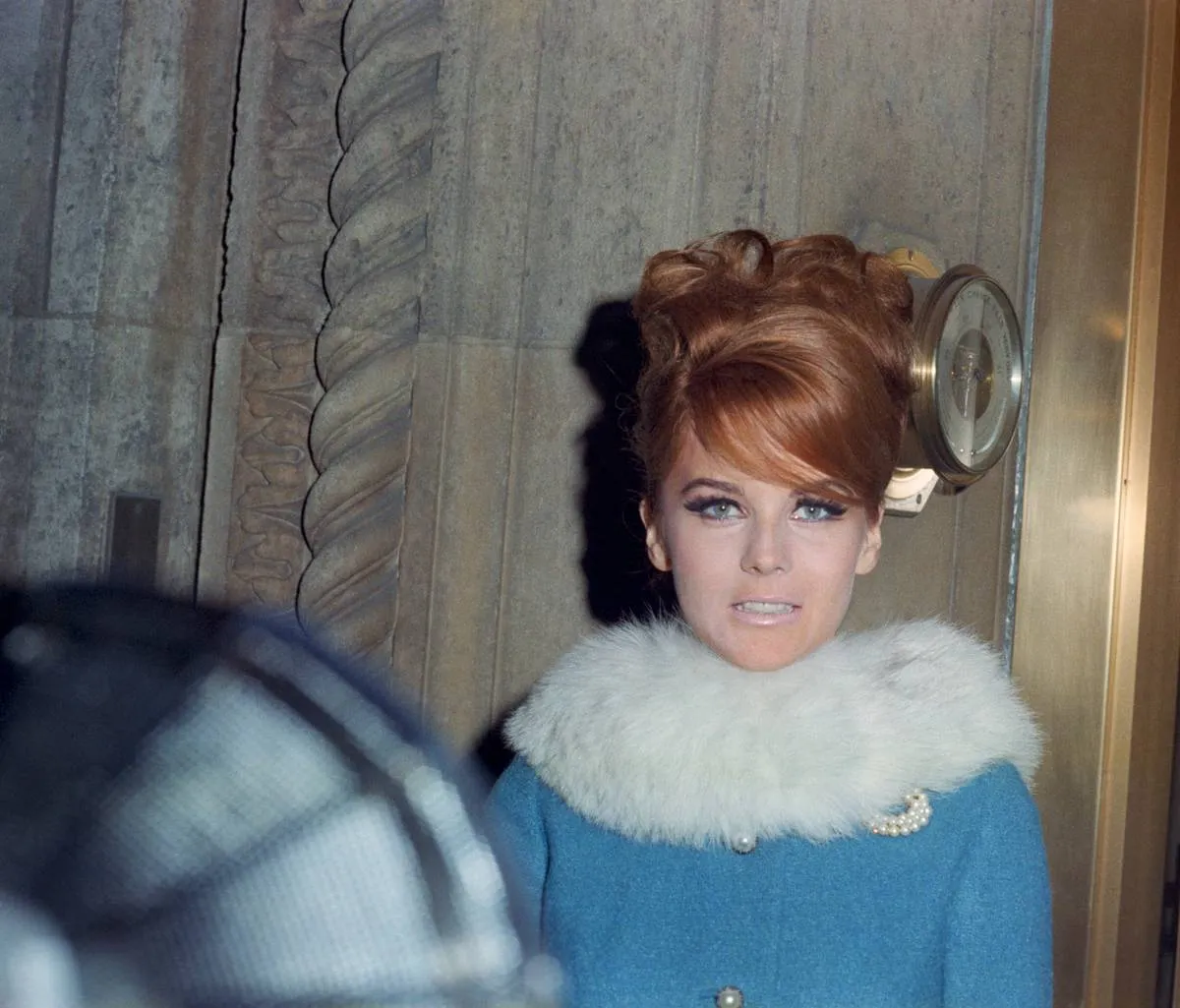 Ann-Margret admitted in her book that she was surprisingly at ease when she met Elvis. Being that he was one of the biggest stars of the time, you would think that she would be nervous.
She wrote, "I'm not really sure why I was so calm about meeting 'the King.' After all, this was Elvis – a man who had captured the heart of almost every woman in America. Little did I know he would soon capture mine."
Elvis Was Taken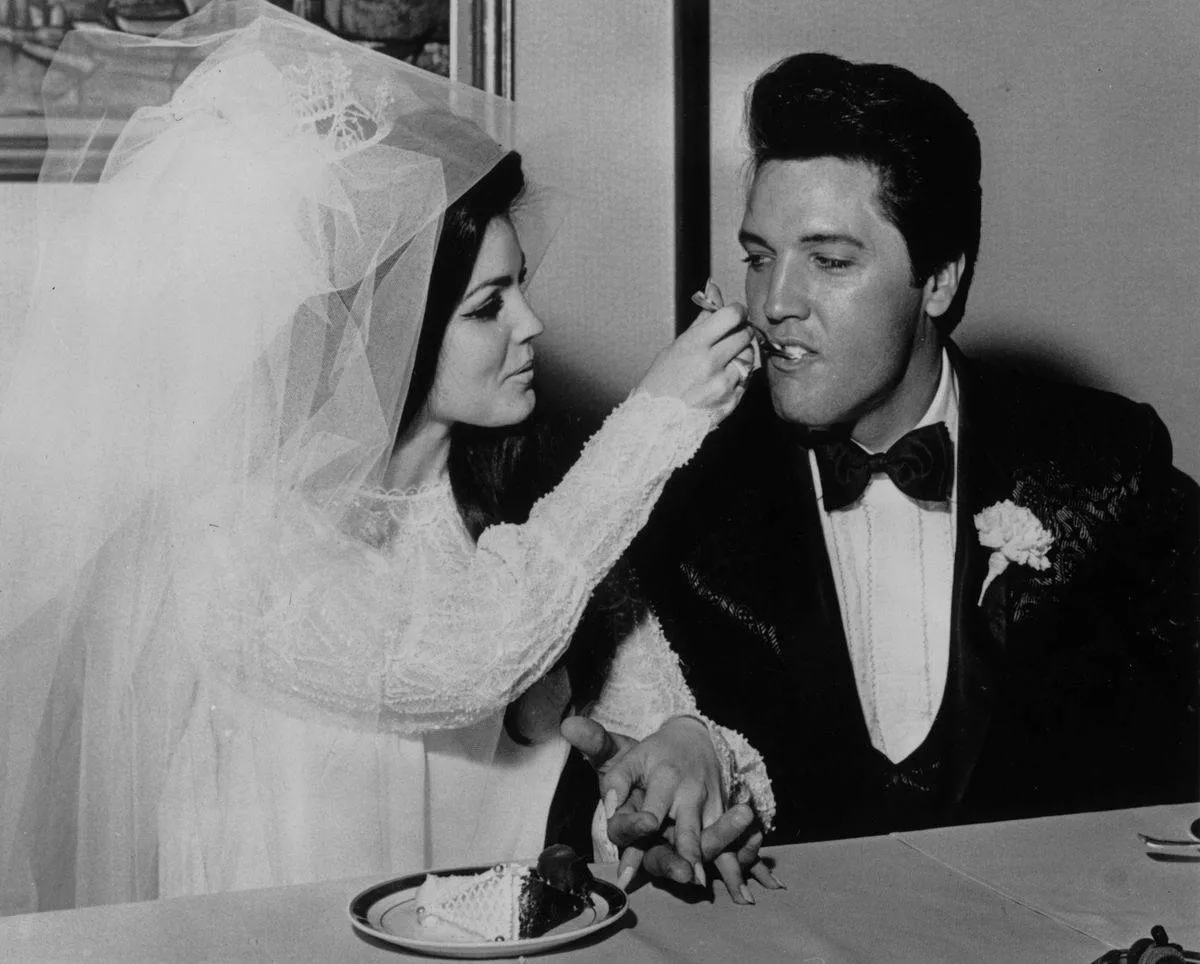 At the time that Elvis and Ann-Margret were filming, he was already in a relationship with Priscilla. Furthermore, he had confessed to Priscilla's family that he had every intention of marrying her.
As we know now, the pair did get married. However, it was not as cut and dry as Priscilla may have hoped. There would still be some conflict among the love triangle as Ann-Margret and Elvis got to know each other better. It didn't help that rumors started to spread.
Elvis And Ann-Magret Had Chemistry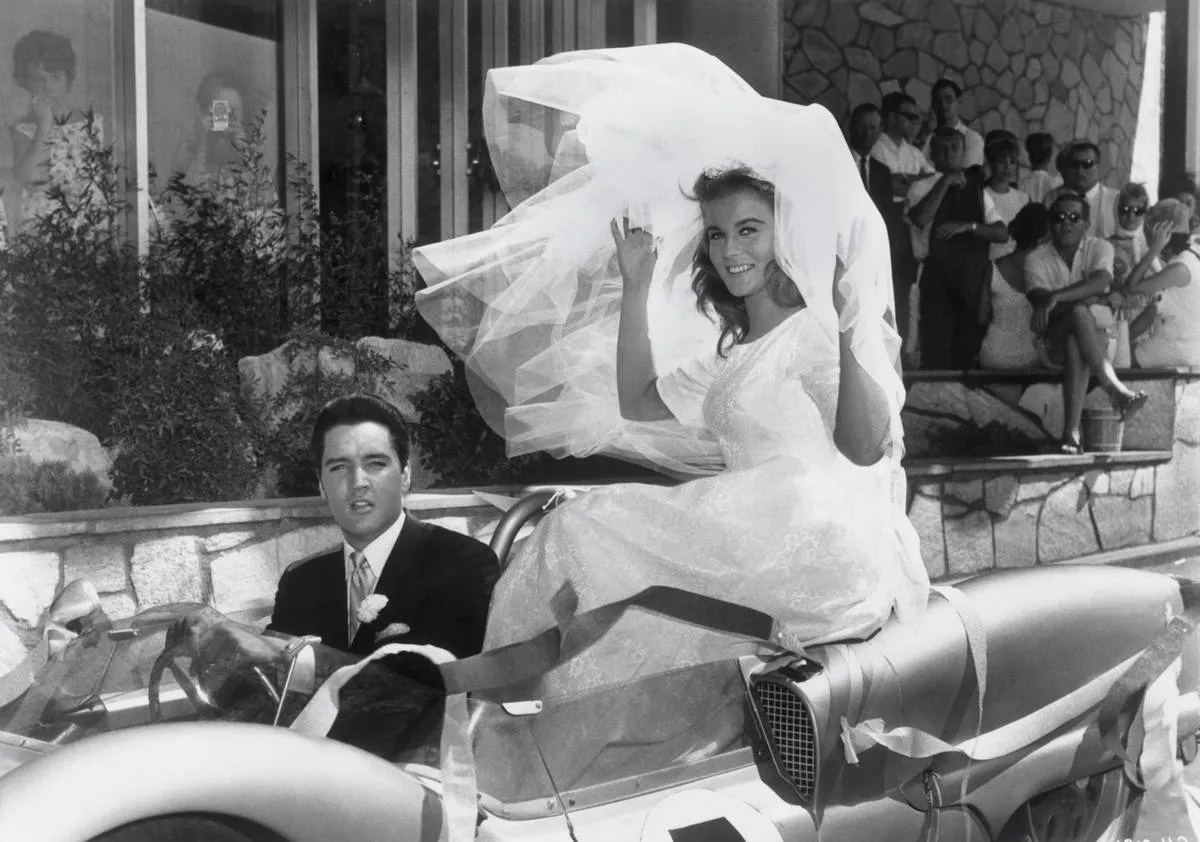 Despite being in a committed relationship, Elvis' feelings for Ann-Margret were apparent. The two had tremendous chemistry both on and off-screen. Marty Lacker admitted in the biography Elvis and the Memphis Mafia that he knew Elvis would have to decide between Ann-Margret and Priscilla.
He continued, "And I thought if push came to shove, he would choose Ann." Being that Marty was a close friend of Elvis', you would think he was correct in his assumption. As it turns out, things weren't so straightforward.
Elvis' Cousin Was Also Rooting For Ann-Margret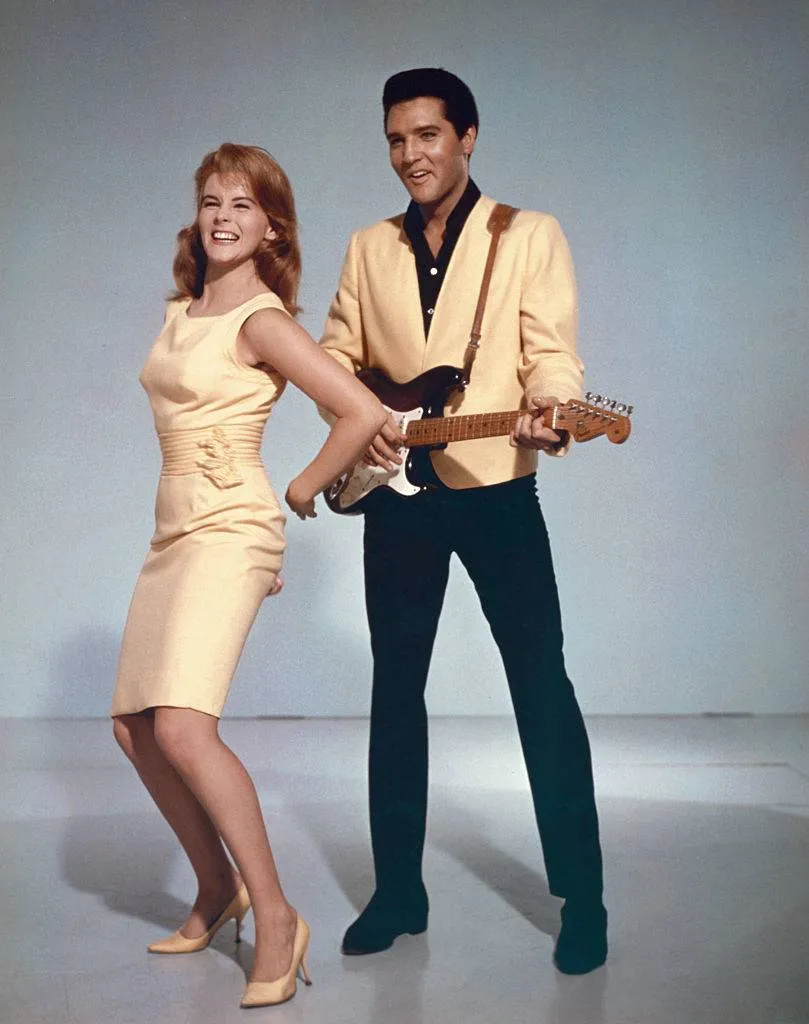 Elvis' friend Marty wasn't the only one who thought that Ann-Margret was the top choice. In the same biography, Elvis' cousin, Billy Smith, stated that he not only thought that Elvis would marry Ann-Margret but thought that he should.
He wrote, "She made his life easier because she understood him and didn't make any demands on him." On the contrary, Billy felt that Priscilla didn't understand Elvis' friends, specifically the members of the Memphis Mafia.
Ann-Margret Started Losing Her Patience
All the while, Ann-Margret started to feel like she was being led on. She asked Marty what was wrong with Elvis, stating, "One minute we're in love, and the next minute I don't hear from him again. He won't even take my calls."
Clearly, Elvis had given Ann-Margret some reason to think that the two were an item. It became confusing where Priscilla fell into all of this. Elvis seemed to be having his cake and eating it, too.
Priscilla Wasn't Happy About The Ann-Margret Rumors
Ann-Margret wasn't the only one growing suspicious of Elvis. Priscilla was also feeling heartbroken over his alleged feelings for another woman.
After Ann-Margret and Elvis finished shooting Viva Las Vegas, their association remained strong. They began a year-long affair with Ann-Margret saying "We both felt a current, an electricity that went straight through us. It would become a force we couldn't control."
Word Spread That Ann-Margret And Elvis Were Engaged
Perhaps it was out of revenge that Ann-Margret made the rash decision to tell newspapers that she and Elvis were engaged to be married. As soon as Elvis caught wind of the news, he told Priscilla.
He returned from the recording studio with a newspaper in hand and proceeded to tell her that every major newspaper in America was running the story. Elvis couldn't believe Ann-Margret's nerve, but the person who was even more torn up about it was Priscilla.
Tensions Grew Between Priscilla And Elvis
As Elvis told Priscilla what Ann-Margret did, he threw the newspaper against the wall in anger. He then told Priscilla that would need to leave because the press would be all over him about this.
Priscilla was so angry that she threw a vase against the wall. Elvis retaliated by pinning her down and saying, "I didn't know this was going to get out of hand. I want a woman who's going to understand that things like this might just happen. Are you going to be her – or not?"
Despite It All, Elvis And Priscilla Wed
Despite all of the rumors and trials that had come along with Ann-Margret, Elvis ultimately chose Priscilla. The two wed in 1967 after almost a decade of knowing one another. Priscilla was only 14 when she met Elvis, who was then 24.
She recalled her wedding day during an interview, saying, "It wasn't a fanfare, it was all arranged where it was very private. It was really a nice wedding. Then we had our friends join us all in Memphis after that."
Even After Becoming Parents, Tensions Rose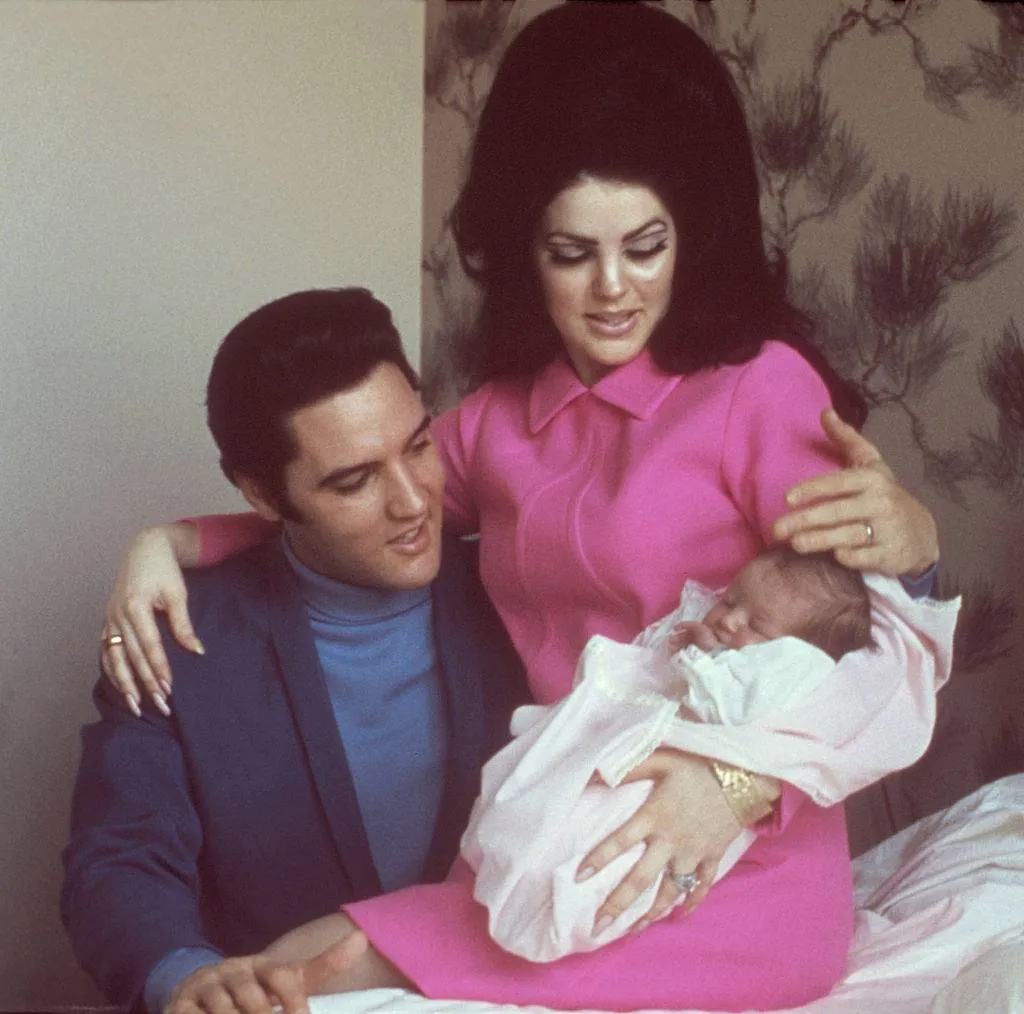 Priscilla and Elvis welcomed their first child, a girl named Lisa, just a year after getting married. While Priscilla was still pregnant, rumors began to swirl about the next woman supposedly on Elvis' mind.
As news spread about Elvis and Nancy Sinatra, Priscilla couldn't help but find herself hurt all over again. She admitted that she and Elvis both figured it was her pregnancy that was making her so sensitive. Still, the lifestyle of a rocker's wife can't be an easy one.
Nancy Managed To Ease Priscilla's Worries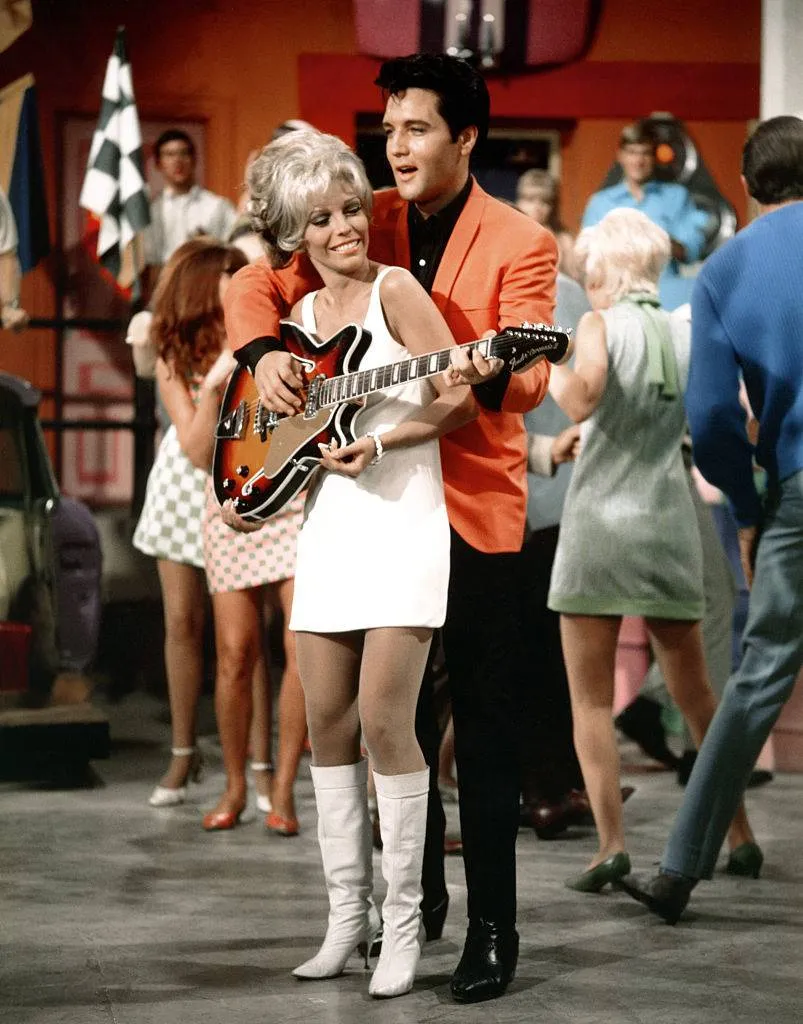 In the midst of the swirling rumors about Nancy and Elvis, Nancy did the unexpected. She offered to throw Priscilla a baby shower. Since the women didn't know one another very well, Priscilla was at first skeptical.
Elvis assured her that Nancy was kind and offering out of the goodness of her own heart. As Priscilla got to know her, she found this to be true. At last, she could rest easy and know that the rumors were not true.
Meanwhile, Ann-Margret Married Someone Else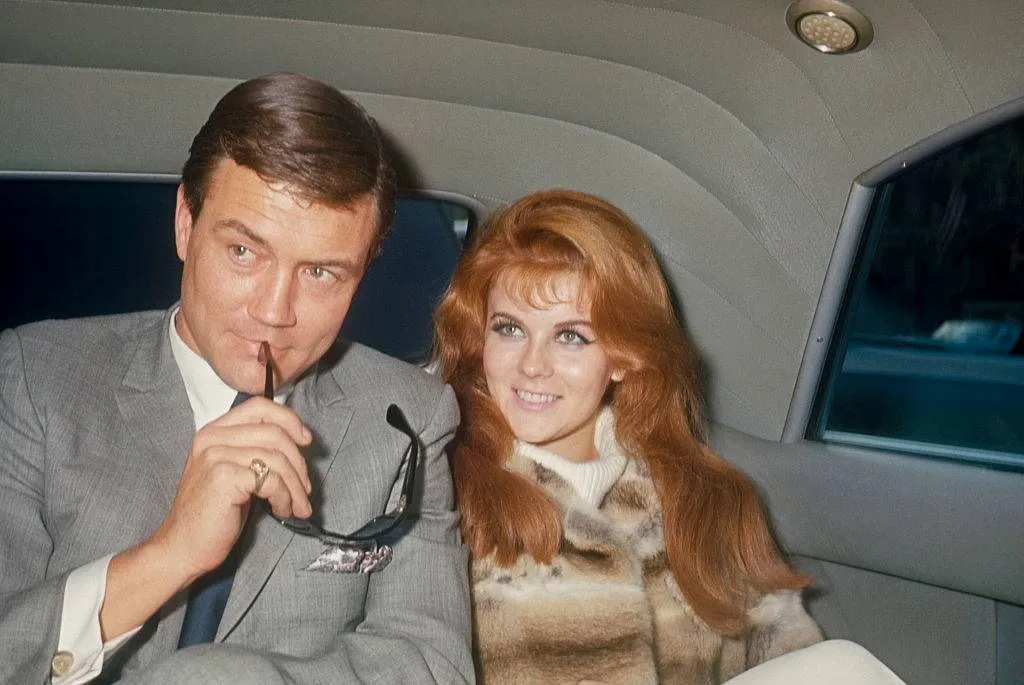 Around the same time that Elvis married Priscilla, Ann-Margret wed Roger Smith. It seemed suspect that their weddings were so close together, especially considering the pair called off their engagement at one point.
Elvis' friend Marty Lacker stated that in his opinion, Ann-Margret and Roger temporarily split because she was still so in love with Elvis. Ultimately, she made the right decision by not going after someone who was clearly in a committed relationship. Still, she and Elvis remained close.
Elvis Still Showed He Cared For Ann-Margret
Even after all of the anger that Elvis expressed over Ann-Margret's engagement rumor, he still cared for her. This became apparent when he sent her a gift just one month after marrying Priscilla.
The present was a guitar made of flowers. It was a congratulatory gesture since Ann-Margret was set to debut in Las Vegas. As it turns out, this was just the first of many ornate floral presents that Elvis sent her, showing that he still supported her career.
Ann-Margret Attended Elvis' Funeral
Ann-Margret was advised not to attend Elvis's funeral, she did anyway. She still loved Elvis as a dear friend, and wanted to honor his memory. Even decades later, Ann-Margret would become emotional over Elvis' memory.
She generally avoided saying much to the public about Elvis. She even kept mentions of him in her autobiography rather vague. Though Ann-Margret wasn't always forthcoming about their connection, she did open up in a 1994 interview.
In 1994 Ann-Margret Offered Insight Into Her Bond With Elvis
The same year that Ann-Margret released her book, she gave an interview with Charlie Rose wherein she discussed Elvis at length. She mentioned that her connection was Elvis was very strong.
She also stated that they had been together for one year, during which they developed a deep trust that she still respects today. She expressed her exasperation at feeling like Elvis' talent wasn't acknowledged in his life as much as it was after he passed.
She Still Cherishes His Memory
In her 1994 interview, it was clear that Ann-Margret still deeply cherishes Elvis' memory. She added that those she is close with also appreciate who Elvis was, as he treated everyone in her life with kindness and respect.
Ann-Margret admired his sensitivity and his originality. Though Elvis attempted to win her back at one point, she remained faithful to her husband. Despite all that she and Elvis had gone through, their friendship is one that is everlasting.