Behind The Scenes Secrets From "MythBusters"
MythBusters premiered on the Discovery Channel in 2003 and was an instant hit. It followed special effects experts, Adam Savage and Jamie Hyneman, as they used science to test popular myths, urban legends, and realism in film and movies.
During its 14 seasons on the air, MythBusters grew to be one of the most popular shows on the Discovery Channel, making Savage and Hyneman household names. Sadly, in 2016, the show aired its final episode. Are you a fan of MythBusters? Take a look at these lesser-known facts and behind the scenes secrets about the show that helped make science cool again.
Tensions Could Run High On Set
In 2014, Adam Savage and Jamie Hyneman made the news when a rumor started circulating that the dynamic duo from MythBusters actually hated each other. Audiences couldn't believe it that they had been tricked into thinking that they two were best friends the entire time.
Although Savage clarified that the two don't hate each other, he noted that their relationship is strictly professional. He also added that although they may disagree on just about every small detail, they tended to agree on the big picture. Looks like some of those friendly insults they trade back and forth might not be that innocent after all.
They Listened To Their Fans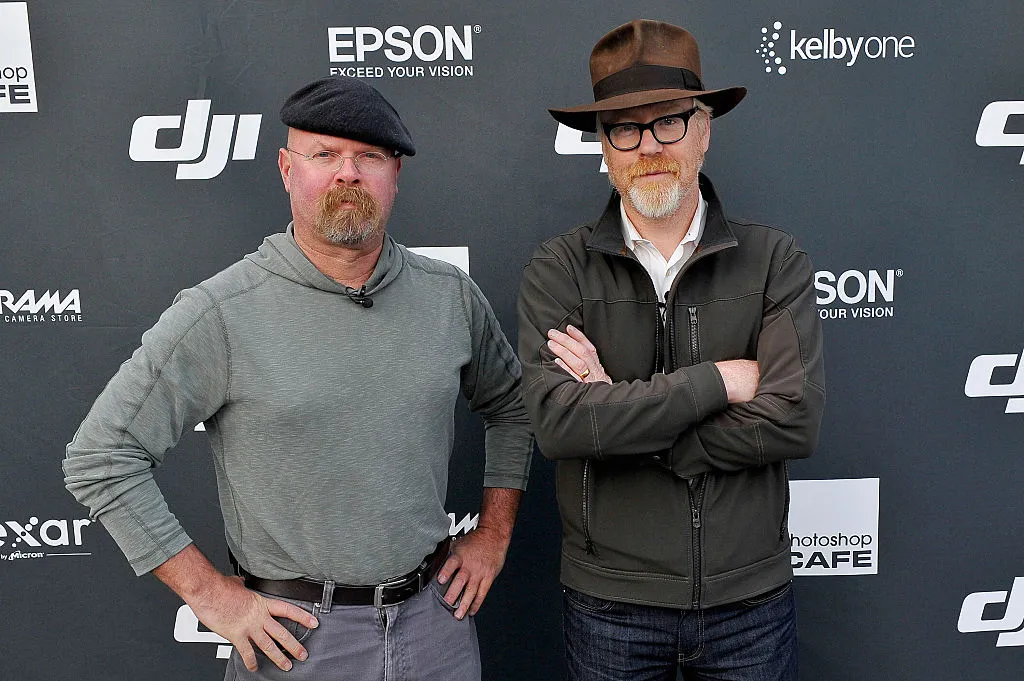 Over the 14 seasons that the show was on the air, the showrunners were responsible for coming up with new and original material in order to keep their audience engaged. By the end of the series, they had come up with over 1,000 myths to bust! However, it's not all to the credit of the showrunners.
According to Freakonomics, around 25% of the show's content that was tested was actually submitted by fans. Savage actually admitted it was closer to 30%. Savage went on to explain that they took their fans' suggestions seriously and would spend a lot of time sifting through the message boards and emails looking for new content ideas.
Numerous People Have Been Arrested On Account Of The Show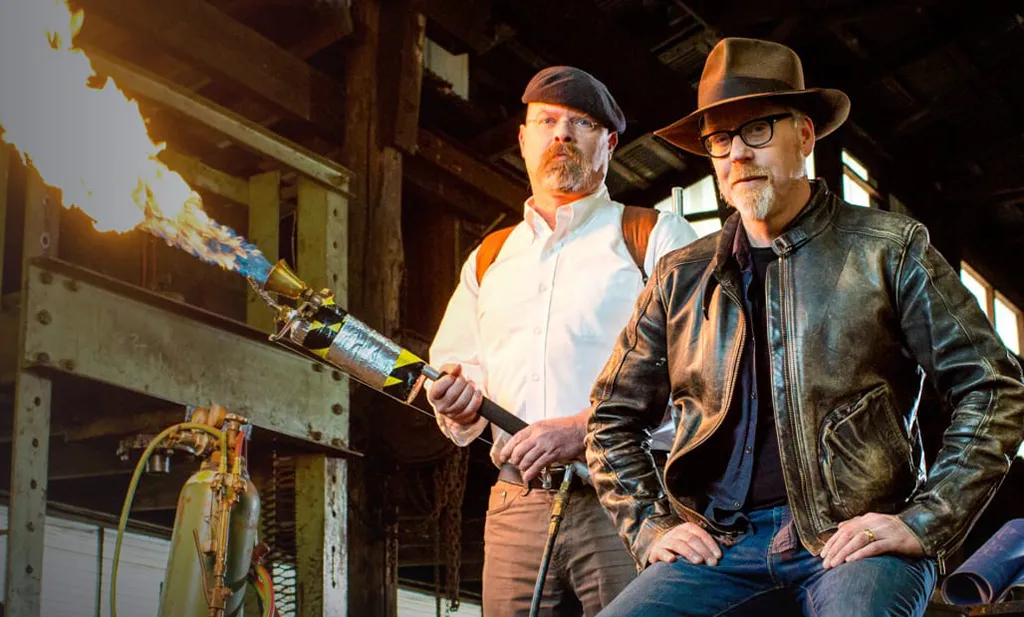 Even though there is a warning at the beginning of every episode that Savage and Hyneman were professionals and that you should never imitate their work, not everyone listened. One 19-year-old student was arrested after setting off a homemade bomb in the stairwell of his dorm, claiming he learned how to make it on MythBusters.
Another man in Florida was suspected of driving while intoxicated and refused to take a breathalyzer test. He argued saying, "I'm not taking no sobriety test [...] I done seen it on the MythBusters." Apparently, the team had discovered that you couldn't cheat a breathalyzer test, which is most likely why he refused to take one. He was arrested on the spot.
Jessi Combs Was Killed In A High-Speed Crash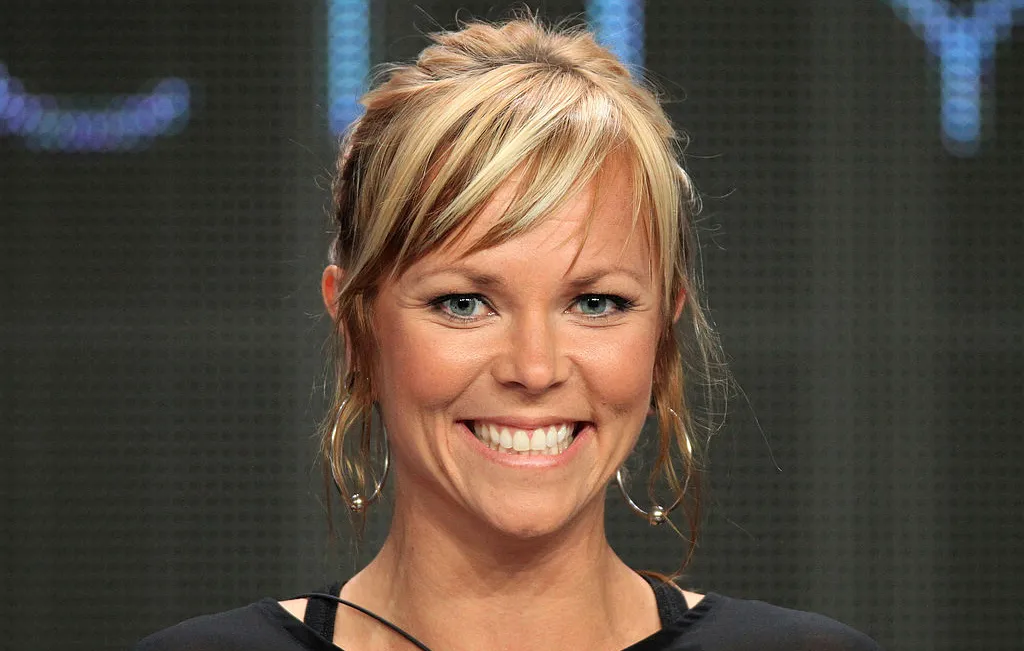 MythBusters fans would recognize Jessi Combs from their 2009 Built Team. She was also known for co-hosting Spike's Extreme 4x4 and setting a woman's land speed class record in 2013. She then broke her record again in 2019, earning her the title of "the fastest woman on four wheels."
Sadly, on August 27, 2019, Combs was attempting to break her own land speed record once again and was tragically killed when her jet-powered car crashed. The cause of the crash is still unknown and is under investigation. She was just 39 years old.
They Destroyed Footage Of A Dangerous Invention
It's no secret that the MythBusters loved to destroy things, especially by using explosives. However, at times, they used their destructive tendencies to cover up things from fans instead of sharing information with them. At Comic-Con in 2016, Savage admitted that they were researching an easily available material, they discovered it had explosive properties that would be dangerous to share with the public.
So, they destroyed all of the footage of their discovery and made a pact to never talk about what they had found. At one point, Savage and Hyneman even shared their knowledge with the Defense Advanced Research Projects Agency to show them how dangerous what they found was.
A Lot of The Cast Worked On Movies
Unsurprisingly, the majority of the MythBusters team worked on movies at one point or another. Aside from owning the special FX company M5 Industries, Hyneman also helped on the special FX on Top Gun and worked on the animatronics in the Matrix sequels. Savage also helped out behind-the-scenes but with art. He was a model maker for the Matrix movies, Galaxy Quest, and Bicentennial Man.
One film franchise that connected a lot of the cast was Star Wars. Tory Belleci worked as a model maker for the first two prequels, Imahara worked for ILM for three prequels, and so did Hyneman.
The Beginnings Of A Show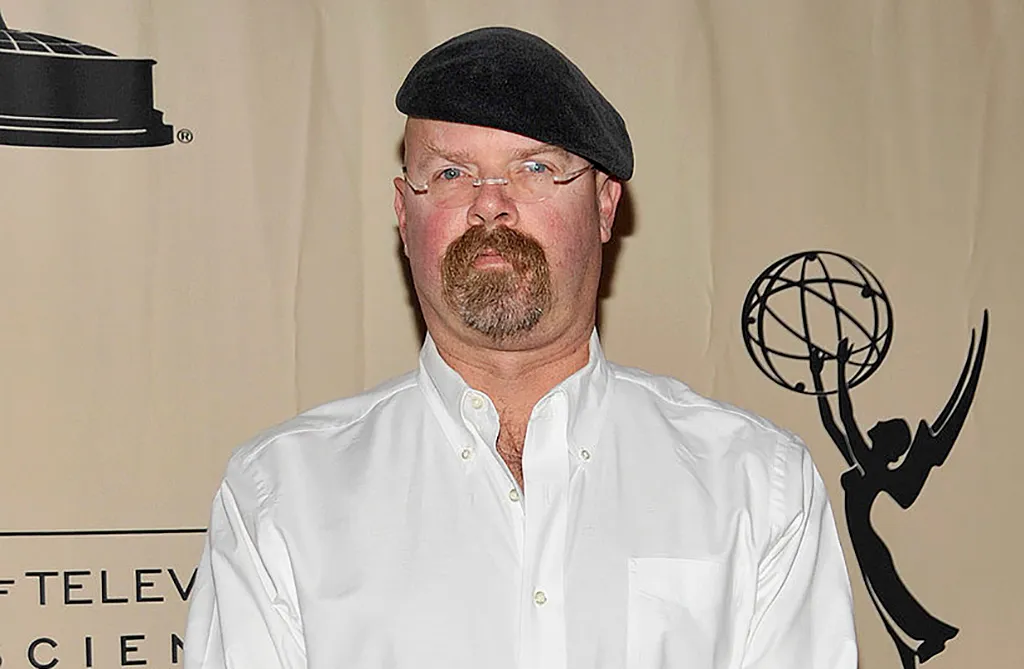 The concept for MythBusters was established by the Discovery Channel who was using the title Tall Tales or Truth. The idea came from Australian writer and producer Peter Rees in 2002. At first, the show was denied by the network who already had a similar idea in the works.
In order for Discovery Channel to pick up the show, Rees had to make a few modifications to the premise, resulting in the show being picked up for a three-episode pilot. Rees then asked Hyneman to help him make the video and cast him as host.
A Mistake In The Opening Credits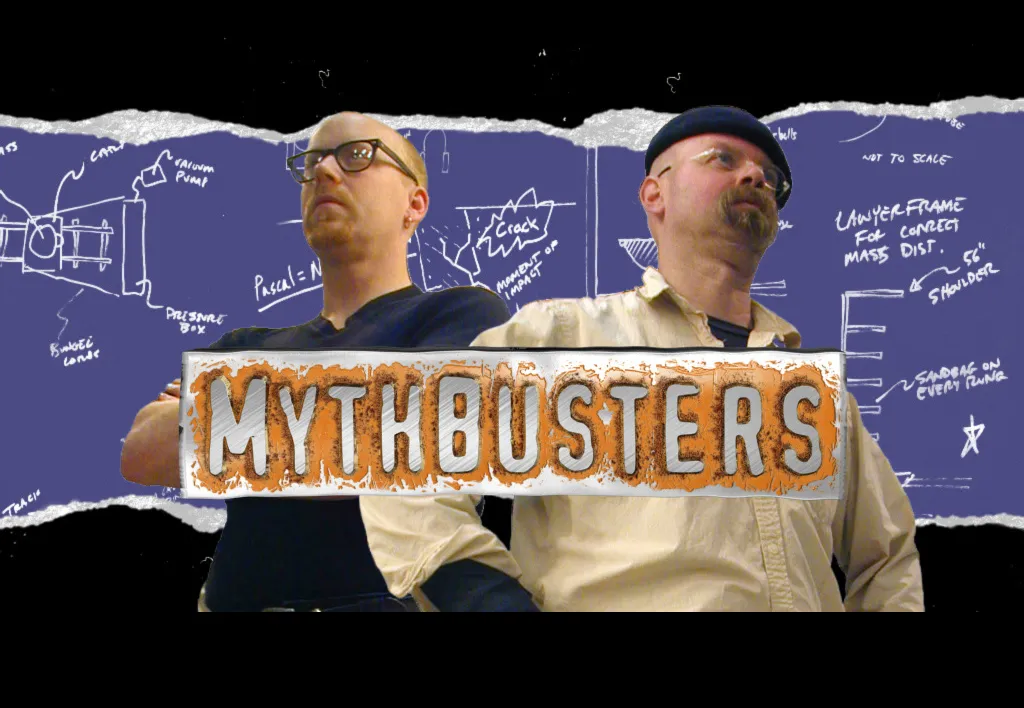 For the first four seasons, there was a mistake in the opening credits that went relatively unnoticed. The formula showing how to find the area of a circle is incorrect. The equation two times pi times radius squared is shown but that equation is for finding the circumference of a circle.
The actual formula for finding the area of a circle is pi times the radius of a circle squared. It seems unlikely that Savage and Hyneman would let this error go unnoticed but it took four seasons!
Tory Belleci's Curiosity Almost Resulted In An Arrest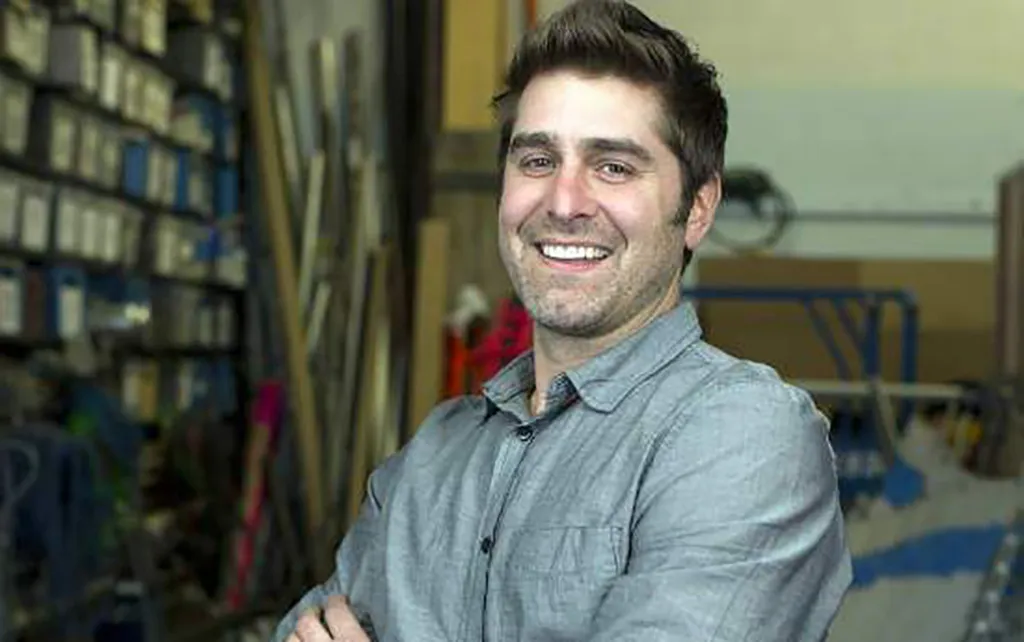 Starting at a young age, Tory Belleci had always been overly interested in engineering his own explosives. While giving a speech at Davidson County Community College, he admitted that he had made his own flamethrower by the age of 11 and had experimented with pipe bombs.
Unsurprisingly, his curiosity caught up with him when he was 19 years old and almost arrested for detonating a homemade pipe bomb near his parents' home. The police arrived assuming he was playing with fireworks but became more serious when they learned the truth of it. After discovering that Belleci wasn't a real threat he was given a stern talking to rather than the handcuffs.
Jay Heyneman Left Home At 14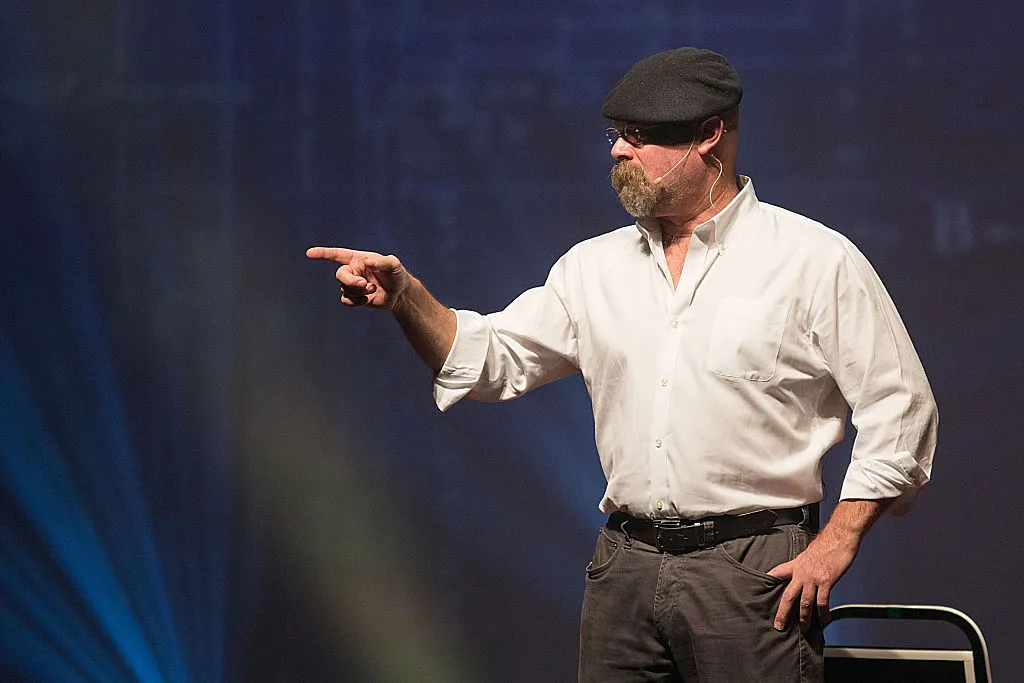 From the beginning of the series, Jay Hyneman established himself as the more serious MythBuster with his beret, glasses, beard, and straightforward attitude. Considering his personality, it's hard to imagine that there was a time in his life when he wasn't in complete control.
Apparently, as a teenager, his "hands-on" style of science wasn't always appreciated by his parents and teachers, making him out to be a problem child. So, when he was just 14, he left home and began hitchhiking around the country. Maybe this is what forced him to grow up so fast and be so stoic.
The Cannonball Fiasco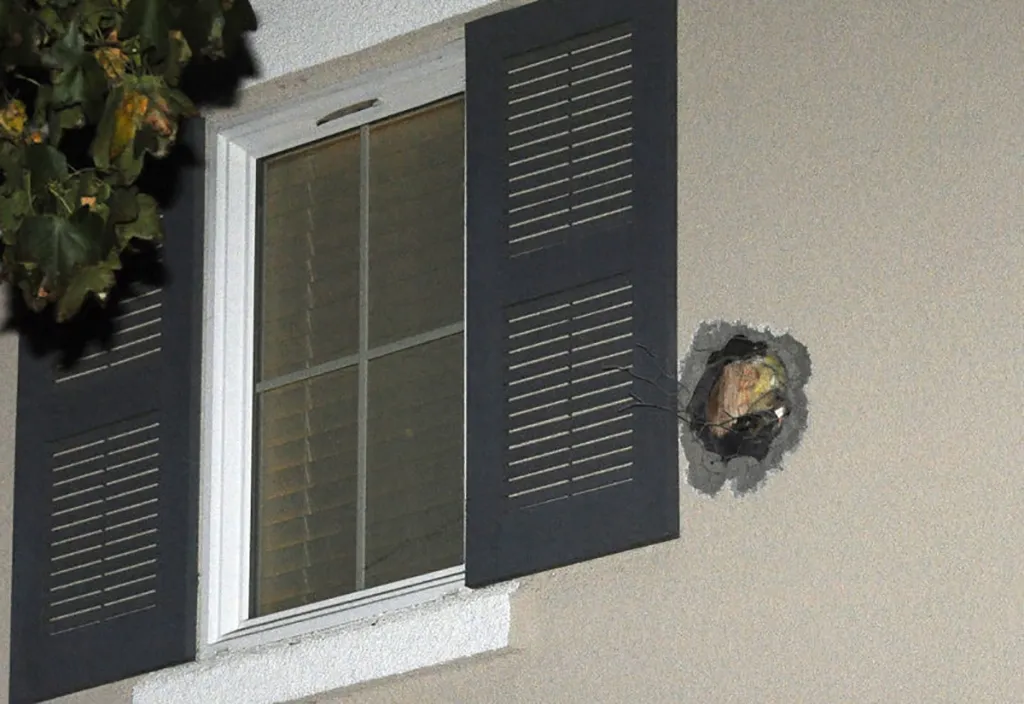 Although what they do sometimes may seem incredibly dangerous, it's always safety first at the MythBusters' headquarters. Not only do they warn their viewers to not try things at home, but they always have emergency services on standby to make sure nothing goes terribly wrong.
Well, unfortunately in season 14, something went terribly wrong. While testing out a homemade cannon, the team had set up their targets on the base of a hill in order to catch the cannonballs. However, one cannon shot resulted in the cannonball traveling half a mile away and passing through two houses and a car while the people were home. Thankfully, nobody was hurt.
Grant Imahara Was Shamed By Fans For Working With McDonald's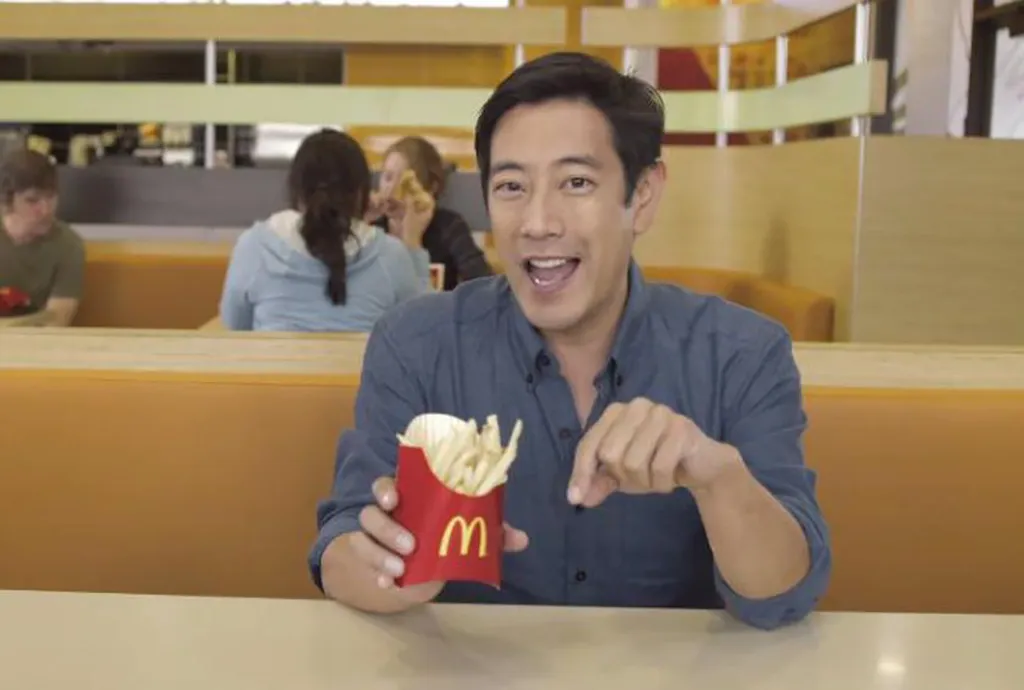 After leaving the show in 2014, Team Builder Grant Imahara took a job with McDonald's to explore how the company makes some of its staple menu items such as their chicken nuggets. The purpose was to help boost the company's public image, especially after it was rumored that one of the ingredients they used in their recipes was called "pink slime."
The behind-the-scenes segments were filmed similarly to a MythBusters episode with Imahara claiming that McDonald's is safe and healthy to eat. Many people criticized Imahara for "selling out" and promoting a product that he knows isn't good for the public.
Tory And Grant Live-Tweeted A Shooting
In 2013, Tory Belleci and Grant Imahara were present at the Los Angeles International Airport when a gunman open-fired inside of Terminal 3. Sadly, one TSA agent was killed and several others were injured. However, instead of ducking for cover, the two live-tweeted the ordeal on their personal Twitter accounts, producing some of the earliest reports of the shooting.
Belleci commented that the situation was "like my worst nightmare [...] It felt like an eternity but was probably only a matter of minutes." After being questioned by investigators, the two were free to leave the airport.
A Contestant On The Spin-Off Show Ran Into Some Trouble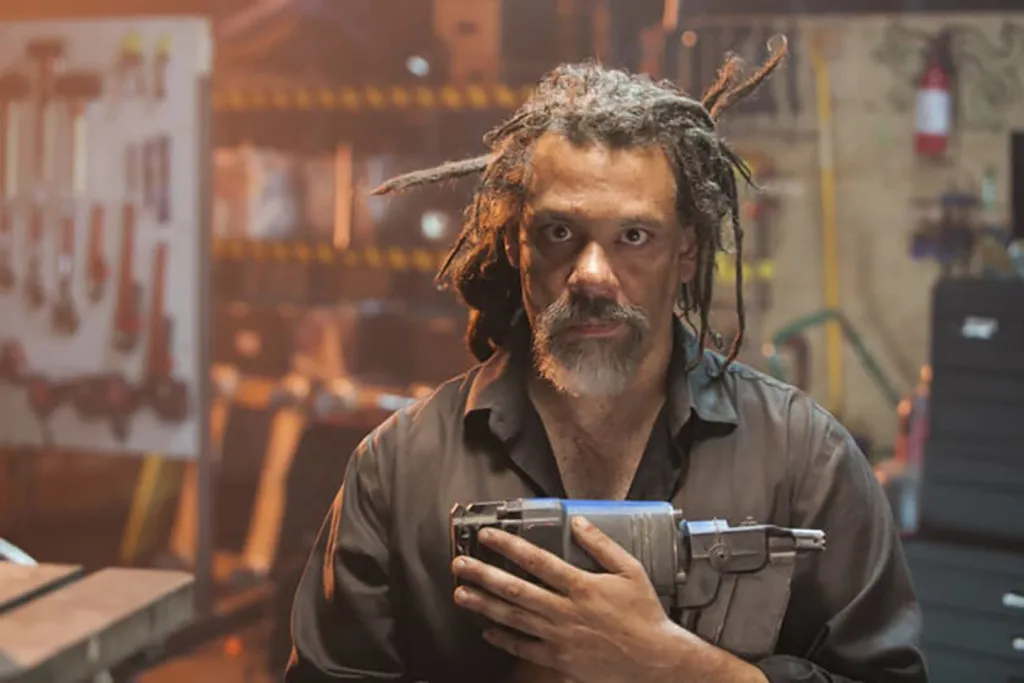 In 2017, The Science Channel attempted to reboot the series with two new hosts for a reality series contest show called MythBusters: The Search. One contestant, Christopher Hackett, certainly stood out among the rest and left his mark on the show. Hackett was later arrested in Brooklyn after he was found carrying a briefcase that resembled a bomb.
According to Hackett's lawyer, the briefcase was a non-explosive, non-working art piece for an exhibit. Some of the creations he made on the show, however, could be seen as dangerous, so fans weren't all that surprised when he was first arrested.
There Were Surprisingly Few Injuries On Set
Since the MythBusters were consistently dealing with explosives, heavy machinery, and other dangerous items, it would be safe to assume that they had more than their fair share of injuries on set. Amazingly, that couldn't be further from the truth.
Over the course of the series, there were practically no serious injuries, as they were always extremely diligent about safety. Jamie Hyneman recalls one of his only injuries being a few broken fingers from handling a heavy blast protection panel. Other than that, he walked away from the show perfectly intact.
Grant Imahara Wanted To Be A Writer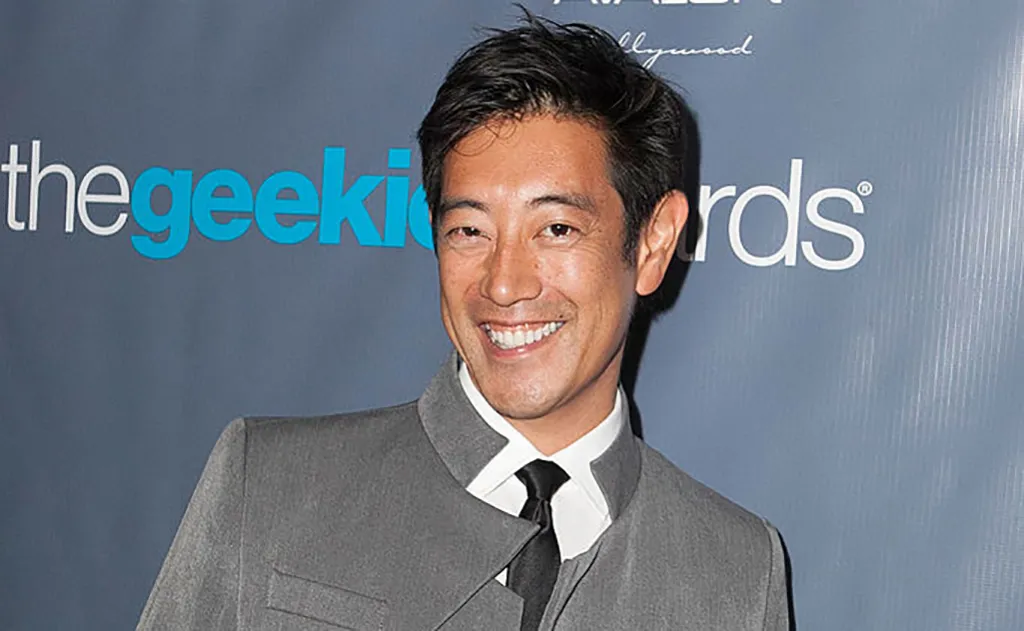 Before establishing himself as a skilled engineer and "mad scientist" on the set of MythBusters, Grant Imahara wanted to be a writer. More specifically, he wanted to be a screenwriter and even changed his major during his time at the University of Southern California School of Cinematic Arts.
After dropping out, he became an assistant to Tomlinson Holoman, the inventor of the THX sound system. Under Holmon, Imahara discovered his love and talent for engineering, which led him to internships at THX and ILM.
Grant Imahara, RIP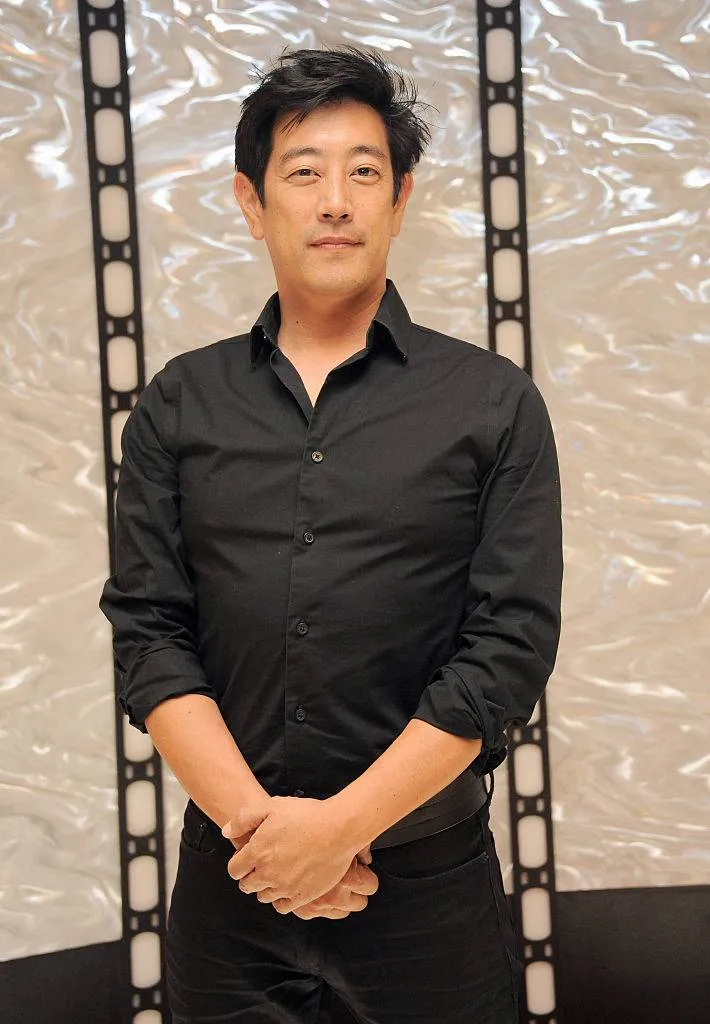 Grant Imahara passed away suddenly on July 13, 2020. He was just 49 years old. The news was confirmed in a statement from the Discovery Channel. Later the same day, Adam Savage tweeted a message. "I'm at a loss. No words," he wrote.
"I've been part of two big families with Grant Imahara over the last 22 years. Grant was a truly brilliant engineer, artist and performer, but also just such a generous, easygoing, and gentle PERSON. Working with Grant was so much fun. I'll miss my friend."
The Show's Concept Changed Over Time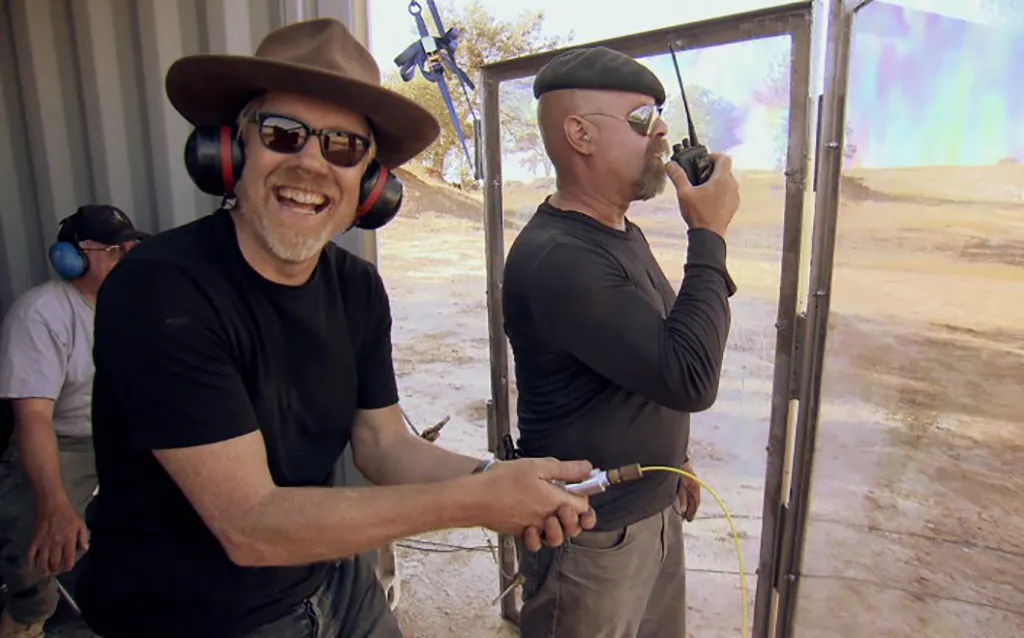 Initially, the show's premise was true to its name. The team tested well-known urban legends and myths to see whether there was any truth to them. However, over time, the show started to focus more on what their audience found the most interesting.
Since there's only a finite amount of urban legends, they show started to delve into realism in movies and television such as MacGyver's inventions. As it turns out, these proved to be some of the biggest fan-favorite episodes, encouraging them to test similar things in the future.
They Were Threatened By Credit Card Companies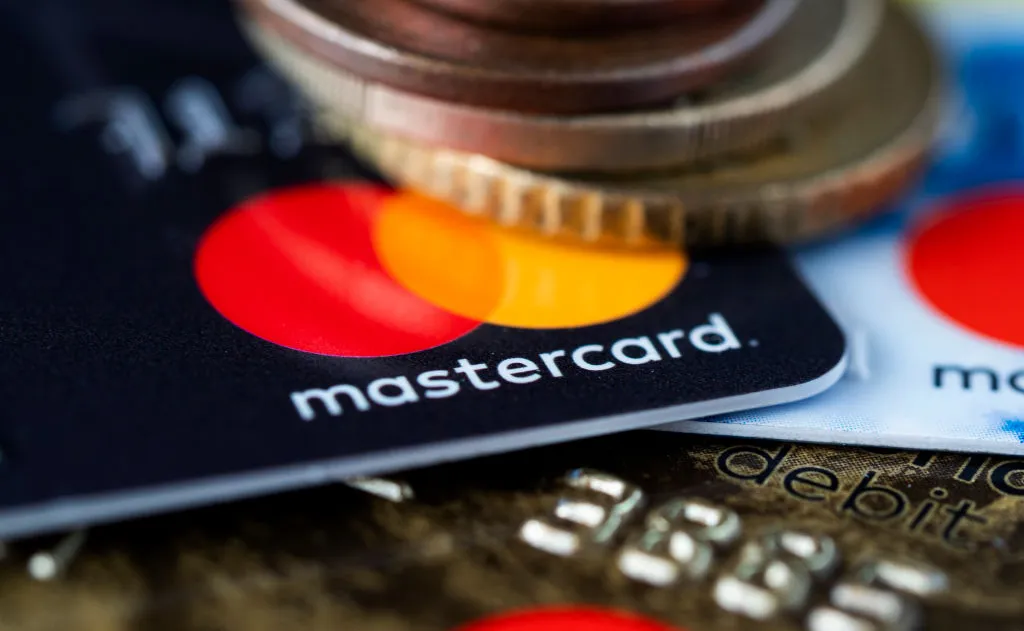 For the most part, Discovery let the MythBusters team have free reign on the myths they wanted to explore. However, at one point, the network was pressured by their advertisers who forbade them from testing whether it was possible to hack RFID chips in credit cards.
When some of the biggest credit card companies caught wind of this, they quickly set their lawyers on the show to prevent it from ever happening. According to Savage, Discovery was "way, way outgunned" and eventually backed down for fear of losing advertisers and possibly the entire show.
One Of Their Explosions Shook An Entire Town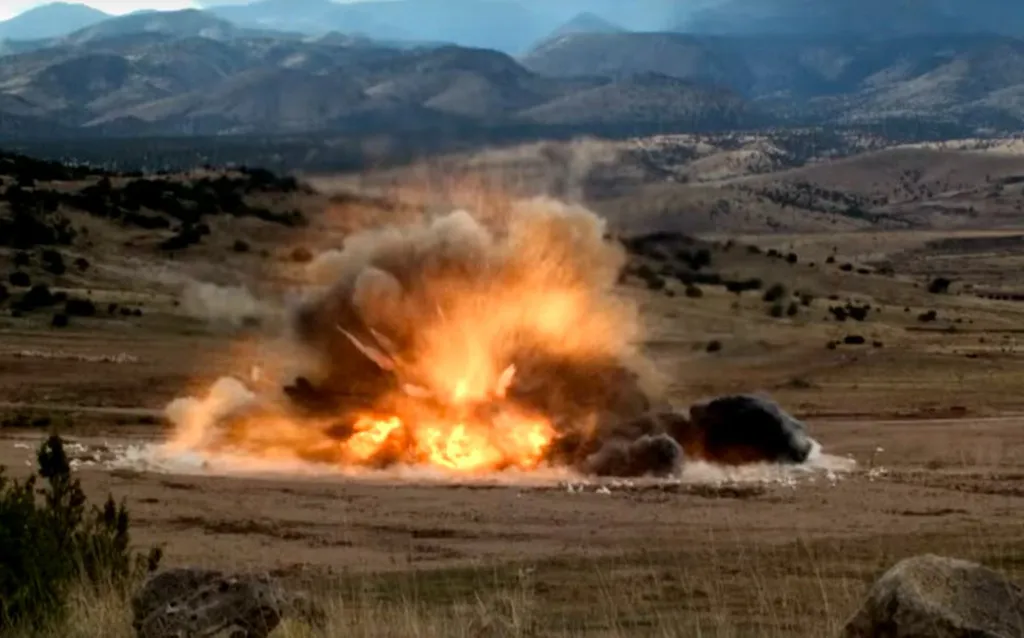 In 2009, the MythBusters were in Yolo County to see if they could knock the socks off of a mannequin with an explosion. The test involved 500 pounds of ammonium nitrate and the explosion was much larger than anticipated. To prevent people in the nearby towns from coming to see the explosion, the local authorities decided not to let residents know about the experiment.
In the end, the explosion was so big that in rocked the homes of the neighboring town of Esparto, even breaking some windows. The residents assumed that there had been a plane crash, but no, it was just the MythBusters.
Adam Savage Worked On Sesame Street
While Adam Savage may have made a name for himself on MythBusters, the show wasn't his first time on television. In fact, his first job on television was as a cartoon character on Sesame Street. Years ago, Sesame Street had cartoon segments that would run between programs.
Savage's father worked on these commercials as an animator and was tasked with the job of making 10 animations about children who were curious about how things worked. So, Savage's father figured his son would be perfect to voice one of the two children and young Adam had himself a job.