These Streaming Home Design Shows Will Give You The Remodeling Bug
Back in the old days of cable television, HGTV ruled supreme when it came to home design shows. Fortunately, now there are a variety of streaming services that offer everything from renovation to real estate to design competitions. Whether you're interested in homes that are grandiose, tiny, transformed, international, or all of the above, there's a streaming series for you. These shows are so enticing, they may have you itching to redesign your own home.
Instant Hotel Is A Home-Hotel Competition Show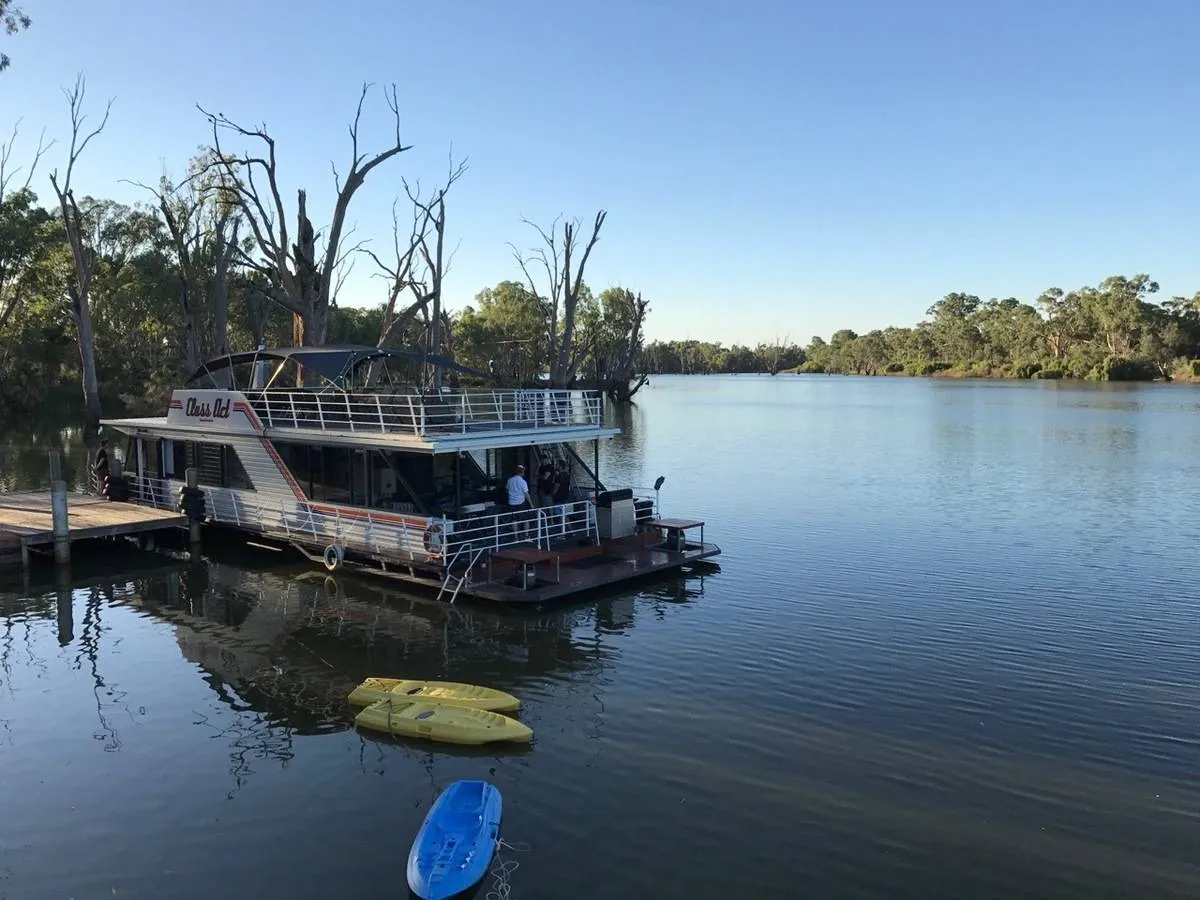 Thanks to Airbnb, transforming your home into a travel spot is more realistic than ever. Instant Hotel follows homeowners who converted their living space into hotels. The contestants compete to see whose home-hotel is the most impressive.
The twist is that there isn't a panel of judges determining who wins. Instead, the contestants stay in each other's places and rate one another. Based on factors such as location, design, and quality, one homeowner emerges with the highest score and wins a prize! Check it out on Netflix.
The World's Most Extraordinary Homes Is Hard To Believe
When it comes to home shows, nothing compares to The World's Most Extraordinary Homes, streaming on Netflix. As the name implies, the series takes a peek at some of the most unbelievable living spaces on the planet. Just take a look at this home, which was built into a cliffside!
From jaw-dropping architecture to unconventional layouts, these homes are unlike anything you've ever seen. Hosts Piers Taylor and Caroline Quentin guide you through the experience so you won't miss a single extraordinary detail.
Tiny House Nation Does A Lot With A Little
Tiny homes may have seemed outlandish at first, but their magnificent interior designs have some people rethinking how much space they truly need. In Tiny House Nation, hosts John Weisbarth and Zack Giffin travel the country to check out some of the most awe-inspiring homes that are only a few hundred square feet.
The duo is also renovation experts, and they provide help to those seeking to create a tiny home. Stream the series on Netflix to discover what all of the mini-house hype is about.
Caribbean Life Is A Virtual Getaway
If you've been itching for an island getaway, check out Caribbean Life on Hulu. The series follows prospective homebuyers in their search for a paradise property. The house hunters aim to trade in their American lifestyle for one on the coast of Aruba, Puerto Rico, Belize, and more!
The show features couples and families at all different stages of life, united in their love of island life. Real estate agents must stick to a budget while finding the sweet escape of their clients' dreams.
Love It Or List It Is Equal Parts Design And Real Estate
Love It Or List It combines two of the most fundamental aspects of any home series: real estate and design. Experts Hilary Farr and David Visentin compete to persuade homeowners to either keep their home or sell it.
Hilary comes up with a gorgeous renovation that meets as many of the homeowners' needs as possible. Meanwhile, David shows them properties that he hopes will convince the homeowners that it's time to sell. Watch Hilary and David duke it out on Hulu.
Amazing Interiors Features Homes With Shocking Designs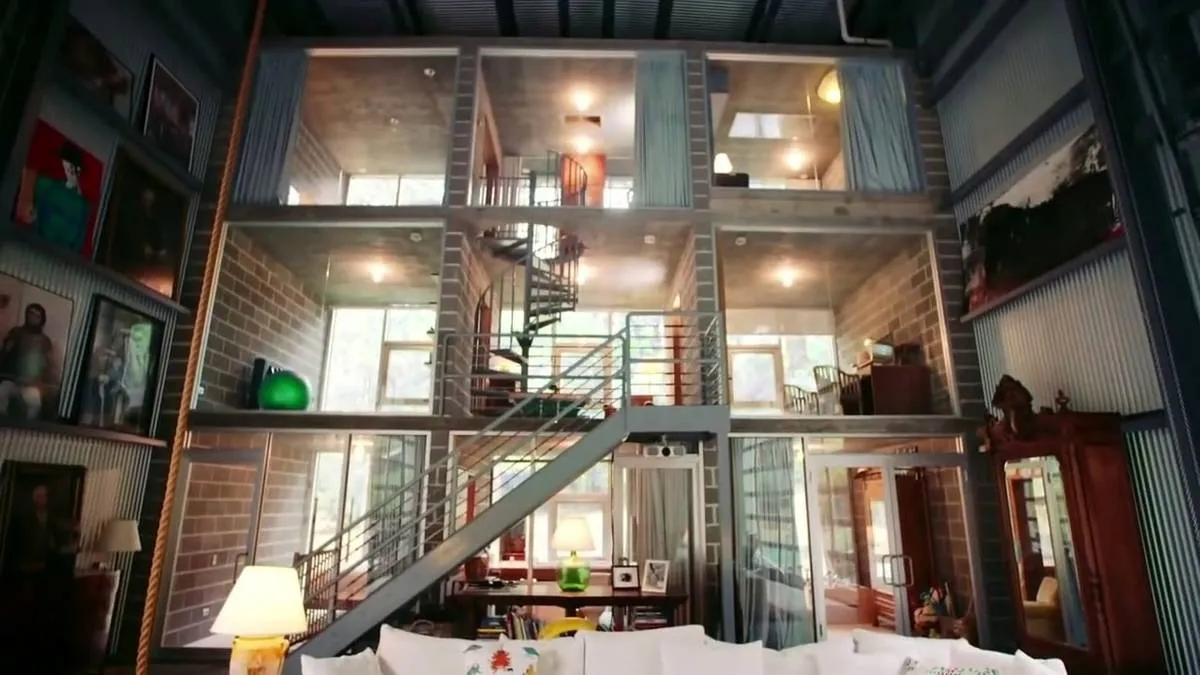 While curb appeal is essential, a home's exterior isn't always indicative of its interior design. Amazing Interiors features homes that look ordinary on the outside, but are jaw-dropping the moment you step inside.
Whether the structure contains a house within a house, a sci-fi museum in the cellar, or an all-out circus, these interior designs prove there's no limit on personalizing your space. Stream the series on Netflix to check out these quirky yet breathtaking homes.
The Property Brothers Find And Transform Fixer-Uppers
The Property Brothers on Hulu stars real estate broker Drew Scott and contractor Jonathan Scott, a pair of twins who are masters at the art of flipping houses. Aspiring homeowners hire the brothers to find them a fixer-upper and transform it into their forever home.
Drew hunts down properties, assessing their value and ensuring that the client can both purchase the home and renovate it within budget. Once the purchase is finalized, Jonathan gets to work, turning his design plans into a reality.
Interior Design Masters Compete For A Life-Changing Contract
Interior Design Masters takes some of the most talented amateur interior designers and gives them the opportunity to break into their professional careers. Ten contestants participate in transforming various indoor spaces.
Each episode, a panel of judges eliminate one person. As the challenges become more complicated, contestants get that much closer to winning a desirable design contract. Stream the series on Netflix to watch the masters transform everything from college dorms to retail stores.
Home Reveals The Most Innovative Dwellings In The World
Home may have a plain title, but the structures on the show are anything but simple. Streaming on Apple TV+, the series takes a look at some of the most innovative homes in the world. The show highlights homeowners who transformed the conventional idea of a house to create something groundbreaking.
The international show will offer you insights into interior and exterior design that you cannot discern from a traditional building. If you love innovation, this may be the show for you.
Fixer Upper Is About Revitalizing Texas Homes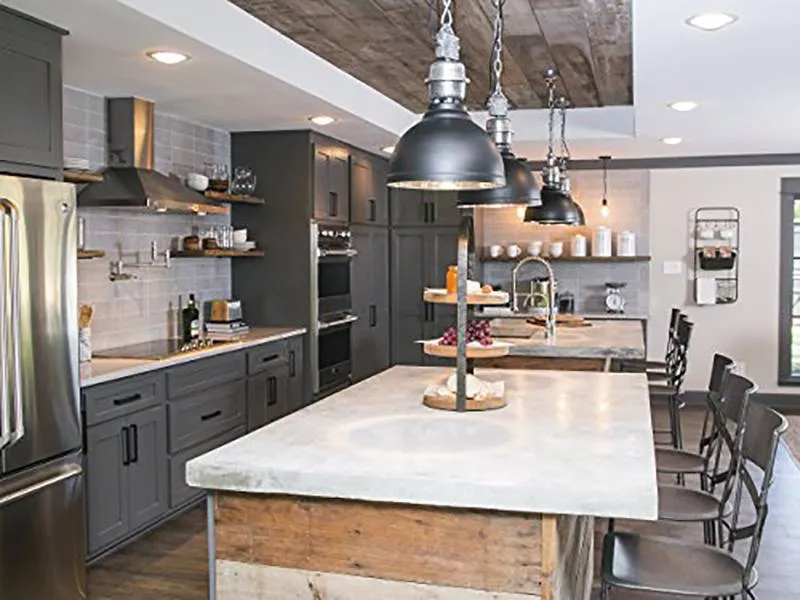 Similar to The Property Brothers, Fixer Upper centers on a real-estate/design duo who convince clients to buy and transform dilapidated homes. The team consists of married couple Chip and Joanna Gaines, who own and operate the remodeling business Magnolia Homes.
In the series, Chip takes care of the real estate and construction side of things while Joanna handles the design. The result is a gorgeous home that the clients can hardly believe was possible. All five seasons are streaming on Hulu.
Stay Here Is About Upgrading Vacation Rentals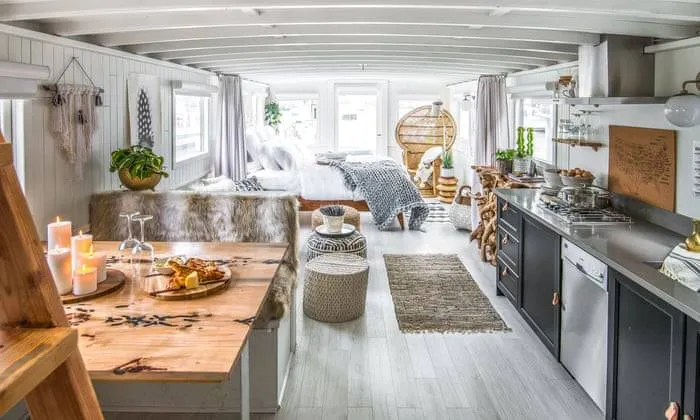 Similar to the competition show Instant Hotel, Stay Here revolves around homeowners who rent out their spaces to vacationers. Designer Genevieve Gorder and real estate expert Peter Lorimer combine powers to make their clients' vacation rentals as profitable as possible.
Not only do you get to see a home get transformed, but you also get to virtually experience some of the most noteworthy travel spots around. Catch the series on Netflix for some vacation home inspiration.
Extreme Homes Exposes The Most Unusual Homes Around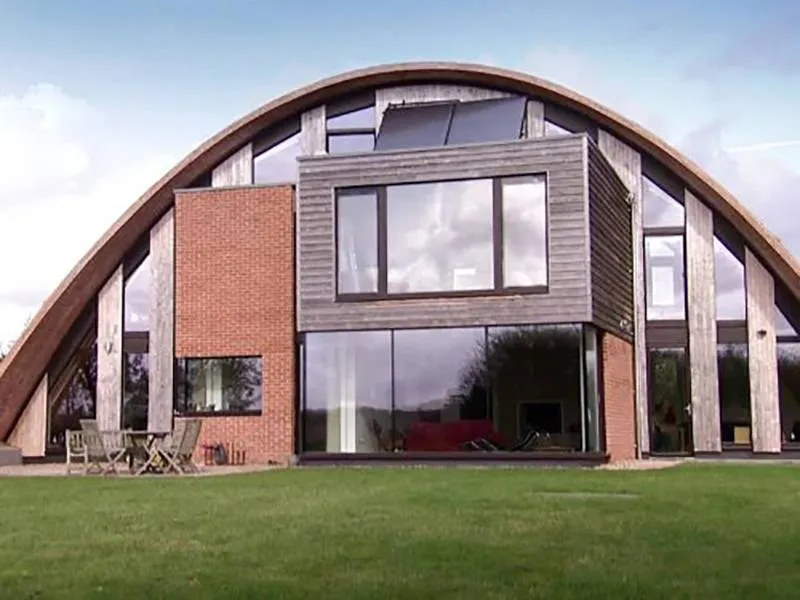 Extreme Homes followers homeowners as they construct some of the most unusual living spaces around. From a house made out of refrigerator panels to one that moves on sleds, there's genuinely no predicting what these structures will feature.
The best part is that the term "extreme" is unconfining, so you get a wide array of homes that are spectacular for different reasons. If you're tired of the predictability of some house shows, then you'll want to check out this series on Hulu.
The Apartment Is A Design Competition With A Luxurious Prize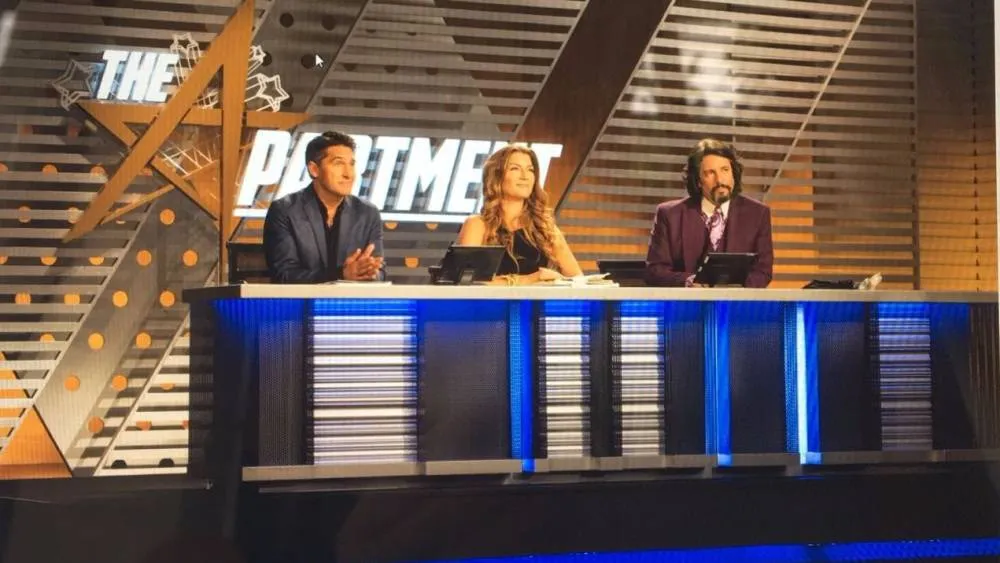 Before Genevieve Gorder was the designer for Stay Here, she was one of the judges on The Apartment. Hosts Kahi Lee and Jamie Durie walk us through design challenges as amateur contestants compete for a luxury apartment in Malaysia.
Each week, participants design a new room that a panel of judges evaluates. The judges include experts Laurence Llewelyn-Bowen, Andrea Savage, and Tyler Wisler, among others. To see just how luxurious an apartment can be, catch the nail-biting competition series on Netflix.
House Hunters Is Perfect For Listing Lovers
If you love house listings so much that you go to open houses just for fun, then House Hunters is the show for you. The series follows aspiring homeowners in their quest for the perfect property to buy.
We see the clients' top three houses as they tour each one and weigh the pros and cons. Once they settle on their top pick, we see the owners several months later, all settled into their new abodes. Stream the HGTV classic on Hulu.
Home Town Revamps Mississippi's Historic Houses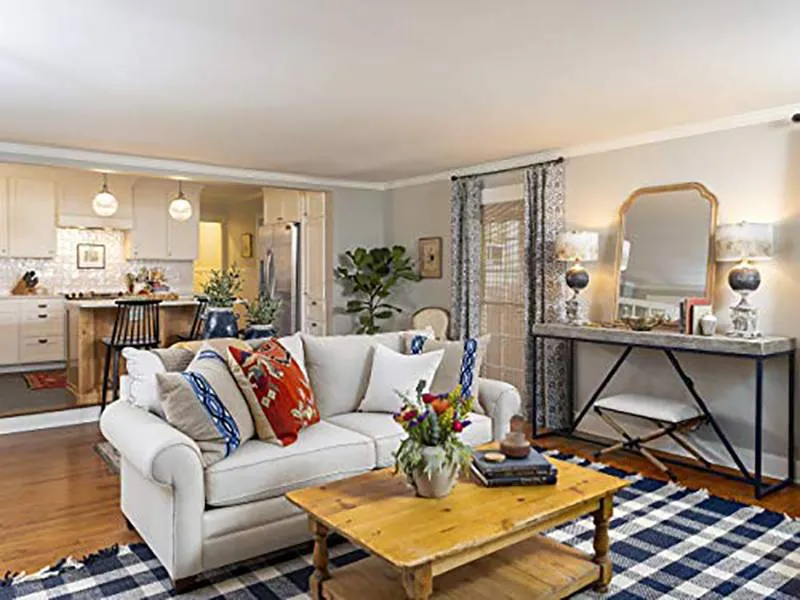 If you love homes that are bursting with historic charm, then you'll adore Home Town. Ben and Erin Napier are a married couple who work together to renovate their clients' historic homes. The series takes place in the couple's hometown of Laurel, Mississippi.
Ben preserves the homes' structural integrity while Erin fills the spaces with classy but homey interior design. The result is a home full of both character and functionality. Catch this heartwarming series on Hulu.
Good Bones Aims To Transform Indianapolis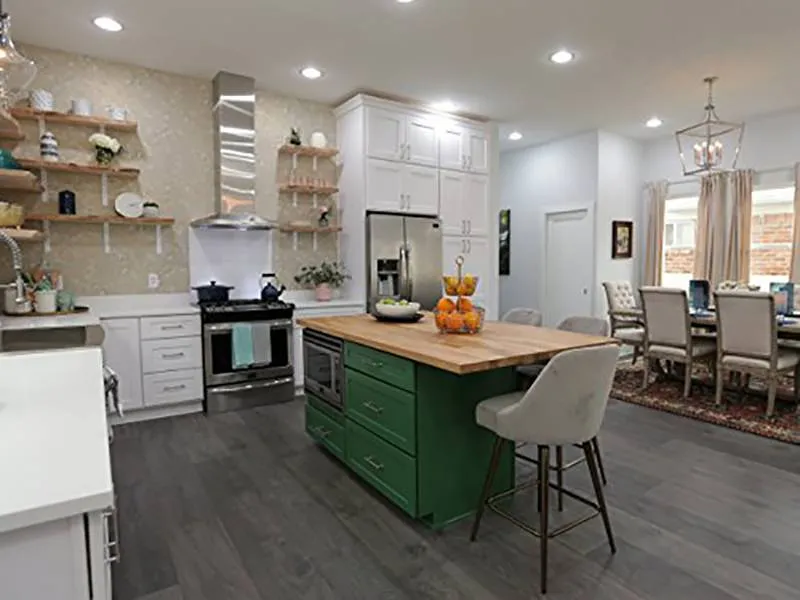 Don't worry; Good Bones has nothing to do with anatomy. The renovation series follows mother-daughter duo Karen E. Laine and Mina Starsiak reimagine Indianapolis properties. The pair use their background in law and real estate to secure rundown homes and transform them into a thing of beauty.
The self-taught, empowered females aren't afraid to put in a little elbow grease to get the job done. Catch the series on Hulu to see how these women are transforming their hometown, one property at a time.
Grand Designs Uncovers Work-Of-Art Homes
Grand Designs follows designer Kevin McCloud as he visits with some of the most daring homeowners around. The featured homeowners push the limits of architecture and technology to create a dwelling that is far more than just a dream house.
The British show is so highly-regarded that it's been around for two decades and has its own books and a magazine line. Catch the show on Netflix to see how homeowners turn their extravagant ideas into a reality.
Flip Or Flop Illustrates The Risk Involved In Property Flipping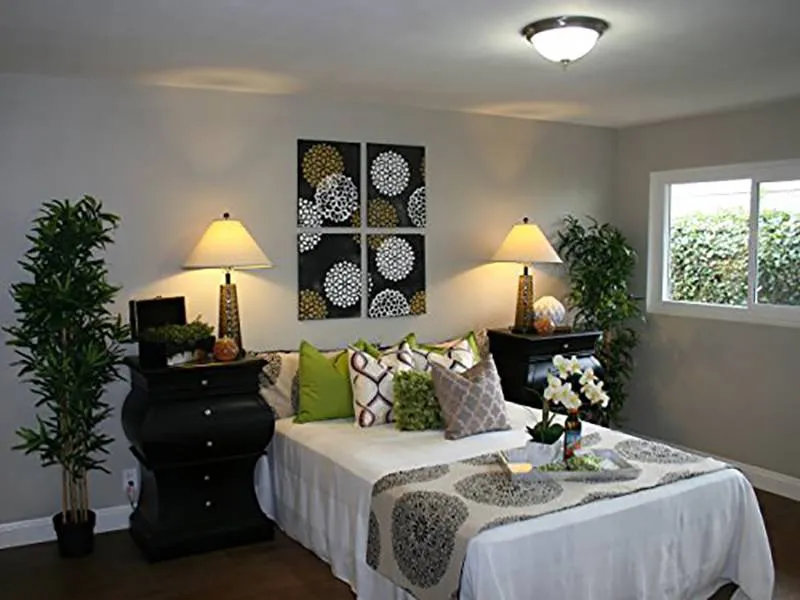 Real estate agents and married couple Tarek and Christina El Moussa buy and flip distressed properties in the Hulu series Flip or Flop. The show follows the pair as they purchase, remodel, and sell rundown properties.
Each episode is full of anticipation as the couple rolls the dice, hoping to make a profit from their risky investment. The transparent show illustrates the ups and downs that come with property flipping, proving that even the experts have their work cut out for them.
Million Dollar Decorators Features Top-Notch Designers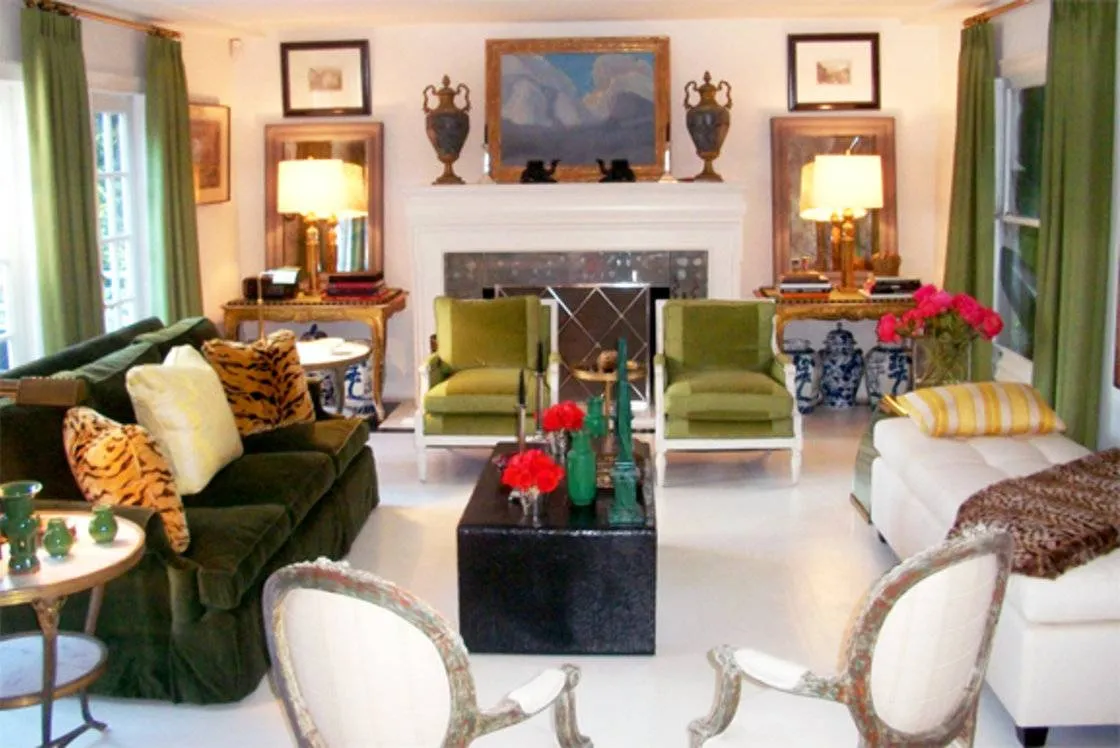 If you love living vicariously through the rich and famous, then you may want to give Million Dollar Decorators on Bravo TV a try. The series follows five LA interior designers, taking a look at both their professional and personal daily lives.
With celebrity-filled client lists, these aren't your run-of-the-mill designers. Take a peek at the lavish homes of Southern California and watch in awe as these experts meet their wealthy clients' expectations without cracking under pressure.
Tidying Up With Marie Kondo Teaches The Art Of Organization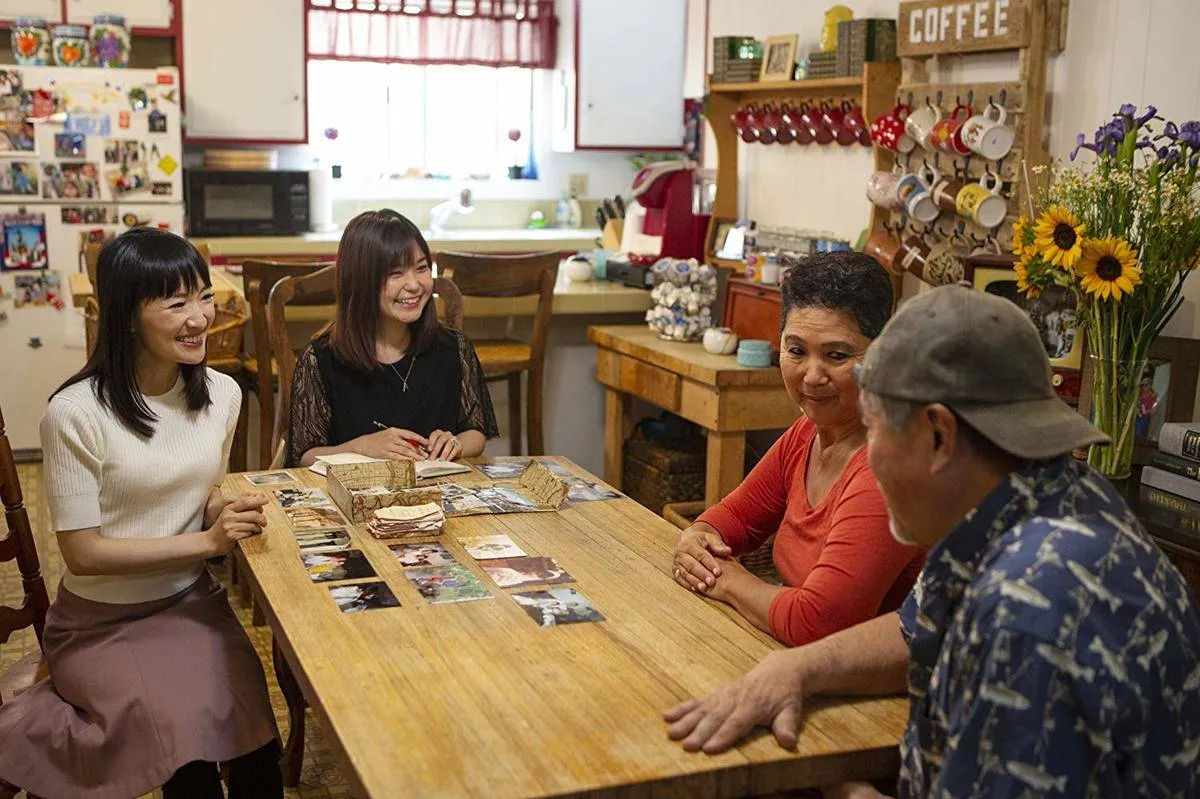 Though Tidying Up With Marie Kondo isn't exactly a design or real estate show, the Netflix series certainly belongs in the category of home renovation. Marie is an organizing consultant who does more than just move a few things around.
Marie teaches her clients how to prioritize their items, let go of unnecessary clutter, and get the most out of organization techniques. The series is sure to tug on your heartstrings, as well as teach you a thing or two about creating a functional space.