Where The Cast Of My Three Sons Is Today And Fun Facts About The Show
With an impressive run between 1960 to 1972, My Three Sons follows the life of a widower and aeronautic engineer as he raises his three sons along with the help of his father-in-law. The series played a major role in both ABC and CBS' lineups in the 1960s and became the third longest-running sitcom to ever hit television. Take a look to see where the cast of this classic show is now along with some fun facts that even the most die-hard fans might not know.
Casting Changes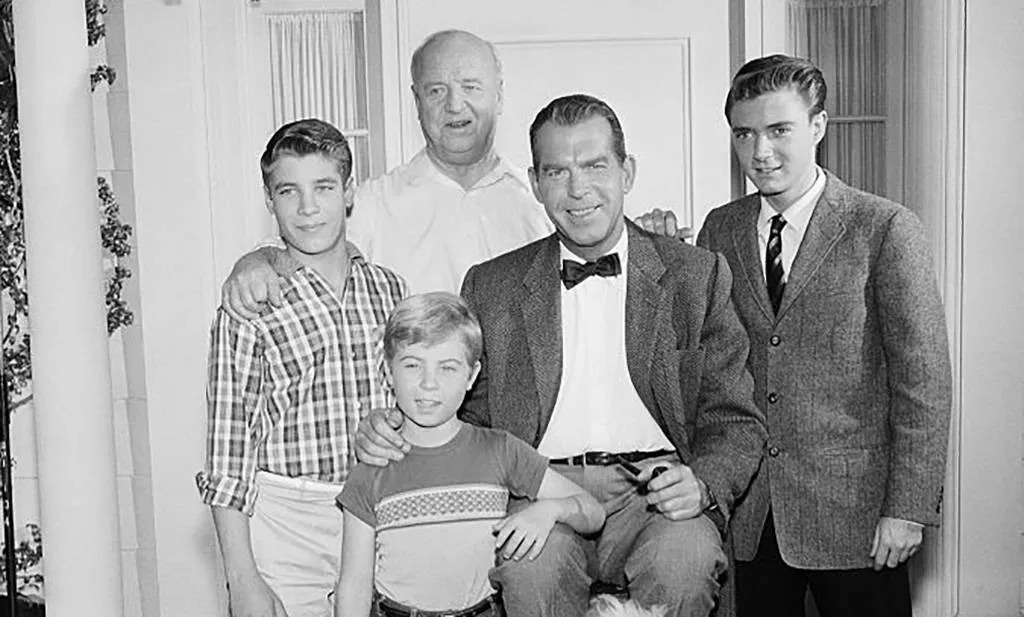 Initially, the show featured William Frawley playing the character of William Michael Francis 'Bub' O'Casey. However, due to an illness, he was then replaced by William Demarest.
Furthermore, the eldest son Mike, played by Tim Considine, was written off the show in 1965 after getting married. In order to keep with the continuity of "three sons," Chips friend, Ernie, was then adopted into the family. Currently, the show remains the third longest-running sitcom in television history.
Then: Fred MacMurray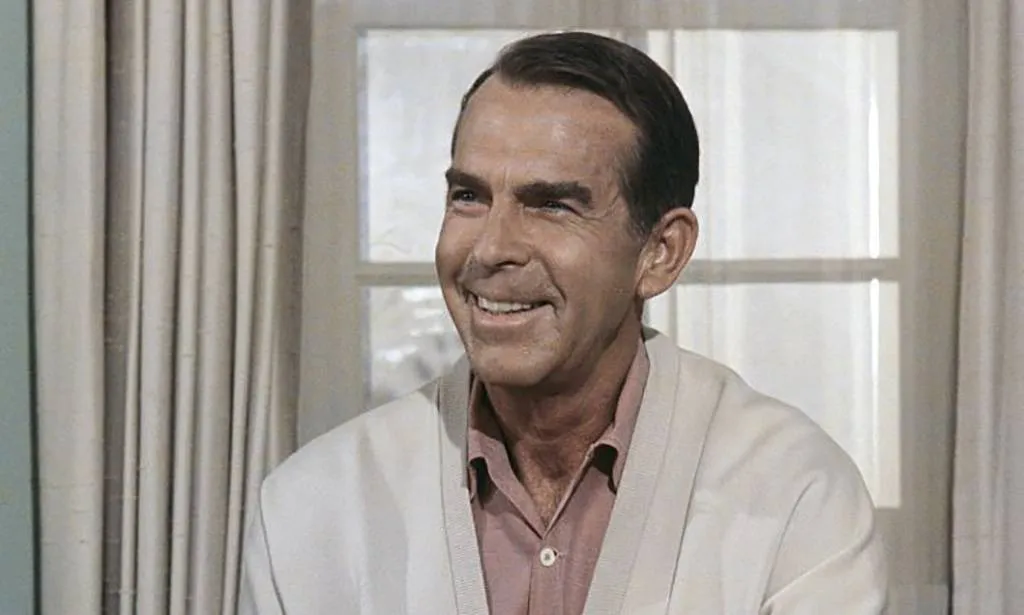 Before joining the cast of My Three Sons, Fred MacMurray was actually a film actor. He appeared in popular movies such as Double Indemnity, The Happiest Millionaire, and The Shaggy Dog.
But, in 1960, MacMurray did something strange. He opted to leave the silver screen in favor of TV. Starting that year, he starred in the ABC (then CBS) sitcom My Three Sons, playing the role of the widowed father, Steve Douglas.
Now: Fred MacMurray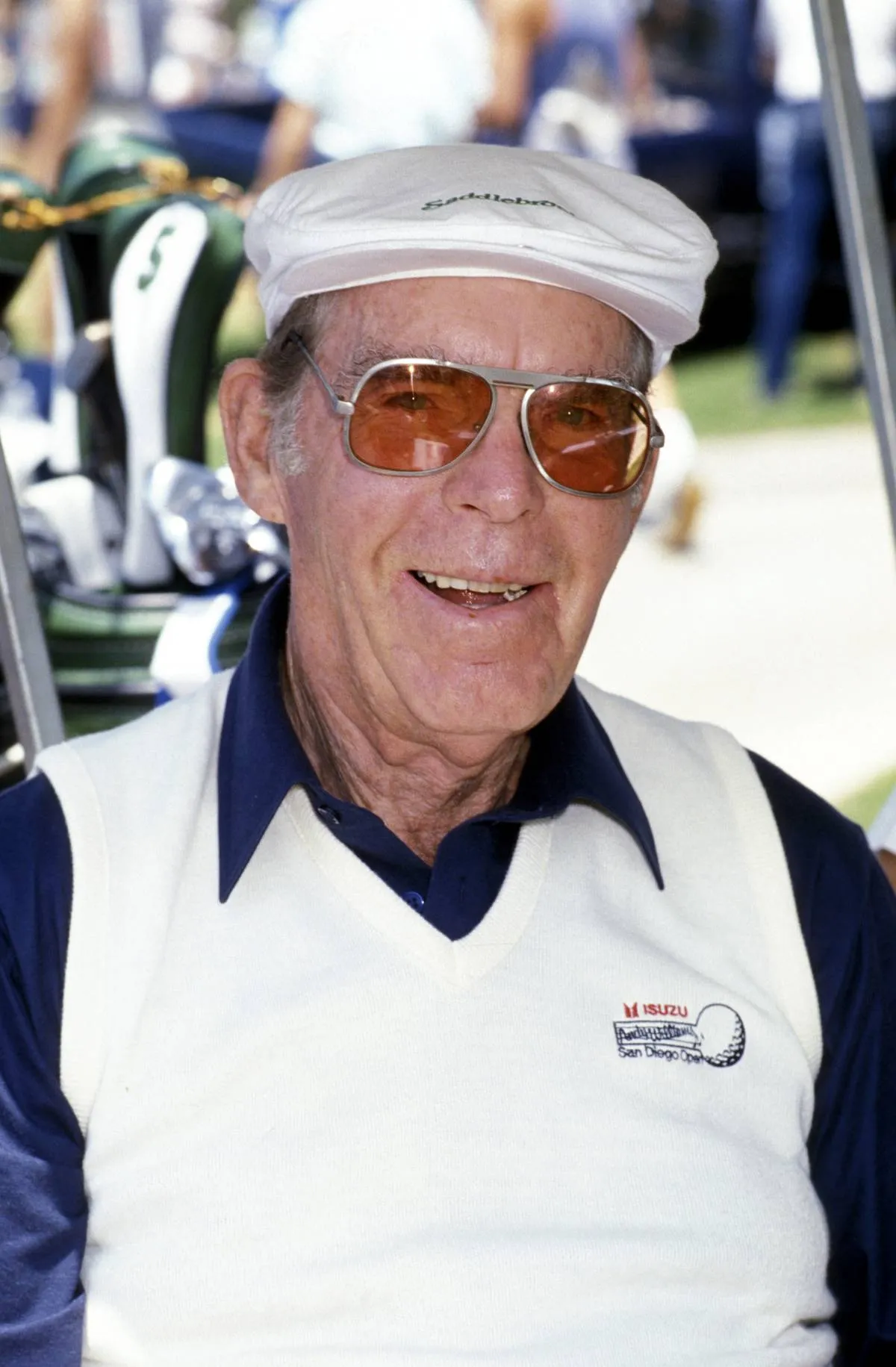 The now-deceased actor, Fred MacMurray, retired from the entertainment industry in 1978 after making his final appearance as Mayor Clarence in the horror film The Swarm alongside Michael Caine.
For his work, in 1986, he became the first person to receive the "Disney Legend " award for his work on six Disney films throughout his career. He was also nominated for a Golden Globe Award for Best Actor – Motion Picture Musical or Comedy for The Absent-Minded Professor.
Then: Tim Considine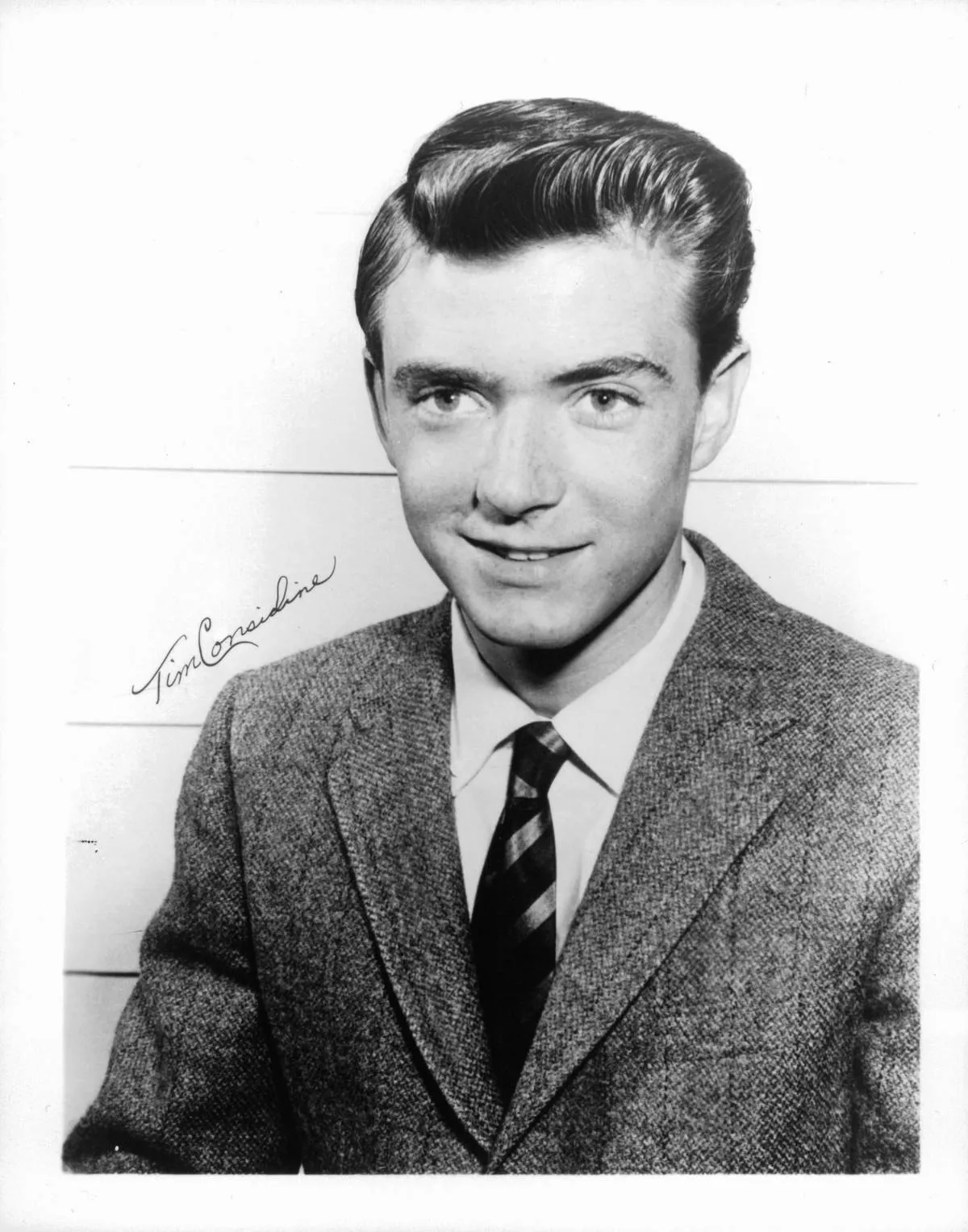 Actor Tim Considine was a Disney actor before appearing in My Three Sons. He appeared in the TV series Spin and Marty, the Hardy Boys, The Mickey Mouse Club, and even The Shaggy Dog opposite his soon-to-be co-star Fred MacMurray.
But Considine's big-time sitcom break came when he landed the role of the son Mike Douglas on My Three Sons. He was on the series for the first few seasons before leaving the show.
Now: Tim Considine
After leaving My Three Sons, the former child actor began to shy away from the entertainment industry, feeling that it wasn't the place for him anymore.
From then on, he made small appearances in other television shows and films. His last onscreen appearance was in 2006's ray of Sunshine. Later in his life, he attributed his distancing himself from the industry due to his age and wanting to spend time with his family.
Then: Don Grady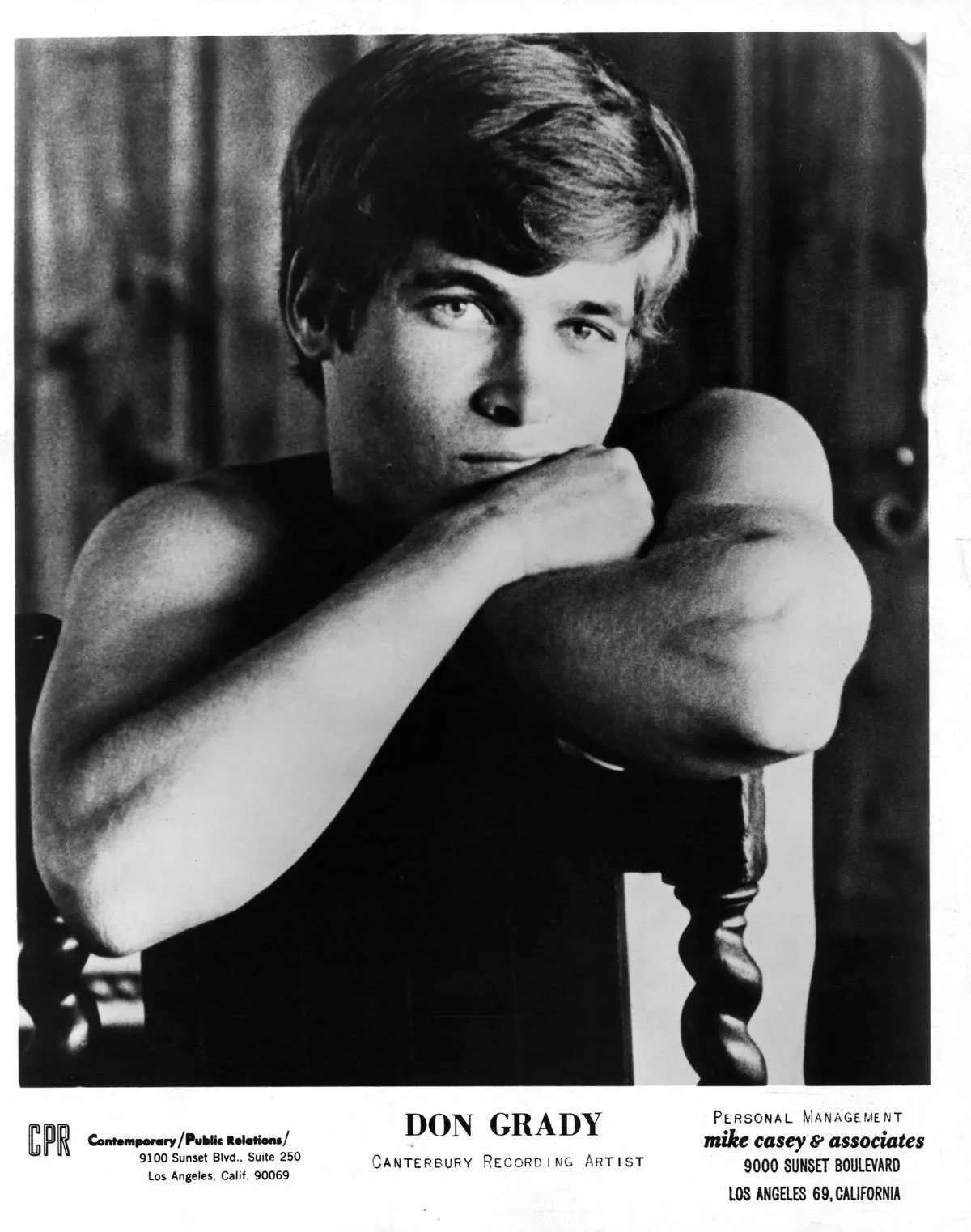 Don Grady was actually pretty invested in Westerns during the early days of his career. He appeared in popular series such as The Rifleman, The Restless Gun, Have Gun – Will Travel, Buckskin, and Wagon Train.
But in 1960, he landed the role of Robbie Douglas. He portrayed the son for a solid 11 years while the series went from ABC to CBS. He was considered the "heartthrob" of the family.
Now: Don Grady
After his time on My Three Sons, Don Grady pursued a different avenue in the entertainment industry. While he appeared in various shows after the sitcom, Grady was a musician at heart and decided it was finally time to pursue his ultimate passion.
In 2008, he released the album Boomer, a collection of songs revolving around the baby boomer generation. It was his first album since his 1973 release of Homegrown. Sadly, Don Grady passed away in 2012. He was only 68.
Then: Stanley Livingston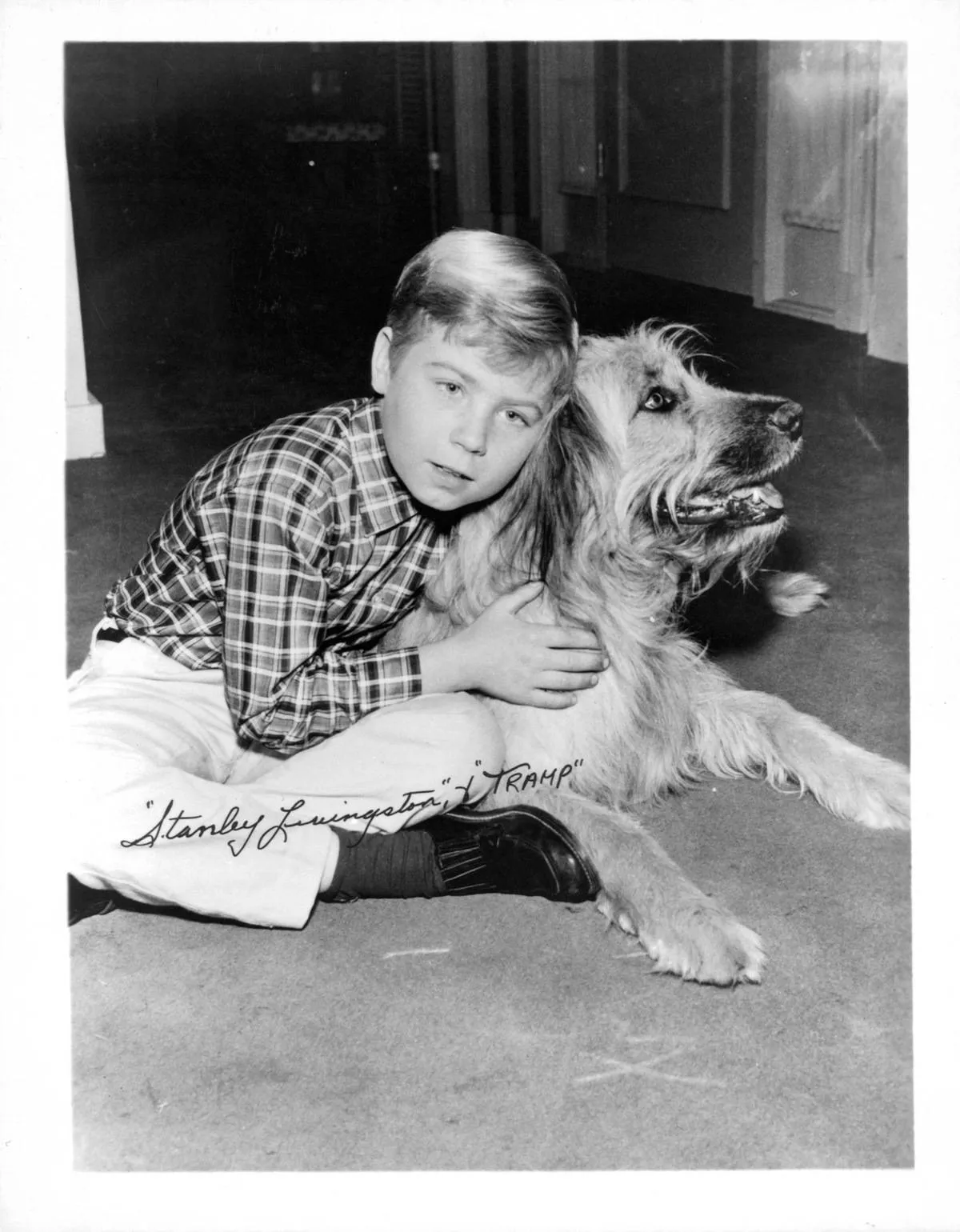 Before Stanley Livingston landed the role of the youngest son Chip Douglas on My Three Sons, he had a few television and movie appearances. His first credit is for the 1958 film Rally 'Round the Flag, Boys!.
Other credits include Please Don't Eat The Daisies, X-15, How The West Was Won, and The Adventures of Ozzie & Harriet. But when people hear the name Stanley Livingston, they typically remember him as the youngest of the Douglas clan.
Now: Stanley Livingston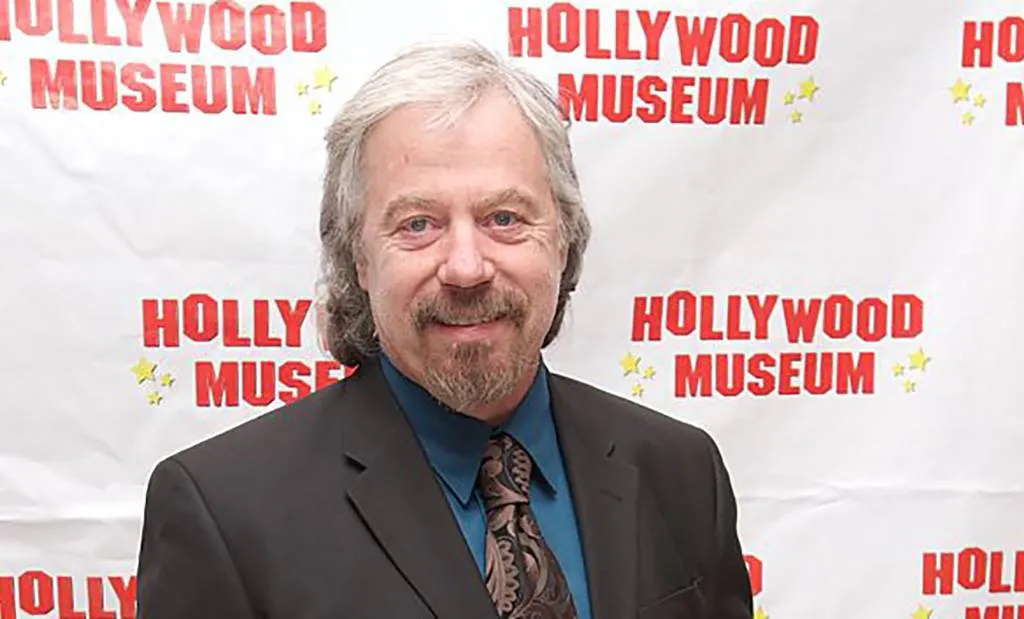 After the My Three Sons came to an end, Stanley Livingston continued to semi-regularly act until the late seventies. However, he has been almost completely retired from the acting business since the 90s.
That being said, Livingston didn't leave the industry entirely and worked as a producer and director until 2012. Some of his most notable works include writing and directing the documentary series The Actor's Journey in 2011 and 20 episodes of the TV series Cory the Clown.
Then: William Demarest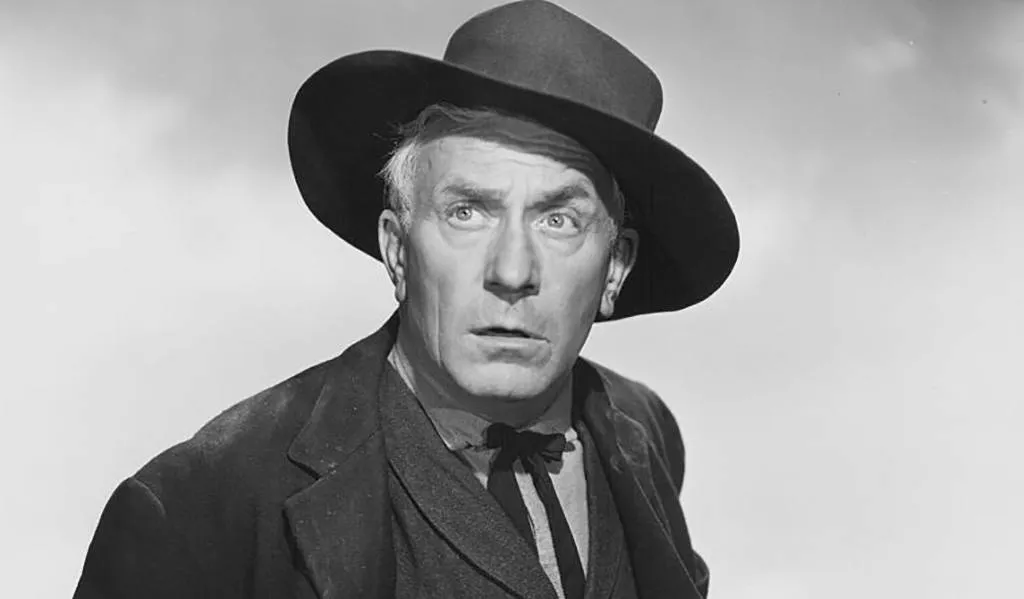 Actor William Demarest had a pretty solid career in Hollywood, even before he landed a role on My Three Sons. From 1927 through to the 1970s, he appeared in over 140 films and television shows! He even snagged an Academy Award nomination for Best Supporting Actor in The Jolson Story.
It was in season 5 of My Three Sons that his character, Uncle Charley O'Casey, the children's maternal great-grandfather, made his first appearance. He stuck with the show through its final season.
Now: William Demarest
By the time My Three Sons was finally concluded, William Demarest was an incredible 80 years old! Even before My Three Sons, he had a long and successful career in Hollywood.
He would retire from film in 1978 after making a few more appearances in mostly television, including one episode of McMillan and Wife, "Two Dollars on Trouble to Win." He passed away in 1983 at the ripe age of 91.
Then: Tina Cole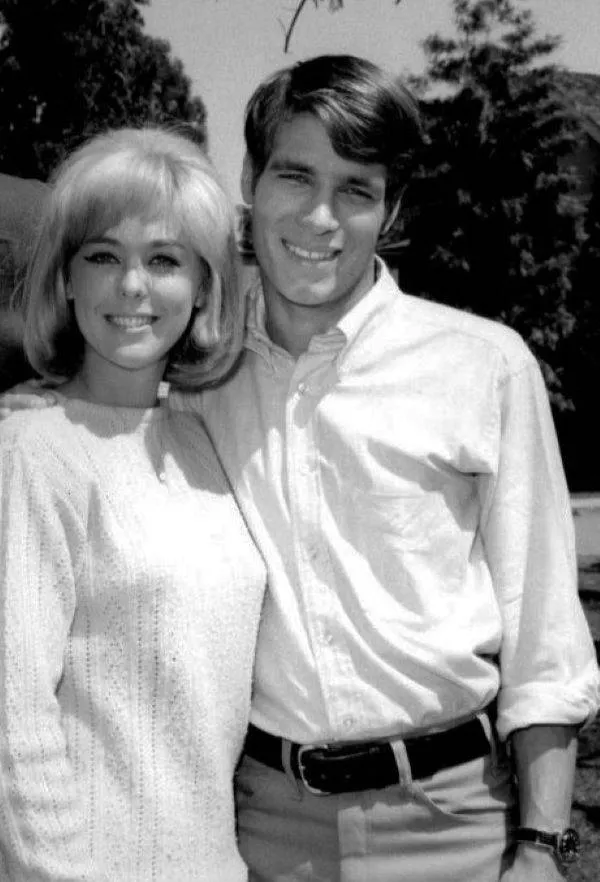 Tina Cole joined the cast of My Three Sons in the later seasons, taking on the role of Robbie Douglas's wife, Katie Miller. Interestingly, the role of Katie Miller wasn't Cole's only on in the series!
Before Katie was even a thought, Cole was cast as Joanne, a friend of Robbie's in some of the earlier seasons. The role of Katie wasn't created until 1966, six years after the sitcoms first episode aired.
Now: Tina Cole As Katie Miller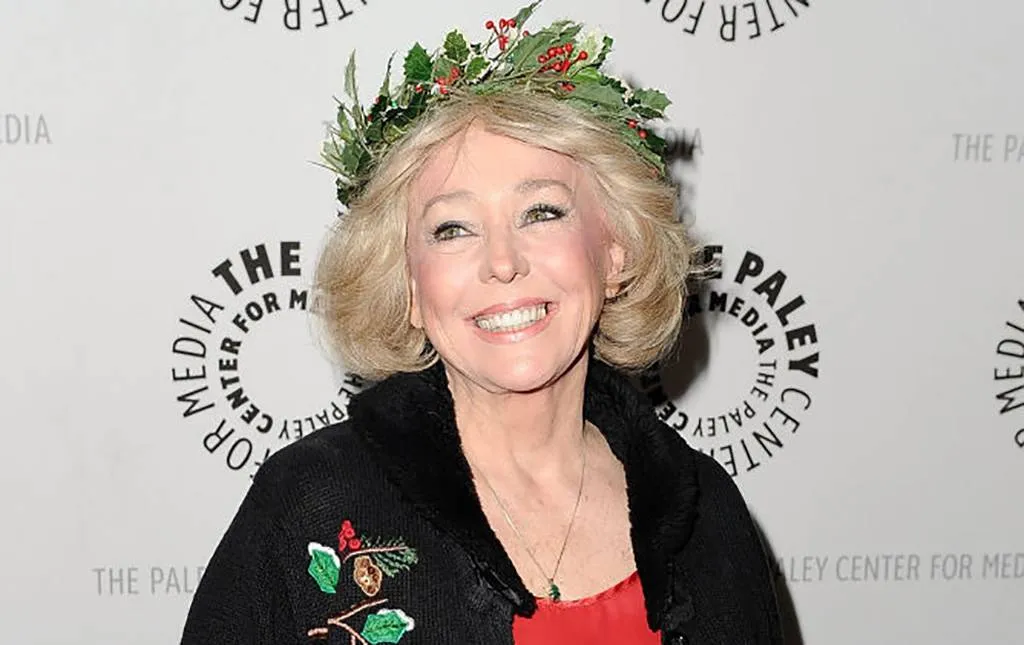 After her time on My Three Sons, Tina Cole continued to act in a number of television shows until the late seventies. Then, after an almost twenty-year hiatus from the business, she returned to the screen in 2005.
Incredibly in 2018, she had her latest role as Laura Chadwick in the film Reawakened. On top of her work as an actress, she was also a member of the Four King Cousins, a subgroup of the King Family Singers.
Then: Meredith MacRae
Actress Meredith MacRae got her big break when she landed the role of Sally Anne Morrison Douglas on the sitcom My Three Sons. Sally Anne was Mike Douglas's love interest on the show, something MacRae played happily for three seasons.
When the third season came to a close, MacRae thought she had enough credit to explore other opportunities in the entertainment industry. So, she asked to be written out of the show.
Now: Meredith MacRae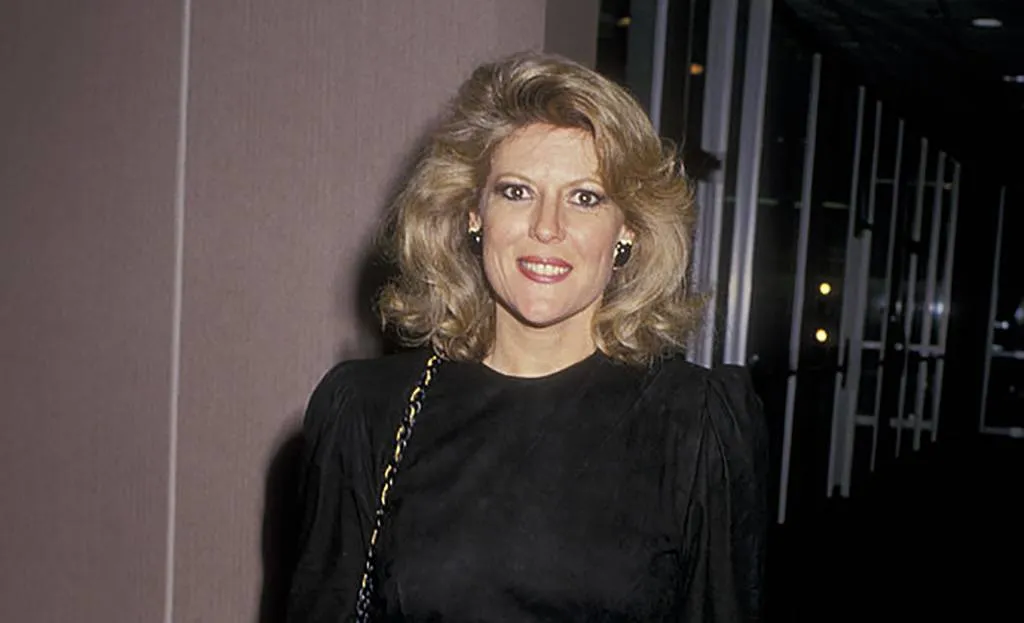 After Meredith MacRae was written out of My Three Sons, she jumped at the opportunity to play Billie Jo Bradley on the sitcom Petticoat Junction alongside Bea Benaderet. That was arguably her last major television credit.
MacRae also had a series of husbands throughout her life, including Richard Berger, Greg Mullavey, with her final marriage to Philip M. Neal in 1995. She passed away at the young age of 56.
Then: William Frawley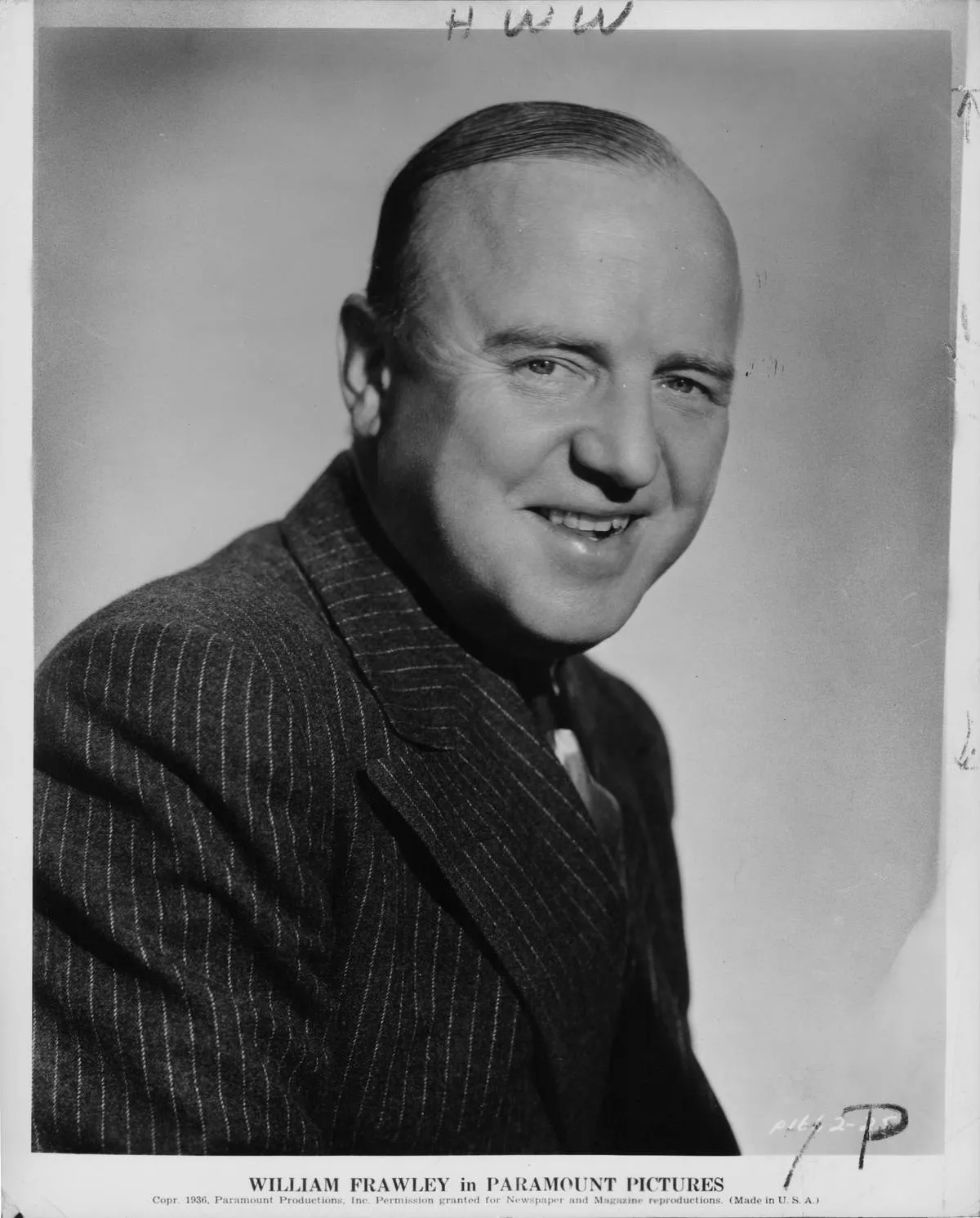 Beginning to work in the entertainment industry back in 1914 with his wife, Edna Louise Broedt, the two had a comedy act titled "Frawley and Louise." Frawley also sparked his acting career not long after, performing on Broadway on several occasions and in 1916, signing with Paramount to act in silent films.
Of course, he's also known for his role as William Michael Francis Aloysius 'Bub' O'Casey in My Three Sons, a character he played from 1960–1965.
Now: William Frawley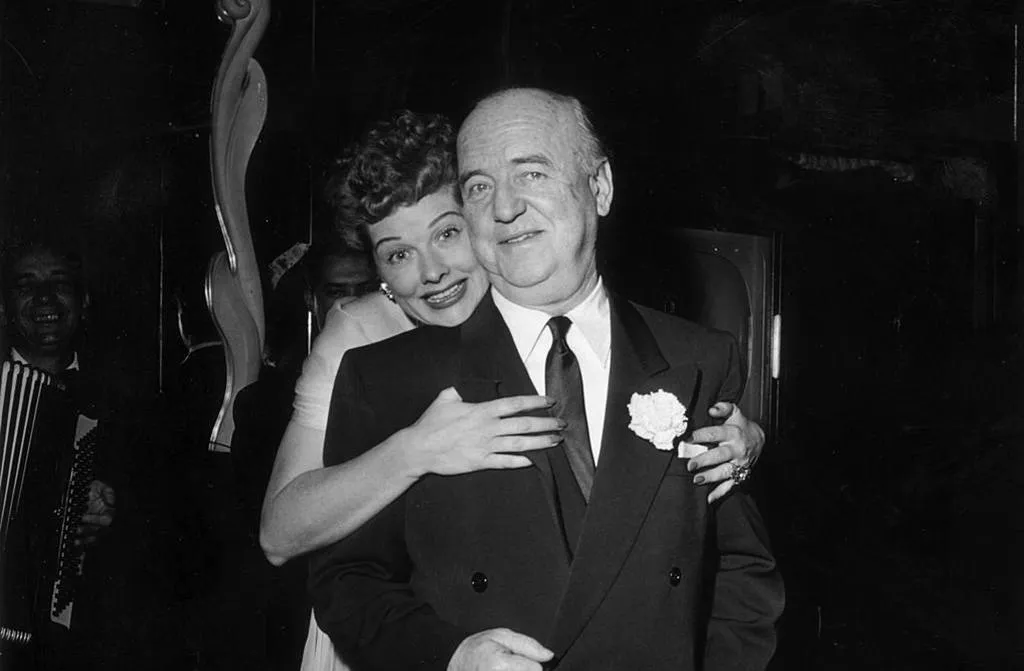 After his time on My Three Sons, William Frawley took a step back from the entertainment industry. He didn't do much with film or television until two years before his death. He appeared on the panel show I've Got a Secret and a brief cameo on The Lucy Show.
The actor passed away in 1966 and a few of his My Three Sons co-stars were in attendance. Fred MacMurray and the sitcom's producer Don Fedderson were even pallbearers.
Then: Barry Livingston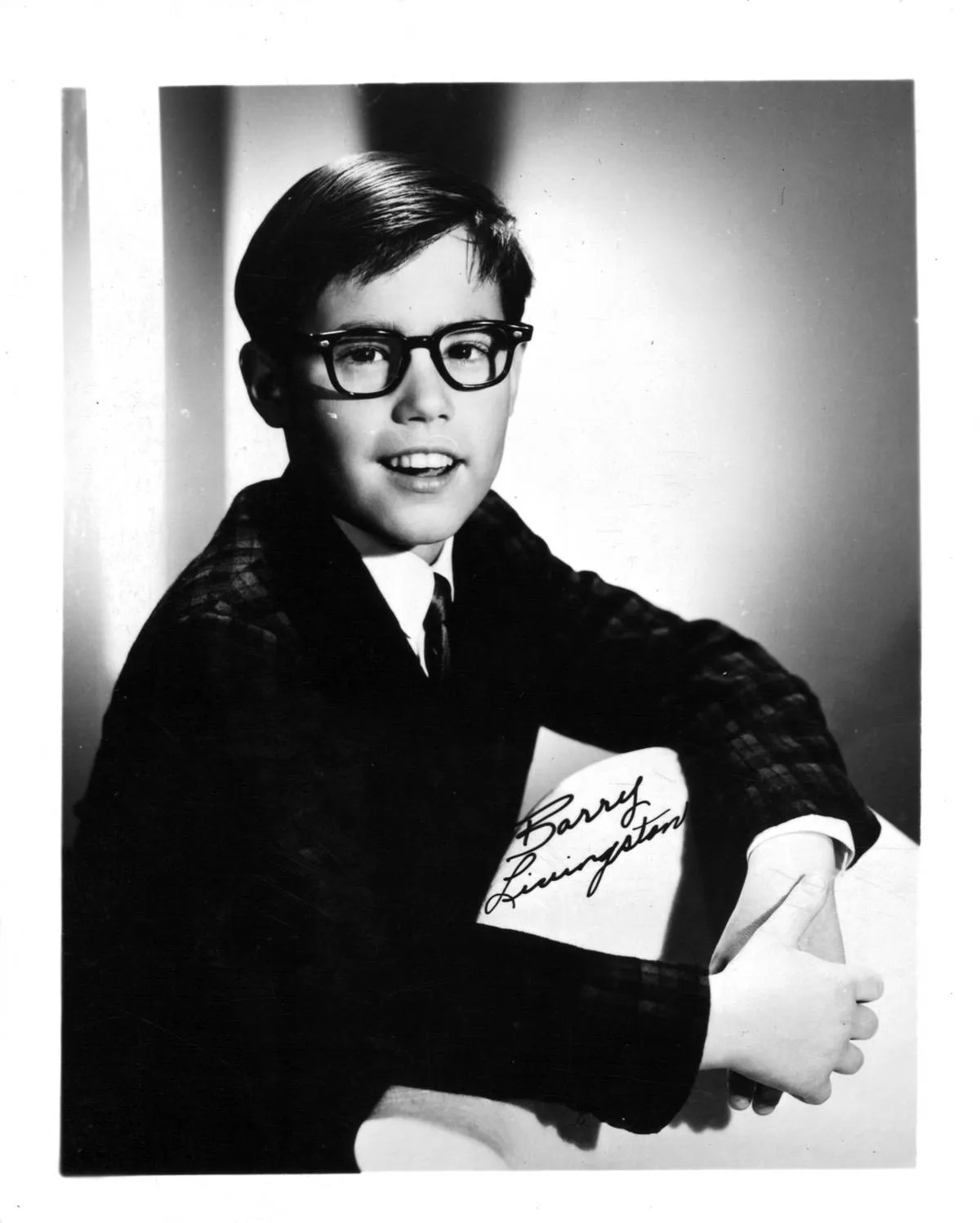 Barry Livingston began his acting career in the late 1950s, with his big Hollywood debut being the film Rally 'Round the Flag, Boys! From there, he went on to appear in multiple television series, including I Love Lucy, The Adventures of Ozzie & Harriet, and even The Dick Van Dyke Show.
He finally landed a steady role in season three of My Three Sons, playing the role of Ernie Thompson Douglas, the adoptive son of Steve.
Now: Barry Livingston
Actor Barry Livingston remained quite active in the entertainment industry after the show came to an end and has had one of the most successful acting careers out of the entire cast.
After the show, he went on to be in several substantial tv shows, including Mad Men, Angie Tribeca, and The Middle, as well as the films Argo and The Social Network. He continues to act to this day.
The Show Aired On Two Networks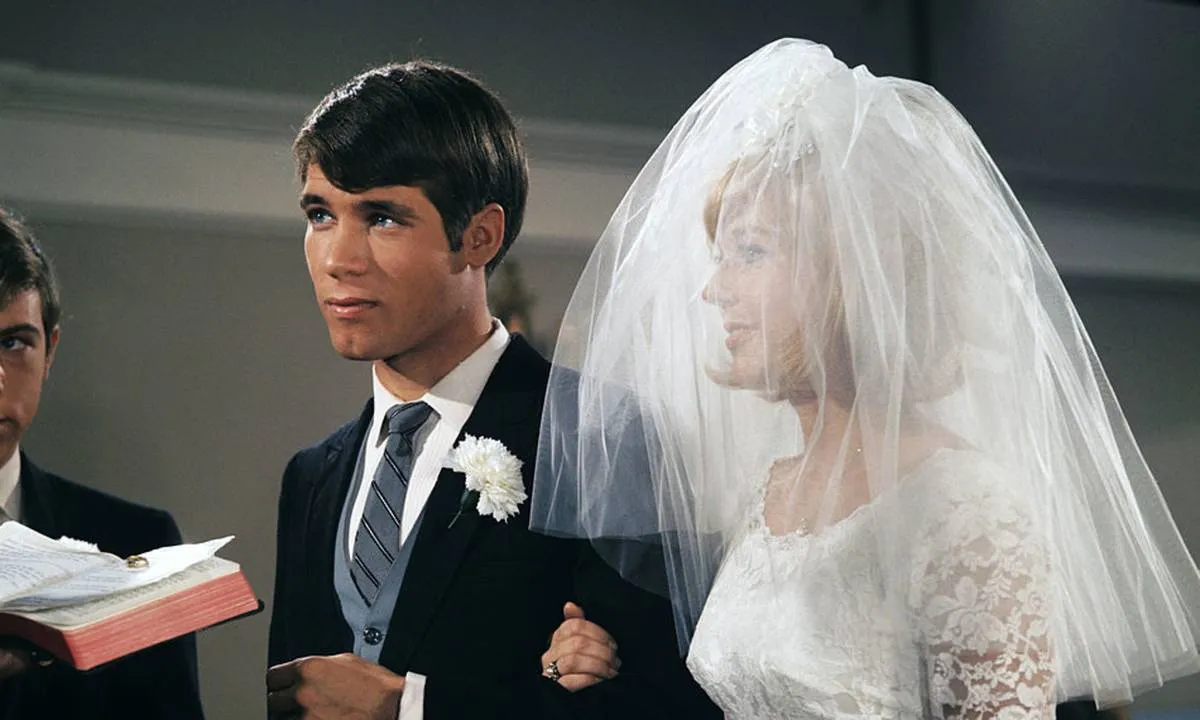 My Three Sons is only one of the few shows that were aired on two different networks. It ran on ABC for the first five seasons, and then it was eventually transferred to be shown on CBS.
Interestingly, the reason for transitioning to CBS was because the series was eventually filmed in color, which was something ABC was hesitant to do because of the cost. This worked out for CBS, who aired the show until it ended.
Then: Dawn Lyn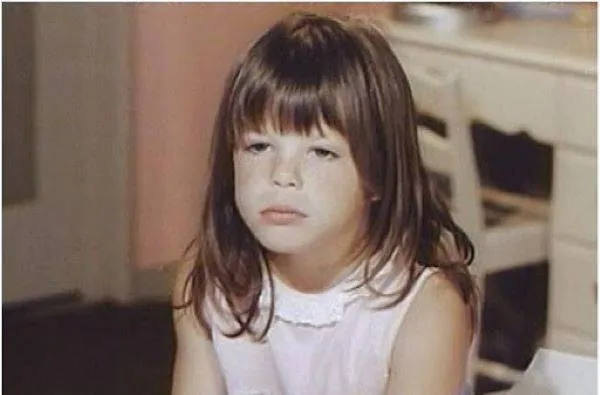 Born in 1963, Dawn Lyn began her acting career at an extremely young age and was just four years old when she started to pursue acting along with her brother, Leif Garrett. Her first role was in 1967's Cry Blood, Apache, where she appeared as a Native American boy.
However, she rose to stardom for her role as Dorothy "Dodie" Harper Douglas on My Three Sons during the last three seasons. She was acclaimed for her role and was credited for bringing something new to the show.
Now: Dawn Lyn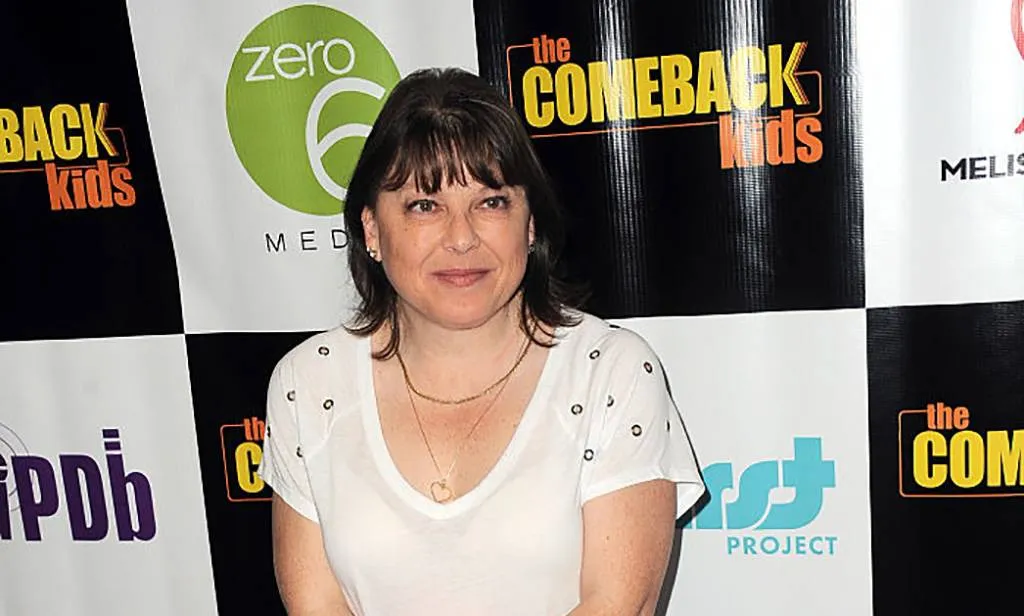 After her three seasons on My Three Sons, Dawn Lyn found it hard to find work in the entertainment industry. Eventually, she was asked to appear on the in-studio radio broadcast of The Howard Stern Show alongside Bewitched star Erin Murphy.
There, they discussed international politics. Lyn also participated in live voice acting with the Avalon Community Theater Radio Troupe. With the troupe, Lyn has worked with many charity fundraisers.
The Show Had Mixed Rankings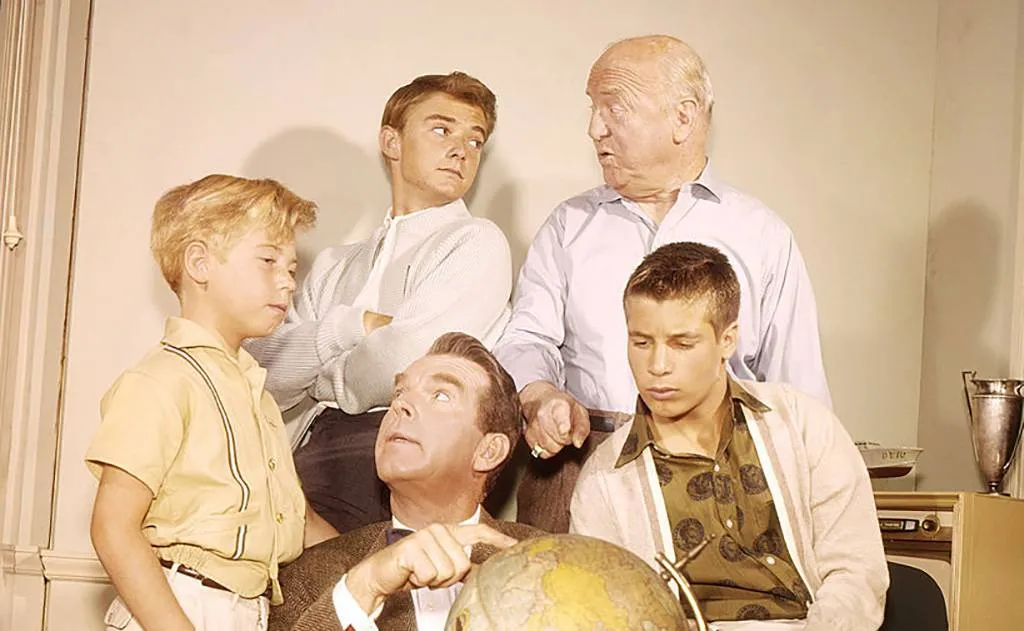 Despite being such a long-running program, surprisingly, My Three Sons didn't do exceptionally well in the rankings. It never made it to the top ten charts, and its best ranking occurred during season two in which the Nielson charts ranked it at 11.
Nevertheless, the show was incredibly successful viewership-wise. It had a massive following and during Season 5, it attracted 13,438,500 viewers, which was a massive audience for any show at the time.
Don Grady Played Drums In A Psychedelic Band While Shooting The Show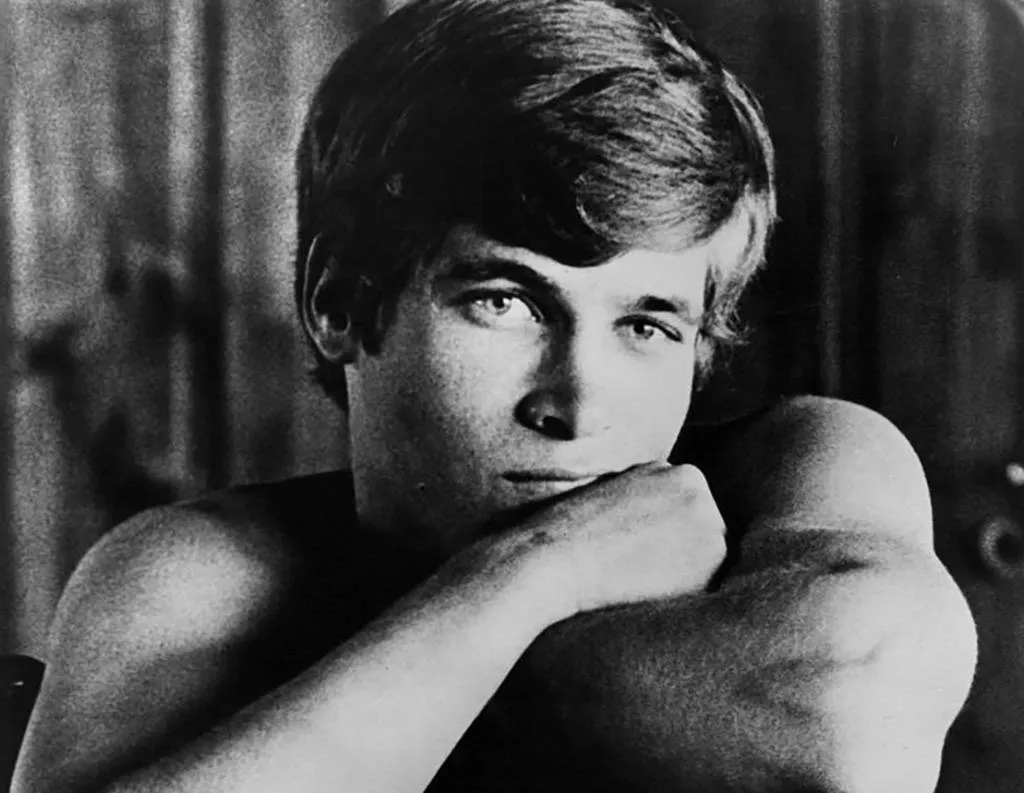 Although he went by the name Luke R. Yoo when playing music, actor Don Grady played drums in the psychedelic band Yellow Balloon when shooting the series.
The band wasn't bad either, breaking into the Top 30 and making its way to No.25 on the Billboard Hot 100 during the week of May 20, 1967. The band at one point also featured drummer Daryl Dragon who would go on to become the Captain of Captain & Tennille.
A Unique Work Schedule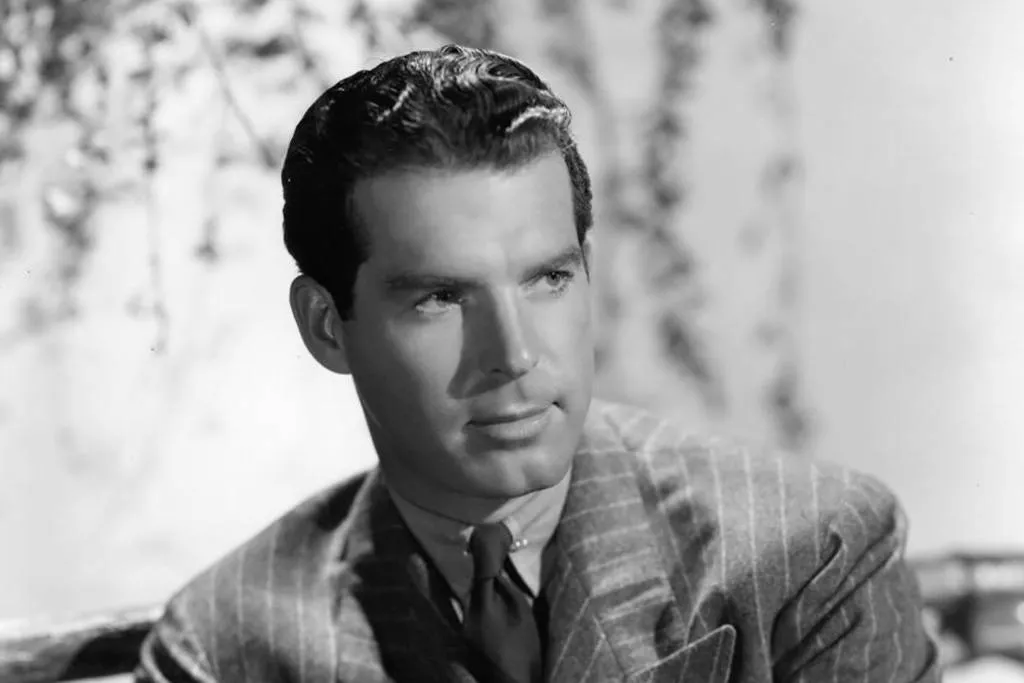 Fred MacMurray, who played the father Stephen Douglas on the show, had quite an impressive work schedule. Somehow, he managed to shape his contract so that he could enjoy particularly extensive vacations, sometimes being more than ten weeks long!
Furthermore, his contract allowed him a limited work period of just 65 days of work per season. To this day, it is still not entirely known how he managed to include these terms into his contract.
Fred MacMurray Personally Approved Each Of The Boys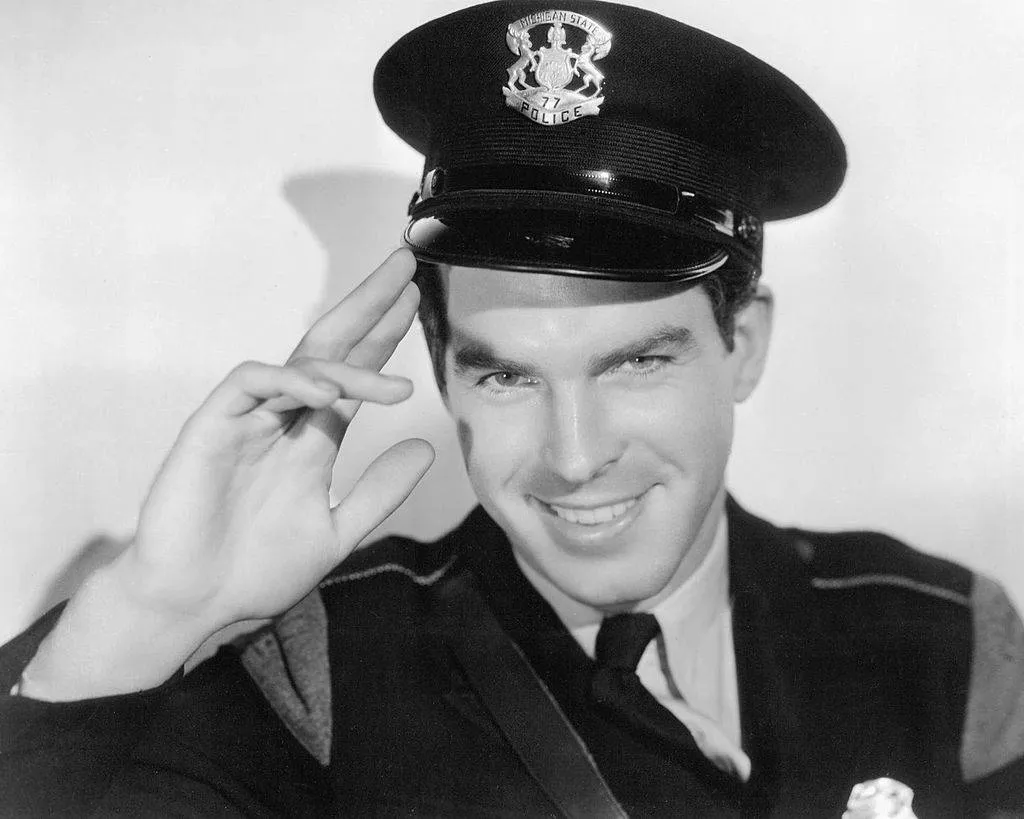 Initially, Ryan O'Neal was a contender for the role of Mike, the eldest son. However, MacMurray didn't feel that he was all that suited for comedy. Instead, MacMurray recommended Tim Considine for the role after working with him on The Shaggy Dog.
Furthermore, Don Grady, who was cast as Robbie, was approved by MacMurray for being such a well-behaved young man, and it also didn't hurt that he had a cleft chin that was similar to MacMurray's.
Fred MacMurray Was A Penny Pincher
Although he was the highest-paid actor in Hollywood at one point, Fred MacMurray was known to keep a close eye on his money. Supposedly, he would bring a brown-bagged lunch every day when on set for My Three Sons, but that's not all.
During filming, the wardrobe man told MacMurray that "I think we're going to have to buy you a dozen new shirts for this weekend. MacMurray replied, saying, Buy a dozen shirts? Why don't you just turn the collars around on my old ones?"
There Was A Potential Spin-Off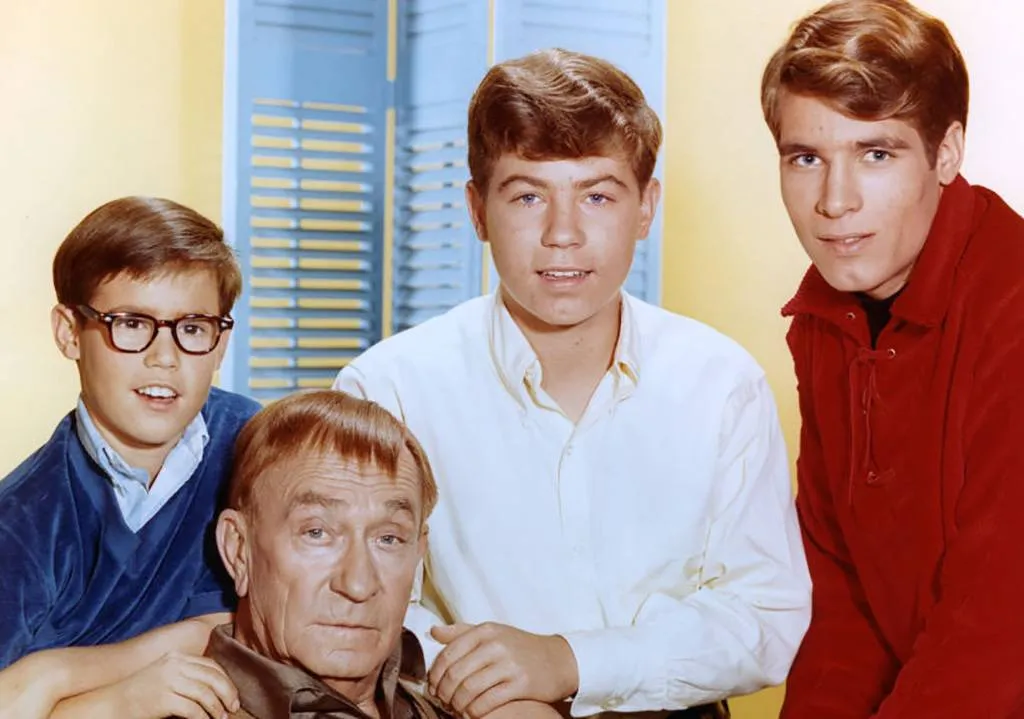 In the 11th season of the show, there was an idea to make a spin-off focusing on Robbie, Katie, and their triplets. In the pilot episode, titled "After The Honeymoon," Robbie is laid off from his job and moves his family to San Francisco.
However, the spin-off series wasn't picked up, much to Grady's relief, as he was fed up with the character by that point. He then left the series after Season 11, with the show claiming that he had been transferred to Peru to oversee a construction job.
Both Robbie And Don Grady Served In The Army Reserve
Don Grady joined the Army Reserve in 1968, and his My Three Sons character, Robbie, did the same in the show. In fact, his filming schedule had to be adjusted to fit the six months he had to spend on active duty.
He then joined a marching band unit that was made up of mostly actors and musicians that were allowed to keep their long hair, as it was considered as a "requirement" for their civilian occupations. Nevertheless, their C.O. ordered to have them cut it, but Grady won the case with the help of a lawyer.
There Were Continuity Errors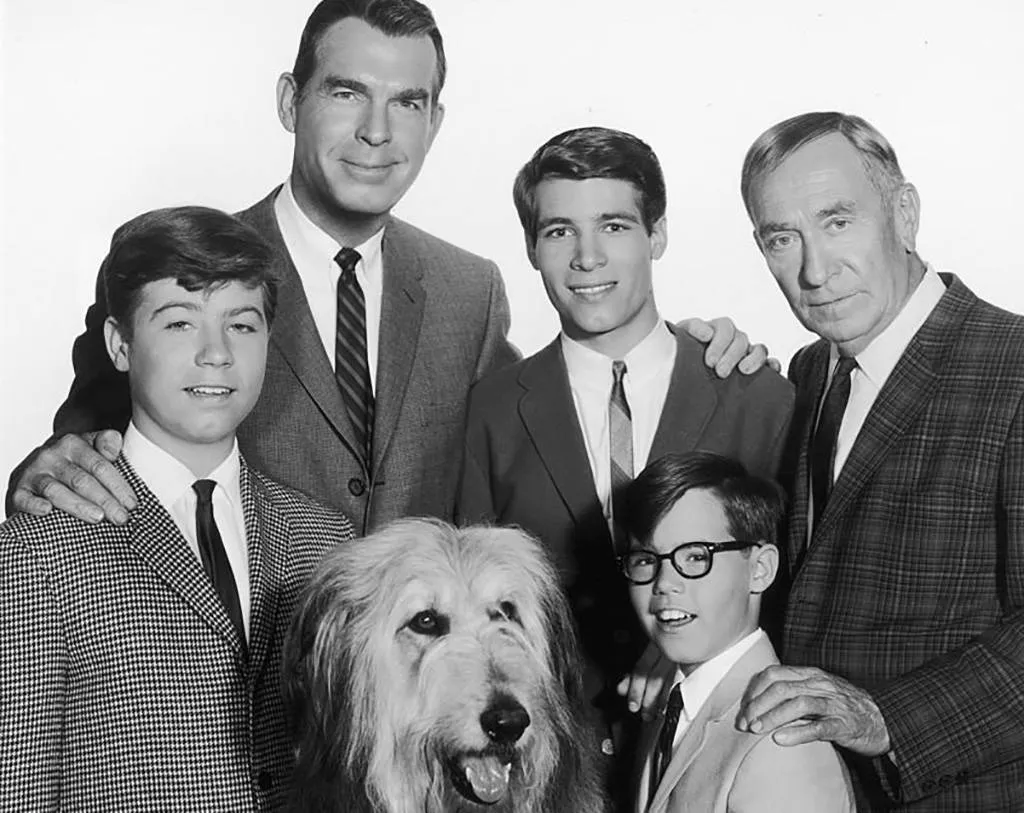 MacMurray's irregular work schedule proved to be a nightmare for continuity in the show. When MacMurray was done with a scene, the other actors would freeze in place, and production manager John G. Stephens would take detailed polaroid photos of everywhen.
Then, when MacMurray would come back from his vacations, they would film the rest of the scene after studying the pictures to make sure all of the clothing, hairstyle, and actors' positioning were just right.
Then: Beau Bridges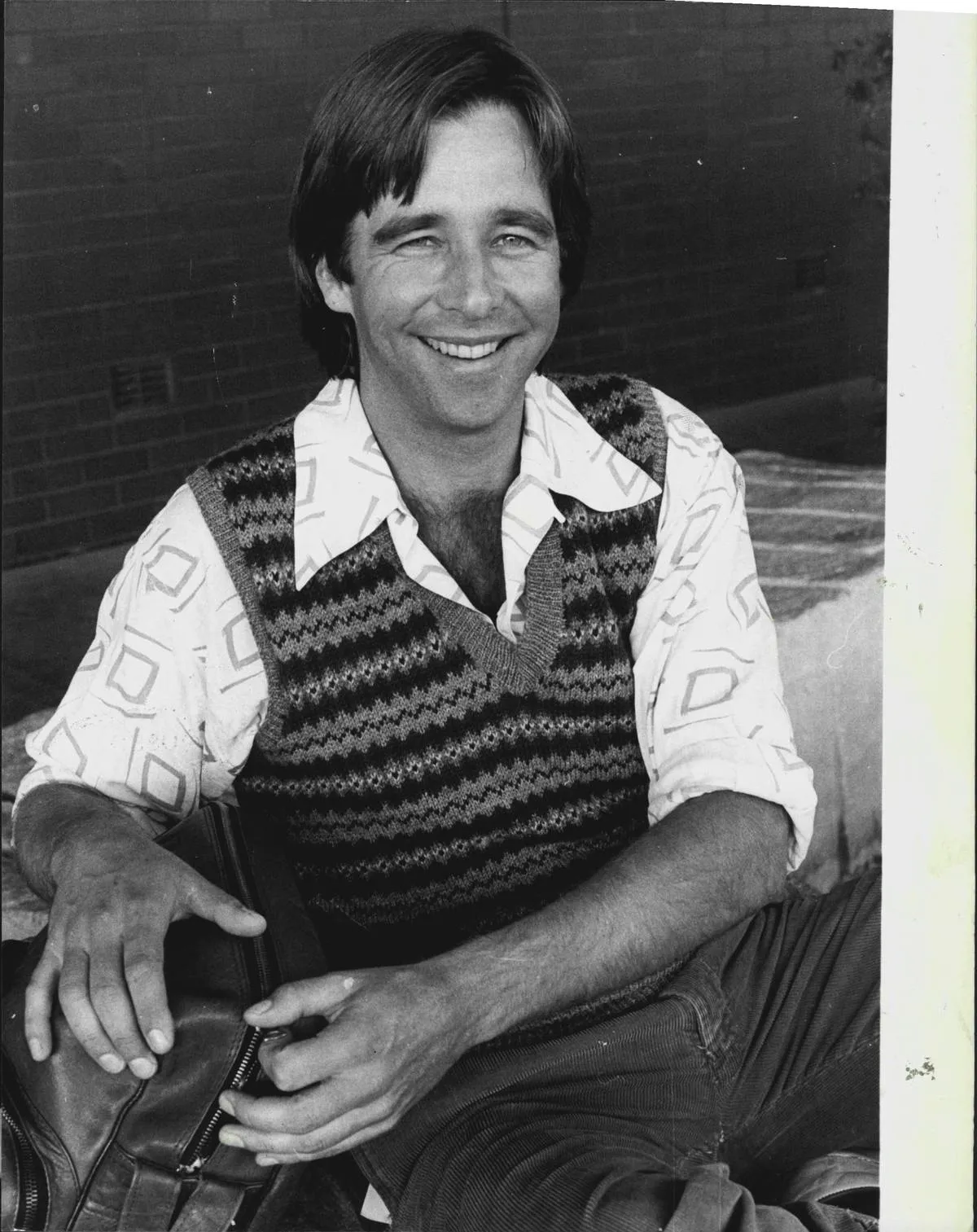 Beau Bridges, older brother of Jeff Bridges, popped up a solid five times during the run of My Three Sons. Interestingly, the times he did show up, Bridges wasn't necessarily playing the same character!
In My Three Sons, he portrayed both Russ Burton and Howard Sears. He played the former in three episodes in the years 1960-1963 and the latter in two episodes in 1964. My Three Sons is his first television credit.
Now: Beau Bridges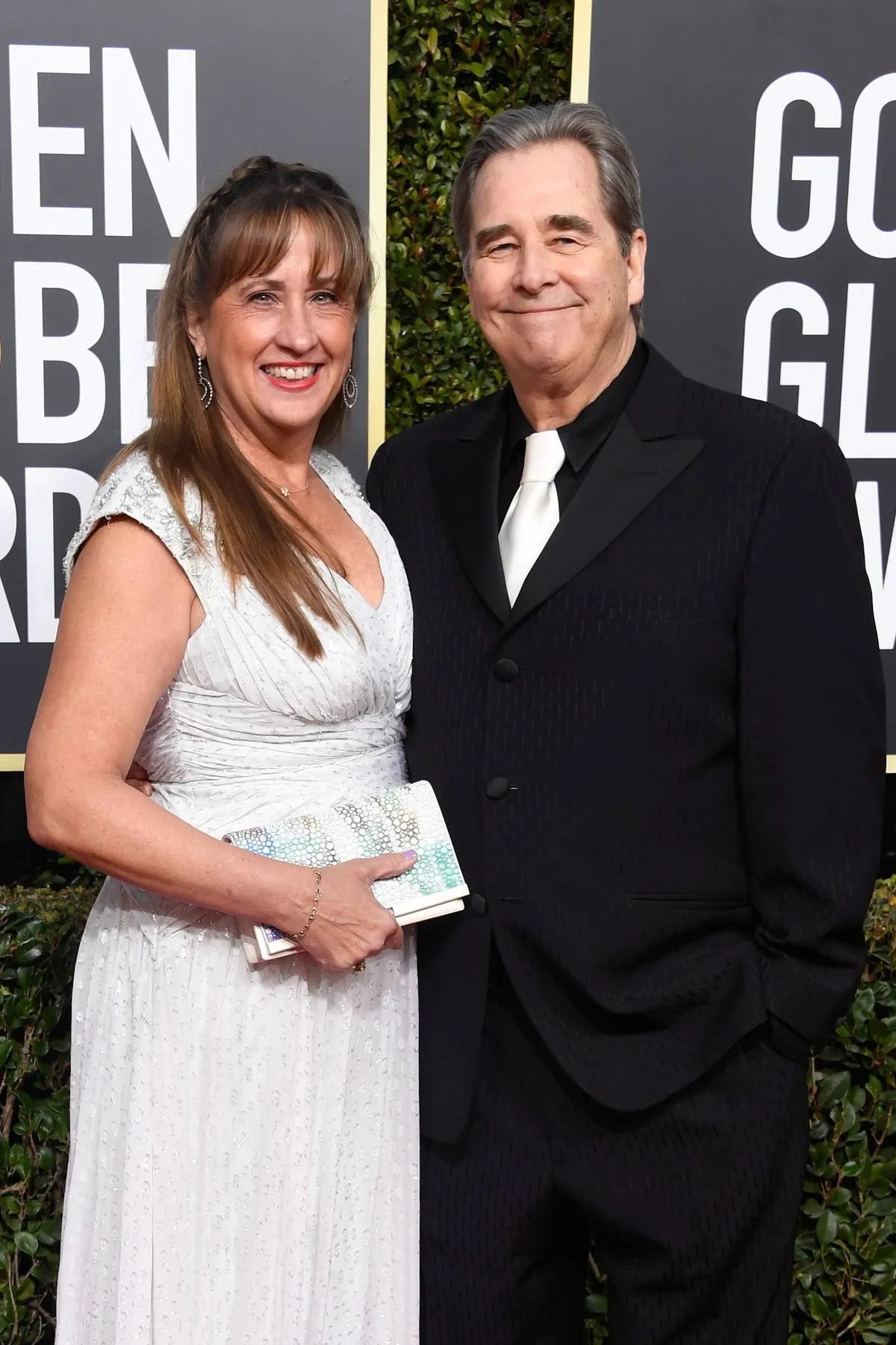 Actor Beau Bridges didn't stray far from the entertainment industry after his time on My Three Sons. In fact, he's had quite a career in both television and film since the sitcom came to an end.
Most recently, he's portrayed Adolphus Hass in an episode of the 2021 television series Mr. Mayor and Mr. Carlton in the 2020 film One Night In Miami... He even won a Grammy Award in 2008 for Best Spoken Album.
Then: Sidney Clute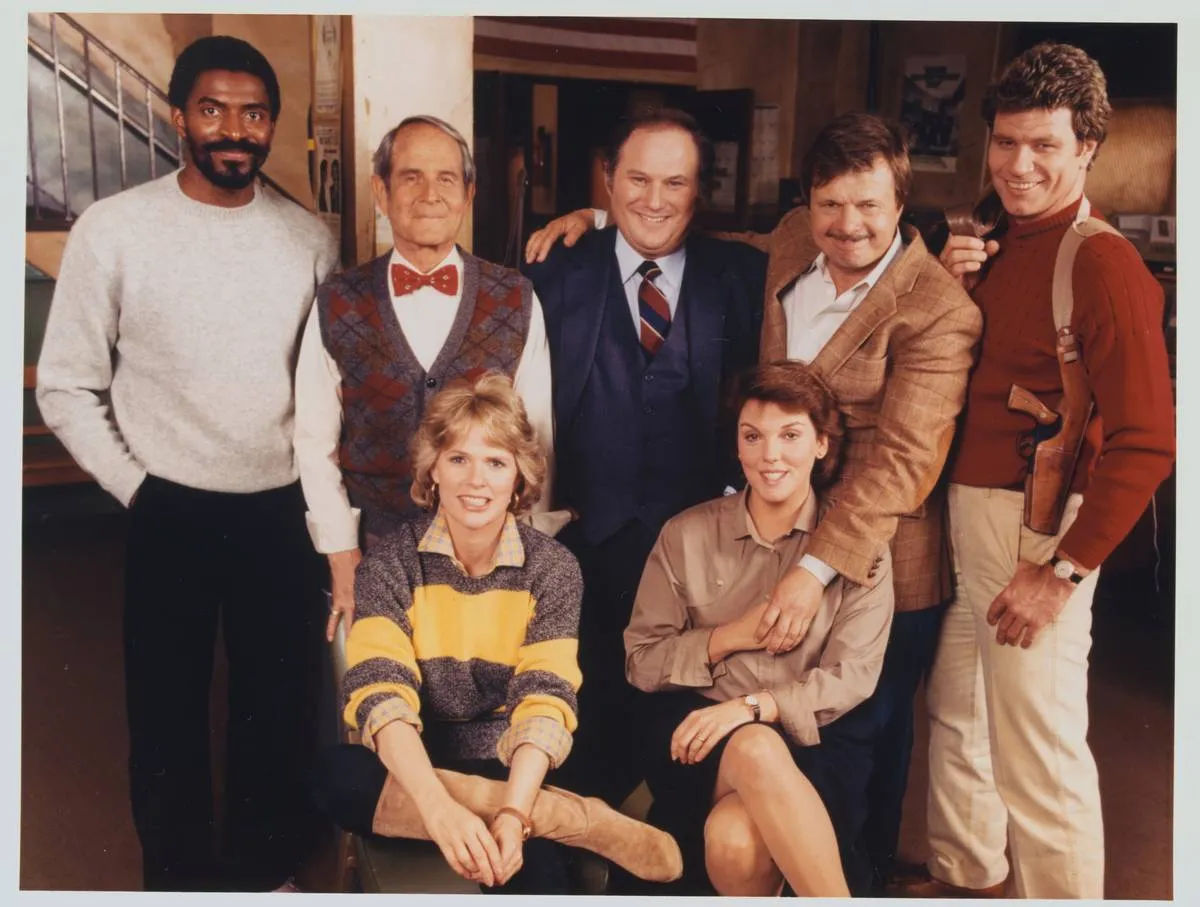 Actor Sidney Clute had quite a successful career before appearing in six episodes of My Three Sons. But, from 1962-1970, he portrayed a few iconic characters in the series: the painter, Mr. Smith, Frank, Bert Henderson, Milt, and a Private Detective.
Before joining the cast, though, Clute appeared in films and TV series such as The Best Years of Our Lives, Down Three Dark Streets, Crime and Punishment U.S.A., 77 Sunset Strip.
Now: Sidney Clute
Sidney Clute didn't stray far from Hollywood after My Three Sons came to an end. In fact, he continued to appear in some big-name shows! For 57 episodes of the police drama Cagney & Lacey, Clute portrayed Detective Paul La Guardia.
And for 10 episodes of McCloud, he played Detective Simms. Not to mention he made appearances in popular shows such as All in the Family, Hawaii Five-O, and The Mary Tyler Moore Show. Clute passed away in 1985.
Then: Jodie Foster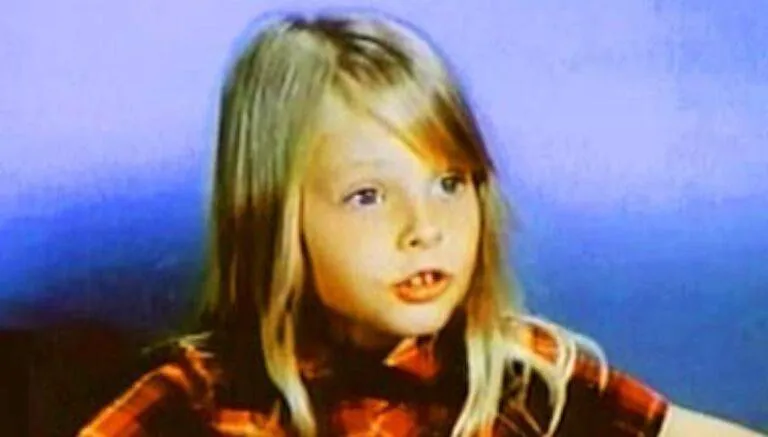 Before Jodie Foster became an Academy Award-winning actress, she was nothing more than a little girl playing the role of Priscilla Hobson in season 11 of My Three Sons. Amazingly, that television credit isn't even her first one!
Foster began acting at the young age of three when she landed a role on a Coppertone television commercial. From there, she spent some time doing commercials before landing roles in television and film.
Now: Jodie Foster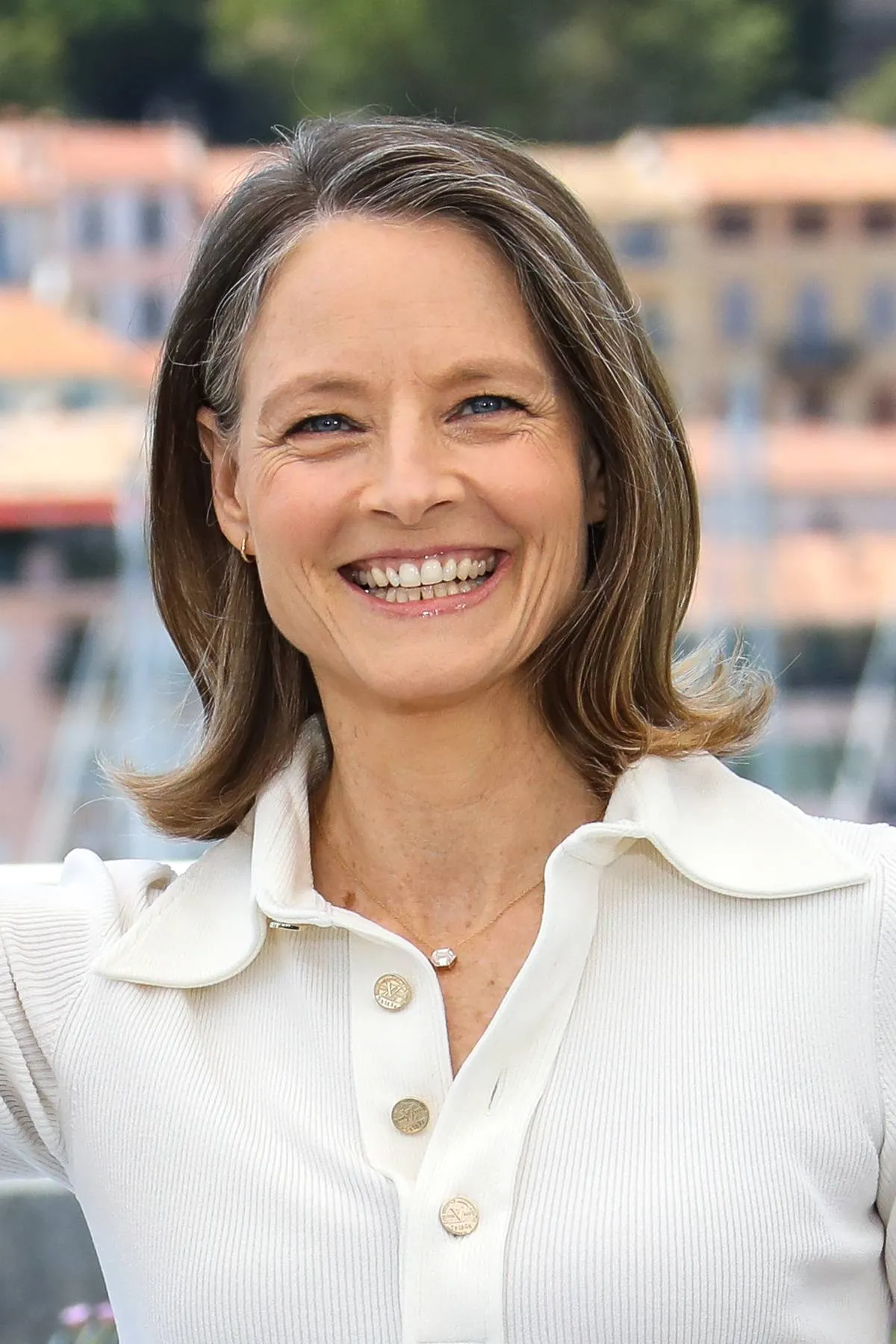 After her time on My Three Sons, Jodi Foster finally got a break in Hollywood. In 1976 she landed a role in Taxi Driver. That was all she needed to become one of the new stars in Hollywood.
Since then, she's starred in films such as O'Hara's Wife, The Accused, and Silence of the Lambs, where she portrayed FBI trainee Clarice Starling. The latter even earned her an Academy Award for Best Actress.
Then: Barbara Collentine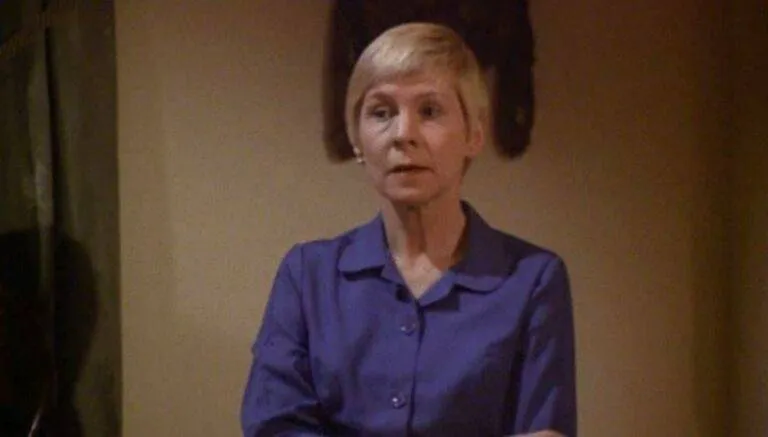 Actress Barbara Collentine was another one of those cast members who didn't actually play one singular, reoccurring role on the sitcom My Three Sons. At first, Collentine made one-off appearances as various women, including Mrs. Aldrich, Mrs. Randall, and even a Mrs. Thompson.
She finally landed a reoccurring role in the sitcom, as Aunt Annie Fletcher in the wedding-centered episodes "Wedding Bells," "Countdown to Marriage," and "Inspection of the Groom."
Now: Barbara Collentine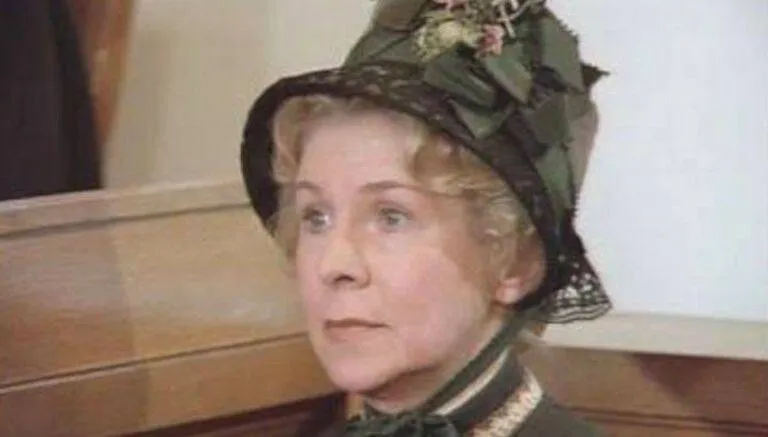 After her various times on the set of My Three Sons, Barbara Collentine stuck with acting, particularly television. She appeared in various series from the year 1967 all the way until her last credit in 2000.
Some of her credits on IMDb include six episodes portraying Charlotte in Nicholas, three episodes of various characters in The Rockford Files, and two episodes of playing Mrs. McCandless and Mrs. Zahn in the series The Streets of San Francisco.
Then: Doris Singleton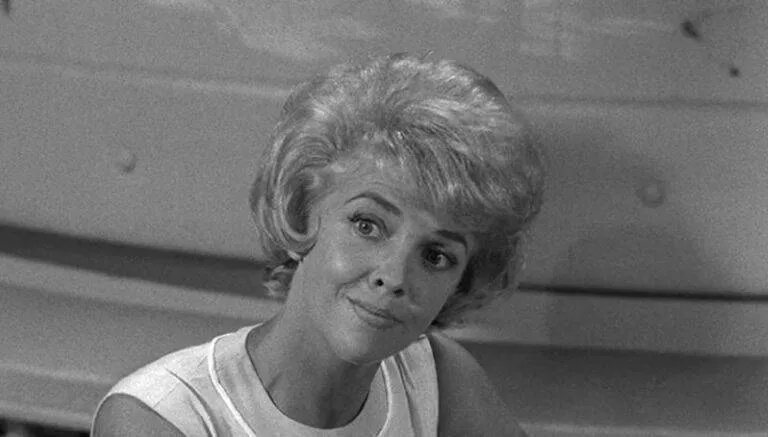 Before appearing as both Helen Morrison and Margaret for two episodes of My Three Sons, actress Doris Singleton had quite a career. Originally she was a professional ballerina but later moved into other avenues of the entertainment industry. She had a 10-episode run as Carolyn Appleby on the ever-popular series I Love Lucy, with Lucille Ball being a close, personal friend.
She even managed to snag a role on the iconic superhero series The Adventures of Superman, portraying Gloria Harper in the episode "Jungle Devil."
Now: Doris Singleton
Doris Singleton continued in the entertainment industry after her short time on the set of My Three Sons. Never traveling into the world of the silver screen, Singleton stuck with television, appearing in series such as All in the Family, Here's Lucy, and Cannon.
While she never traveled into the world of film, it didn't stop Singleton from appearing in some TV movies. In fact, her last credit was for the 1985 TV movie Deadly Messages. She passed away in 2012.