Celebrity Nannies Have Found More Than One Quirky Request In Their Contracts
The celebrity nanny is someone who pretty much helps big stars take care of and raise their children. And while that might sound like a fun job, some nannies deal with beyond "extra" requests in their contracts.
From Julia Robert's making her nannies wear red wigs to Victoria Beckham not allowing her nanny to speak to anyone, here are some of the most extra requests found in Hollywood nannying contracts.
Julia Roberts Has Her Nannies Wear Red Wigs
When Julia Roberts first had her children, she wasn't at a point in her career where she could be a stay-at-home mom. Knowing that not having a mom around is hard for young kids, the actress had her nannies wear red wigs whenever they were putting them to bed.
Strange? Yes. But Roberts had a good reason for the strange request. She hoped the kids would think she, not a nanny, was putting them to bed.
Philippa Christian Was Contracted To Wear Evil Eye Jewelry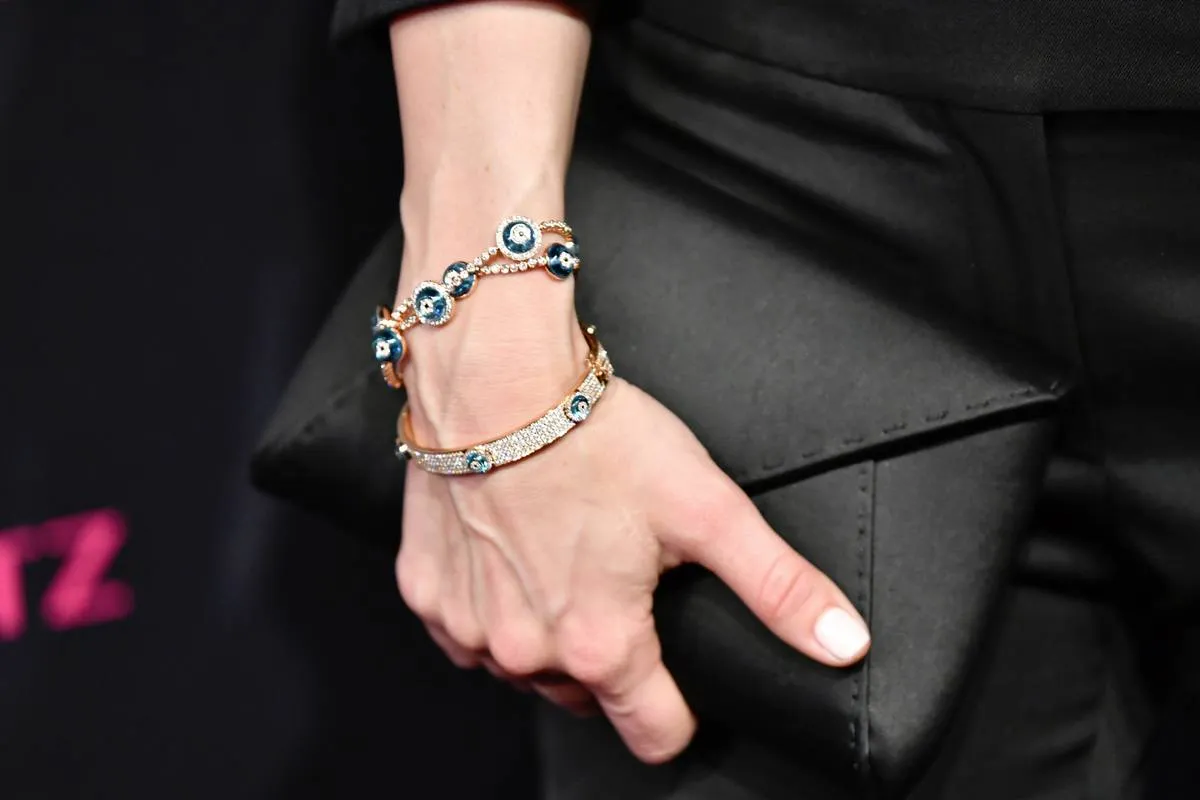 A career nanny, Philippa Christian, has seen her fair share of strange contractual requests given out by celebrities. But if there was one that really stood out to her, it was the fact that one family made their entire staff, her included, wear evil eye jewelry.
In her book, Nanny Confidential, Christian wrote, "All of the staff had to wear [that symbolic] eye jewelry - which is gold necklaces and gold bracelets with a little eye on them - to deflect any negative energy and negative spirits from the house and from the children."
Gwyneth Paltrow Mandates A Healthy Lifestyle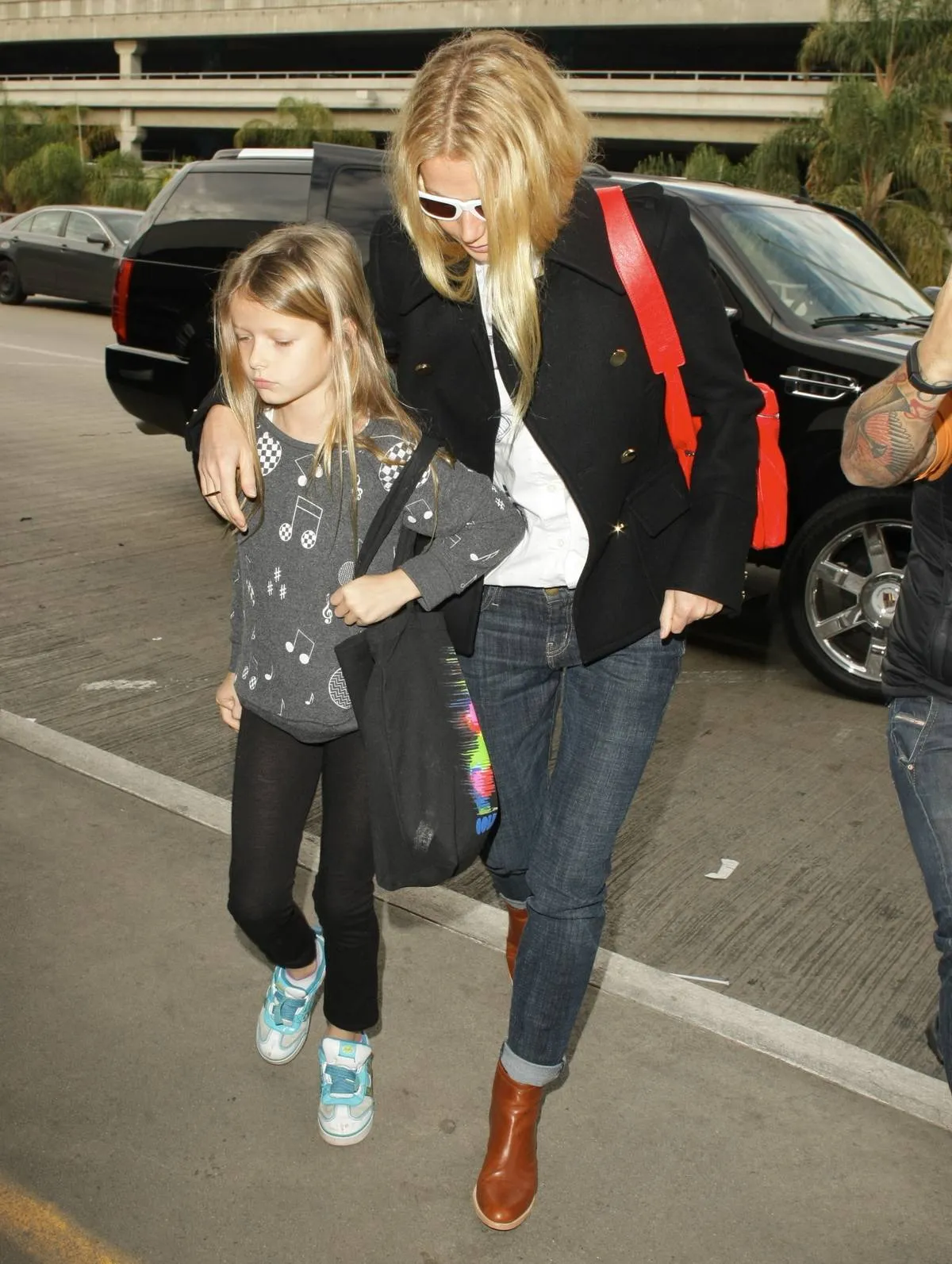 Between her many healthy eating cookbooks, GOOP, and her frequent talks on living a healthy lifestyle, it might not come as a surprise that Gwyneth Paltrow wants her children to live the same way. Well, the thing is, it's not only her children.
Any nanny hired by the actress is expected to live, eat, and breathe a healthy lifestyle. So, if quinoa, spinach, yoga, and questionable GOOP products aren't their cup of tea, Paltrow lets them go.
This Nanny Had To Learn Beyoncé's "Single Ladies" Dance
The thing is, when an international superstar like Beyoncé tells you to do something, you probably do it without much question, even if the request is something as ridiculous as learning the choreography to "Single Ladies" to entertain Blue Ivy.
Apparently, this isn't a joke. One of Queen B's nannies had said that the pop singer made her learn the dance because, at the time, it was the only thing that would calm Blue Ivy down when she was crying or upset.
Kids And Chickens, Kate Gosselin's Nannies Take Care Of Both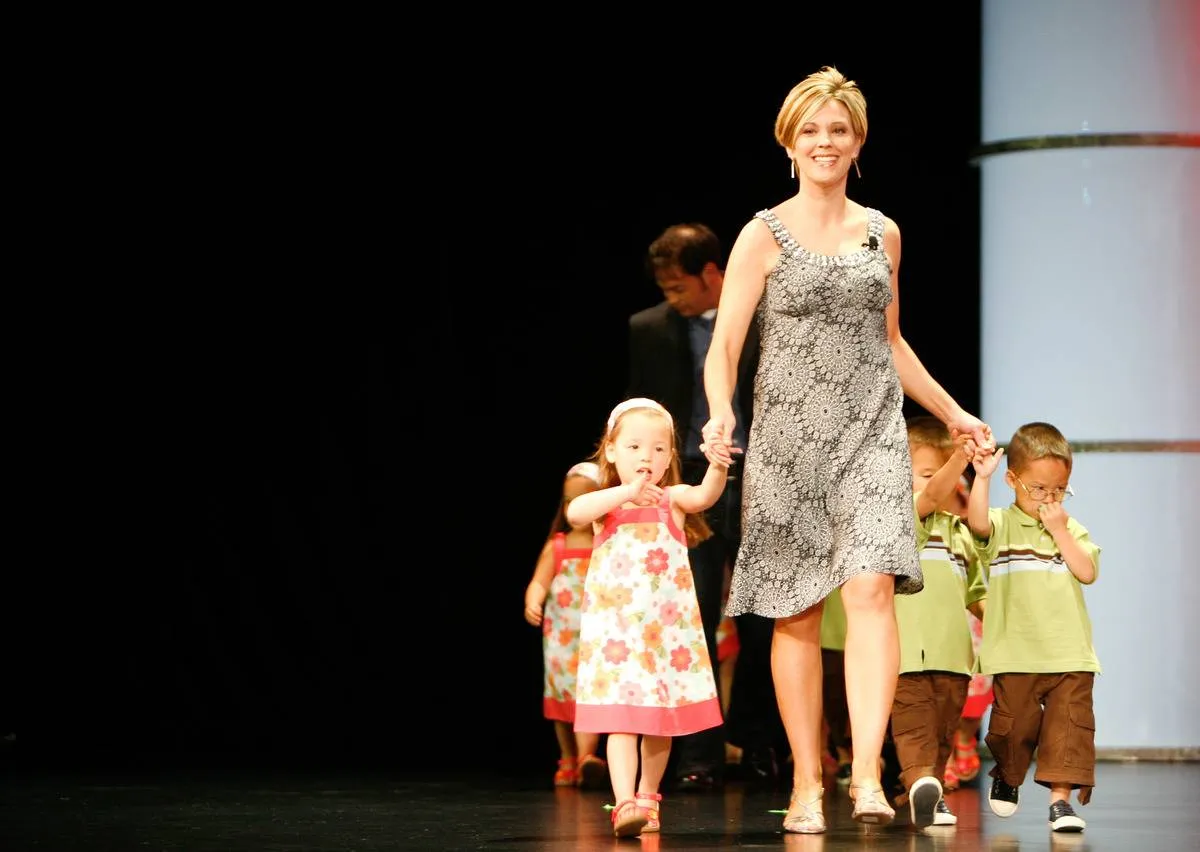 Known for being one of the worst people in Hollywood to work for, Kate Gosselin had gone through about a dozen nannies since her reality television fame in 2007. But after learning that she has her nannies help out with not only her eight children but also her chickens, it makes sense why a handful of her help has quit.
Not only that, but nannies were required to walk "lightly" while in the house. Lady, they just attended to your flock of children and chickens! Let them walk how they want to walk!
Angelina Jolie Just Wants "Friends"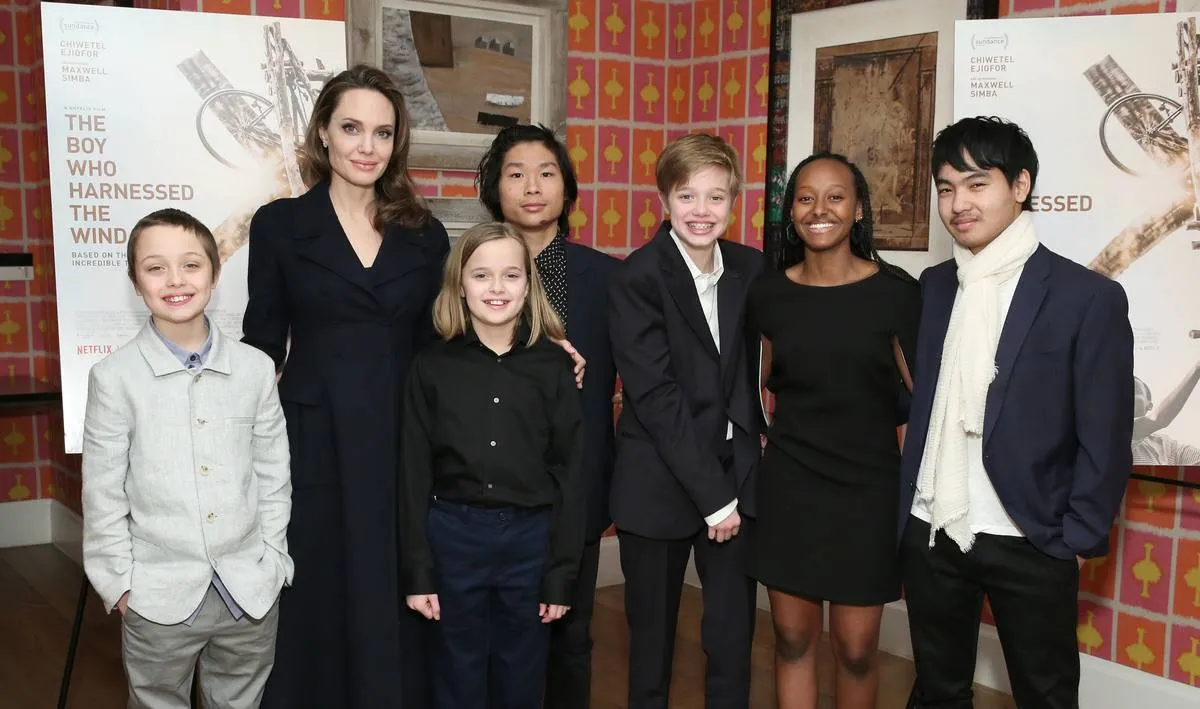 As a Hollywood A-lister, making friends probably isn't overly difficult for Angelina Jolie. So, it might be strange to learn that when she hires a nanny, she wants them to be more like friends of the family than employees.
According to Celebrities Staffing Services spokeswoman Beth Torre, "Celebrities want to be seen as regular people, They don't want to be seen as living in a castle." That doesn't make "being friends with Angie" any less of a weird request for regular folks!
Madonna's Nanny Was On-Call 24-Hours A Day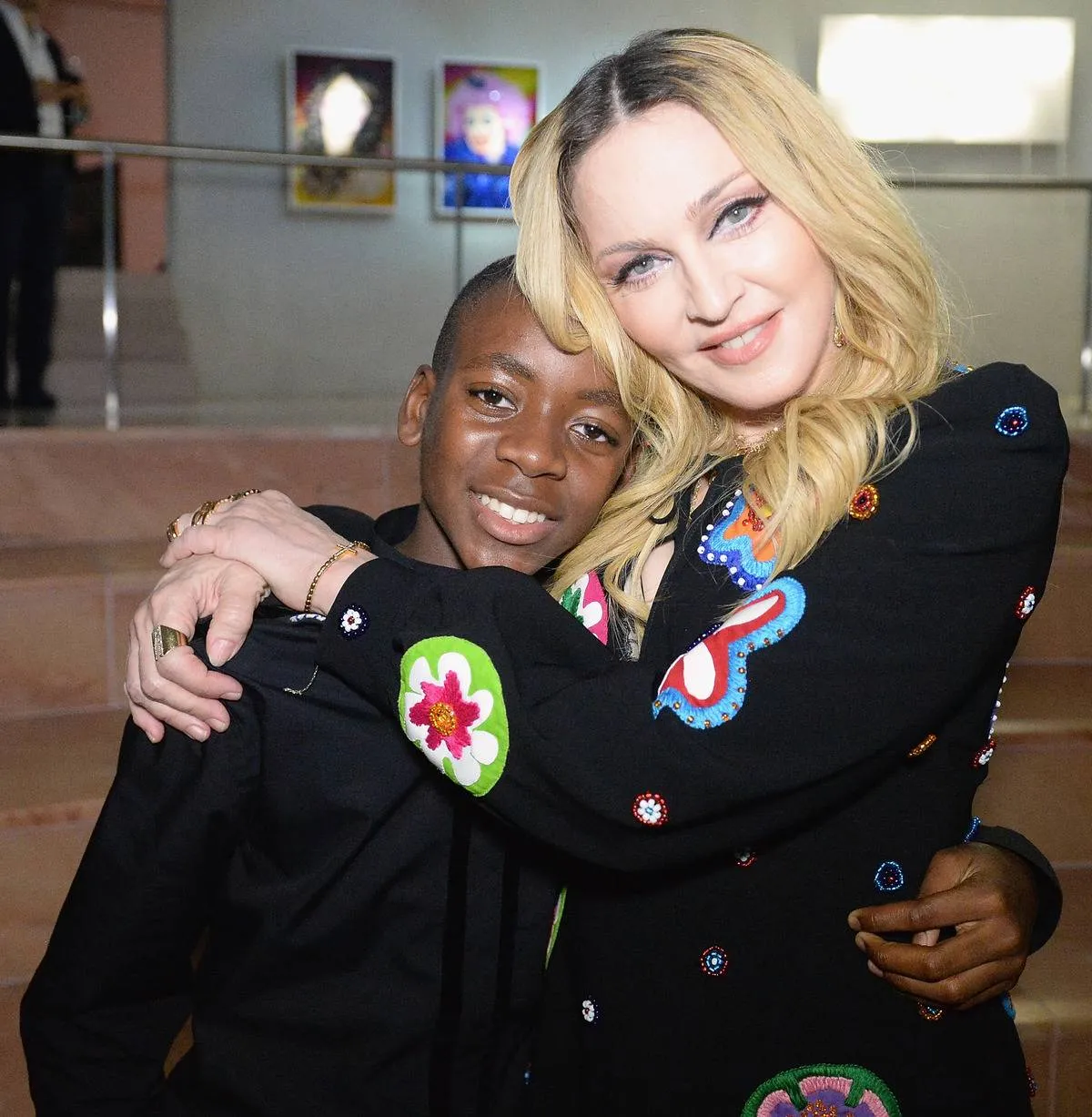 With her ridiculously hectic life and schedule, Madonna makes sure there is one thing in her nannying contract -- they have to be on call 24-hours a day. For Angela Jacobsen, the nanny for the Queen of Pop's adoptive son David, the stipulation got to be a bit much.
While the hours Madonna put in the contract are a bit outlandish, nothing compares to the strict diet the singer made her nanny adhere to. Does a macrobiotic eating plan sound appetizing to anyone?
Days Off Don't Work While Working For Kate Gosselin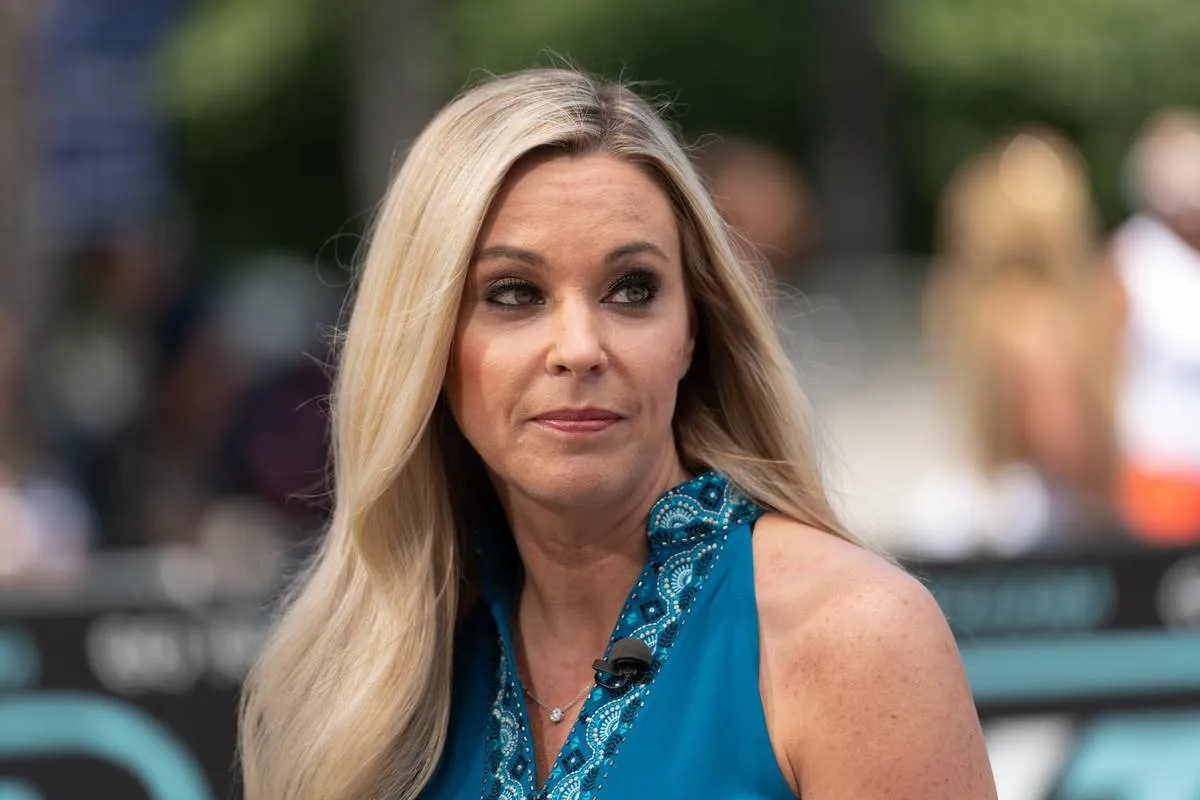 Kate Gosselin from Jon & Kate Plus 8 fame is, according to some of her former nannies, a nightmare to work for. A neat freak and kind of unorganized when it comes to a set schedule (there is none), Gosselin's nannies say that if you're not available to give your life over to the family, the job isn't for you.
Kate has her nannies working up to 24 hours a day, sleeping over, and even attending family trips. According to one former nanny, Ariel Cantara, "You work when Kate says she needs you to work."
Charlize Theron Doesn't Like Eye Contact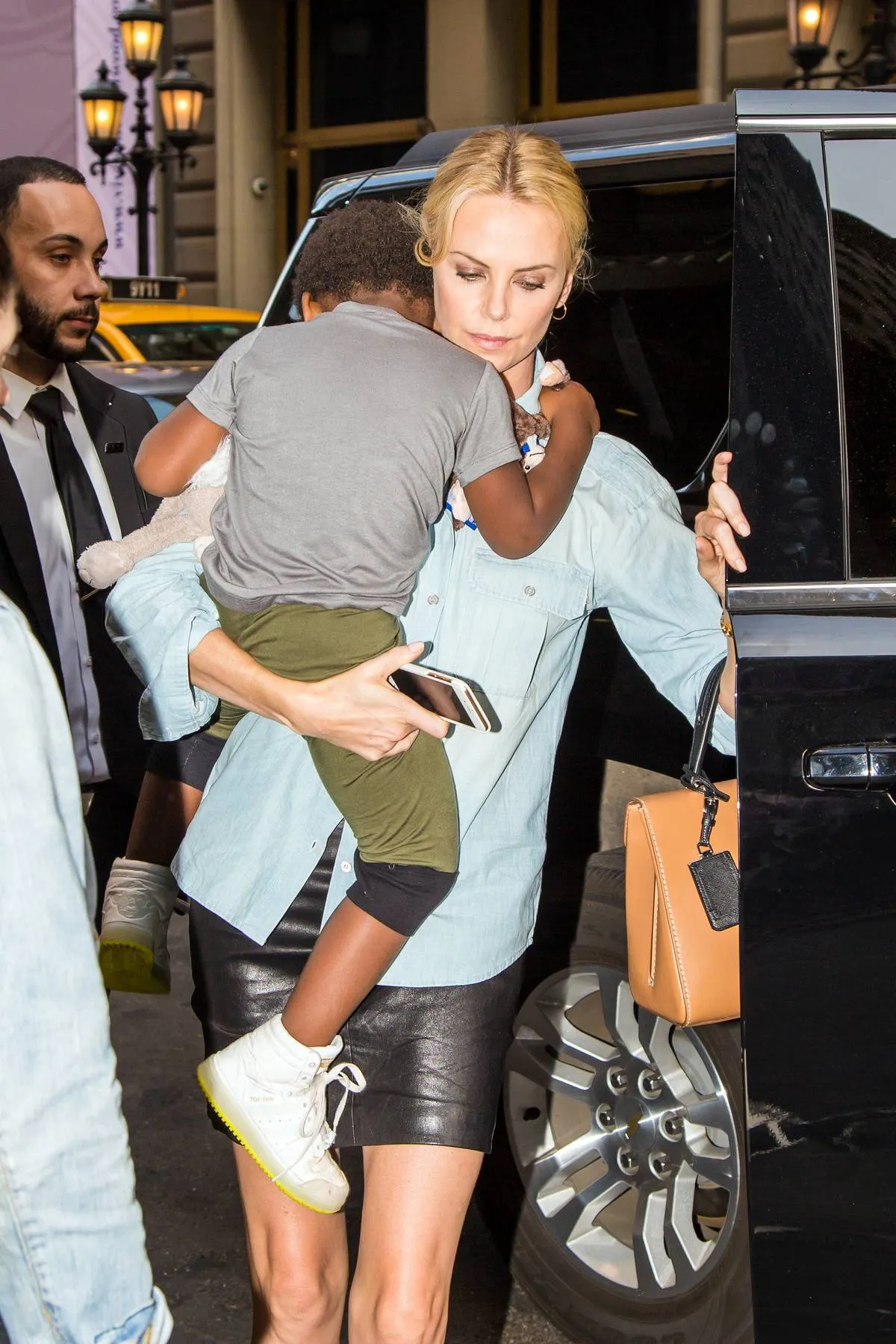 On-screen and during interviews, South African actress Charlize Theron might look like a nice and approachable woman, but, according to one of her former nannies, their contracts say otherwise. One of Theron's strange stipulations is that the nannies aren't allowed to speak or even look at her!
So, that begs the question, what happens if they need to speak to her about, you know, her child they're looking after? Way to take the snobby Hollywood stereotype up a notch.
Nicole Kidman Had Her Nannies Wake The Kids In A Special Way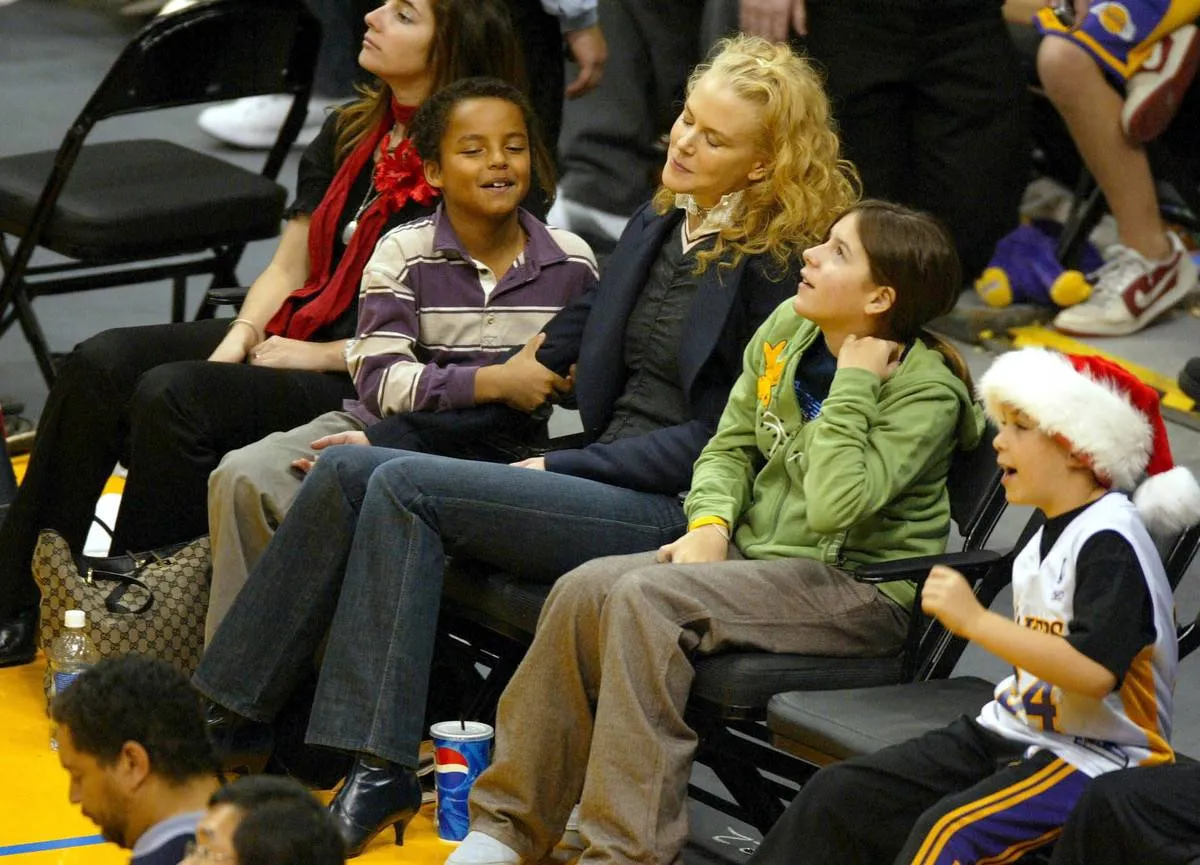 Actress Nicole Kidman is very open and proud that she is an Australian girl who made it in Hollywood, as she should be! The thing is that proudness translated over to a very quirky thing she had her nannies do.
Instead of waking Kidman's children up with a normal "good morning," she had her nannies say, "G'day Mate!" Here's to hoping all of the actress' nannies had a stellar Aussie accent, for her and her kids' sake.
Philippa Christian Brought Kids To Their First Day Of School
Bringing kids to their first day of school is an emotional time for a lot of parents. But for Philippa Christian, it was just another day being a celebrity nanny. In her contract, Christian was obligated to bring kids to school, a strange request for any normal parent.
According to the nanny, "I got there, and all these rich mothers are high-fiving each other saying 'yes they're in school'...I was the only one there that wasn't a parent, and I was the only one crying my eyes out."
Victoria Beckham Doesn't Want Her Nanny Speaking To Anyone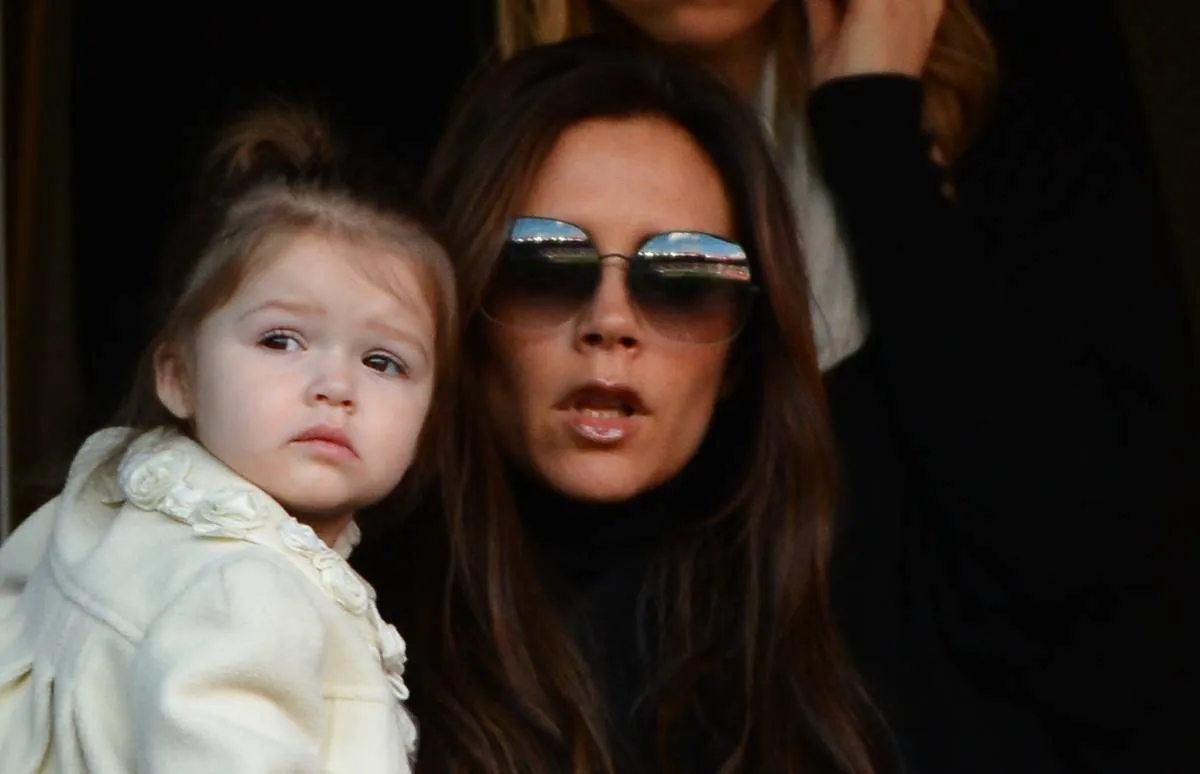 When working for someone with the nickname Posh Spice, it's safe to say there is going to be something a bit funky and extra in the contract. Any nanny working for Victoria Beckham isn't allowed to speak to anyone but their employers, in this case, the Beckham family.
A former nanny, Abigail Gibson, had first-hand experience with Victoria's strange rule, accidentally speaking to the singer's ex-stylist. Let's just say Victoria doesn't exactly care for the stylist, and speaking to her was a horrible idea.
Sarah Jessica Parker's Nannies Are Expected To Sing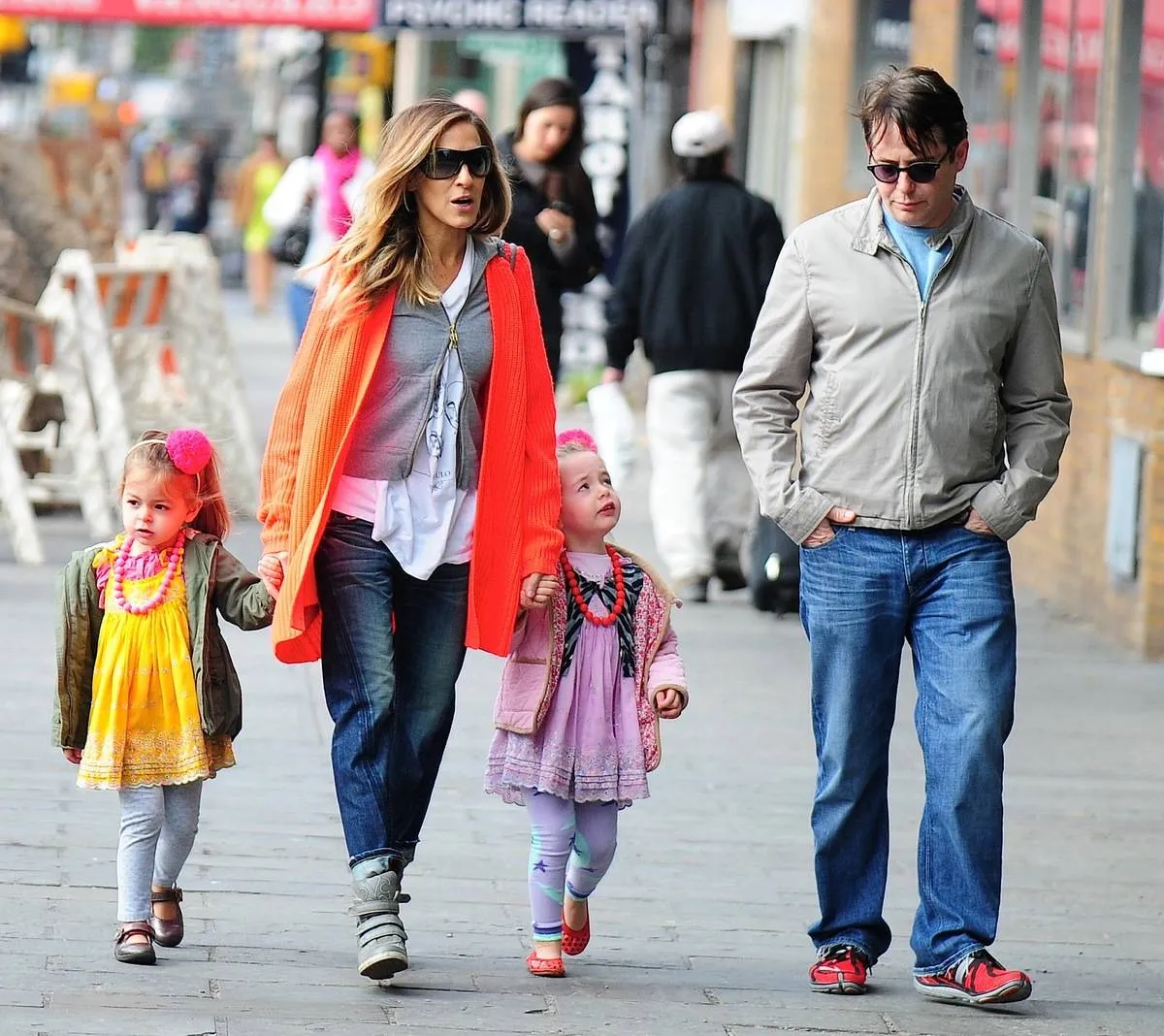 A lot of kids find comfort in their parents singing them to sleep. But when it's someone else's kid, and the nanny is under contract to sing a specific song, it's kind of an "extra" request. Well, that's the life of one of actress Sarah Jessica Parker's nannies.
According to a source, Parker makes her nannies sing "Raindrops Keep Falling On My Head" over and over again until her daughters fall asleep. Is their son not included in the sing-along?
Angelina Jolie's Nannies Have To Stay Up With The Kids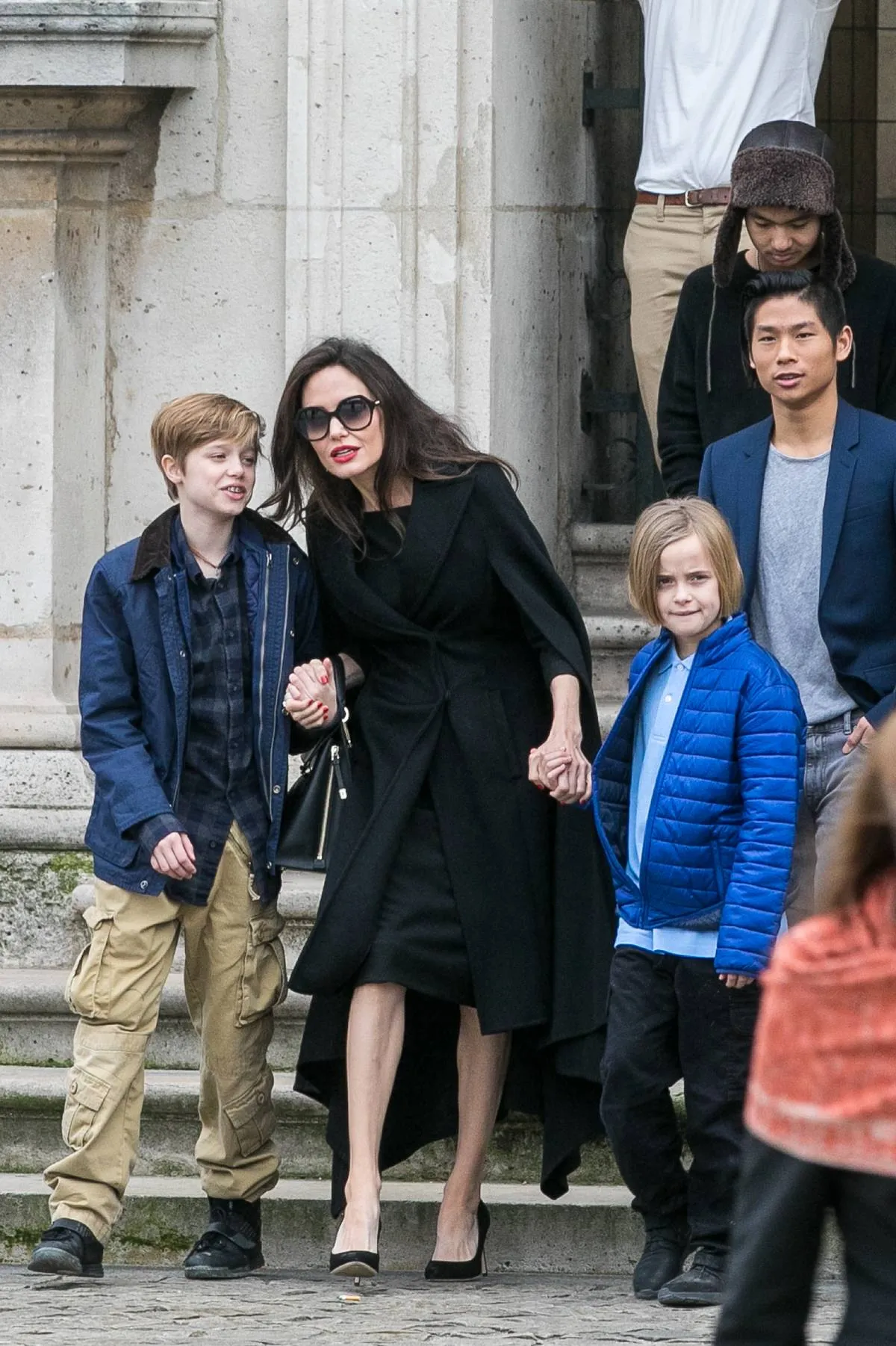 It's no secret that actress Angelina Jolie has many children, six, to be exact. And with that basketball team comes an army of nannies, all of whom have to live by the same contractual obligations written out by their employer.
One such request is that the nannies stay up with their children, no matter what time of the night. According to one of the nannies, this stipulation is especially hard because Jolie doesn't give the children set bedtimes.
It's Kris Jenner's Way Or The Highway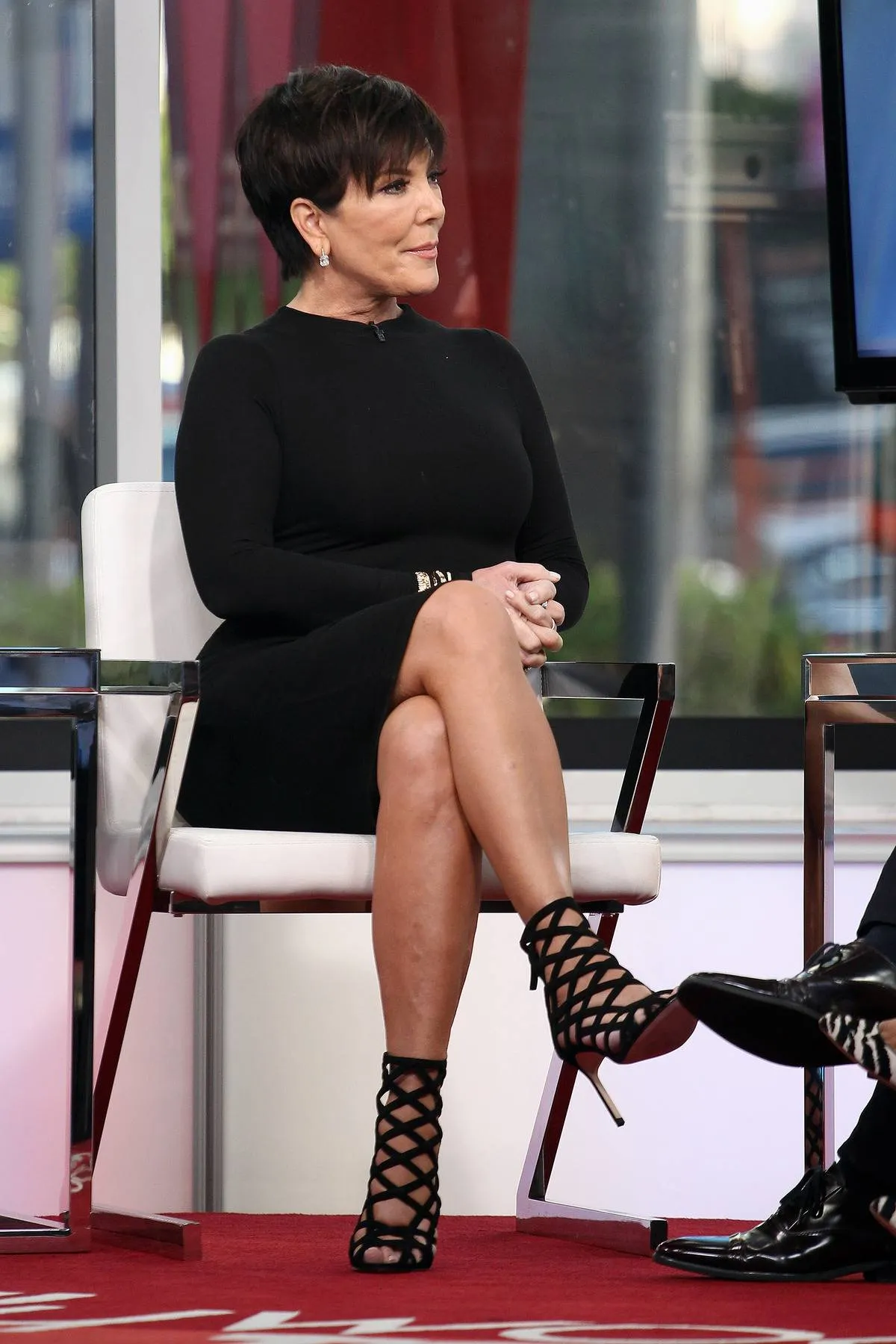 It's no secret that the mom-ager Kris Jenner can be a bit overbearing. Just watch a few minutes of Keeping up with the Kardashian's to see just how extreme she can get. And while that might be reality TV, one of Jenner's former nannies learned that her real-life personality is just as intense.
After forgetting broccoli at the grocery store and getting yelled at by Jenner, the former nanny learned to, one, never forget the vegetable again, and, two, that it's either her way or the highway.
Chris Hemsworth Makes His Nanny Speak Spanish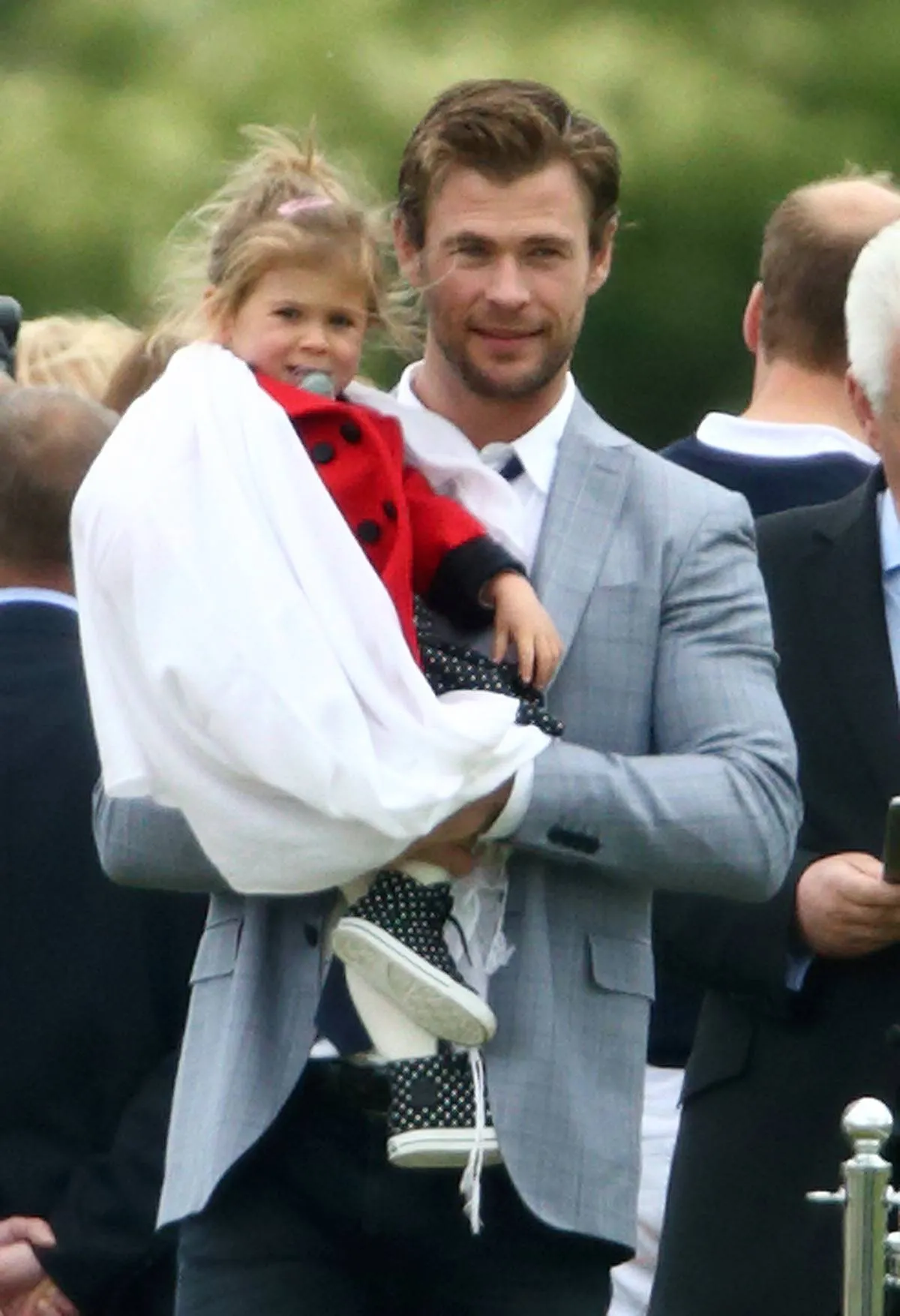 Chris Hemsworth is married to Spanish actress Elsa Pataky, so it makes sense that they'd want to hire a bilingual nanny. The thing is, the nanny is obligated to speak solely Spanish to their kids two hours per day.
The hope is that the kids will learn Spanish in an organic way instead of studying verb conjugations and vocabulary words. They do know Elsa is fluent in the language, right?
Kourtney Kardashian's Nannies Must Call Her "Madam"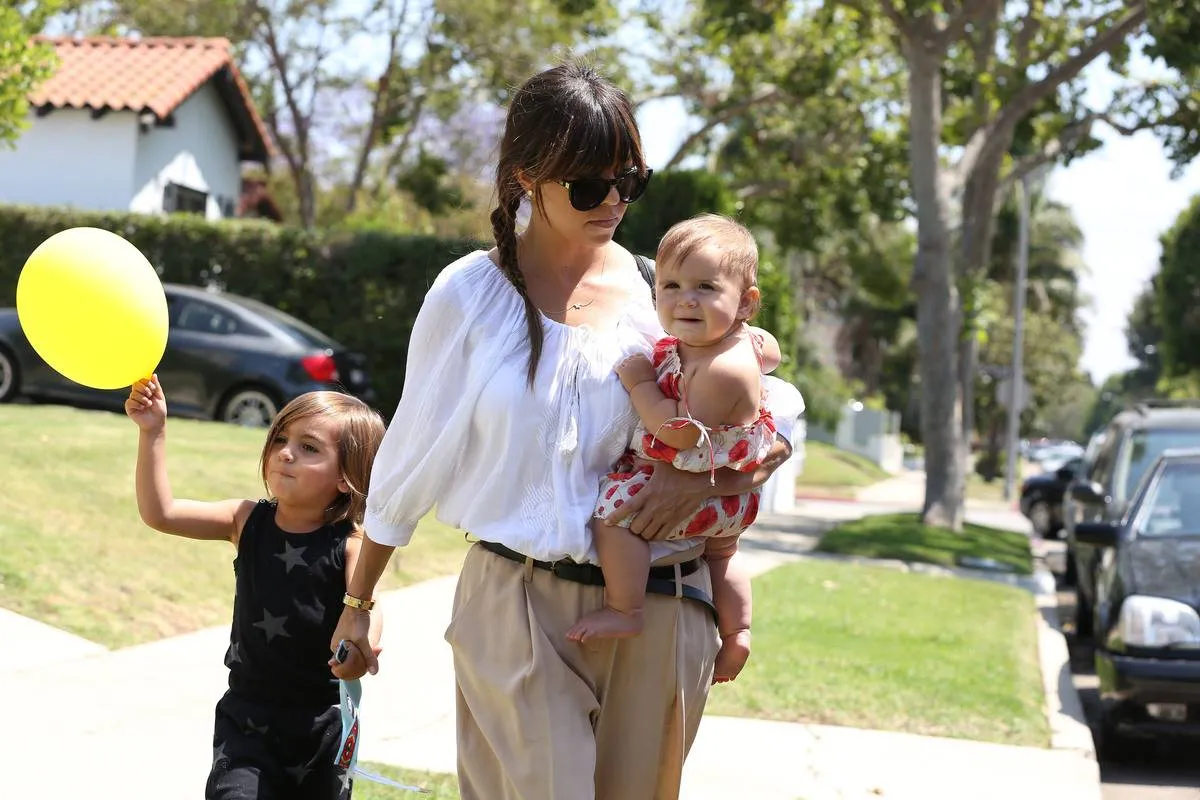 According to one of Kourtney Kardashian's nannies, she had better call her employer by "madam" or expect to be yelled at. "She asked me to call her madam at all times. I once slipped up and called her Kourtney, and she threw a hissy fit."
"I never made that mistake again." So much for Kourtney being thought of as the "down to earth" Kardashian! It seems as though she puts herself on the same pedestal as her sisters and mom.
Mariah Carey Needs To Be Told She's Beautiful
Compliments are great, especially when they come from out of nowhere. That's why Mariah Carey's contract stipulation is so eyebrow-raising. The singer expects her nannies, staff, and even her children to call her beautiful on a regular basis!
Pretty much, Carey brings the term "diva" to an entirely new level. She's rich, famous, and good-looking; why does she need people to tell her that on a regular basis? Oh, right, so they remember who they're working for. Yikes.
Kate Gosselin Has A Household Manual
Because eight children and a flock of chickens aren't enough for a nanny to take care of, reality star Kate Gosselin also has a "household manual" she made each nanny study before taking the job.
The manual includes everything from the specific time the drapes are to be opened to the correct way to wash all of the kitchen cutlery. Is Kate helping with all of this, or does she sit back and watch the nanny work?
The Kardashian Clan Has Specific Appearance-Related Rules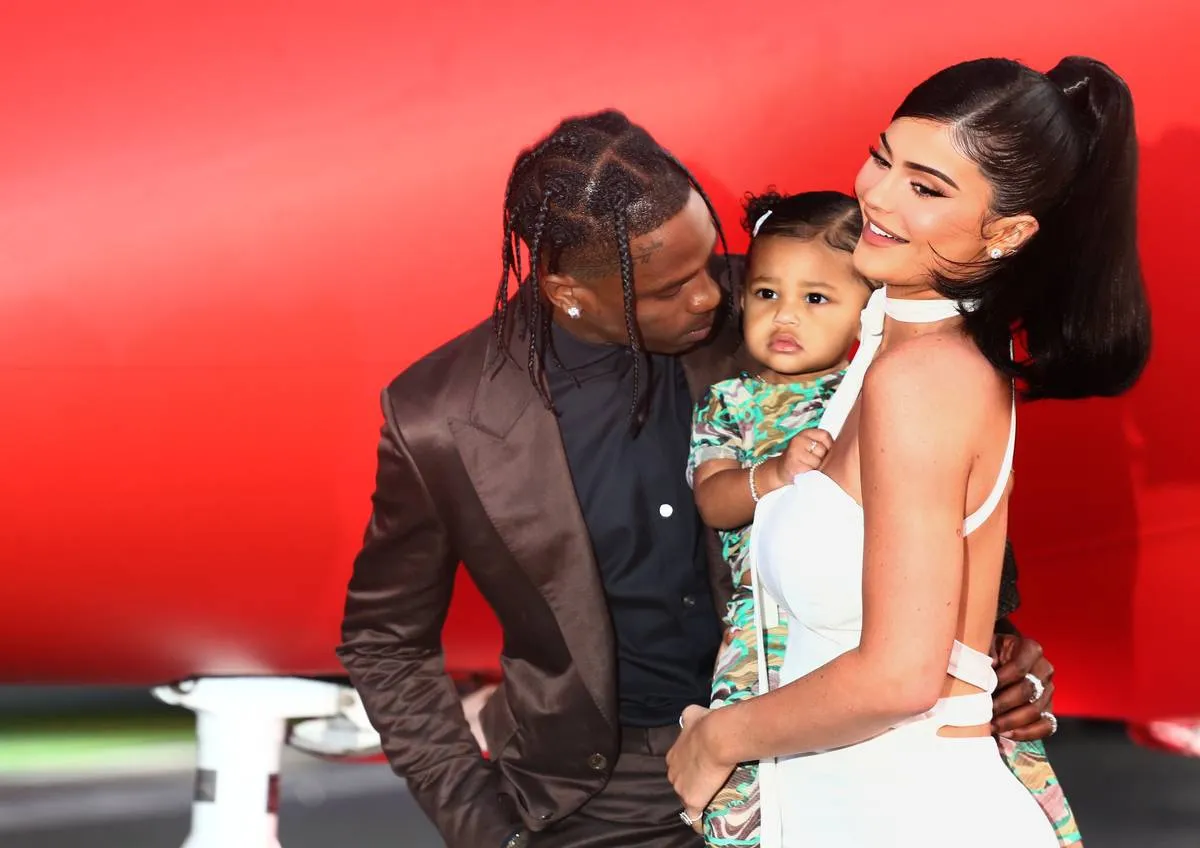 The Kardashian and Jenner Clan tends to grow with each coming year. So, nannies are quite abundant in each household. But before they can take the job, they go over a few ground rules. The first being that nannies are never, repeat never, allowed to stand in front of the reality stars while in public.
Second, if they are photographed, they have to make sure they're posing properly. Come on, folks, appearances are everything, after all!
Jessica Simpson Doesn't Hire Good-Looking Nannies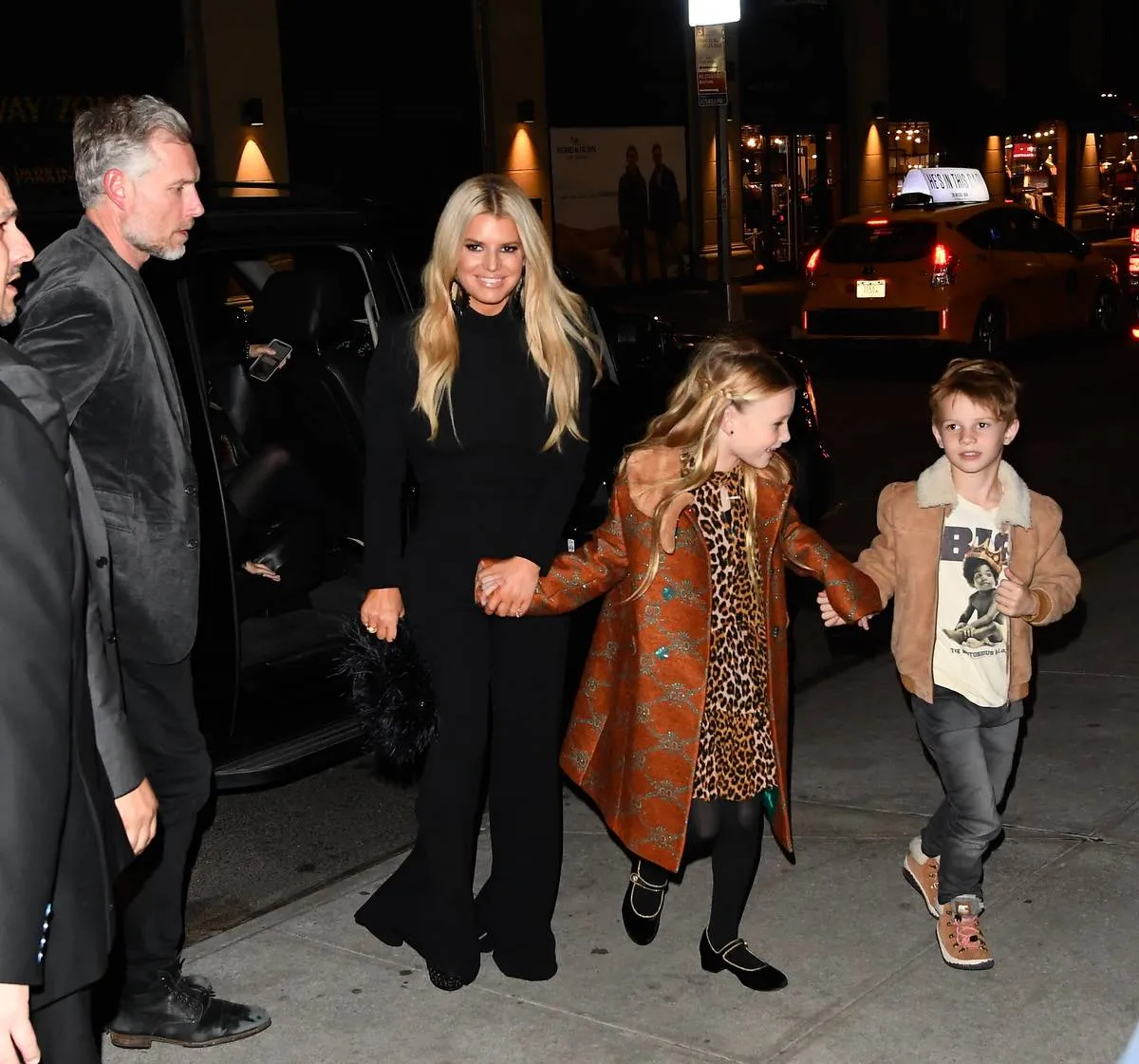 A lot of women have the weird nightmare of a nanny coming in and stealing their husband. As it turns out, even someone as famous and beautiful as Jessica Simpson has that fear. That's why, when hiring nannies to look after her kids, she makes sure of two things.
First, they better not be pretty. And the second, they most definitely better not be blonde! Hey, whatever helps you sleep at night, Jessica.
Halle Berry's Nannies Aren't Allowed To Hug Or Kiss The Kids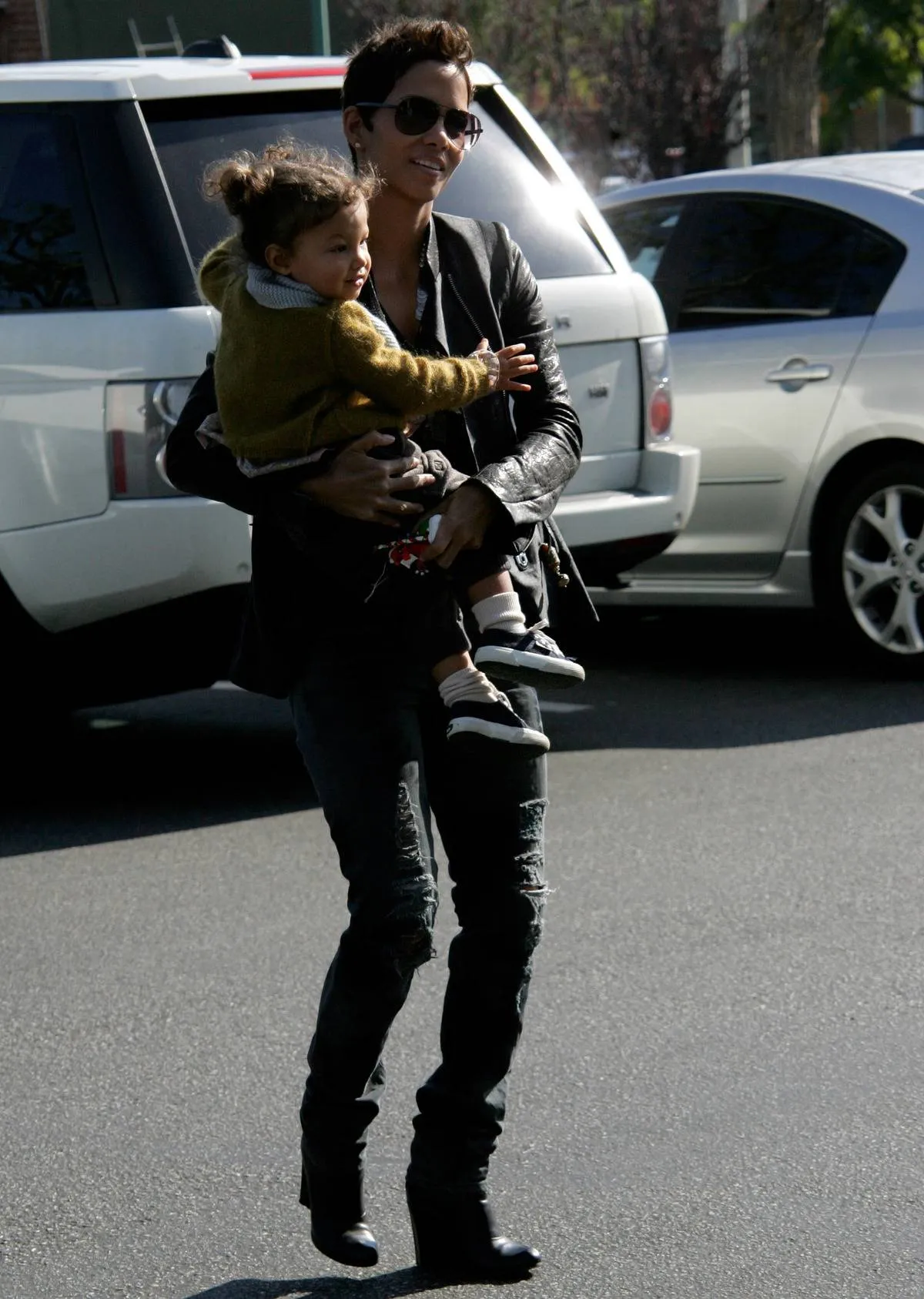 A lot of kids wind up getting very close to their nannies, especially if their parents have hectic schedules, like Halle Berry. So, it's kind of sad to learn that the actress doesn't actually allow her hired nannies to hug or kiss the children.
Kids need affection, too, especially if their parents aren't there to give it to them. Talk about throwing in an extra stipulation into a contract just because she can.
Gwen Stefani Has Her Nannies Dress As Superheroes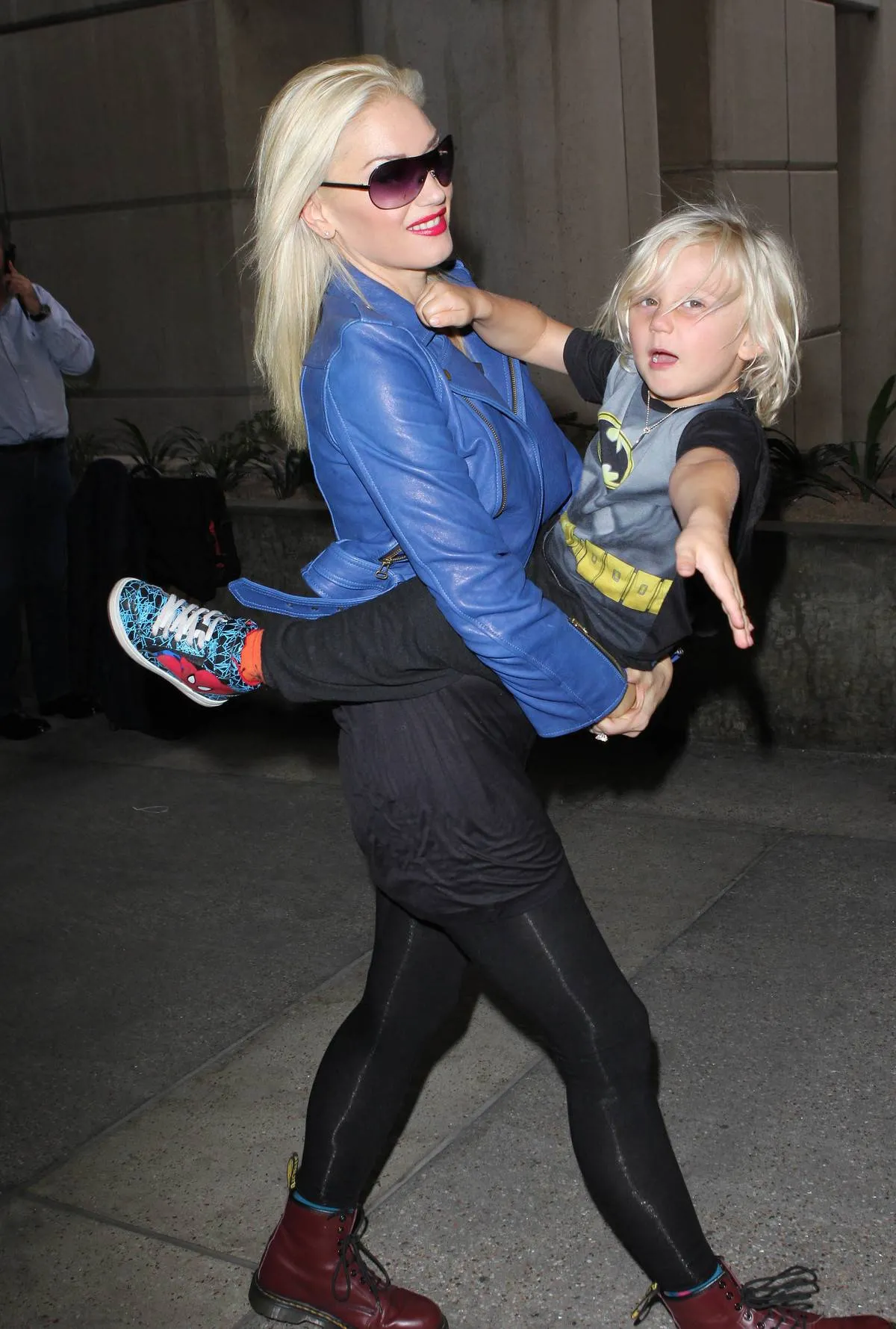 Gwen Stefani prefers to employ male nannies. The thing is, she does this for a very specific reason. The songstress jests that she only hires men because she thinks they look better in spandex!
Now, it's not just spandex. Stefani actually has her nannies dress in full-on superhero costumes for her sons. According to one of her former nannies, "Batman, Superman, Spiderman—you name it, I've dressed up as it."
Philippa Christian Wasn't Allowed To Fall In Love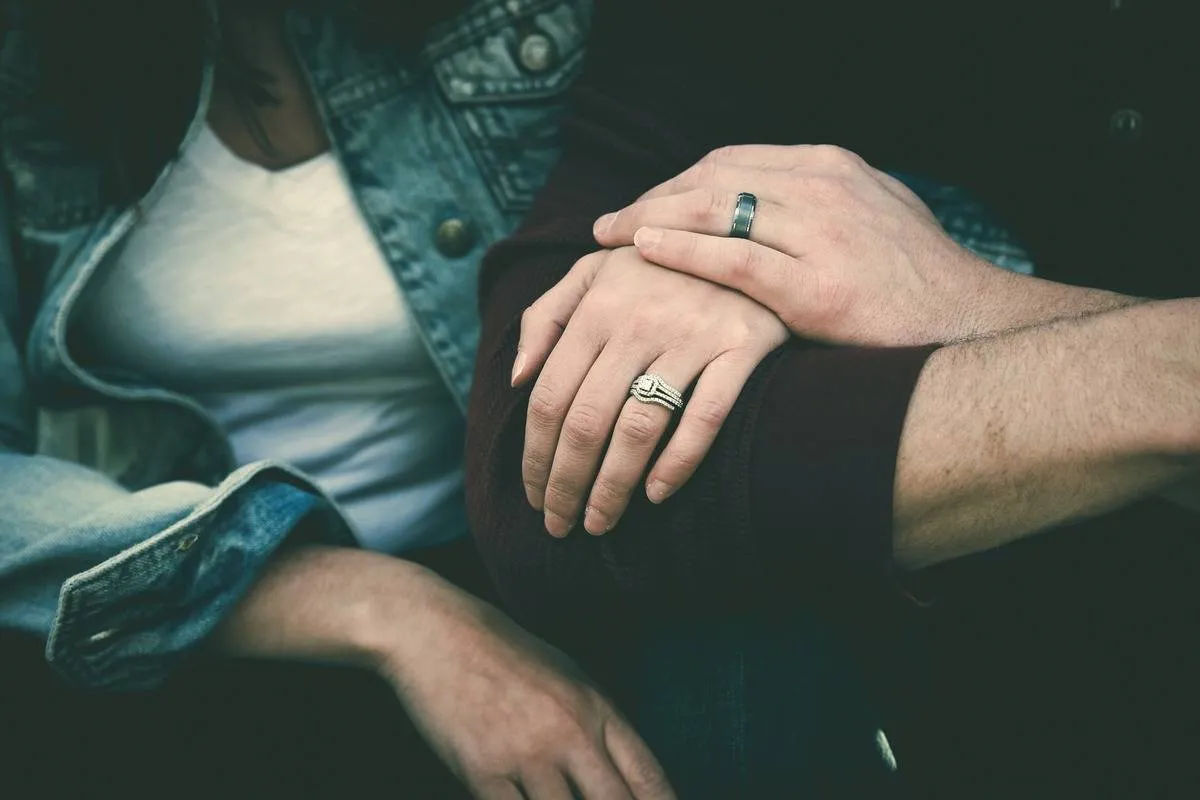 For career nanny, Philippa Christian, one of the strangest requests she had while working for celebrity families was not being able to date. She literally wasn't allowed to go out and meet someone, have a boyfriend, fall in love, or even get married.
The reasoning being that the family was afraid if she did all of that, then she would leave the job. Christian wasn't even allowed to go out past ten at night!
Victoria Beckham's Nannies Are All "Jo"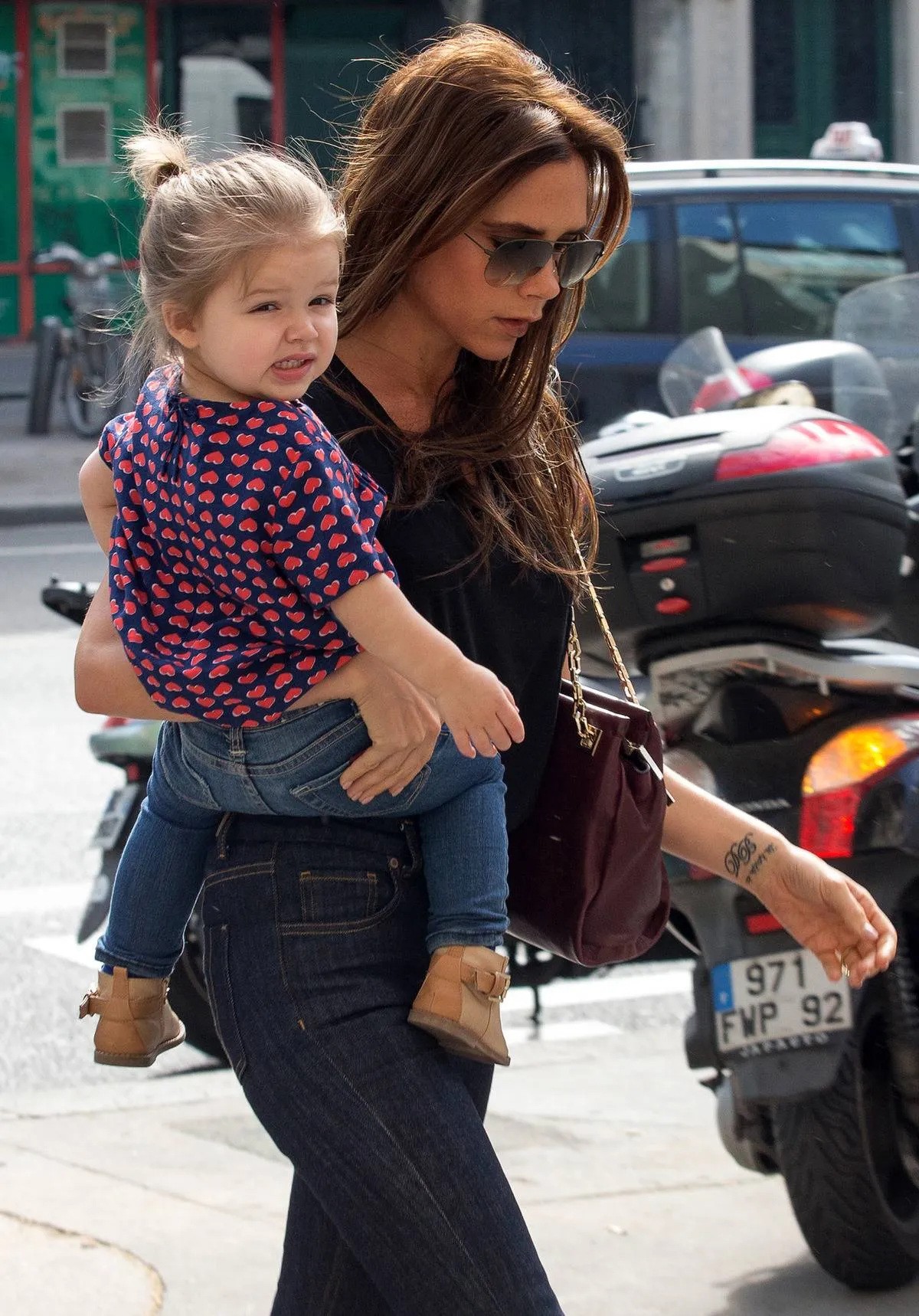 Apparently, Victoria Beckham didn't know how to break it to her daughter, Harper, that her nanny, Jo, had left and that a new nanny would be hired as a replacement to help out. Instead of having that conversation and letting the young girl know the new nannies' name, all nannies that came into the family after the OG "Jo" were called "Jo."
There's nothing like taking a job that completely takes away your name!
NDA Agreements So They Won't Sell Pictures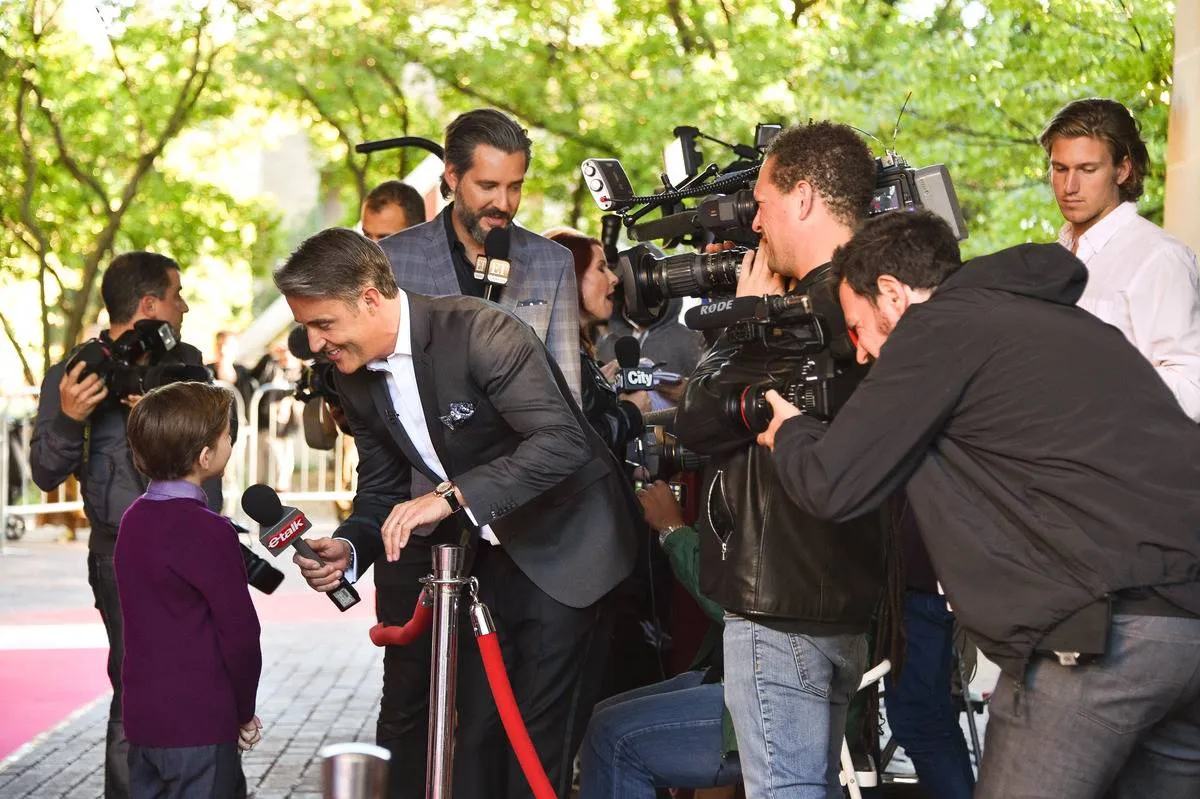 For many celebrity nannies, signing a non-disclosure agreement (NDA) is just part of the job. The thing that isn't normal, though, is having paparazzi harass them for pictures of their employers inside their house.
According to career nanny Philippa Christian, she's been contacted by people offering up to $280,000 for a single photo inside the Hollywood mansion she was working in at the time. "Every week, this price would get higher and higher..."
Nannies Must Make Sure The Kardashian Kids Are Fashionable At All Times
Since appearances are everything with the Kardashian and Jenner crew, this contractual obligation the nannies have to adhere to might not be all too surprising. While mom and dad are off doing who knows what, it's the nannies' responsibility to make sure the kids are all dressed and ready to go.
And this doesn't mean just any outfit. The kids are to be dressed to impress and fashionable at all times, especially if they're going to be seen in public.
No Trash TV, Magazines, Or Newspapers For Madonna's Kids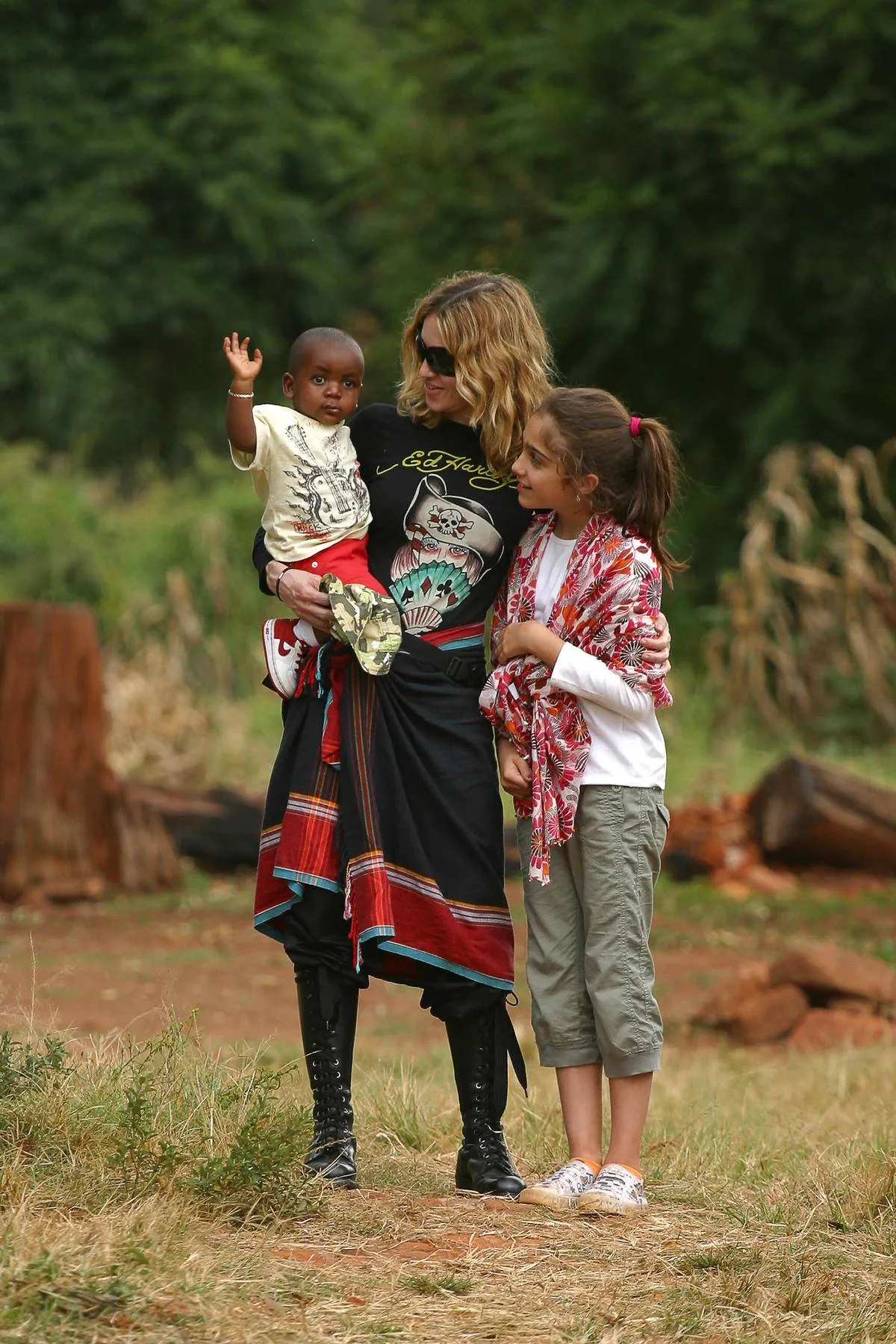 The Queen of Pop, Madonna, has a few strange stipulations for the nannies watching her children. For one, she doesn't allow them to watch any television, read magazines, or even the newspaper! Pretty much all of the regular entertainment avenues are out of the question.
It's totally up to the nanny to figure out other ways to entertain the kids. And, surprise, Madonna doesn't really give them any ideas. Talk about asking your nanny to channel their inner creativity!
One Nanny Had To Spoon Fed A Seven-Year-Old Each Meal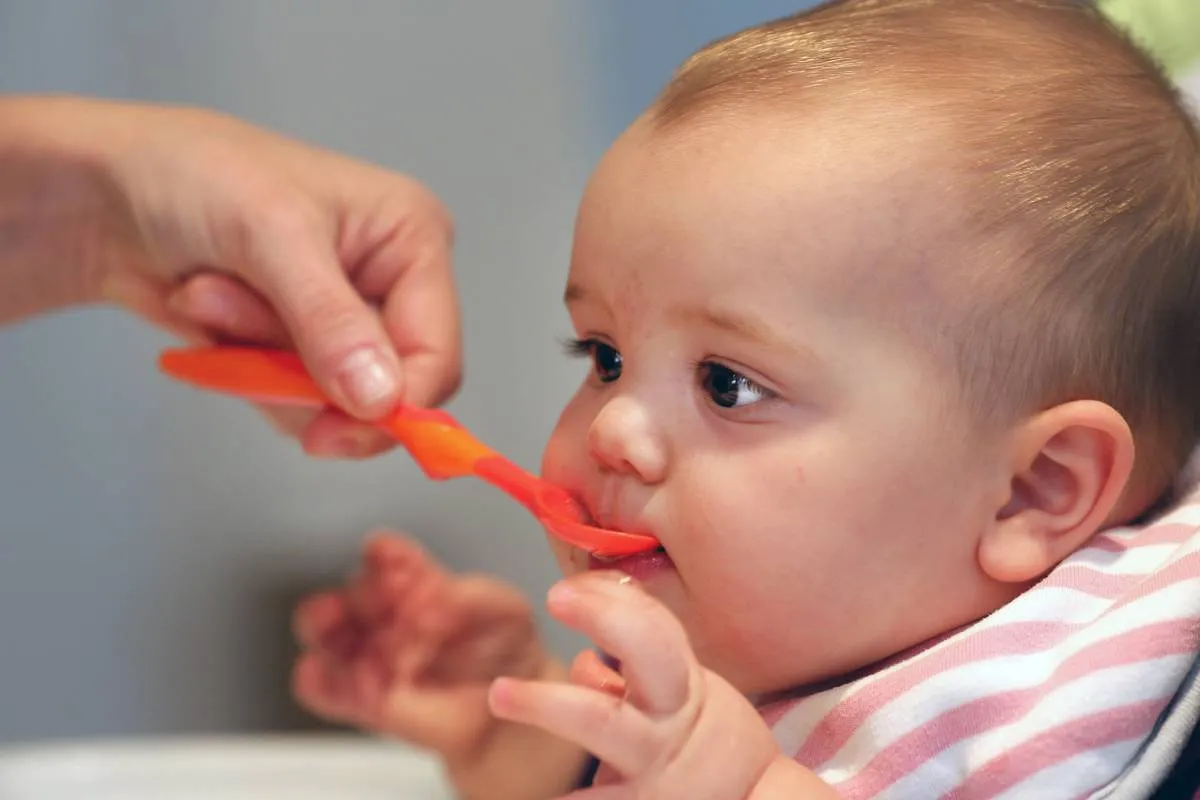 Due to non-disclosure agreements, this nanny wasn't allowed to say which celebrity family she's discussing. Either way, she spilled a huge amount of tea. Apparently, one A-lister family this nanny worked for made her spoon-feed their son each of his meals.
And if that wasn't bad enough, the son happened to be seven years old at the time! At that rate, the parents are just asking for their son to grow up being ridiculously spoiled.
Kim And Kanye Docked Pay If They Were Woken Up
Beauty sleep was apparently very real in the Kardashian-West household. So much so that Kim and Kanye had a very strict clause in their nannies' contracts that says if they're ever woken up by one of their kids during the night, then they'll dock their $2,000/night pay.
Talk about taking your celebrity status and completely rolling with it in the most extra, basic, and "this might not actually be fully legal" way.