New Month, New Year, New Content: Coming To Netflix In January 2021
Not only does January mark a new month of Netflix content, but it also marks the beginning of a new Netflix year! So, the name of the January 2021 streaming service game is "out with the old and in with the new" movies, series, and documentaries.
We're talking the third season of the popular series Cobra Kai, the Warren Beatty-led film Bonnie and Clyde, the documentary The Creative Brain, and more are going to be at your disposal throughout the first month of 2021. Take a look!
Bonnie And Clyde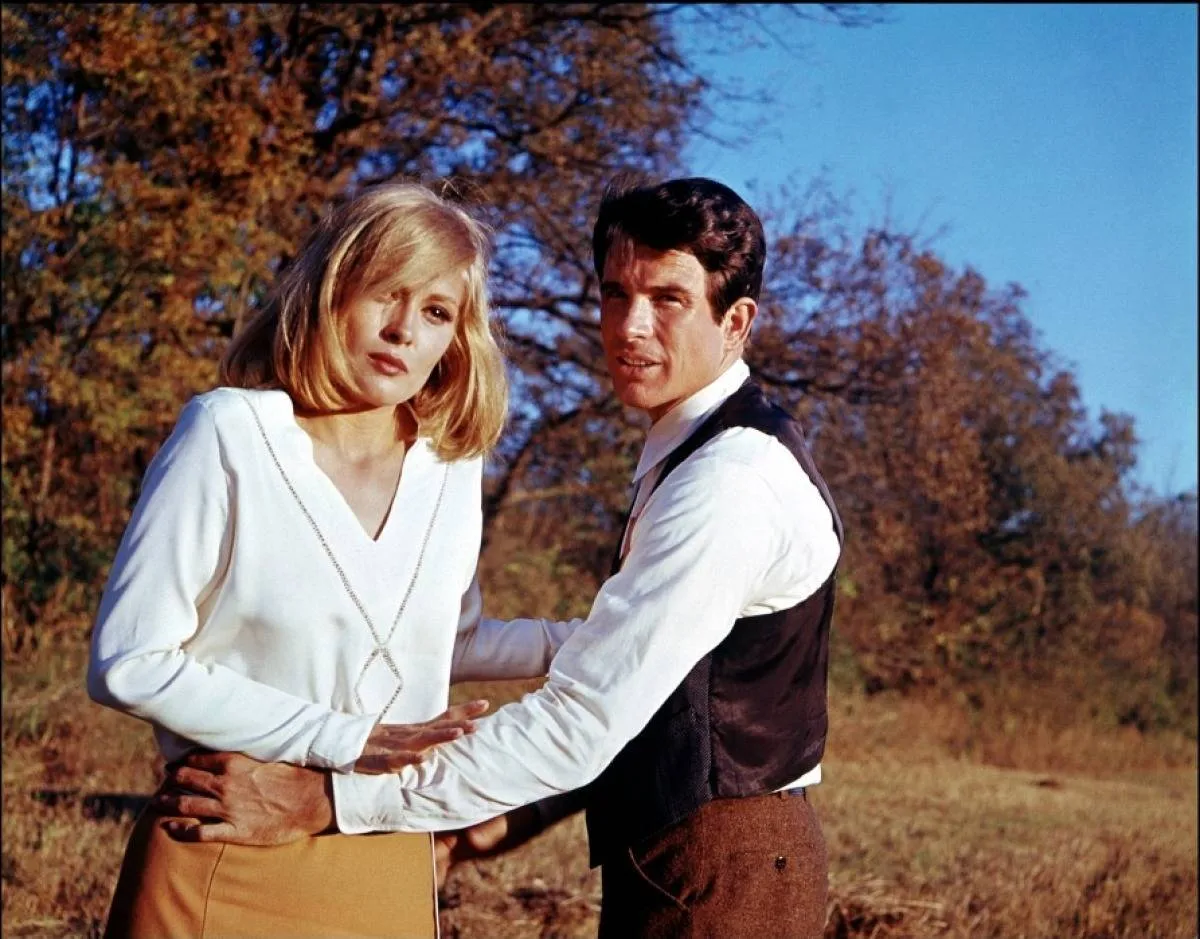 In 1967, Warren Beatty and Faye Dunaway starred as the title characters in the Authur Penn-directed true-crime drama Bonnie and Clyde. Fueled by crime, passion, and adventure, the film is a biographical film illustrating the crazy lives of Clyde Barrow and Bonnie Parker.
Honestly, aside from the movie starring two of the best actors of the '60s, any true crime enthusiast should dive headfirst into this whirlwind tale. It'll make you think twice about running away with a tall and handsome stranger!
Cobra Kai (Season 3)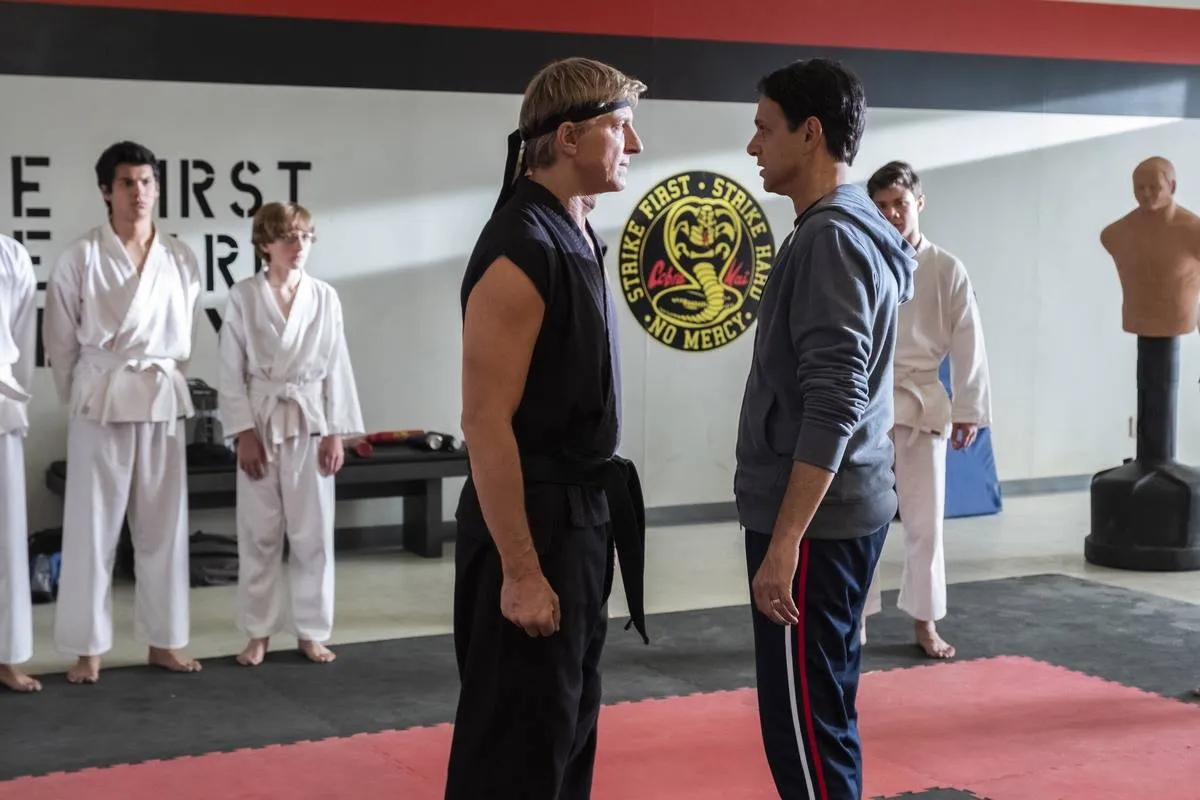 In 2020, the first two seasons of the Karate Kid spin-off Cobra Kai became immensely popular. So much so that fans stormed the internet after the season two finale, asking when the third season was going to be released.
Well, have no fear, folks; the third season of the beloved series is going to make its way to the streaming service in January of 2021. It's a season you're not going to want to miss!
Can't Hardly Wait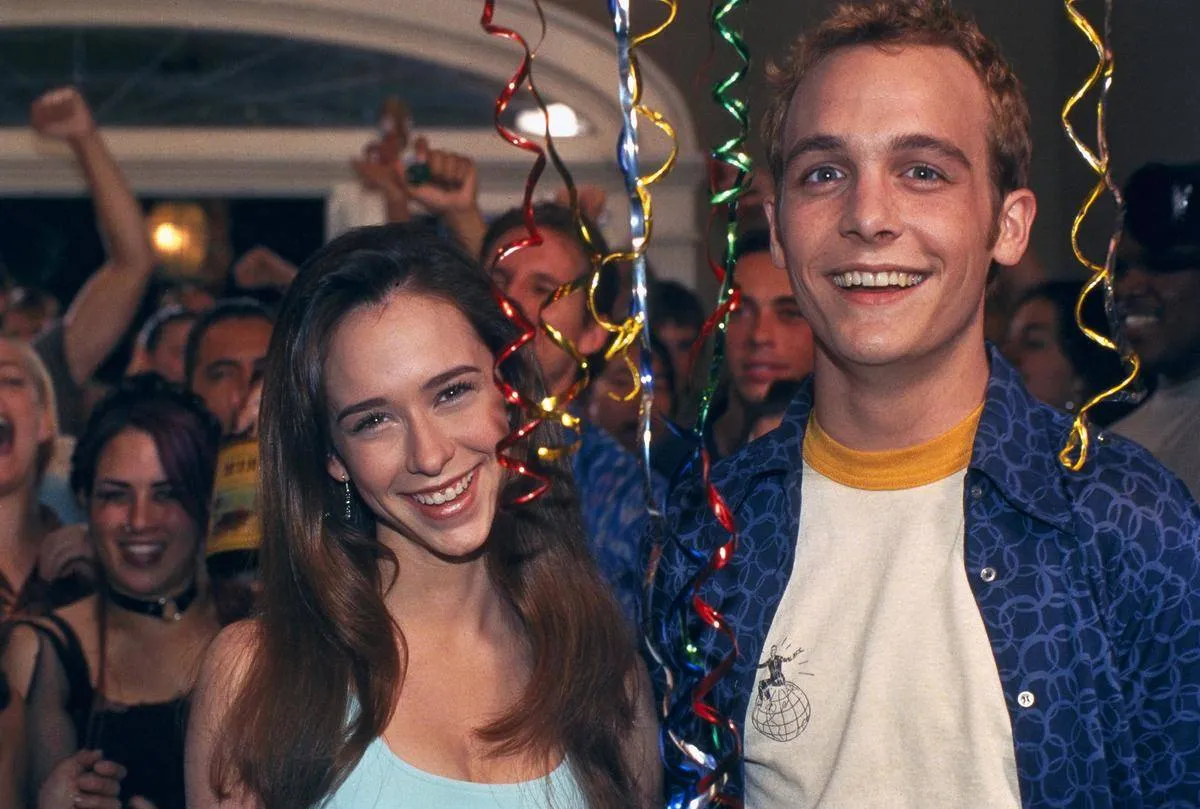 January marks the beginning of 2021. So, what better way to start off the new year than partying with Huntington Hillside's graduating class in the 1998 film Can't Harly Wait. Pretty much playing into the stereotype of a graduation party, the movie is fun, lively, and is the epitome of '80s high school films.
Still, even with the jock and nerd stereotypes being tosses around, Can't Harly Wait will fuel you with some much-needed nostalgia!
Catch Me If You Can
Academy Award-winners Tom Hanks and Leonardo DiCaprio star in the crime drama Catch Me if You Can. Not only does the film have two of the greatest actors of all time, starring as the counterfeit criminal Frank Abagnale, Jr. and FBI Agent Carl Hanratty, but the story is beyond captivating.
Starting a life of crime at the young age of 17, Frank poses as more than one prestigious profession to make his way in the world. The only thing is, Agent Hanratty is never too far behind!
Mud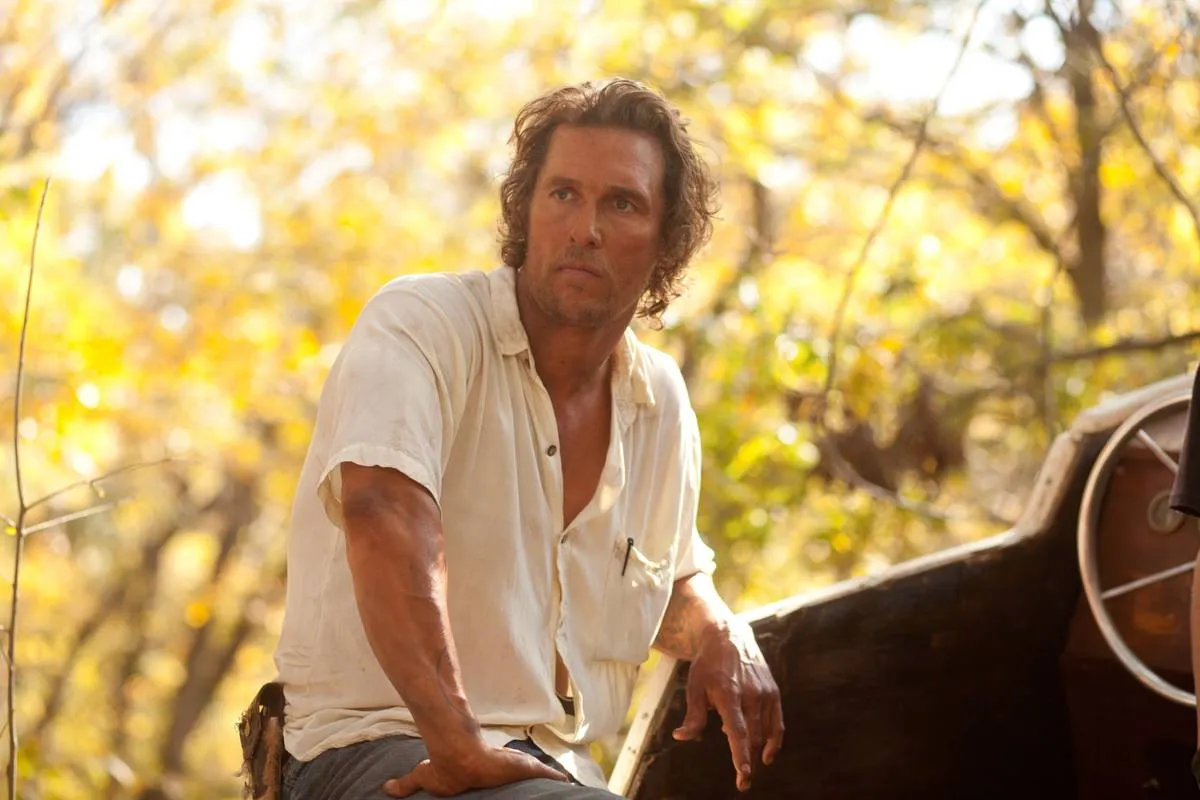 Netflix is all about adding some indie content to their catalog in January 2021, including the Matthew McConaughey-led film Mud. The story goes that while out exploring a Mississippi River island, two boys stumble upon a fugitive named Mud.
Now, Mud isn't your typical fugitive. All he wants is to reunite with the love of his life, Juniper. So, the two boys make a pact to help. You're going to have to watch the film to see if Mud finds a happy ending!
Cool Hand Luke
Considering Cool Hand Luke has a score of 100 percent on rotten Tomatoes, you best believe it should be added to your list of must-watch movies. Paul Newman stars as Luke Jackson, a petty criminal who finds himself sentenced to two years in Florida prison.
After a few twists and turns and making his name in the yard, Luke turns into a rebel hero to the other inmates. Trust us; this is one you're going to want to see.
Enter The Dragon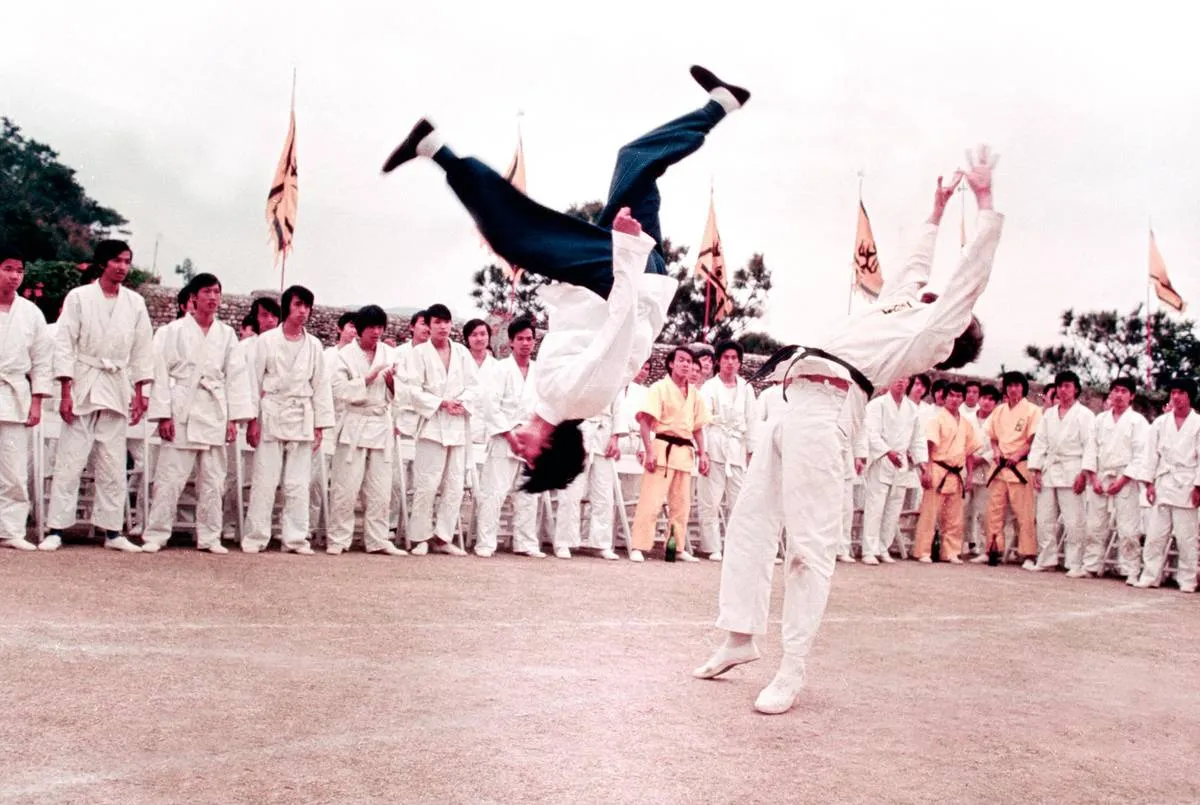 Writer and producer Bruce Lee stars in the martial arts masterpiece Enter the Dragon. Playing a martial-arts expert, pretty much himself, Lee's character is determined to bring down the narcotics gang responsible for his sister's death.
His only way to the head honcho? With his friends' help, Mr. Lee must enter a martial arts competition, fighting his way to the top and to the gang's headquarters. Get ready for some action when this film's added to Netflix's catalog in January!
Four Christmases
Even though Christmas is going to be in the rearview mirror, there is always some time for Christmas cheer, especially if that cheer comes in the form of the comedy film Four Christmases.
Starring Reese Witherspoon and Vince Vaughn, the film follows their upscale San Francisco characters as they do everything they can not to celebrate the holidays with their dysfunctional families. Of course, nothing goes as planned, and the two find themselves having to drive to multiple gatherings, with more than one hiccup along the way!
Into The Wild
The Christopher McCandless biopic Into the Wild is coming to Netflix! So, get ready to venture, wait for it, into the wild with McCandless, played by Emile Hirsch, as he leaves behind all of his worldly belongings, donates his money to charity, and sets off on a journey into the vast wilderness of the Alaskan landscape.
After its release, the film was nominated for two Academy Awards and two Golden Globes, winning for Best Original Song.
Superbad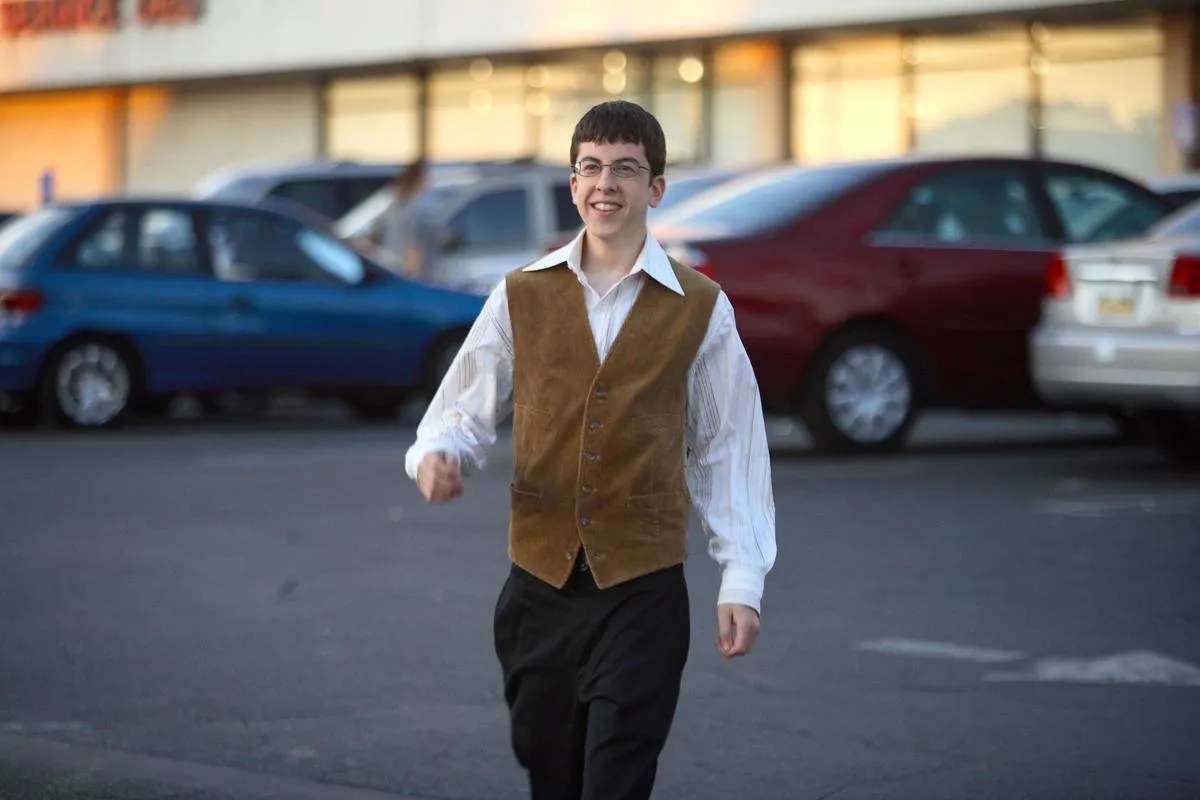 After the whirlwind that was 2020, it's safe to say most people are in the mood for some McLovin' fun. Thankfully, Netflix is here with one of the greatest films to come out of 2007, Superbad. It's time to join best friends Beth and Evan and the "tag-along friend" Fogell, aka McLovin', as they try to have a night to remember.
Of course, nothing goes as planned, Seth Rogan and Bill Hader show up in cop uniforms, and Emma Stone is a love interest. See something that can't be missed!
Fred Claus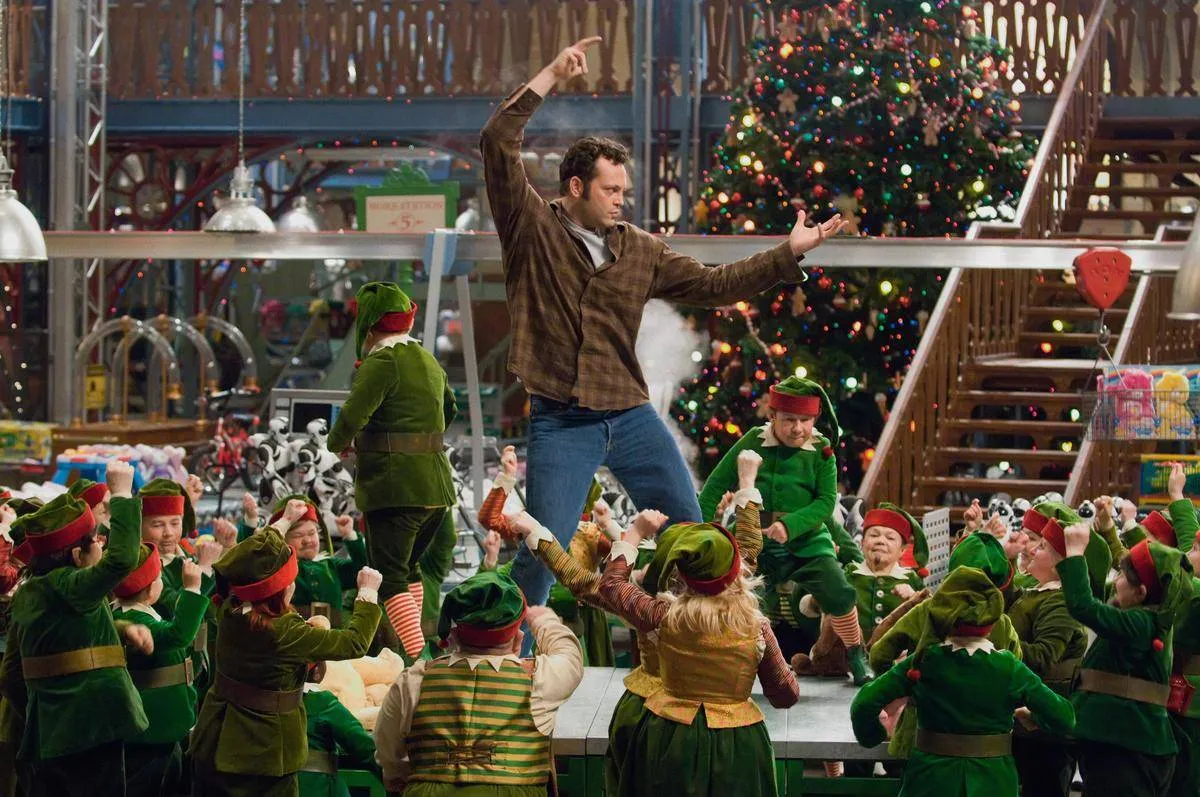 January is a Vince Vaughn during Christmas-type month. This time, he's Fred Claus, the younger brother of the very famous man in the red suit, Nicholas Claus, aka Santa. But while Nick is pretty much a saint, Fred is a trouble maker.
And when the younger Claus needs to be bailed out by Saint Nick, he's brought up to the North Pole. We know Christmas will be over by the time this film drops on Netflix, but it's still full of laughs and is worth the watch!
Gimme Shelter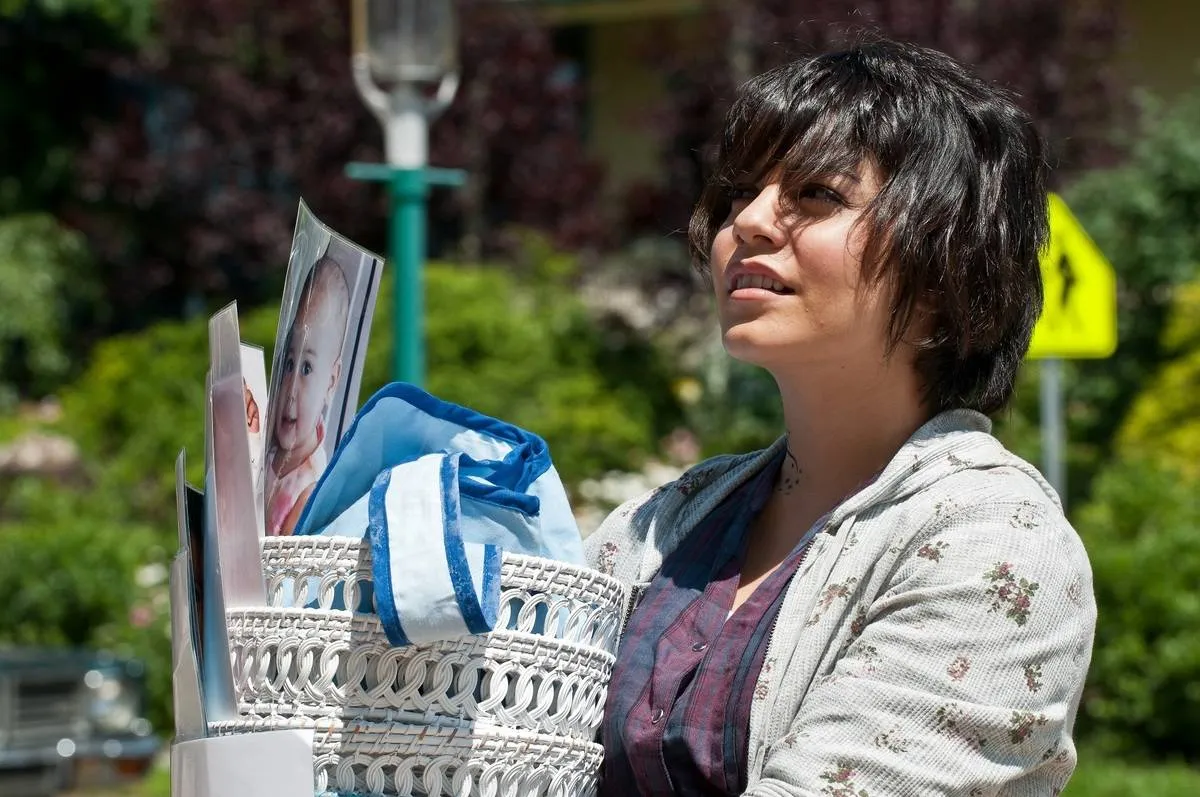 Netflix is bringing a bit of Indie drama to its catalog in January 2021! Vanessa Hudgens stars as Apple in the 2013 film Gimme Shelter, a pregnant teenager who leaves her abusive mother in hopes of finding her father.
Unfortunately, life deals Apple a bad hand, and she gets mixed up with the wrong people and winds up in a hospital. The film is emotional, raw, and probably one of the best dramatic performances of the actress's career.
The Departed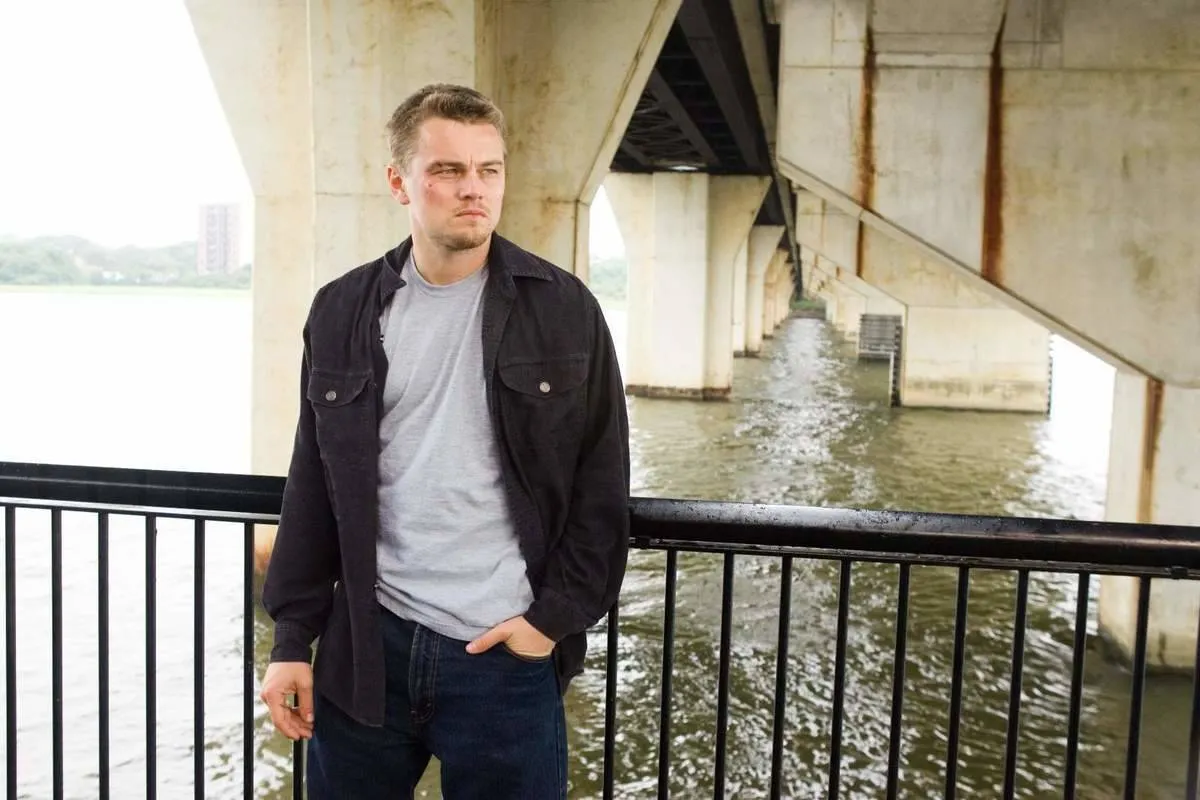 Get ready for a whirlwind undercover adventure in The Departed. Leonardo DiCaprio plays an undercover cop, Billy Costigan. His assignment: to infiltrate Frank Costello's gang. The only kicker is that one of Costello's men, Colin Sullivan, is undercover in the South Boston police department that sent Billy out on assignment.
We know you're mind is totally blown. But, trust us, this is one of those films that you have to see to believe.
Goodfellas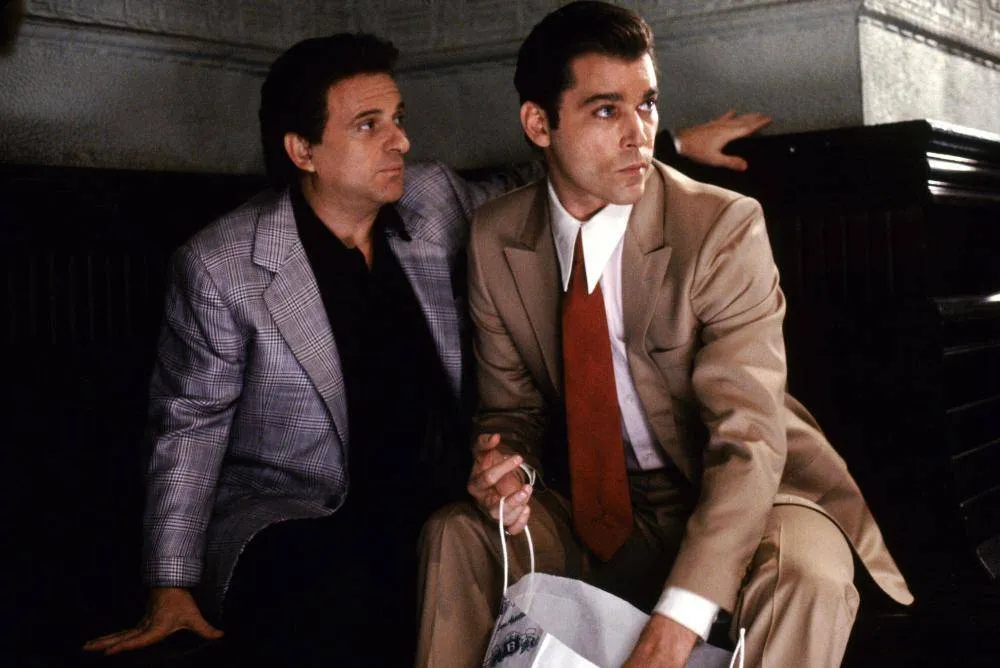 Calling all mob movie fanatics, the Martin Scorsese-directed film Goodfellas is getting added to the Netflix streaming service in January 2021! Get ready to follow the story of a young Henry Hill, a boy who grows up enamored with the mafia and wants nothing more than to climb the ranks.
Based on the non-fiction book Wise Guy, the film has an all-star cast of Robert De Niro, Paul Sorvino, Ray Liotta, Lorraine Bracco, and Joe Pesci.
Gothika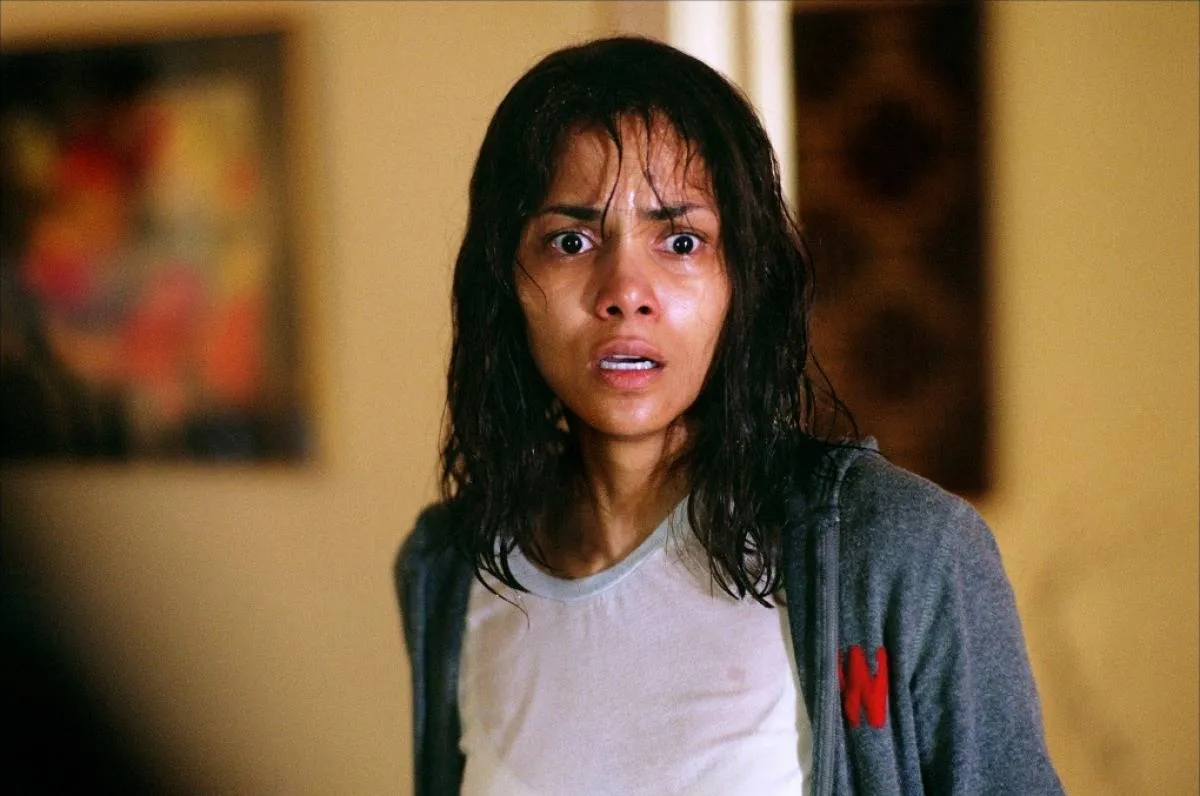 It's not Halloween, but Netflix thought it would be nice to give subscribers a little thrill, adding the Halle Berry-led film Gothika to their catalog in January. Following the tale of psychiatrist Miranda Grey, Gothika dives into a harrowing mystery of murder and deceit.
After almost hitting a girl with her car, Miranda wakes up only to find herself in the mental hospital she works at. Only, this time, as a patient who supposedly murdered her husband. The only thing is, she has no memory of it. Now, she has to escape and learn the truth for herself.
17 Again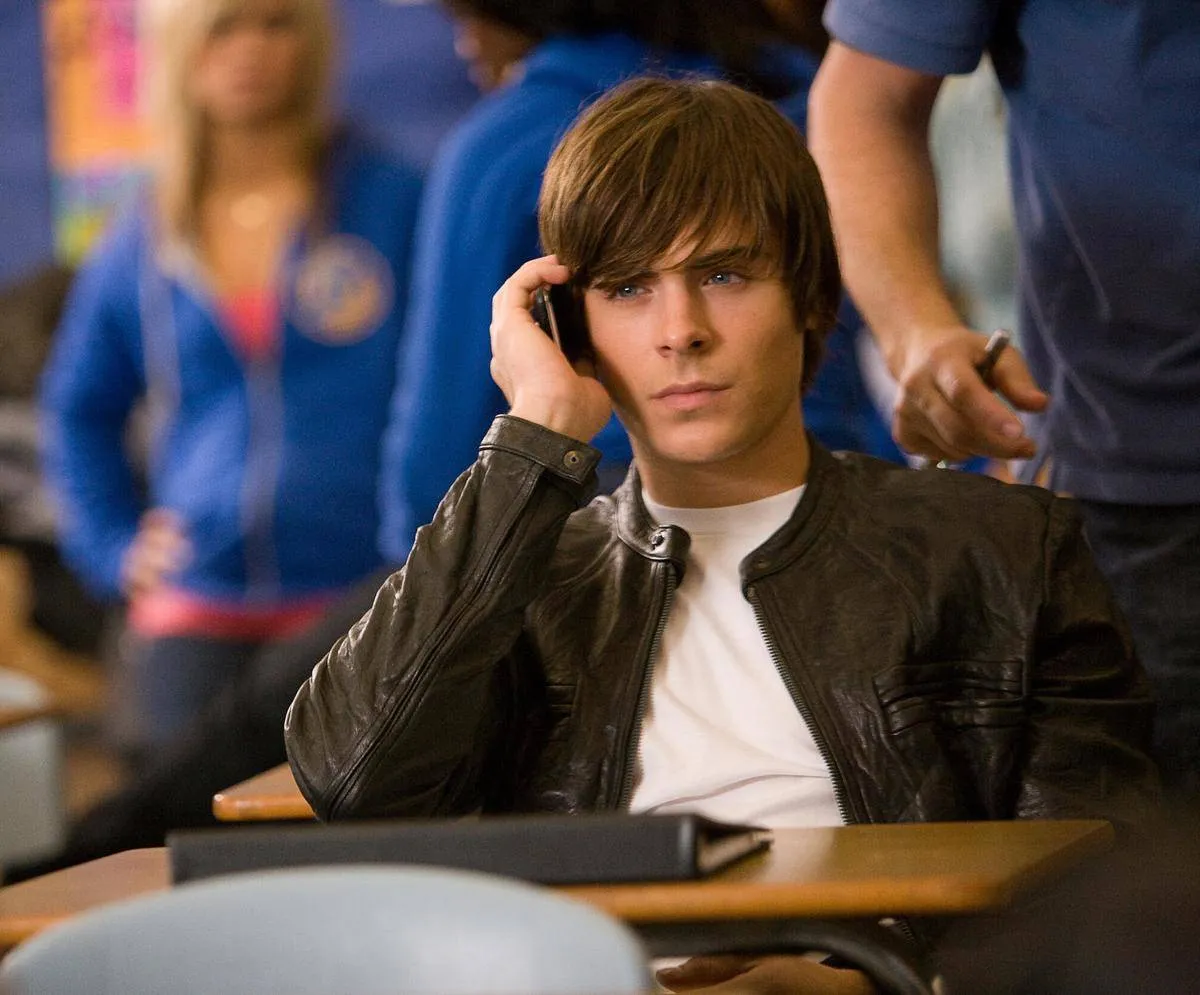 It might not be 2009 anymore, but that doesn't mean we can't time travel back to a time where Zac Efron plays a teenager in 17 Again. Ironically, time travel is kind of what the Hollywood heartthrob does in this film!
Matthew Perry stars as Mike O'Donnell, a cranky man who isn't pleased with his life and wakes up one morning as his 17-year-old self, aka Zac Efron. Of course, going back means potentially jeopardizing his future. Trust us; this is one funny film you're going to want to see.
Mystic Pizza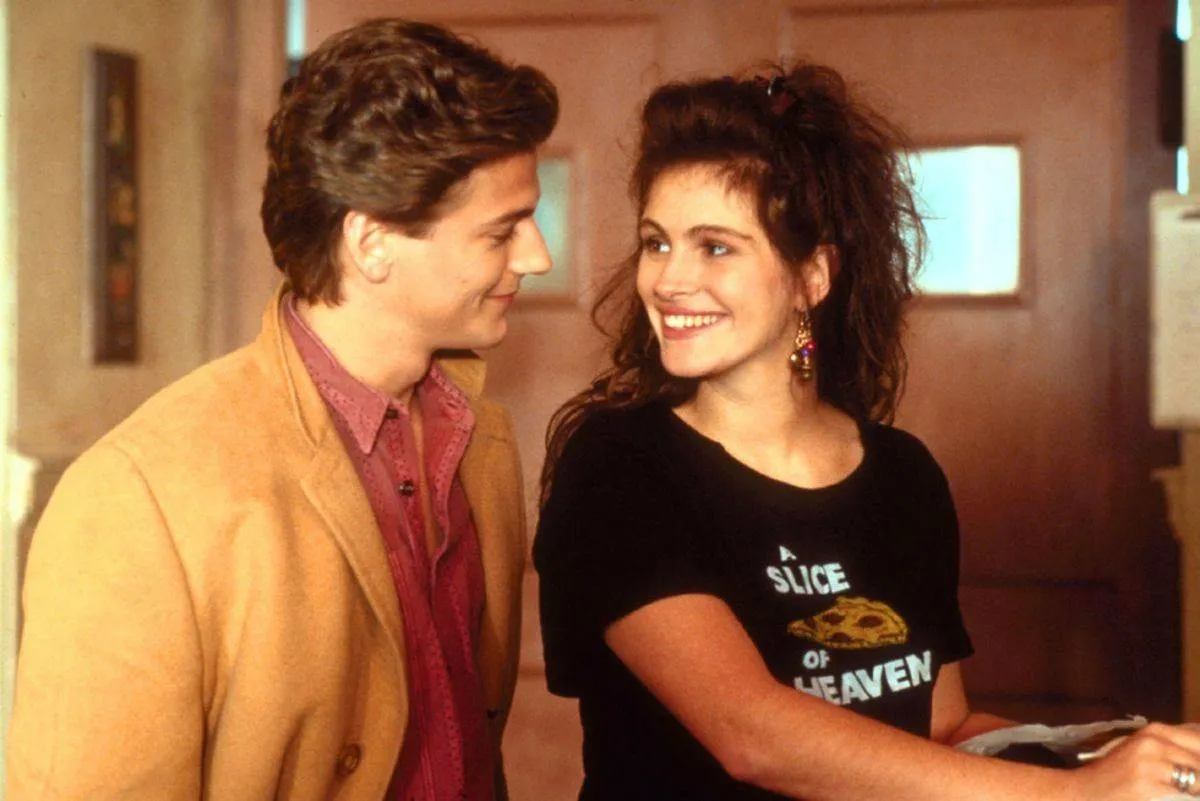 Since its 1988 release, Mystic Pizza has become a cult classic. Now, you can become of the cult because the film is coming to Netflix in January 2021! Join Julia Roberts, Lili Taylor, and Annabeth Gish as they play three high school graduates who spend their summer working at the local pizza joint in their small town, Mystic Pizza.
If you need another reason to watch this movie other than the obvious cult-following reason, here you go: it's Matt Damon's film debut!
Sherlock Holmes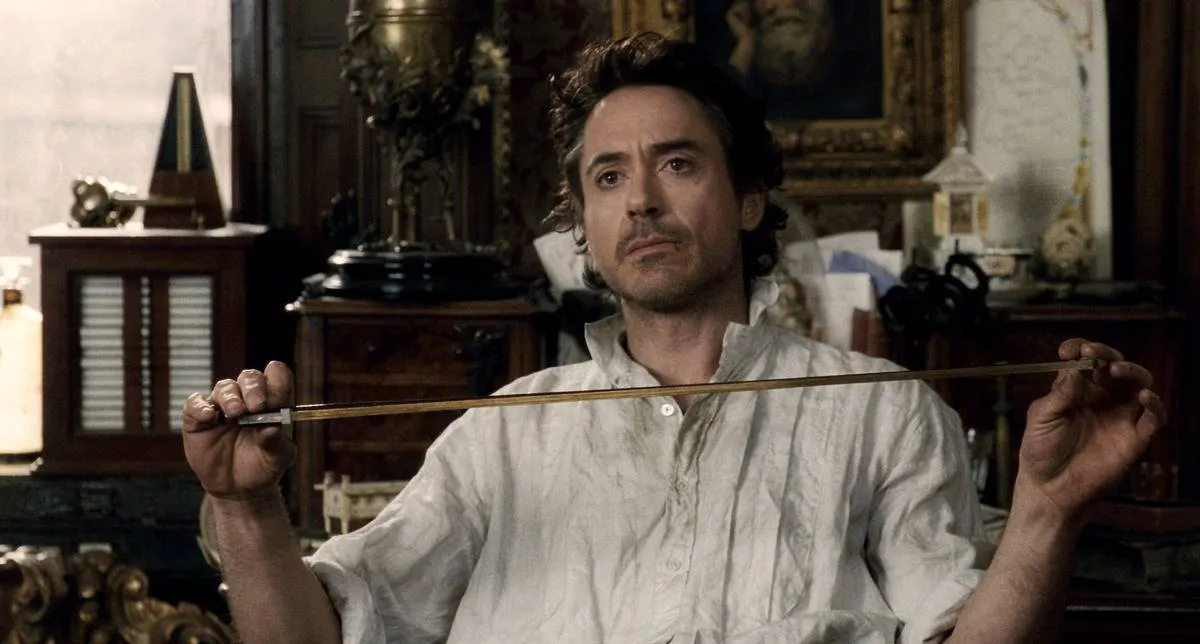 For all of those "Sherlockians" out there, the game is afoot! You'll be happy to learn that the 2009 film Sherlock Holmes, starring Robert Downey Jr., is being added to the Netflix catalog in January 2021.
Join Sherlock and his sidekick Dr. John Watson as they work to find Lord Blackwood, a killer with a more sinister agenda. Really, it's quite elementary. You're going to want to watch this film when it's added to the platform, especially since the third installment is being released in 2021!
Cloudy With A Chance Of Meatballs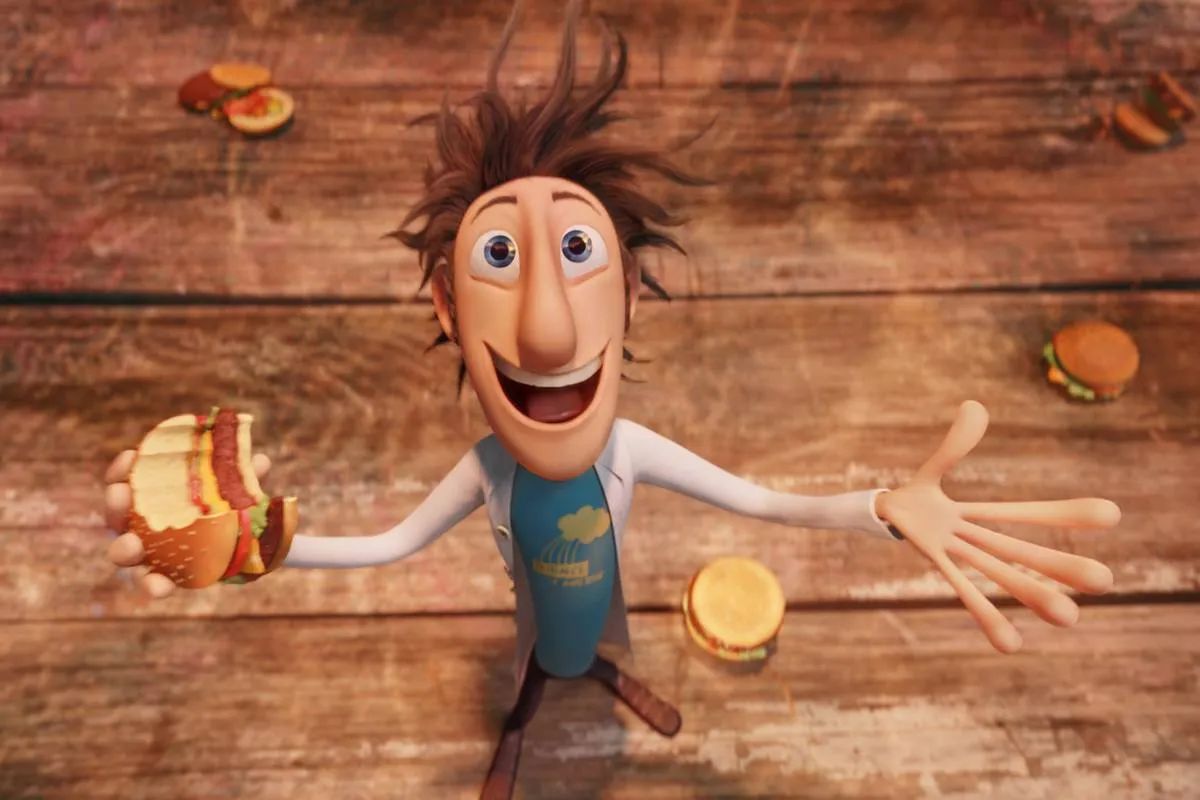 If you're in the mood for some good family fun after the holidays wrap up, look no further than the animated film Cloudy with a Chance of Meatballs. Failed inventor Flint Lockwood wants nothing more than to save his town of Swallow Falls from eating sardines, the only food the townsfolk can afford.
His thought: take water and convert it into food! Yea, what could go wrong with an invention like that? Well, there's only one way to find out by watching the movie when it comes to Netflix in January.
Hook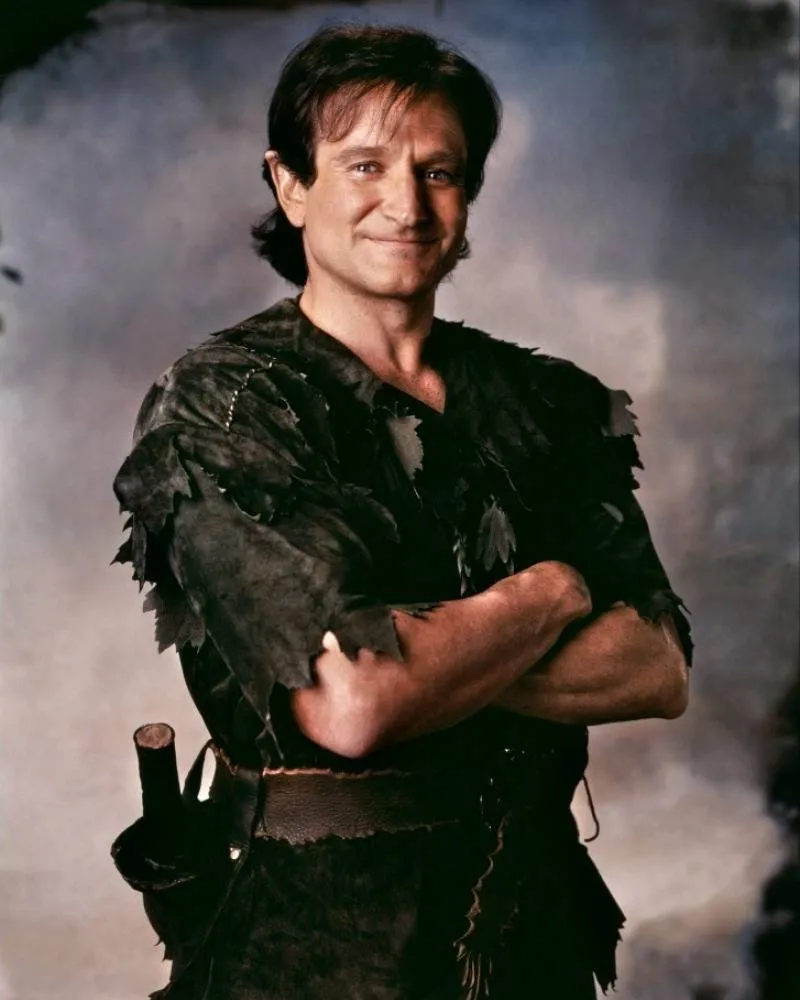 Robin Williams stars as Peter Banning, a grown-up Peter Pan who forgets he can fly, fight and that he's pretty much a legend in this wonderful place called Neverland. But when the notorious Captain Hook kidnaps his kids, it's up to Tink and the lost boys to help him remember and believe in who he is - the Pan.
This is a classic movie that is fun for the whole family and should definitely be added to your must-watch films of the new year.
The Creative Brain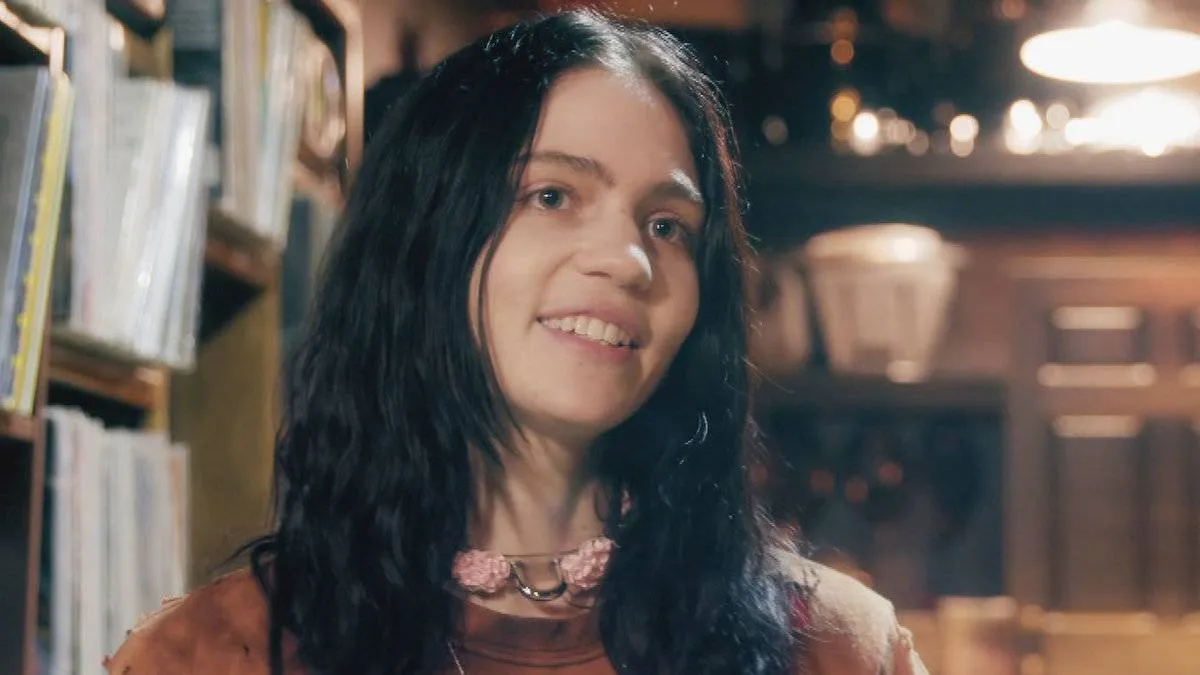 In 2021, Netflix is adding the documentary The Creative Brain to its large catalog of documentaries and docu-series. Interestingly, this isn't about true crime but rather Neuroscientist David Eagleman and his interest in exploring the brain and creative risk-taking.
In the documentary, Dr. Eagleman explores different inventors' creative process and the different ways their brain sparks their creative process. It should be an interesting take on something that isn't really talked about.
The Haunted Hathaways (Seasons 1 & 2)
If your kids aren't totally over Halloween, then plug them into The Haunted Hathaways when the first two seasons comes to Netflix in January. When Michelle Hathaway relocated to the city of New Orleans with her two daughters, the last thing she expected was to move into a house that's already occupied by a father and his two sons.
Oh, but plot twist, the father and his two sons just so happen to be ghosts!
Unknown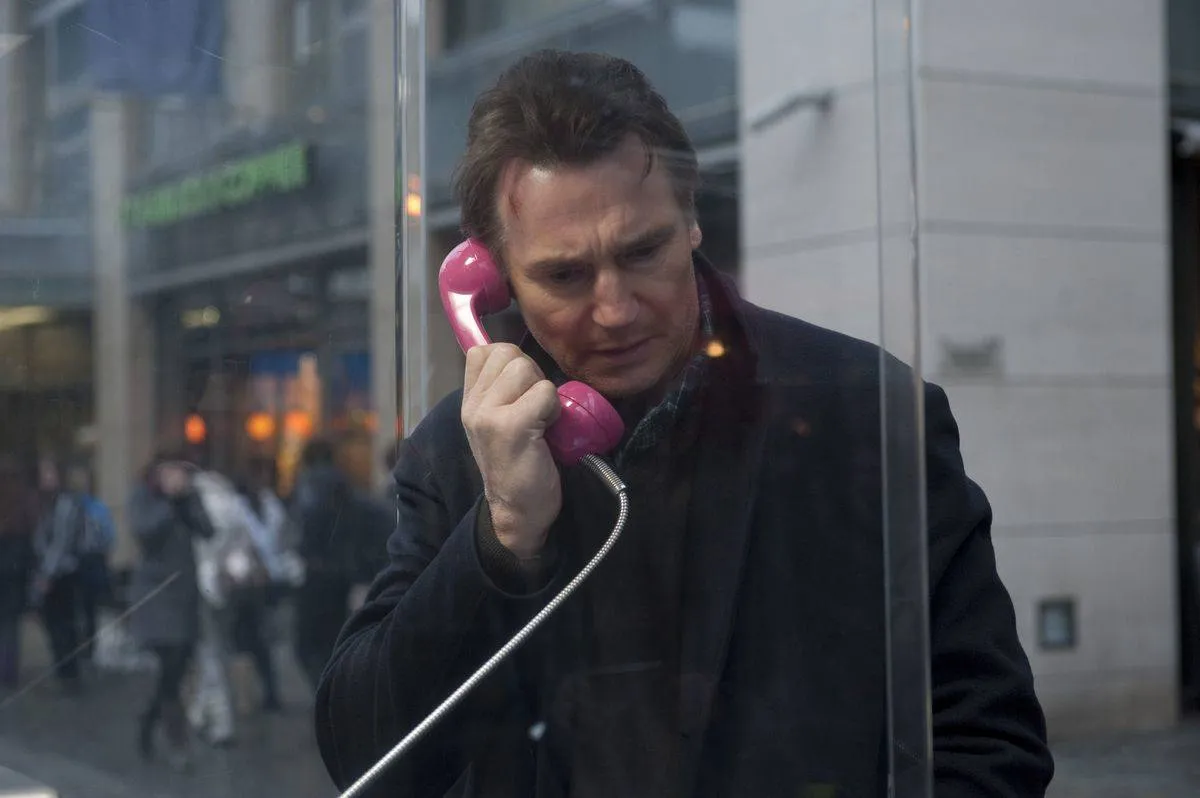 If you're in the mood for a good old fashion mystery, then you're going to be in for a treat come January 2021 when the Liam Neeson-led film Unknown comes to Netflix. After waking up from a horrible accident, Dr. Martin Harris finds that his wife doesn't recognize him, a deadly assassin is out to get him, and someone stole his identity.
With no one on his side but the unlikely ally of Gina, Dr. Harris has to find out how far he's willing to go to find out the truth.
What's Eating Gilbert Grape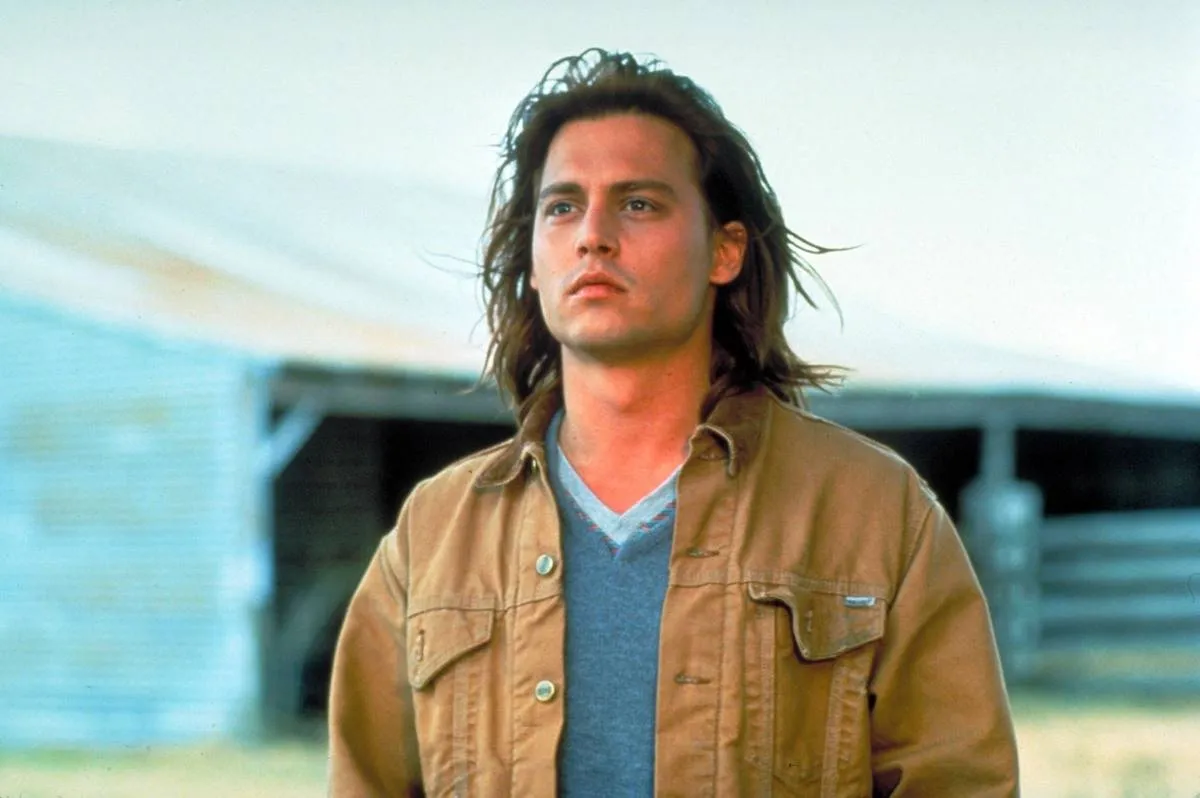 While it's sometimes hard to watch, the drama What's Eating Gilbert Grape is one of those films everyone should see at least once in their life. Stuck in his small-town, Gilbert Grape finds himself working at the grocery store, taking care of his obese mother, and trying to keep his mentally impaired younger brother out of trouble.
Needless to say, the movie is beyond emotional. But with an all-star cast of Johnny Depp, a young Leonardo DiCaprio, Juliette Lewis, and Darlene Cates, how could it not be?
The Girl With The Dragon Tattoo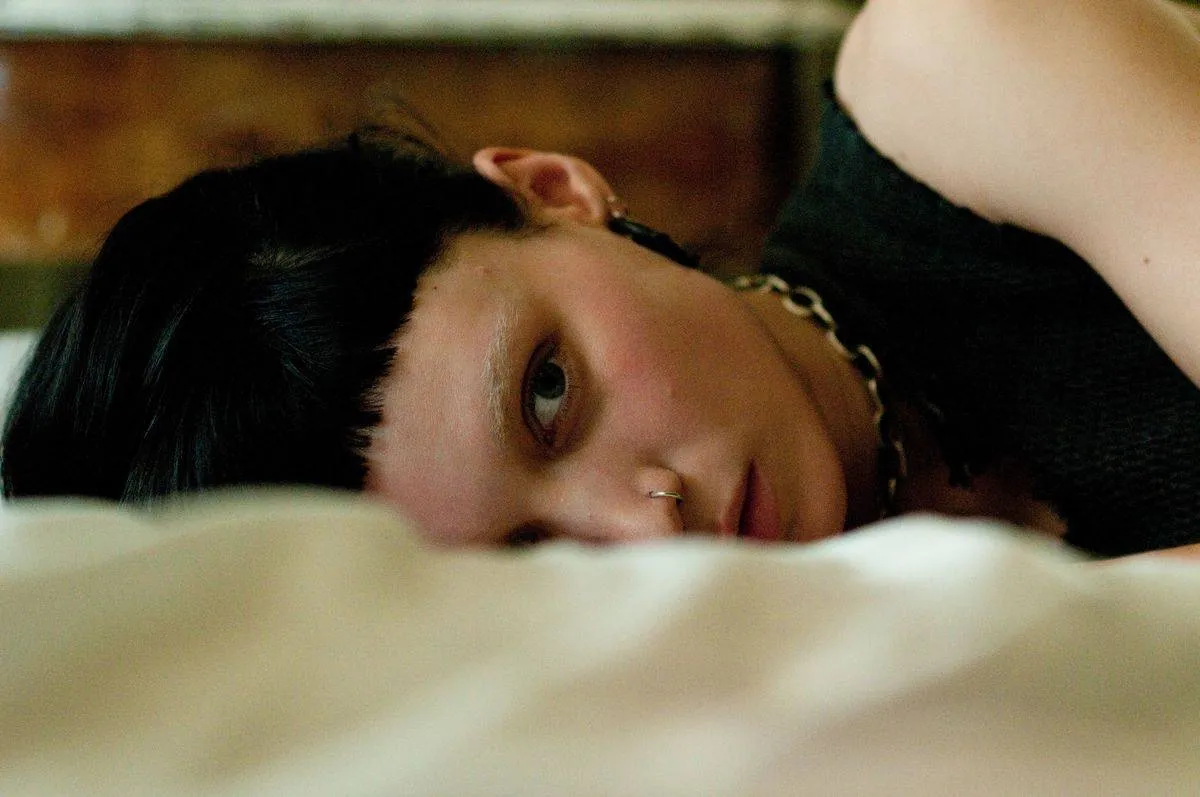 She's edgy, unconventional, but, hey, she's very good at her job as an investigator. We're talking about the one and only Lisbeth Salander in the film Girl with the Dragon Tattoo. Starring Rooney Mara, Daniel Craig, and Christopher Plummer as an old Swedish industrialist who hires investigators to solve the murder of his niece, this film is a thrilling mystery from start to finish.
And, the good news is that it's going to be available for your viewing pleasure in January 2021.
The History Of Swear Words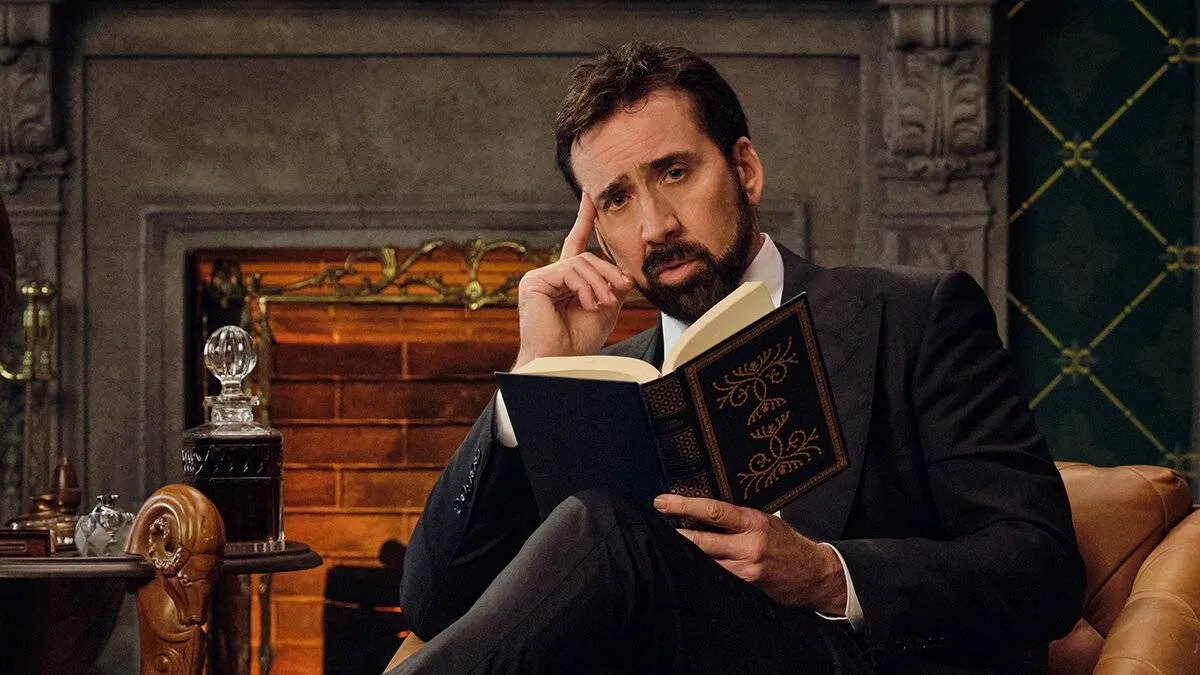 Netflix decided to produce a show that no one really knew they needed in their lives, but, boy, are we glad they decided to make it! The one and only Nic Cage is set to host the new docu-series The History of Swear Words.
In the series, Cage is going to explore the origin, vast history, usage, and cultural impact of some of the most commonly used swear words in the English language.
Surviving Death
In January 2021, get ready for a docu-series that explores something a bit different, the afterlife. Tune in and listen to interviews from mediums, child psychiatrists, scientists, people who have had a near-death experience, and paranormal experts as they explore life after death.
It even does a deep dive into seances and other types of after-death communication like Ouija boards. This docu-series is sure to be a spooky and yet interesting watch.
Tony Parker: The Final Shot
If you're a basketball fan, then hold on to your top hat because Netflix is adding the documentary Tony Parker: The Final Shot to its catalog in January 2021. For an hour and a half, learn about the background and career of point guard Tony Parker and how everything he accomplished makes him arguably the best player to come out of France.
We mean, who wouldn't want to learn a bit more about a four-time NBA champion?
Inside The World's Toughest Prison (Season 5)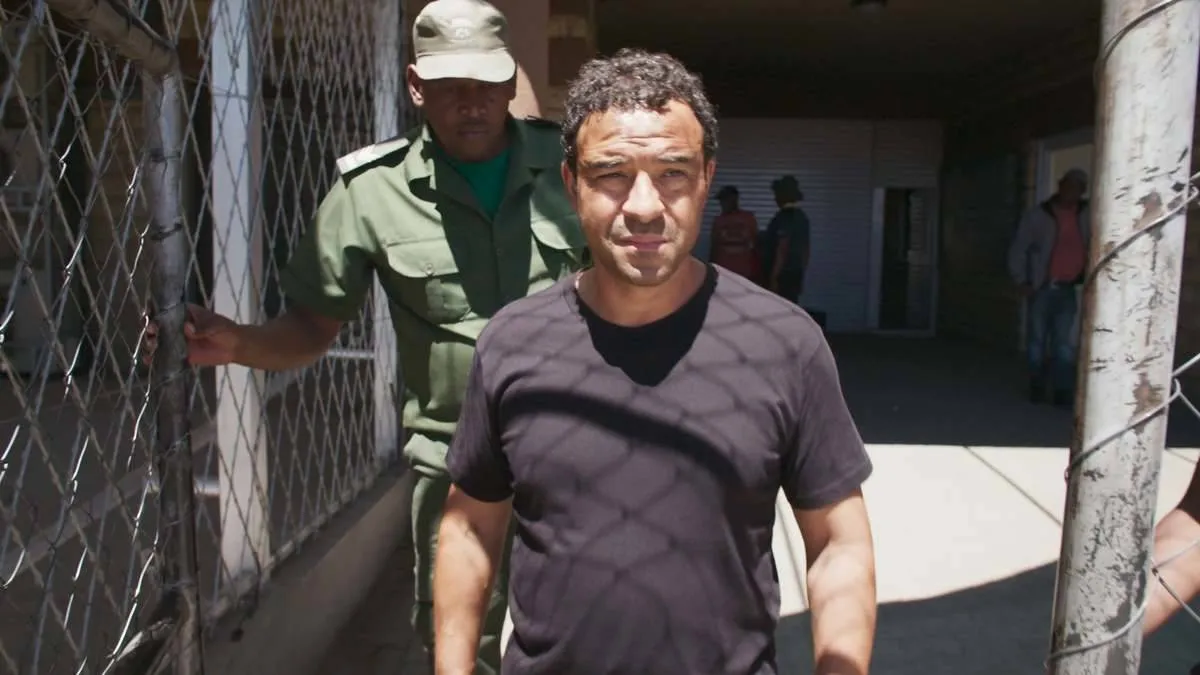 Raphael Rowe spent 12 years inside a prison for a crime he didn't commit. Now, he travels the world, exploring the inner workings of some of the world's toughest prisons. After four thrilling seasons, Netflix has decided to add season five to its catalog.
So, get ready to re-join Rowe as he willingly puts himself behind the bars of some of the world's most notorious and dangerous prisons. This is one investigation show you're not going to want to miss.
Spring Breakers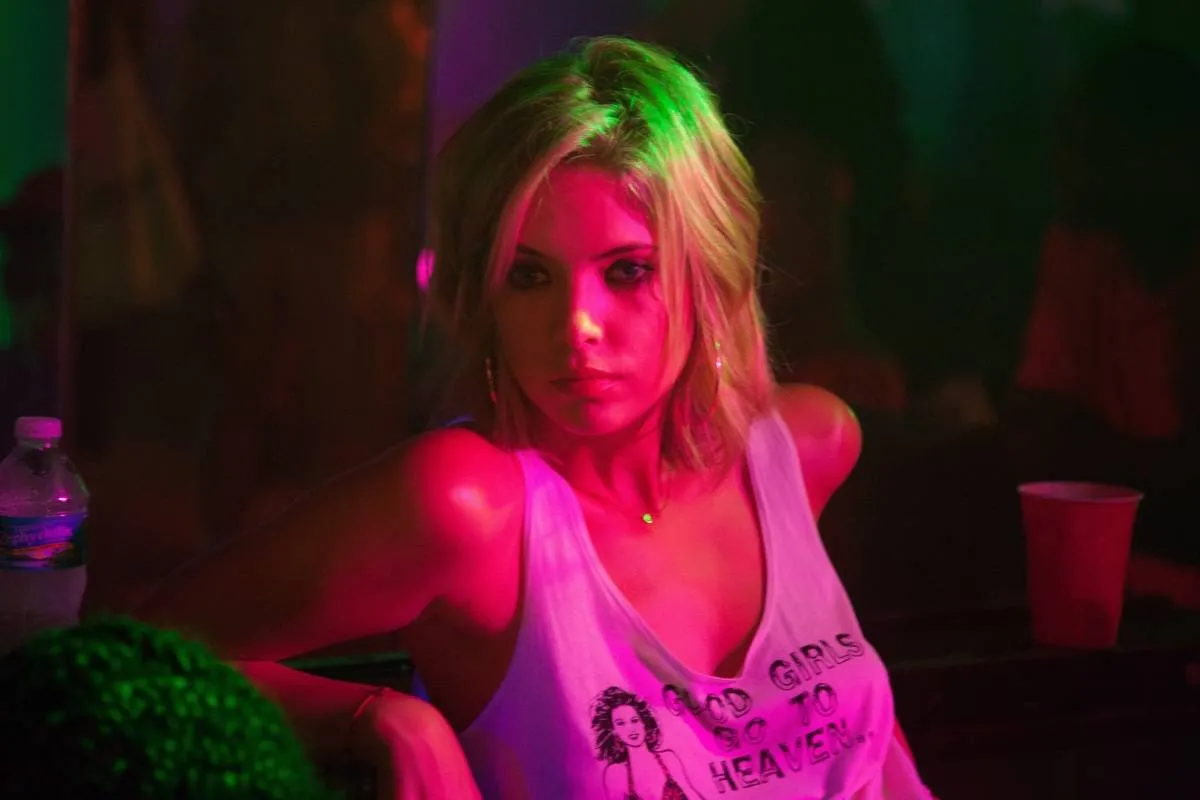 Just in case you need a little spring break fun in your life, you'll be happy to learn that Netflix is adding the crime drama Spring Breakers to the streaming platform in January. Join Britt, Candy, Faith, and Cotty as they rob a diner to pay for their spring break vacation in Florida.
Of course, the law catches up with them. But something unexpected happens, a corn-rowed James Franco shows up, bails them out, and leads them into a life of crime. Yea, you have to watch it to believe it.