Hairstyles That Can Make Any Woman Look Years Younger
Experimenting with new haircuts and styles can be a blast at any age, but as we get older it becomes even more important to find a cut that flatters (and even better if it knocks some years off). Finding a new style depends on a few different factors: your facial structure, the texture of your hair, and the amount of time you're willing to spend on it. But other than that, it's all about trying new looks and finding one that you love! Take a look at these ideas and give one of the youthful hairstyles a try.
A Short Wedge Is So Versatile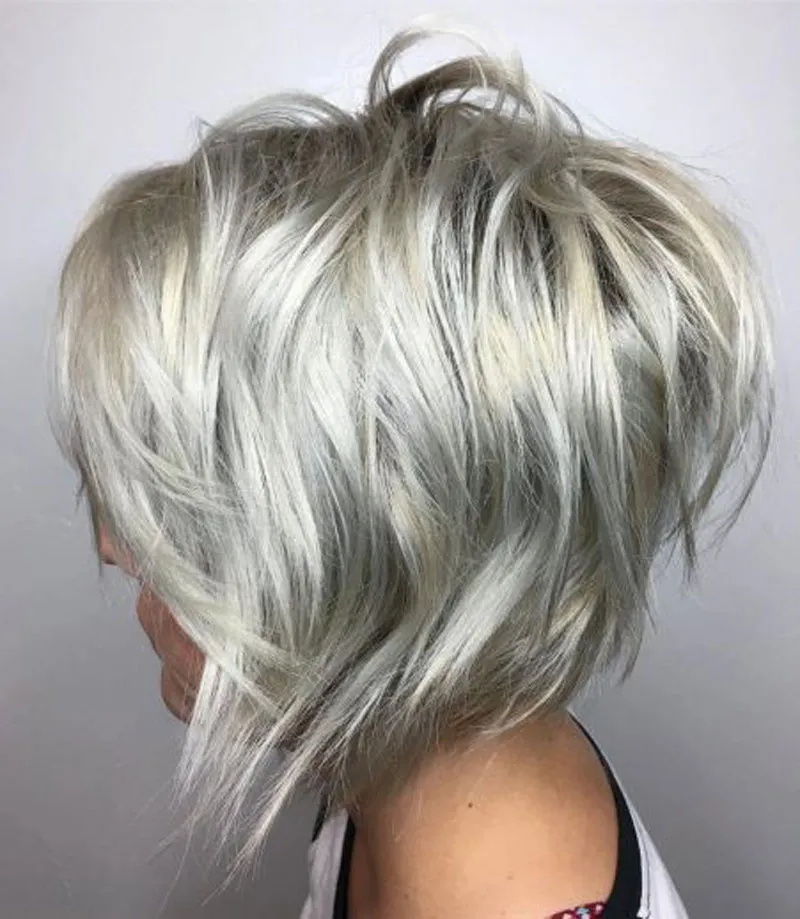 This is just a great, versatile and easy to wear look. The version that the model is wearing in this photo is exceptionally wild and flirty, with crazy layers flying everywhere, as if she is cruising down the highway with her pals to spring break in her convertible Beemer.
You'll be surprised at all the different looks you can pull off with this haircut! There are so many ways to style it.
Add Fullness With A Shag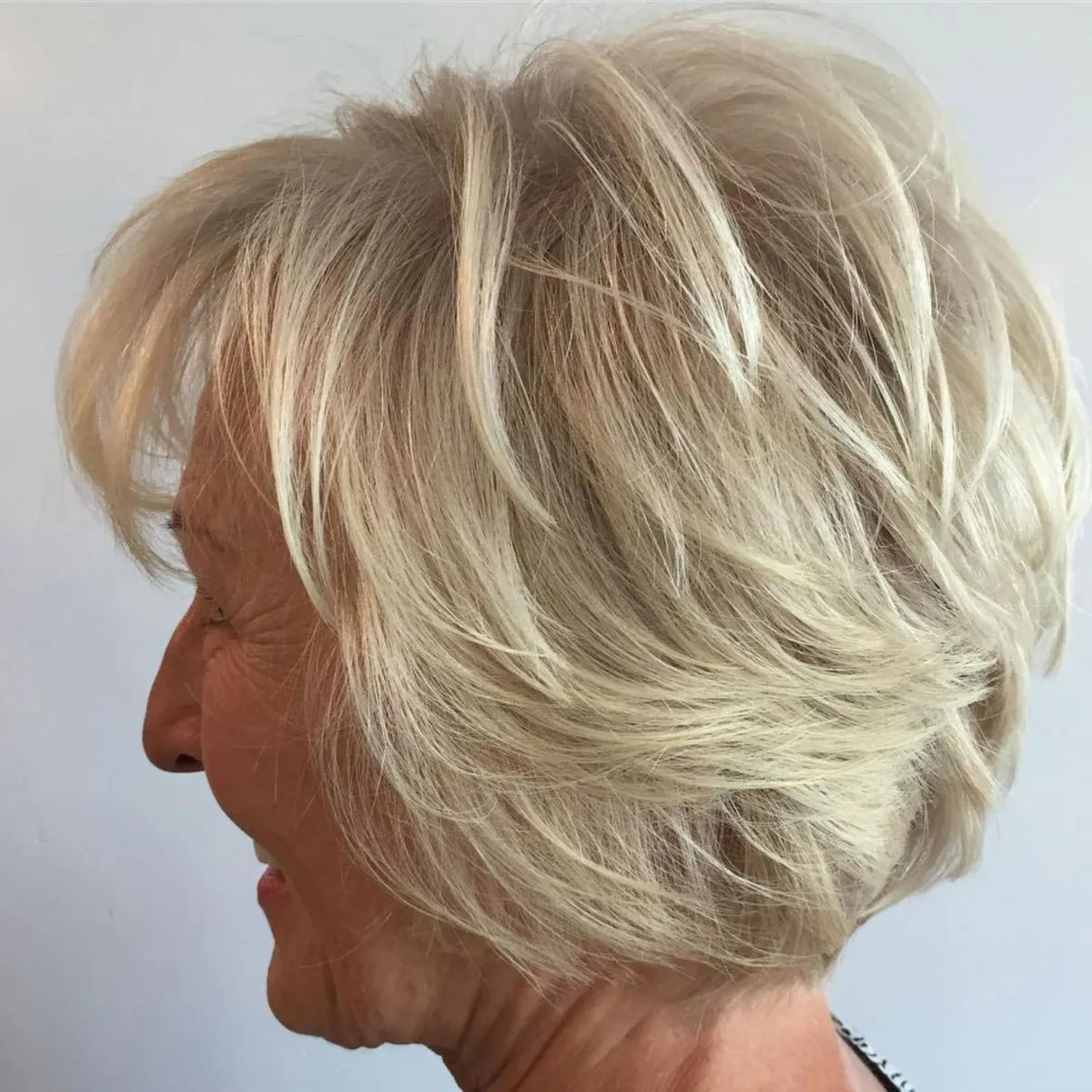 This shaggy, bobby affair is a great way to create fullness for those of us with thin hair. Its layers and length allow for added volume effects to be achieved with a round brush, a little product, and some heat. Throw some highlights in for added dimension.
Meg Ryan has rocked variations of this do throughout much of her career. Fun fact: Ryan's iconic style was actually a happy accident as she inadvertently singed off a significant chunk of her hair during rehearsals using an active curling iron for the movie French Kiss.
Can't Go Wrong With A Classic
"The Bob" came into fashion for women in the 1920s with the advent of the "flapper" craze. Young, liberated women loved the controversial style as it represented their changing philosophy on personal expression and freedom of choice.
But bobs are not just for the kids! A bob can help accentuate your best facial features as well as save time spent messing with your hair when you first get up in the morning.
A Great Choice For Active Women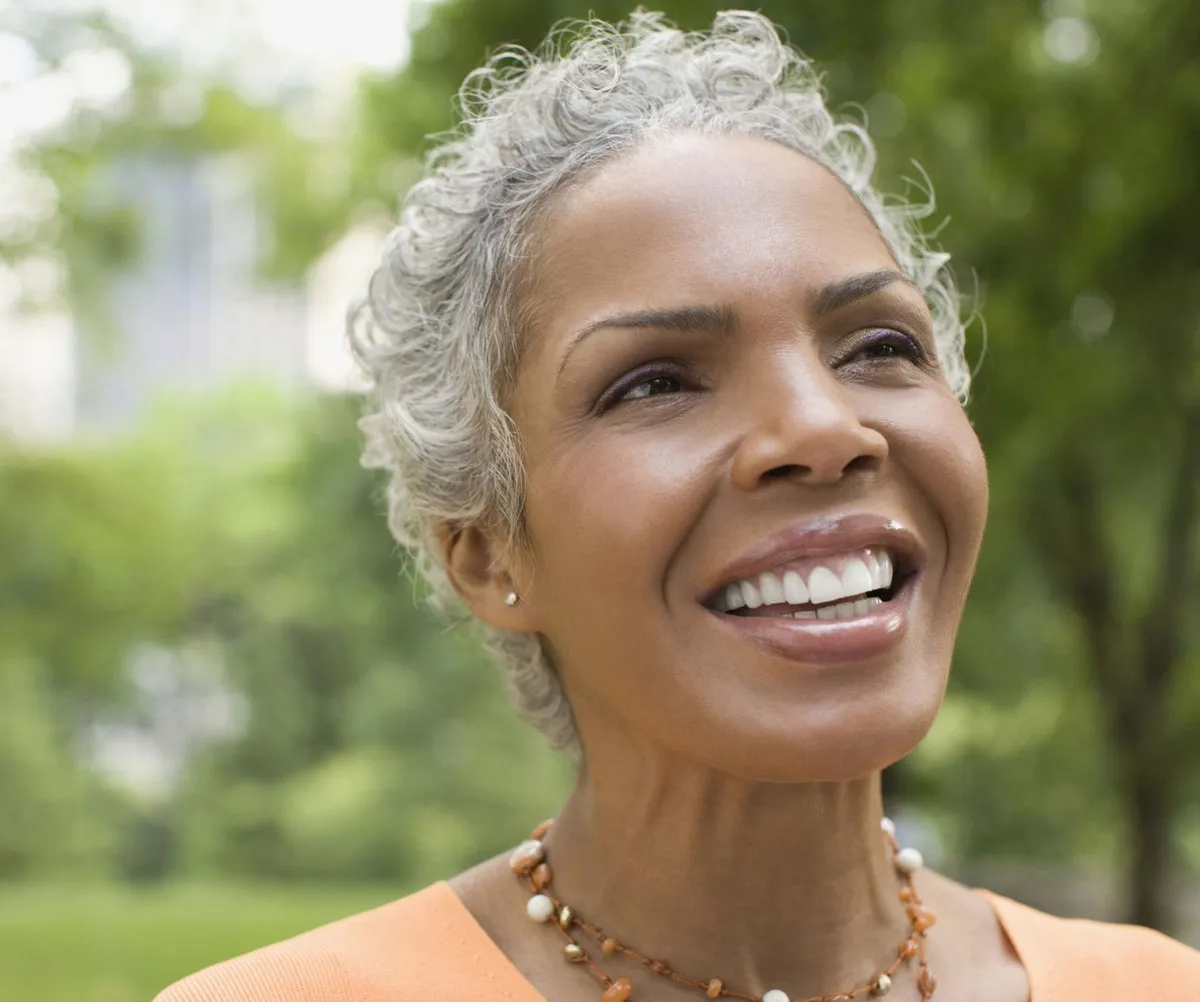 A well-done close-cropped hairstyle is great if you are super active and just want a "get up and go" option. And if you have the much-coveted curls, then it's even better. There was a time when society may have deemed a short cut on a woman as blasphemous or unladylike, but luckily those days are long gone.
Everyone can benefit from the flattering effects that showing off your face and head shape can create.
Long Layers And Side-Swept Bangs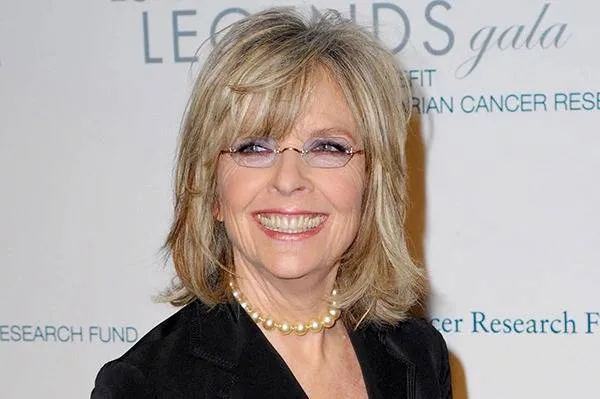 Actress Diane Keaton makes this look flawless (and so easy!). Fun and flirty, there is something classic-looking about shoulder-length hair with long lairs and some soft, side-swept bangs.
It is the perfect look for those who aren't ready to cut off their hair all the way, just making it short enough to manage while still being able to pull back and out of their face.
Read Simple Life Hack Is The Golden Ticket To Longer Locks, According To A Celeb Stylist on The Couple Thing to learn how to grow longer hair.
This Short Cut Gives The Effect Of An Up-Do Without The Work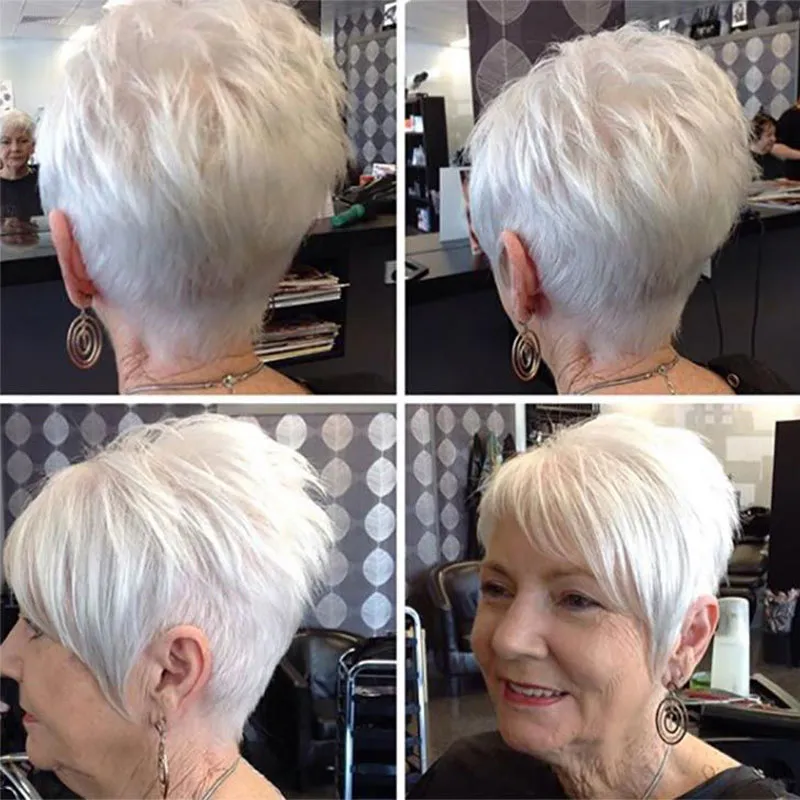 This fun take on a pixie cut also includes some stacking in the back and teasing on top, giving the same elegant silhouette that one might achieve with an up-do with much longer hair (just think Audrey Hepburn in Breakfast at Tiffany's).
This cute style is approachable and fun and seems to say, "who's up for an all-day brunch?" It looks especially nice with the side-swept bangs and pearl-white color.
Wonderful Wedge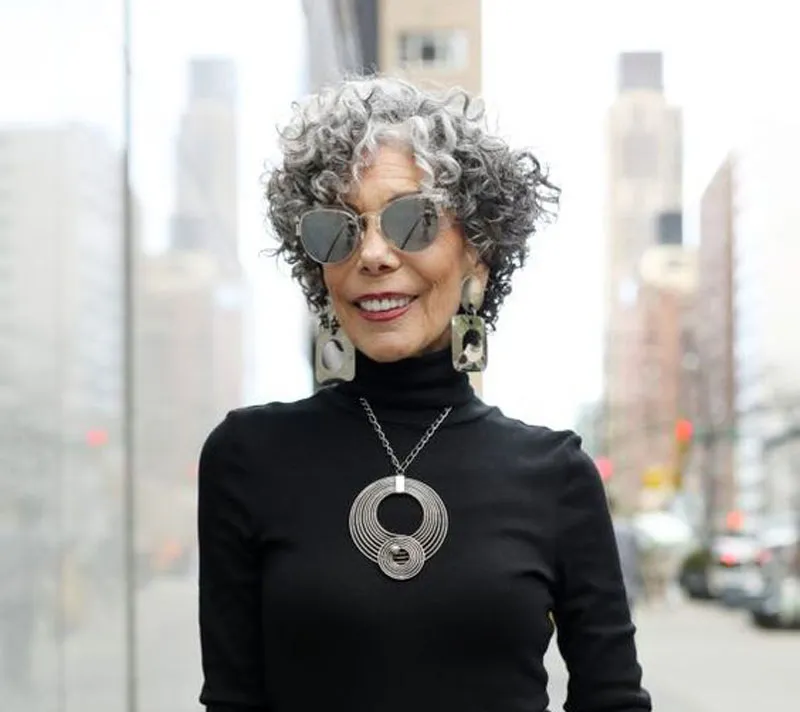 This wedge is the perfect option if you are looking to maintain some body up top as well as accentuate your cheekbones. This model's naturally curly tresses create a beautiful frame for her face.
Elegant and easy are two words that come to mind when considering this style. It is also a great cut for those of us with hair that is beginning to thin out. Just wash it, tease it, and go!
Waves Of Gray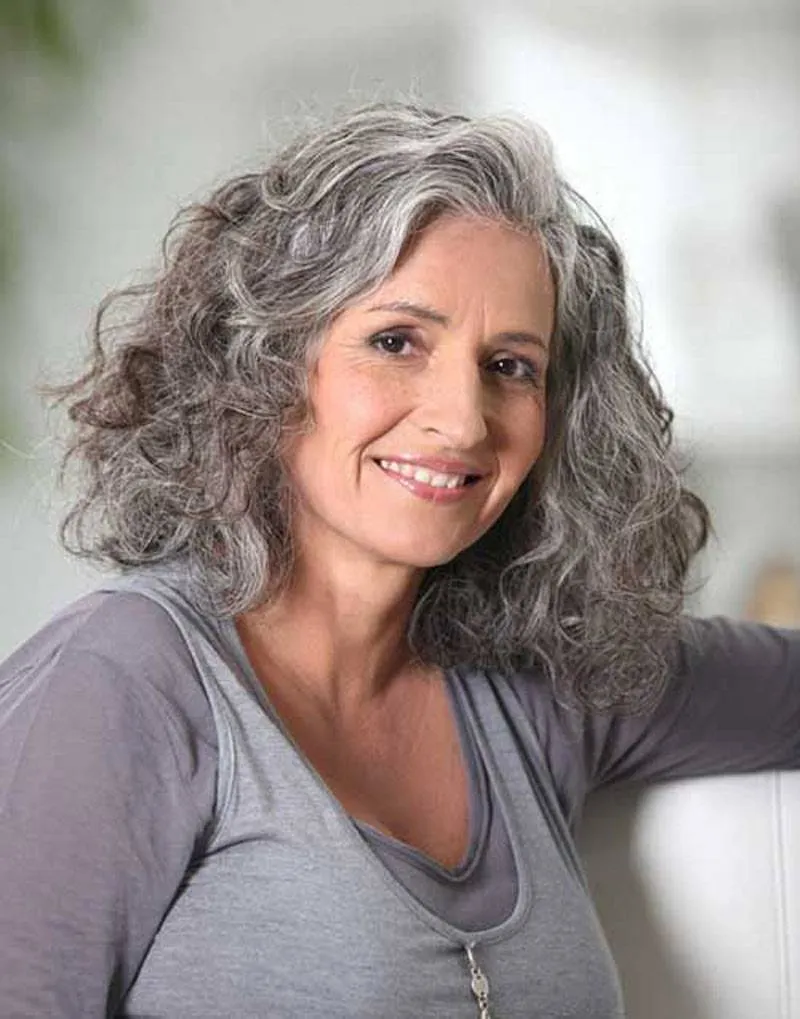 Naturally wavy hair is usually coveted by those of us with straight hair and mildly to majorly annoying to those of us who have it. The grass is always greener, right? One option if you don't want to go "full-bob" is a medium-length style, cropped just around the shoulders.
Maintain the personality of your hair without all of the extra length hanging down your back. This model has an elegant look with side-swept bangs, showing off the beautiful gray shades that come naturally with age.
Add Some Body To The Sides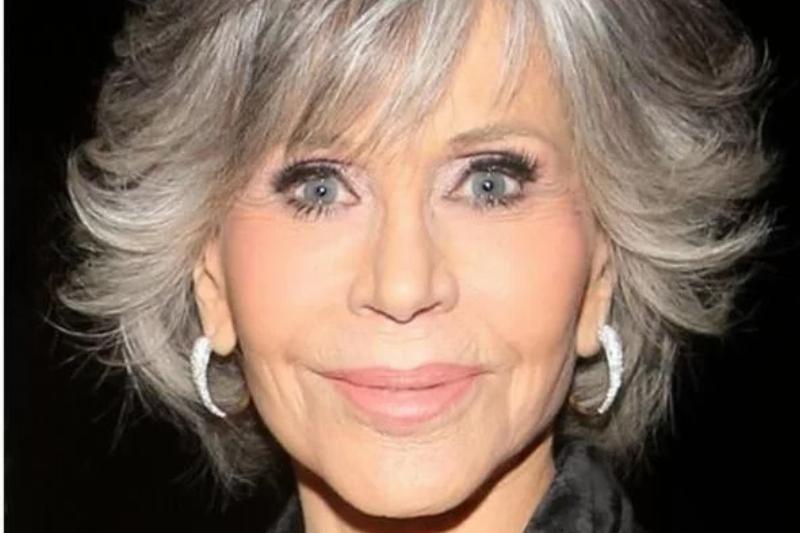 Make that wedge pop with some added body! Whether your curls are naturally occurring or you need a perm to achieve waves, this cut creates a nice, full shape that surrounds your face. You get the benefits of length mixed with relative shortness and many styling possibilities.
Pile what length you have up on top like this for an ultra-dramatic look or pull it to the side for some cute pigtails!
Medium-Length Bob To Elongate The Jawline
A medium stacked inverted bob is yet another great way to expand on your natural jawline. Notice how the hair on the side is cut to pick up the line beginning at the model's chin?
This line continues up into the stack that leads up to the back of the head, creating increased definition, which is something that we tend to lose as we age. Just about anyone could look good in this cut.
Sleek And Silver
This photo is a great example of the impact hair color can have on a cut. This adorable short style would look great on many women in a variety of age groups, but the elegant silver color really makes it stand out from the crowd.
One problem that silver-tressed people run into is yellowing. If you see any yellow tints coming out in your hair, use a special purple shampoo. First, get your hair wet, then apply the shampoo. Leave it in for the time recommended on the bottle (usually somewhere from 5 to 30 minutes), then rinse it out.
Keep It Lighthearted
Ever heard the expression, "Hair doesn't make the woman but good hair definitely helps"? It's true! Having a haircut that you feel good about can really be a game-changer, so it's important to experiment until you find a look that you're happy with.
Many women find that a variation of a bob suits them throughout their life. This wavy, casual style seen on actress and film executive Suzanne Blech would be flattering on a lot of different facial shapes.
Va-Va-Voom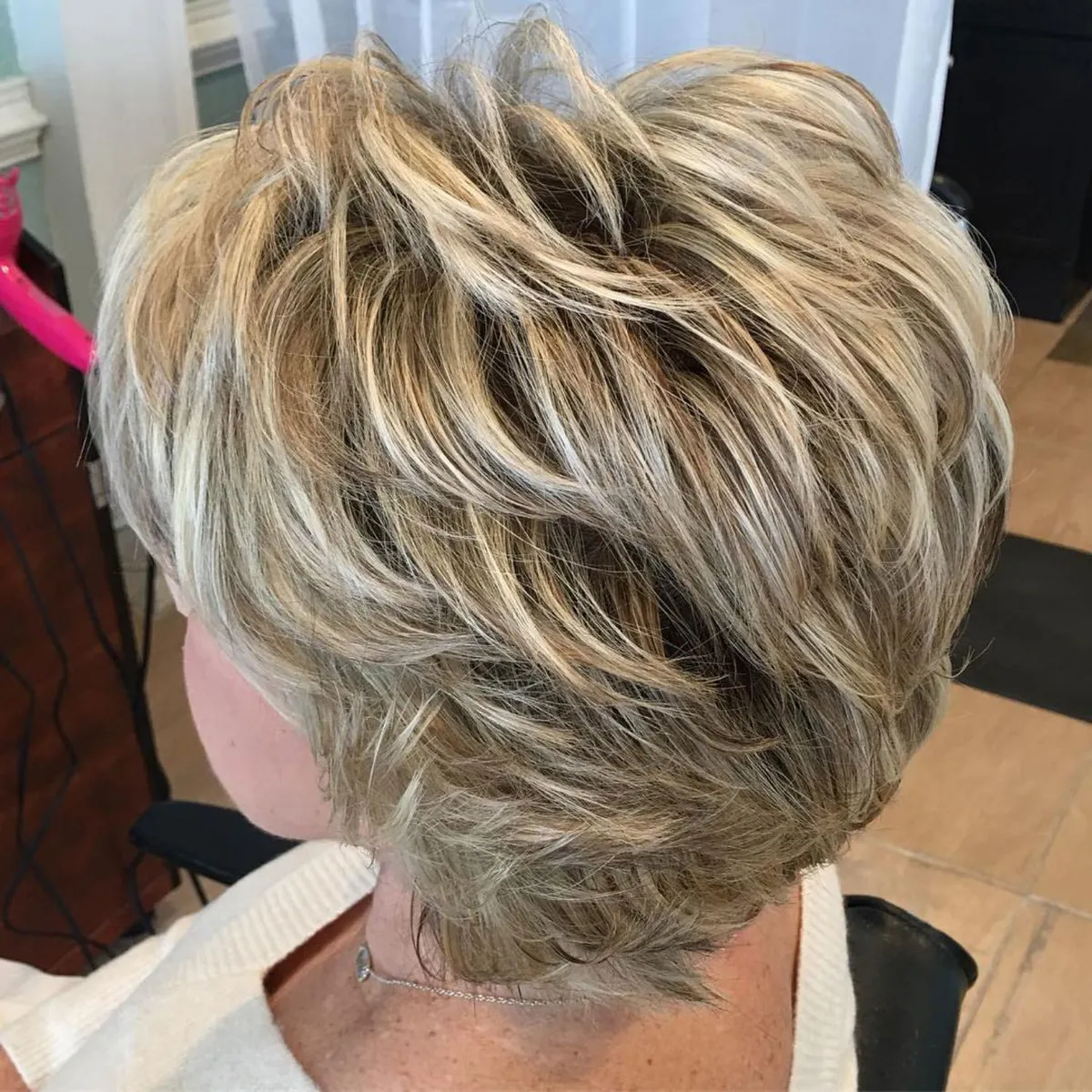 This short layered hairstyle looks great with some highlights and lowlights for added texture and dimension. The choppy layers allow the wearer to attain a fun, vivacious look that's easy to style and go.
It's playful and convenient and appropriate whether you are spending a day out on the lake or a night out painting the town red. Rue McClanahan of Golden Girls fame was an early adopter of this sexy yet mature look.
Box Braids At Any Age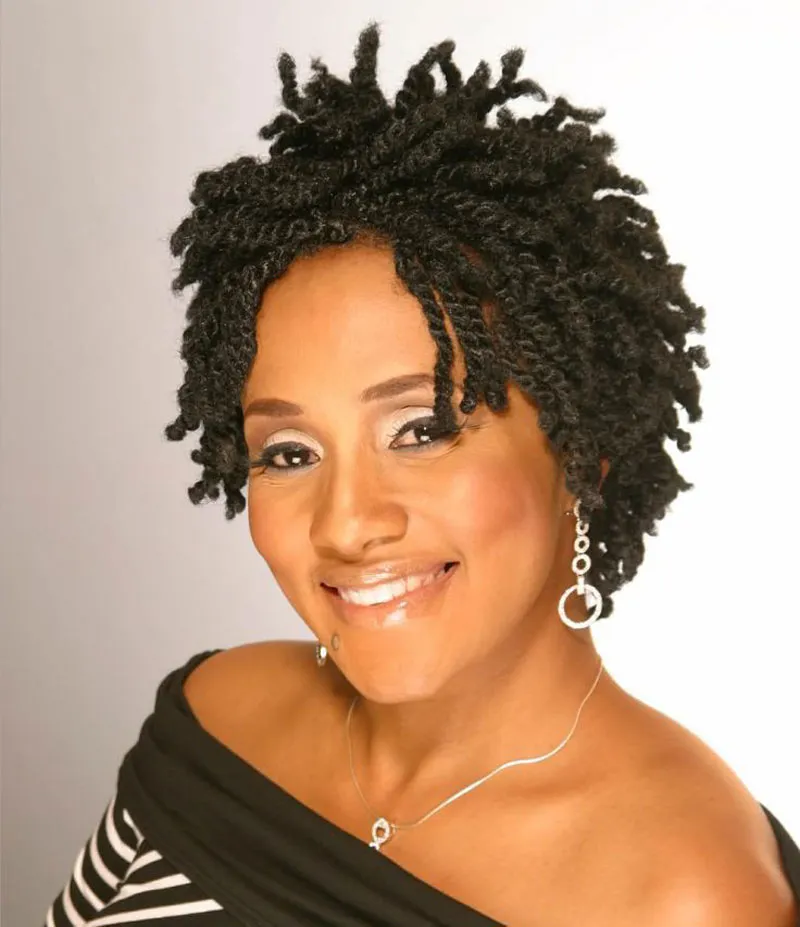 This braided look is a great way to achieve a youthful and relatively easy-to-maintain style. Box braids can be arranged in thousands of ways including this take on a shag look. You can get lots of volume and tons of texture, all while protecting your hair from the daily wear and tear resulting from combing and styling.
Braids can be natural or synthetic, so they are a convenient option if you have thinning hair or if your hair is shorter and you can't wait to add some length.
The Most Important Thing: Have Fun With Your Style!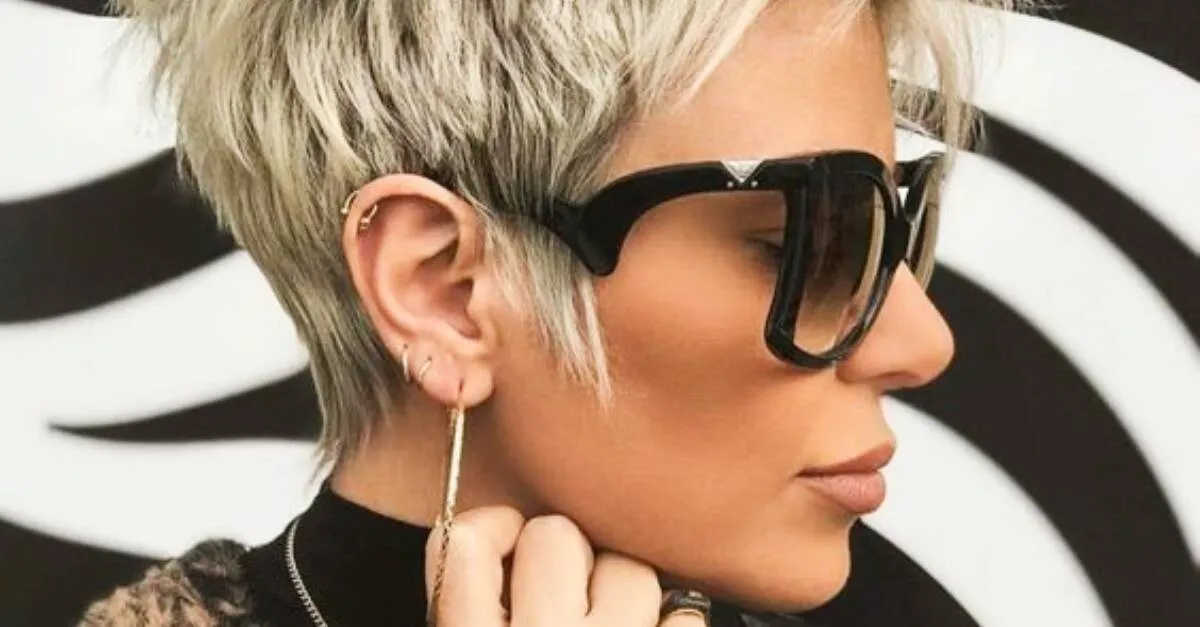 If you're looking for a pretty, easy, and incredibly versatile new cut, then show this one to your stylist. Another quick and easy-to-maintain look, it allows the wearer to have fun with their coif.
Tease it up and go wild or slick it back -- whatever suits your mood. Think Robin Wright as Claire Underwood in season one of House of Cards. Her hair was appropriate and gorgeous no matter what the occasion.
Shoulder Length With A Fun Part
Shoulder length hair looks sleek and stylish if well maintained with regular trims to keep the ends healthy. Add edge and fun to this hairstyle by changing up the part!
Rather than a straight line, take pieces of hair over to the other side to create a fun look that also adds volume to the top of the head. This is a great tip for ladies with thinning hair.
Stylish And Sophisticated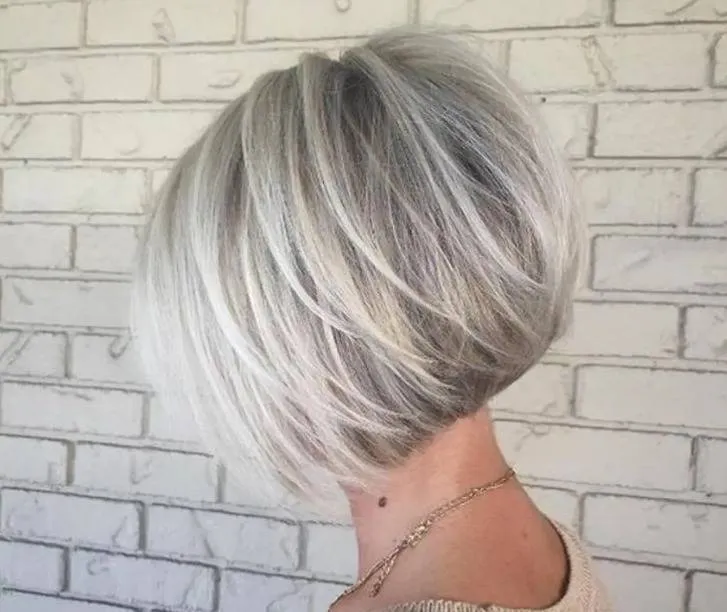 Have you been rocking a bob for a while but now you want to add a new dimension to your look? Tell your hairdresser you want it short, layered, and stacked. This super stylish and convenient style will turn heads at any age and helps to elongate the lines from your shoulders up to the back of your head.
Keeping some length in the front is great if you have a high forehead.
Stacked And Layered: Perfect!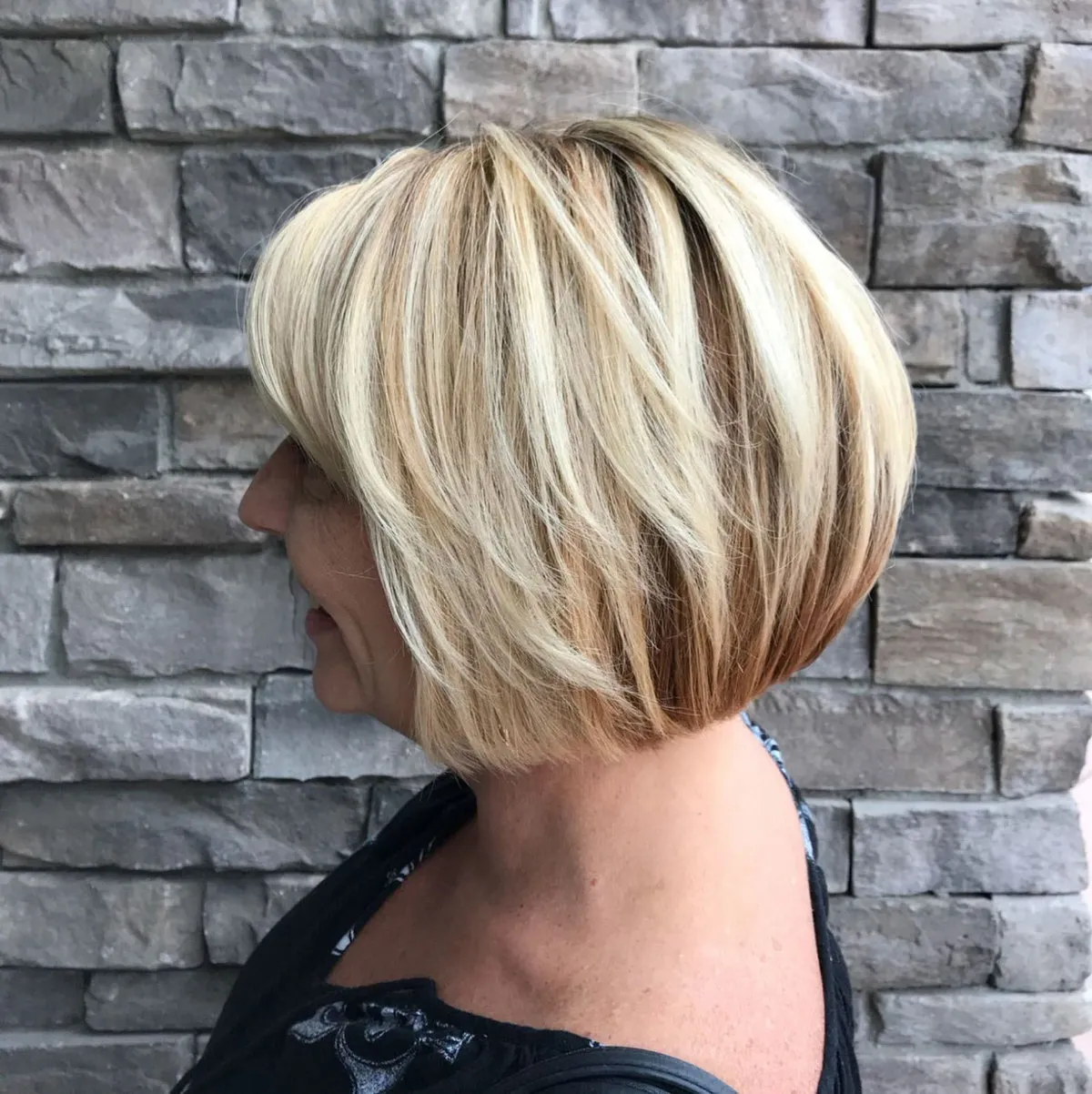 This gently stacked and layered bob looks great with some added highlights and lowlights. The layers also allow the wearer to add some height with a little teasing for additional elegance. Having your hair cropped up higher is also a nice way to show off the elegant lines of your neck and shoulders and stay cool in the warmer summer months.
Many women who kept their long tresses for a lifetime often never return once they experience the style and convenience of "bob-life."
Get Playful With Color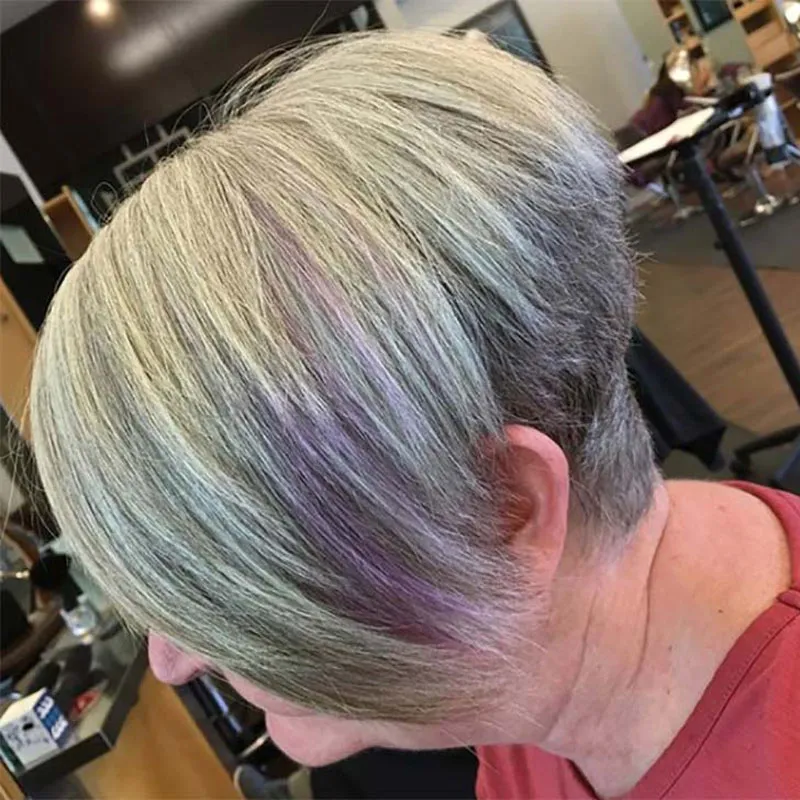 The sophisticated shape achieved with this inverted bob is further enhanced with a playful splash of color. Look closely and you will see that the model's natural silver hair has been enhanced with a splash of purple. Manic Panic and other dyes that can give you not-naturally-occurring-in-nature colors are no longer solely the domain of new-wavers, ravers, and punk-rockers.
Silver and white hair is the perfect canvas for some wild colors, so have some fun with it!
Modern Take On The Bob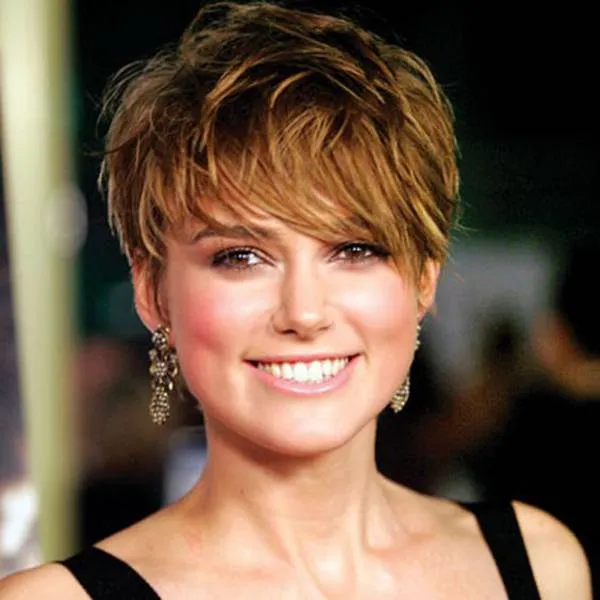 This short, inverted bob is perfect for those of us who might like a little extra coverage for our ears but want that modern stacked look. The layers give an added dimension of volume on the top and in the back if you want to create a more curved silhouette to your head shape.
You also have many options with how you style this look. Tuck behind the ears or slick back with product to give the illusion of a more pixie-ish look.
The Shorter The Better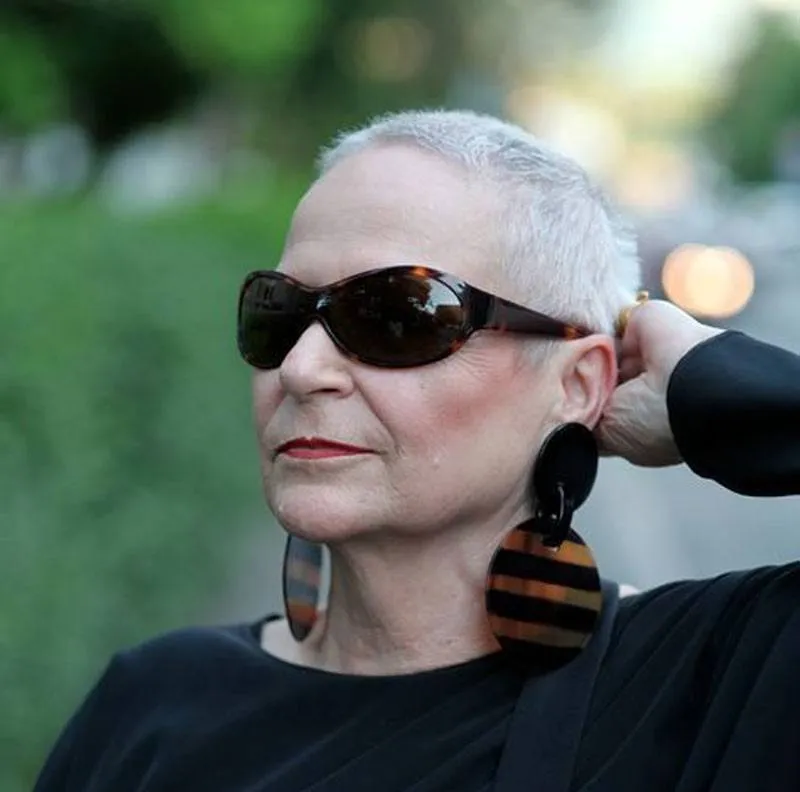 We keep elaborating on how easy or convenient some of these looks might be, but for the ultimate in ease, just shave it down. Seriously, you might be surprised at the freedom you will feel rocking a shaved or buzzed head.
Just check her out. Unencumbered by the distraction of a mop of hair, this model gets to blow it out of the water with some wild sunglasses and statement earrings.
An Edgy Pixie Cut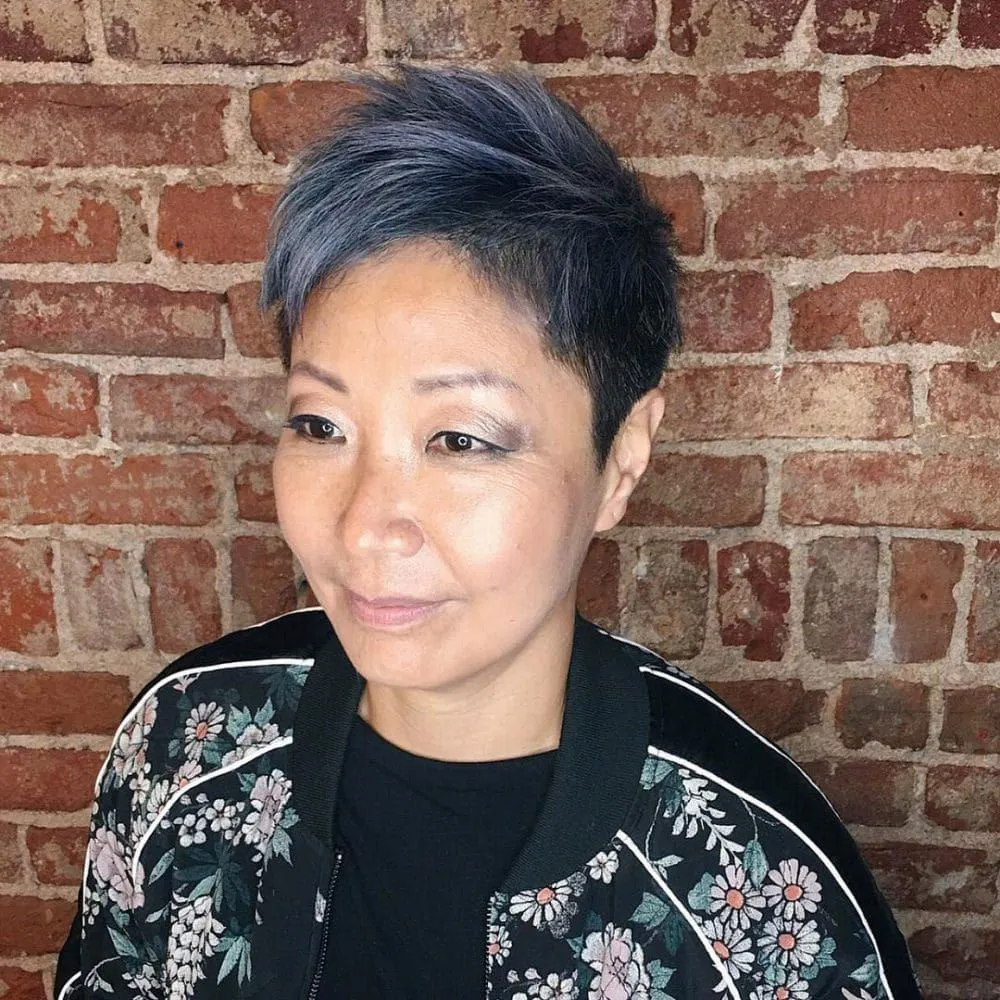 A super-cool and trendy style for any age is this take on a pixie cut. Take the clippers to the side and leave the top a little longer for some fun styling options. Make an added statement with some funky color rinses.
In the old days, your "grandma" may have been teased for having a blue tint to her silver hair, but today we can get crazy and express our own personal preferences. Try hot pink, Smurf-blue, or fifty different shades of purple!
Sassy And Spiky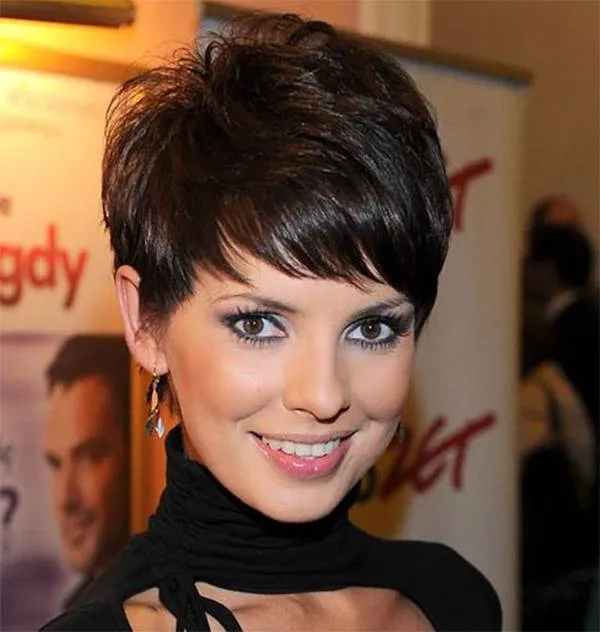 With all the different types of pixie cuts out there, let's not forget the classic "cropped" pixie. It's just a good, solid style that looks great on older women. Jamie Lee Curtis has sported this look for many years, and it looks youthful and fantastic. It looks stylish with any hair color like the rich brunette tone here.
Spiked up for a fun night out or combed down for an elegant evening at the opera, you can't beat this classic.
Don't Be Afraid To Keep It Long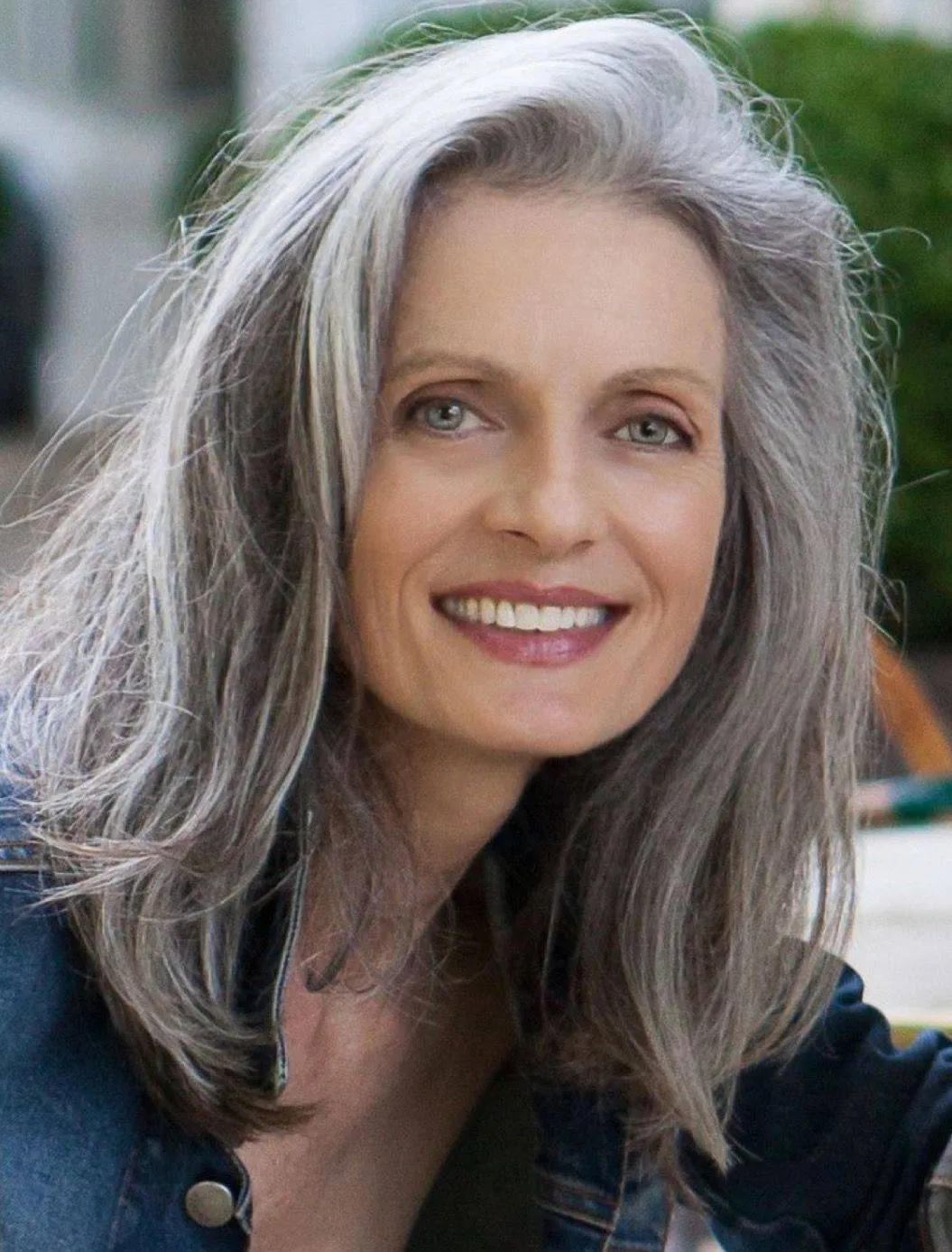 Although most of us have heard that long hair is an absolute no-no for women of a certain age, that's simply not true for everyone! In fact, some people have a face shape that looks great with a longer style framing it.
A fuller face shape is more likely to look good with long hair at any age. This is because the length of the hair draws the eye down, which in turn will make the face appear to be longer and thinner. If you have thick hair and a full face, you might want to give this a try.
Remember This Look?
Do you remember 1976, the year Olympic figure skating champion Dorothy Hamill took the world by storm with her feathered wedge? It was smooth and stylish, perfect for an athlete who needed her peripheral vision to be clear but also wanted to be fashionable.
The cut was named for her and was a major fad in the '70s and '80s and it still works now. Give this cut a shot and see for yourself.
Chic Chignon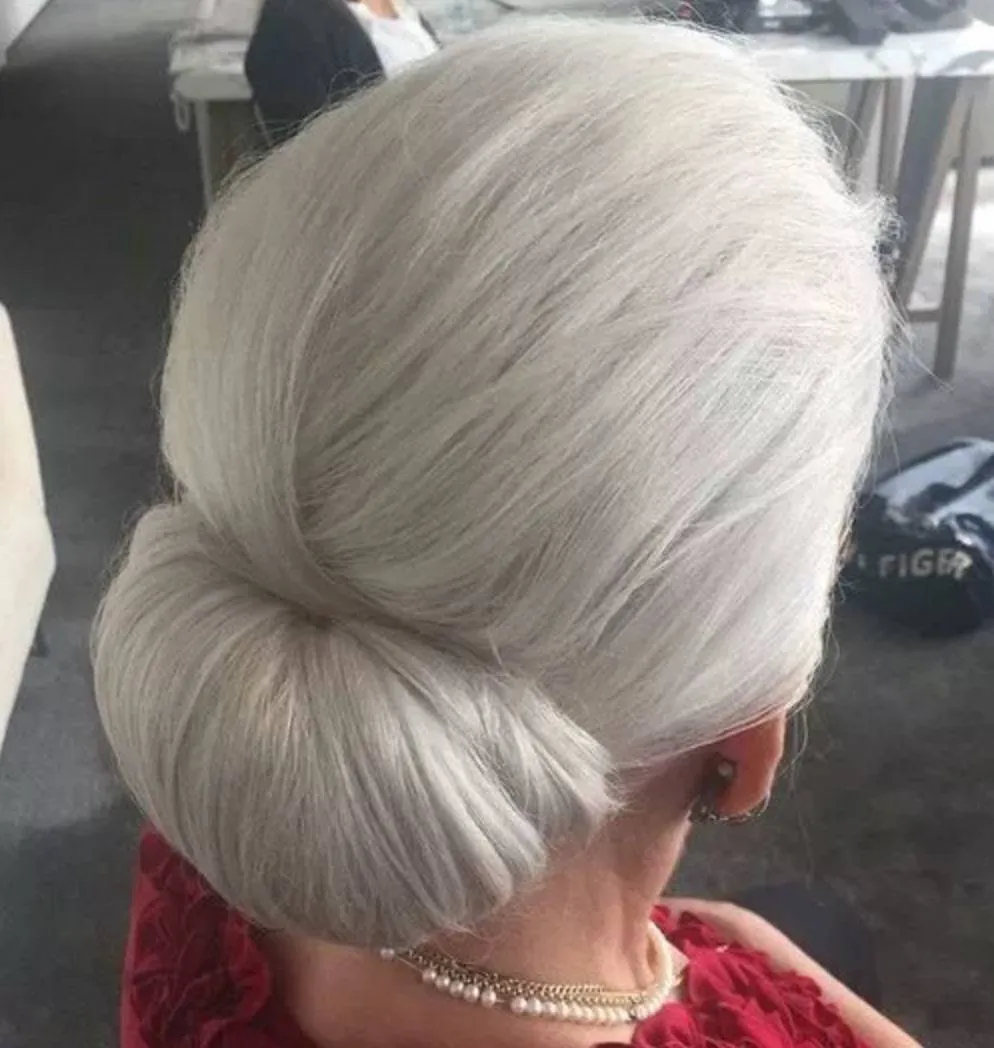 Women who find that they look good with longer hair have the added benefit of being able to wear it up when they feel like it. And a chignon is an elegant style no matter your age.
After using a styling product and drying your hair, pull it all back into a ponytail at the nape of the neck and secure with a hair tie. Then backcomb the ponytail from the ends until it looks full. Spritz on some hairspray, gently roll the hair under, and tuck it into the base of the ponytail. Secure it with hairpins and ta-da!
Texture Is Key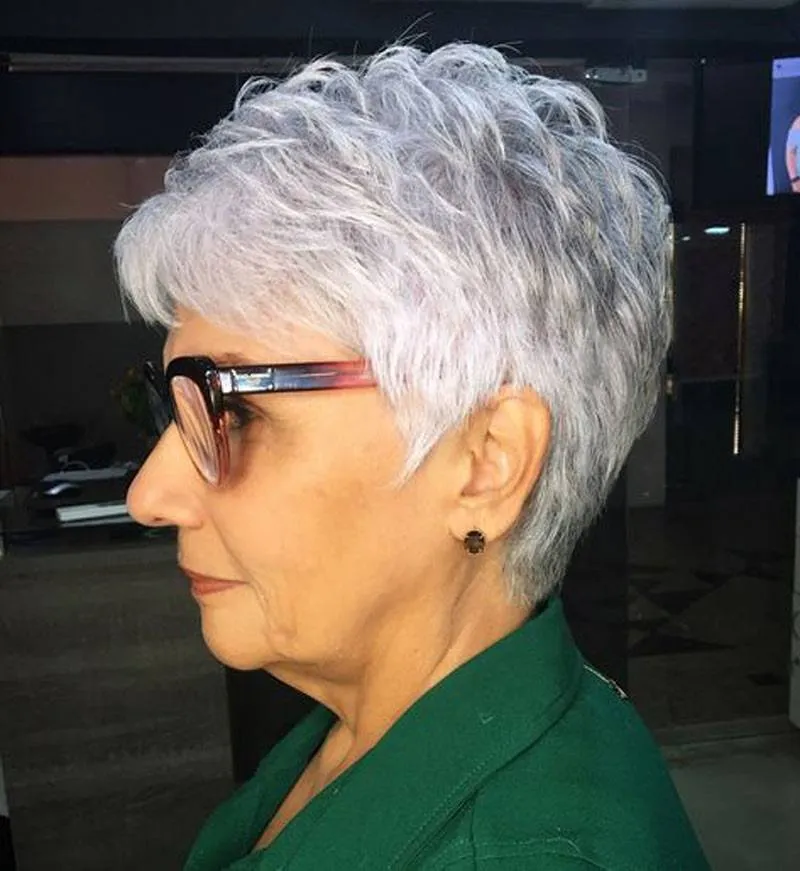 No matter what style you choose, texture can make all the difference in the world. Here's yet another variation on the popular pixie cut, and it's the added texture that sets the style apart from other similar haircuts.
Adding some texture can help keep the look youthful and not too stodgy or old fashioned. We can imagine this style working on women of all ages. Just personalize it with texture and styling!
Jennifer Aniston Teared Up When She Found a 'Really Long Gray Hair'
In 2009, just before she turned 40, Jennifer Aniston realized that she was getting older. She told Ellen DeGeneres, "I found a really long gray hair, and it kind of flipped me out."
She added, "It's not my first, but it's the fact that it was so long. I was like, 'Oh that's been there. How many others are there, and what does that mean?' It actually brought me to tears, slightly." The former Friends star most recently starred in the Apple TV+ drama series The Morning Show.
Matt Damon Jokingly Blames His Kids For His Gray Hair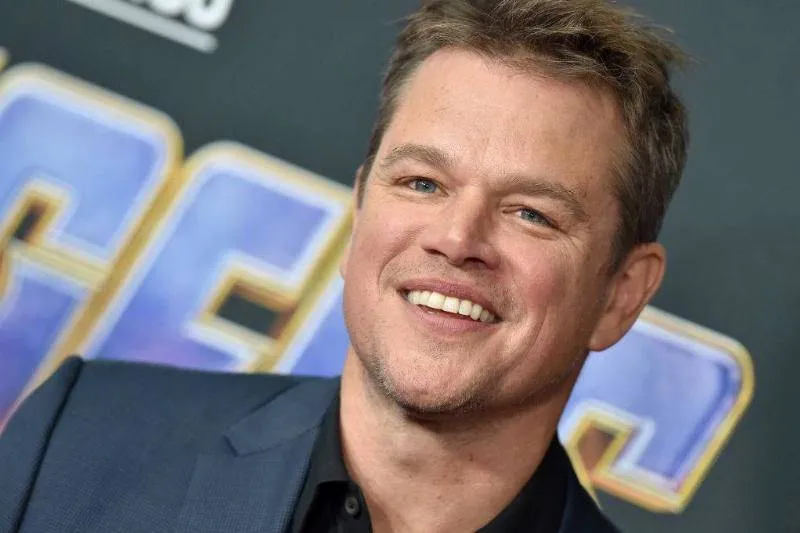 Matt Damon turns 50 in October 2020 and admitted in 2012 that he's had gray hair. "I do have the salt and pepper. The last movie that I had my hair was We Bought a Zoo, but they dyed the gray out for that. The studio was like, 'no gray hair.'
"And I was like, 'I like my gray hair, I'm proud of it. My 'salt and pepper.' I like to say to my daughters. I point out all the gray and I'm like, 'you did this and you did this and you did this.' They really think it's funny."
Gwyneth Paltrow Revealed: 'Of Course I Have Gray Hair'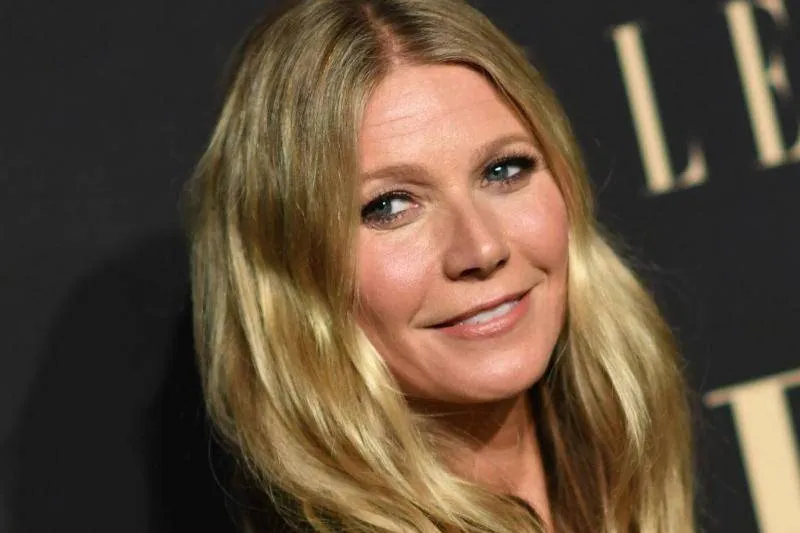 Gwyneth Paltrow, actress and owner of lifestyle company Goop, admitted several years ago that she colors her hair. She admitted in 2016: "I am 44 years old. Of course I have wrinkles [and] gray hair. But I genuinely love it. This is who I am, and these years to get me here were hard-won years."
And she was proud of the way she looks. "I feel good about [it]. I think it's incredibly sexy. … And I wouldn't want to erase years off my face or to travel back in time for anything."
Naomie Harris Hates Her Gray Hairs So Much She Plucks Them Out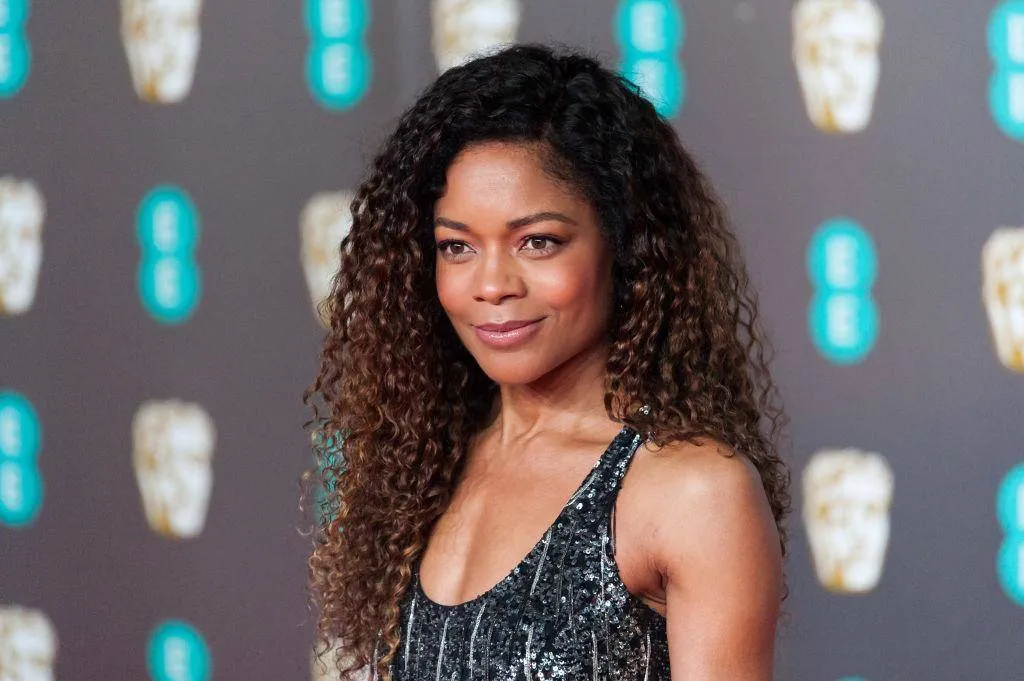 You probably know Naomie Harris from the James Bond hits Skyfall, Spectre, and No Time to Die or the films Moonlight and Mandela: Long Walk to Freedom. She blames her gray locks on trauma. She thinks her gray hairs are "incredibly annoying."
"I actually had a car accident, and when I woke up the next day I had loads of gray hair which I didn't have before," she revealed. "I hate it, I keep plucking them out, dying them, I hate them."
Jennifer Lopez Went Prematurely Gray In Her 20s
Jennifer Lopez turns 51 in 2020 and recently had a standout performance at the Super Bowl Halftime Show. But she admitted a few years ago that she started going gray in her twenties. "I was prematurely gray at 23," she confessed.
"I have to have [my roots] touched up every couple of weeks. I'm kind of tempted to one day just let it go. It'd be kind of exciting! Maybe someday we'll go really far away for like two months and I'm just going to see what it looks like."
Chrissy Teigen Has A Cruella de Vil Look Underneath Her Dye Job
Model Chrissy Teigen is a TV and internet personality, an author, and is also married to singer John Legend. Believe it or not, she has a patch of gray hair on her scalp, which she first mentioned on Twitter in 2018. Fans probably had no idea that she was hiding it from them.
"I have a skunk like streak of [gray] hair and I'm actually very into it. My Cruella dreams are coming true," she wrote on social media in reference to the half-black and half-gray-haired villainess from the film 101 Dalmatians.
Jaimie Alexander Proudly Points Out Her Gray Hairs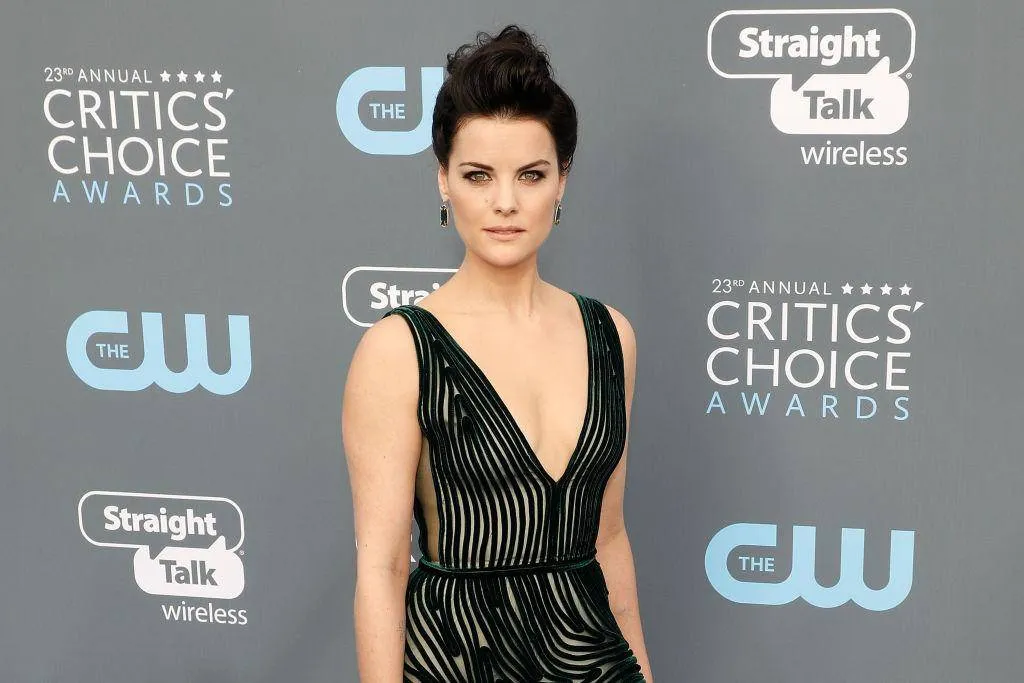 Jaimie Alexander has starred in the NBC series Blindspot since 2015 and also appeared in the films Thor and Thor: The Dark World. She's in her mid-30s and has been dealing with stray gray hair for a little while.
"I started getting some gray hair," Jaimie admitted. "I was like, 'Sweet check it out,' and everyone is like, 'Why are you pointing that out?' They were teasing me that more were going to come back, and I was like, 'I think I would look pretty boss with gray hair. Why not?'"
Charlize Theron Confessed She's 'Very Gray'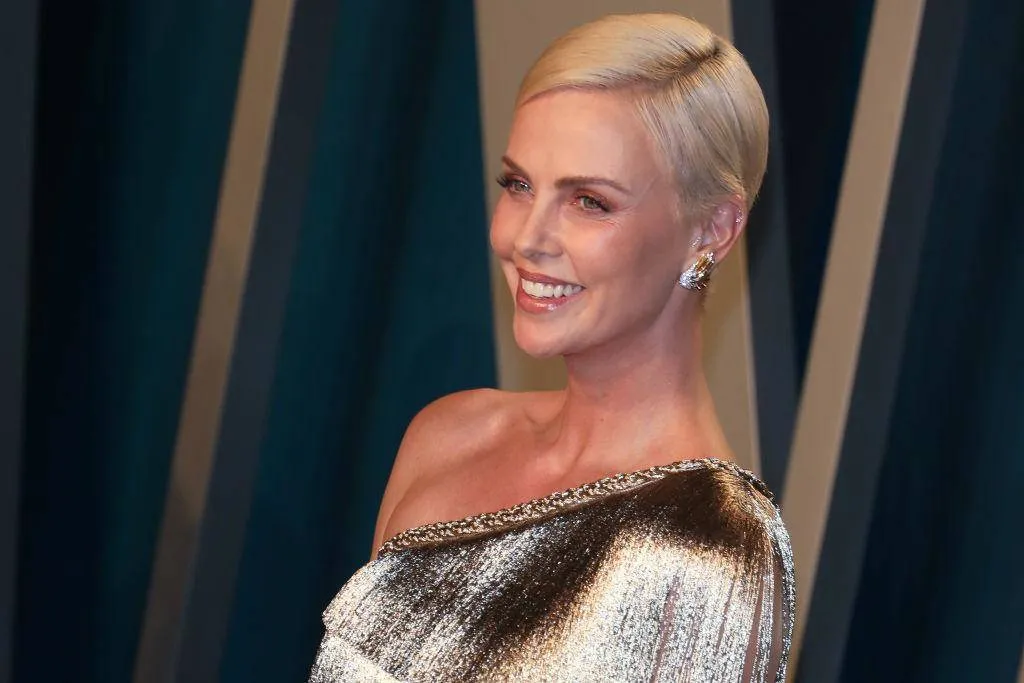 Several years ago Charlize Theron admitted on Watch What Happens Live with Andy Cohen that she was "very gray" and that her hair turned gray prematurely.
In 2012, paparazzi spotted the actress with a cropped salt and pepper look in Beverly Hills, California, so it really was no surprise that she dyed her locks. Theron, who's originally from South Africa, recently appeared in the films The Long Shot and Bombshell. She also appeared in Mad Max: Fury Road, The Fate of the Furious, and Atomic Blonde
Christie Brinkley Only Has A Few Gray Hairs, But She Still Covers Them Up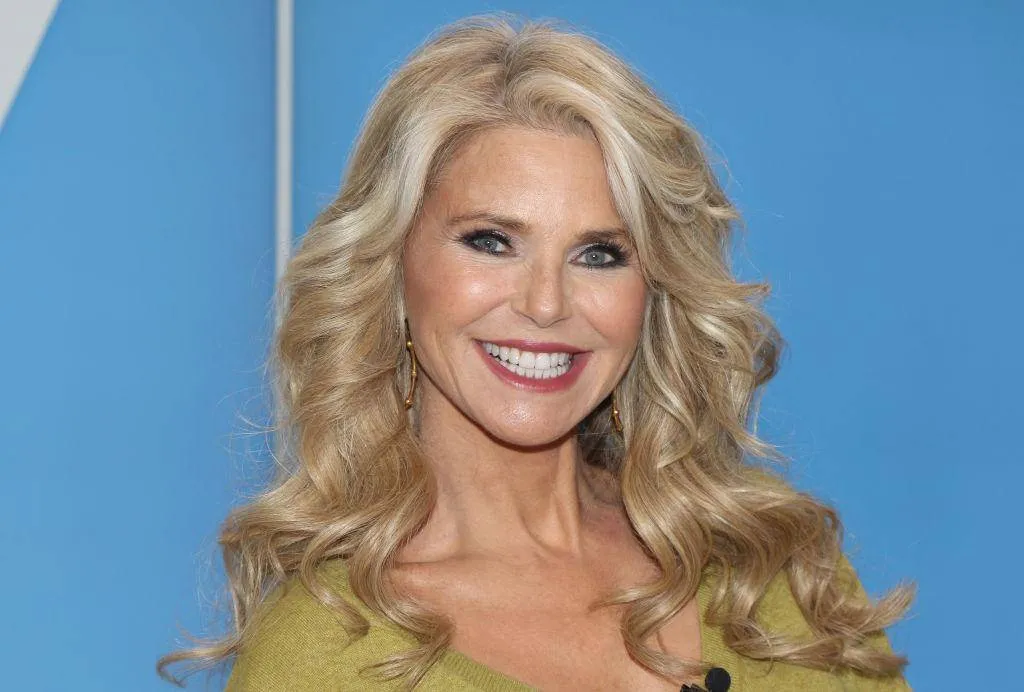 Sixty-six-year-old Christie Brinkley has been modeling since the 1970s and has appeared on hundreds of magazine covers. And even though she's a supermodel, she must deal with gray hair like the rest of us. Just not as many as some of her peers.
She revealed in 2014, "I only have a few gray hairs. My mom only had a few gray hairs too. I have them where I part my hair. I'm actually going to try and switch my part to the other side because I have no gray hairs there–and it's thicker on this side."
Susan Sarandon Doesn't Have Enough to 'Go Gray and Mean It'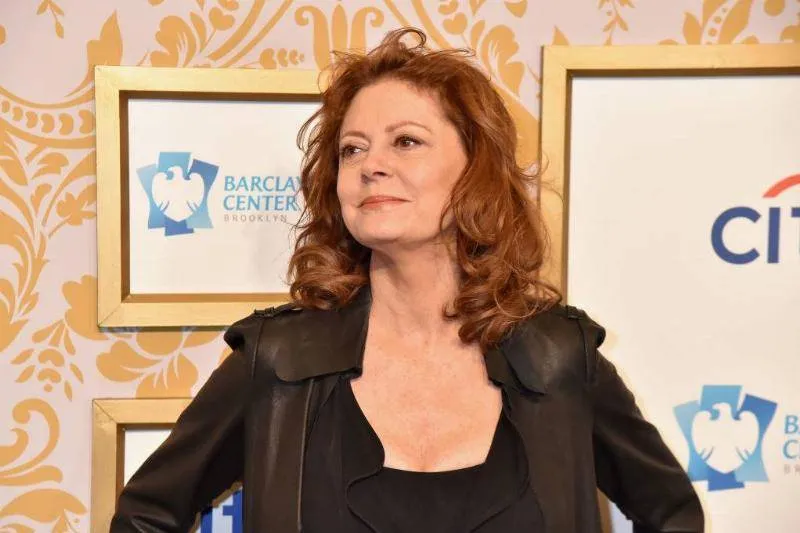 Susan Sarandon turns 74 this year, but she didn't get gray hair until much later than most people. She told People three years ago: "I have a little tiny bit of gray hair, but some of my sisters that are really blessed with really thick, fabulous hair turned gray much faster."
"So mine was really late, really really late. I'd like it if it was a really dramatic streak like in 101 Dalmatians, one of those things, I think that would be cool, but at the moment I don't really think I have enough to go gray and mean it. That's going to be a little while coming I think."
Tracee Ellis Ross Is 'Not Ready To Embrace' Her Gray Locks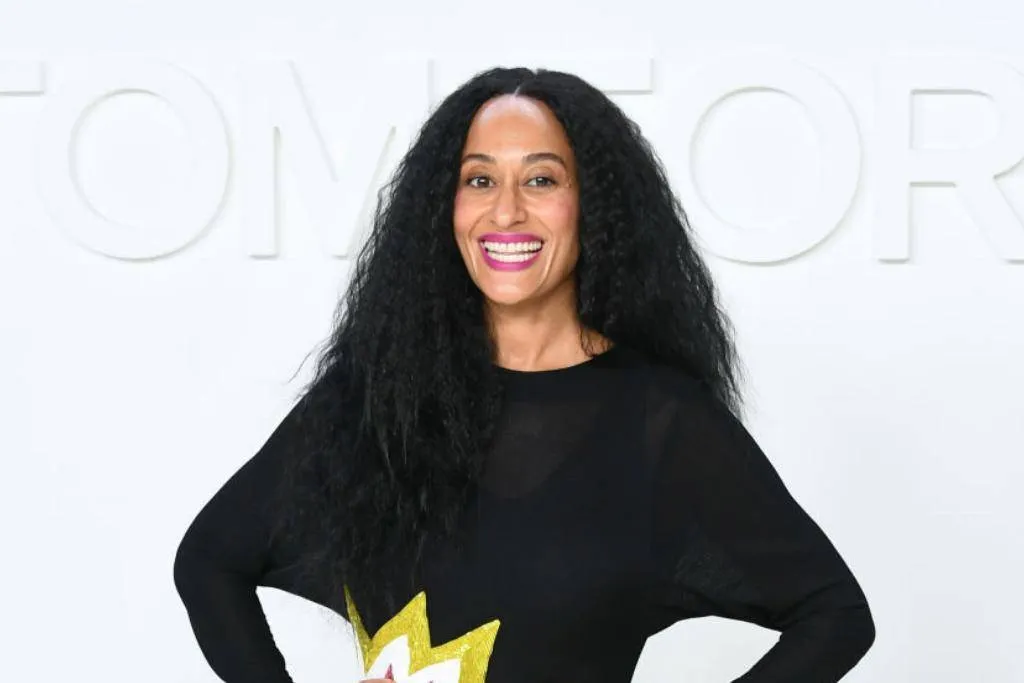 Tracee Ellis Ross turns 48 this year. You know her from her roles in the comedy television series Girlfriends and Black-ish. She also co-created a spin-off of Black-ish called Mixed-ish. As for her gray hair, she has been open about it but isn't exactly thrilled with it.
"I was like, 'Yes! I'm grown up!!' But I do go to a person and have the gray hairs dyed," the actress said. "I'm not ready to embrace them that much."
Sharon Osbourne Got Fed Up With Dying Her Hair Red
The Talk co-host Sharon Osbourne got rid of her signature red hair and opted to go gray in February 2020. She dyed her hair for nearly 20 years but decided she wanted to mix things up.
"I was just so fed up of going and having it dyed and having it dyed," she said. "And I just was like, 'I can't do this anymore.' I'm like, 'Why am I try to do something or be something that I'm not?'"
Cindy Crawford Doesn't Even Know What Her Natural Color Is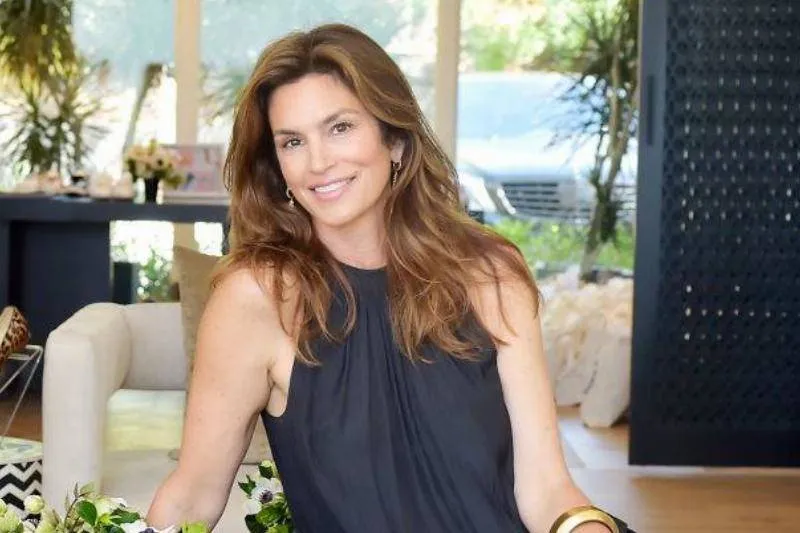 Cindy Crawford is one of the world's most recognizable supermodels, but she's because she's beautiful doesn't mean she doesn't have a gray hair or two. The 54-year-old can't stop time but is lucky to have a good colorist on hand.
"Oh my gosh, I have no idea what my actual color of my hair would be now because I have it colored," she once told People. "I don't want to see [gray hairs] so I color my hair. But I try to color my hair so that it looks natural."
Lucy Hale's Stylist Pointed Out Her Gray Hairs When She Was In Her 20s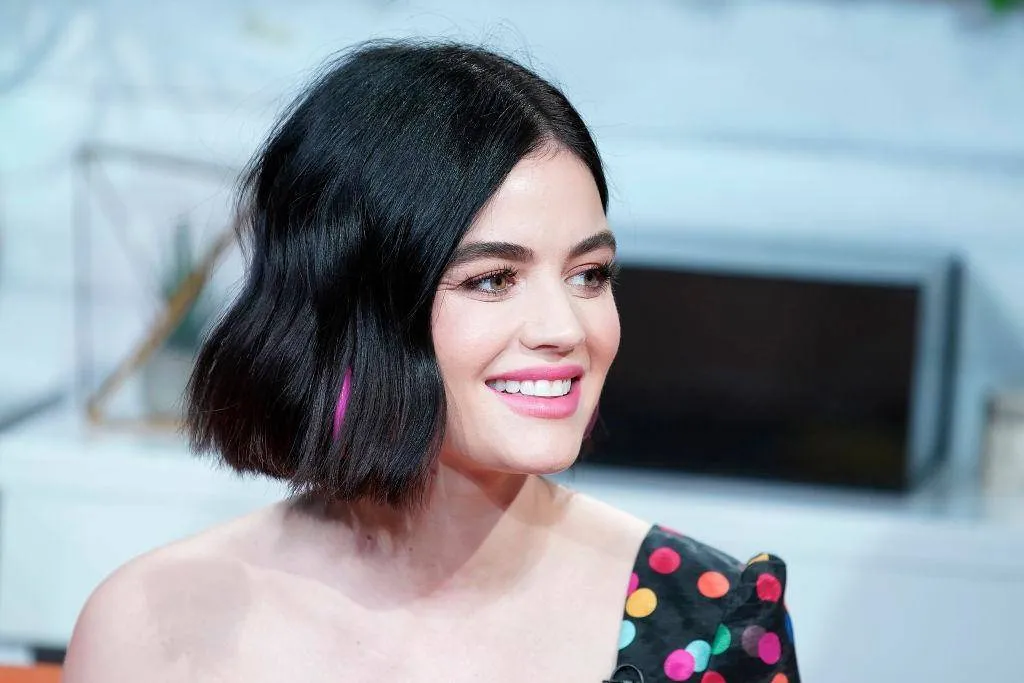 Actress Lucy Hale is best known for her roles as Aria Montgomery in Pretty Little Liars and Katy Keene on Keene. She has also starred in several films, including Scream 4 and 2020's Fantasy Island. The actress, 30, also started getting gray hair at a young age.
She told People magazine in 2015 when she was just 25: "It's so funny because I still look like I'm 17 years old, but while I was on the set of PLL last year my hairstylist told me I had a gray hair. I was like, 'get it out!'"
Salma Hayek Is 'Proud' Of Her White Hairs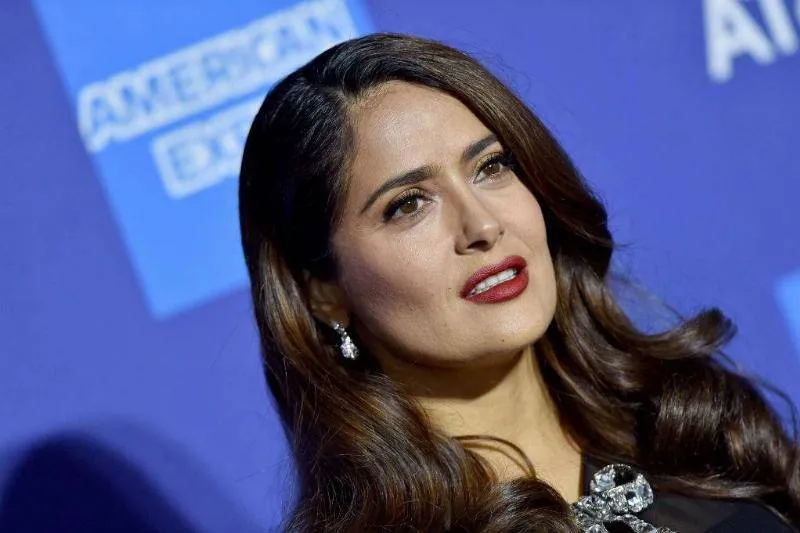 Salma Hayek's most recent films include Grown Ups, Puss in Boots, Tale of Tales, The Hitman's Bodyguard, and Like a Boss. The Mexican and American film actress and producer turns 54 in 2020 and isn't immune to gray hair.
Hayek, like more and more actresses, has admitted that she's succumbing to the natural aging process. She wrote on Instagram in February 2020, "Proud of my white hair," along with a picture of a few silver strands of hair.
Jeff Goldblum Likes His Salt And Pepper Look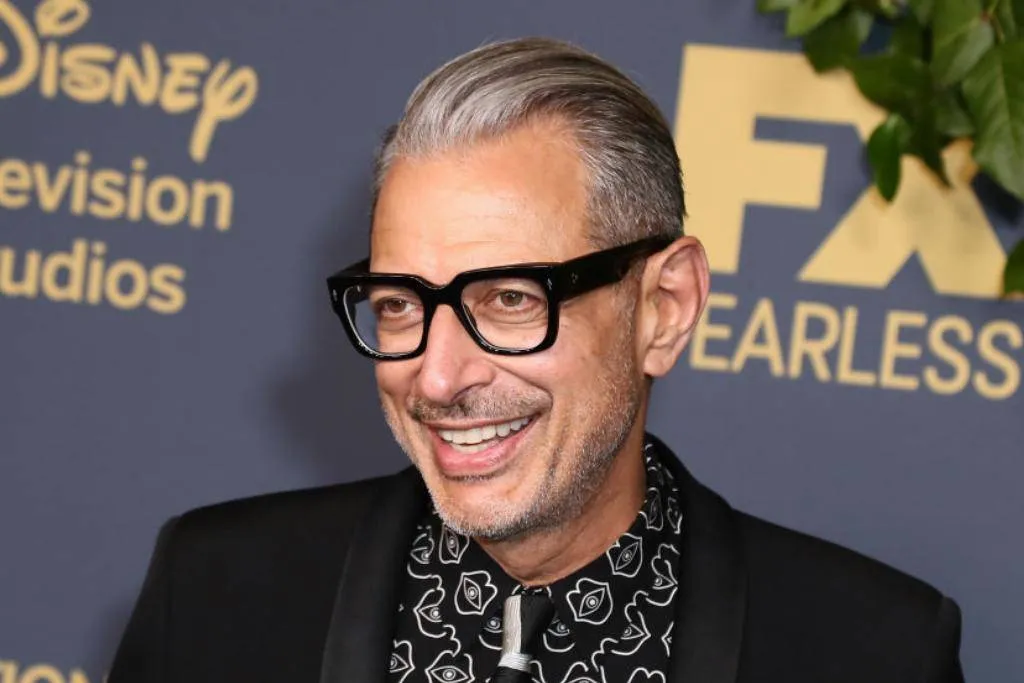 Jeff Goldblum turns 68 in 2020 and has been rocking a silver fox hairstyle for a few years. He told GQ in 2016: "My hair used to be dark, and now it's salt and pepper. I like the way it looks. Luckily it's still mostly there, so this is easy for me to say, but I would hope that if I lose my hair, I'll just roll with it."
He added, "I've also never used Botox, never had plastic surgery. I think when nature changes your face—especially if you live a clean life — your body is designed so it all looks right together. When you try to be youthful, it only makes you look older."
Jane Fonda Shocked Fans At The 2020 Oscars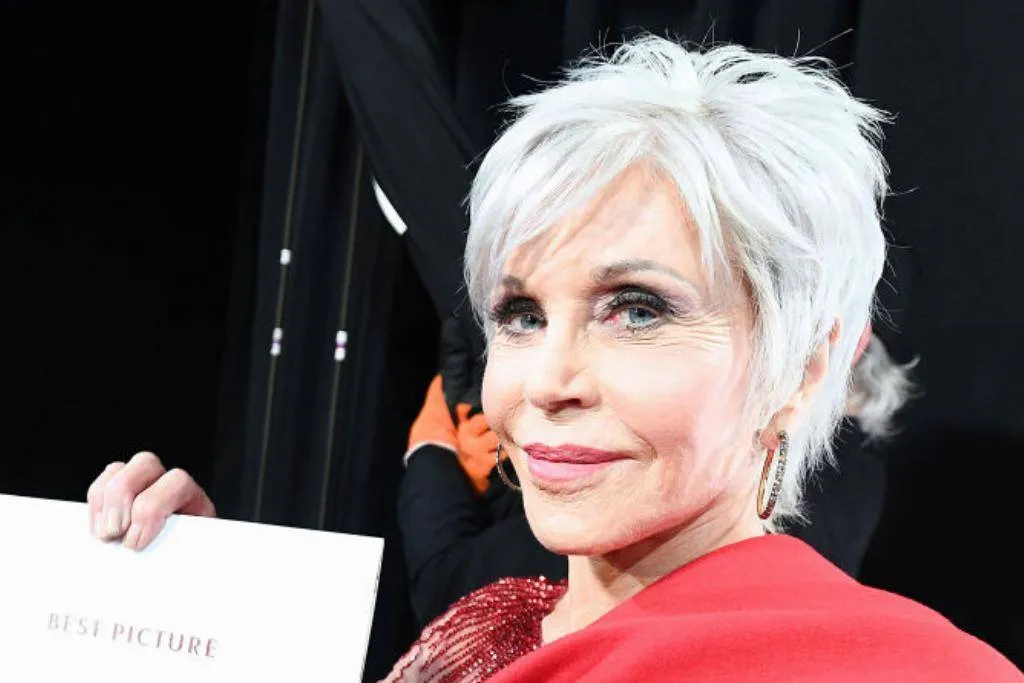 Jane Fonda is (was?) known for her sandy blonde hair, which she had for 20 years. So many people were shocked when the 82-year old showed up to the Academy Awards in February 2020 with silver hair.
Her colorist, Jack Martin, wrote on Instagram: "Jane had about three inches of her salt-and-pepper natural roots and the rest was a [faded] warm golden blonde." He spent seven hours with Fonda. "Her goal color was a silver, icy blonde to surprise everyone," he added.
Shay Mitchell Calls Her Gray Strands 'Wisdom Hairs'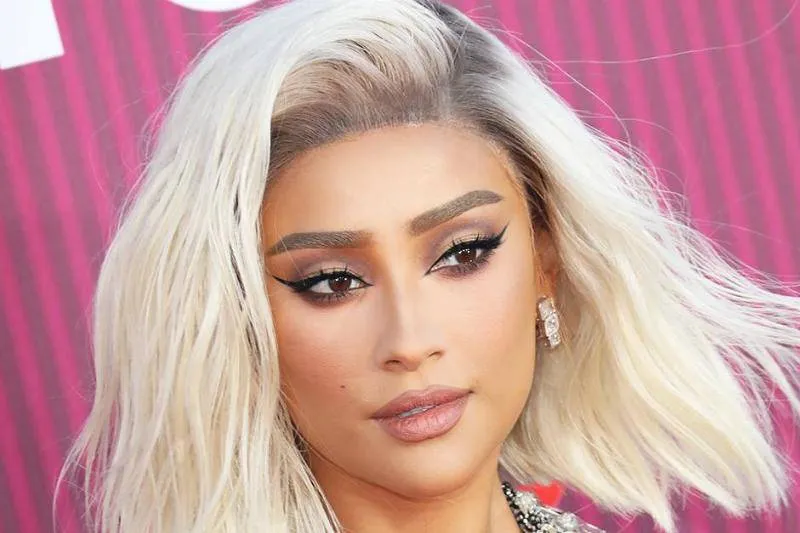 Shay Mitchell, 32, is known for the series Pretty Little Liars, You, and the horror film The Possession of Hannah Grace. She started noticing random gray hairs in 2016. "I've definitely found a gray hair, probably like five of them," Mitchell said. "I call them like wisdom hairs. Like more wisdom, great. You can't freak out about it. I am getting older.
"I am happy. You know what that means? I have more experiences. It's made me even [older than] I was yesterday.... I don't ever really freak out about them. Plus if you don't like it, then dye your hair, no problem."
Selma Blair Embraced Her Gray Roots Following Disclosure of Her MS Diagnosis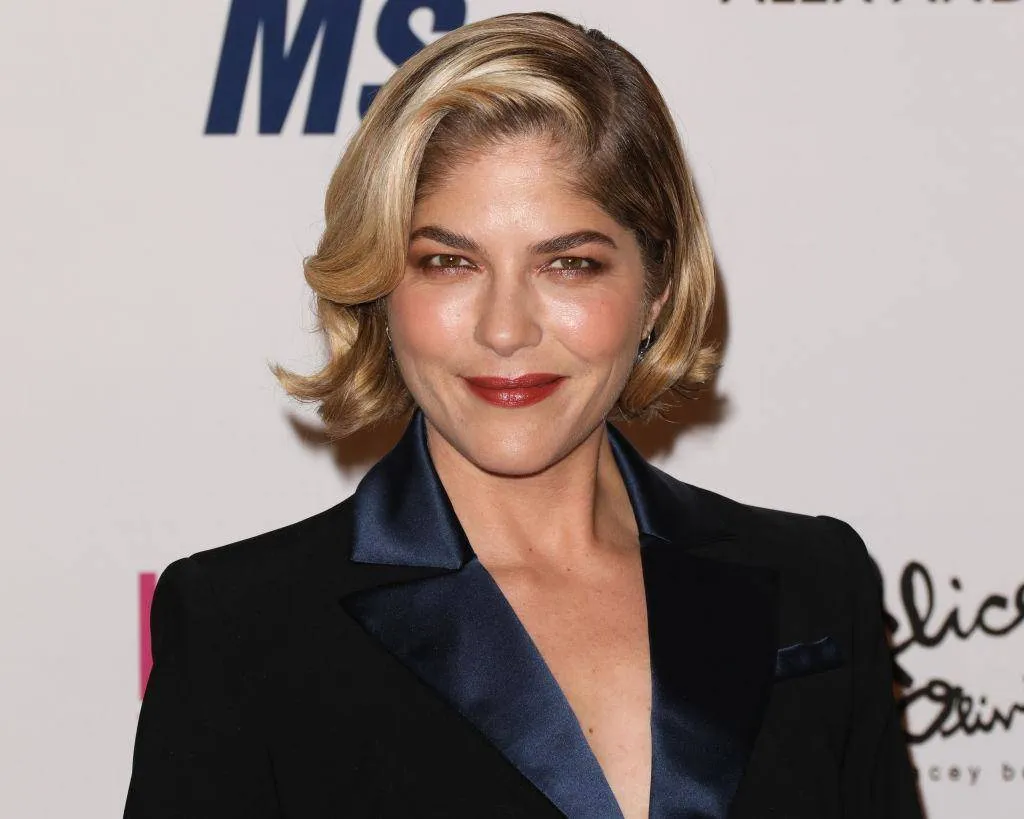 In 2017, paparazzi snapped pics of Selma Blair with gray roots, but she wasn't ashamed of the look. In fact, she embraced it. She shared a photo of herself on Instagram, writing: "Happy Monday. Things to do: turn off Google alert. Stop eating four cupcakes a day. Ask The Daily Mail if they could possibly start using filters. Wear exquisite hats!"
She added, "I think I have a fantasy I will grow my hair gloriously gray. But it doesn't seem a real option." The following year, Blair revealed her fight against multiple sclerosis and since has been spotted several times with short gray hair.
Alexandra Grant Stopped Dying Her Hair To Avoid Toxins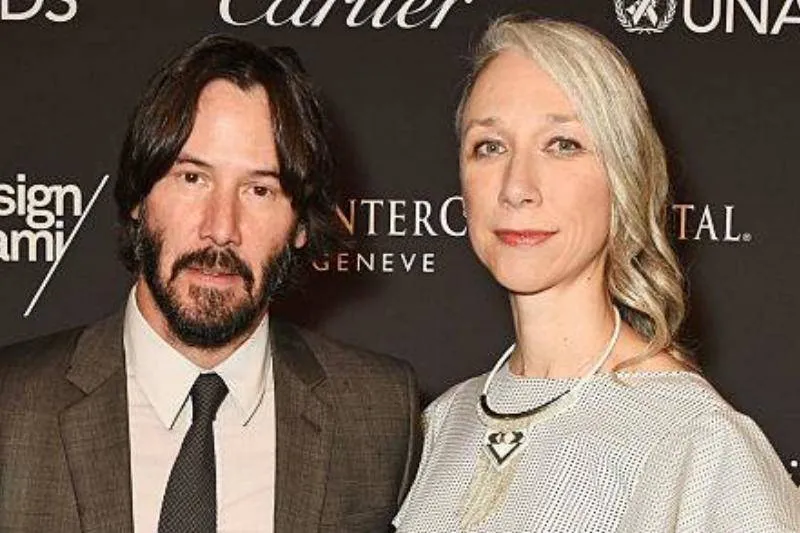 Artist Alexandra Grant, who is dating actor Keanu Reeves, has fully embraced her gray locks. She wrote on Instagram in December 2019: "I went [gray] prematurely in my early 20's... and dyed my hair every color along the way until I couldn't tolerate the toxicity of the dyes any more.
"In my 30's, I let my hair turn 'blonde'... I love and support that every womxn can choose how she wants to look at every age. But/and if womxn are perishing from beauty standards... then let's talk about those beauty standards. Love to all womxn!"