The Greatest Bands Of All Time Would Not Be The Same Without These Legendary Bass Players
Every member of a band has a role to play that makes the group sound like one well-oiled machine, and one of these necessary elements is the bass. Whether electric or acoustic, the bass can totally make or break a track. These are the greatest bass players of all time.
John McVie Has Played With Fleetwood Mac For Five Decades
Part of Rock and Roll Hall of Fame band Fleetwood Mac, John McVie's style on bass was of old-school rock and roll and "California smooth." McVie has played with Fleetwood Mac for five decades and still surprises his bandmates today.
Mick Fleetwood once told him, "You're a monster, John." For his part, McVie says, "I always try to get in with the kick drum... Mick [Fleetwood] knows where I'm going, and I know where he's going, so the song locks — hopefully, anyway."
Kim Gordon Helped Found Sonic Youth
Kim Gordon's bass playing with Sonic Youth is essential listening for any fan of music. She helped found the band in the early '80s and her unconventionality is still regarded as genre bending today.
She said once, "My bass playing always worked really well because it was minimal... here were some songs where Thurston [Moore] would have a melody for the song so he'd want me to play root notes. I felt my job was not to become a good bass player."
Flea Has Collaborated With So Many Legends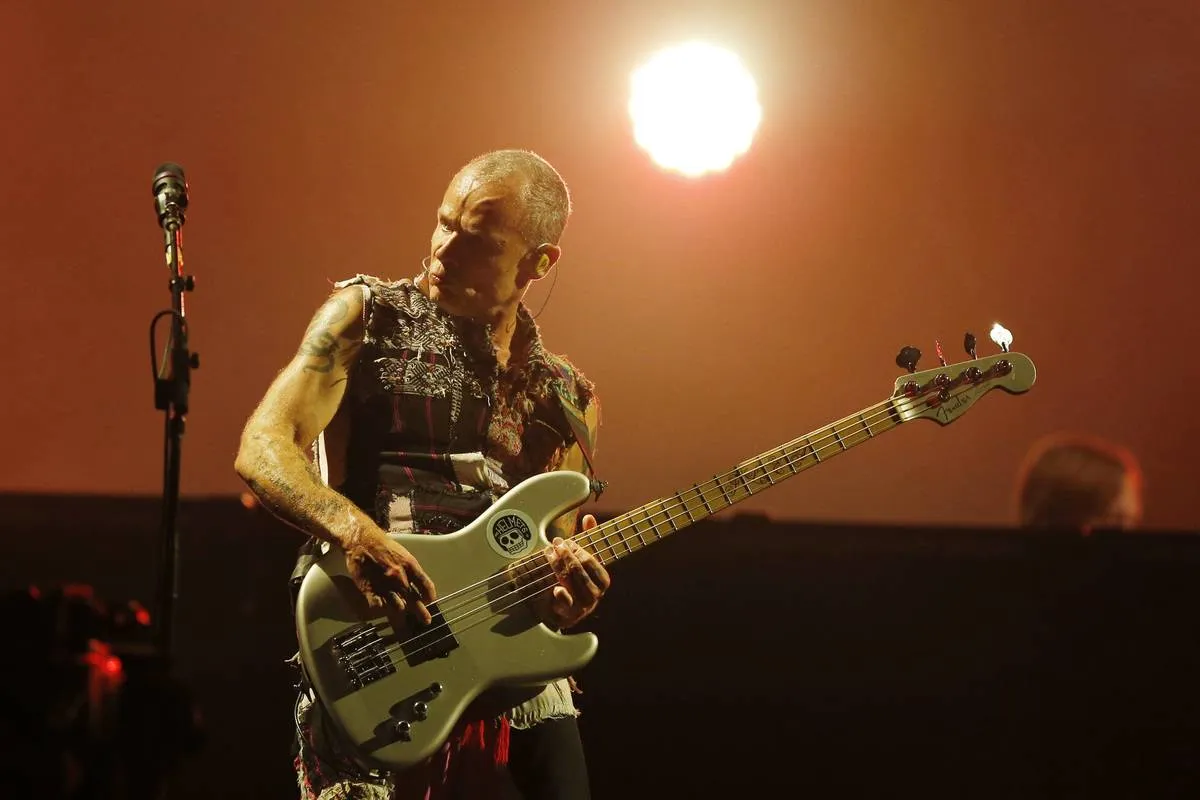 Best known as the bassist and the only constant member of the Red Hot Chili Peppers, Flea has also played the bass for other bands including What is This?, Fear, and Jane's Addiction. He's also collaborated with numerous artists including Johnny Cash, The Mars Volta, Tom Waits, and more.
His style of fusing funk, rock, psychedelic, and punk makes him stand out among other musicians and has labeled him as one of the greatest bassists of all time. In 2009, he was named the second best bassist by Rolling Stone.
Esperanza Spalding Is A Bass Prodigy
Growing up, Esperanza Spalding didn't have dreams of becoming and iconic bassist. She played violin, and only ended up playing bass on accident. But once she did, she knew she would never love another instrument again.
A bass prodigy, Spalding has not only shared the stage with stars like Wayne Shorter and Terri Lynne Carrington, but she has held her own. Carrington came away extremely impressed, saying, "so she's not digging in as hard; it gives her a kind of fleeting emotion that is beautiful.
John Entwistle Is Known As "Thunderfingers"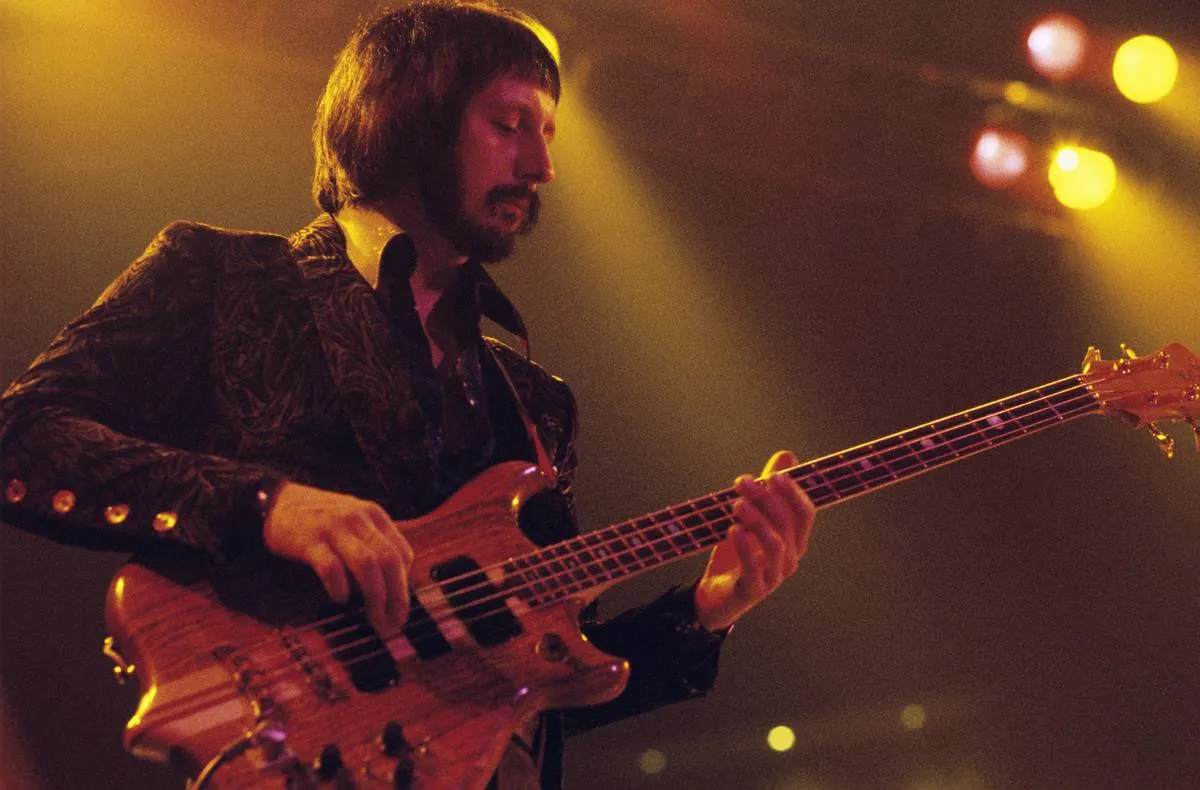 Referred to as Thunderfingers and Ox, John Entwistle had a music career that spanned over 40 years. Best known for playing in The Who, Entwistle received formal training for the piano and French horn before finally switching to bass.
The way he played turned the bass into a lead instrument, overpowering Townshend's guitar on numerous occasions. His solo in "My Generation" has been described as one of the greatest rock and roll bass solos ever played and puts him at the top of many great bass players lists.
Thundercat Can Do Any Genre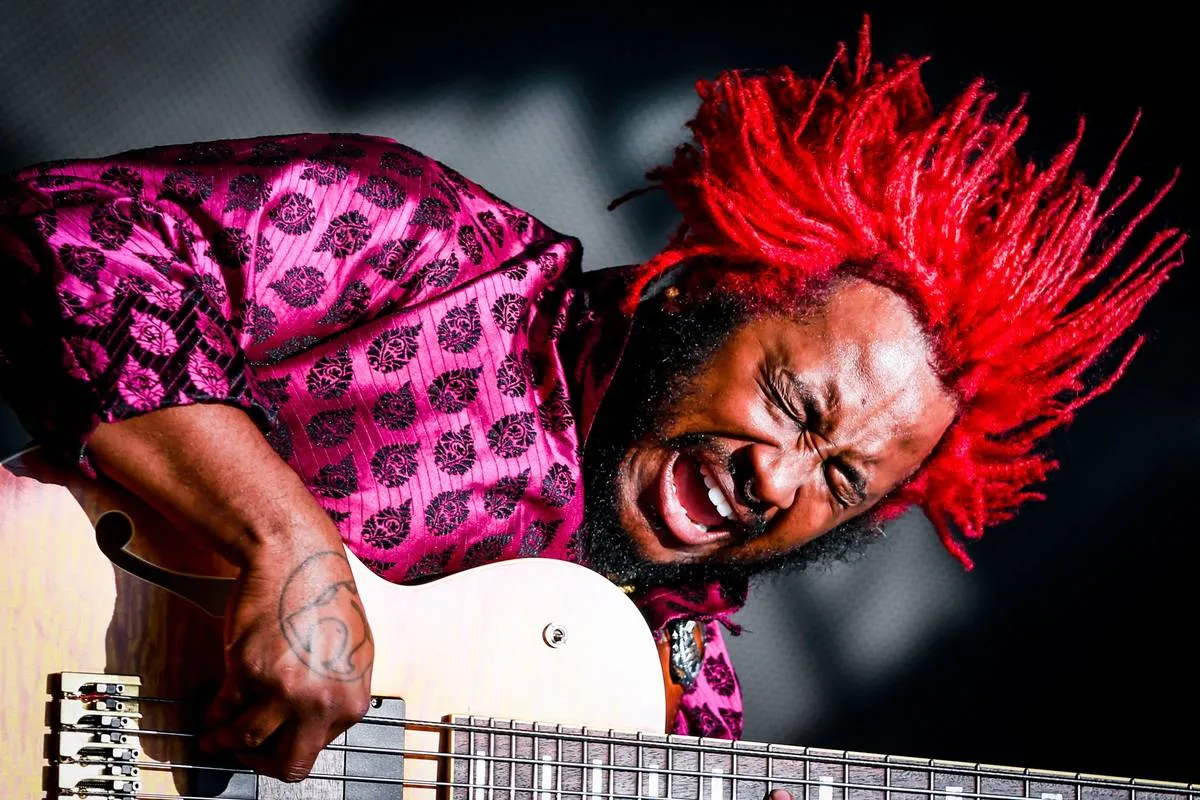 Thundercat is an exceptional bassist who mixes genres seamlessly when he plays. He got his start in the thrash punk scene playing a gig with Suicidal Tendencies. His style has evolved since then and includes facets of reggae, hip hop, electronica, and classic funk.
Throughout his career, Thundercat has teemed up with musicians including Janelle Monae, Flying Lotus, Kendrick Lamar, Childish Gambino, and Erykah Badu. He definitely earned his spot on this list!
Jaco Pastorius Played All Kinds Of Music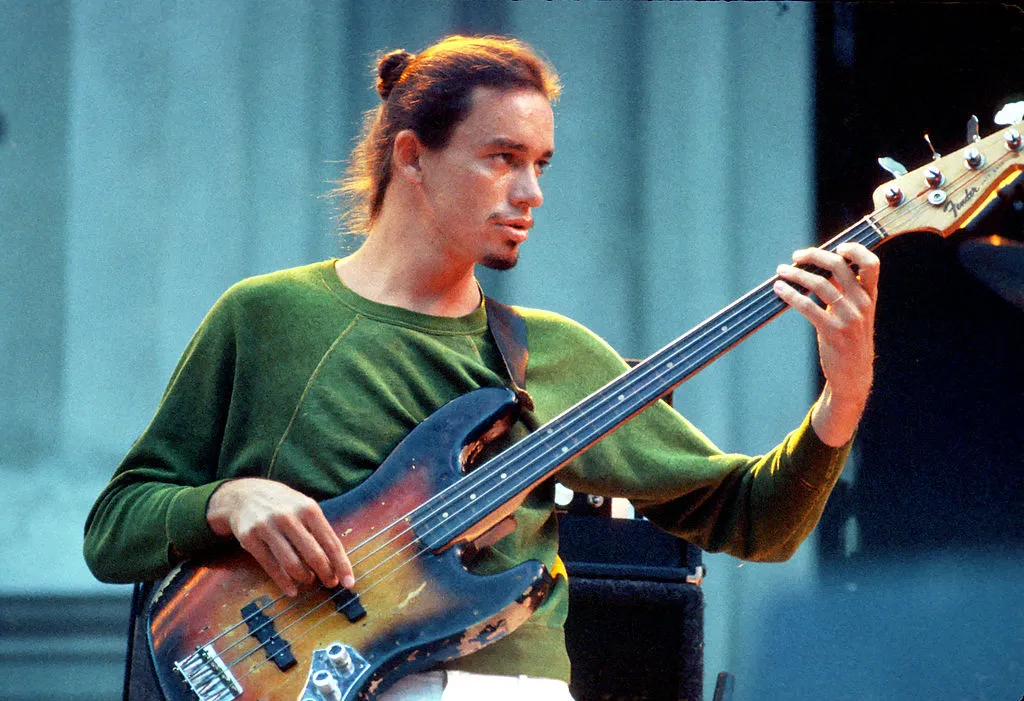 Although many people might not know Jaco Pastorius, many skilled bass players are very familiar with his name. Starting his music career as a drummer, a wrist injury led him to switch to the bass, something he mastered incredibly fast.
Focusing on jazz fusion, during the 70s, he grew to become one of the most sought-after bassists in the industry, playing with the likes of Joni Mitchell, Herbie Hancock, Sam & Dave, and more. Unfortunately, he passed away in 1987 after getting in a fight with a bouncer outside of a Florida club
Les Claypool Was Inspired By Rush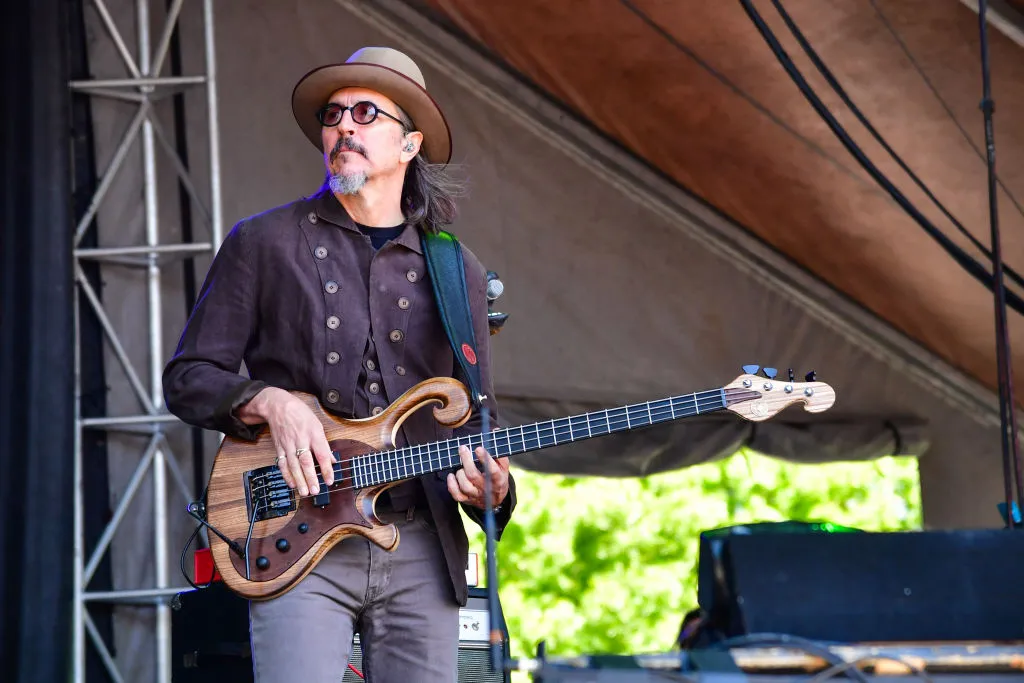 Les Claypool is known for his unique and funky style of playing the bass, however, he wasn't always a master and claims to have been inspired by Geddy Lee of Rush. He commented that:
"When I saw my first Rush concert, I spent the whole time watching Geddy's hands [...]There were so many things I didn't know; I didn't even know there were such things as roundwound strings. I'd had that Memphis a year and a half without changing the strings, and here I was trying to sound like Geddy Lee and Chris Squire." He later went on to form the group Primus and the supergroup Oysterheads
Paul McCartney Was Reluctant To Play The Bass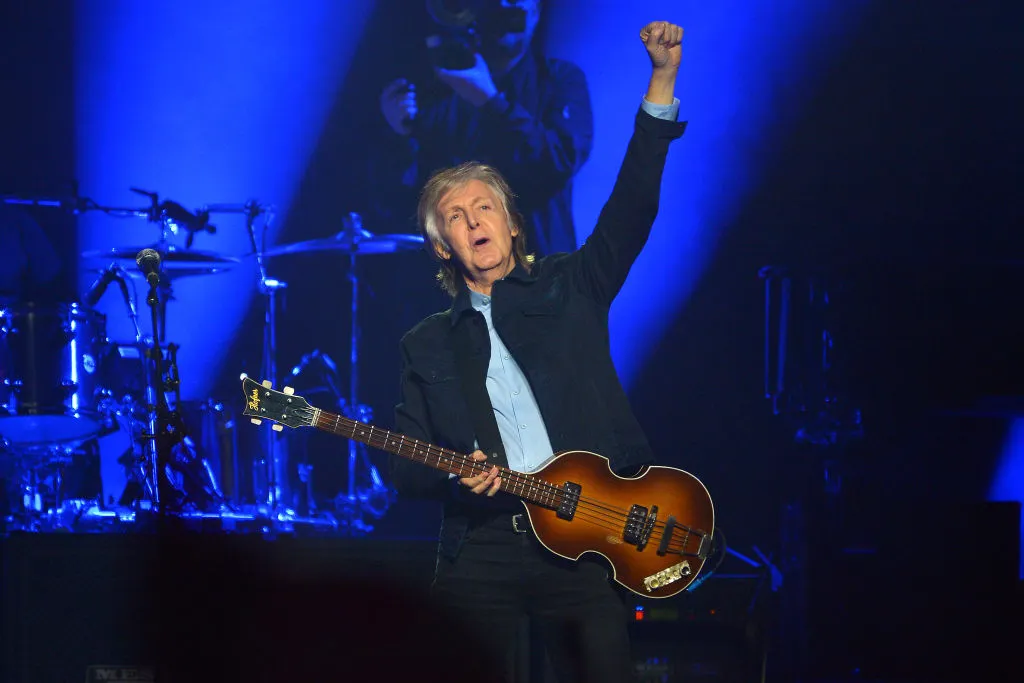 Although many people know Paul McCartney best for his songwriting and singing in the iconic group the Beatles, his skill at the bass tends to be overlooked. Ironically, despite his talent at the instrument, he took on the position as bass player reluctantly and only agreed to it after Stuart Sutcliffe left the group.
Unsurprisingly, it didn't take long for McCartney to become comfortable with the instrument, taking the Beatles to new heights with his abilities. On top of that, he was also an adequate guitar and drum player although he mostly plays the bass.
Victor Wooten Has Been Playing For Decades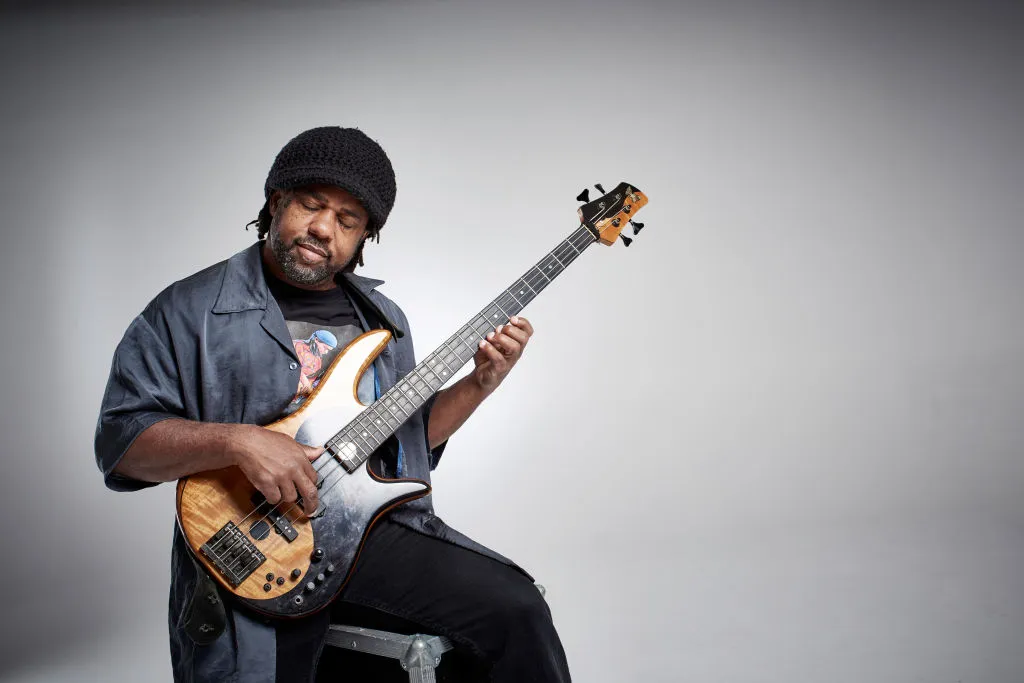 Victor Wooten is best known for his role as bassist for the group Bela Fleck and the Flecktones. He has played with the group since their inception in 1988, as well as with the band SMV and Nitro. Wooten began playing the bass at the age of two and was playing in his family's band, The Wooten Brothers Band, by the time he was six.
Throughout his career, he has been named Bass Player of the Year three times by Bass Player magazine, received five Grammy Awards, and was ranked No.10 in the Top Ten Bassists of All Time by Rolling Stone.
Cliff Burton Played The Bass For His Brother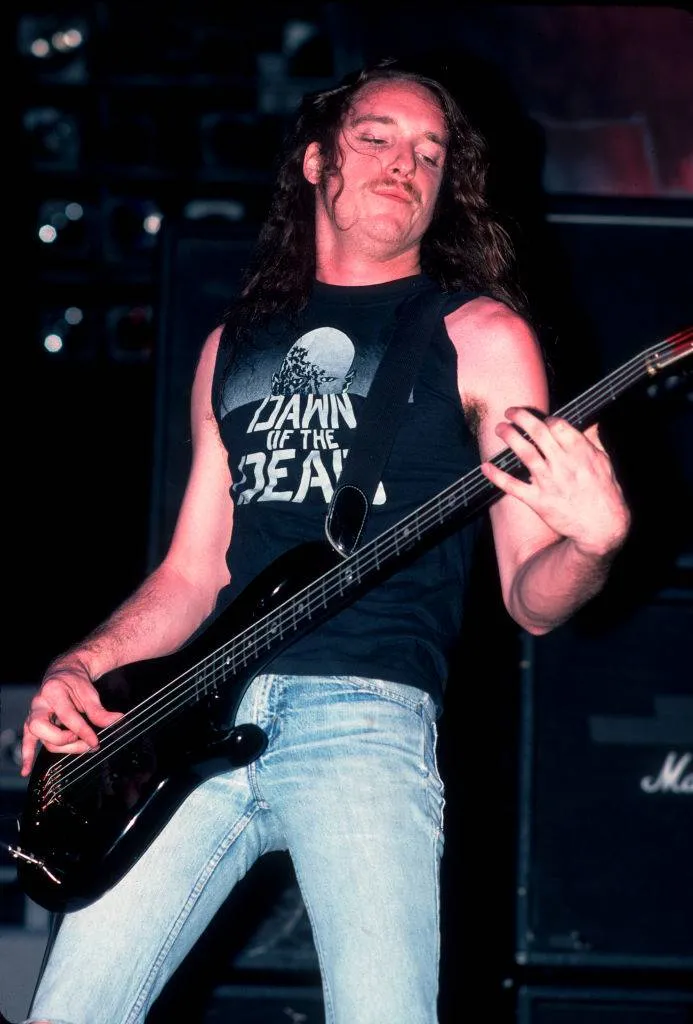 Cliff Burton was the bass player for the heavy metal band Metallica from 1982 until his death in 1986. As a young teenager, Burton's brother past away, and he vowed to become the best bassist for his brother.
He would then practice over six hours a day, even after he had joined Metallica. While his years in Metallica were limited, he had a huge impact on the genre, even after his death. This led to Rolling Stone naming him No.9 on their list of the greatest bass players of all time.
John Paul Jones Was A Key Aspect Of Led Zeppelin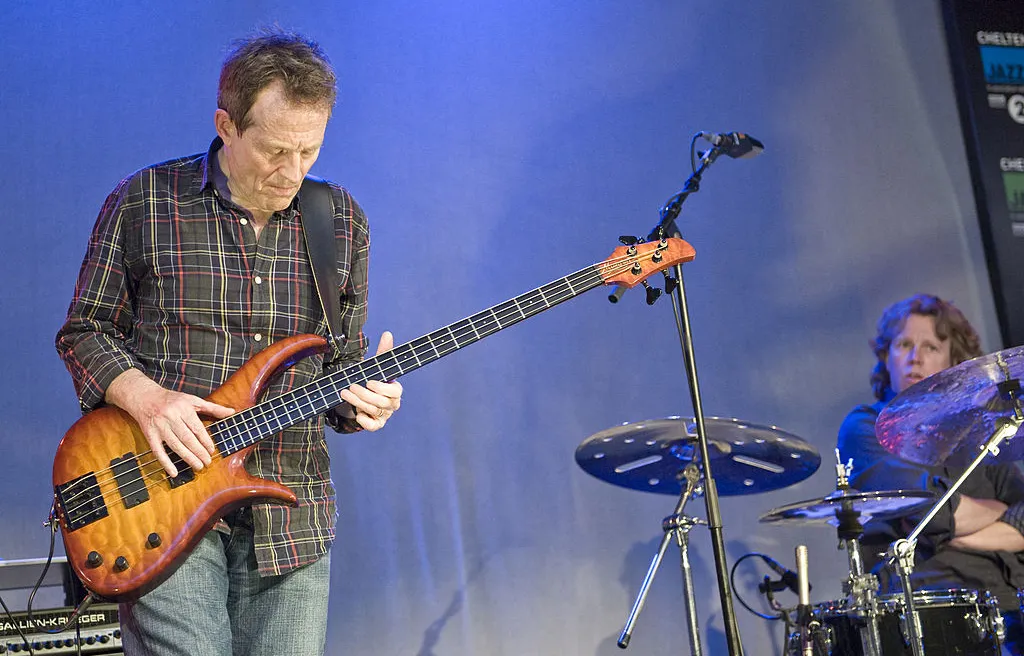 Before joining Led Zeppelin, John Paul Jones had already made a name for himself playing bass for groups such as Cat Stevens, Donovan, Jeff Beck, among others. After meeting Robert Plant, John Bonham, and Jimmy Paige, the four came together to form Led Zeppelin, regarded was one of the greatest rock and roll bands of all time.
After Led Zeppelin disbanded, Jones continued to play music and even started the supergroup Them Crooked Vultures with Dave Grohl and Josh Homme.
Geddy Lee Does It All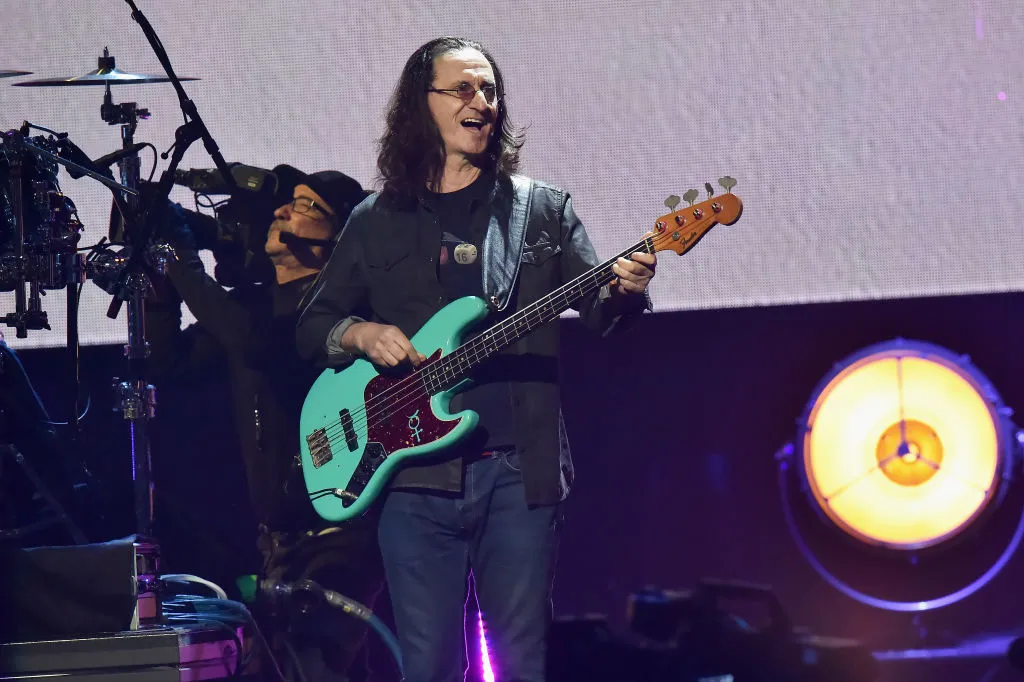 Geddy Lee is not only the bassist of the rock and roll group Rush but also sings and plays the keyboard as well. Very few musicians have been able to accomplish playing three instruments at once, but then again, there's only one Geddy Lee.
He's been named as an inspiration to numerous other famous artists, and only has one solo album outside of his work in Rush. The band was inducted into the Rock and Roll Hall of Fame in 2013, and are the only group to be made Officers of the Order of Canada.
Jack Bruce Kept Up With His Iconic Band Members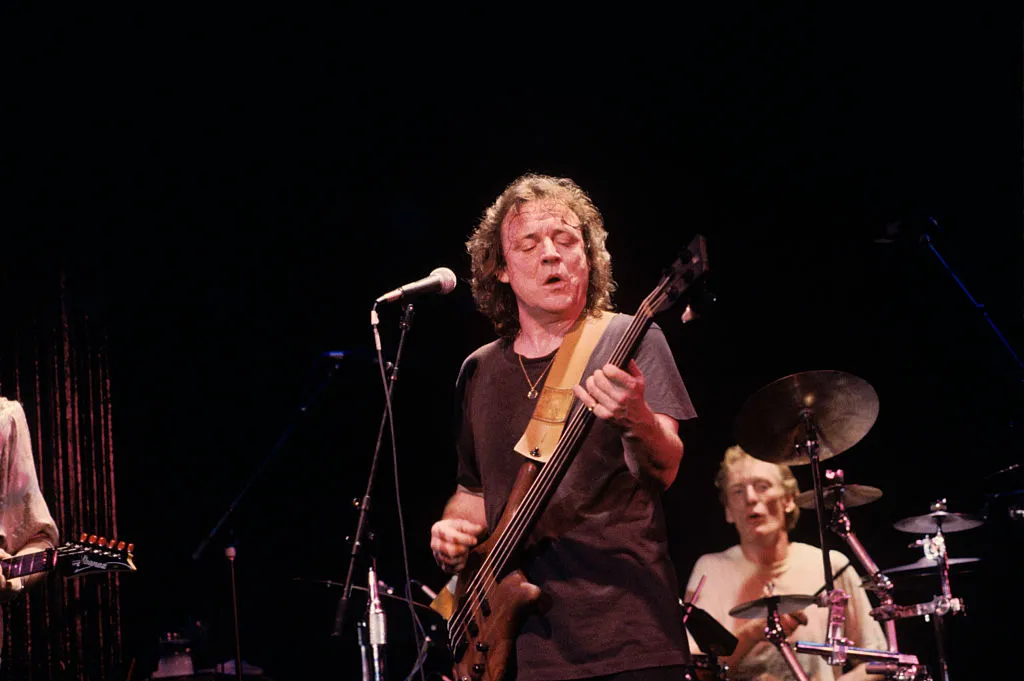 According to Rolling Stone, "Most musicians would have a very hard time distinguishing themselves if they wound up in a band with Eric Clapton and Ginger Baker [...] but Jack Bruce was so gifted on the bass that he did it with ease." Although he is best known for his work in the band Cream, he also had a successful solo career almost the entire time that he has played music.
On top of playing bass, he is also a songwriter, as well as plays the guitar, cello, piano, and harmonica. Although most of his music is geared towards rock and roll, he describes himself as a jazz musician.
Lemmy Kilmister Was As Hard As They Come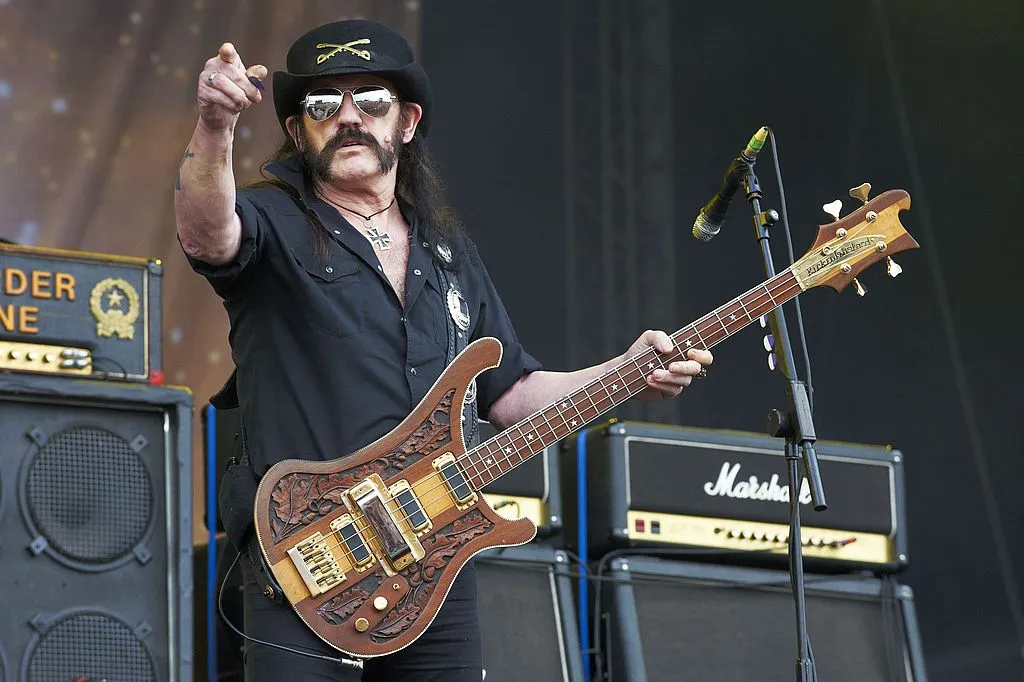 Lemmy Kilmister was the bassist, songwriter, and lead vocalist for the heavy metal group Motörhead. He was known for using a Rickenbacker bass, which he would manipulate in order to achieve an overpowering sound that set the tone for each song.
He also played using power chords, something that not all bassists do, and gave Motörhead a very unique sound. Unfortunately, because of Lemmy's hard-living lifestyle, he died in 2015 from prostate cancer, cardiac arrhythmia, and congestive heart failure.
Roger Waters Changed Rock And Roll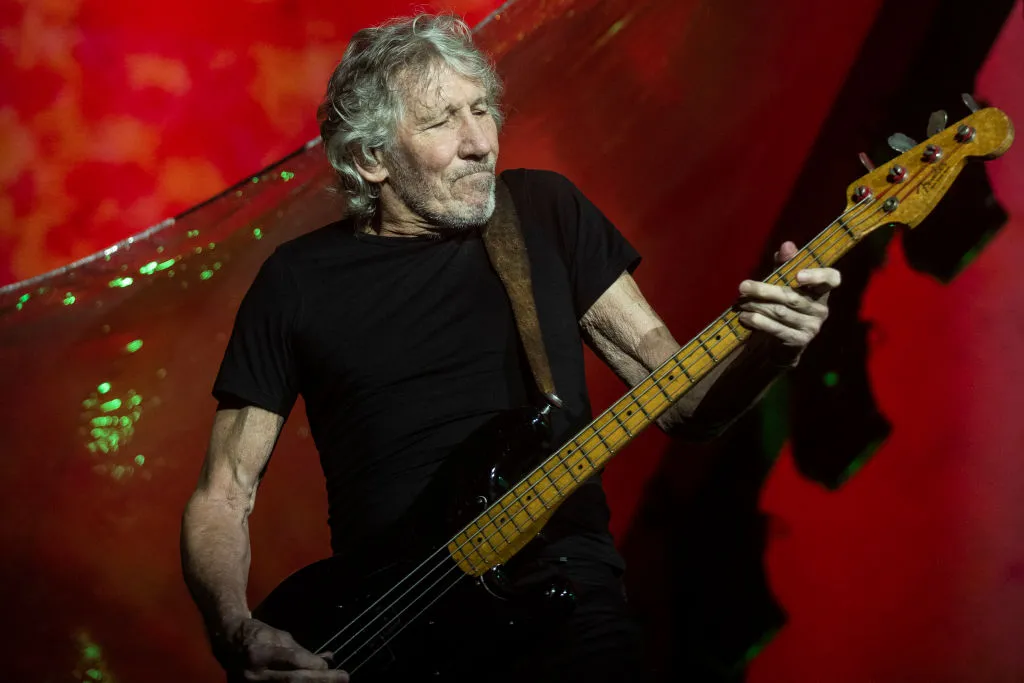 The bassist, lyricist, and co-lead vocalist for the band Pink Floyd, Roger Waters has had a music career that has lasted for decades. While he first started as just the bassist, after Syd Barrett left the band, he took on other responsibilities as well.
In addition to playing in Pink Floyd, Rogers has also had a lengthy solo career, releasing four albums titled: The Pros and Cons of Hitchhiking, Radio K.A.O.S., Amused To Death, and Is This the Life We Really Want?
Bootsy Collins Is A Master Of Funk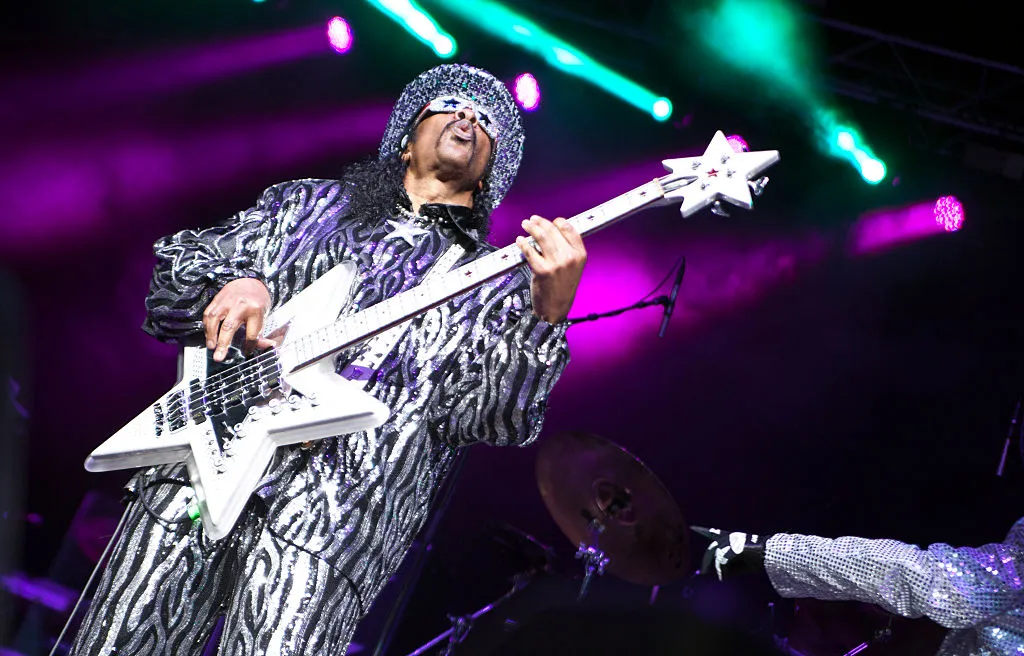 In the early 1970s, funk icon Bootsy Collins began to rise to fame playing along with artists such as James Brown. Collins worked on tracks such as "Soul Power" and "Power Bad" with Brown, which helped to make a name for himself.
It wasn't long before Collins joined up with George Clinton's band called the Parliament-Funkadelic, which established him as one of the great funk bassists and musicians of his time. He also had his own band, Bootsy's Rubber Band. Collins was later inducted into the Rock and Roll Hall of Fame in 1997, along with 15 other musicians in Parliament-Funkadelic.
Charles Mingus Is A Jazz Legend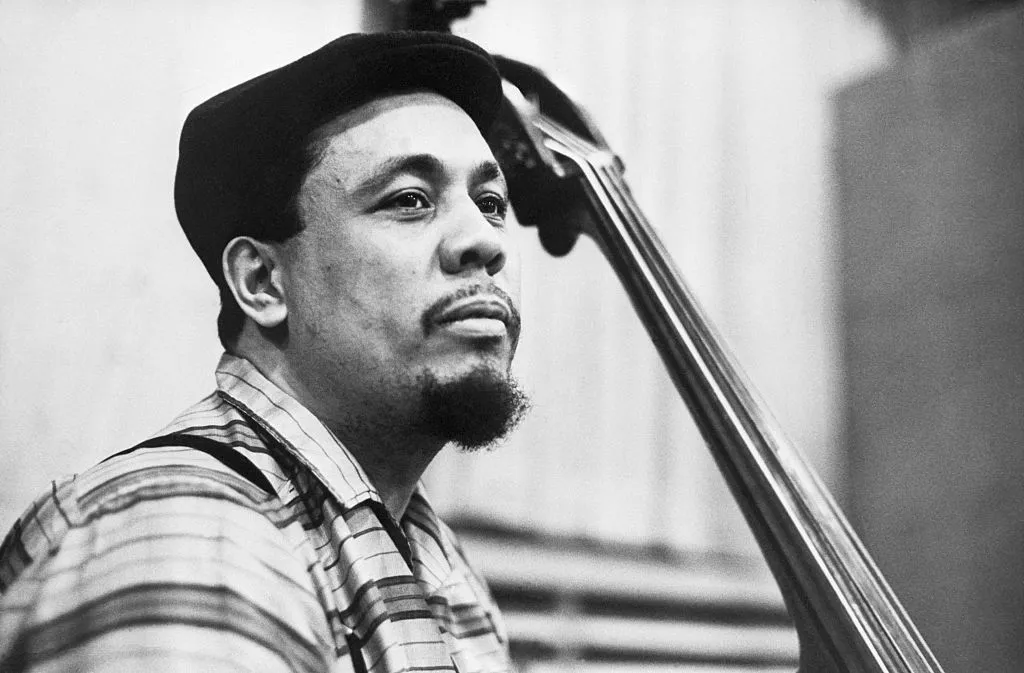 Coming into popularity in the 1940s and 50s, Charles Mingus is a double bassist, pianist, and composer. He was big on improvisation, and his skills both as a bassist and a composer have earned him the title of one of the greatest jazz musicians and composers of all time. He had a career that spanned over three decades, collaborating with artists such as Louis Armstrong, Duke Ellington, Dizzy Gillespie, and more.
After he passed away in 1979, the Library of Congress took his collection of papers and recordings which they described as "the most important acquisition of a manuscript collection relating to jazz in the Library's history".
Steve Harris Has Stuck With Iron Maiden Since The Beginning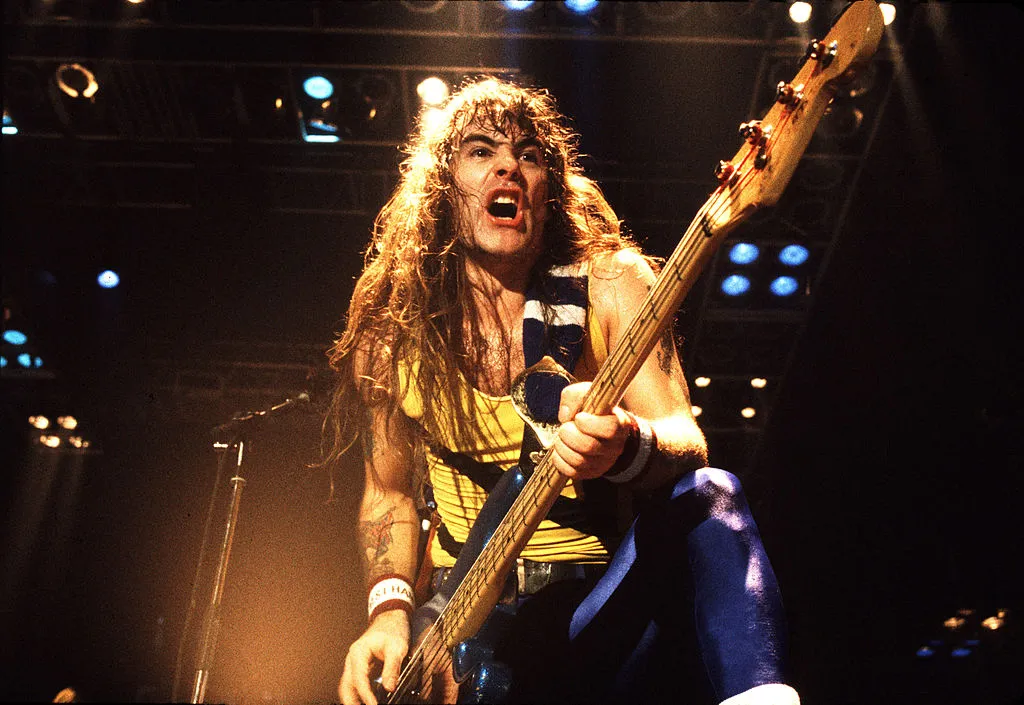 Steve Harris has been the only constant member of the metal band Iron Maiden and has been with the group since 1975. He acts as the bassist, backup vocalist, and primary songwriter for the group, and has also been known to play the keyboard at times.
Harris' style while playing the bass has been described as a "gallop," which is noticeable on songs such as "The Trooper," "Run to the Hills," among others. He is regarded as one of the best bass players to ever come out of the metal genre.
Geezer Butler Is A Busy Bassist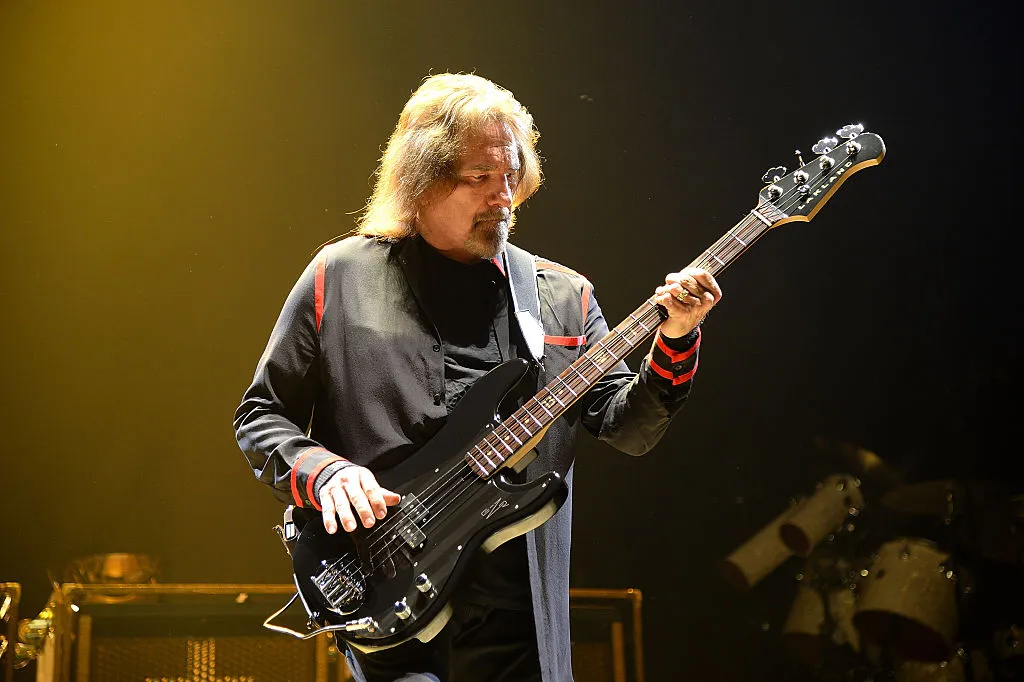 Terrance Michael Joseph Butler, otherwise known as "Geezer Butler," is the bassist and primary lyricist of the heavy metal group Black Sabbath. Before Black Sabbath, Butler played rhythm guitar, citing John Lennon as an influence.
When Black Sabbath was formed, he decided to switch to bass so he didn't have to play with another guitarist. Although he played with Black Sabbath for some time, he also had several solo projects in the work. After Black Sabbath called it quits in 2017, Butler began to play bass for the group Deadland Ritual.
John Deacon Wrote Many Of Queen's Songs
Best known for playing in the band Queen, John Deacon provided rock and roll with some of its most recognizable bass riffs such as "Another One Bites the Dust," "Under Pressure," and more. During his time in Queen, Deacon would regularly write songs and would have at least one credit on each album.
After the death of Freddie Mercury in 1991, Deacon began to decrease how often he would perform, only playing with the remaining members of Queen. Then, he retired from music in 1997 after recording "No-One But You (Only the Good Die Young)."
Chris Squire Played With Yes For 47 Years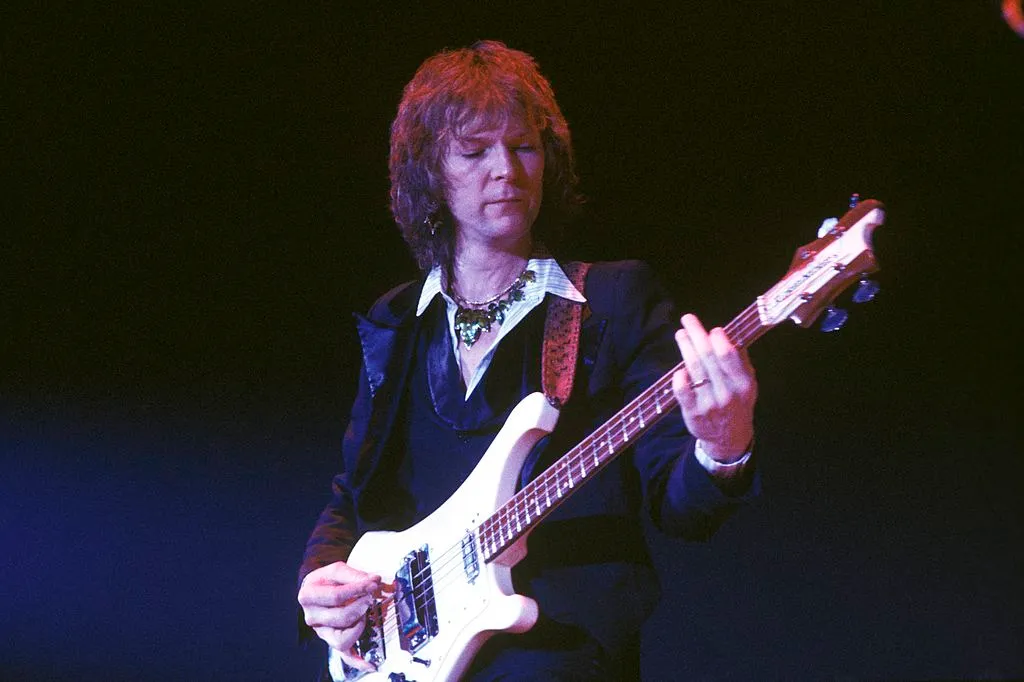 Chris Squire was a founding member, bass player, and singer/songwriter of the progressive rock group Yes. Squire was interested in music from a young age, enjoying the music at church before picking up the bass guitar when he was 16 years old.
When he was 20, he formed Yes in 1968 with Jon Anderson, and remained the only bassist for the next 47 years. His trademark bass was the Rickenbacker 4001, and his skill at the instrument has been revered by his contemporaries and younger generations.
Tim Commerford Is Still Going Strong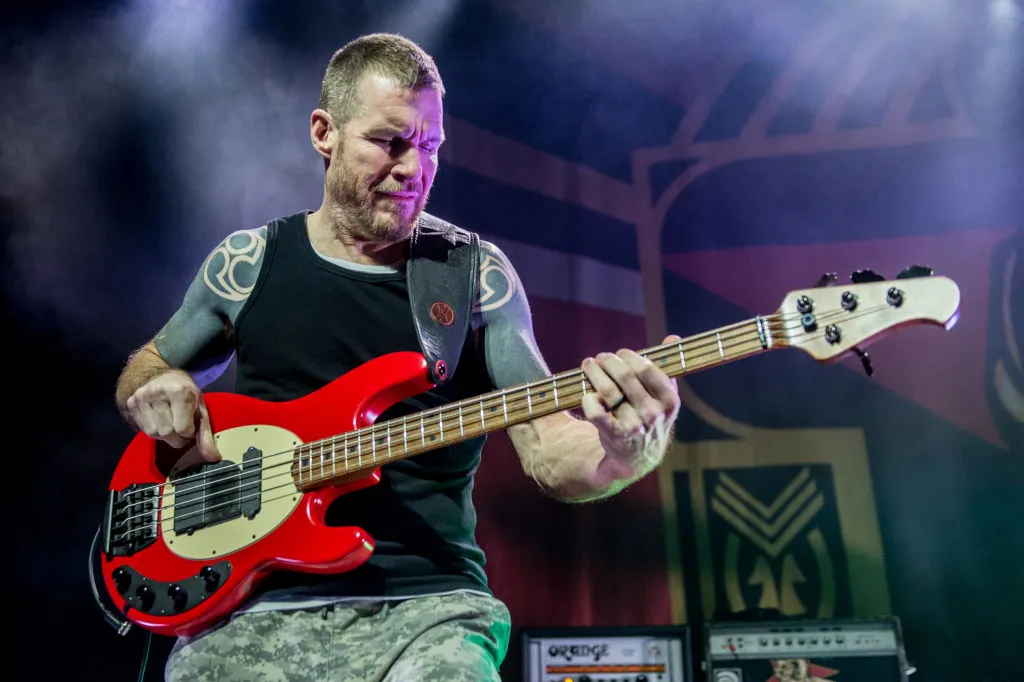 Tim Commerford was the bassist for the rock group Rage Against the Machine for several years, as well as for the supergroups Audioslave and Prophets of Rage. He's credited with helping give the bands he plays in extra power, which is what makes them sound so loud and emotional.
While people usually talk about guitarist Tom Morello when it comes to their music, Commerford recently made it onto the list of "20 Underrated Bass Guitarists" by Paste in 2014. Currently, he plays bass and sings for the groups Future Loser and WAKRAT.
James Jamerson Has Played On Countless Hits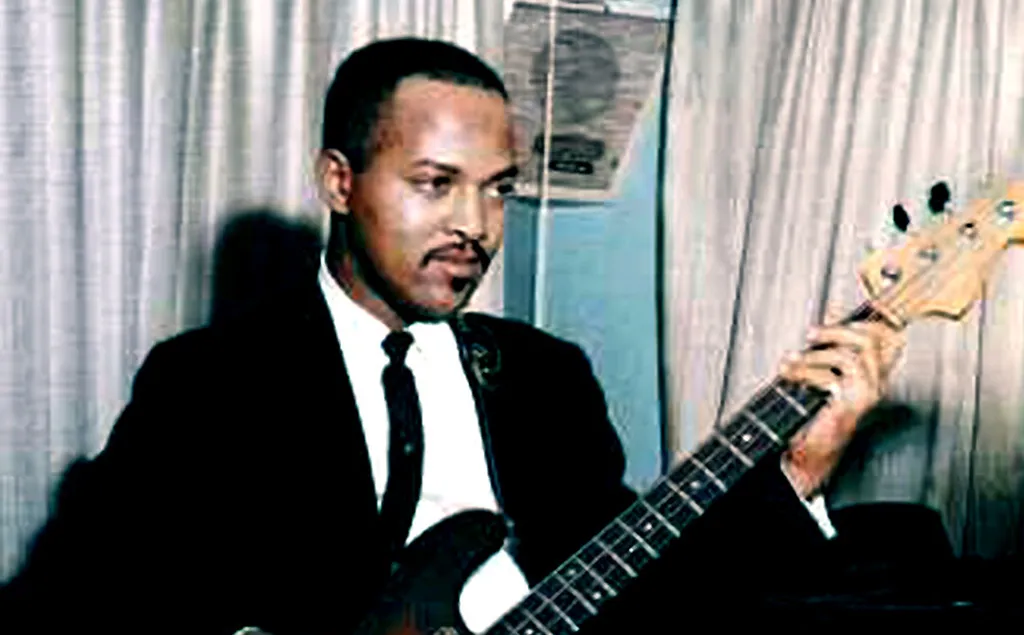 James Jamerson has gone down in history as the uncredited bass player on numerous different hits between the 1960s and 70s. However, because of his work on many of those albums and tracks, he has now been deemed one of the most influential bass players in modern music.
He was inducted into the Rock and Roll Hall of Fame in 2000, playing on 25 No.1 hits and almost 70 R&B No.1 hits. Bass Player magazine has even named his No.1 on their list of the most influential bassists of all time.
Billy Sheehan Has Been Voted The Best Numerous Times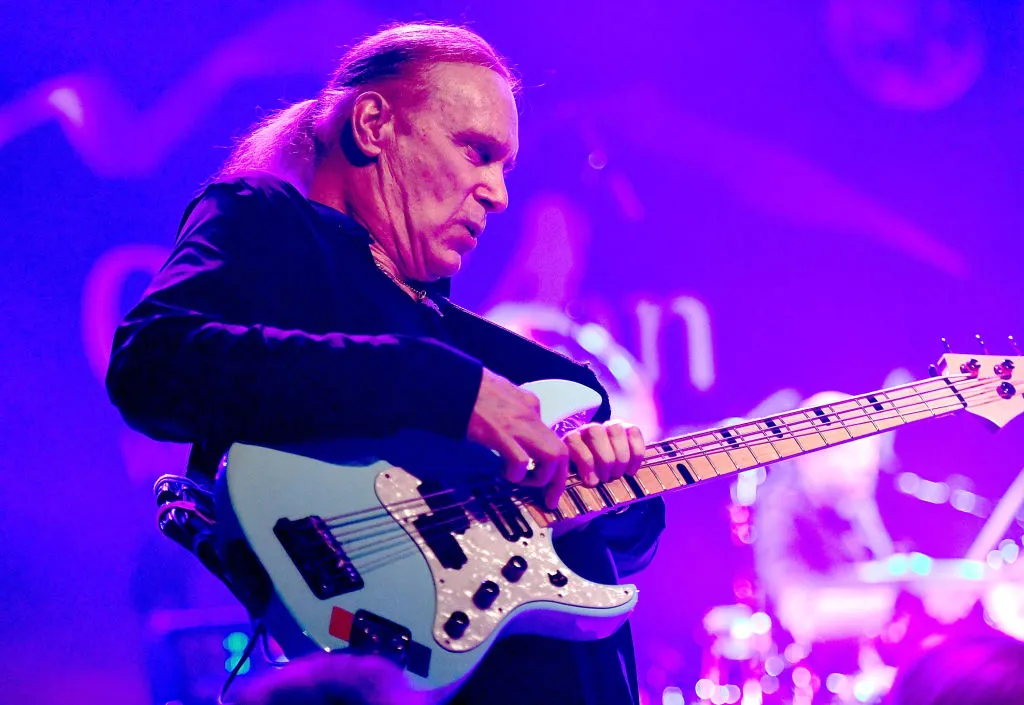 Although Billy Sheehan has most around a lot in the music industry, he has earned the "Best Rock Bass Player" on five different occasions according to Guitar Player. He is best-known for working with artists such as Steve Vai, David Lee Roth, The Winery Dogs, and more.
Some of the stylistic aspects of his playing include chording, two-hand tapping, "three finger picking," among other advanced skills with the bass. Although he can play all kinds of music, he specialized in rock and roll.
Carol Kaye Has Recorded Over 10,000 Songs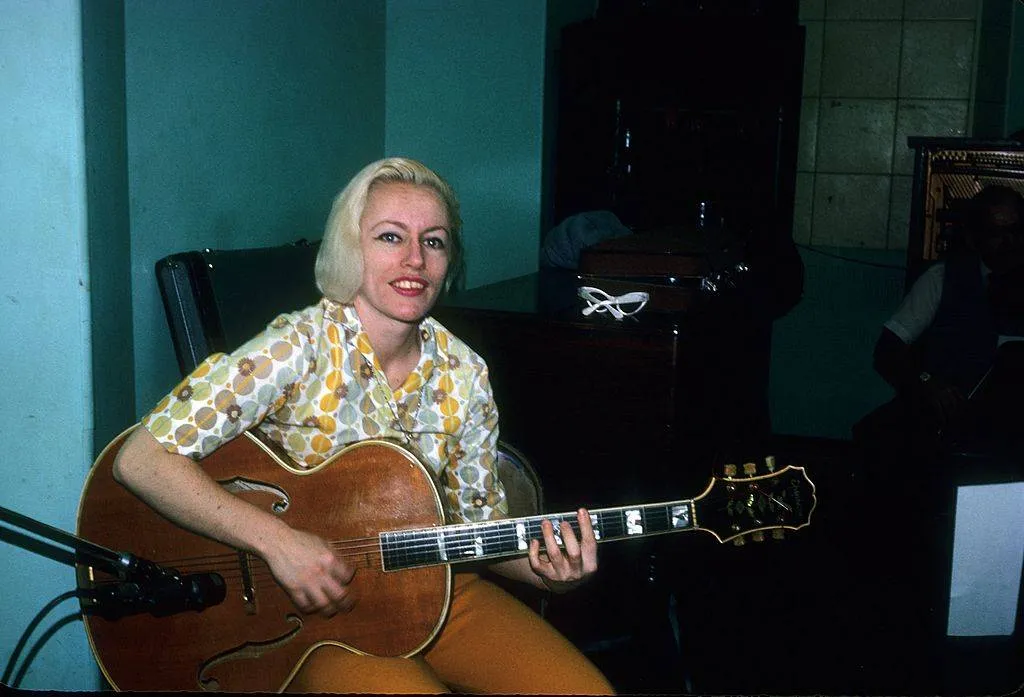 Over her 50 years in the music industry, bassist Carol Kaye is expected to have played on over an estimated 10,000 recordings. Although she started off playing the guitar, she later moved on to the bass after one session player didn't show up to a recording session.
She then became extremely sought after by musicians in need of a bass player, which led her to play on numerous big songs. She eventually moved onto soundtrack recording, eventually becoming part of a group known as the "Wrecking Crew."
John Myung "Warms Down" After Shows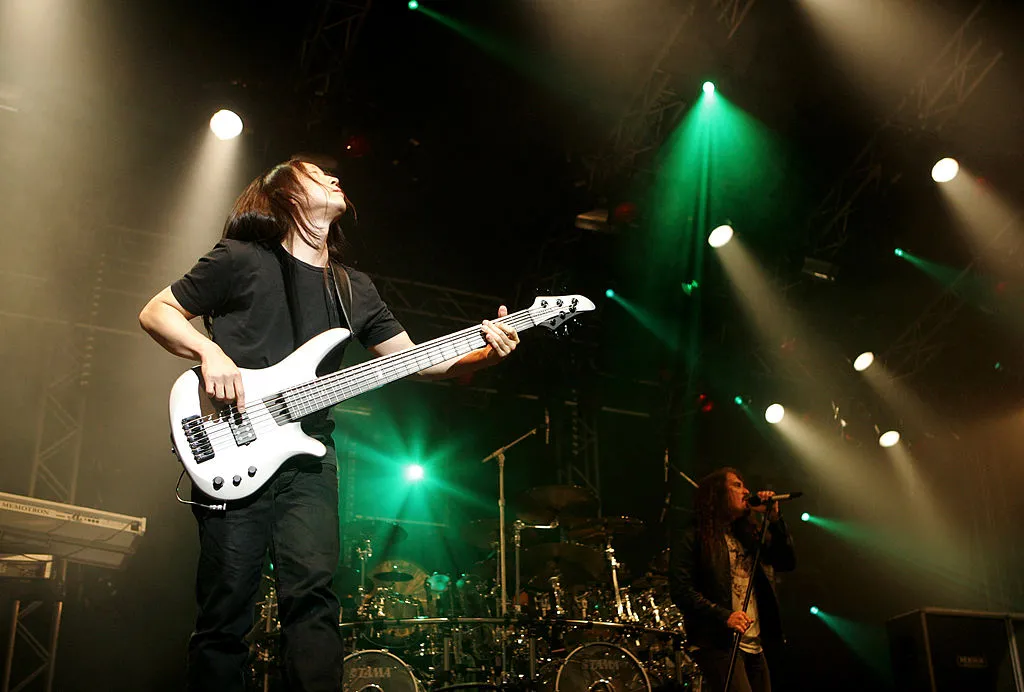 John Myung is a Korean-American bassist, as well as a founding member of the band Dream Theater. He started off playing the violin as a little boy, yet moved onto the bass when he was just 15 years old. After enrolling int the Berklee College of Music, he met Mike Portnoy and started an early version of Dream Theater.
Although he typically uses two or three fingers to play the strings, he has also been known to slap the bass strings as well. He is also known for his intense practice schedule and even warns down after shows.
Tony Levin Plays It All
Tony Levin is no ordinary bass player, he also plays the Chapman Stick, upright bass, along with the electric bass, synthesizer, and sings. He has played with numerous groups including King Crimson, Liquid Tension Experiment, Peter Gabriel, Projekt One, as well as his own band, Stick Men.
A known session musician in the 70s, he is assumed to have played on over 500 albums with artists such as Alice Cooper, Cher, John Lennon, Stevie Nicks, Pink Floyd, among others. He even invented modified drumstick fings to help him hit the strings better.
Robert Trujillo Was Inspired By Jaco Pastorius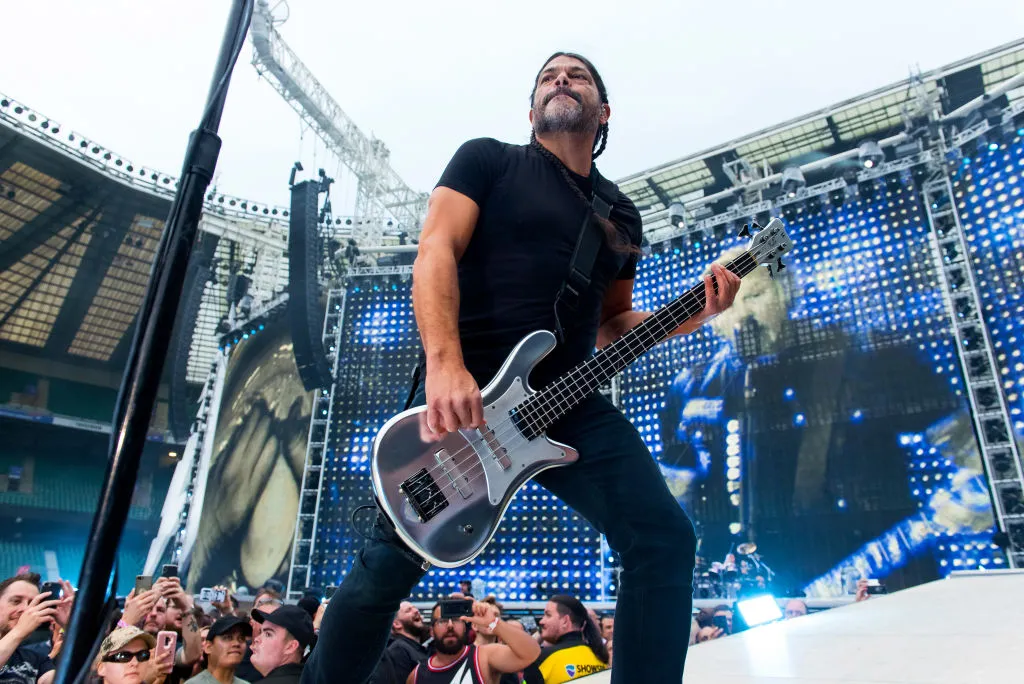 Since 2003, Robert Trujillo has been the bassist for the heavy metal band Metallica. However, before joining up with his current band, he was part of the group Suicidal Tendencies, Infectious Grooves, Black Label Society, and even Ozzy Osbourne. He got into playing bass after hearing Jaco Pastorius play for the first time.
He claims that "Jaco Pastorius was my hero growing up", and that the iconic jazz bassist changed his view of what the instrument could play: "Hearing him was like hearing Van Halen doing "Eruption" for the first time." That was a deciding moment in his life.
Mark King Is Still Collecting Awards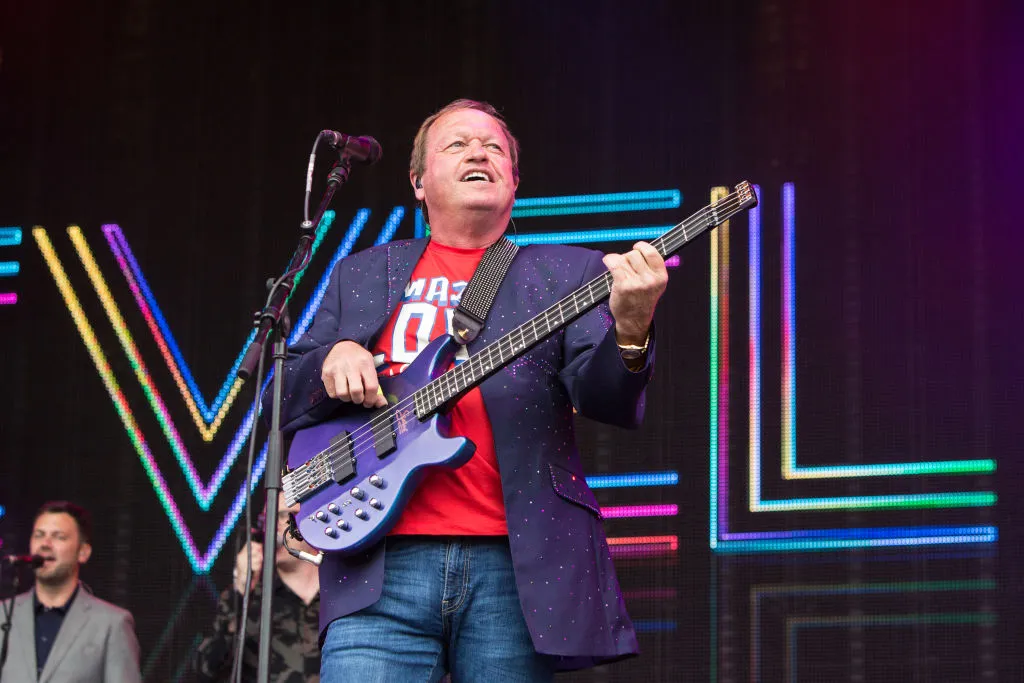 A renowned English musician, Mark King is famous for being the lead vocalist and bassists for the band Level 42. Known for his iconic style of "slapping the bass," he has been described as "the guy who put the slap in pop during the 80s" by MusicRadar.
However, even though his group Level 42 were more popular decades ago, he hasn't slowed down. He won the "Outer Limits" award are the 2017 Progressive Music Awards and a BASCA Gold Badge in 2015.
Phil Lynott Was A Man Of Many Talents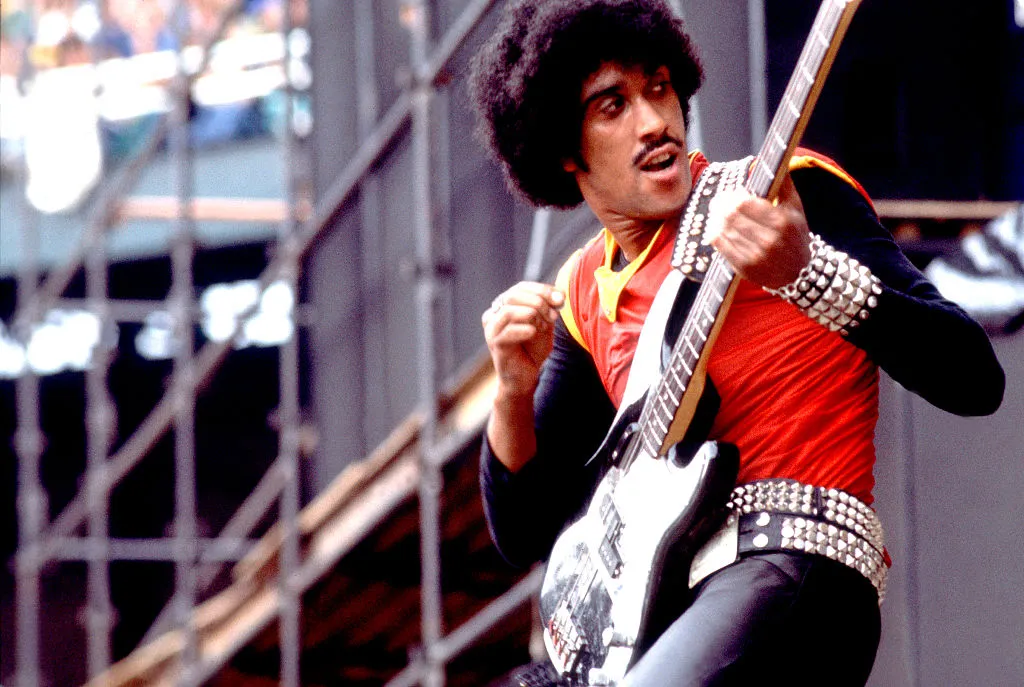 Phil Lynott is honored for being a founding member, songwriter, lead vocalist, and bassist for the Irish rock and roll group, Thin Lizzy. he was known for using a pick when playing the bass, while others might ordinarily use their fingers or slap the strings.
The band had several hits throughout the 1970s including "Jailbreak," "The Boys Are Back In Town," among others. Near the end of the 70s, he started his own solo project as well as fronted the group Grand Slam.
Mike Watt Has A Lifetime Achievement Award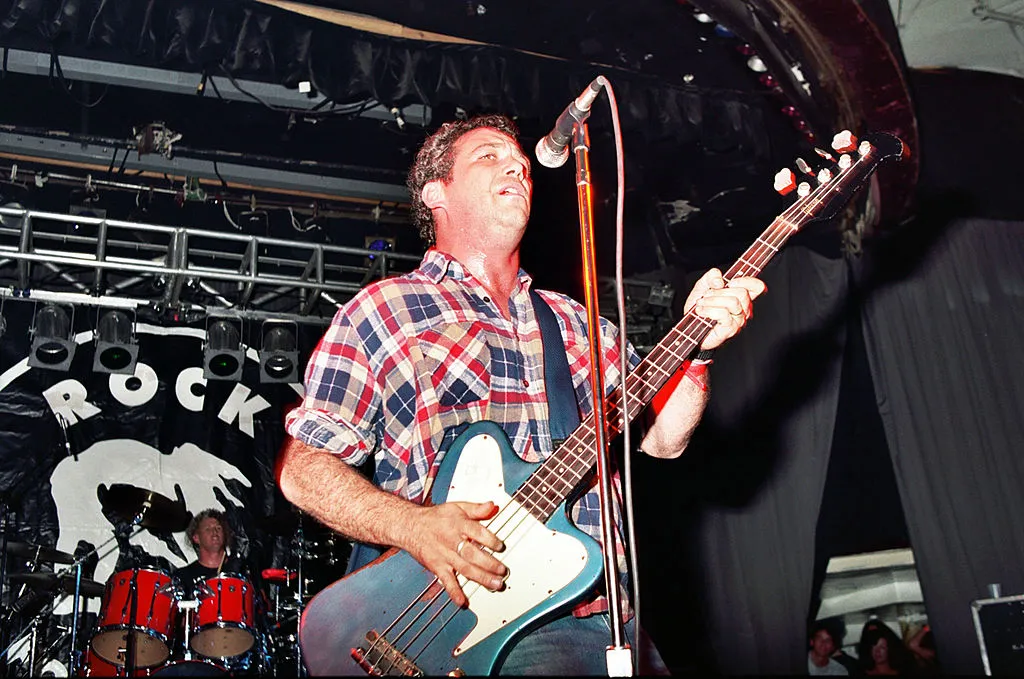 Mike Watt is not just a bass player, but also a vocalist and songwriter. He co-founded and played bass for the three bands Minutemen, Dos, and Firehose, yet was also the frontman for the supergroup Big Walnuts Yonder.
However, from 2003 to 2013, he played alongside Iggy Pop in the band the Stooges. CMJ New Music named him "one of the greatest bass players on the planet," and received a lifetime achievement award by Bass Player Magazine back in 2008.
Peter Hook Helped Change Music In England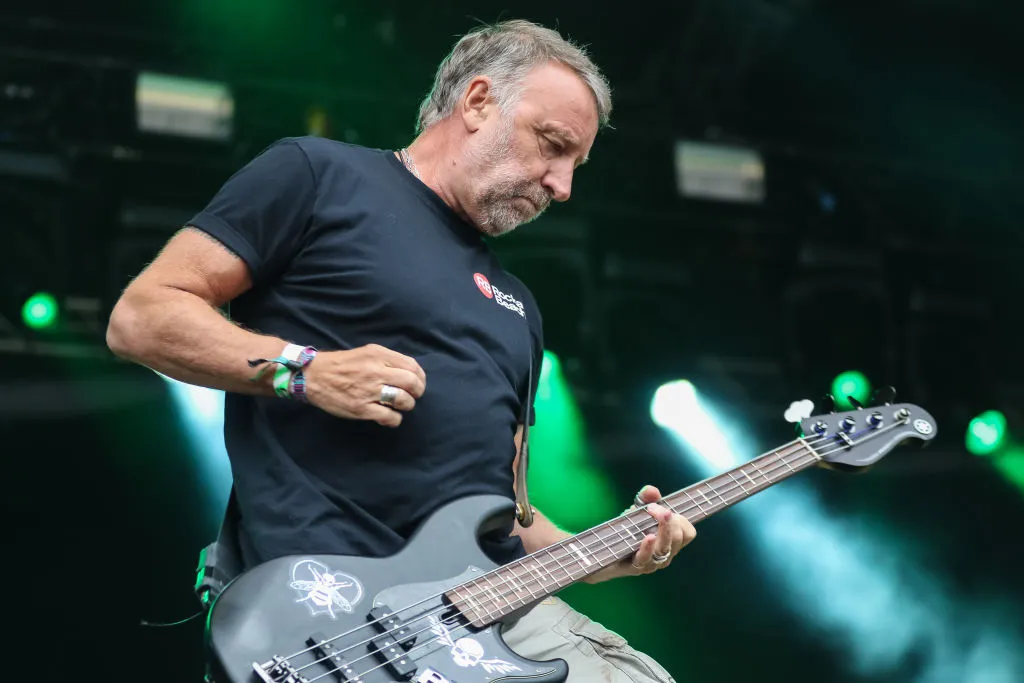 Peter Hook made a name for himself as a bassist playing in the English groups Joy Division and New Order. However, he is also a multi-instrumentalist and record producer. He formed Joy Division in 1976 and after the death of lead singer Ian Curtis, reformed the group under the name New Order.
On top of his work with Joy Division and New Order, he has also recorded with Revenge, Monaco, Freebass, and is now working with his own group, Peter Hook and the Light.
Berry Oakley Named His Bass The Tractor Bass
Ranked No.48 on Bass Players Magazine's list of The 100 Greatest Bass Players of All Times, Berry Oakley was the bassist and a founding member of the Allman Brothers Band. After playing in the group the second coming, he became a founding member with the Allman Brothers back in 1969.
His style of playing perfectly worked with the band's intense guitar solos, using a Fender Jazz Bass that he had nicknamed "The Tractor Bass." Unfortunately, he died in 1972 in a motorcycle, just one year after Duane Allman had.
Larry Graham Invented Slapping the Bass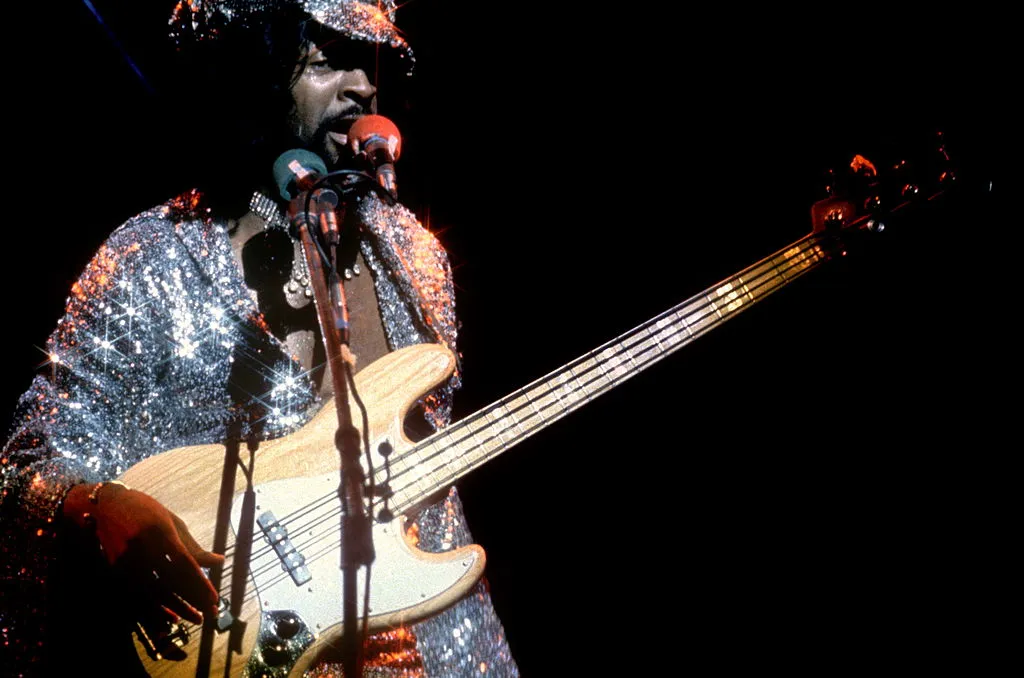 Larry Graham is the pioneer of the slap-pop style on the electric bass who played for the psychedelic soul/funk band Sly and the Family Stone from 1966 until 1972. He started the technique in order to keep the beat, saying, "I started thumping my thumb. It was the only way I could get the rhythmic sound."
Other musicians copied his "slap" bass style, including Bootsy Collins, Bernard Edwards, Louis Johnson, and Stanley Clarke. It's been carried across musical genres, including funk, R&B, and disco. After he left Sly and the Family Stone, he formed his own band, Graham Central Station.
Stanley Clarke Shined the Light on the Bass in Jazz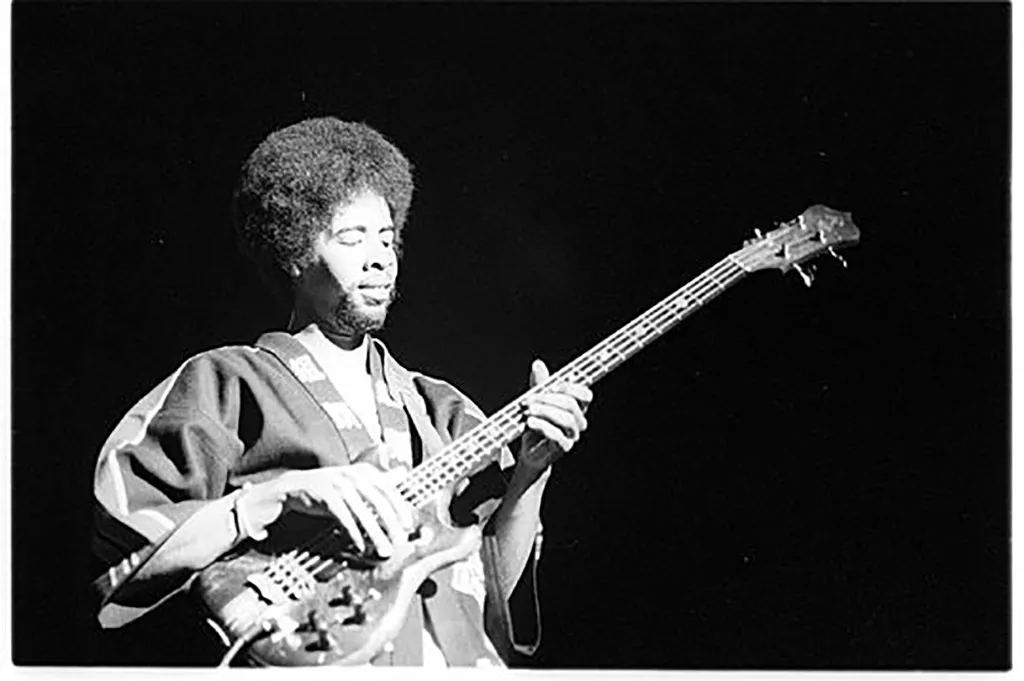 While the bass guitar was historically underplayed in jazz music, Stanley Clarke sought to change all that when he stepped on the stage. A founding member of Return to Forever, one of the first jazz fusion bands, Clarke looked to switch things up. When playing the electric bass, Clarke angled the fingerboard so that it would be more upright, like a standup bass. He hooked his wrist downward with his fingers partially underneath the strings.
Clarke's skills were so impressive, he received job offers from greats like Bill Evans, Miles Davis, and Ray Manzarek of the Doors. Surprisingly, he declined them all and stuck with his band until 1977.
Anthony Jackson Is An Innovator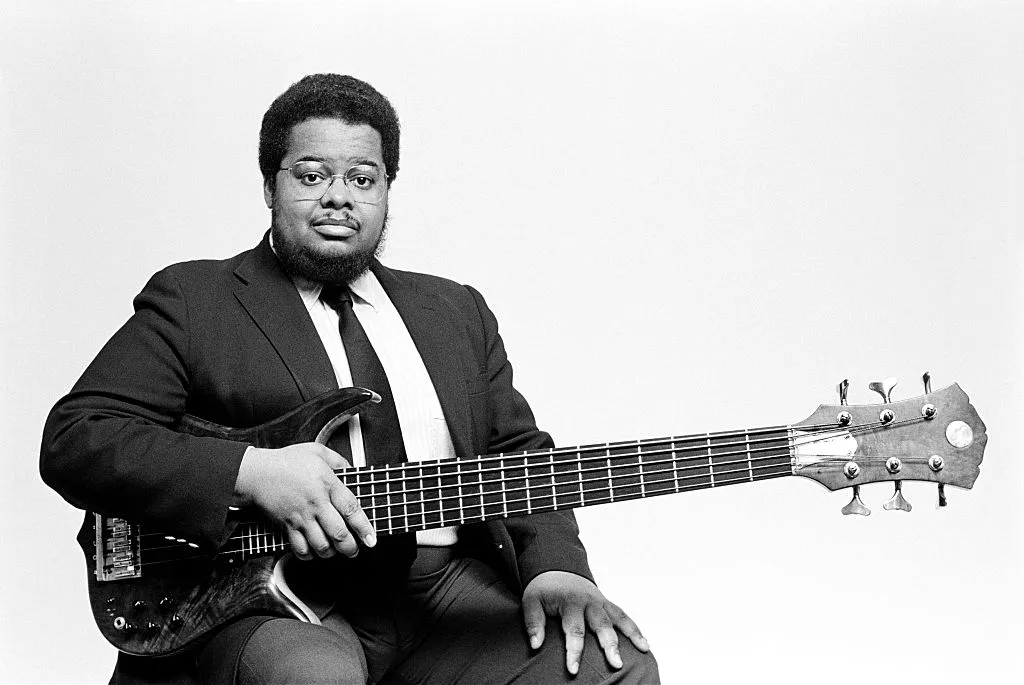 The list of best bass players of all time wouldn't be complete without mention of Anthony Jackson. In the early '70s, Jackson invented the six-string contrabass guitar, which opened the door for the range of possibilities the instrument had.
He was inspired to invent the contrabass when he became increasingly frustrated with the limitations of the standard four-string bass. Now 66-years-old, Jackson has performed in more than 30 countries and on more than 500 albums. He always performs sitting down.
Marcus Miller is a Legend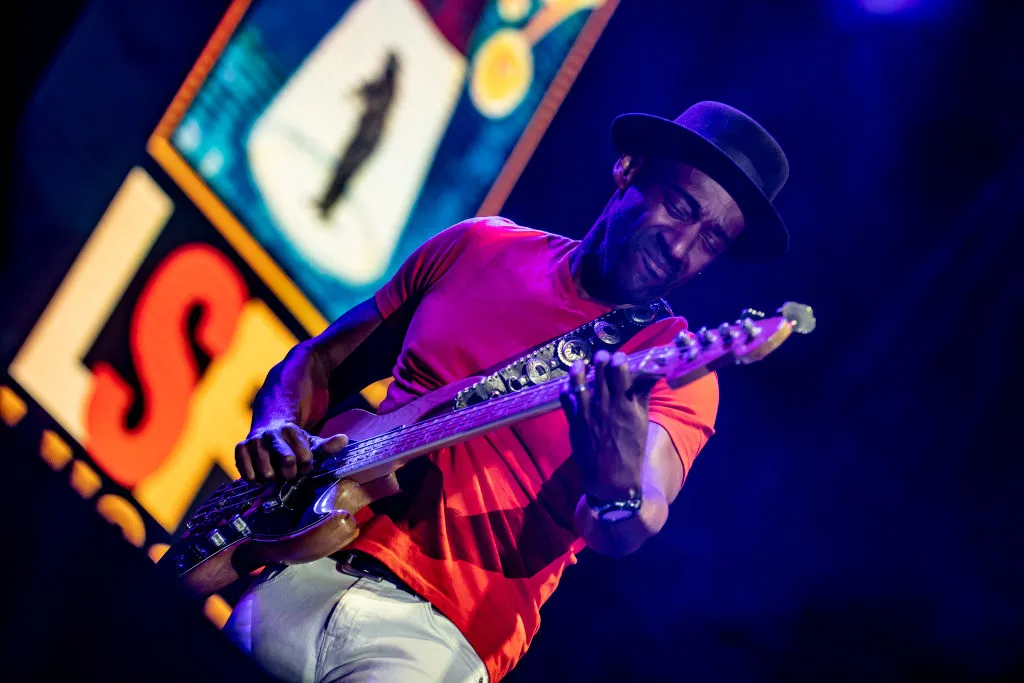 A Brooklyn native raised in a musical family, Marcus Miller broke into the New York City music scene at a young age. His wide range of talents was recognized early on, and he went on to become a Grammy-winning composer, producer, and a multi-instrumentalist.
He's played the bass guitar on the albums of icons, including Mariah Carey, Frank Sinatra, Aretha Franklin, and Elton John. Miller co-wrote several songs on Miles Davis' album Tutu and held the spot as the house band bass player for Sunday Night on NBC.
Chuck Rainey Was the Go-To Guy For A Session Bass Player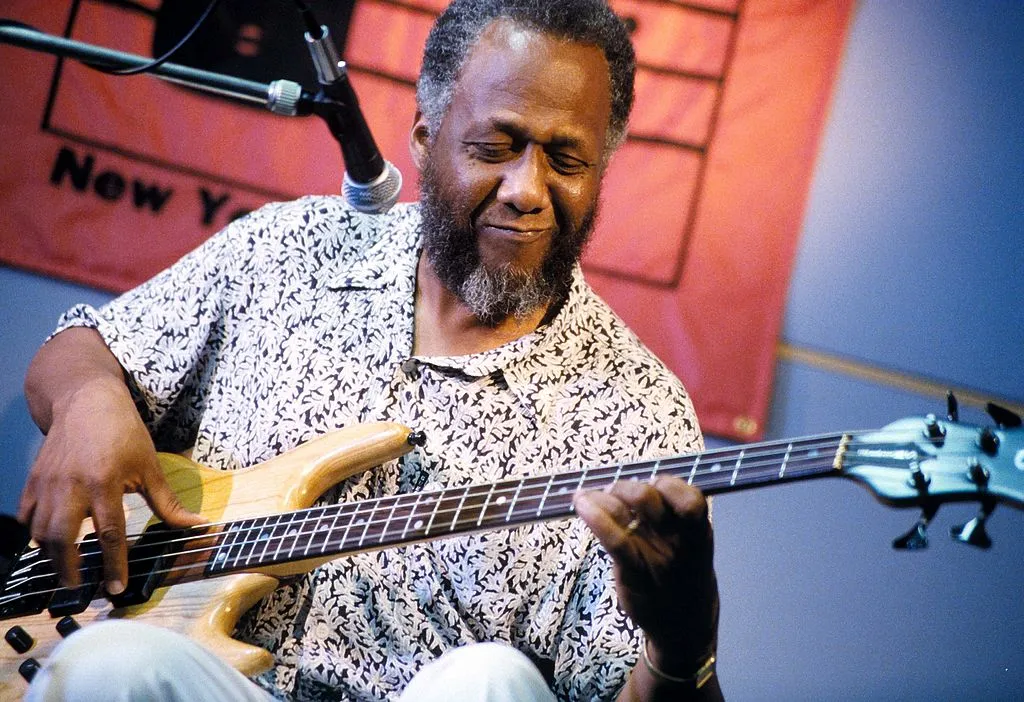 Chuck Rainey is a talented musician who can pick up a wide range of instruments, including the violin, piano, and trumpet, but most music fans recognize him as an incredible bass player. Rainey established himself as one of New York City's first call session bass guitarists in the early 1970s. The long list of tracks he played on in studios is staggering.
While others on this list were known as innovators, Rainey saw the importance of studying the fundamentals of music theory and found classic bass guitar style the most appealing. He's played alongside greats like Marvin Gaye, Steely Dan, Bobbi Humphrey, and Quincy Jones.
Jack Casady Is One Of The Best Bass Players in San Francisco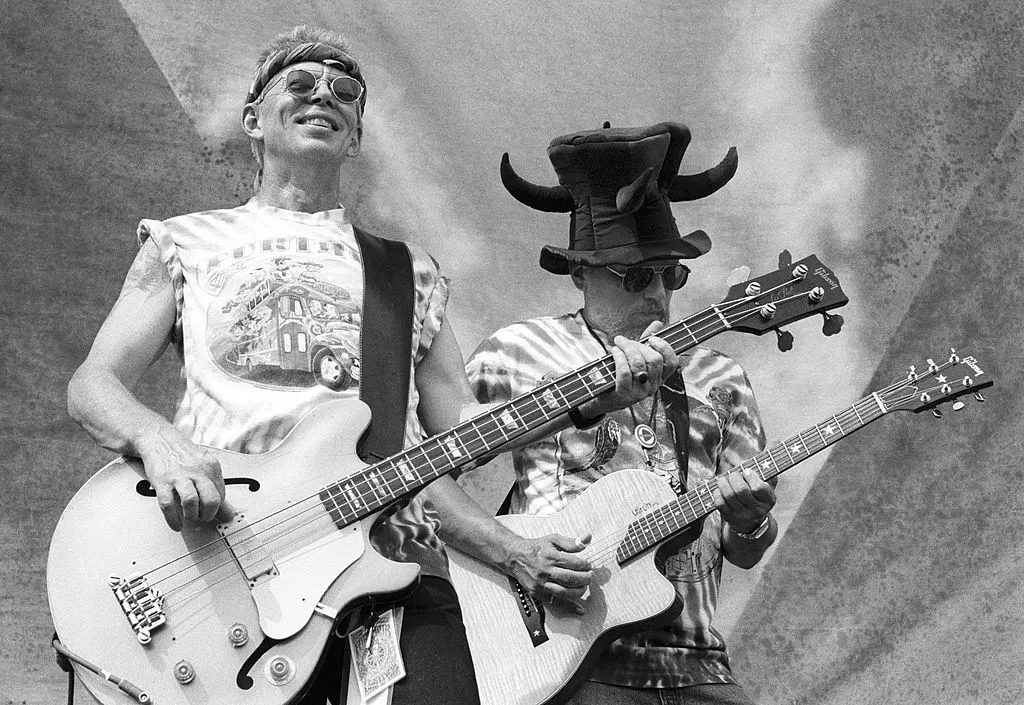 Jack Casady is best known as the bass guitarist for Hot Tuna and Jefferson Airplane, replacing original guitarist Bob Harvey. Casady's style includes a unique approach to the walking line style, which is best depicted in Airplane's live album, Bless Its Pointed Little Head.
Of course, one of his most noteworthy performances includes playing on Jefferson Airplane's "White Rabbit" track and performing live on stage with Jimi Hendrix in 1968. He still performs with Hot Tuna today.
One Of The Most Decorated Bass Players: Verdine White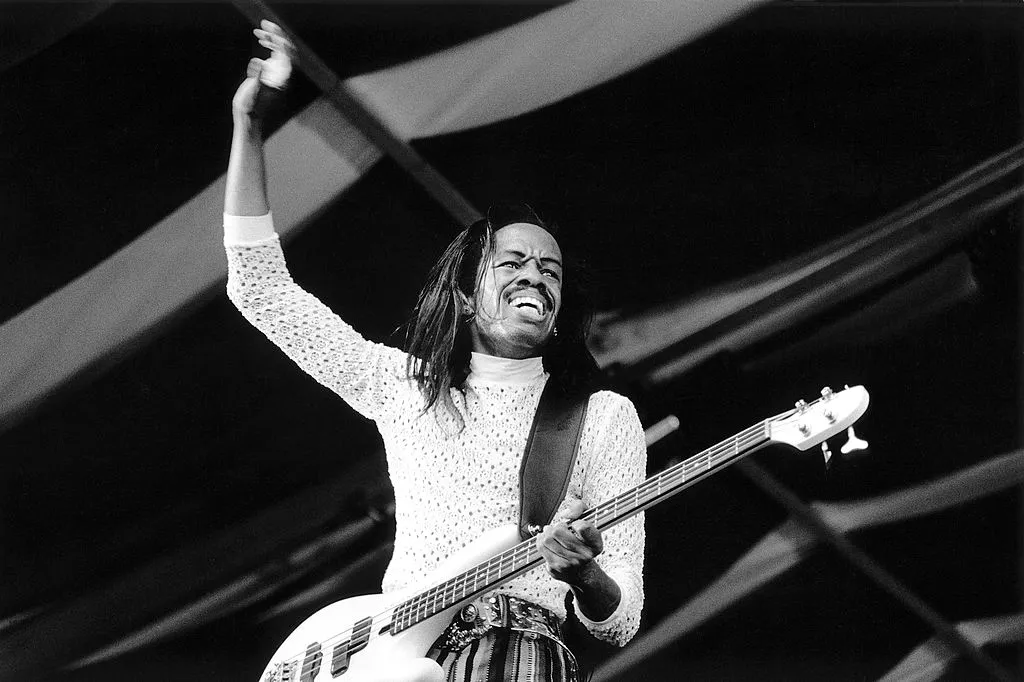 Bass player Verdine White is best known for playing in the band Earth, Wind & Fire. He says that he learned everything that he knows about the bass from Louis Satterfield and was inspired by James Jamerson, Paul McCartney, and Gary Karr. He started his career working the Chicago club scene with local bands and made it big once he moved to Los Angeles.
White has an incredible six Grammy Awards to his name and has been nominated seventeen times. Earth, Wind & Fire has more than 50 gold and platinum albums, selling over 90 million albums worldwide.
Stuart Hamm Does Live Sessions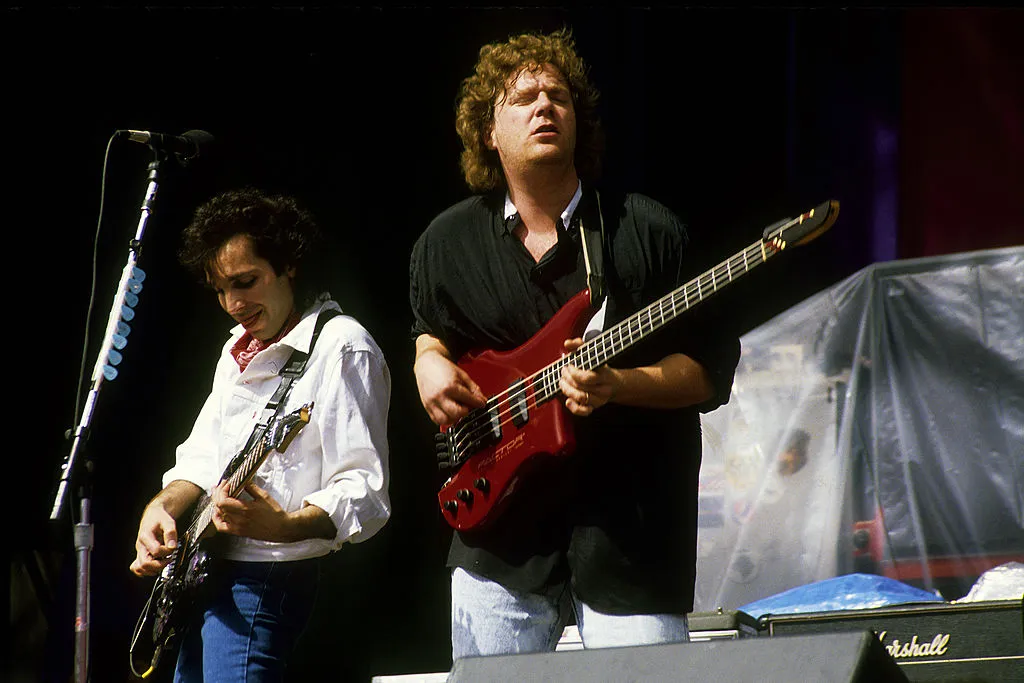 Stuart Hamm is an American bass player best known for his live sessions as well as his solo recordings. What also makes Hamm a unique player is his unconventional style. He has the ability to blend numerous genres through the use of his bass, as well as can make his instrument sound like just about any other instruments on stage.
He's also respected for his two-hand slapping technique which is most recognizable on his solo albums and the instructional videos that he makes and sells.
Justin Chancellor Went From Peach To Tool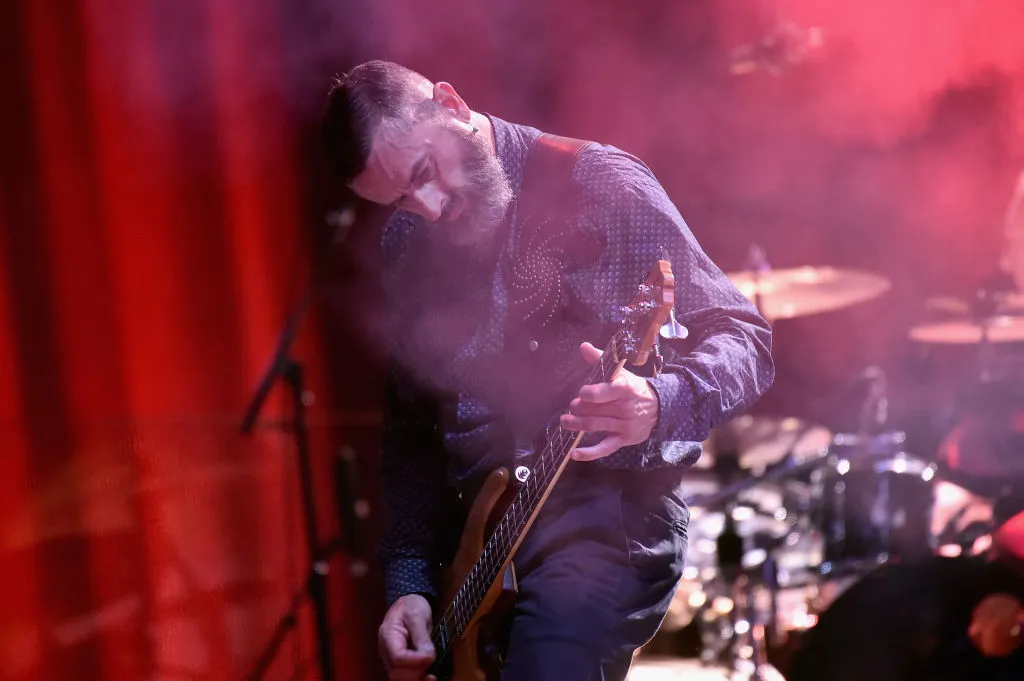 Justin Chancellor once played for the band Peach, yet is now mostly associated with the progressive metal band, Tool. He began playing bass when he was young in school for the and Slice of Life. After years of practicing and playing, he went on to play with the band Peach.
Although Peach and Tool would support one another, eventually Chancellor chose to play with Tool where he has remained since. Yet, he has helped out some other bands and done some session work when needed.
David Ellefson Is A Megadeth Veteran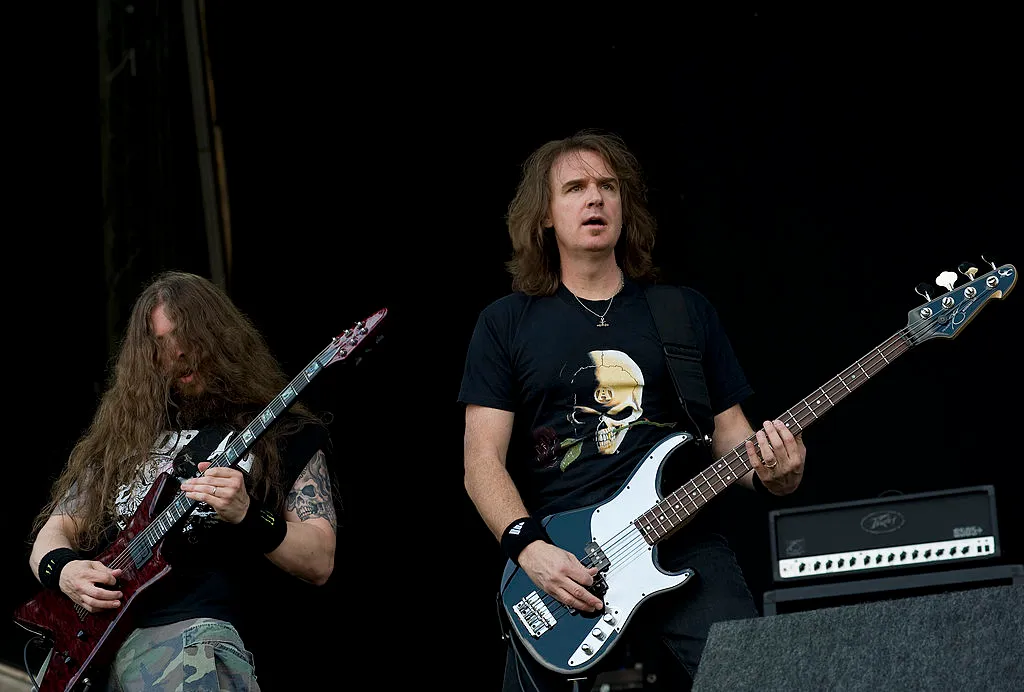 David Ellefson is the co-founder and second-longest member of the heavy metal band Megadeth, whom he played with from 1983 to 2002. He joined up once again to play with Megadeth in 2010. Besides playing with his band, he also has various side projects going on including F5, Temple of Brutality, Killing Machine, and Metal Allegiance.
In 2015, he went on to launch a record company called Ellefson Music Production, also known as EMP Label Group. He releases many of his side projects from his own label.
Duff McKagan Barely Played Bass Before His Big Break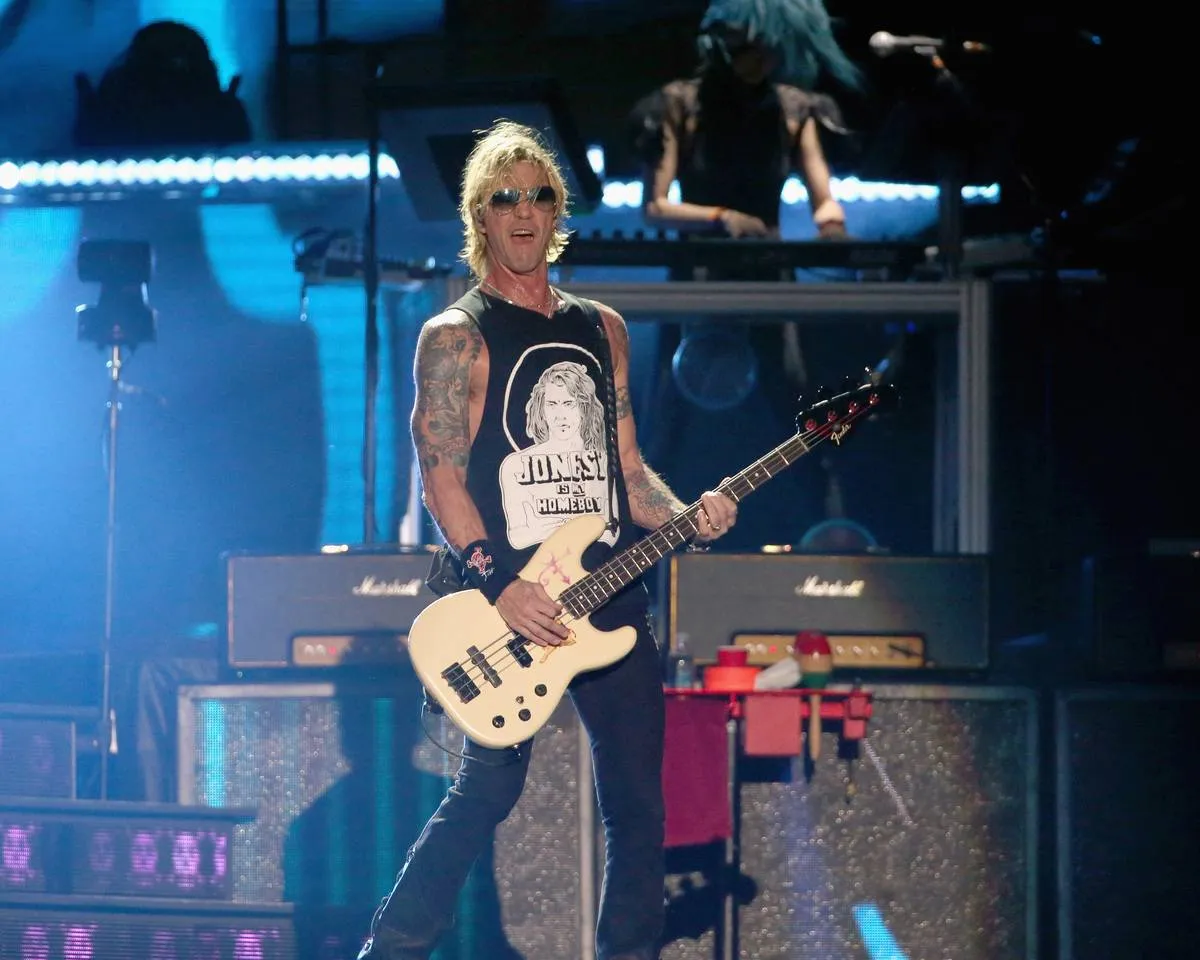 Before joining Guns N' Roses, now legendary bassist Duff McKagan had played bass. His skills were raw thanks to his education in the '80s punk scene, and his sound turned out to the perfect accompaniment to Axl Rose and Slash.
To learn to play bass, McKagan studied the greats - John Paul Jones, Paul Sominon, Barry Adamson, Prince, and Lemmy Kilmister. Despite being considered an icon, he stays humble, I don't know where I'm rated."
Kim Deal Helped Define The Sound Of The Pixies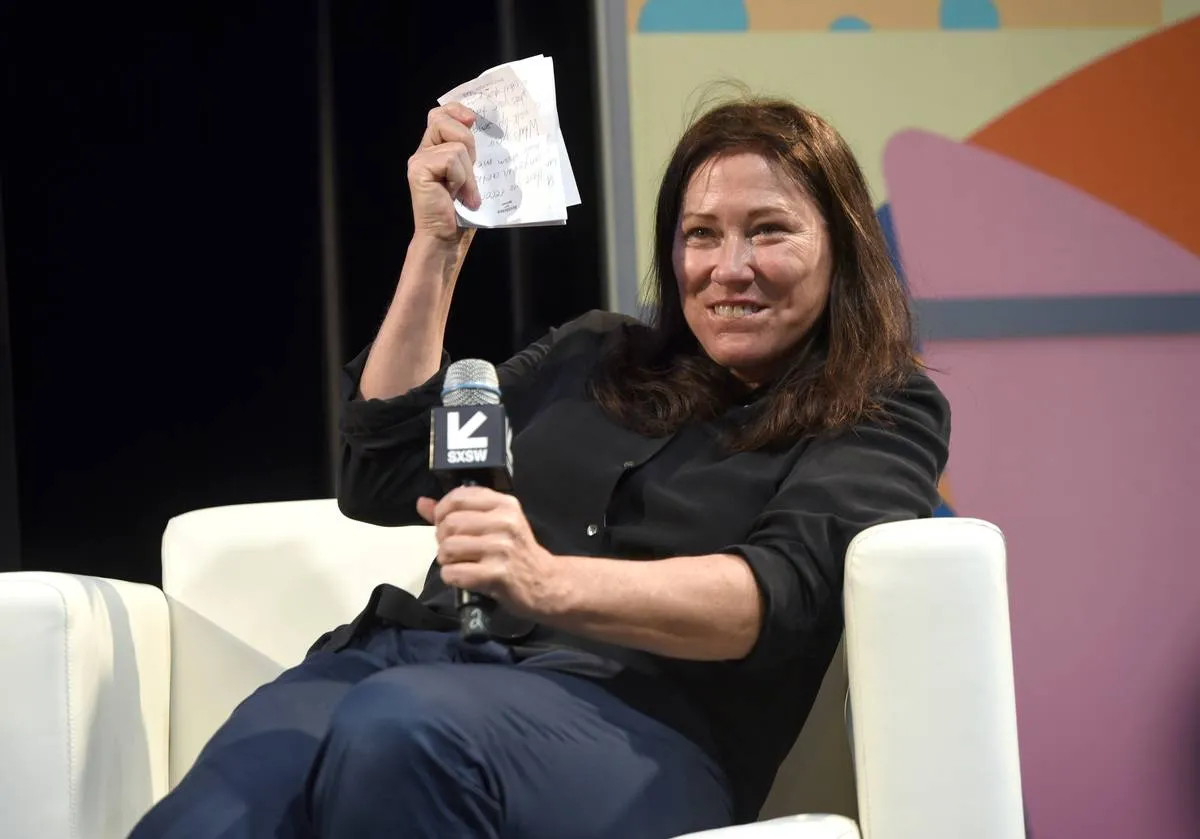 Prior to joining The Pixies, Kim Deal was a receptionist at a doctor's office. She noticed an ad in the Boston Phoenix about a band looking for a bassist, and the rest is history.
Once she joined The Pixies, Deal's playing chops, as well as her voice, helped define the sound of the band. Just imagine trying to listen to some songs with her playing or singing on the track!
Leland Sklar Is An Unsung Hero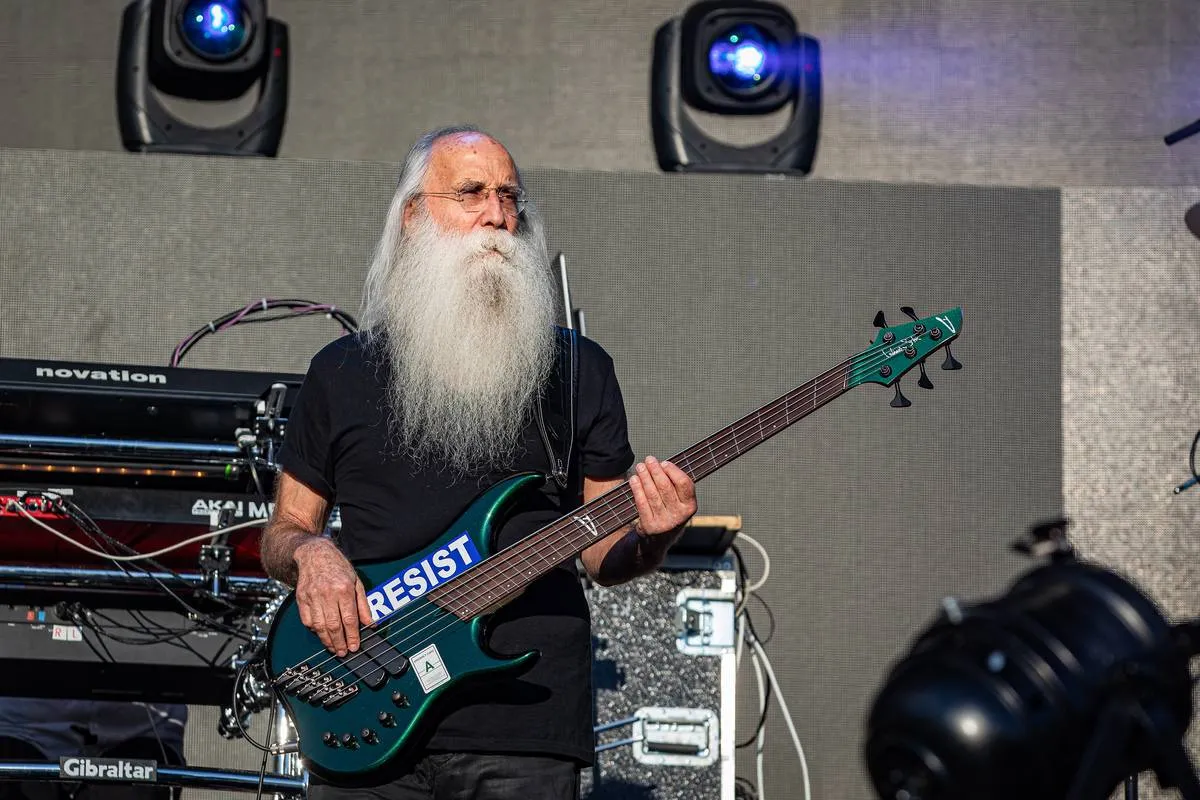 Leland Sklar may have played in his own band at some point, but it's his career as a studio bassist that lands him on this list. His influence on seventies rock is undeniable, even if you've never heard his name.
He said once about his chosen career path, "We understood that we were supporting them and accompanying them. We weren't pushing ourselves behind them, but we still crafted an identity."
Bass Came Naturally To George Porter Jr.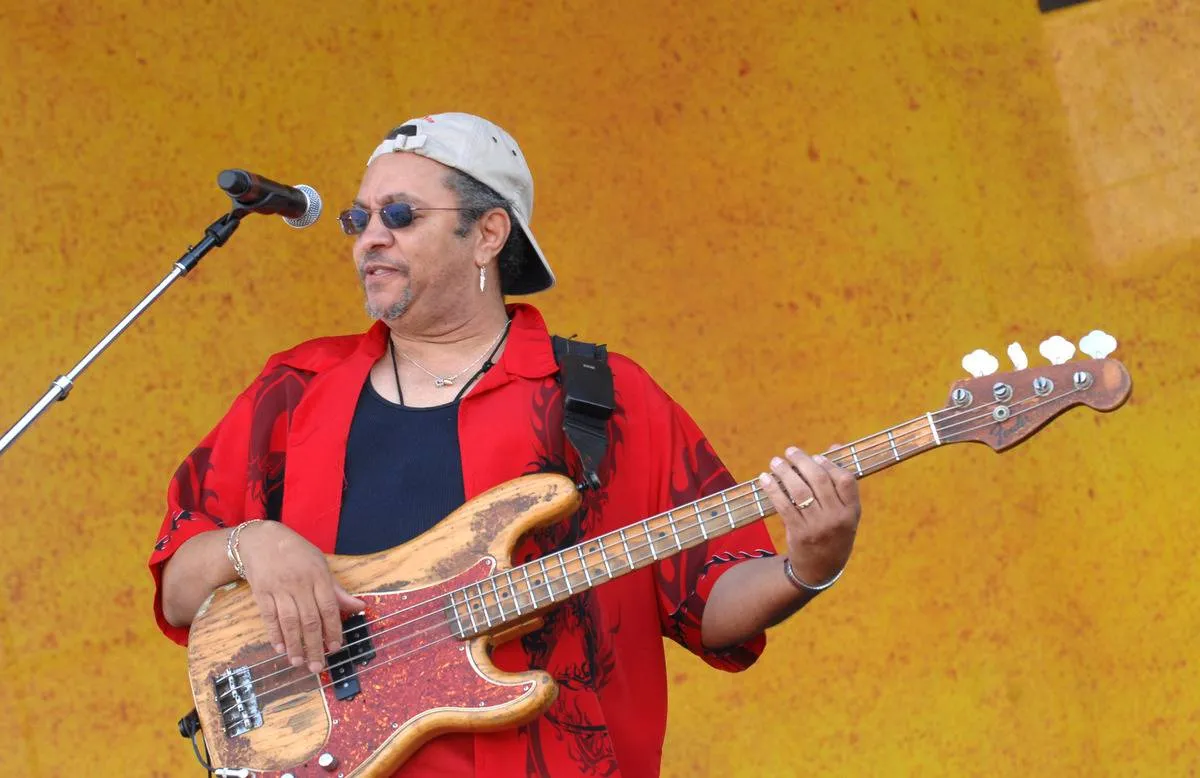 As a bassist with Meters, George Porter helped lead a genre revolution that would culminate with his bass lines being integrated into early hip hop. Interestingly enough, Porter didn't learn how to play bass by studying other players:
"You see, because I had studied classical guitar I knew the bass formula, although the songs I was playing in lessons were country & western songs... But I was learning how to play bass lines and chords at the same time. So, you know it was a natural thing that flowed from guitar when the time came."
Bill Black Played With Elvis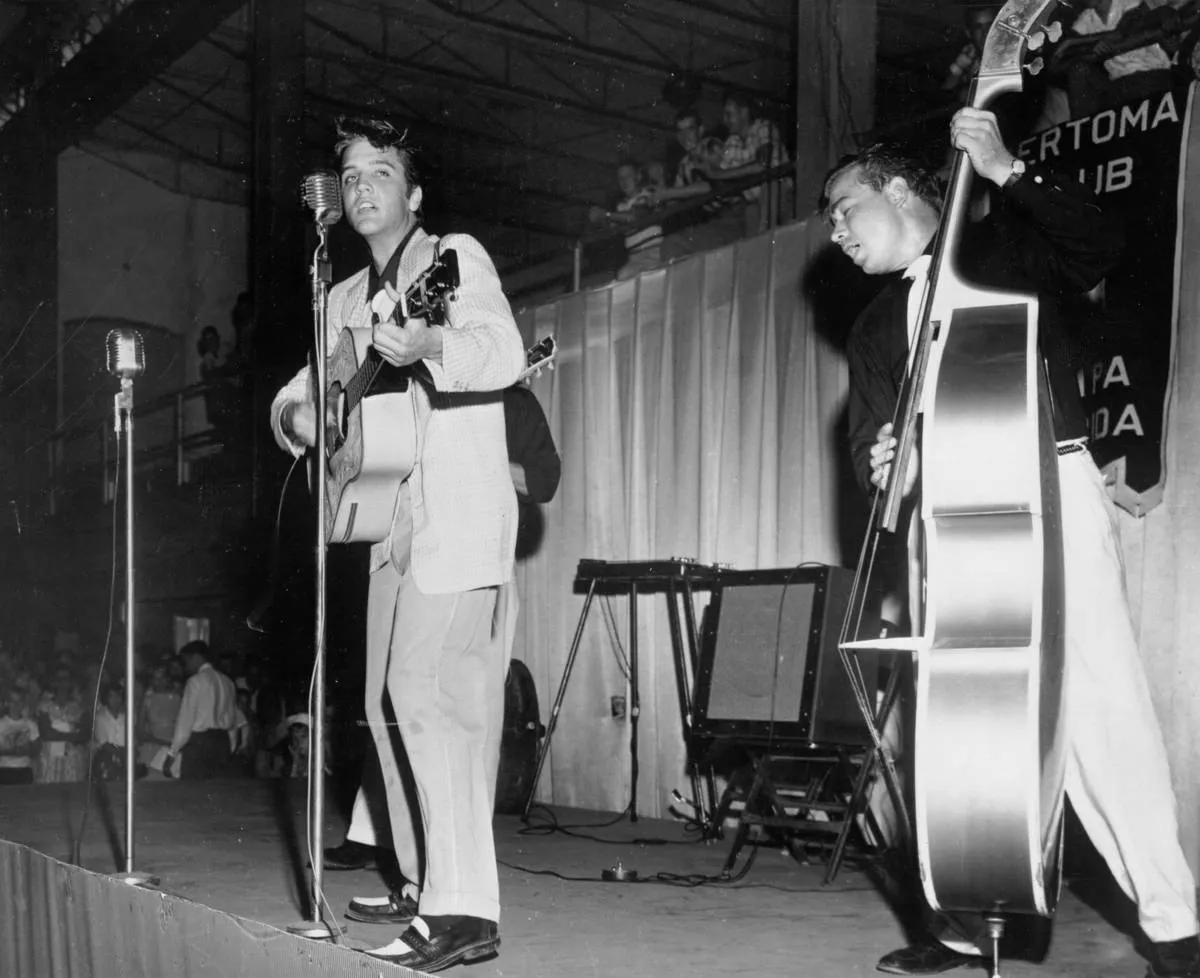 Bill Black was never the flashiest bassist, but he was one of the best. He helped introduce the "slap bass" playing technique to the music world and was able to play on stage during the early part of Elvis Pressley's career.
Paul McCartney was so impressed with Black's performance on "Heartbreak Hotel" he tracked down the original double bass session from the recording to give to Black as a gift.
Pino Palladino Made His Name In R&B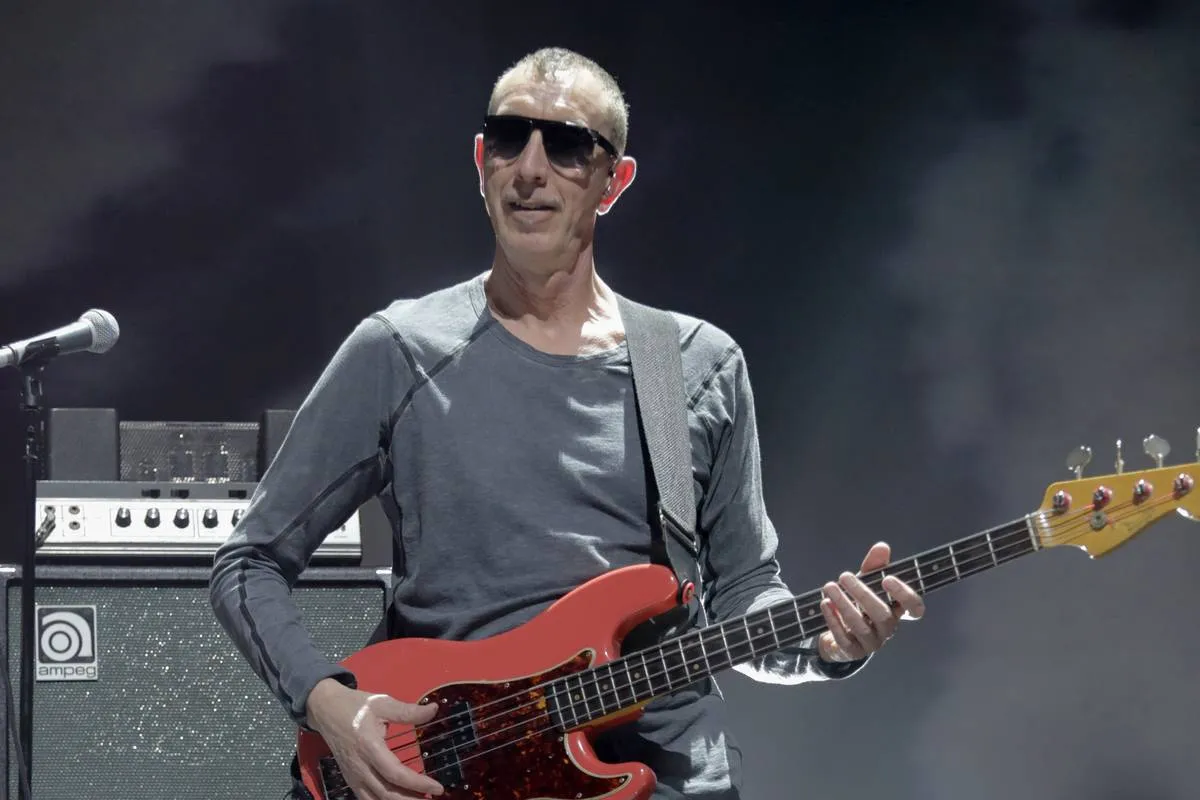 Today, Pino Palladino plays bass for The Who. That band isn't where he got his start, though, or even where he made a name for himself. Palladino was best known for his work in R&B, specifically with D'Angelo.
Palladino has also been lucky enough to share the stage with John Mayer, B.B. King, and Don Henley. Not a bad resume for someone who may have never heard of before seeing him appear on this list!