Hidden Messages And Symbolism Throughout The Royal Family's Wardrobe
When it comes to the royal family, it's safe to say everything is planned out, right down to what type of shoes they're going to wear for an event. But one thing many people don't take into consideration is the reason behind some of the royal family's wardrobe choices.
When it comes down to it, royal fashion, colors, prints, accessories, and sometimes even tiaras can have a significant meaning. For example, the Queen didn't wear vibrant colors for the love of bright purple but rather to stand out in a crowd. And that's not even the best-hidden meaning; there's so much more.
Prince Harry's Outfit Is a Bridge Between His Two Lives
The Commonwealth Service in March of 2020 was Prince Harry and Duchess Meghan's final outing as senior royals. And, as such, Harry chose an outfit to symbolize two separate aspects of his life -- his new beginning with Meghan, as well as his respect towards the Queen.
He opted for a powder blue tie, something that perfectly matched Queen Elizabeth's attire. But, fans of the royals noticed that his jacket was lined emerald green, a color that perfectly matched his wife's dress. Together, the two colors represent understanding, freedom, healing, and renewal. Considering the Duke and Duchess' choice to leave their roles, the colors make perfect sense.
The Queen Wore Bold And Vibrant Colors To Stand Out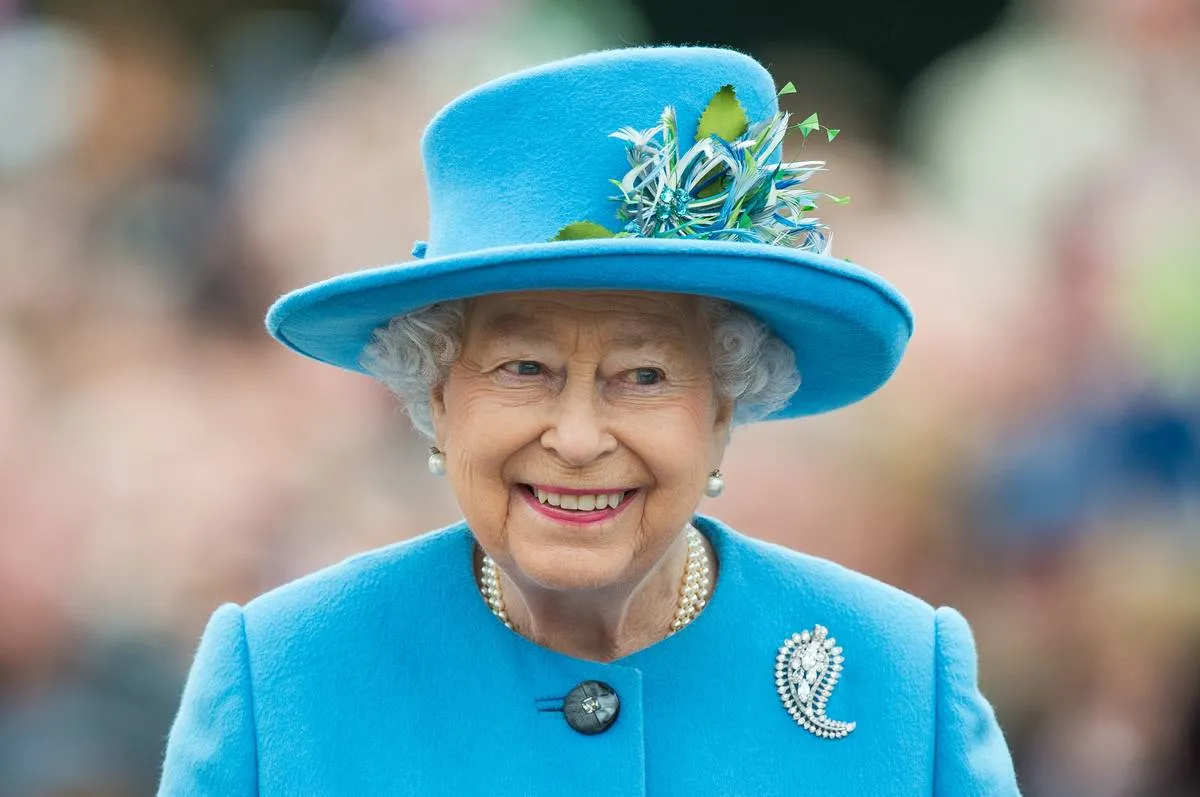 If you follow the royal family, then you've probably noticed a pattern when it came to the Queen's wardrobe choices. Queen Elizabeth tended to favor bold, vibrant, and in-your-face colors. But there was more to her fashion choices than her mere love of bright colors.
The Queen's daughter-in-law Sophie, Countess of Wessex, said in the 2016 documentary The Queen at 90 that the monarch wore vibrant colors to stand out. In the film, she said, "when she turns up somewhere, the crowds are two, three, four, 10, 15 deep, and someone wants to be able to say they saw a bit of the Queen's hat as she went past."
Duchess Kate's Jacket Showed An Unbreakable Bond
During the Commonwealth Service in 2020, Duchess Kate and Prince William's attire represented a few different things. The Cambridges united, wearing strikingly beautiful burgundy clothing. A color of which represents sophistication, warmth, and dignity. But that wasn't the only this fashion commentators noticed.
The article of clothing that caused a stir in the fashion world was actually Duchess Kate's jacket. It was a piece she had previously worn to a Christmas Day service in 2018, something the Sussexes also attended. The jacket was seen as a sign of her unbreakable bond with Prince Harry and Duchess Kate.
Diana's Clutch Bags Served A Purpose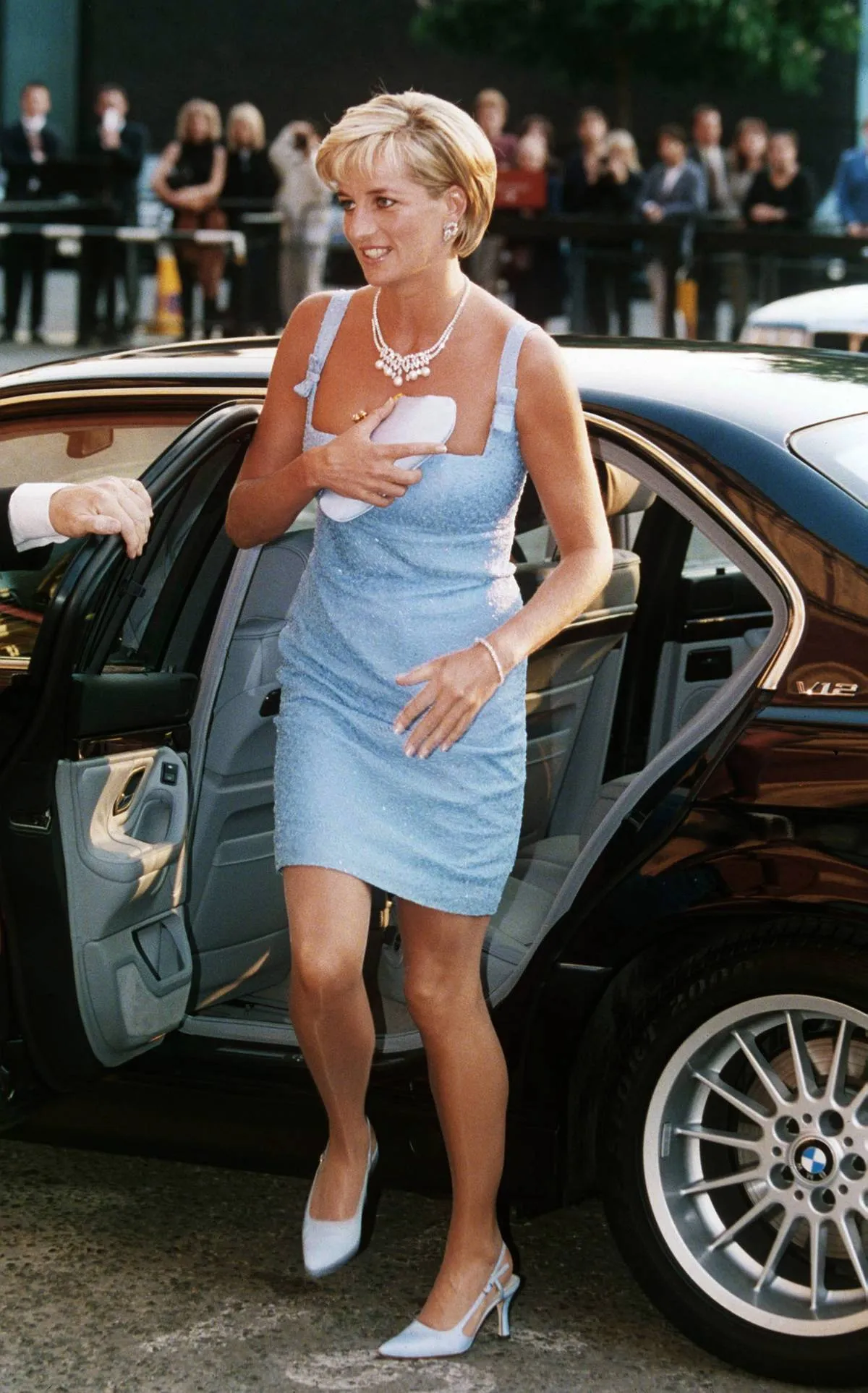 When you see women walking around with clutch bags, you probably don't think twice about it. But in the case of Princess Diana, she had a very specific reason for accessorizing with a clutch instead of a hand or shoulder bag. And it all came about after her divorce from Charles.
After the Prince and Princess split, Diana began to dress in a very "non-royal" manner with low-cut, sleeveless dresses. However, she was one of the most photographed women in the world, and to make sure she didn't accidentally show too much skin, she came up with a trick. hold a clutch bag over her chest!
Brown Outfits United The Three Royal Ladies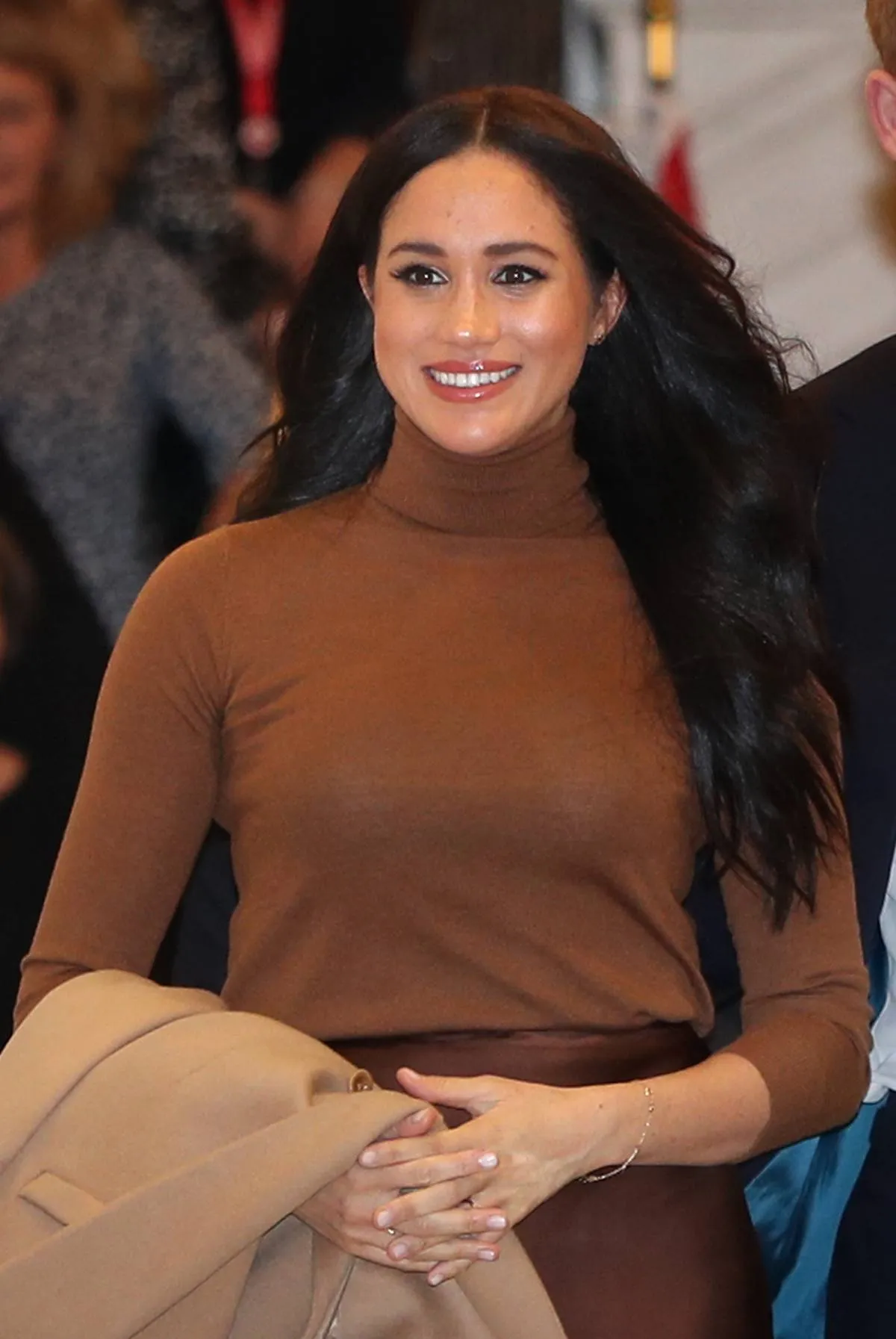 Who can forget that one day when the Queen, Duchess Kate, and Duchess Meghan all wore brown and beige outfits? It was a very unlikely color for the three royal women, all of whom typically dress in brighter palates, especially her royal highness.
While the ladies weren't seen together, the fact that they were all wearing the understated tones at their respective events didn't go unnoticed. For outsiders, the three royals wearing the same colors was a sign of unity among the family. Ironically, the unity also came during a hard time in the family, with the Duke and Duchess of Sussex announcing they were stepping back from royal duties.
Archie's Shawl Was Carrying On A Tradition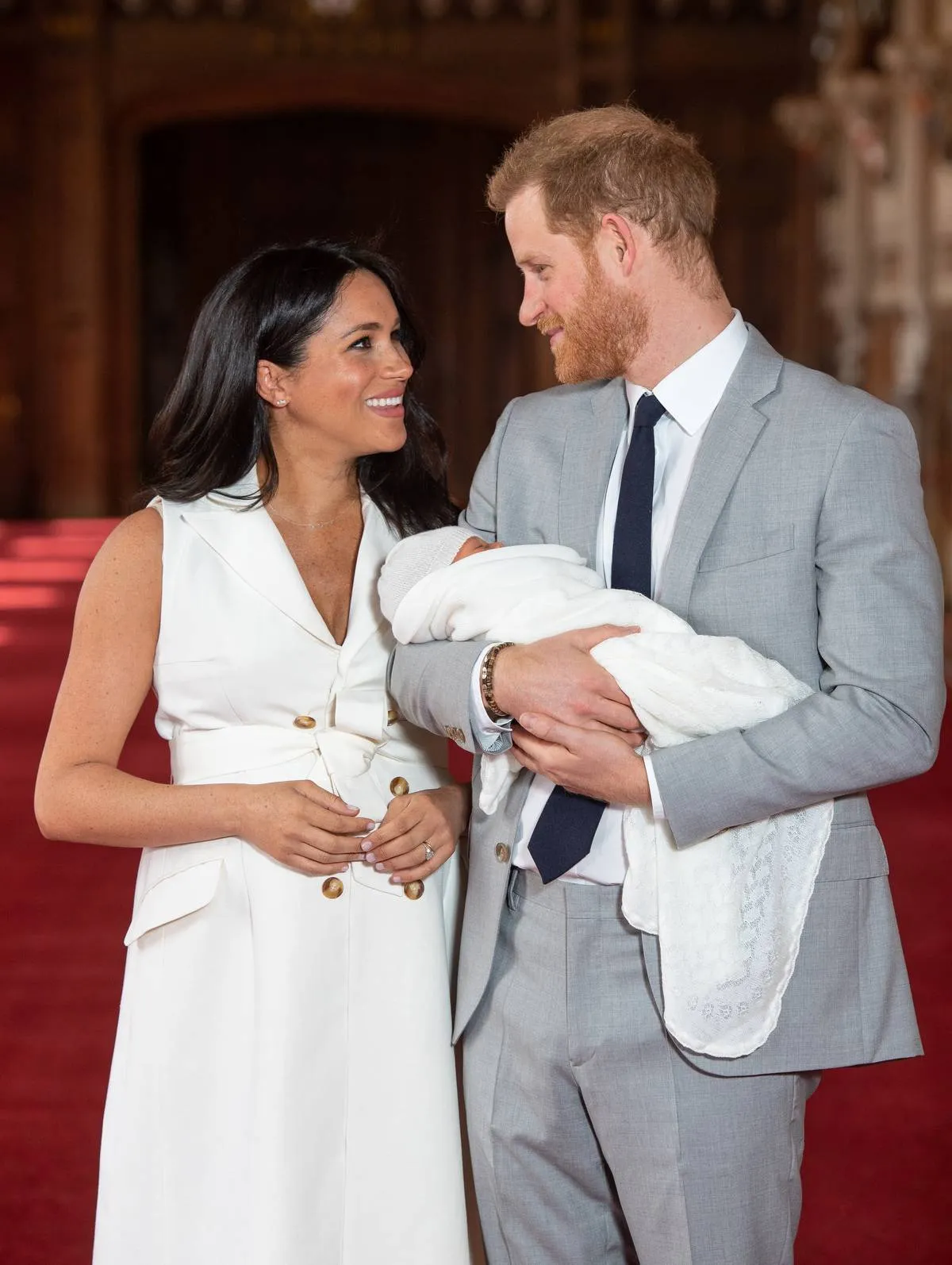 When Archie Harrison Mountbatten-Windsor was born on May 6, 2019, people couldn't wait to get a glimpse of the newest royal. But it wasn't until a few days later that the public got their first glance at the baby when Henry and Meghan posed with him at Windsor Castle.
The tiny baby's attire was brimming with significance. While Archie wasn't wearing clothing in the traditional sense, he was technically carrying on a tradition. His shawl was made by the British firm G.H.Hurt & Son. It's the same firm that made the shawls for Prince Charles and Prince William when they were young.
Princess Diana's Wedding Tiara Paid Homage To Her Family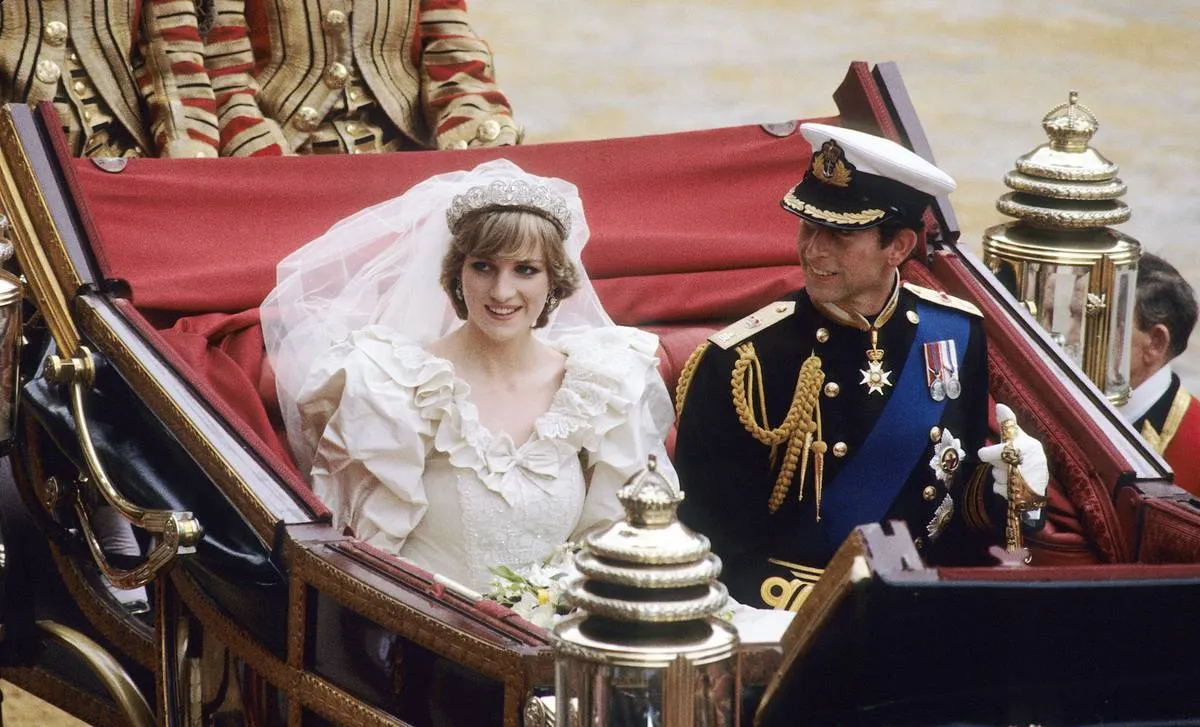 Even before her marriage into the royal family, Diana knew what it was like to be surrounded by nobility. She was part of the Spencer family, of which her parents held the titles of Viscount and Viscountess Althorp, and she was known as a Lady.
Because of her family history, which includes former Prime Minister Winston Churchill, Diana made sure to wear something of meaning on her wedding day in 1981. She opted for the Spencer tiara, something that was given to her grandmother back in 1919. Later, it became a tradition for women of the family to marry in the headpiece.
Powder Blue Represents Freedom And Understanding
One of Queen Elizabeth's outfits that had fashion commentators buzzing was her powder blue suit and hat at the annual Commonwealth Day Service in March of 2020. Although the pastel color choice wasn't overly unusual for her royal highness, it didn't stop people from unlocking the meaning behind her outfit choice.
As it turns out, the powder blue color represents healing, understanding, and freedom. The color was the perfect choice for the event, showcasing the Queen's openness as the Commonwealth moves forward, as well as her passion to unite the 54 countries as they move towards a "common future."
Diana's Post-Charles Fashion Choices Symbolized Freedom
Diana and Charles' marriage didn't last, and the two divorced in August of 1996. But Diana's fashion choices started to change before the divorce. In 1994, after Charles confession about a certain Camilla Parker Bowles, Diana stepped out in the ultimate revenge outfit -- a tiny yet classy LBD (little black dress).
During the Serpentine Gallery summer party in 1994, Diana walked out in a Christina Stambolian off-the-shoulder black dress. The piece symbolized the start to Diana's new fashion choices. And, after her divorce, her wardrobe went from bold colors to a more minimalistic style, expressing her newfound freedom.
Duchess Kate's Eagle Dress Was A Nod To Germany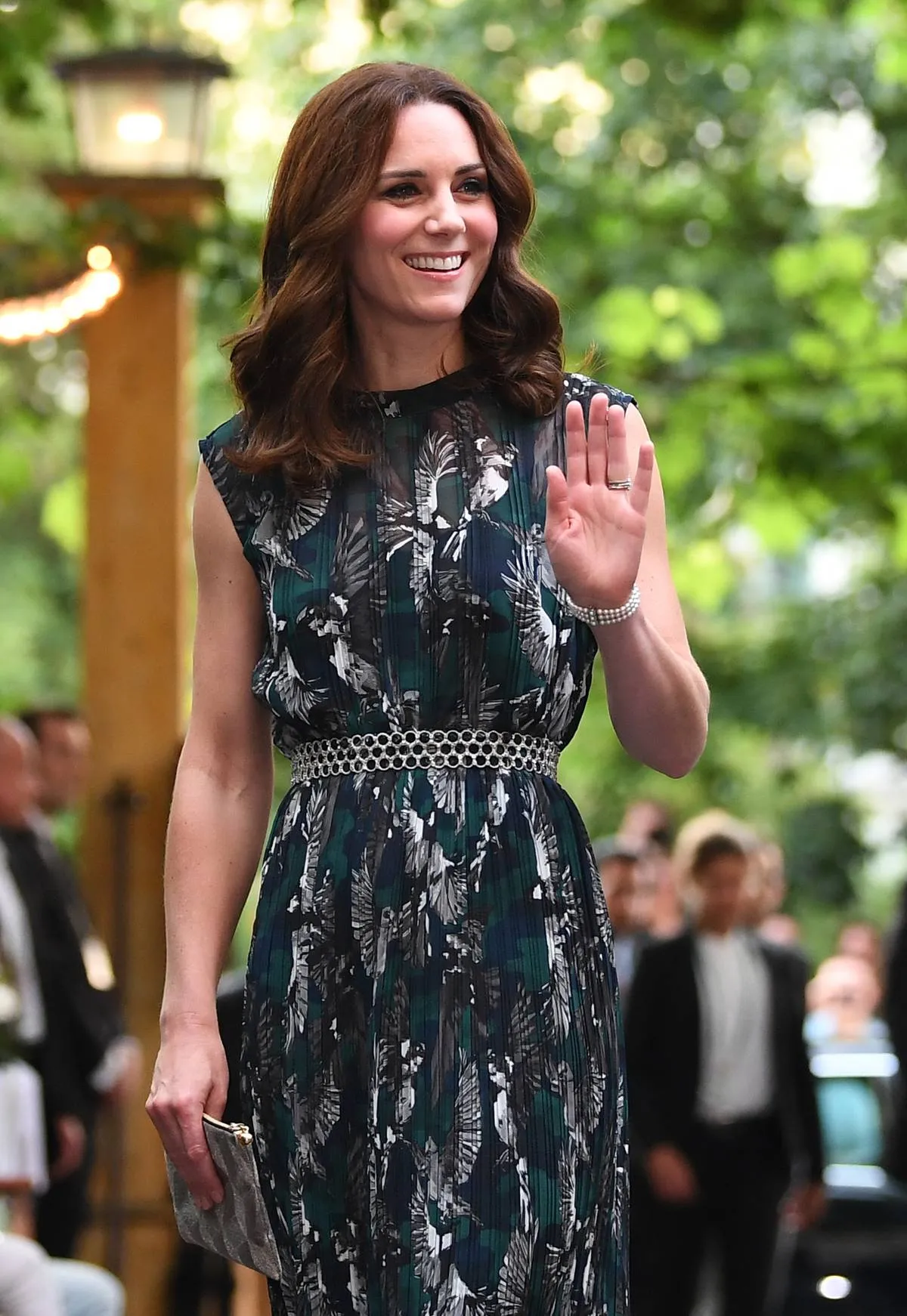 As she did on her trip to Canada in 2011 and 2016, Duchess Kate made it a point to toast Germany via her attire on her trip to the country back in 2017. The Duchess opted to wear a stunning, head-turning print dress that featured a bunch of eagles.
During an event at the Claerchen's Ballhaus in Berlin, Duchess Kate wore this not-so-subtle dress as a nod to the European country hosting her and her husband; the eagle is Germany's national bird. And if that wasn't enough, the dress was as made by a German designer, a more subtle nod to the country.
Duchess Kate Wore A Specific Color And Broach To Canada
Attending an event at the Calgary Zoo in Canada back in 2011, Duchess Kate wore a very specific color and broach, to show her respect for the country she was visiting. At the zoo event, the Duchess could be seen wearing a vibrant red outfit, one of Canada's national colors.
Along with the red attire, Duchess Kate also opted to wear a maple leaf broach, another nod to the country that welcomed her and her husband. She re-wore the maple leaf broach in 2016 on another trip to Canada, this time with her children, Prince George, and Princess Charlotte.
Duchess Kate's Poppy Dress Symbolized Remembrance
On August 31, 1997, the world mourned the untimely death of Princess Diana. Two people who were very much impacted by her passing were her two sons, Prince William and Prince Harry. Since then, the men and their wives have found ways to pay tribute to their late mother.
In 2017, it was the 20th anniversary of the late Princess' passing. Because of the occasion, Duchess Kate donned a special tea dress to pay tribute. The dress consisted of a poppy flower print, a symbol of remembrance in the United Kingdom, as well as a bow neckline, a favorite style of Diana's.
Prince Harry Paid Tribute To The Military On His Big Day
When Prince Harry married Duchess Meghan in May 2018, he opted to walk down the aisle in something non-traditional. Instead of wearing the typical tuxedo that is custom for a black-tie wedding, the royal decided to pay tribute to the military, wearing his uniform, complete with honorary ribbons, for his big day.
It's not so surprising Prince Harry wore his uniform on his wedding day, as he spent ten years in the British Army, during which time he had two tours in Afghanistan. To this day, it is public knowledge the royal is very involved and supportive of the troops and servicemen and women.
The Queen's Ruby Tiara Had A Hidden Meaning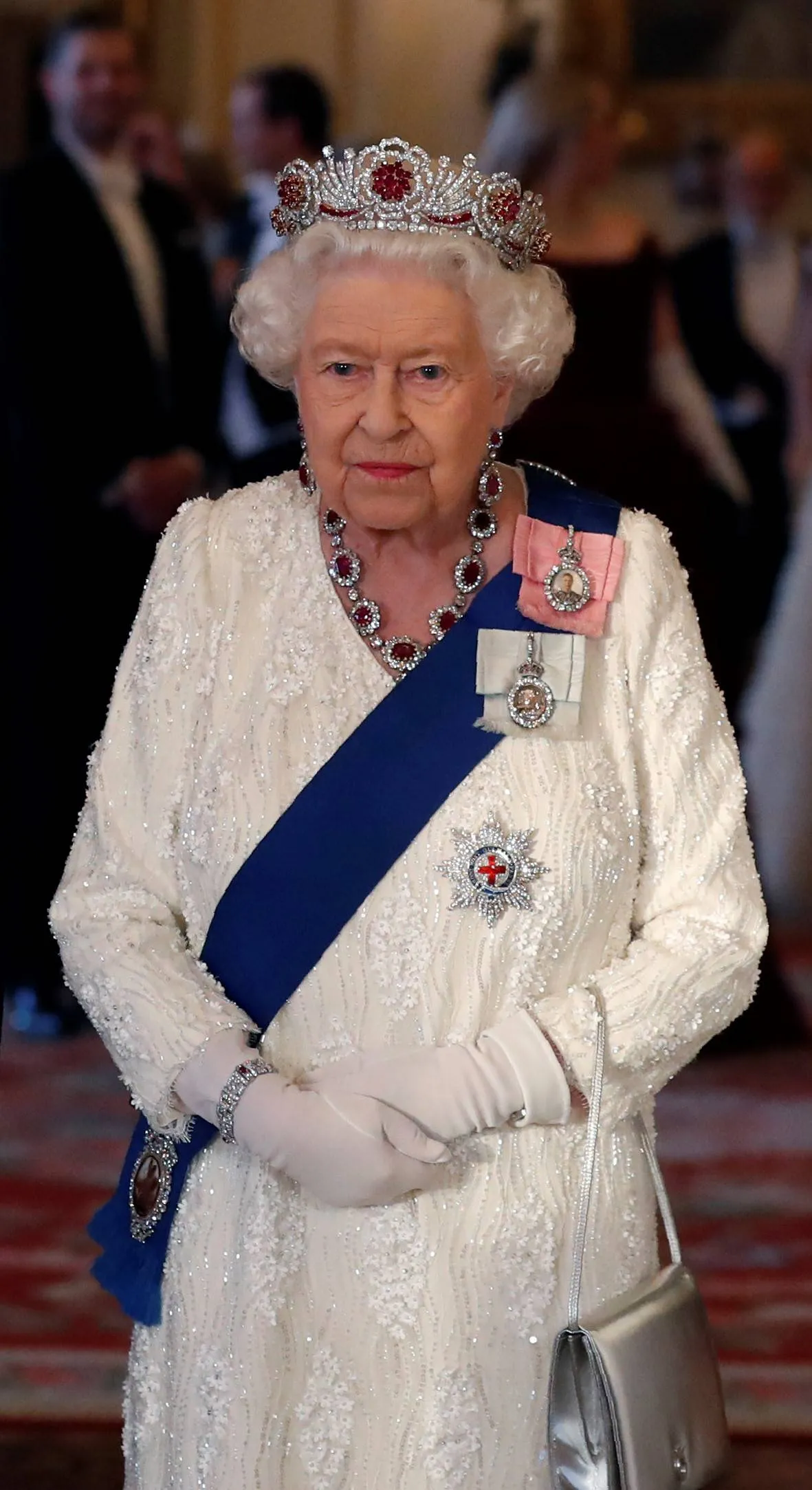 When Queen Elizabeth hosted the United States Commander-in-Chief in 2019, she went all out for the occasion. The monarch wore a stunning Angela Kelly gown and accessorized with a ruby tiara. The latter consisted of 96 gems, a spectacular wedding gift from the people of Myanmar.
However, there is more to the rubies than meets the eye. In the nation of Myanmar, rubies are a symbol used to ward off evil and illness. So, is it possible the Queen was throwing a bit of shade to the US head of state? Most likely not, but it's still funny.
Queen Elizabeth's Wedding Dress Was A Sign Of Hope
Queen Elizabeth and Prince Philip wed in November of 1947. And like most of the world during this time, Britain was still recovering from the after-effects of World War II. Because of the economic state of the country, rationing was still in place, something that extended to the royal family.
Because of this, then-Princess Elizabeth bought her wedding dress with clothing coupons! She was able to hire Norman Hartnell to design her dress. He took inspiration from Botticelli's Primavera, a painting that represents the turning of spring. As a result, the monarch's dress was embroidered in flowers, a statement meaning to symbolize hope for her country and people.
Kate Middleton's Nod To Her Mother-In-Law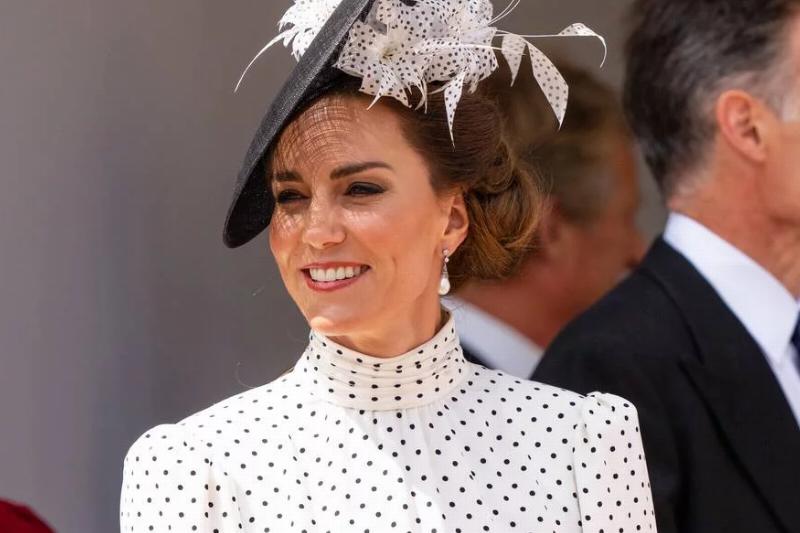 During King Charles' Garter Day service at St George's Chapel in Windsor, Princess Kate wore a lovely Alessandra Rich dress with brown polka dots, two-tone pumps, a black Philip Treacy hat, and drop-down pearl earrings. The entire ensemble was a nod to her late mother-in-law, Princess Diana.
The late Princess wore a very similar outfit to the Royal Ascot in 1988.
Duchess Meghan's Veil Had 53 Flowers, Representing The Commonwealth
On May 19, 2018, Duchess Meghan stunned the world with her gorgeous 16-foot long veil. While her wedding dress was simple and chic, the Duchess opted for something a bit some elaborate and symbolic for her veil. With British designer Clare Waight Keller at the helm, Meghan's vision came to life.
After the wedding, Kensington Palace Tweeted, "Ms. Markle expressed the wish of having all 53 countries of the Commonwealth with her on her journey through the ceremony. Ms. Waight Keller designed a veil representing the distinctive flora of each Commonwealth country united in one spectacular floral composition."
Princess Kate's Nod to Princess Di And Queen Elizabeth II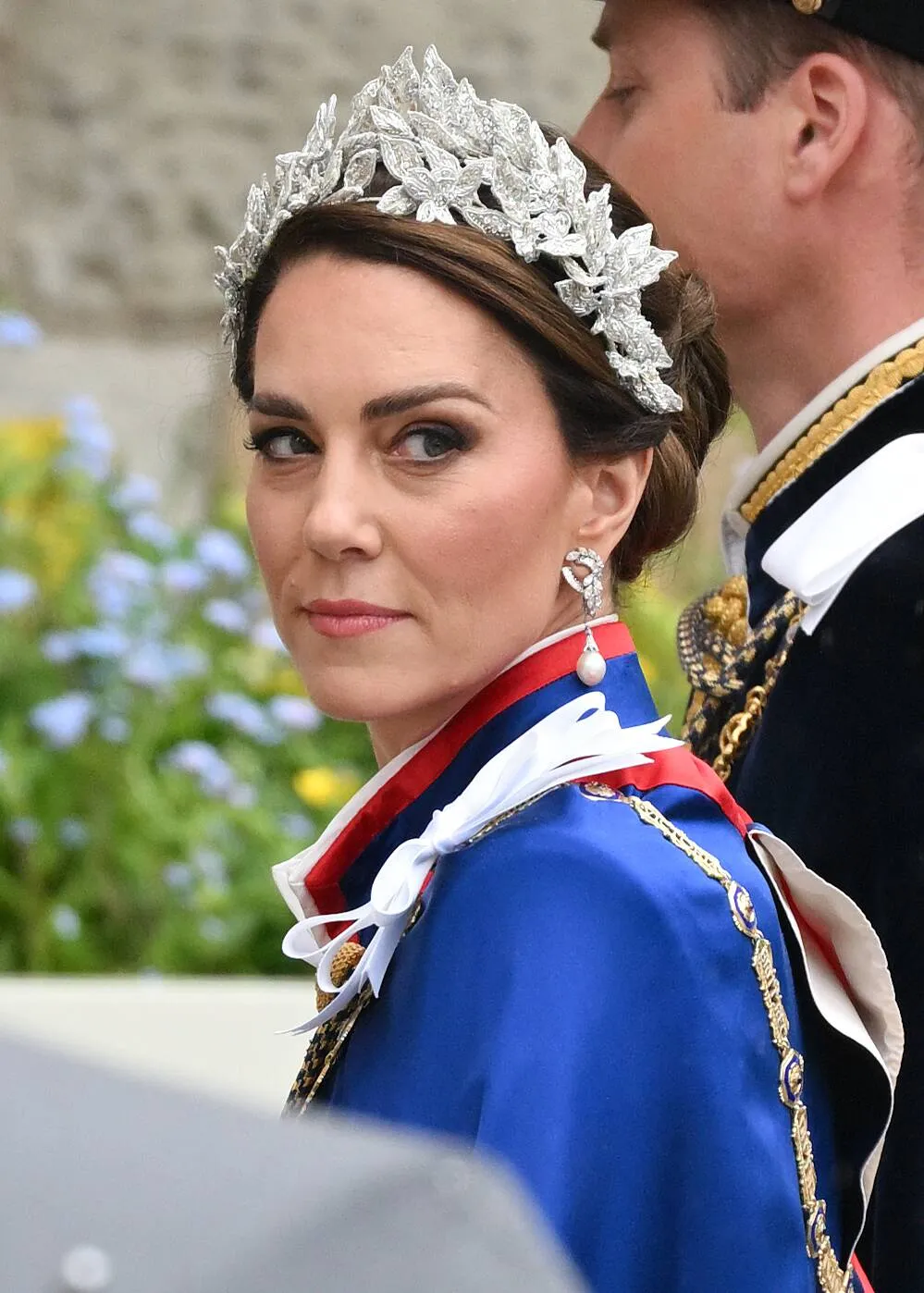 For the coronation of King Charles, Princess Kate paid homage to the late Queen Elizabeth II as well as Princess Diana. For the crowning ceremony, the Princess was seen wearing Diana's South Sea Pearl Earrings, a beautiful set the late Princess was often seen wearing throughout the 1990s.
On her neck, Kate opted to wear Queen Elizabeth II's necklace from the 1950s, a stunning piece that features three strands of diamonds and was commissioned by King George VI for the then-princess.
Sarah Ferguson's Wedding Headwear Symbolized Her Transition
During her wedding ceremony to Prince Andrew in 1986, Sarah Ferguson's attire was riddled with meaning. For starters, her dress was a nod to her family's coat of arms, embroidered with bees and thistles. Then there was her veil, of which featured anchors and waves, a tribute to her husband's Royal Navy officer title.
But the biggest symbol happened after they signed their marriage certificate. After the signing, Sarah swapped her flower bloom headdress for a York tiara specially commissioned by the Queen. The change in headwear is meant to symbolize Sarah's transition into the royal household.
The Shamrock Pin Is A Symbolic Loan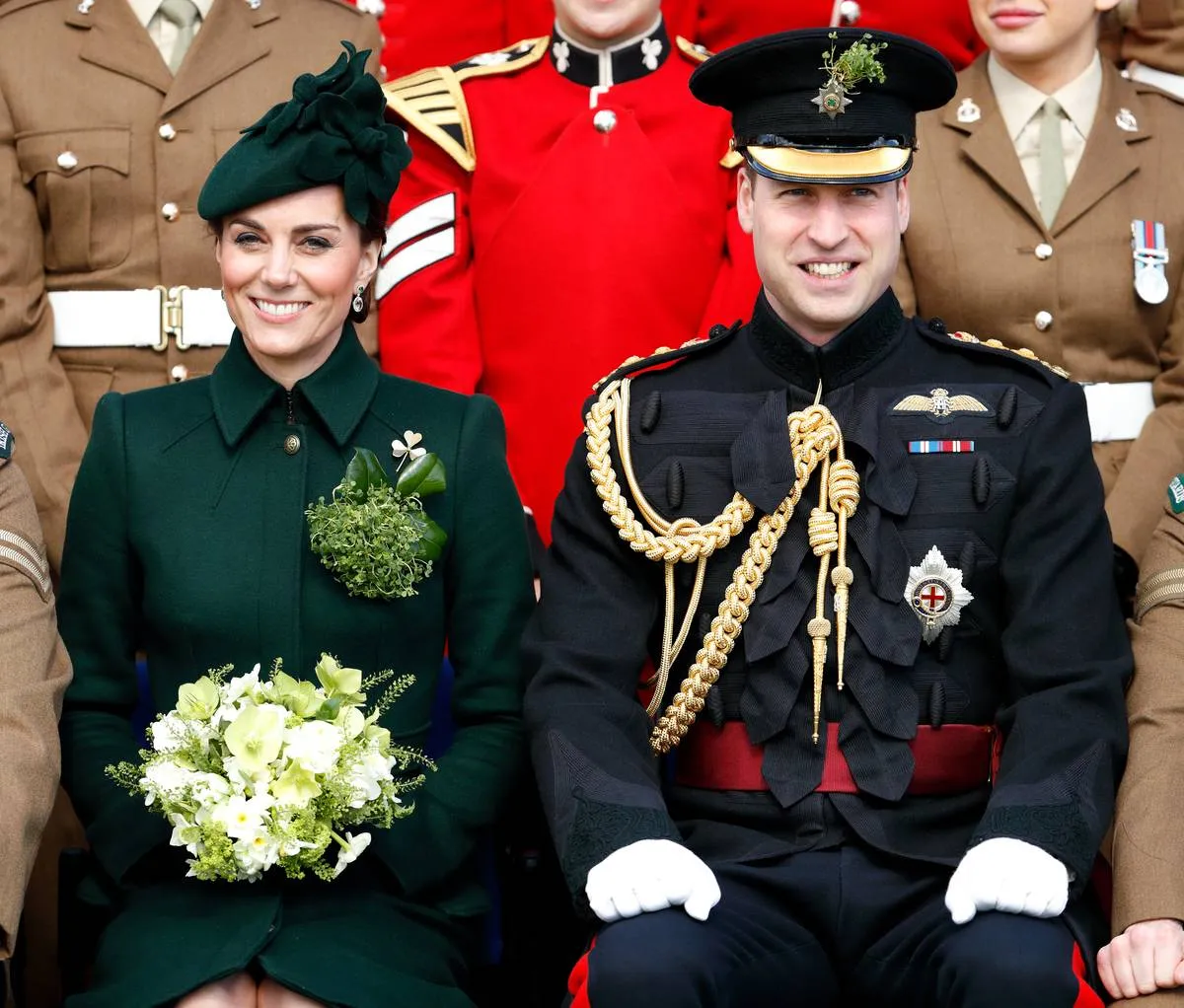 Duchess Kate has a terrific habit of making a nod to the country she is in, have it be wearing their national colors, a specific print, or even a broach. As it turns out, she wears a shamrock pin whenever she goes to visit The Emerald Isle.
Ironically, the pin doesn't actually belong to her but the Irish Guards, a British Army regiment. As such, only members of the royal family who have ties to the regiment can get their hands on the pin. It's said that this tradition dates back to the 20th century, with either Queen Alexandra or Princess Mary.
Matching Burgundy Coats Was A Subtle Swipe At Meghan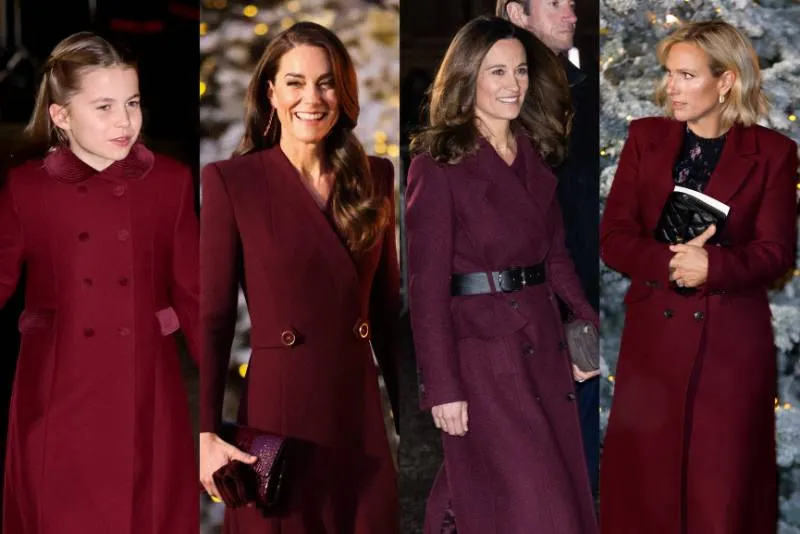 During Kate Middleton's Christmas carol service in 2022, she and a few other royals wore burgundy coats, a subtle swipe at Meghan Markle. In the docuseries Harry & Meghan, Markle said she was not allowed to wear the same colors as the former queen or other senior royals during public events.
Well, as if the service says anything, that wasn't the whole truth, as Princess Kate, Zara Tindall, Pipa Middleton, and Princess Charlotte all appeared in burgundy coats, a clear contrast to what Markle said during the docuseries. The press is calling the solidarity "unity while under attack."
Duchess Kate's Similar Maternity Clothing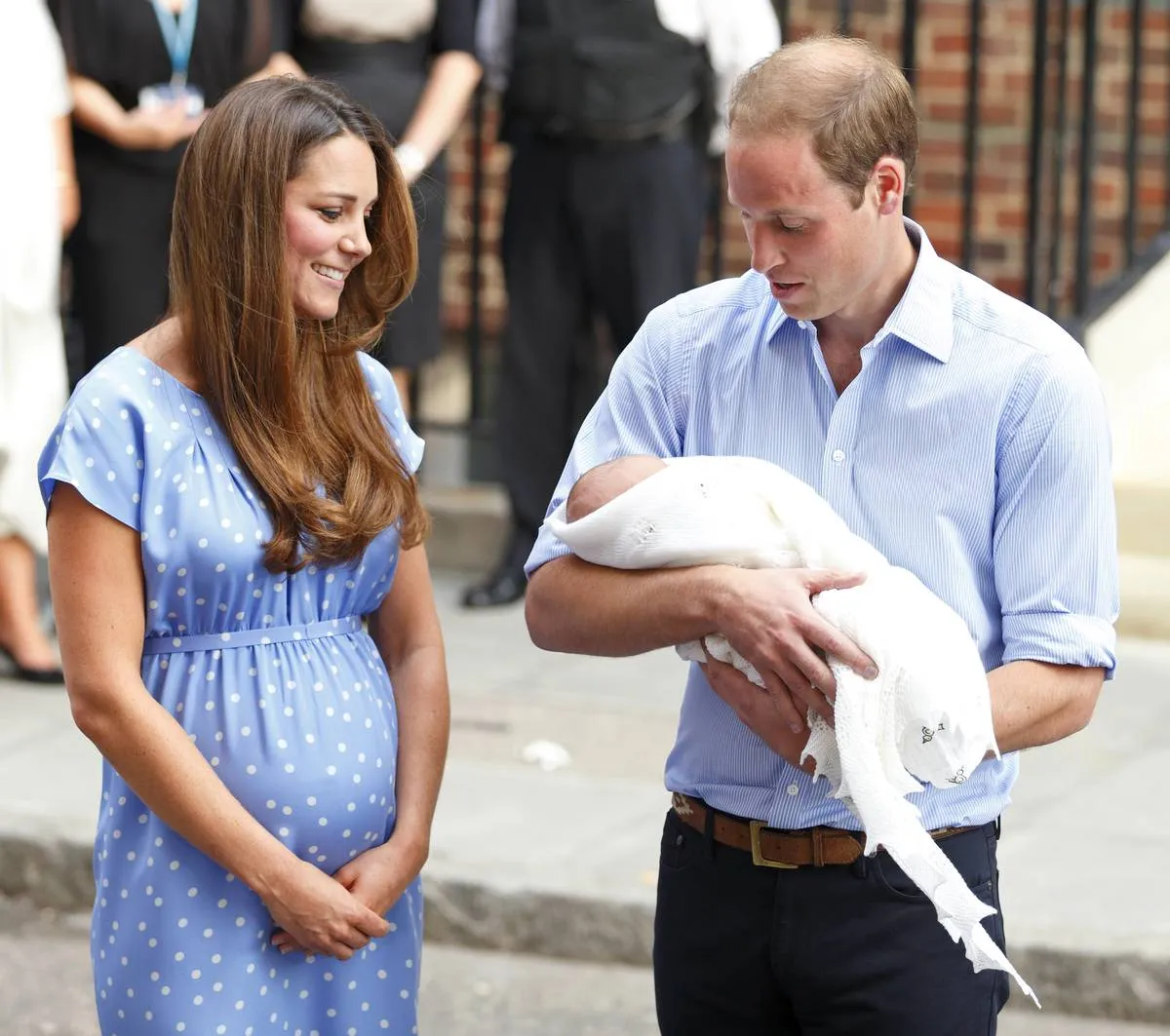 If you follow the royal family, then you might have noticed Duchess Kate's maternity clothing, and how it looked oddly similar to another senior royal's. Kate was paying tribute to her late mother-in-law Princess Diana when she walked out of the hospital in 2013 with Prince George, wearing a polka dot dress, similar to that of Diana's when Prince William was born.
Then, after Prince Louis was born in 2018, Duchess Kate went ahead and wore another outfit that sent off major Princess Diana vibes. Instead of a cute polka dot dress, she wore a red dress with white accents, closely resembling the outfit Diana worse after Harry was born.
Princess Eugenie's Wedding Dress Was Full Of Meaning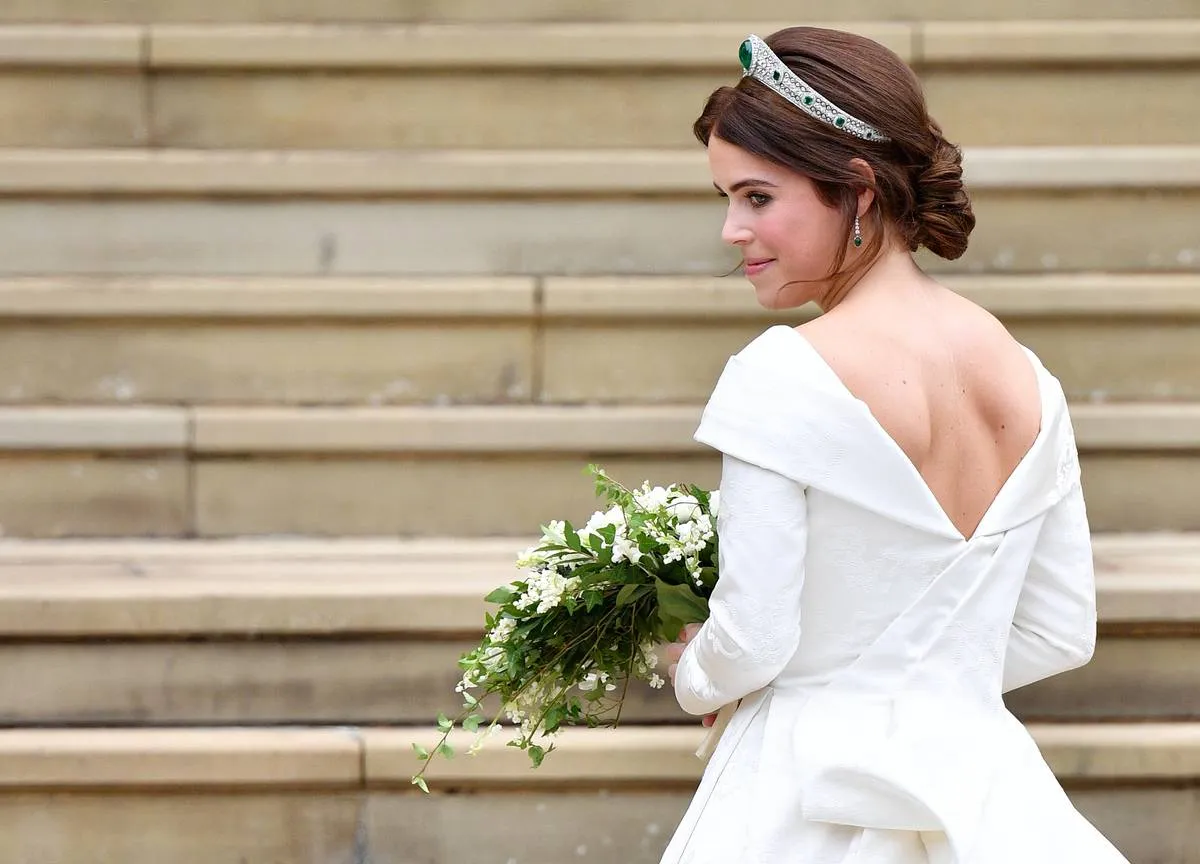 When Princess Eugenie married Jack Brooksbank in 2018, she made sure to design a dress that was full of meaning. For one, she made sure the fabric was embroidered with thistles, an emblem of Scottland, as the couple enjoys visiting Balmoral.
But the most touching aspect of the dress was actually the back, of which had a lowcut showcasing her surgical scar. Many believe the Princess opted not to wear a veil in order to leave her back exposed. Later, the Princess expressed her wish to celebrate her scars. She completed her look with a stunning emerald and diamond tiara, lent out by her grandmother, the Queen.