Behind The Scenes of Home Improvement
The television show "Home Improvement" was one of the most-watched shows of the 1990s. Airing from 1991 to 1999, "Home Improvement" is considered one the most beloved family sitcoms of all time. With so many lively actors as part of the cast, it's no wonder there was all of this going on behind the scenes!
Pamela Anderson
Before "Baywatch," international celebrity Pamela Anderson played a role on the "Home Improvement" show, which helped launch her career. Anderson had a reoccurring guest role during season 1 and season 2 as Lisa, the Tool Time Girl. Anderson served as the eye candy for Tim Allen's show within a show, as well as the eye candy for all of America during that time! That was, of course, before her infamous boob job.
Anderson had a much more wholesome look on "Home Improvement." Pam's character Lisa managed to make construction boots and a tool belt sexy. See why Anderson didn't appear on Home Improvement after season 2, revealed later.
Popular Dad
The character 'Tim Taylor' was ranked #20 in TV Guide's list of the "50 Greatest TV Dads of All Time" in one of the June 2004 issues. Other notable dads included Bill Cosby of "The Cosby Show" and Bob Saget of "Full House." Everyone loves a fun and loving sitcom dad and Tim Taylor is one of the most popular! Like a typical American family, the Taylors lived in the suburbs. Tim was portrayed as a republican (which Tim Allen is in really life) who loves his hobbies including power tools, cars, and sports.
The mother, Jill Taylor, has her hands full with a house full of boys. Tim and Jill have a happy marriage, and only get into mild arguments. Sometimes Jill can be seen visibly annoyed from all of Tim's jokes. Although shown as a stay at home mom, Jill later chooses to go back to college to study psychology.
Binford Tools
Binford Tools, the company that sponsors the "Tool Time" show, is named after a friend of the family of one of the producers. The Binford Tools products that are featured on "Tool Time" all start with the product number 6100. The Binford name became so popular that people often went out to hardware stores to try and buy the tools, even after watching the shenanigans that Tim Taylor would get into while operating the machinery, giving the audience and viewers product demos and how-to's on home improvement projects.
One of Tim's most common antics including electrical shortages, blowing things up and electrocuting himself, which always entertained the audience. Other accidents including automated power drills shooting tips at the audience, falling through roofs, shattering windows, and catching the set on fire.
Ashley Judd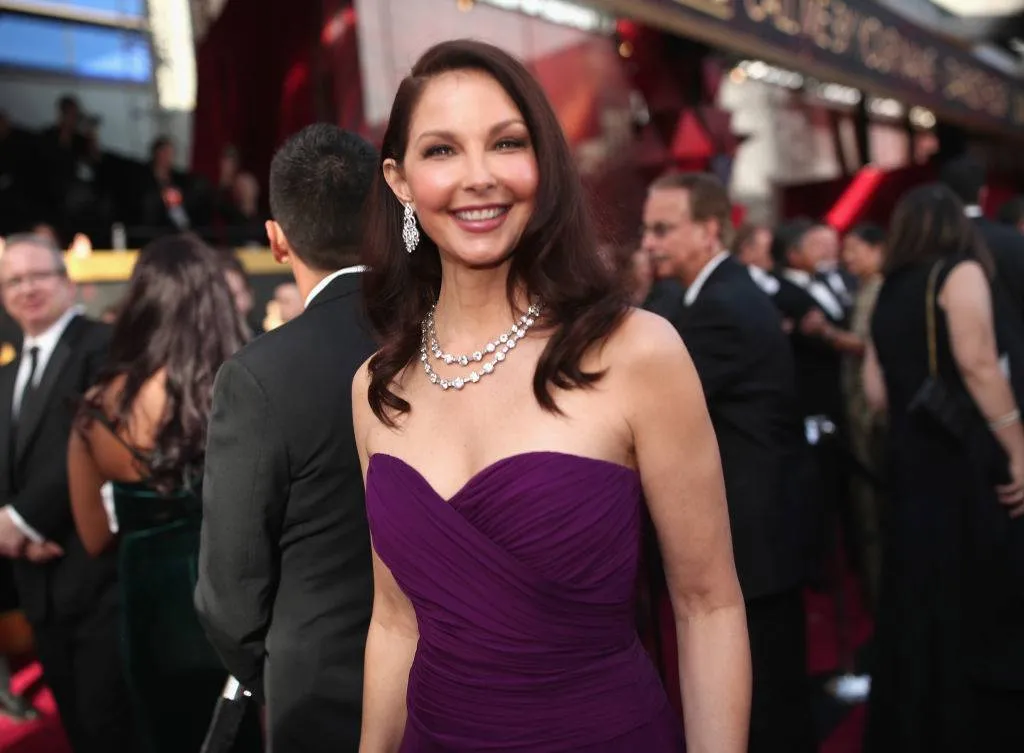 American Actress / Political Activist Ashley Judd auditioned for and originally won the role of Lisa the Tool Girl. However, her agent urged her to pursue movies instead of a television career, and she pulled out days before the original pilot was to be taped, resulting in the casting of Pamela Anderson. The two seasons that Anderson played the Tool Girl role led her to fame, and a spot on Baywatch in 1992. Judd ended up joining television entertainment anyway, acting in two episodes of "Star Trek" and 32 episodes of "Sisters."
It appeared that drama was more up her alley anyway. It also takes a specially trained actress to be able to endure for the chaos of Tim Taylor and "Tool Time" anyway. Also as an outspoken democrat (she supported Barack Obama's presidential campaign in 2008) she may have clashed with Tim Allen's Republican views.
Cast Changes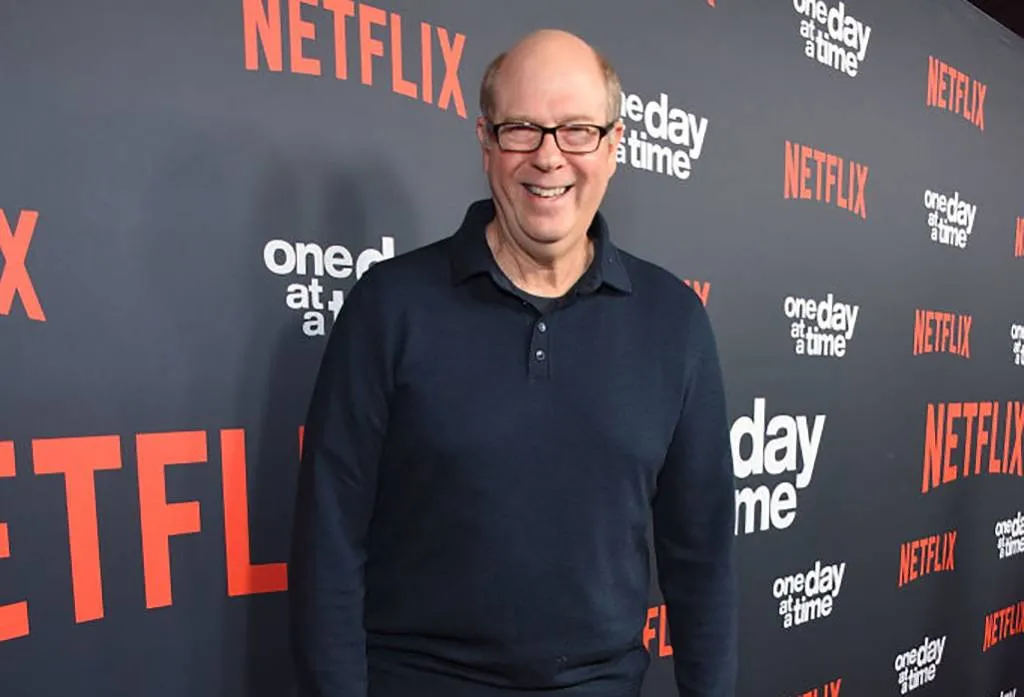 Stephen Tobolowsky was the original choice to play Al Borland; but due to a commitment to a film that Tobolowsky was acting in, Richard Karn got the part of Al after filming four episodes. Karn became one of television's most beloved sidekicks and was a very popular character on the show. Plus with Al's beard and flannel becoming his trademark lumberjack look, we couldn't imagine anyone else playing the role! Tobolowsky's career wasn't hurt by leaving the role, however.
His list of films and television series he acted in could stretch from floor to ceiling, and then some. He's acted in 200 films alone! His most memorable roles include playing Ned Ryerson, the insurance salesman in "Groundhog Day" and Sammy Jankis, an amnesiac in Christopher Nolan's "Memento." He also co-wrote the film "True Stories" and directed "Two Idiots In Hollywood" based off a play he wrote with the same name.
The Youngest Brother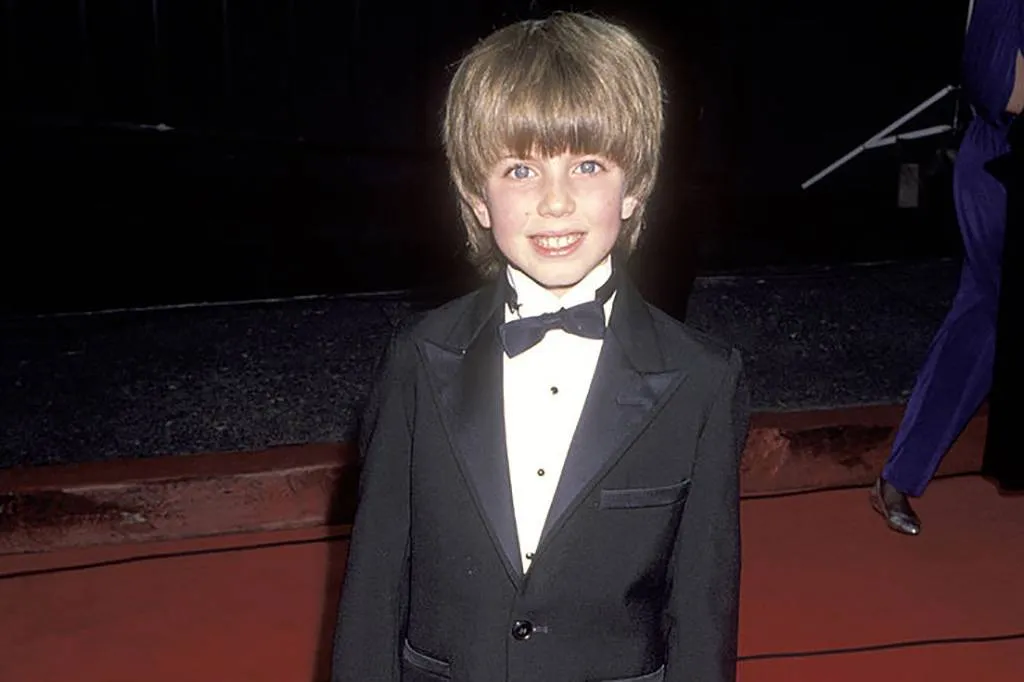 The youngest brother of the Taylor family, Mark, was played by actor Taran Noah Smith. Mark's middle name isn't mentioned directly during the series, however, in one post-finale interview, Tim said Mark's middle name was Jason. No one knows if this was true or just something Tim made up. Smith began his role as Mark when he was only seven years old, and played the character for the eight seasons that the show ran.
During that time he played a few other parts, including Peter McKinley on the hit series "7th Heaven" and the voice of Rat Boy in "Batman Beyond." However, when "Home Improvement" wrapped up filming, Smith stepped away from acting. He was quoted saying, "I started 'Home Improvement' when I was 7, and the show ended when I was 16. I never had the chance to decide what I wanted to do with my life. When I was 16, I knew that I didn't want to act anymore.
Reasons Why The 9th Season Was Denied
According to Tim Allen, the show's ratings were still good enough for it to be renewed for a ninth season, but financial squabbles were one of the biggest reasons that it was canceled. In particular, Patricia Richardson wanted her paycheck to match Allen's, who was earning twice as much as her. In the end, Allen said that as much as he loved the show, he didn't want to continue with it if it was "just going to be about the money." Jonathan Taylor Thomas, who played the middle son, left in order to pursue his education.
Taran Smith who played the youngest son, Mark, decided he no longer wanted to act. Smith was also going through legal battles with his parents, attempting to be legally emancipated from them at age 16, in order to gain control of his trust fund of earnings of the show. Shortly after the show wrapped up, at the age of 17, he married a woman 16 years older than him.
JTT Drama
Jonathan Taylor Thomas was initially approached to return for the very last episode, and he said he would do it, but he later backed out. Patricia Richardson said "I was just really confused...I never understood what happened." The creator of "Home Improvement" says that he doesn't blame Thomas, but he blames his "people," who allegedly brainwashed Thomas and were responsible for him eventually saying no to the finale. Thomas had left the show in season 8 (1998) to focus on his education.
After he left the show, the actor made guest appearances on a few shows, and was the voice of the main character, Simba, in The Lion King. Although many have speculated that Thomas may have had differences with cast members or members of the crew, it doesn't appear that he had any bad feelings with Tim Allen, since he later made appearances on Allen's show "Last Man Standing."
After the End of the Show
Tim Allen, Richard Karn, Casey Sander, and Debbe Dunning had a reunion in a television special named Tim Allen Presents: A User's Guide to "Home Improvement" in 2003. Tim Allen presented his own favorite clips from the show, insider's tips, personal reflections and a question and answer session with the live audience. The special is included on the Season 8 DVD set. In 2013, when interviewed, actress Patricia Richardson, who played Jill Taylor, said there would never be a reunion. "Never. No." She told TMZ. "Earl [Hindman] died. We can't have one without Earl."
However, it didn't appear that there was any bad blood between any of the cast members, causing them to not want to come together for a reunion. And as previously mentioned, JTT and Zachery Ty Bryan made guest appearances on Tim Allen's Show "Last Man Standing" so it appears that their friendships are still in tact!
Reboot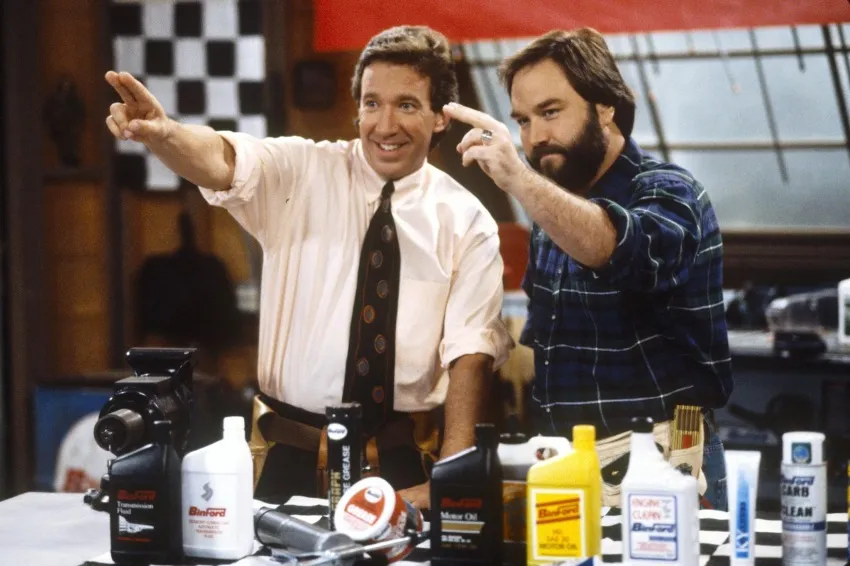 In 2015, it was reported that Tim Allen and Richard Karn had admitted talking about getting back together as a cast for a "Home Improvement" for a reboot or reunion show. Although it would have been over 20 years since the show had first aired, "Home Improvement" still proved to hold a special place in every cast member's heart. Richard Karn was quoted saying "There is always a chance, absolutely. Would I be on board? Yeah I think so! I would love to see what the story lines could be, it could be very funny!"
Maybe Allen and Karn should join forces to bring "Tool Time" back to life at least. More than likely there are several networks who would pick up that show! However with Allen's "Last Man Standing" TV show still a hit, and reaching Netflix, it would be a stretch to see the actor walk away.
Cold Open
Beginning in Season 2, "Home Improvement" began each episode with a cold open, which kicks off the episode jumping straight into the show, without playing a theme song or showing the credits first. This prevents viewers from clicking away to another show. Other top television shows that used this "cold open" format include "Bewitched," "The Beverly Hillbillies" and "Hawaii Five-O." Since the '60s and '70s, generally, television shows began adapting to an opening that would include summarizing previous episodes.
However, in the '90s cold opens were still popular for comedy sitcoms, like "Home Improvement." The hit show "Saturday Night Live" still uses a cold opening for their long-running show. Following the cold open is the title card, which features the show's logo during the teaser. From Season 4 until the end of the series in 1999, an anthropomorphic version of the logo was used in different types of animation.
Cast Changes - Jill
The first filmed pilot for "Home Improvement" was produced in April 1991, with Frances Fisher playing Jill Taylor, Tim's wife and the mother of their three boys. During her time filming "Home Improvement," she was also dating Clint Eastwood, her co-star from "Pink Cadillac." Fisher, primarily known as a dramatic actress, went on to play serious roles in "Titanic," "Laws of Attraction" and "Resurrection."
There's no doubt that Fisher was well qualified for the co-starring role but she was viewed by the studio audience as missing the element of comedy, and for being too serious in her line delivery. It was also said that she didn't have chemistry with Tim Allen, and that the two weren't convincing as a couple on screen. The producers tried to work with Fisher on adapting to the situation comedy setting, but shortly after the pilot wrapped post-production, they decided to recast her.
Wilson!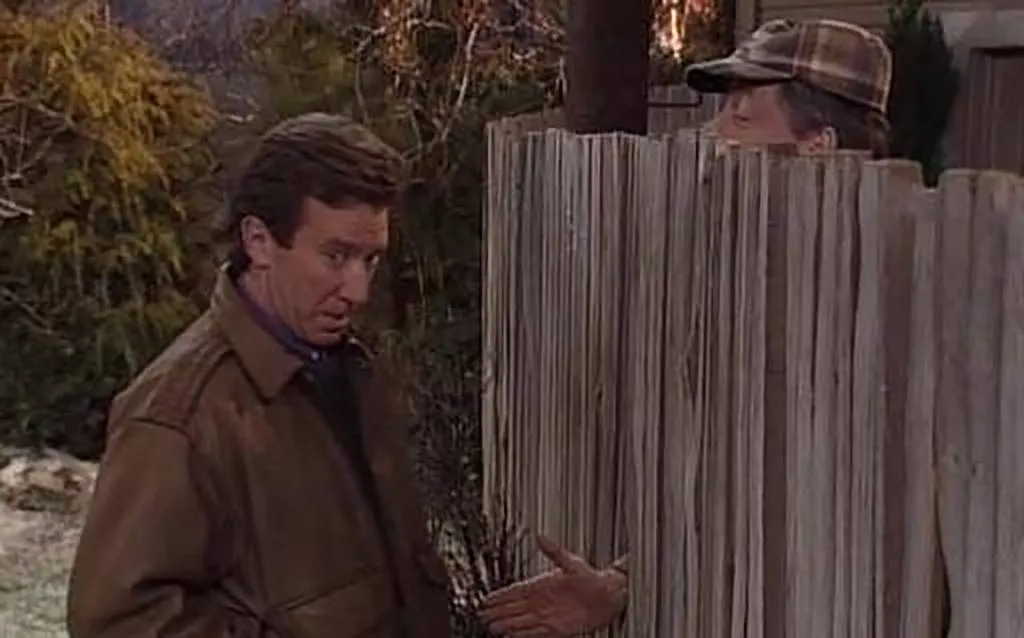 The character of Wilson was based on Tim Allen's childhood memories of when he was too short to see over a fence and was therefore, unable to see his neighbor. Wilson is usually shown from the nose or eyes up behind the backyard fence. There are other times when he is shown with various other props to hide his face. The audience would laugh as Wilson dodged behind books, harmonicas, and yard tools while Tim sometimes moved quickly to catch him off guard, and see his face.
Like a good neighbor, Wilson was always there to be a sounding board for Tim's family problems, and to offer words of wisdom. There's also something to be said about how often this guy worked in his yard, it must have looked fabulous! His character became a favorite on the show, and made for a great Halloween costume in the '90s.
Earl Hindman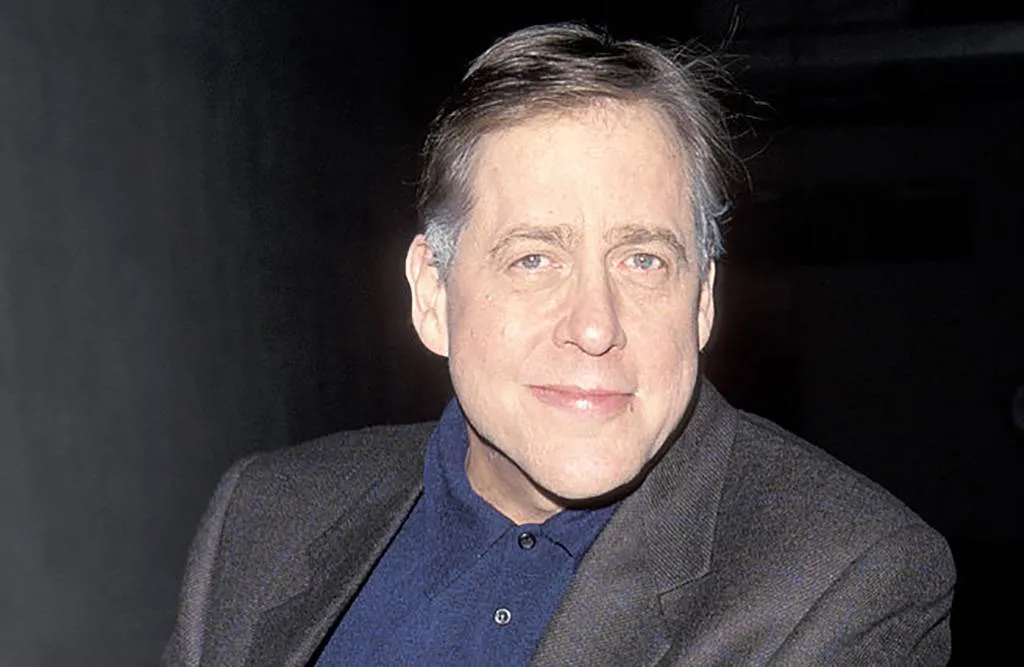 Actor Earl Hindman played the Taylors' neighbor, named Wilson. Before joining the cast of the show in 1991, Hindman had previously played the roles of villains in '70s thrillers "The Taking of Pelham One Two Three" and "The Parallax View." He was Detective lt. Bob Reid on the ABC daytime drama "Ryan's Hope" for an outstanding 16 years, and was also cast in a few soap operas. He played Wilson on "Home Improvement" for the entire eight years that the show ran, and he had a great chemistry with Tim Allen and the rest of the actors on the cast.
The only time his full face was shown was in the series finale curtain call. Many fans were hoping to one day see his face and when it was shown, it made for a great ending to the show! A long time smoker, sadly, Hindman was diagnosed with lung cancer in 2003 and passed away from the disease later that year.
Accident
Tim Allen is shown to be an excellent salesman and TV personality, but Tim is spectacularly accident-prone as a handyman, often causing massive disasters on and off the set. Everyone involved with the show had to pay special attention when Allen was operating tools or doing stunts. While all of these shennanigans would make for great entertainment television, it's a wonder that the "Tool Time" show was allowed to stay on air. Their insurance policy would cost a fortune!
The list of Tim's accidents at home, while trying to be handy, include rewiring the house phone and causing it to smoke and spark, playing music on the new stereo system so loud that it shatters every window in the home, getting electrocuted by his rooftop Christmas display, falling through the attic door, falling through roofs, falling off of roofs, and many more. Basically, a lot of falling, fire setting and breaking things around the home, much to his wife's displeasure.
Tool Time Tool Accidents
Many "Tool Time" viewers assume that the accidents on the show are done on purpose, but most of Tim's accidents are caused by his devices being used in an unorthodox or overpowered manner, designed to illustrate his motto "More power!" This popular catchphrase would not be uttered after "Home Improvement's" seventh season, until Tim's last line in the series finale.
Accidents on the "Tool Time" set, which may or may not be staged, occurred regularly, and include electrocuting Al, super gluing his own head to a table, using a magnet to single-handedly destroy the camera and sound equipment, crashing a motorcycle on set, losing control of a forklift, putting his hand in a mouse trap, dropping a wine cellar through the floor, falling from a second story window... the list is endless. Let's just say that the crew should always have several fire extinguishers on hand. And to play it on the safe side, probably an ambulance too.
This Old House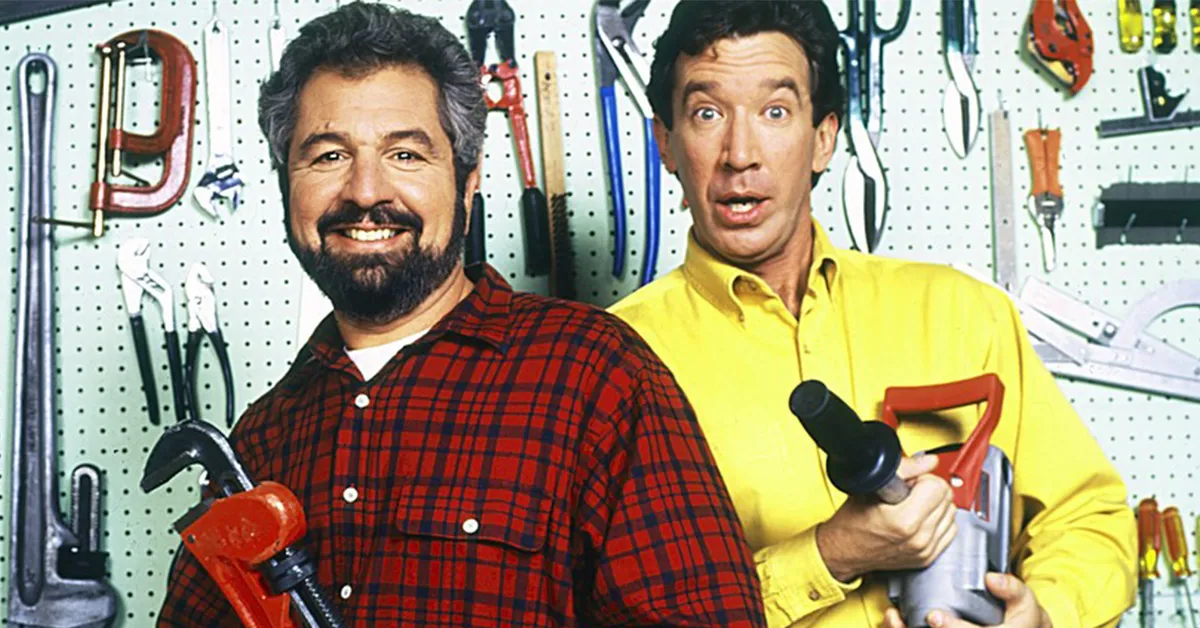 "Tool Time" was conceived as a parody of the PBS home-improvement show "This Old House." Tim and Al are parodies of the two main cast members of "This Old House," host Bob Vila and master carpenter Norm Abram. You can see a lot of similarities when you watch both shows! "This Old House" was a well-known show on cable tv, and won 17 Emmy Awards during its 36 seasons. Bob Vila has a good sense of humor about it though, and he's even made a guest appearance on "Tool Time."
In one episode, the sponsor of "Tool Time" Mr. Binford, tells Tim Taylor that Bob Vila is in town, and going to be a guest on the show. Al announces that he met him earlier that week to get his copy of Vila's book signed, and says "I can't believe I actually got to talk to the pioneer of home repairs!" Taylor's competitive spirit is heated, and chaos ensues with Vila on the set.
Tool Time Toy Story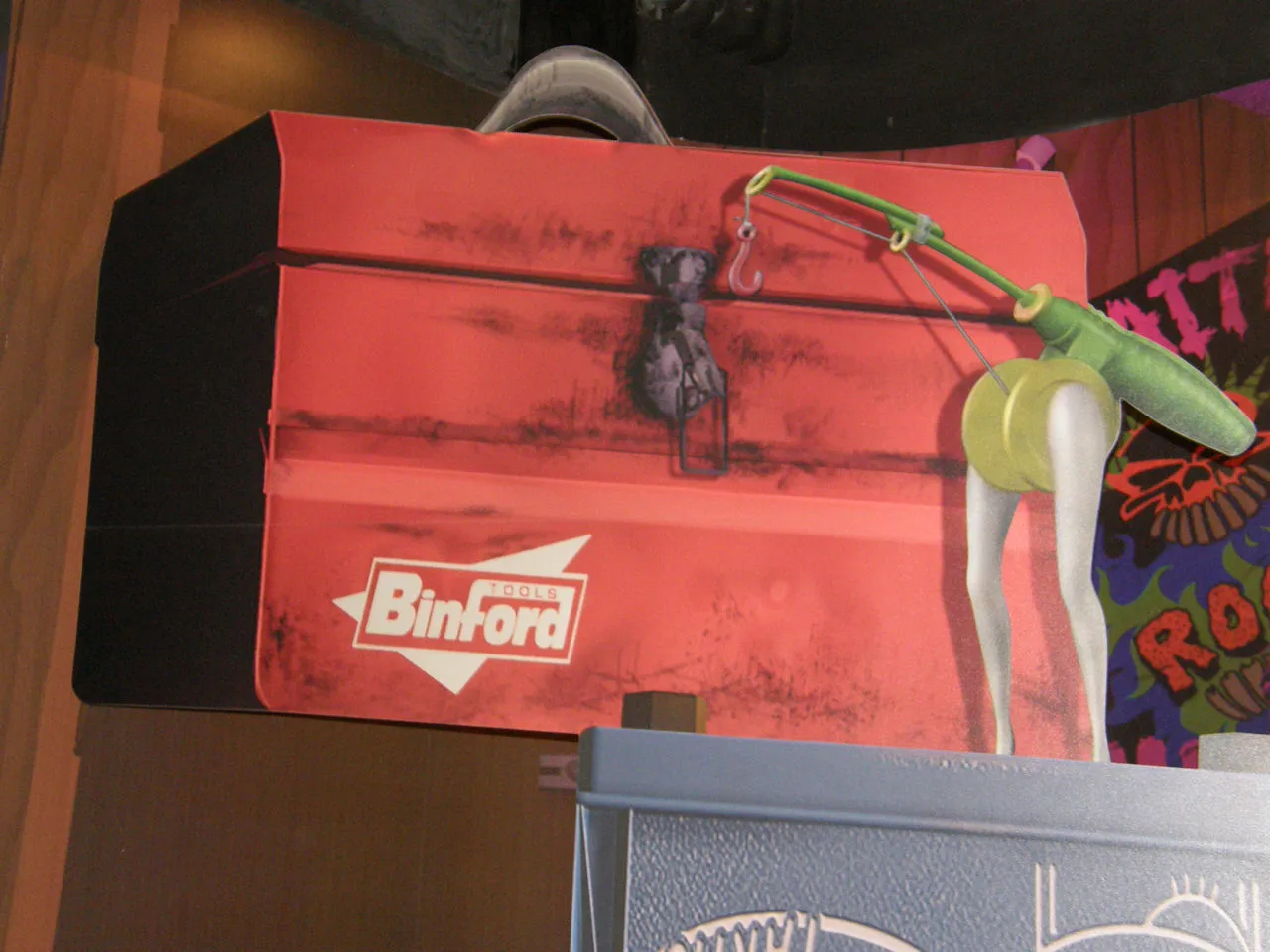 Binford Tools was featured in the highly popular animated film Toy Story, which starred Tim Allen as the voice of Buzz Lightyear. Binford Tools can be seen in the scene when Woody is trying to help Buzz escape from Andy's evil next door neighbor Sid's room. Woody pushes a red toolbox off the side of the counter and when the toolbox comes into shot you can see the Binford logo on the toolbox! Allen returned to do the voice of Buzz is Toy Story 2 and the Buzz Lightyear movie.
In October 2007 Empire readers voted Buzz Lightyear No. 1 in the list of Top 29 Greatest Pixar Characters, and 94th greatest movie character of all time. The character became so popular that in 2008 astronauts even took an action figure of Buzz into space with them on the Space Shuttle "Discovery" to use as part of an educational demonstration recorded for kids.
Bad Dad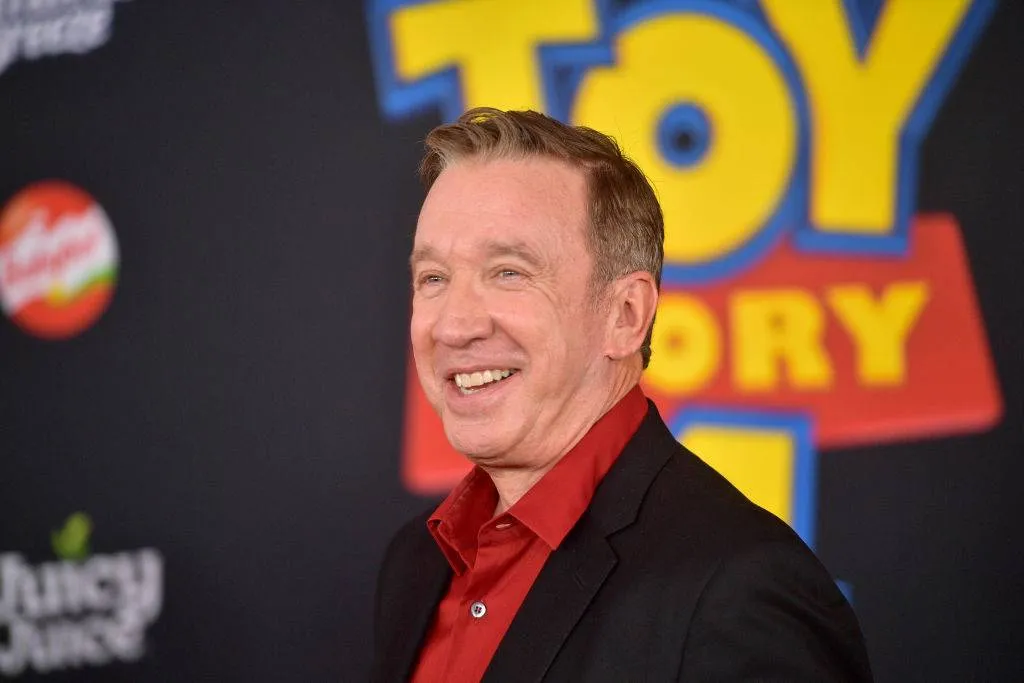 Although Tim Allen's TV persona was squeaky clean, in real life Tim Allen has a checkered past. Between filming "Home Improvement" while possibly visiting family, Allen was arrested in Bloomfield Hills, Michigan, for drunk driving in May 1997 with a BAC level of 0.15, which is nearly two times over the legal limit. The judge sentenced Allen to one-year probation, and went to a court-ordered rehab clinic for alcohol abuse.
Way before his days as Tim "The Tool Man" Taylor, Allen spent 28 months in jail after being arrested for attempted drug dealing in 1978. He was arrested at Kalamazoo / Battle Creek international Airport when he was found in possession of over 650 grams (nearly 1.5 pounds) of cocaine. He pled guilty, and after naming the higher up drug dealers, his sentence was reduced to three to seven years, instead of the possibility of life in prison. Allen would have led a much different life!
Men vs. Women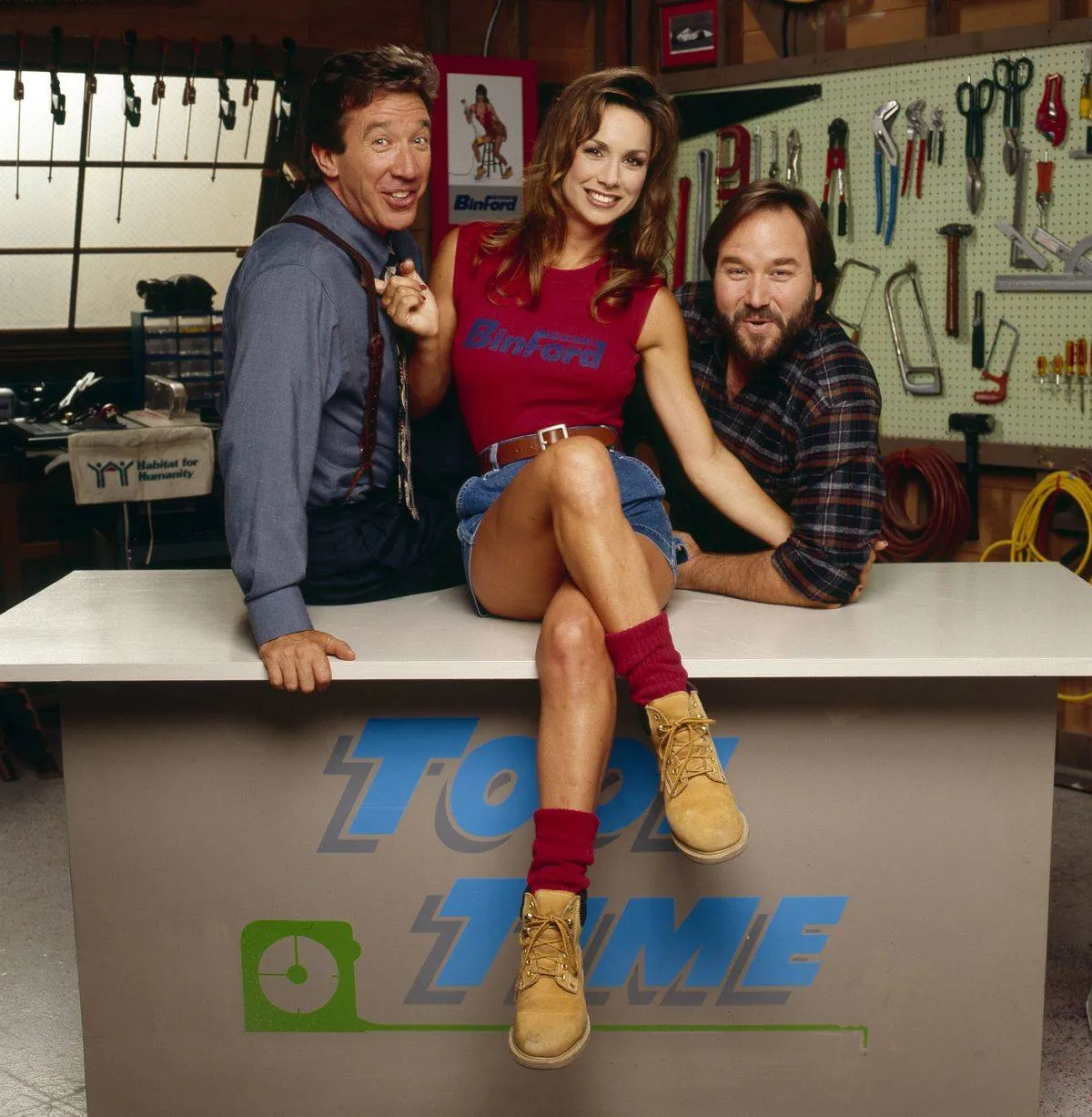 Tim Allen's stand-up routine consisted of jokes comparing the differences between men and women. This theme continued on his television series "Home Improvement." Many of the comparison jokes played out with the banter between Tim and show wife Jill. Jill usually got the last laugh with most of the conversations.
Some of the jokes include: Tim: I don't want you making jokes about my job, or about me getting hurt and screwing things up. Anything that makes me look bad. Randy: What is left to joke about? Tim: Mom.
Cast Reunited
In 2011, the main cast members reunited (everyone except Earl Hindman, who had passed away due to Lung Cancer) for Entertainment Weekly magazine, including Jonathan Taylor Thomas, whom the cast hadn't seen since 1998. (Jonathan Taylor Thomas had previously left the show to pursue his academic career.) A candid photo of the cast from Entertainment Weekly was posted online and fans went nuts! The "Home Improvement" cast members were happy to see each other as well.
"I have all girls, so they are like my sons," Tim Allen told EW. "It's kind of creepy how much I like them." Patricia Richardson was excited to see her former TV sons too, telling EW, "It was so cool. We hung out for hours and talked. They are such interesting guys, and so smart! These three are my other kids in some strange way and always will be"
Amateur Radio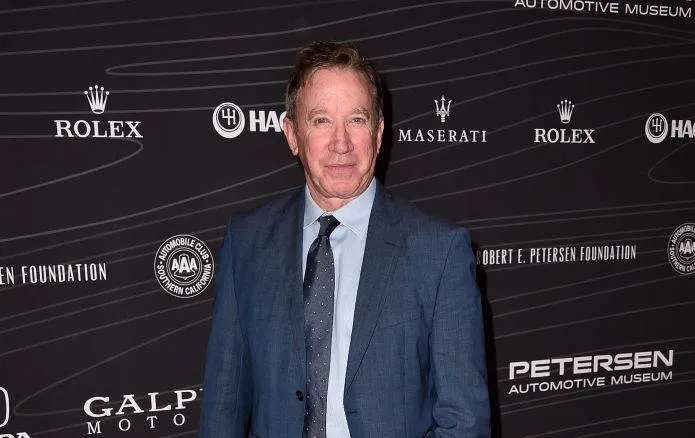 Tim Allen's character on "Last Man Standing" Mike Baxter, is an avid amateur radio operator. In September 2014 Tim Allen (in reality) took and passed the Technician Class exam to become a real ham radio operator himself. His FCC issued license call sign is KK6OTD issued under his real name, Tim Dick.
Over 25 members of the "Last Man Standing" crew pursued their license after being inspired by the character on the show, and they went from creating a basic shack for his character to operate from to using vintage equipment that is fully operable. It's not clear what Allen's plans are for what he will do with his newly acquired license, maybe have his own amateur radio show? If so, fans of "Home Improvement" will be the first to tune in to hear what the funny man says (and can get away with) on air.
Tim's Personal Quotes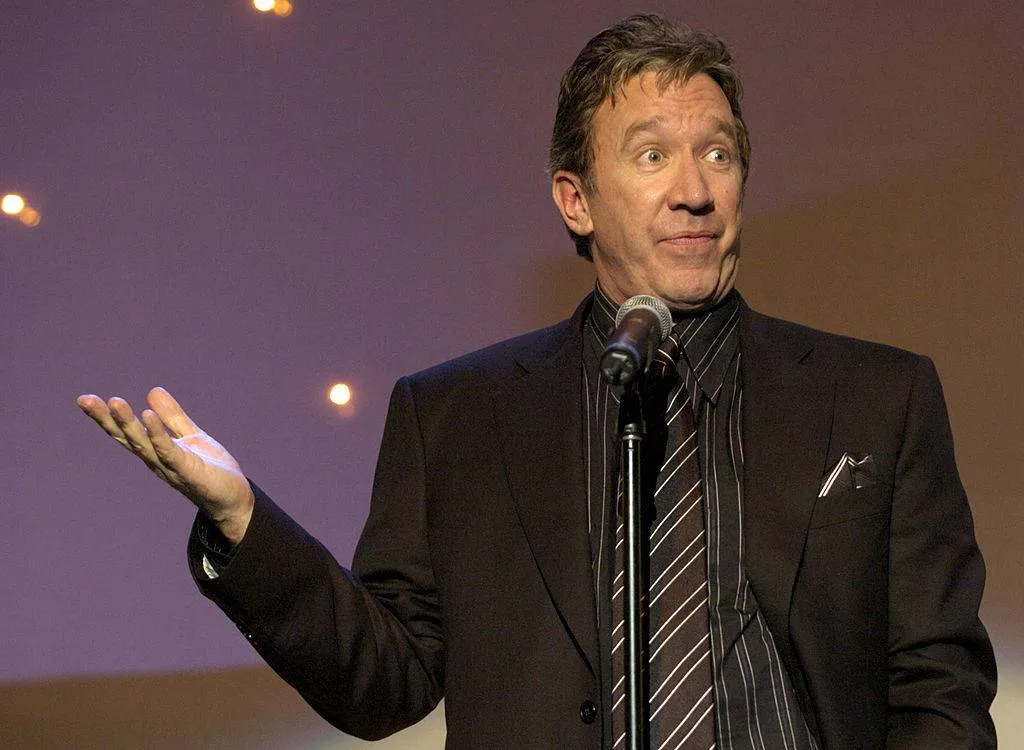 Tim Allen first became a comedian in 1975. He started out doing local stand-up comedy routines and grew to take on roles in commercials and cable comedy shows. Some personal quotes include, "Women now have choices. They can be married, not married, have a job, not have a job, be married with children, unmarried with children. Men have the same choice we've always had: work, or prison.""Men are liars. We'll lie about lying if we have to. I'm an algebra liar. I figure two good lies make a positive.""Men are pigs. Too bad we own everything."
"Someone should come out with a man-woman dictionary, like those English-French ones.""Real men don't use instructions, son. Besides, this is just the manufacturer's opinion on how to put this together.""Men look at women the way men look at cars. Everyone looks at Ferraris. Now and then we like a pickup truck, and we all end up with station wagons."
Tool Time Unseen Character
While taping some episodes of "Tool Time," the host Tim "The Tool Man" Taylor sometimes looks off stage, and asks an unseen character, Klaus, to play music for "Tool Time" segments. Klaus is an actual person, Klaus Landsberg, who worked in the sound department on "Home Improvement." Klaus has been in the entertainment industry for decades, as part of the production team for other shows such as "American idol" and "The Drew Carey Show." He was nominated many times at the Grammy Awards for "Outstanding Sound Mixing for a comedy Series" in the '90s.
Referencing Klaus was just another example of how Tim Allen used his talent as a stand-up comedian to interplay real life, the tv show he played on, and the tv show within in TV show. Although the audience couldn't tell whether Klaus was a real person or a character, it became a running joke for the cast of "Home Improvement." No one would know exactly what the comedian would play off of next.
Patricia Richardson's Other Roles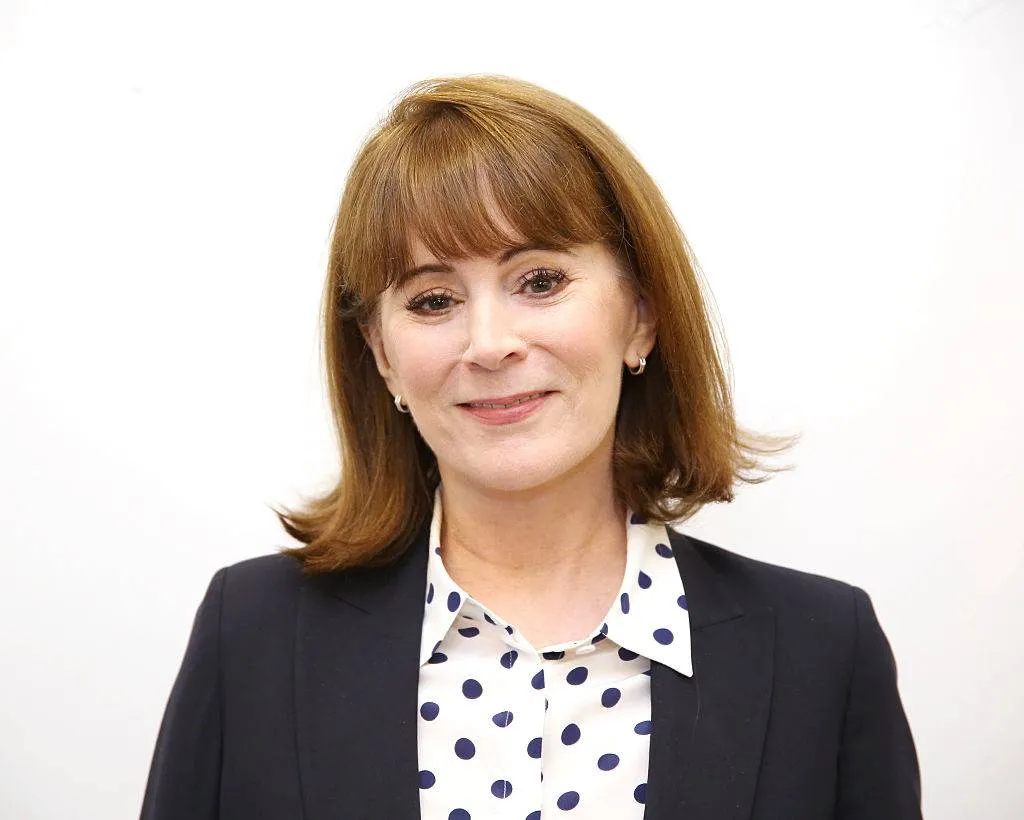 In her role of Jill Taylor on "Home Improvement," Patricia Richardson was nominated four times for the Primetime Emmy Award for Outstanding Lead Actress in a Comedy Series and twice for the Golden Globe Award for Best Actress in a Television Series - Comedy or Musical. Before her role on the hit tv series, Richardson understudied the part of young 'Gypsy Rose Lee' in Angela Lansbury's production of "Gypsy" on Broadway. After "Home Improvement" Richardson appeared on other television series like "Strong Medicine," "Law & Order: Special Victims Unit," "The West Wing" as Sheila Brooks, and Tim Allen's "Last Man Standing" for two episodes as Helen Potts.
She also played a role in movies, including Connie Hope in "Ulee's Gold," for which she was nominated for the Independent Spirit Award for Best Supporting Female, "California Dreaming," "Beautiful Wave," and "Snow Bride." She has also been a executive producer of the video documentary "Long Story Short."
JTT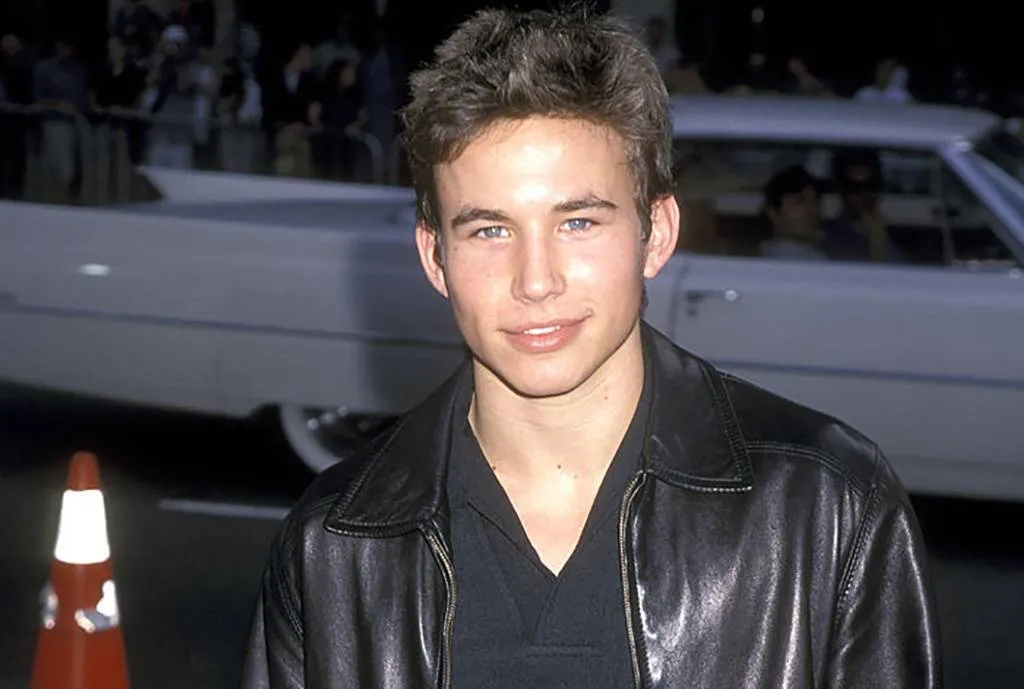 Jonathan Taylor Thomas has said that he doesn't like the nickname JTT. He doesn't understand why people just can't say his whole name. In the 1990s, the letters JTT were synonymous with Jonathan Taylor Thomas and he was considered to be one of the hottest young stars on television. Girls across America went nuts for him! He starred in films like "Man of the House," "Tom and Huck," and "Wild America." After he left "Home Improvement" a season before the show officially ended, Thomas mainly played voice roles for animated series.
His most memorable role is Simba's voice on "The Lion King." He also had a role on "The Wild Thornberrys," "The Oz Kids," and one episode of "The Simpsons." Thomas also had guest appearances on "Smallville," "8 Simple Rules," "Veronica Mars," and like some of his other former cast mates, "Last Man Standing." Overall, Thomas has stayed out of the media spotlight and doesn't promote his personal like on social media like other celebrities.
JTT Awards
Jonathan Taylor Thomas was the first actor to win the Lifetime Achievement Award at the Nickelodeon Kids' Choice Awards in 1999 for his memorable seven-year role as Randy Taylor on "Home Improvement." He also claimed the Kids' Choice Awards for Favorite Television Actor in 1998, for "Home Improvement" and the Hall of Fame Award at the Kids' Choice Awards in 1999.
During the 1990s, Jonathan's career was steady and thriving, and he had many starring movie roles as well as the voice of Simba in Disney's "The Lion King" for which he was nominated for Saturn Award for Best Performance by a Younger Actor and Young Artist Awards for Best Performance by a Young Actor in a Voiceover. We're not sure who ended up claiming those awards, but Thomas had to be a top nominee! In 1996 he did come up top for the ShoWest Award for Young Star of the Year.
Go Jill!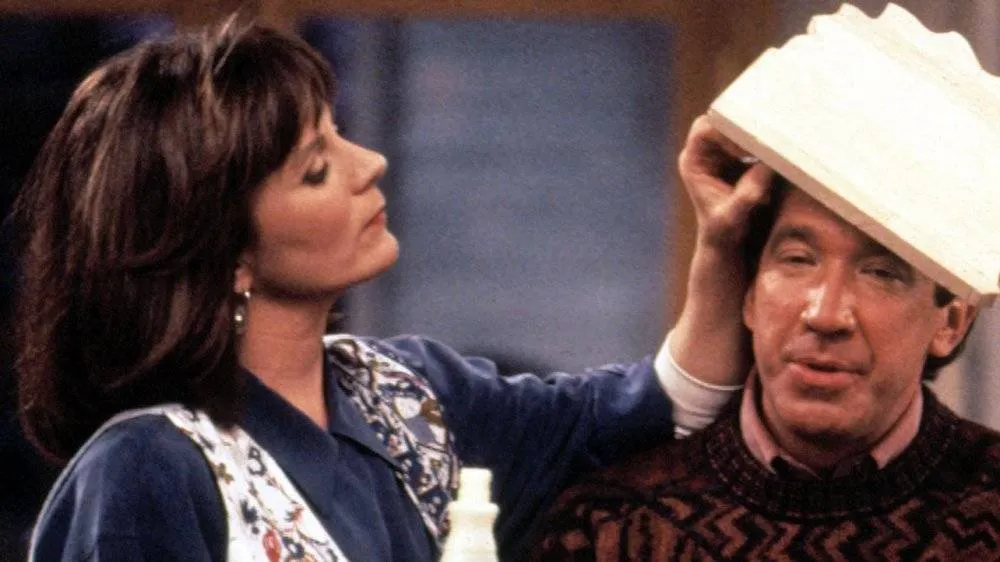 Patricia Richardson has commented on how at the start of "Home Improvement," her character Jill was a very one-dimensional mom character with no story lines of her own. Richardson went to bat with the producers and writers of the show to make Jill a more dynamic and powerful female character. She won that battle and her character went on to become an integral part of the show! They also had Jill develop from a full-time housewife to a career-focused working woman.
She is seen going back to college and majoring in psychology. And opposite to her husband, who is a republican, Jill is portrayed as a democrat. Jill has made the list of most memorable moms on tv by critics, and Richardson has been nominated four times for Emmy Awards for Outstanding Lead Actress in a Comedy Series and two nominations for the Golden Globe Award for Best Actress - Television Series Musical or Comedy for her role in "Home Improvement."
Mark Drama
Taran Noah Smith, who played youngest brother Mark on the show, filed a lawsuit and a request for a temporary injunction against his former wife and business partner, Heidi Van Pelt in February 2007. He accused her of channeling funds from their business Playfood Inc. into her own business called Playfood Manufacturing LLC. The couple married when Smith was only 17 years old, and she was 33 years old, just a year after "Home Improvement" wrapped up.
The couple moved into the mansion that Smith's parents had purchased from the $1.5 million he earned while working for the show. He ended up losing the home and is now battling Van Pelt for control over Playfood Inc. To add to the drama, his mother wrote a book about her experience raising a child actor. Smith was approved for legal emancipation from his parents at age 16, worried they would take his earnings.
Nice Boy Brad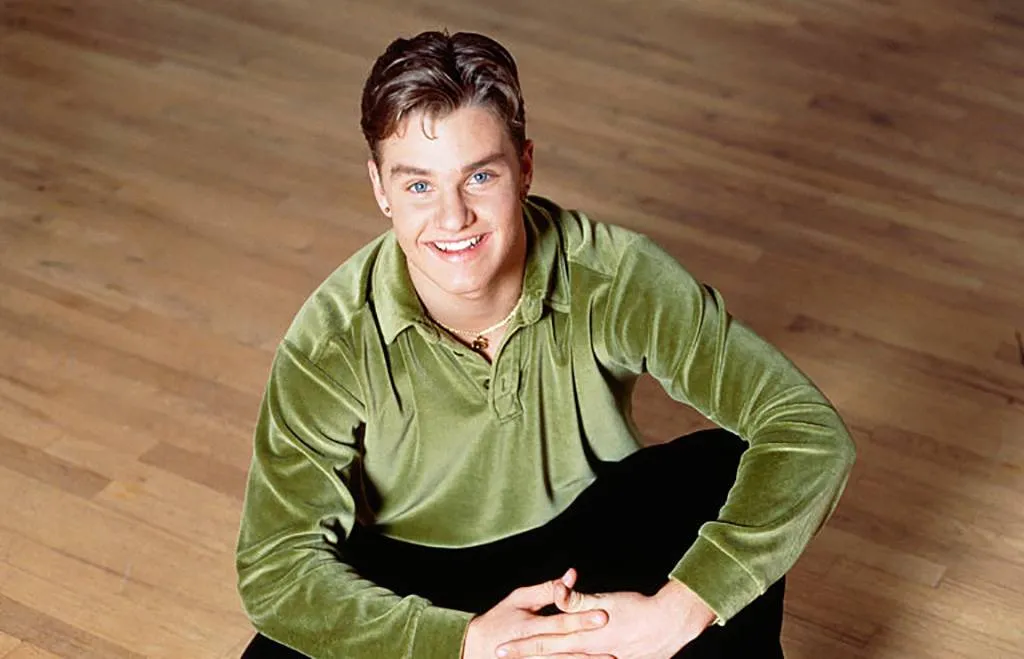 Zachery Ty Bryan, who played the oldest son Brad on "Home Improvement," volunteers for several charities to help children with AIDS and cancer, as well as those to benefit underprivileged children.
He, along with JTT, became household names during their time on "Home Improvement." The youngest brother Mark did not fare so well in the star department.
Jill Got Skill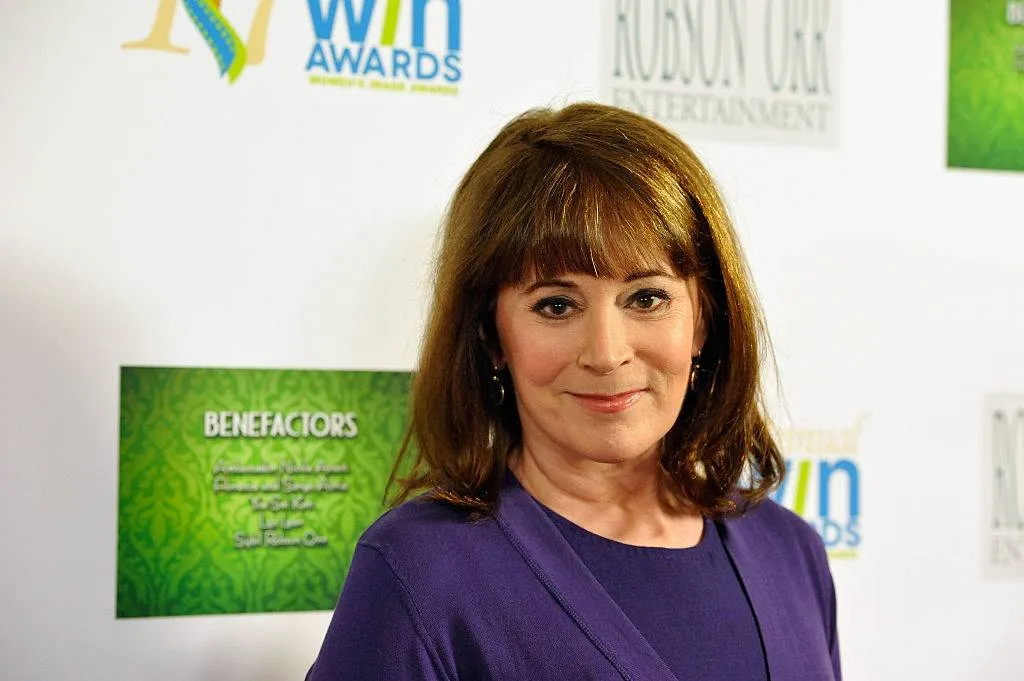 Around the time Patricia Richardson began her career in television she sidetracked with commercial work appearing in ads for brands like Wendy's, Lipton, Chef Saluto Pizza, Jell-O, and Kraft Foods.
Her breakout role came later on in life with her playing the character of Jill Taylor on "Home Improvement." Richardson is best known for this role and it made her a household name in America.
Long-Lasting Legacy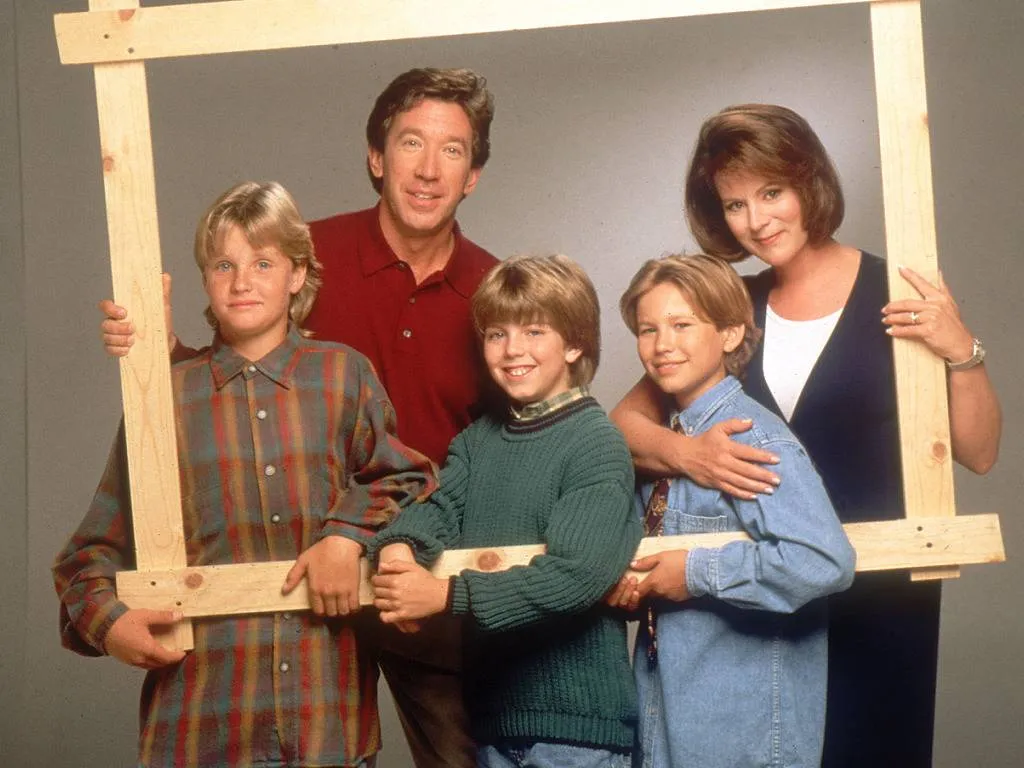 "Home Improvement" has a big fan base still today! The DVD box sets of "Home Improvement" have sold millions of copies and the show runs in syndication around the world. "Home Improvement" shot most of the main actors to stardom and led to many other television roles and movies.
However, today many of the stars' on-camera appearances have dwindled, but "Home Improvement" still lives on!
Tool Time Audience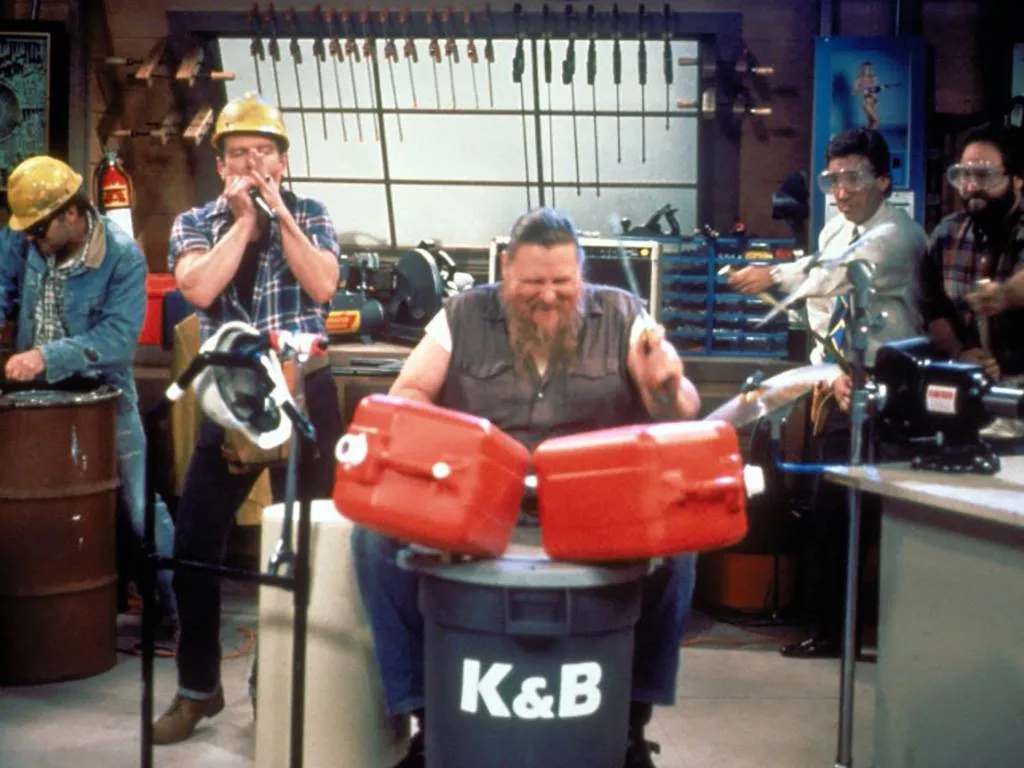 The audience for Tim's Tool Time show within a show is the actual live studio audience. The camera will often cut back and forth from Tim to the audience to show their interaction. This made being a studio audience guest of "Home Improvement" a fun and interactive experience, as most other shows of the time did not do this. "Tool Time" was included in every episode of "Home Improvement" which is called a "meta-program."
Each show started with Heidi asking the audience, "Does everybody know what time it is?" The show was filmed at Walt Disney Studios in Burbank, California. Many episodes of "Tool Time" show Tim the Tool Man Taylor haphazardly misusing tools, causing destruction while commanding, "More power!" His coworkers and family would warn him to be careful, but he tended to do what he wanted. The meta-program was a parody of a show on PBS named "This Old House."
Tim Allen Passed Up Some Big Roles For His Own Show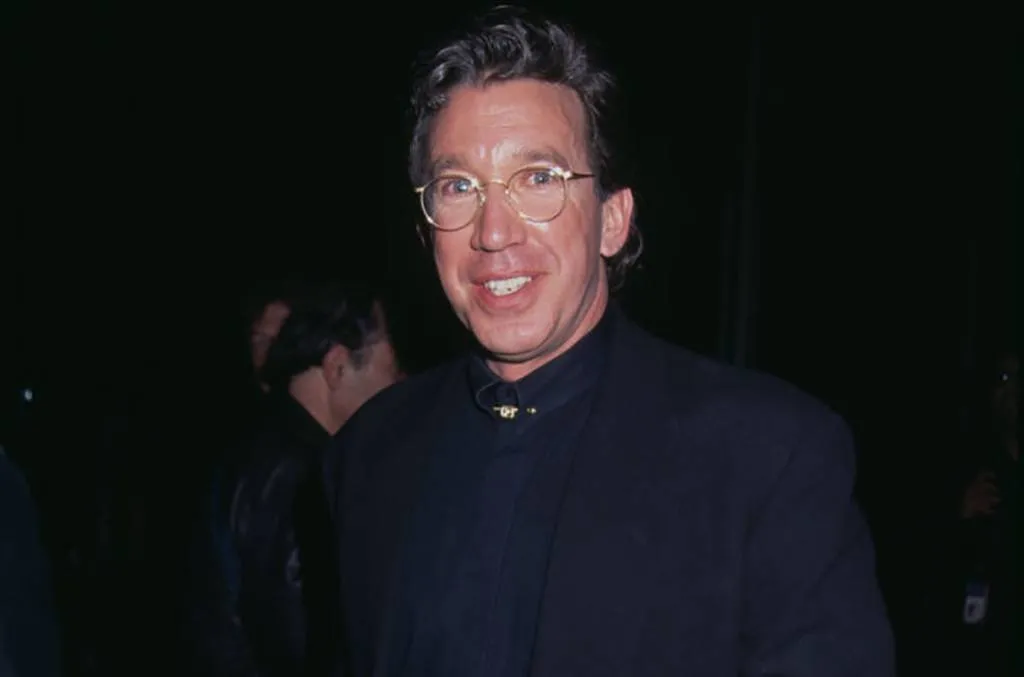 Tim Allen was a nightclub entertainer in 1991, but was approached by Disney executives and offered two different roles in sitcom spin-offs based on popular films. In a Los Angeles Times interview, Allen explained: "They offered me two sitcoms: 'Turner & Hooch' or 'Dead Poets Society' in the Tom Hanks role or the Robin Williams role," Allen said.
"And I thought they got the wrong guy. I told them, 'I'm the one you saw on stage doing the men thing, grunting like a pig. Without being disrespectful, wouldn't that seem like an odd idea?'
JTT Tumblr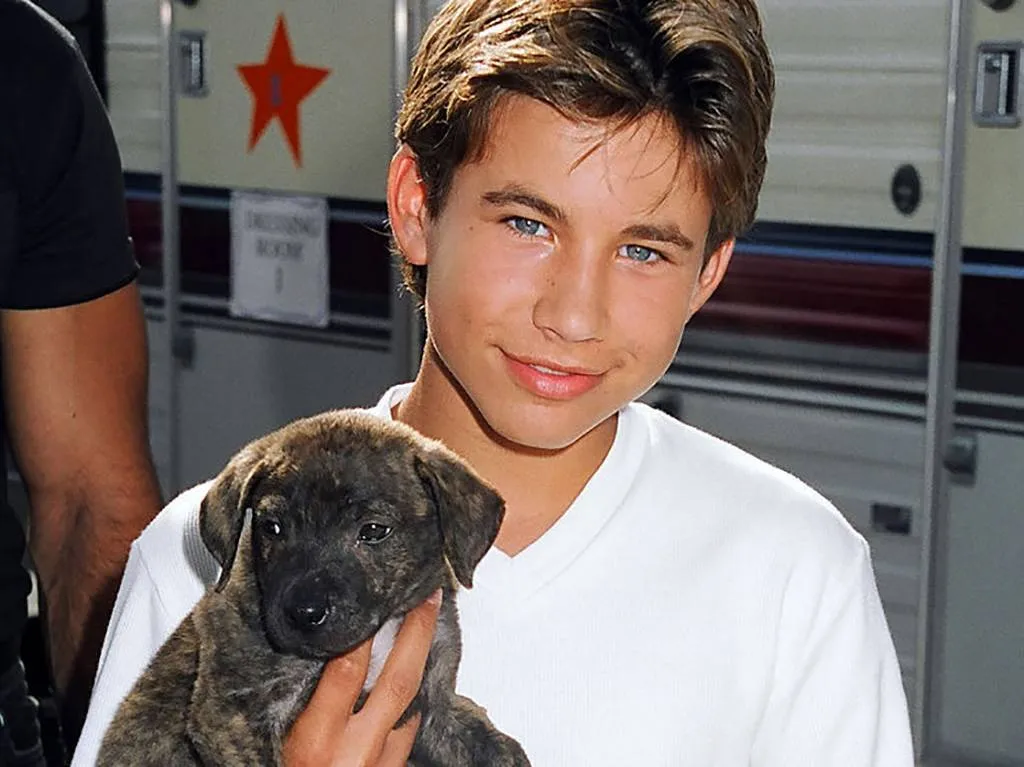 Did you know that there is a Tumblr dedicated to photos of Jonathan Taylor Thomas holding random objects? The site is, appropriately enough, called "F*** Yeah JTT Holds Things."
We have no idea where this started, but it's literally a collection of JTT just holding things, such as flowers, pets ,teddy bears… you name it.
The Three Brothers
In the show the oldest brother, Brad, is 13 months older than the second brother, Randy. However, in reality, Jonathan Taylor Thomas, who played Randy, is older by a month and a day than Zachery Ty Bryan, who played his older brother. Confusing, yes it is! But JTT had that baby face that made him look younger! Brad was known as the brother who was popular and athletic, with a much bigger frame than the other boys. He was known for getting intro trouble by acting before thinking. The middle brother was Randy, who was the smart alek and known for getting into trouble in more mischievous ways.
The youngest brother was Mark, who had the sweetest personality of the three boys, and was portrayed to be somewhat of a mama's boy. Later Brad takes up an interest in working on cars like his dad, while Mark turns gothic, wearing all black clothing. Randy, played by JTT was said to be in Costa Rica, while JTT left the show to go to college.
Happy Birthday, From The Simpsons
In an episode reminiscent of an early "Simpsons" plot line, Tim and the boys have overlooked Jill's birthday.
Brad and Randy dupe Mark out of his allowance with a story about a "little brother tax," and purchase a huge bottle of cheap perfume for their mom.
Audience Favorite
hall
One poll shows that the "Home Improvement" episode called "Love's Labor Lost" is a definite fan favorite. The title is based on William Shakespeare's play "Love's Labour Lost," and involves a great mix of drama and comedy as Jill negotiates some scary medical issues.
Audiences really cared for the show's characters.
Hillary Clinton Almost Appeared on the Show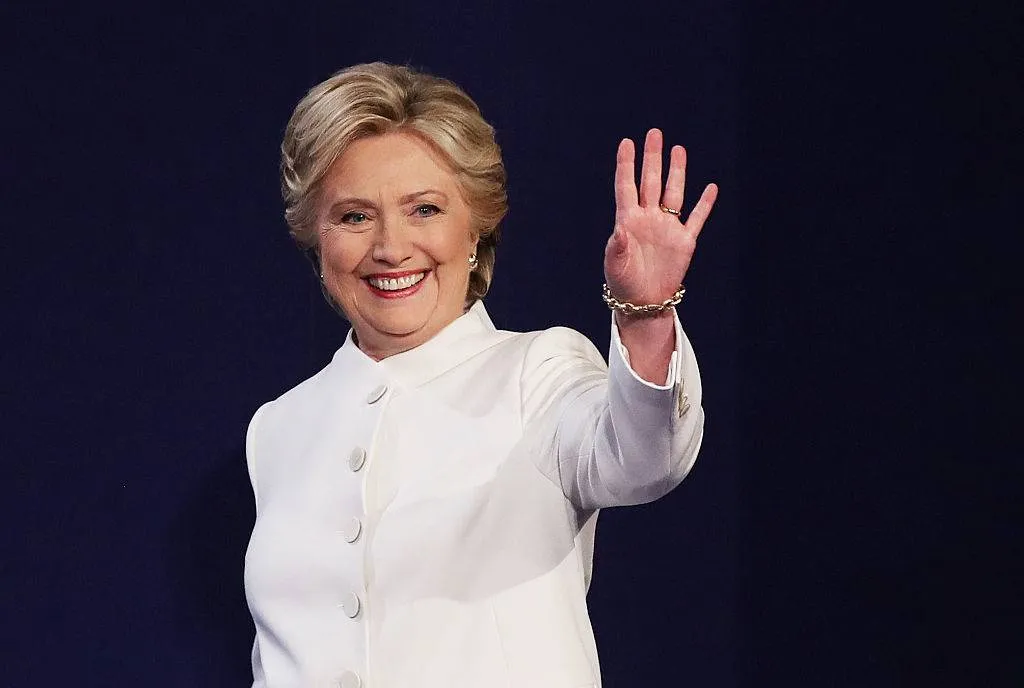 Yes, you read that right. Bill Clinton was President during the height of "Home Improvement's" popularity, the show courted Hillary, then-First Lady of the United States. Lisa Caputo, White House Press Secretary at the time, wrote in a memo: "The outreach would be enormous and it would present Hillary in a very likeable light I believe."
"Although I have some concerns that it diminishes the role of first lady by going on a TV sitcom, it is probably worth weighing it against what we believe we might be able to gain by such an appearance politically and image-wise. You probably know that Rick is 100 percent in favor of Hillary pursuing this project."
Richard Karn Really Lucked Out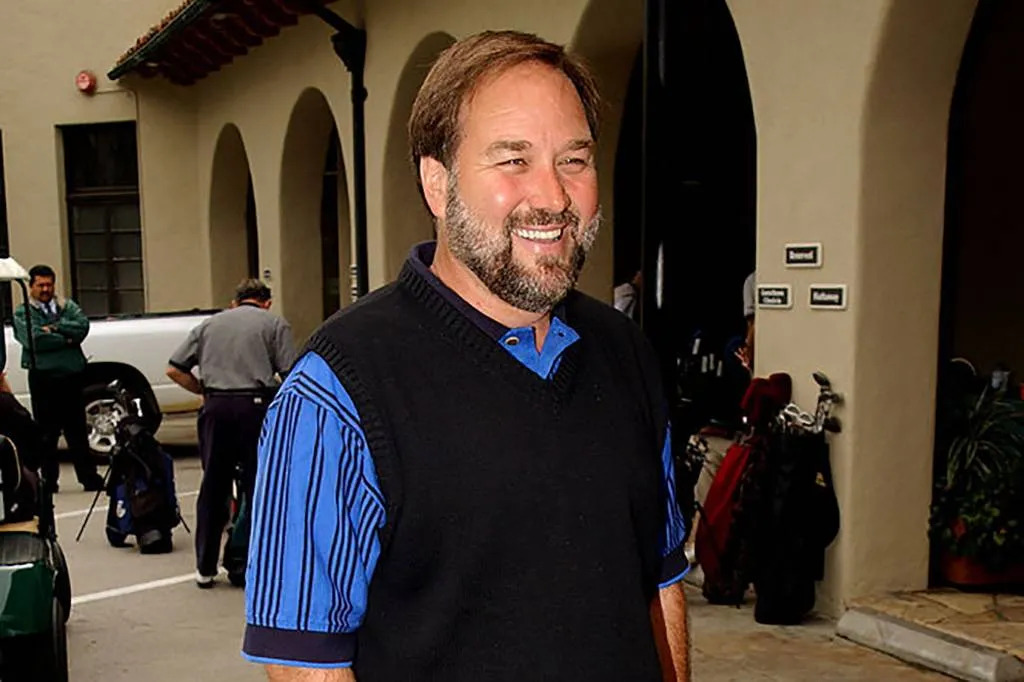 You hear about people being in the right place at the right time, but check out the story of how Richard Karn landed his role on "Home Improvement." He got a ticket for blowing a stop sign while he was en route to rehearsal for a production of "Macbeth."
While in traffic school, Karn met an agent who told him about the upcoming show and scored him an audition.