Movies That Are Considered To Be Almost Flawless
Writing, shooting, editing, and releasing a feature-length film is an incredibly complicated and strenuous process. There are so many moving parts that there's no guarantee that the movie will translate to the audience or turn out the way it was envisioned. Because of this, movies can range from absolutely terrible to unbelievable works of art. The best of the best are those that had the perfect team working on it, evoke emotion, and executed their vision. These are some of those films.
Eternal Sunshine of The Spotless Mind Is A Rollercoaster of Emotion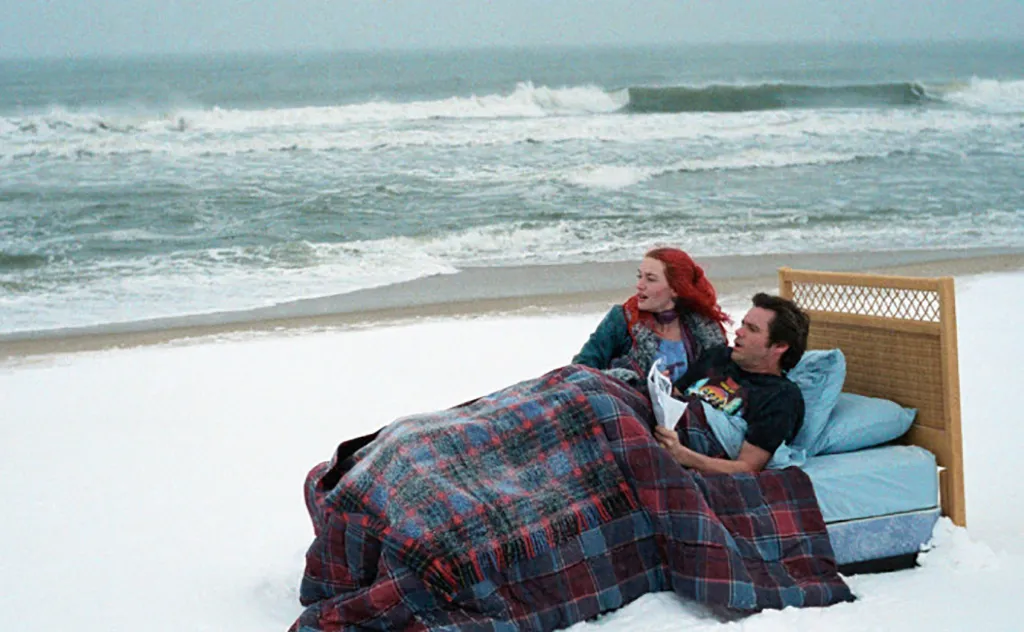 When out-there director Michel Gondry and existential screenwriter Charlie Kaufman came together in 2004, the result was Eternal Sunshine of the Spotless Mind. The film features Jim Carrey as Joel Barish, a lonely man who becomes romantically involved with an outgoing woman named Clementine, played by Kate Winslet.
After their relationship turns sour, the two undergo a procedure to erase each other from their minds, but it's not as easy as it seems. The result is a highly emotional film and an incredibly original take on storytelling, with Kaufman's script taking home the Academy Award for Best Original Screenplay.
The Grand Budapest Hotel Is A Wes Anderson Masterpiece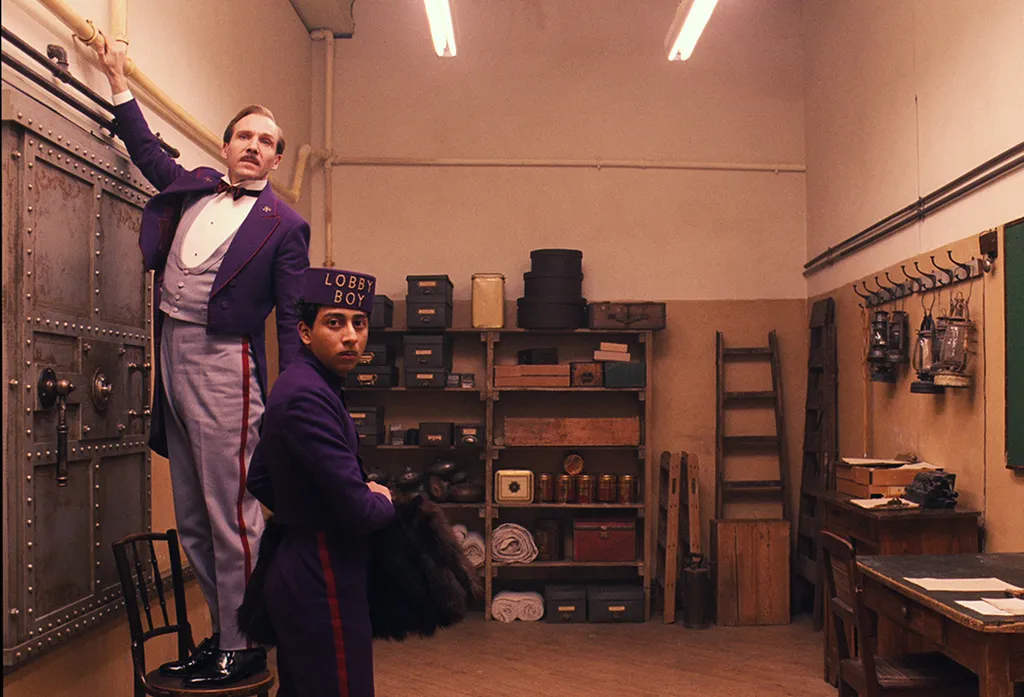 Unsurprisingly, The Grand Budapest Hotel was not only director Wes Anderson's highest-grossing film but the first to get him an Academy Award nomination for Best Director. It takes almost all of the aspects that make his films unique and combines them into one. The film is packed full of aesthetically pleasing establishing shots, witty dialogue, and quirky characters.
It focuses on a lobby boy named Zero (Tony Revolori) who finds work at the Grand Budapest Hotel, run by the eccentric Monsieur Gustave (Ralph Fiennes). From there, you are thrown into Anderson's world where nothing can be predicted.
Jaws Is Still Striking Fear Into The Heart Of The Public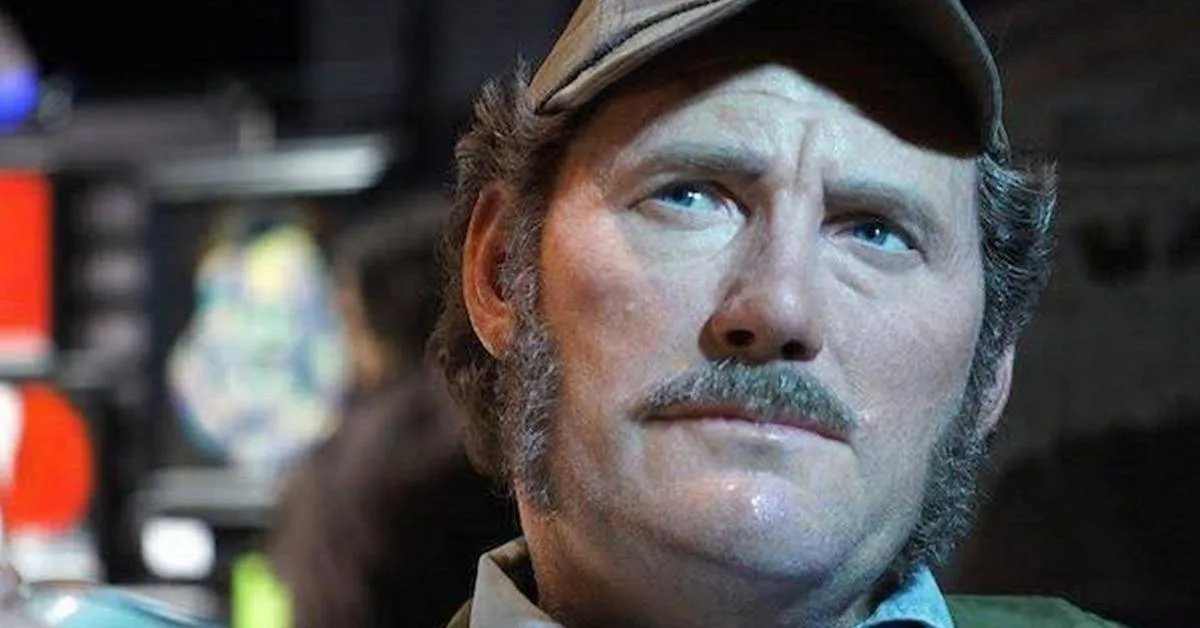 If not for Steven Spielberg and his incredible team, Jaws could have become easily become a summer B-movie flick, forgotten by the next spring, but it wasn't. Instead, it became a cultural phenomenon that has continued to prevent people from going into the ocean.
Spielberg's style of shooting building tension until it's palpable, paired with John William's now-iconic score produces a movie of an entirely different caliber than the public was used to. Even 40 years later, people still hesitate to go in the water, reflecting on Quint's horrifying story of the USS Indianapolis, or the boy on the raft that never made it back to shore.
Unforgiven Turns The Western On Its Head
Clint Eastwood got his start in the Western genre. However, he was never any typical gunslinger. This is most evident in Unforgiven, a film he directed and starred in. The movie tells the story of a former outlaw played by Eastwood, who has given up on his old ways to raise his children.
However, in desperate need of money, he takes up one more contract, but it's more than he bargained for. It's a tale that Eastwood describes as showing the true ugliness of violence, not glorifying it like typical Western tropes. It provides the audience with a realistic experience of what it's like to kill and to die.
There Will Be Blood Shows The Darkness Within People
Director Paul Thomas Anderson brings the hunt for oil and greed for money in the late 19th century to life in his film There Will Be Blood. Starring the revered Daniel Day-Lewis and Paul Dano, the two men battle for the control of oil, with Day-Lewis' character slowly but surely becoming more unhinged.
It's a commentary on the negative effects of capitalism on American society, and the depraved things greed can drive people to do. Day-Lewis' astonishing performance is perfectly backed by Robert Elswit's shooting and Anderson's screenplay, creating a film that looks and feels as black and grimy as oil.
There's A Far Deeper Meaning Behind John Wick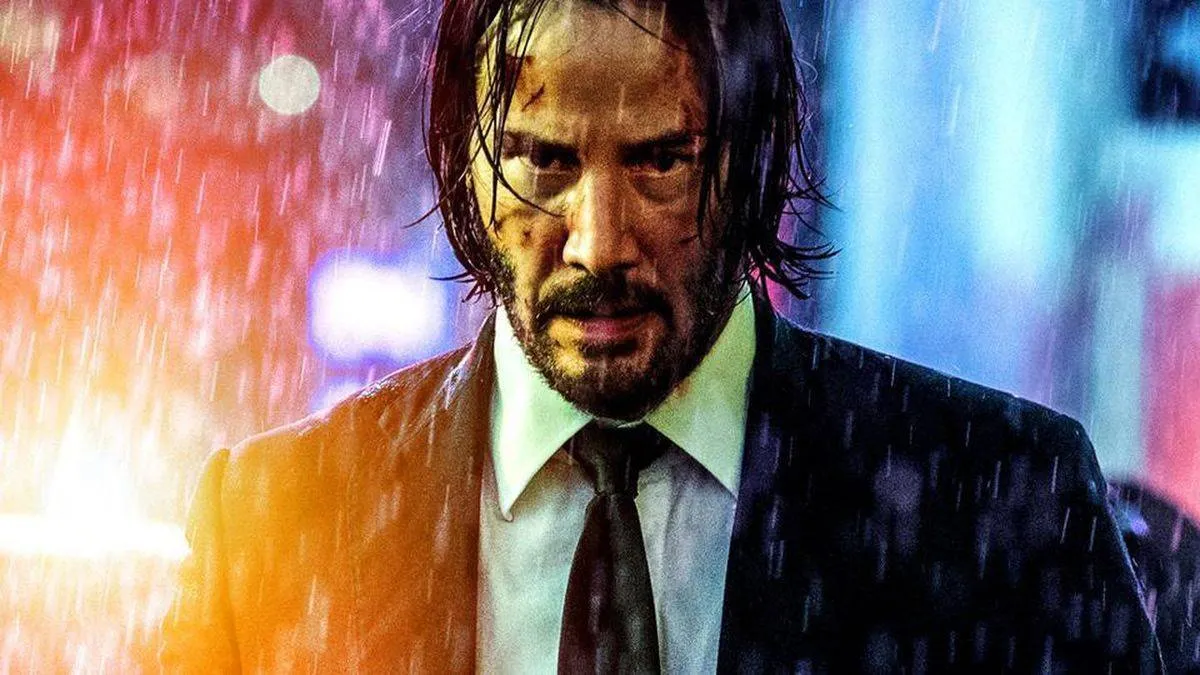 Starring Keanu Reeves, John Wick is a breathtaking action film that puts many others in the same category to shame. It's fast-paced and well-executed, with Reeves training for eight hours a day, five days a week, for four months. His dedication to the process is one of the reasons the film turned out so well.
While the lighting, special effects, and plot may be gripping, John Wick is more than a story about a former assassin on a killing spree after the passing of his dog. It's about a man in mourning who lost the only thing that connected him to his recently-deceased wife. It has an emotional depth that most action films go out of their way to avoid, making it especially impactful.
You Were Never Really Here Is Incredibly Dark And Different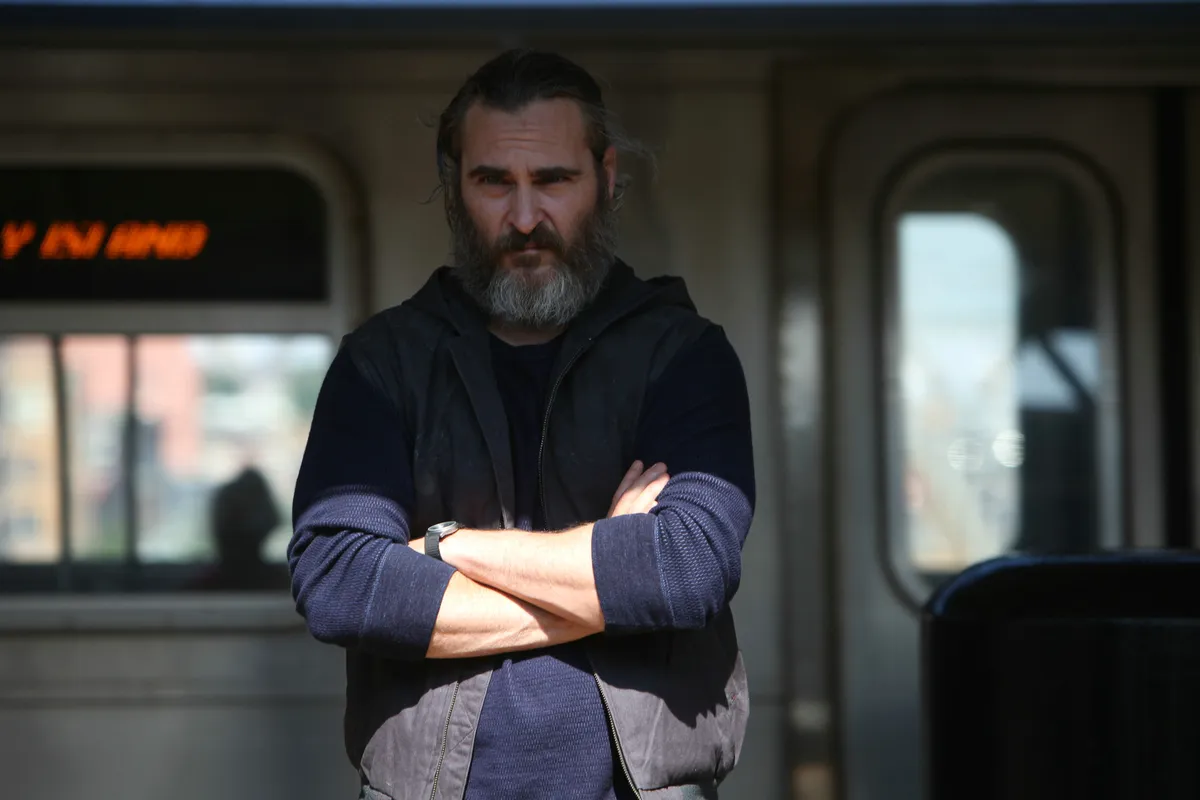 You Were Never Really Here follows Joe, (Joaquin Phoenix) a hammer-wielding hitman hired by a senator to rescue his daughter from a sex trafficking ring. However, he soon discovers that he's fallen deep into a dangerous trap.
While the plot may not seem all that original, the way the characters are handled and how the film subverts expectations is what makes it stand out among the rest. Phoenix beautifully shows his character's suffering while simultaneously being a loving son and a ruthless killer. It's his ability to do so and the plot's unexpected turns that takes the film to new heights.
The Witch Revitalized The Horror Genre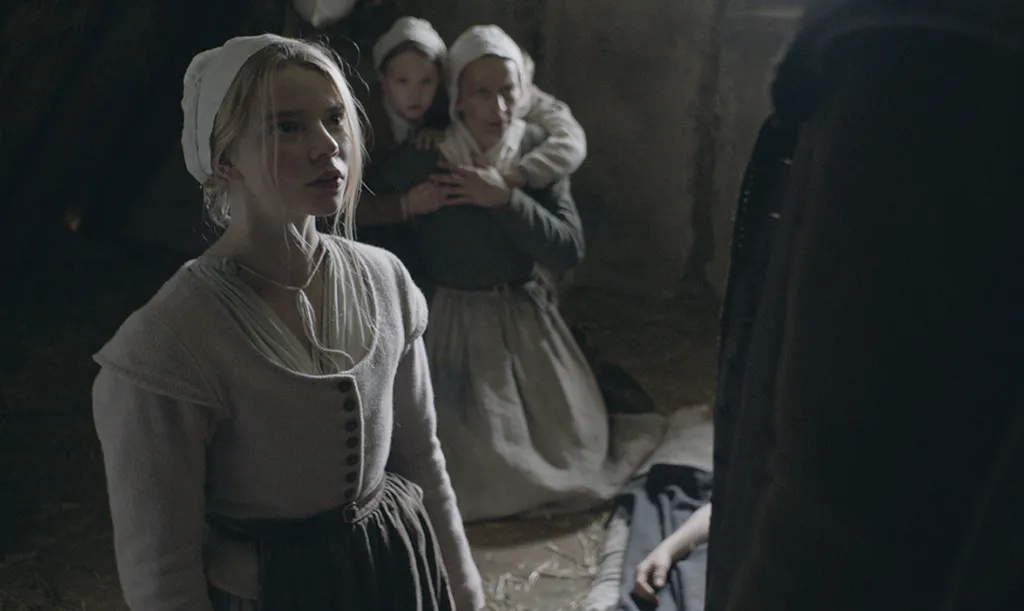 Set in the 1630s, after being banished from their Puritan Plymouth community, a father and his family set off into the wilderness where they establish a farm on the edge of a vast forest. After their infant son mysteriously disappears, the family tears itself apart while simultaneously being manipulated by a supernatural force in the woods.
For his directorial debut, Robert Eggers spent four years researching for the film, making it as realistic and equally as horrifying as possible, right down to the dialogue. On top of the impending sense of doom that the film evokes, it wouldn't have been nearly as effective without the outstanding performances of the cast both young and old.
Manchester By The Sea Will Break Anyone's Heart
Manchester by the Sea isn't exactly the kind of film you watch for entertainment, or to walk away feeling talkative and satisfied. Written and directed by Kenneth Lonergan, the film follows Lee Chandler, (Casey Affleck) who is forced to return to his hometown after the death of his brother.
Learning that he now has custody of his teenage nephew, he is also confronted with his past, an event that created a wound that will never heal. Rightfully, Affleck won an Oscar for his performance as did Lonergan for Best Original Screenplay. As amazing as it is, the film evokes emotions you never want to have to experience in real life.
Mulholland Drive Was Named The Greatest Film Of The 21st Century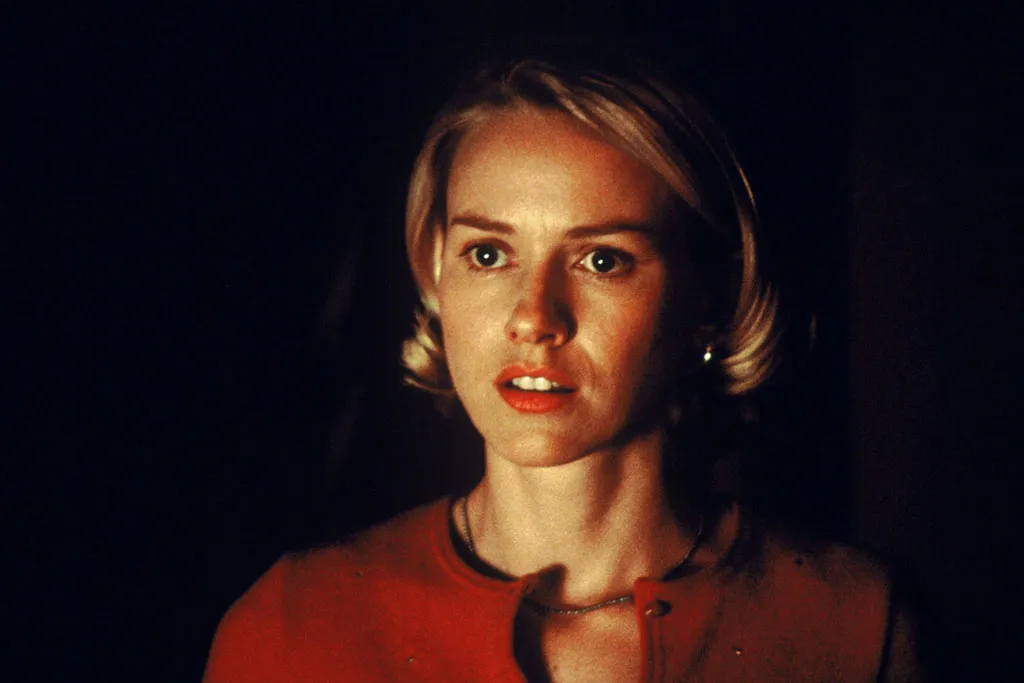 Since the early days of film, directors have been experimenting with surrealism, having been inspired by other forms of surrealism art. In Mulholland Drive, David Lynch perfectly executes how surrealism should be translated into film. The movie is comparable to a disturbing dream, blurring the lines between dreams and reality.
Film critic Robert Eggers commented that the film "Works directly on the emotions, like music." There are so many memorable scenes in the film that leave the audience glued to the screen, with BBC naming it the greatest film of the 21st century so far.
Her Depicts A Grim Future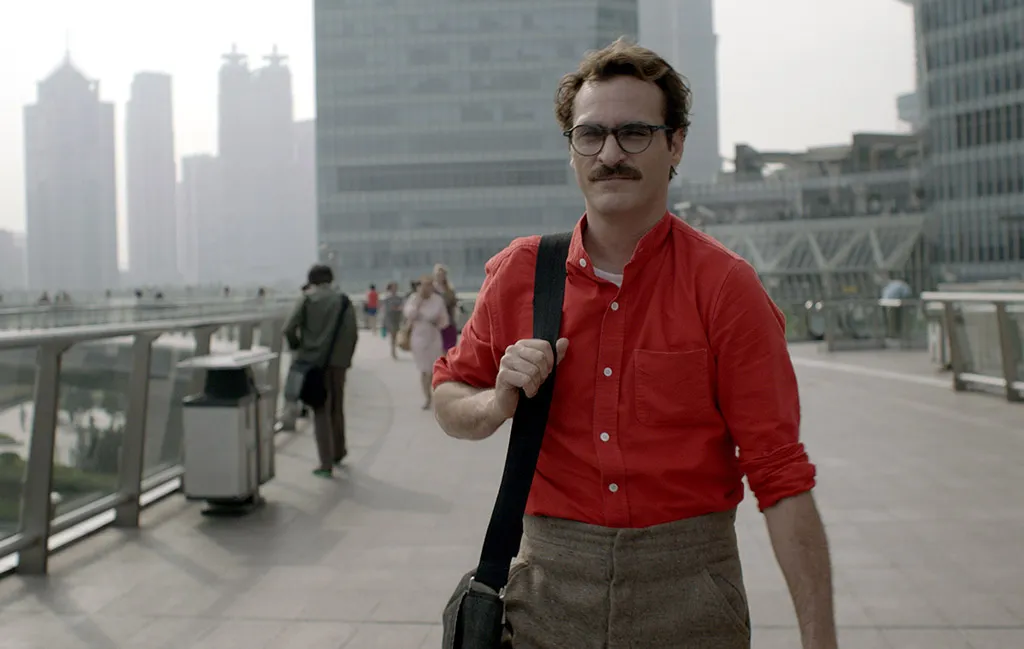 Her is a science-fiction romance written, directed, and produced by Spike Jonze. Set in the near future, the movie follows Theodore Twombly (Joaquin Phoenix), a lonely writer going through a divorce. To combat his loneliness, he buys an operating system (Scarlet Johansson) who he ends up falling in love with. The beautiful use of pastel colors, smoggy cityscapes, and the film's score make the audience feel like they're right next to Twombly.
Joaquin's stunning performance allows the audience to sympathize with his character, simultaneously experiencing his highs and lows. The way society is portrayed almost hits a little too close to home, a picture of a world that doesn't seem too far from now.
The Assassination Of Jesse James By The Coward Robert Ford Is More Like A Painting Than A Movie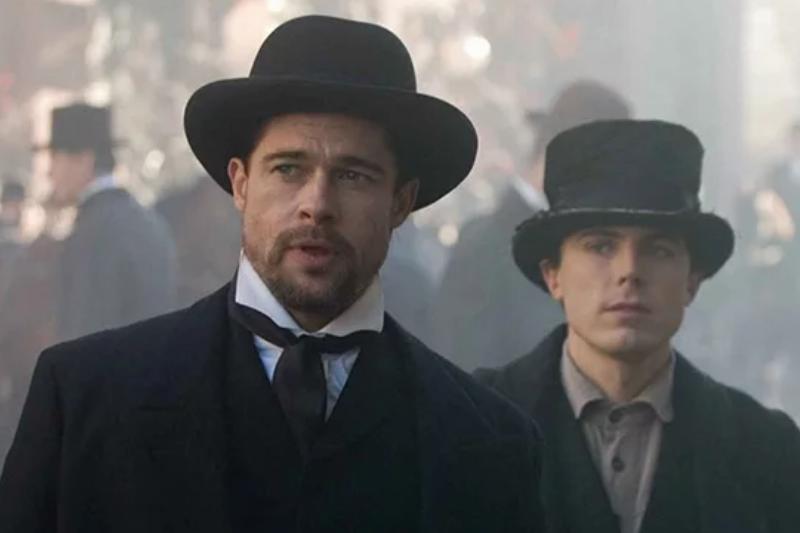 Regarded as one of the most underrated films of the time, The Assassination of Jesse James by the Coward Robert Ford is a different approach to the Western genre. It takes its time, focusing more on the characters rather than typical Western gunfights.
With each frame being able to pass as a painting, the film follows the celebrity Jesse James (Brad Pitt) and his struggles with mental illness, and his relationship with an unstable fan (Casey Affleck). Cinematographer Roger Deakins even invented a series of new lenses to get the shots that he wanted with critics Scout Tafoya describing it as "somewhere between a tintype and an oil painting."
The Lord Of The Rings Return of the King Is Epic To Say The Least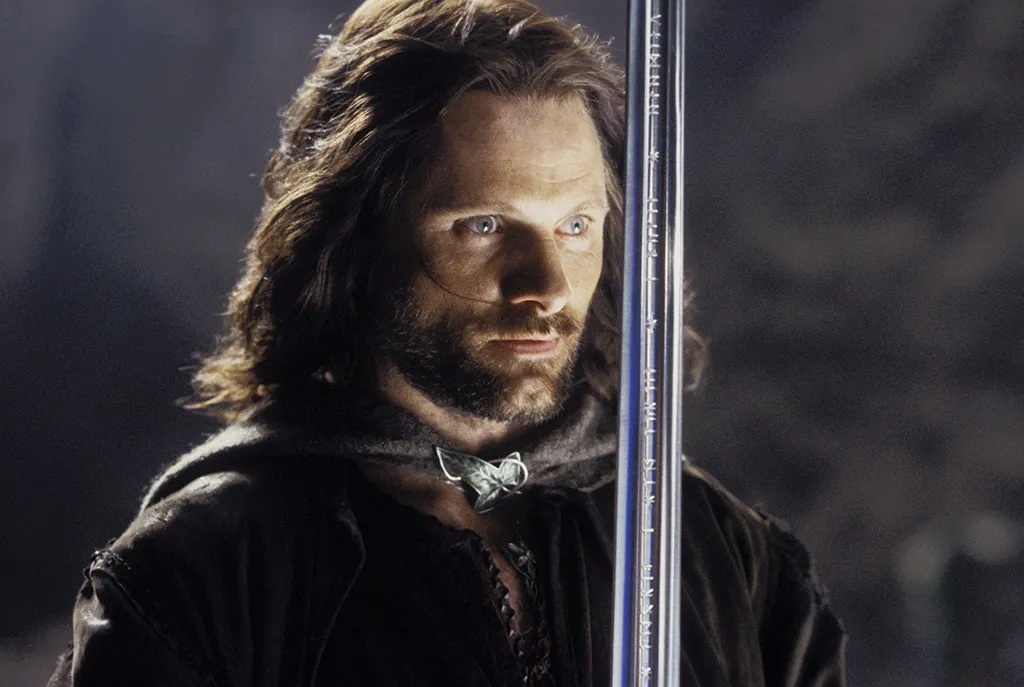 It's no secret that Peter Jackson's adaptation of Tolkien's Lord of the Rings trilogy was one of the greatest undertakings in film history, yet he managed to pull it off. However, it was the third and final movie of the trilogy that really stands out. The film was astronomical in scale, chock-full of epic battles, beautiful cinematography, and a score that tied everything together.
The second-highest-grossing film of all time, it took home 11 Oscars including Best Picture and has been named the most influential fantasy film of all time. Few films since have yet to come close to comparison.
The Thing Brought A New Kind Of Horror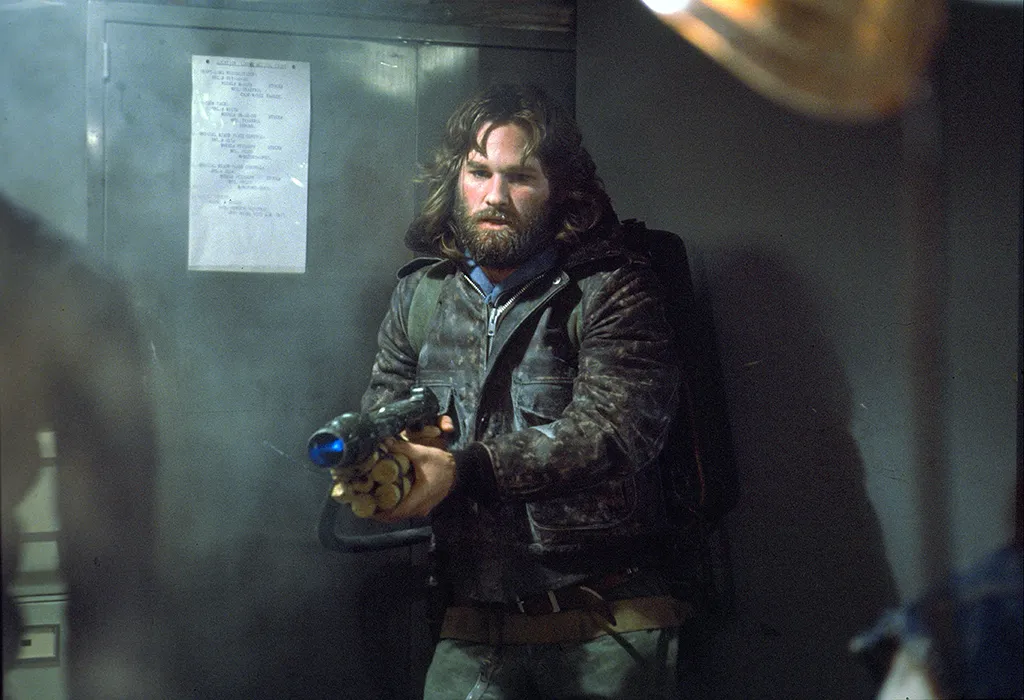 Written by Bill Landcaster and directed by John Carpenter, The Thing follows a group of researchers in an isolated area of Antarctica. There, they encounter "The Thing," a parasitic lifeform, able to take on the image of other organisms. Since "The Thing" takes on the form of any of the researchers, they are overcome by paranoia, unable to trust each other.
Although originally the film received negative reviews for its graphic special effects and cynicism, after some time, people began to understand its complexity and worth. Today, it is regarded as one of the most pinnacle horror films ever made, cementing itself in film history.
Pulp Fiction Isn't Going Anywhere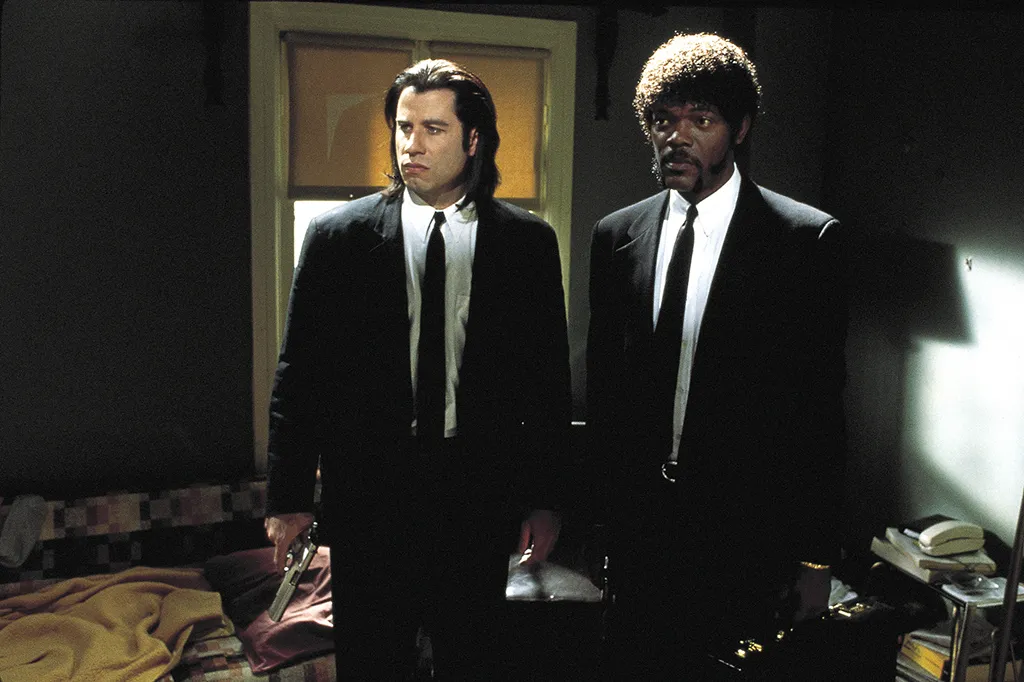 Written and directed by the renowned Quentin Tarantino, the film has an ensemble crew including Bruce Willis, Samuel L. Jackson, Uma Thurman, and John Travolta, among others. The film tells several different crime stories taking place in Los Angeles and gets its name from the pulp crime novels popular during the 20th century.
While the acting is fantastic, what really sets Pulp Fiction apart from other films is its non-linear plotlines that all come together in the end. You never know where the film is going or what point of the timeline you're actually in. To make it even better, Tarantino adds his own extra flair with a soundtrack that most fans know by heart.
2001: A Space Odyssey Presents Some Daring Questions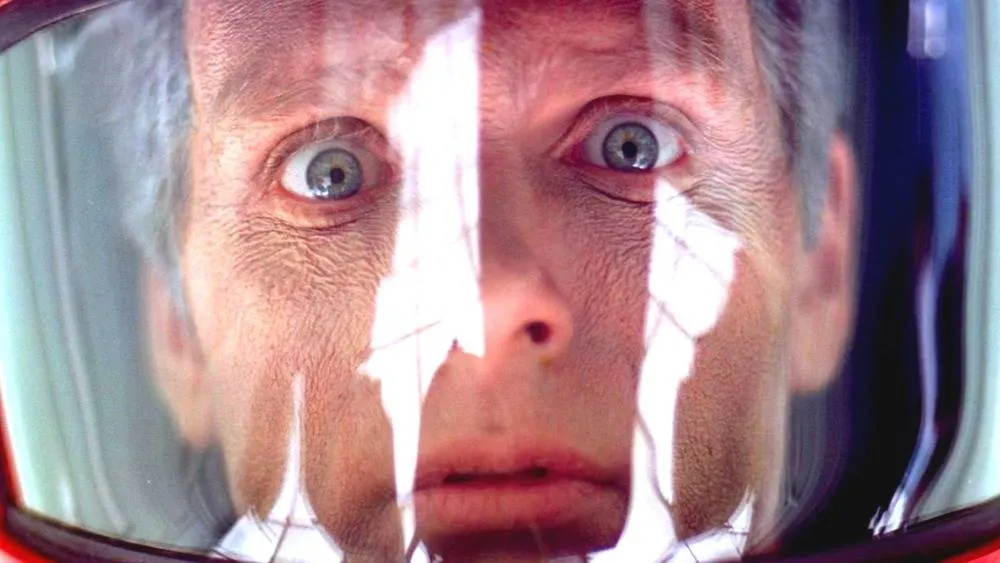 Inspired by Arthur C. Clarke's short story "The Sentinel," 2001: A Space Odyssey was directed by Stanley Kubrick and follows a space voyage to Jupiter with the artificially intelligent computer HAL after a black Monolith was discovered to be affecting human evolution. While the plot is alluring, what makes the film so excellent is its scientific accuracy and the heavy themes of existentialism, evolution, artificial intelligence and space travel.
The film is considered to be a pioneer in special effects with sound and dialogue used sparingly to create a space-like atmosphere. The film has made numerous top ten lists and has been regarded as one of the greatest and most influential films ever made.
Mad Max: Fury Road Pushes Action To Its Absolute Limits
Today, it's easy to become desensitized to CGI explosions and action sequences, but that's not the case with Mad Max: Fury Road. The fourth installment of the Mad Max franchise, the film follows Max Rockatansky, (Tom Hardy) a borderline feral human, living in a post-apocalyptic world. He finds himself in a heist with Furiosa (Charlize Theron) to save five women from the grips of an evil warlord, and chaos ensues.
Although the plot is enticing, it's the action and effects that make it a cut above. The majority of the stunts are real, as well are the out-of-this-world vehicles sweeping across the wasteland. Furthermore, the world-building is incredible with the cinematography making everything feel a little too real.
The Big Lebowski Made Being A Slacker Cool
Written, directed, and produced by the Coen Brothers, The Big Lebowski tells the unbelievable story of "The Dude" (Jeff Bridges), who finds himself caught in a web of misunderstandings and failed plans in an attempt to get a new rug. The film's plot is all over the place, leaving the audience just as confused as "The Dude" as he tries to put the pieces together.
While the storyline may be amusing, what really makes the film unique is its eccentric characters that have become iconic among viewers. Its incredibly witty and hilarious dialogue has also provided audiences with an endless supply of ridiculous quotes that only fellow Big Lebowski fans understand.
Pan's Labyrinth Is A Combination Of History And Fantasy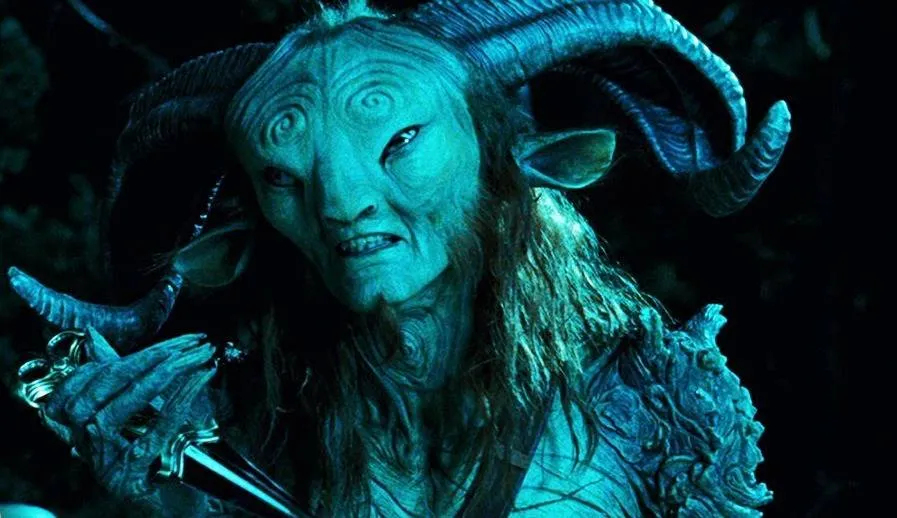 A dark fantasy directed by Guillermo del Toro, Pan's Labyrinth takes place five years after the Spanish Civil War. History then begins to blend with a mythical world as the young protagonist Ofelia encounters magical creatures that lead her to her ultimate destiny.
The film was praised for its story, visual effects, cinematography, and acting. It's a truly beautiful film to watch although violent and emotionally taxing at times, it made on numerous top-tens list in 2006. Today, it's considered one of del Toro's best works and is revered by the film community.
Silence Is A Work Of Horrifying Art
One of the hardest topics filmmakers have attempted to tackle is the existential questions regarding religion, the meaning of life, morality, and one's purpose. This is exactly what Martin Scorsese aimed to do in his film Silence. The film follows two Jesuit priests (Andrew Garfield and Adam Driver) who sneak into Japan to find that their mentor (Liam Neeson) has supposedly renounced his faith.
After being discovered, Garfield's character is forced either to recant and risk damnation or watch his fellow priests tortured to death. The film is shot like a work of art by Rodrigo Prieto with contrasts between beauty and brutality and explores the deep concepts of doubt, suffering, and faith.
Guardians Of The Galaxy Vol. 2 Hits 'Em Where It Hurts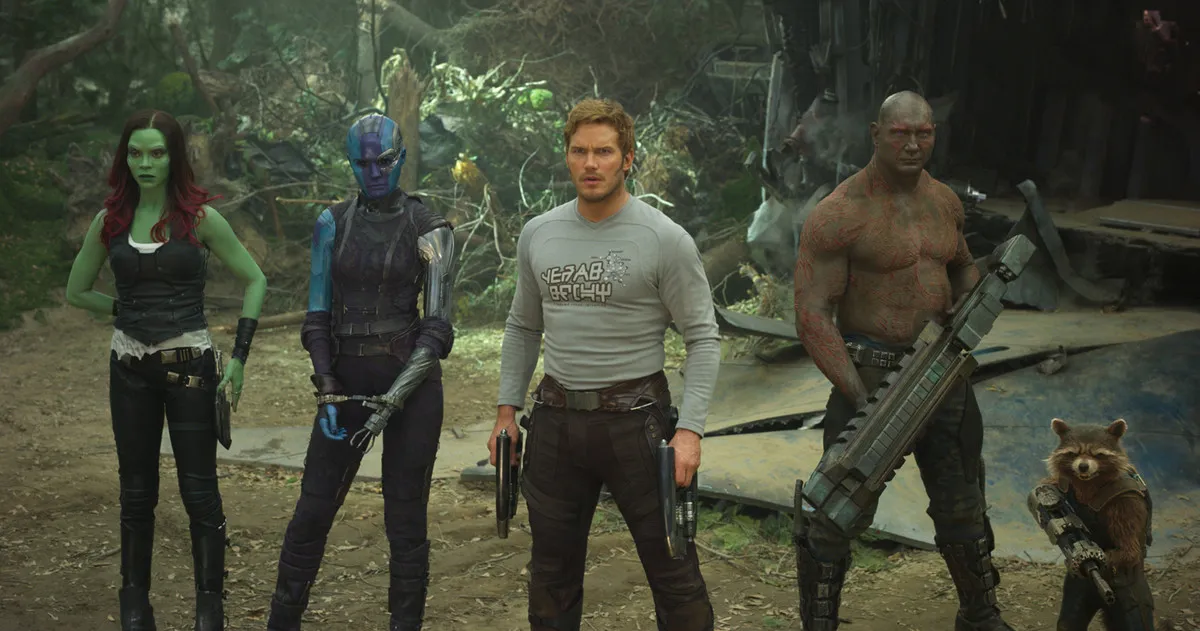 The best film of the Marvel Cinematic Universe so far will always be hotly debated, but if we're going for one that's flawless in terms of delivering what's expected of an MCU film, combined with an emotional plot then one might consider Guardians of the Galaxy, Vol. 2.
The sequel to the first Guardians sees the ragtag team of space defenders confronting their abusive pasts, from Gamora and Nebula's father to Rocket's life as an experiment. Peter Quill also finds himself victimized when he finally meets his real father. Aside from plot, everything about this film is just as grandiose as you expect an MCU film to be.
The Writing For Hot Fuzz Is Brilliant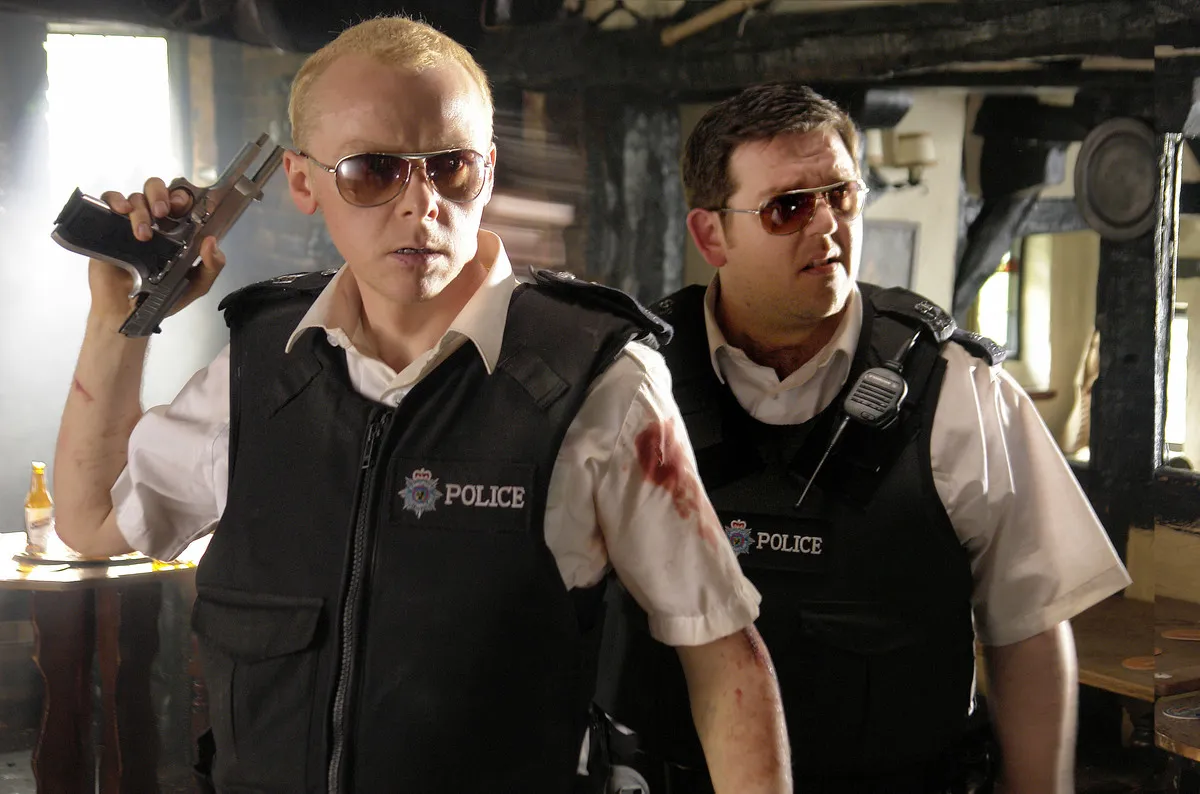 When it comes to perfect comedy, some might say that Hot Fuzz takes the cake. The 2007 British comedy stars Simon Pegg and Nick Frost as police officers set on solving a series of mysterious deaths in their area. Co-written by Pegg and director Edgar Wright, Hot Fuzz is key to understanding joke set ups and pay offs.
Hot Fuzz is considered one of the tightest screenplays out there, not only for its impeccable jokes but for the way some of the lines foreshadow wild plot lines that occur way later in the film. It also combines comedy, horror, mystery, and action into one film.
Spider-Man 2 Even Impressed The Harshest Critic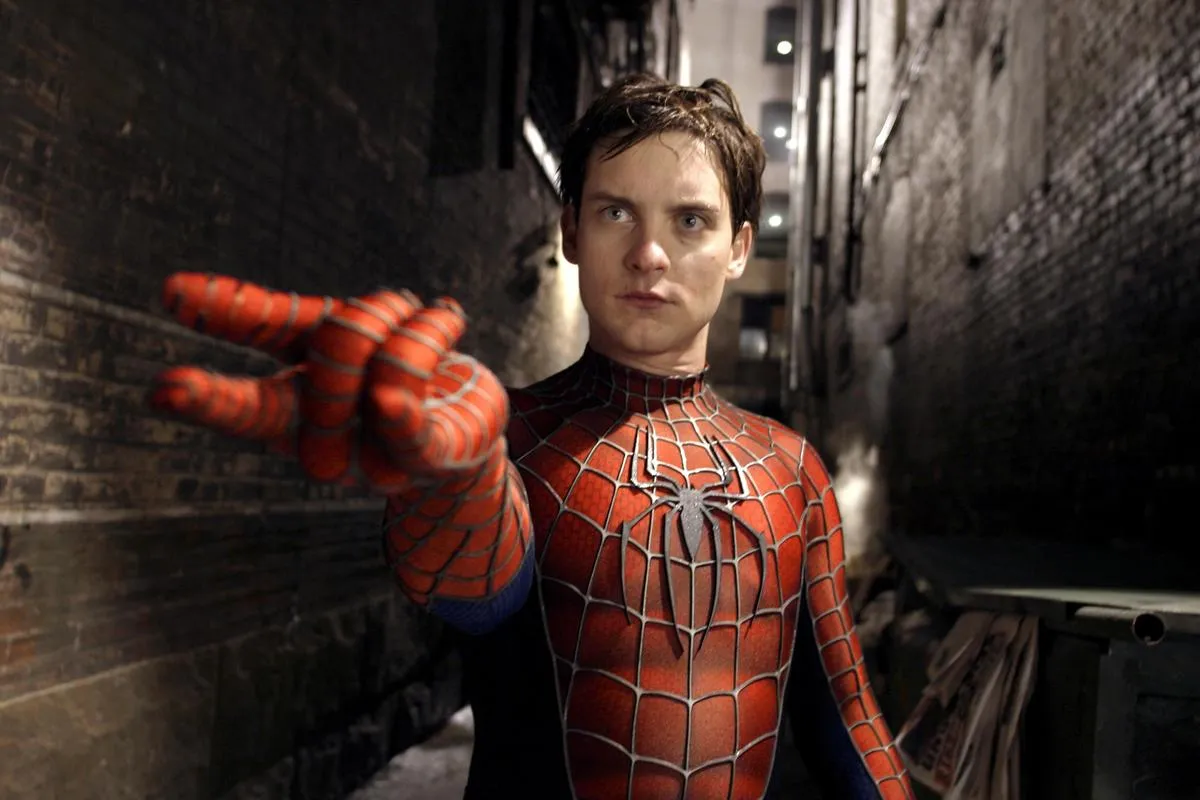 The fact that film critic Roger Ebert hailed 2004's Spider-Man 2 as "the best superhero movie since the modern genre was launched with Superman" is already saying a lot. Sam Raimi's sequel with the Tobey Maguire version of the wall-climbing superhero is noted for keeping things lighthearted like the first film, while also upping the ante with what's at stake.
People watching the film not only want Spider-Man to defeat the villain but in the end, they want him to find happiness in his personal life. Aside from Maguire's relatability in the film, the production value is on point.
Evil Dead II Does Exactly What It Needs To Do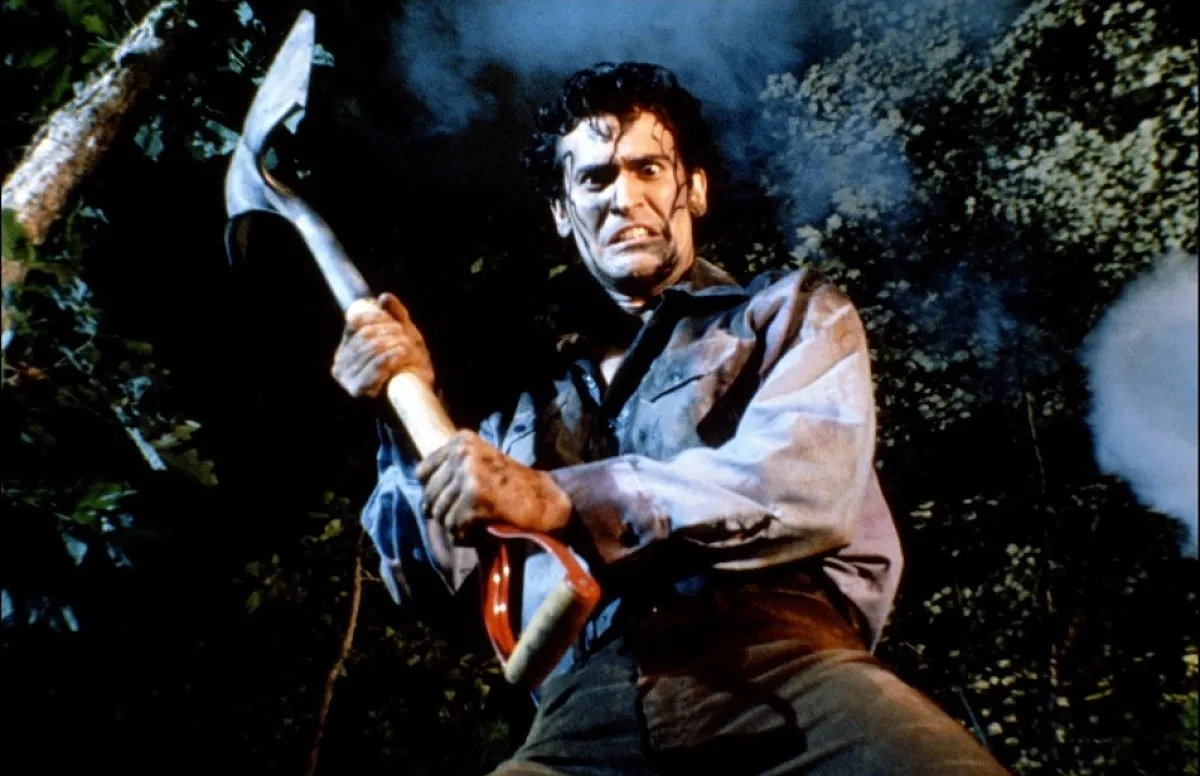 There's another Sam Raimi film that some people might consider flawless and it's Evil Dead II. Though some might say that this is too raunchy to be considered among some other cinematic masterpieces, Evil Dead II accomplishes precisely what it sets out to do, which is to make viewers scream and laugh.
The sequel to the 1981 classic sees Bruce Campbell giving a formidable physical performance, taking himself seriously as he throws himself around covered in guts and gore. Critics put his performance up there with the likes of Charlie Chaplin and Buster Keaton.
Titanic Was A Visionary By James Cameron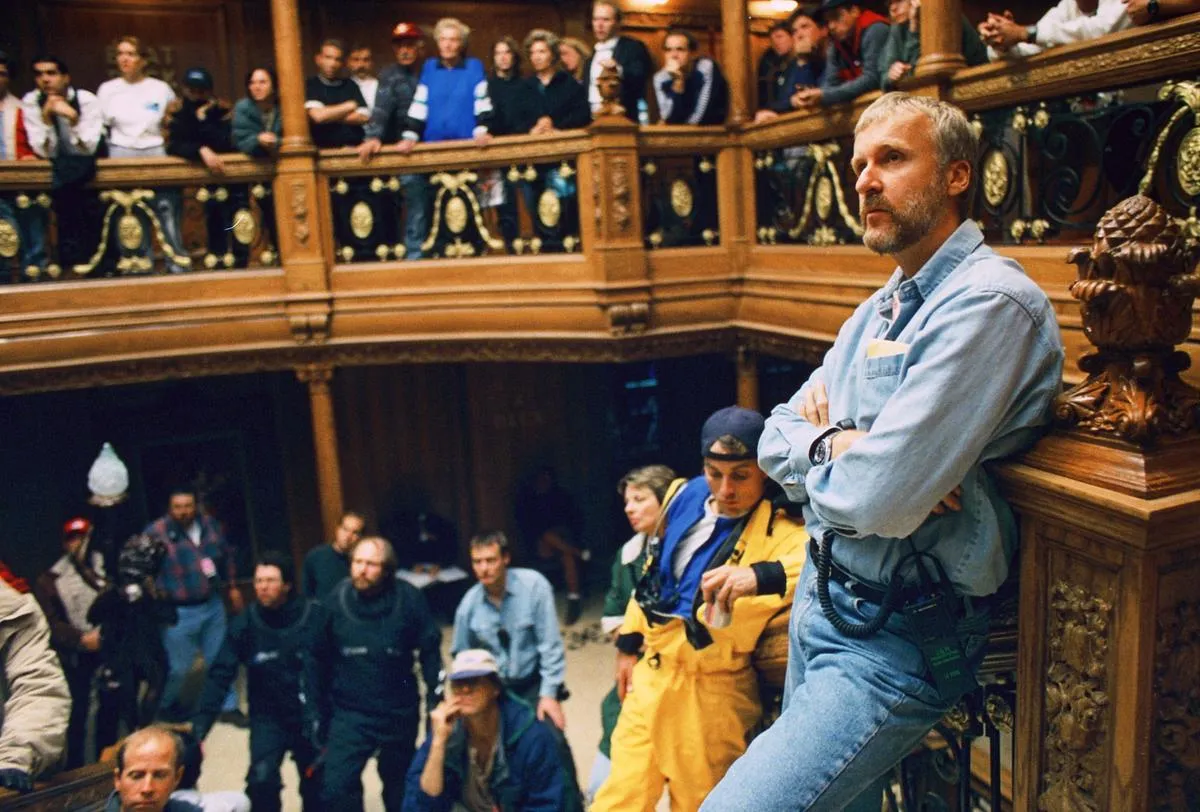 No one else could have turned the story of the Titanic into a film in the brilliant way that James Cameron did. Cameron had his hand in arguably every aspect of the film's creation, acting as the director, writer, co-producer, and co-editor of the 1997 epic romance and disaster film.
Titanic was nominated for an incredible 14 Academy Awards and won 11 Oscars, tying Ben-Hur (1959) for the most Oscars won by a single film. While some records held by Titanic may be broken or tied in the future, it will forever be the first film to hit the billion-dollar mark, grossing $1.84 billion.
You Can't Skip West Side Story
However short your list of must-see classic films may be, West Side Story will make that list. Director Robert Wise was inspired to turn the story into a film adaption, but had no experience directing a musical. It was his talent paired with experienced musical and dance director Jerome Robbins (although often times working behind the scenes after being scooted off by the Mirisch Company) that made West Side Story a highly-awarded film.
Movie critics praised the film when it was released in 1961, both for the drama and the incredible dance sequences, pulling the audience in to make them feel as though they were right there with the cast in 1957 Manhattan.
The English Patient Perfectly Captured the Drama of World War II
War dramas, when done correctly, tug on the heartstrings like no other type of film. The English Patient, directed by Anthony Minghella, is one of those films that can communicate the trauma and impact of World War II to those who weren't yet alive, and be a voice to those who lived through it.
The English Patient was nominated for twelve Academy Awards, winning nine, and two Golden Globe Awards out of seven nominations. The film was also acclaimed as the first digitally edited film to be awarded the Oscar for Best Editing.
Slumdog Millionaire Brought India to Hollywood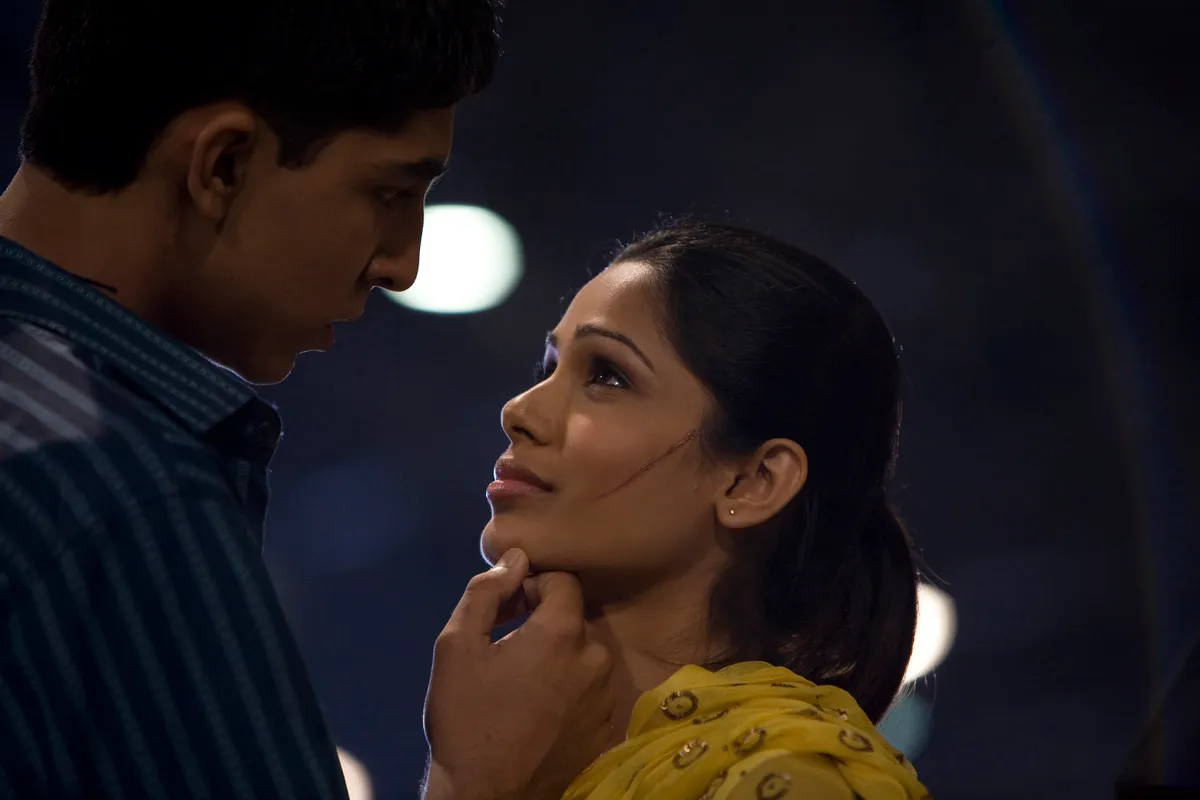 Before Slumdog Millionaire came to the big screen in 2008, the mass majority of Americans weren't familiar with the culture of the slums in India. The drama follows the life of two brothers growing up in the slums of Mumbai and screenwriter Simon Beaufoy emersed himself in the culture to make sure the film's authenticity was on target.
The year it was released, the film won the most Academy Awards, including Best Picture, and has grossed a total of $377 million.
Schindler's List is a Story That Must Be Told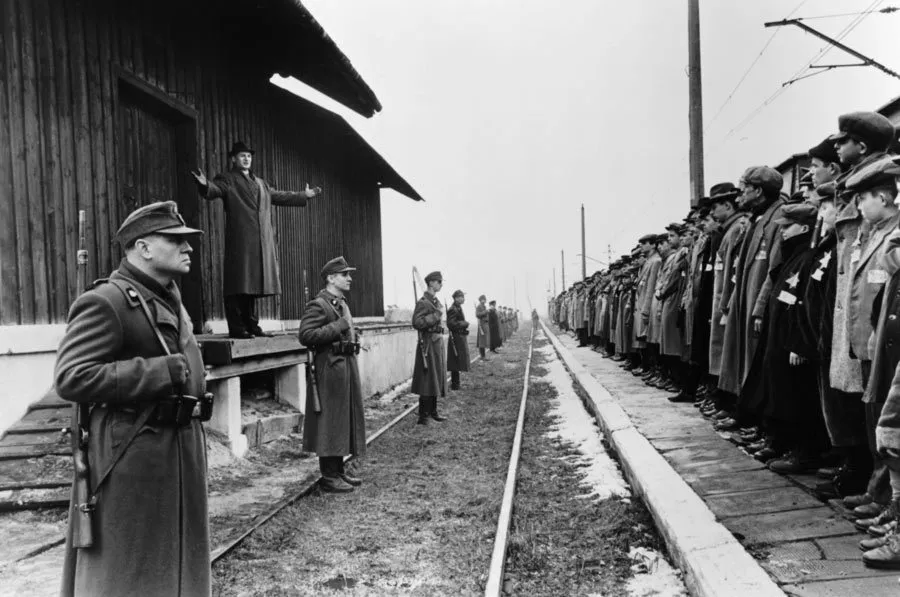 A memorable film requires a well-written script, and it's worth noting that many great films on this list were adaptions (even loosely based) on novels. Schindler's List is one of them. The brilliant script by Steven Zaillian, paired with Steven Spielberg's directing genius, made this 1993 film so hauntingly beautiful.
The story follows Oskar Schindler as he saves thousands of Polish-Jewish refugees from the terrible fate of the Holocaust by hiring them to work in the factory he owned. The incredible cinematography and score featuring violinist Itzhak Perlman make Schindler's List a film that's practically flawless.
Forrest Gump is One Of A Kind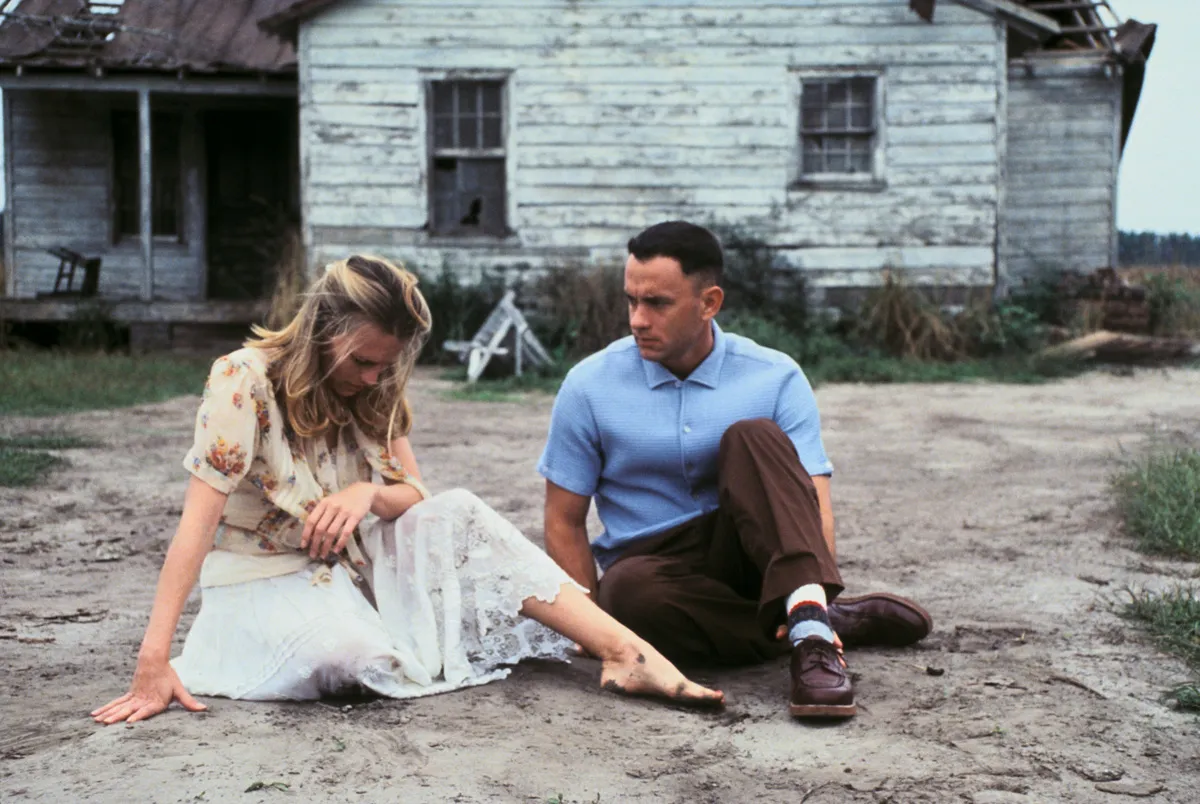 Released in 1994, Forrest Gump is in a league of its own when it comes to beloved films. Actor Tom Hanks' performance as the slow-witted and kind-hearted Forrest may have brought a little more humanity to the world.
The film earned over $677 million worldwide at the box office and won an Academy Award for Best Picture and Best Actor in a Leading Role. Forrest Gump offered a wide audience more depth than most films, and the message it sent struck a chord with the U.S. and beyond.
The Godfather Part II Made The Most Of A Sequel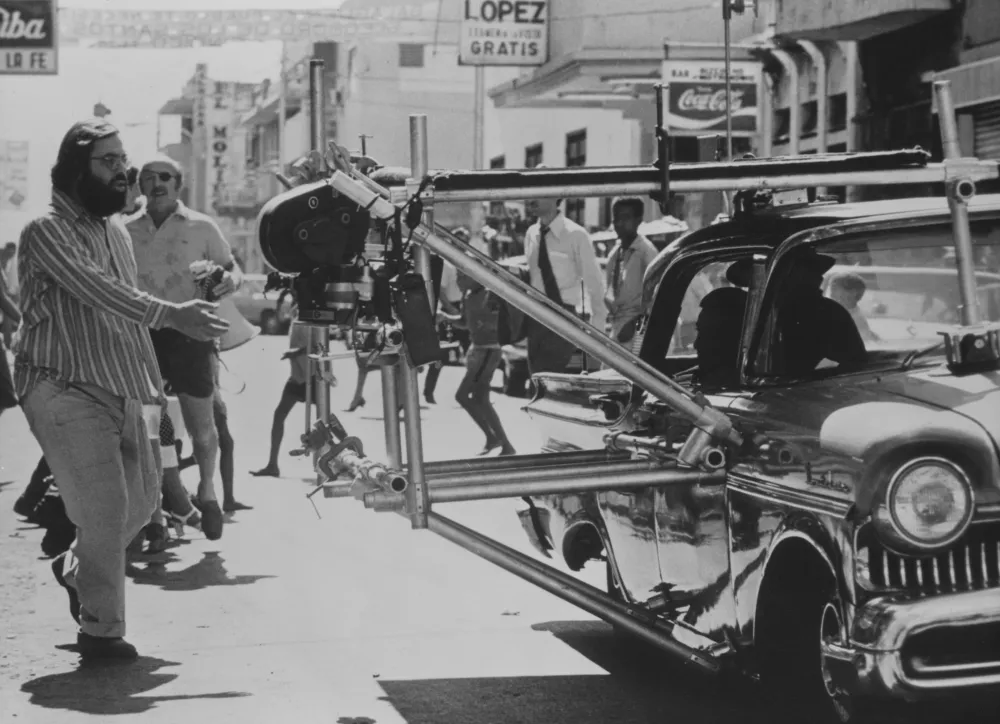 The Godfather Part II is a rare example of a sequel film done correctly. This film is an absolute classic, directed by Francis Ford Coppola with an all-star cast including Al Pacino and Robert De Niro. Paramount Pictures immediately jumped on creating a sequel after The Godfather was a smash hit.
The sequel is cemented as one of the best gangster films in history, and is even recognized by the Library of Congress for its accuracy. However, even Al Pacino wasn't certain that The Godfather Part II would be a hit. Just before filming, his lawyers contacted Coppola, unsatisfied with the script. He rewrote it, turning it around in twenty-four hours to keep Pacino on board.
Get Out Turned The Tables On America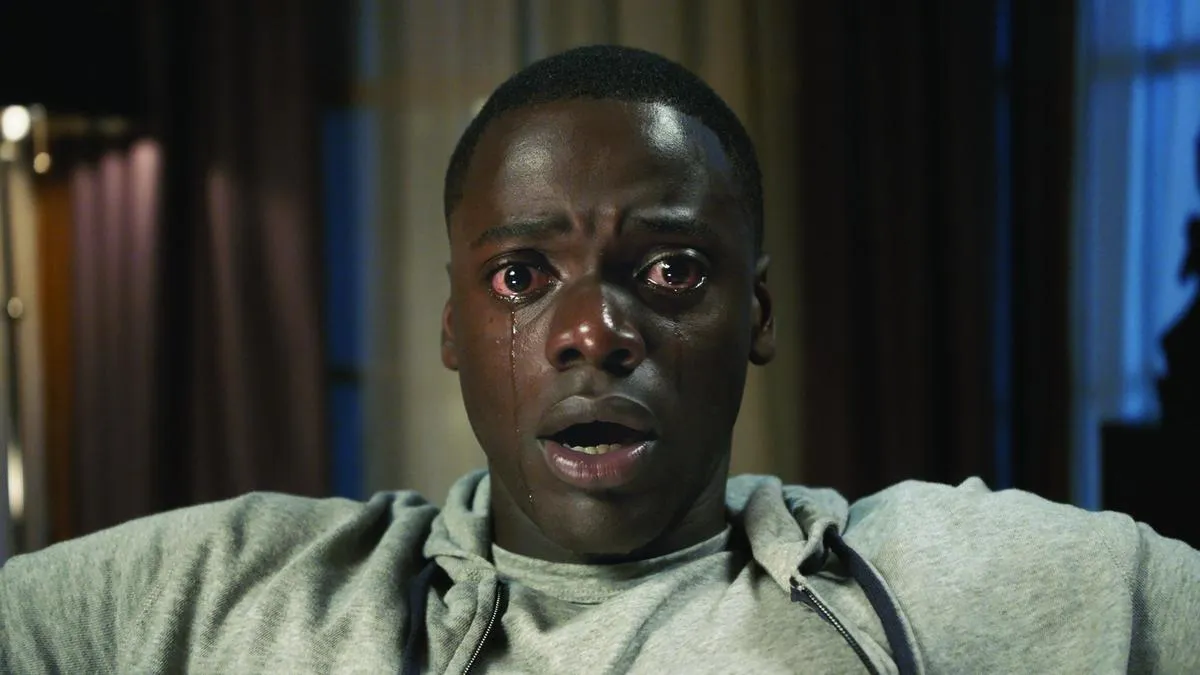 Get Out is widely acclaimed as one of the best films of this generation. Jordan Peele not only found a way to represent African-Americans and their experiences but also does a chilling job of putting the viewer in their shoes.
Daniel Kaluuya plays Chris, a photographer who visits his white girlfriend's family and from the moment he arrives at their estate, everything seems off. What at first seems casually rude with a few laughs, quickly turns into anyone's worst nightmare. Peele's screenplay keeps audiences at the edges of their seats with a horror film that puts a spotlight on the real horrors of American society.
Titane Is Not For The Faint Of Heart
The 2021 Beligan-French queer sci-fi and body horror film Titane that follows a serial killer who gets impregnated by a Cadillac (yes you read that right) is not for everyone, but its originality delighted critics and audiences everywhere.
Directed by Julia Ducournau and starring Agathe Rousselle, Titane won Best Foreign Film at the 11th Magritte Awards.
Creed Showed Us How To Pass A Torch
There were probably a lot of people who felt that the Rocky franchise didn't need another installment but 2015's Creed proved them otherwise. According to Cinefix, the seventh film in the franchise was "a Hollywood primer on how to pass a torch" and is largely considered the best film since the 1976 original.
Michael B. Jordan was an up-and-coming actor when he took on the role of Adonis Creed, who turns to Rocky Balboa in order to prove himself. This film didn't just give us another version of Rocky Balboa and instead gave us a fresh protagonist with his own goals, all while revitalizing quintessential Rocky scenes for the 21st century.
Shaun Of The Dead Makes Us Laugh And Cry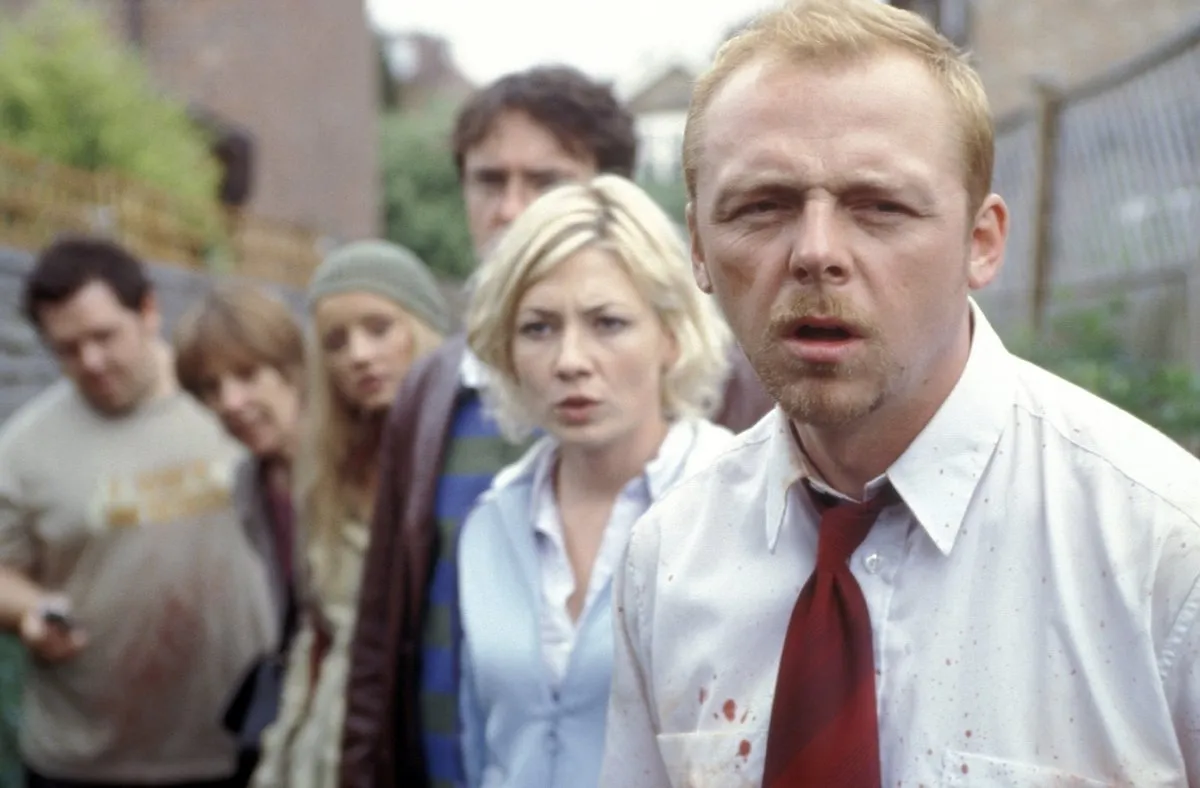 Before there was Hot Fuzz, there was Shaun of the Dead. The 2004 horror-comedy was another Edgar Wright and Simon Pegg original about a slacker named Shaun who is forced to grow up when the zombie apocalypse descends on his town.
Pegg and Wright brilliantly brought the zombie genre back to life and instead of merely making it about gore (which there's still plenty of), they add the perfect mixture of drama and comedy as well. There's plenty to laugh about in this film but when you least expect it, there are scenes that will pull at your heartstrings.
Licorice Pizza Is As Sweet As It Is Savory
This 2021 coming of age story is a must-see for audiences at any age, especially if you're a fan of Ladybird, Eighth Grade, Ferris Bueller, or Little Miss Sunshine. Directed by Paul Thomas Anderson and starring rockstar slash actress Alana Haim and Cooper Hoffman, this indie darling catalogues growing up in 1970s San Fernando Valley.
Licorice Pizza won the BAFTA for Best Original Movie.
Fight Club Didn't End How Anyone Expected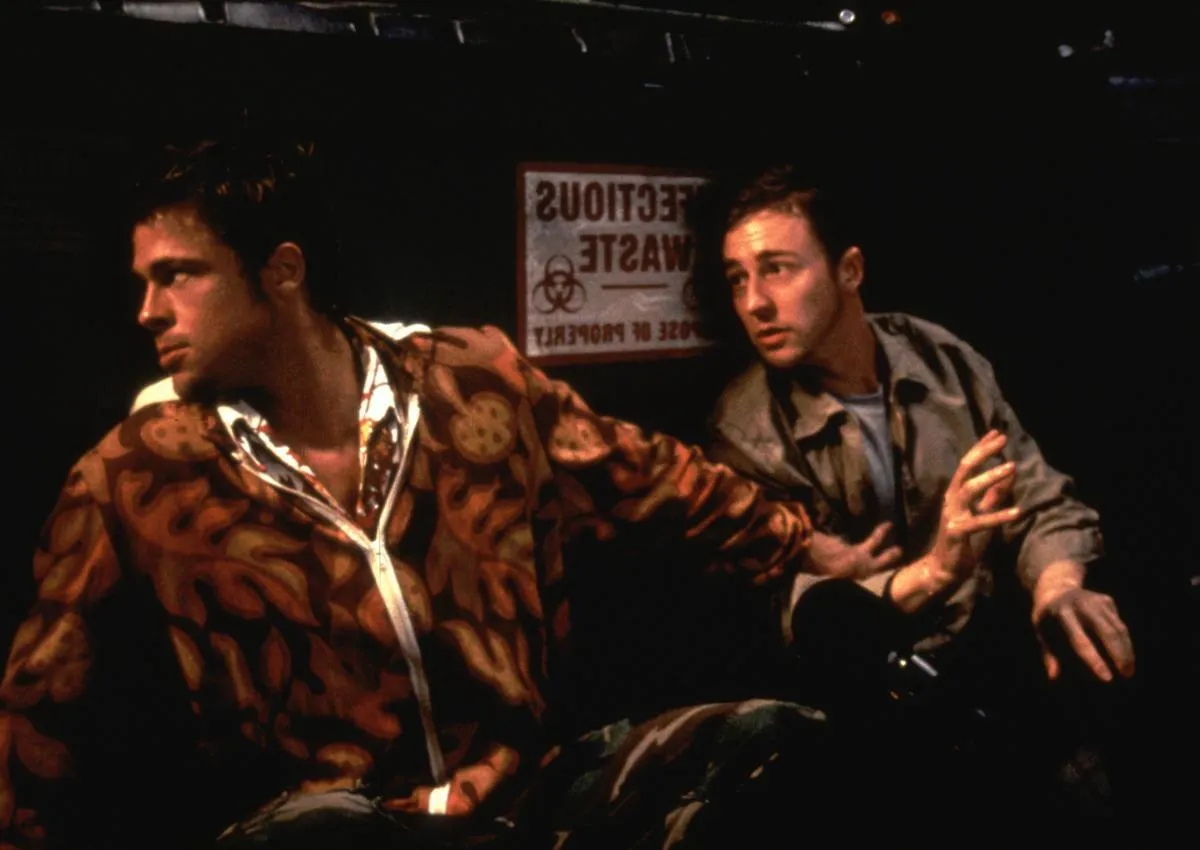 At the time that Fight Club debuted in 1999 it was considered controversial and received polarized responses from critics. Still, the film has stood the test of time to become a cult classic that upholds the 1996 novel of the same name.
Edward Norton plays a white-collar worker who finds himself entangled with a soap salesman played by Brad Pitt. The two end up forming an underground fight club that becomes more than what the audience expects. This film made audiences uncomfortable and does an excellent job at steering them away from the plot-twist ending.
The Power Of The Dog Brought The Power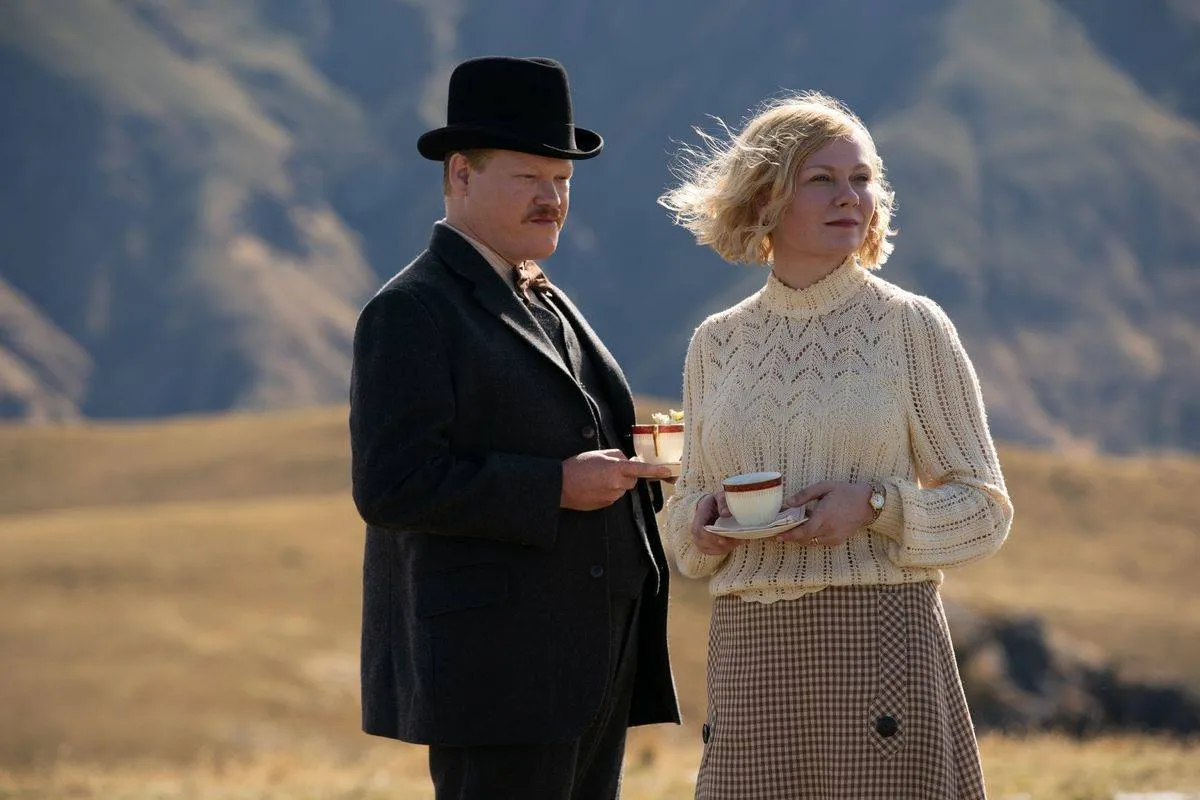 This 2021 take on a Western format directed by Jane Campion and starring Benedict Cumberbatch, Jesse Plemons, and Kirsten Dunst brings the grittiness of the frontier and weaves in an empathetic and heartbreakingly sweet story of a love blooming under unforseeable circumstance.
The Power of the Dog cleaned up at the award shows, winning the Academy Awards for Best Directing, the Globe for Best Motion Picture and Best Supporting Actress, and a BAFTA Award for Best Film.
The Incredibles Isn't Your Typical Disney Film
One might be hard-pressed to include a Disney movie on this list but 2004's The Incredibles really brought something new to the table. A Pixar film about a suburban family trying to keep their superpowers under wraps unravels when the frustrated patriarch is lured to a far away island to relive his glory days as a superhero.
This film was not your typical Disney film with colorful princesses or talking animals. Instead, it changed the way superheros are viewed and everything from the computer animation to the plot is what makes The Incredibles, well, incredible.
Whiplash Is Inspiration On Another Level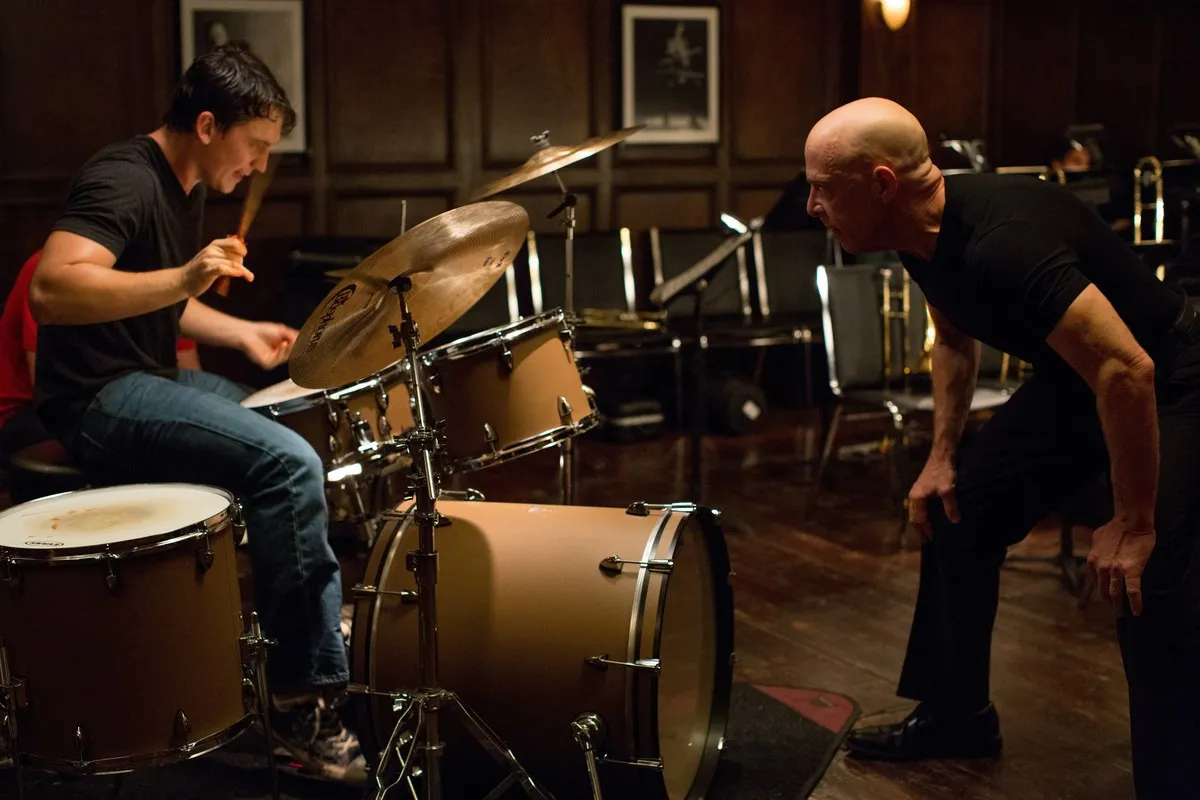 2014's Whiplash was highly acclaimed by critics and audiences alike and it's easy to see why. This grossly emotional film sees Miles Teller as jazz drumming student Andrew Neiman and his relationship with his abusive instructor Terence Fletcher, played by J.K. Simmons.
From the music to the impeccable acting, director Damien Chazelle did an excellent job at making the audience feel a movie rather than seeing it. It could have been just a film about teaching people never to get discouraged from their passions but it has done so much more with beautiful shots and impeccable acting.
King Richard Is Considered One Of Will Smith's Best Work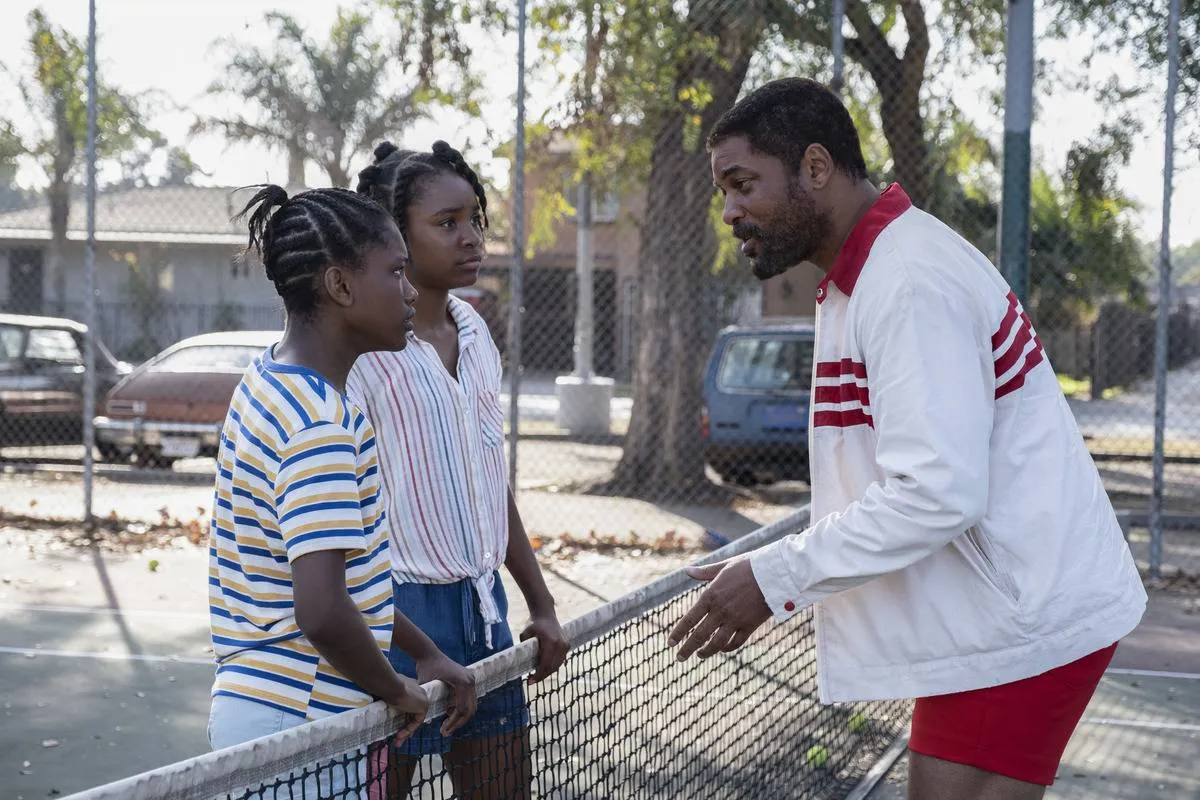 This 2021 blockbuster documented the childhood of tennis superpowers Venus and Serena Williams and peeked at how their dad Richard Williams played by Will Smith coached them.
Directed by Reinaldo Marcus Green, King Richard won Smith the Best Actor award and garnered six nominations at the 94th Academy Awards.
Vertigo Made Us Feel Dizzy
Alfred Hitchcock's Vertigo is a cinematic classic that sees James Stewart as a retired police officer who suffers from acrophobia. He's hired as a private investigator to follow his friend's wife, played by Kim Novak.
Considered one of the defining works of Hitchcock's career, the 1958 film is the quintessential film noir that not only unfolds the mysterious plot perfectly, but also includes camera work that gives the viewer a feeling of vertigo. It was the first film to use the dolly zoom, an in-camera effect that distorts perspective.
The Shawshank Redemption "Plays More Like A Spiritual Experience Than A Movie"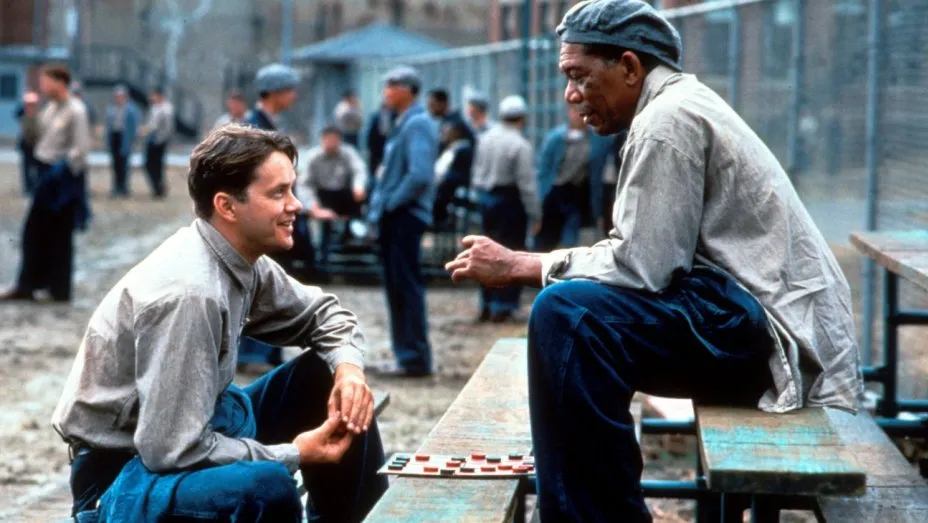 This 1994 American drama based on a Stephen King novella is frequently cited as one of the best movies in cinema history. Roger Ebert wrote that it "is deeper than most films; about continuity in a lifetime, based on friendship and hope." Written and directed by Frank Darabont, The Shawshank Redemption was a box office disappointment despite receiving a slew of award nominations.
Filming was described as "foreboding" and "well-crafted" and led to cinematographer Roger Deakins winning the American Society of Cinematographers award for Outstanding Achievement in Cinematography. In 2015, it was selected for preservation in the National Film Registry for being "culturally, historically, or aesthetically significant".
The Worst Person In The World Is Far From Bad
Despite it's title, The Worst Person In The World, is a great film that tells the story of someone wishing they were in a relationship they weren't and the guilt and shame one carries trying to explore what they want in life.
Directed by the Norwegian Joachim Trier and starring Renate Reinsve who won at the 2021 Cannes fesitval Best Actress, was nominated for Best International Film at the 94th Academy Awards.
One Flew Over The Cuckoo's Nest Swept The Oscars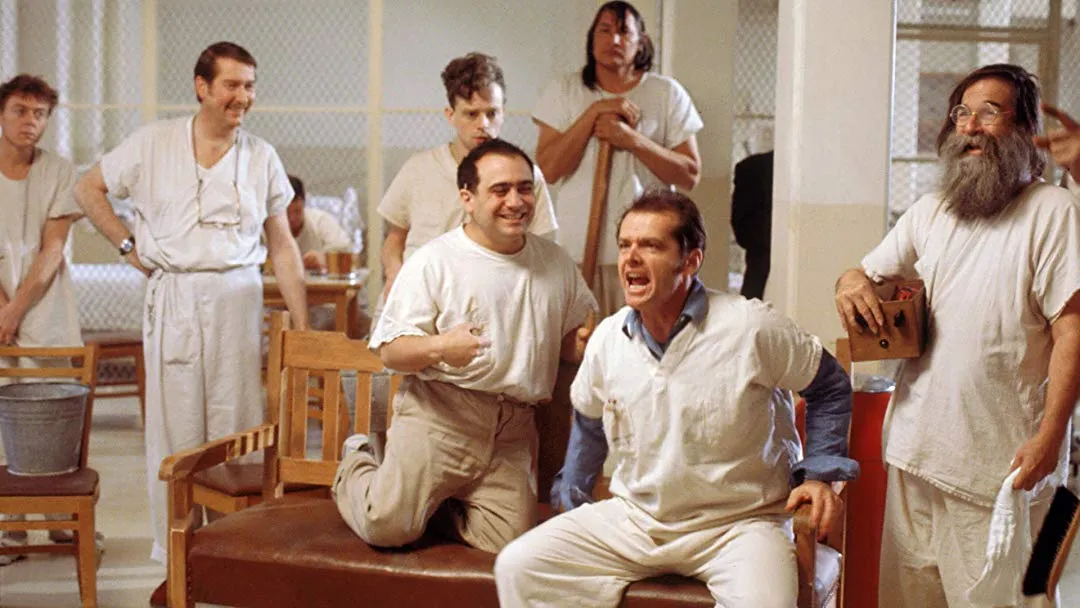 One Flew Over the Cuckoo's Nest was the second movie in history that swept all five major Academy Awards categories and is ranked at #33 on the American Film Institute's "100 Years... 100 Movies" list.
Critics describe Jack Nicholson's masterful, "completely uninhibited" performance as dominating the movie, while at the same time drawing attention to all the supporting characters' personalities. Not many who've seen this film will ever forget Louise Fletcher's performance as Nurse Ratched, for example.
Tick, Tick... Boom! Was The Explosion Critics Didn't See Coming
Andrew Garfield showed his musical chops and his acting range in this 2021 semi-biographical tribute to the late playwright Jonathan Larson the writer of Rent as it follows his early-career struggles as he tries to break onto the Broadway scene.
Tick, Tick...Boom! directed by Lin-Manuel Miranda garnered a lot of nominations and won Garfield the Golden Globes for Best Actor.
Bridge Of Spies Is An Honest Portrayal Of The Cold War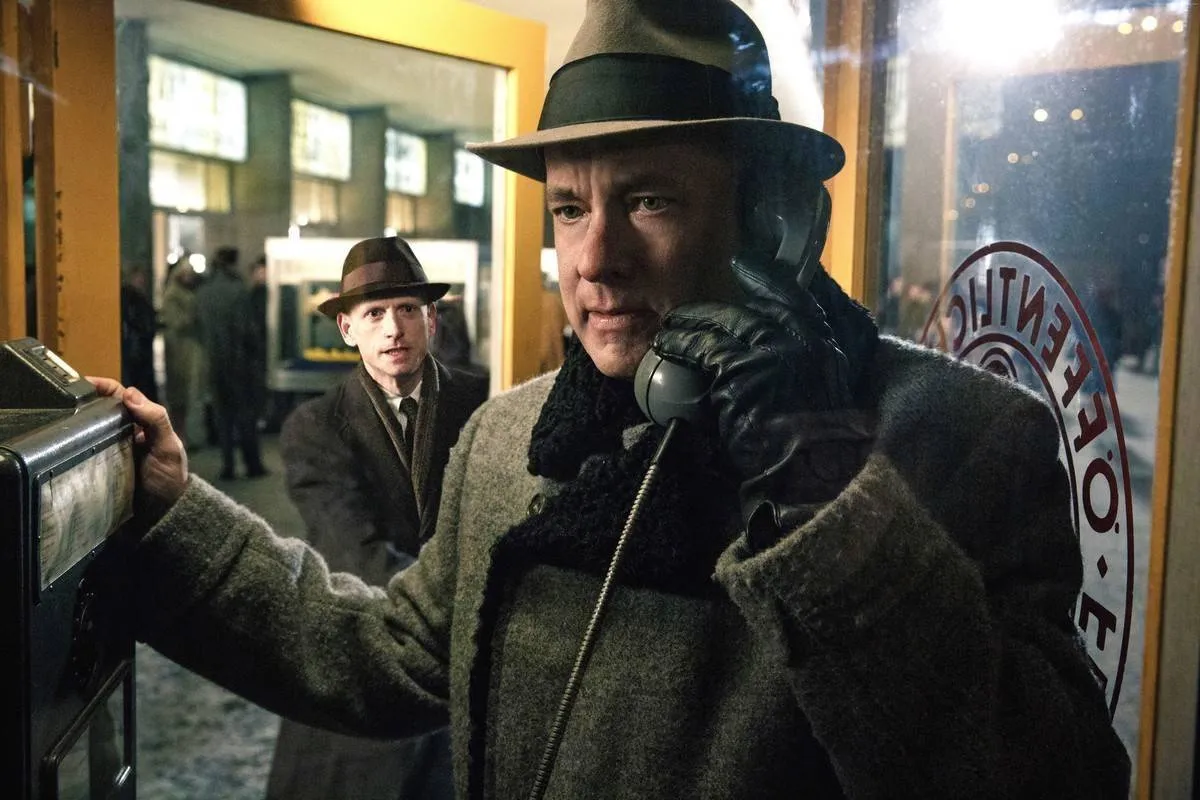 Written by the Coen brothers and directed by Steven Spielberg, Bridge of Spies is a Cold War drama about a lawyer (Tom Hanks) who must negotiate the release of a U.S. Air Force pilot (Mark Rylance) who was captured by the Soviet Union. The film did very well at the box office and Rylance won the Academy Award for Best Supporting Actor.
The visual blog Information is Beautiful said that Bridge of Spies was 88.8 percent historically accurate. The actors were able to bring this Cold War-era story to life by capturing the essence of their real-life characters.
Full Metal Jacket Shows American Soldiers' Perspective On Vietnam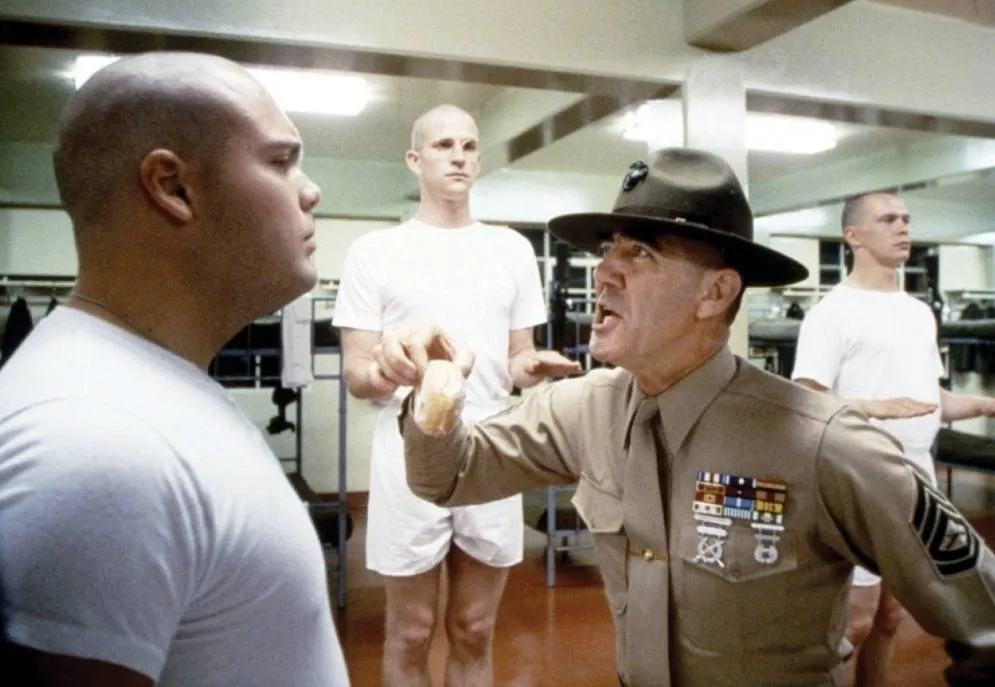 Written and directed by Stanley Kubrick, Full Metal Jacket is a Vietnam War-era drama about two privates (Matthew Modine and Vincent D'Onofrio) under an aggressive drill instructor. Later, the privates are shipped off to Vietnam to be readied for combat. The film received a 92 percent rating on Rotten Tomatoes and was wildly popular at the box office.
Critics from Time, Metacritic, and more thought Full Metal Jacket was an accurate portrayal of this time in American history. The movie touched on themes of masculinity, military brainwashing, and testing one's limitations.
Goodfellas Gives An Inside Look At Organized Crime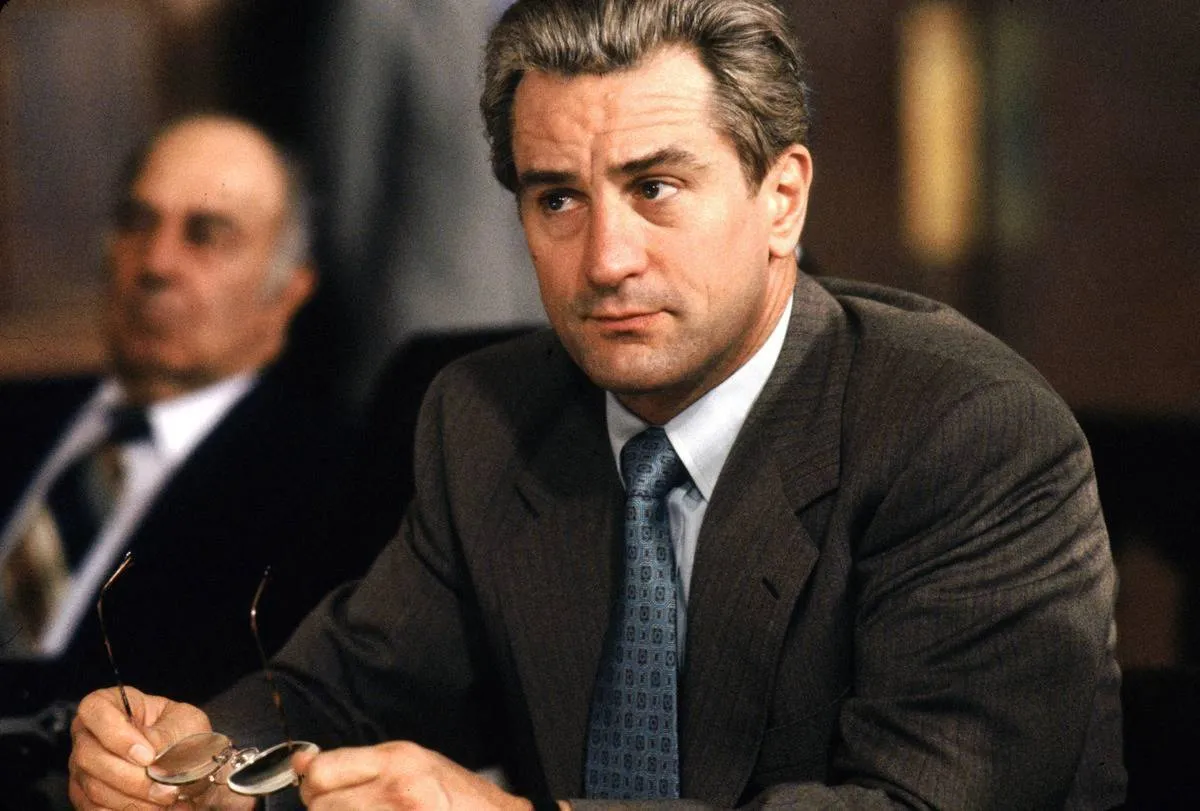 From the mind of Martin Scorsese came the crime biopic Goodfellas. The 1990 film starred Robert De Niro, Ray Liotta, Joe Pesci, and more as members of a mob group during the mid-20th century. It's based on the novel Wiseguy, which details the life of mobster Henry Hill through the eyes of a crime reporter.
Goodfellas is now a classic part of American cinematic history, with a 96 percent rating on Rotten Tomatoes. Famed critic Roger Ebert said, "No finer film has ever been made about organized crime - not even The Godfather."
Robert De Niro Gave An Oscar-Worthy Performance In Raging Bull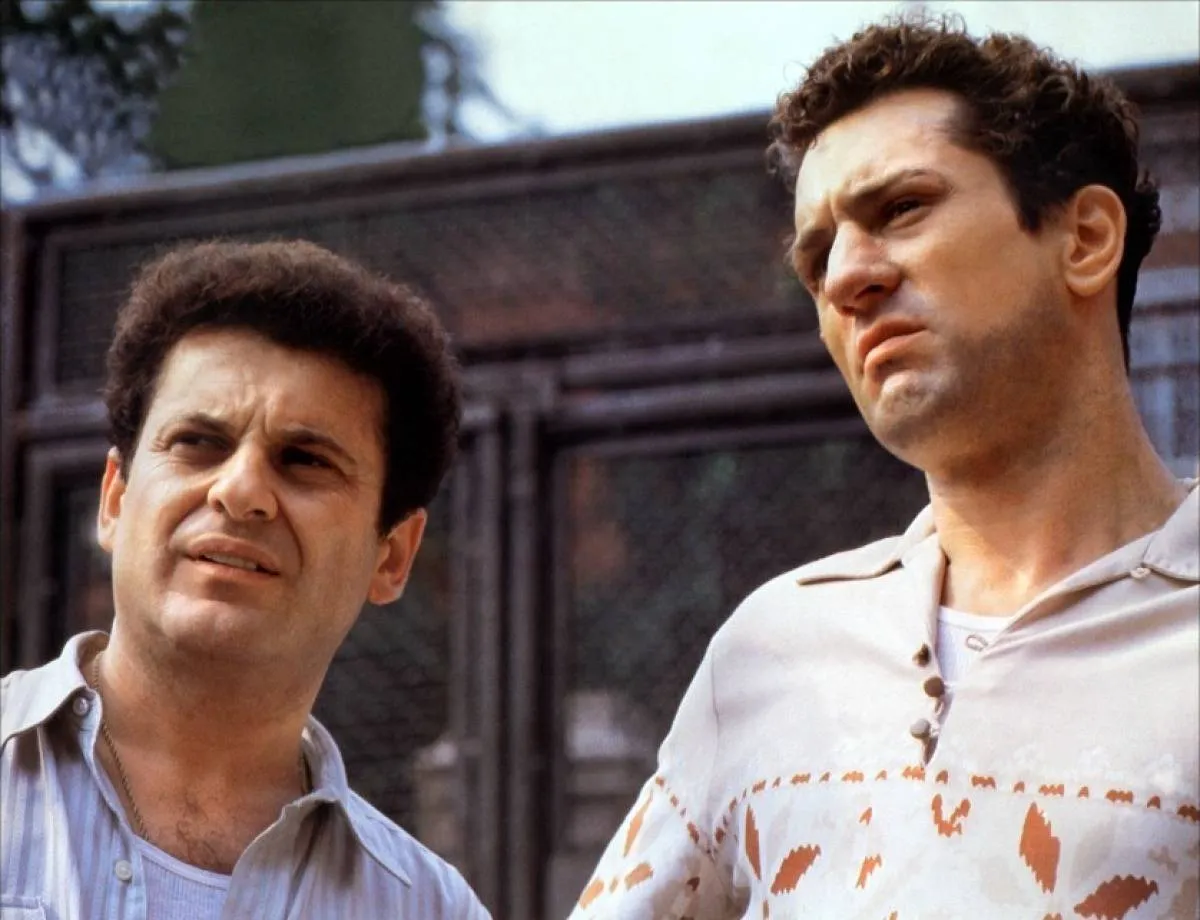 Martin Scorsese directed 1980's Raging Bull based on the memoir by professional boxer Jake LaMotta. Actor Robert De Niro starred in the main role as a self-destructive boxer who ends up ruining his relationships with his wife and family. De Niro won the Oscar for Best Actor and the film also won for Best Editing.
De Niro was inspired to make the movie after reading LaMotta's memoir and got Scorsese involved. LaMotta felt that De Niro perfectly captured his essence.
Moneyball Takes A Careful Look At Sports Data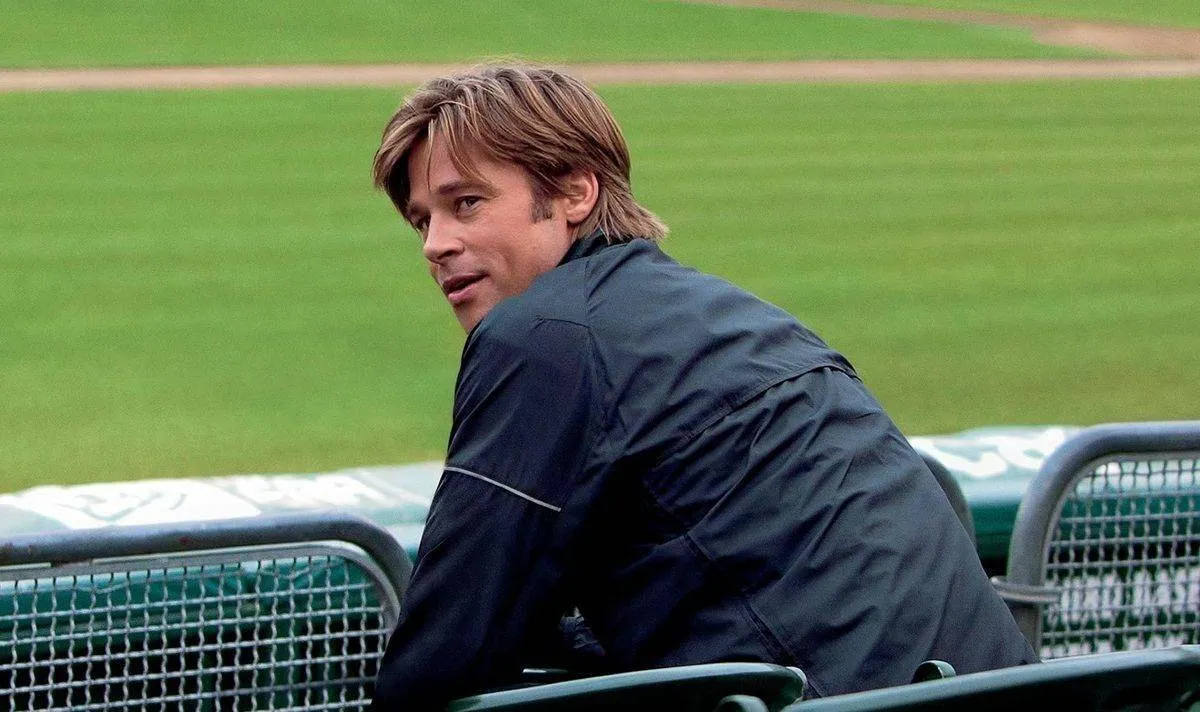 Moneyball is based on a nonfiction novel of the same name, which centers on the Oakland Athletics baseball team and their general manager. Brad Pitt starred as general manager Billy Beane alongside Jonah Hill his assistant general manager Peter Brand, and the two earned Academy Award nominations for their performances.
According to Razorgator, Moneyball got most of the story accurate. Both Pitt and Hill played their characters as realistically as possible and the filmmakers understood how to incorporate baseball data measurements correctly in the film.
Filmmakers Spent Months Doing Their Own Investigation For Zodiac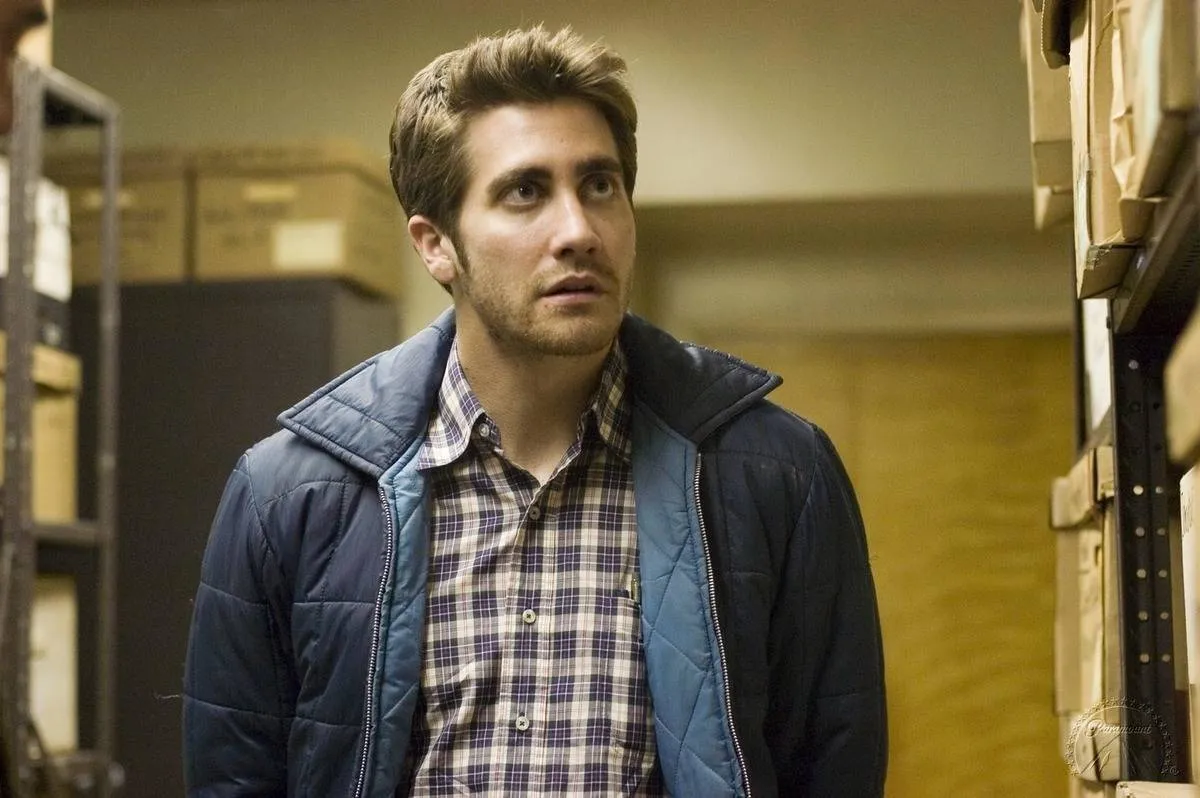 Those who've heard the story of the infamous Zodiac Killer know that it's a topic that shouldn't be taken lightly. In order to prepare for 2007's Zodiac film, director David Fincher and producers James Vanderbilt and Bradley J. Fischer conducted an 18-month investigation of their own.
Den of Geek said Fincher interviewed witnesses, family members, detectives, and suspects to get every single fact correct. This was done to make sure the filmmakers knew the brutality of the events that took place.
A Streetcar Named Desire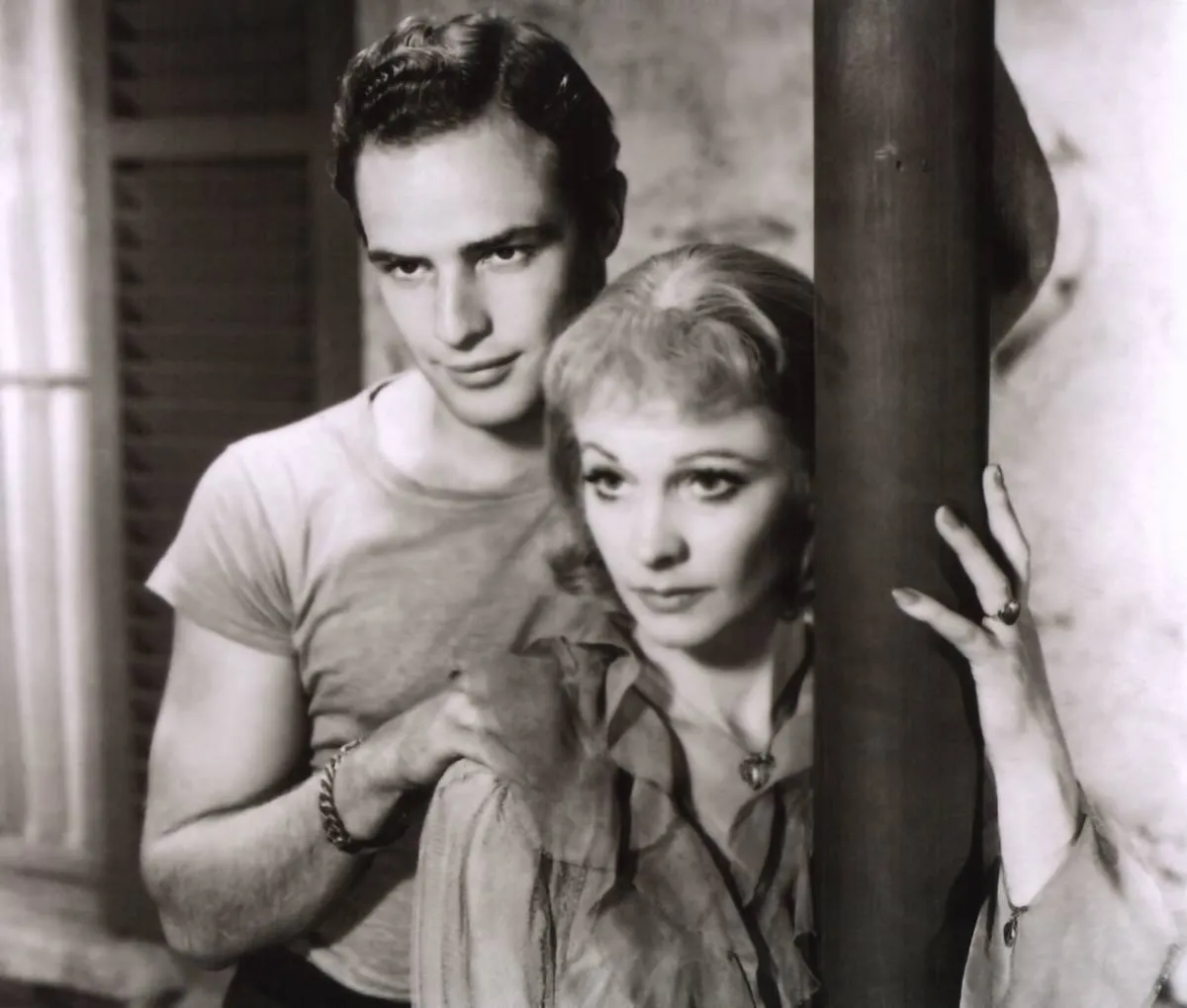 An adaptation of Tennessee Williams' award-winning 1947 play of the same name, A Streetcar Named Desire follows a young girl who leaves her privileged life behind to live with her sister and brother-in-law in a run-down New Orleans apartment building.
The film starred Marlon Brando, Kim Hunter, and Karl Malden in their original Broadway roles, with the addition of Vivien Leigh, and was the film that launched Brando into stardom. Making more than $4 million, A Streetcar Named Desire was a major success, taking home Academy Awards for Best Actress, Best Supporting Actor, Best Screenplay, and Best Art Direction.
Rebel Without A Cause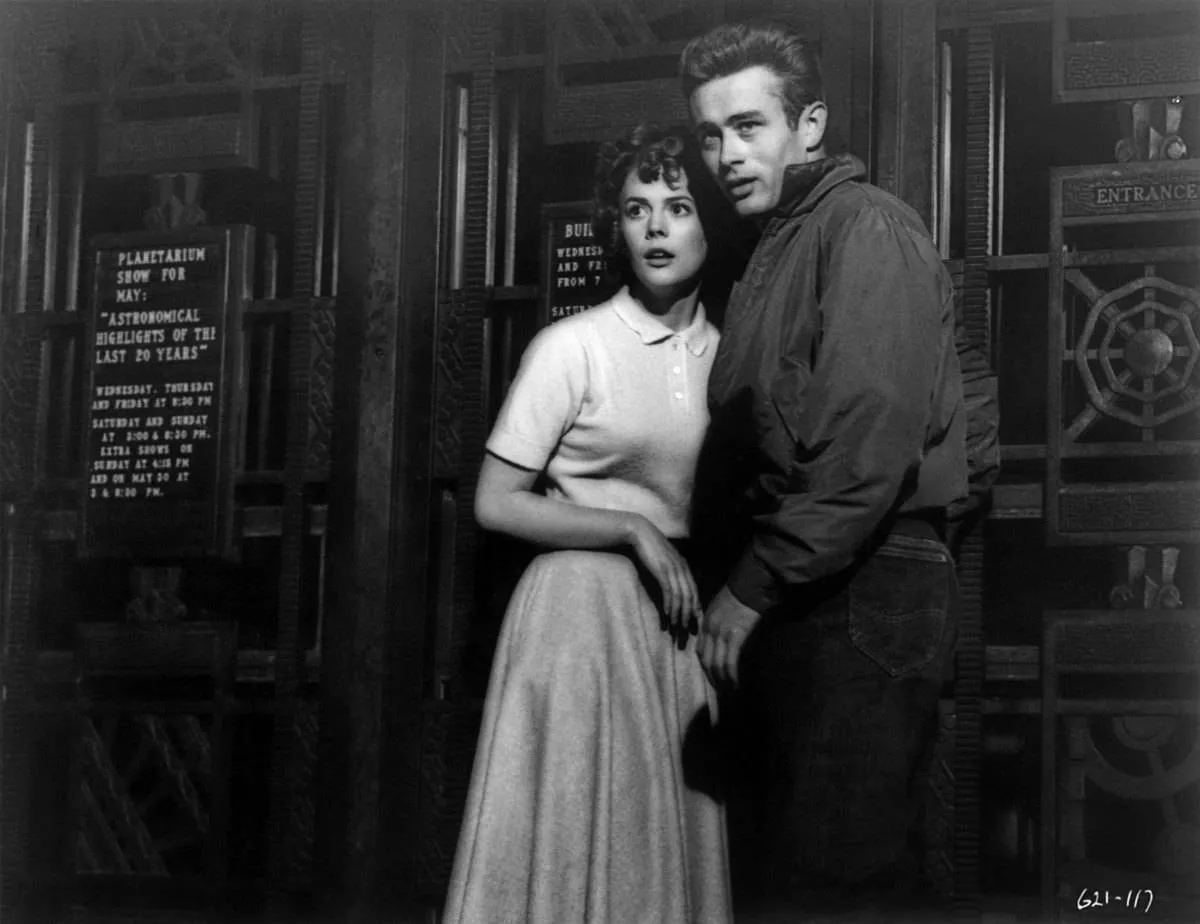 Rebel Without a Cause is a 1955 drama starring James Dean, Sean Mineo, Natalie Wood, and directed by Nicholas Ray. Considered a groundbreaking film at the time, it illustrated the lives of middle-class teenagers in a way that other movies had yet to achieve.
Along with its progressive content, the film is arguably James Dean's most celebrated work. He died just one month before the film's release and was established as a cultural icon.
Some Like It Hot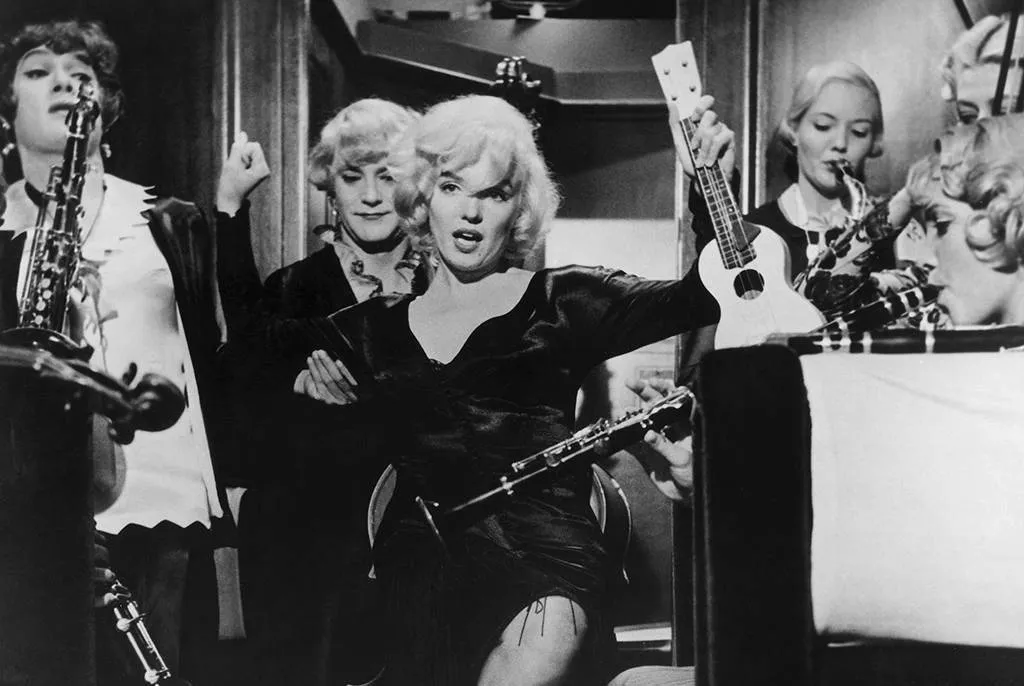 Starring Marilyn Monroe, Tony Curtis, and Jack Lemmon, Some Like it Hot is a romantic comedy film about two musicians who dress as women to escape mafia gangsters after witnessing a crime. The film saw almost immediate success and was nominated for six Academy Awards, winning Best Costume Design.
Despite its success, the film was produced without approval from the Motion Picture Production Code (Hays Code) due to some of its content and because it showed cross-dressing. However, it helped prove that the Hays Code wasn't very effective because the film did so well by not following it.
It's A Wonderful Life Is 75 Years Old
It's A Wonderful Life transformed Charles Dickens' A Christmas Carol into a unique tale about mental health and self-worth. Though the film was initially a flop, it received praise in hindsight and is today considered one of the greatest films of all time.
Despite critics and audiences being initially reluctant, the film was nominated for five Academy Awards and is now preserved in the National Film Registry. Many families still watch It's A Wonderful Life every holiday season, even 75 years later.