These Are The Movies We Can't Stop Watching Because They're Just That Good
There are some movies that people can watch over and over without ever getting sick of them. Whether it's because a movie has struck a chord with us in our youth or because a film was a cinematic masterpiece, there are plenty of rewatchable films that we can all agree on. From classic '80s flicks like Back to the Future and Ferris Bueller's Day Off to modern-day favorites like Mean Girls, you know you're locked in until the end if these happen to be on TV.
Back To The Future
You don't even have to be born in the '80s or earlier to appreciate what a great film Back to the Future is. This movie about a zany, inventive scientist and his teenaged buddy who travel back in time is, well, timeless.
In probably what is just one of his many iconic roles, Christopher Lloyd will forever be affectionately be known as Dr. Emmett "Doc" Brown. With his time-traveling DeLorean, Doc and Marty McFly — played by Michael J. Fox — travel back to 1955 where McFly encounters the teenaged versions of his parents.
The Princess Bride
Of all the live-action movies about fairytales, few can resonate with audiences quite like The Princess Bride. This romantic fantasy adventure flick from the '80s is a cult classic.
Like the young Fred Savage in this film, you're initially not too excited to hear a story about a princess. But as the story progresses, you can't help but become more engrossed in what is happening. From André the Giant to the infamous "Hello, my name is Inigo Montoya" line, this is indeed an unforgettable film that we can't help but finish once we start watching.
Ferris Bueller's Day Off
Watching Ferris Bueller's Day Off is like a rite of passage for any average teen who has a lot of angst building up (then again, that's what most of John Hughes's films are for.) But this Matthew Broderick-led flick goes down in what is probably the best game of hooky in history.
Who manages to "borrow" a Ferrari, catch a Cubs game, sight-see all around Chicago, and even headline a parade and get away with it all? Ferris Bueller and company, that's who. Granted, the Ferrari doesn't fare well at the end, but Bueller's best friend Cameron stupidly decides that he will take the fall for that.
Groundhog Day
Bill Murray had to relive the same day over and over in Groundhog Day. We definitely put ourselves through that same torture as well, being that this is one of those classic comedies that we can't stop watching.
This is another classic Bill Murray and Harold Ramis mashup from 1993. There are hardly any gimmicks and not even a lengthy lineup of comedy superstars to back it up. Getting trapped in a time loop is a fictional trope that we've seen time and time again. But the creatively humorous approach that Ramis takes towards it goes unmatched.
Home Alone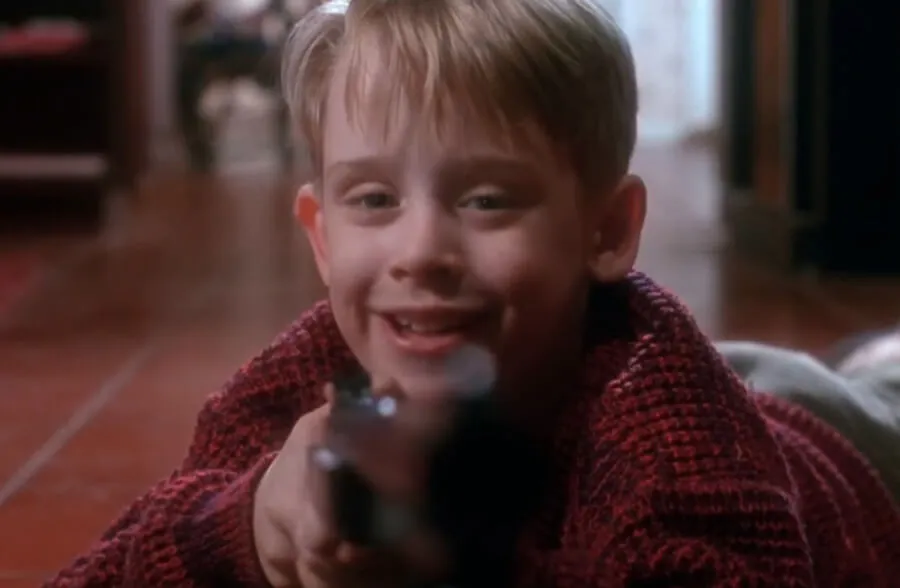 Home Alone seems to be on a constant loop during Christmastime, but it's one of those movies that you could never get sick of. In fact, it gets better with age!
When you're a kid, the thought of Kevin's situation happening to you is both fascinating and daunting. But watch the movie as an adult, and you'll realize how messed up everything actually is. Despite opening your eyes to the reality of it all, you can't help but laugh your face off at Macaulay Culkin's genius attacks on Joe Pesci and Daniel Stern.
Forrest Gump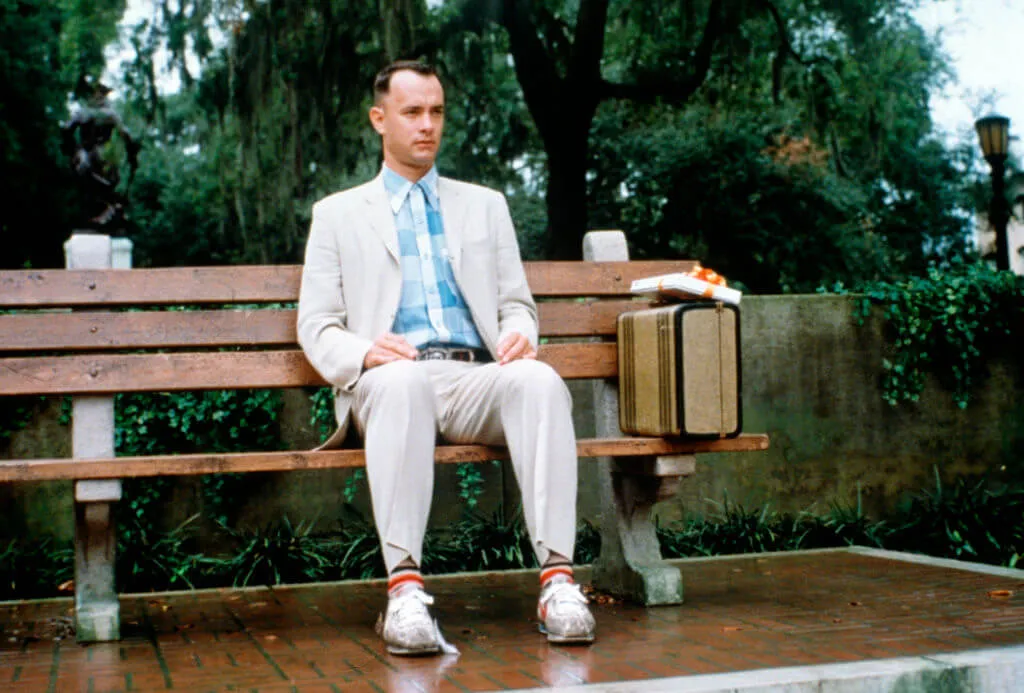 Forrest Gump recounts the unbelievable life story of its titular character, played to perfection by Tom Hanks. Forrest Gump's kind heart overshadow his questionable intelligence, while his remarkable athletic abilities and well-meaning nature take him through some profound life moments.
This movie was based on a novel of the same name that came out eight years before. The film version was such a success that it won six Oscars at the 1995 Academy Awards, including Best Picture and Best Director. Rightly so, Tom Hanks earned his second Academy Award for Best Actor.
The Shawshank Redemption
The Shawshank Redemption may be over two hours long, but there's a reason that it's always on television. Whether or not you are watching it in one sitting, you know that you have to see it through to its end.
This classic crime drama is a story about perseverance in the face of injustice. In probably what is his most notable role, Tim Robbins gives an acclaimed performance as Andy Dufresne. Dufresne is wrongly convicted of murder and endures almost 20 years of prison until his valiant escape. Morgan Freeman co-stars in this film which only adds to its clout.
The Big Lebowski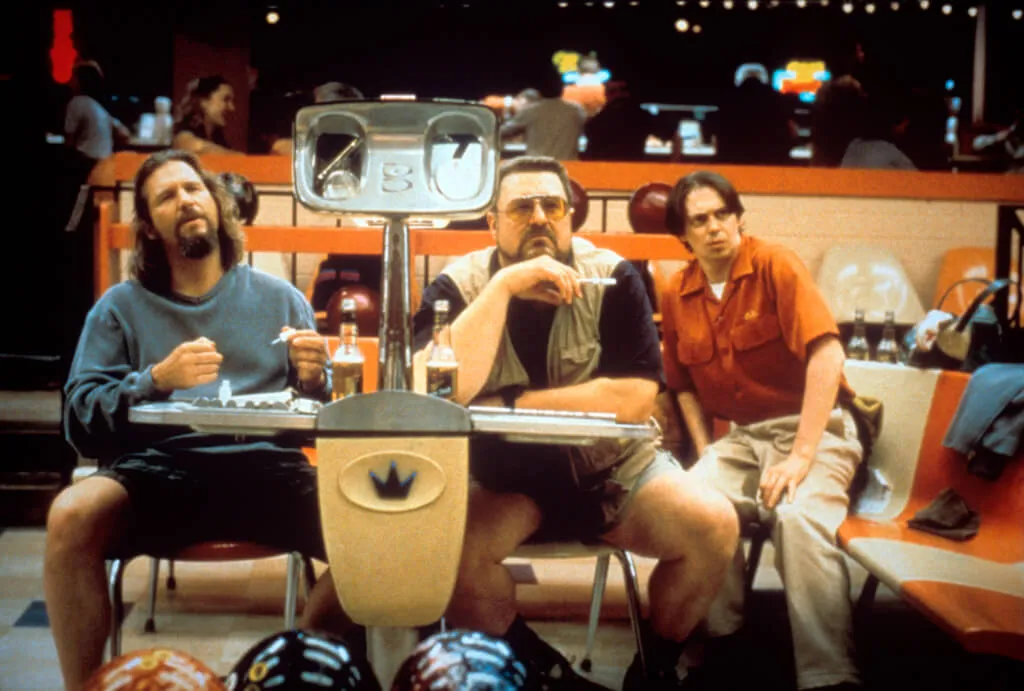 For all the brilliant Coen-brothers-made movies there are, there are none quite as delightful as The Big Lebowski. This cult classic is a favorite among many who say they can never get tired of its raunch and panache.
Jeff Bridges gives an iconically laidback performance as "The Dude" (given name Jeff Lebowski) who gets mistaken for an incredibly wealthy man who happens to have the same name and owes a lot of money. John Goodman gives a standup performance as The Dude's good friend, and the two embark on a whirlwind adventure to clear the former's name.
Mean Girls
When a girl who has been homeschooled in Africa her whole life suddenly goes to public school for the first time as a high school junior, you get Mean Girls. There are plenty of teen high school comedies out there, but few are as rewatchable — and quotable — as Tina Fey's 2004 flick.
Since its debut, Mean Girls has become a timeless classic for people of all ages who enjoy the movie for its relatable nuances and hilarious one-liners. This is one of the more memorable Lindsay Lohan movies of her adult years and Rachel McAdams does surprisingly well in a comedy role.
Hitch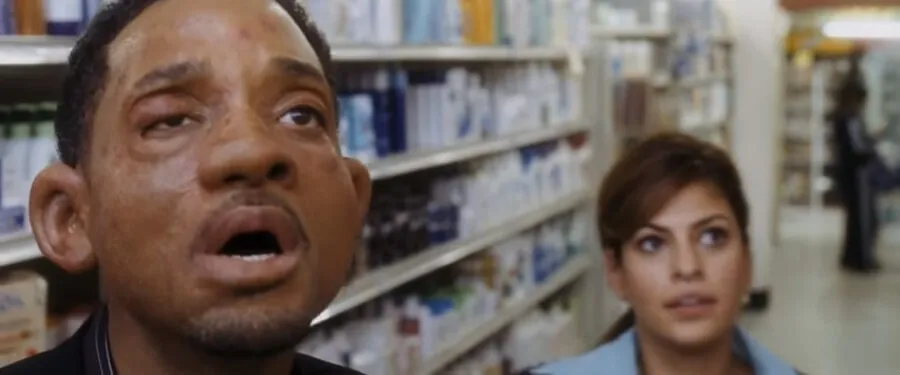 As far as romantic comedies go, Hitch is one of those movies that has a plot within a plot. Professional "date doctor" Alex Hitchens tries to help an investment banker win over a celebrity client. Meanwhile, Hitchens finds that his advice does not work when it comes to his own pursuits.
Will Smith was at his peak movie-star status when he took on this role, while this is one of the first of Kevin James's roles as a well-meaning fool. With the sultry Eva Mendes as Smith's leading lady, Hitch has all the bells and whistles that a rom-com should have.
Labyrinth
What's not to love about the 1986 Jim Henson-directed fantasy flick? It's got suspense, adventure, a damsel in distress, fantastical creatures, and of course David Bowie. Sarah Connelly stars as "Sarah," a 15-year old who enters another dimension during a night of babysitting.
The film was a bomb at the box office but has become a cult classic over time. In 2016 Labyrinth turned 30 and a 4K Blu-ray of the film was released. Brian Henson, Jim Henson's son who puppeteered Hoggle in the movie, said, "the new remaster is really beautiful, and even if you don't have a 4K or even have Blu-ray, even if you just have the DVD it's a much better master, it looks so much better than what it originally was."
Raising Arizona
Raising Arizona is a "crime comedy" that centers around an ex-convict named "Hi" McDunnough (Nicolas Cage) and his cop wife "Ed" McDunnough in their quest to have babies… by any means necessary. The Coen brothers wrote and directed the hilarious 1987 film.
Although Raising Arizona received mixed reviews when it was released, time has treated the film well. It's now at number 31 on the American Film Institute's 100 Years...100 Laughs list. One Allmovie reviewer gave this assessment: "Complete with carefully modulated over-the-top performances from the entire cast, Raising Arizona confirmed the Coens' place among the most distinctive filmmakers to emerge from the 1980s independent cinema."
The Nutty Professor
If you like silly, slapstick-style comedy, then The Nutty Professor is probably one of your favorite movies. The 1996 version starring Eddie Murphy is a remake of a 1963 version that starred Jerry Lee Lewis. Murphy is a comedic genius in the film, playing multiple characters perfectly, and will leave you howling. The movie was such a success that a sequel was made in 2000.
Critic Roger Ebert had this to say of Murphy's performance in The Nutty Professor: "He's very good. And the movie succeeds in two different ways: it's sweet and good-hearted, and then again it's raucous slapstick and bathroom humor. I liked both parts."
Step Brothers
This is one of those movies that can be watched repeatedly. It doesn't even matter if you start the movie at the beginning or hop into it midway through. The laughs just get better with each viewing. It's sheer comedic brilliance.
Starring Will Ferrell and John C. Reilly as two inept middle-aged stepbrothers who are suddenly forced to live together, the movie also features Mary Steenburgen, Richard Jenkins, Adam Scott, and Kathryn Hahn. In the years since its 2008 release, cast members have hinted at a possible sequel. But in 2016 Ferrell seemed to shoot those rumors down in a Rolling Stone interview. C'mon, we're begging for one!
The Birdcage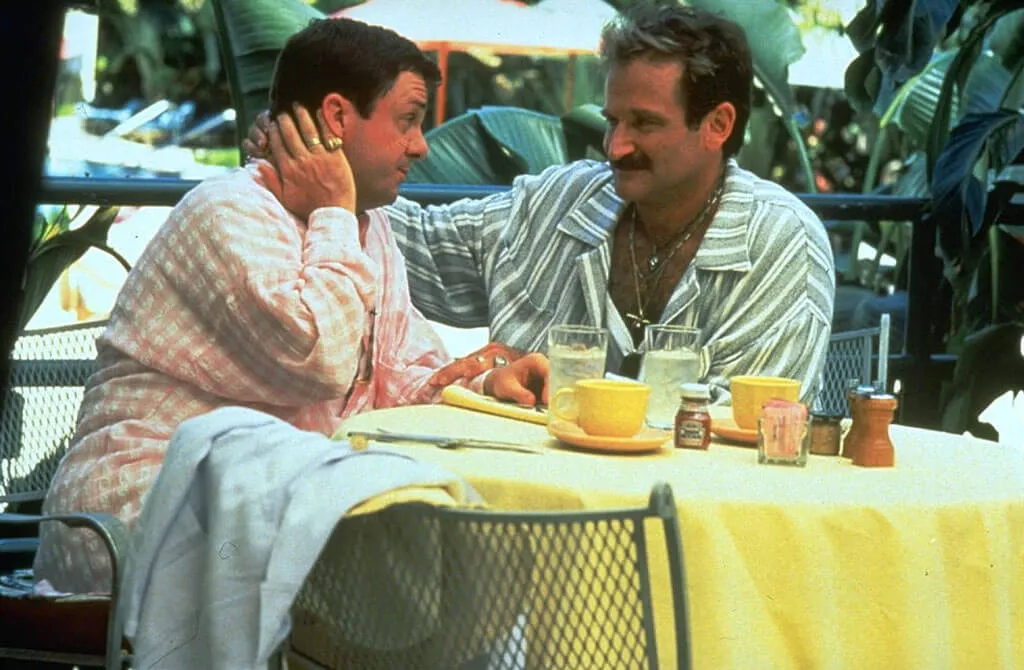 This comedy is also a remake. The 1996 version stars the late and great Robin Williams along with Gene Hackman, Nathan Lane, and Dianne Wiest. Supporting roles are played by Calista Flockhart, Hank Azaria, Dan Futterman, and Christine Baranski.
Williams plays Armand, the gay owner of a drag club who must hide his flamboyance when his son brings his girlfriend's parents home to meet everyone. Her mother and father are super conservative. Armand and his partner Albert (Nathan Lane) bend over backward to create the illusion that they are just a "regular, straight family." The entire film is filled with sidesplitting humor that never seems to grow old. GLAAD offered accolades to The Birdcage, for "going beyond the stereotypes to see the characters' depth and humanity. The film celebrates differences and points out the outrageousness of hiding those differences."
Friday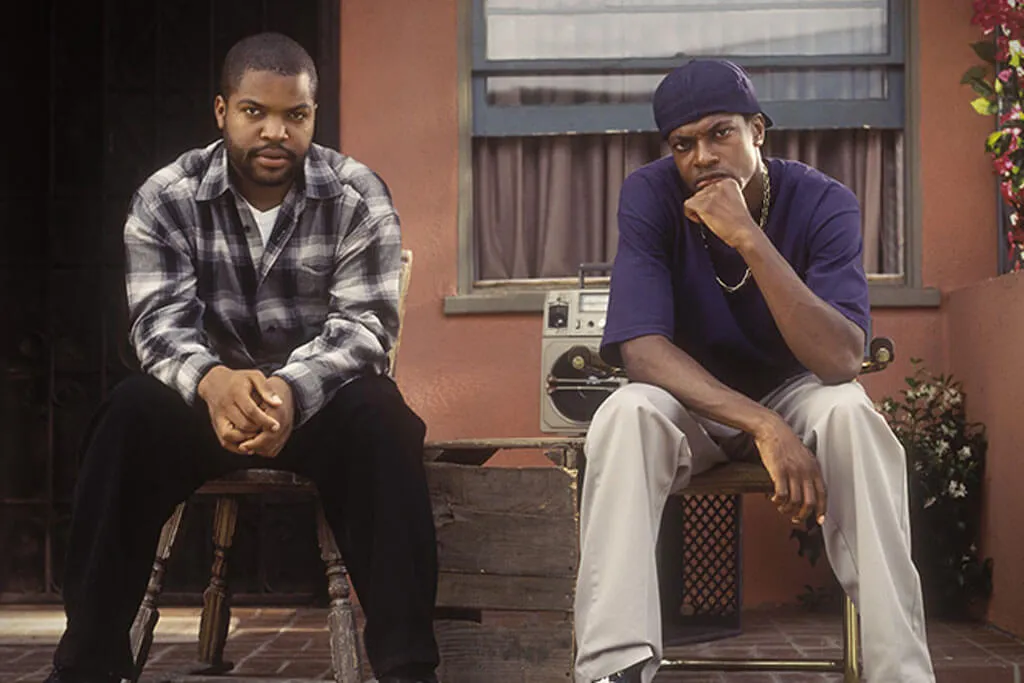 The 1995 stoner comedy Friday featured rapper/actor Ice Cube and comedian Chris Tucker, in his first starring role in a movie. The two co-wrote Friday, along with DJ Pooh. The film follows Ice Cube and Tucker as two unemployed men who must find a way round up $200 for a drug dealer by 10:00 pm.
The film received pretty positive reviews upon its release, and Quentin Tarantino has called it one of his favorite movies. Friday now has a cult following and a scene from the flick was the source of the "Goodbye, Felicia" meme.
Animal House
Animal House might be 40 years old (as of July 2018), but it's still as hilarious and re-watchable as ever. The classic college comedy starred the late John Belushi, Kevin Bacon, Tim Matheson, Karen Allen, and many others. One of the flick's most famous scenes involves Jim Belushi filling his mouth and cheeks with mashed potatoes in the campus cafeteria before starting a massive food fight.
For Animal House's 40th anniversary, the Guardian wrote a tribute to its enduring legacy and present relevance. "There's a lucid, fully-formed ideology behind all the liquor-soused antics, and it's surprisingly well-suited to the bitter, fractious, jaded America of the present."
Pulp Fiction
While Pulp Fiction might be a little grisly for some people (it is a Quentin Tarantino film, after all), it still deserves a spot on this list for being one of those movies that we can watch again and again. The crime film, released in 1994, starred Samuel L. Jackson, Bruce Willis, John Travolta, Ving Rhames, and Uma Thurman.
Pulp Fiction follows three different but interrelated stories presented in seven "chapters." It received glowing reviews, with one critic saying it was a "spectacularly entertaining piece of pop culture ... a startling, massive success." It's definitely one of our favorites.
Half Baked
What can we say? Some "stoner" comedies are just good. Half Baked definitely falls into that category. Starring Dave Chappelle, Jim Breuer, Harland Williams and Guillermo Díaz, Half Baked was released in 1998. Tommy Chong, Snoop Dog, Willie Nelson, and Jon Stewart make cameos. It was a box office success despite many negative reviews of the film early on.
Half Baked has held up over the years though and is now considered a cult classic. A Vashtie reviewer had this to say about the film: "Half Baked serves as a pioneer for stoner films as one that doesn't require its viewers to be high to enjoy."
Jaws
Don't scream "shark!" Jaws is a great movie to re-watch anytime, but especially during the summer months. People even throw viewing parties now where guests float in a body of water while Jaws plays on a large outdoor screen. So scary!
Jaws, directed by Steven Spielberg, was released in 1975. It was an absolute smash hit and was the highest-earning film of all time until 1977's Star Wars came along. Roger Ebert said that Jaws is "a sensationally effective action picture, a scary thriller that works all the better because it's populated with characters that have been developed into human beings."
National Lampoon's Vacation
There are now five primary films in the hilarious Vacation series, as well as a remake/sequel, a short film, and a made-for-TV spin-off film. All of them are worth re-watching. But the original Vacation is what started it all, and it's one of the best comedies out there.
The John Hughes-written movie featured Chevy Chase, Beverly D'Angelo, Randy Quaid, Dana Barron, and Anthony Michael Hall. Smaller roles went to Jane Krakowski, John Candy, and Christie Brinkley. First released in 1983, National Lampoon's Vacation was a critical and financial success, and its humor has withstood the test of time. If you've been living under a rock and haven't seen this one yet, you should do so as soon as possible.
O Brother Where Art Thou?
It seems that we're unabashed fans of the Coen brothers. Here's another of their films that can be re-watched again and again without getting old. Featuring George Clooney, Tim Blake Nelson, John Turturro, John Goodman, Holly Hunter, and Charles Durning, the 2000 crime comedy is a satire of Homer's classic epic poem The Odyssey.
The movie critic Roger Ebert said that every scene in O Brother Where Art Thou? is "wonderful in their different ways." The film received two Academy Awards and a Golden Globe, and its soundtrack won the 2001 Grammy Award for Album of the Year.
Beetlejuice
Beetlejuice might be one of the most "Tim Burton-esque" of all the films Tim Burton has ever directed. Released in 1988, Beetlejuice is about a devilish spirit named Betelgeuse (pronounced like the film's title, though) who was played by Michael Keaton. Winona Ryder, Alec Baldwin, Geena Davis, Catherine O'Hara, and Jeffrey Jones are also in the movie.
The film was an immediate financial success. It was the 10th-highest earning film of 1988, and it also received a good bit of critical acclaim. The Washington Post said it has "the perfect balance of bizarreness, comedy and horror." Beetlejuice also earned a spot on the American Film Institute's 100 Years…100 Laughs list. We think it's pretty re-watchable, ourselves.
Caddyshack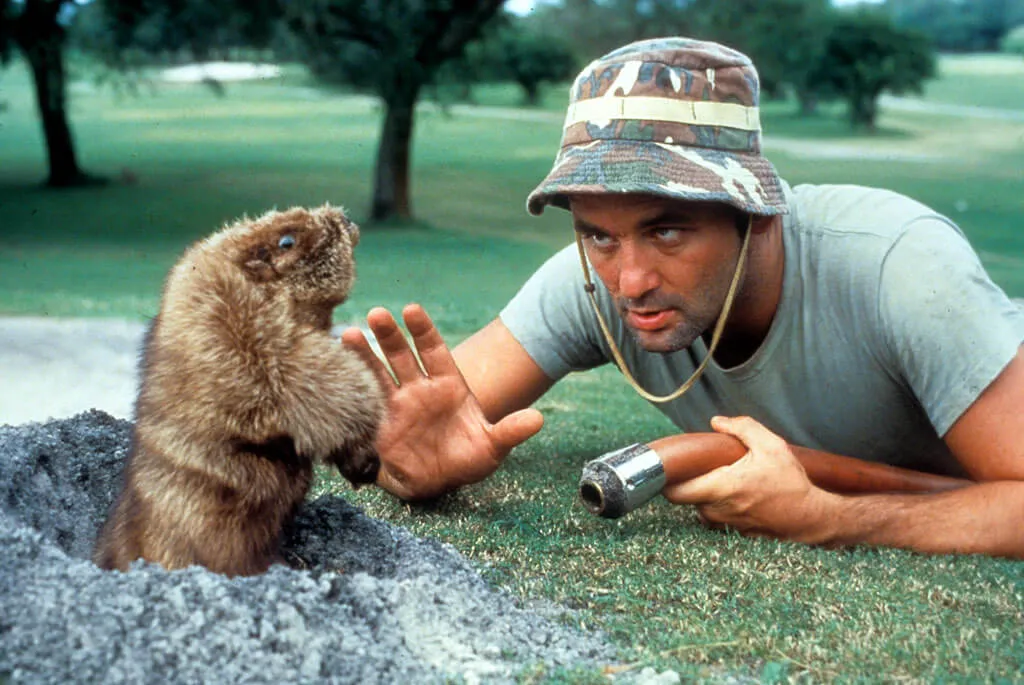 Some comedies are just perfect and they stay relevant no matter how many years have passed. Caddyshack is one of those movies. The 1980 comedy featured a lineup that included Rodney Dangerfield, Chevy Chase, Bill Murray, Ted Knight, Michael O'Keefe, and a gopher. Both ESPN and Time have called Caddyshack "one of the funniest sports movies of all time."
You don't have to be a sports fan to enjoy it, though. Set in an upscale country club, Caddyshack follows a caddie as he attempts to earn money for college over summer break. A slew of amusing misadventure ensues. Just the scene with a Baby Ruth candy bar in the pool is worth a re-watch or ten on its own.
The Parent Trap
The 1998 Lindsay Lohan version of The Parent Trap is a remake of Disney's original 1961 film of the same title. The original starred Hayley Mills, Maureen O'Hara, and Brian Keith. The remake features Dennis Quaid and Natasha Richardson as Lohan's characters' parents. Both versions of the film are equally entertaining and fun to watch again and again!
In each version of The Parent Trap, the main actresses (Lohan and Mills) play identical twins who conspire to get their parents back together following a divorce that happened when the girls were just babies. The twins were separated after the divorce and didn't even know about each other until a chance meeting at summer camp. This is a fun movie that the whole family can enjoy.
Fast Times at Ridgemont High
For this coming-of-age comedy, writer Cameron Crowe actually went undercover at a San Diego high school. The result is a film that accurately depicts teenage life and the experiences (from the ridiculous to the funny to the tragic) experiences that we all share while we're growing up.
Many of the film's actors went on to have huge Hollywood careers. Jennifer Jason Leigh, Phoebe Cates, Judge Reinhold, Nicolas Cage, Forest Whitaker, Eric Stoltz, and Anthony Edwards are just a few of the actors who appeared in the movie. The National Film Registry said that Fast Times at Ridgemont High is "culturally, historically, [and] aesthetically significant."
Die Hard
The 1988 action thriller Die Hard is pretty high up there on the re-watchability scale. This action-packed movie is what catapulted Bruce Willis to superstardom. Die Hard earned more than $140 million in theaters worldwide and spawned four sequels.
Die Hard, set at Christmastime, is centered on NYPD detective John McClane (Willis) who unexpectedly has to deal with a large group of German terrorists who interrupt a company party that McClane and his estranged wife are attending. The entire flick is an exciting nail-biter. We highly recommend seeing this one if you've somehow missed it all these years.
Toy Story
This might be considered a "kid's movie" by some people, but any adult who's given it a shot knows that it transcends age. Toy Story, released in 1995, was the first feature-length computer-animated film and it sure set the bar pretty high for all animated films to follow. Toy Story received three Academy Award nominations and was inducted into the National Film Registry for being "culturally, historically, or aesthetically significant." The popular movie spawned three sequels.
Featuring the voices of Tom Hanks, Tim Allen, Don Rickles, and John Ratzenberger, Toy Story is a sweet tale about friendship that anyone can relate to.
Coming To America
Our list might seem a little short on romance. Here's a film that has a good bit of romance, mixed in with some amazing comedy. Directed by John Landis, Coming to America was released in 1988. The plot follows Eddie Murphy as the crown prince of a fictional African country as he travels to the United States to find a suitable wife. Co-starring in the film are Arsenio Hall, James Earl Jones, Shari Headley, Eriq LaSalle, and John Amos. Samuel L. Jackson also makes a brief appearance as a robber.
Coming to America was a huge financial success, debuting at number one in theaters. It received mixed critical reviews but is still one of our favorites to re-watch!
Terminator
James Cameron's 1994 sci-fi/action film Terminator is now considered a classic. I mean, how many times have you heard someone utter the line "I'll be back" using Arnold Schwarzenegger's heavy Austrian accent? When it was released, Terminator spent two entire weeks at the top of the U.S. box office list. It's now a franchise with four sequels and was even chosen by the Library of Congress for preservation in the National Film Registry.
What's not to love about a movie that follows a cyborg assassin who was sent from the future? Terminator is just another one of those films that you can watch over and over without feeling guilty about it.
Shrek
In 2001, the computer-animated comedy film Shrek was released to the public. The story was loosely based on the 1990 picture book of the same name by William Steig. The film was a success in the box office and among critics, grossing $484.4 million against its production of just $60 million.
The film was praised for having adult-oriented humor but was still catering to children at the same time. The film won the first-ever Academy Award for Best Animated Feature and was nominated for Best Adapted Screenplay.
Good Will Hunting
Good Will Hunting is a 1997 drama film starring Robin Williams, Matt Damon, Ben Affleck, along with numerous other respected actors. The film was written by Damon and Affleck and was their first major success at writing. The plot follows a confused 20-year-old boy from South Boston who is a gifted genius and very much different from the people he is surrounded by.
He is then mentored by a professor and does therapy to help him evaluate his life. The film was nominated for nine Academy Awards and won two Best Supporting Actor awards and Best Original Screenplay.
Donnie Darko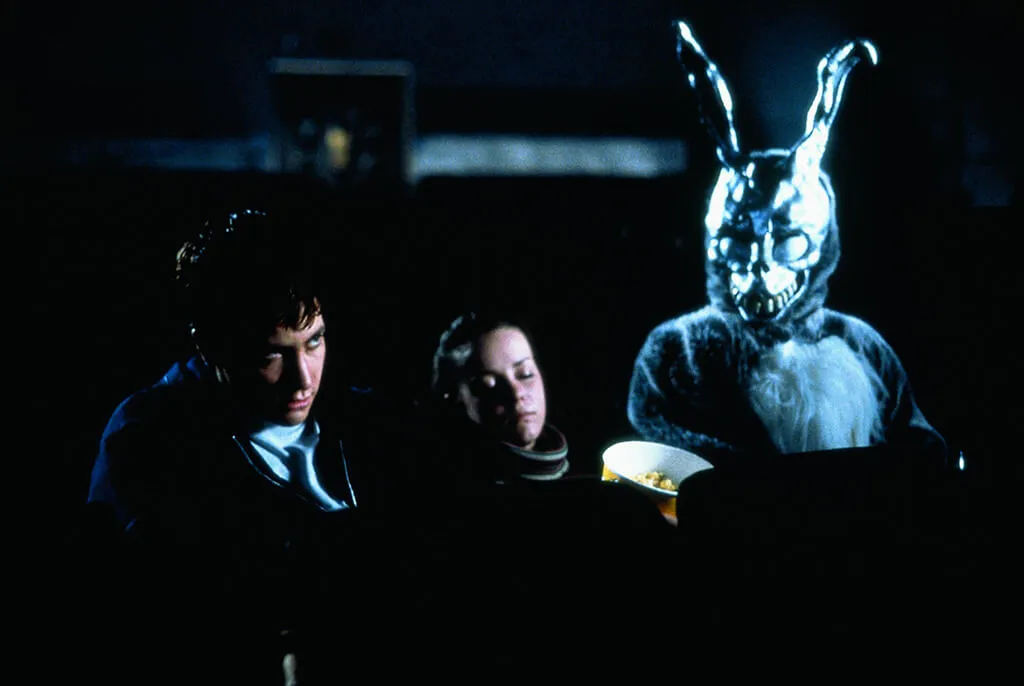 Donnie Darko is a 2001 science fiction thriller that was directed by Richard Kelly and stars Jake Gyllenhaal. The film tells the story of a disturbed teenage boy as he seeks to discover his place is a series of doomsday-related visions. The film grossed $7.5 million worldwide and over the years has developed into a cult classic.
The ambiguity of the film, matched with the excellent acting and strange themes leaves the audience questioning what the film actually means and leaving them hungry for answers. This is a film that hardly is only watched once by those curious enough to watch it for the first time.
Blow
Blow is an autobiographical film about the life of George Jung, and his rise to become one of the world's largest cocaine distributors. Directed by Ted Demme and released in 2001, the film is an adaptation of Bruce porters novel Blow: How a Small Town Boy Made $100 Million with the Medellín Cocaine Cartel and Lost It All.
Although the film only experienced minor box office success, the reviews were also relatively mixed. While some thought the film was an overly told story, others found it to be ambitious and thought-provoking. Regardless, fans of the film rave about it and have no qualms watching it over and over.
Almost Famous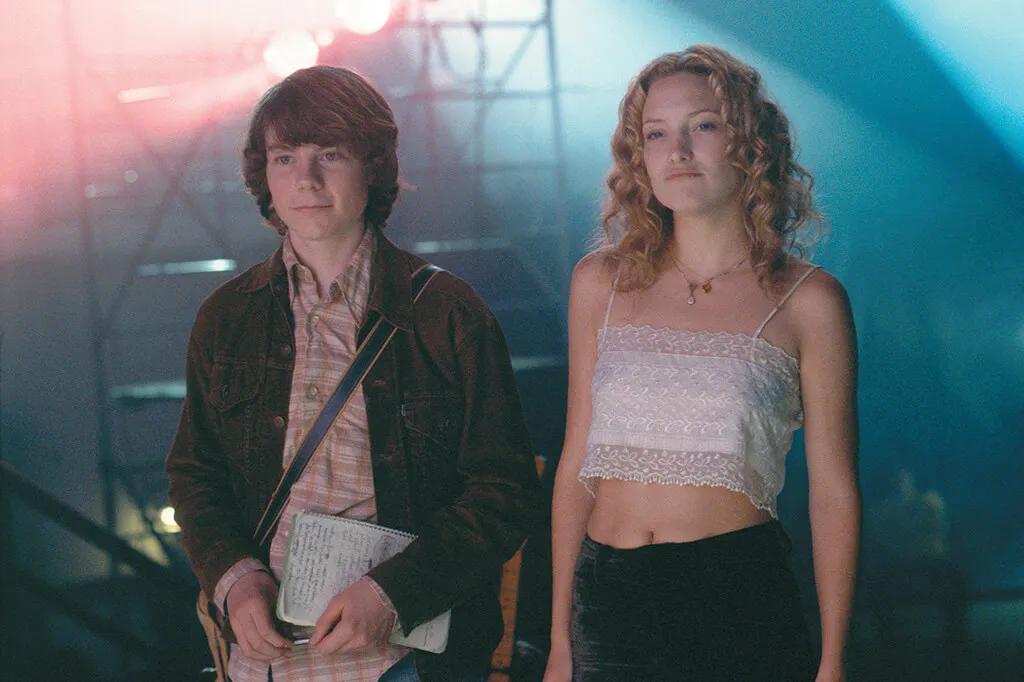 Released in 2000, Almost Famous is a comedy-drama that tells the story of a music journalist child prodigy writing for Rolling Stone in the 1970s. As part of a job, he hits the road with a rock and roll band where he experiences life on the road, surrounded by people way older than him and being exposed to things that most kids his age would never experience that early on in their lives.
The story is semi-autobiographical about director Cameron Crowe's experiences writing for Rolling Stone and touring with bands in his youth. The film was a box office disaster but was acclaimed by critics, receiving four Academy Awards.
Saving Private Ryan
Directed by Steven Spielberg, the film is a 1998 war epic taking place during World War II. The film is best praised for its realistic depiction of war with an intense 27-minute opening of the invasion of Normandy at Omaha Beach on D-Day. From there, a small squadron of men is sent on a mission to find one man and bring him home as all of his brothers had been killed in combat.
The characters battle internally about the ideals of patriotism, selflessness, and the call of duty, making the audiences do the same. The film was the highest grossing of 1998 and was nominated for eleven Academy Awards, taking home five.
Anchorman: The Legend of Ron Burgandy
Although a bit goofy, Anchorman is considered to be one of the founding fathers of modern comedy. The film was released in 2004 and portrays the life Ron Burgandy, an anchorman in San Diego in the 1970s as he clashes with a new female co-worker.
The film has been regarded as one of the best comedy films of the 2000s, making $28.4 million in its opening weekend. The film also helped launch the comedy acting careers for many of the main actors involved and has been placed on numerous top comedy film lists by various media outlets.
Goodfellas
Goodfellas is a 1990 crime film directed by Martin Scorcese starring Robert De Niro, Joe Pesci, and Ray Liotta. The film is an adaptation of the biographical book Wiseguys by Nicholas Pileggi. The book and film tell the story about the rise and fall of mob associate Henry Hill between the 1950s and through the 1980s.
The film was nominated for six Academy Awards with Joe Pesci walking away with Best Supporting Actor. However, the film is praised as being one of the greatest gangster films of all time and has even been selected for preservation by the National Film Registry.
A Beautiful Mind
For a film that demonstrates the will of the human spirit and the ability to triumph over tragedy, few are more fitting than A Beautiful Mind. Released in 2001, the film is an autobiographical drama based on the life of Henry Nash, a Nobel Laureate in Economics as he suffers from paranoid schizophrenia starting from his college years on.
The film went on to gross $313 million worldwide and won four Academy Awards for Best Picture, Best Director, Best Supporting Actress, and Best Adapted Screenplay. it is a film that tugs at our heartstrings every time, yet we keep coming back.
The Breakfast Club
Another great coming-of-age movie is the 1985 comedy-drama The Breakfast Club. The film features five high school students from all very different walks of life that are forced to spend Saturday school together for various reasons. During their time spent together, they get to know the deeper side of each person and how they all aren't so different in the end and that everybody has their own problems.
Critics have claimed that it is one of the greatest high school films of all time, and is one of director John Hughe's most memorable works. If you're having trouble in high school or just want to reminisce, this is the film for you.