Switching It Up: How These Former NFL Stars Hit Their 9-5 Grind
Do you ever wonder what happens to your favorite NFL players after they hang up their cleats? According to the NFLPA, an NFL career typically lasts around three years - and once those days are over, some of our beloved athletes move on to next-level careers. You may be surprised by the variety of jobs that these former pros take on - from broadcasting to hospitality and beyond! And get this: some even manage to juggle both a pro football career and a side job simultaneously. Keep reading to learn more...
Luther Elliss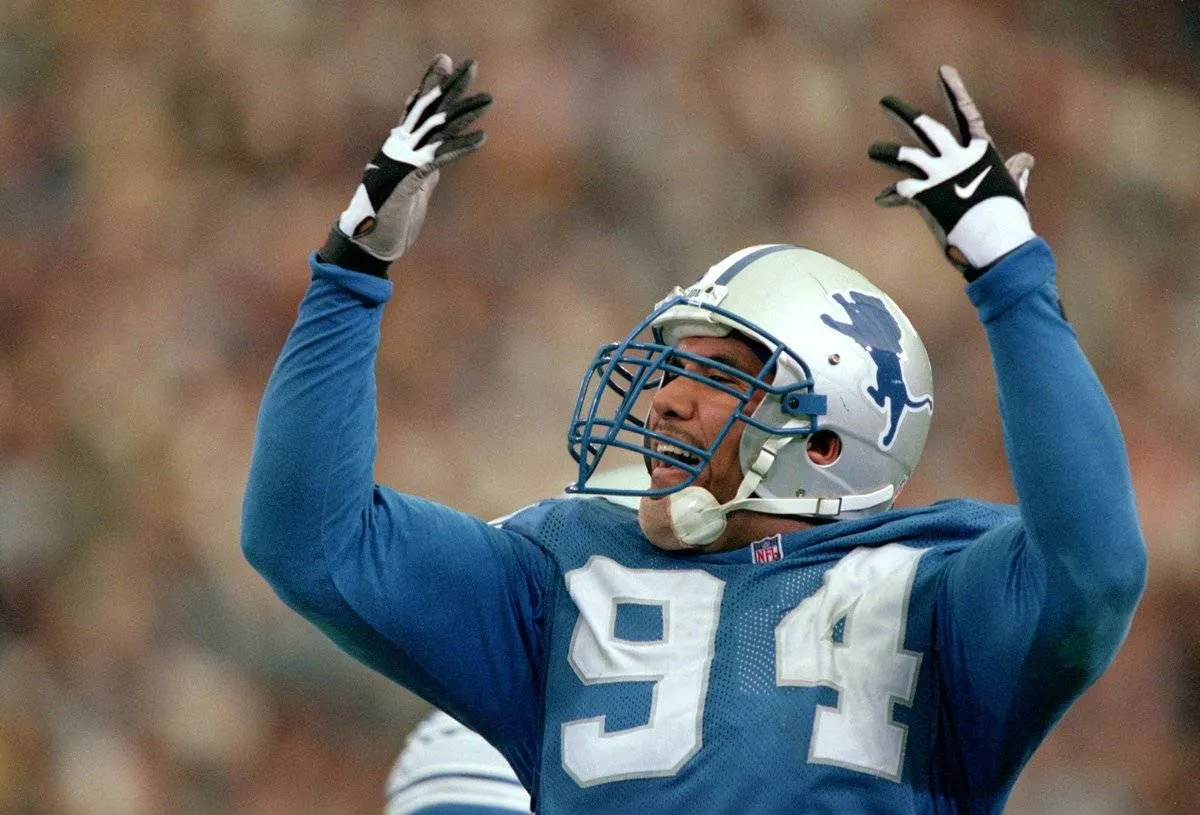 After his football career, Luther Elliss found himself in bankruptcy. He had lost practically everything and was determined to get a 9-5 job.
Now, he dedicates much of his time to the Fuel Up Play 60 program - a children's health initiative set up to improve kids' lives and particularly those from adoption groups.
Muhsin Muhammad
Muhammad had been with the Panthers and Bears for 14 seasons, but his love of credit put him in a financial bind.
To increase his income, he became part-owner of Wild Wing Cafe franchise in 2012. It has been very demanding work and he admits to spending most of his time working on the brand.
Archie Manning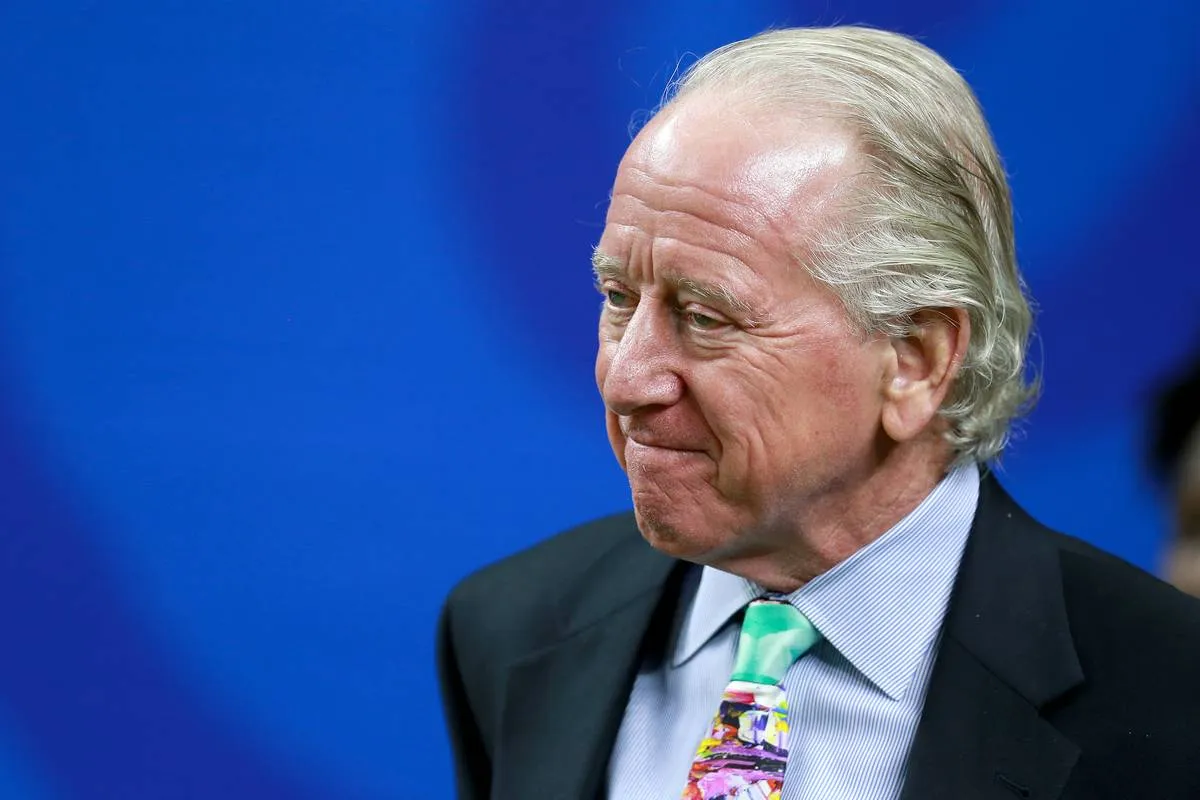 Archie Manning is the father of Peyton and Eli, who both played in the NFL. He also had a 15-year career as an NFL player and was chosen to be part of The College Football Playoff Postseason Selection Committee's first 13 members.
Unfortunately, he had to resign due to health issues. Nowadays, he operates Manning's restaurant in New Orleans - his signature dish being the Archie Burger!
Bernie Kosar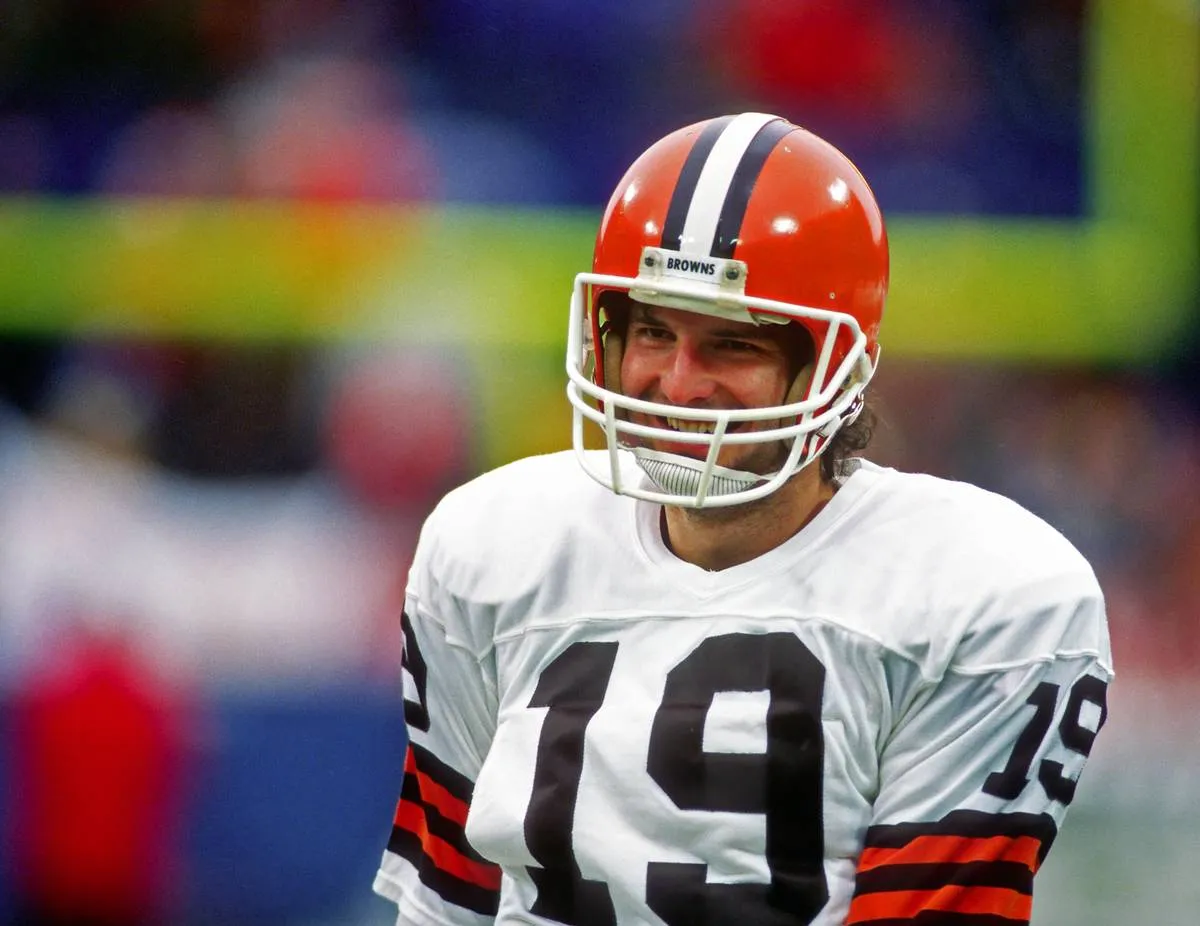 Bernie Kosar enjoyed an impressive 13-year NFL career, earning around $19 million. Unfortunately, he filed for bankruptcy in 2009 and his money disappeared quickly.
Today, Bernie dedicates much of his time to motivational speaking, aiming to inspire people with what it means to be a great leader. Additionally, he is affiliated with the Kosar's Wood-Fired Grill at Hard Rock Rocksino Northfield Park which proudly bears his name.
Dan Marino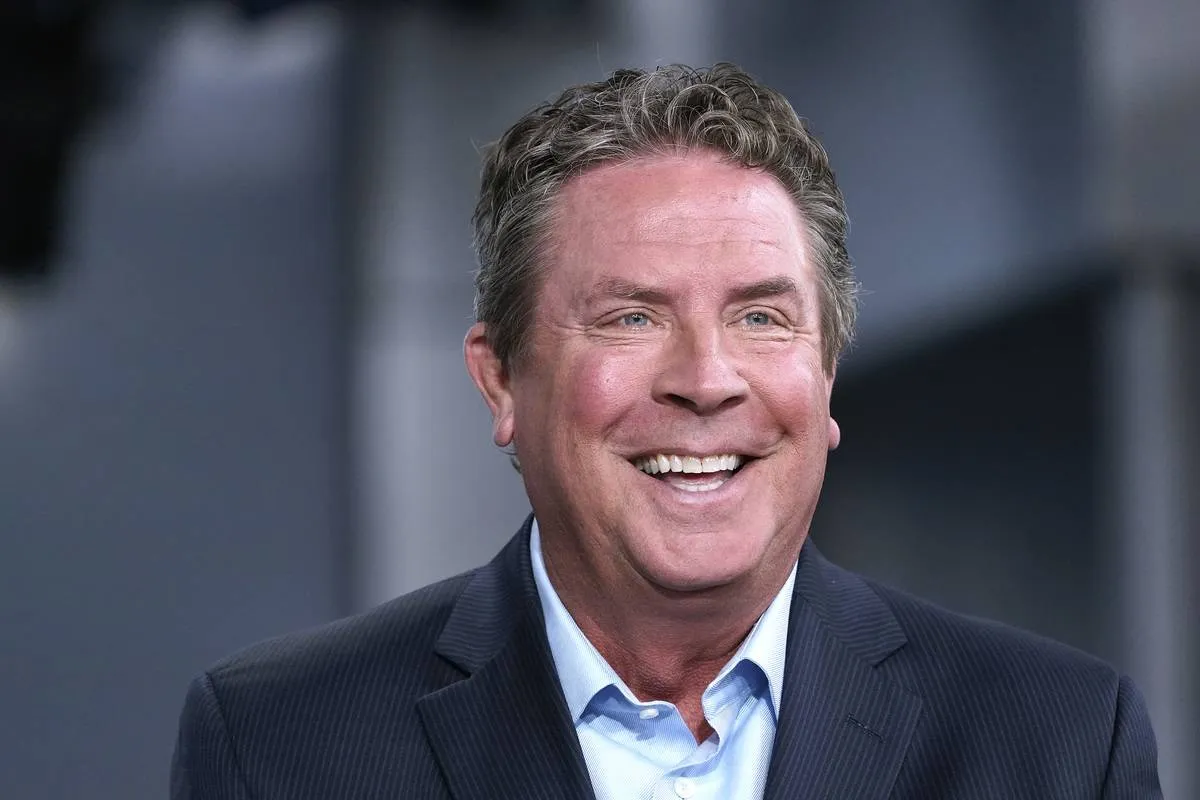 Dan Marino is a Hall of Fame quarterback who chose to continue working after his NFL retirement. He now owns Anthony's Coal-Fired Pizza, with 62 locations in the Northeast and Florida.
Marino puts lots of effort into his business; he works on it constantly and has no days off. His hard work has paid off, as the pizza chain continues to grow.
Jordy Nelson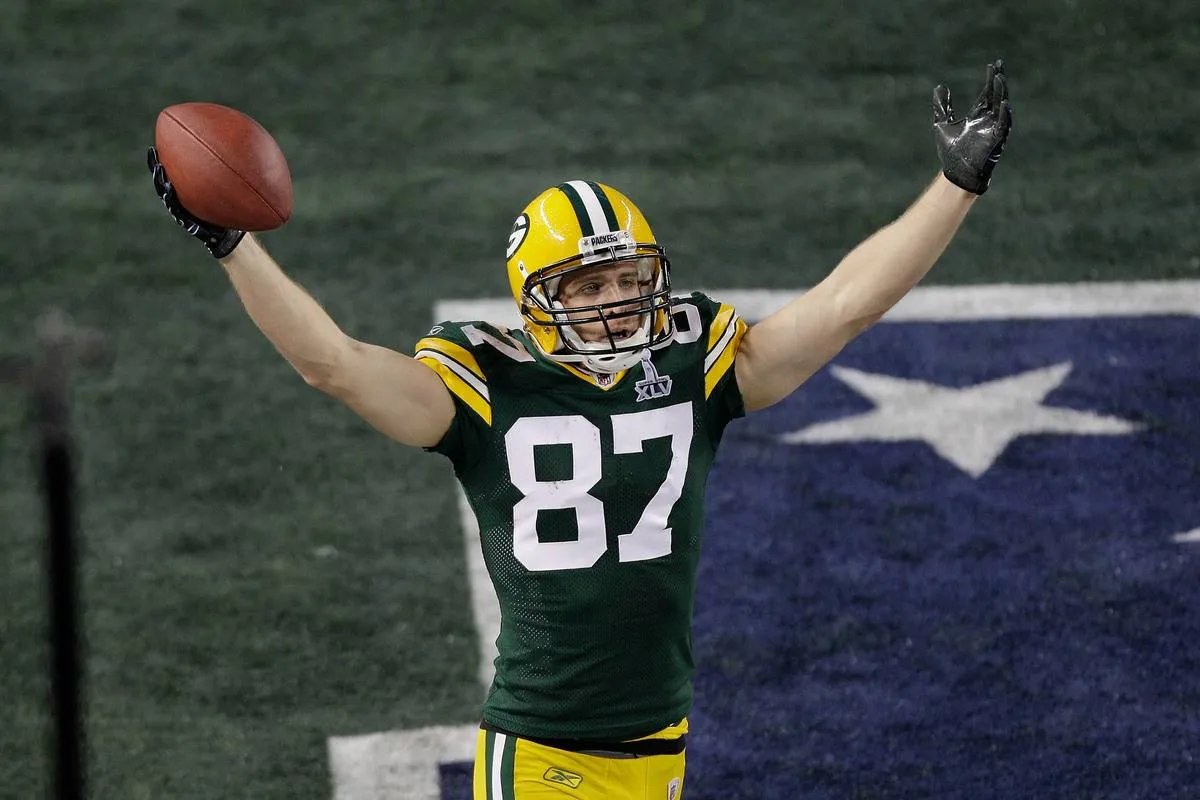 For five to six weeks each year, the Oakland Raiders wide receiver works 12-hour days on his family's Kansas farm. He drives a combine and cuts wheat, as well as rounding up their 1,000-cow herd.
Despite having millions in the bank, he identifies more with being a farm kid than a football player since it was part of his life from birth.
Dermontti Dawson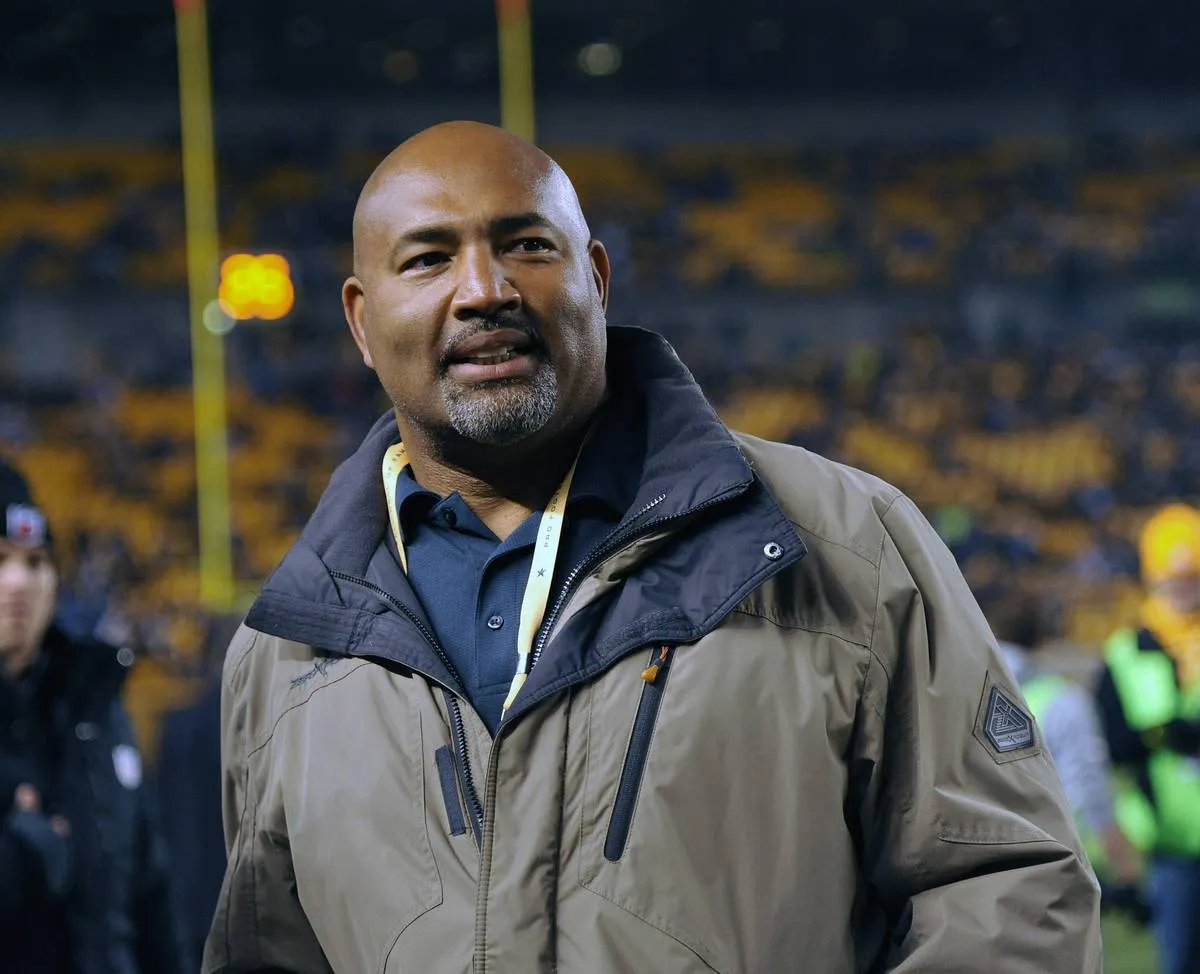 When Hall of Famer Dermontti Dawson got injured in 2000, he knew that his playing career was over. He became a real estate developer and acquired $69 million in assets before he filed for bankruptcy.
He then moved to the sales world, where he currently works as the vice president of sales at a company called Prime Time Plus.
Eddie George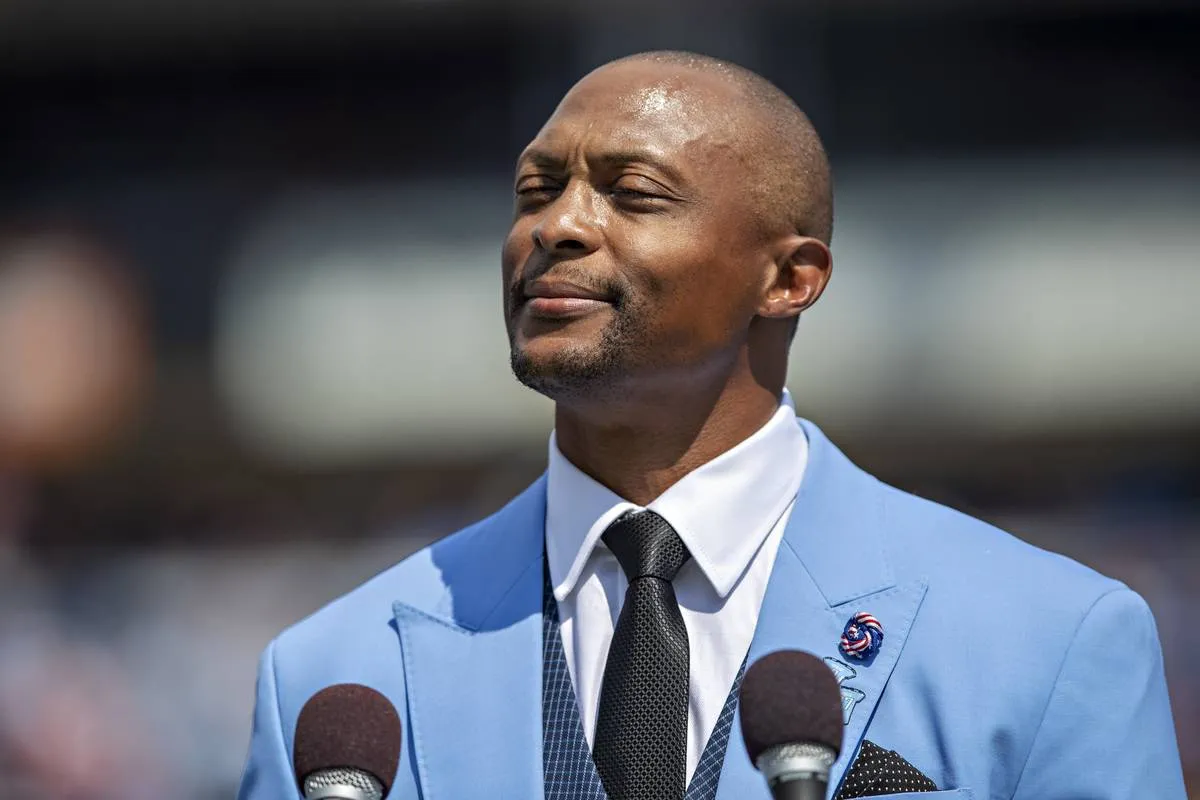 After retiring from the NFL, Eddie George put his years of acting classes to good use by taking many roles in theatre.
He's done many local productions of Shakespeare, and he's even been seen on Broadway in the iconic role of Billy Flynn in Chicago.
Brett Favre
After throwing for 71,838 yards and 508 touchdowns during his career, Brett Favre decided to open a restaurant in Green Bay called Brett Favre's Steakhouse.
In 2017, they changed the restaurant's name to Hall of Fame Chophouse. The interior is still littered with Brett Favre gear, and the food is apparently amazing.
Ha Ha Clinton-Dix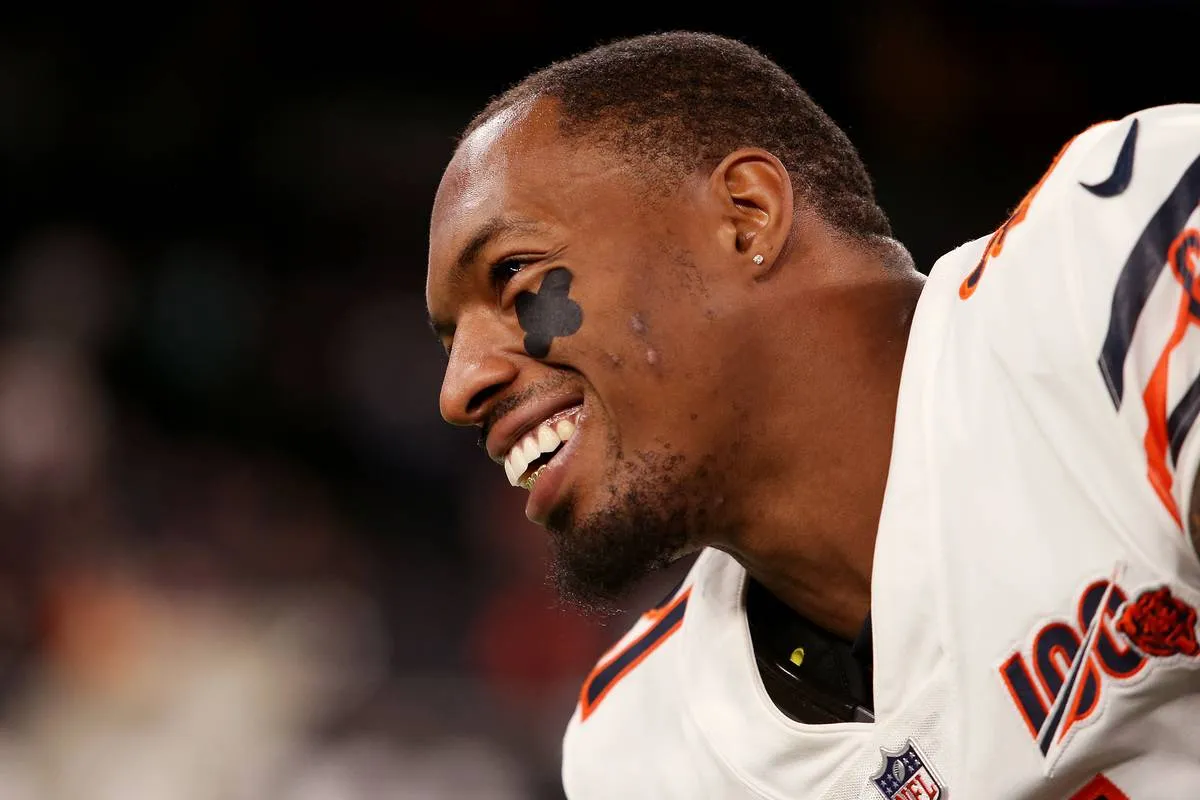 Ha Ha Clinton-Dix received a criminal justice degree from Alabama and has been working with a local judge to understand the workings of the justice system.
He is a judicial intern and plans to pursue a career in law enforcement when he's done with his NFL career.
Deuce McAllister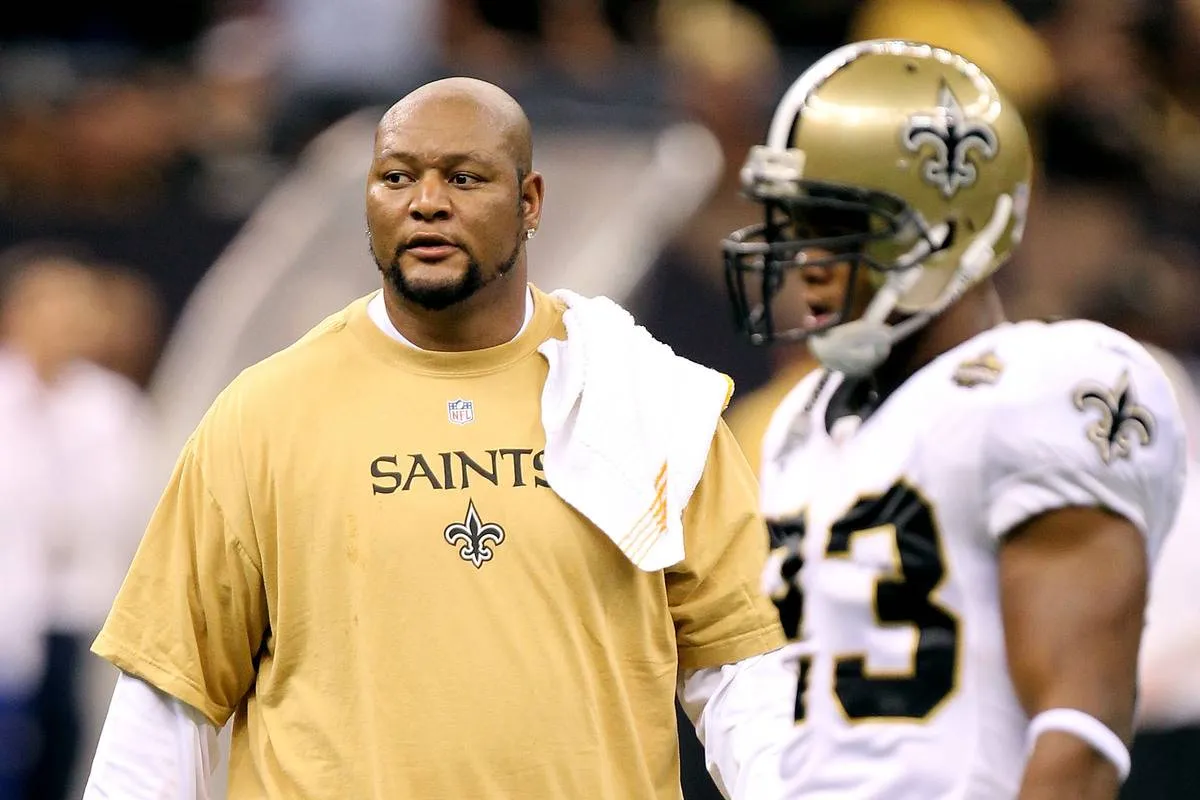 Deuce McAllister made $70 million over his career, but he wasn't smart with his money.
He started a car dealership that went bad. He is now making a career as a public speaker. He charges nearly $5,000- 10,000 for an engagement.
Malcolm Jenkins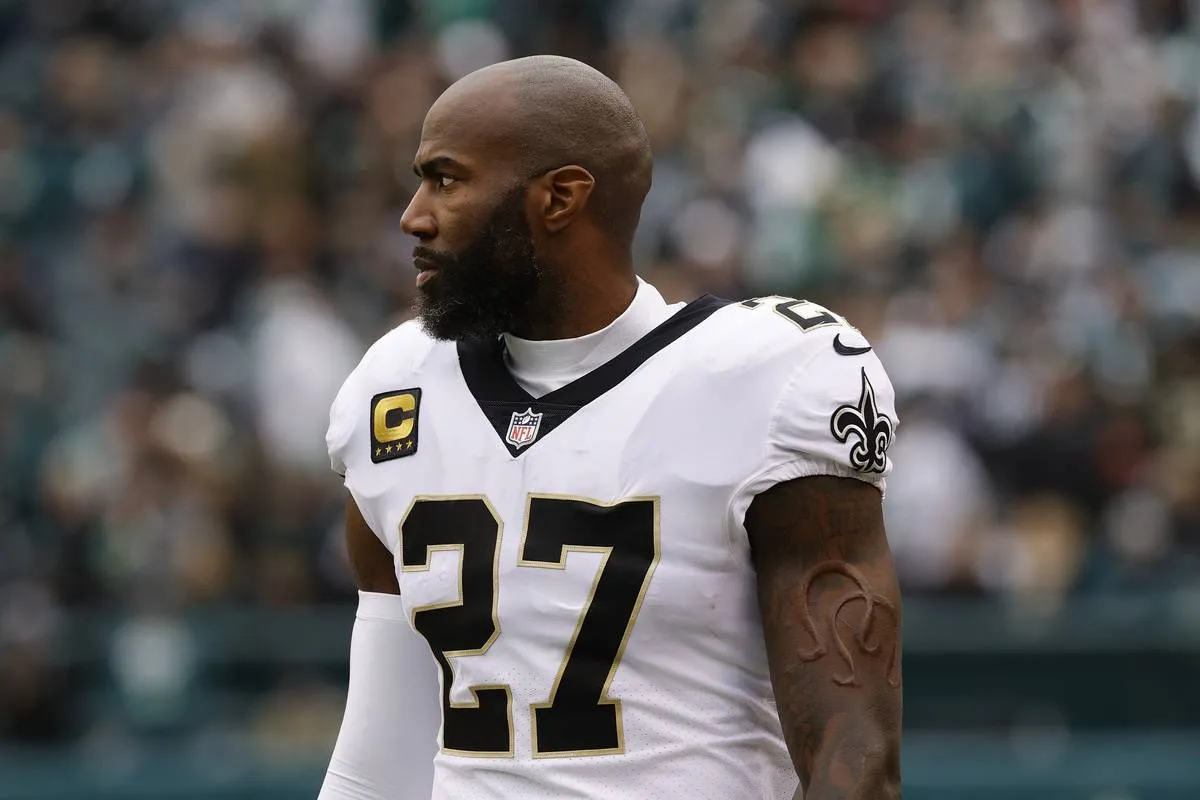 Malcolm Jenkins now owns his own designer menswear store. He created a bow tie line called Rock Avenue, opening a brick-and-mortar store in Philly soon after.
Even though he still plays in the NFL, he considers himself a hands-on boss who loves to pick fabrics for his company.
Ed Newman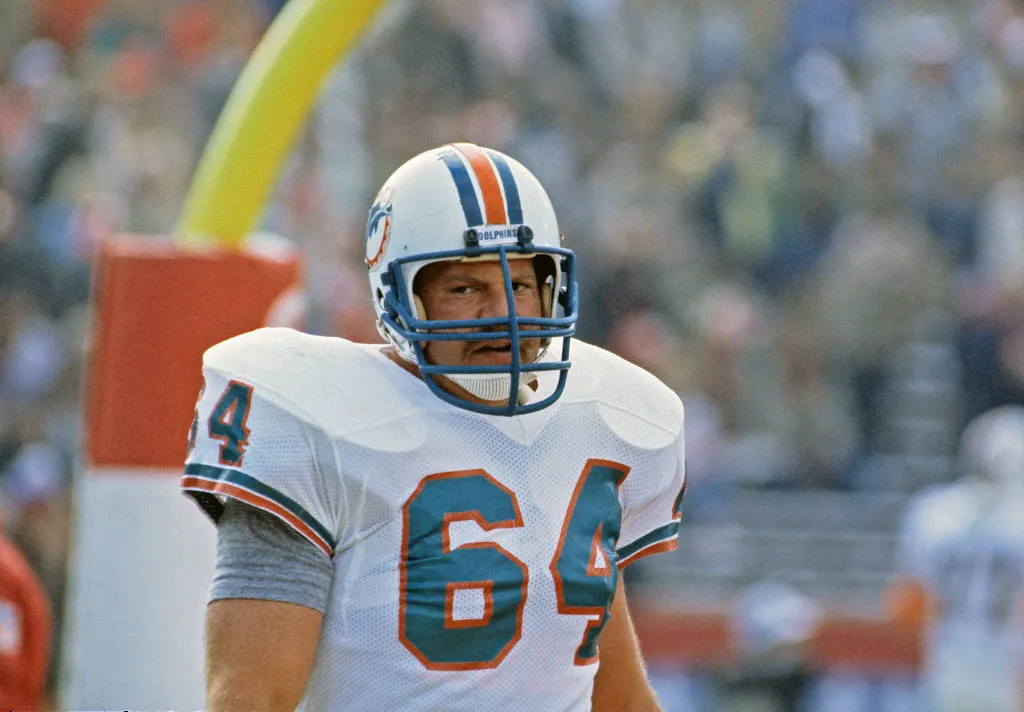 This is just straight-up bizarre. Longtime Miami Dolphins teammates Ed Newman and Tony Nathan took their on-field partnership to the courtroom. Newman is now a judge, and Nathan is his bailiff.
Newman looked to clear a path as a blocker to let Nathan, the team's running back, cruise through the defense. Now, they're dishing out justice in the courtroom and it's such a weird, but heartwarming story. People they're sentencing have been known to come up and get autographs.
Vince Young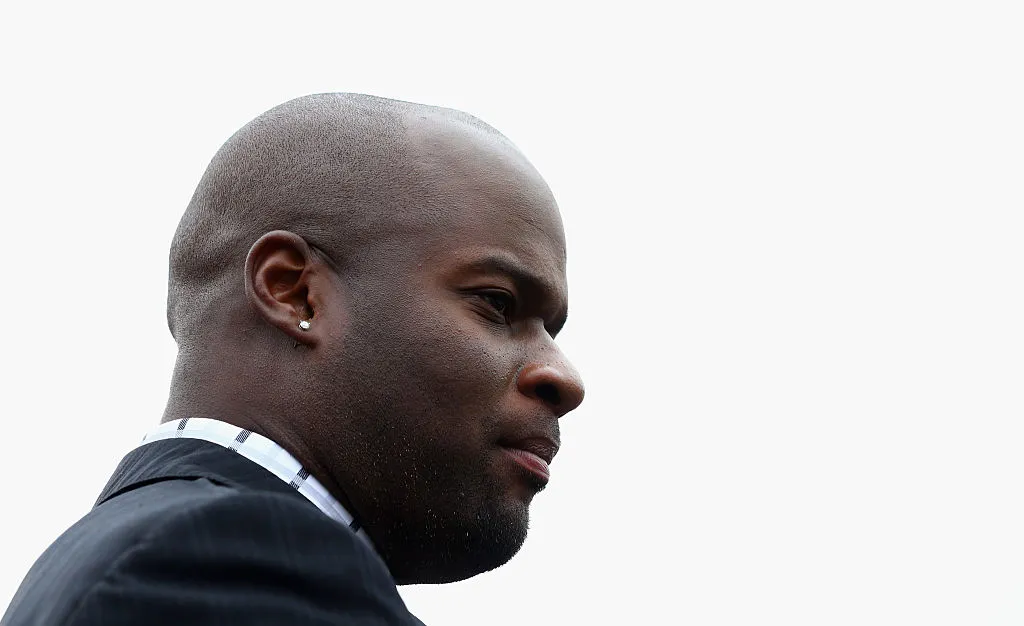 If you're a fan of college football, you probably remember when Vince Young led the Texas Longhorns to a national championship over the USC Trojans in 2006. He was the runner-up for the Heisman Trophy that year.
His NFL career fizzled out pretty quickly and he ended up blowing most of the $34 million he earned. He decided to go back to the college that started everything and took a job as a development officer at UoT.
Terrell Owens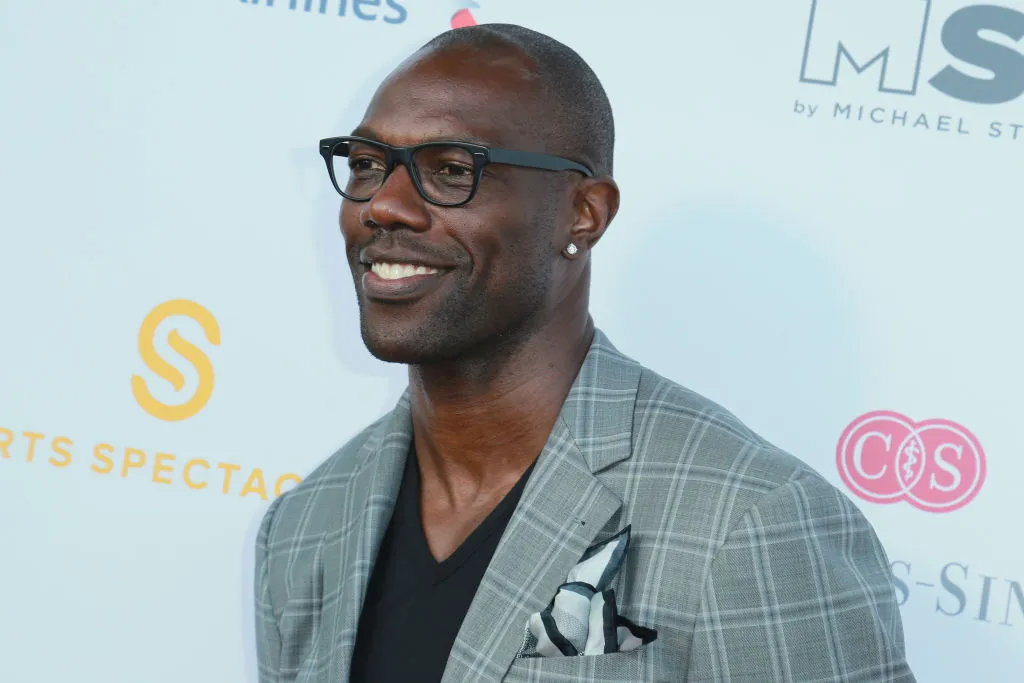 He's one of the biggest personalities that the NFL has ever seen. He's one of the only football players that was able to brand himself for the future. He decided that he would pursue a modeling career after he was done playing football.
He was signed to a deal with NEXT Management and was on basically every reality show and tabloids page available. It's no surprise considering T.O. never saw a camera he didn't like.
Laurent Duvernay-Tardif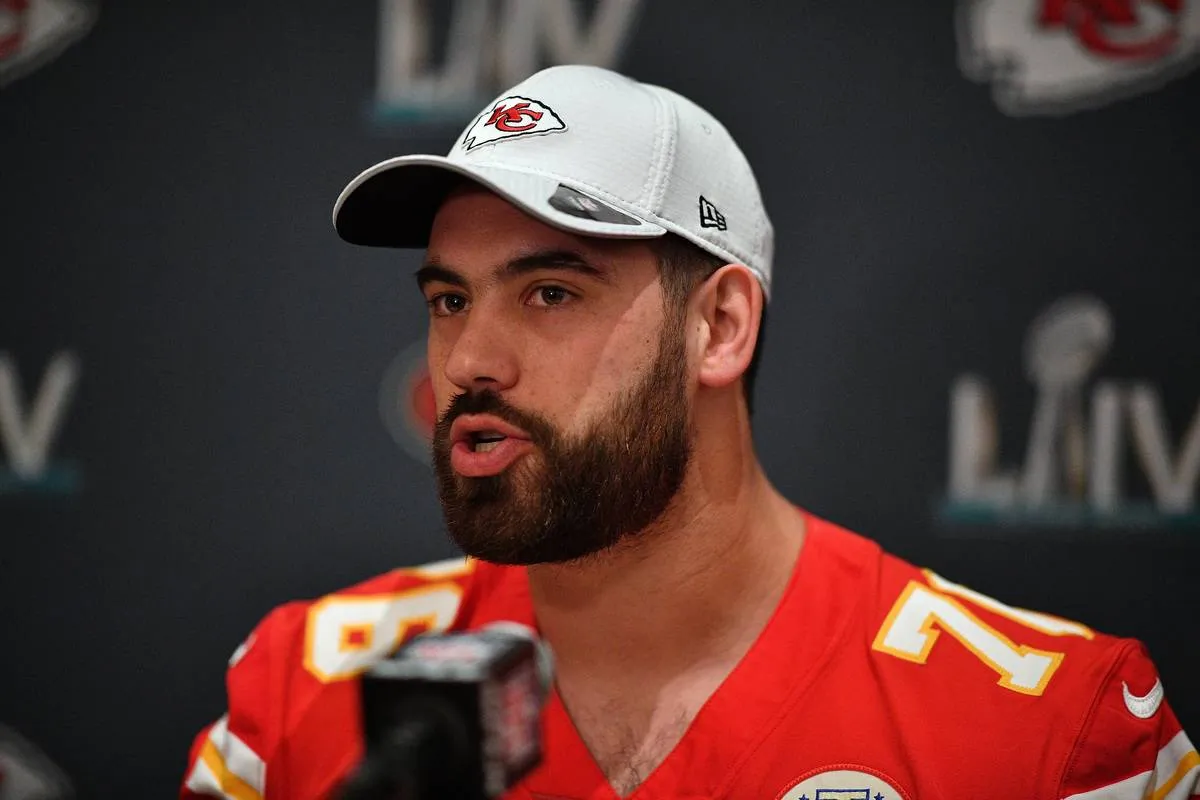 While he's currently playing in the NFL for the Kansas City Chiefs, he is also a medical school graduate as of spring 2018. In 2018, he signed a $41 million dollar contract with the Chiefs, so he probably won't be practicing medicine any time soon as he likely has a stable job in the NFL.
He's currently the only active MD in the NFL and he's a starter on a team that's looking pretty darn good.
Kareem McKenzie
Perhaps one of the weirder transitions from the NFL is Kareem McKenzie. With football being so rough and demanding on the body, McKenzie's move to the psychologist's chair is a bit surprising.
He says that he benefitted quite a bit from counseling when he was a player and now wants to dedicate himself to helping his colleagues when they leave the league. He recently earned his Masters of Education in Professional Counseling and is working toward his doctorate.
Drew Bledsoe
Many New England Patriots fans will thank Drew Bledsoe from the bottom of their heart for getting injured in 2001. It paved the way for a backup named Tom Brady to begin his Hall of Fame career.
He earned quite the salary in the NFL and had some money to play with. So, he decided that he would use some of it to build a winery back in his hometown. The Doubleback Winery has become very well-known in the Washington area.
Love Knows No Boundaries: Celebrity Couples Who Are Happily Unconcerned With Stereotypes and Public Opinion
Bill Lenkaitis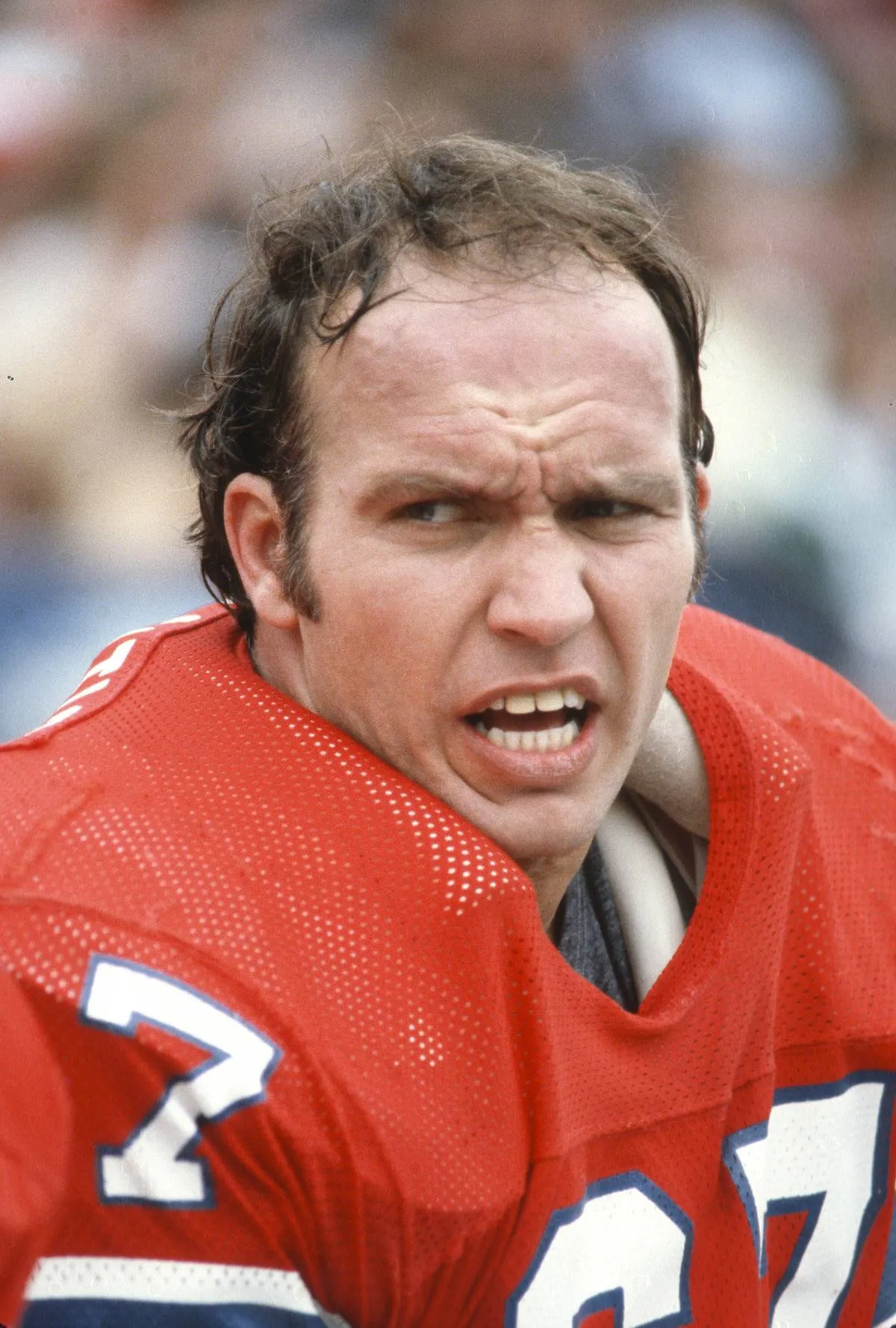 It's not all that weird for an NFL player to be living a double life. But, it's very weird in the case of Bill Lenkaitis. During the offseason, he earned his dental degree from the University of Tennessee College of Medicine in Memphis.
He ended up graduating in 1973 after six offseasons of schooling. He spent all of his days off from his dental practice working out on the football field for many years to come.
Charles Tillman
The former Chicago Bears cornerback has become an FBI agent. In September 2018, it was reported that Tillman had enrolled at the FBI Training Academy in Quantico, Virginia, to pursue a full-time career at the agency.
His interest in joining the FBI after football goes back to his playing days, where he occasionally observed and worked alongside law enforcement officials during offseason months. The two-time Pro Bowler earned a criminal justice degree from Louisiana-Lafayette. His father, Donald Tillman Jr., was a sergeant in the army.
Keith Fitzhugh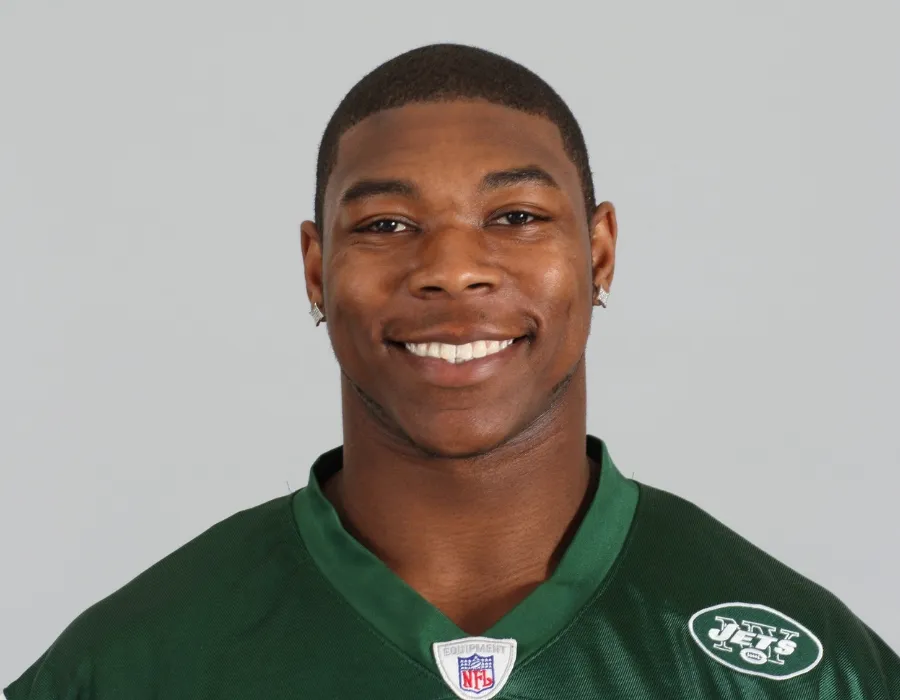 Keith Fitzhugh was getting very frustrated with the NFL and football in general. He was a top prospect coming out of Mississippi State but couldn't find his way onto an NFL club. He got cut twice from the New York Jets and the Baltimore Ravens.
After facing the realization that he might not be able to make football work, he decided to become a railroad conductor. In fact, he's now moved up to be a terminal superintendent at the Atlanta Norfolk Southern Railway.
Tony McGee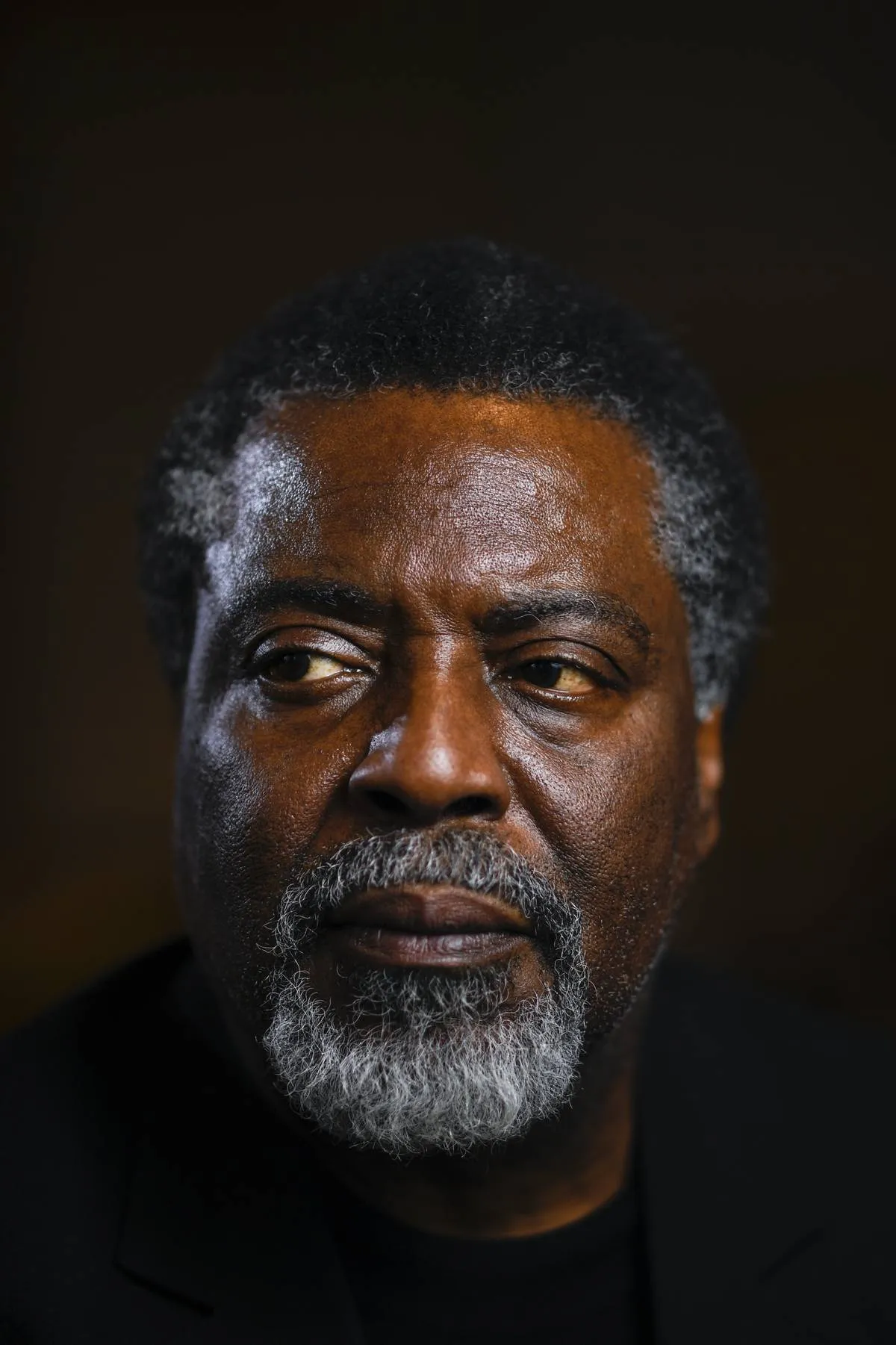 After spending 11 seasons in the NFL as a tight end, Tony McGee was able to develop a mental strength that would prove very effective after his playing career. He tried a few business ventures after he was done playing, but they all failed.
He never gave up, and eventually landed himself in the shipping industry. He ended up building and developing his own freight company called HNM Global Logistics. It ended up bringing in over $1 million in his first year and he hasn't looked back.
Steve DeOssie And Fred Smerlas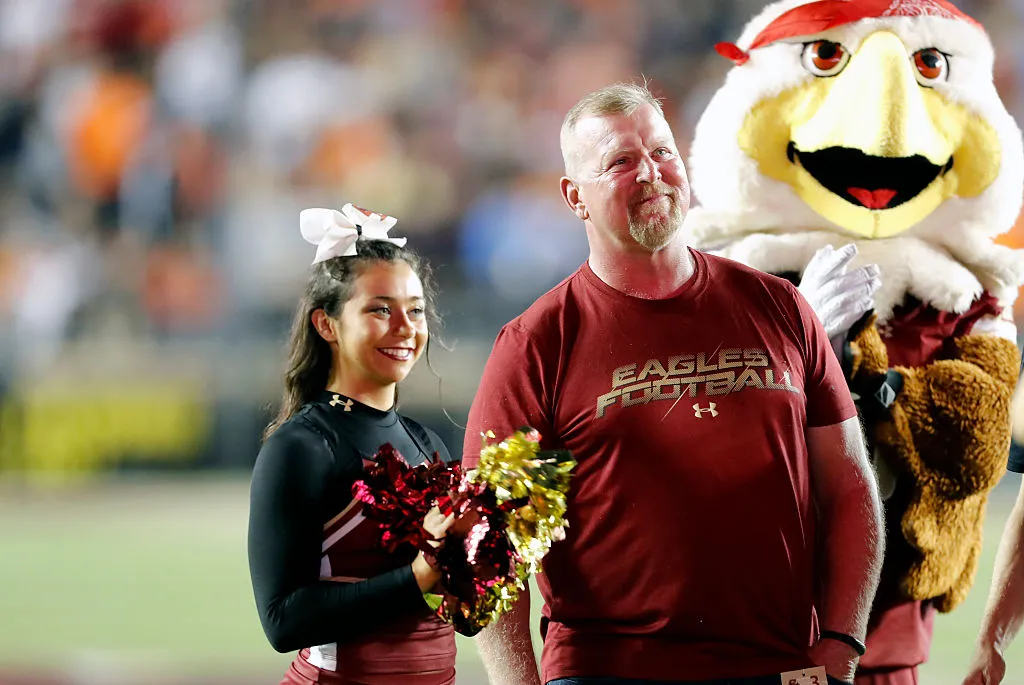 Both Steve DeOssie and Fred Smerlas are Boston College alums, NFL alums, and now can add business partners to their friendship. They decided that they wanted to take their shared love of steaks and build a Fred & Steve's Steakhouse in Rhode Island.
It's now a mainstay if you're in Lincoln, RI, and it's just one of the successful endeavors enjoyed by the two. Smerlas has pursued a political career while DeOssie has remained close to the NFL and finds himself on NBC Sports Boston quite frequently.
Ricardo Silva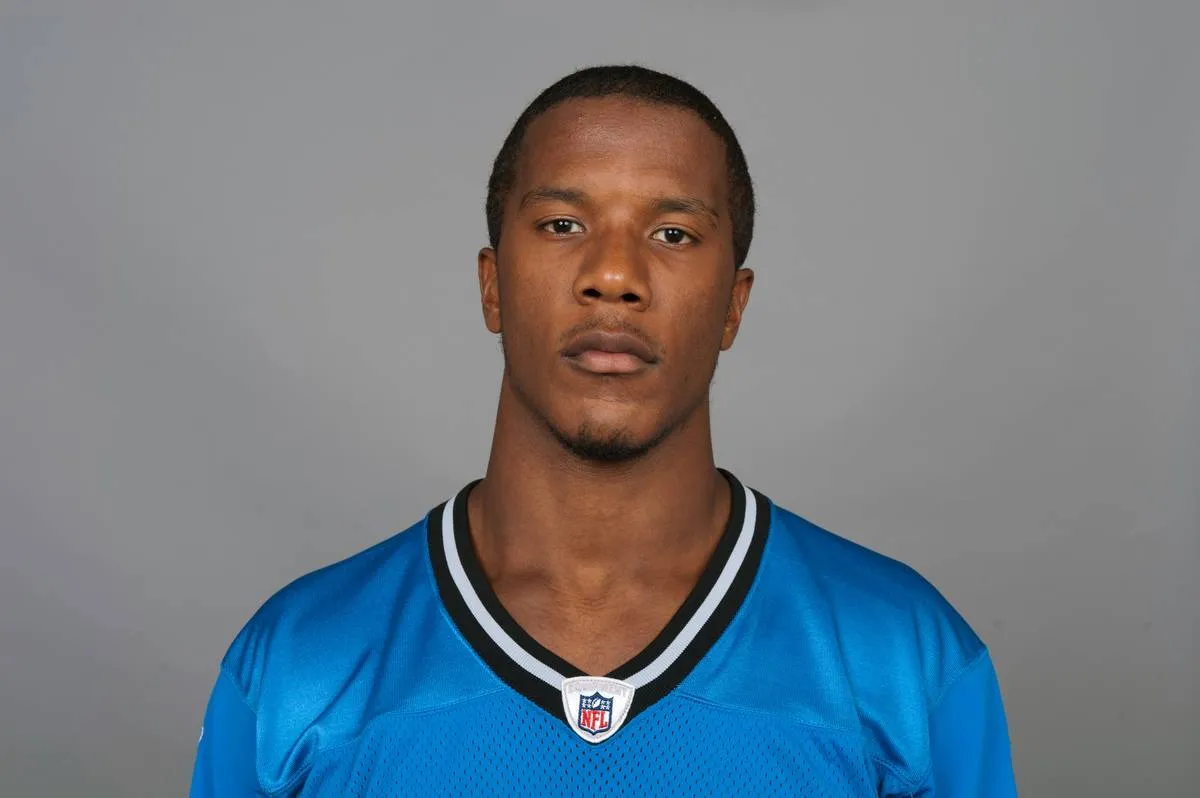 The former Detroit Lions safety wasn't in the NFL for long, lasting just 14 games, but he's enjoyed a meaningful life off the field. He is now a geometry teacher. He's a member of Teach for America where he now gets the opportunity to shape young minds at a school in Washington.
He was cut from the Carolina Panthers when he was just 26, so he could've still pursued football. Instead, he decided to choose textbooks over playbooks.
Fred Smerlas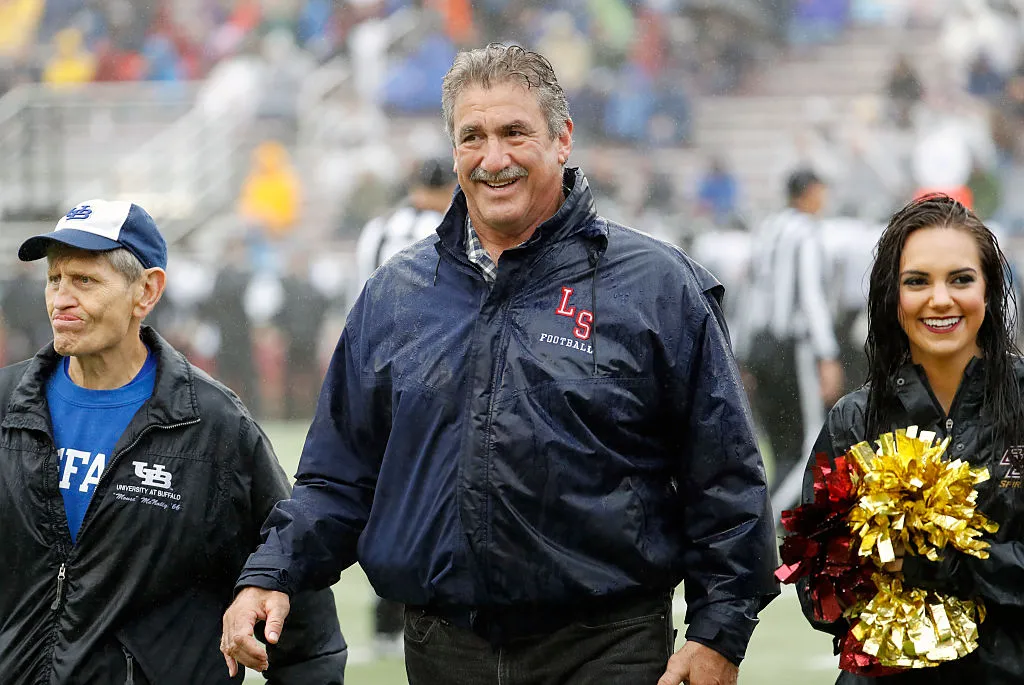 The five-time Pro-Bowler played for the Buffalo Bills, New England Patriots, and the San Francisco 49ers. He's a multi-millionaire but chooses to have a day job.
He owns a restaurant in Lincoln, Rhode Island called Fred and Steve's Steakhouse. He also owns All-Pro Productions which is a telemarketing contractor and fundraiser for police, firefighters, and similar organizations in Massachusetts. His restaurant and productions company has been thriving since they began in the early 2000s.
Wayne Chrebet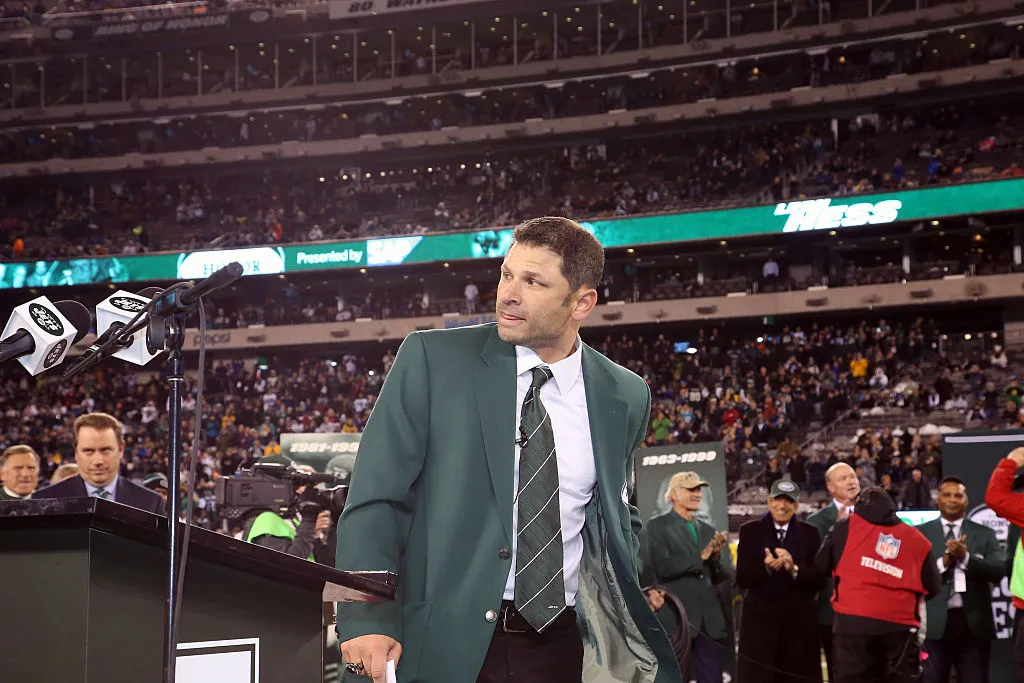 Coming out of college, Wayne Chrebet was under-sized and undrafted. After somehow maneuvering his way onto the New York Jets as a walk-on, he ended up carving out quite the career for himself. His NFL career came to an abrupt end when he had a severe concussion and wasn't allowed to play anymore.
He tried his luck on Wall Street and it actually worked. He was the underdog once again, but he knew that he could work hard and overcome that. He had a few major jobs at Morgan Stanley and Barclay's Capital. He most recently worked on a management team armed with $2 billion in assets that joined Stifel Financial Corp.
Myron Rolle
It's pretty impressive that there are NFL players who can also become doctors. You can call this former pro athlete Dr. Myron Rolle now. Even though he didn't play in any regular-season games for the Tennessee Titans, the FSU alum was one of only three Rhodes scholarship recipients to join the NFL.
He graduated from FSU School of Medicine and then completed a neurosurgery residency at Boston's Massachusetts General Hospital. During the 2020 Coronavirus pandemic, he worked difficult shifts in the covid-19 surge clinic and credits his football-playing days with helping him maintain his composure.
Bill Goldberg
It seems like a natural transition from being a football player to trying to get into the WWE. For example, The Rock was a football standout in high school and played college ball at the University of Miami before trying his luck with wrestling.
But, Goldberg represents the first true case of an NFL alum forging a bona fide career in the world of wrestling. He played for the Atlanta Falcons and didn't have to go too far to start his pro-wrestling career with the Atlanta-based WCW.
Matt Elam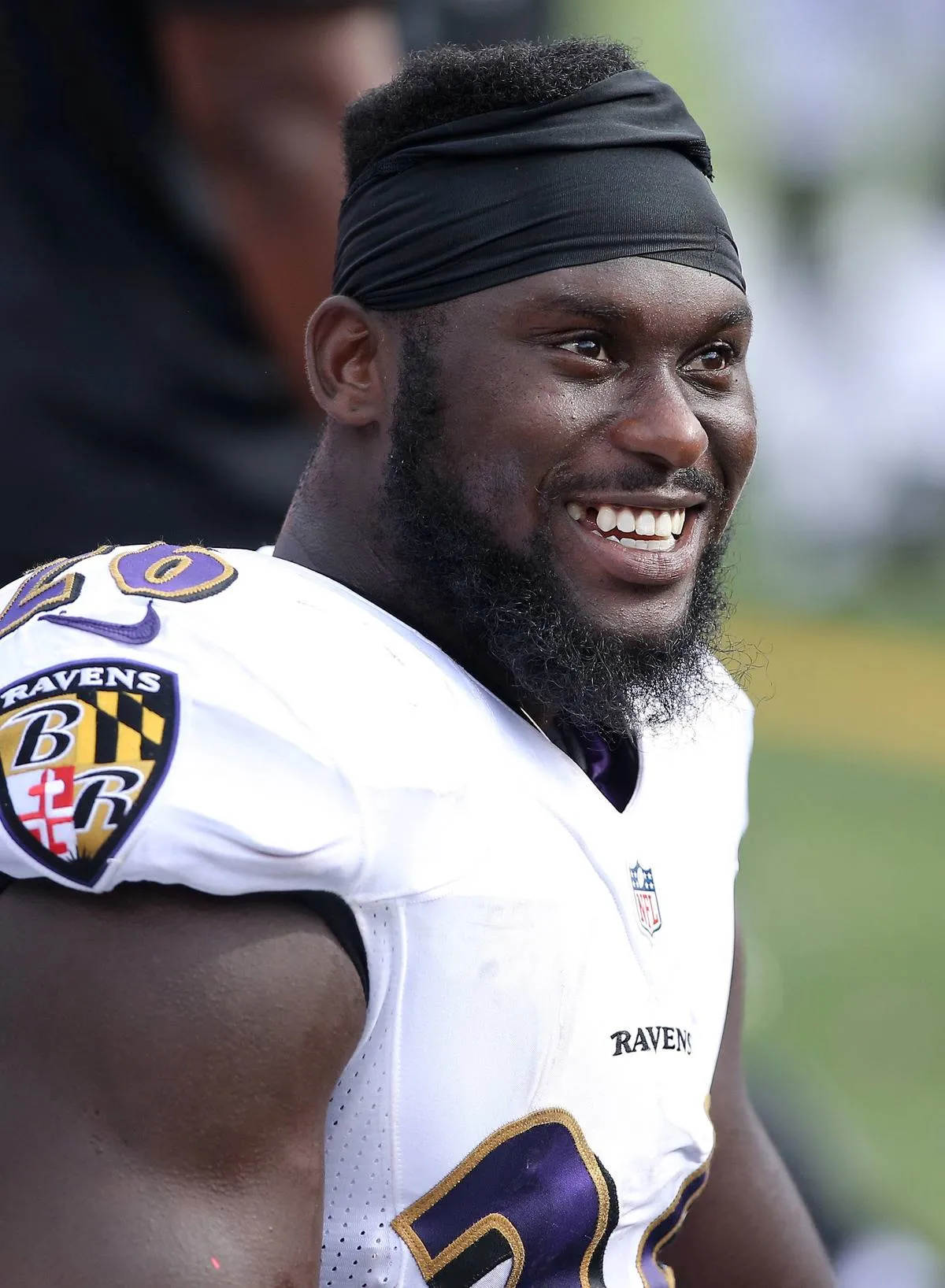 Safety Matt Elam was a first-round draft pick of the Baltimore Ravens in 2013. He's also a businessman in the offseason. Elam works at Finish Line as a shoe salesman and says that he wants to own a sports merchandise store when he finishes with football.
Elam says that he needs to get all the retail knowledge he can and be submerged in that atmosphere to eventually become a good boss.
Ty Law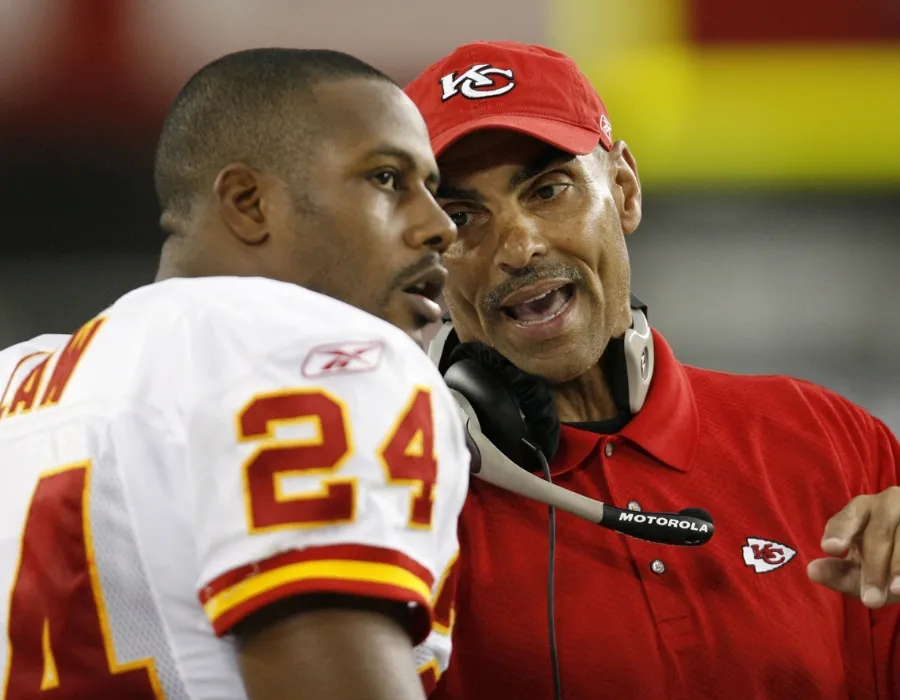 The former NFL cornerback still has hops and he's showing it with his new business venture outside of football. The decorated New England Patriot has gotten creative during his retirement and found himself creating the Launch Trampoline Park, a chain of entertainment facilities designed for kids.
Launch now has over 25 locations and boasts a large client base. Even though he might not need it, the 15-year NFL vet now has some more financial stability with this business venture doing very well.
Brian Orakpo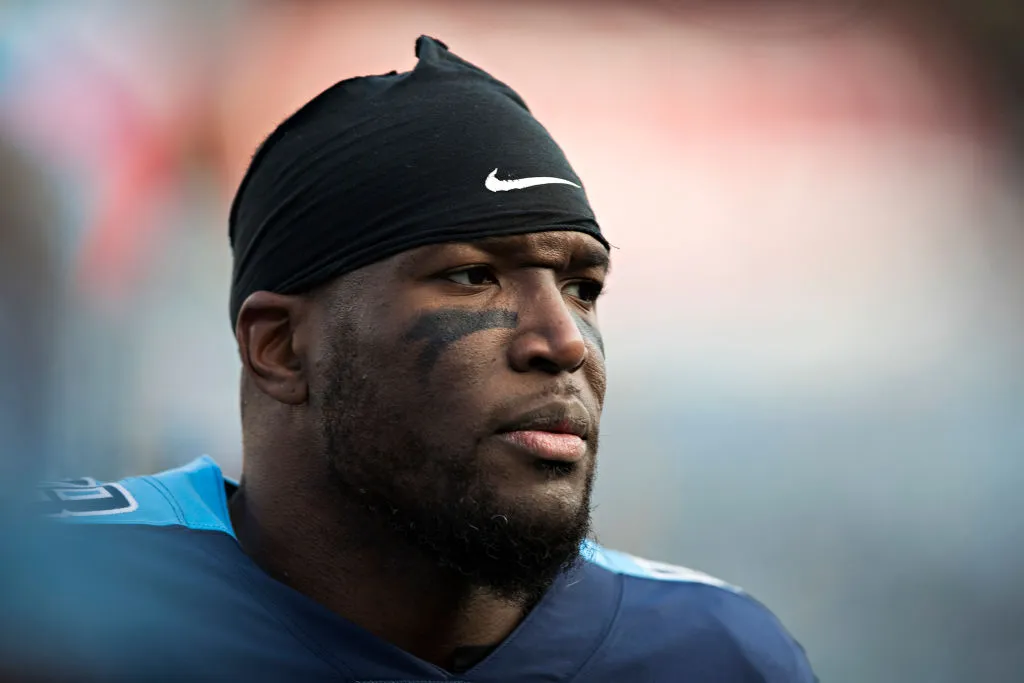 Brian Orakpo opened up his own cupcake shop. If that isn't the cutest thing you've ever read, I don't know what is. His business partner is also a former NFL player. The store is called Gigi's Cupcakes and it's located in Bee Cave, Texas.
The idea started because he's a normal person and absolutely loves cupcakes. He enjoys it because it keeps him busy after his retirement from the NFL.
Bernard Reedy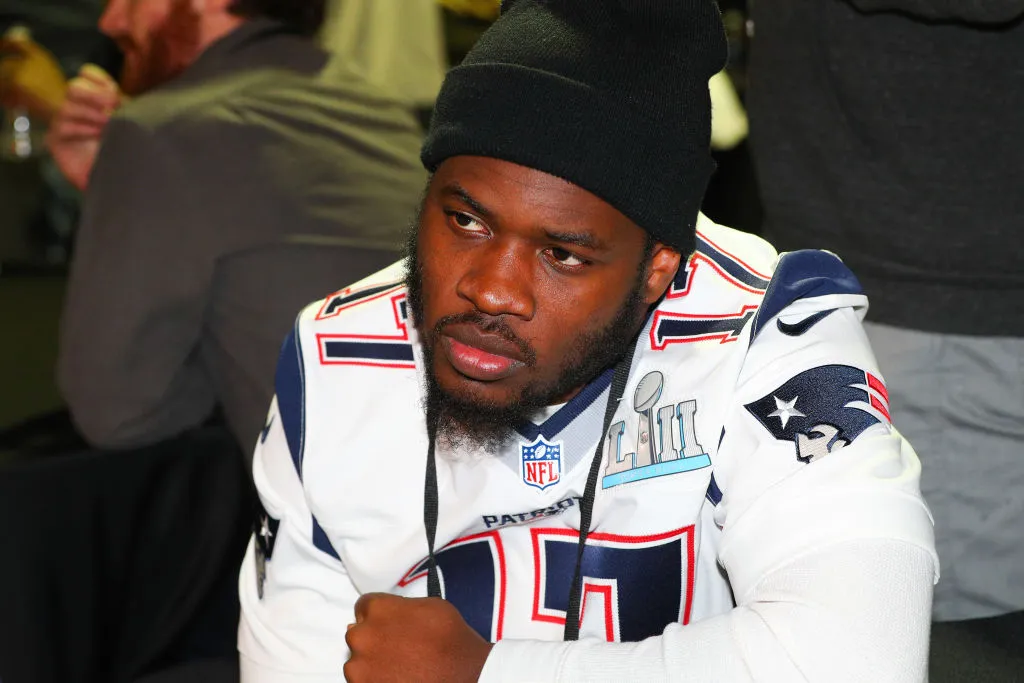 This is pretty incredible. When he's not on the football field, Bernard Reedy spends most of his time working an $11 an hour job as a driver for Car Ride. It's a company that transports people in wheelchairs.
He says that it helps to inspire him. Whenever he feels down and feels like there's a roadblock ahead, he thinks about the people he drives around and becomes inspired by their attitudes.
Brandon Copeland
An NFL career doesn't span very long. Brandon Copeland knows this and isn't willing to not have a plan B in case anything bad happens. He works during the off-season as an analyst for Weiss Multi-Strategy Advisers.
He says that he knows football isn't going to be in his life much longer, so he wants to set himself up for a seamless transition. He saves 90% of his income and wants to get hired as soon as his NFL career is over.
John Brallier
John Brallier was one of the world's first professional football players after joining the United States' first formal team in 1895. He originally wasn't going to join because he was worried about not being able to make a living.
He started getting paid $10 per game which made him the first football player to earn a paycheck. After finishing his career in 1907, he went on to practice dentistry and made a great living.
Tony Adamle
He was a force to be reckoned with on the field for the Cleveland Browns. He earned a medical degree from the Western Reserve University while he was still a linebacker for the Browns.
Adamle helped the team win five championships before retiring from football and began practicing sports medicine. He served as the team doctor for Kent State University where he got his undergraduate degree from. Not too shabby.
Les Horvath
He remains the only Heisman trophy winner to also be a licensed physician. It's pretty easy to see why — it's nearly impossible to juggle both football and medical school.
He's a former quarterback for the Los Angeles Rams and Cleveland Browns and earned his dental degree from Ohio State University in 1945, where he was the first Ohio State player to win the Heisman. After he was done playing football, he opened his own dental practice.
A.J Francis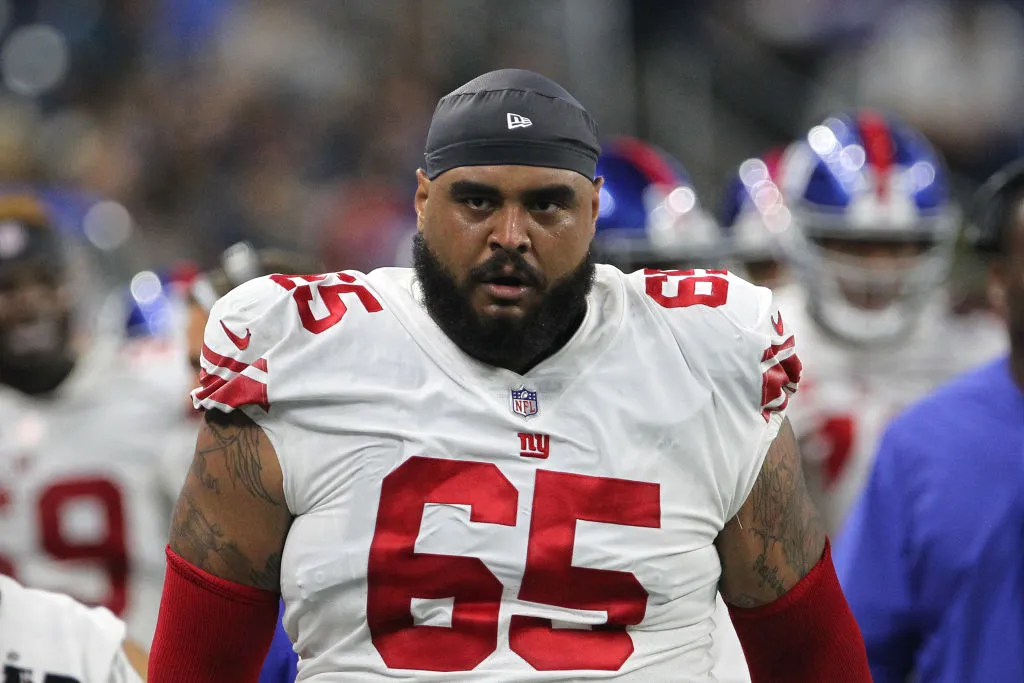 Even though he has to spend most of his time training with his NFL team, A.J Francis has said that during his off-time, he's an Uber Driver. He actually enjoys doing it too.
He says that he makes about $40-50 an hour and says that he just wanted to earn some extra cash. He doesn't want to put all of his eggs in the NFL basket, so being an Uber driver seemed like an easy thing to do on the side.
Dan Fortmann
He was a guard for Colgate University's football team before he was drafted by the Chicago Bears. Many people were skeptical of drafting him because of his size, but he was able to prove to the Bears that he was worth the pick.
While he was playing in Chicago, he attended the University of Chicago Medical School where he ended up graduating in 1940. He went on to become a surgeon and later served as the team doctor for the LA Rams.
Raghib Ismail
His path to the NFL certainly wasn't conventional. He made history when he bypassed the NFL draft to head north of the border and play in the Canadian Football League.
He did make his way to the NFL eventually and played nine seasons for four different teams. Now he works as a motivational speaker at churches. If you want to book him at an event, it could cost you anywhere from $5,000-10,000 up front.