Pregnancy And Baby Customs The Royals Must Follow
For most of us, having a baby is a life-changing event in more ways than one. The world as we know it ceases to be, and suddenly everything revolves around this tiny new life. While having a newborn is a big event for any household, it's an entirely different kettle of fish for the royal family.
Royal moms don't get the luxuries that a lot of us take for granted. They're also expected to follow all sorts of traditions and protocol, from the way the birth is announced to what their kids wear. It might seem unimaginable to us, but it's all part of being in such a prominent family.
There Must Be An Immediate Debut
Most women who give birth wear leggings and a messy bun directly after delivering a baby. After all, it's a pretty traumatic, exhausting experience that leaves you feeling like you've been hit by a bus. Given the choice, a royal mama would likely do the same. Unfortunately for the likes of K-Mid, that's not an option.
Just a few short hours after the arrival of the baby, royals are expected to be glammed up to the nines and posed outside on the steps of the hospital, giving the world's media the first glance of the new tot. That can't be easy.
Baby Showers Are Out of the Question
There have been rumors of baby shower parties over the years but no hard proof. These pre-birth celebrations aren't as expected in England as they are in the U.S., although they have been growing in popularity over the last few years. While we're sure Kate probably got a few gifts from her besties, it's unlikely she was ever thrown a bash.
For a start, the royals aren't short of a few pounds, so throwing a big baby shower would probably be deemed in poor taste. They don't need someone to gift them a breast pump or a sterilizer – they've got all of their bases covered.
The New Arrival Will Get A Gun Salute
It might seem a little extra, but when a royal baby is born, the event is marked by a 62-gun salute from the Tower of London. Of course, we don't see anything of that kind in the US, but we don't have a monarchy so that sort of goes without saying. If we did, then that'd be a different story.
Gun salutes are quite common in England to mark occasions of significance, as are flyovers of military planes. Earlier this year the Red Arrows flew across Buckingham Palace as a tribute for the Queen's birthday. And to think, we're lucky if we get sent a card and given a slice of cake.
The Baby's Gender Isn't Known Until Birth
A lot of parents choose not to find out what sex their child is, and royal couples are usually no different. Kate Middleton and her husband, Prince William, didn't reveal the gender of any of their three children until they were born, and it's likely that they may have chosen to stay in the dark themselves.
Typically, most of the time the public doesn't have a clue if it's going to be a prince or princess until the birth announcement, and that seems to suit the world just fine. It's nice to have that added little element of surprise, isn't it?
All The Babies Wear The Same Gown
You might have noticed the elaborate christening gown worn by Prince George, Princess Charlotte, Prince Louis, and Archie when they were baptized. Many were struck by the elaborate detailing of the outfit – with moms everywhere wondering how on earth you can change a nappy in that thing. Like many royal things, it's down to tradition.
Every royal baby has worn the same gown since 1841, when Queen Victoria used it at the christening of her eldest child. While Prince Charles and Prince William had the honor of wearing the OG, a replica was made in 2008 so the 1841 version could be preserved.
Royal Mommies Get Maternity Leave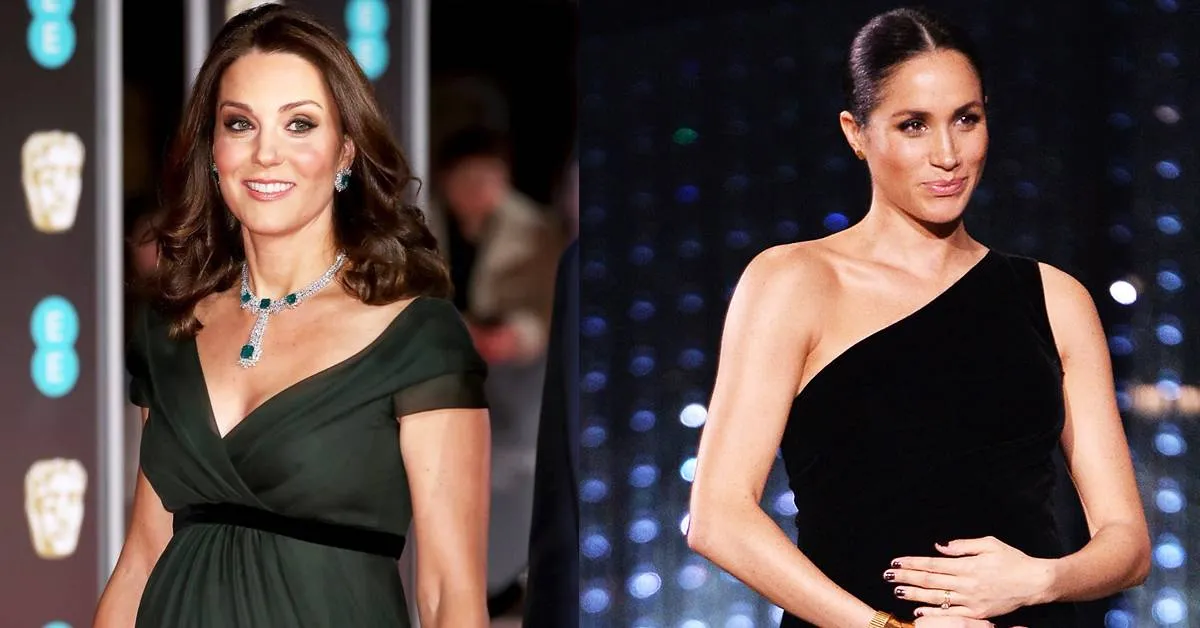 It might sound strange, but Royal mommies get maternity leave, too. When Kate gave birth to little Louis, she was rewarded with six months off of her duties, so there were no ribbon cuttings or special parties scheduled during that time. It might not seem like a traditional job, but there's a lot involved in being a member of the royal family.
Prince William got the standard two weeks off for paternal leave (the common amount of time in the UK) after the births of George and Charlotte, but when Louis was born he went straight back to work.
An Official Announcement Is Placed On An Ornate Easel
These days, if someone you know has a baby, the place to announce it is on social media. It's usually next to a sweet snap of the newborn, a line about how the parents never knew love like this before, and the job is done. If you're a royal, it's a little more complicated. First, the press is notified when the mother goes into labor, then again once the baby is born.
If that weren't enough, an official printed announcement is placed on a fancy gold easel outside of Buckingham Palace detailing the name, weight and birth date of the newest family member.
Royal Parents Don't Have Full Legal Custody Over Their Children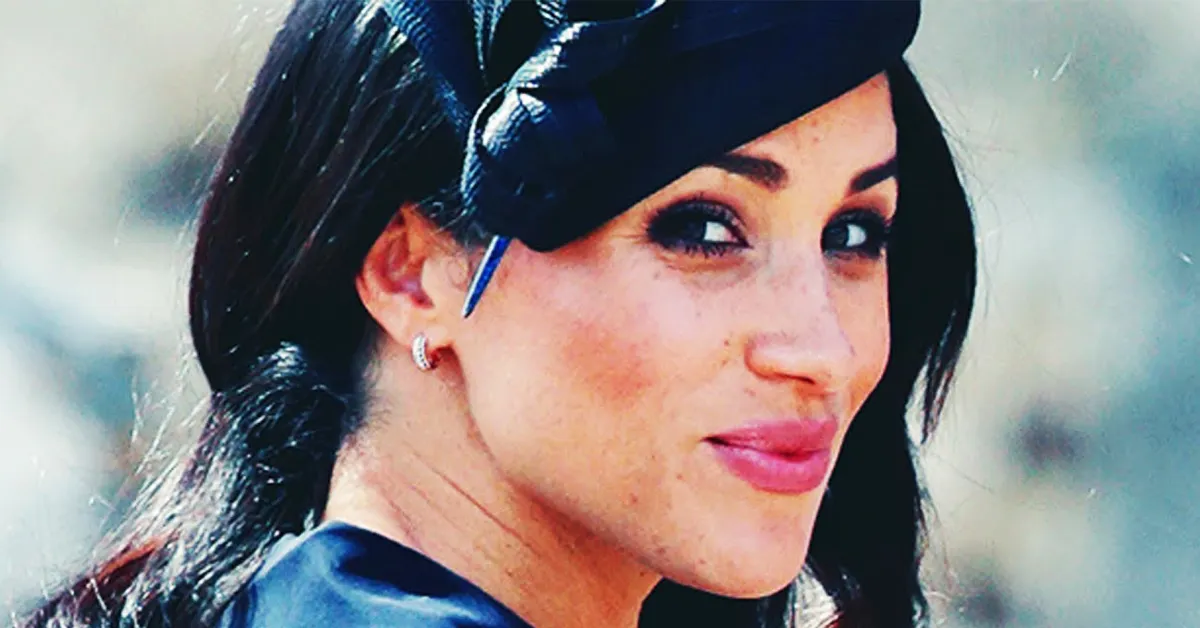 Because of a 1717 law, the Queen's children and even grandchildren don't have full legal custody of their children. The odd, centuries-old law dictates that the Queen is the legal custodian of royal children.
King George I introduced the law because he did not get along with his son. He declared that the "right of supervision extended to his grandchildren and this right of right belongs to His Majesty, King of the Realm, even during their father's lifetime." The bizarre law is still in place today and will probably not be repealed anytime soon.
Modern Royals Post Pictures On The Gram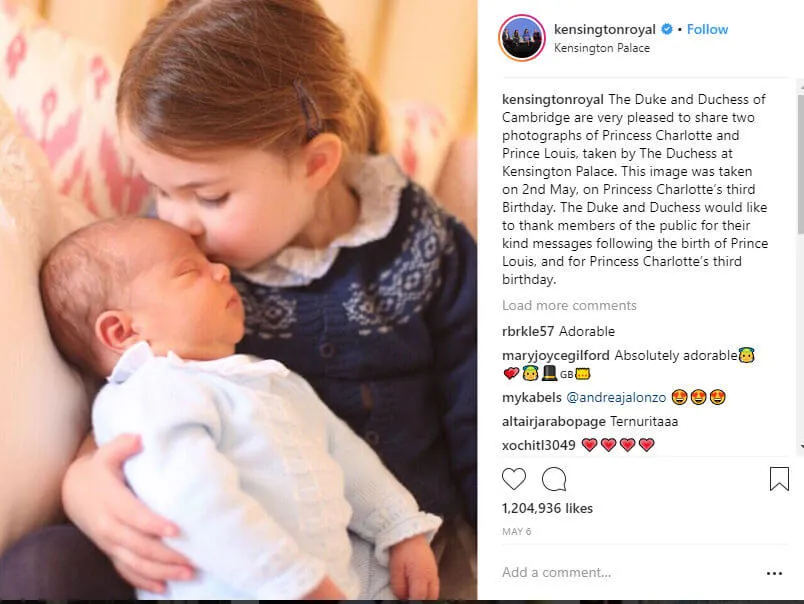 In modern times, it's common for the royals to post a touching portrait of their new children on Instagram. While the royals themselves aren't permitted to keep their own personal accounts – remember when Megan Markle had to delete her platforms prior to her wedding to Prince Harry? – the official Kensington Palace Instagram picks up the slack.
@kensingtonroyal has shared pictures of all three of Kate and Will's children, mostly taken by Kate herself. We have to say, the Duchess is a natural at taking a good snap or three. One can't help but wonder whether Queen Victoria would have deemed that appropriate? Probably not.
Planning The Post-Birth Photo
Something that is quite the big deal is planning for the post-birth photo. It might sound like a small thing, but it isn't. New mothers usually make an appearance right after giving birth, usually hours after.
There is a ton of planning that goes into figuring out what the moms will wear. Kate Middleton decided to show respect to Diana after giving birth to George by wearing a polka-dot dress. Diana wore a similar one after Prince William was born.
Royal Mamas Breastfeed Now
It might seem like a really normal thing that's not even worth mentioning, but breastfeeding is a relatively new practice for royal mommies. For generations – and we're talking hundreds of years – royalty relied on wet nurses to feed their children. Lactating mothers would step in to feed the child, who was usually only visited by the parents and not specifically parented by them.
The first royal (that we know of) to be breastfed was the current Queen when she arrived in 1926. She followed suit and nurtured her children, and royal mothers have been encouraged to do the same ever since.
The Newborns Are Wrapped In A Specific Shawl

You may have noticed that there's a certain way of doing things when it comes to having a royal baby. There's nothing the House of Windsor likes more than keeping things just so and paying homage to the long line that came before them. Clothing plays a special part in those traditions.
Just like with the christening gown, royal tots are wrapped in a special blanket made by GH Hurt & Son Ltd. The company has a long-standing association with the family, providing the blanket Prince William emerged from the hospital in when he was a baby. They have since made identical versions for Prince George, Princess Charlotte and Prince Louis.
Names Are Carefully Chosen
Choosing a name for a child is a pretty big deal no matter who you are, but for the royal family, it has an extra element to it – especially when there's a strong chance one of them may ascend to the throne one day. Prince William and Kate Middleton had to think long and hard about what to call their kids. Usually, they're named after previous members of the family.
For instance, Prince George is supposedly named after the Queen's father, King George VI, while Charlotte is named after Prince Charles and little Louis after Prince Philip's uncle, Louis Mountbatten.
Siblings Aren't Godparents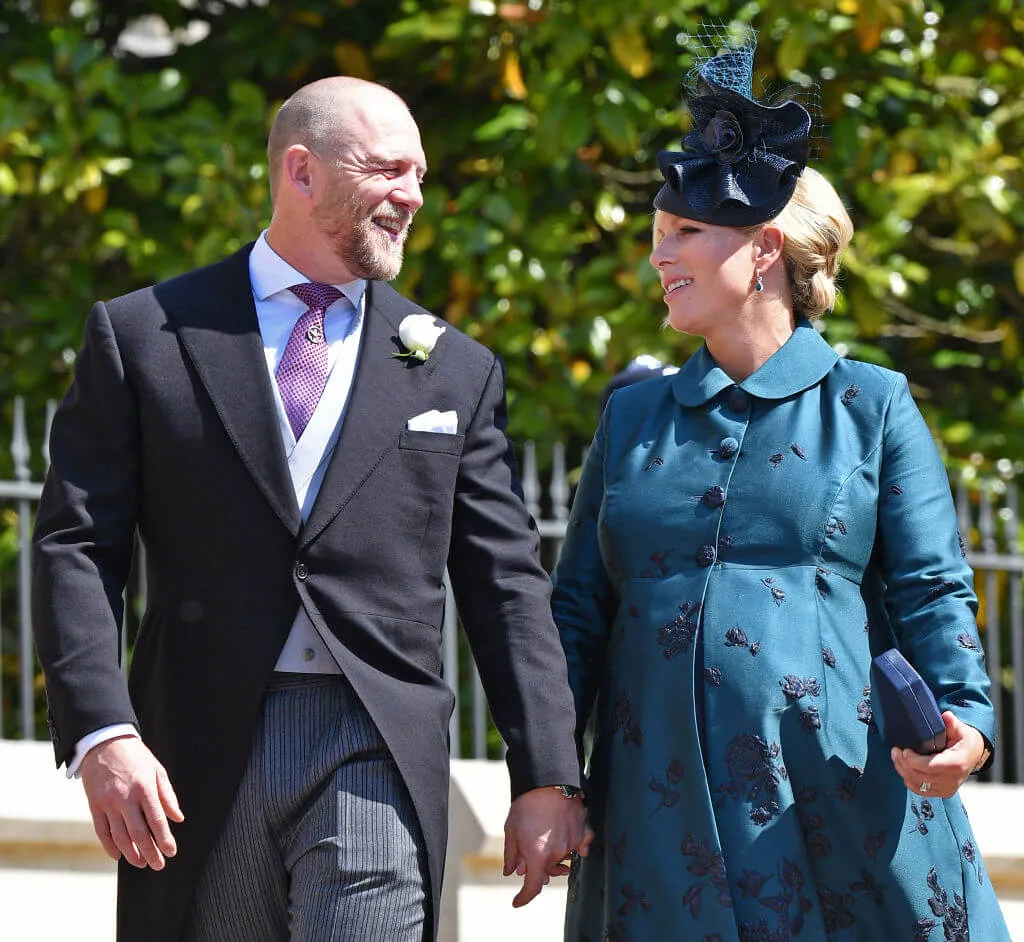 Asking your brother or sister to be a godparent to your child is quite common for a lot of people, but the royal family opts for keeping close relatives out of that particular role. According to a source close to the Windsor clan, Kate and Will didn't ask Harry to be a godparent because he's already the uncle.
That doesn't mean that other royals weren't asked though, with Laura Fellowes (a niece of Princess Diana), Kate's cousin Adam Middleton, and Will's cousin Zara Tindall all making the prestigious cut. That's not to say that siblings couldn't be asked in the future, though.
Royal Kids Can't Travel with Their Dads
It might seem off-the-wall, but the royal family is strict on this rule for good reason. No direct heirs to the throne should ever travel by plane together - despite an exception that was made in 2002 where Charles, William, and Harry were allowed to travel back from a skiing holiday on the same flight following the death of the Queen Mother.
The reasoning behind it is relatively self-explanatory – if something should go horrendously wrong and all direct heirs are killed in one fell swoop, it upends the royal lineage. Everything goes into disarray – and as we know, that just won't do.
Royal Babies Get Their Own Security Detail
When little Prince George began kindergarten, most of us were too busy cooing over the adorable snapshots to put much thought into what it's like for a royal toddler in the big wide world. While his mom and dad are off doing their duties, Prince George is just like any other little boy at school – albeit a boy with a private security detail that includes two bodyguards.
The security is an absolute must for any heir in line to the throne, and when Princess Charlotte was born she got her very own security detail too. For the most part, George is still relatively unaware of their presence, but as the risk to young royals heightens as they get older, it's likely he'll soon get an idea.
They Get Through A Lot Of Leather Shoes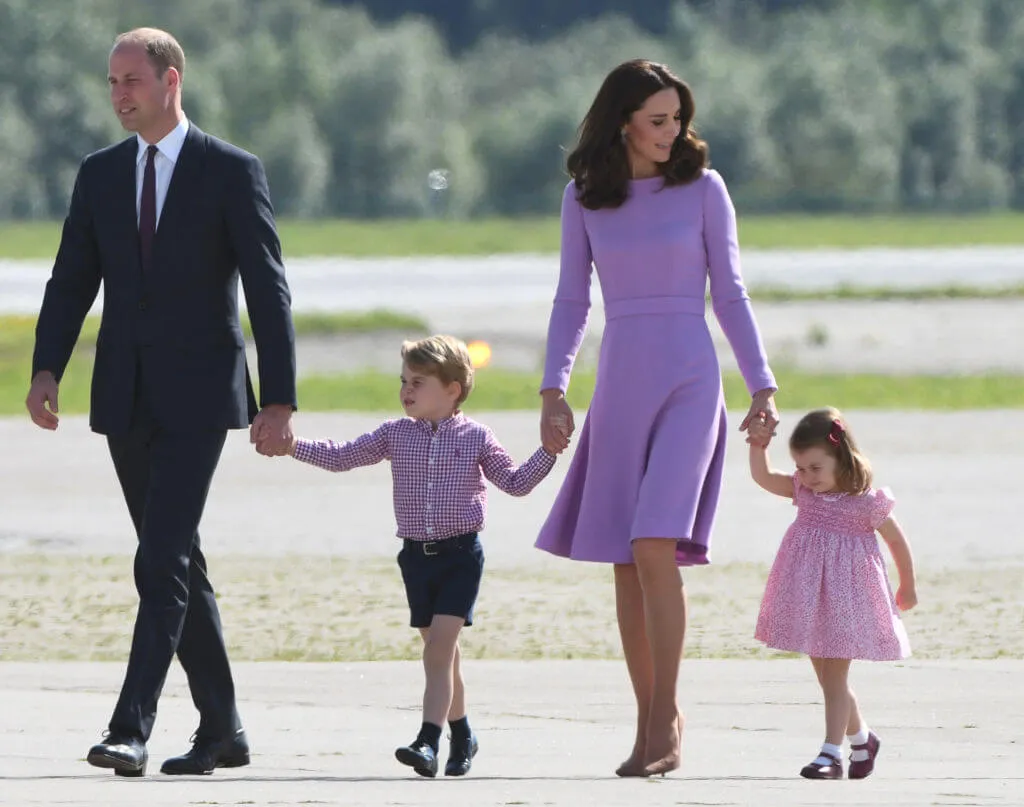 Understandably, little Royals can't be seen in scuffed Nikes like the rest of the world. Kate Middleton might have opted to dress her little ones in traditional styles – and while they look adorable for it, it's not a new thing. Prince George, Princess Charlotte (and undoubtedly Prince Louis when he starts to walk) all wear sweet leather shoes by English brand Start-rite.
Kate's picked up a variety of styles for her kids, and since the brand has been royal warranted since 1955, her hubby probably wore them too. Victoria Beckham and Katie Holmes are also fans of the affordable brand.
Royal Staff Are Legally Bound To Silence
It might sound like a no-brainer that staff at the royal household aren't allowed to blab to anyone about what goes on behind closed doors, but it's not quite that simple. Most good-natured humans wouldn't gossip about their employers anyway (at least not in that kind of environment). However, the Queen has to pay for that luxury.
If she doesn't want her household staff giving the scoop on what sort of grandmother she is or how many sweets little George has, then confidentially contracts are a must. In 2004 it was reported that it cost £125,000 (roughly $164,000) in legal fees for HRH to keep her staff silent.
An Heir Must Be Produced Within 18 Months
Traditionally, the next in line to the throne must produce another heir to succeed them within the first 18 months of marriage. Back in olden times, if a child hadn't been born yet the throne was deemed under threat, in danger of going out of the intended lineage. While the timescale is a little laxer these days, it's still expected of couples to get to it as soon as possible.
Kate Middleton and Prince William had their first child in 2013, just over two years after tying the knot. Meghan and Harry will have a little more time before they're expected to have kids, but both parties have openly admitted they want children sooner rather than later. Some media outlets recently reported early on that the former actress was already expecting twins, but no official announcement was made.
Royal Babies Have Been Larger-Than-Average Recently
The average baby weight in the UK is around 7Ib 8oz, but royal babies seem to be bucking the trend in recent years. Prince George was 8Ib 6oz, Princess Charlotte was 8Ib 3oz, and Prince Louis came in at 8Ib 7oz.
It's not just Kate and Will that produce heavier than usual children either. Will's cousin Zara Tindall recently welcomed her second child with rugby player husband Mike. The newborn baby girl weighed 9Ib 3oz, making her the heaviest royal baby on record. That's quite an achievement if you ask us. The couple's first child was a little more on the average side, at 7Ib 12oz.
Wait Until 12 Weeks Hits
There are so many rules that need to be followed. Usually, when people find out they are pregnant, it isn't more than a few weeks that they reveal it to others. For royals, the magic number is 12. Royals typically make the announcement after 12 weeks.
There was a notable exception when Kate Middleton was going to have Prince Louis. She chose to make the announcement earlier because she was suffering from bad morning sickness.
Limited Travel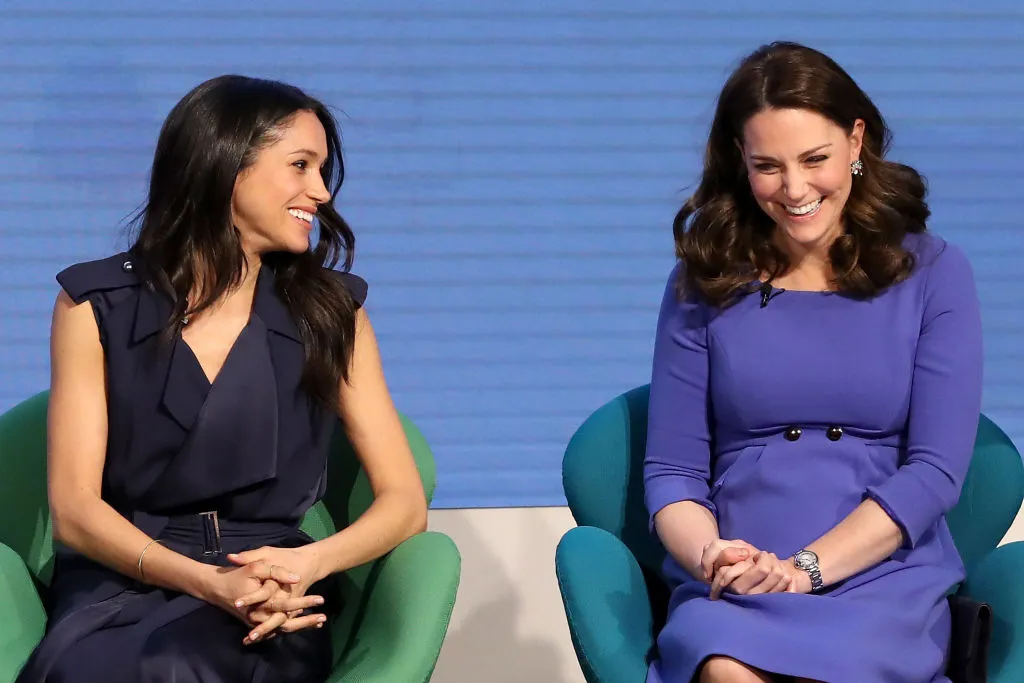 When expecting, royals can't just hop on planes whenever they wish. They tend to limit the amount of airtime and are discouraged from going international while they are pregnant. That doesn't mean it's completely forbidden.
While Meghan Markle was pregnant, she did quite the bit of excursions. Markle's royal tour included New Zealand, Australia, Fiji, and Tonga. All of which are international, so this rule isn't too strict, it merely depends on the situation at hand.
Royal Midwives Are A Must
Gone are the days of in-palace home births, but that doesn't mean that a royal mother is without a midwife or three. Most of the ladies have their children at the same hospital – St Mary's Hospital in London. There are a variety of top medical professionals around to ensure the safe delivery of the tot, including midwives.
Kate Middleton had a trusted team that was by her side throughout the delivery of her children, including three of the best. Of course, all staff in attendance are strictly prohibited from talking about their famous patient to anyone at all – including their own families.
Stay Covered Up!
Showing cleavage is always something the royals should steer clear of. When one is pregnant, it is a giant no-no. Diana famously held "cleavage bags" which were small clutches that she would use to cover her chest in more revealing outfits.
Women's chest tend to swell during pregnancy, so that calls for a ton of high neckline tops and demure coats for these royal women. They don't want to be out there breaking any rules!
No Privacy Allowed
Something that regular citizens do is keep much of their pregnancy issues private. The royals don't follow this trend. They make all of their pregnancy-related health issues very public. Kate Middleton is a prime example.
The Duchess notoriously suffered from horrible morning sickness. The medical term for this is hyperemesis gravidarum. In a press release from the official royal website, they said her condition was a "very acute morning sickness, which may require supplementary hydration, medication, and nutrients."
Only The Official royal OB-GYN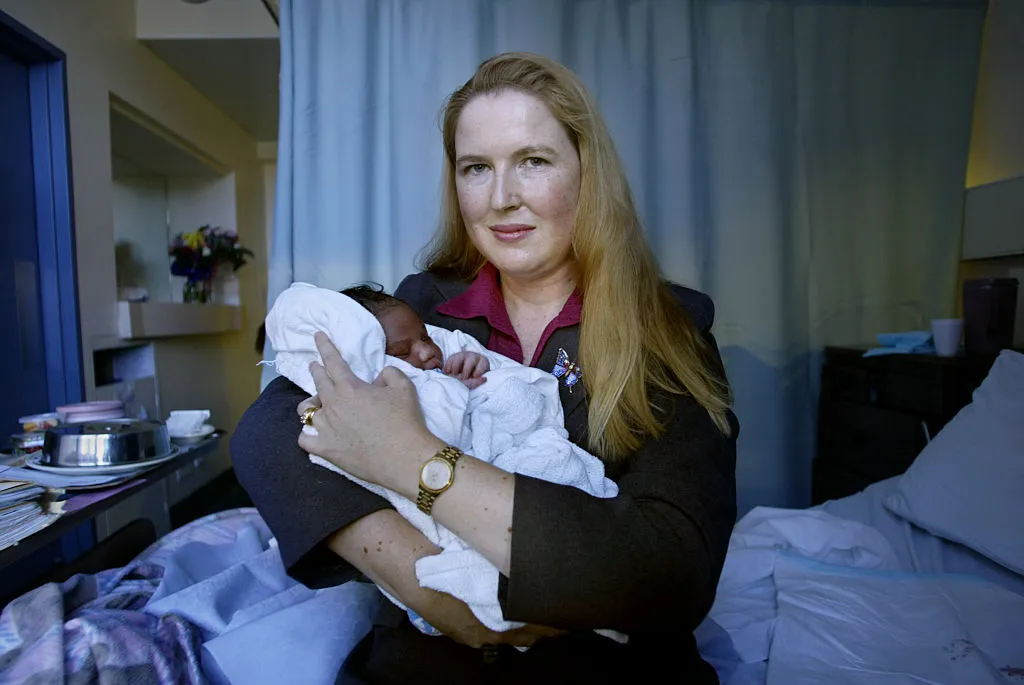 We aren't making this up when we say the royal household has its own gynecologist who manages all royal births. If you recall correctly, Marcus Setchell was the Queen's official gynecologist until 2013. He even postponed his retirement to oversee the delivery of Prince George.
The current surgeon-gynecologist is Alan Farthing and he's seen many births dating back to Princess Charlotte in 2015.
The Popularization Of Obstetric Anesthesia
Queen Victoria detested being pregnant, so much that she even allegedly used ether for at least two of her pregnancies. She said it was "soothing, quieting, and delightful beyond measure."
After the Queen's use of it, the method became de-stigmatized, prompting other women to request "Chloroform a la Reine." Queen Elizabeth even used a dose of "twilight sleep" when she had Prince Charles. That's how much she disliked being pregnant.
Requiring A Witness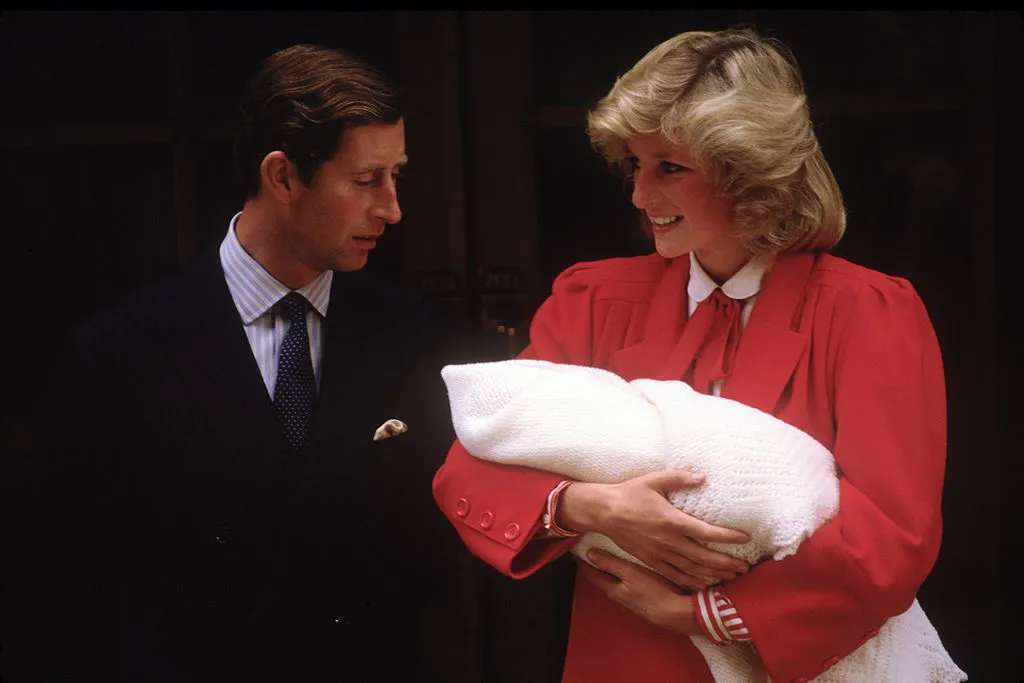 Before 1948, the year Prince Charles was born, the British home secretary would customarily go to all of the royal births. This gesture would supposedly "verify" the birth because it was a government official.
As official as this situation may seem, the Queen got rid of this practice. Doing away with it opened up the door for more privacy to pregnancies. That's an oxymoron because there still are a lot of people that see over the birth.
Fathers Were Not Allowed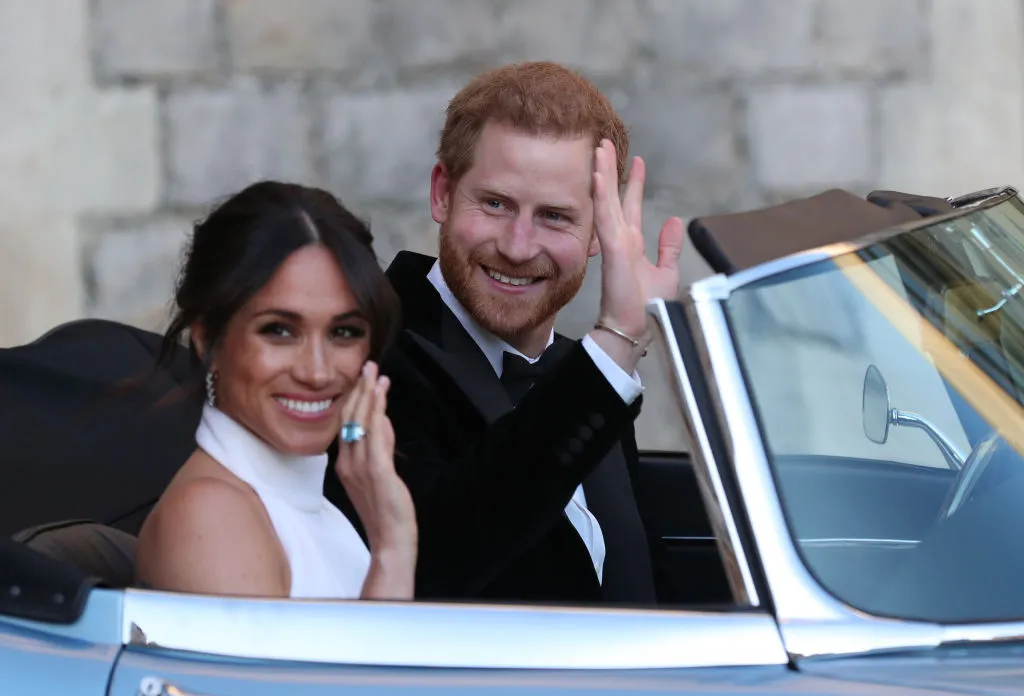 In the past, Prince Philip played squash during the birth of his firstborn. Imagine missing your first child get delivered when you could have very well been in there. And not only did you miss it, but you skipped out playing a sport.
These were the special norms a while ago, because fathers had to stay away from the delivery room. Prince Albert didn't always listen to this rule as he stayed with Queen Victoria during some of her child deliveries.
Say Hello To The Town Crier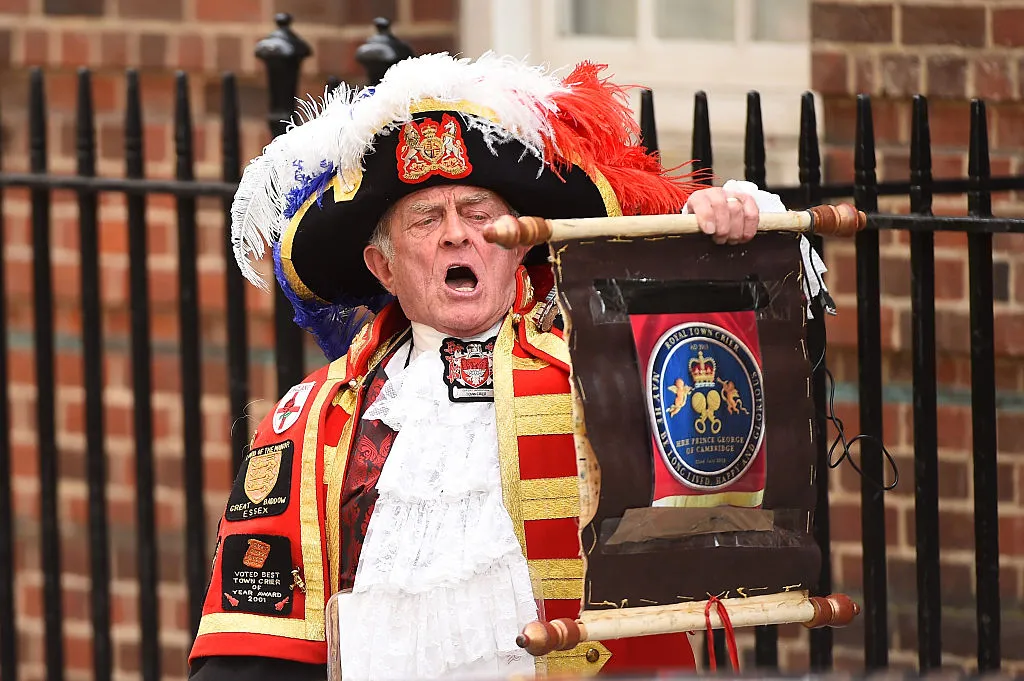 Having a royal baby is a huge deal. This isn't your average kid coming into the world, its a ROYAL one. Due to that, there is a town crier to help bring the event full surface.
The duties of the town crier include announcing the details to crowds that wait outside. This feature is similar to how it was done hundreds of years ago. During Medieval England, criers were the main source of information due to many people being illiterate.
They Don't Skip This Step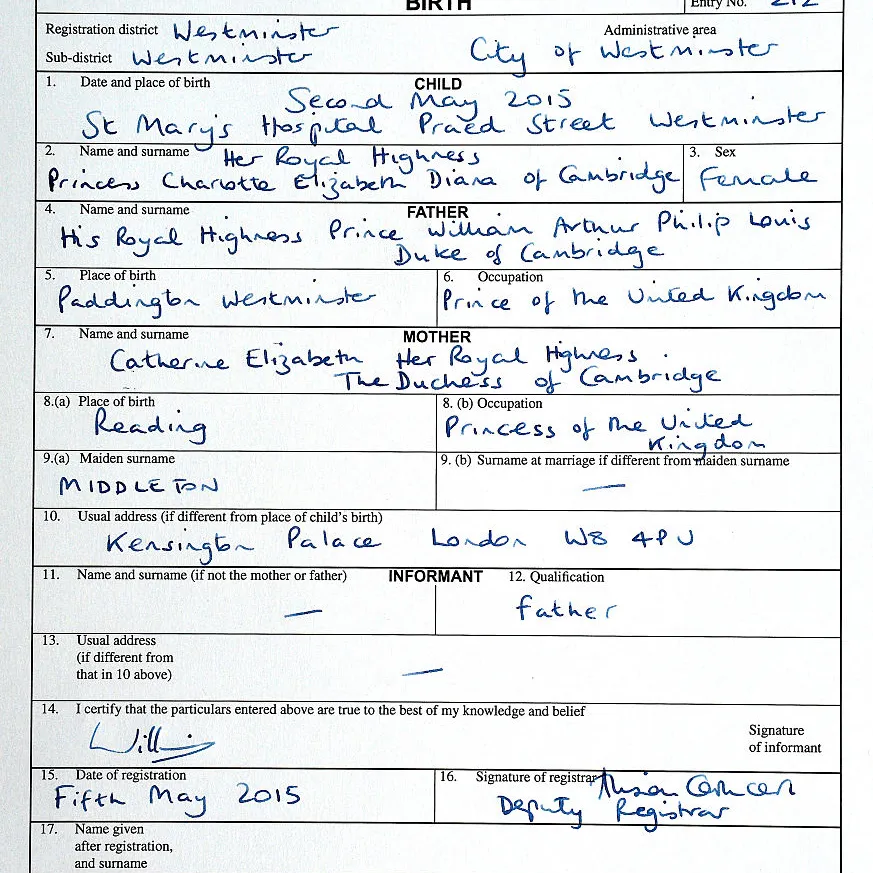 Being a royal means you have a lot of perks. Too many to list off right now, but know that their are a ton. One perk that isn't included is skipped out on registering the births of their children.
Here is a prime example of that. Prince William had to fill it out for Princess Charlotte. If you read the certificate carefully, you can see how creative he got in the fields. For example, he put "Prince of the United Kingdom" as his occupation.
Different Surnames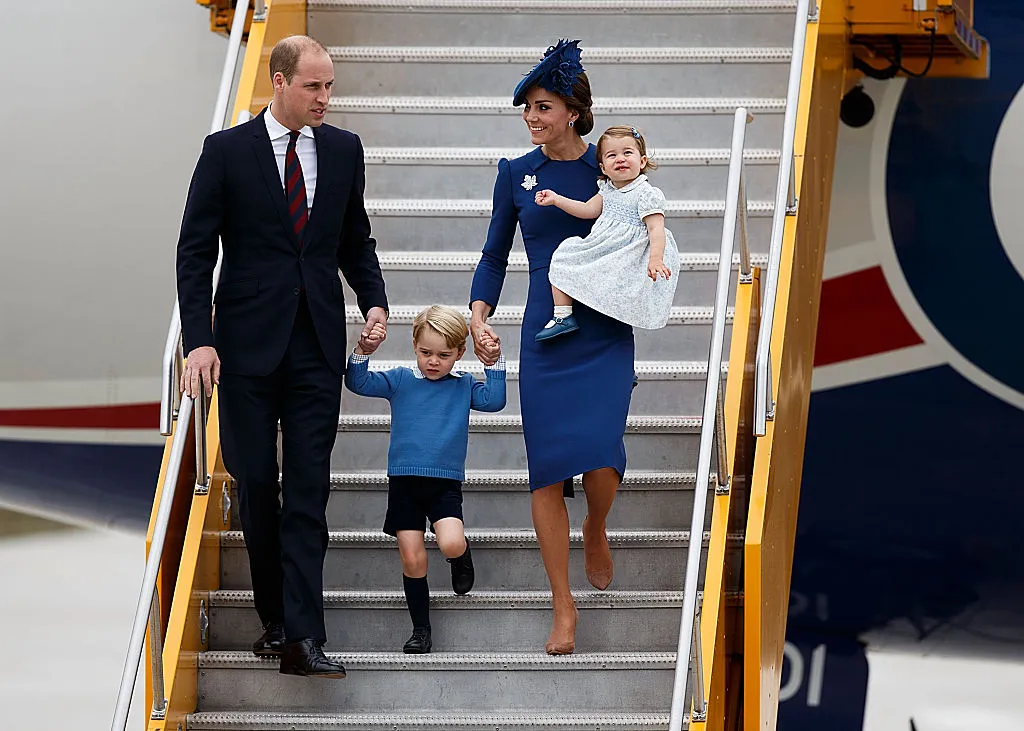 We've touched on how important picking their first names are, but what about the last? With the parents picking at least three first names, they tend to get more casual with the last names.
At school, Prince George goes by George Cambridge. Prince Harry's moniker is Harry Wales. Some descendants of the Queen would sometimes use Mountbatten-Windsor or Windsor when it called for it. How cool would it be to have a few last names?
Non-Royal Grandparents Can Join The Party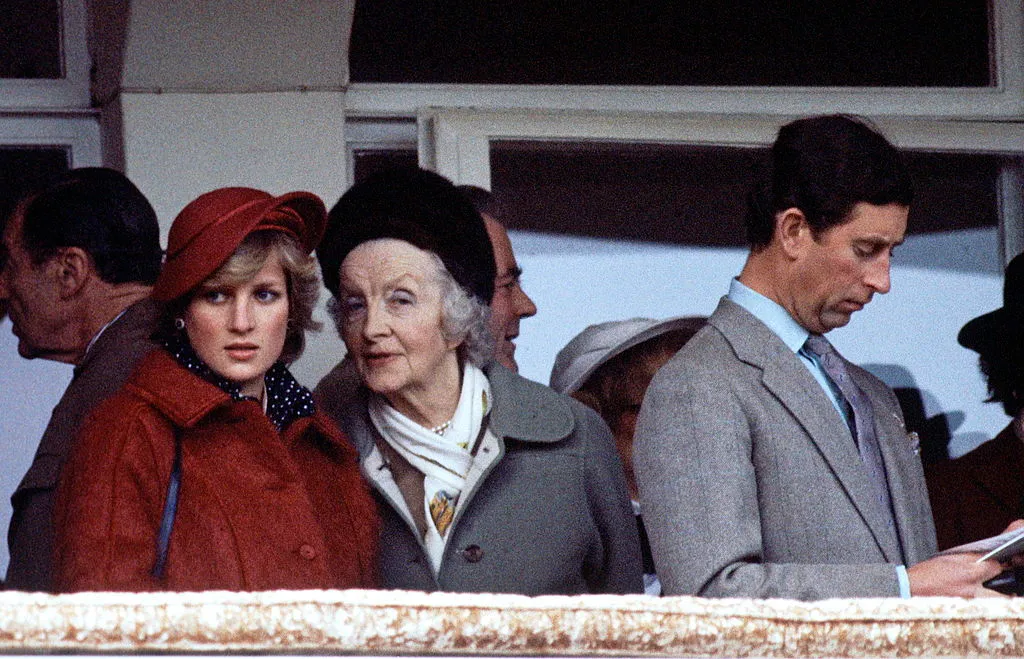 Back in the day, if you weren't a royal grandparent, then you wouldn't even be around after the baby was born. The royal family would eliminate them from the whole pregnancy process. They took a step further and wouldn't allow them in their life once the delivery happened.
As modern times have arrived, that policy has ended. That means Meghan Markle's mom (someone the Duchess is obviously very close with) is able to play an integral role in her grandchildren's lives.
No Official Surname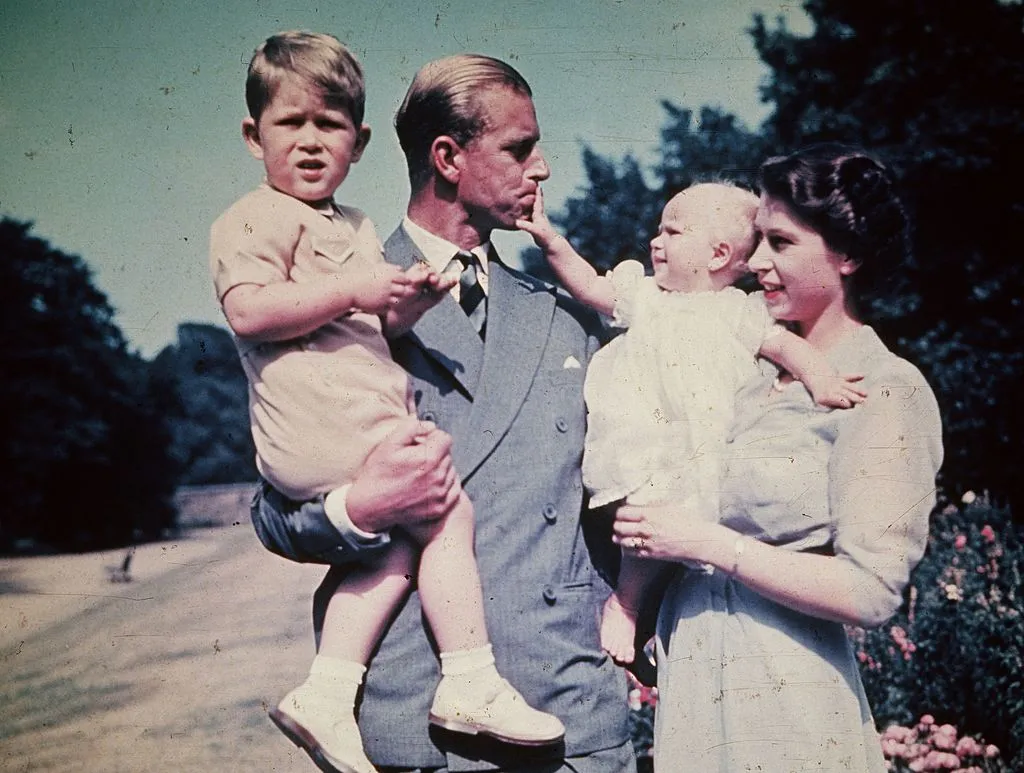 Up until the early 20th century, royal babies wouldn't have a last name at all. Shocking, right? There are some people in the world today who don't carry a last name also but for different reasons.
The royal children would were known by the names of the county they ruled. Since Kate and Will's kid used Cambridge as their last name. Meghan and Harry went a different route, since they want their children to grow up as private citizens.
Don't Stock The Formula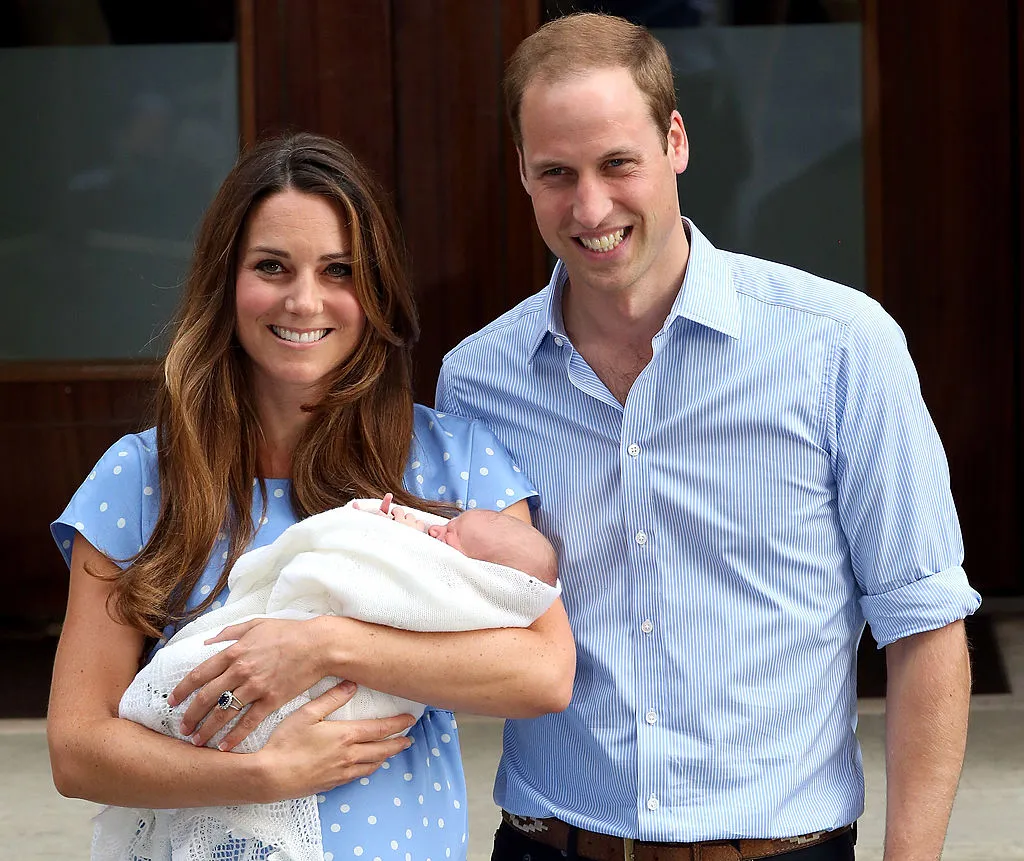 Something that is a longstanding royal tradition is breastfeeding. Royals don't stock up on baby formula so Meghan might want to invest in a great pump. It would be out of character if she didn't follow what other before her did.
Princess Diana, Queen Elizabeth II, and rumor has it that Kate breastfed as well but it hasn't been officially confirmed yet. They say it's better that way for the child so why wouldn't Meghan do the same?
The Best Gifts From Around The World
Royal babies are the gems of this world, apparently. Although there isn't a baby shower for them, leaders from all over the world still send them some of the best gifts a baby can need. While Meghan and Harry were on tour, they experienced this first hand.
It's customary for the leaders of foreign countries to show their respects for the royals with gifts that ordinary children might not ever receive. Fans also send in their love and gifts as well.
Landmarks Get In On the Fun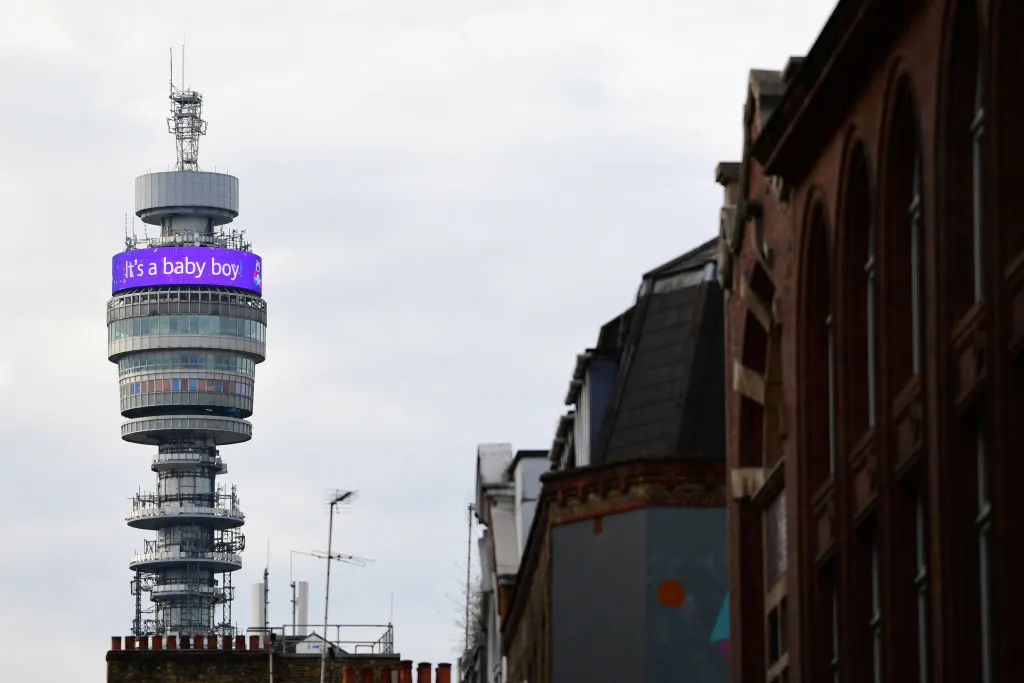 With the arrival of each new royal child, not only does the Tower of London provide a gun ceremony, but monuments like the BT Tower get in on the fun as well. When Meghan had her first child the tower let everyone know!
Not everyone gets this same treatment, only the royals. If it's a girl then the banner will run pink but for boys, it's blue as you see in the picture.
The Archbishop Baptism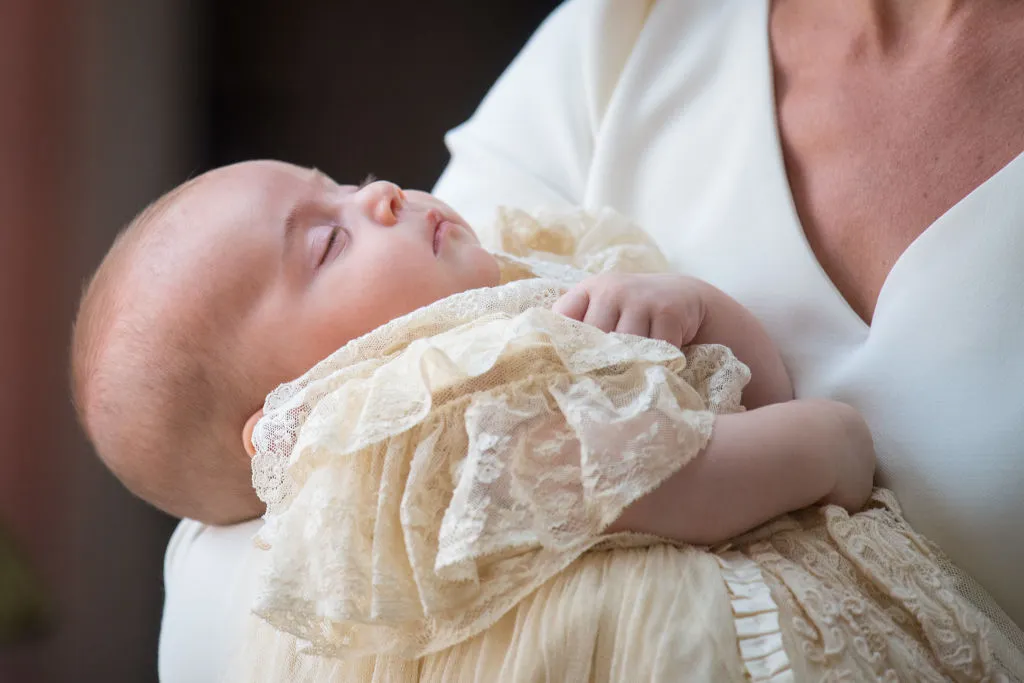 The first time the public gets to see the baby is post-birth and often the next time after that is at the christening. This is a sacred moment for any child's upbringing but royals only use the best.
The best there is the Archbishop of Canterbury, the most senior bishop in the Church of England. He always has the honors of performing this duty. Only the best for the future queens and kings of England, right?
A Special Water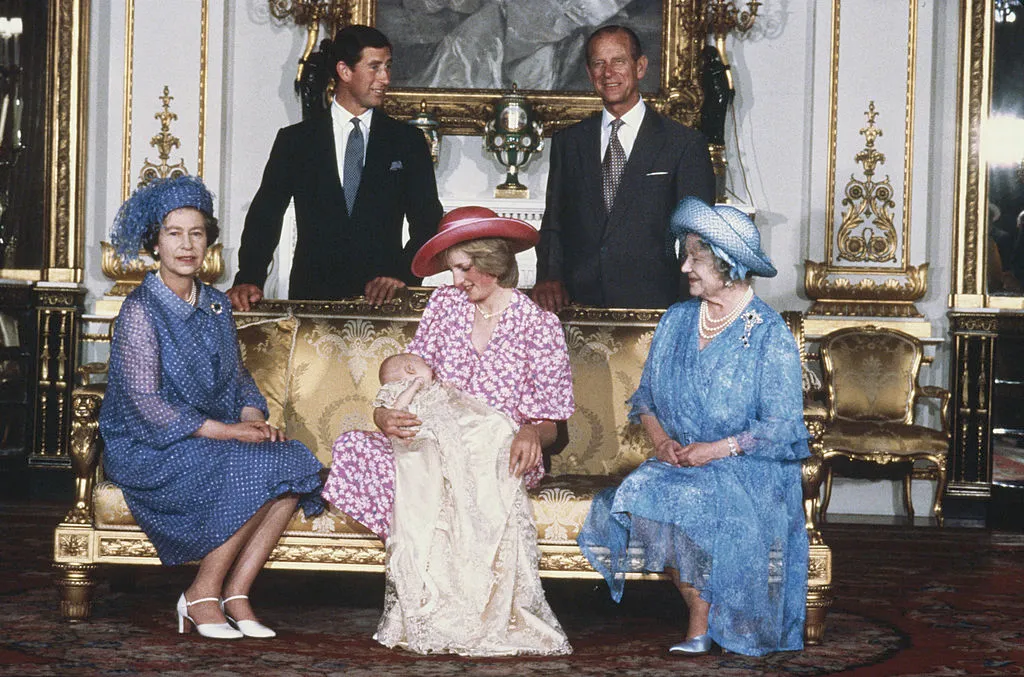 If only everyone received the same privileges as royal babies. One of the blessings these children get is special water from the River Jordan. The Archbishop of Canterbury uses this water during the baptism ceremony. Sounds amazing, doesn't it?
Do you know why they use that water? Well, it is believed that location is where Jesus received his baptism from Saint John. Using the same water as the man who walked on water is a blessing.