Secrets Of TV's The Rifleman: More Than Just Guns And Good Times
The legendary American Western TV series The Rifleman starred Chuck Connors as widowed rancher Lucas McCain and Johnny Crawford as his young son, Mark McCain. They lived in a little town in the New Mexico Territory in the 1870s and 1880s that eerily attracts sharpshooters from all over. Today, the show is remembered as one of the greatest televised Westerns of all-time. Keep reading to learn interesting facts and stories about the show and its actors.
The Rifleman Story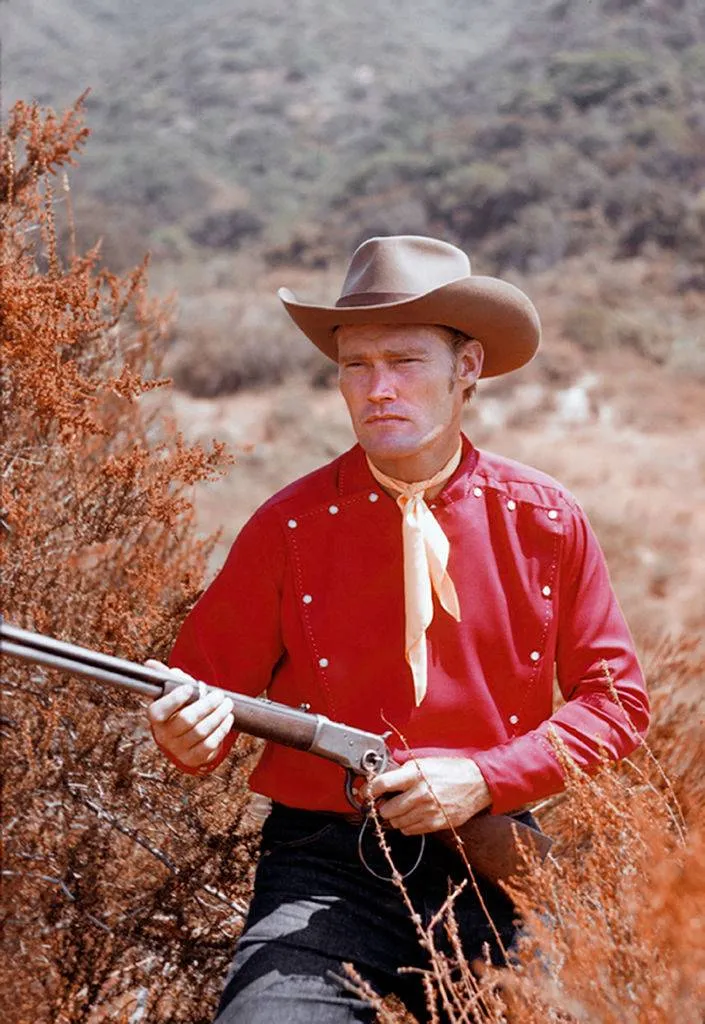 For five seasons fans followed the show as McCain toted his rifle around the ranch in one of the most revered TV series of the late 1950s and early 1960s. Show creator Arnold Laven and developer Sam Peckinpah became legends in directing Westerns. The set and cast of The Rifleman was top notch, and the life lessons and character reveals that played out captivated its audience until the end.
Read on to get the lowdown about what went on behind the scenes and to learn why the show really went off the air.
The Art Of The Deal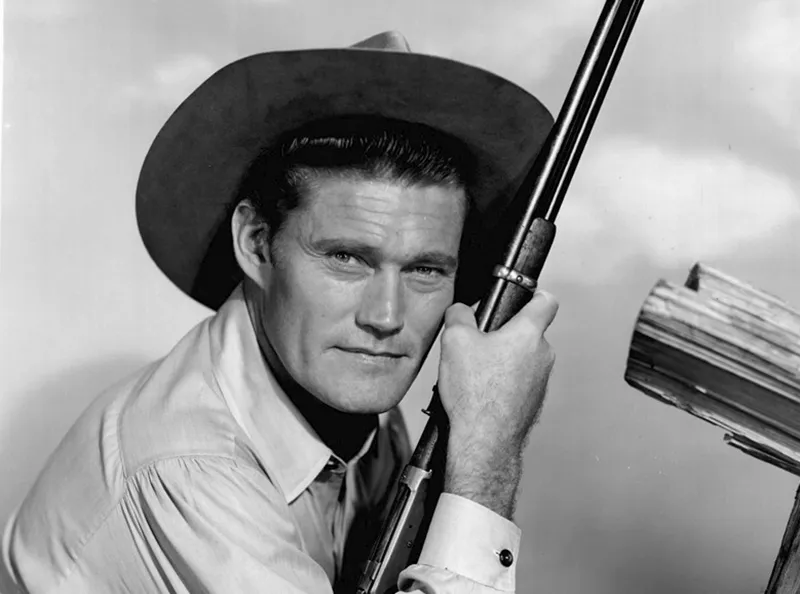 When Chuck Connors was first offered the lead of Lucas McCain in the show, he turned down the part based on the low salary he was offered. The show's producers immediately considered James Whitmore and John Anderson for the role, thinking they would accept their wage offer.
They knew Connors was perfect for the role, but because it was a television show they didn't have the budget to accommodate his demands. But then they made an amazing discovery...
Chemistry Between the Actors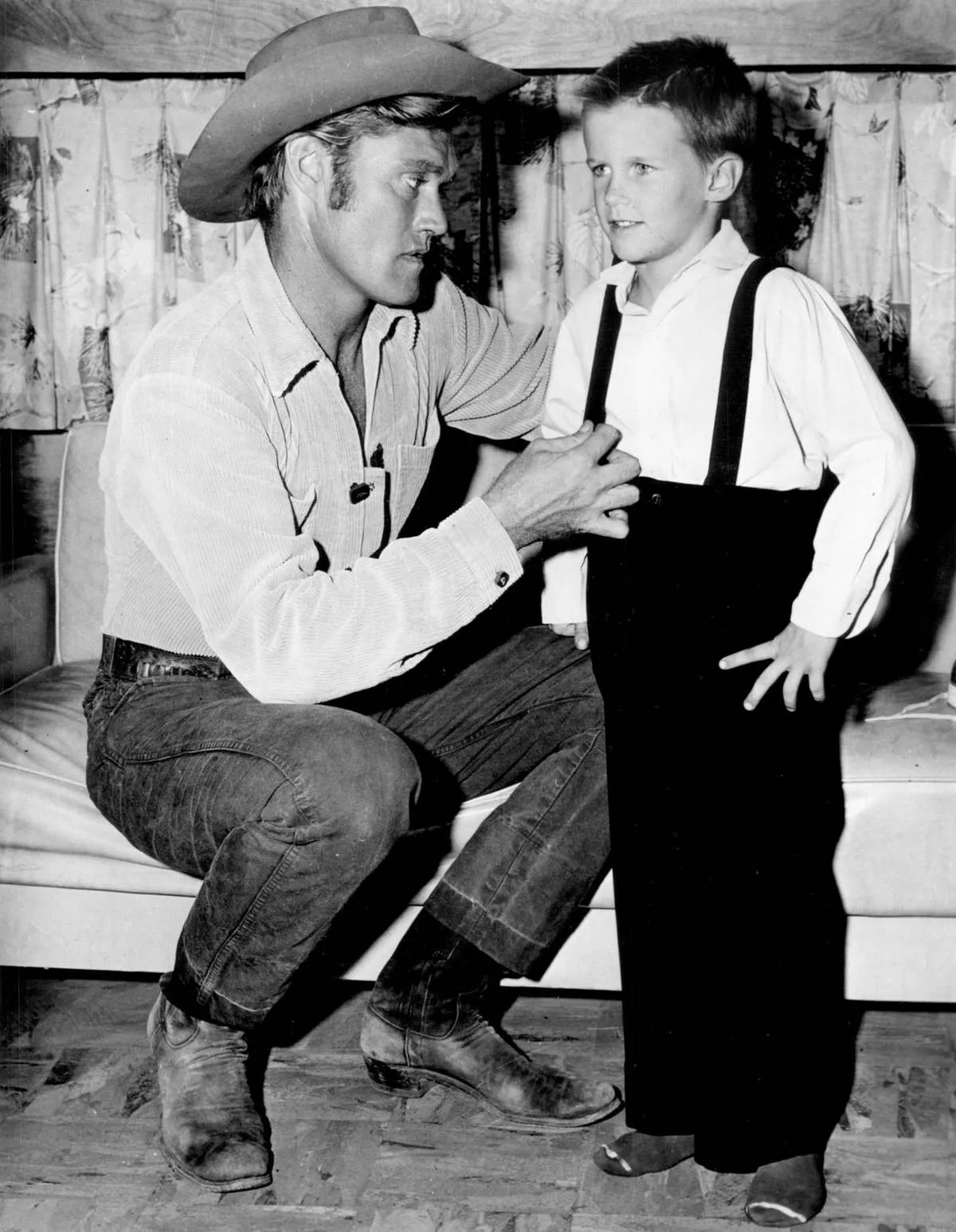 Connors had a box office hit in 1957 with Disney's Old Yeller, in which he co-starred with charismatic child actors Tommy Kirk and Kevin Corcoran. When producers saw the chemistry between the actors on screen and that Connors could talk to a kid with such respect and understanding, they knew Connors was worth more money.
The discovery led them to do something Connors never expected. They upped the ante and Connors accepted their revised offer.
Gun Fun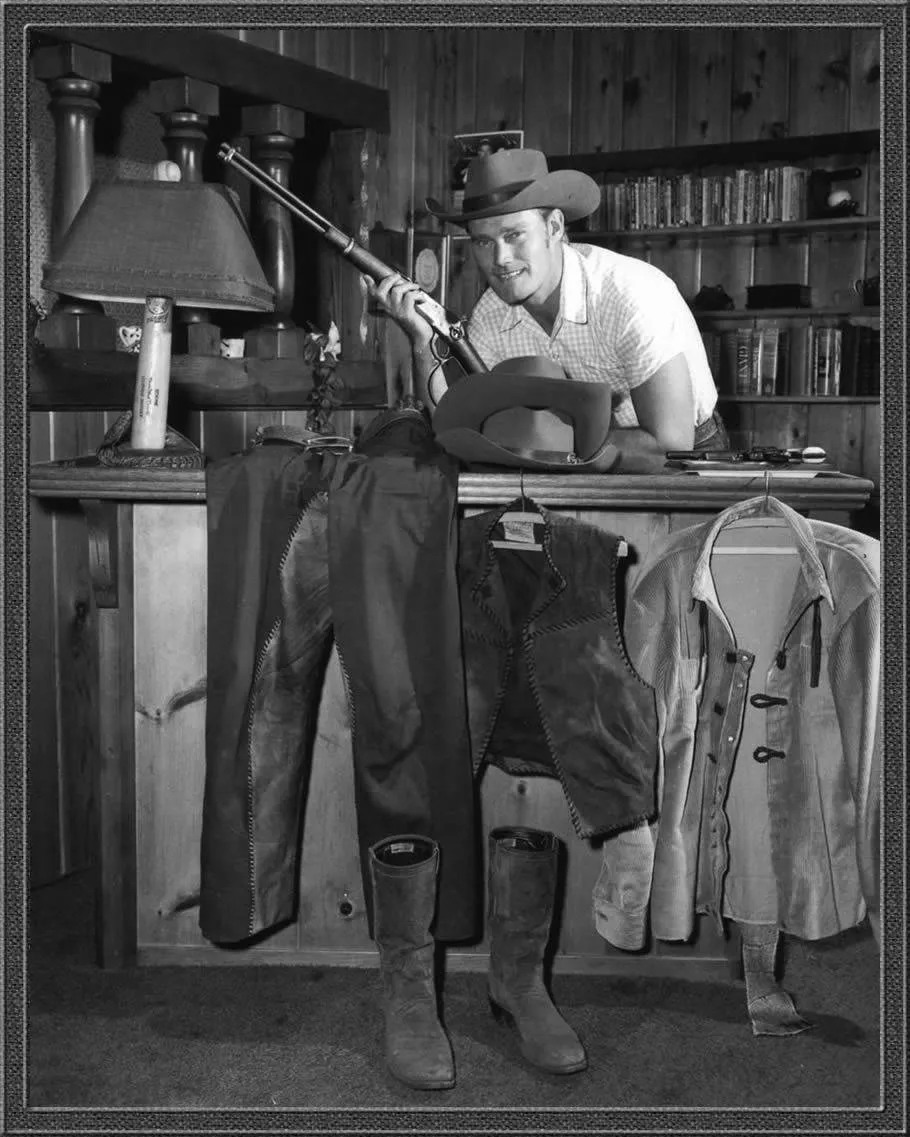 The producer of The Rifleman, Arnold Laven, claimed in an interview that the famous rifle used on the show by Connors was the same weapon John Wayne used in the megahit Western Stagecoach.
It was allegedly an 1892 .44-40 Winchester rifle. Connors fired 12 shots with the rifle in the memorable opening credits that ran before each brand new weekly episode. Turns out, the gun was slightly out of place...
But Wait A Minute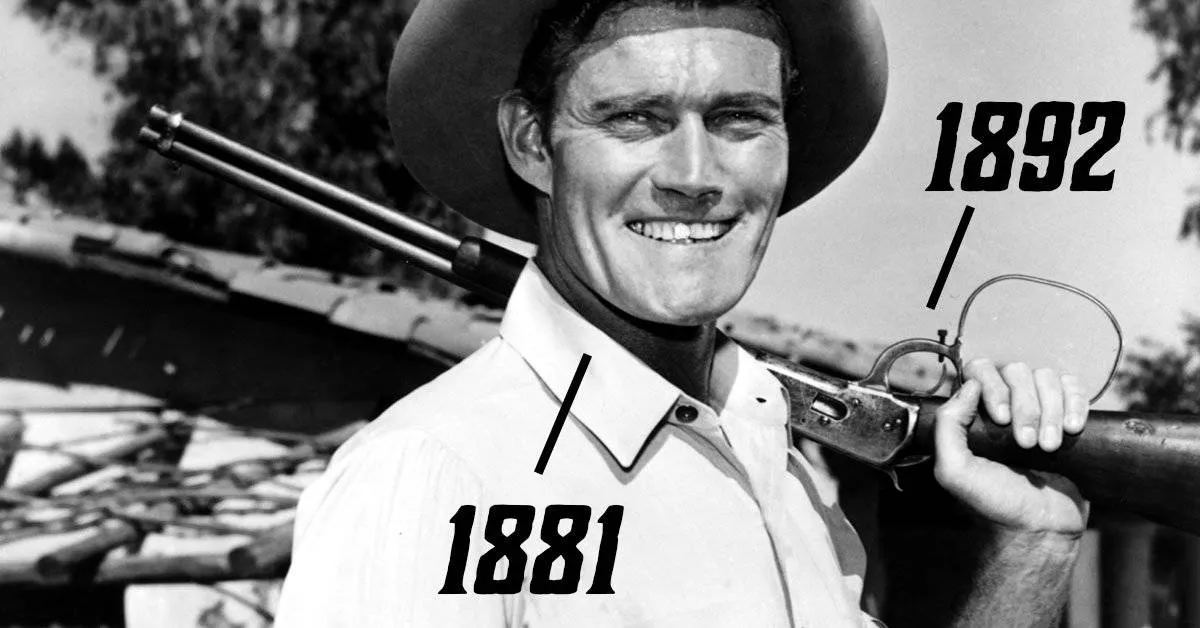 According to the show's notes, sets and historical references, The Rifleman took place in the 1870s and 1880s. McCain carried a cool modified Winchester Model 1892 with a big ring lever, which allowed him to do that awesome cocking by spinning the gun in his hand. Unless he was also a time traveler, that gun hadn't yet been made.
Was it historical inaccuracies that led the show to go off the air? We'll find out soon.
Character Development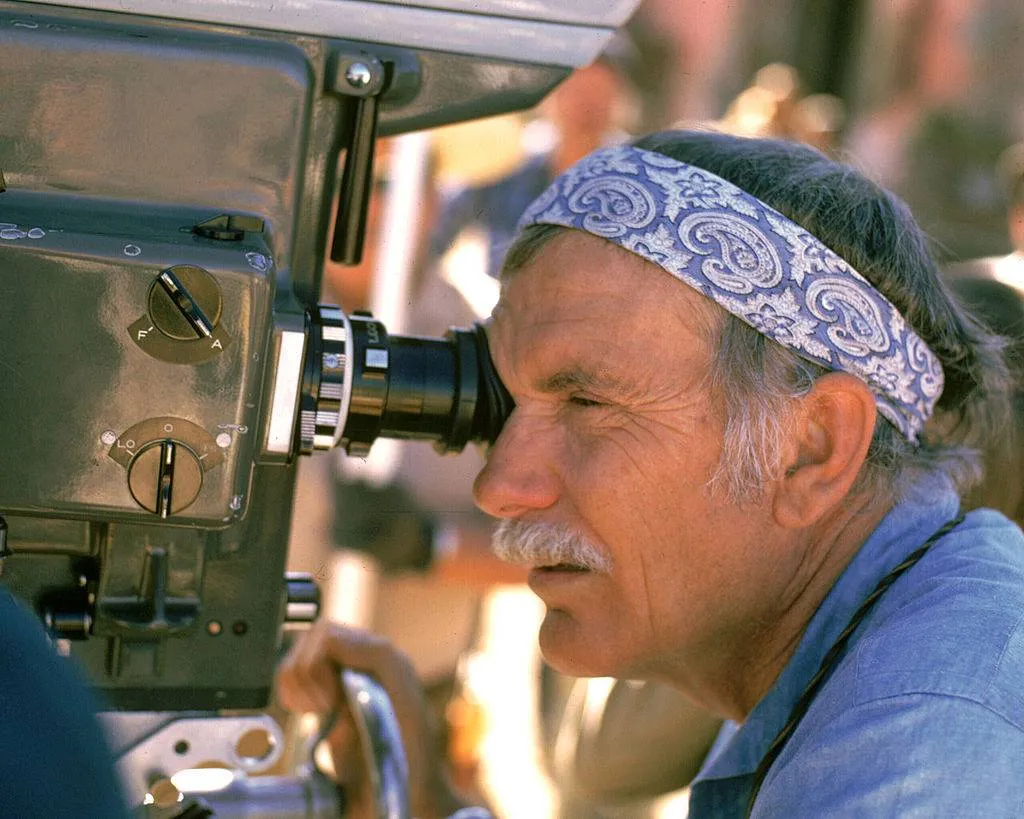 Famous writer/director Sam Peckinpah originally wrote The Rifleman pilot for the popular Western Gunsmoke three years earlier but it had been turned down. Peckinpah was one of the most successful Western filmmakers of the era and his involvement brought legitimacy to the project.
Peckinpah tweaked the Gunsmoke script by changing the lead character's name from John McCain to Lucas McCain and added a son to the script. And more changes were in the works…
Adding Drama
Producer Arnold Laven decided to add a twist or two before going into full production. He made Lucas McCain a widower who was raising his son alone, and also changed McCain from a pistol sharpshooter to a dead shot with a rifle.
The first change resulted in Lucas McCain ranking #32 on TV Guide's list of the "50 Greatest TV Dads of All Time" published in the June 20, 2004 issue.
Awesomely Ambidextrous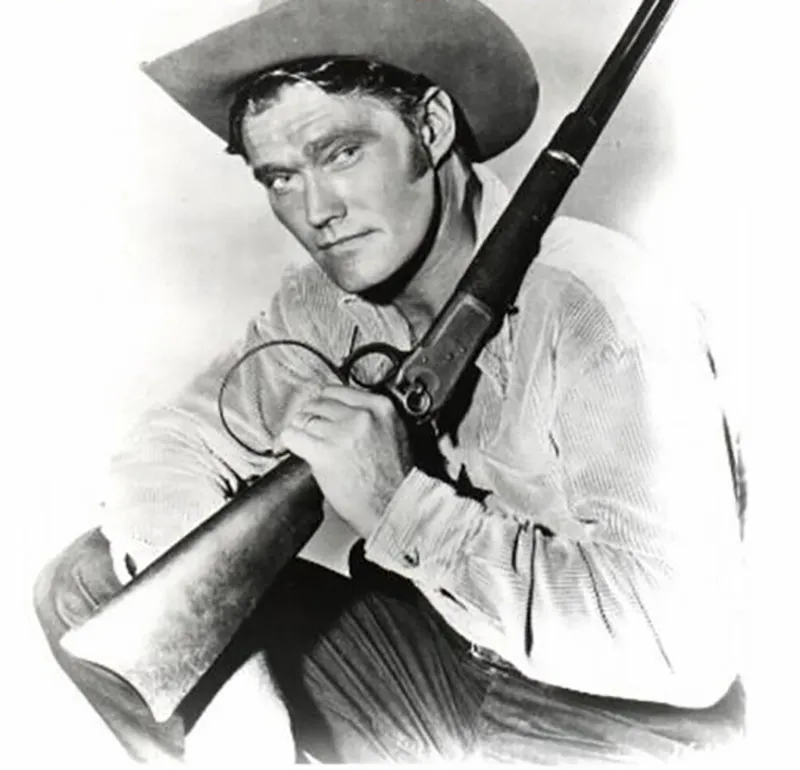 Not only did Lucas McCain hit his intended target 99.99 percent of the time, he could apparently make those shots with either hand. In some of the show's episodes, McCain would just randomly change hands as he shot, never losing sight of his mark.
This talent was never mentioned onscreen or off by Connors or his fellow actors. Of course, fans of the show noticed and have made sure the incredible feat is not forgotten.
He Had A Bad Habit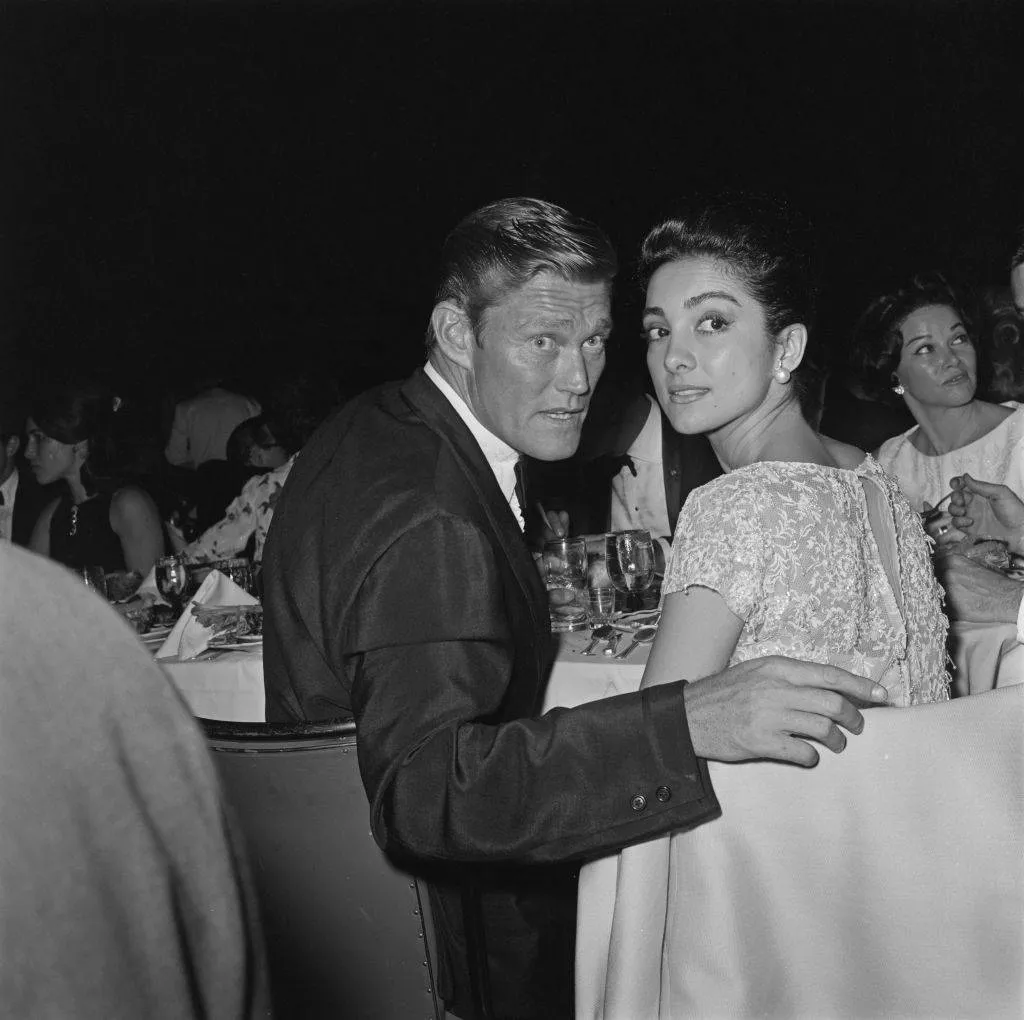 Cigarettes weren't viewed as the devil incarnate back in the 1950s when The Rifleman was shot but Lucas McCain was only shown smoking a cigarette once on the show. In real life, Chuck Connors smoked 60 cigarettes a day. He died at age 71 in 1992 from complications of lung cancer and pneumonia.
But his death wasn't what caused the show to go off the air. Keep reading to find out what did!
Manly Spin-Off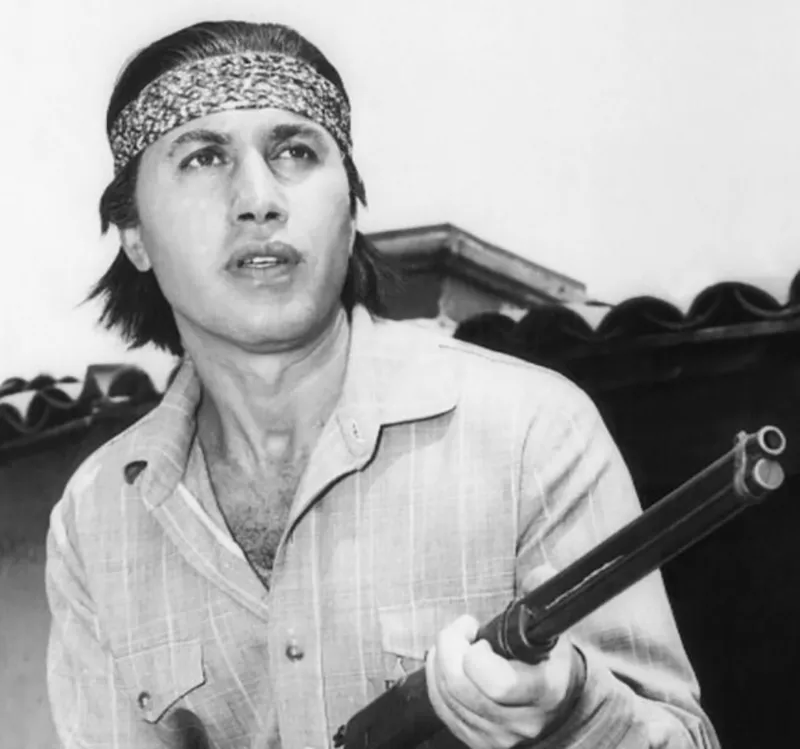 Lucas McCain had a lot of long conversations with his son Mark about morality and always doing the right thing. But he had some adult buds too, including a plainsman.
Michael Ansara appeared as his "Plainsman" character in two installments of The Rifleman and was then given his own show, Law of the Plainsman in 1959. The groundbreaking show was unfortunately before its time and didn't find much fanfare or success.
Widower's Peak
Lucas McCain's character proved to be a groundbreaking parent on American television. He was the first widowed parent to be portrayed raising a child alone. Connors credited Sam Peckinpah with writing strong, robust scripts that made the father-son relationship depicted on the show realistic and appealing.
And other television series soon caught on... it's now a common theme in modern television but this show was groundbreaking in its portrayal of a single dad.
All-Around Athlete
Chuck Connors, a native of Brooklyn, was a member of the very first Boston Celtics team in 1946. He also had the distinction of being the first professional basketball player credited with shattering a backboard. As pictured, he also briefly played baseball for the Brooklyn Dodgers and the Chicago Cubs.
Scouts and coaches recognized Connors outstanding natural athletic abilities and it wasn't long before his sports career really took off.
The Dream Continues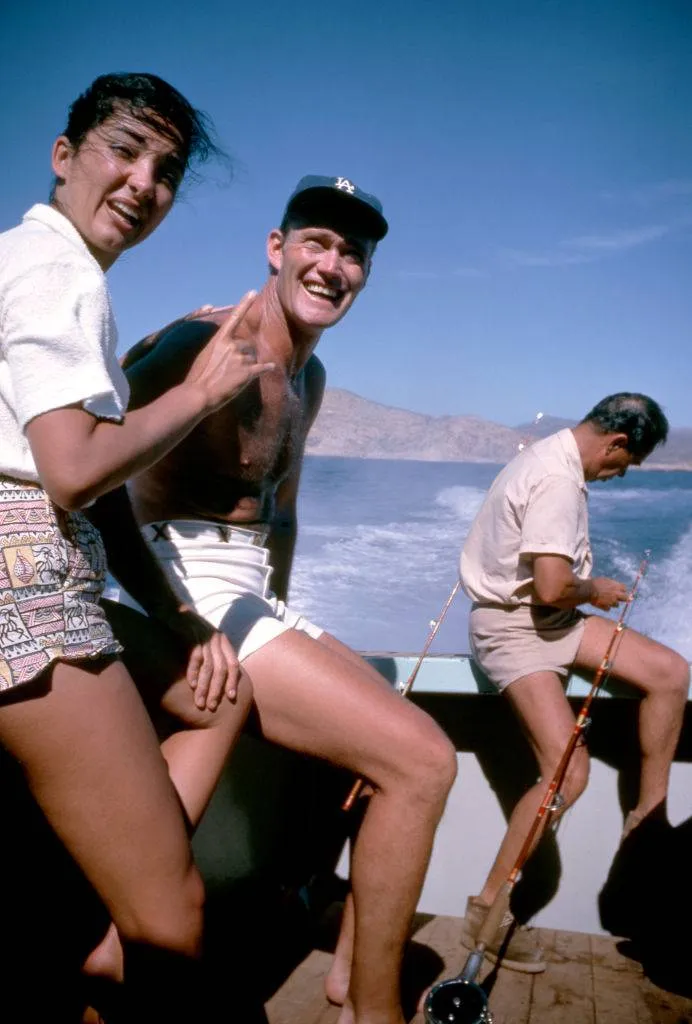 He left the Celtics to play with his childhood heroes, the Brooklyn Dodgers. After that, Connors joined the Chicago Cubs in 1951, where he played first base. The icing on the cake: He was also drafted by the Chicago Bears.
Maybe playing all those sports fostered Connors' impressive ambidextrous talents. He certainly seemed to be physically good at everything he tried. If he were around today, who knows what career he would be having.
The Most Violent Show On TV?
When The Rifleman aired, it was considered the most violent show on TV alongside The Untouchables, which aired at the same time. McCain pretty much created the world's first semiautomatic weapon, which allowed him to fire incredibly fast. The town's Marshall Micha Torrance (played by Paul Fix) was a recovering alcoholic. He struggled to keep order in North Folk and often asked McCain for help to keep things under control.
When things got tough, Torrance often headed to Sweeney's bar to drown out his sorrows. Often, villains would force booze on the Marshall to take control of a particular situation and get him out of the way.
Johnny Crawford's Favorite Episode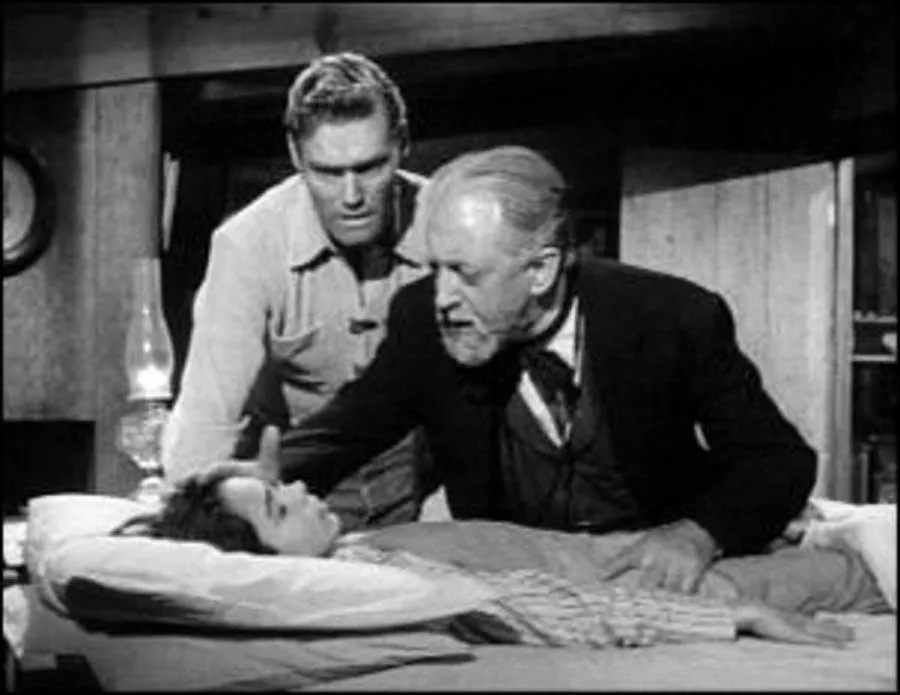 One of Johnny Crawford's favorite episodes is when his character had to decide whether to stay with his mother in heaven or live with his father on earth. The episode was titled "The Vision." The actor explained in an interview that it took nine days to shoot (instead of the usual three) because he was very sick with a high fever.
He revealed: "I really haven't seen it for many years, but at the time I remember thinking that it was very imaginative and unusual. Also at that time, one of my favorite shows was The Twilight Zone, so that was where my tastes were."
Crawford Wasn't Acting; He Was Really Sick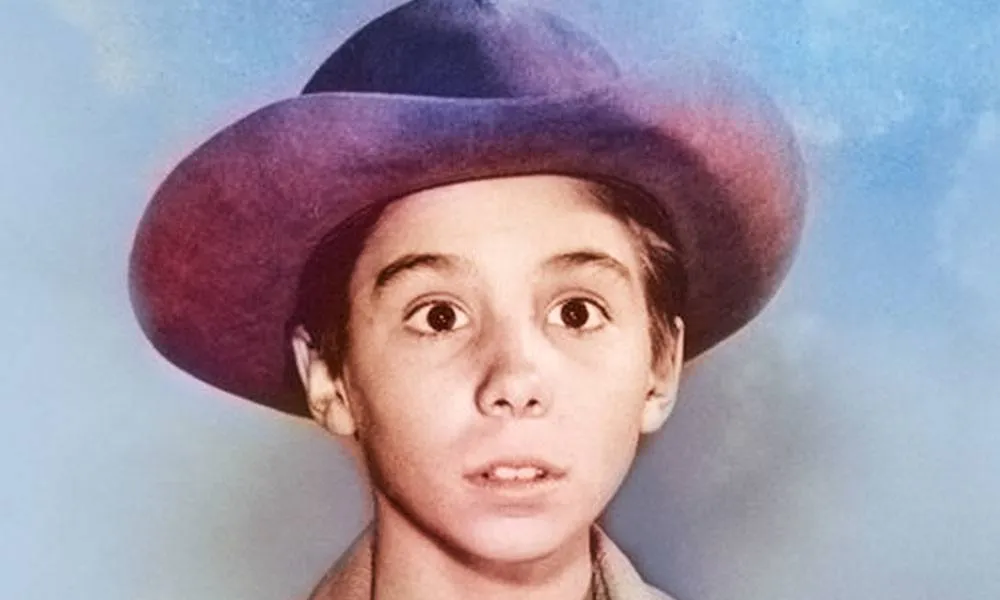 Crawford said, "I knew that if the lady who taught me on the set, who was also a welfare worker - it was her responsibility to see that if I was ill, I was removed from the set until I was in proper health. I didn't want to hold up production and all that, so I tried to keep it a secret from her, but I guess it became somewhat obvious.
"The particular scene that we were doing when she discovered or decided that I was really ill, was when they're supposed to be packing me in ice. I have a very high fever and they're trying to bring it down and I think that was the first scene we actually photographed for that episode."
Beware The Candyman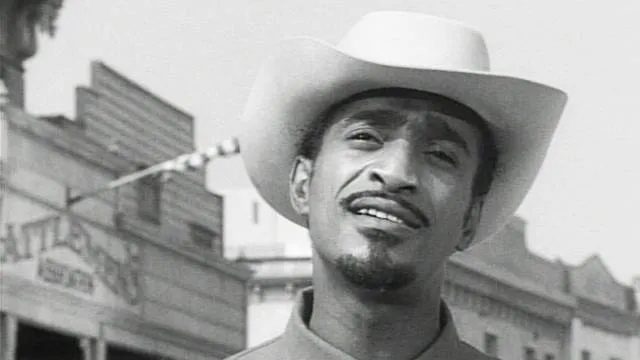 Famous Rat Packer and entertainer extraordinaire Sammy Davis Jr. guest starred in two episode of The Rifleman, "Two Ounces of Tin" and "The Most Amazing Man." He played Tip Corey, a mean and nasty sharpshooter, and a cowboy named Wade Randall. Viewers were impressed with Davis's shooting and gun spinning talents.
With a lineup of such fascinating guest characters, it's hard to understand why the show ever went off the air.
Small Pox Epidemic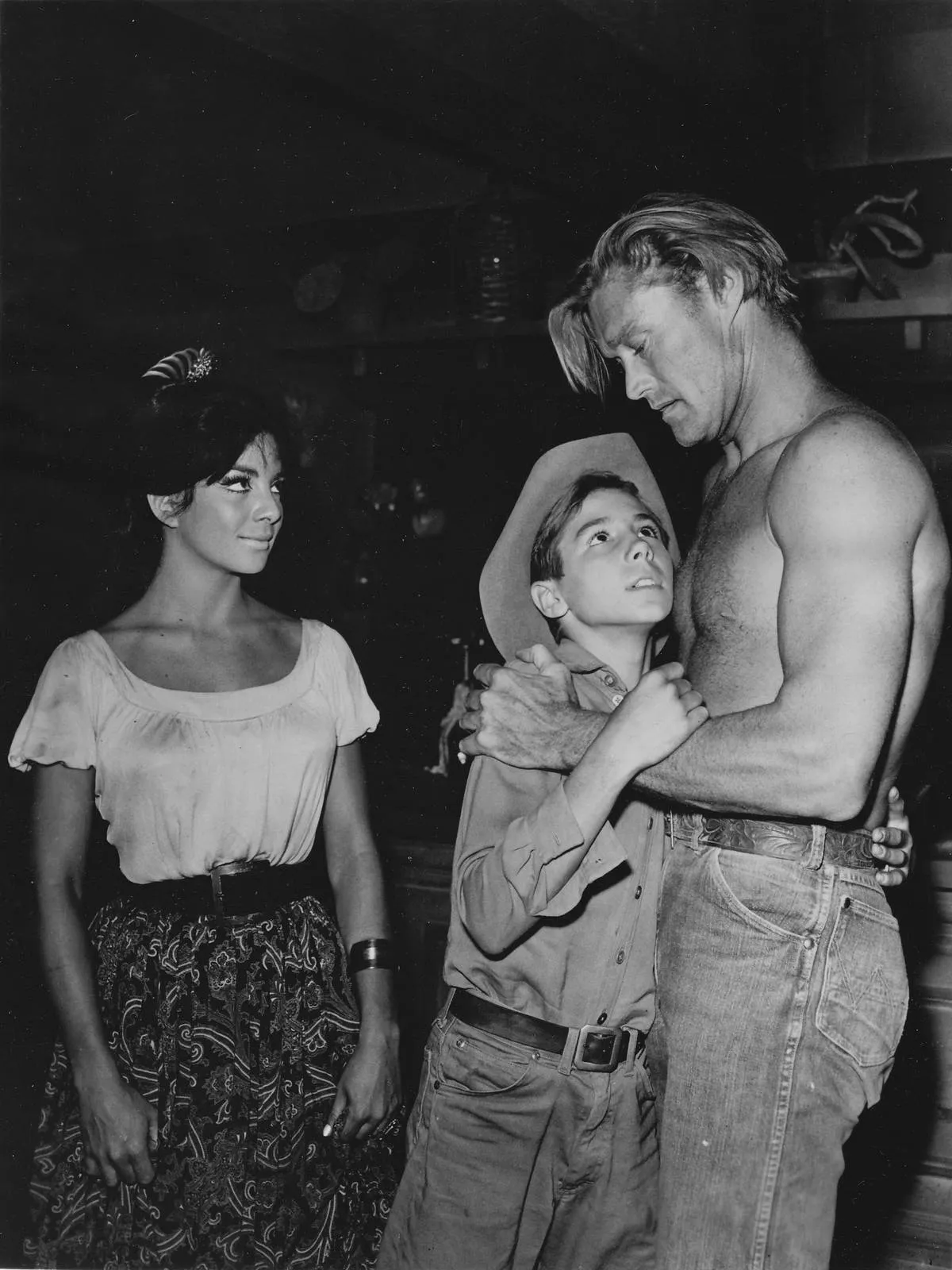 In the television series, it's said that Mark McCain's mother died of Small Pox in the Indian Territory of Oklahoma in the 1870s. The disease dates back to before the human population kept proper records; even Egyptian mummies were found to have had the disease. Small Pox was rampant across the world during the 18th century, claiming the lives of upwards of 50-90% of entire populations.
Still, by the latter end of the 19th century, the disease appeared in America, along with Scarlet Fever, Yellow Fever, and Typhus, so it is highly likely that families still experienced loss of family members during that time, due to the disease.
Shedding Mouse Ears
Johnny Crawford was one of the original 24 Disney Mouseketeers but was cut from the club after the first year when the membership was reduced to 12 years old. He next starred in a live NBC broadcast of Little Boy Lost, followed by a role on The Lone Ranger and many others.
Crawford was 12 when he landed The Rifleman role. And then… so much more was to come for Johnny Crawford.
What Johnny Crawford Looked Like All Grown Up
The actor took the path that many young TV stars of the 1950s chose: He became a teen idol and started a singing career. It was a better choice for Crawford than many of his peers of that era.
Johnny Crawford sang five Top 40 hits in the 1960s, the biggest of which was "Cindy's Birthday," which reached No. 8 on Billboard's Hot 100 in 1962. Sadly, Crawford passed away in 2021 after a battle with Alzheimer's and getting sick with COVID-19. His wife was by his side.
Crawford Enlists in Army
Following his singing career, Johnny Crawford switched gears in 1965 and enlisted in the United States Army. During the two years he spent in the Army, Crawford offered his knowledge and experience in film to help produce the Army's training videos.
He reached the rank of sergeant by the time he was honorably discharged at the conclusion of 1967. Months later he portrayed a soldier in an episode of the TV series Hawai'i Five-O.
Why Was The Rifleman Really Cancelled?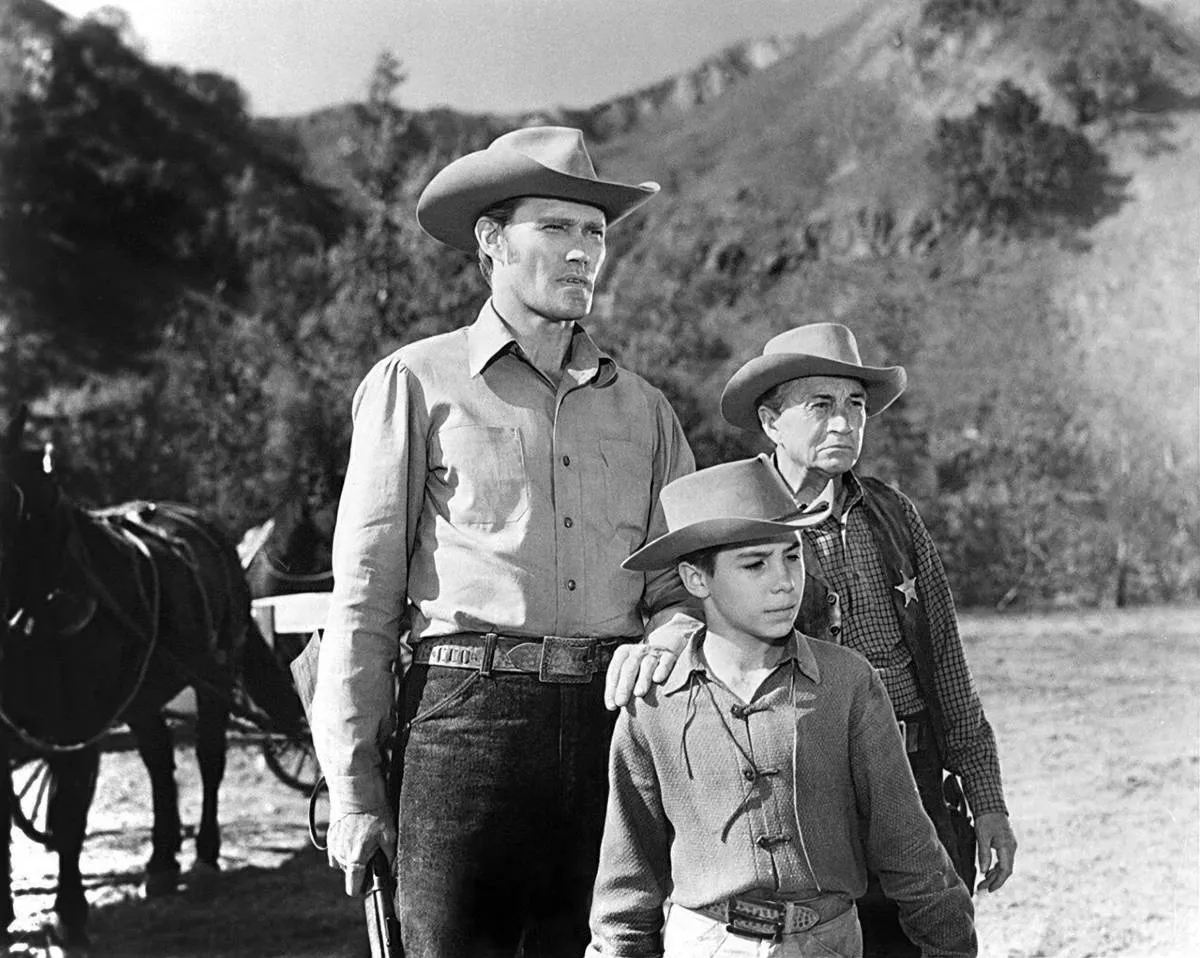 The Rifleman was reportedly canceled over low ratings and because actor Johnny Crawford was aging (which kids tend to do). The actor later talked about the end of the series, explaining in an interview on The Rifleman: The Chuck Connors Page, "You know, I never did know exactly why and I wasn't too concerned at the time, because after having done it for five years, I was anxious to do something else.
"I felt personally that the show was getting a little stale and that the scripts were not as good as they had been. The first season, I still think, was our best, and that was our best season in the ratings."
Hopping Around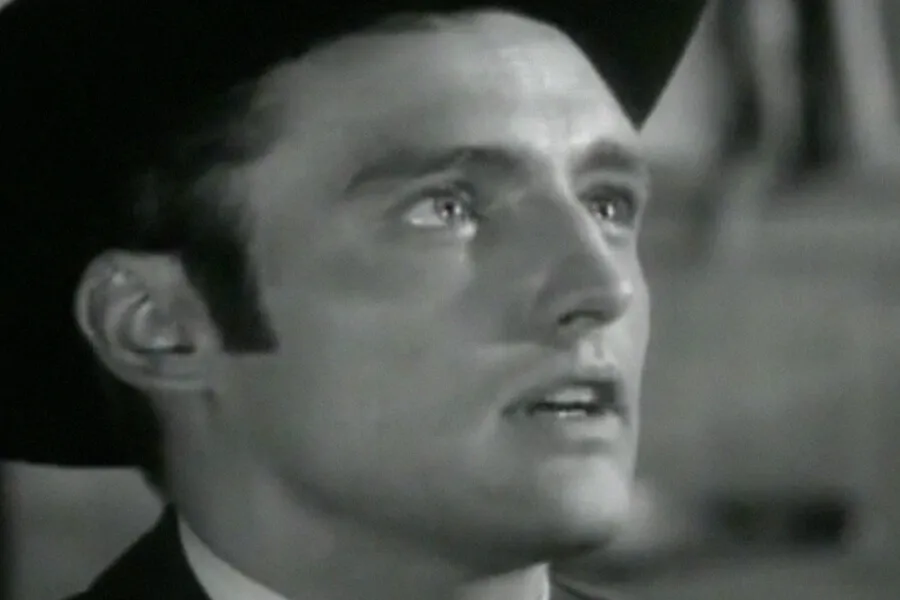 Long before Dennis Hopper jumped on a motorcycle in Easy Rider, he appeared in the premiere episode of The Rifleman called "The Sharpshooter." Hopper appeared on an episode down the road as a totally unrelated character in an installment called, "Three Legged Terror." He wasn't the only actor doing double-duty, though.
With the massive popularity of the show, there is really only one question left to answer. So why did the show go off the air?
Play It Again, Paul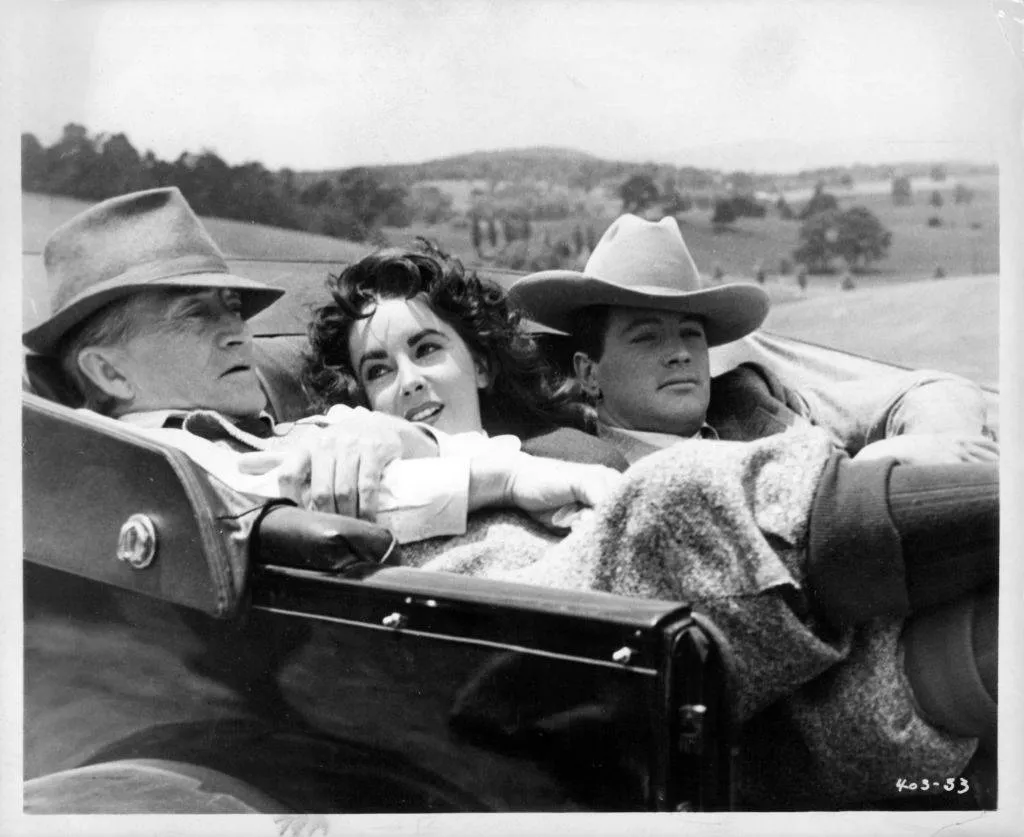 Apparently, there was an industry shortage in the 1950s of men who could play cowboys on TV. An actor named Paul Fix, who later played the part of Marshal Micah Torrance on the show, had an uncredited role in "The Sharpshooter" episode as a kindly doctor who patches up Hopper's character.
Also interesting is the next fact about Paul Fix and his acting career. You might be surprised to see which show he made an appearance in.
Trekkie Tie-In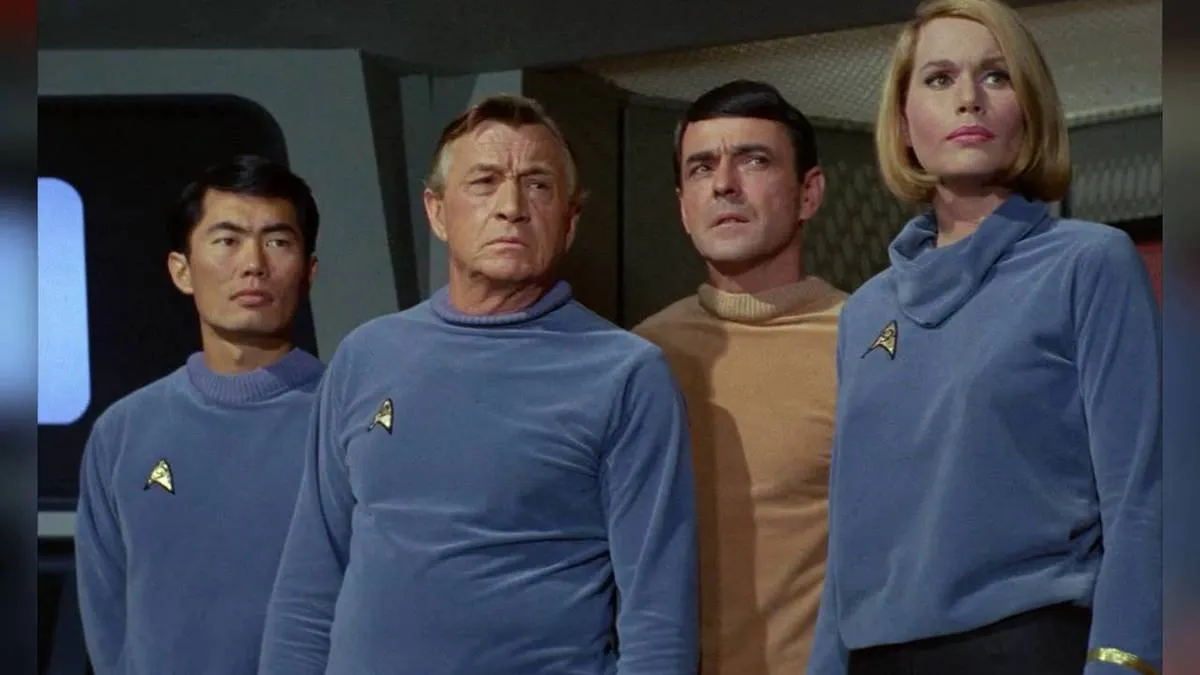 Paul Fix appeared in the (second) pilot episode of Star Trek, "Where No Man Has Gone Before," as Dr. Mark Piper. When the cult sci-fi show was picked up by the network, Fix was replaced by DeForest Kelley.
However, "Where No Man Has Gone Before" was eventually the third episode aired in season 1, meaning Dr. McCoy appeared as the ship's physician before Dr. Piper. From one frontier to another...
What Might Have Been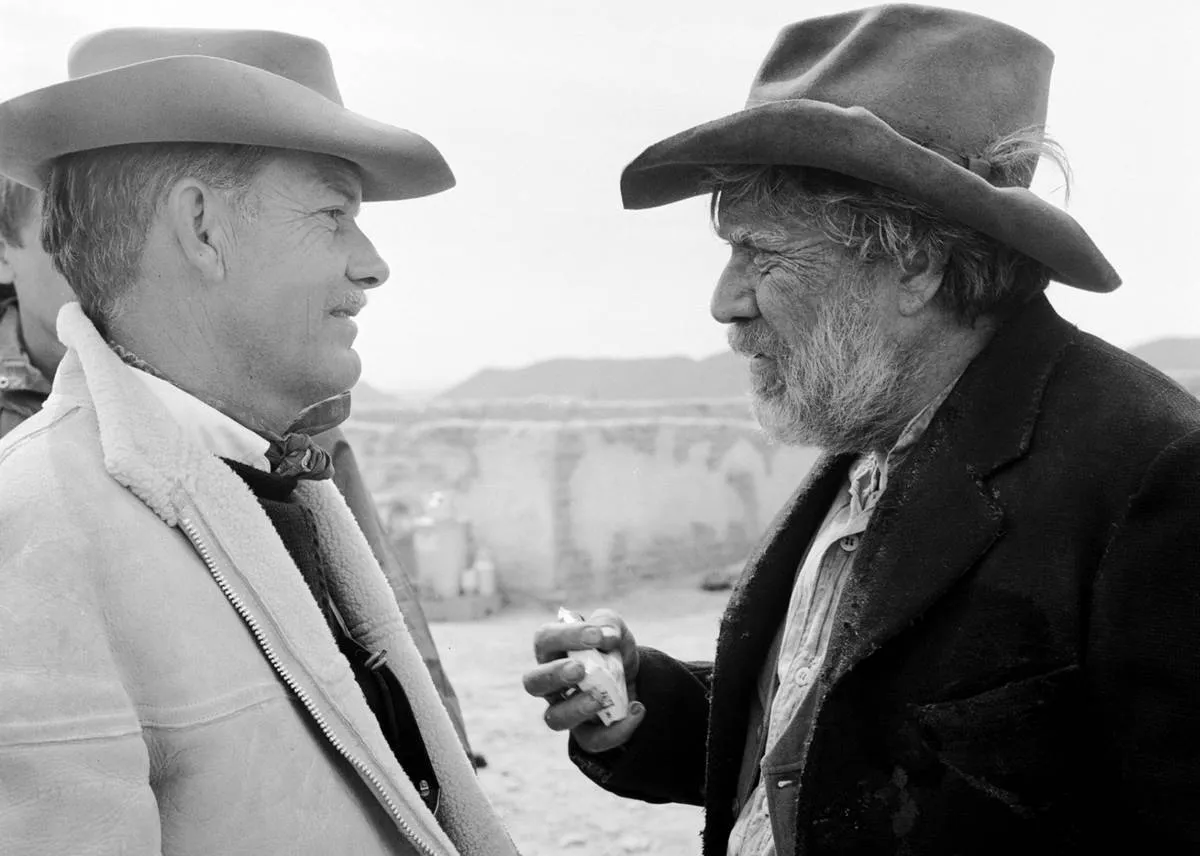 Sam Peckinpah grew up on a ranch. Many felt that experience made him especially qualified to shape the stories on The Rifleman with reality and grit that can only be learned first-hand.
Peckinpah was reportedly excited to keep those gripping scripts coming but he left the show after season 1 to apply his talents to movies, including such classics as The Wild Bunch and Straw Dogs. He was truly responsible for shaping entertainment history.
A Theme of Forgiveness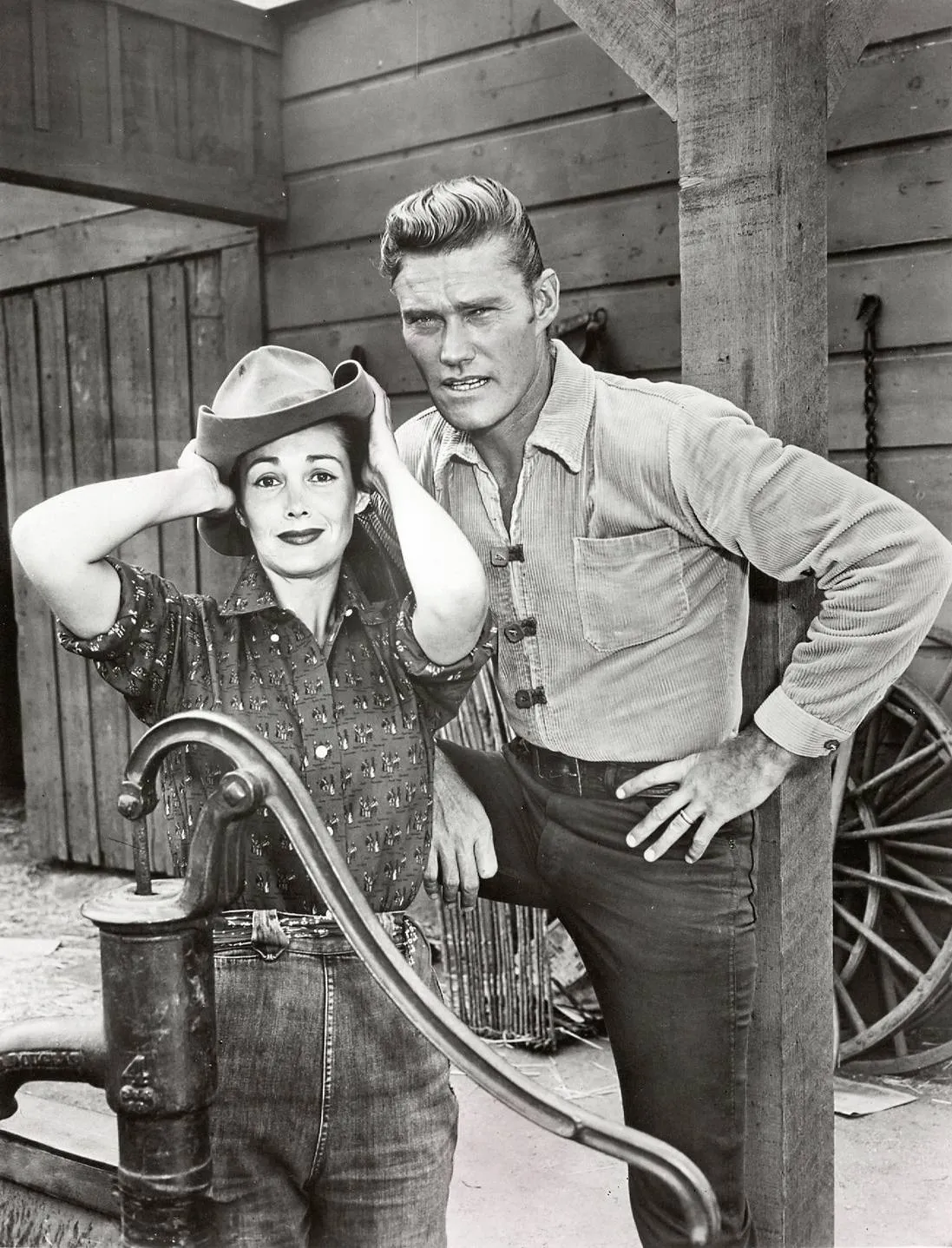 The Rifleman included life lessons, and one of the reoccurring themes was forgiveness. In the episode "The Marshall" Lucas McCain employees a former convict on his ranch, showing that everyone deserves a second chance. In the episode "The Sheridan Story" a soldier who had his arm shot off during the Civil War encounters the General who did the damage while on the ranch.
General Philip Sheridan then offers to take care of the former Confederate States of America solider's medical expenses as a showing of apology and to ask for forgiveness.
Filming the Ranch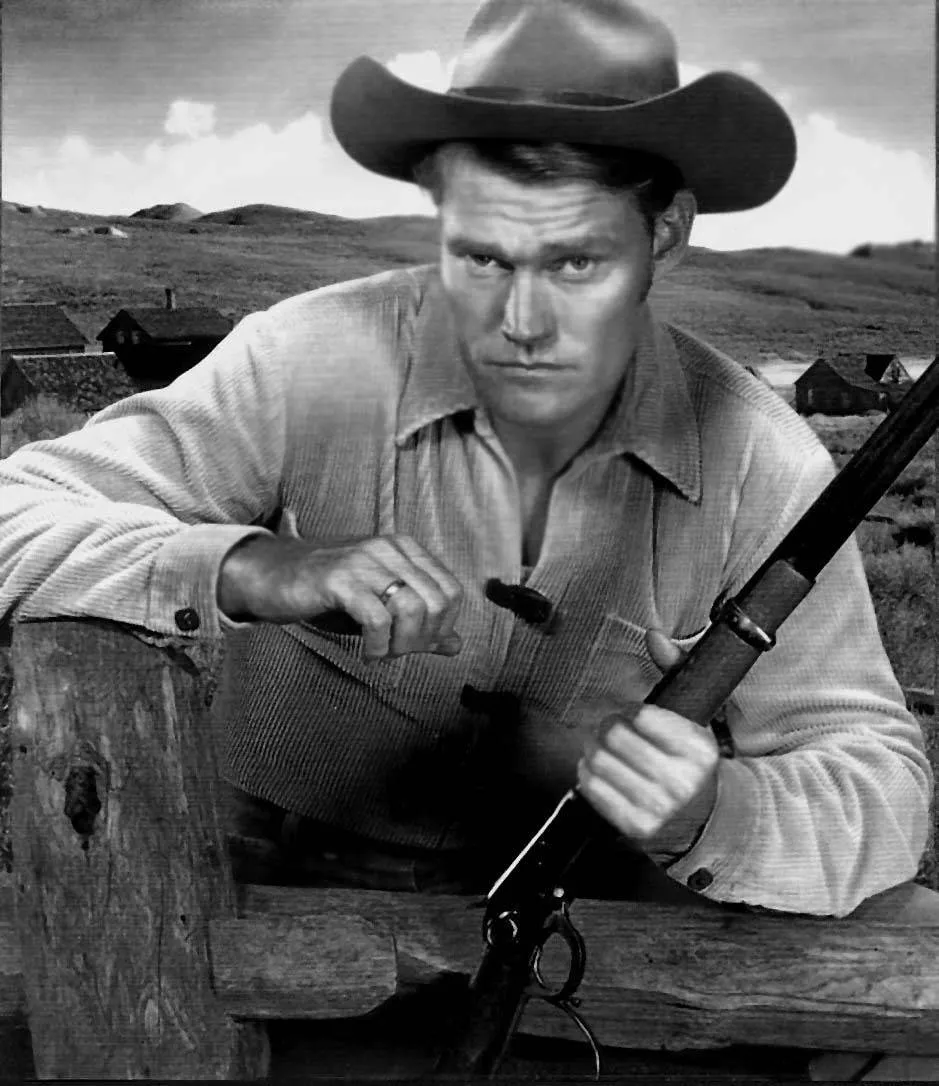 Although The Rifleman is set in North Fork, a town in what was known as New Mexico Territory in the show, the television series was filmed in Los Angeles. The ranch scenes included several locations, including Malibu Creek State Park, Calabasas, Iverson Ranch in Chatsworth and what was Corriganville Movie Ranch.
Many of the scenes also take place on Paramount Ranch, in the Santa Monica Mountains. Since this is a recreational area, fans of the show have access to hike through the structures of the Old Western town in Agoura, CA.
Show Rankings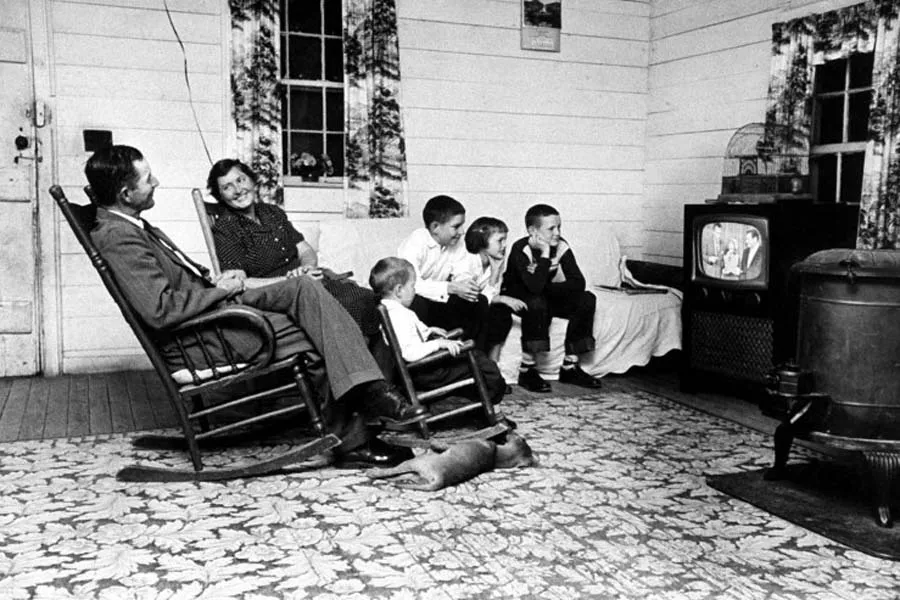 When the show aired its first season in 1958-1959 it was ranked the 4th most popular show on television. An incredible 14,547,450 viewers watched The Rifleman while there were 43,950,000 households with a television set in America at the time.
Viewership steadily dropped off over the following four seasons, with the show eventually dropping out of the top 30 in 1962-1963. It still remains quite popular in fans' hearts today, however.
Stuntman Archie Butler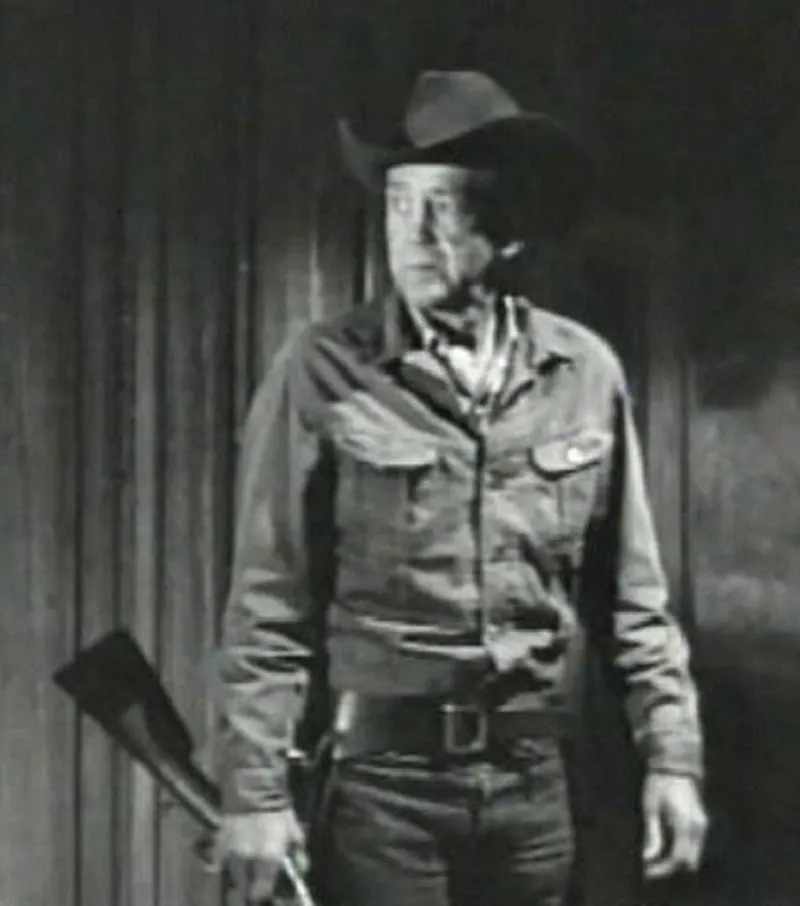 According to The Rifleman Director Arnold Laven, Stuntman Archie Butler appeared in more episodes than any other actor, with the exception of the core cast. Not only did he act as a double for Paul Fix, but with a rodeo background, Butler was on hand to handle any stunts needed for filming.
Stuntmen of Hollywood in the 1950s and 1960s were known as daredevils who took calculated risks. But especially when dealing with horses, there's always risk involved with stunts. Butler also appeared in Across the Wide Missouri, Westward the Women and Bonanza.
Chuck Connors' Relationship With Johnny Crawford
Although Chuck Connors and Johnny Crawford had a close working relationship, they did not maintain a father-son dynamic off-screen. In an interview with AMC, Crawford was asked whether he saw Connors as a father figure. He replied, "Not really. I had great respect for him and I loved working with him but he was very different off screen.
He was incorrigible; a practical joker. It was fun all the time but he wasn't a good influence on me aside from his acting. He used a lot of four letter words and he was very imposing. He loved intimidating people. I got a kick out of him."
Johnny Made The Top 40 Five Times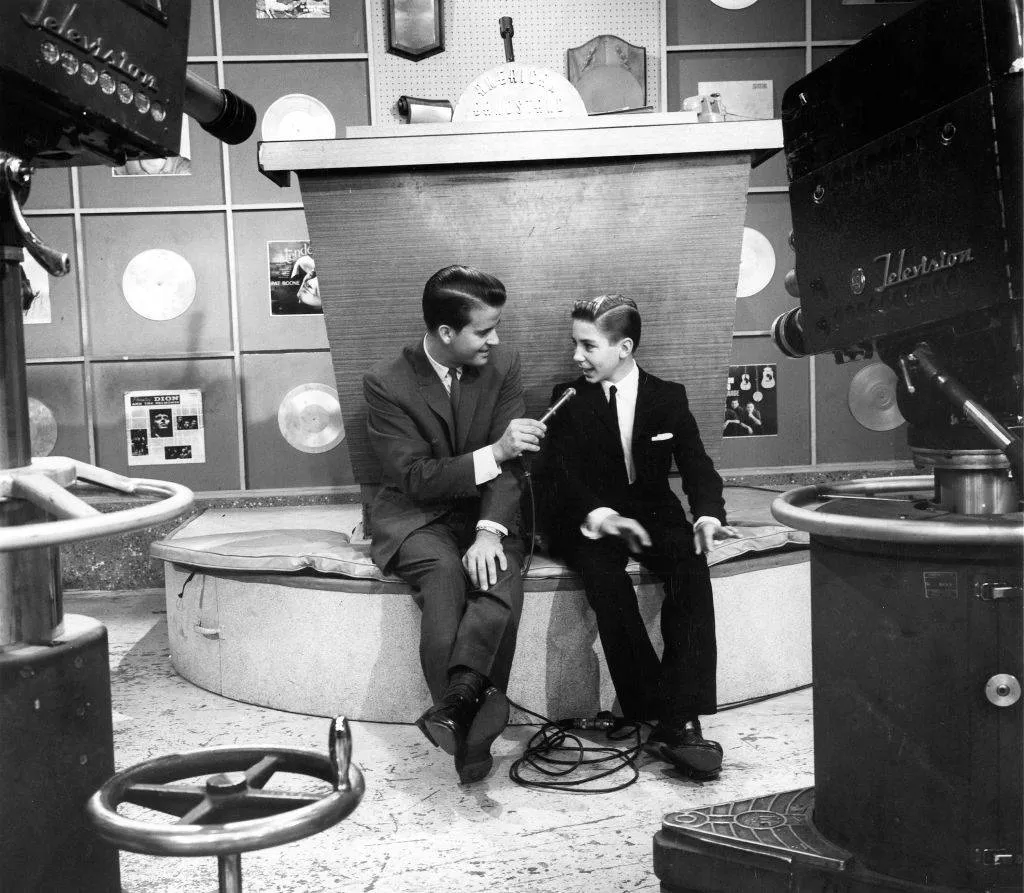 Although life was already pretty crazy for the successful 13-year-old with The Rifleman, The Mouseketeers, The Lone Ranger, The Loretta Young Show and many more opportunities under his belt, he managed to make the Top 40 list five different times.
With hits like "Cindy's Birthday," "Rumors," "Your Nose Is Gonna Grow," and "Proud" all reached the heights of the music industry due to his talent on and off screen in 1962 and 1963.
Kevin Joseph Connors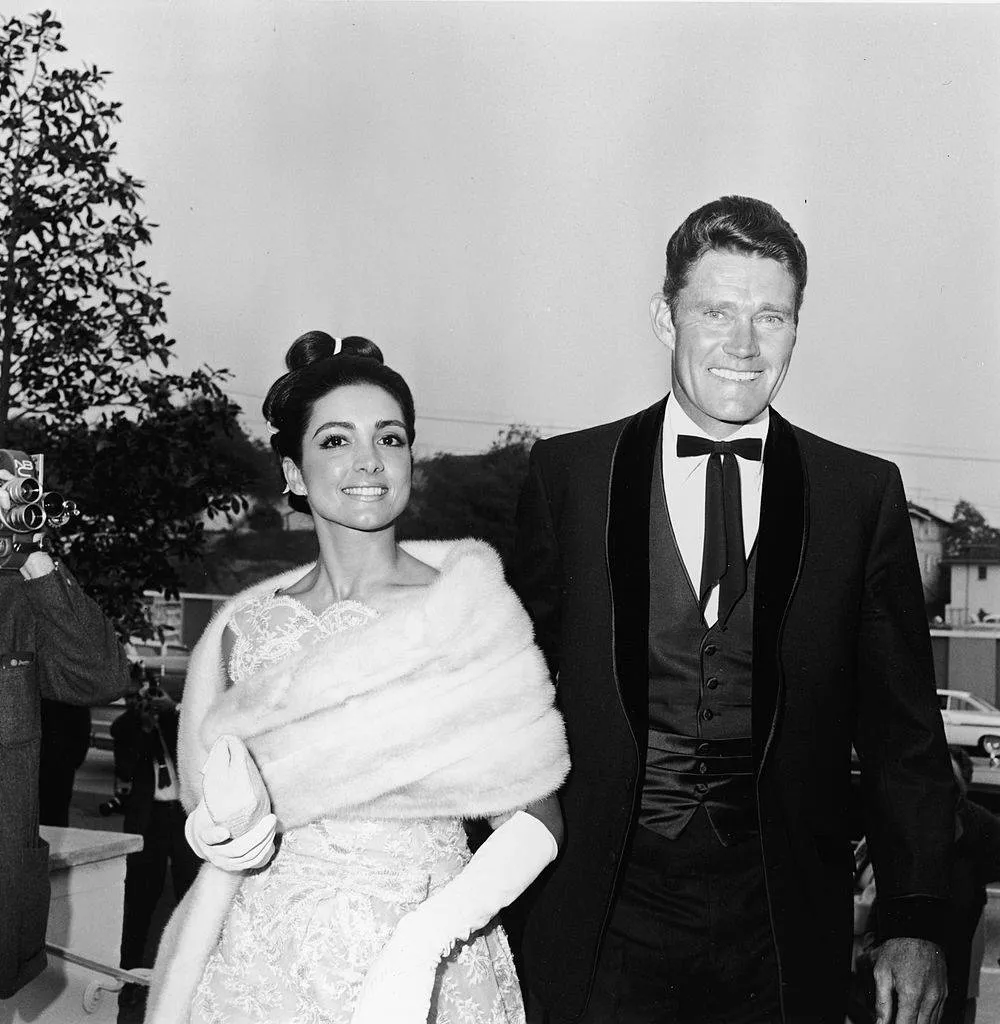 Although the world knows him as Chuck Connors, Kevin Joseph Connors is the real man behind Lucas. Born on April 10, 1921, the Brooklyn Native struggled through the Great Depression with parents Allen and Marcella and sister Gloria. Somehow his mother always managed to feed her family and Connors experienced a relatively normal childhood as an altar boy.
In his spare time he loved to play sandlot ball at the Bay Ridge Boy's Club and truly found comfort in the wisdom he acquired from Bay Ridge Celtic coach John Flynn.
The Chuck Connors Theatrical Empire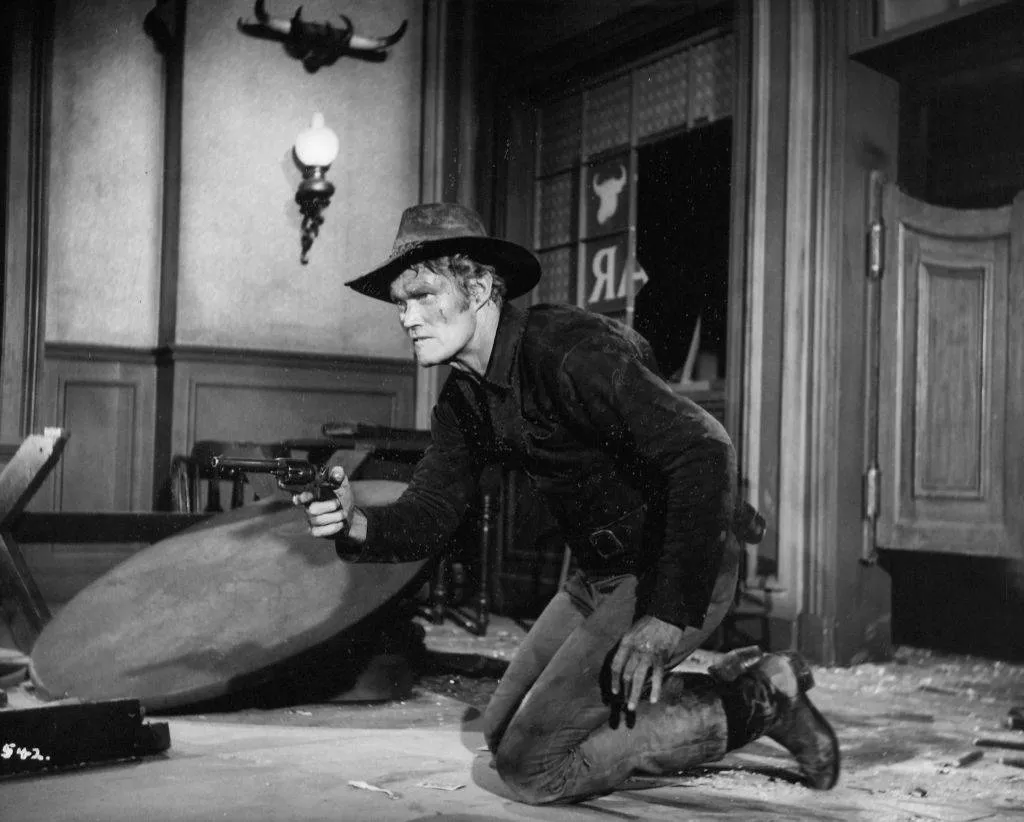 The Rifleman was only part of Chuck's acting legacy; the actor was featured in several films and television programs throughout his long and successful acting career. Once Connors knew that he wasn't going to fulfill his life as a professional baseball player, he immersed himself in the Hollywood life after being cast in the 1952 film Pat and Mike.
Other films include South Sea Woman, Trouble Along The Way, Old Yeller, The Hired Gun, The Big Country, Move Over Darling and even Airplane II: The Sequel.
All About Television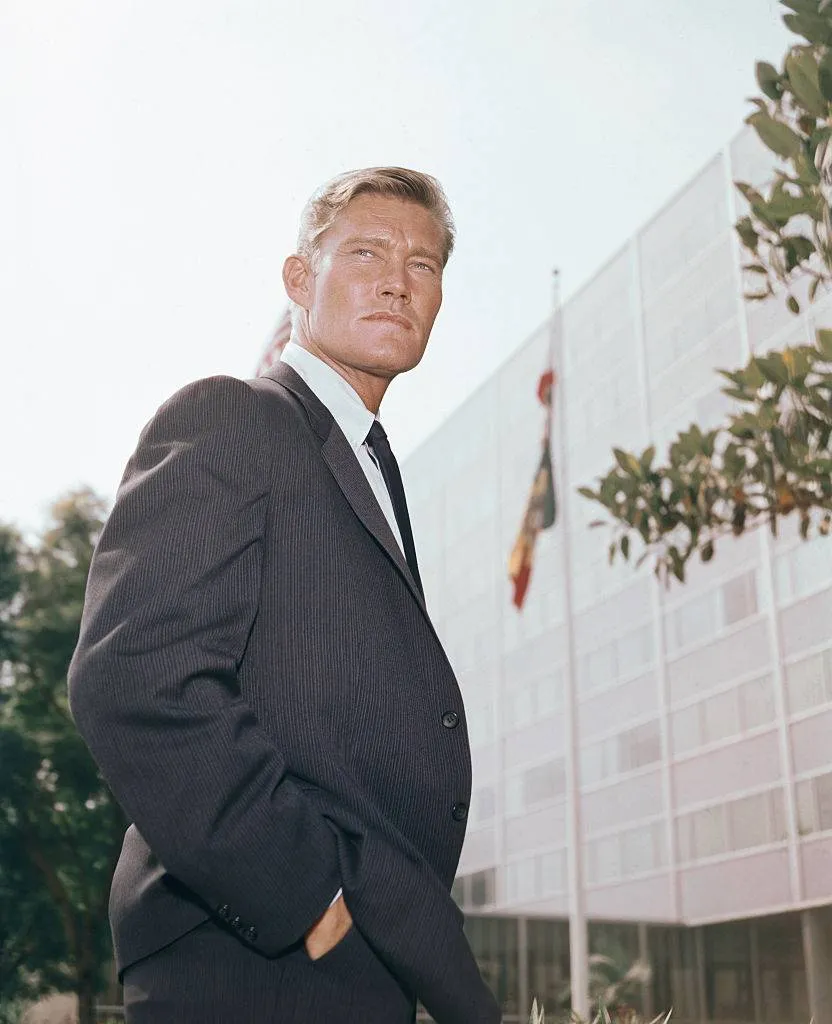 Television was a massive part of his professional career. Besides The Rifleman, Connors played a part in The Adventures of Superman as the role of Sylvester J. Superman, Lou Brissie on television hit Crossroads, Dear Phoebe, Tales of Well Fargo, Hey, Jeannie!, The Loretta Young Show and so many more credible TV shows.
He even made it onto Lucille Ball's Here's Lucy! Connors is truly a treasured piece of American television history.
The Guest Stars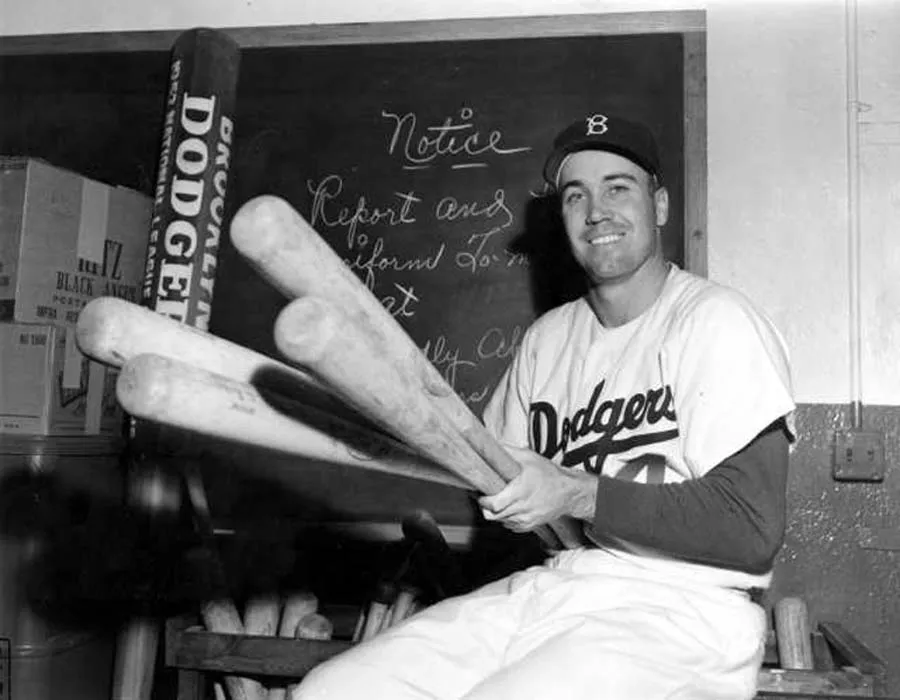 Just like any television show, The Rifleman welcomed several famous faces to boost rating and viewings during its era. And thanks to Chuck's professional background, some of the stars were professional athletes like future Hall of Famers (at the time) Duke Snider and Don Drysdale.
Since the show ran for five years, there were over 500 guest appearances by big name actors like Sammy Davis Jr., John and Richard Anderson, Warren Oates, Robert Vaughn, comedian Buddy Hackett and hundreds more.
A Great Quote
There was no doubt that Chuck loved sports and baseball in particular and was a bit disappointed when he realized that it was time to give it up. We love this quote that credits the sport with every ounce of his success in Hollywood.
"I owe baseball all that I have and much of what I hope to have. Baseball made my entrance to the film industry immeasurably easier than I could have made it alone. To the greatest game in the world, I shall be eternally in debt." - Chuck Connors
A Mountain Of Merchandise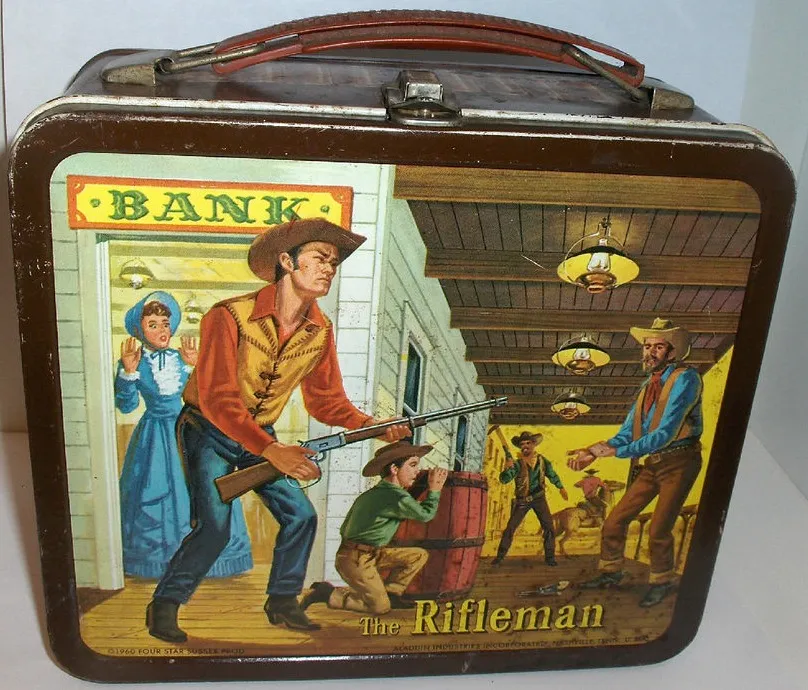 With such popularity, especially in the Western portion of the television spectrum, merchandise sales played a part in the growing fame of the show. With the birth of DVD collections per season, apparel, accessories, mugs, calendars, zippo lighters, books, and prints, The Rifleman will never die.
Still available on their official site, on eBay and several other sites, the show's merchandise still holds significant value as one of the greatest Western shows of all time.
Lucas' Love Interests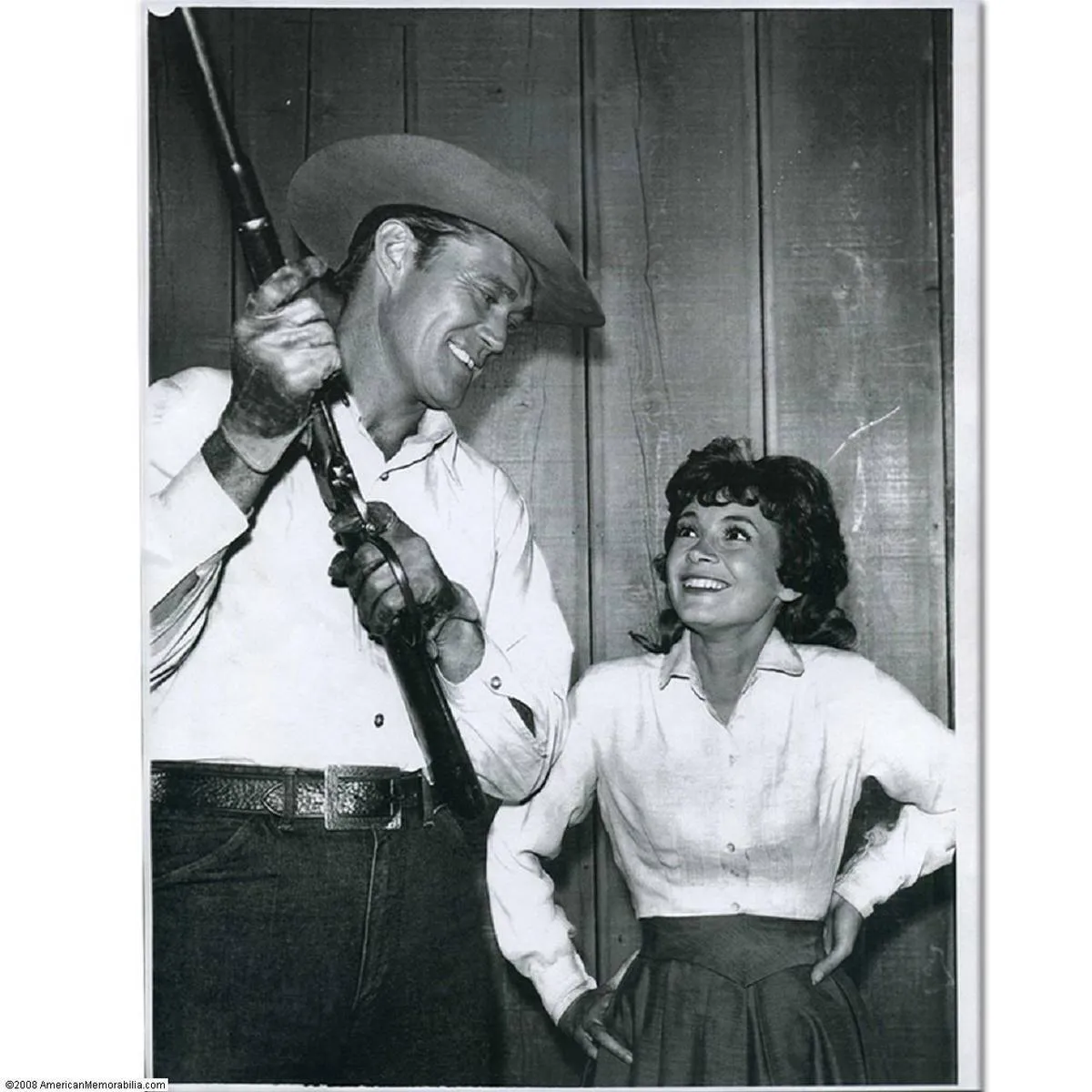 Being the handsome heartbreaker that Chuck's character Lucas was, he had several big name actresses feature as love interests throughout the show. Some of those names consist of world famous actresses like Julie Adams, Amanda Ames, Patricia Barry, Patricia Blair, Ellen Corby, Joan Taylor, Katherine Bard, Sherry Jackson and more.
As a widower, Lucas was open to meeting and dating several women but Joan Taylor seemed to be the only one that truly held his heart.
The Real Milly Scott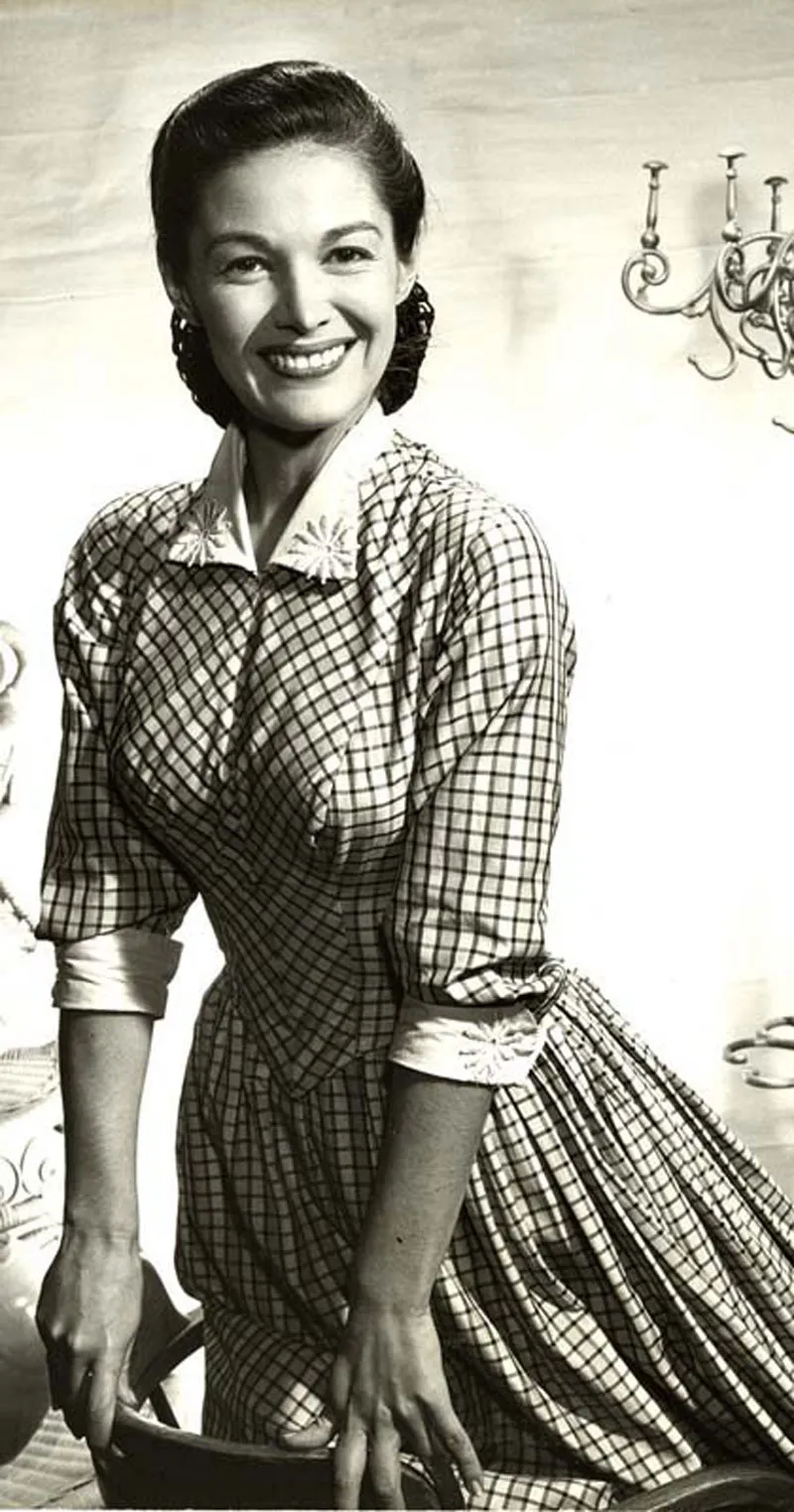 Played by Joan Taylor, Milly Scott was the "new storekeeper" and one of the main love interests of McCain's. After such instability in Lucas's love life while managing to raise his boy and deal with the daily struggles of life, producers decided it was time for Lucas to settle down: cue Milly Scott.
The practical, jean-wearing business woman that spent her inheritance on the general store that catches the attention and heart of main character Lucas McCain. Milly was for sure a fan favorite!
The Young Emmy Nominee
On top of his many early accomplishments within the industry, Johnny Crawford was nominated for an Emmy Award by 13-years-old for his role of Mark McCain on The Rifleman!
Unfortunately, beat out by Gunsmoke's Dennis Weaver, Crawford lost the chance to grab the Emmy for Best Supporting Actor (Continuing Character) In A Dramatic Series, but just to be nominated at that young of an age is a major accomplishment in itself!
RIP Chuck Connors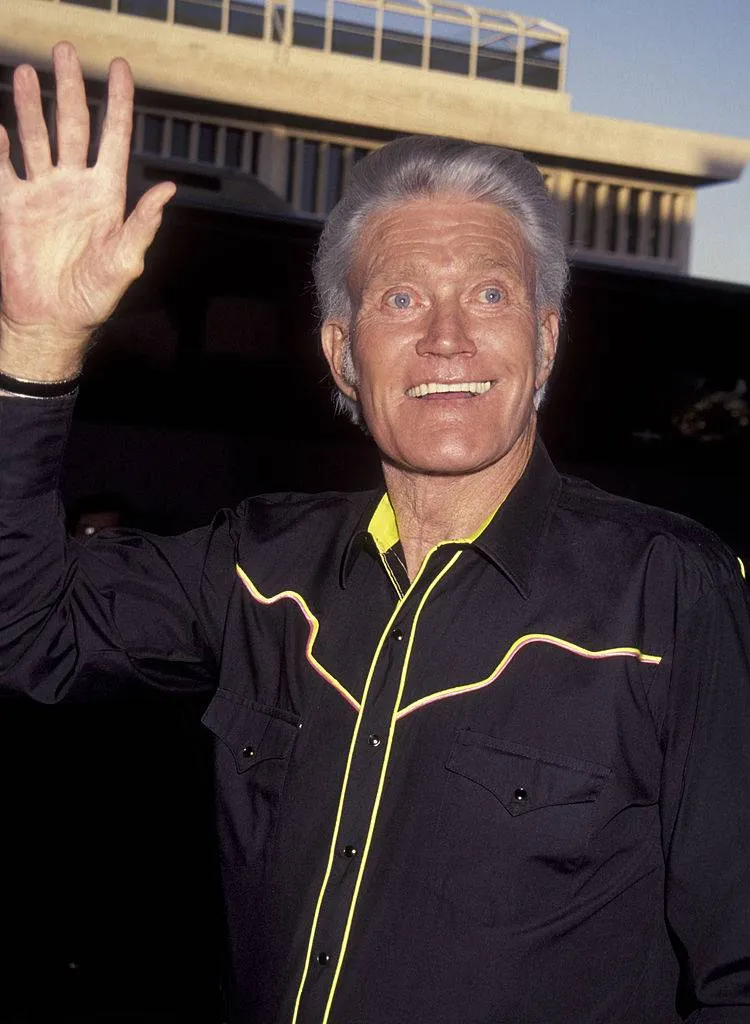 Sadly, Chuck Connors drew his last breath on November 10, 1992 as a result of pneumonia stemming from lung cancer. Although his character was only portrayed as a smoker once on the show, Chuck was a chain smoker in his real life and went through 3 packs a day until he was in his 50s.
Apparently after starting in 1940, it took the actor 30 years to quit but by then it was too late.
Johnny Still Loves Chuck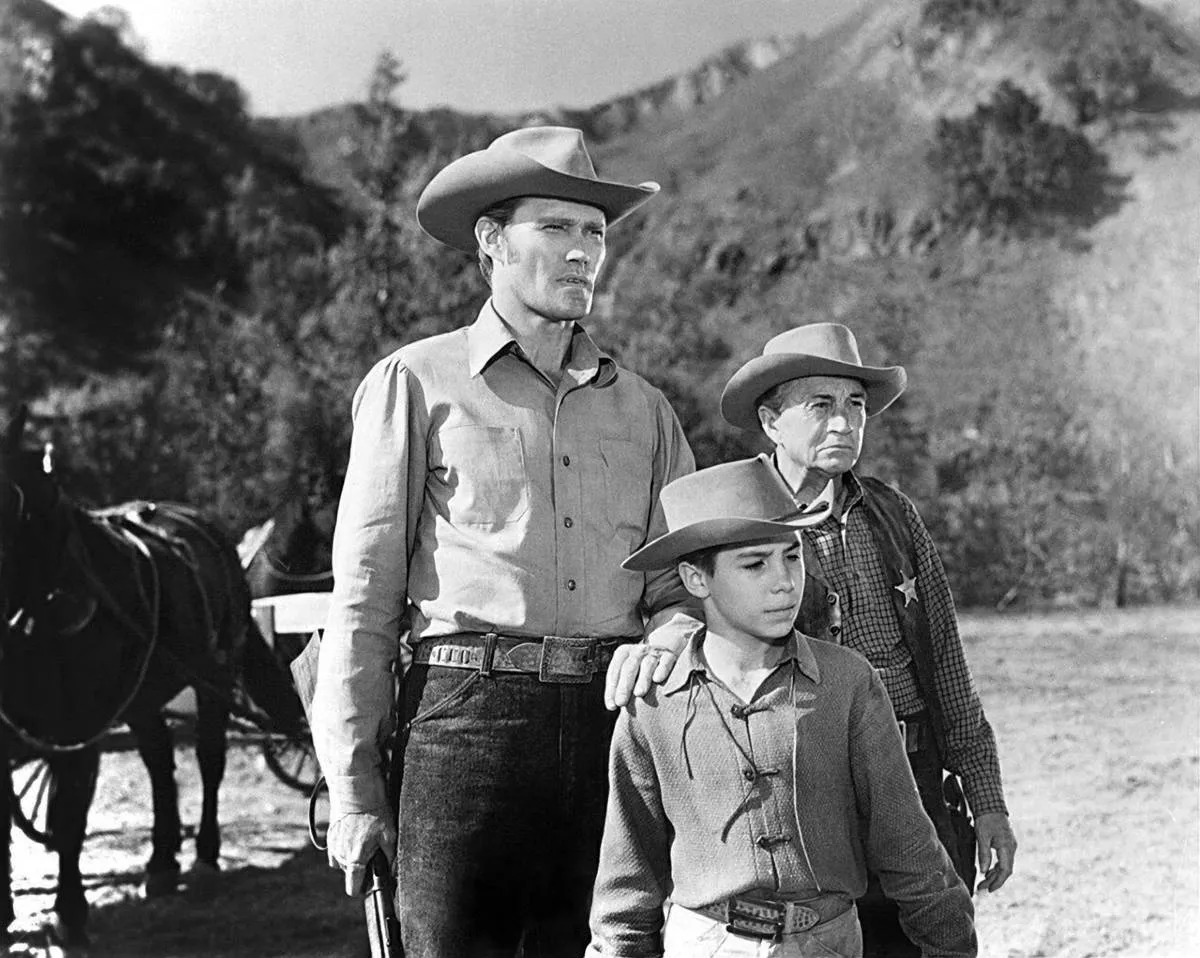 As an acting mentor to Johnny, Chuck's loss was significant and surreal to the younger actor. Johnny even delivered Chuck's eulogy; the two remained very close over the years.
"Chuck was a great guy, a lot of fun, great sense of humor, bigger than life, and he absolutely loved people. He was very gregarious and friendly, and not at all bashful. It was a good experience for me to spend time with Chuck and learn how he dealt with people. I learned a great deal from him about acting, and he was a tremendous influence on me. He was just my hero." - Johnny Crawford
The Canceled Remake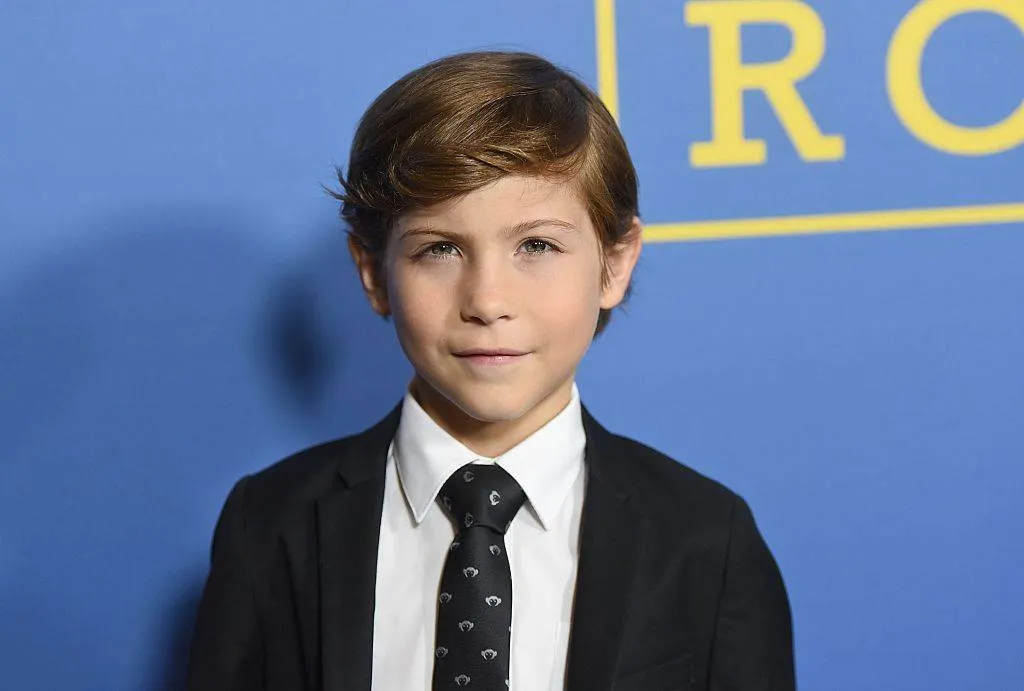 Surprisingly after its long and wild ride, the television show was almost remade in 2011. Director Chris Columbus was set to be the executive producer and Willie Nelson and child actor Jacob Tremblay were in talks to star.
However, just a few months after they announced the show's rebirth, it was canceled before the pilot was even created. Needless to say, fans who were excited to see this reboot were pretty let down.
Interesting Coincidence
Johnny Crawford later played a sheriff in the series The Big Valley. In one of the episodes, he made a particularly symbolic gesture by handing a rifle to an outlaw who was pretending to be a returned sheriff. The moment was significant because the rifle looked very similar to the one that his character's father, Lucas McCain, from The Rifleman used. McCain's rifle was an 1892 .44-40 Winchester.
The American western series The Big Valley aired from 1965 to 1969 and starred Barbara Stanwyck as the wealthy, strong and tough widow of a 19th century rancher in California.
Rifle Tricks
When The Rifleman premiered, westerns were very common on TV. Producers wanted to make the series would stick out, so they modified a Winchester Model 1892 rifle with a large ring lever drilled and tapped for a set screw. This modification allowed Connors to cock the rifle by spinning it around in his hand.
Also, the screw could be positioned so the actor could depress the trigger each time he used the lever. This made it possible for Connors to be able to fire rapidly and empty the magazine in under five seconds during the show's opening credits, which occurred on North Fork's main street.
A Rifle Ahead Of Its Time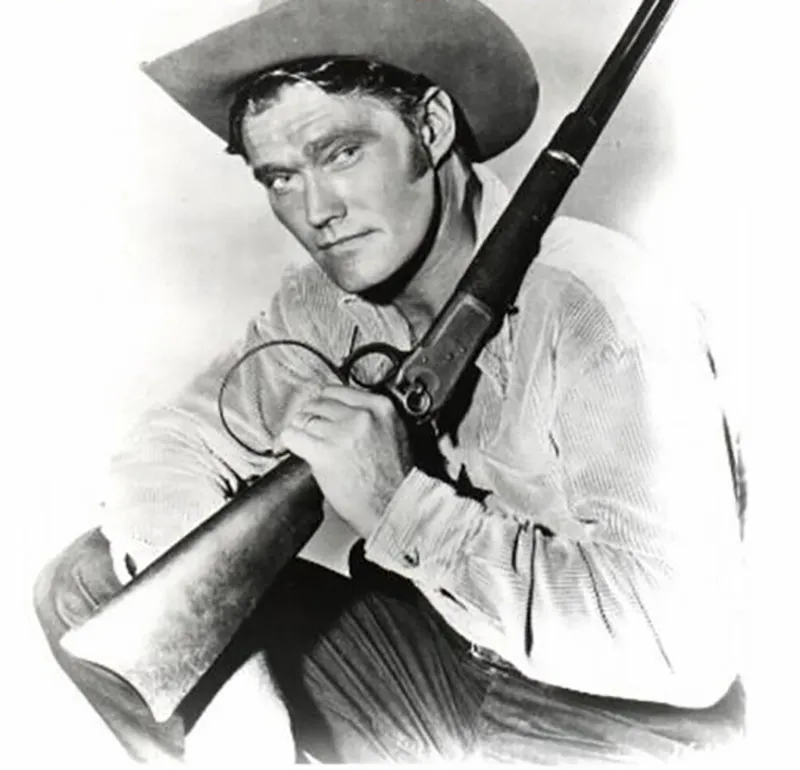 The Rifleman took place in the 1870s and 1880s; however, Lucas McCain's rifle was actually from 1892. Producers tried to make the show as real as possible, but it was far from 100 percent accurate (sometimes you need to modify things for television). McCain carried around his pretty neat modified Winchester model 1892. Gunsmith James S. Stembridge modified two Model 1892s specifically to use in regular and close-up filming.
There was also a Spanish-made Gárate y Anitúa "El Tigre" lever action, which was nearly identical to the Model 1892, that was modified for use as a knockabout gun. They were the only three guns used by Connors on the show.
120 Villains Killed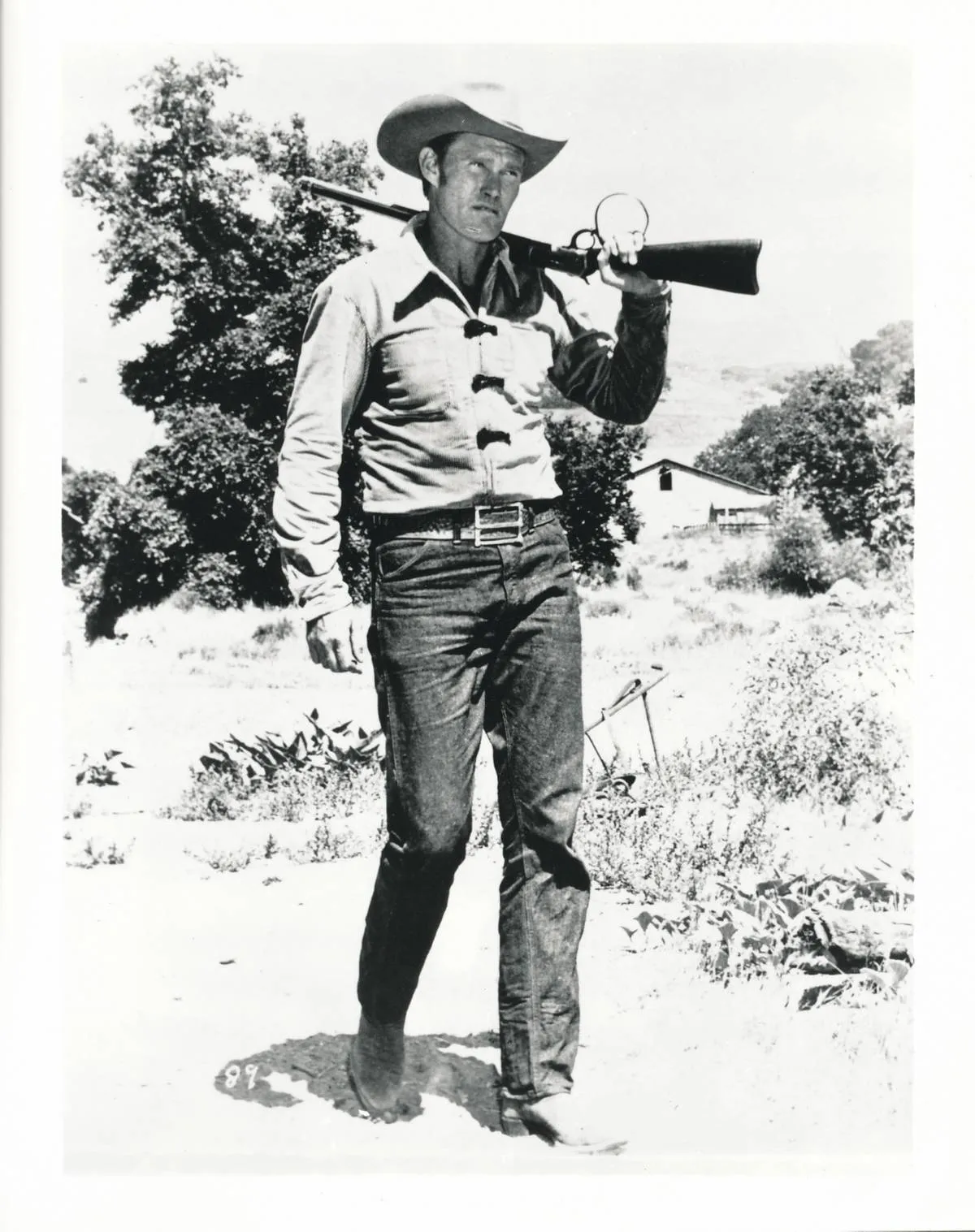 While the infamous rifle appeared in every single episode of the series, it was not always fired as part of the show. Sometimes, McCain didn't use his rifle at all. Some of the episodes did not include a solution that required the use of the sidearm (such as the episode involving Mark's new teacher).
McCain tried to solve many of the situations on the program without using his gun; however, he wound up killing 120 villains during The Rifleman's five-year run. McCain relied heavily on his rifle, using it as his weapon of choice. He very rarely carried a pistol.
Powerless Without The Rifle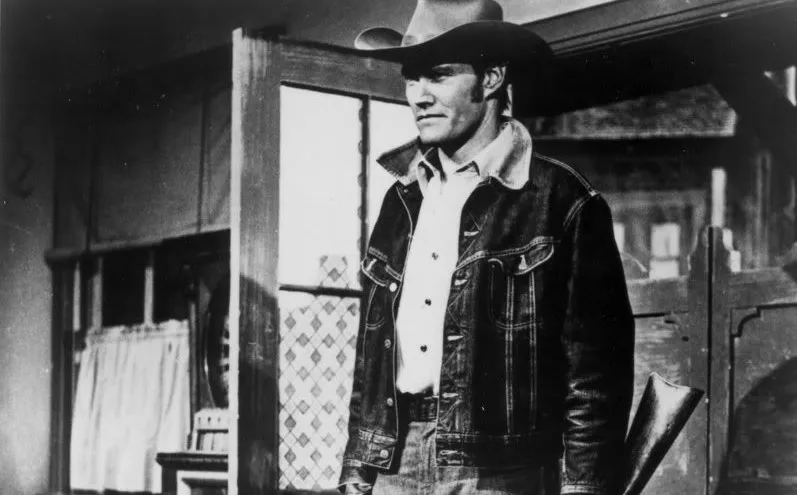 McCain depended on his rifle to help him pretty much conquer anything that came his way. When he didn't have it, he was absolutely powerless. In one episode, Micah got beat up pretty badly. Then so did Mark and McCain, who was unable to get to his rifle. Everything was really tense as the villains destroyed McCain's property and even took some of his food.
This made McCain very angry, but he struggled to get his rifle. When he finally did, he made the bad guys pay. When McCain had his Winchester, he was on top of the world and all powerful.
The 13th Shot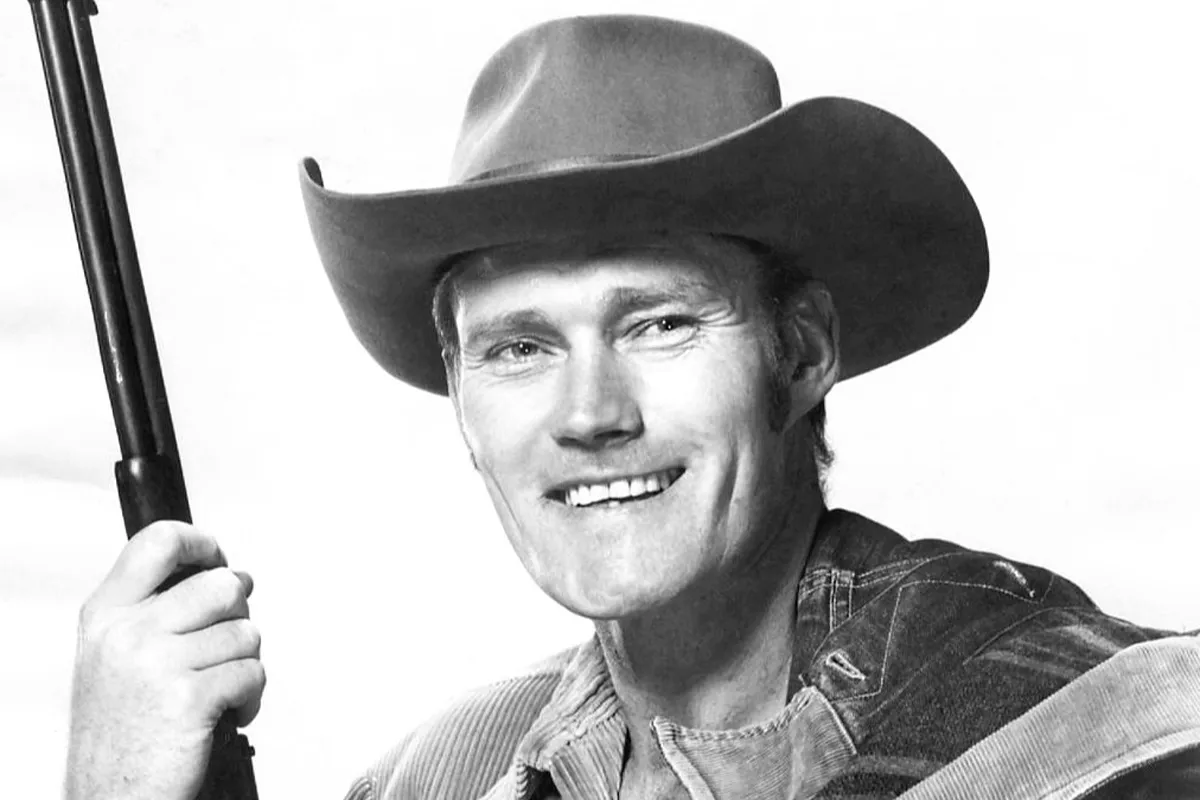 During the show's opening credits, McCain fires 12 shots from his rifle. Seven of the shots are featured in a close-up shot, and the other five are made as the camera changes positions. The rifle featured blank cartridges, which are shorter than standard cartridges, allowing the magazine to hold more blanks than standard ones.
The soundtrack of the show contained a 13th, dubbed shot. This was done so the end of the firing would coincide with a particular section of theme music. McCain could reportedly fire off his first round in just three-tenths of a second, which gave him an advantage in a showdown.
Fans Loved The Rifle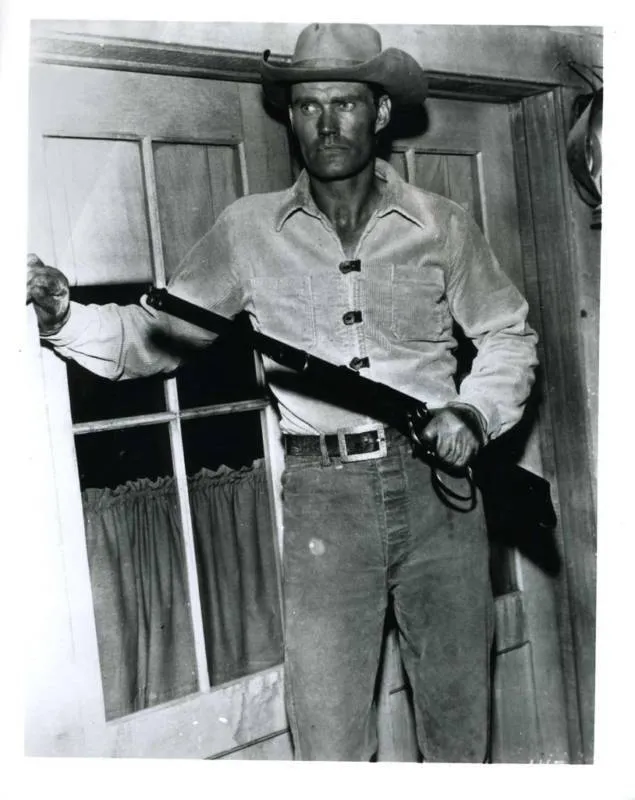 Fan Al Williamson wrote on TVparty.com, "We used to love watching the show just to see him cock that rifle - you know, the looping underhand action Chuck Connors would use to load a round into the .44-.40 chamber. Man, he'd cock that rifle and all the bad guys would know they were messin' with one bad mofo.
"My dad used to say that Connors was known to swing his baseball bat like that in the on-deck circle as a pro ball player. We also loved to hear the rifle being fired - it was like no other gun sound on TV."
Moral Lessons & Bible Passages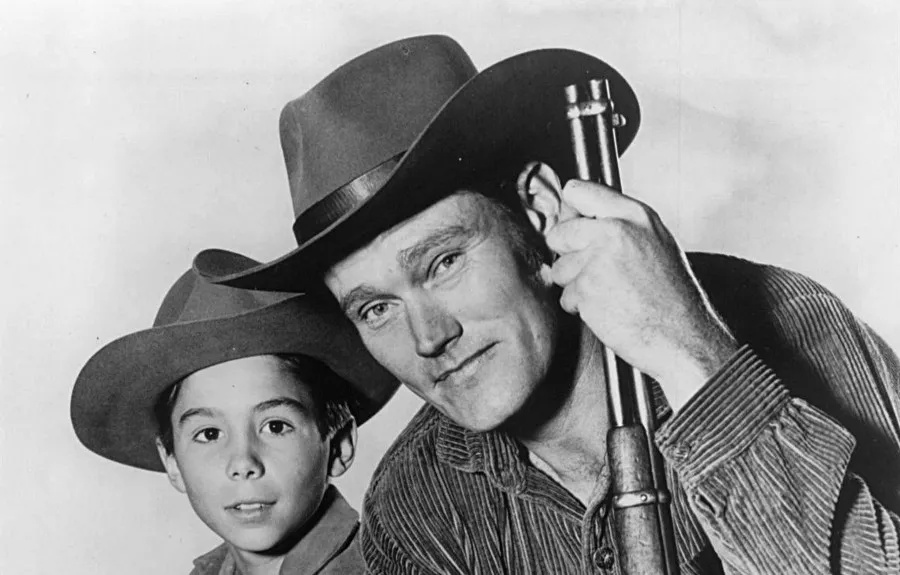 One fan of the show disagrees that it was violent. Each person who died was killed for a reason. Plus, there were moral lessons in most episodes. The fan wrote on TVParty.com: "The show was shown widely in syndication on local stations after it left the network for most of the mid-late '60s. I disagree with it being the 'most' violent western - most shows of that era contained quite a bit of violence.
What seemed to make The Rifleman different was the fact that those who were killed truly deserved it and frequently episodes included a moral lesson - often quoting a biblical passage."
Dark Themes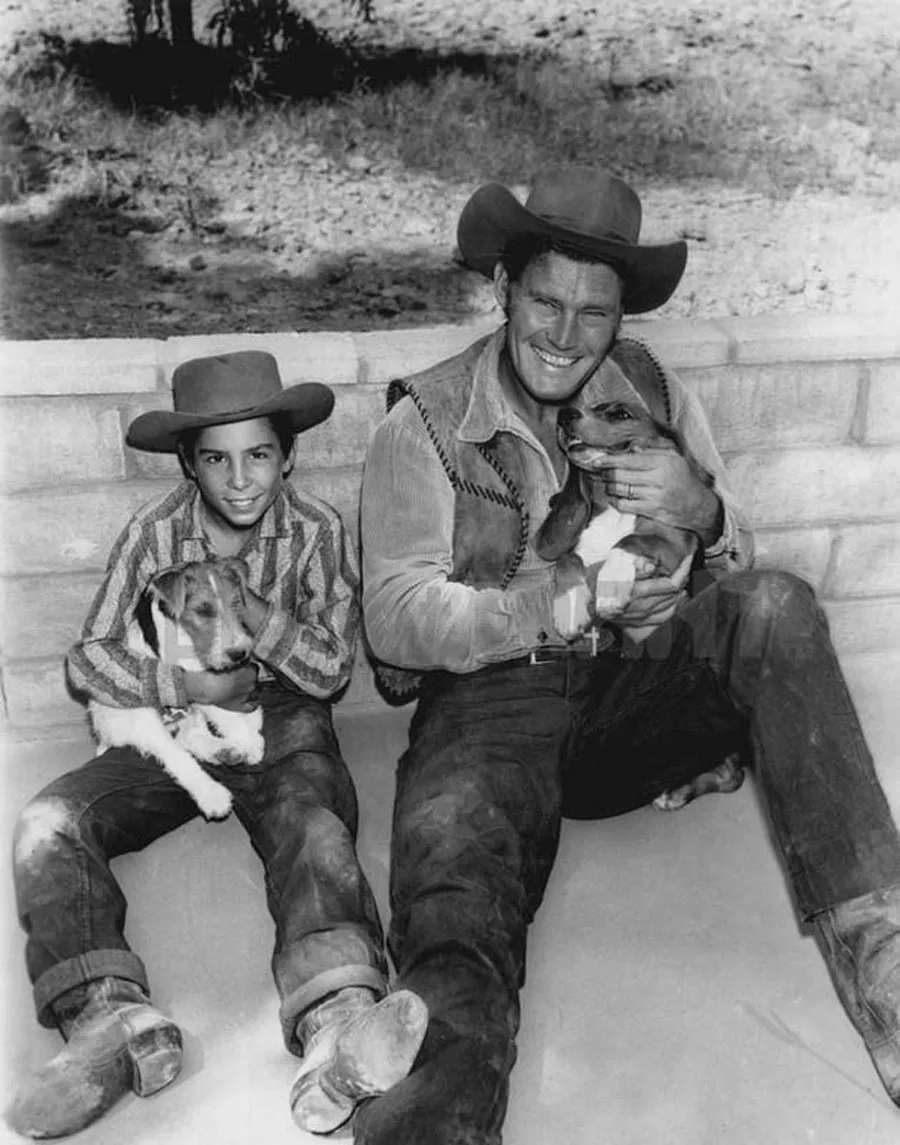 The Rifleman wasn't exactly a happy show; in fact, it was rather dark. The townspeople were cowardly and not very smart dirt farmers who would eagerly form a mob when necessary but were unwilling to individually take on a stranger who suddenly entered town. McCain's son Mark struggled as an adolescent growing up in such a violent environment.
McCain often instructed Mark to do his chores or homework -- something the young man had very little interest in doing. Mark was perfectly aware that one day he would inherit his father's famous rifle, so why would he bother with doing math or English assignments?
One Love Interest Equaled A Drop In Ratings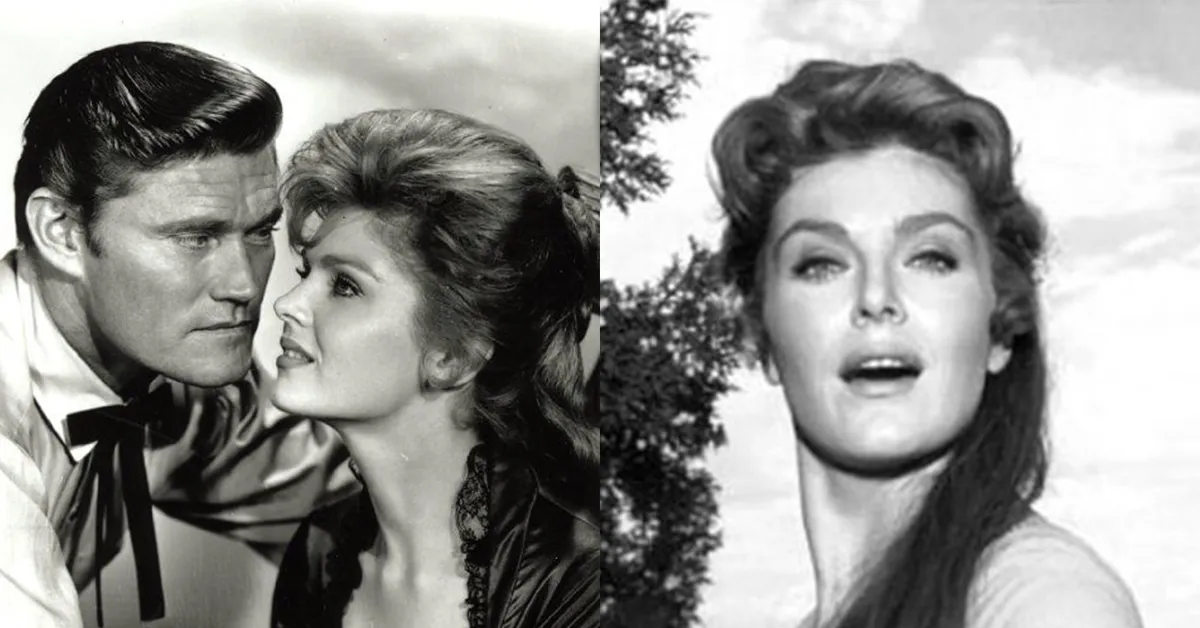 The Rifleman was very popular in its first two seasons. Then McCain started dating Miss Milly (Joan Taylor). When she became his girlfriend in season 3, not all the fans were pleased that a woman got between him and his Winchester. Ratings for the show dropped when the love affair was featured on the program.
So on season 4, McCain dumped Milly. He turned his attentions to a female adversary named Lou Mallory. Patricia Blair played Lou, who ran the town's hotel. Her character was more than just eye candy -- she needed McCain's muscle, and his gun, to help her out sometimes.
Patricia Blair's Other Famous Role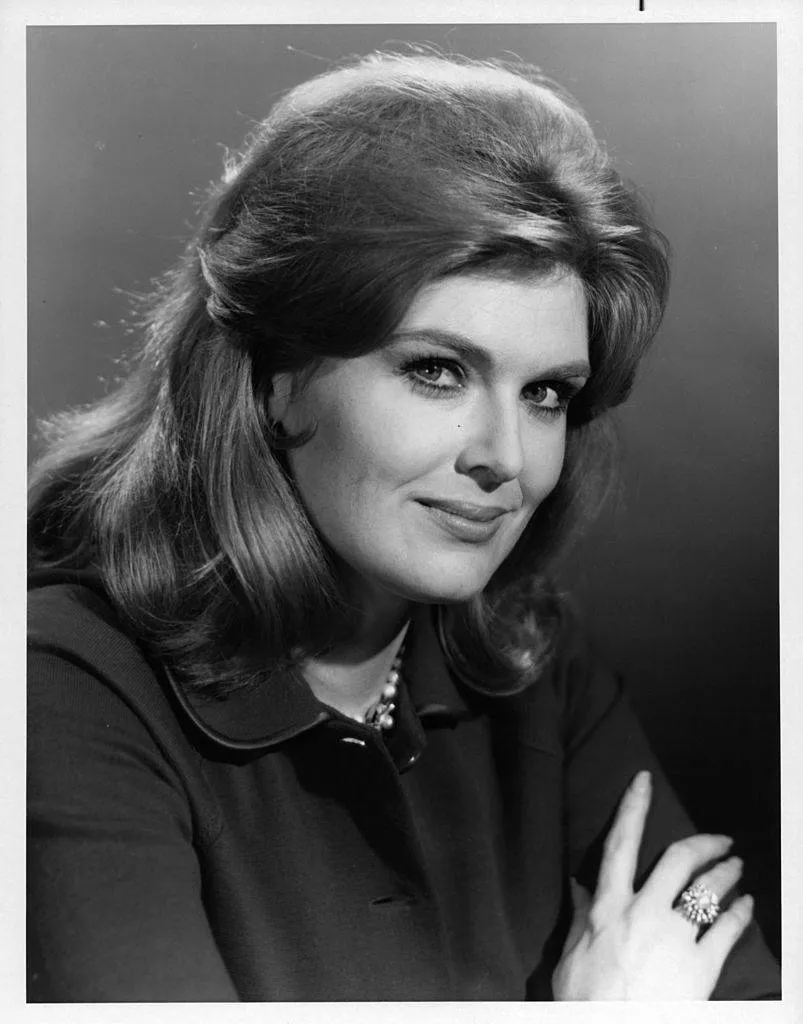 Patricia Blair was well known in the 1950s and 1960s for her film and TV roles. While she played Lucas McCain's love interest on The Rifleman (and appeared in 22 episodes), she was best known for playing Rebecca Boone on NBC's Daniel Boone. Blair grew up in Dallas, Texas. She made a guest appearance on Perry Mason as a murderess and made additional appearances on The Bob Cummings Show, Rescue 8, Richard Diamond, Private Detective, The Virginian, and Bonanza.
Her final appearance on film was as the fashion narrator in the 1979 movie The Electric Horseman, starring Robert Redford. She died of breast cancer at age 80.
Sweeney The Bartender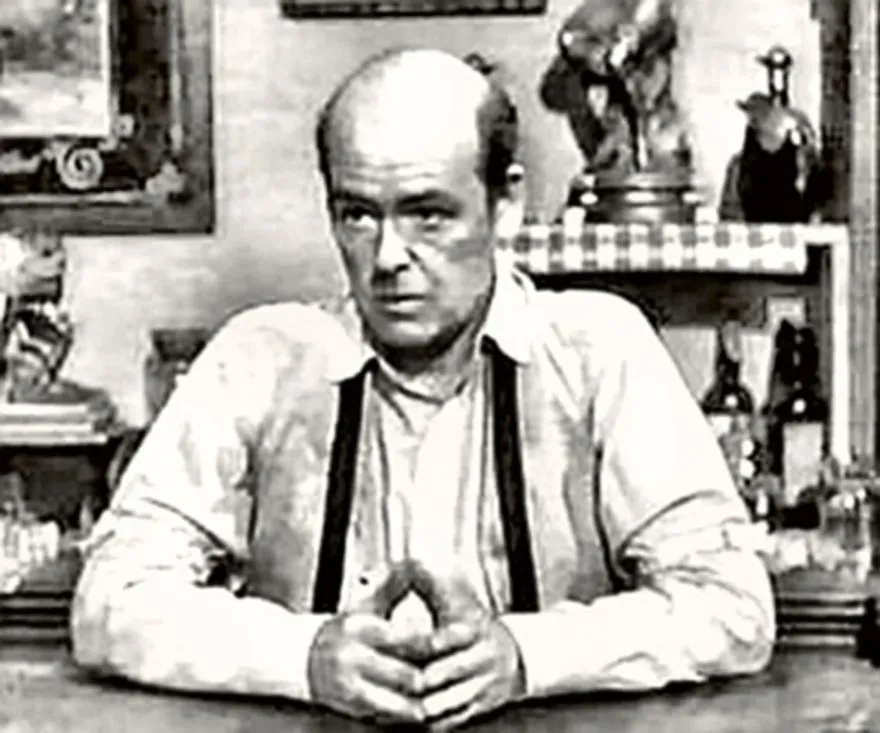 Bill Quinn played Sweeney, the bartender on The Rifleman. Sweeney was first introduced in the episode titled "The Marshal." In one episode, "Seven," prisoners are transferred to Yuma. One escapes and heads for the saloon where he takes Sweeney hostage. The episode also introduced Mrs. Sweeney. Quinn appeared in more than 150 roles during his seven-decade career.
He started off in silent films in the 1920s and ended with Star Trek V: The Final Frontier in 1989. He also appeared in The Odd Couple, McHale's Navy, and The Mary Tyler Moore Show. He died of natural causes in California at age 81.
The Town's Blacksmith
Joe Higgins was a regular on The Rifleman. He played several characters on the show before finally landing the recurring role of Nils Swenson, the blacksmith. Higgins' charming southern accent resulted in him being cast in several TV shows over the years. He appeared in The Dukes of Hazzard, and his most famous line was, "Boy, you in a heap of trouble," which led to commercial success.
He was hired by Dodge to play the Safety Sheriff in various print ads, commercials and public appearances during the 1970s and '80s. Fun fact: He earned a Ph.D. in Aviation Education from Embry-Riddle Aeronautical University. Higgins died of a heart attack in 1998.
The Show Aired In Russia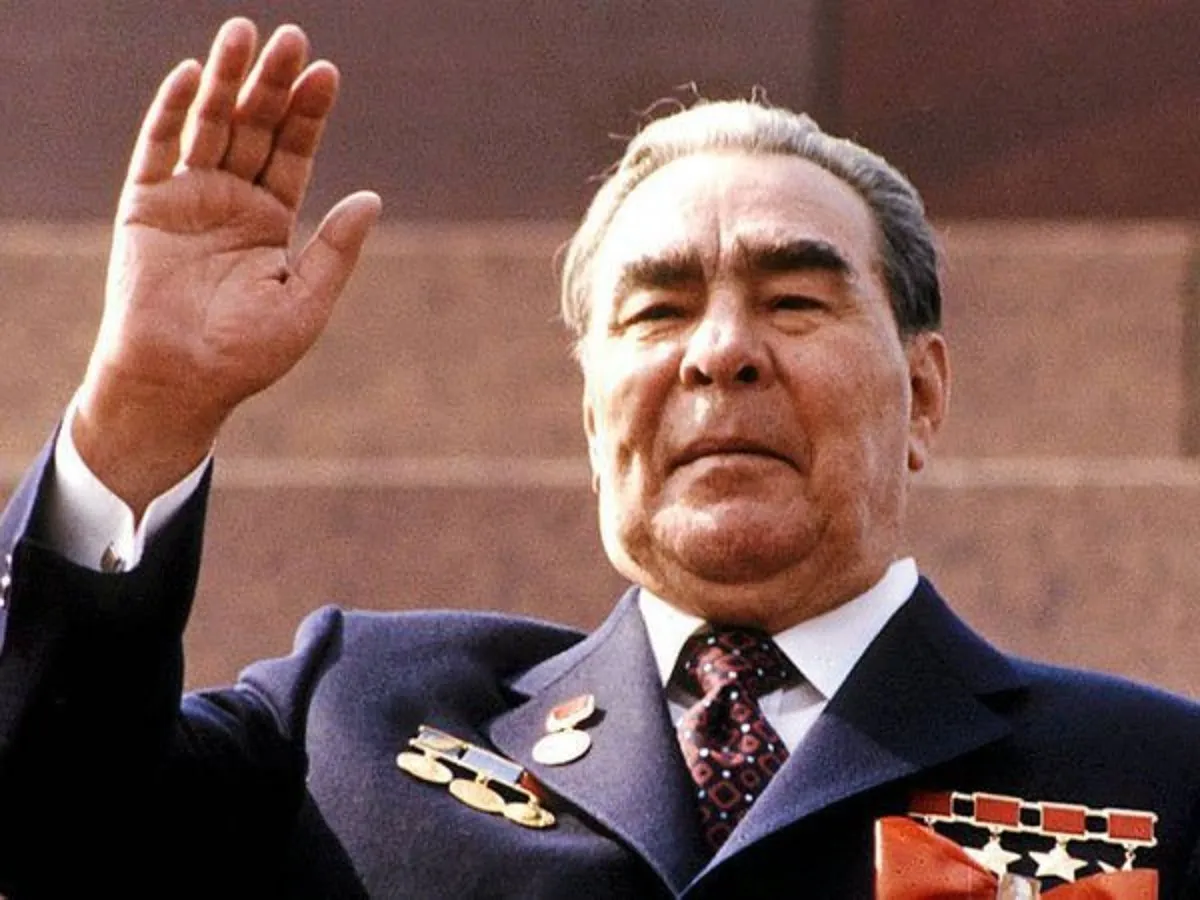 The Rifleman was one of the first American TV shows to air in Russia. Soviet leader Leonid Brezhnev (the General Secretary of the Central Committee of the Communist Party of the Soviet Union) visited the United States in the 1970s and was very eager to meet Chuck Connors.
Apparently, the western was one of Brezhnev's favorite shows while also being one of the few American programs to air in his country. Connors and Brezhnev did end up connecting and became good friends who spent quite a bit of time together. The Russian invited the actor to visit his country on several occasions.
Owner Of The General Store
Hope Summers played Hattie Denton, the owner of North Fork's general store, a recurring character on The Rifleman. She also appeared in shows such as MASH, Little House On The Prairie, Bewitched, The Andy Griffith Show and Bonanza, and had a role as a satanist in the film Rosemary's Baby.
Summers never had any breakthrough roles on film and instead focused her career on the small screen. She was known for playing teachers, nurses and other helpful mother-like figures. Fun fact: She provided the voice for "Mrs. Butterworth," the famous talking maple syrup bottle.
Film Noir Influence
The production techniques on The Rifleman were quite advanced and ahead of the time. Joseph H. Lewis directed the series. He was also responsible for the critically acclaimed noir film Gun Crazy. Film noir of the 1940s and 1950s was associated with a very specific black-and-white visual style that had roots in German Expressionist cinematography.
Lewis used similar techniques from his unusual, B-style filming to the western. One of his signature trademarks was noir lighting techniques that had never previously been used on a western TV series. As a result of his techniques, The Rifleman included atmospheric shadows and interesting camera angles.
Doc Burrage (Ralph Moody)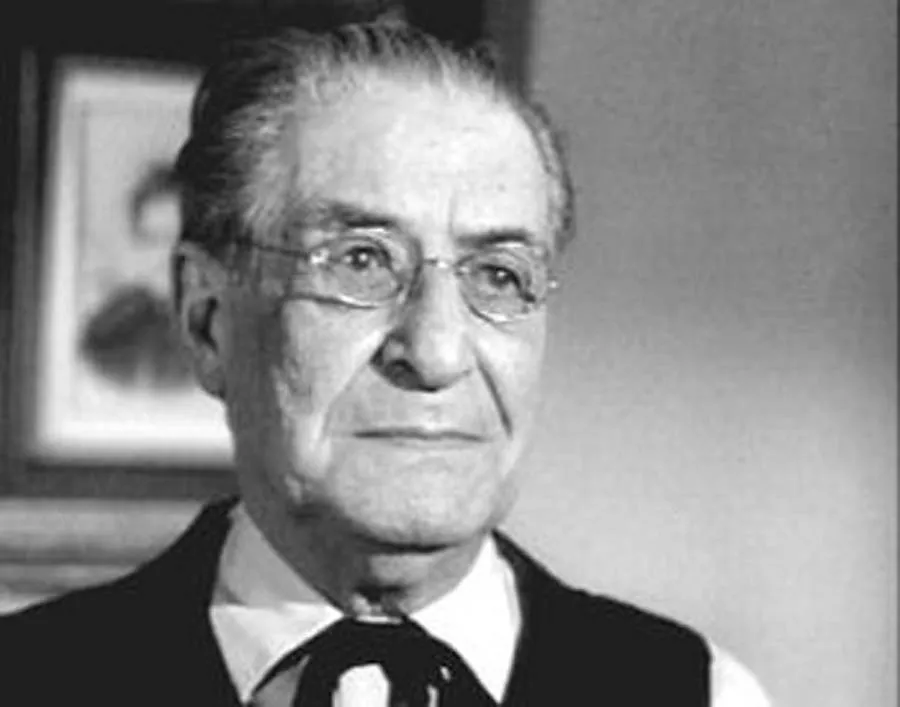 Actor Ralph Moody had appeared in several Westerns before he landed the role of Doc Burrage on The Rifleman. Edgar Buchanan, Fay Roope, Rhys Williams, Jack Kruschen, Robert Burton and Bert Stevens also played the doctor. Moody later starred in Bonanza after The Rifleman ended. His very first acting role was in 1900 playing Heinrich in Rip Van Winkle.
In the 1940s, he was frequently a radio cast member on The Roy Rogers Show. He also joined the Gunsmoke radio show in 1952. His first TV appearance happened in 1949 on the Lone Ranger. He appeared in three episodes, and each time played an Indian chief with a different name.
The Hotel Clerk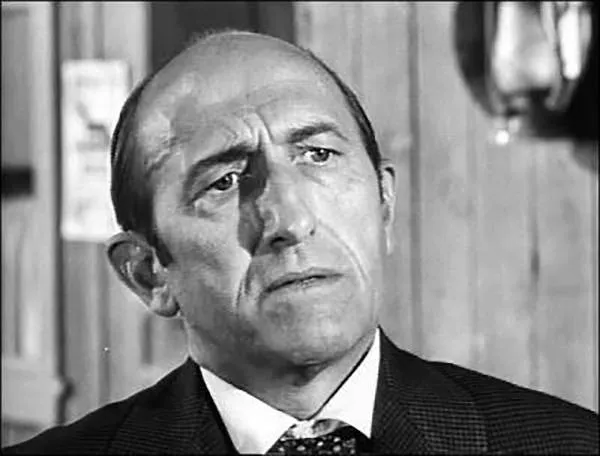 John Harmon played hotel clerk Eddie Halstead. Prior to landing the role he appeared in The Untouchables. He later appeared in Cheyenne, Have Gun - Will Travel, Wagon Train, Perry Mason, Gunsmoke, The Fugitive, Green Acres, The Big Valley, and The Virginian.
When Harmon got older, he became a used-book dealer and possessed several first editions of Mark Twain books. His store was located in and took up a large portion of Shirley's Antiques on Topanga Canyon Blvd. just south of Ventura Blvd. in Woodland Hills, California. Harmon had a stroke and died a year later in 1985 due to heart failure.
DVD Release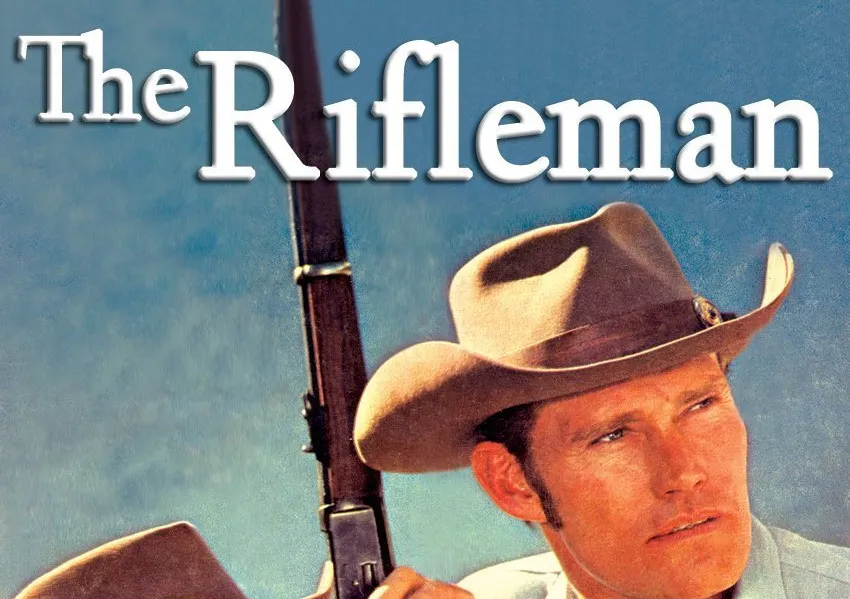 The Rifleman was released on DVD from MPI Home Video in several versions. It released a single-disc DVD with five episodes, and from 2002-06 the company released six sets that each contained 20 episodes. The episodes were not released in original broadcast order; instead the sets featured random collections of episodes. The sets are out of print and are no longer available.
Levy-Gardner-Laven Productions, the original producer, took the rights back from MPI and is now the sole copyright owner. They started releasing all 168 episodes, in sequential order, for the very first time in late 2013.
Johnny Crawford: I Had Lost Some Appeal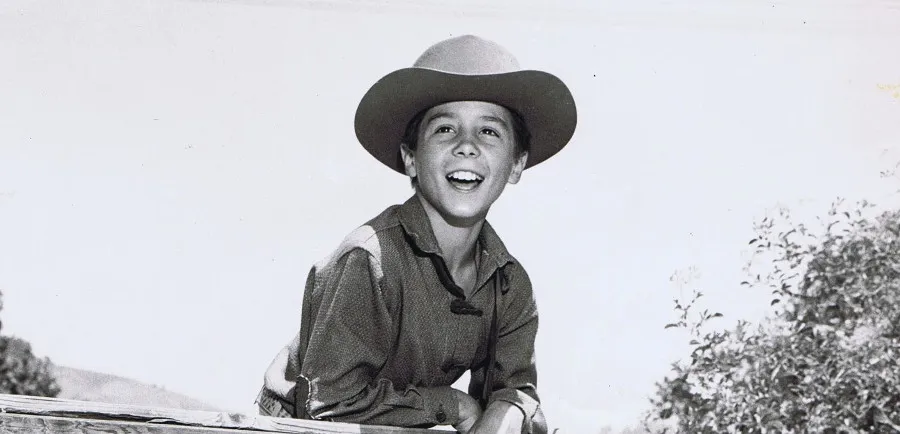 Crawford added, "It just lost its inspiration or something, and perhaps I had lost some appeal to others. But at the same time, that was when I was doing quite well with my recordings, so I don't know. There had been talk of going on for one more season and trying it in color for an hour, and maybe they thought that would boost the ratings, making it more on the order of Bonanza.
"It might have, but by then Chuck [Connors] had gotten itchy to do something else and he was offered his series called Arrest and Trial, which offered him a completely different type of character and time period, and he took that."
Gunsmith (Angus Evans)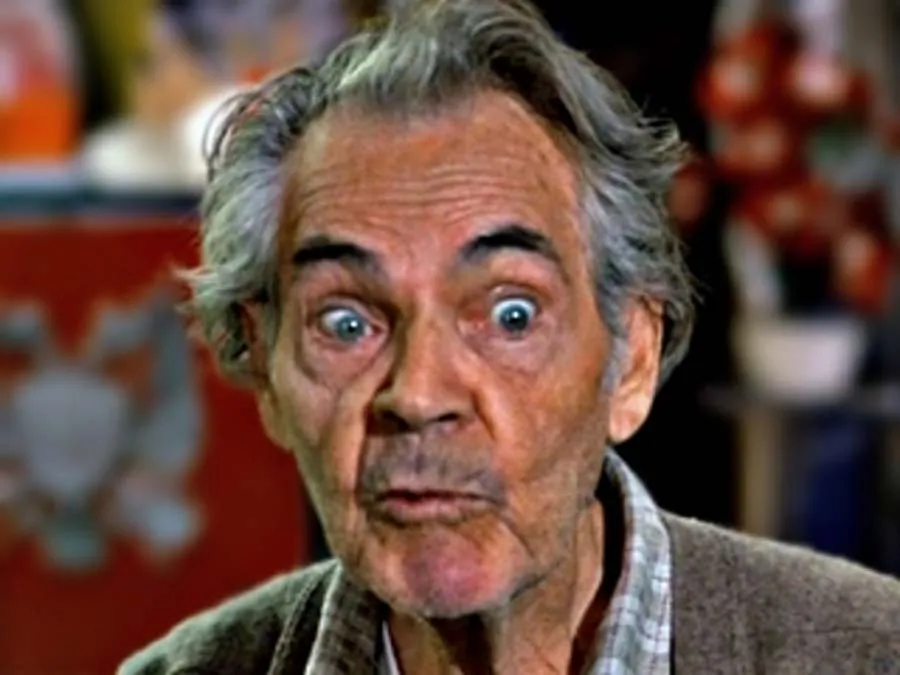 Fans of The Rifleman loved the classic western adventure series because of its main characters, Lucas and Mark McCain, as well as Marshal Micah Torrance. But many of the supporting, recurring characters were also beloved by fans. Eddie Quillan played gunsmith Angus Evans. He appeared twice in the fourth season: in "Marks' Rifle" (episode 150) and "Conflict" (episode 155).
He was a staple on Westerns during that time, appearing in shows such as Death Valley Days, Gunsmoke, The Guns of Will Sonnet, Daniel Boone, The Virginian, and The Wild, Wild West. His final TV role was Andy Griffith's show, Matlock in 1987. He died in 1990.
The Only Kid On Set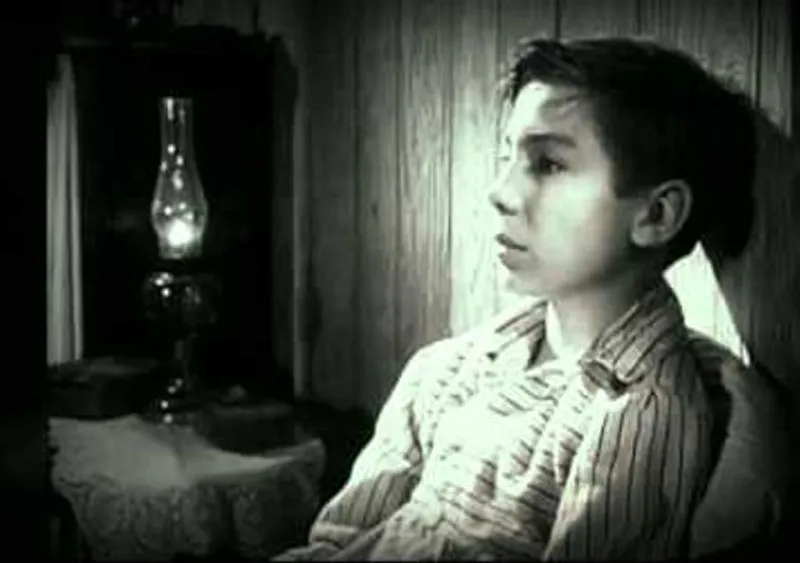 Johnny Crawford was a young boy when he started working on The Rifleman, but he adjusted very well to working with adults and never felt isolated. He explained in an interview: "I had been wanting to do a series for a long time, especially a western, so I was just in heaven from the beginning, and I thought I was extremely lucky.
The only adjusting that was necessary really was getting to learn everybody's name. I had a great time and really never thought about the fact that I was a kid. In fact, I wasn't as young as I looked in those days and felt mature because I was working with adults all the time."
Doc Burrage (Edgar Buchanan)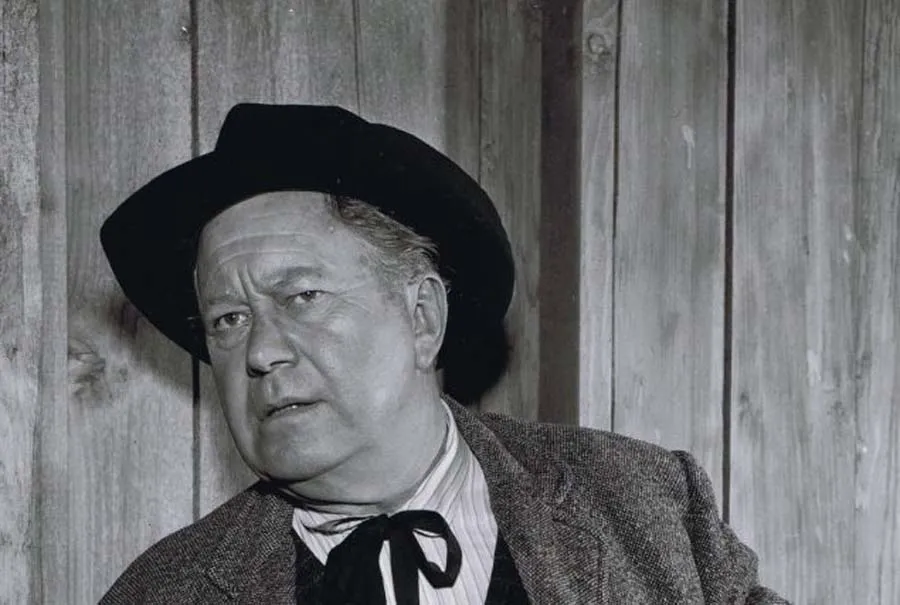 As we previously mentioned, several actors played Doc Burrage. Edgar Buchanan appeared in six episodes of The Rifleman, playing Grandpa Fogerty in "The Long Goodbye" (Episode 119) and Doc Burrage in the other five: "The Pet" (episode 15), "The Second Witness" (episode 23), "The Trade" (episode 24), "The Deadly Wait" (episode 26), and "The Angry Man" (episode 31).
Buchanan appeared in over 100 films and dozens of TV shows during his 40 years in show business. His most famous role was as Uncle Joe Carson from Petticoat Junction. He also appeared in Green Acres and The Beverly Hillbillies.
President Of The North Fork Bank (Harlan Warde)
Harlan Warde played John Hamilton, President of the North Fork Bank. He appeared in 18 episodes of The Rifleman, making his debut in episode 8, "The Safeguard." Over his 40-year-career in Hollywood, Warde appeared in over 180 films and television series, including multiple westerns. He also made appearances in Dragnet ( 1954), You Are There (1953–1956), Jane Wyman Presents The Fireside Theatre (1955 1957), Perry Mason (1958–1966), The Virginian (1962–1971), Bonanza (1962–1972), The Big Valley (1965–1969) and The Fugitive (1966 1967).
His last role was playing the elderly father of a shady doctor in the 1979 Rockford Files episode "A Different Drummer." He served in the special forces in World War II.
Doc Burrage (Robert Burton)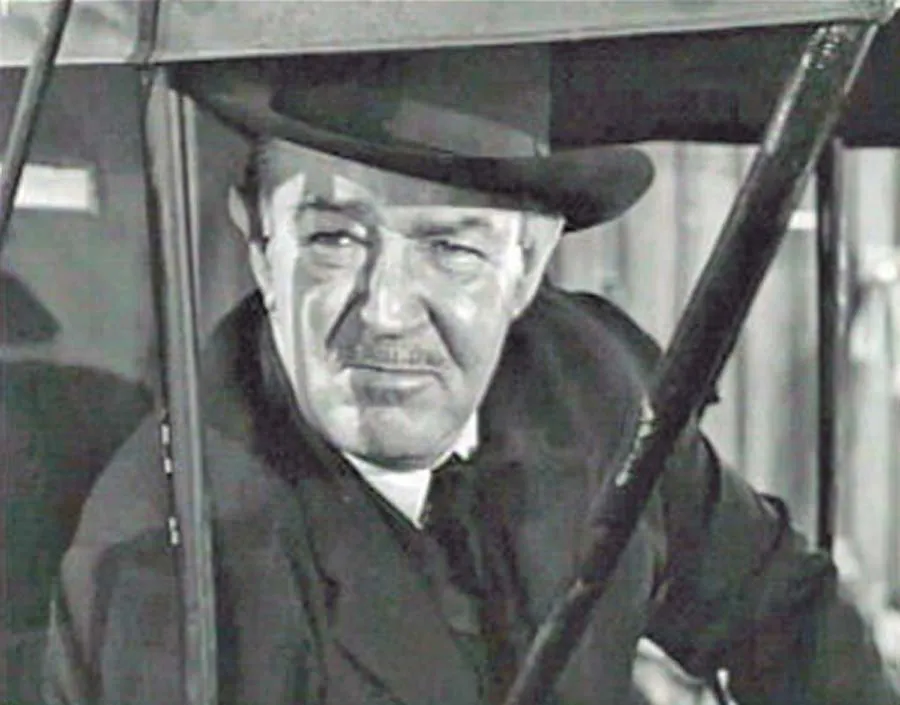 Robert Burton was another one of the six actors who appeared as the semi-regular character Doc Burrage. Only his stint was short lived: he appeared as the character just once, in episode 127, "The Princess." Burton was a known TV and film star of the 1950s and early 1960s. He appeared in lesser-known films such as I Was a Teenage Frankenstein (1957), Invasion of the Animal People (1962), and The Slime People (1963).
His more popular films included The Bad and the Beautiful (1952), The Big Heat (1953), Compulsion (1959) and The Manchurian Candidate (1962). He also starred in TV shows The Lone Ranger, Wagon Train, The Texan and Dennis The Menace.
Stagecoach Driver (Glenn Strange)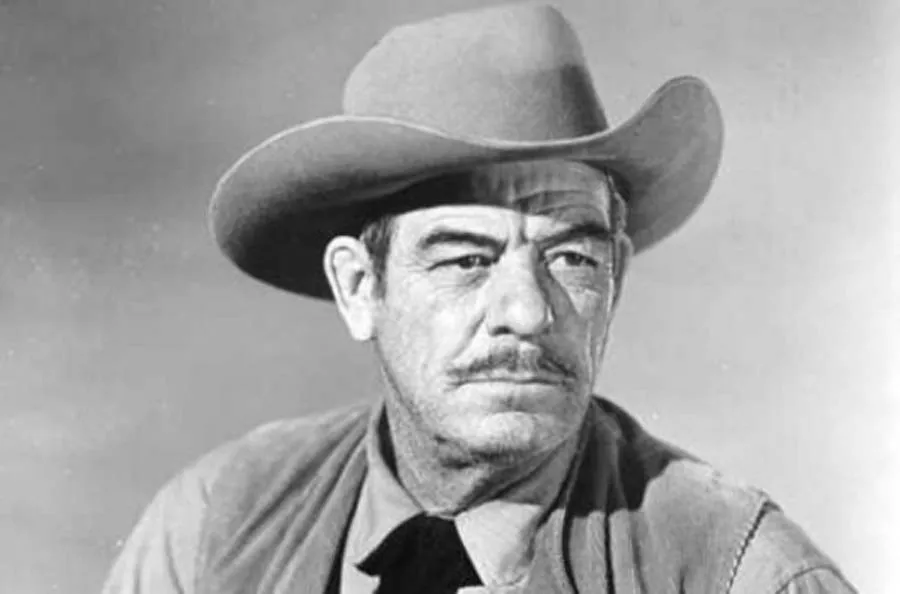 Glenn Strange appeared in six episodes of The Rifleman playing the same role in different variations: Cole, the stagecoach driver, in "Duel of Honor" (episode 7); a stagecoach shotgun guard in "The Dead-eye Kid" (episode 20); Joey, a stagecoach driver, in "The Woman" (episode 32); as well as an unnamed stagecoach driver in "The Blowout" (episode 43), "The Spiked Rifle" (episode 49) and "Miss Bertie" (episode 90).
Strange, who was 6' 5" tall, was well known for his roles in horror films and westerns. He played Frankenstein's monster in House of Frankenstein, House of Dracula and Bud Abbott and Lou Costello Meet Frankenstein. He also famously played the bartender Sam Noonan in Gunsmoke.
Doc Burrage (Jack Kruschen)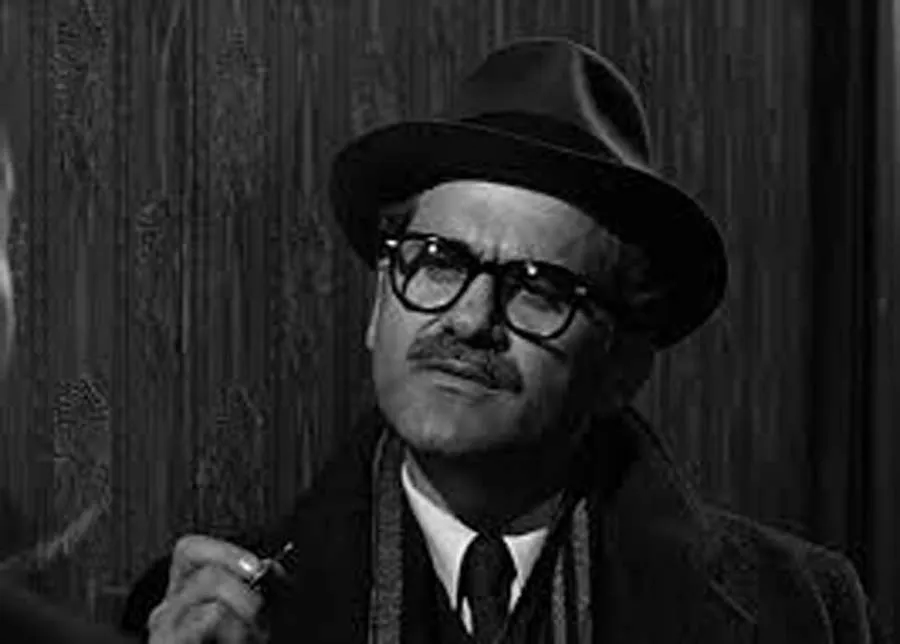 Jack Kruschen played the doctor in two episodes of The Rifleman: "Trail of Hate" (episode 77) and "Baranca" (episode 82). He also played Clyde Bailey in "The Retired Gun" (episode 17) and Sammy in "One Went to Denver" (episode 25). The Canadian actor started his career in theater before transitioning to movies and television.
He was in show biz for over 50 years, appearing in more than 200 roles. He occasionally played a villain but more often than not was cast in ethnic roles, often portraying angry or emotional Italian or Jewish characters. In 1960 he was nominated for an Academy Award for The Apartment.
Toomey The Blacksmith (Robert Foulk)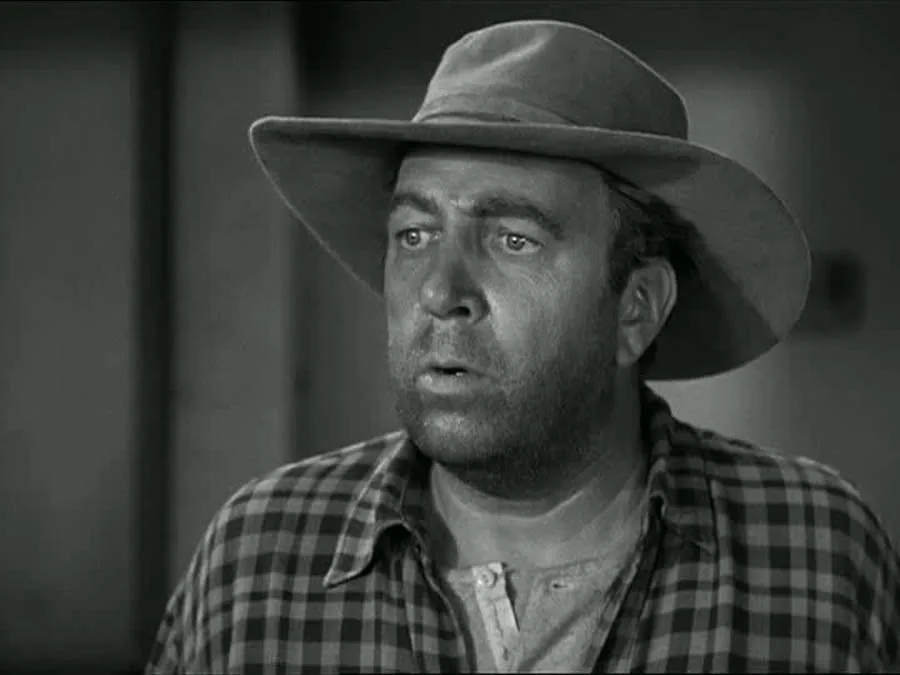 Robert Foulk appeared in five episodes of The Rifleman. He played the blacksmith in "The Second Witness" (episode 23), "Three Legged Terror" (episode 30) and "Outlaw's Inheritance" (episode 38). He played Johannson in "The Raid" (episode 37) and Herbert Newman in "The Lost Treasure of Canyon Town" (episode 99).
When he launched his show biz career he worked as a dialogue coach. He wound up appearing in over 200 films and TV shows, including the westerns Last of the Badmen, The Tall Stranger, The Left-Handed Gun and Cast a Long Shadow. He also played the bartender in Wichita Man.
Doc Burrage (Fay Roope)
Fay Roope played Doc Burrage in two episodes, "The Panic" (episode 47) and "The Legacy" (episode 51). He also played Jeff Stacey in "The Brother-In-Law" (episode 5) and Baynes Barton in "The Spiked Rifle" (episode 49). He appeared in many westerns, including The Lone Ranger, The Life and Legend of Wyatt Earp, The Adventures of Jim Bowie, Gunsmoke, Bonanza, The Texan, Rawhide and Cheyenne.
Other TV credits include Mr. & Mrs. North, Dragnet, Perry Mason, and Twilight Zone. He had uncredited roles in From Here to Eternity, You're in the Navy Now and The Day The Earth Stood Still.
Judge Hanavan (Sidney Blackmer)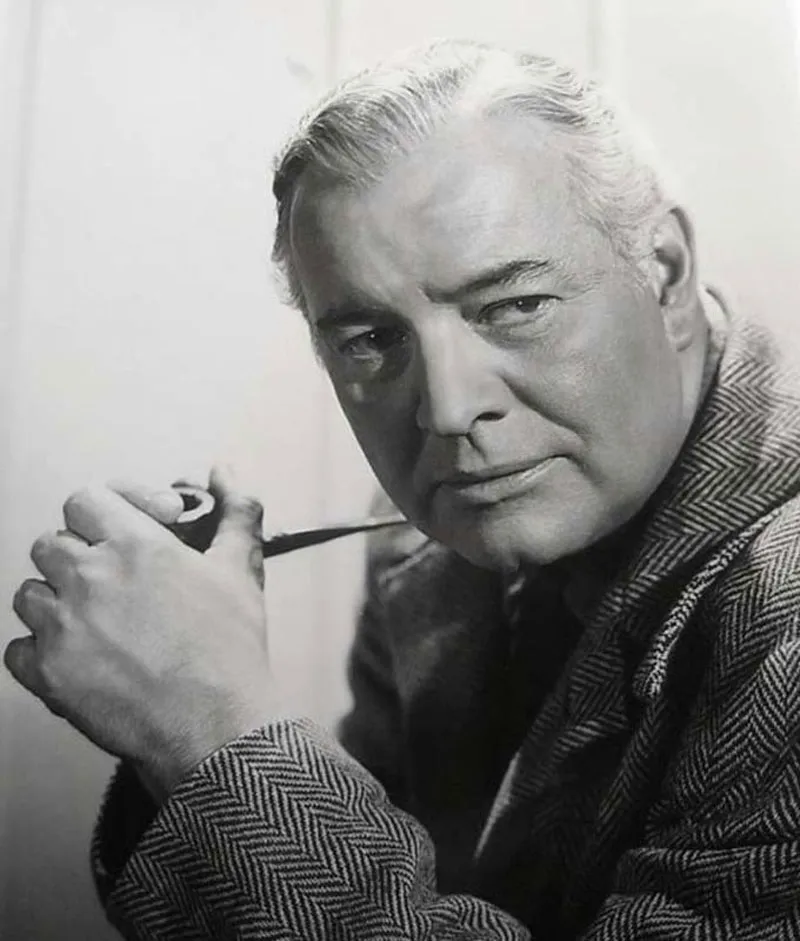 Sidney Blackmer appeared in three episodes of The Rifleman as Judge Hanavan. He starred in the pilot episode, "The Sharpshooter," as well as "The Safe Guard" (episode 8) and "The Photographer" (episode 18). He launched his acting career during the silent film era in a career and co-starred with The Rifleman actor Paul Fix in The High and The Mighty (1954).
His most famous role was as Roman Castevet in Roman Polanski's Rosemary's Baby (1968). He also played President Theodore Roosevelt seven times in films and teleplays. He won a Tony Award as Best Actor in a dramatic role for the Broadway production of Come Back, Little Sheba in 1950.
Doc Burrage (Rhys Williams)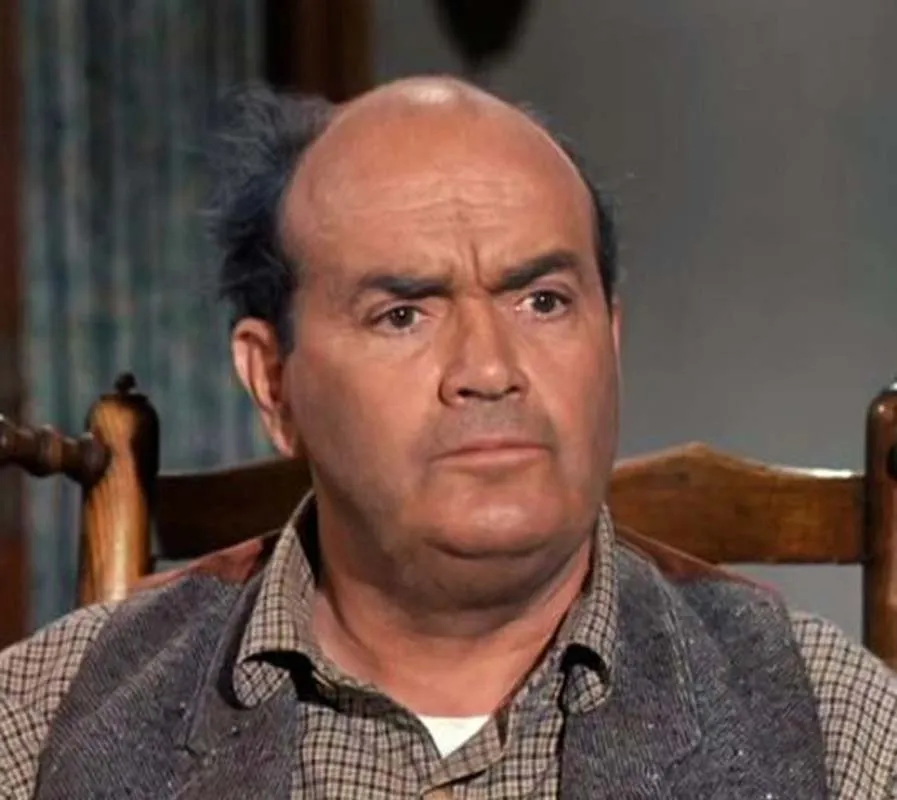 Rhys Williams appeared in six episodes of The Rifleman as Doc Burrage: "Blood Brothers" (episode 35), "Bloodlines" (episode 42), "Letter of the Law" (episode 50), "A Case of Identity" (episode 57), "Sins of the Father" (episode 70), and "The Prodigal" (episode 71). The Welsh actor is probably most known for playing a sadistic character in TV series The Adventures of Superman.
He also appeared in shows such as The DuPont Show with June Allyson, The Donna Reed Show, Temple Houston, 77 Sunset Strip, Twelve O'Clock High, The F.B.I., The Wild Wild West, Mission Impossible, Andy Griffith Show and Mannix.
Sheriff Fred Tomlinson (R.G.Armstrong)
R. G. Armstrong was a character actor who appeared in several westerns during the era. He played Sheriff Fred Tomlinson in the The Rifleman's pilot episode, "The Sharpshooter," directed by Sam Peckinpah, and "The Marshal" (episode 4), which was written and directed by Peckinpah. Armstrong's character was killed by outlaws in "The Marshal," and Paul Fix was introduced on the series.
Armstrong also appeared in shows such as The Texan, Lawman, Maverick, Bonanza, Cheyenne, Perry Mason, Laramie, Alfred Hitchcock Presents, Gunsmoke, Wagon Train, The Virginia, The F.B.I., T.H.E. Cat, The Dukes of Hazzard, Dynasty, Friday the 13th and L.A. Law.
Harley Hannabury (Ian Murray)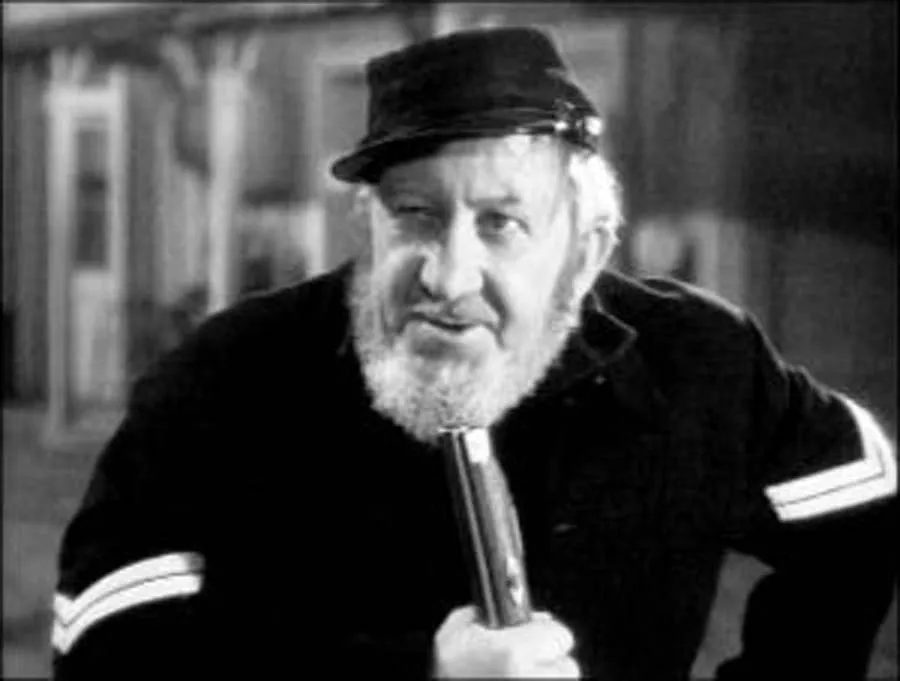 Ian Murray appeared in seven episodes of The Rifleman, once as a townsman (episode 76, "The Hangman") and six times as Harley Hannabury: "The Challenge" (episode 28), "Blood Brothers" (episode 35), "Obituary" (episode 44), "The Fourflusher" (episode 72), "Meeting at Midnight" (credited as "Old Man")(episode 74), and "The Illustrator" (episode 88). His career wasn't as prolific as some of his contemporaries.
He appeared in The Man From Planet X (1951), Apache Drums (1951), Thunder on the Hill (1951), Yankee Bucaneer (1952), The Ring (1952), The Virgin Queen (1955) and the TV series Star Stage (1955) and The Cisco Kid (1956).