Jump Onboard Our 'Soul Train' Journey And Learn All Of The TV Shows Secrets
Soul Train took us on a wild and strange journey for 25 years. From 1971 until 2006, viewers tuned in to hear the smooth sounds of R&B and hip-hop while watching fans of the show as they gyrated to their favorite songs. With such a long time span for the popular series, a variety of musical genres were explored including disco, funk, jazz, and gospel.
Until 2016, Soul Train was the longest syndicated TV show in America, losing the title to "Entertainment Tonight in 2016.
Sears Made Soul Train Possible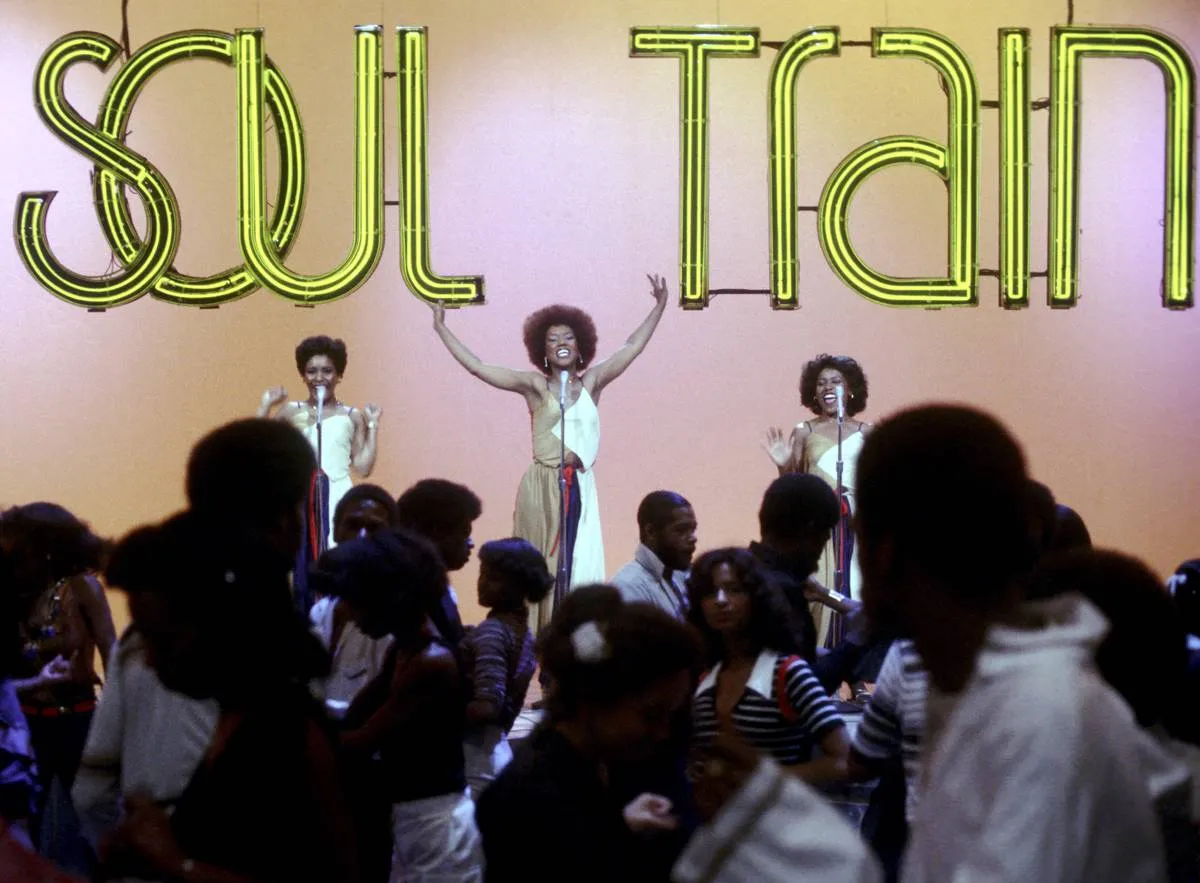 Producing a new TV show is an expensive business and for Soul Train to get on the air via WCIU-TV, the program needed a sponsor. It was Sears, Roebuck & Co. which stepped into the gap and provided the money to make the magic happen. Soul Train first aired on August 17, 1970, thanks to their sponsorship.
Radio Is Where Soul Train Really Began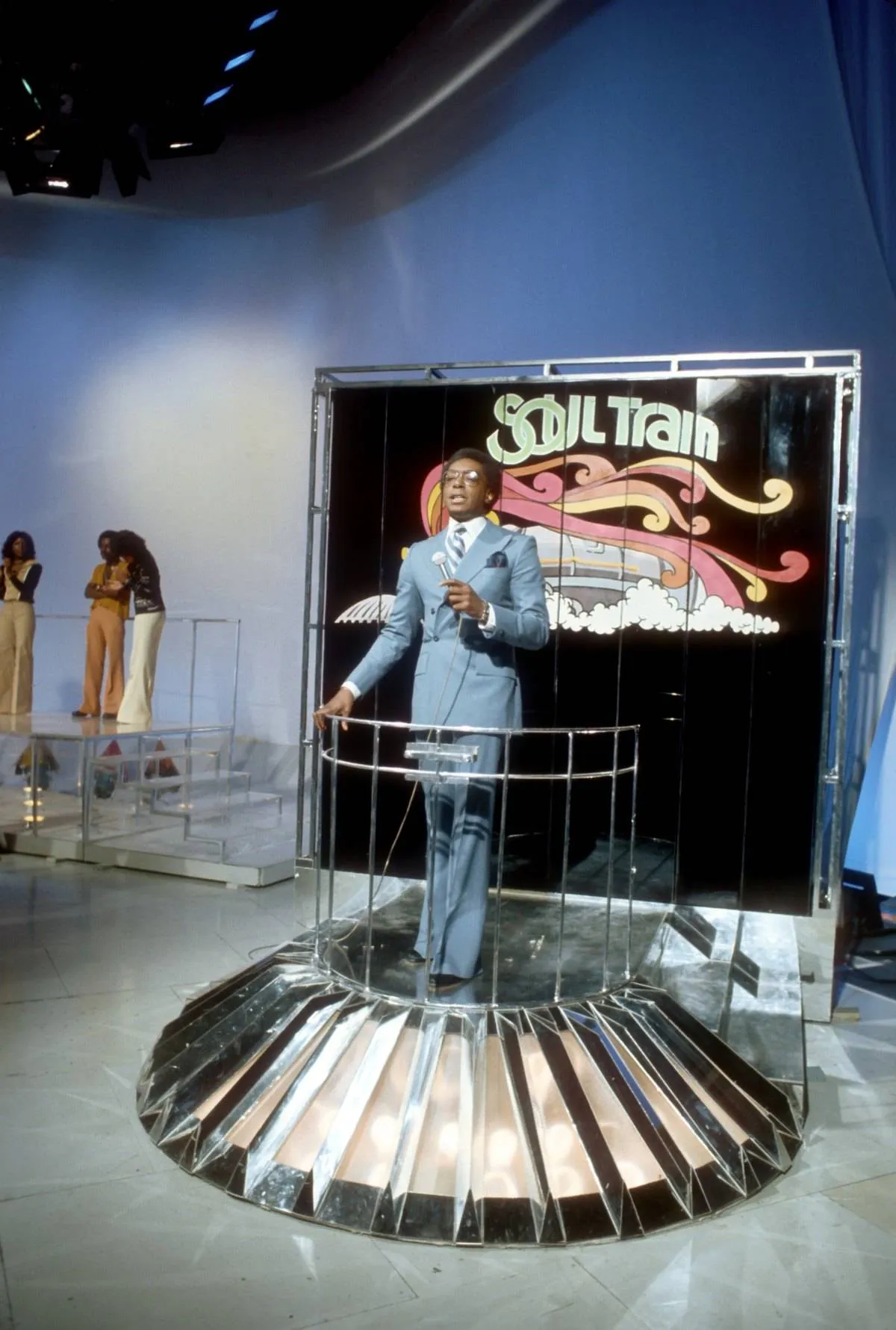 WCIU-TV was an ultra-high frequency (UHF) TV station broadcasting in Chicago. It ran two dance programs for that genres younger audiences, "Kiddie-a-Go-Go" and "Red, Hot and Blues." They featured in-studio dance groups and they caught the eye of Don Cornelius who was working for WVON radio station. He began to promote live tours of local talent at local schools called "The Soul Train" which finally caught the eye of TV producers in 1970. Even with TV syndication, the show's next partner was crucial in bringing it success.
Johnson Products Company Made Soul Train Huge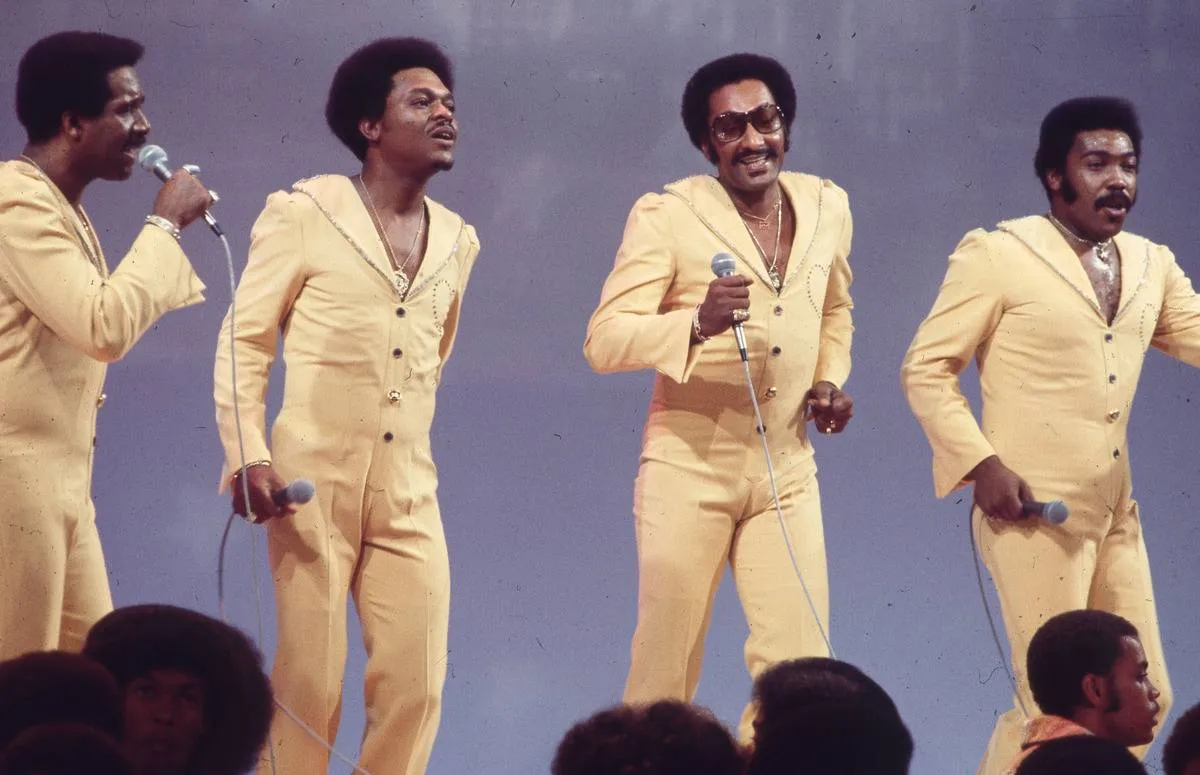 Soul Train might have begun and ended its time on the small screen as a local program if it hadn't been for The Johnson Products Company. They saw the show and decided that it was the right vehicle for the company's African-American hair products and sponsored its syndication in other markets. Sears was the springboard for the TV show but The Johnson Products Company was its cash cow.
Even with Sears and The Johnson Products company, there were hard times ahead for Soul Train...
Soul Train Missed Its First Syndication Target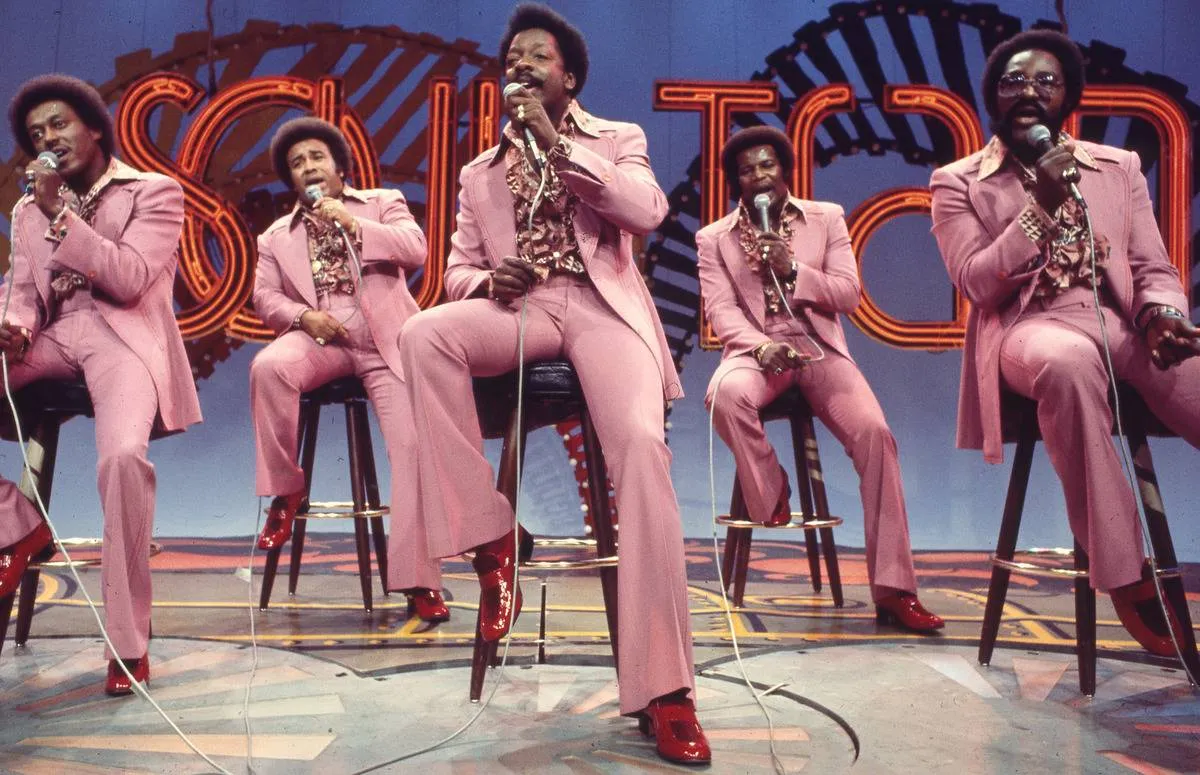 When Soul Train went into syndication outside of Chicago there was a huge expectation for the show. It was targeted for release in 24 markets but was only picked up in eight. By the end of the first series, the show had been picked up by the other 16 target markets.
Don Cornelius Hosted Soul Train for 22 Years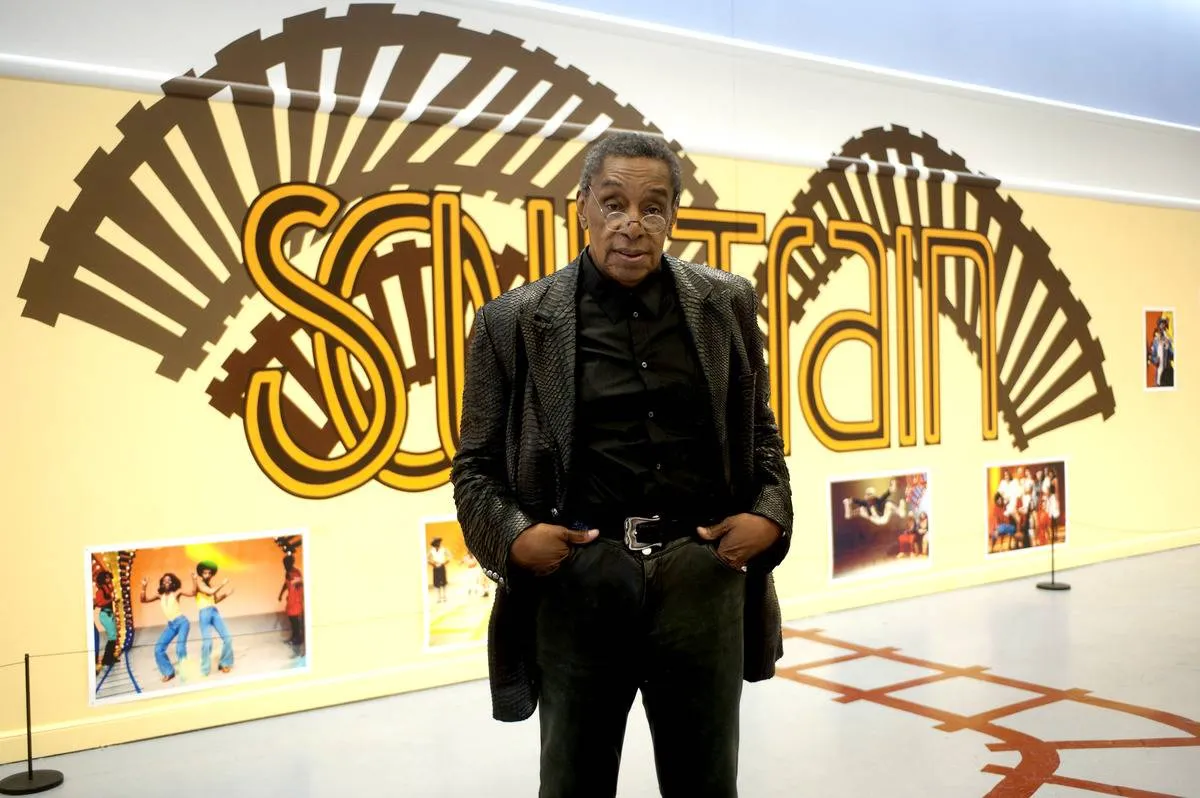 Don Cornelius was the original host of Soul Train and would be, by far, its longest-running host. He continued to host the show until 1993 before opting to move behind the scenes. The show was then hosted by a number of guest hosts each week until 1997 when the show saw its second permanent host.
Cornelius Didn't Like Rap Or Hip Hop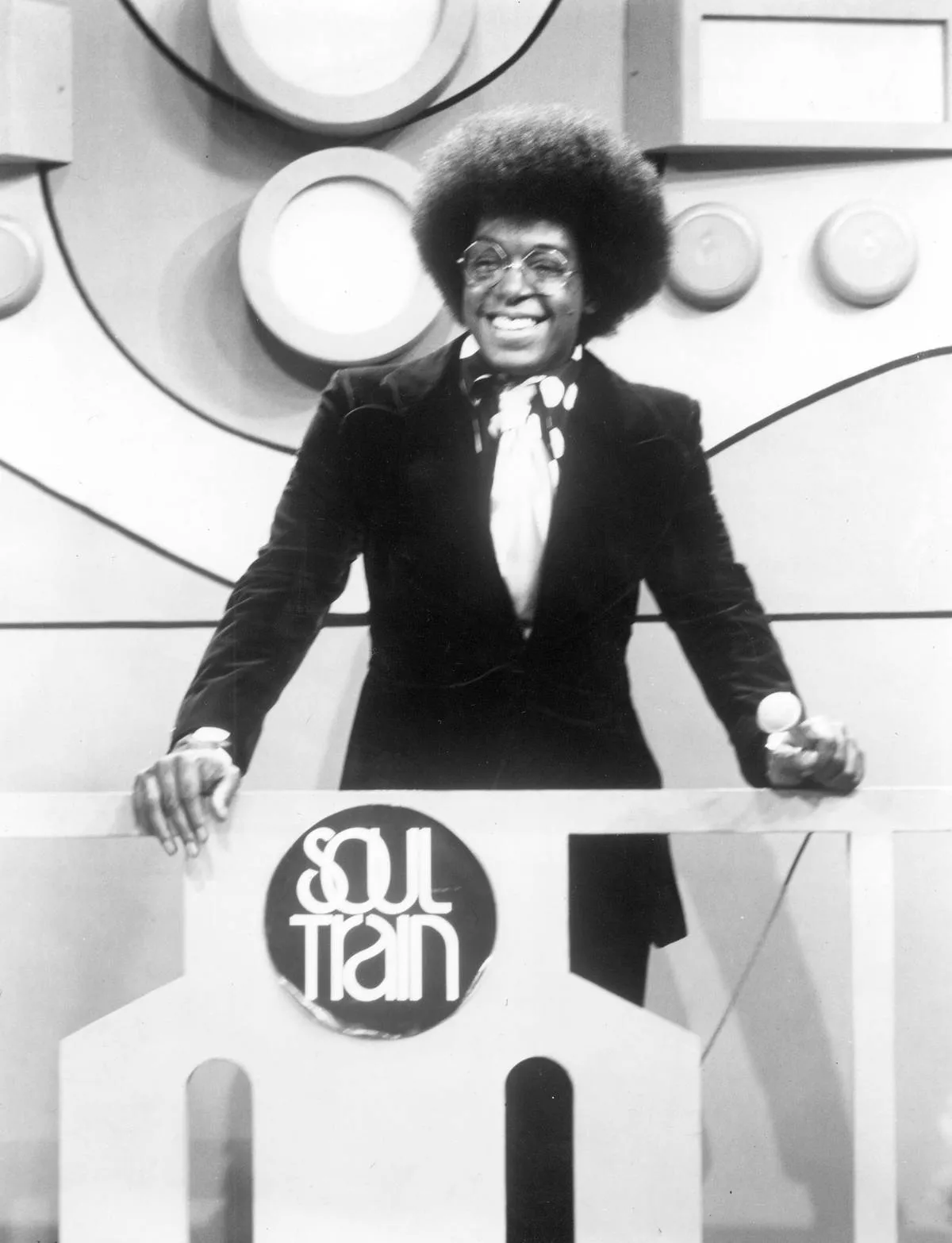 For a TV series that was so instrumental in bringing the sounds of rap and hip-hop to the masses; the TV show's host wasn't a huge fan of either form of music. In fact, he hates hip-hop and said he didn't understand rap. Cornelius was openly known to abhor the sexually suggestive messages in both types of music.
Up next, a rigged gameboard meant to avoid controversy.
The Scramble Board Game Was Rigged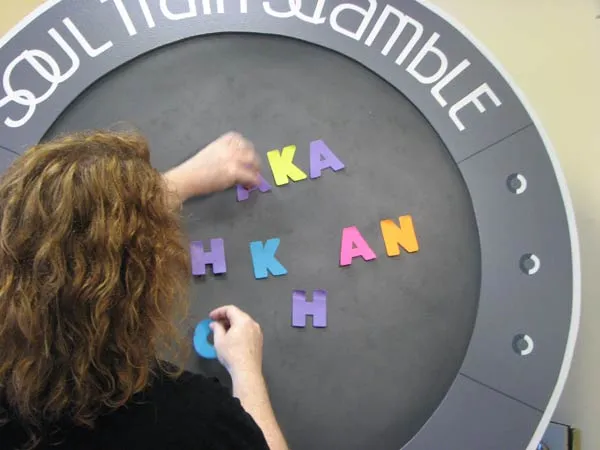 On each show, there was a "Soul Train Scramble Board" where two of the show's dancers were given the opportunity to unscramble a series of letters that related to African American performers or history. The game was rigged to prevent any embarrassing failures. The show's producers wanted to avoid contestants not recognizing their ancestral history which they believed would cause the black community embarrassment.
The next fact caused an uproar and rightfully so...
The Dancers Weren't Paid
Despite being a critical element of the show's format, the dancers who appeared on every single episode of Soul Train were never given financial compensation for their service to the show. This became a minor controversy for the show when it was revealed by the media to the American public.
And even more, controversy came forward after an ignorant comparison was made to American Bandstand...
A Black American Bandstand?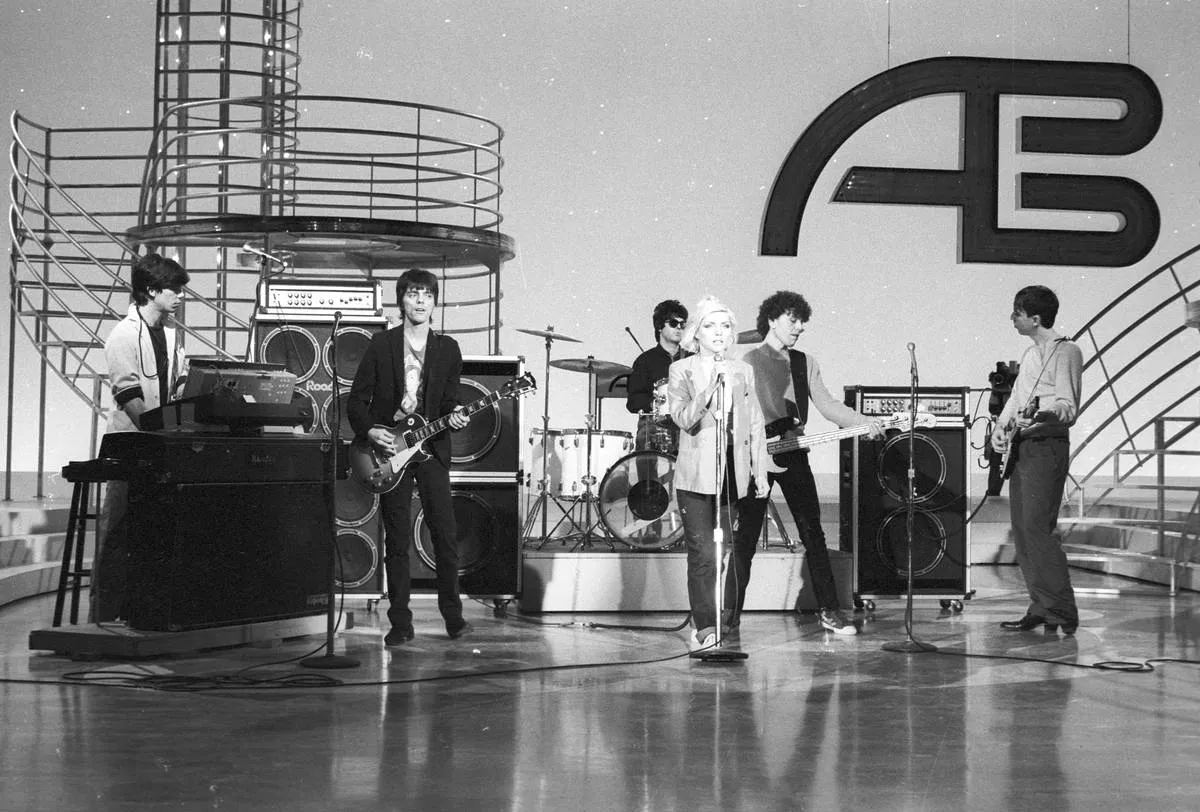 American Bandstand was a popular music show for mainstream music. The critics may have thought they were flattering Soul Train when they dubbed it "The Black American Bandstand," but that's not how Cornelius felt about it. He snubbed the phrase and found it degrading to the show he had created.
Despite the controversy, it was American Bandstand that tried to prove imitation is the best form of flattery.
American Bandstand Tried To Compete with Soul Train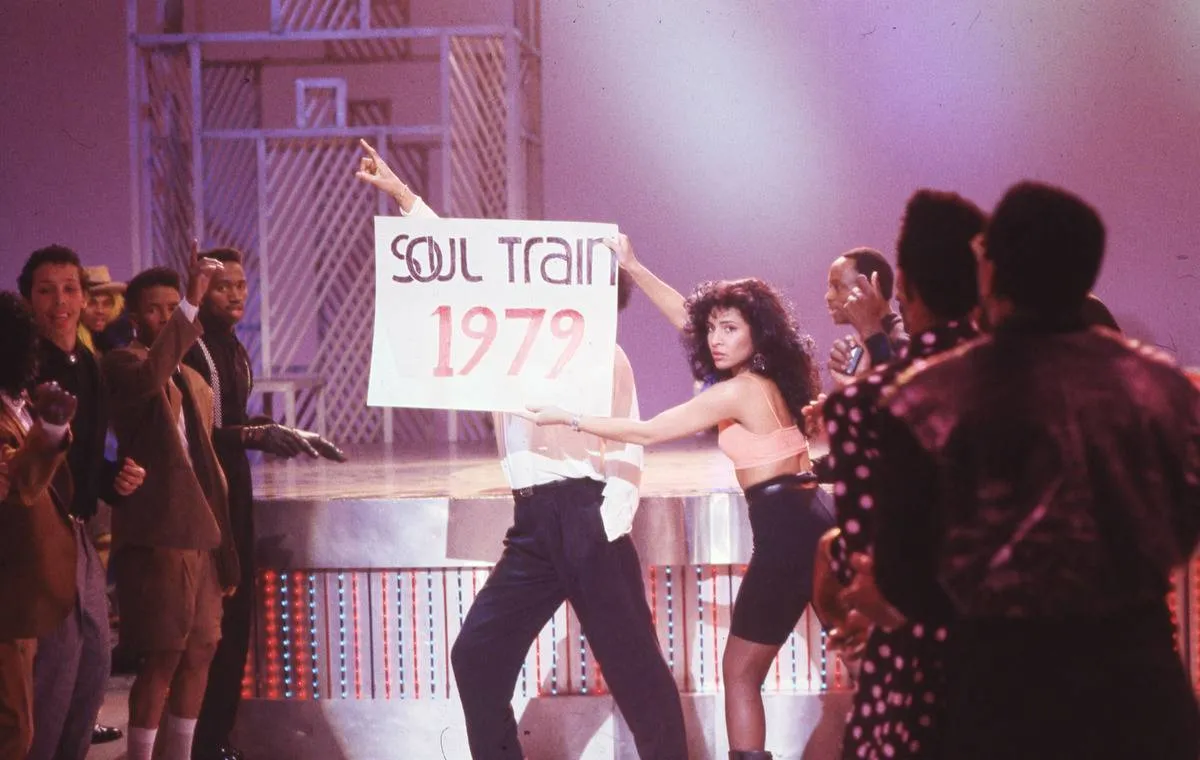 Given that Soul Train had the moniker of "The Black American Bandstand," perhaps it's only natural that the producers of Bandstand tried to compete with Soul Train. In 1973 they launched a show called Soul Unlimited but it was a complete washout. Jesse Jackson and Cornelius accused Dick Clark of trying to undermine TV's only black-owned show and it never won the hearts of the audience. It was swiftly canceled.
Soul Train's Second Long-Term Host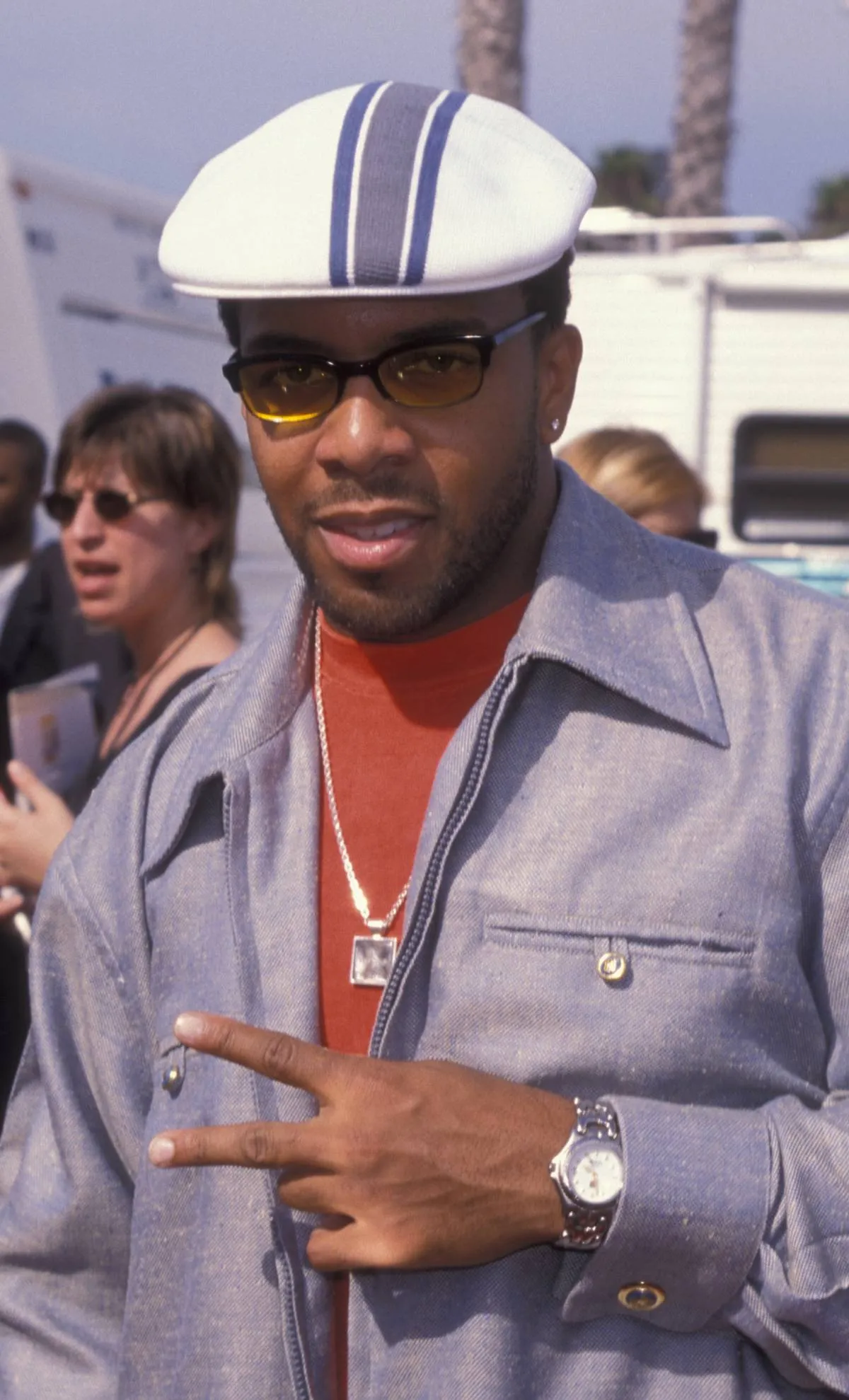 After Don Cornelius had hung up his presenter's hat for the show, they used a series of guest presenters each week. Then in 1997, Mystro Clark, took over the permanent slot and was there for 2 years. Up until taking over the hosting slot, Mystro had been a comedian. He was swiftly replaced by a hunky man you'll probably immediately recognize.
Shemar Moore Was Next up To Present
Shemar Franklin Moore was the third long-term host of Soul Train. He took over in 1999 and he was there for four years until 2003. Shemar is half French and half-African American and he was a fashion model for much of his early career thanks to his exotic good looks.
Soul Train's Final Host Was Dorian Gregory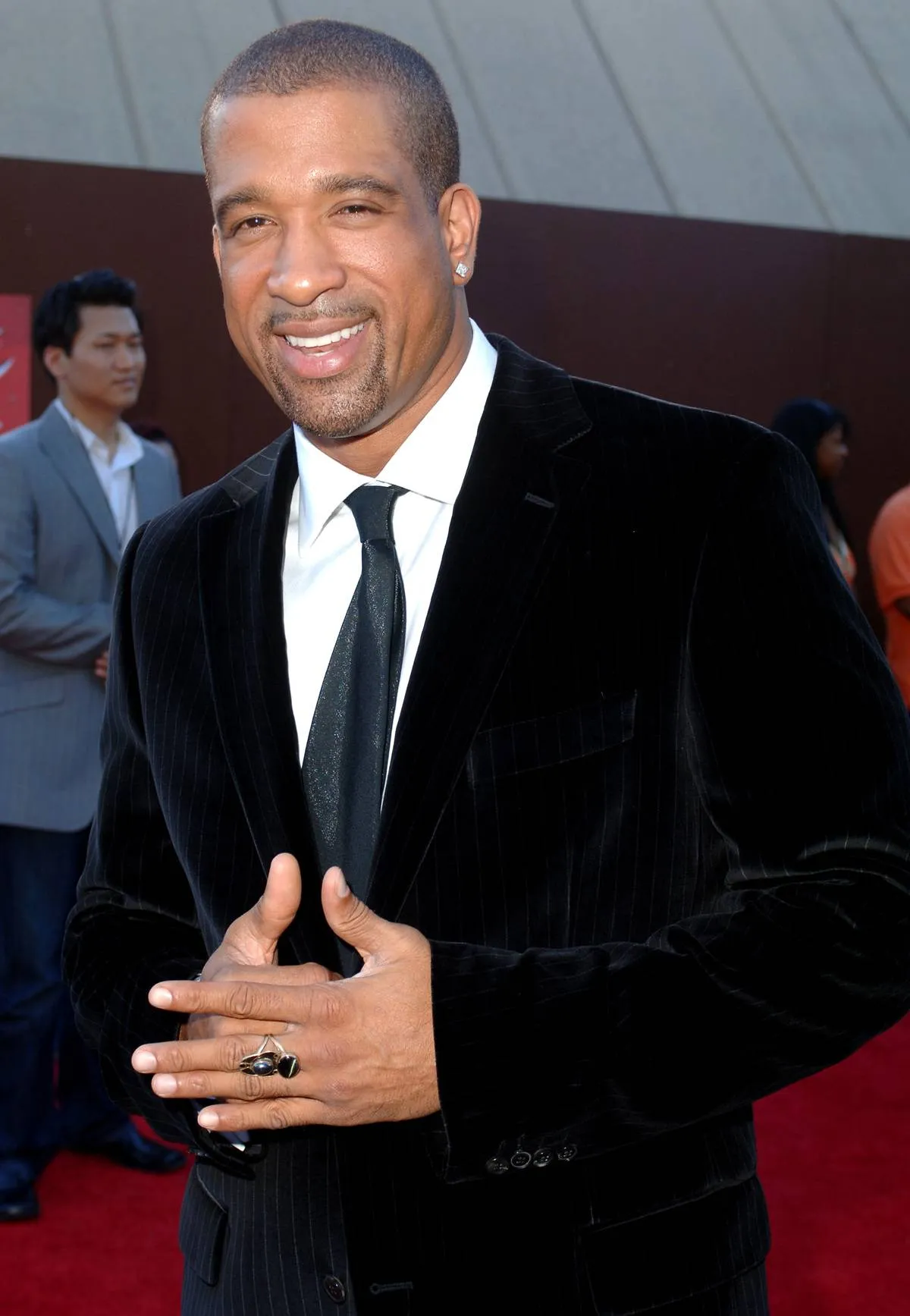 Dorian Gregory joined Soul Train as its final host in 2003. He'd already had a reasonable acting career with minor parts in Beverley Hills 90210 and Baywatch and then got his first lead role in Baywatch Nights. While he was on Soul Train he was also starring in the hit TV series Charmed.
Soul Train Clips Were Often Hard To Come By
Don Cornelius controlled the rights to Soul Train up until 2008 and in that period, it was very hard to find a single thing online or on TV relating to Soul Train. There were also no licensed third-party videos or DVDs of the show. In May 2008, the situation came to a close when Cornelius sold the rights to the long-running series.
Cornelius sold the rights to a famous NBA star as you're about to learn... You'll also learn of his tragic fate.
Magic Johnson Owns the Rights To Soul Train
Don Cornelius sold his rights in the show to MadVision but the deal didn't last long. In 2011 they sold their rights to a consortium of buyers led by Earvin "Magic" Johnson. They plan to develop stage shows and a film relating to Soul Train as part of a revival strategy for the brand. Can Soul Train prove relevant in the age of YouTube videos? Only time will tell.
Two of the Shows Dancers Hit It Big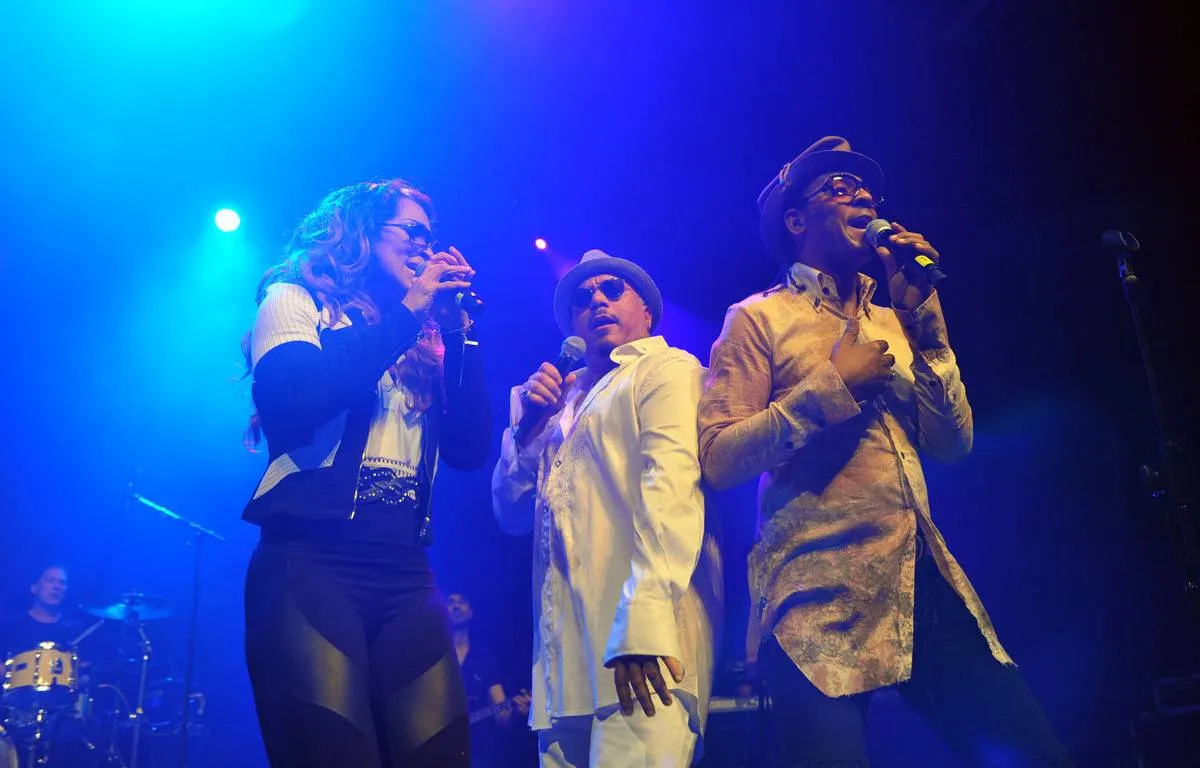 The show's dancers were a big reason for Soul Train's success but two of the dancers went on to have great careers. Jody Watley and Jeffrey Daniel were pulled from obscurity by Dick Griffey, the show's talent booker, to take the place of two of the members of Shalamar, the smash-hit R&B group. They stayed with the band for years
Don Cornelius Committed Suicide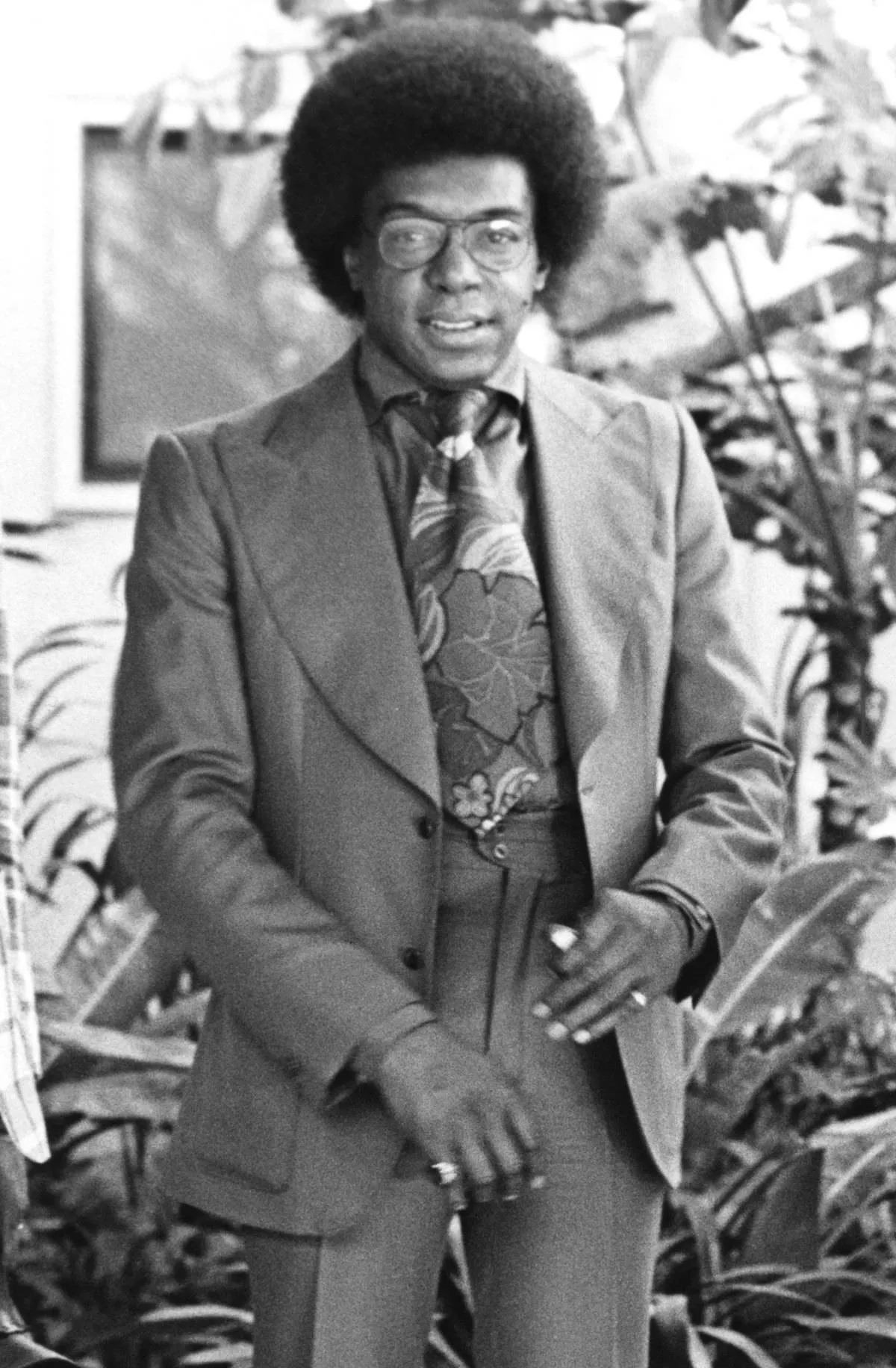 Things went downhill for poor Don Cornelius following the end of Soul Train on TV. In 2008, he appeared in court on a domestic violence charge when the Russian Model Victoria Avila-Cornelius, who had been his wife, obtained a restraining order against him. In 2012, Cornelius died of a self-inflicted gunshot wound.
Mystro Clark Continued Working In Show Business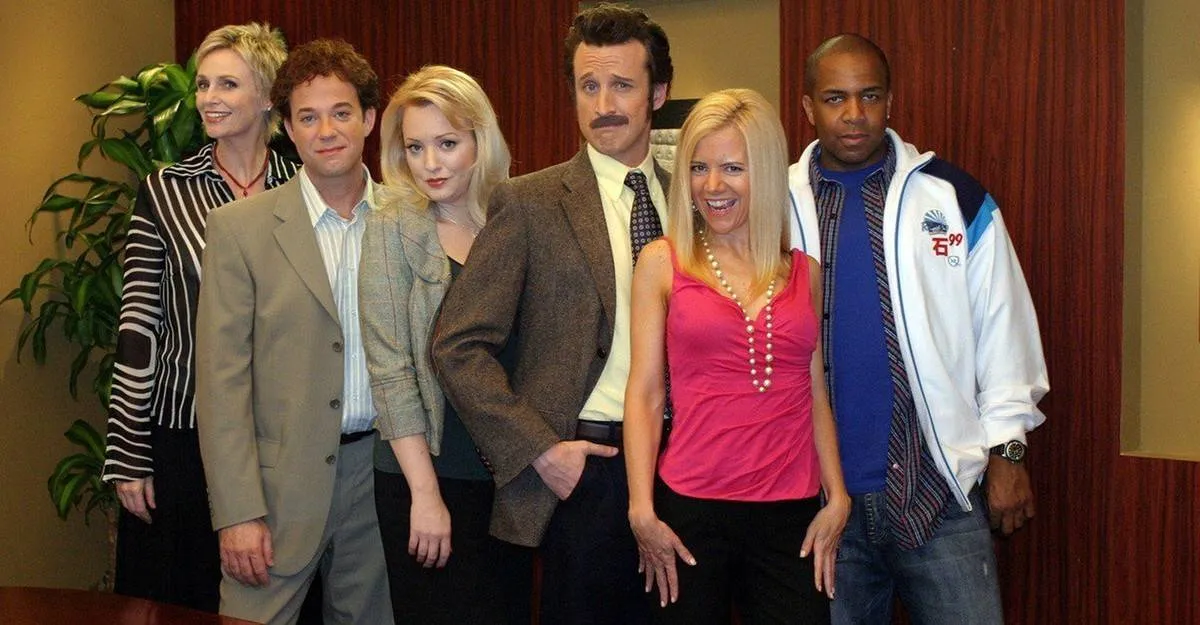 Mystro Clark's career didn't take off in a blaze of glory following his departure from Soul Train. However, he did get a writer's job on "Cousin Skeeter" and has starred in The Newz and Lovespring International as well as taking minor roles in other movies and TV shows.
The next guy on our list has had an amazing career since Soul Train ended.
Shemar Moore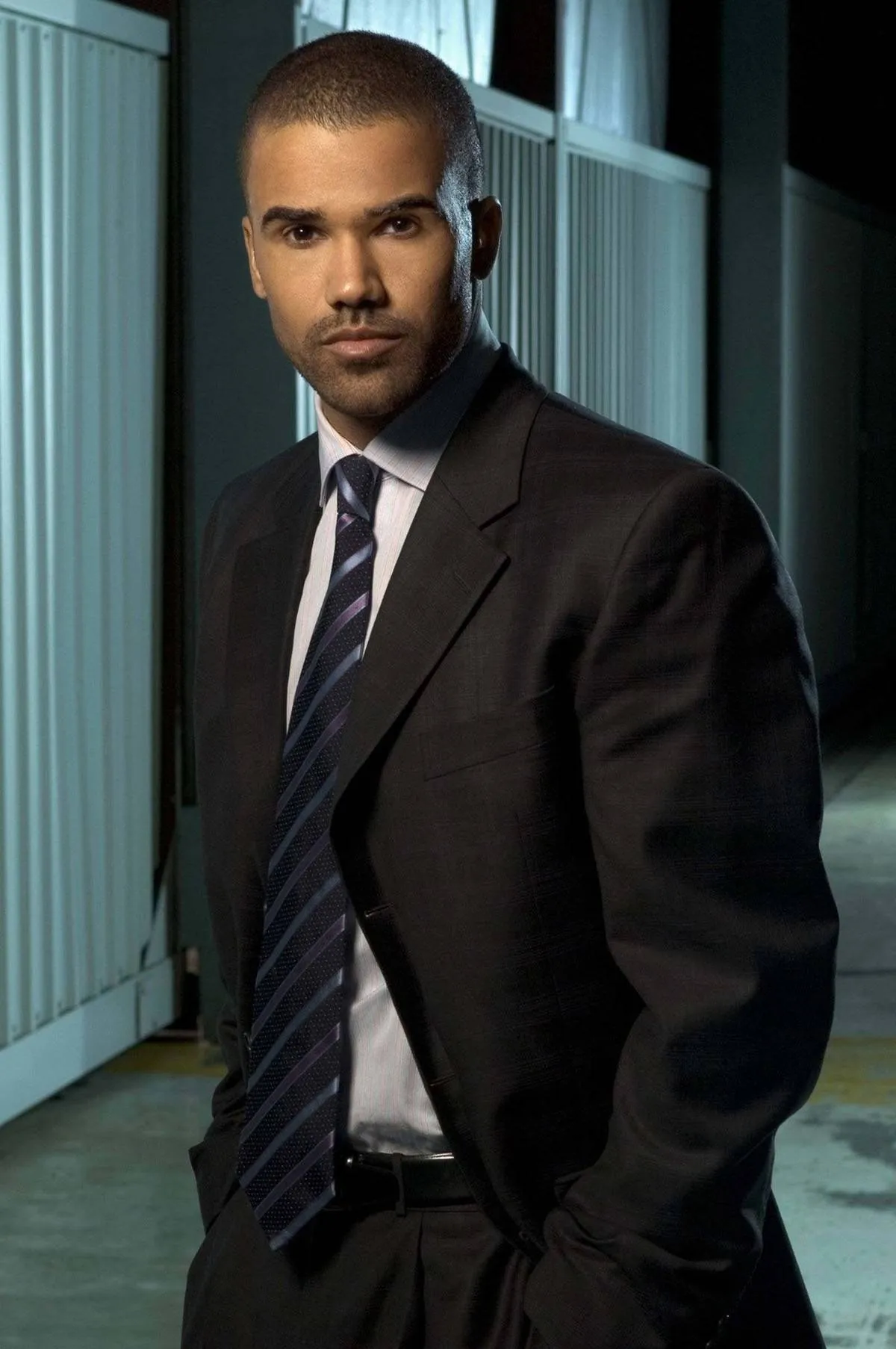 Shemar Moore's career took a few different routes post Soul Train. His biggest role to date was in Criminal Minds where he played Derek Morgan for the better part of 11 seasons. He has also starred in countless other movies and in 2015 he won an Image Award for his role in Criminal Minds.
Dorian Gregory Went on to Become a Writer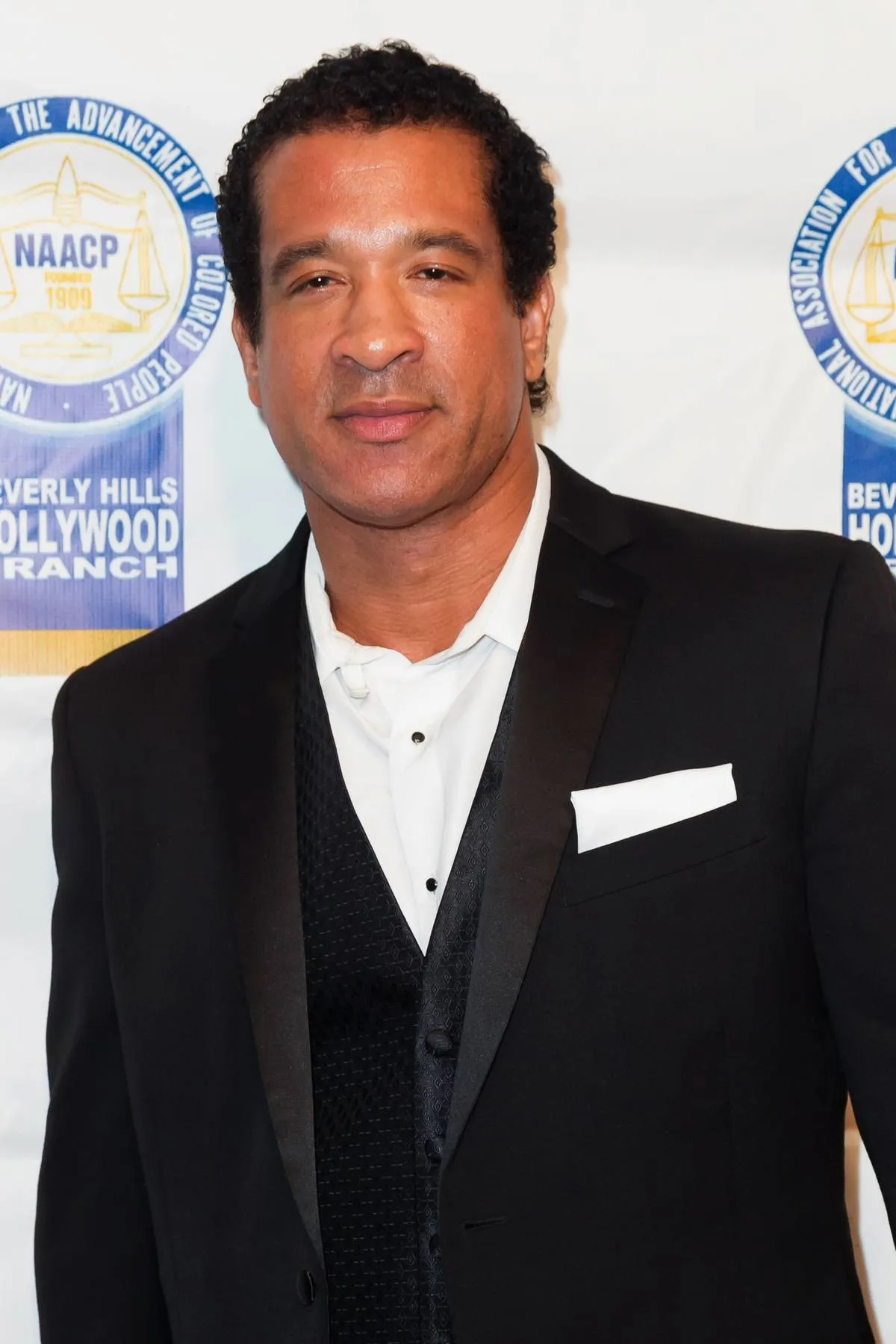 Dorian Gregory's life since Soul Train has been highly fulfilling. Not only has he continued to act and work in his own music group, he's also begun writing plays and poetry. In addition, he's done an awful lot of great philanthropic work with the Jeopardy Program with the LA police department and the Juvenile Diabetes Research Foundation.
"Shaft" Was The First Line Song Played
The second episode of the first season of Soul Train featured the show's first line dance. The first song played during this iconic segment was "Shaft" by Isaac Hayes. Hayes wrote the classic song for the film of the same name, which was a huge hit at the time.
Don Cornelius Was A Police Officer First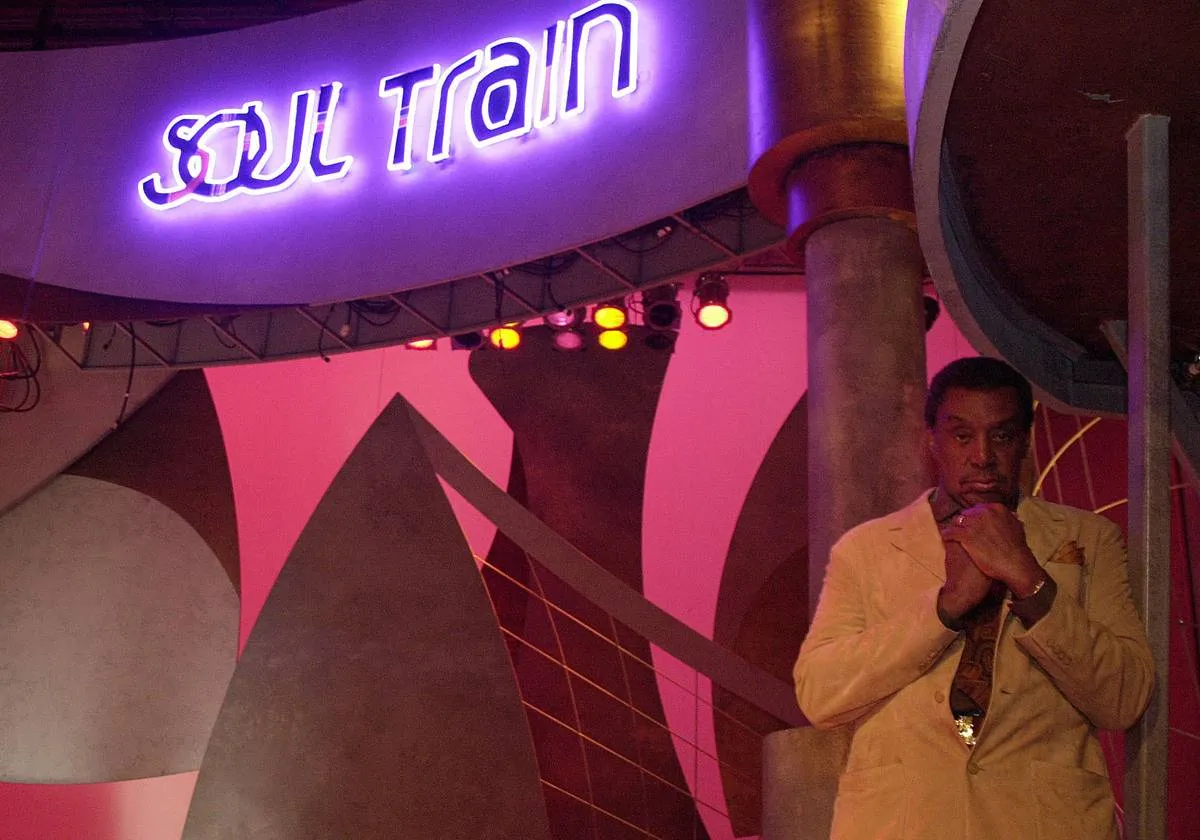 Before his career in radio, which ultimately lead to him hosting Soul Train, Don Cornelius was a police officer. After he left his career in crime fighting he became a DJ and concert promoter. His most iconic gig, however, will always be Soul Train, which he hosted for 22 years.
The Soul Train Awards Debuted In 1987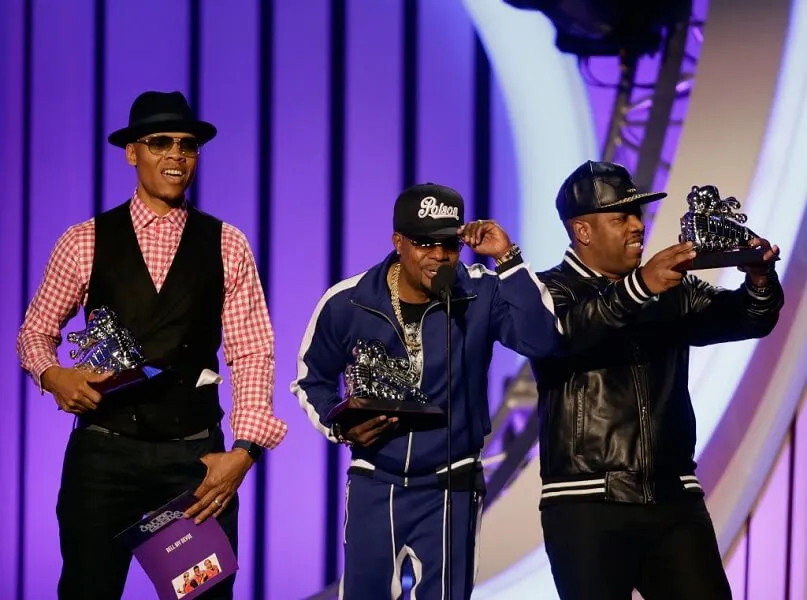 Still hugely successful in the late 1980's, BET debuted the Soul Train Music Awards in 1987. The inaugural awards saw Best Album by a male artist awarded to Luther Vandross. Best Album by a female artist was given to Janet Jackson. The awards are still given out and broadcast annually on BET.
The Show Inspired An Annual Cruise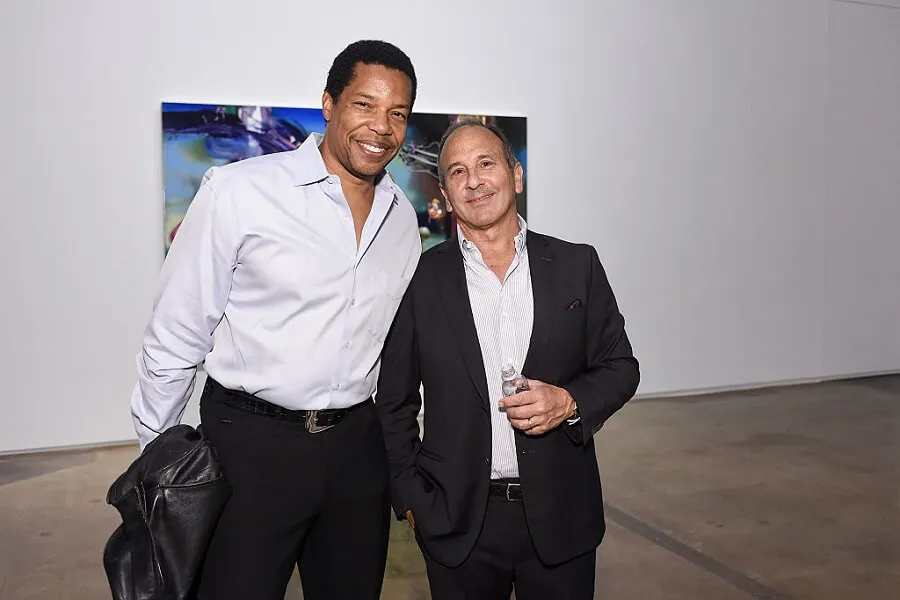 The Soul Train Cruise was inspired by the hit show. It takes to the seas every year and has featured musical guests including Smokey Robinson and Gladys Knight. Its inaugural journey took place in 2016 after organizers met with Don Cornelius' son about how to honor the show's legacy.
The Train Ran Out Of Steam After 27 Years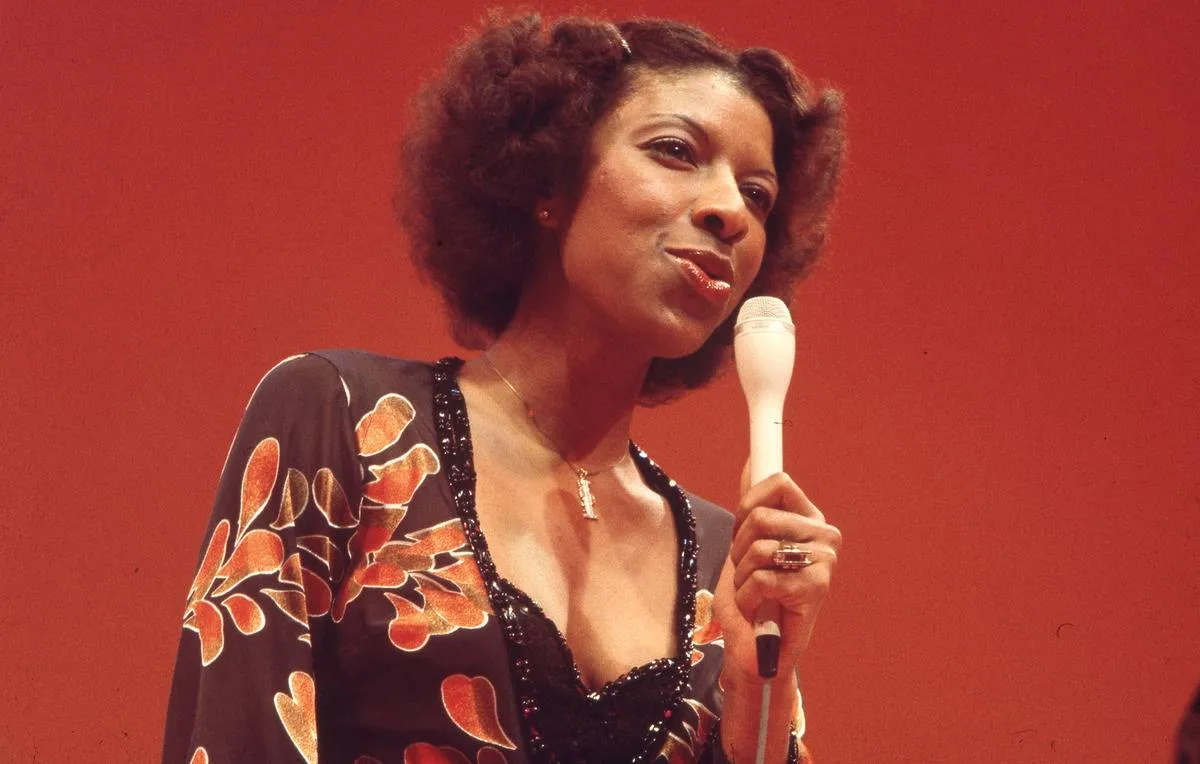 After an iconic 27 year run, Soul Train lost distribution in 2006. Don Cornelius shopped the show around for the next year. He was ultimately able to find a new distribution partner but was unable to get the show back on the air. In 2009 he sold the rights of Soul Train to MadVision Entertainment.
David Bowie Was One of the Few White Performers
While Soul Train was still on the air, it was rather unusual for white musicians to come onto the show to perform. However, David Bowie wasn't an ordinary white musician and he added Soul Train to the list of places he had performed. It was so unusual that he was performed that Don Cornelius didn't know who he was and called him "David Boo-wie"
Run-DMC Shocked Don Cornelius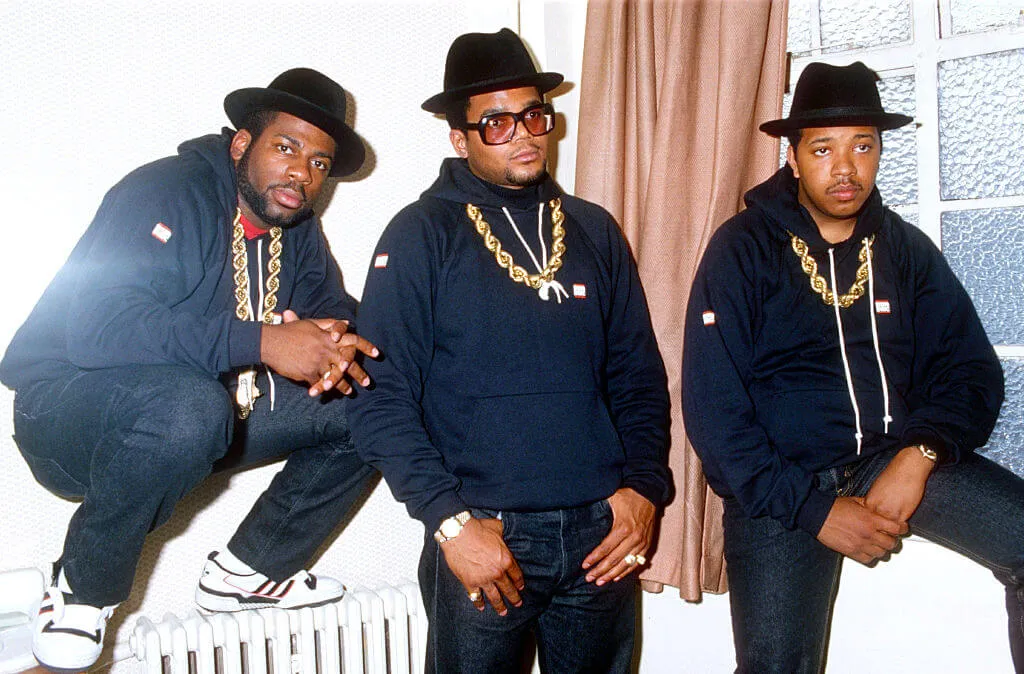 While most of us remember Soul Train for its disco dancing, sou, and Motown music, they were also known to experiment a little bit. In 1984, the hip-hop group Run-DMC made an appearance that was a little bit out of the ordinary form their usual schedule. Don Cornelius was baffled, to say the least, but it demonstrated that the show wasn't closed-minded.
There Were Rumors Of A Movie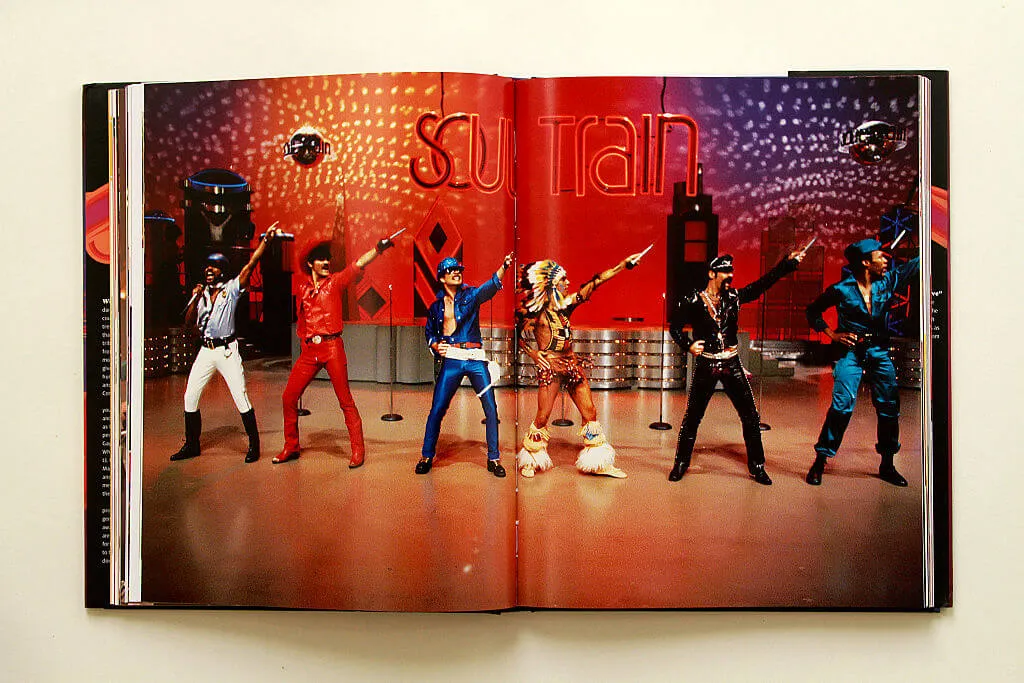 Before Don Cornelius passed away, he was continuously discussing the possibility of releasing a Soul Train movie. Unfortunately, he was never able to complete it before he died. However, knowing our current fascination with nostalgia and remakes, it won't be long until and ambitious director comes along and decides to take on the challenge.
Don Cornelius - Before Soul Train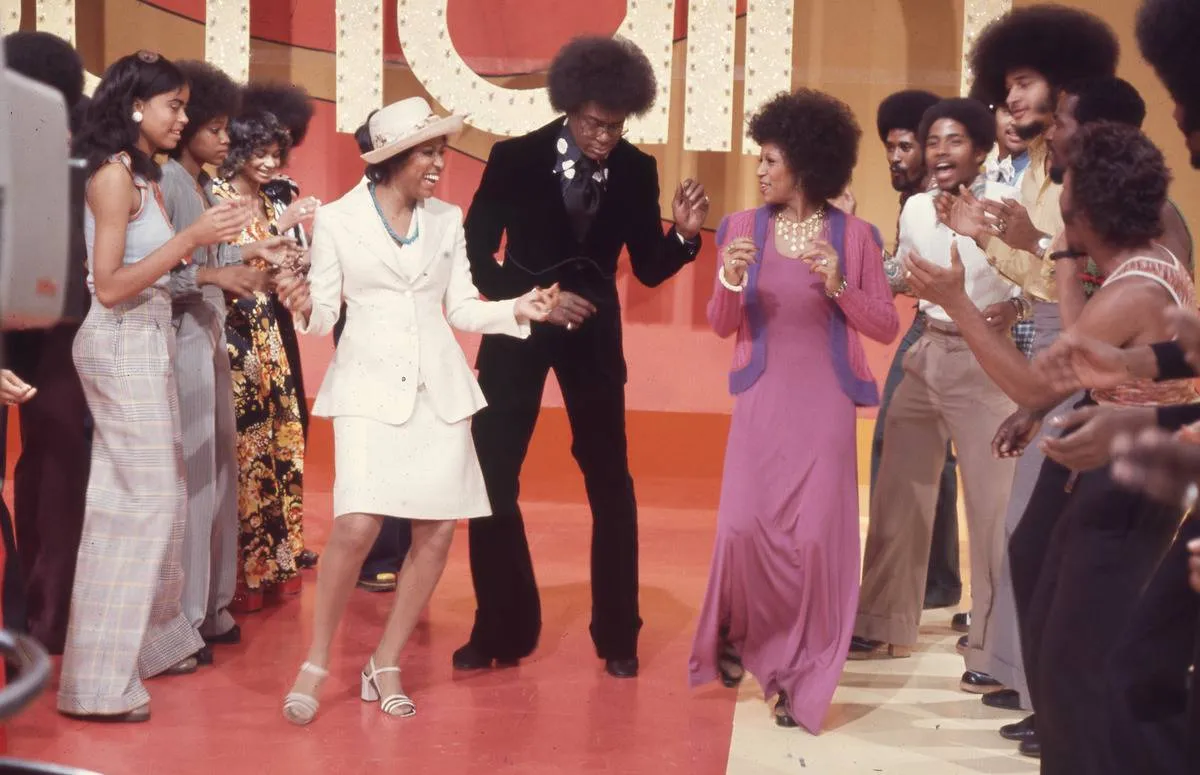 Before the rise and success of Soul Train, Don Cornelius originally started his career working as a police officer. Yet, after some time, he decided that wasn't his true calling and became a disc jockey at a Chicago radio station. From there he worked his way to eventually becoming concert promoter of local talent. We're sure glad he chose to do what he did!
Soul Train Music Awards Trophy
The original Soul Train Music Awards trophy is a bronze abstract sitting figure known as the Vanguard created in 1987. Now, it is an African mask that is now referred to as the Heritage Award. Its design was created by an unknown artist yet represents a visual trademark for Soul Train's influence and emphasis on Black music.
Carmen Electra's First Gig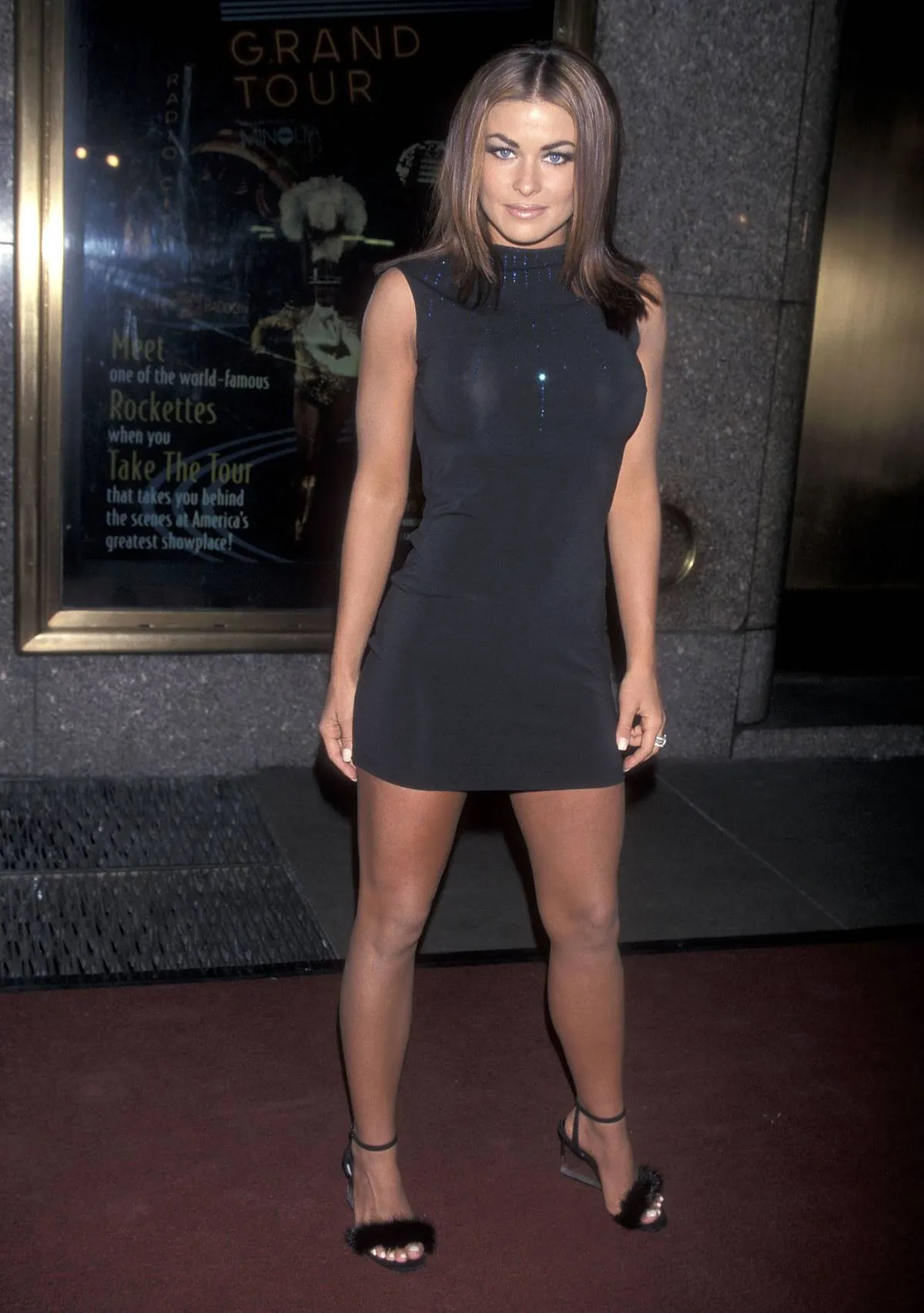 Yep, before she was even 18 years old, Carmen Electra appeared on Soul Train in the early '90s as a dancer. This was back when she was known as "Tara Leigh Patrick" and was just starting out in Los Angeles, looking to get her big break. Soon after appearing on the show she was discovered by Prince, and the rest is history.
Nick Cannon was the Youngest TV Writer in History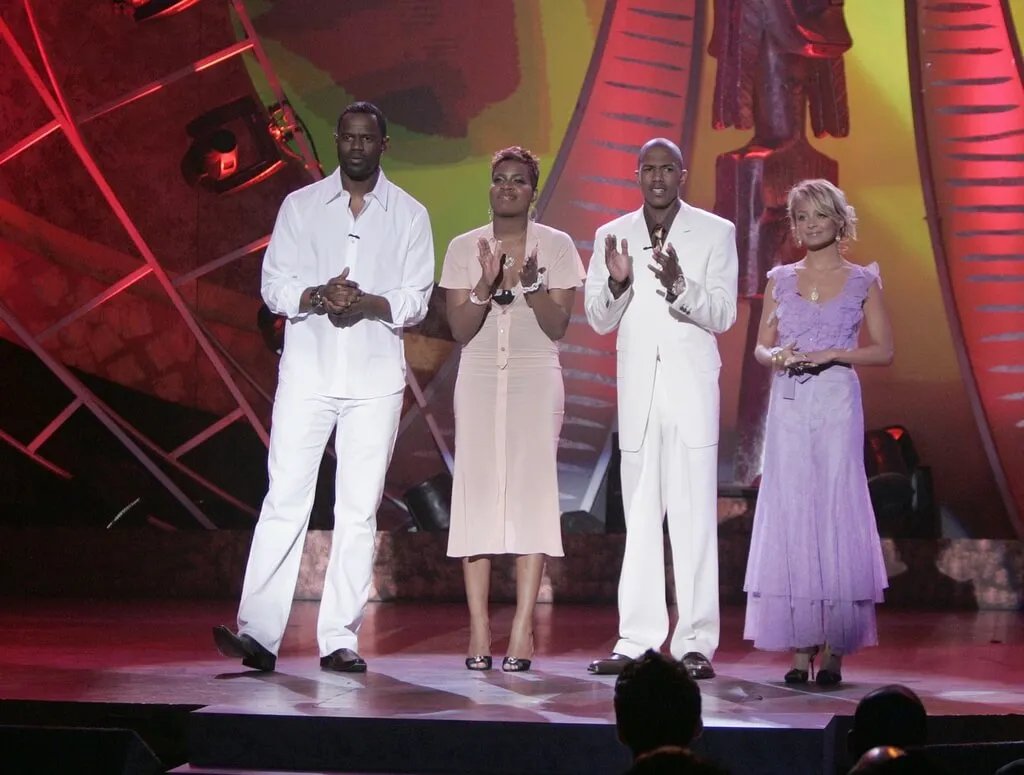 annon was a cast member of Soul Train when he was only 15 years old. The young and upcoming star kept insanely busy, performing on Soul Train during the day and taking the stage at Hollywood comedy clubs at night. He impressed the producers so much, they added him as a writer. He's still the youngest staff writer in the history of television, at 17 years old.
Soul Train Fashion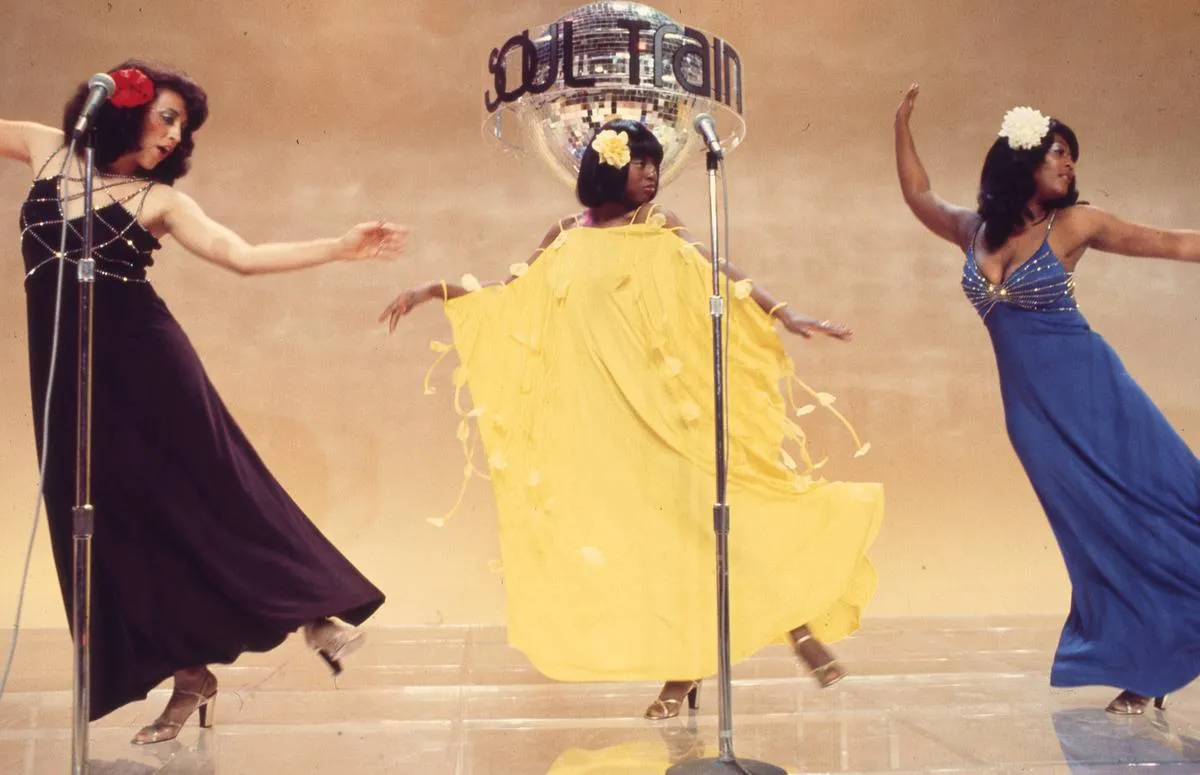 Soul Train is synonymous with '70s fashion, and you almost can't talk about one without mentioning the other. Musicians and dancers wore bell bottoms, groovy cut tops, yellows, purples, and floral patterns that brought even more energy to the set. People tuned in not only to hear the music but to check out the incredible fashion that still inspires fashionistas today.
Erykah Badu As Host of Soul Train Music Awards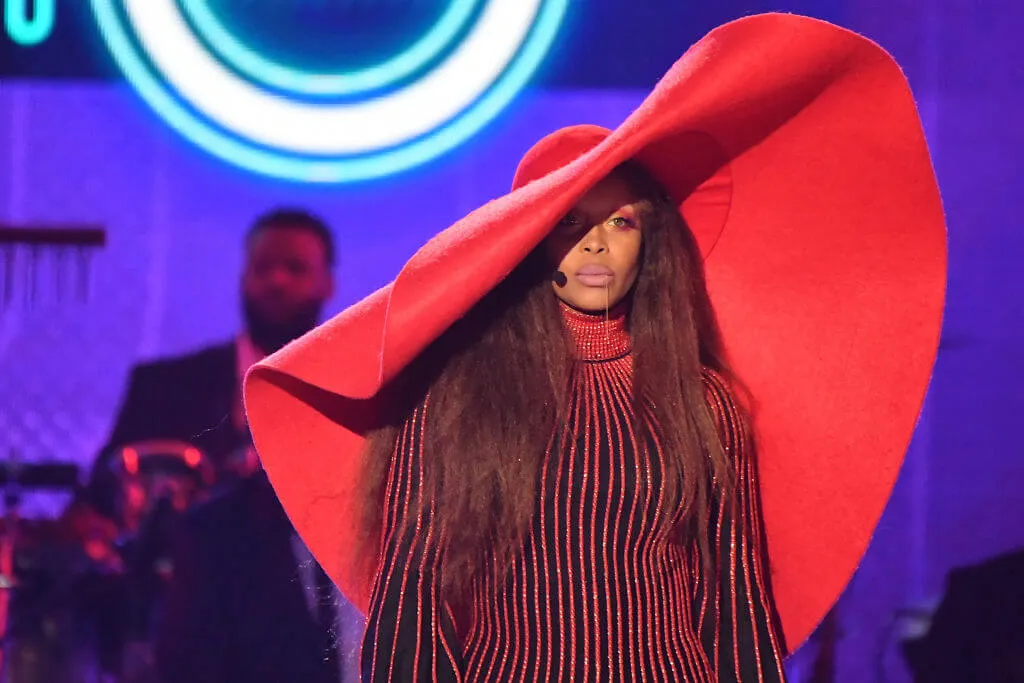 Artist Erykah Badu has hosted the Soul Train Music Awards three times and says that the TV show holds a special place in her heart. She told Vulture, "Growing up, we never missed Soul Train. That was one of the only times we got to see the artists we loved outside of their album covers. It was like, 'Okay, here's the Isley Brothers; here's Funkadelic.' Soul Train was all we had. To now help make the kinds of memories that I had for the people watching today is inspiring."
Don Cornelius Launched Soul Train With Just $400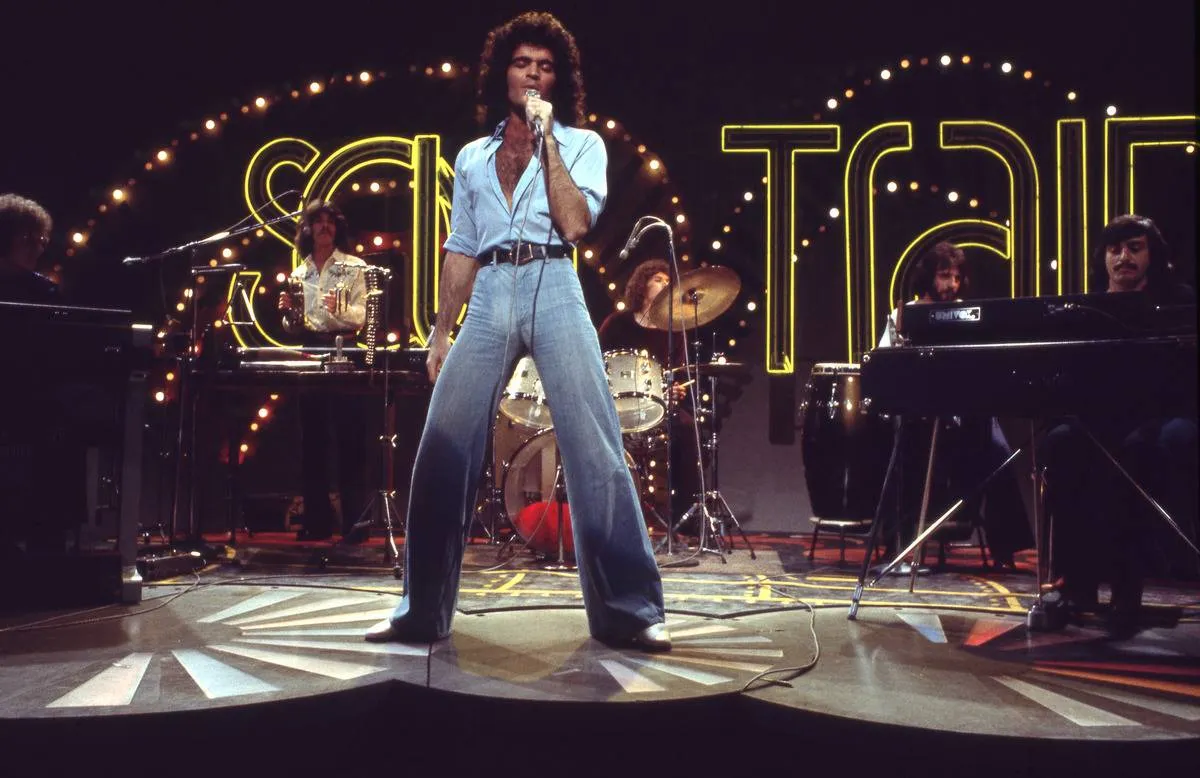 You already know that Don Cornelius launched Soul Train after being inspired by dance groups on WCIU-TV — but what's almost unbelievable is the meager amount of money he had to his name at the start of the show. Cornelius funded the pilot of Soul Train himself with just $400 from his own pocket.
The Dancers Were Considered The Stars Of The Show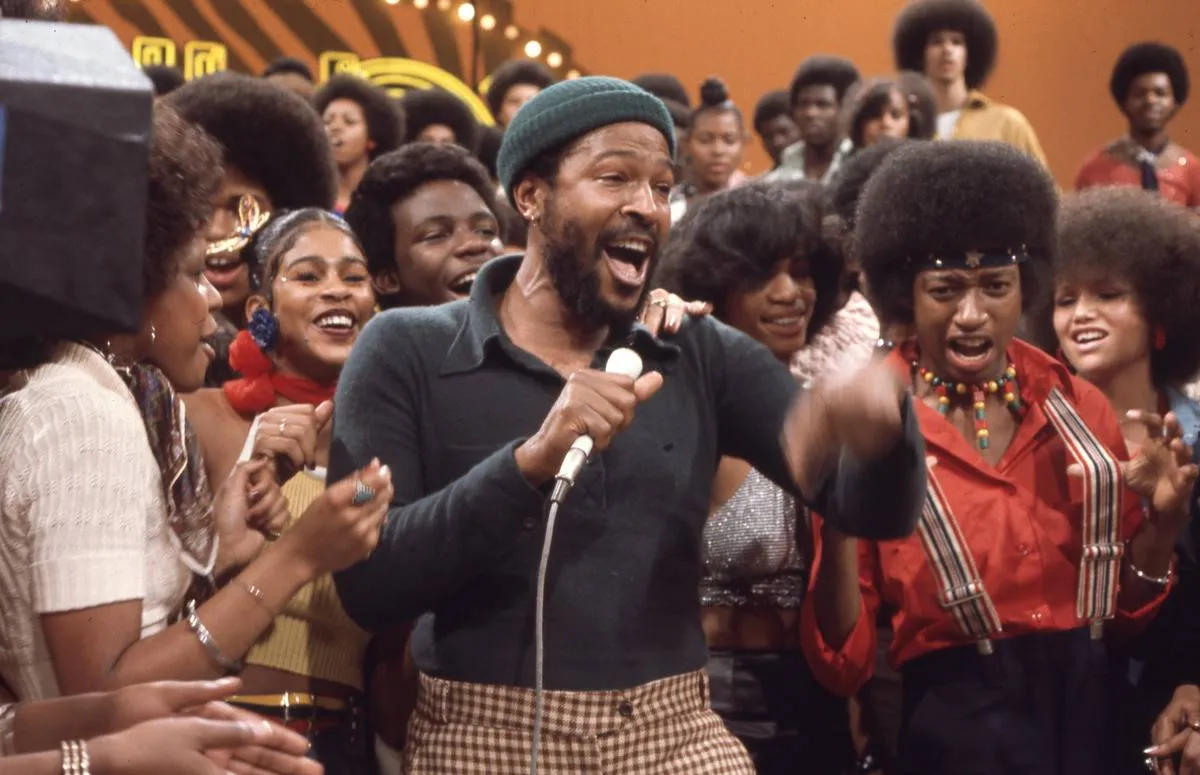 They may not have been paid, but the dancers were one of the most compelling components of Soul Train. In her book, Love, Peace, Soul: Behind the Scenes of America's Favorite Dance Show, author Ericka Danois interviewed many of the guests and producers of Soul Train. "These were regular kids from humble beginnings who really became the backbone of the program," she said in an interview with Jet Mag. "Artists came on the show and would be thrilled to meet the dancers."
Damita Jo Stole The Spotlight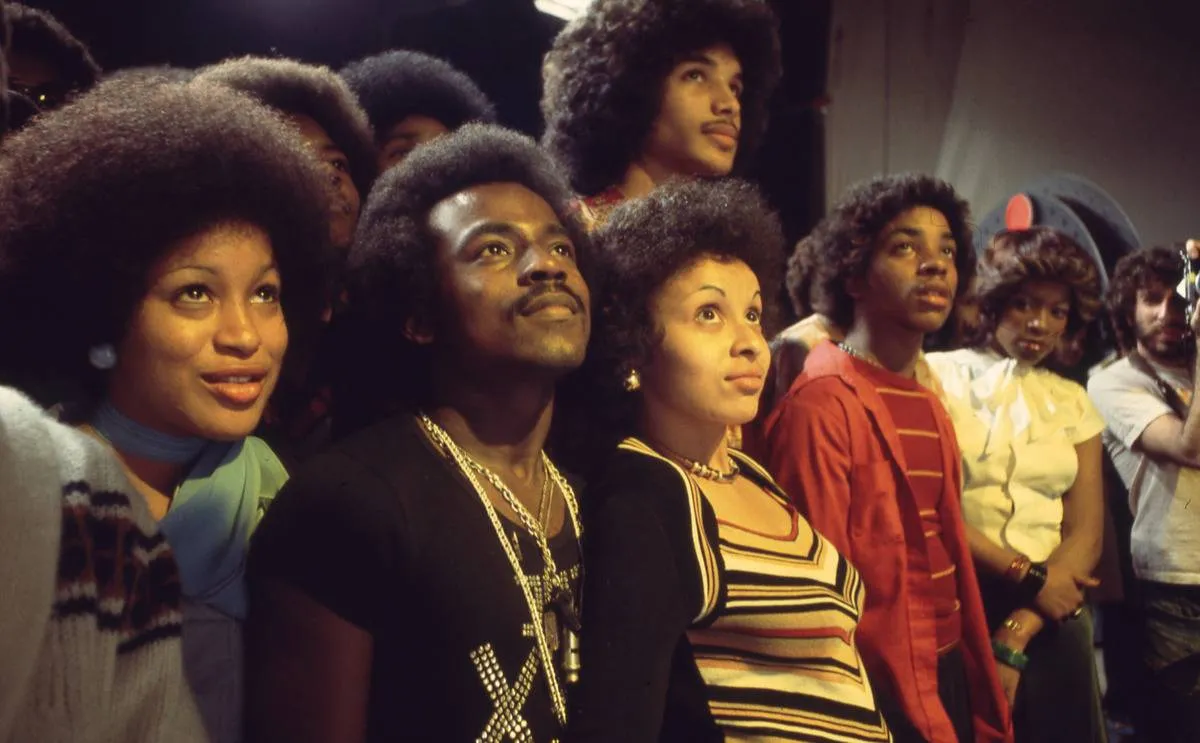 One of the most memorable breakout stars on Soul Train was dancer Damita Jo Freeman. With her controlled yet fluid movements, Damita Jo performed like no other and quickly became a crowd favorite. Her most memorable year was in 1972 when she was suddenly pulled on stage by R&B singer Joe Tex while he performed his classic hit, "I Gotcha." The spontaneous performance became an instant classic.
What Happened To Damita Jo?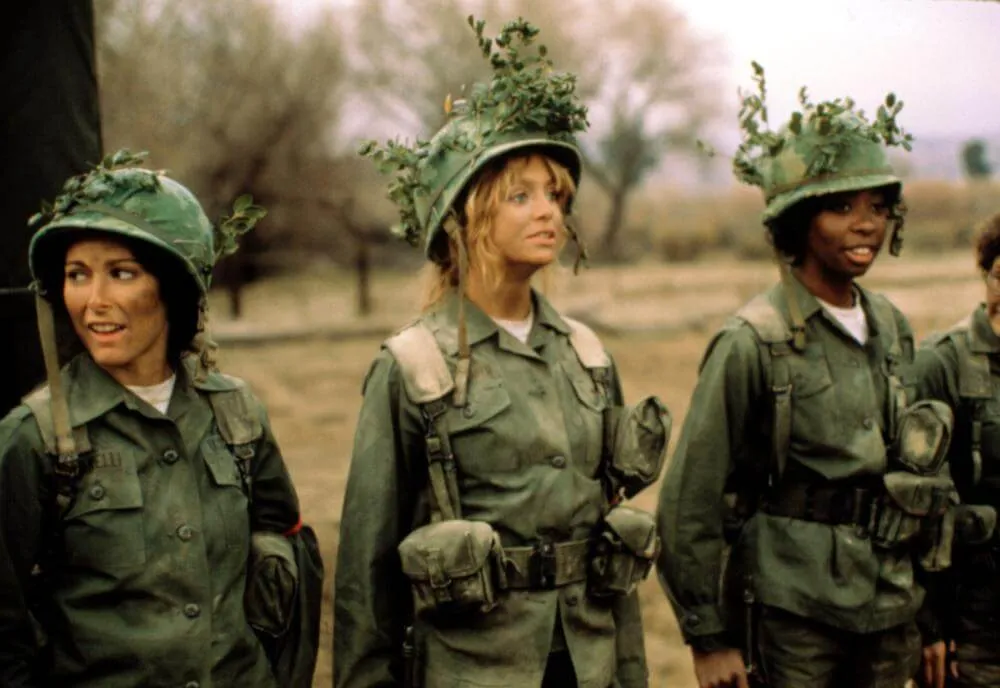 Damita Jo left the show in 1979 to pursue acting but still kept dancing. She continued to work as a choreographer for classic TV shows like That's My Mama, Dionne and Friends, andSister Sister. Her acting career was somewhat fruitful too — she co-starred alongside Goldie Hawn in the film Private Benjamin and was cast in the TV adaptation of the film.