David Letterman's Wildest Moments On Late Night Television!
As one of late night television's original stars, David Letterman has become a household name as the host of The Late Show since the 1980s. Letterman's show has lent a hand in launching the careers of many successful writers and comedians and has showcased nearly 20,000 guest stars over Letterman's 33-year tenure as host. Stars from Barack Obama to Robin Williams have had a chance to appear on the show, but on the show, no one is more iconic than Letterman himself—who has had his fair share of scandals involving Paris Hilton, Cher, Drew Barrymore, Madonna, and more.
Dave's Early Years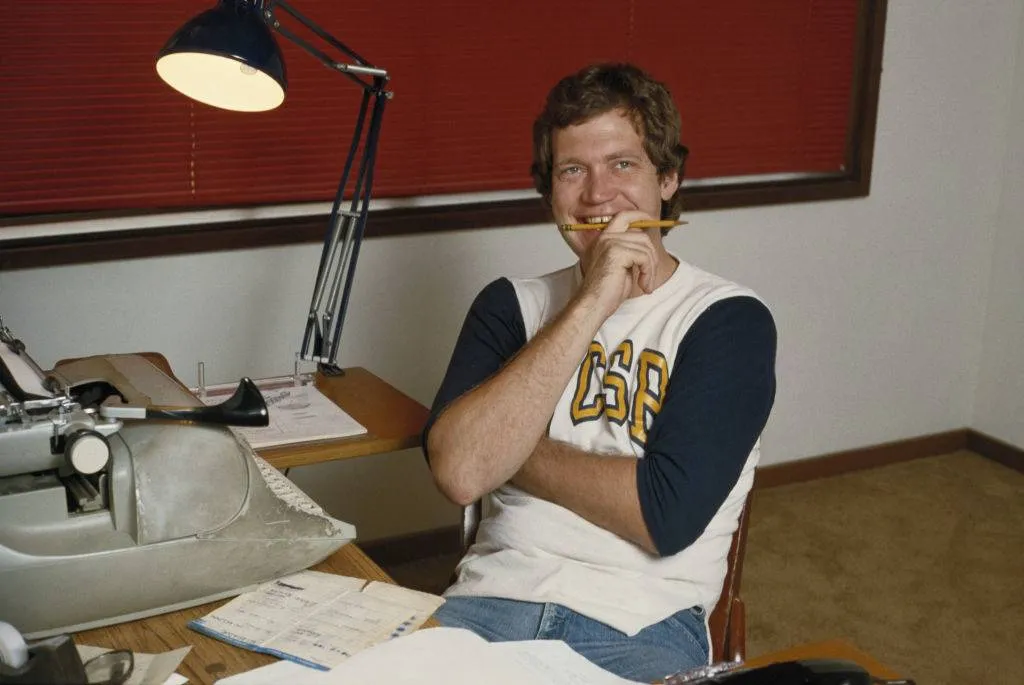 David Letterman's career beginnings are rooted in Indianapolis broadcast news, where he worked as a radio talk show host on WNTS and as an anchor and weatherman on WLWI. He received attention for his humorous and unpredictable behavior while on camera, reportedly congratulating a tropical storm for being upgraded to hurricane status and predicting hail stones "the size of canned hams."
In 1975, he and his then-wife, Michelle Cook, decided to move to Los Angeles where he performed stand-up comedy. After finding work as a writer and actor, scouts for Johnny Carson's talk show discovered Letterman, who by 1978 became a regular guest host.
Late Night Beginnings...And Cancellations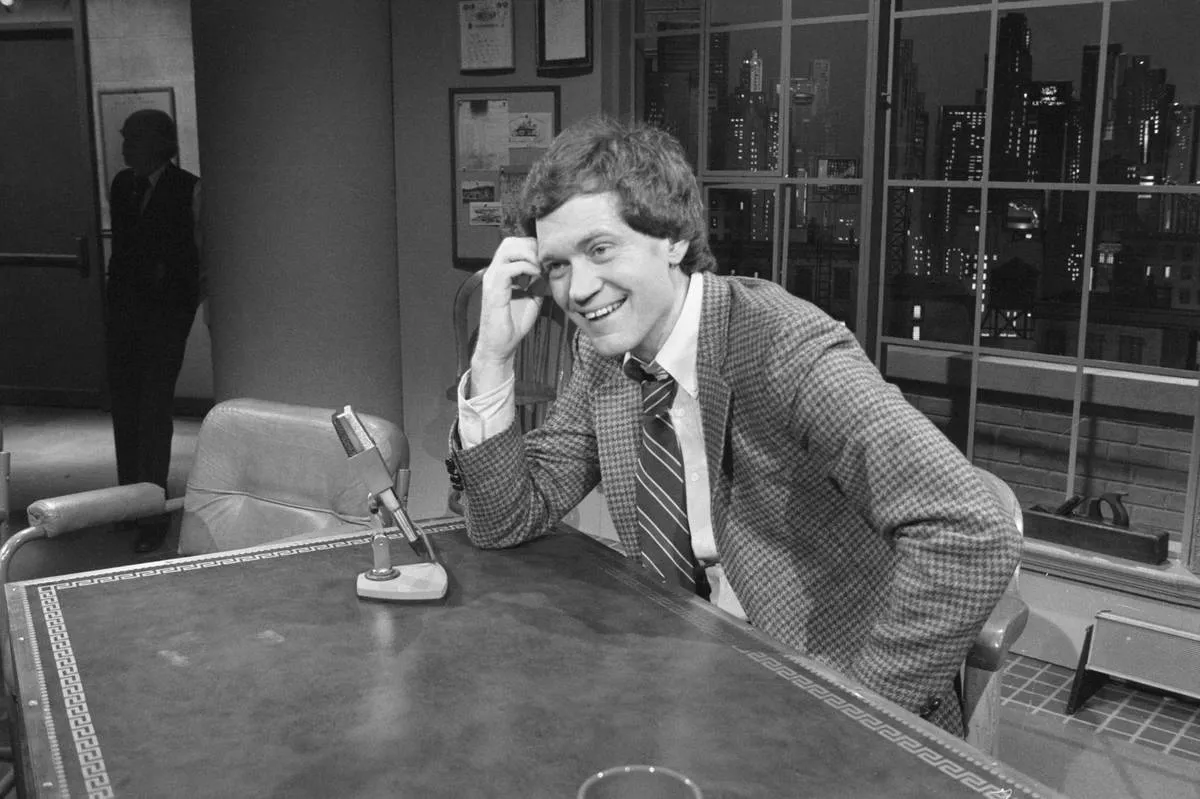 After guest hosting for Johnny Carson's Tonight Show, he was given his own morning show by 1980. The David Letterman Show won two Emmy Awards and was well received by critics, but due to low ratings was eventually canceled.
Because of his success as a talk show host, NBC still kept Letterman under contract and would end up giving him his own time slot. On February 1, 1982, Late Night With David Letterman premiered with Bill Murray as the first guest. For the 1980s, the show was viewed as edgy and unpredictable, featuring genre-mocking skits like "Stupid Human Tricks."
Competition with Leno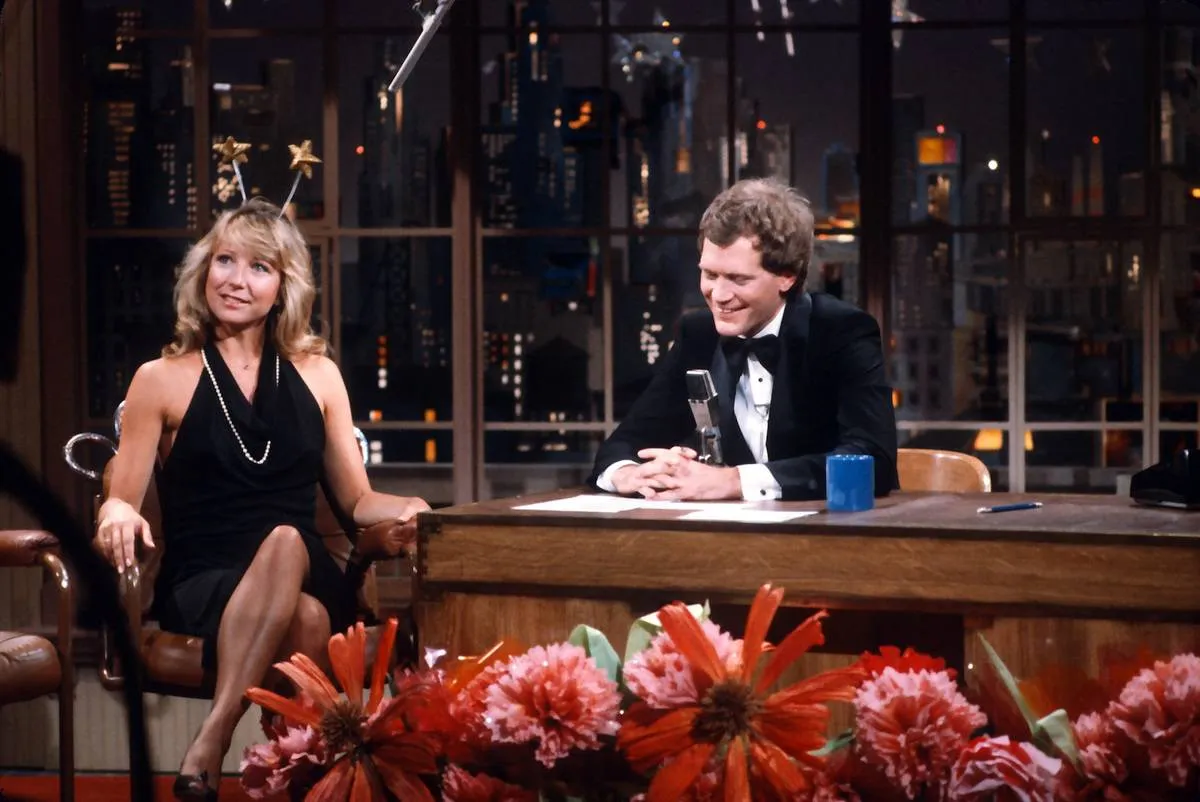 Letterman's late-night talk show career spanned over 33 years, starting with NBC's Late Night With David Letterman and ending with CBS's Late Show With David Letterman. Between the two programs, Letterman hosted over 6,000 episodes, surpassing friend and mentor Johnny Carson as American television's longest-serving late night talk show host.
After Johnny Carson retired from The Tonight Show, everyone expected David Letterman to take his place. Despite Carson's wishes, the job was given to Jay Leno. Letterman then switched networks to CBS in 1993, where he signed a $14 million annual contract to become the host of a show opposite The Tonight Show, called The Late Show, which incurred over $140 million in costs to cover studio renovations, new announcers, writers, and a live band.
Joaquin Breaks Down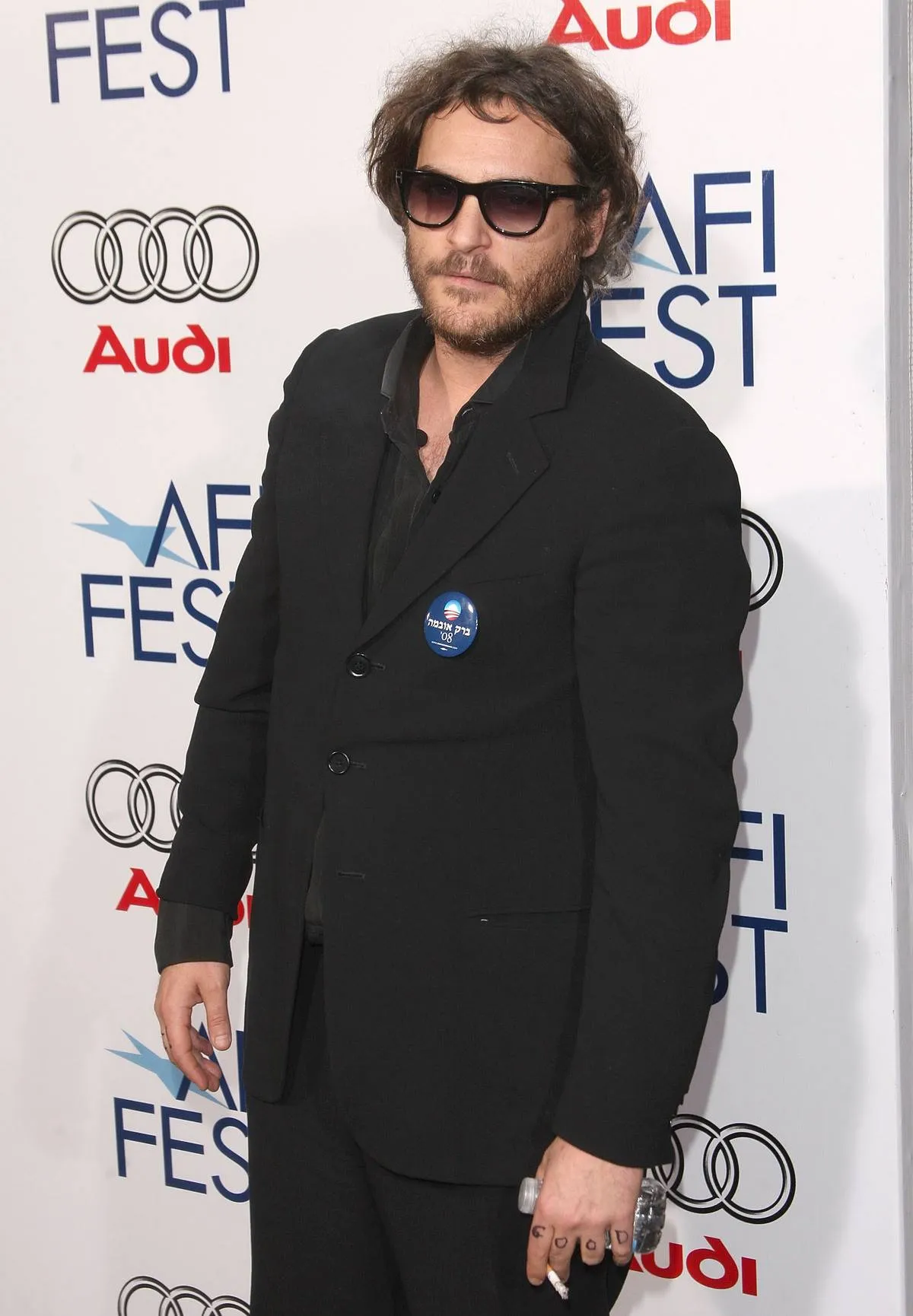 Actor Joaquin Phoenix weirded everyone out when he made an appearance on Late Show in 2008. He appeared on set looking rather different with a bushy beard, and standoffish with dark shades and a black suit. The interview threw Letterman for a loop, as Phoenix announced that he was retiring from acting to begin a rapping career.
Along with the strange announcement, Phoenix went on a series of unintelligible ramblings. At the end of the interview, Letterman said, "Joaquin, I'm sorry you couldn't be here tonight!" As it turns out, it was all a stunt that was a part of Casey Affleck's mockumentary I'm Still Here, and nobody knew what was going on. Phoenix reappeared on the Late Show to explain the stunt.
Drew Barrymore's Crazy Birthday Surprise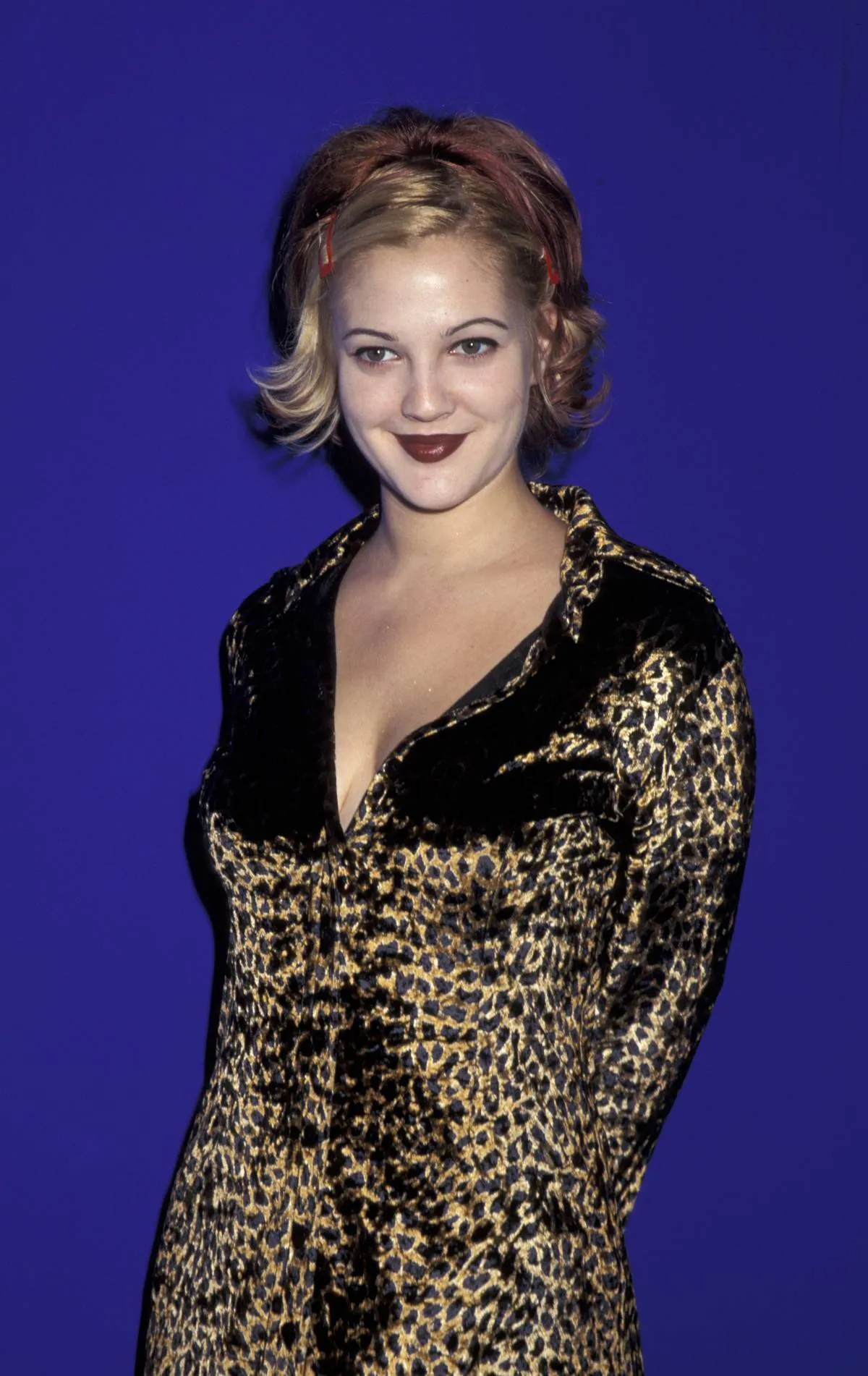 In 1995, actress Drew Barrymore was a wild child and everyone knew it. When she appeared on the Late Show that year during Letterman's 48th birthday, she surprised him with a dance. Not only did she hop onto Letterman's desk, she quickly turned around and flashed him! The unrehearsed moment shocked the host, who ended up saying "I can't thank you enough for that."
Years later, towards Letterman's retirement, an older Barrymore reflected on the moment, saying, "He's always been known as the person who had no problem letting the audience know he was not down with what the guest was doing. It was scary… Then I just looked forward to going back. There's an energy to his show. The more you tried to charm him, the less he wanted it. He either liked you or he didn't. When you usually go on a talk show it's very buddy-buddy. But with him, you have to work for it. But not too hard, because he won't like that!"
Letterman's Stalker
In 1988, a woman named Margaret Mary Ray began to stalk Letterman. Ray had previously been diagnosed with schizophrenia and went so far as to steal Letterman's Porsche, driving in it with her young son and claiming that she was Letterman's wife and her son was also Letterman's. She was arrested eight times for trespassing, having been found camping out on Letterman's tennis court and even breaking into his house.
Her antics began to gain national attention and she became fodder for supermarket tabloids. Letterman himself made light of the situation and made jokes about the incidents multiple times on his show, never referring to her by name. When Ray gave up on Letterman, she turned her attention to retired astronaut Story Musgrave. By 1998, Ray committed suicide and Letterman expressed his sympathies for her to The New York Times, saying that he had great compassion for her. A Letterman spokesperson described it as a "sad ending to a confused life."
Blackmail and Scandals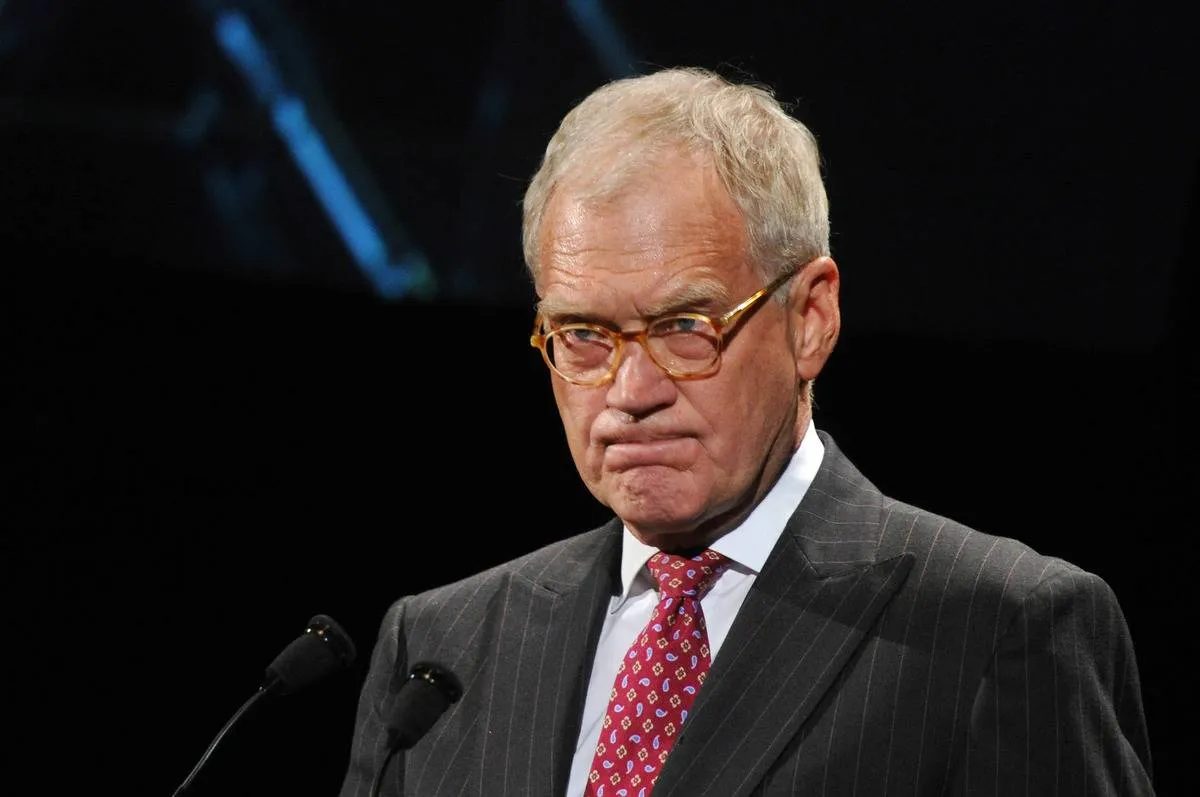 In October 2009, Letterman announced on his show that he had been the victim of a blackmail attempt in which someone attempted to extort $2 million from him. The person in question threatened to release a screenplay and a book that revealed Letterman's salacious affairs with several of his female staffers. Letterman admitted to the affairs, issuing a public apology to his wife and his Late Night staff.
In regards to the blackmail attempt, Letterman stated that a package had been left in his car with proof of the affairs. He then worked with the Manhattan District Attorney's office to conduct a sting operation that involved a phony check. Robert Halderman, the producer of CBS's 48 Hours, was arrested after attempting to deposit the check and served a six-month sentence in jail. It turns out, Halderman was in a relationship with Letterman's longtime personal assistant Stephanie Birkitt. When Halderman found Birkitt's diary that admitted to having a sexual relationship with Letterman, he copied the evidence from her diary and emails.
Other People Come Forward
Stephanie Birkitt wasn't the only female staffer that Letterman was known to have alleged affairs with. Shortly after Letterman admitted to the affairs, a former intern named Holly Hester came forward to TMZ saying that she had an affair with Letterman that went as far back as the '90s.
Apparently, Letterman asked Hester to the movies and the two continued to have a secret affair for as long as a year. He eventually called it quits due to their age difference. Hester told TMZ, "I was madly in love with him at the time. I would have married him. He was hilarious."
Heart Surgery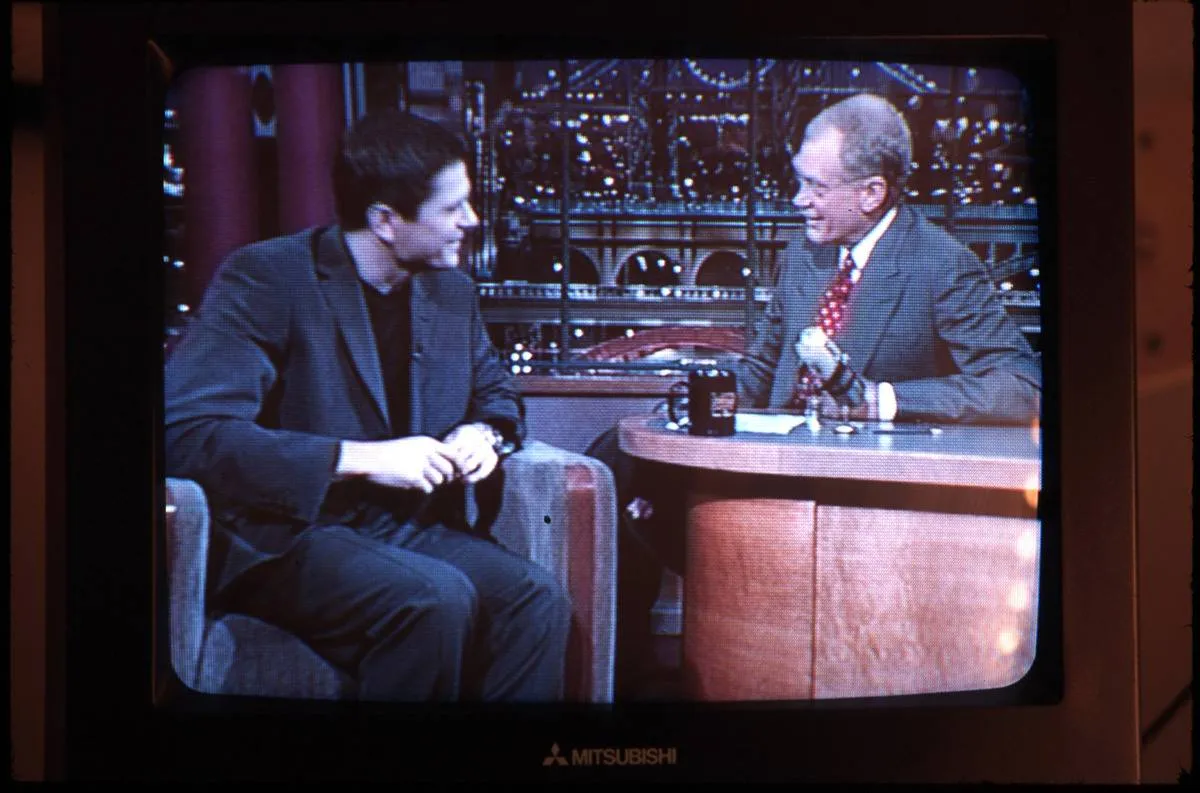 In January 2000, a doctor's visit revealed that an artery in Letterman's heart was severely obstructed, which prompted him to undergo emergency surgery for a quintuple bypass. While in the stages of recovery from the surgery, Letterman had a slew of guests hosts for Late Night, including Bill Cosby, Kathie Lee Gifford, Dana Carvey, and Janeane Garofalo.
When he returned to the show near the end of February that year, he brought with him all but one of the doctors and nurses that played a part in his surgery. Letterman was nearly in tears as he thanked the medical professionals who saved his life, and the episode earned him an Emmy nomination.
Harvey Pekar Was Out of Control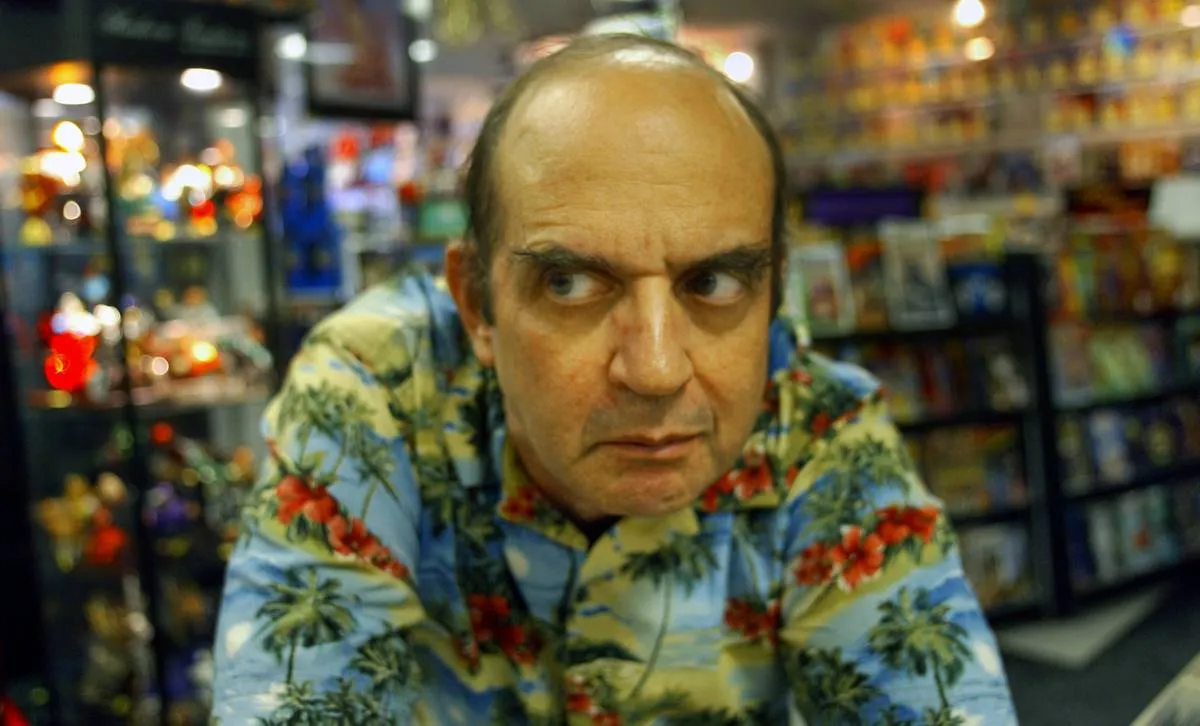 David Letterman is no stranger to guests that he can't control. In 1987, Letterman hosted comic book writer Harvey Pekar on his show. Pekar had already been known to be rather outspoken about his opinions in regards to corporations and they way they control the media. On his second appearance on the show, Pekar even wore a shirt that said "On Strike Against NRC," which according to salon.com, "encouraged workers at General Electric — part of the joint venture holding company NBC Universal — to go on strike."
When Letterman asked Pekar why he turned down the opportunity to have his own talk show, Pekar ranted that "You get co-opted. You can't do anything serious. And it's a drag to go on night after night doing simple-minded bull[expletive]." The ranting only started to escalate, with Pekar and Letterman trying to talk over each other. After the show came back on from a commercial break, it seemed that Pekar was still ranting and Letterman said, "Harvey, I am going to ask you something." Pekar interjected, "I'm just doin' my thing!" But Letterman had had enough, saying, "No, You're a guest in my house so shut the [expletive] up. You show up to my house and you sneeze in the hors-d'oeuvres."
What Cher Really Thinks of Dave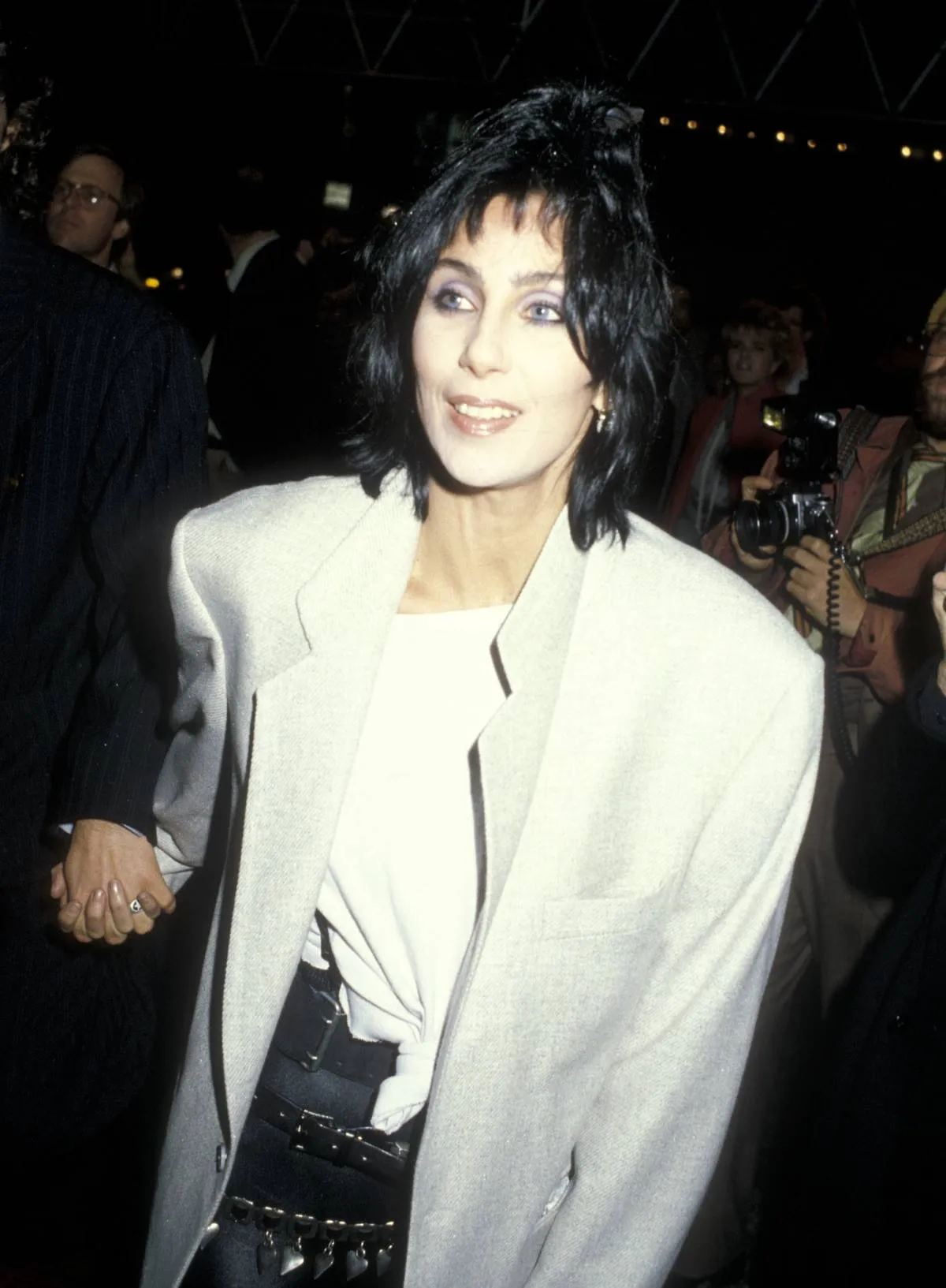 In 1986, Letterman had singer Cher on his show and the two shared a rather casual rapport. The main focus of Letterman's interview, in the beginning, was the fact that it took four years for Cher to agree to come on Late Night. At first, she joked around saying that she needed money to pay off a rather lofty hotel bill, but a determined Letterman knew there had to be a better reason, saying, "You must have had a change of heart about something."
Finally, Cher said, "I don't know because I thought that I would never want to do this show with you." "Now, why?" Letterman began, "Why? Because you thought I was a—" "an [expletive]," Cher finished frankly. But Letterman took the insult in stride, saying that a lot of people probably think that about him. But Cher admitted that she actually watches his show and only thought the worst because of the way Letterman tends to handle his guests.
Paris Doesn't Want to Talk About Jail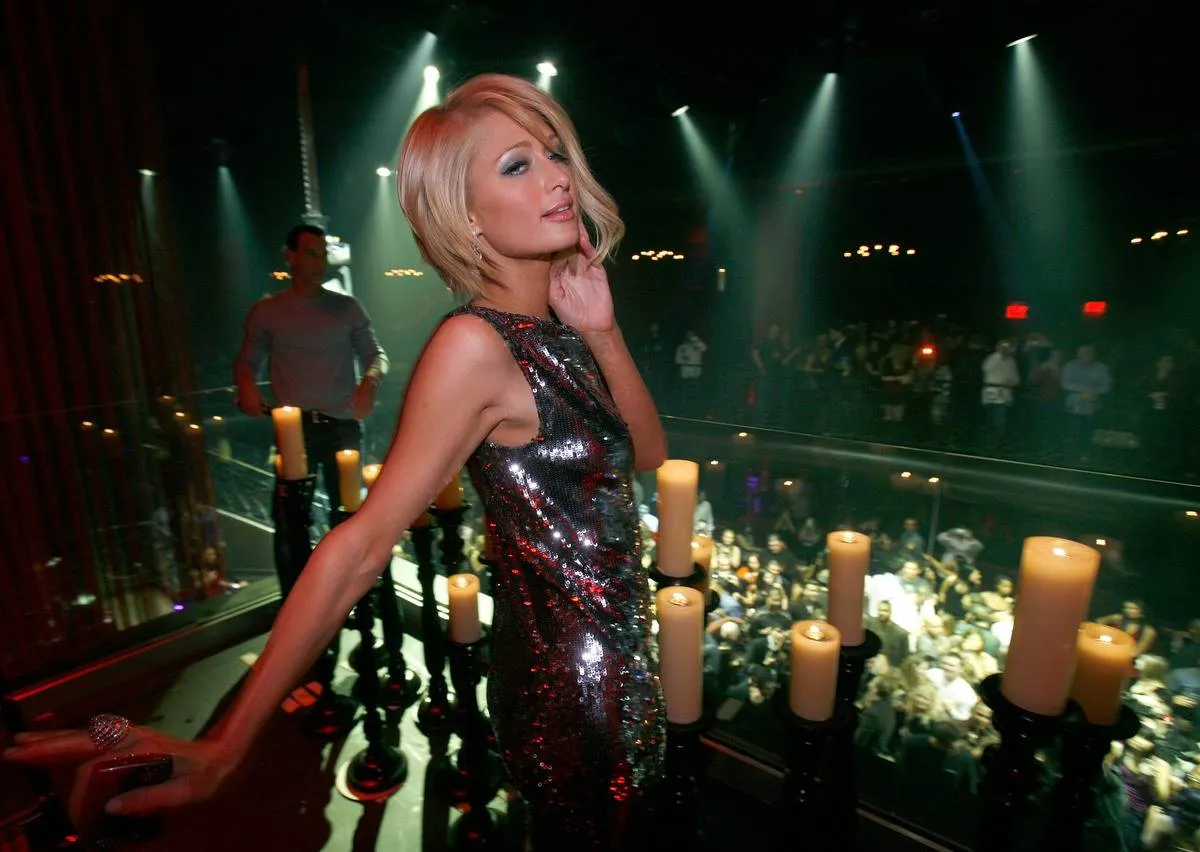 In 2007, Paris Hilton was a guest on Late Show following a brief stint in jail for driving with an expired license. Although Letterman introduces Hilton as being there to promote her fashion line and fragrance, he wastes no time asking her about her jail time the moment she sits down. Hilton was visibly embarrassed by the topic but carefully answers Letterman's questions about jail food and what she did to keep her energy up.
As Letterman continued on, a frustrated Hilton eventually says, "But I've moved on with my life so I really don't want to talk about it anymore," and the audience applauds. But Letterman says, "This is where you and I are different because this is all I want to talk about," before continuing to ask if she's made any friends in jail. Hilton quickly said, "I'm not answering any more questions about it… I'm not here to talk about that. I'm moving on." Yikes!
Madonna Totally Loses It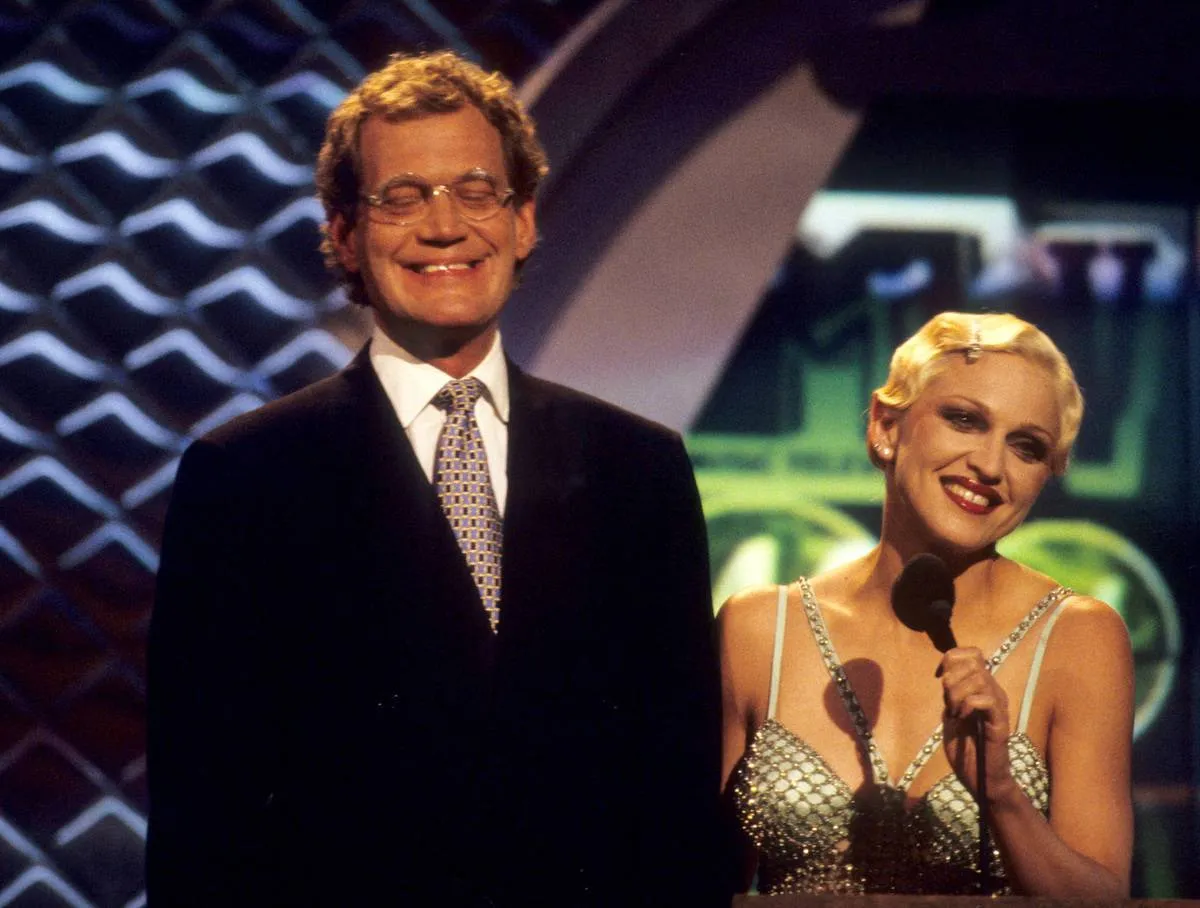 In March 1994, Madonna made television history when she appeared as a guest on Late Show with David Letterman. The interview became one of the most highly rated and controversial moments on Letterman's show. After Letterman introduced Madonna as someone who has "slept with some of the biggest names in the entertainment industry," Madonna didn't hold back from showcasing her rebellious attitude.
Not only did she give Letterman her underwear and urge him to smell them, but she also smoked a cigar during the interview, dropped the f-bomb a total of 14 times, and at the end she refused to leave the set, causing other scheduled guests to lose their airtime. Madonna later claimed her behavior was her stand against television censorship, she and Letterman had somewhat of a strained relationship throughout the years, although she would appear on his show six more times. Eventually, they made up by the last appearance in 2009.
Richard Simmons Got His Feelings Hurt
Bubbly workout personality Richard Simmons was a guest on Late Night in 1994, but it seemed that he was there more for Letterman's ridicule and amusement than an actual interview. When Simmons was announced, he appeared in the audience and handed out cookies that he had made. Finally making it to the stage, he offered some to Letterman, who refused to try them and ended up discarding them back into Simmons' basket.
A visibly hurt Simmons didn't let that get the best of him and continued to try to have an upbeat interview with Letterman, who wanted to talk about the fact that Simmons purchased an engagement ring to give to Barbara Streisand, who Simmons has never met. When Letterman tells Simmons that Streisand is backstage and is going to come out, Simmons gets really excited only to be disappointed when it turns out to be Late Night funnyman Larry Melman. Simmons tells Letterman, "No one's ever been this cruel to me ever."
Crispin Glover Almost Kicks Letterman in the Face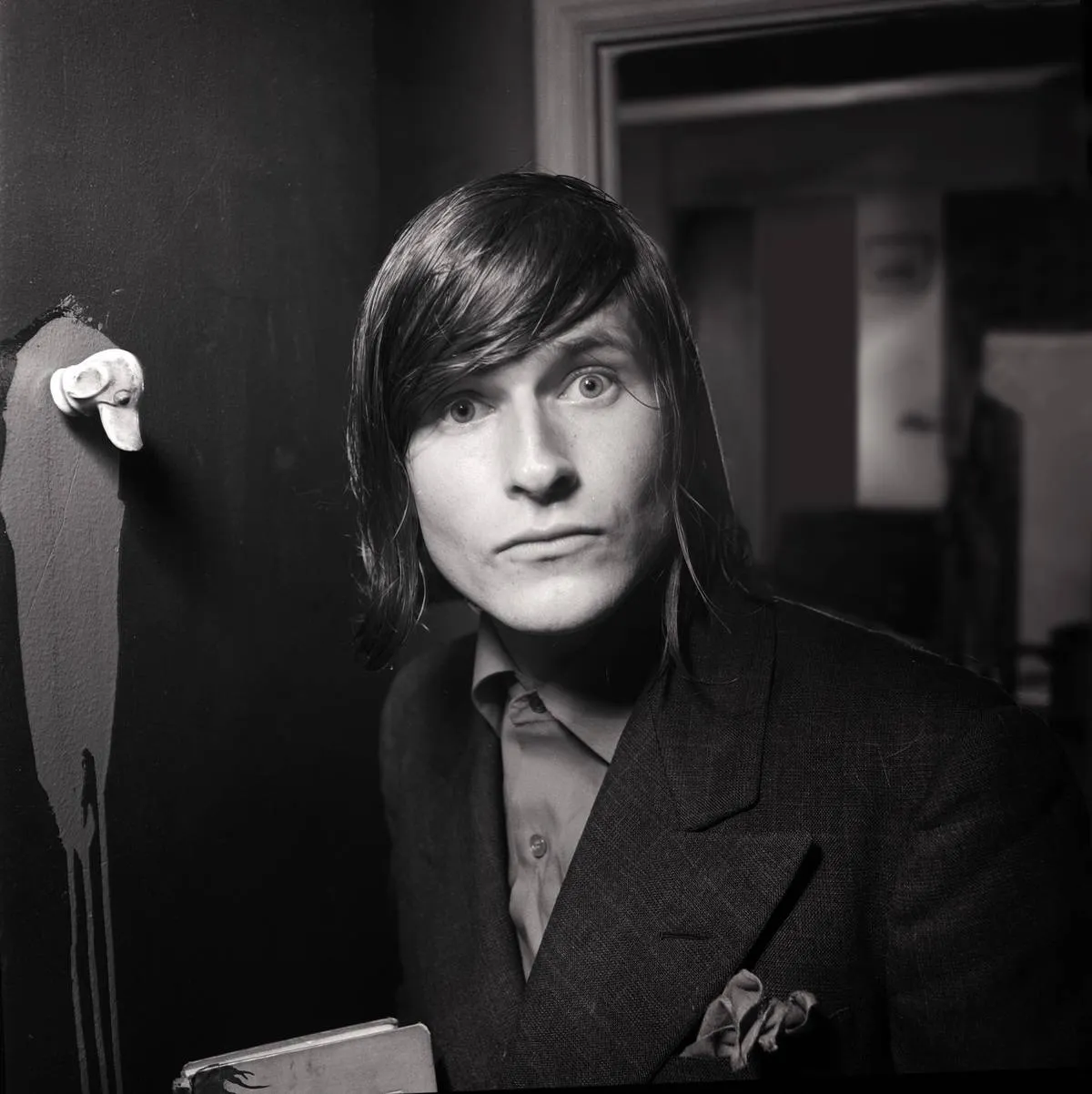 In 1987, a young Crispin Glover made his first appearance on Late Night. At that point, viewers had mostly known him at George McFly from Back to the Future and they may have been surprised to see Glover in a wig and platform shoes. Glover appeared to be awkward and stuttering throughout the whole interview, even challenging Letterman to an arm wrestle.
An unamused Letterman asked bandleader Paul Schaffer, "Is this the first time you've seen a guy drown. Is this the first time you've watched a guy die?" After Letterman refuses the arm wrestle, Glover insists that he is a capable guy, even saying that he can kick and demonstrates by nearly kicking Letterman in the face. Letterman then got up and walked off set mid-interview.
Letterman's Marriages and Family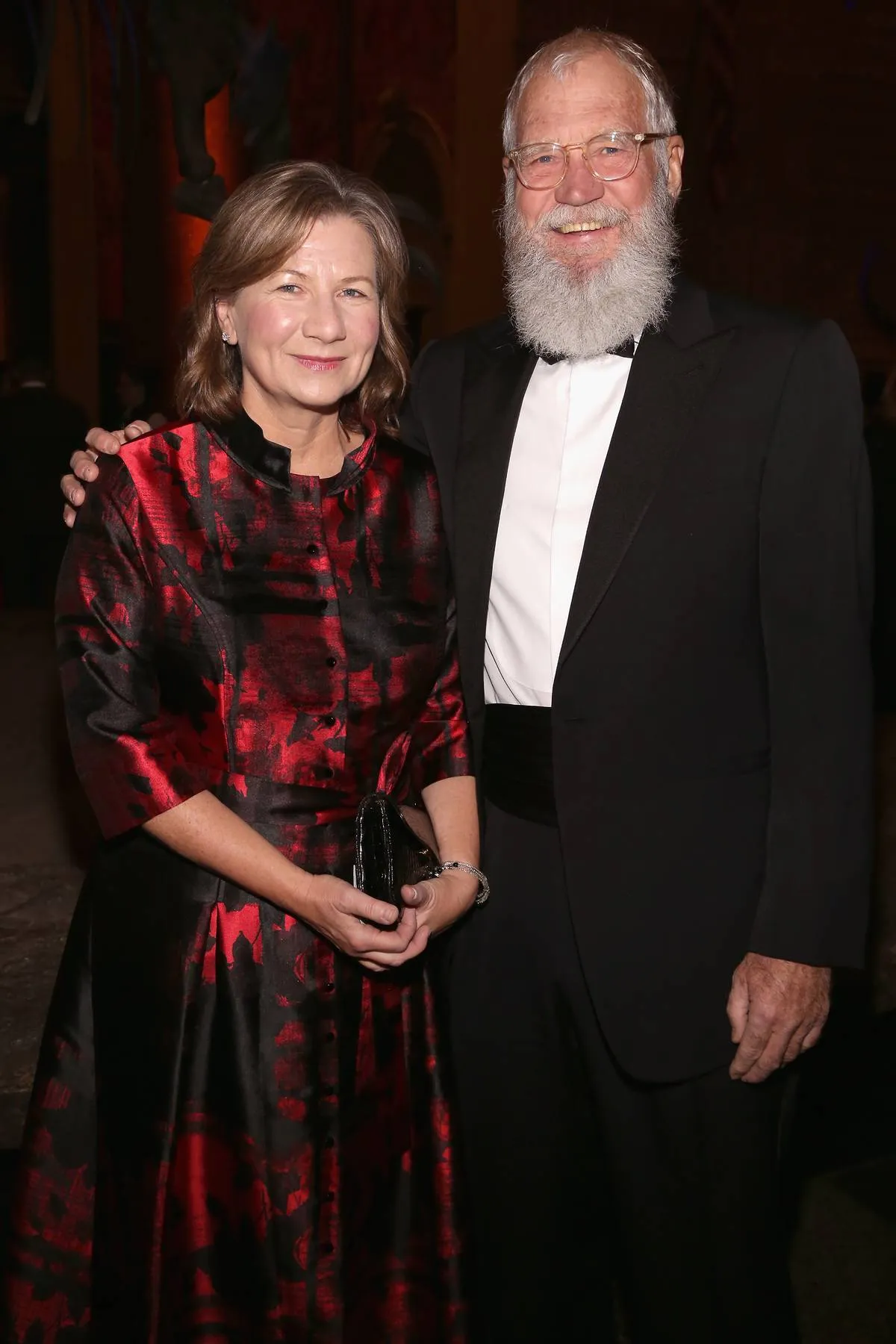 Letterman has been so close with his show, that that is where his relationships have stemmed from. In the late 1960s, Letterman first married his college sweetheart, Michelle Cook, but the pair divorced by 1977. Letterman subsequently entered into a long-term relationship with Merrill Markoe, who was the former head writer and producer of Late Night, but the relationship would only last until the late 1980s.
While still living with Markoe, Letterman began a relationship with Regina Lasko, who was also working in the broadcast entertainment industry. Although they began their relationship in 1986, it took them 23 years to get married. Letterman and Lasko have a son together named Harry. In 2005, police uncovered a kidnapping plot in which a former Letterman employee planned on ransoming Harry for $5 million. Kelly Frank, a house painter who had worked for Letterman, was charged.
Retirement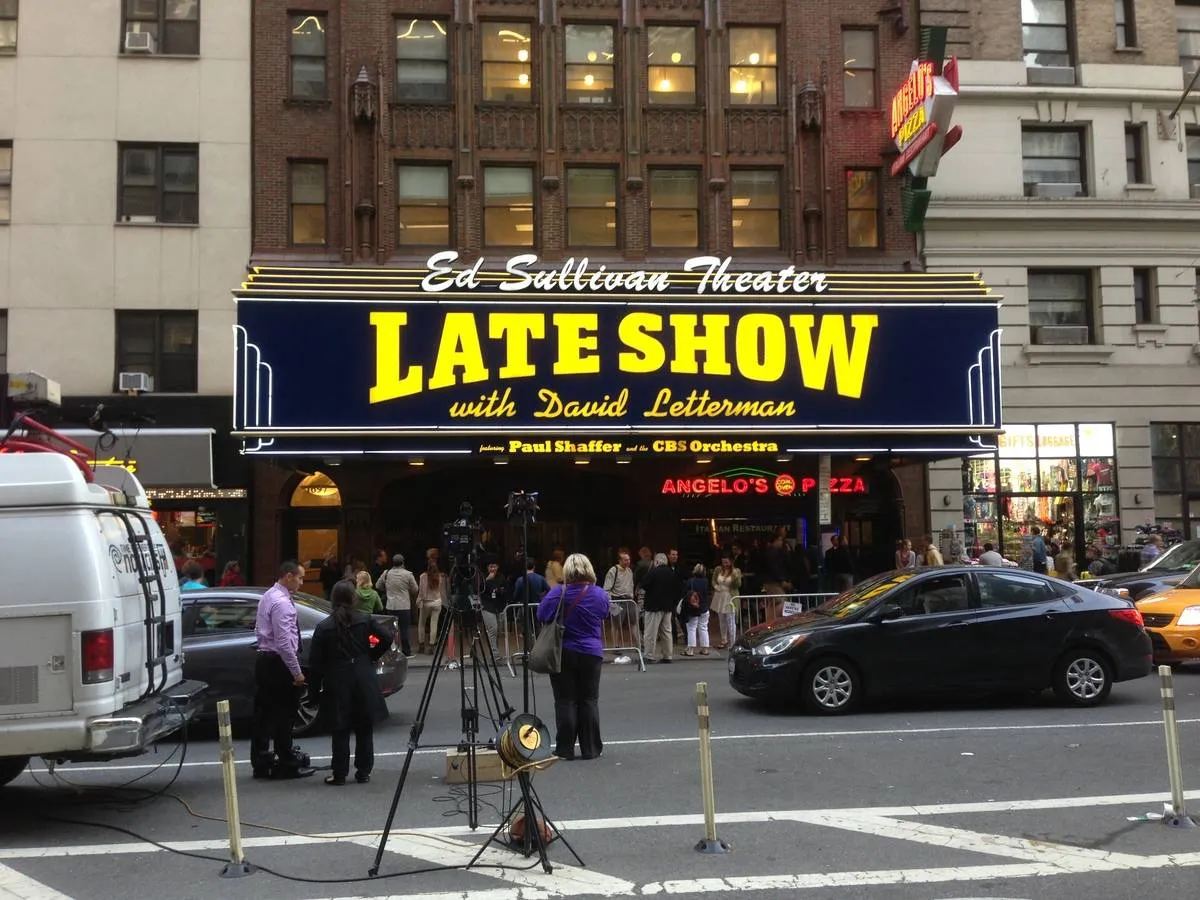 On April 3, 2014, Letterman announced that he was retiring by saying that he issued his resignation notice to president Leslie Moonves. By May 2015, he would retire from hosting the Late Show with the last episode airing on May 20, 2015. The final show opened with a presidential send-off that included former presidents George H.W. Bush, Bill Clinton, George W. Bush, and Barack Obama.
Other regular guests that were there to send him off included Bill Murray, Alec Baldwin, Jerry Seinfeld, Jim Carrey, Steve Martin, Tina Fey, Julia Louis-Dreyfus, Barbara Walters, and Chris Rock. The episode closed with a montage of scenes from his CBS and NBC shows and a live performance by The Foo Fighters. Shortly after his retirement announcement, it was announced that Stephen Colbert would succeed Letterman as the host of the Late Show.
Letterman's Successors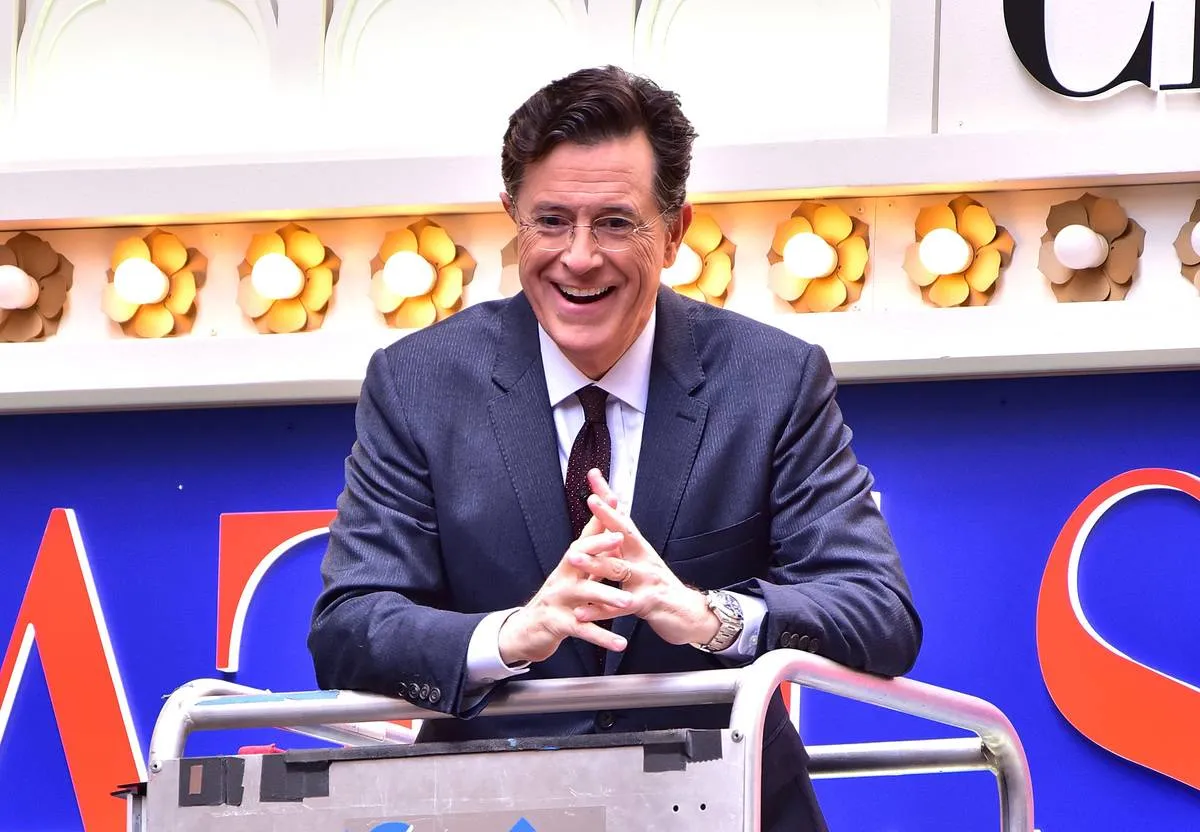 Letterman's final show was watched by 13.76 million viewers in the United States and was that evening's highest-rated program on network television. Letterman's late night hosting talents set precedents for many of today's late-night talk show hosts.
For example, after Letterman left NBC's Late Night in 1993, Conan O'Brien was commissioned to take over. Although O'Brien was not well-received by audiences early on, the show improved over the years and was well-liked by the time he retired in 2009. After O'Brien left Late Night, Jimmy Fallon took over, who was then succeeded by Seth Meyers. As for CBS's Late Show, Stephen Colbert continues to host the late night show that Letterman left behind.
Show Highlights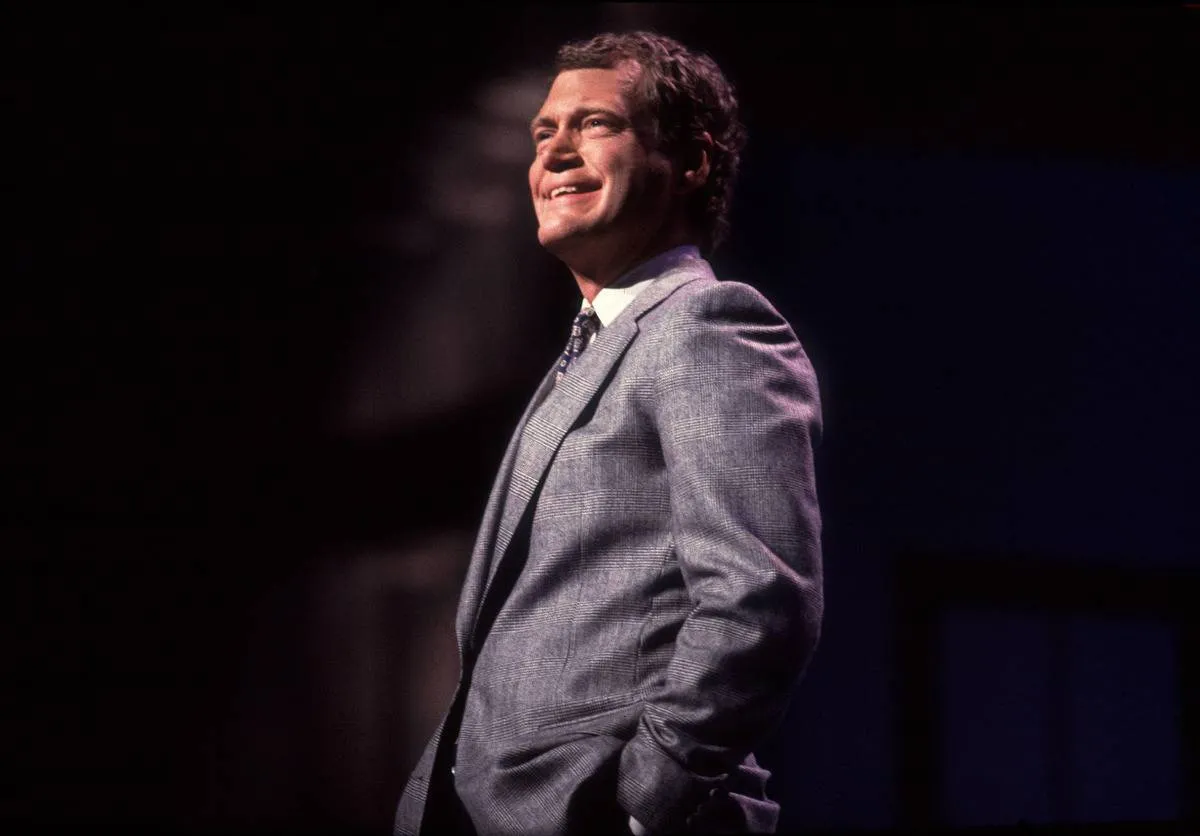 Because of Letterman's unpredictably sarcastic and jaded sense of humor, people enjoyed the show for his antics and recurring skits.
The list of notable goofiness is long. There were visuals showing items being destroyed with hydraulic presses or dropped off office buildings. There were all kinds of on-set special effects that were triggered from a control panel at Letterman's desk. He had access to a bubble machine, lighting effects, and more. The famous Top Ten list, written by the show's staff and announced by Letterman, has always been a favorite. Great Moments in Presidential Speeches, in which then-president George W. Bush was always caricatured, slew audiences. Small Town News, in which Letterman read headlines, police blotters, etc., that proved to be unintentionally hilarious, was also a winner. More memorable than Letterman's antics, however, were some of his guests.
Notable Appearances (and Reappearances)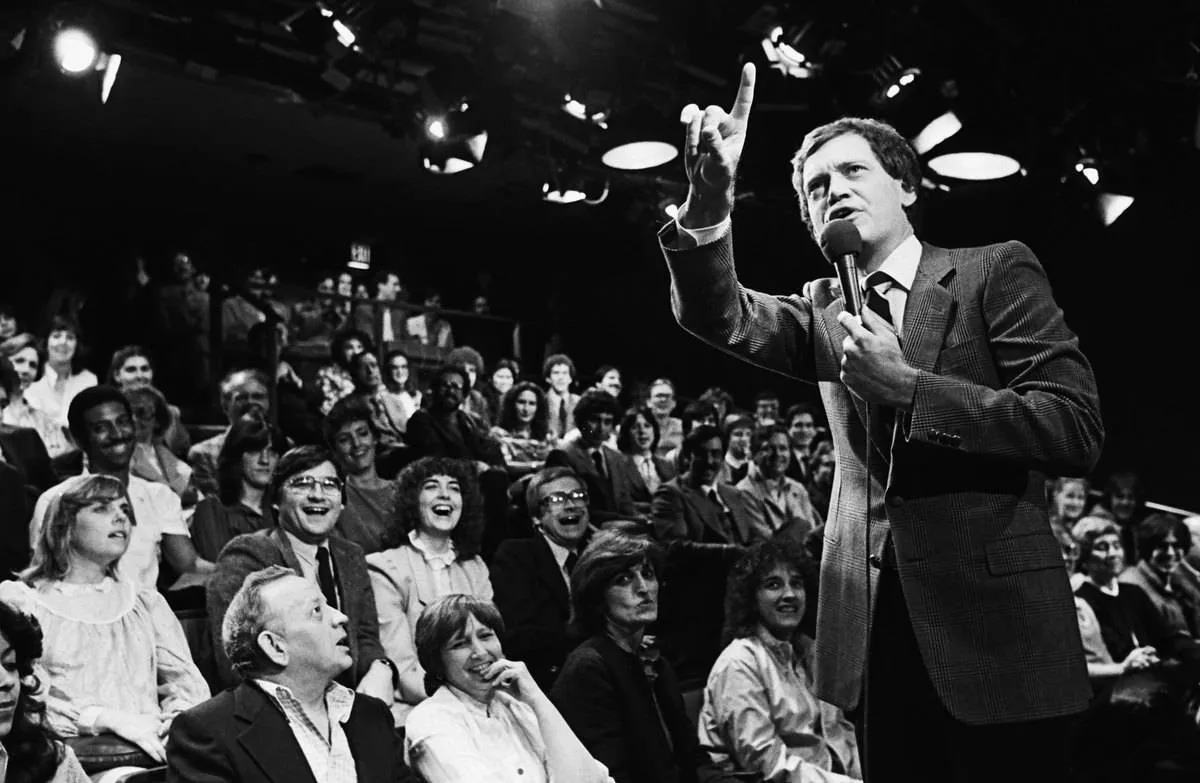 Bill Murray was the first guest to appear on both of David Letterman's late night television shows and would reappear another 43 times over the years. If you think that's a lot, Tom Hanks paid Letterman a visit a total of 60 times but that's nothing compared to the 73 times that New York Knick's sportscaster Marv Albert appeared on Late Night over the 11 years that it was on the air.
Stand-up comedian Richard Lewis appeared on the show 48 times, with George Miller and Tom Brokaw coming close behind with 40 appearances. Even Letterman's rival Jay Leno appeared on Late Night, being a guest 39 times. Teri Garr and Robert Klein showed up a total of 30 times each. Some of the most memorable musical guests include Sonny & Cher, Ringo Starr, Jerry Garcia, Carly Simon, and Eric Clapton.
Dave's Awards
Dave Letterman's long and glorious career has been honored and awarded numerous times over the years. David was first nominated for an Emmy back in 1981, which he won and has been continuously nominated for the Emmy Awards over the years. He has won an Emmy nine times. He has also received Funniest Male Performer in a TV Special at the American Comedy Awards twice.
In 2011, he received the Johnny Carson Comedy Award at the Comedy Awards, and as Letterman looked up tremendously to Carson this was surely a great honor. In 2012, he was honored at the Kennedy Center Honors gala and was given the award by President Obama, other recipients that year included blues musician Buddy Guy, actor Dustin Hoffman, ballerina Natalia Makarova and the iconic rock band Led Zeppelin.
Used To be A Weatherman?!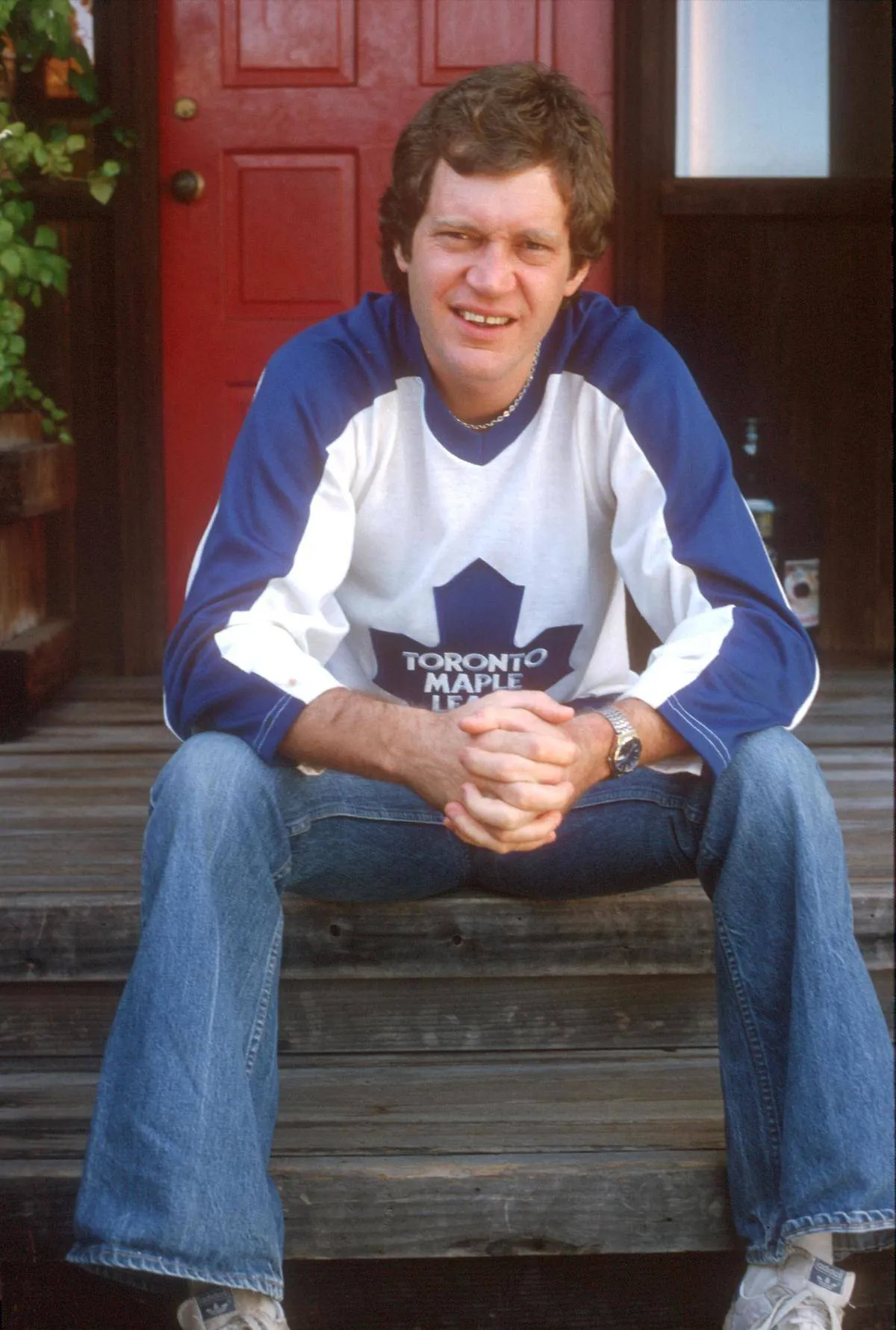 Everyone has to start somewhere and that includes iconic late night host David Letterman. He got his start back in the 1970s as a radio host and also as a weatherman at WLWI (now WTHR) in Indianapolis, Indiana. He was already known for cracking jokes back then and once congratulated a tropical storm for being upgraded to hurricane. He also once described hail as being "the size of canned hams." Dave would also sometimes make up fictional cities and report the weather for them. Clearly, comedy was his forte. He once also reported from the Indianapolis 500 as a pit reporter back in 1971. He was able to interview the legendary Mario Andretti although Dave was mistakenly introduced with the wrong name of Chris Economaki.
Early Showbiz Days
After it became super clear that David Letterman was actually more cut out for comedy than for weather, he made the leap from his home of Indiana to Los Angeles, California. He began performing stand up around time most notably the legendary venue the Comedy Store. While still struggling in his fledgling comedy career he was even hired by actor Jimmie Walker of Good Times fame as a writer.
He also did some television appearances, back in the day, including on Mary Tyler Moore's variety show called Mary. It wouldn't be long, however until Letterman scored with his appearances on Johnny Carson's show which of course lead to him having the career we all know him for today.
Letterman's New Look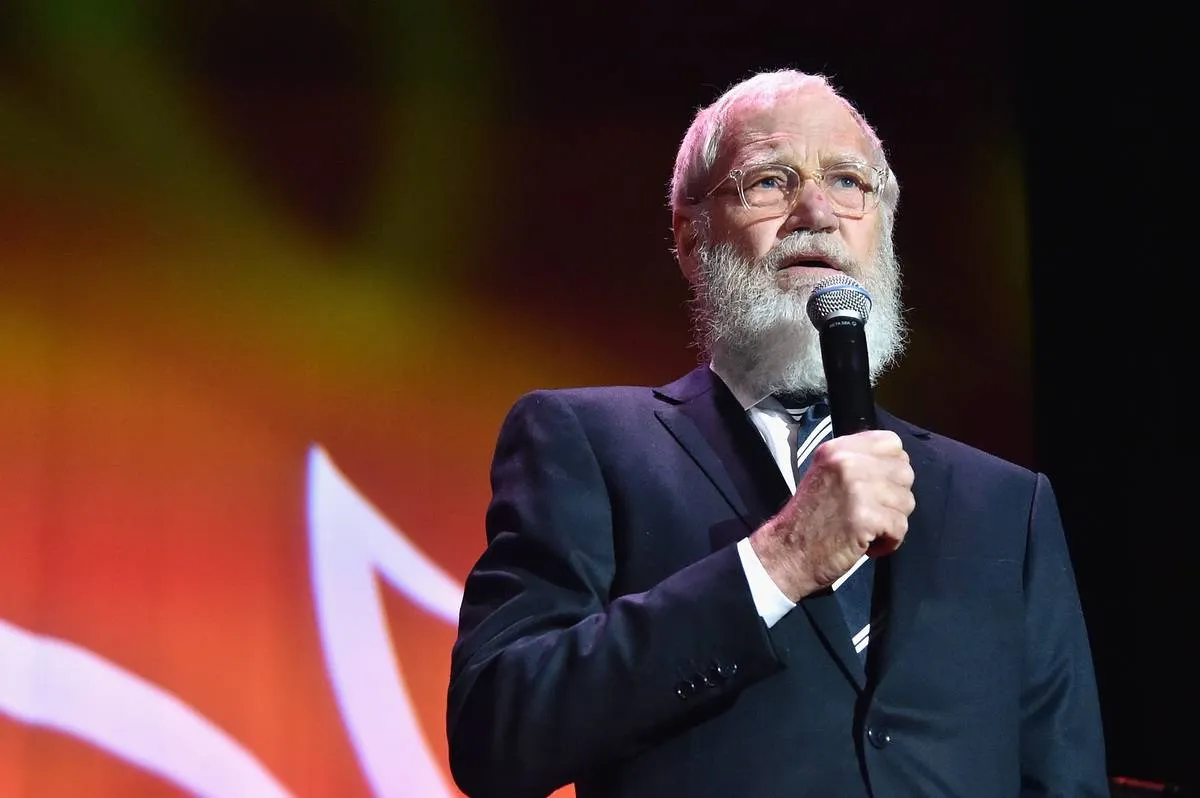 After Letterman retired he popped back up into the public eye looking a little … different. In March 2016, Letterman was spotted looking totally out of sorts compared to what we are used to. He has a bald head and heavy beard. Perhaps, he has adapted his new look so he can walk around without being noticed? Or perhaps he is just experimenting with a lower maintenance look.
During what such outing, Letterman was briefly interviewed where he joked he had "was drunk right now". However, that's probably not the case and Letterman was most likely using his trademark sense of humor. Dave famously struggled with alcoholism and has been sober for quite some time now.
Struggle With Alcoholism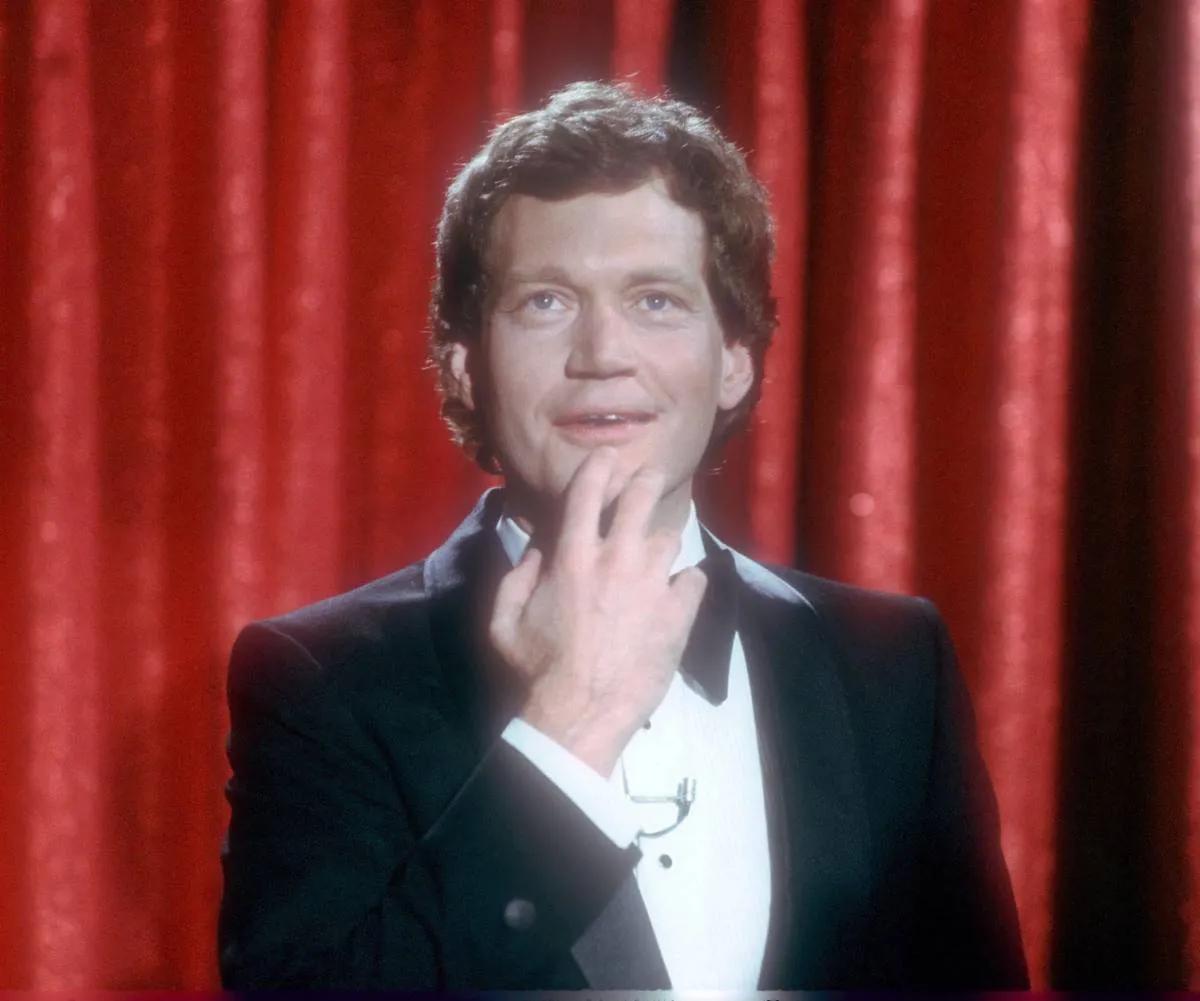 In 2015, right before his retirement Dave had a rather revealing interview on CBS Sunday Morning, where he discussed his alcoholism. At the time, he said he had been sober for over fifteen years. Dave also spoke about his first marriage and blamed alcohol for both the start and demise of the relationship. He said, "Maybe part of it was the first time I was married I was dead drunk, so I don't drink anymore. I haven't had a drink in like fifteen years, so maybe that's part of it. Maybe if I was continuing to drink, I would be lining them up left and right." Sounds like Dave has certainly made the right choice with discontinuing the booze.
A Friend Of The Environment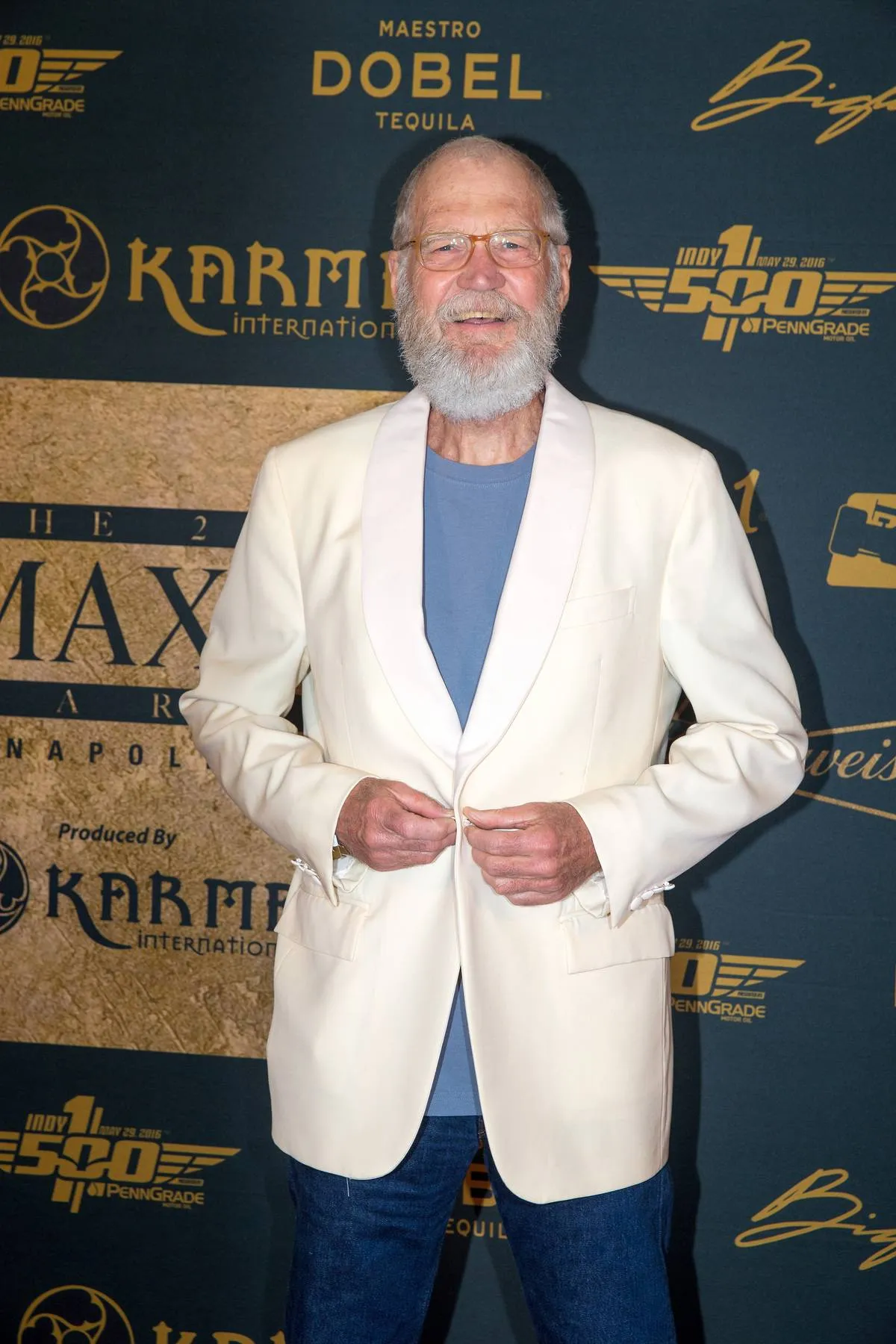 Dave Letterman is also a friend of the environment and is very interested in the issue of climate change. This is probably definitely one of the reason's he has been a very outspoken critic of Donald Trump, particularly in light of Trump's policies towards the environment which include appointing a climate change denier as the head of the EPA.
Recently, David Letterman participated in a show called "Years of Living Dangerously" which airs on the National Geographic Channel. Dave's segment focuses squarely on the issue of climate change. In the segment, we follow Dave as he travels to India and speaks to various individuals regarding the countries approach to renewable energy.
Worldwide Pants?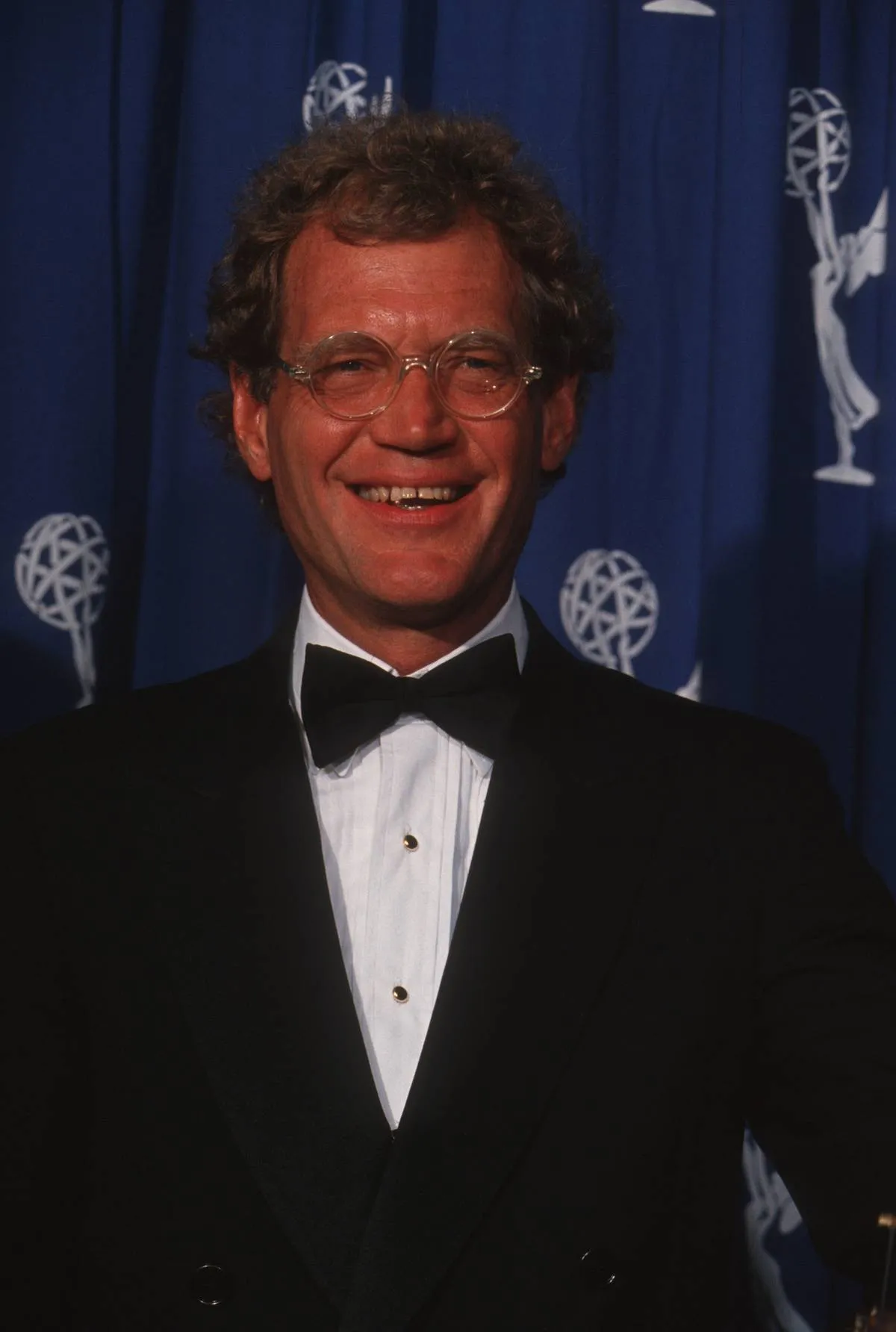 Worldwide Pants is the production company owned by David Letterman. While the company of course produced Letterman's late night show, it also produced a lot of other shows on air that you might not know about. For instance, Worldwide Pants co-produced Everybody Loves Raymond, The Late Late Show with Craig Kilborn and The Late Late Show with Craig Ferguson.
They have also had their hand in non-comedic productions include various PBS documentaries like Coming Home: Military Families Cope with Change, Families Stand Together: Feeling Secure in Tough Times, and Sesame Street: When Families Grieve. Most recently, the company produced the Netflix film The Fundamentals of Caring, which starred Paul Rudd, Selena Gomez and Craig Roberts. Dave also had previous goes at production companies that were named 'Space Age Meat' and 'Cardboard Shoe Productions'.
Alma Mater Building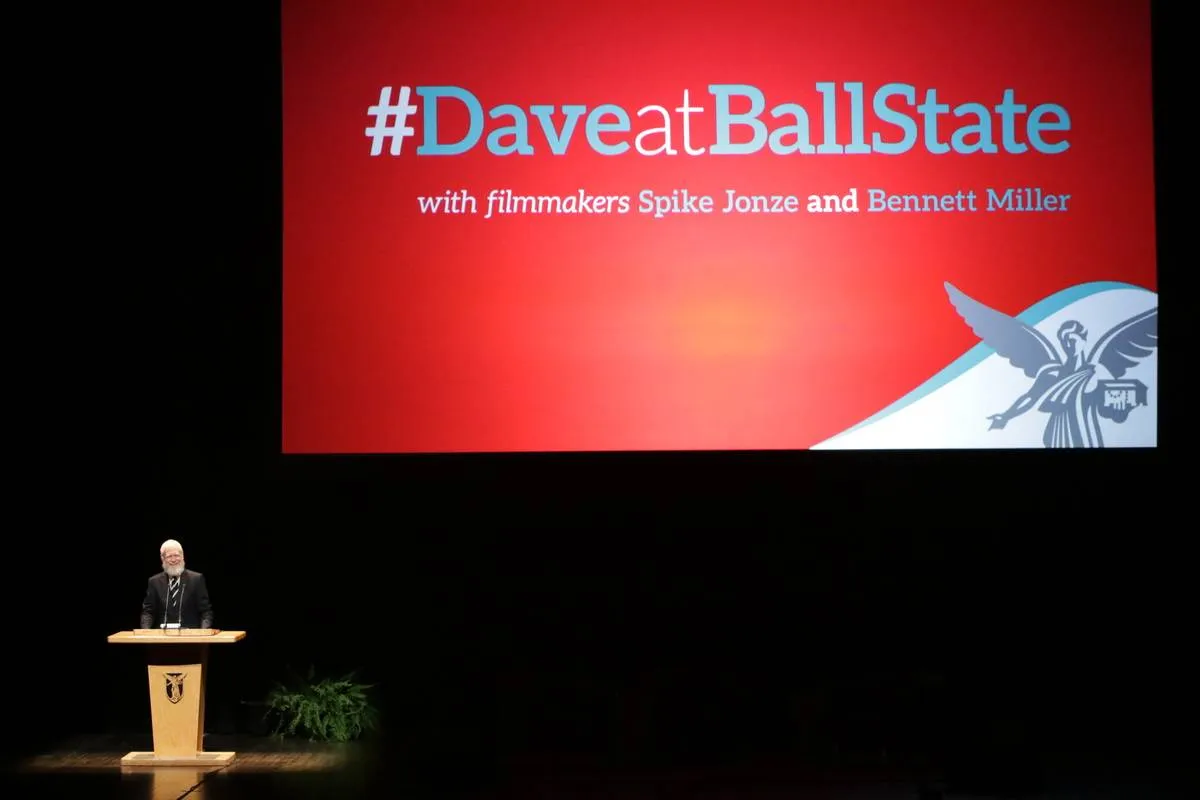 In 2007, Letterman was given a great honor by his alma mater, Ball State University, located in Muncie, Indiana. The school named their brand-new communications facility after Dave. The building was a sprawling 75,000-square-foot building that cost a reported $21 million to construct. It was dedicated under the name David Letterman Communication and Media Building. It has been open since the fall 2007 semester.
When Letterman attended the dedication, he gave quite an emotional speech and even did his own special Top Ten -- "top ten good things about having your name on a building". According to Ball State, Letterman has been generous with his old stomping grounds and has donated a lot of money over the years including an annual scholarship. The scholarship, which he started in the '80s, is awarded to a student based only on their creativity not grades.
Al Qaeda Death Threat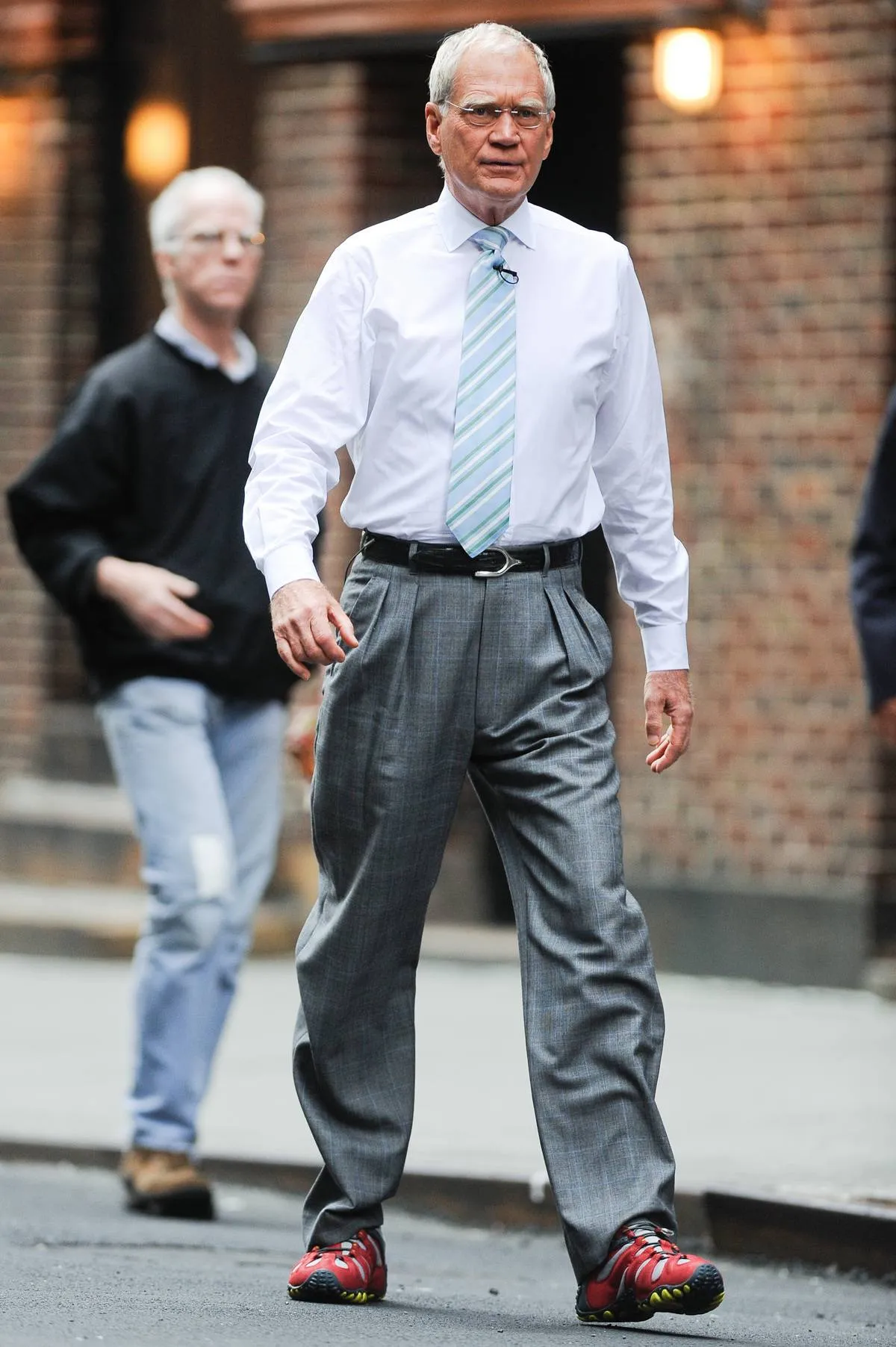 David Letterman has become so well known internationally, that he even was issued a death threat from Al Qaeda. In 2011, Al Qaeda posted a death threat against Letterman on their website. The website called on any of their supporters, particularly American Muslims, to kill Letterman.
Apparently, he had made a joke about one of their leaders Ilyas Kashmiri, who was killed in an American drone strike on Pakistan. Of course, Letterman faced the threat with good humor saying, "State Department authorities are looking into this. They're not taking this lightly. They're looking into it. They're questioning, they're interrogating, there's an electronic trail—but everybody knows it's Leno."
What Is With The Cars
It seems as though there is some sort of special fascination of comedians and cars. Dave's longtime rival, Jay Leno is well known for his car obsession and impressive collection. Fellow comedian Jerry Seinfeld is also known for his love of cars and even has a web series called "Comedians in Cars Getting Coffee".
In 2013, Dave even made an appearance on the show and as per usual they film part of the show while in one of their vehicles. For this episode part of the show was filmed while in Dave's 1995 Volvo 960 station wagon, which seems like a completely benign vehicle. However, Dave had the Volvo souped up and it's actually powered by a 380 horsepower racing engine. Apparently, it was a gift from the late legendary actor Paul Newman.
Letterman's Coffee Issues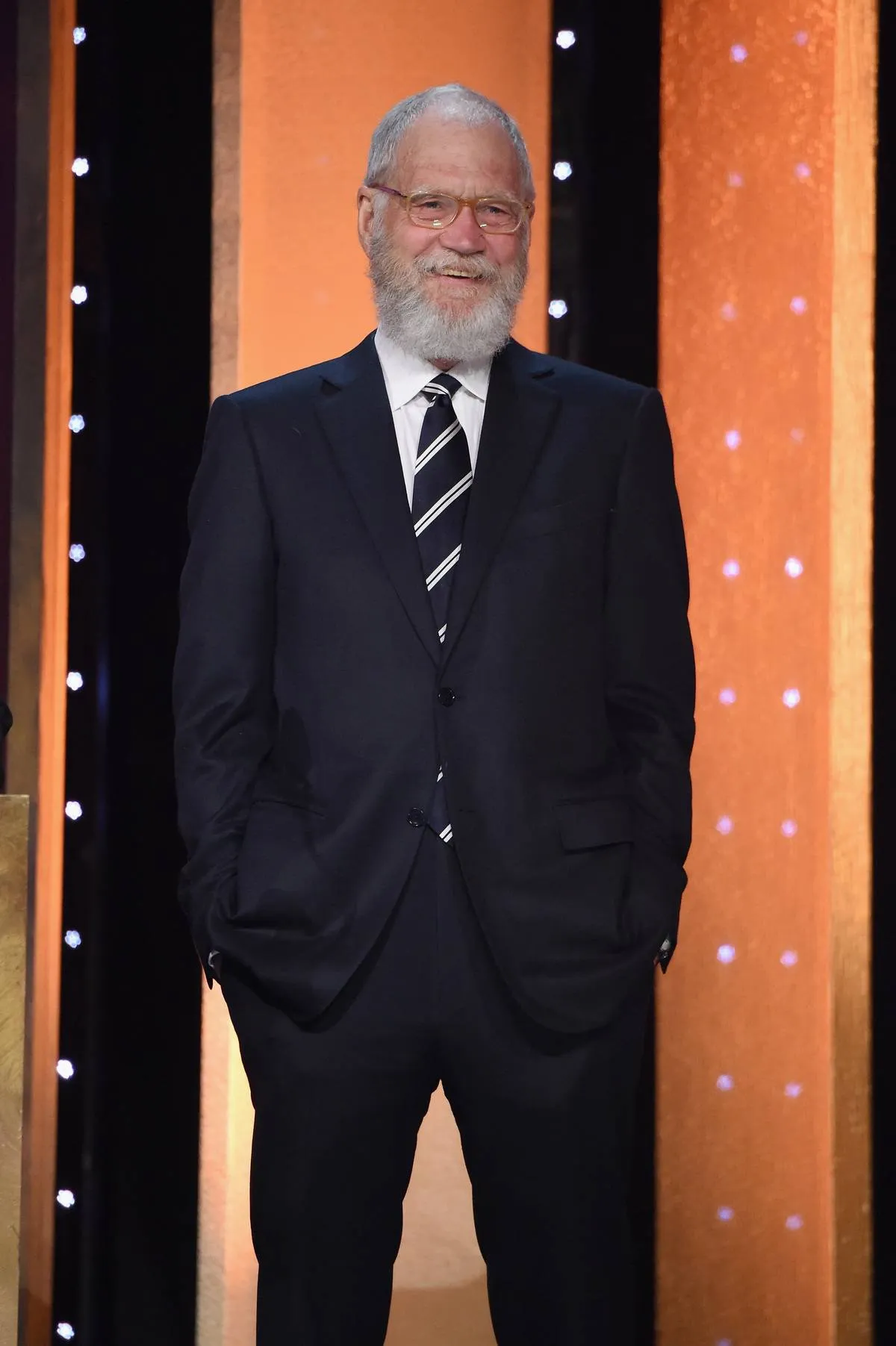 It seems like even though Dave has retired, everywhere he goes he still makes people laugh. He was recently spotted grabbing a coffee at Starbucks in New York's Soho neighborhood with an unidentified gal pal. Dave is still embracing his bearded look, so he might be hard to recognize at first glance.
The paparazzi however had not trouble spotting him and caught quite the funny moment on camera. As Dave went to sip the brewed concoction something definitely didn't sit right with him. He ended up spitting out his coffee all over the sidewalk and his brunette friend couldn't seem to contain her laughter! It isn't hard to imagine that Dave also issued a snide remark at the whole ordeal.
Dave's Depression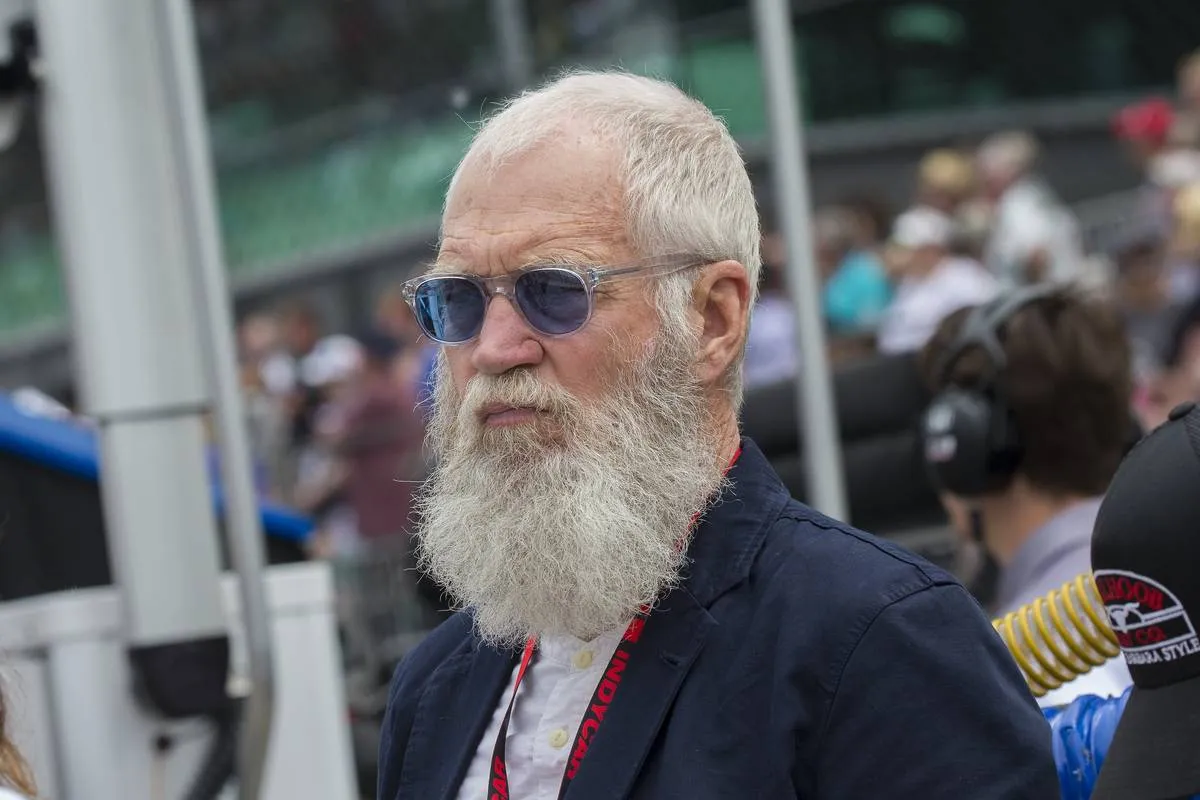 Some years ago, it was revealed that Dave was having multiple affairs after a CBS news producer attempt to extort him. Of course, this immediately sent both his marriage and his reputation into complete turmoil and disarray. Dave has said that the entire incident was "hell" get through, he also says that it drove him into a depression. When Dave was extorted, Robert Halderman the CBS news producer said unless Dave gave him $2 million he was going to turn the whole thing into a screenplay. According to the National Enquirer, Dave allegedly confided in those close to him saying, it was "akin to having killed your family in a car crash" and that "I was afraid my family was gone."
Earl Hofert
Dave Letterman has lent his talents to several movie productions as well. Sometimes, you might double guess yourself after you hear his voice, however. Dave often gets credited in films with the name Earl Hofert. Earl Hofert was actually Letterman's real-life Uncle's name. In the film Cabin Boy in 2004, Dave played "Old Salt and a Fishing Village".
In Beavis and Butt-head Do America in 1996, Dave voiced the Motley Crue roadie who the boys also might think might be Butt-Head's real father. He also used the name Earl Hofert to be credited in that movie. That same year, Dave Letterman even had Beavis an Butt-Head appear as animated characters on his show. It was quite impressive to view animated characters on live-action show back in 1996.
Johnny Carson Wanted Him
It's no secret that Dave views Johnny Carson as one of his biggest ever inspirations. Before Johnny retired, Dave guest hosted over fifty times. Everyone though it was a natural progression that Dave would assume the Tonight Show after Johnny left, even Johnny. However, other higher ups at the network had other ideas and they went with Jay Leno.
This is where the Dave and Jay longstanding feud came from. Although, Dave went on to get his own late show, it was a sore spot for many years to come. Even Johnny Carson himself reportedly said that he believed Dave to be the rightful "heir" to his show.
Dave, The Music Mogul?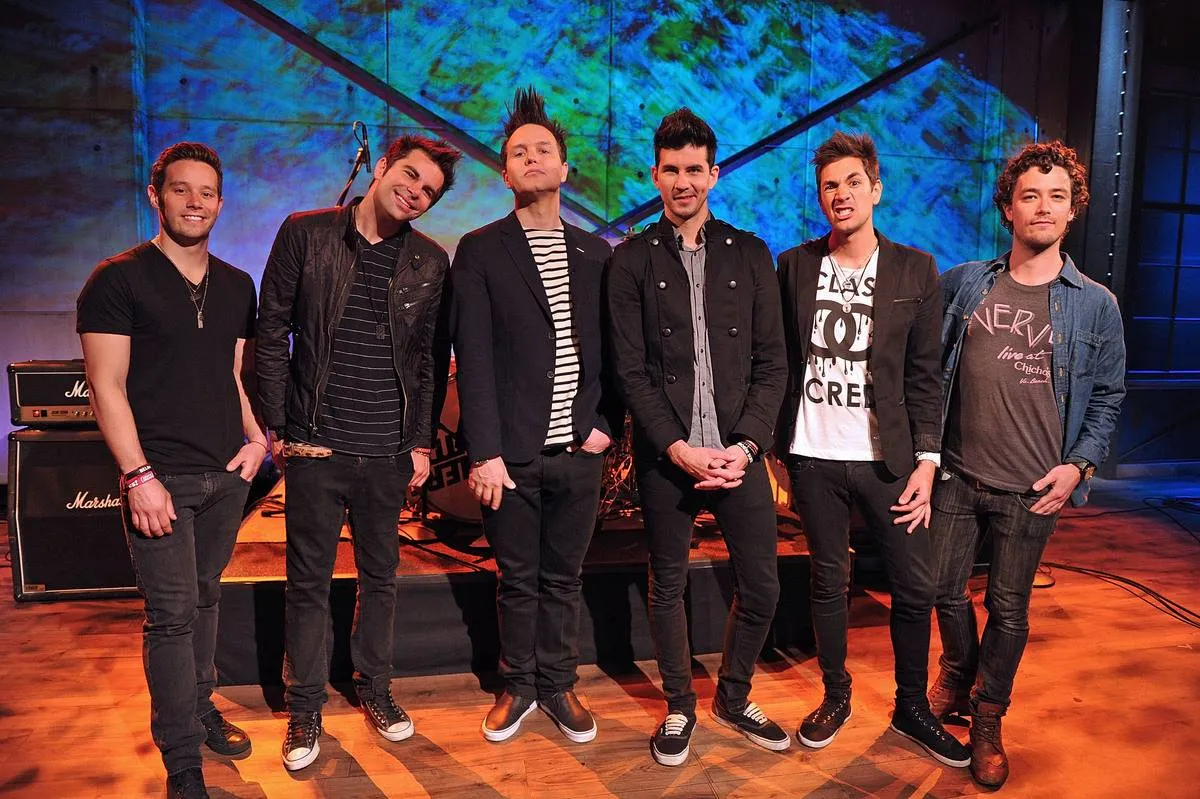 Back in 2010, it was reported that Dave Letterman started a record label called Clear Entertainment. They also signed a pop punk band out of Huntington Beach, California called Runner Runner. Back in 2010, they used myspace in order to promote their songs.
However, myspace has since become relatively obsolete yet the band seems to have still been active into December of 2015 according to their official Facebook. It seems as though Dave attempted to make a foray into music but has since not put much time into it. Perhaps, now that he is retired he will give the ol' music mogul thing another go!
Letterman's Pencil Trick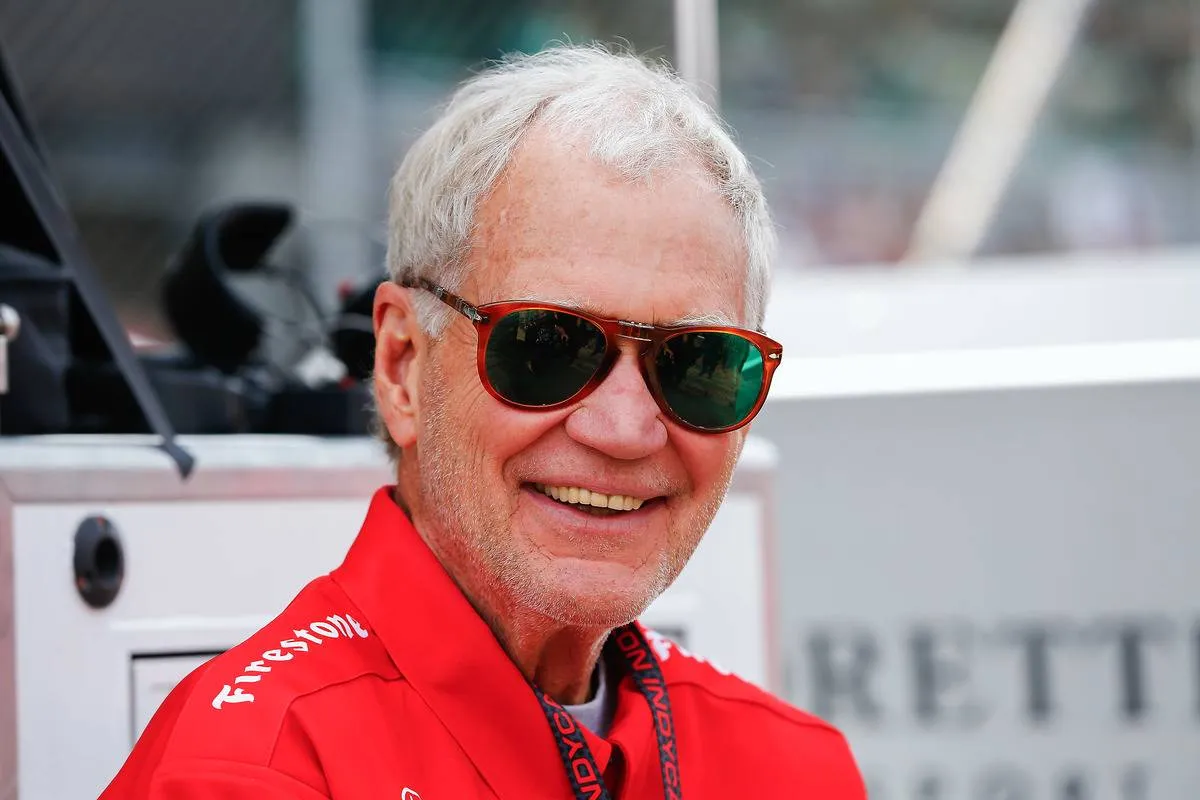 David Letterman always ended every show by tossing a pencil, it was kind of his own personal version of Johnny Carson with his curtain. It's unknown if there was ever an accidental pencil stabbing but at some point, producers started supplying Dave with a pencil that had erasers on both sides.
This was probably an insurance issue to make sure their huge star didn't accidentally get stabbed on set. While his pencil trick might look like a run of the mill flip of the pencil it actually spins three times. The trick is kind of difficult, give it a shot! Maybe it will turn into the new bottle flipping challenge.
An Unsurprising Senior Superlative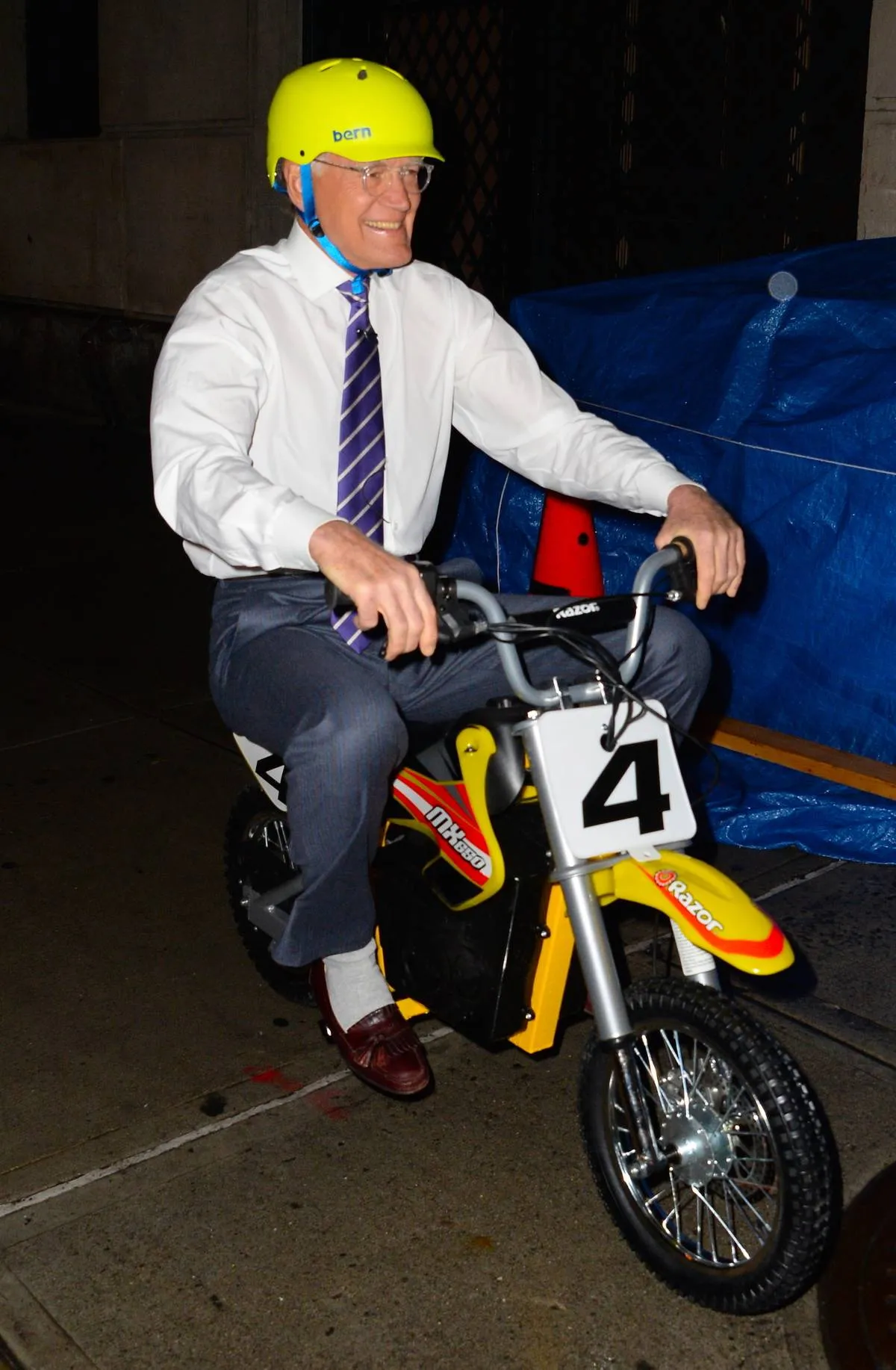 David Letterman attended Broad Ripple High School in Indianapolis, Indiana. Unsurprisingly he was voted as the "Class Smart Alec". While often, teachers would think these kinds of students were going nowhere fast for Dave and many others like him the opposite was true. Dave still has a reputation as being "prickly" on and off camera which is why he famously didn't do interviews for many years.
However, its exactly his sense of humor and smart mouth that made him the iconic comedian he is today. Would Dave show be as memorable as it is without all of the crazy incidents with guests like Cher, Paris Hilton, and Donald Trump to name a few? Probably not! Never change Dave!
Dave's Favorite Song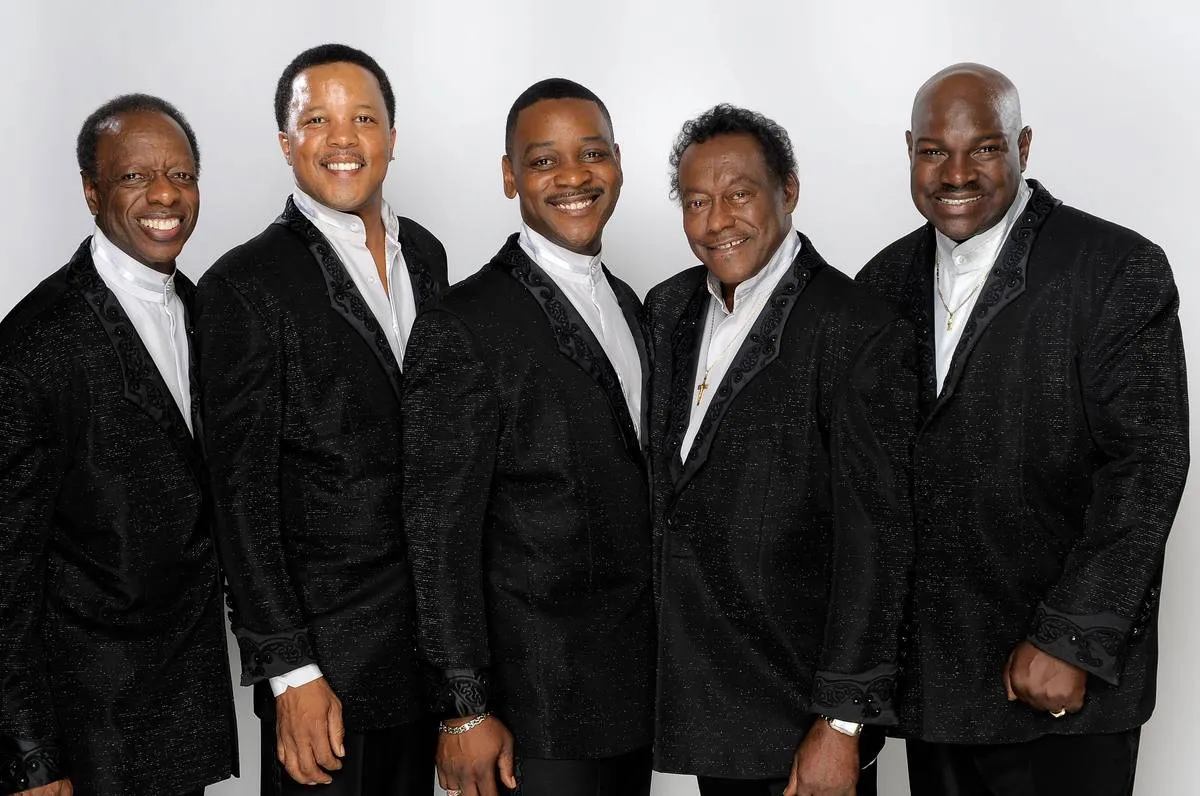 Dave Letterman once said that his favorite song of all time is The Spinners' "I'll Be Around". The Spinners are a band that gained popularity in the 1970s for their R&B songs. On the July 27, 2006 episode of The David Letterman show, Dave probably had one of his favorite shows ever.
The Spinners appeared live on the show and played his favorite song, "I'll Be Around", with Dave's house band Paul Shaffer and the CBS Orchestra. Dave is not the only one to love the song and the band. The song has also been featured in the movie Dead Presidents and has also been sampled in tons of raps songs.
Dodged A Bullet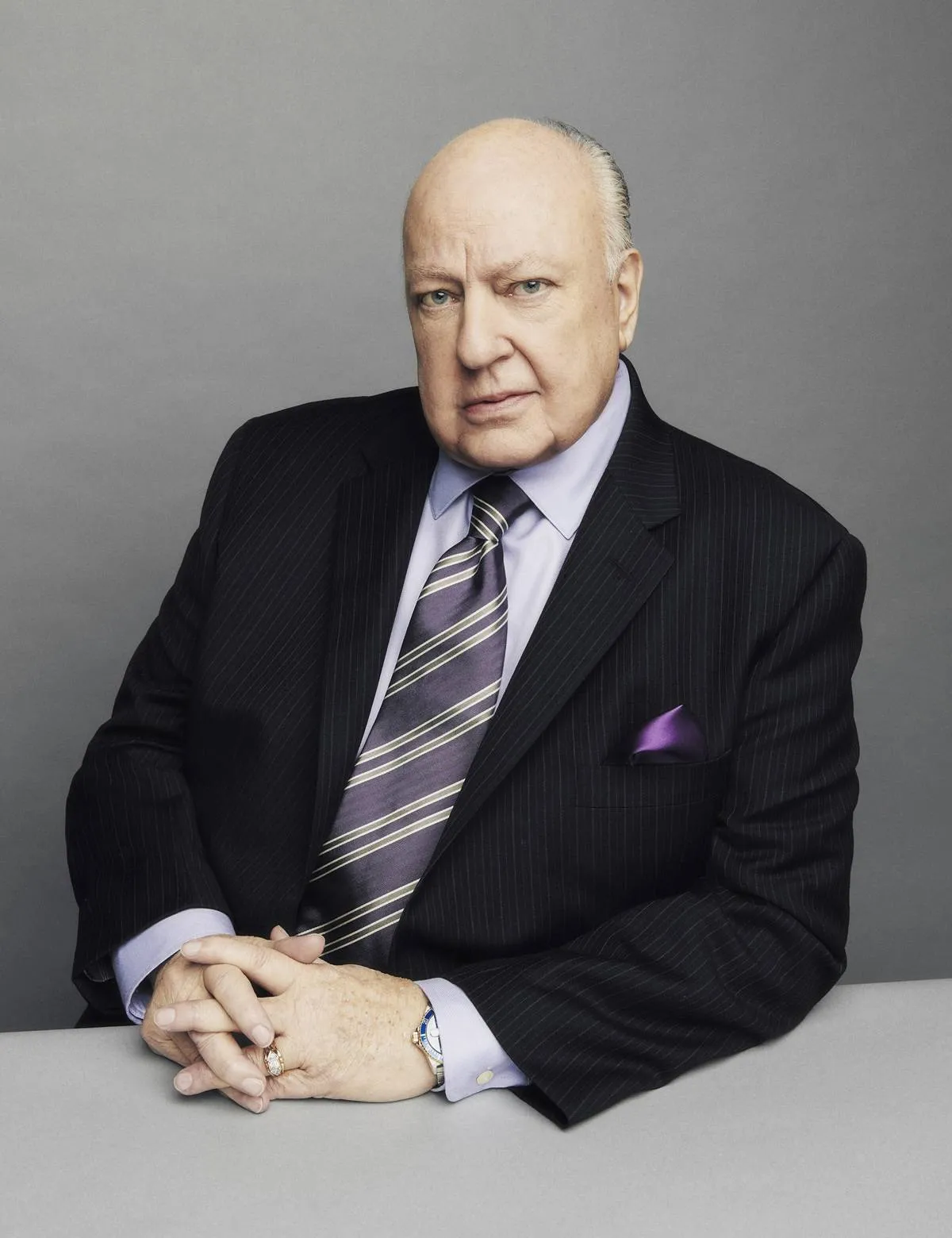 David Letterman's first show was actually a morning show on NBC. The show ended up lasting five months in 1980. At the time, Dave had hired Bob Stewart who was a veteran producer in order to help run the show. Stewart was more experience in the realm of game shows and didn't last long and ended up quitting the show before it even was shown on air.
The producer job was then almost offered to a man name Roger Ailes, who was a former Mike Douglas Show producer and was also an adviser to President Nixon. Ailes ended up turning down the position and continued to work in politics later working to help get Reagan elected. Let's just say Alies' career went downhill fast.